I have to say that I'm loving these beachy venues this summer! Getting to celebrate Ashley and Mark at Silver Swan Bayside was such a treat! My mom (my second shooter!) and I decided to arrive the evening before and hung out enjoying the great weather that weekend and grabbed dinner at Bridges – SO good by the way! Ashley and Mark's wedding festivities started the next morning, and we couldn't have gotten luckier with the weather! (In fact, it totally down poured on us on our way home but it was sunny and beautiful all day long for their outdoor ceremony! yay!!). I love Ashley and Mark's laid back style and demeanor, and especially the fact that it meant Ashley's bridal shoes were teal sneakers AND their back lab pup Jack was there to celebrate too! & There were so many cute details! From the gorgeous floral centerpieces, to a WAFFLE BAR (helllo brunch weddings!), to yard games, and planted-herb favors for guests, this wedding had it all! I am so happy that we had the chance to get to know these two, and celebrate Mark and Ashley saying "I do!" – congratulations!!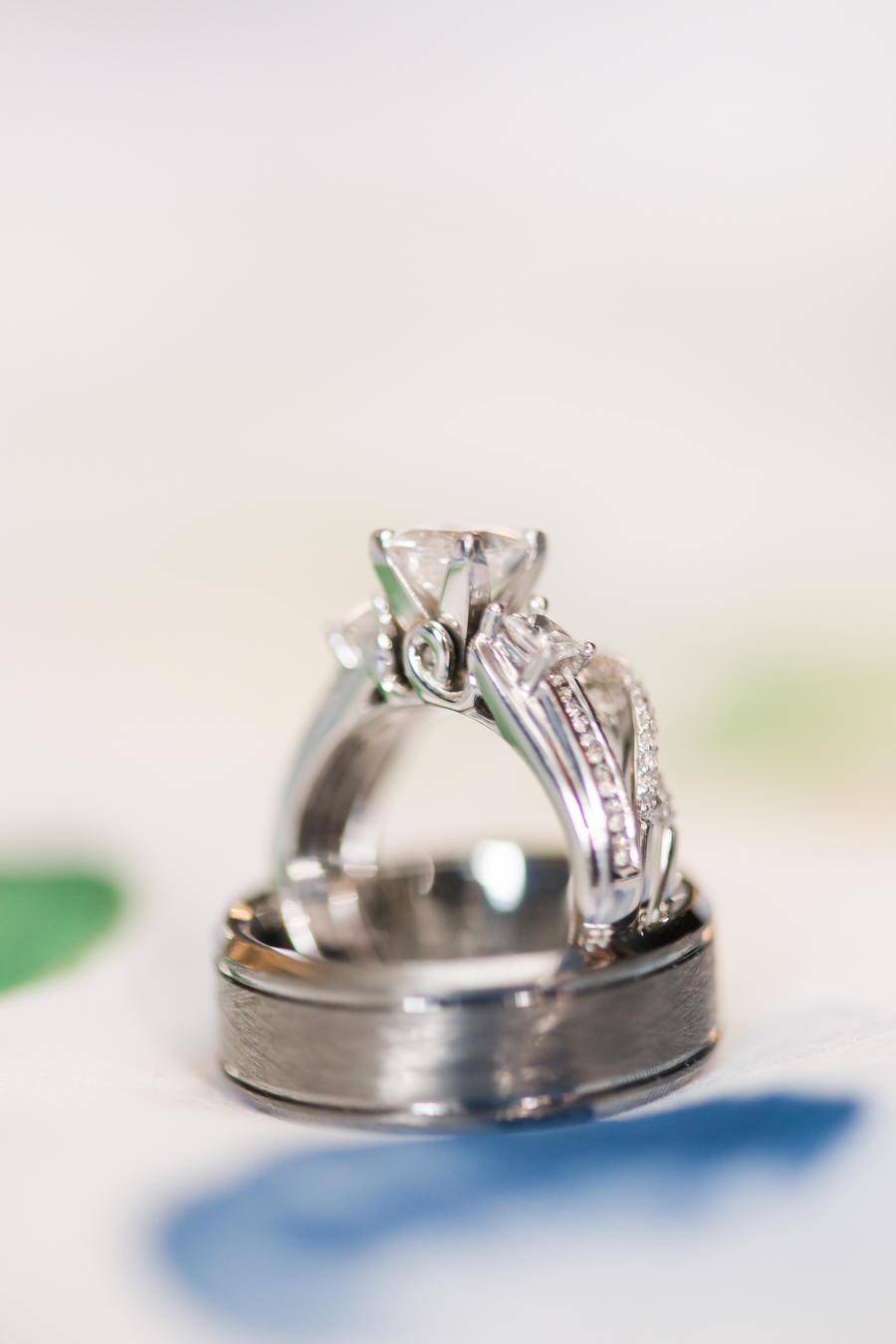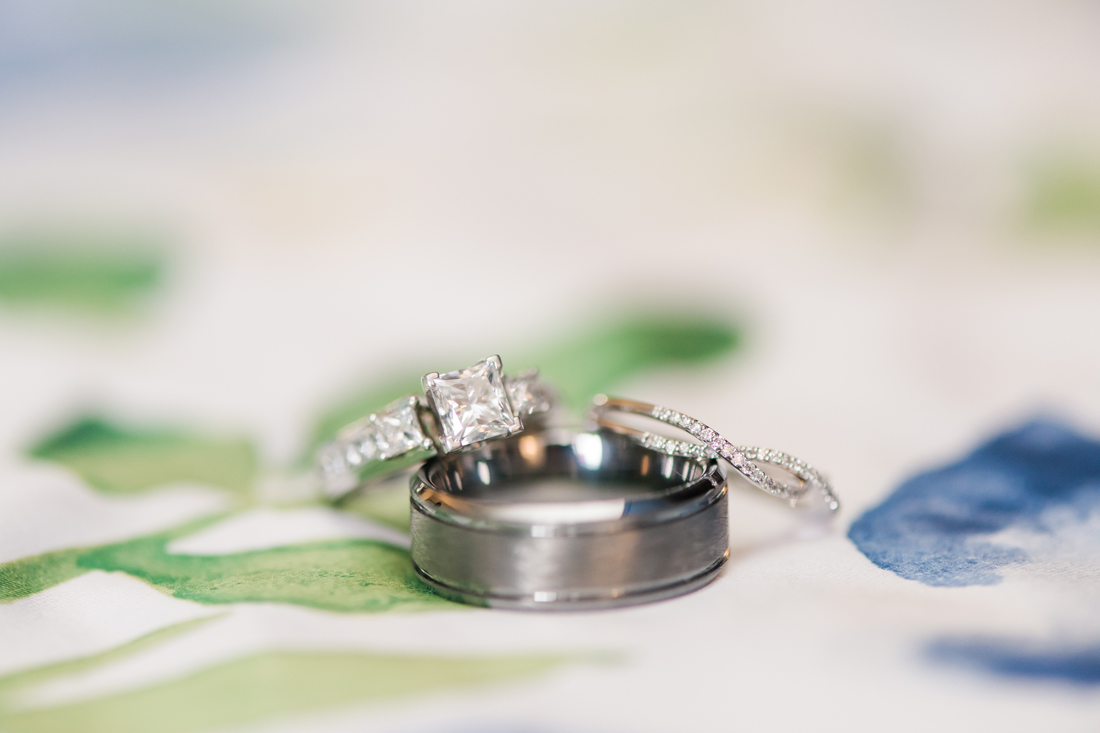 Jack!!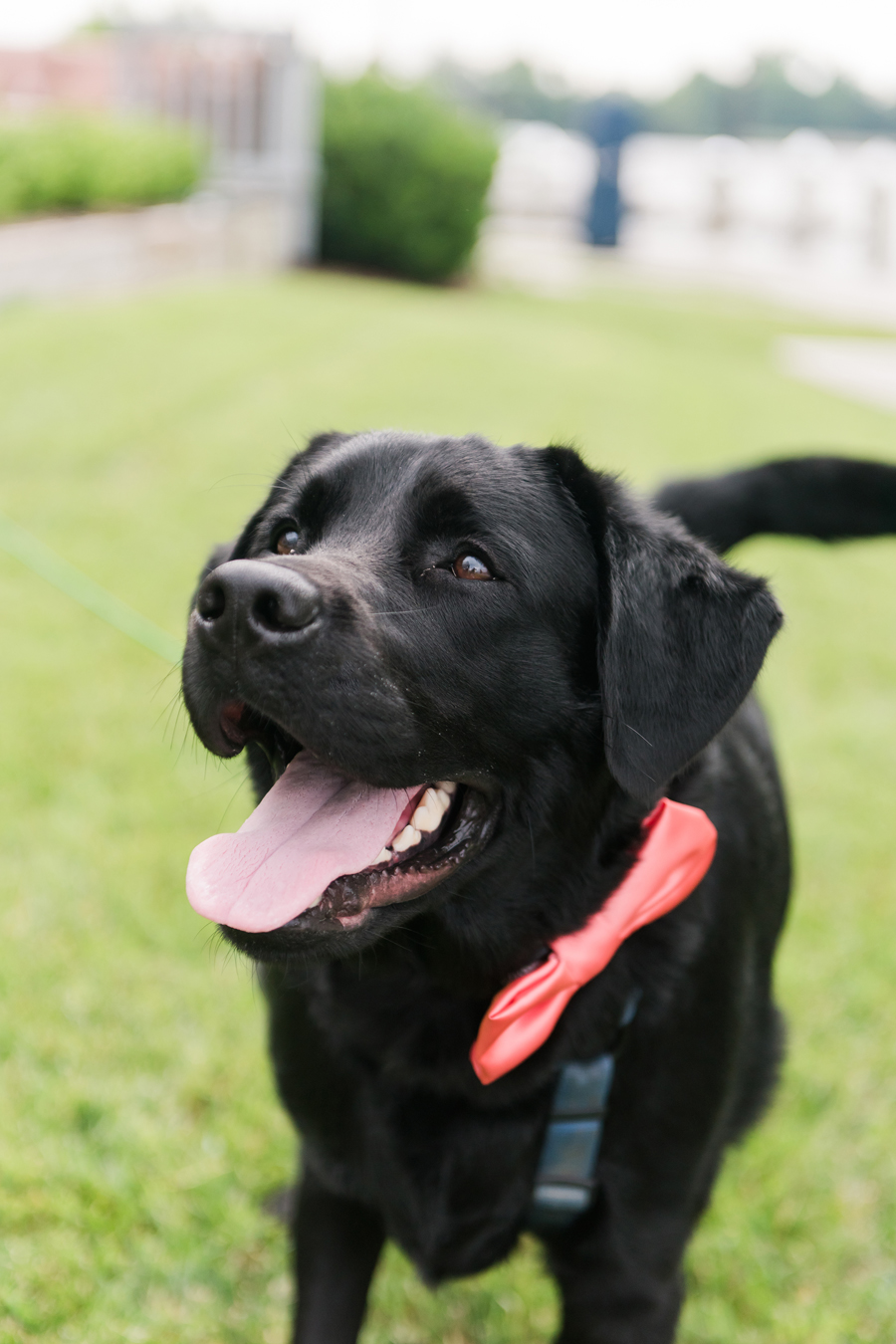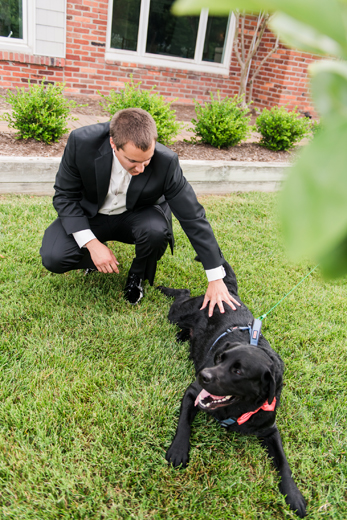 That excited feeling you get when your humans are getting married..! :)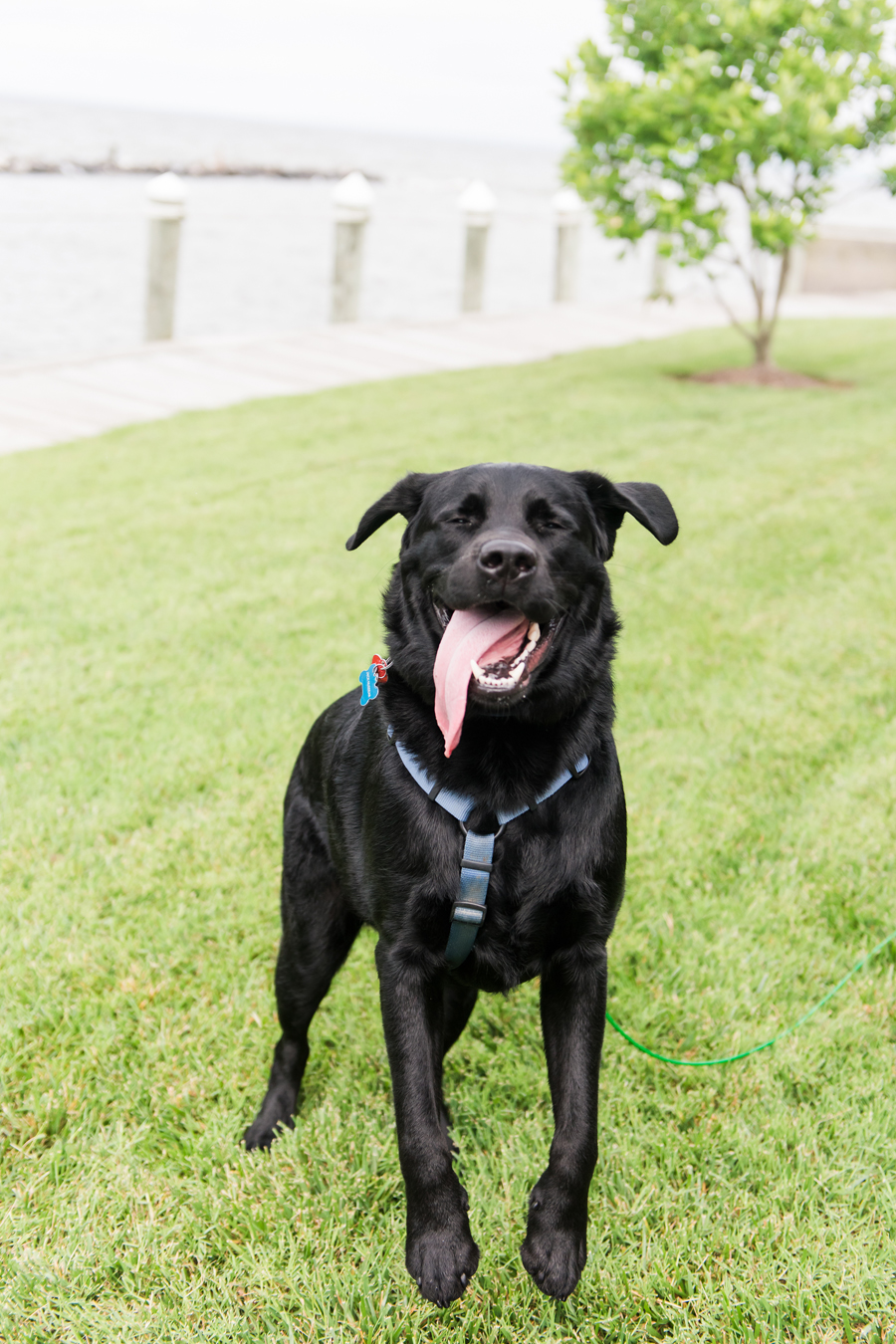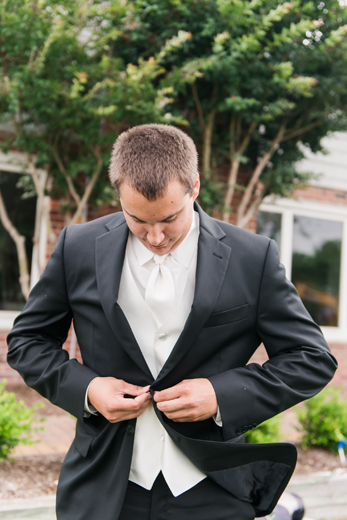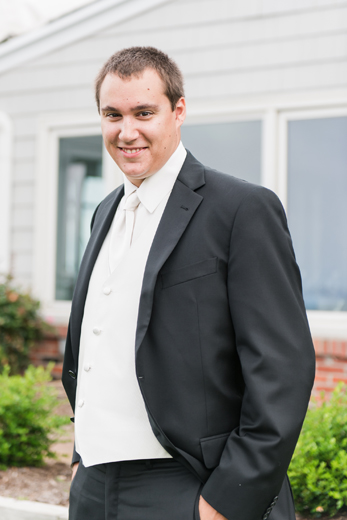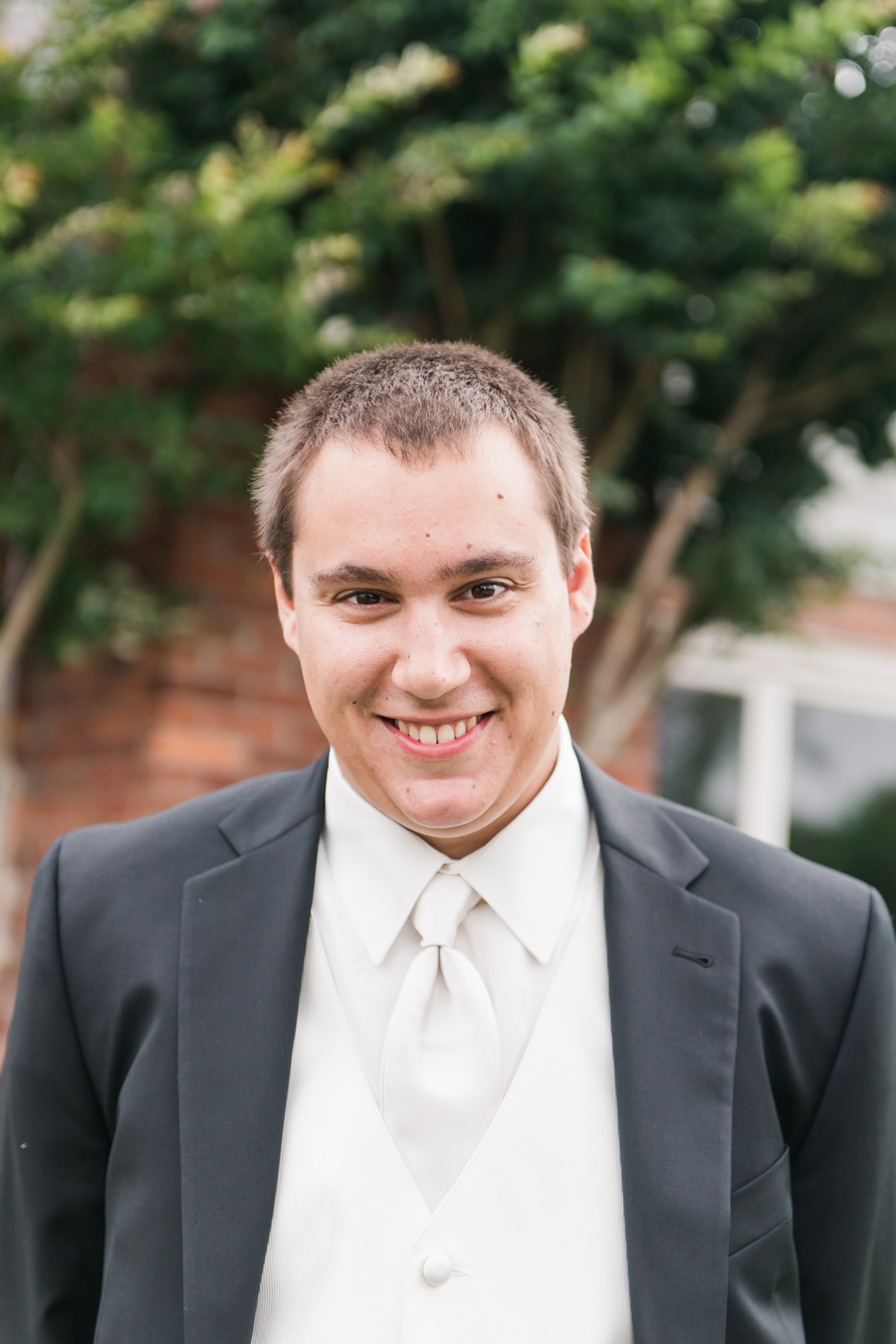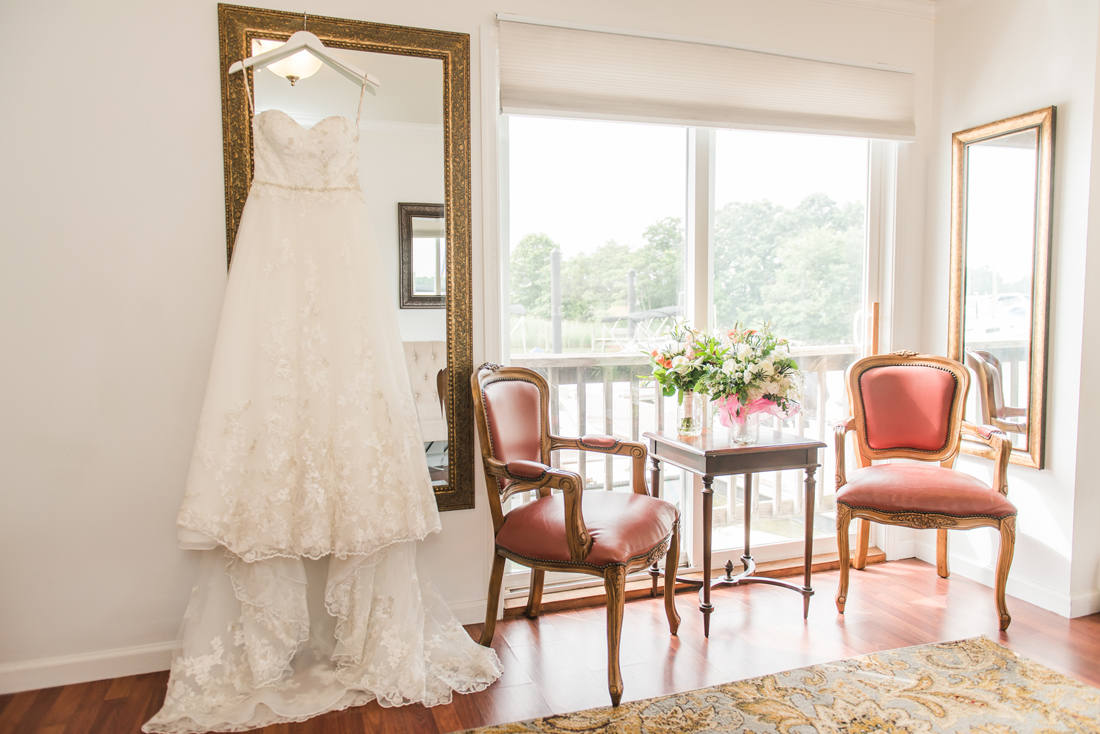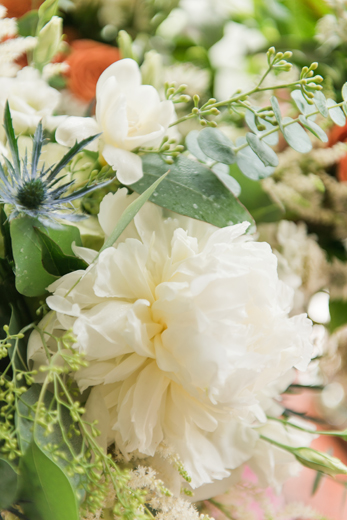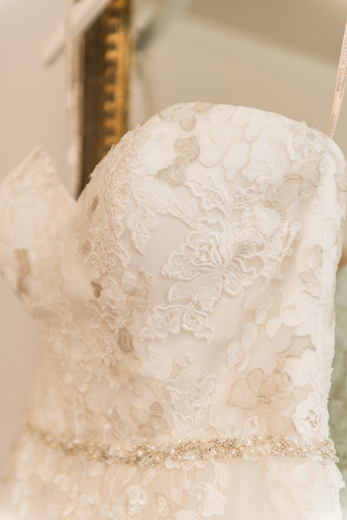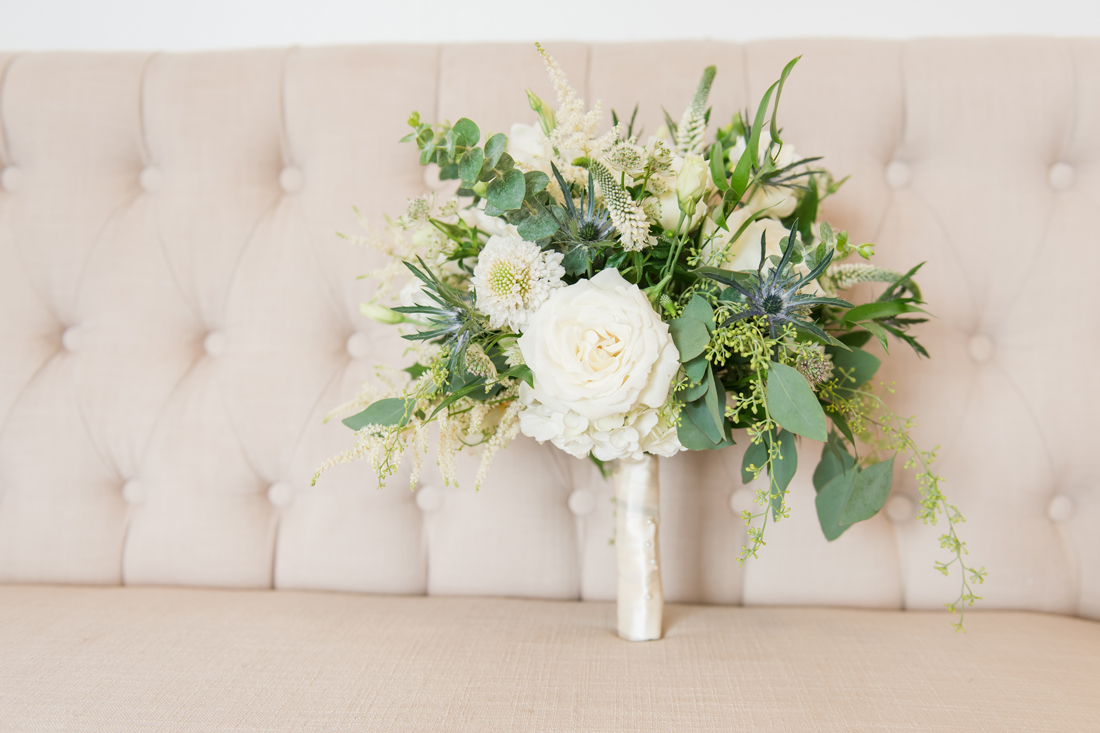 LOVED Ashley's bouquet!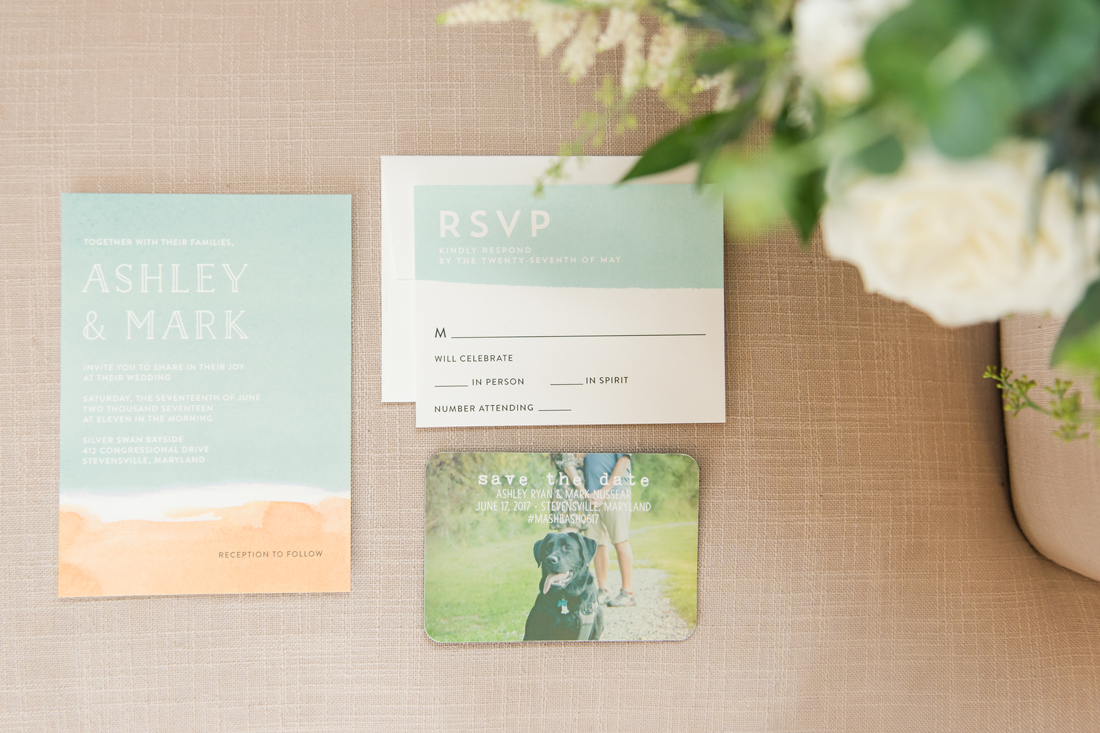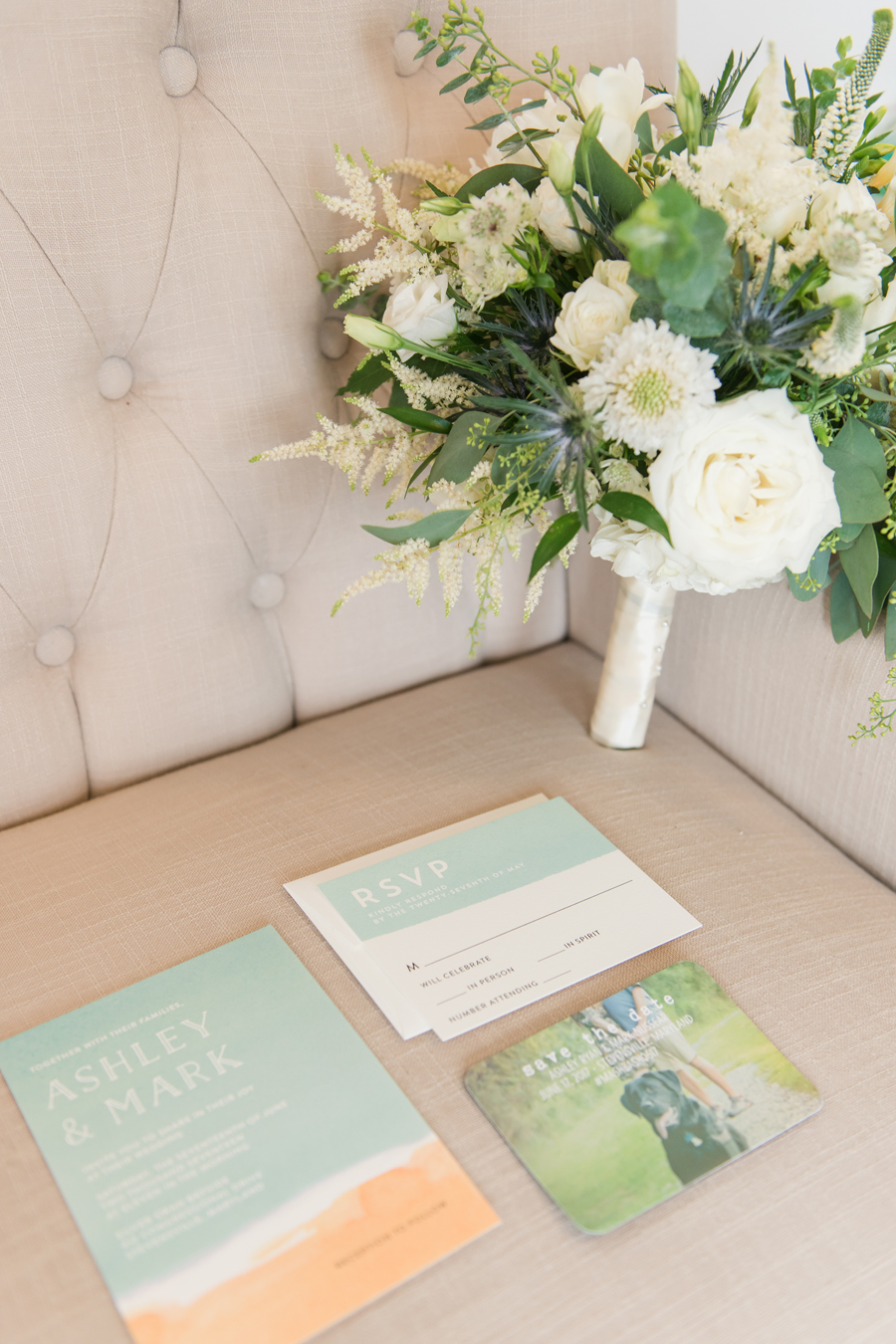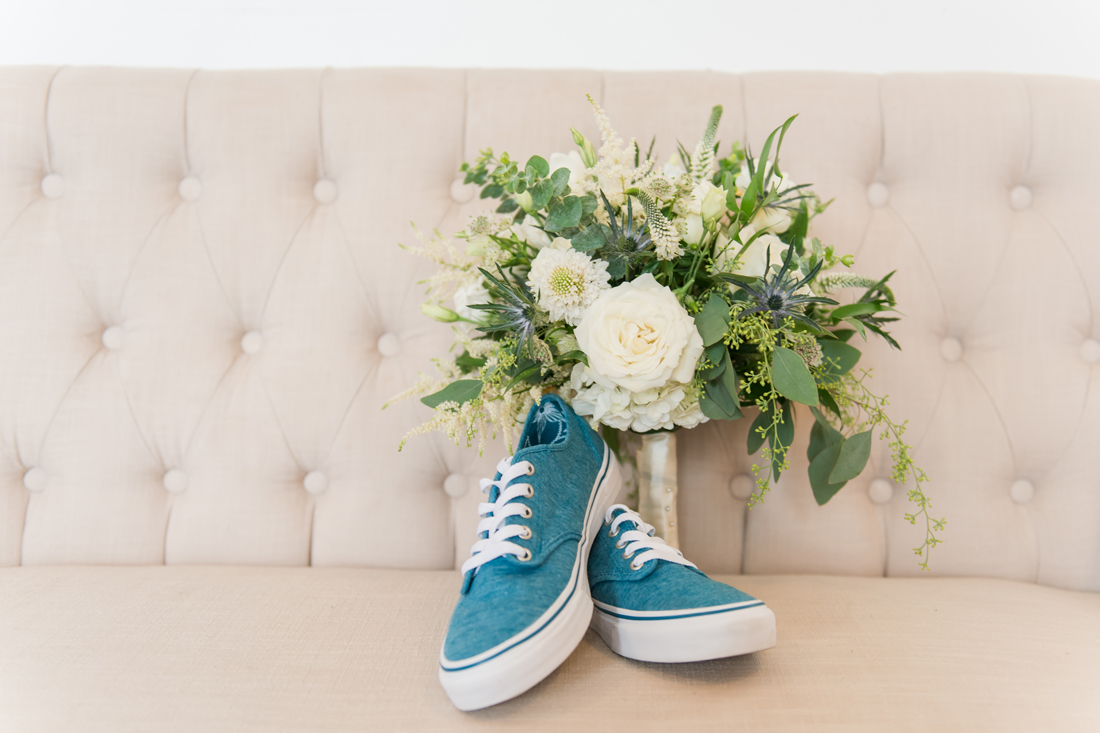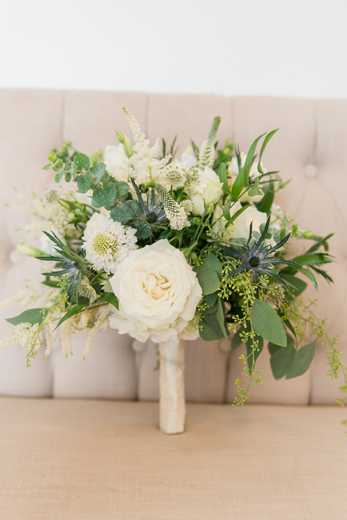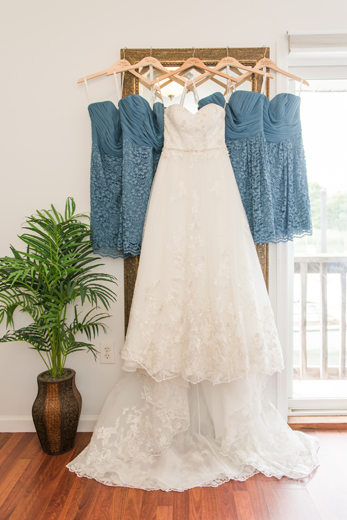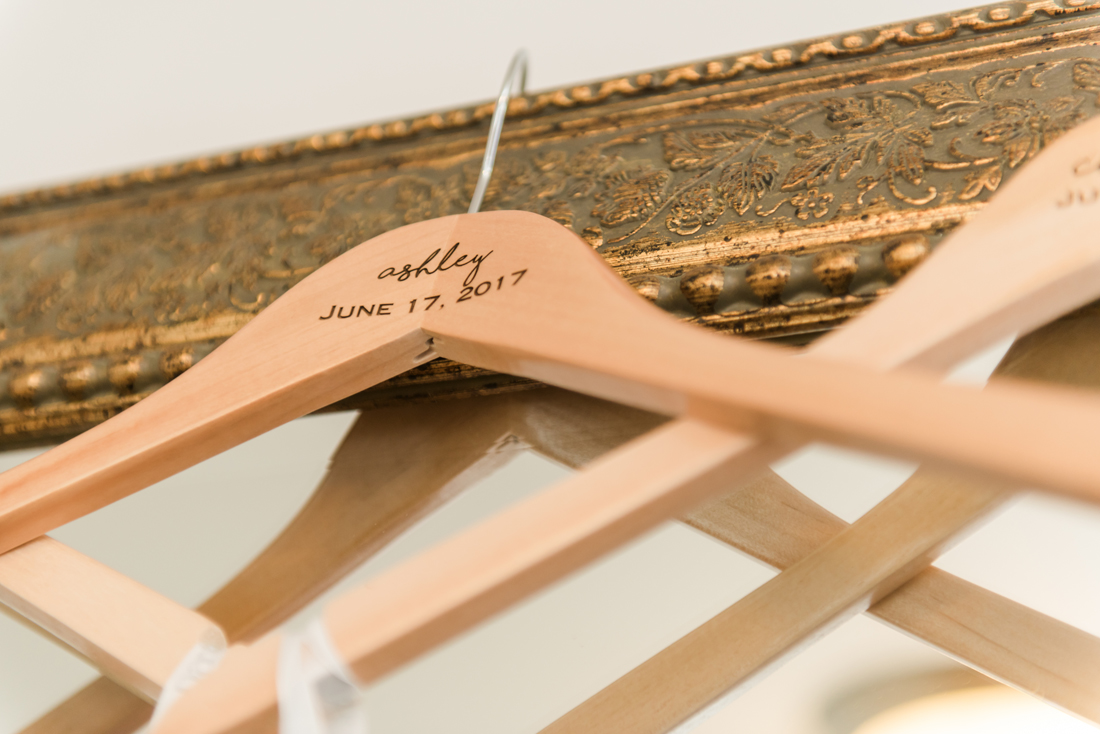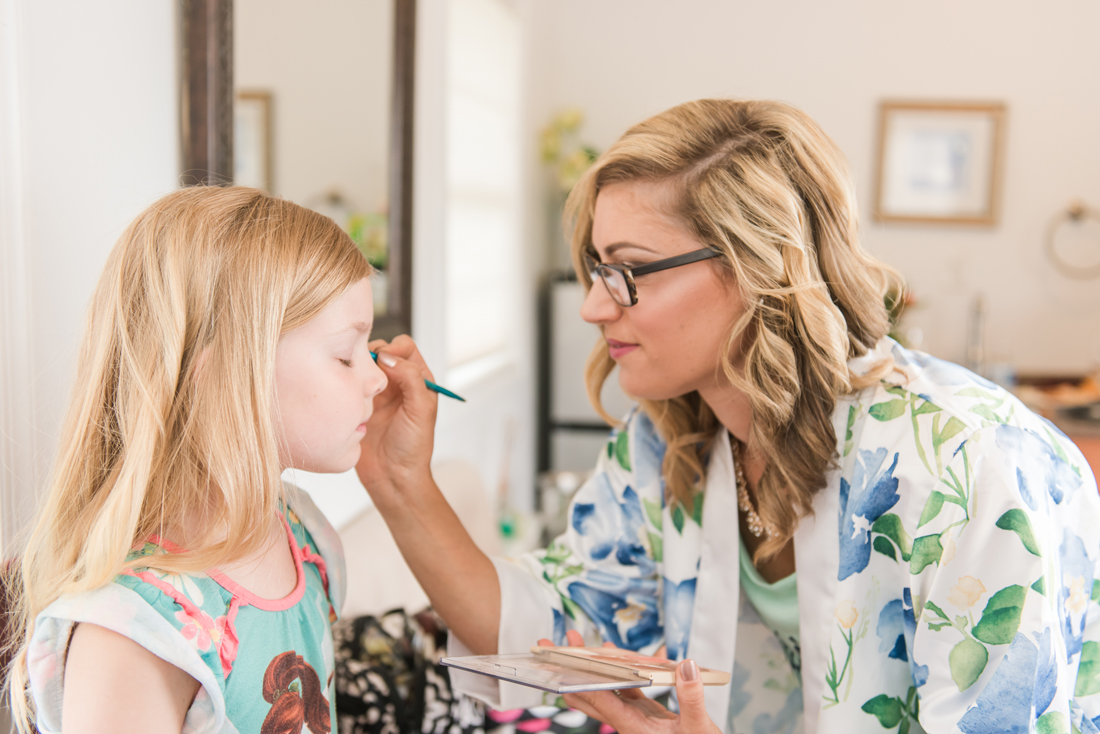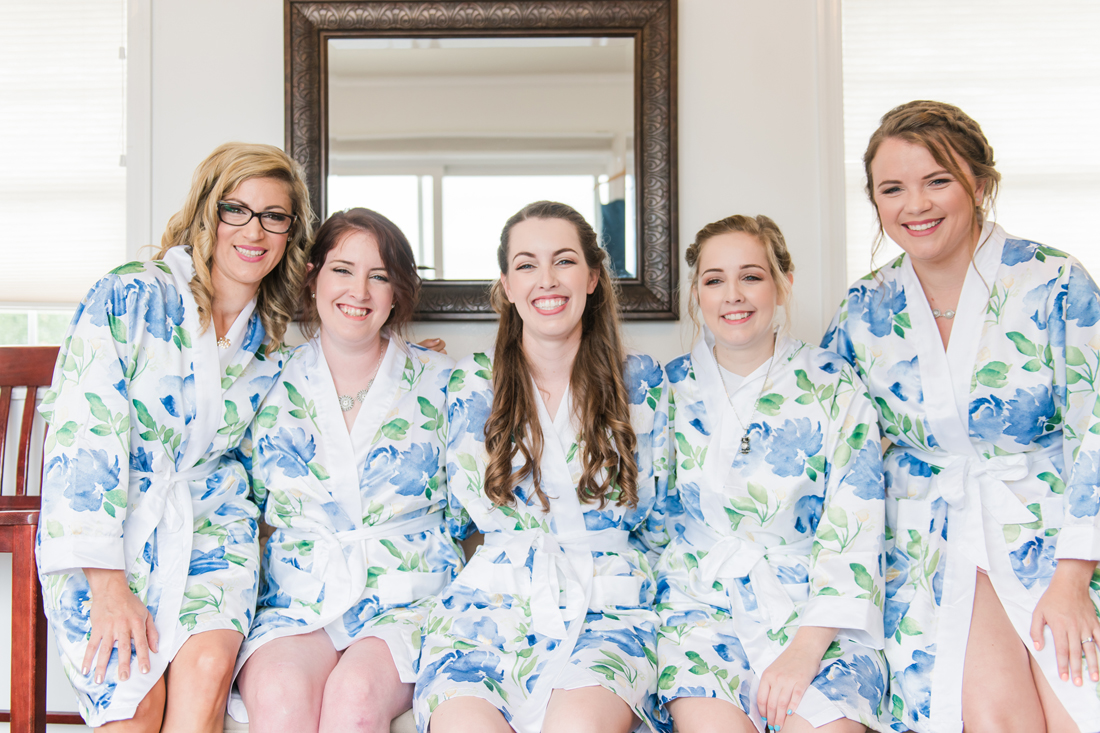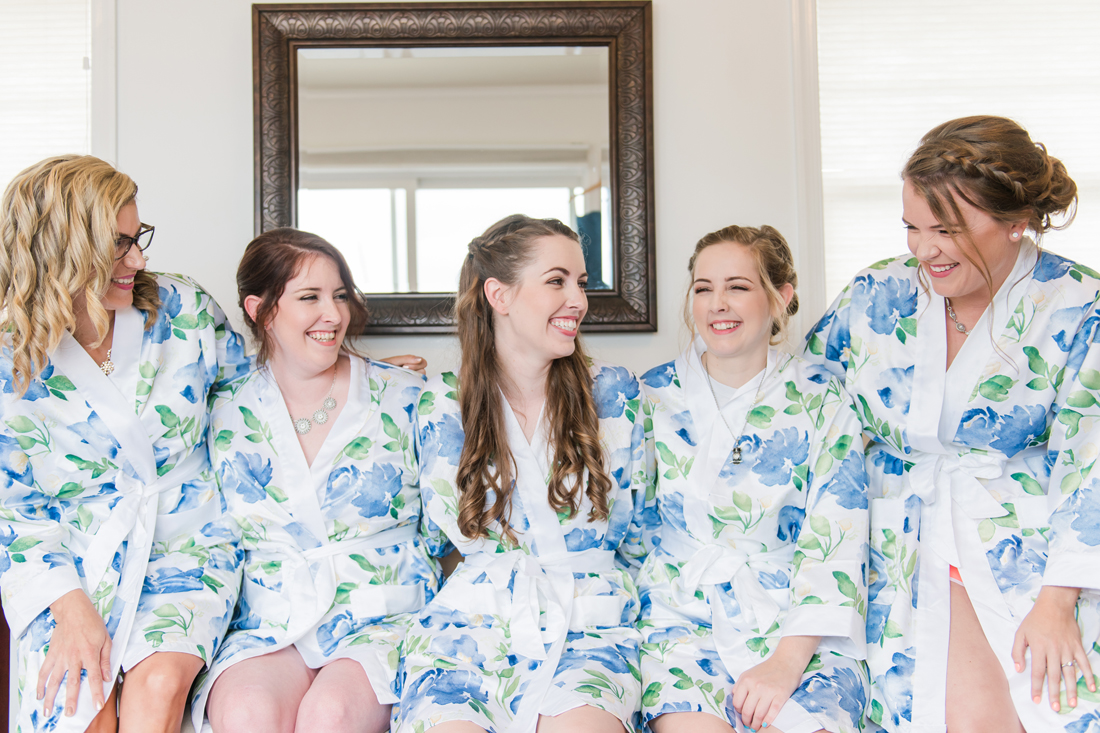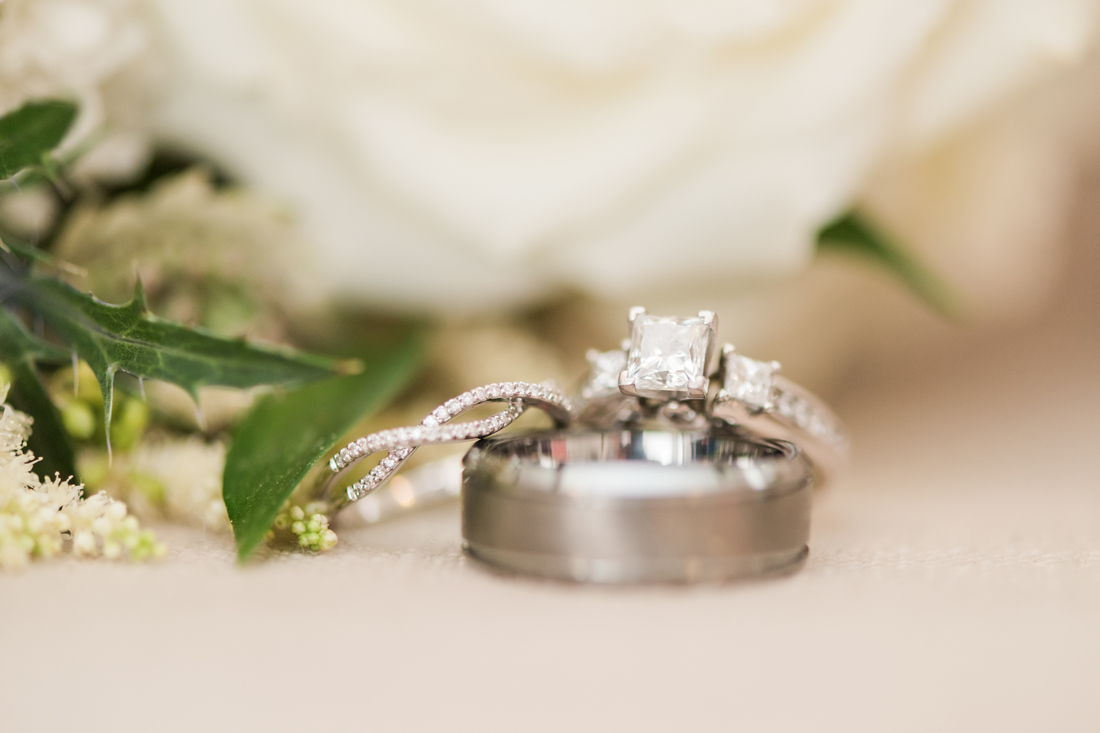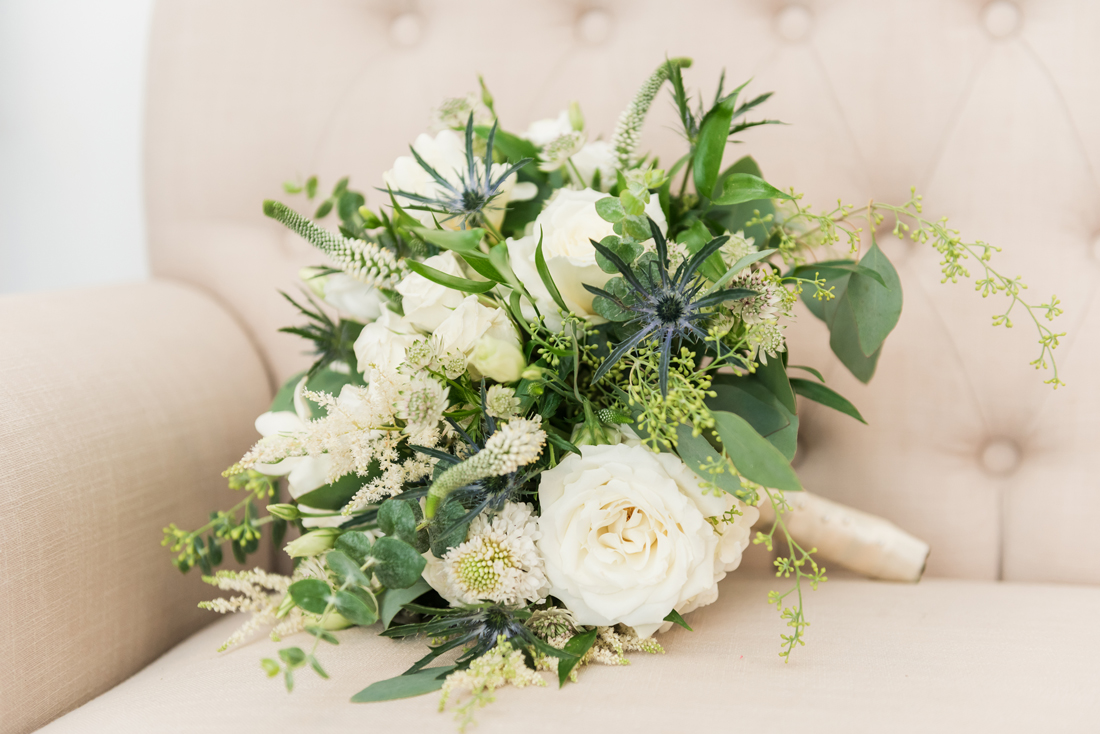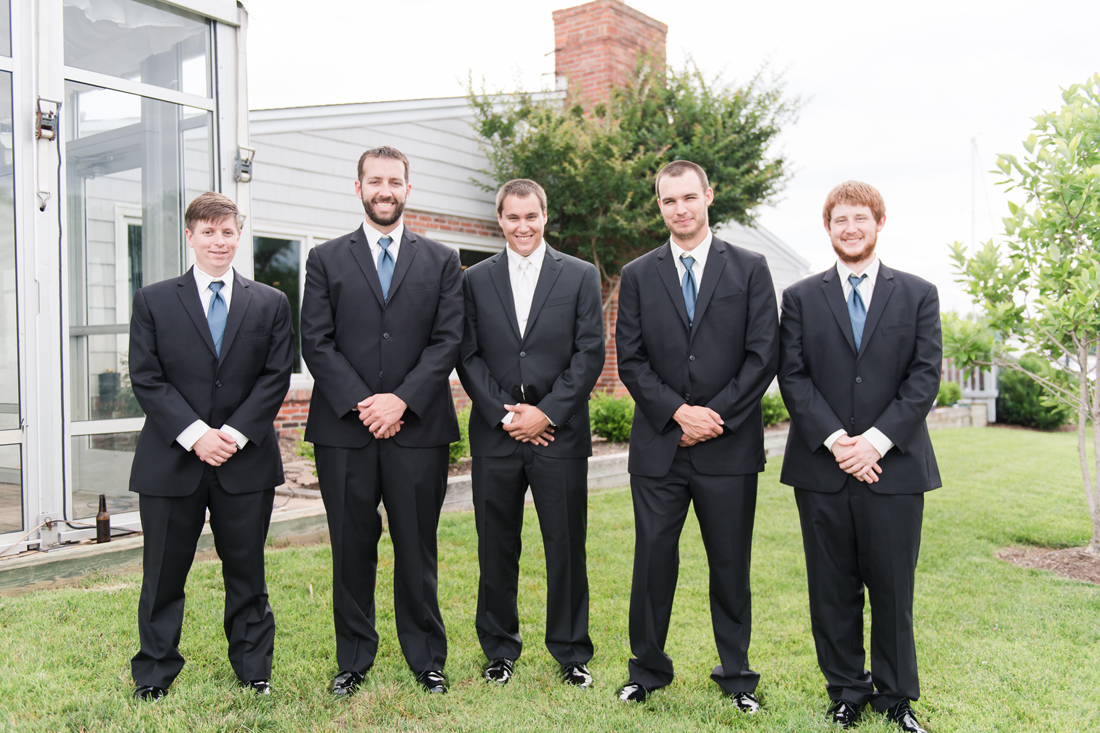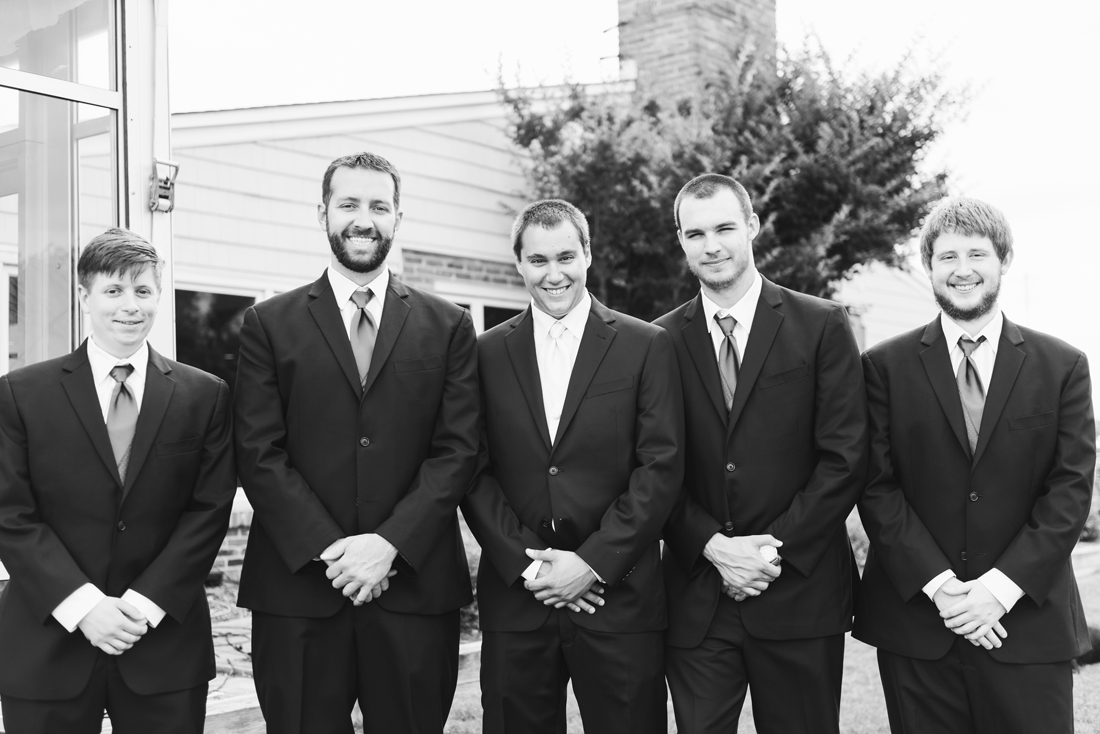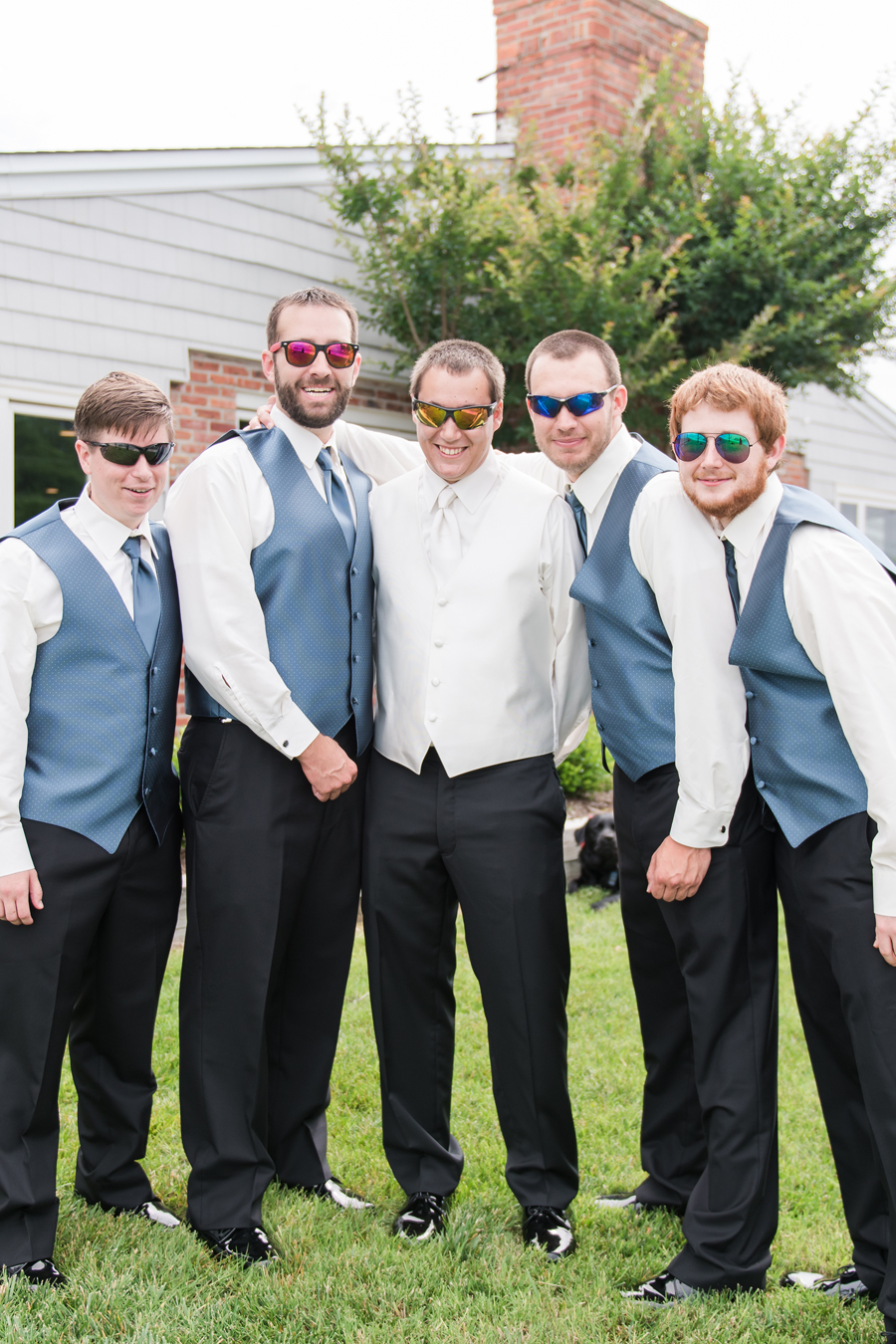 The guys were clearly having a great time! haha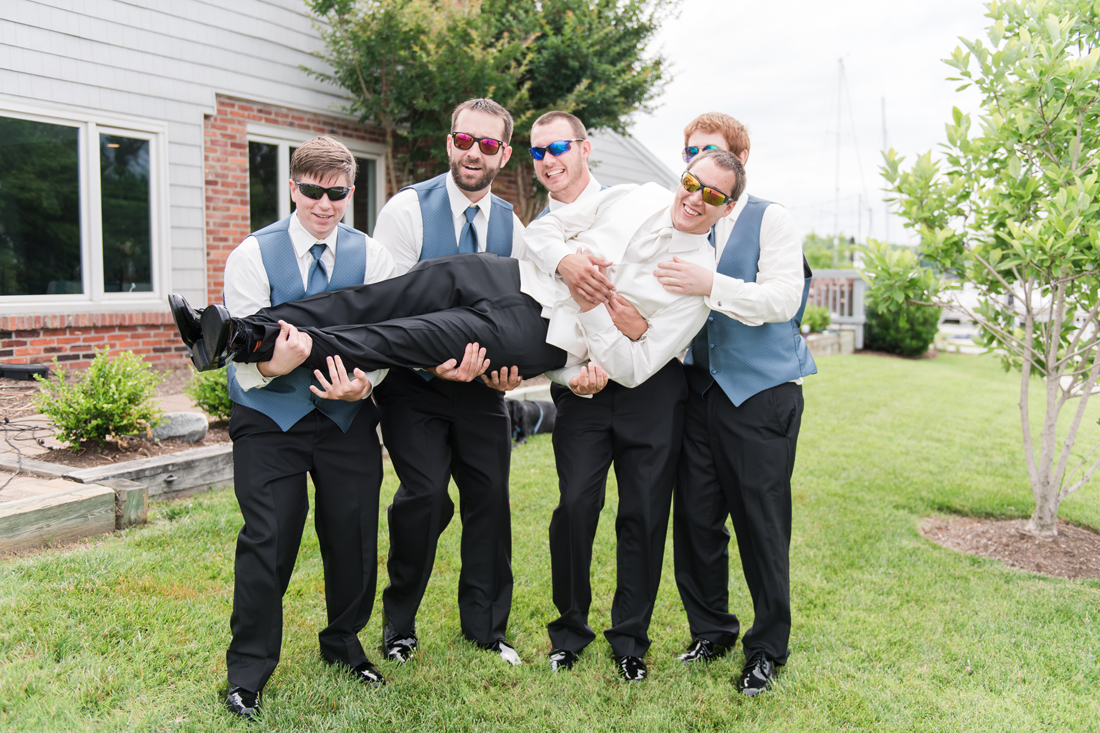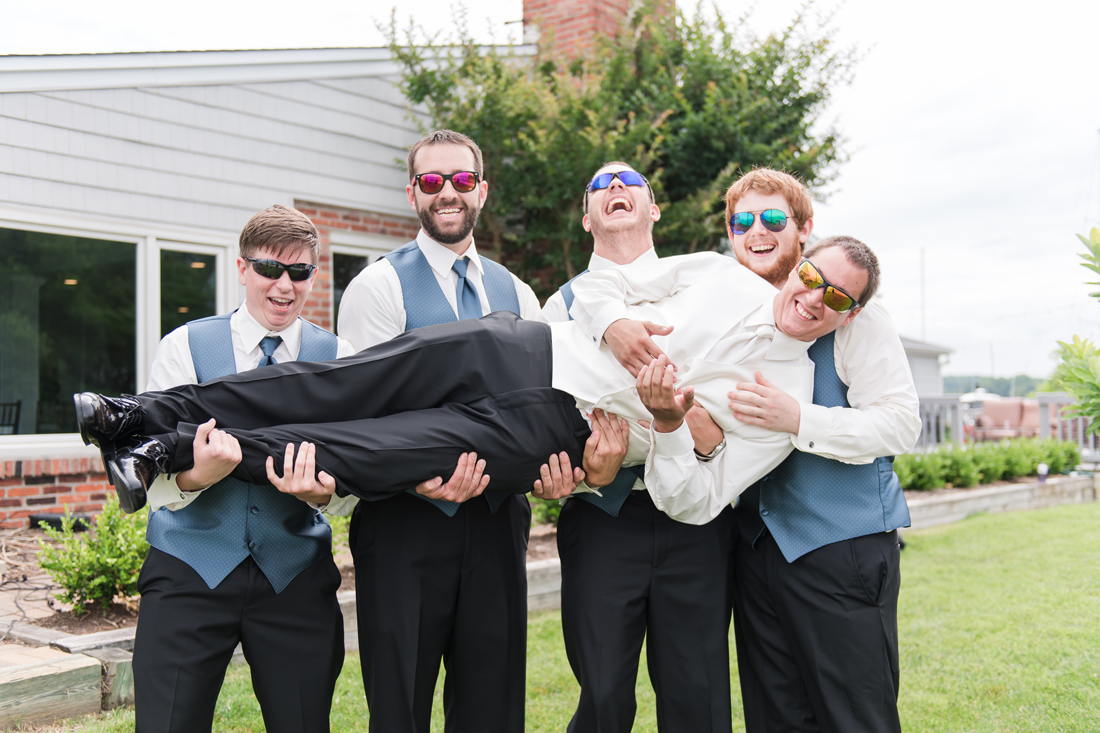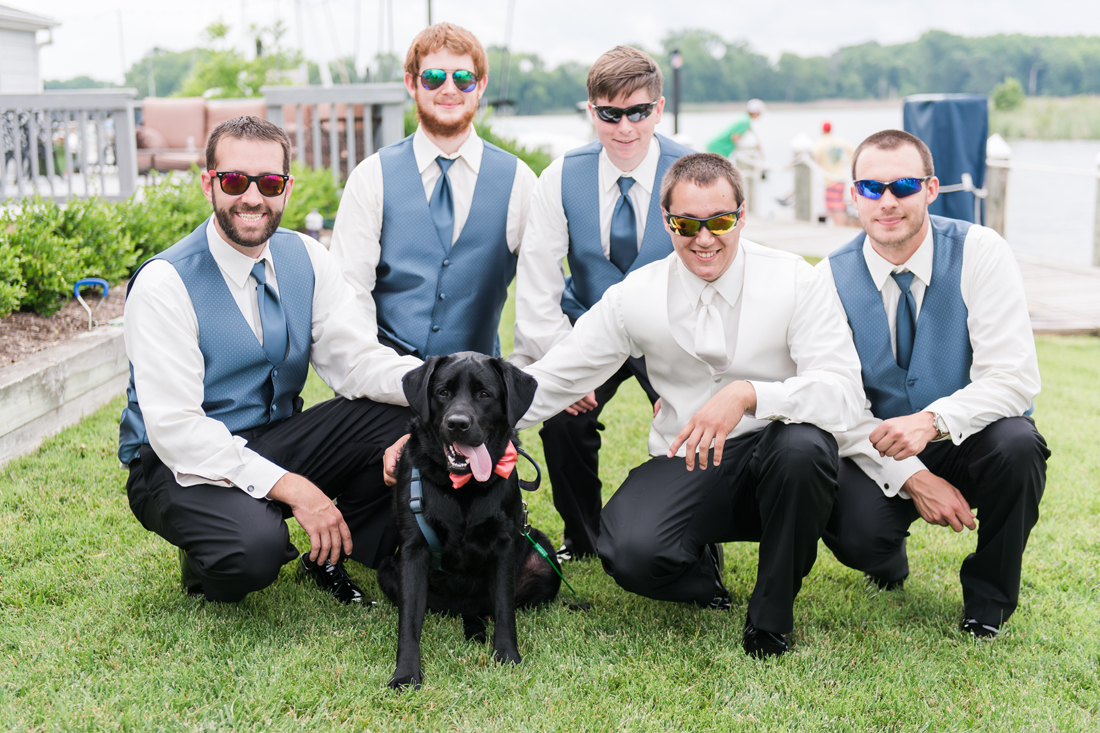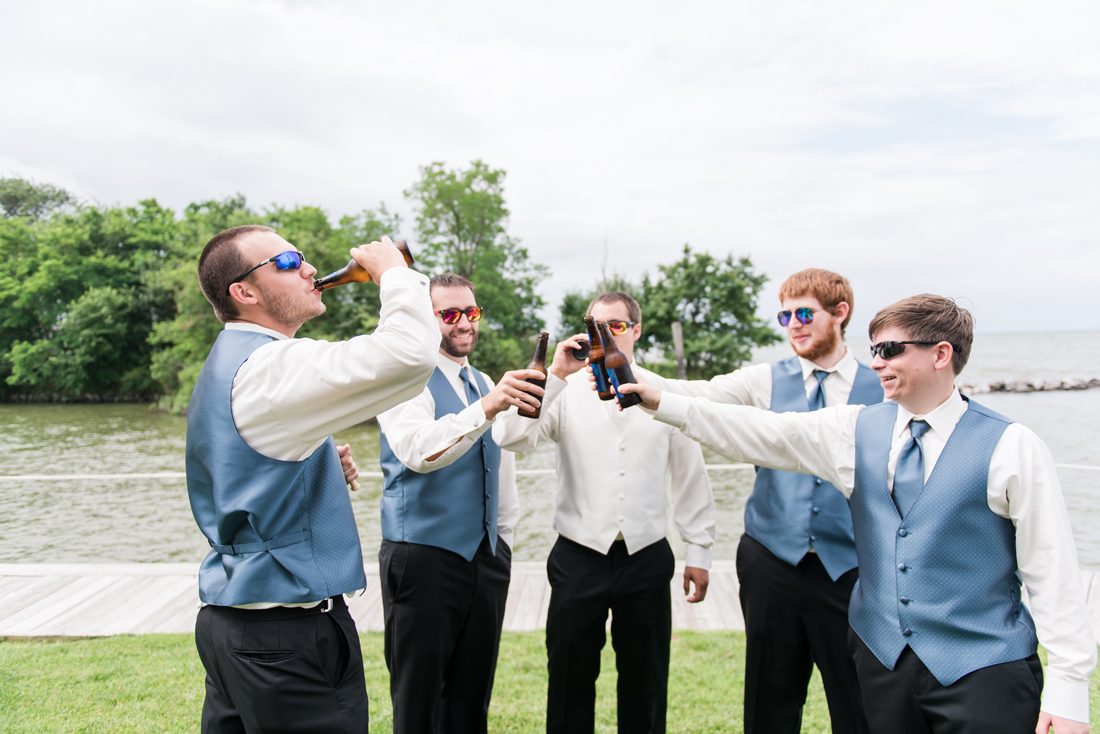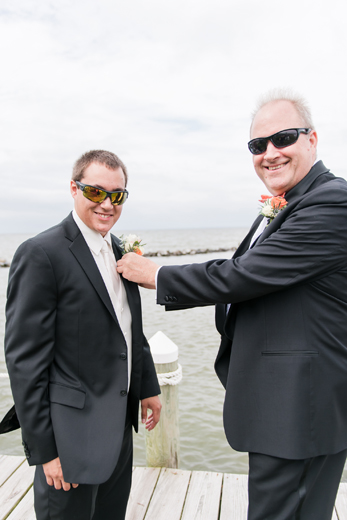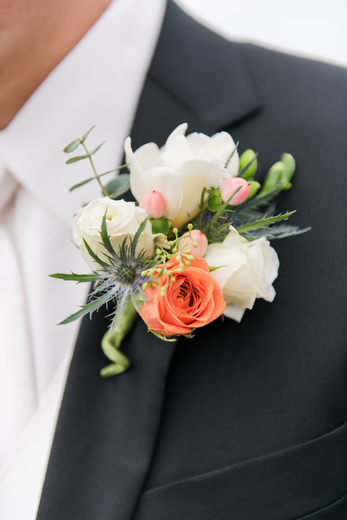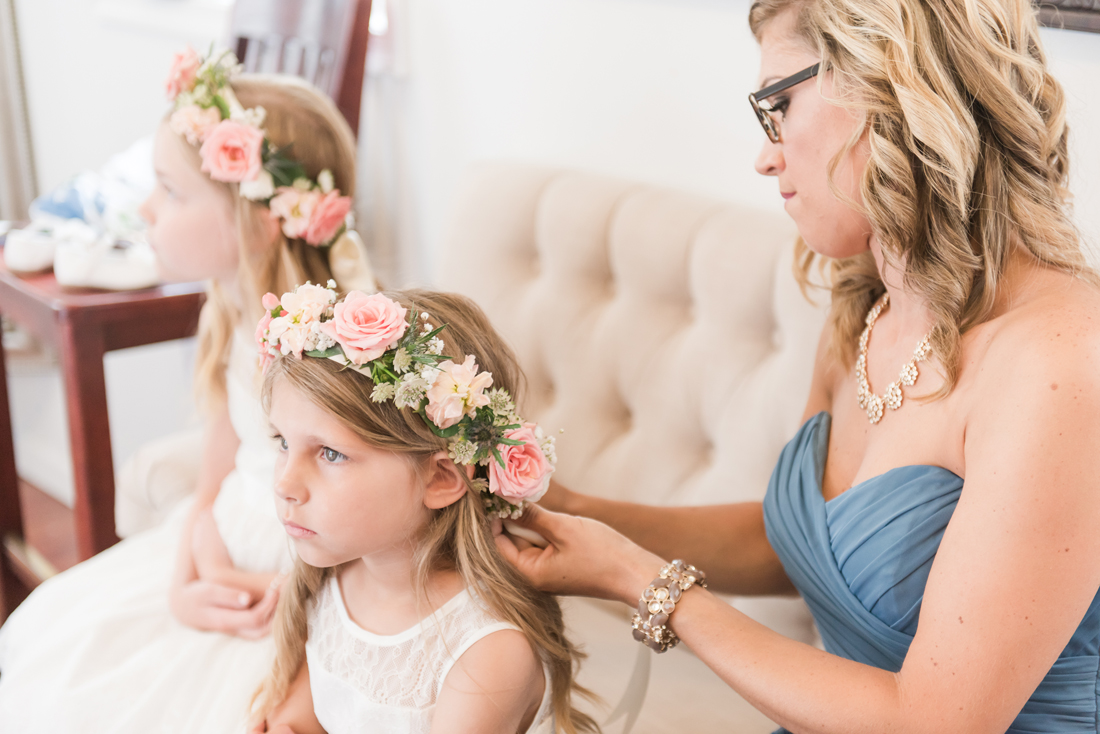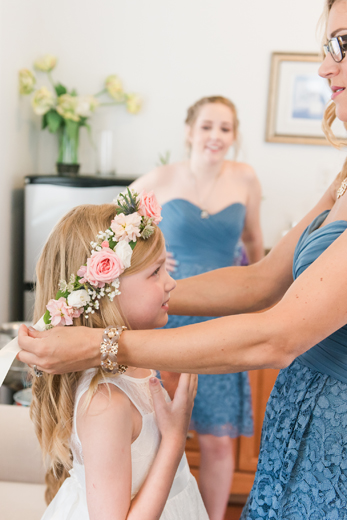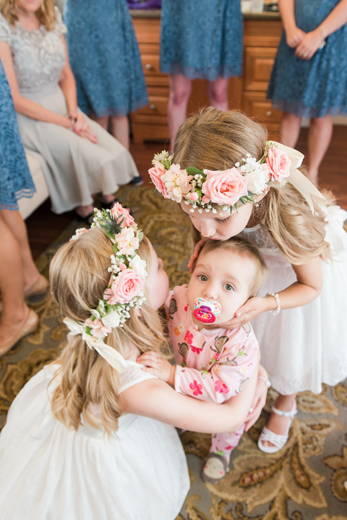 Oh my goodness, the flower girls (Mark's nieces) were too cute!! (And their beautiful mom is a photographer too!!)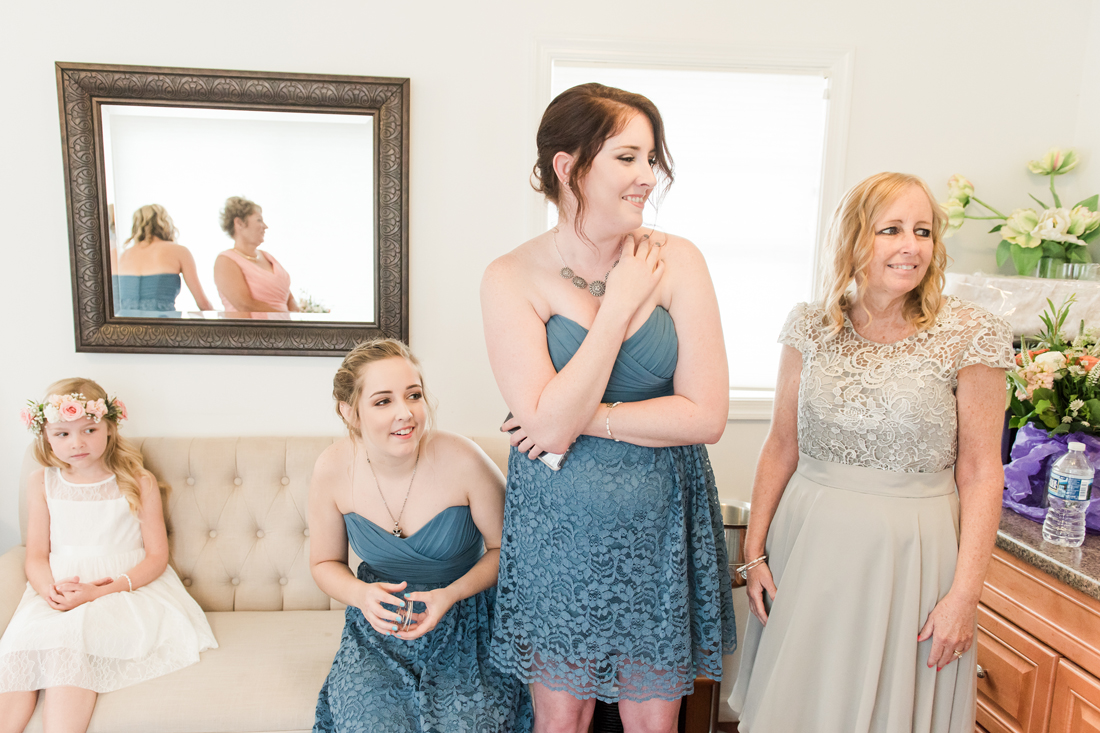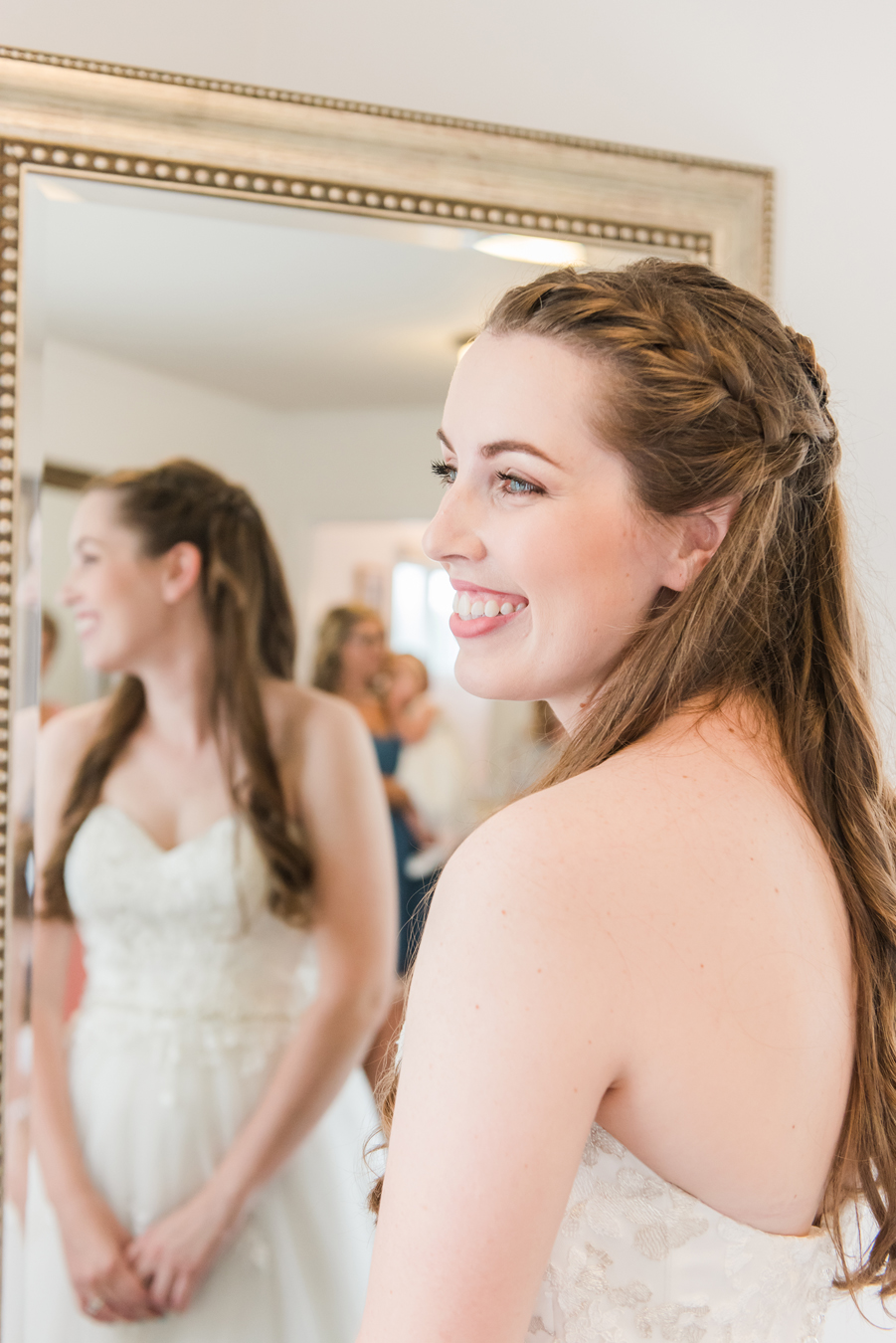 Awwww I just love these! Ashley you are a stunning bride!!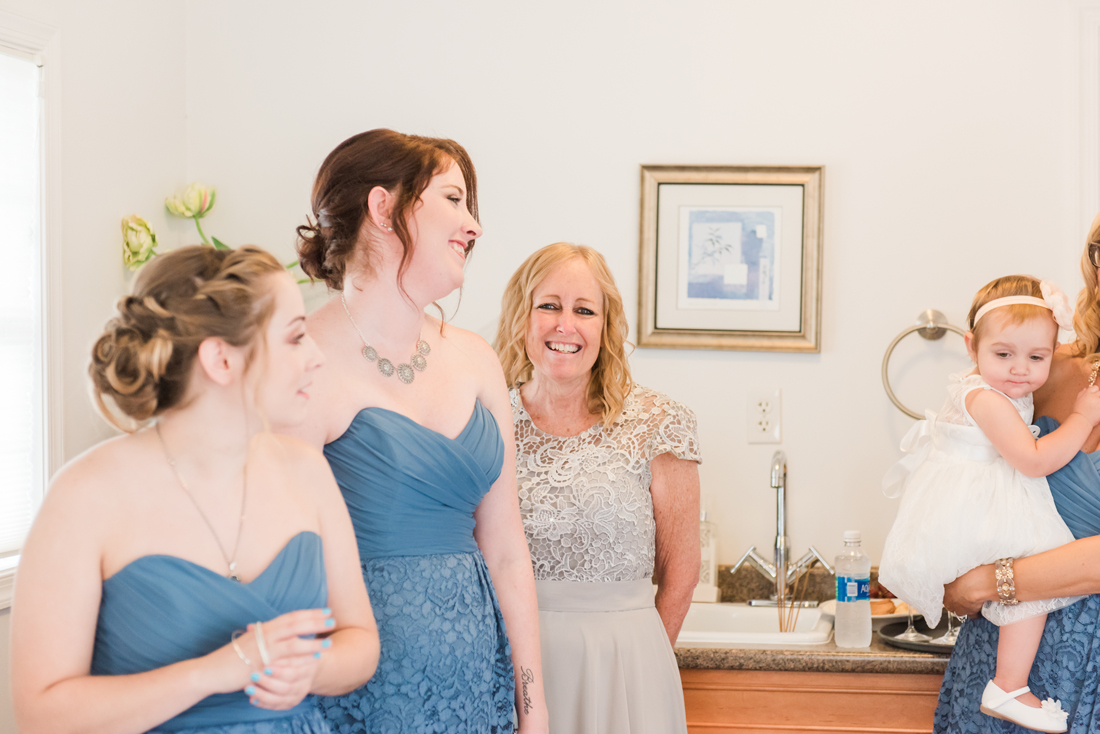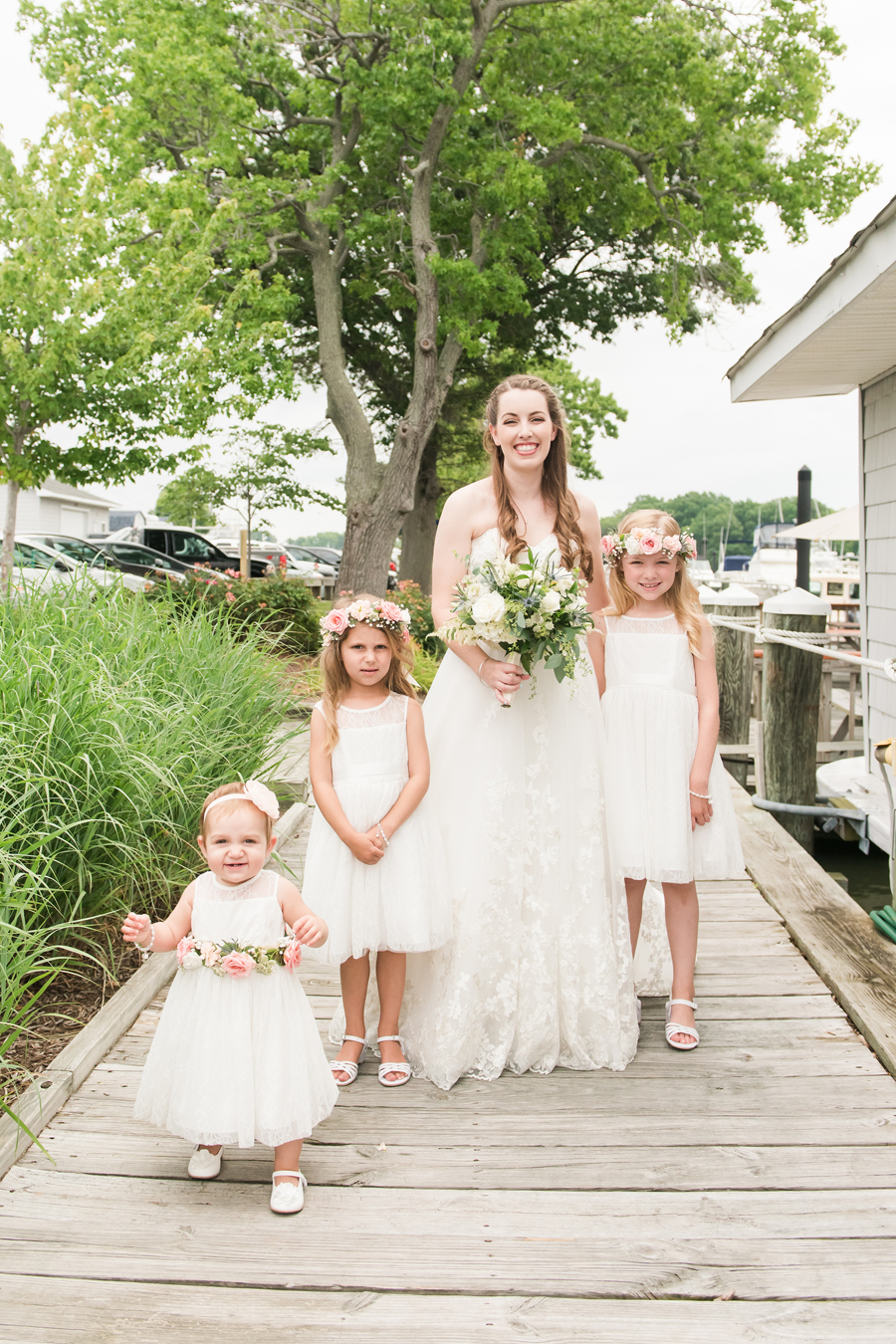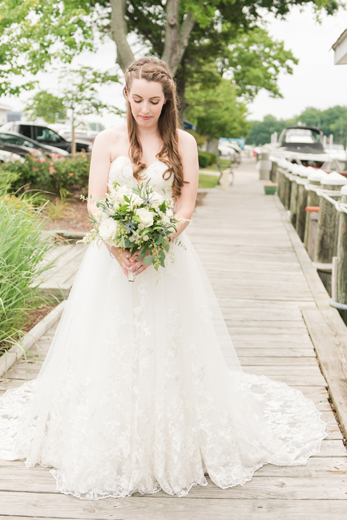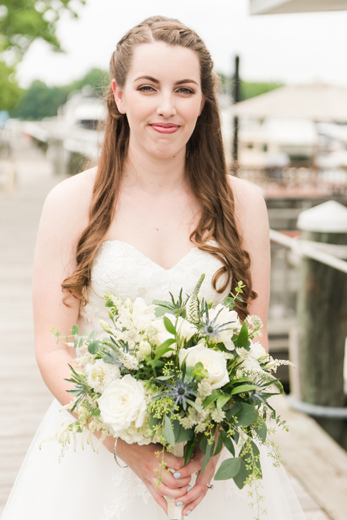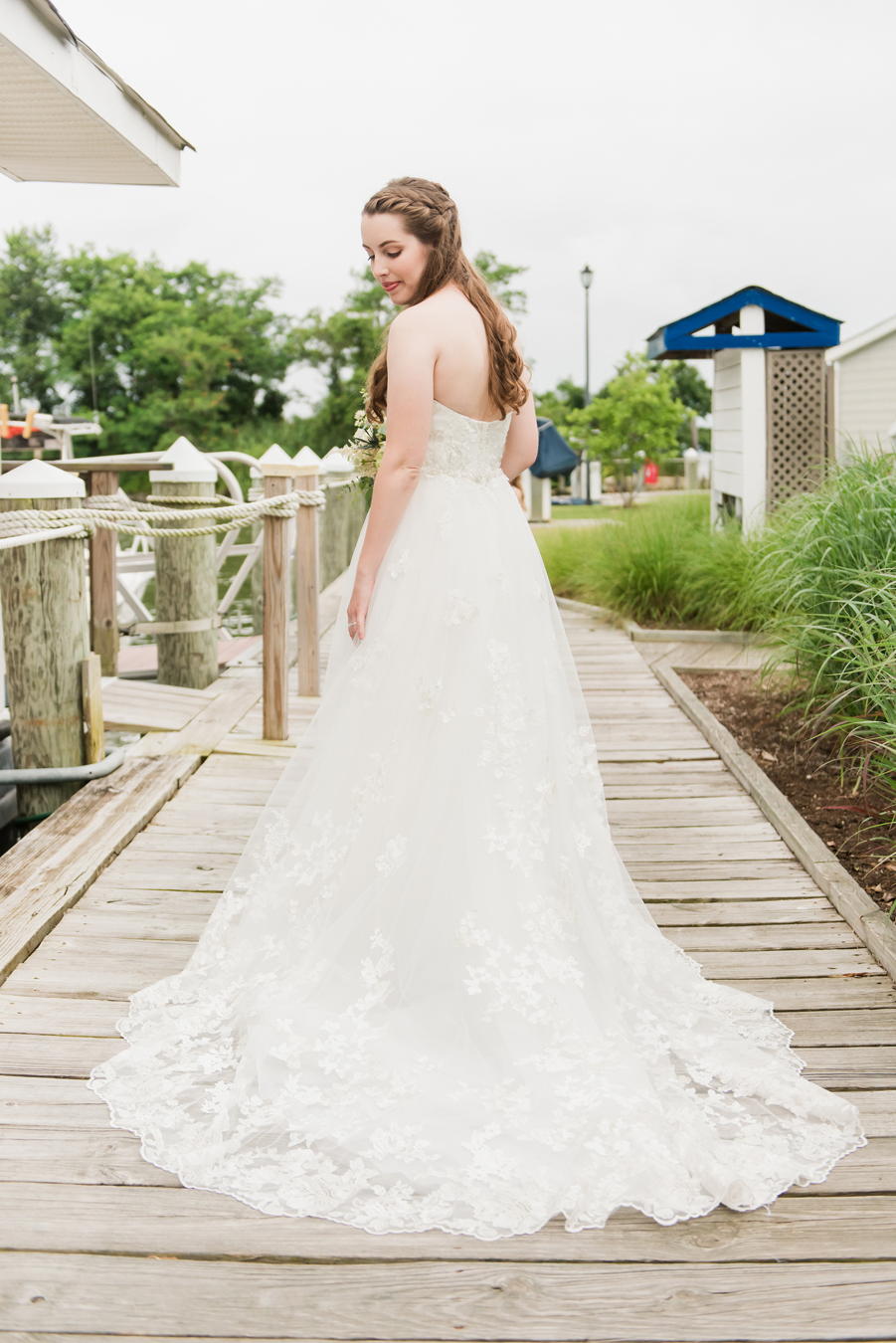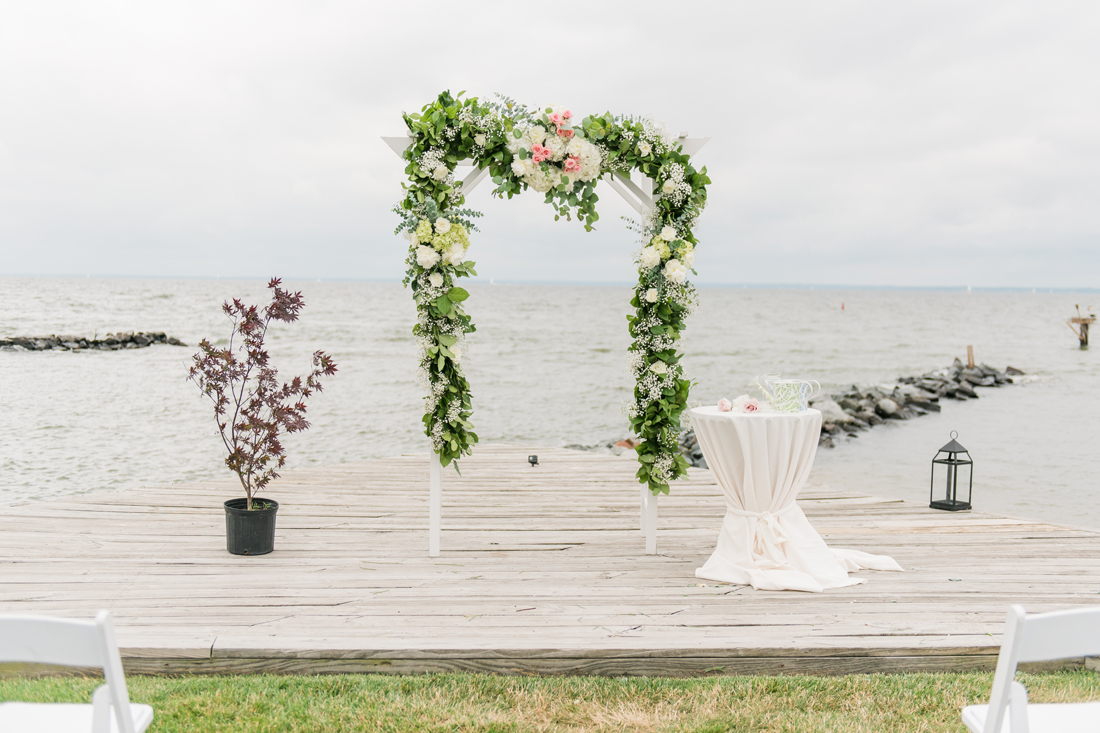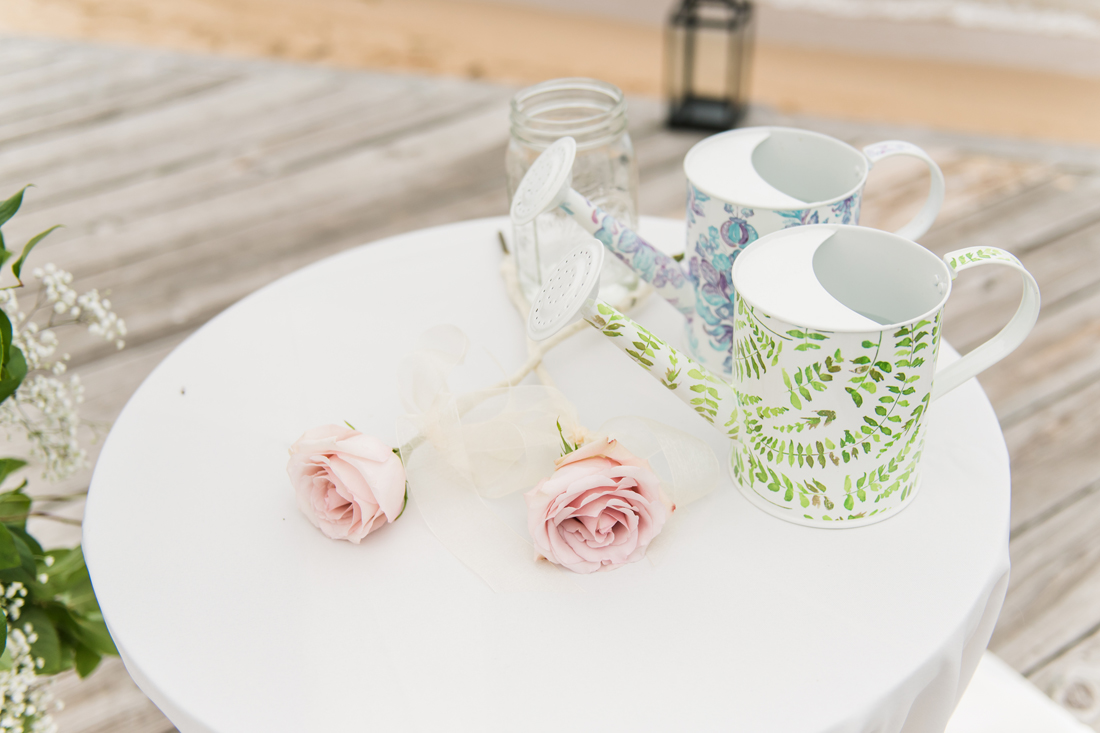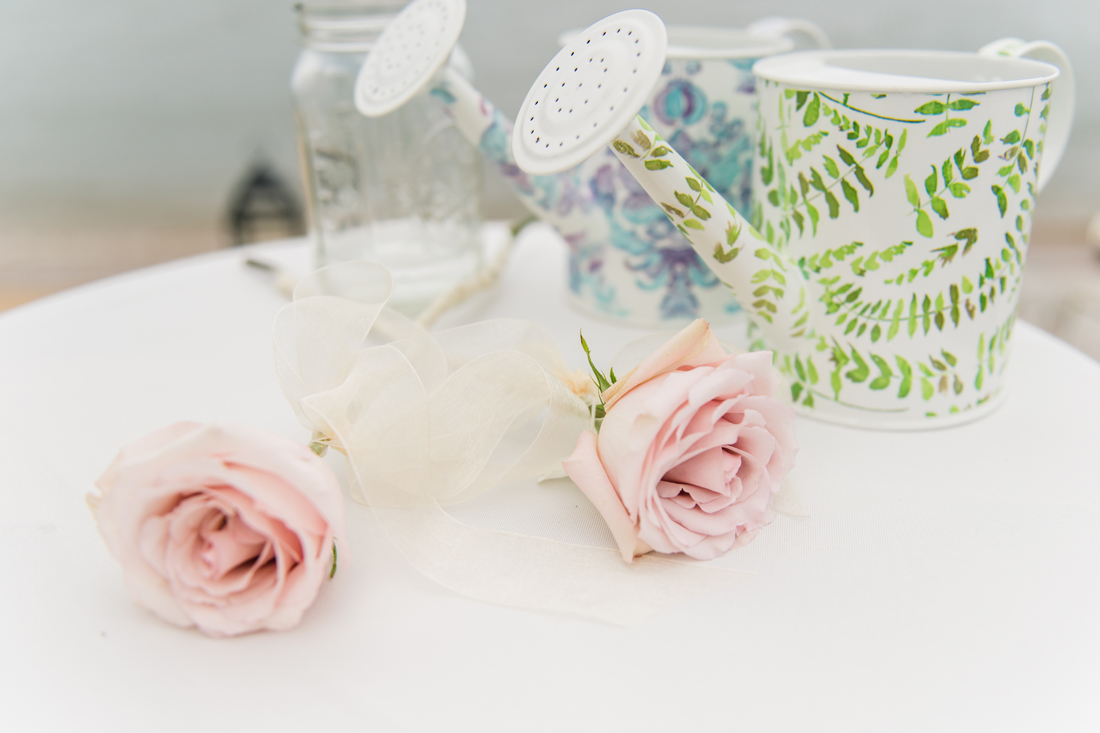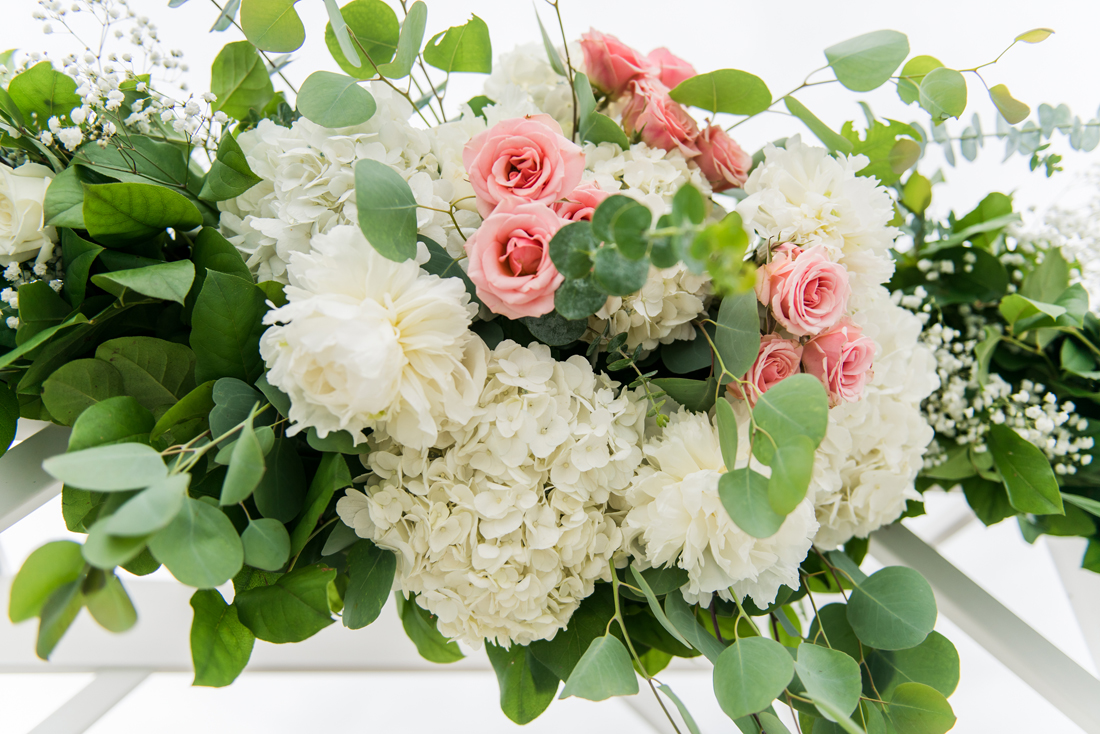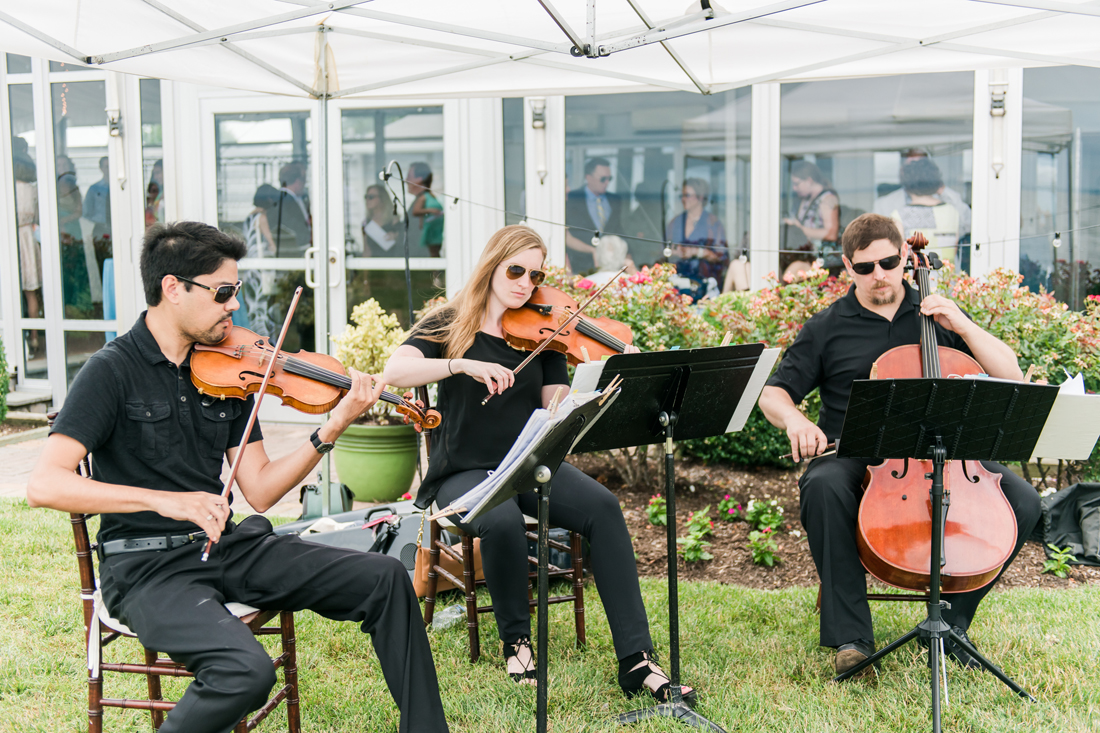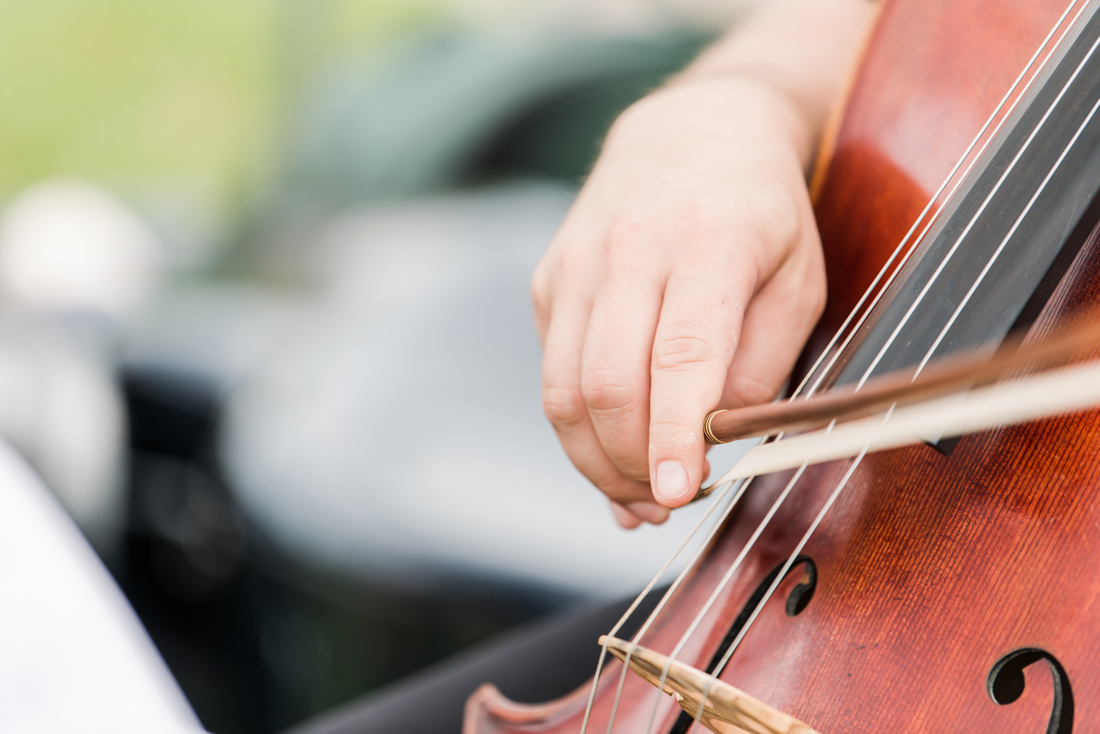 A little high-paw for good luck! ;)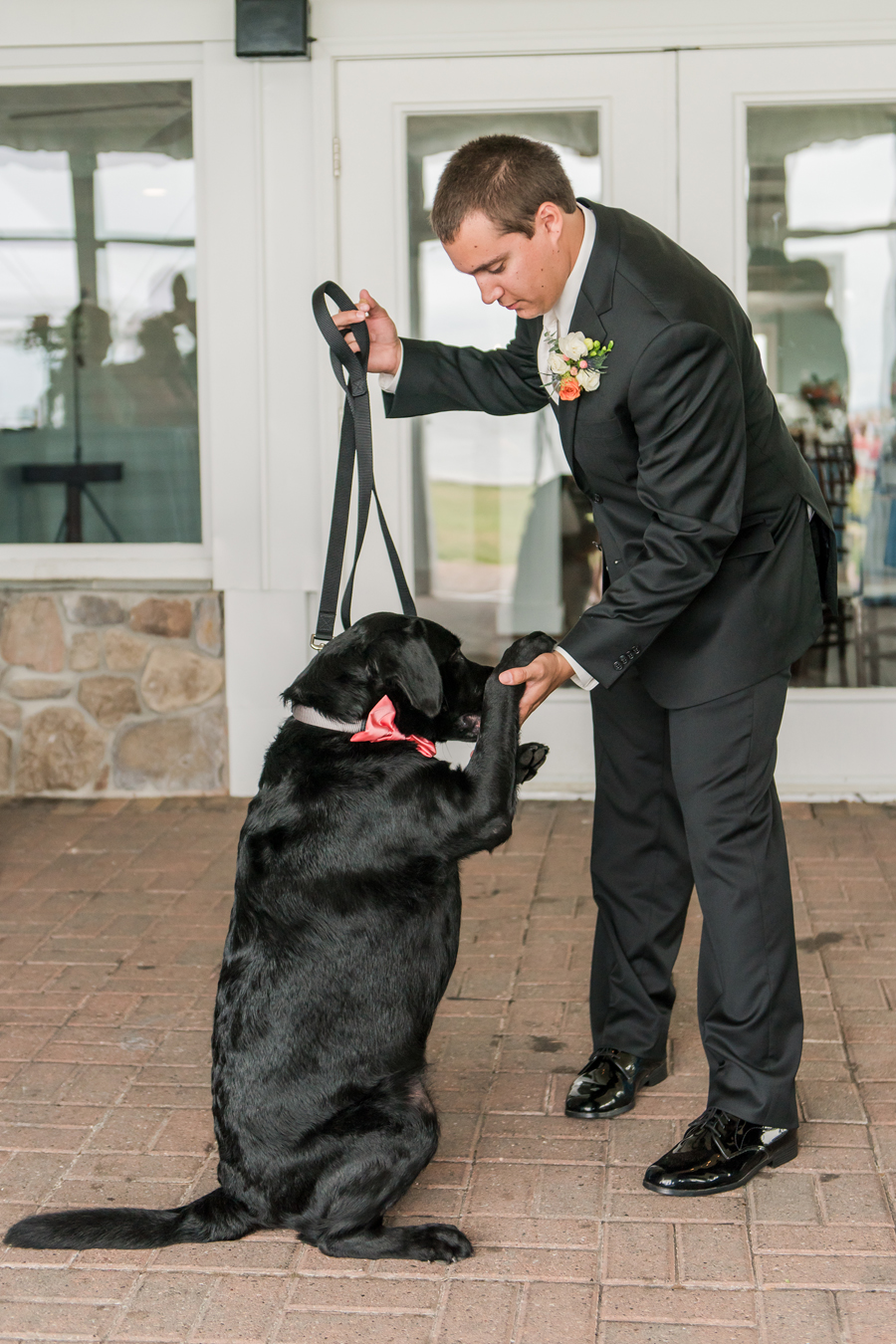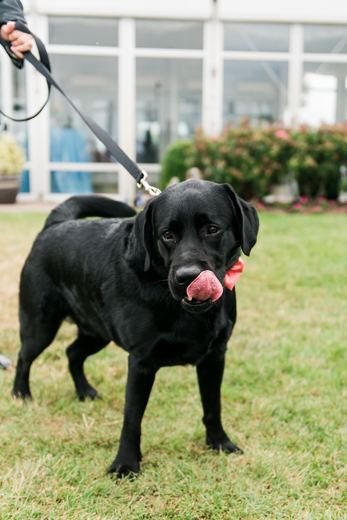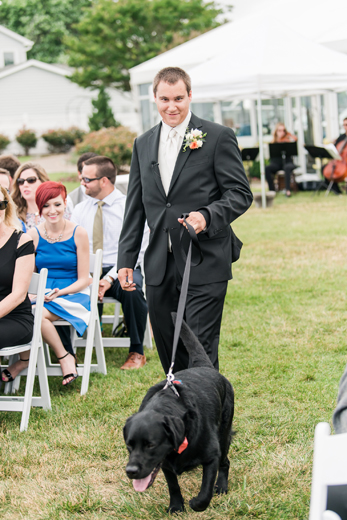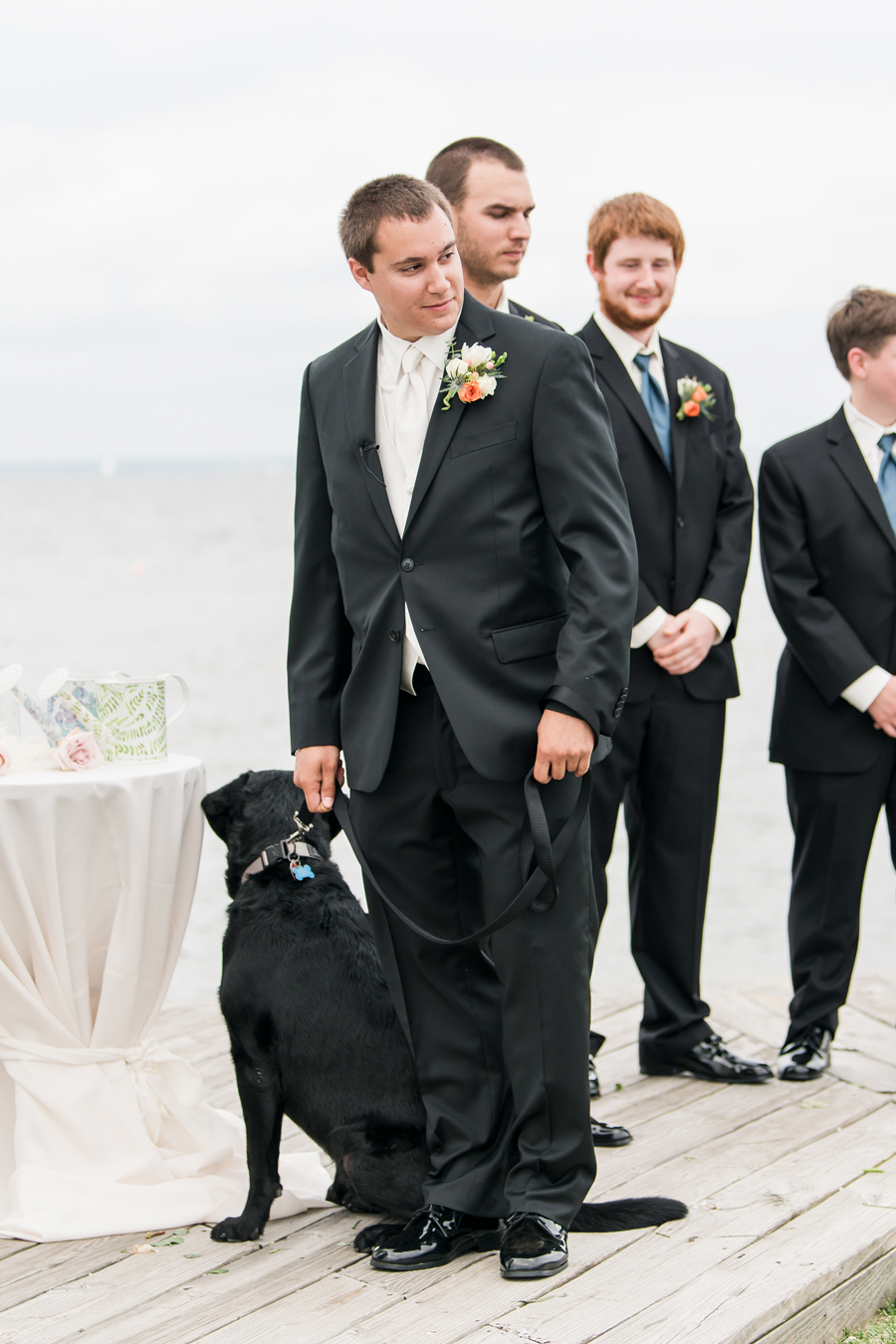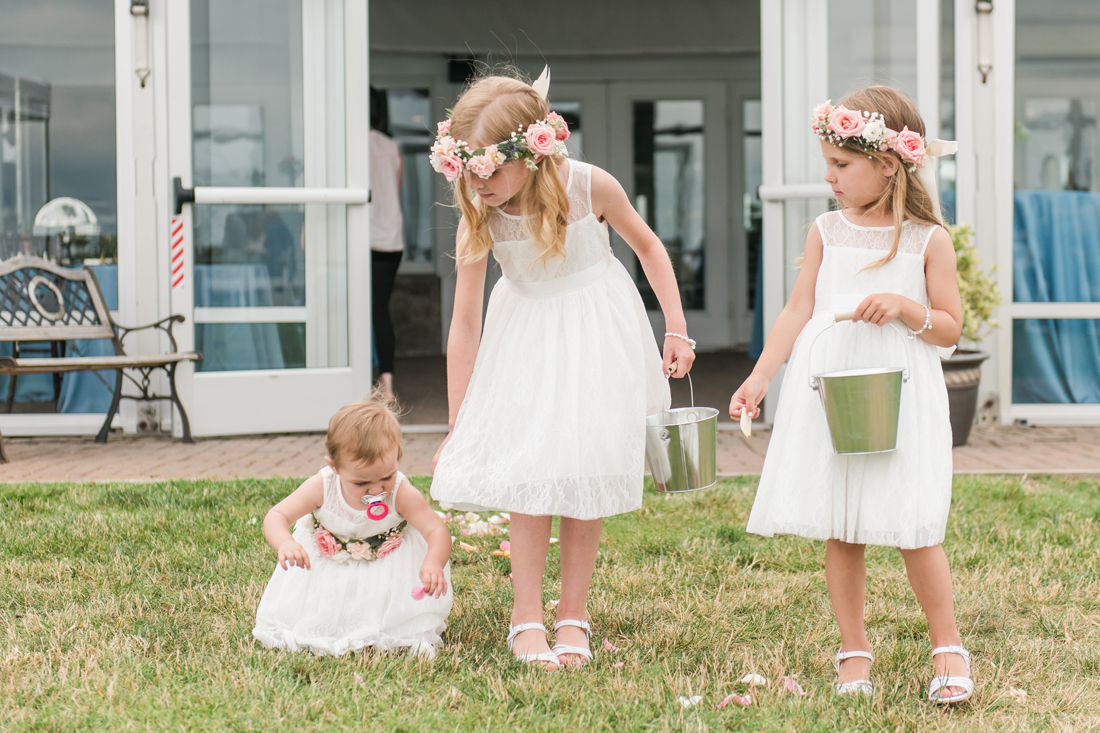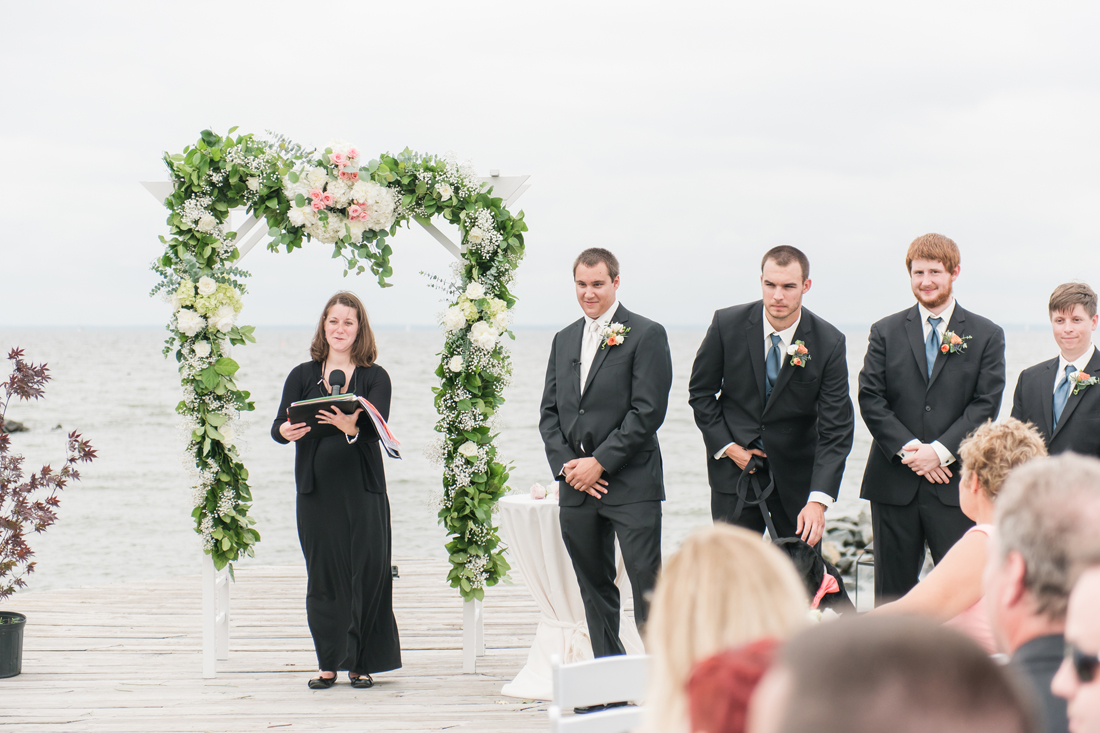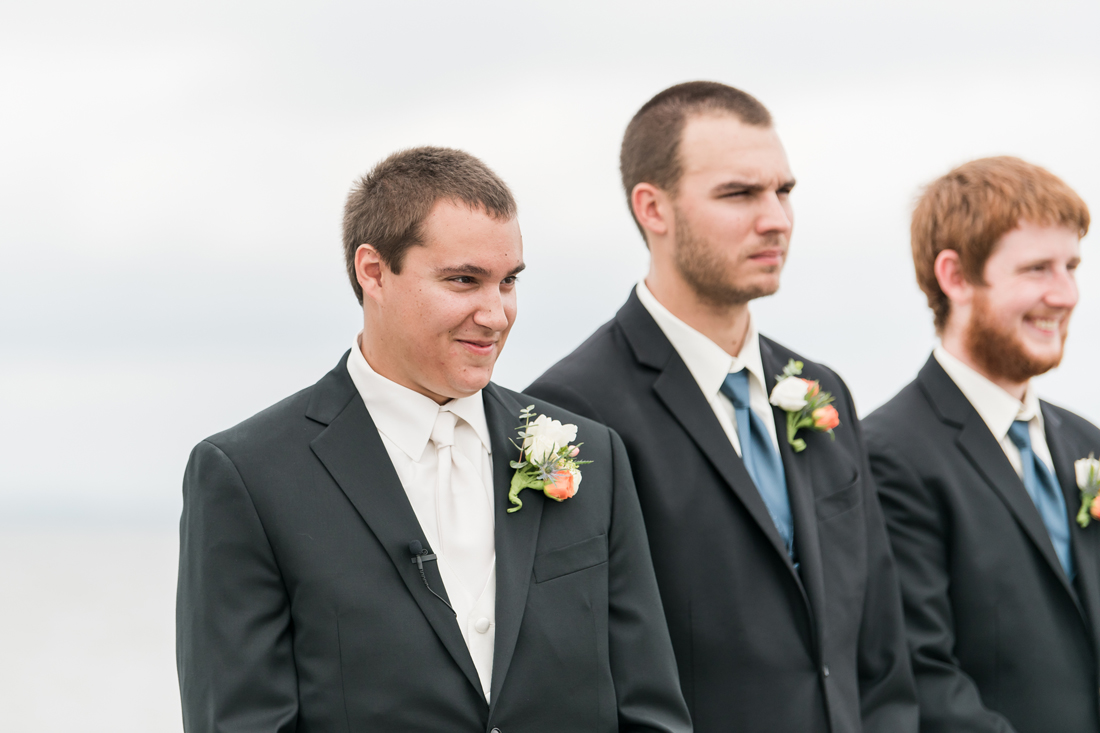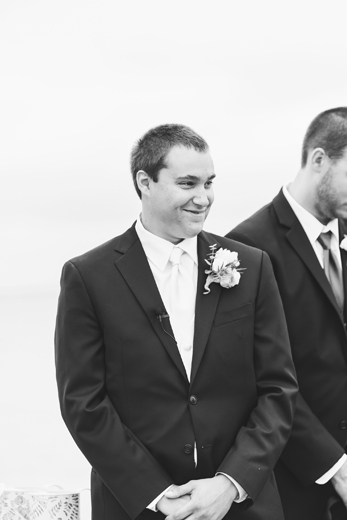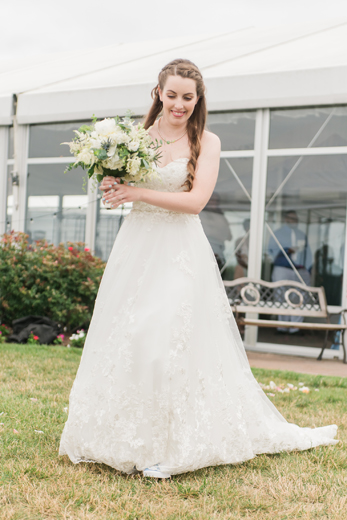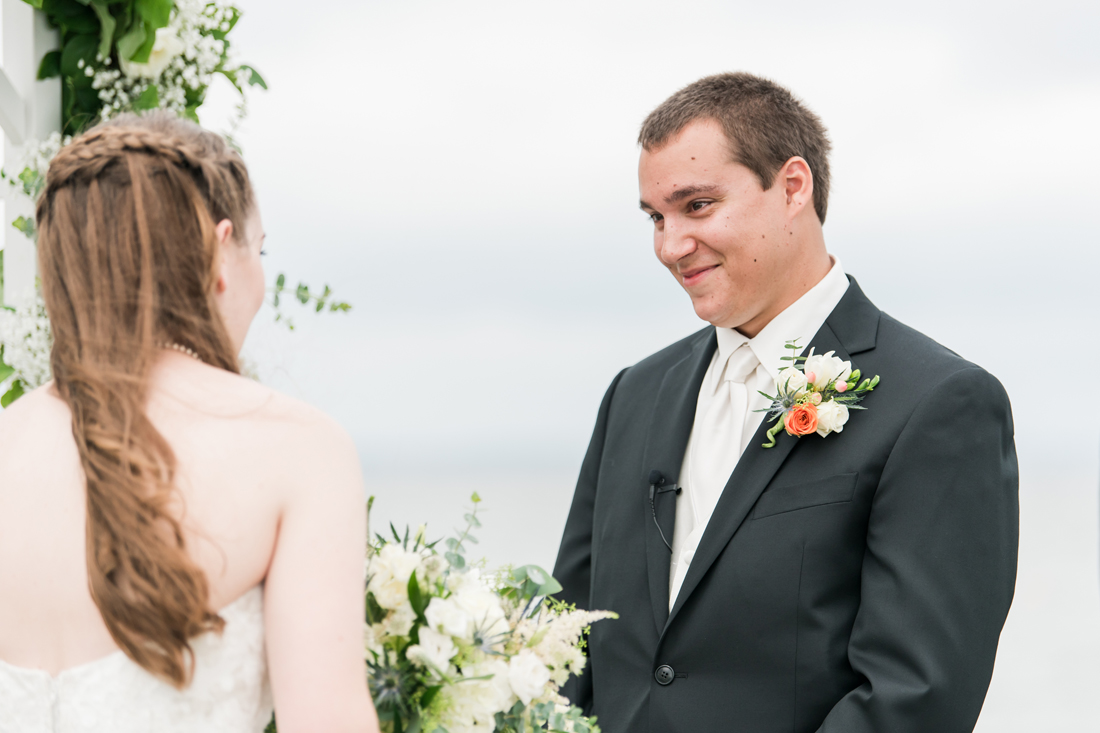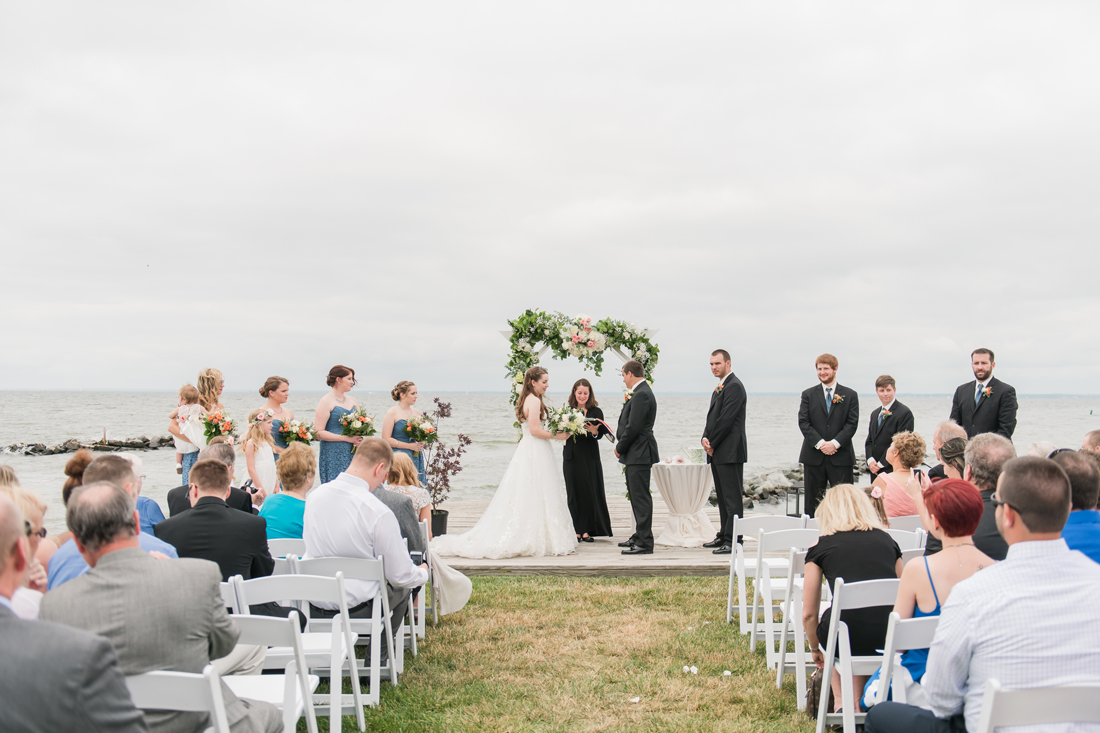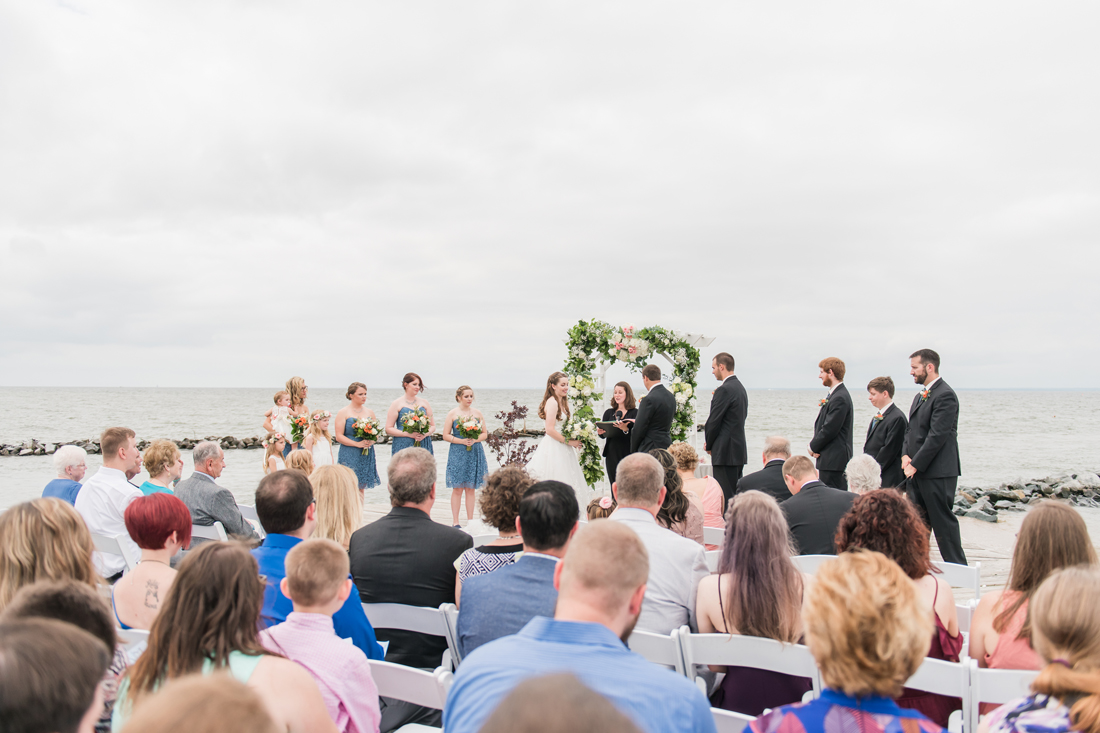 Such a gorgeous ceremony location! The rain held off (yay!) and so did the sun (which is also yay, because less squinty and cooler temps!!)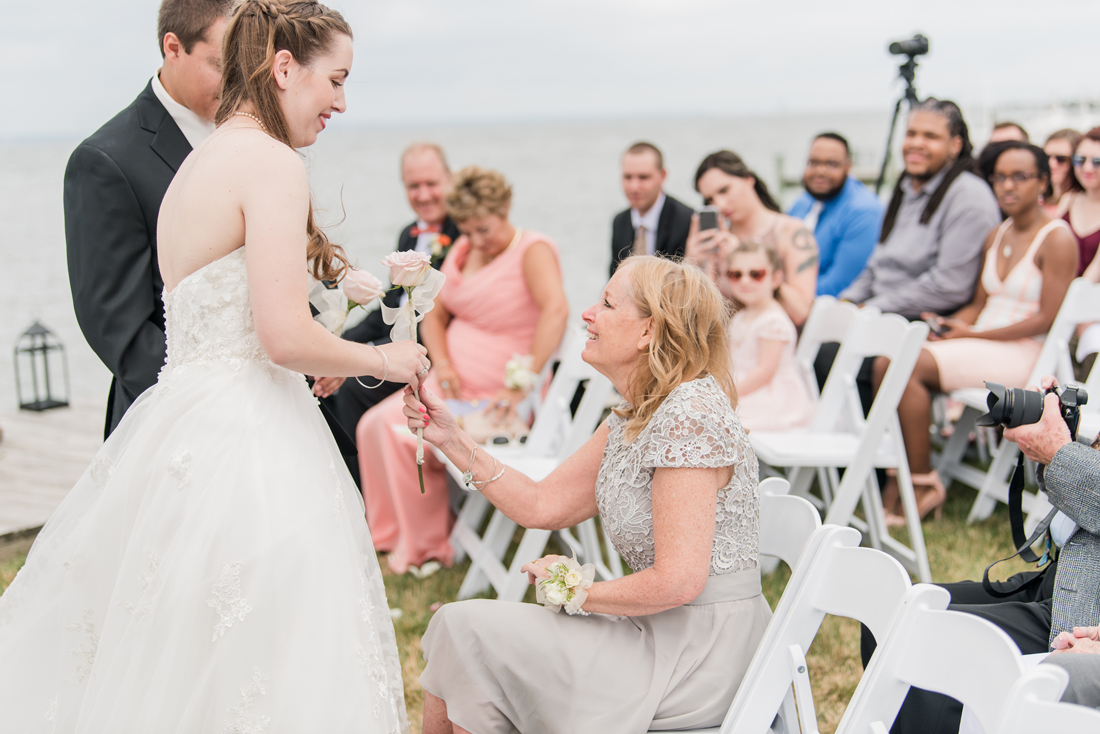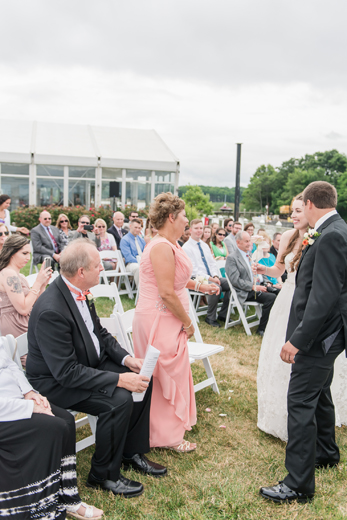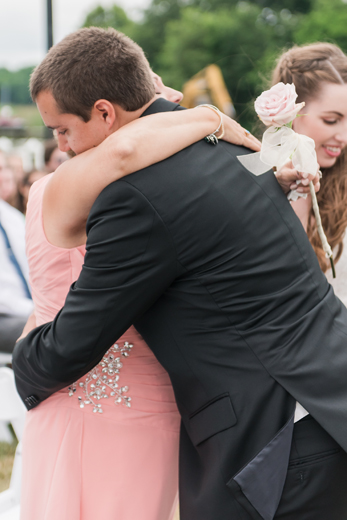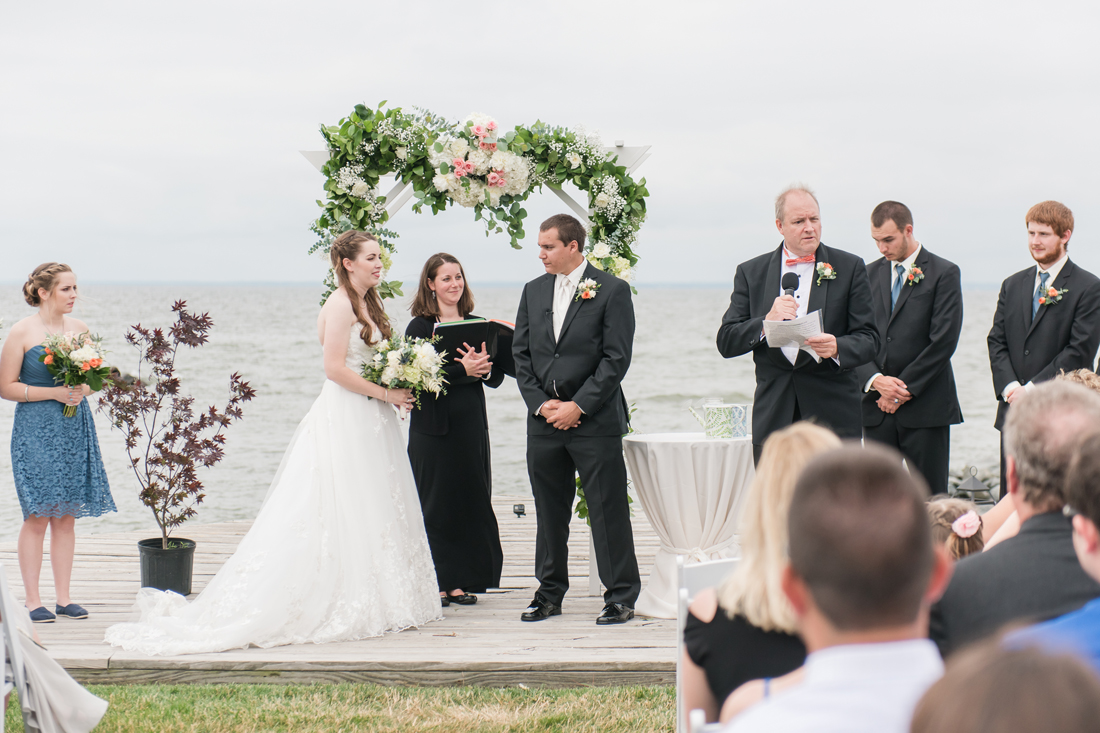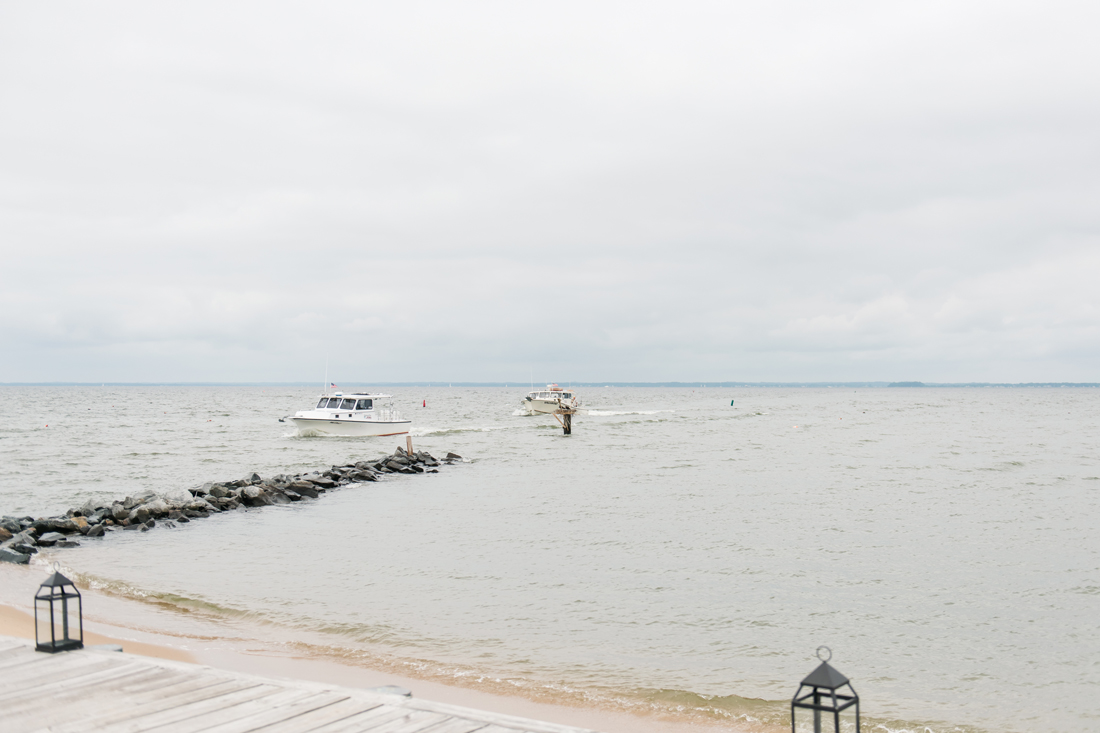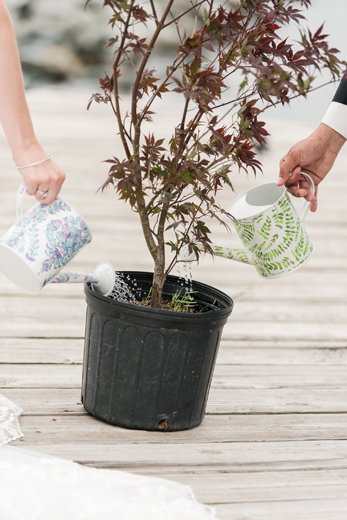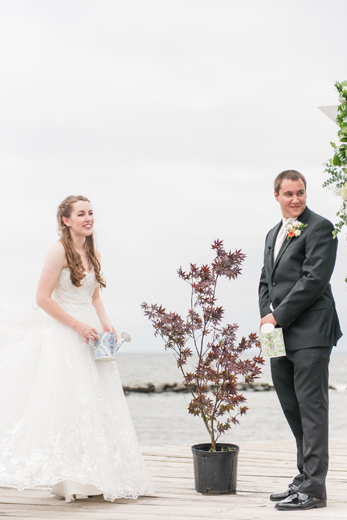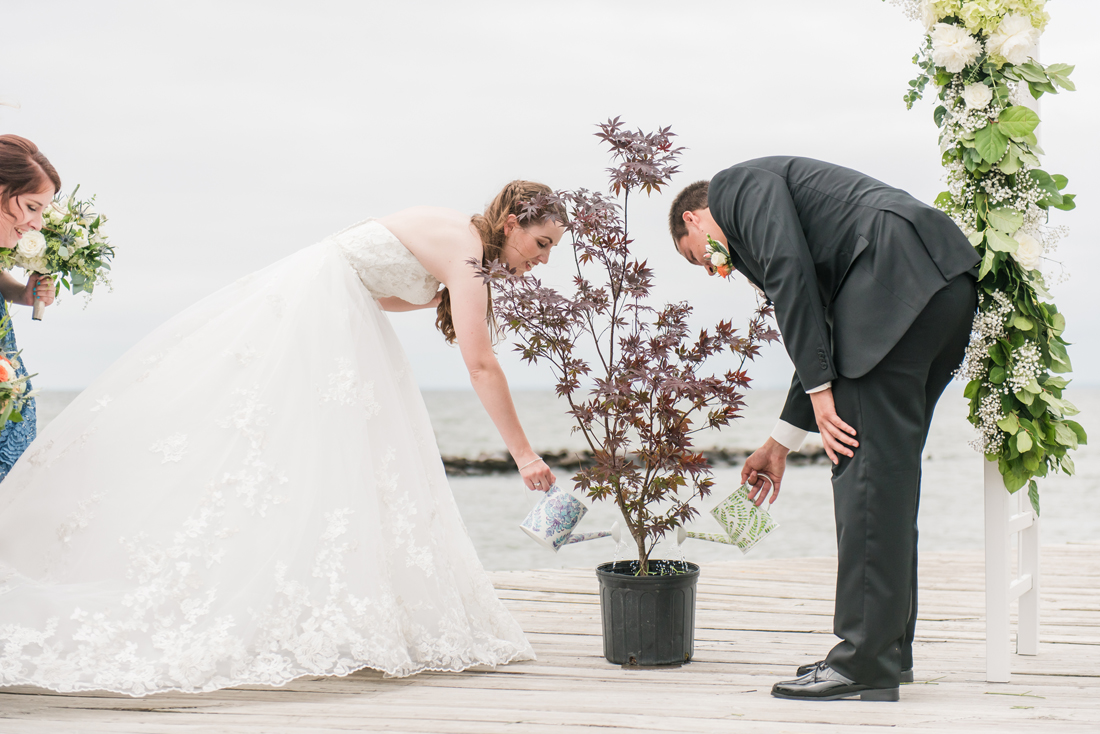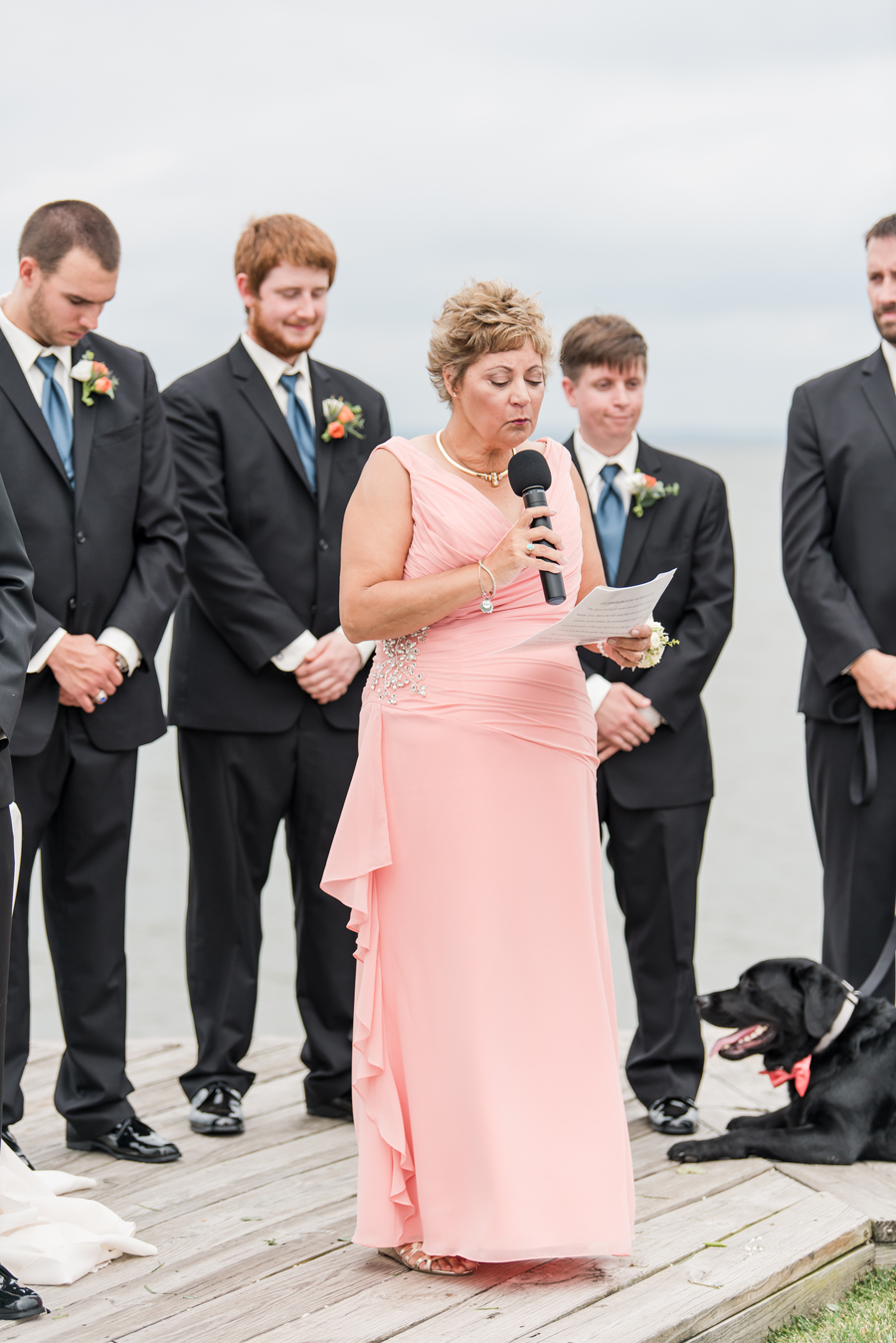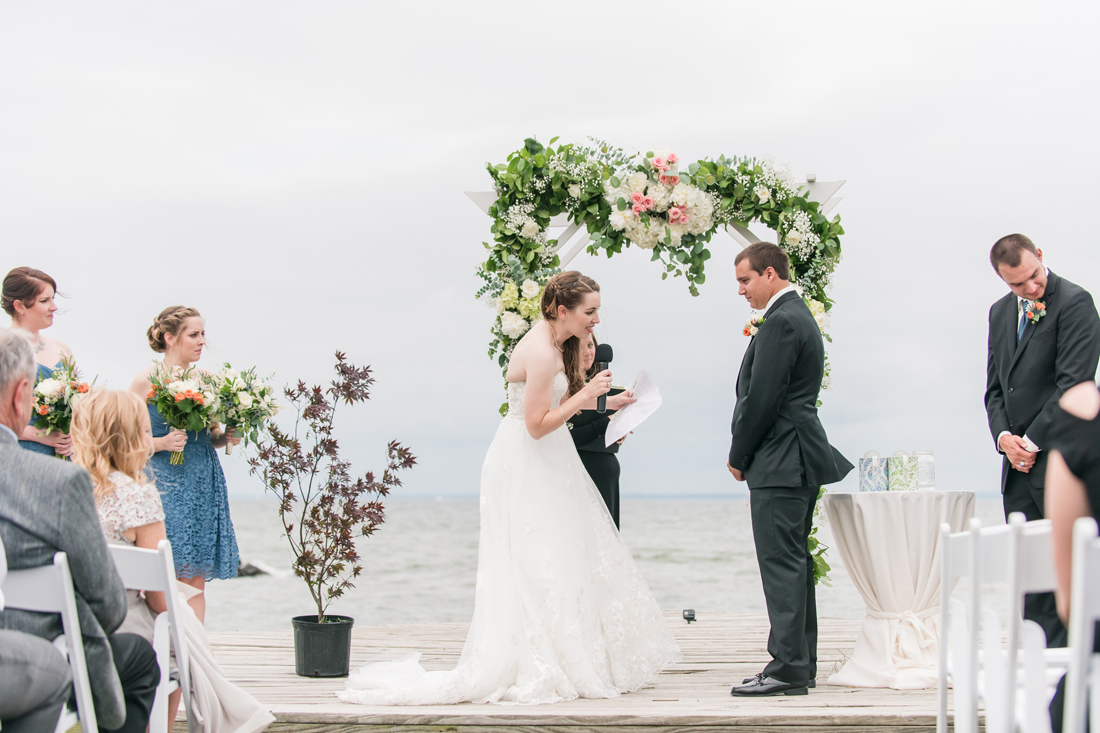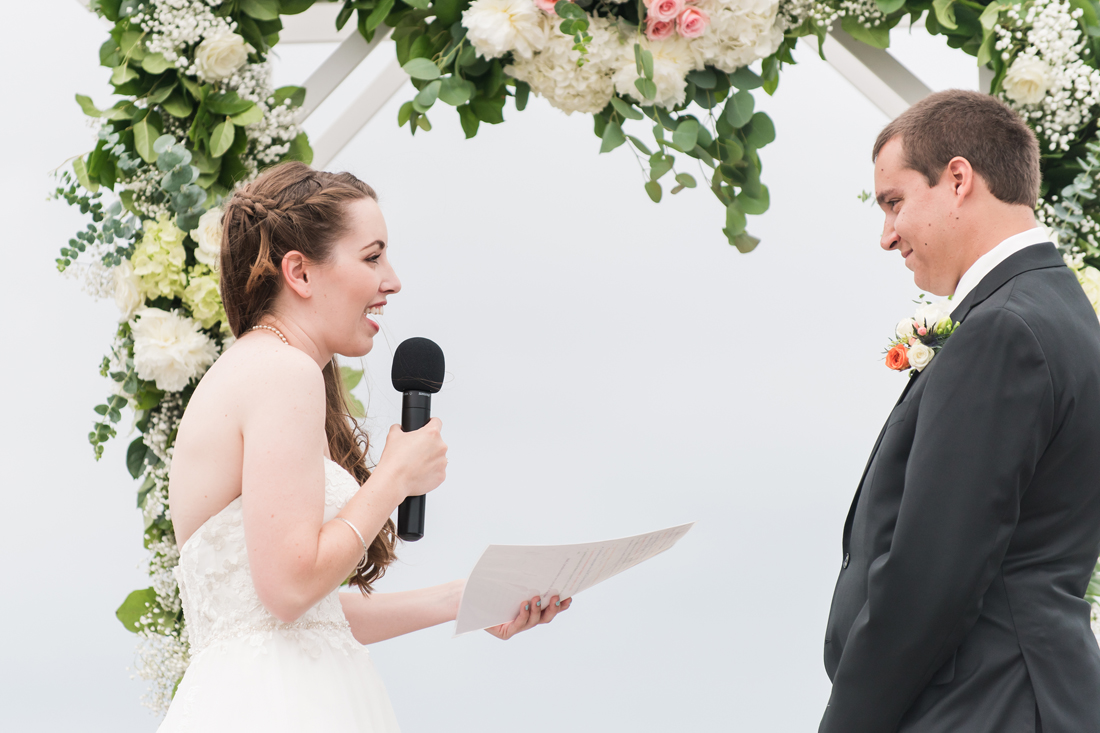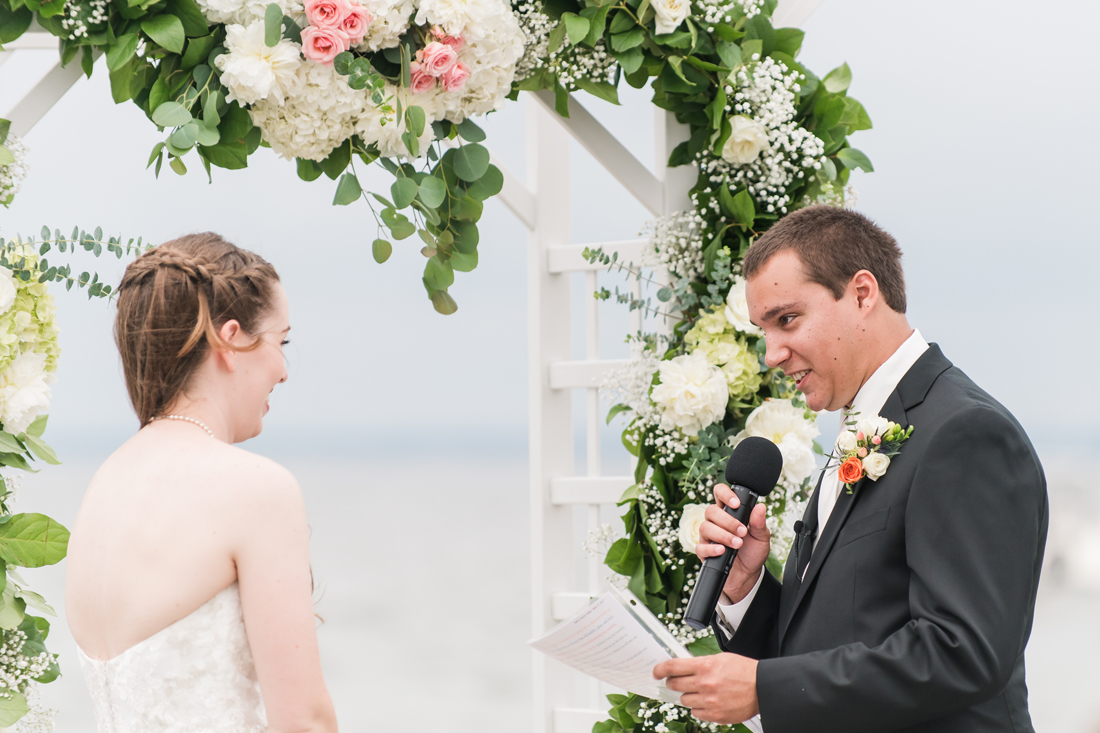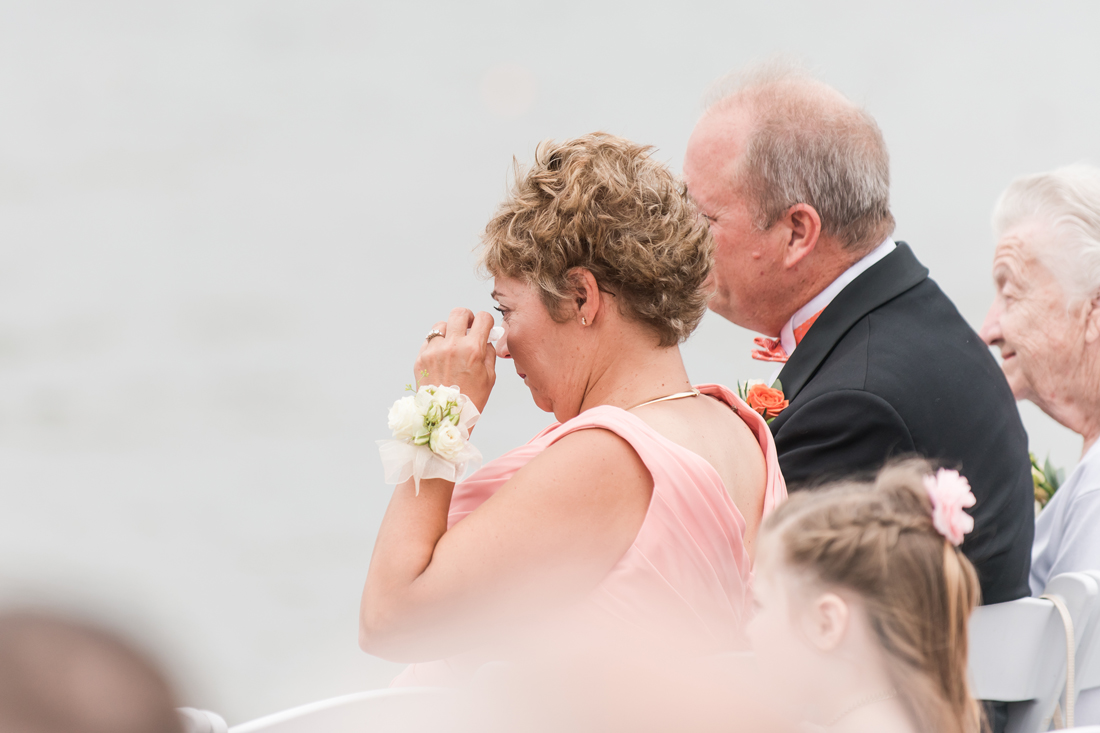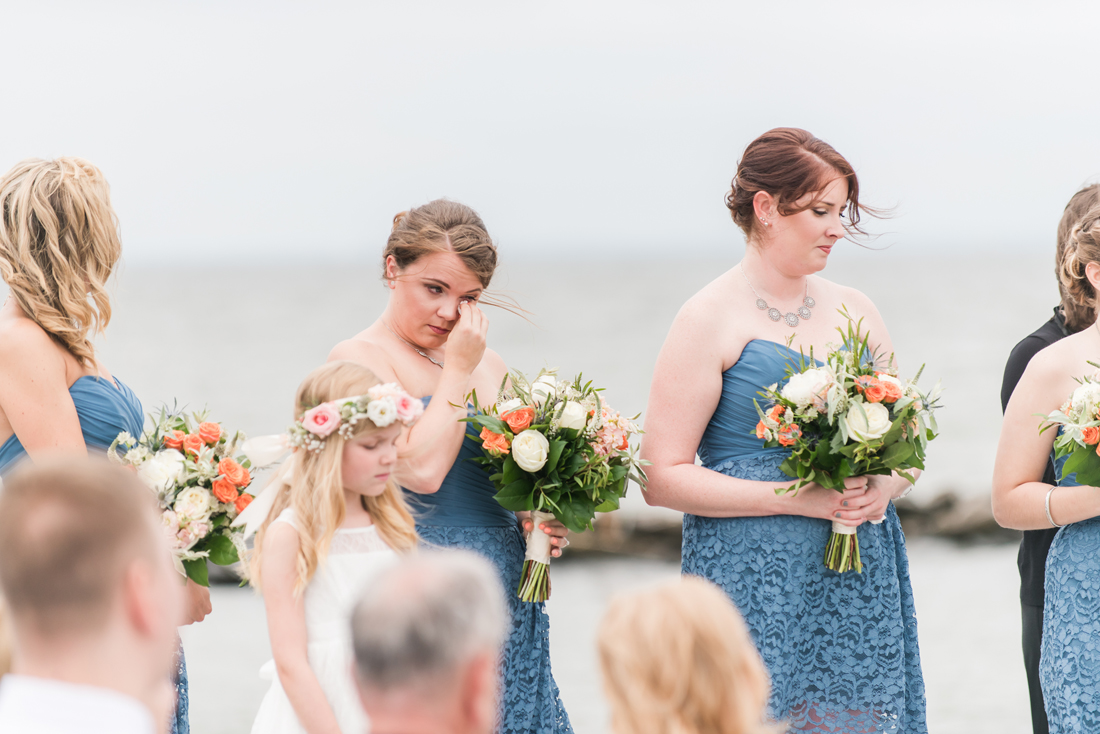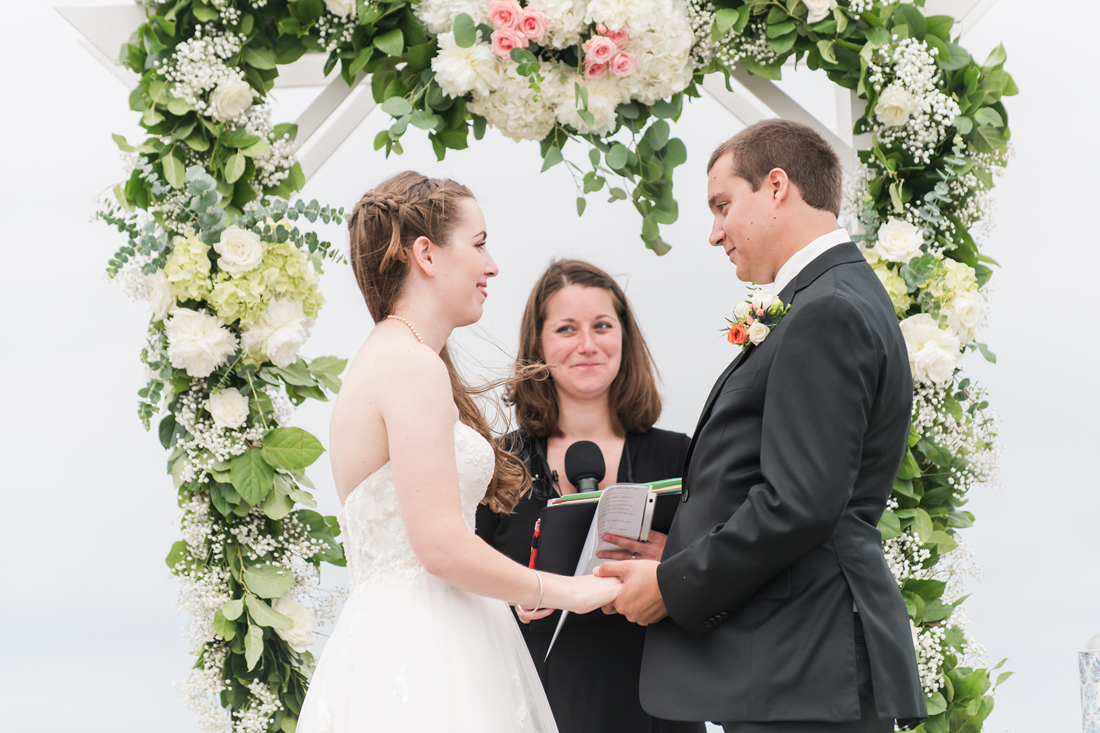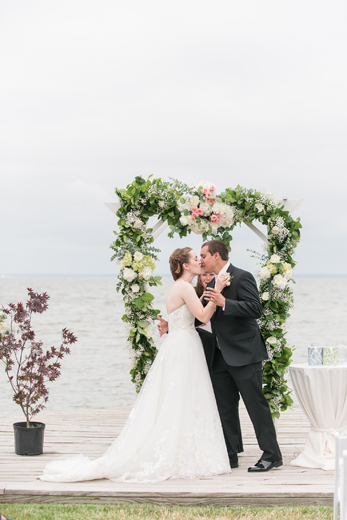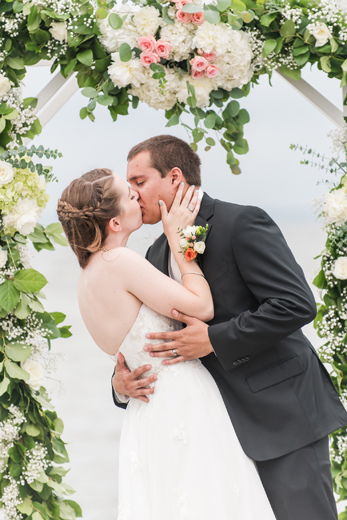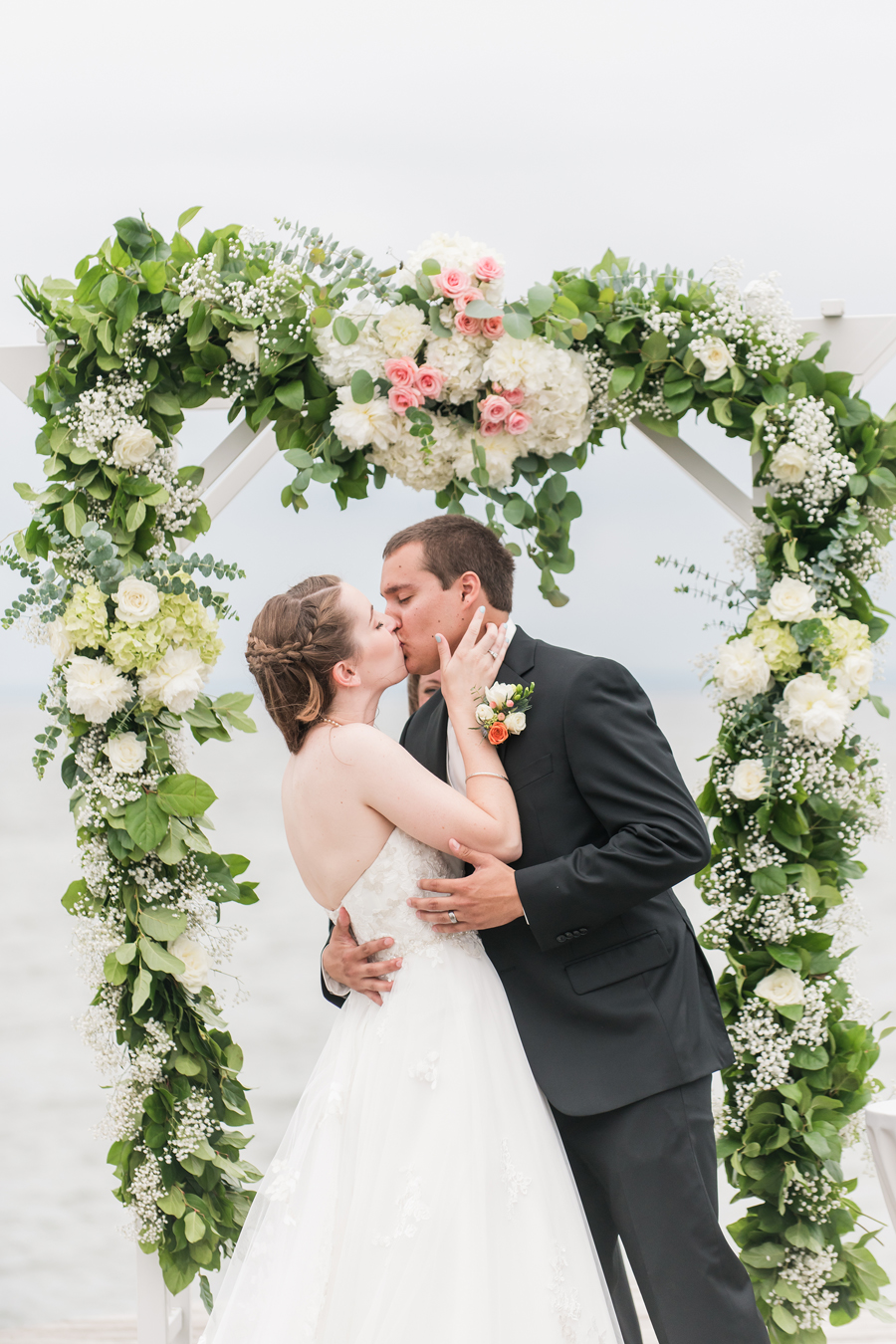 Too beautiful, congratulations you two!!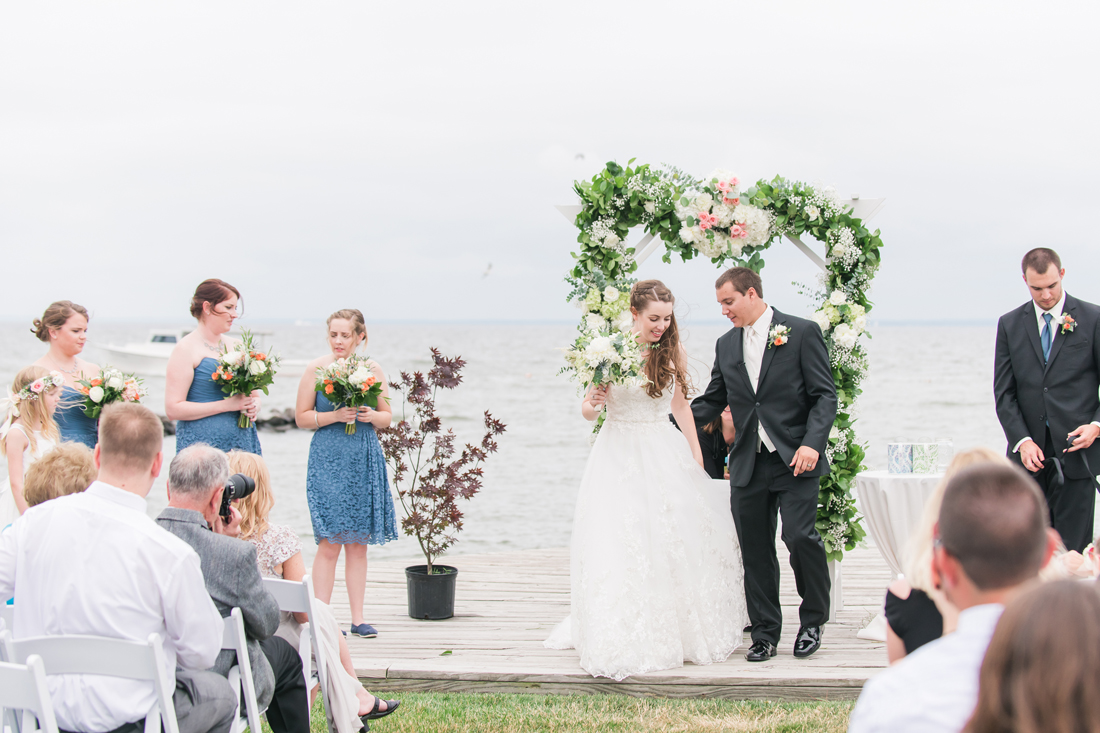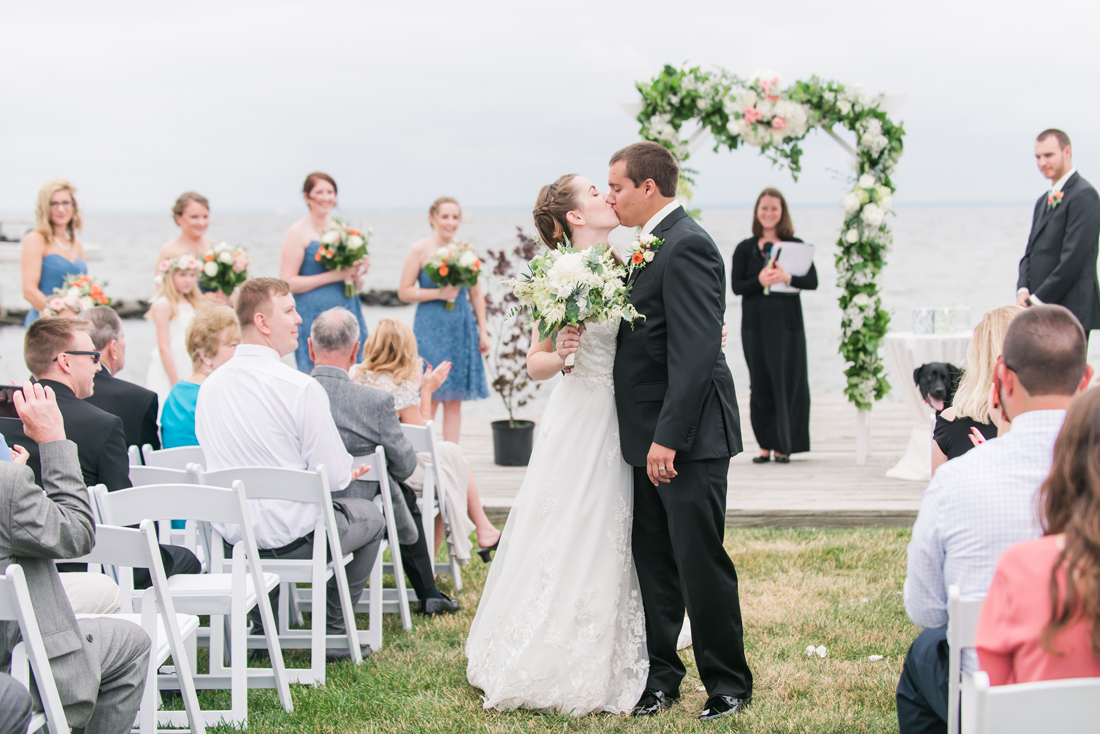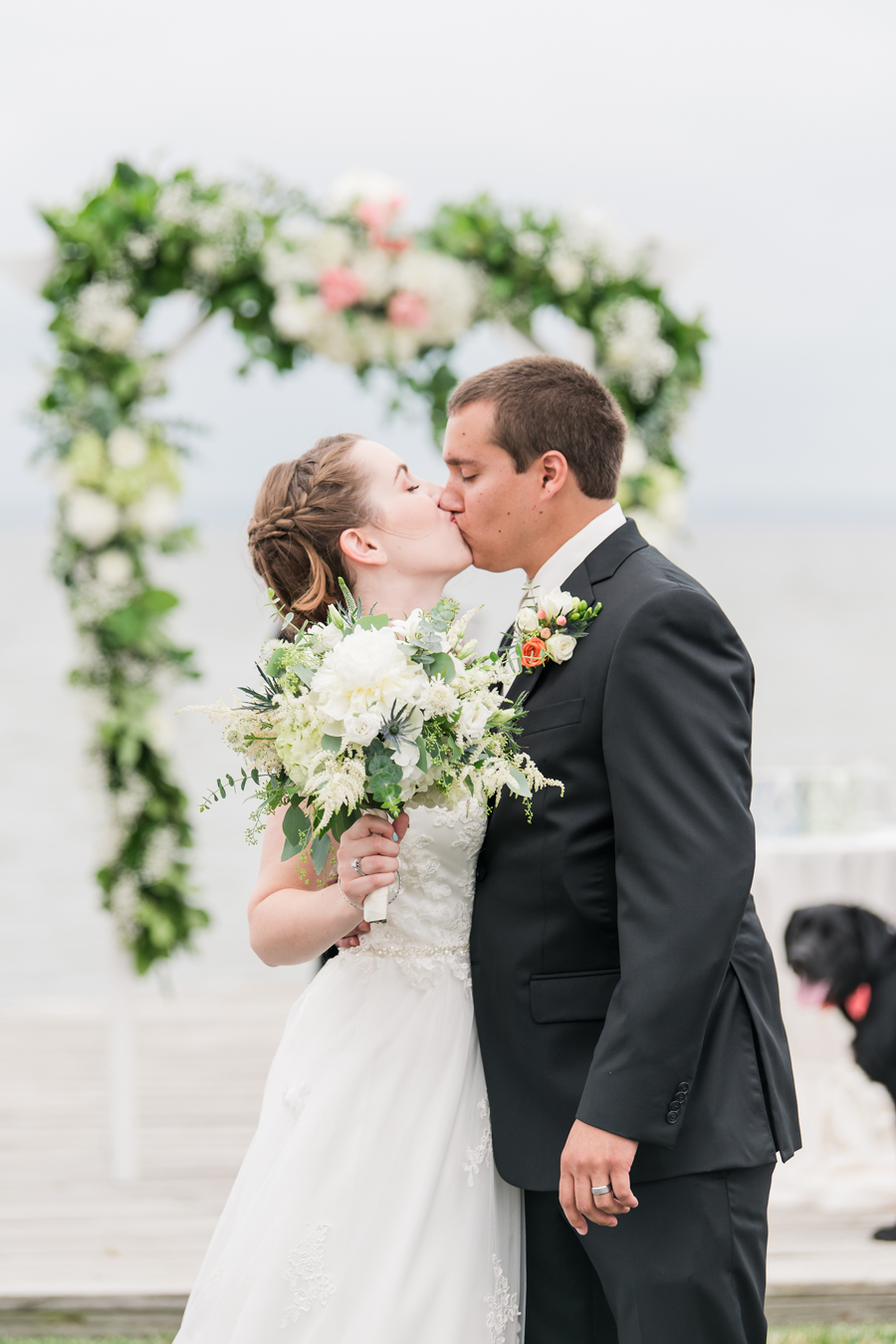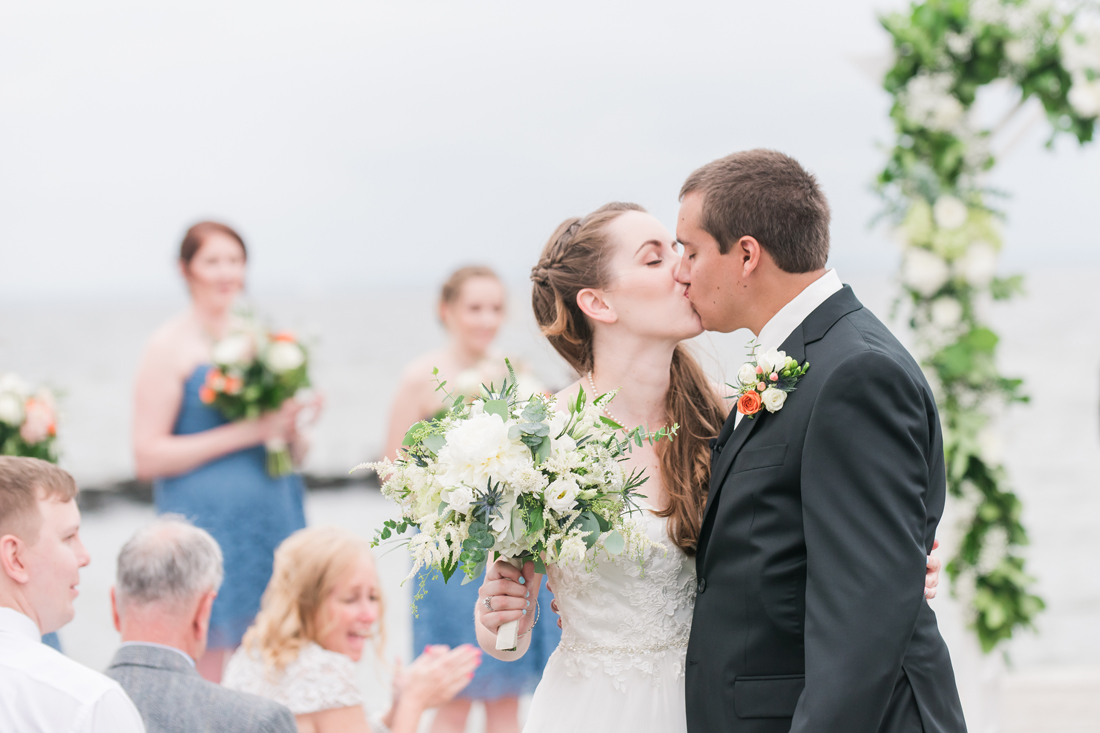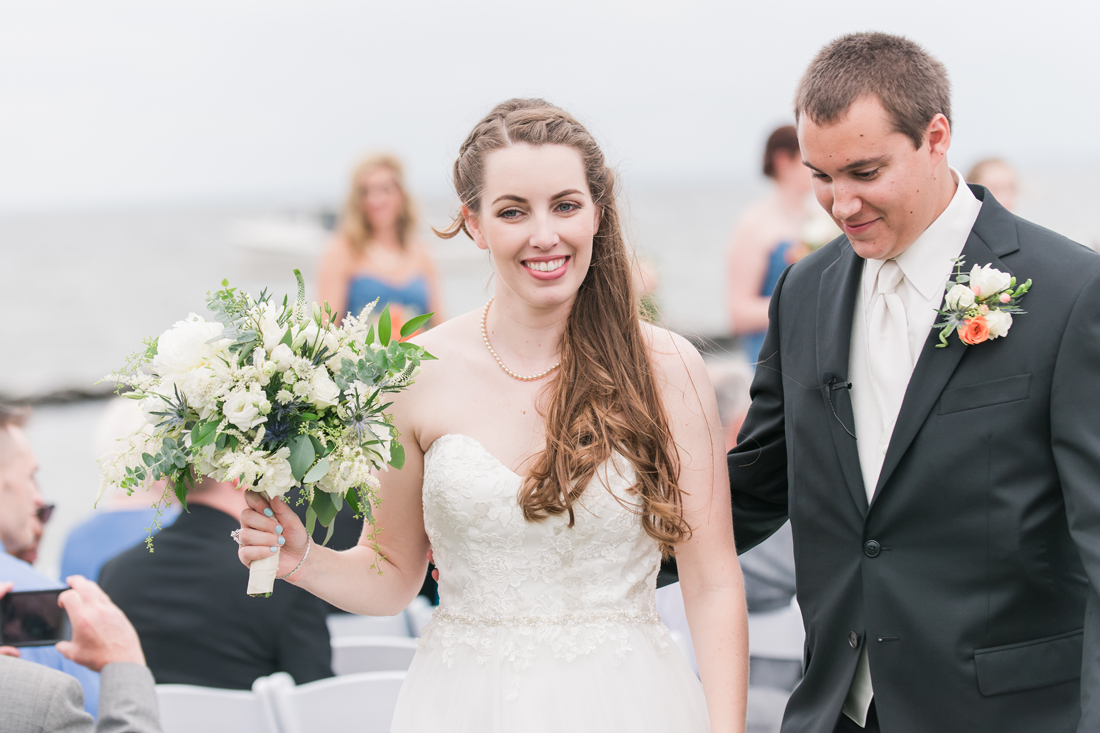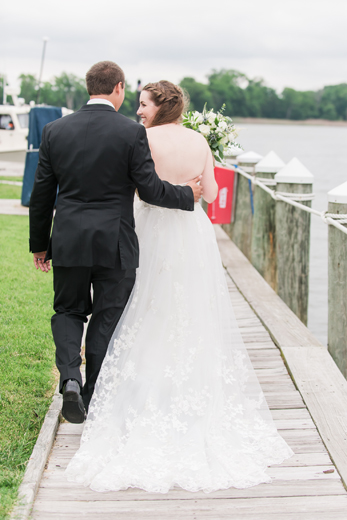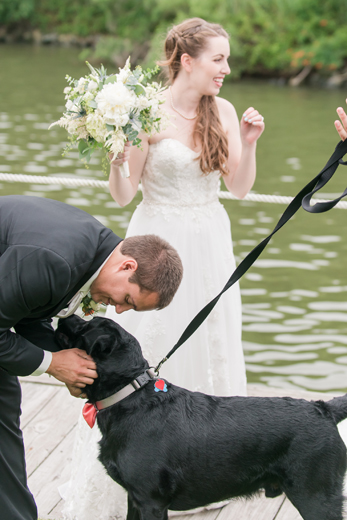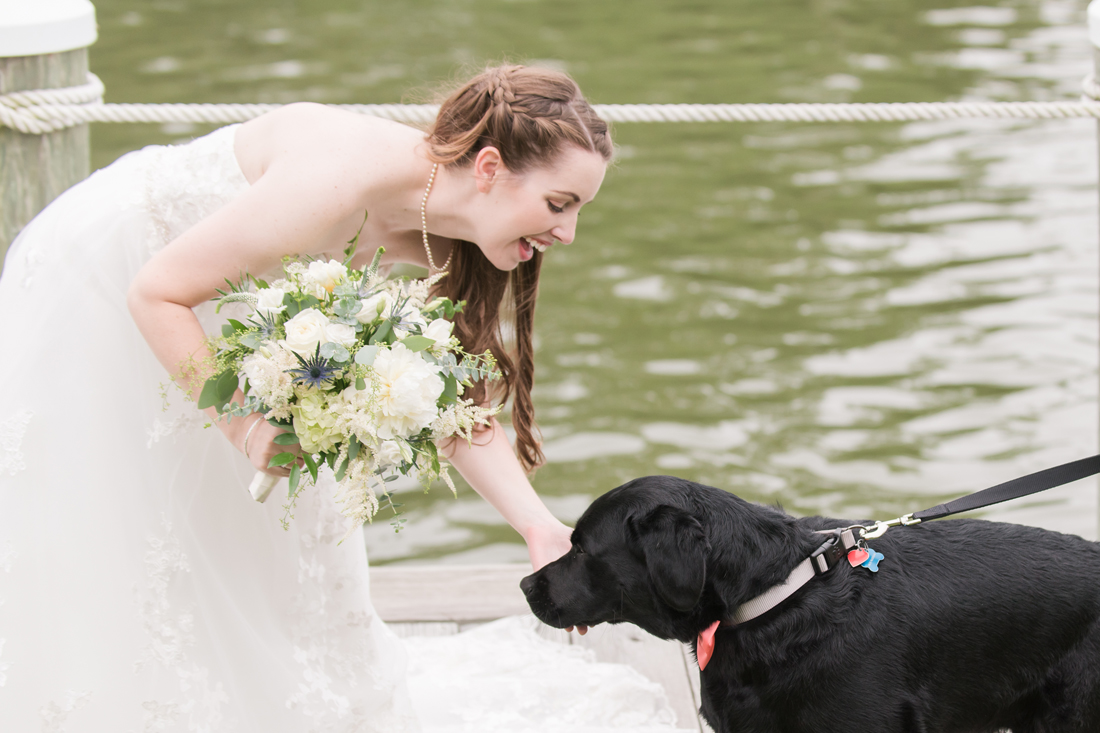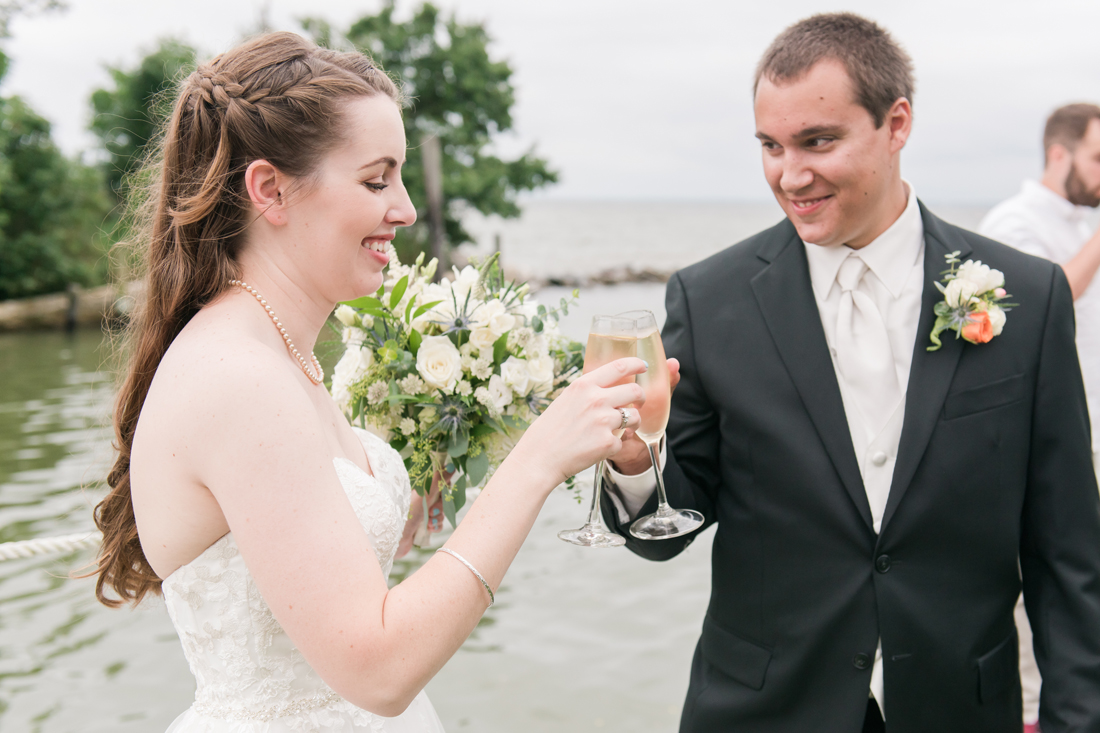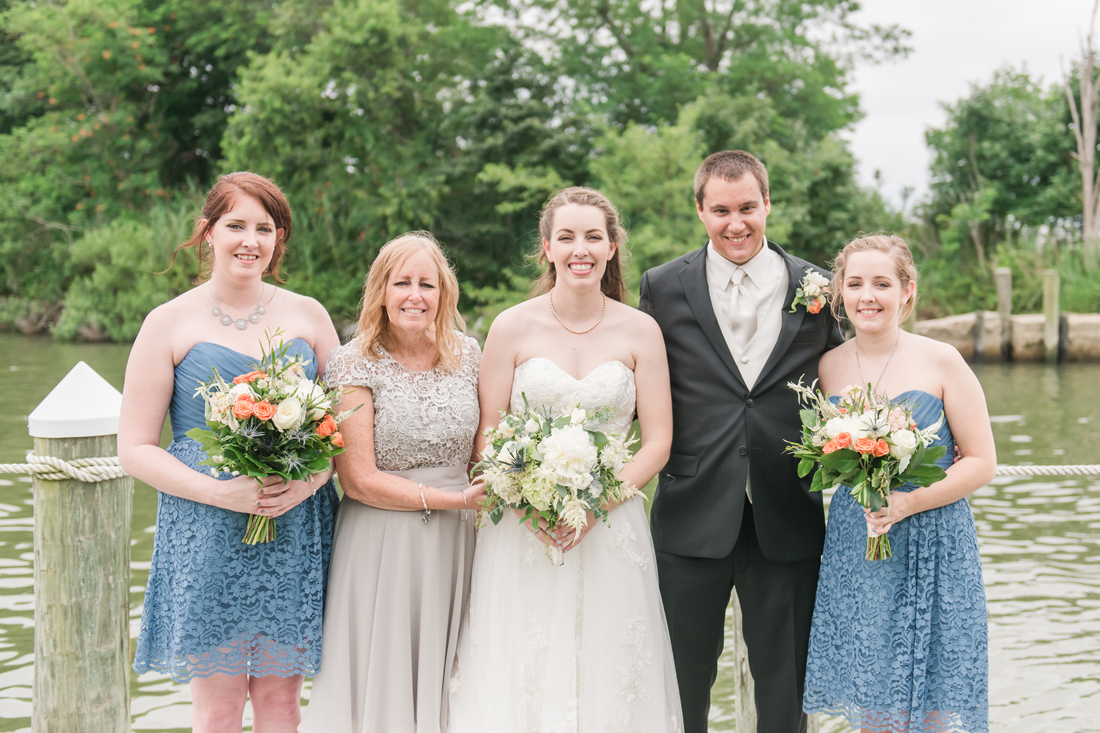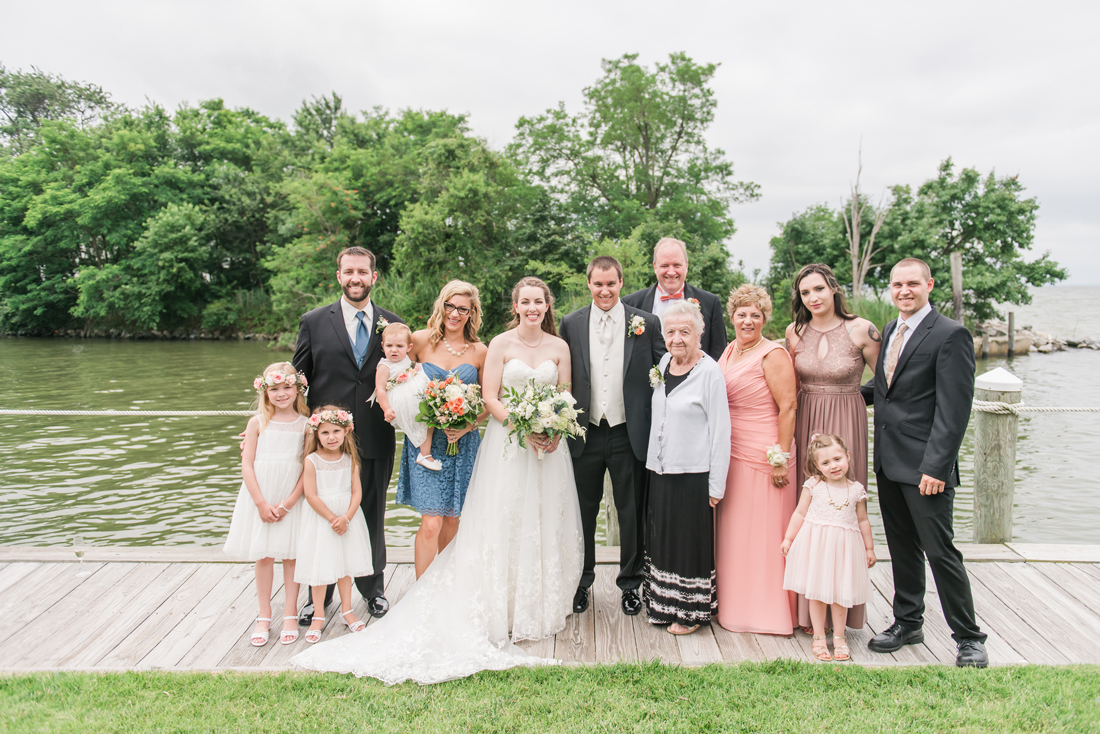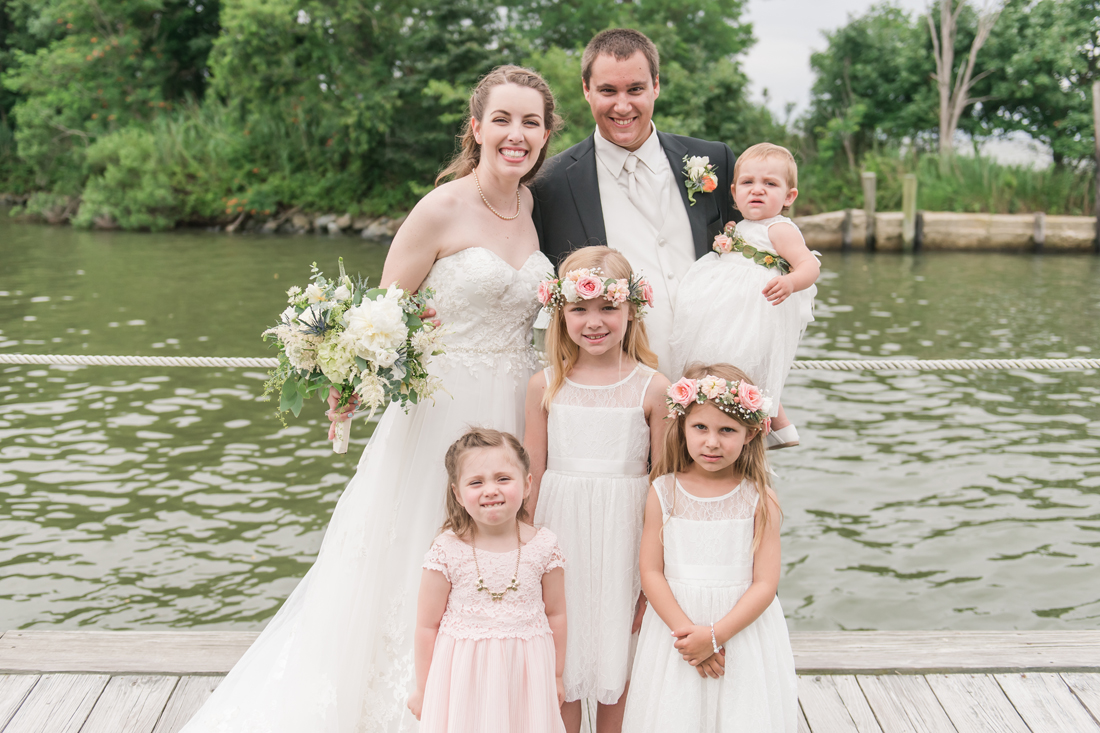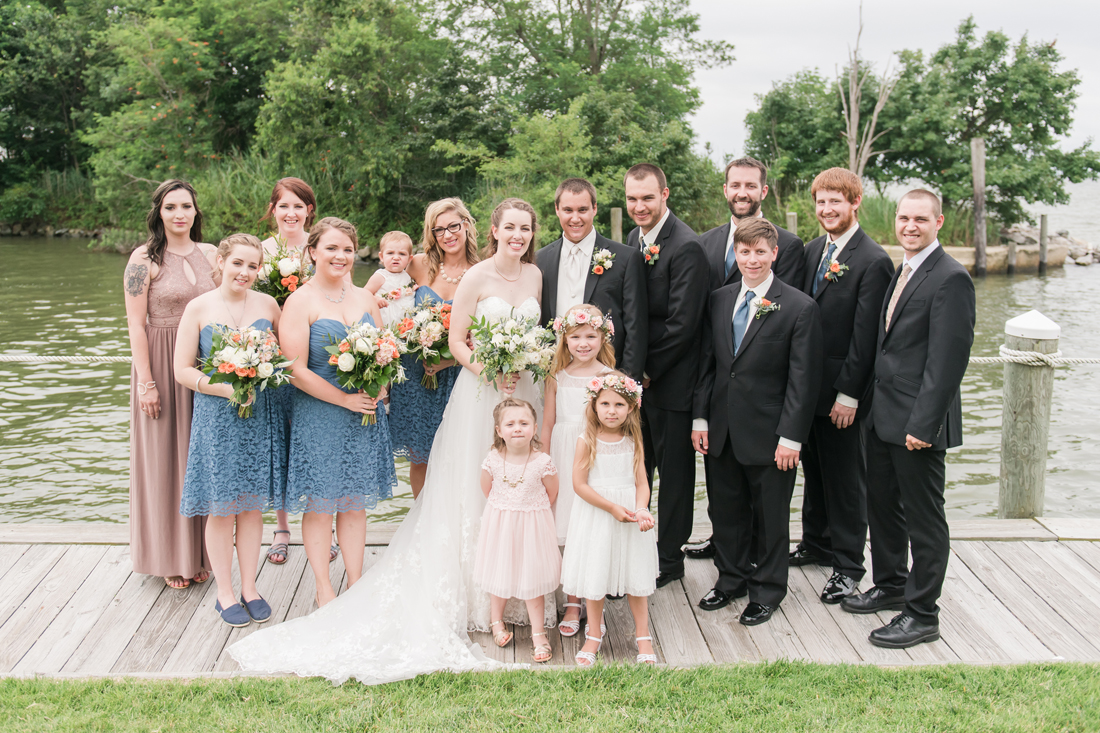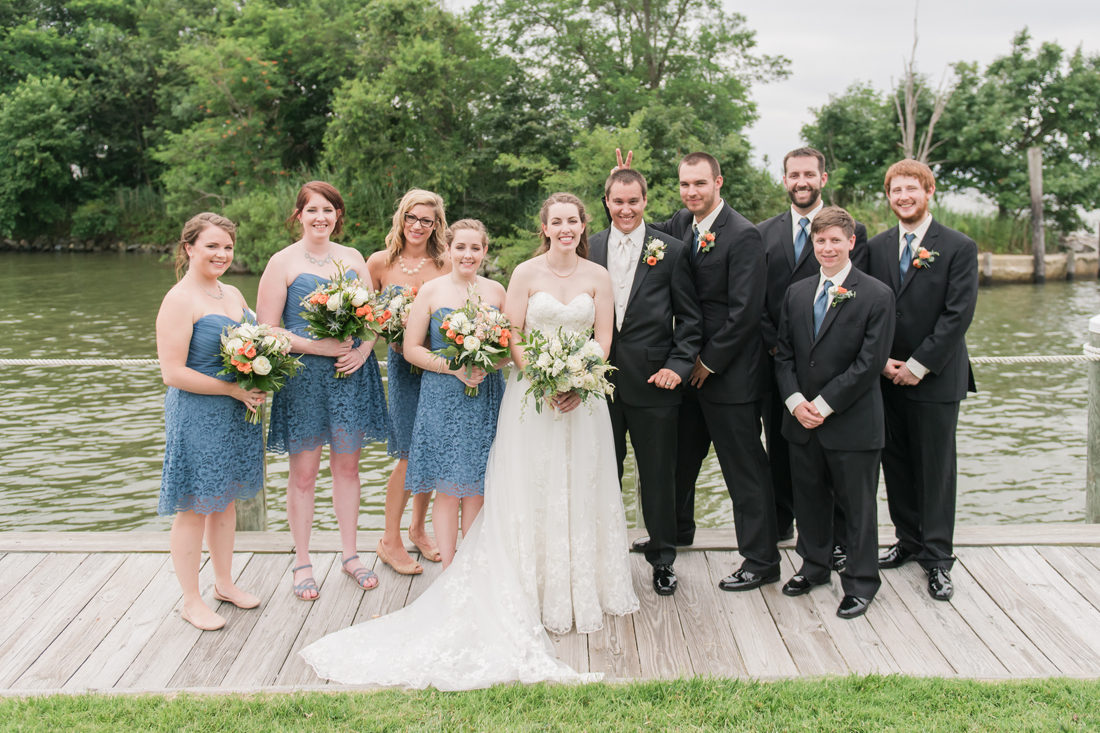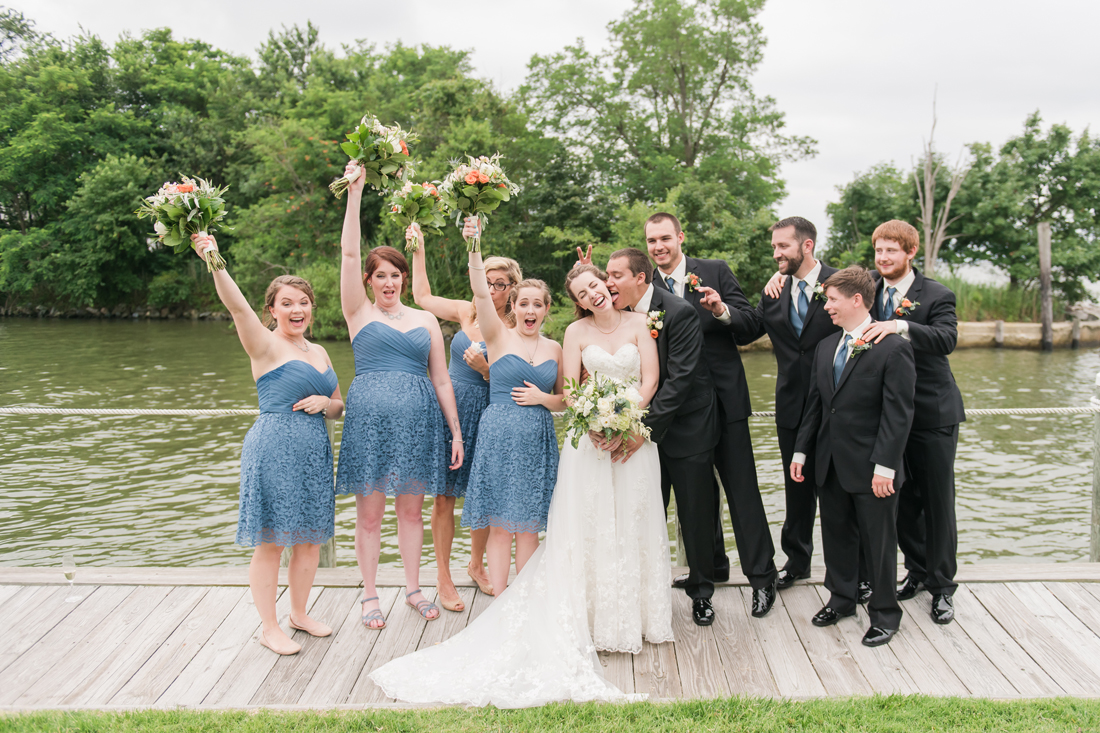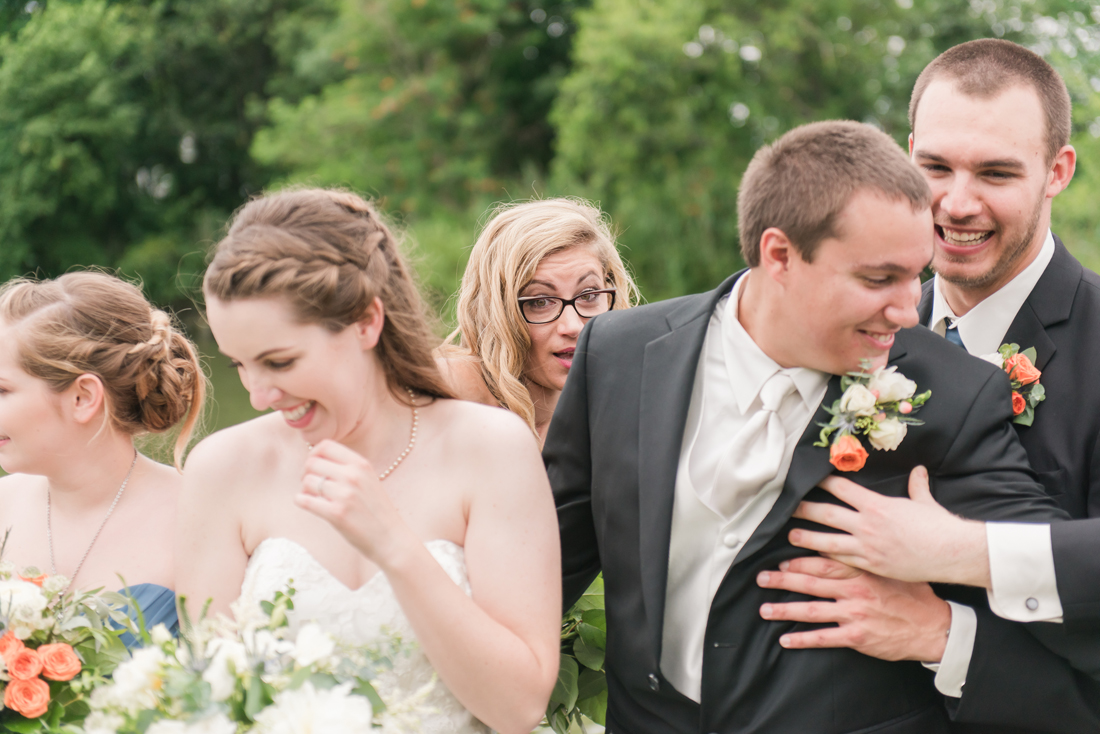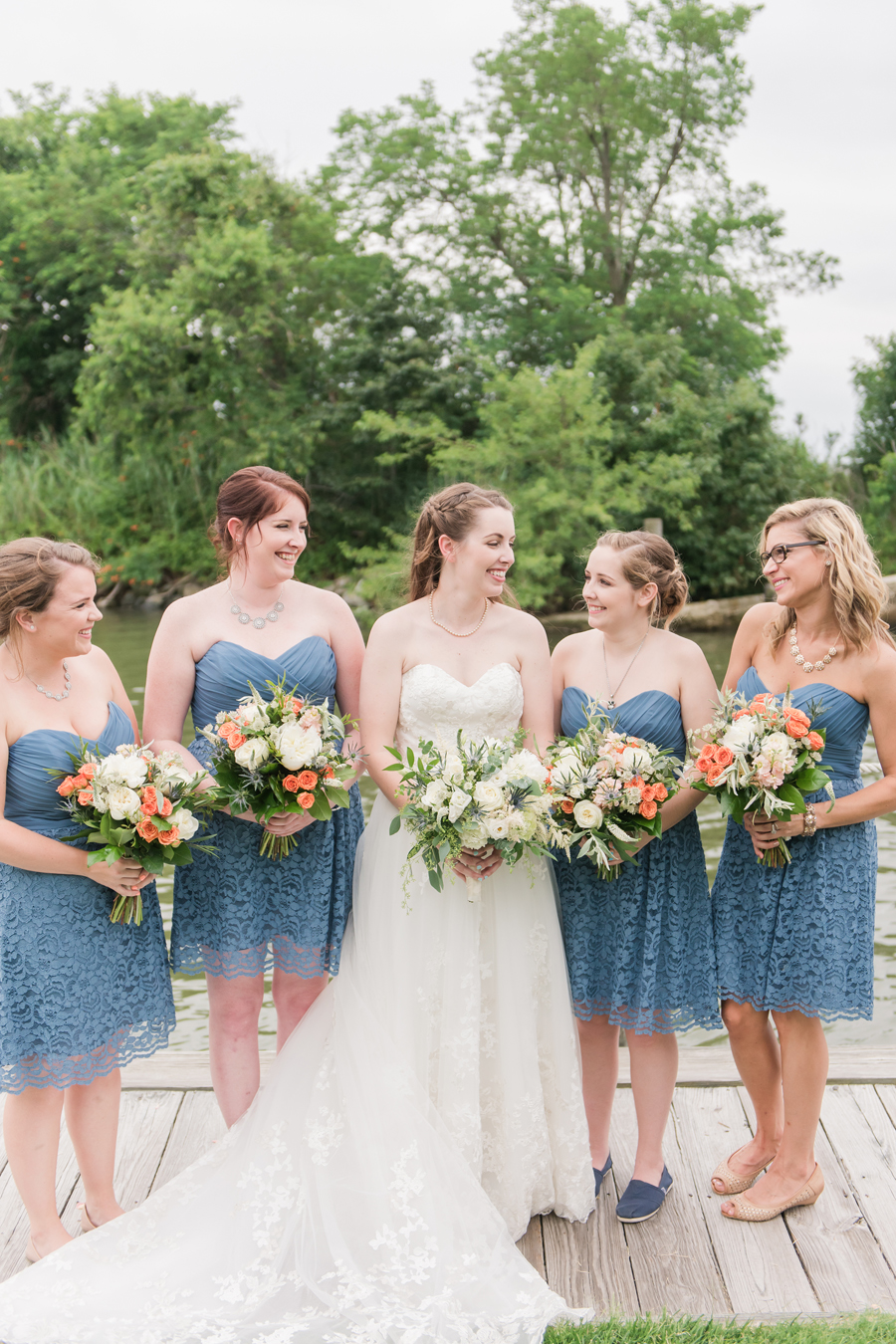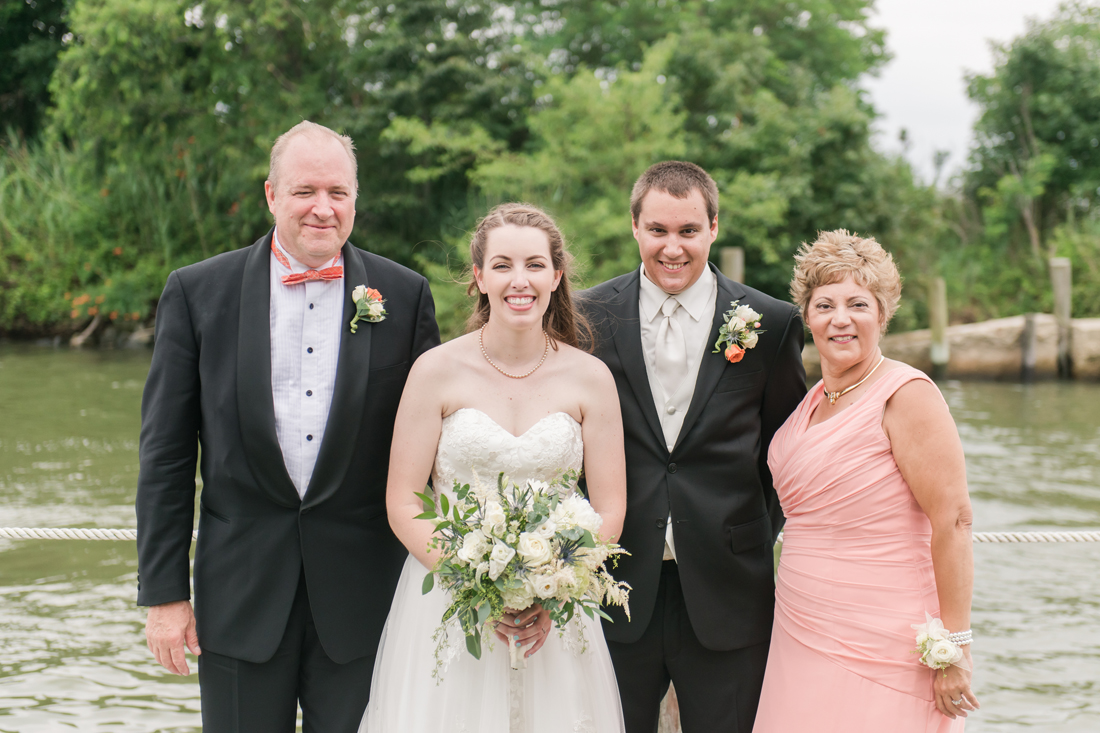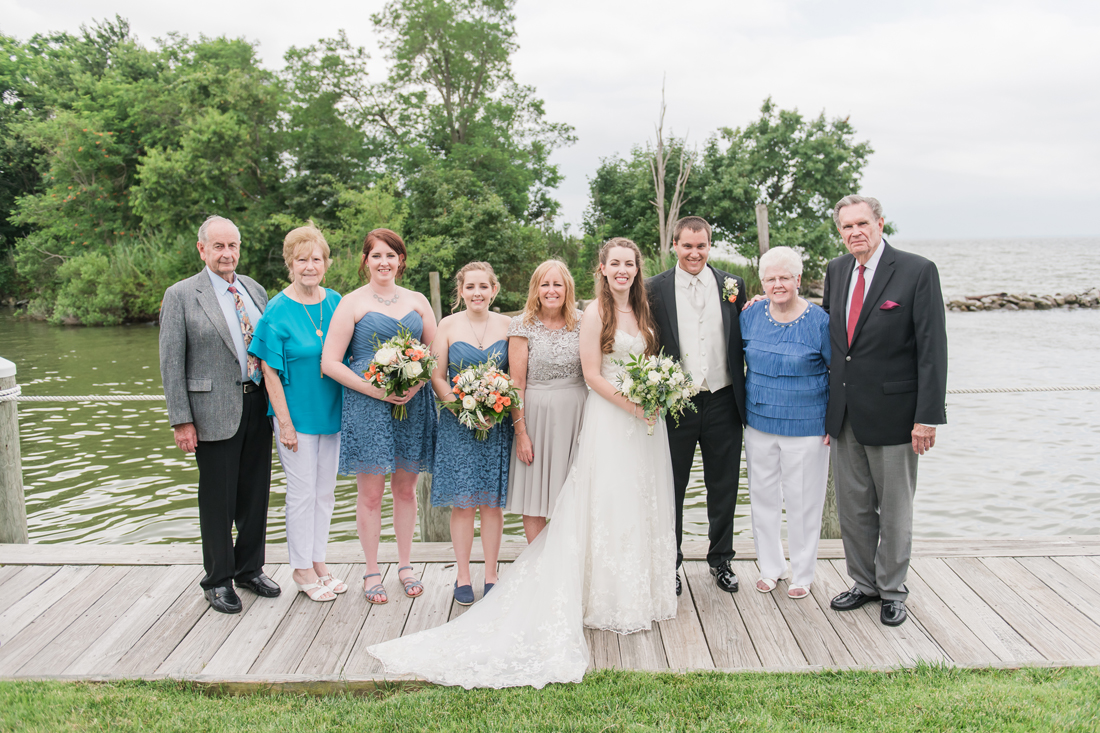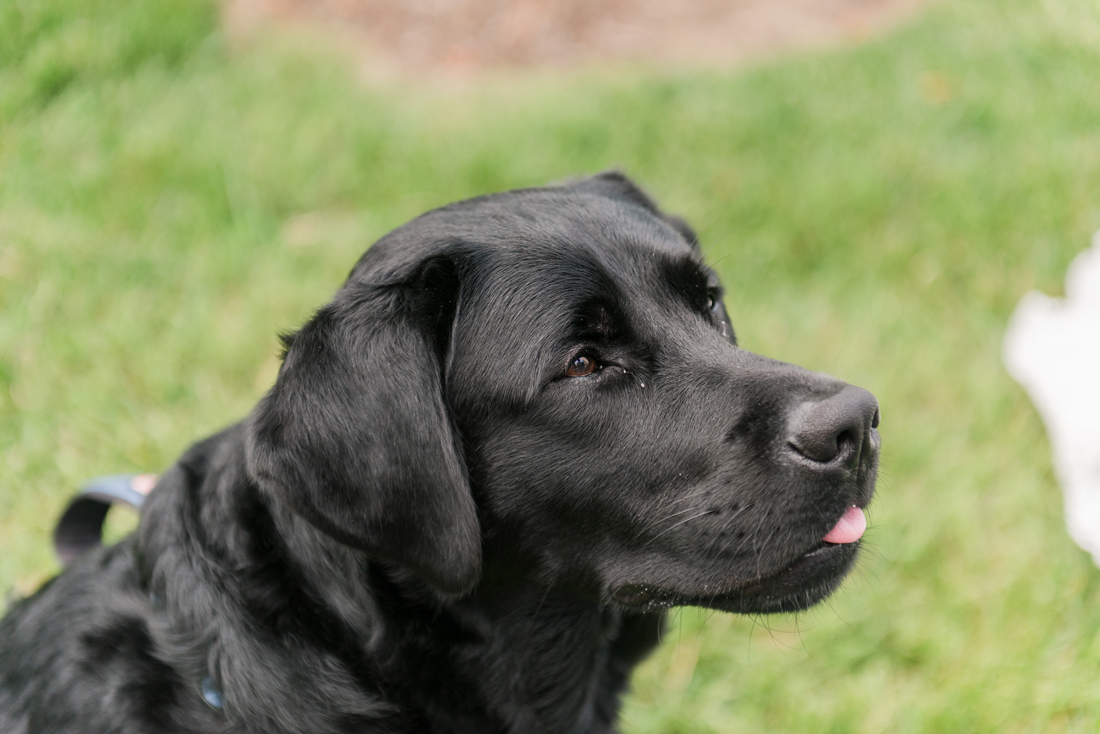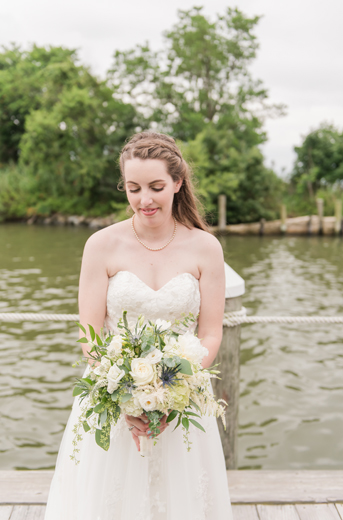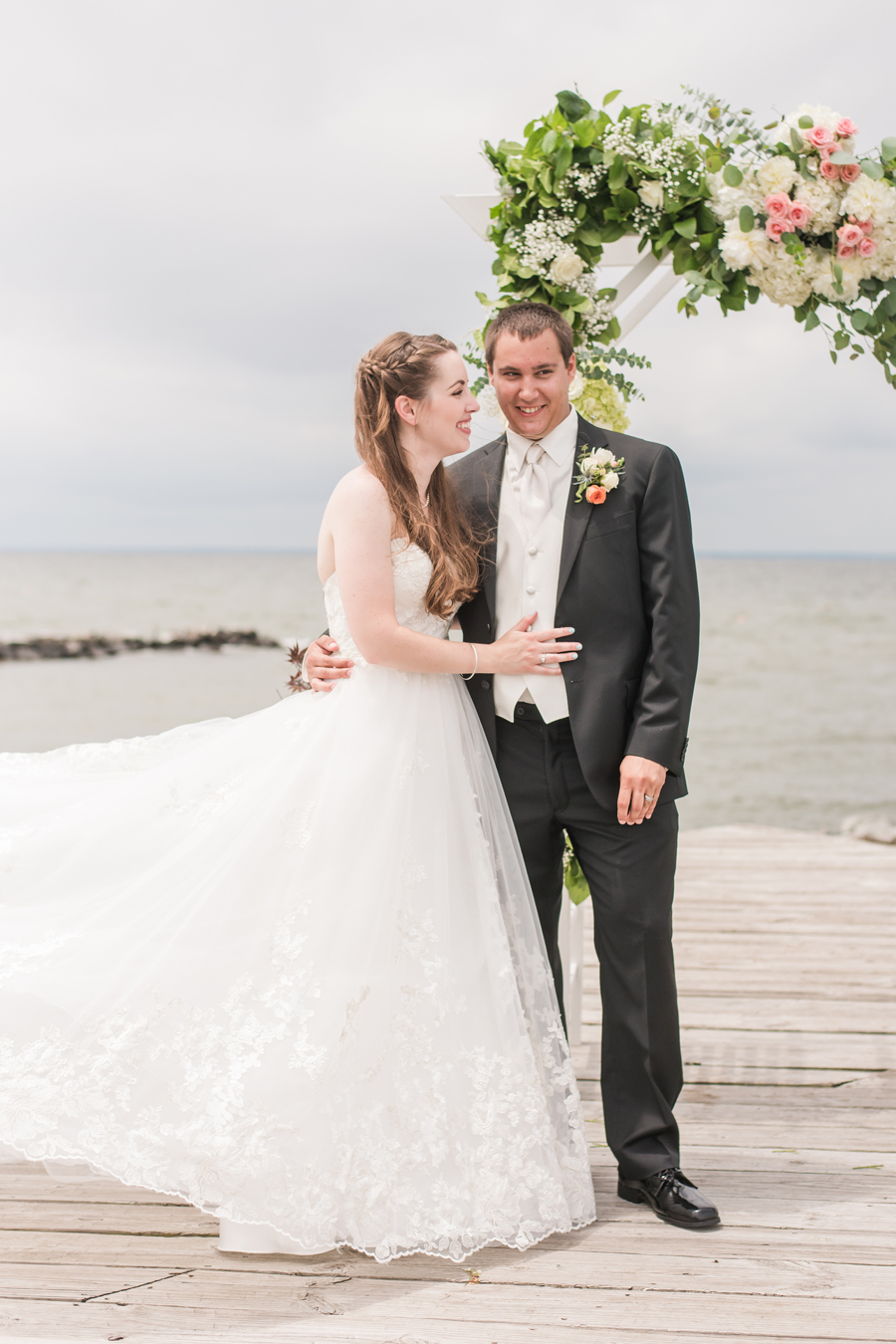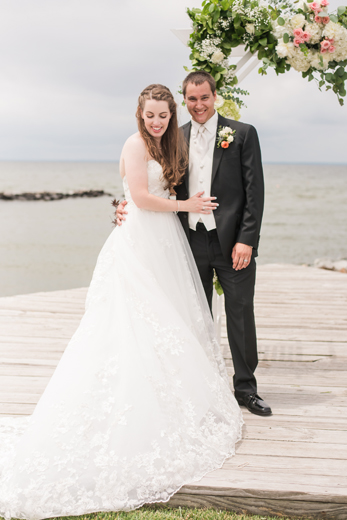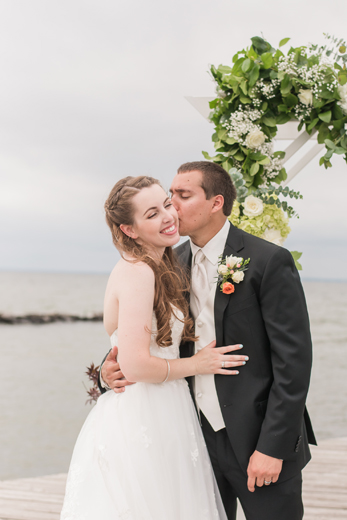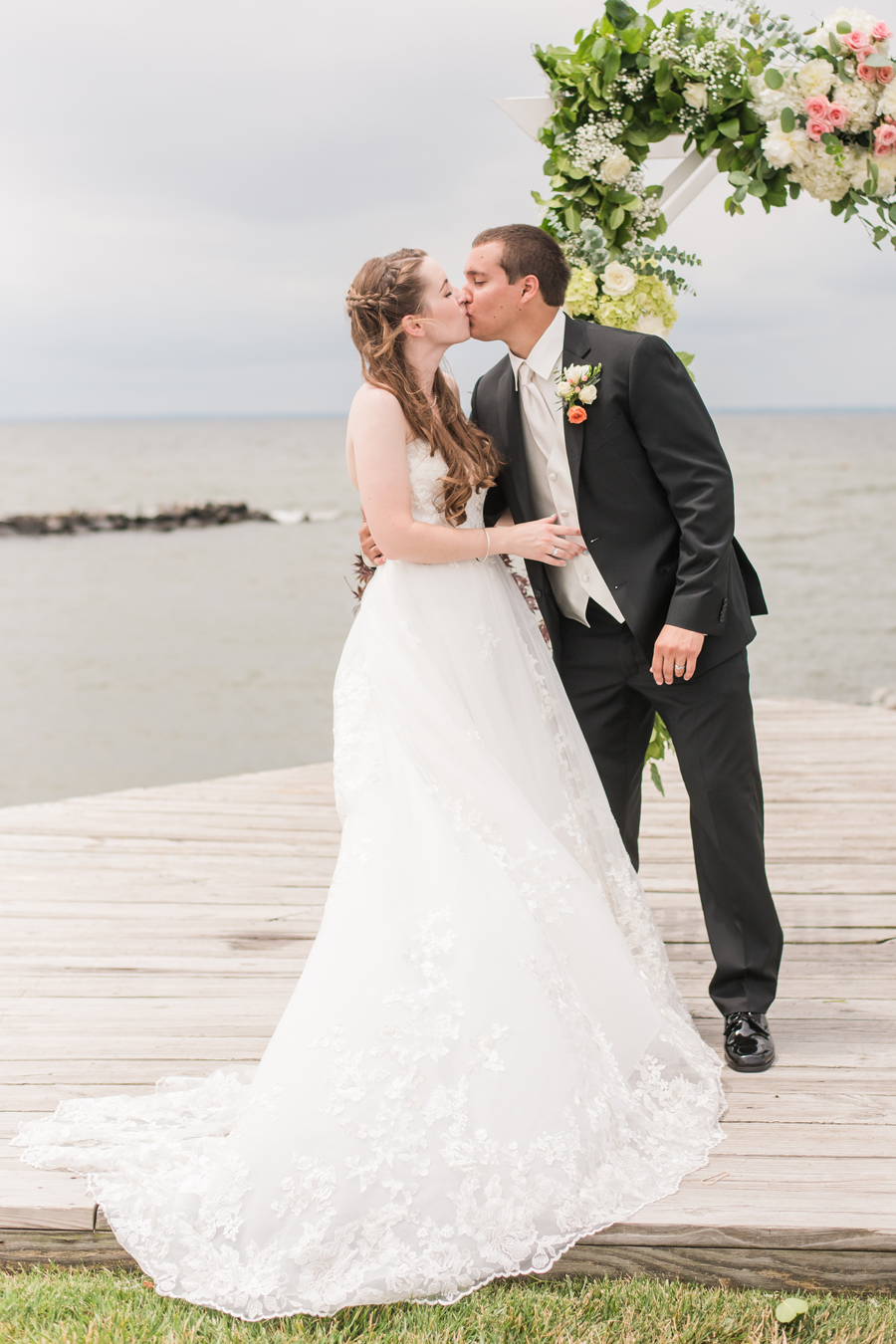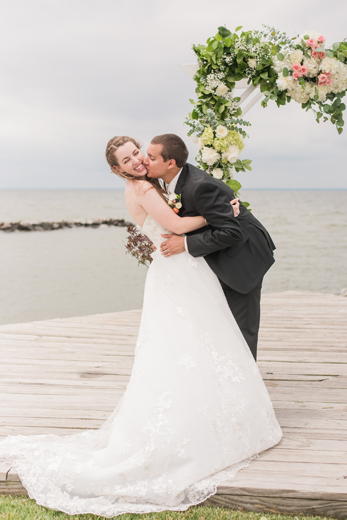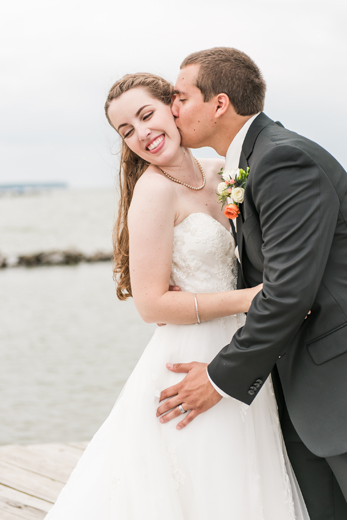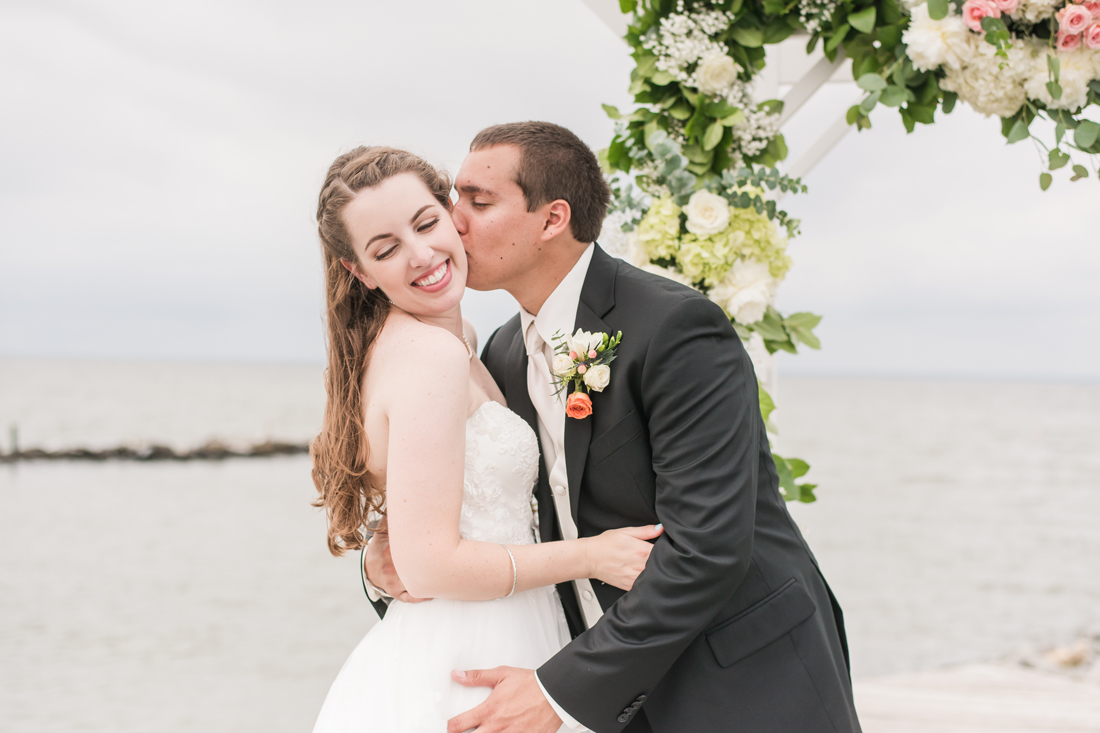 Ahh I love all of these so much! You two are adorable!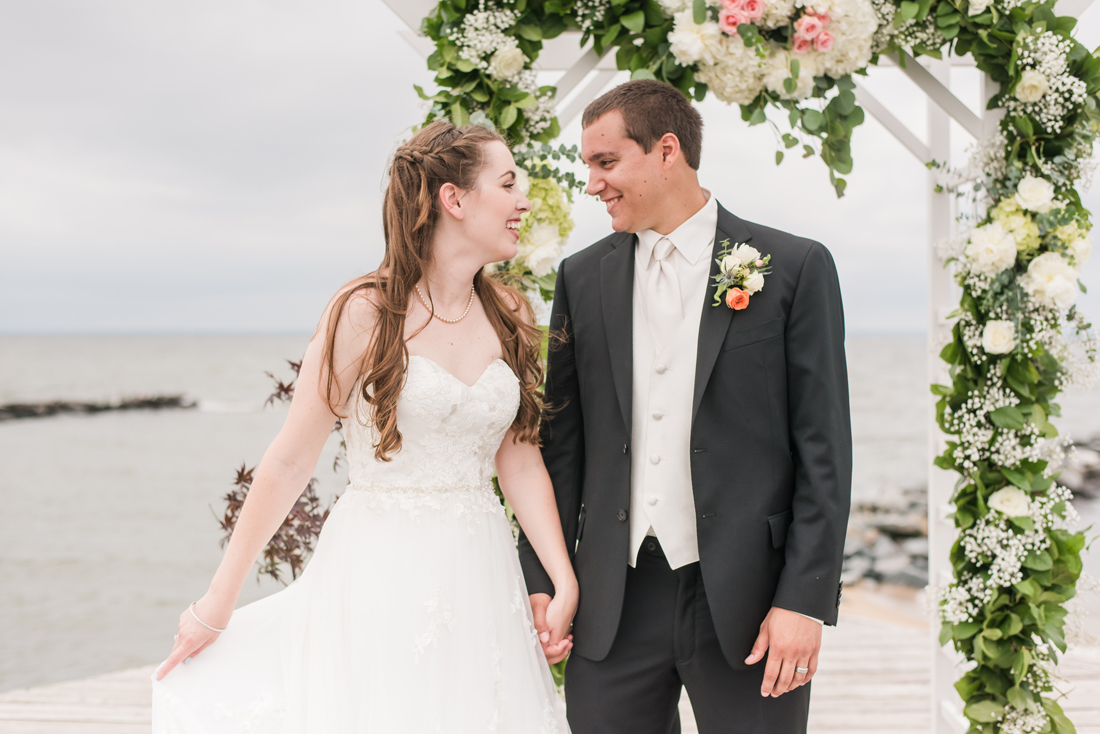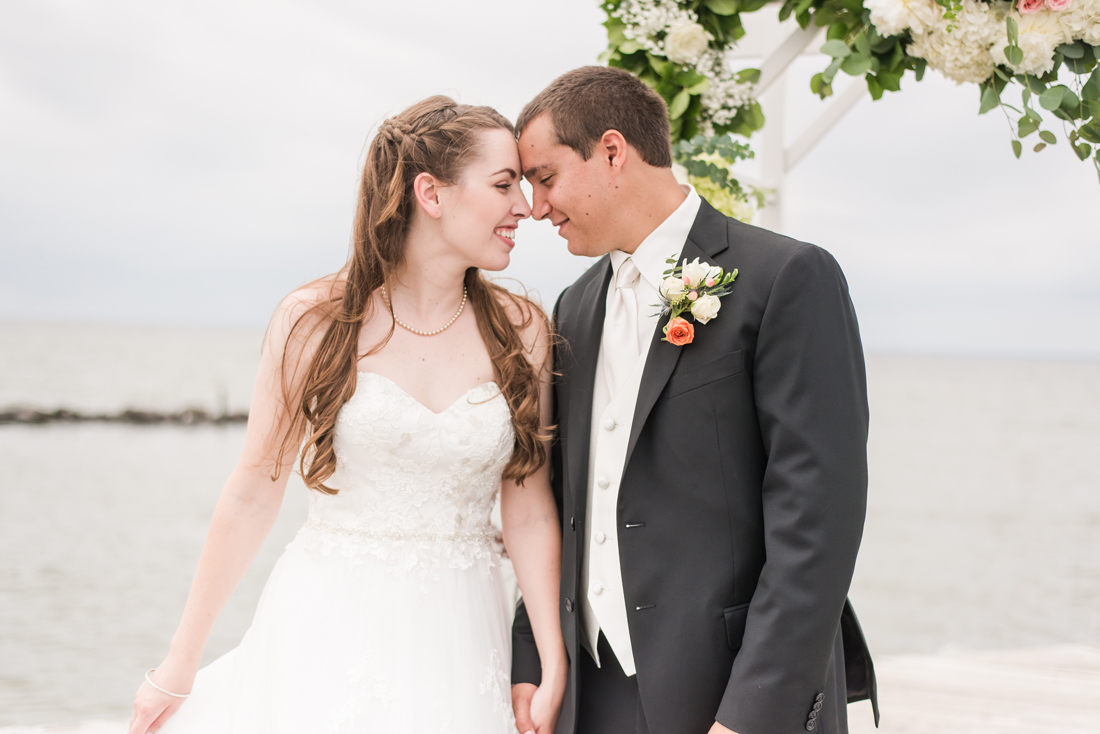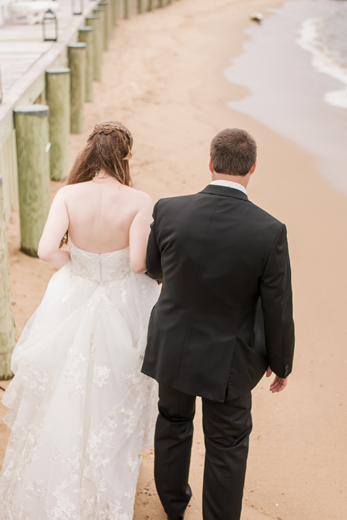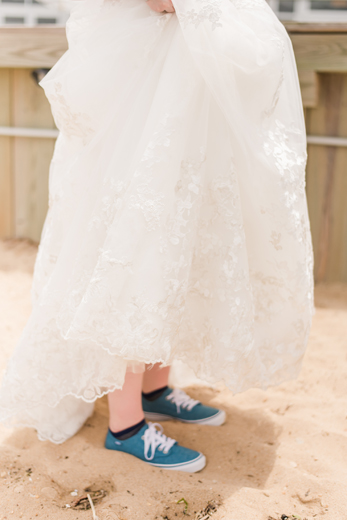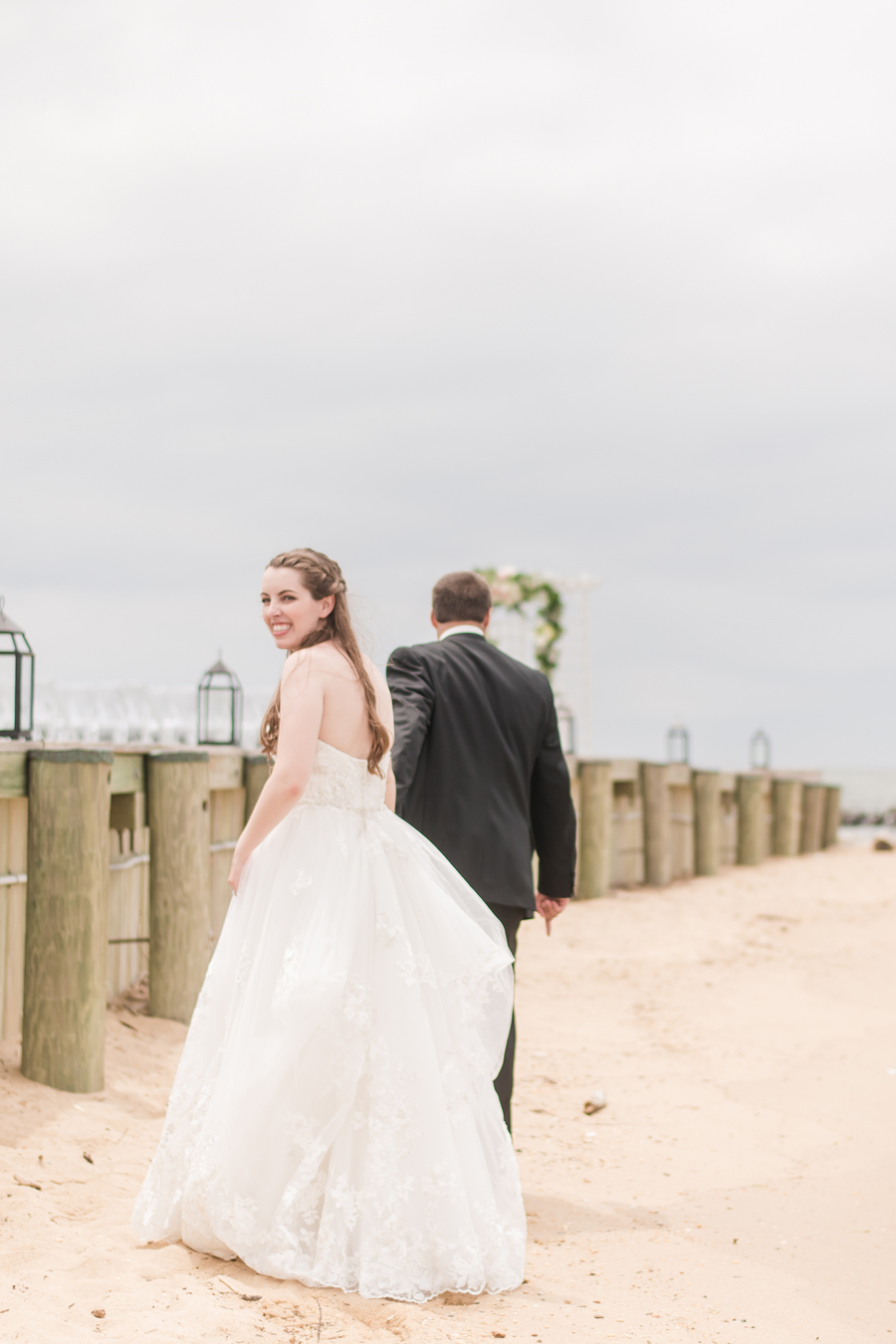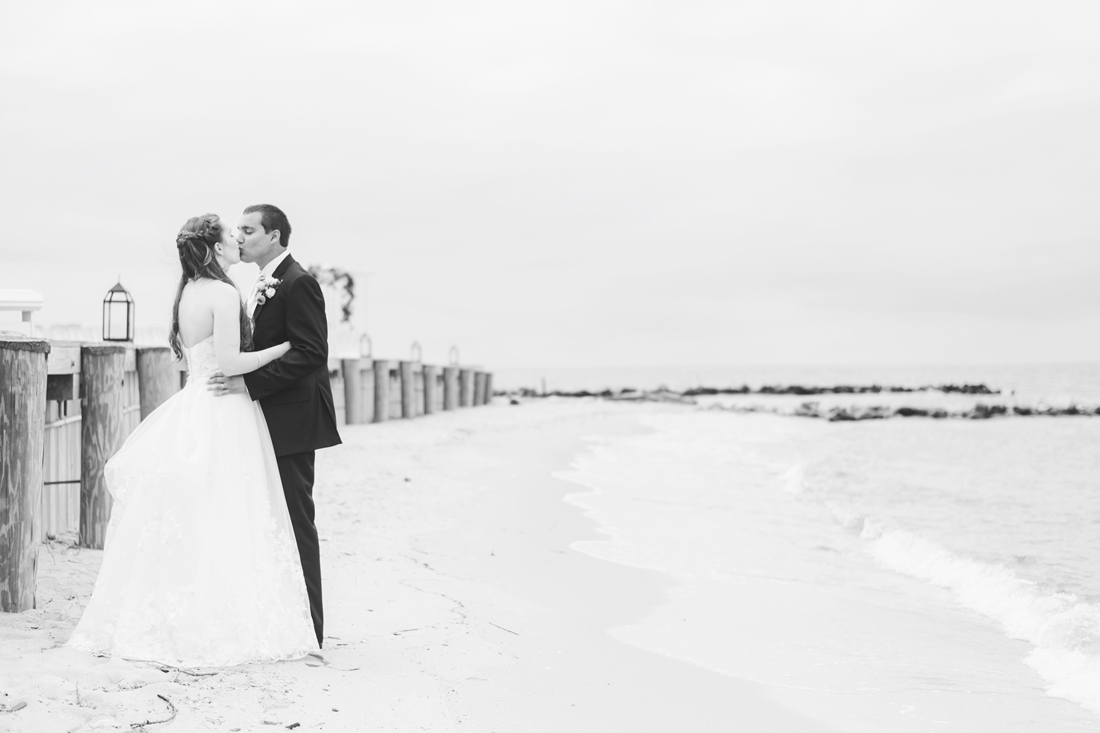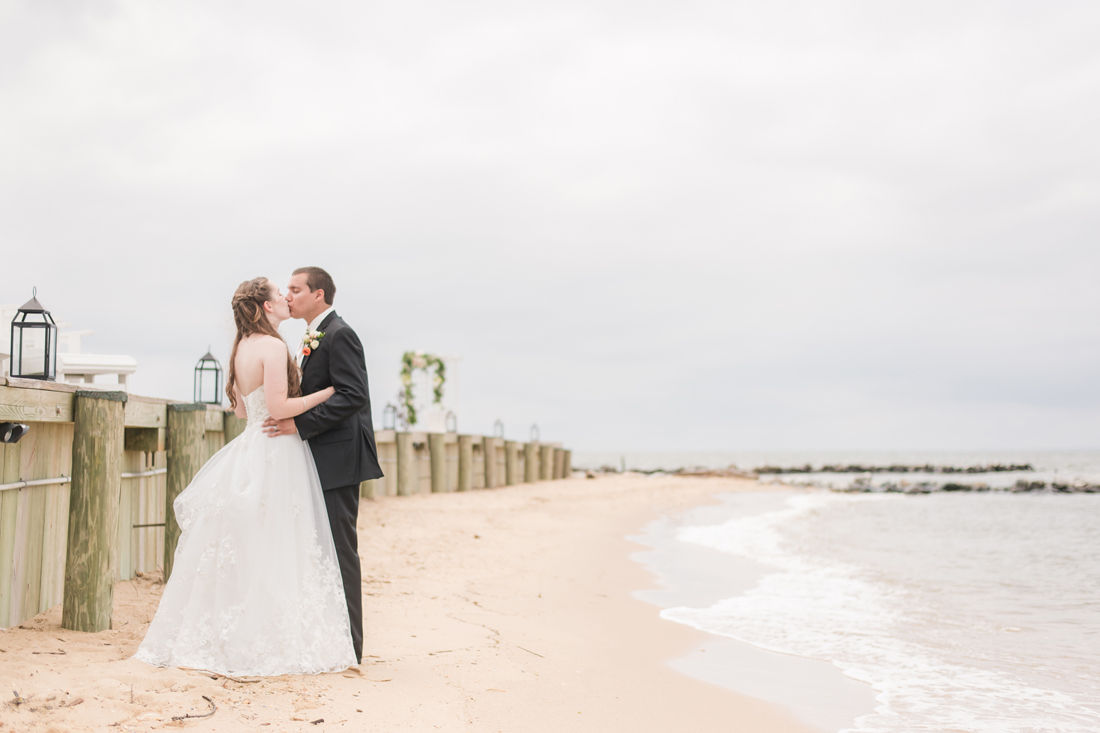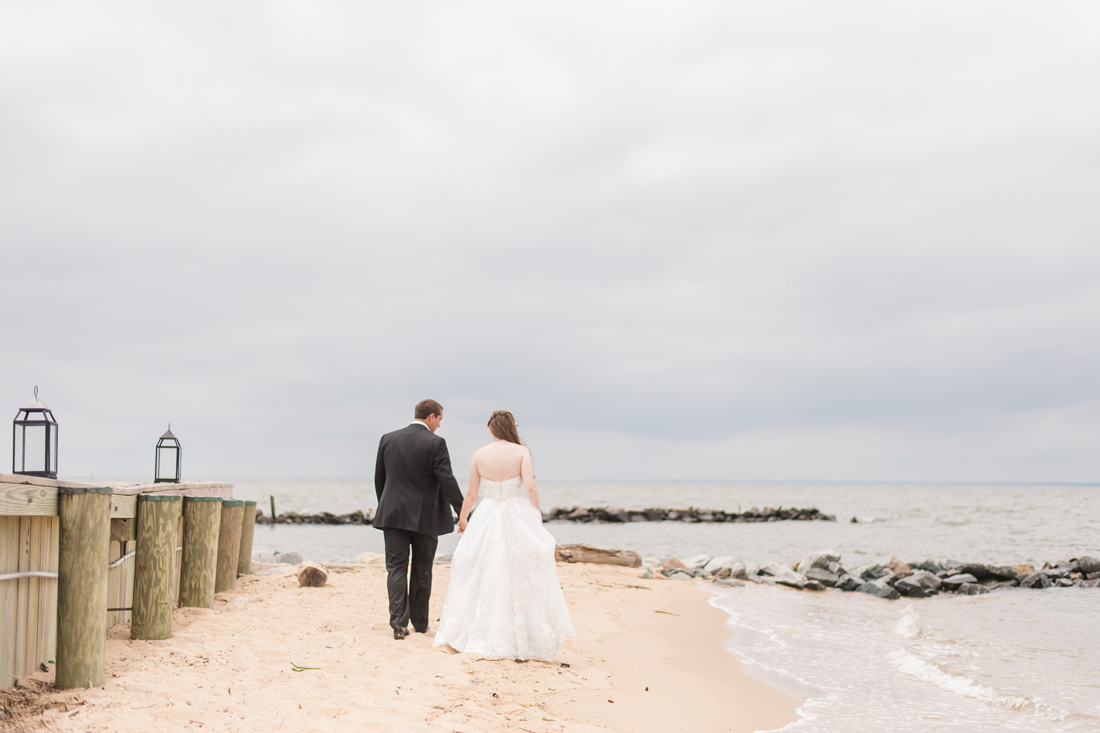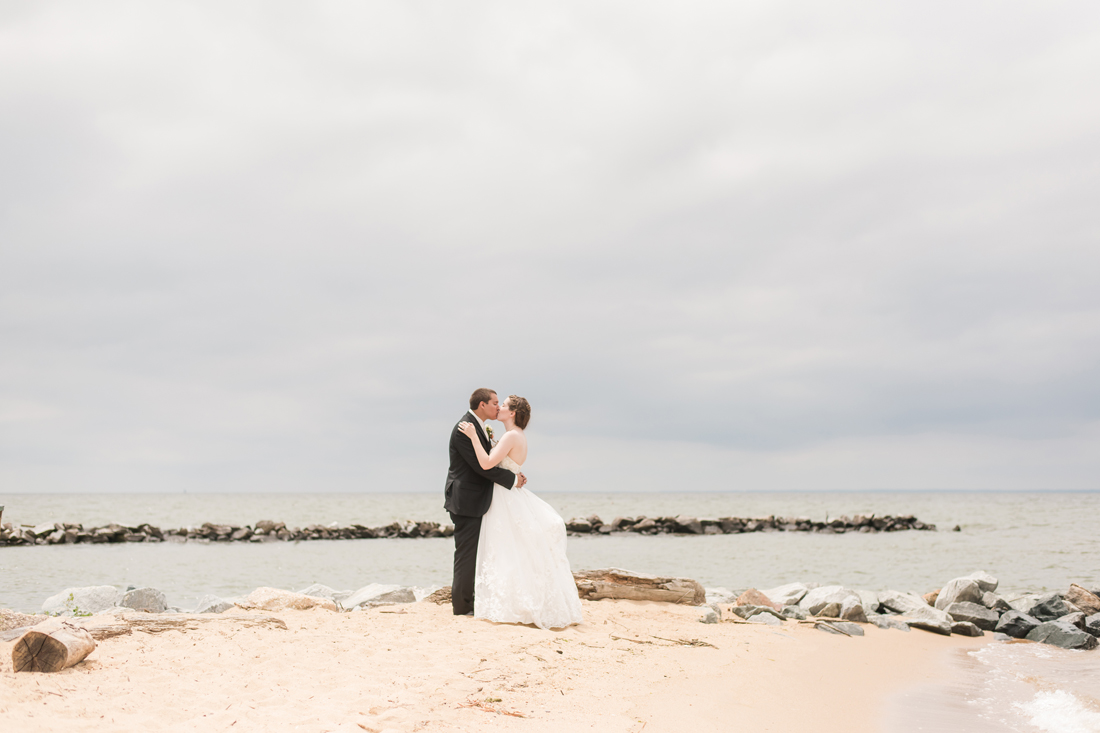 Oh my goodness, can't get enough! What a perfect couple and perfect spot for their wedding day!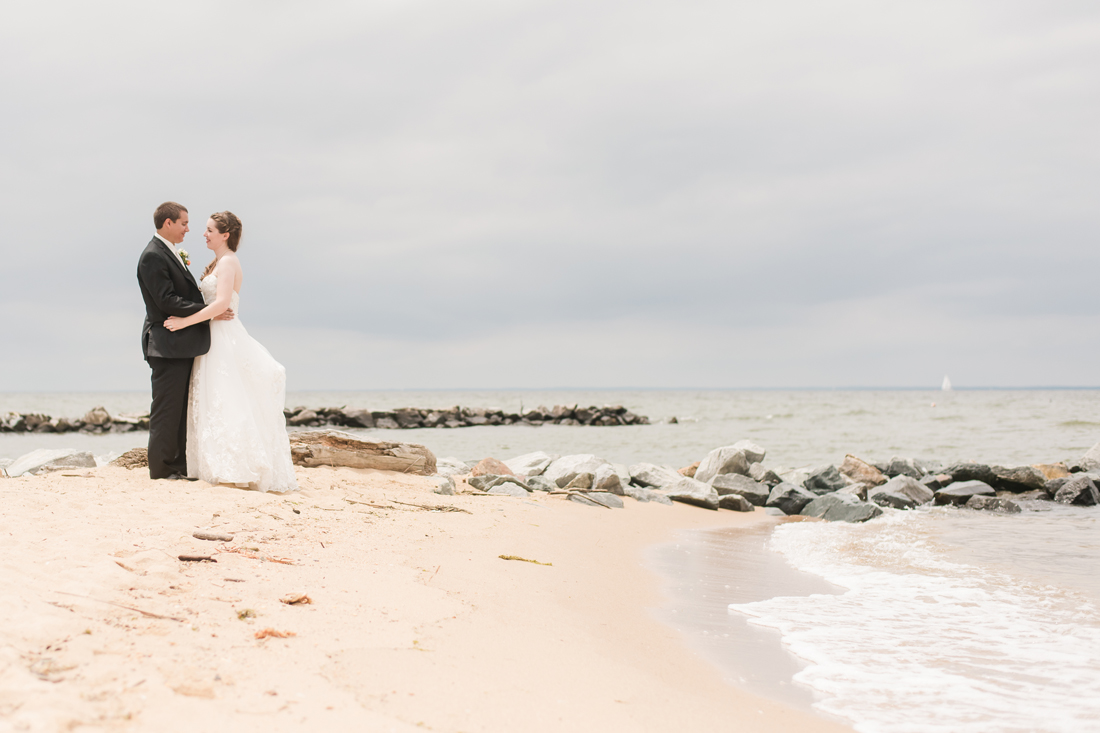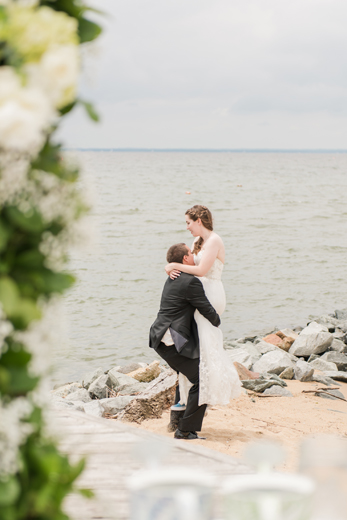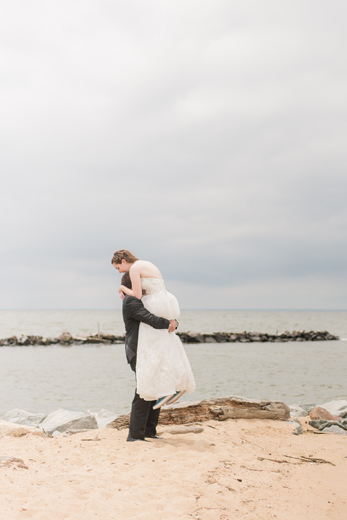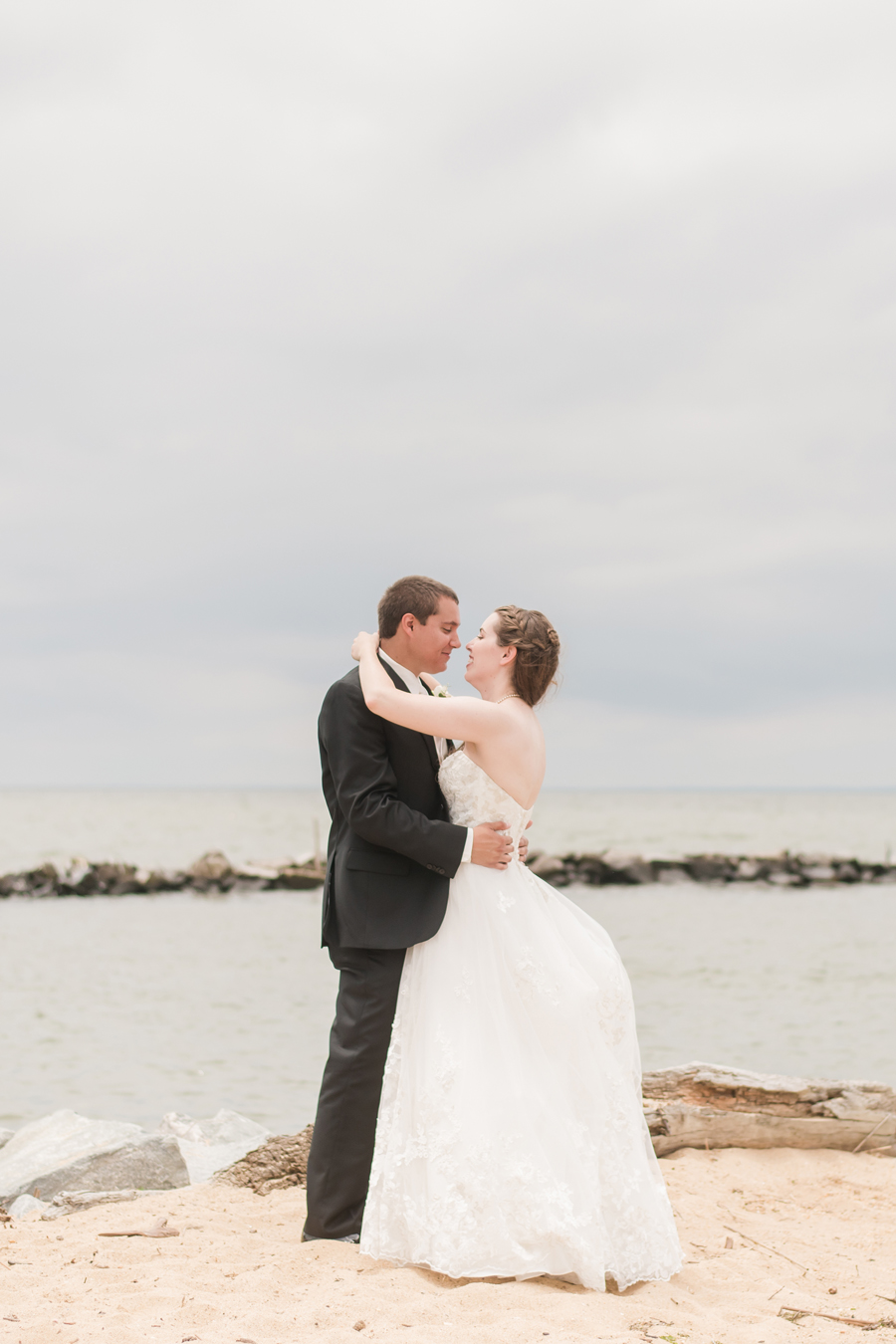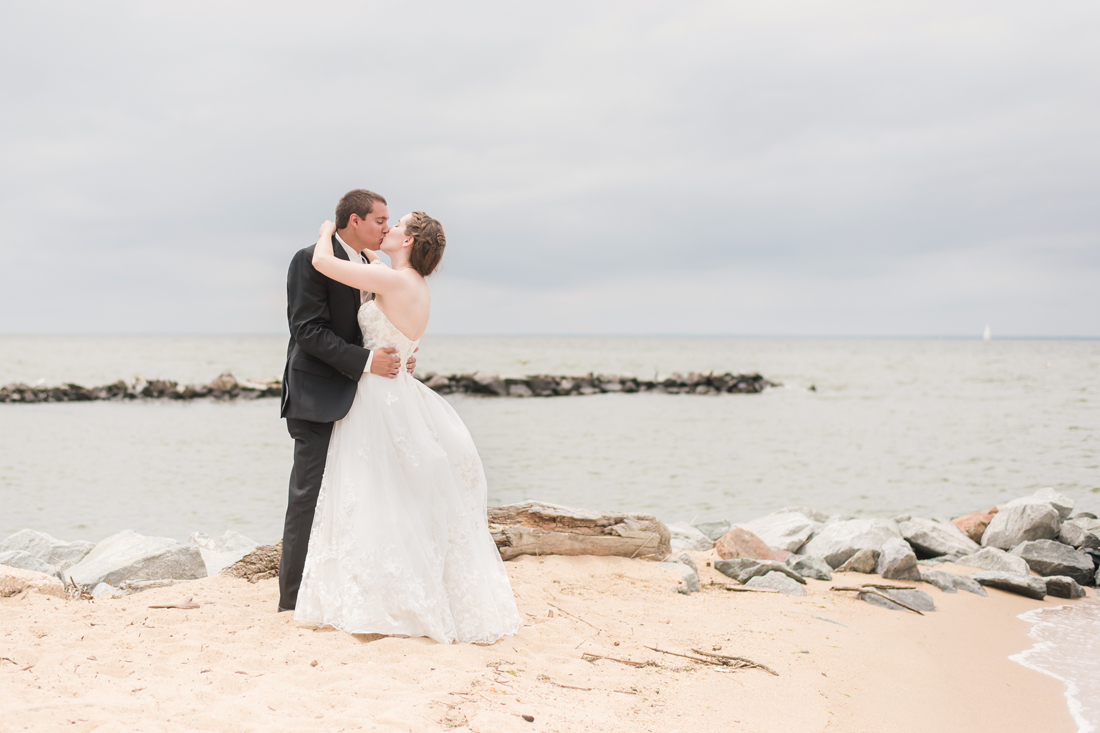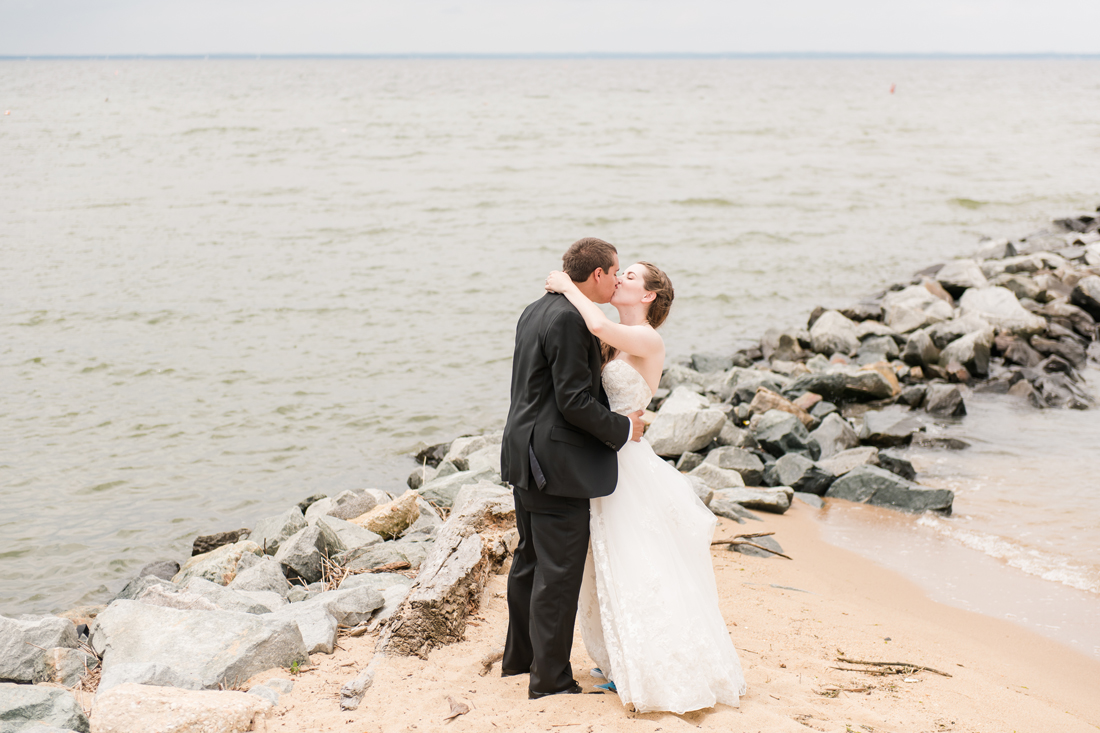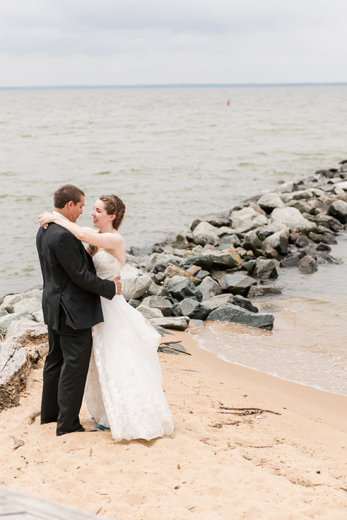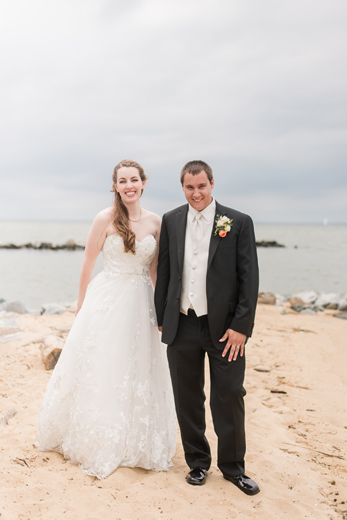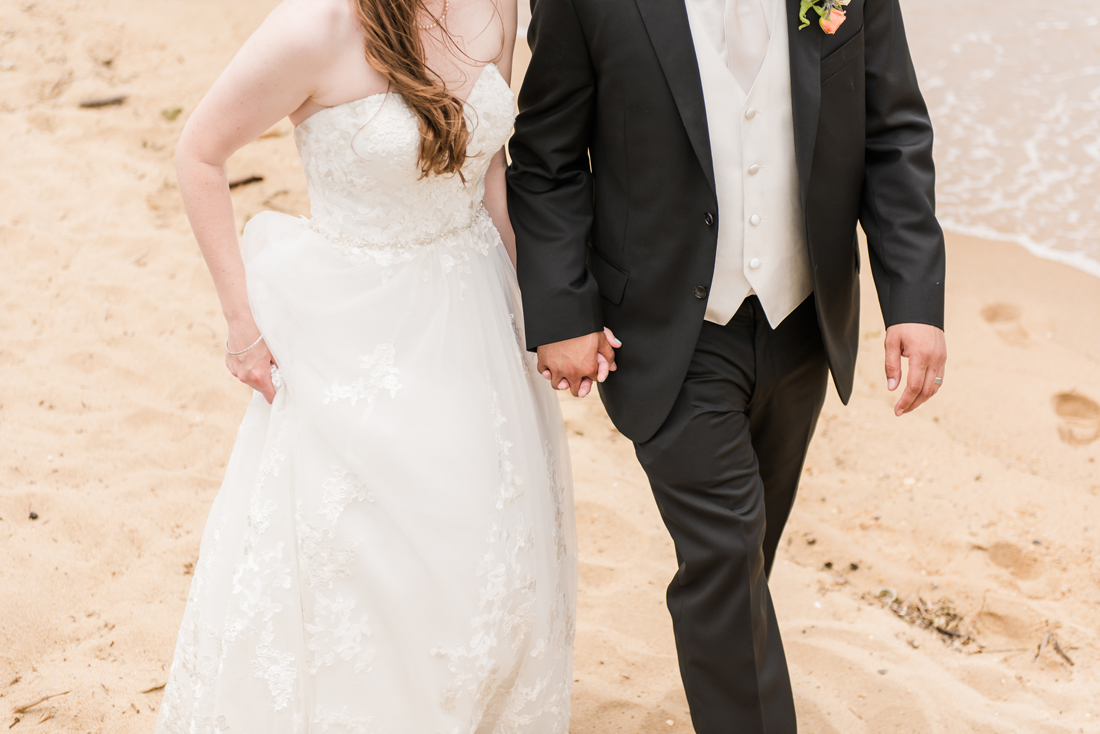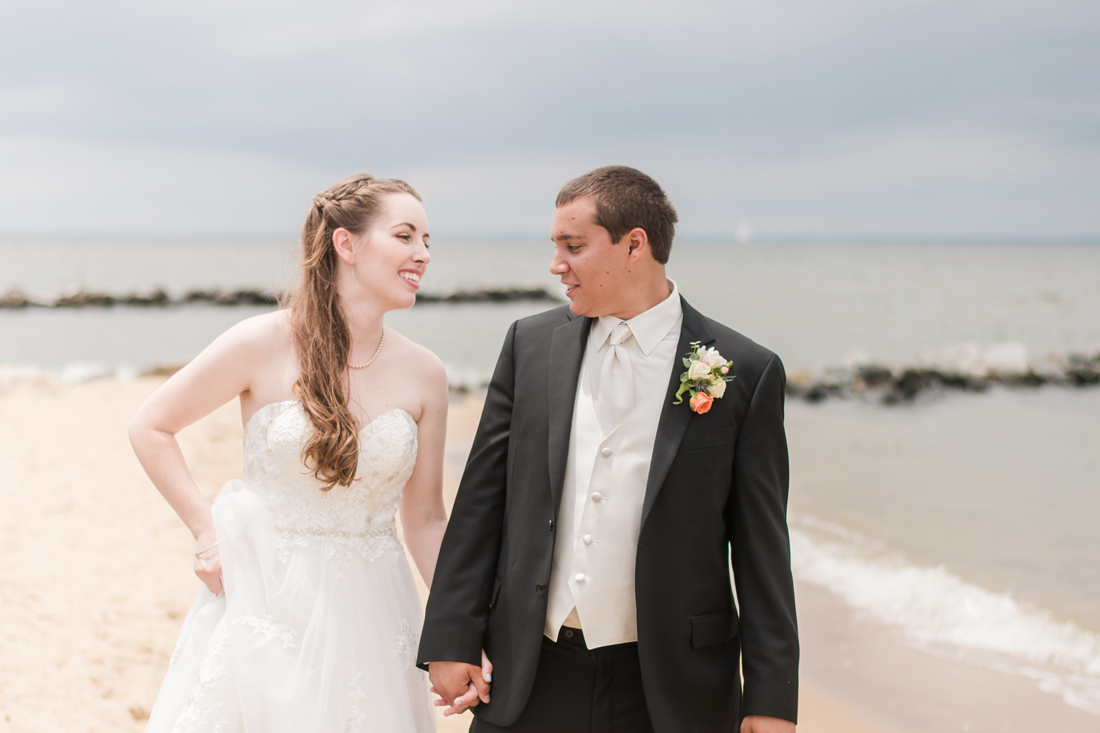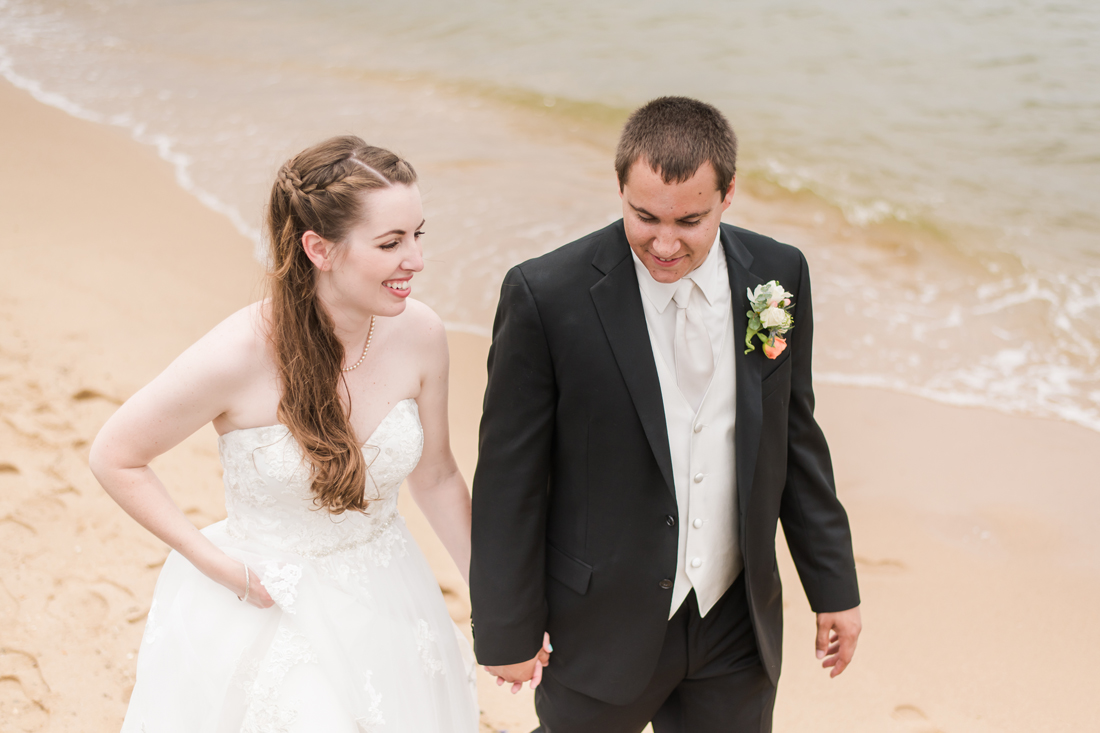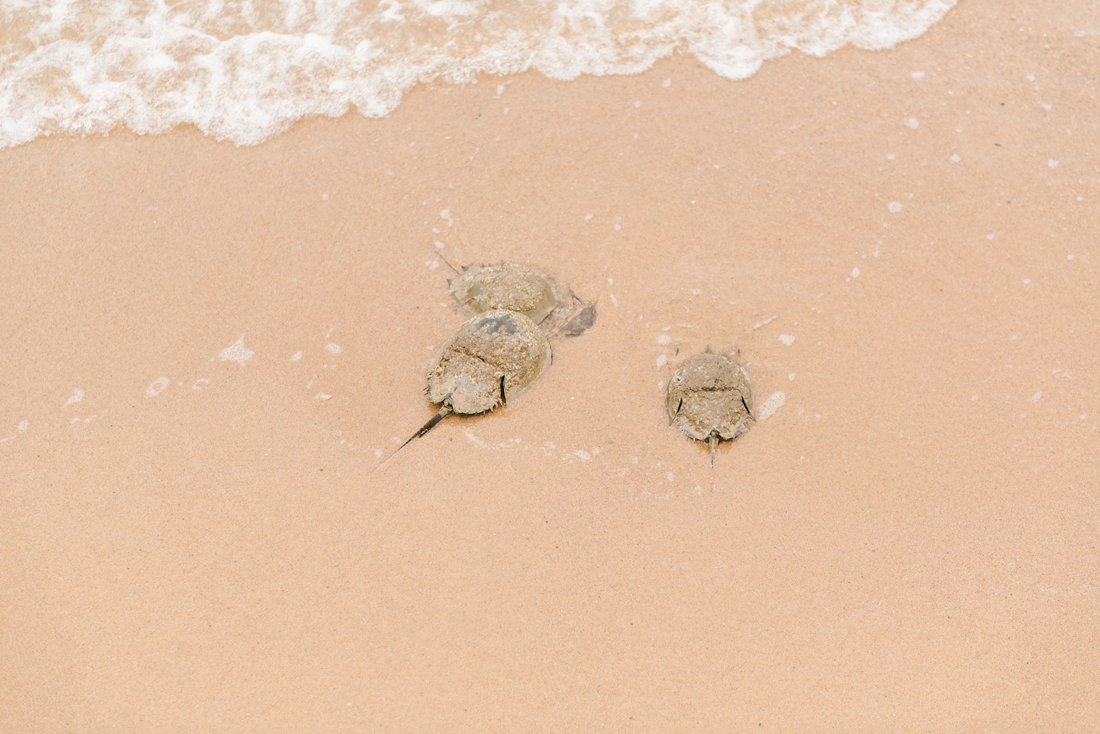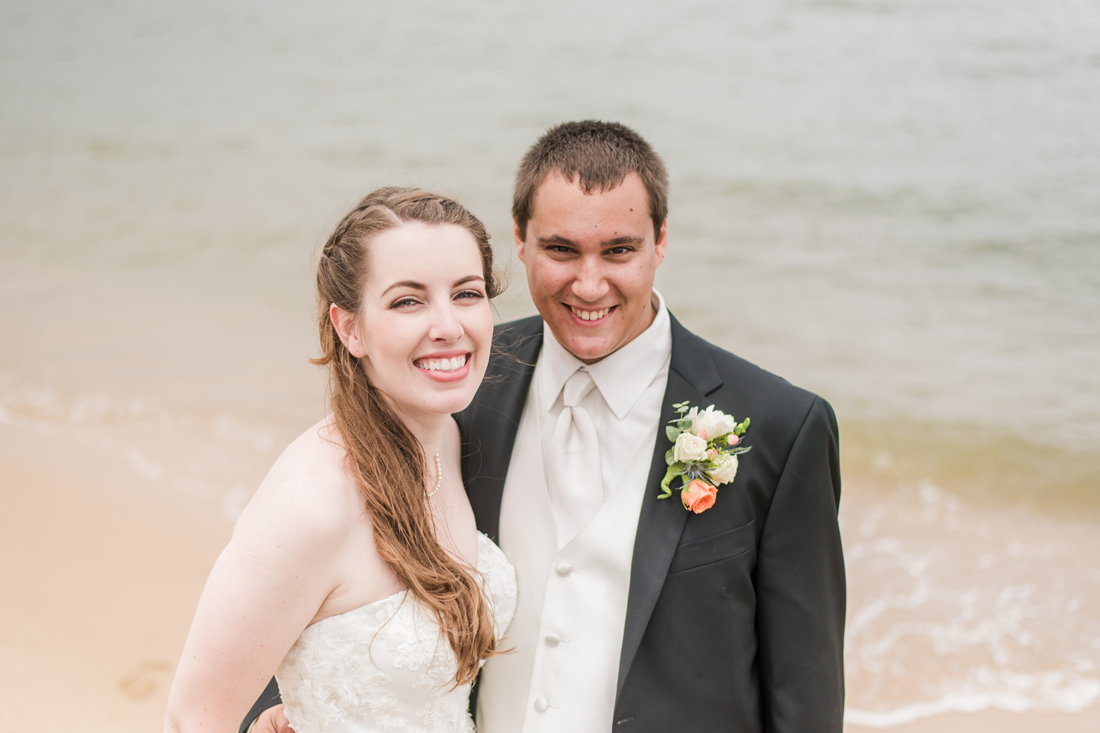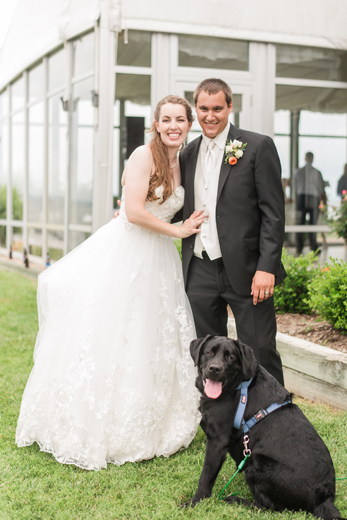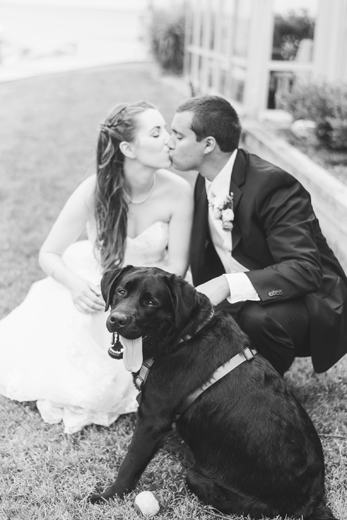 Always time for puppy-kisses :)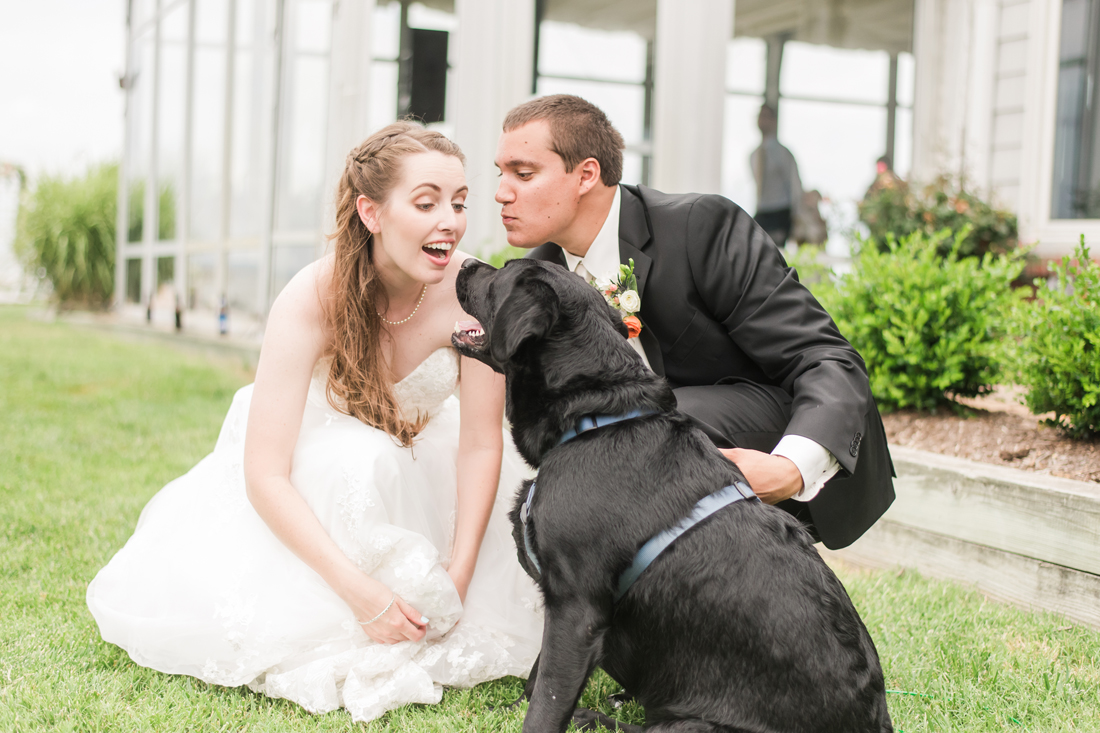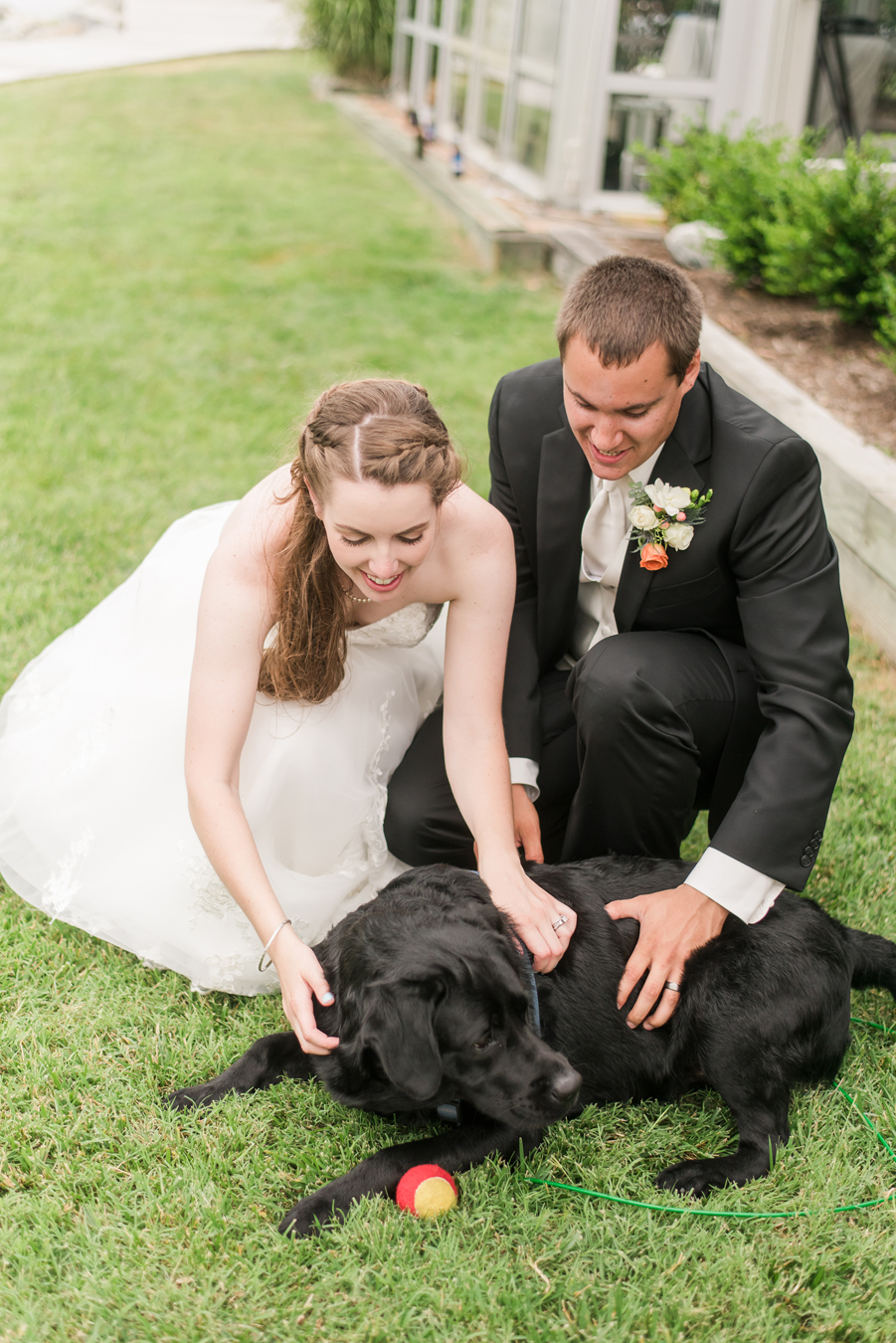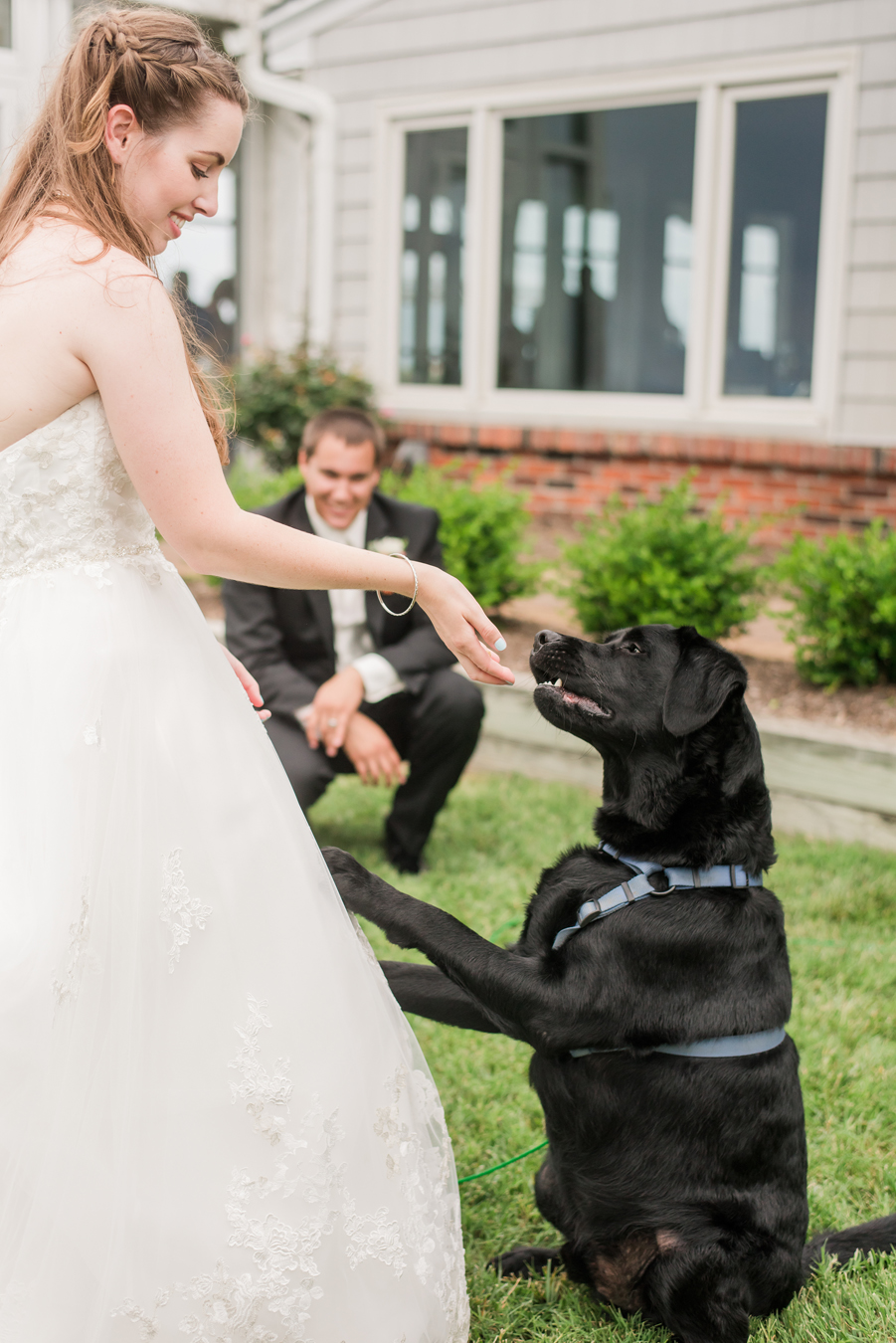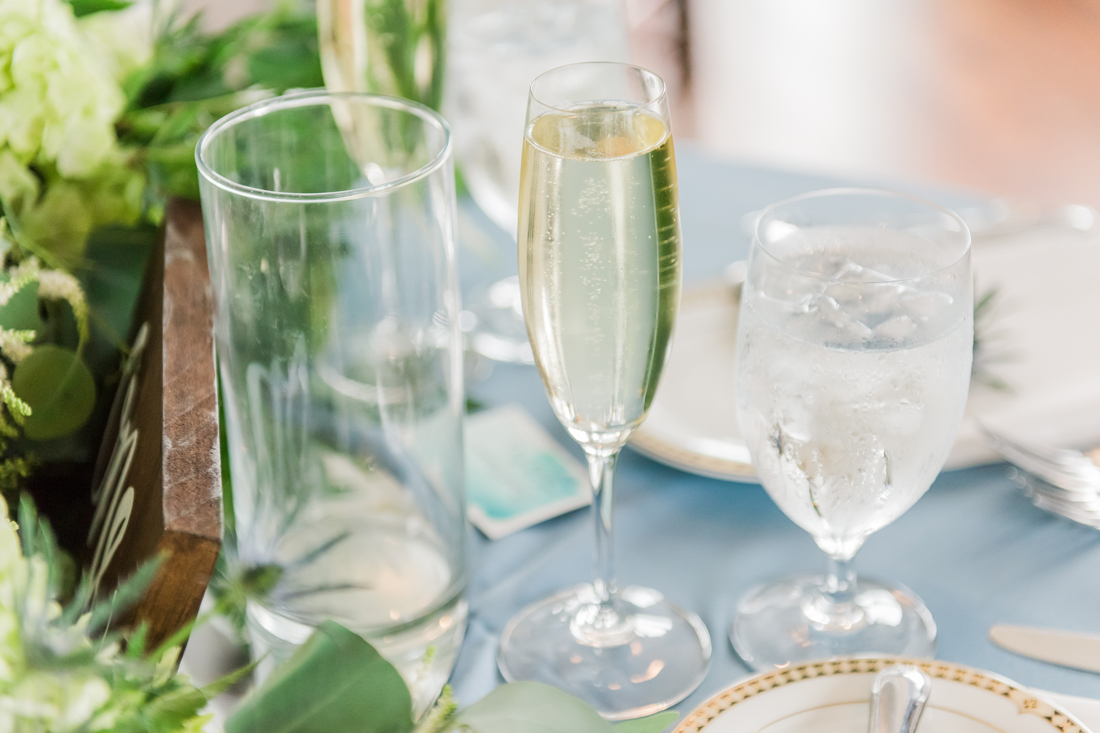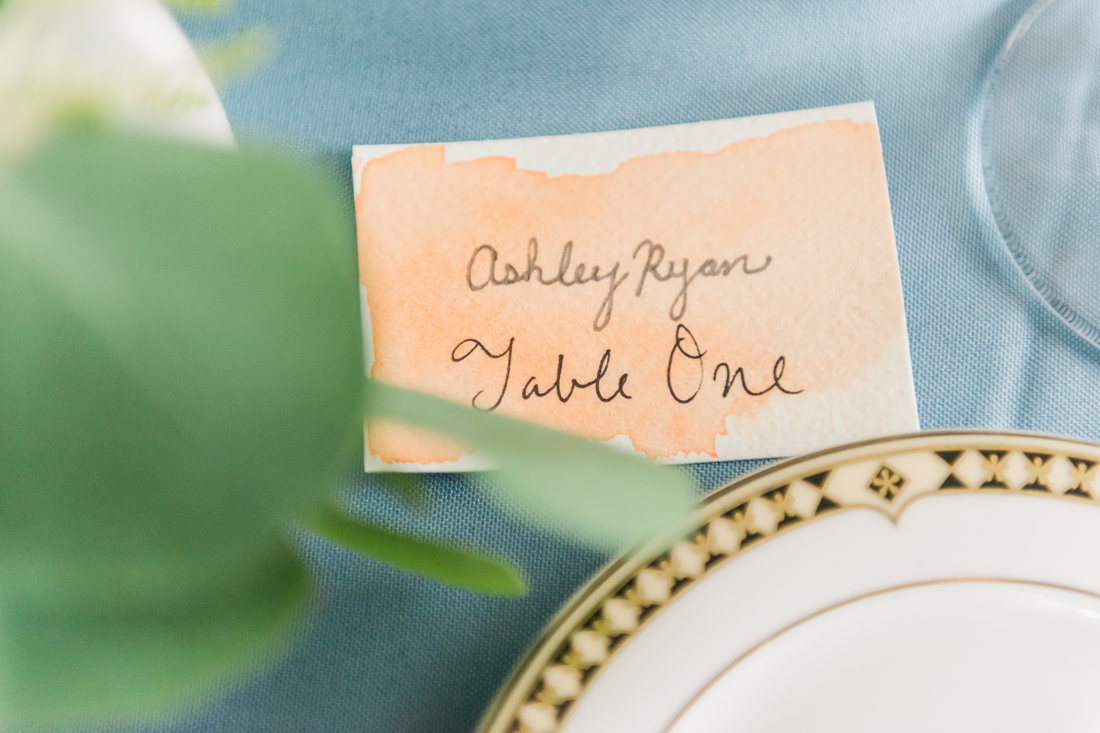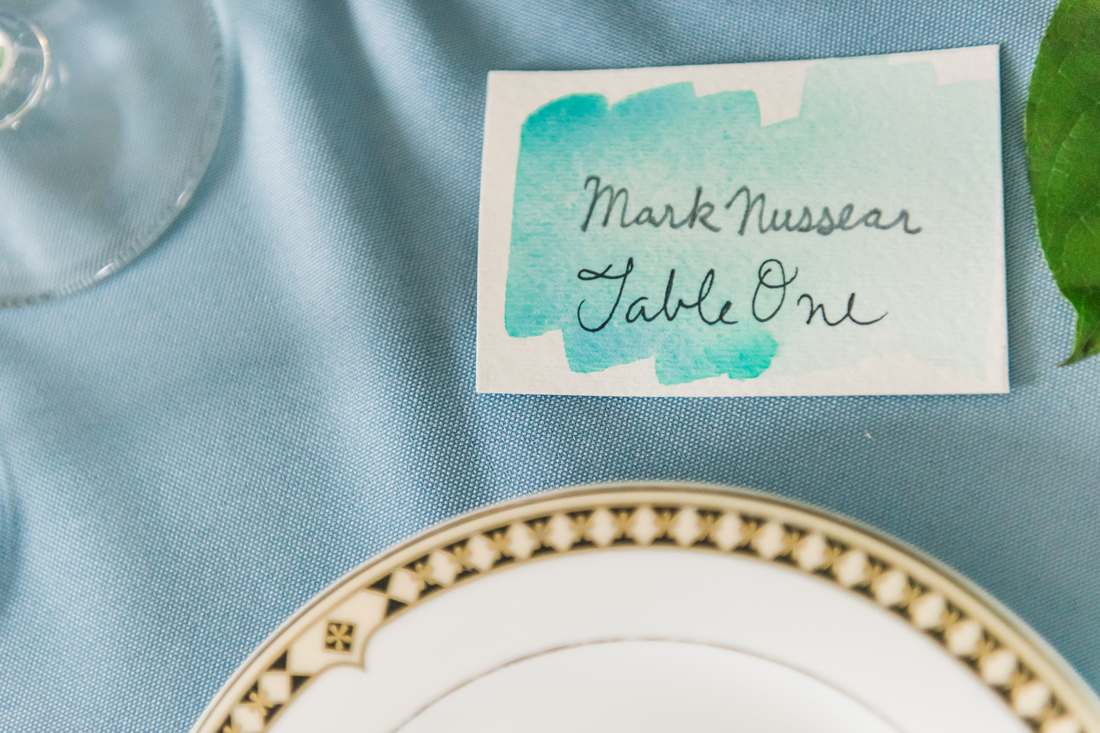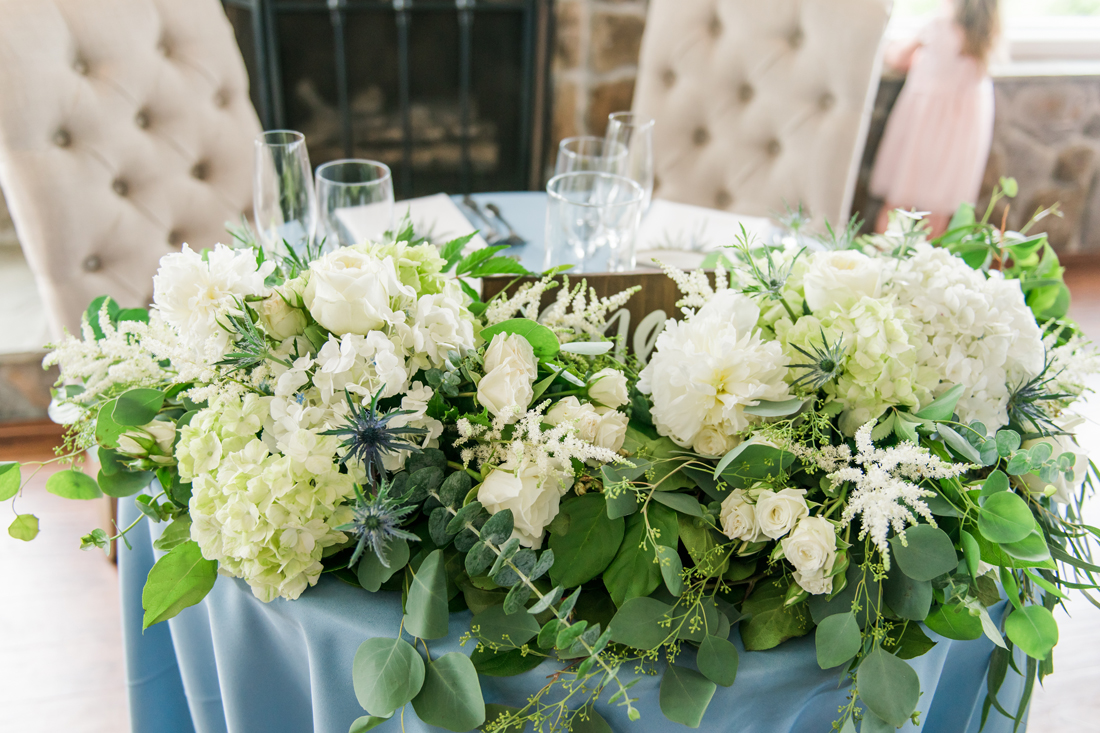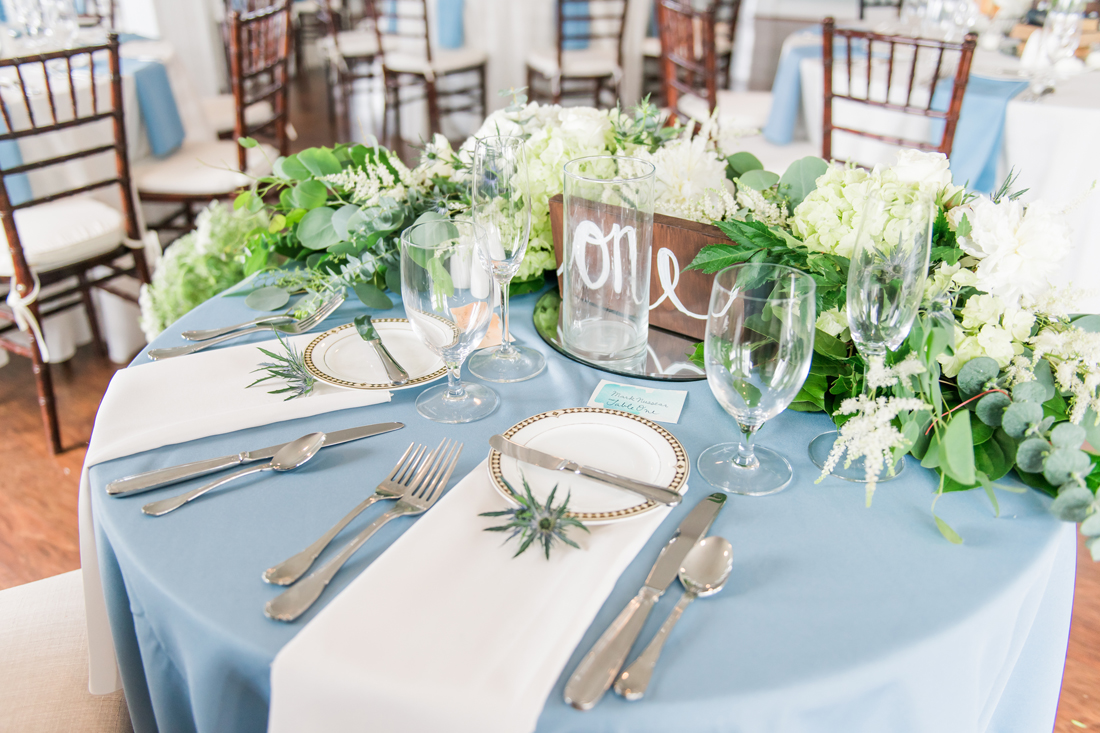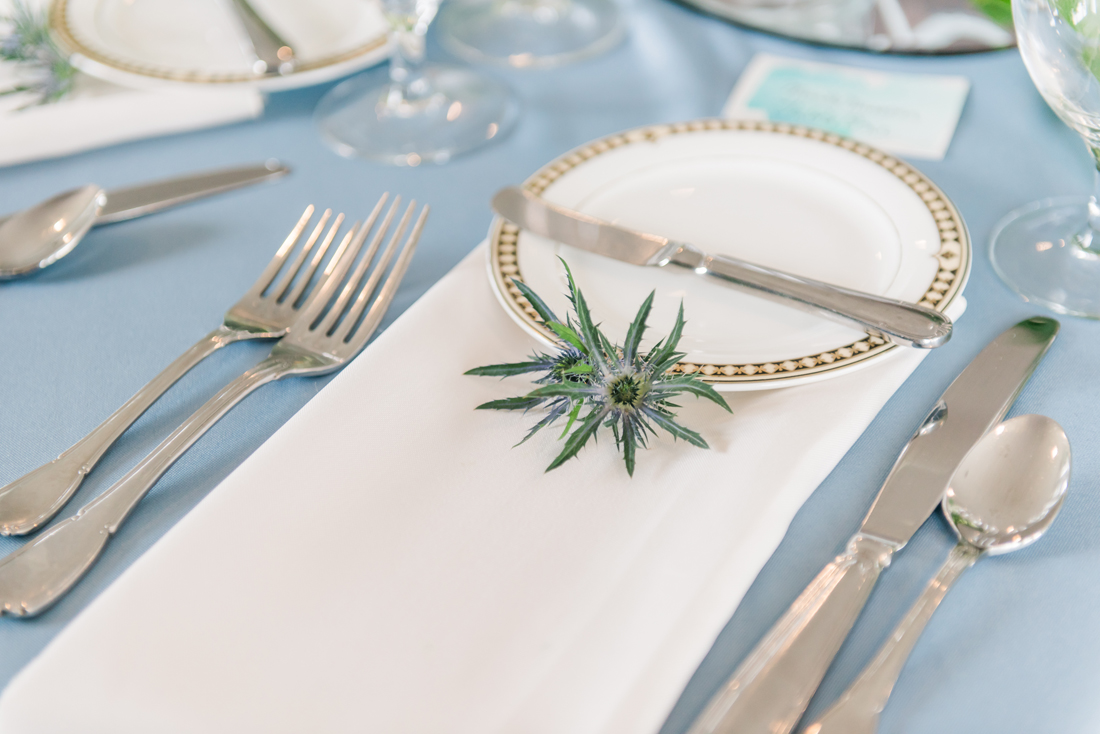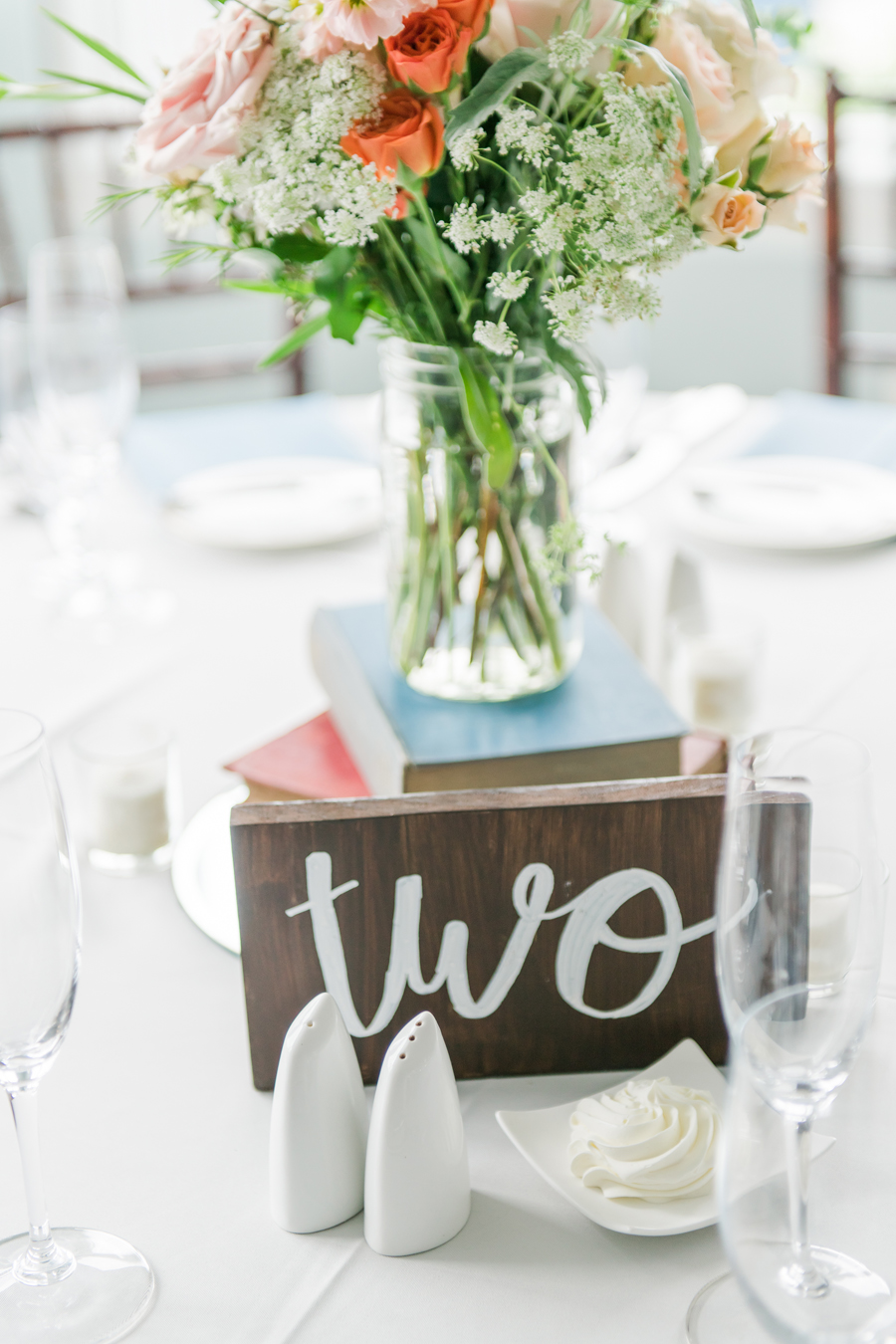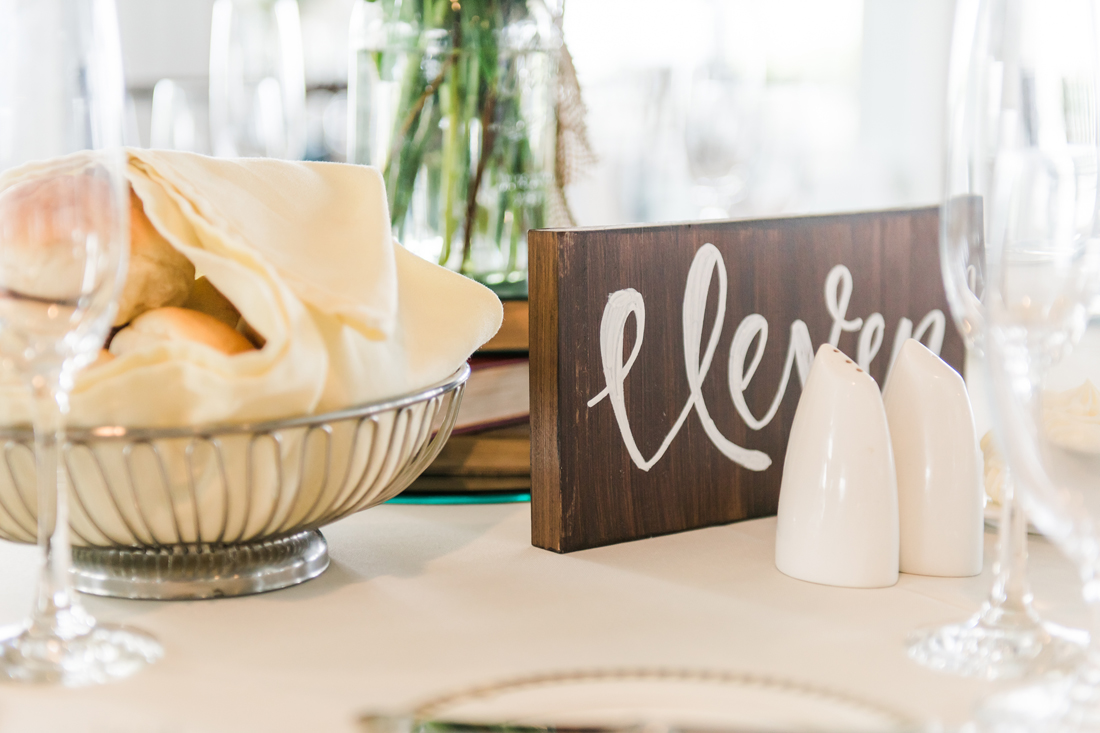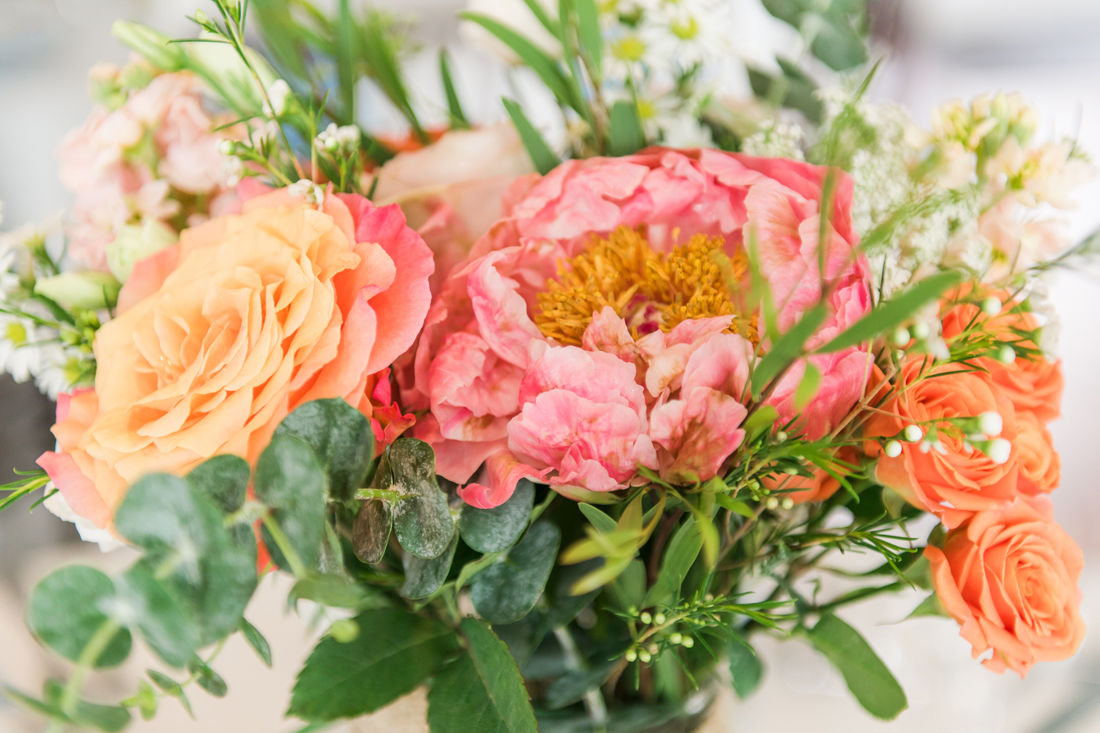 Loving these gorgeous colors!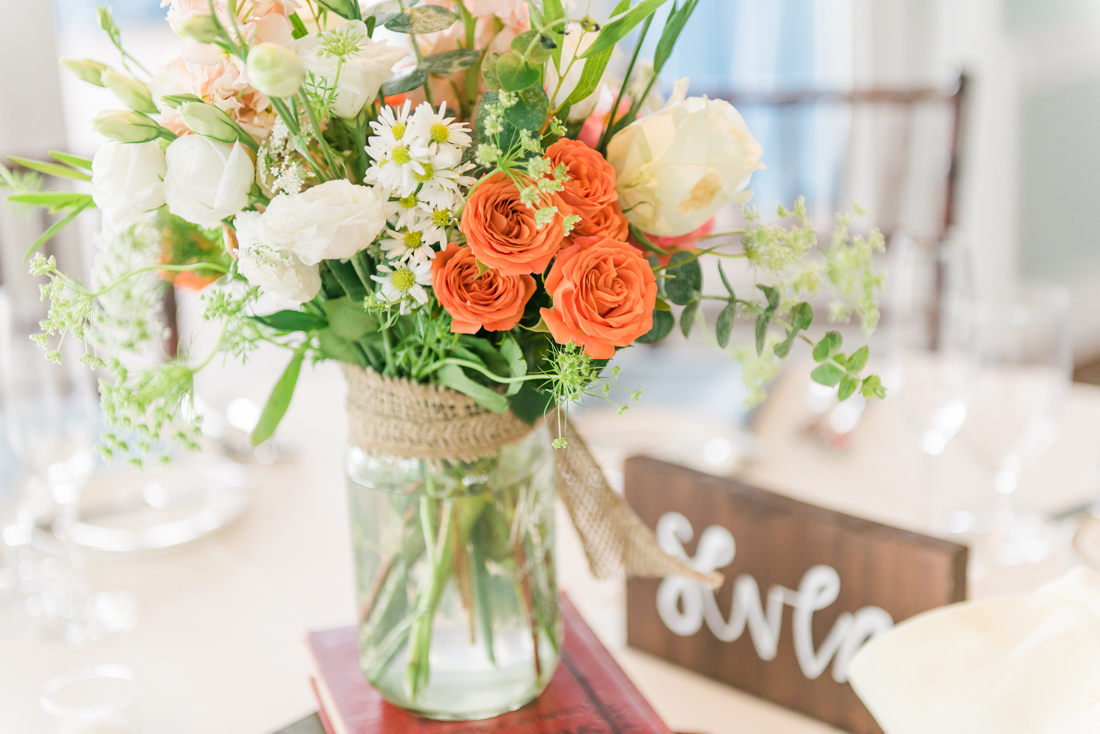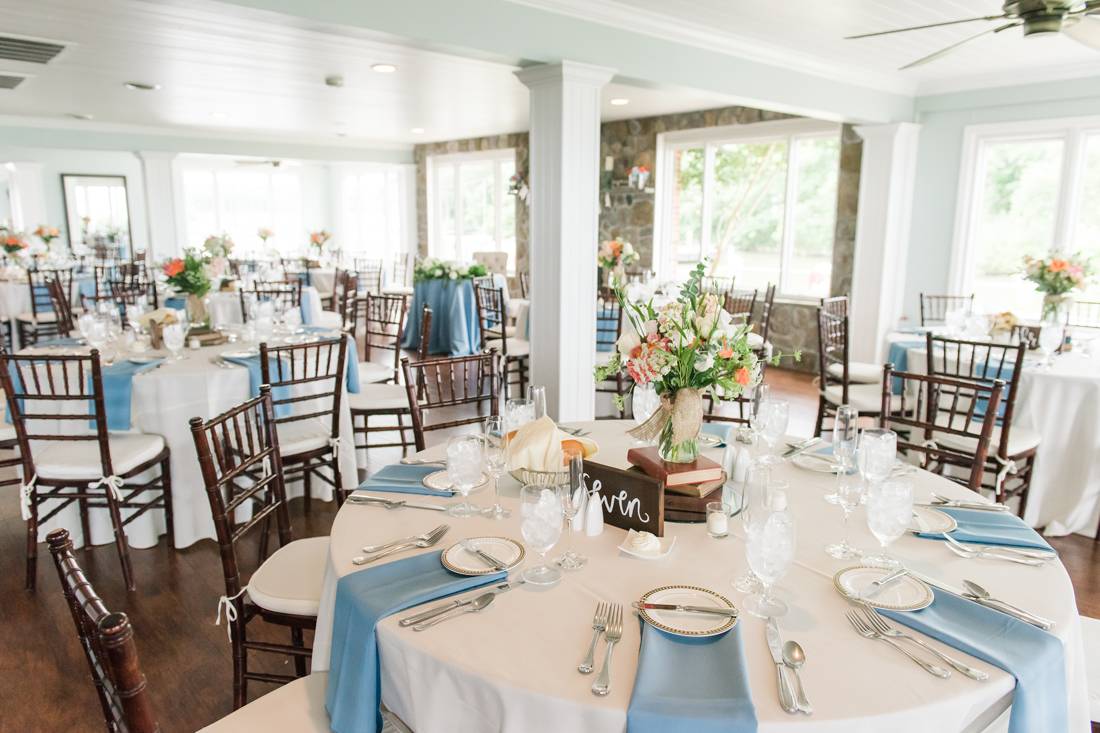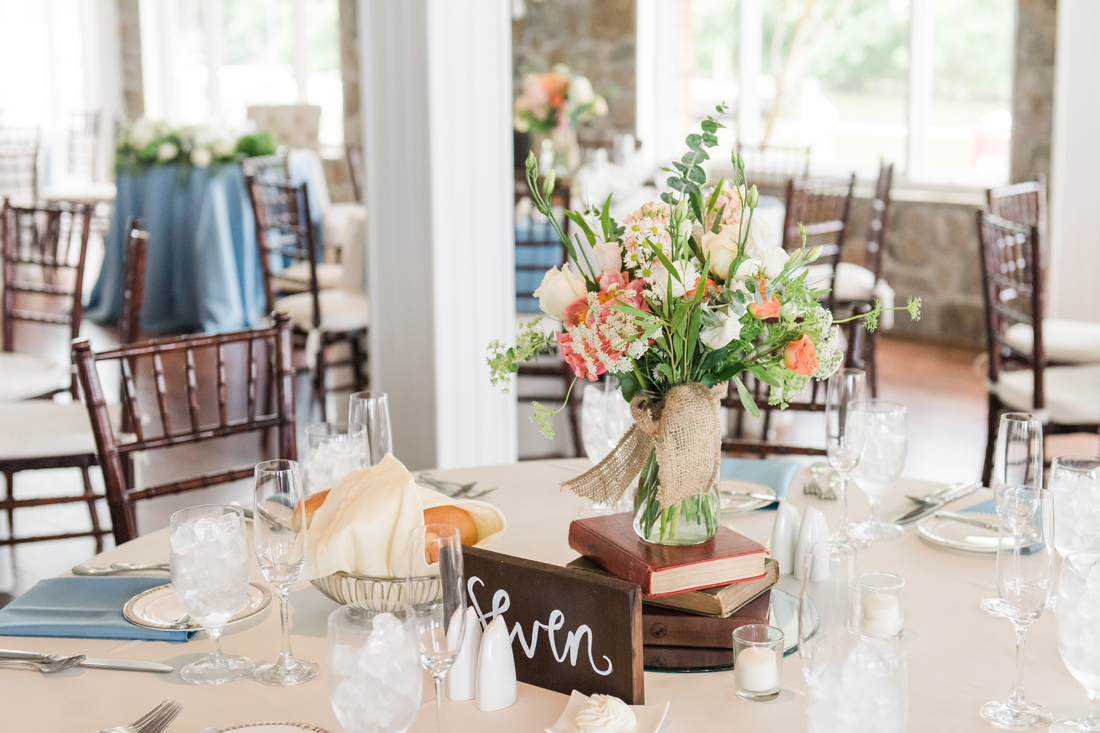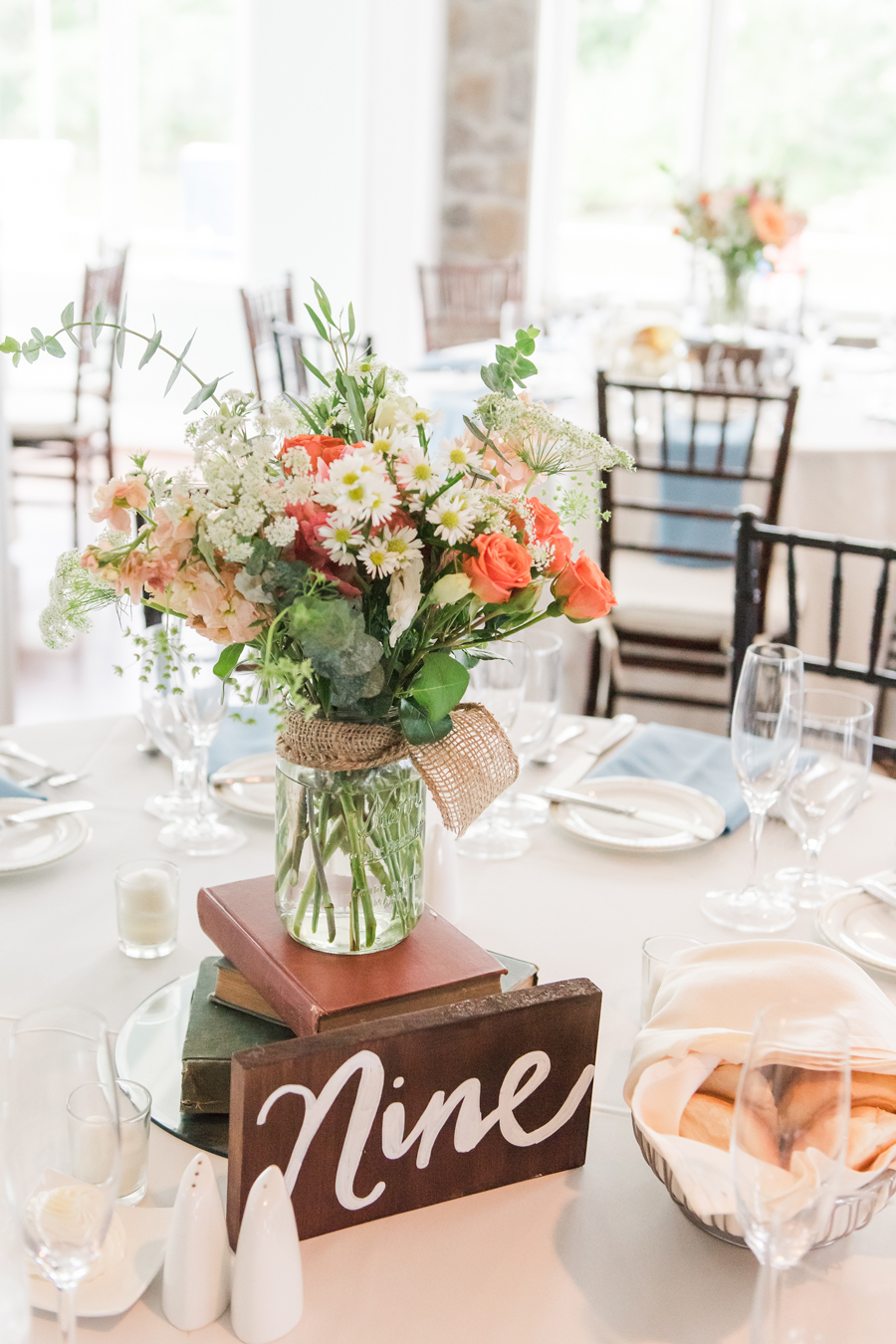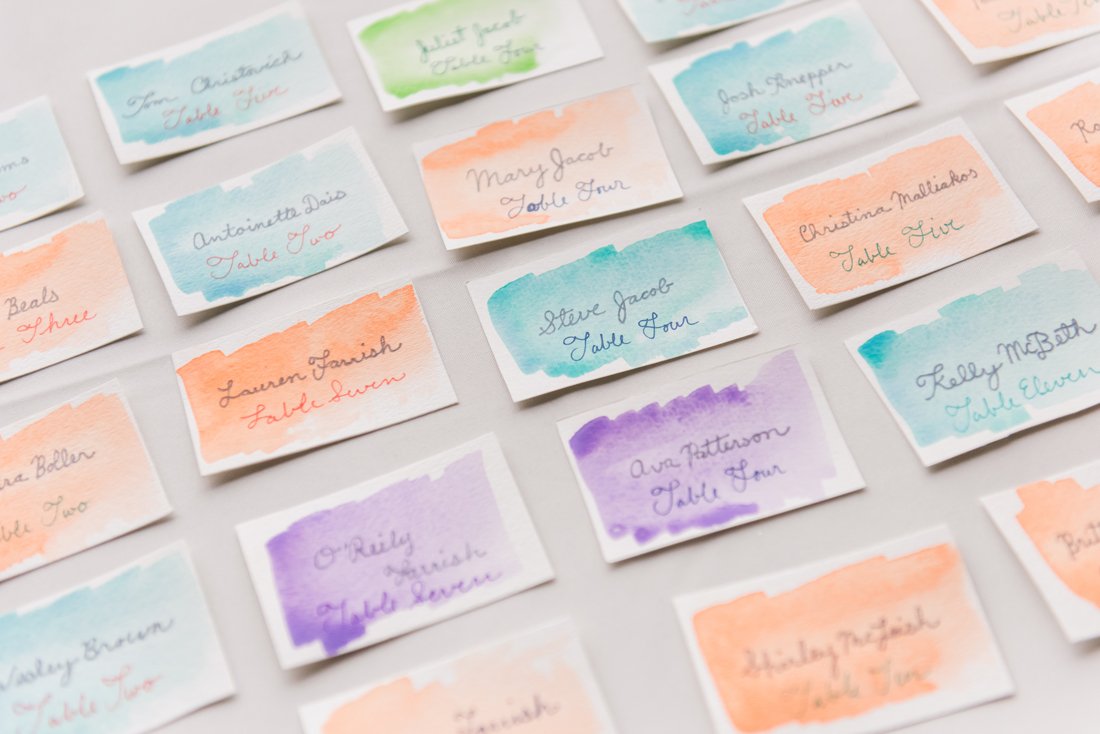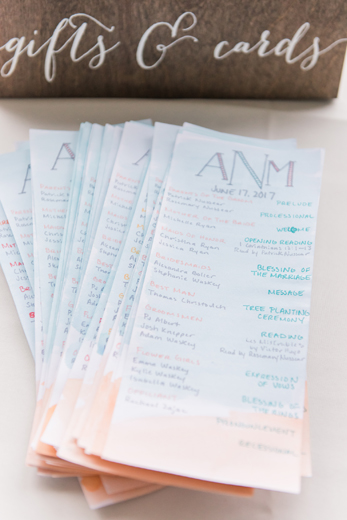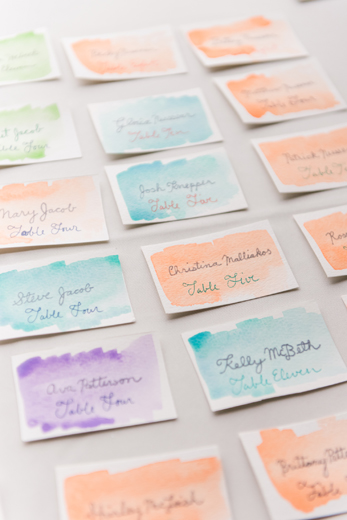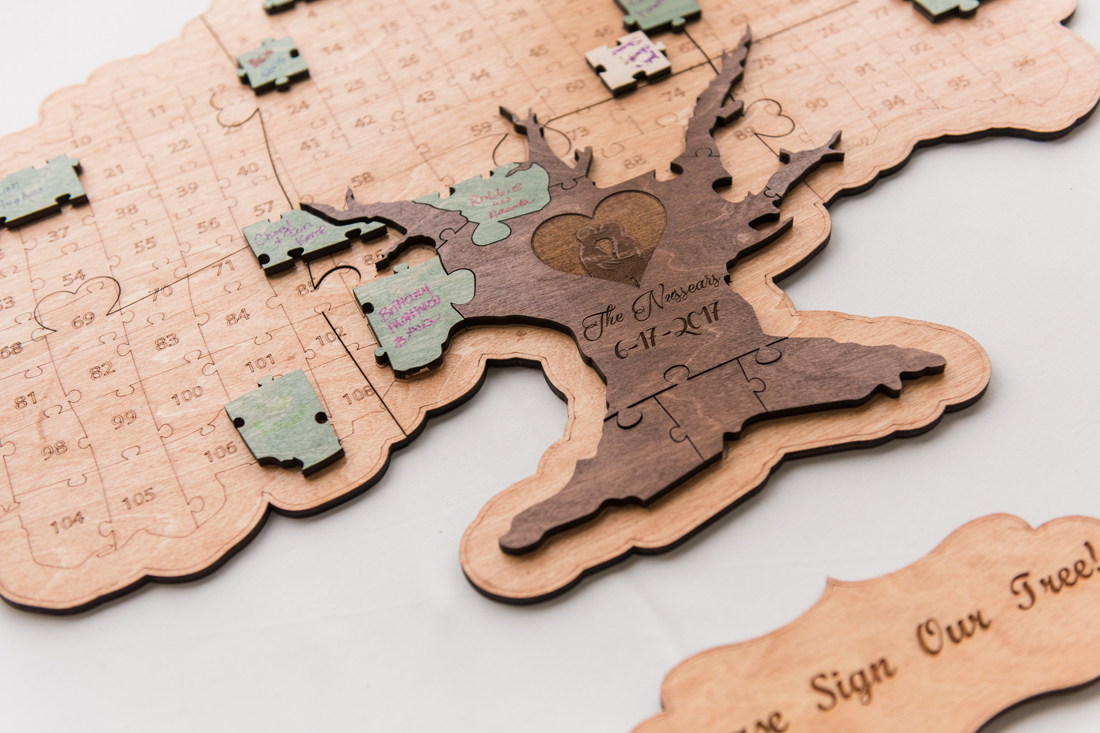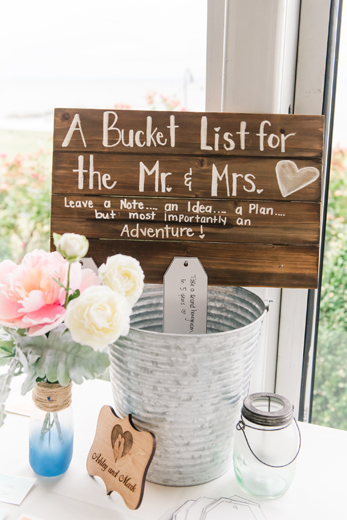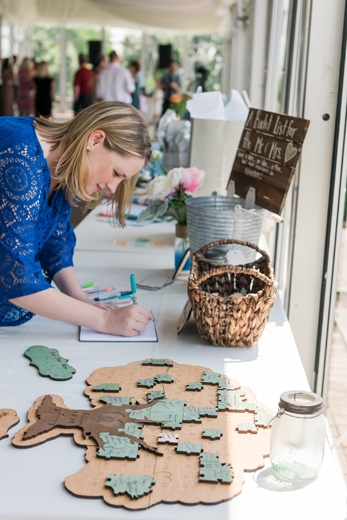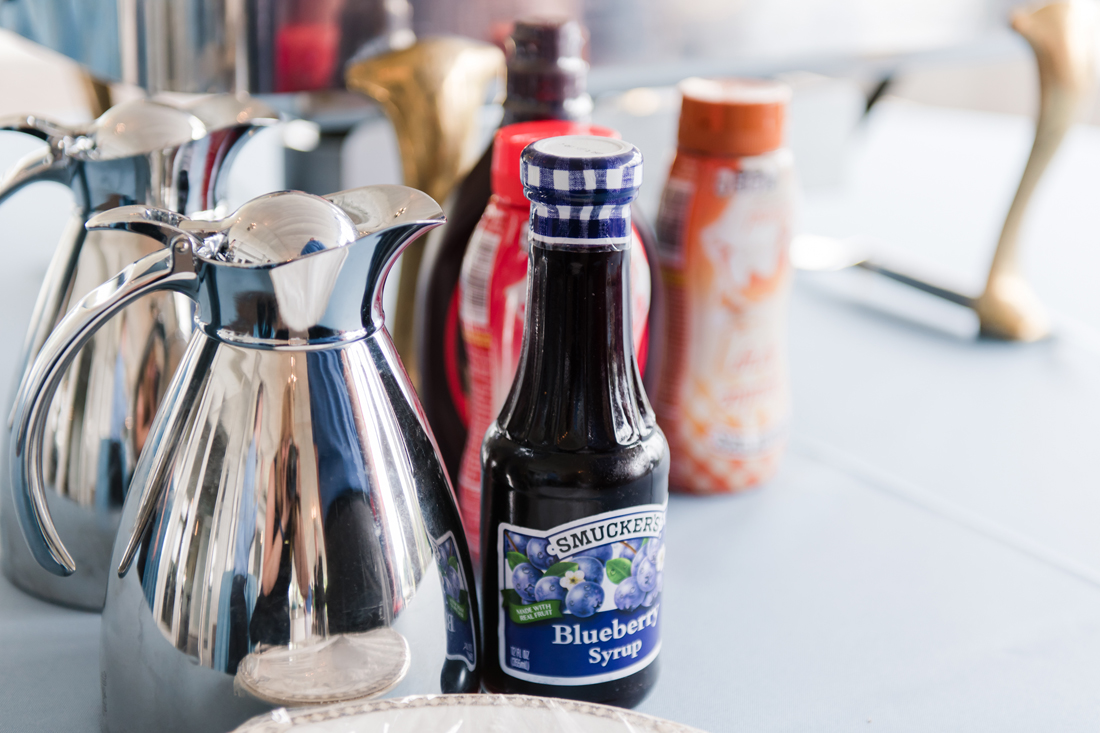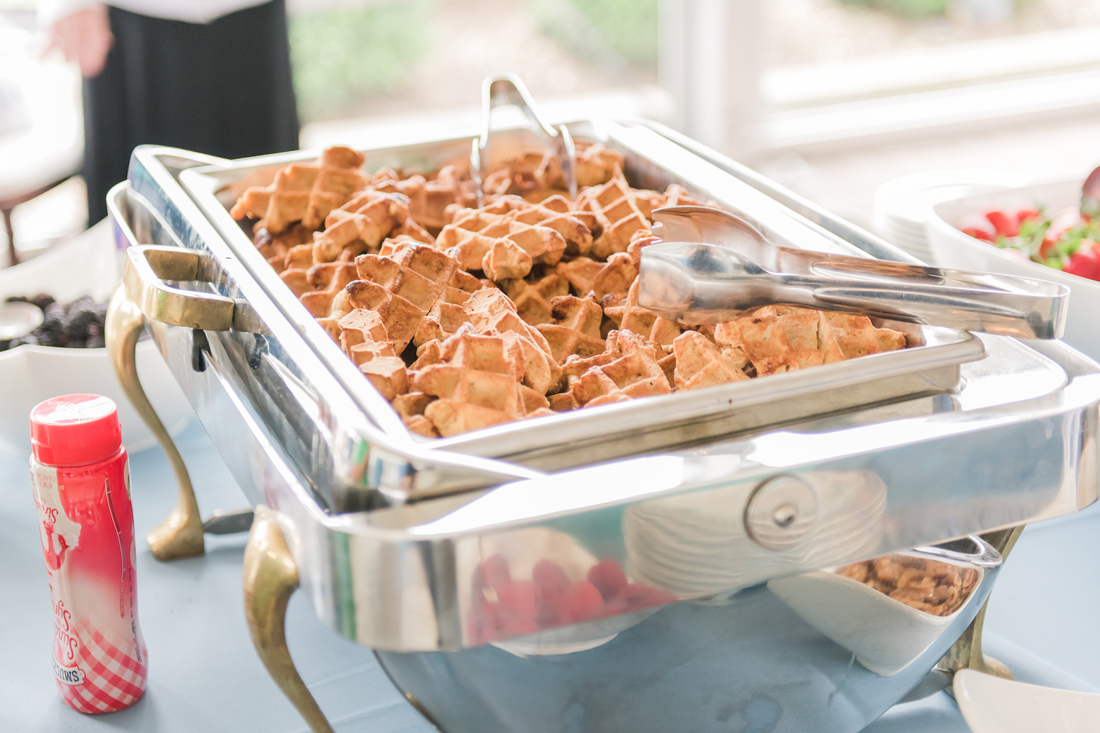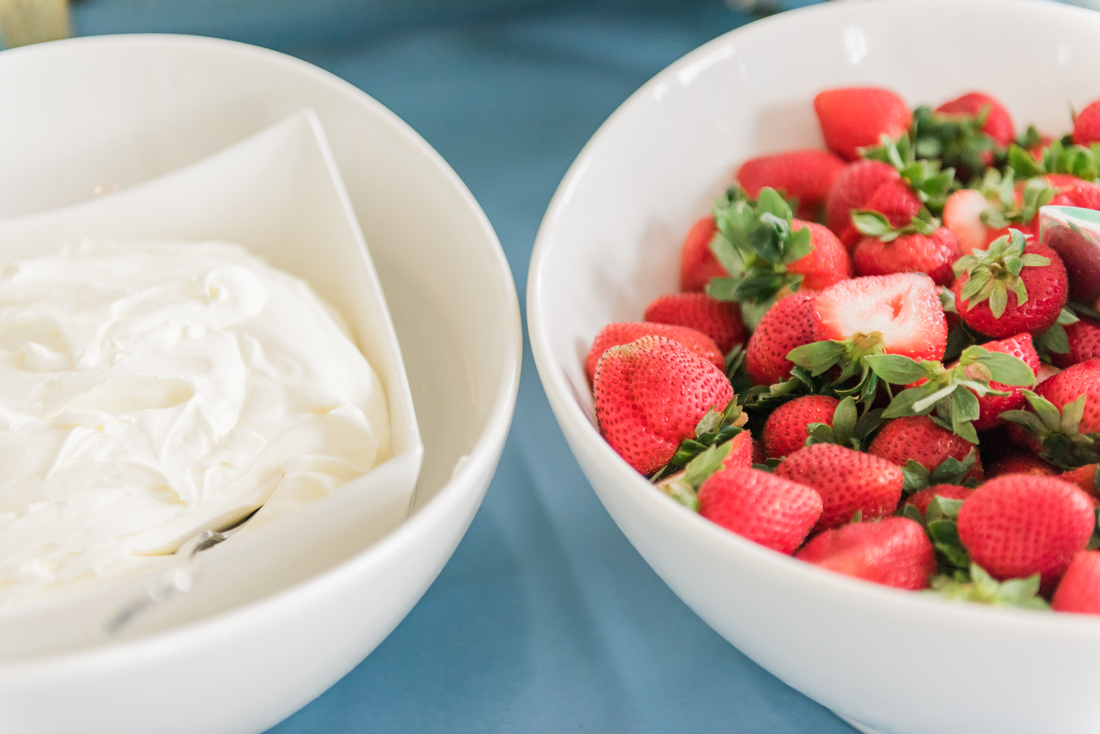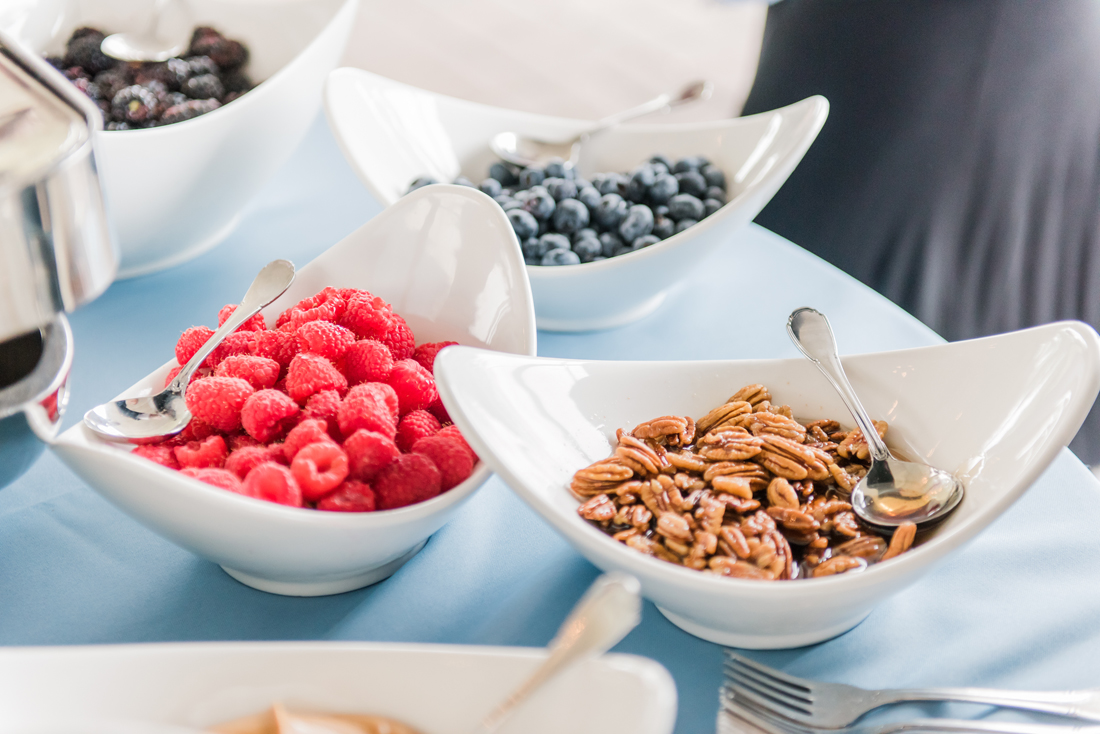 Helloooooo, waffle bar!!! The room smelled SO good. Can brunch weddings be a thing always?!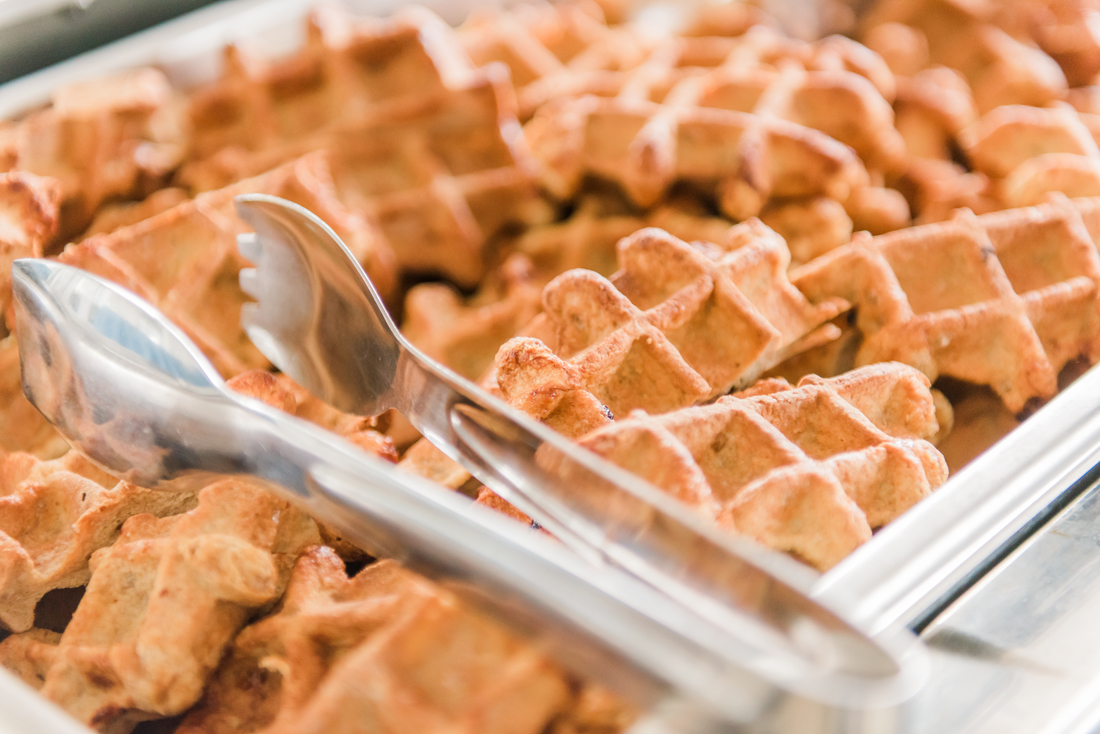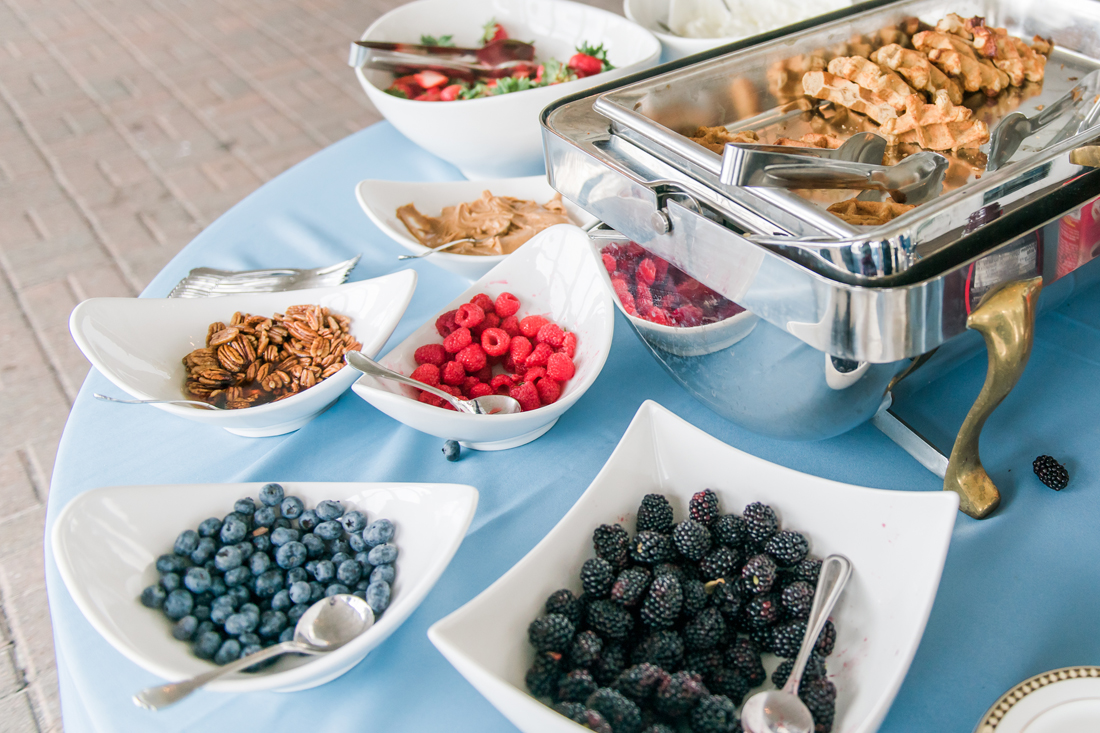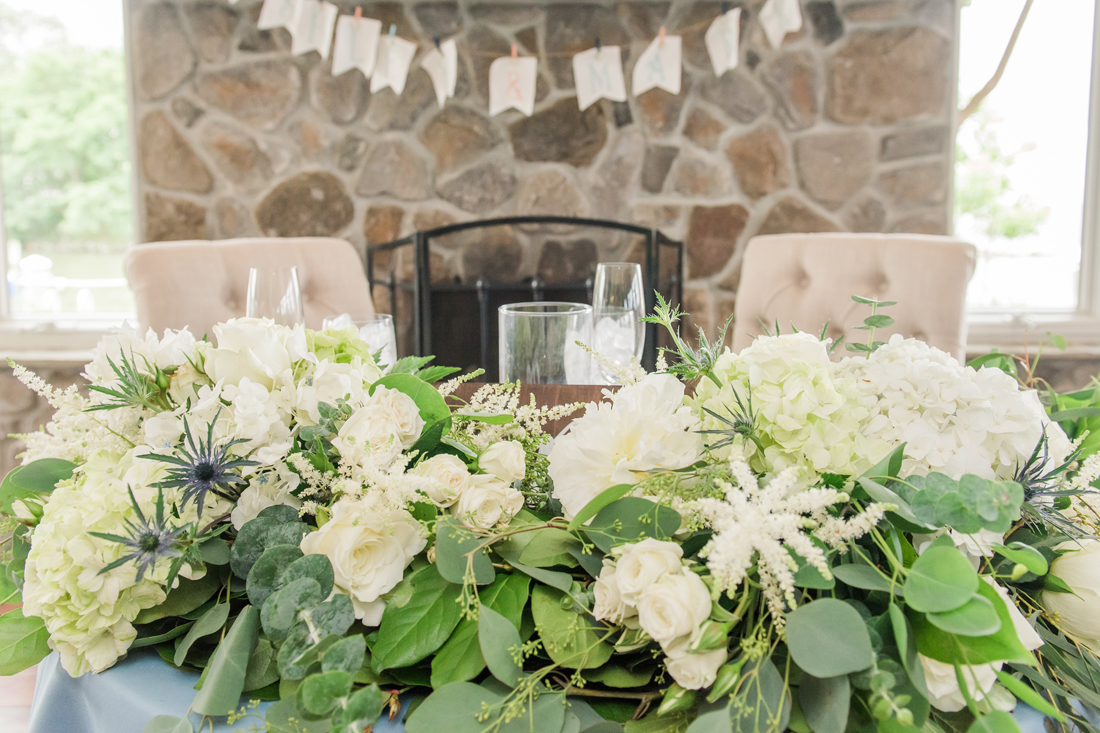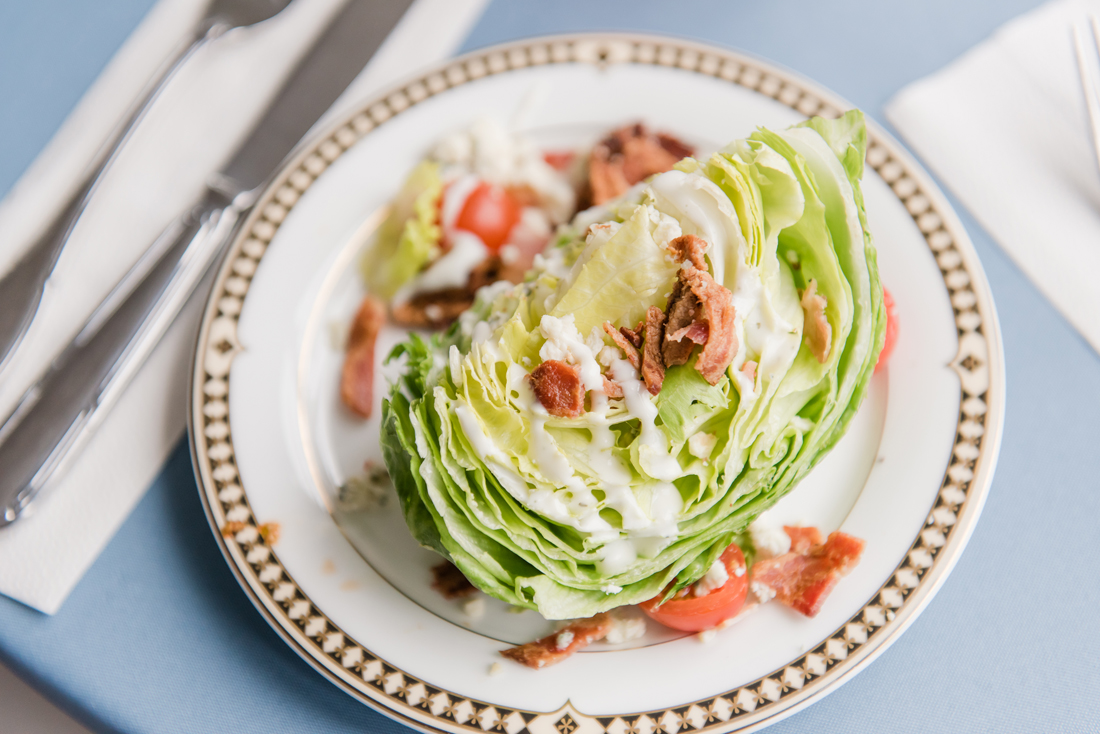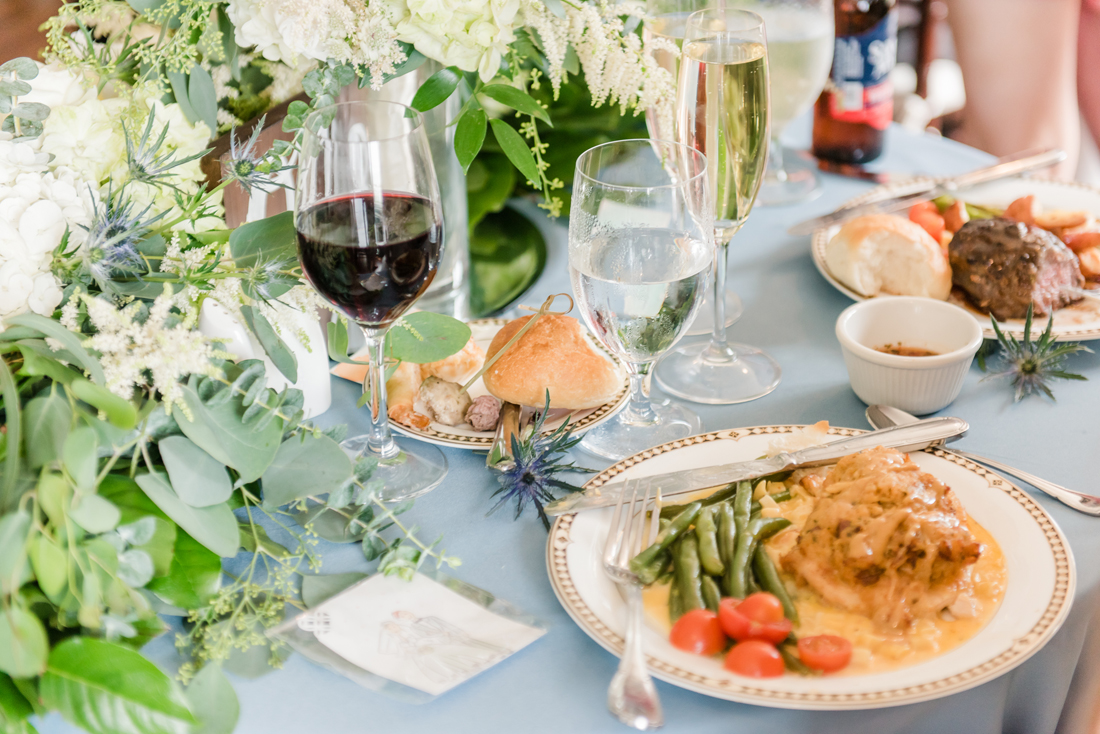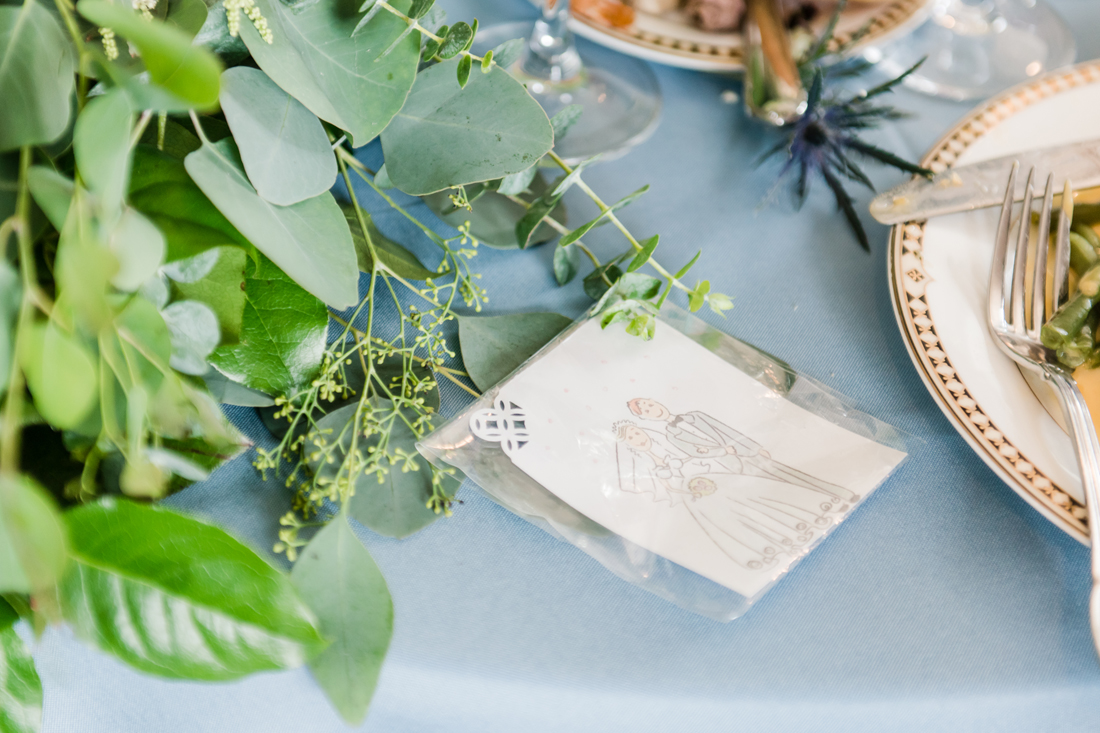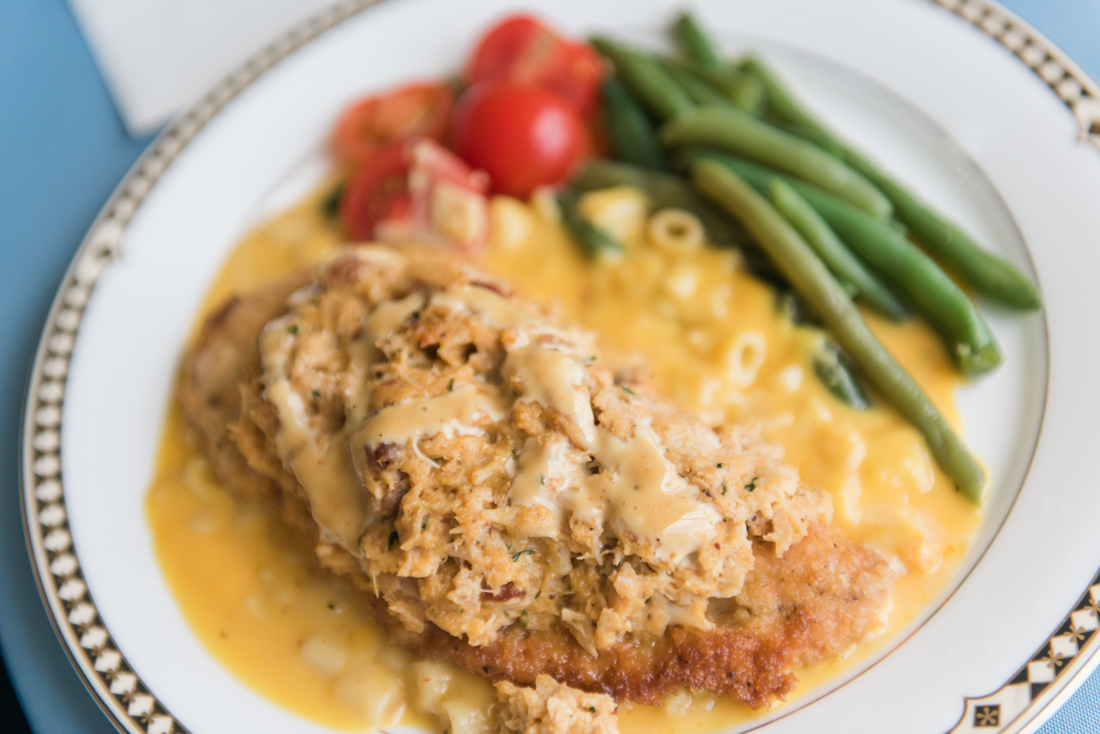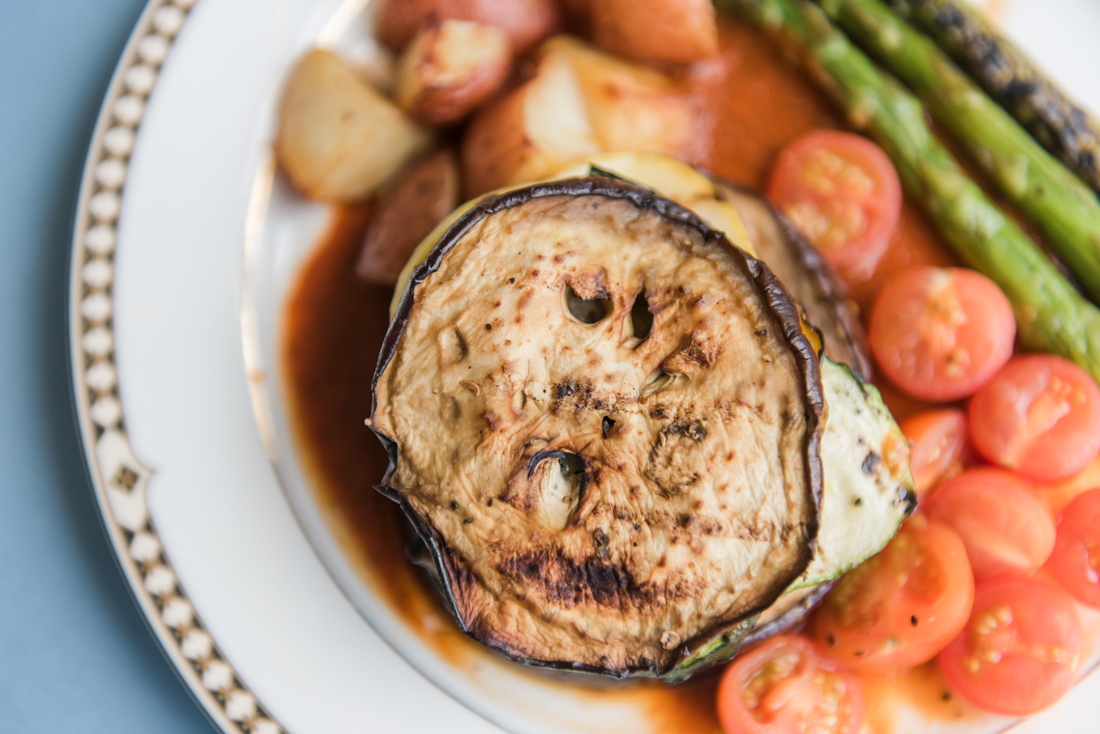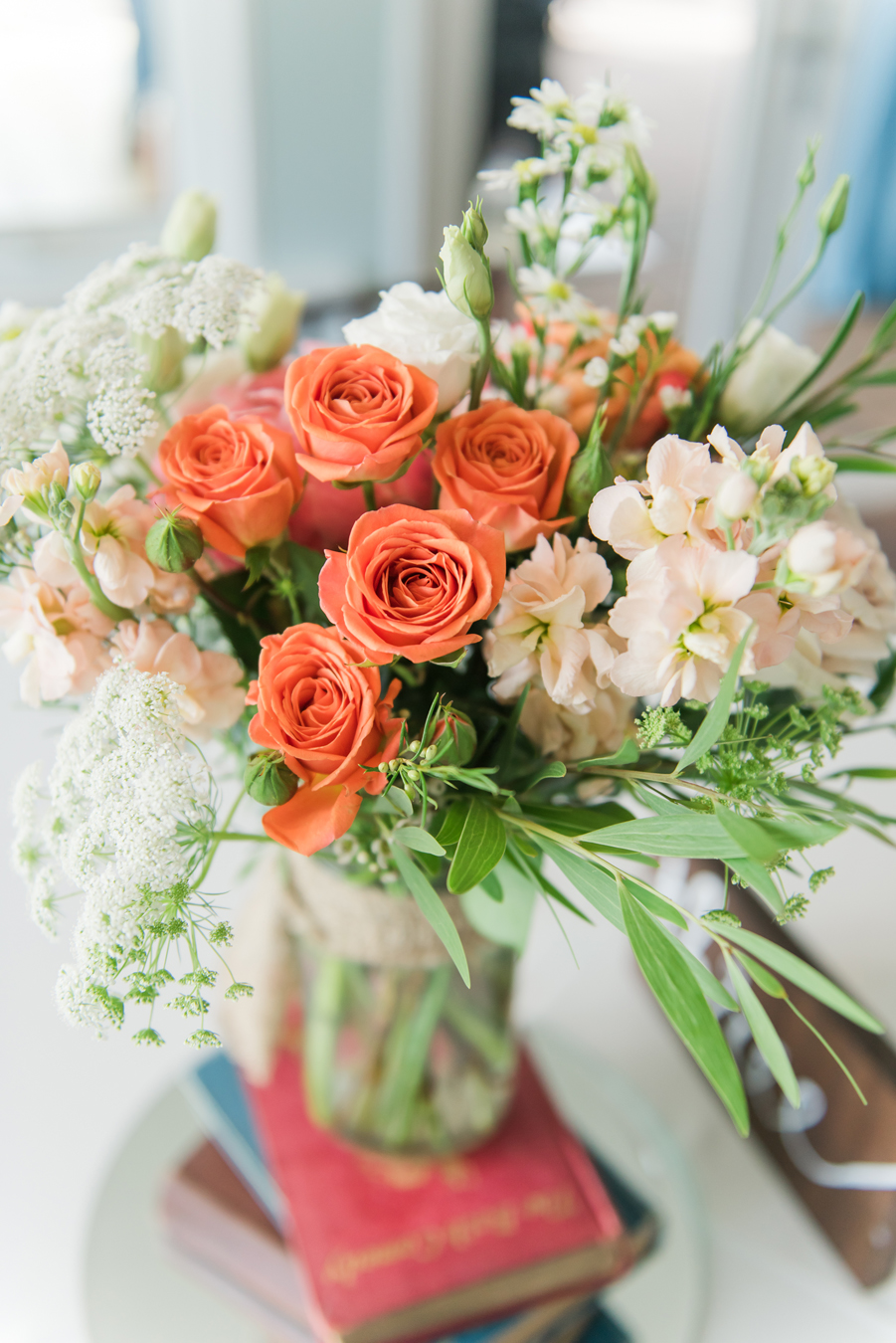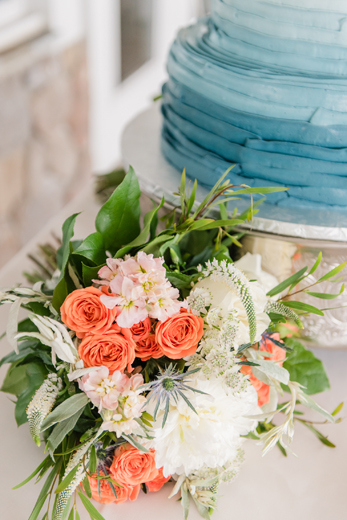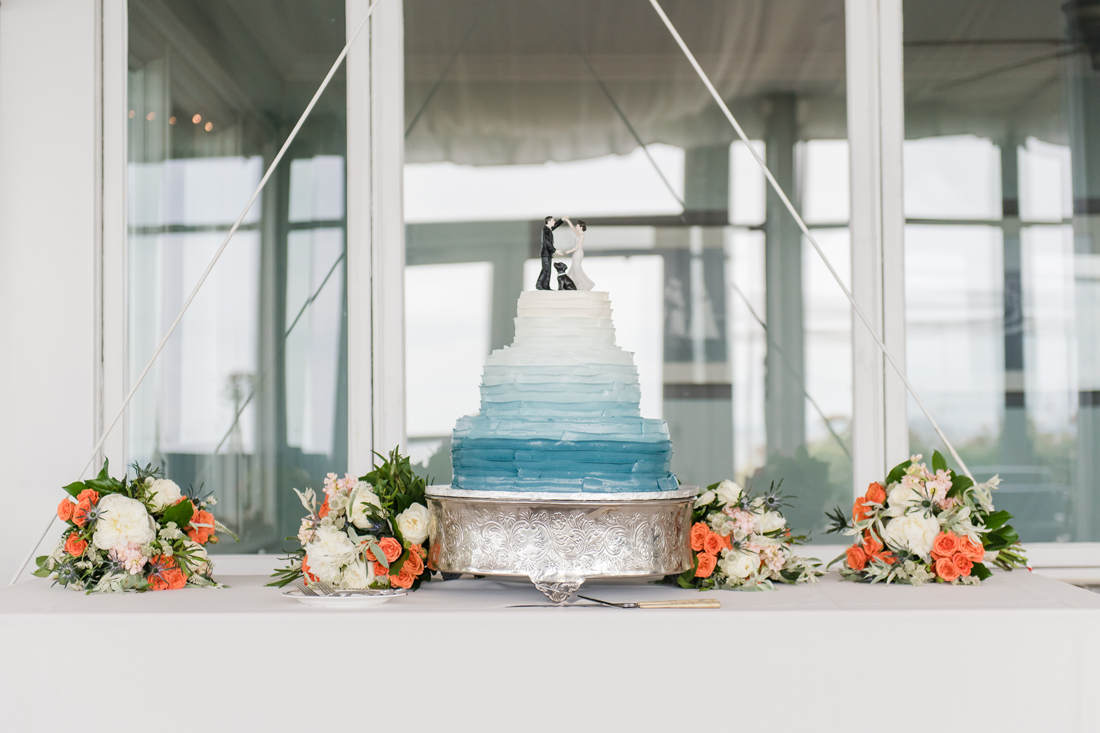 Their cake topper!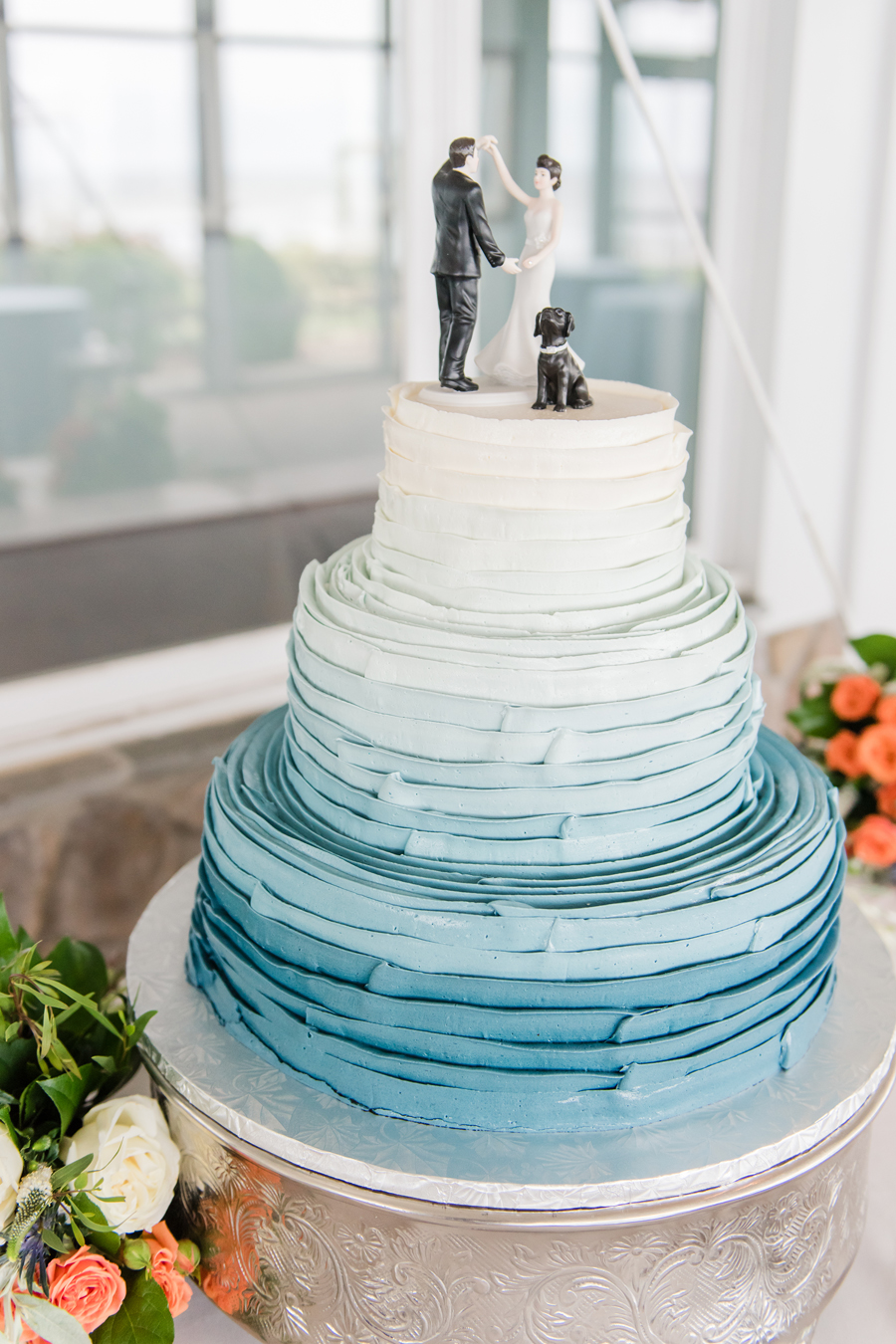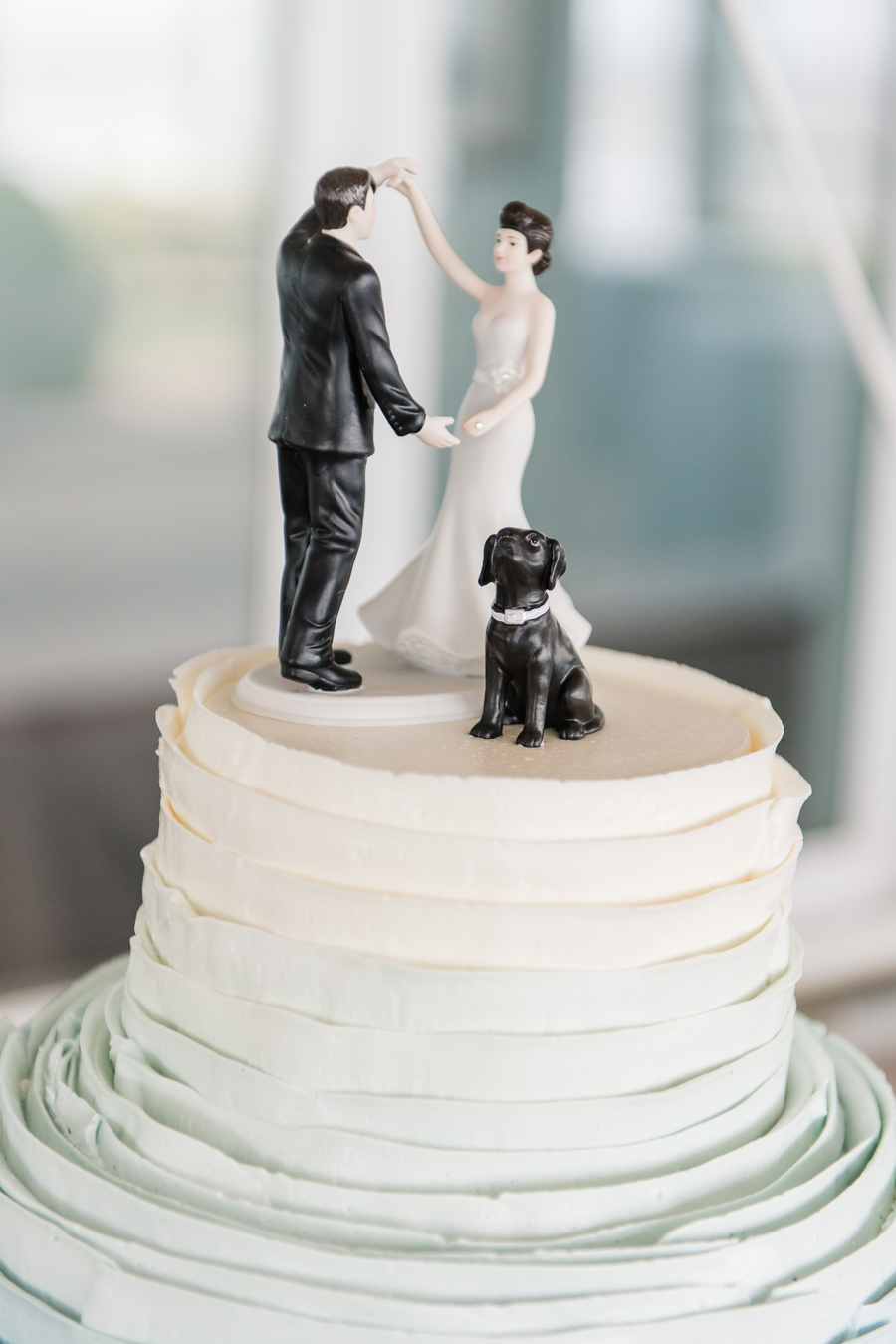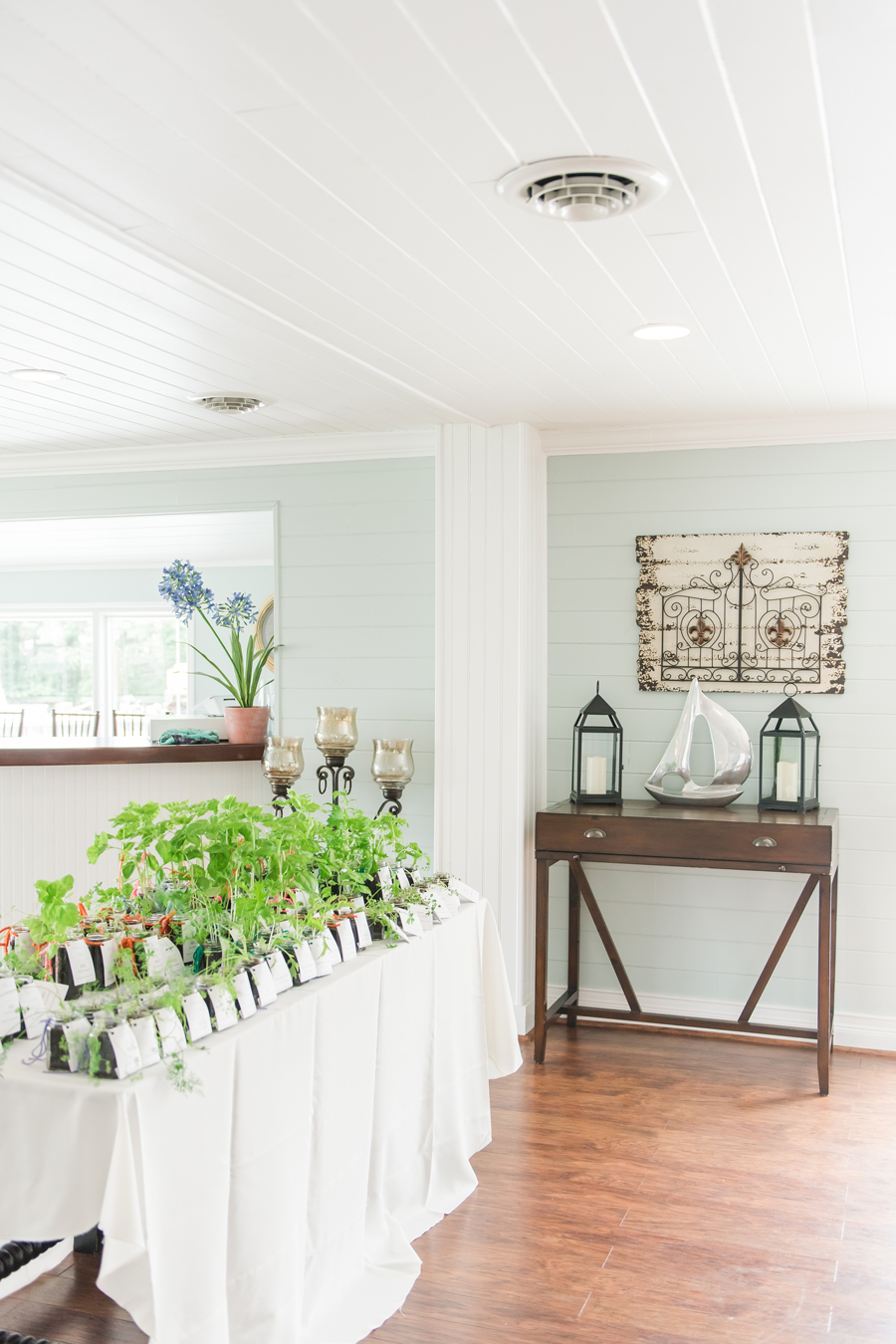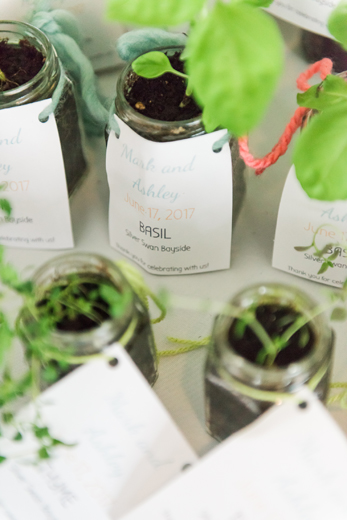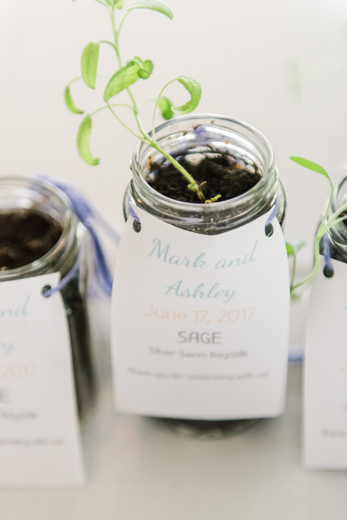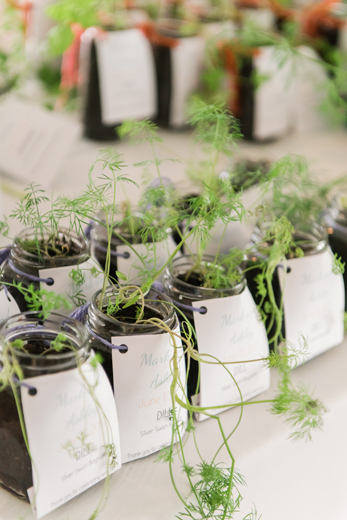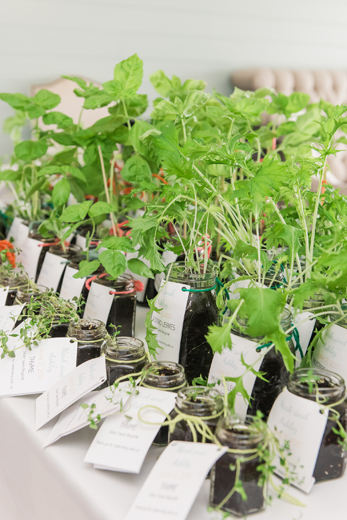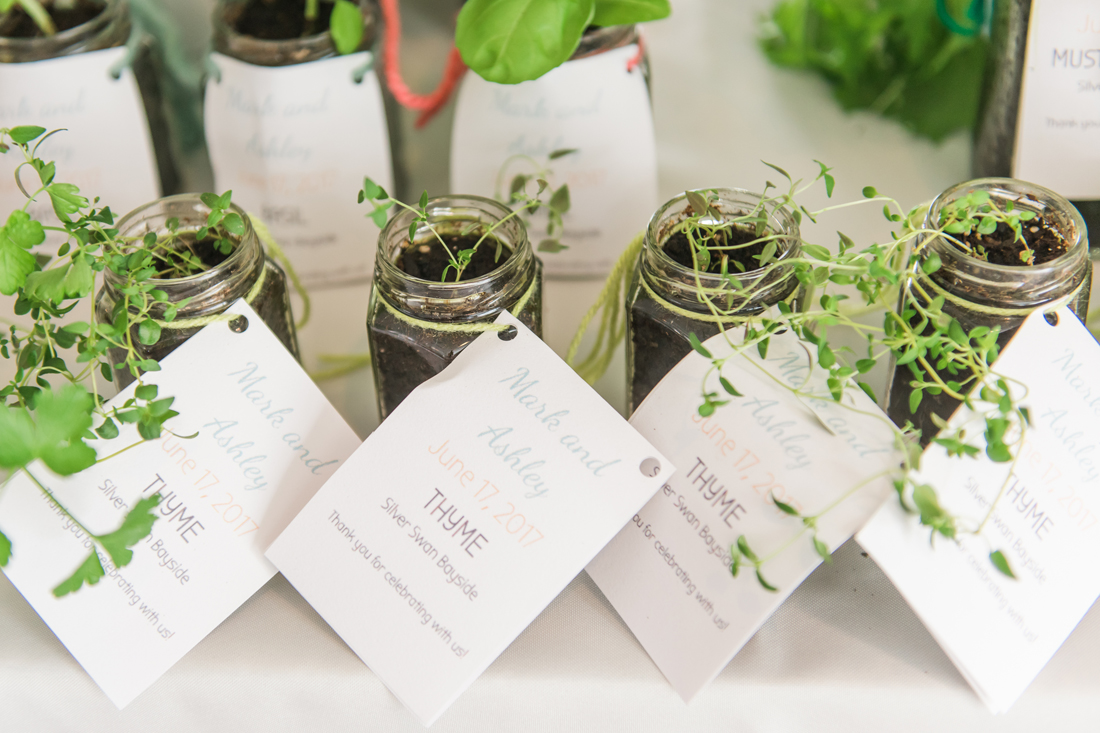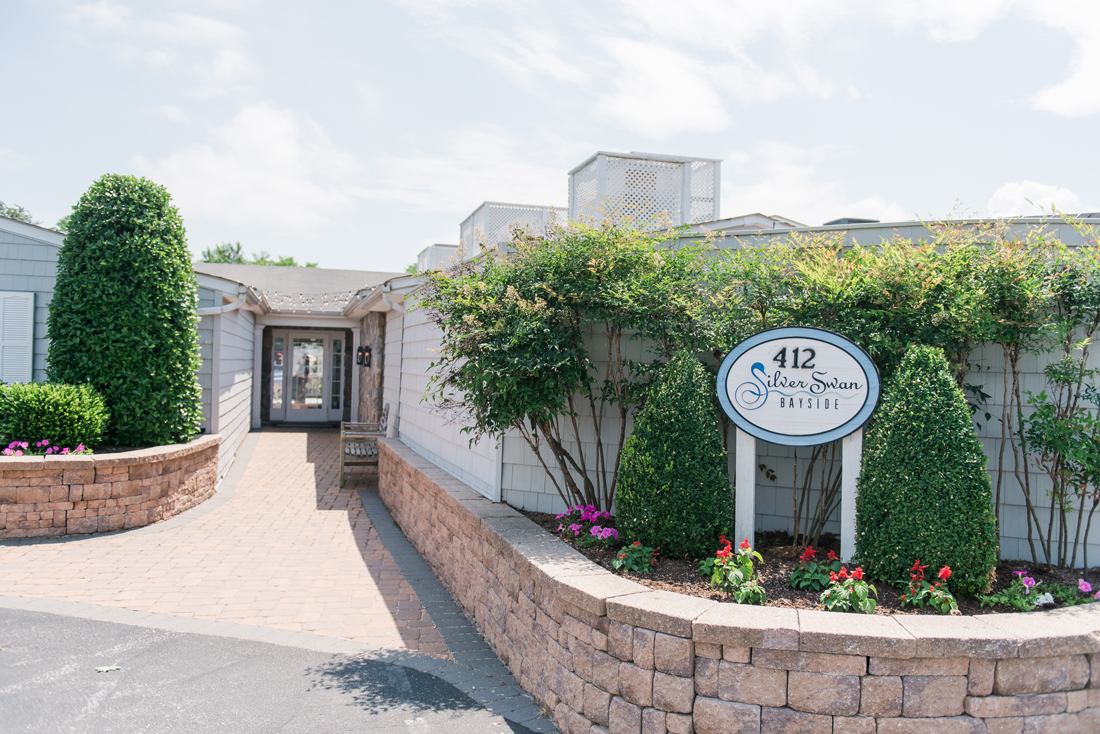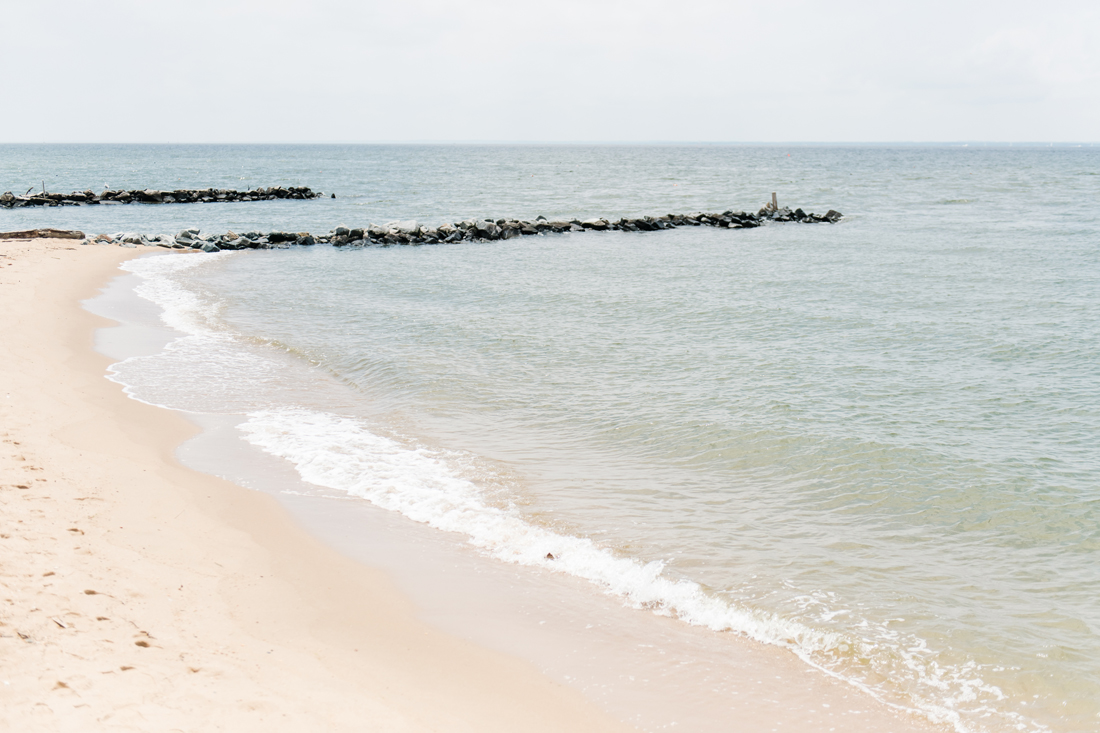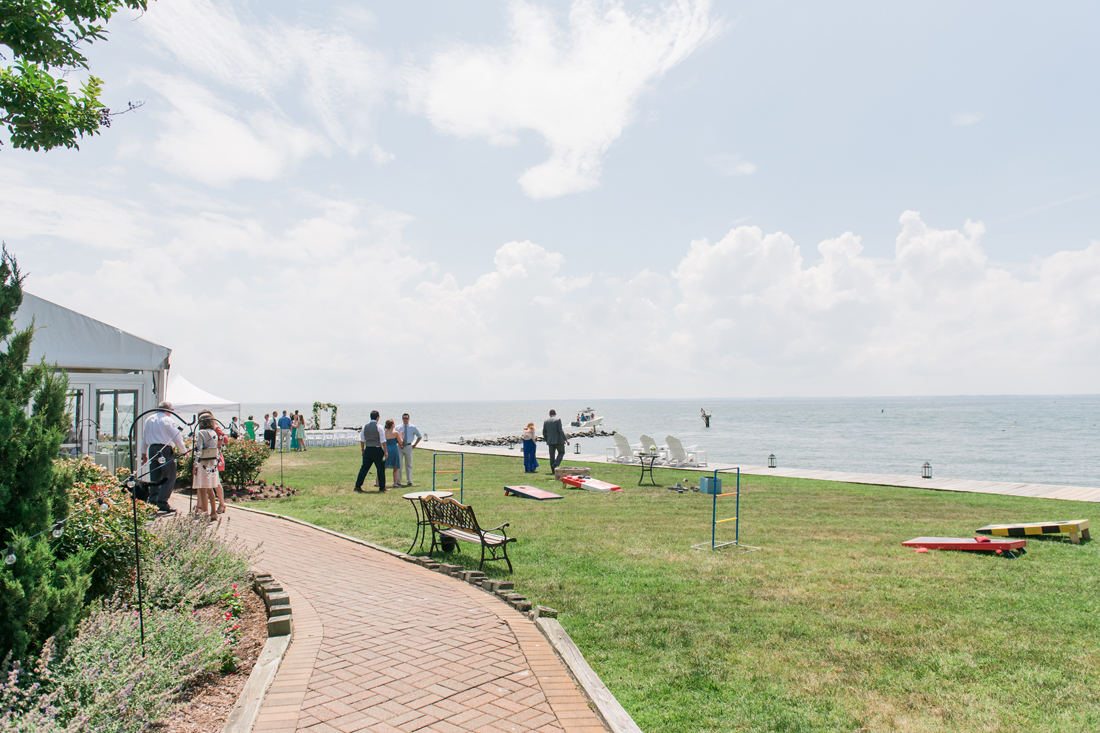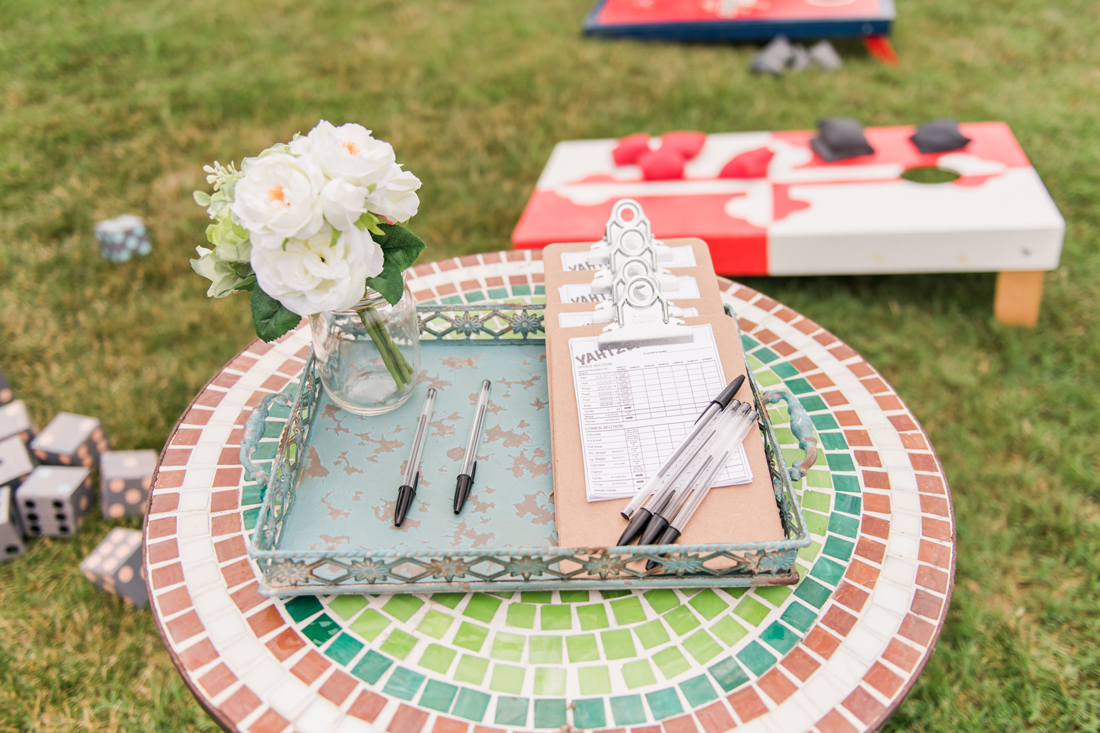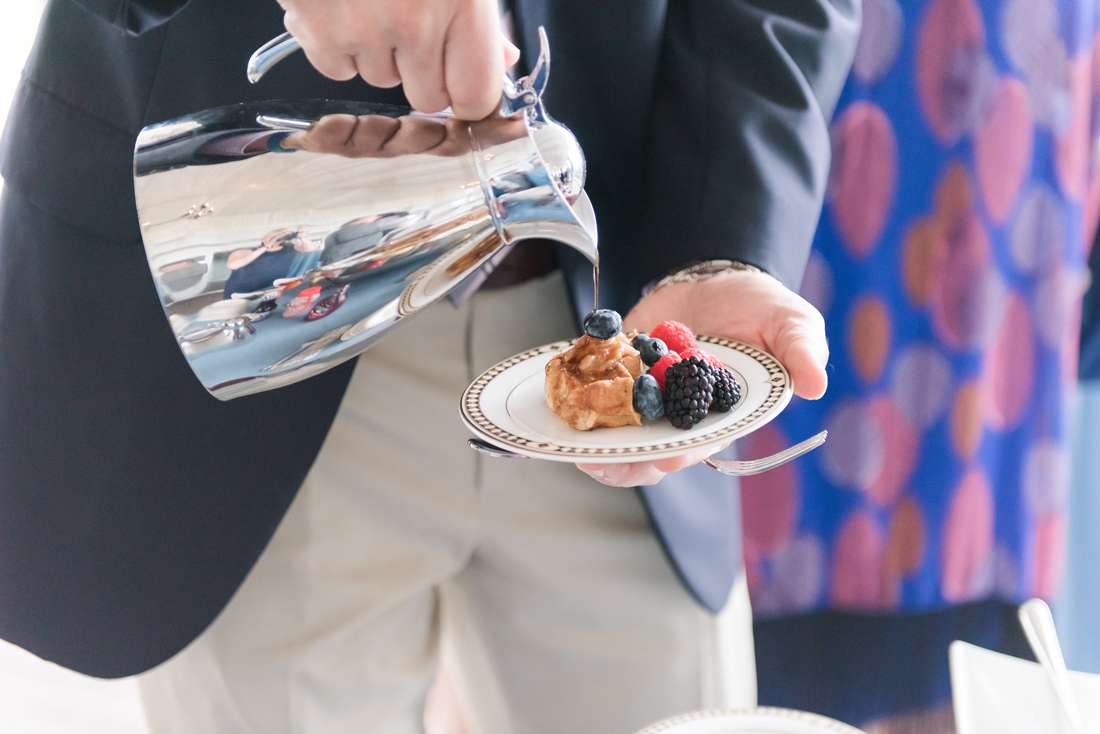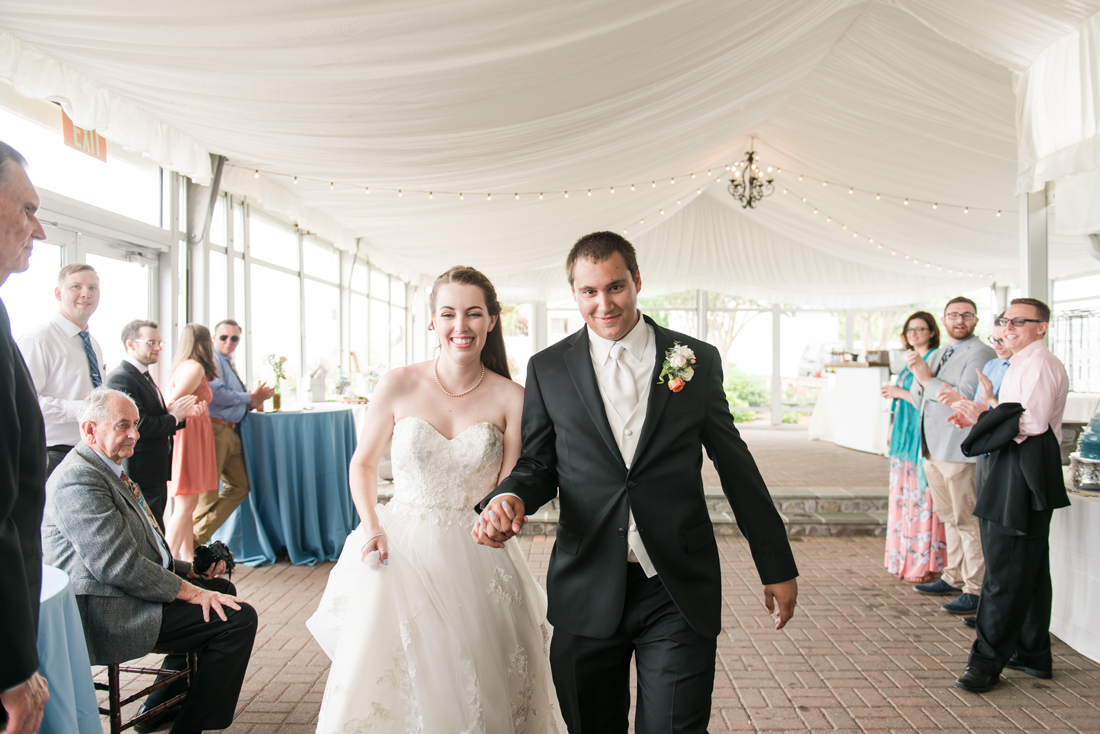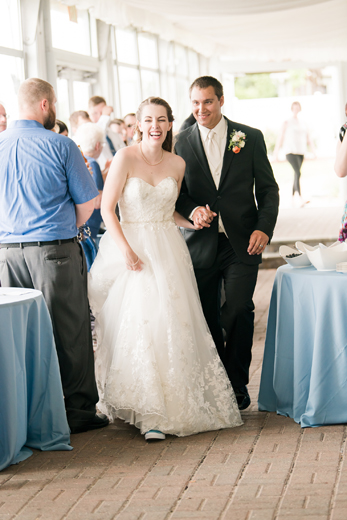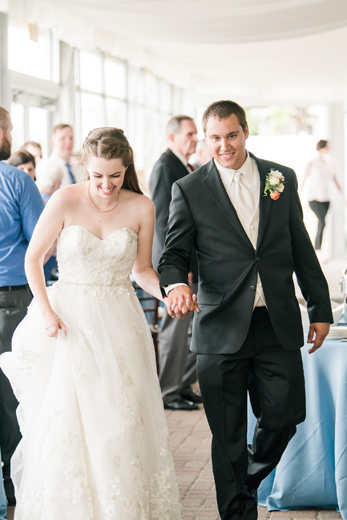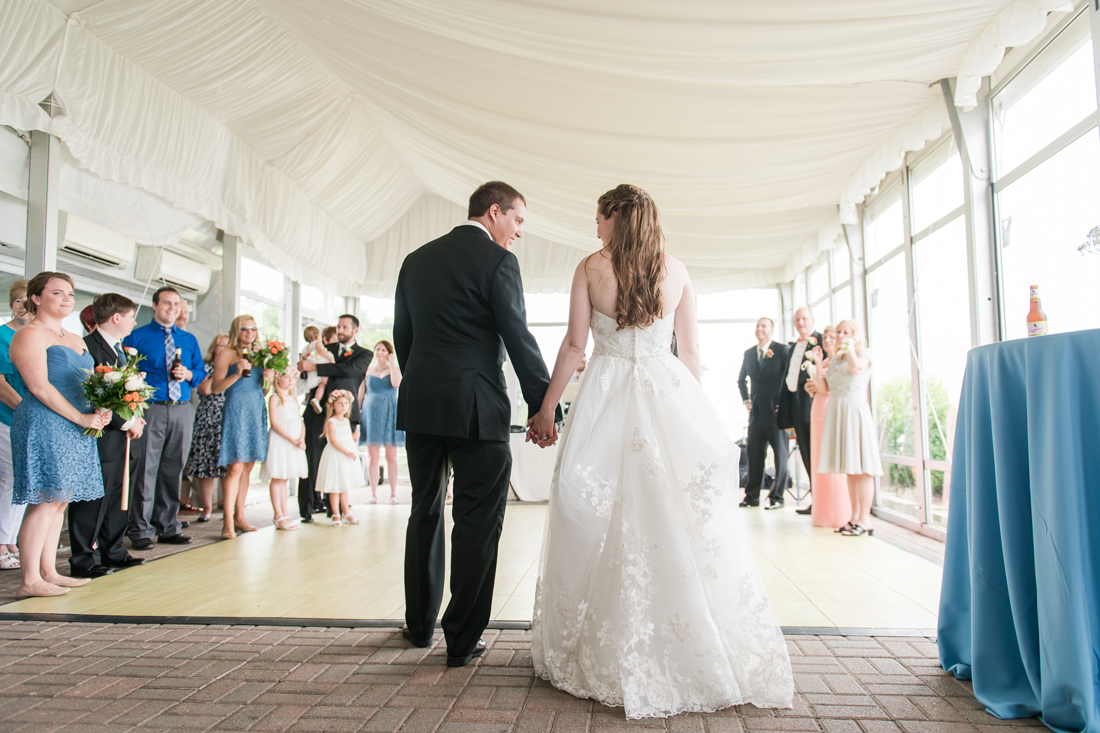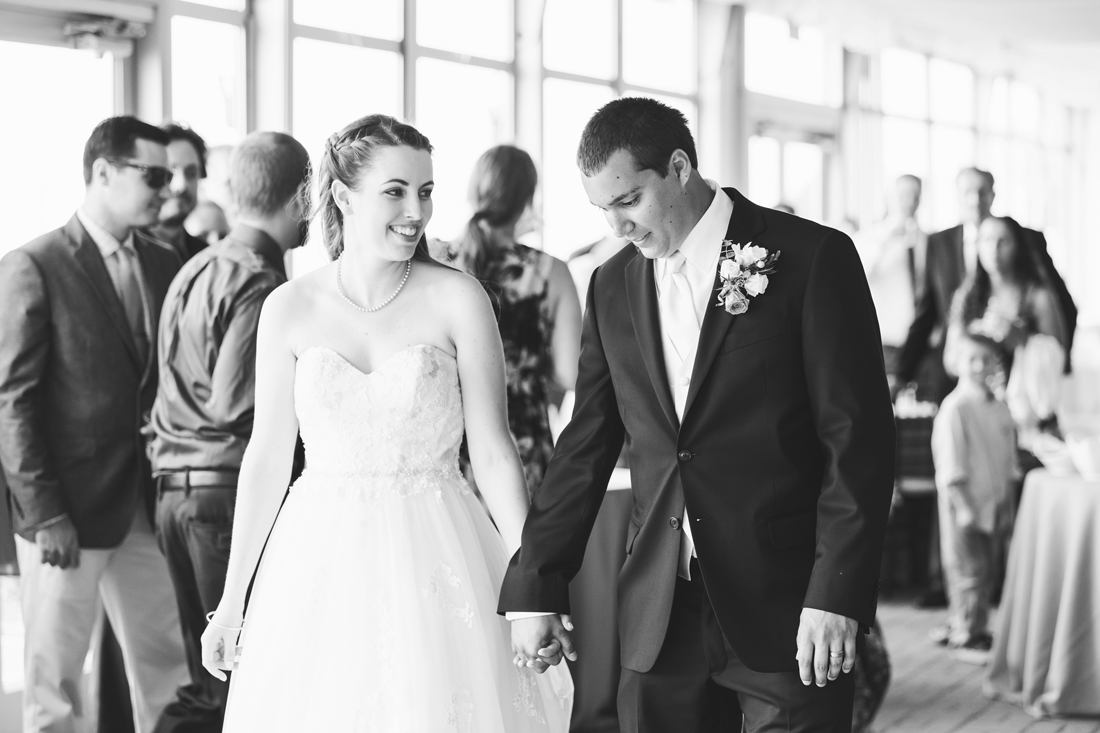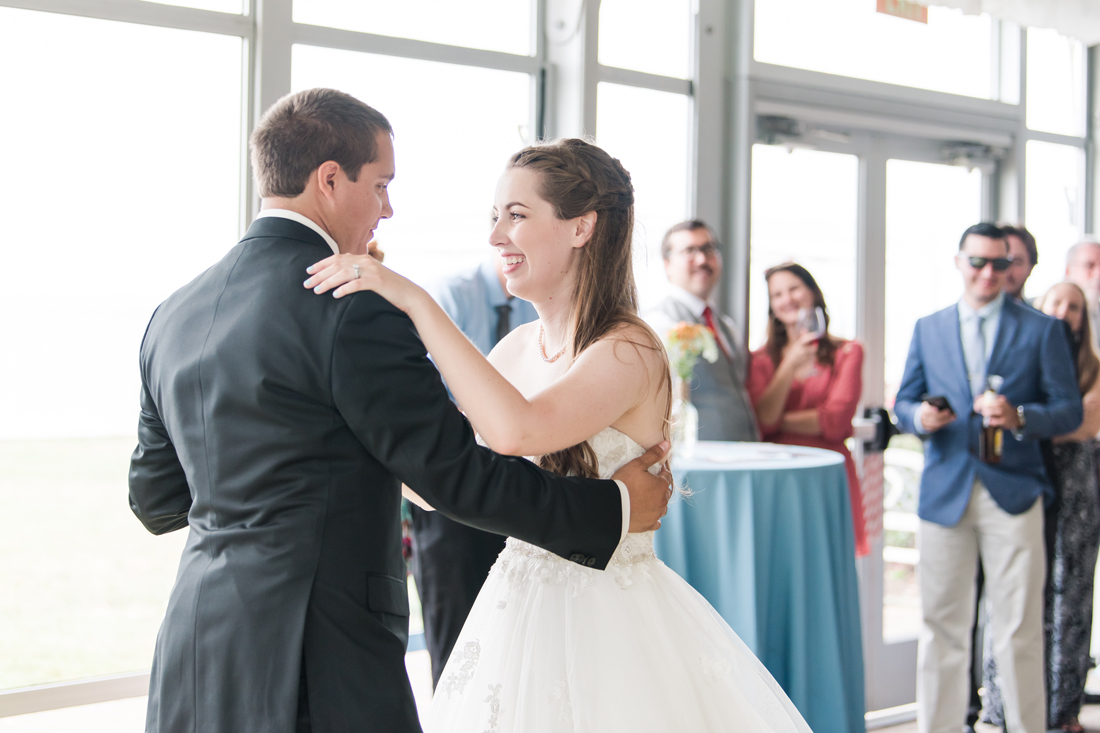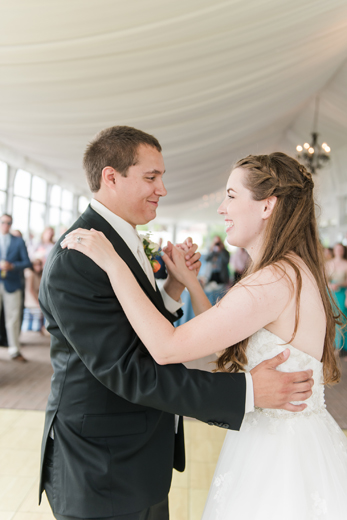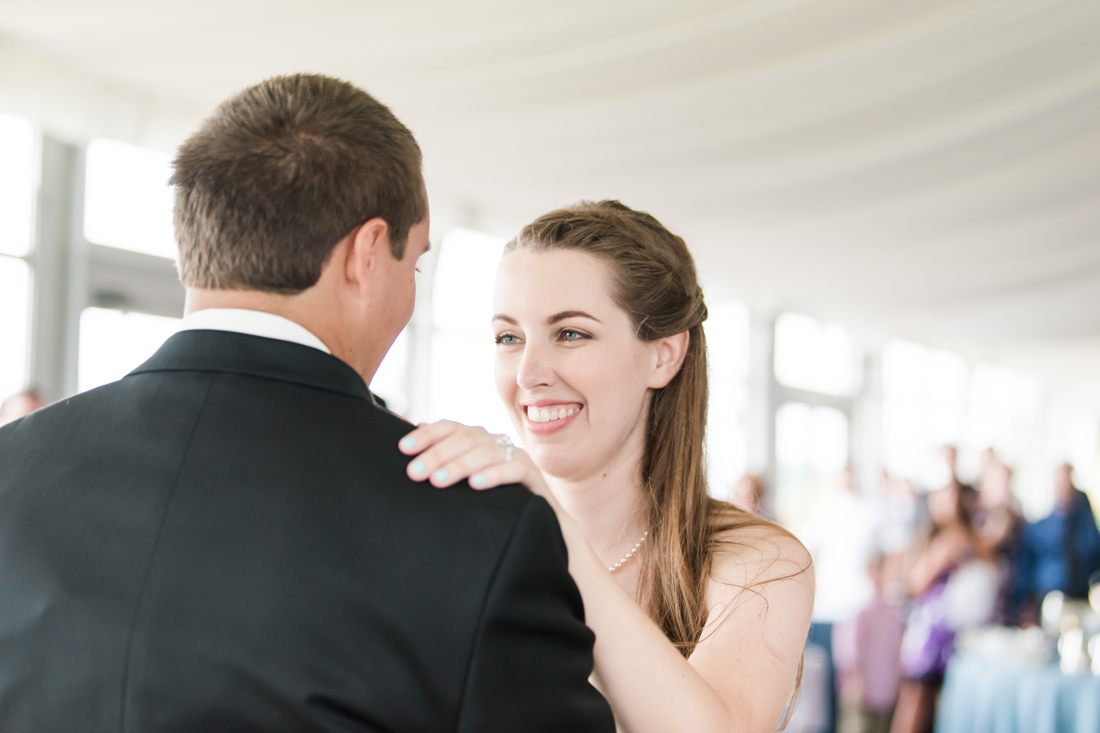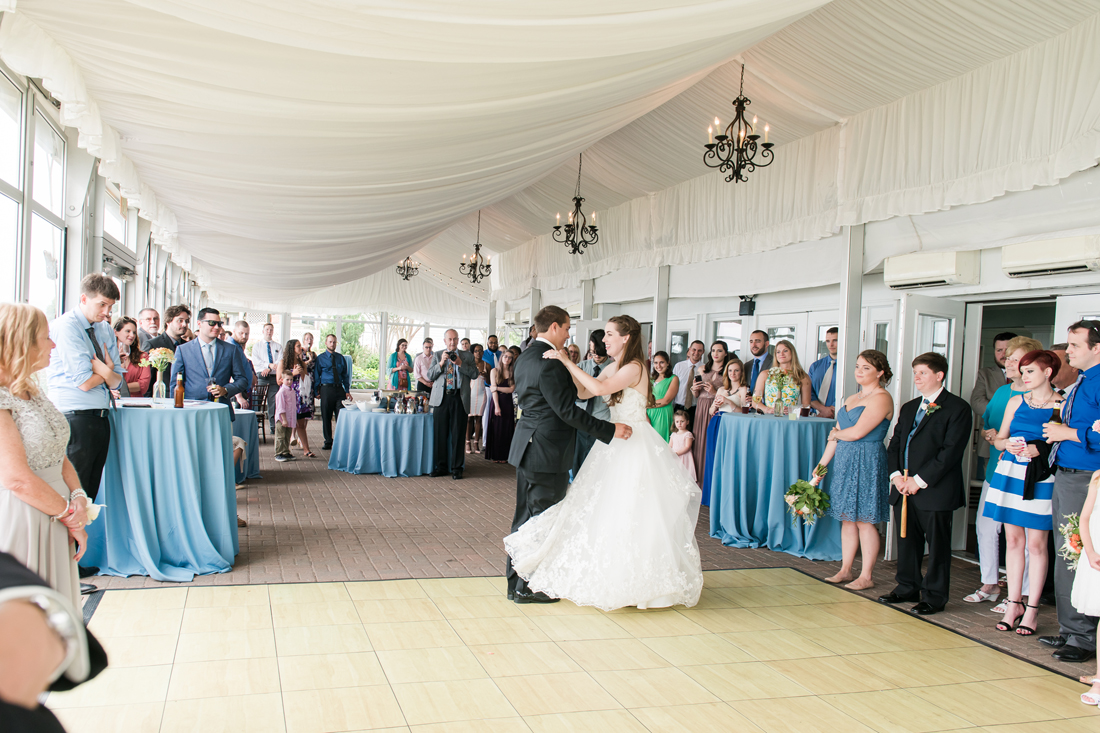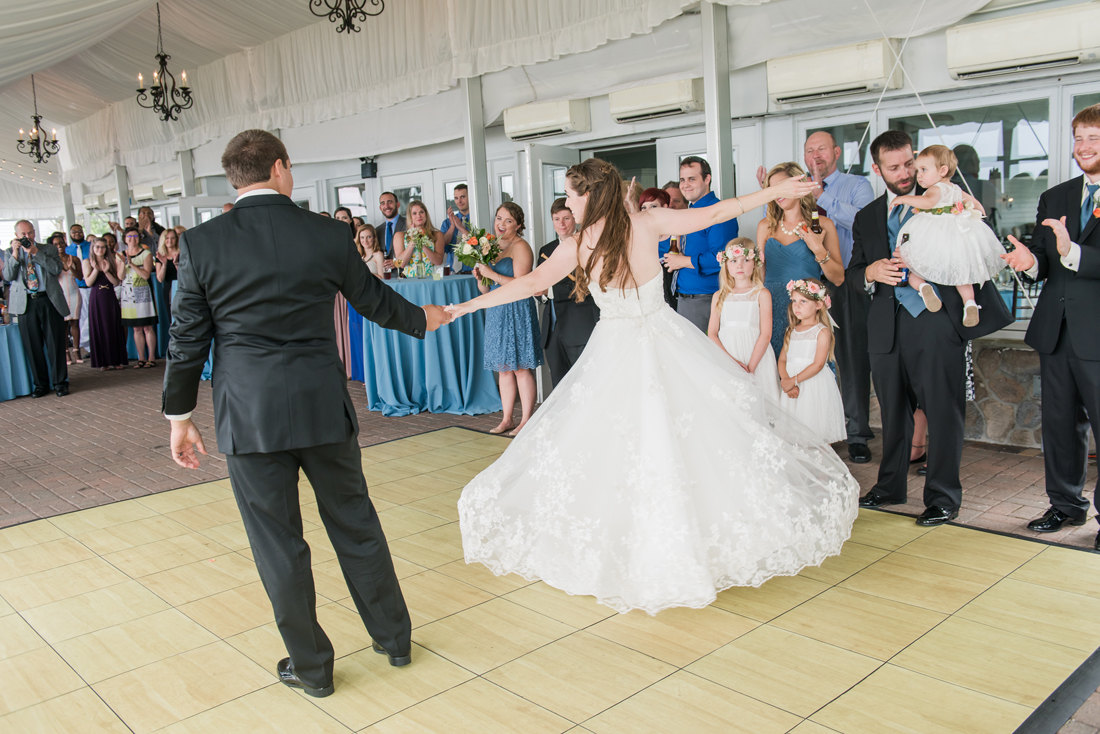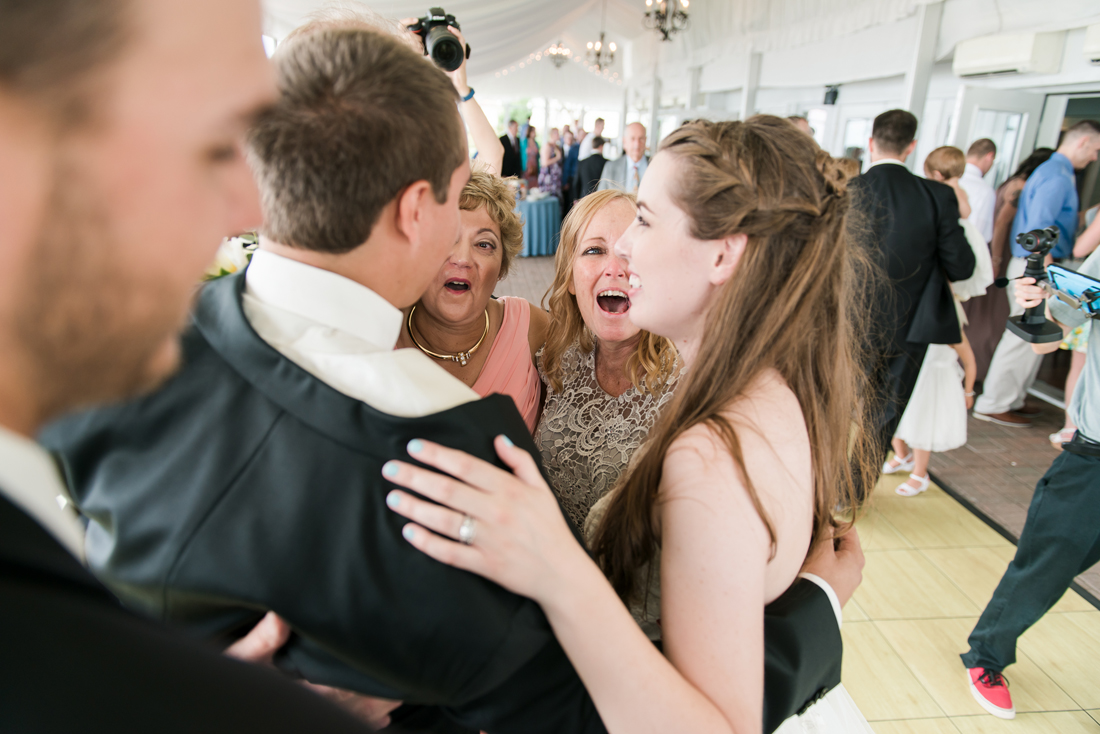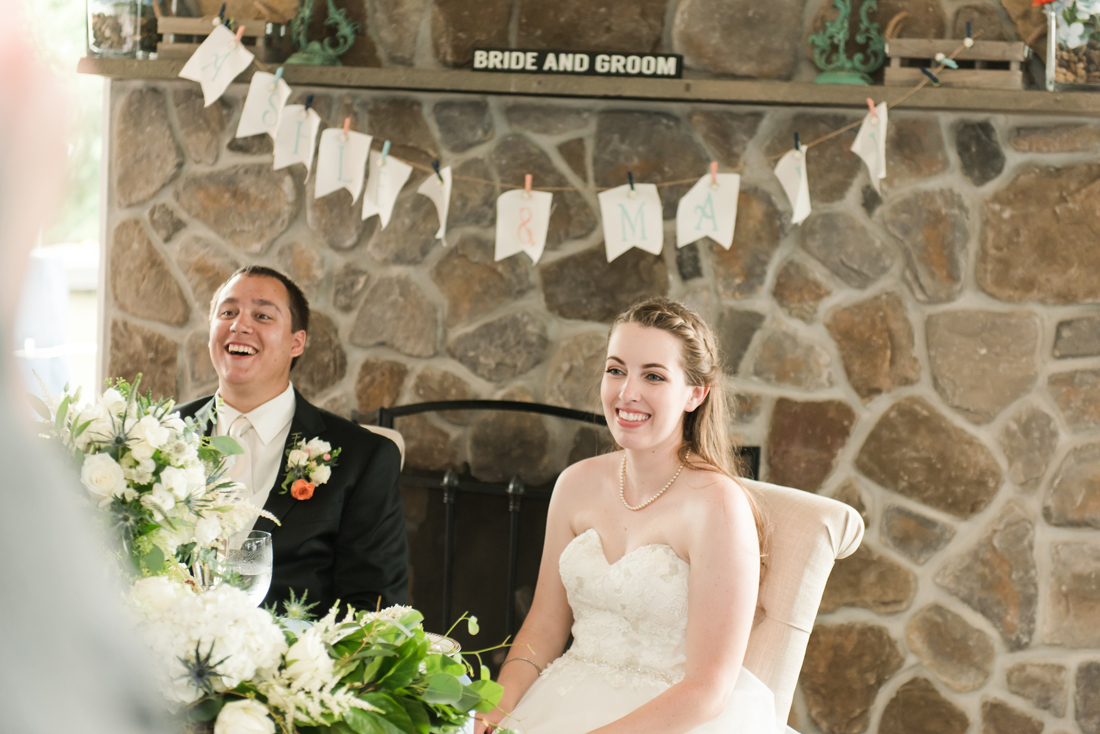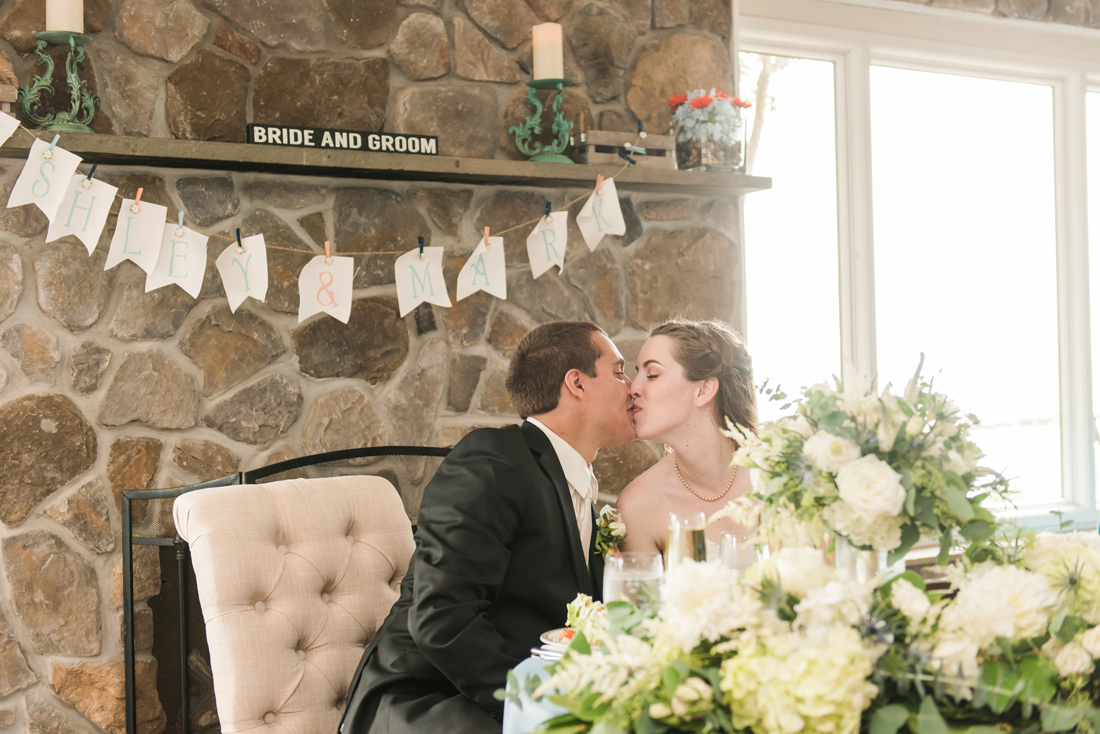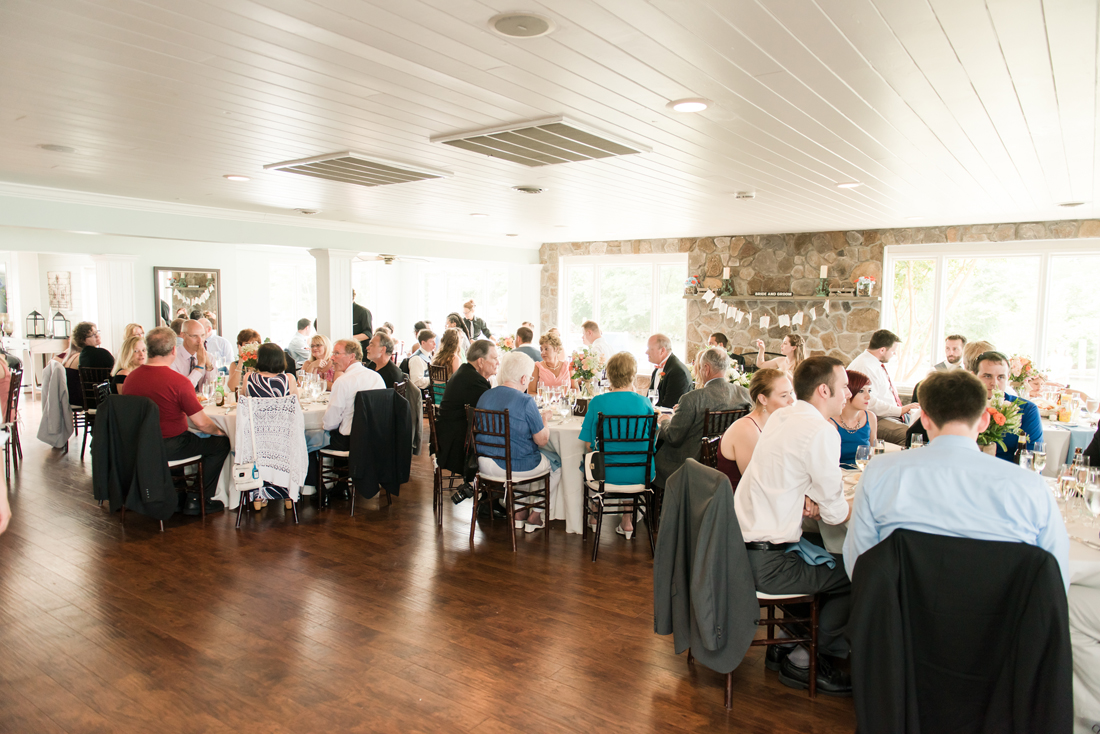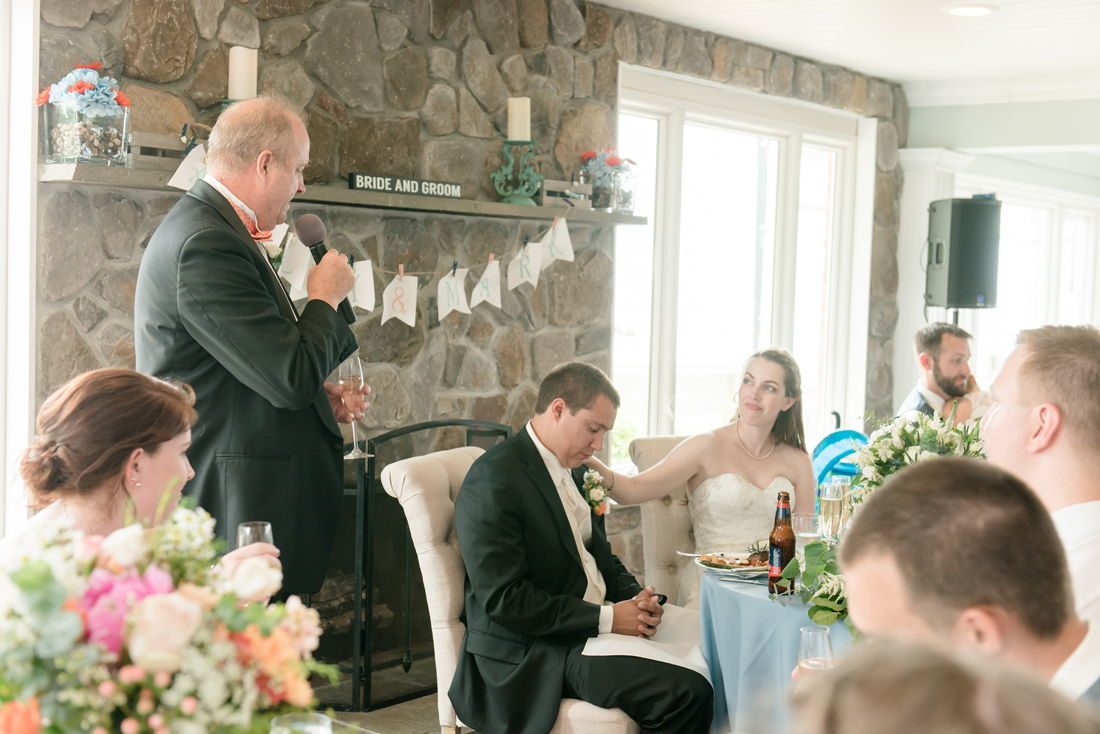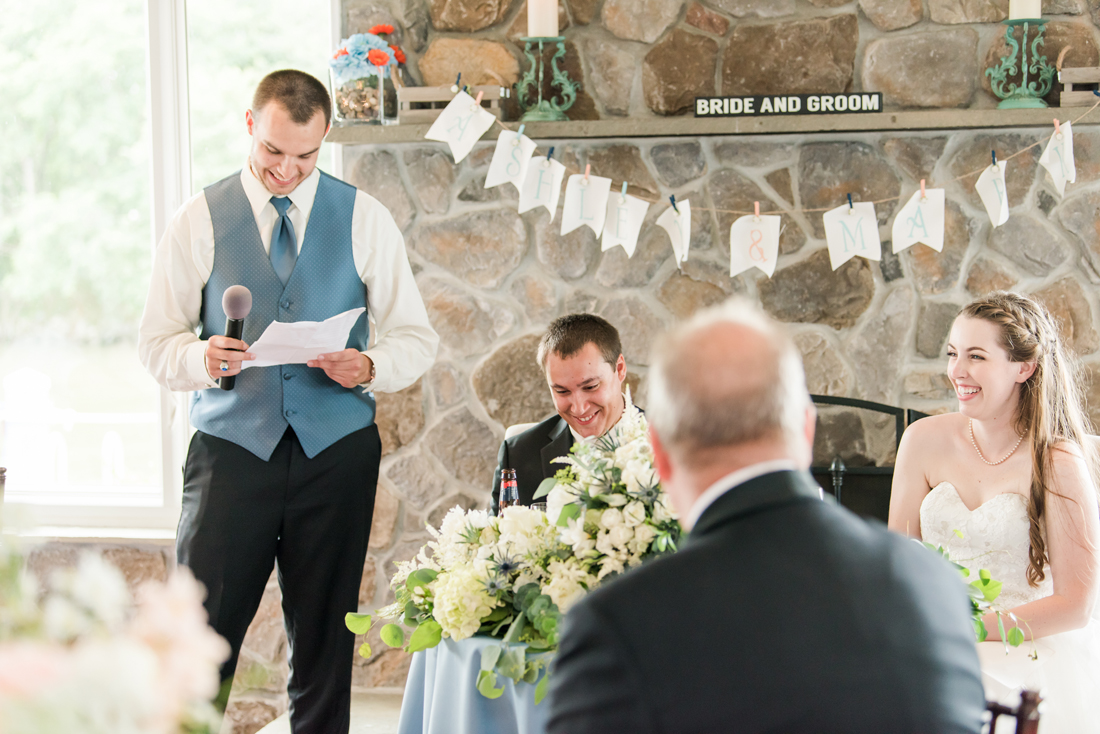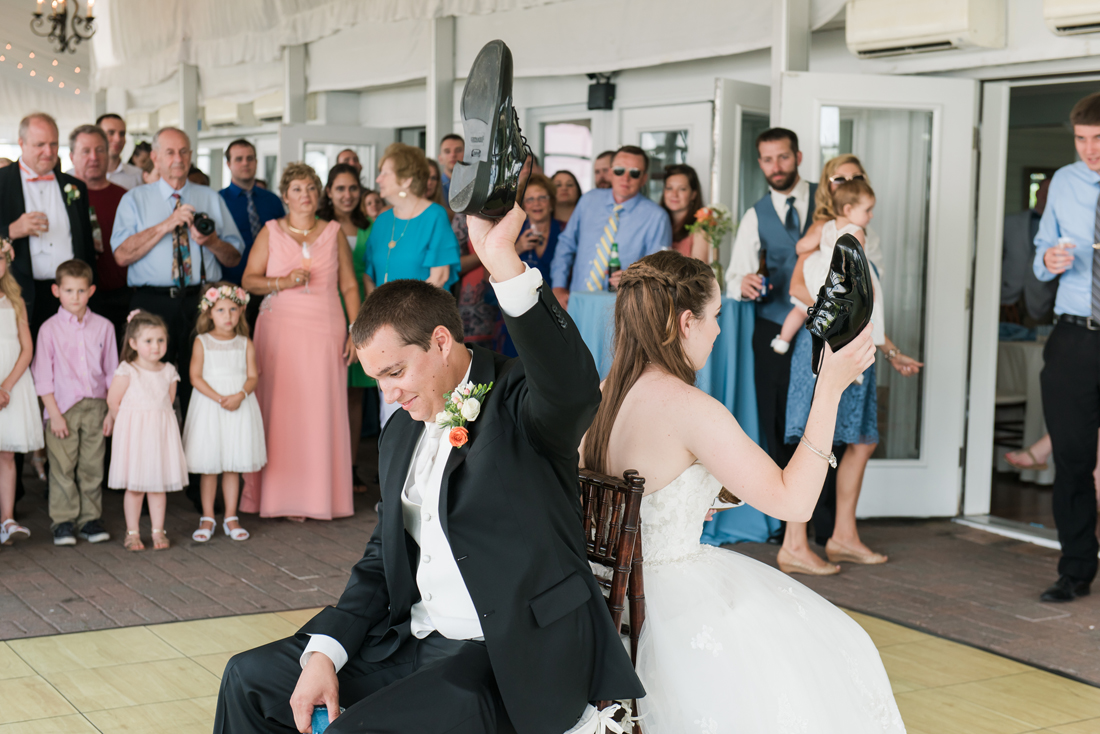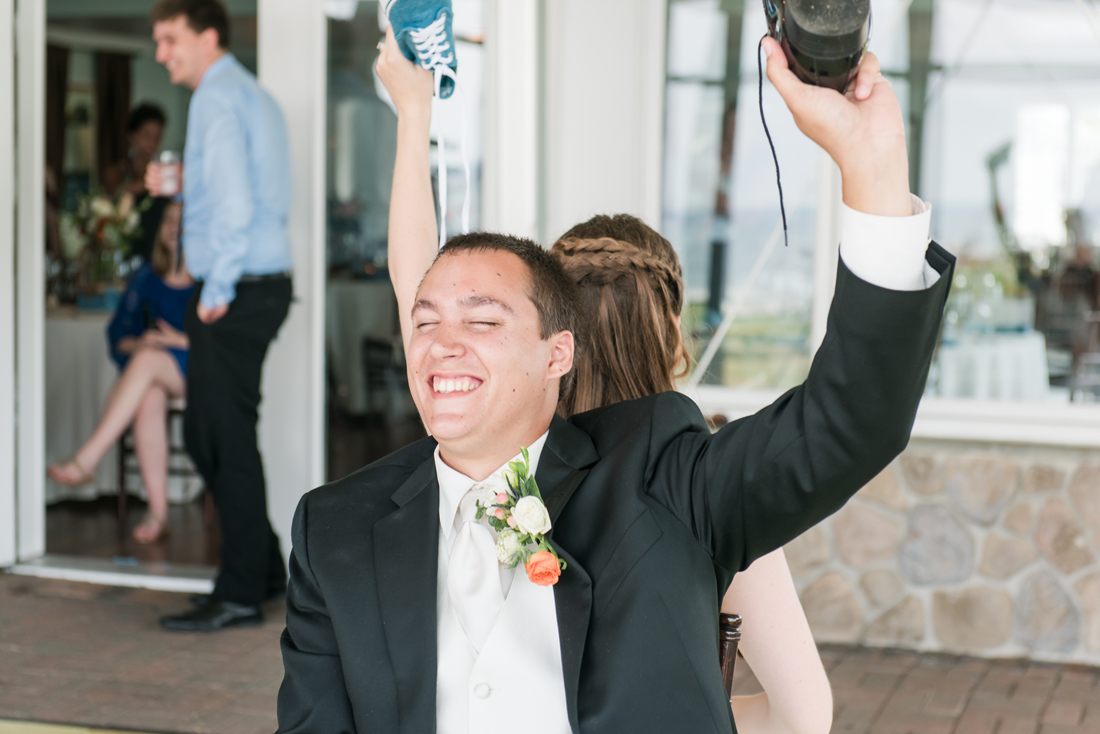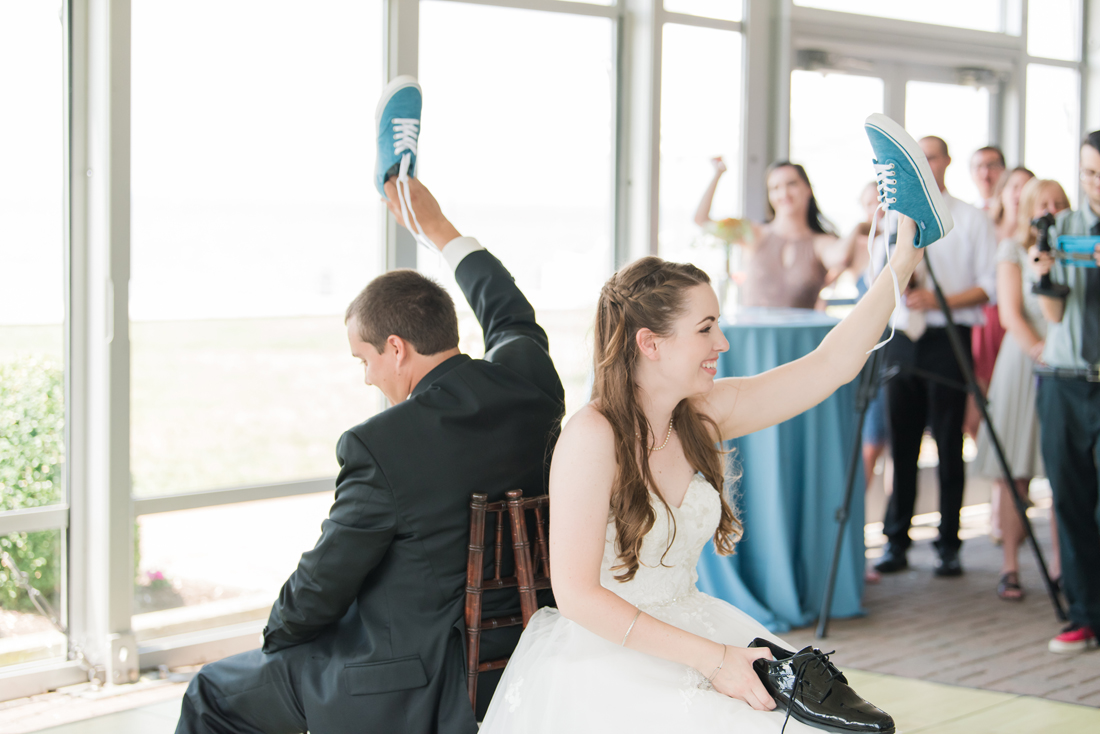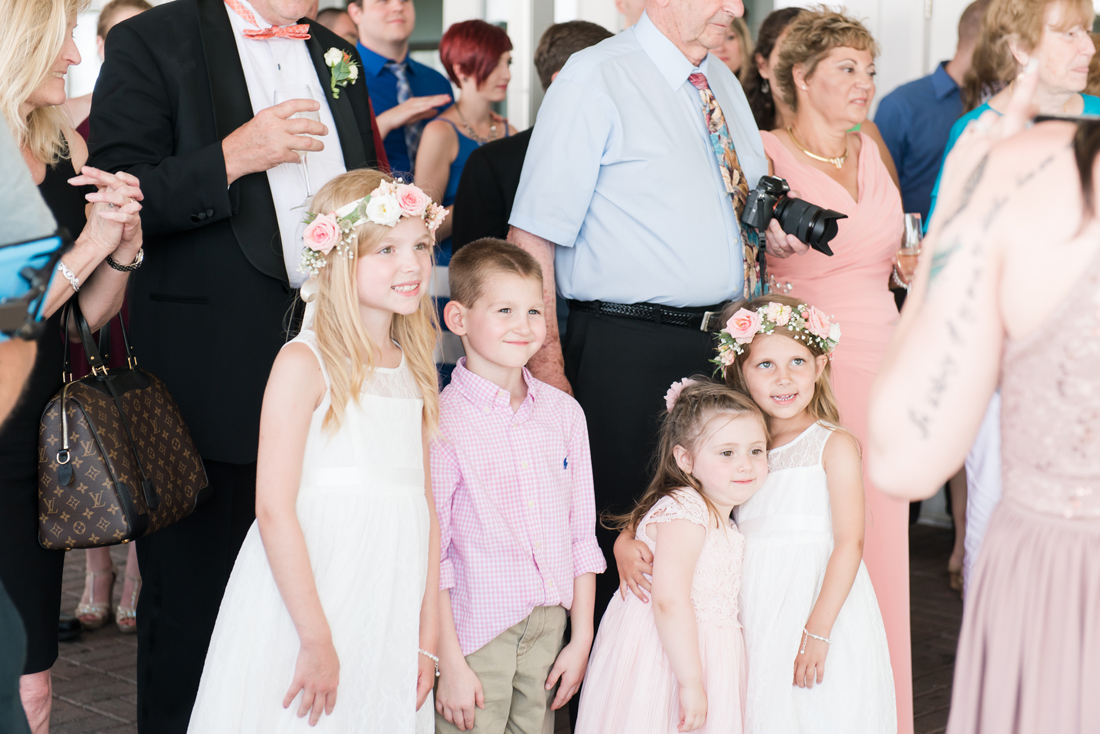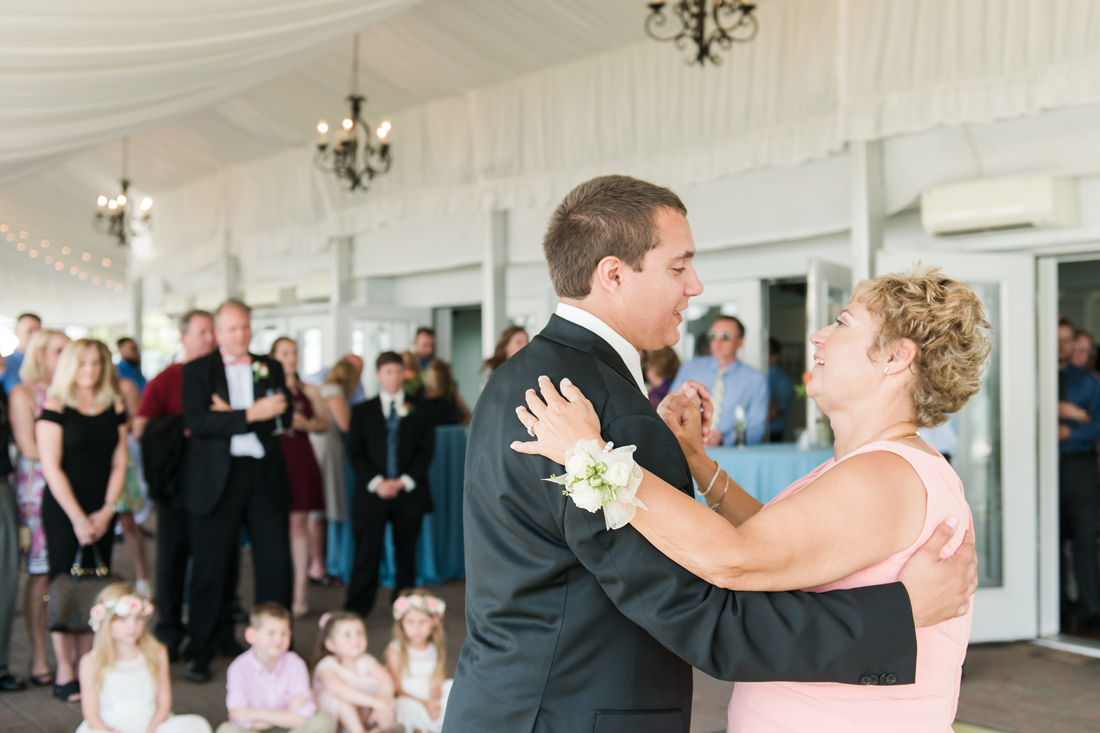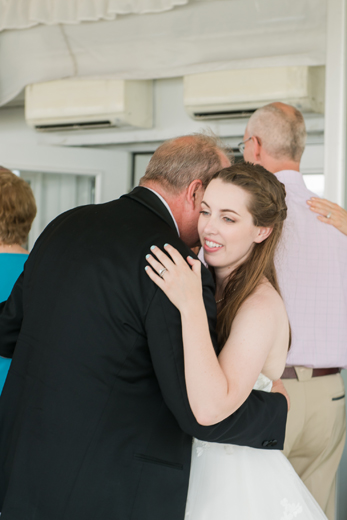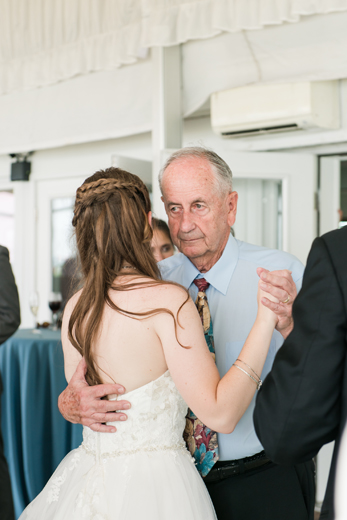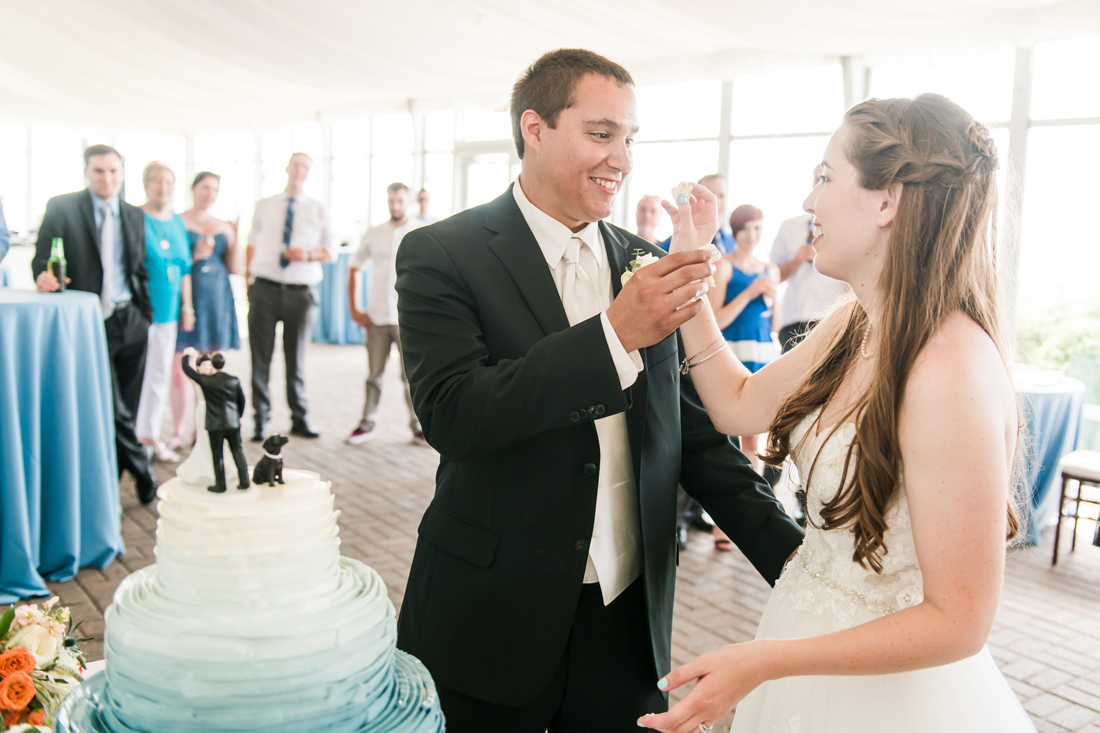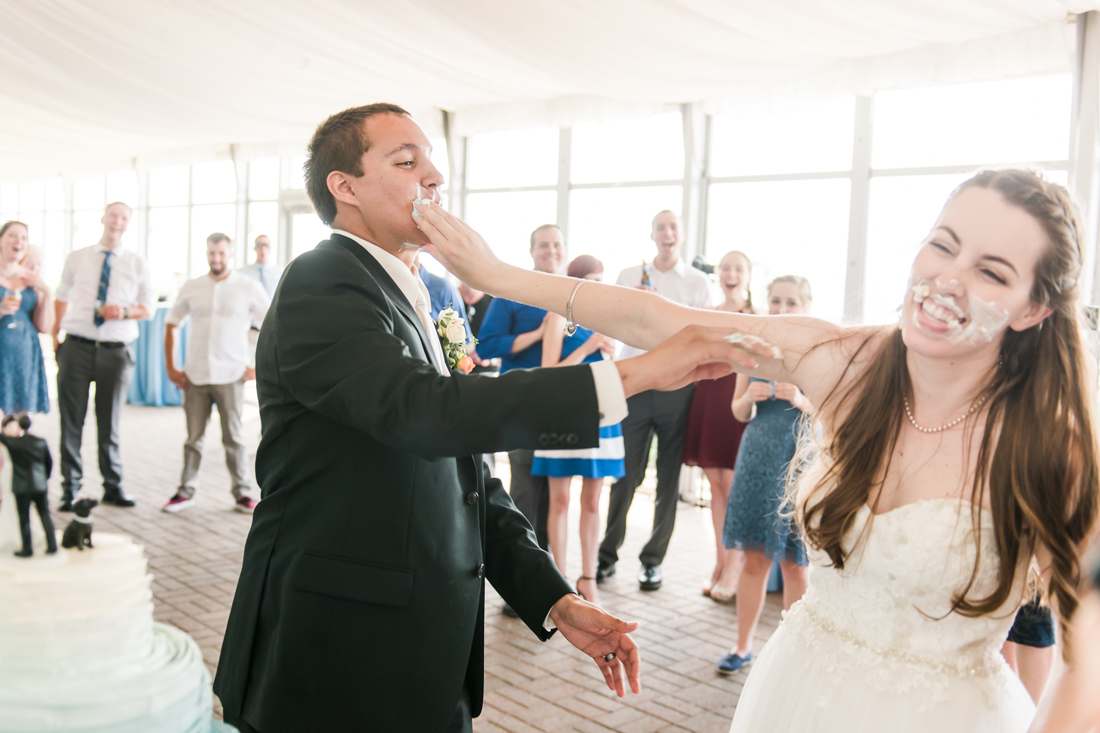 I'd say they enjoyed the cake smash! haha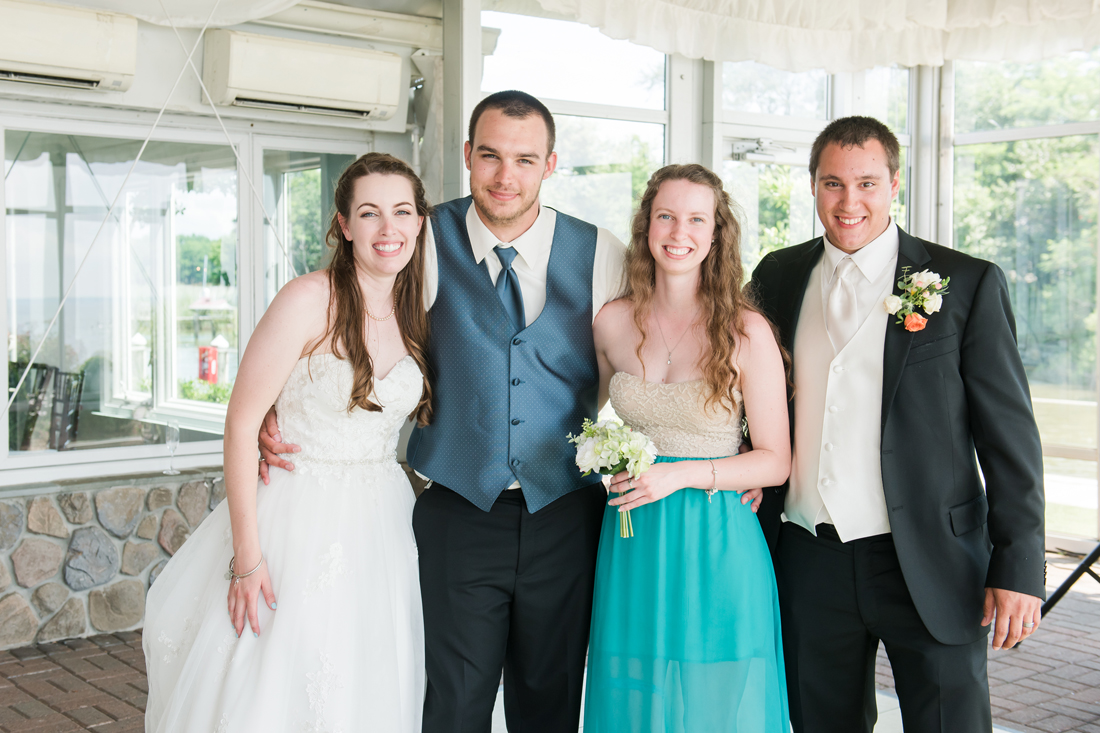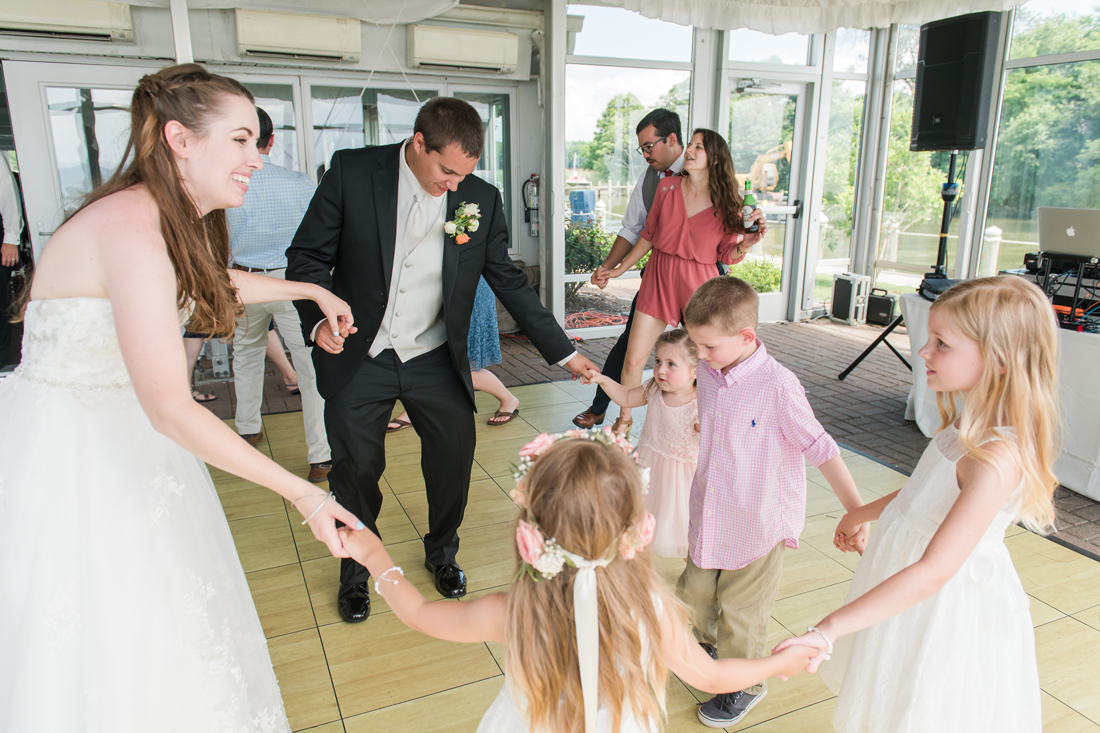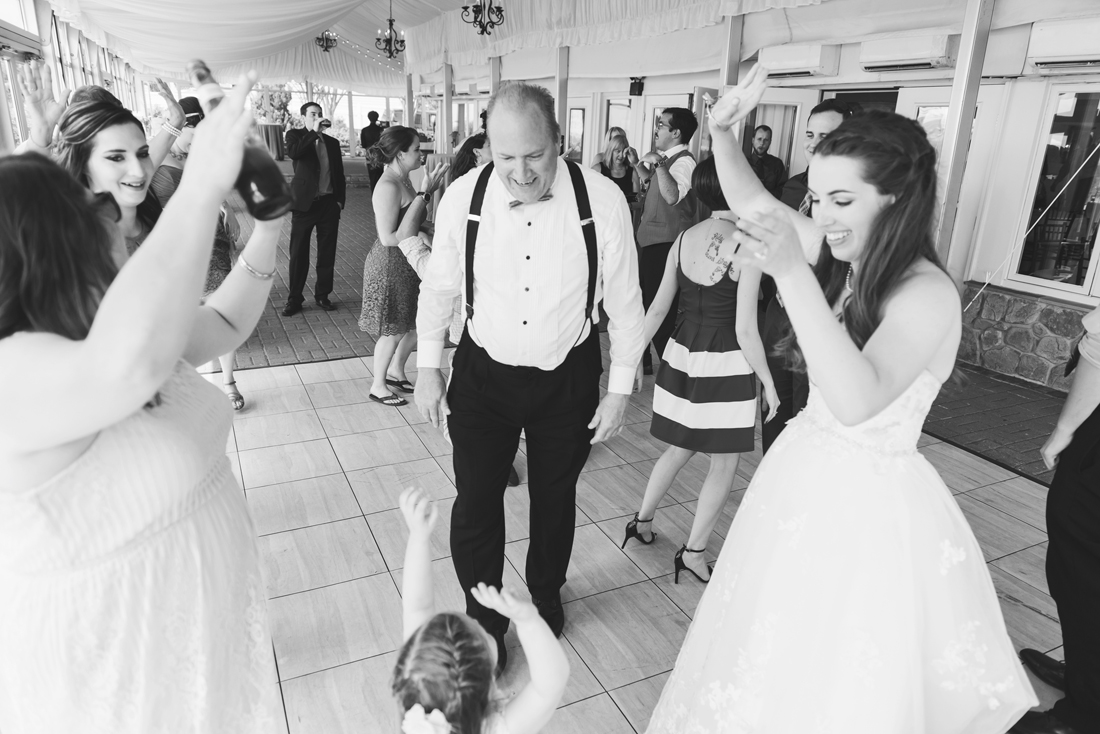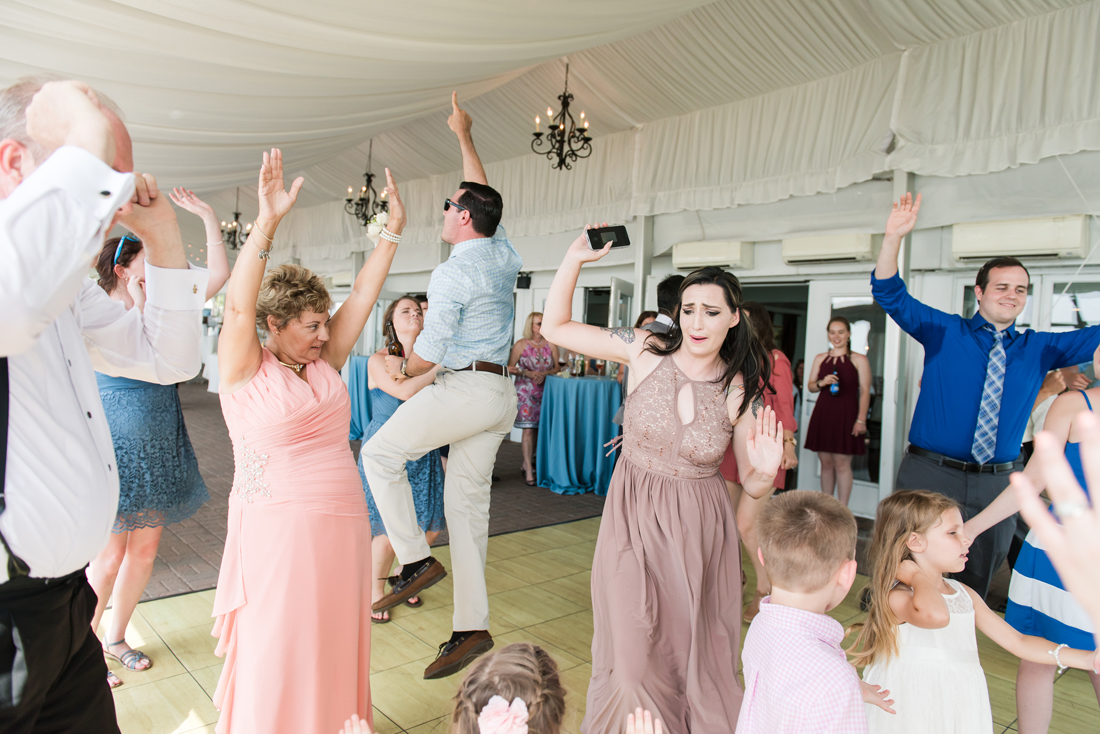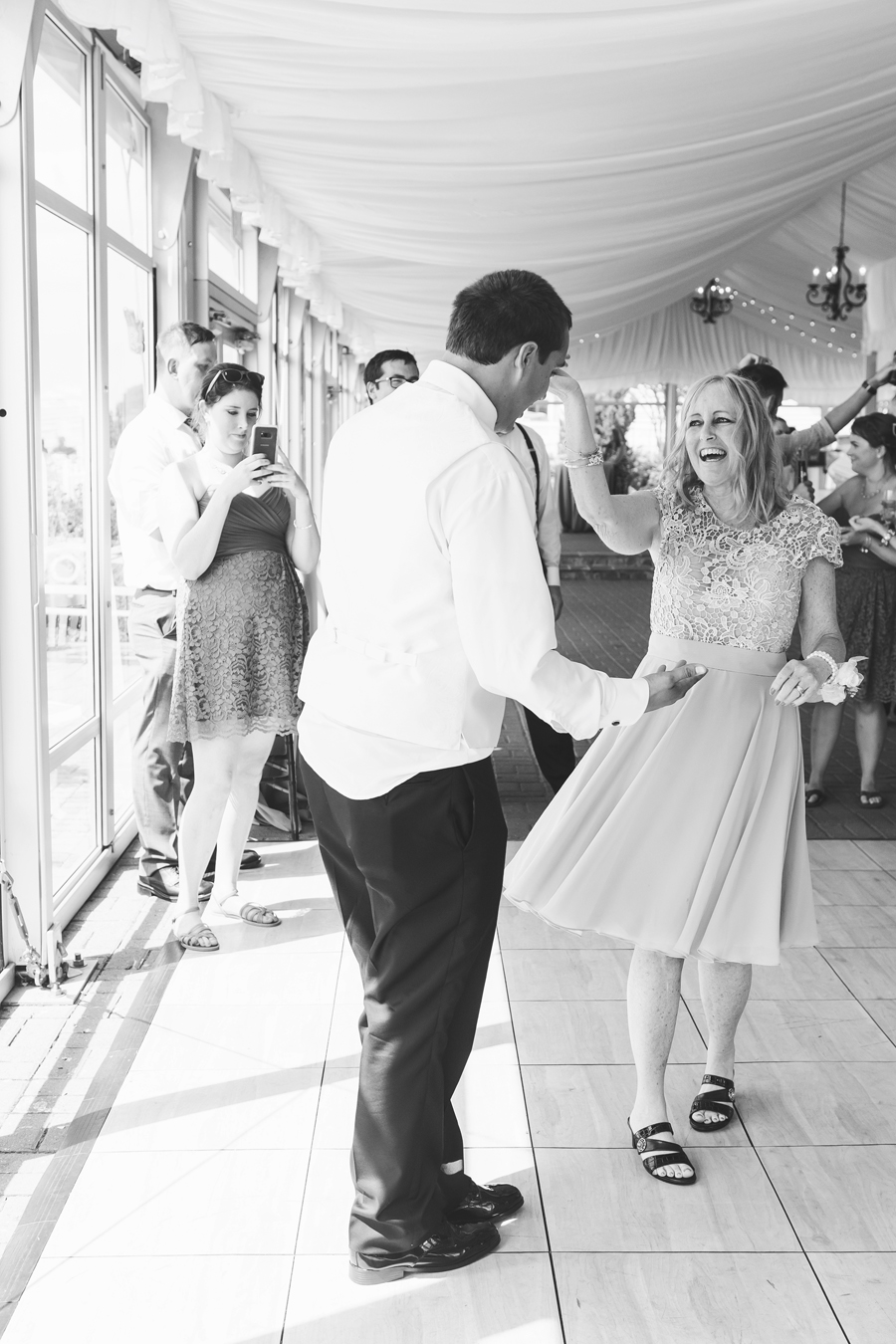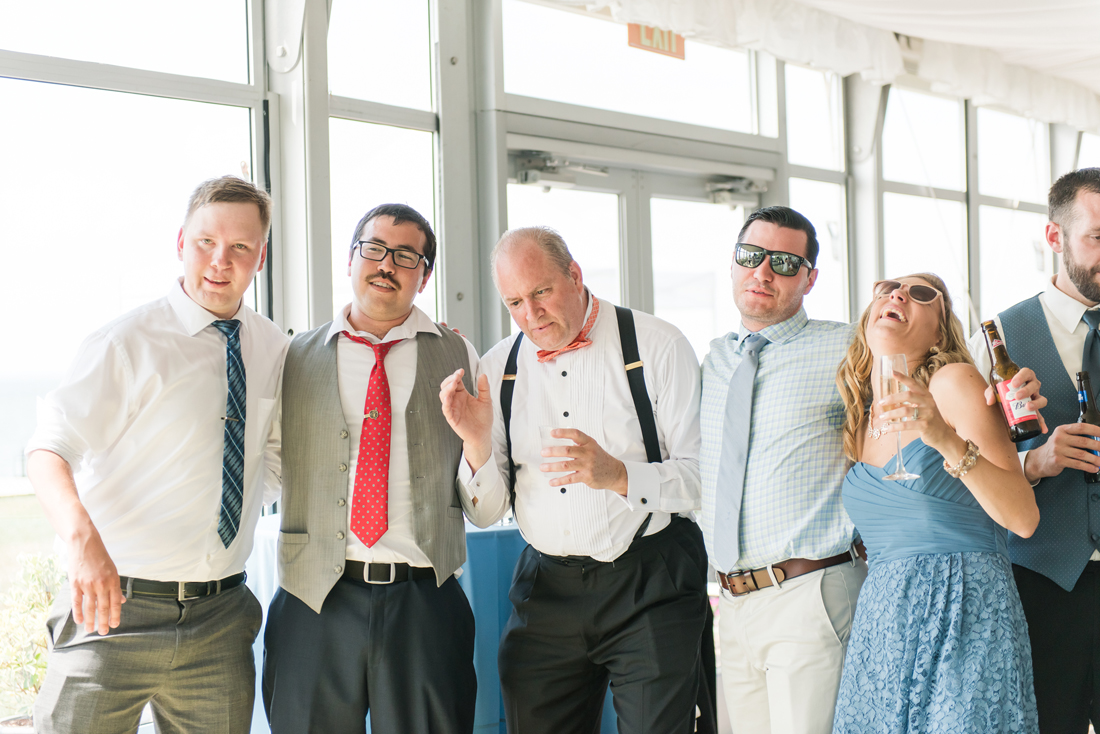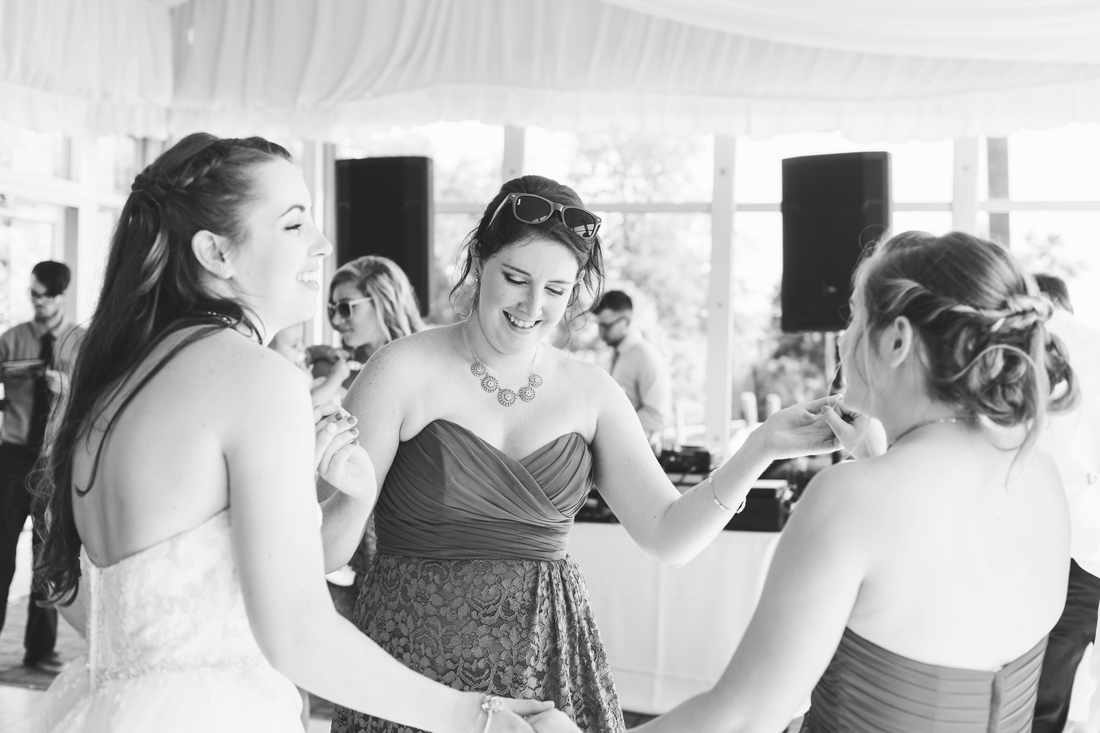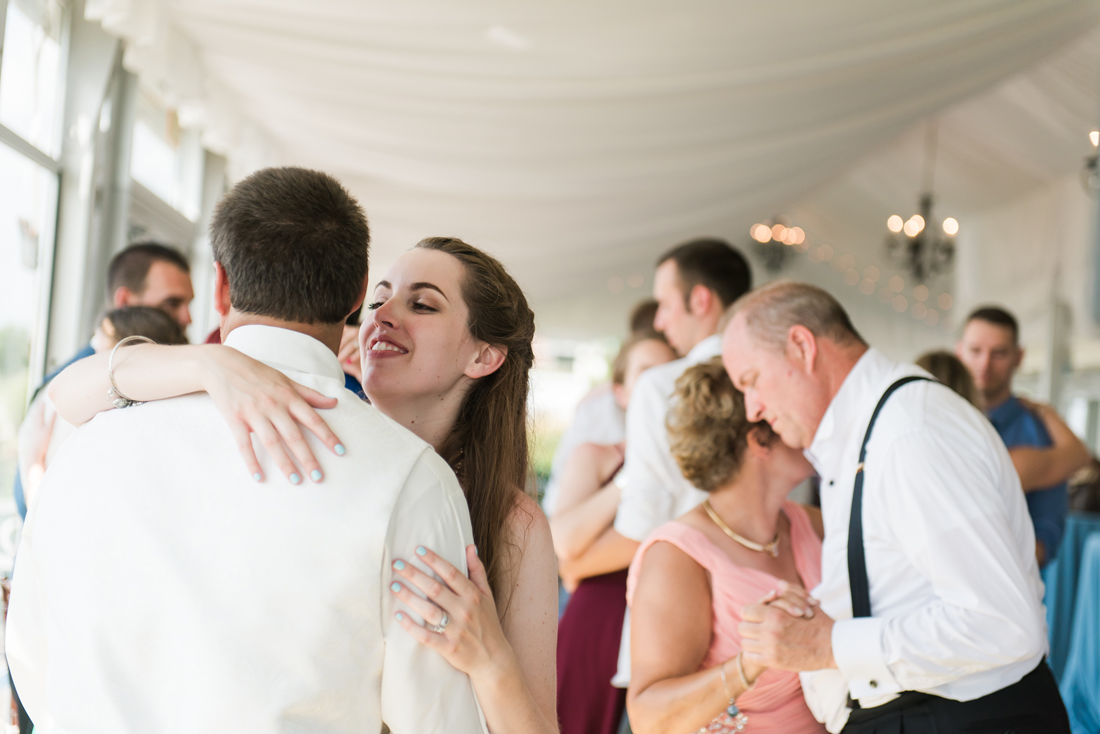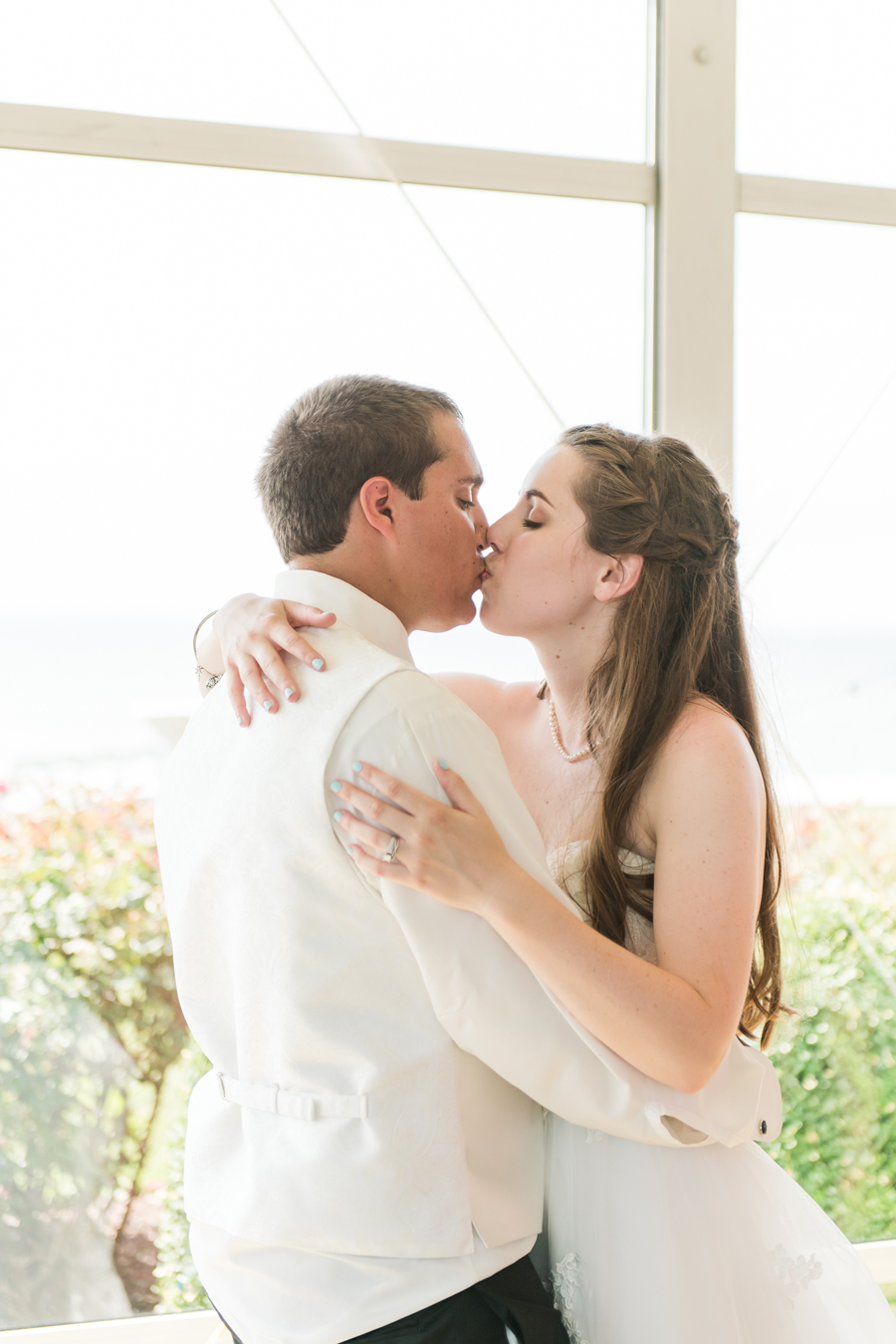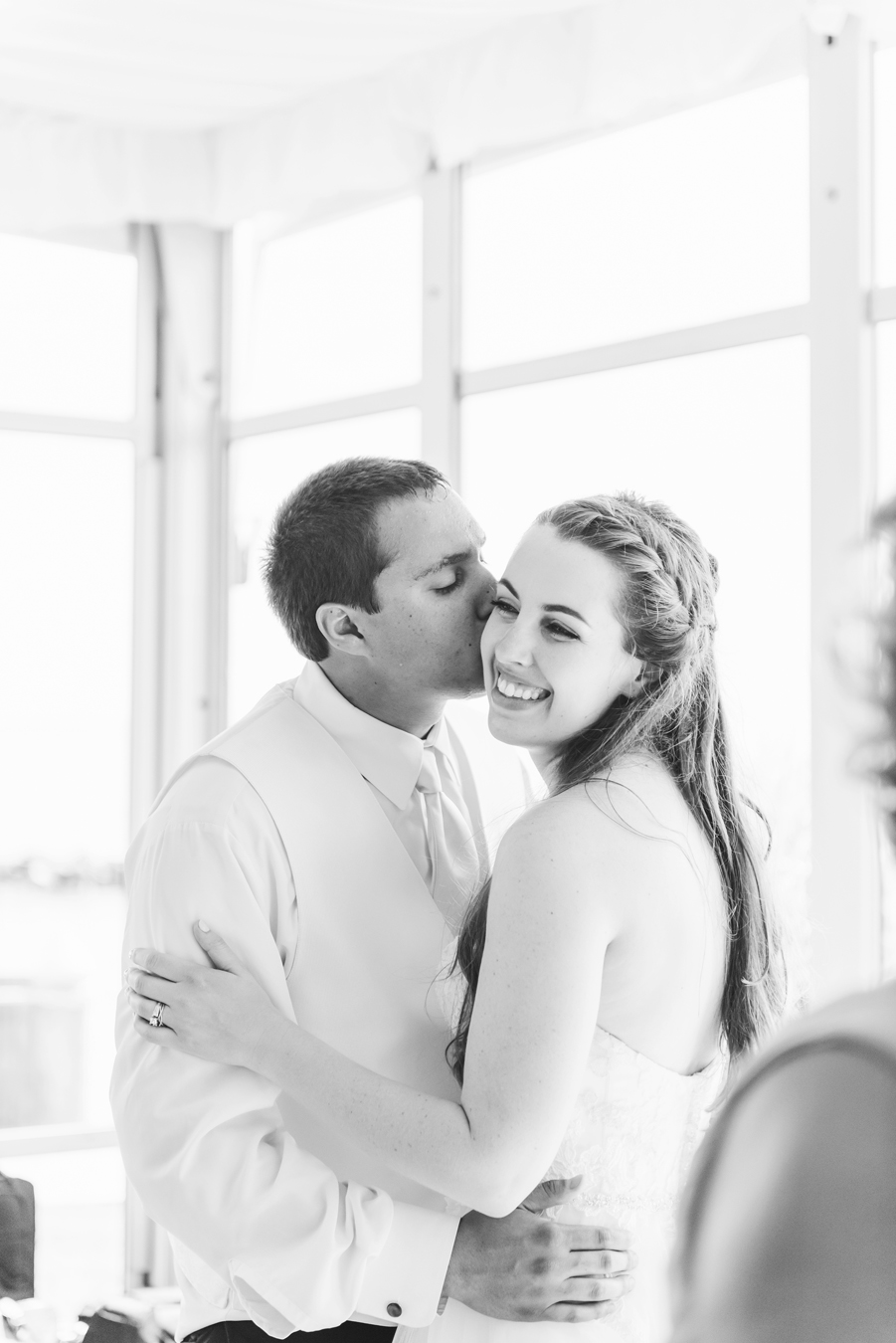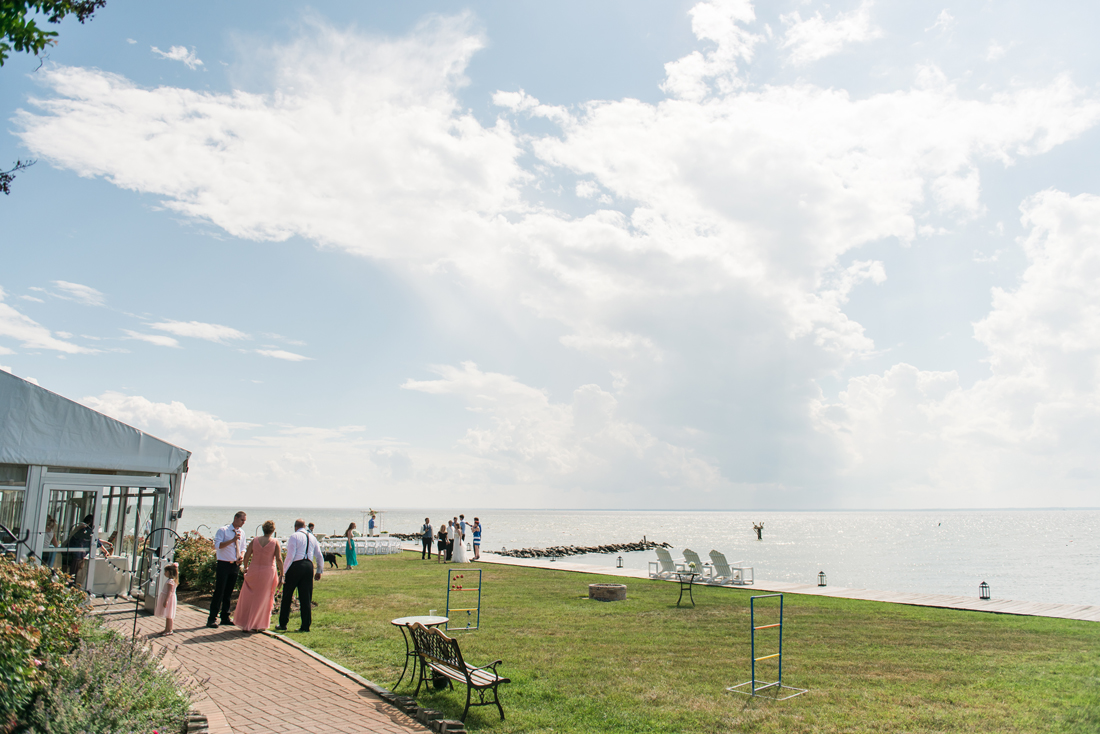 What an incredible party. Congratulations Ashley and Mark! Your day was so beautiful!!
VENDORS WHO HELPED MAKE IT HAPPEN:
Silver Swan Bayside | Sugarbakers Cakes | Ceremony by Rachael Zajac | DJ Paul Entertainment | Great Expectations Flowers | Sarah Slater | Elegant Touch Bridal | Maggie Sottero | David's Bridal | Minted