One of my favorite wedding-day moments are when couples walk down the aisle together, officially married! Seeing Lisa and Joey just beaming with love and happiness as they made that walk together was about as beautiful as it gets! There were several times during the ceremony they would look out to their friends and family and their smiles were huge, it's like you could feel the gratitude and love just looking at these two beautiful brides! They really thought of so many details to make this day perfect, with so much attention to detail to make sure guests had an awesome time celebrating too. Knowing it had the potential to be a hot summer day, Lisa and Joey provided adorable parasols  for their outdoor ceremony, and had a variety of refreshing drink choices throughout cocktail hour and their reception.  They are truly such a great pair, and the toasts honored how, after finding each other, it was instantly evident to their families how much they were in love with the other. What a beautiful day and couple!! At the end of the night, guests lined up and cheered them on with glowsticks – and Joey surprised Lisa with a light up umbrella that she made!! Such an honor to photograph this day – congratulations you two!!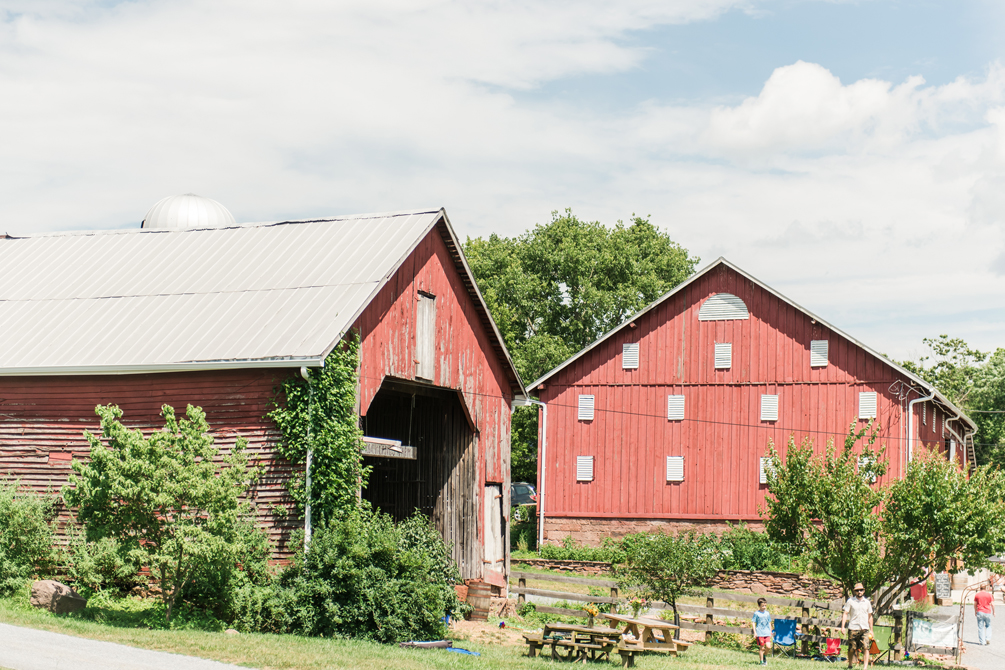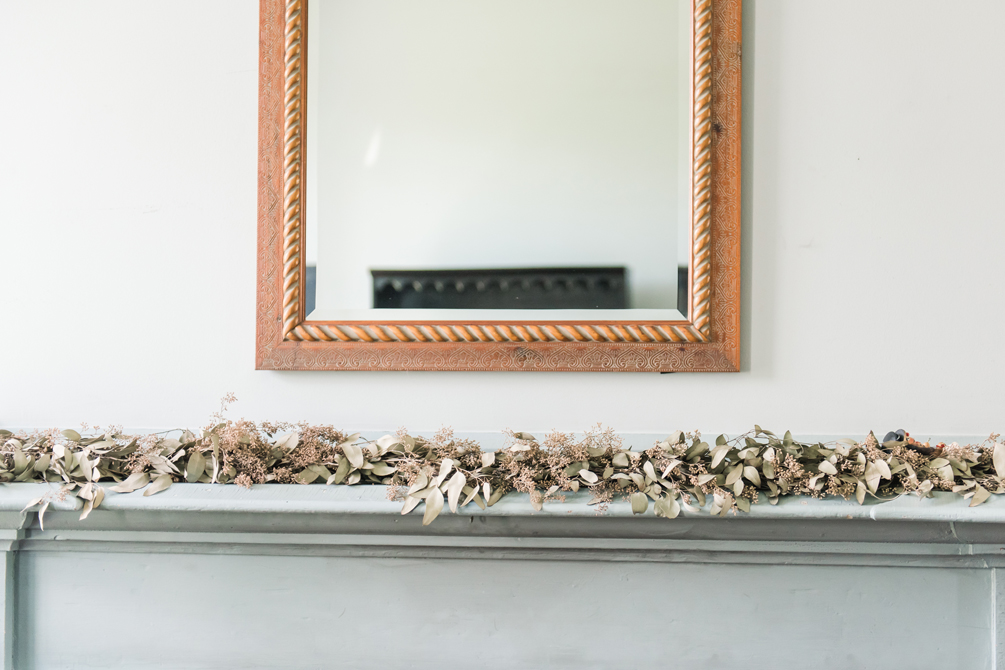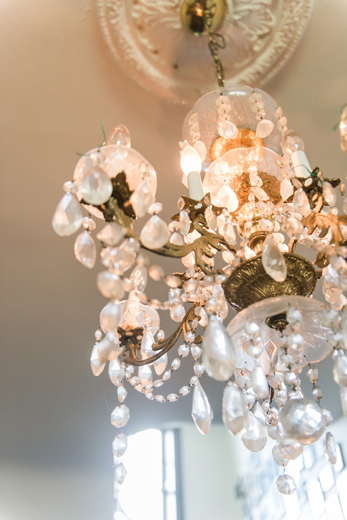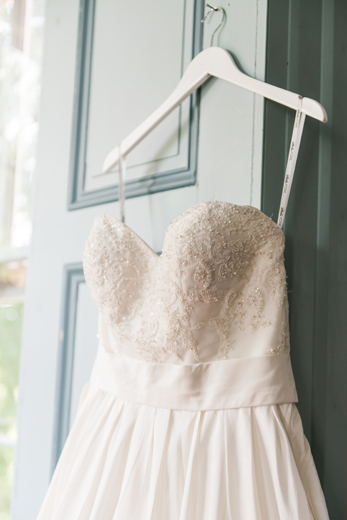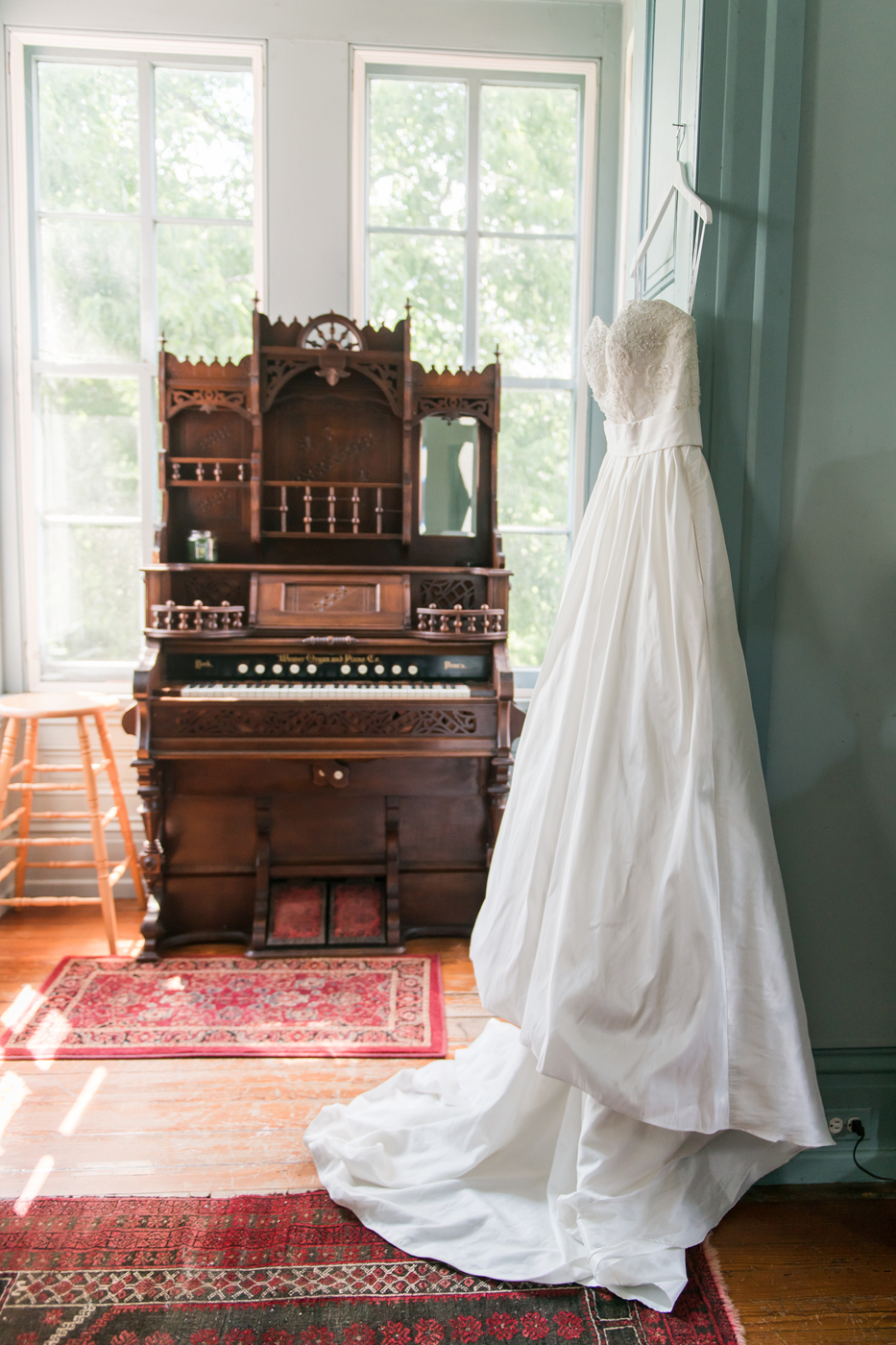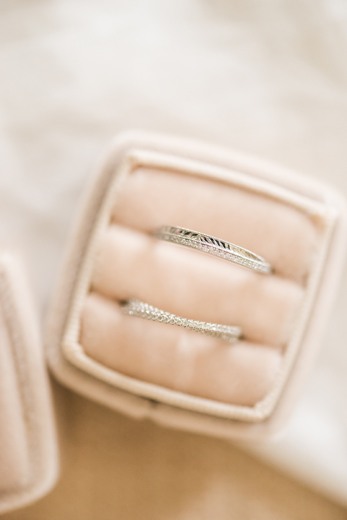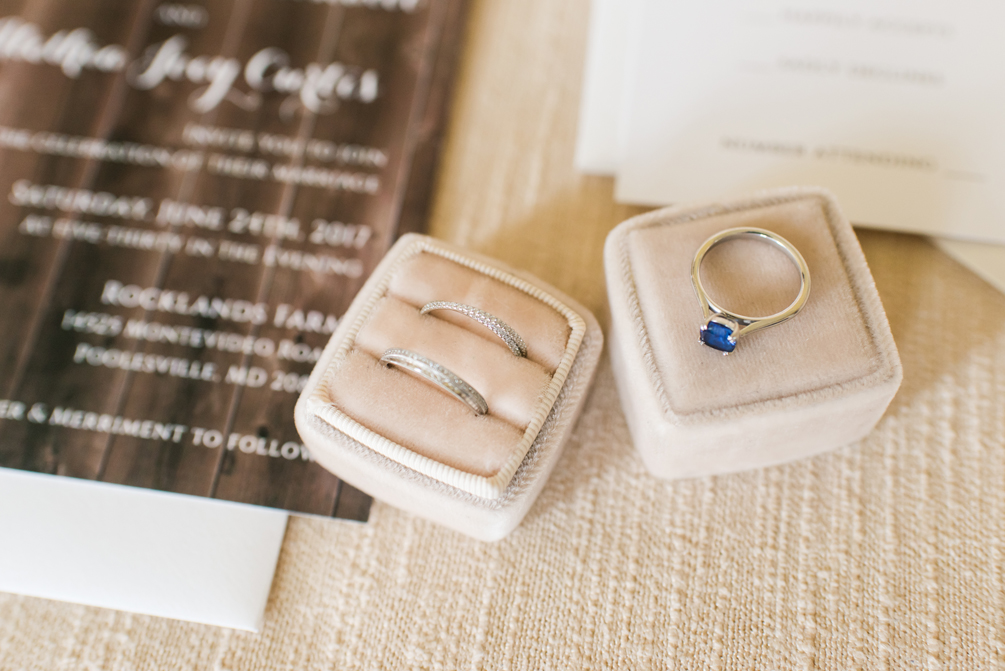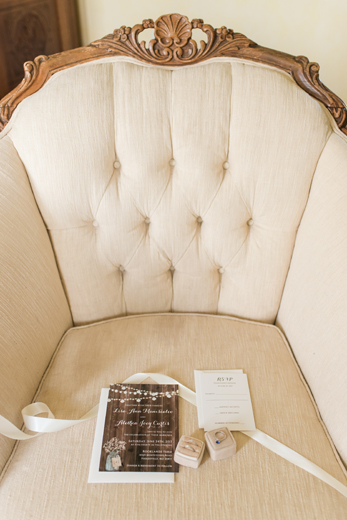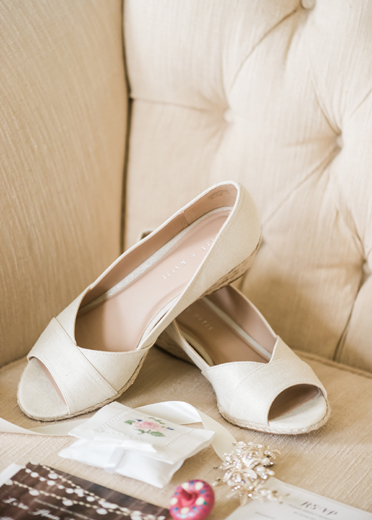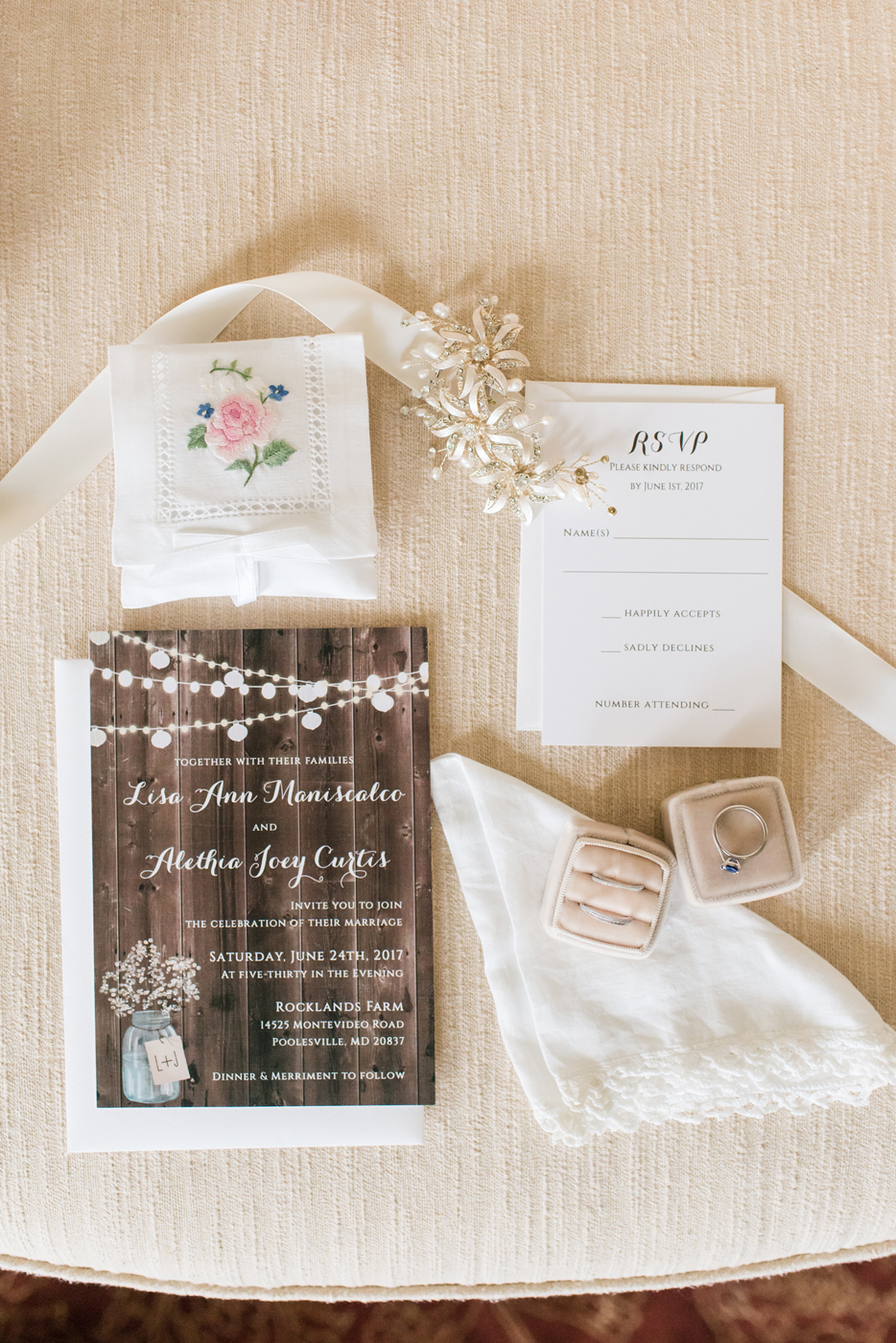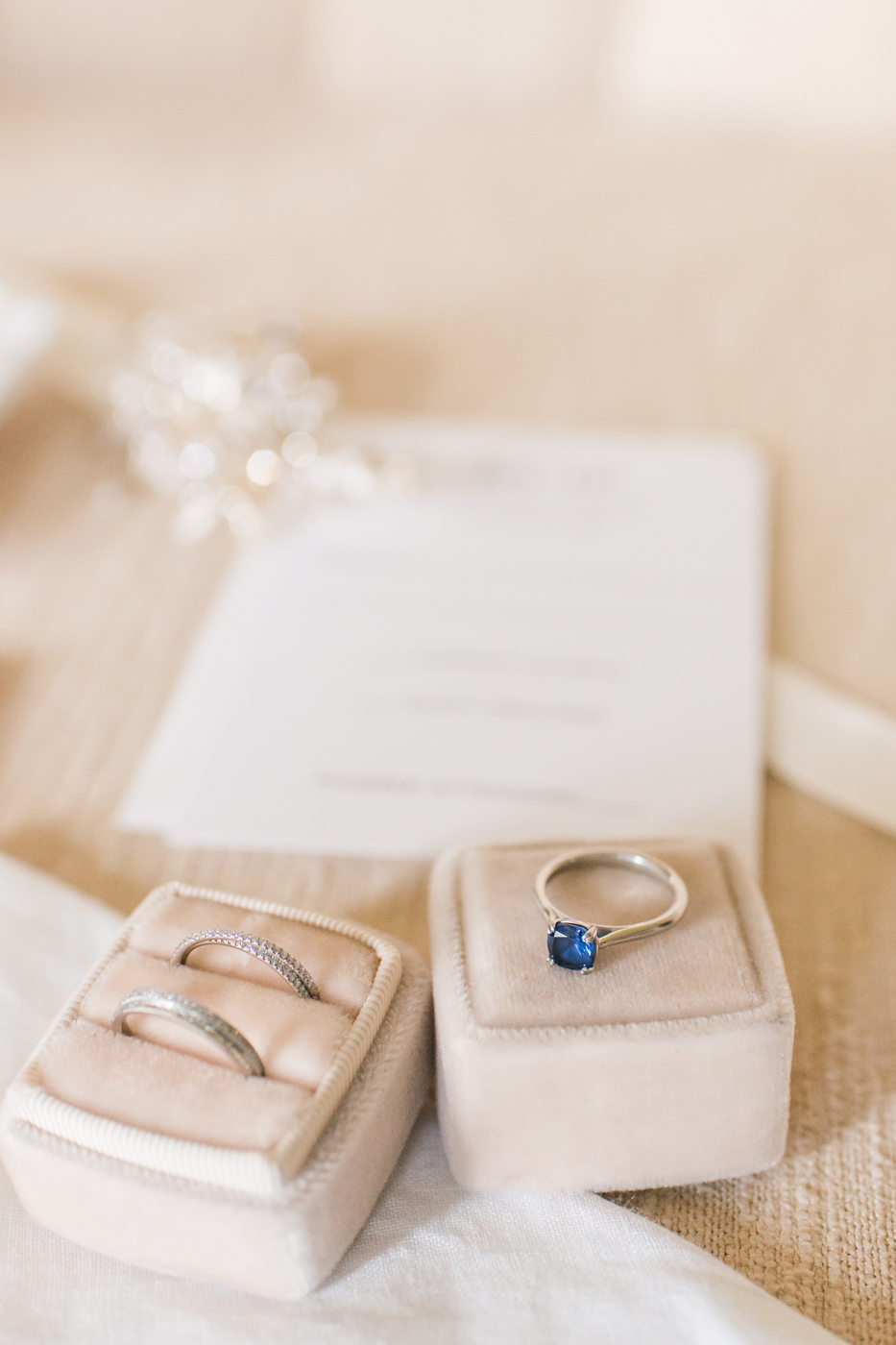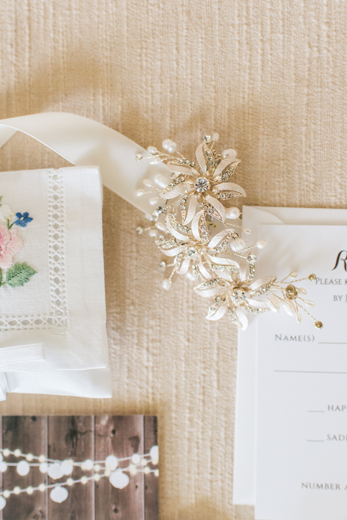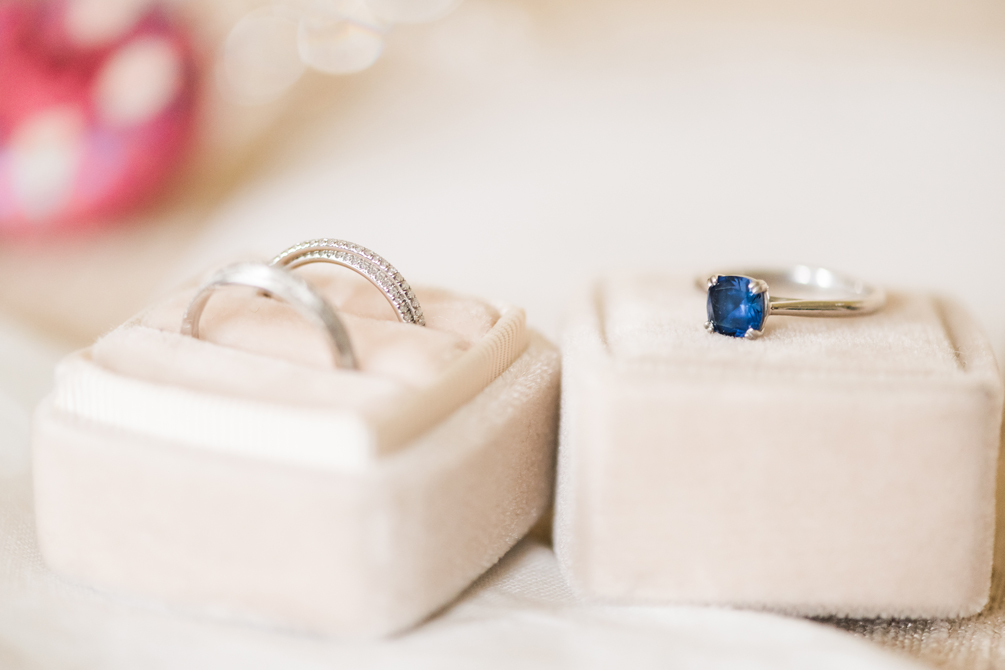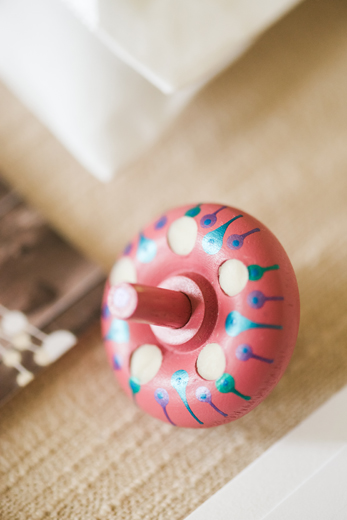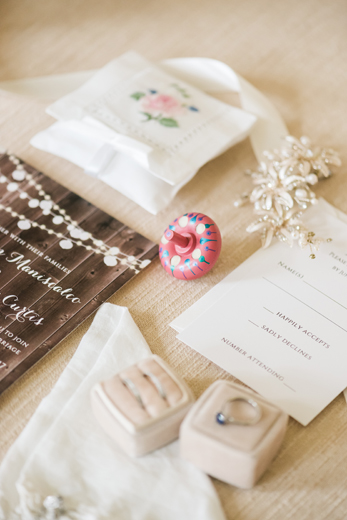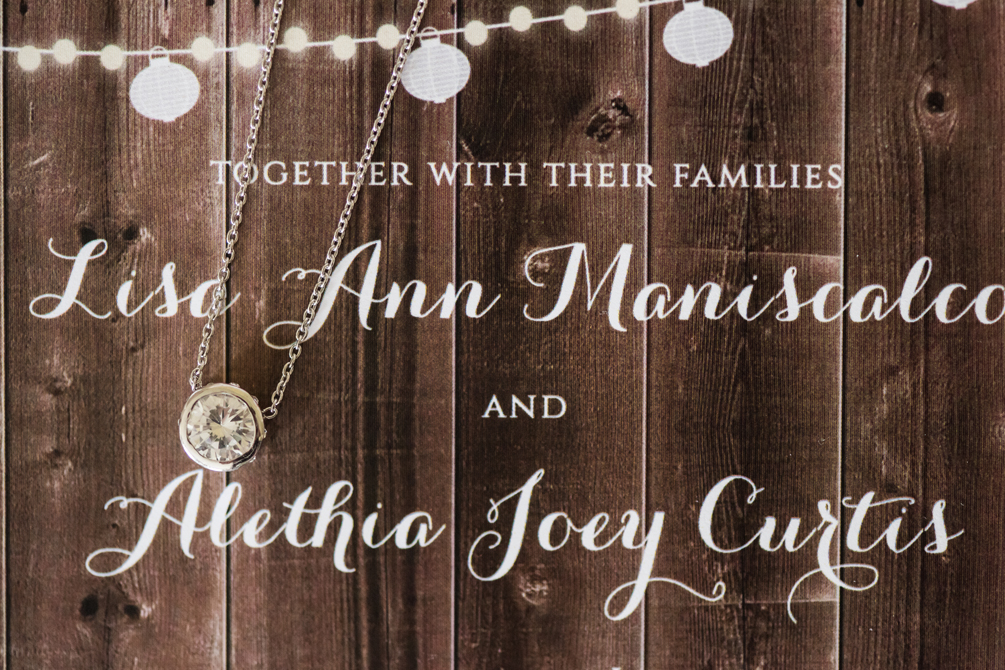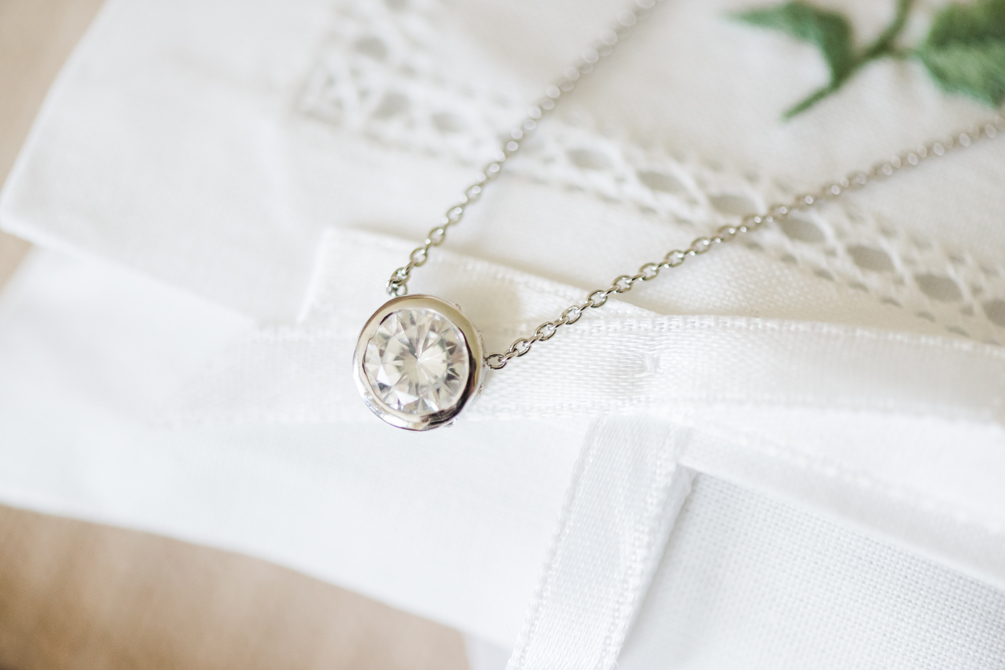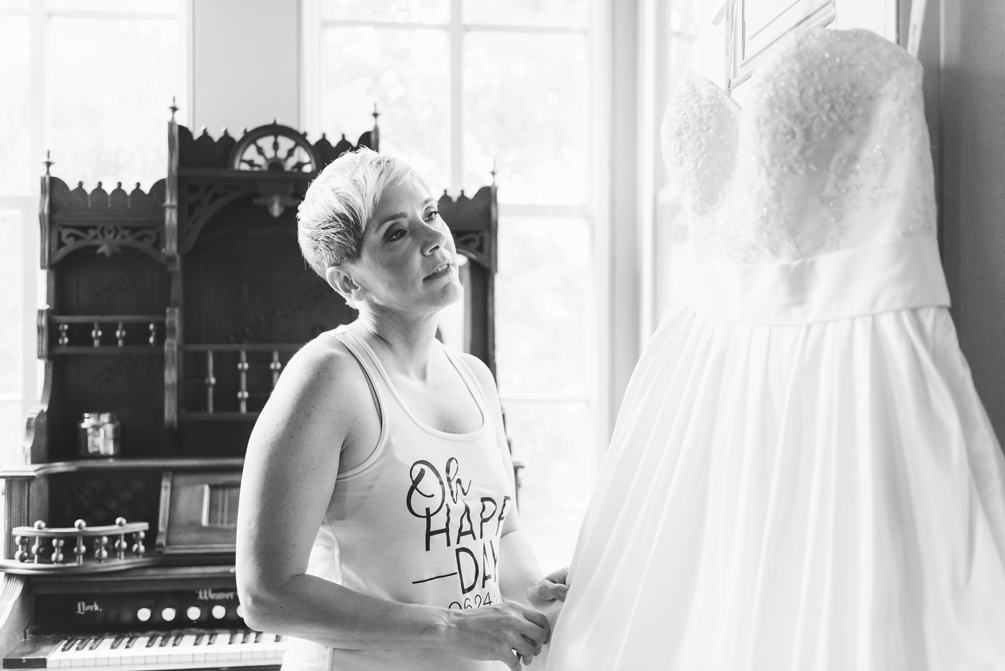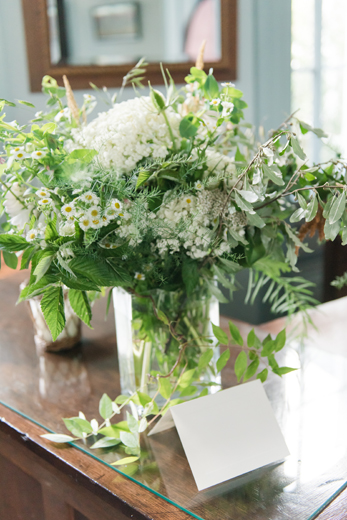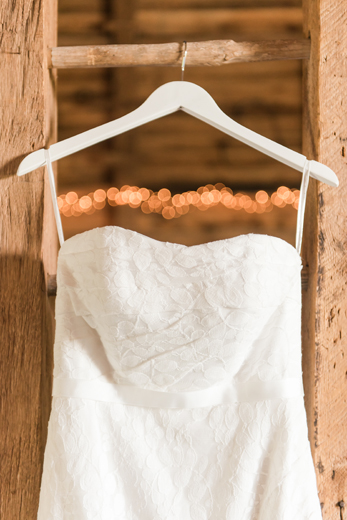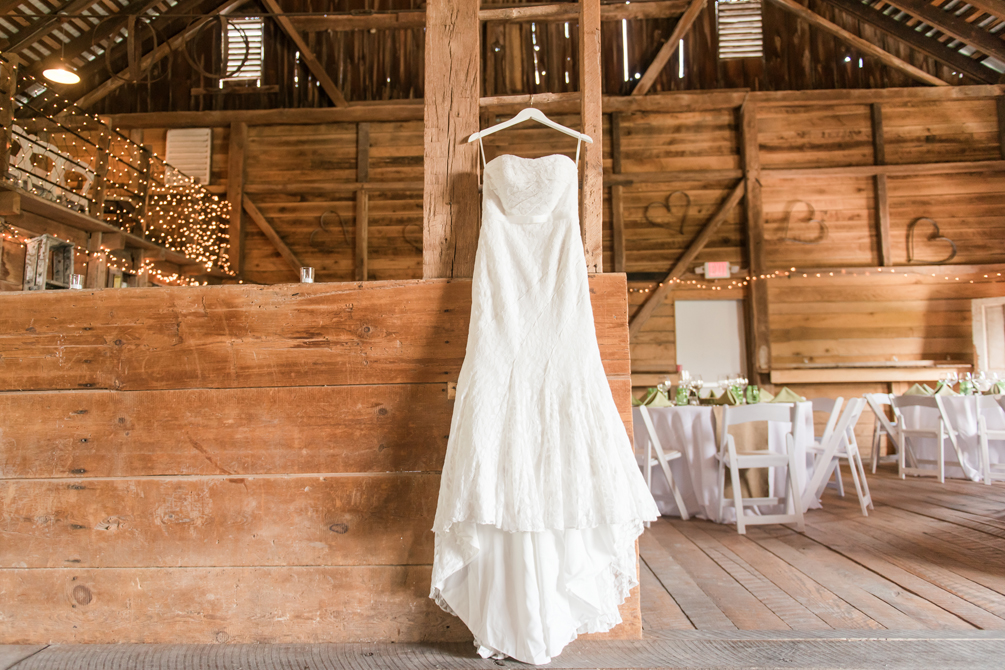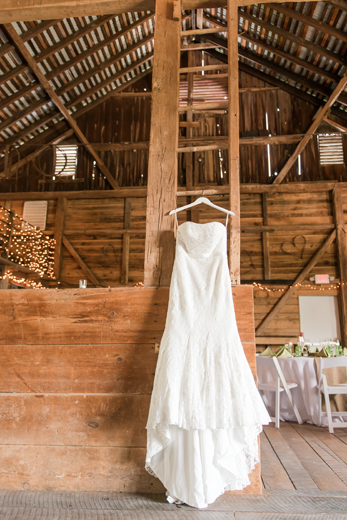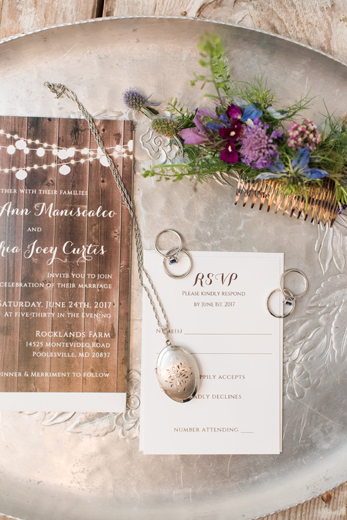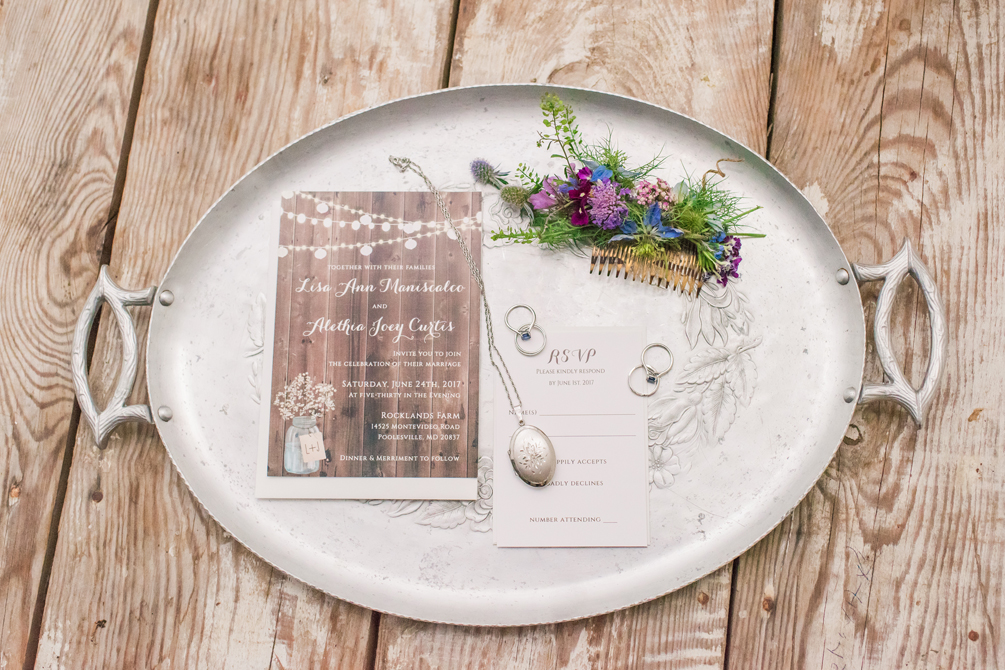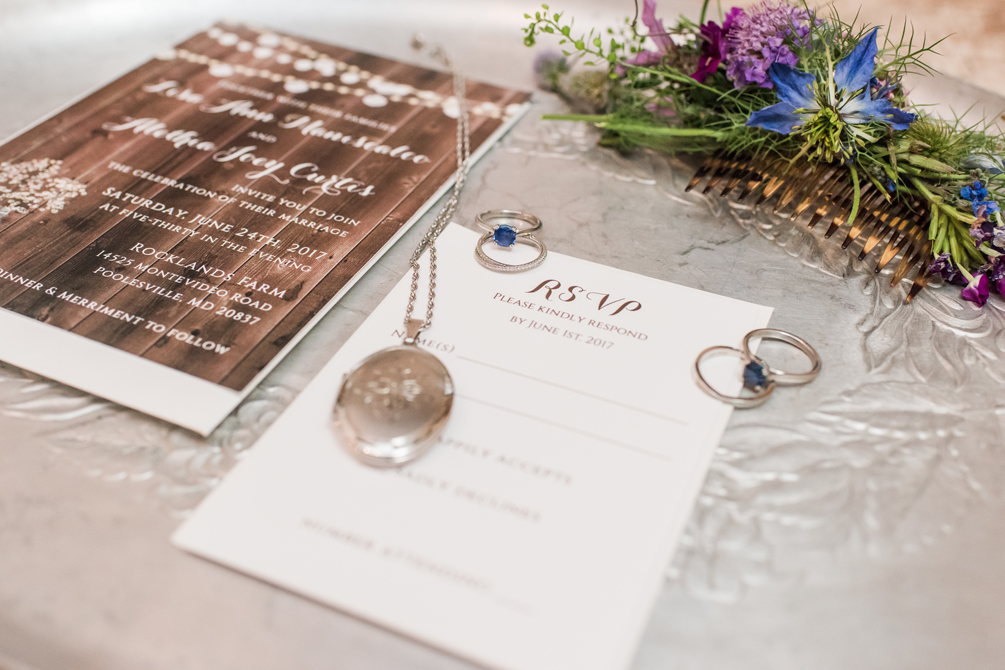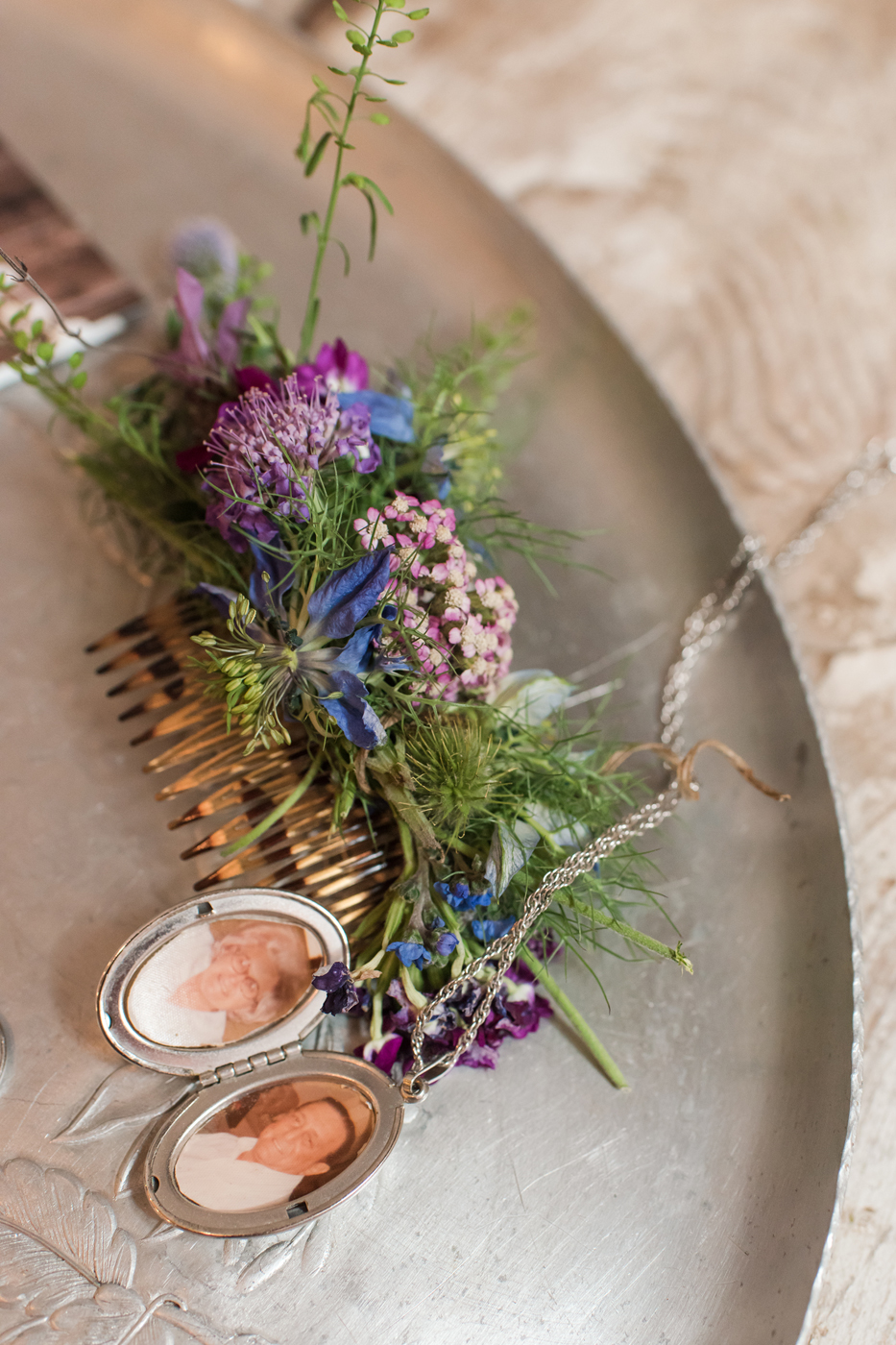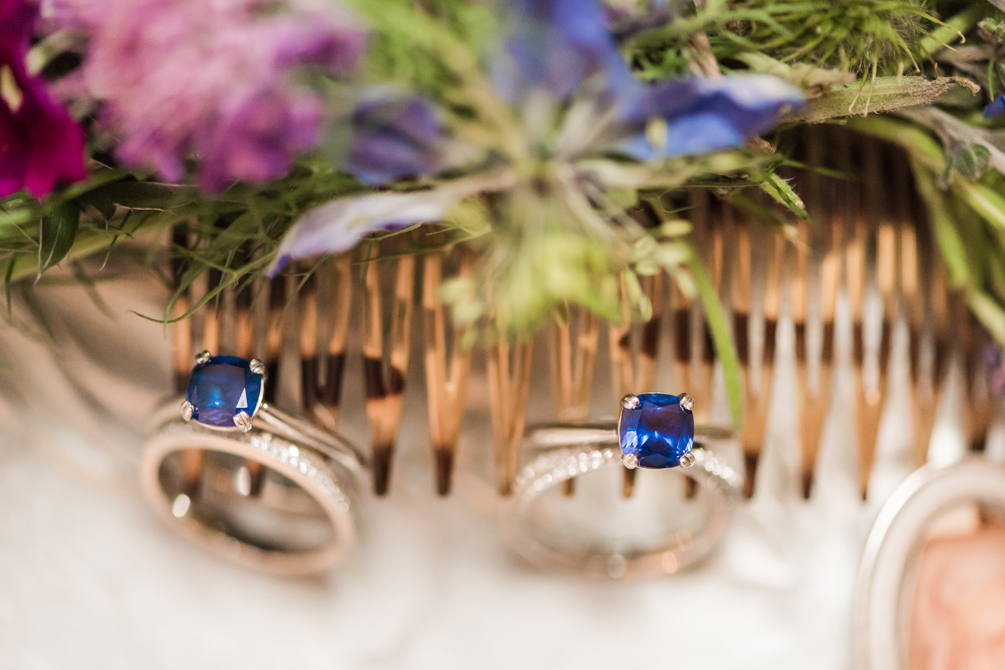 Love their matching blue engagement rings – with similar but unique bands!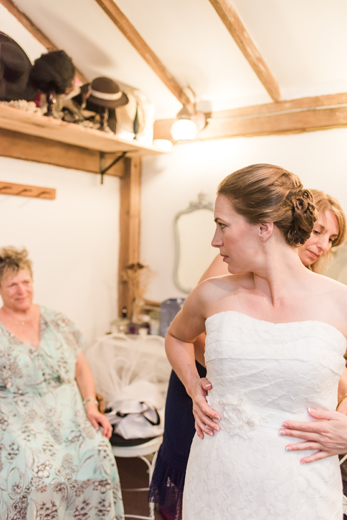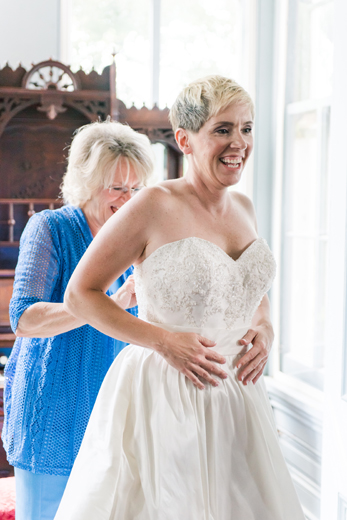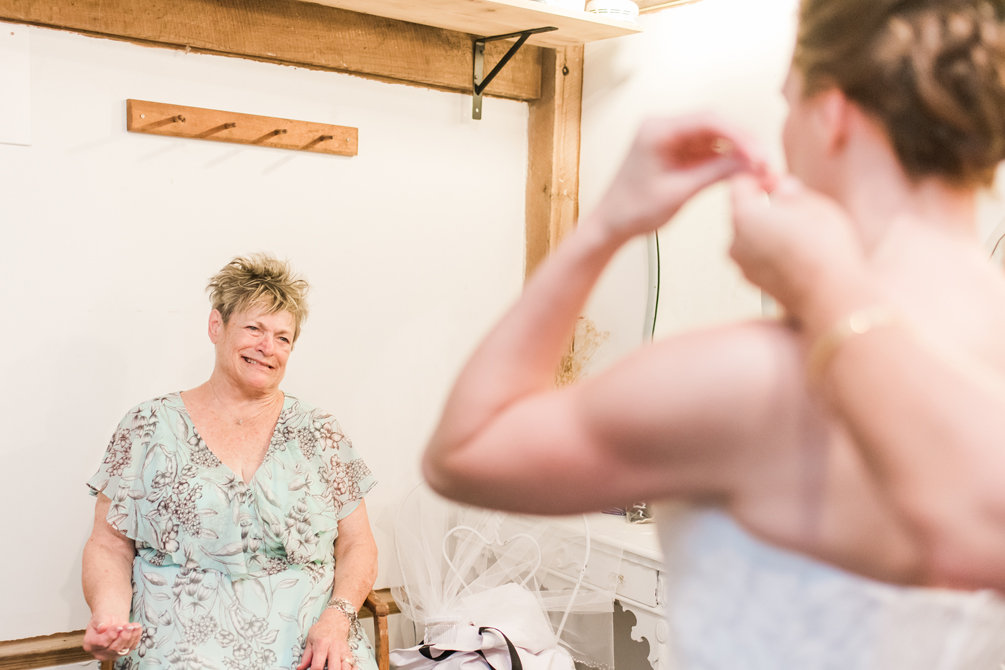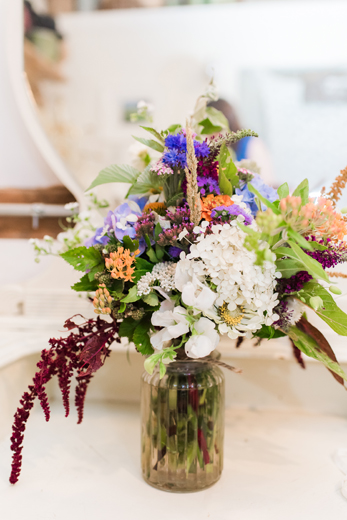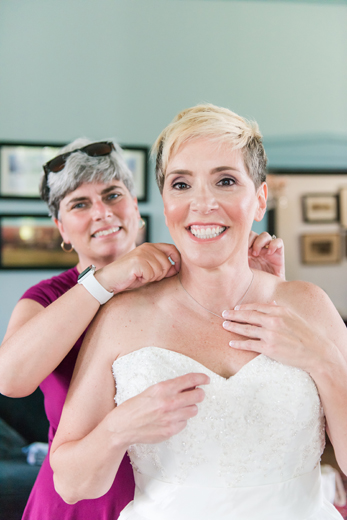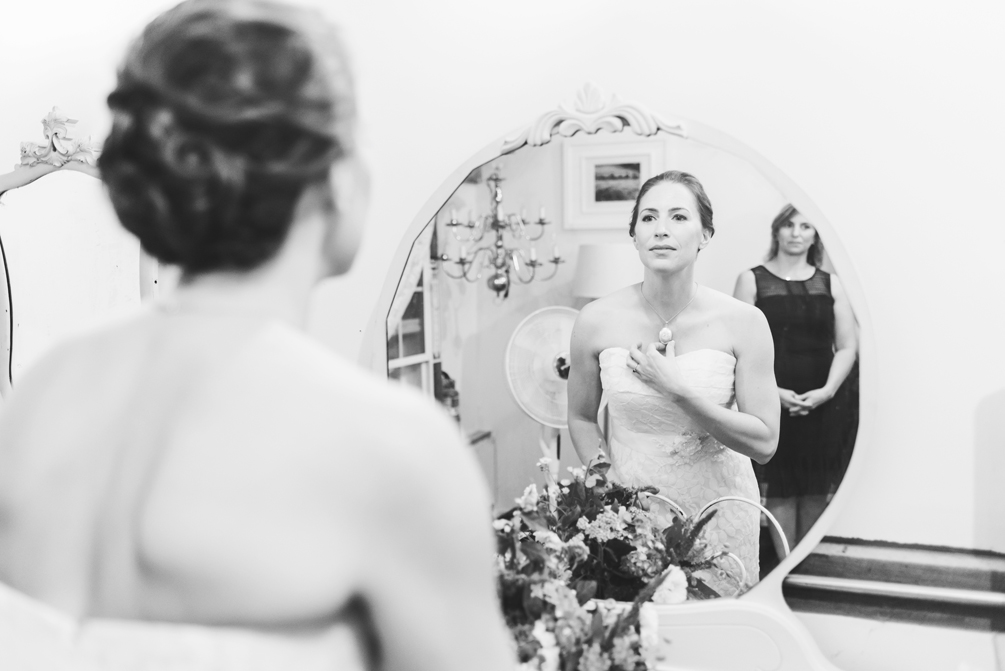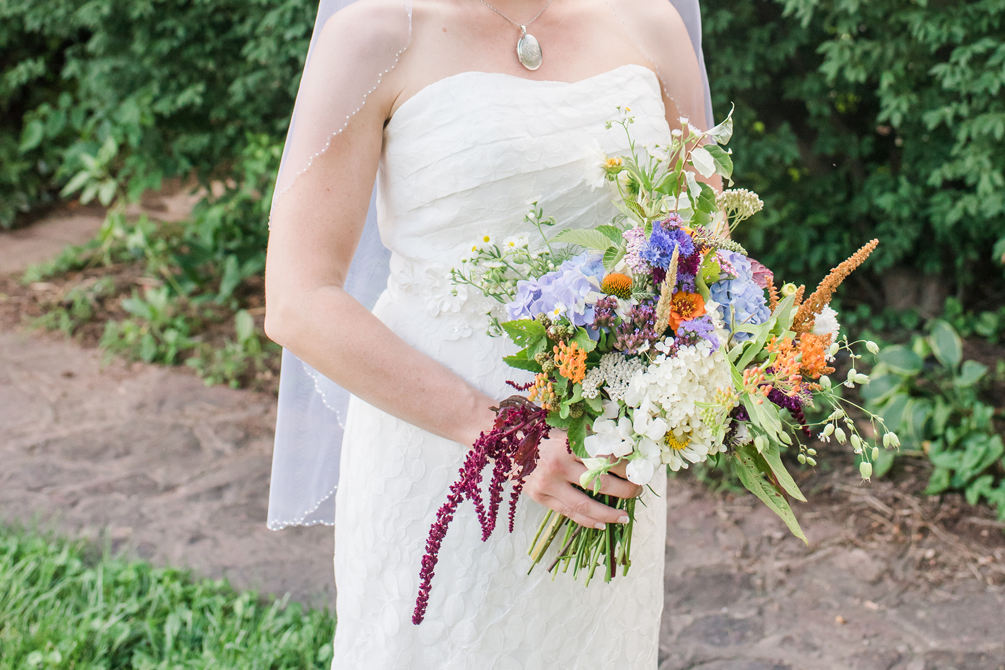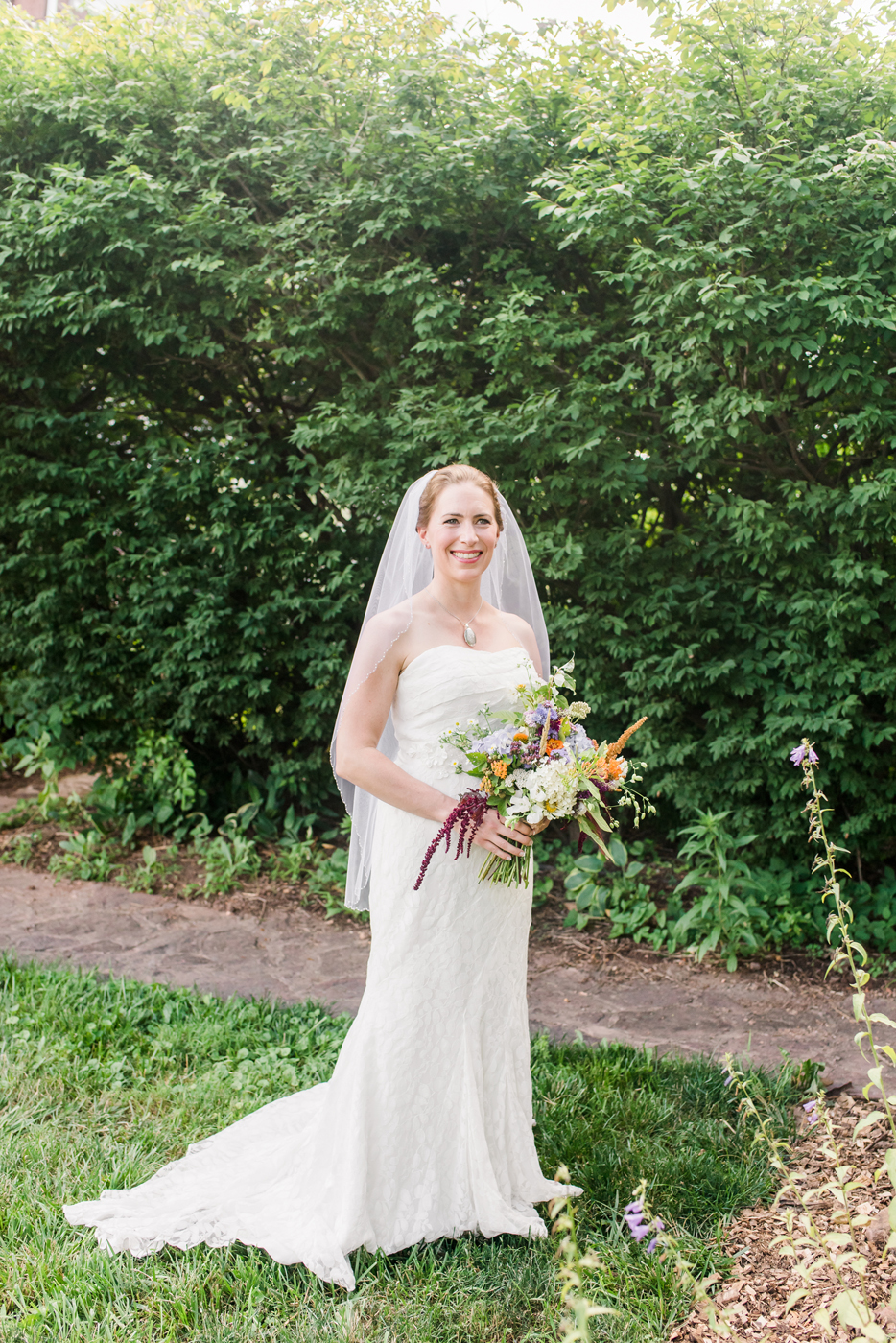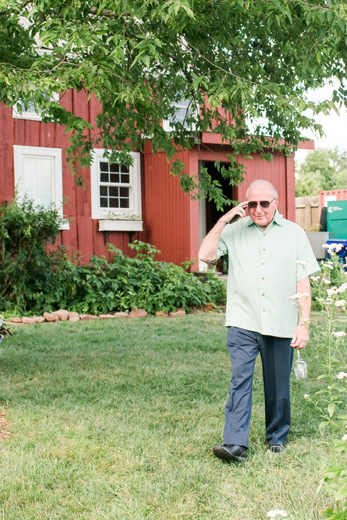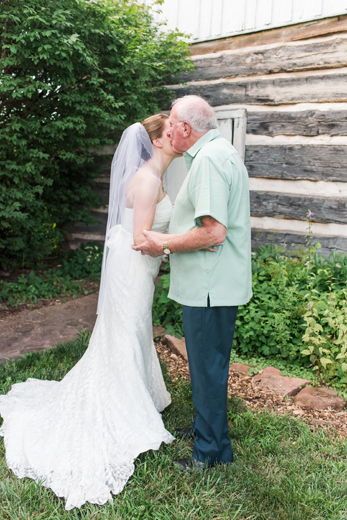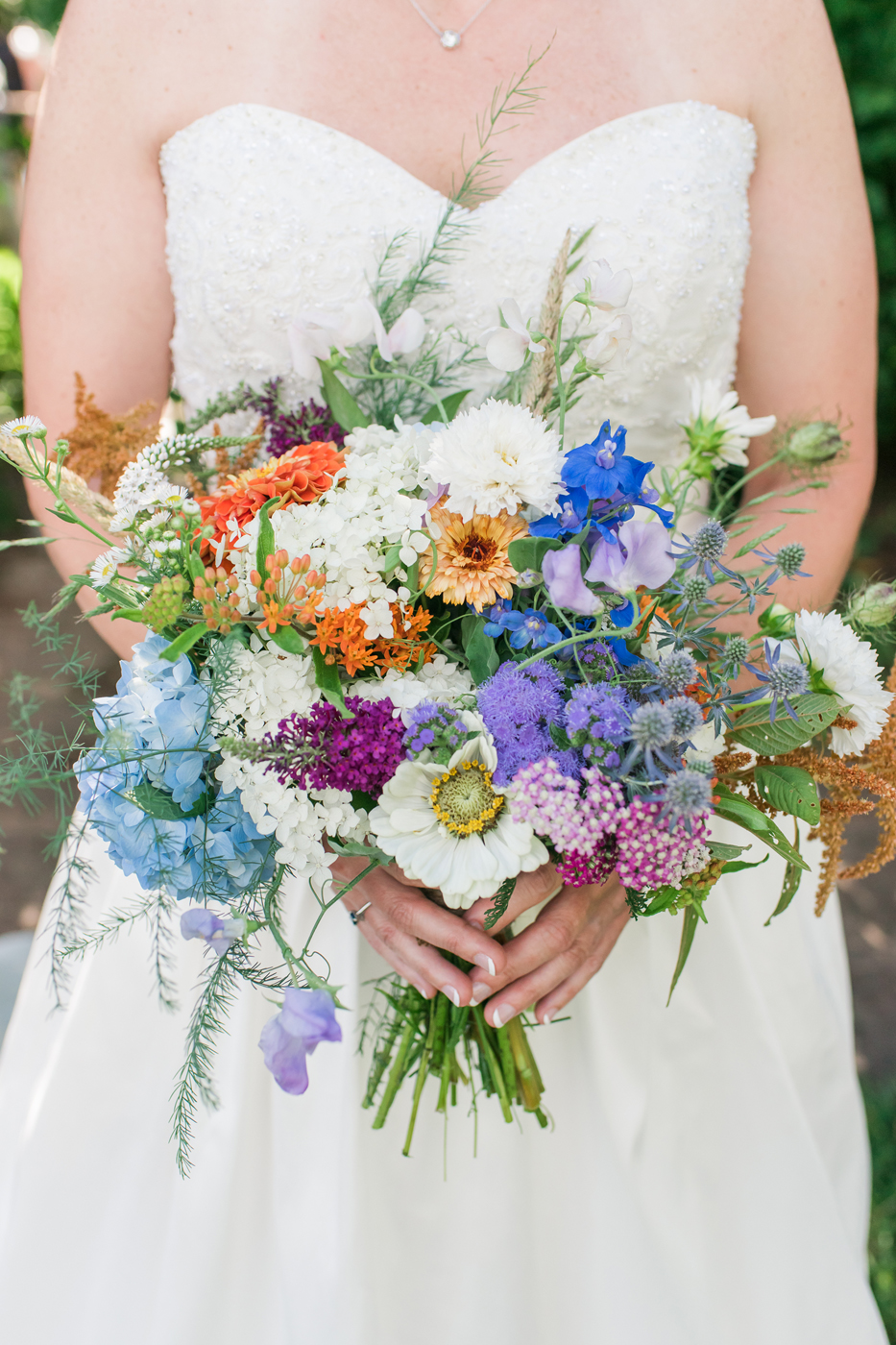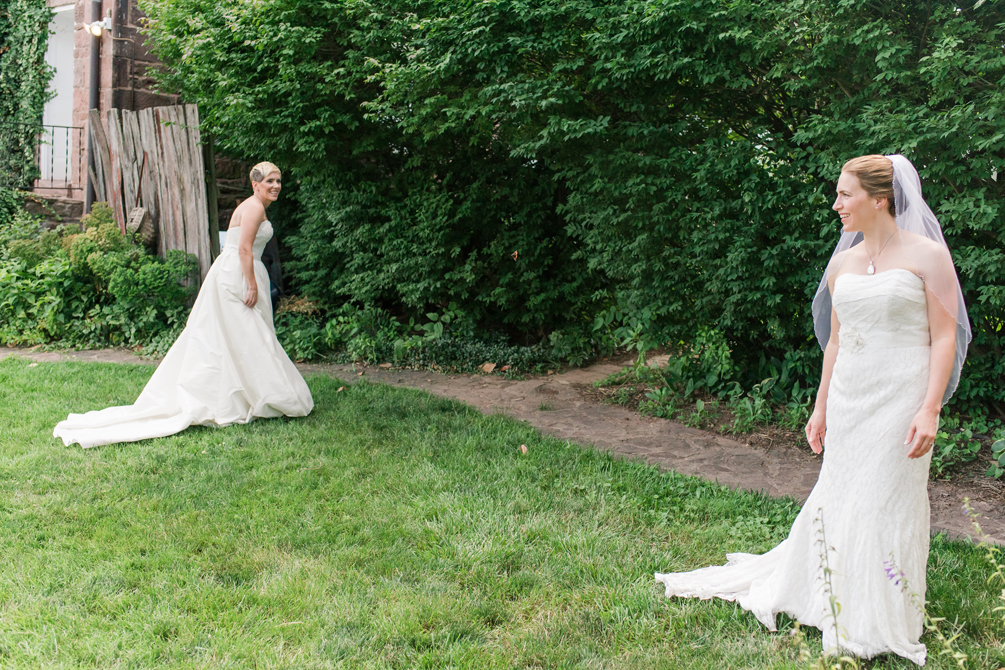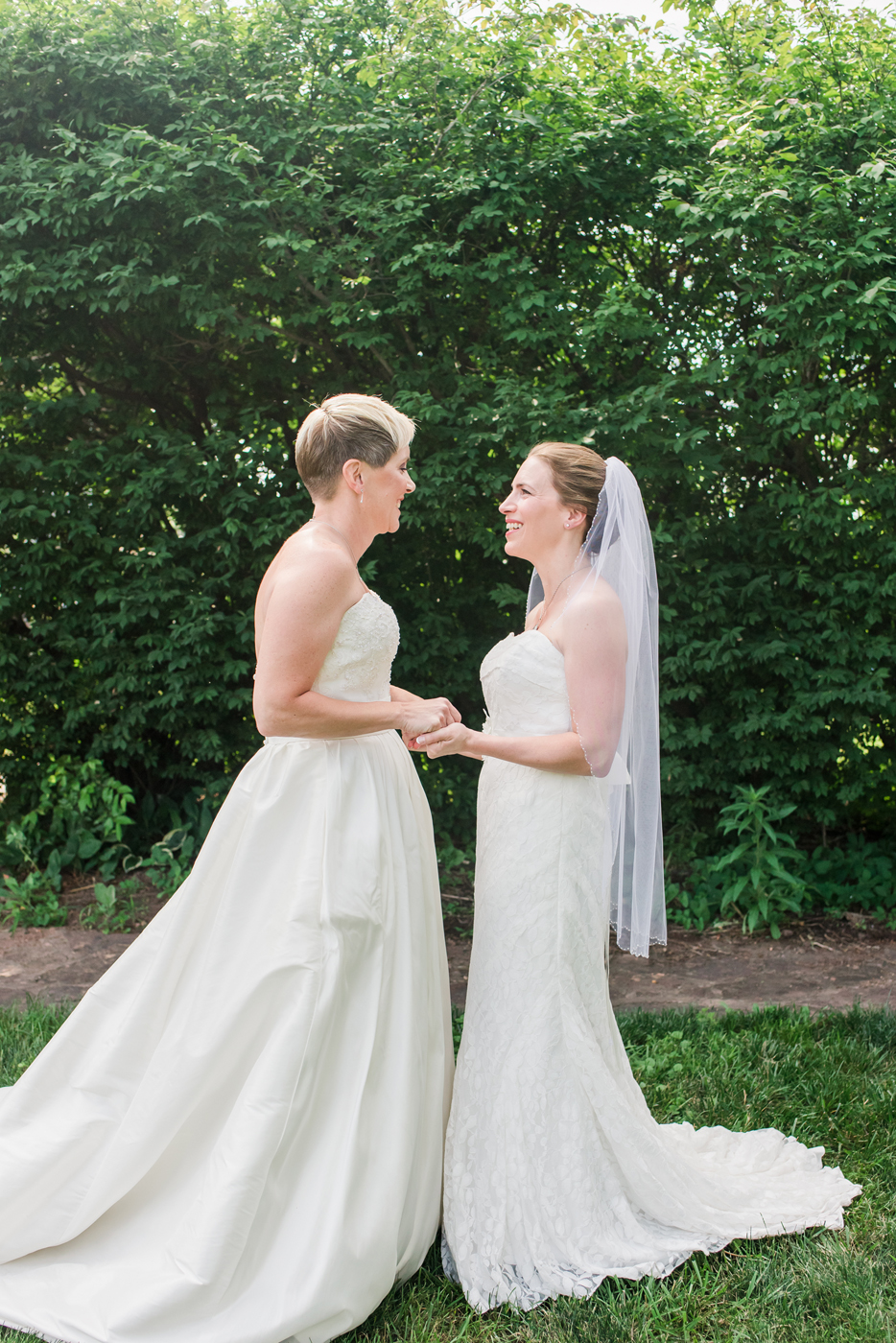 I love first looks!! So much happiness!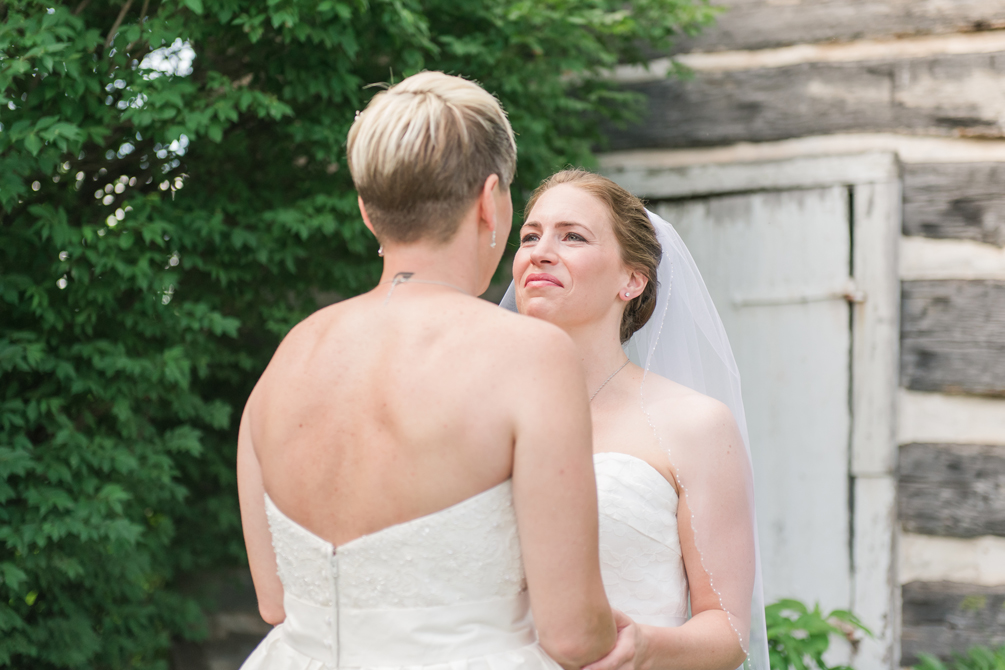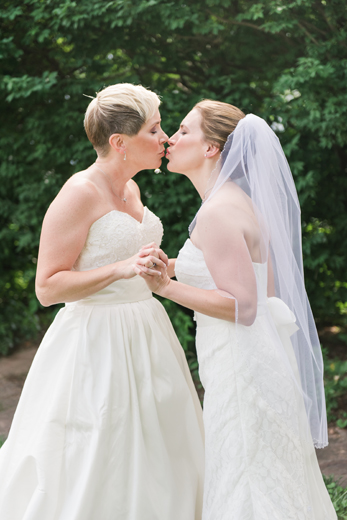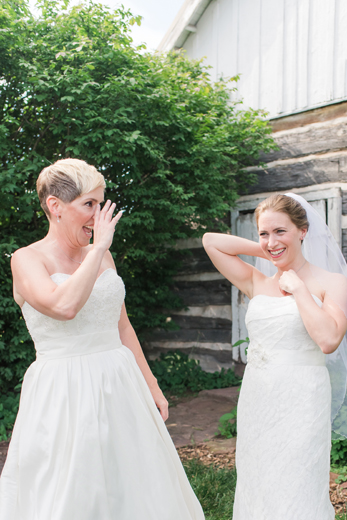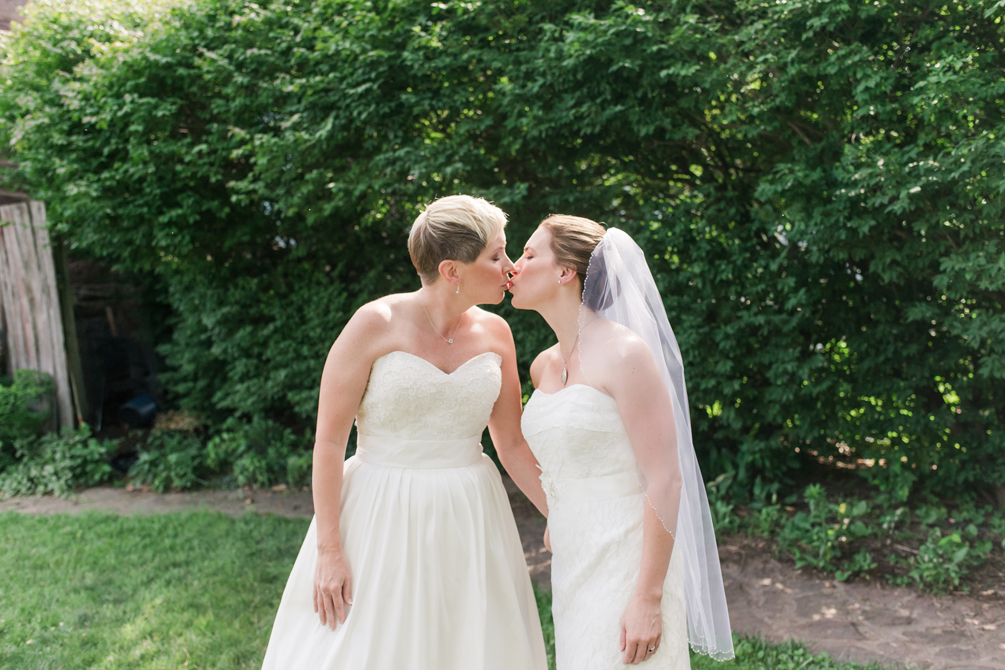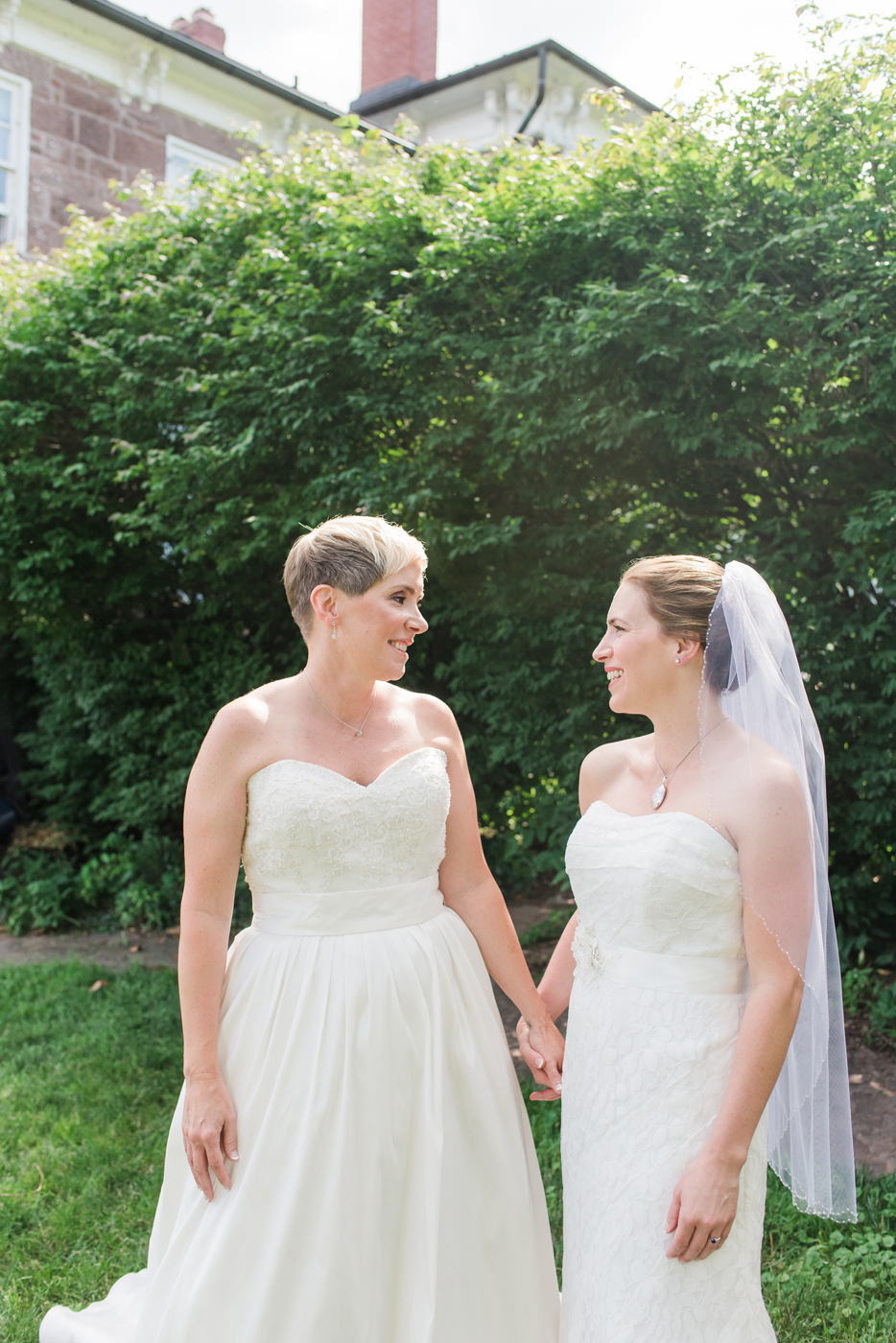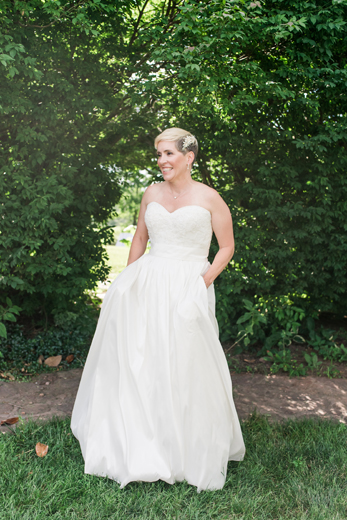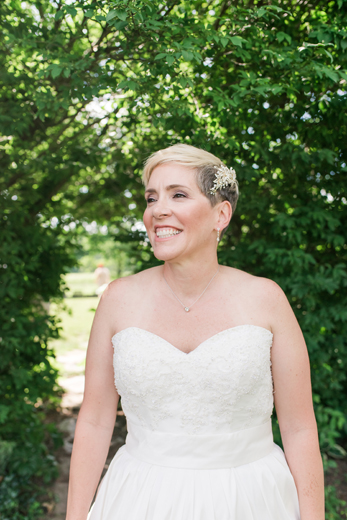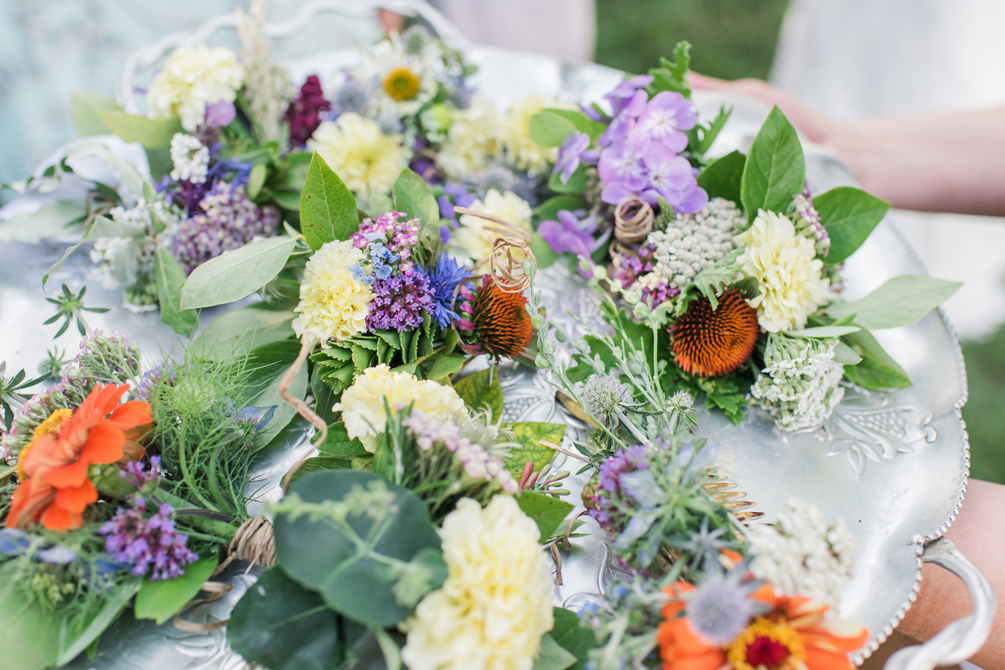 The flowers were amazing!!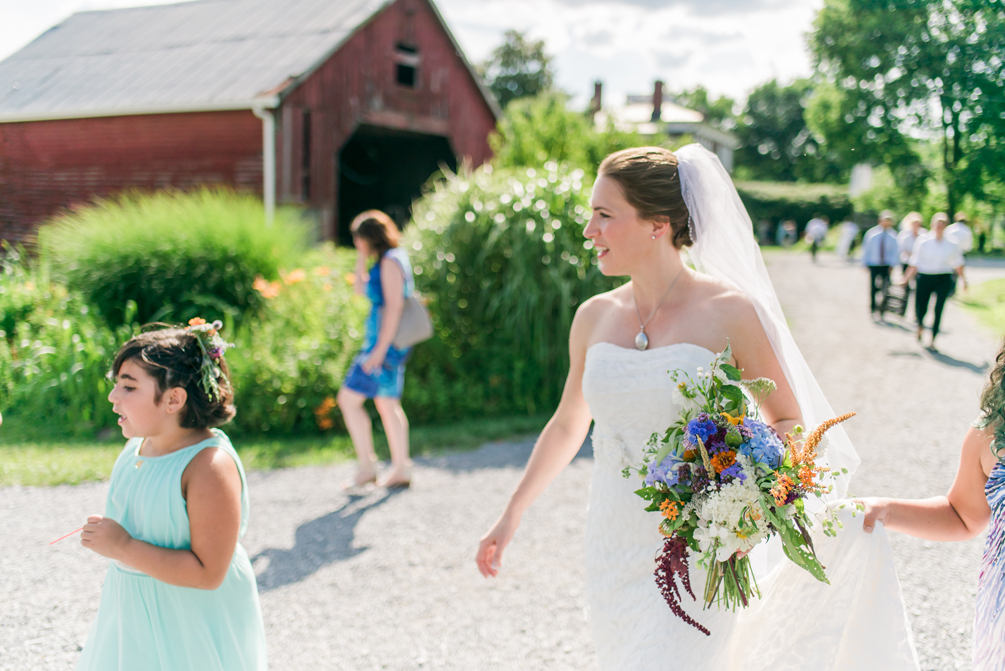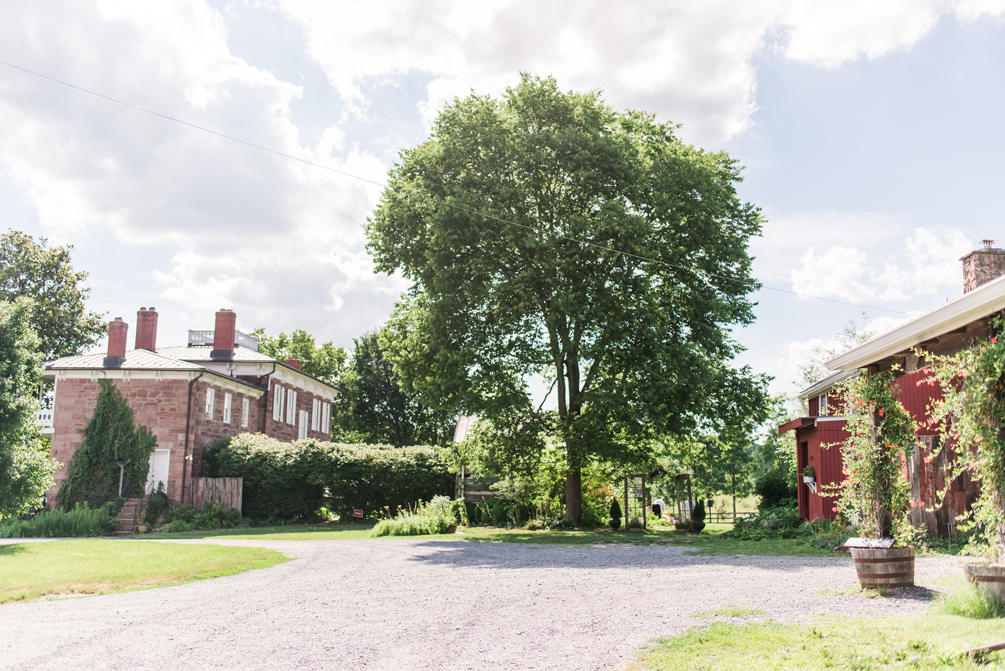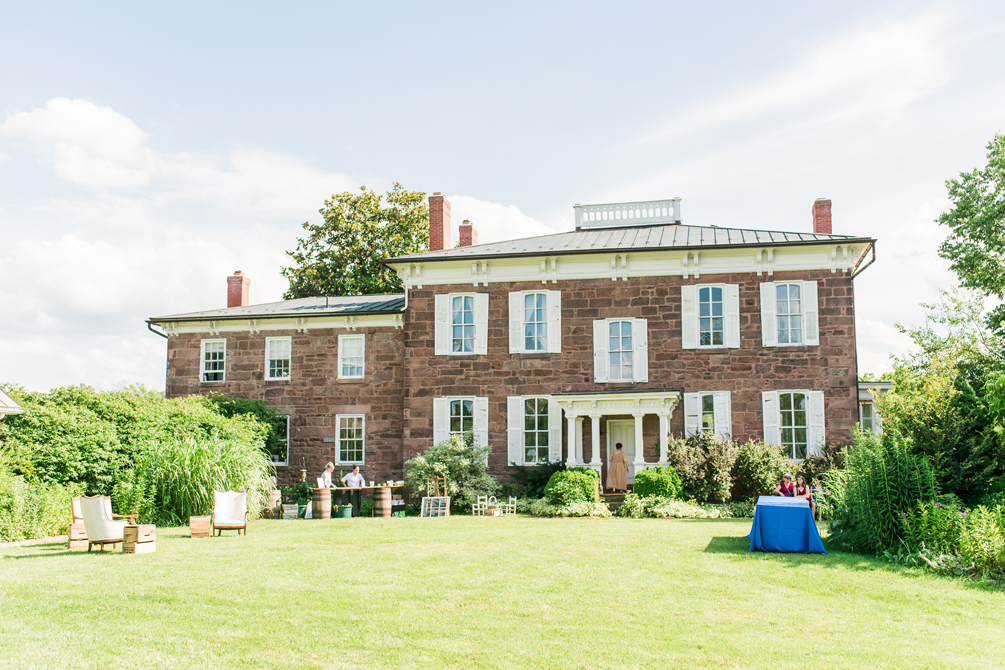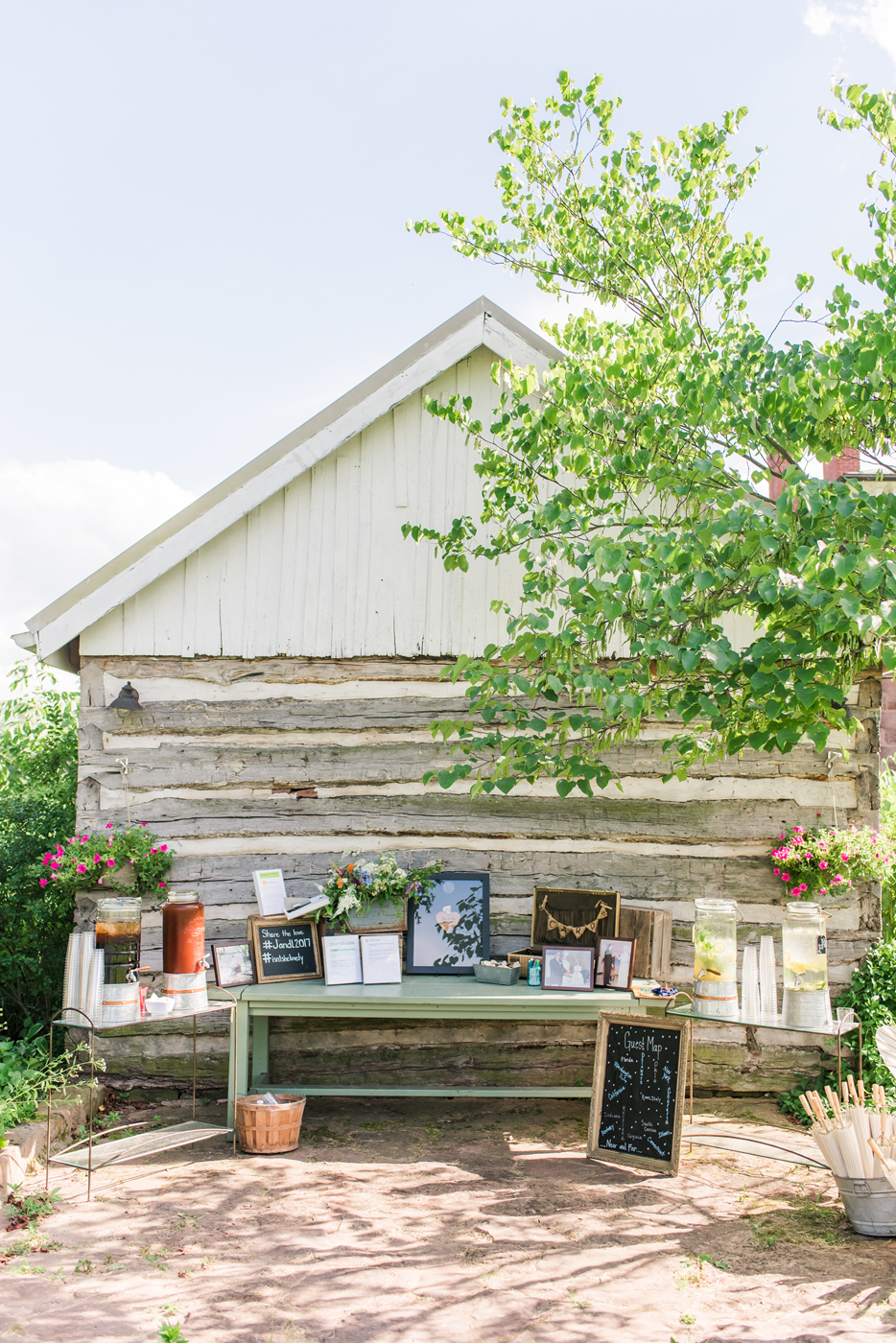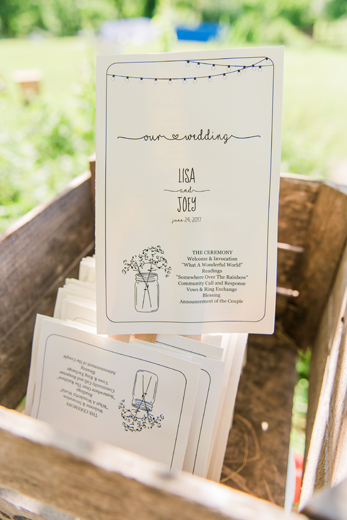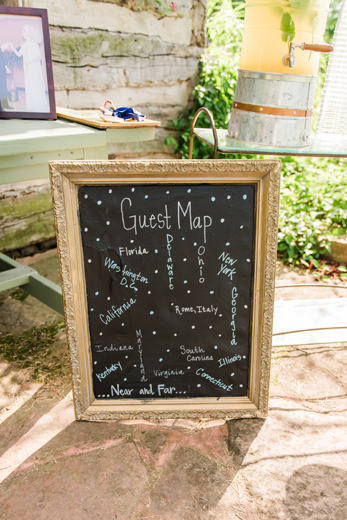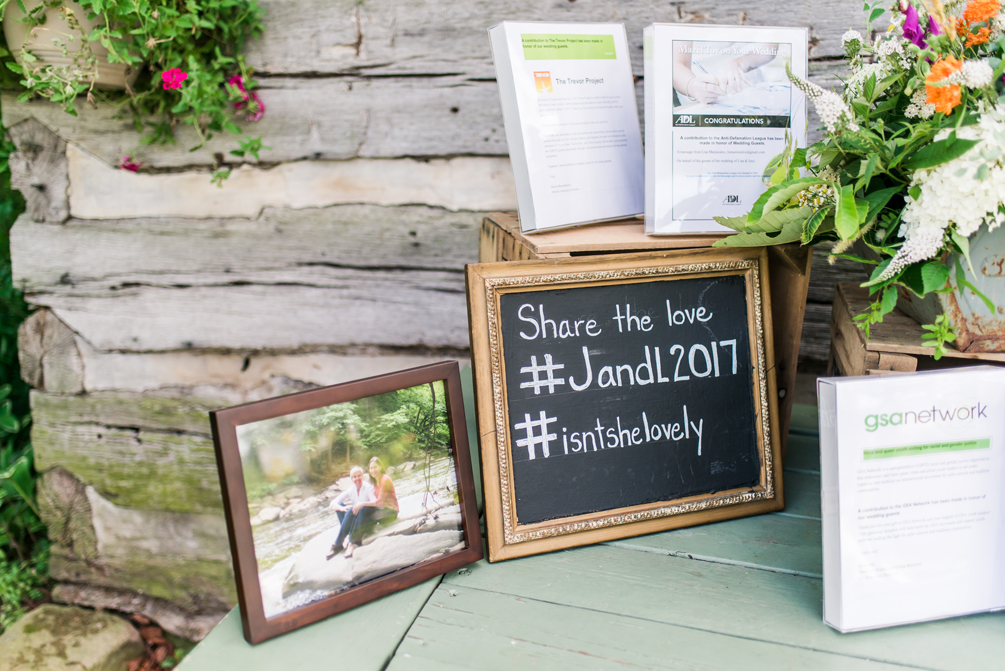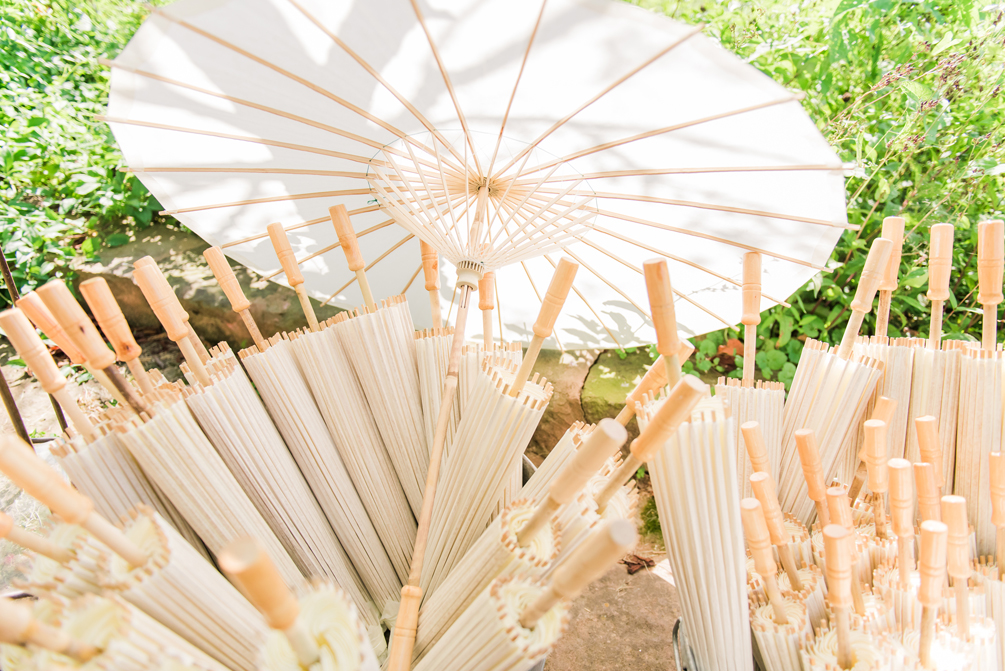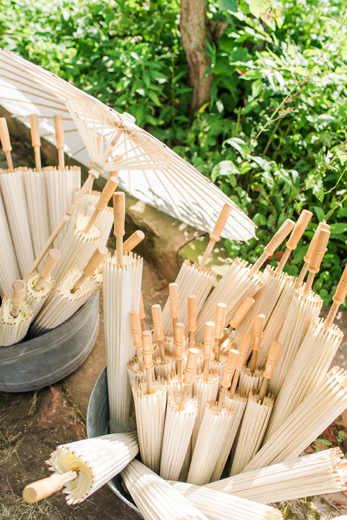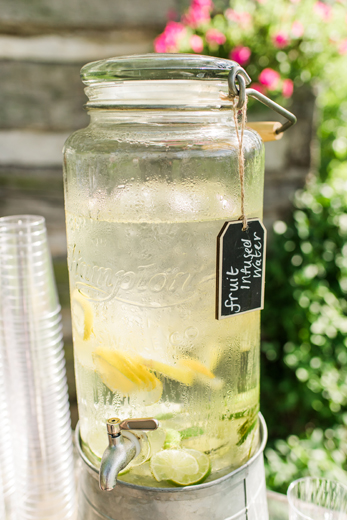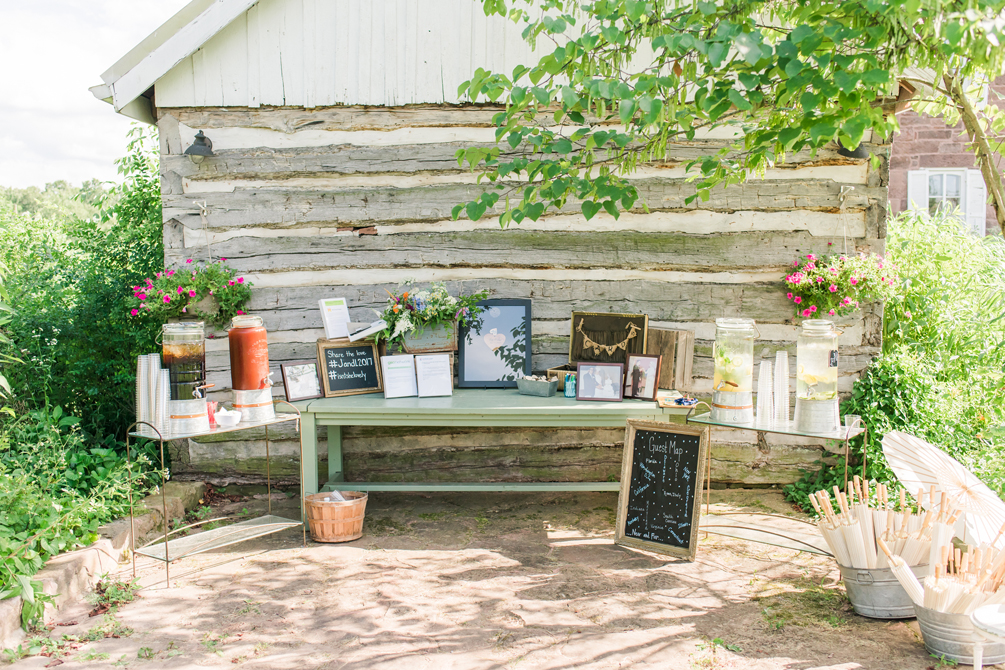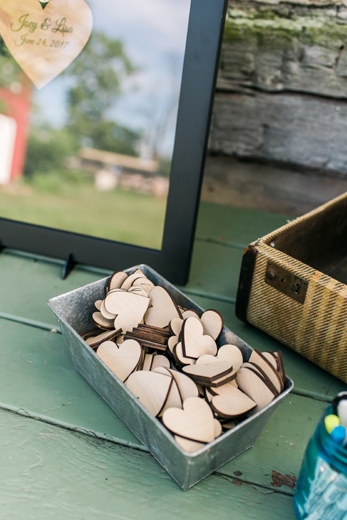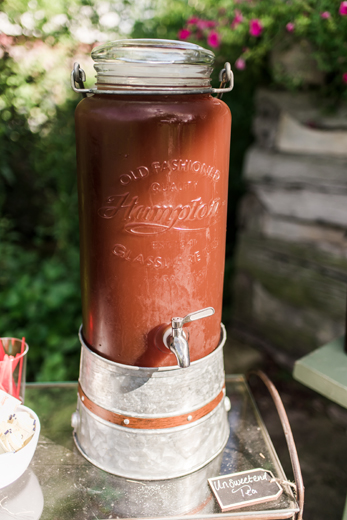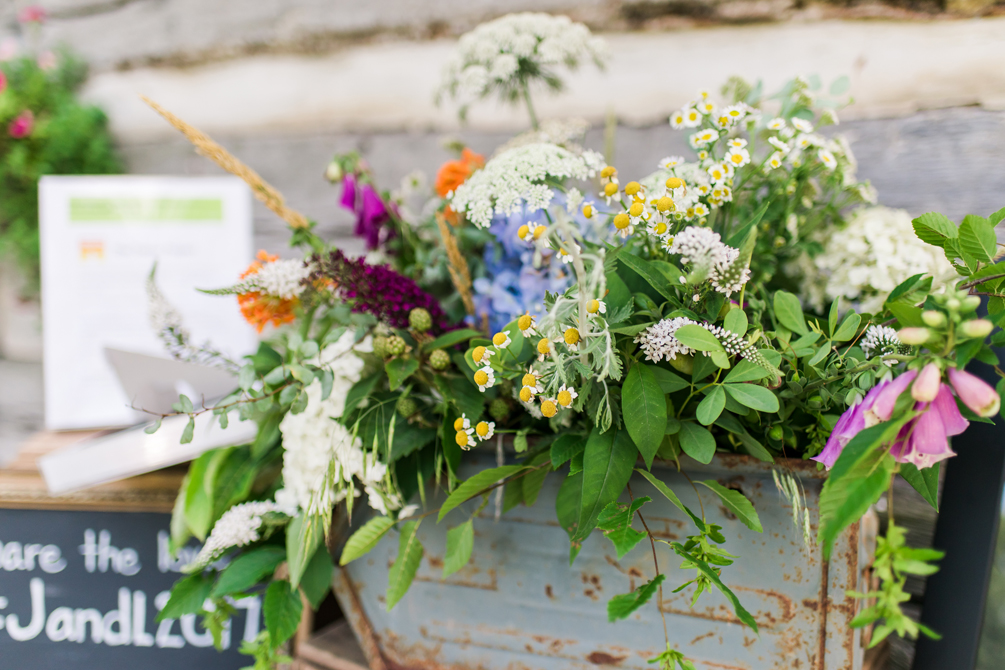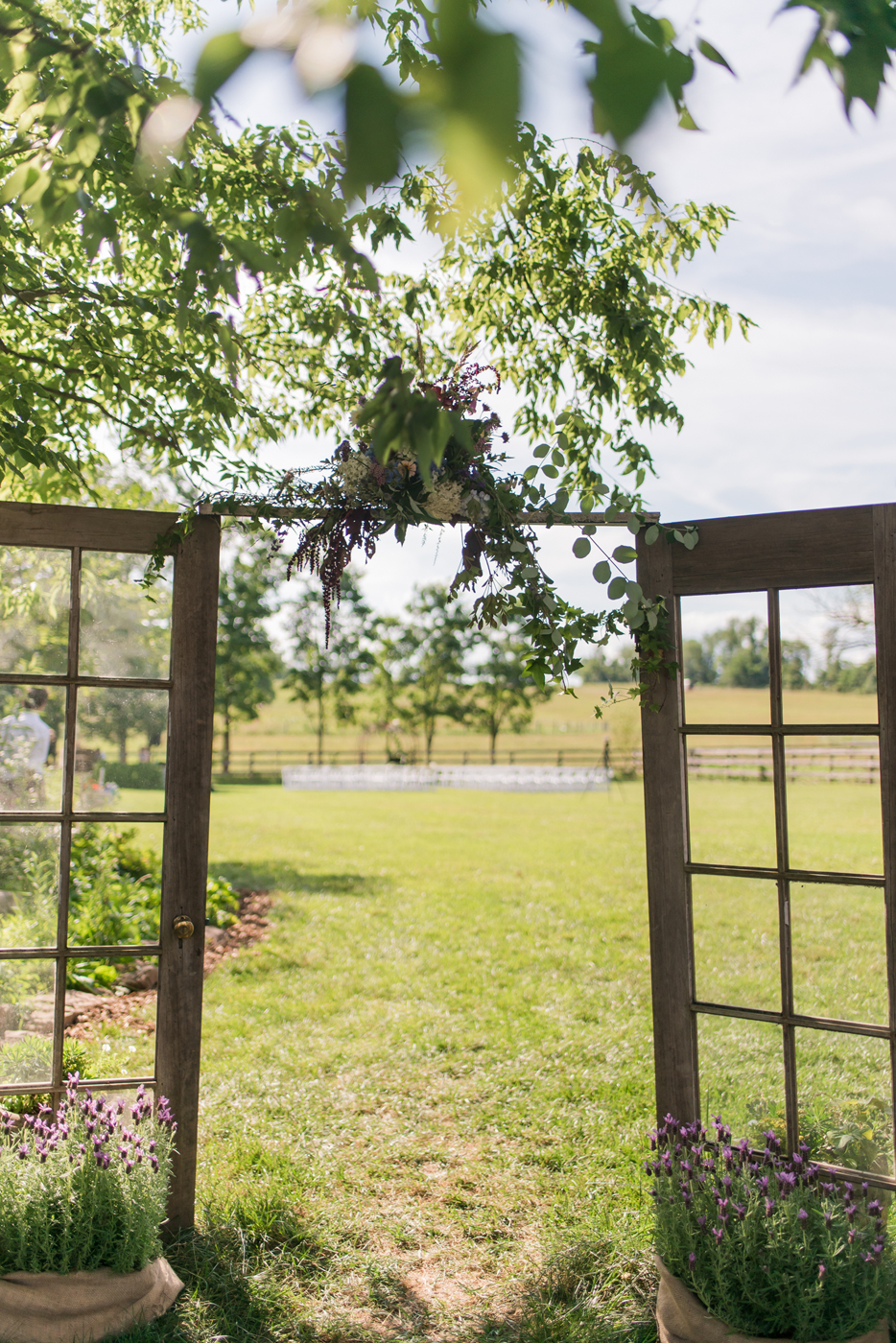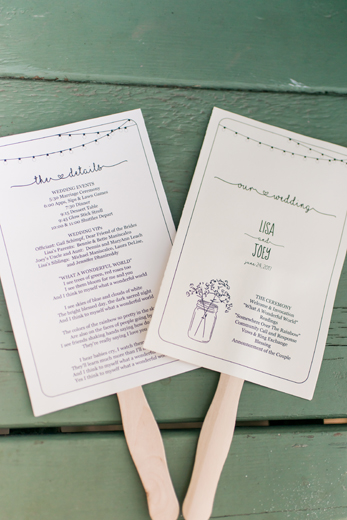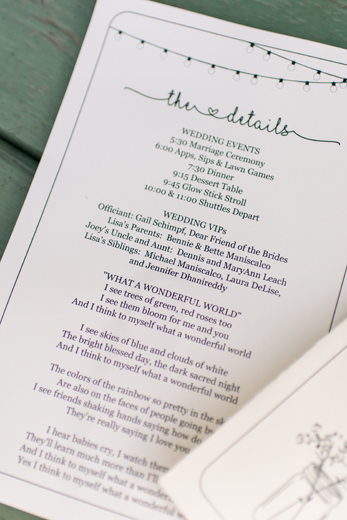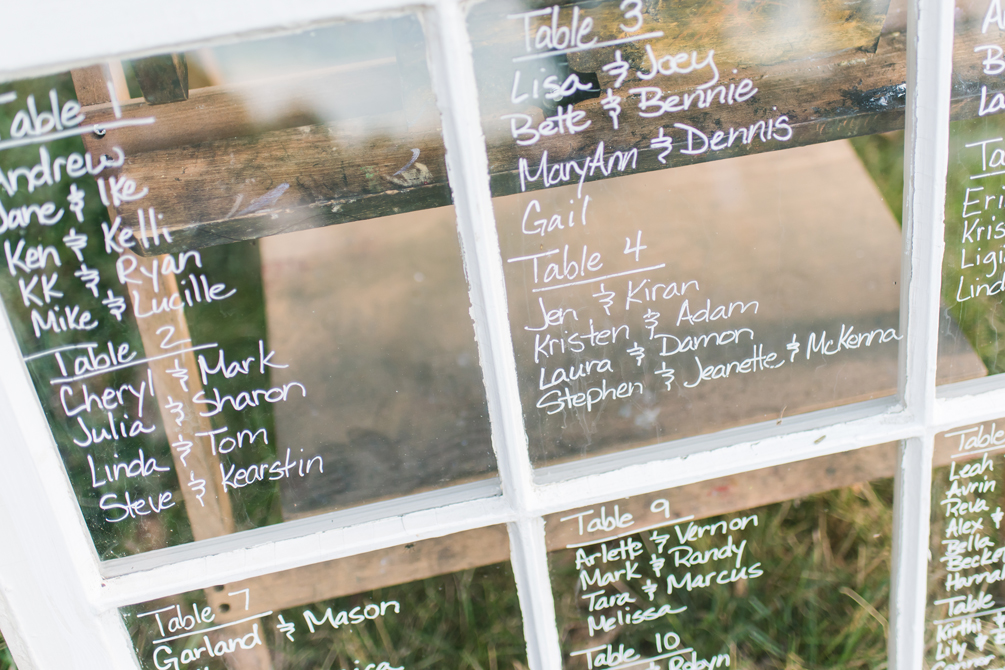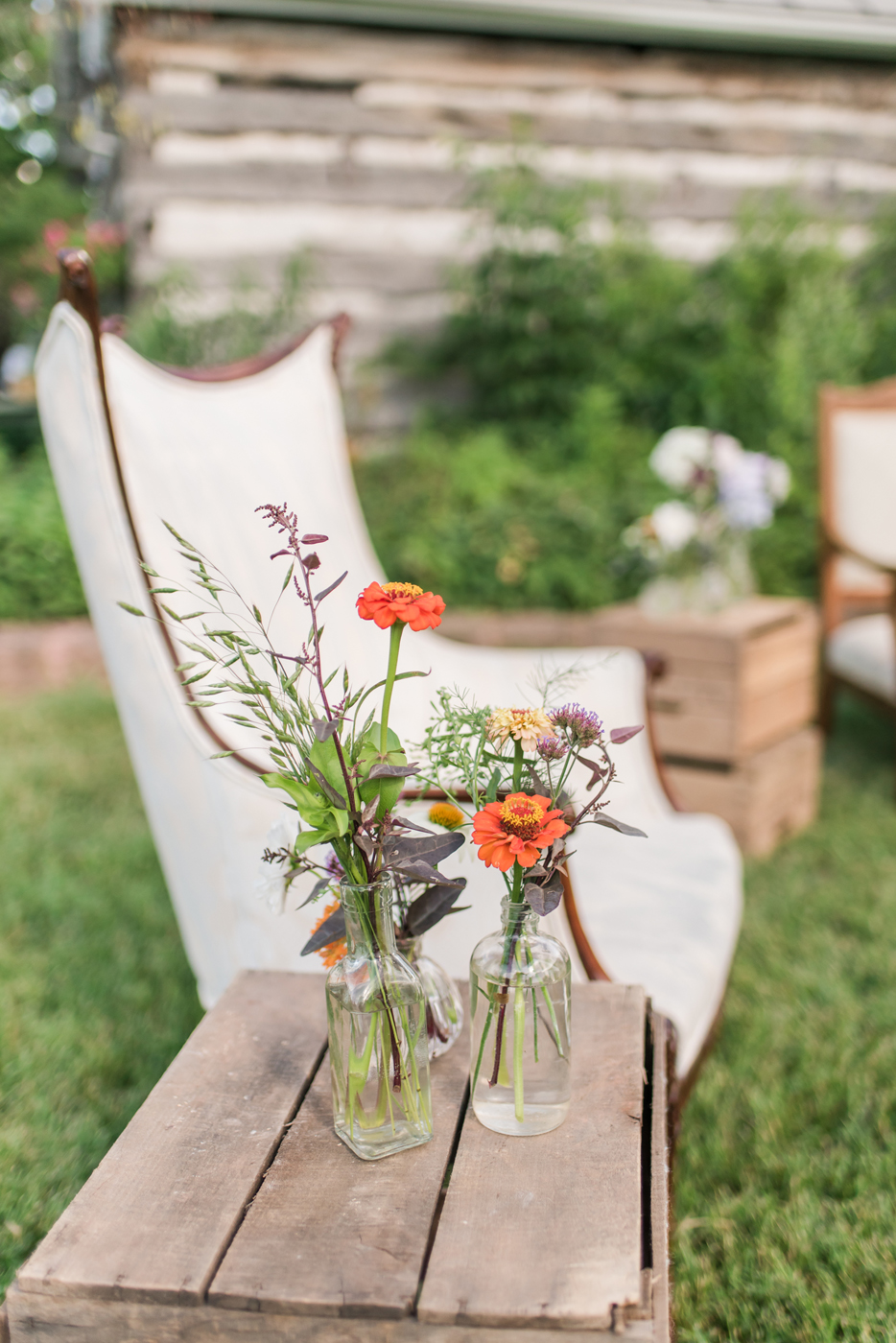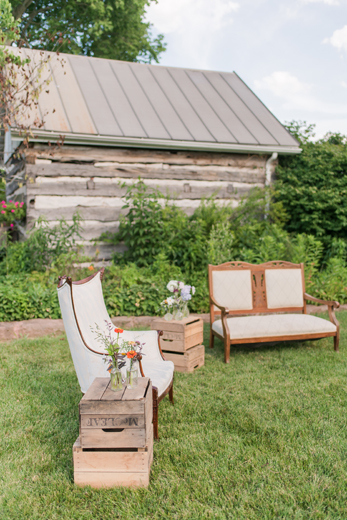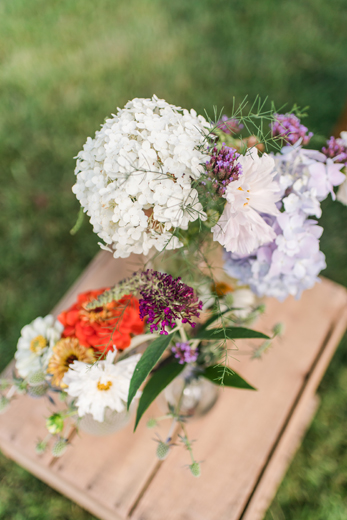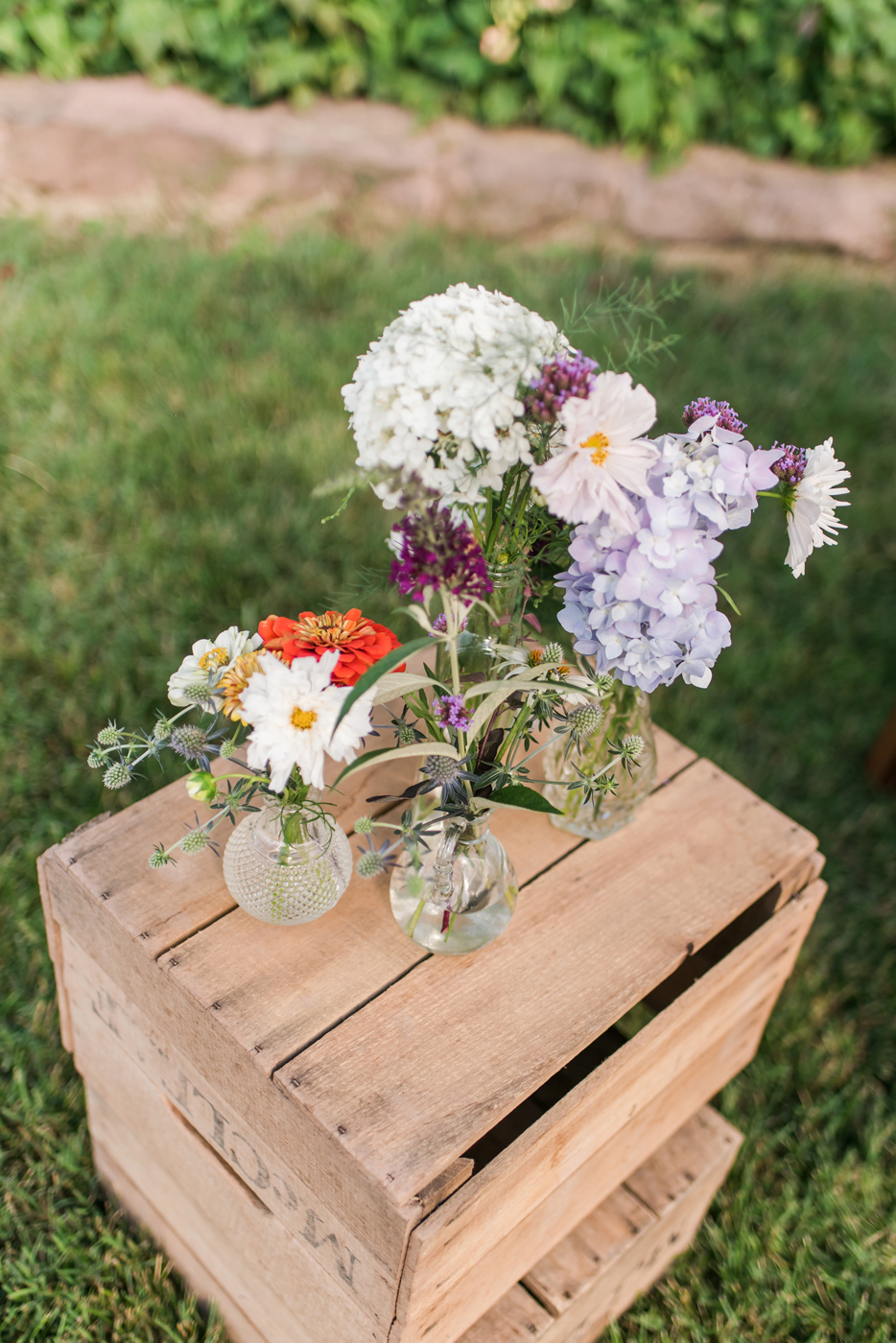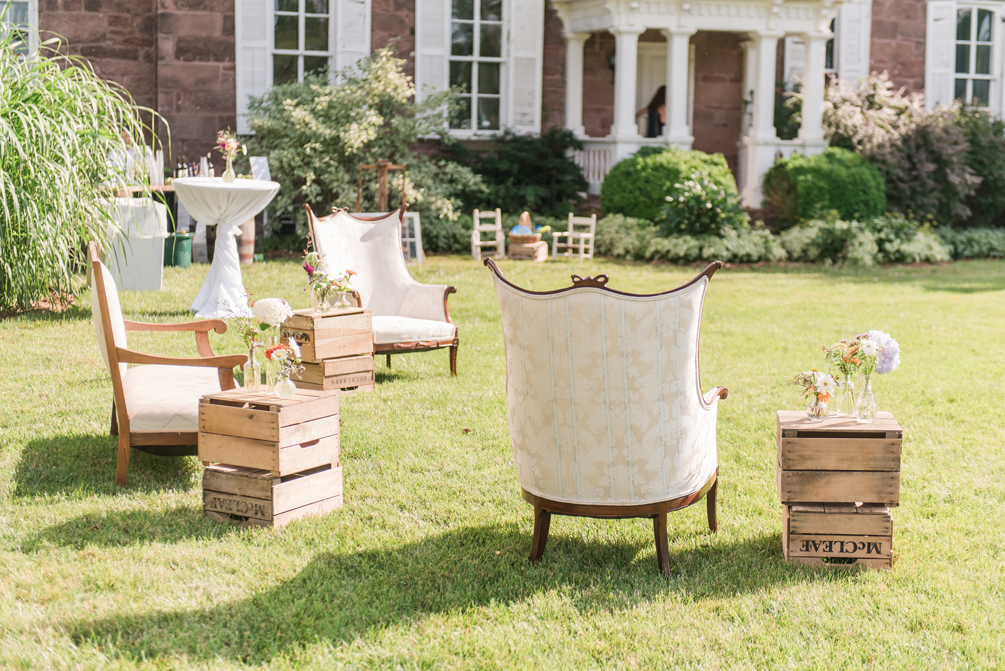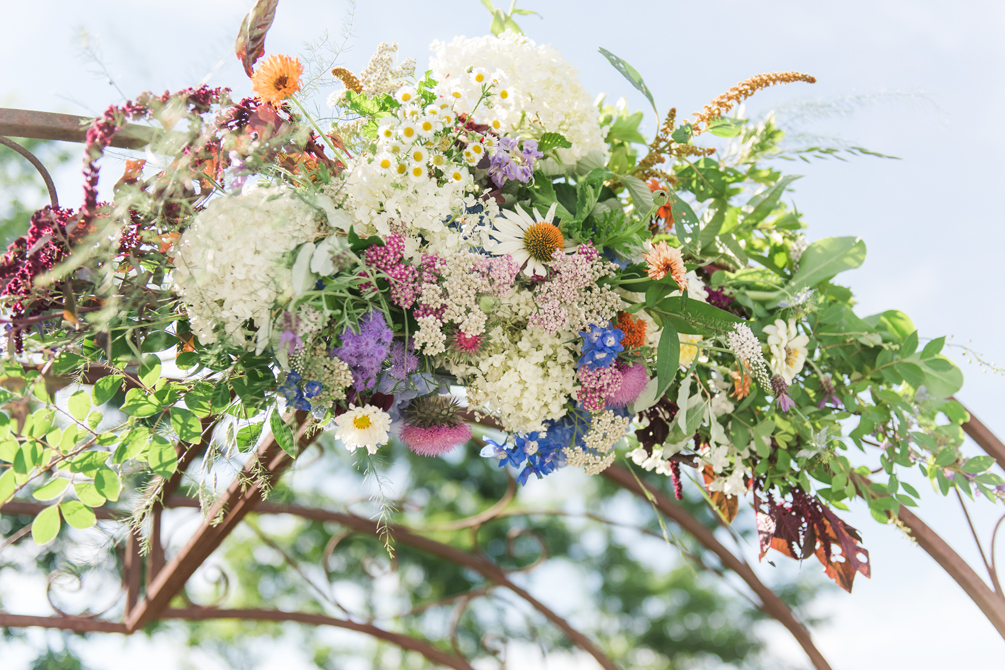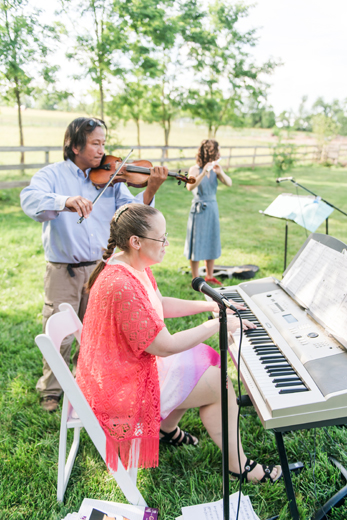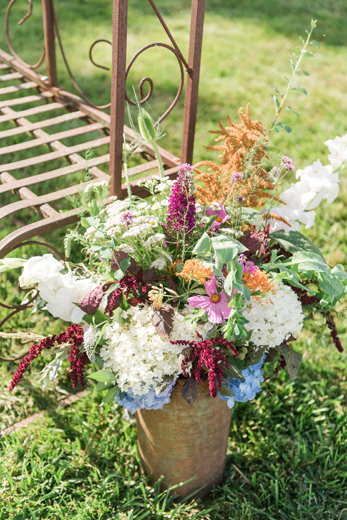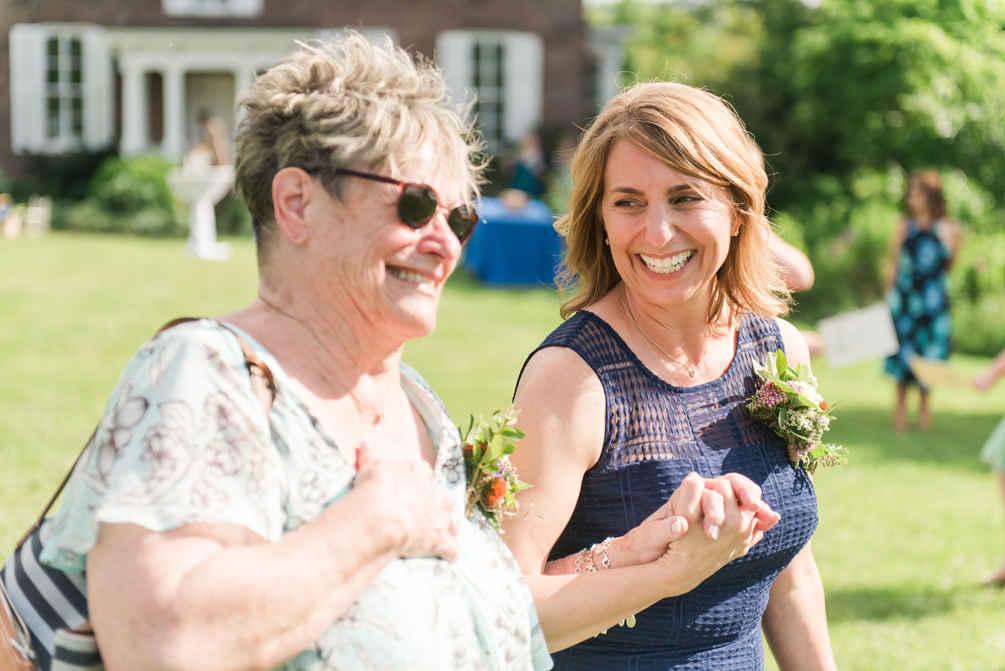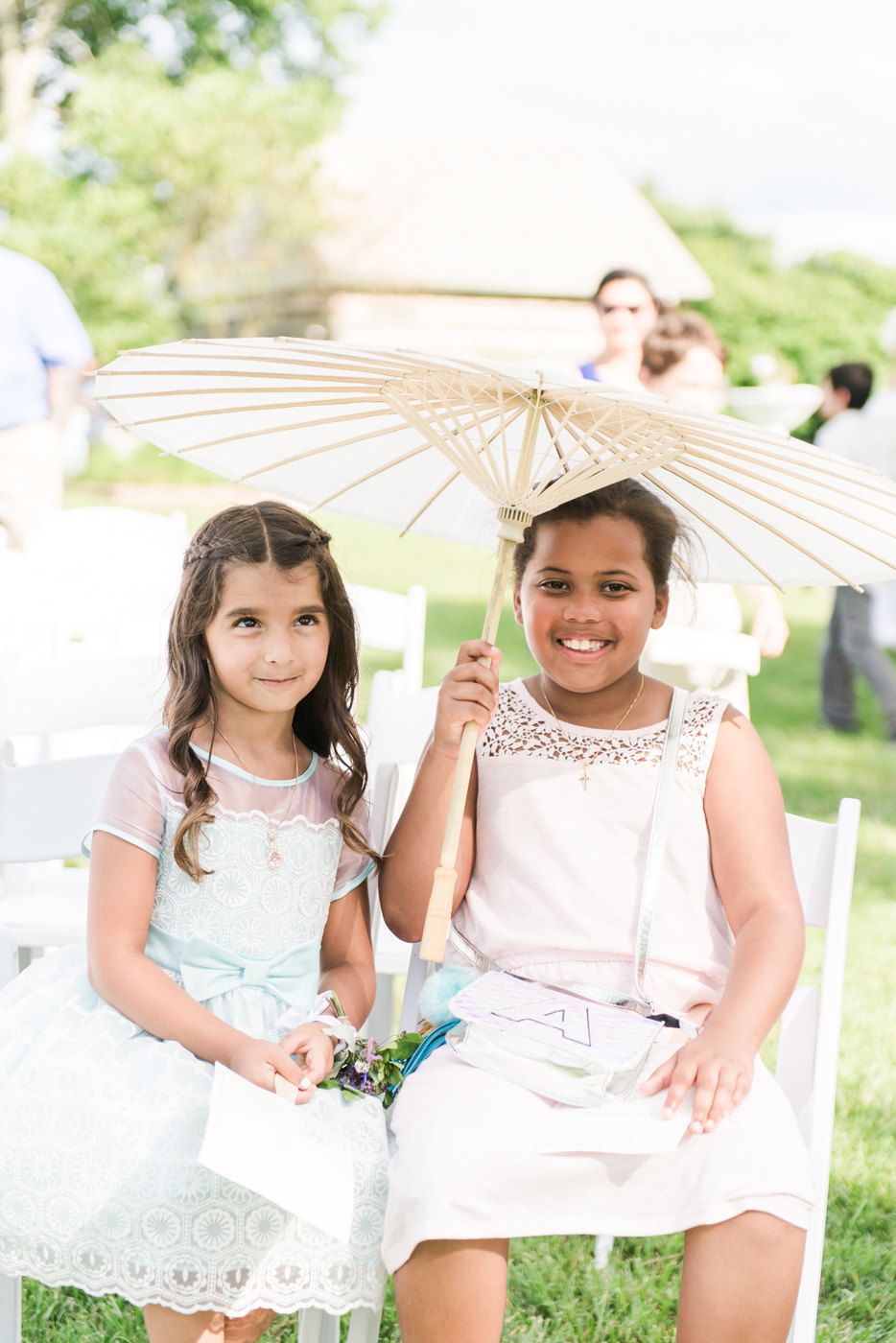 The parasols!! And a few adorable guests! :)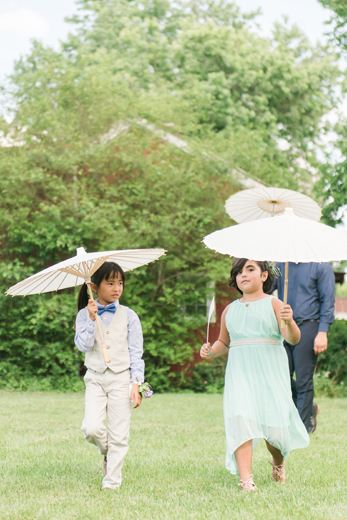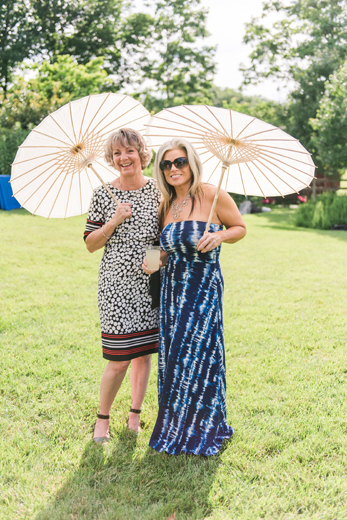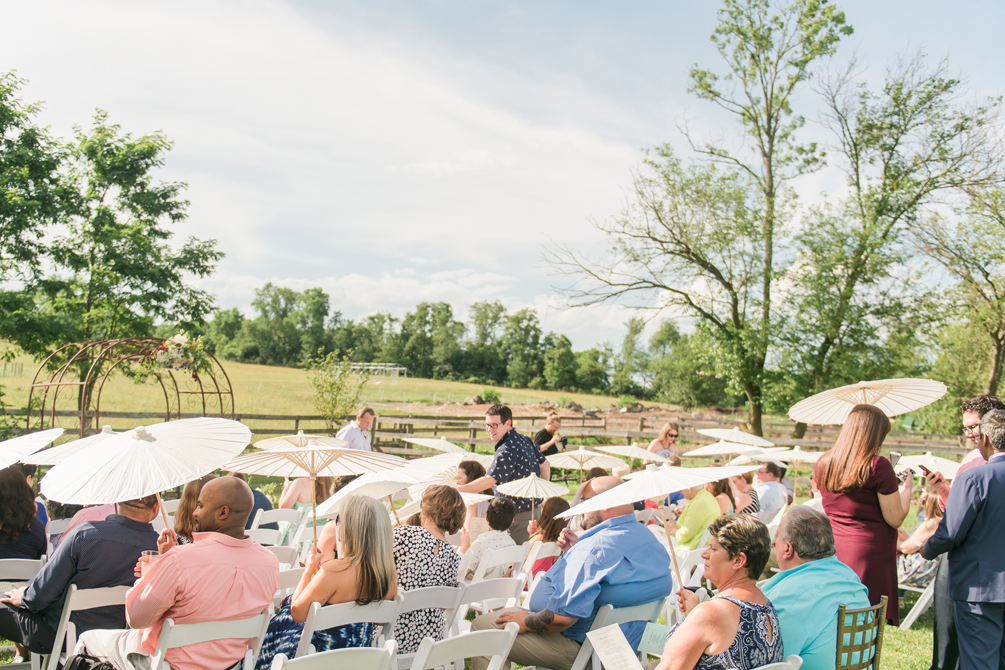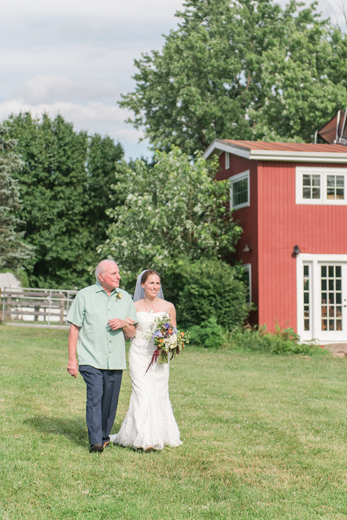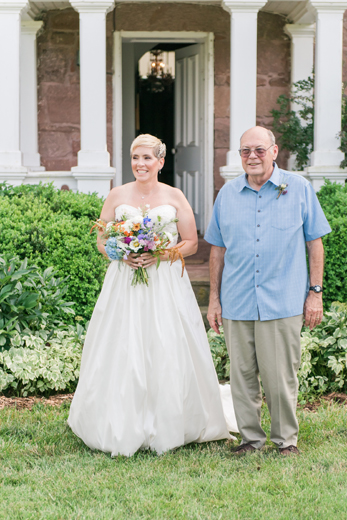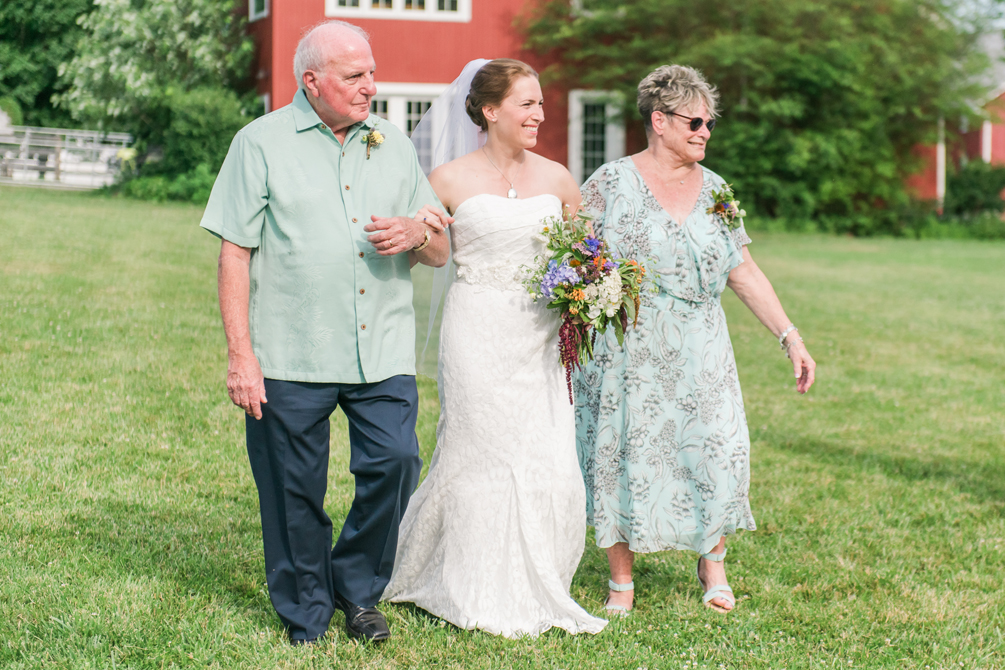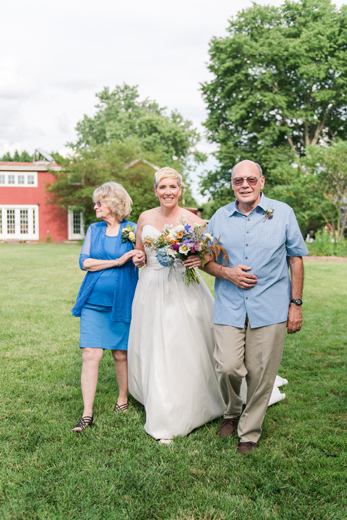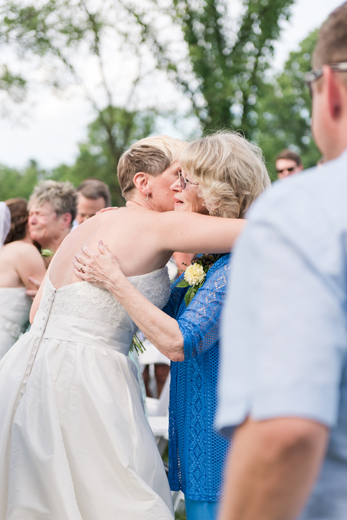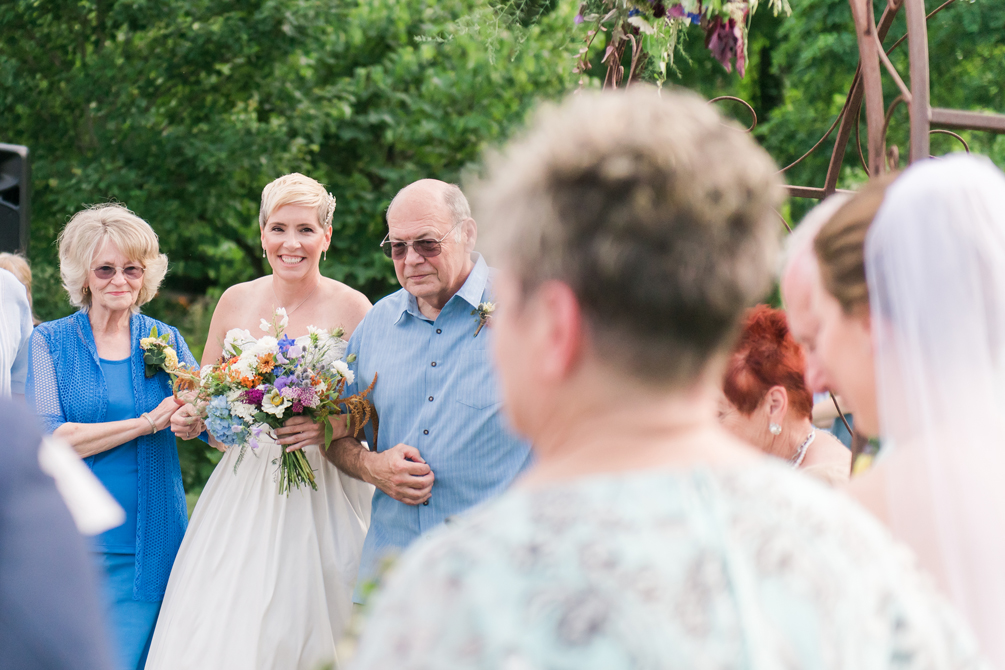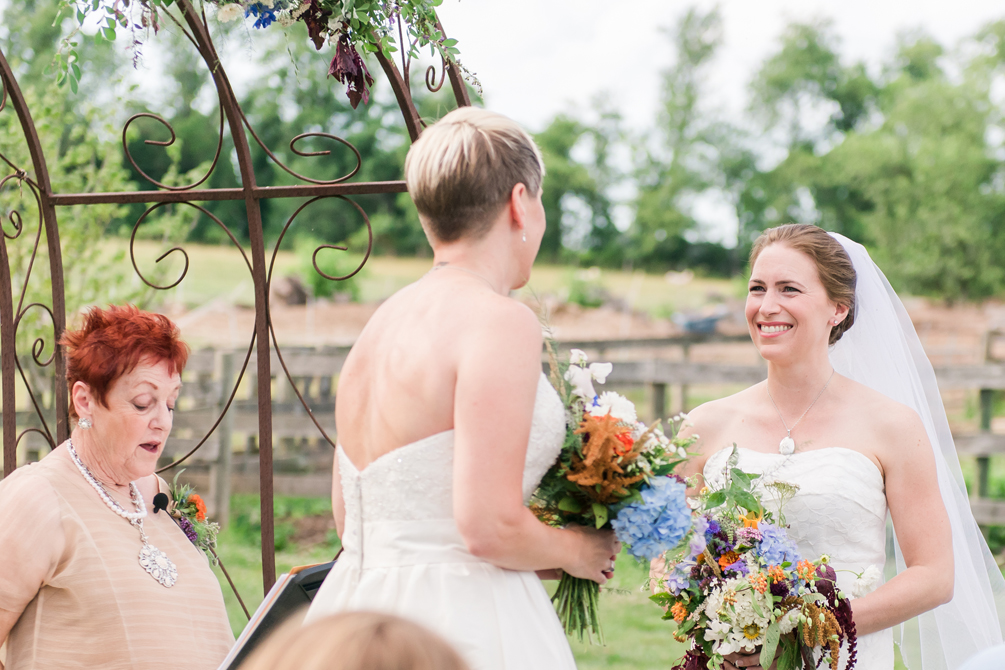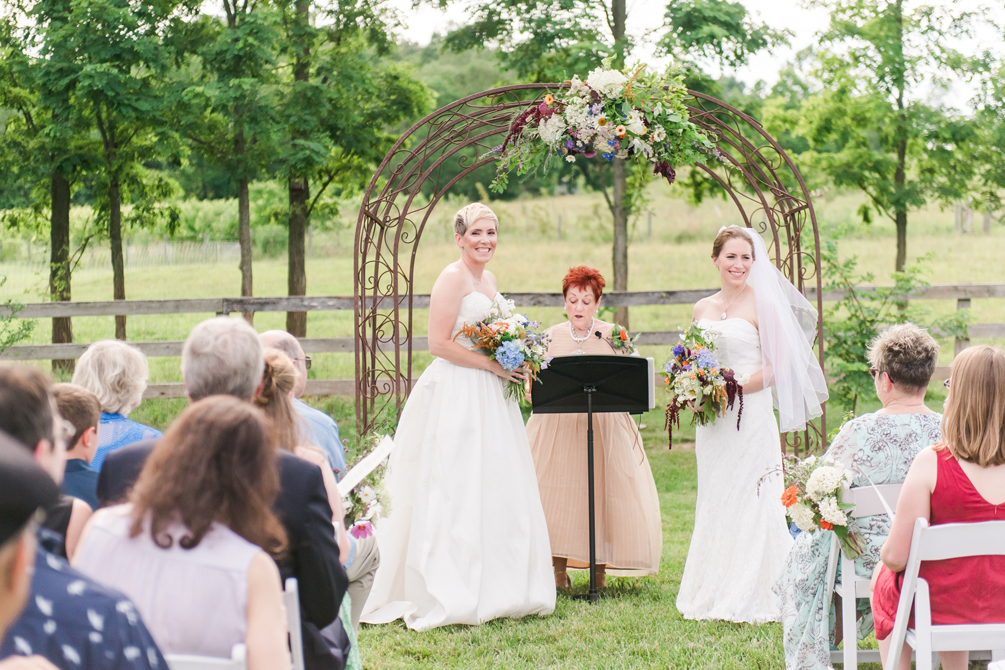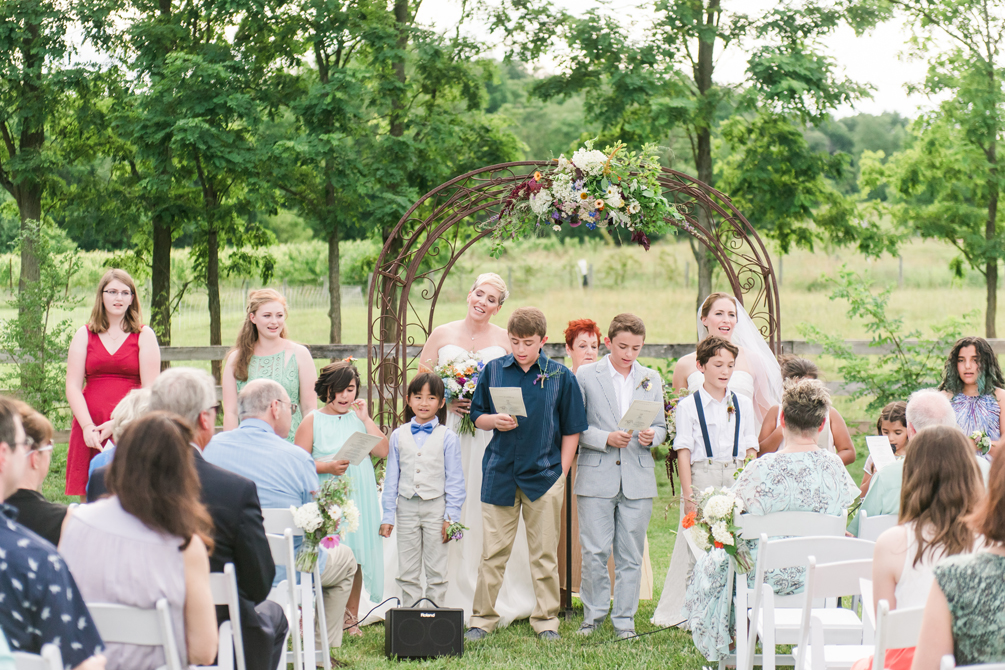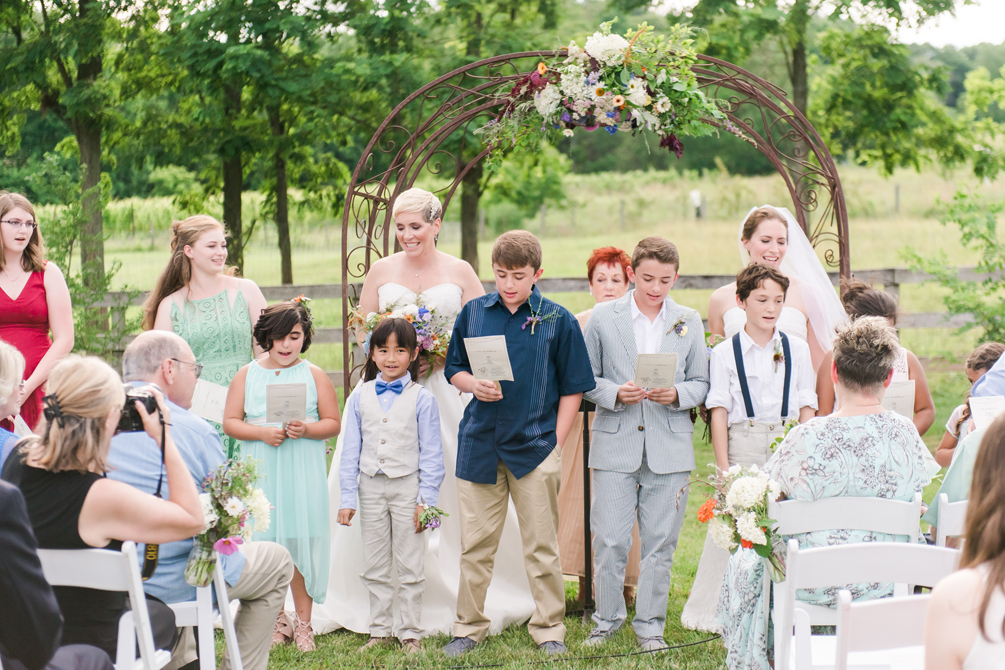 All the kids were invited up during the ceremony to sing "What a wonderful world!" Such a beautiful moment!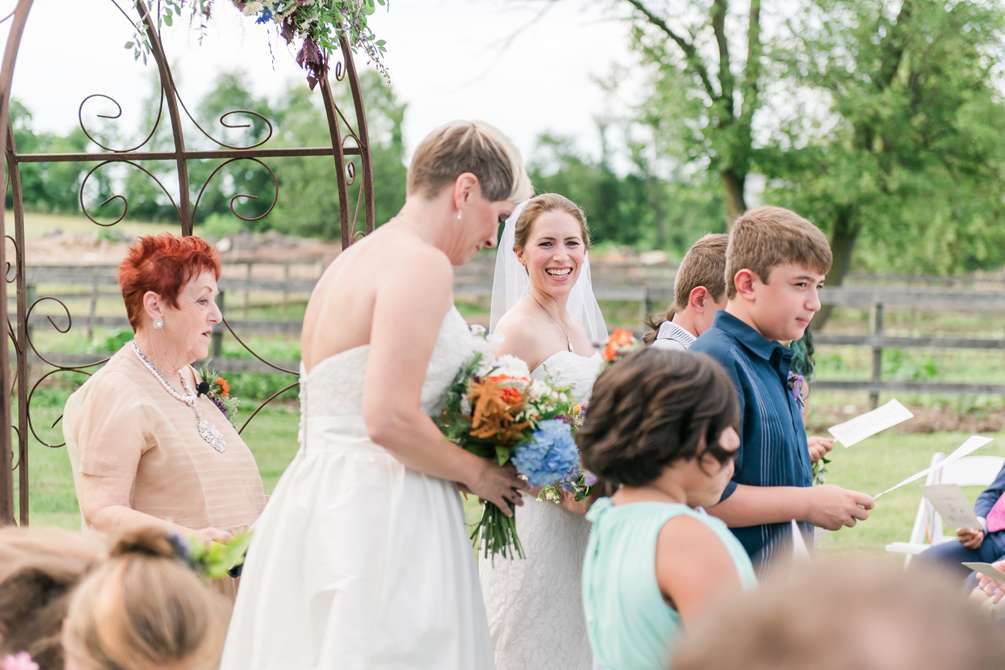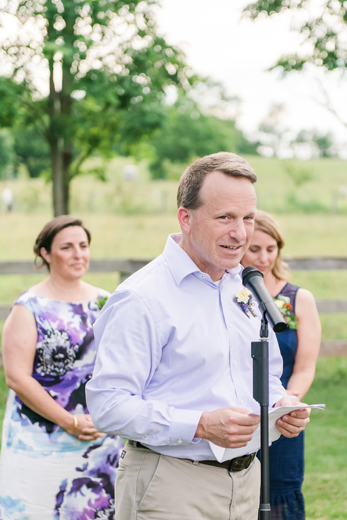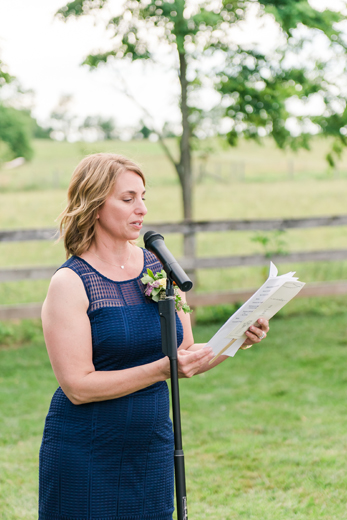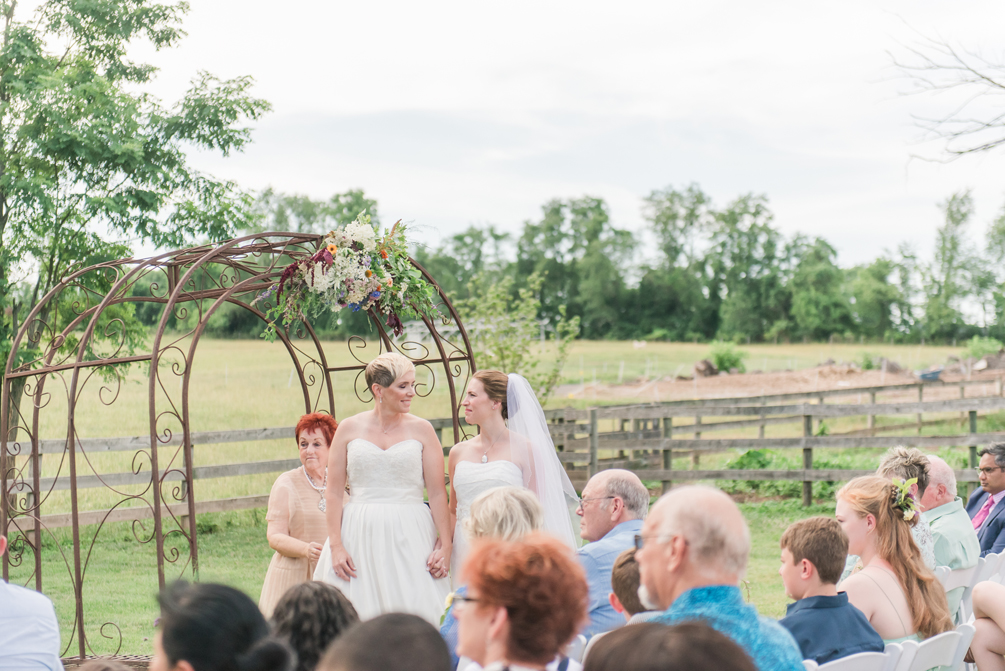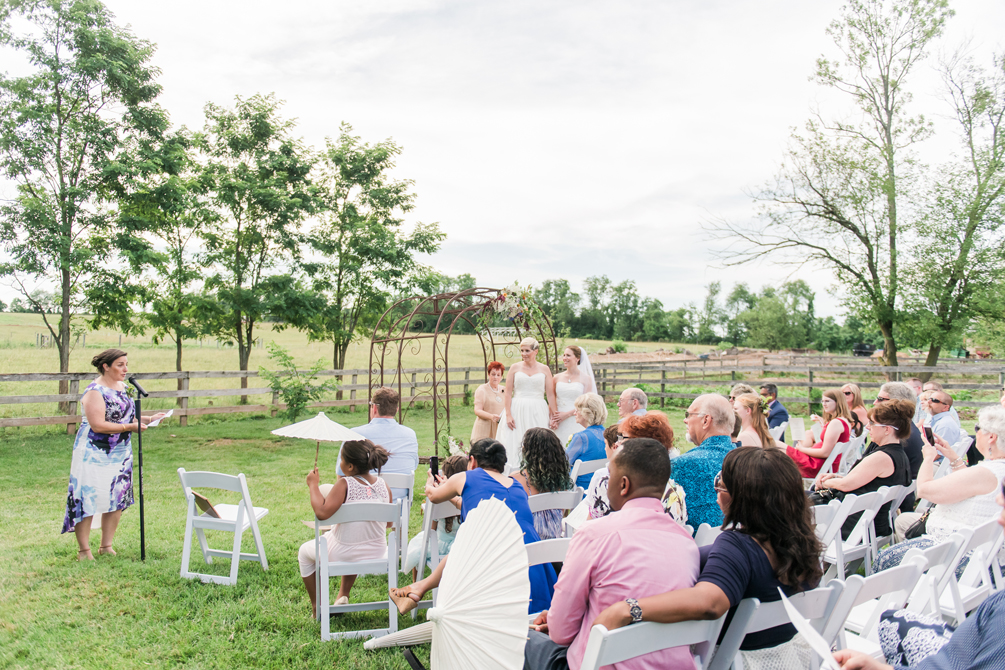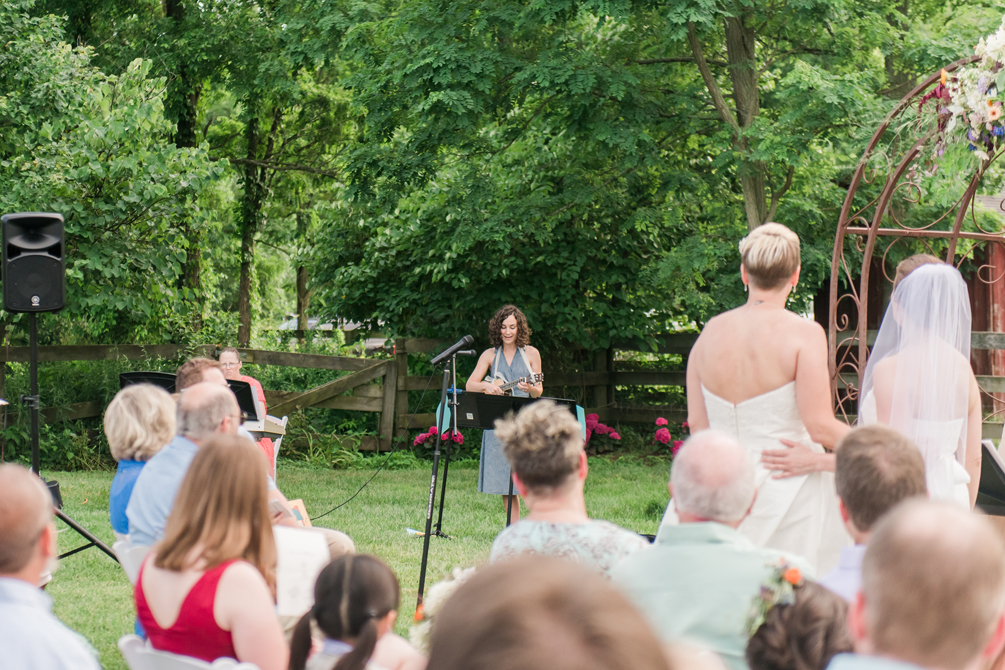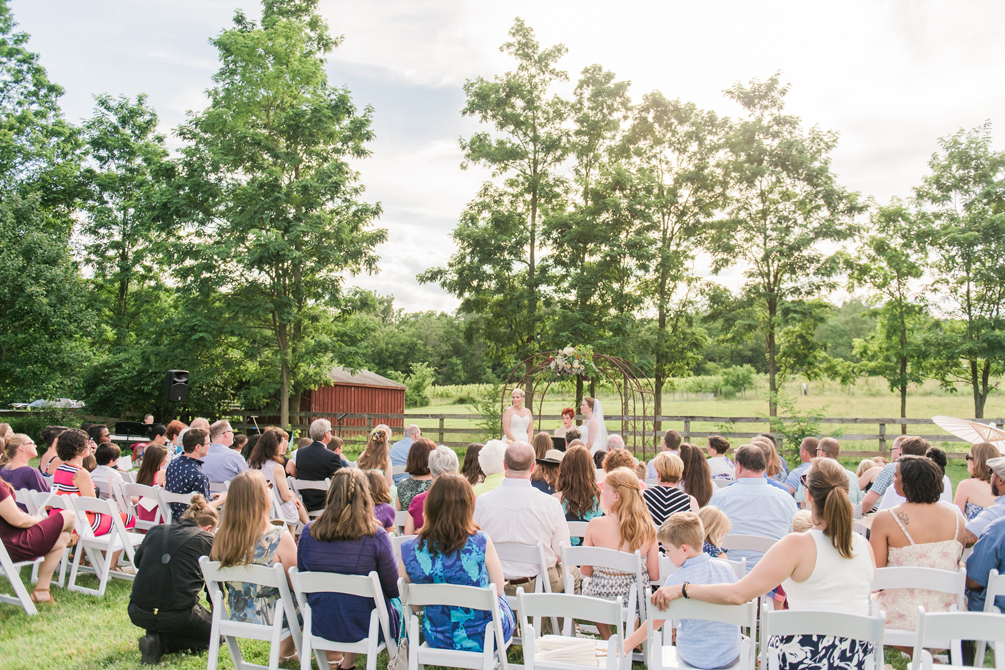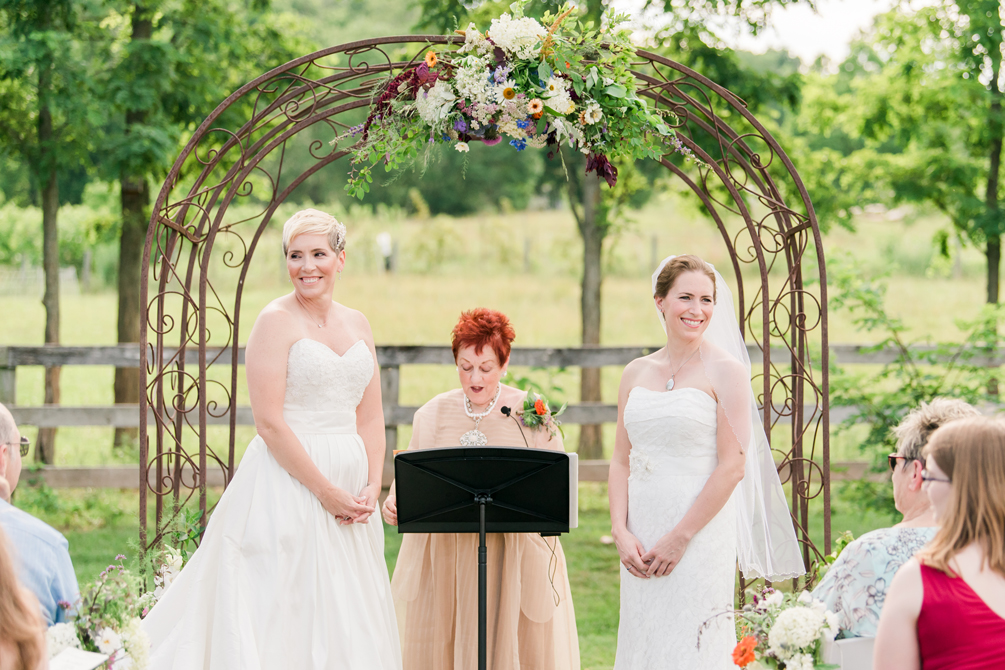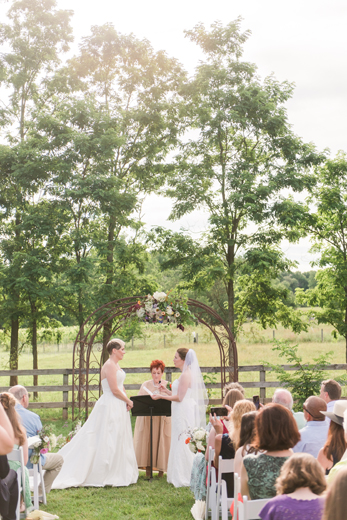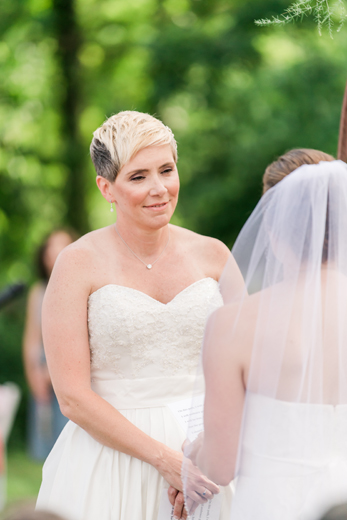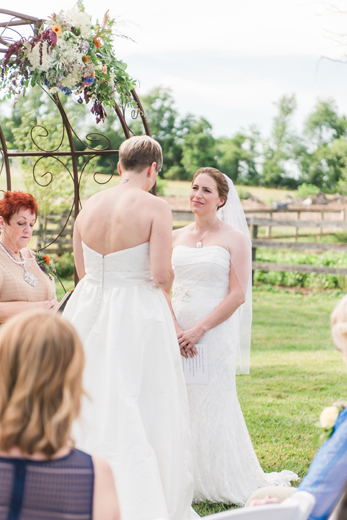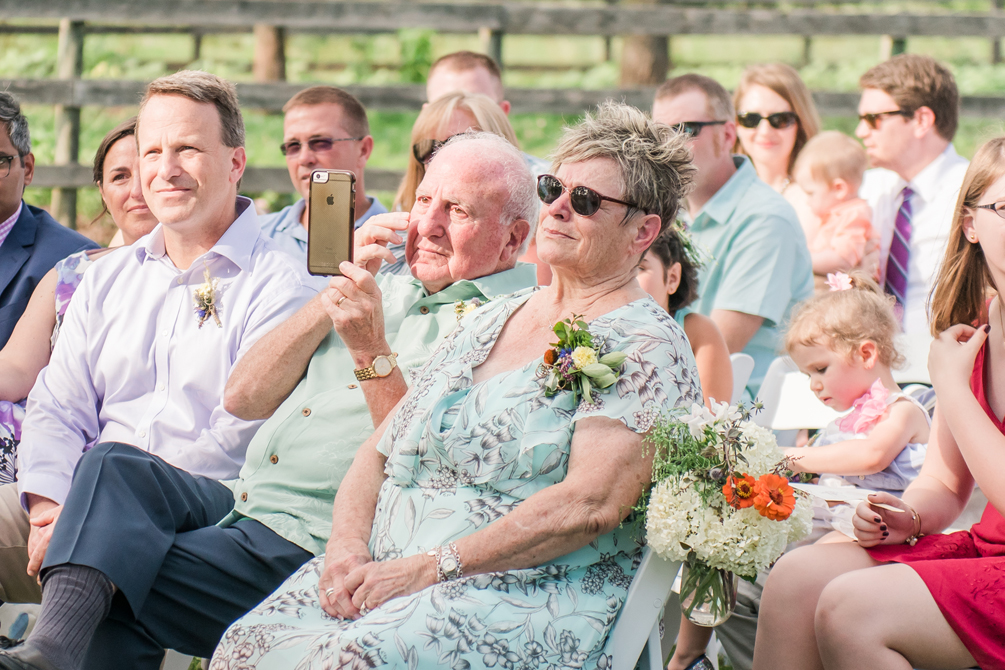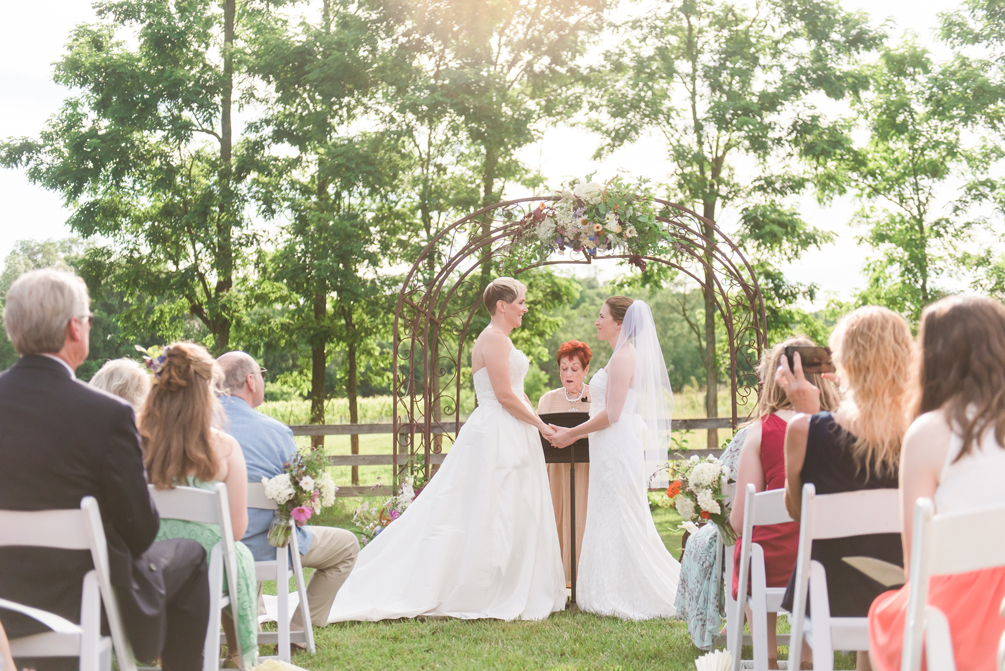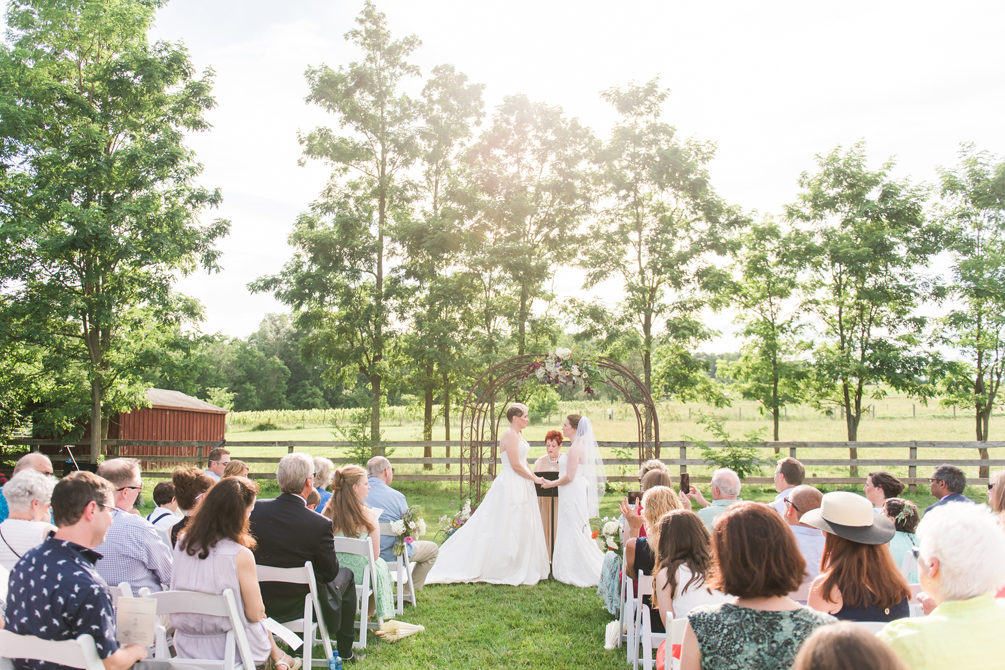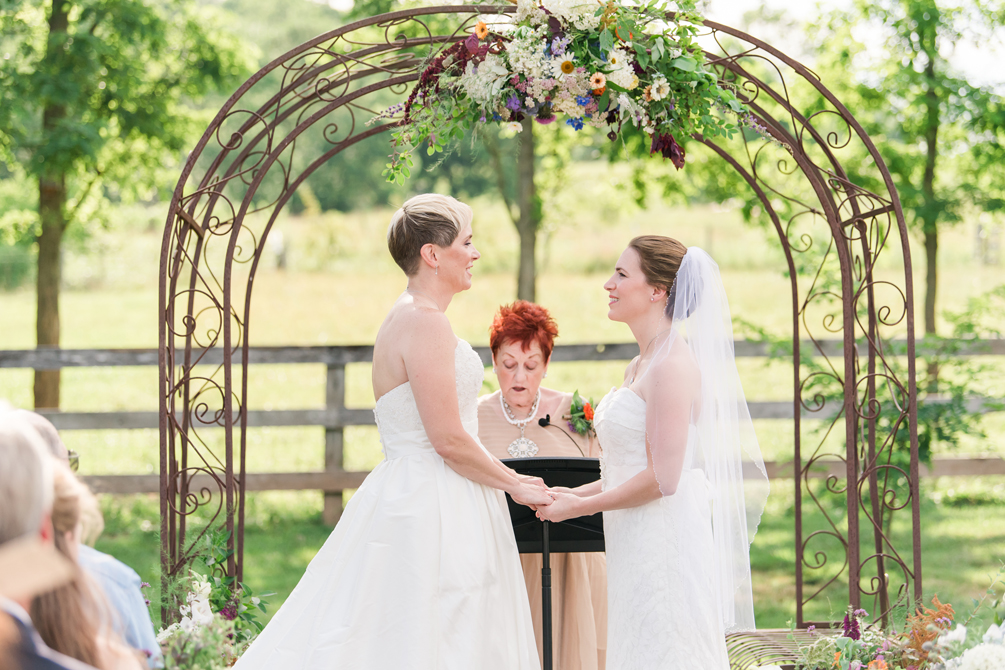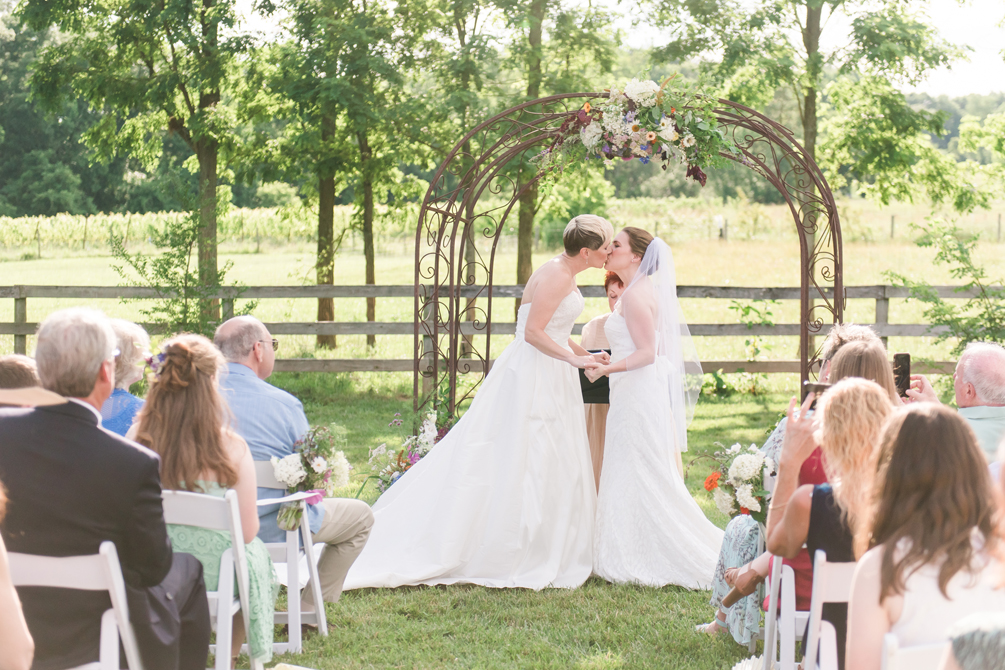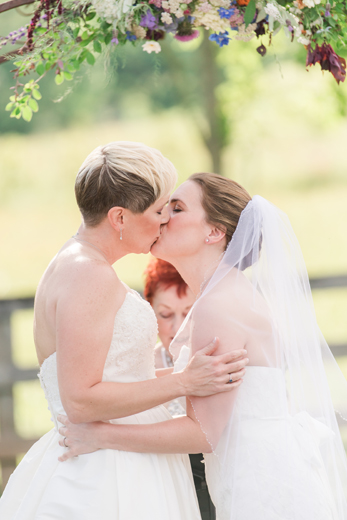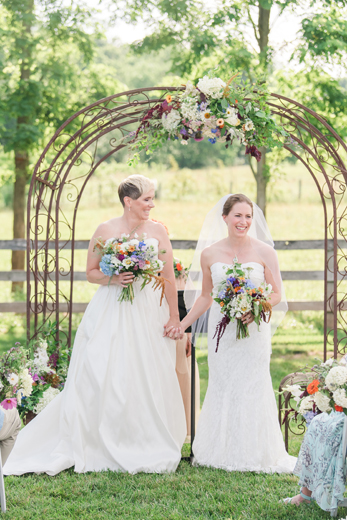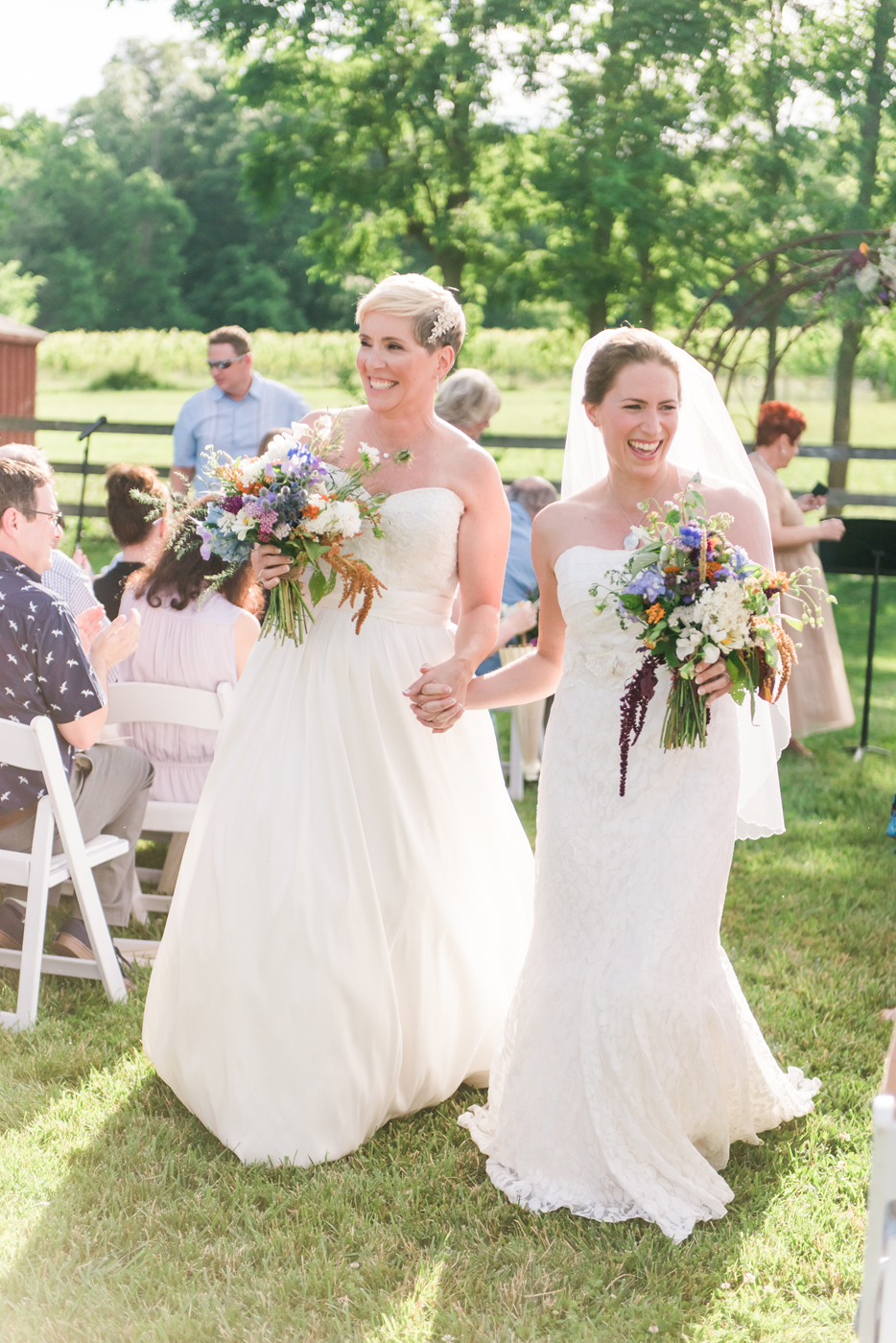 Married!!! :)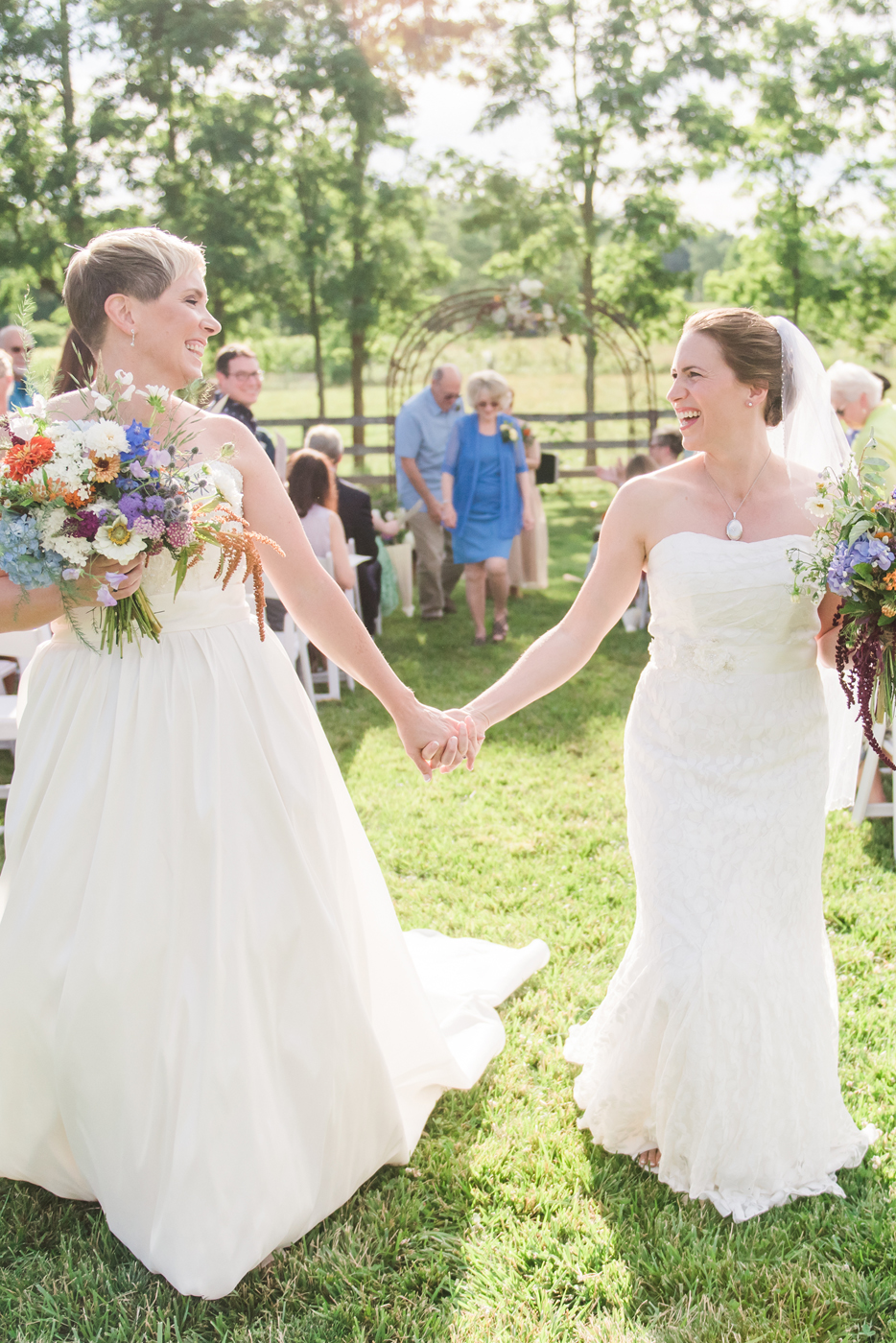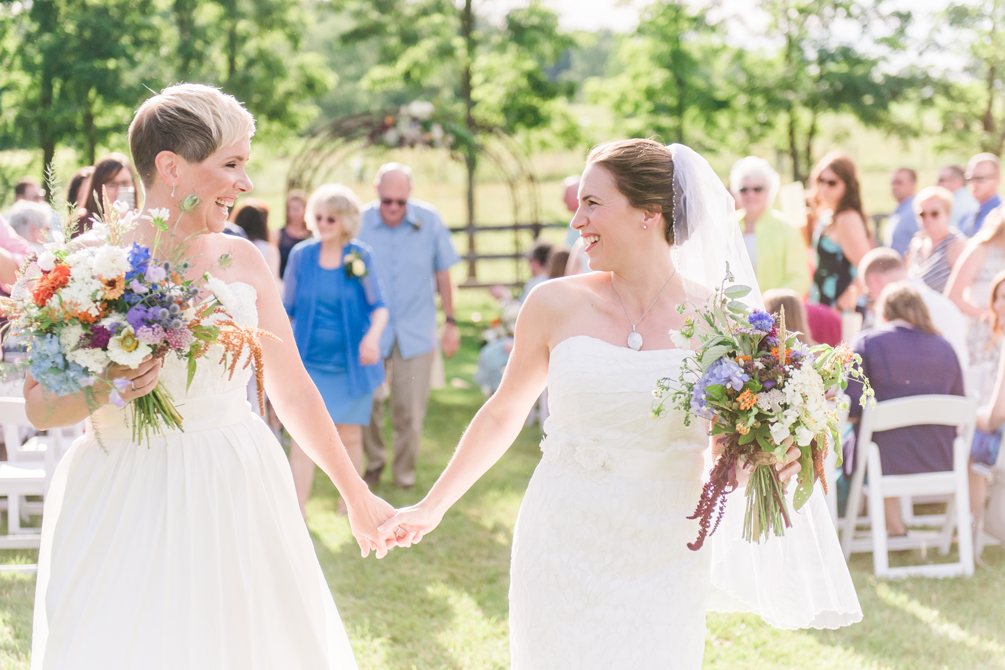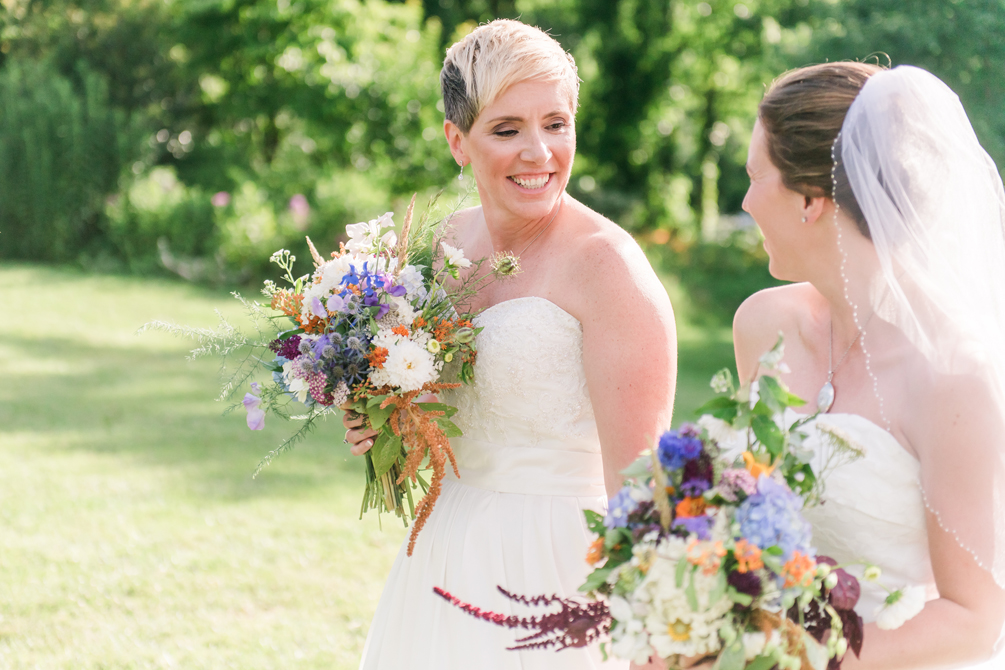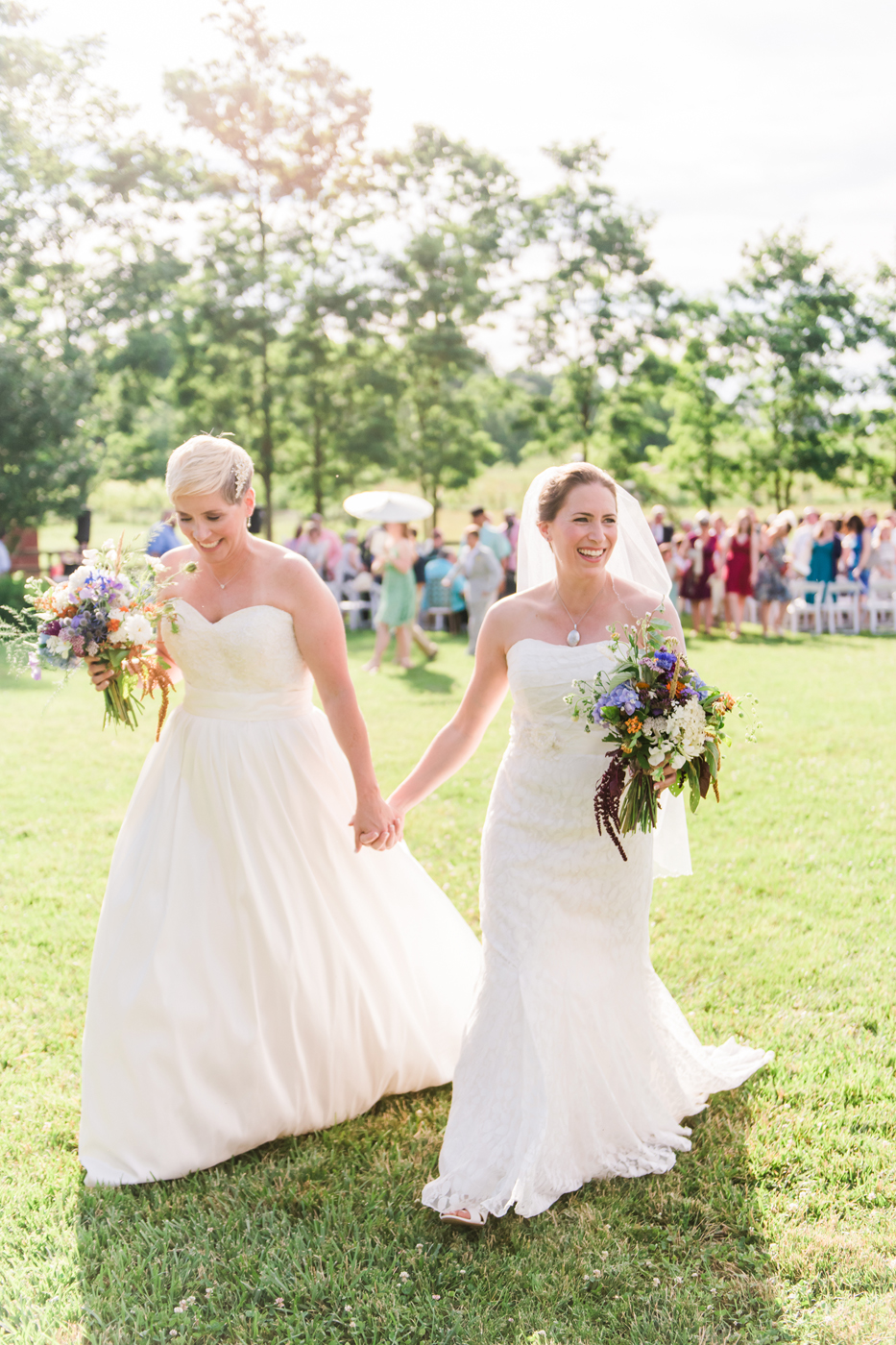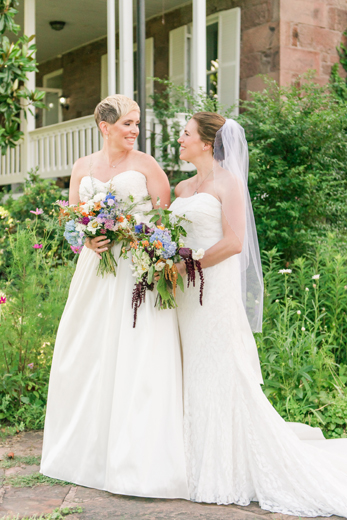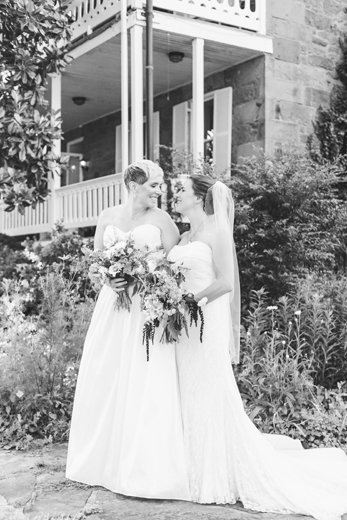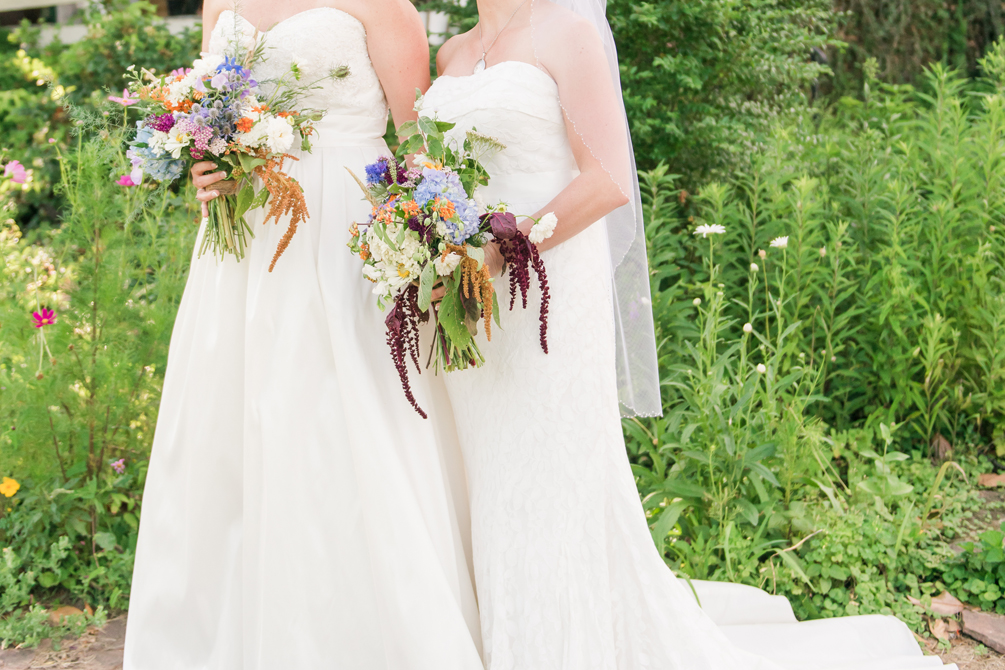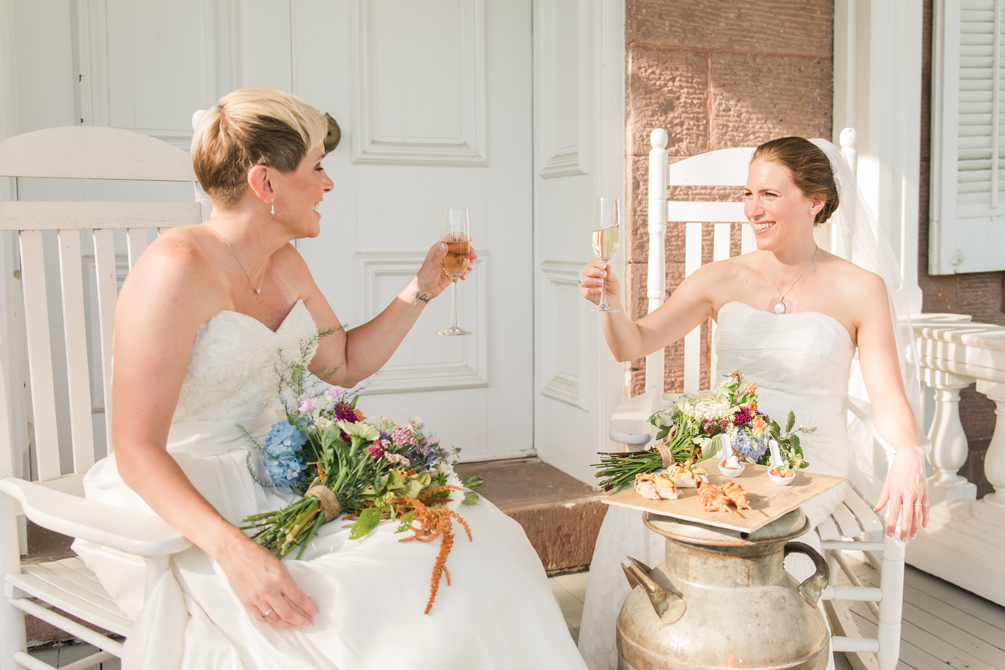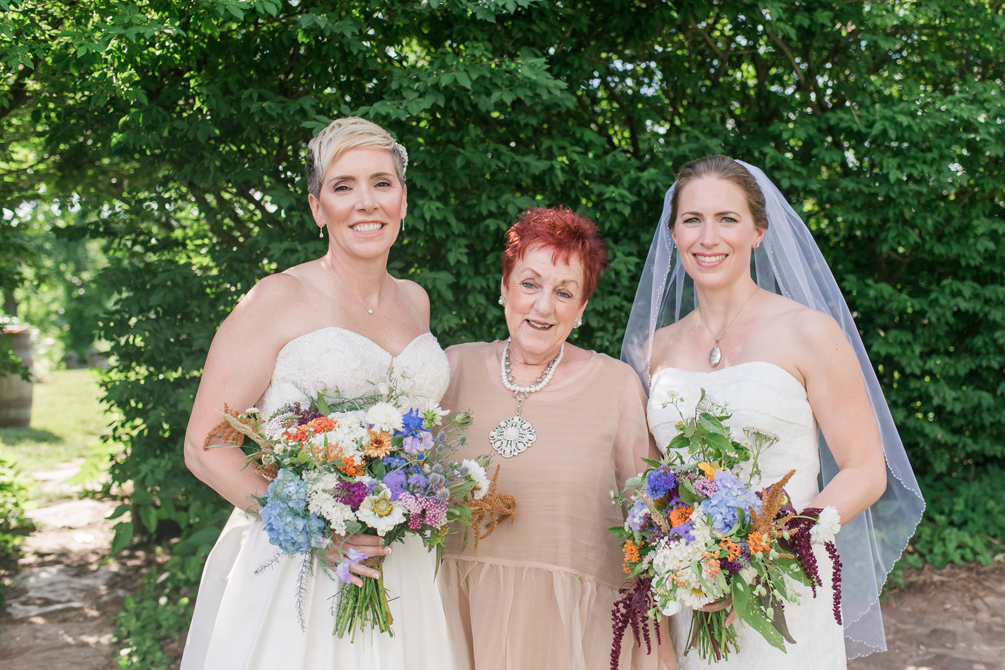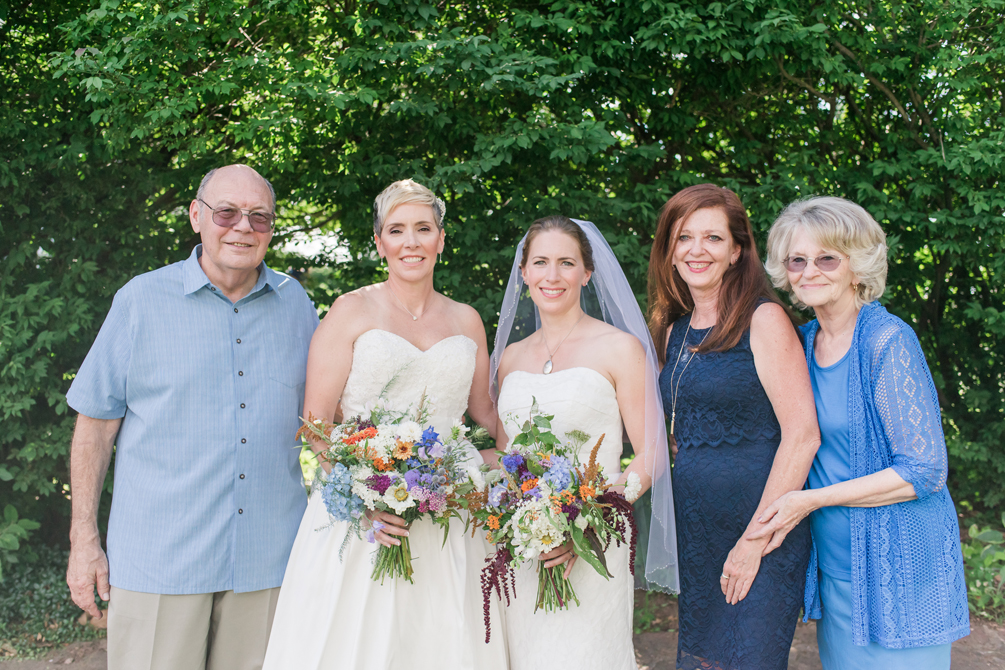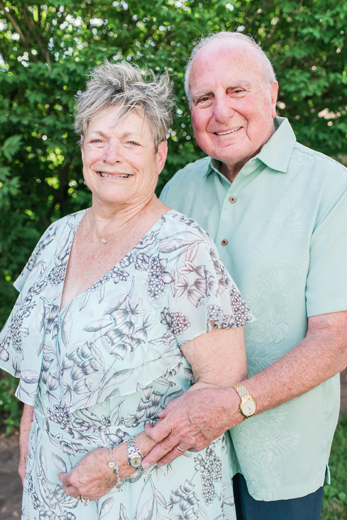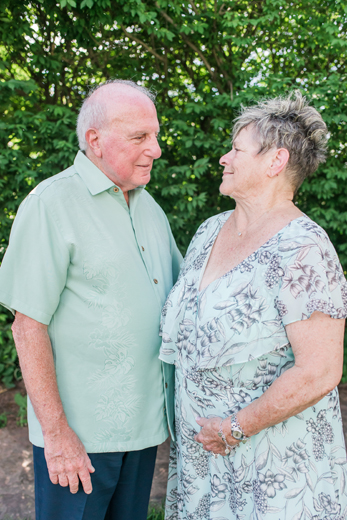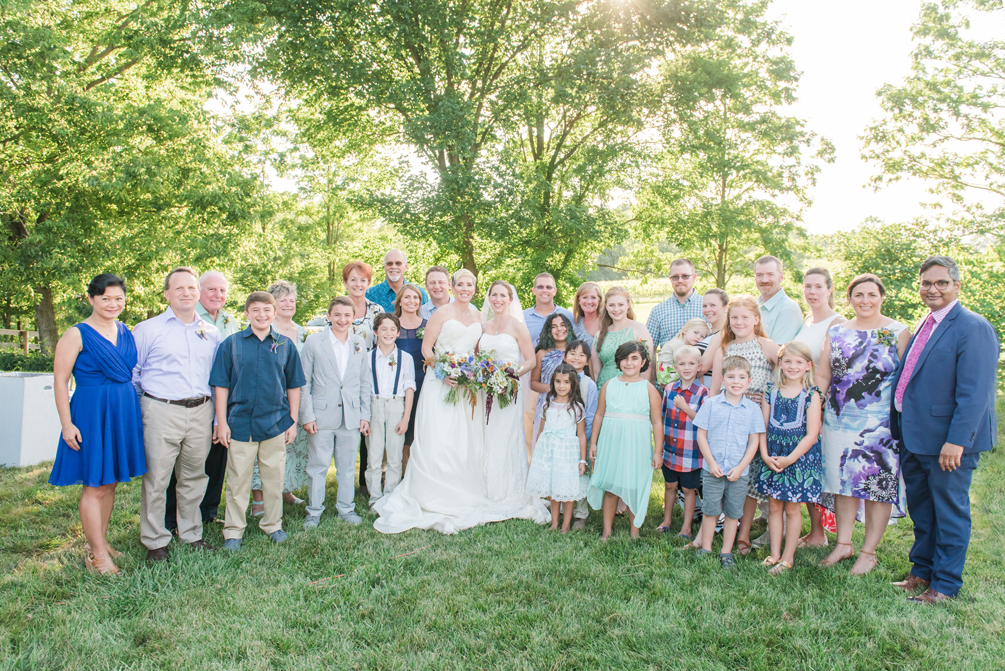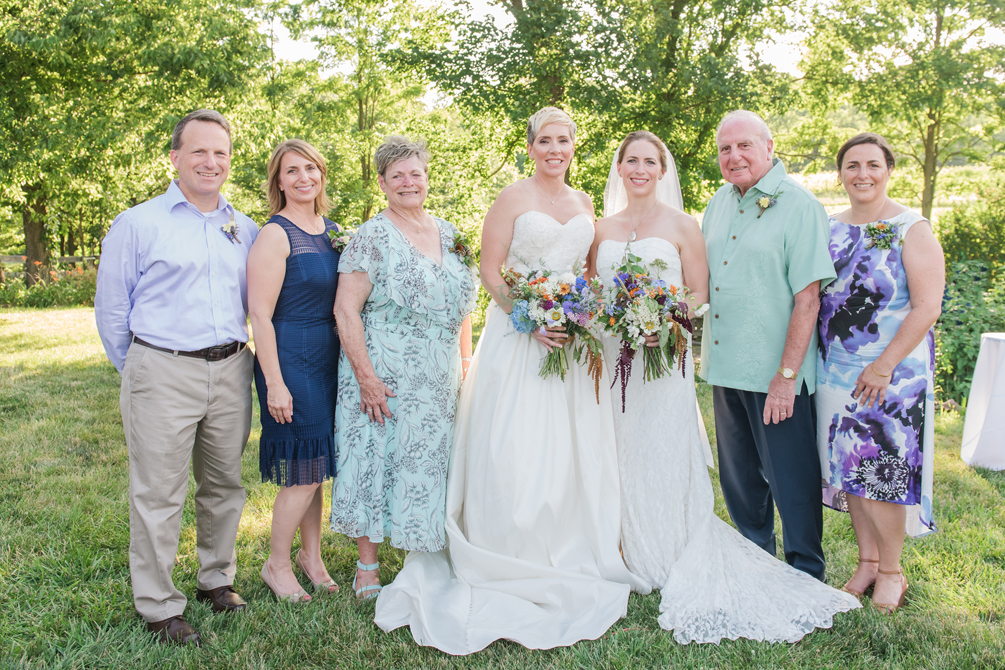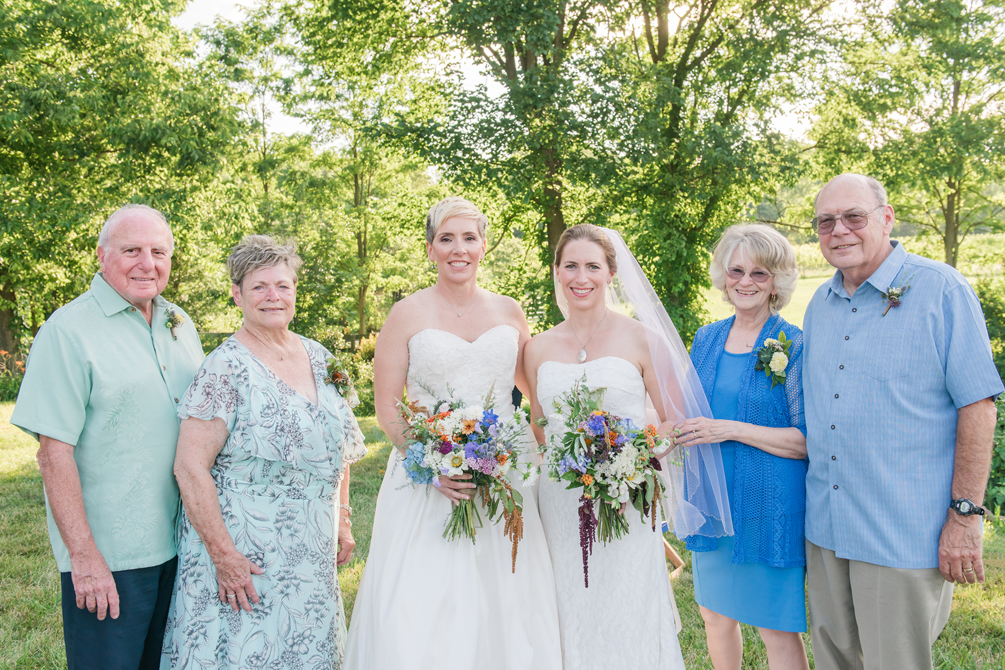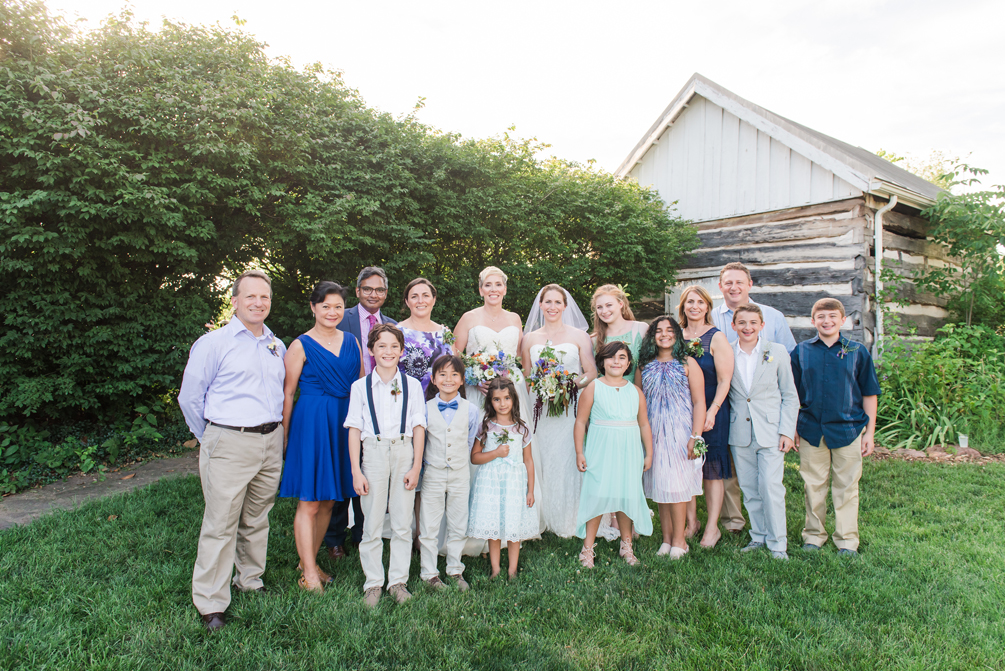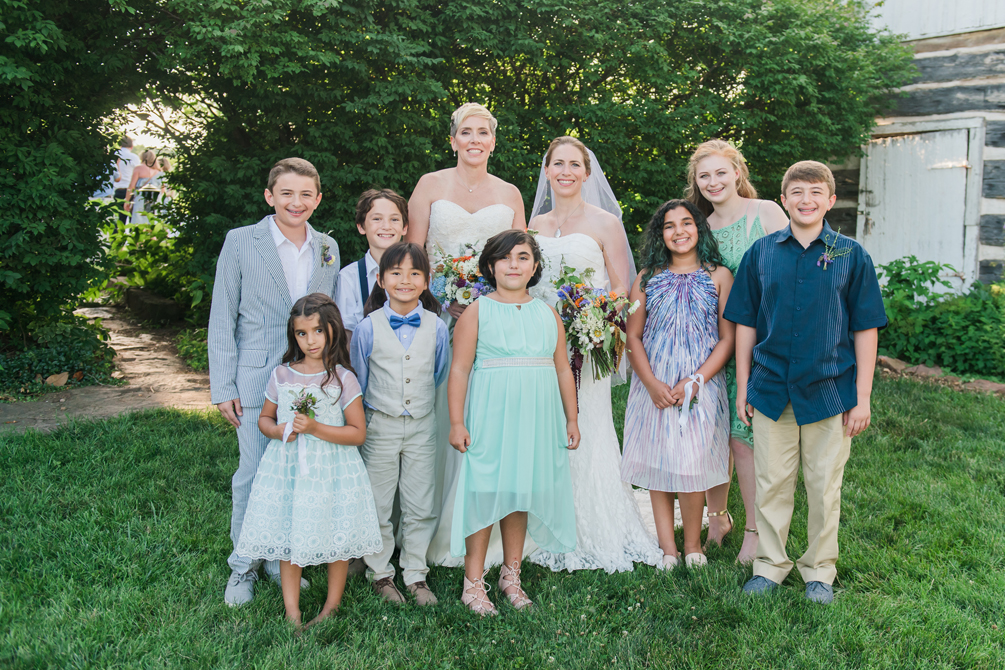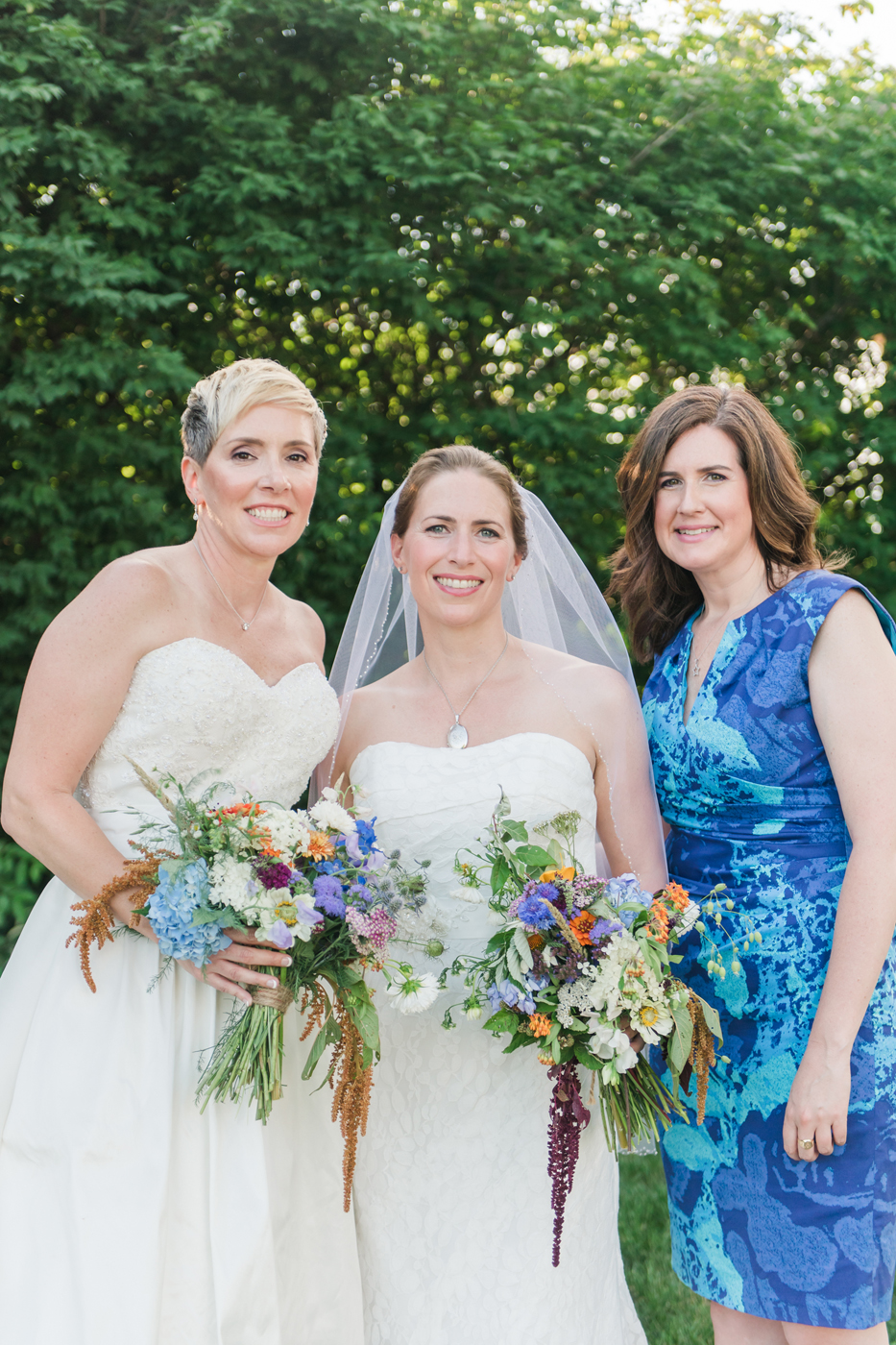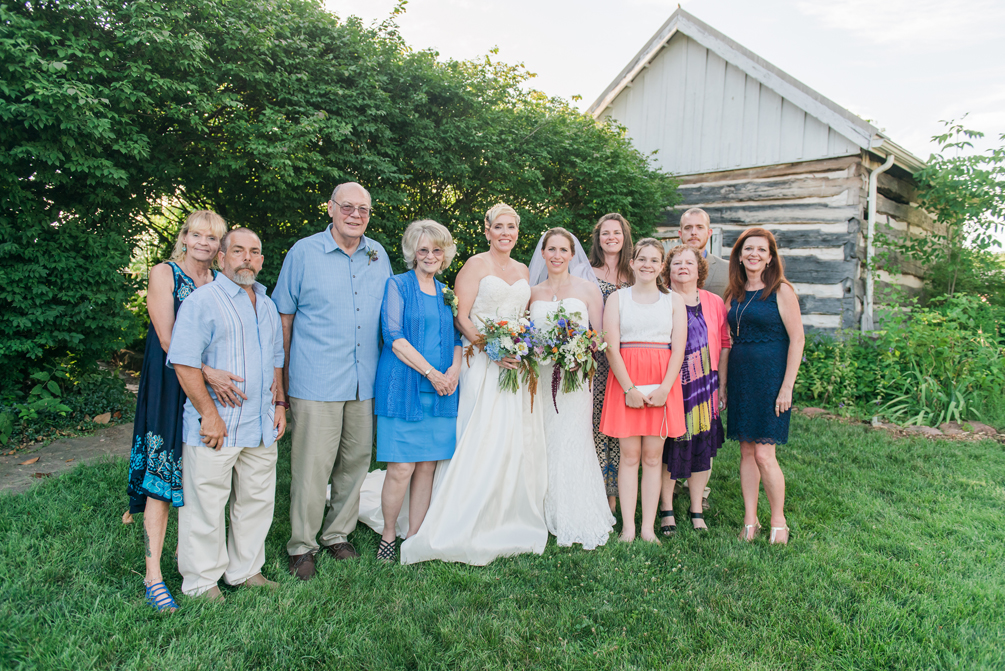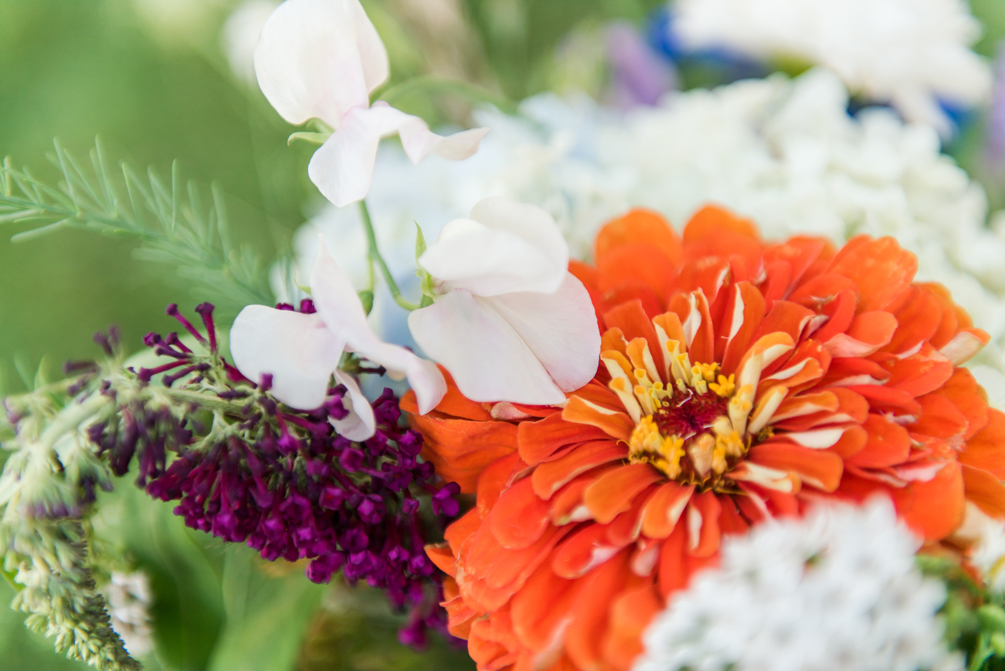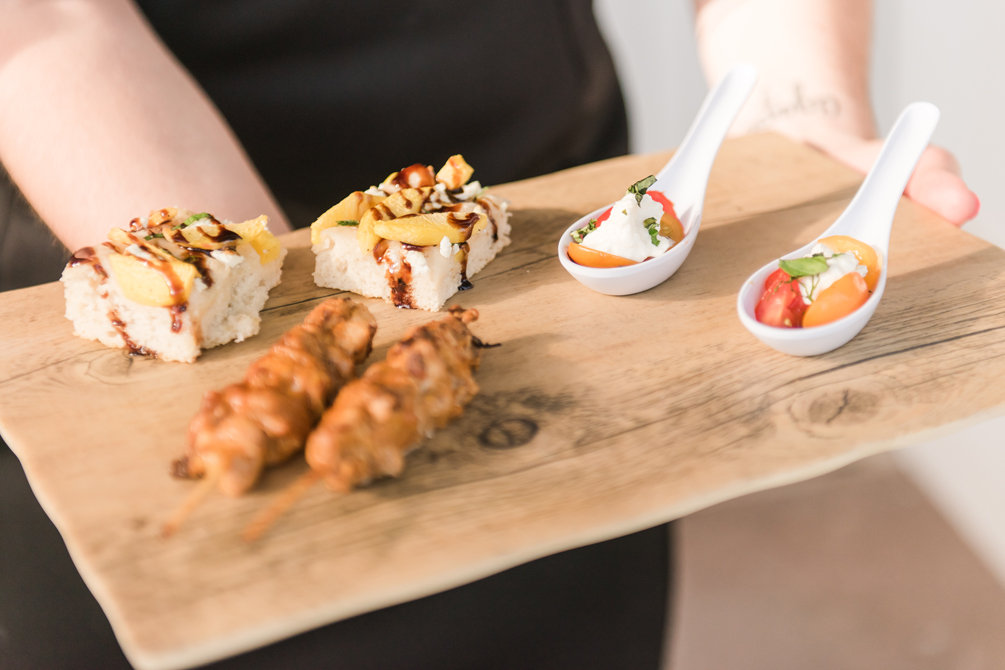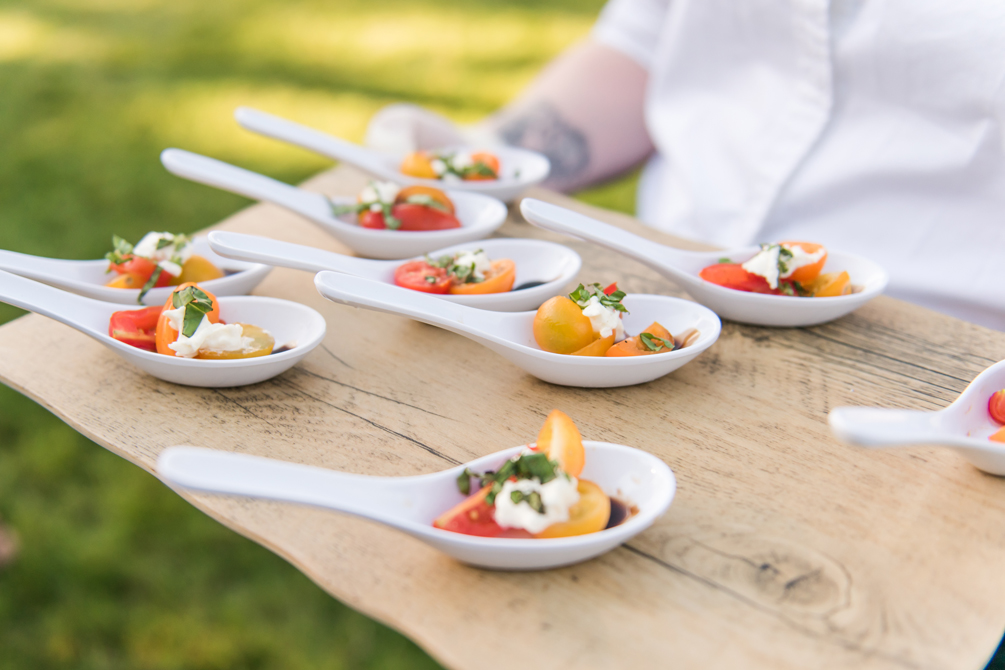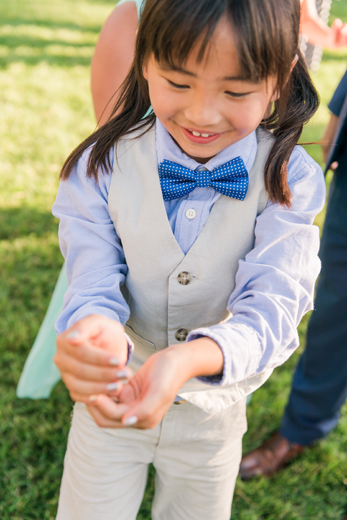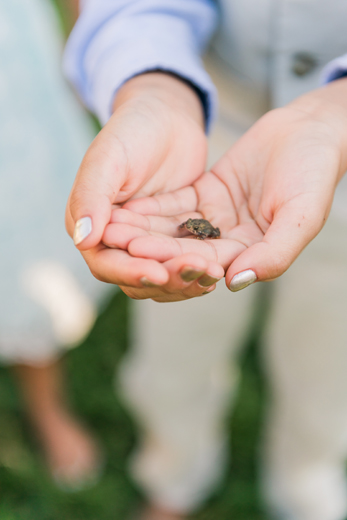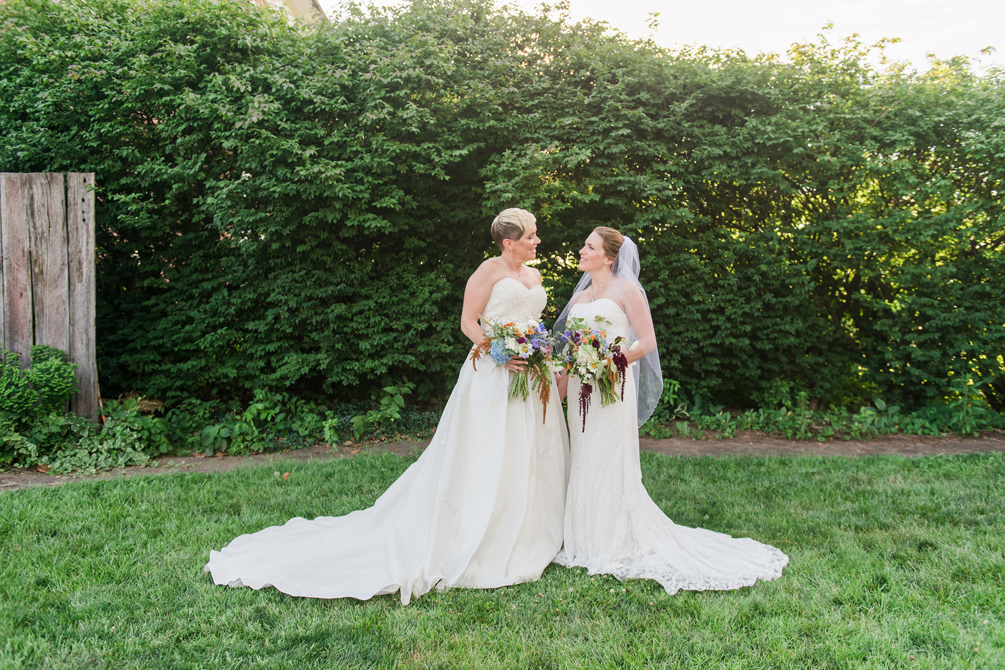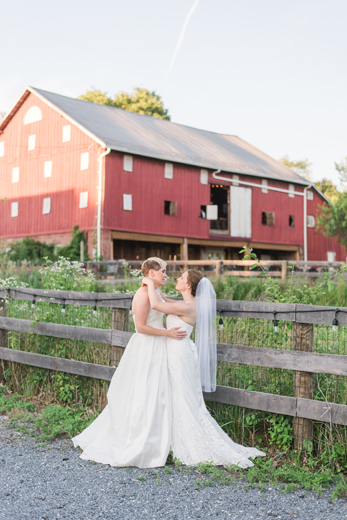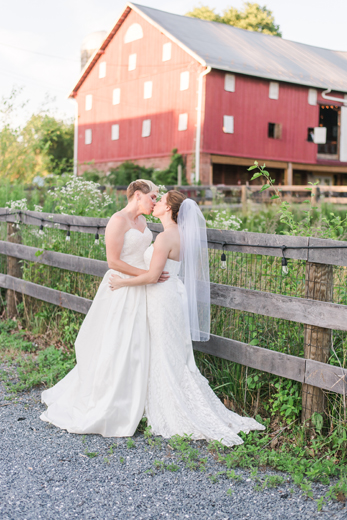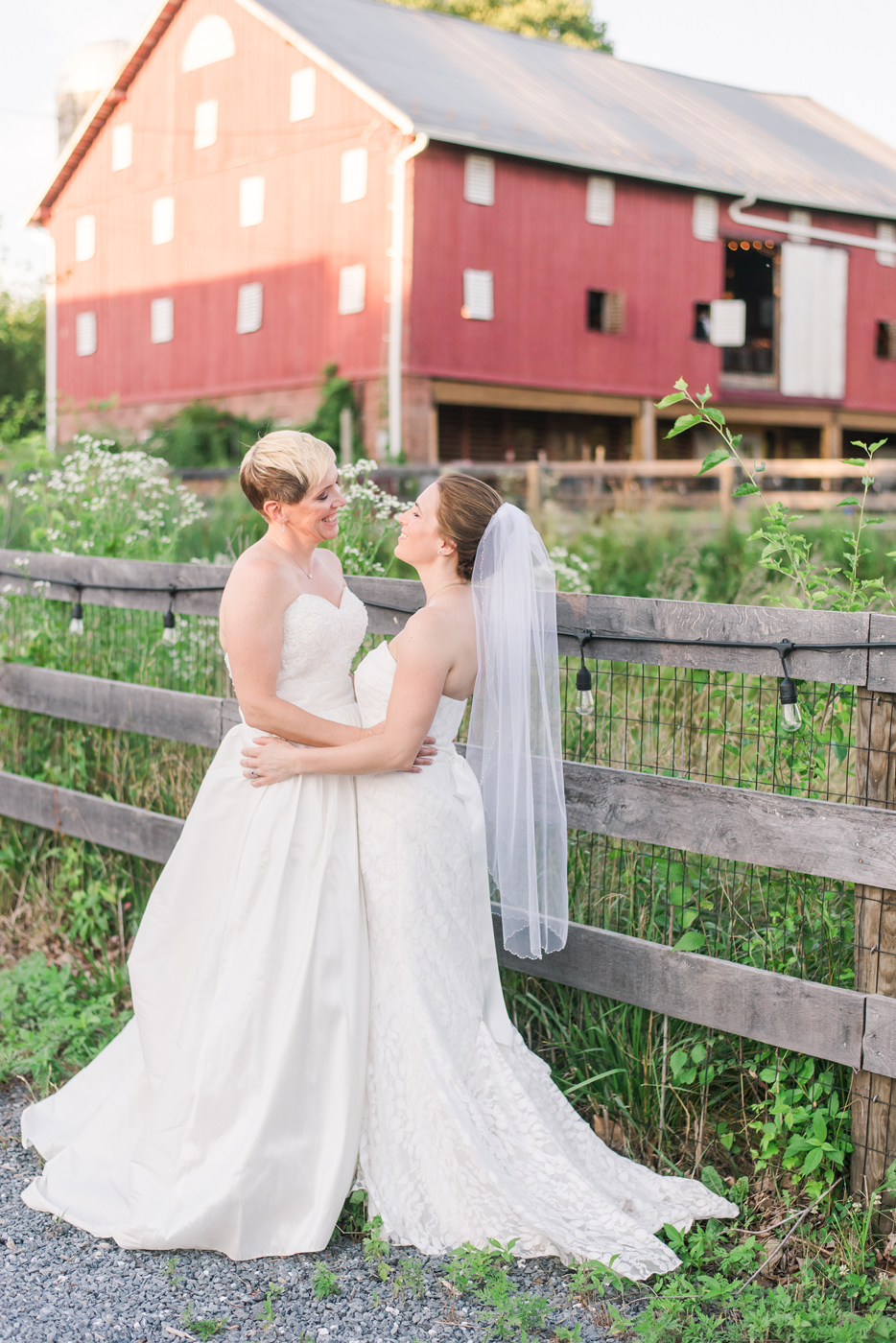 Oh my gosh so many favorites!! Both these brides were so dang beautiful and happy!!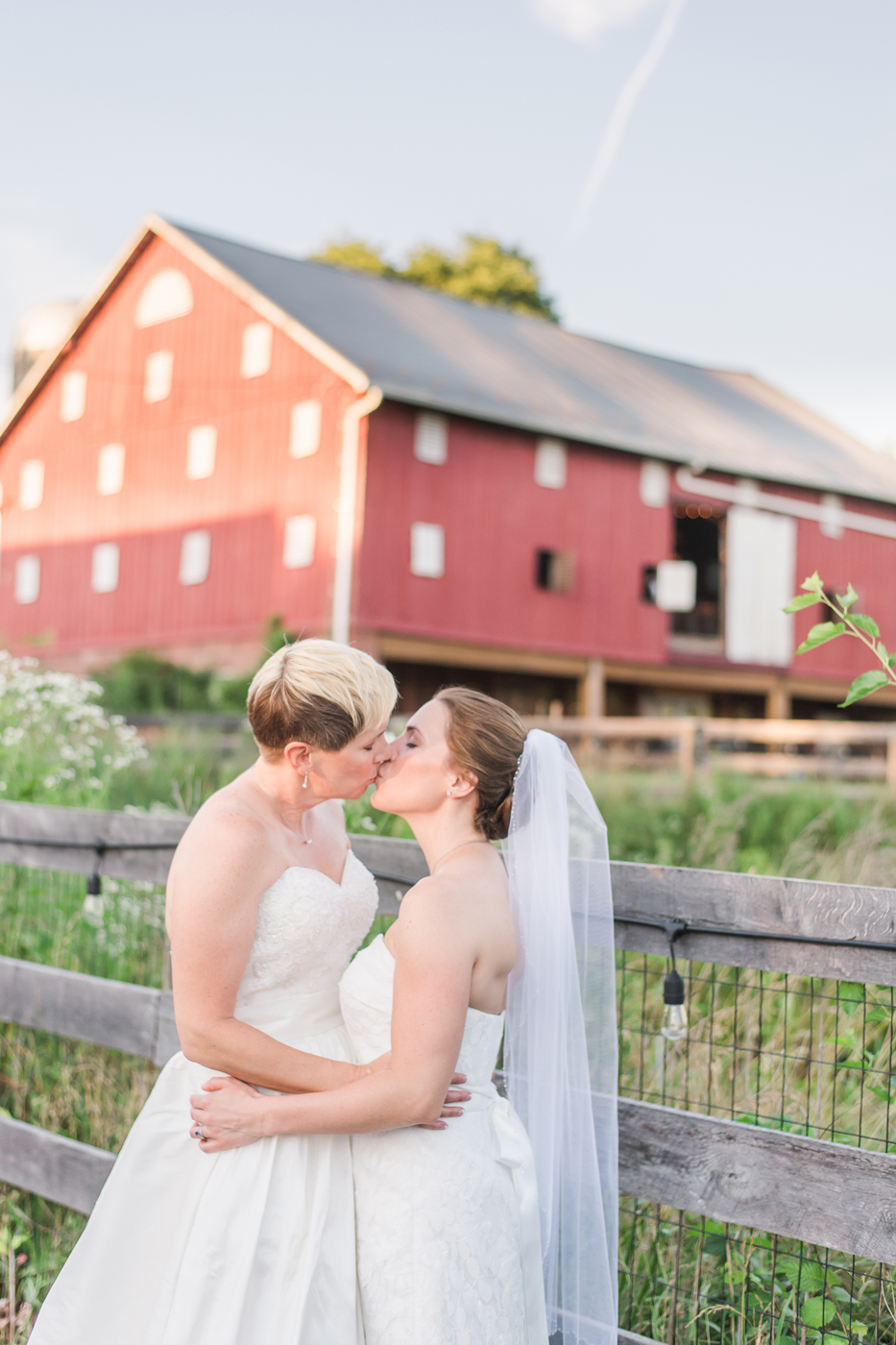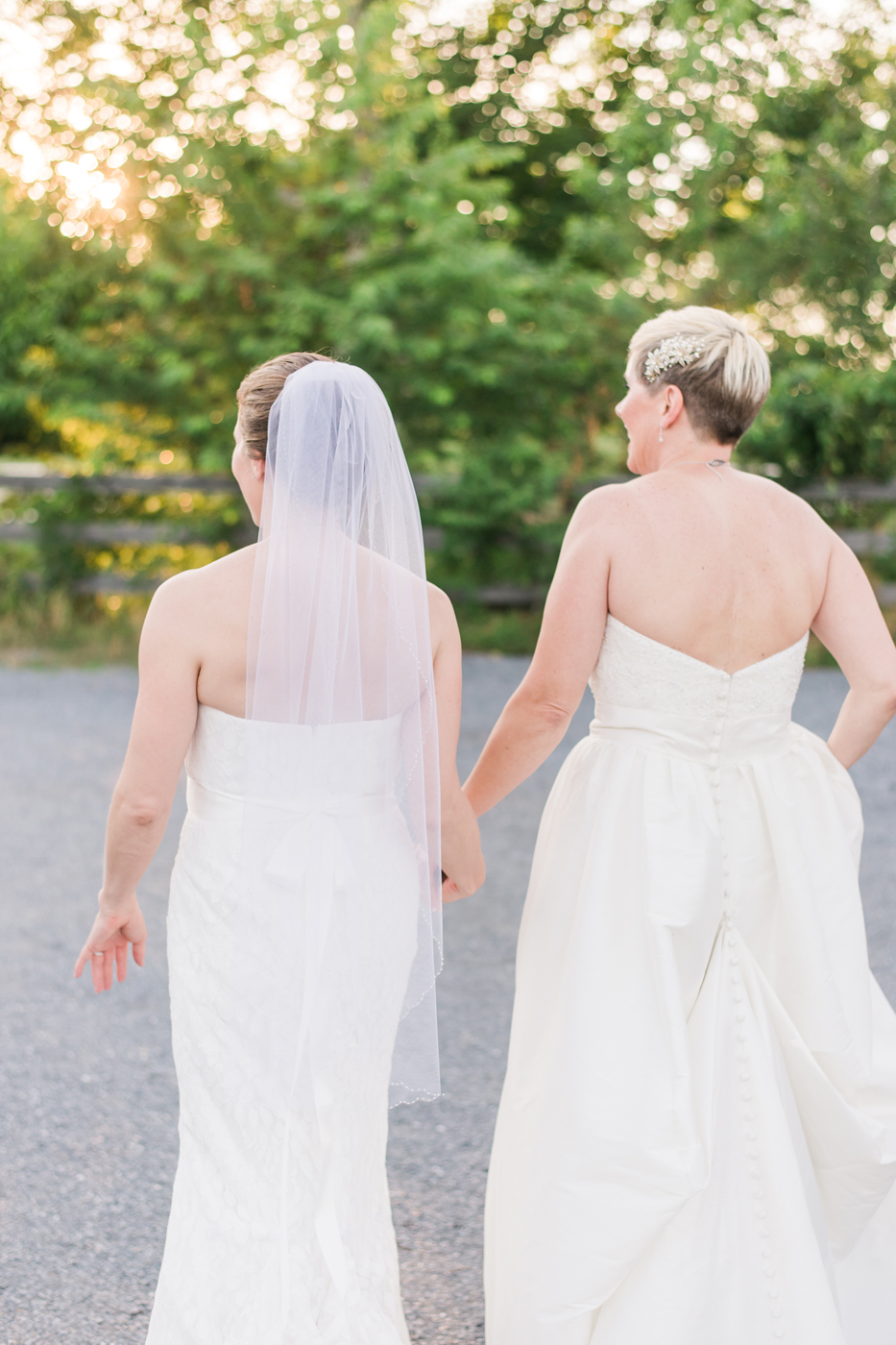 Vineyards for wedding portraits = always a good idea!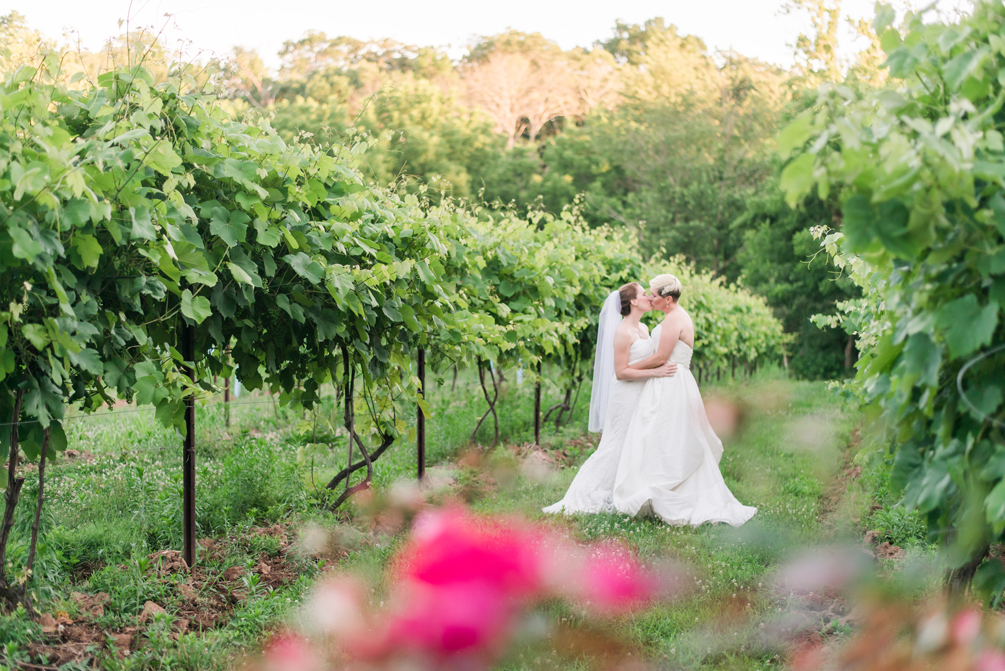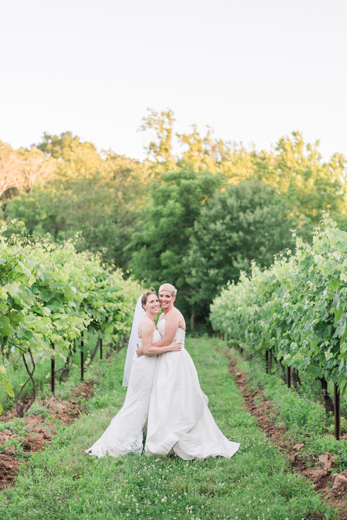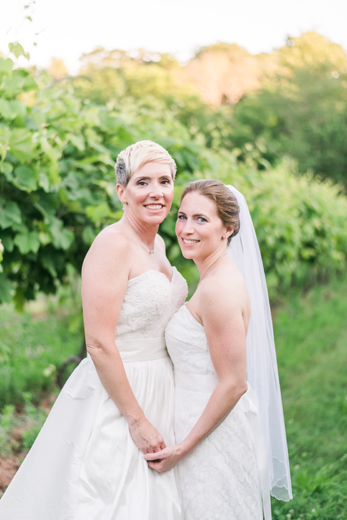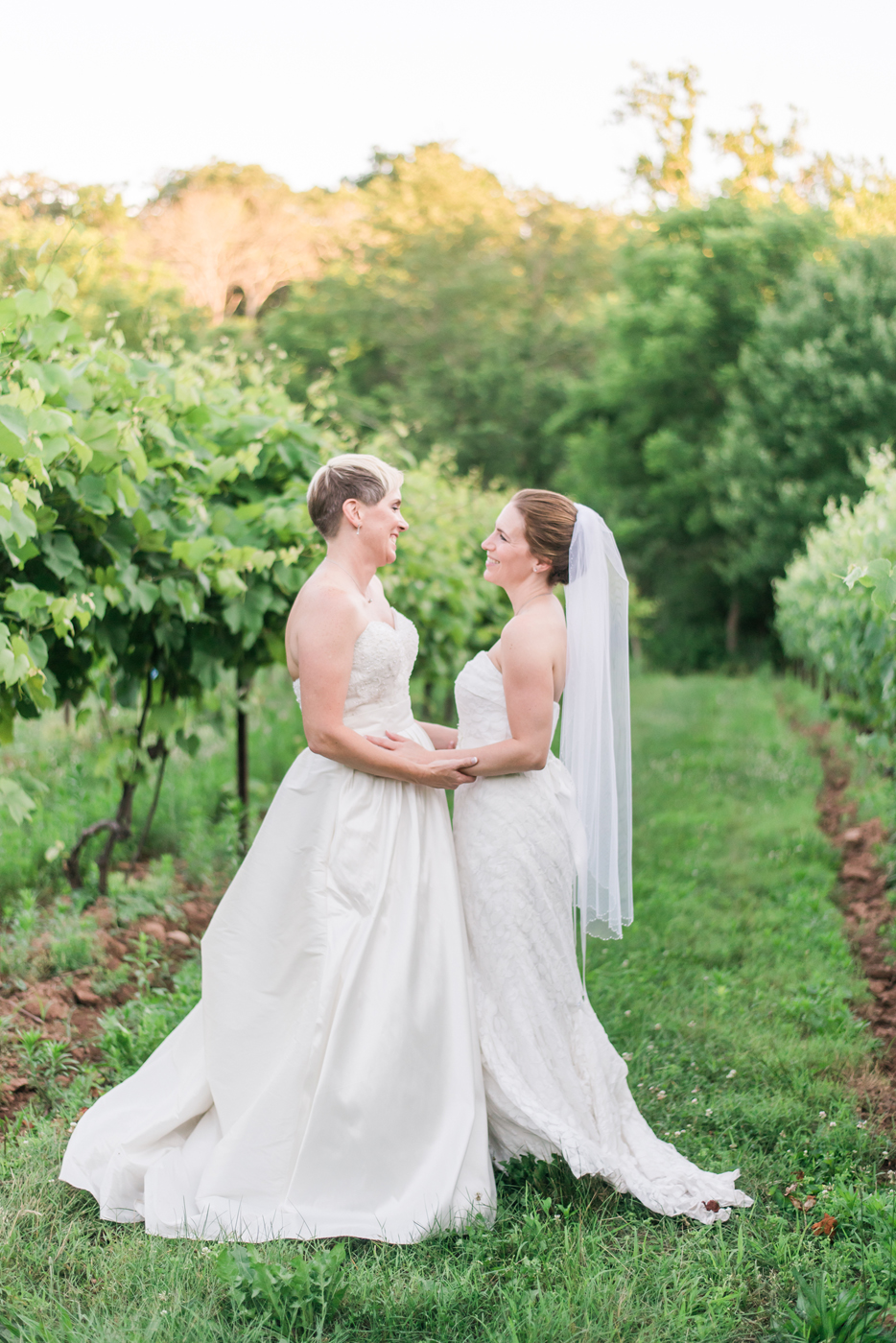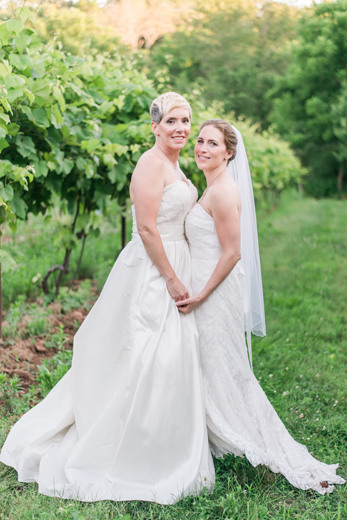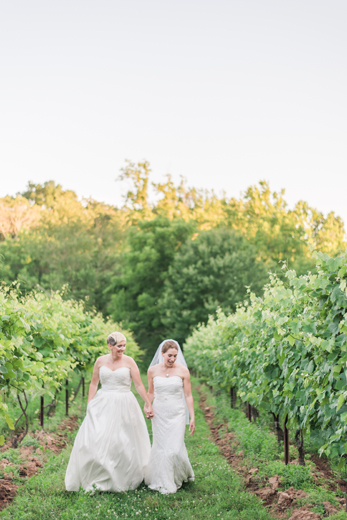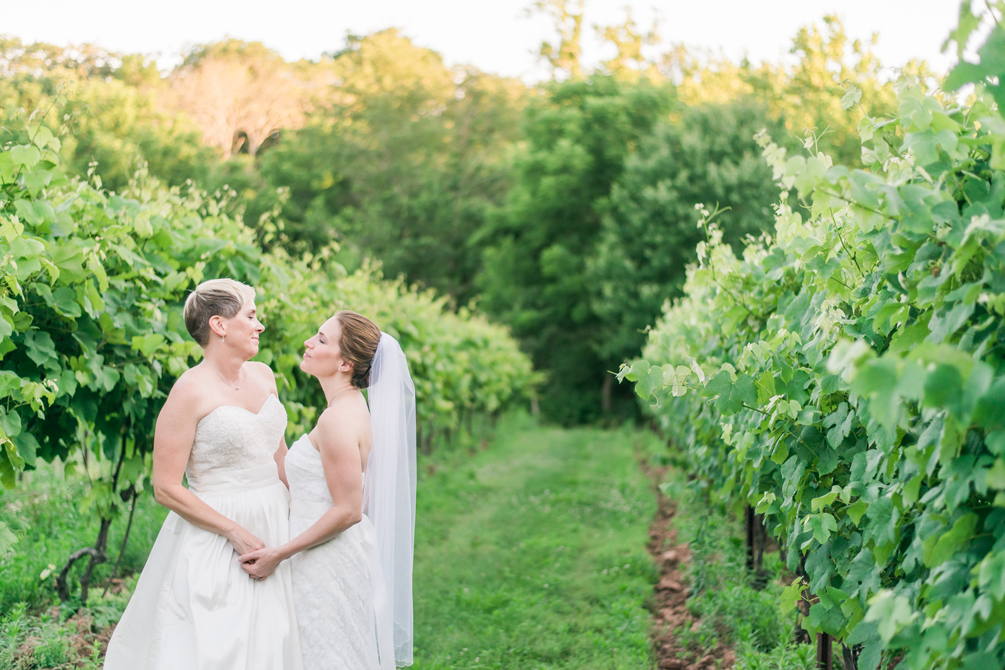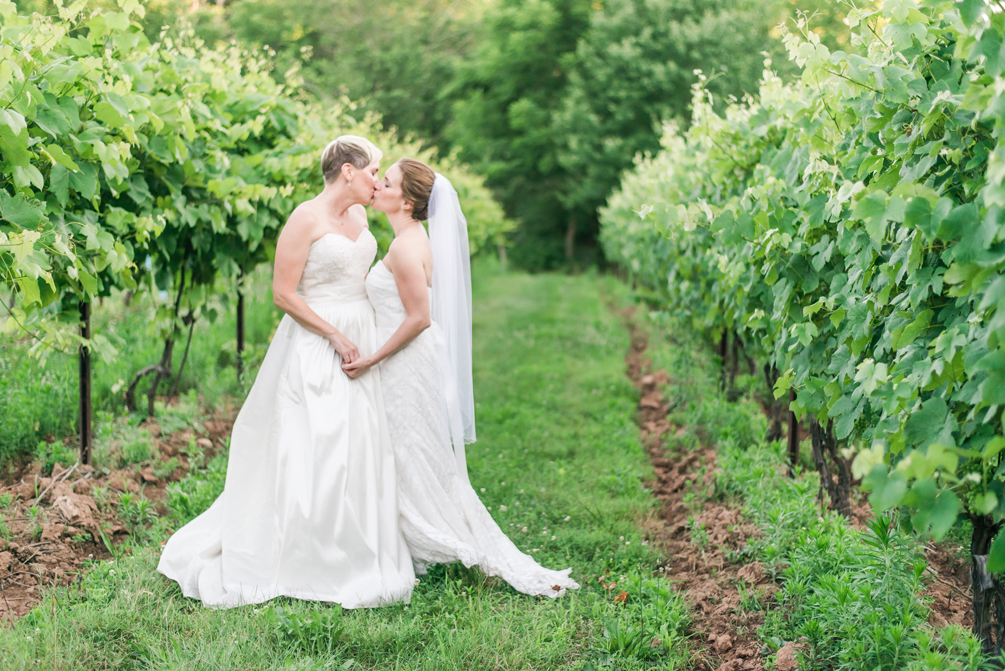 So cute!!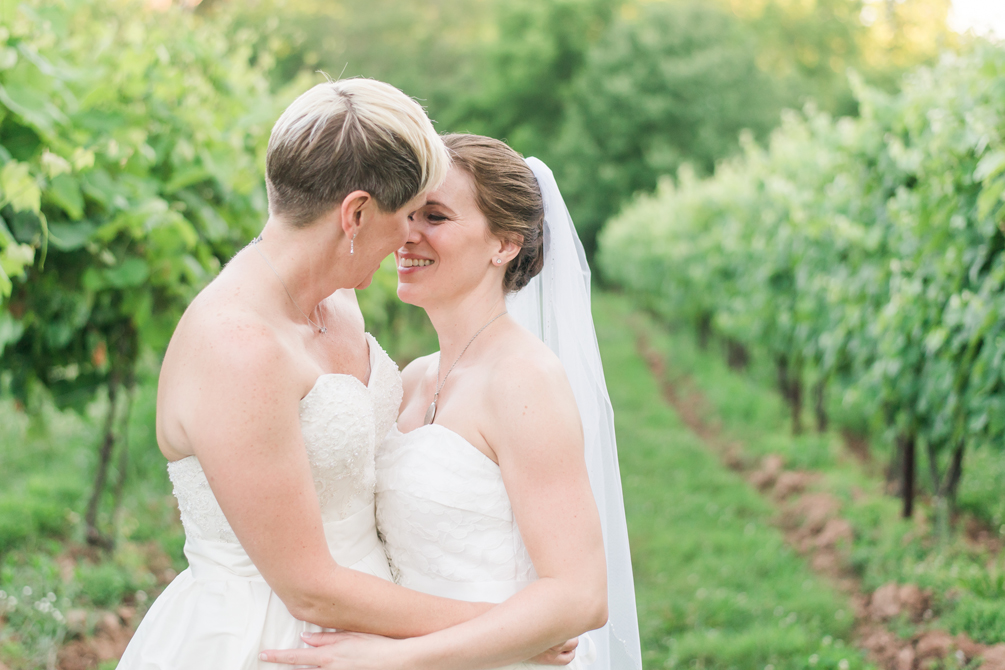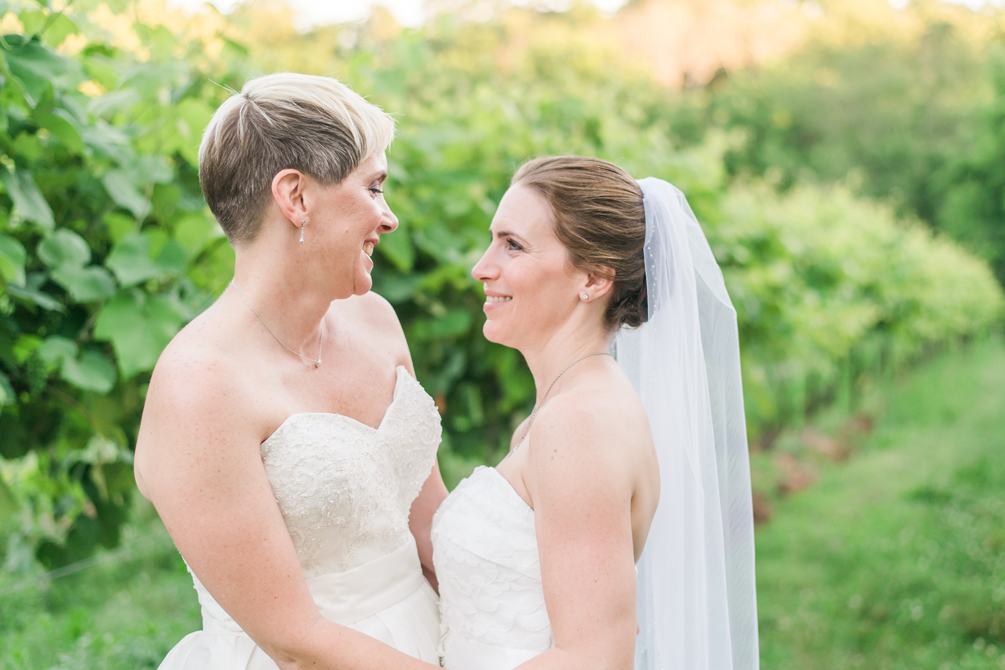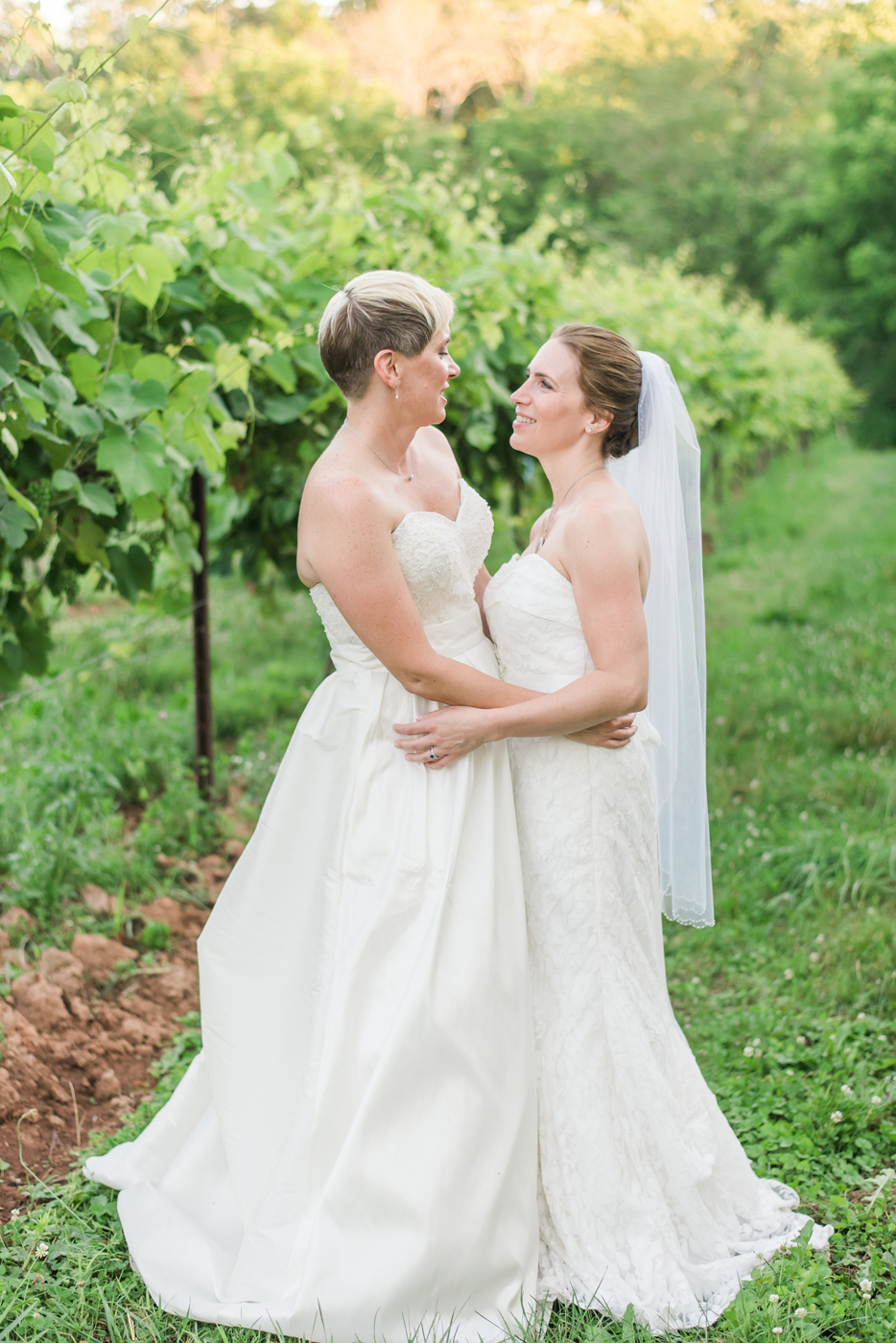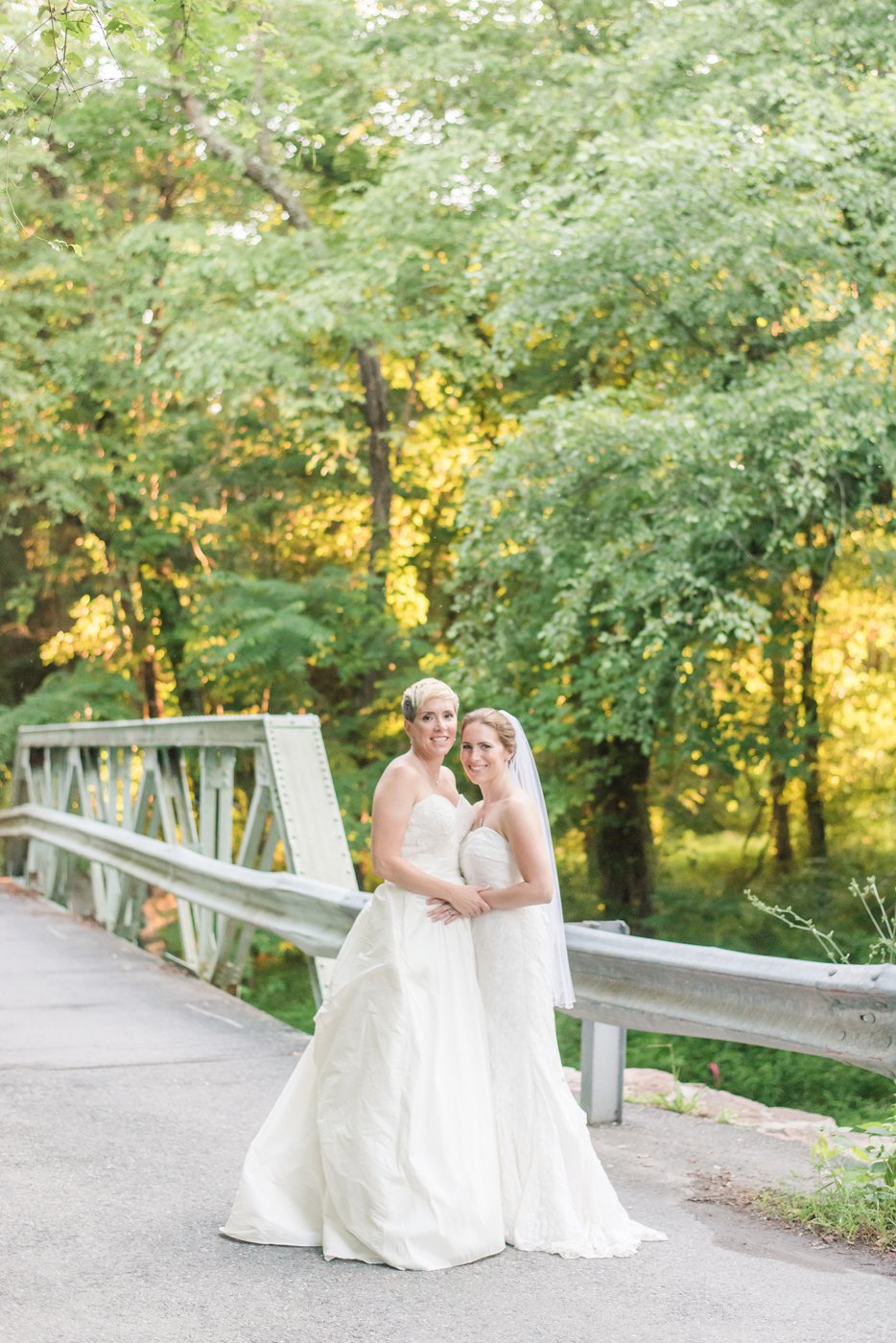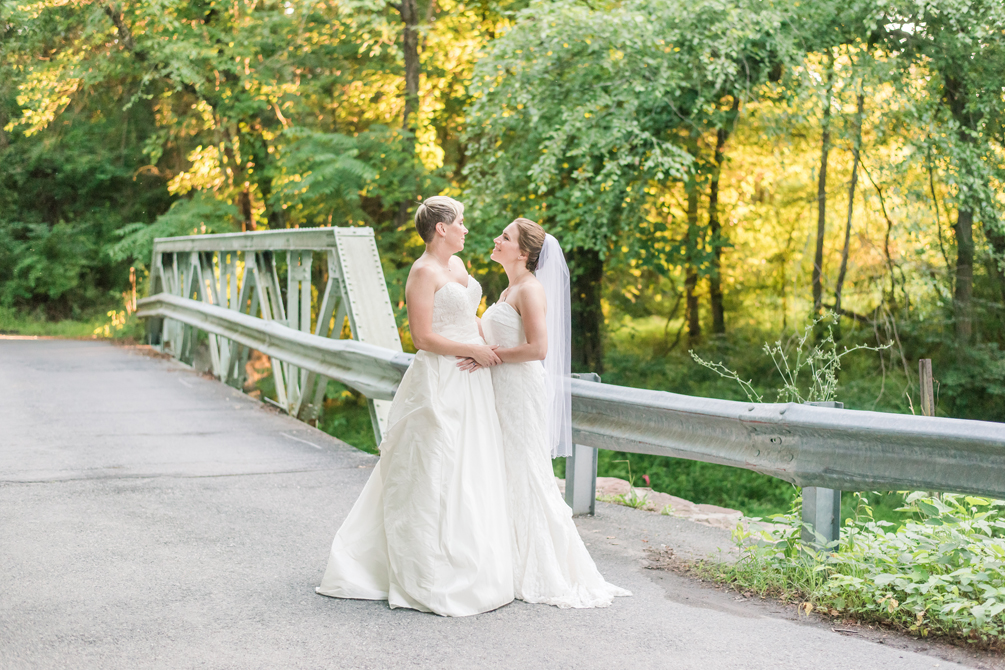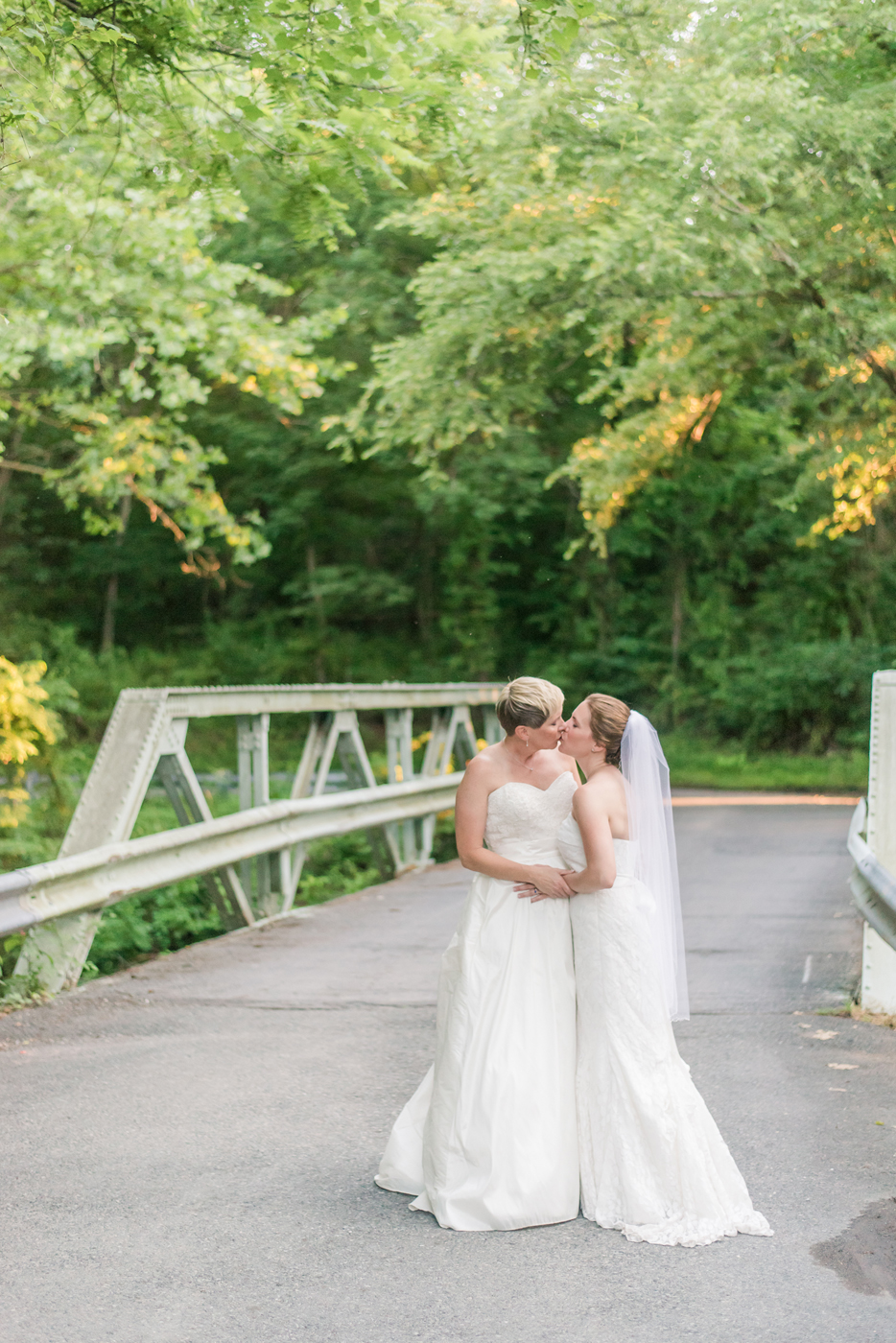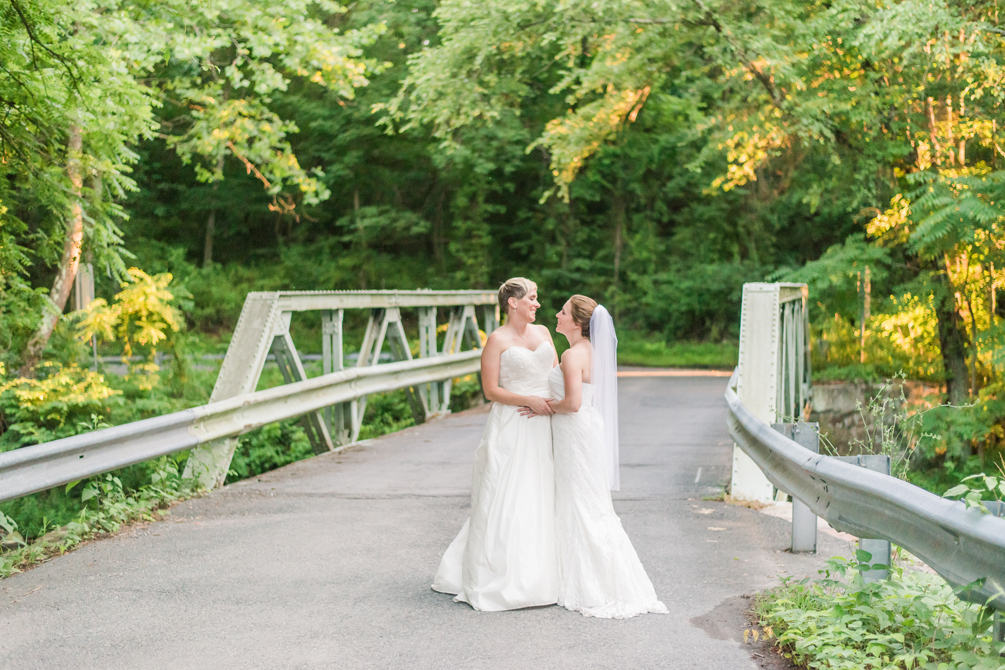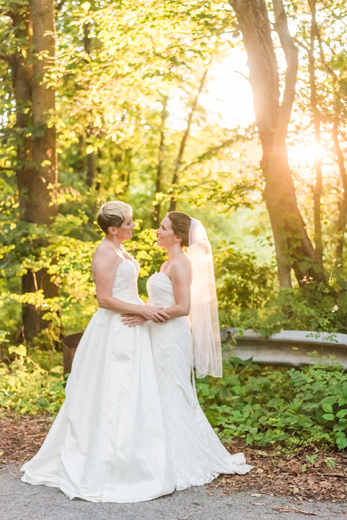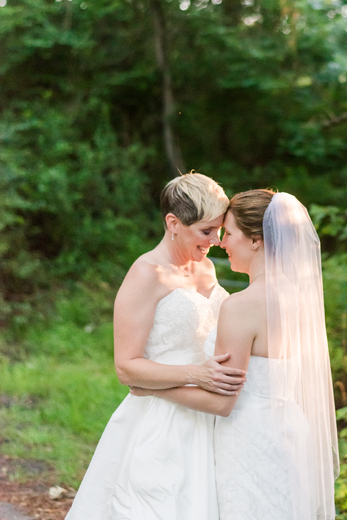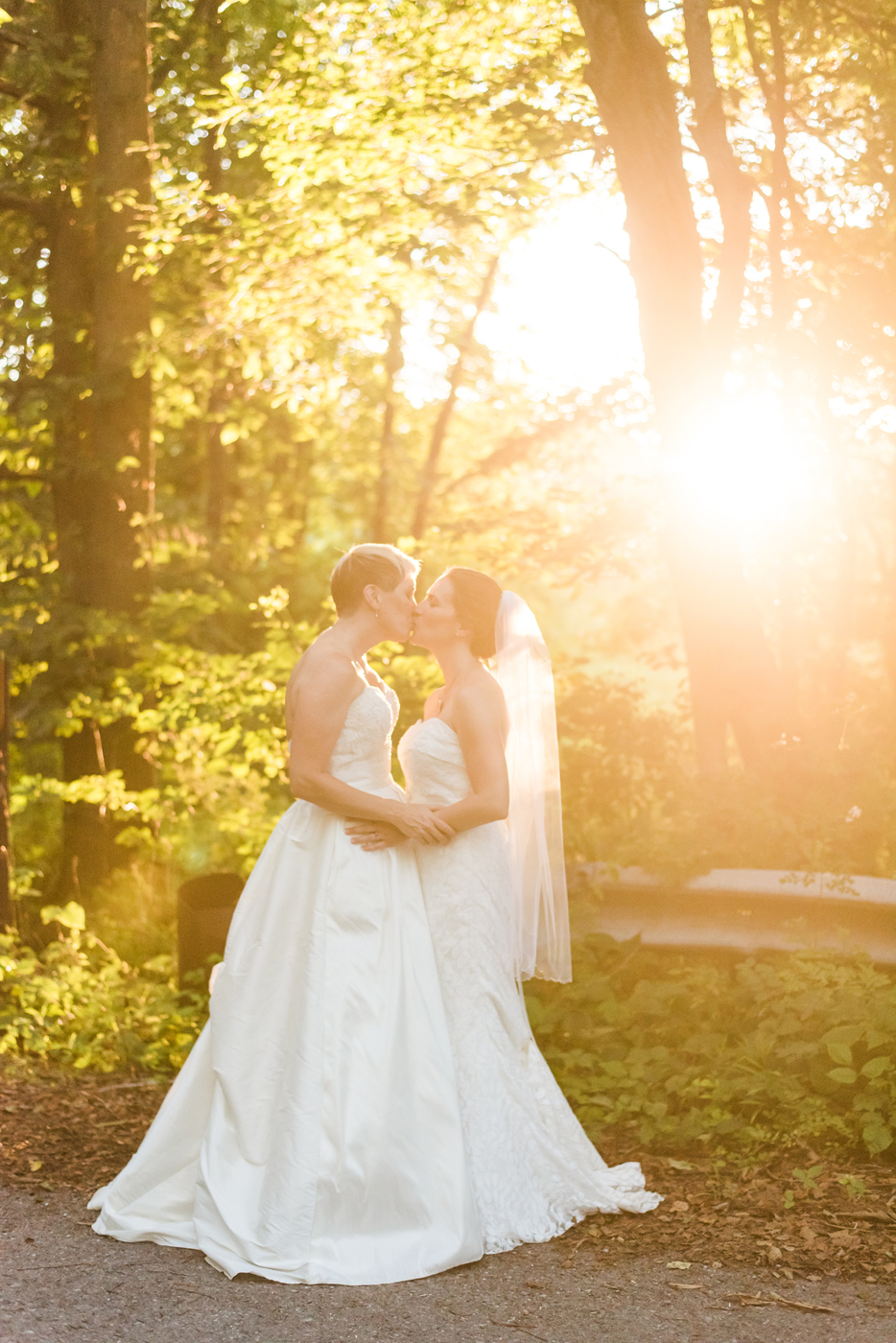 Both myself and the videographer were freaking out over this amazing golden hour light!! SO happy we could capture these!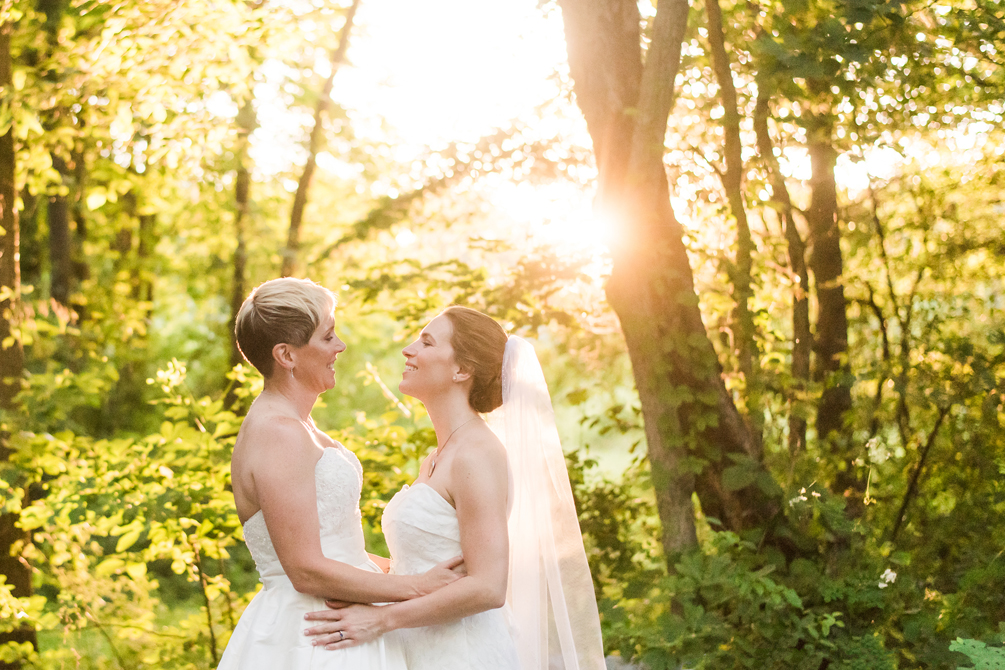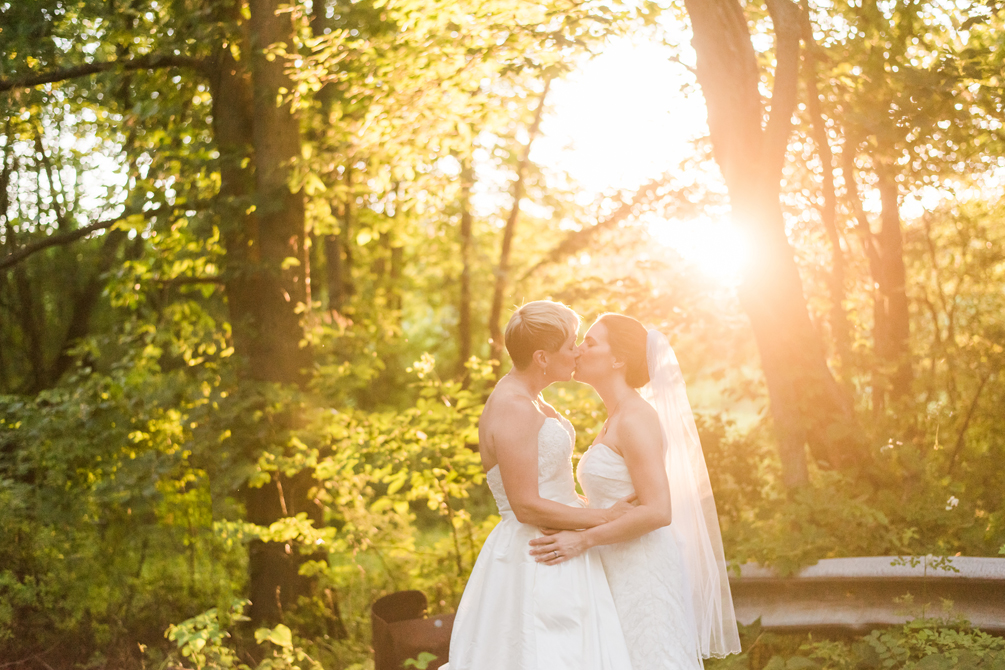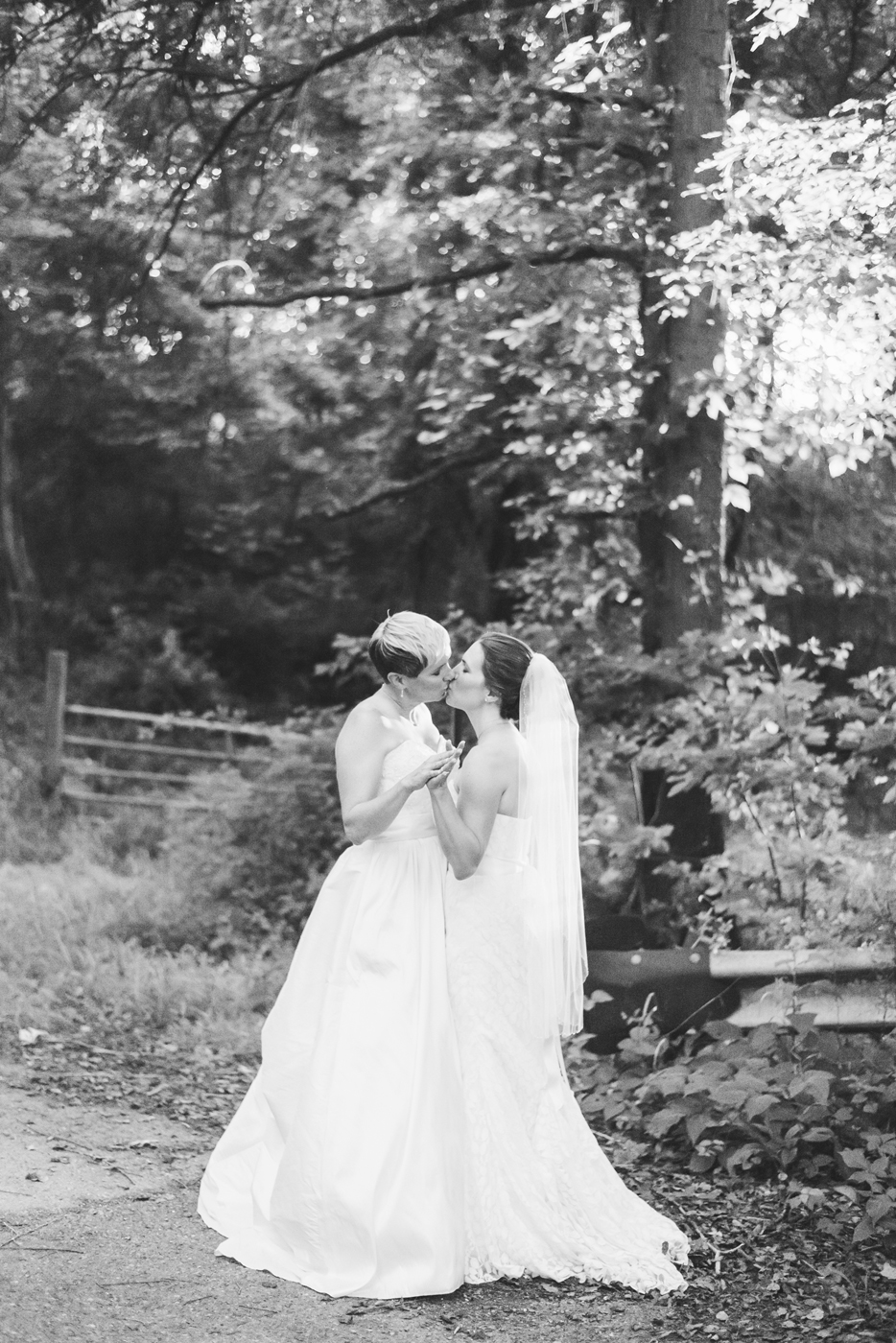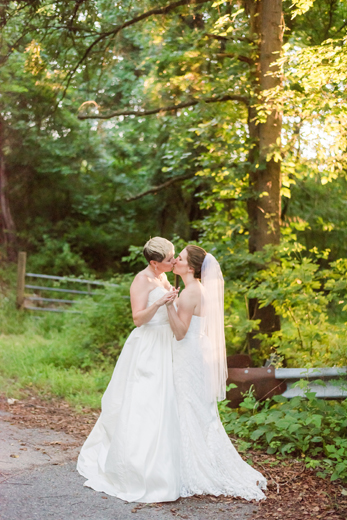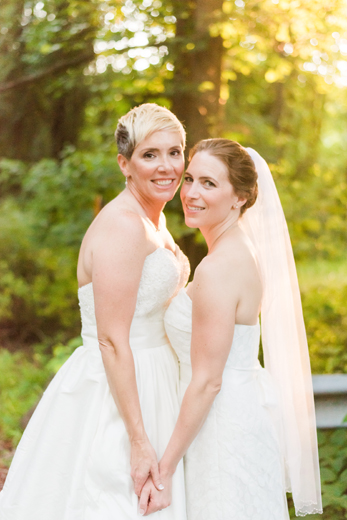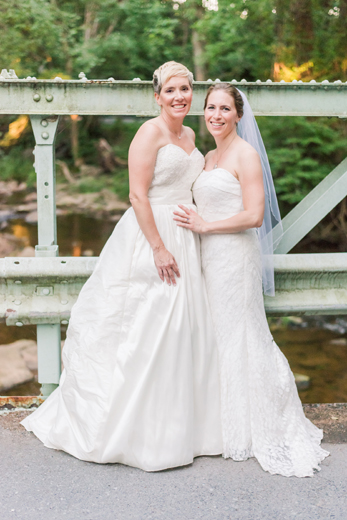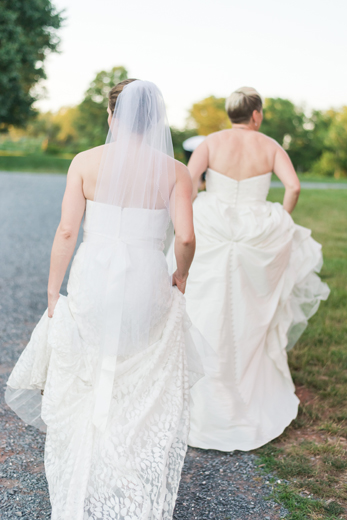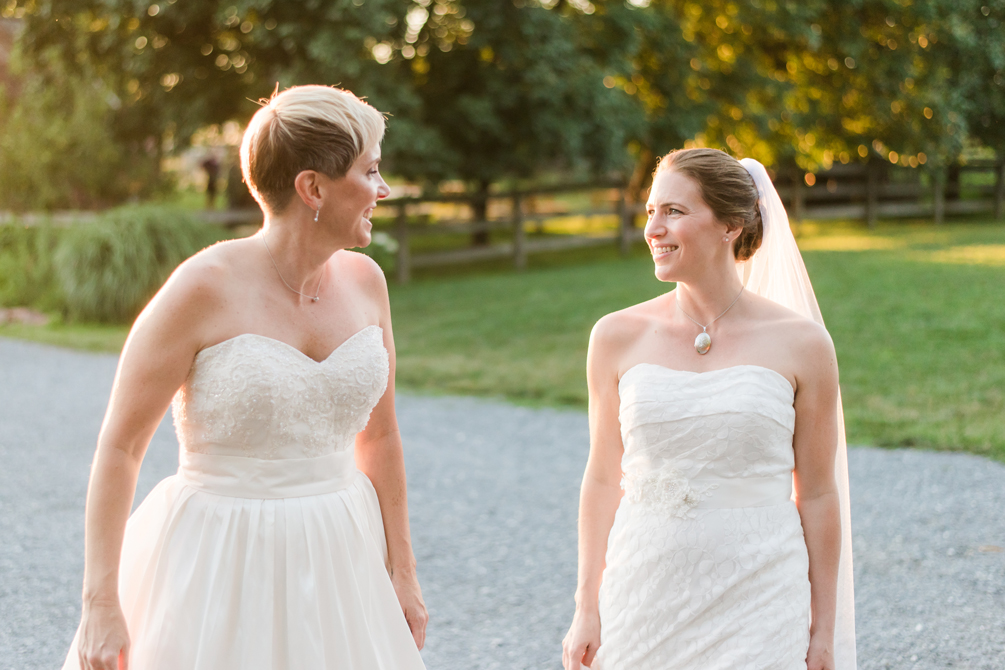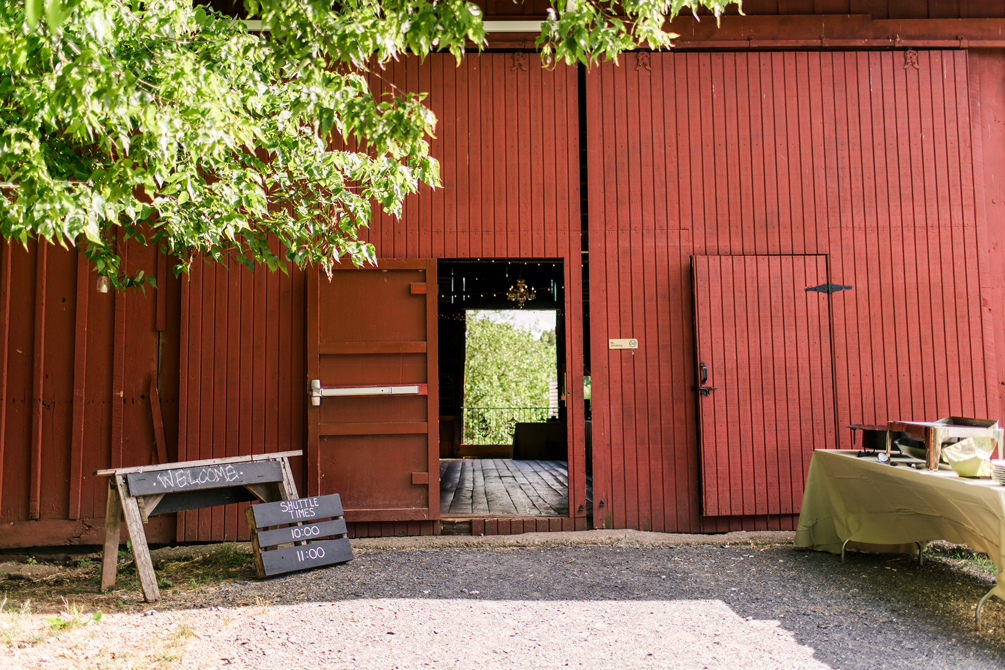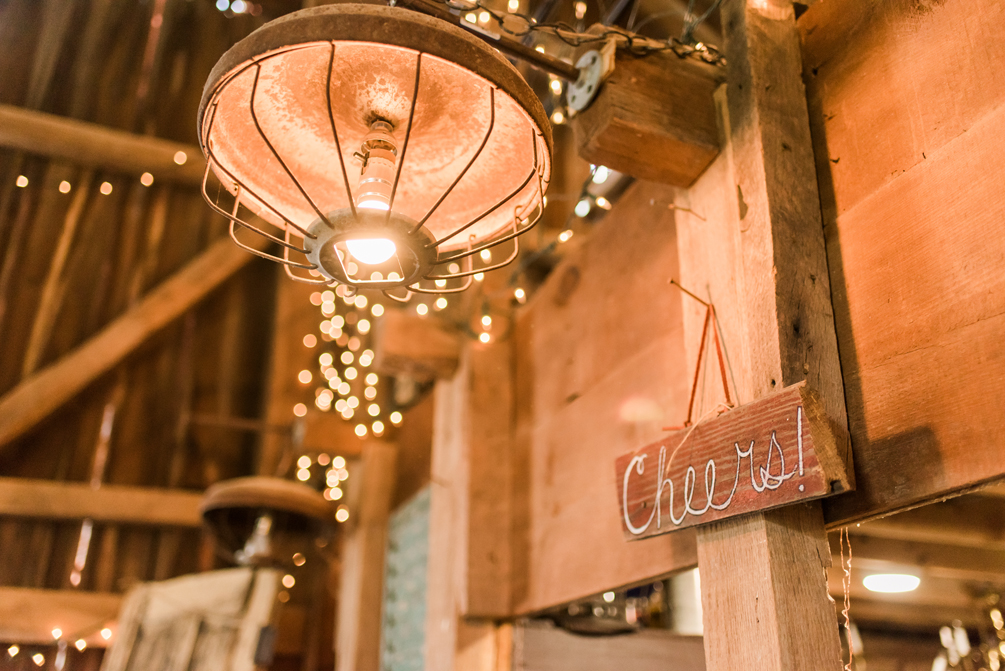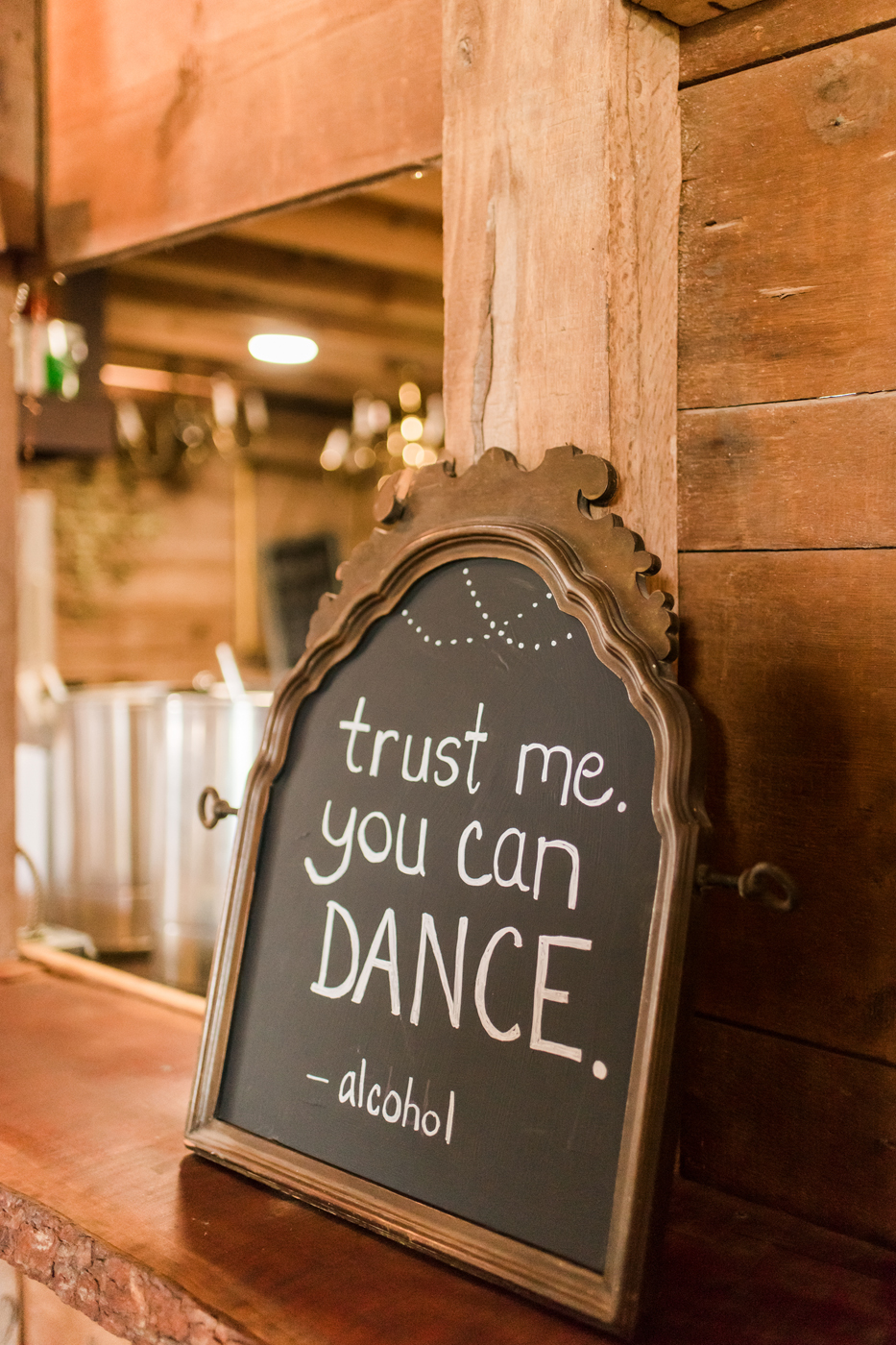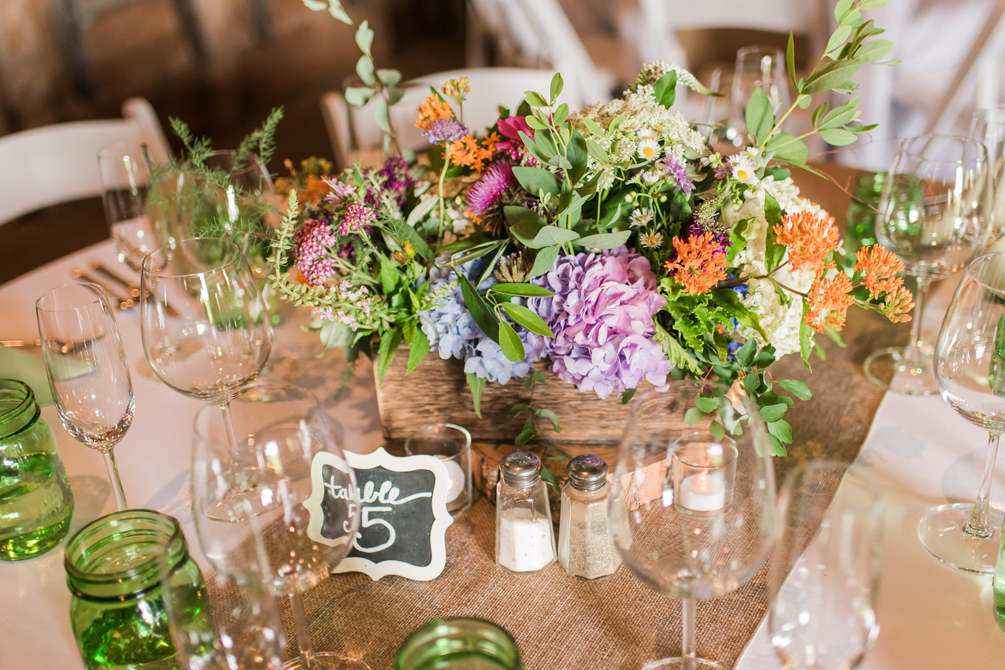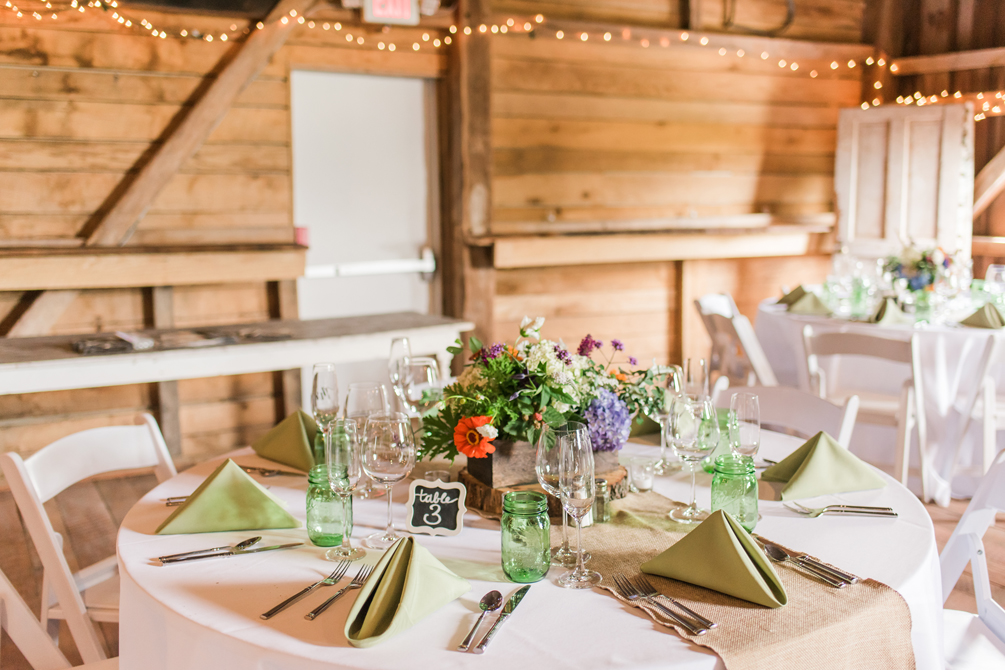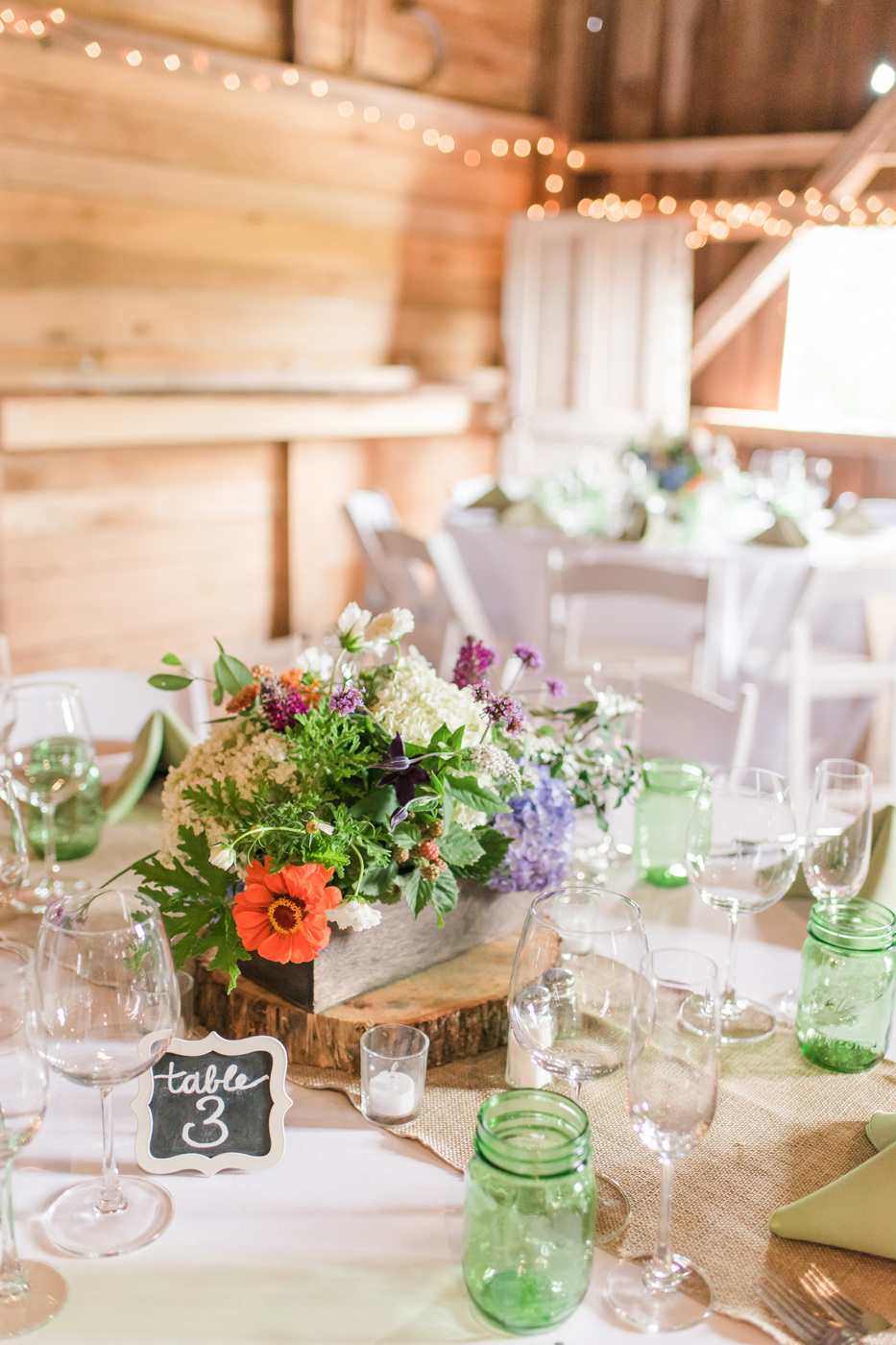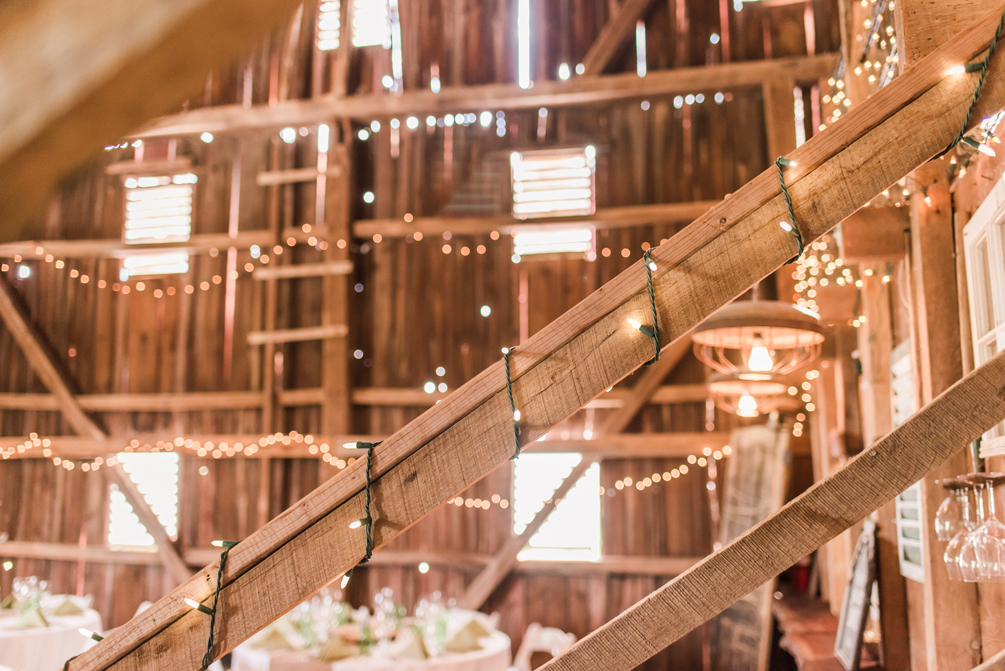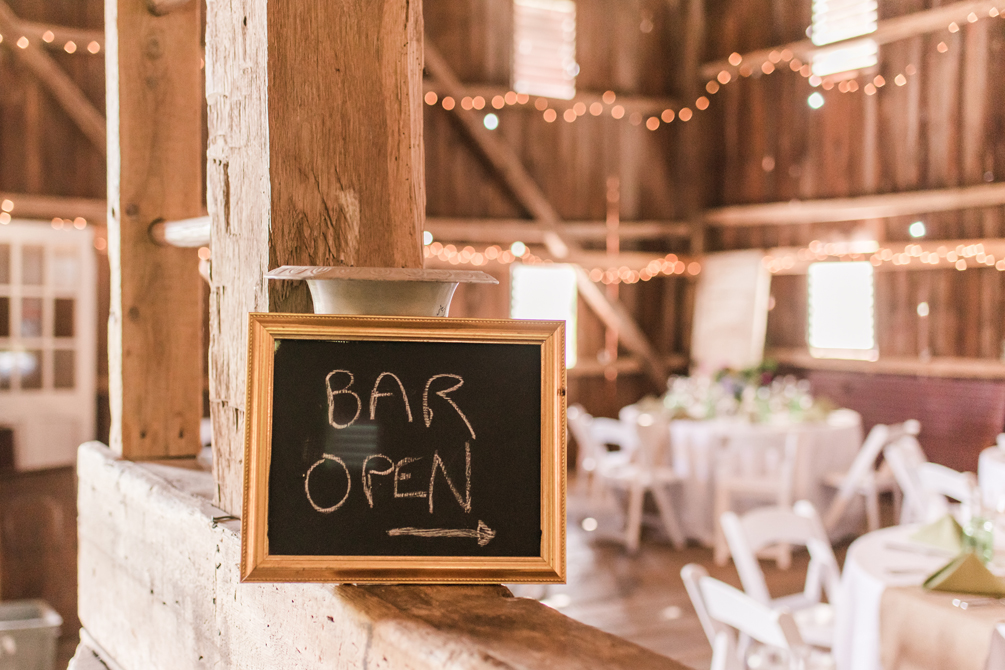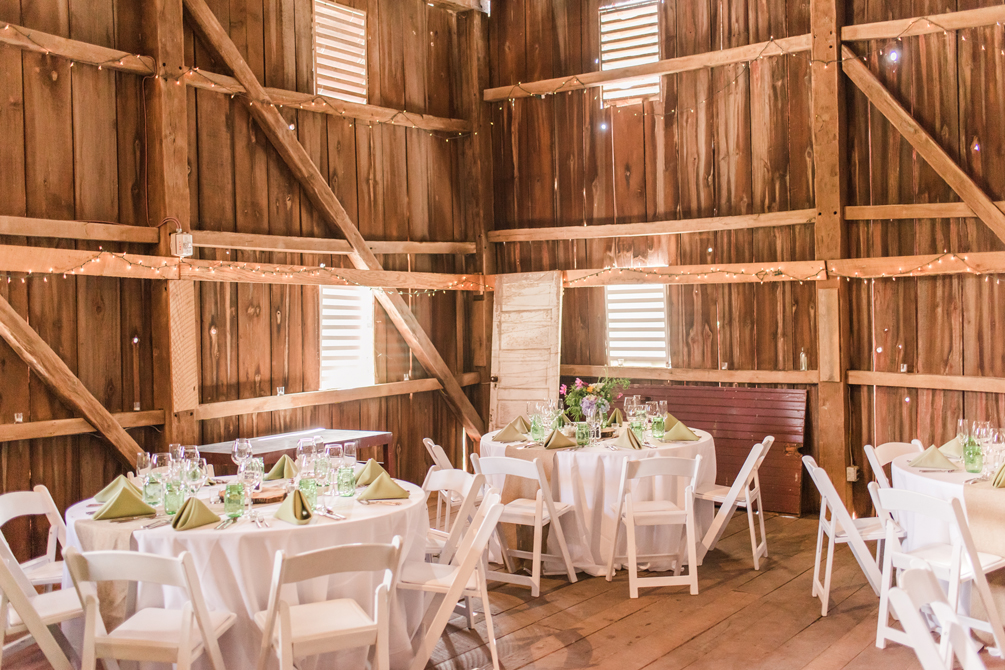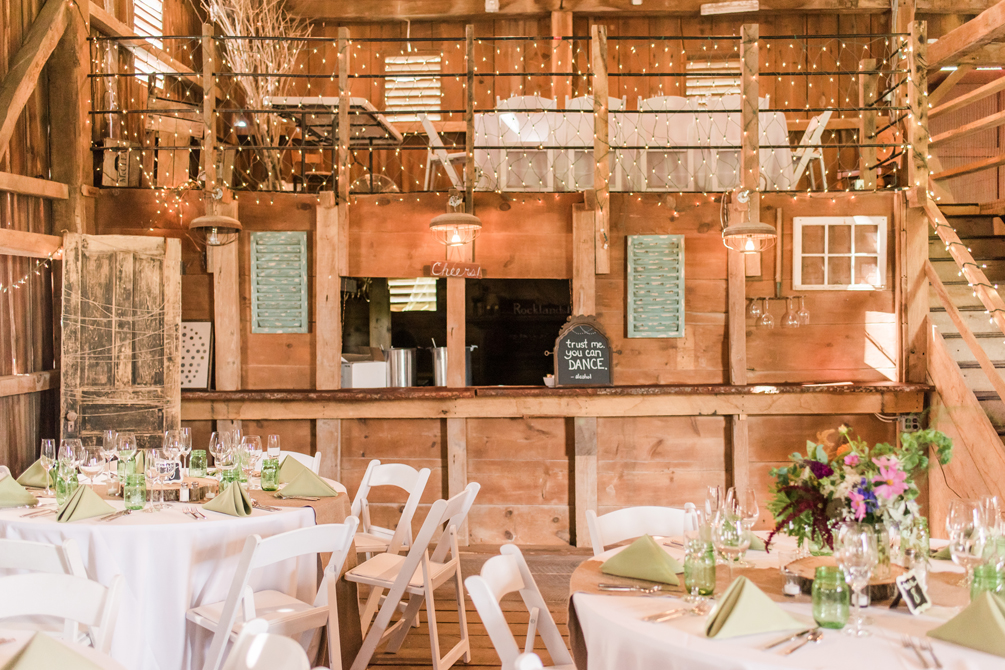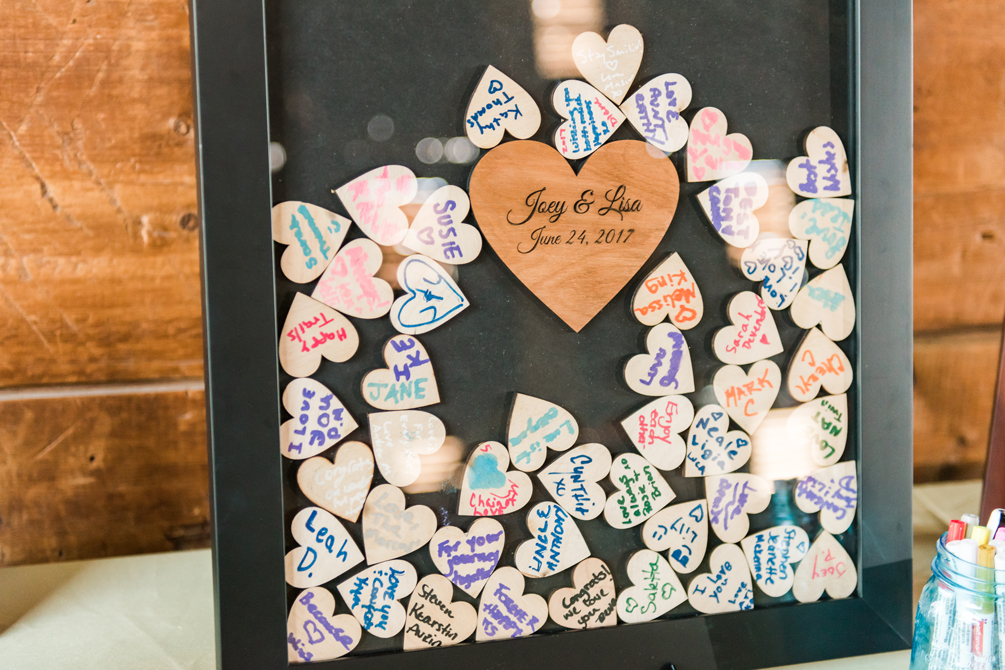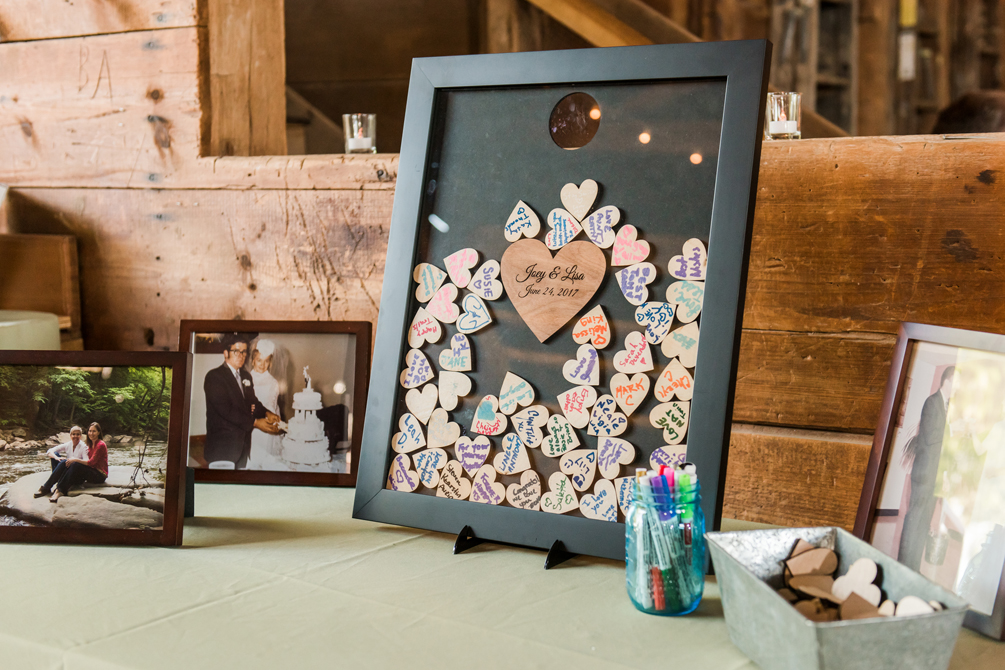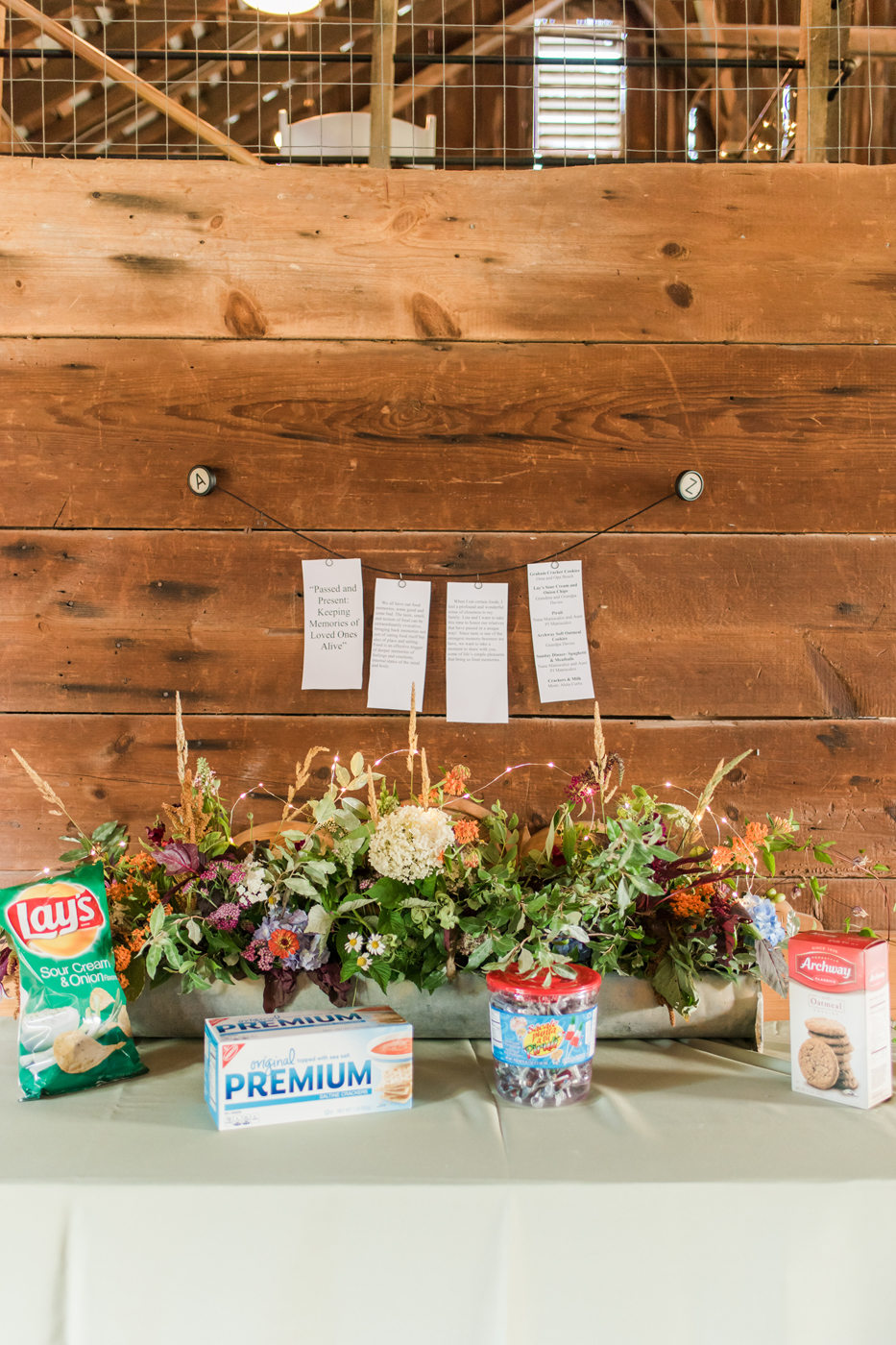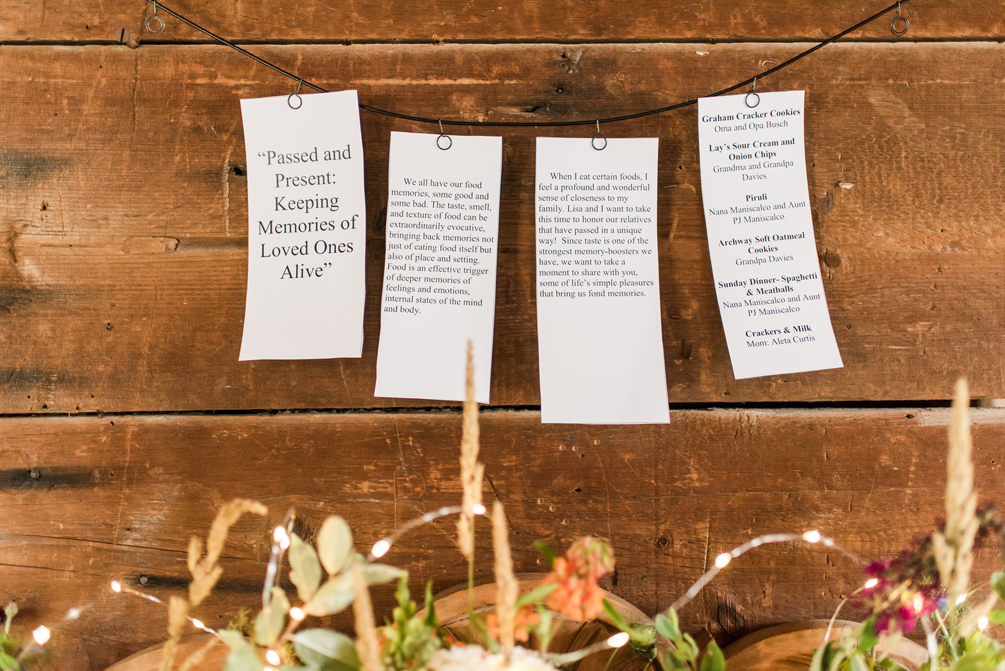 Such a cool idea! Lots of memories for the brides related to a variety of snacks from childhood and growing up, so homage was paid to family and those memories by setting out some of those snacks!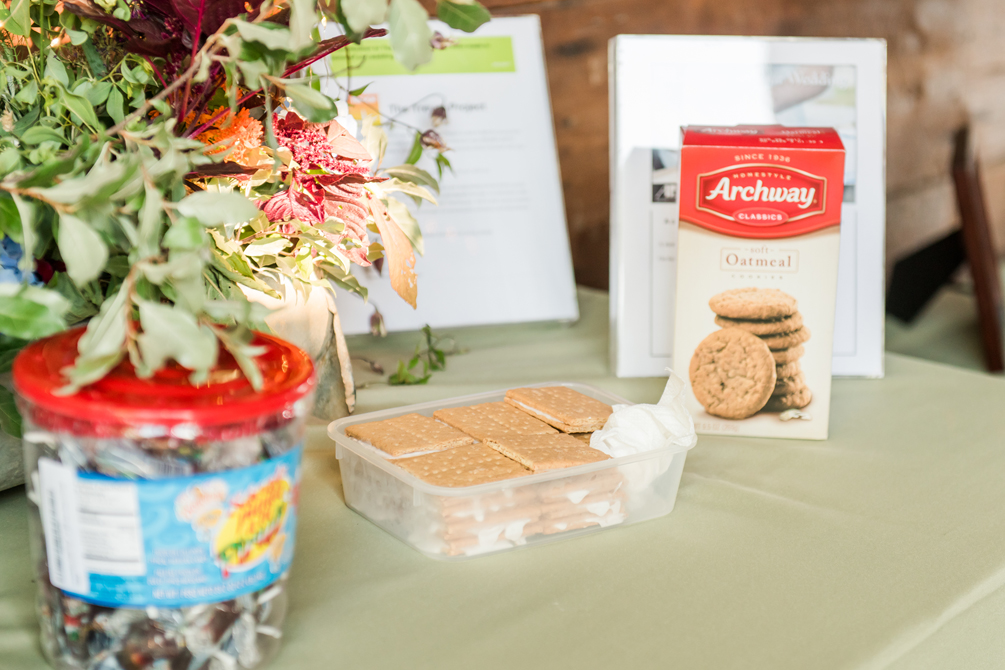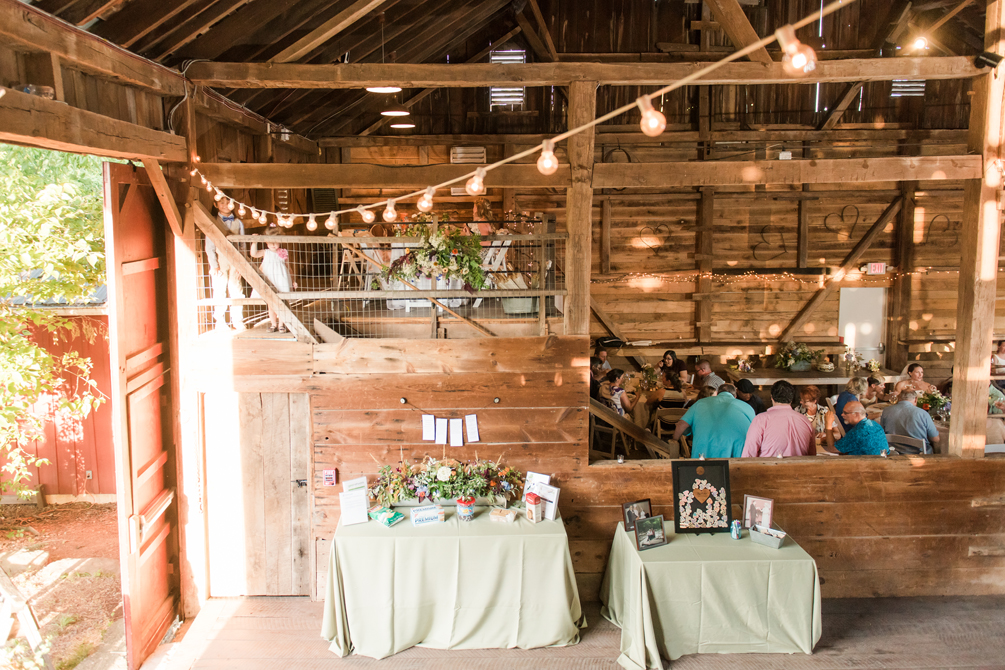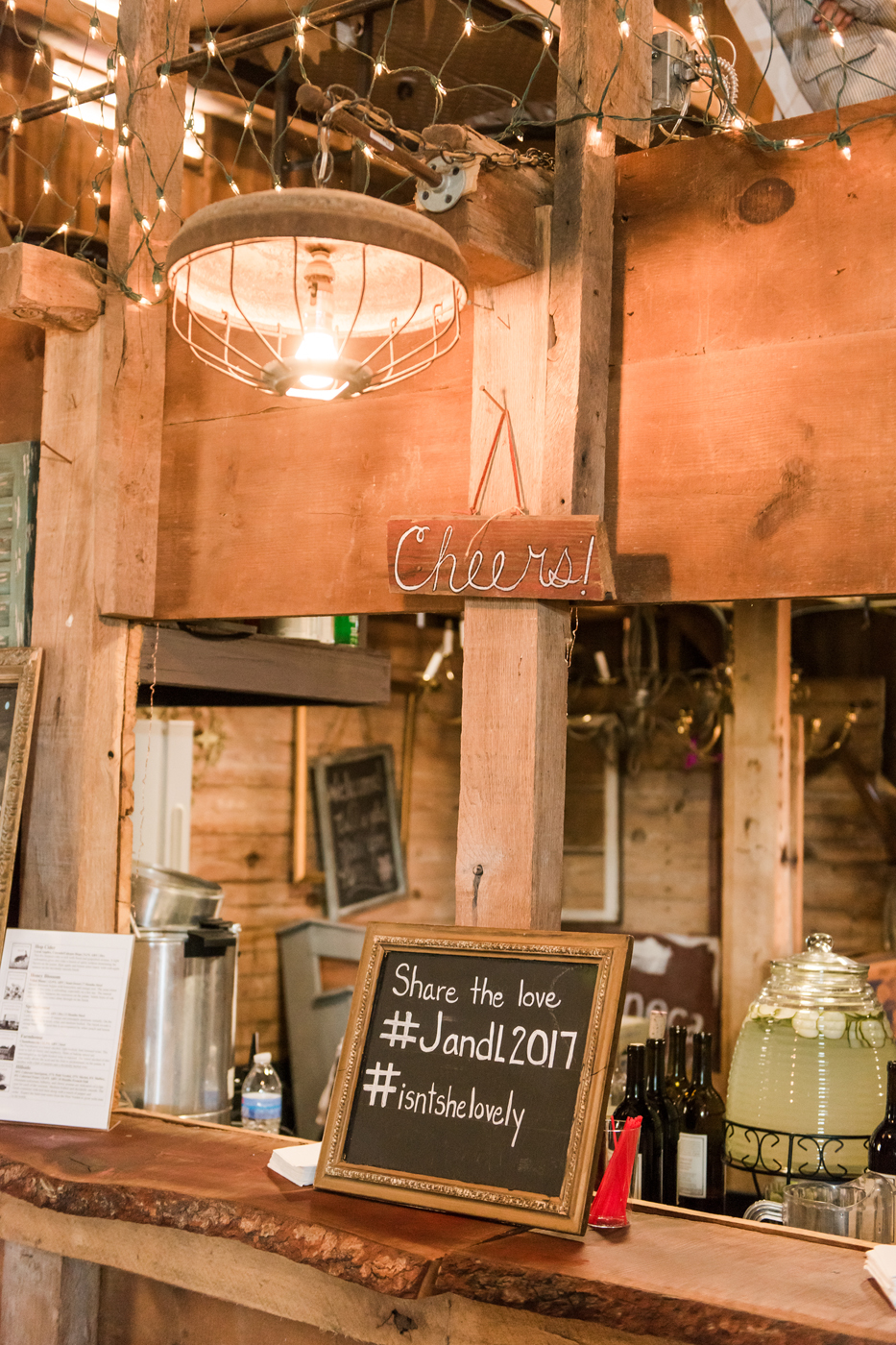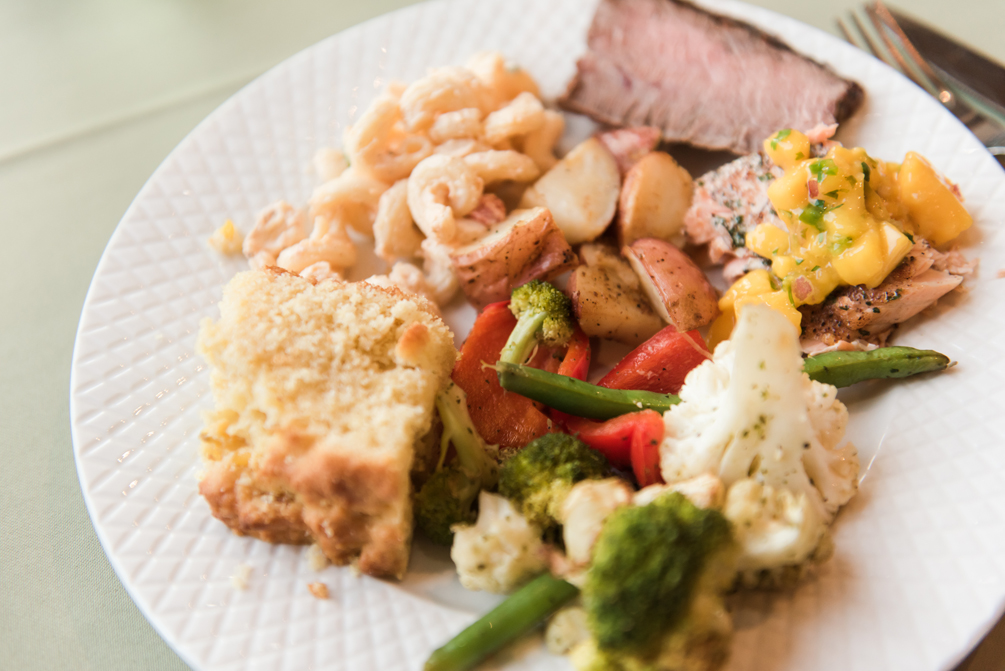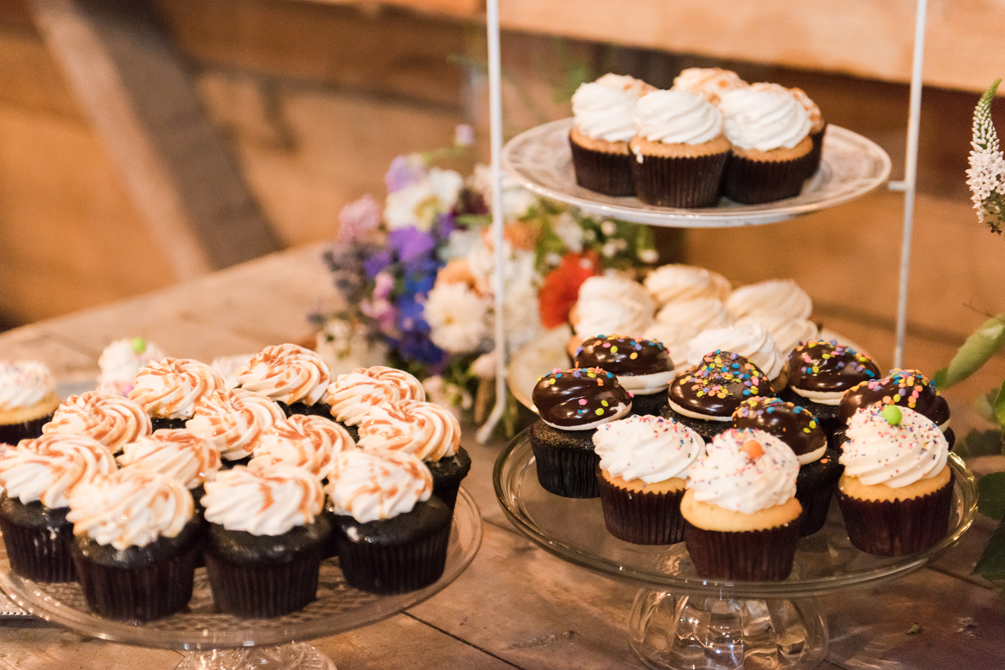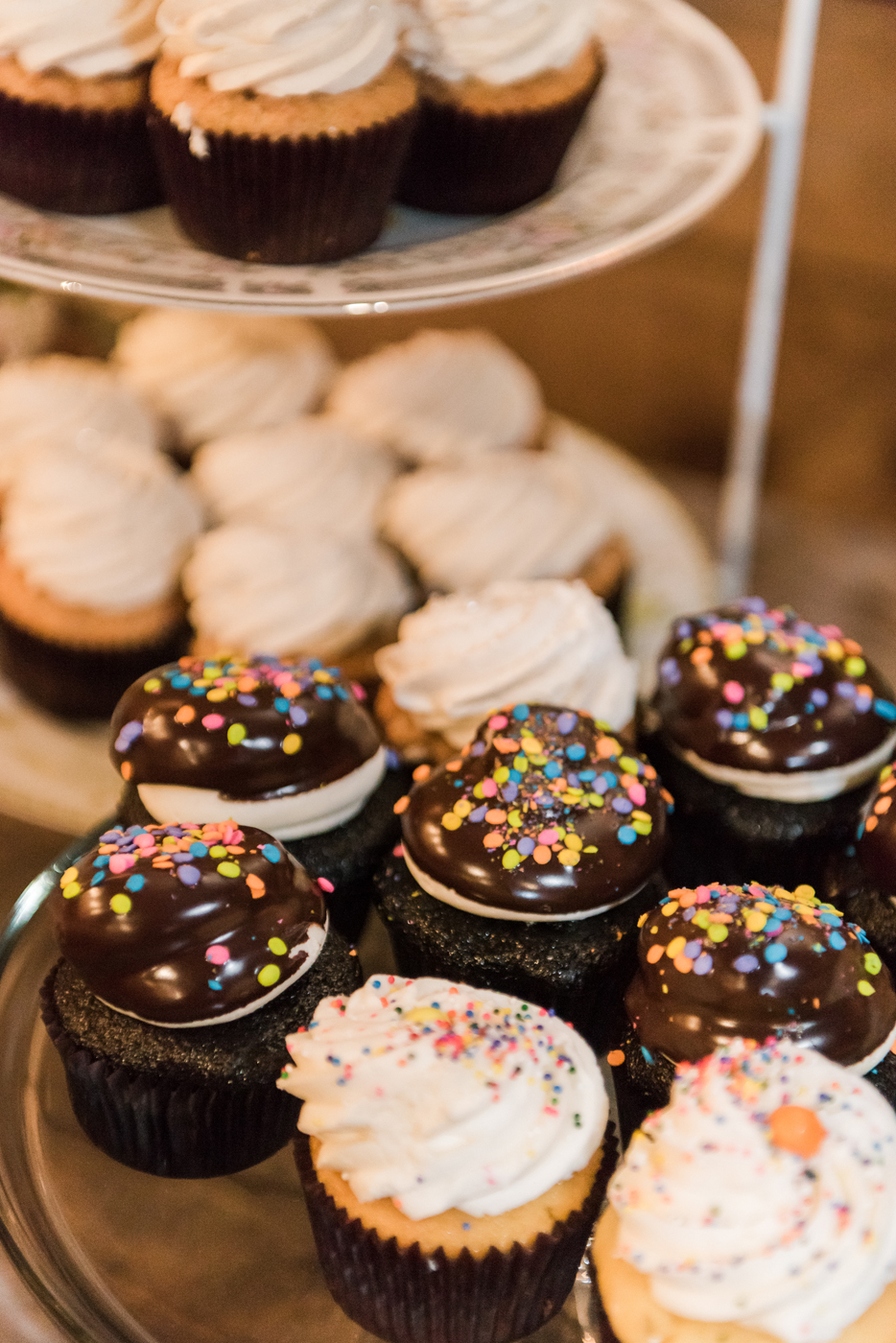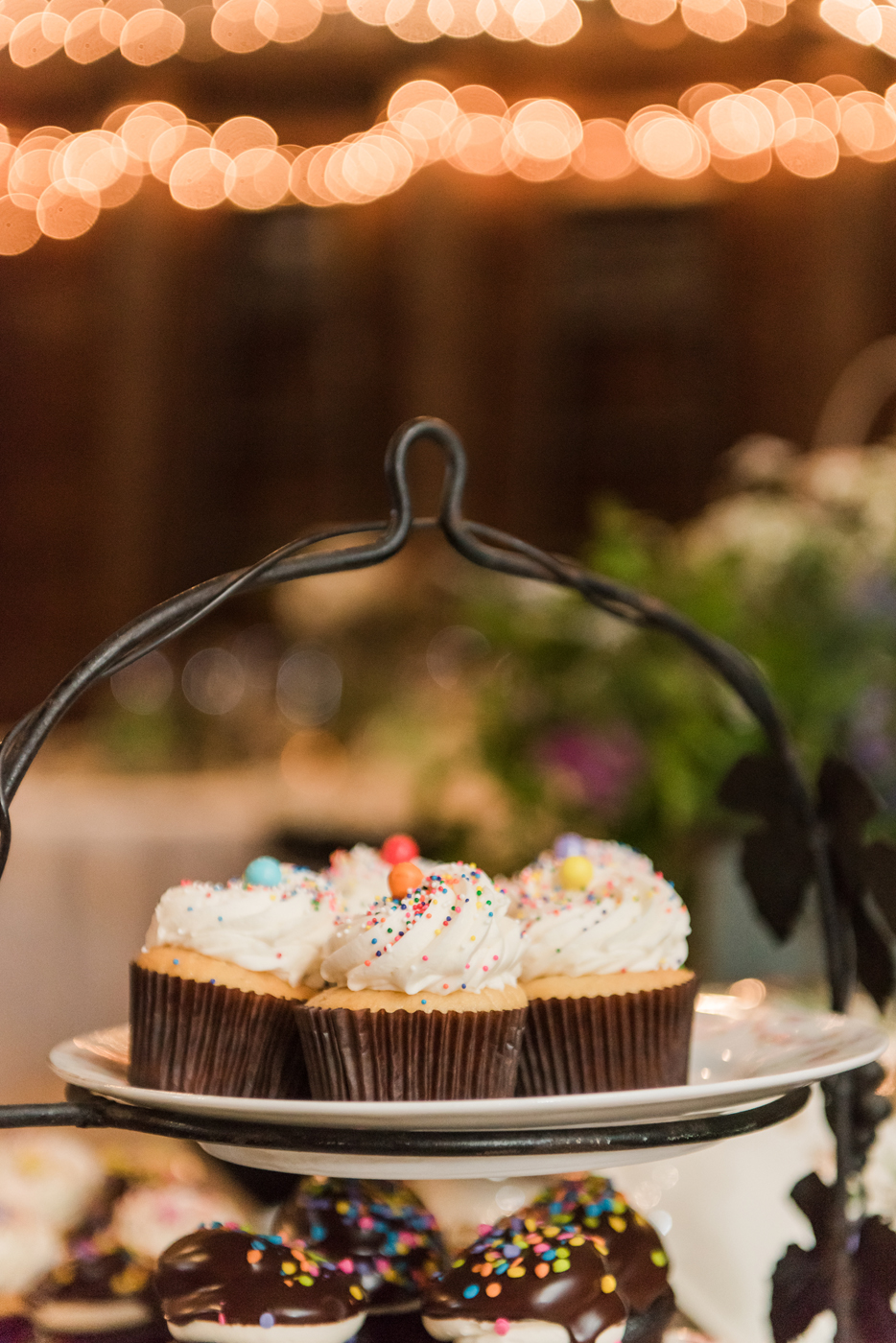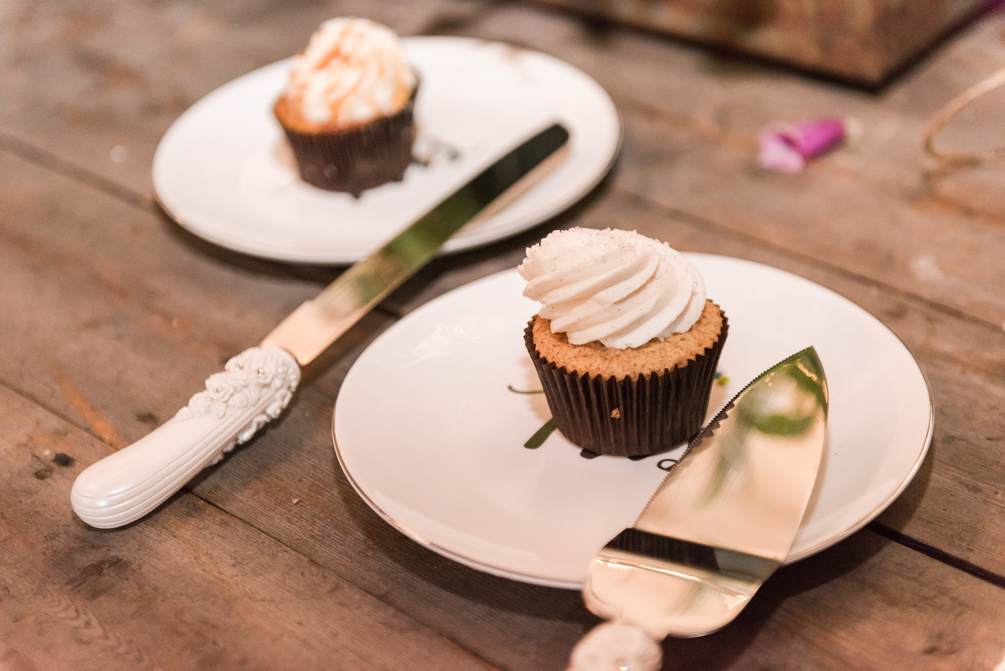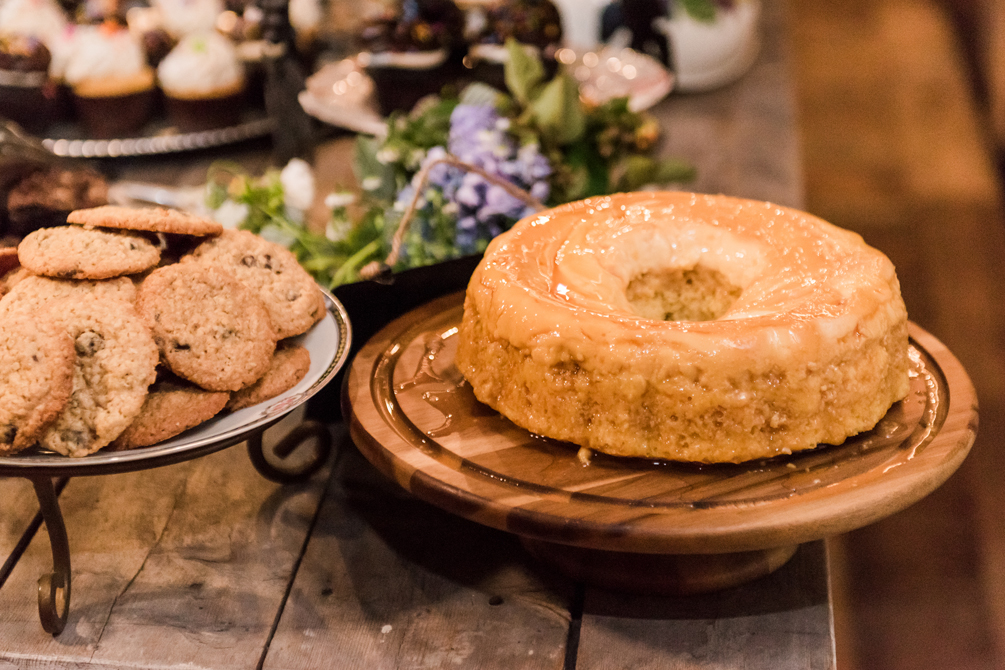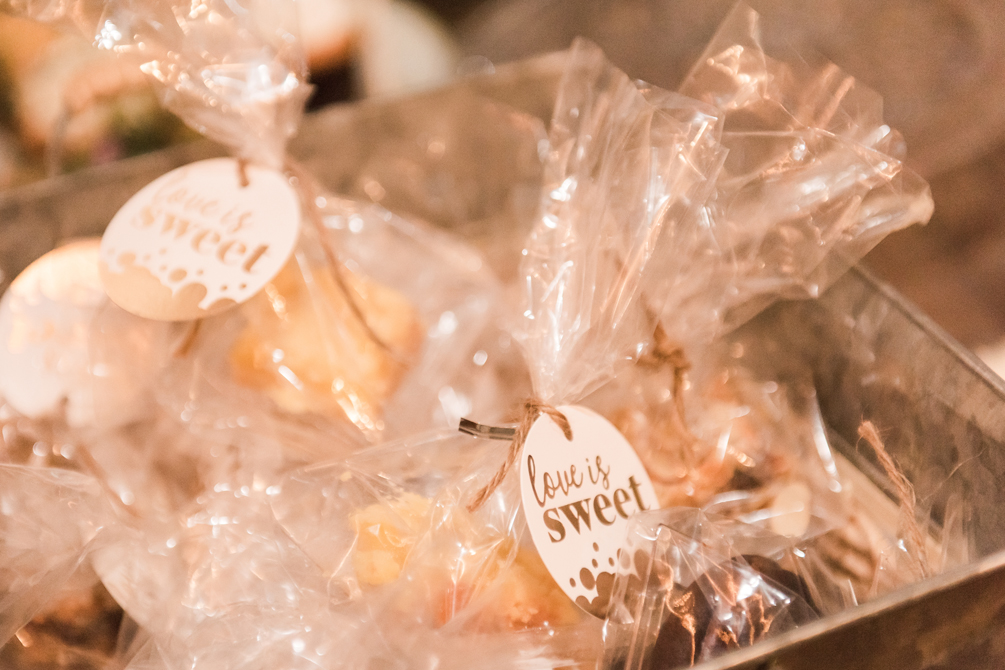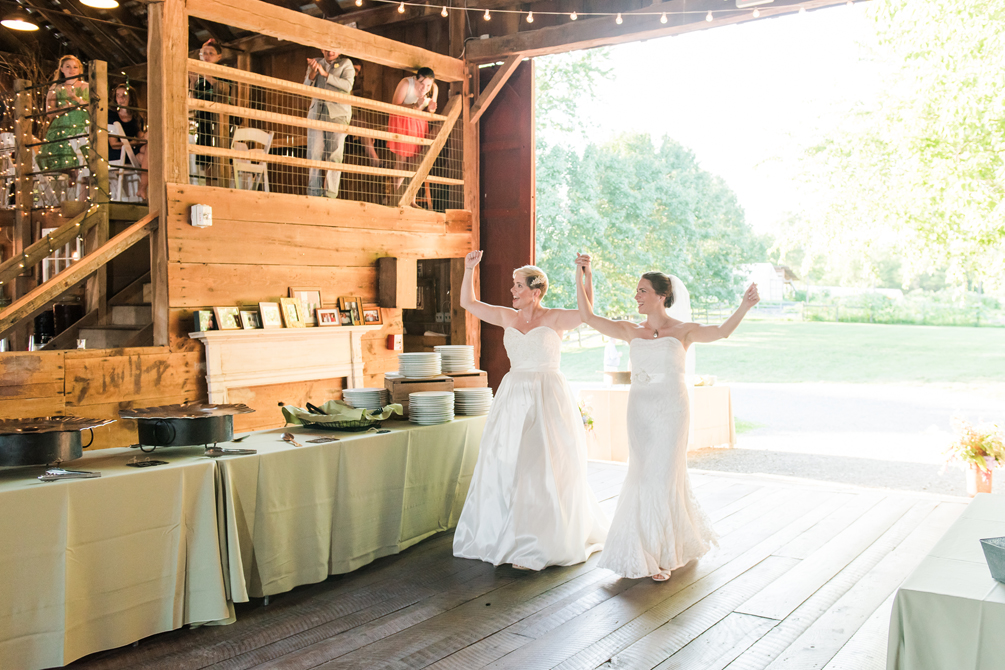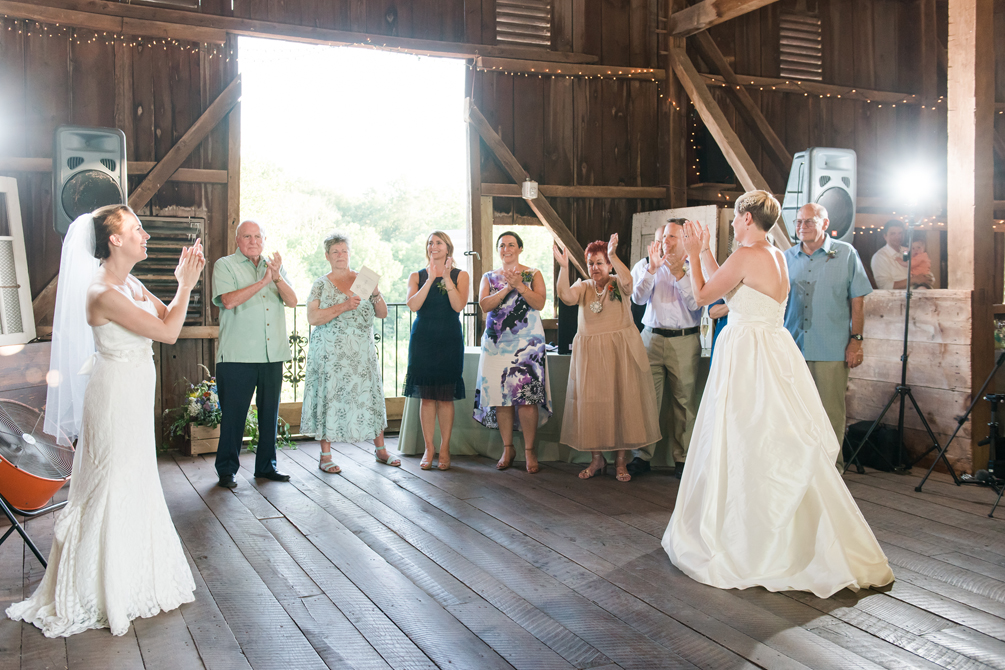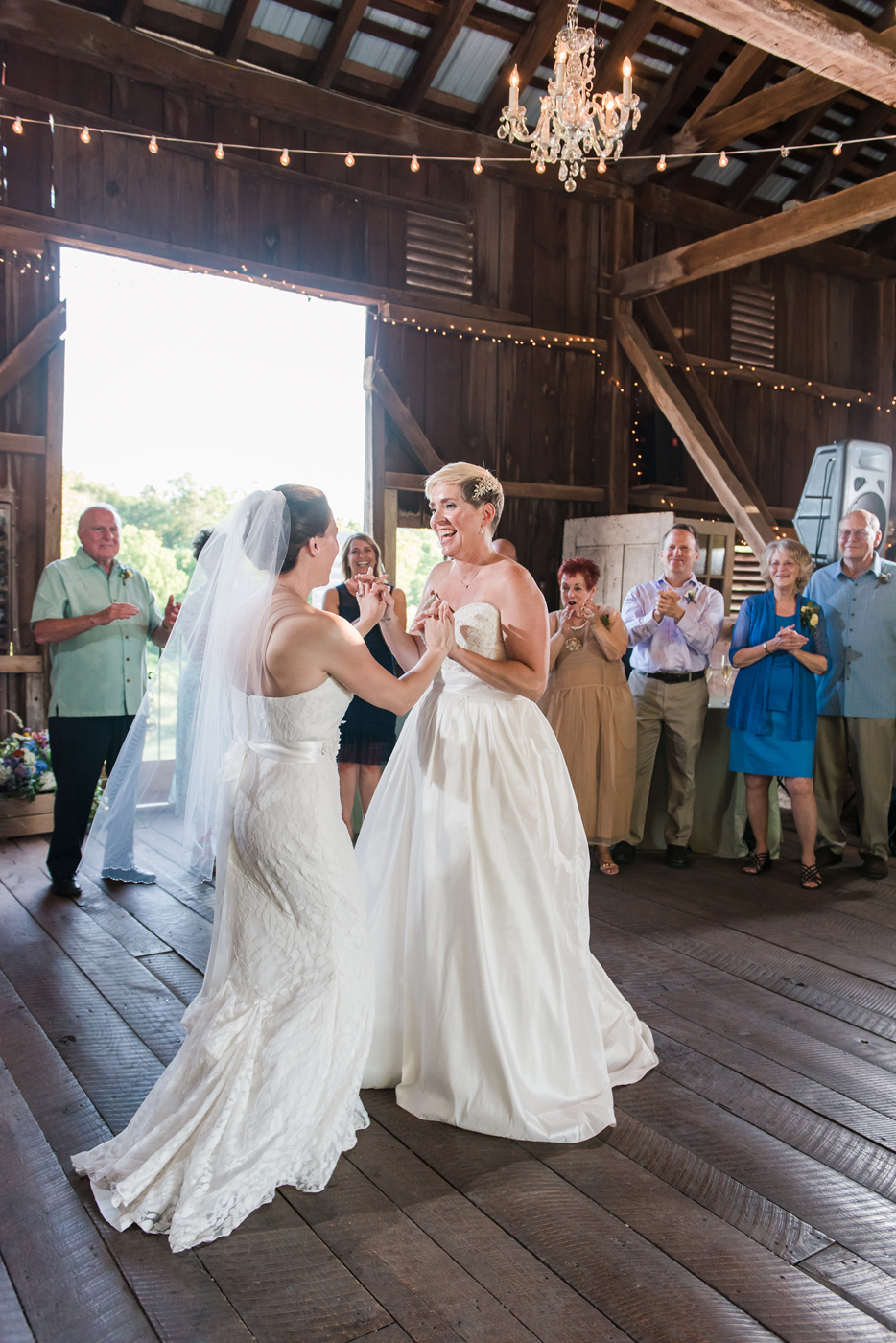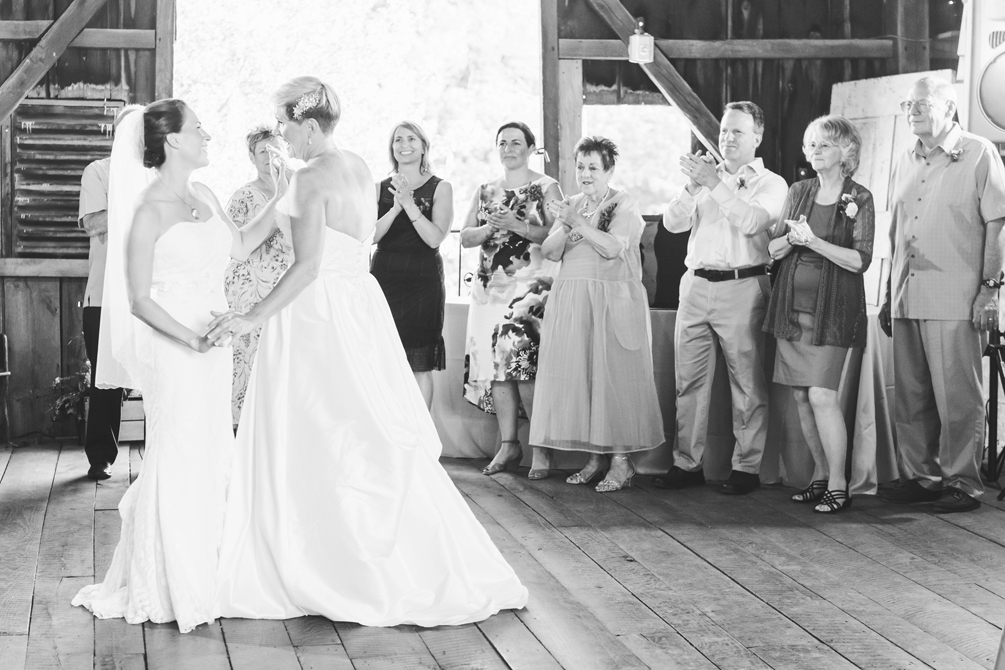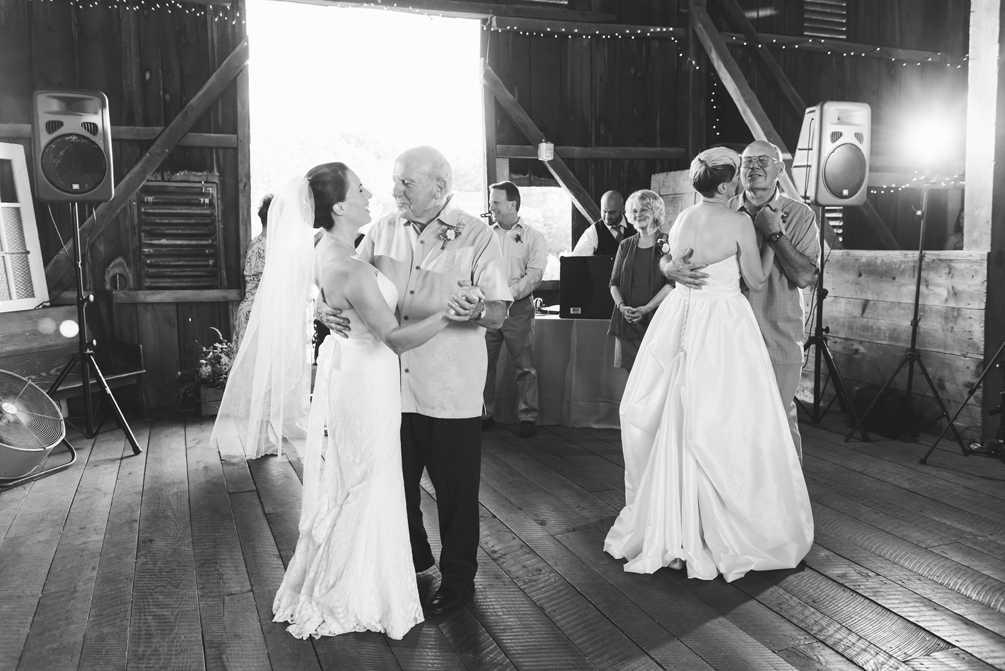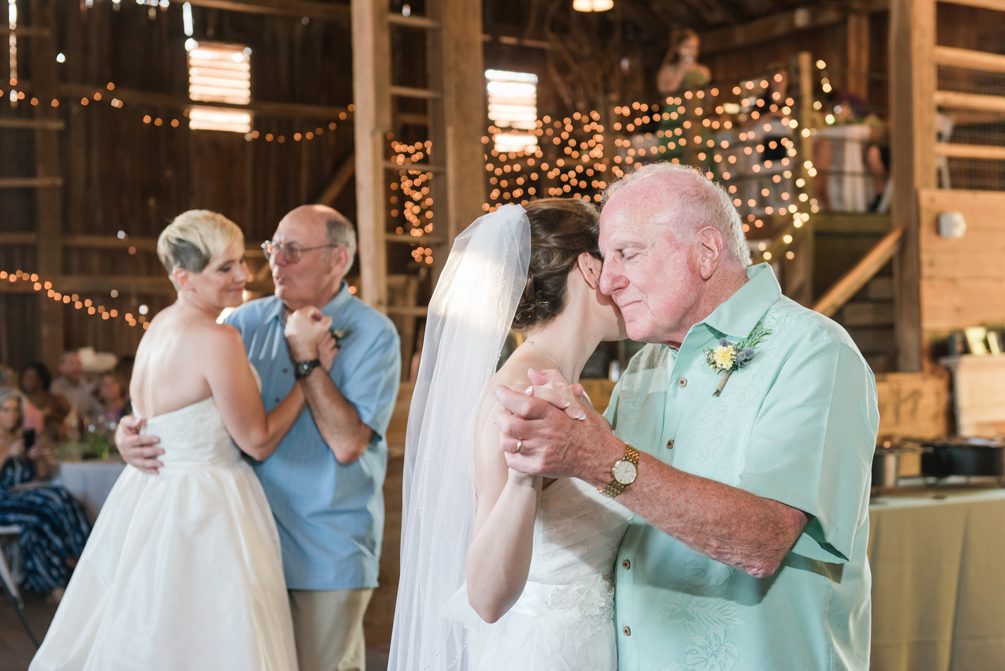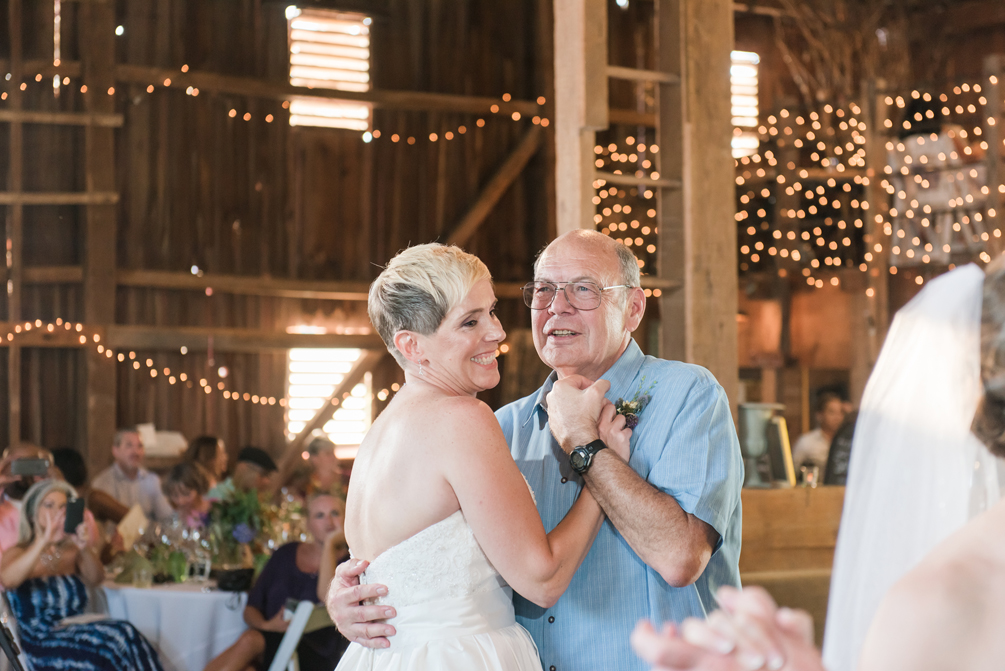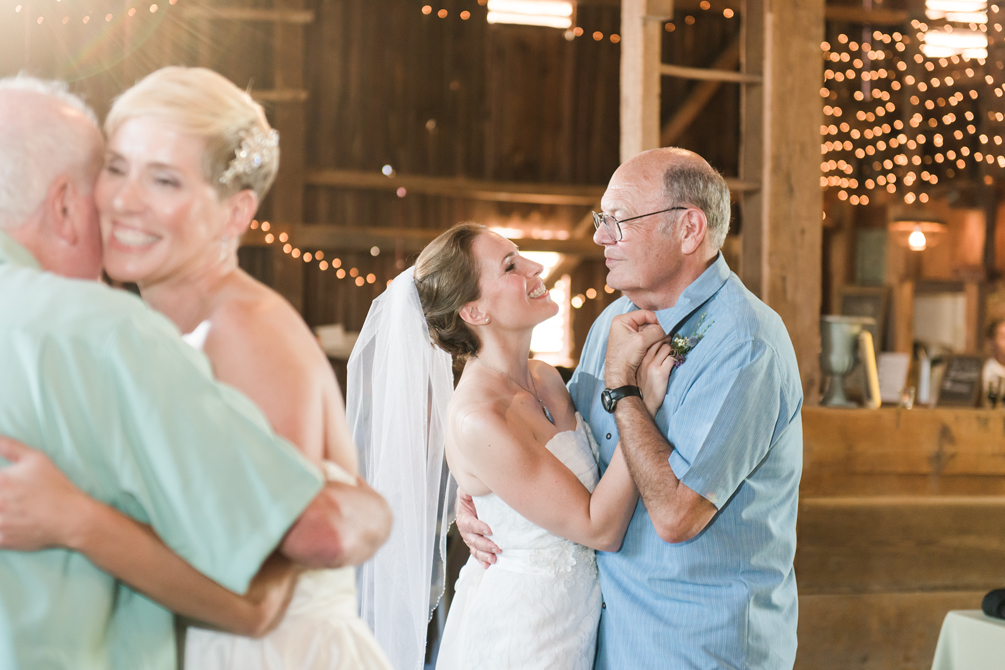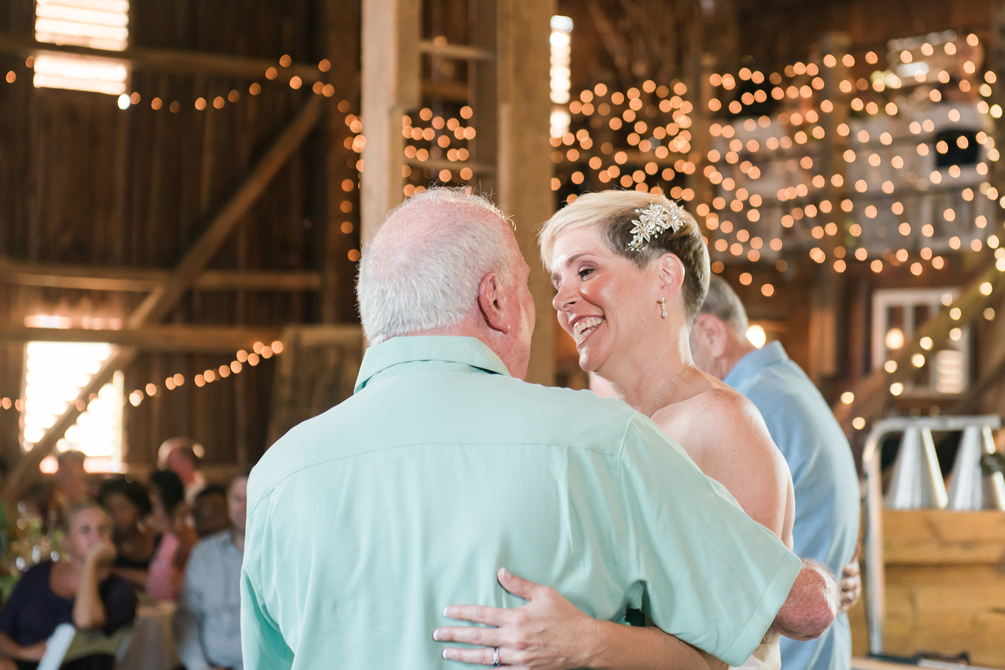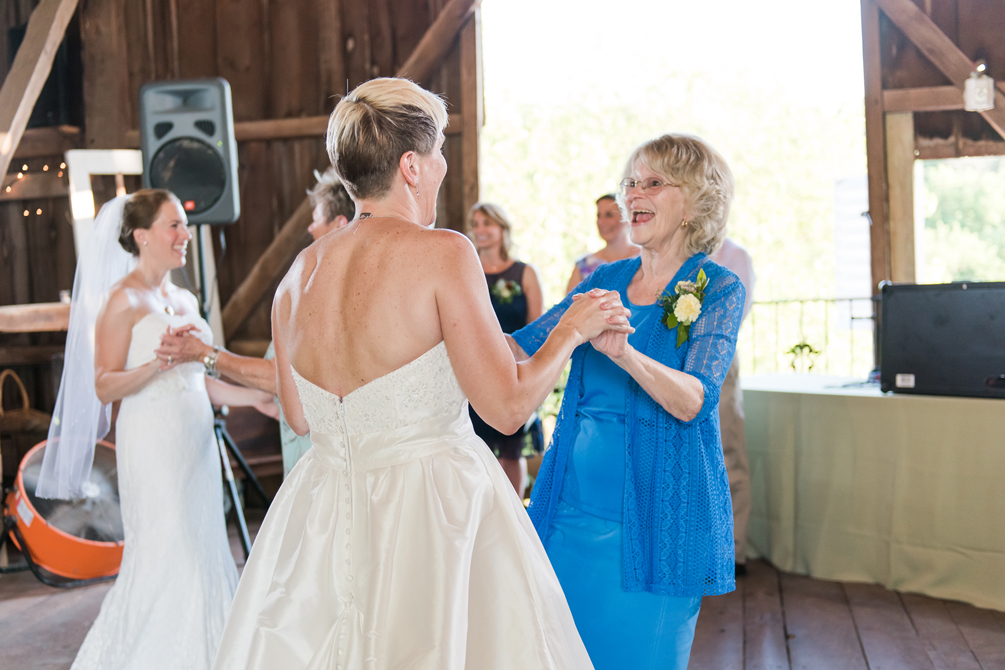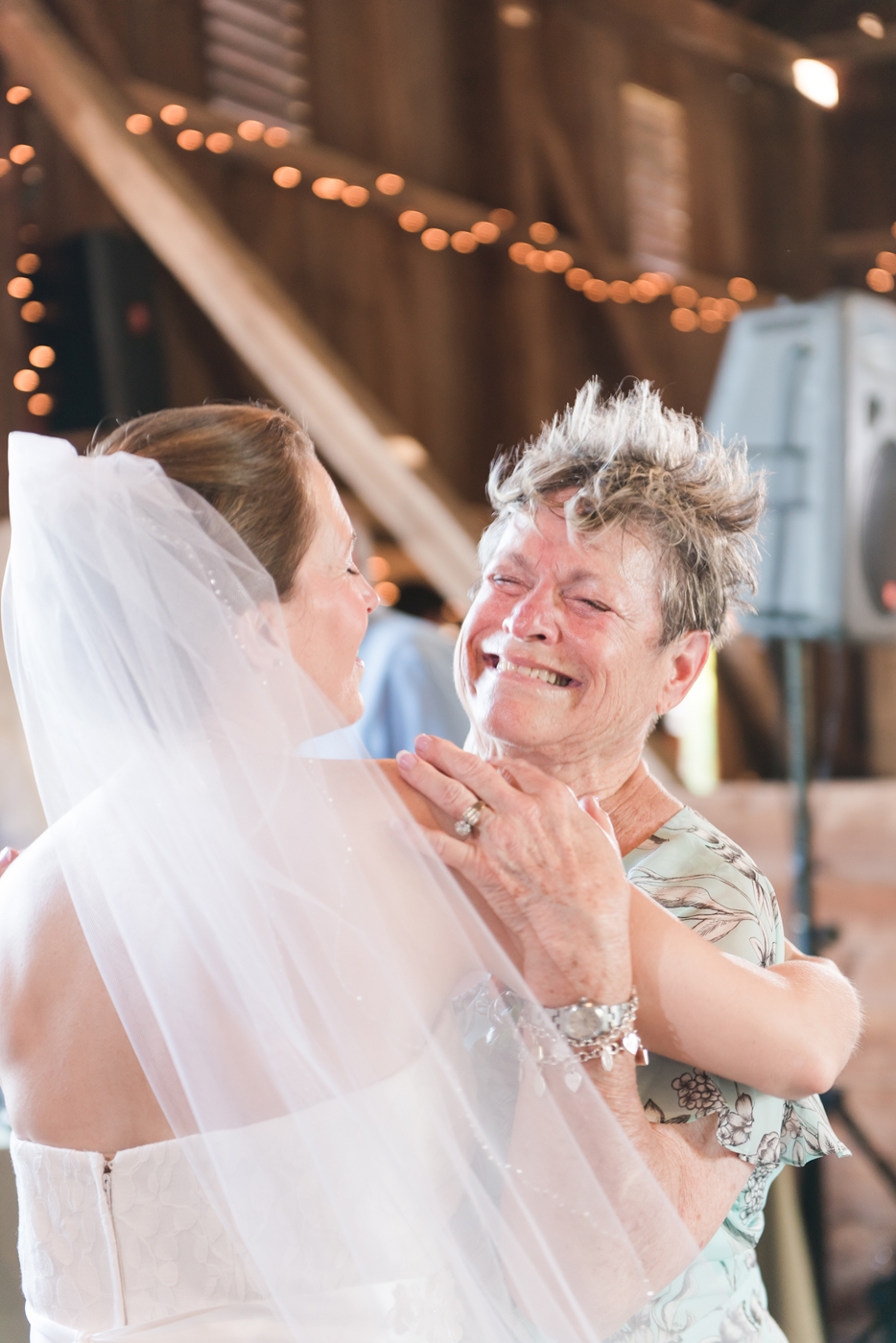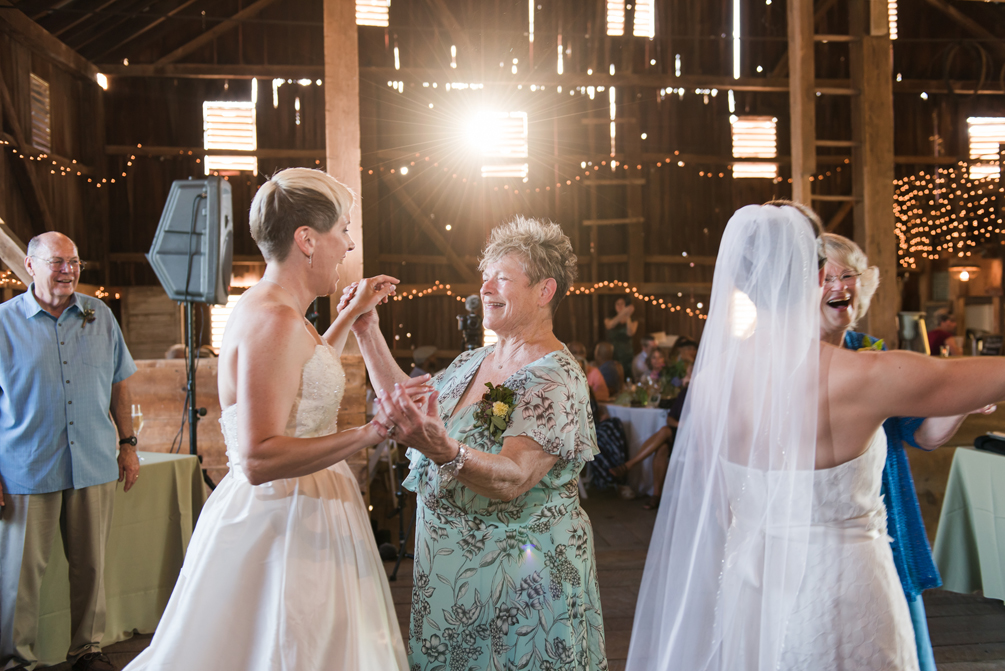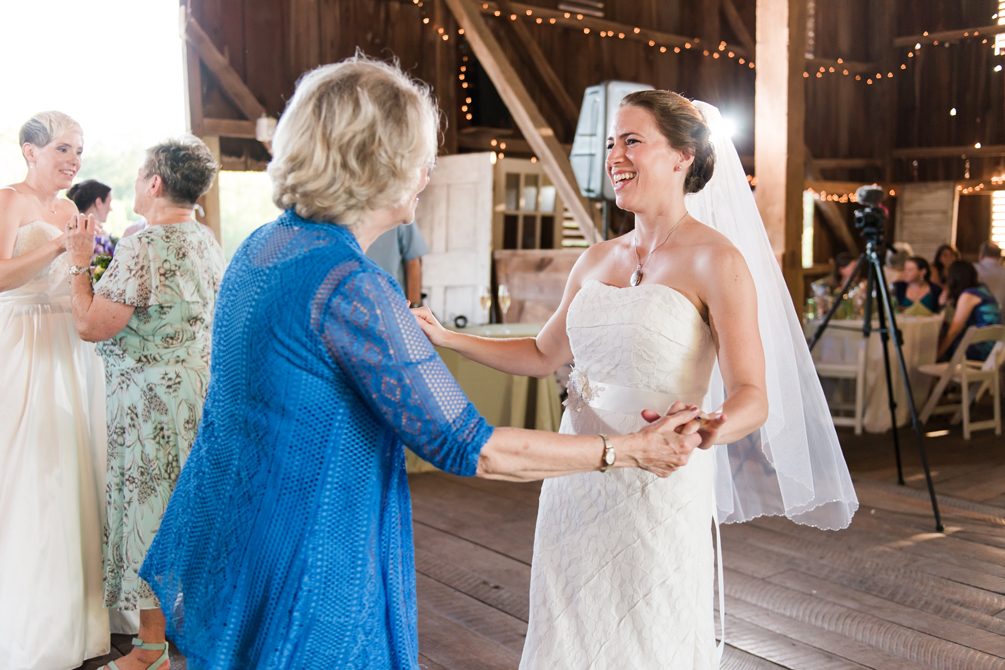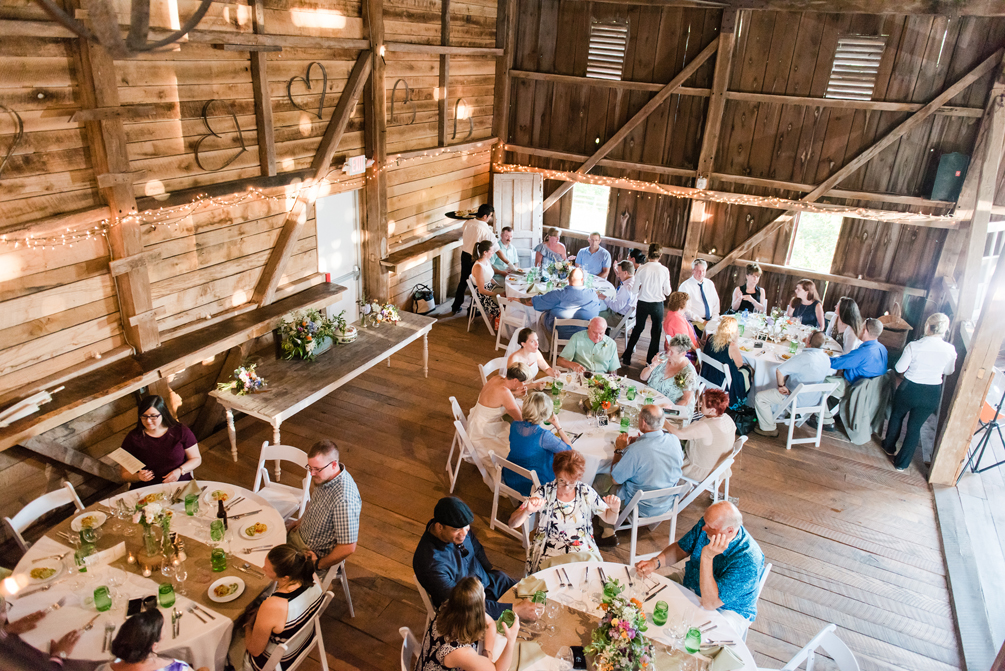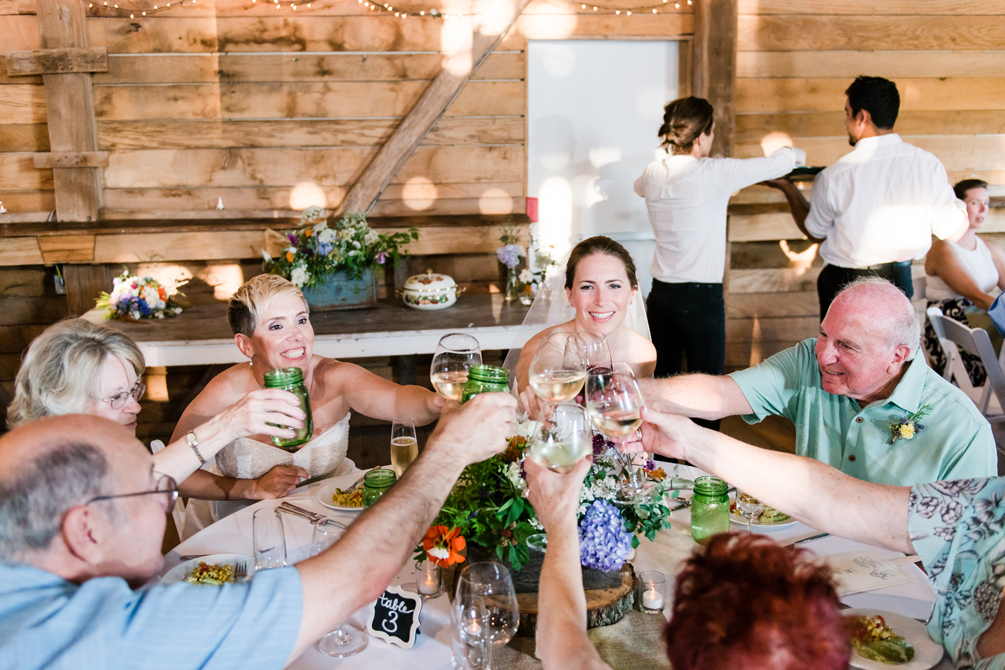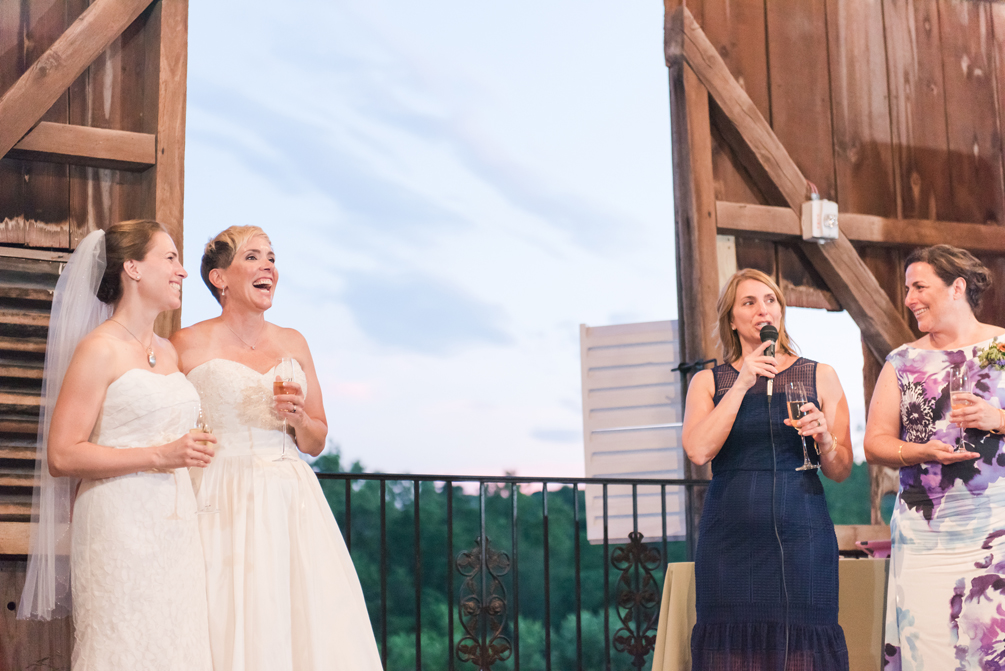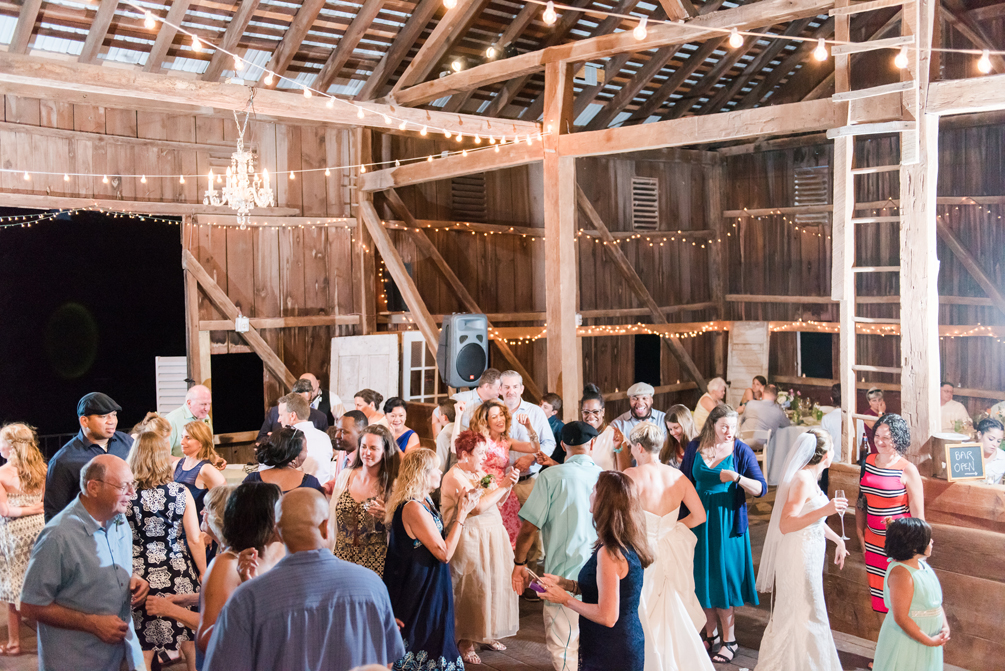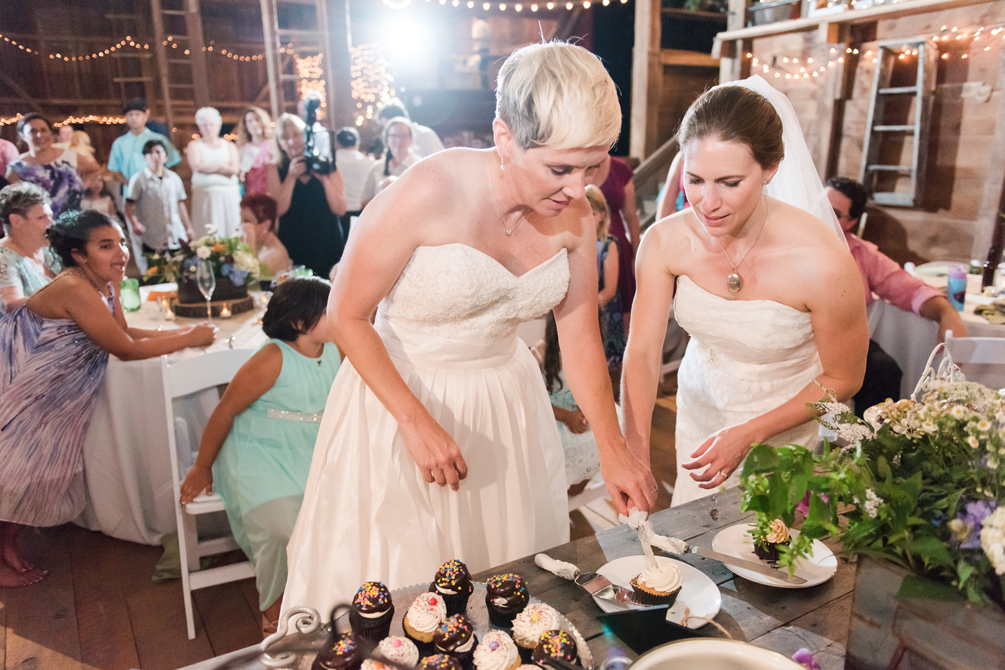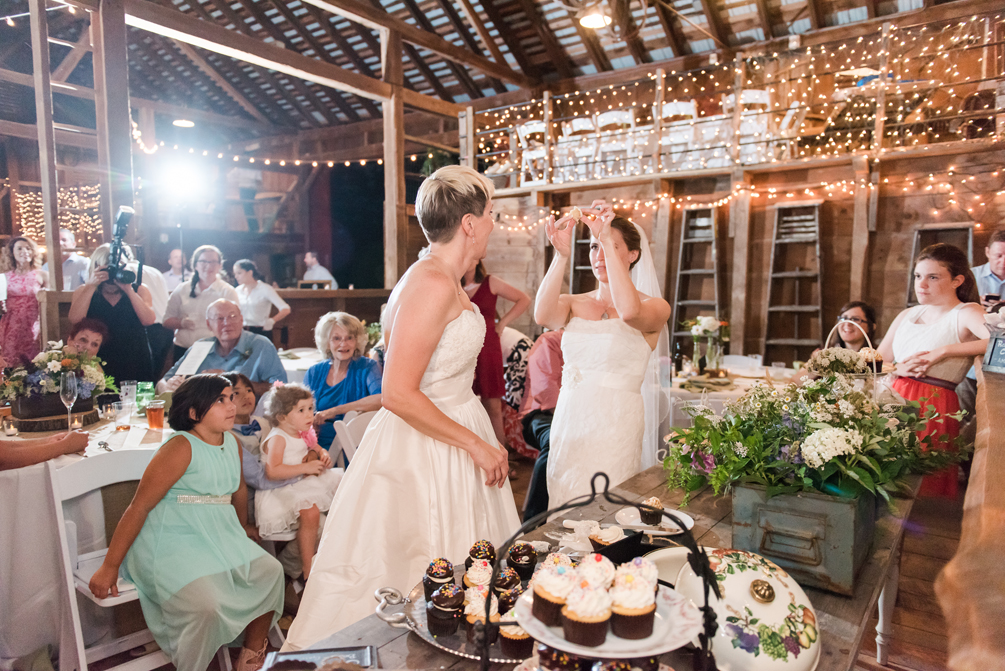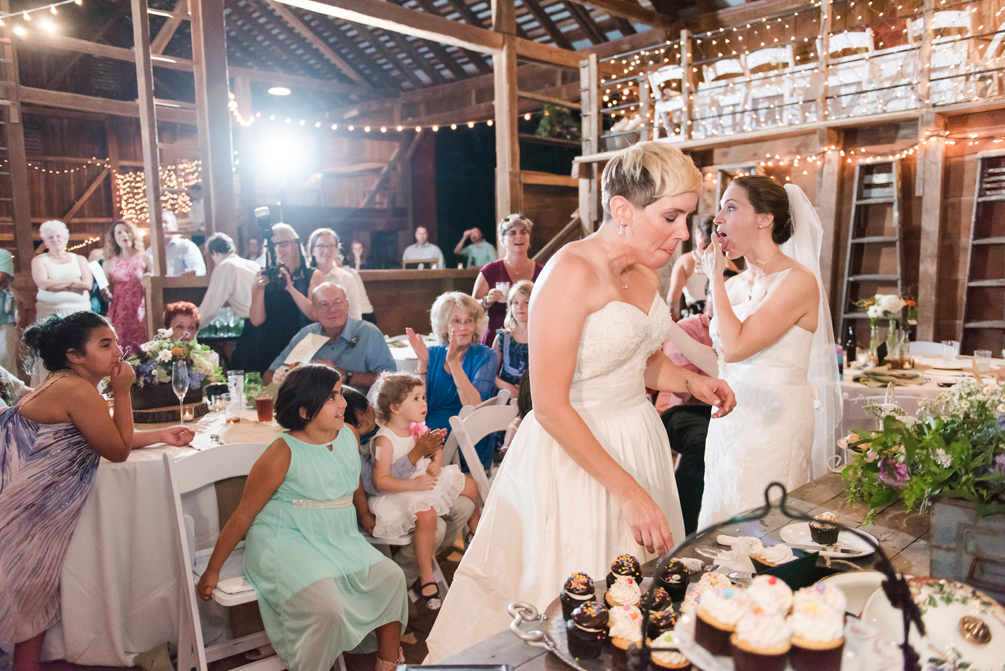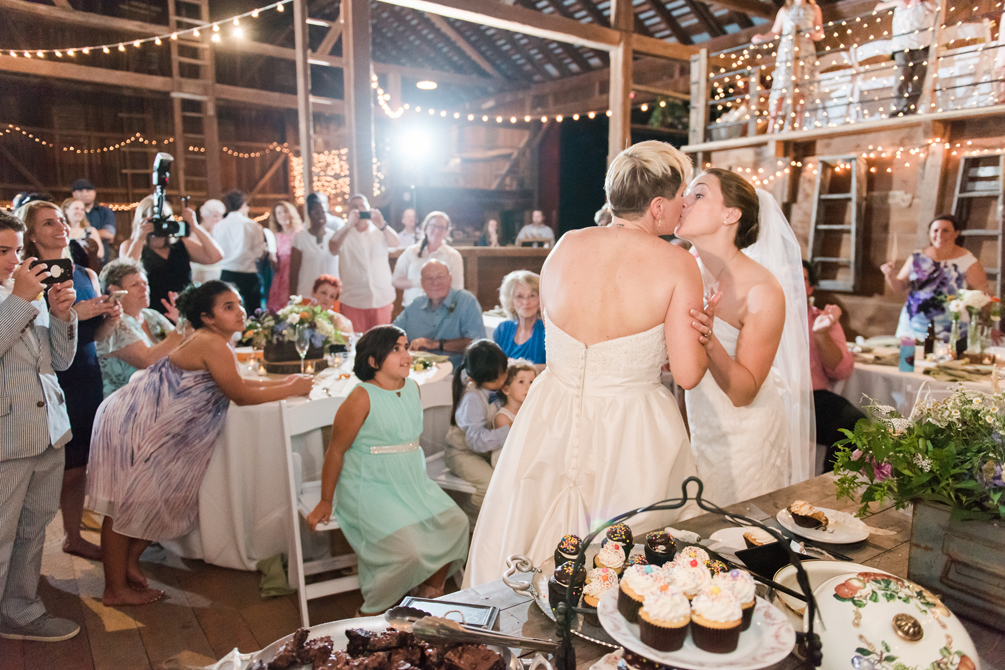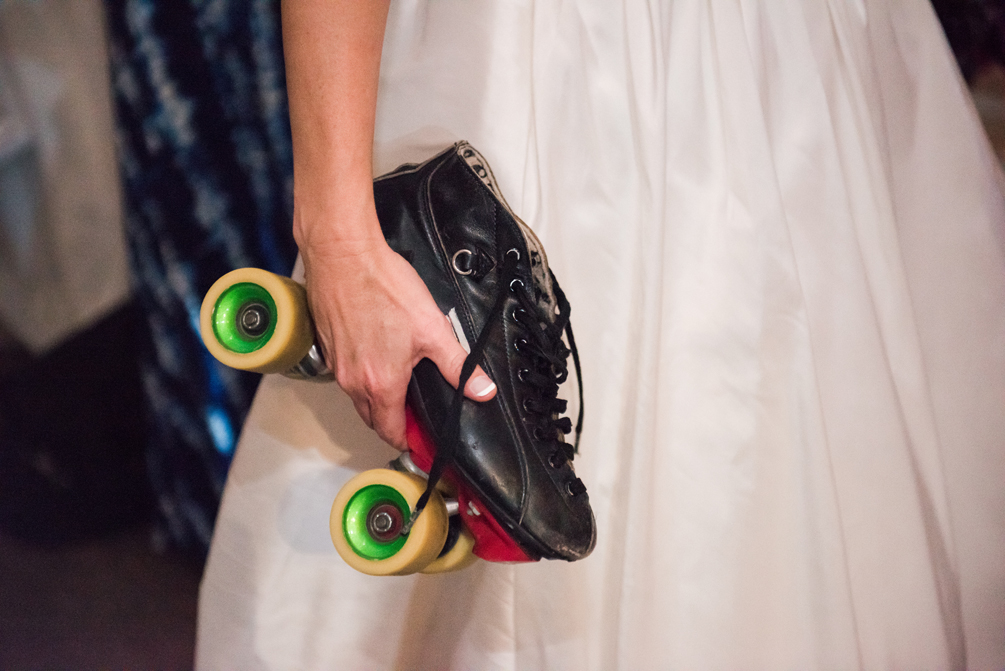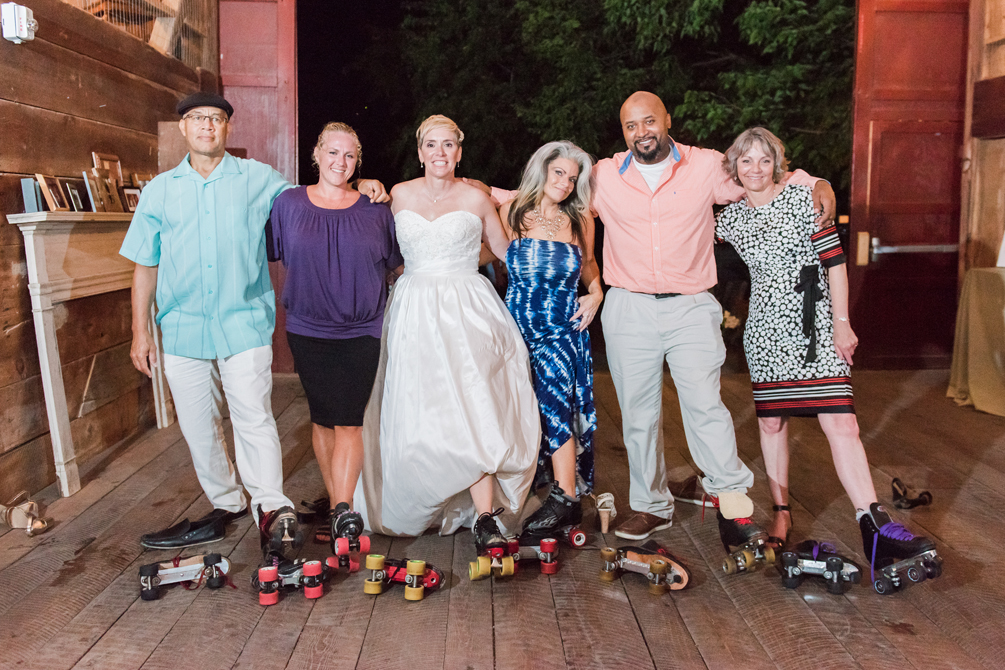 Joey and her roller derby team! Plus a little rolling around the reception!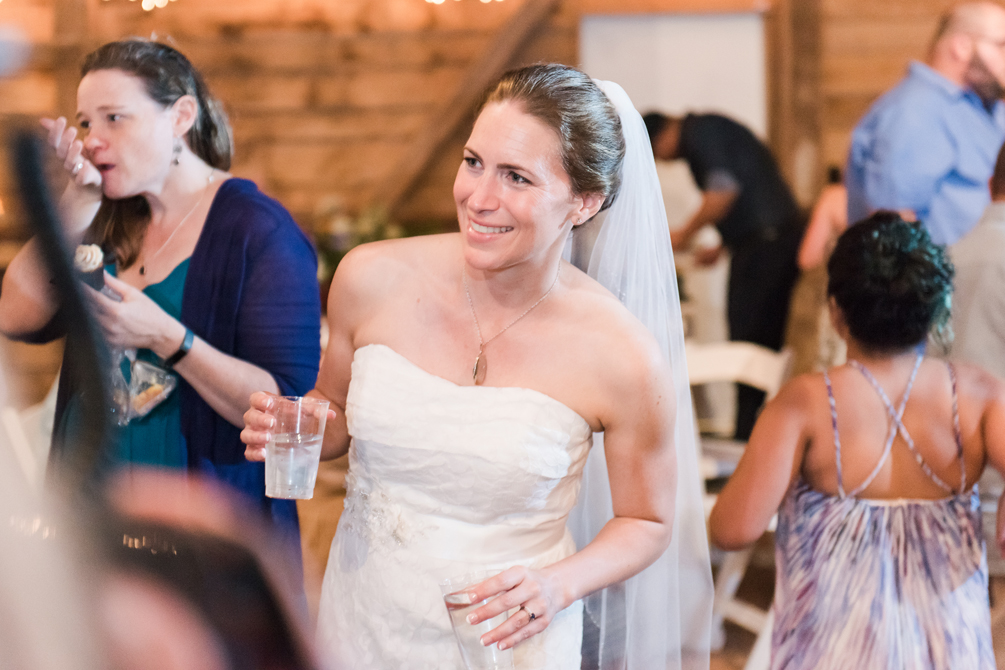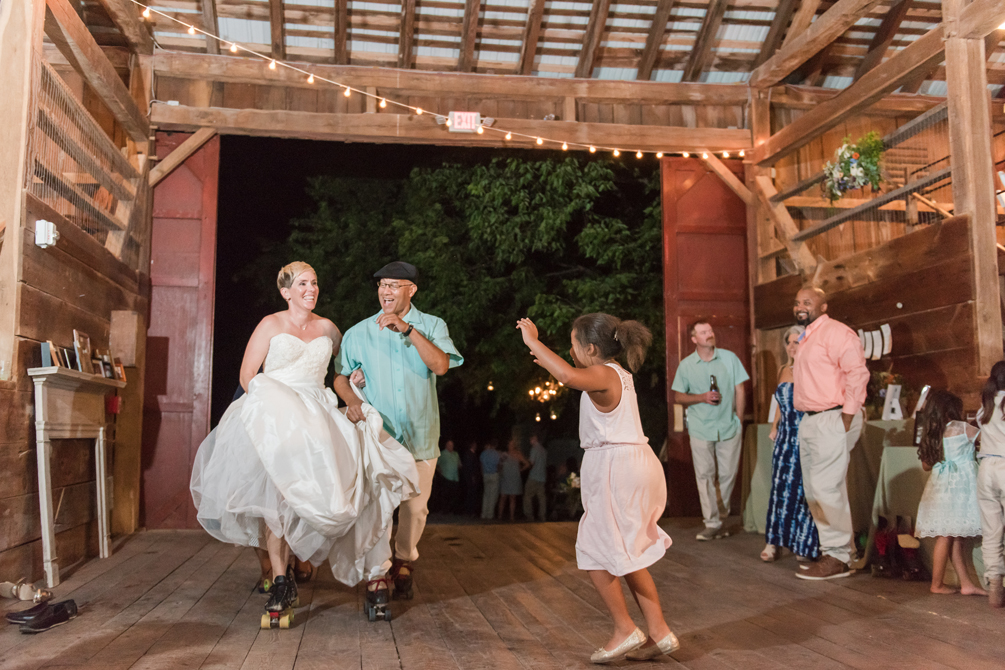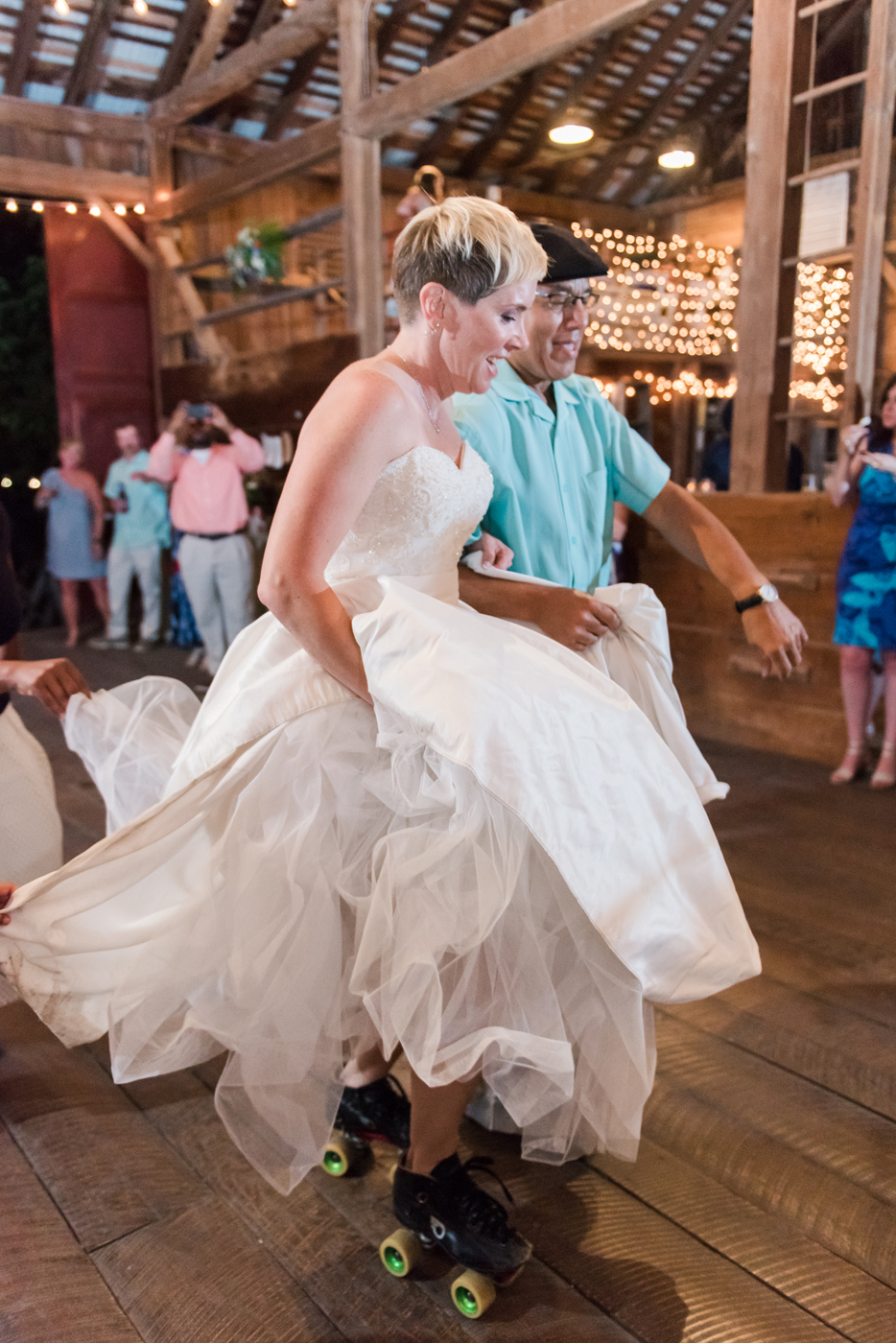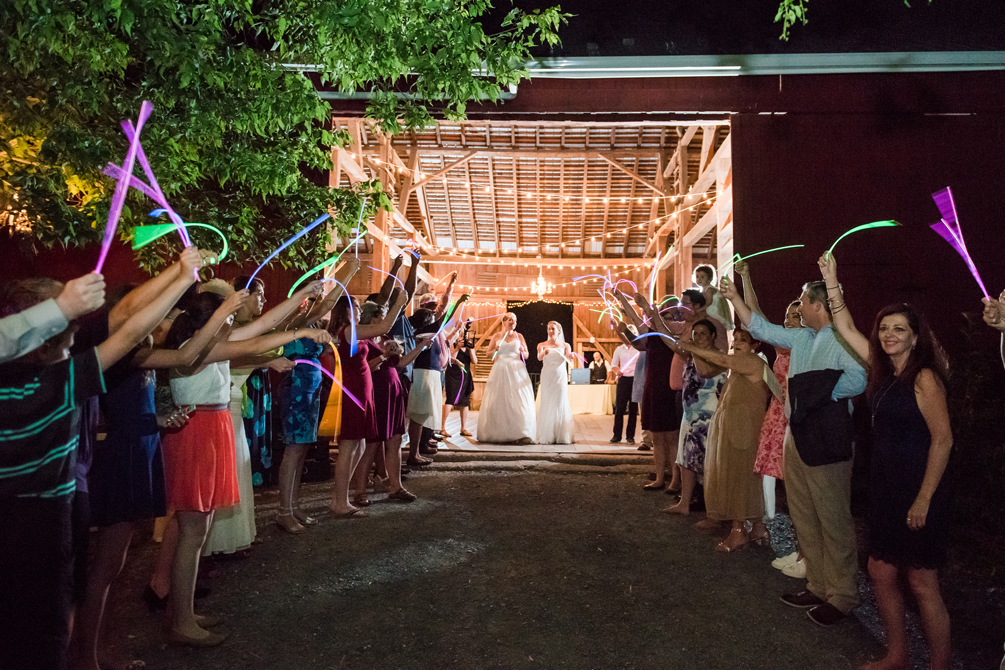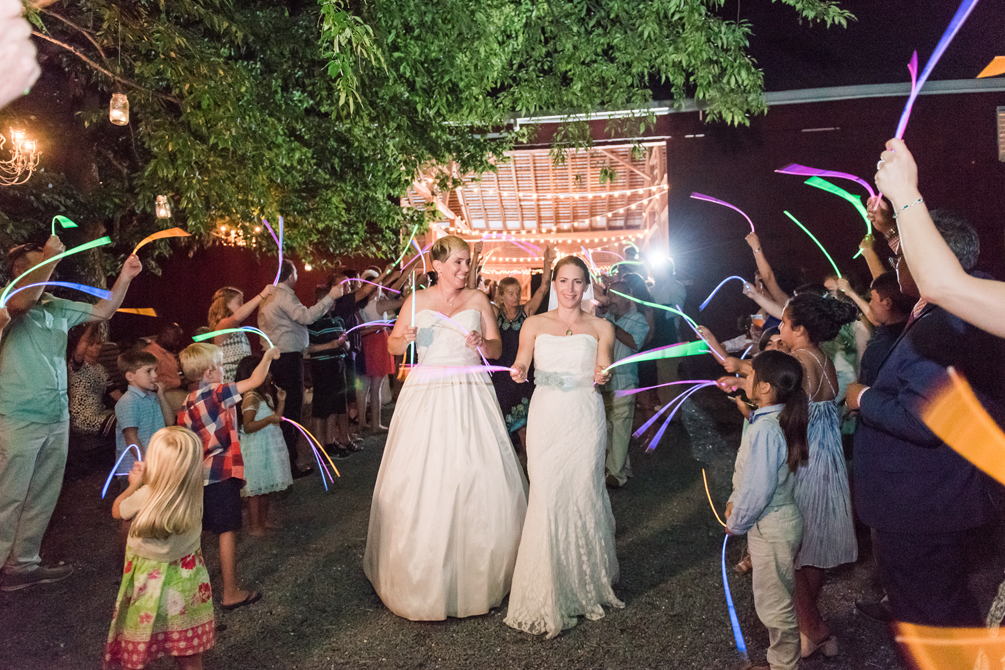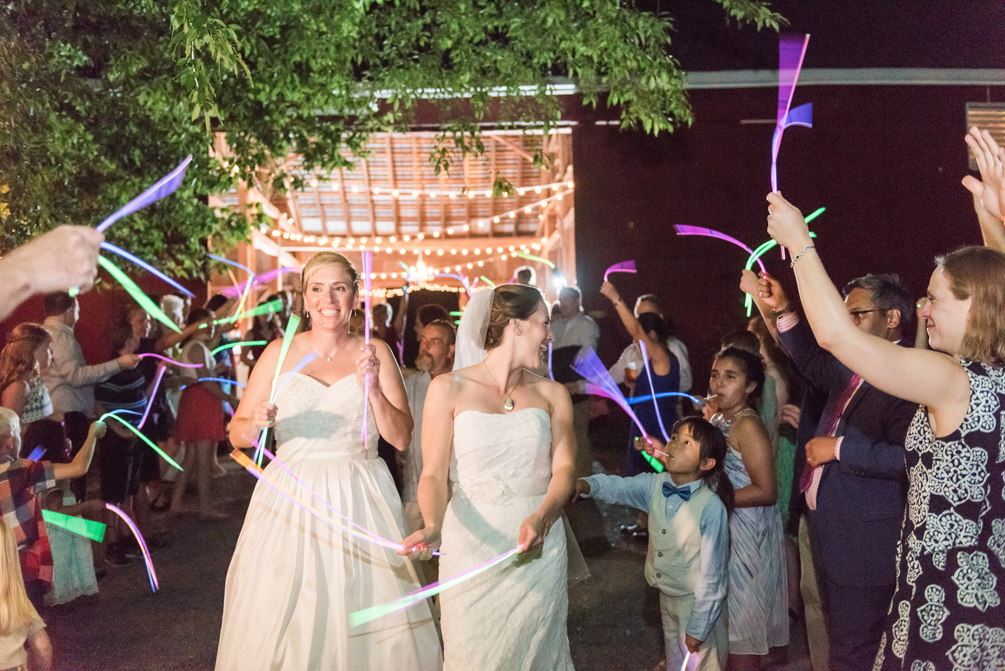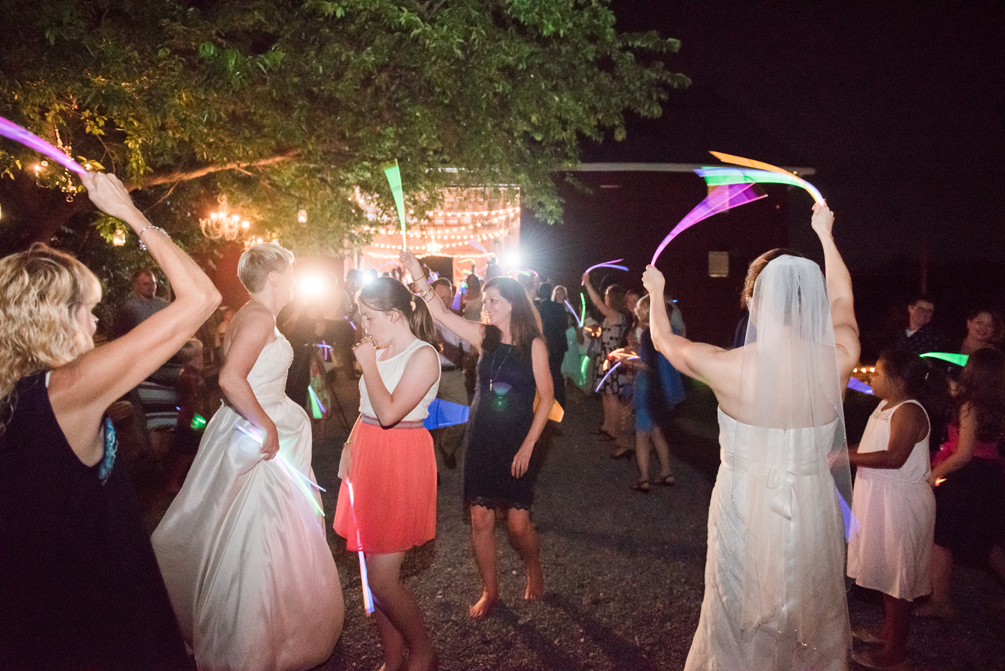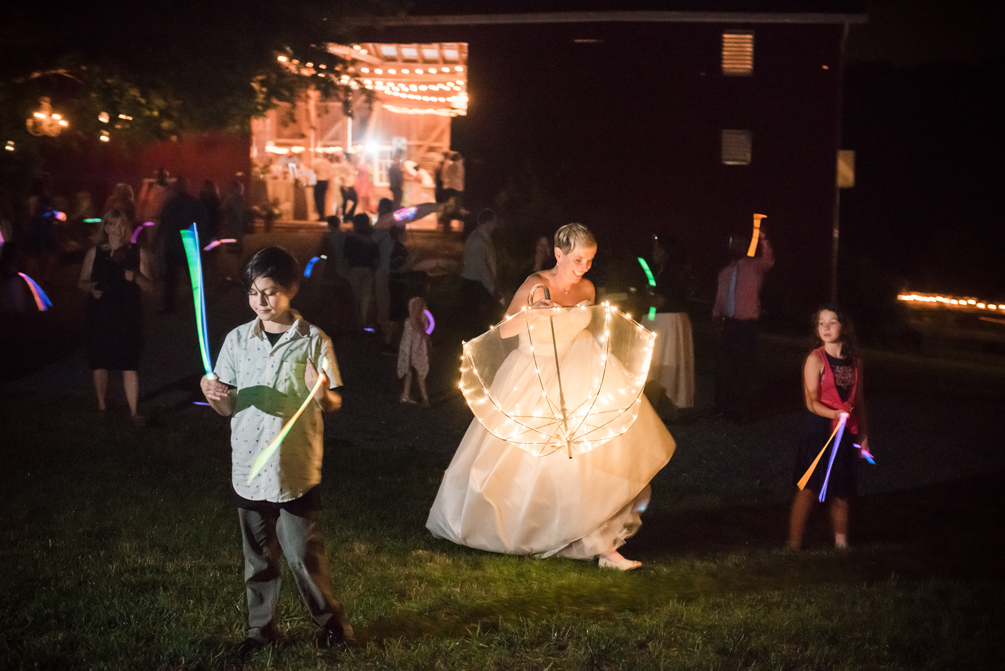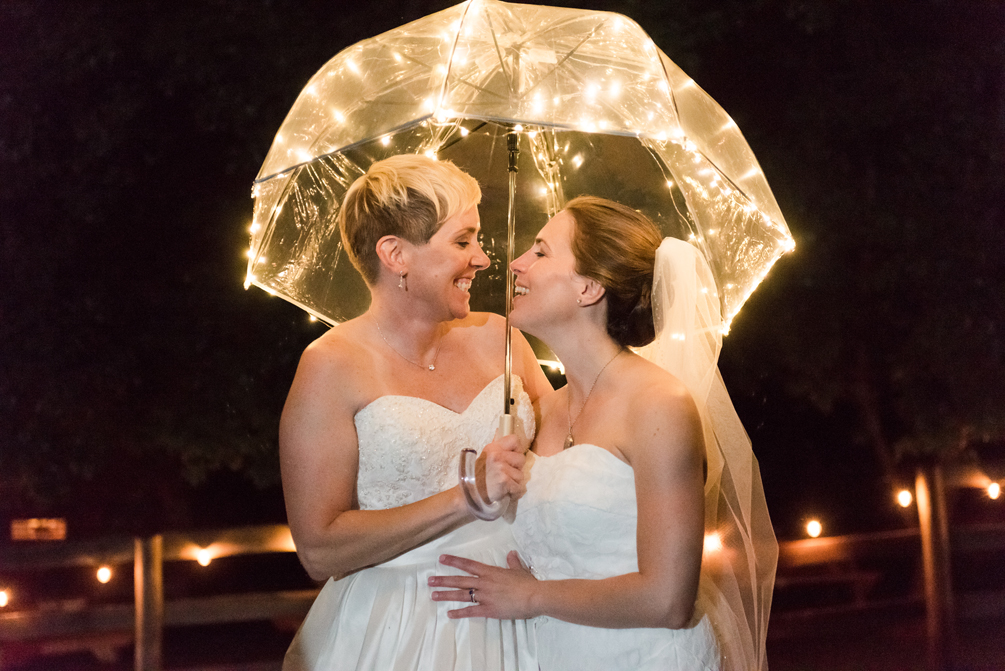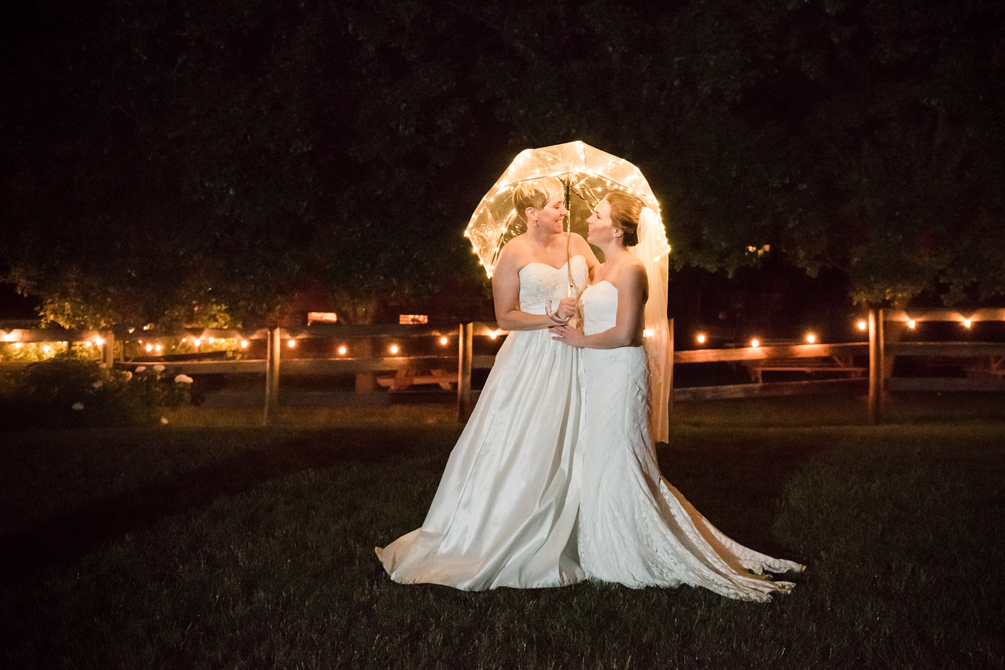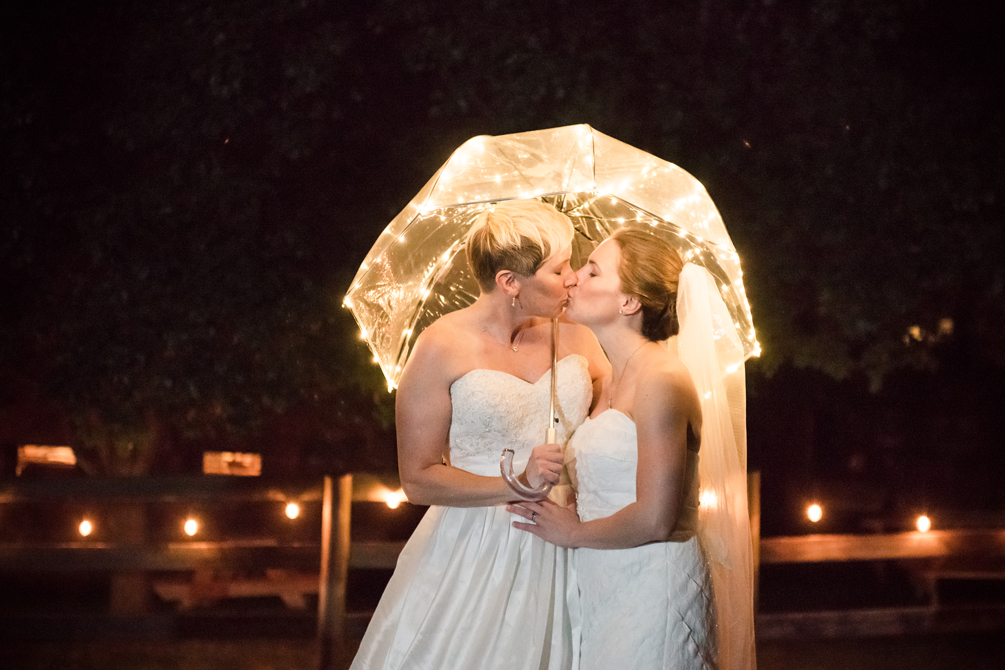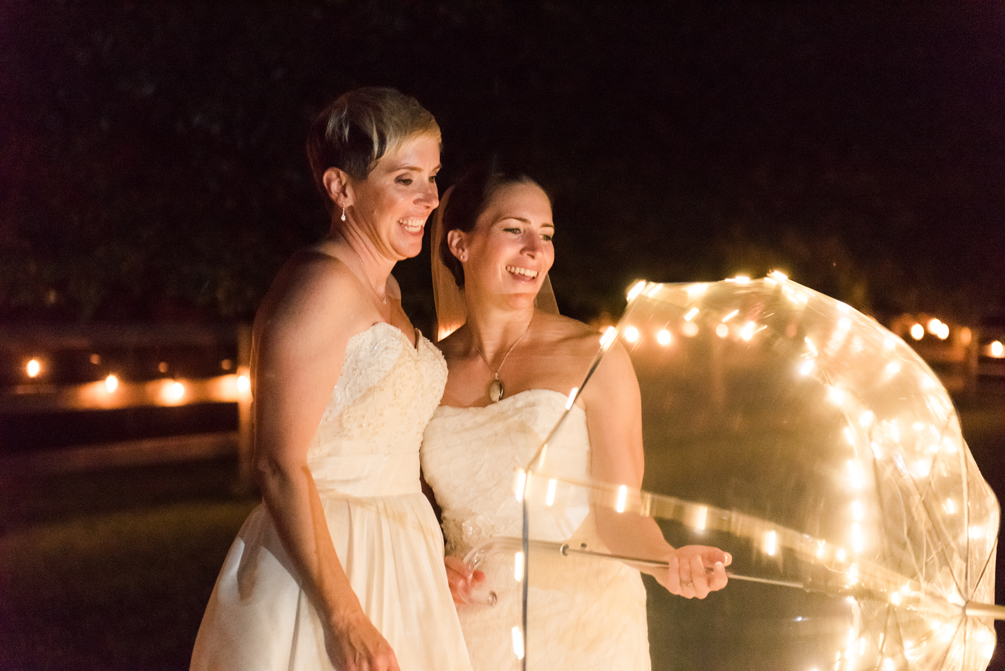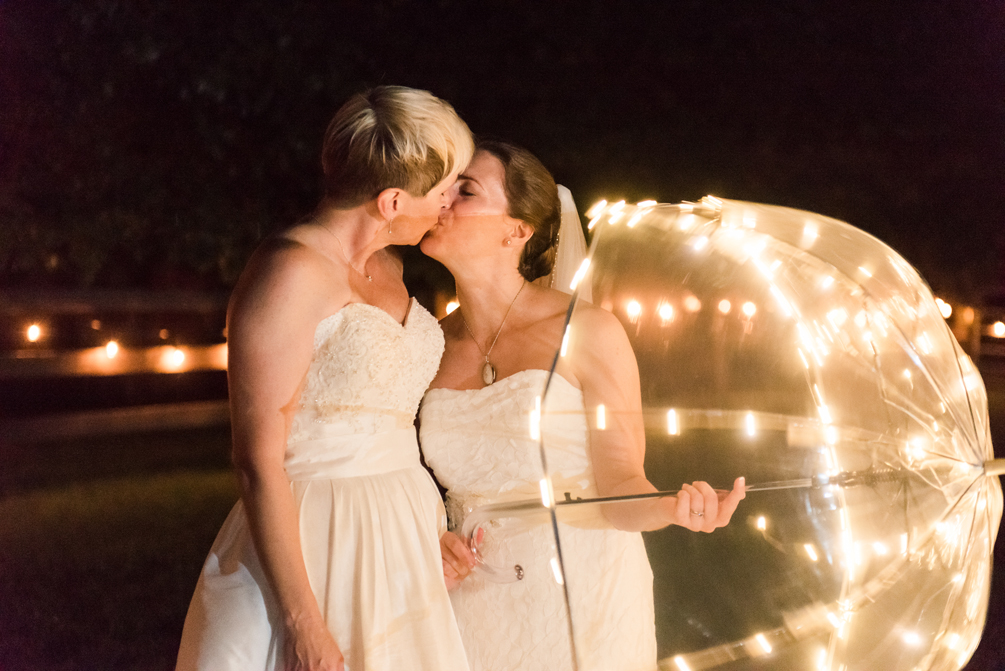 Seriously, how cool is this umbrella?! What a fun idea!!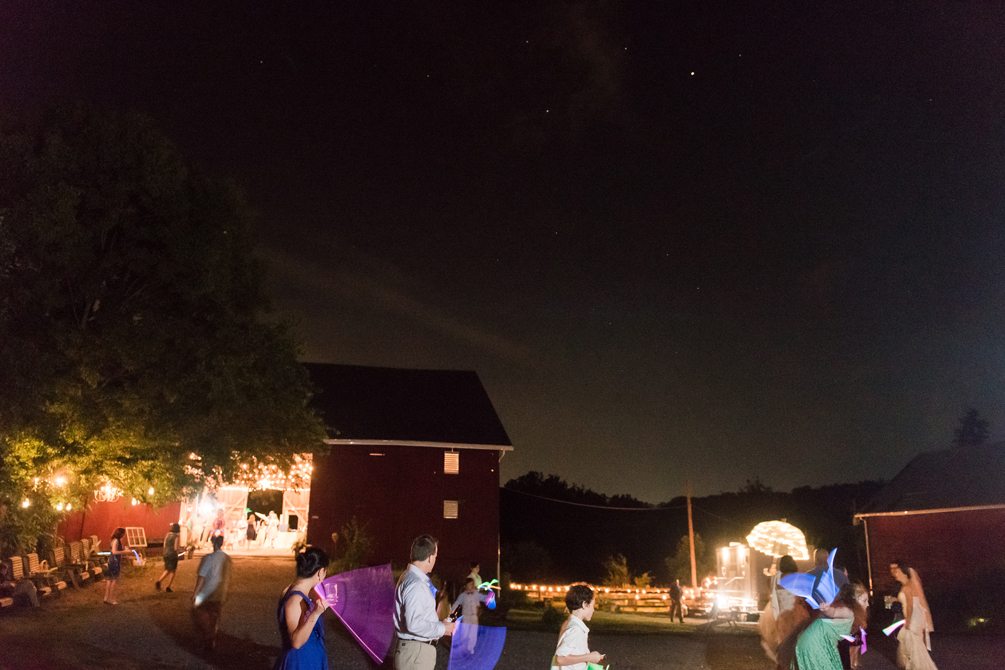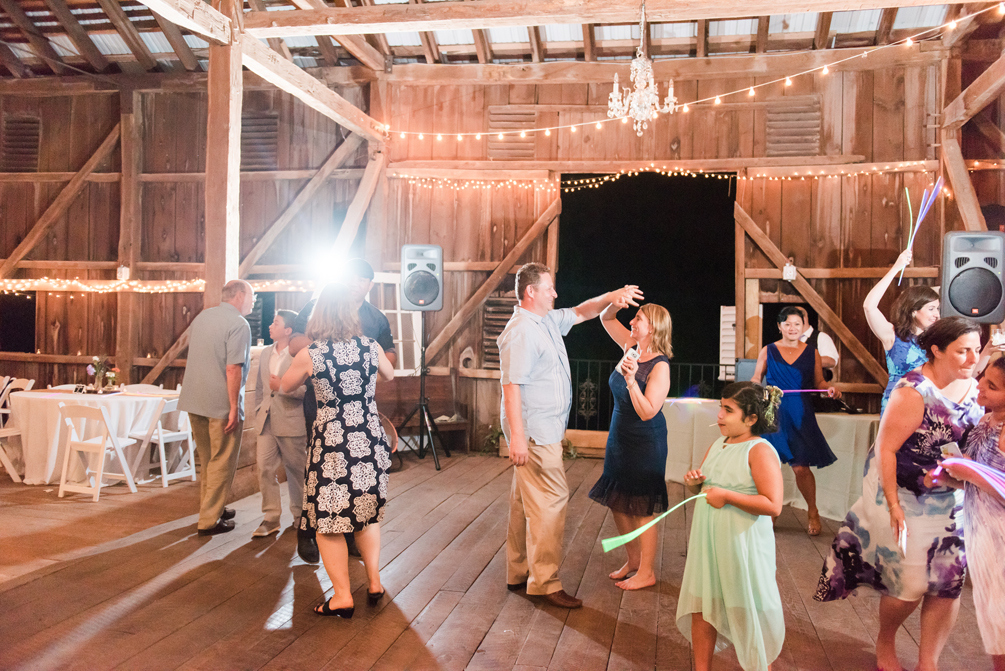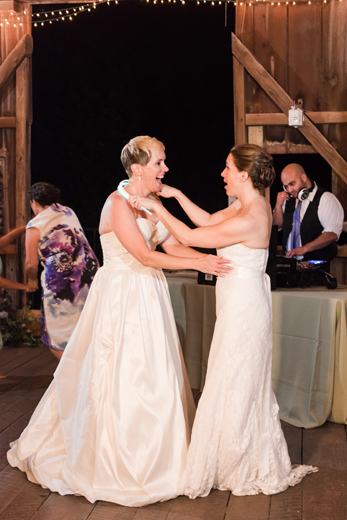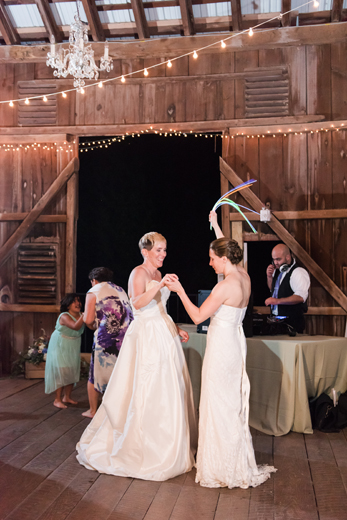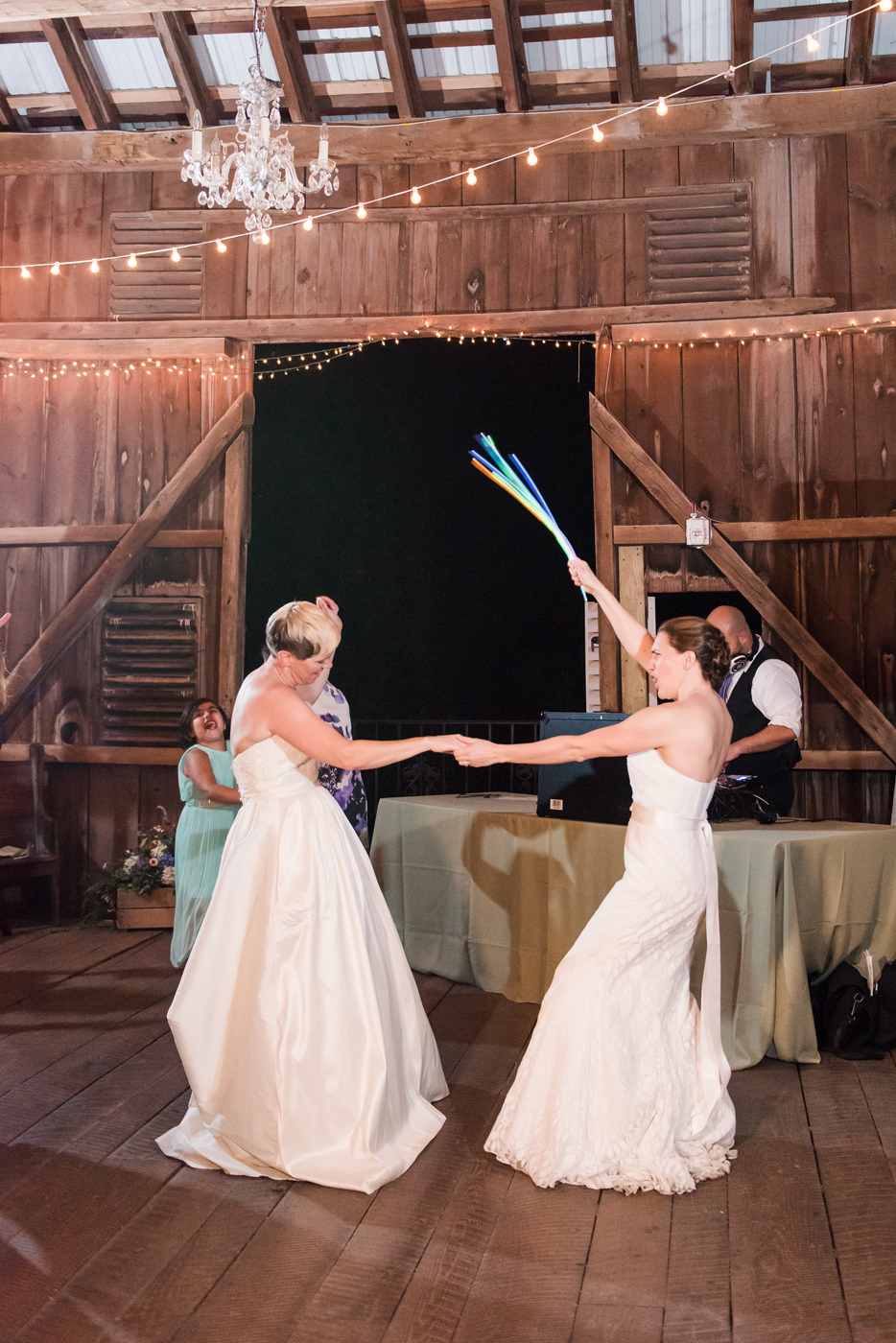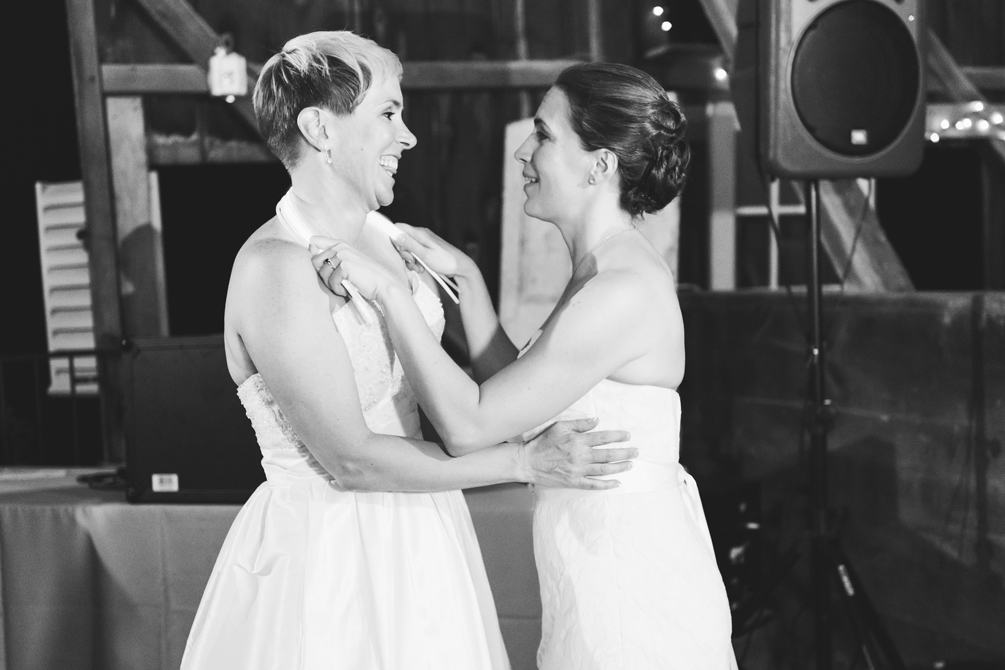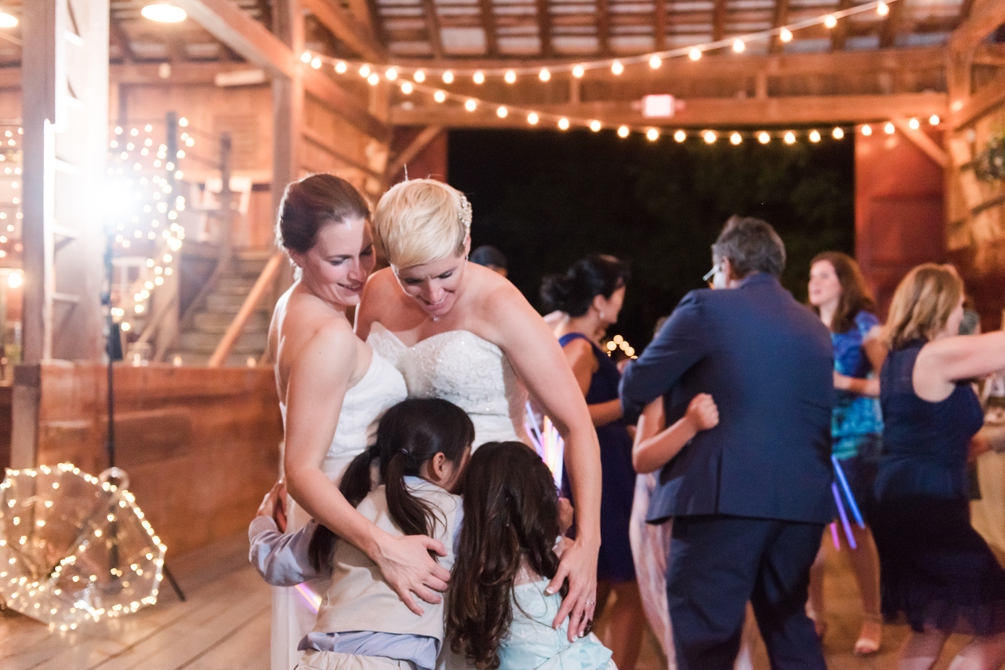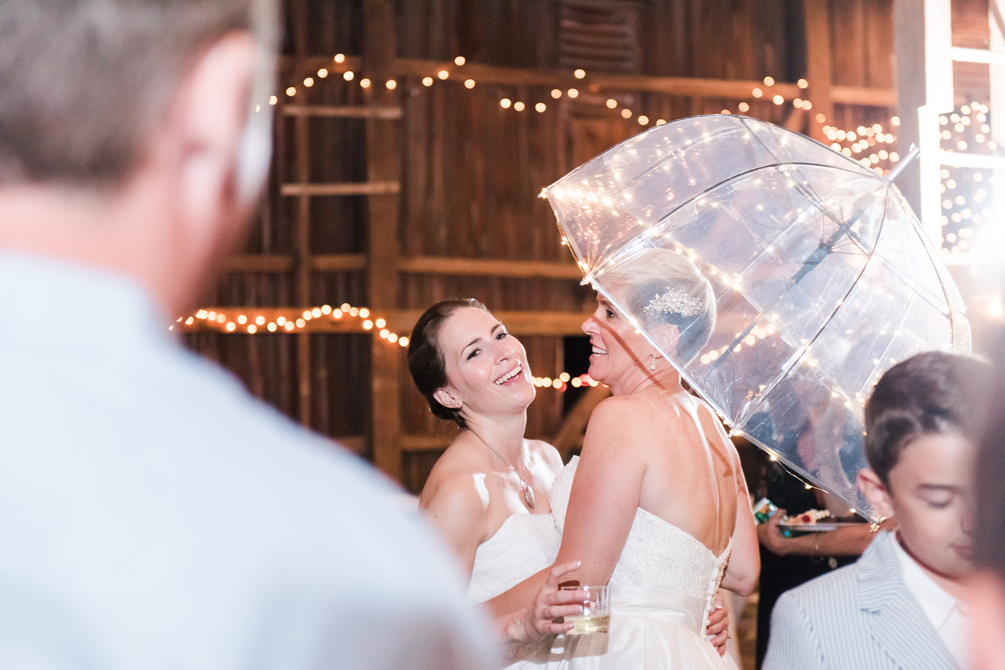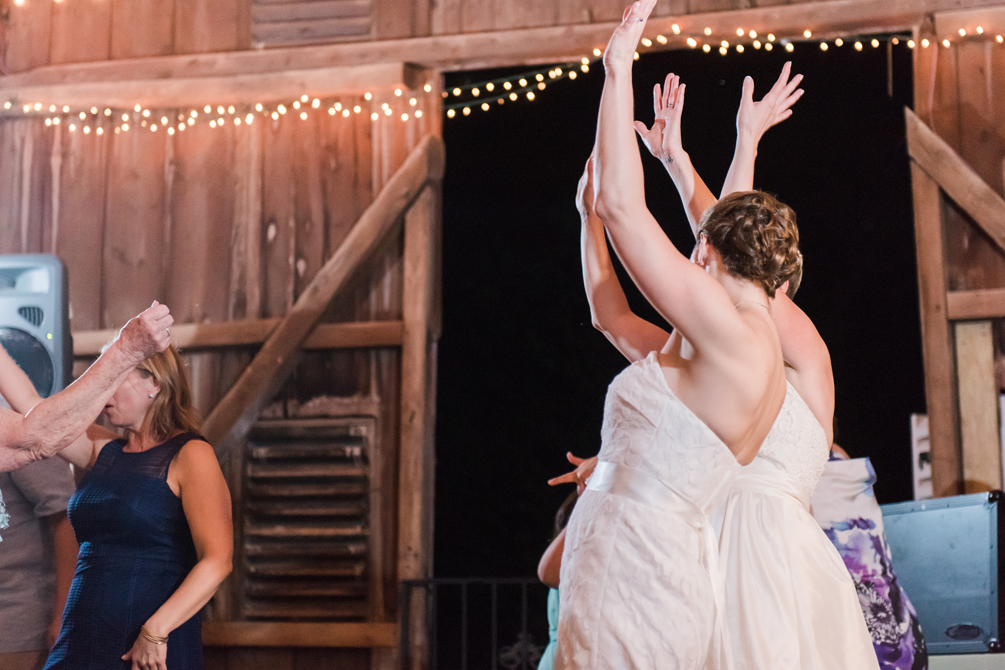 Congratulations Lisa & Joey! Your day was absolutely beautiful and so much fun!! Wishing you all the happiness!
VENDORS WHO HELPED MAKE IT HAPPEN: Rocklands Farm | Simply Fresh Events | Cupcakes by Lilly Magilly's Cup Cakery and other desserts homemade by guests | DJ: Dan Amitai | Officiant: friend, Gail | Florals by Seed to Ceremony | Aurelia Salon, Color Touch Hair and Nails | David's Bridal & Stella York from Le Reve Bridal | White Lace Design Invitations | Rings from Midtown Jewelers | Videographer: Kelley Van Dilla | Parasols from Paper Lantern Store | Ceremony music by Virgilio Joven