Becky & Chris are married! | Water's Edge Summer Wedding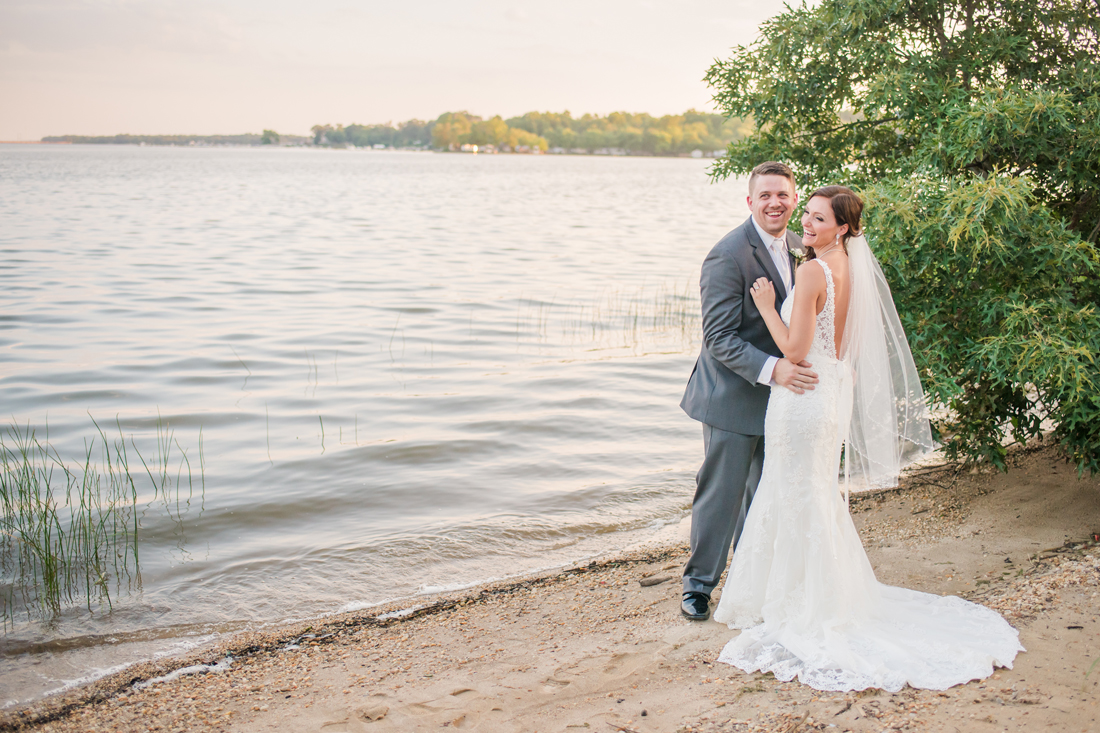 Pulling images from Becky & Chris's wedding day has my feeling all sorts of feels! I mean, for one thing.. it's August already, what?!? And tonight was the first night I really started to notice it got darker just a liiiiittle bit sooner than I like ;) But maybe if we don't talk about it, summer will slow down? Well the good news is, I can pretty much guarantee that looking at this wedding day will have you transported somewhere tropical! Oh my gosh every part of this day was perfectly warm, happy, and fun. And Becky looked SO STUNNING! I've known Becky for several years now, and to say it was an honor for my mom and I to document their wedding is an understatement. When Chris saw Becky coming down the aisle.. oh man you guys, he set the bar high! What a genuine reaction bursting with love and pride that Becky was about to be his wife. It is so much what I love about photographing weddings. The culmination of years together, (in Becky and Chris's case, since high school!), and the excitement for all the years and the journey to come. I couldn't be happier for these two!! Congratulations Becky & Chris! LOVED being a part of your beautiful day!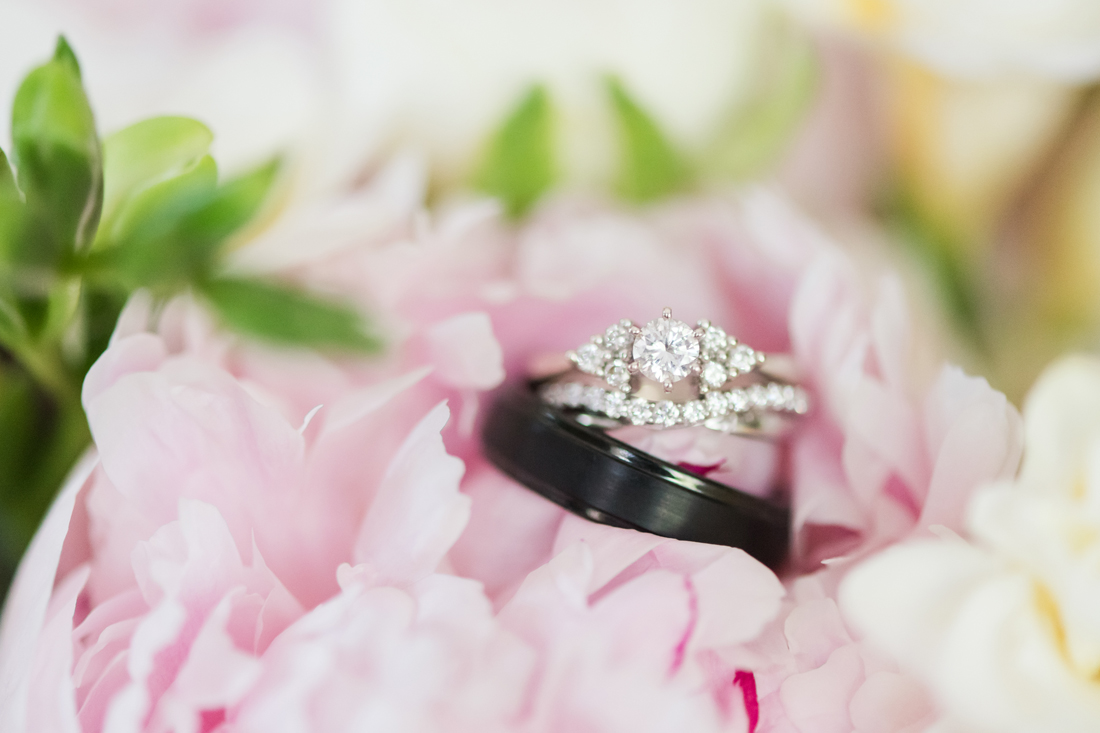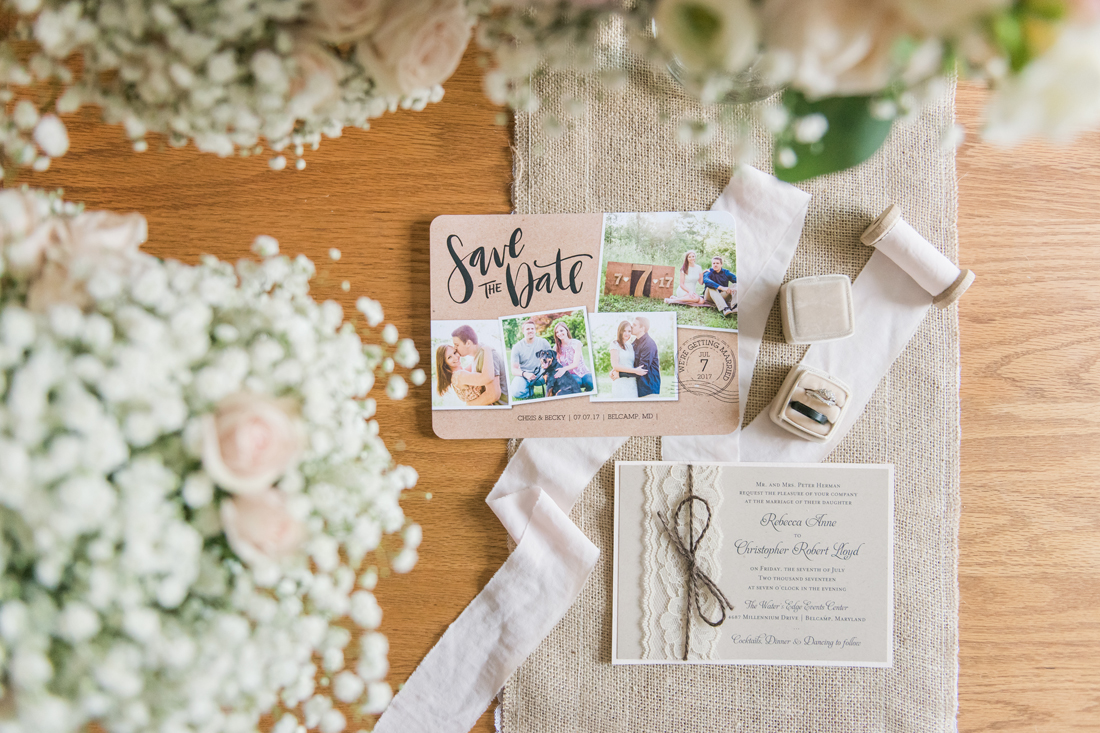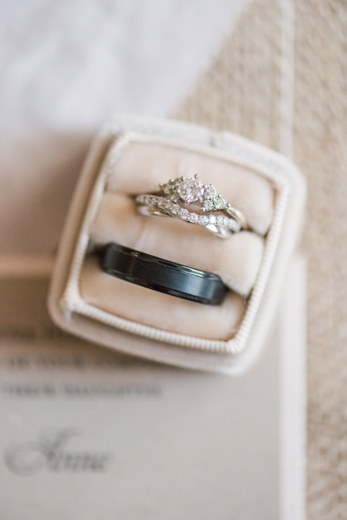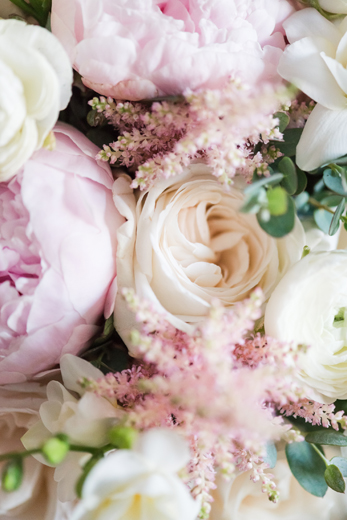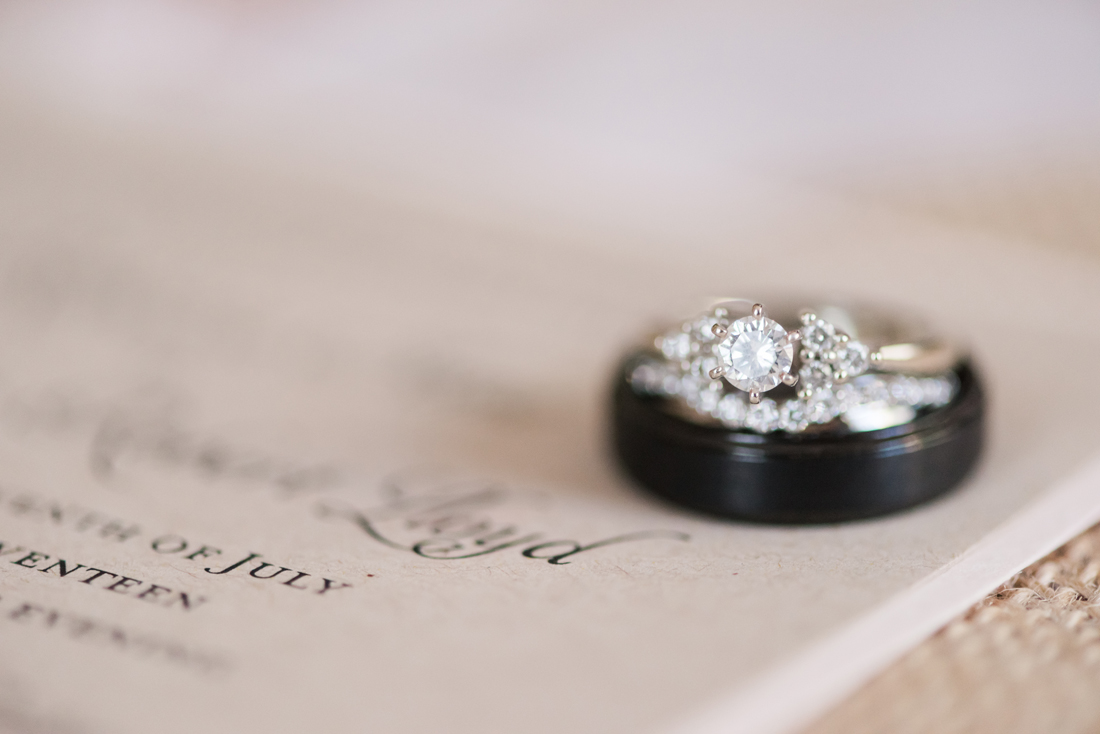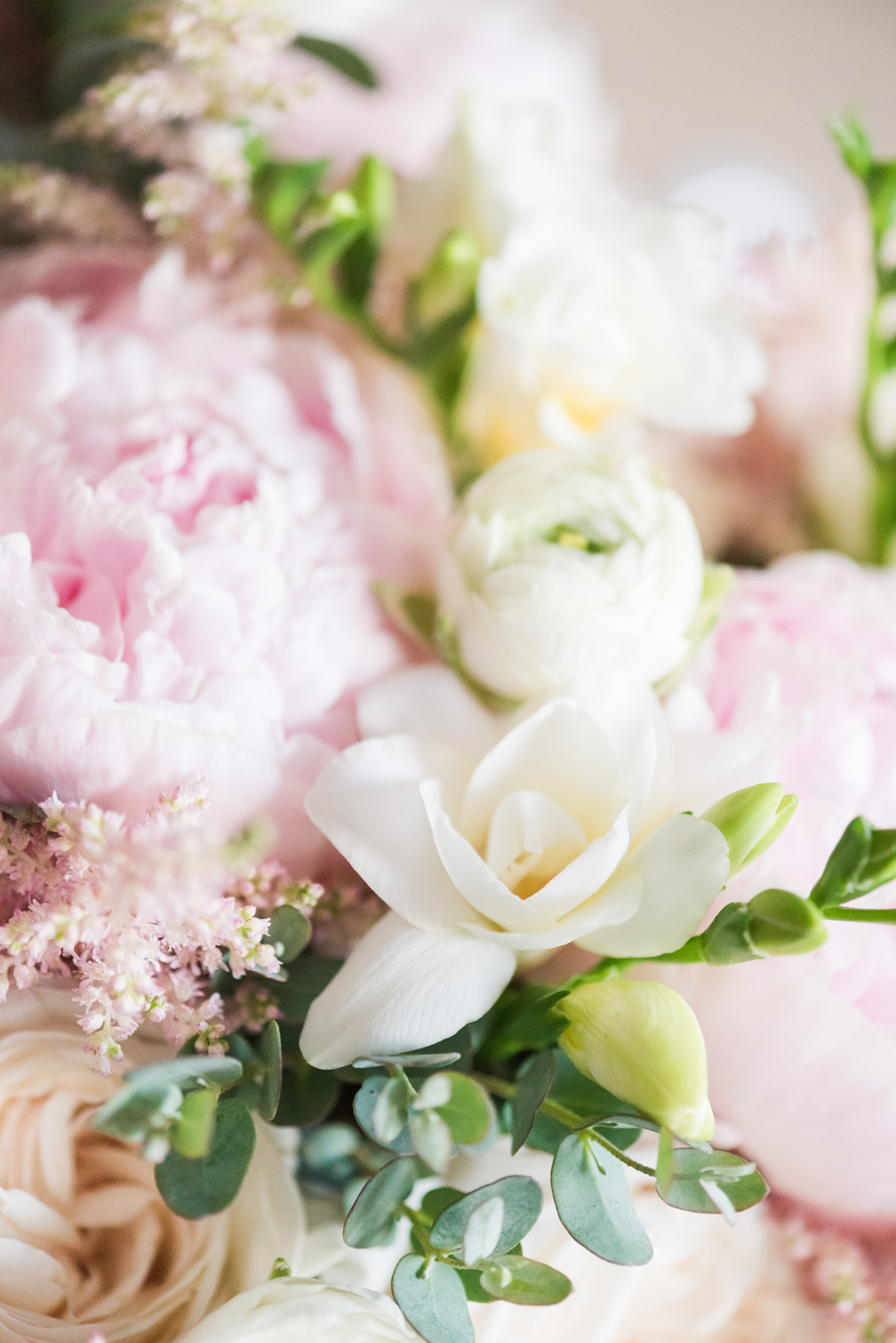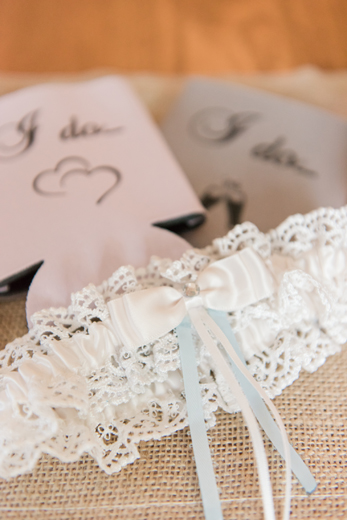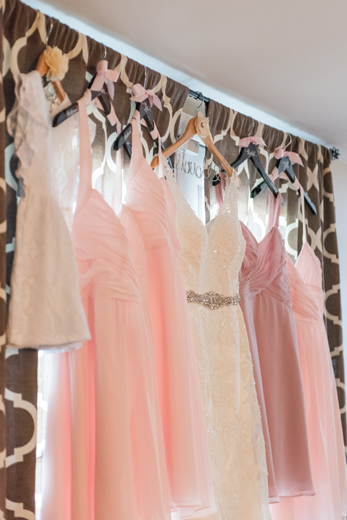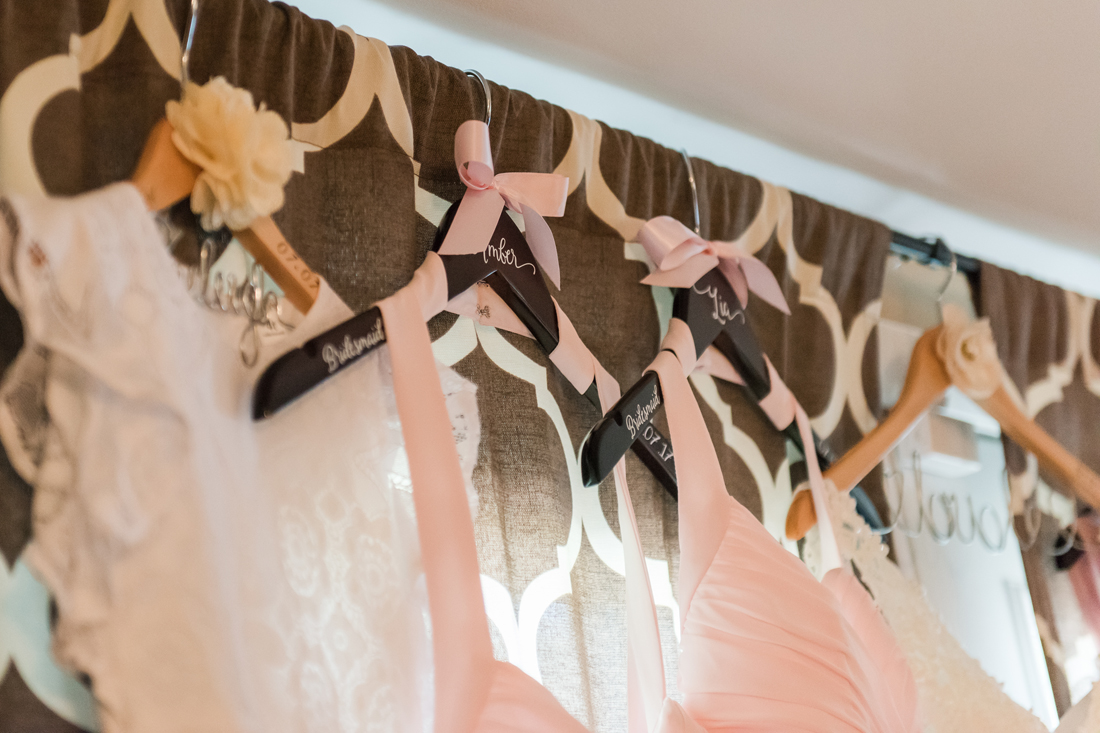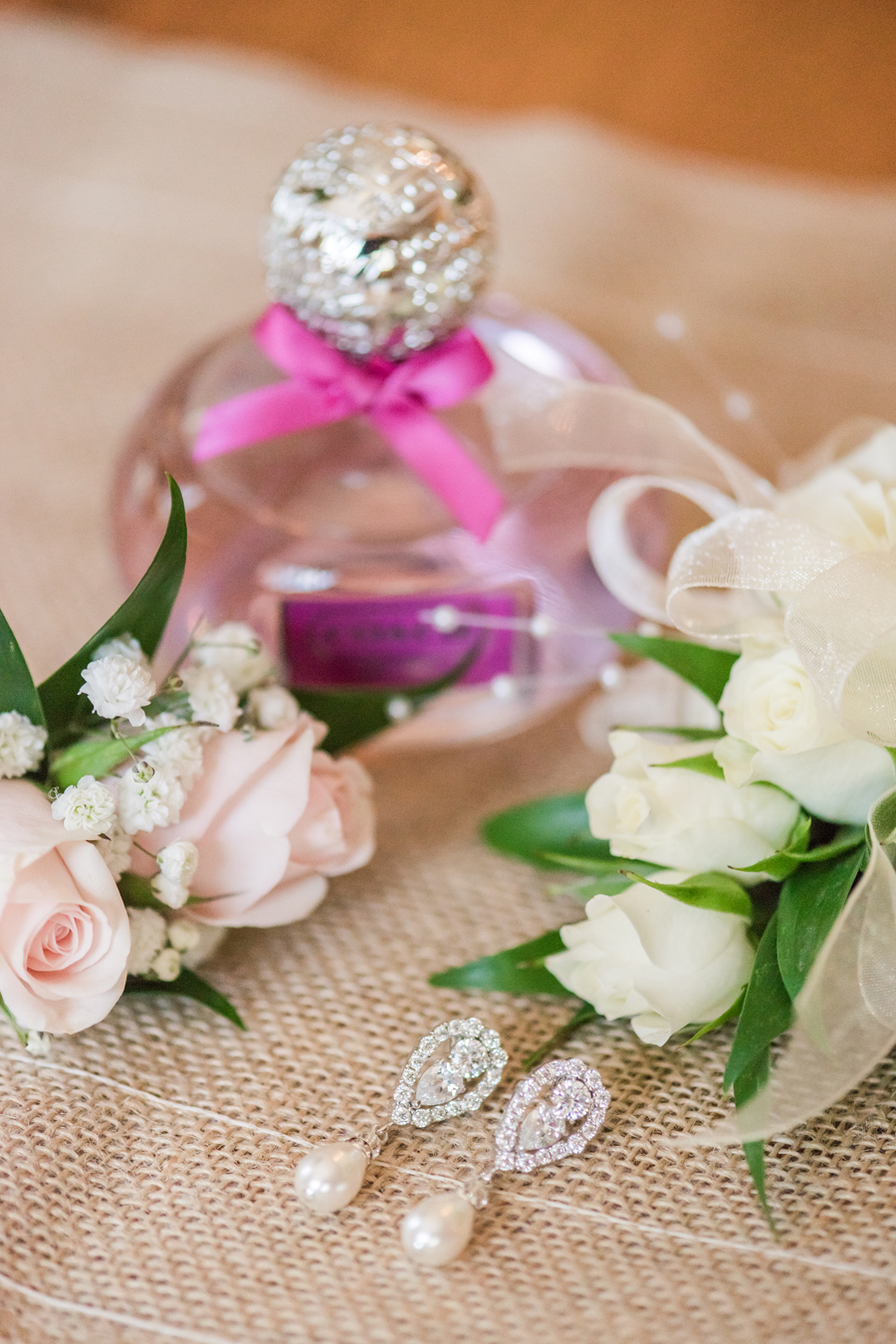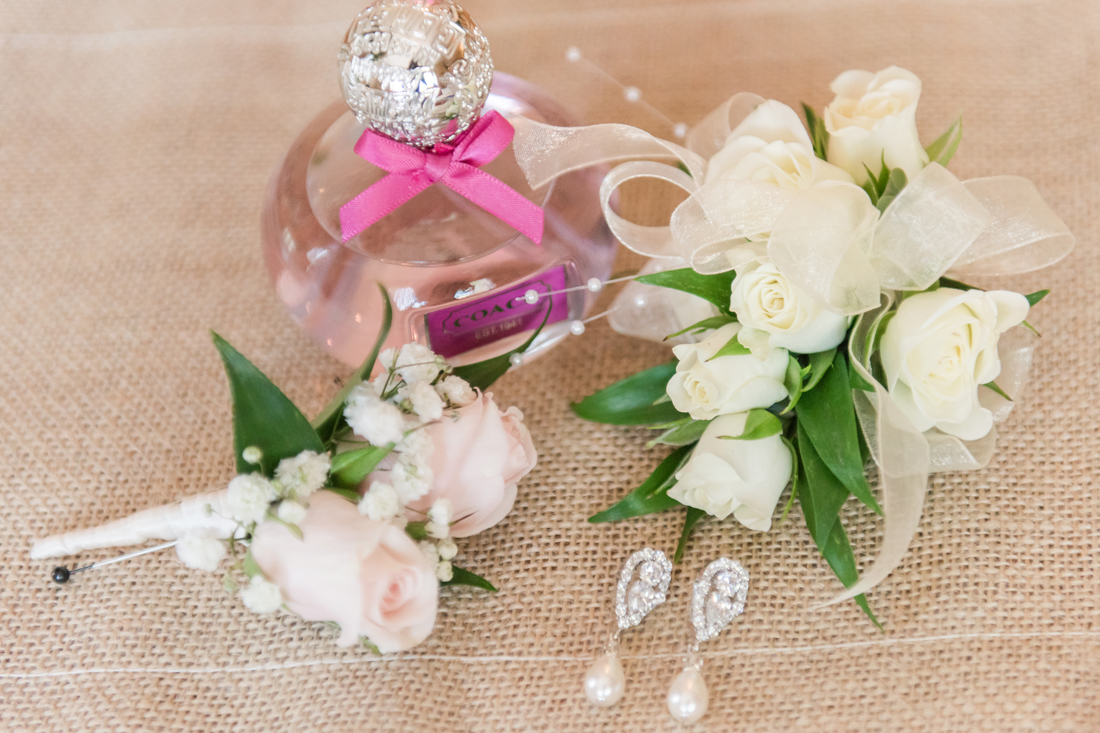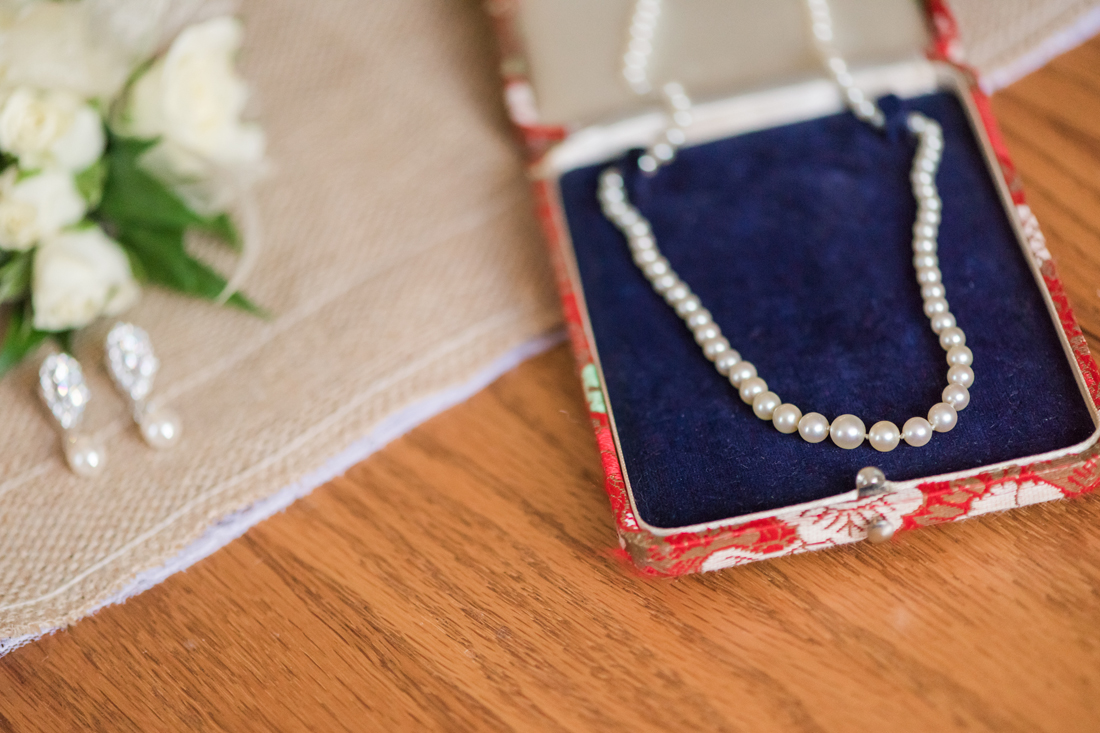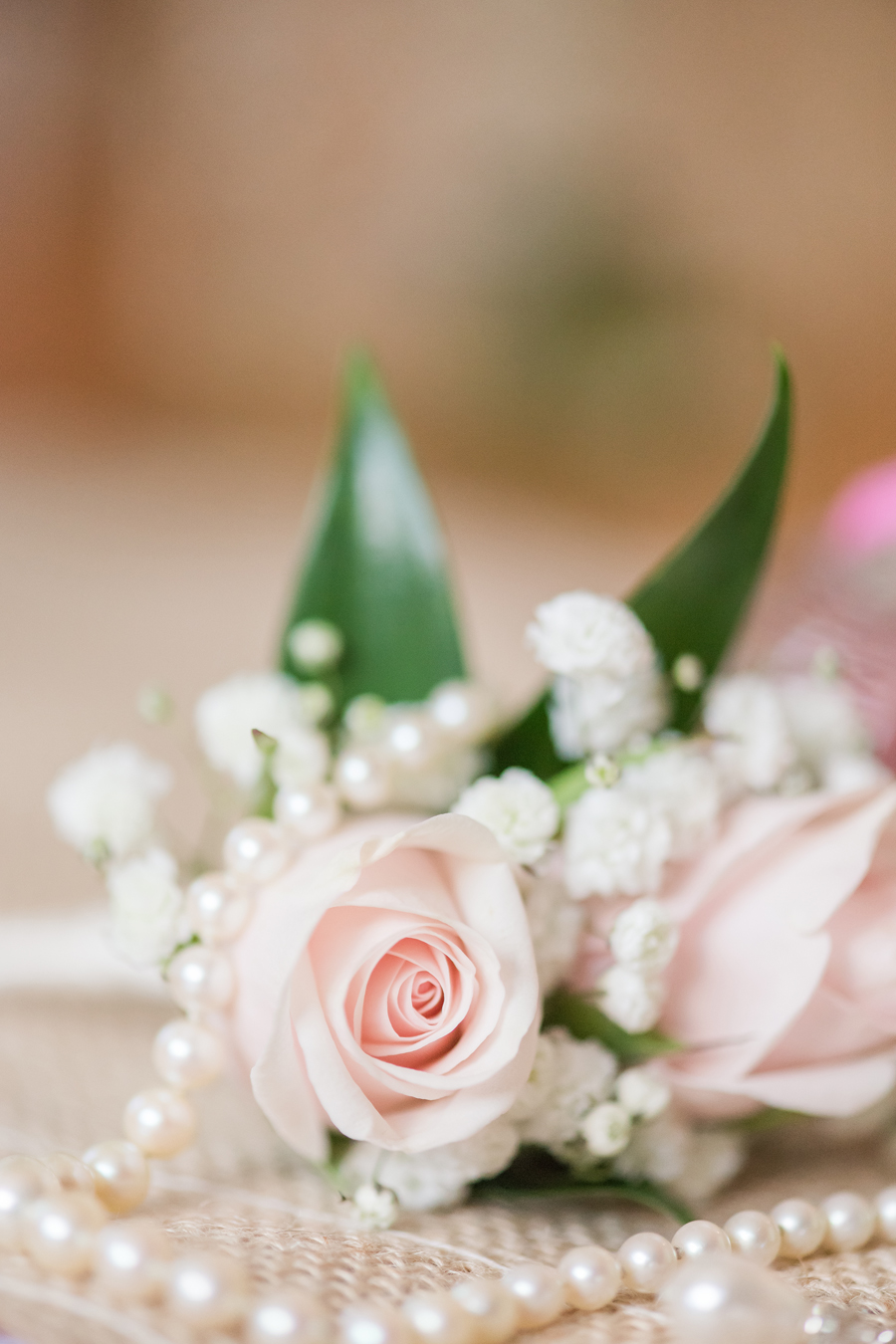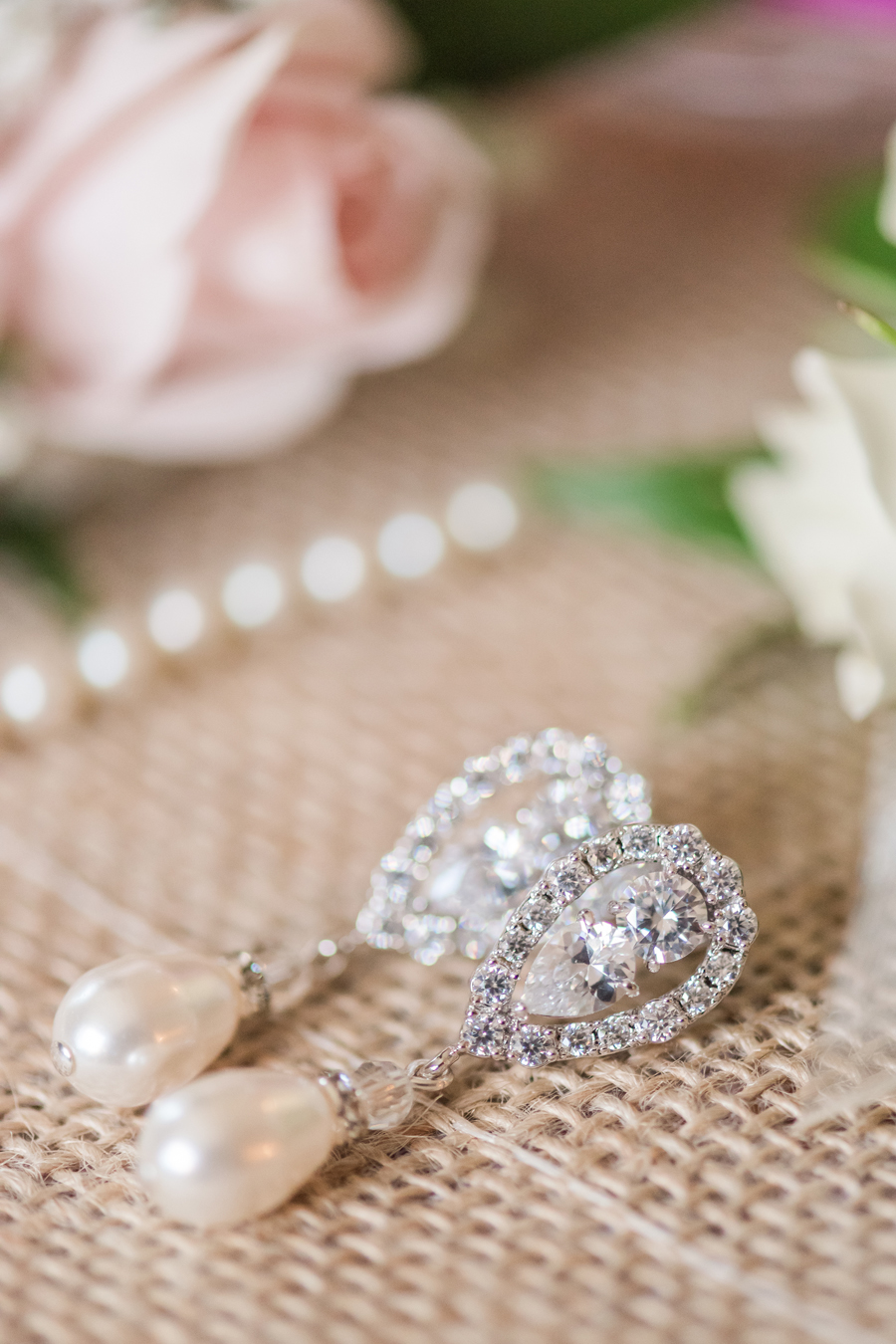 Loving life with all these gorgeous details!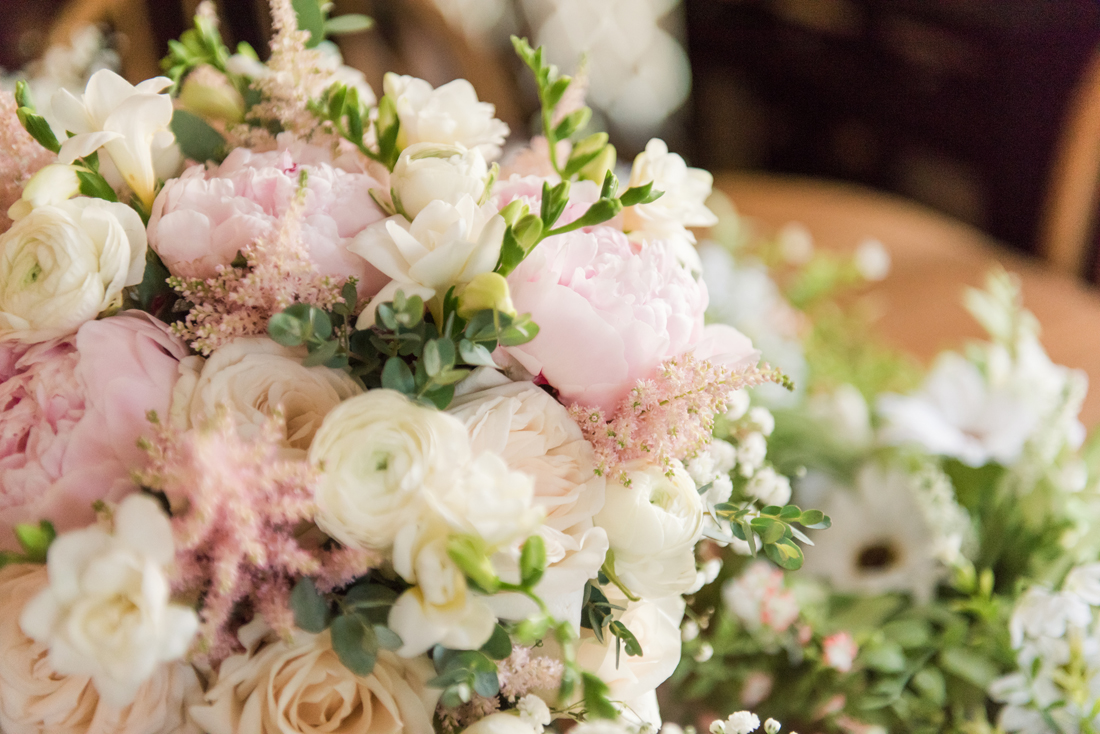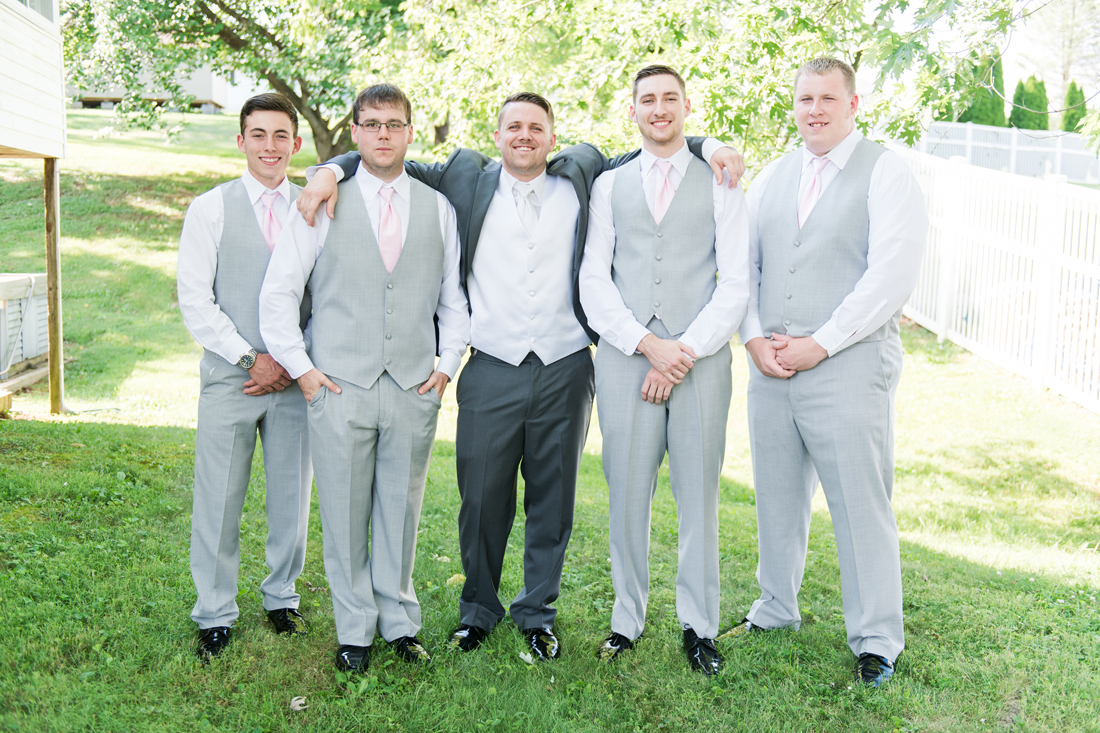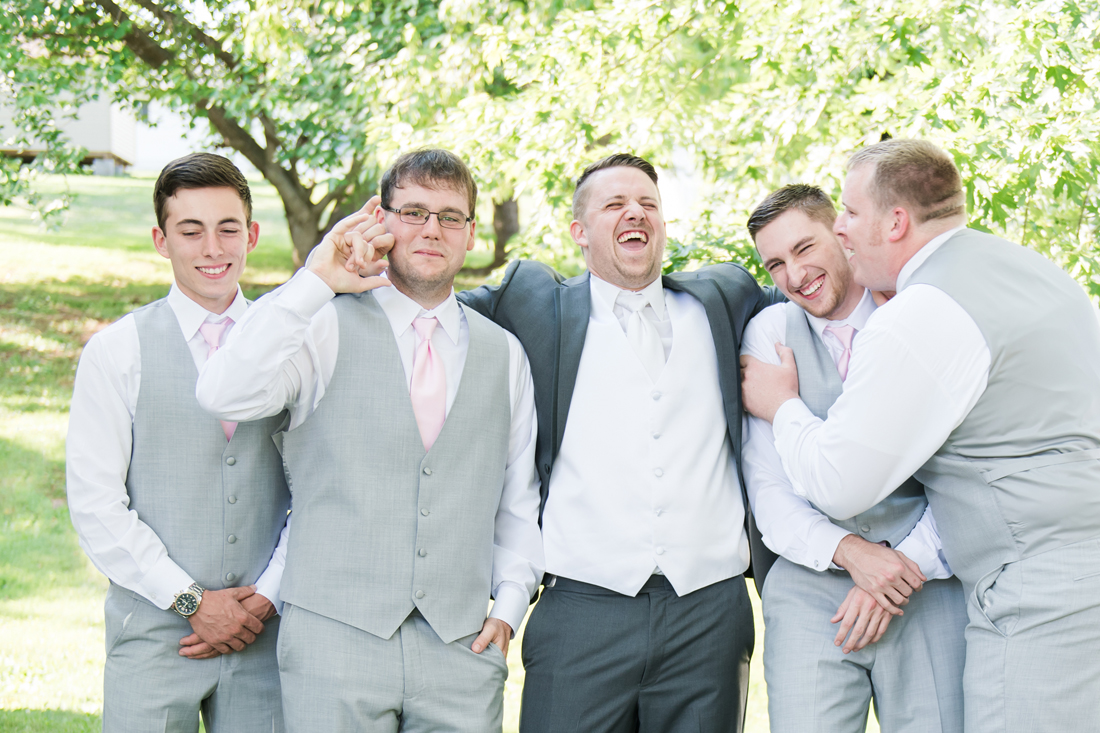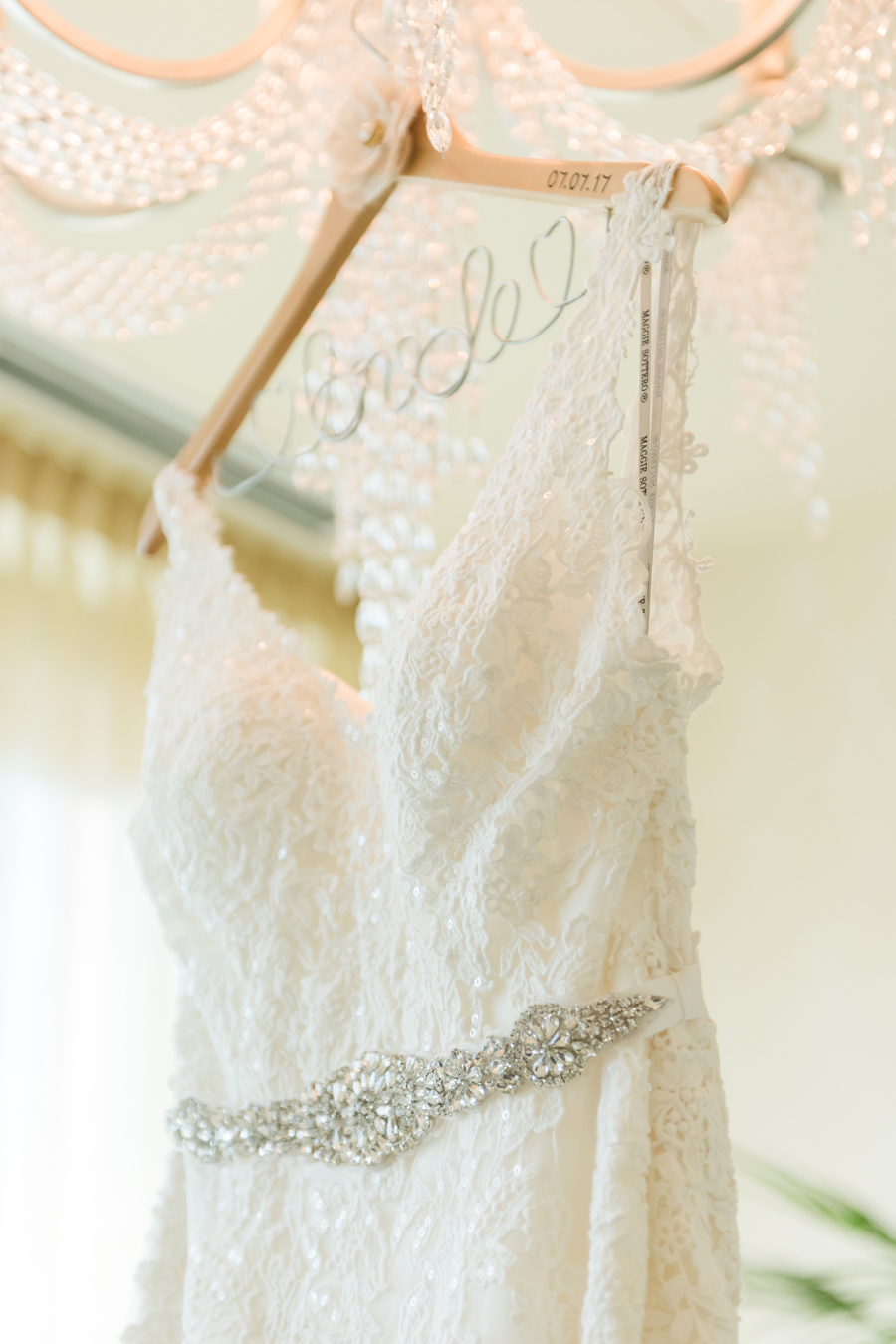 This dress! It just looked so perfect in this space at Water's Edge!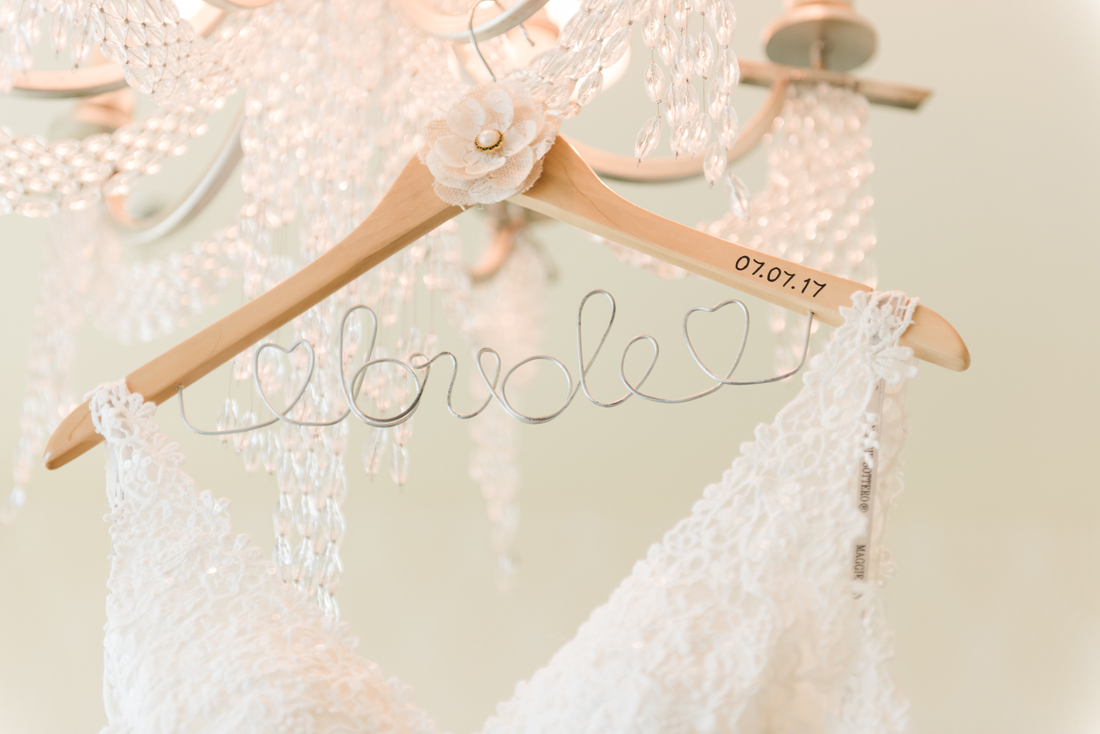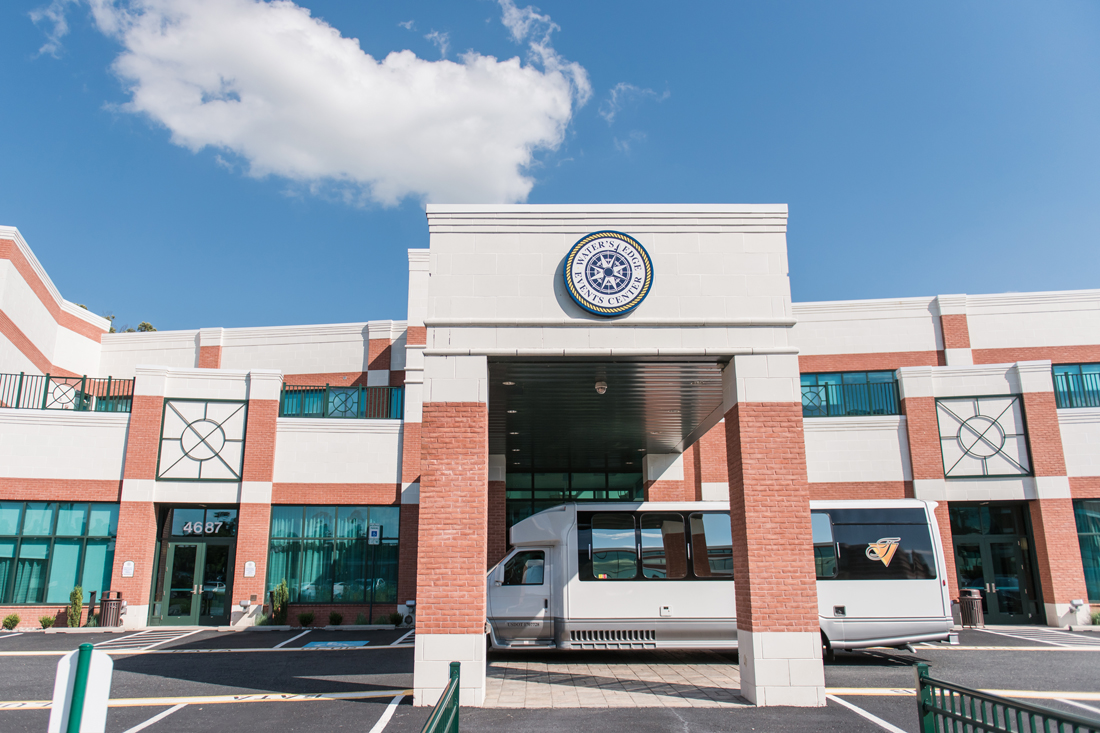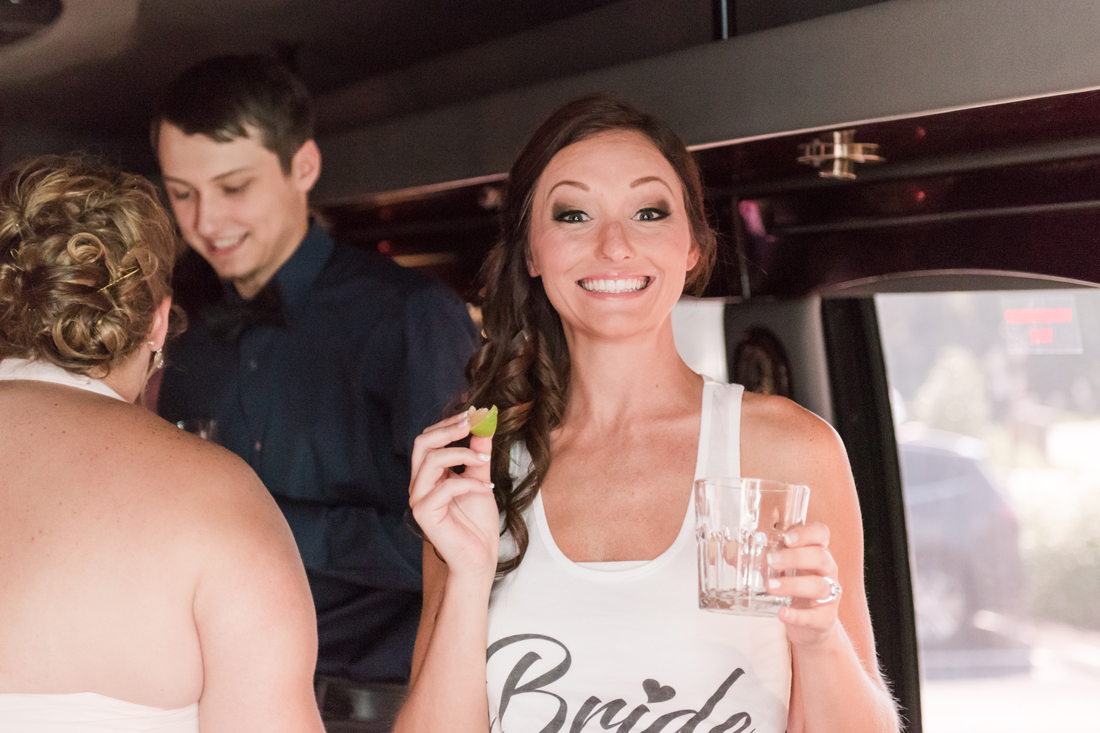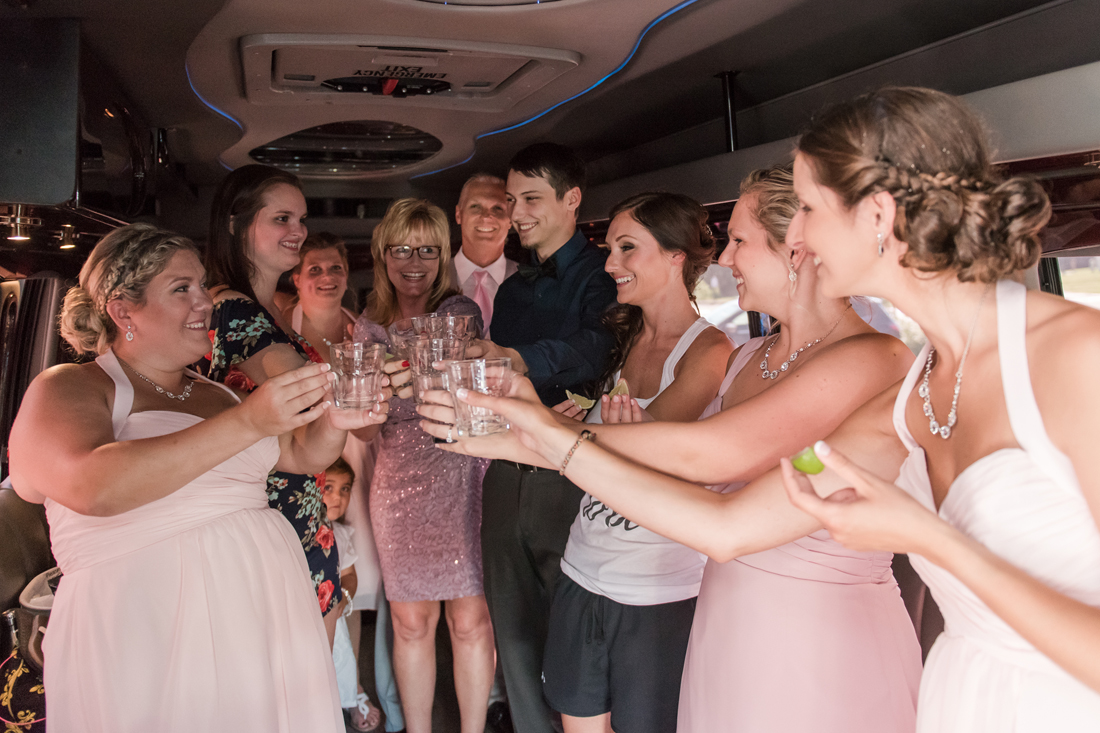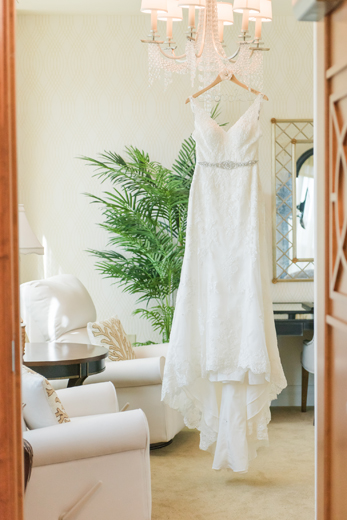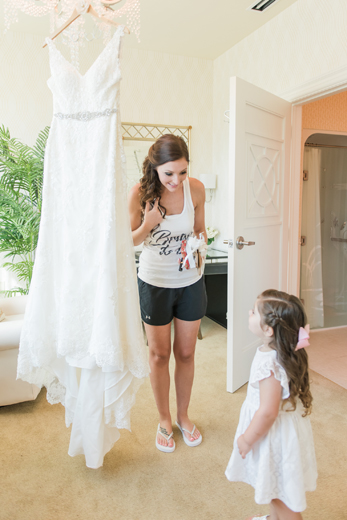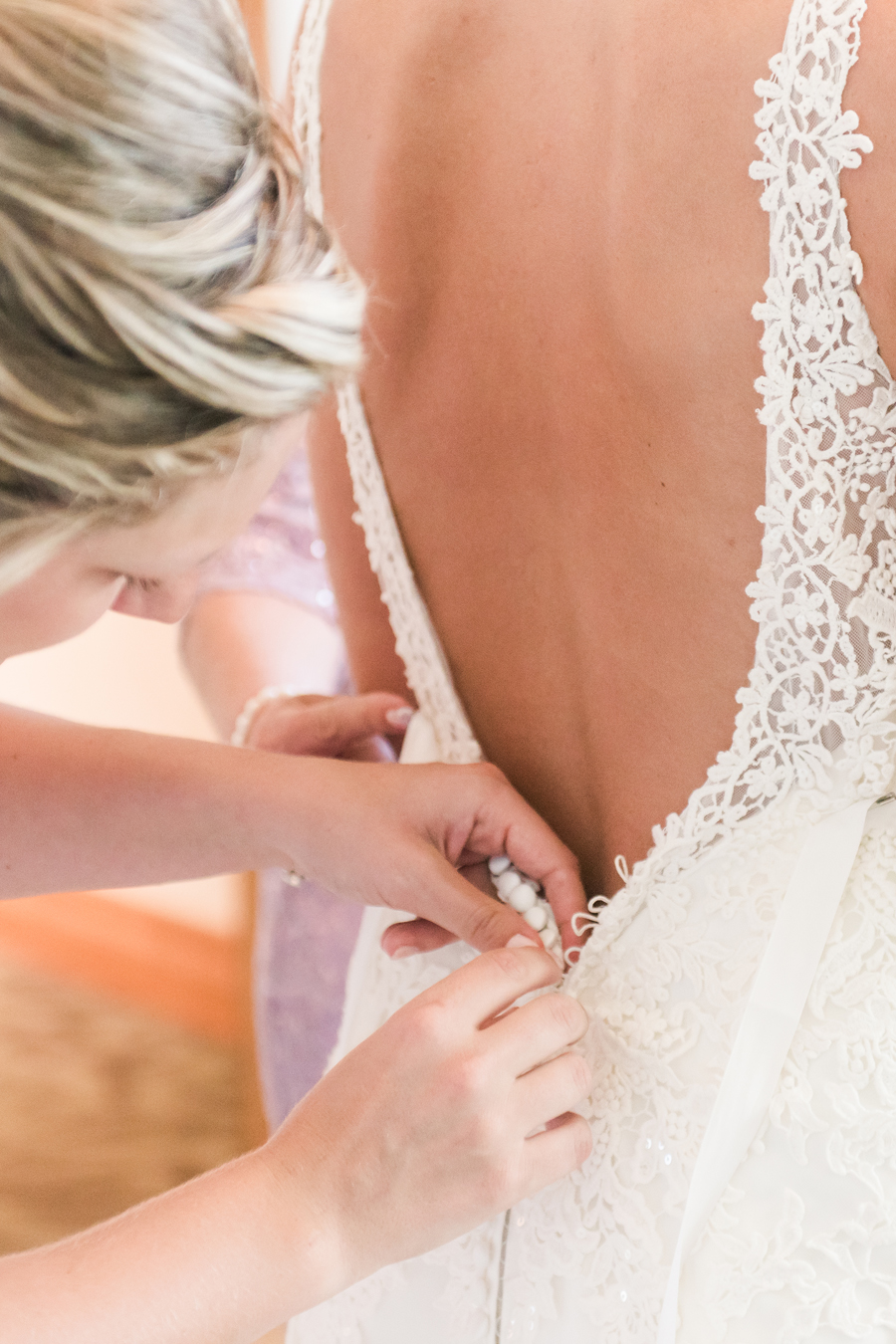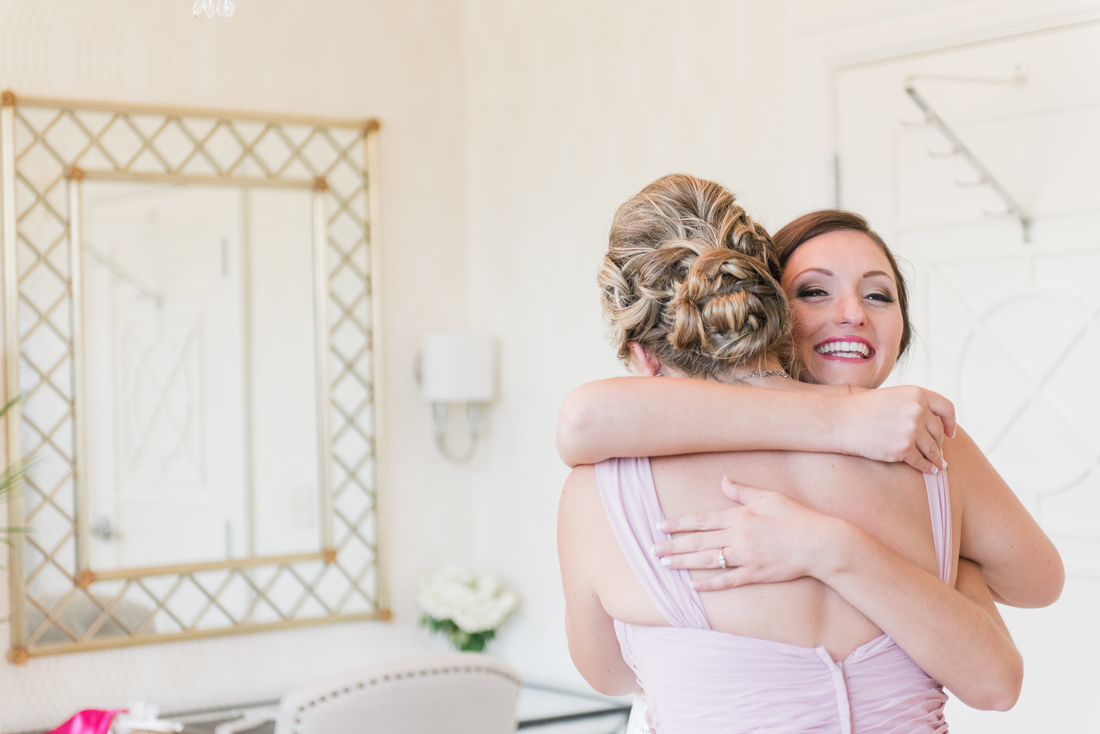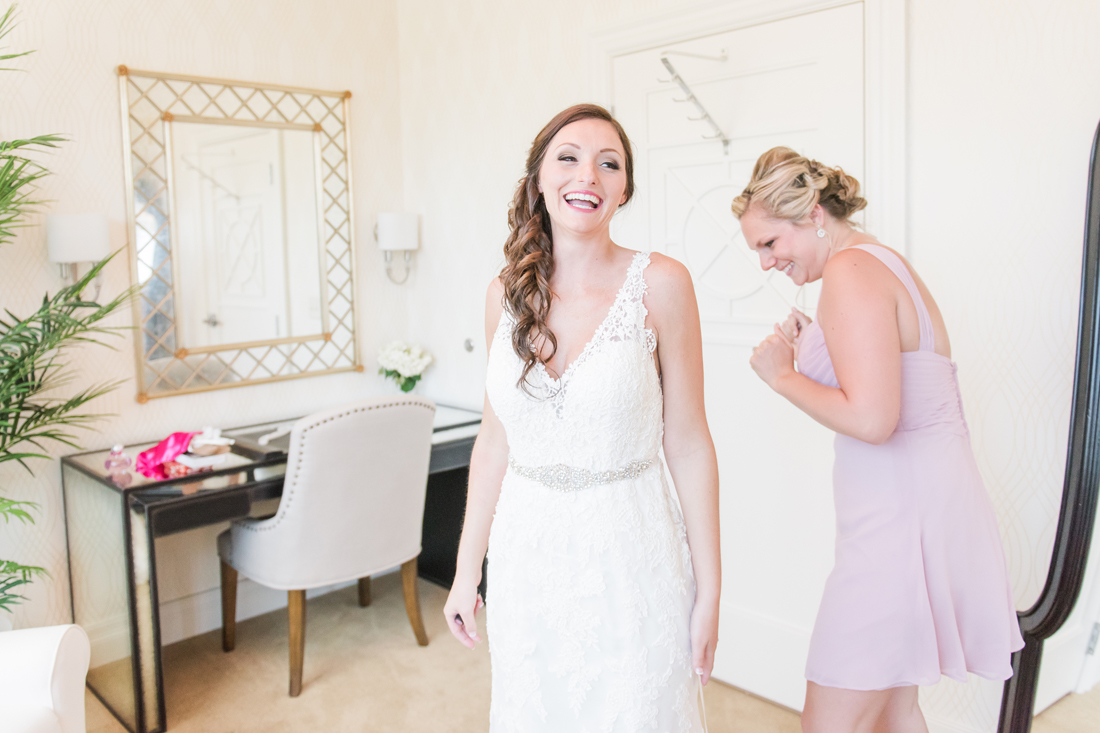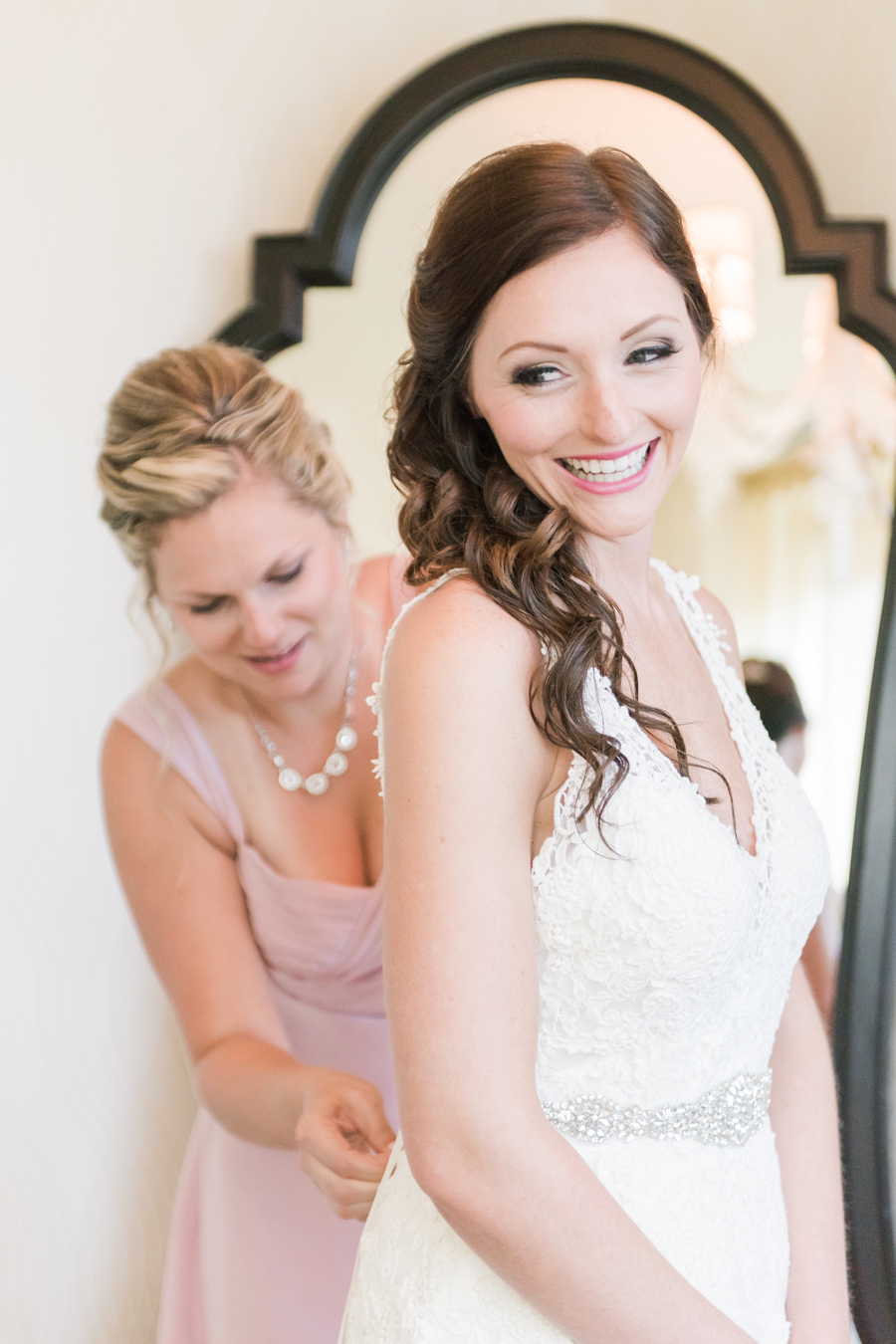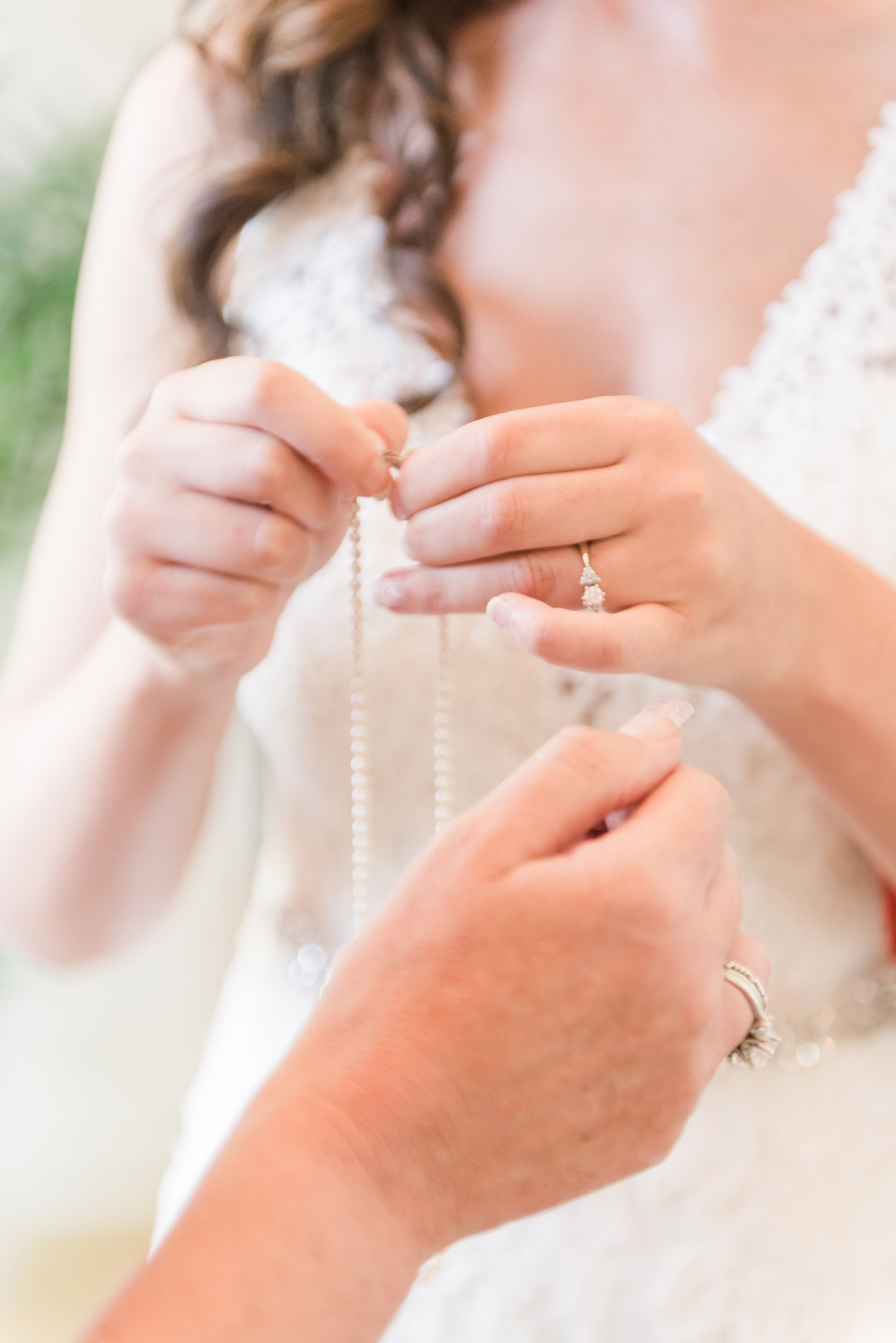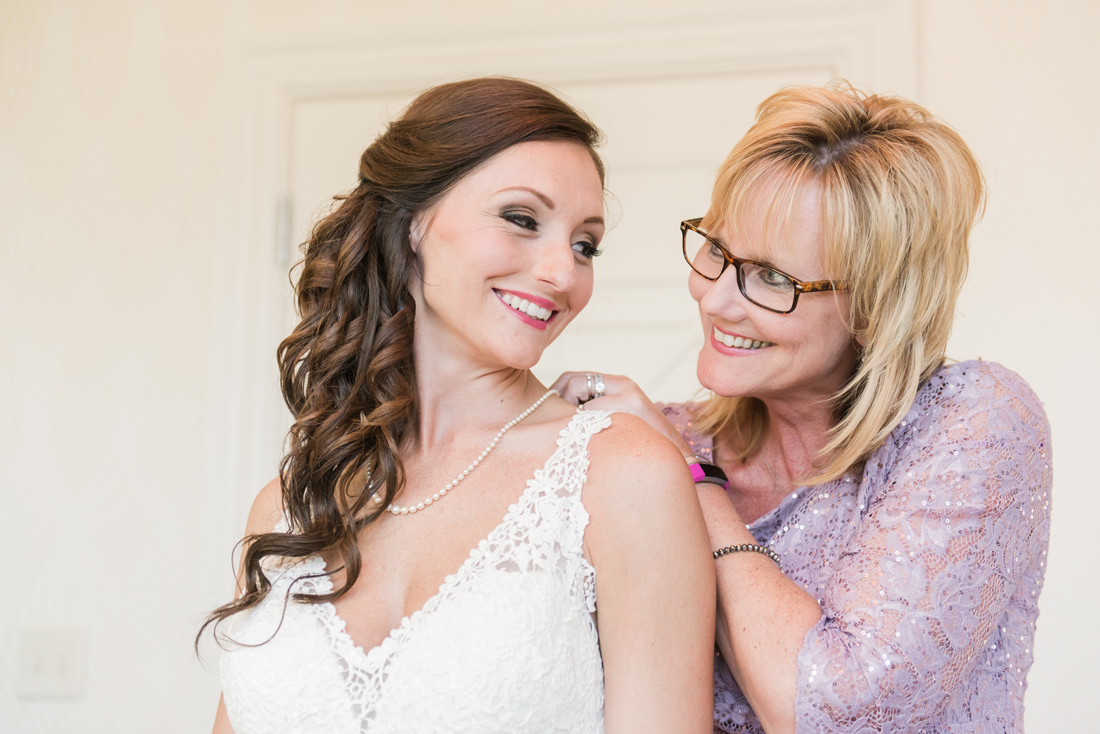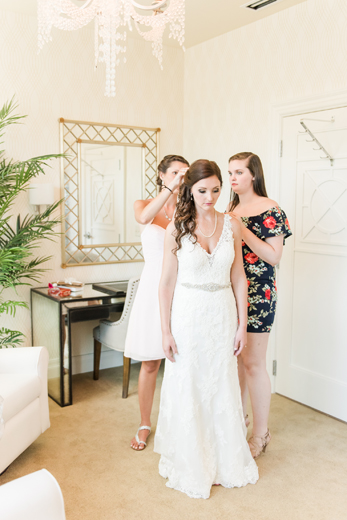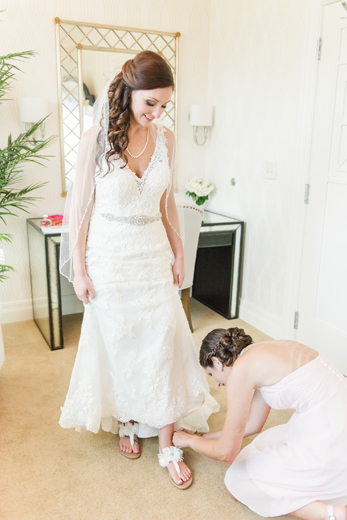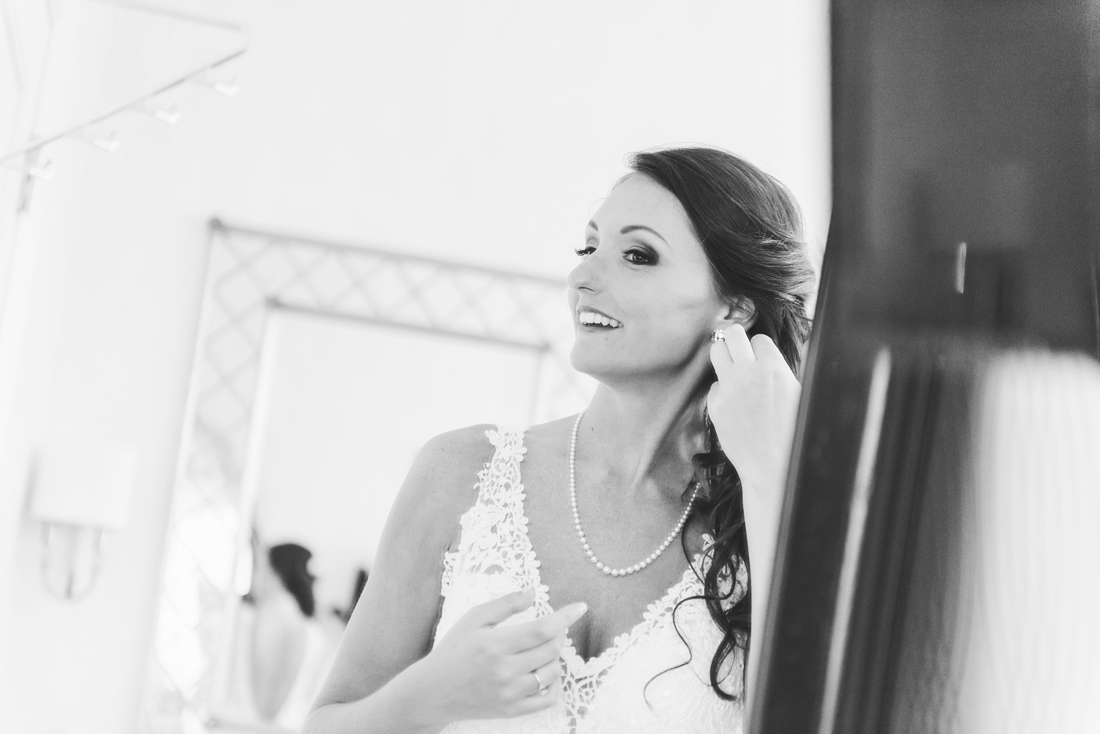 Becky held it together for the whole morning, but the tears started to make an appearance when she had a first look with her dad!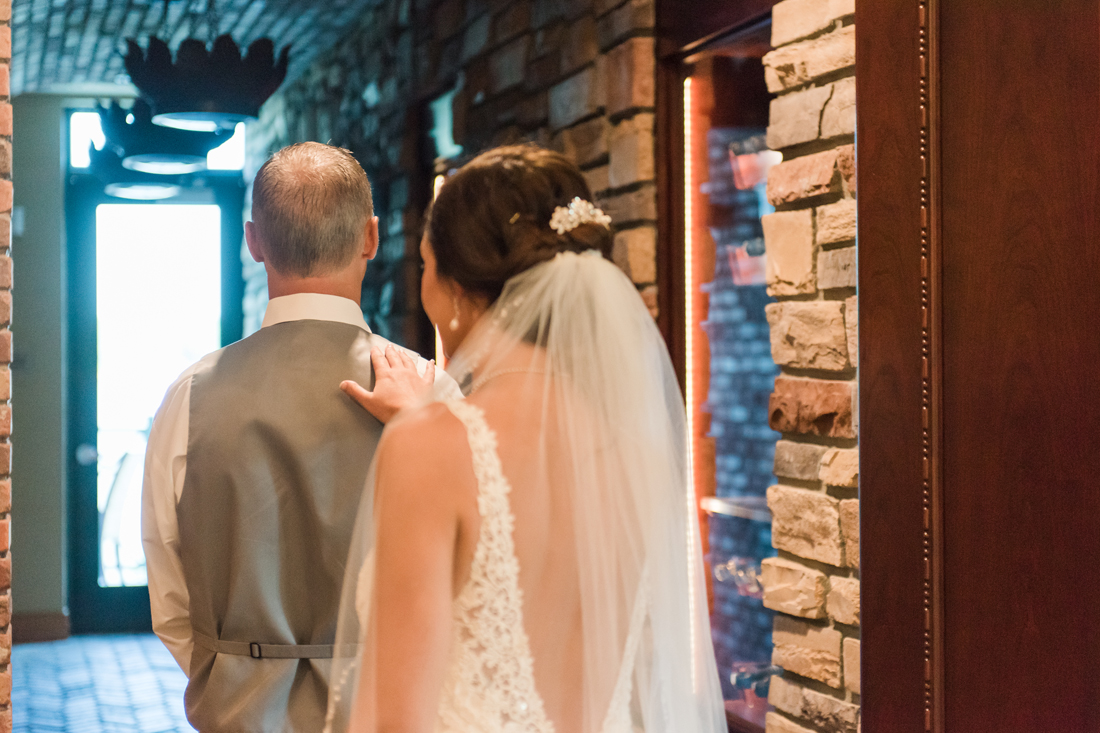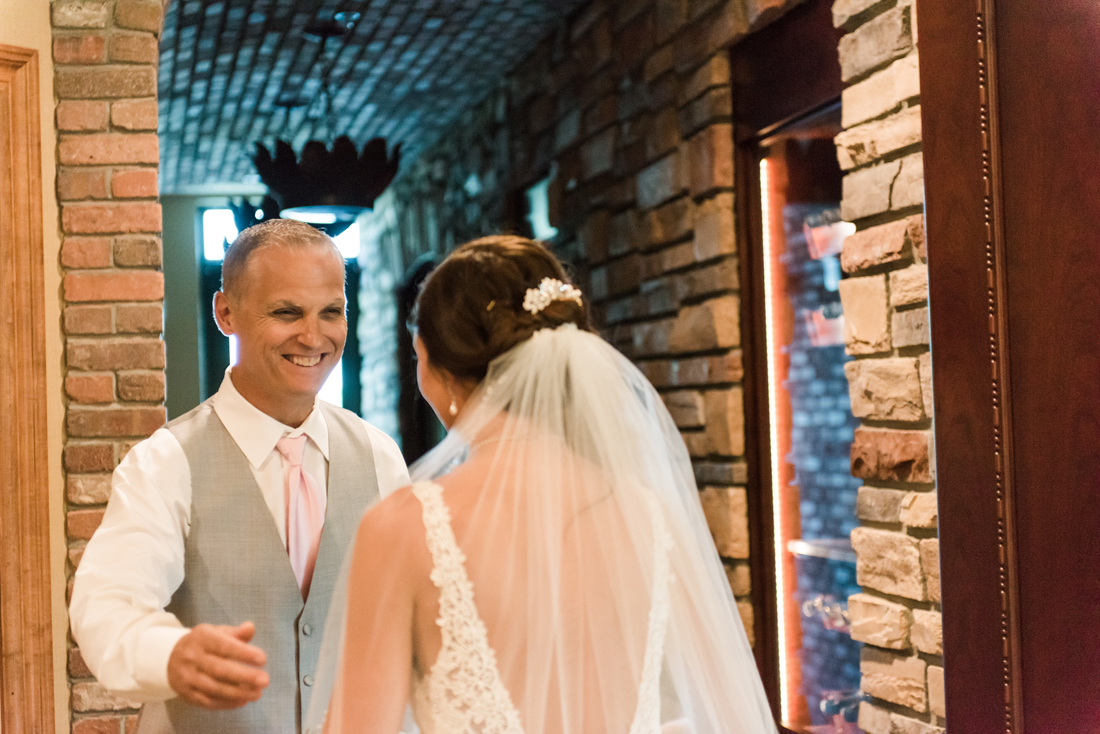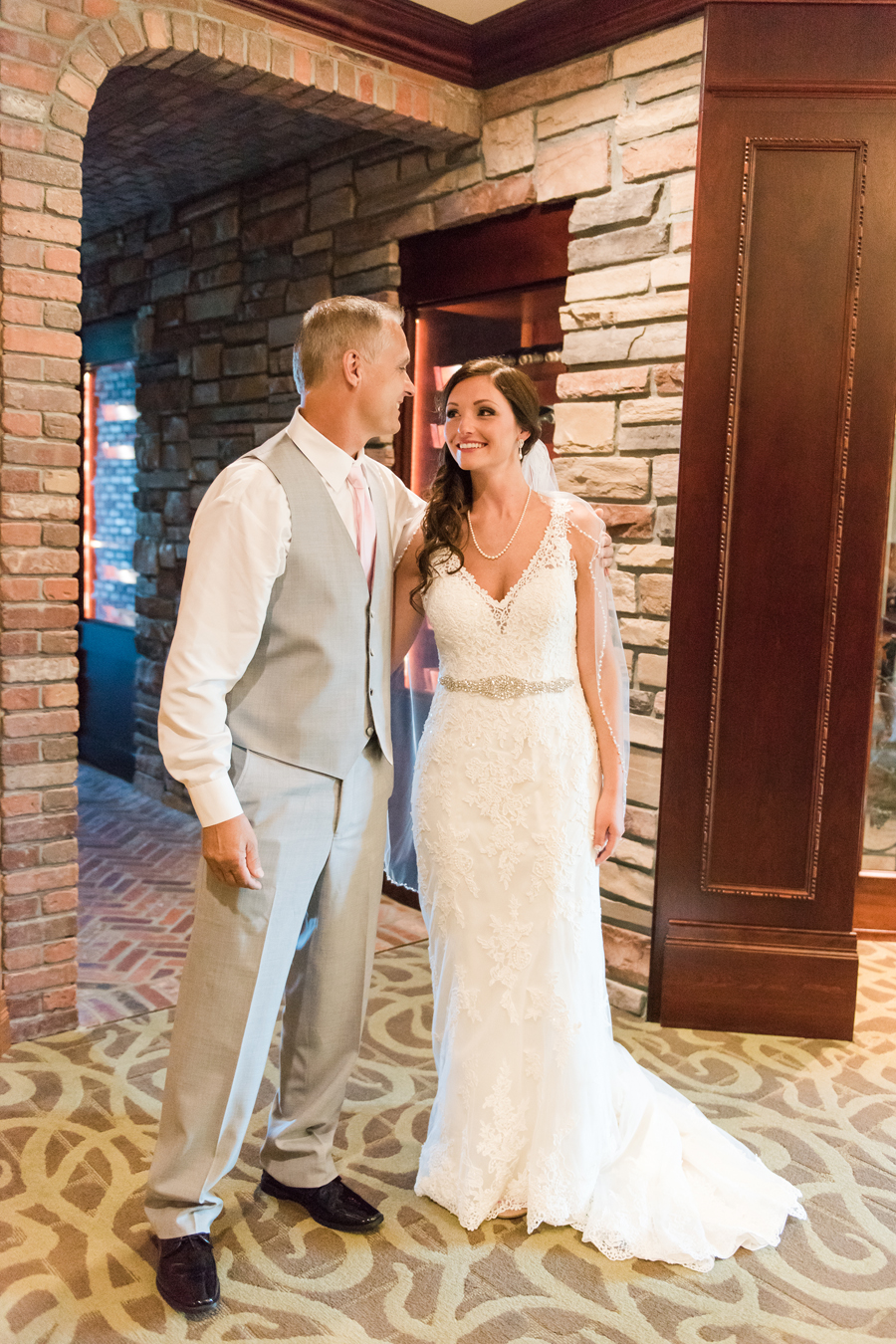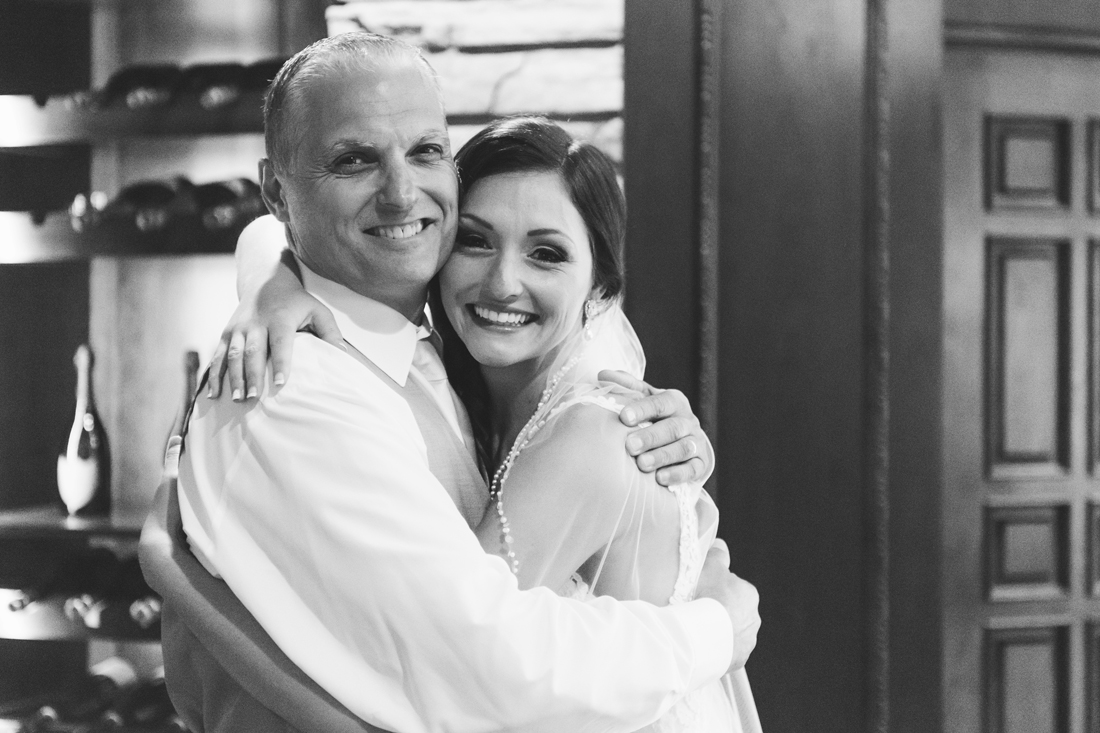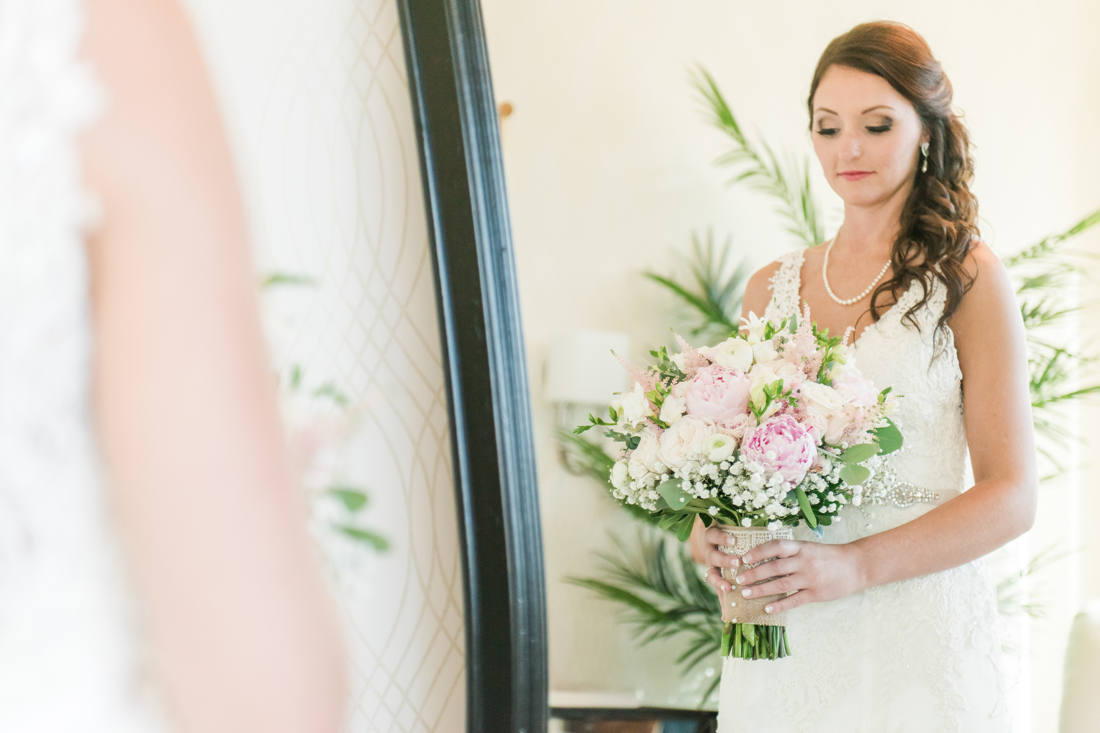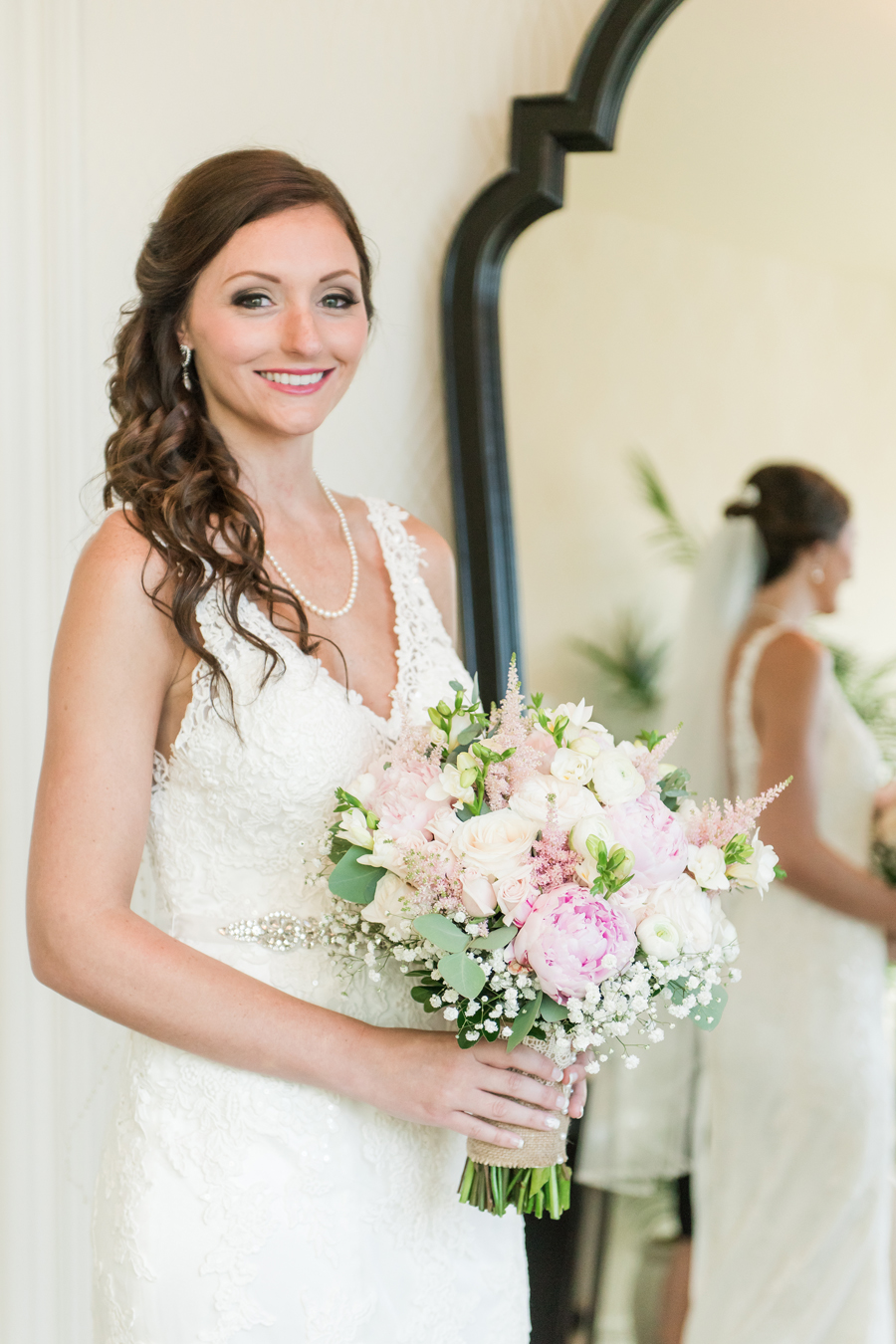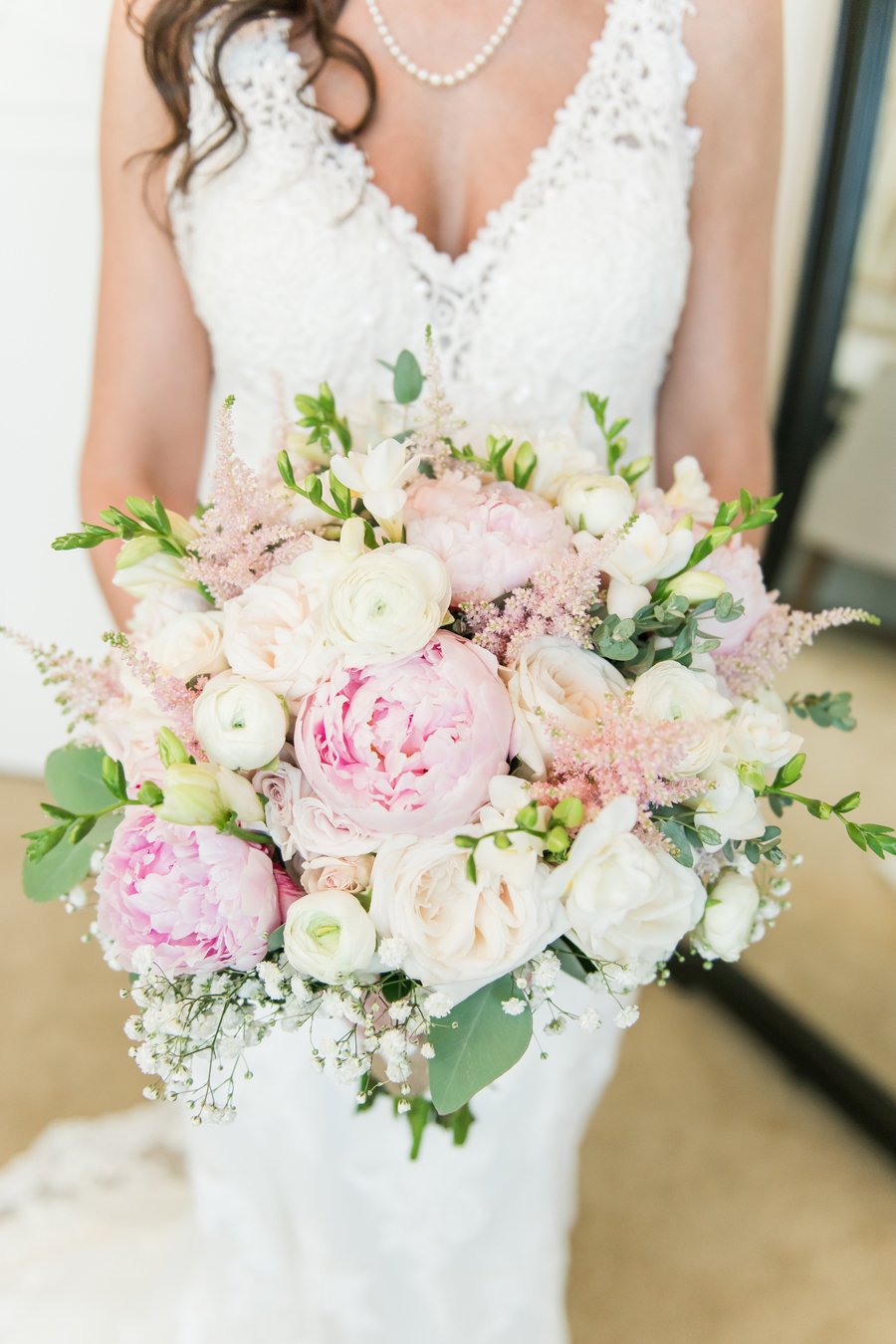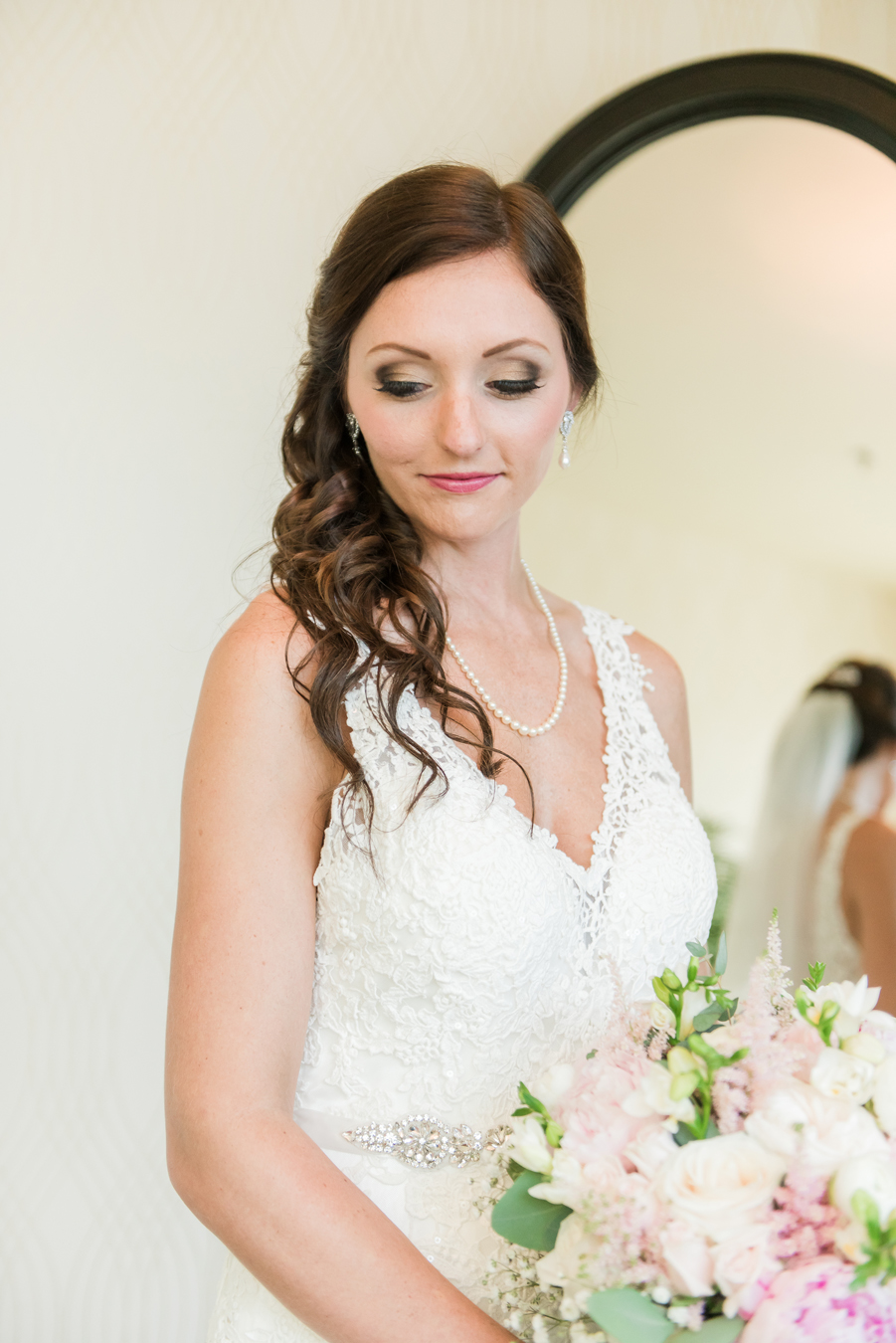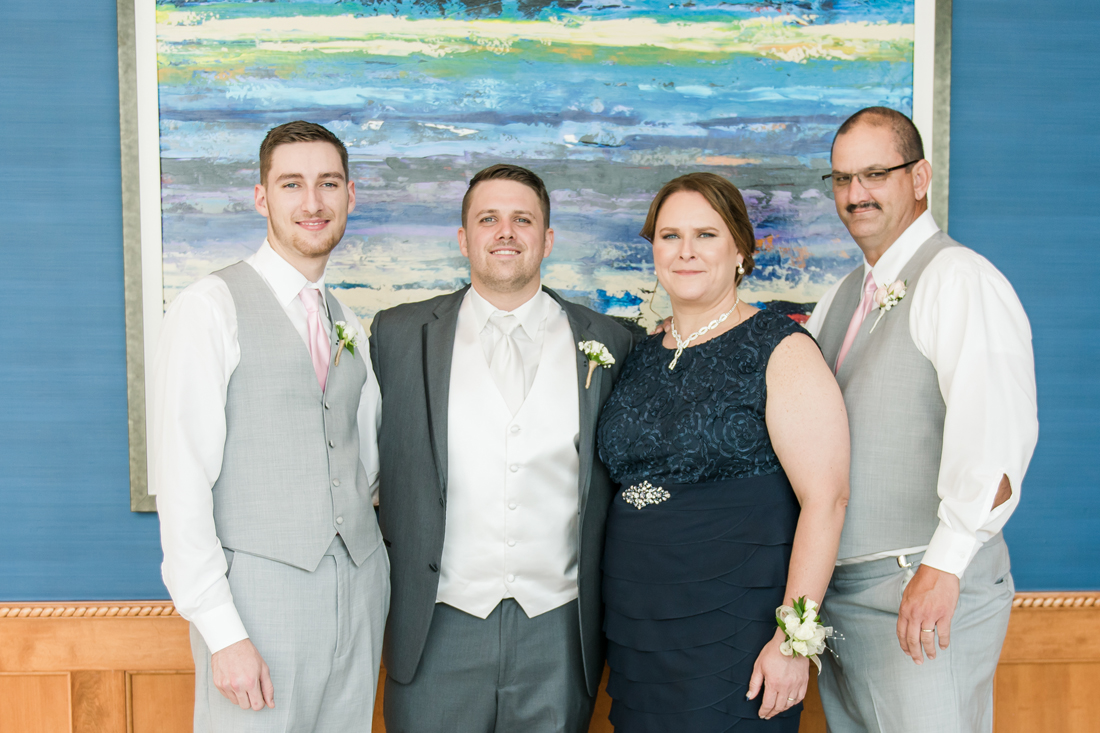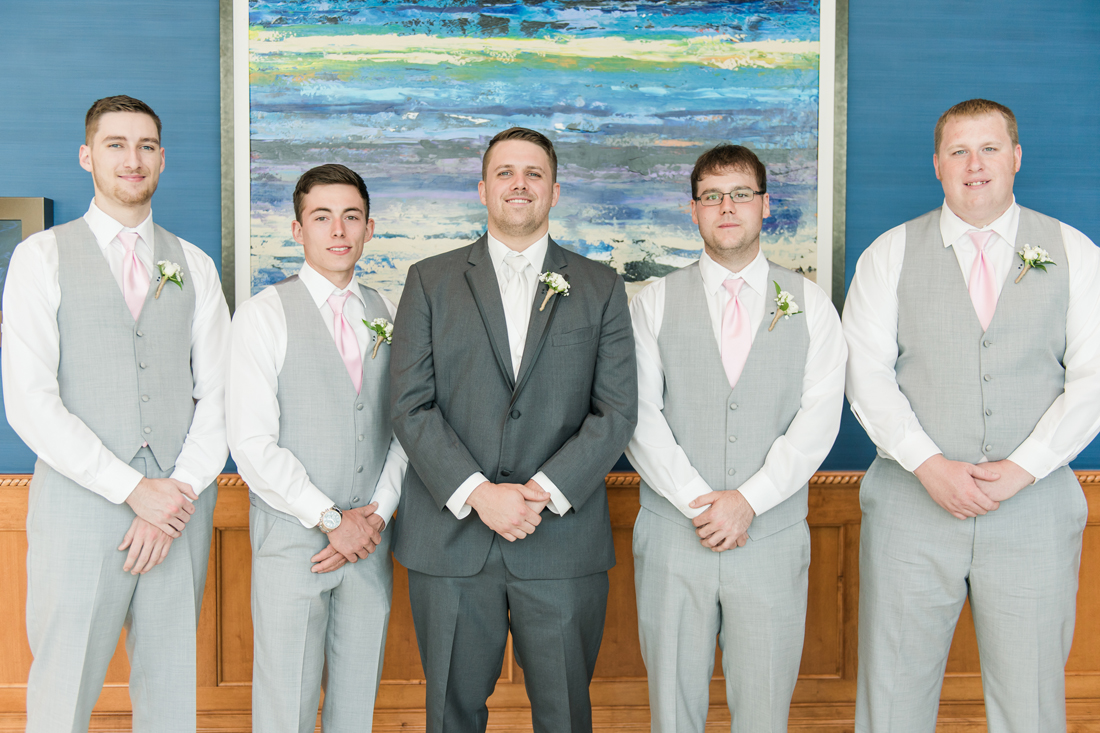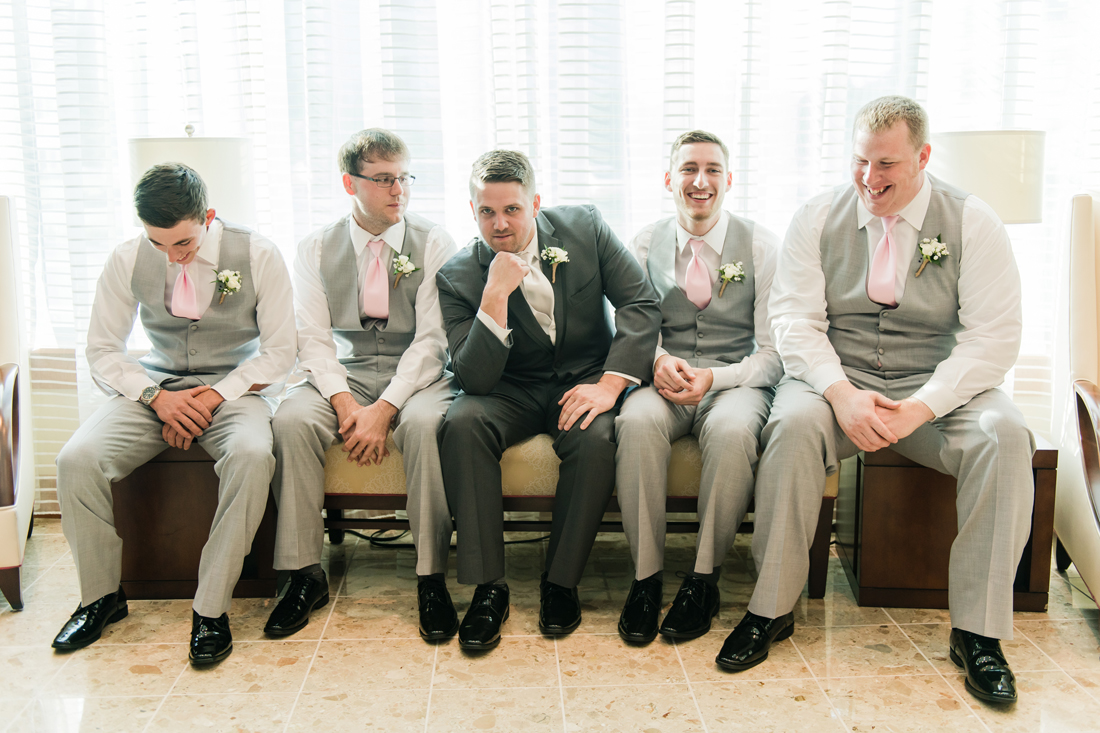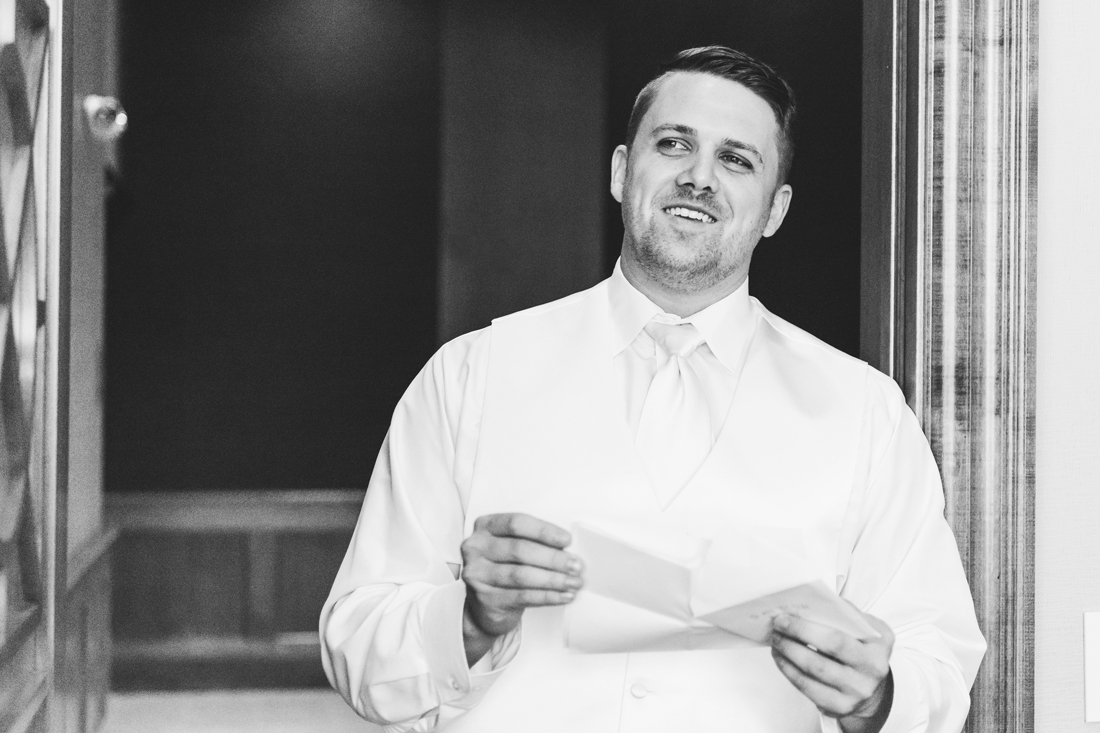 I love love love when couples share notes to each other before the ceremony!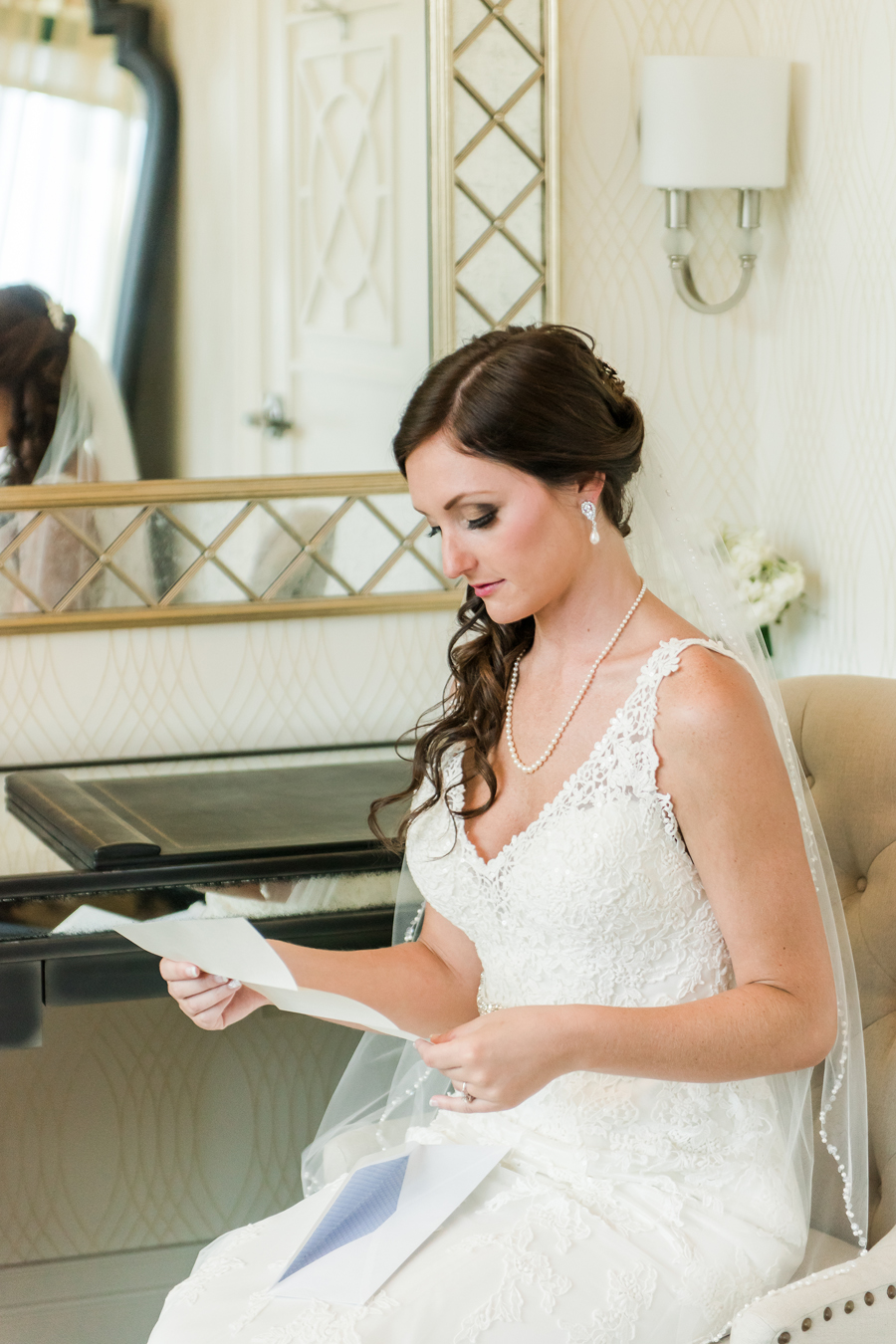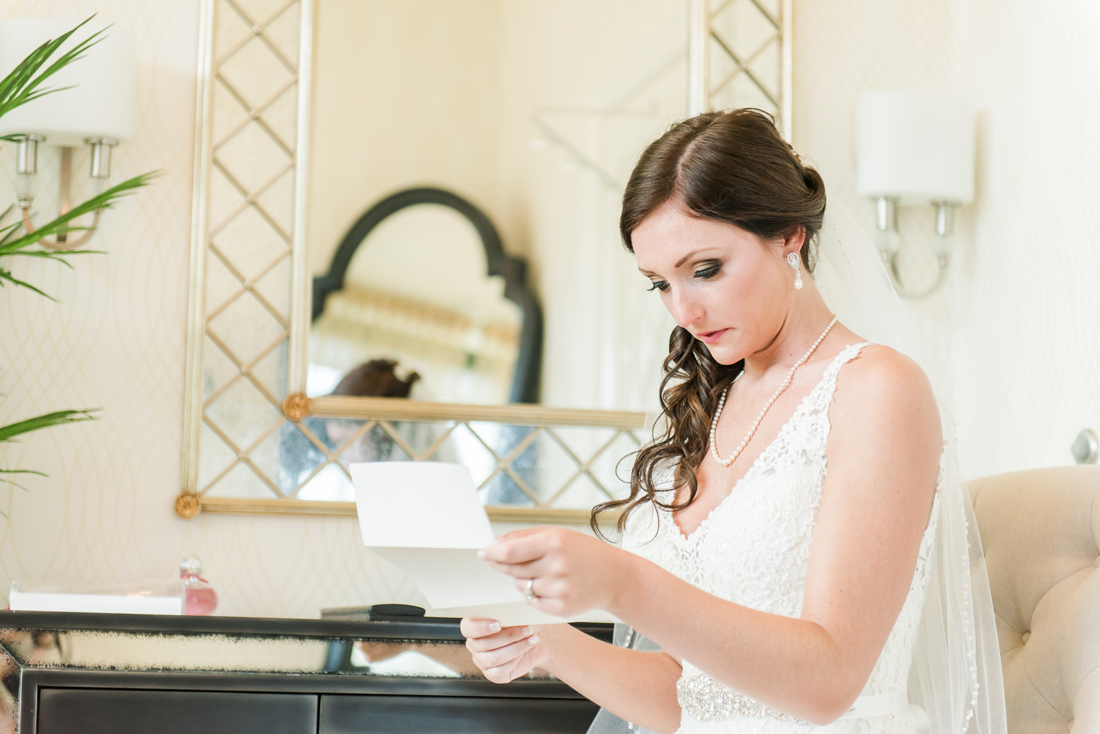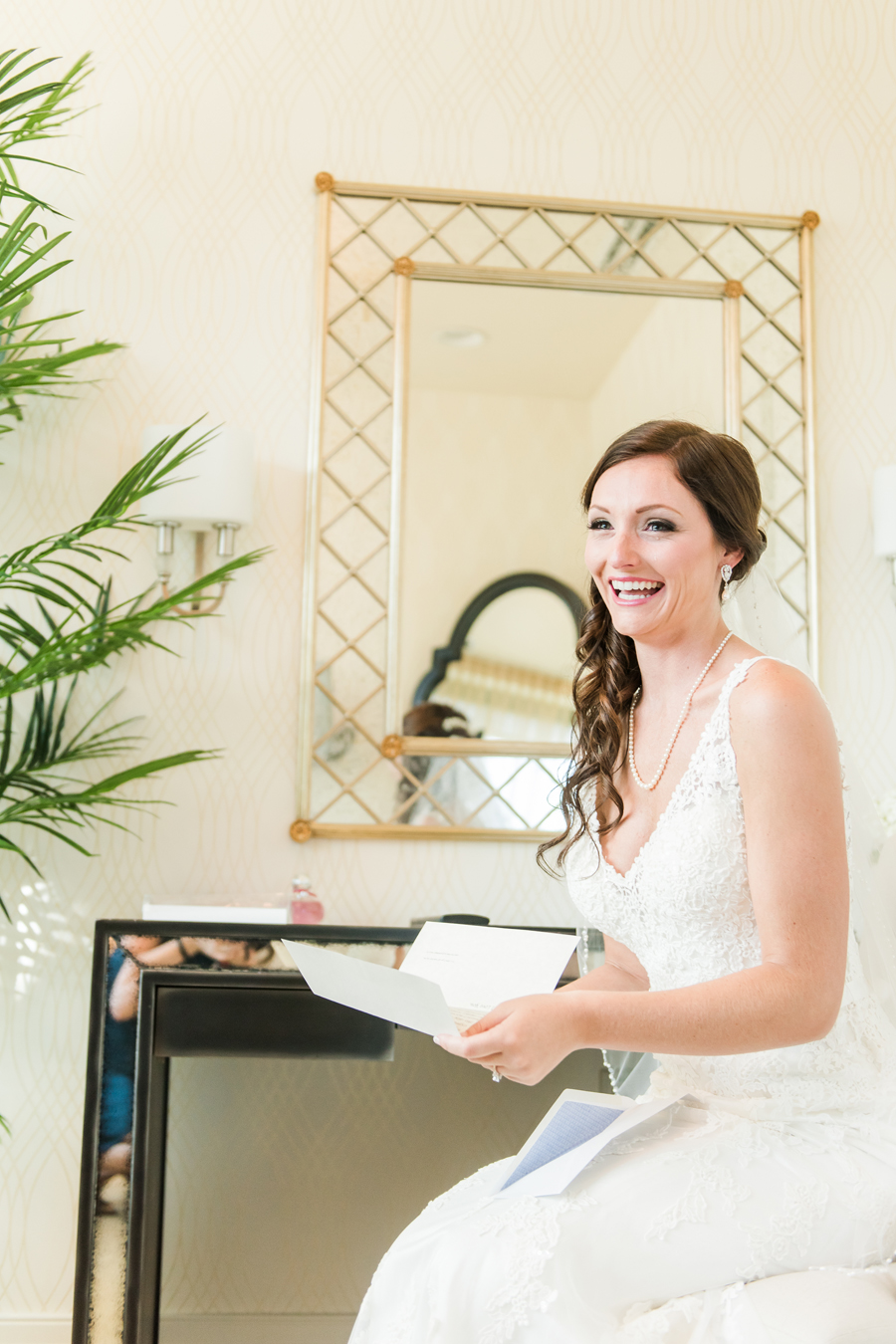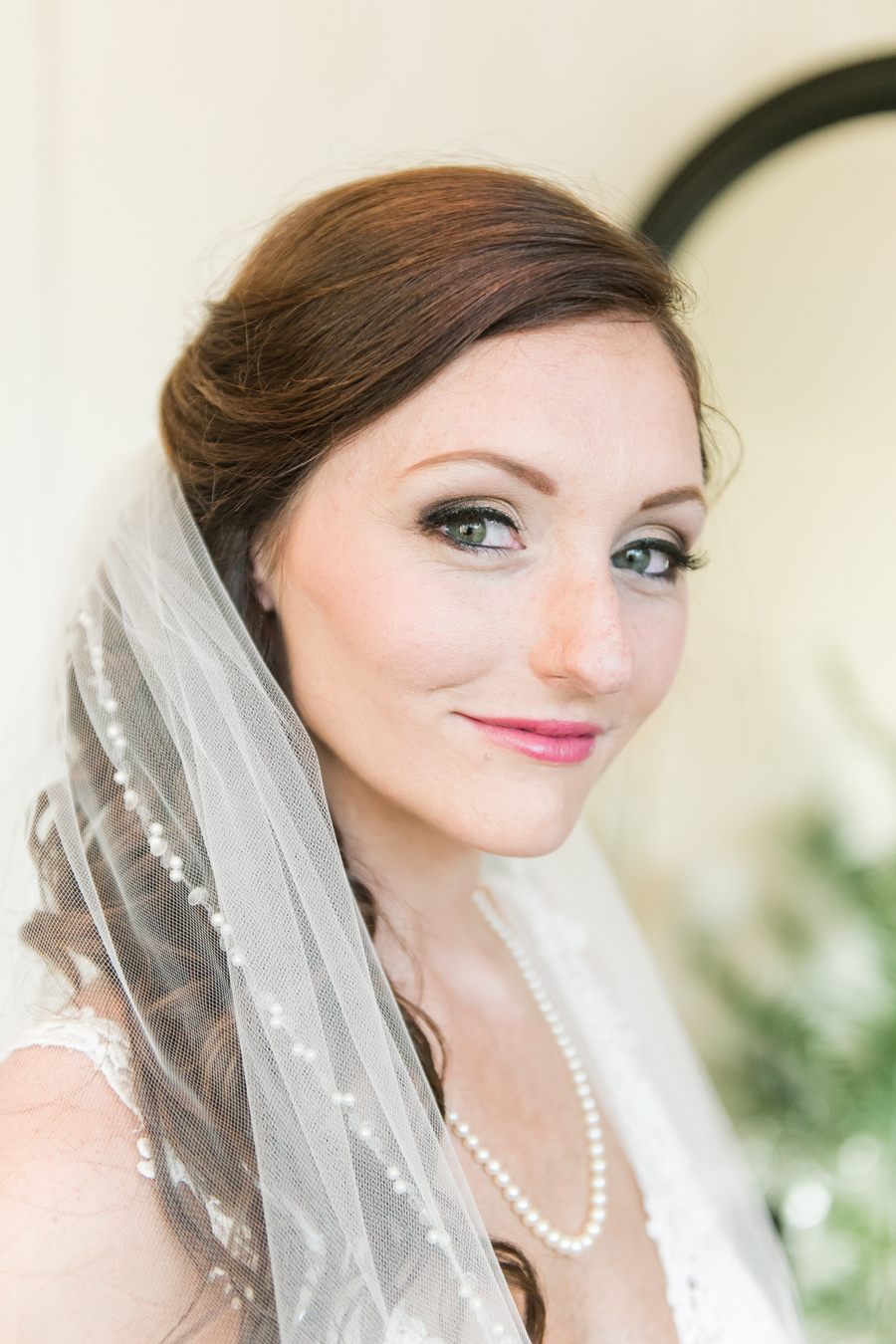 SO gorgeous Becky! What a stunning bride!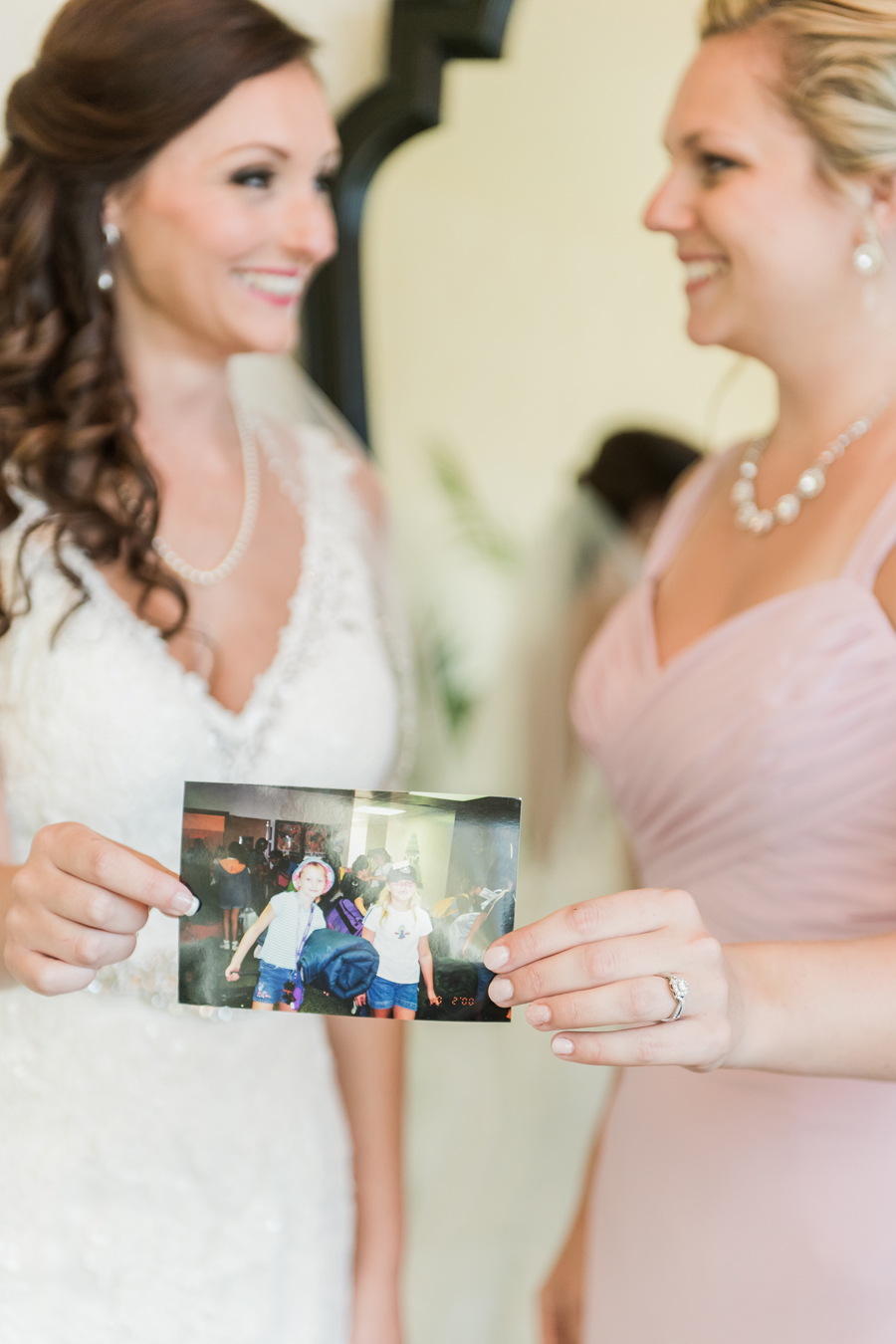 The friendship between Becky and Rachel was so sweet and genuine, and has endured through many years and long distance between Maryland and Florida!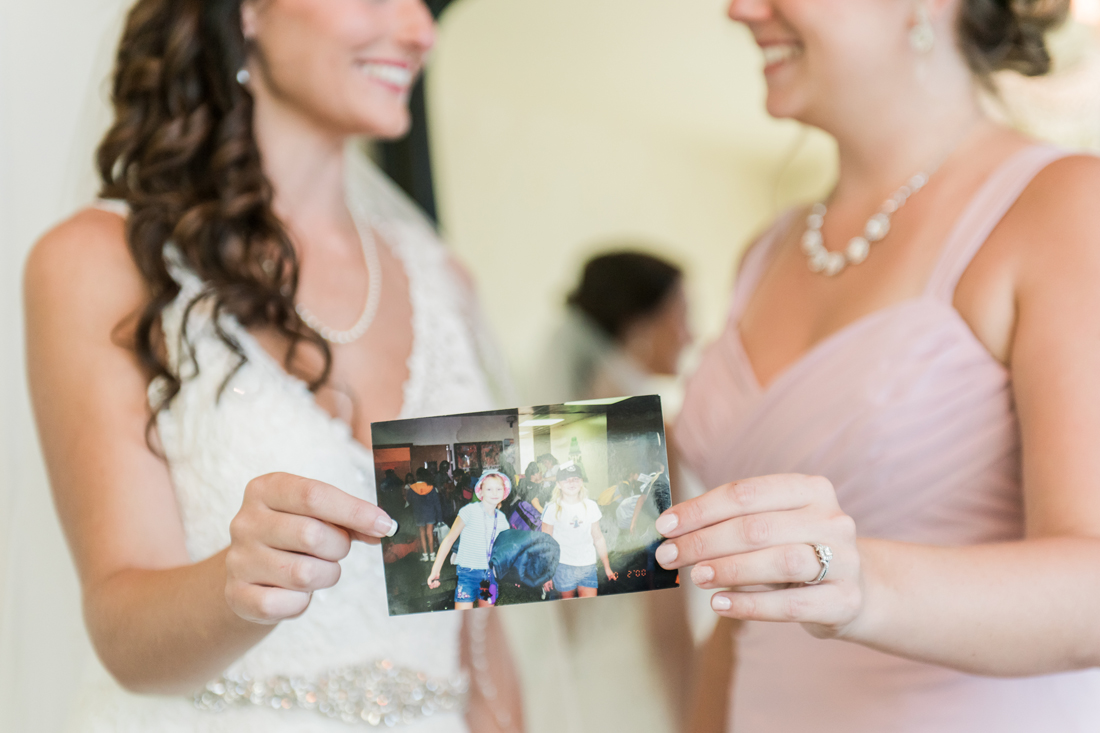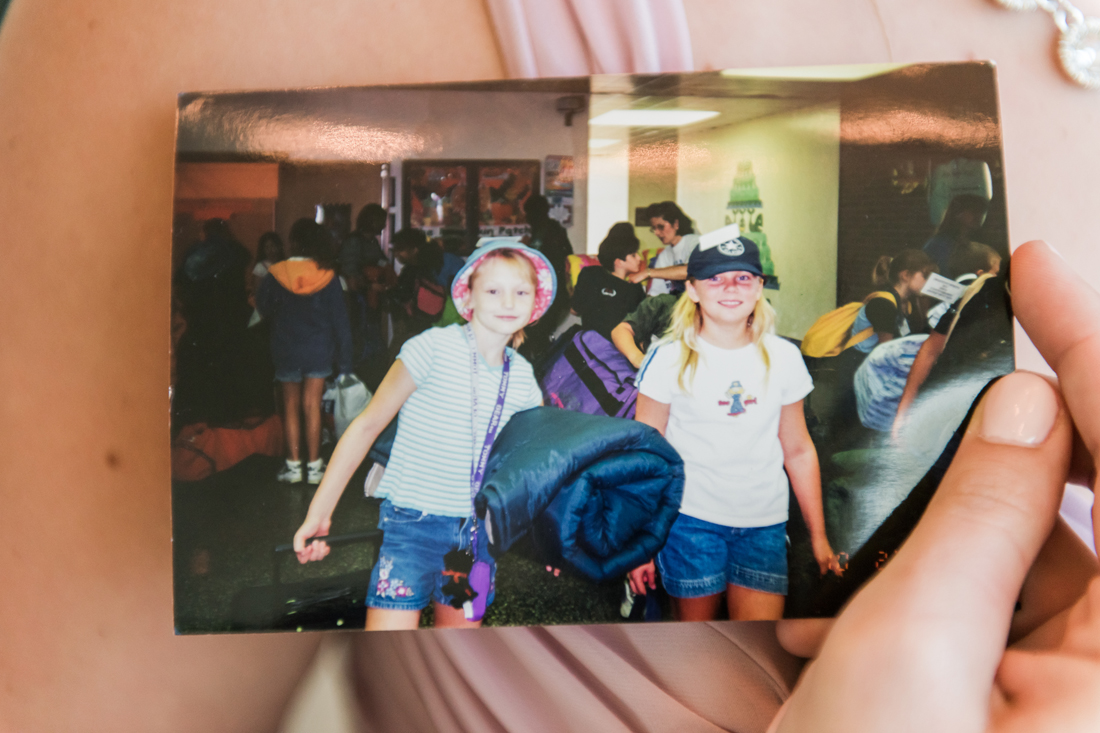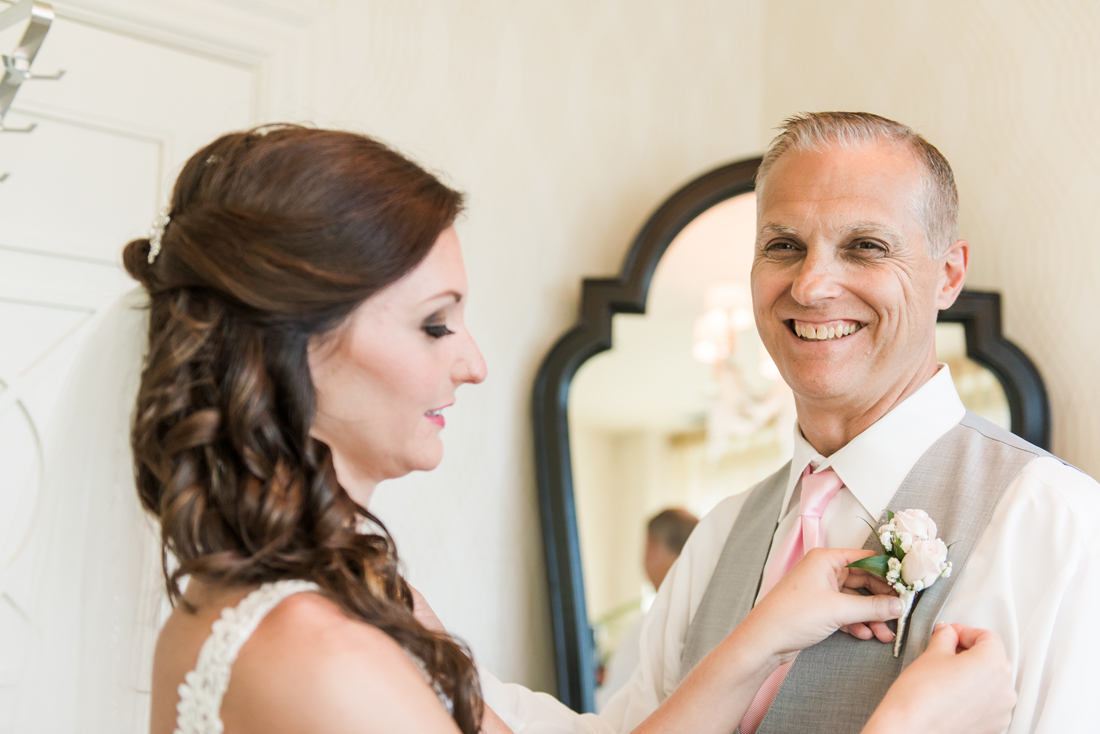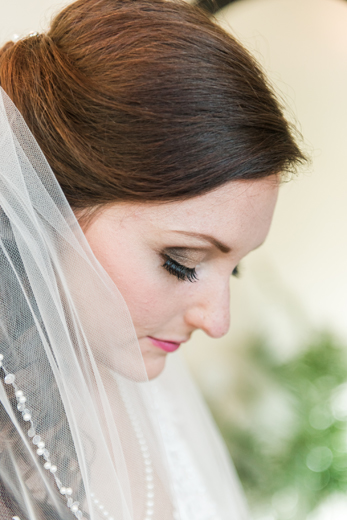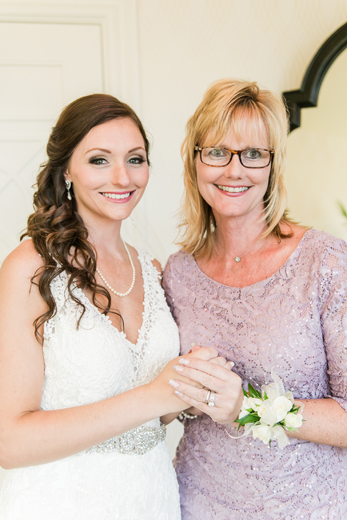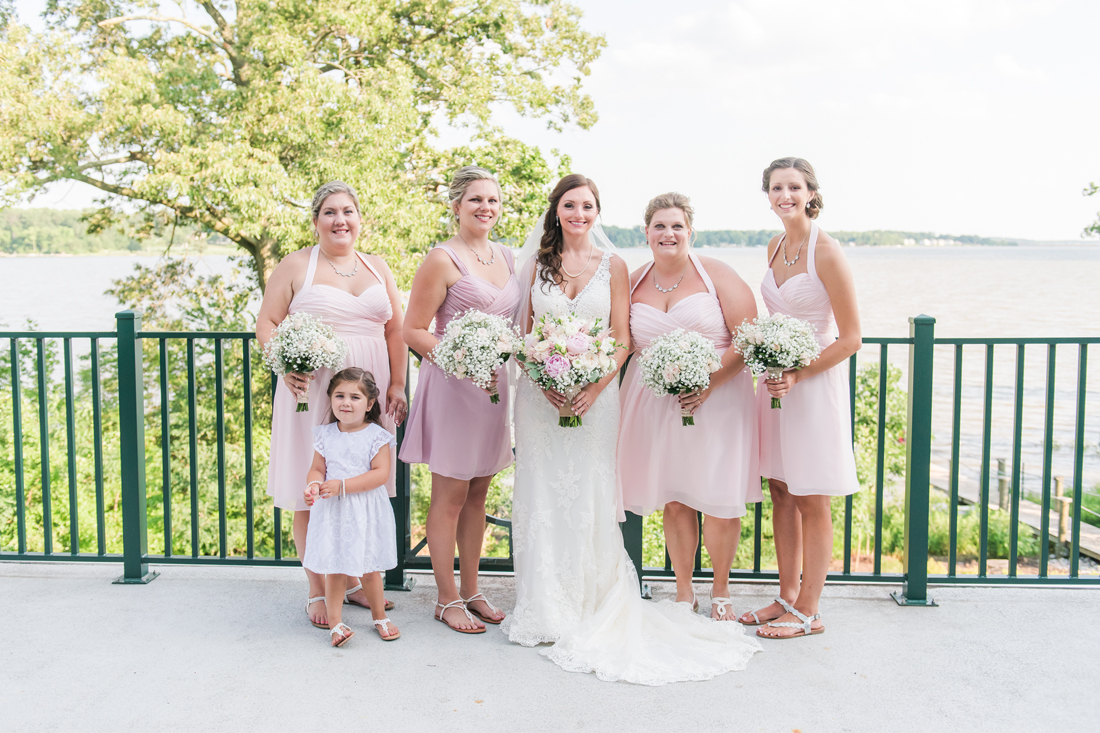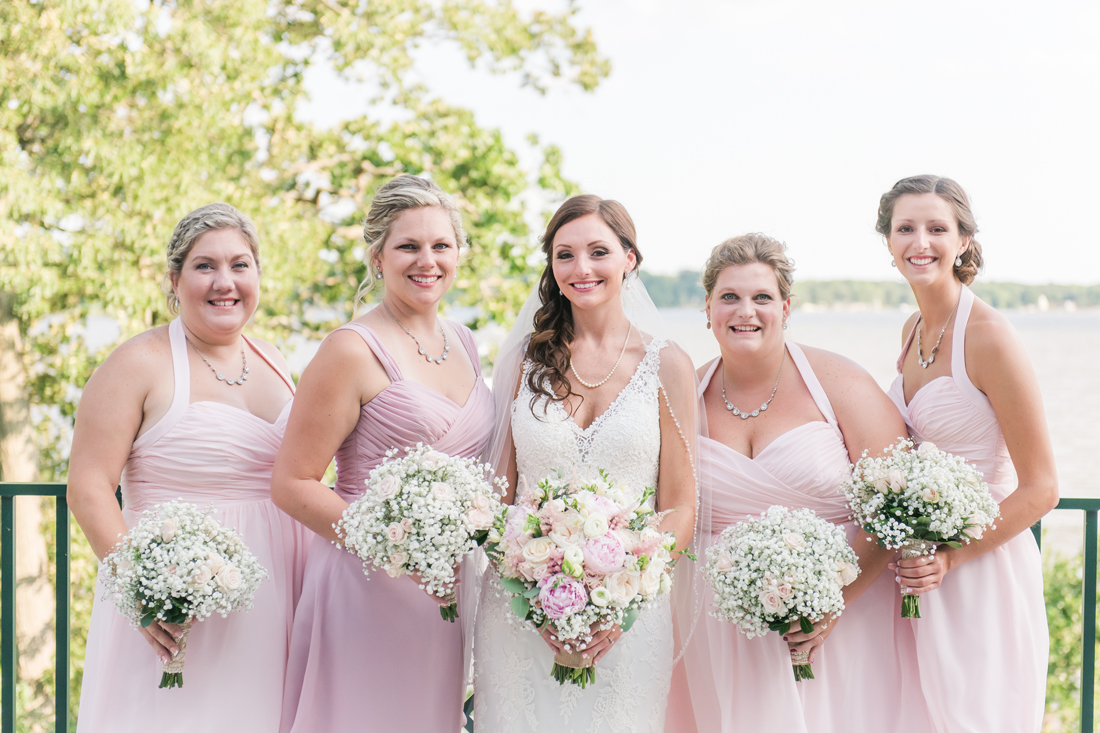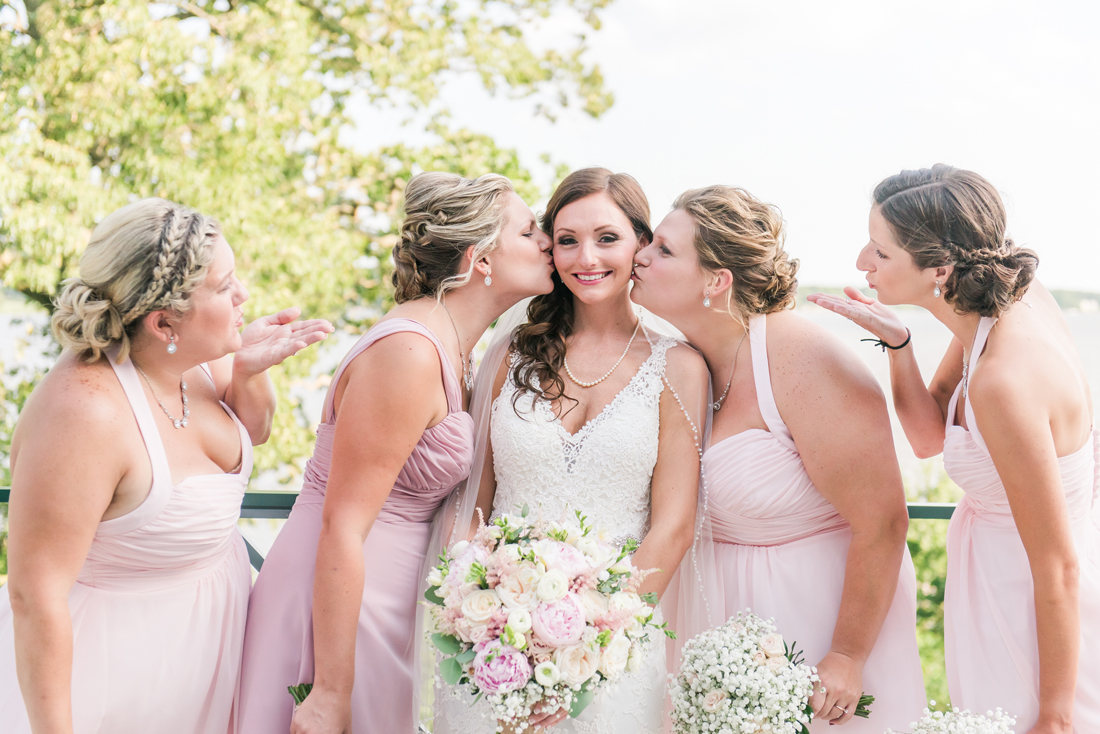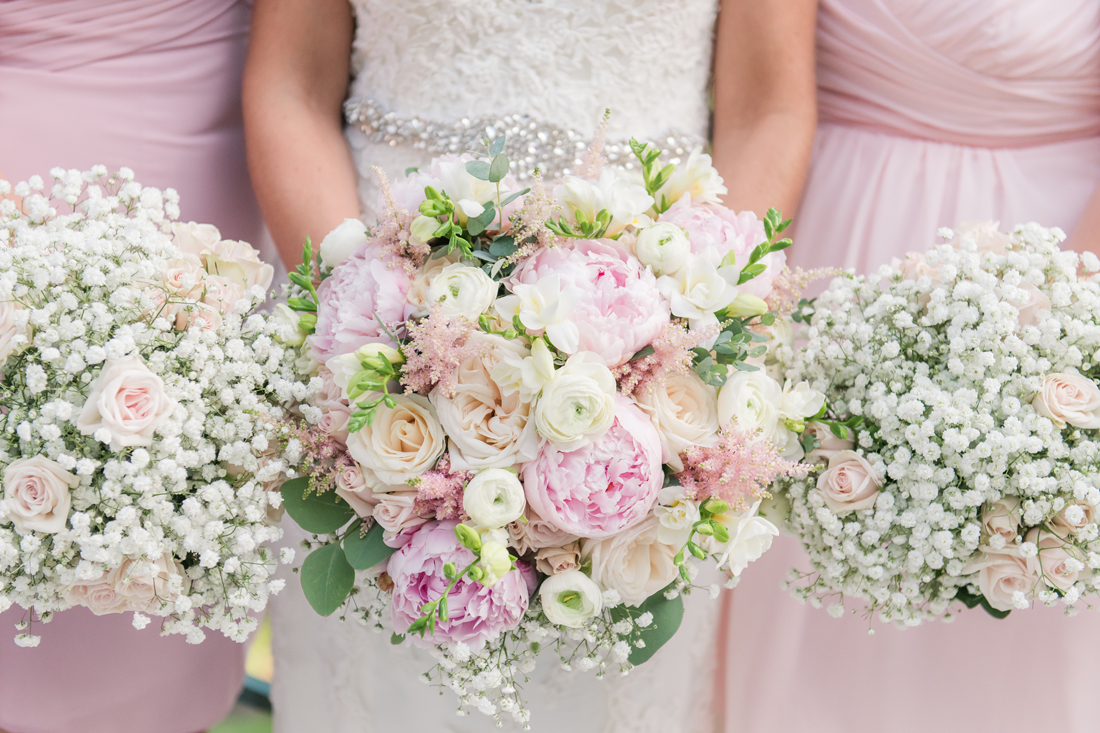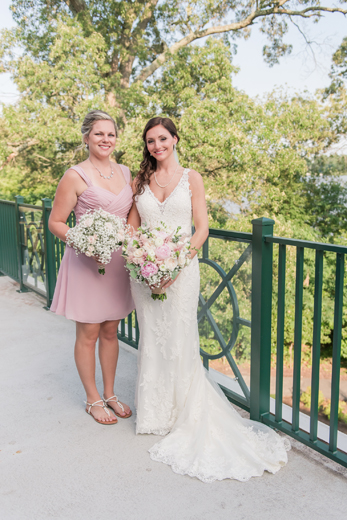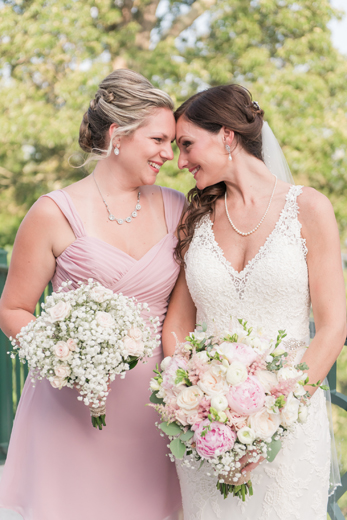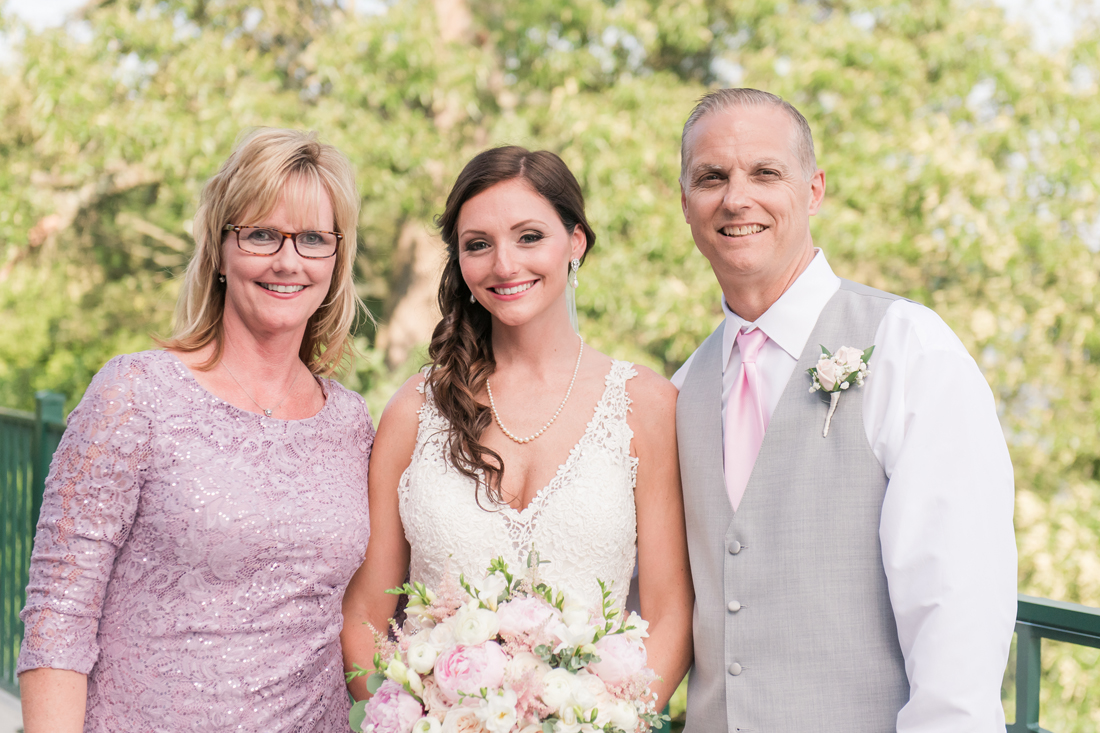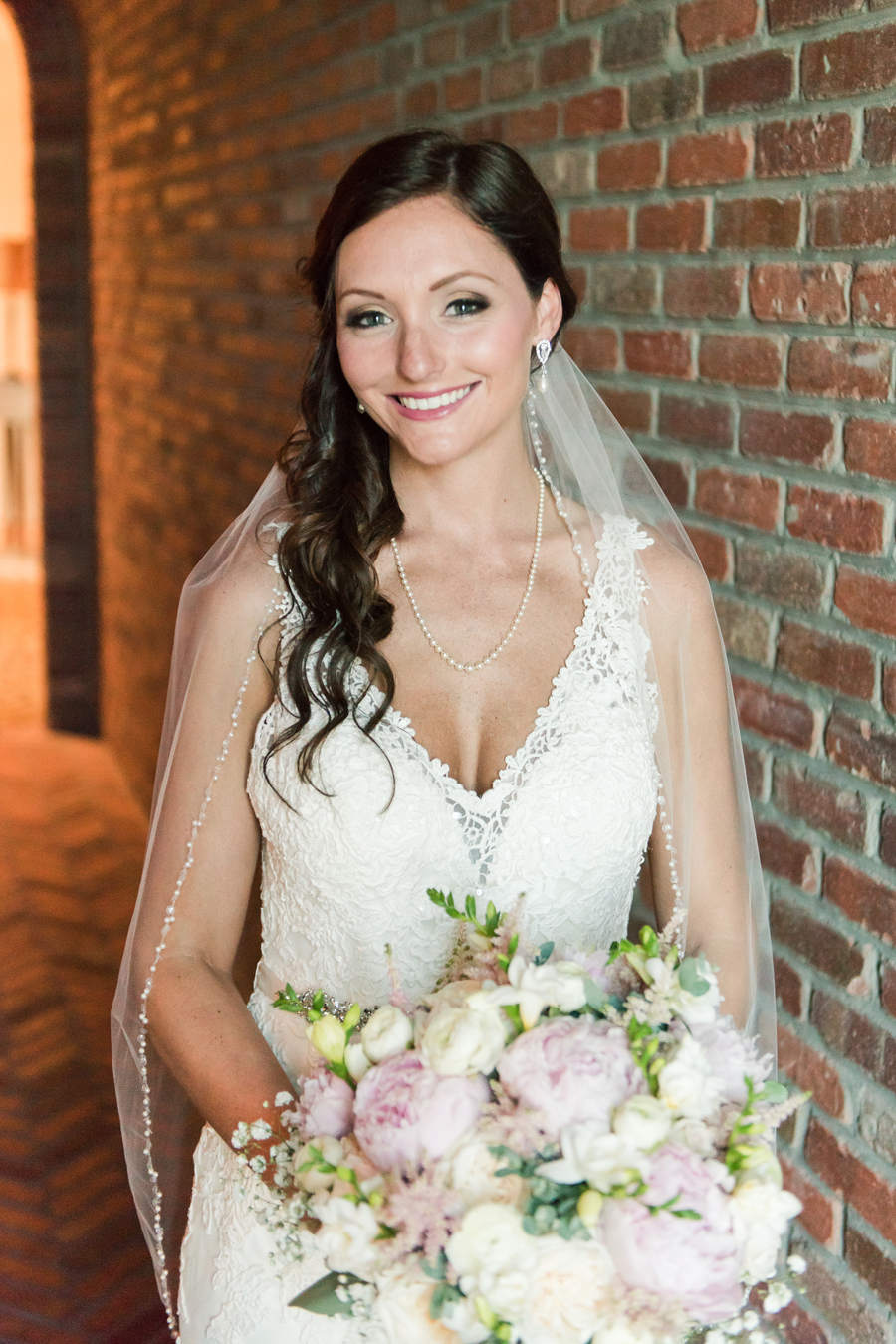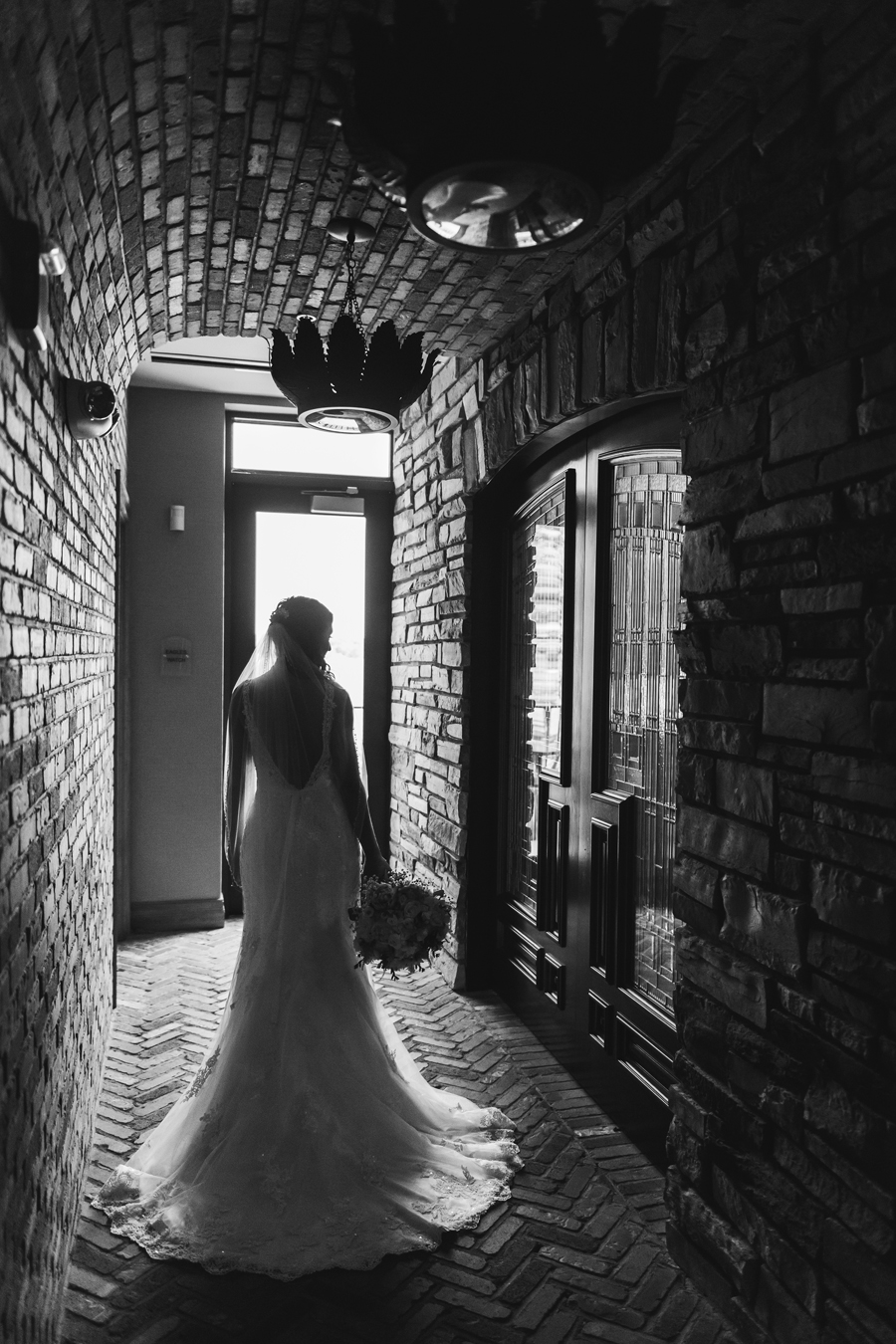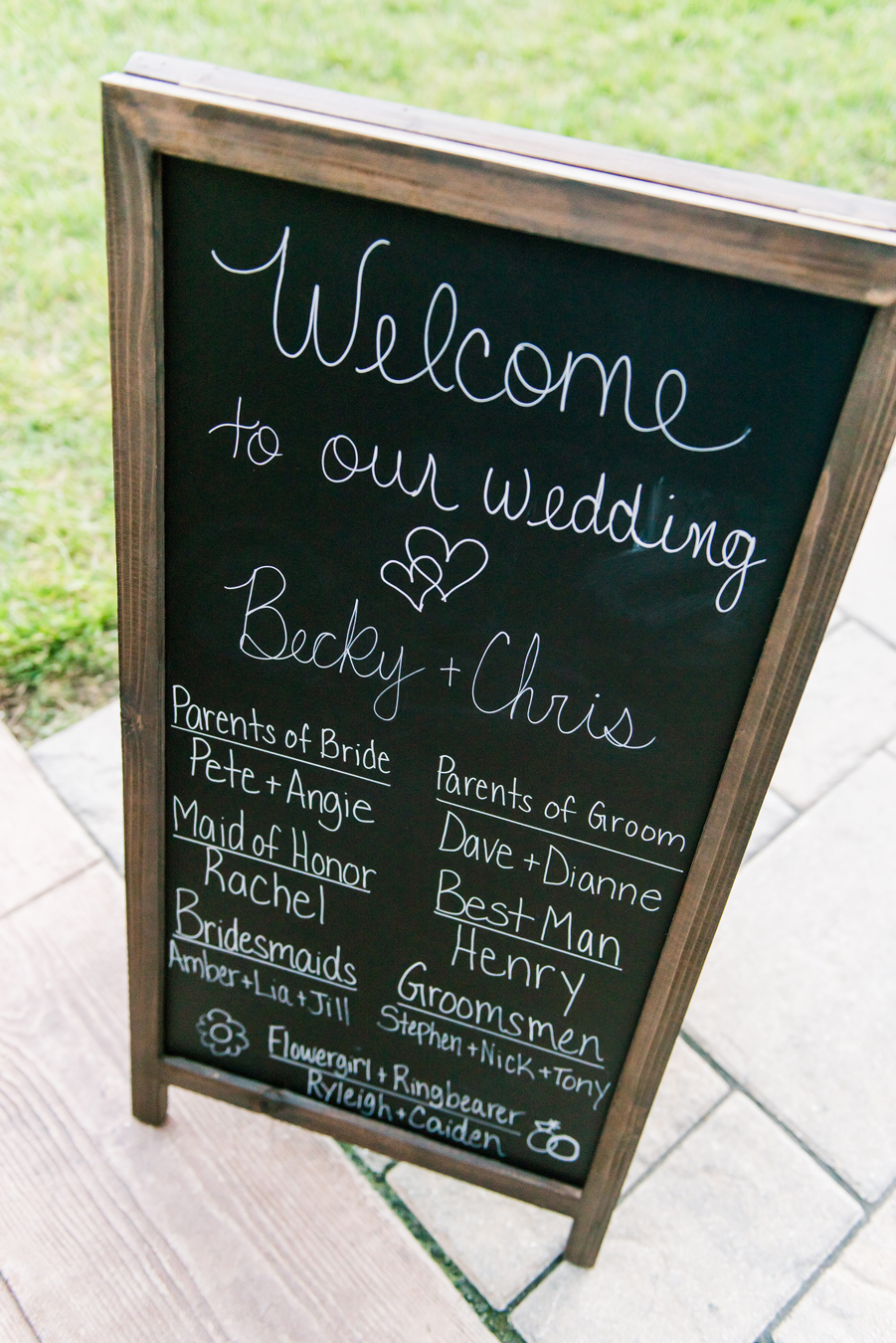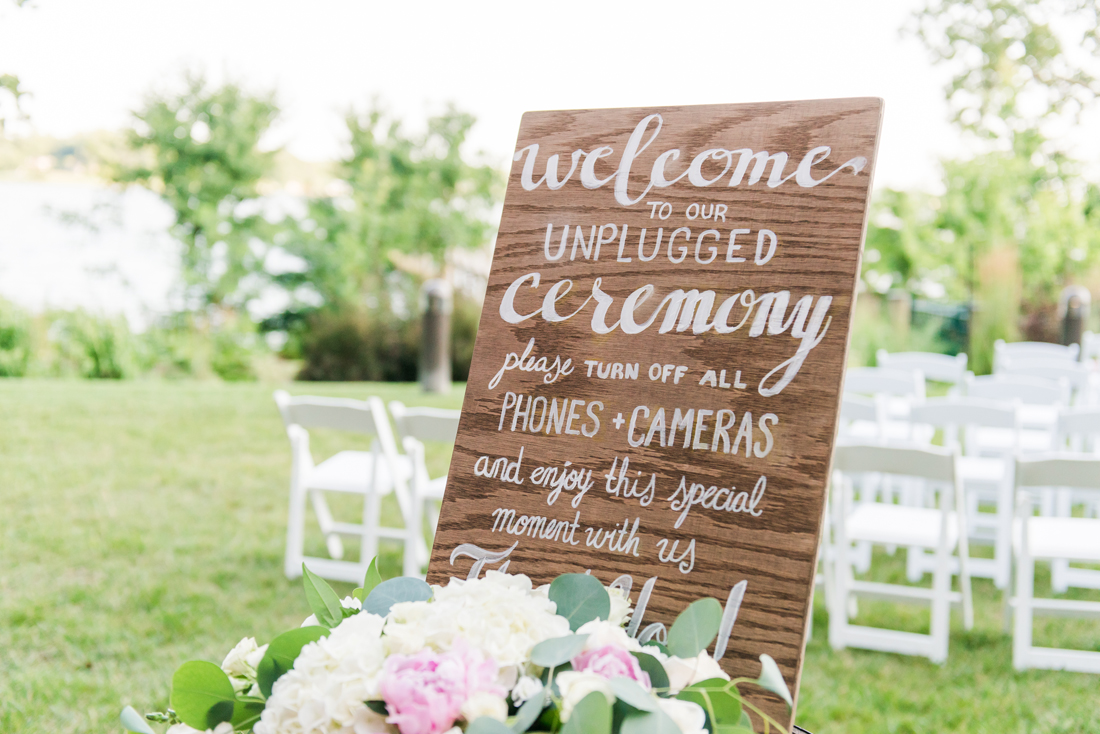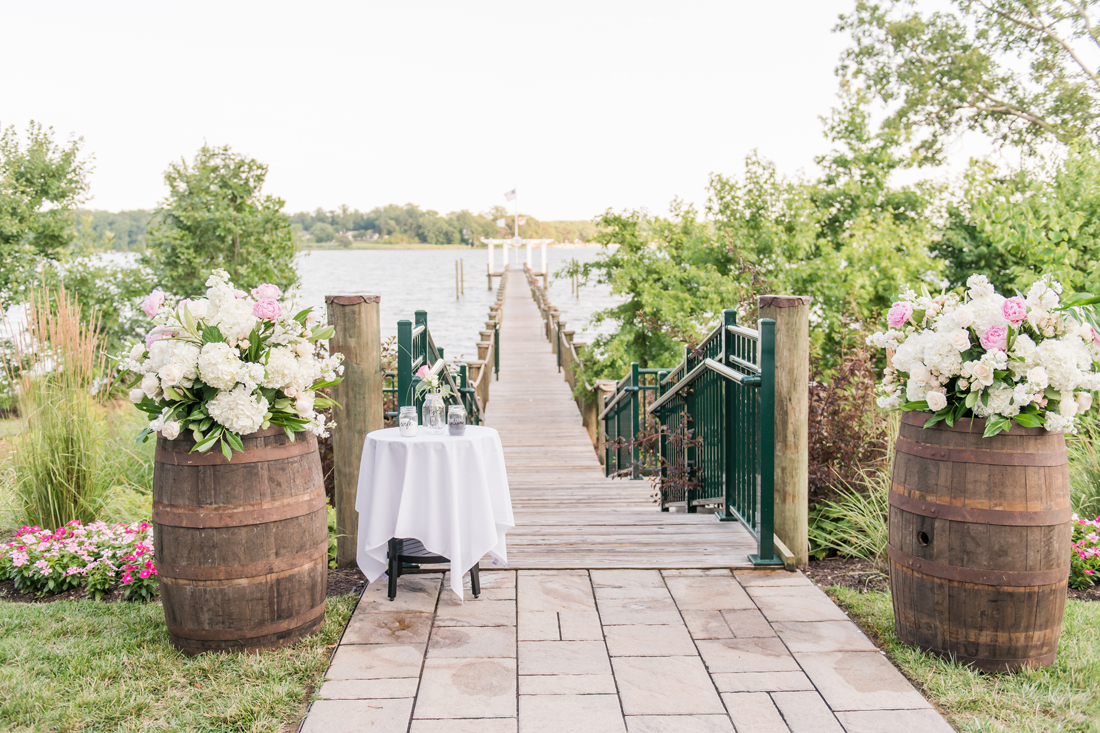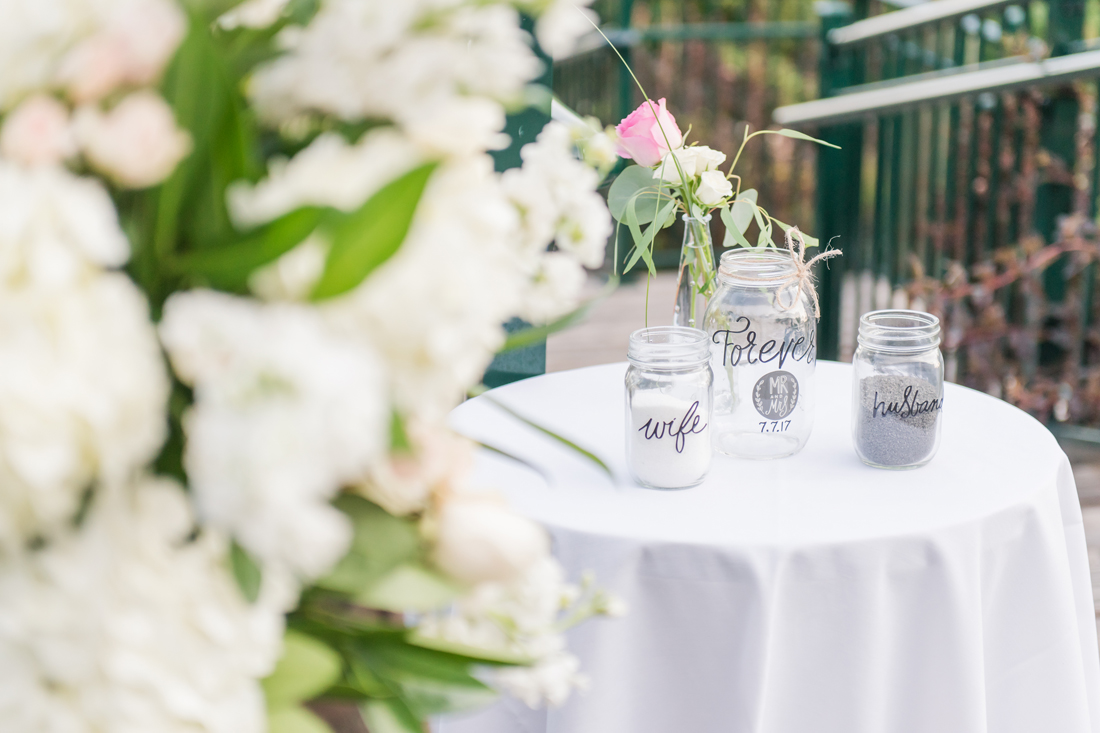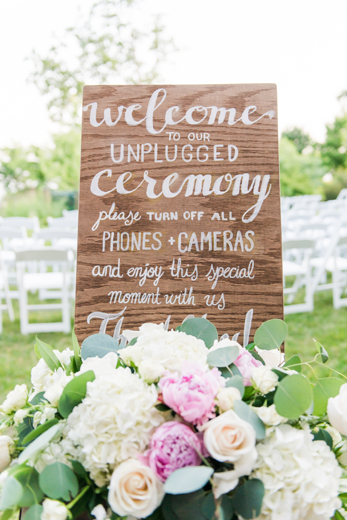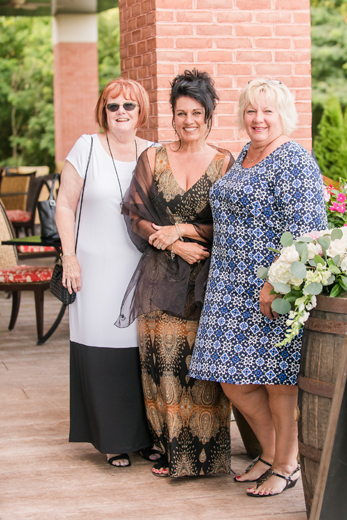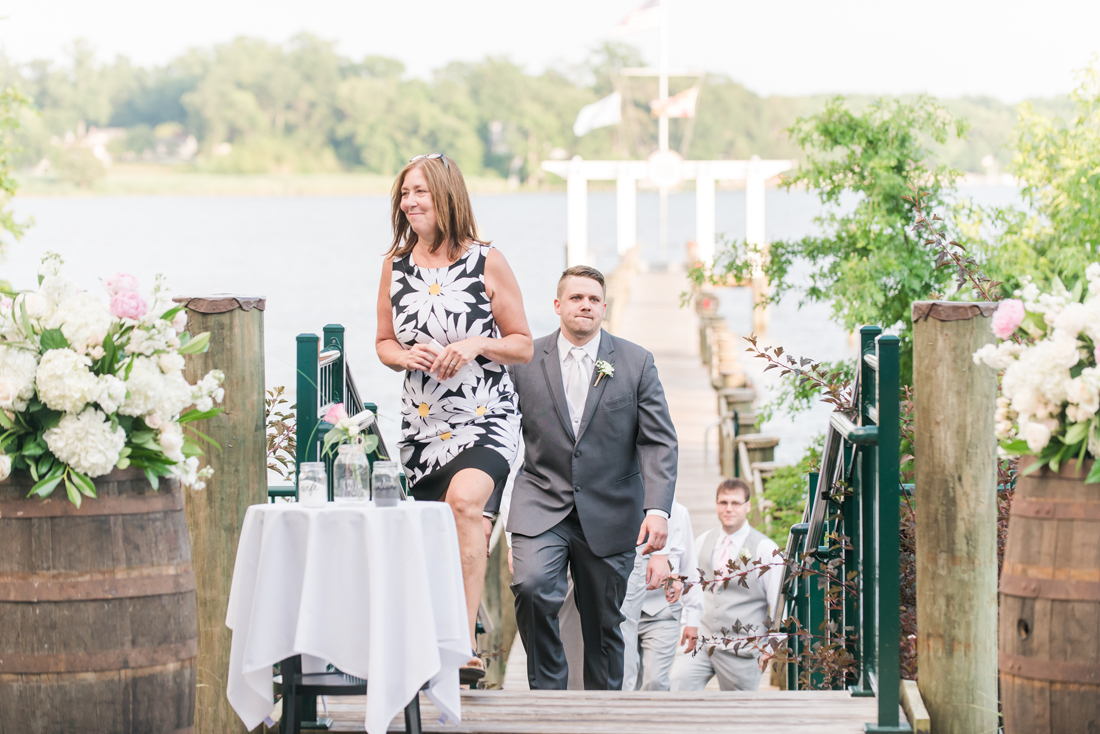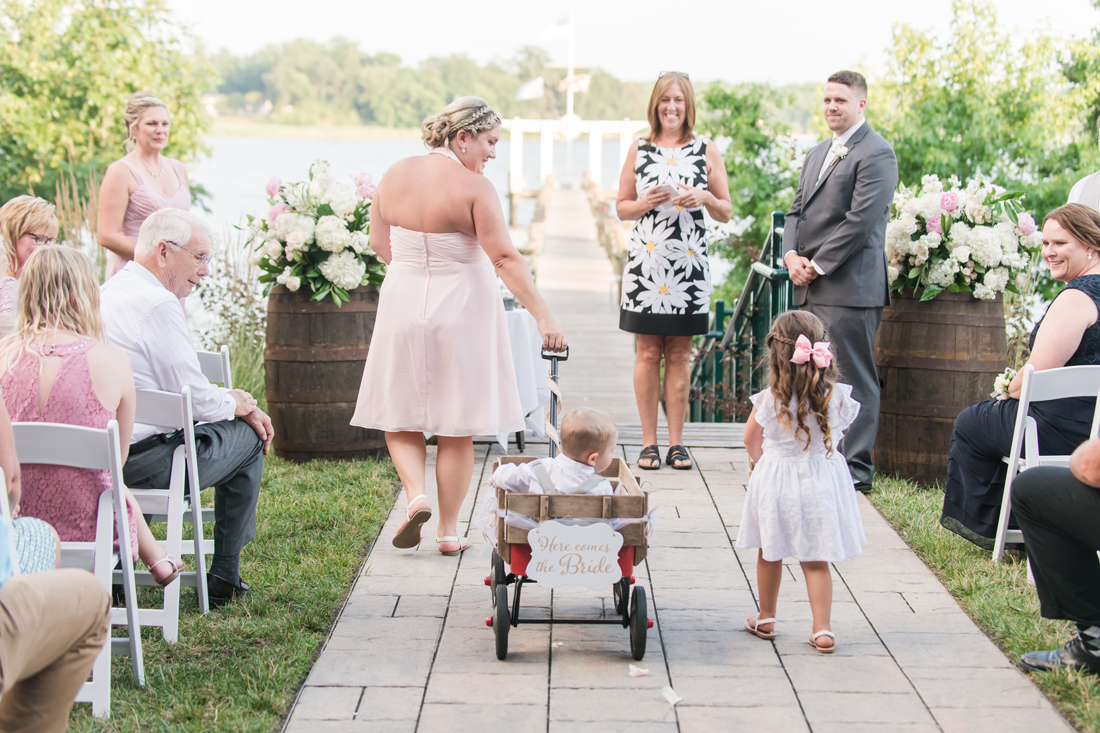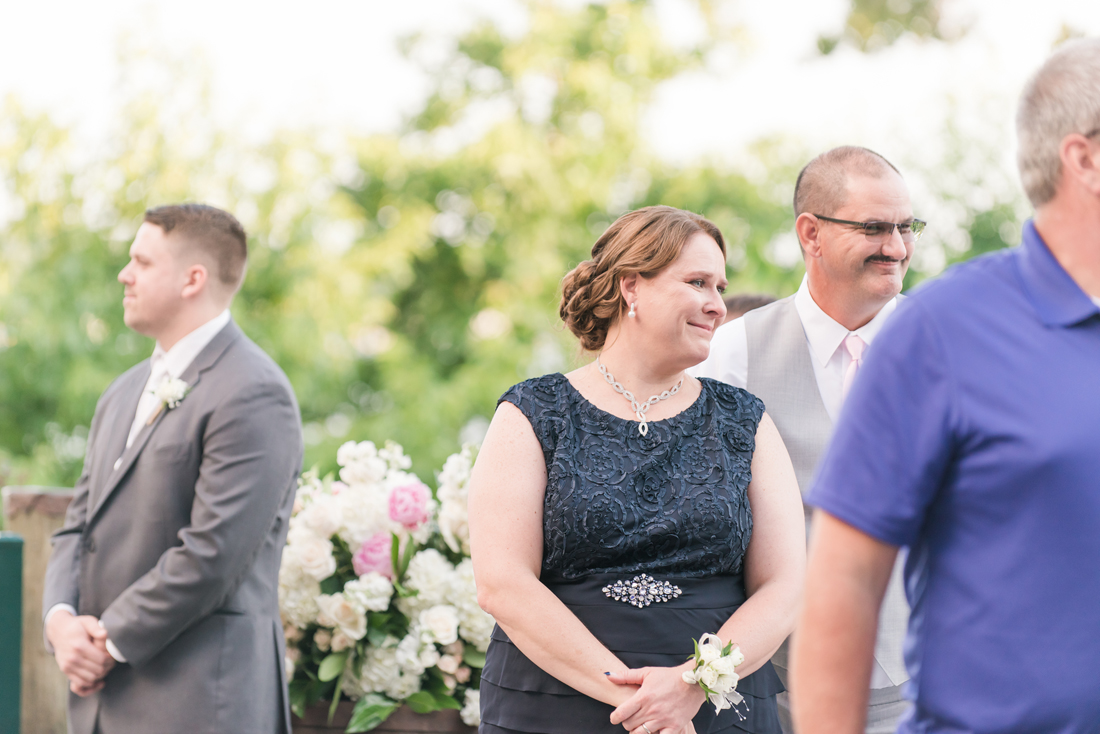 I thought this was the sweetest! Becky and Chris were married by a friend, and even she got teary-eyed when Becky came down the aisle!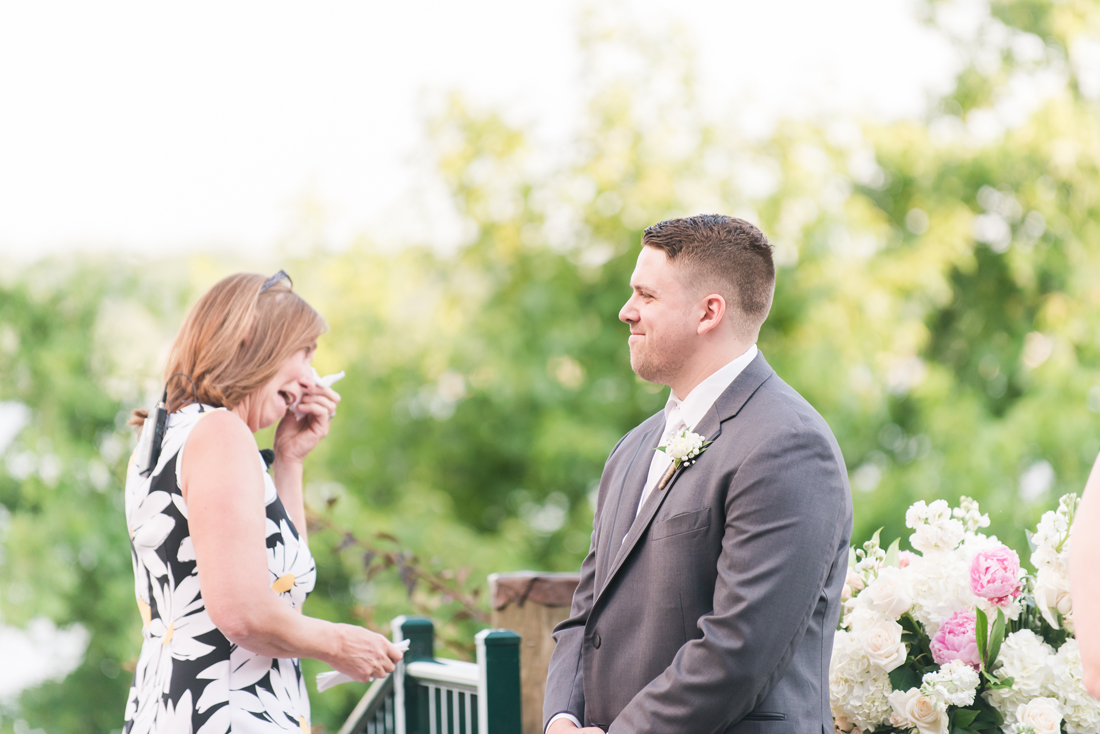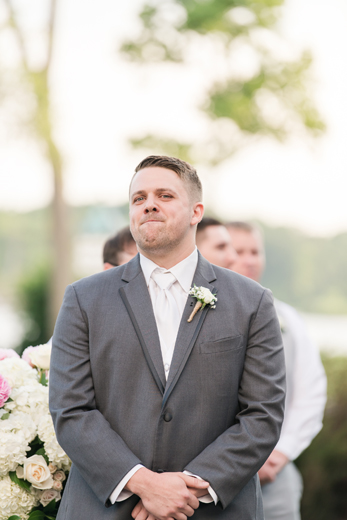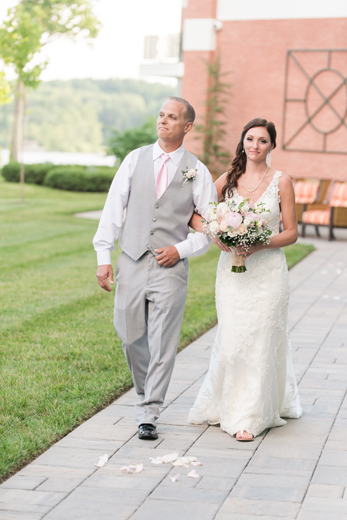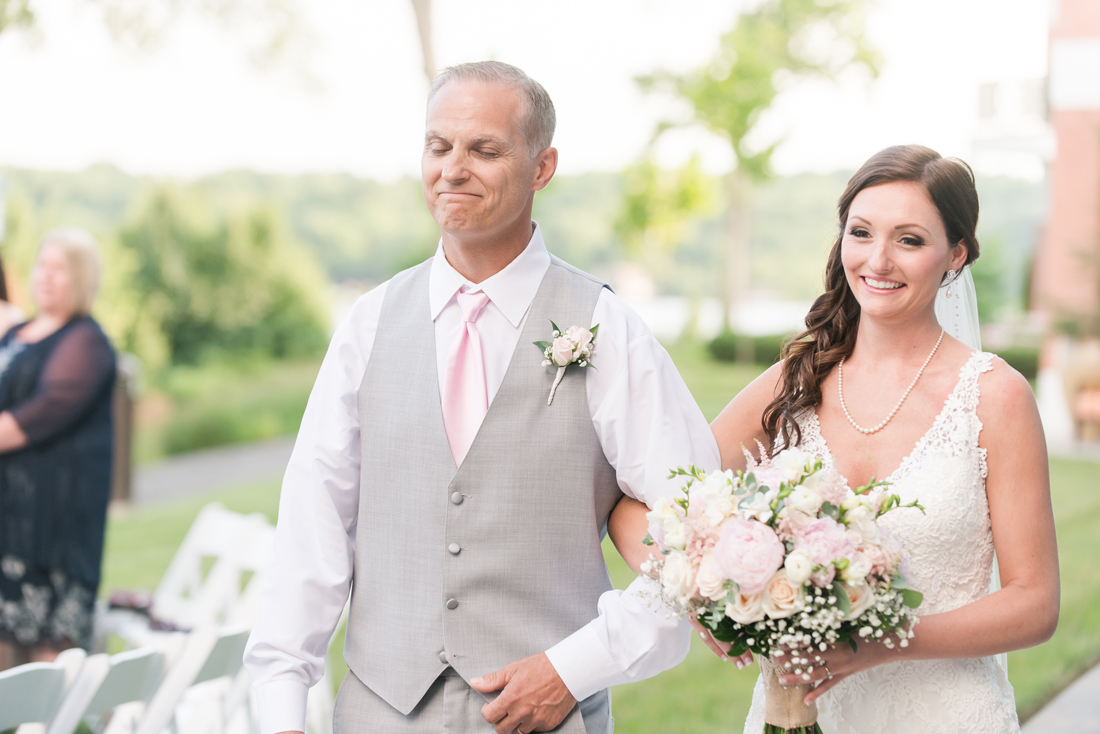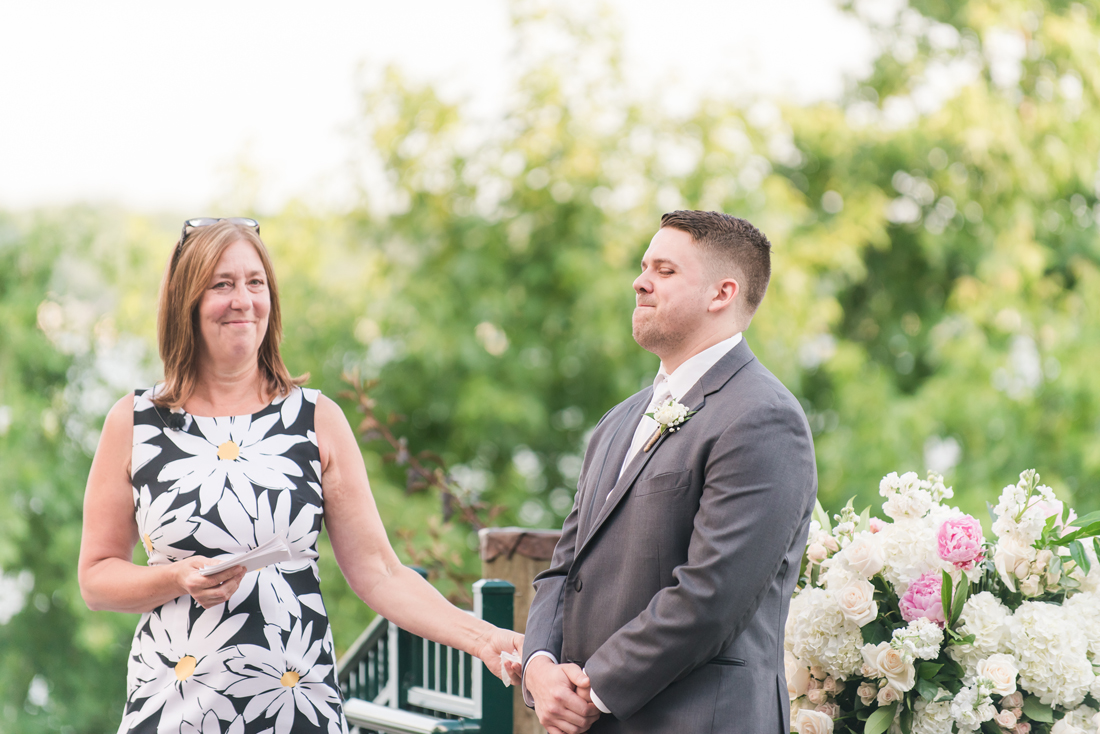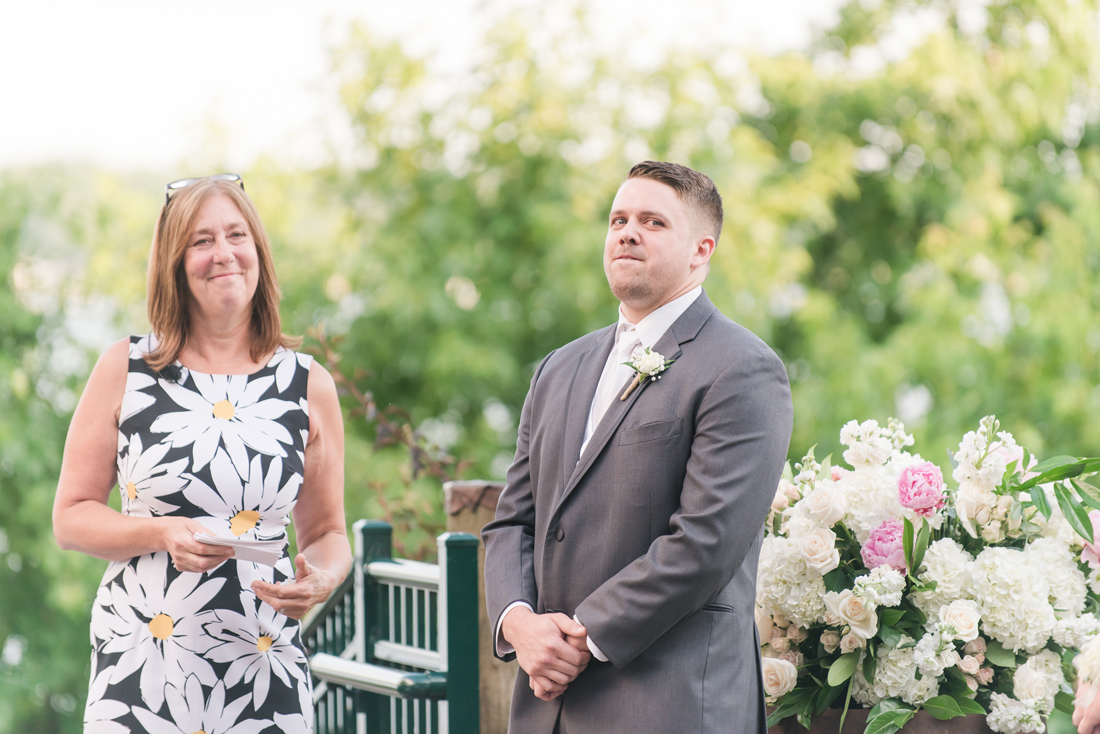 Cue the sweetest reaction in …. 3..2..1..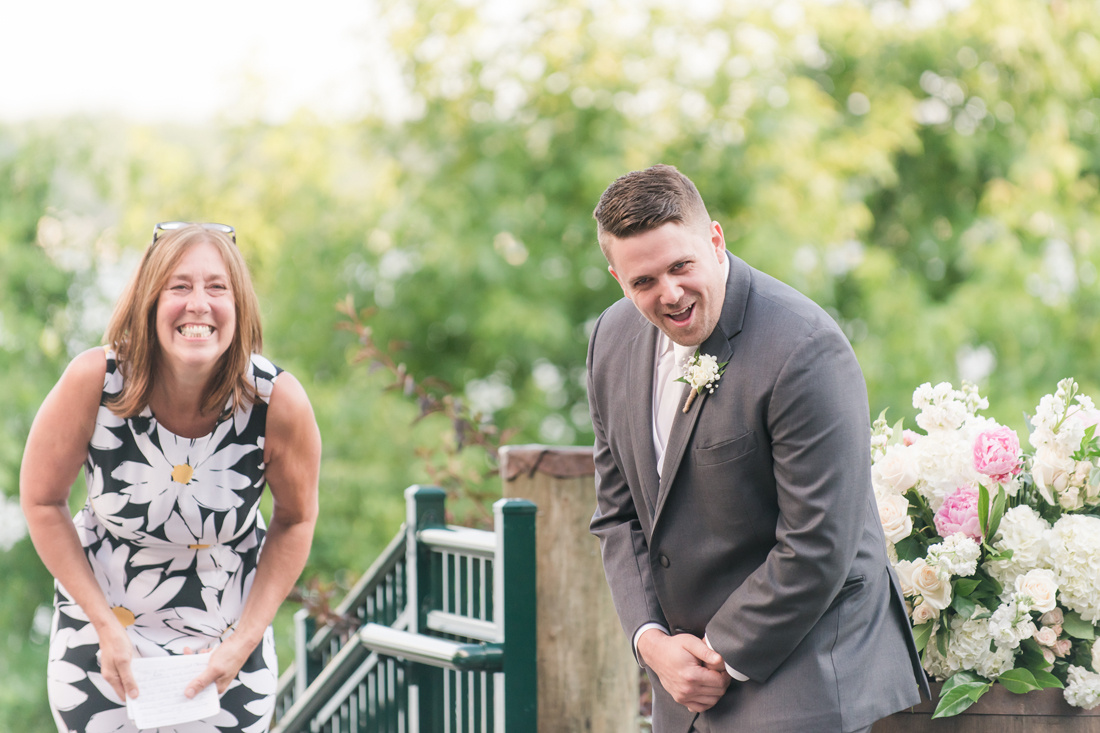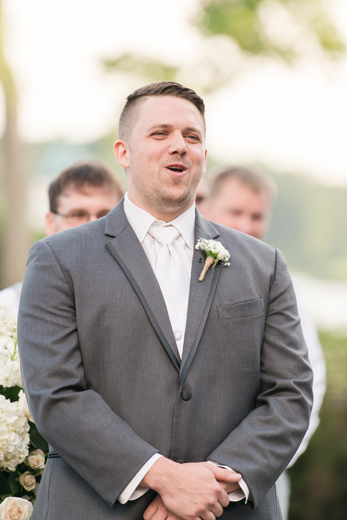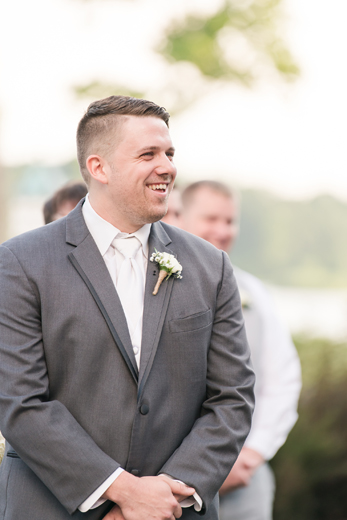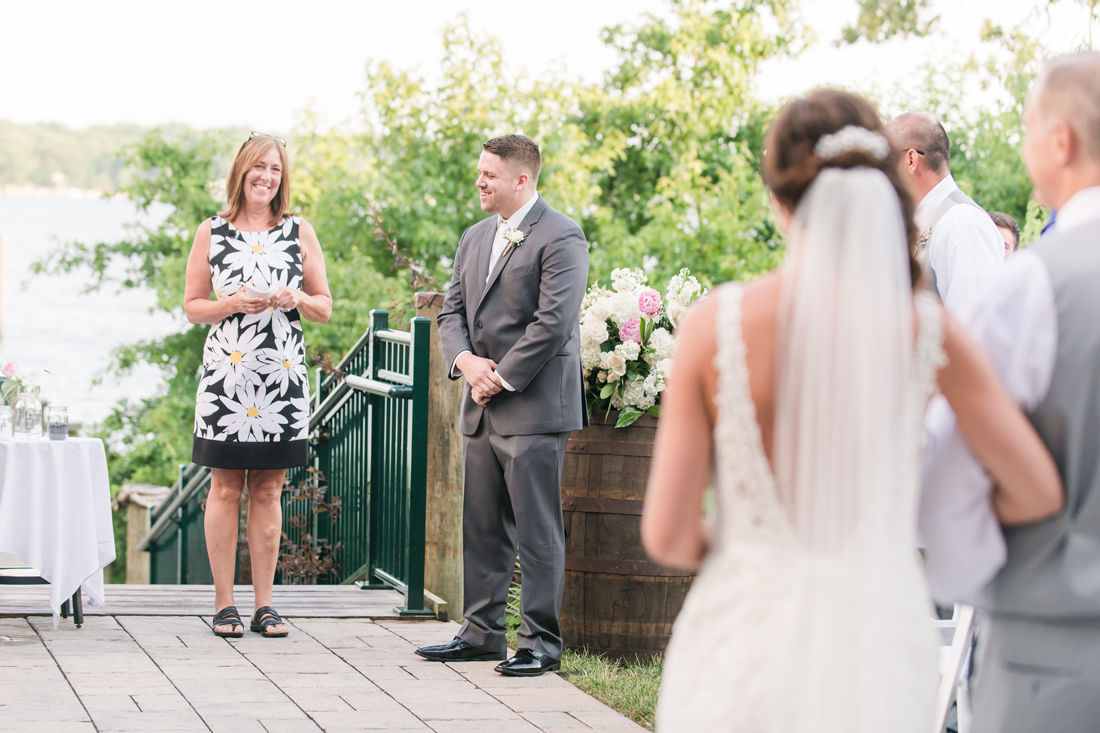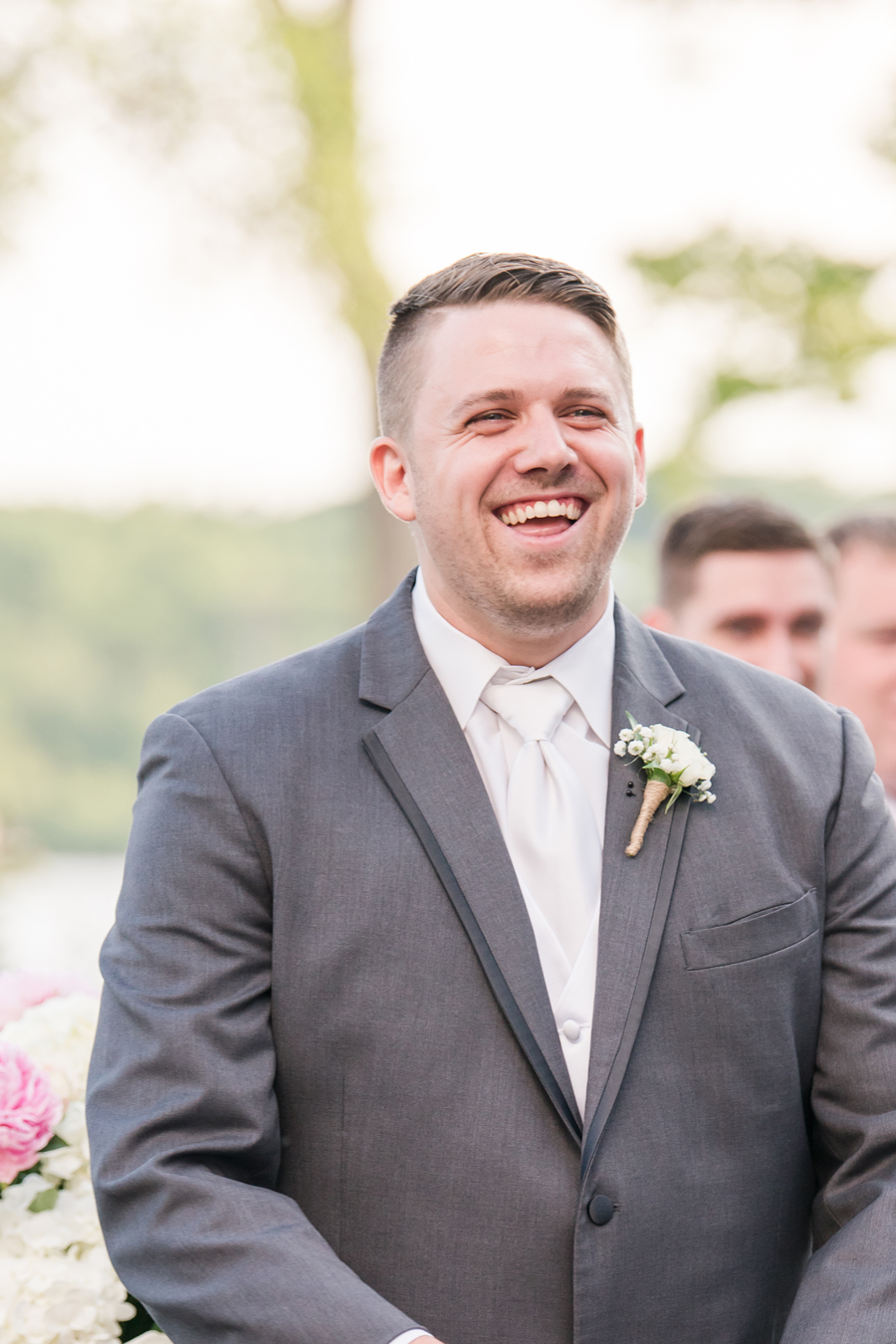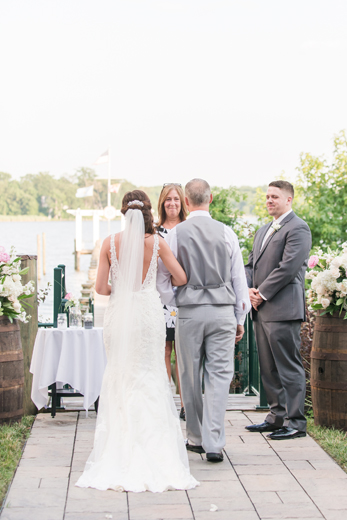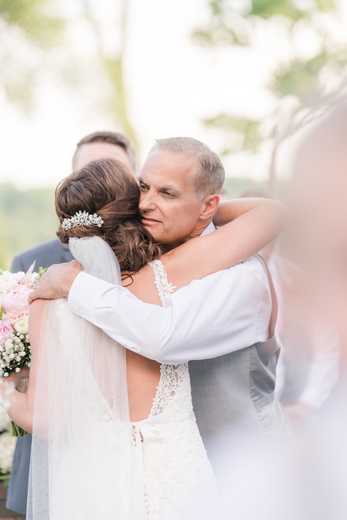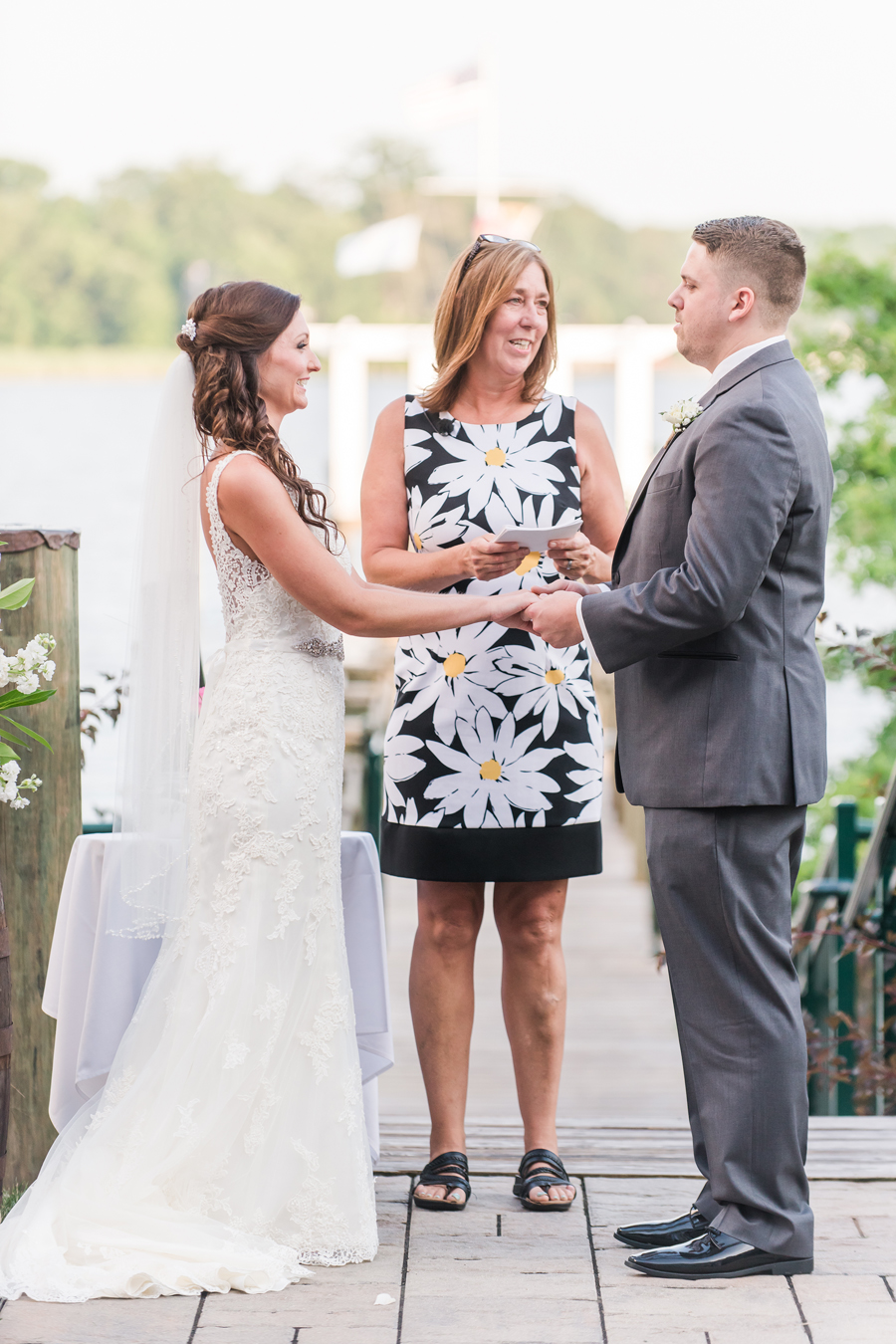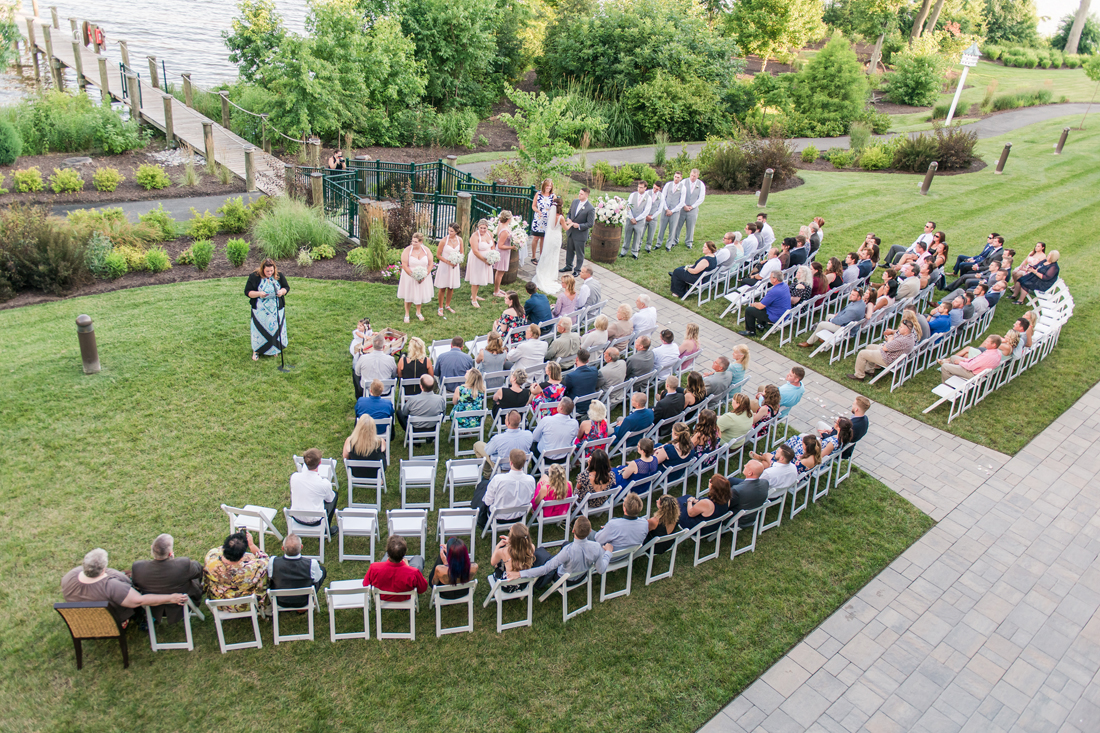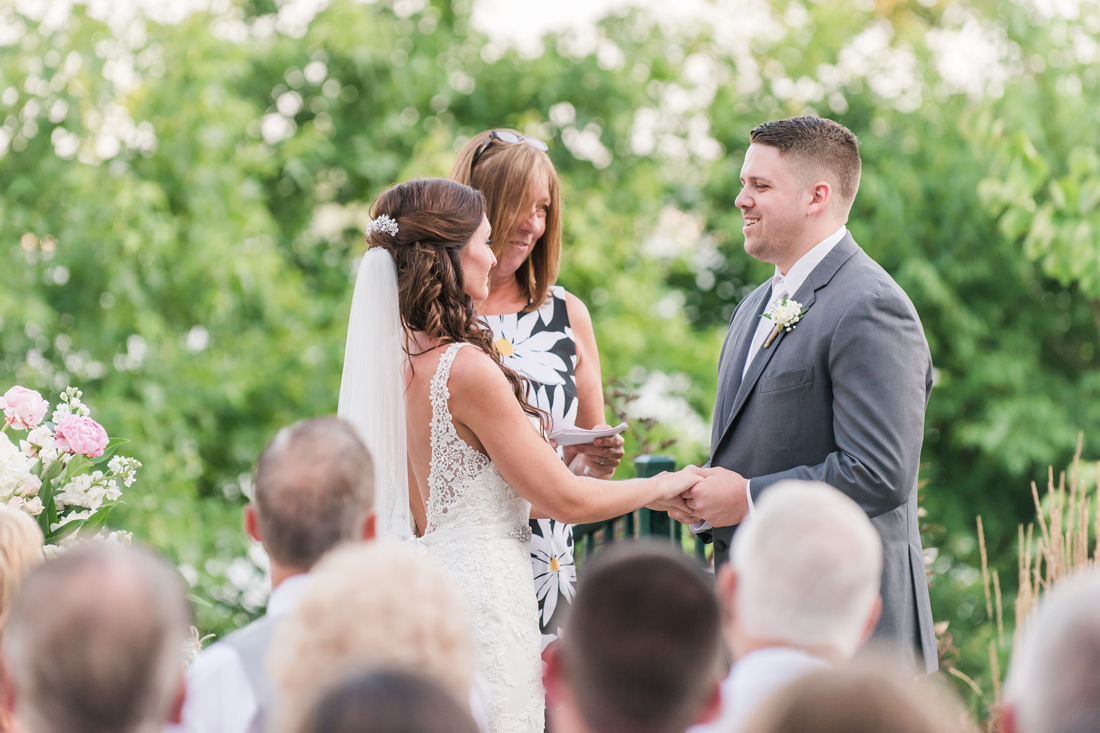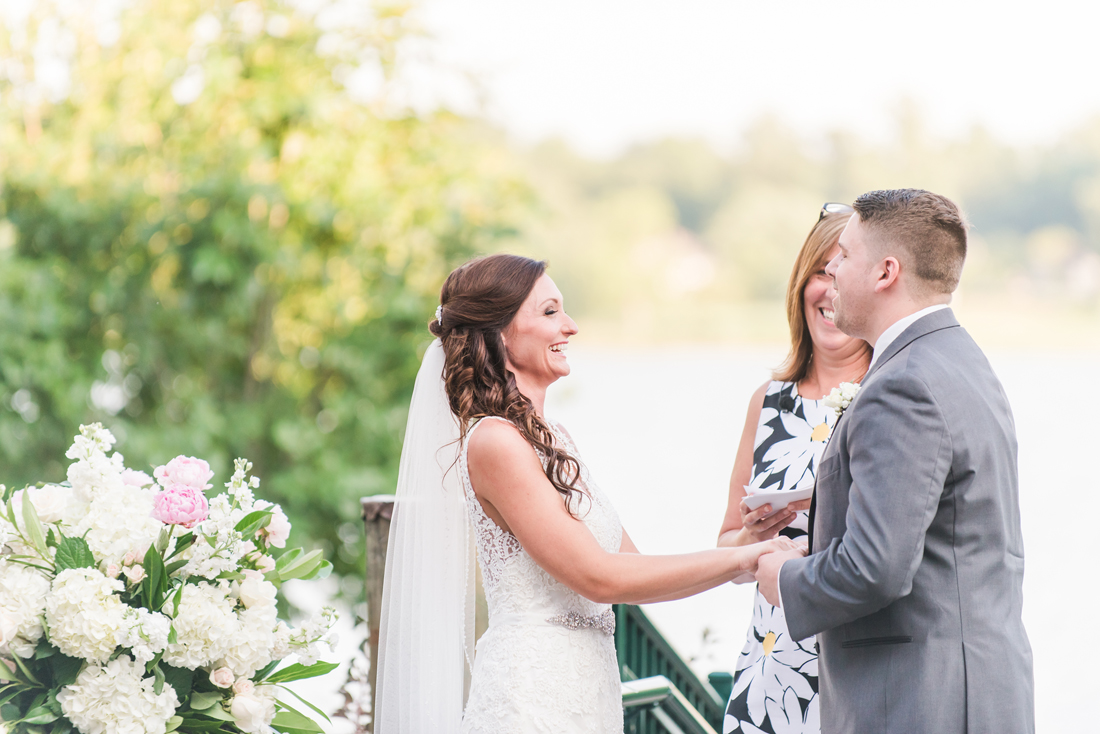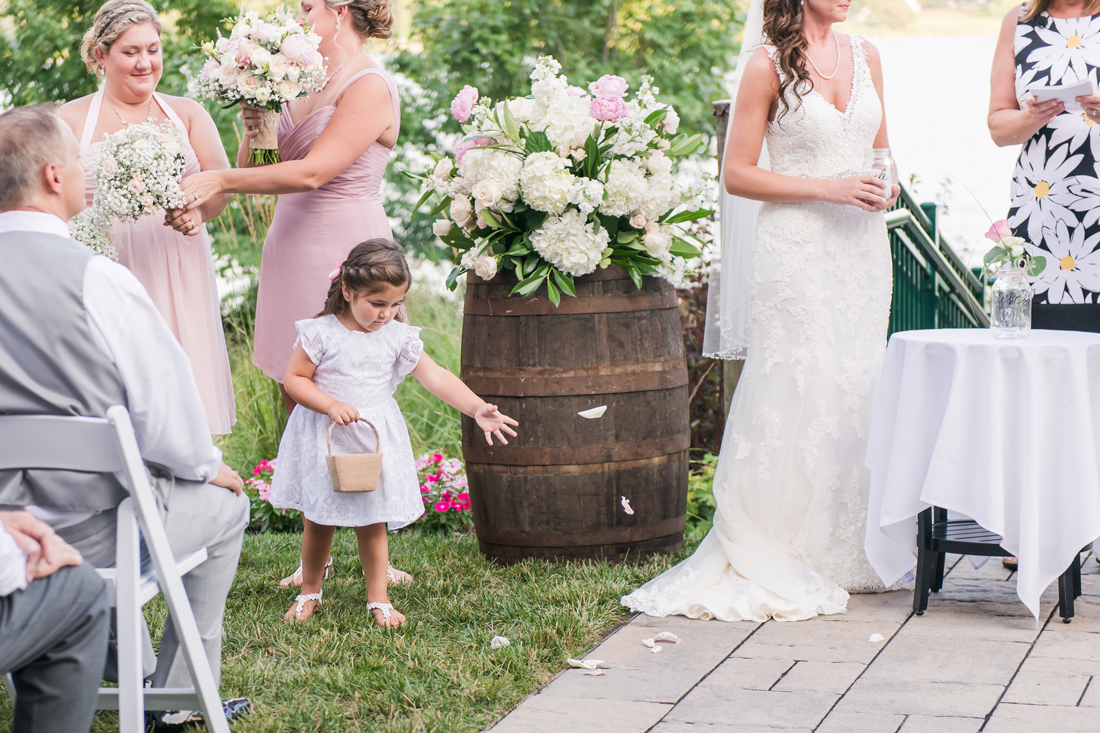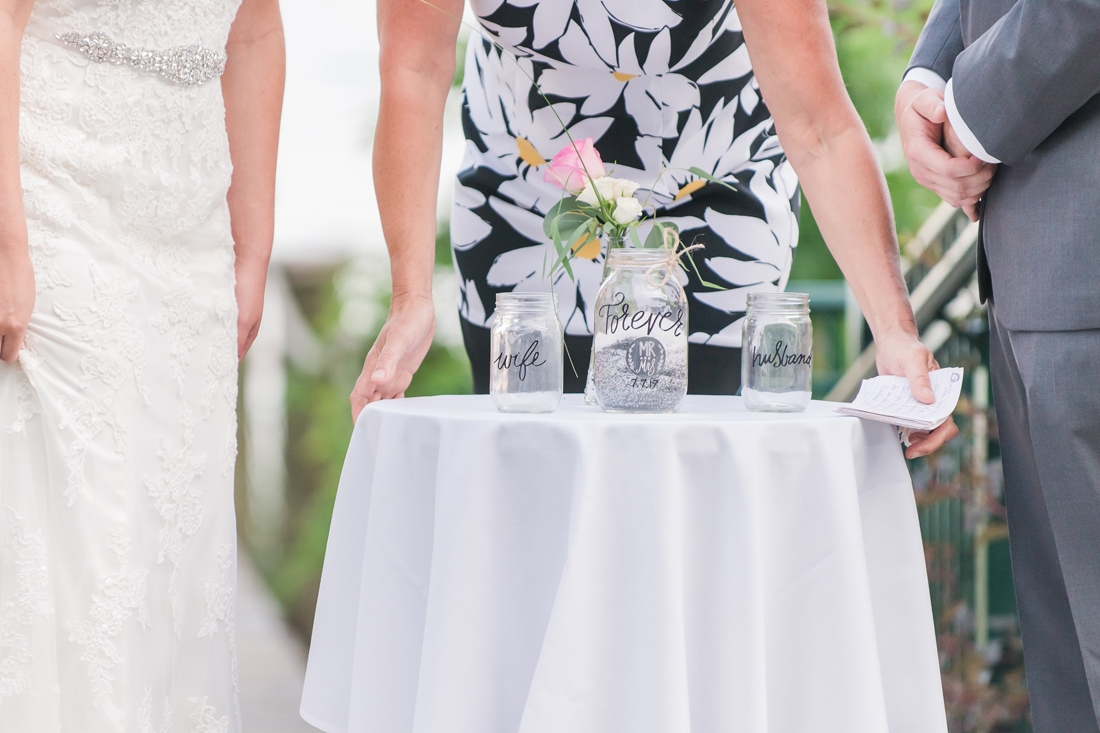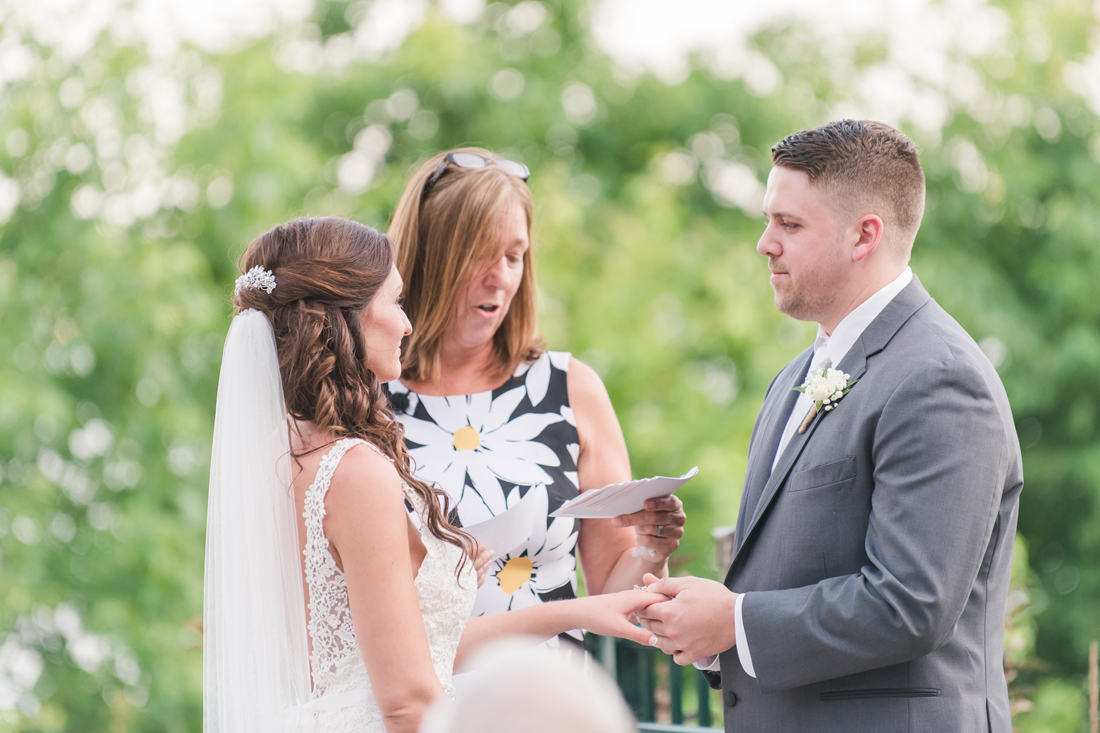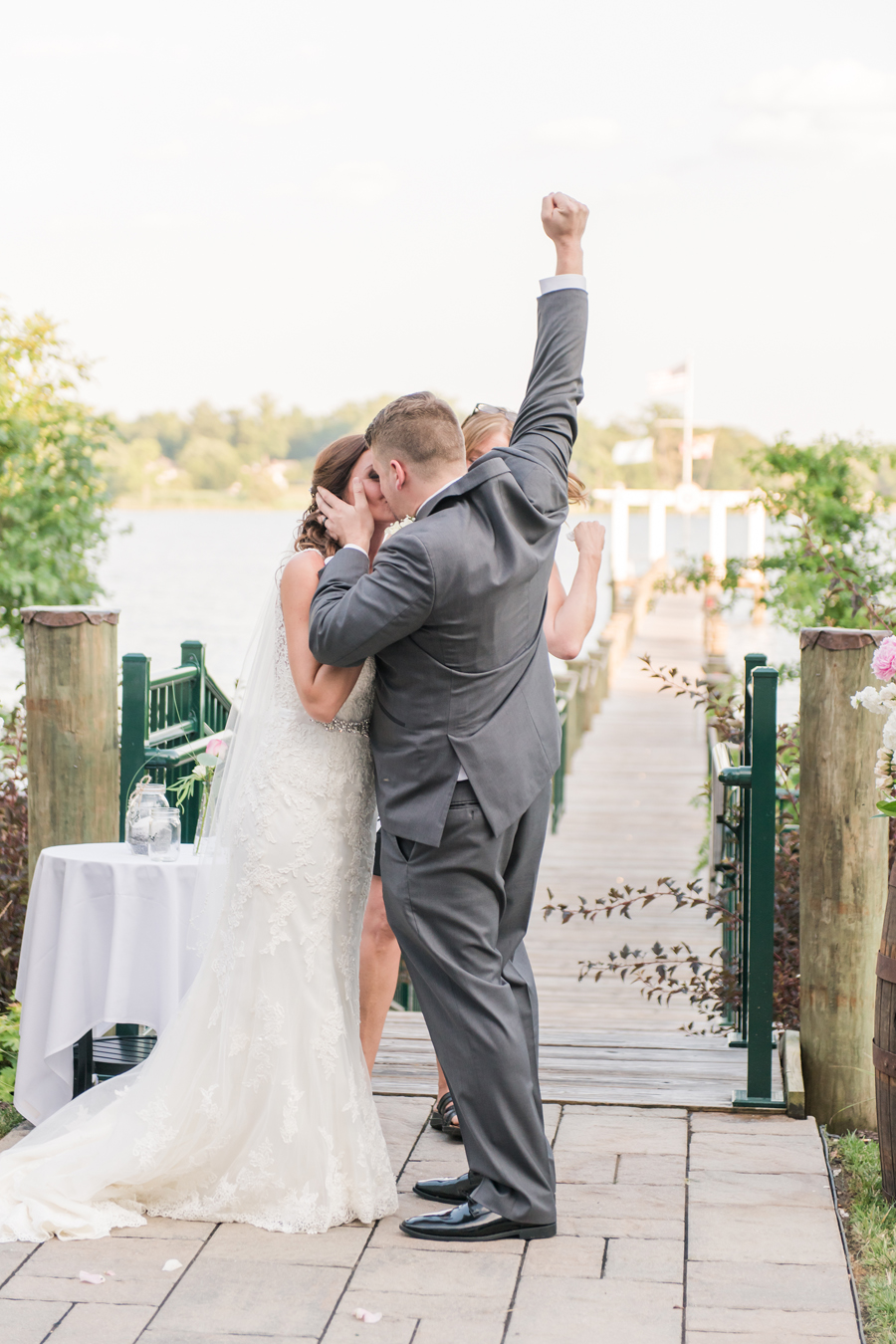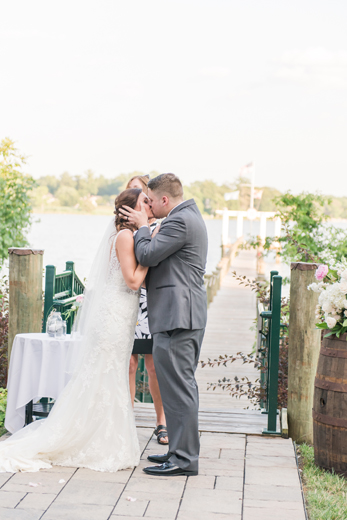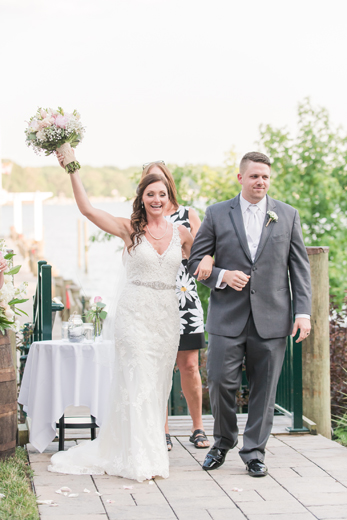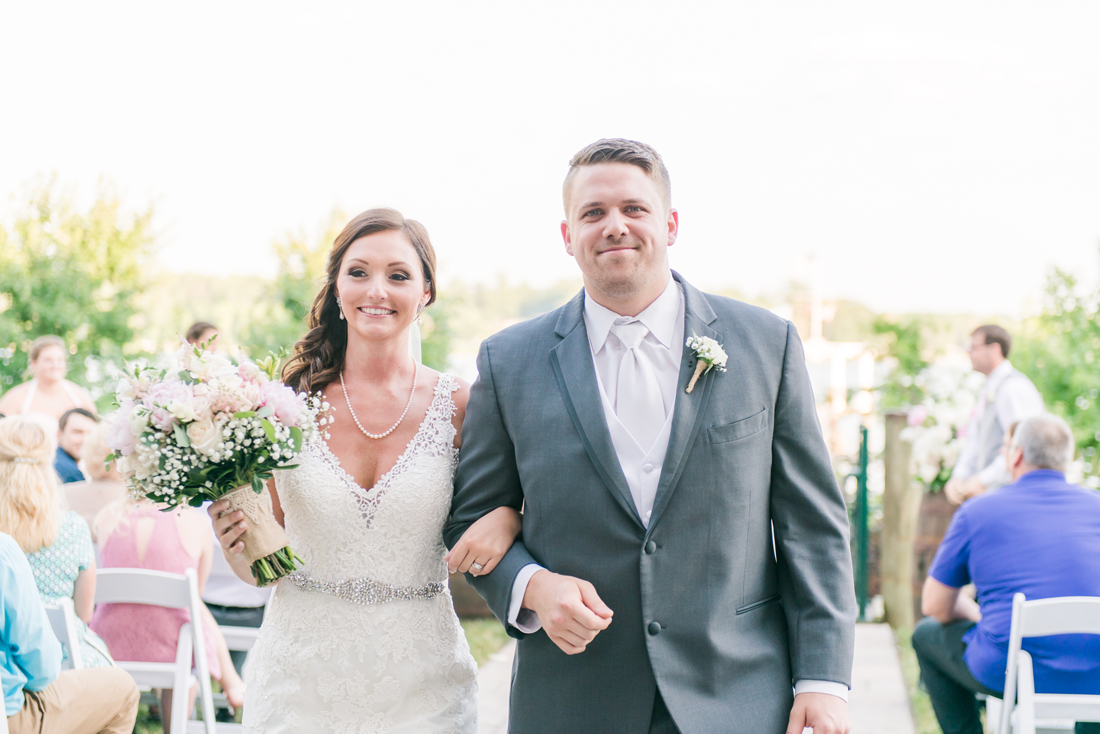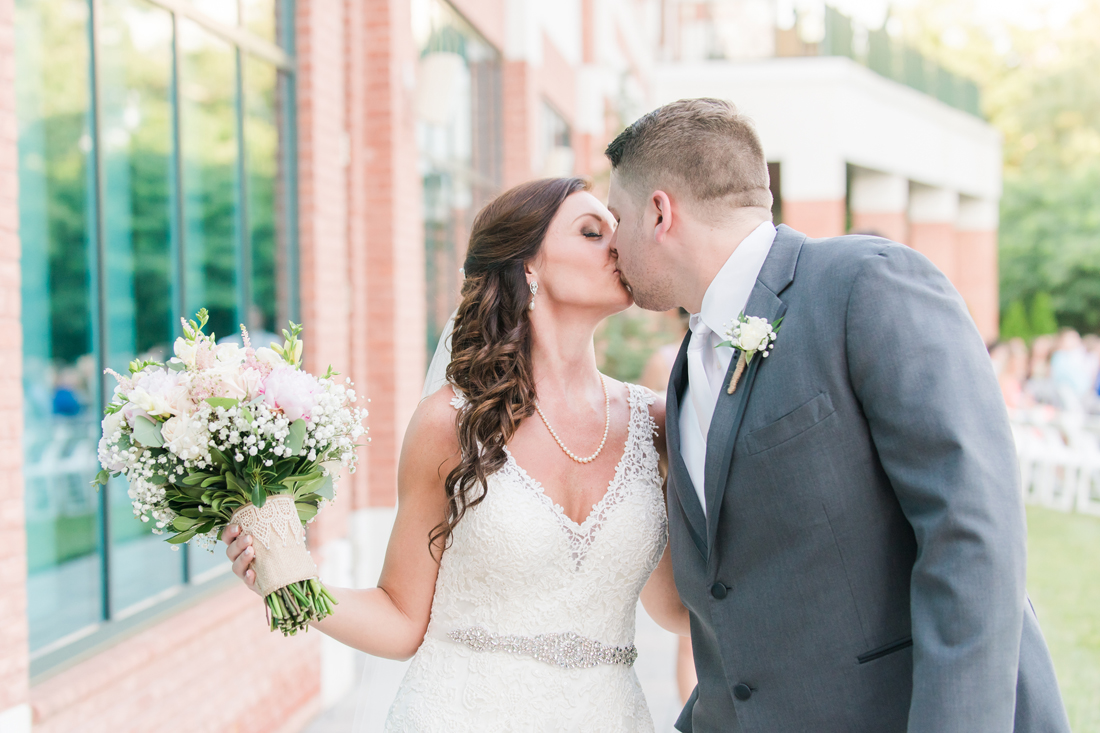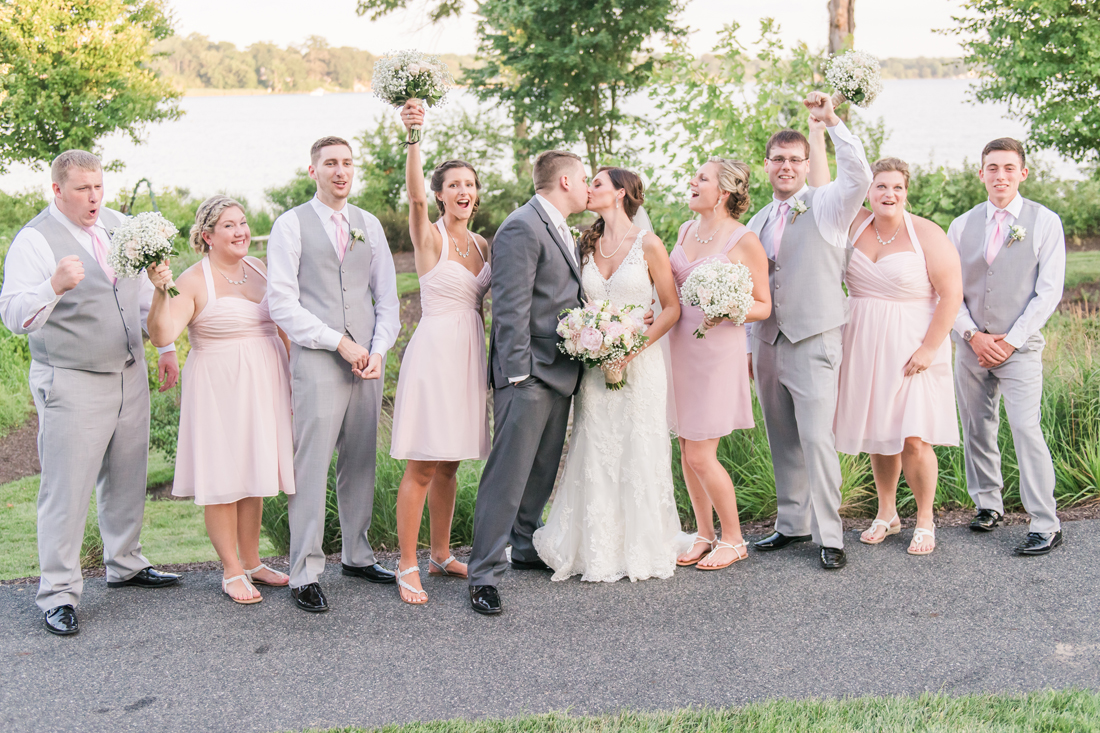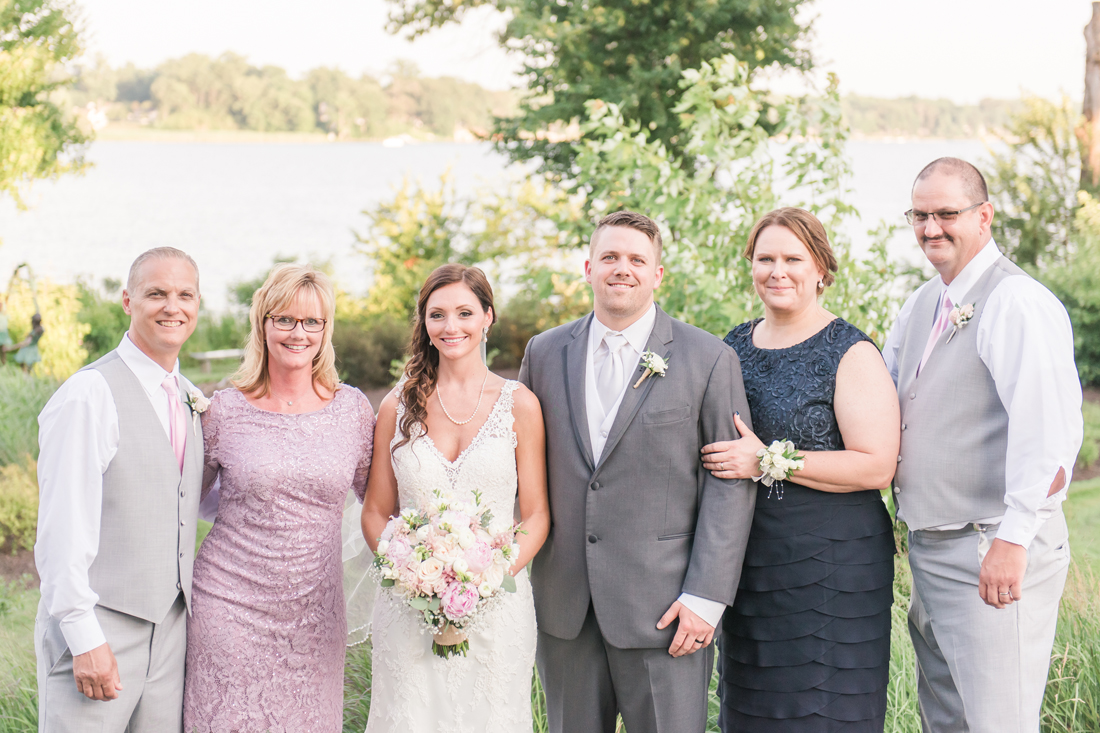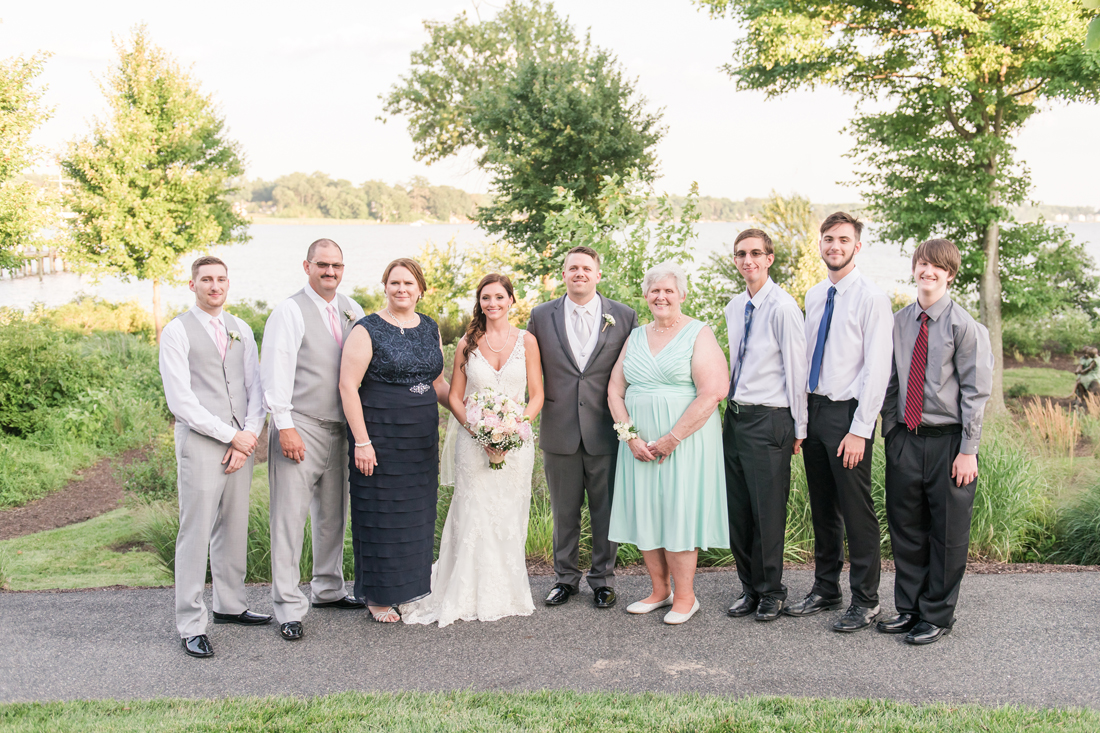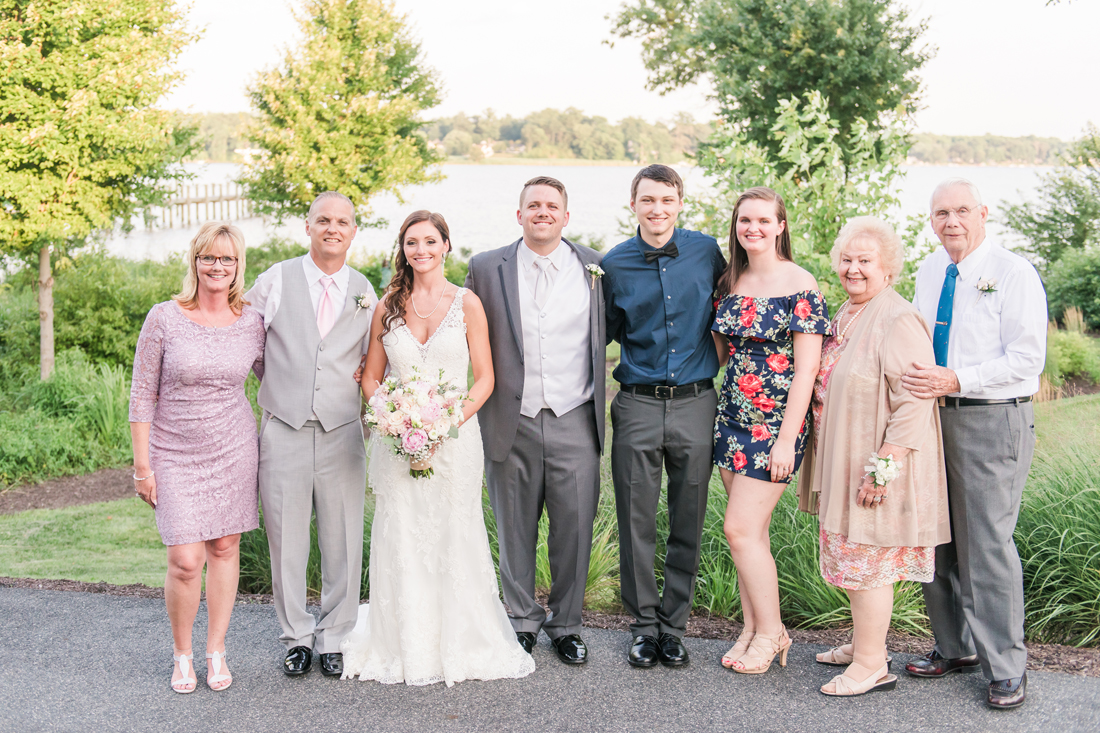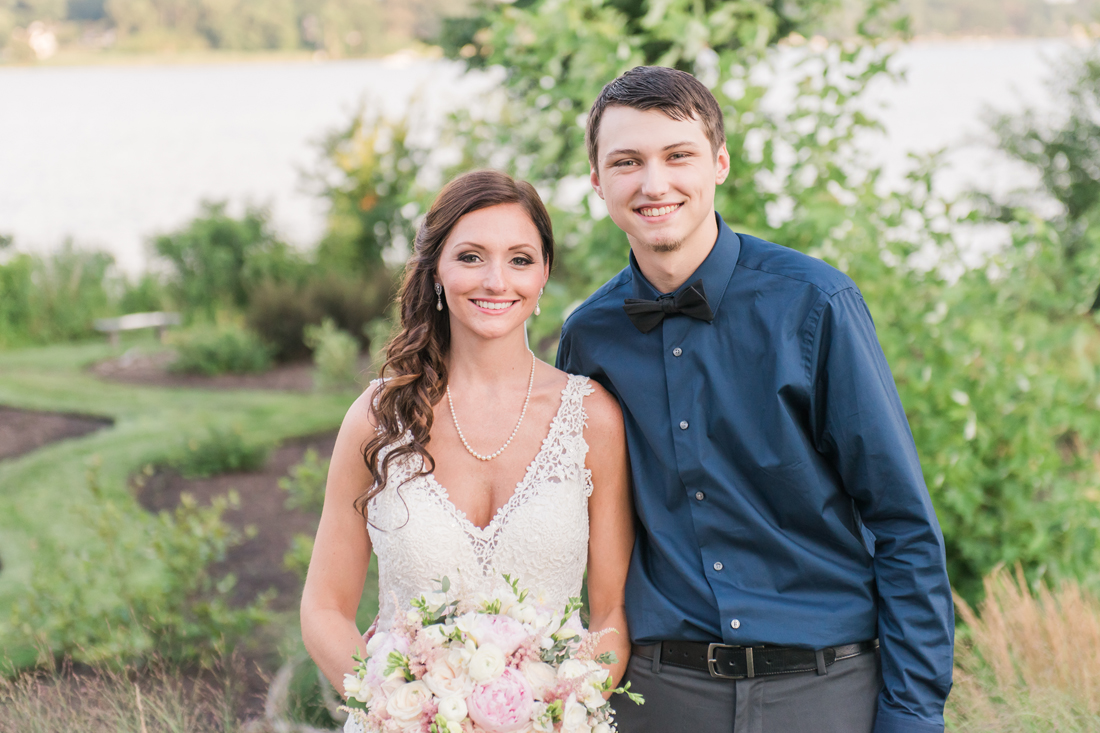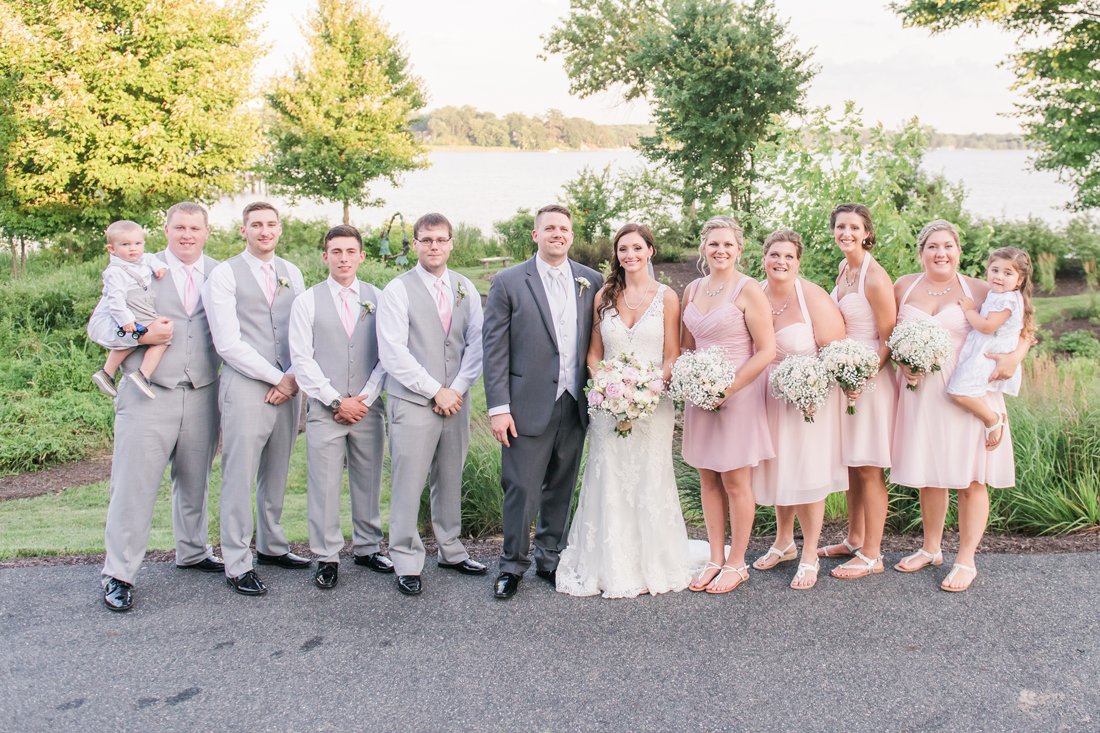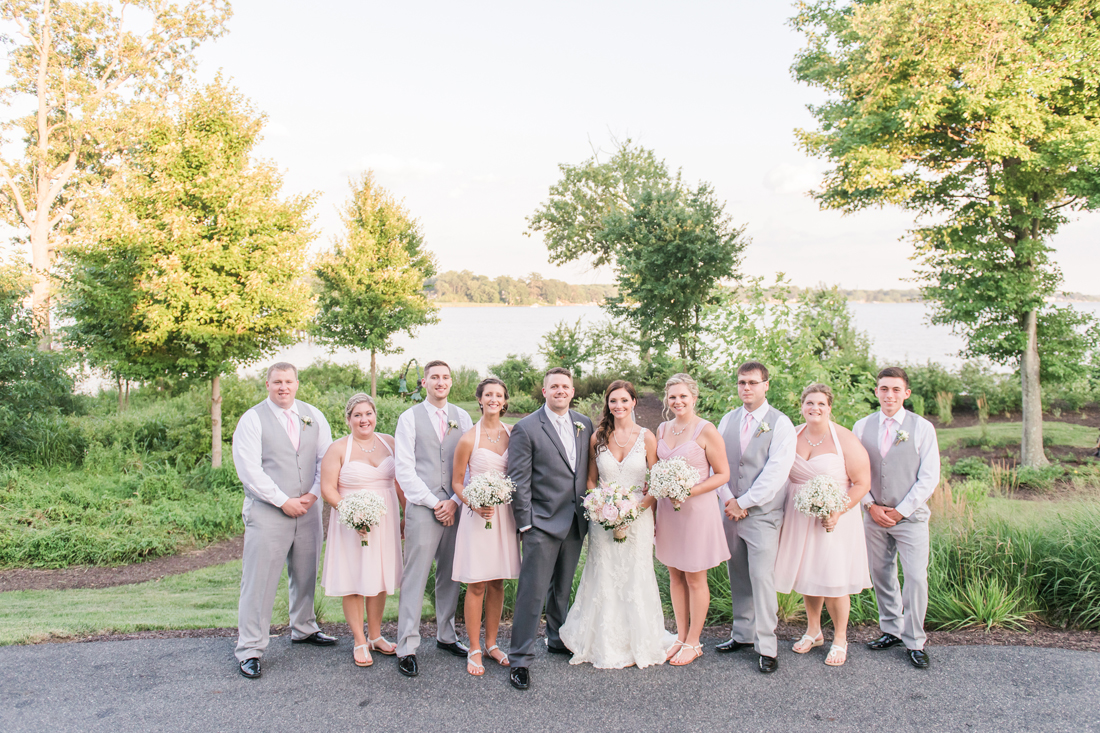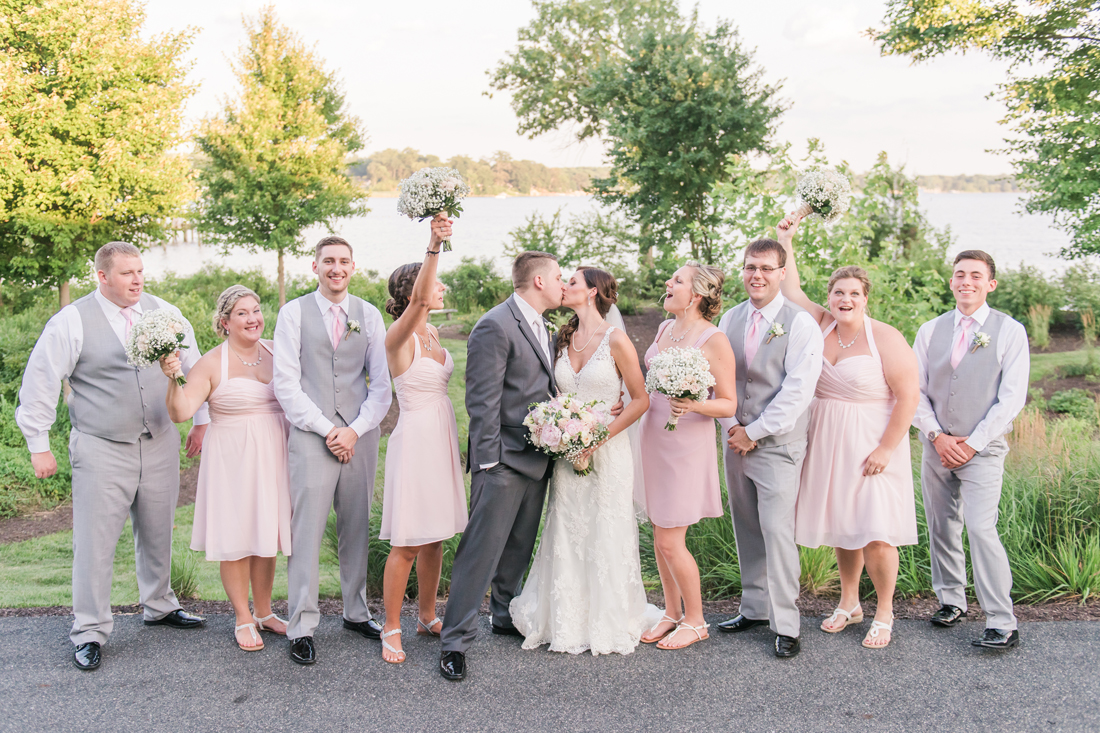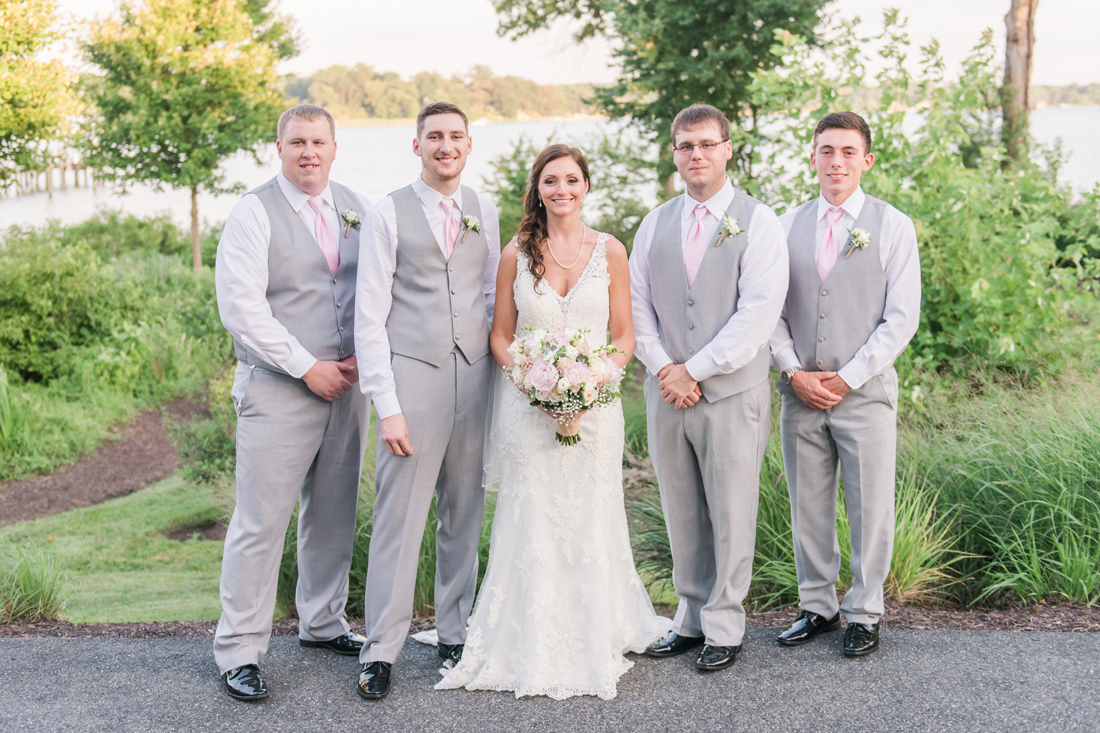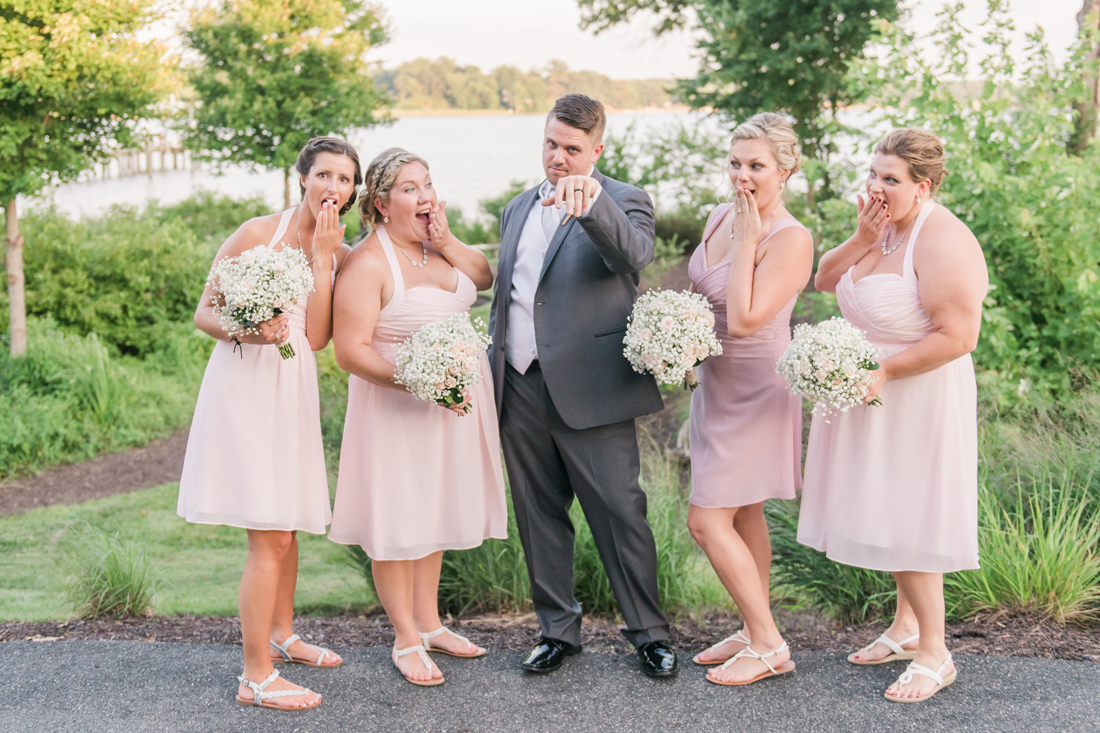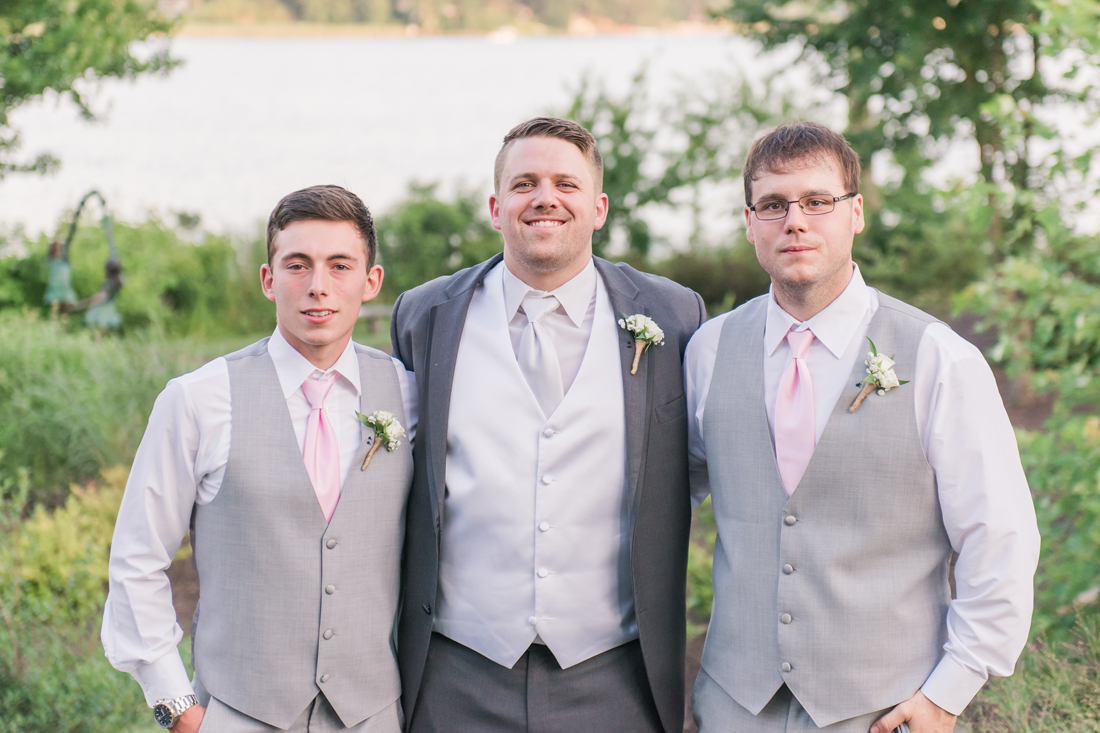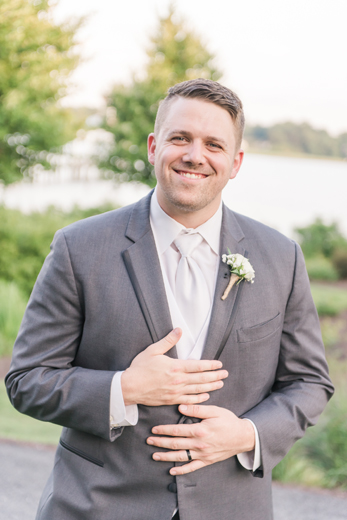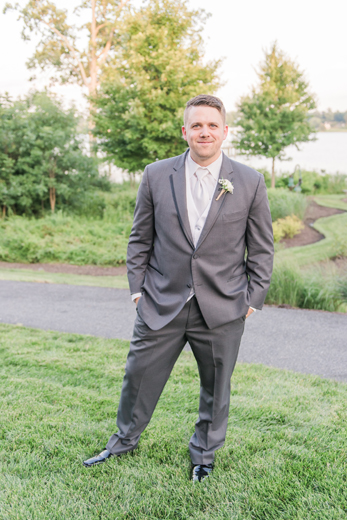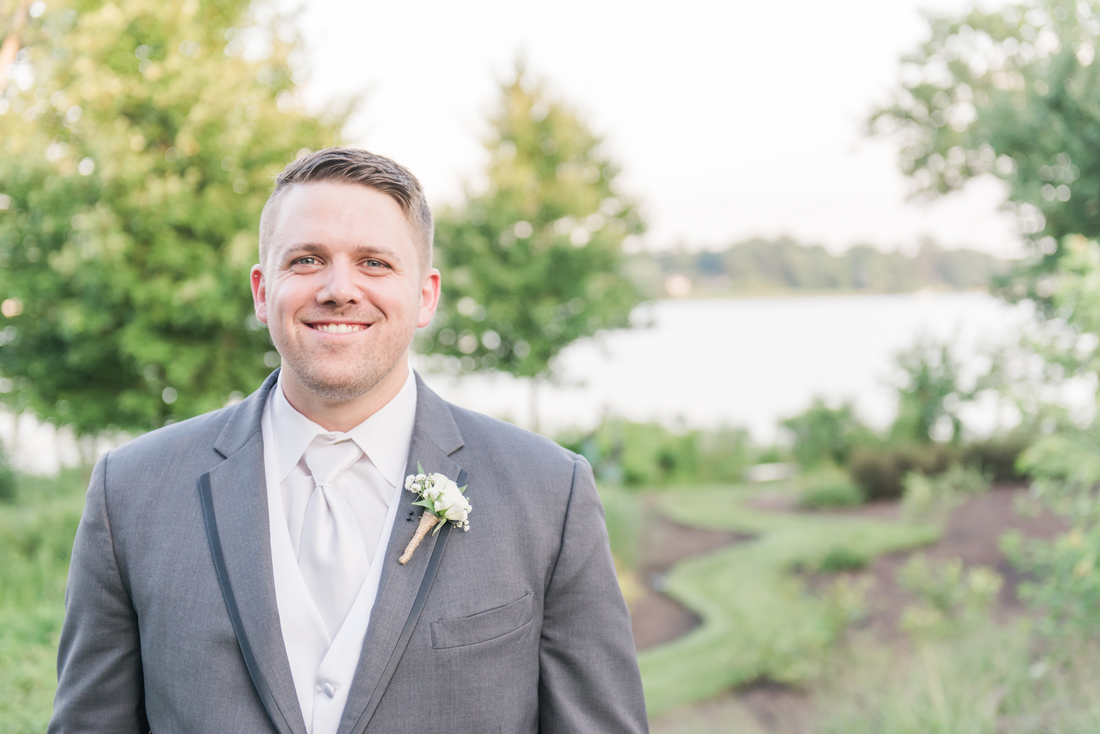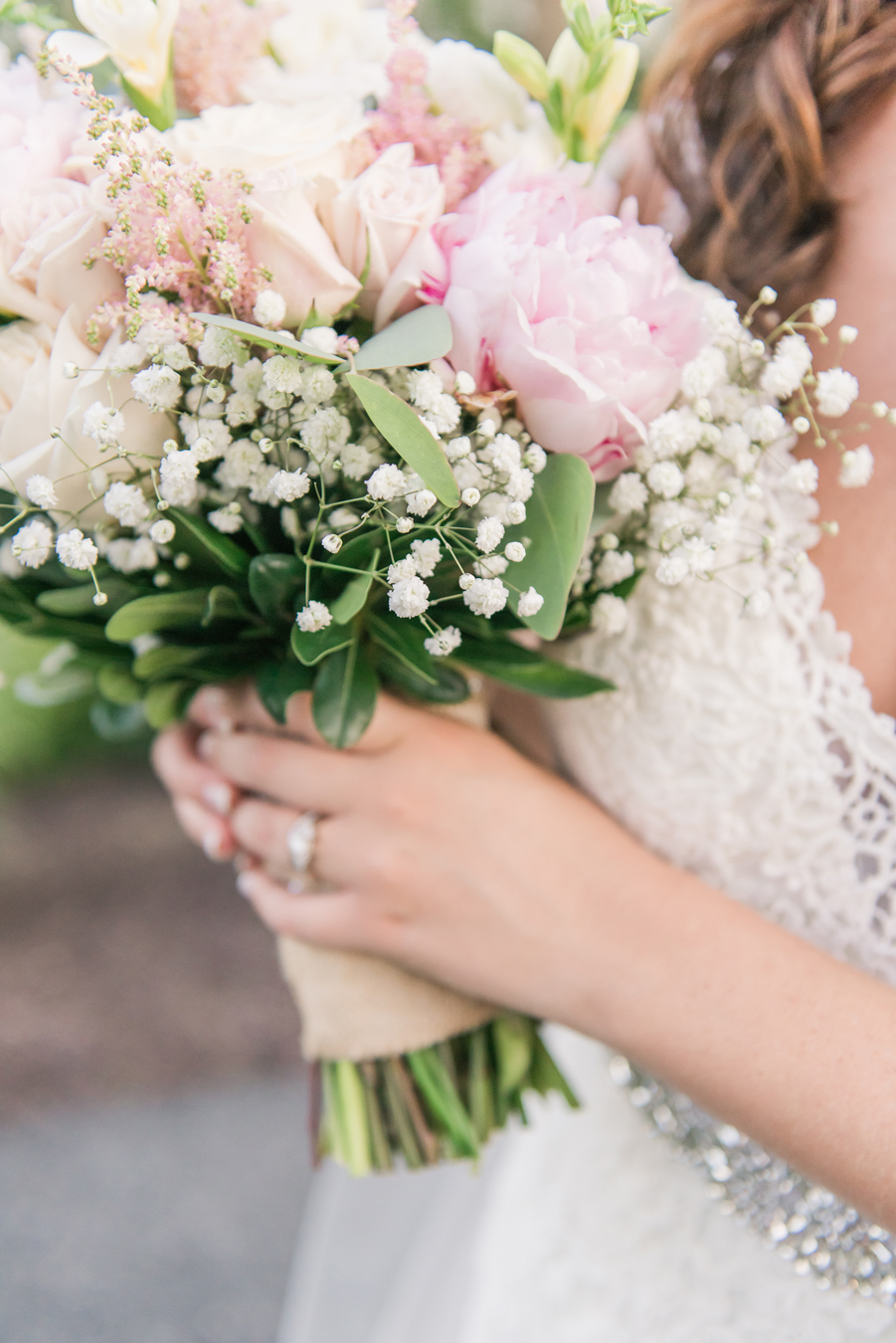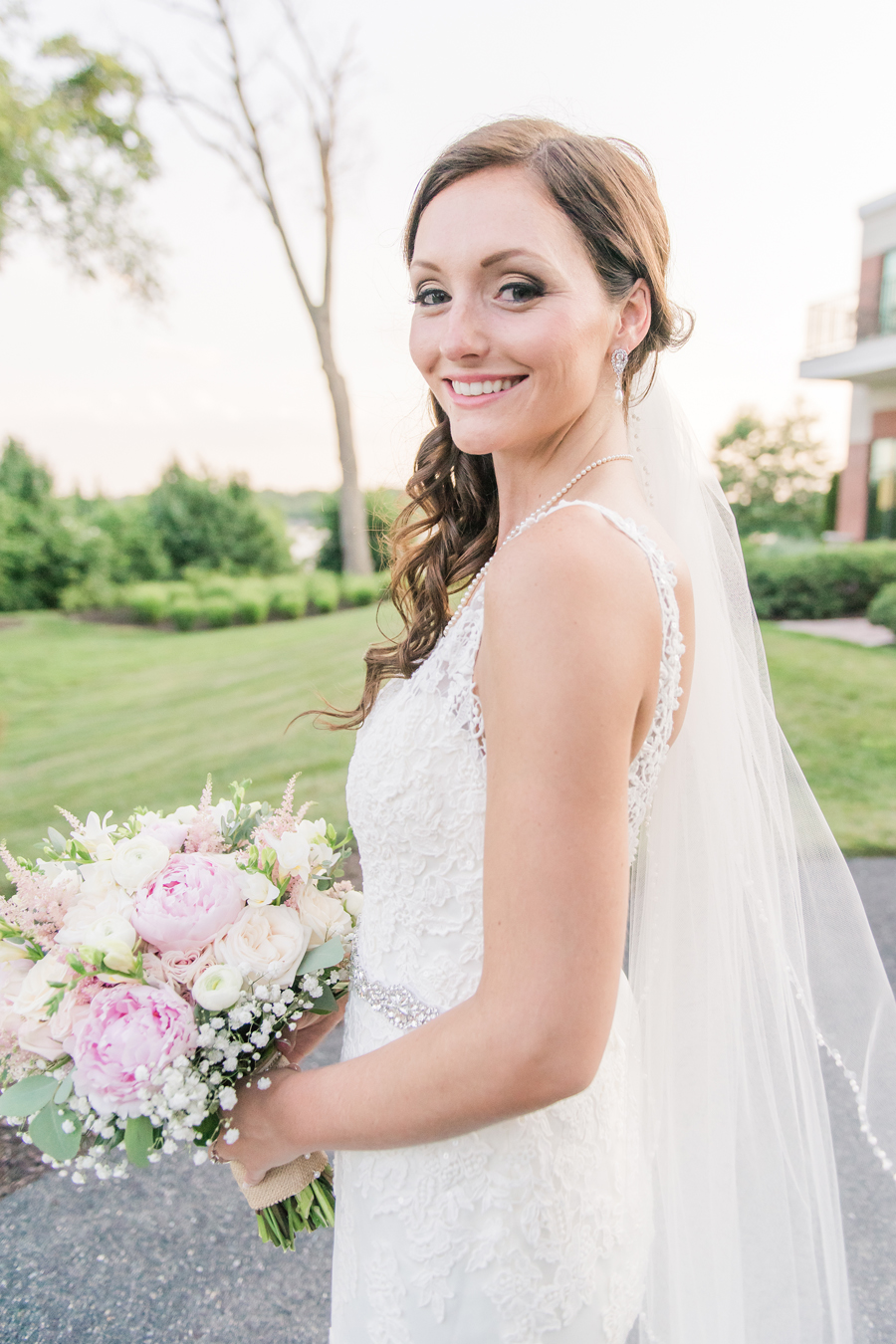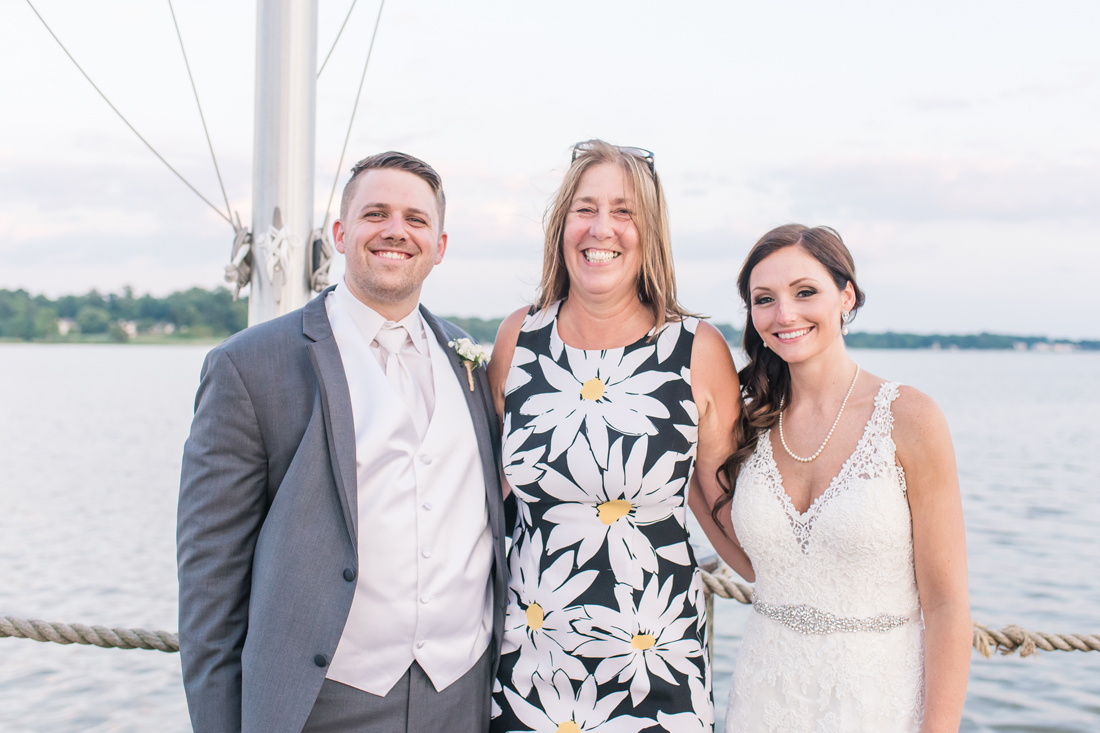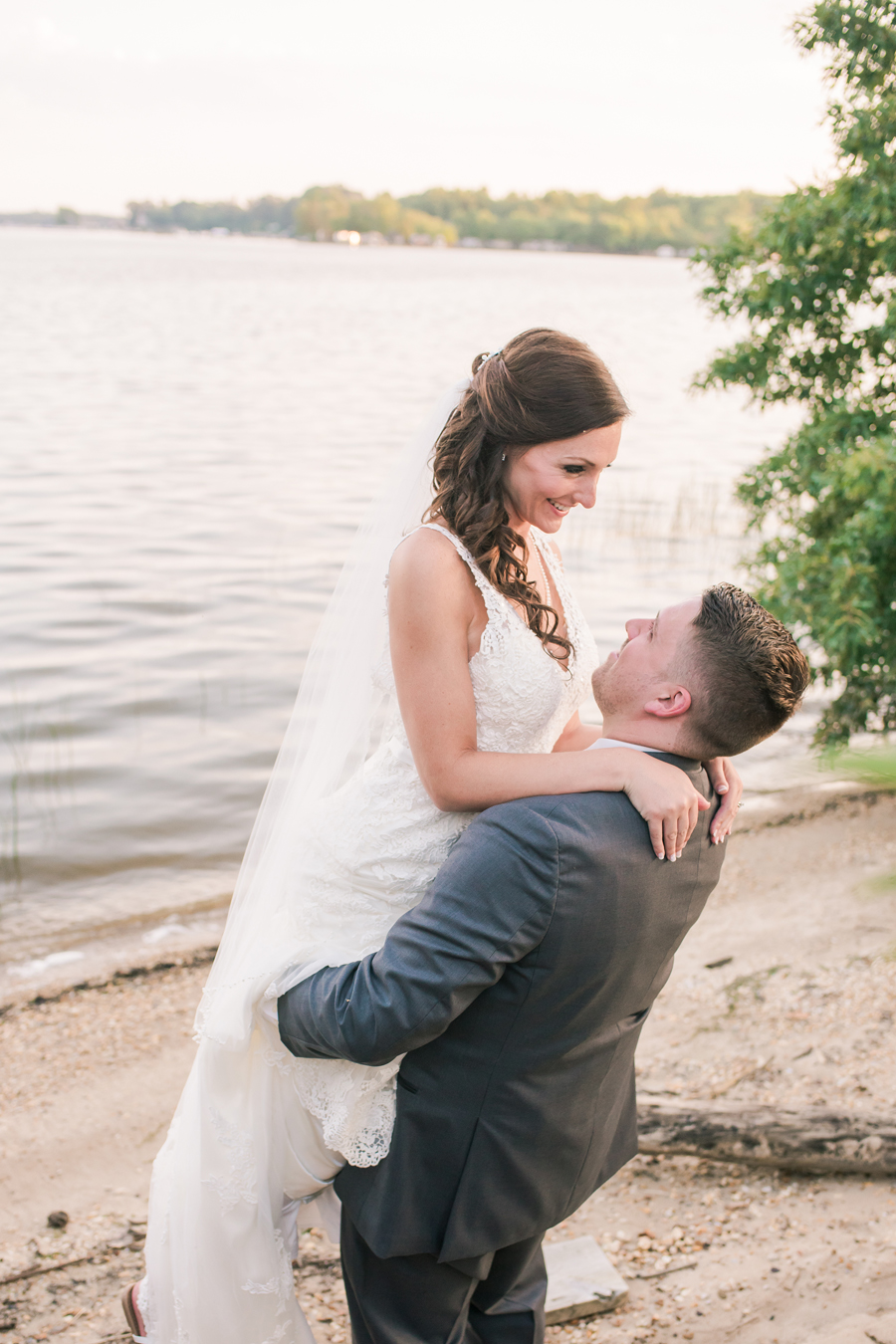 Oh man I just love all of these portraits SO MUCH. YAY!! Congratulations you two!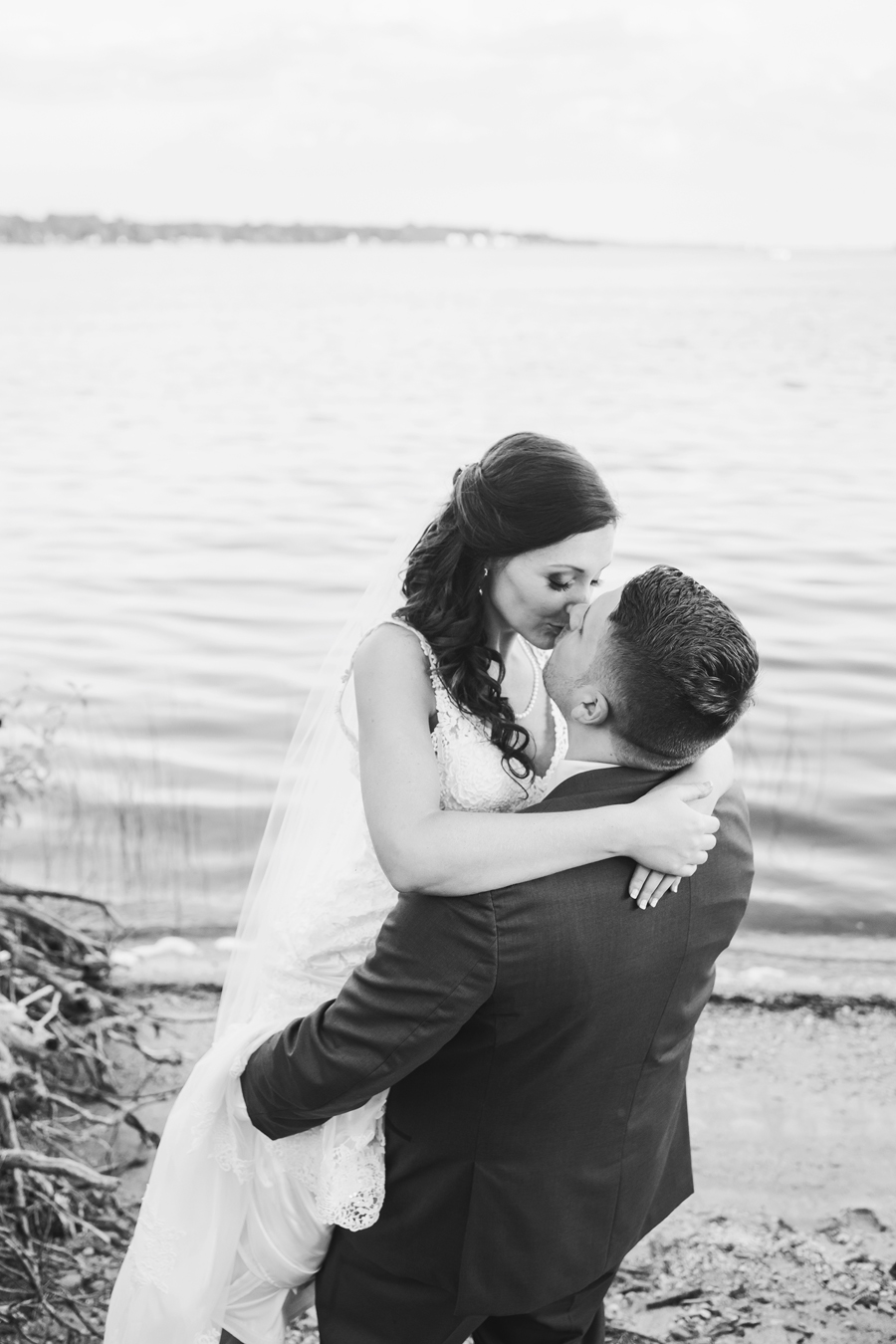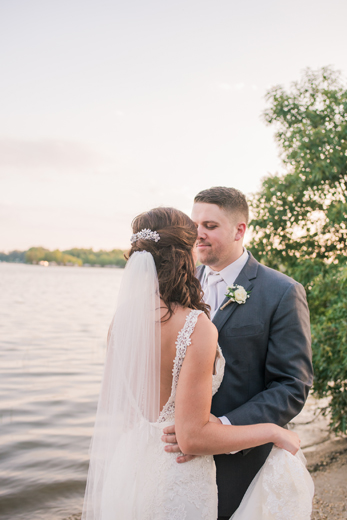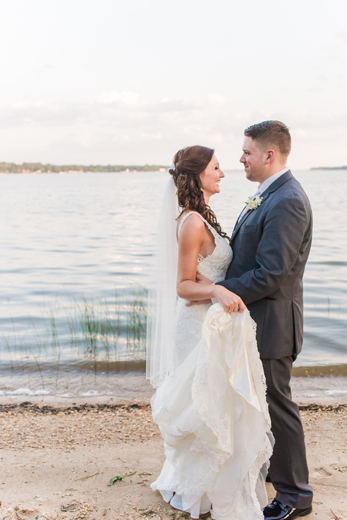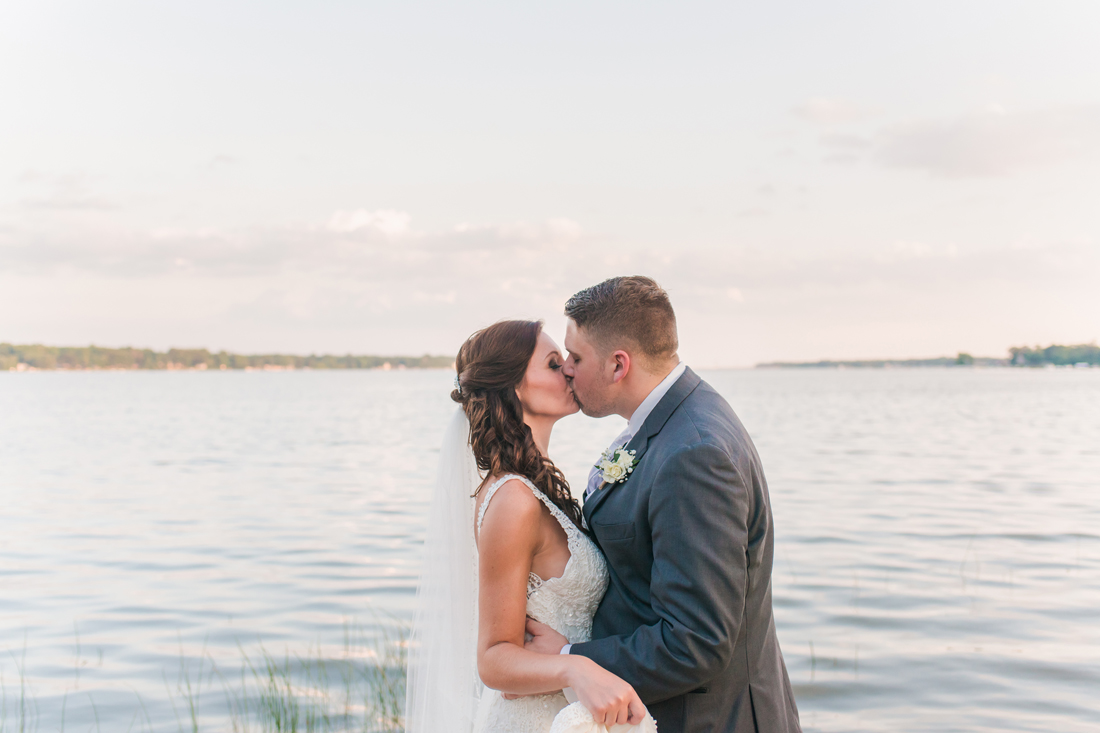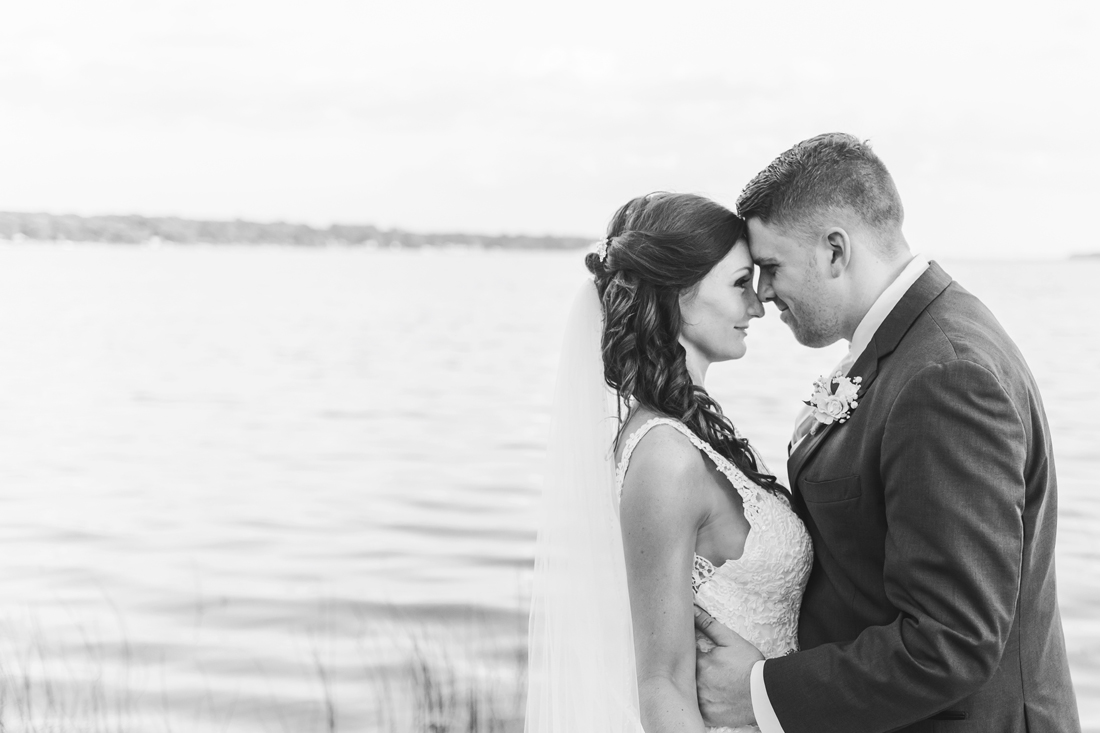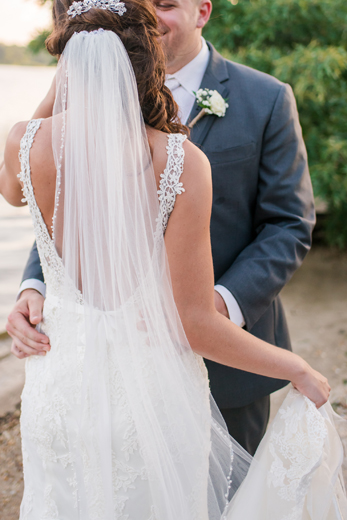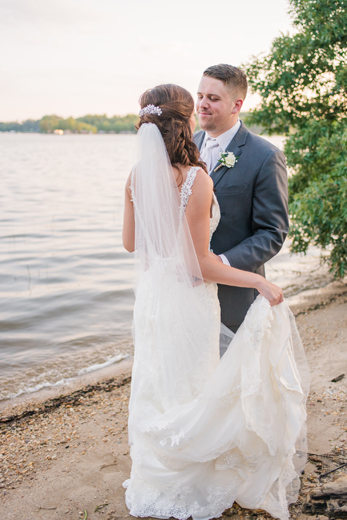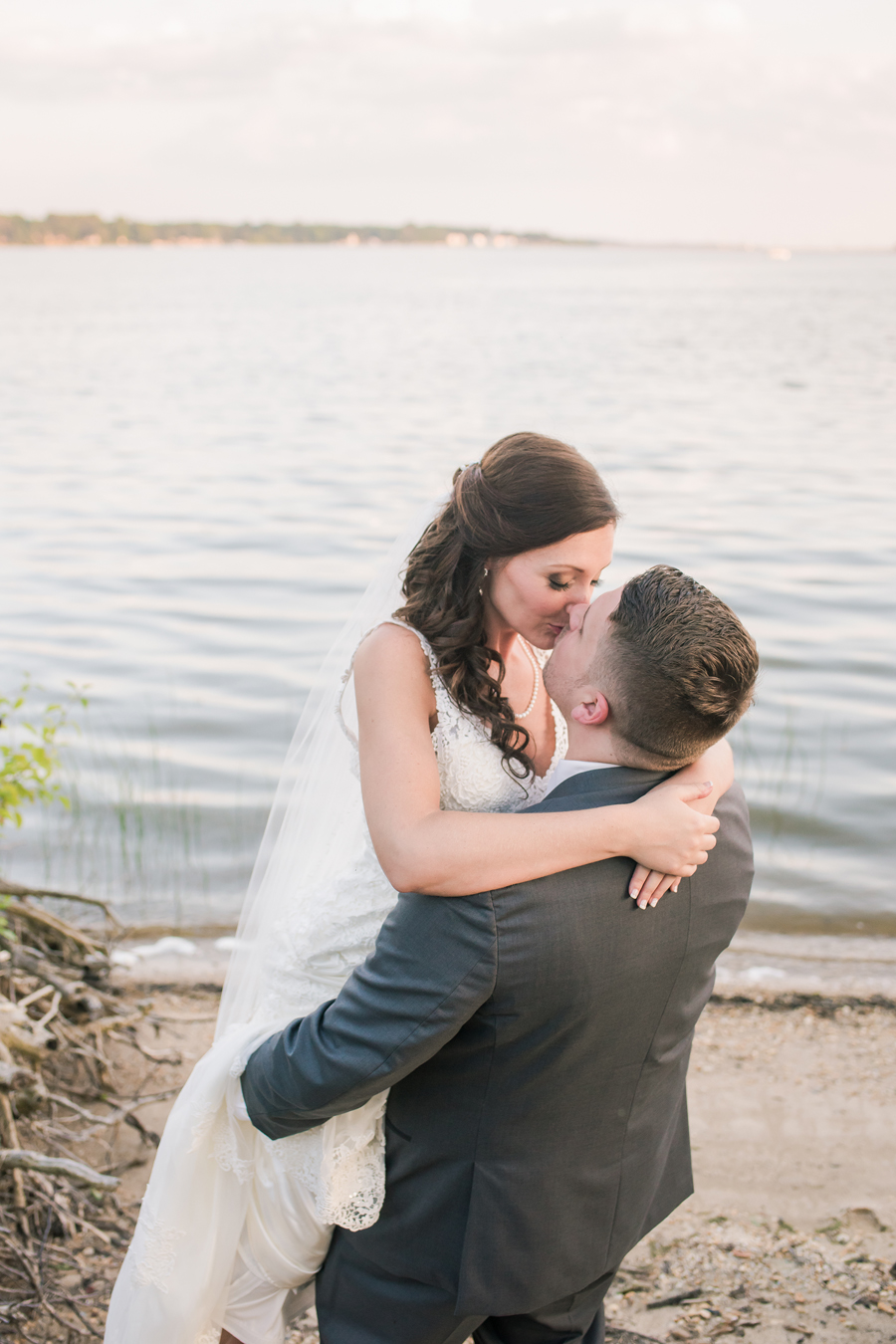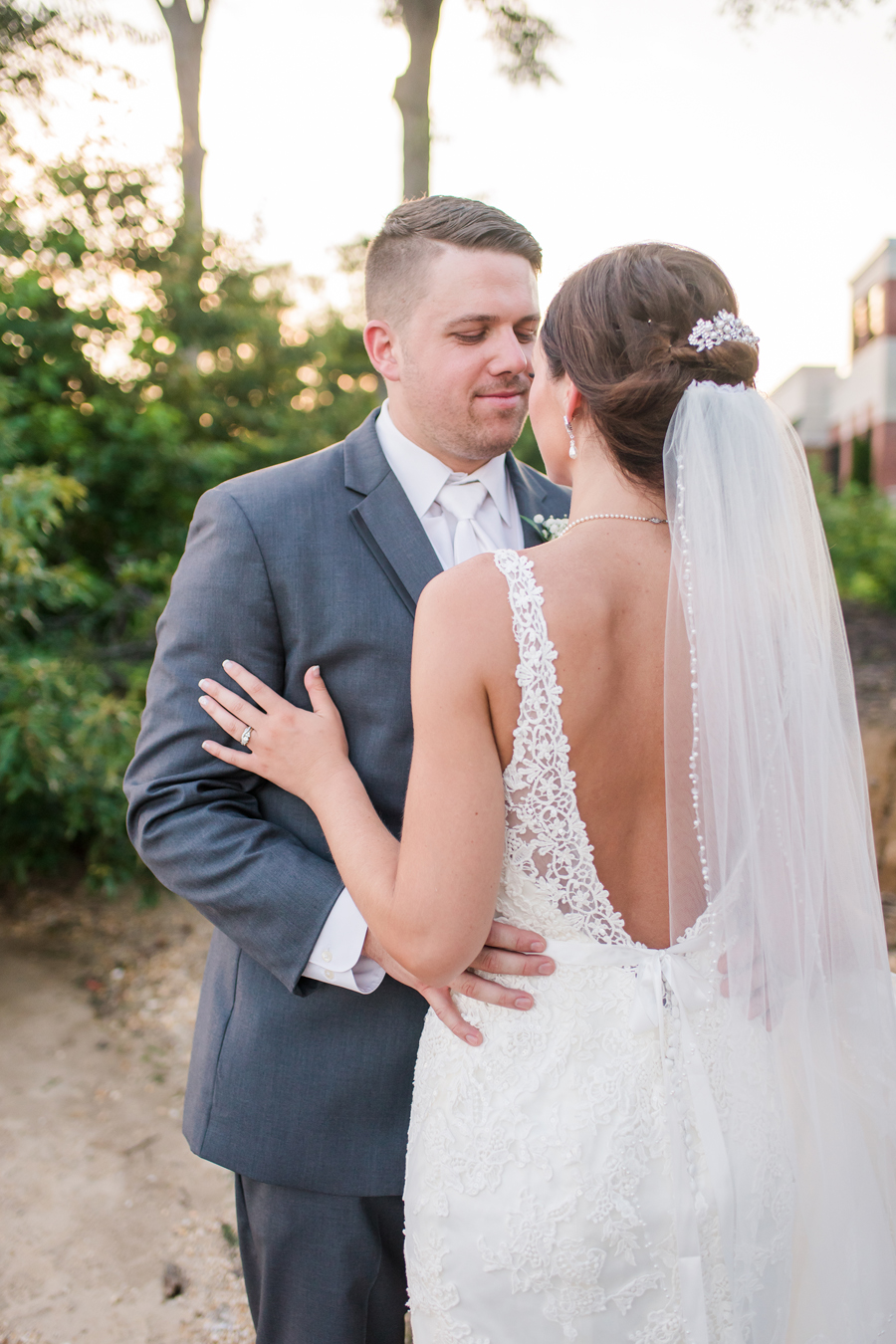 Seriously, don't you guys think these could have been somewhere tropical?! Key West?? ;) Wishful thinking?? haha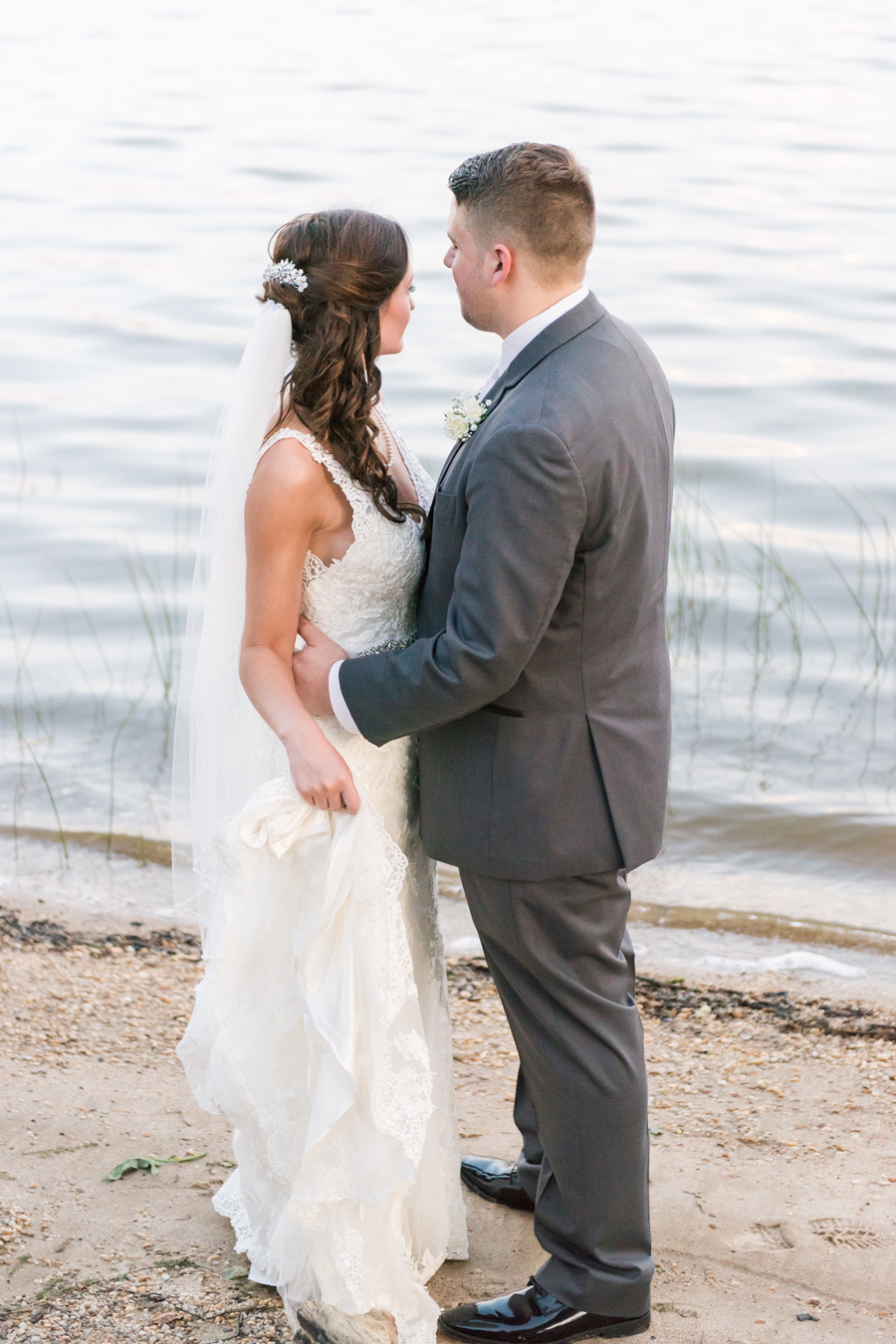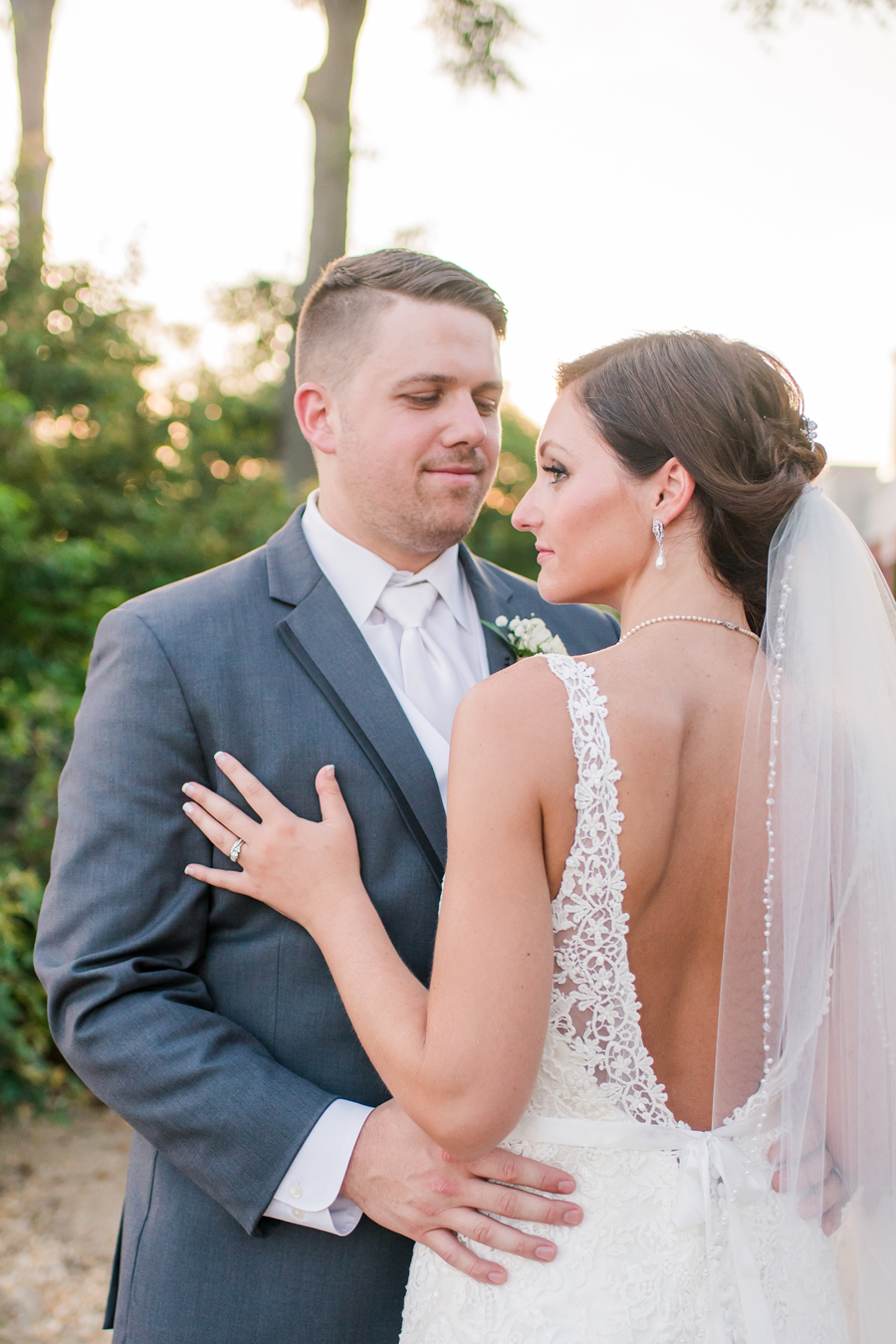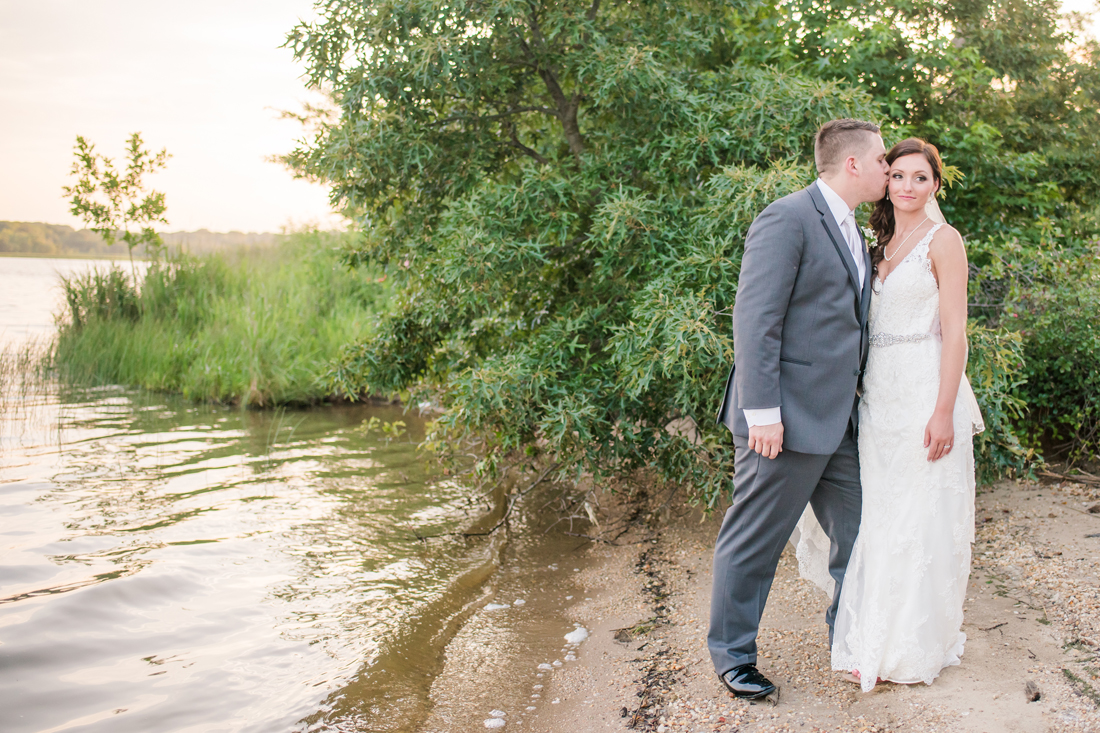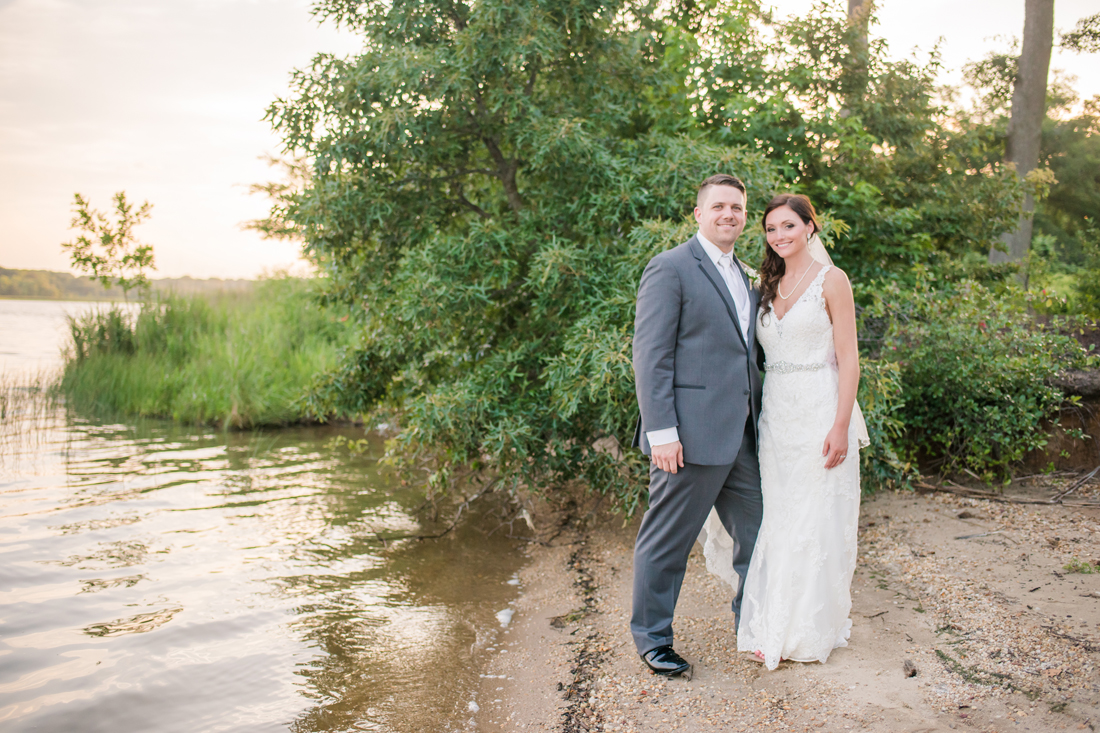 The sunset was perfect!! Wait til you see the watercolor sky too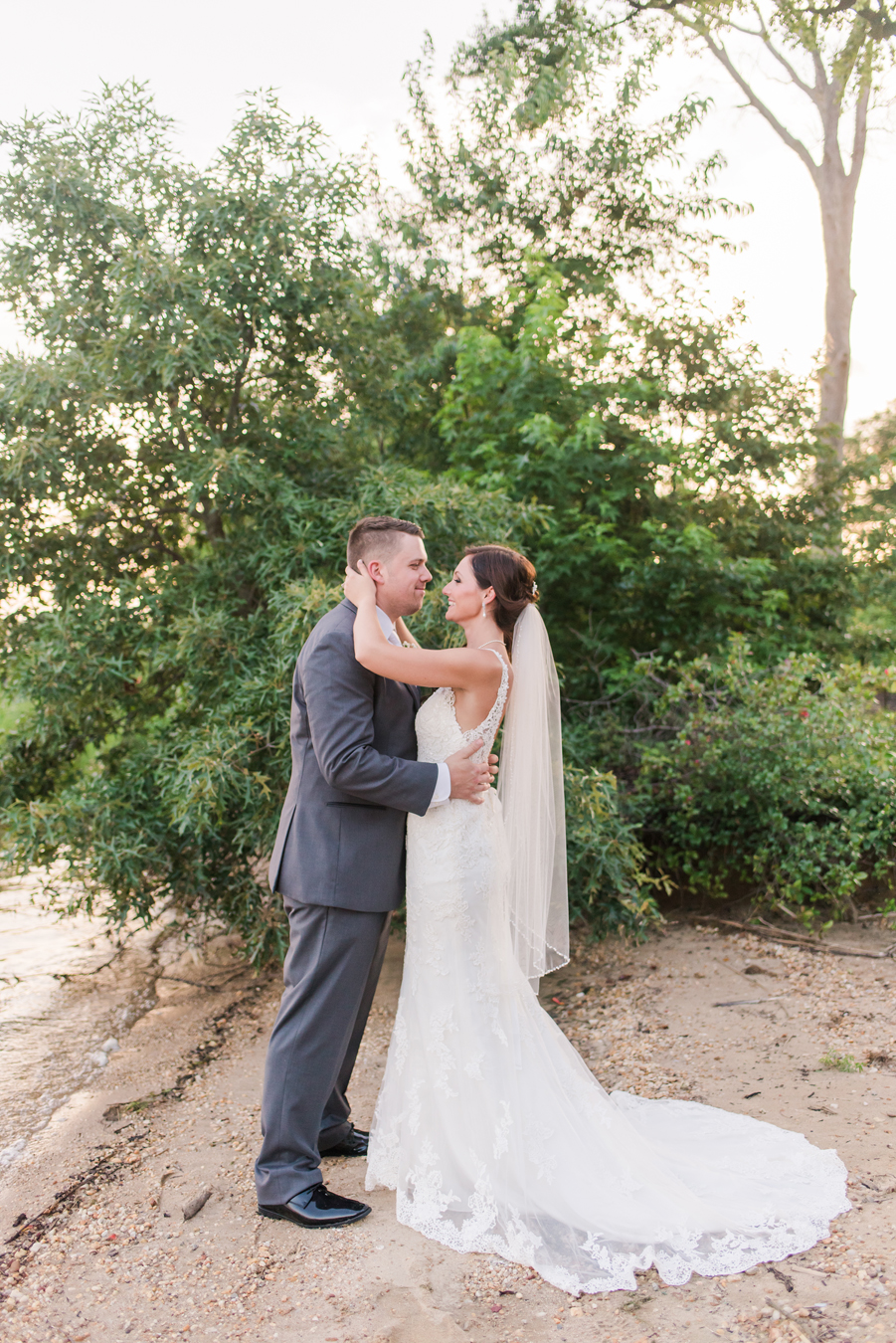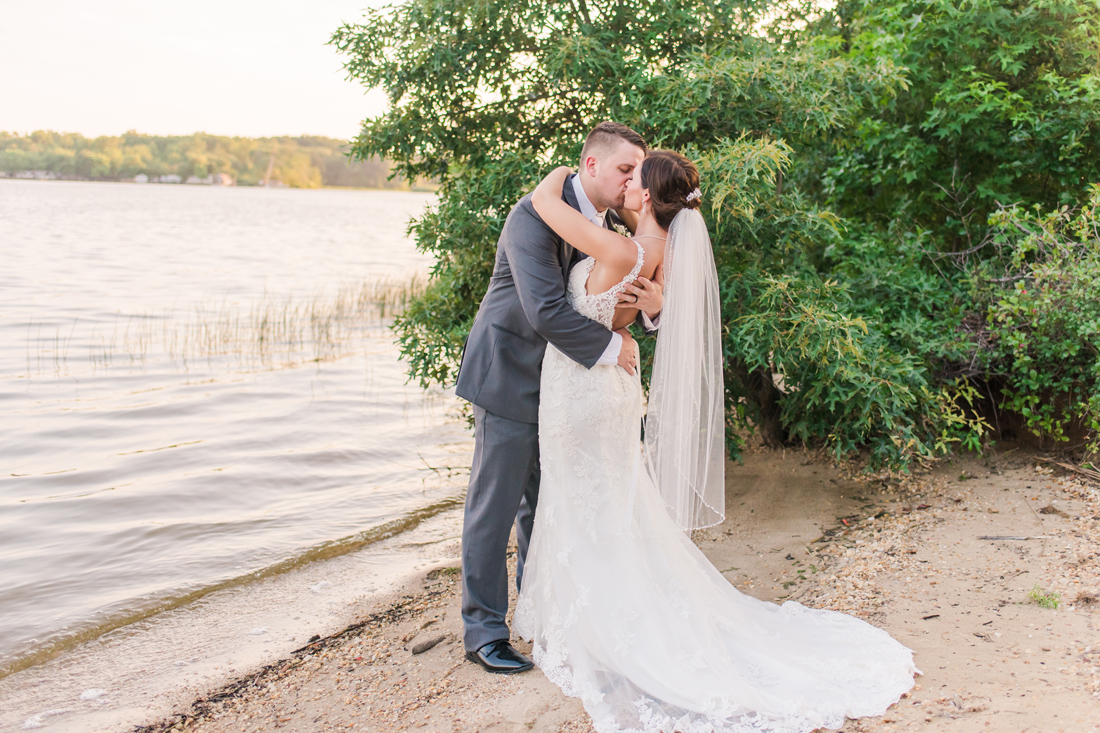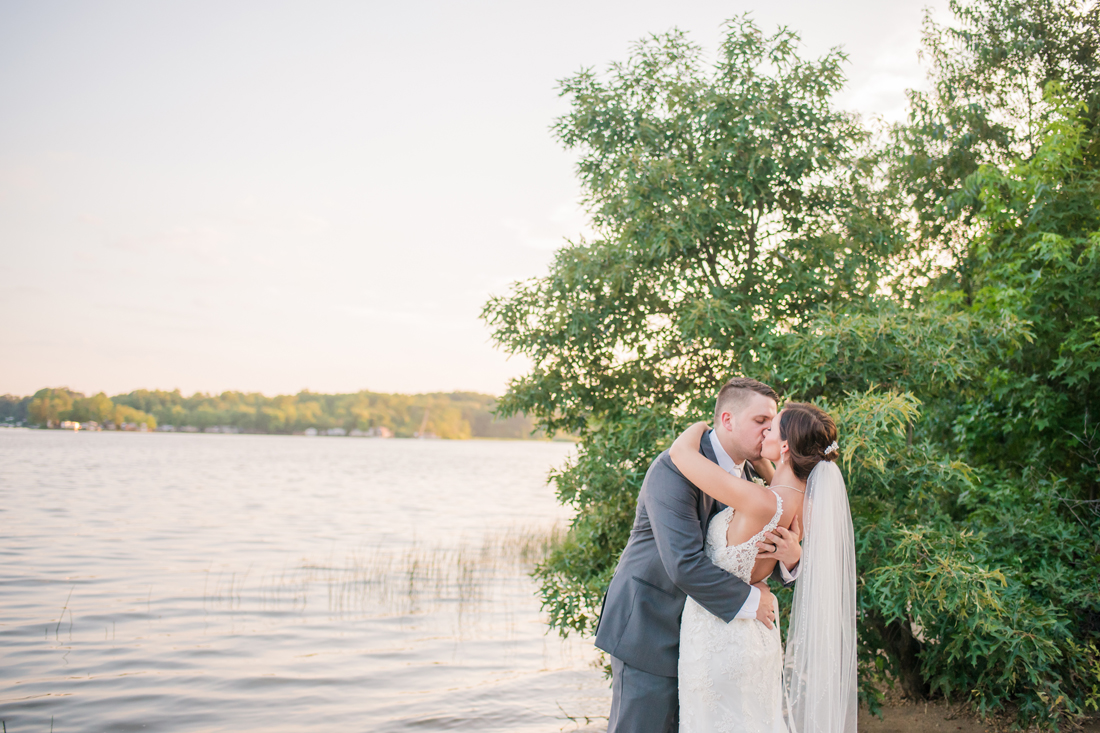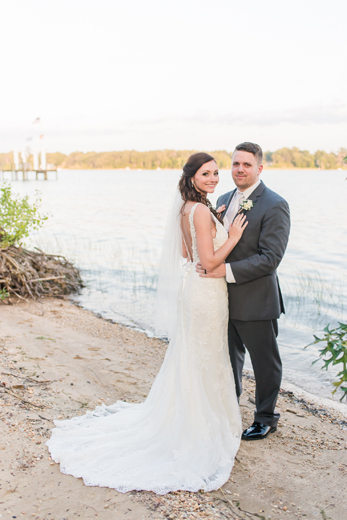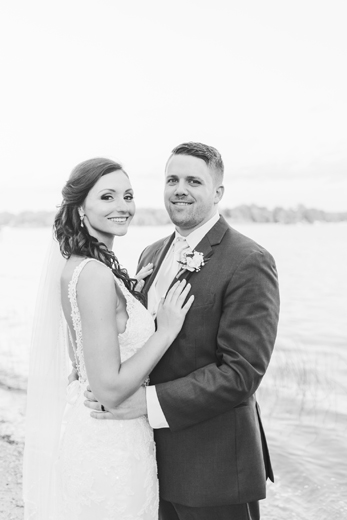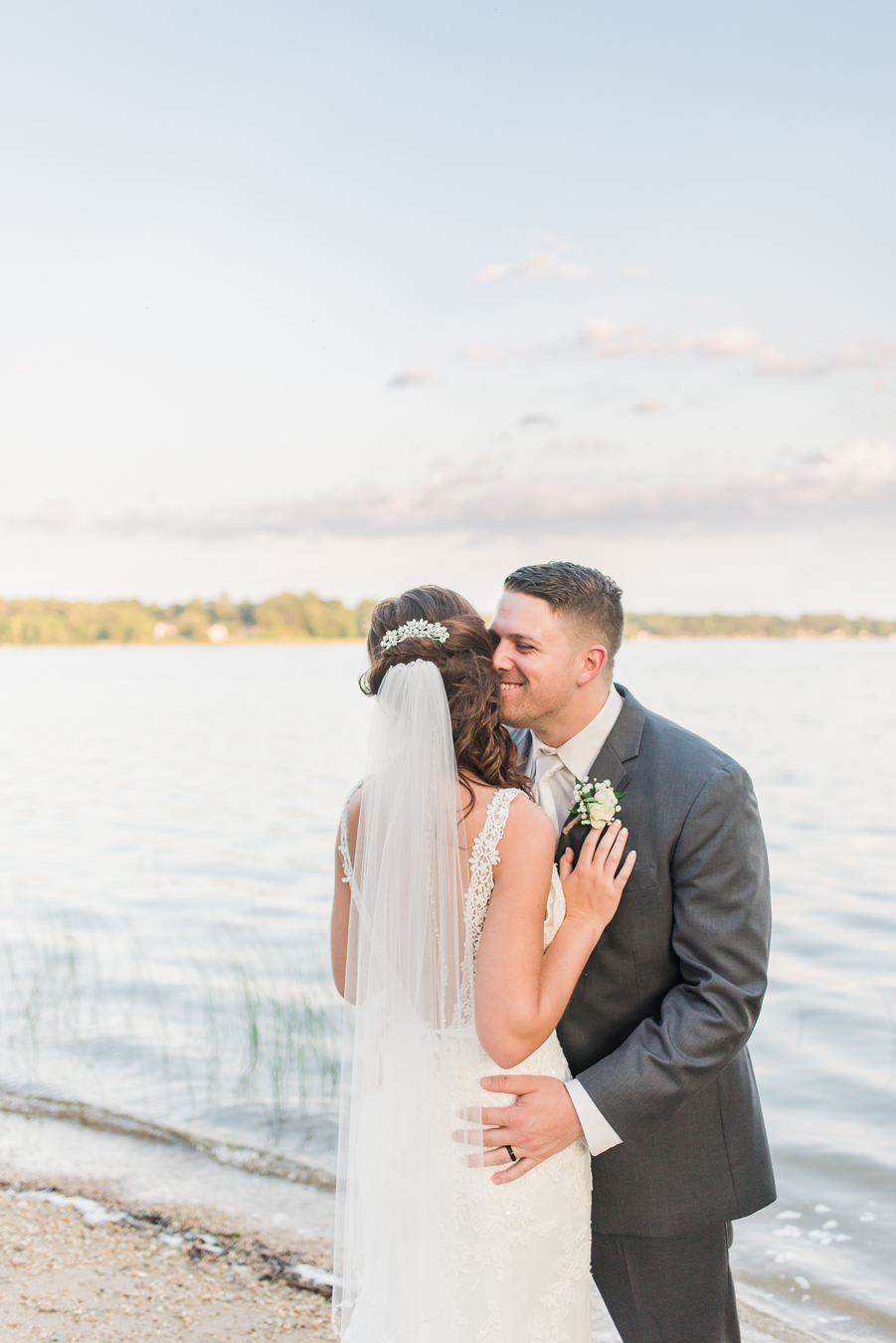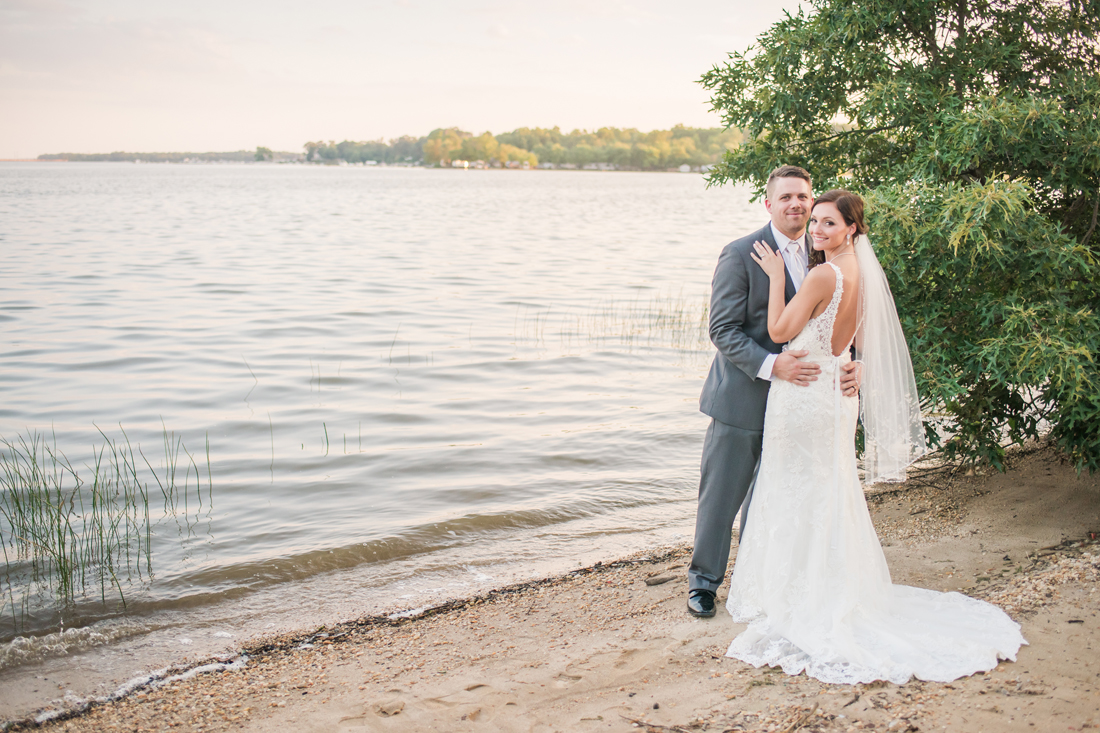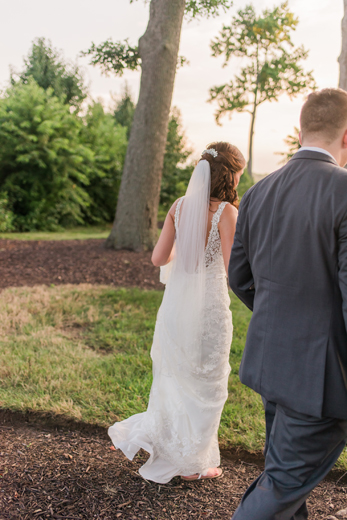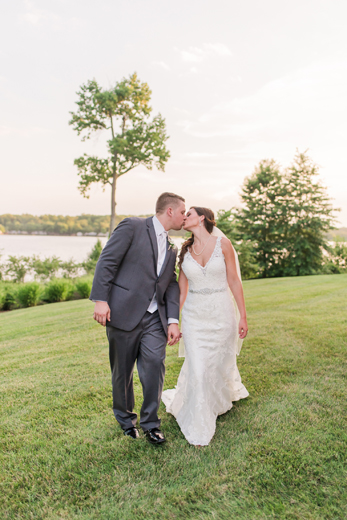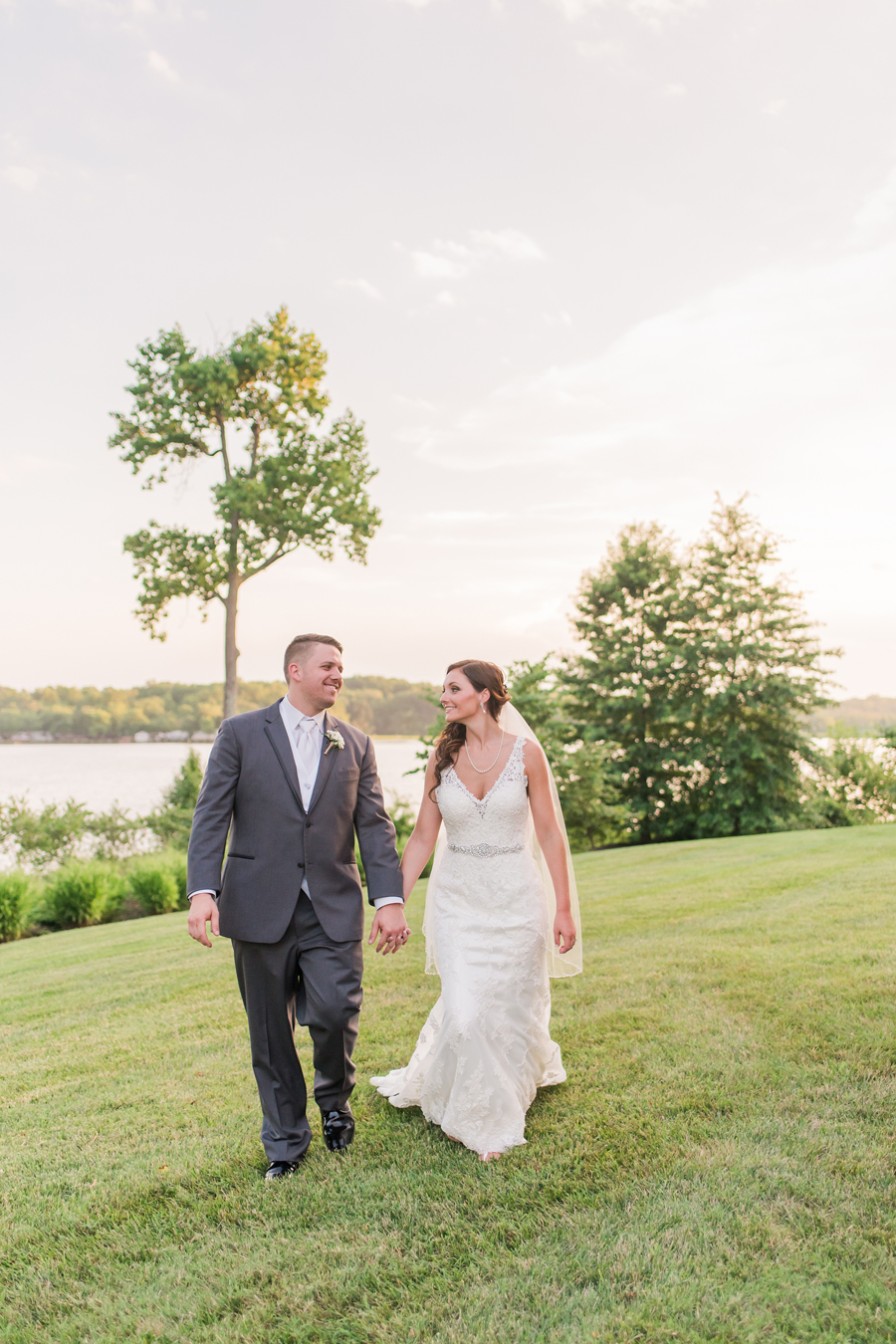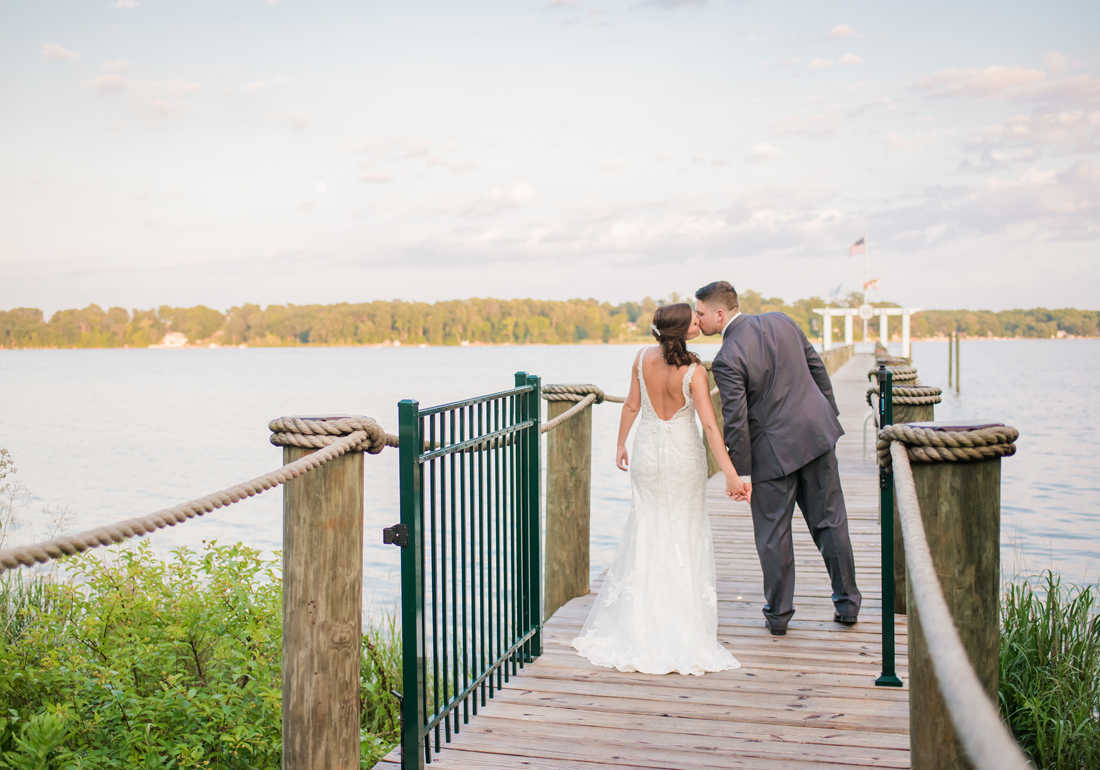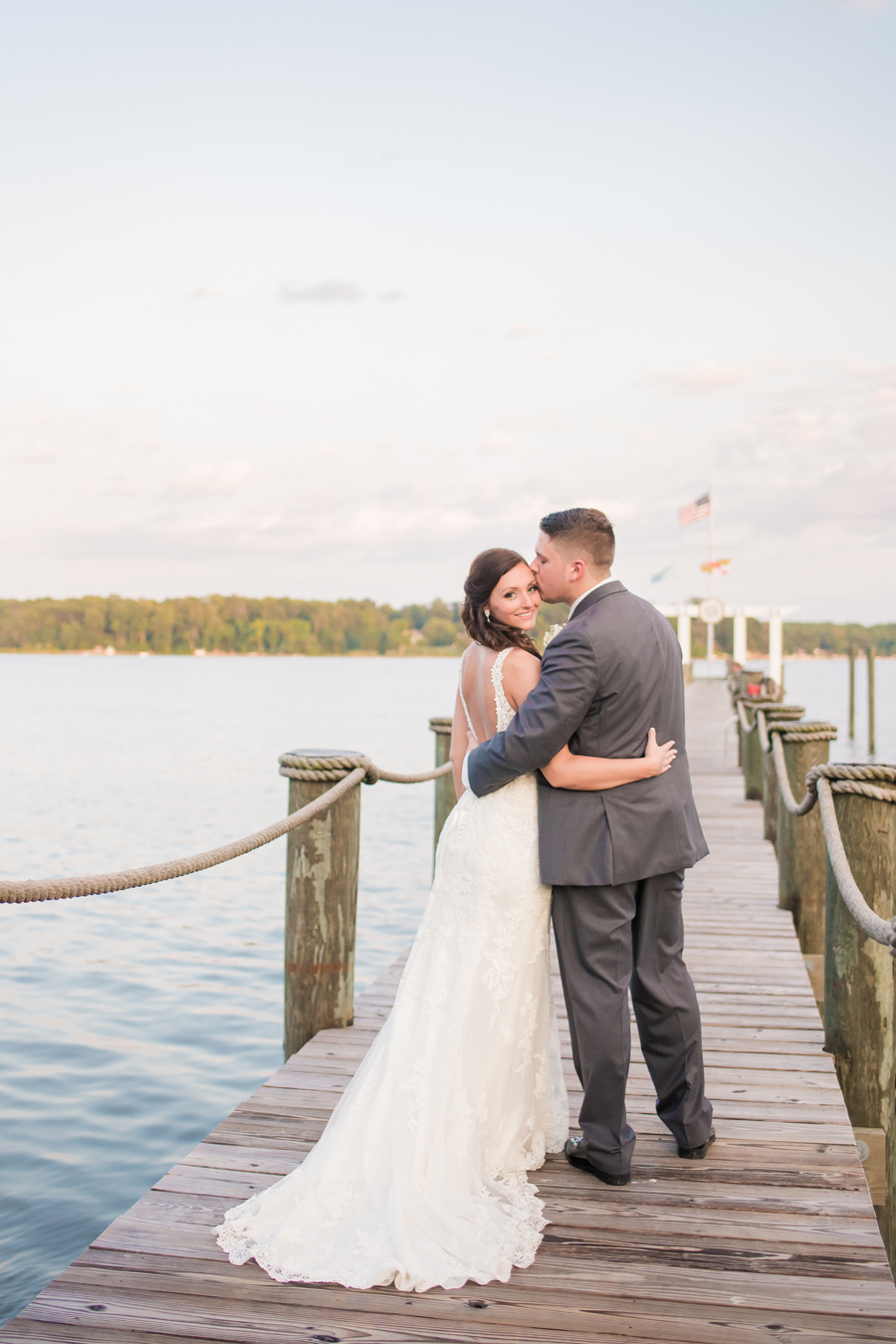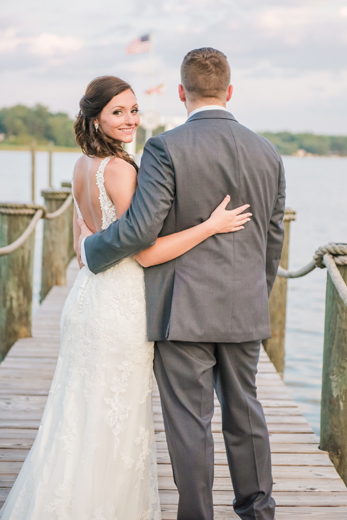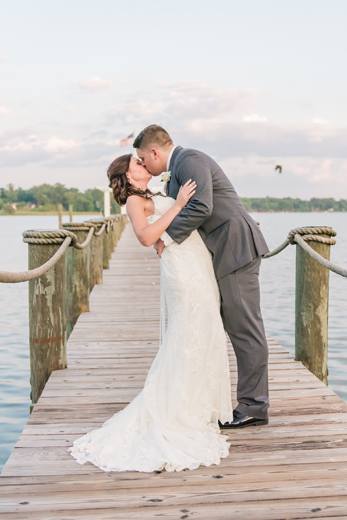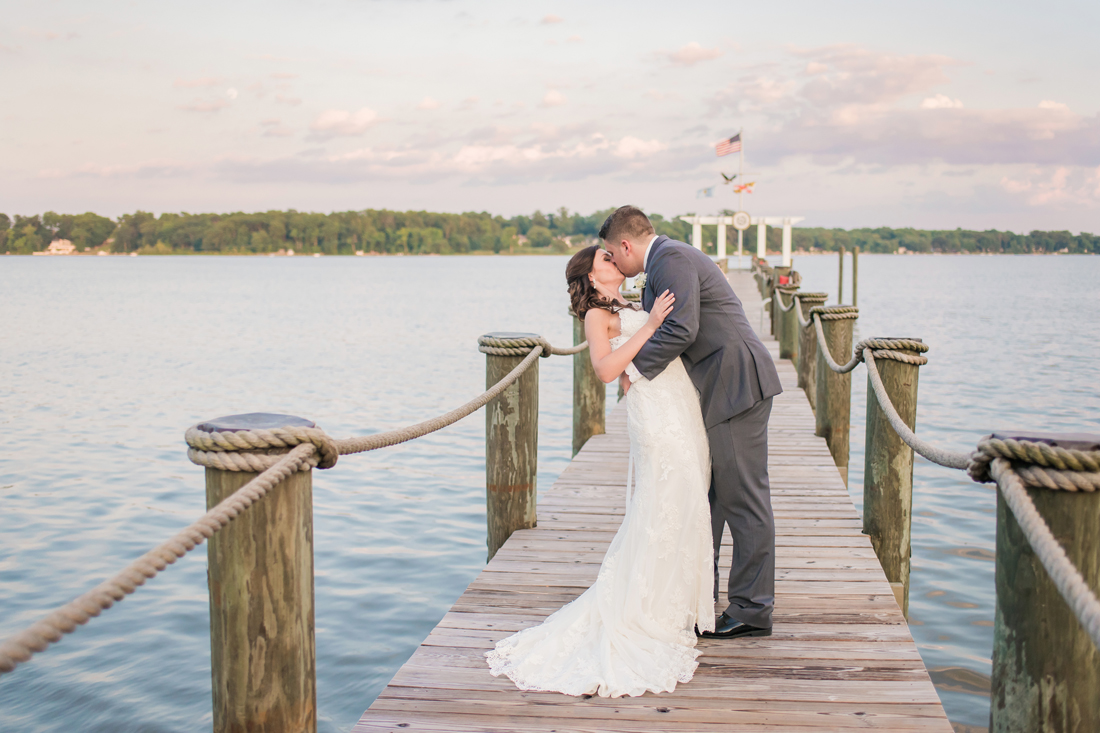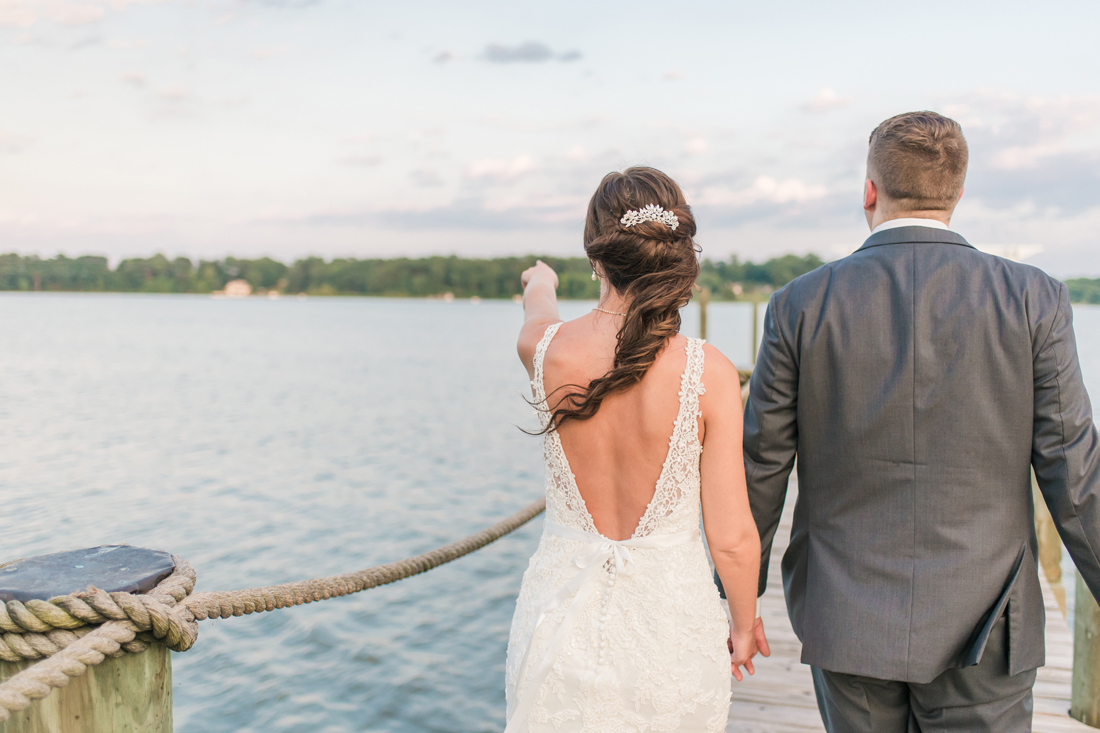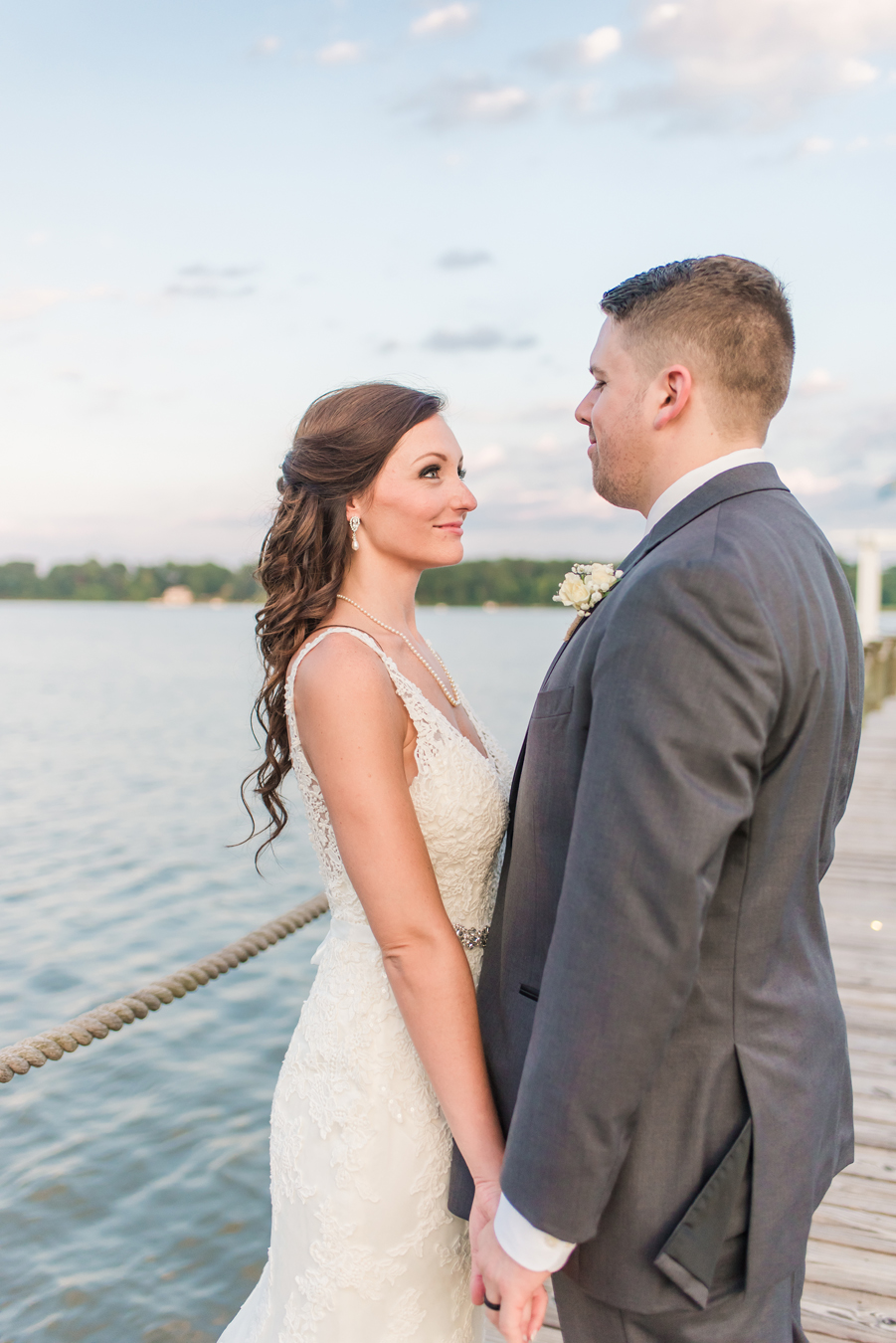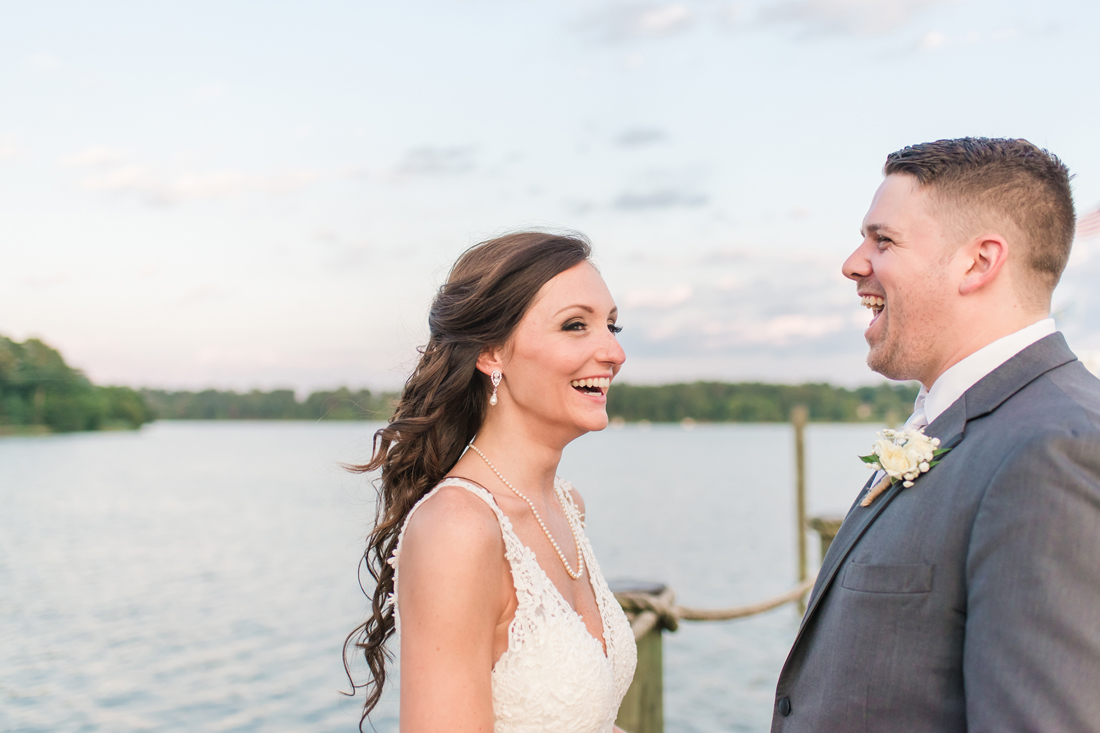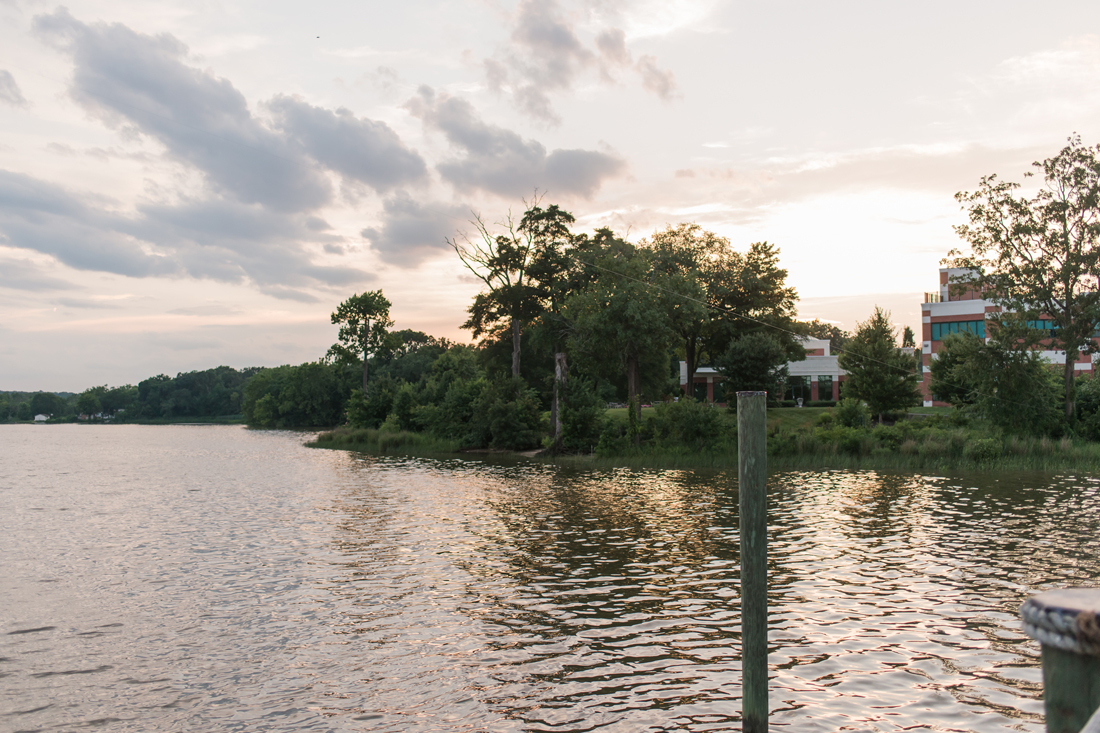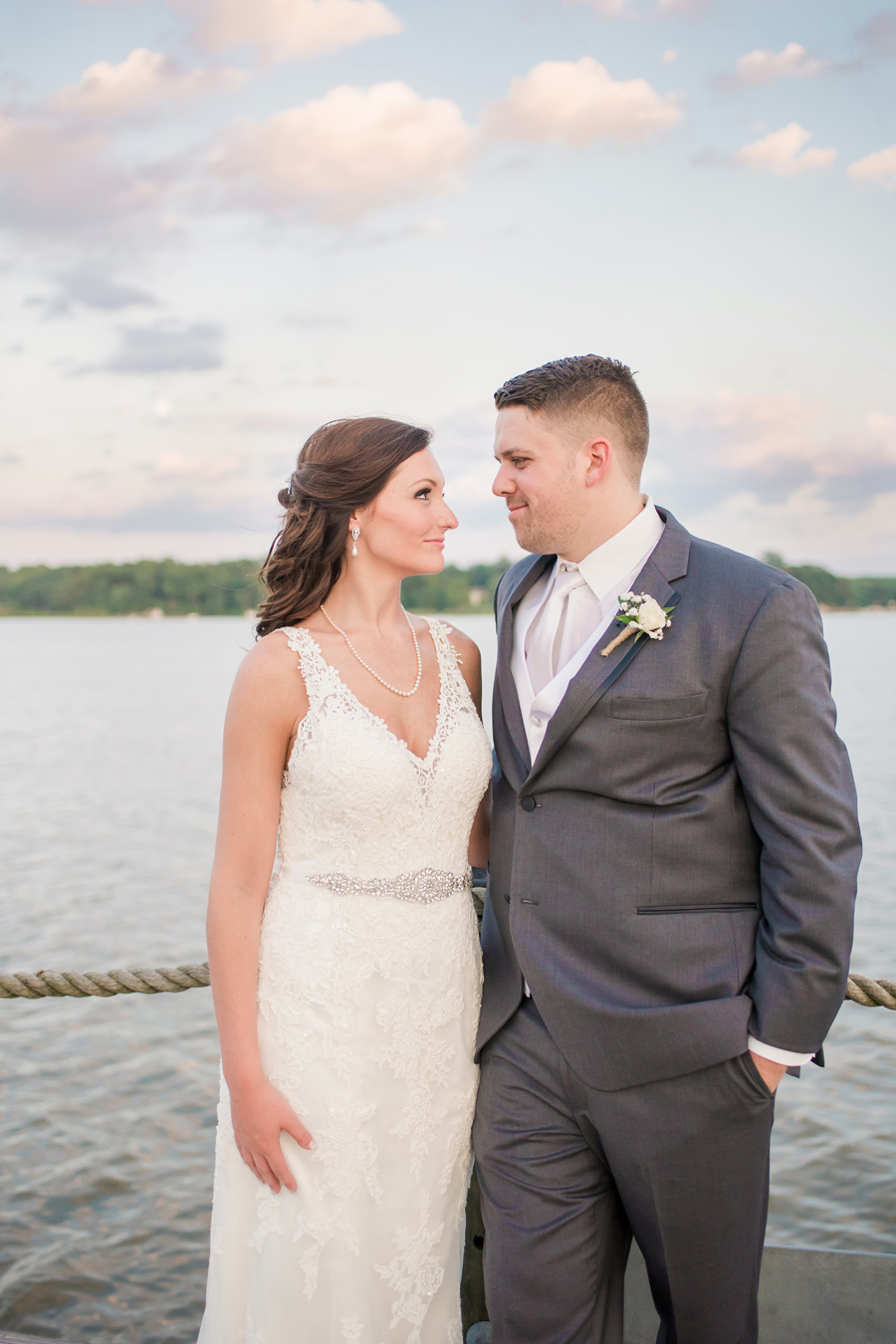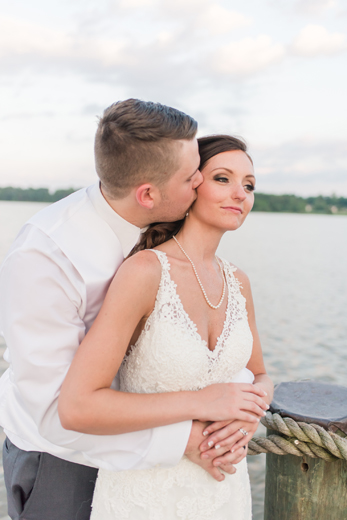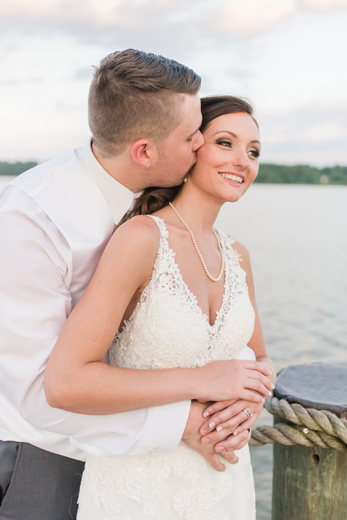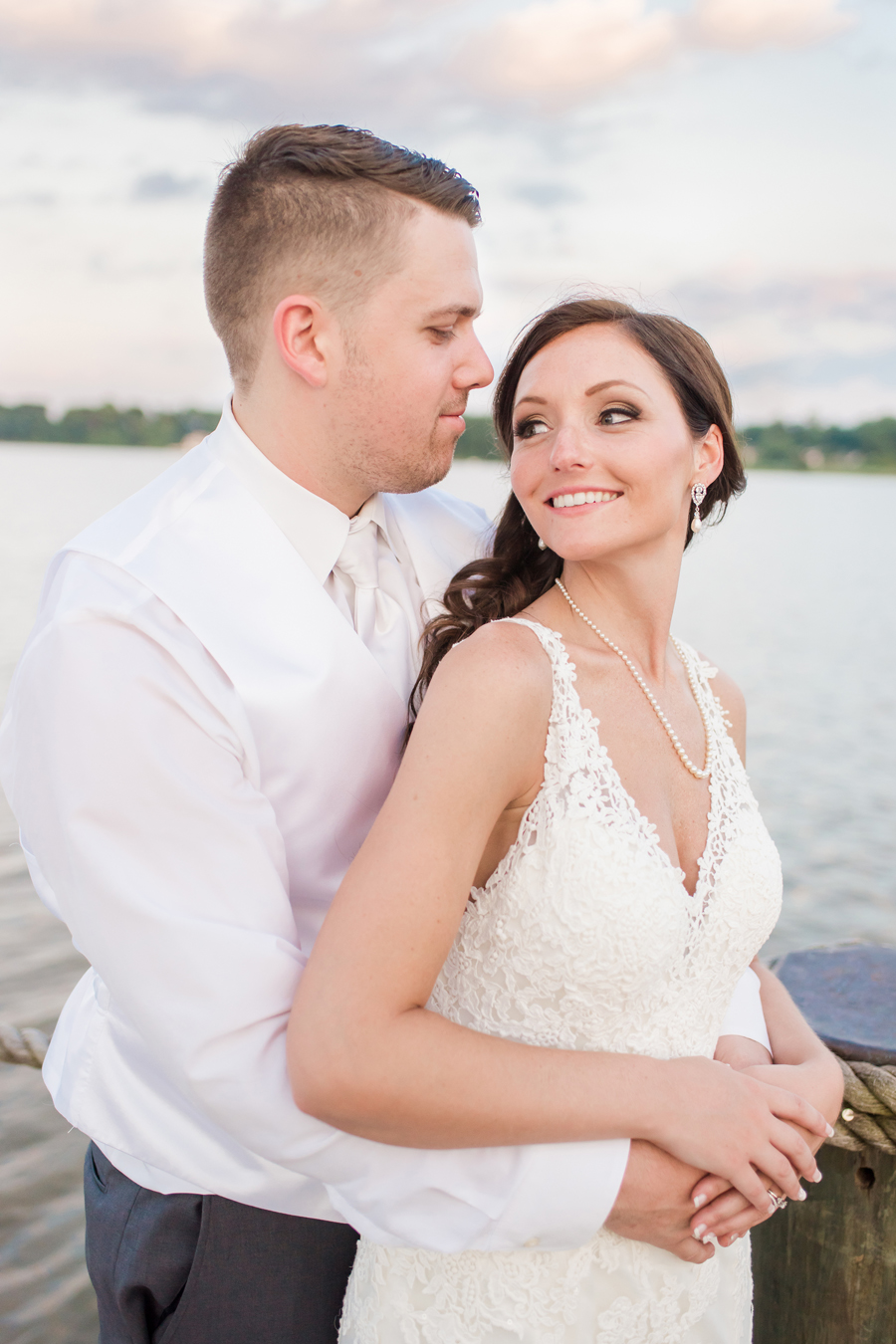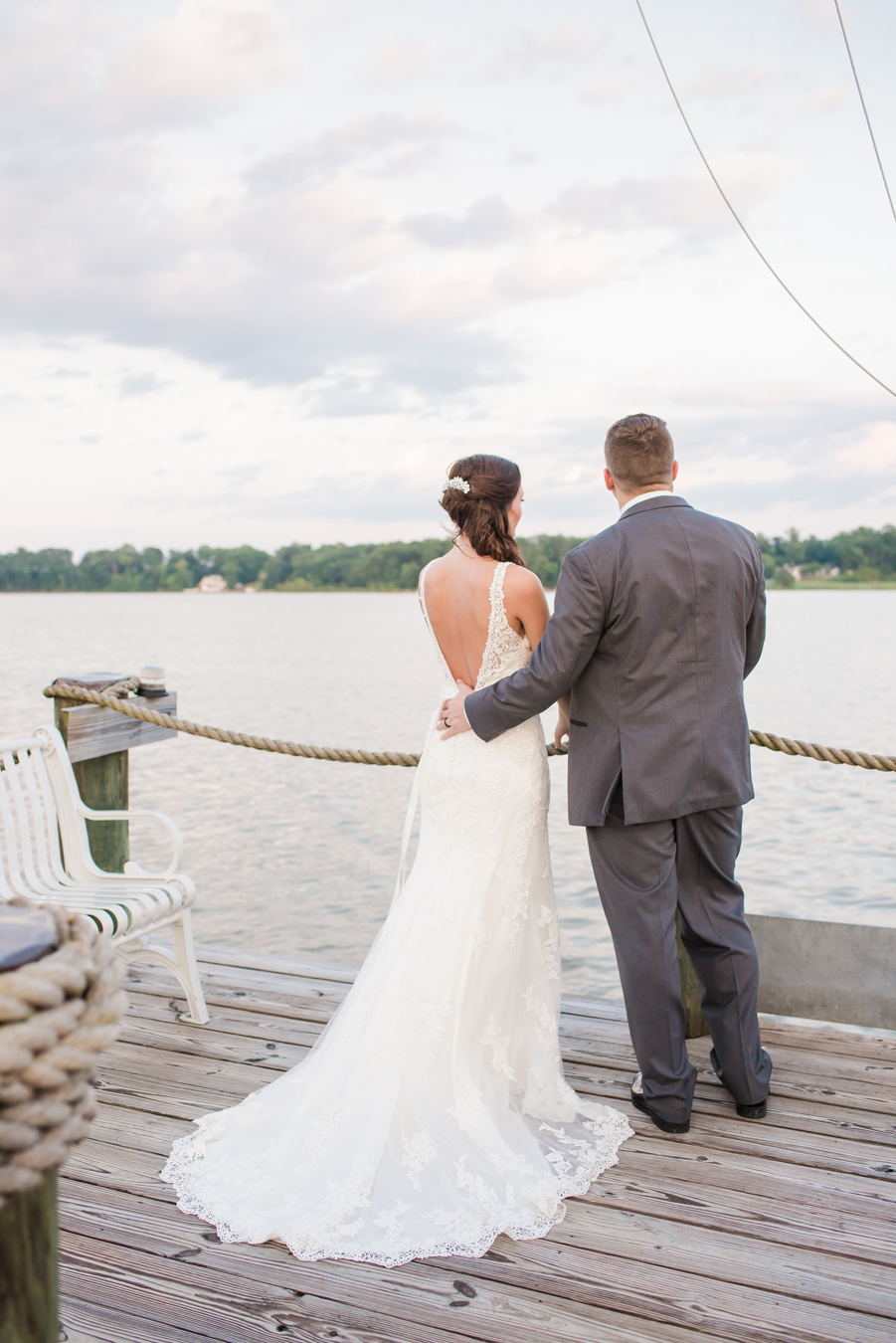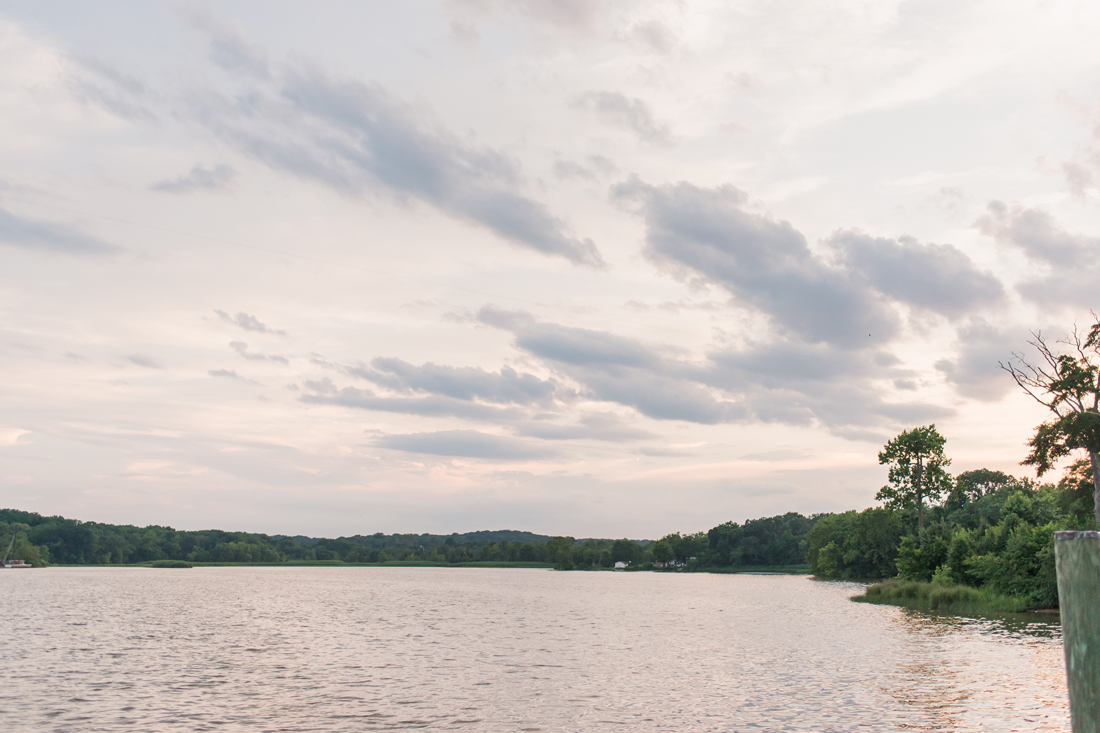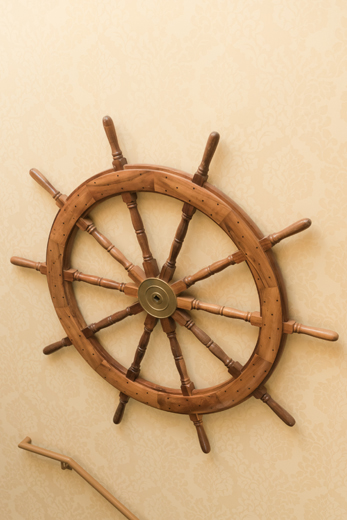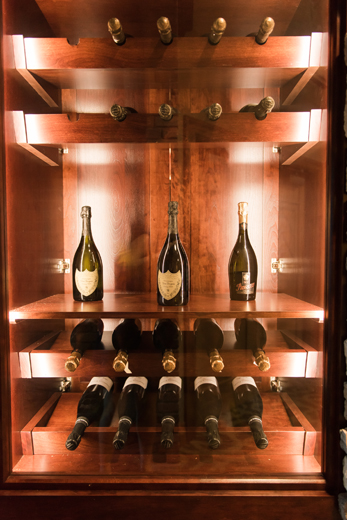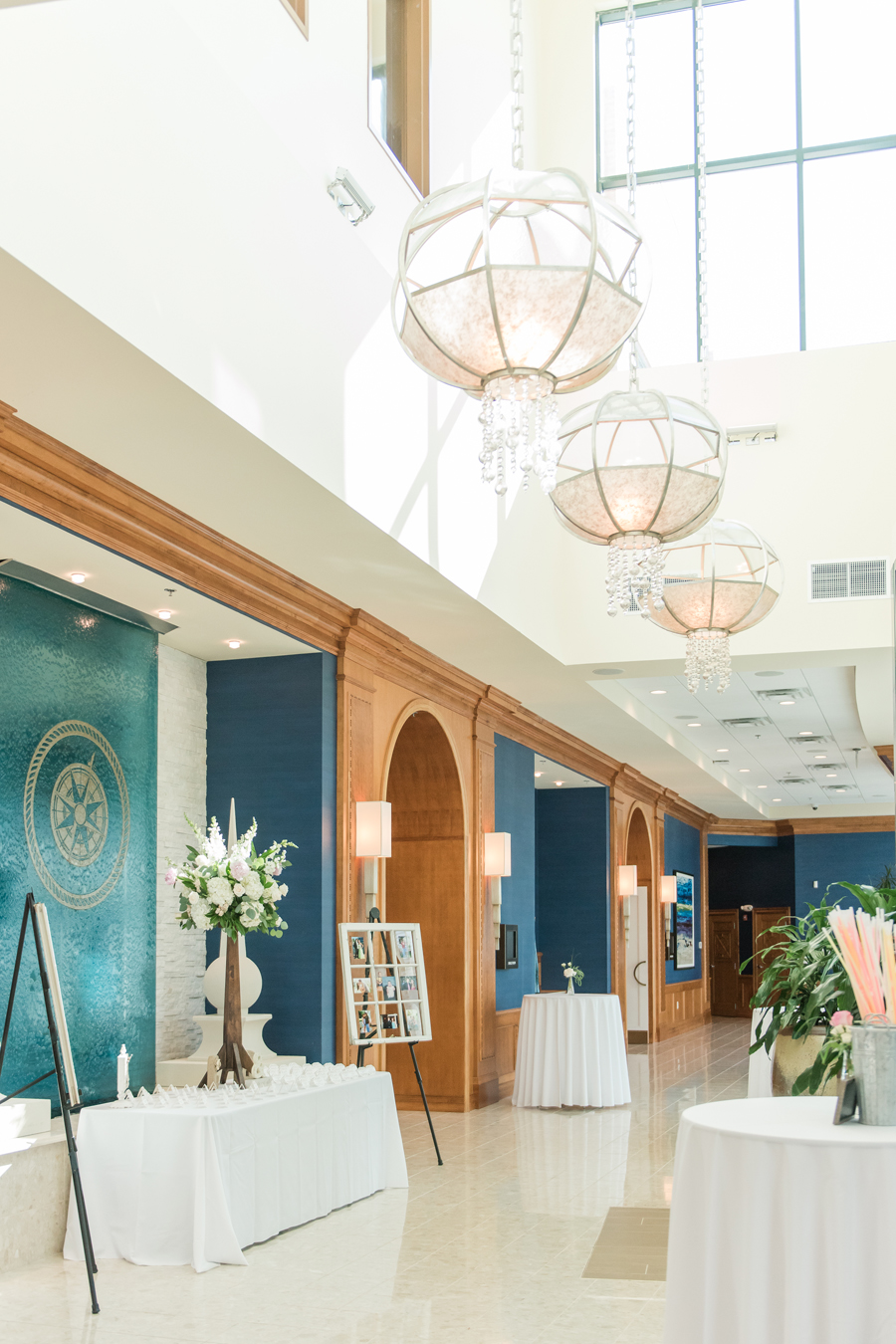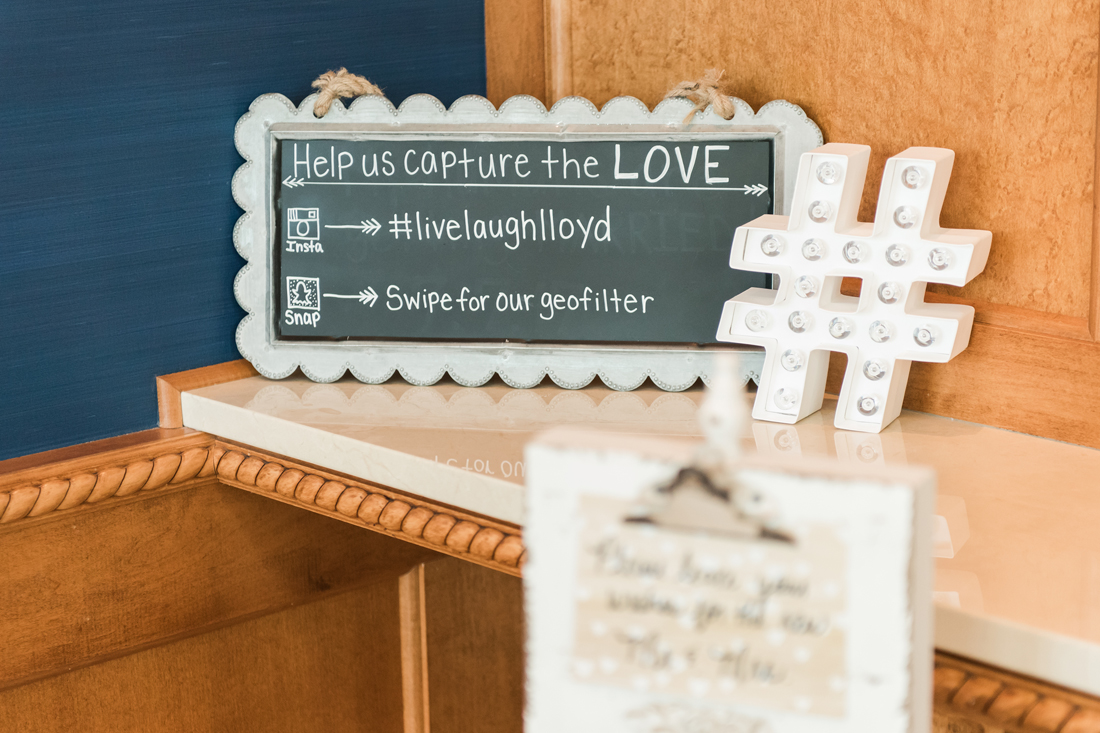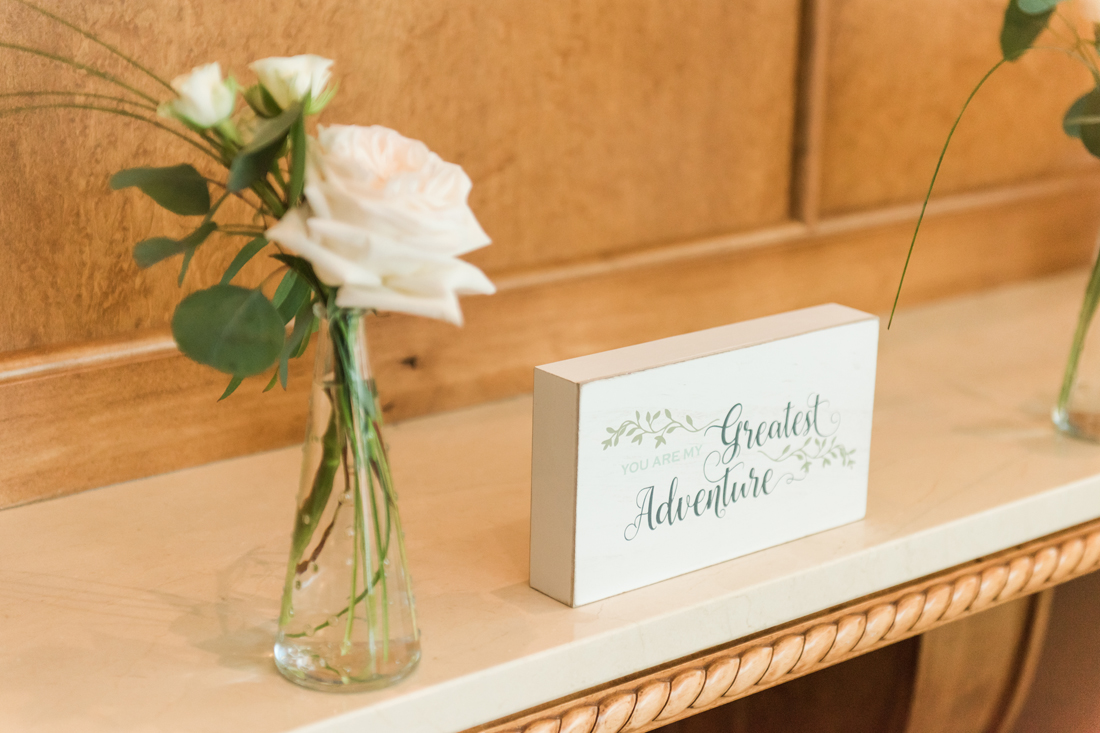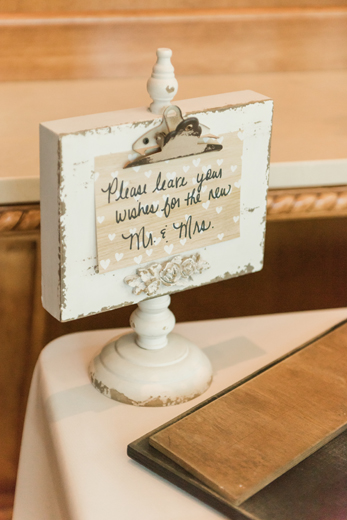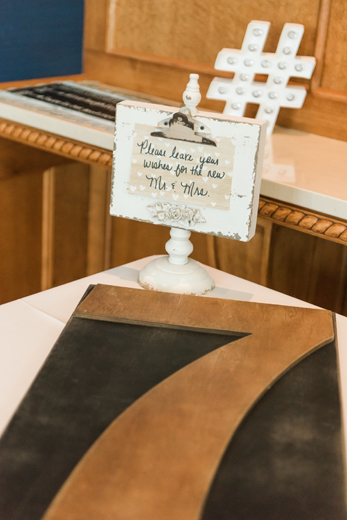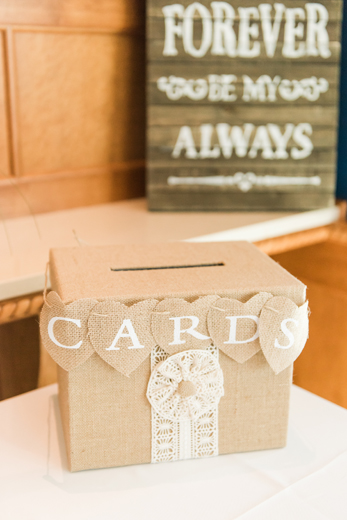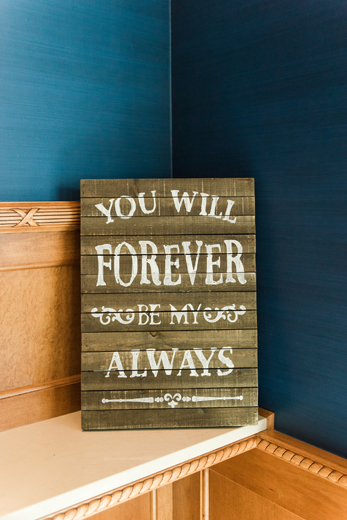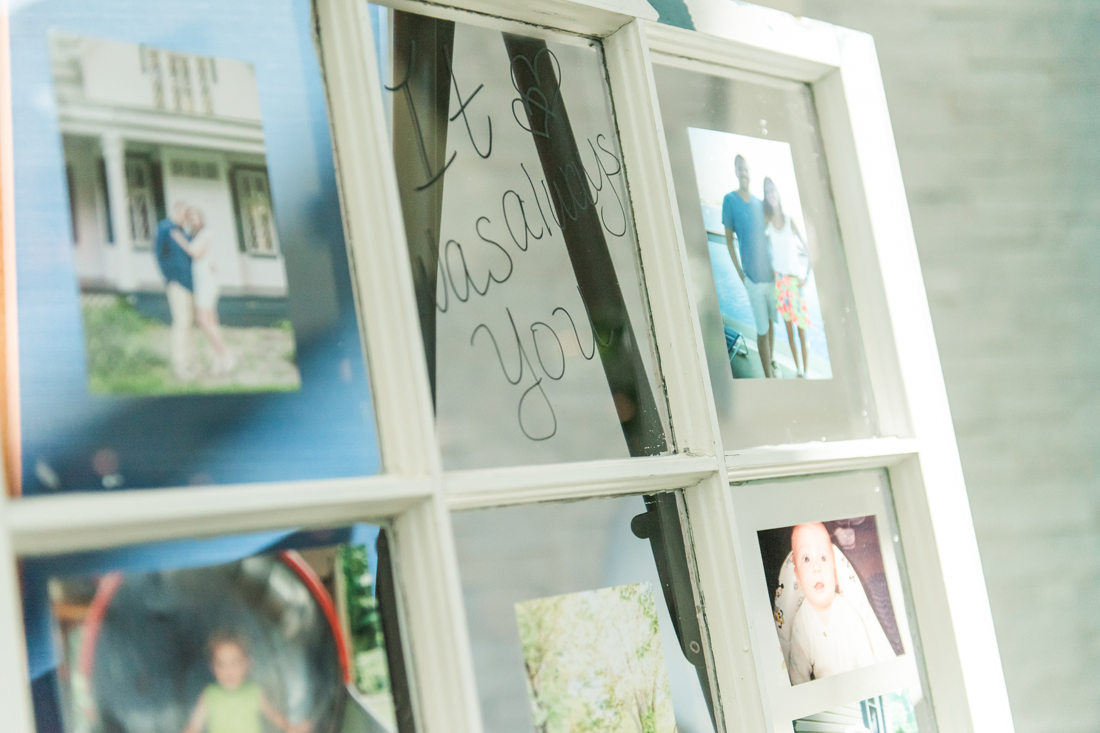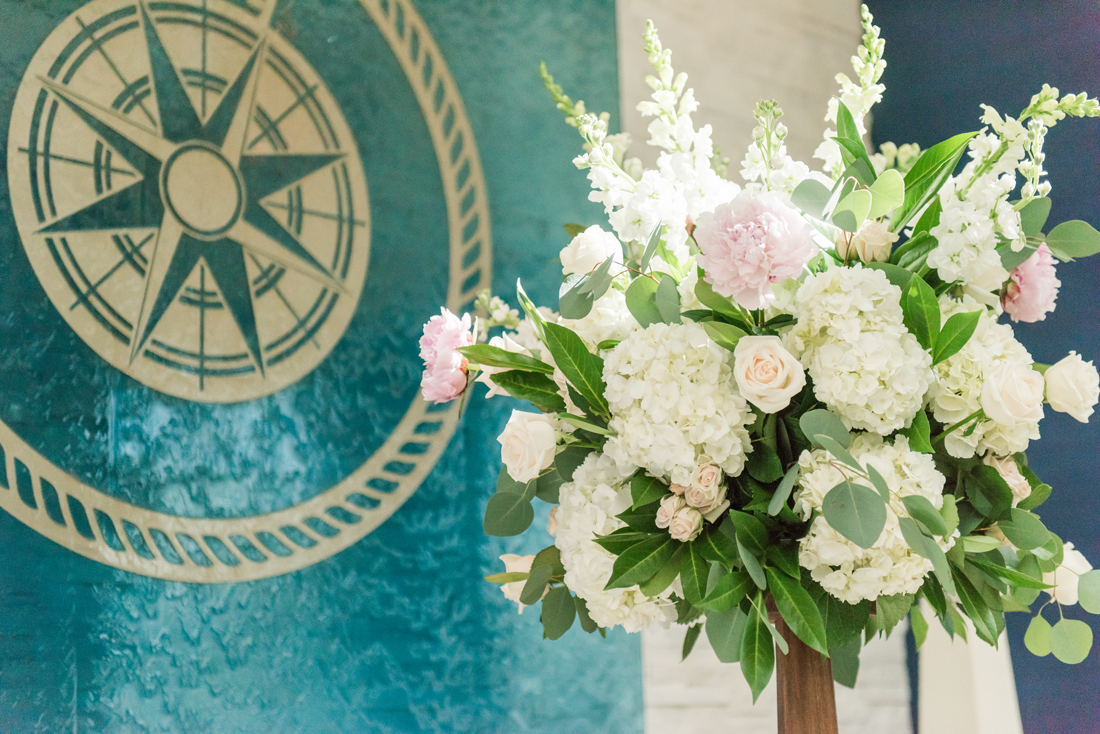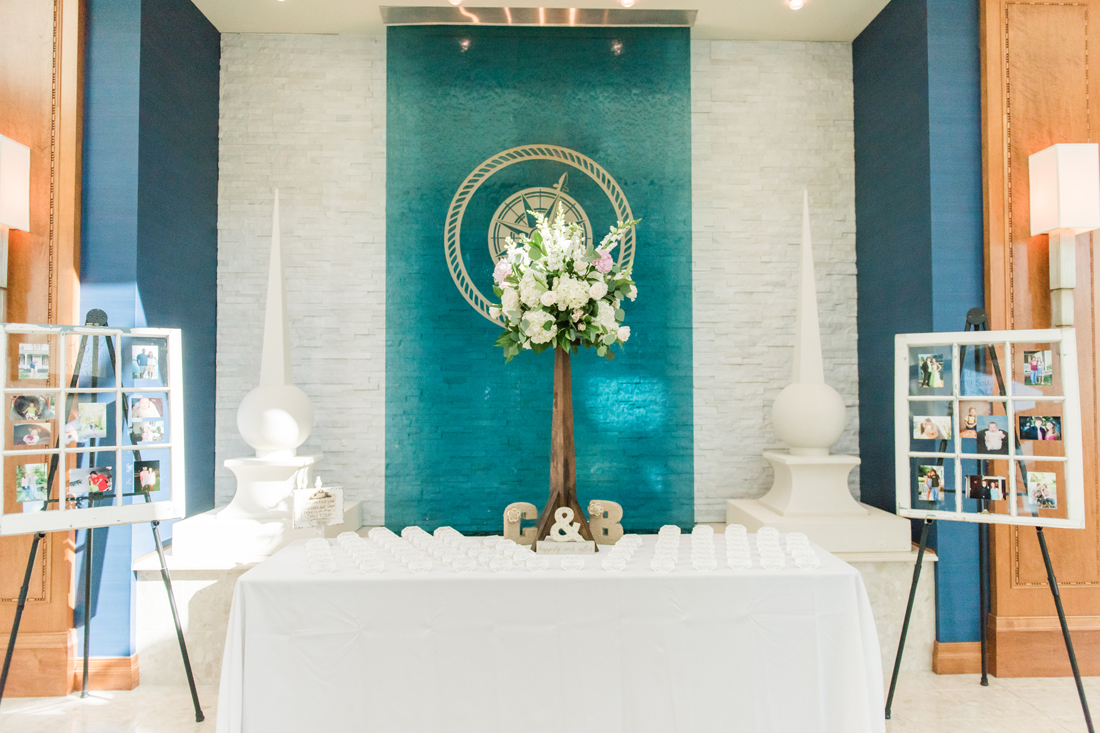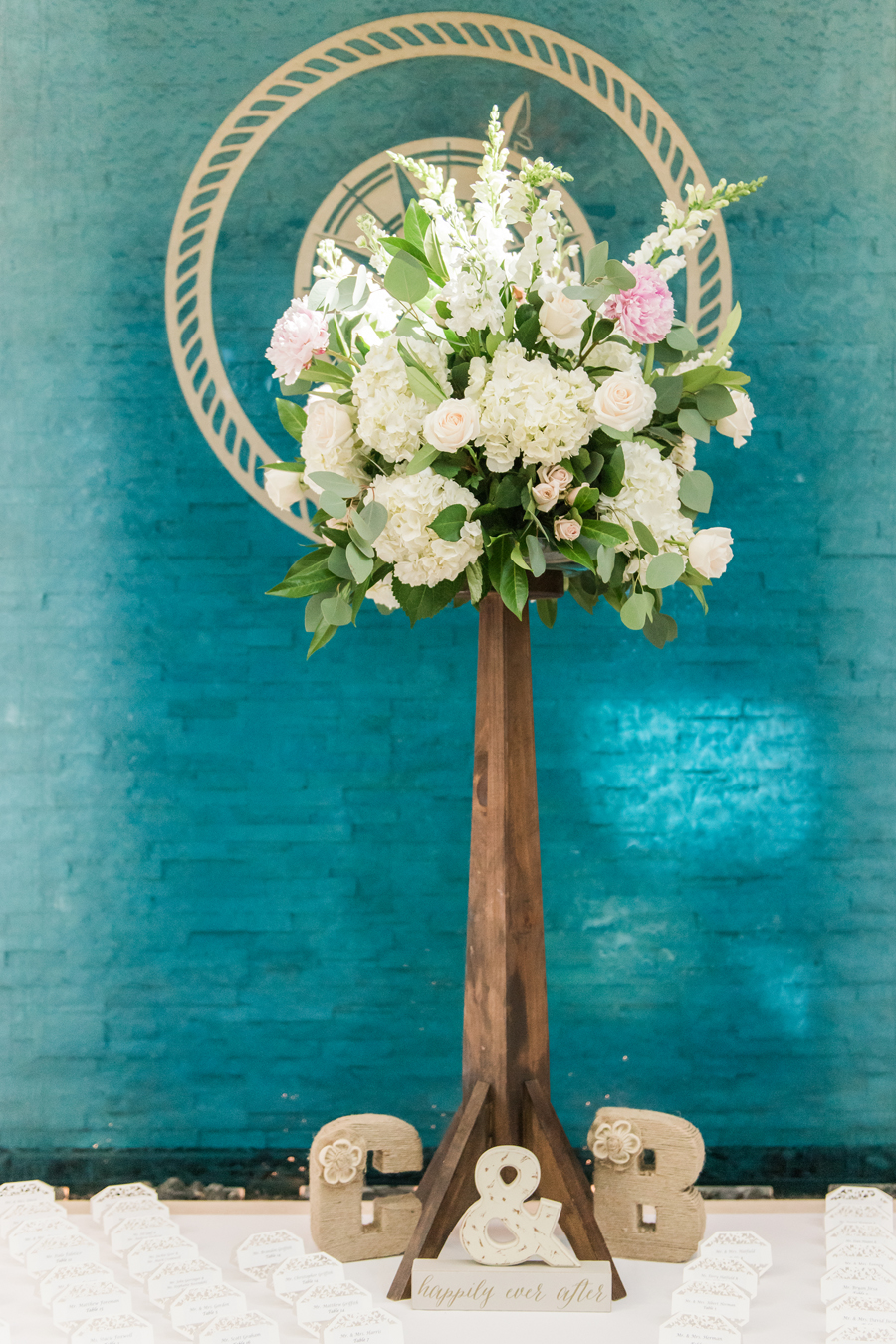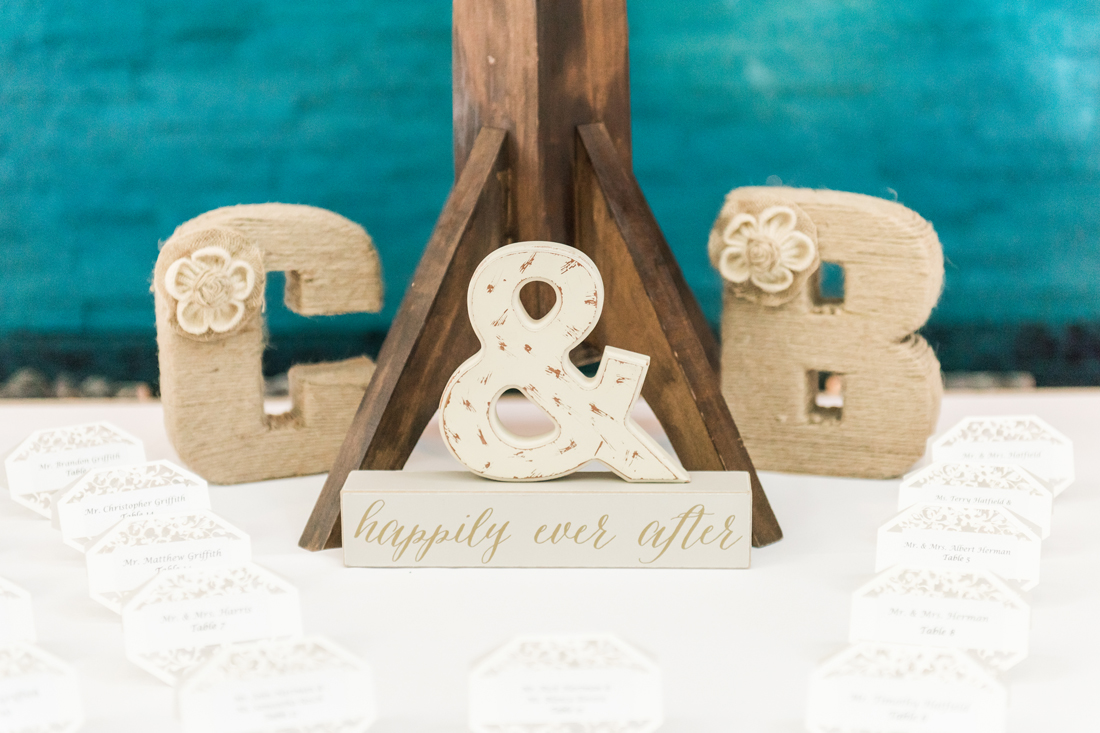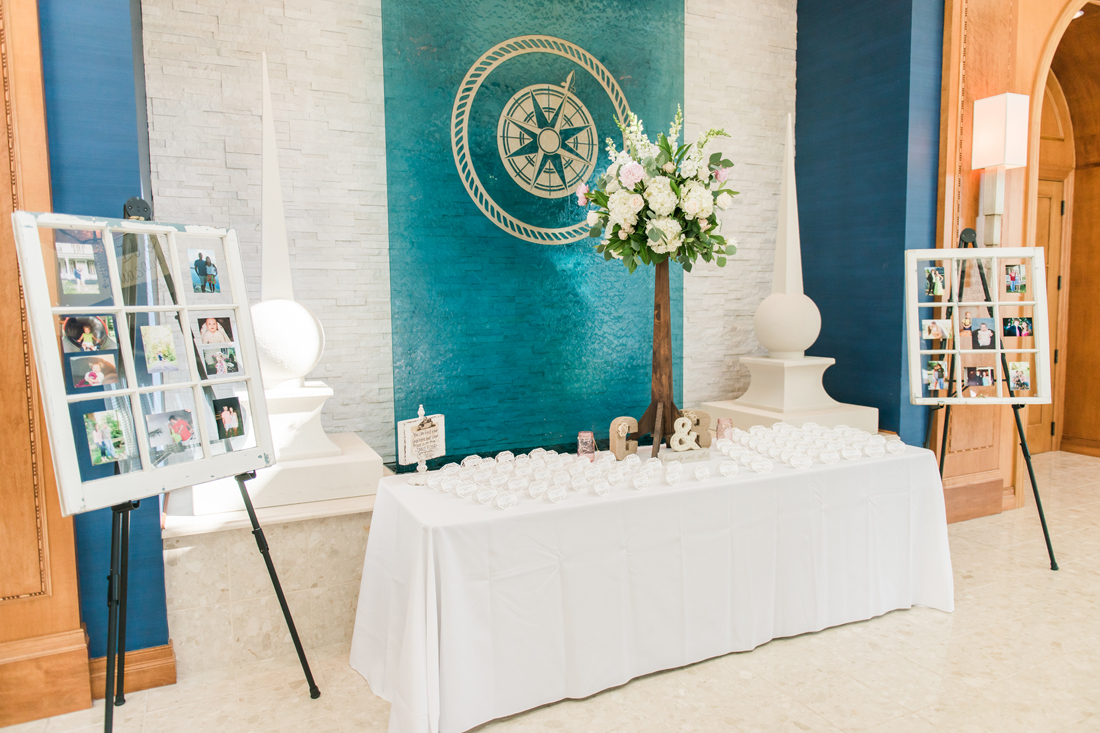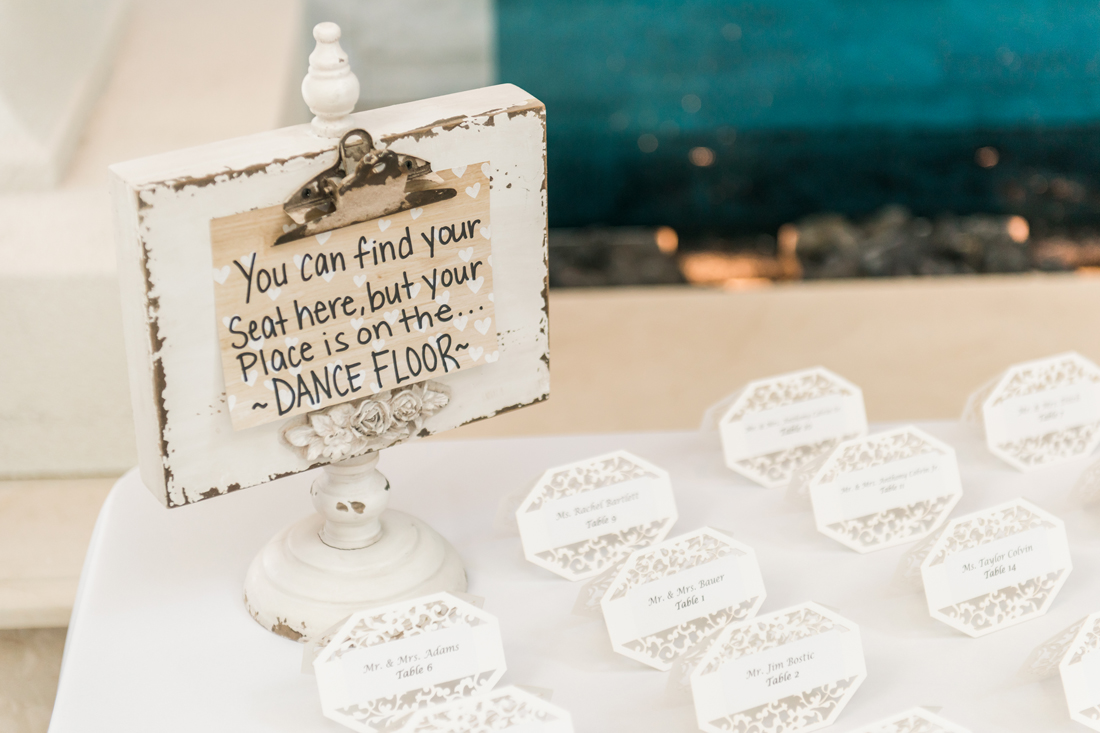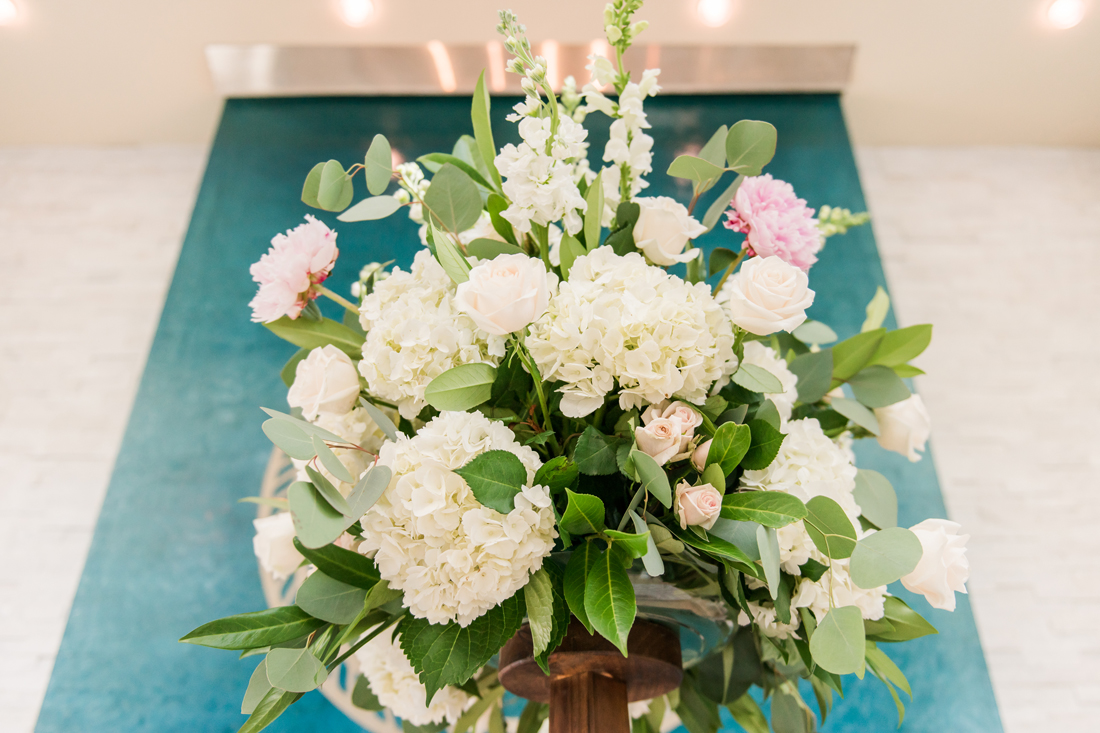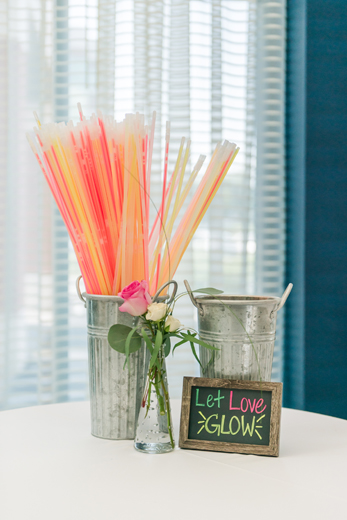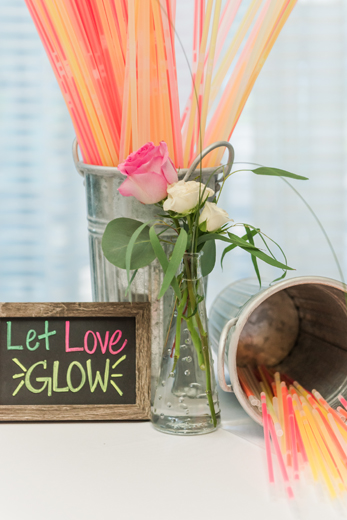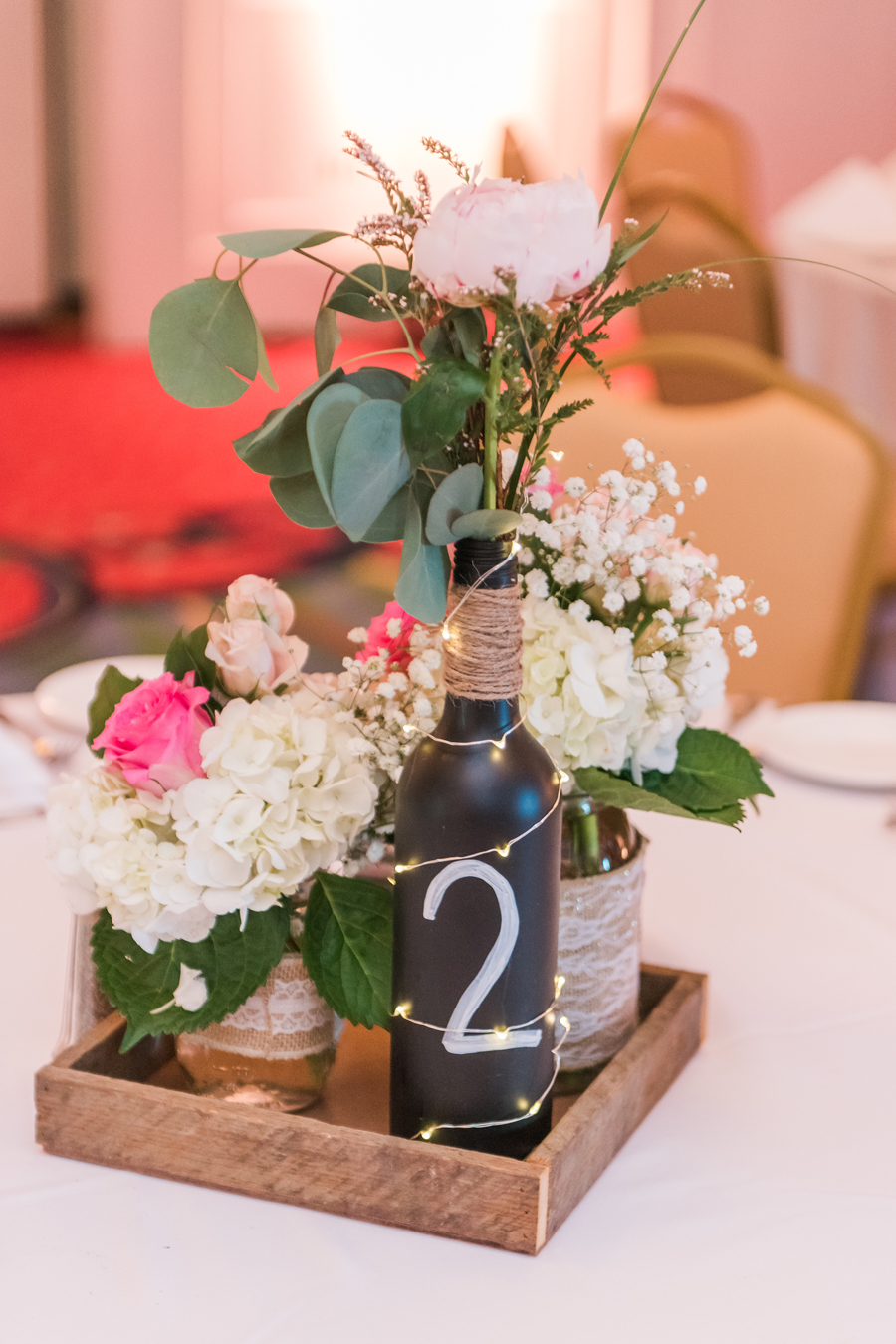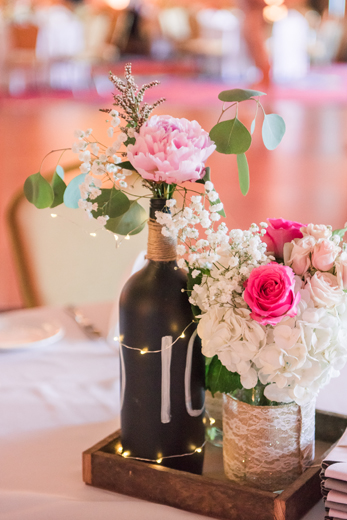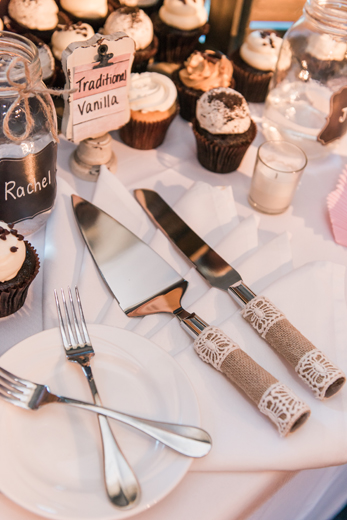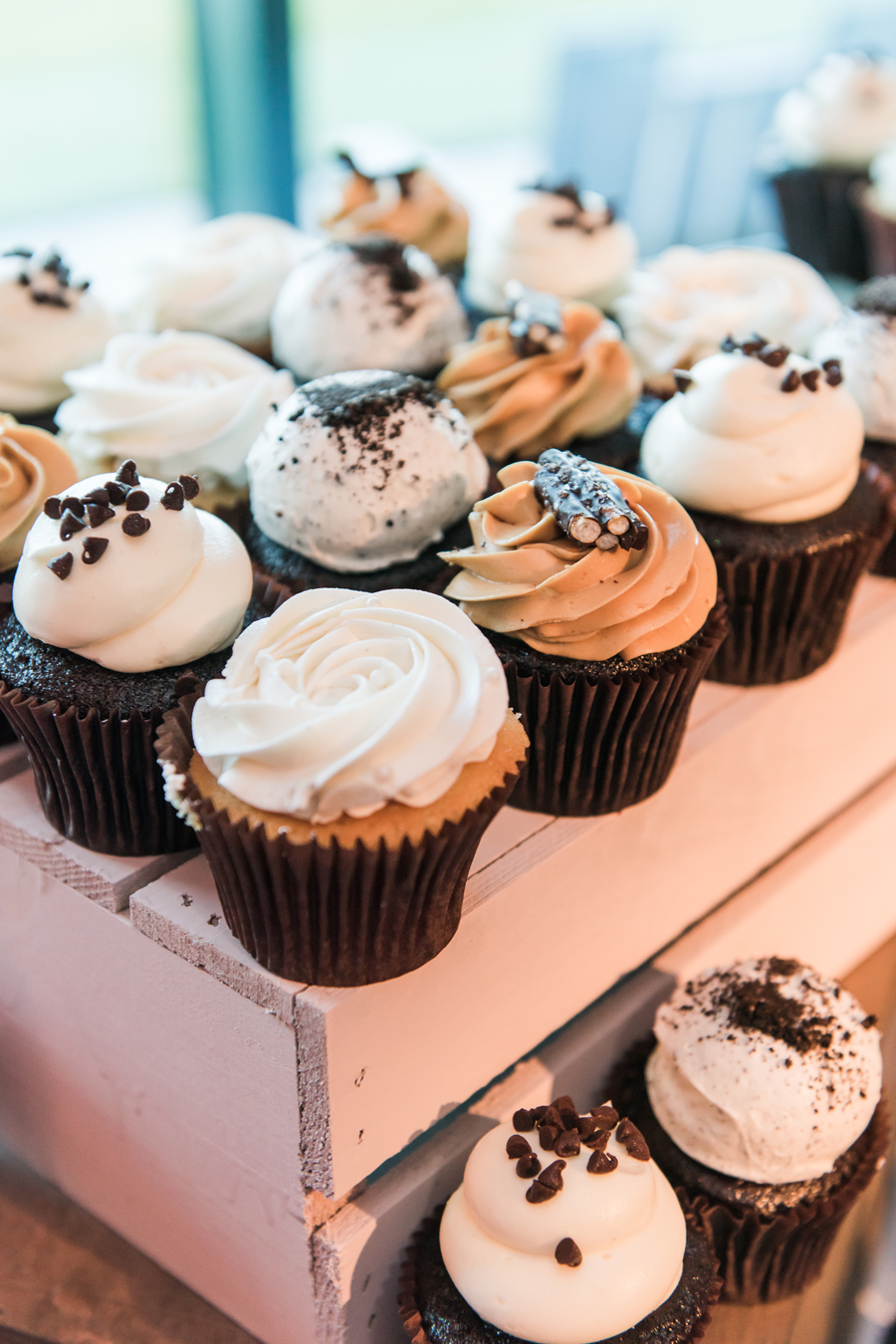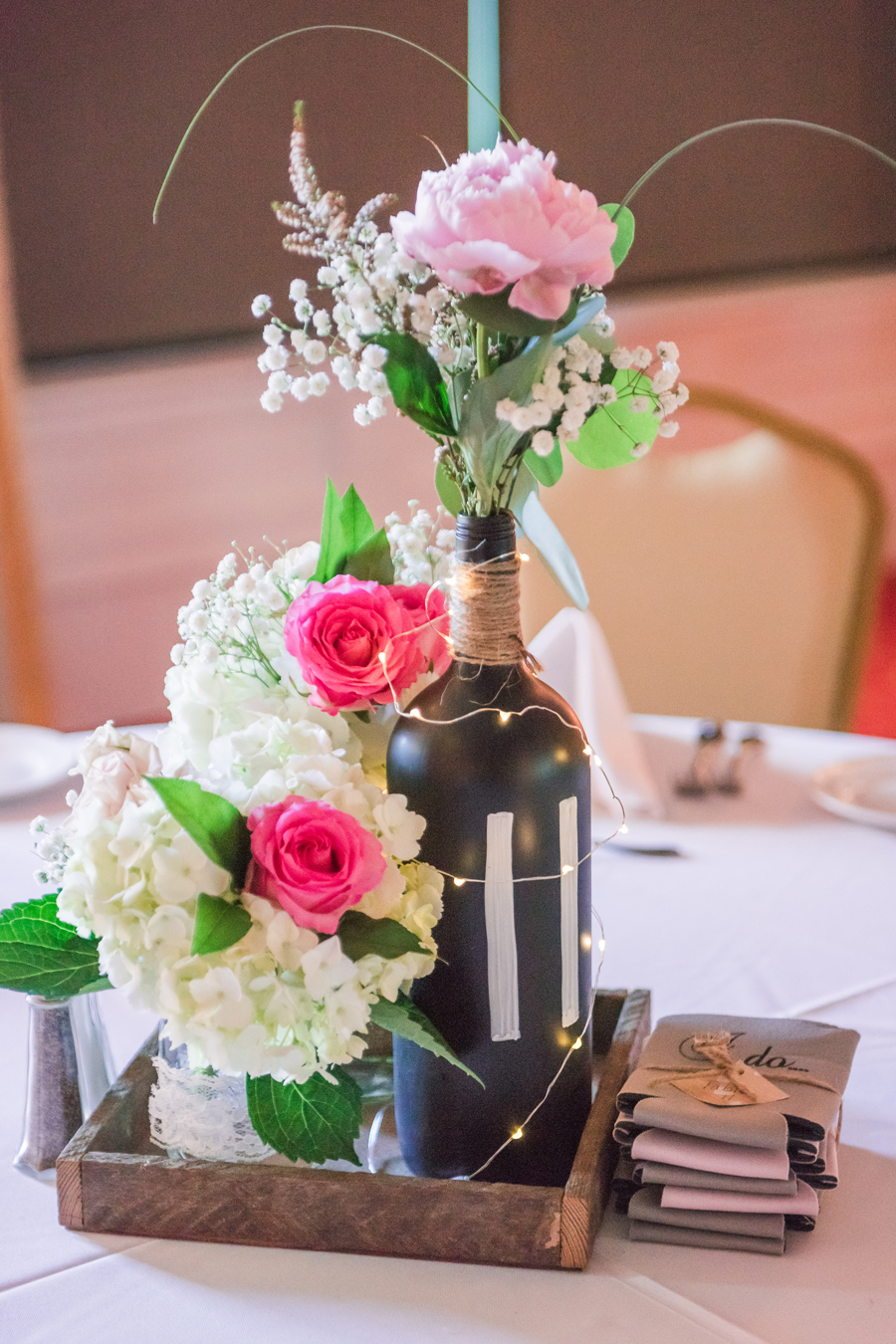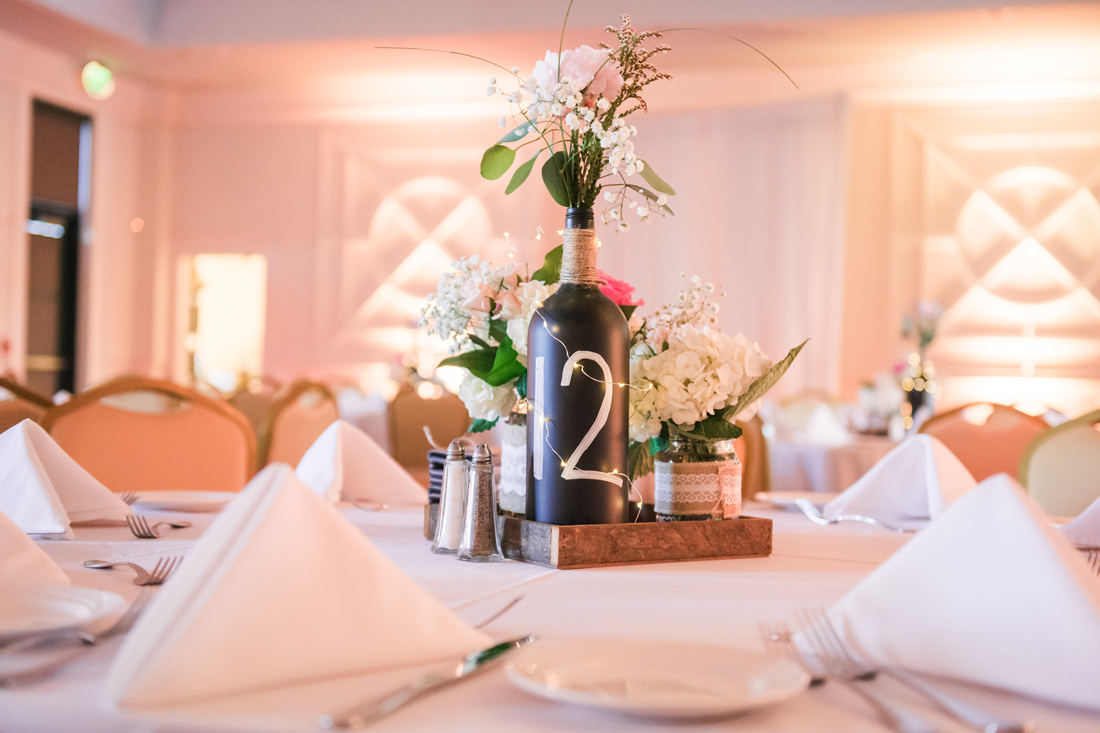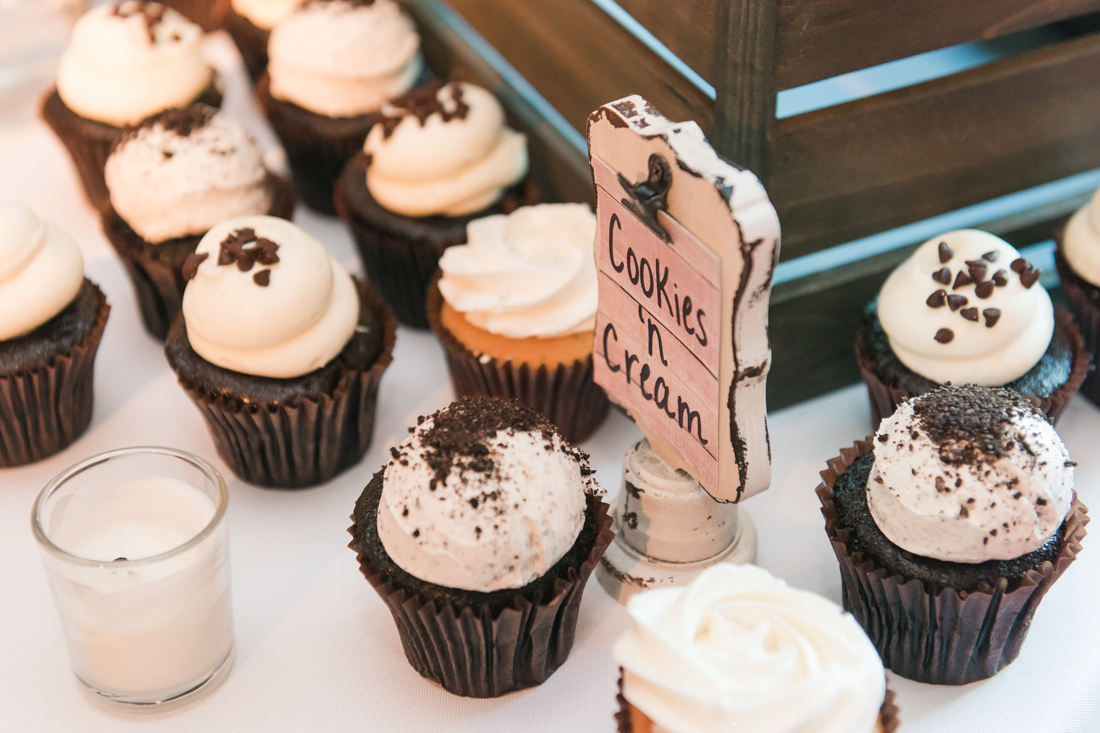 I took a lot of photos of the cupcakes.. it may or may not have been excuse to smell their amazing scent..!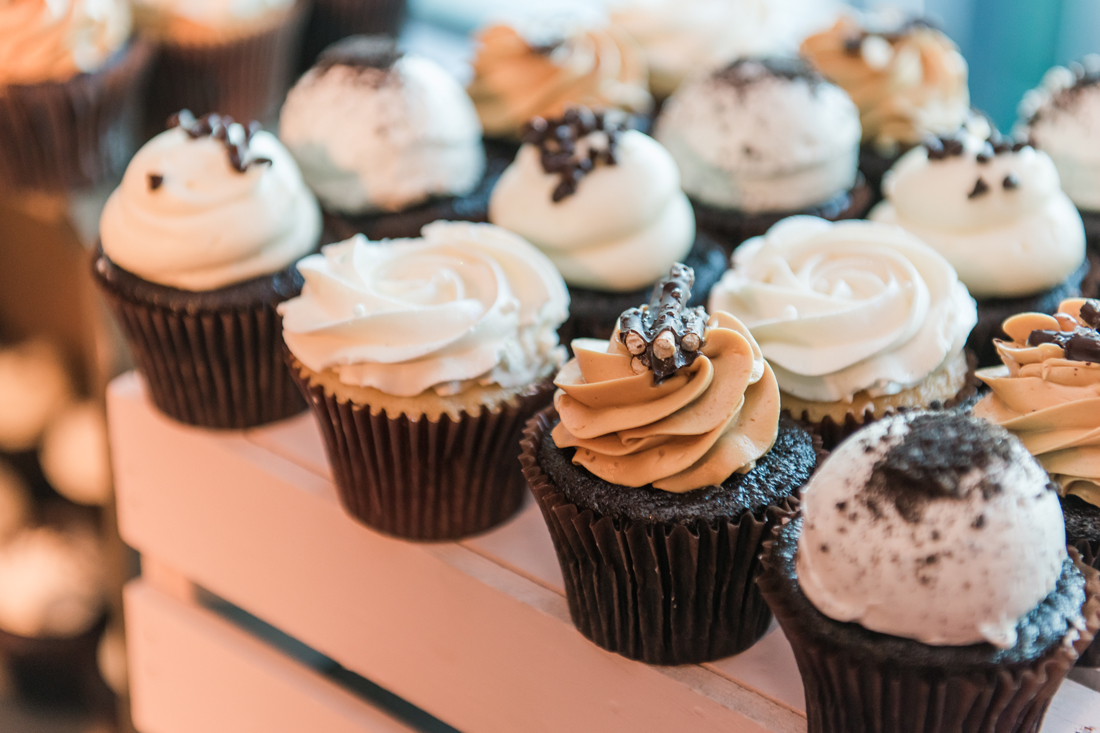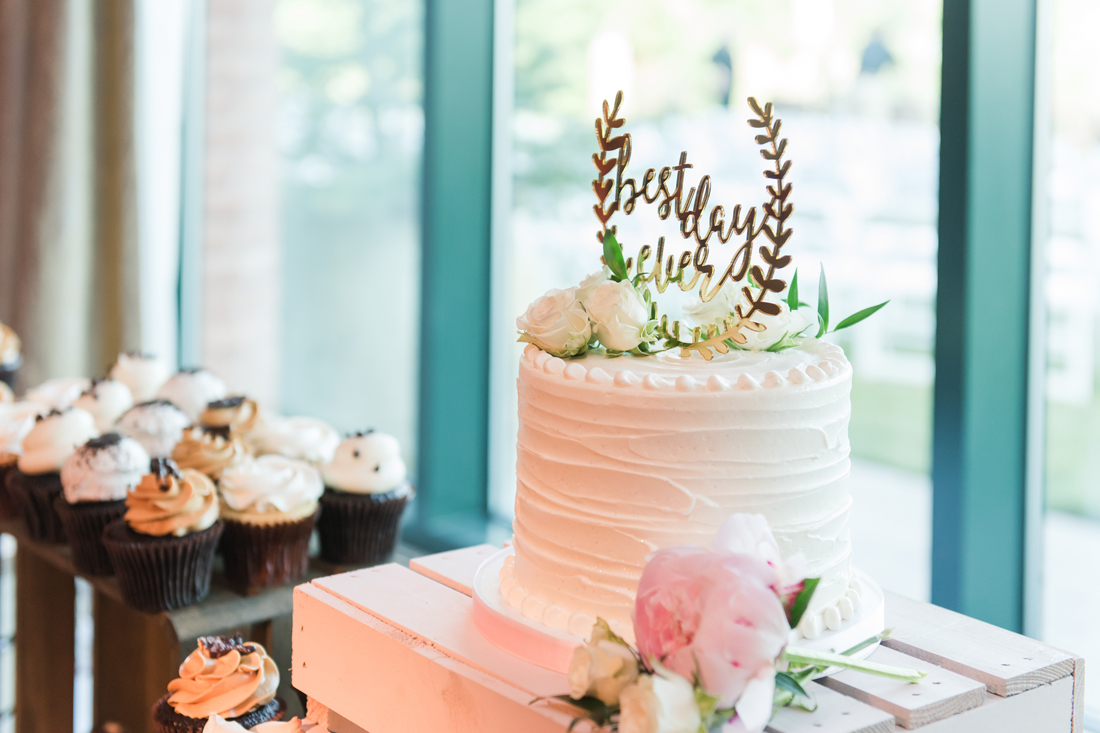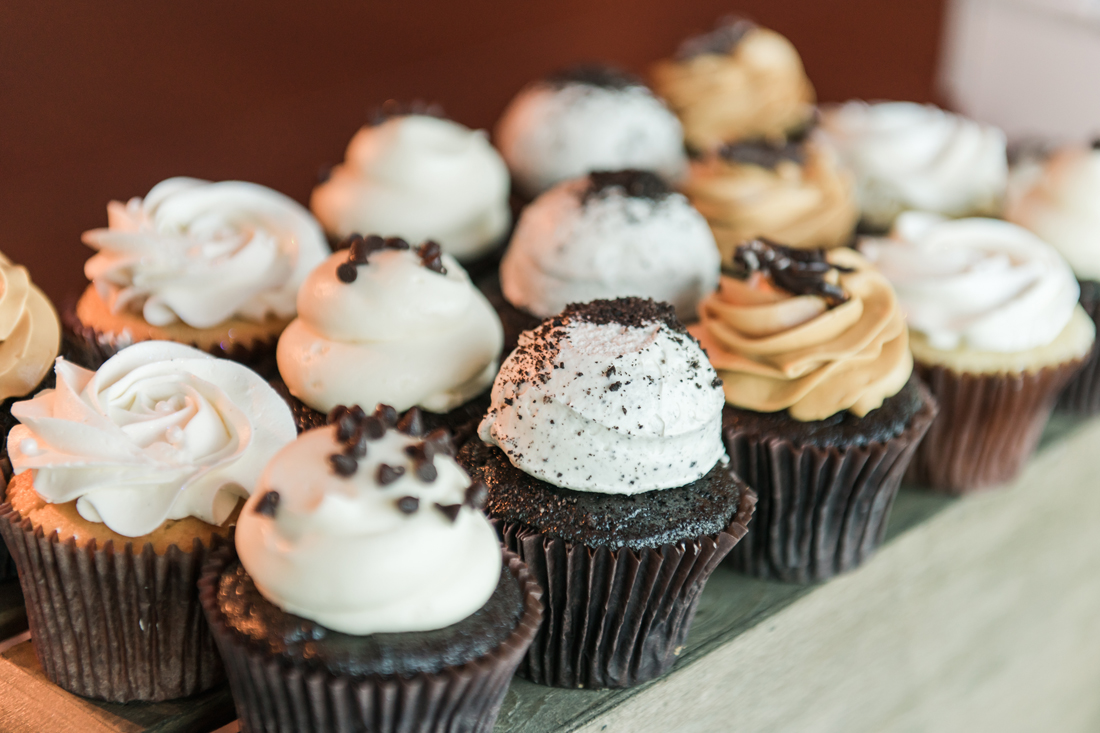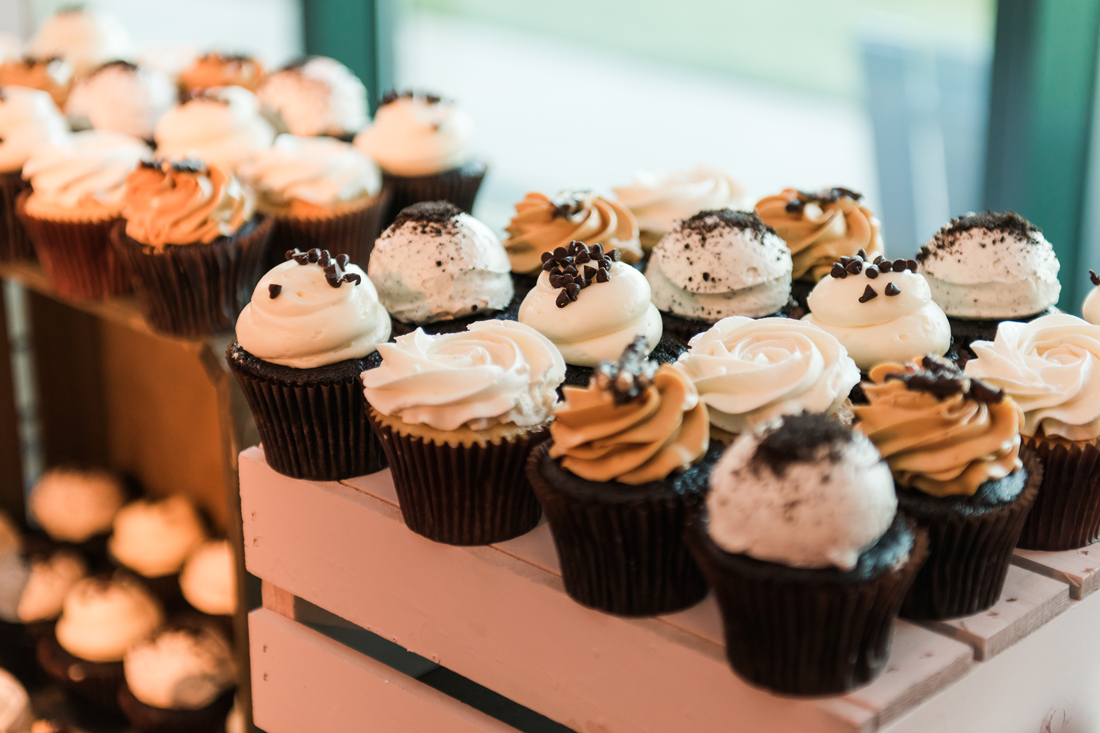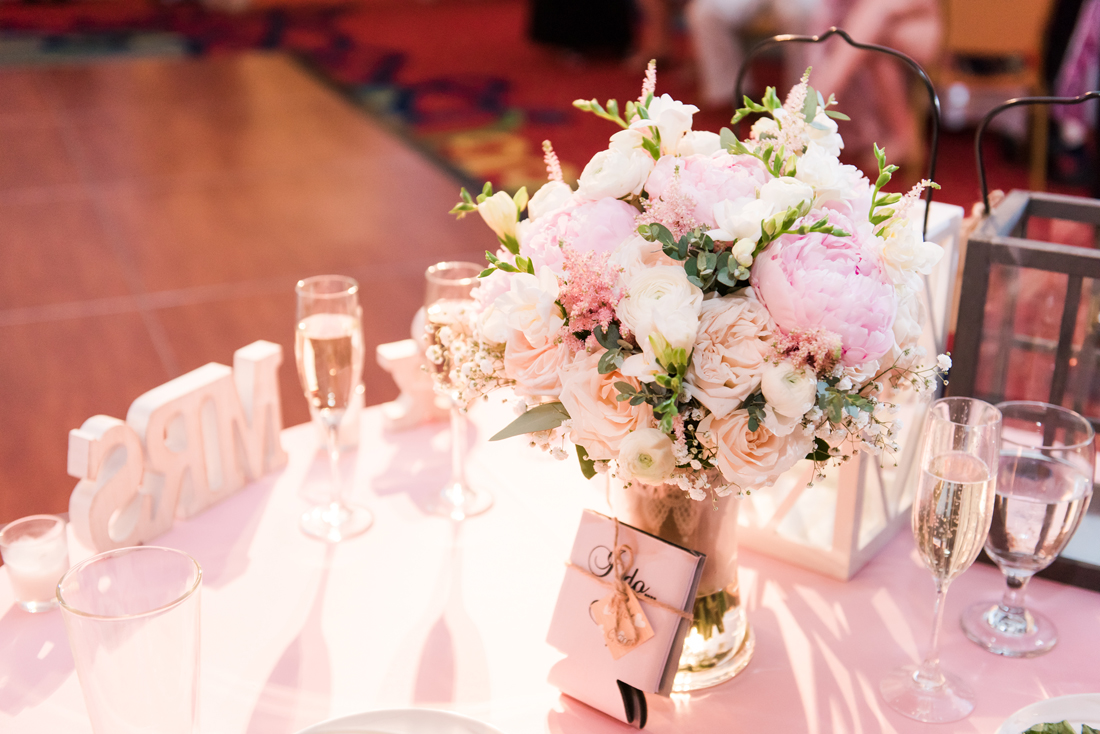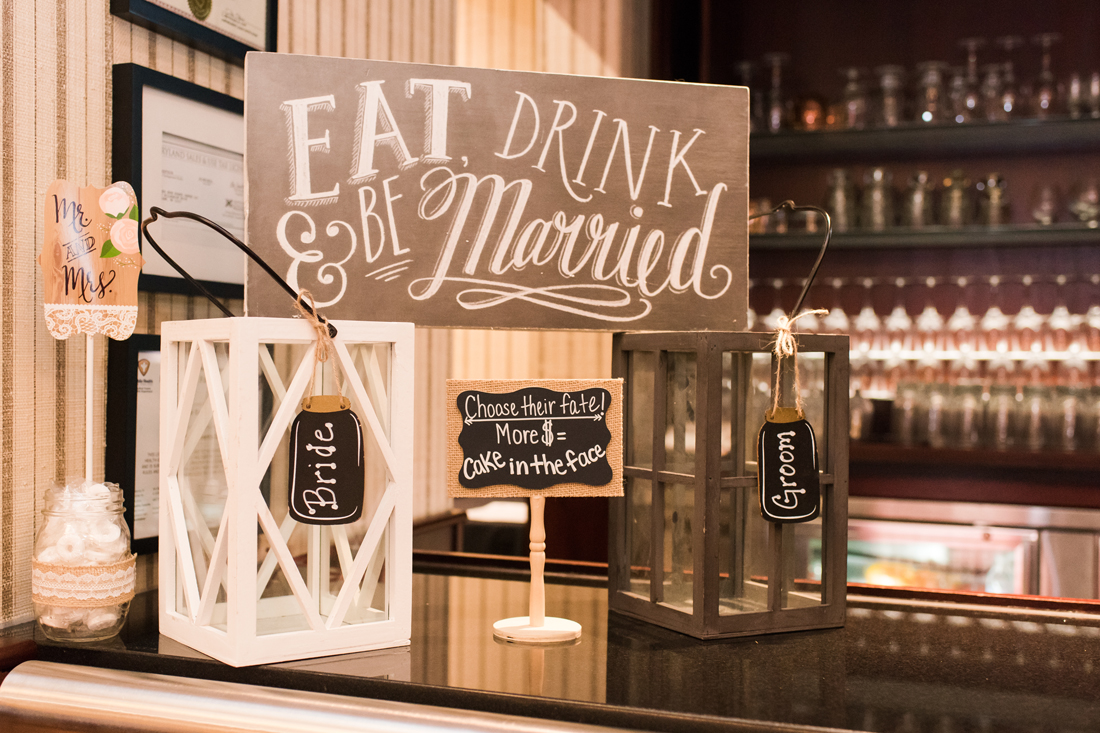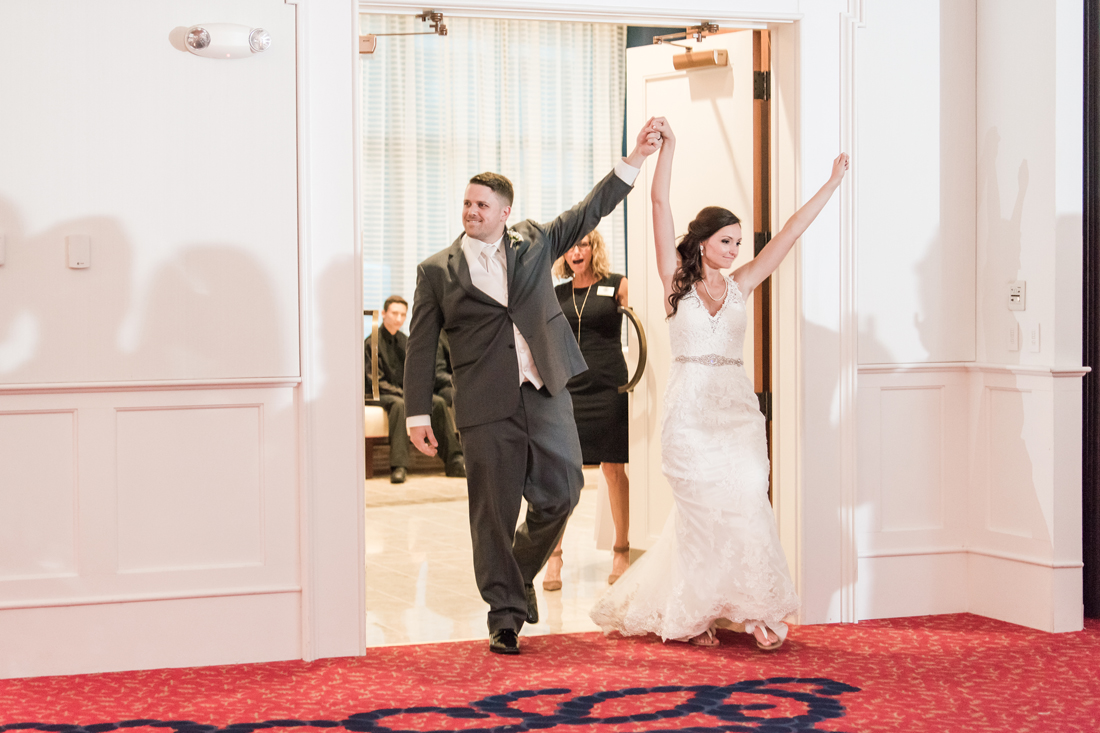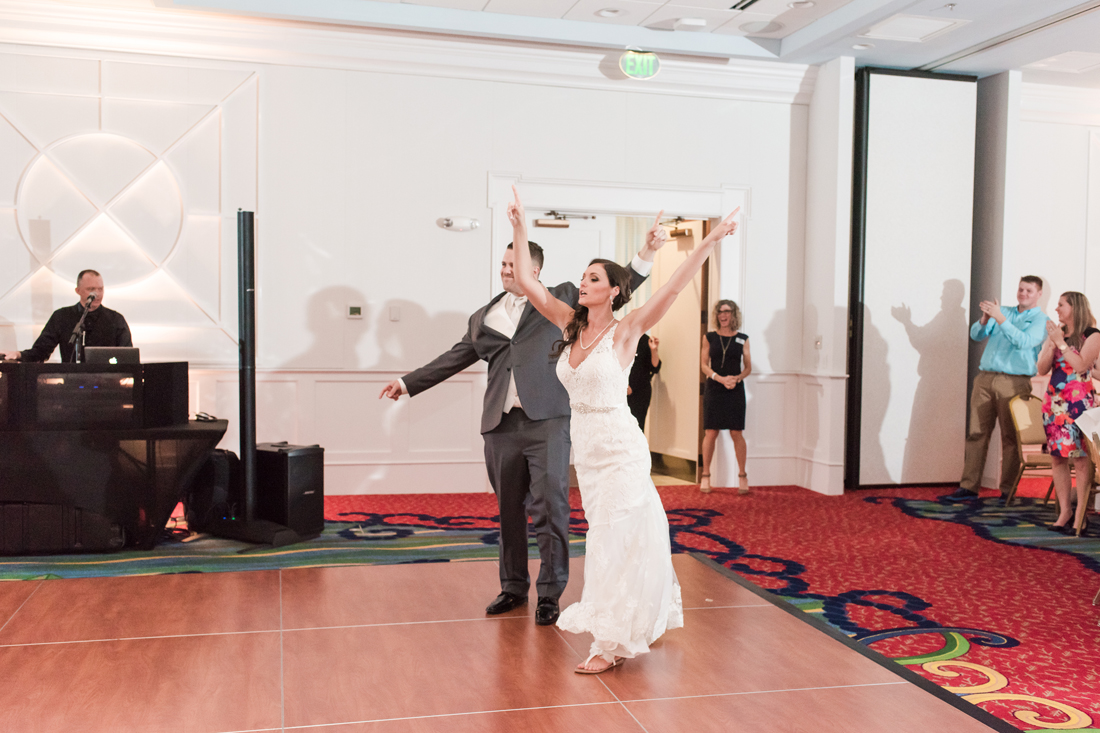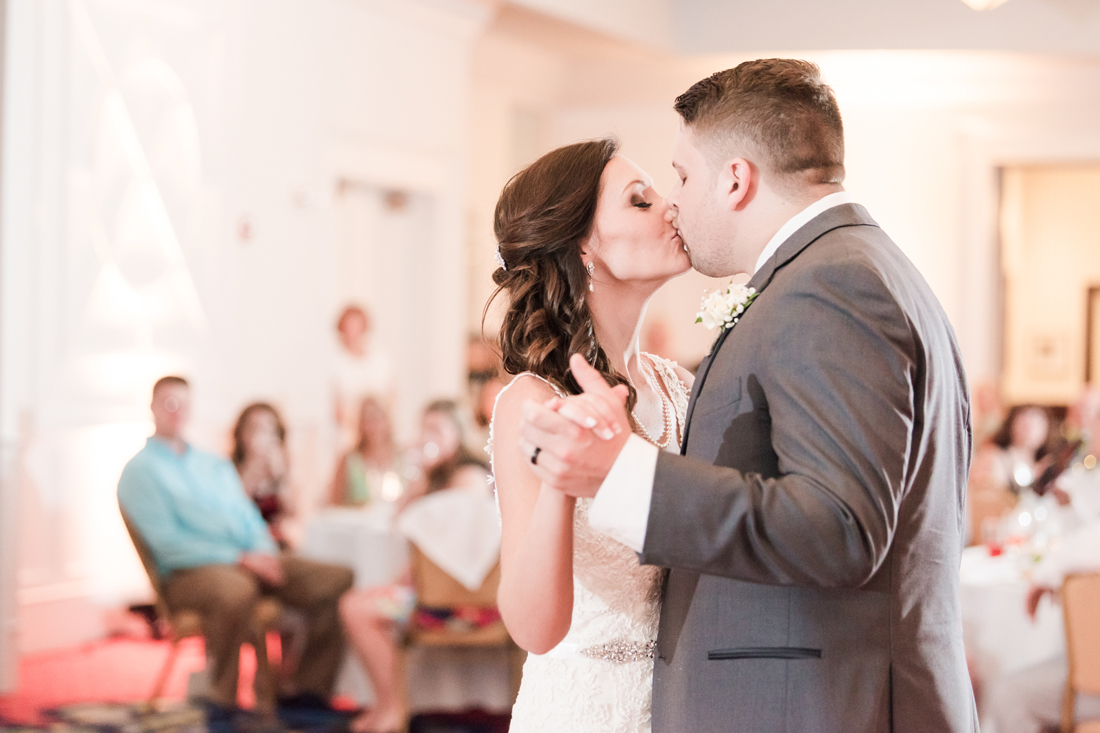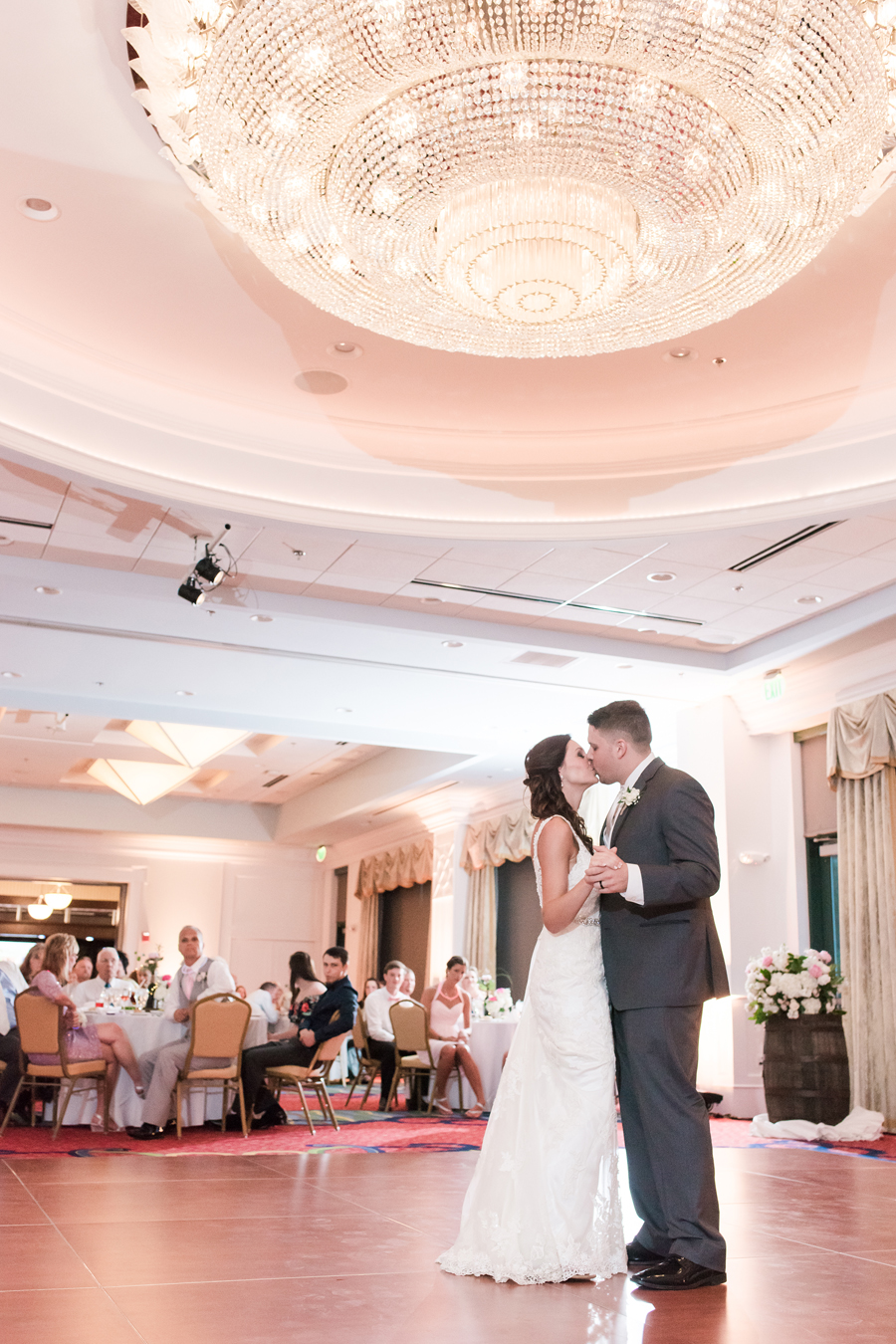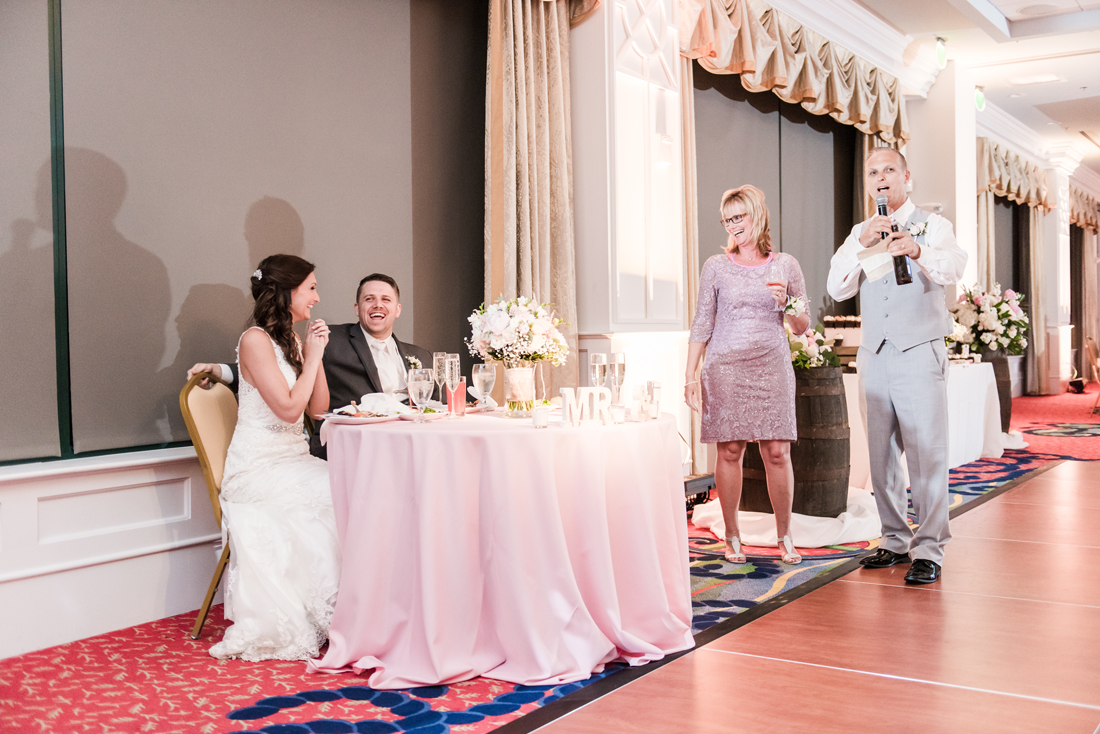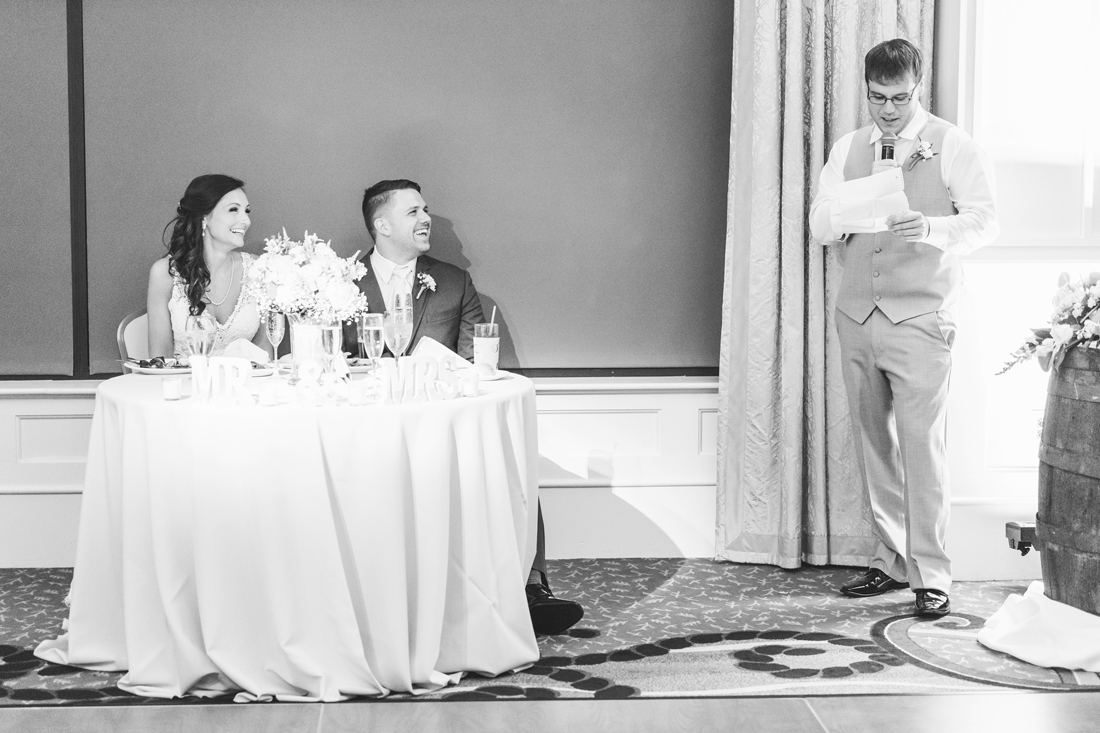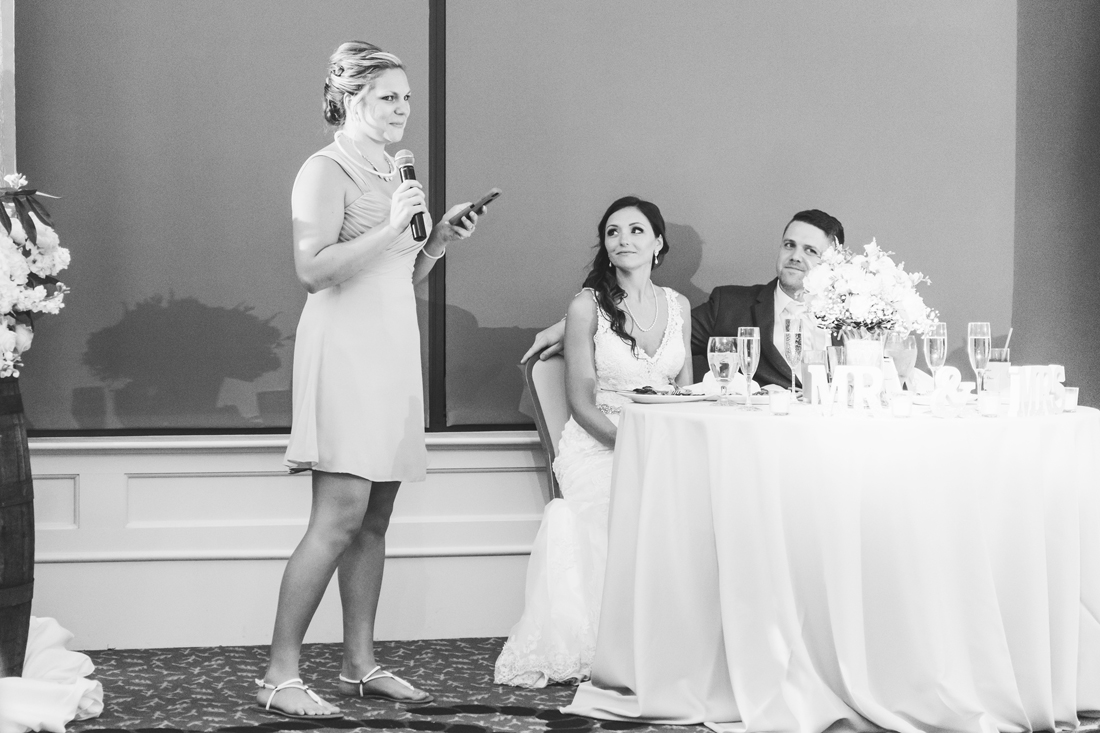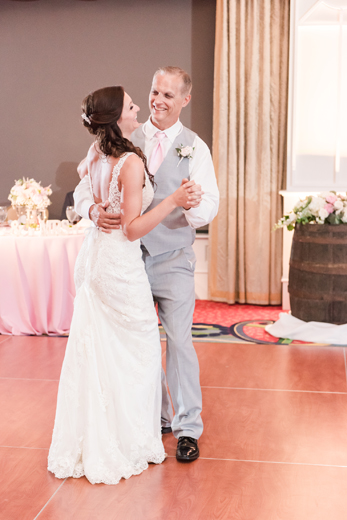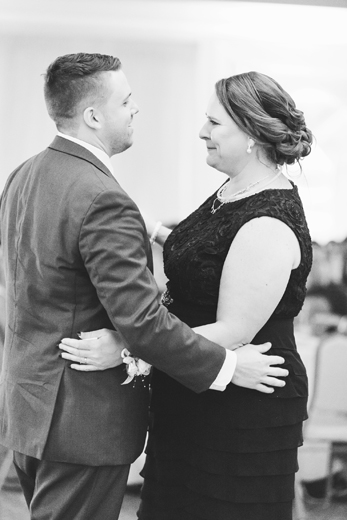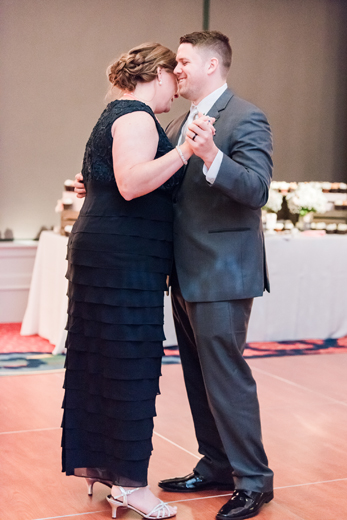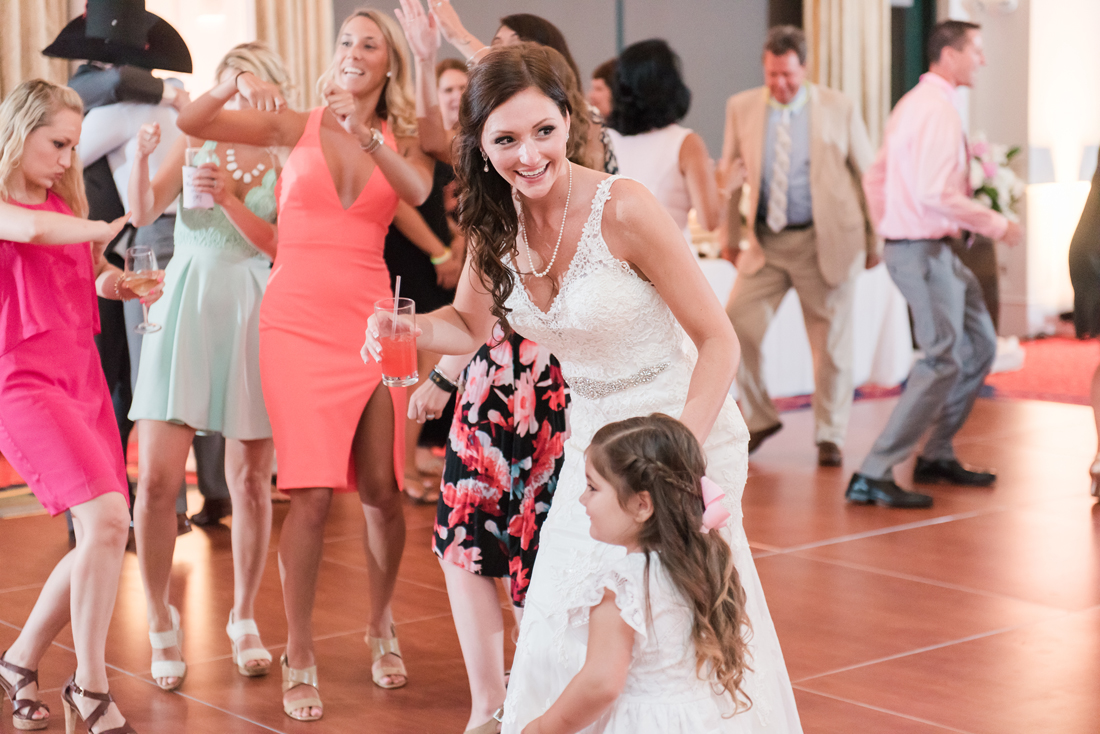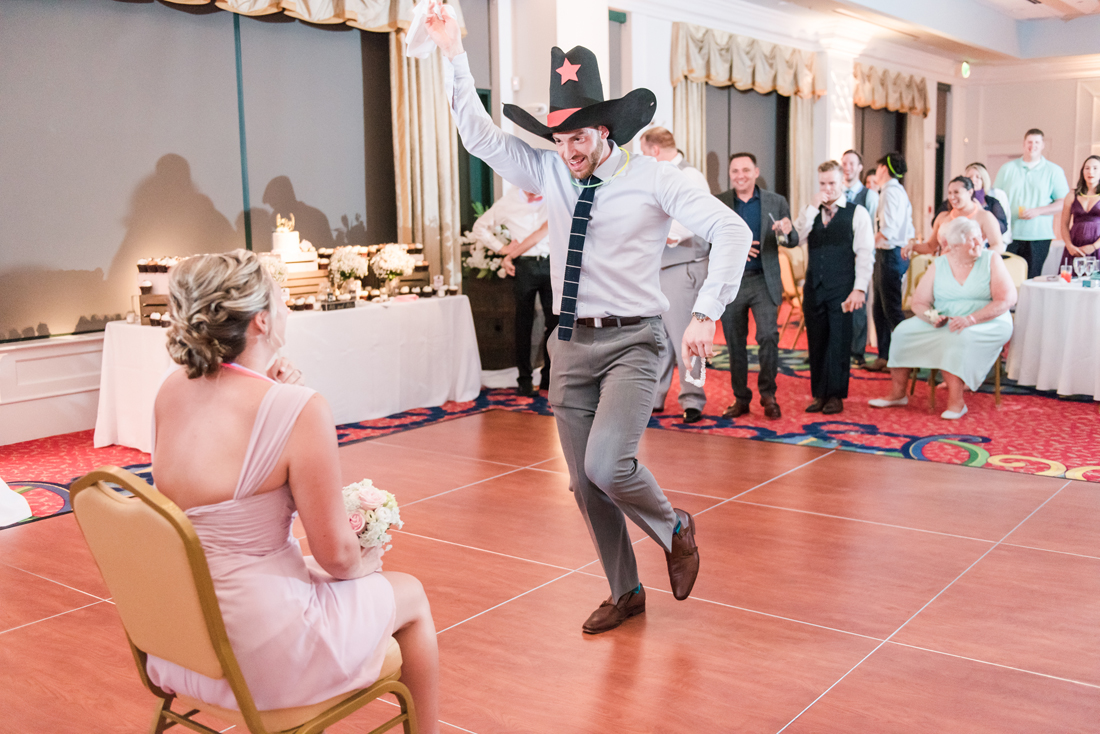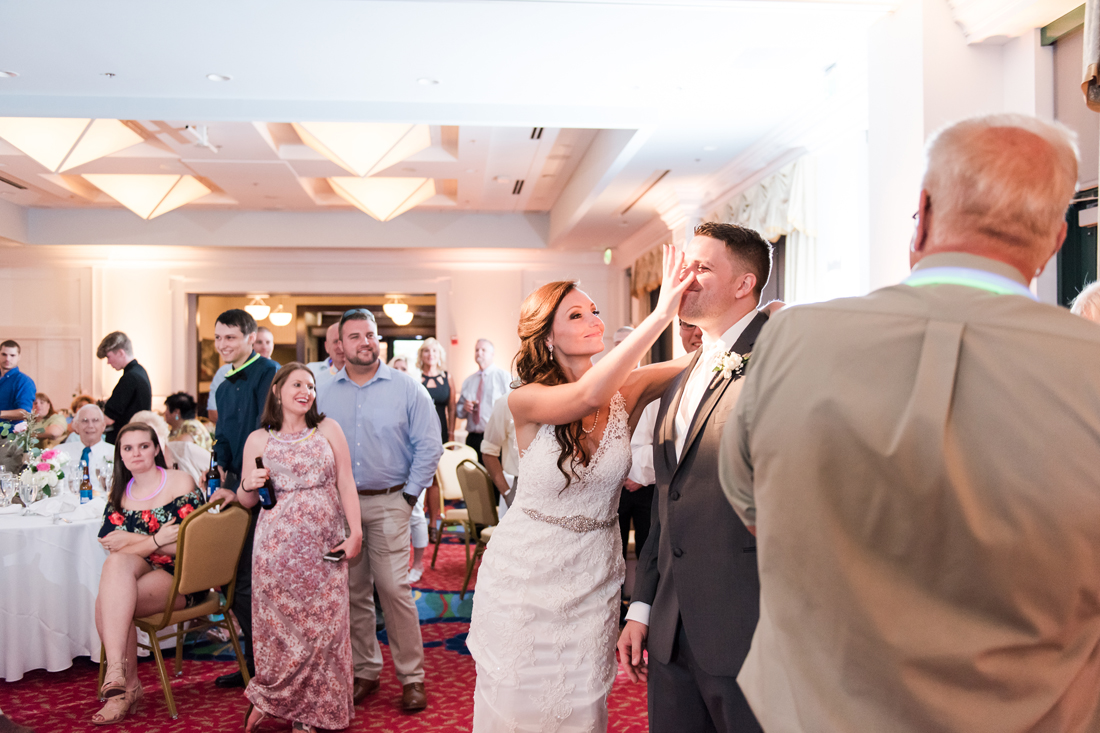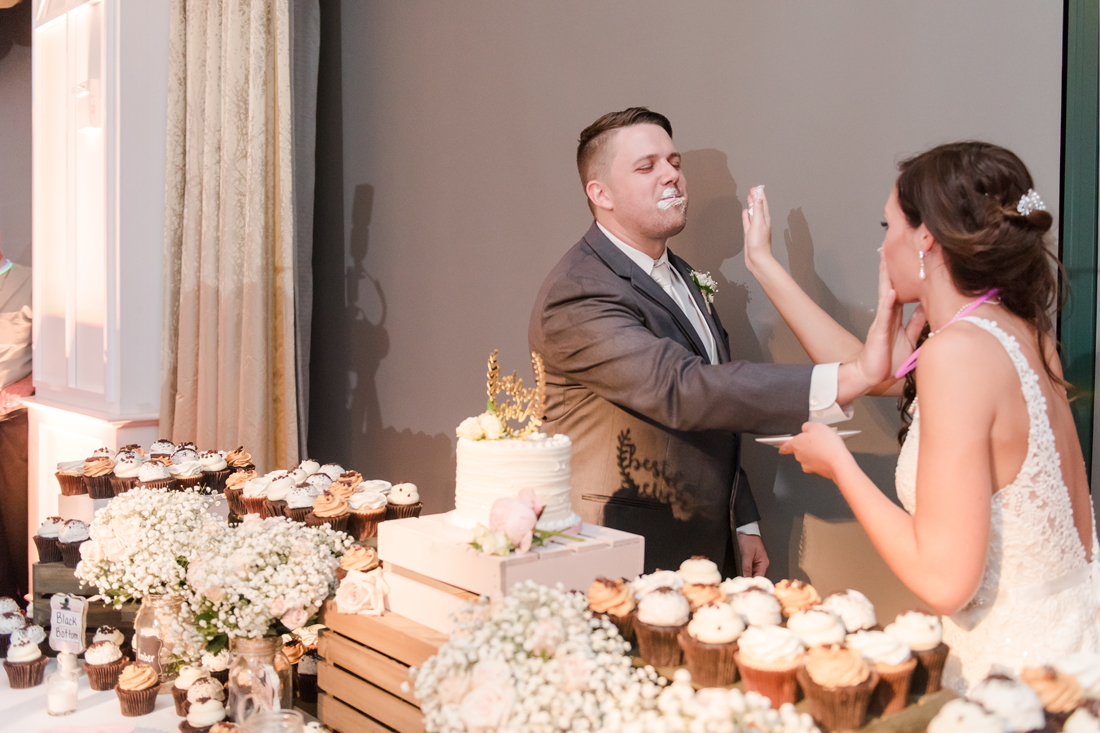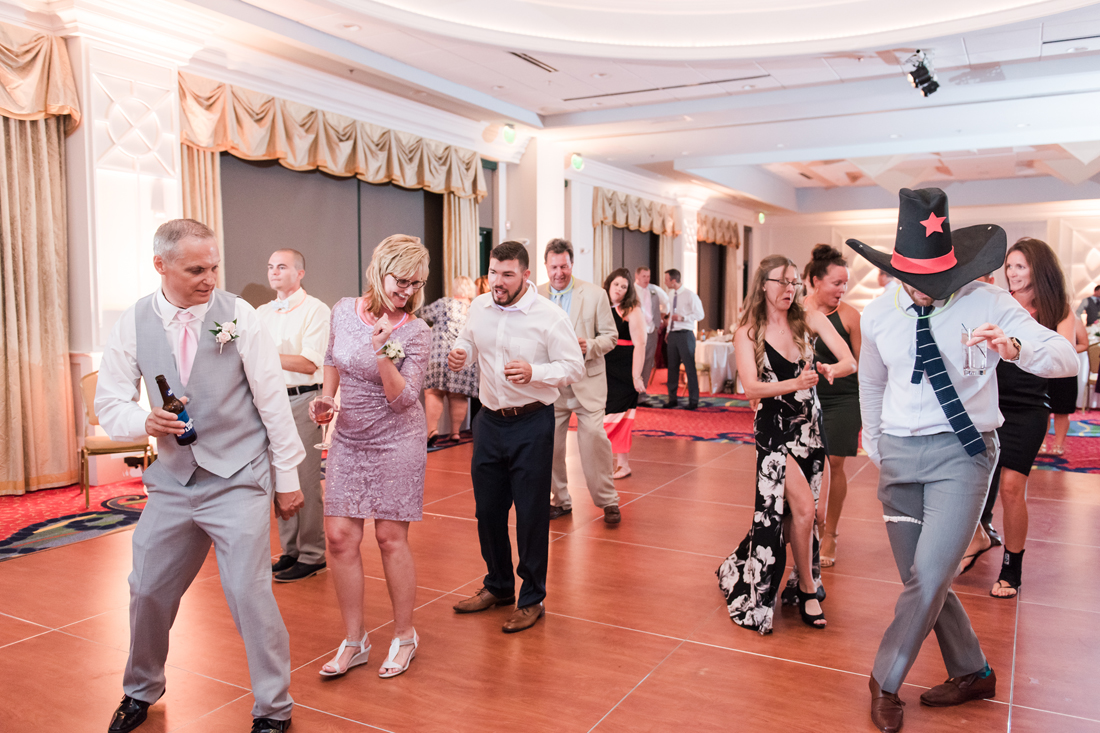 Chris got accidentally iced.. (it was supposed to be for someone else) haha I don't think it was an issue ;)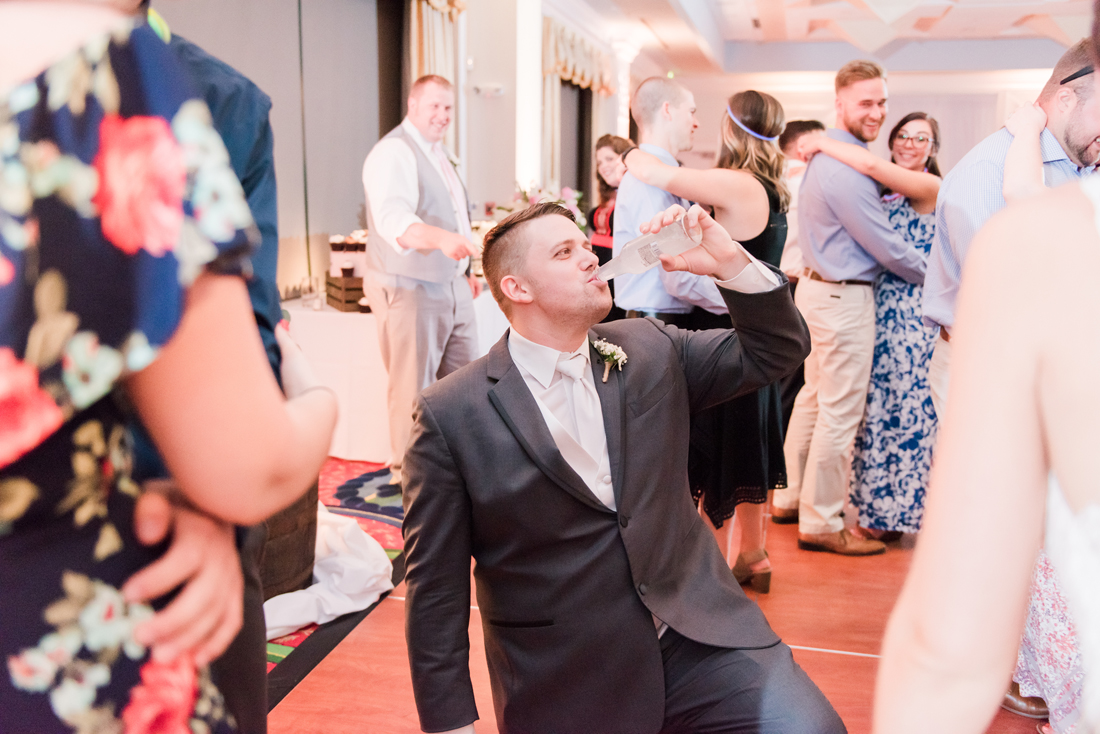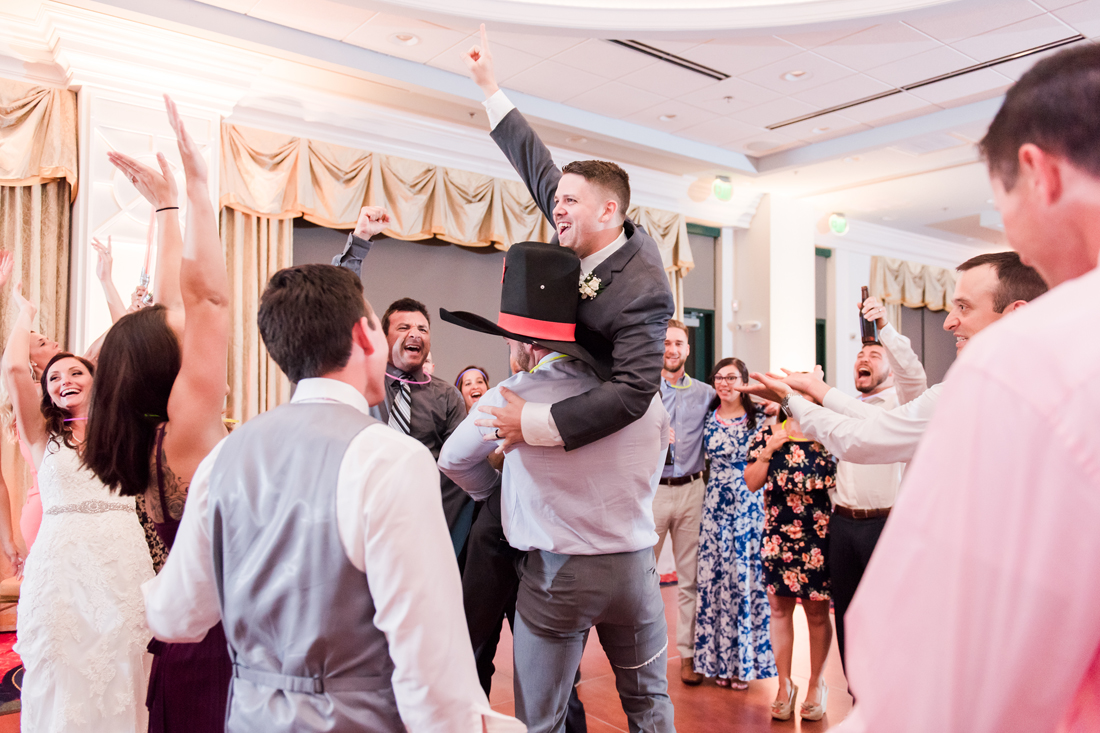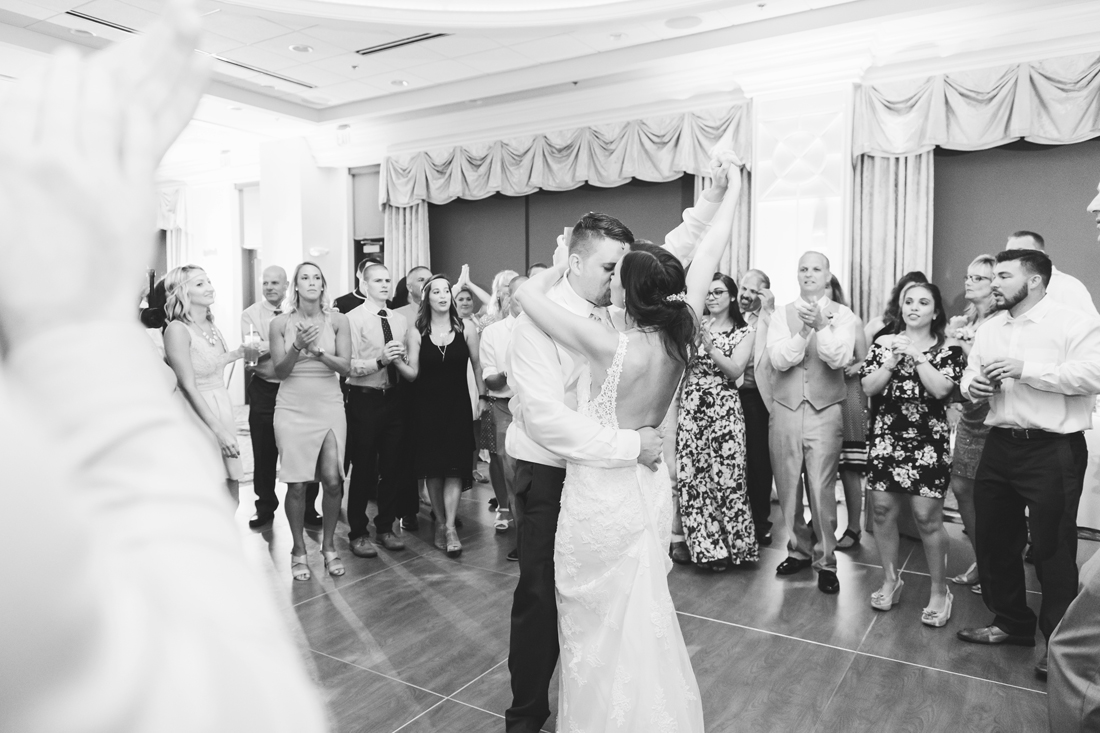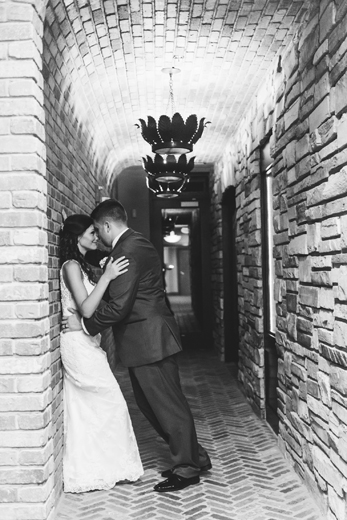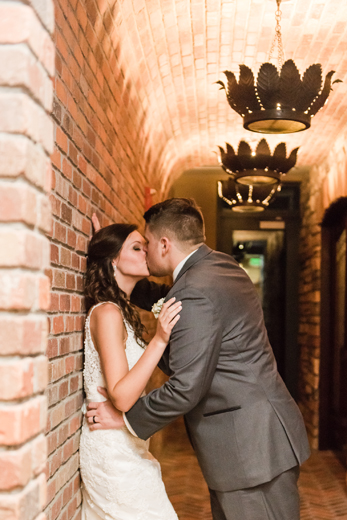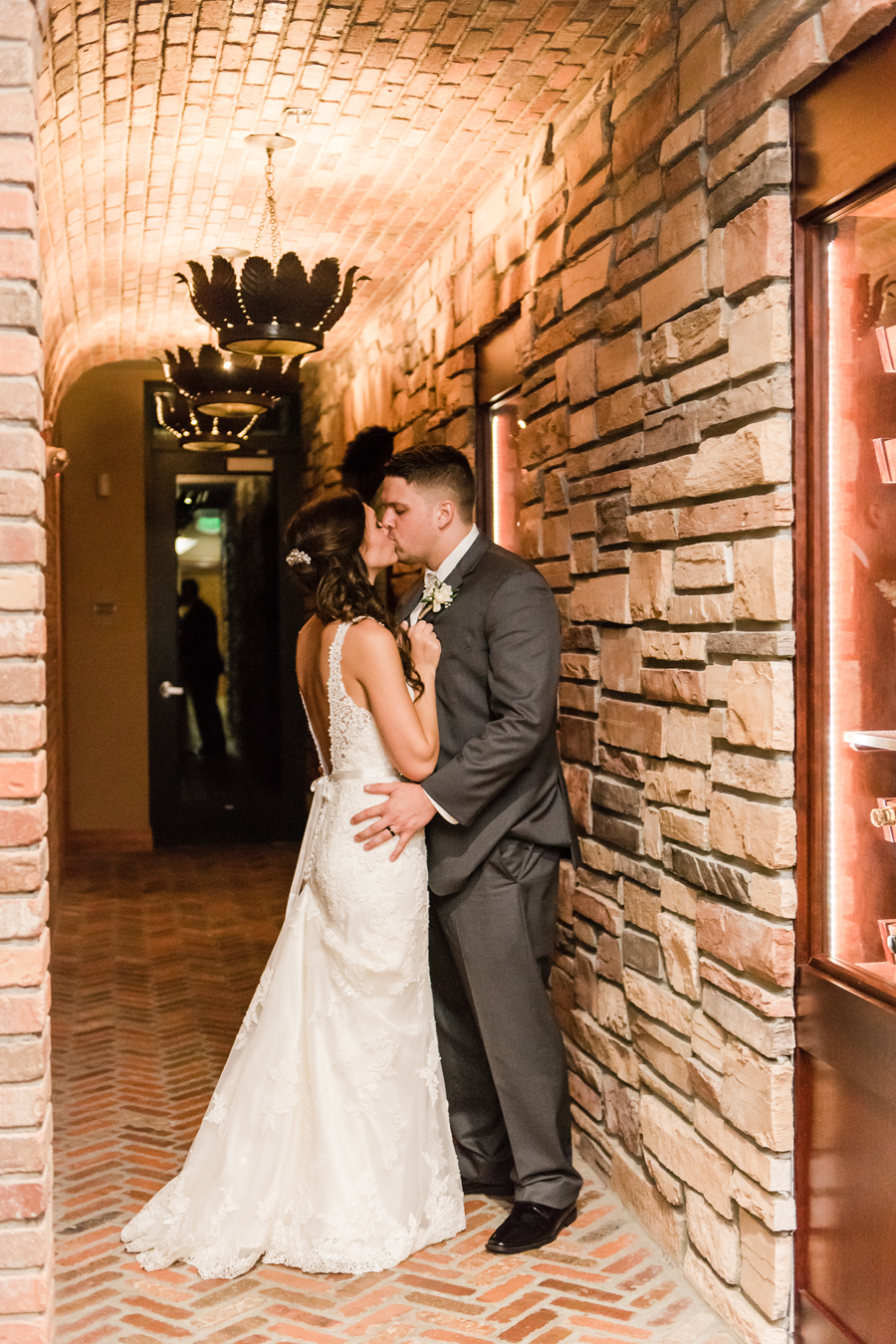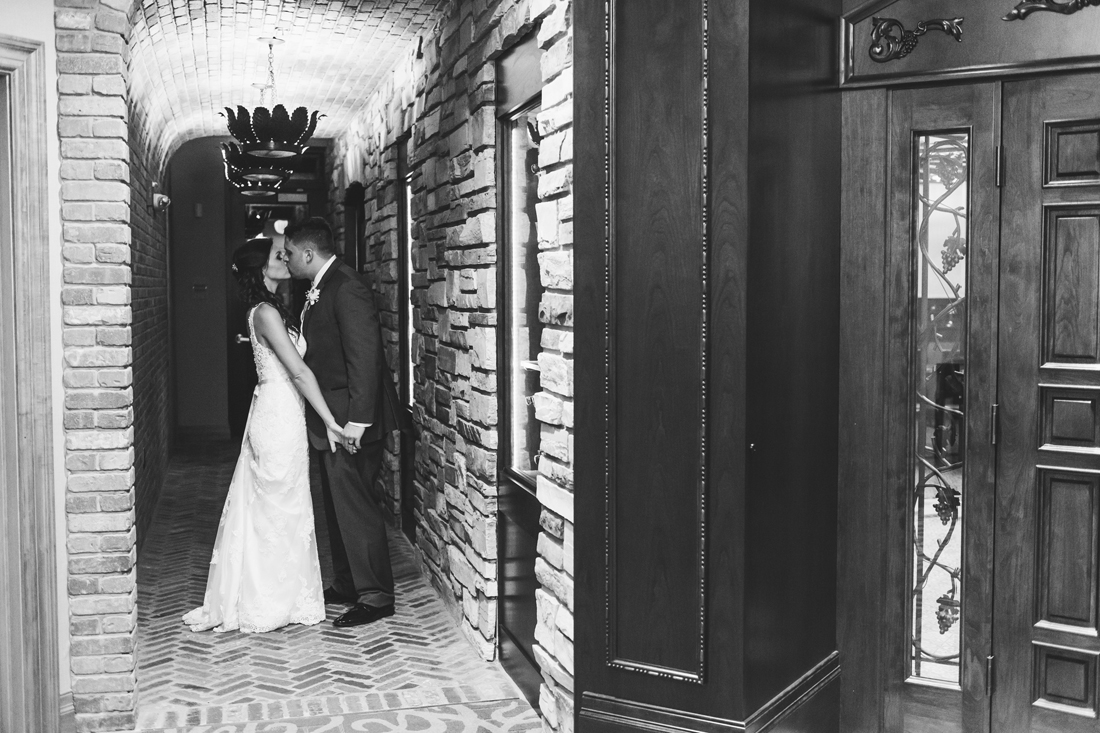 Congratulations Becky & Chris! Couldn't have imagined a more beautiful day!!
Vendors that helped make it happen:
Venue & Caterer: Water's Edge Events Center | Cake and cupcakes: Flavor Cupcakery | DJ Jason Burns | Officiant: Stacie Foxwell | Flowers: Ann's Garden | Hair: SoBella Hair Studio and make up by Spa on the Boulevard | Dress: Maggie Sottero from K&B Bridal | Invites from Prestons Stationery | Videographer: Danielle Walker