Katie & Steve's Romantic Wedding at Mountain Branch
Katie and Steve's day was absolutely gorgeous and so much fun to be a part of! I'm so honored that they asked us to document their wedding! My mom and I have actually known Katie and her family for many years now – before my mom retired last year, Katie's dad was her Principal at Harford Tech!! :) Harford Tech would hold a crab feast for the staff in the summer, and I remember as kids hanging out with Katie at them while all the adults sat around ;) And now she's married, and it was so much fun to be a part of this celebration!!! When Katie and I first met up last year, she and Steve were still living in Ohio since his job had taken them that way. & Before the wedding, they had the opportunity to move back to Maryland (which I'm sure made some of the planning a bit easier!).  I have to say that toasts are probably one of my favorite parts of the reception because they always reveal a little more about the couple, and Katie & Steve's MOH & Bestman nailed it! Plenty of fun childhood stories and celebrating how much Katie and Steve have been through already to get here. It was truly such a beautiful day – the weather was perfect and every detail was stunning! Katie had also shared with me from the start how she envisioned a romantic and elegant day, and every bit of it really was just that! (Please see: CHAMPAGNE FOUNTAIN! & the most gorgeous cake!) Katie & Steve, I am so happy for you both – thank you so much for letting us celebrate with you!!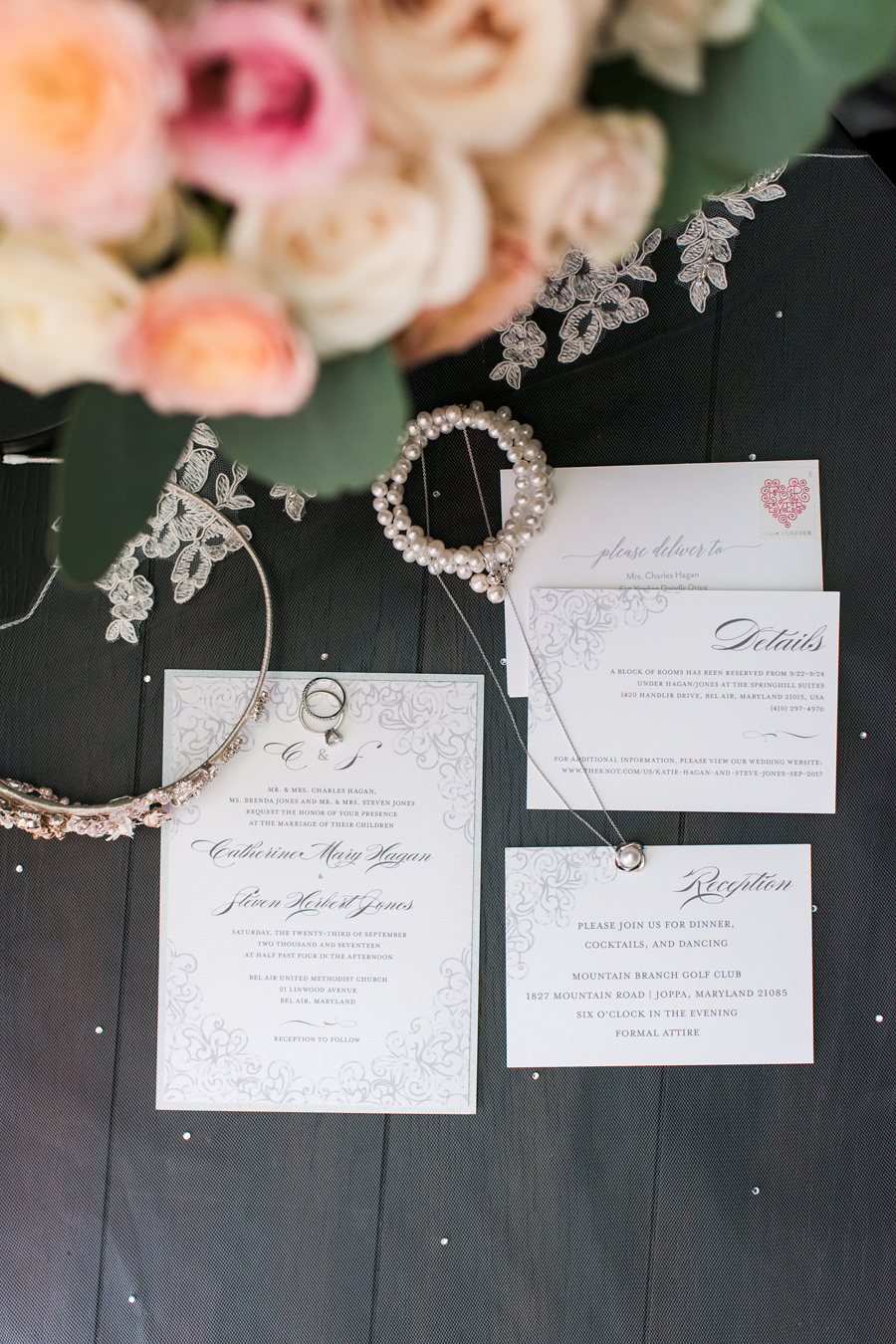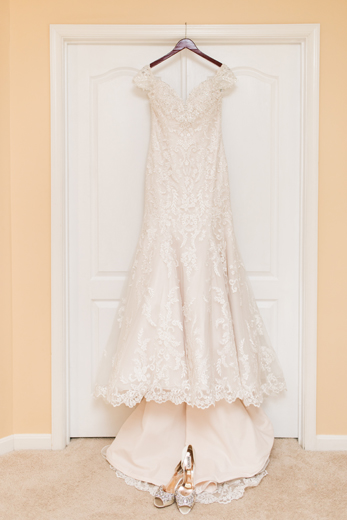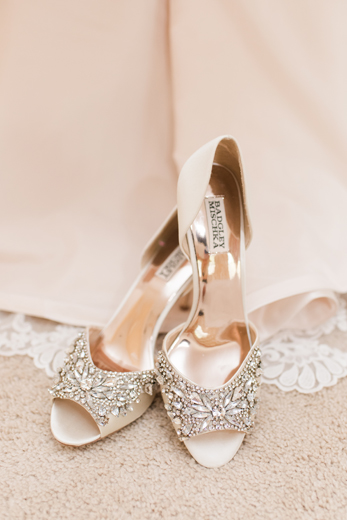 I loooove photographing Badgley Mischka wedding shoes!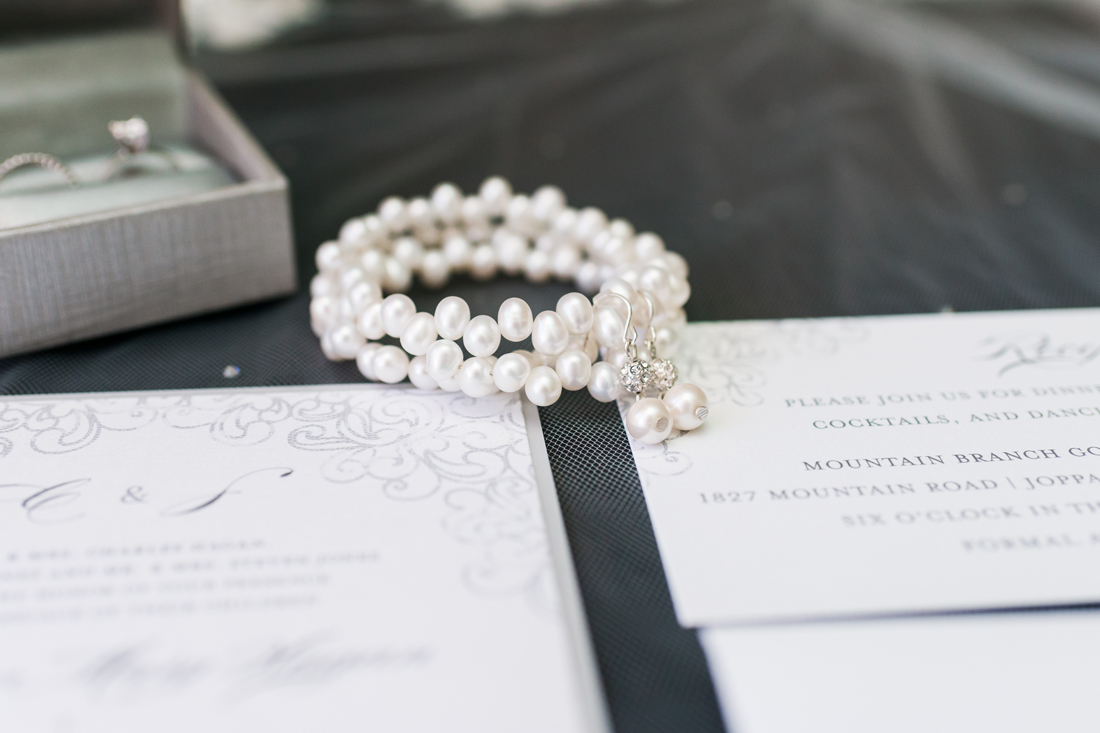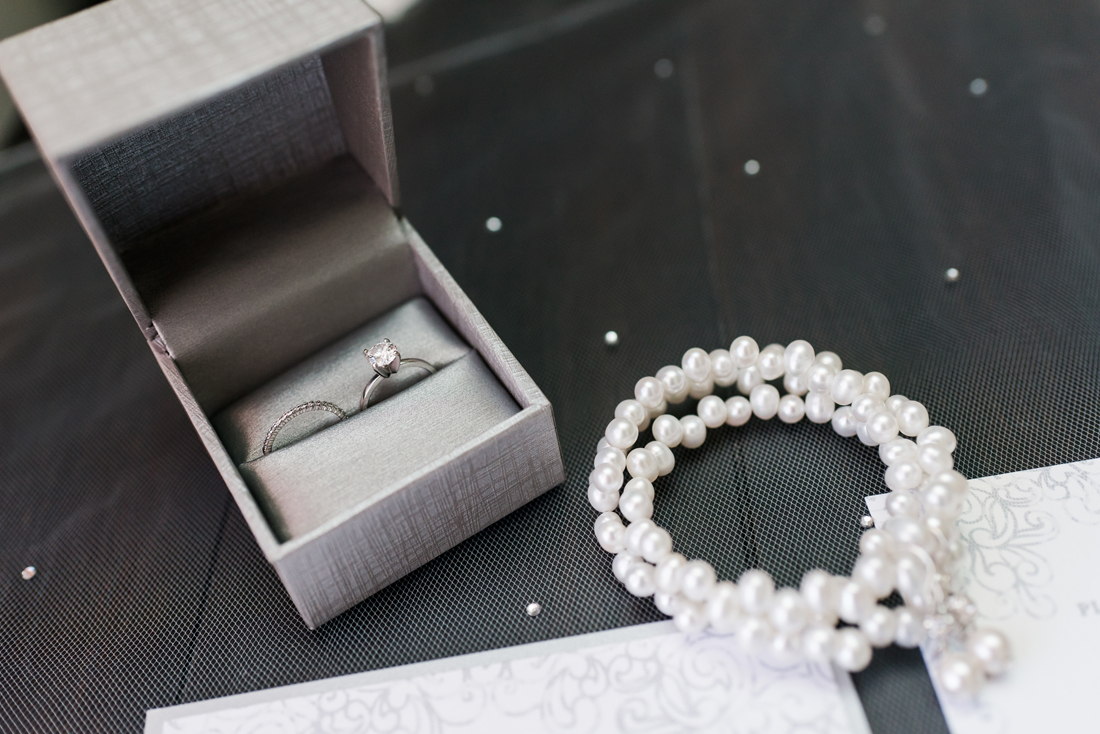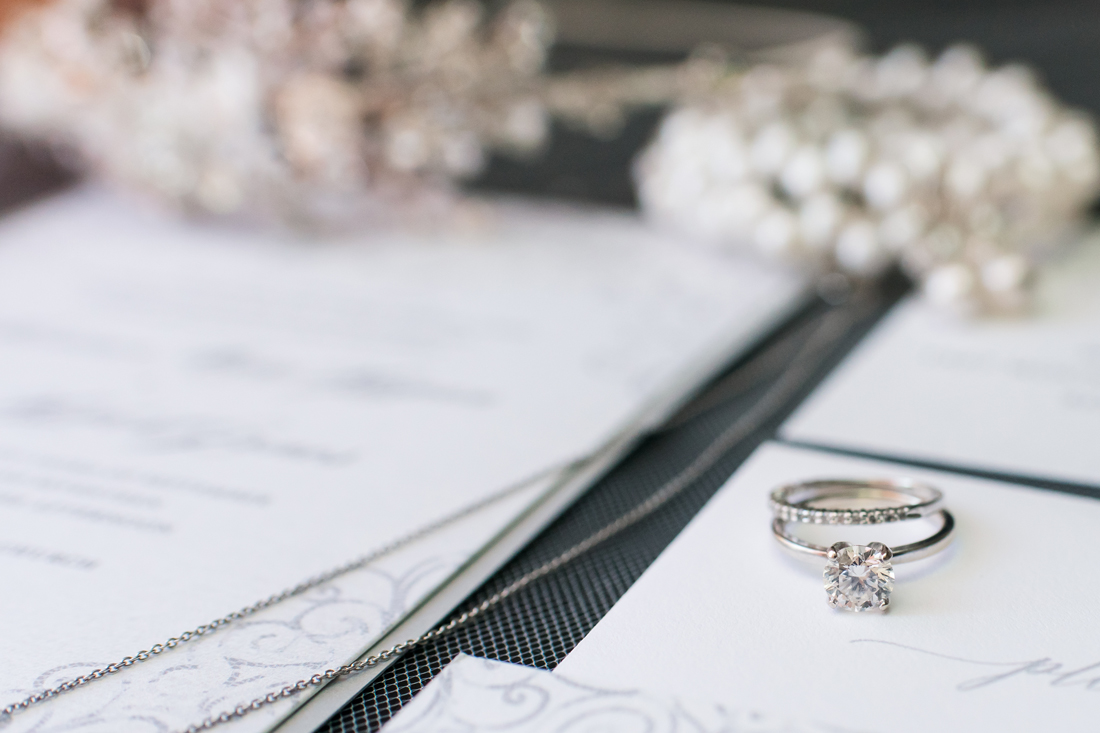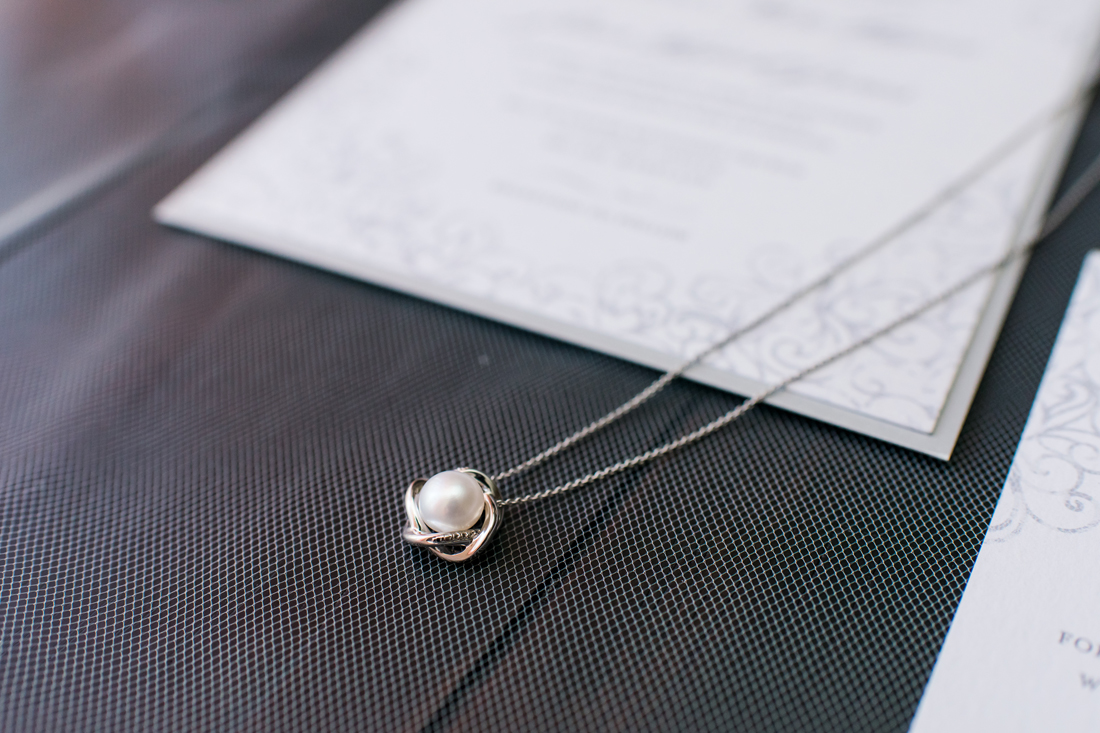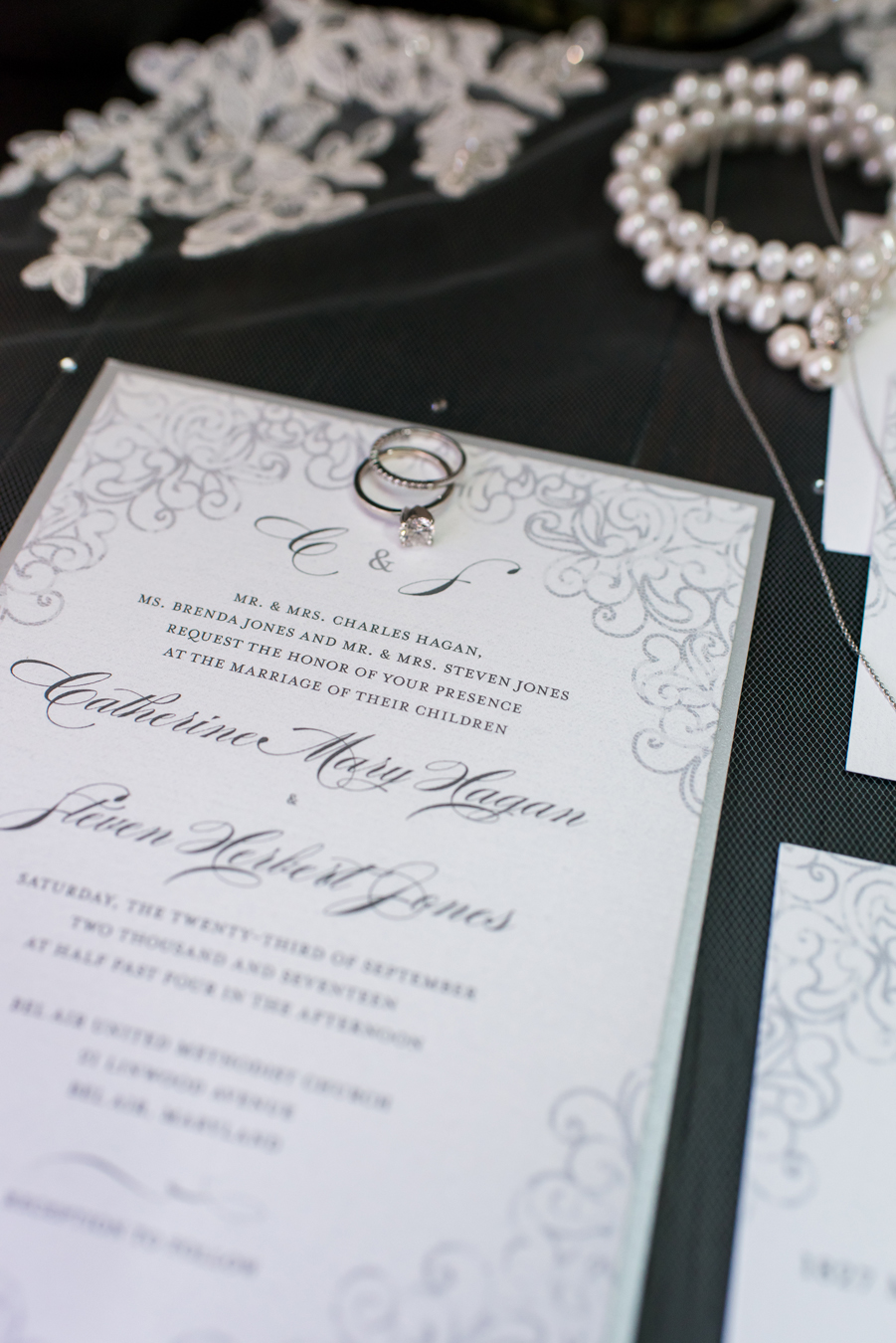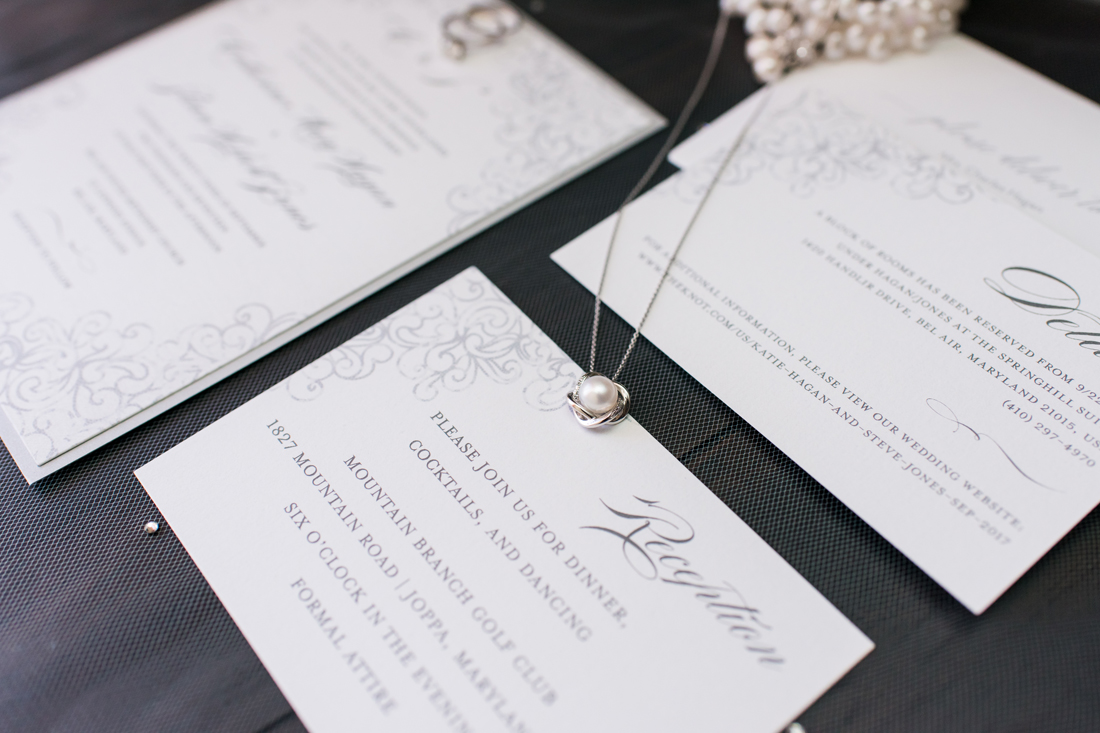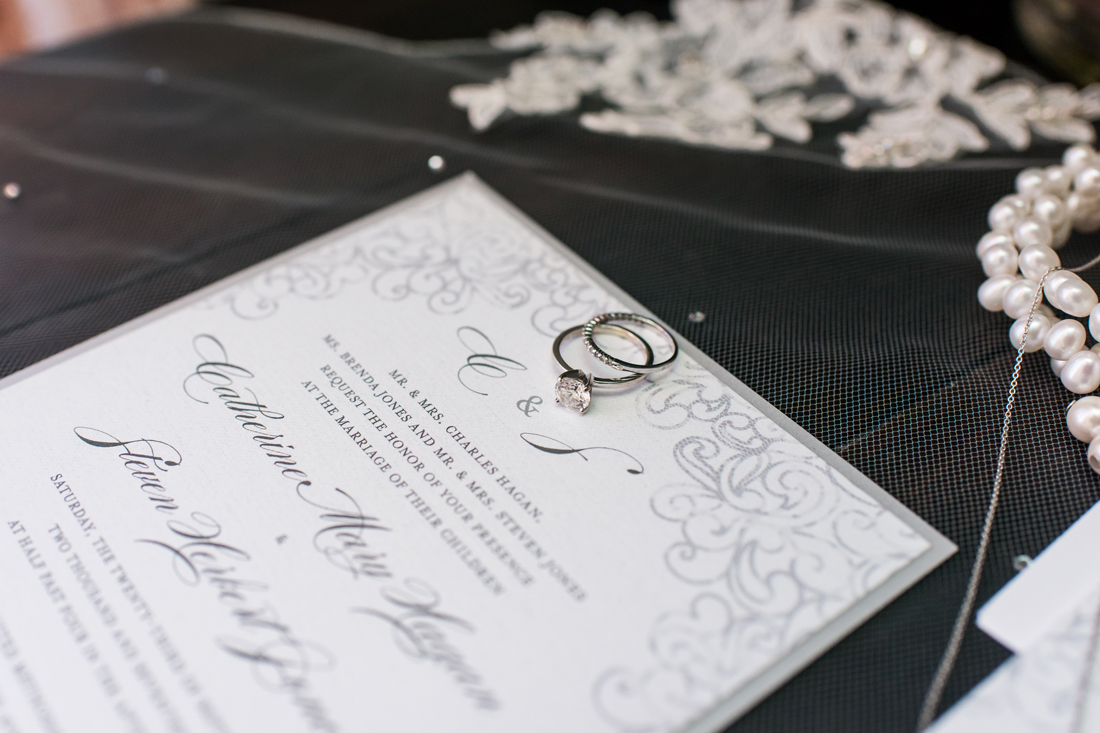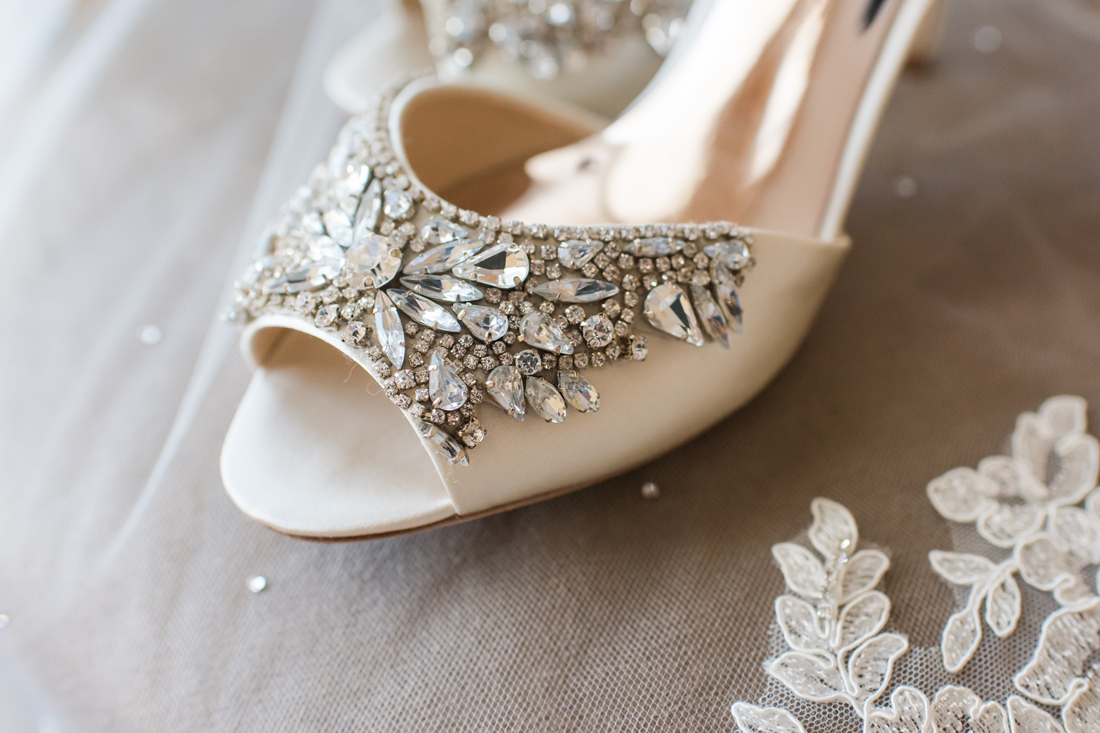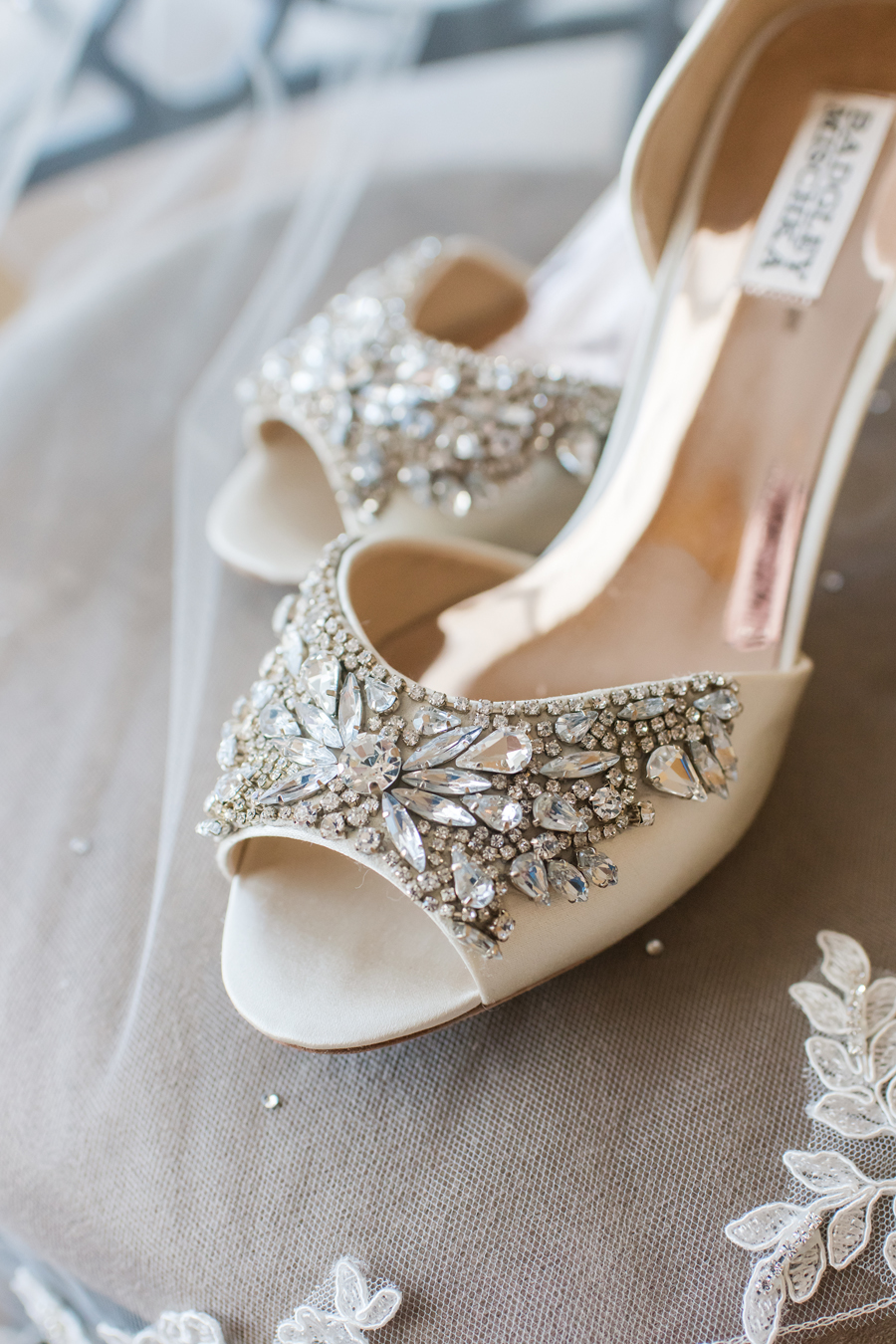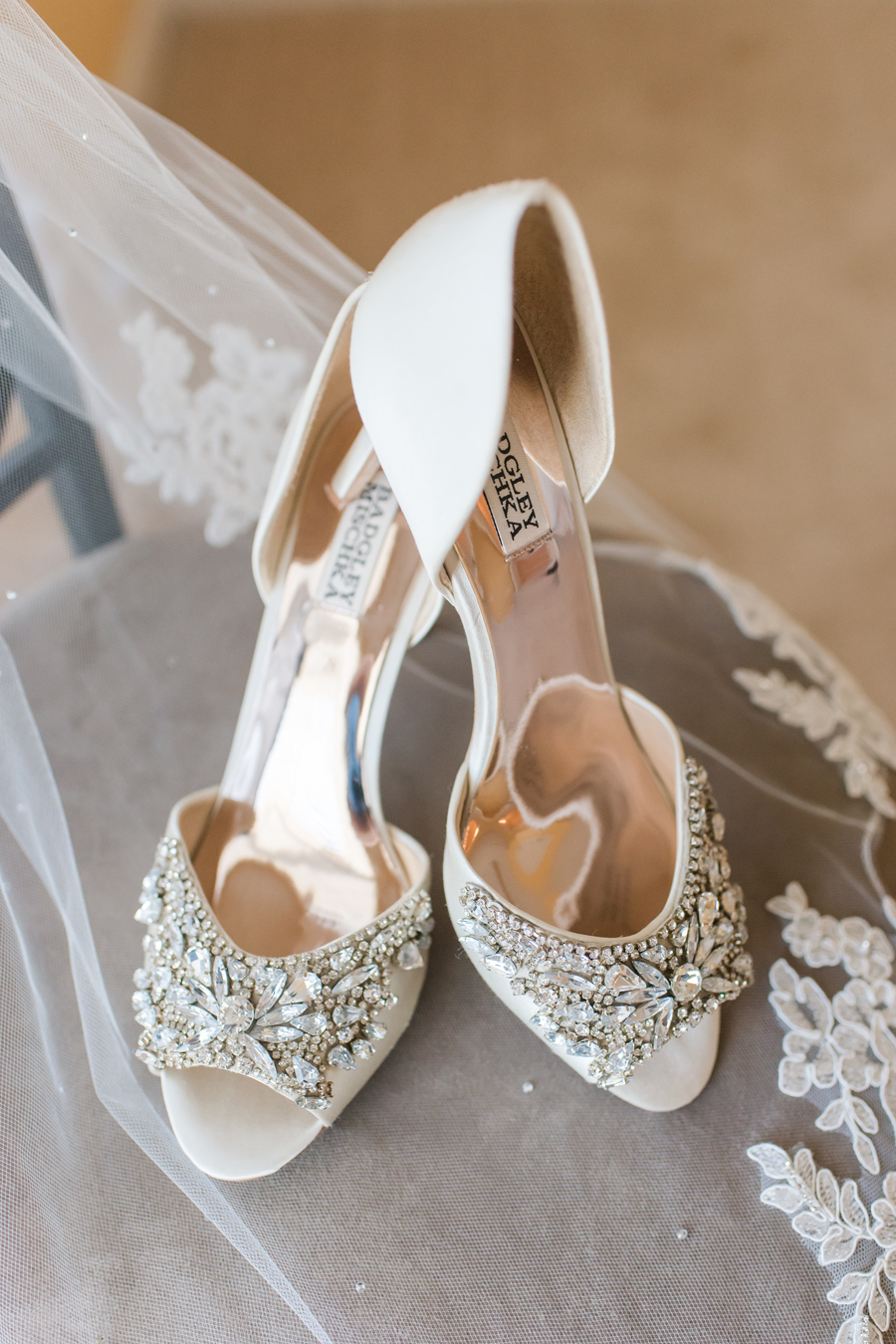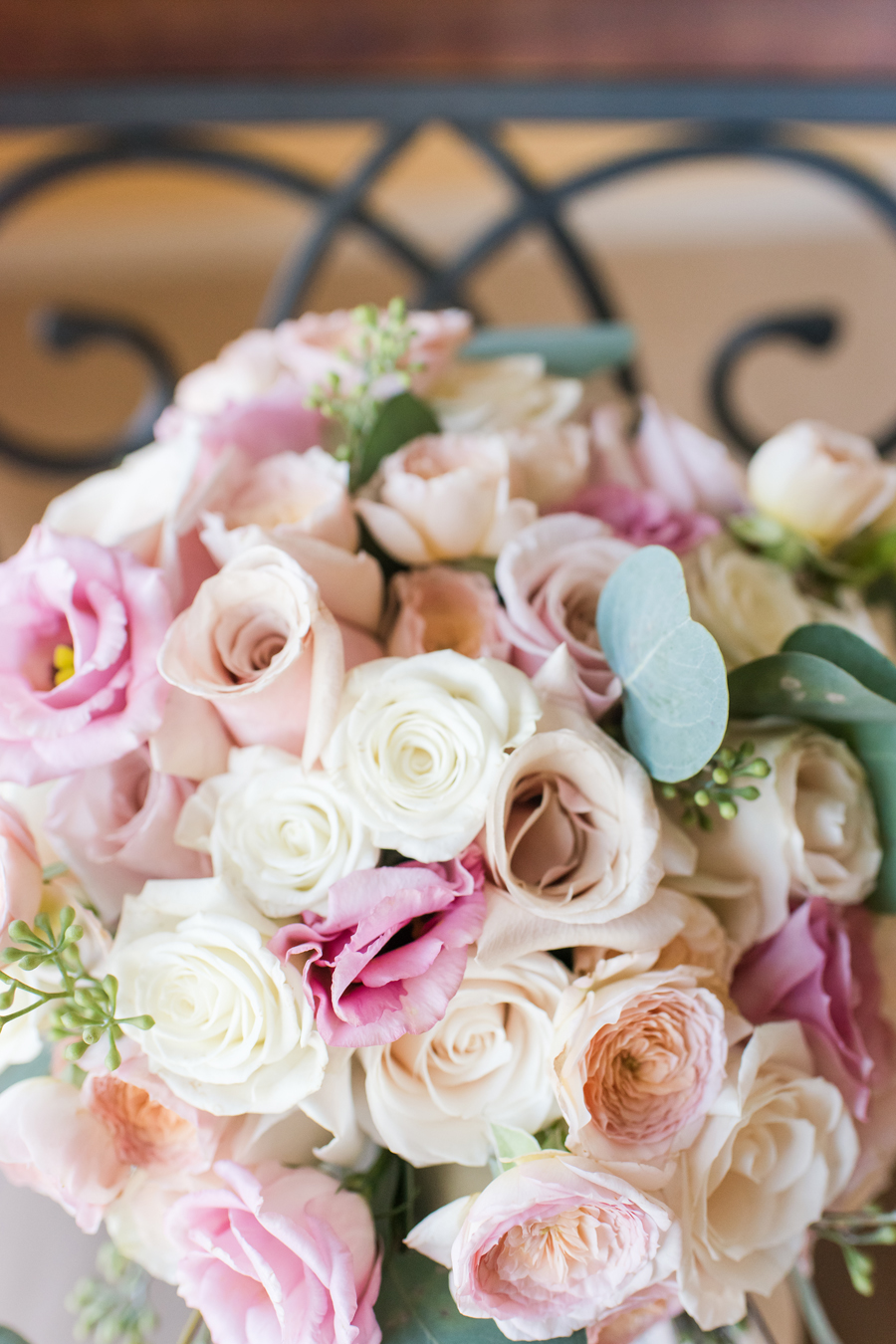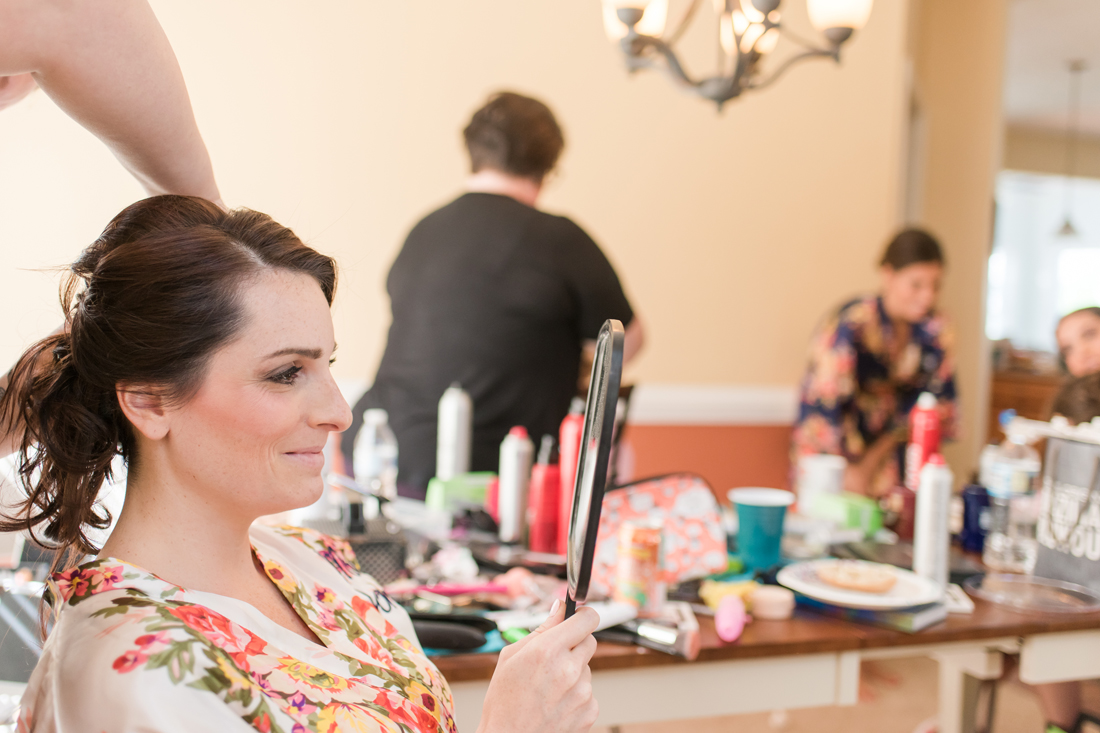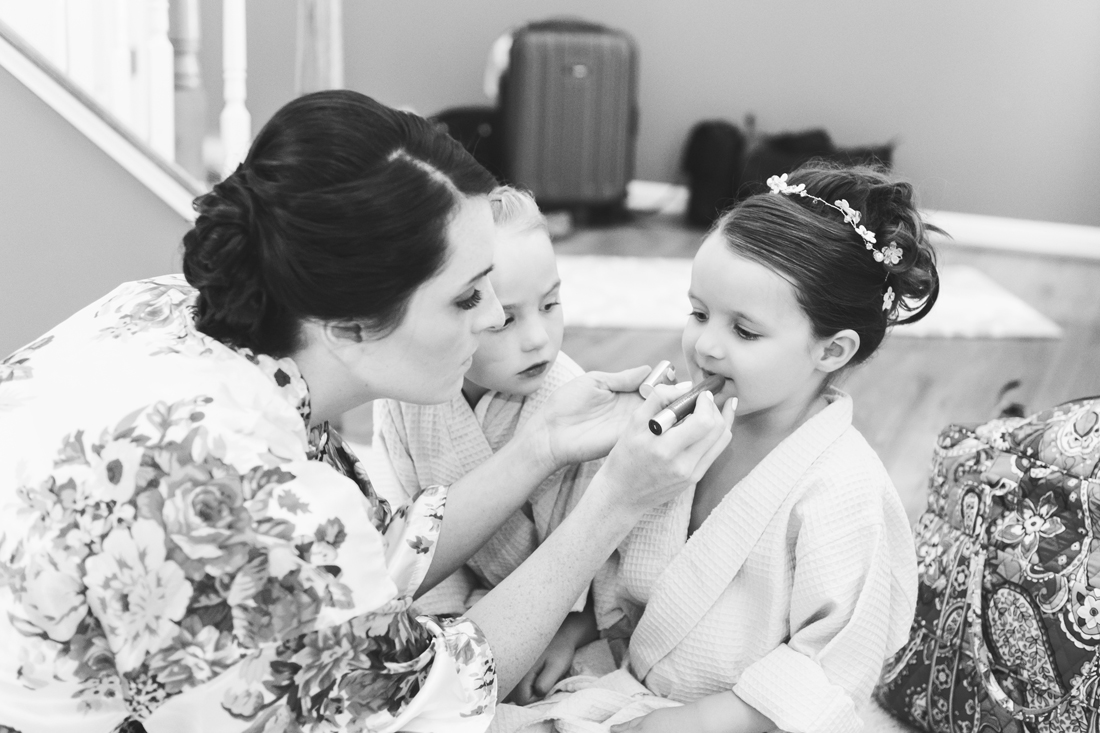 How cute is this moment my mom captured?!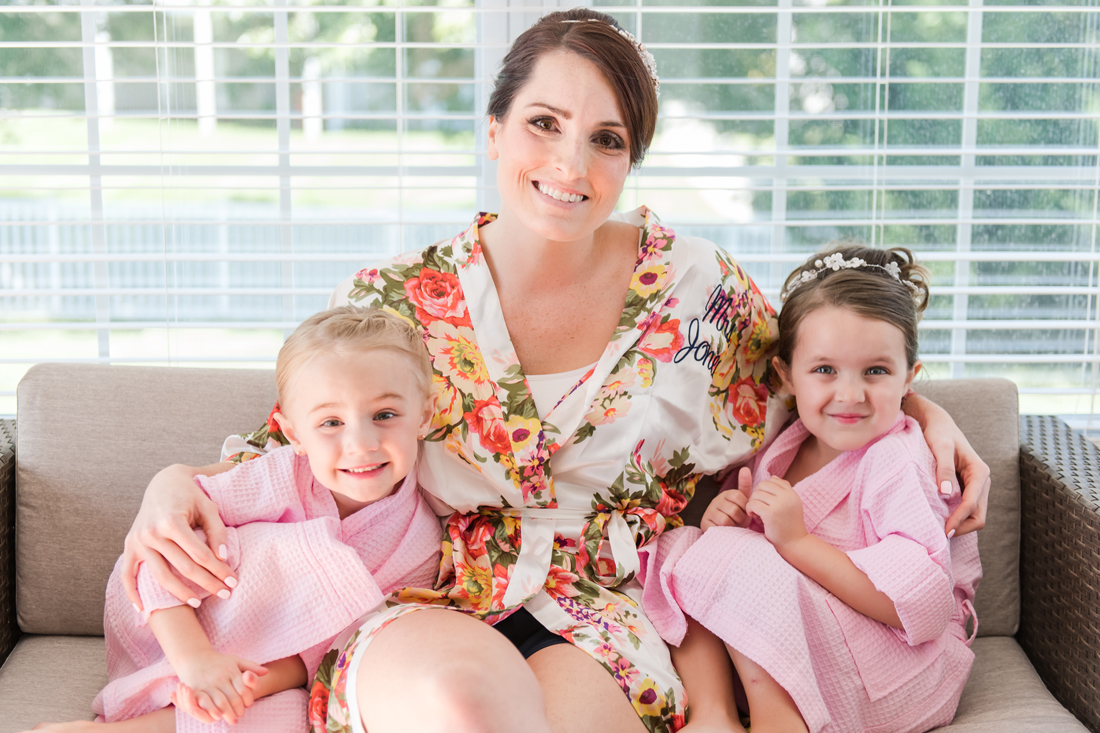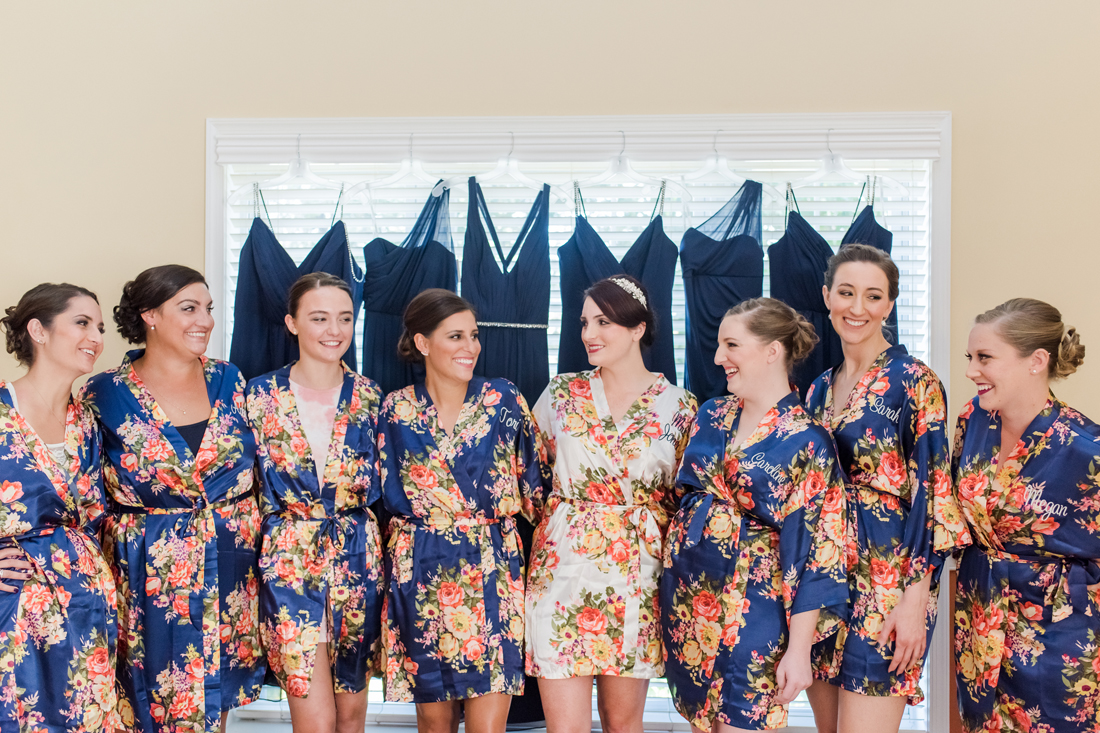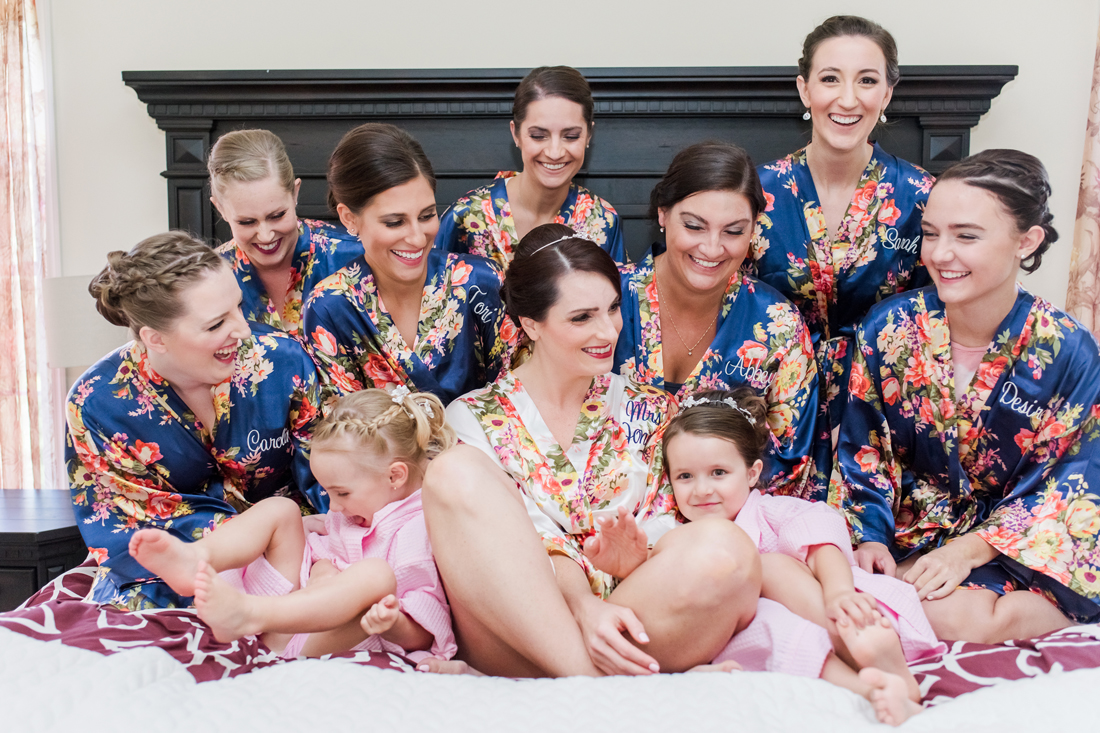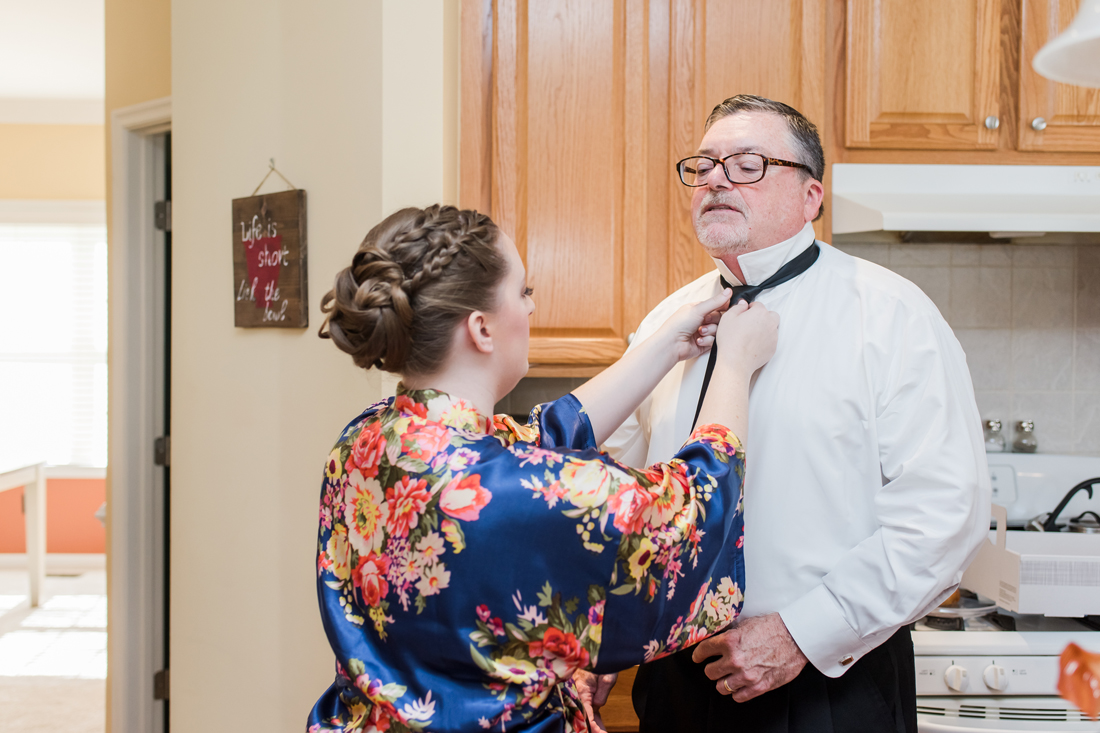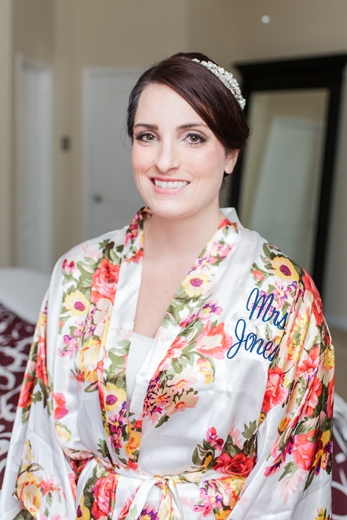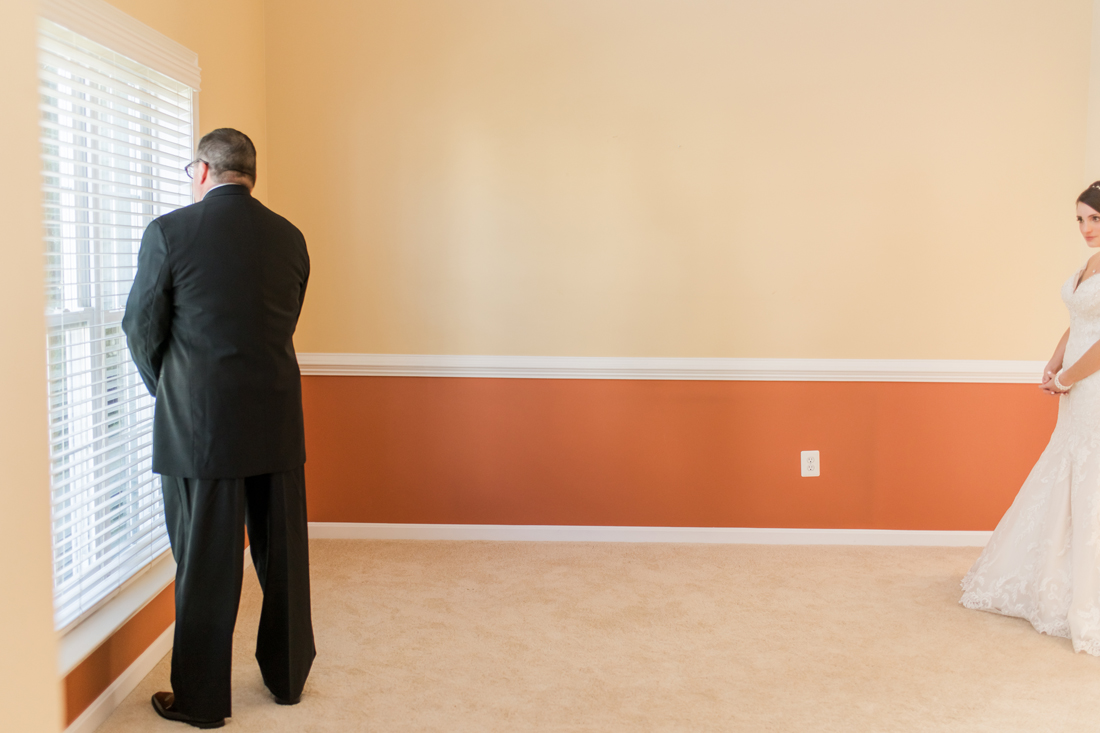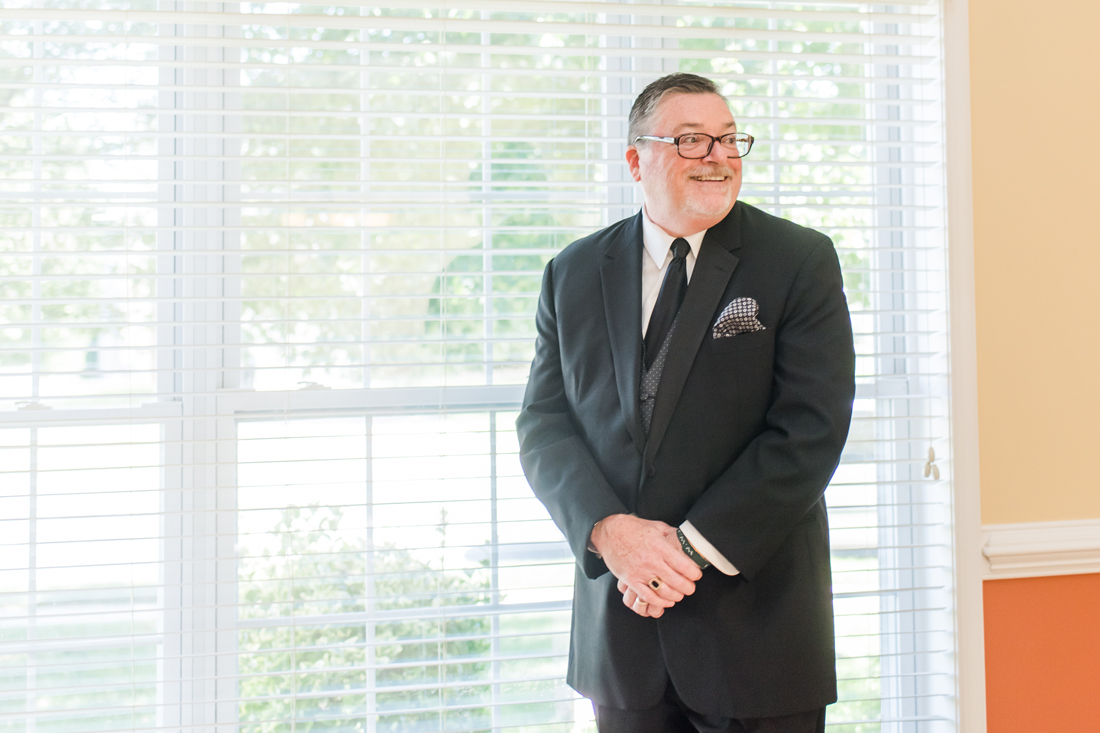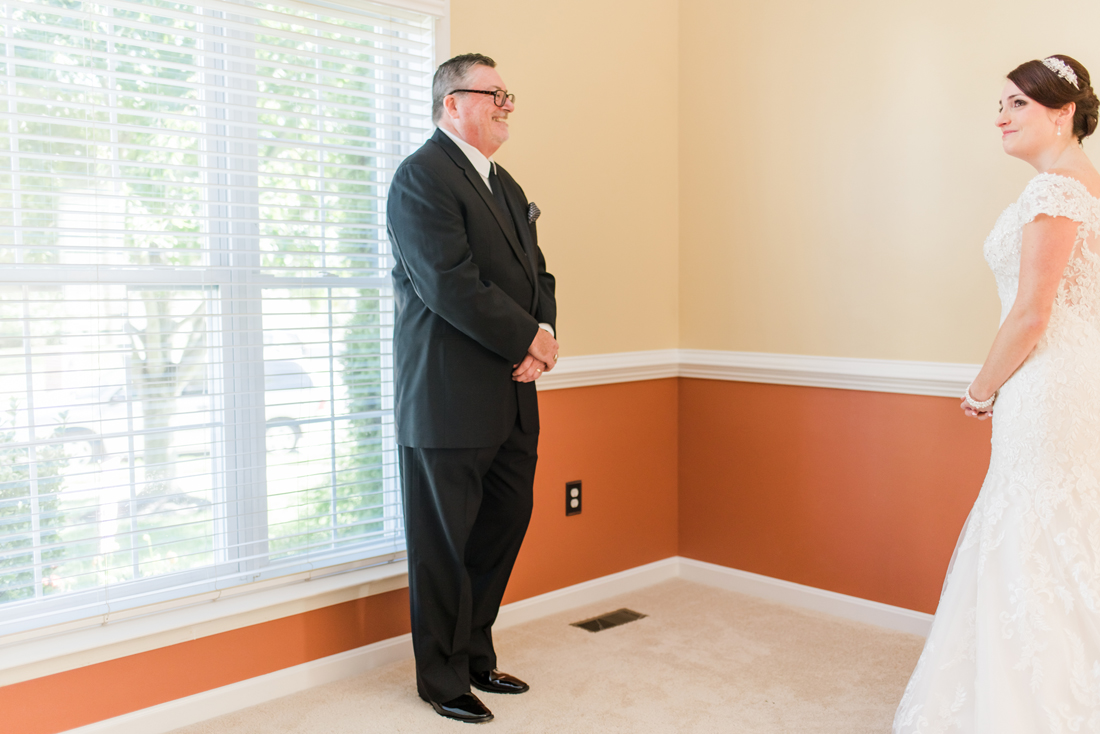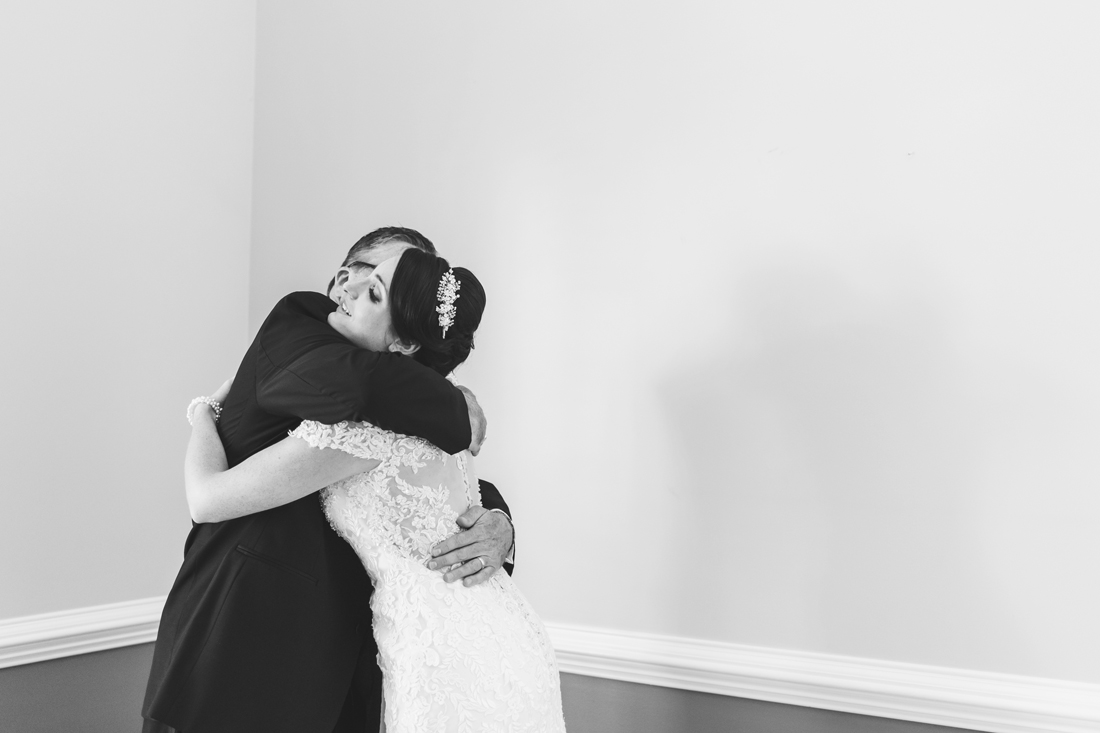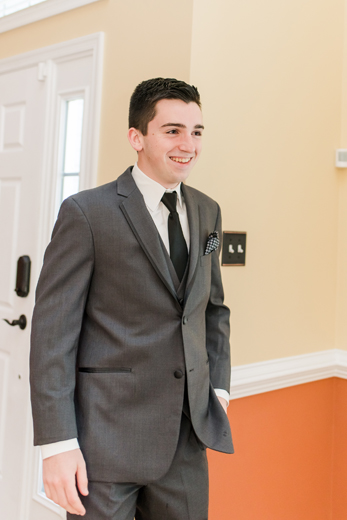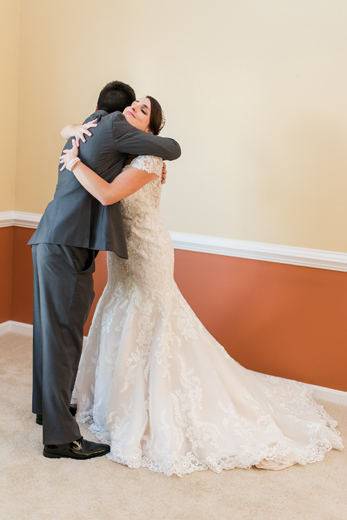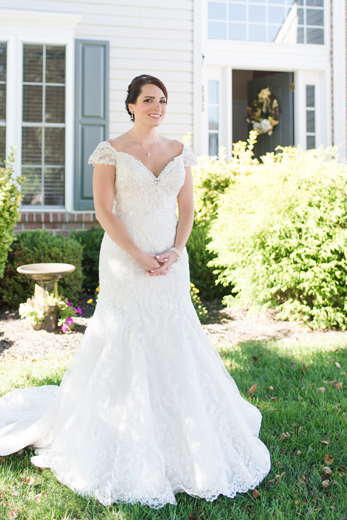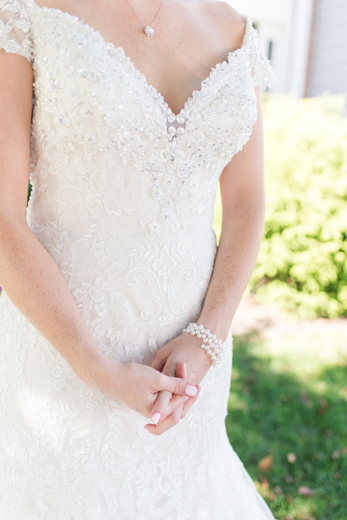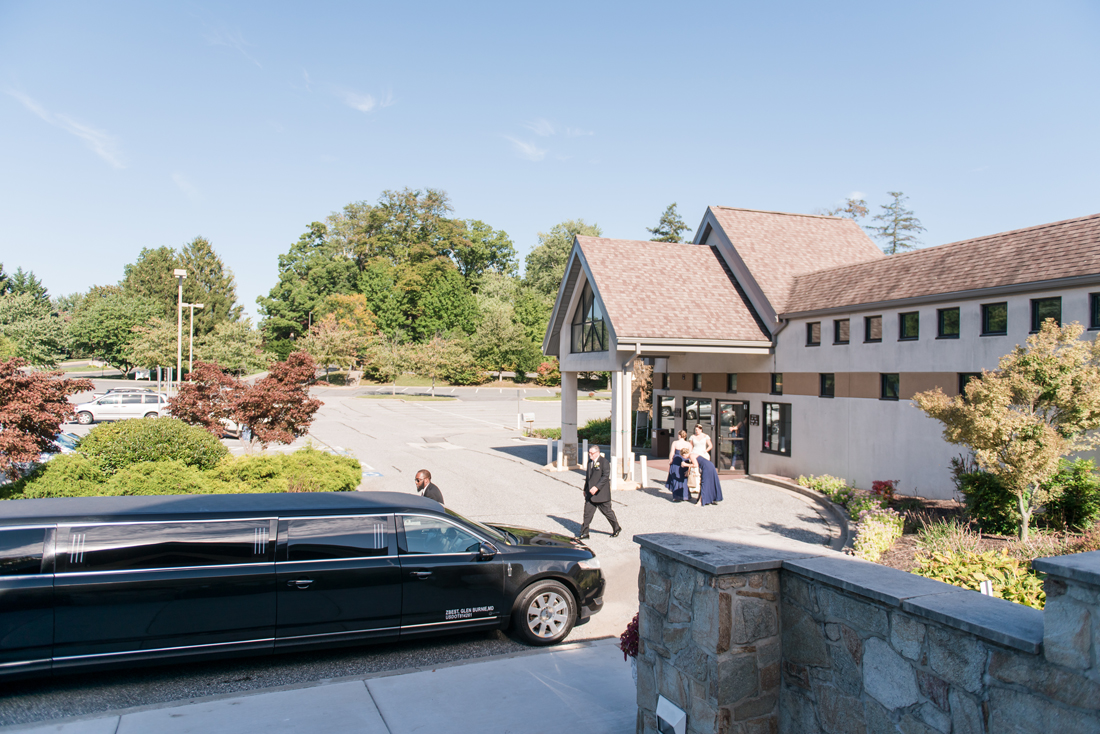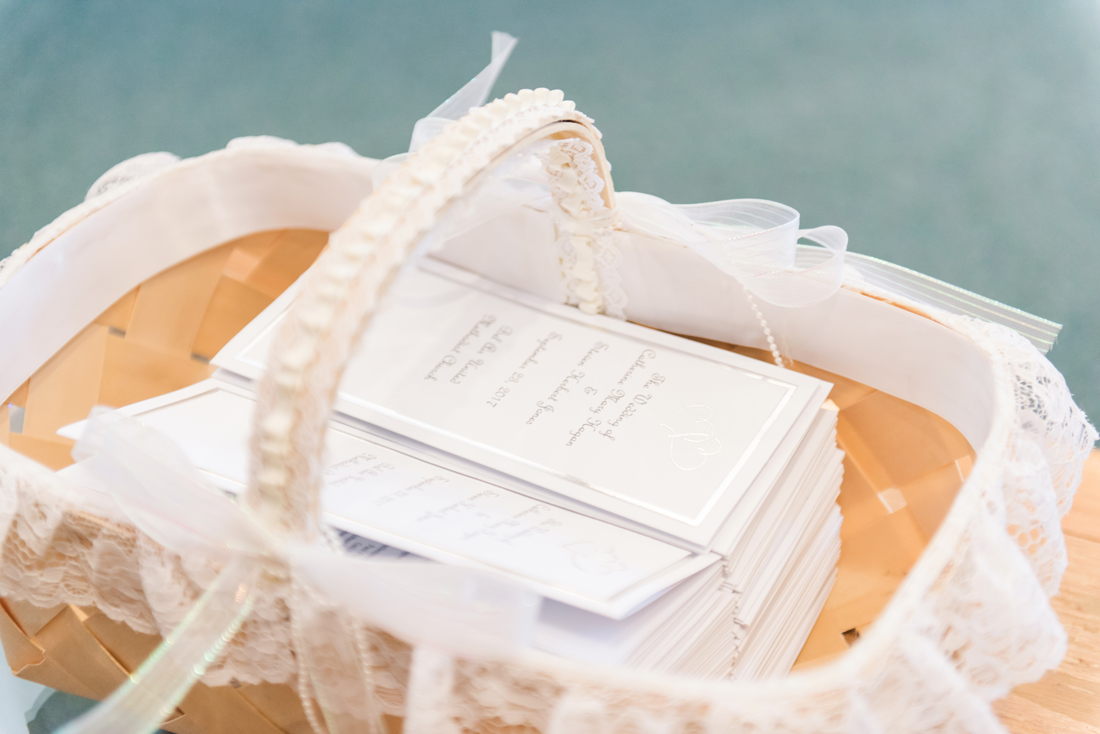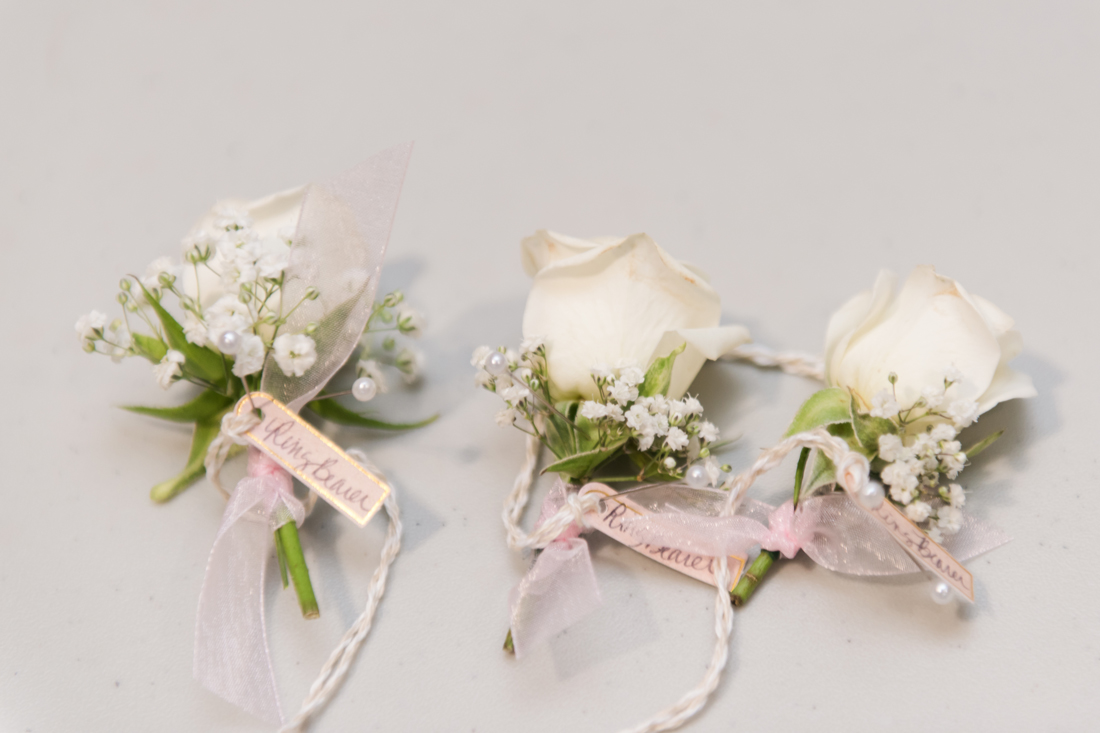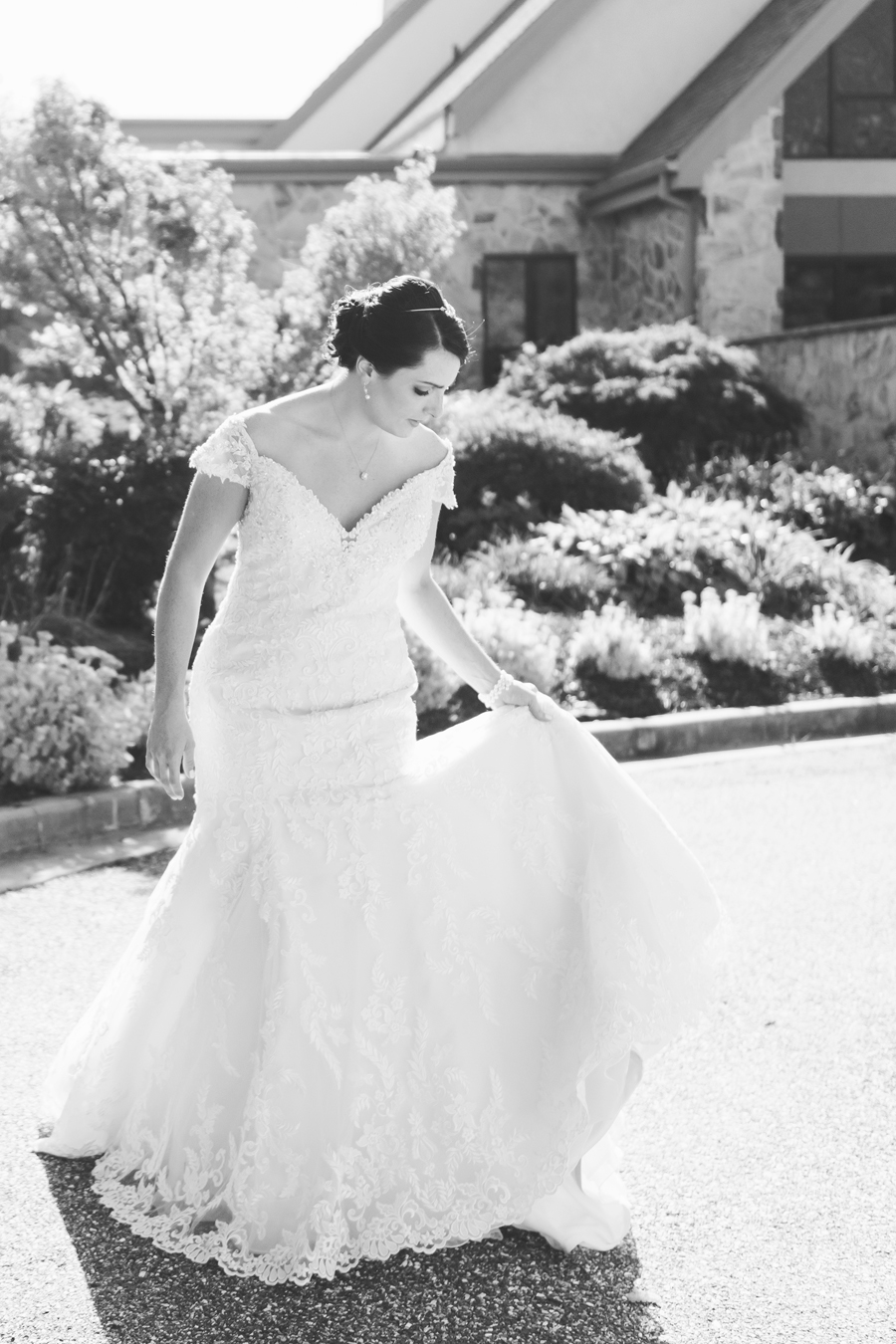 Katie you are gorgeous! & I'm so obsessed with your dress!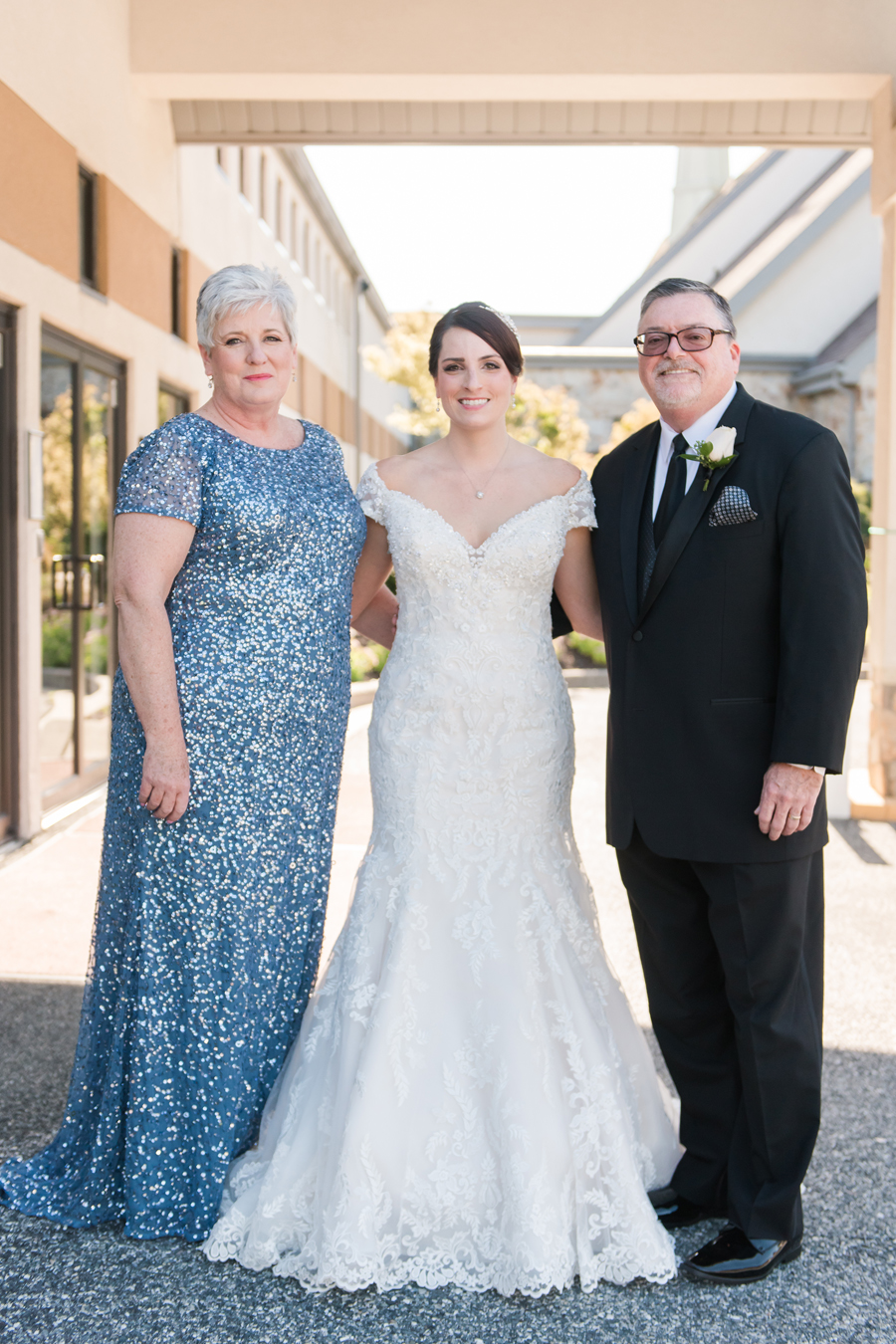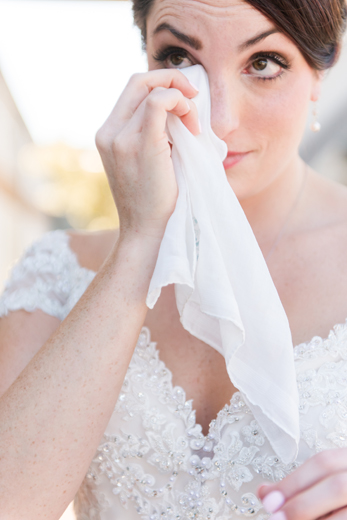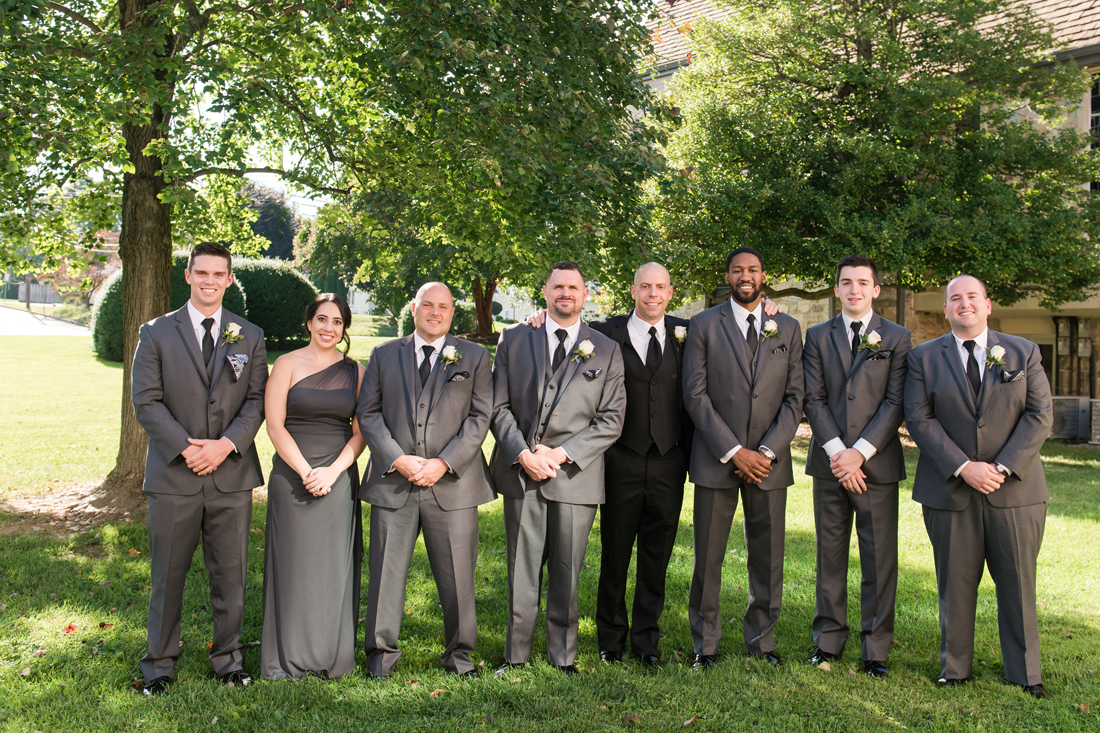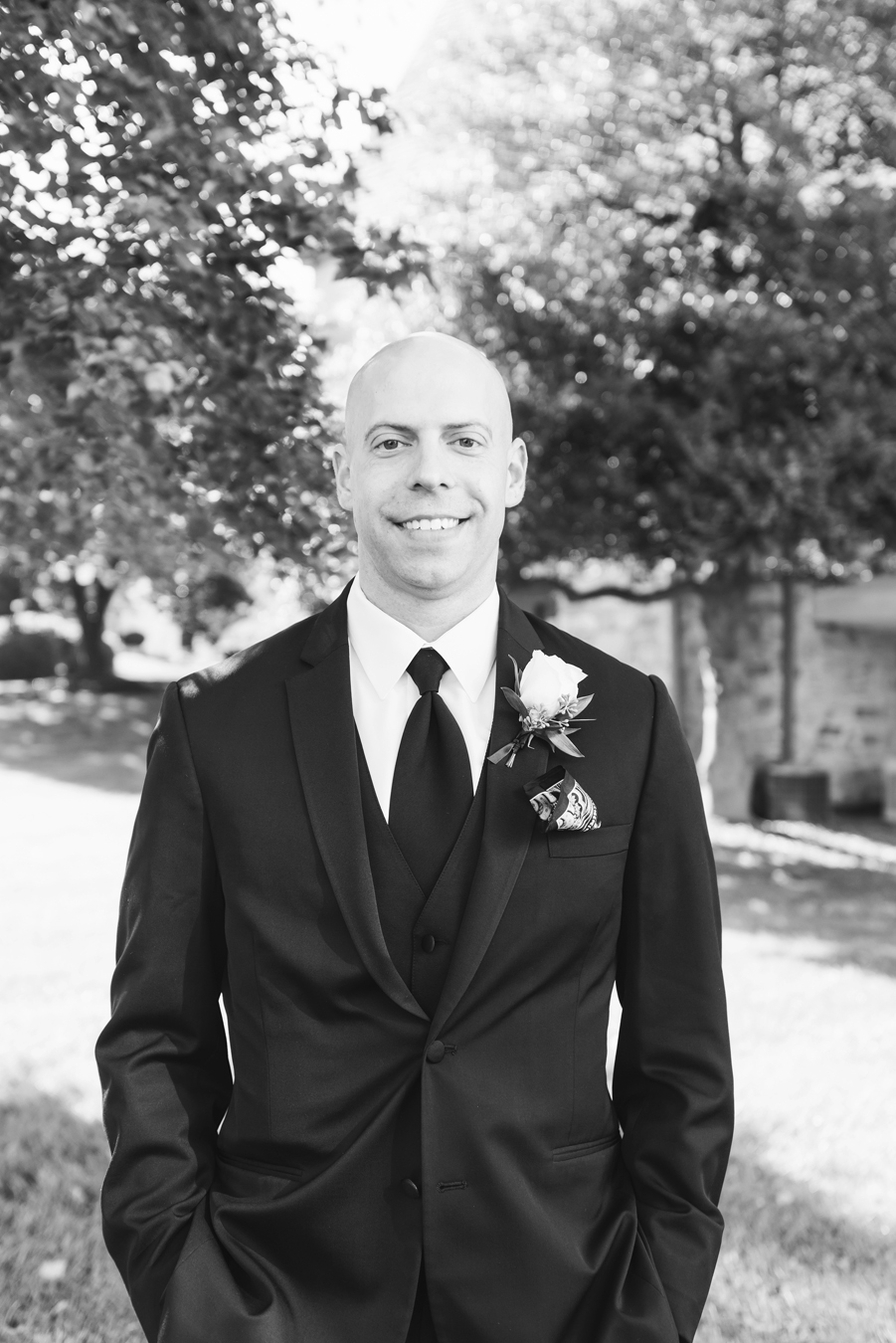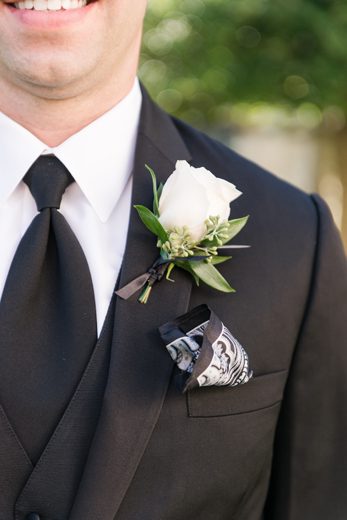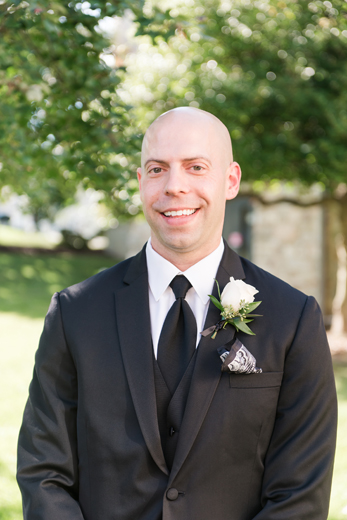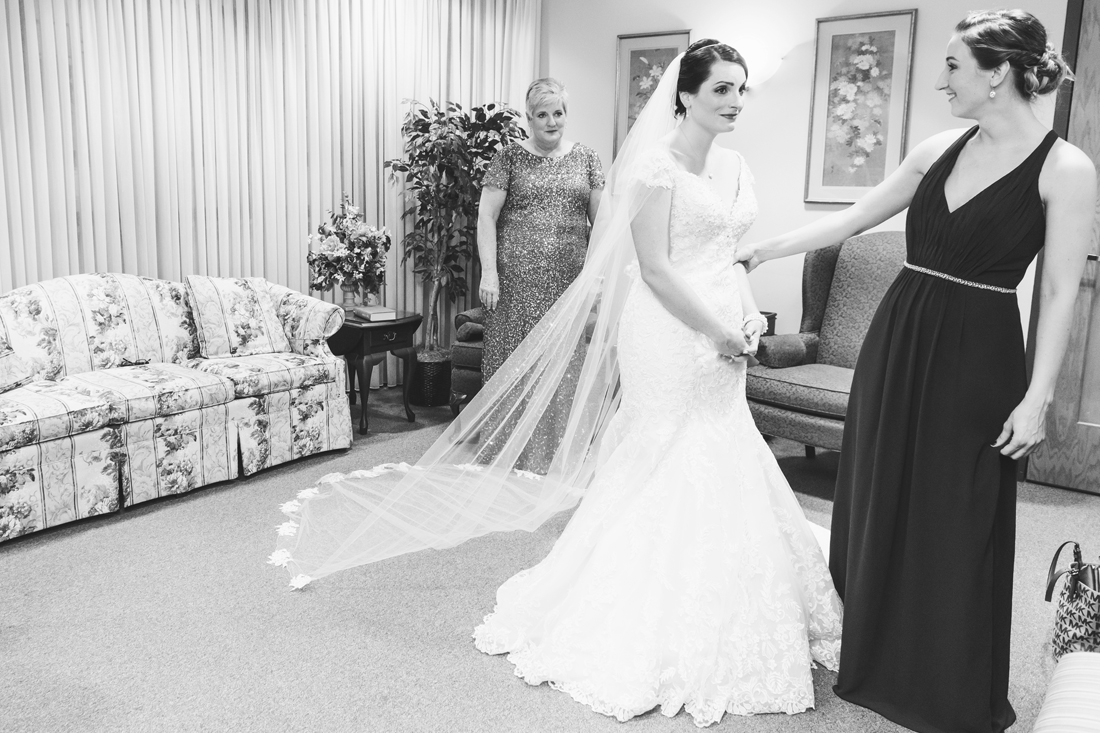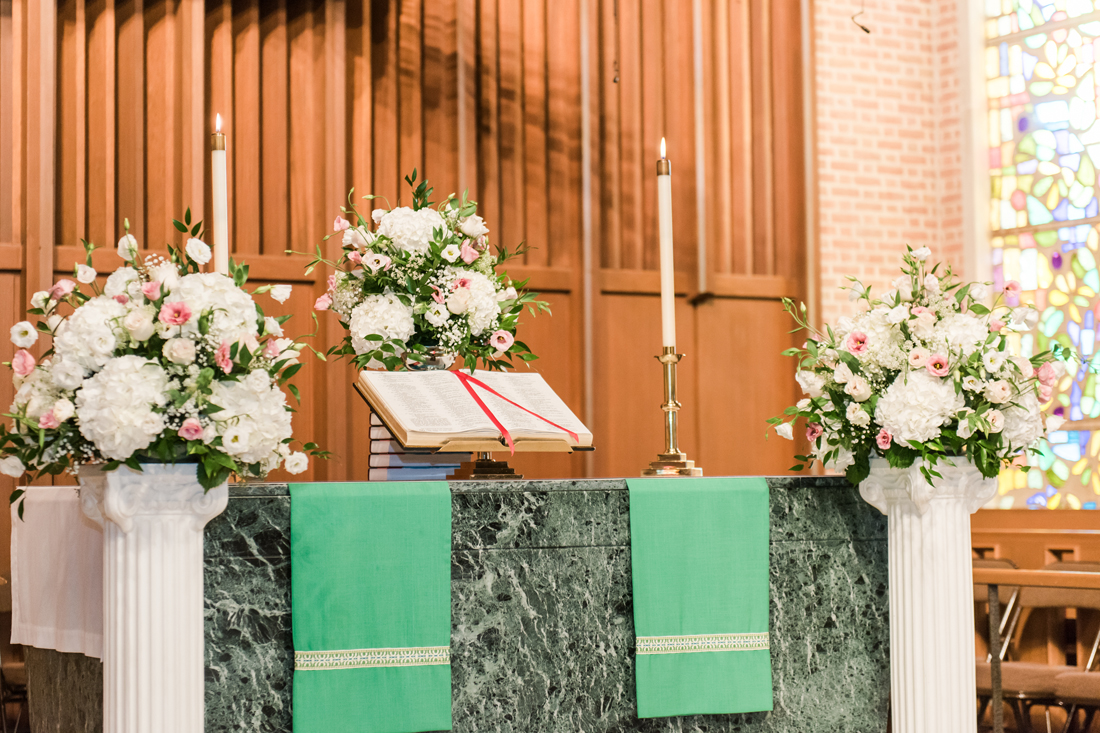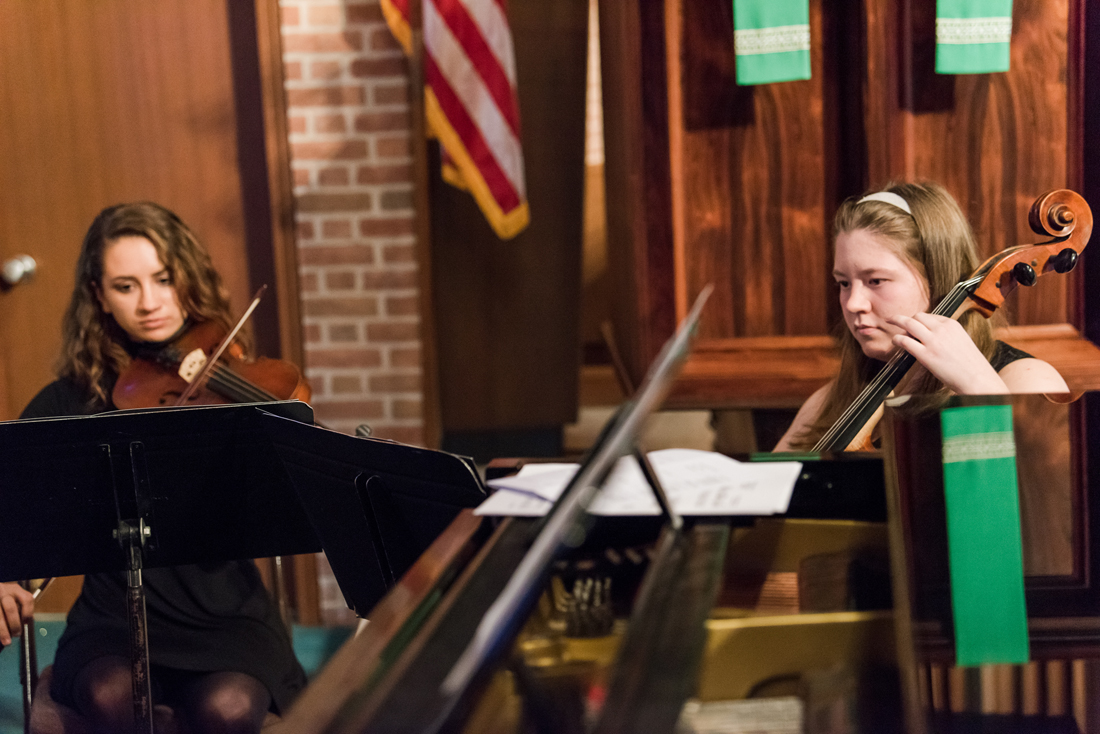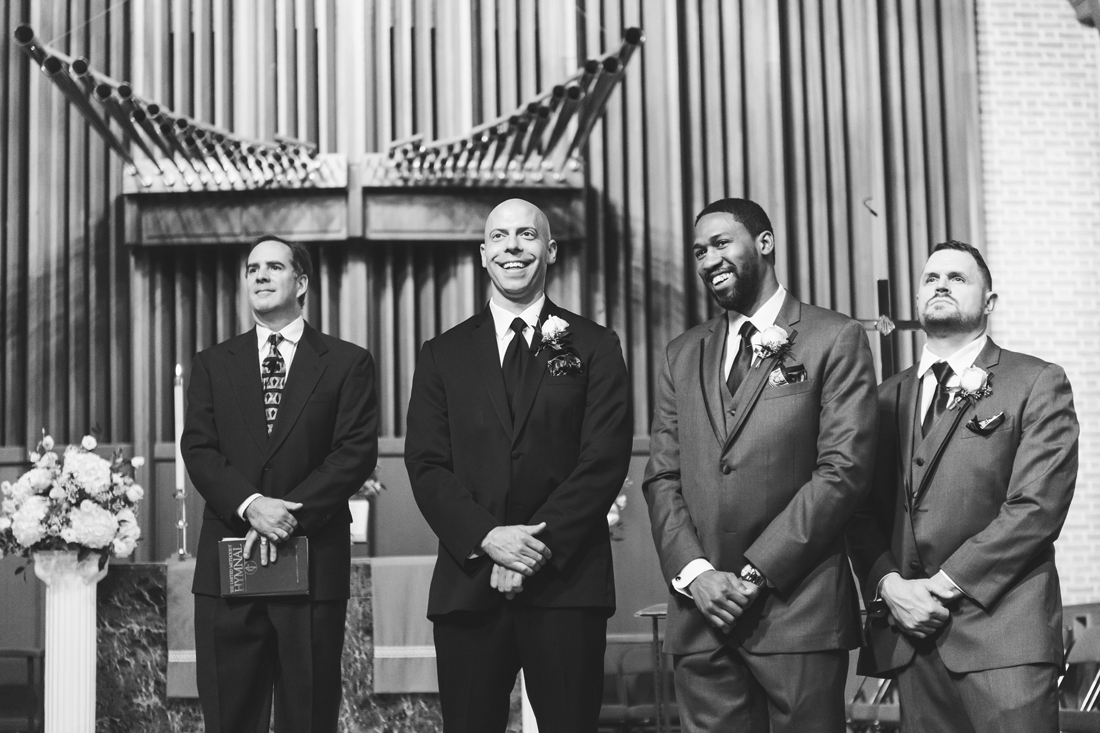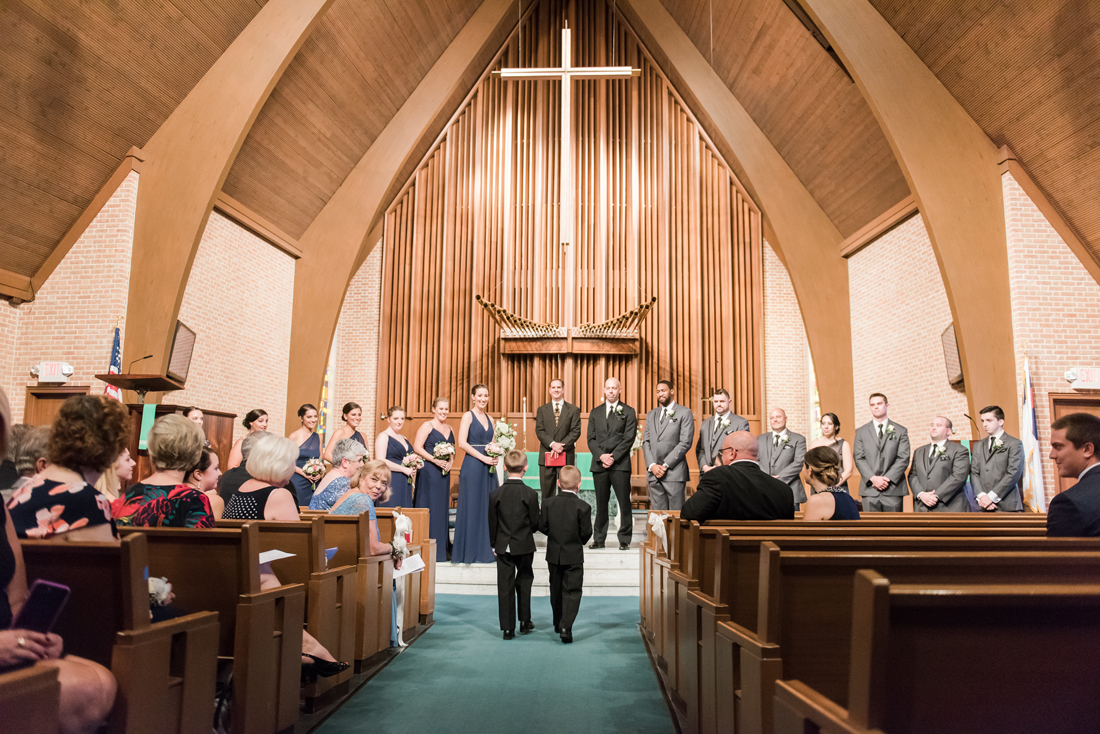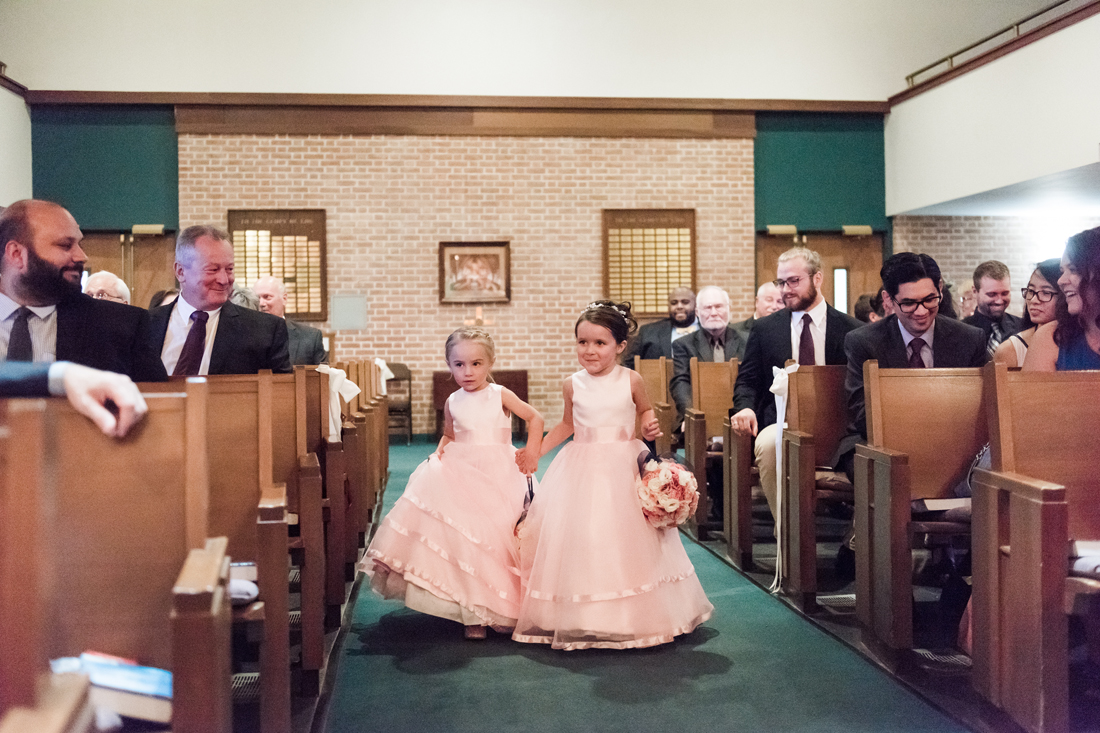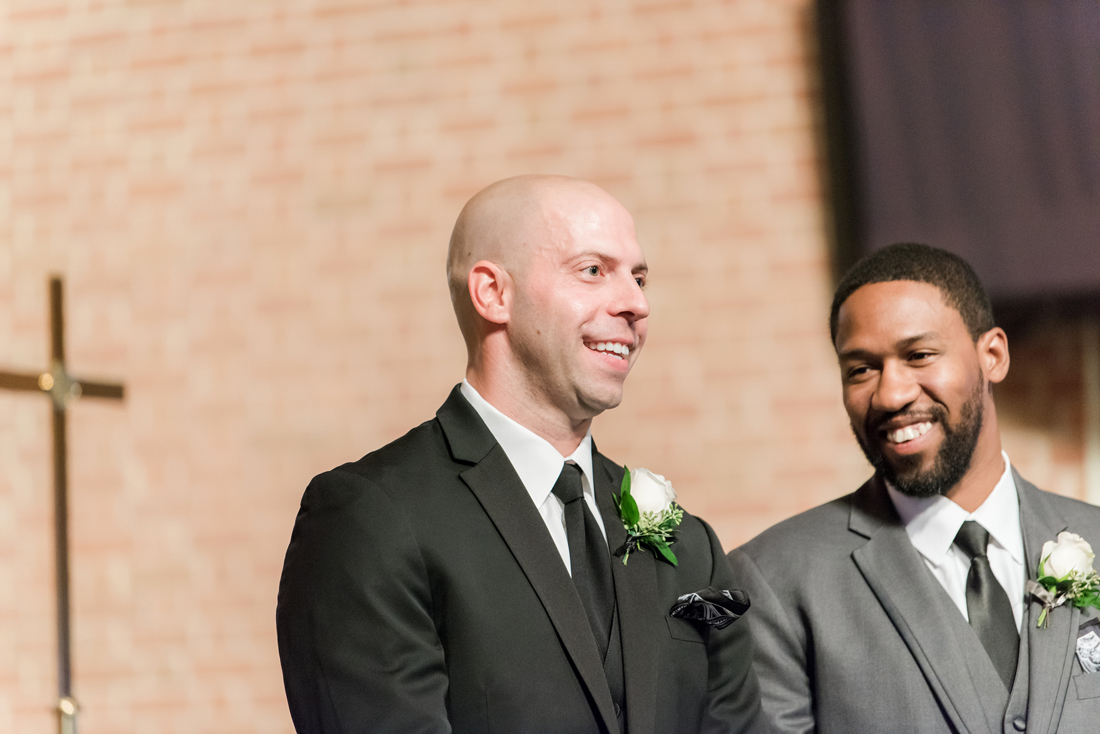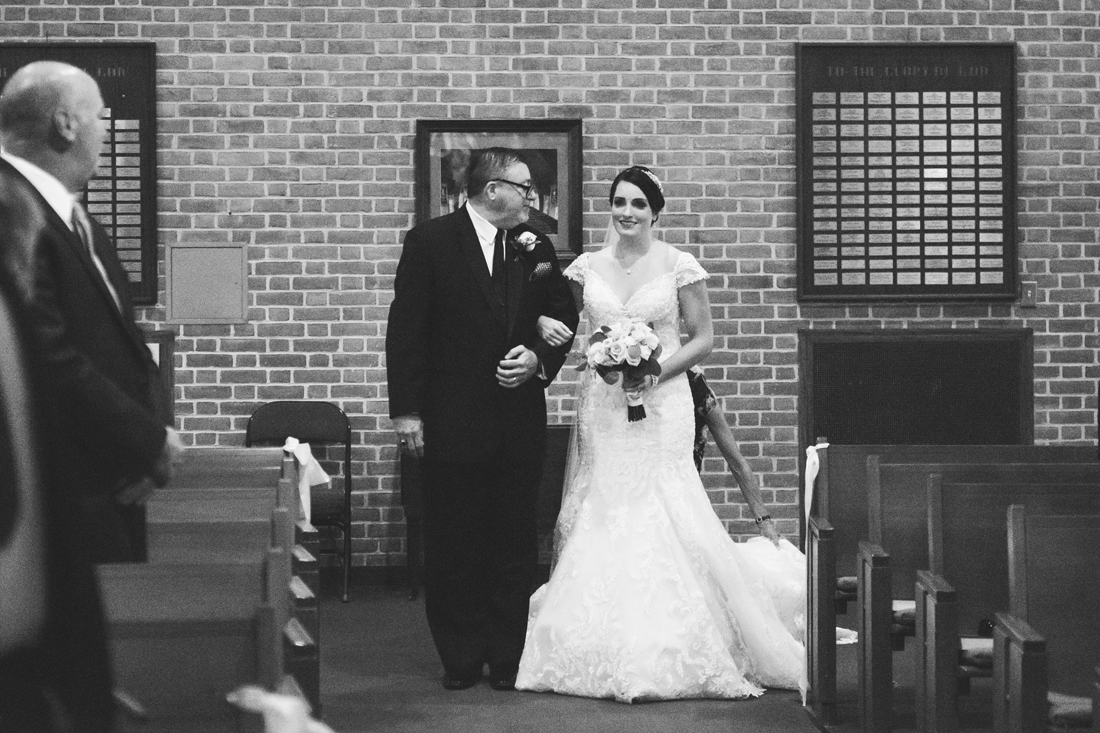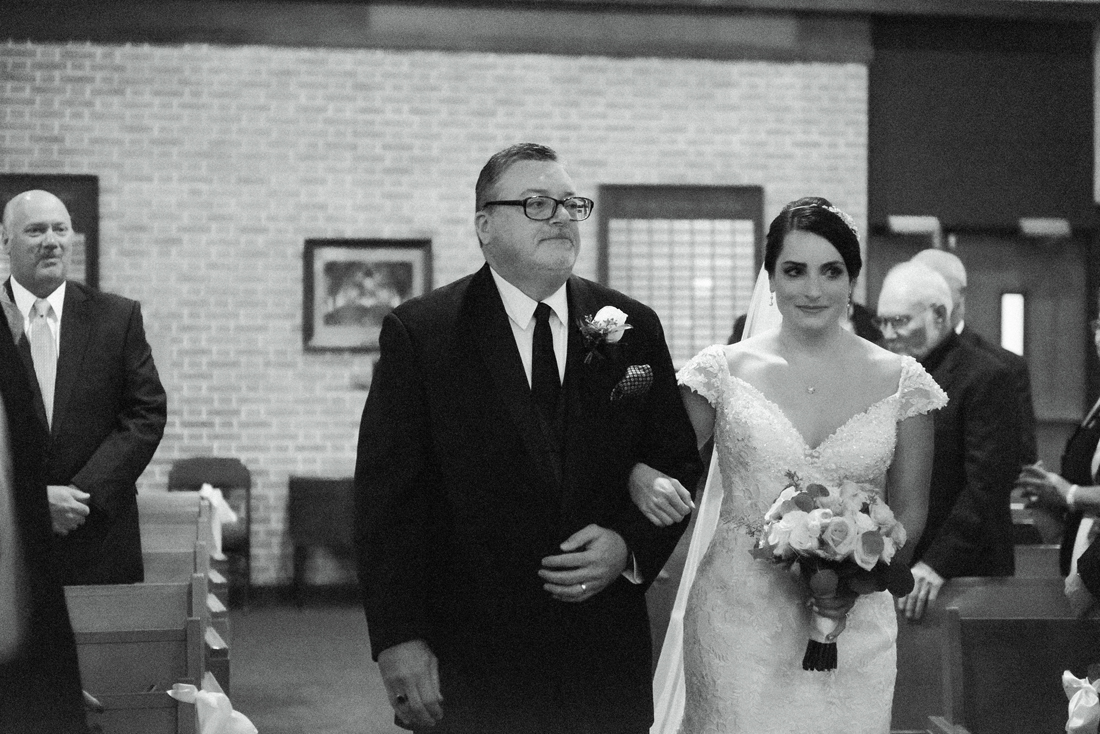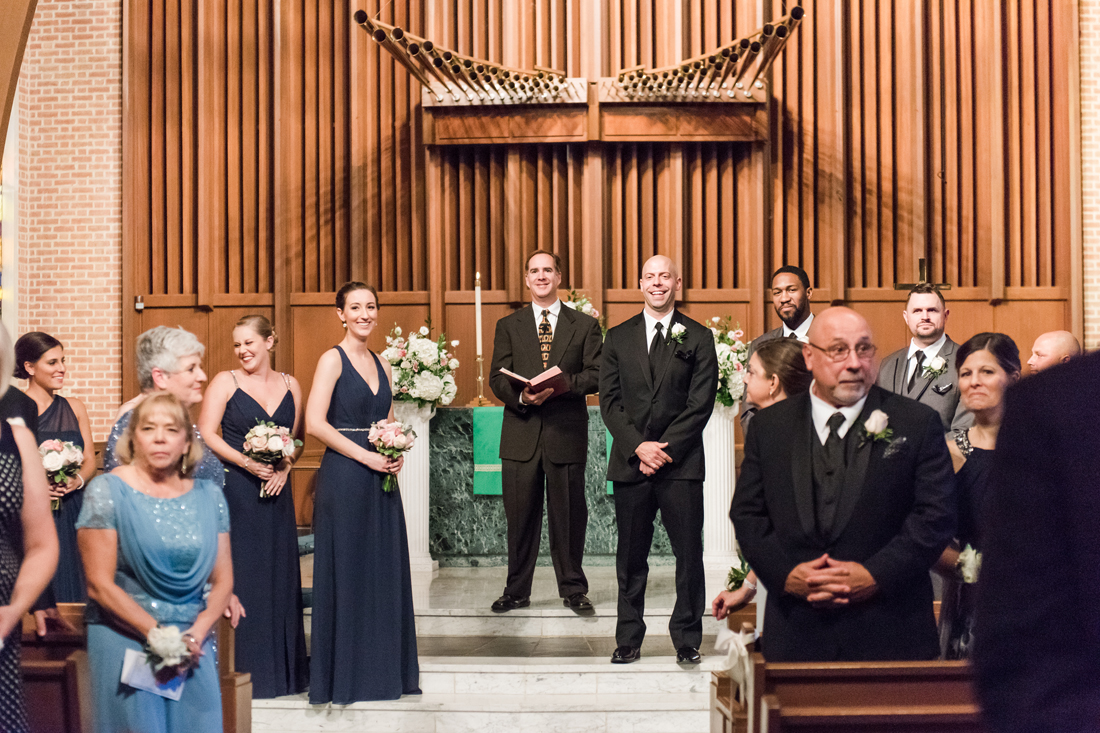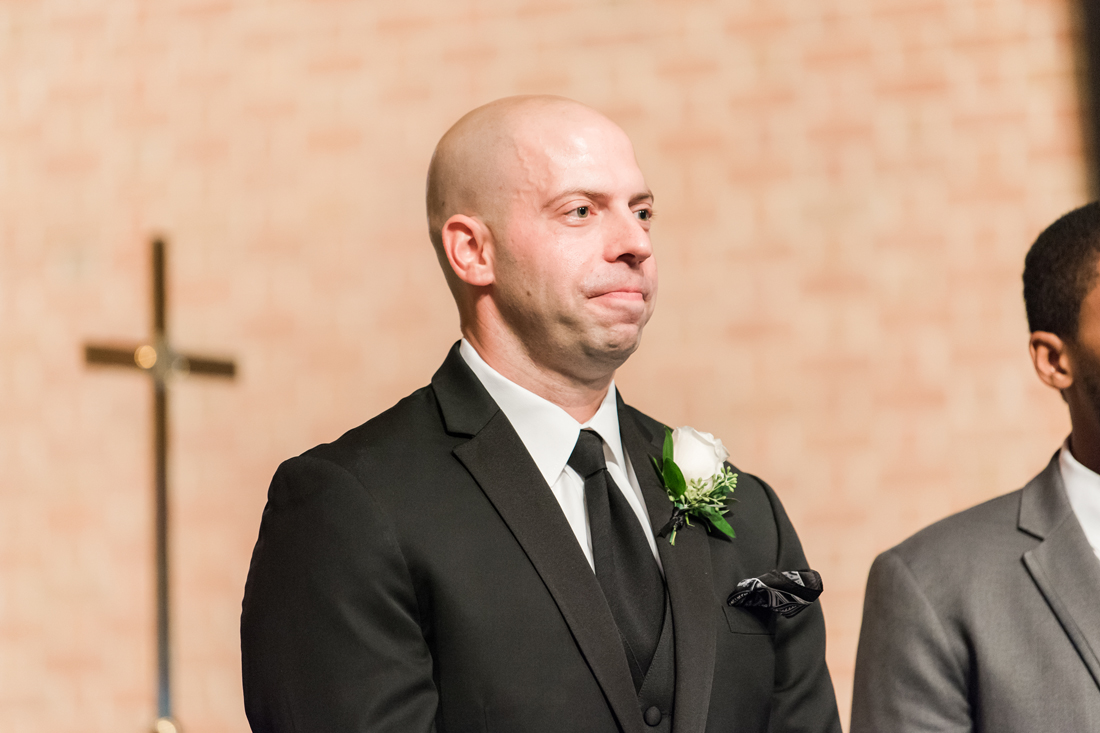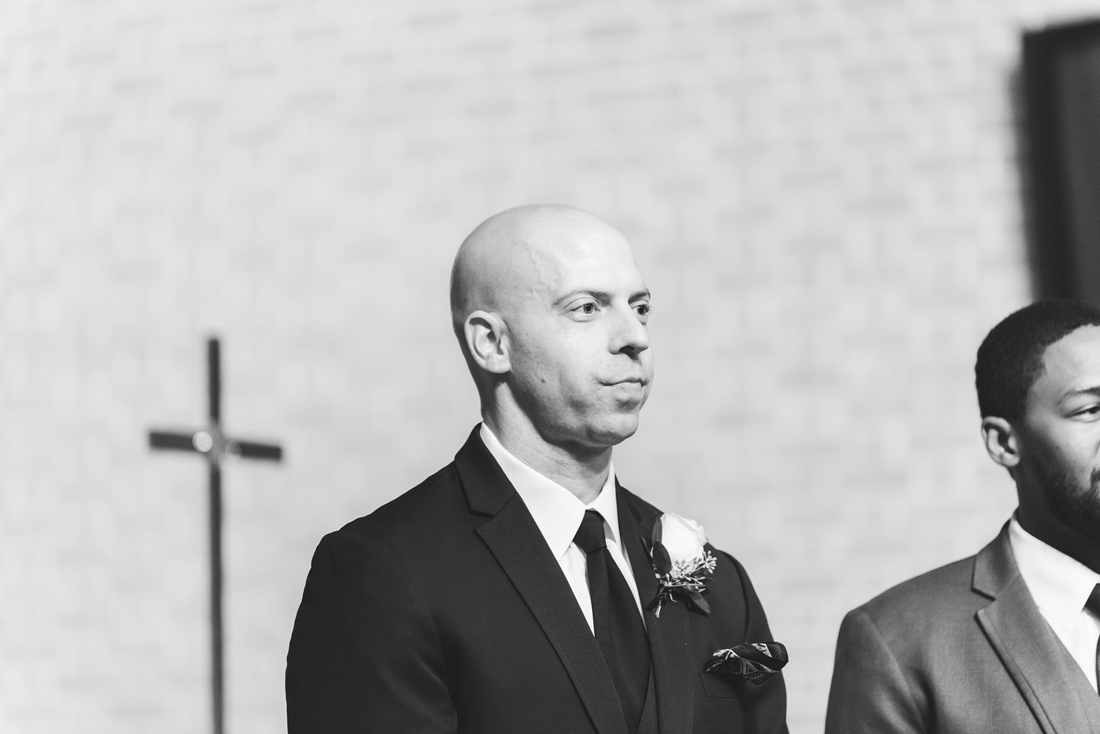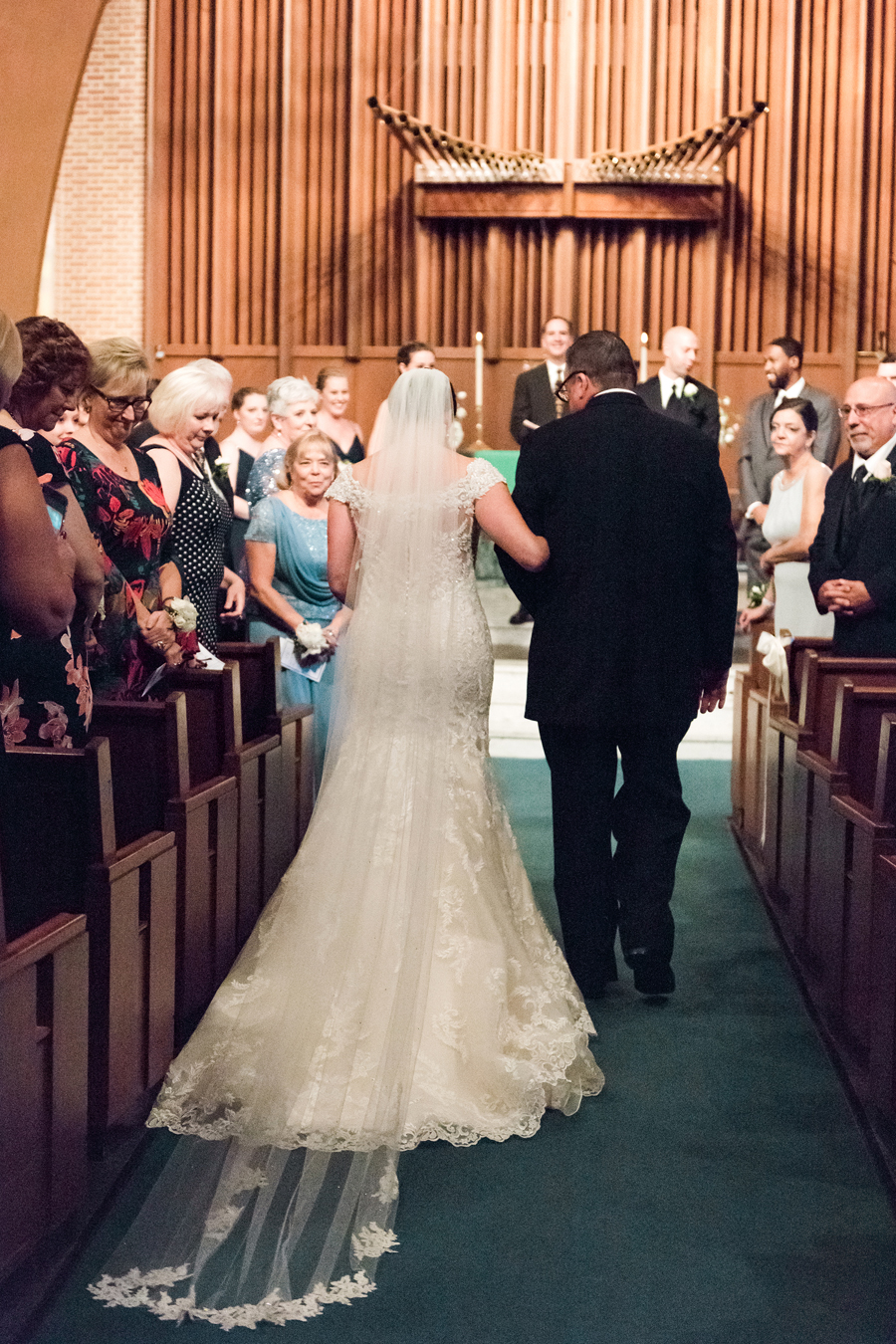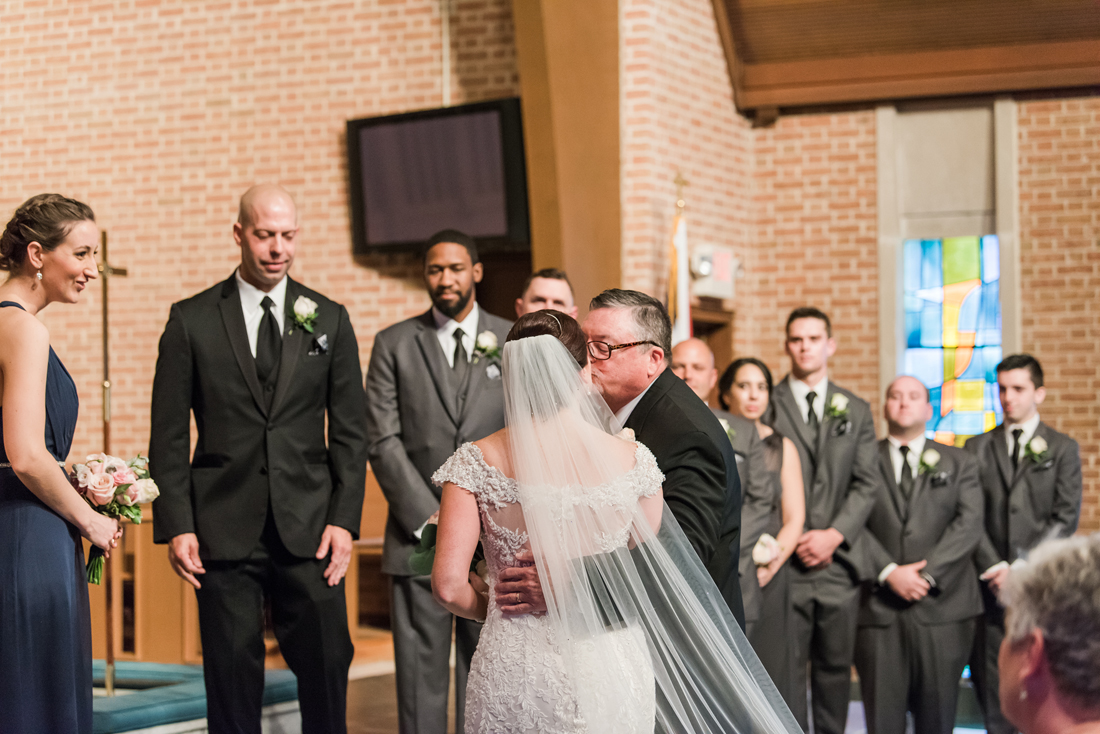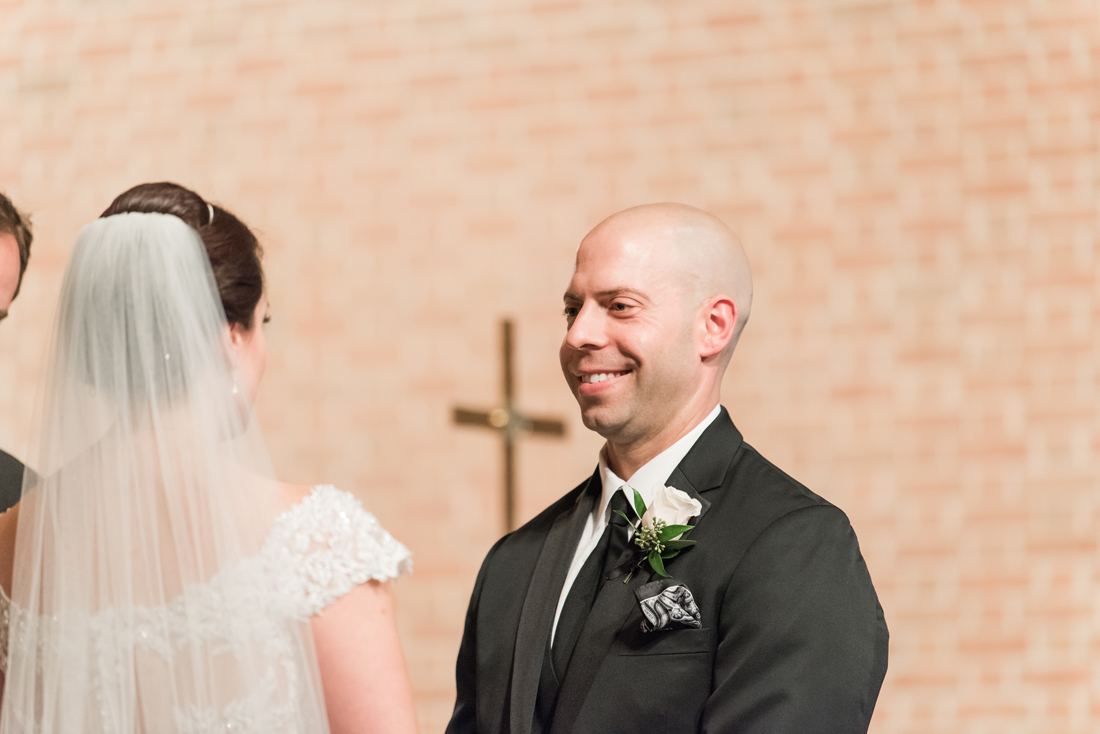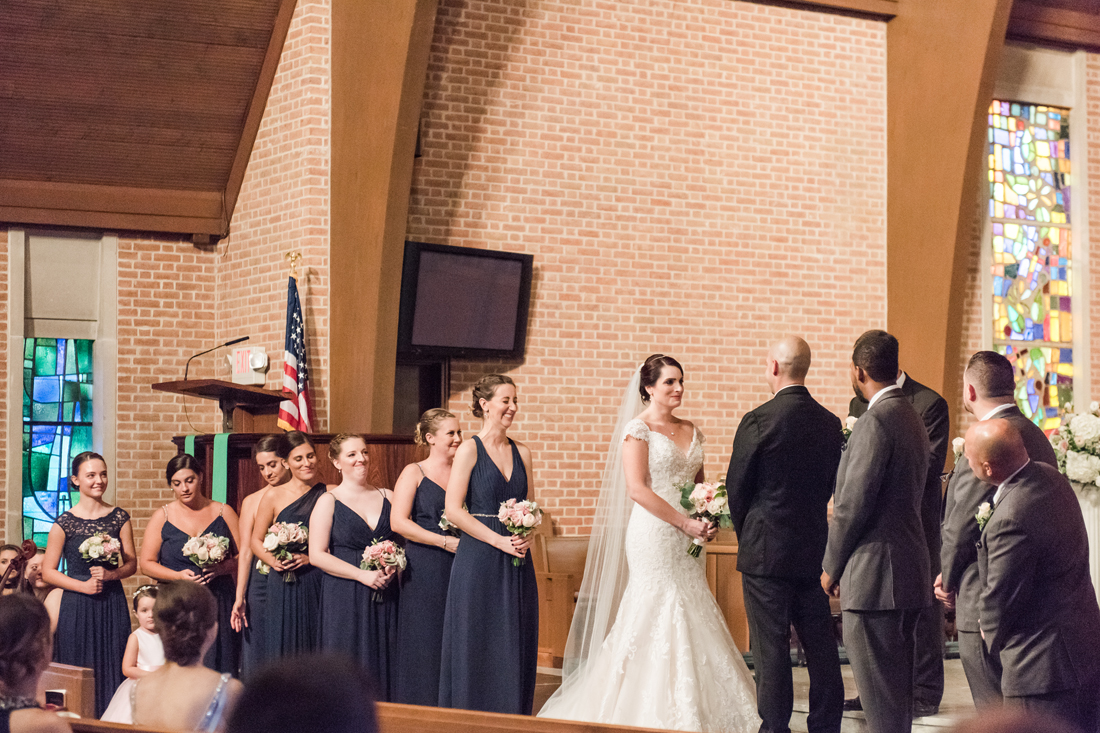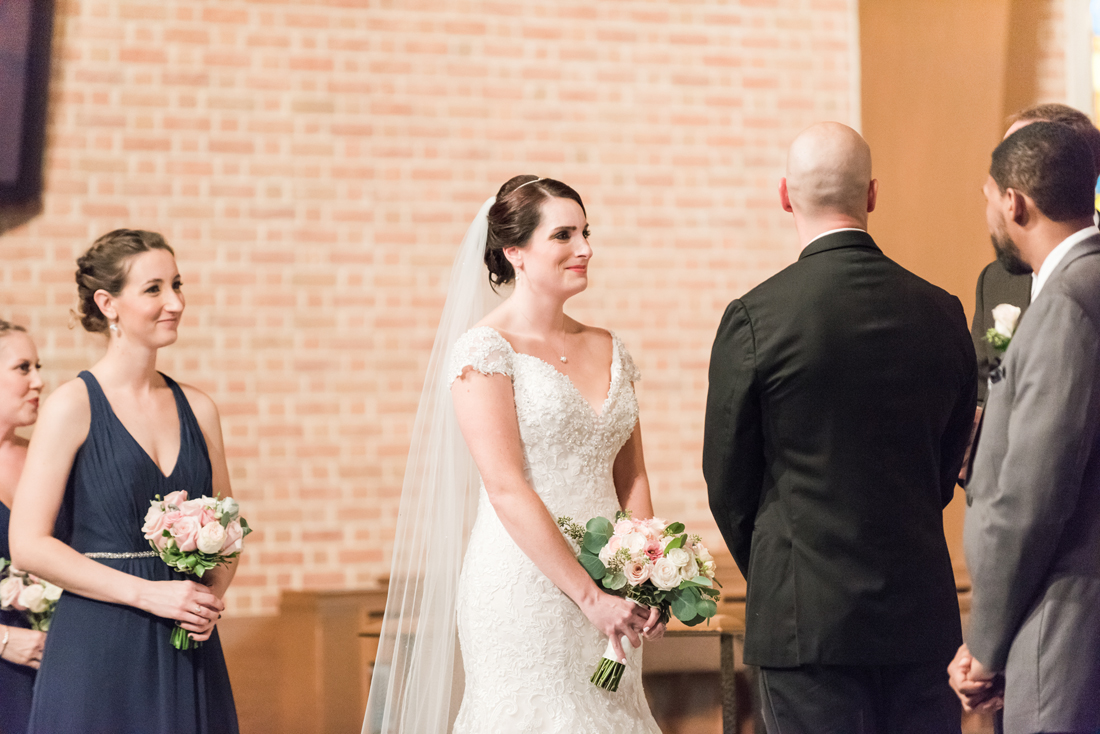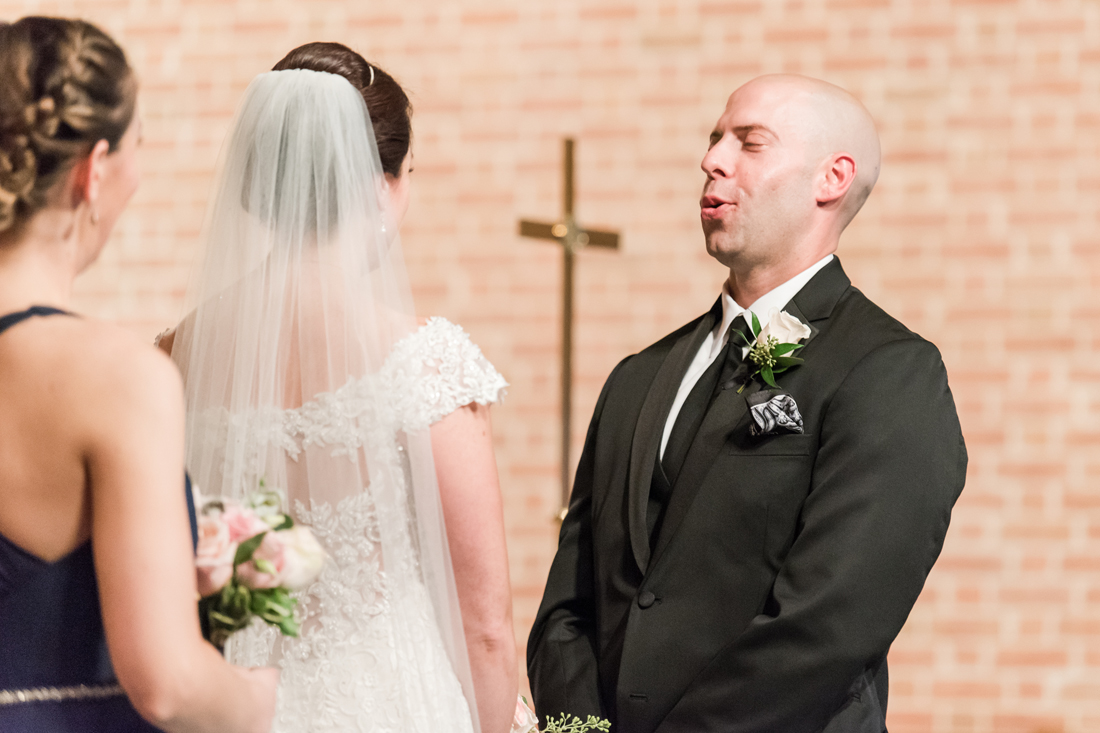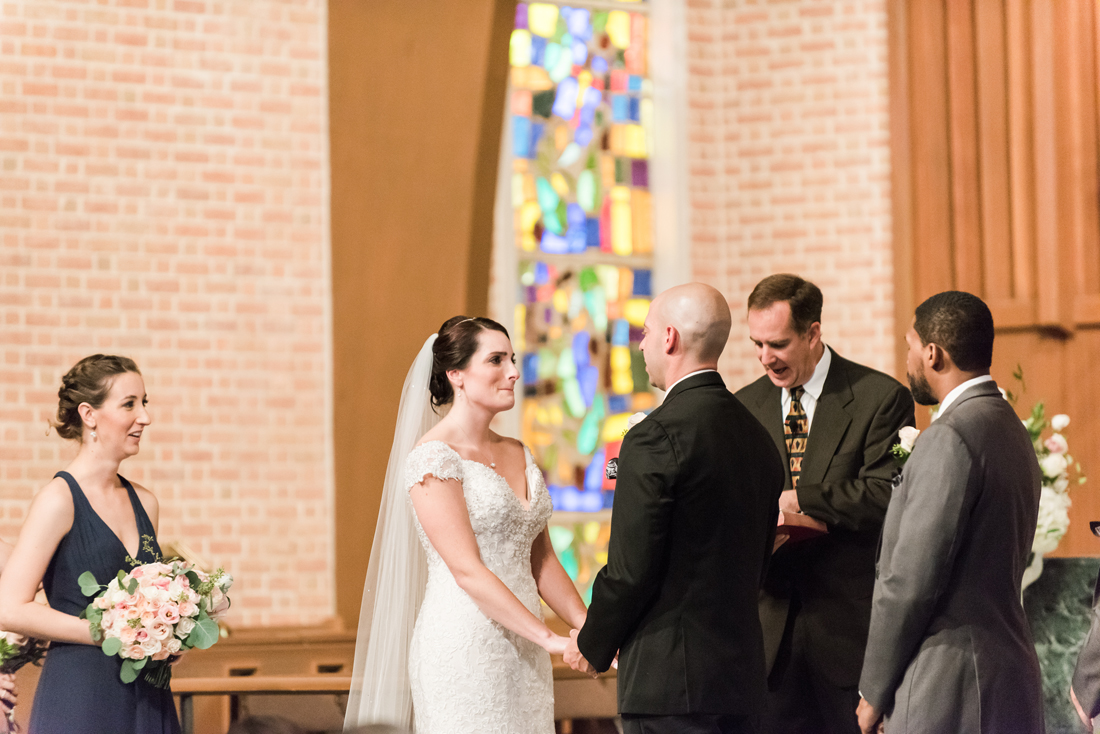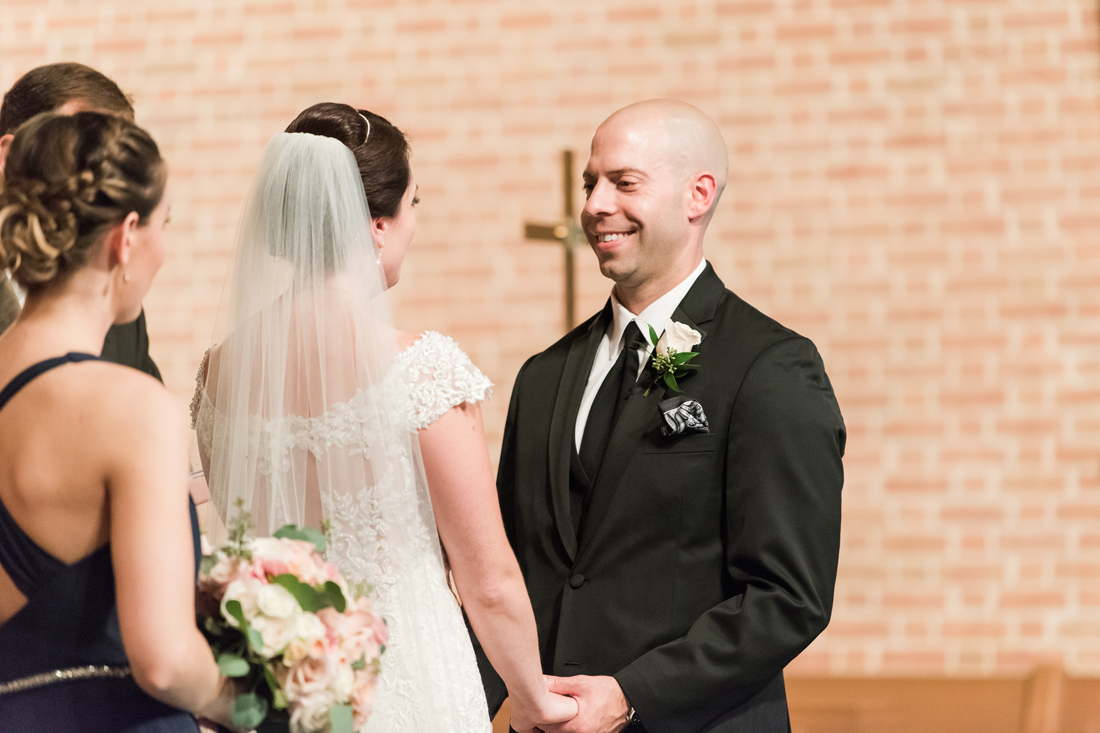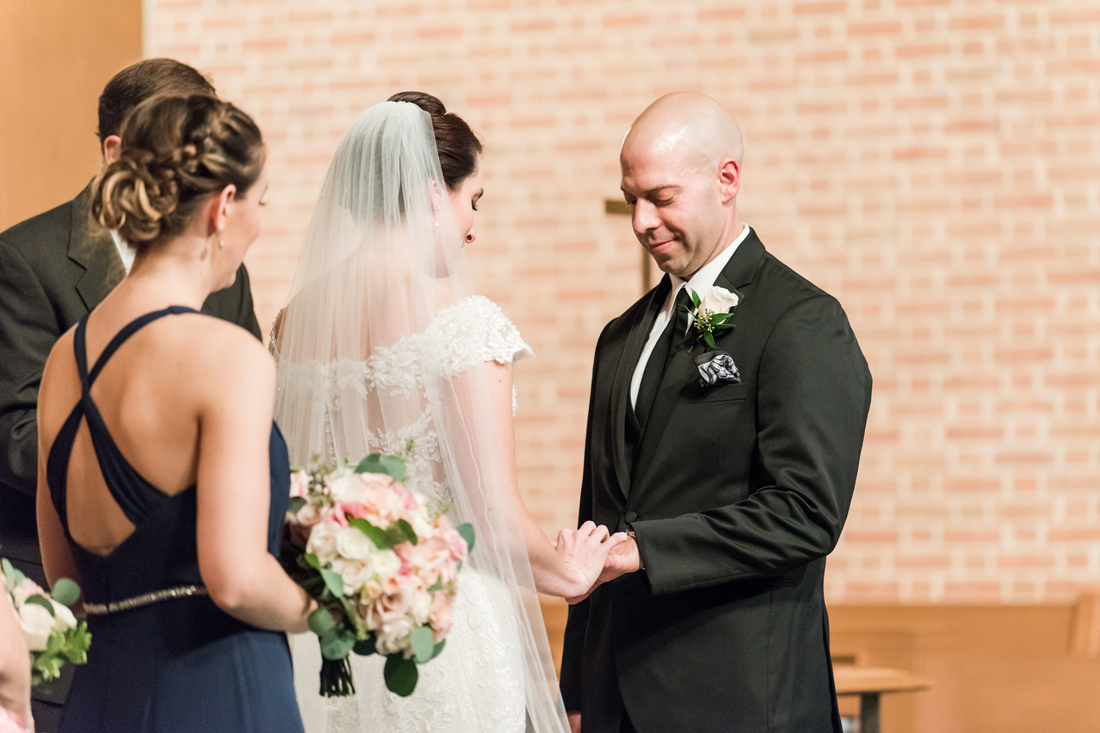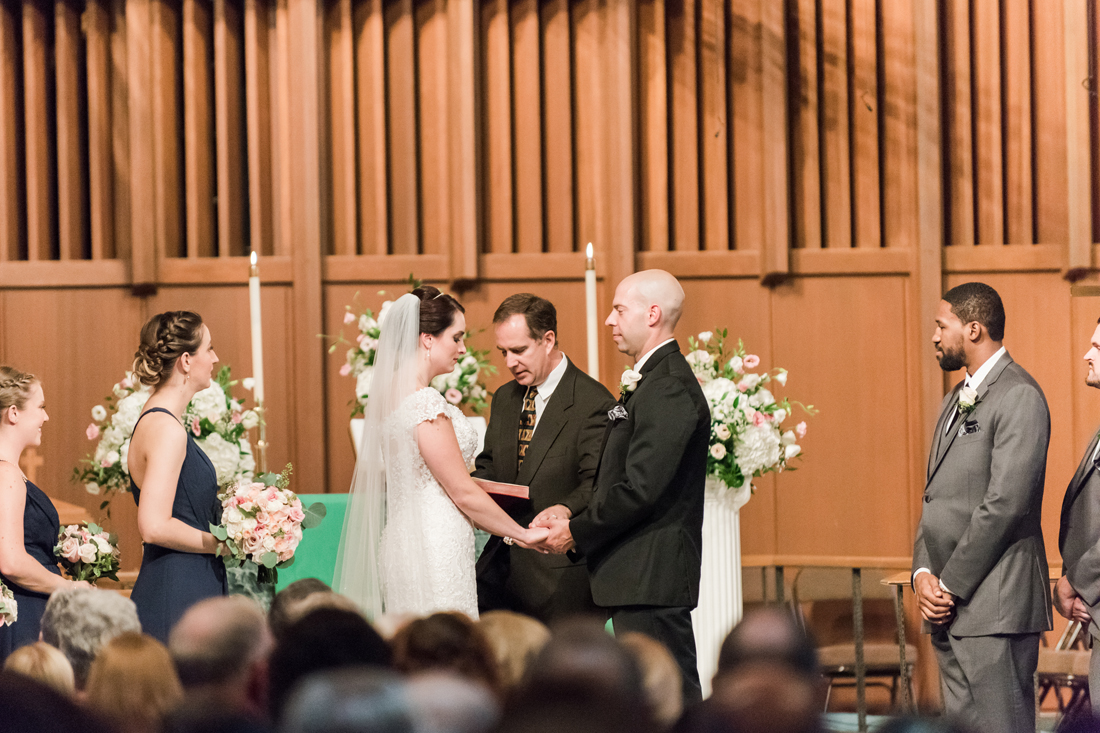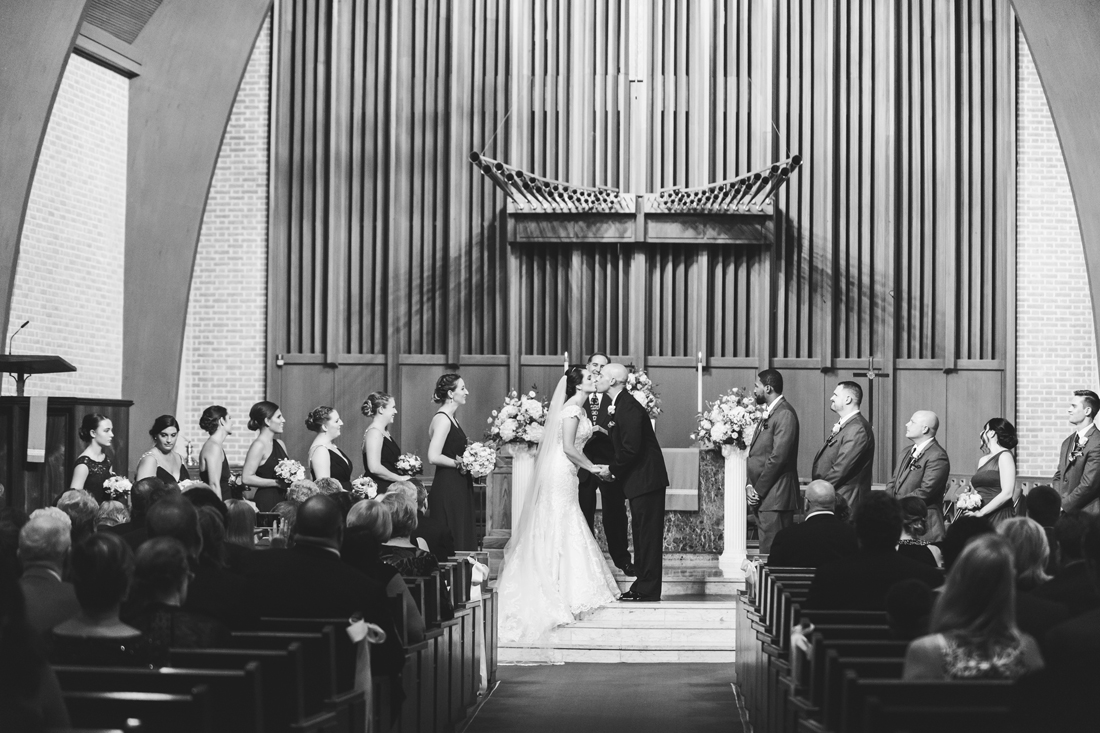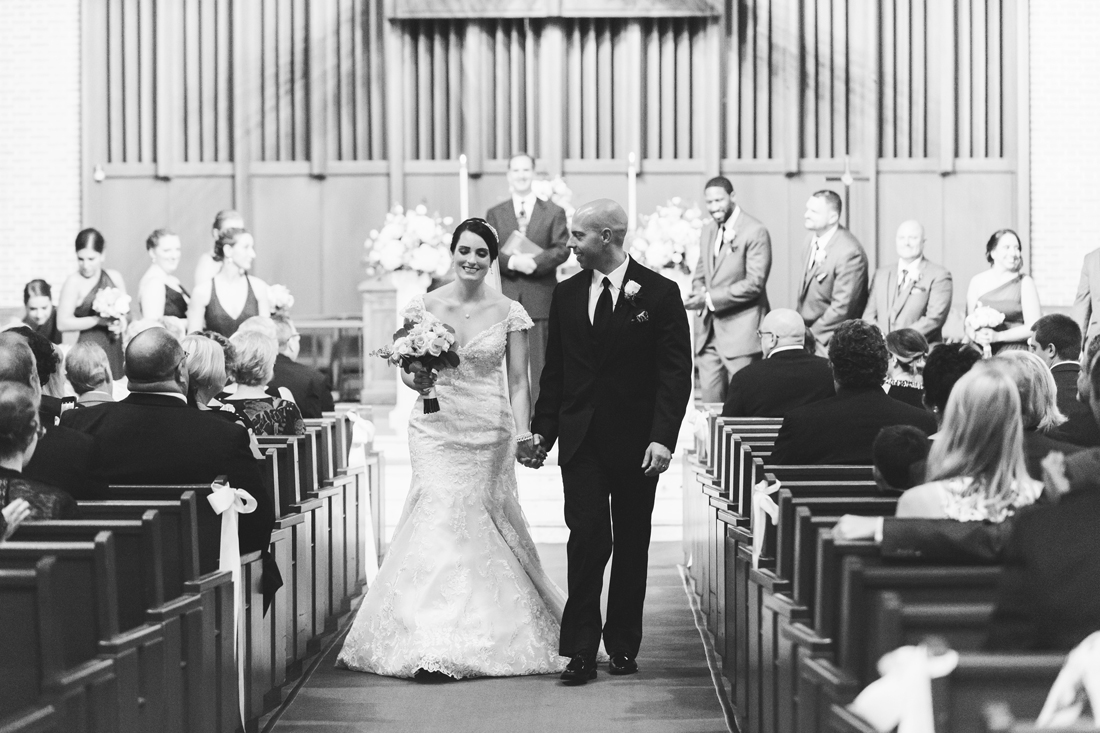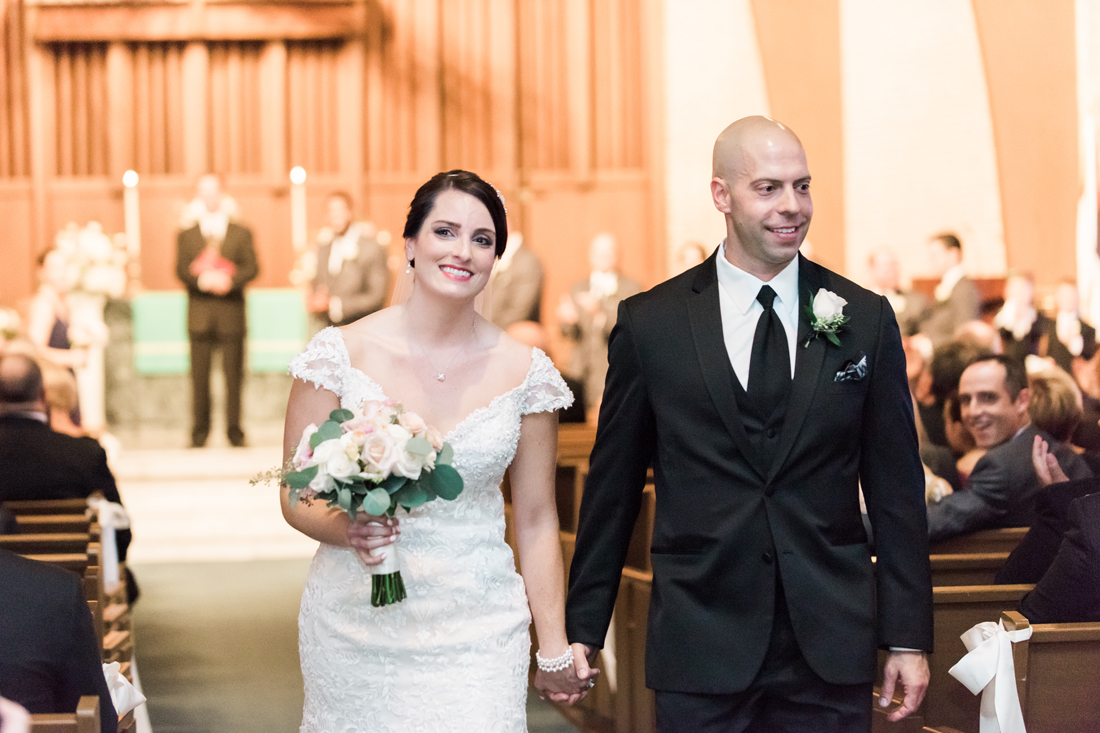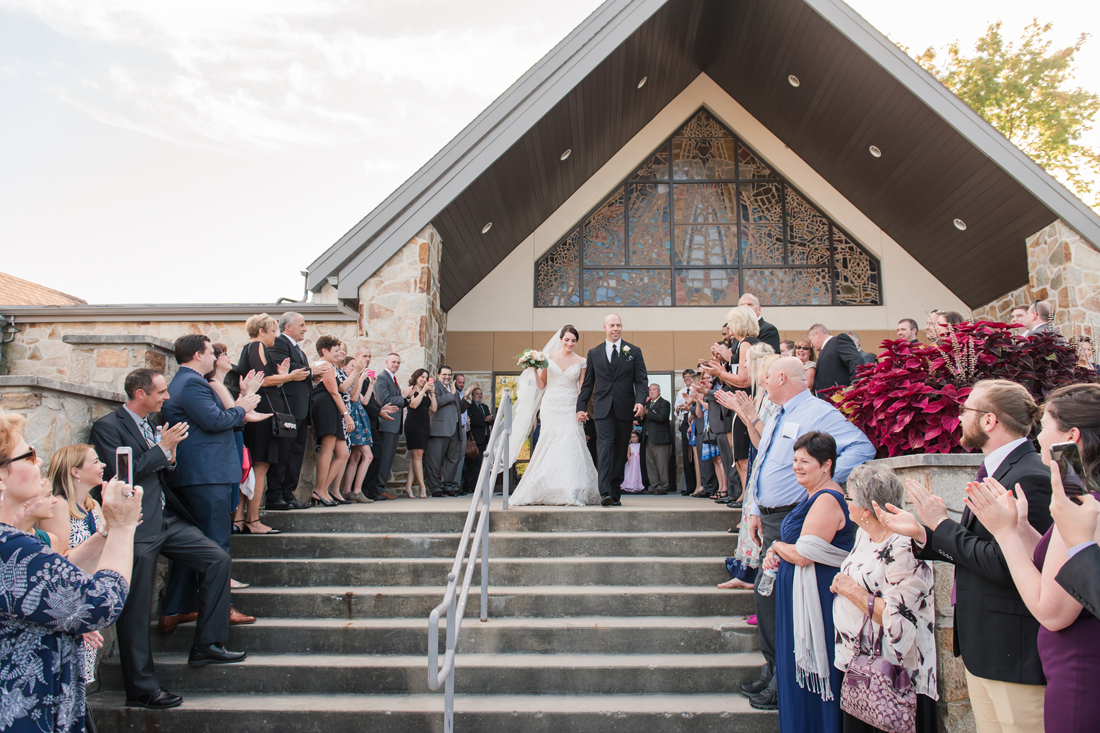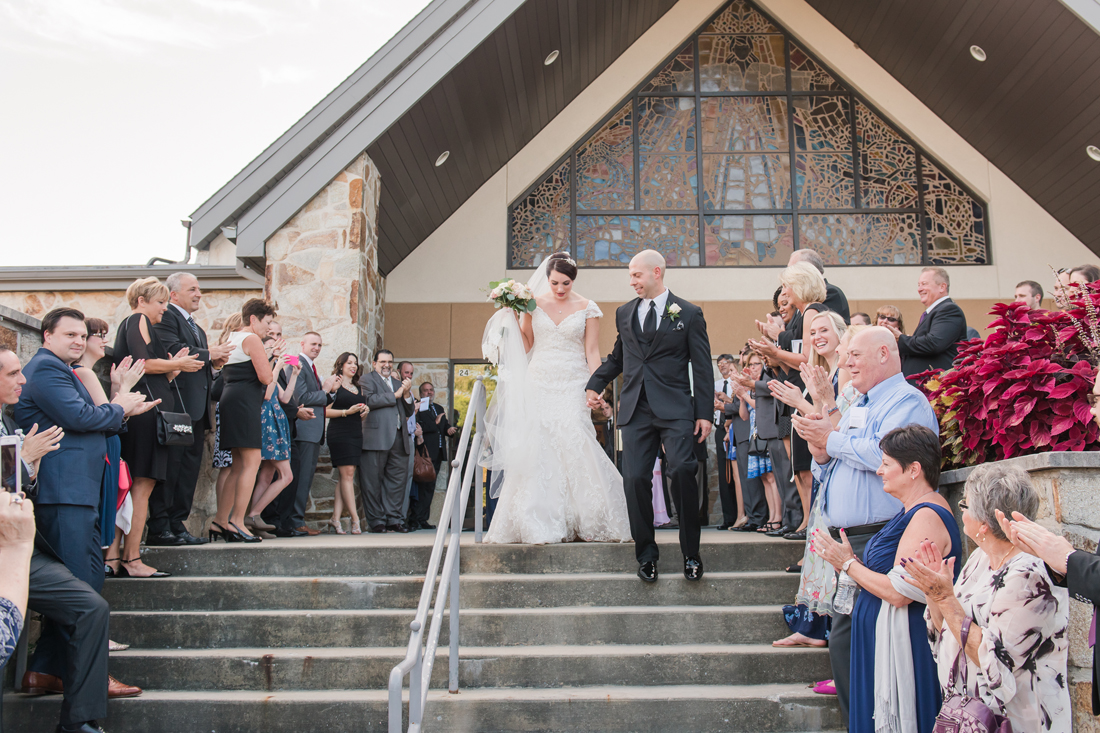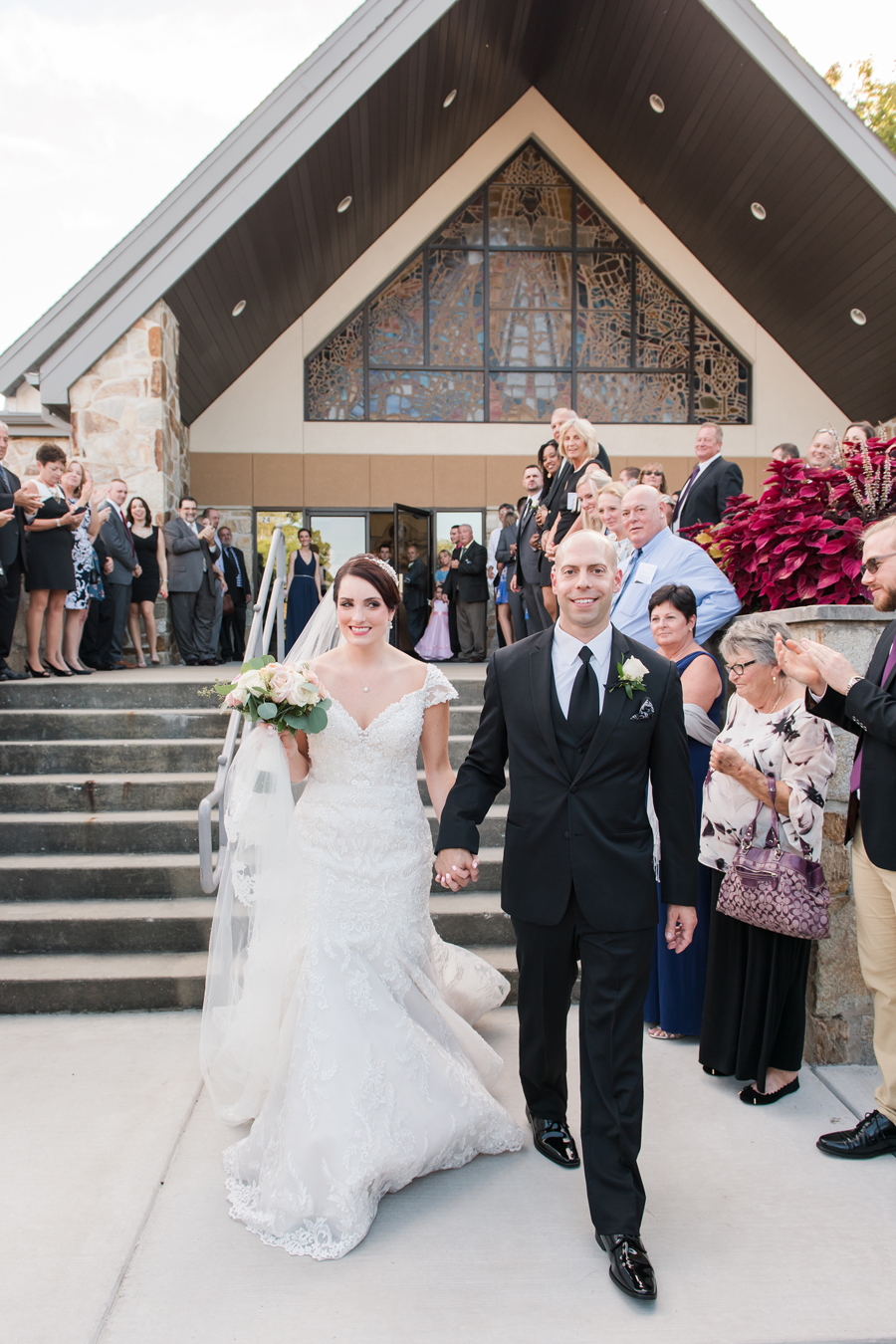 Yay!!! MARRIED!!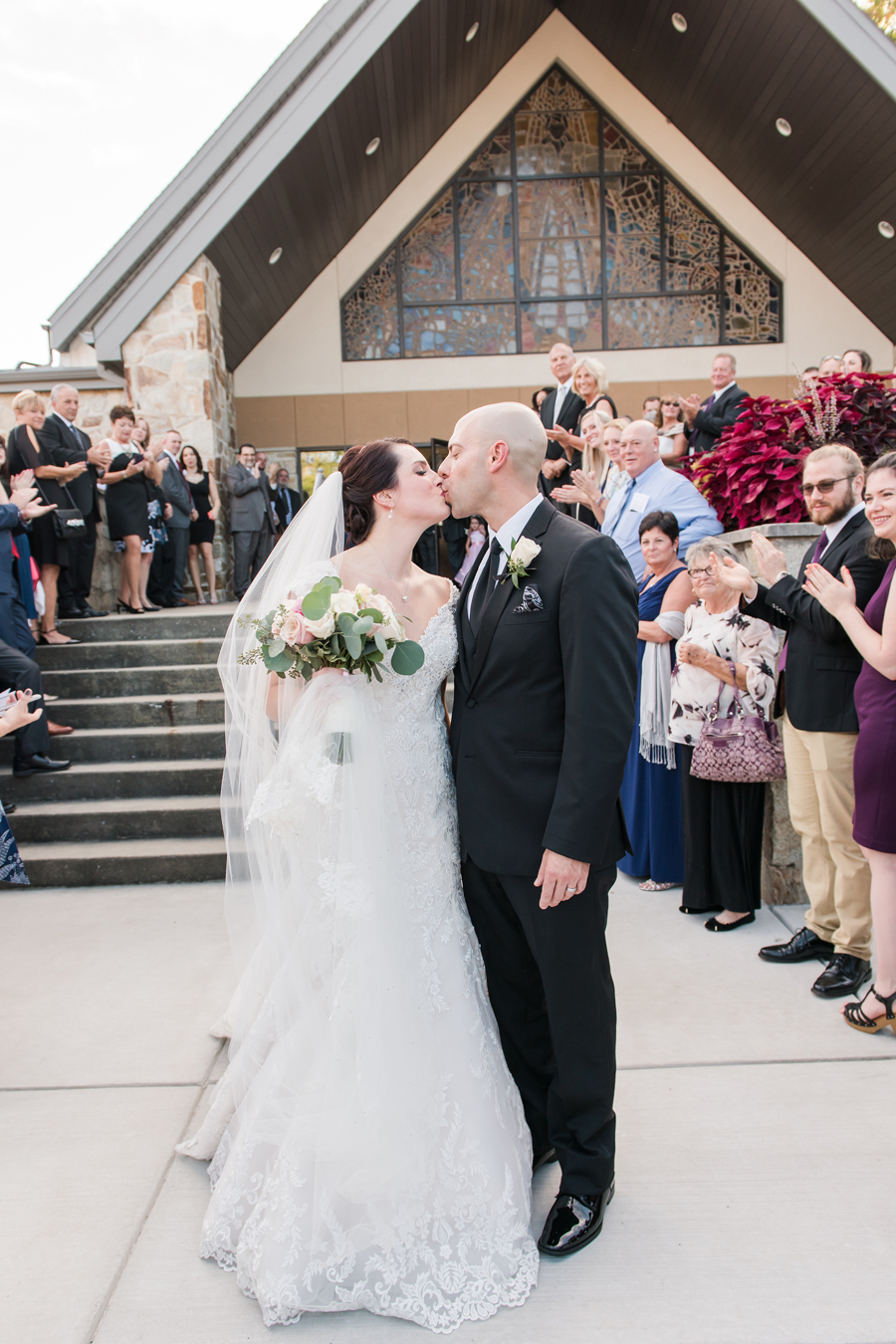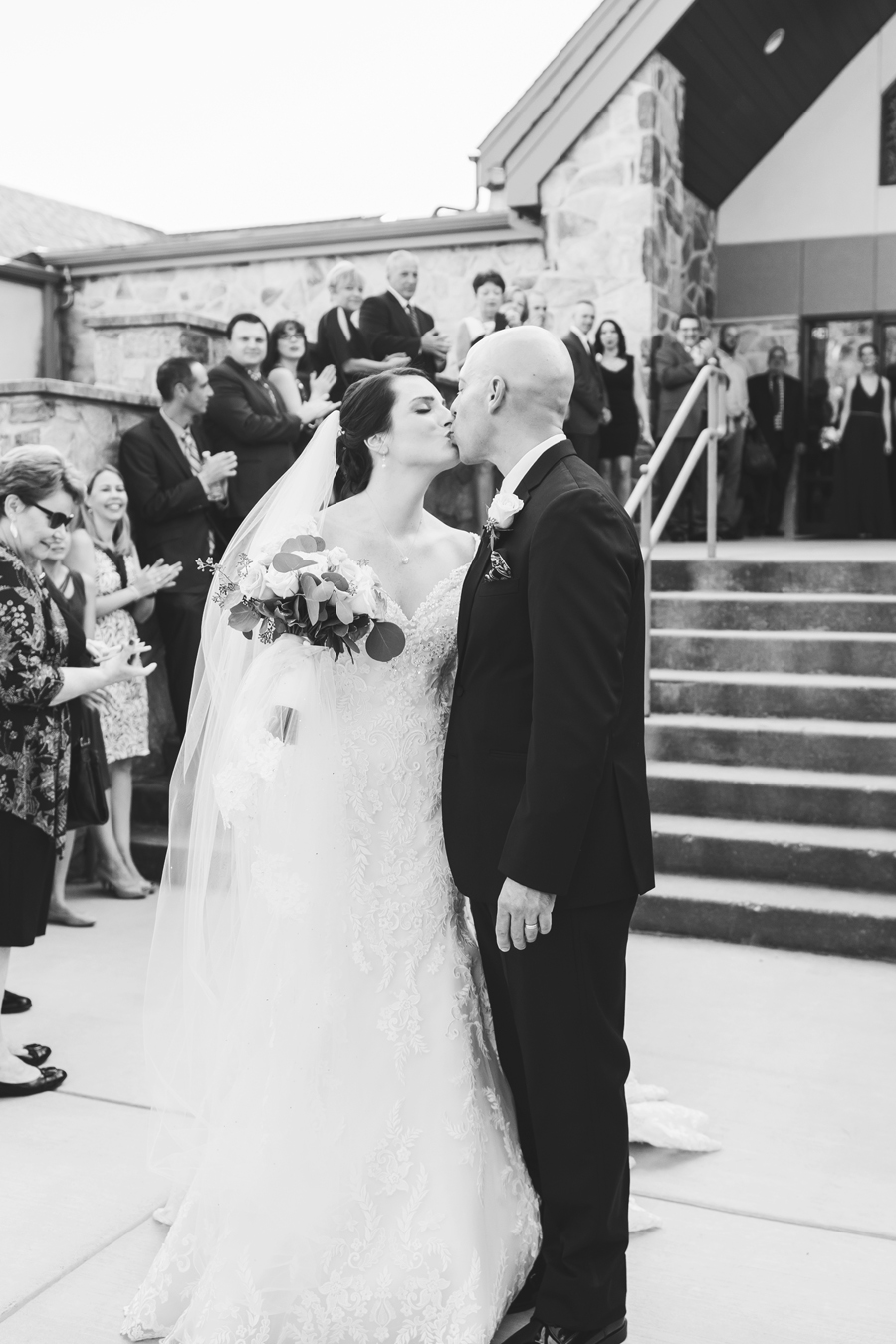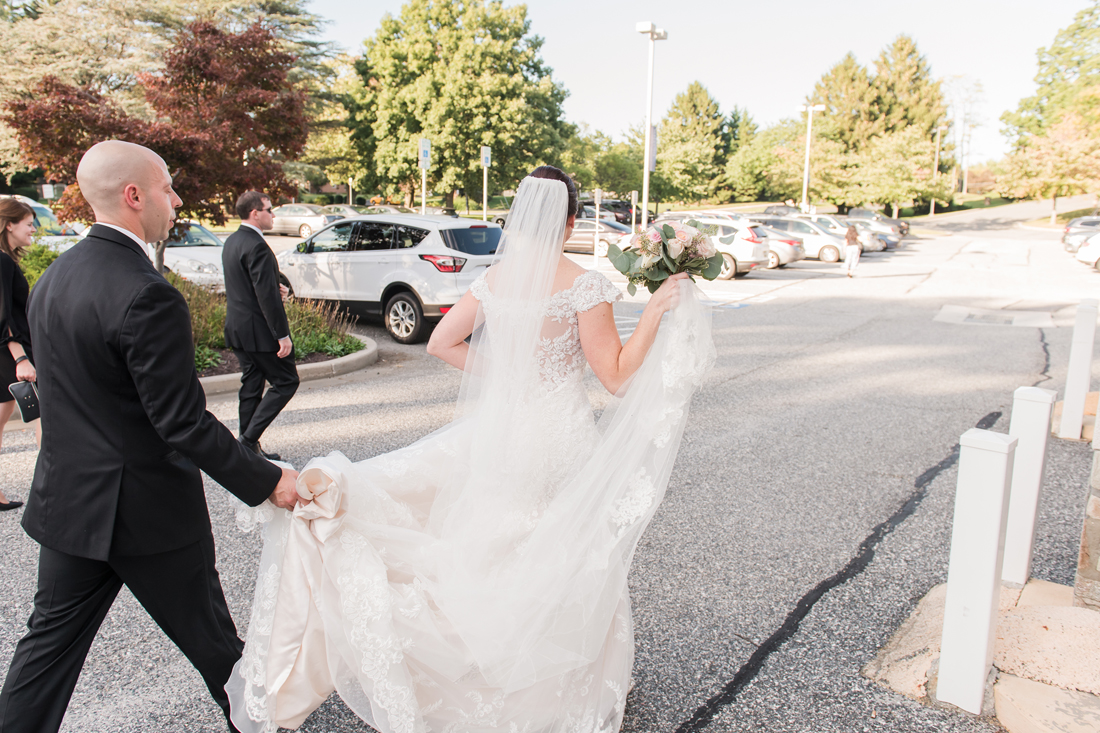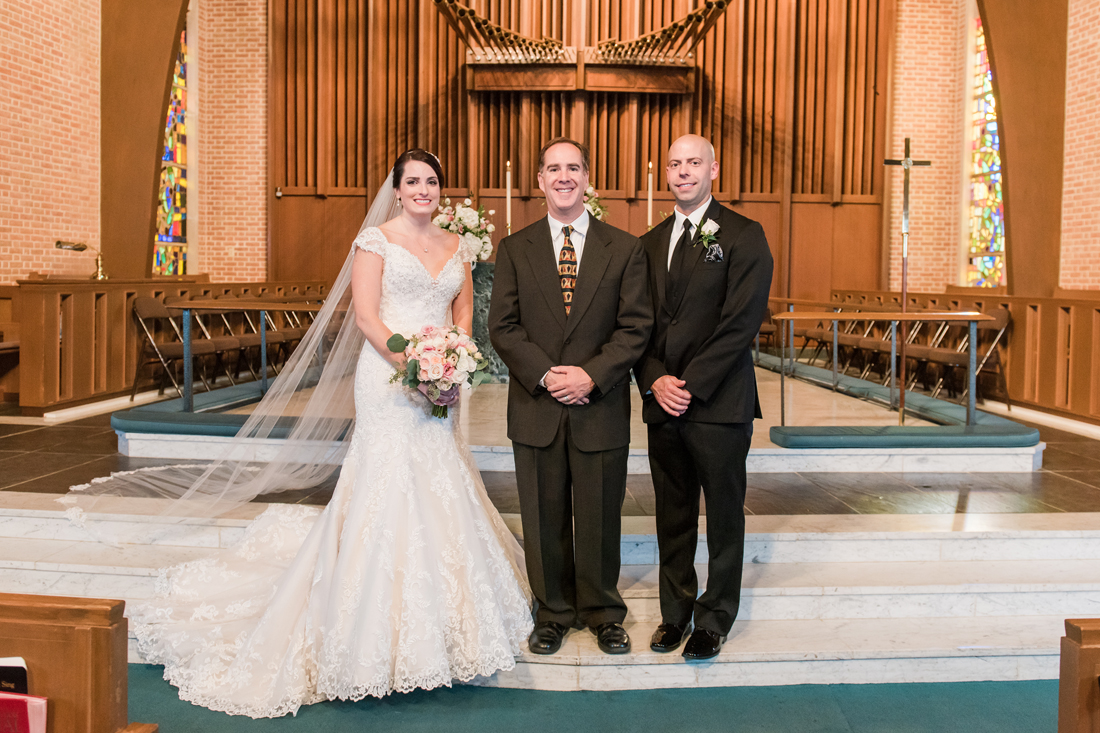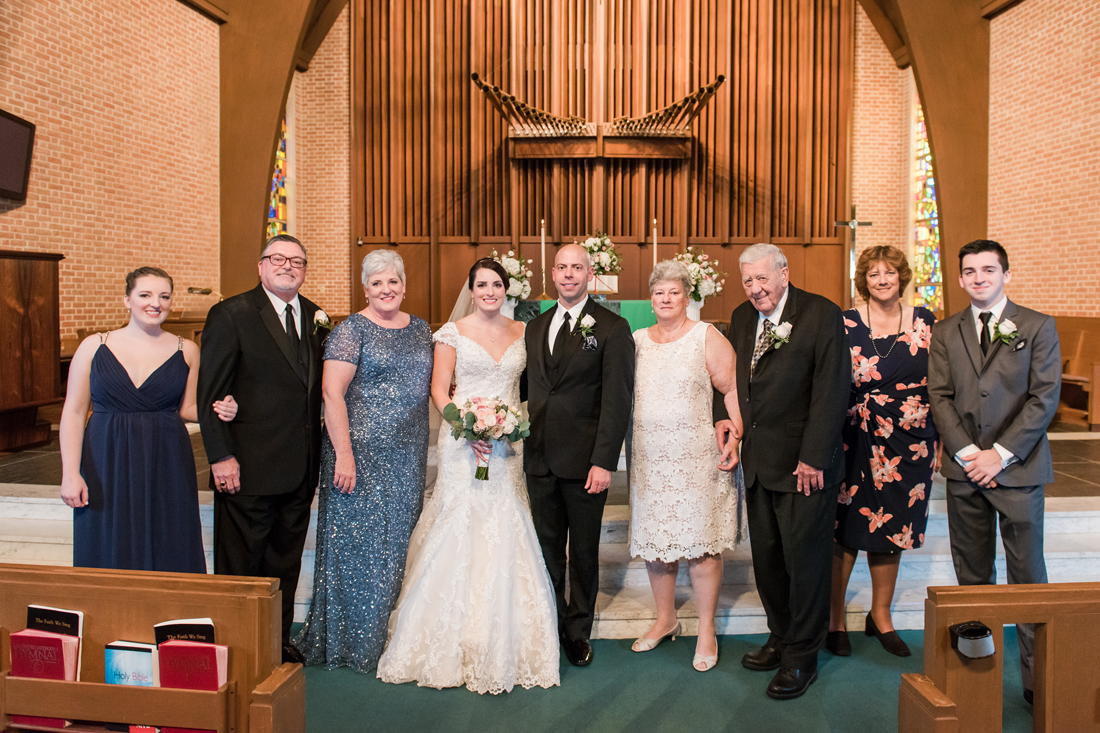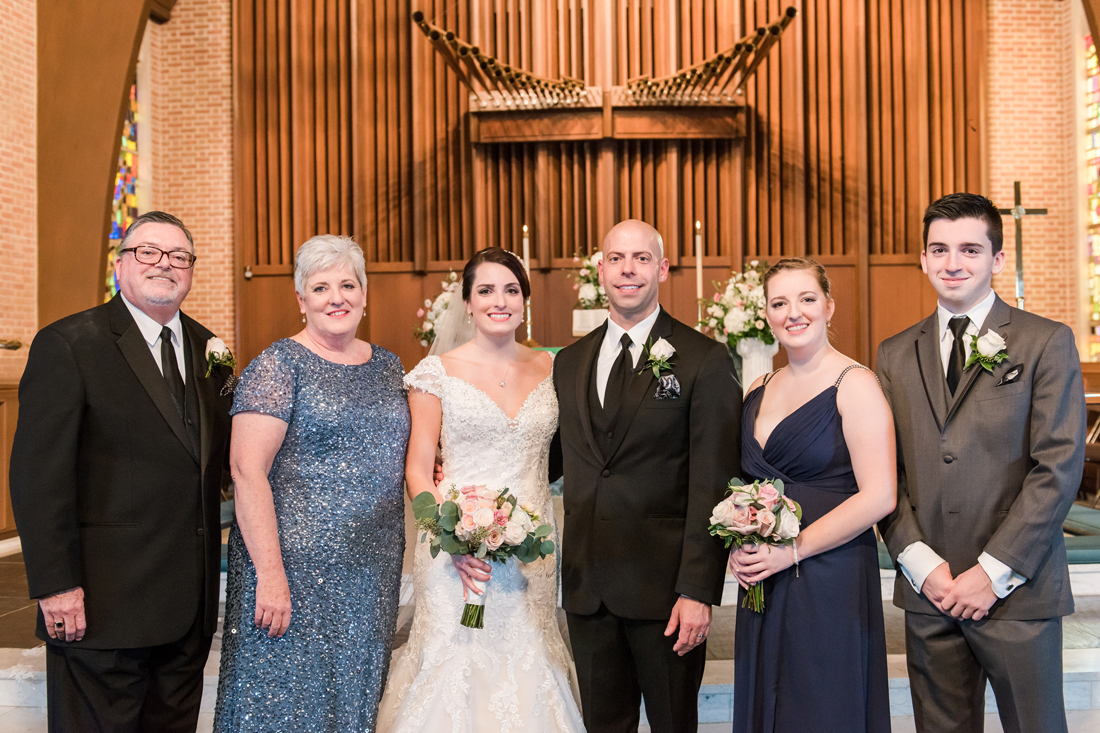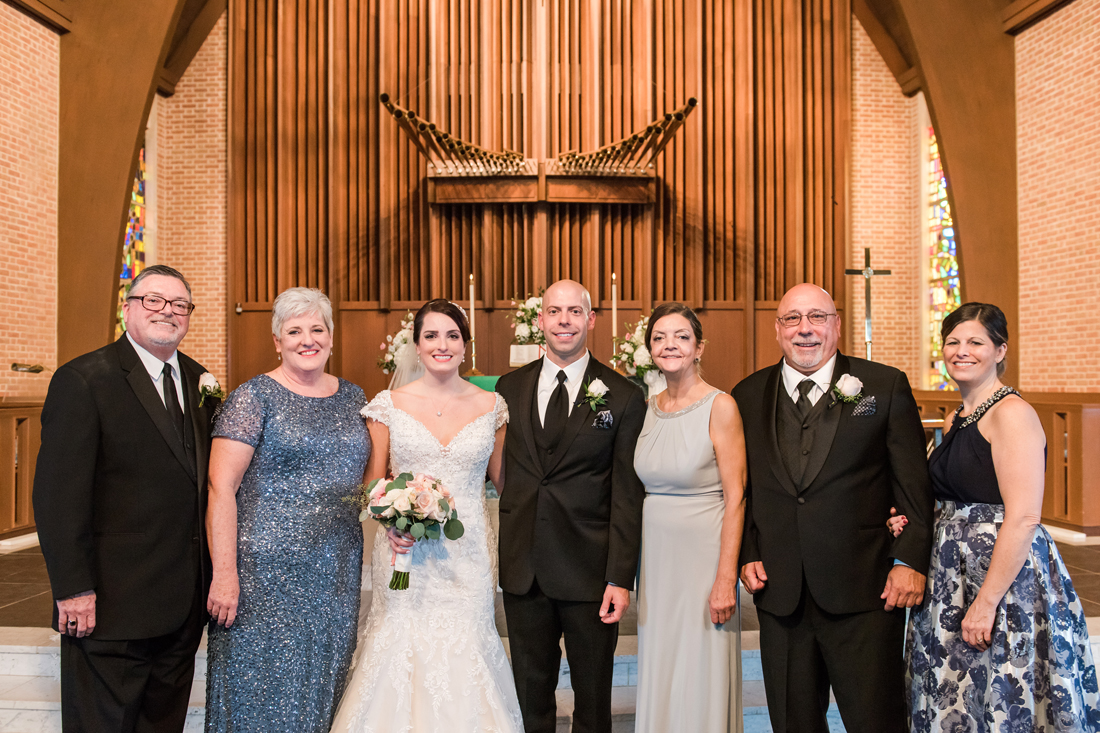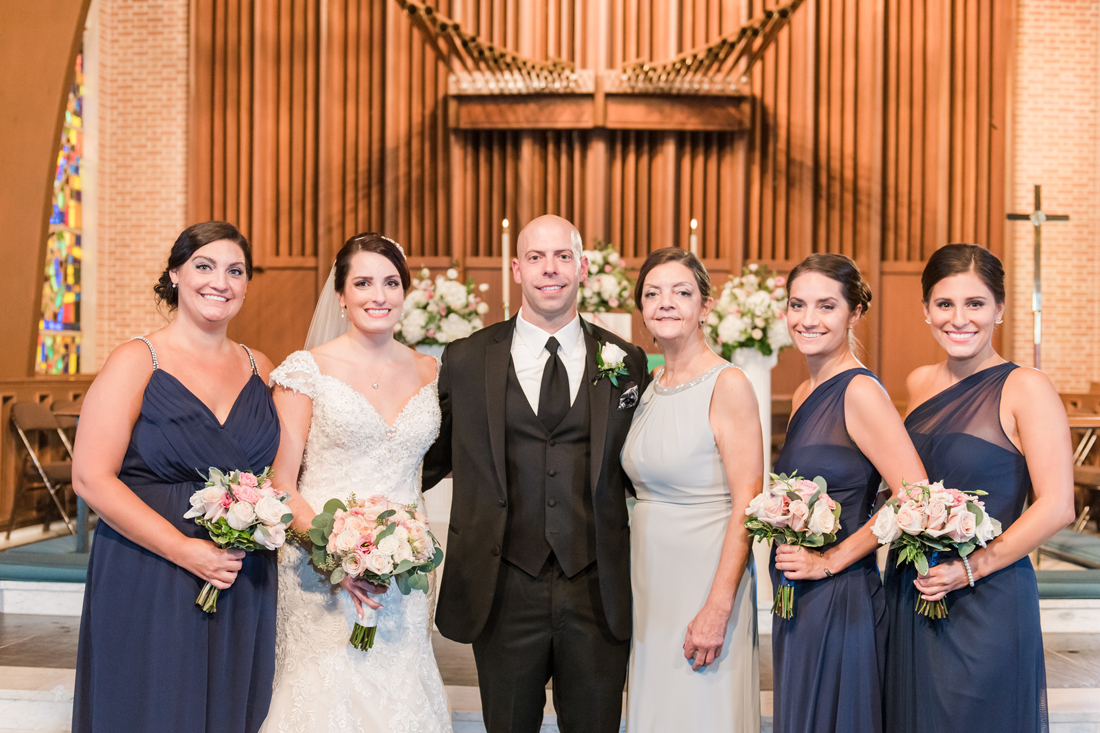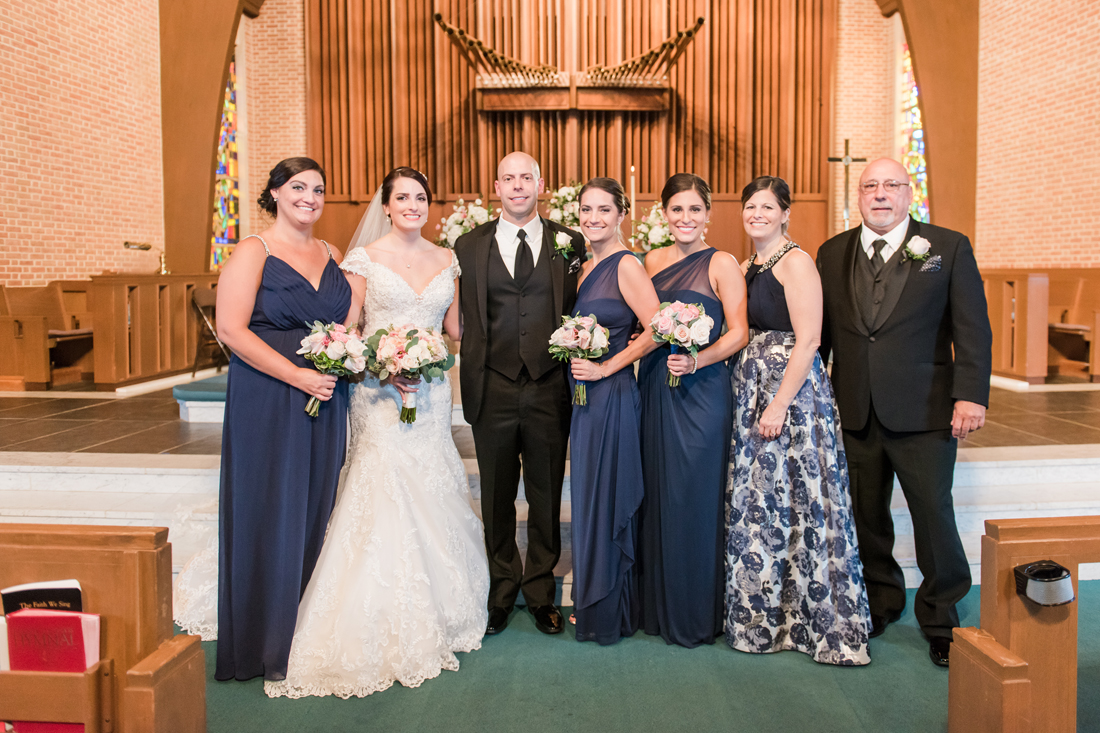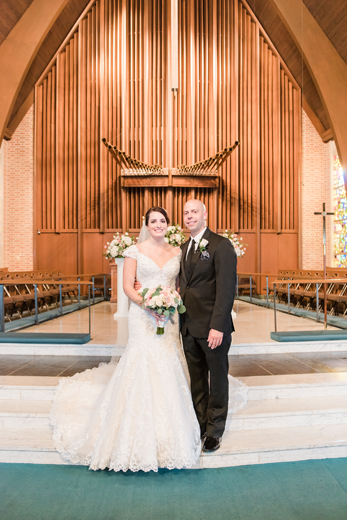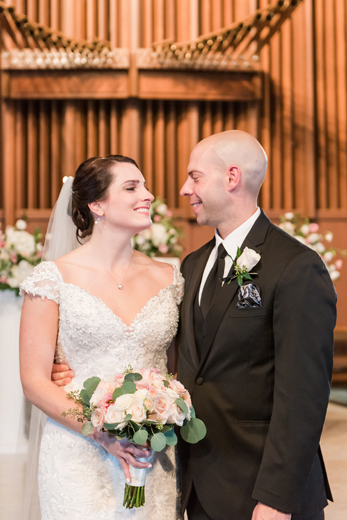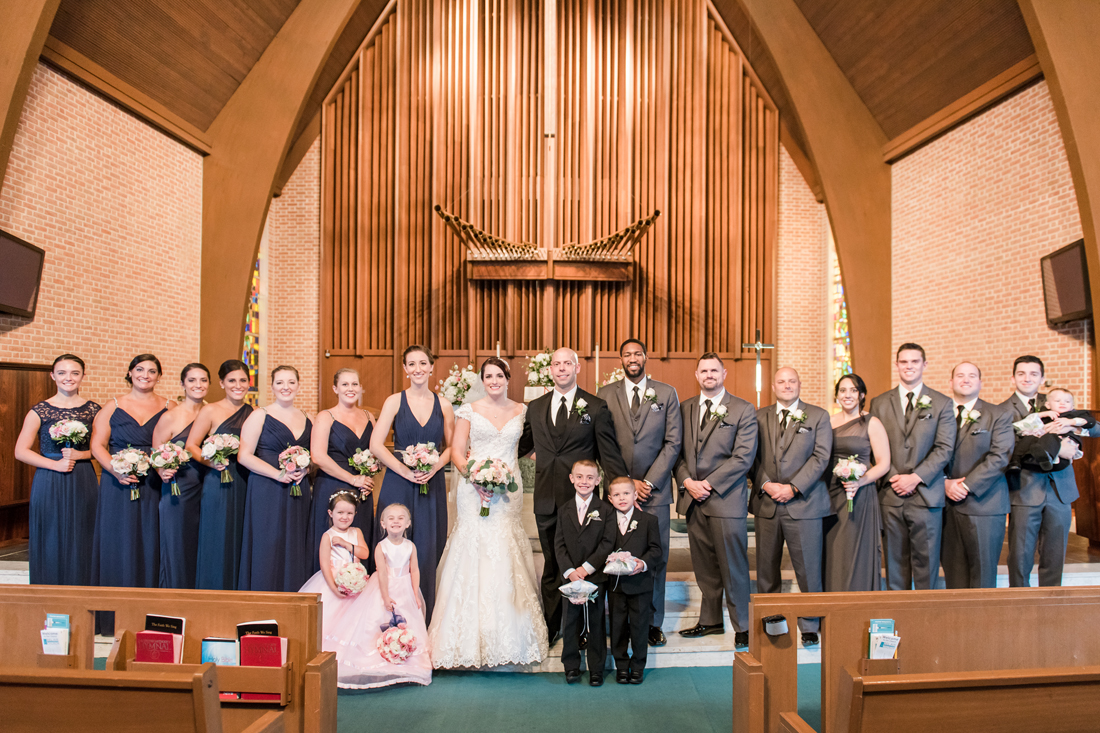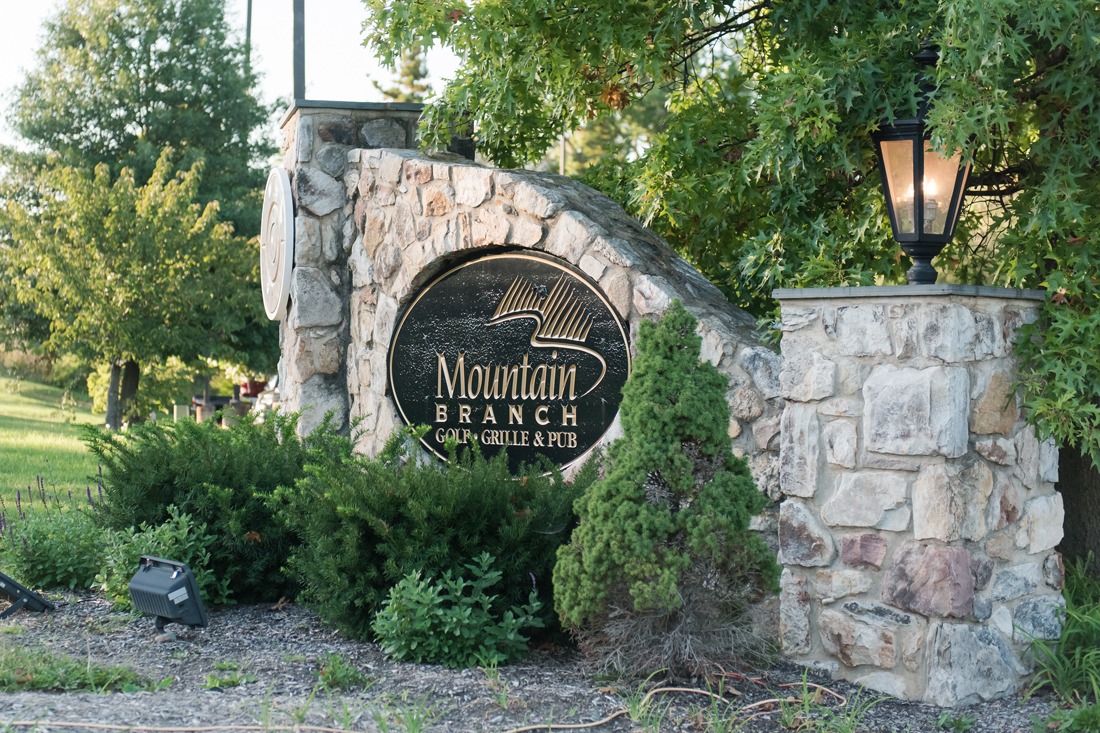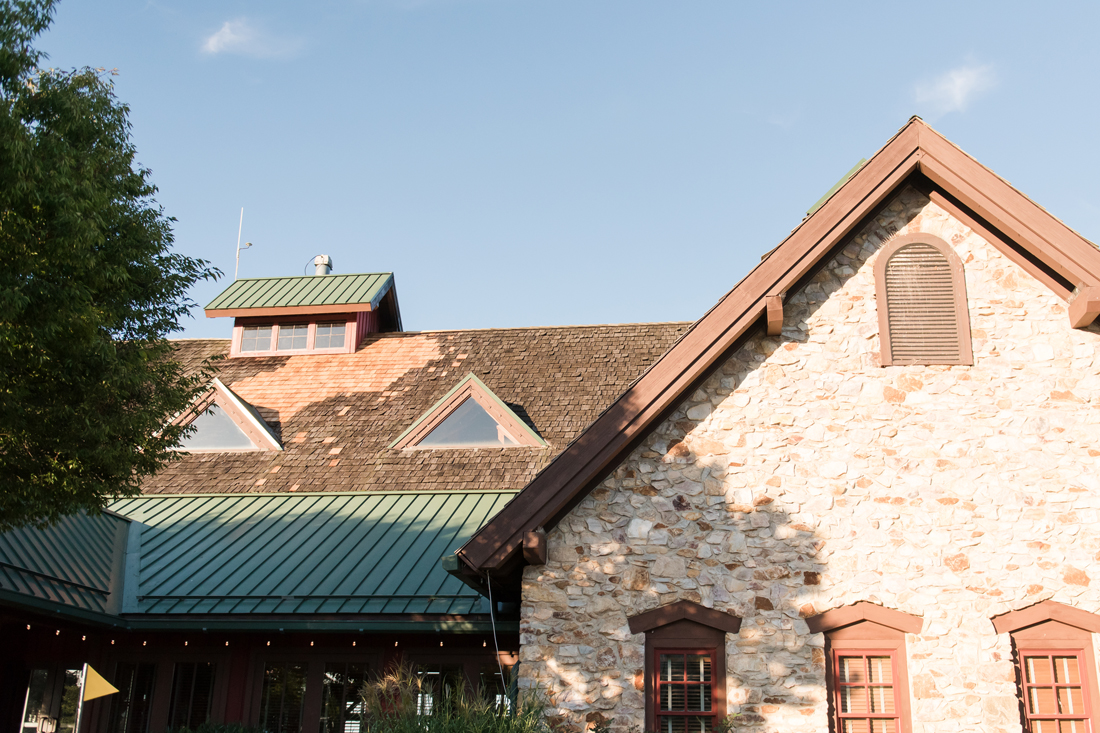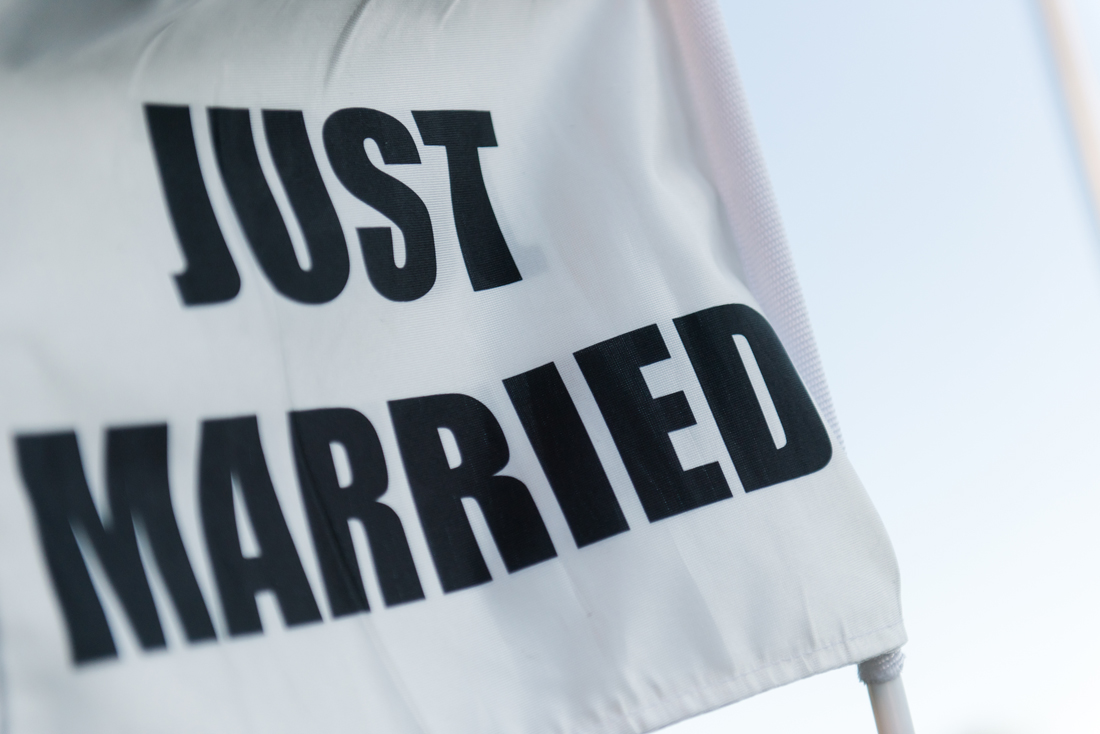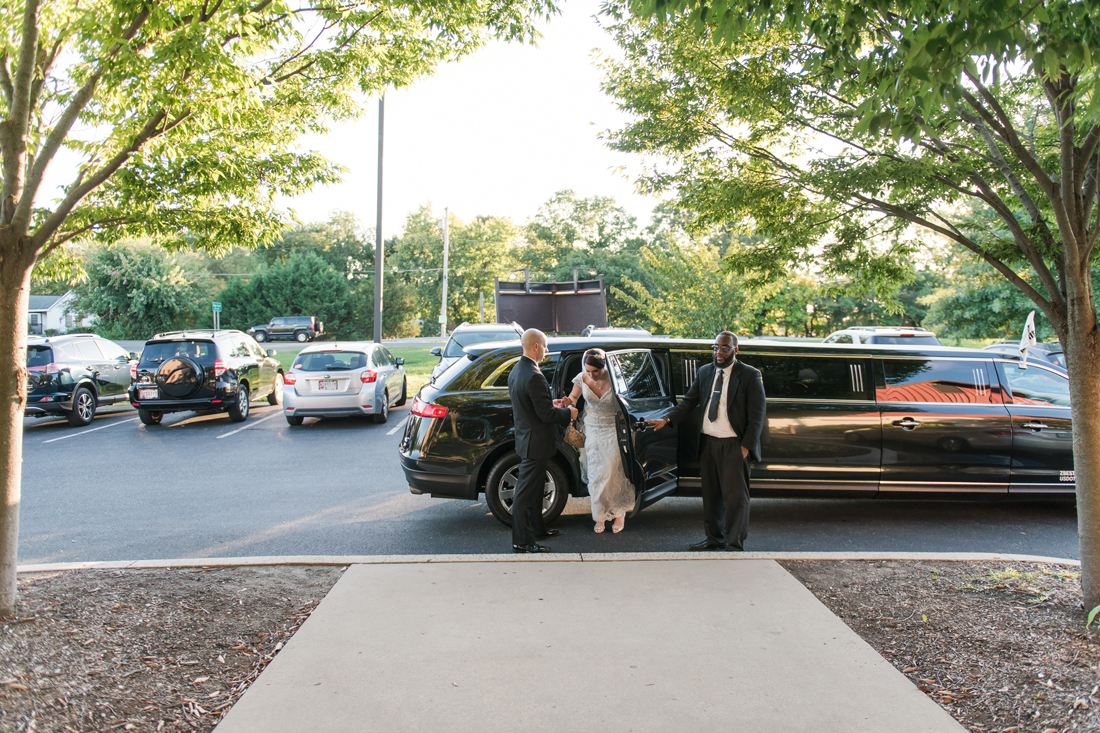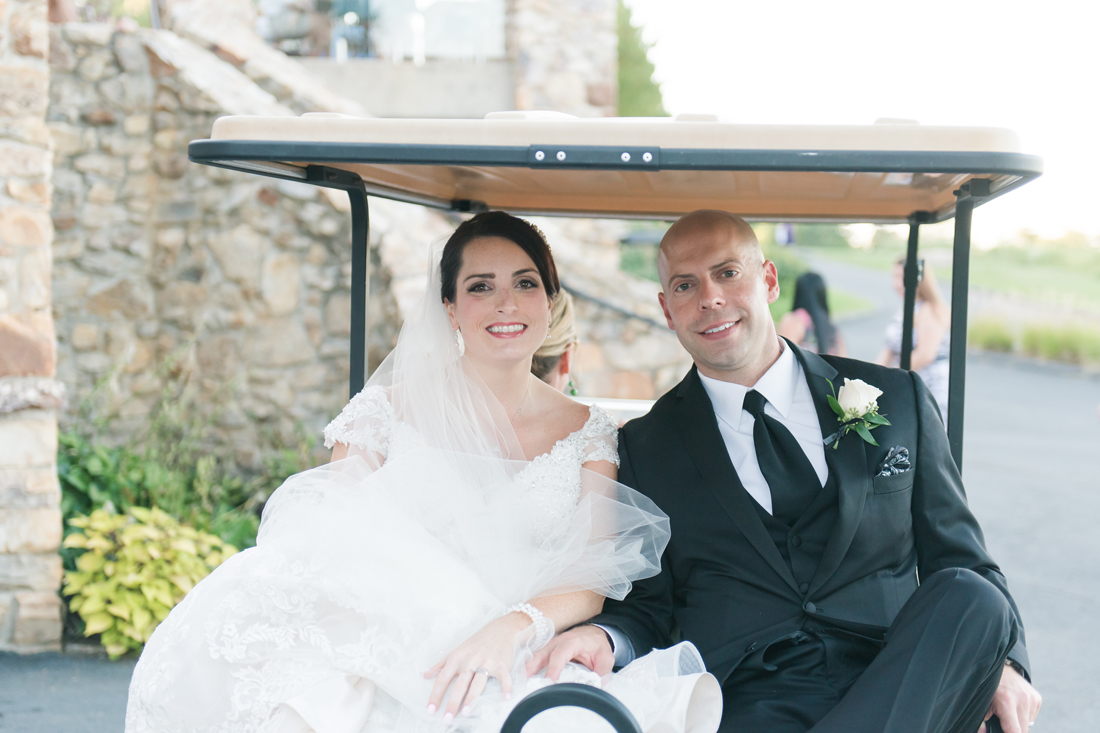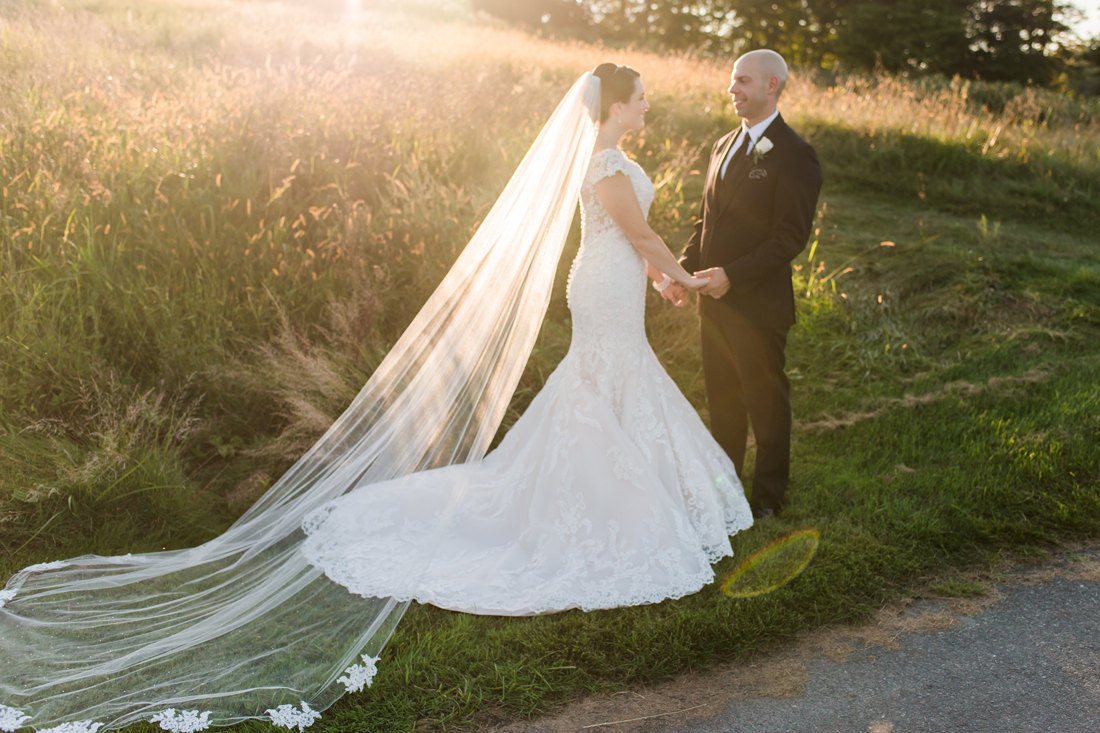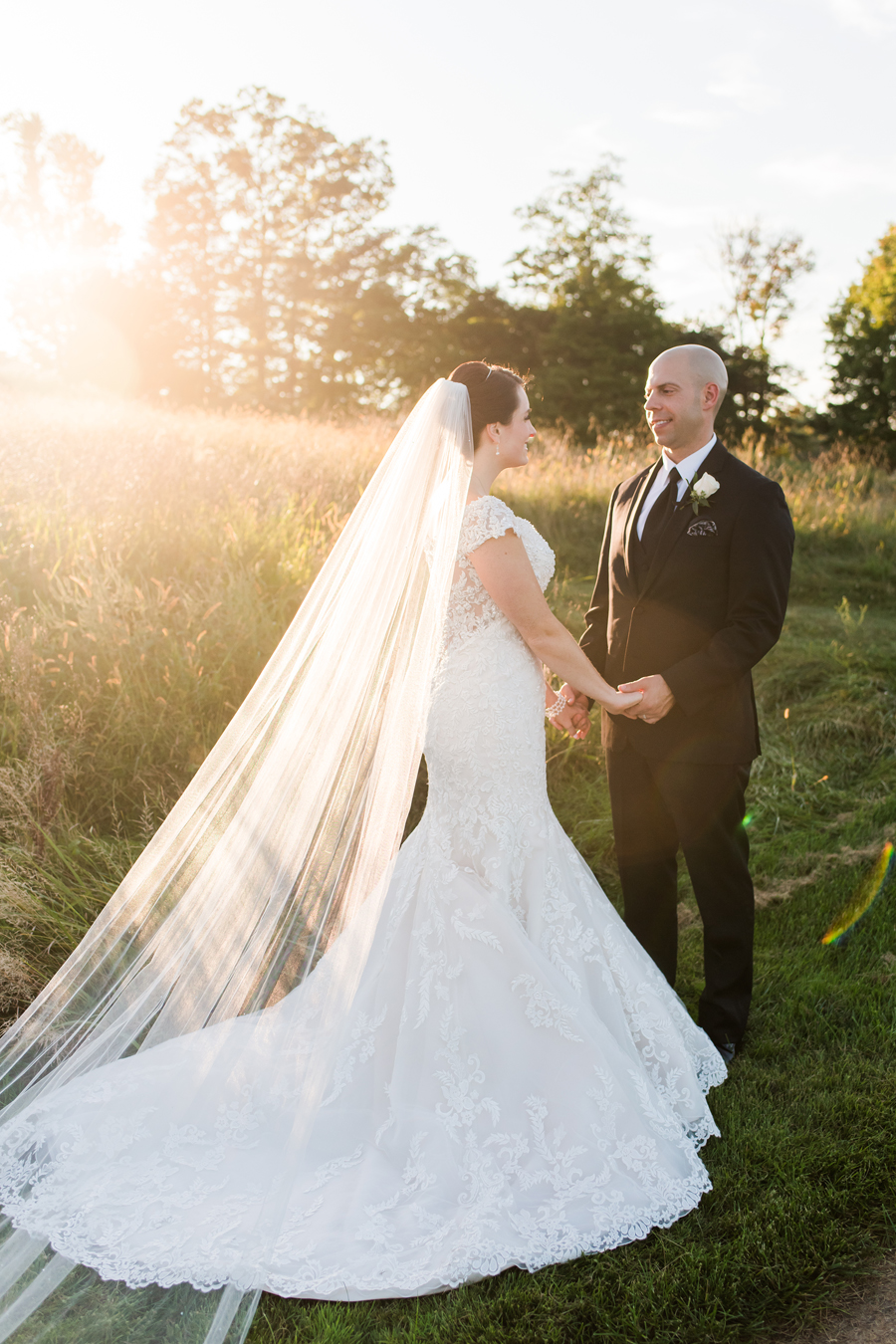 Oh my word how perfect is this light?! And coming through Katie's INCREDIBLE veil!!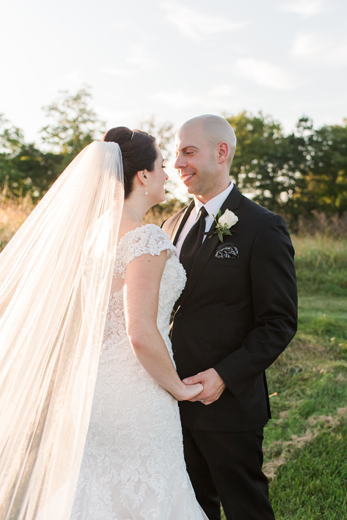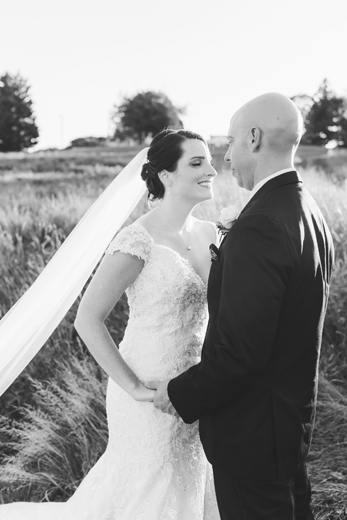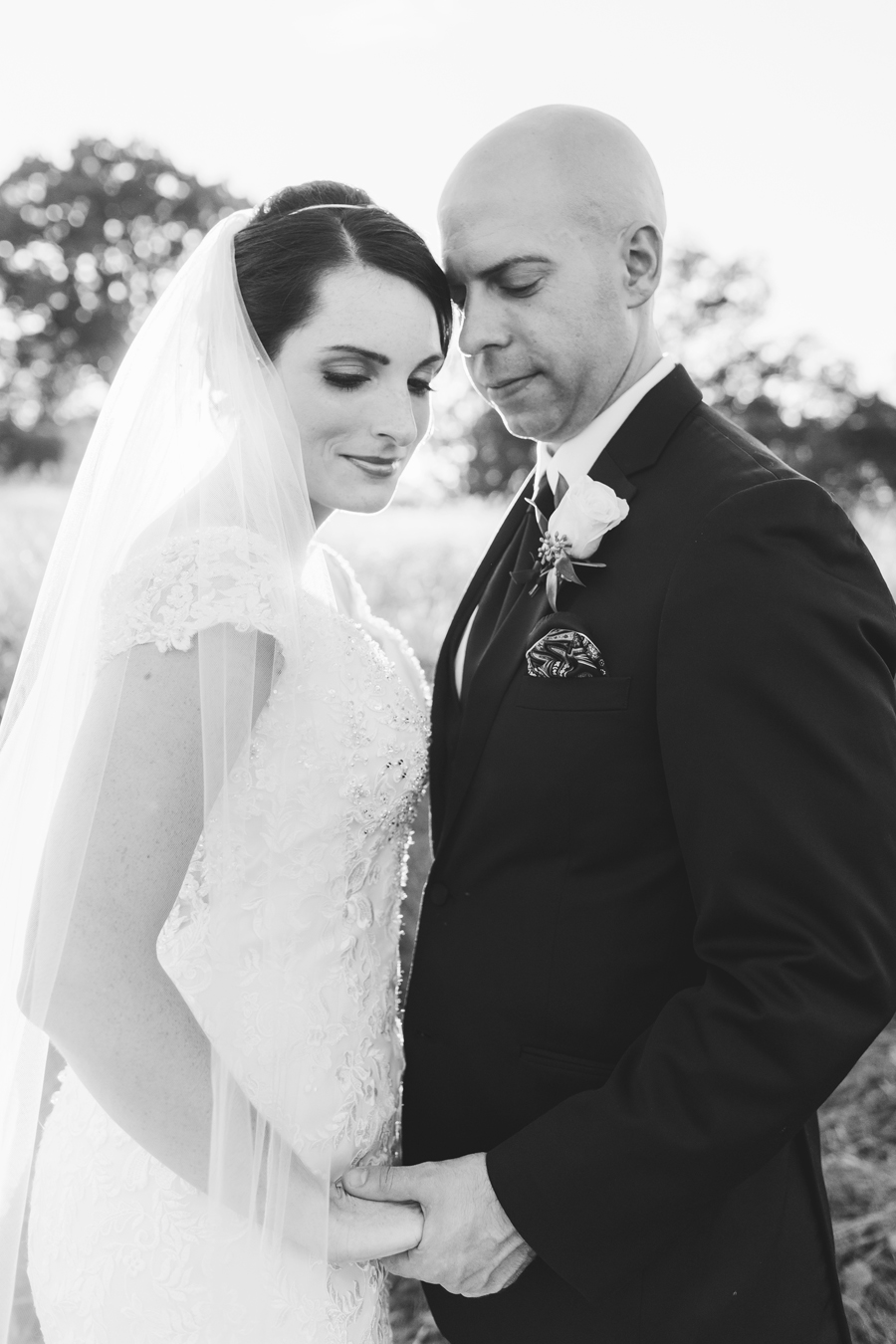 You two are perfect!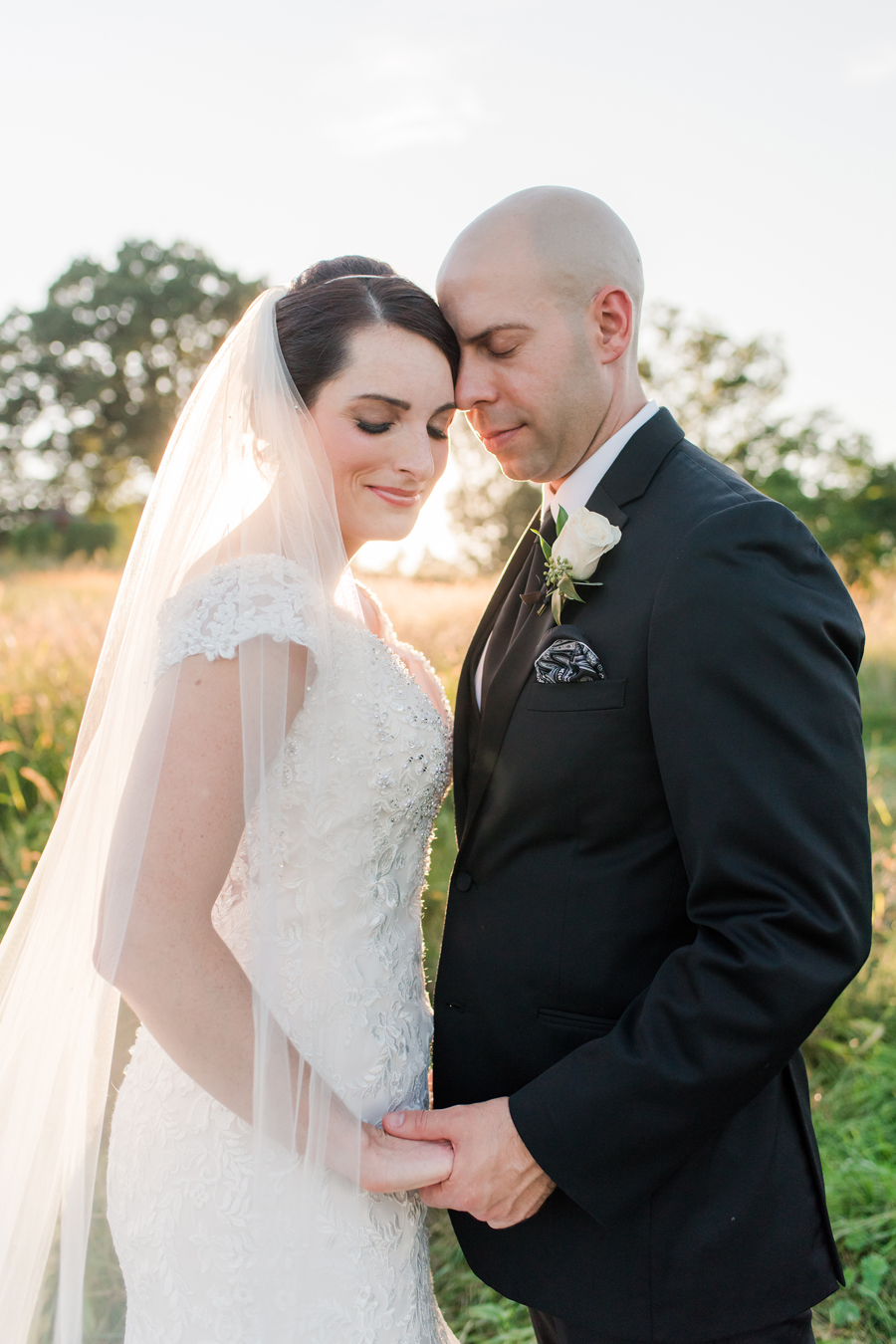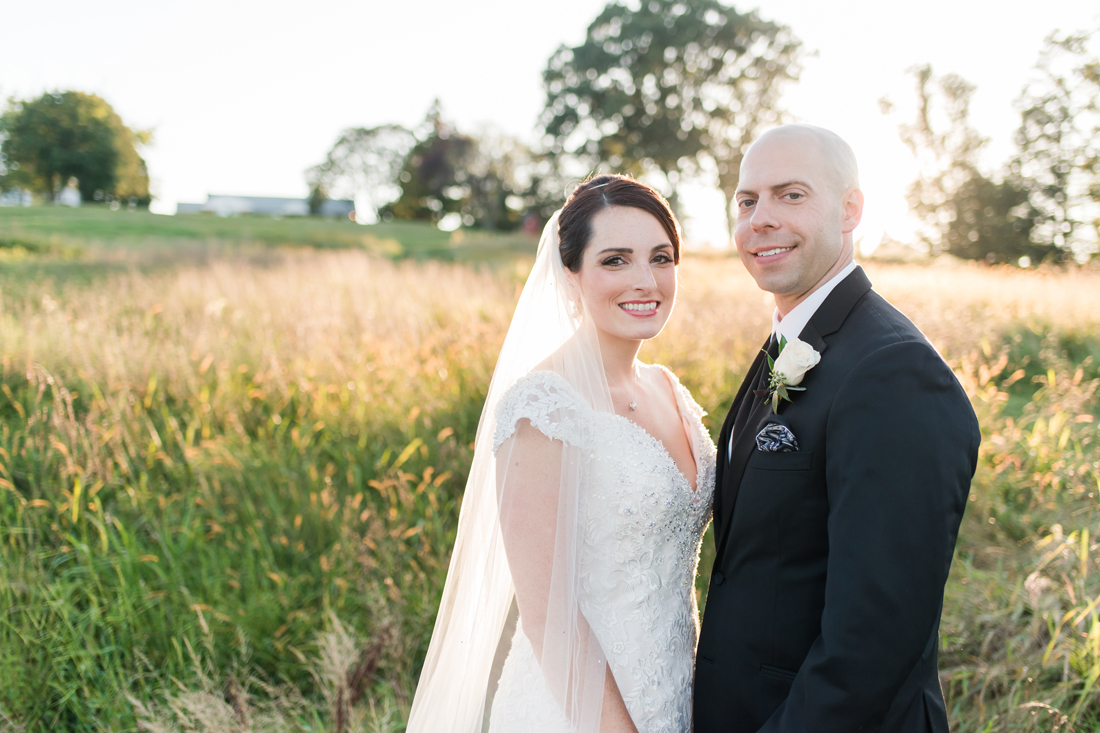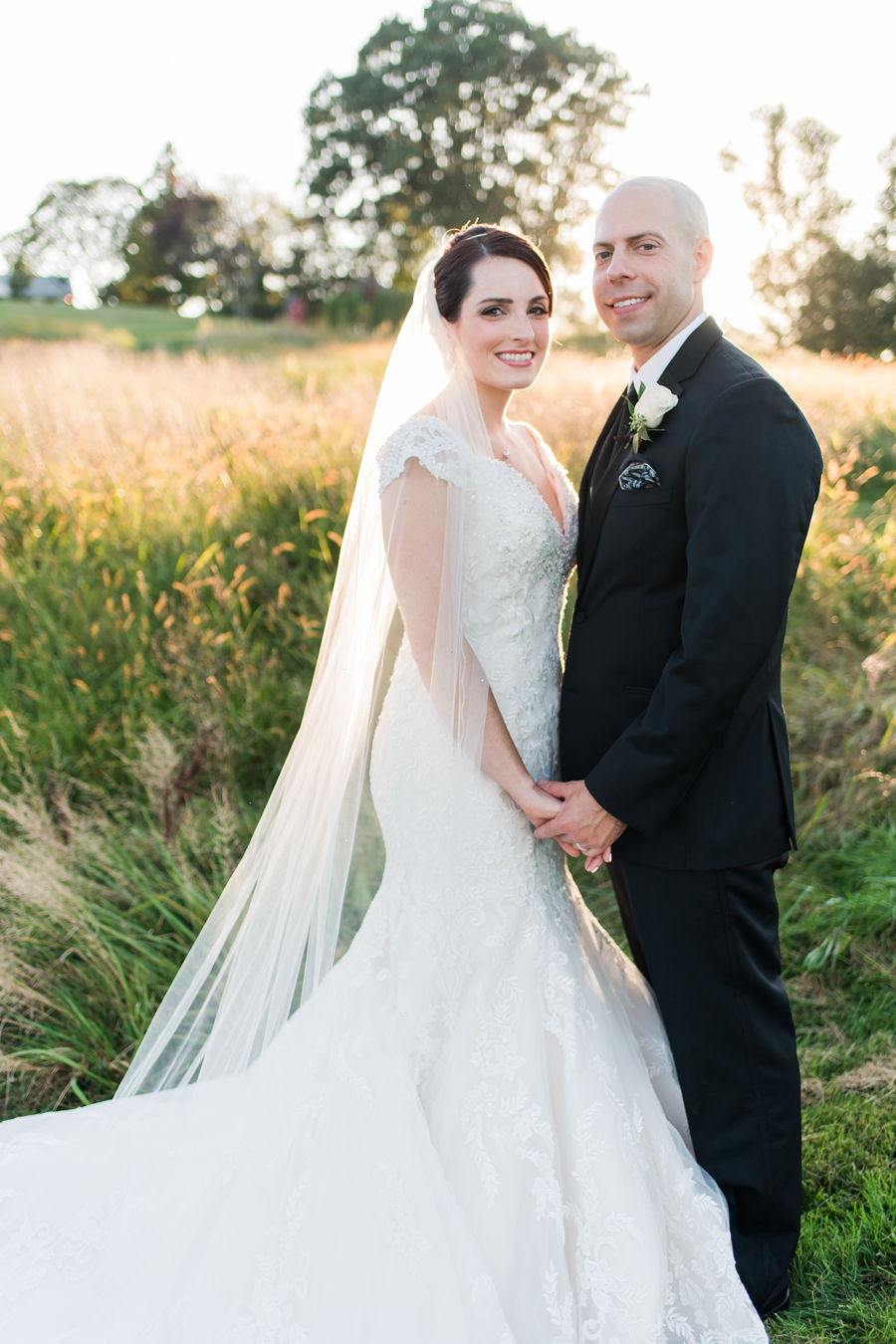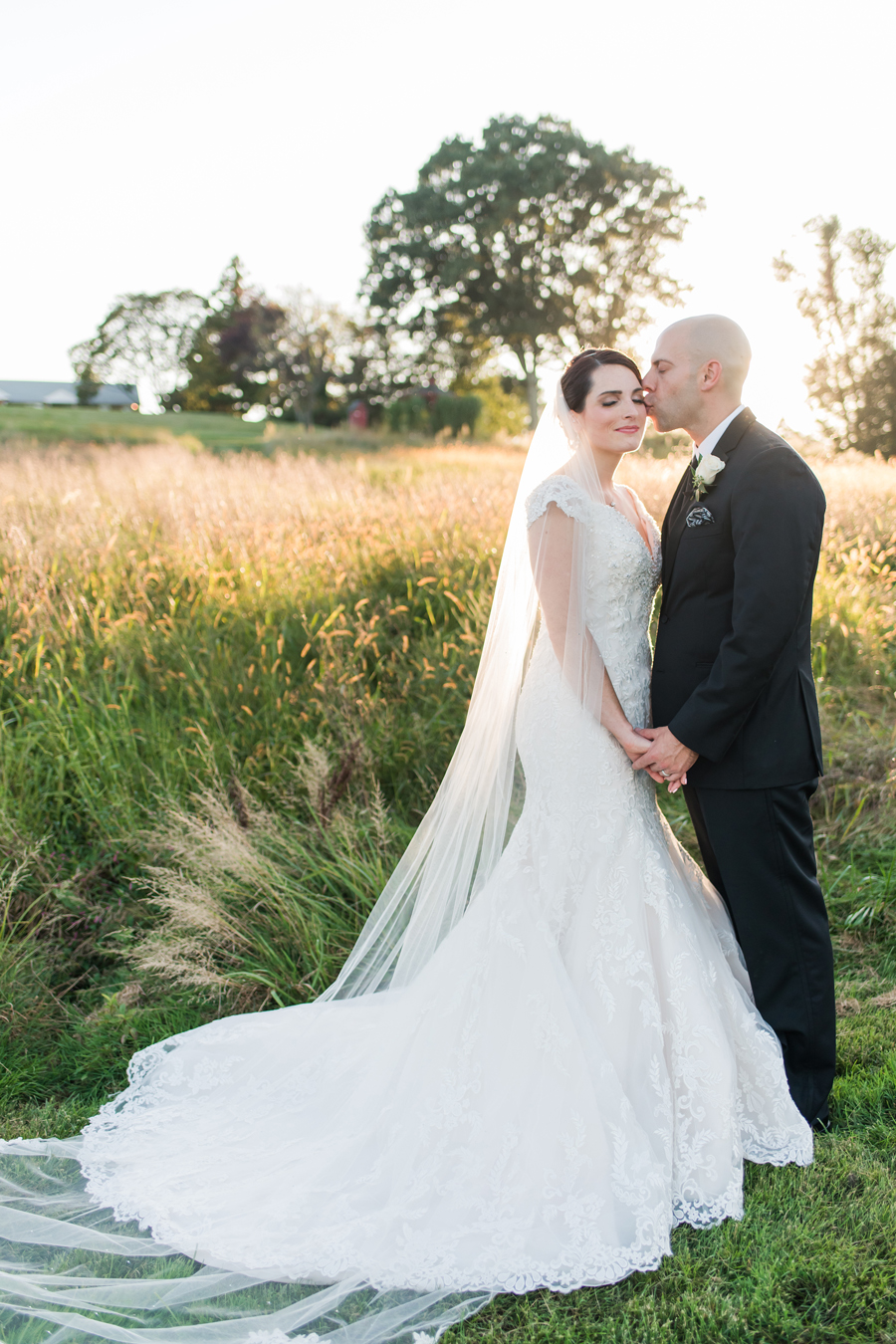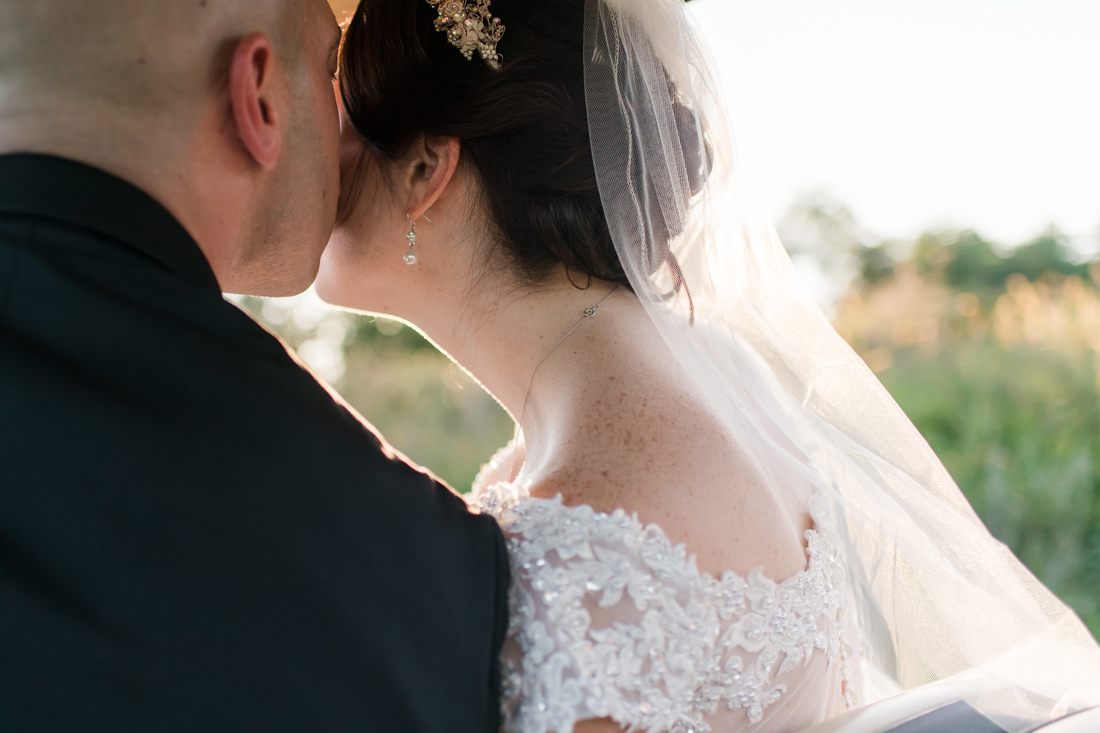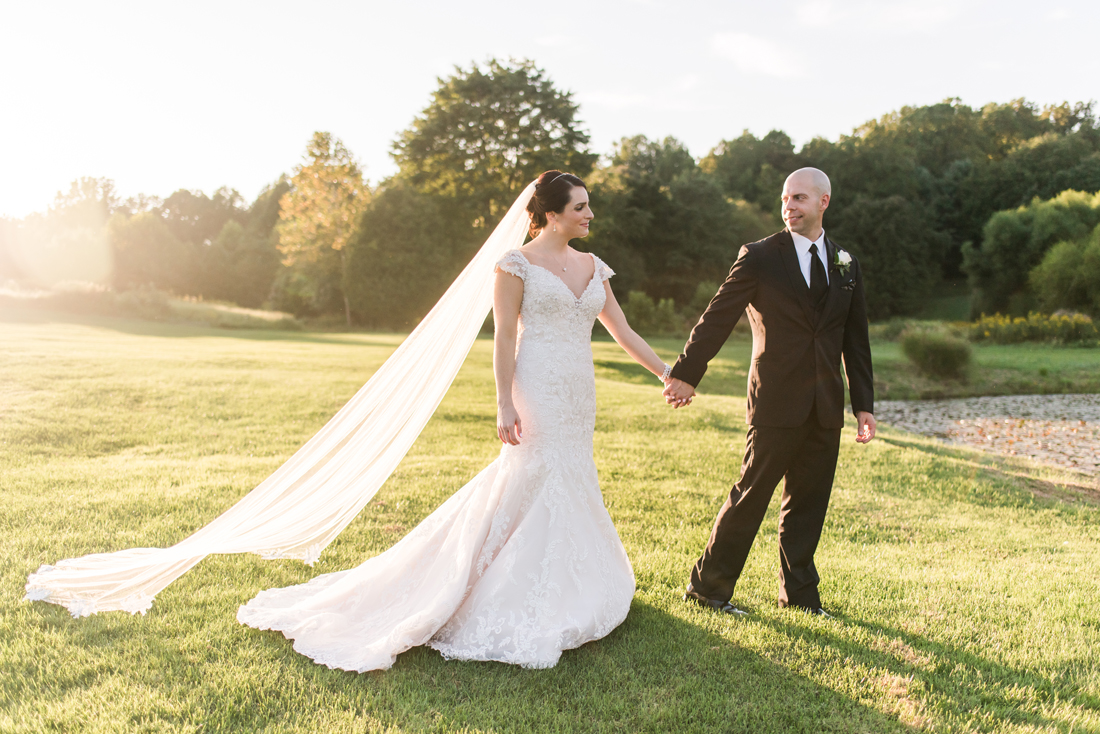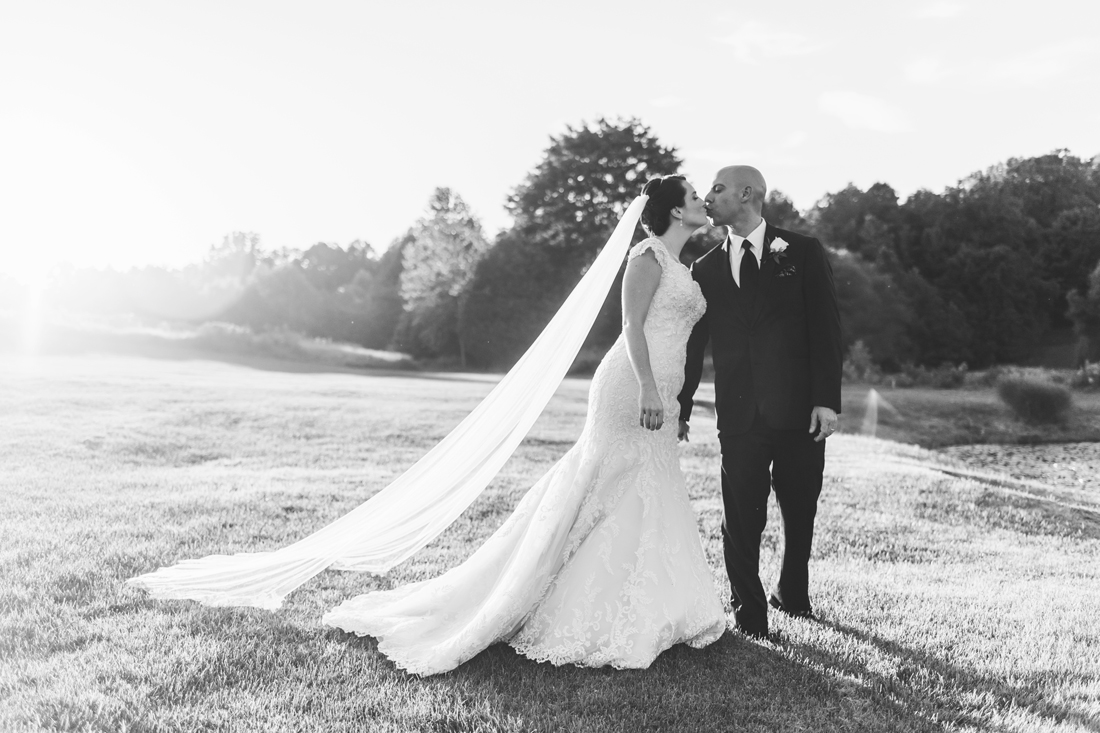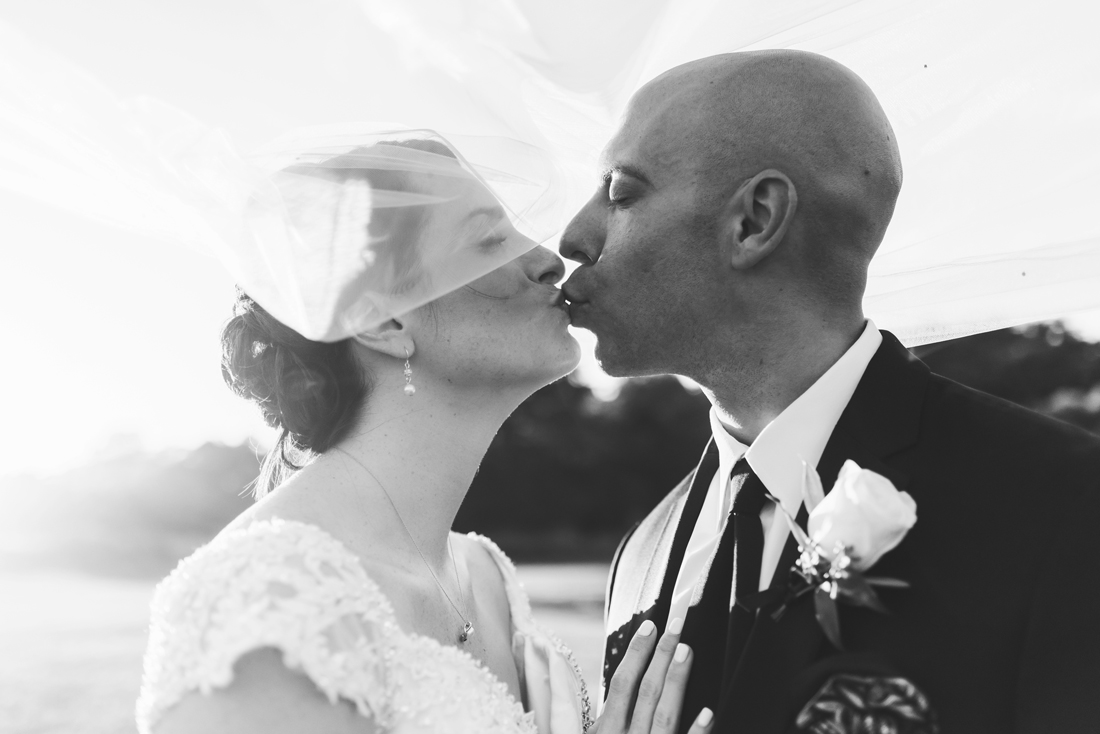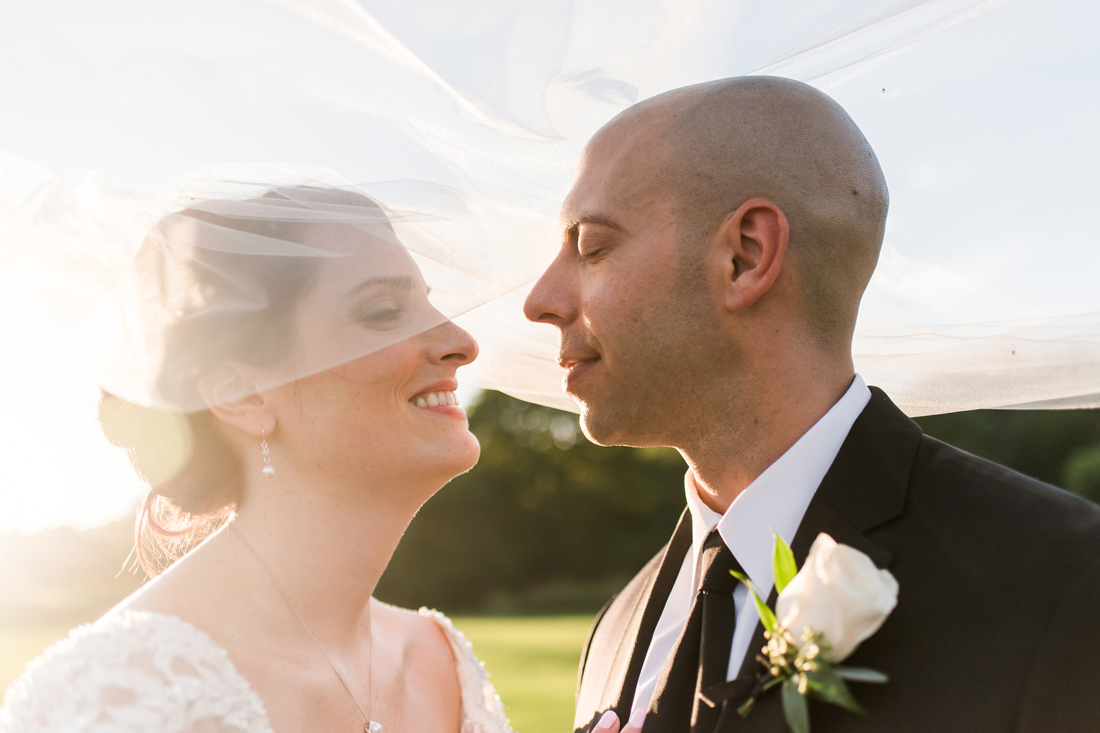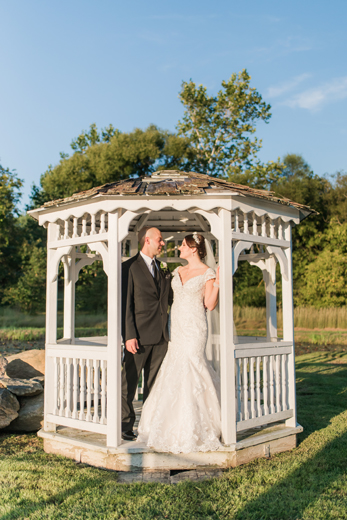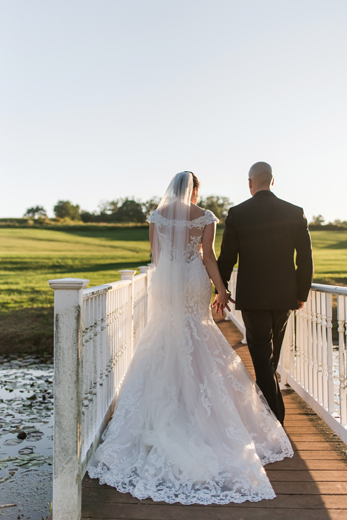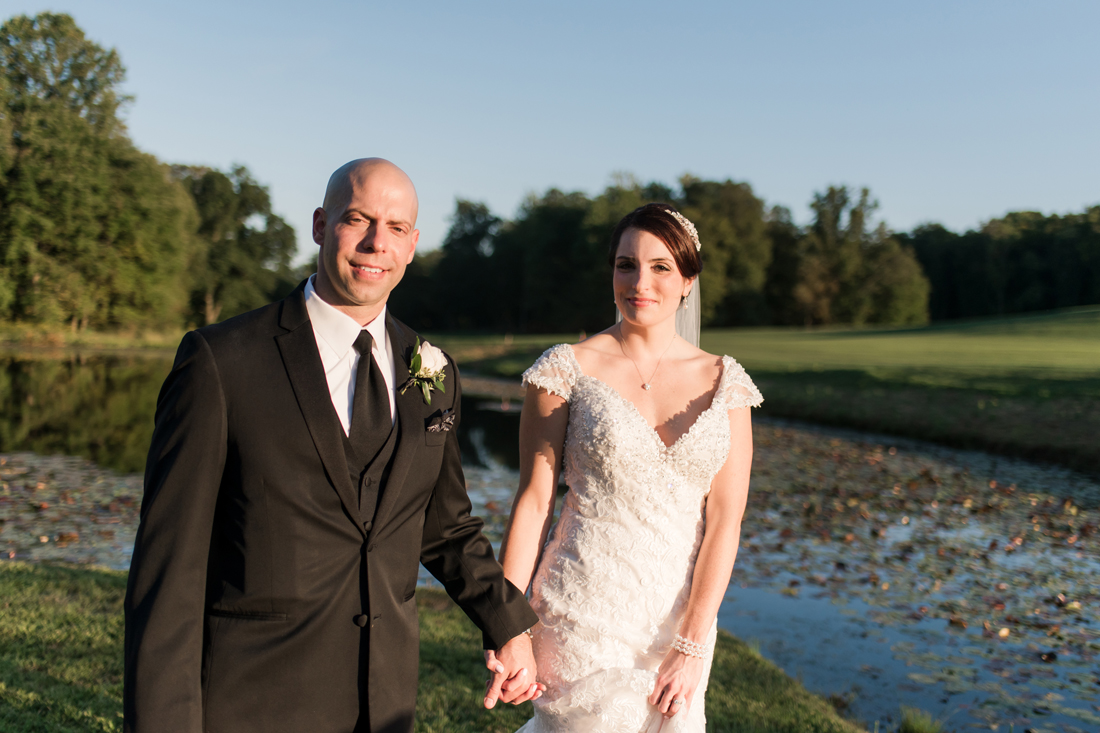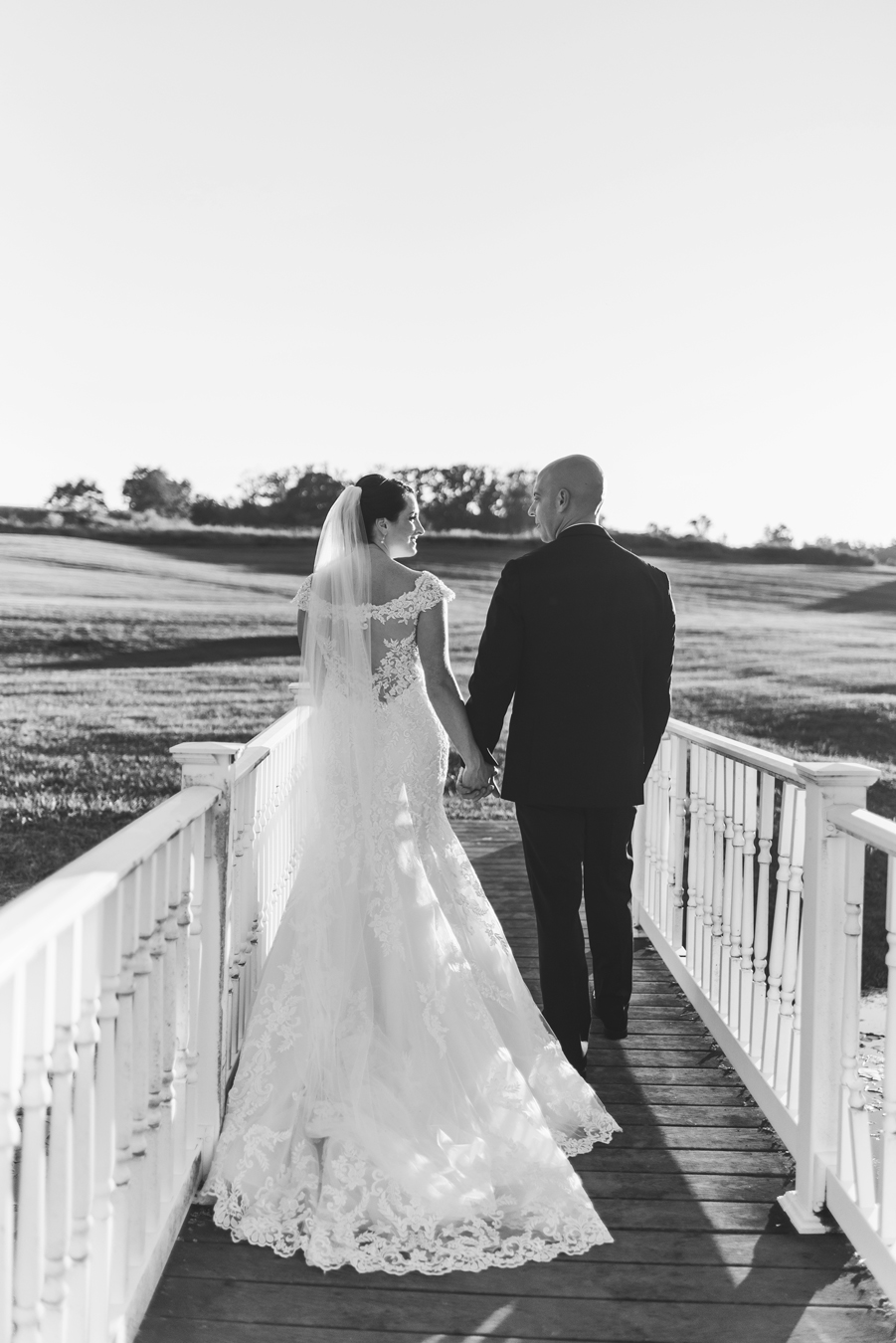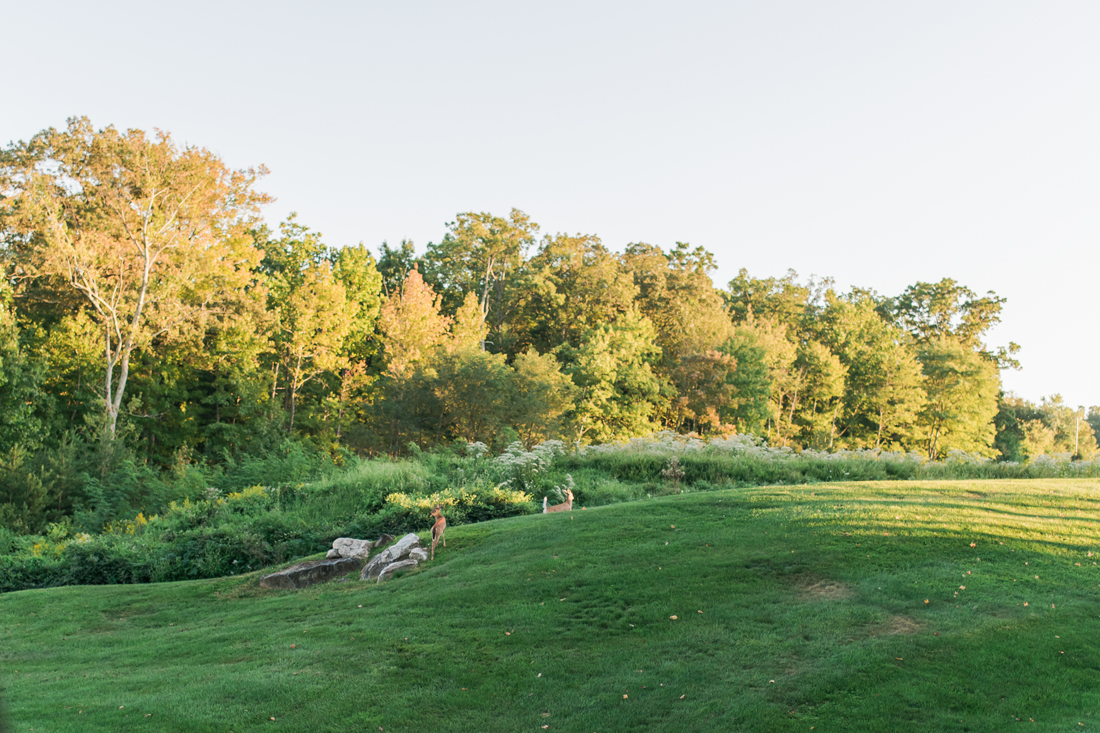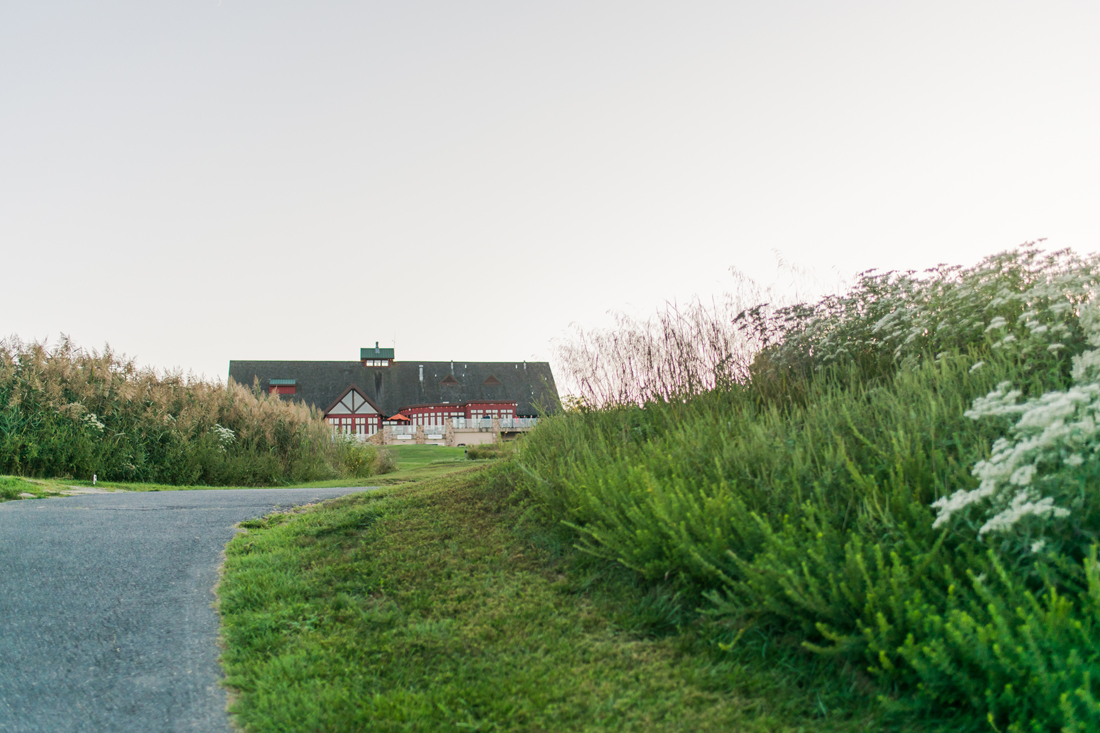 Heading back via the Champagne fountain shortcut!!! ;) Katie was ready! haha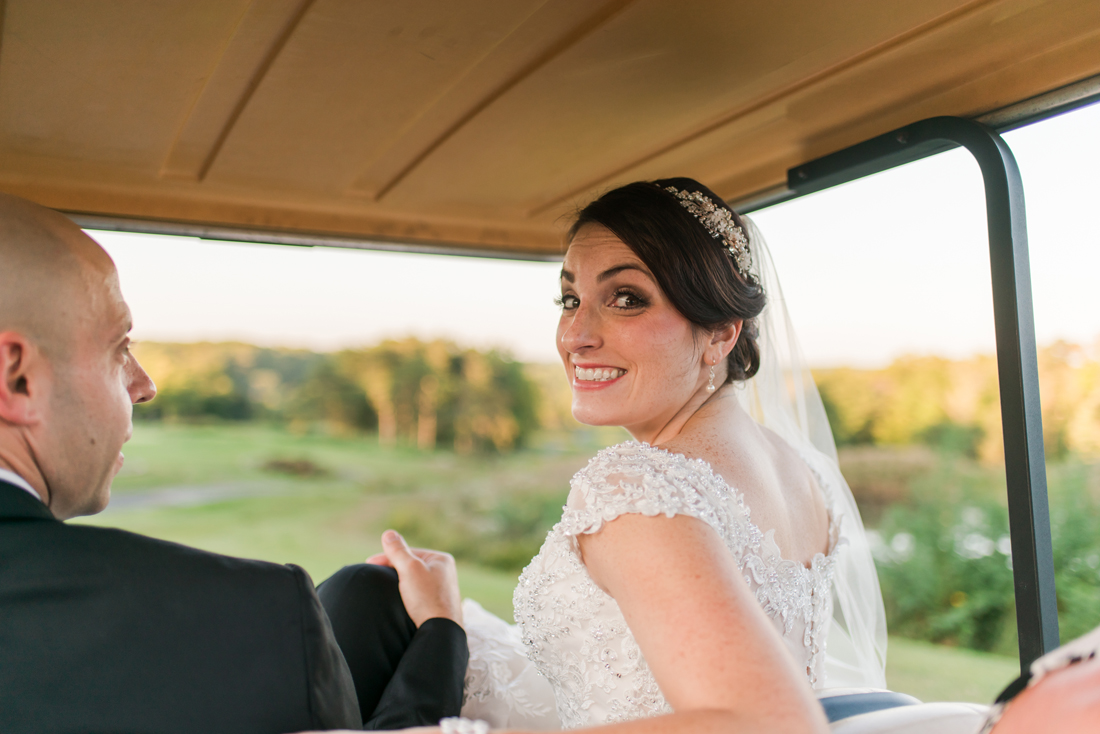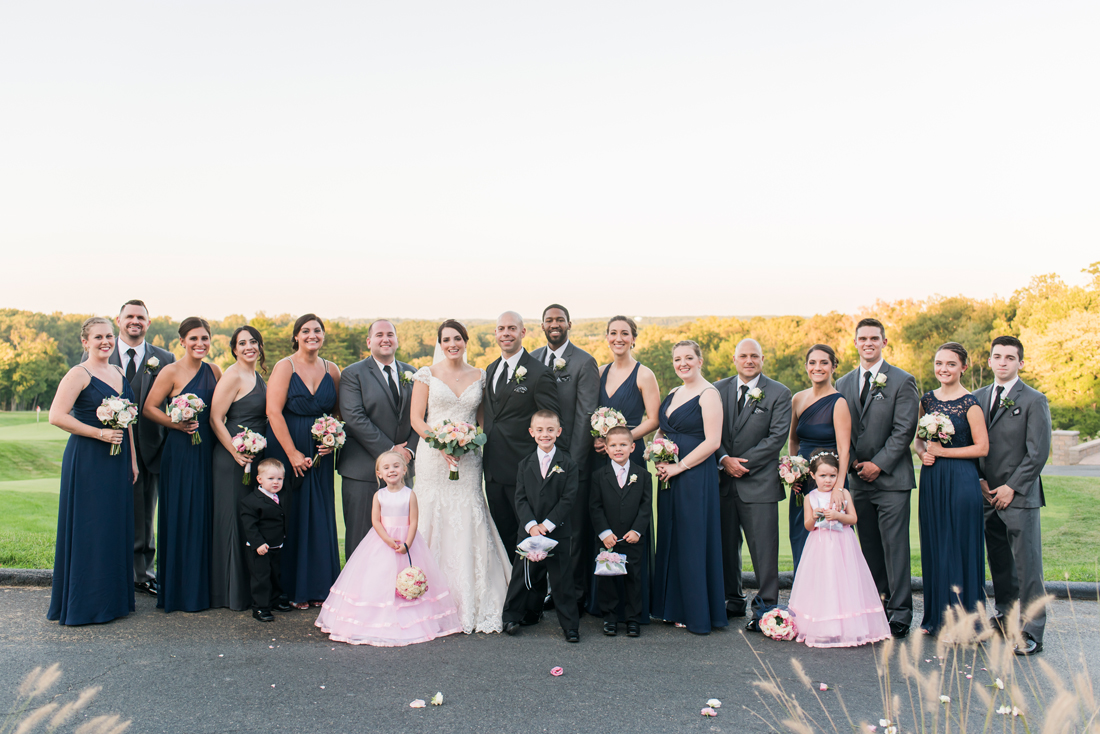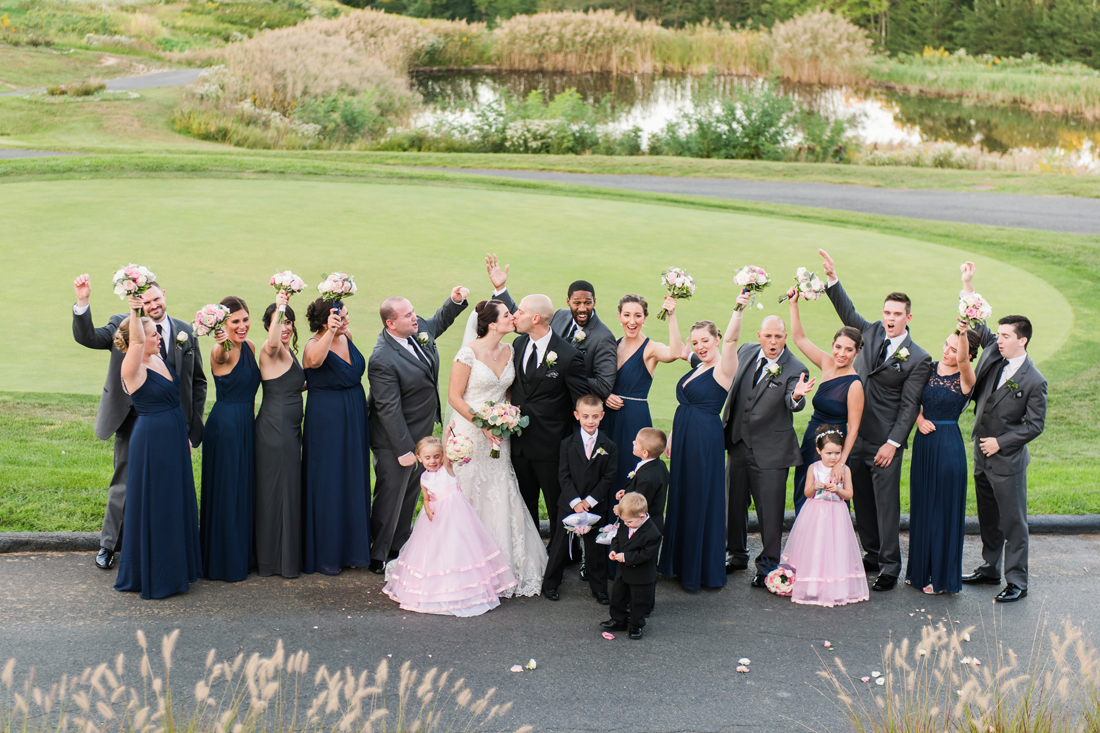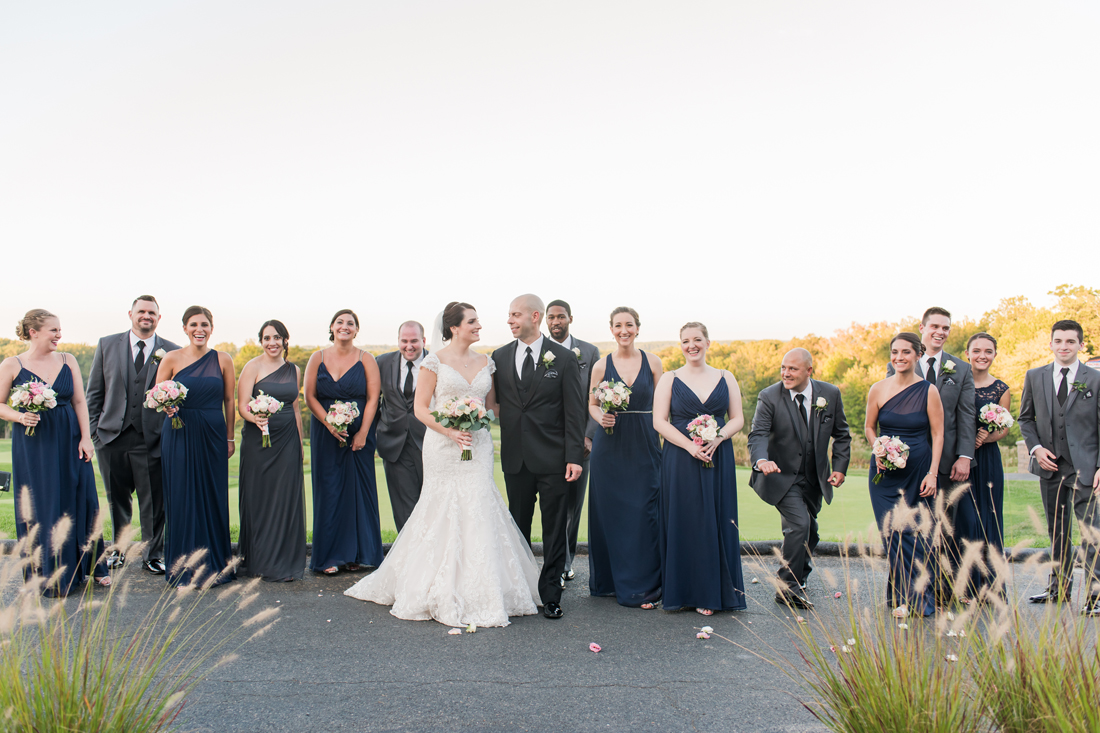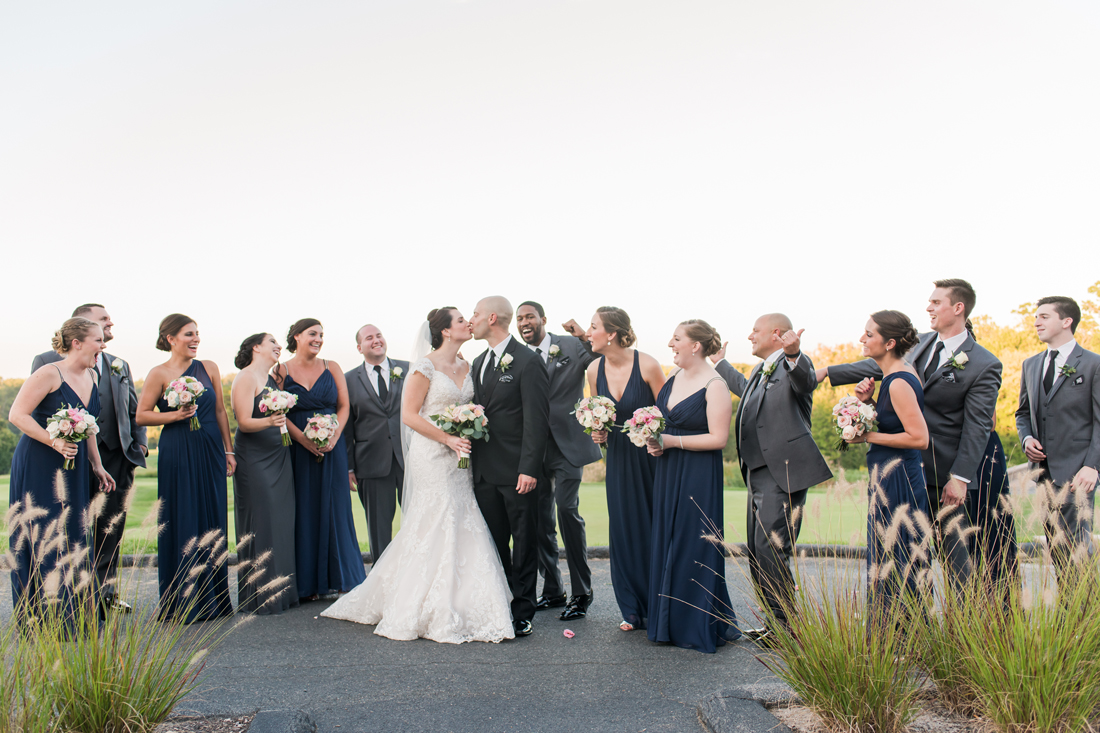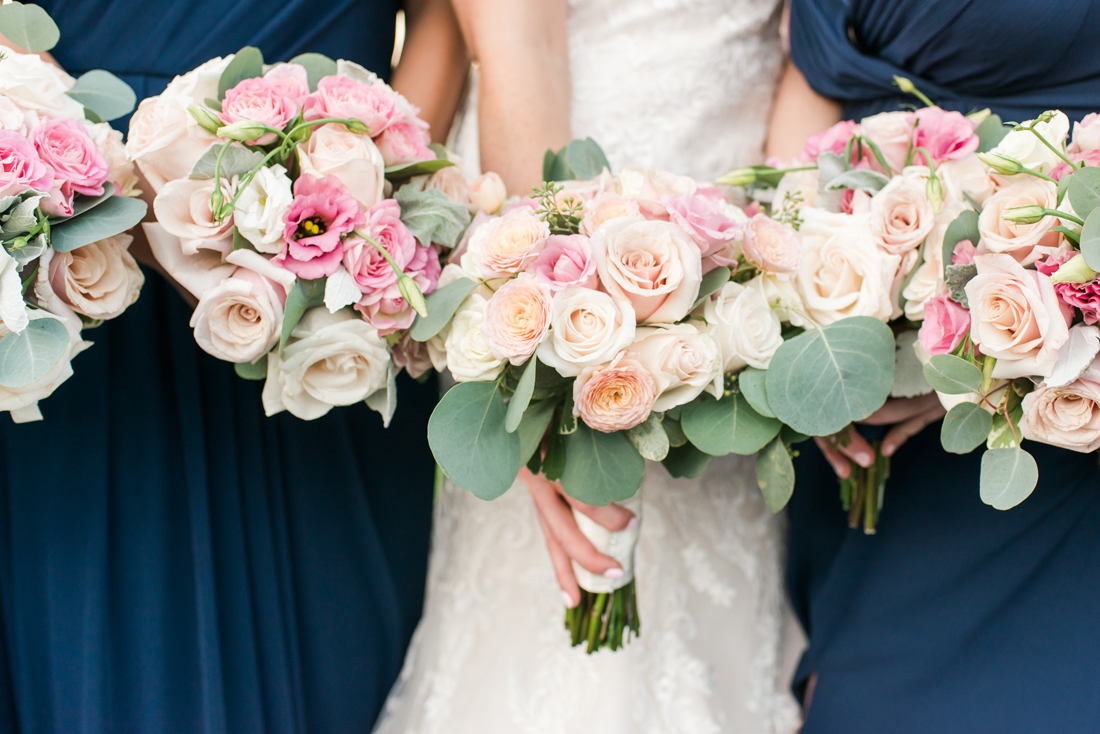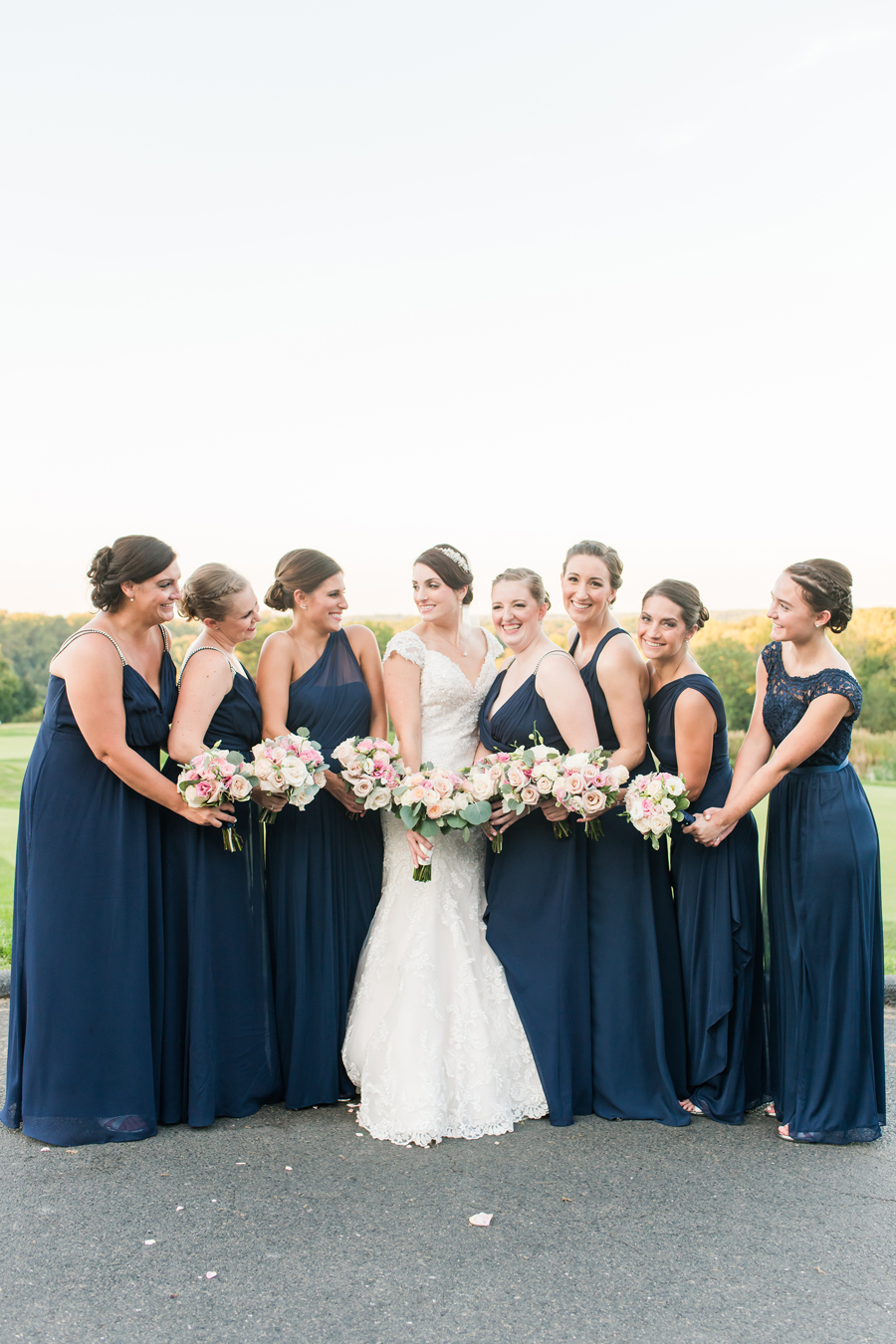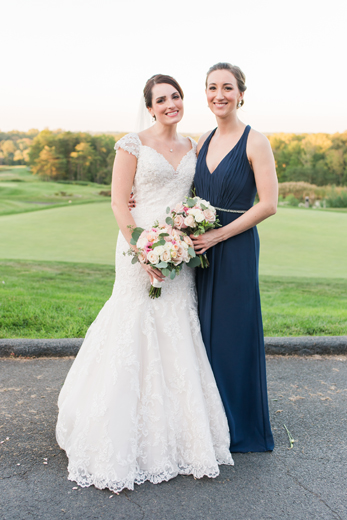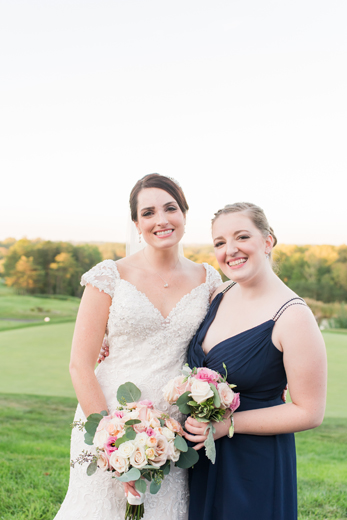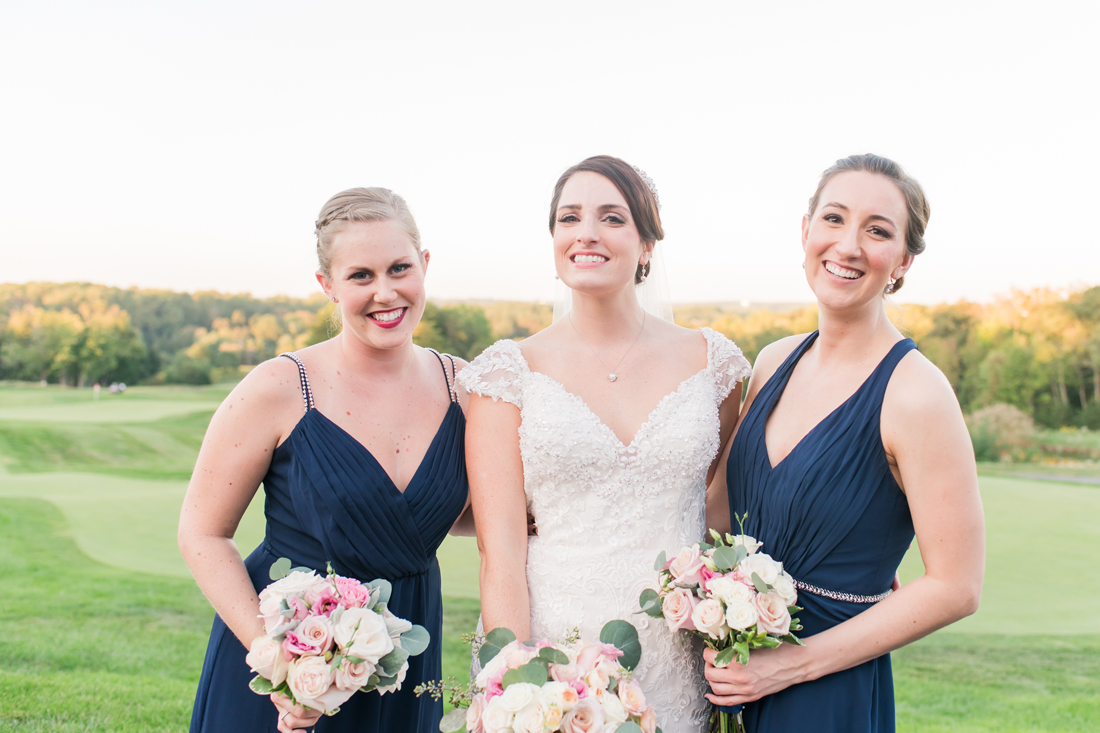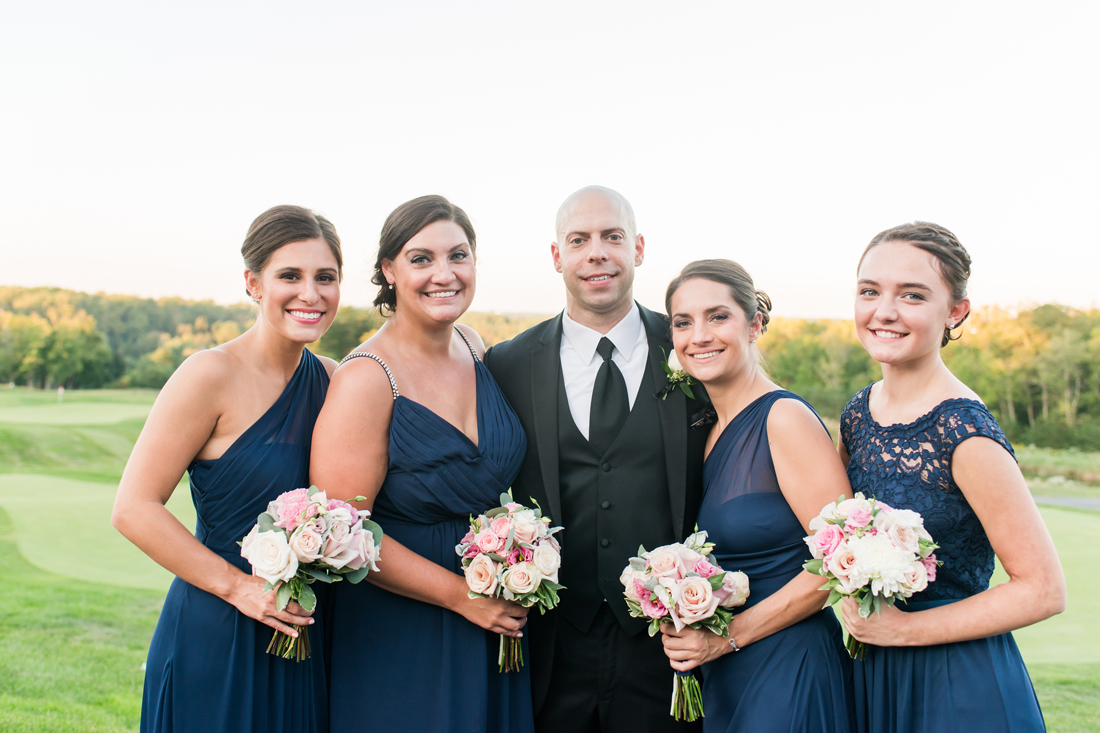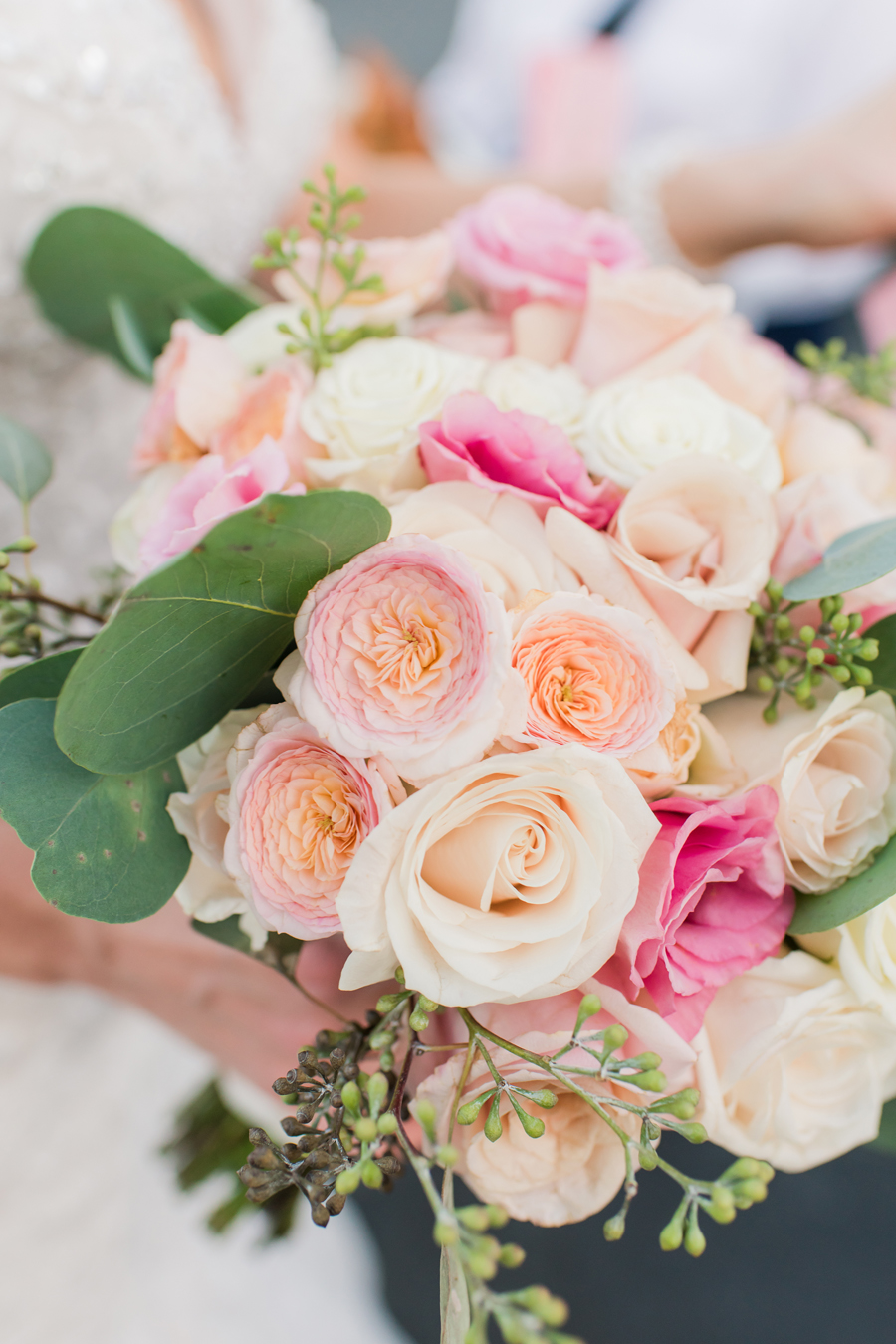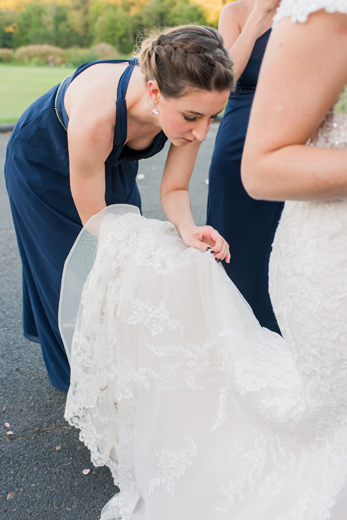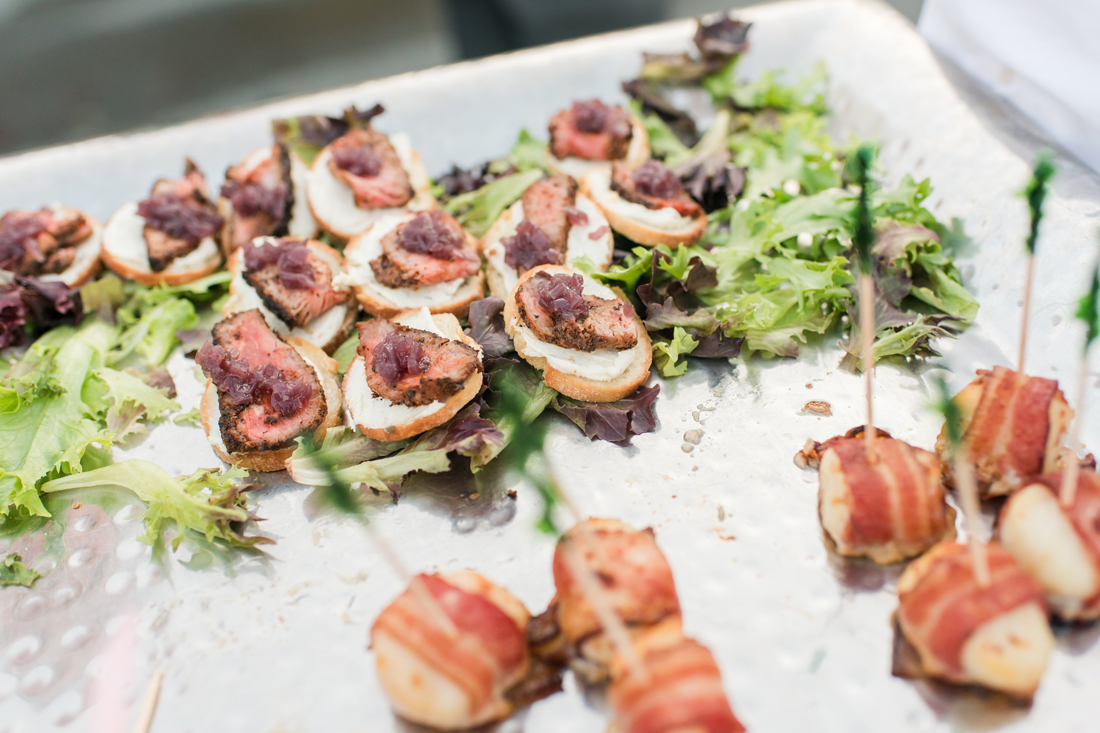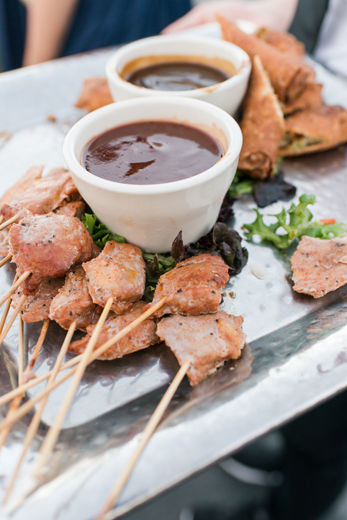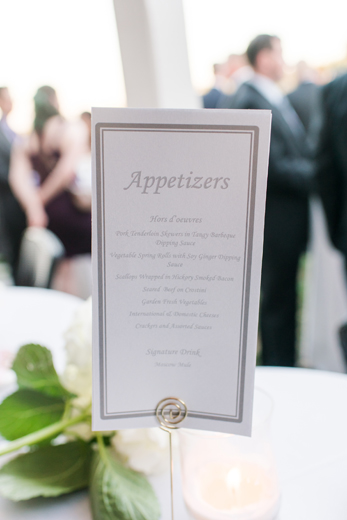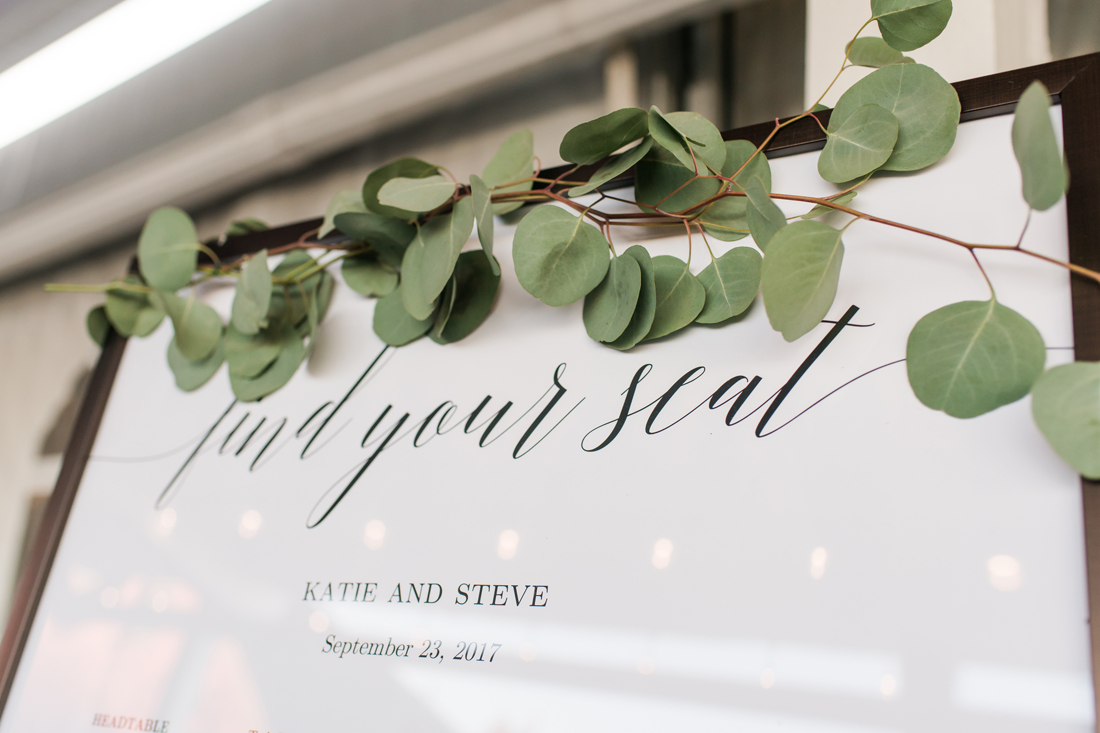 Absolutely obsessed with every detail!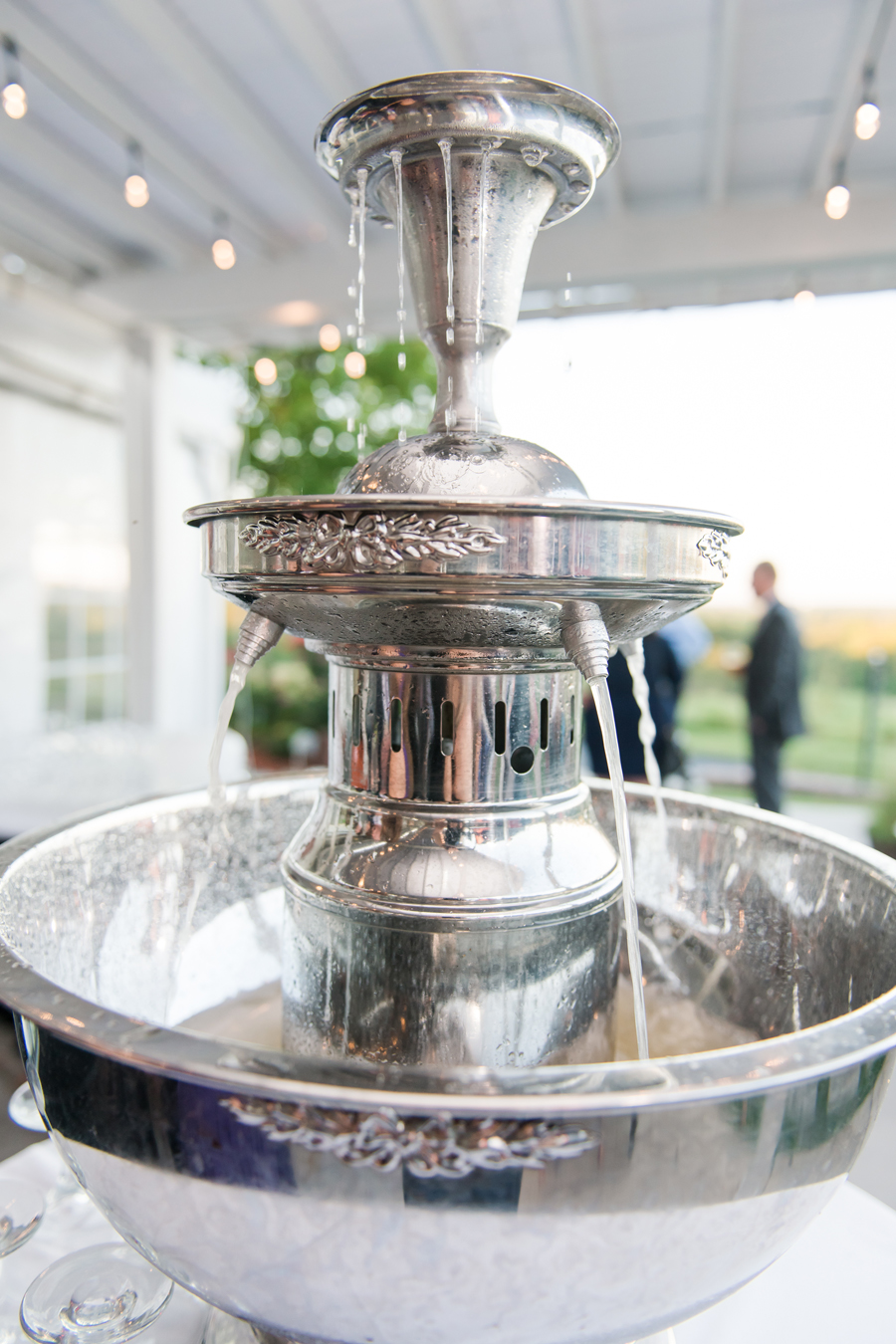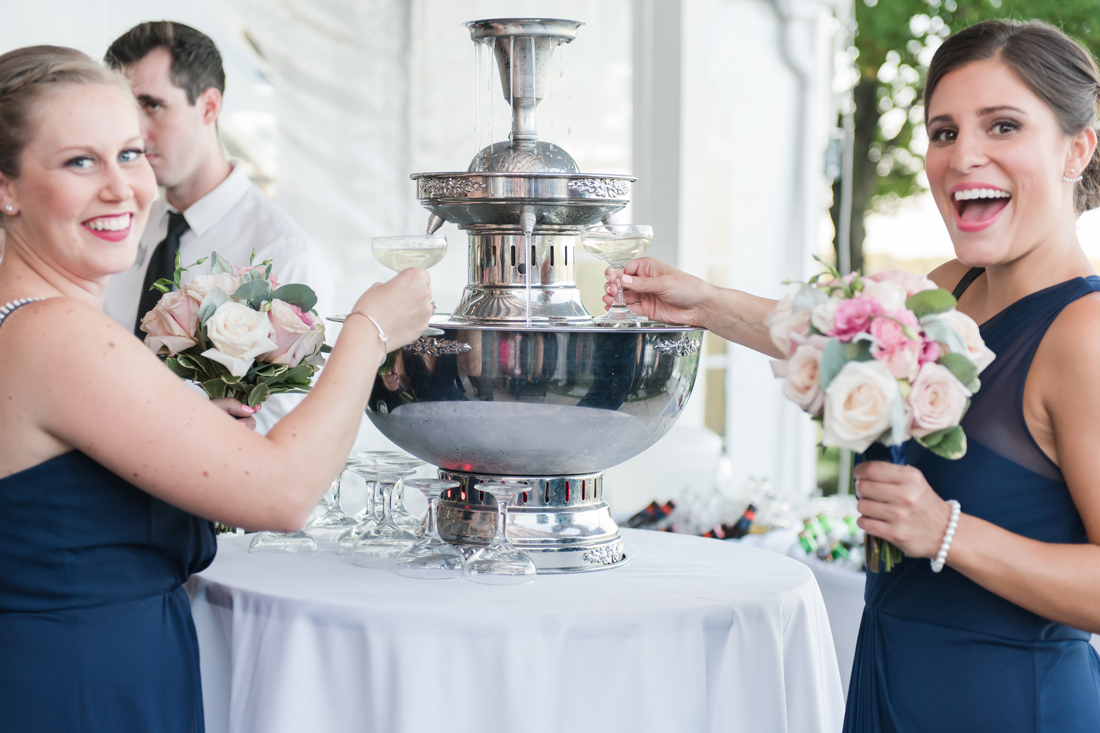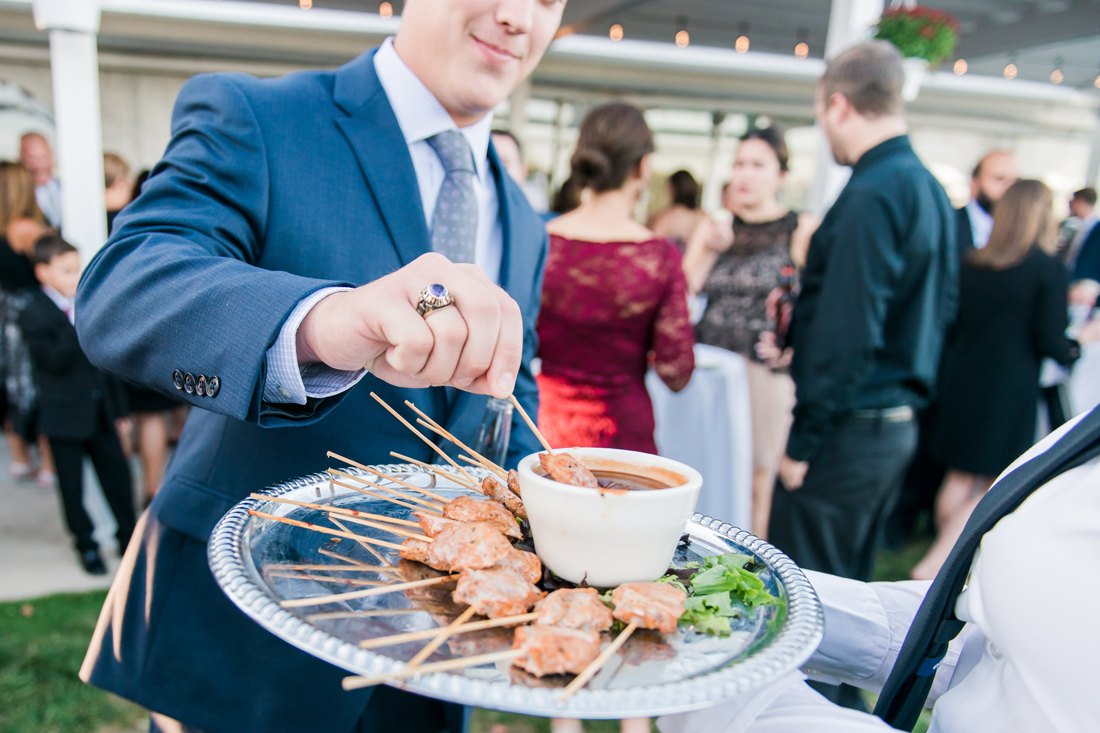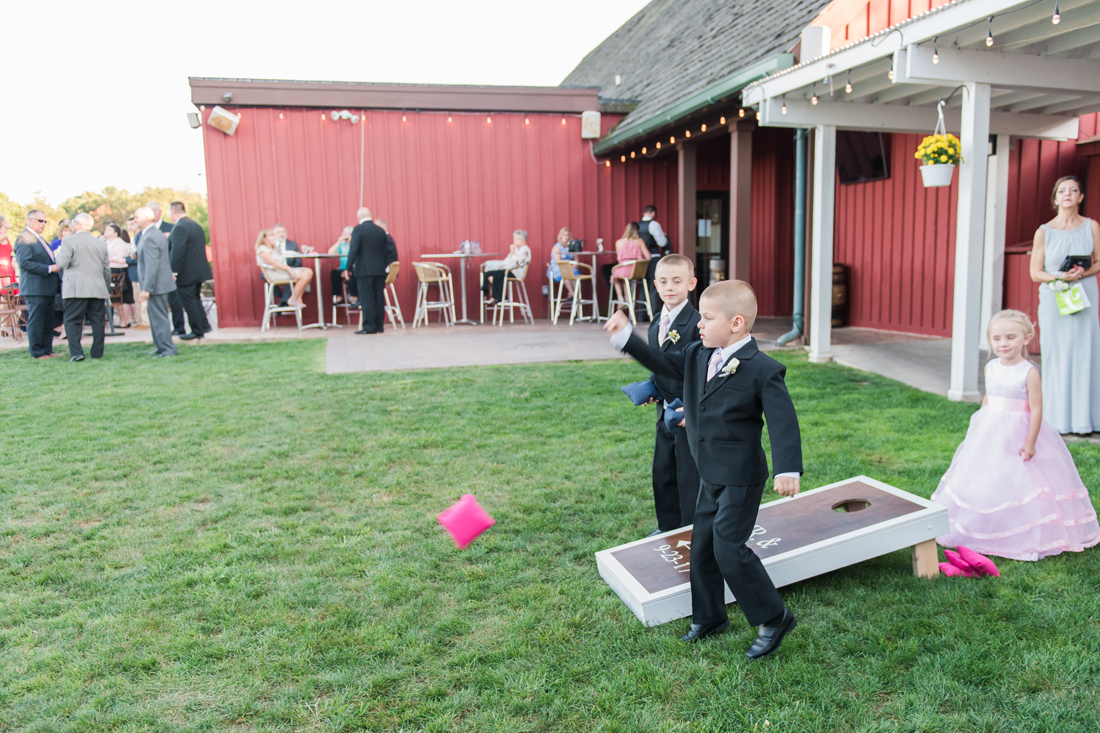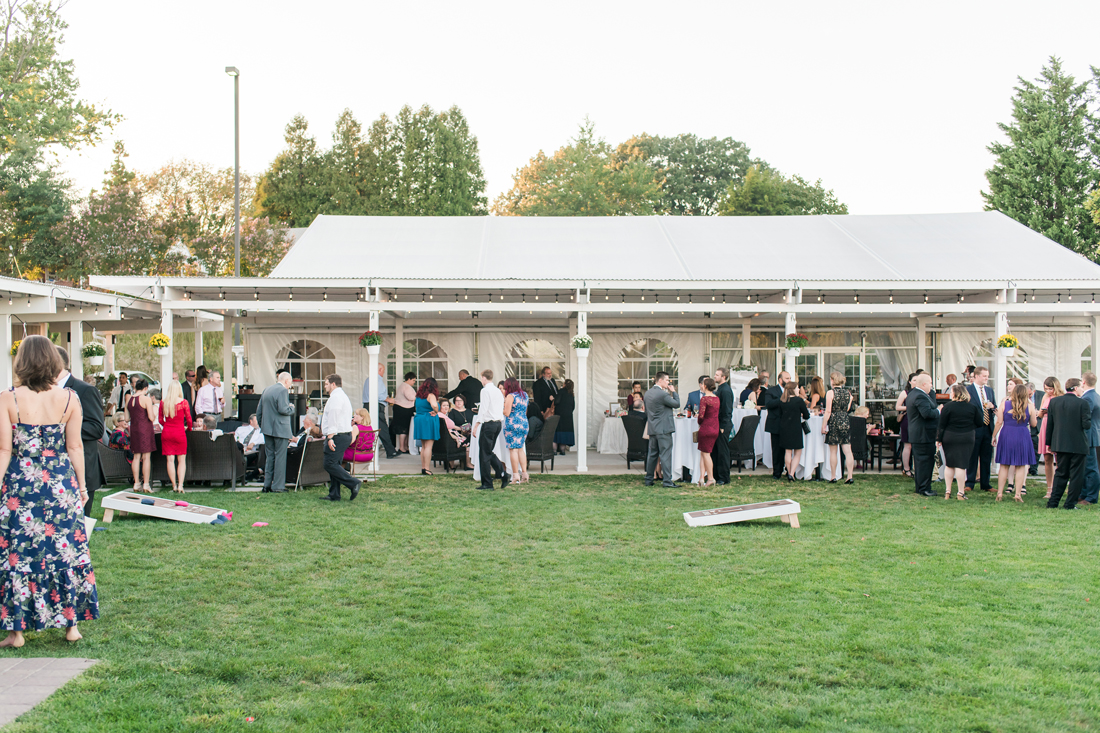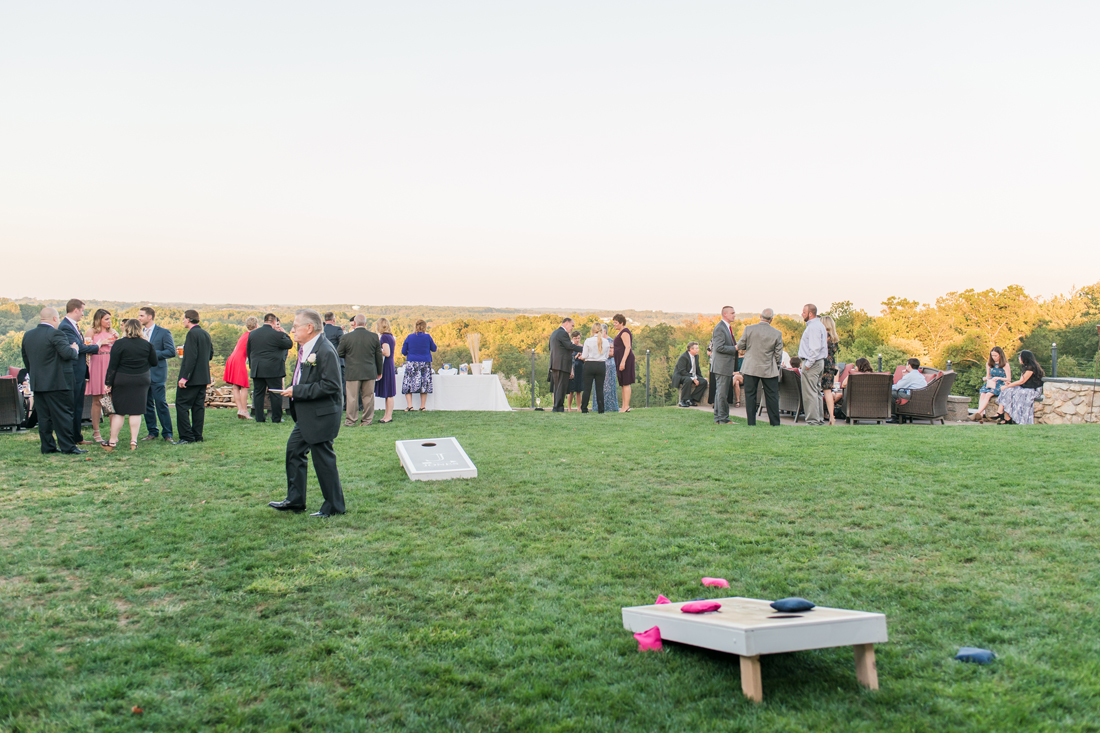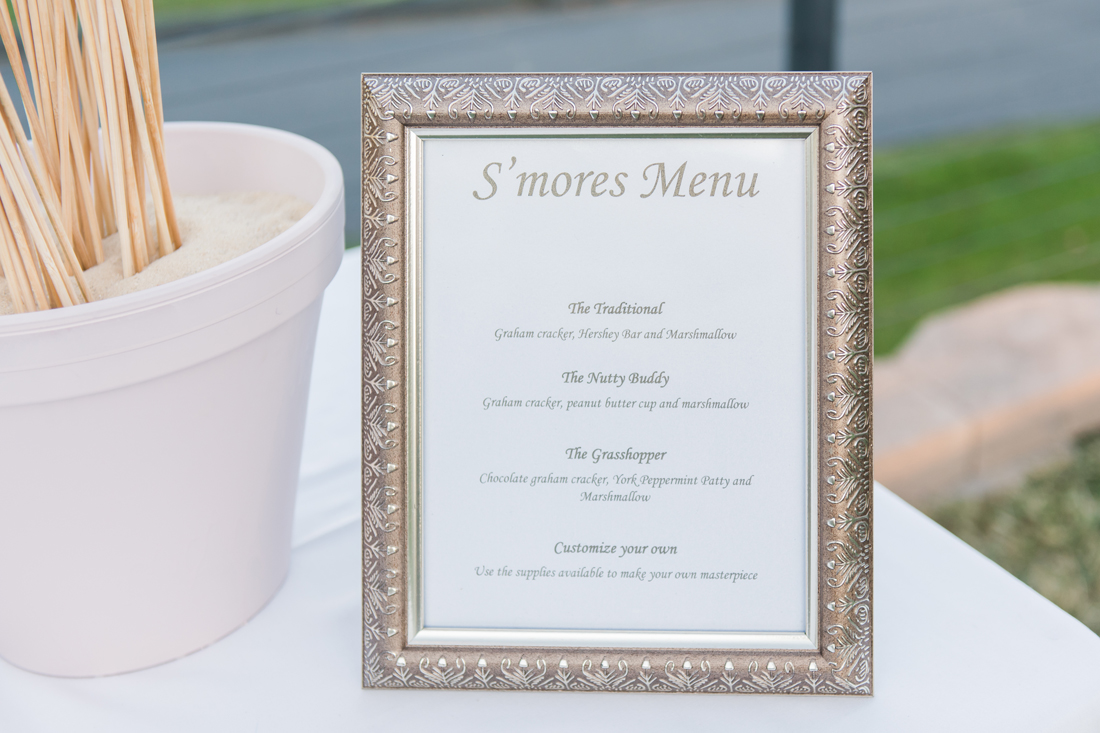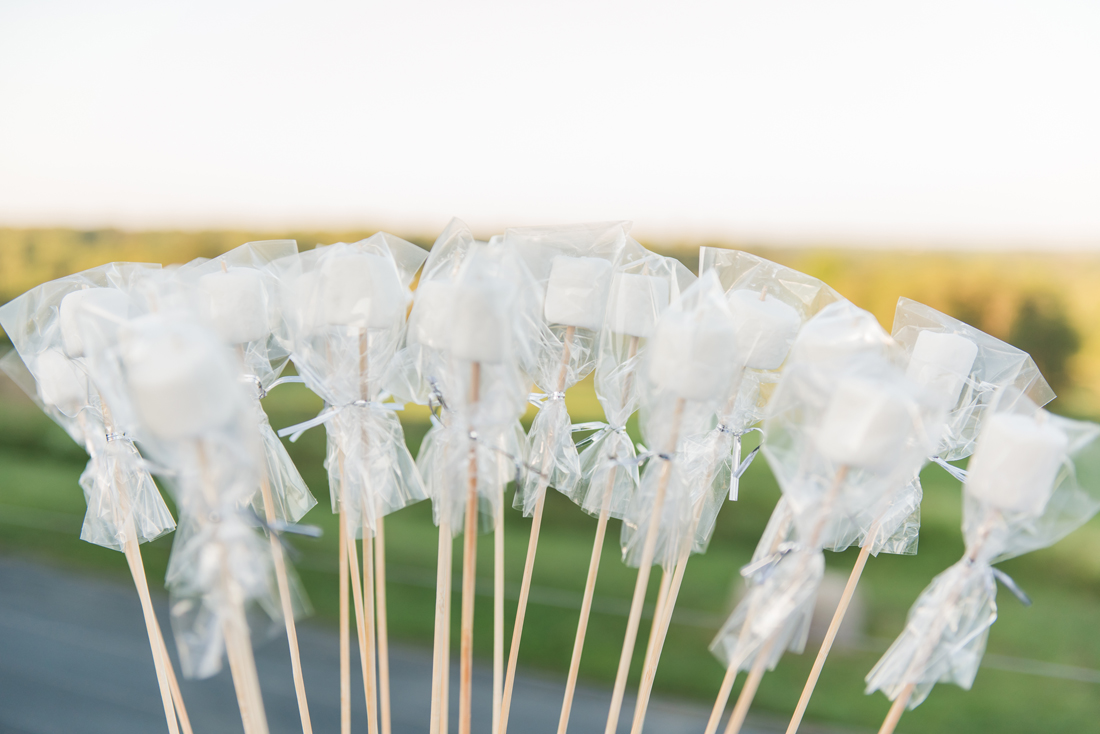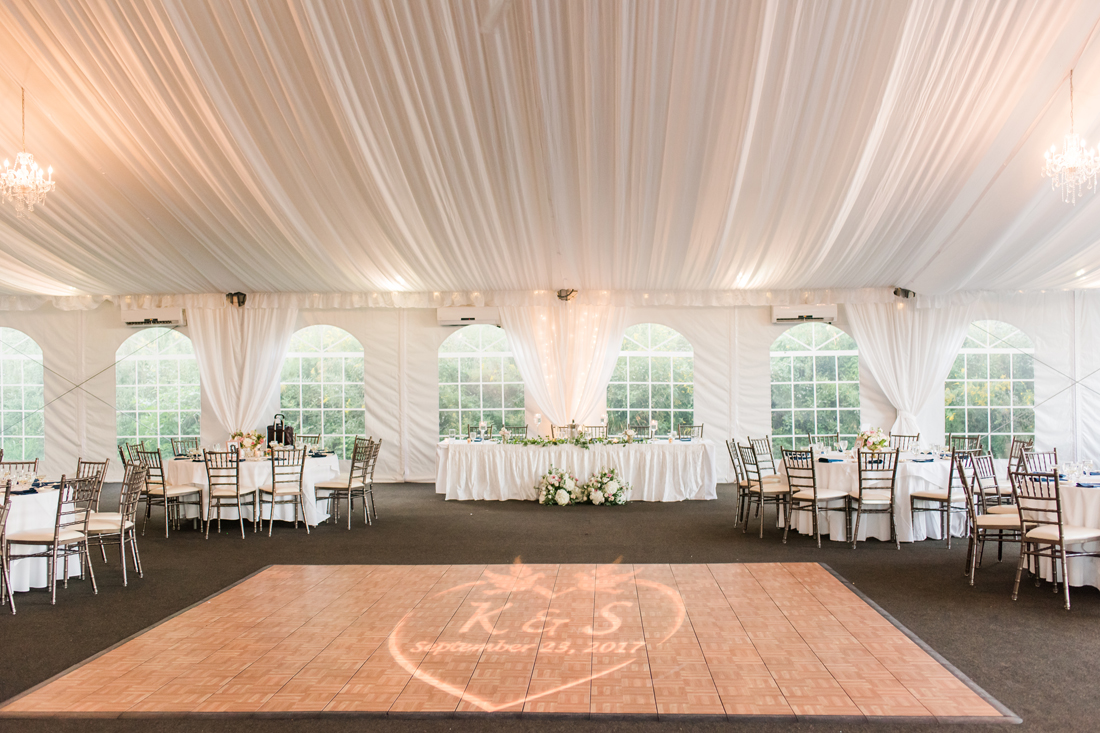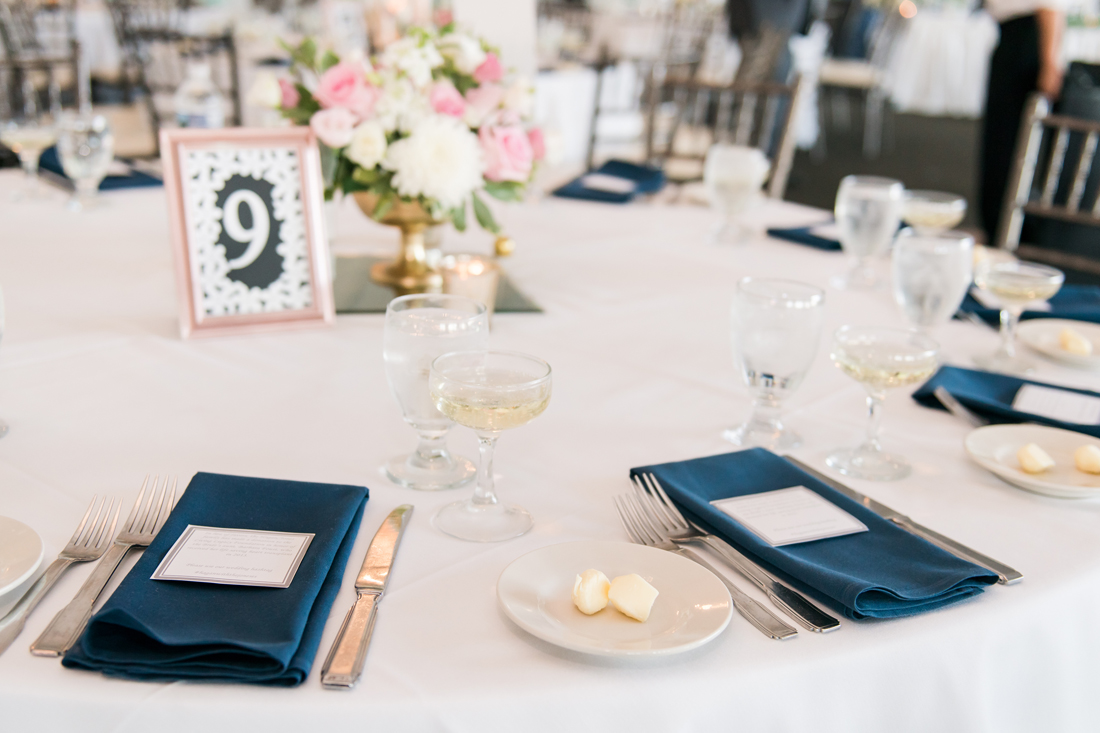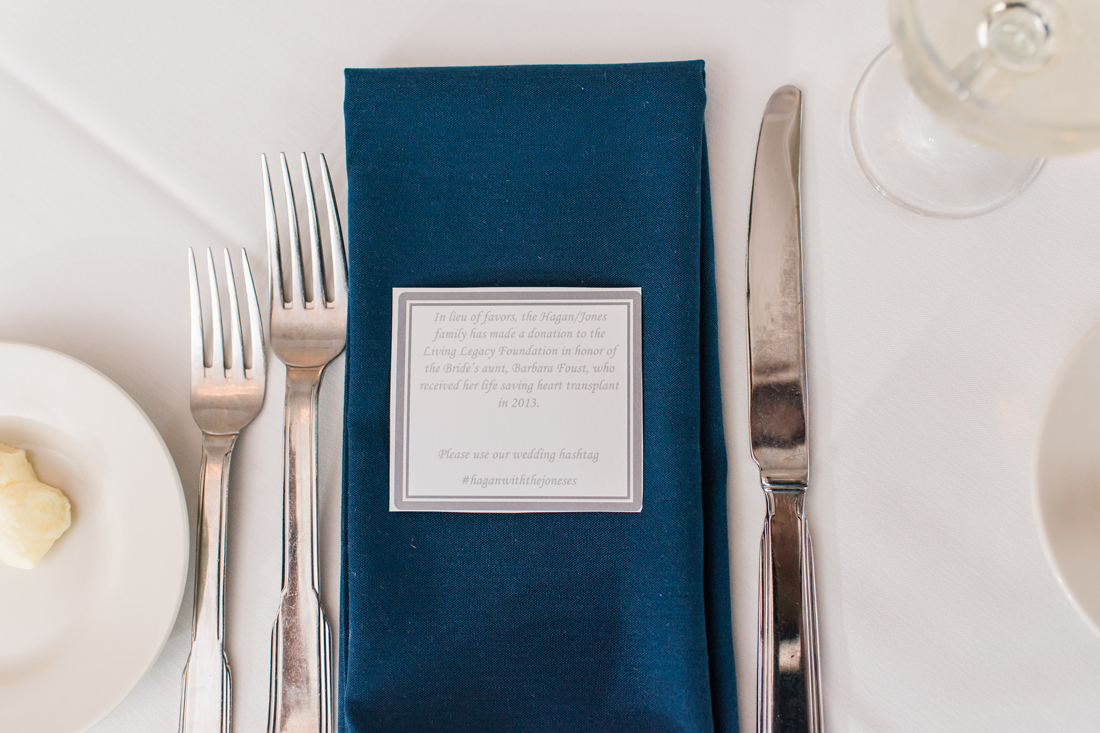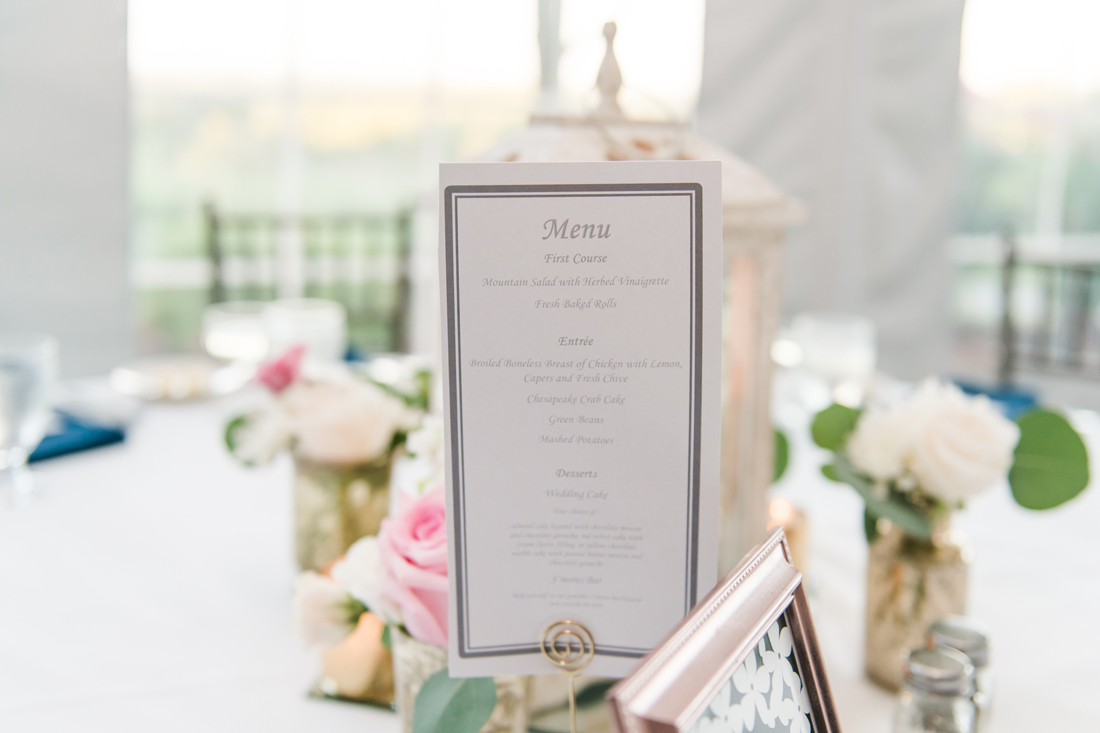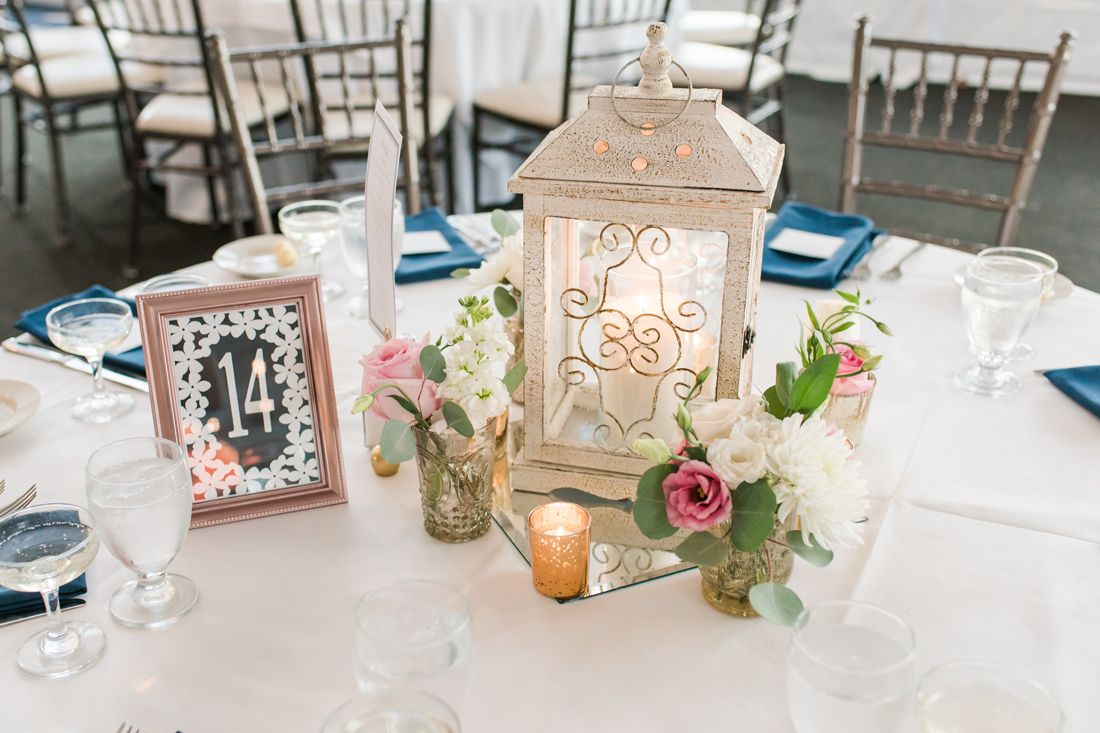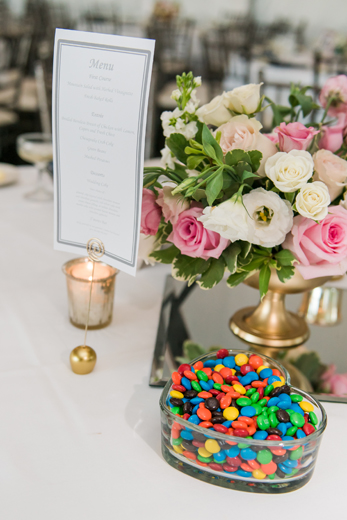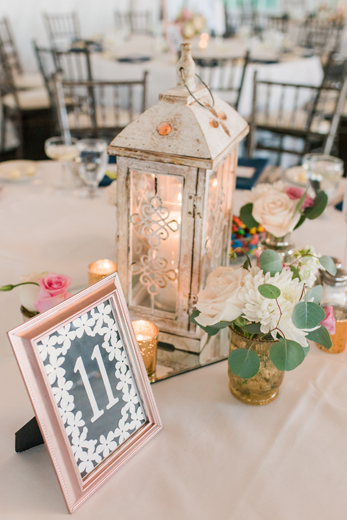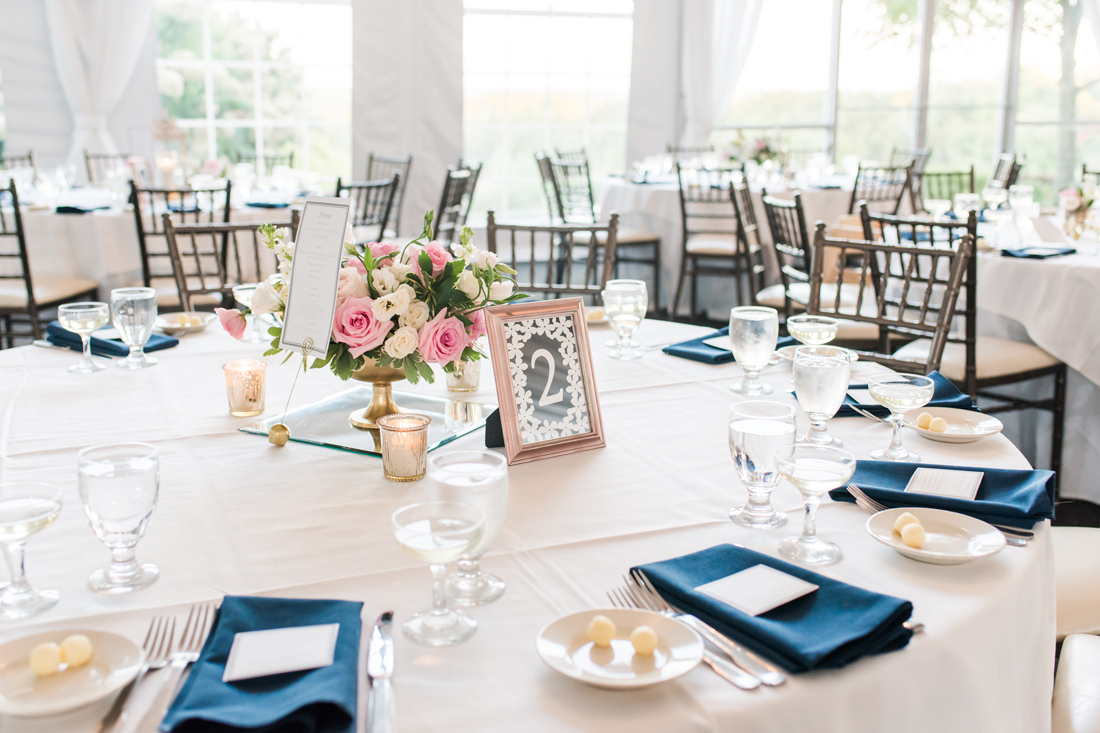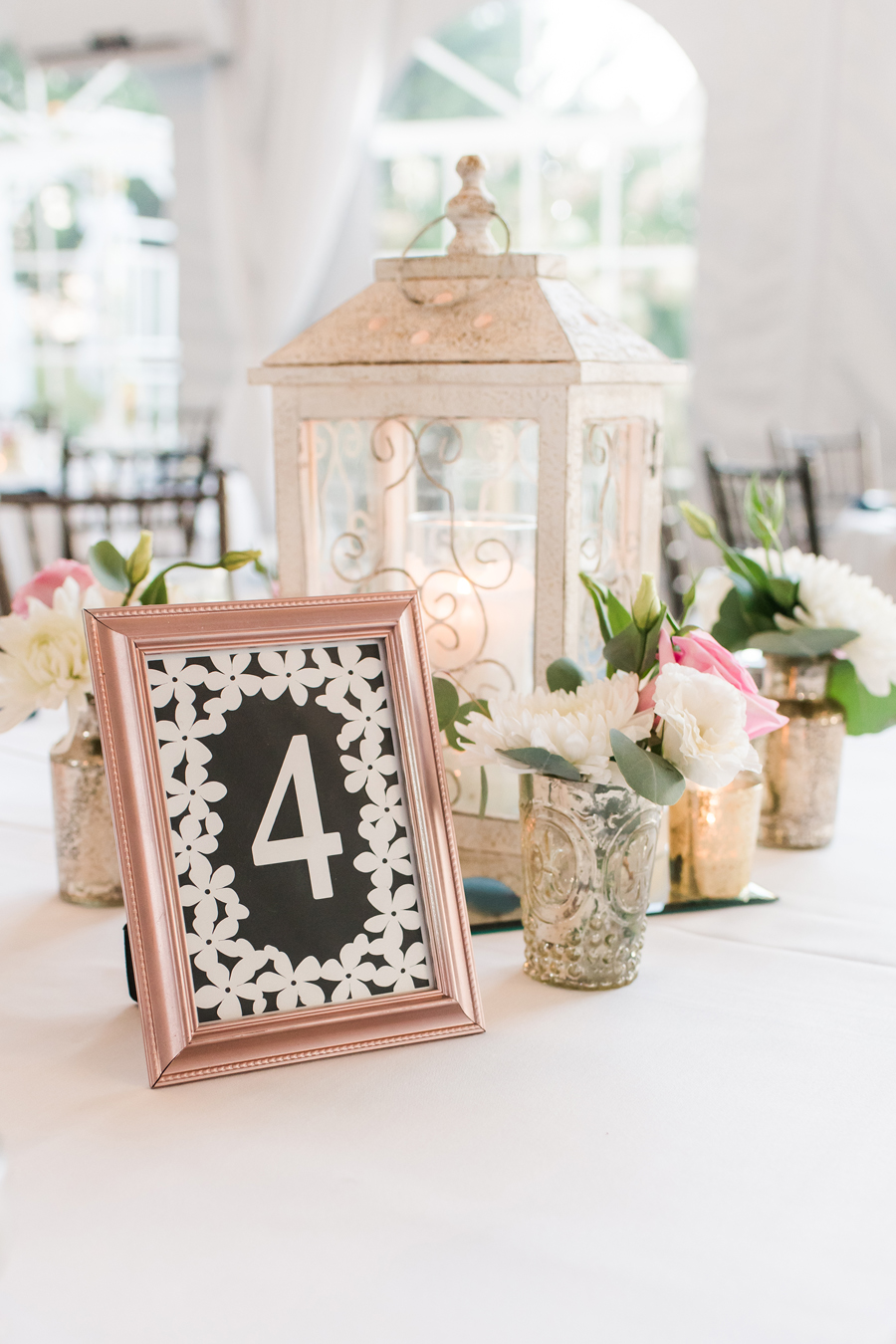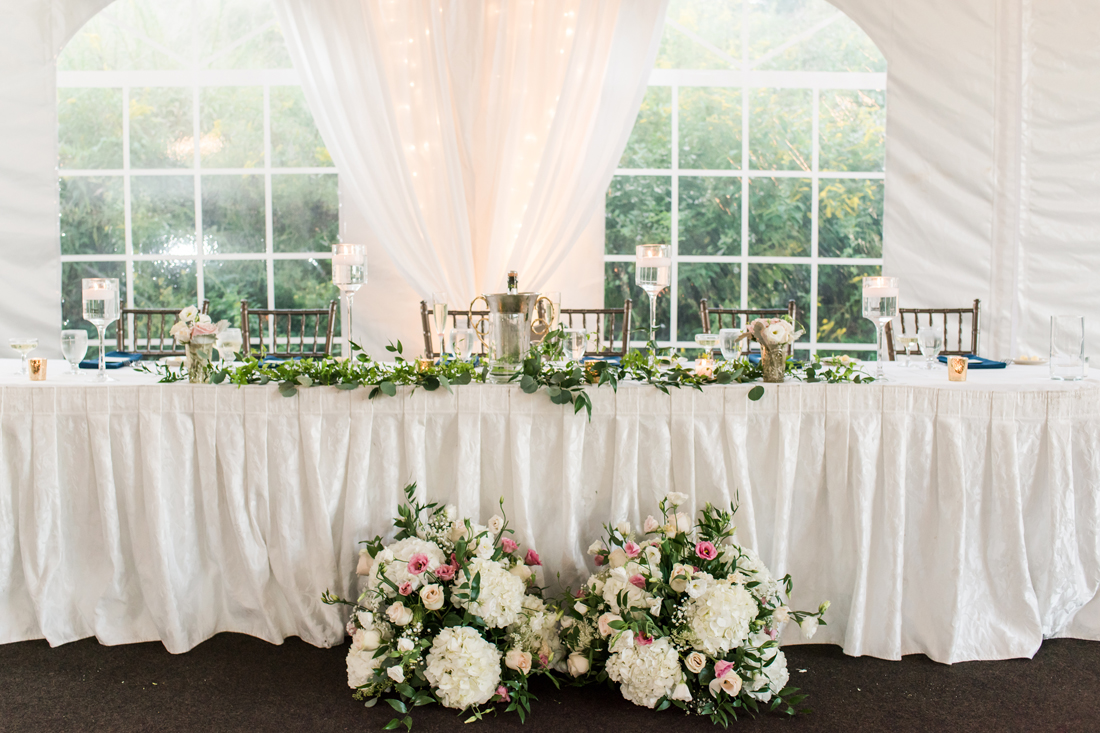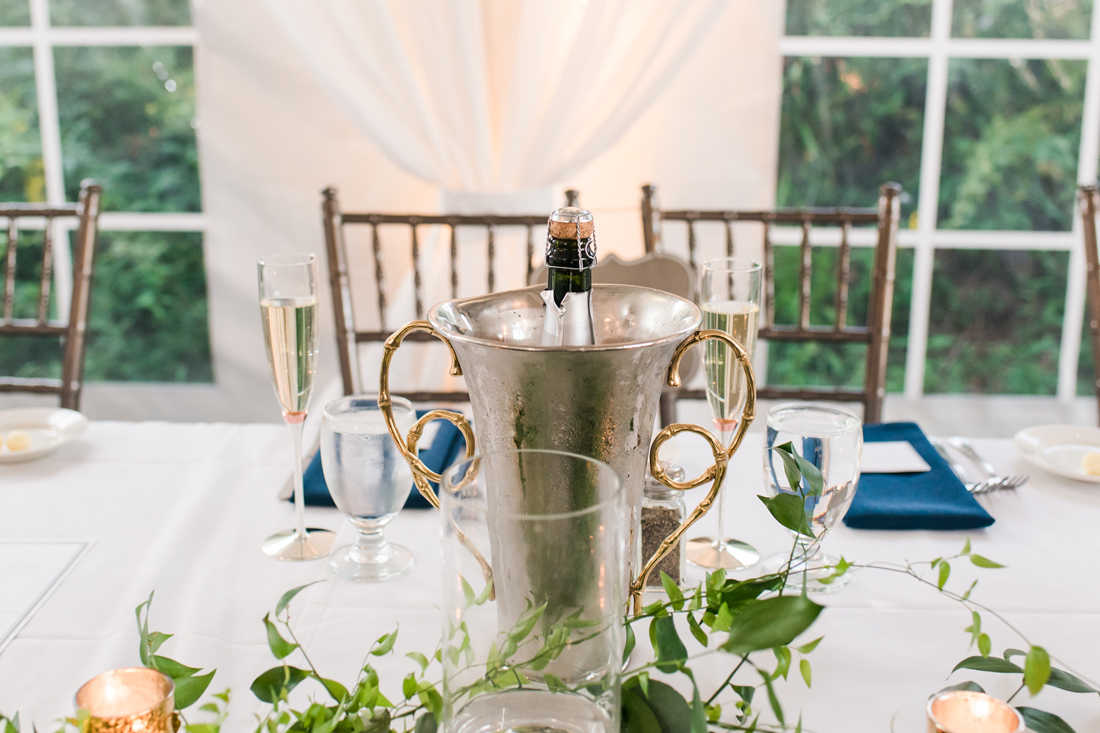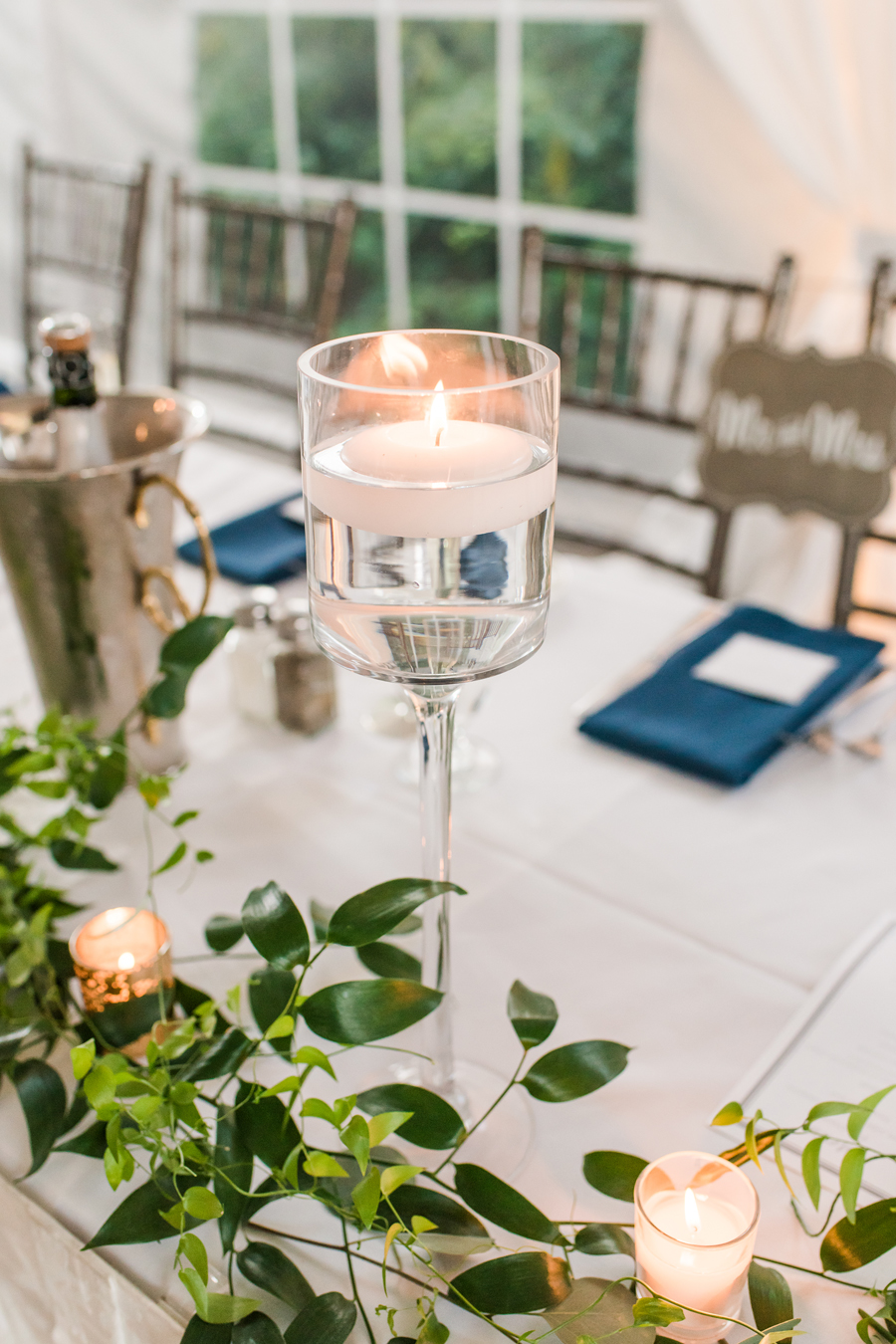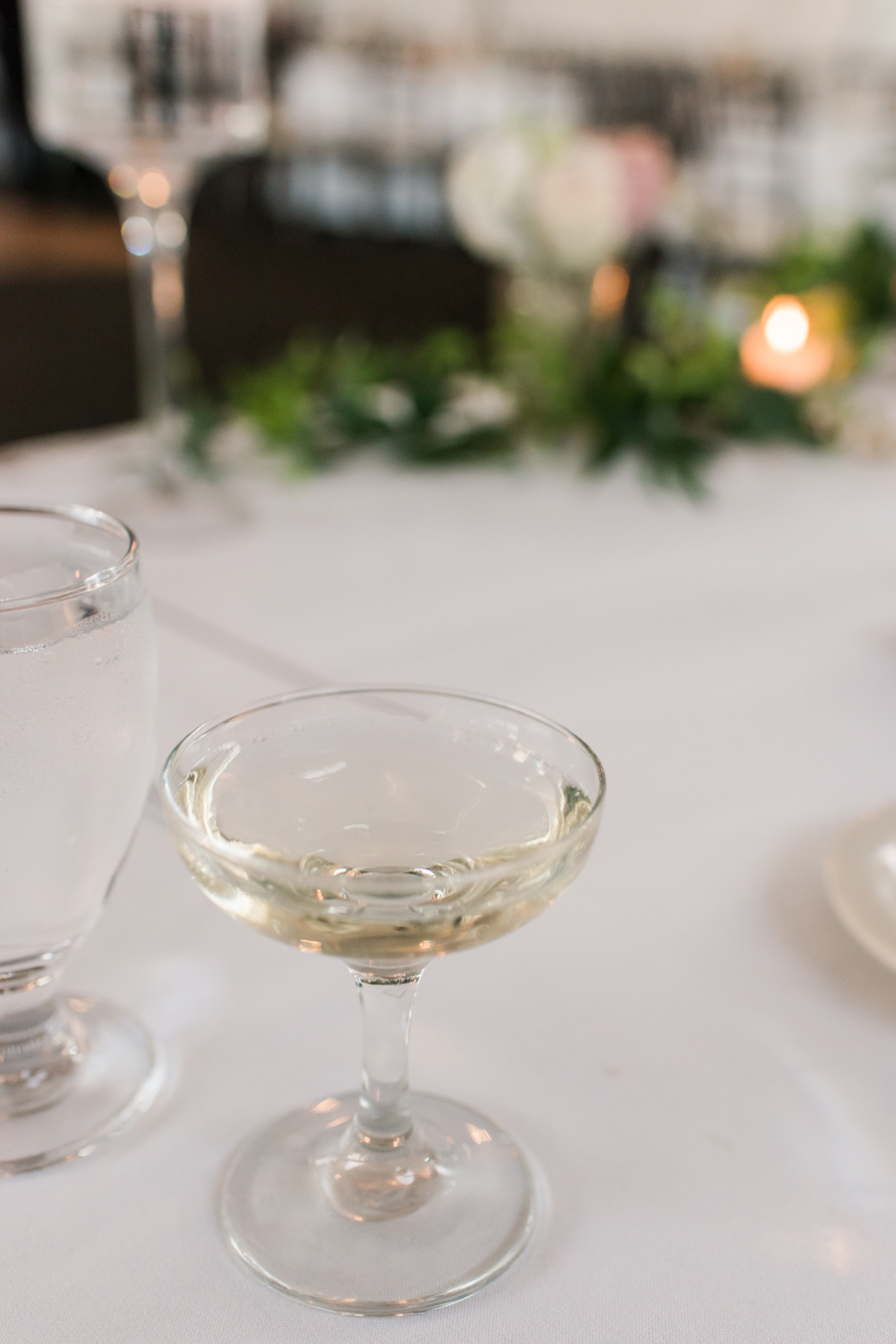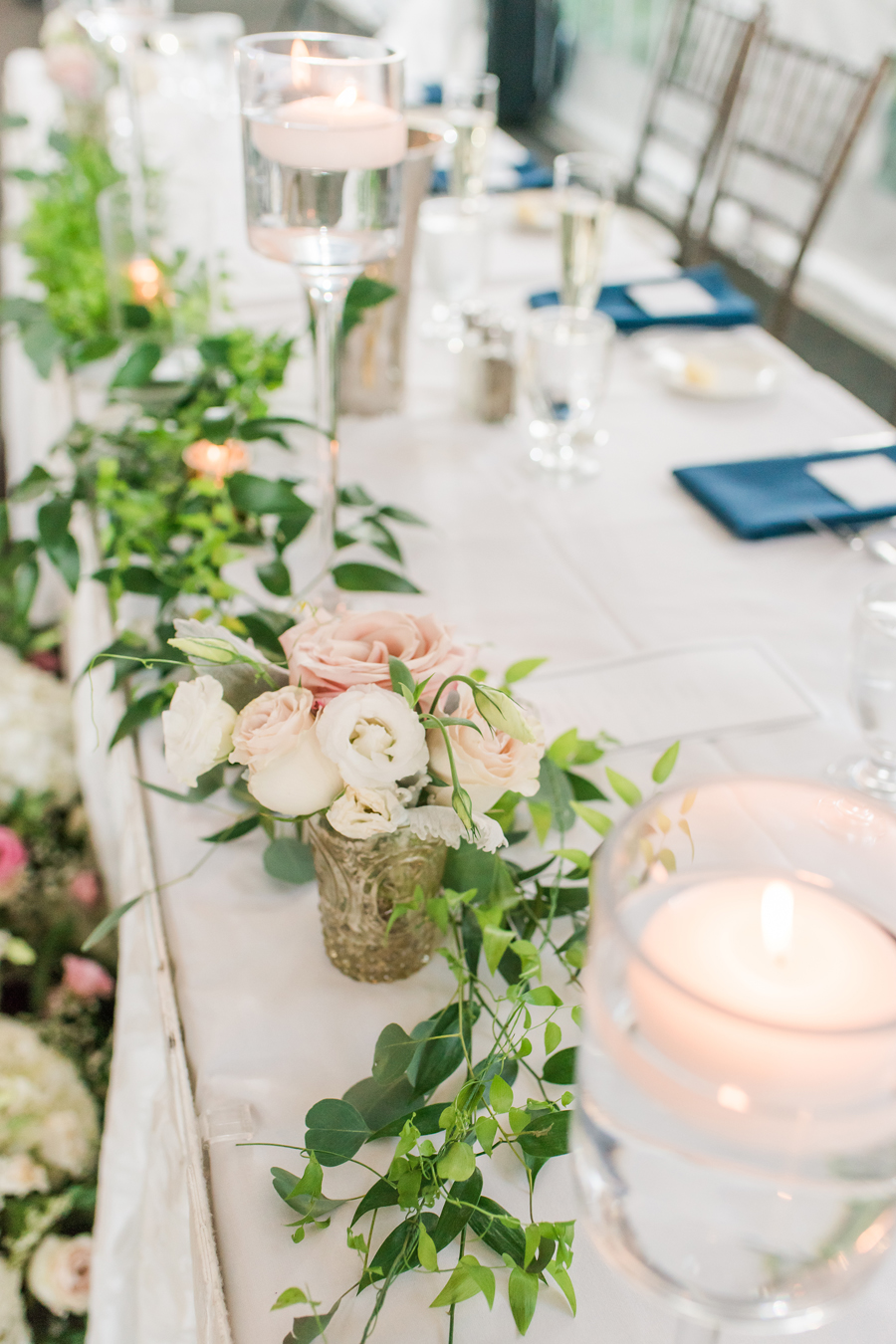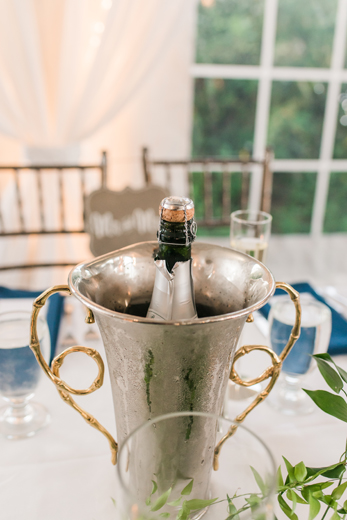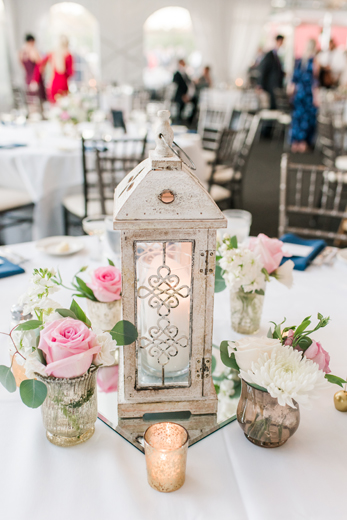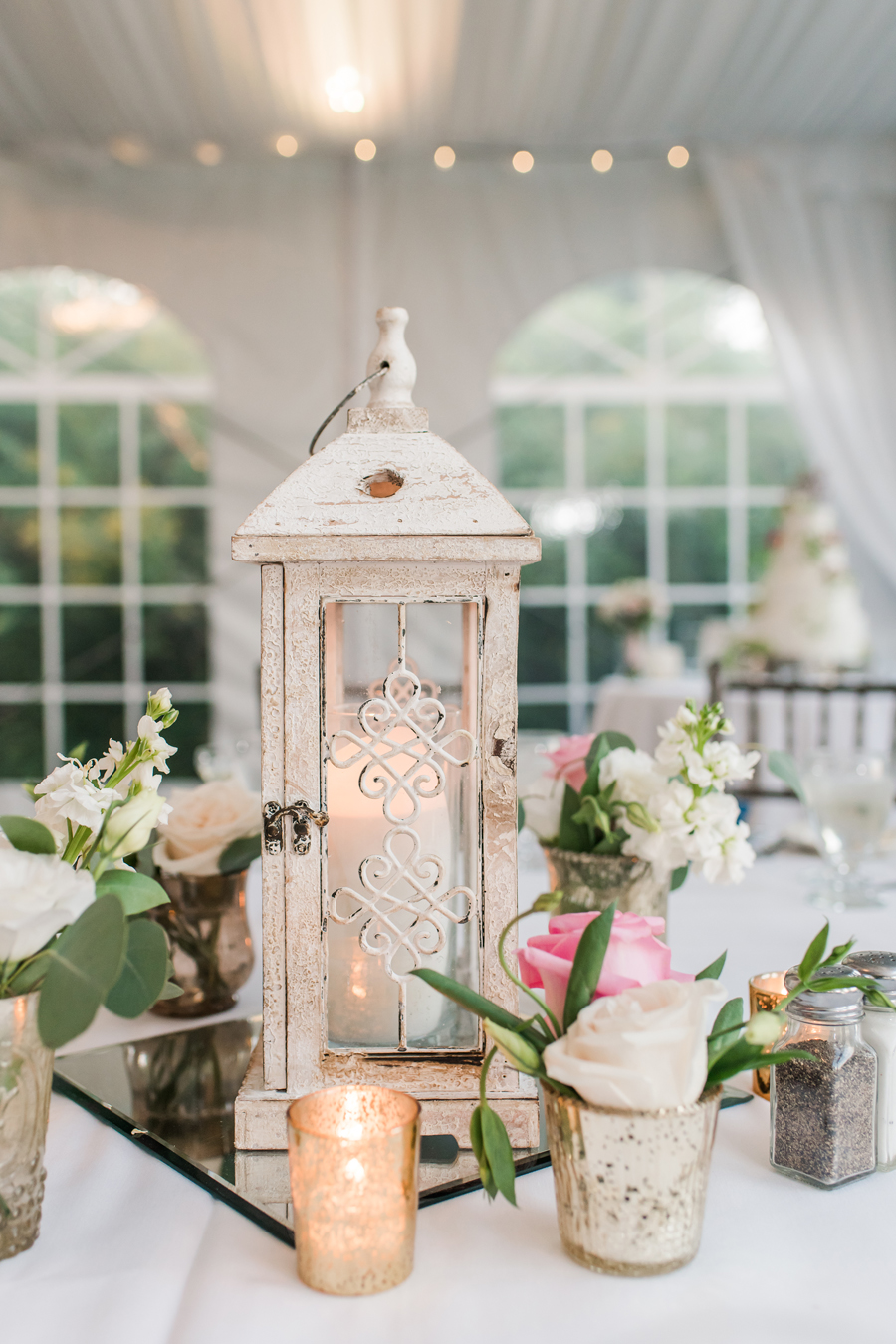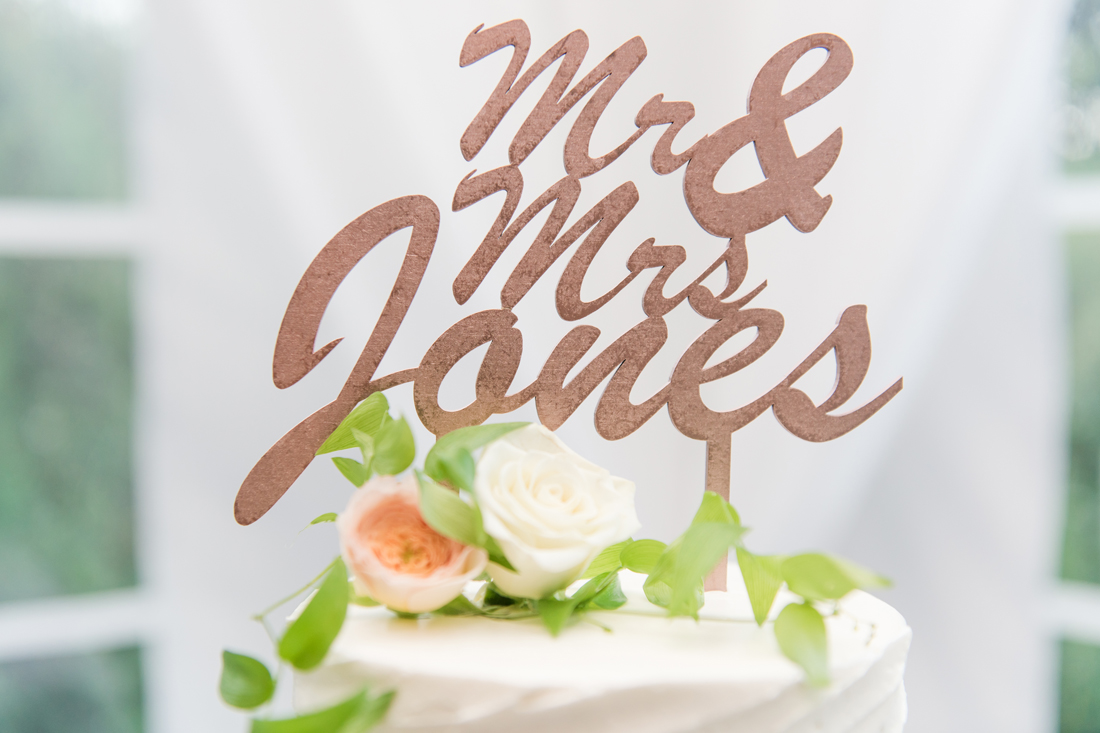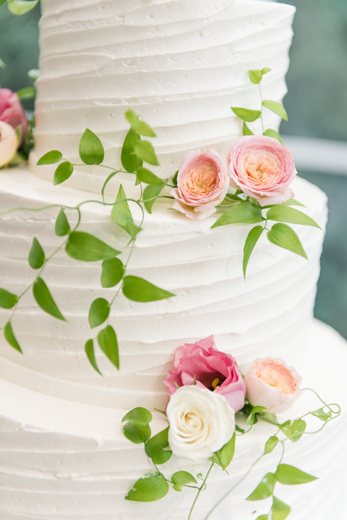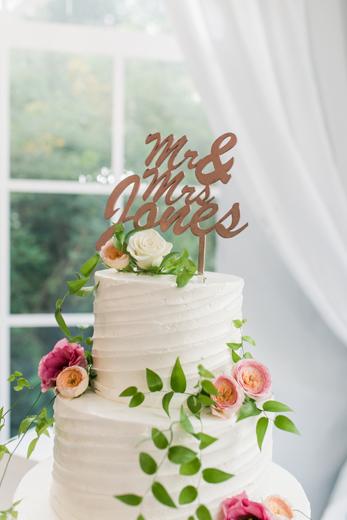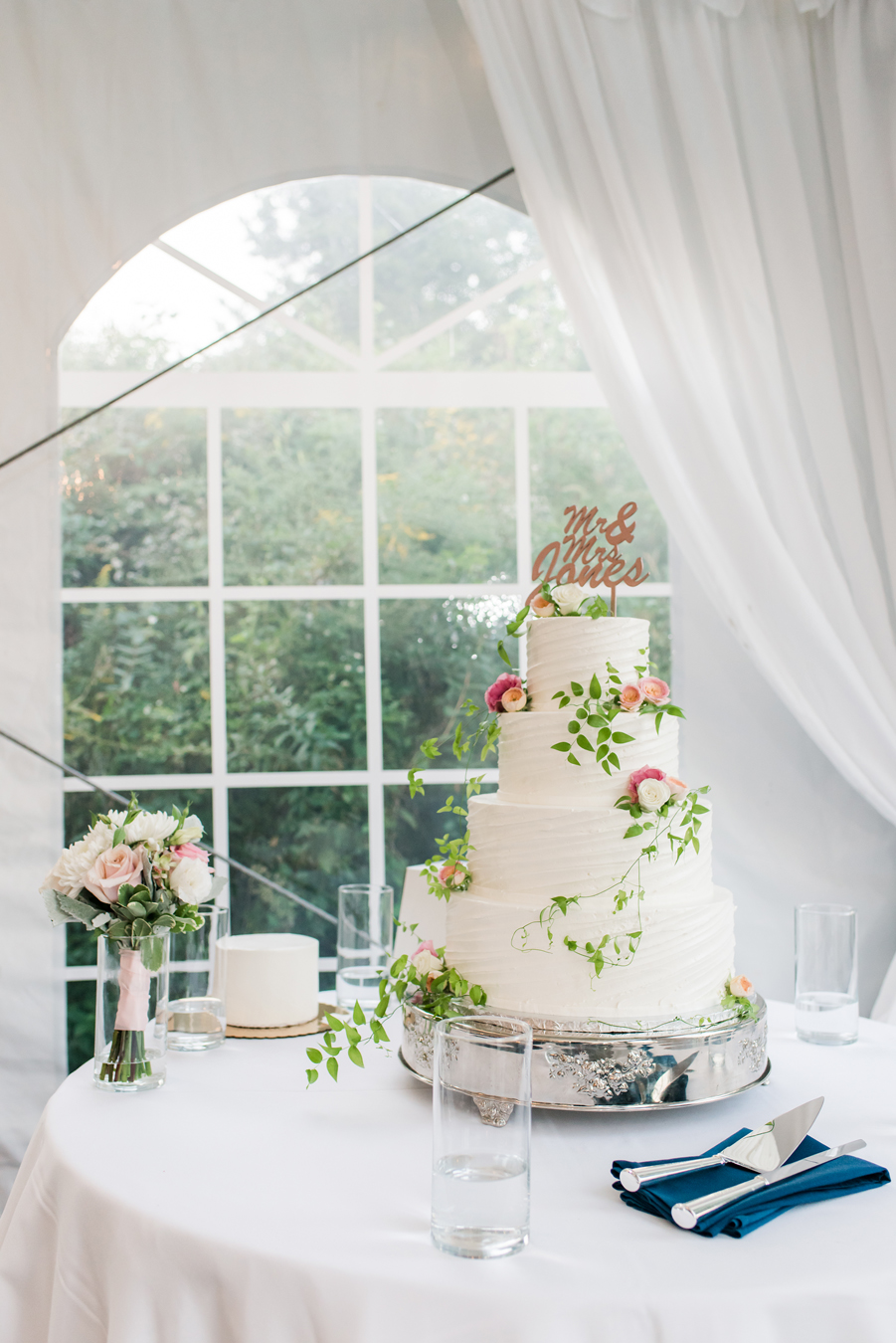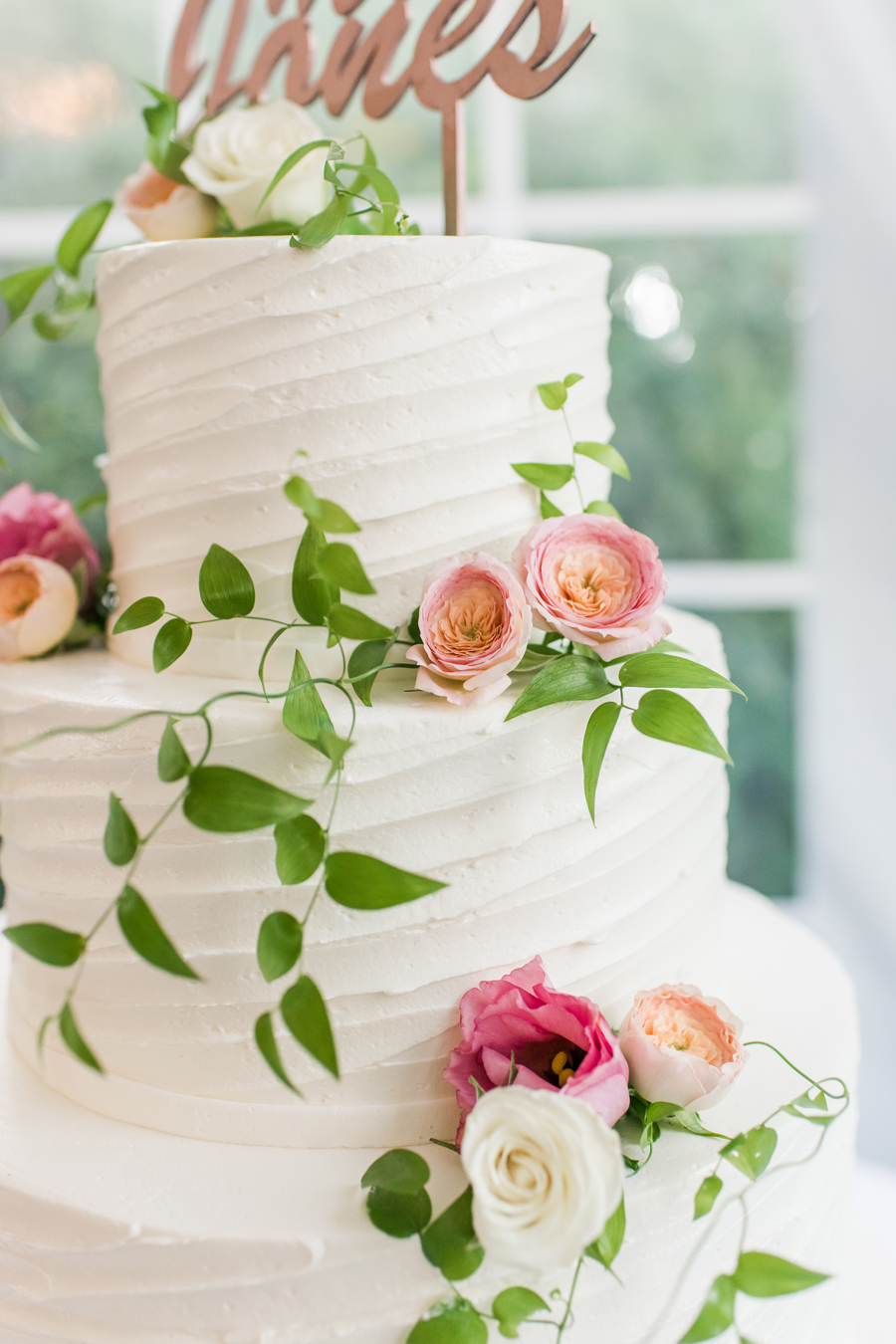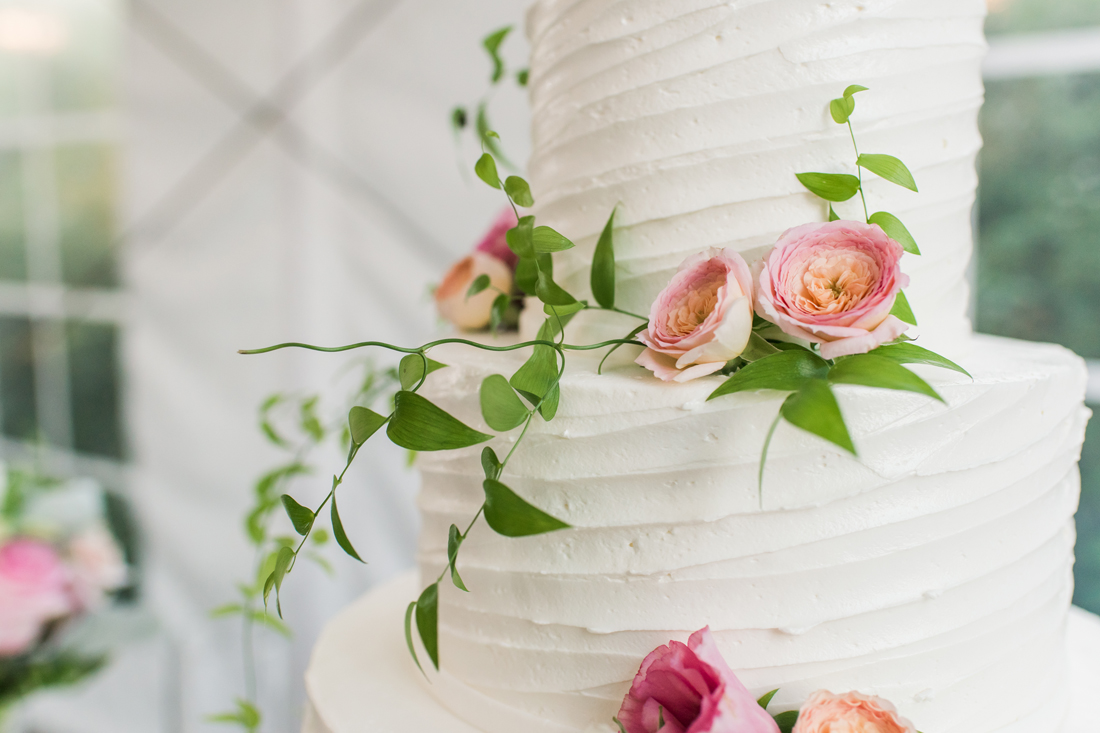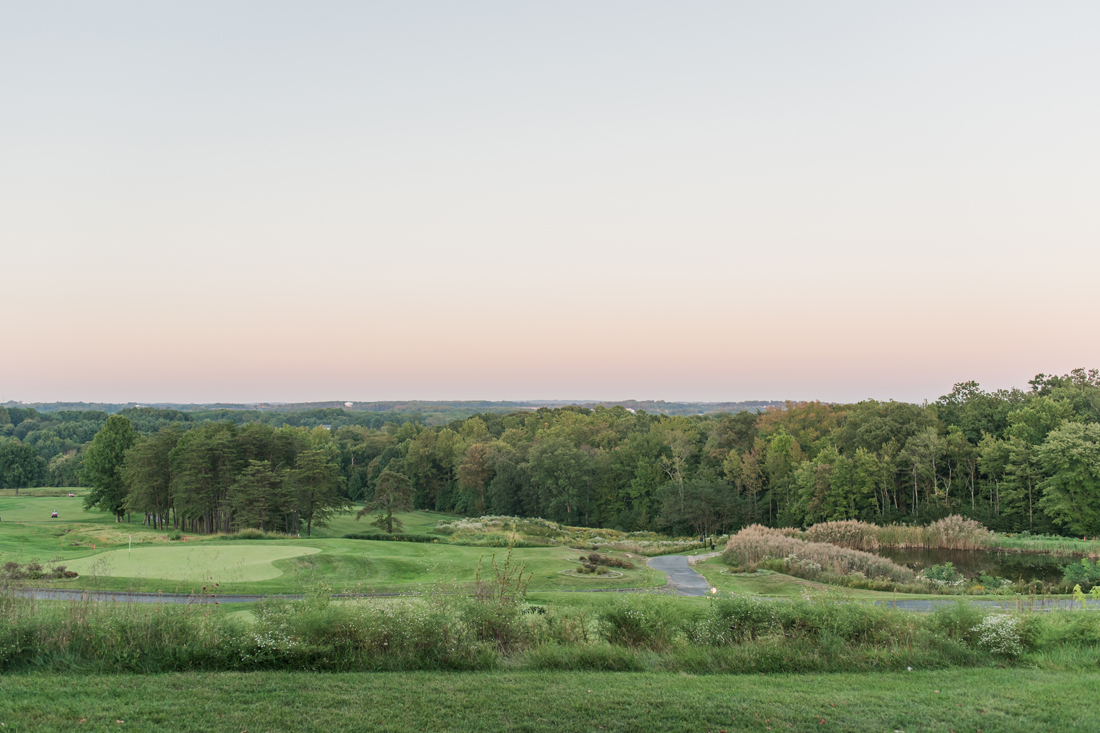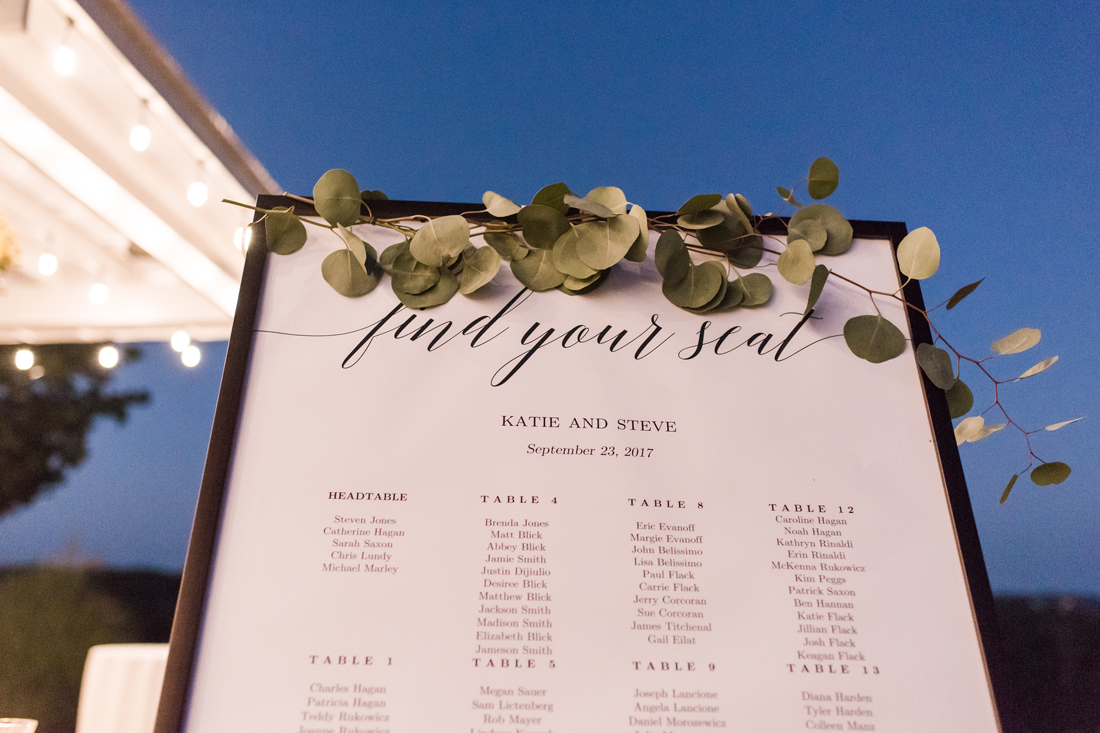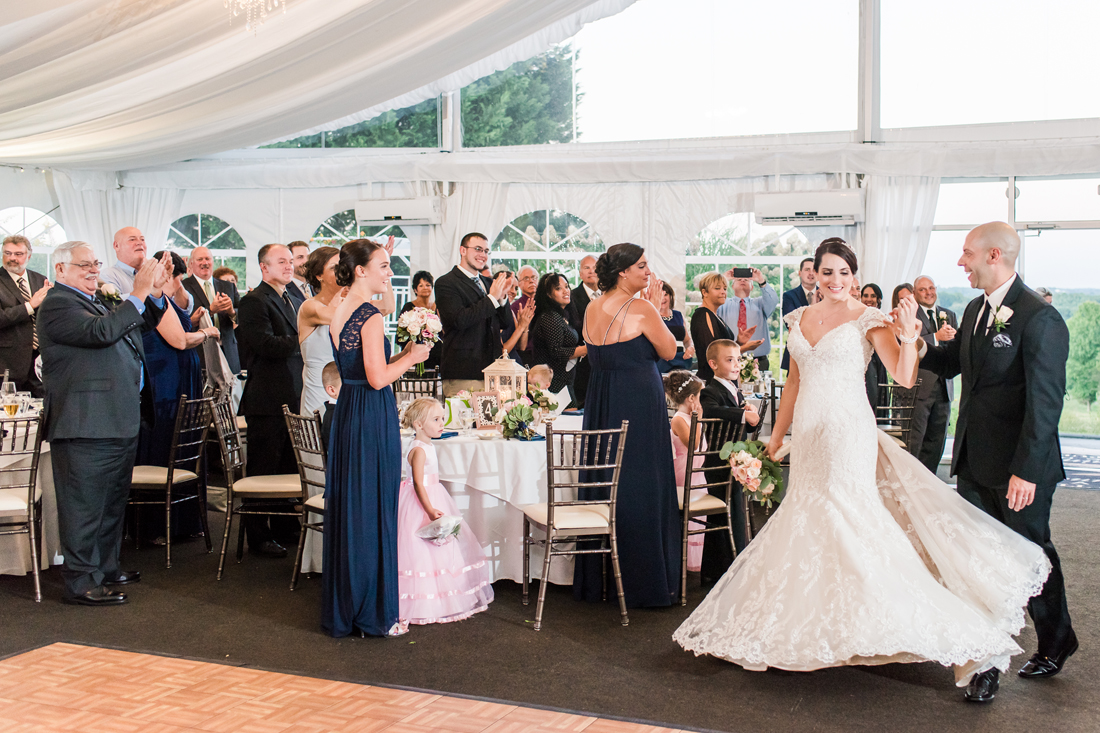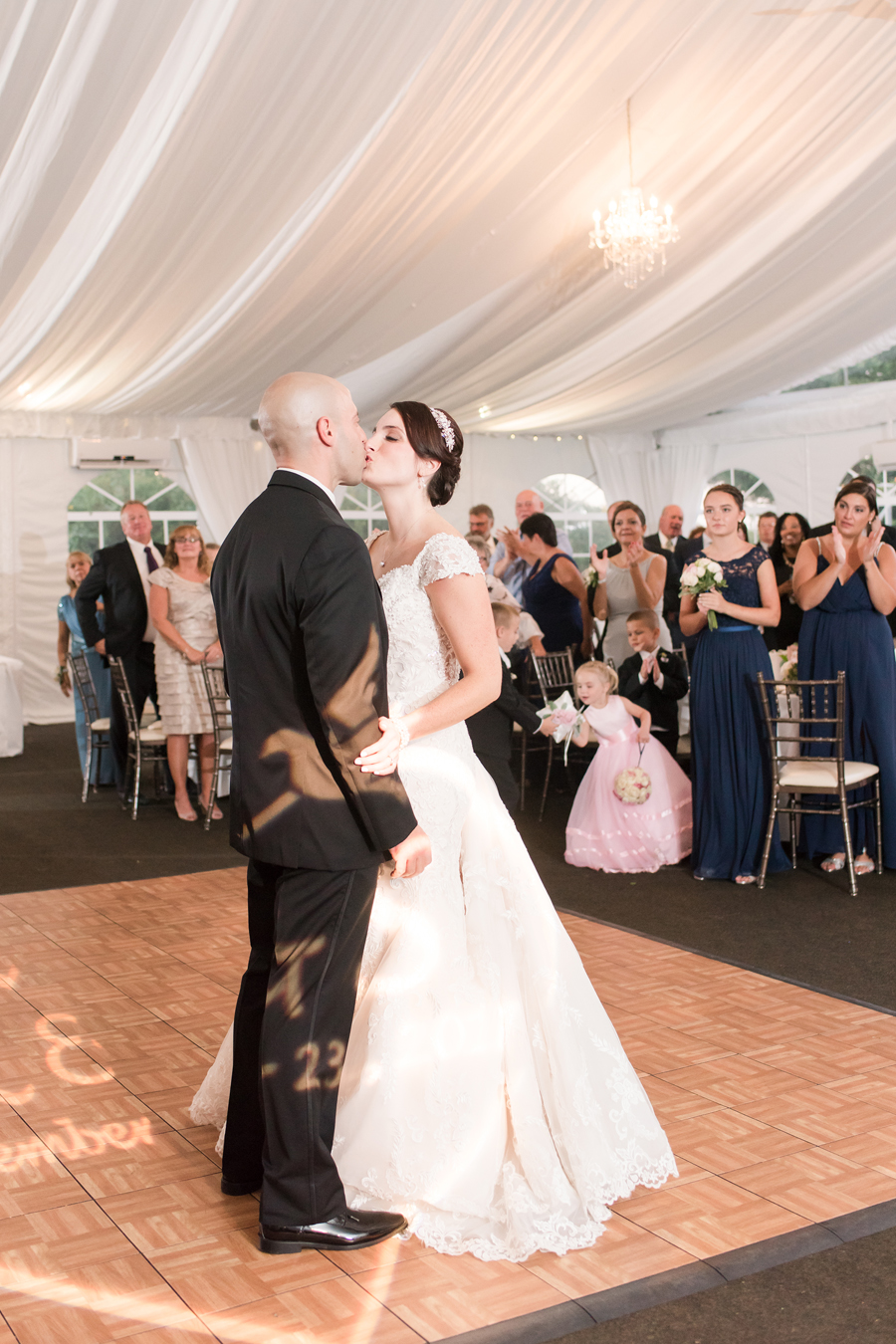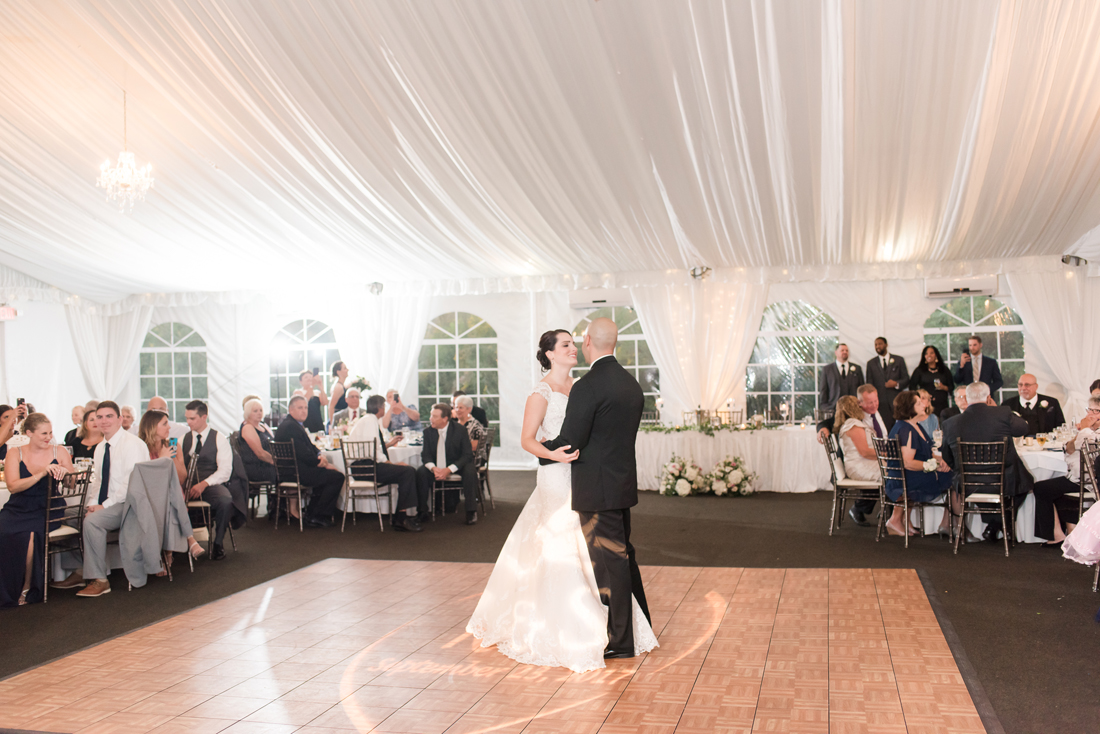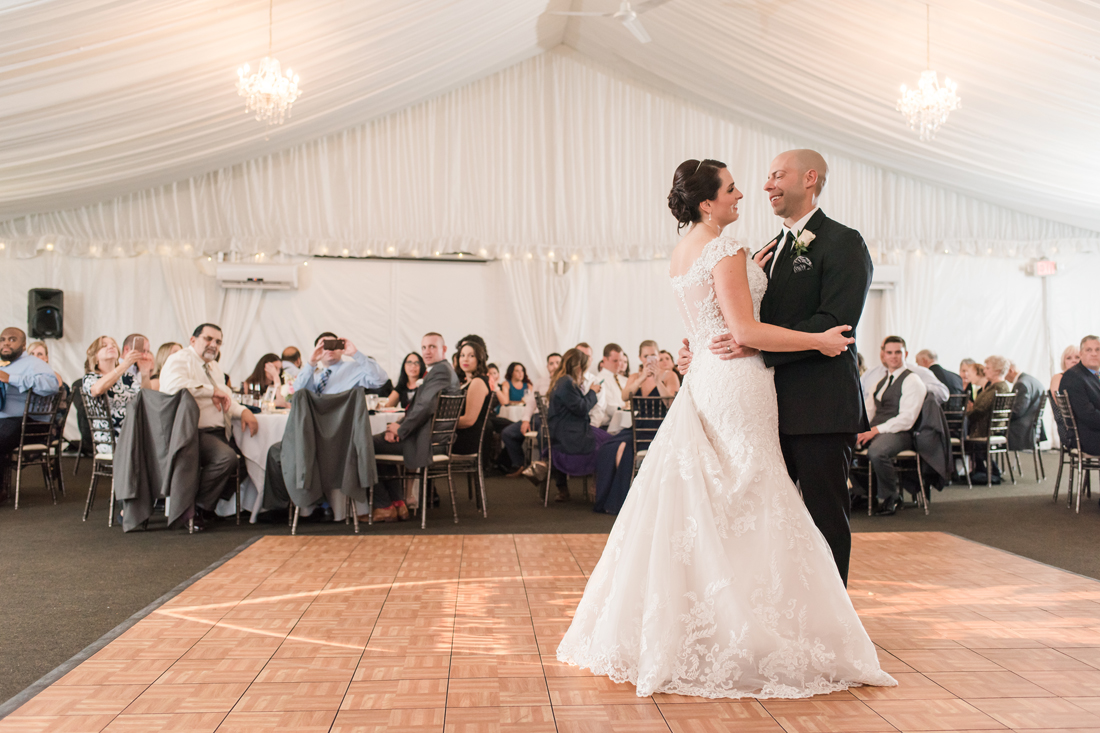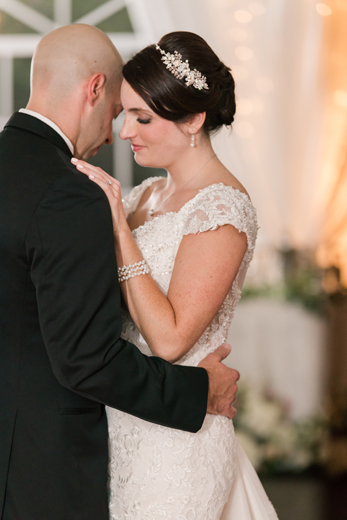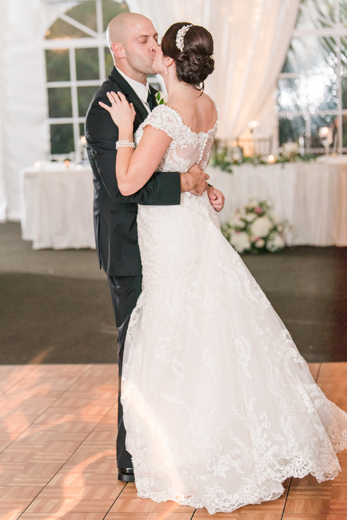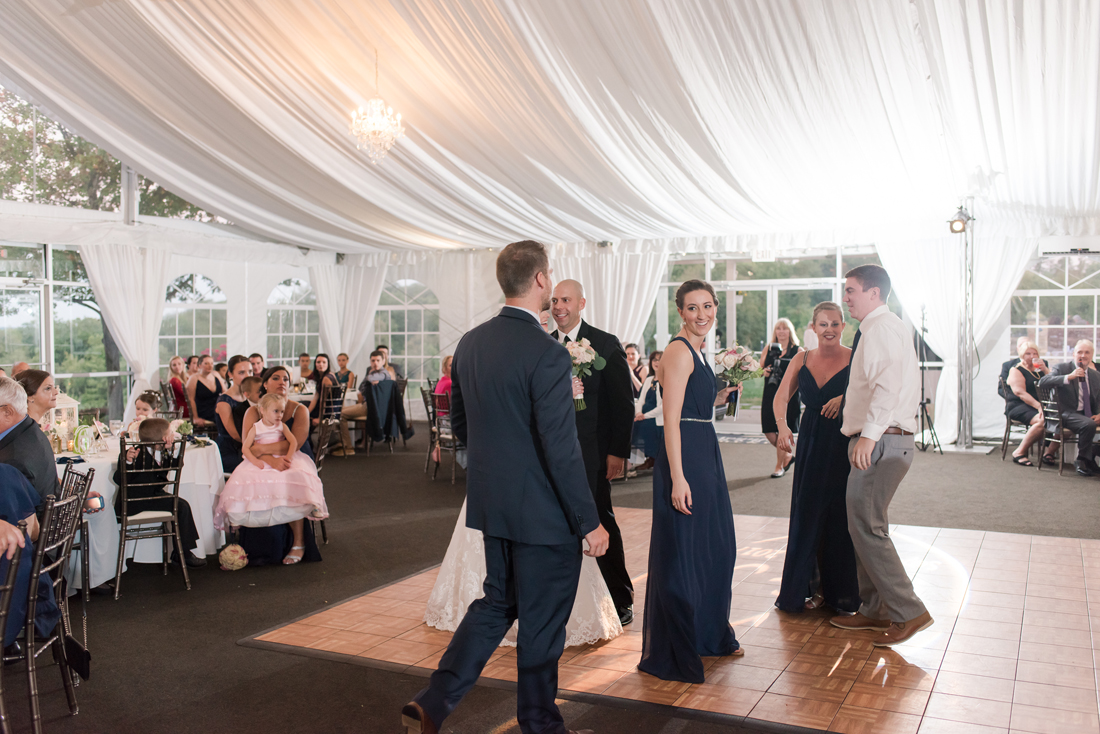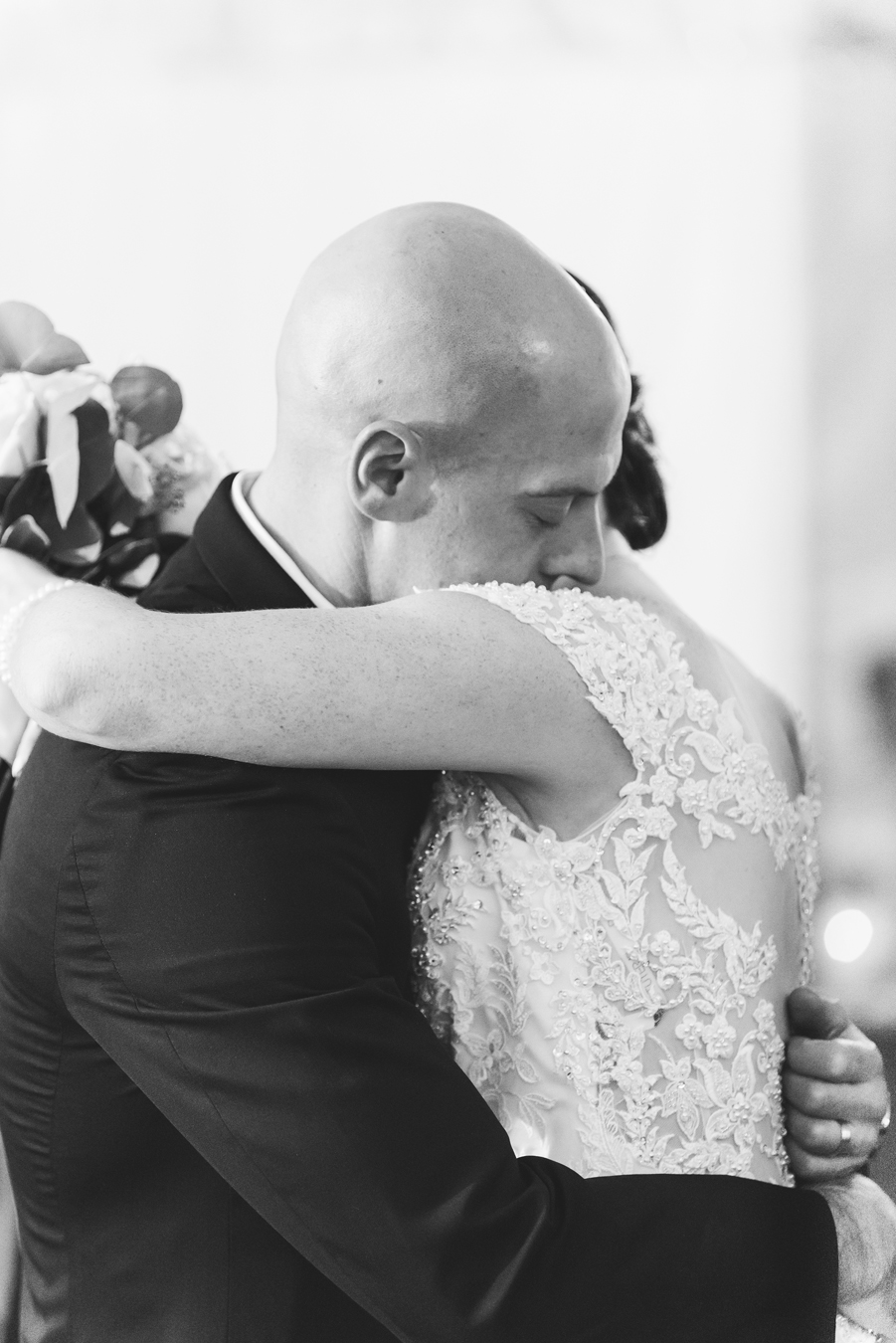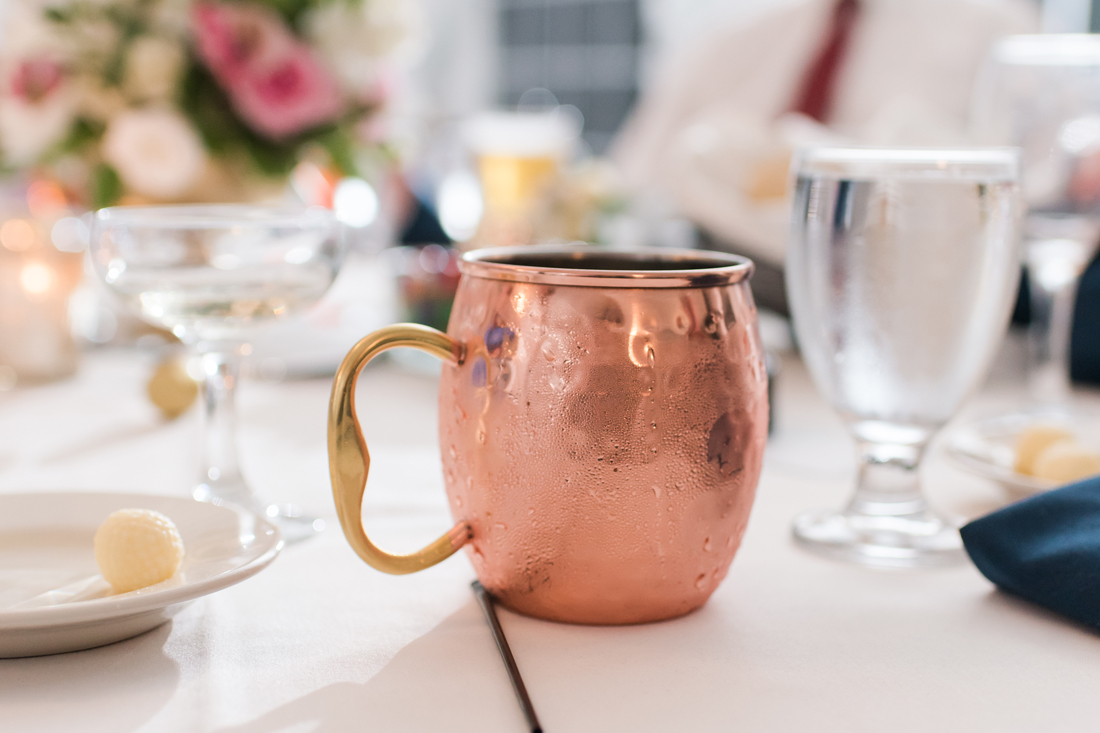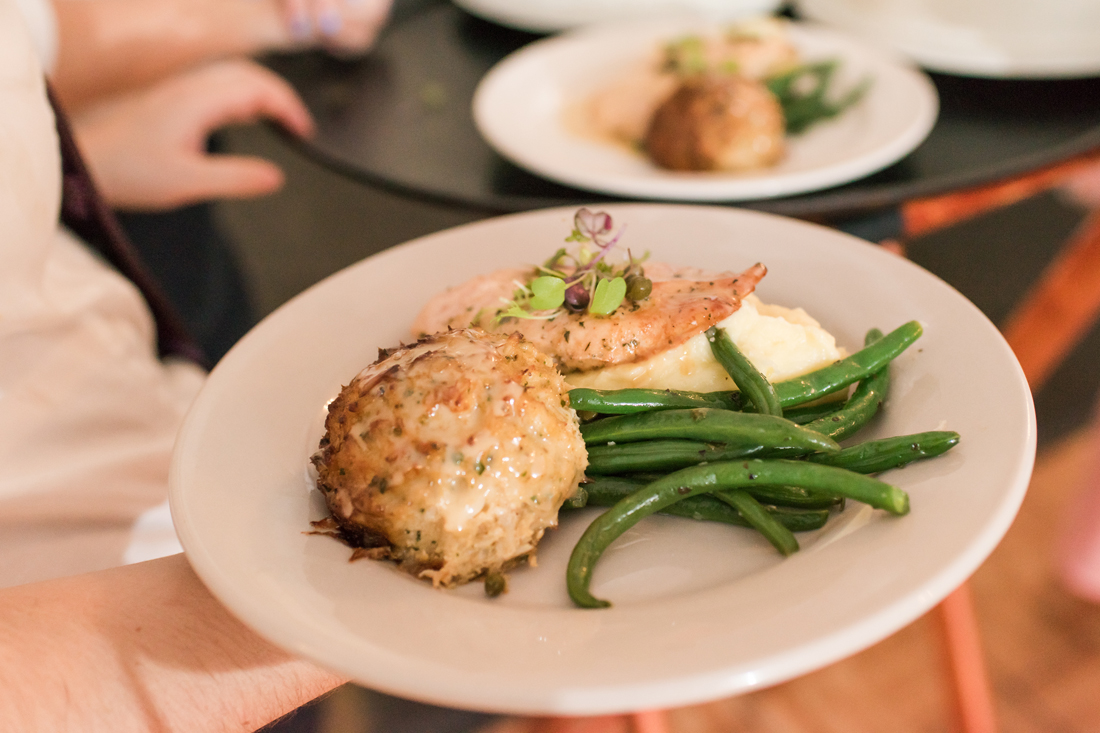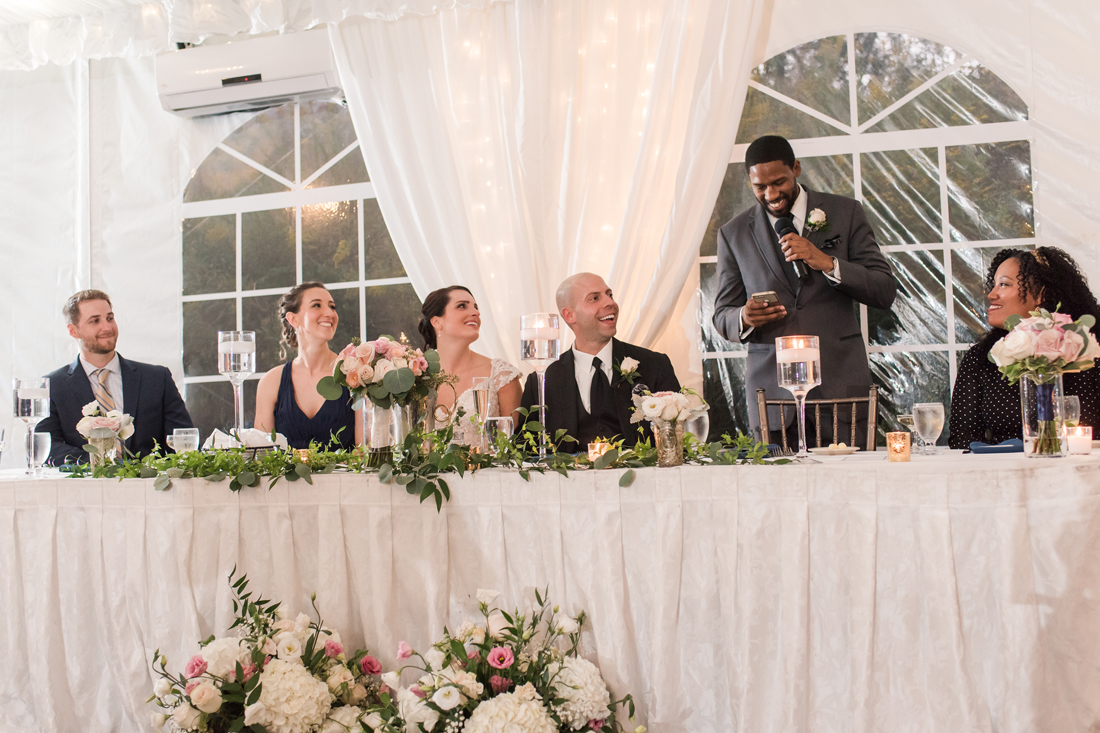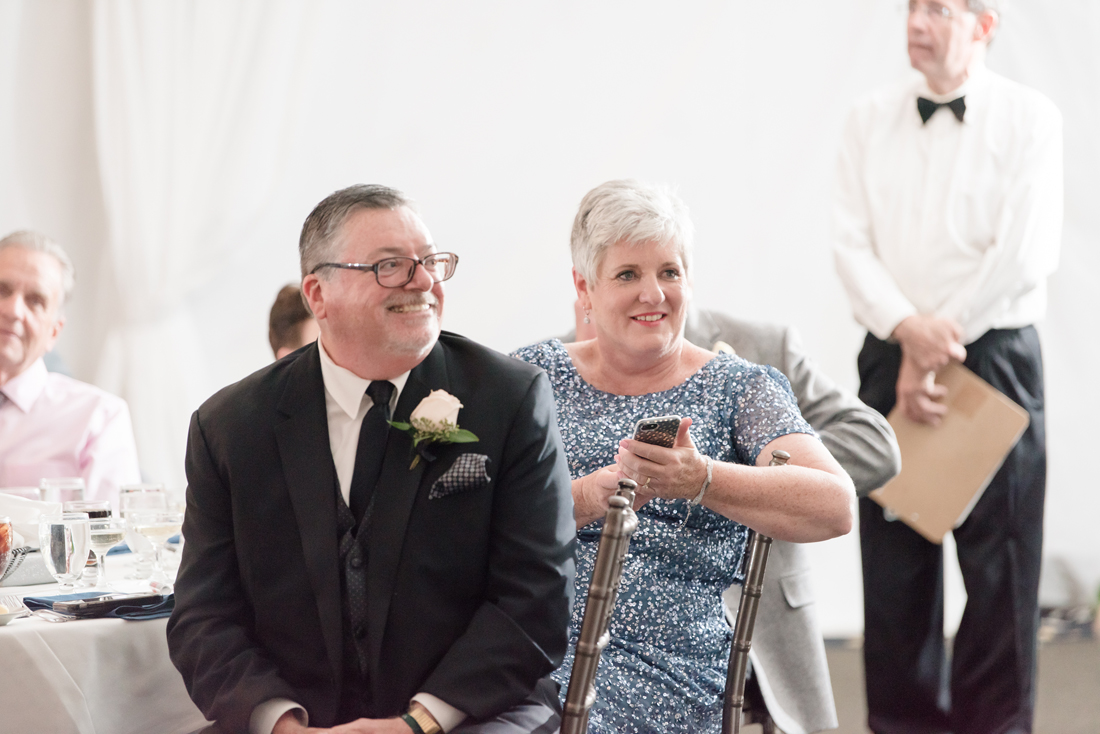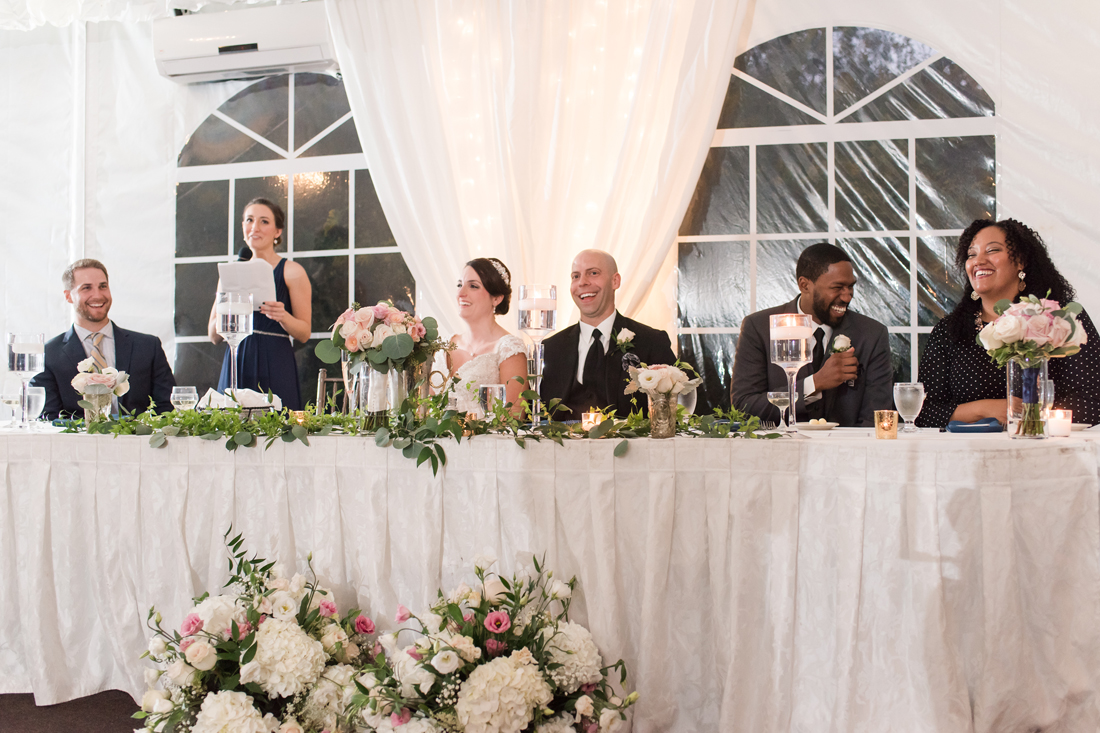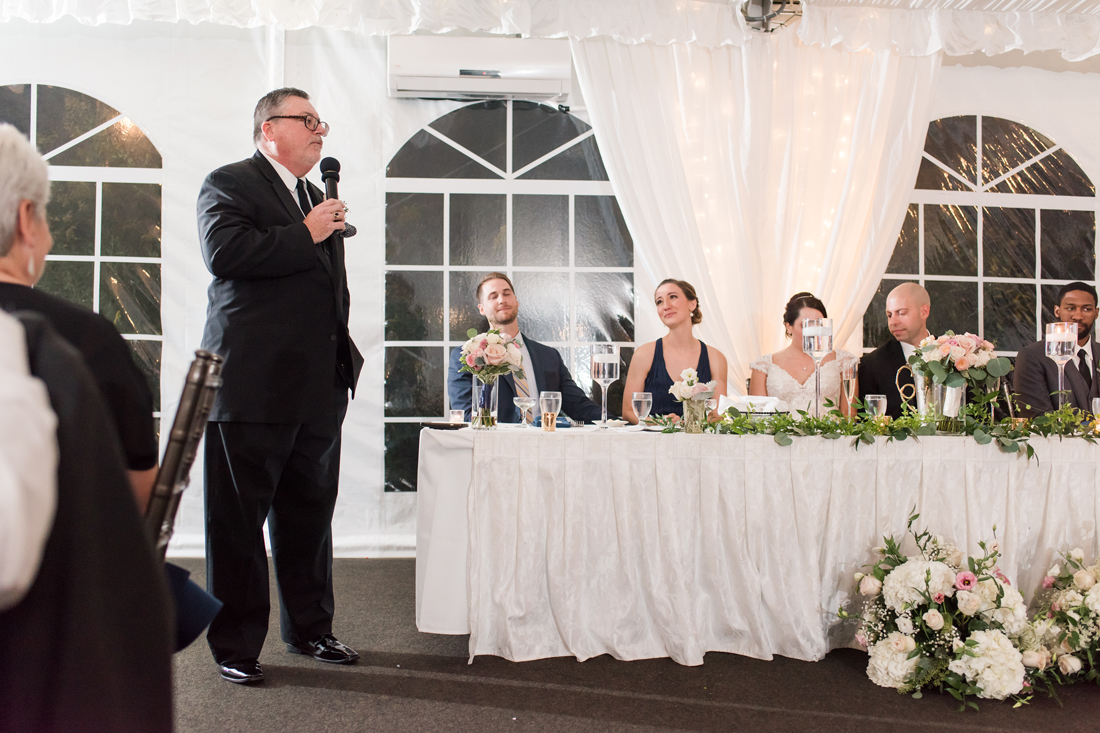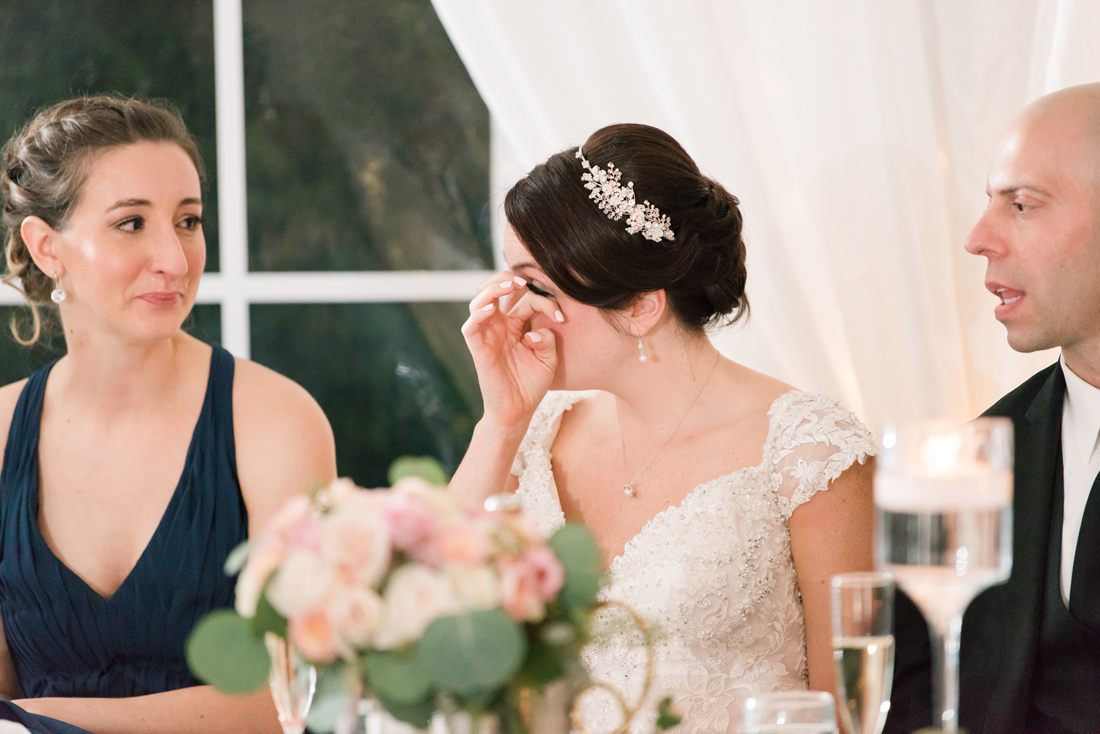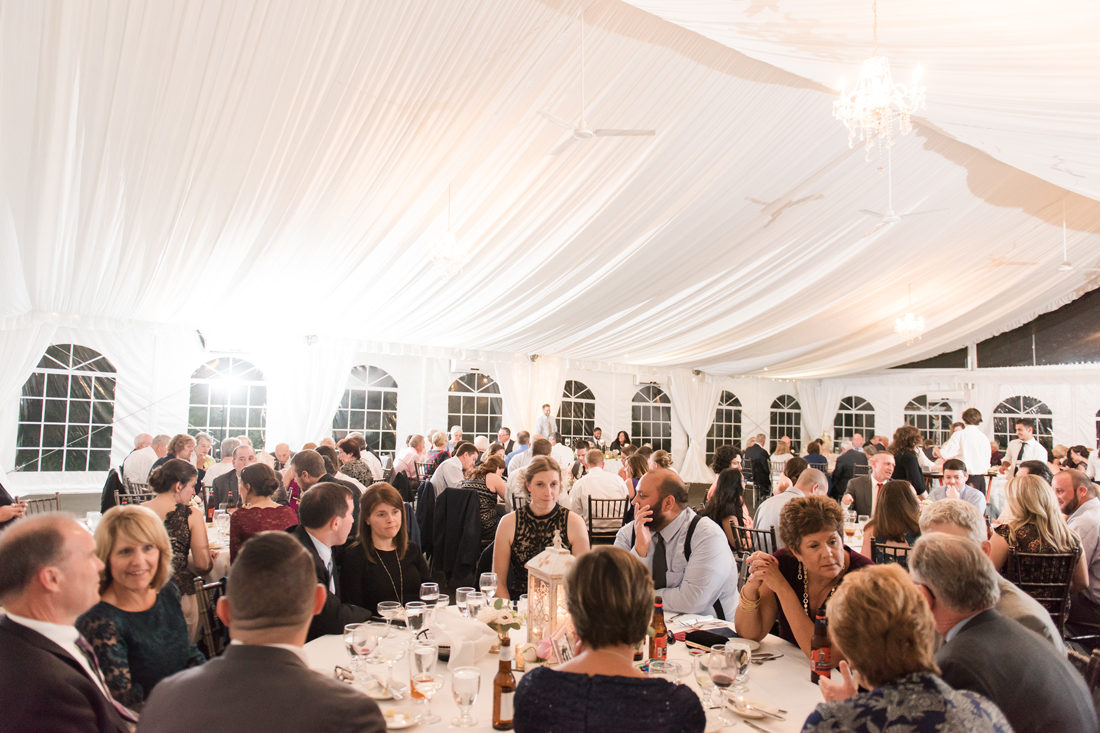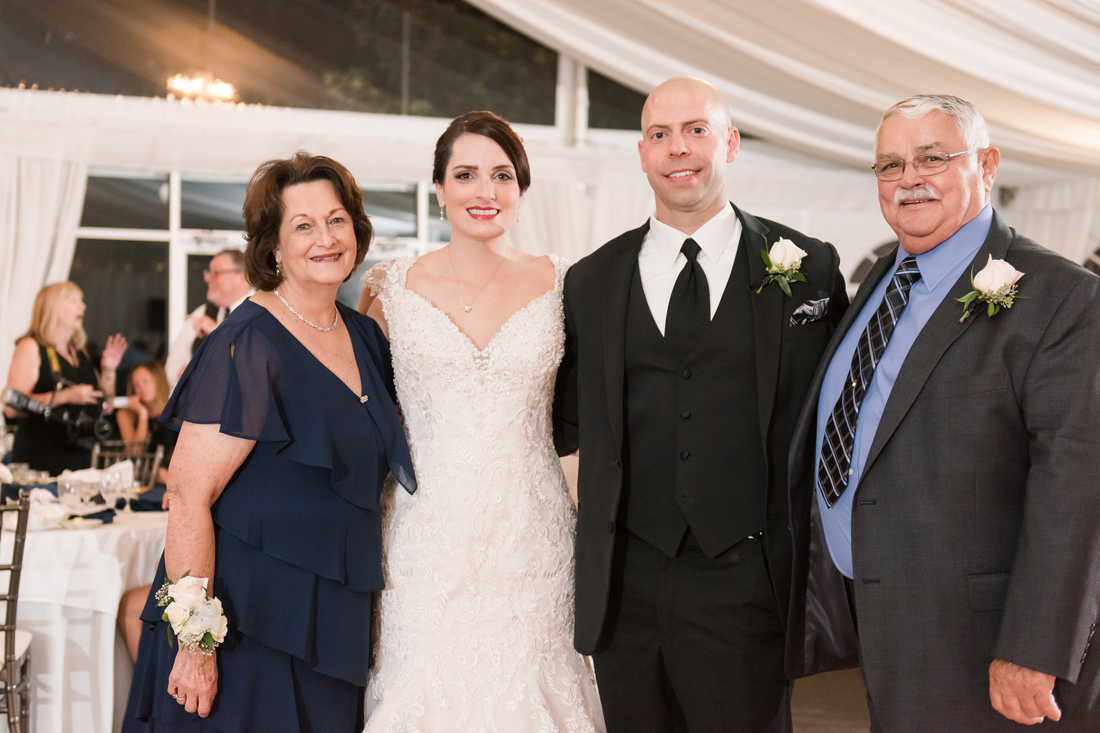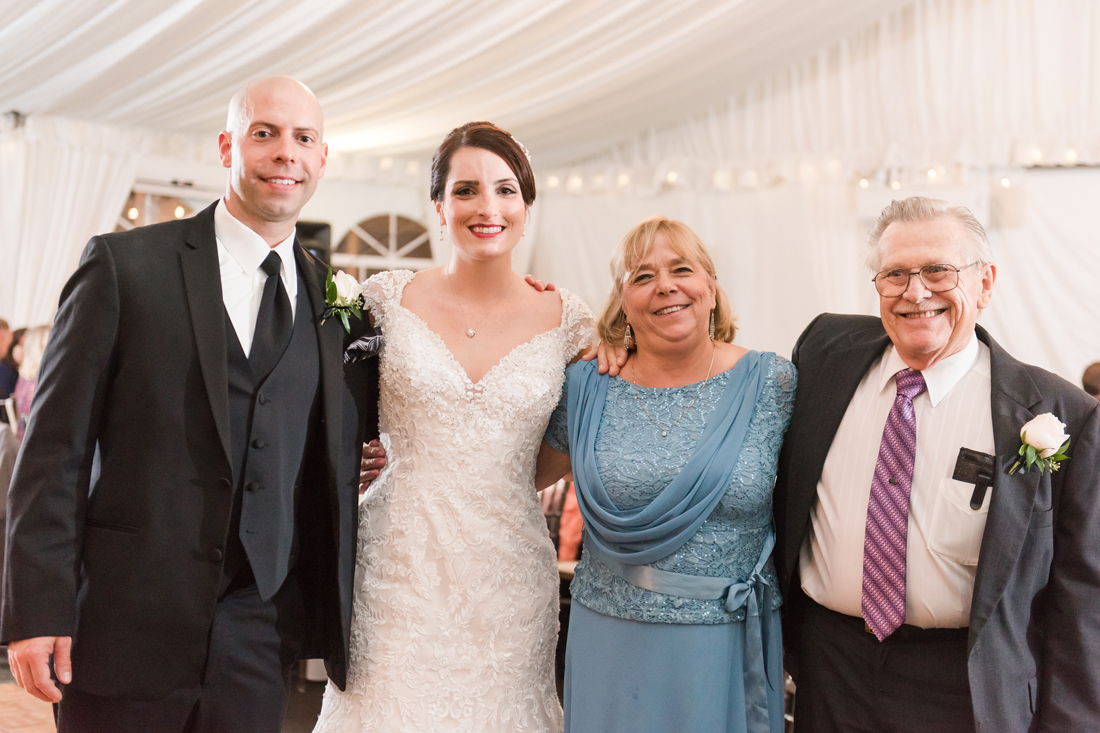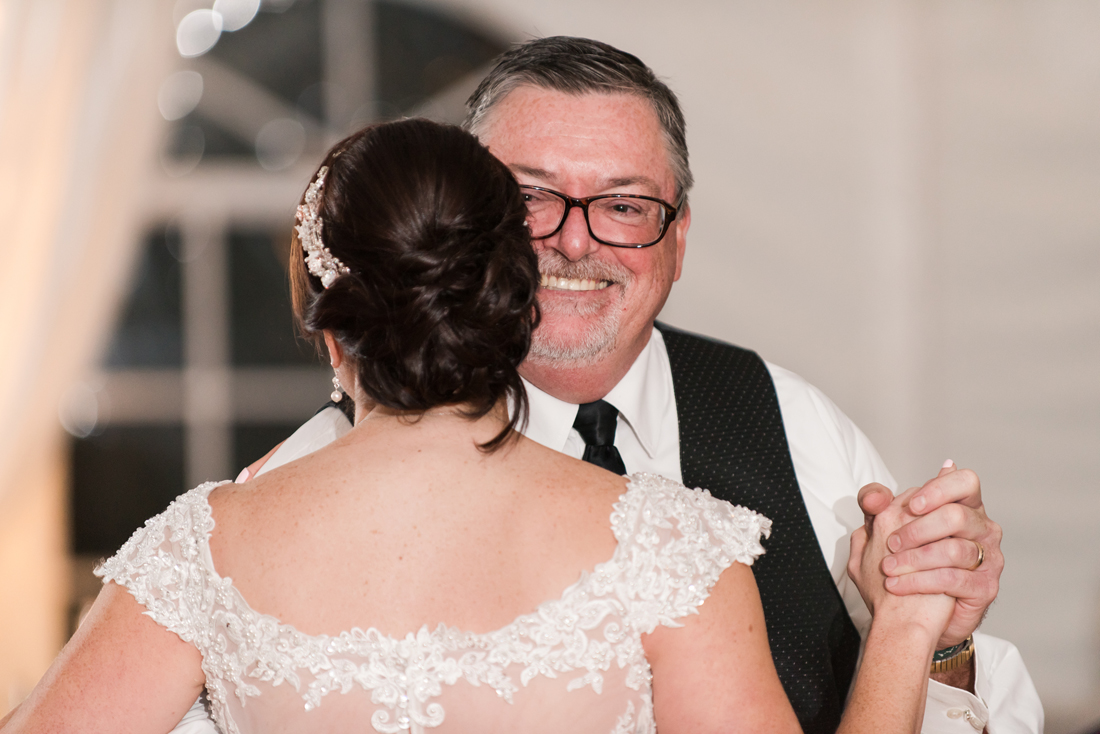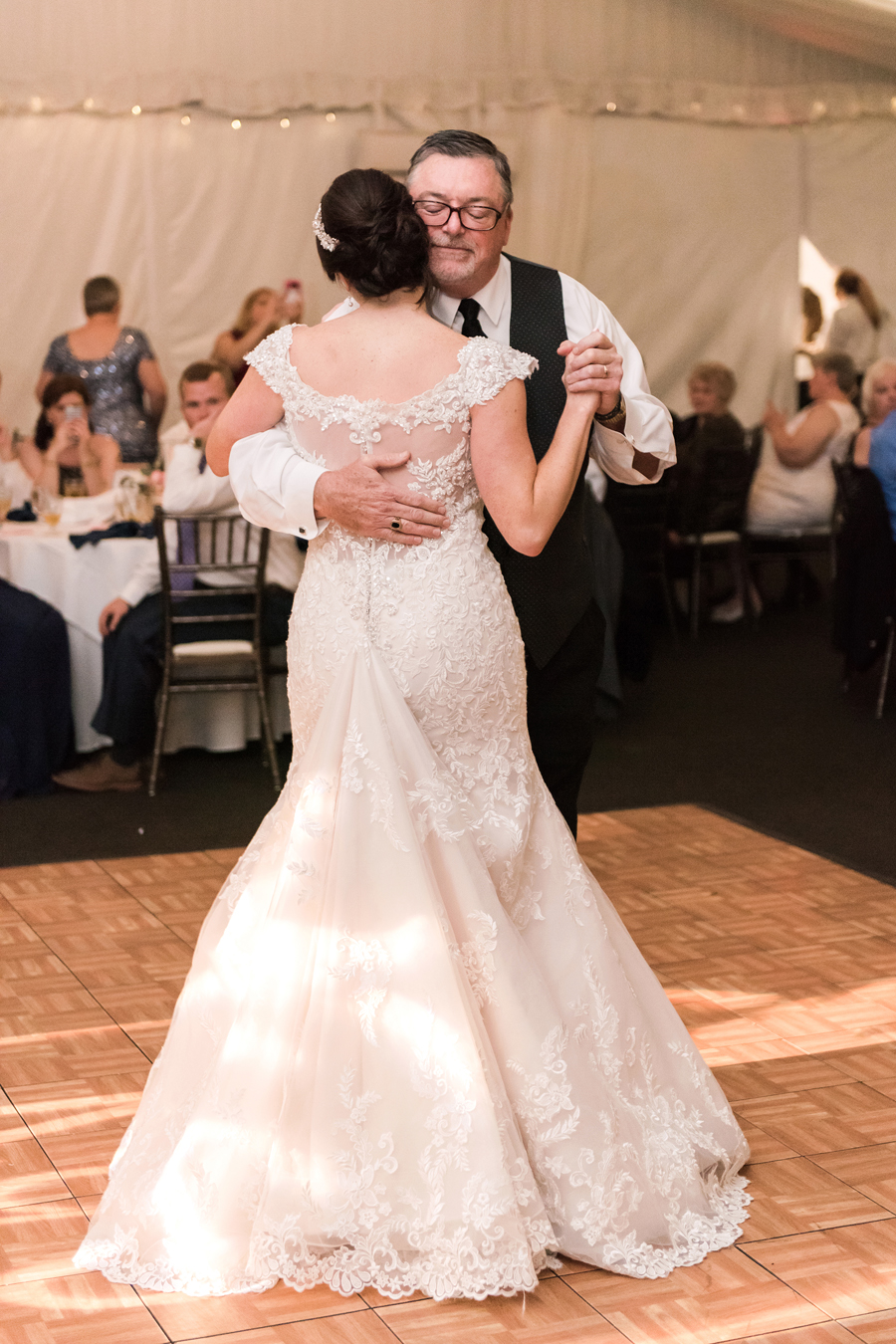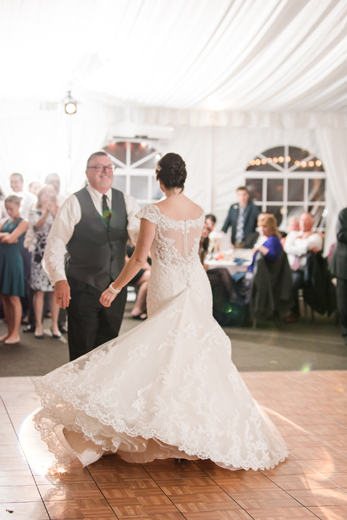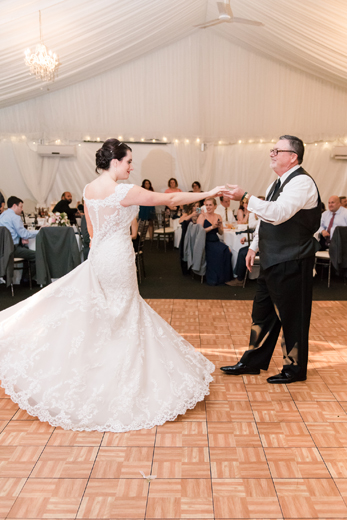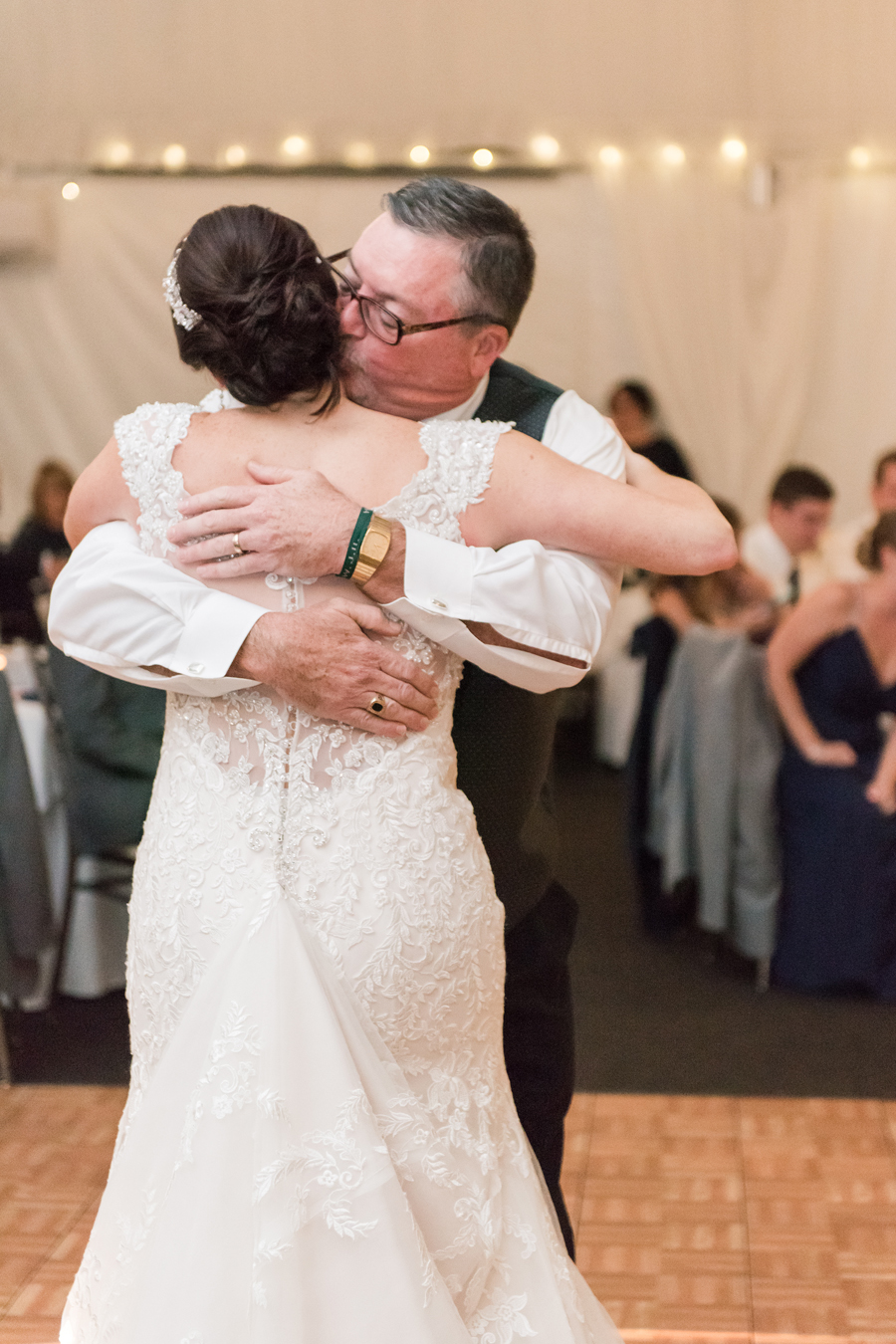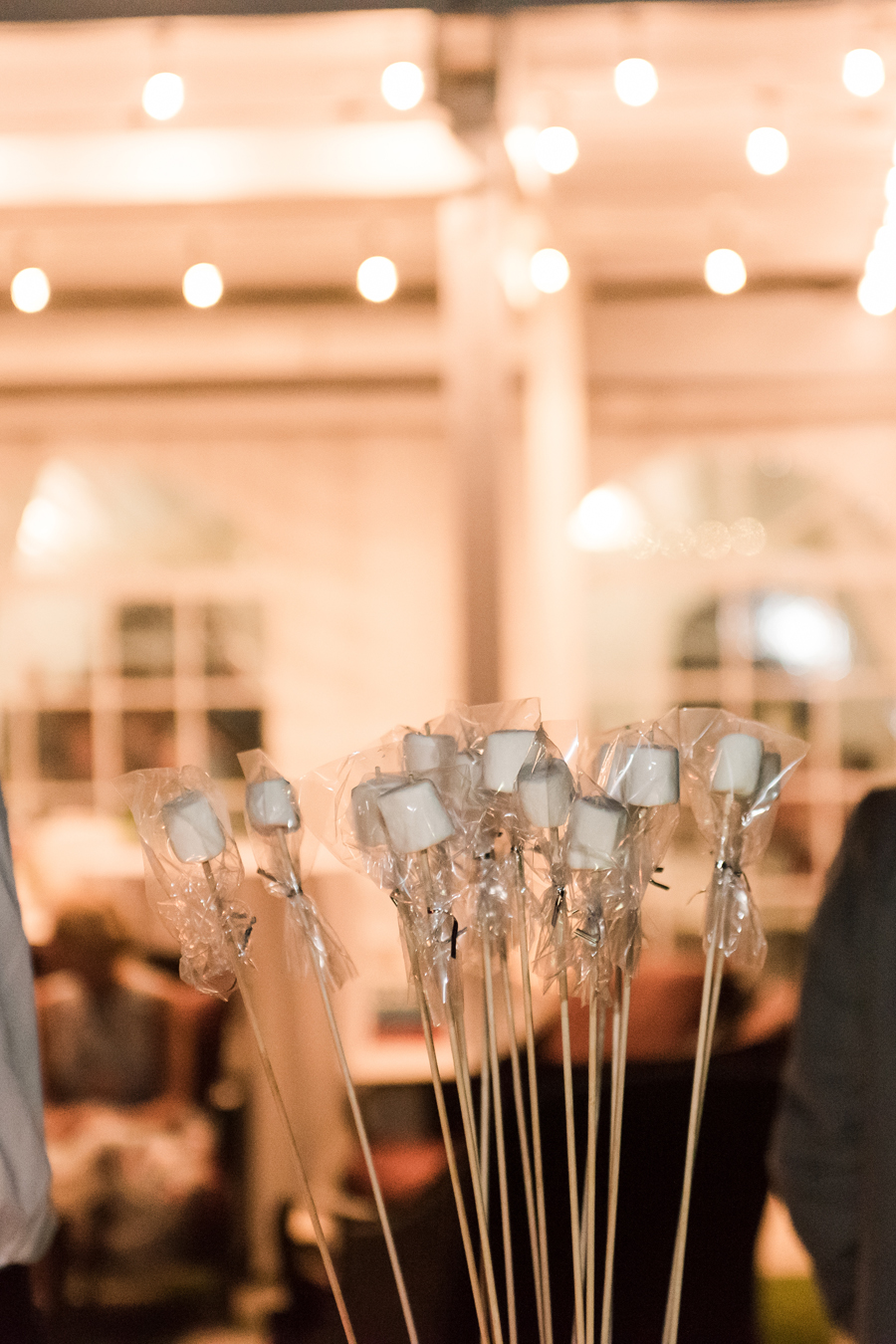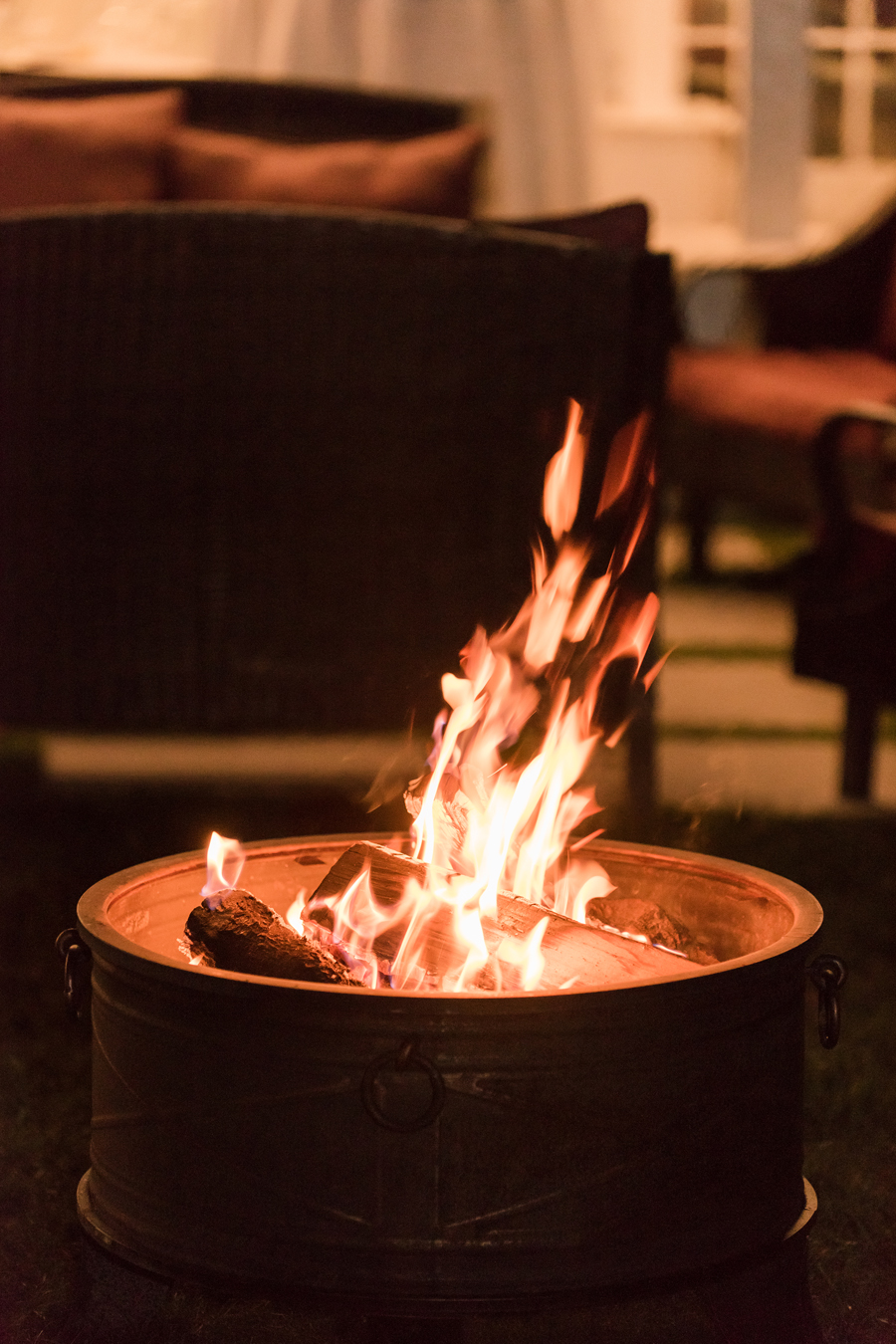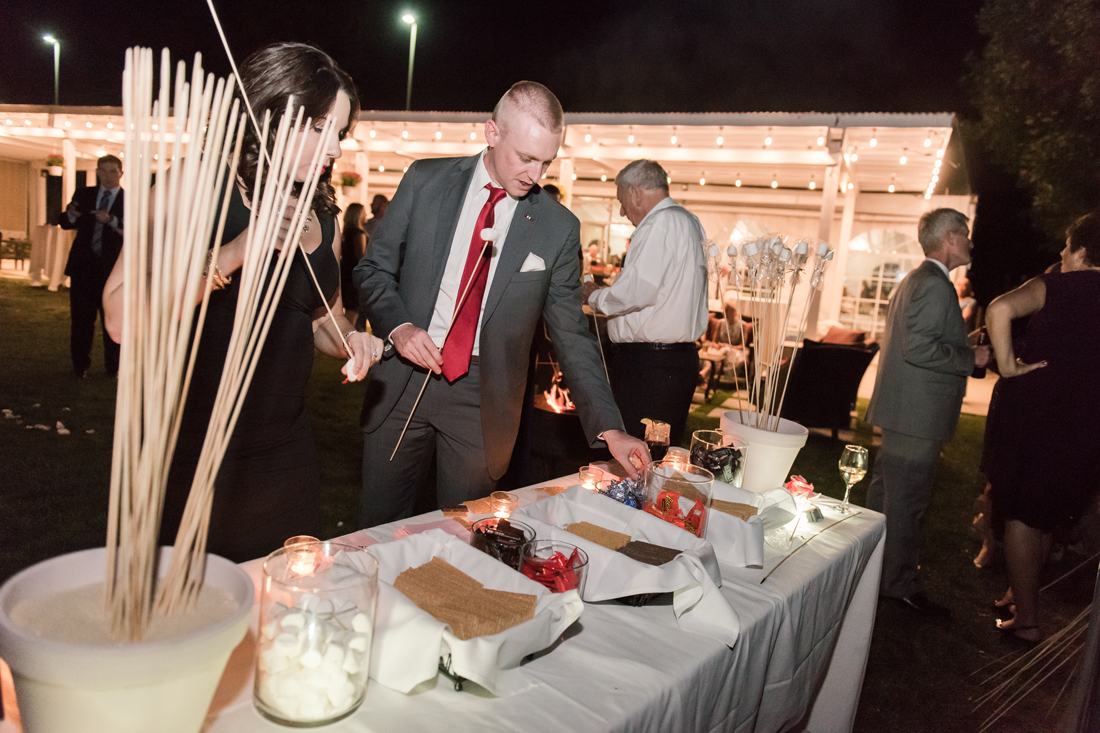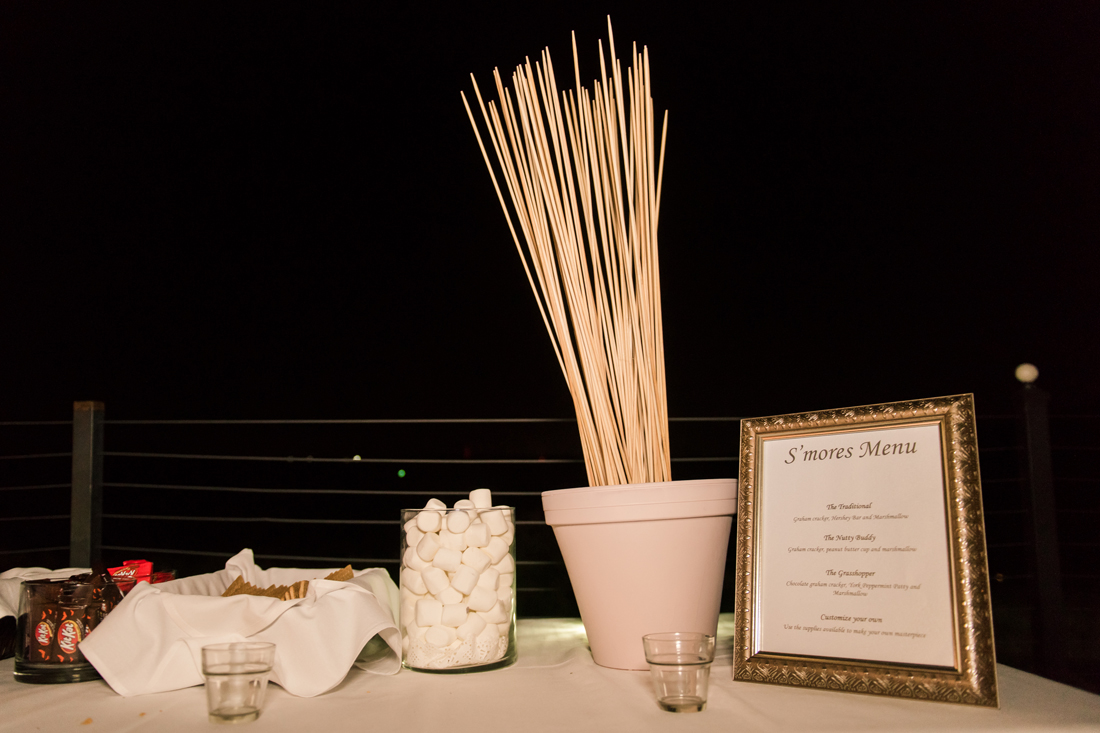 Oh hey there smores bar!!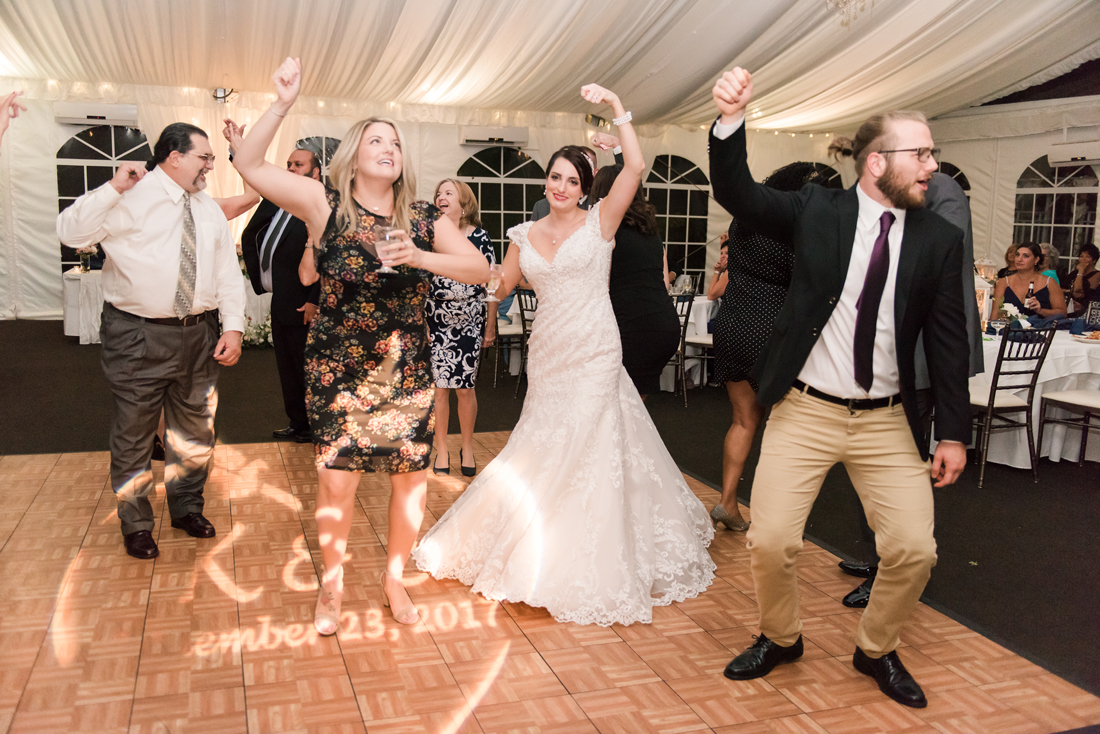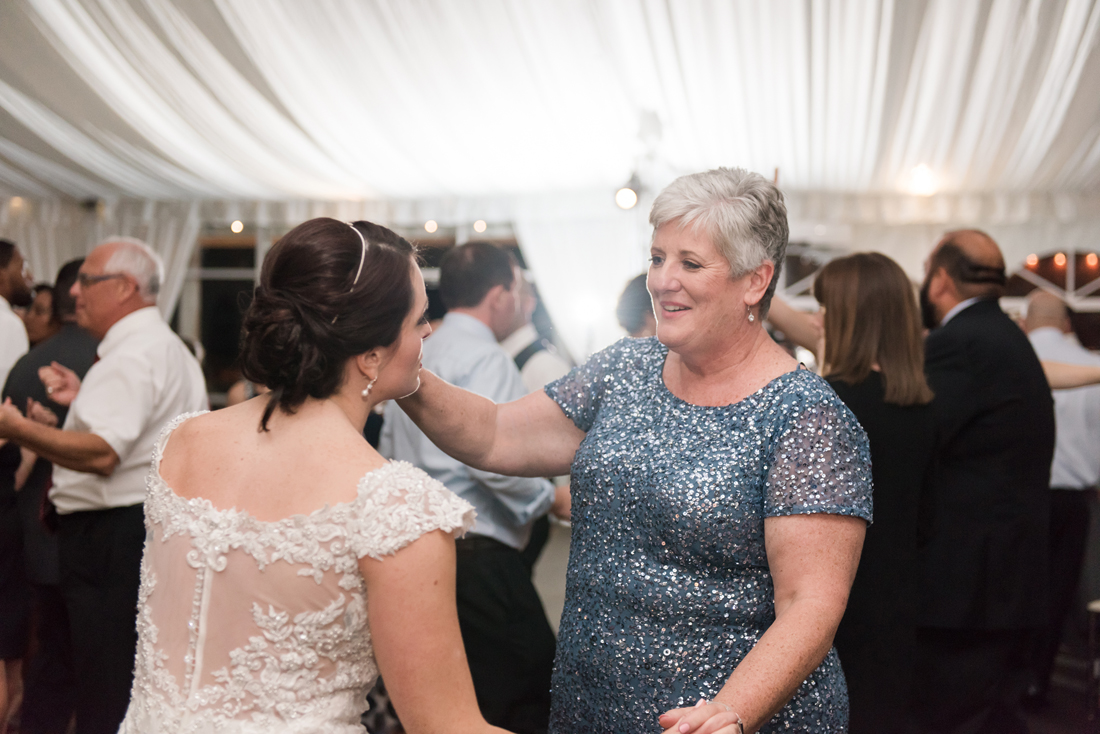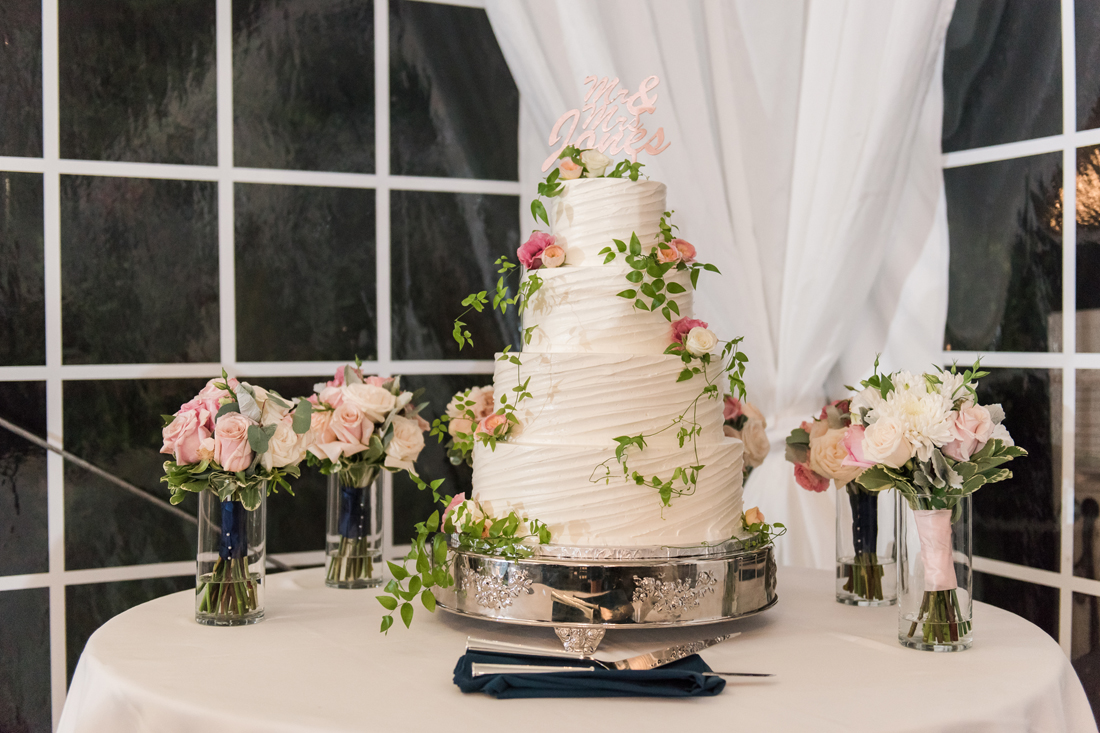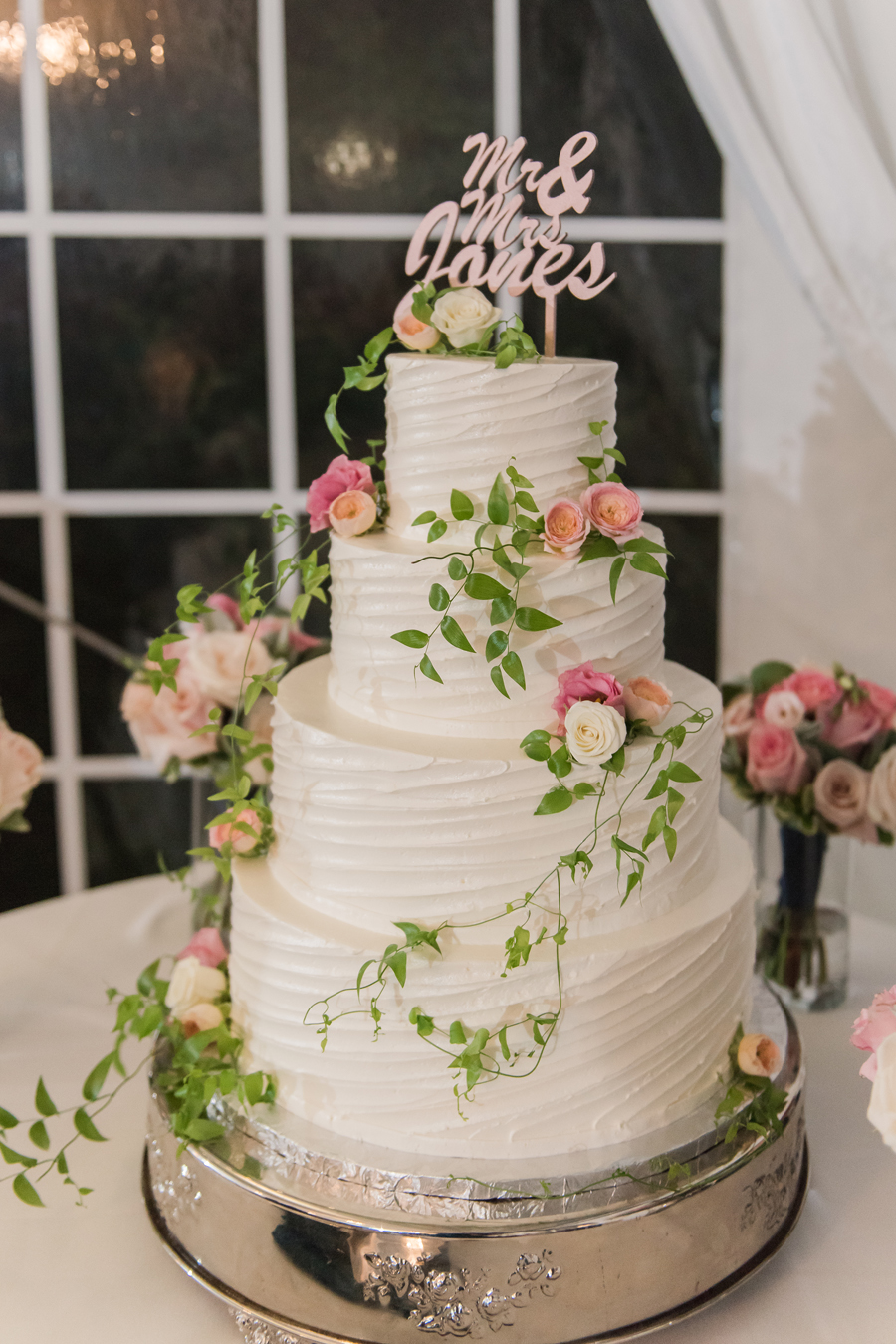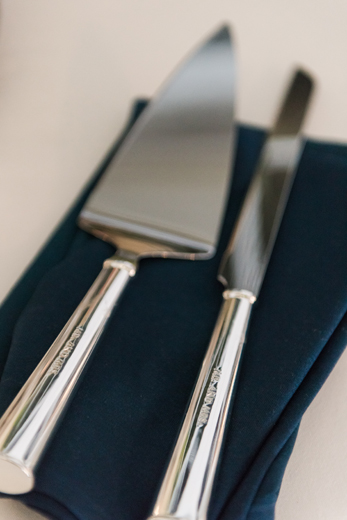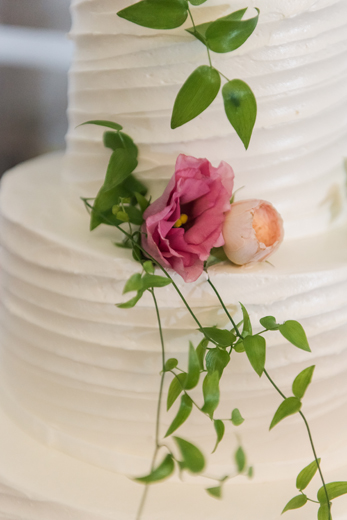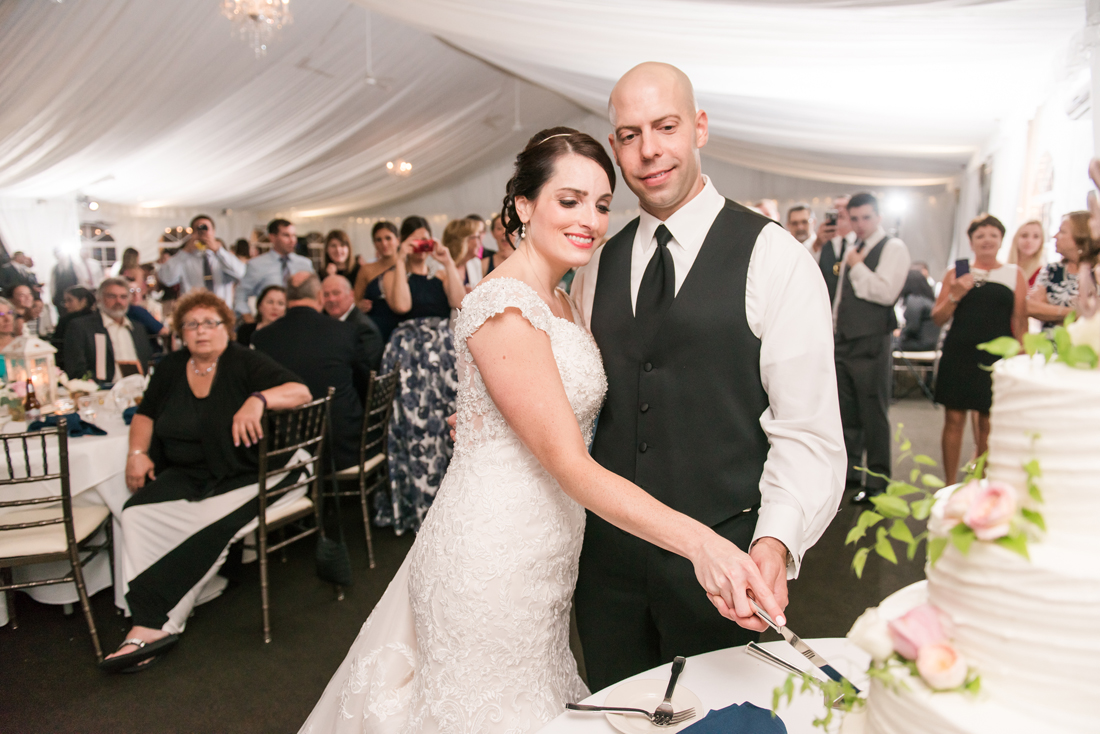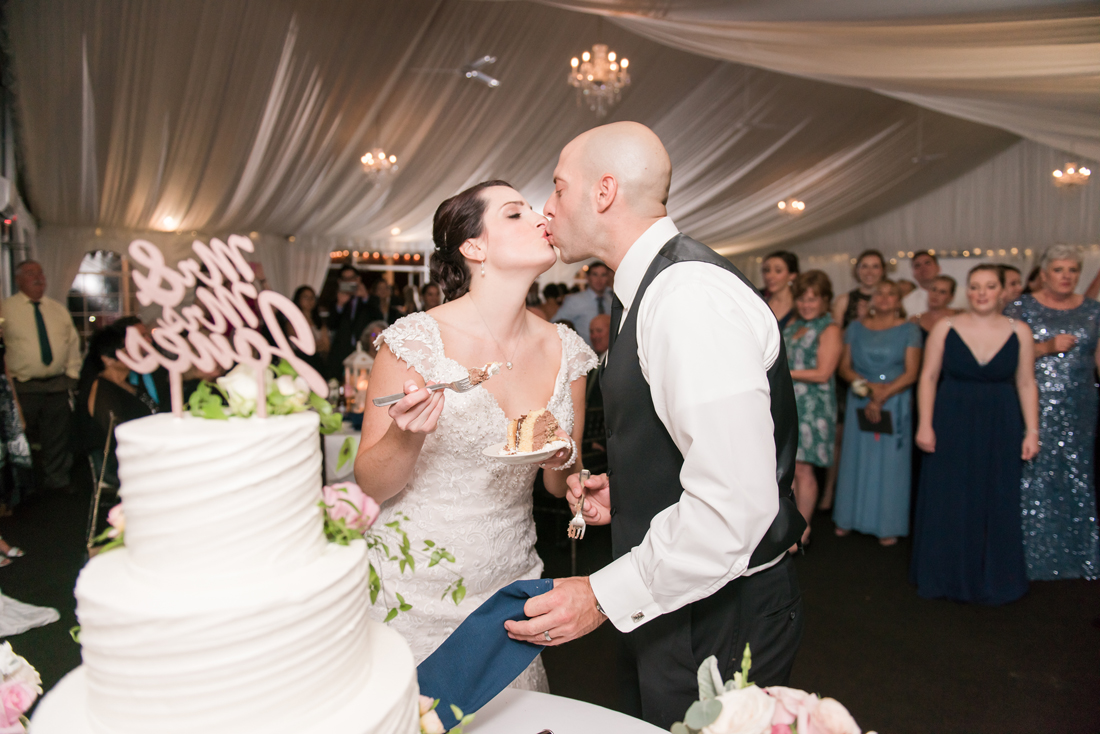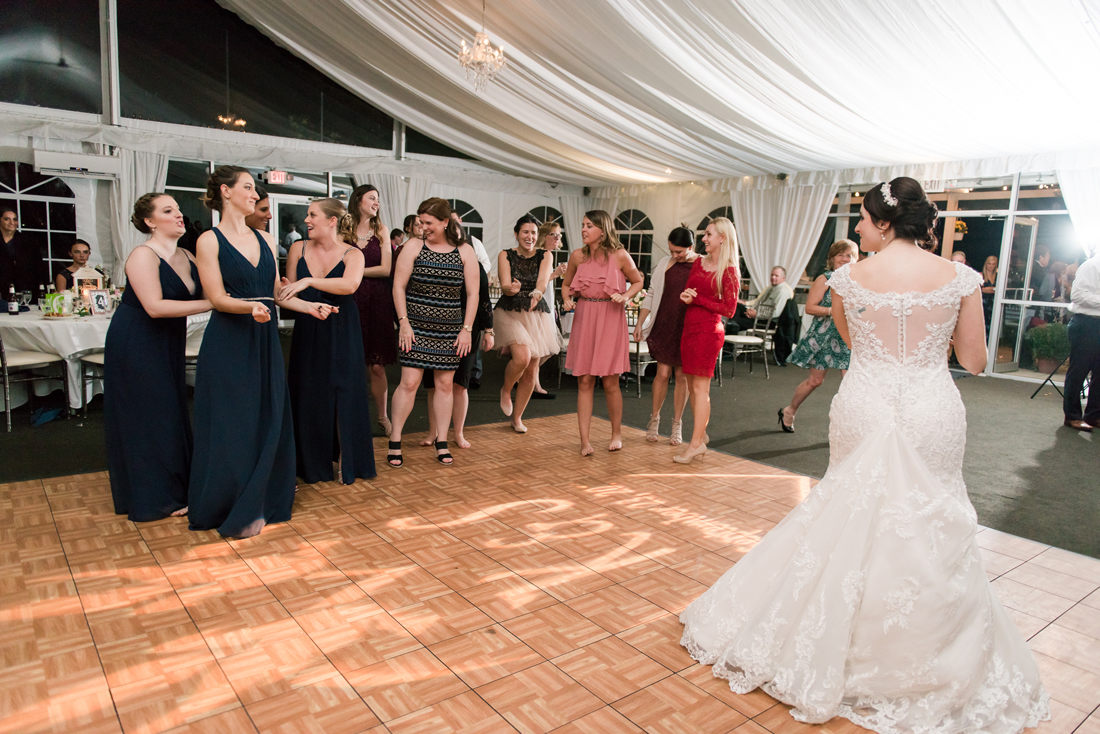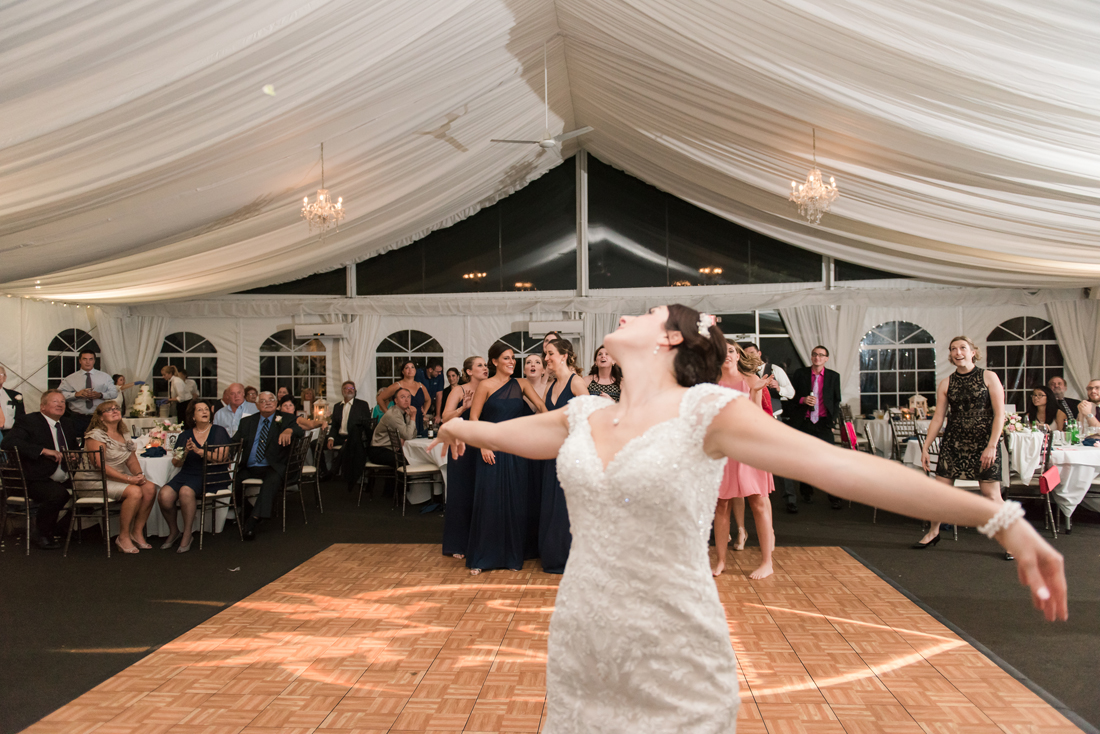 Annnnd the best bouquet toss of all time… into the FAN!! WHOOPS hahaha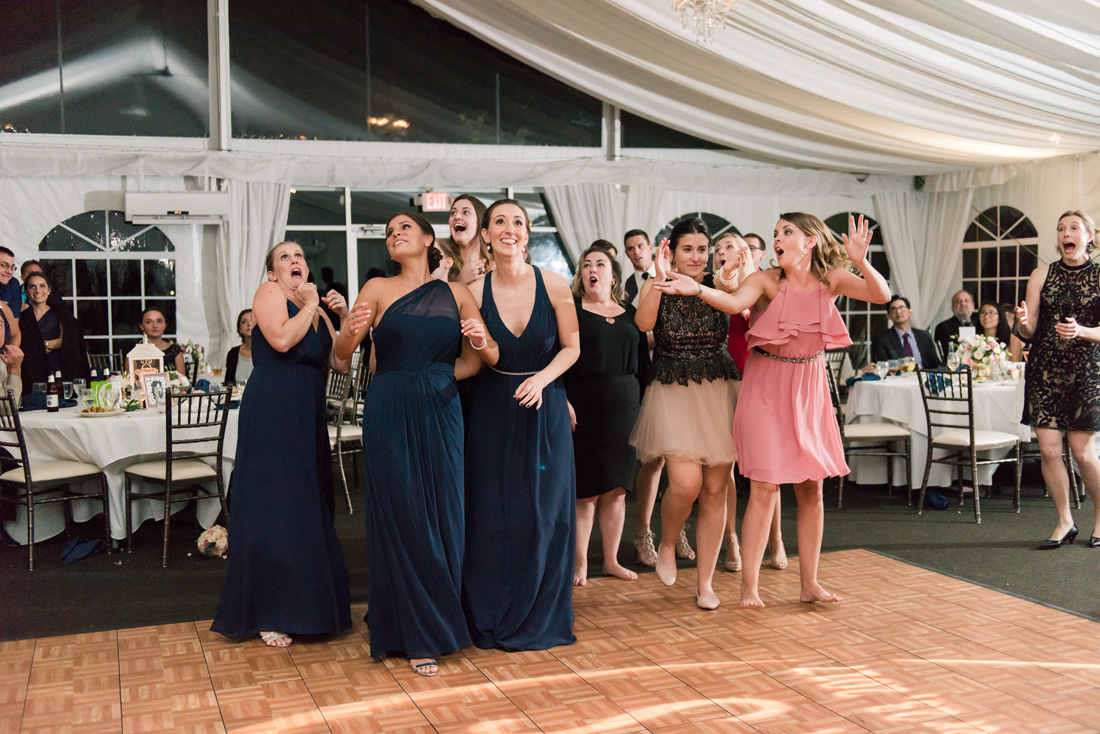 These reactions are priceless!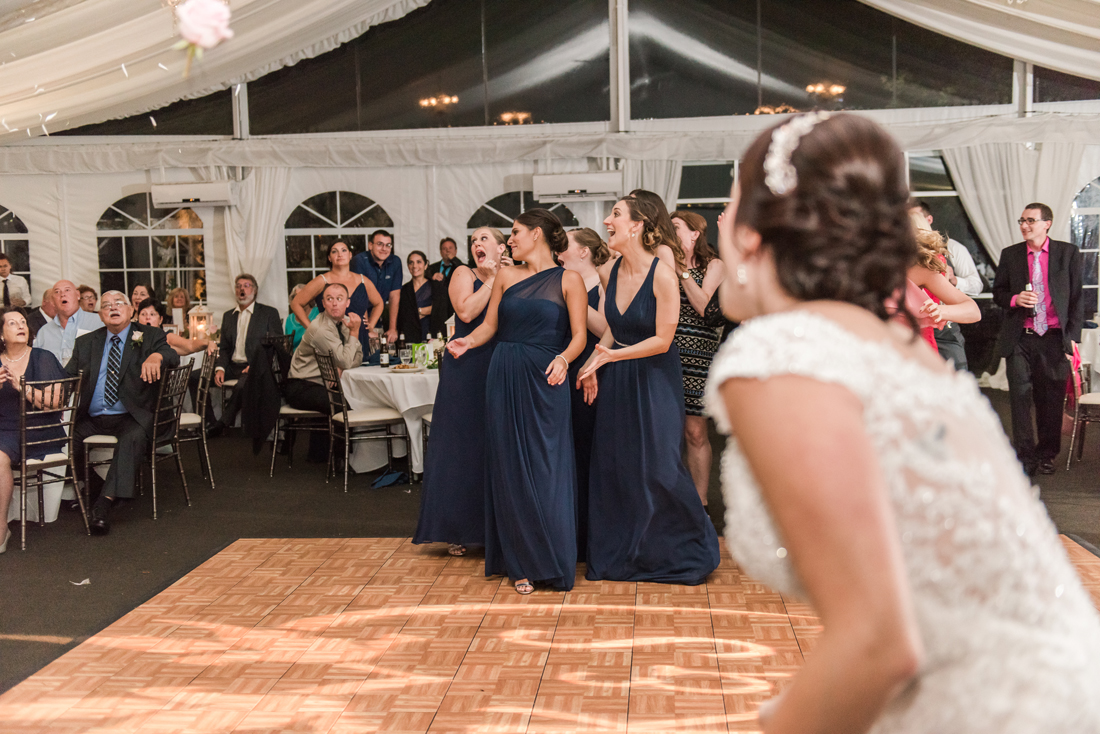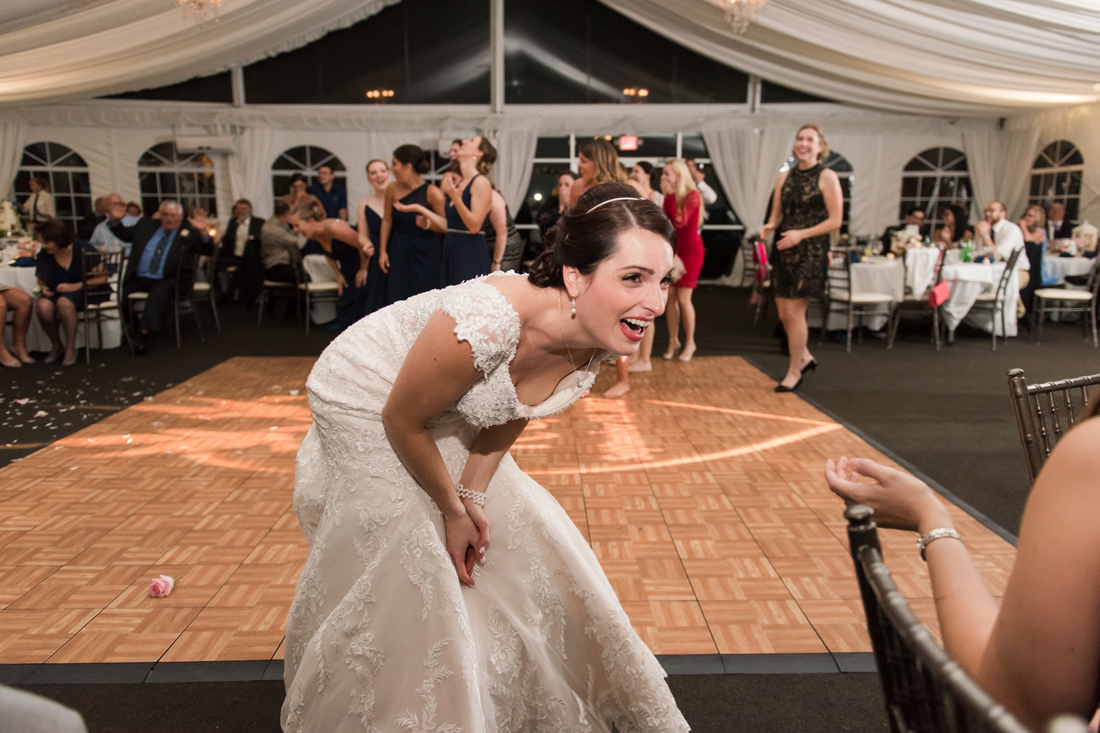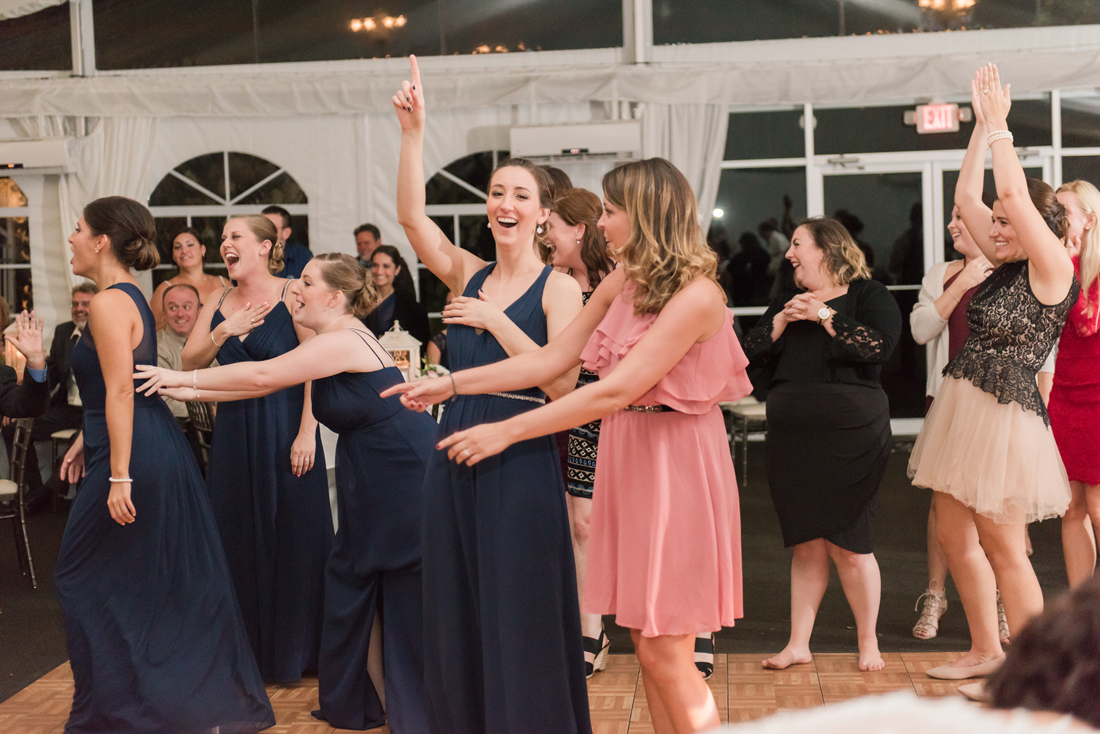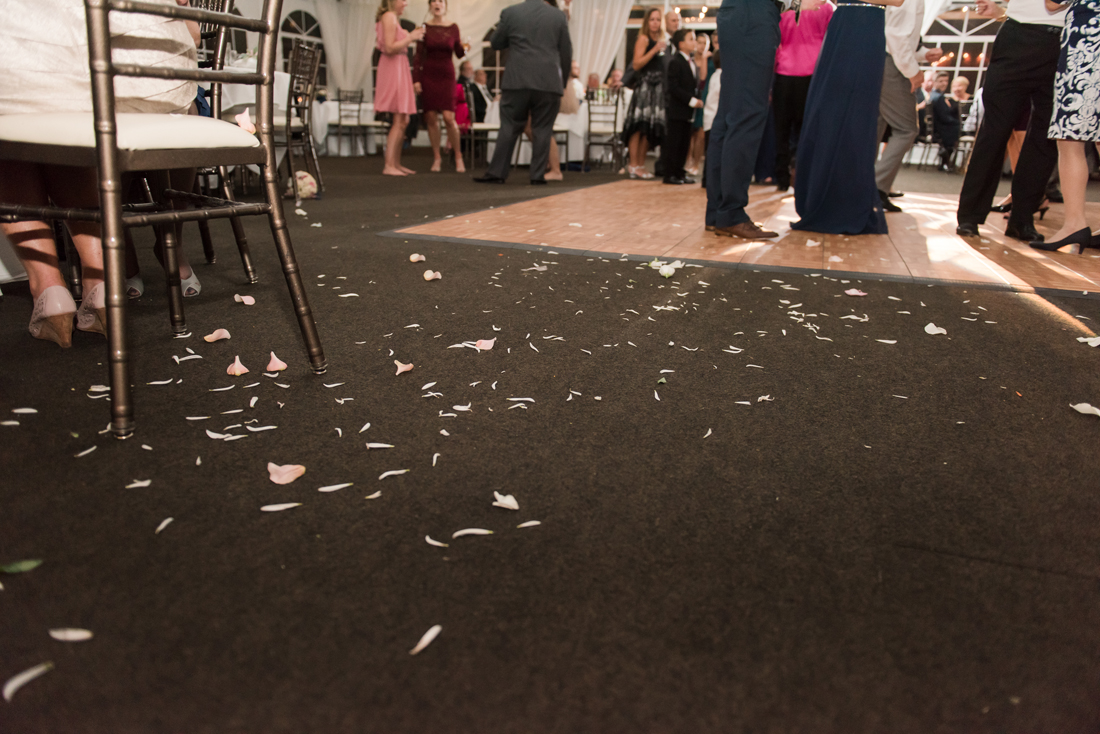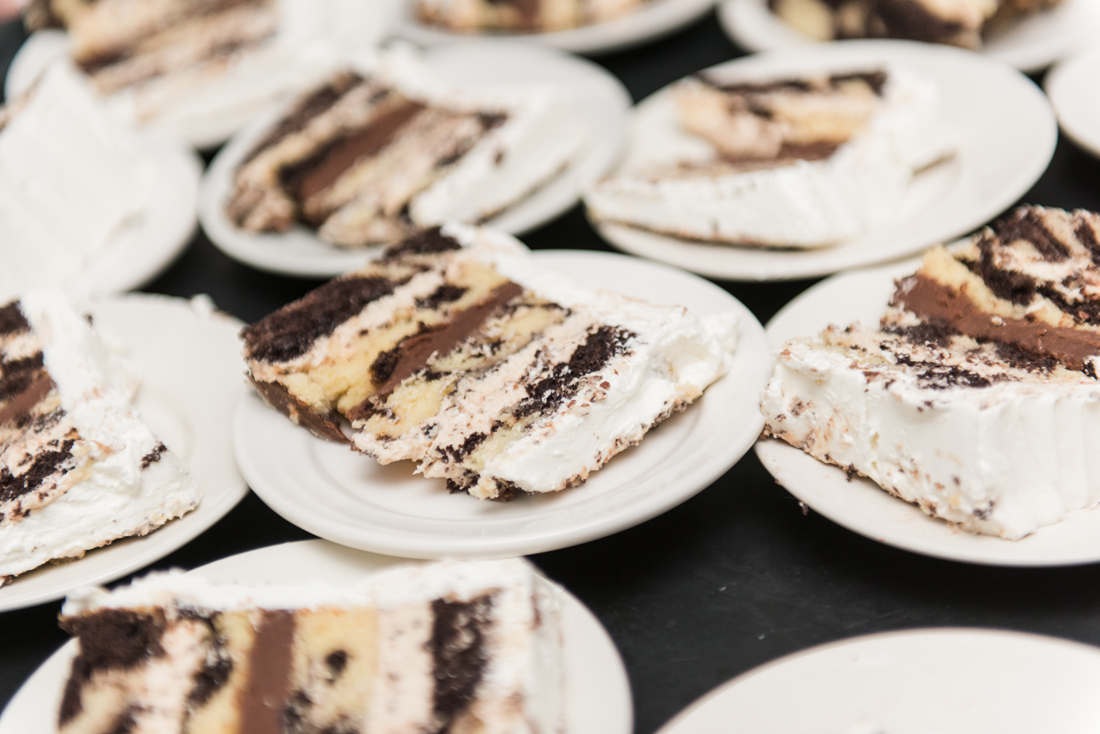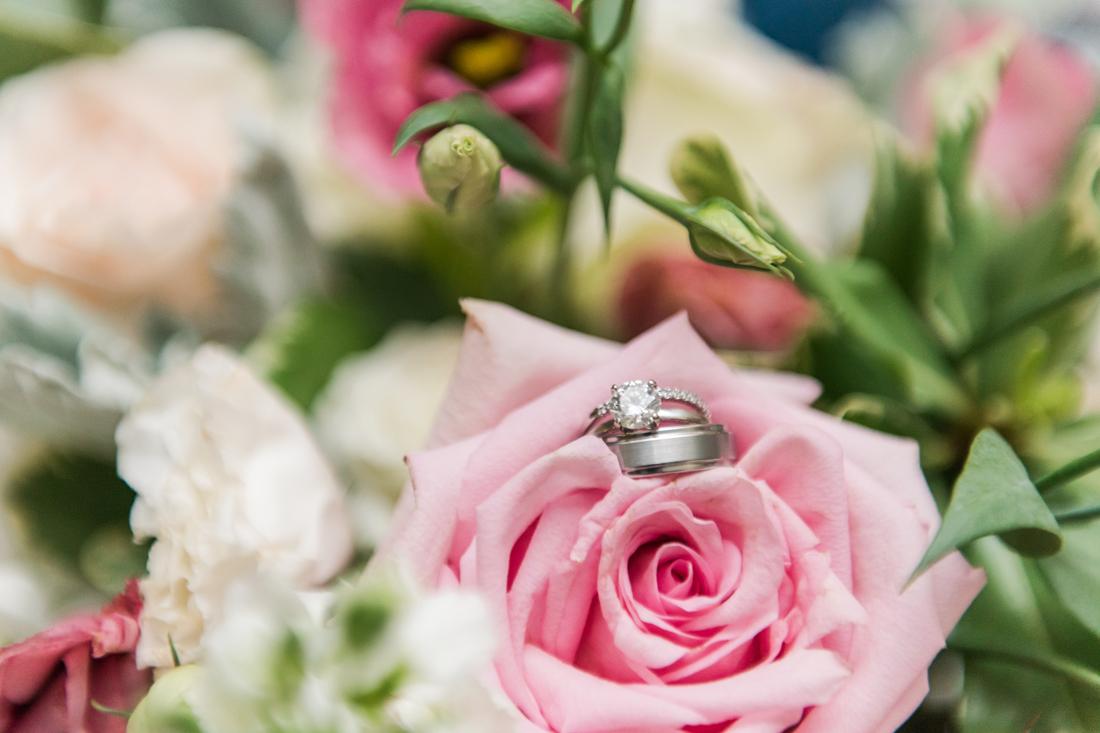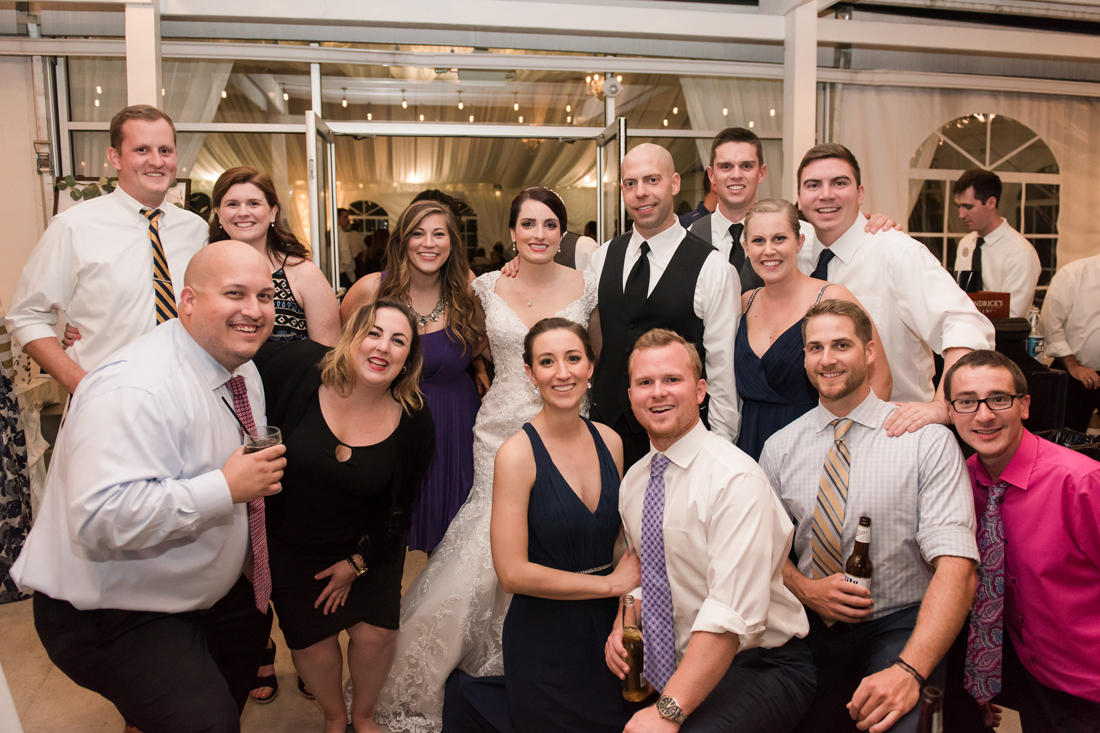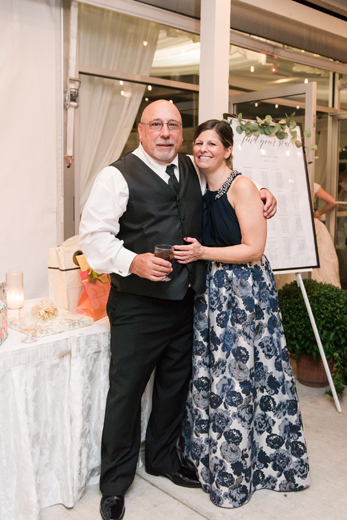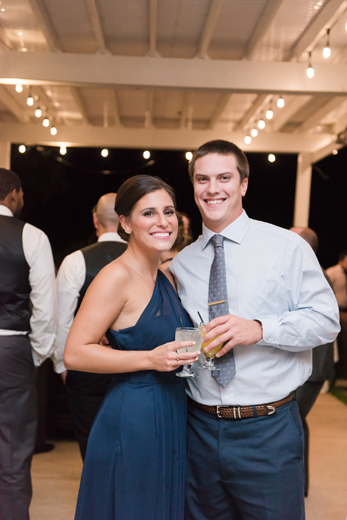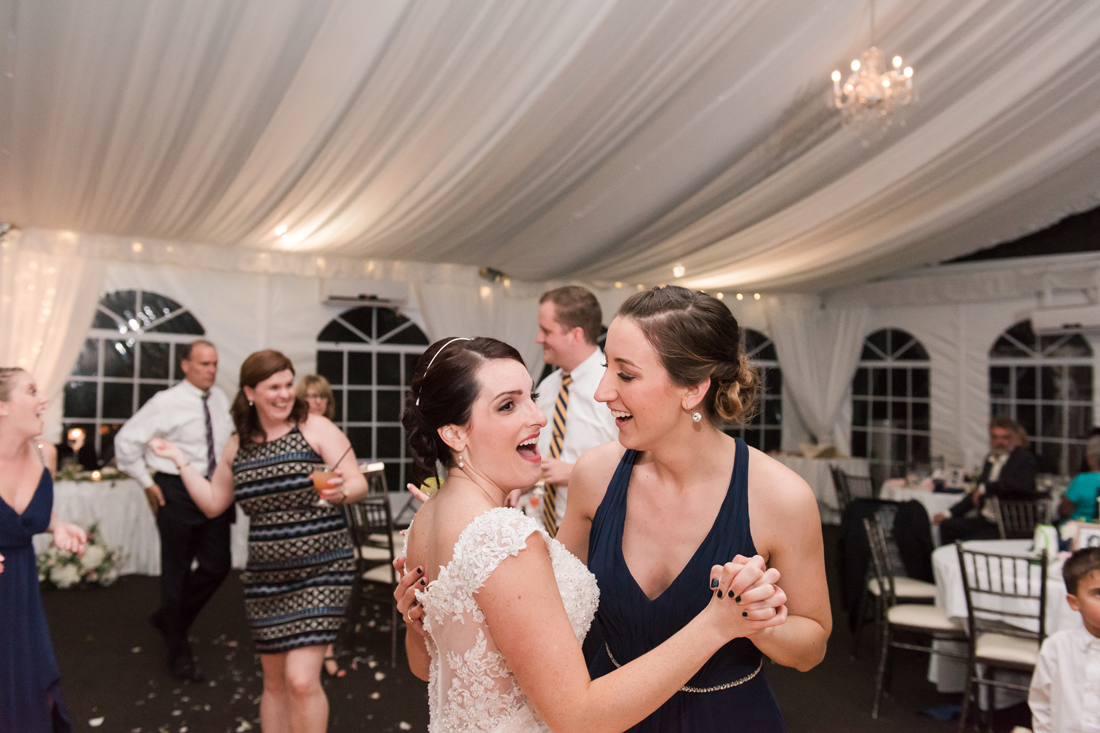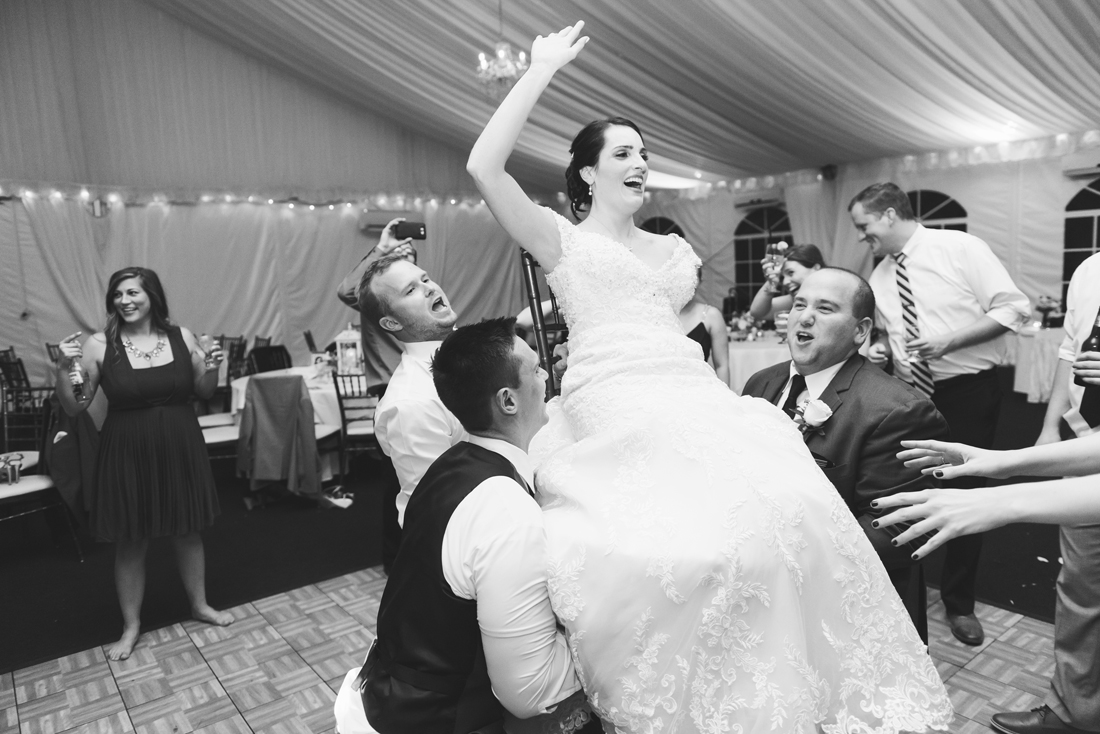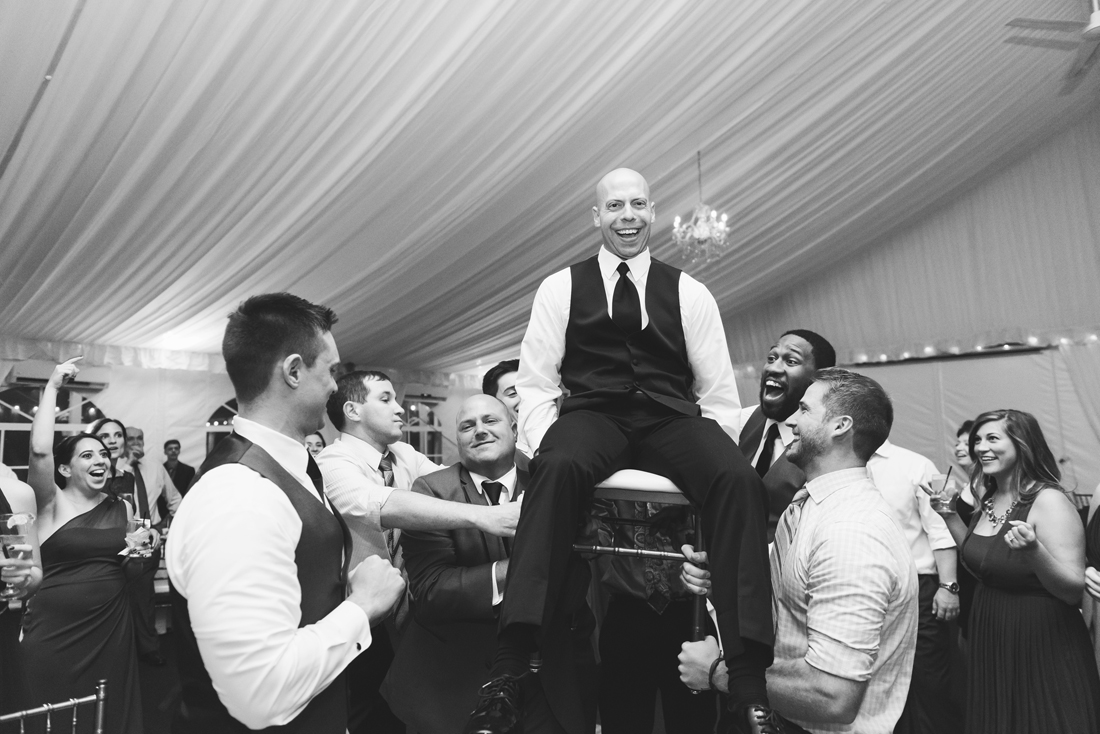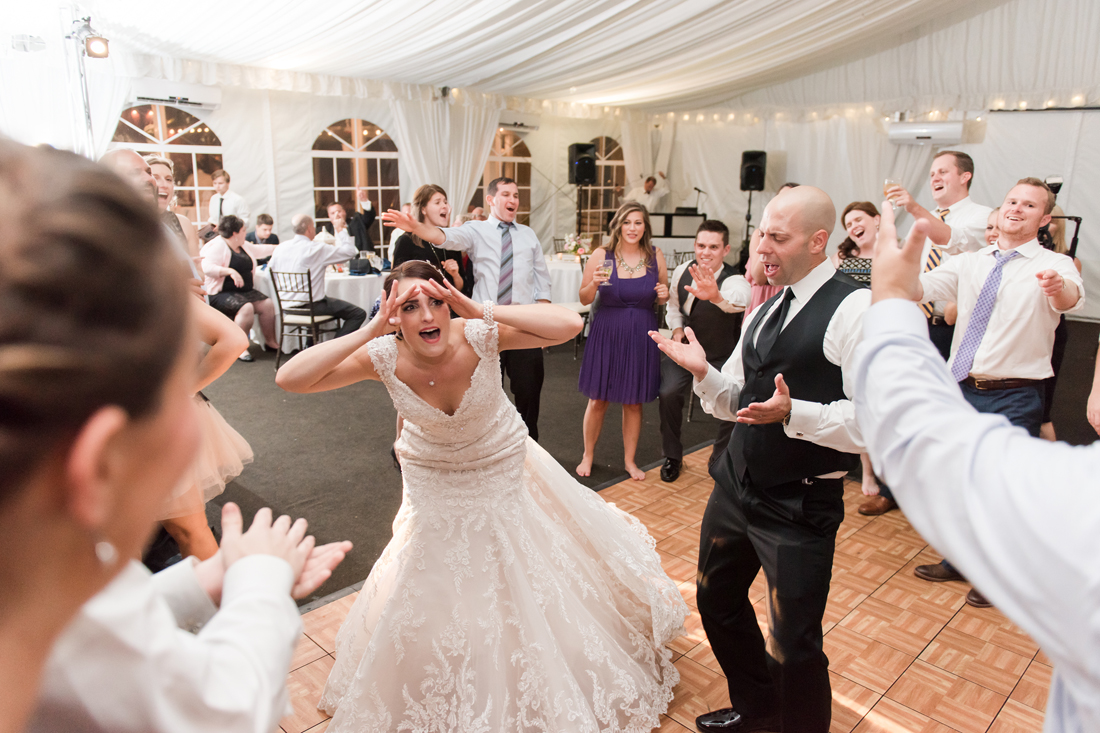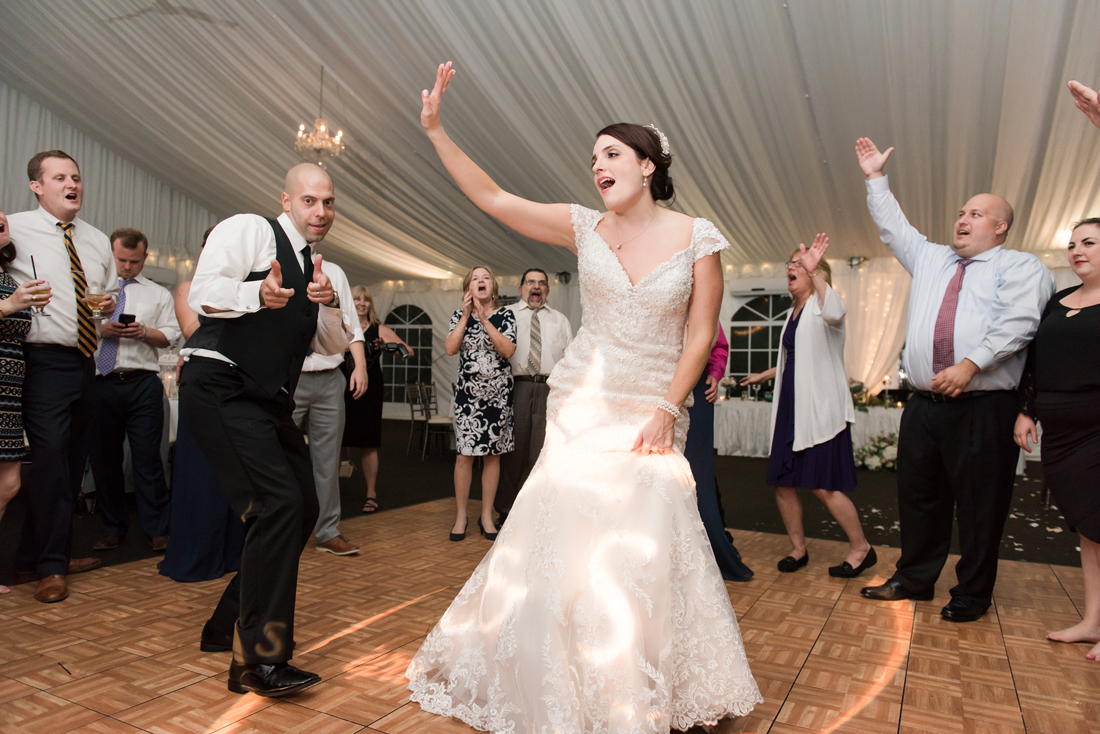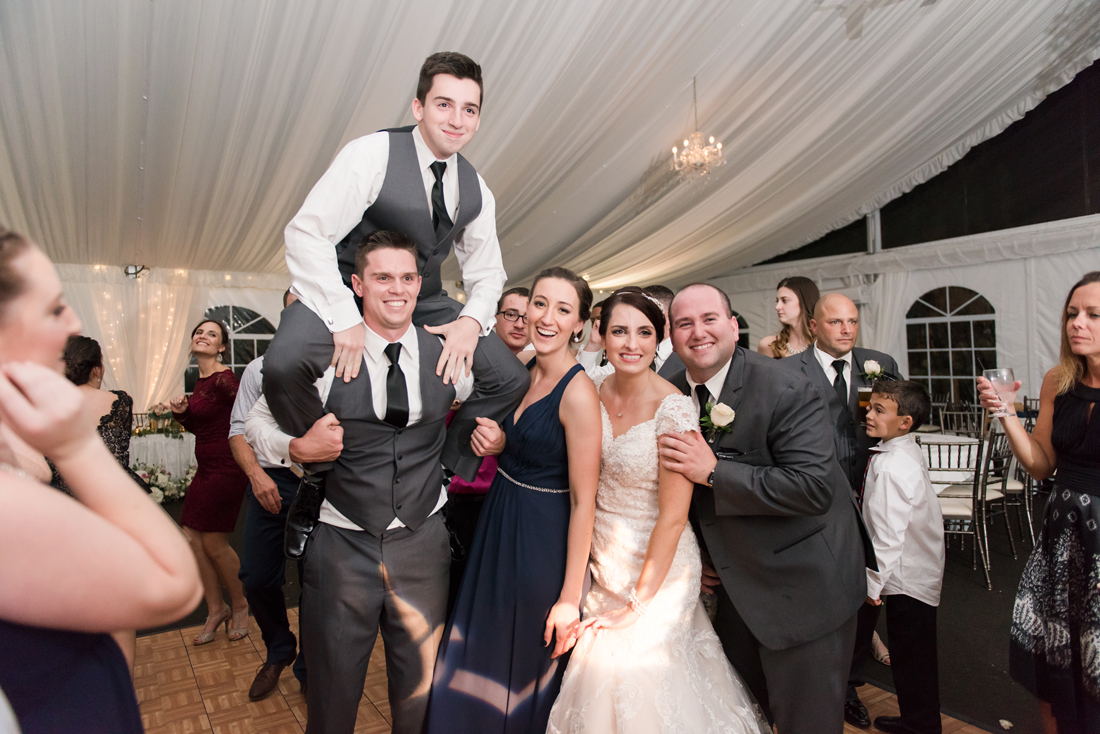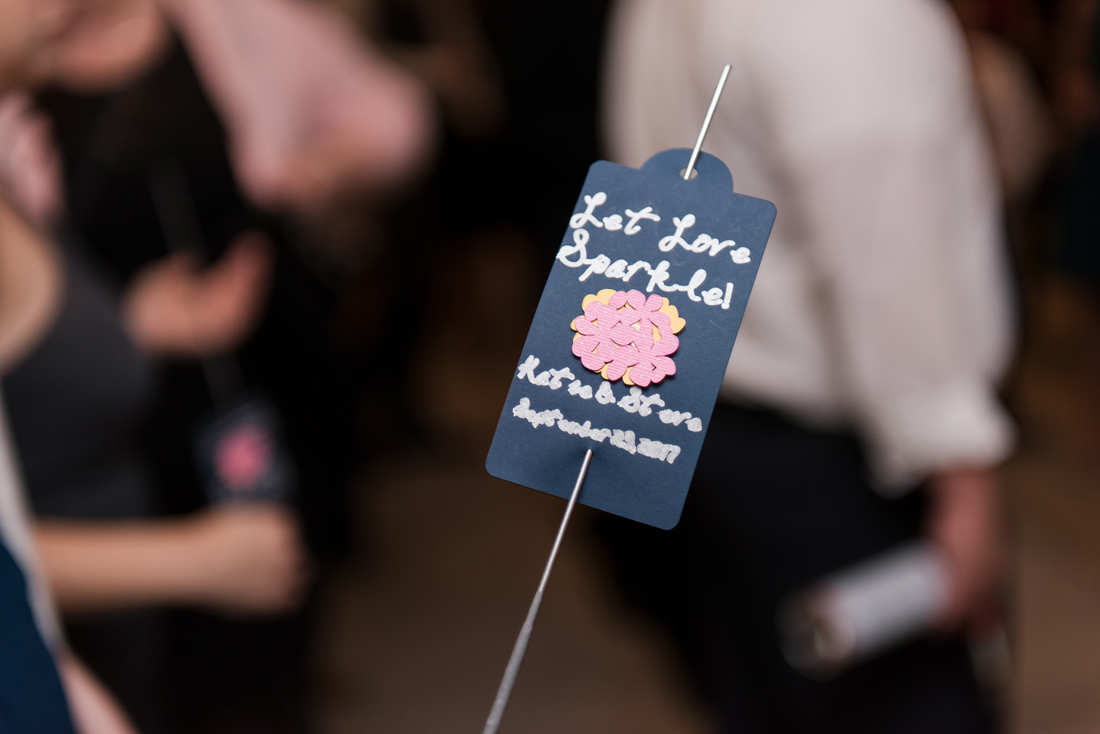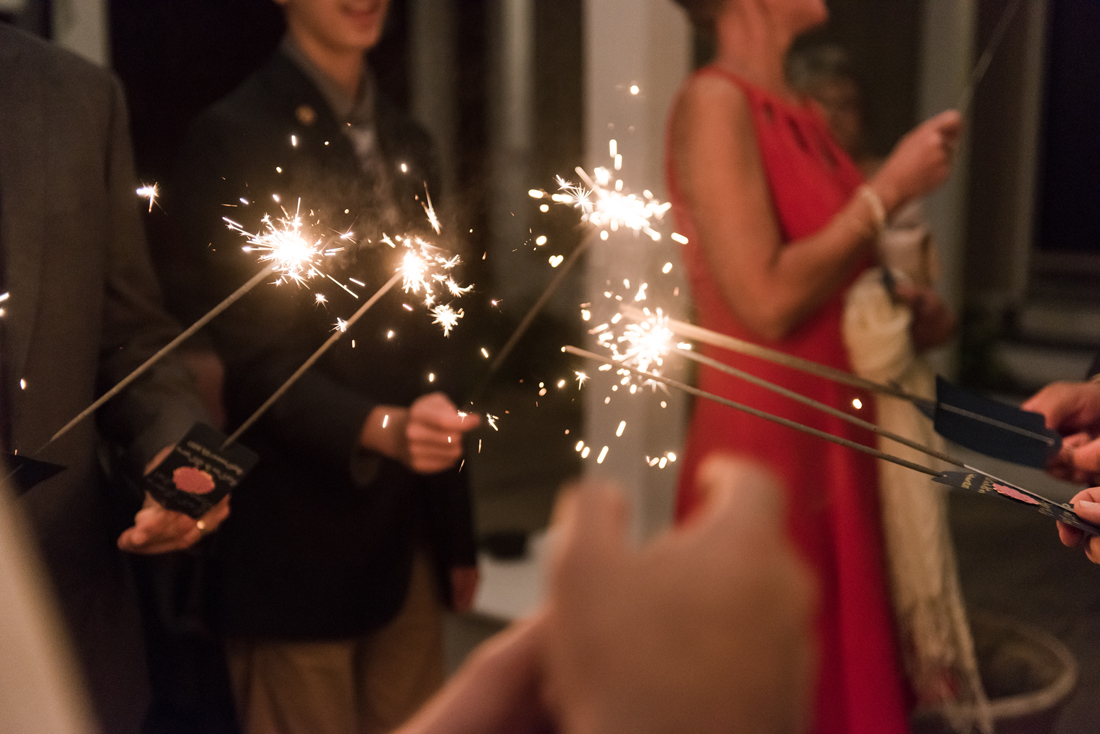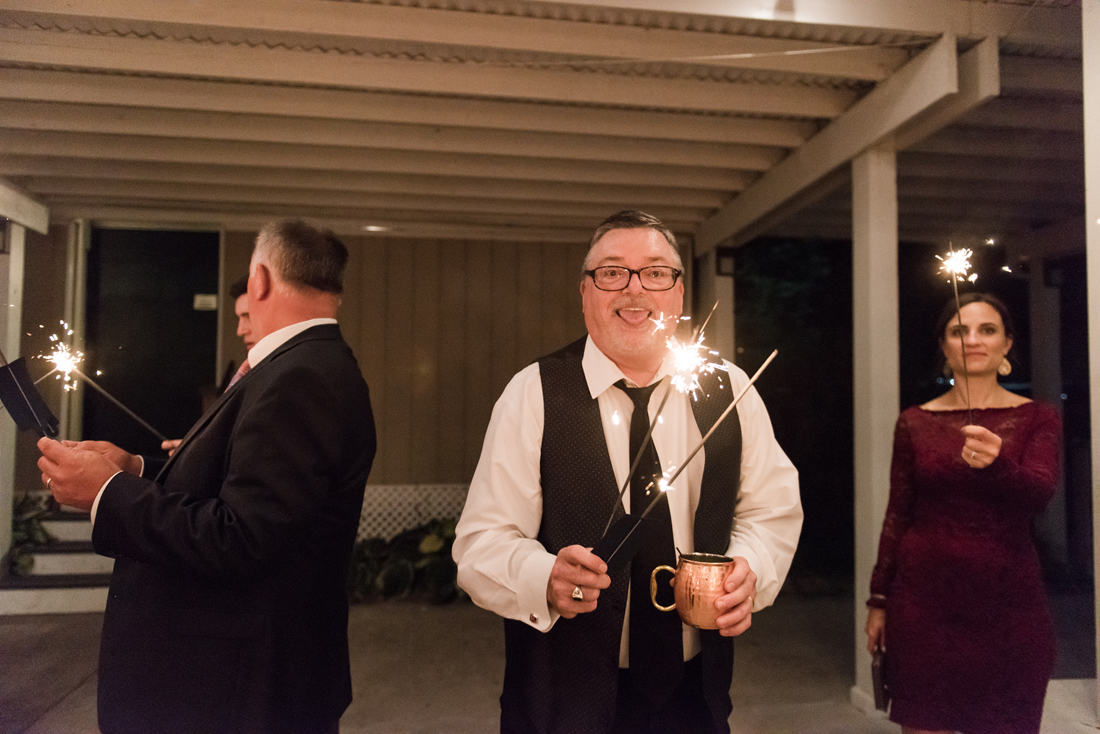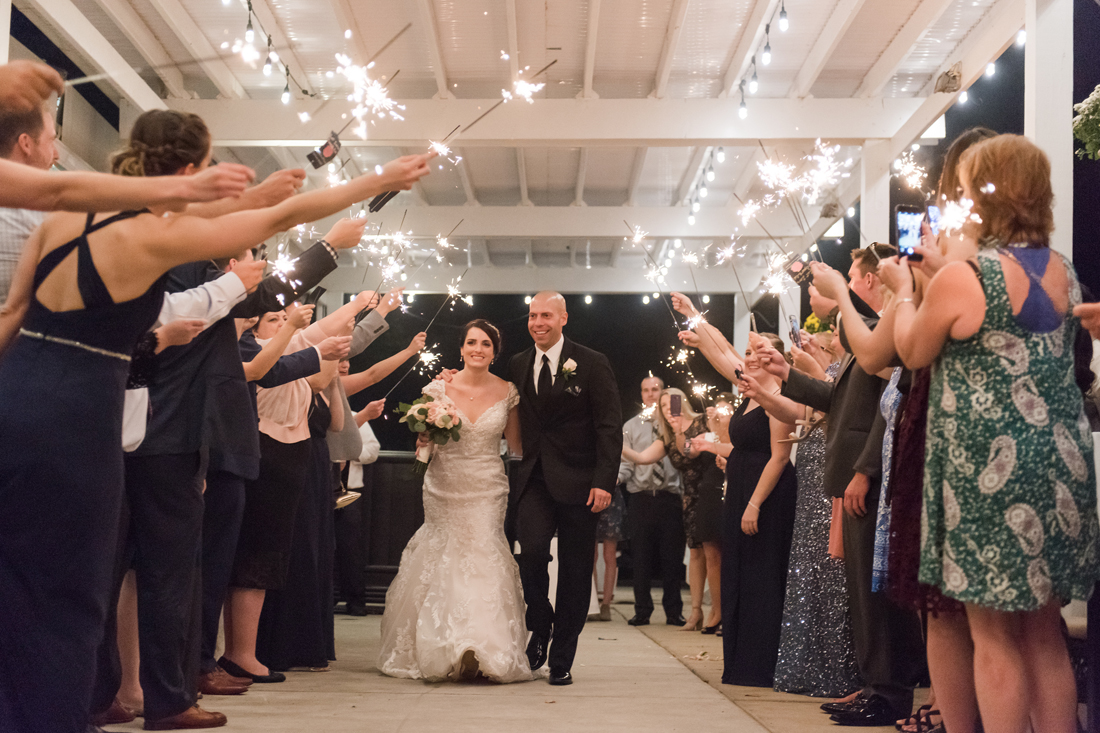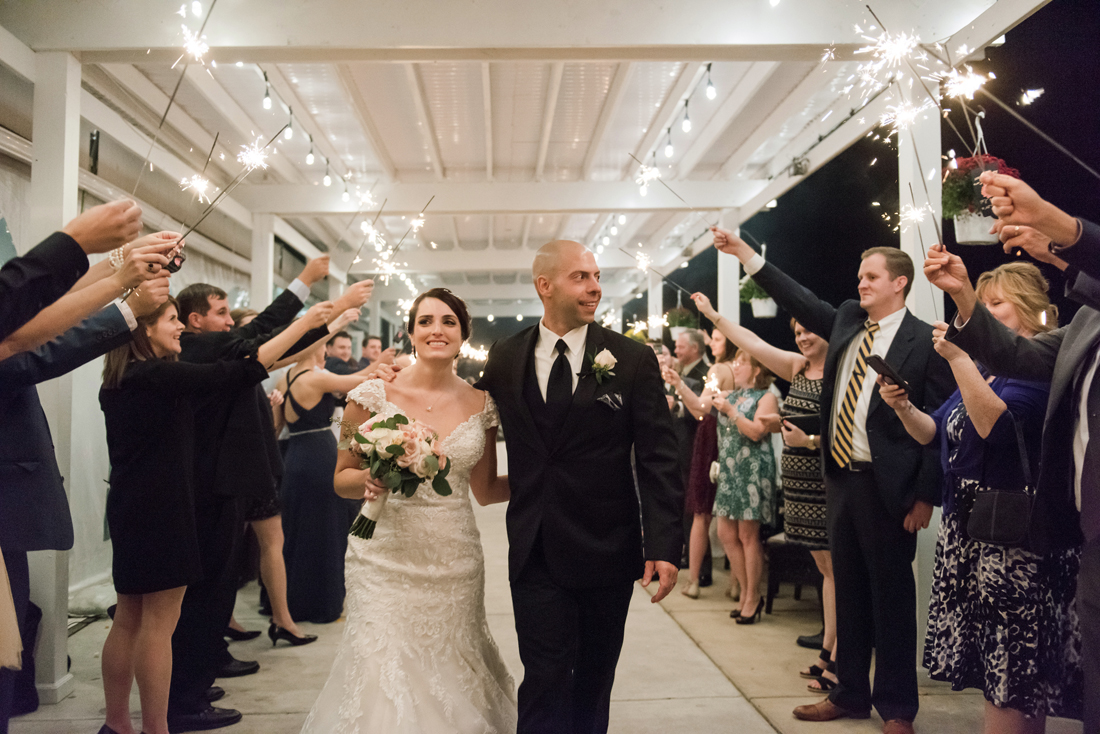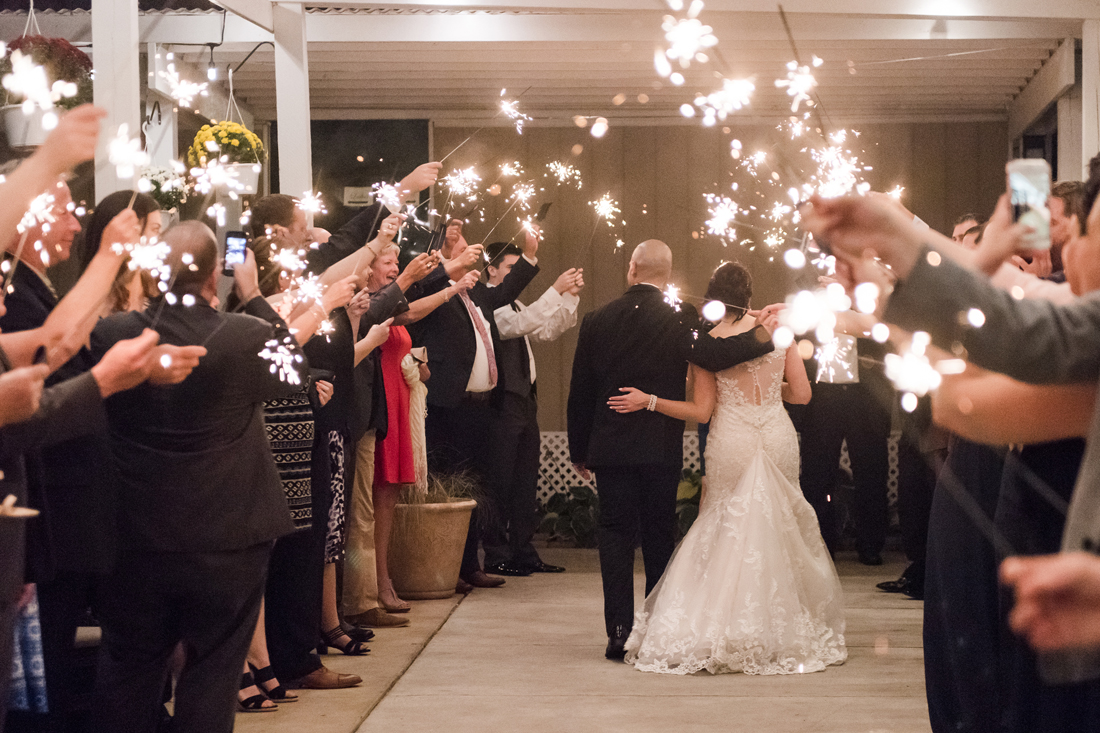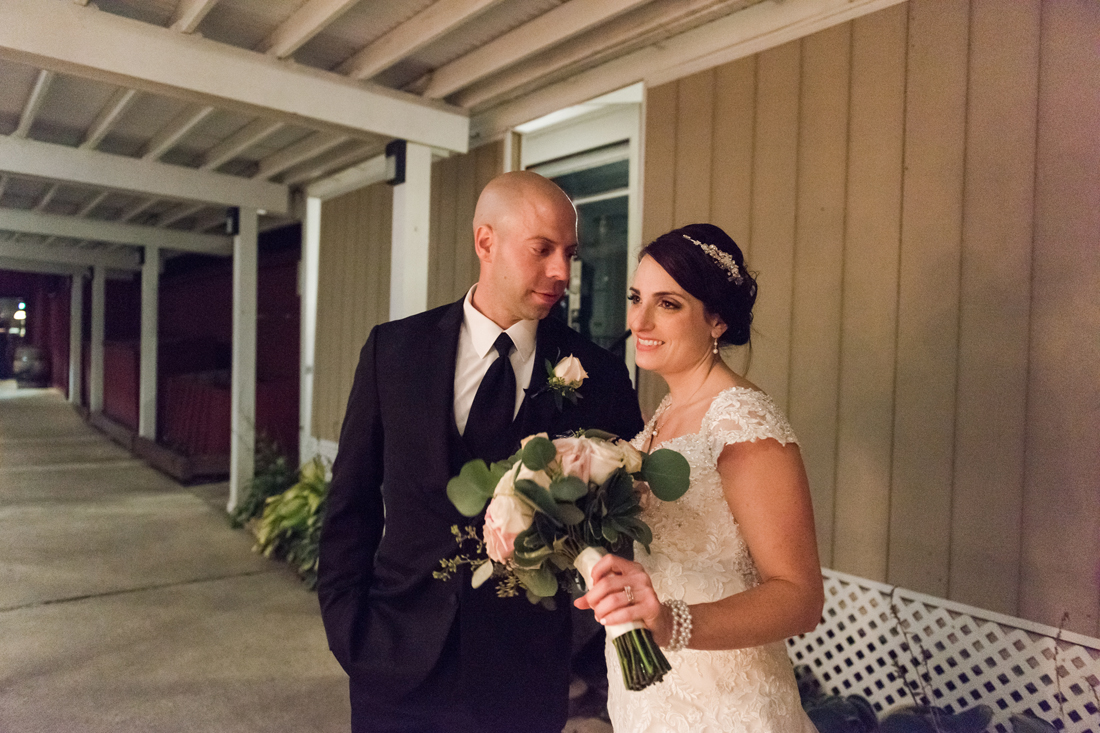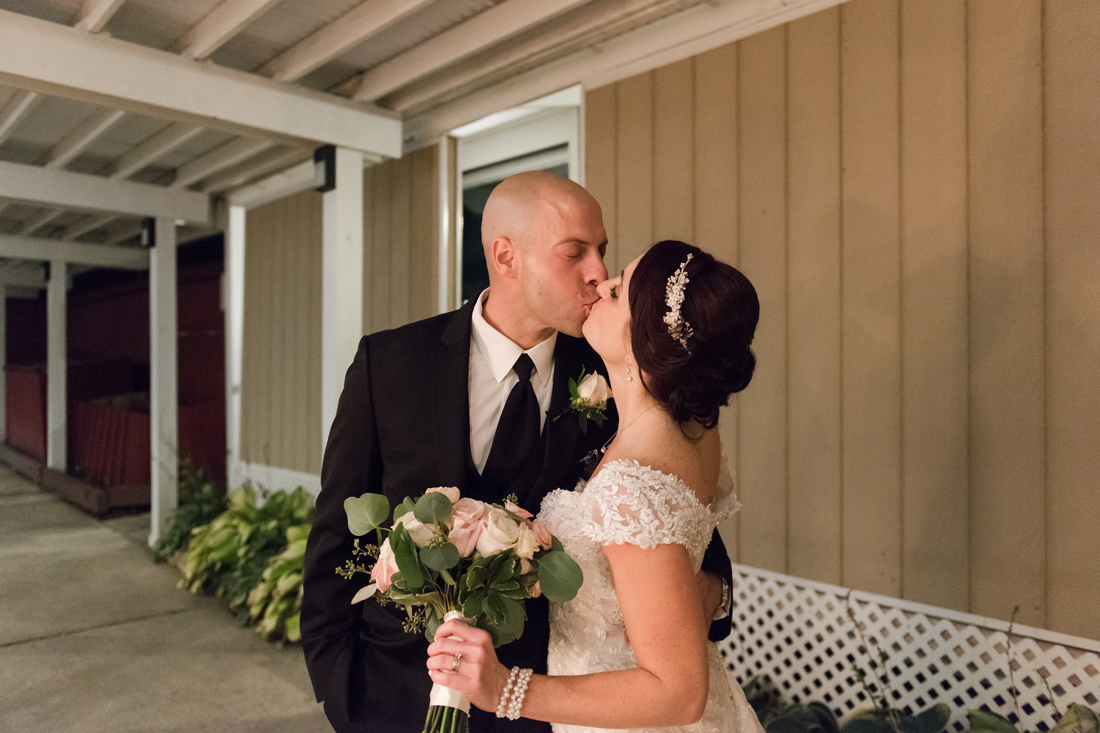 Congratulations Katie & Steve!! What a beautiful day and awesome couple – so happy for you two!!
Vendors who helped make it happen: Bel Air United Methodist Church – Bel Air, Maryland pastor Byron Brought and coordinated by Cheryl Firth | Mountain Branch coordinated by Carol McCarthy | Yia Yia's Bakery | Tom Gavin's DJ Delights | Stacy Bowen Floral Design | Charm Studio | Dress by David Tutera For Mon Cheri from edel's bridal boutique | David's Bridal | Wedding Paper Divas | Joseph A. Bank | Rings from James Allen Rings and Zales