Hailey and Mike, Married in MAUI! | Hawaii Wedding Photographer
Where to begin?! This wedding day and this couple are just magical! It has been SO much fun photographing Hailey and Mike over the years. I've said it before and I'll say it again – thank you google for letting us connect when Hailey was searching for a photographer for shots of the two of them and their sweet new puppy a few years ago! Now that puppy is grown, has a sister-puppy, and their parents are MARRIED! Hailey and Mike, it was such an incredible honor to photograph your wedding day, especially in gorgeous Maui, Hawaii! This was such an amazing experience that I'm sure I'll be gushing over for a long time, but for now, I just have to gush about these two! I think one of the sweetest things about Hailey is her constant and genuine generosity and gratitude for others. She is always thinking of how others will feel and how to make everyone know how loved they are (talk about an amazing quality for a nurse to have right?!). She and Mike truly complement each other so well, and you can see how much Mike is Hailey's rock and how supportive they are for each other. I loved hearing in the toasts how, after being set up to meet by friends during their high school years, 2 weeks later the two decided to start dating officially, and have been together ever since!! <3 Now, almost a decade later, they are officially husband and wife!!
They truly thought of every detail, and made the day a stunning experience for everyone (and yes, 30+ guests traveled across the country to celebrate their day, so you know they are loved!). Even before the wedding, Hailey and Mike invited everyone (even Adam and I!!!) to join them on a snorkeling trip in lieu of a traditional rehearsal dinner. It was beautiful and so much fun, and such a thoughtful way for everyone to meet each other. And of course, the wedding wouldn't be complete without their fur-babies Vinny and Mia. While they couldn't be there the day-of, Hailey and Mike made sure to include them in all sorts of sweet details – like the beautiful custom cake topper and cocktail signage with their likeness!
Before the ceremony, they opted to do a first-hand-hold and exchange notes, and it was one of the sweetest moments of the day. You could see how much the emotion and reality set in, and Mike had the biggest grin when he saw Hailey coming down the aisle at last! Their celebration capped off dancing their first dance with the sunset in the background, and a luau for all their guests to enjoy. Oh and of course, don't even get me started on their portrait time.. amazing light, beautiful beach, and lava rocks.. all with these two? Photographer's dream. AHhh!! Hailey & Mike, I am so so happy for you! Thank you for letting us be a part of it all and to help celebrate this milestone in your lives! Congratulations!! I'm just going to be reliving this day forever now :)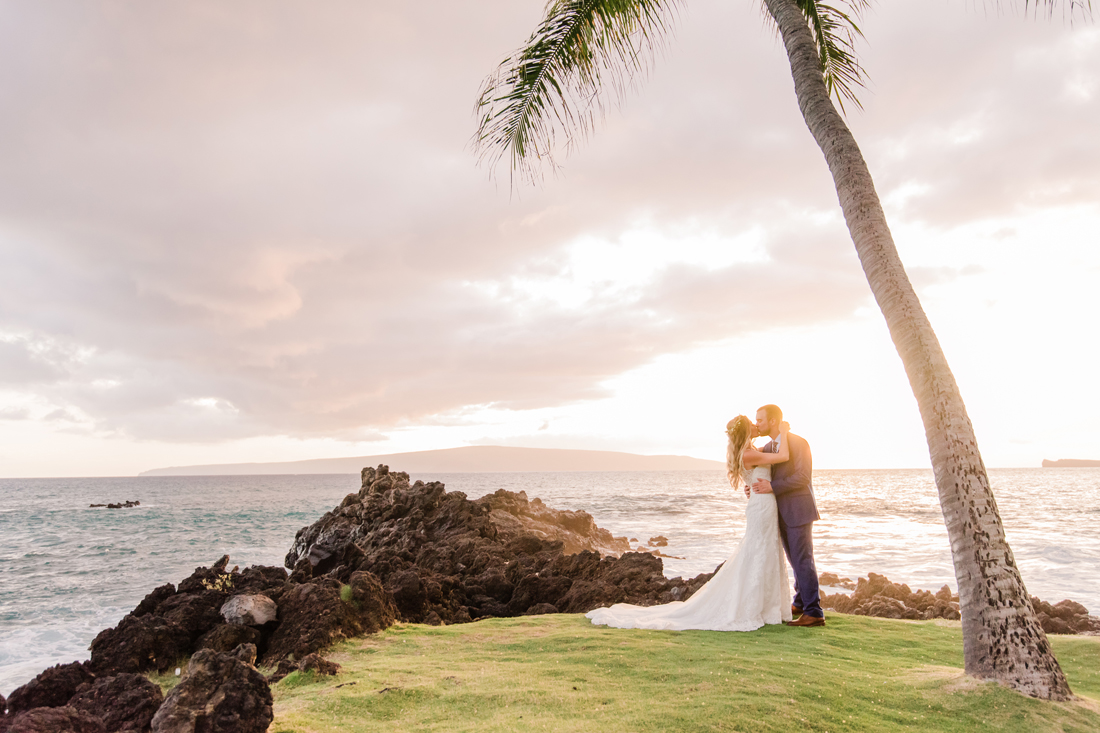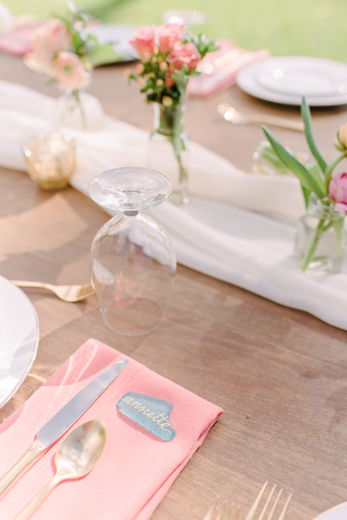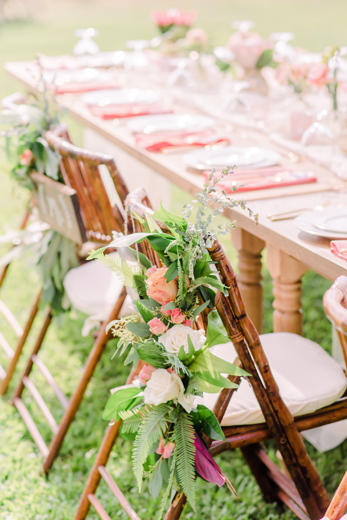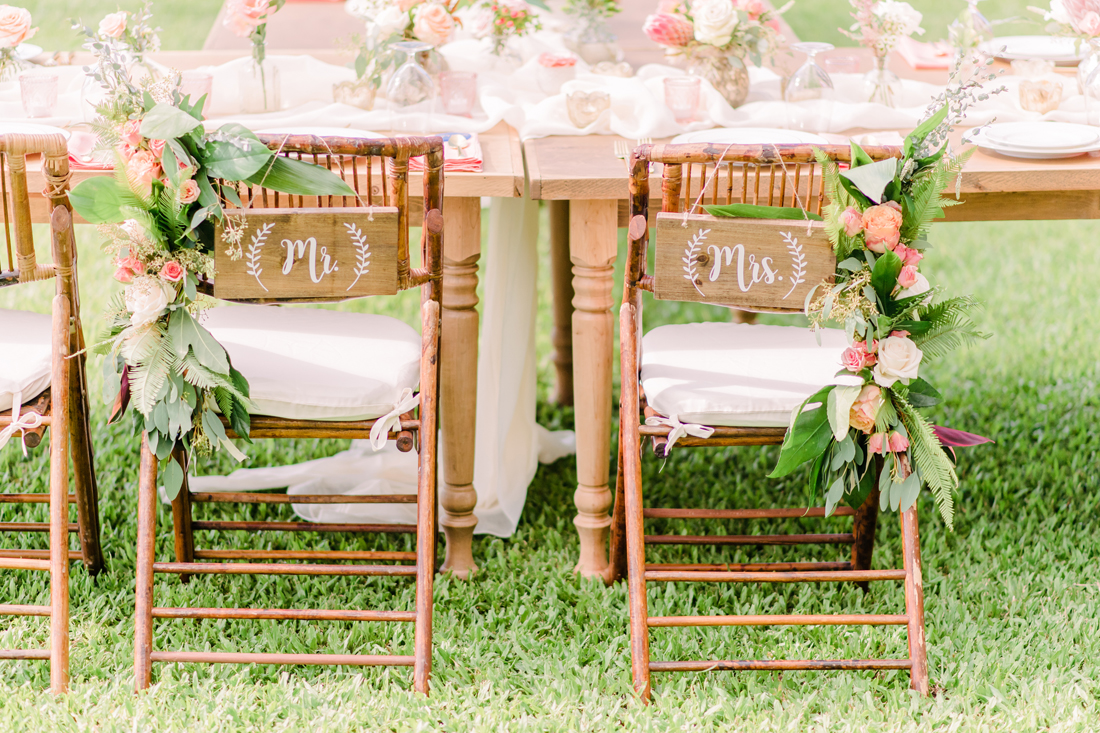 If this isn't a Pinterest-worth table I don't know what is!! And wait til you see it at sunset!!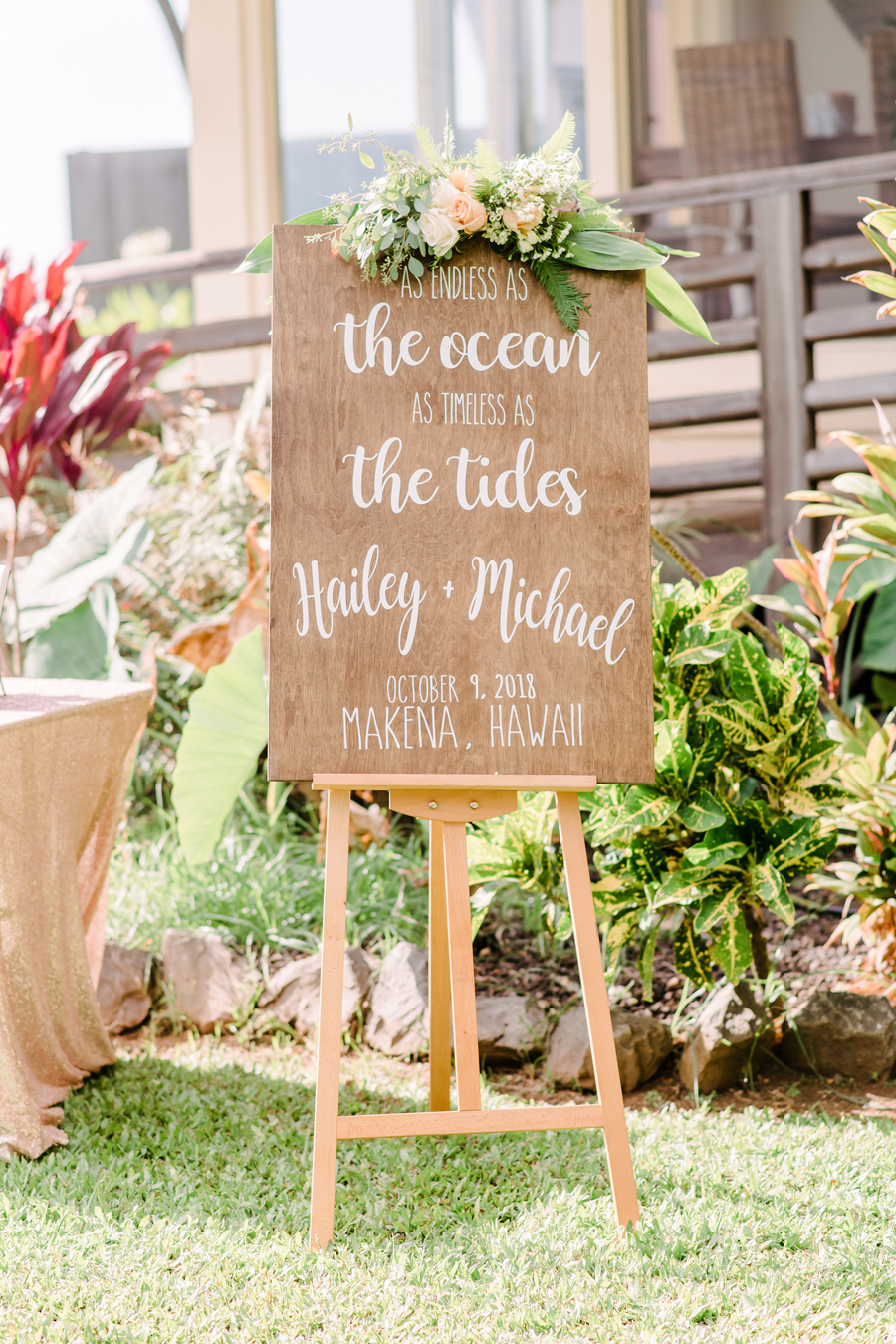 Hailey and Mike enlisted some truly talented vendors – make sure to scroll to the end to see all the wonderful people that made this beautifully inspiring day come to life!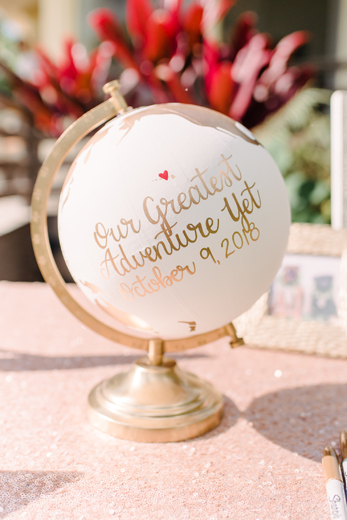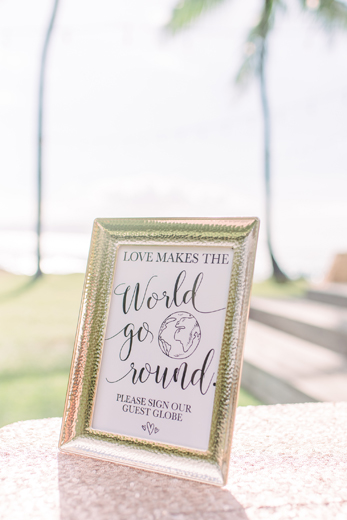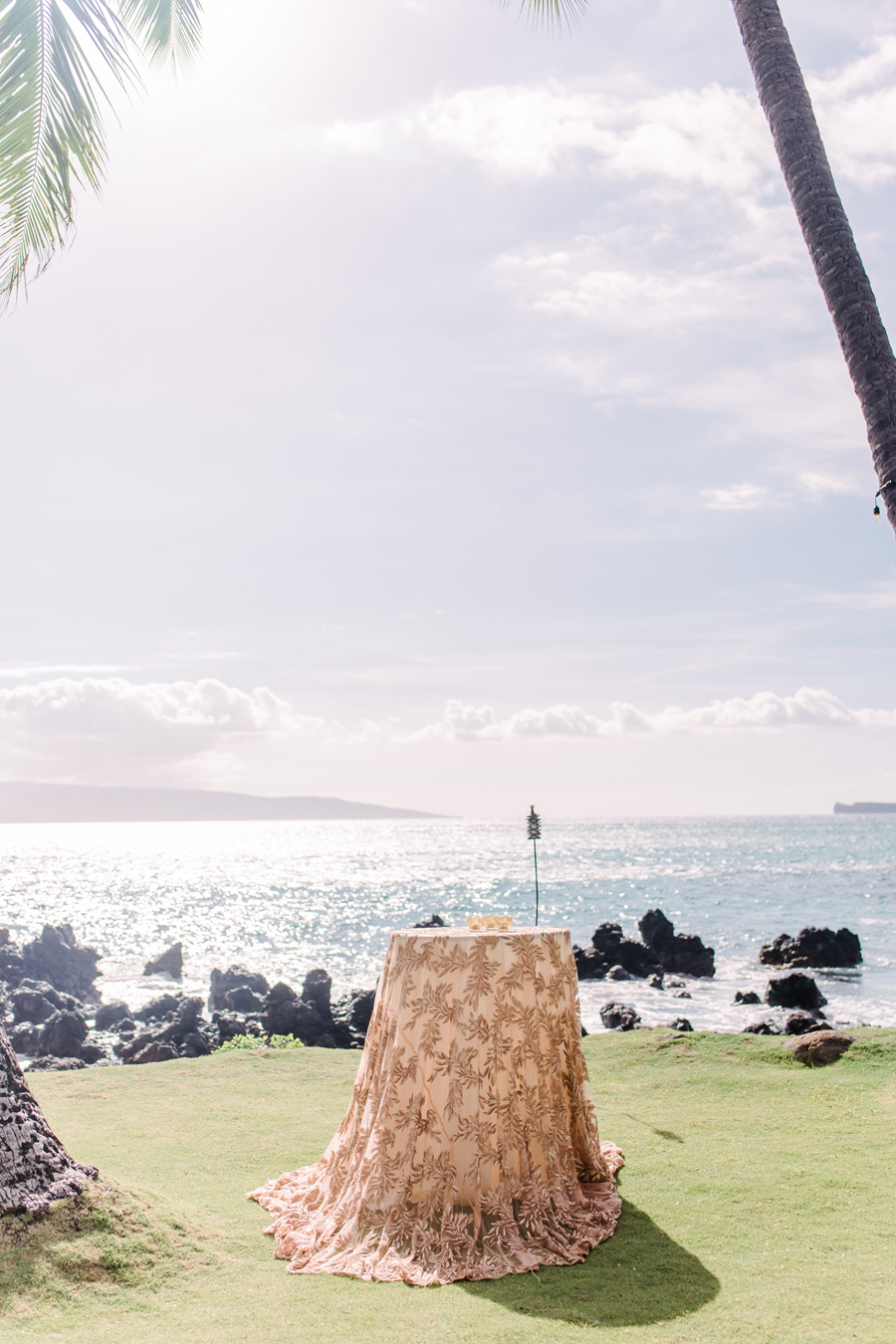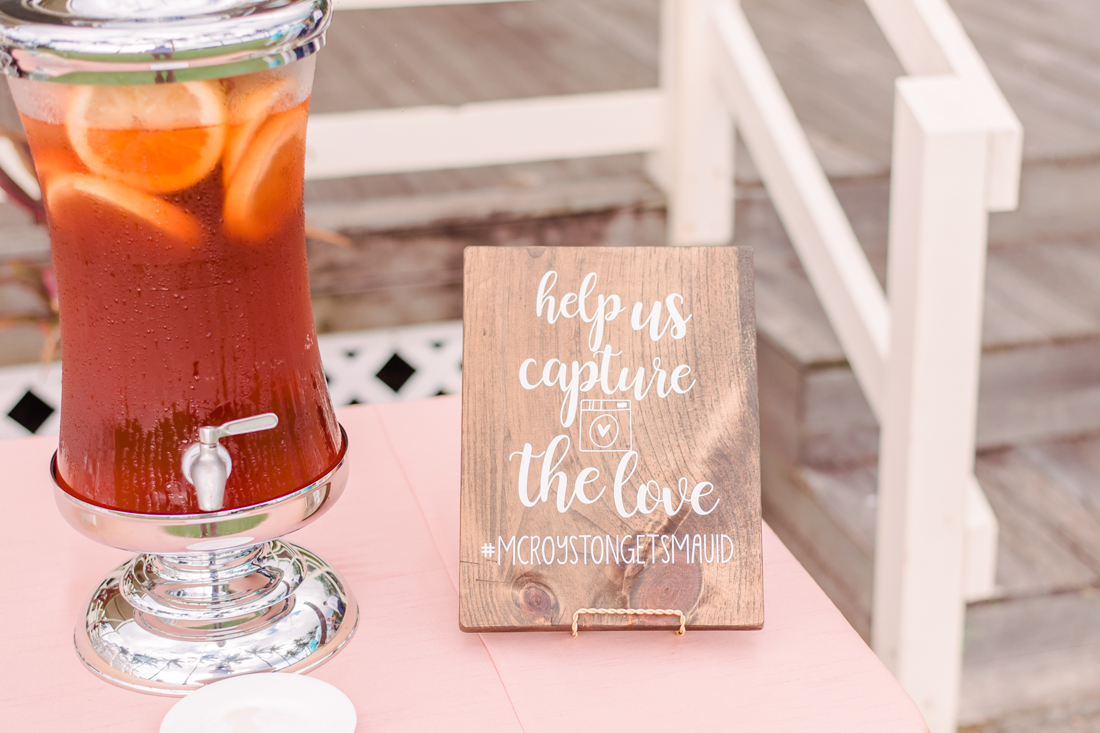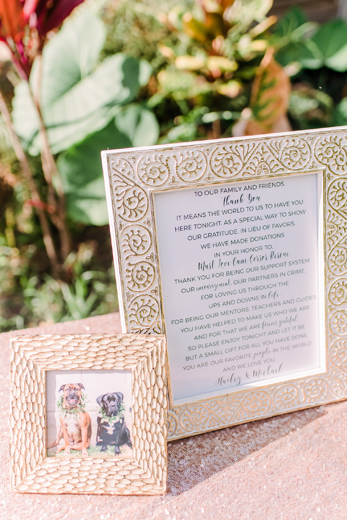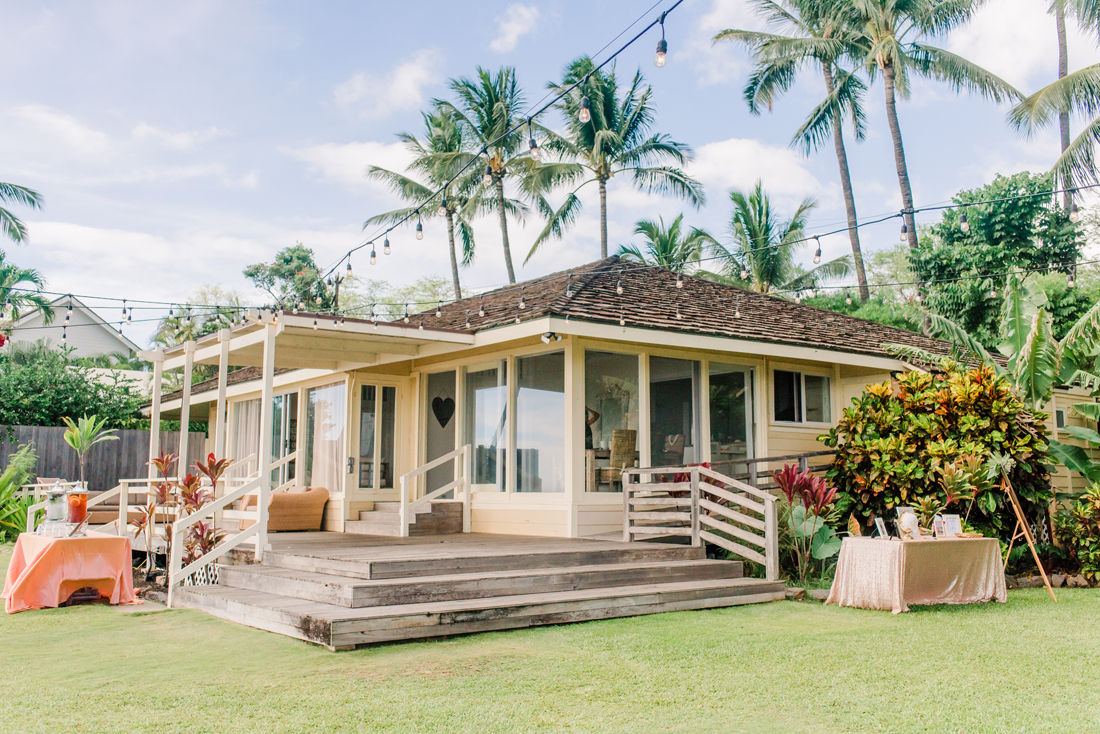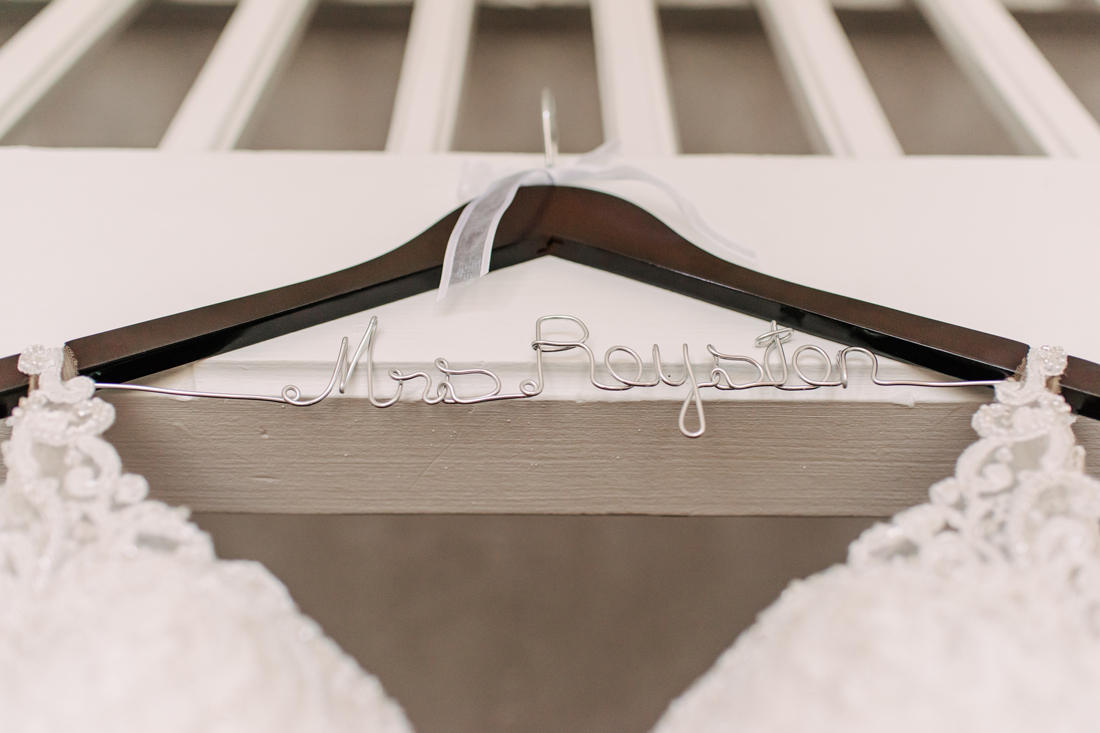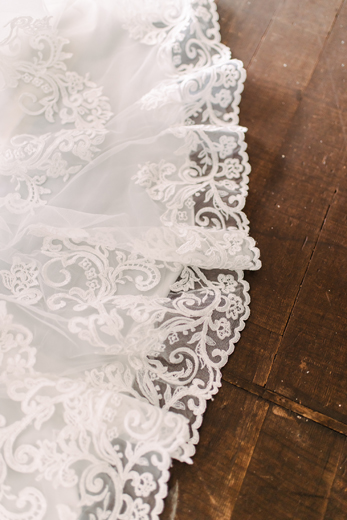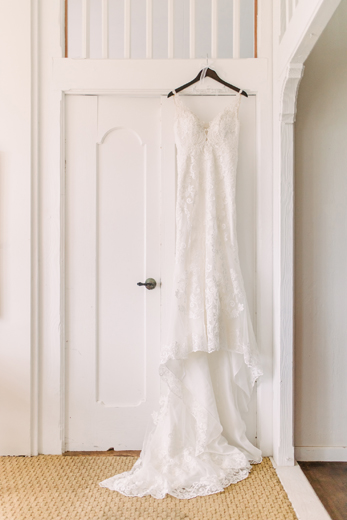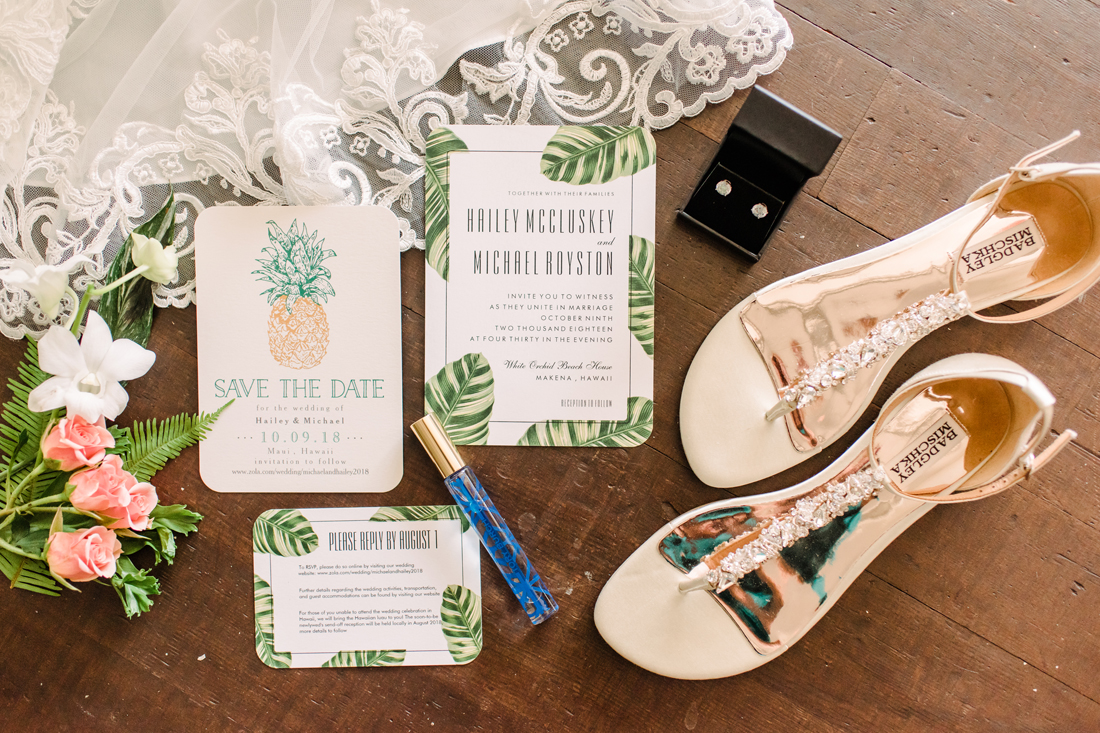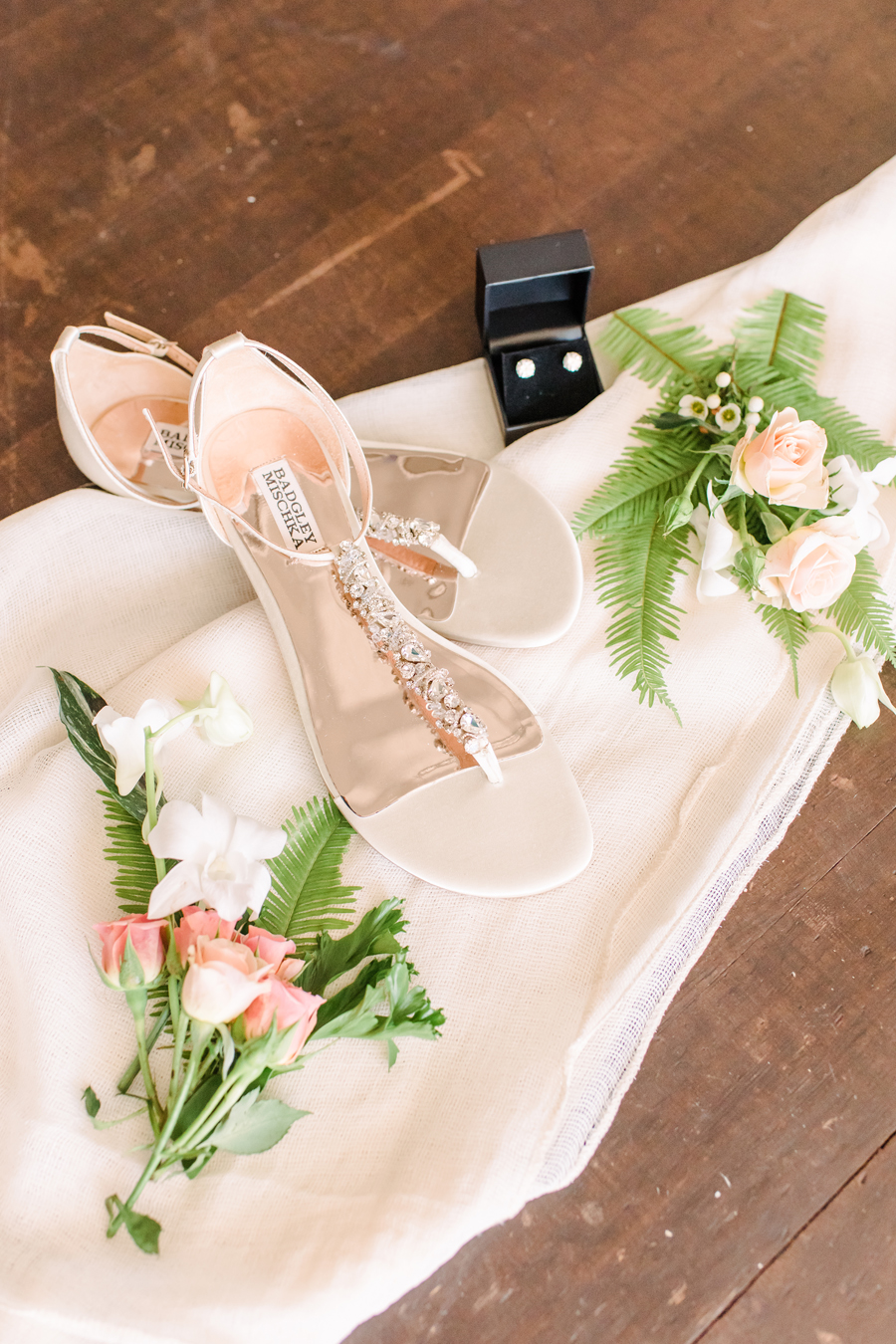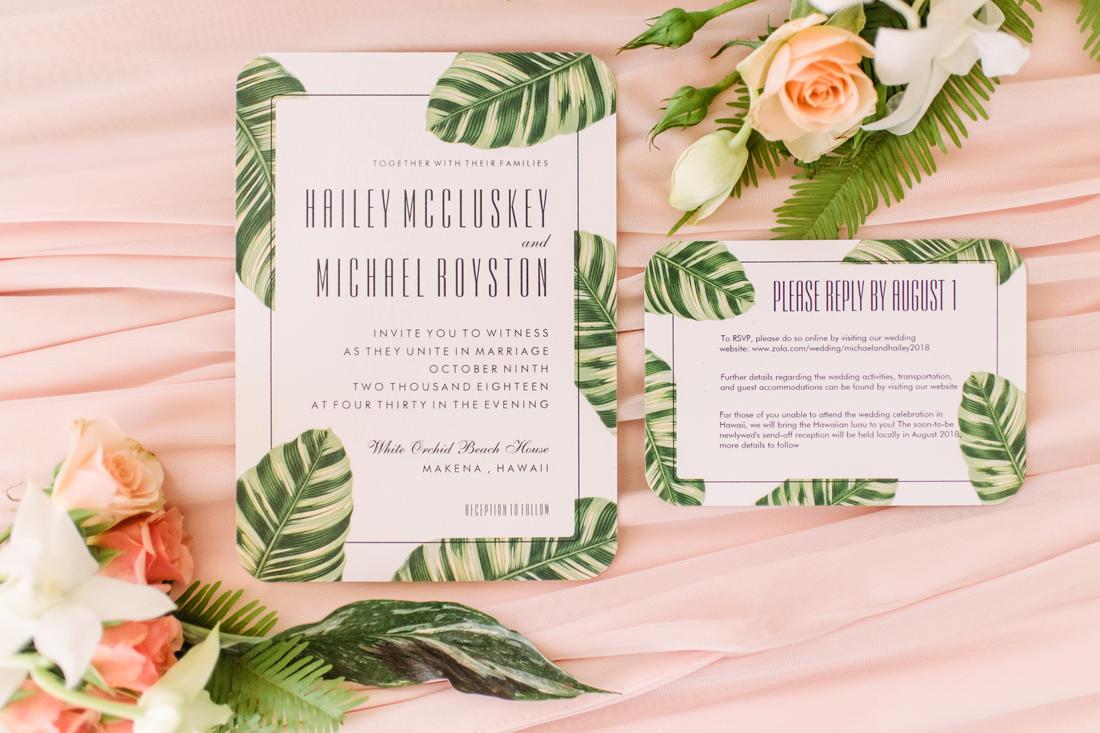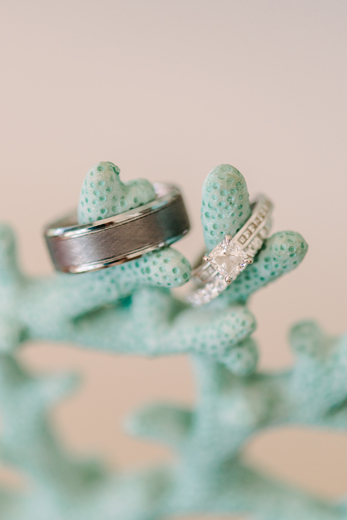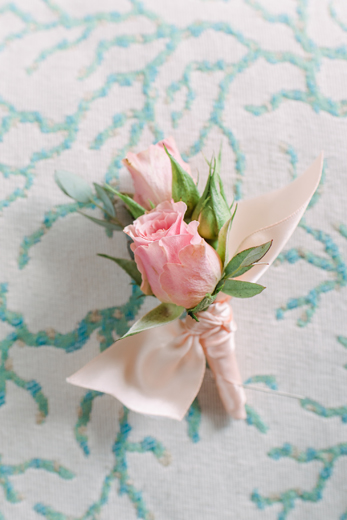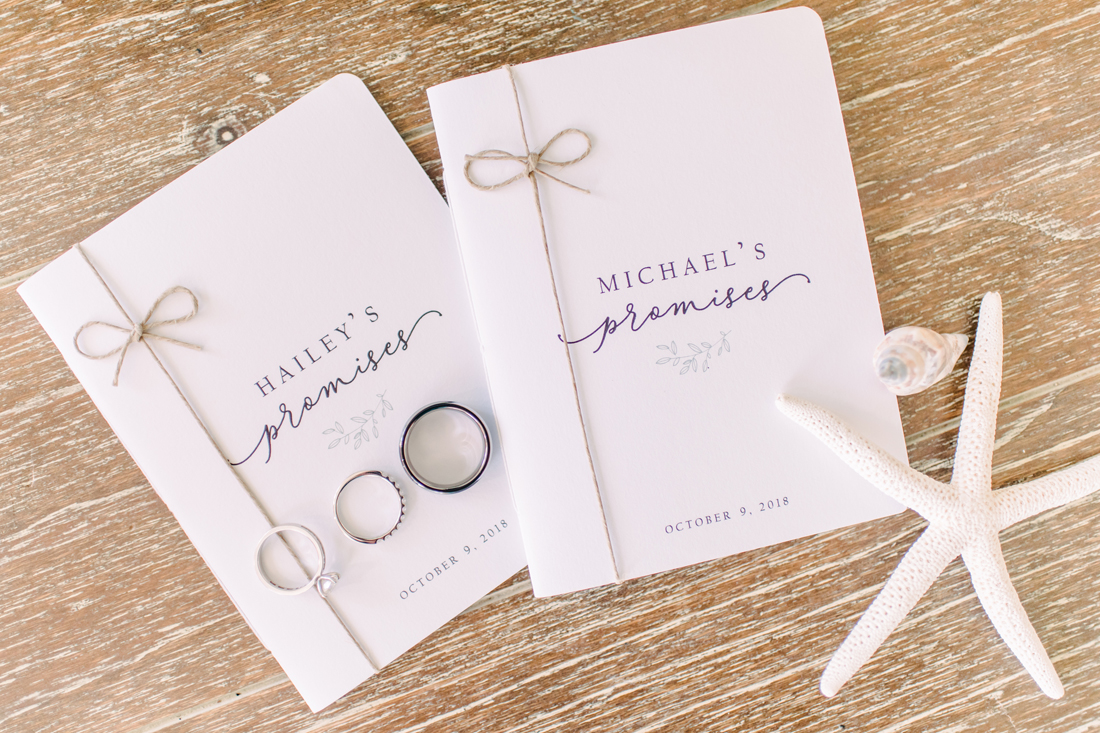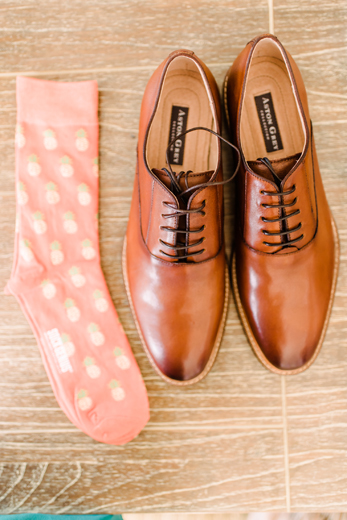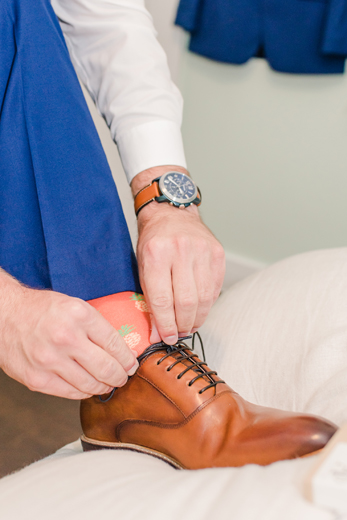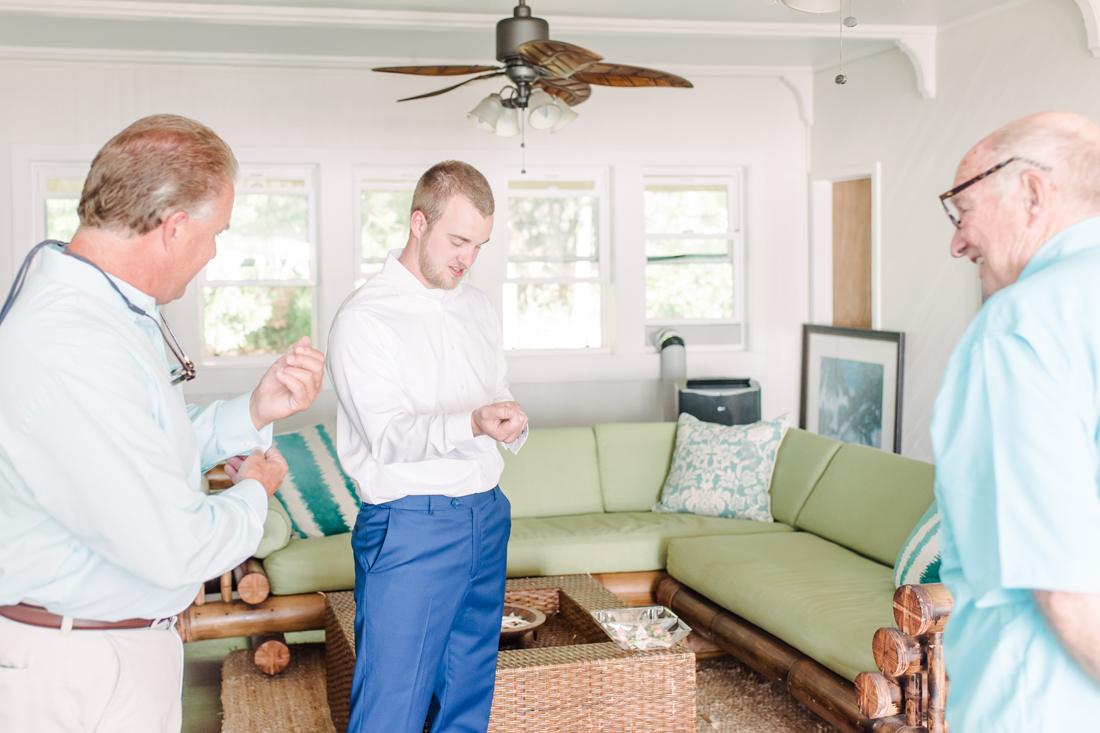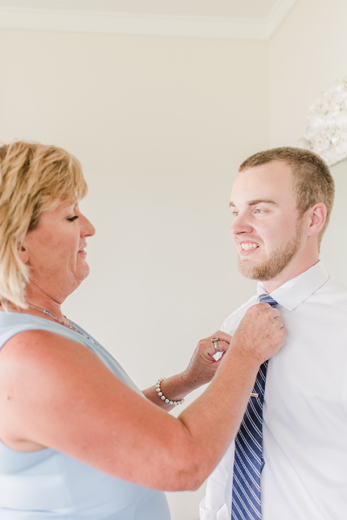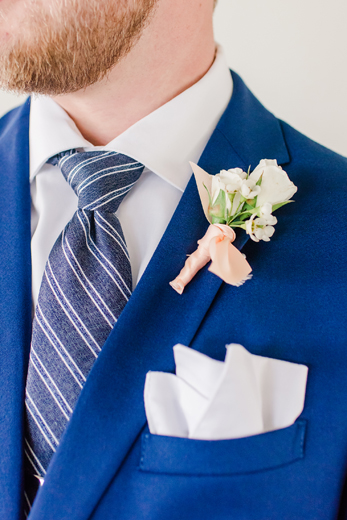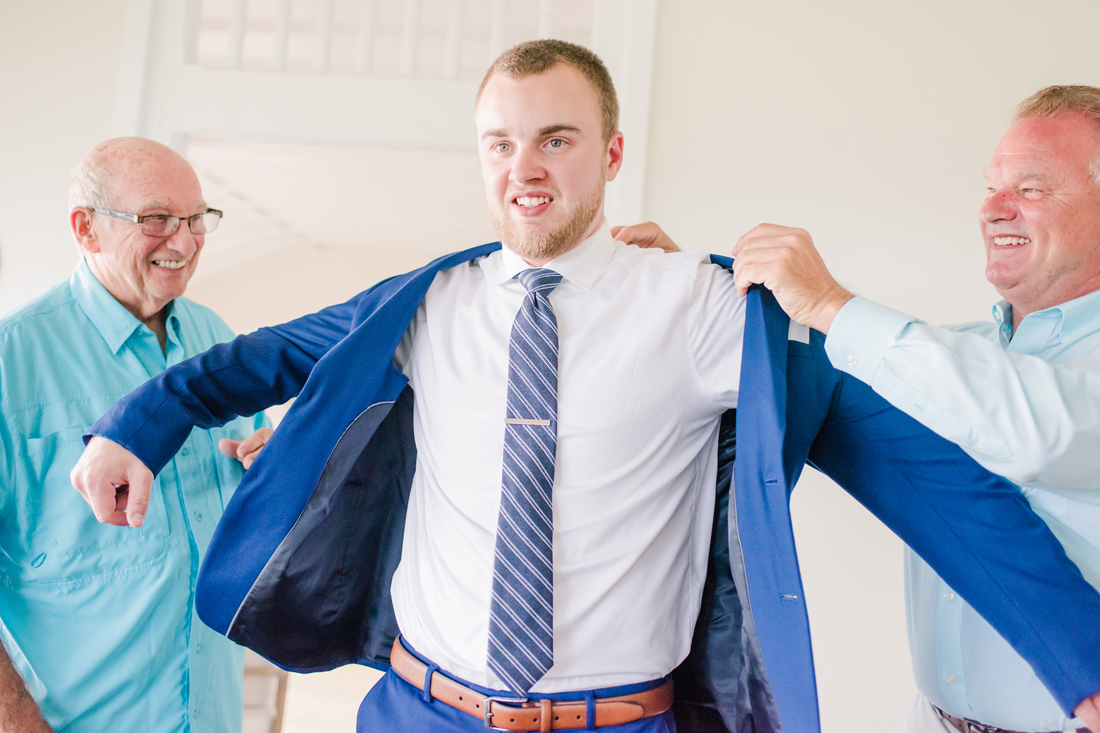 Hailey is truly so sweet – she reminded me the day of to make sure to get lots of photos of Mike getting ready with his dad and grandfather, because it was just as important to her as her own prep time <3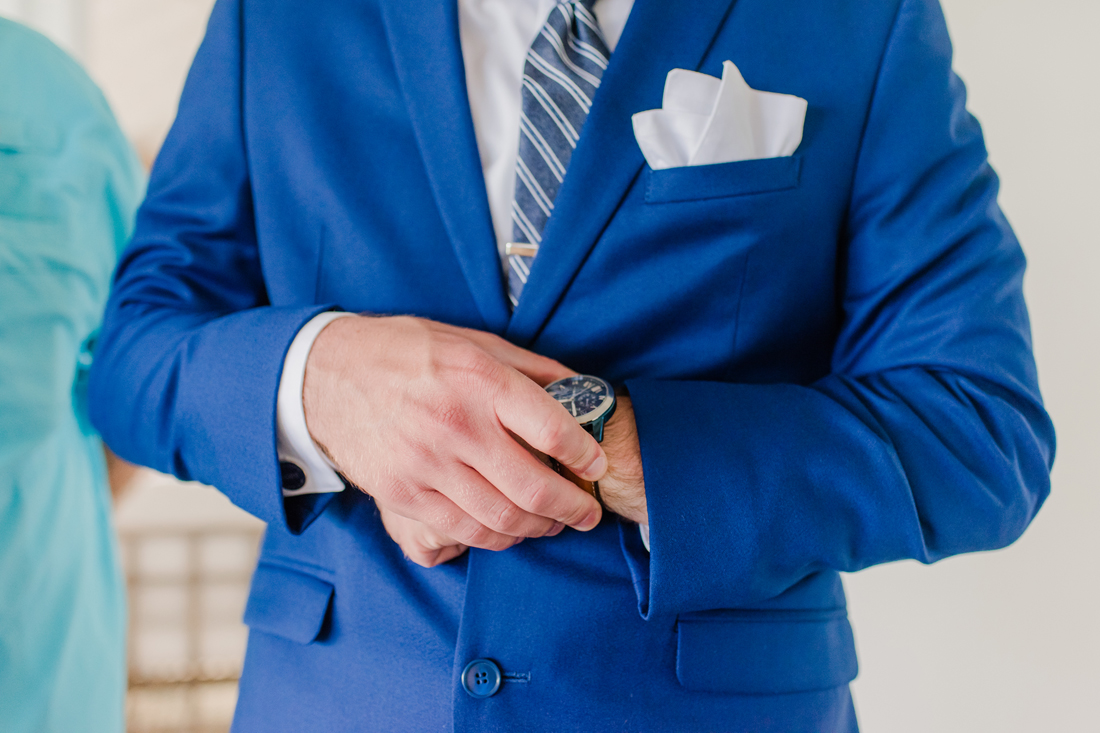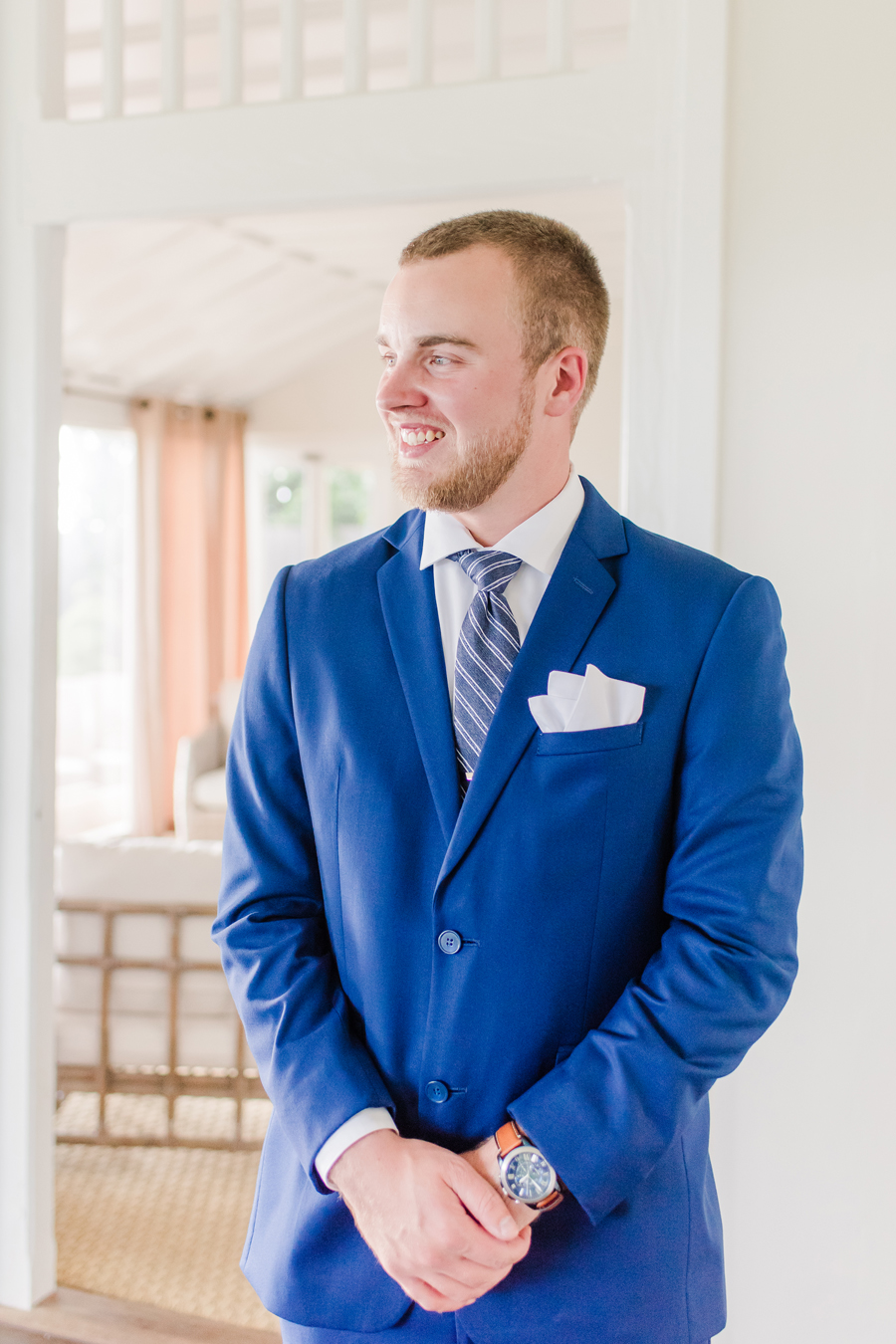 So freaking gorgeous!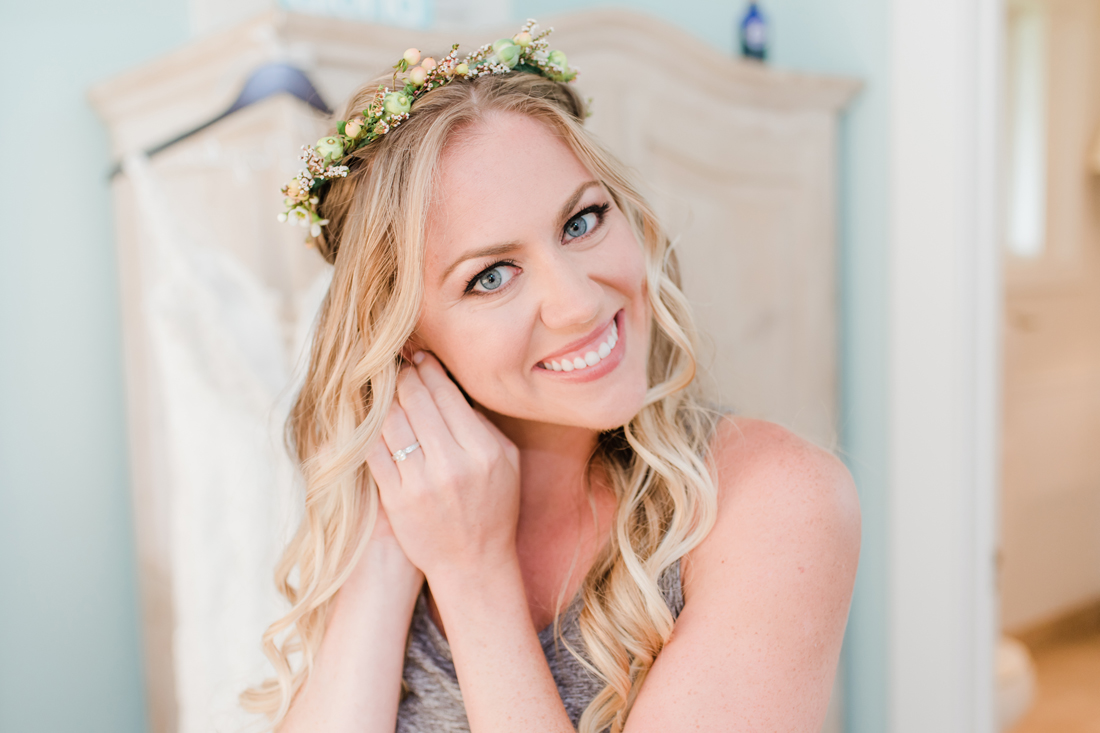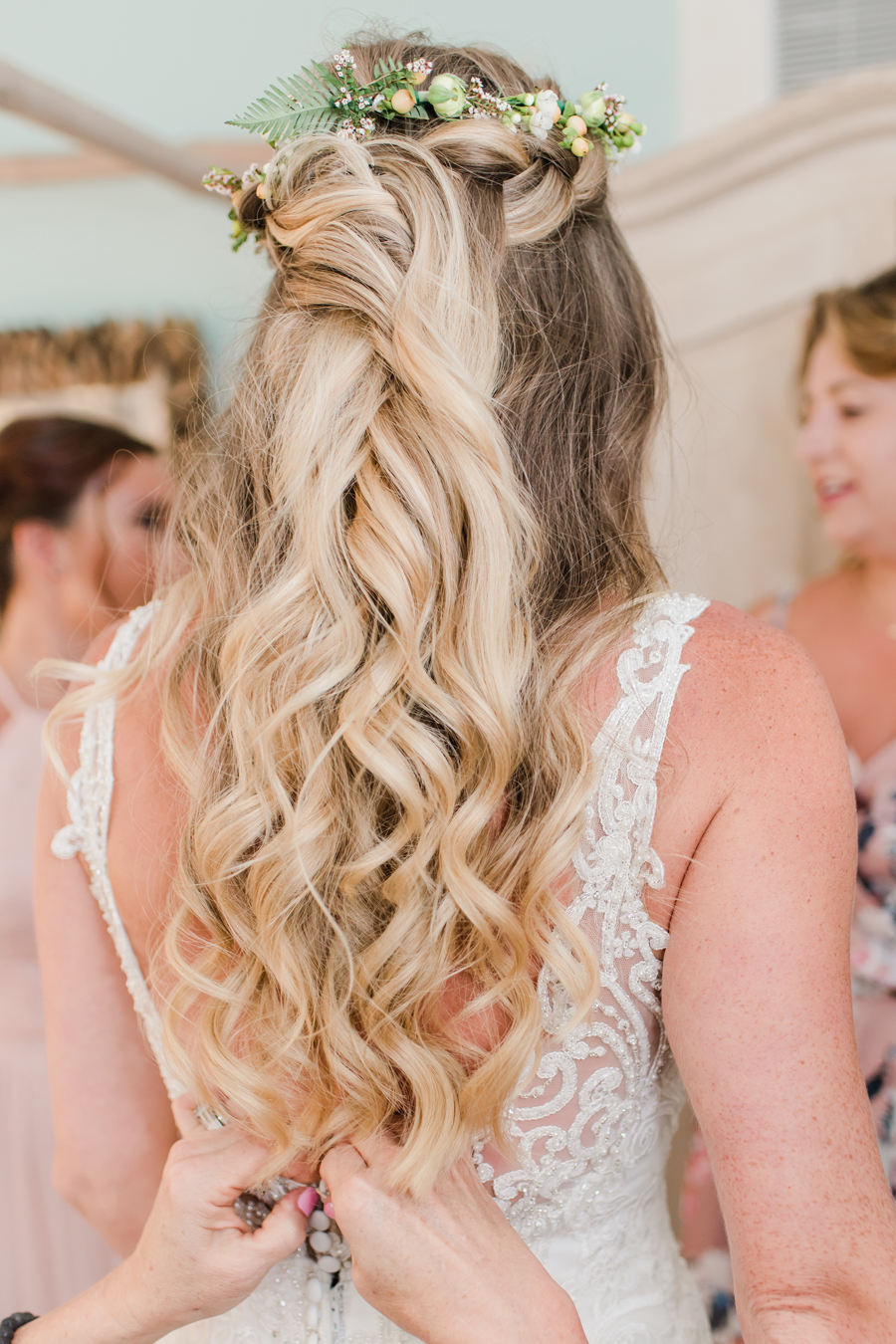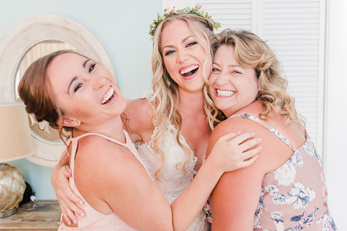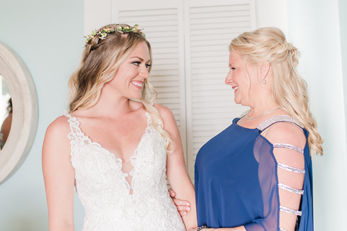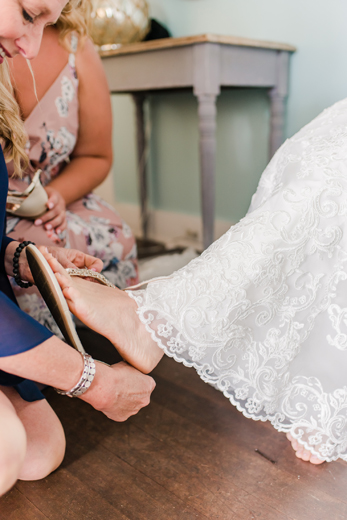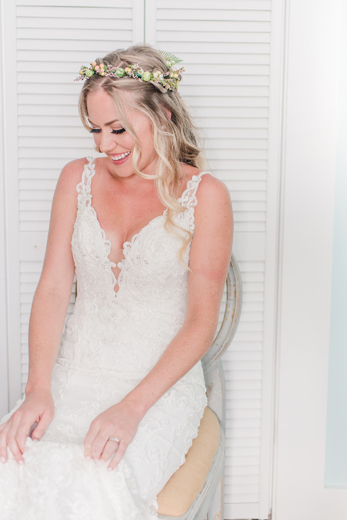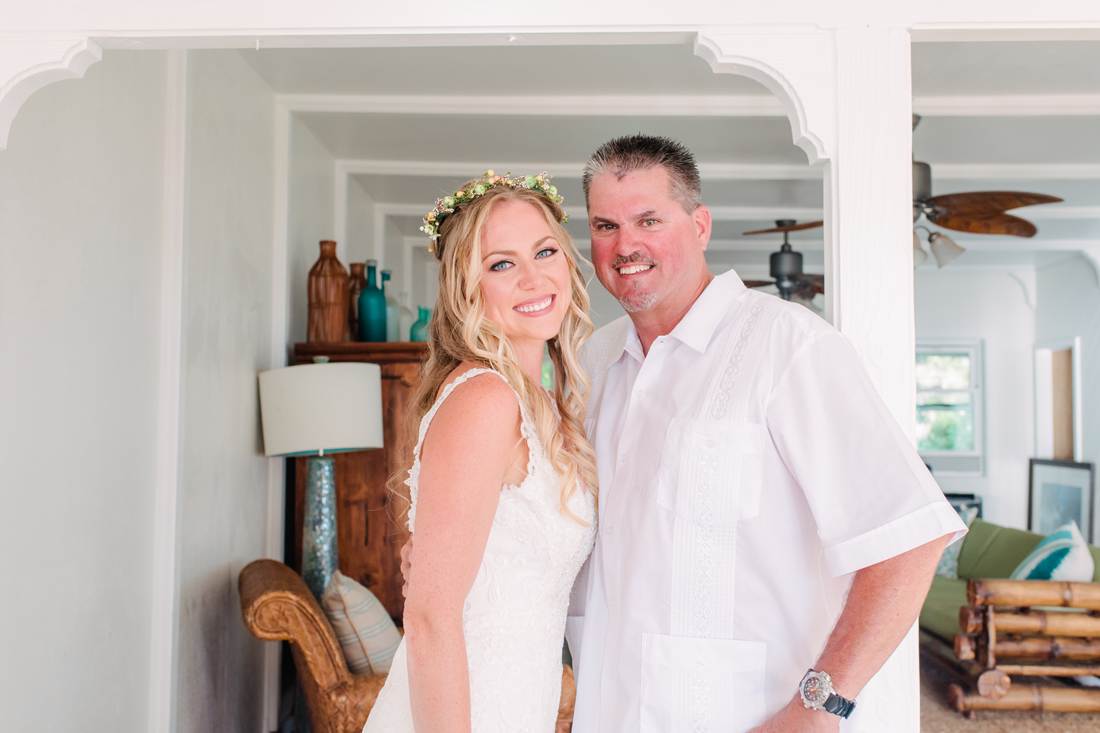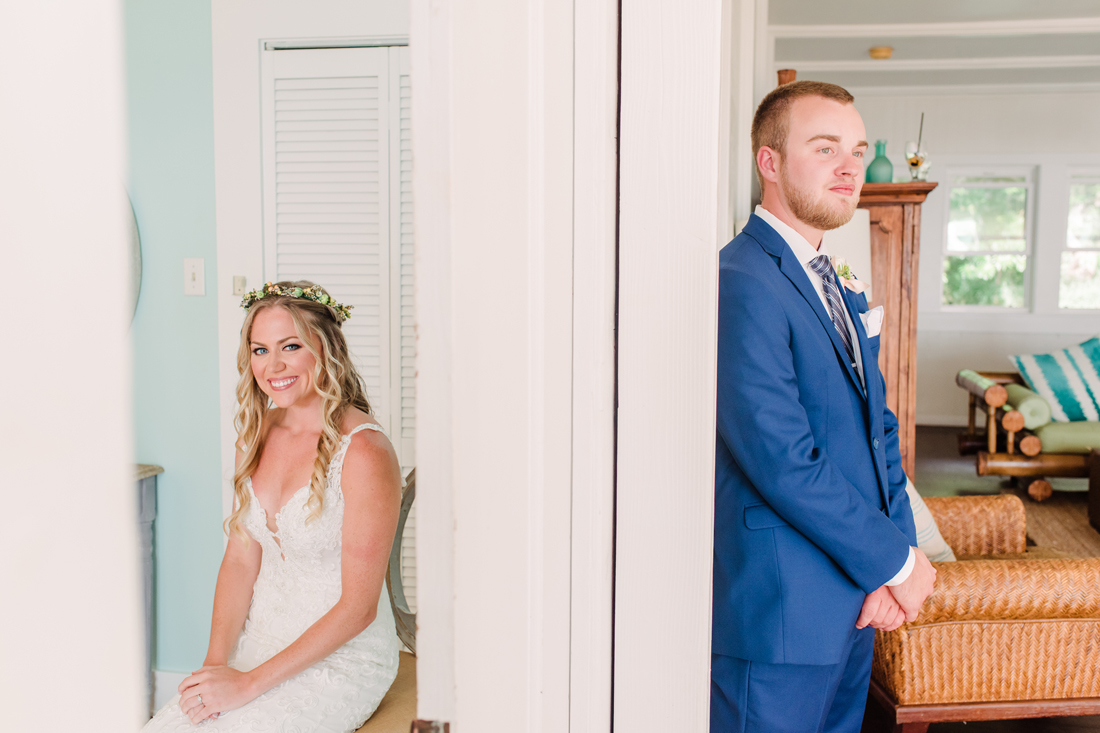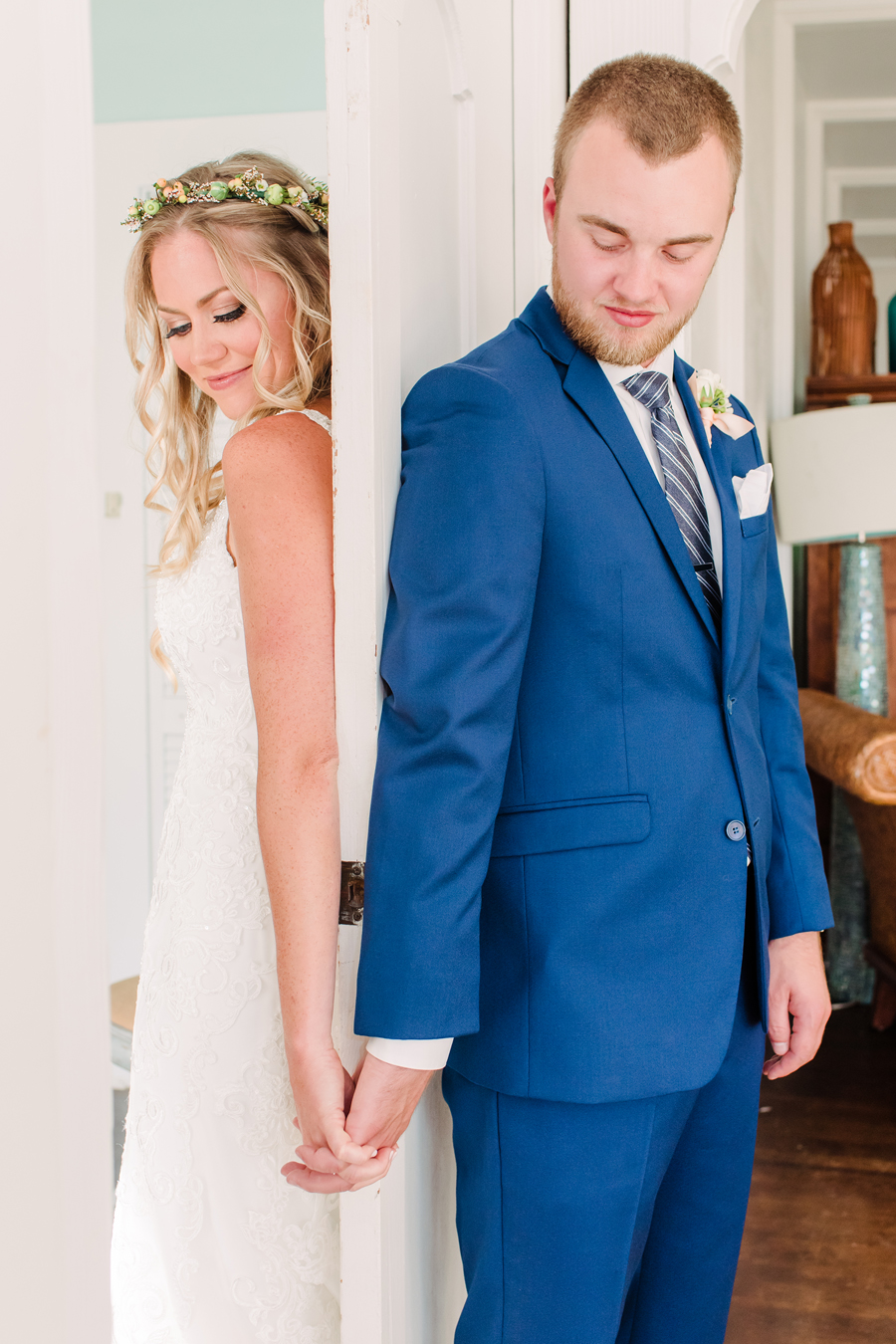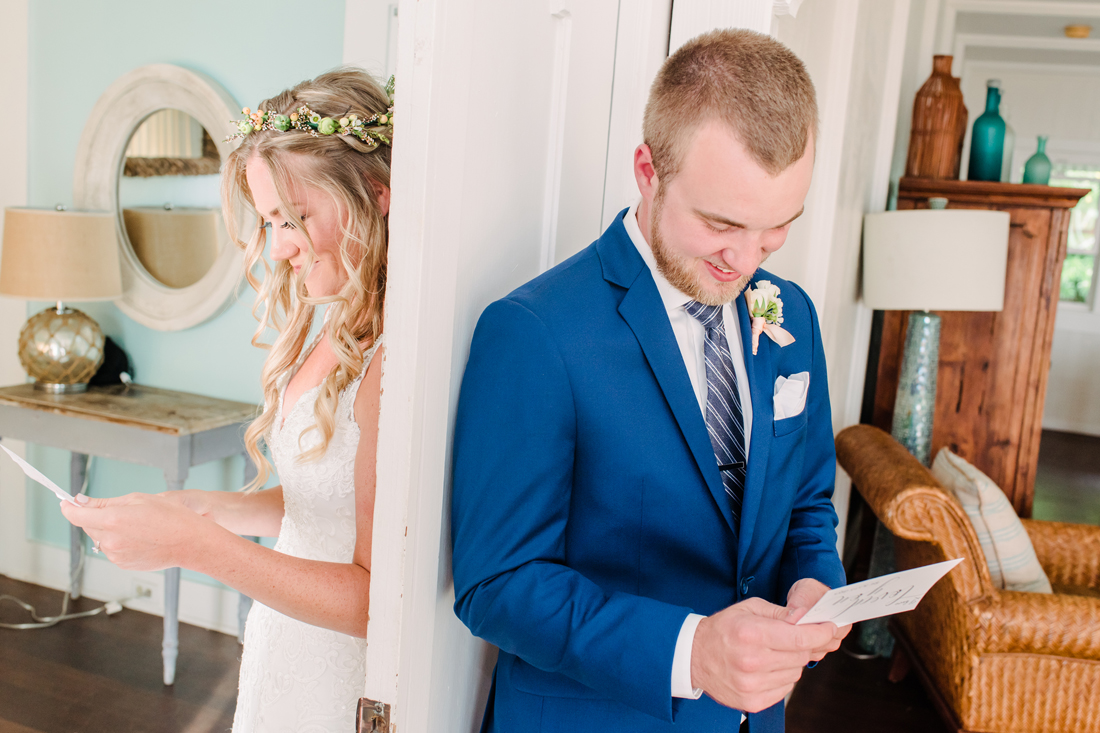 Opting for a first-hand hold and note reading was definitely the sweetest moment!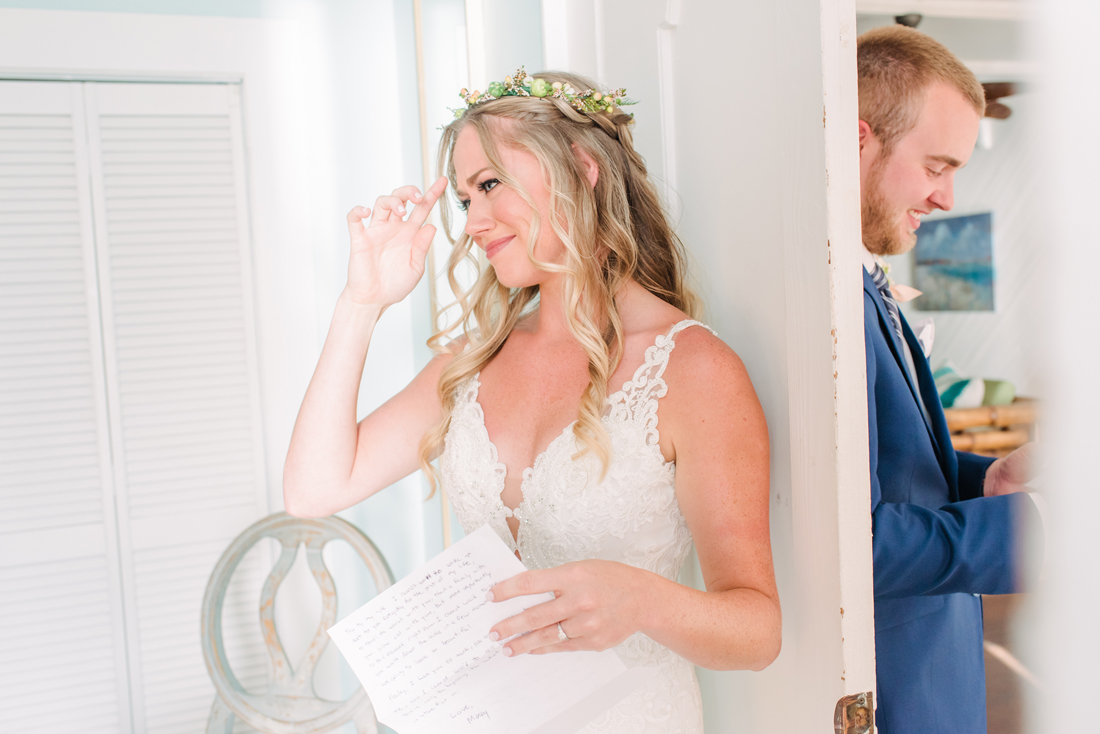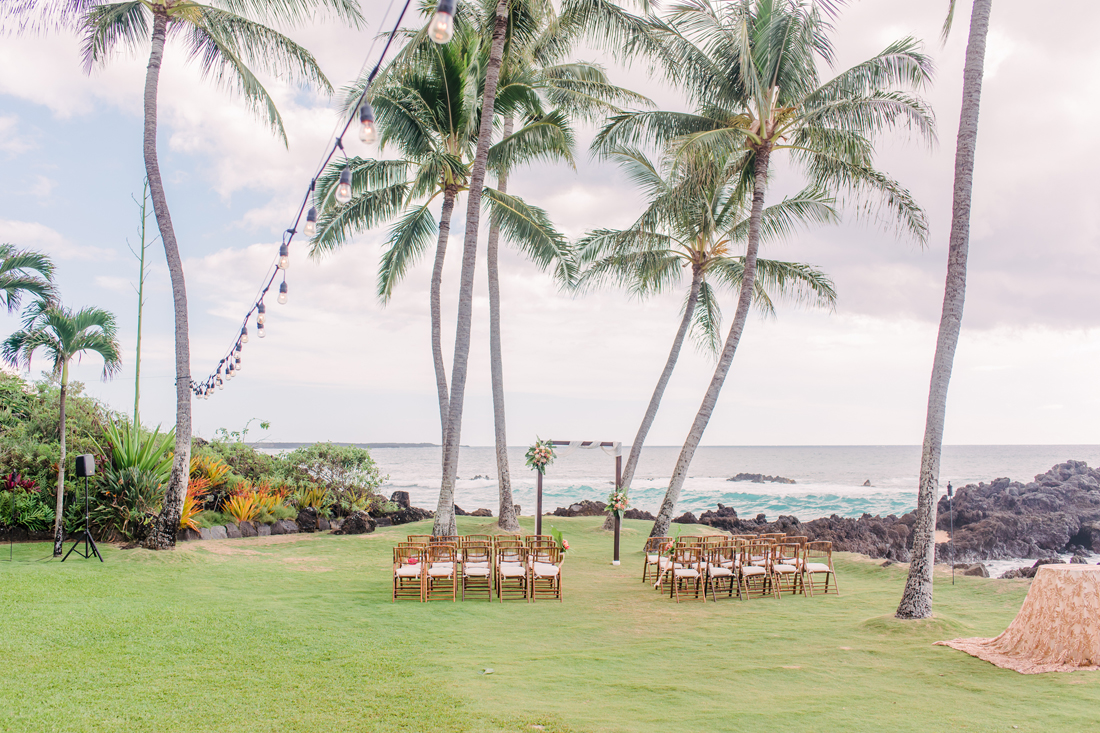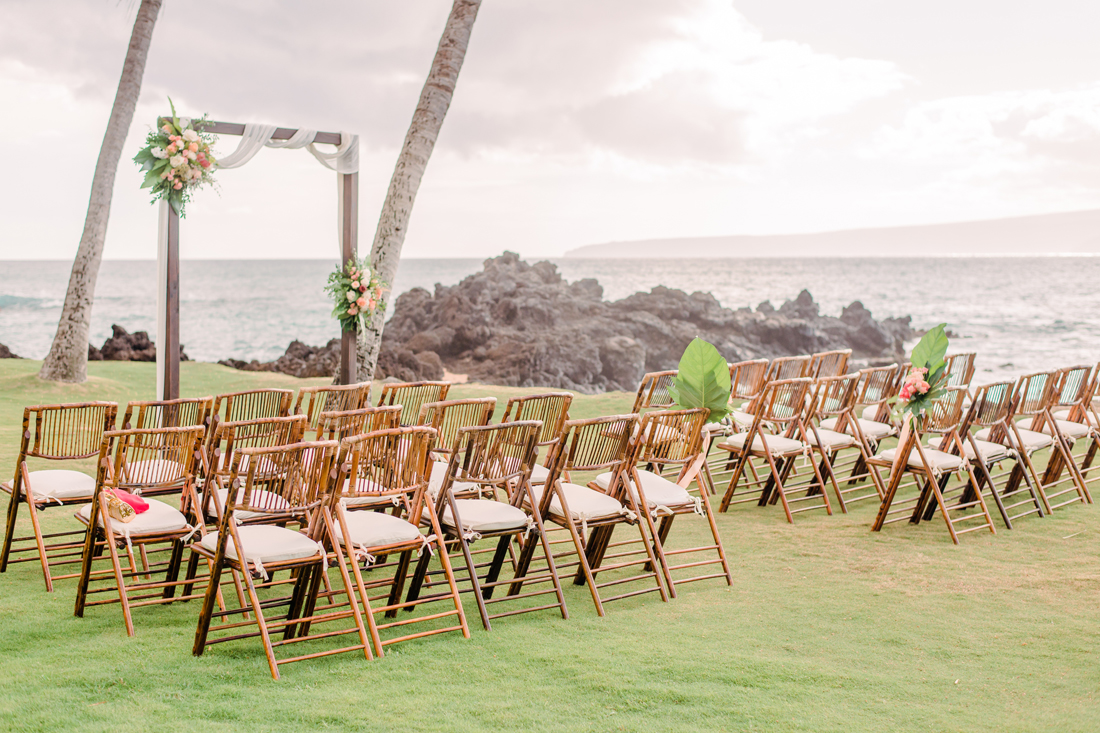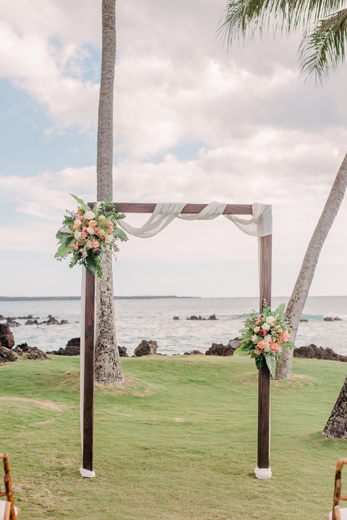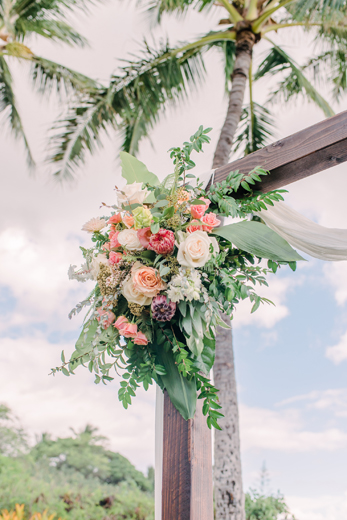 I can't get enough of these views!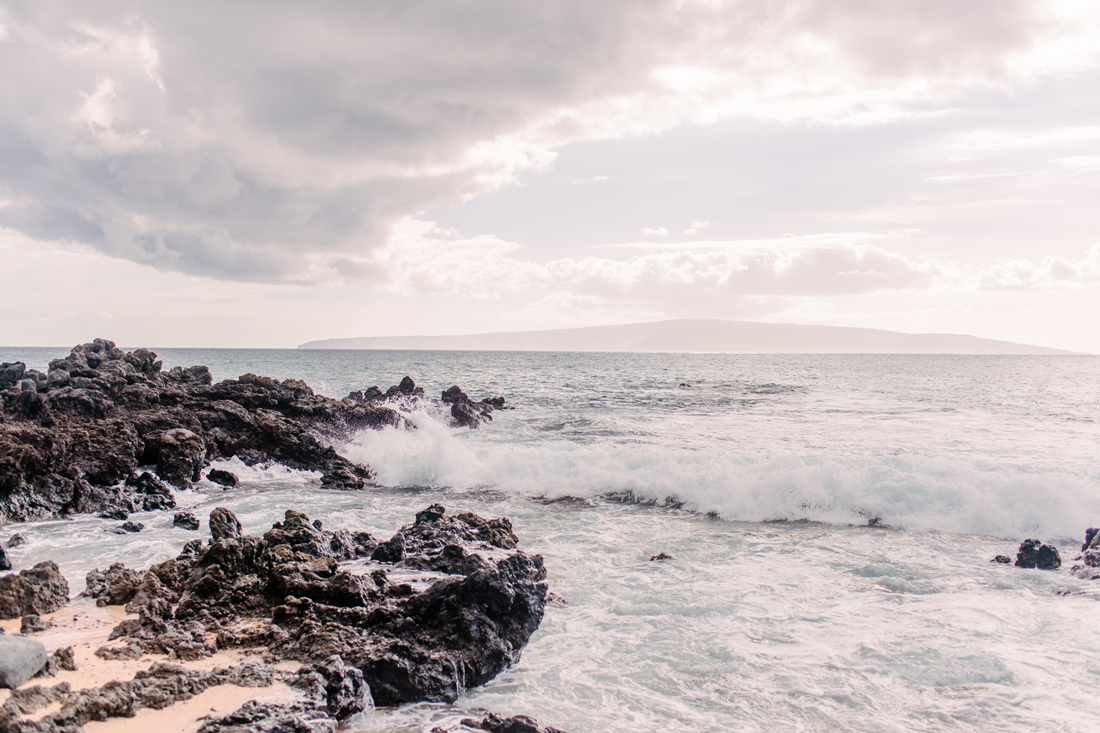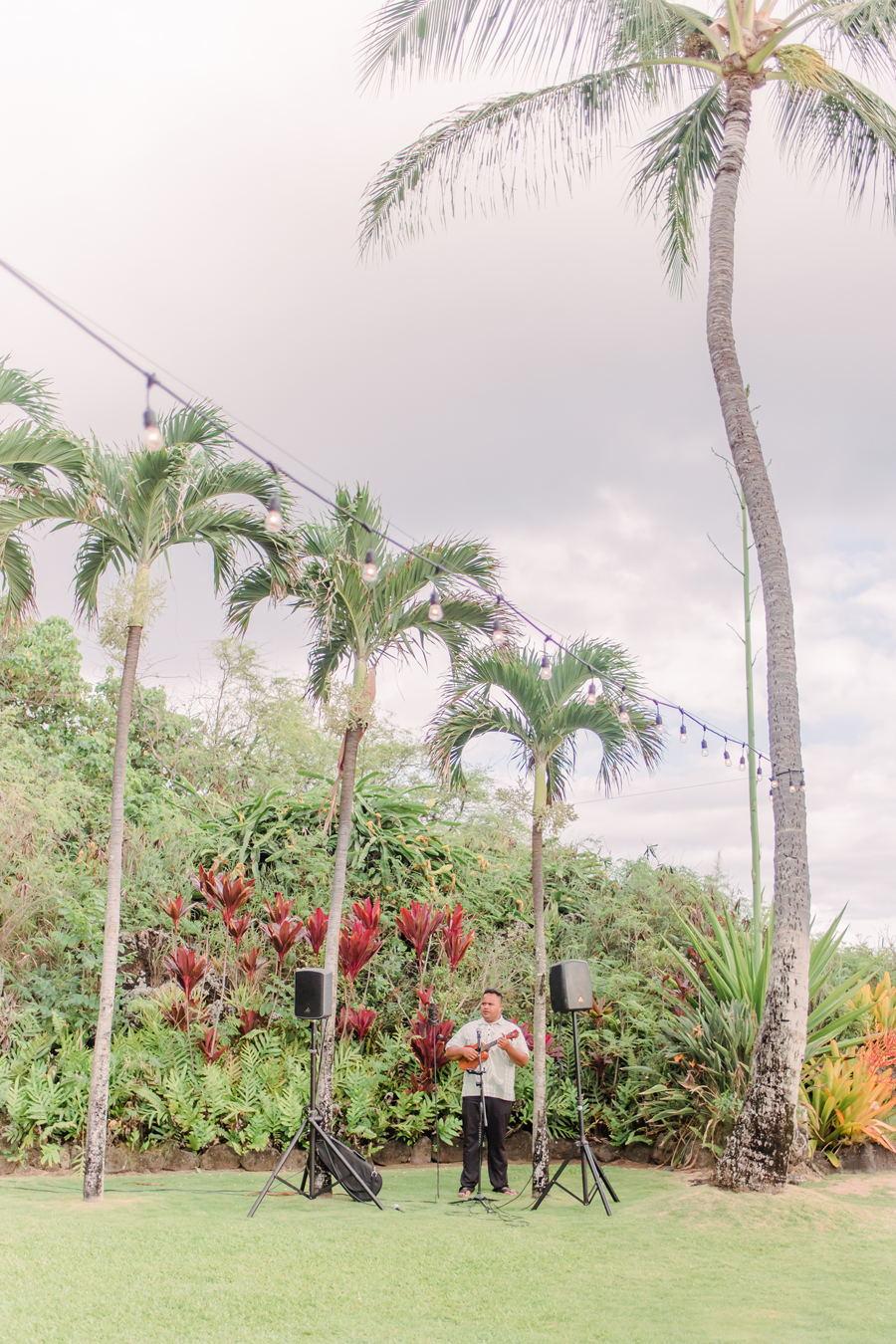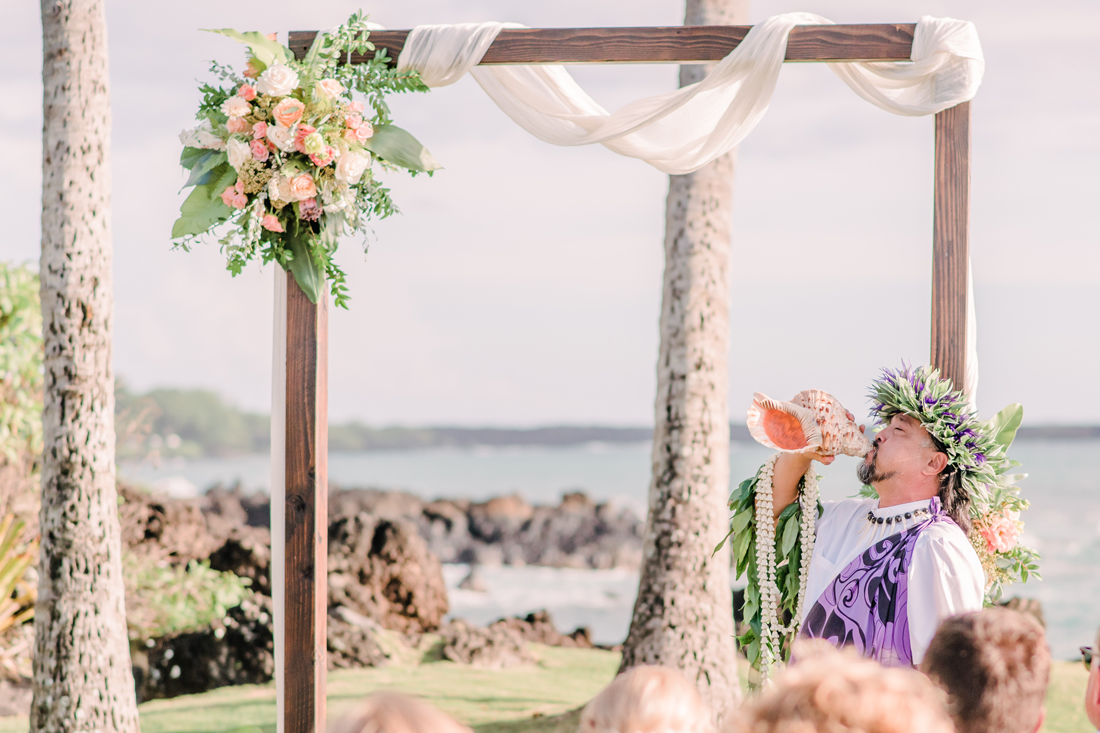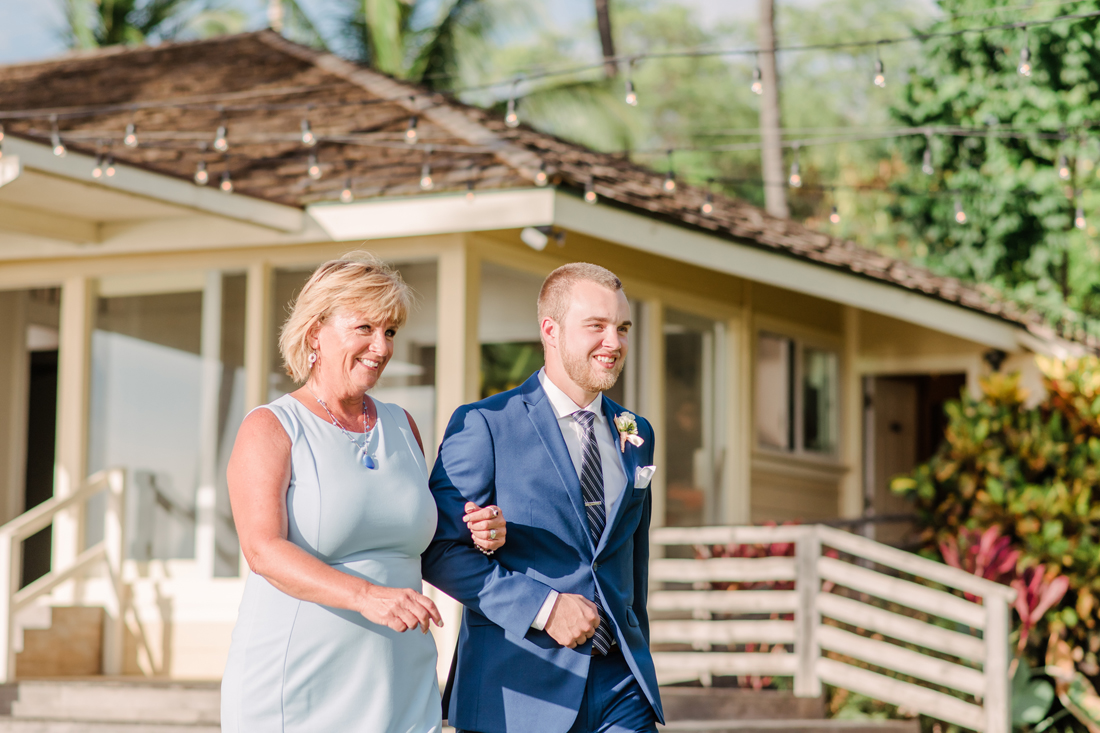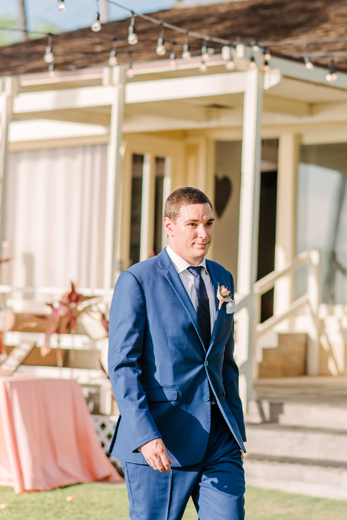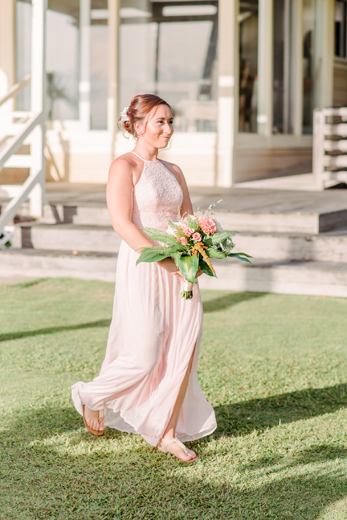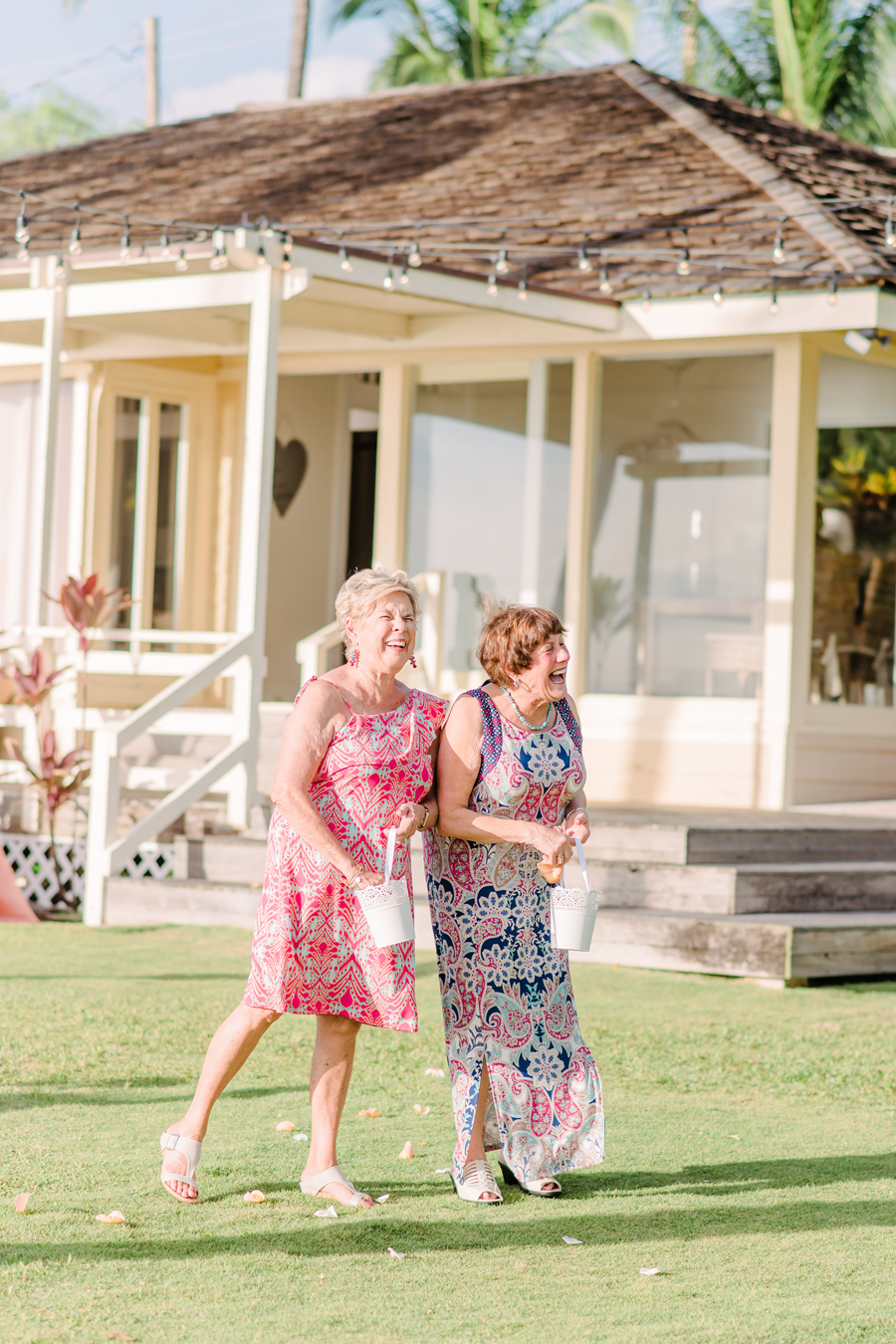 Their grandmothers were the flower girls!! SO CUTE!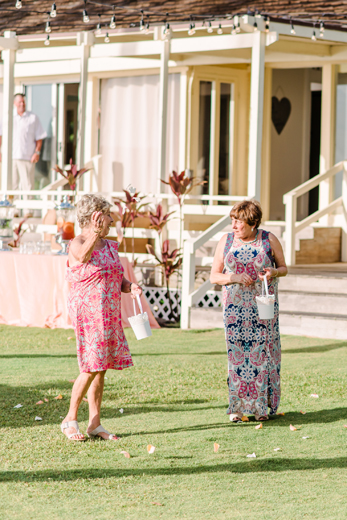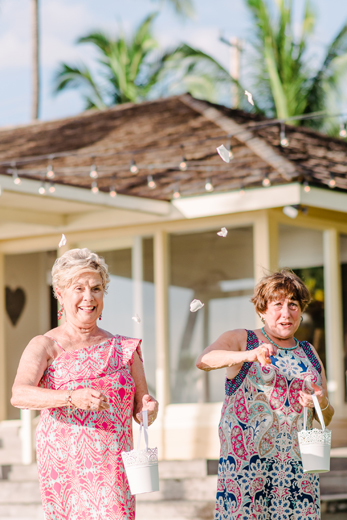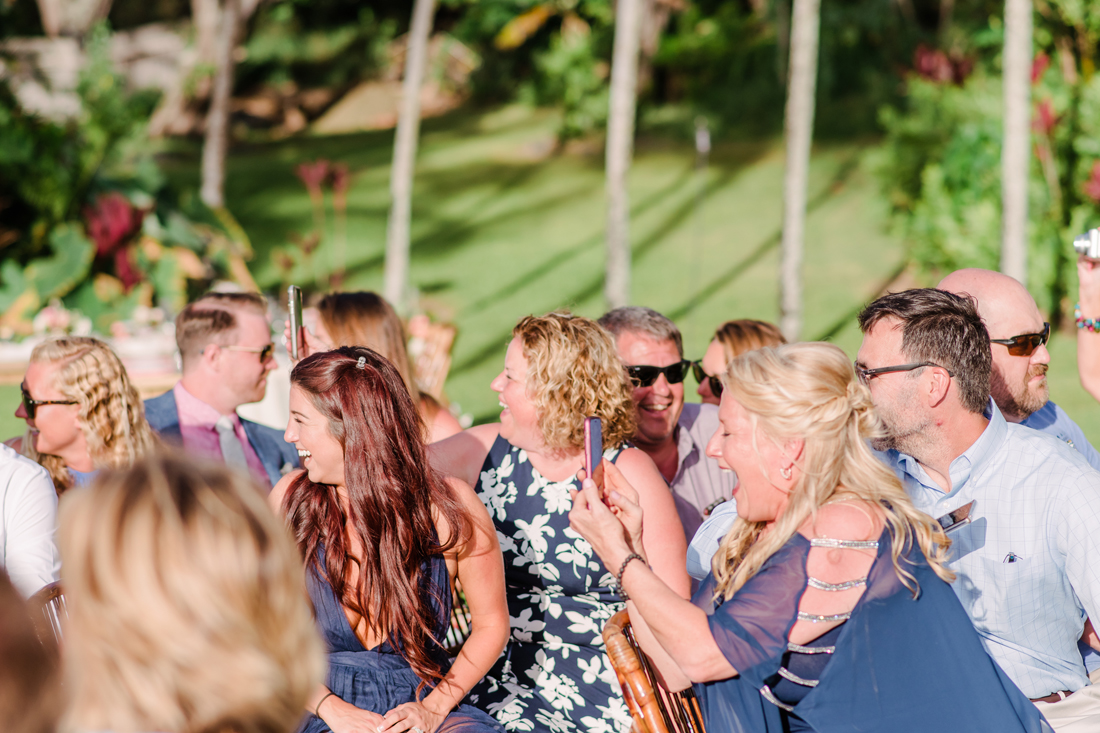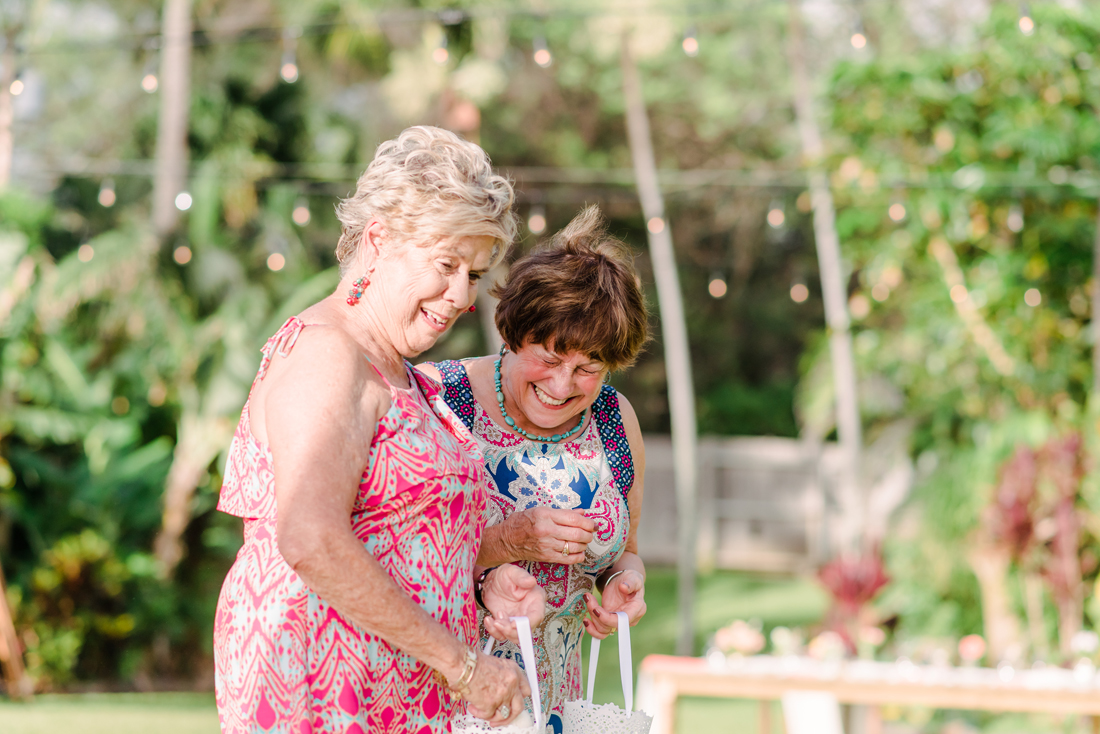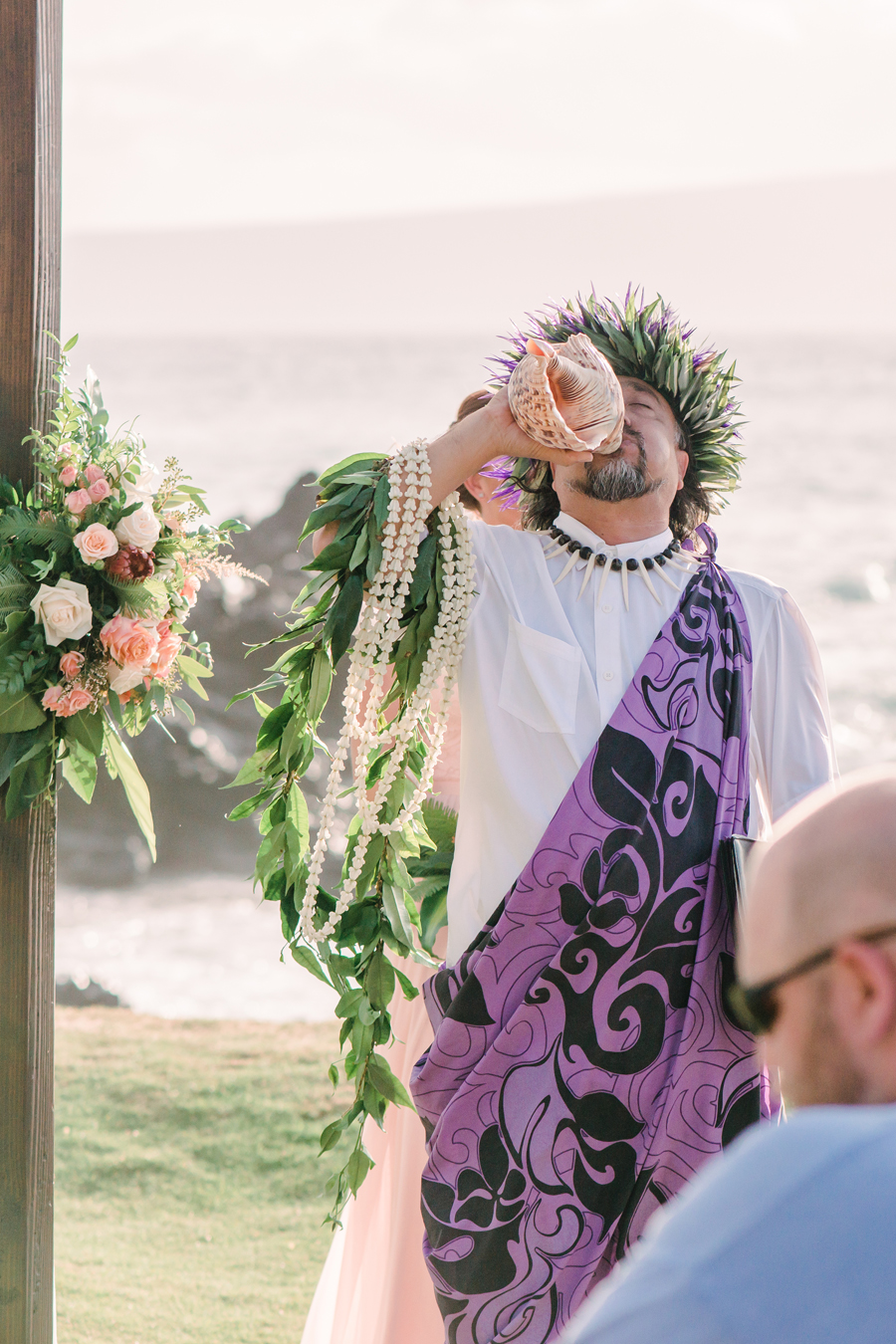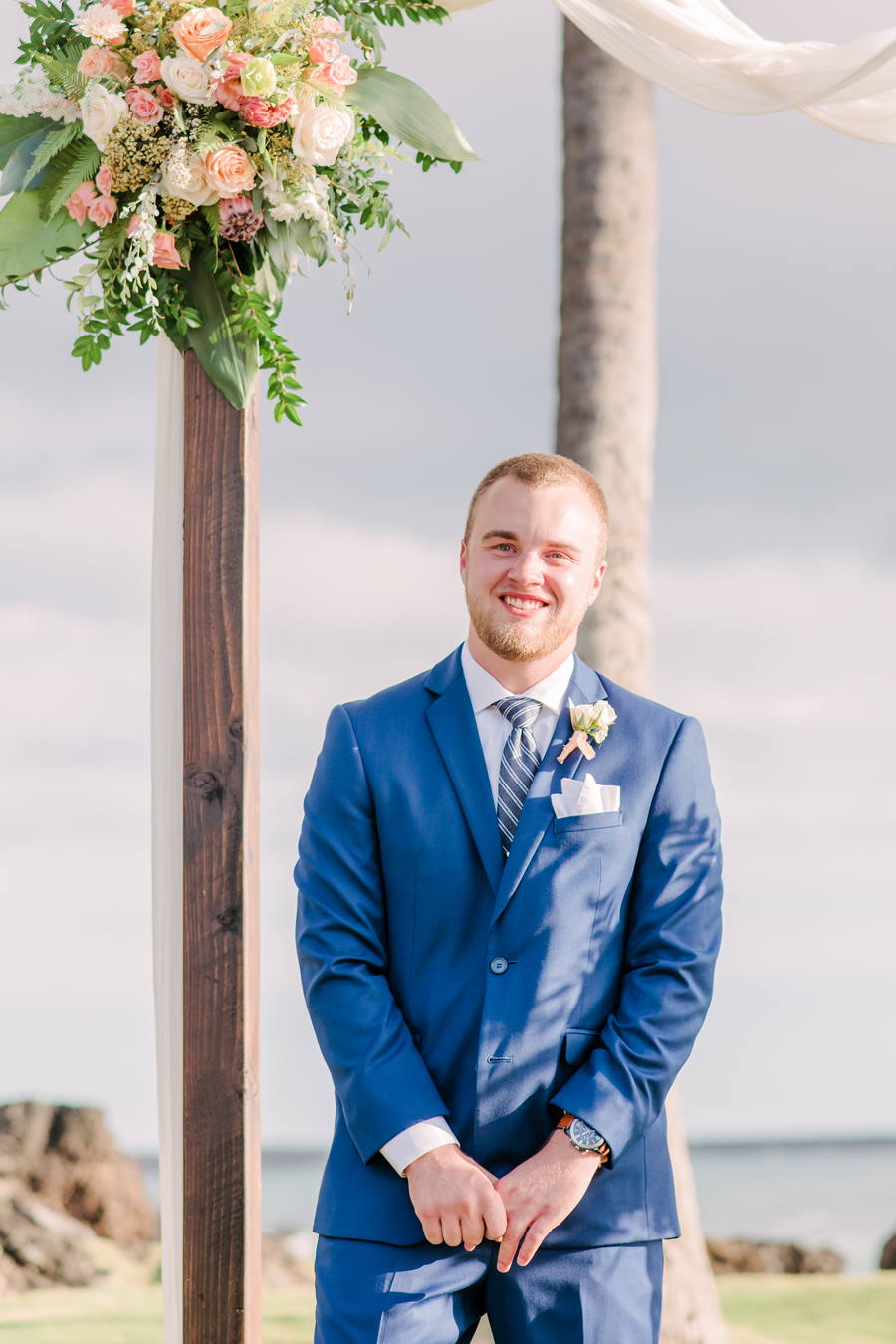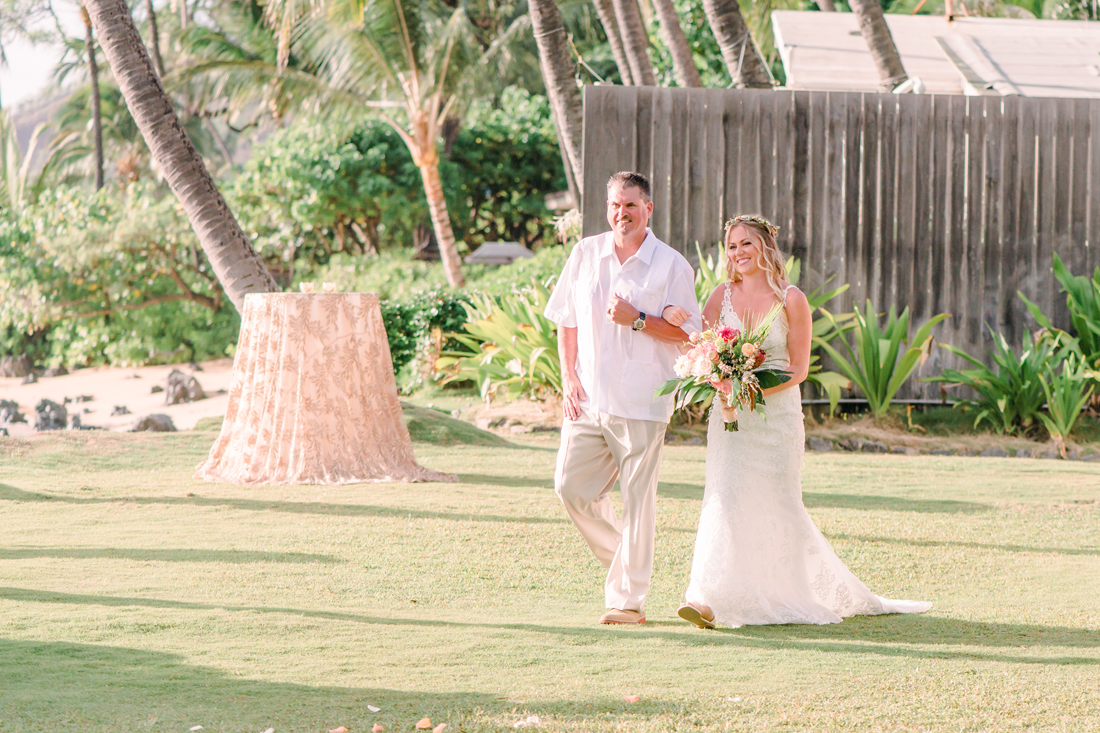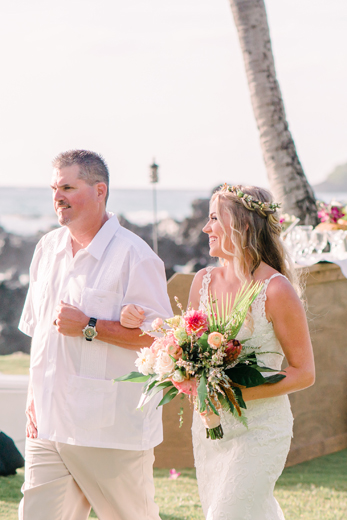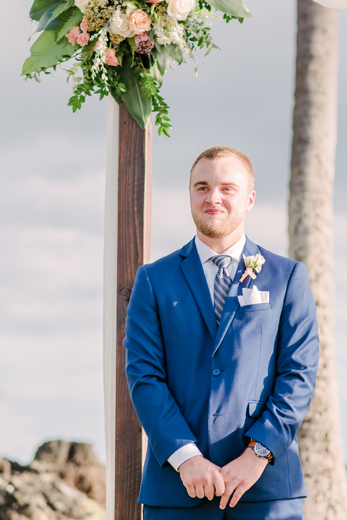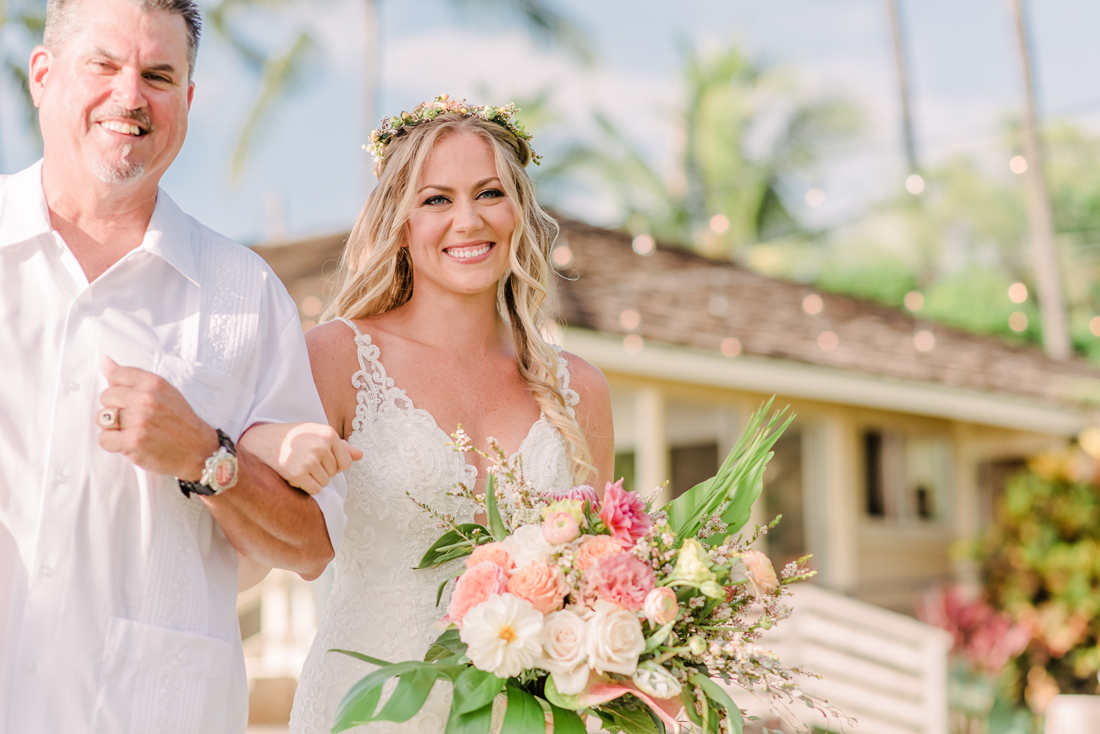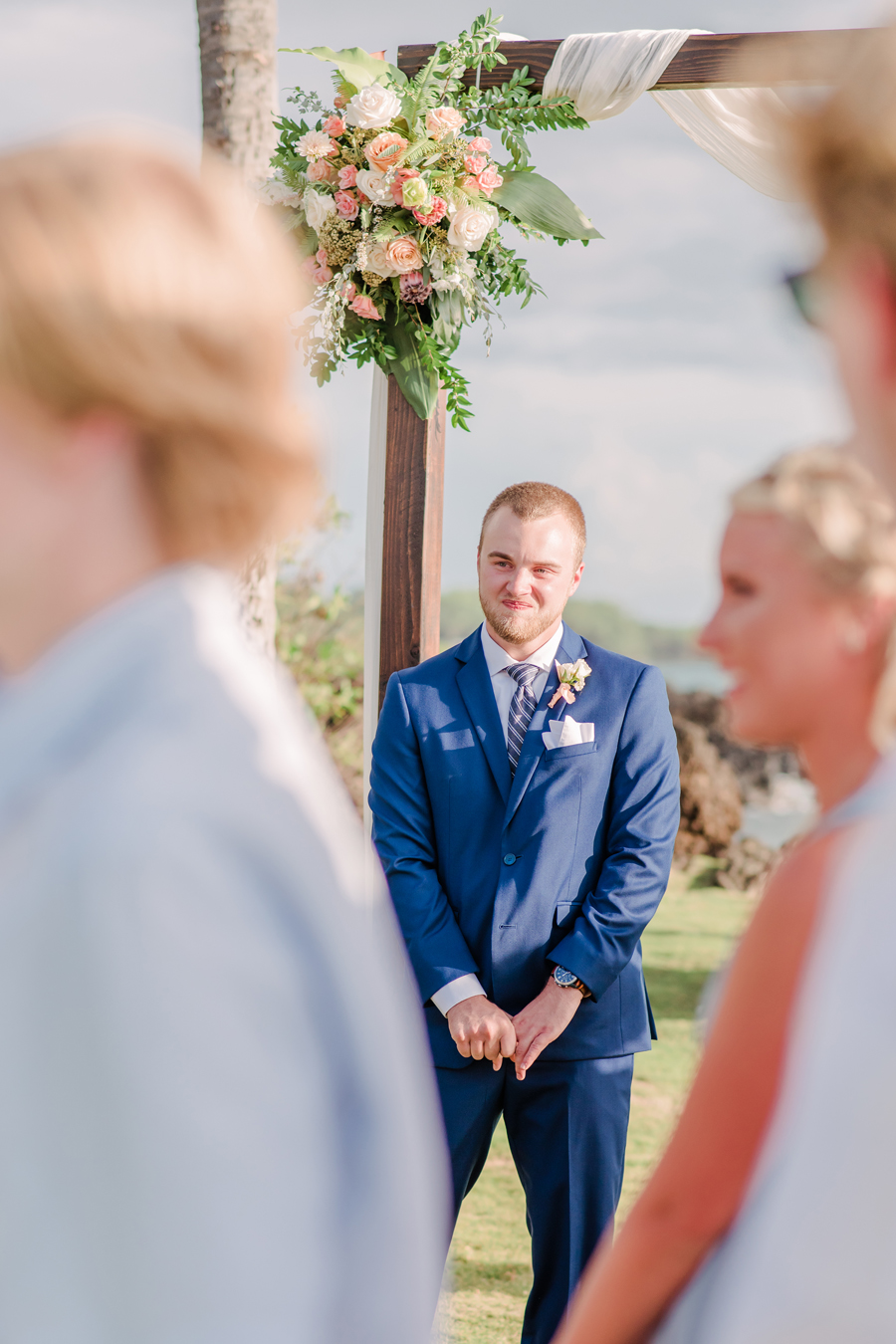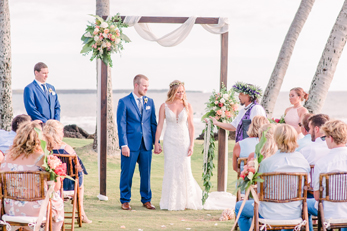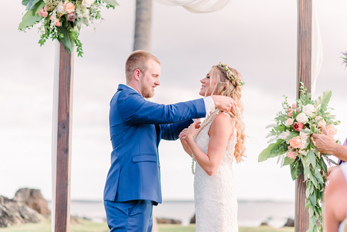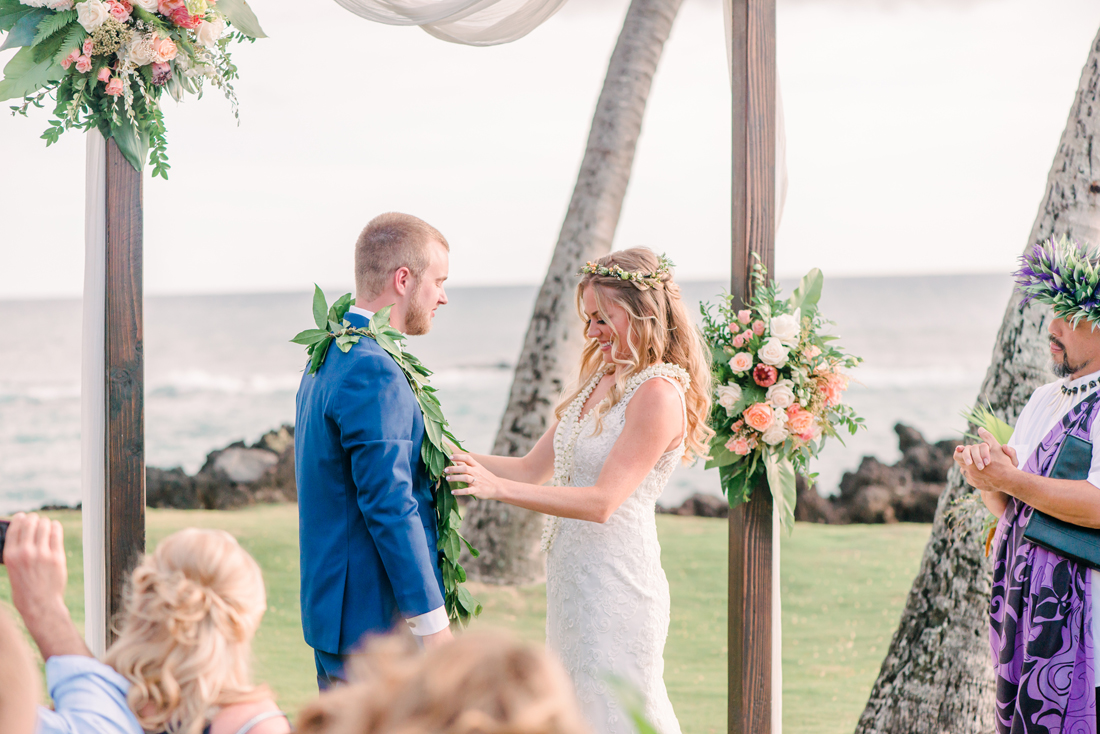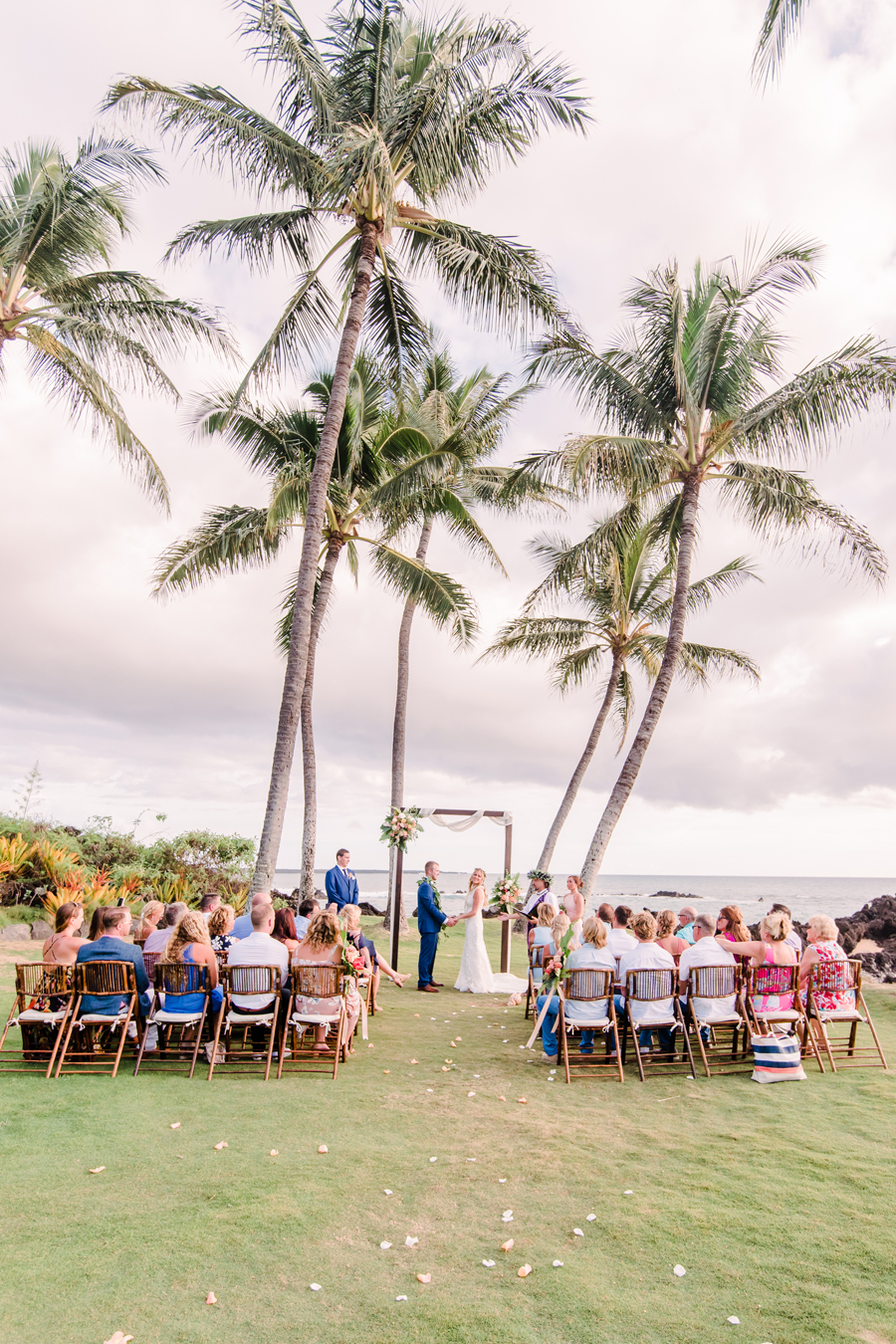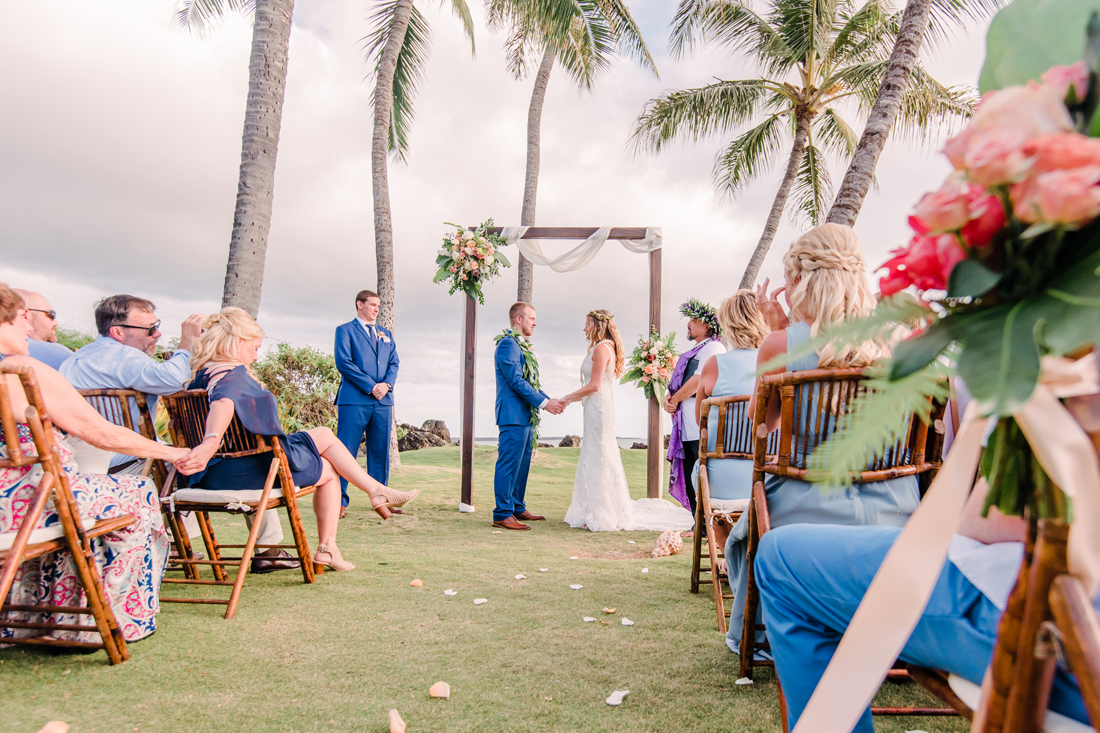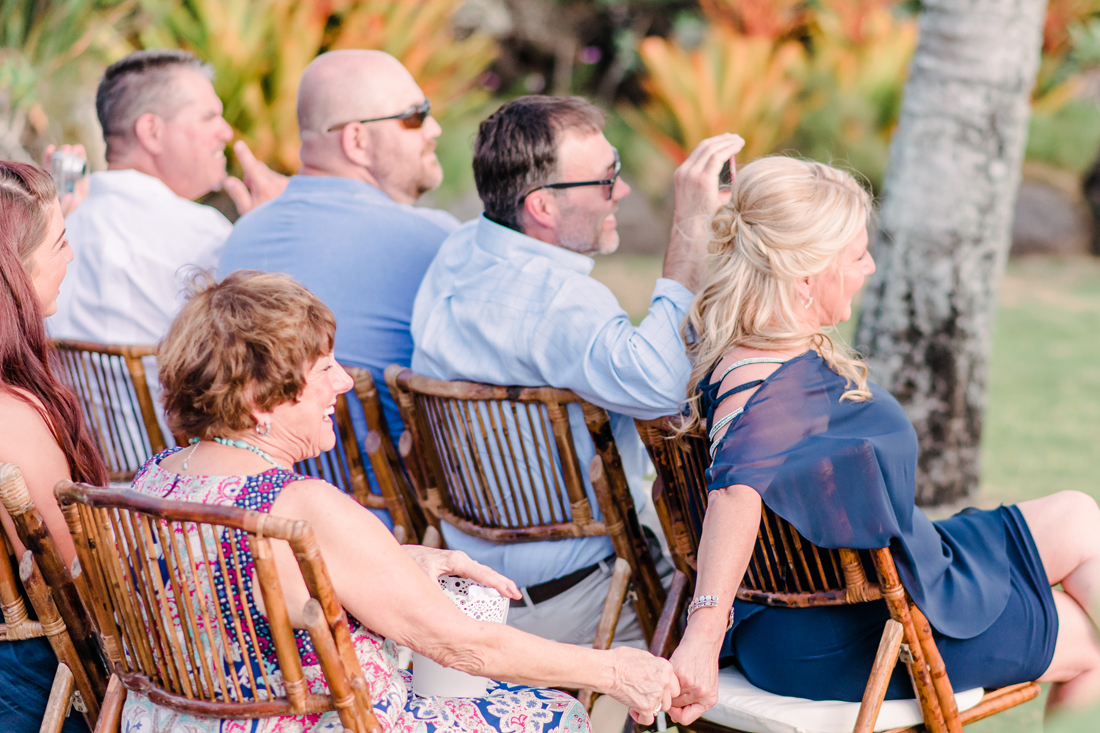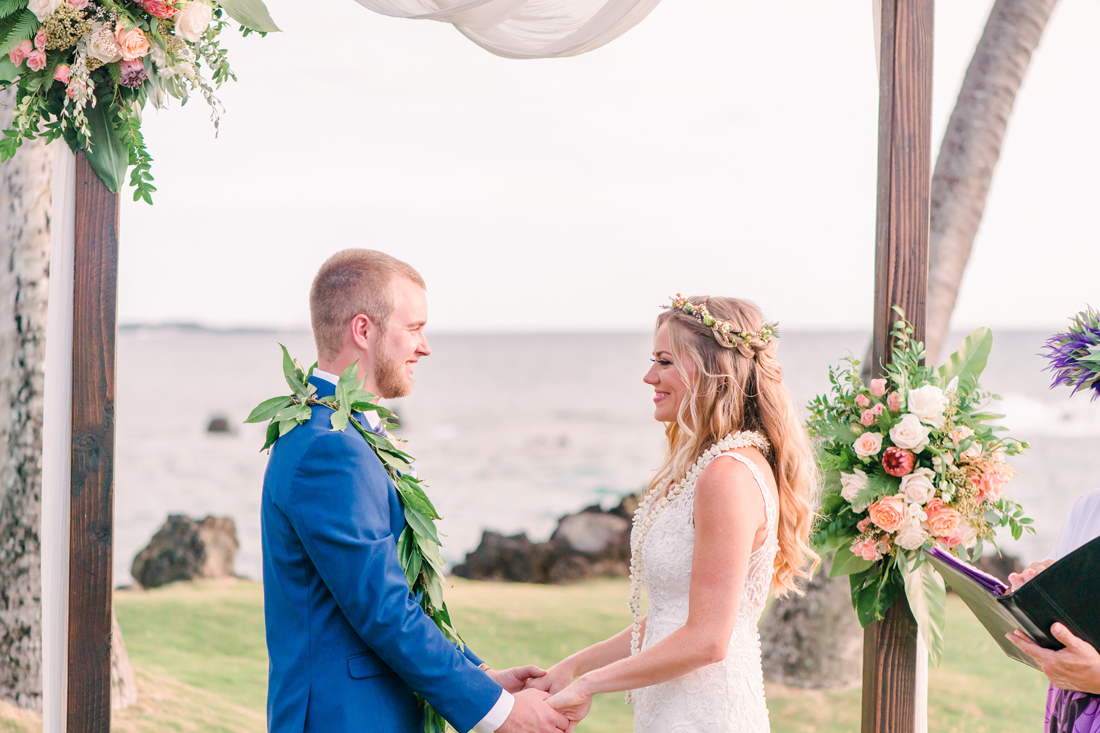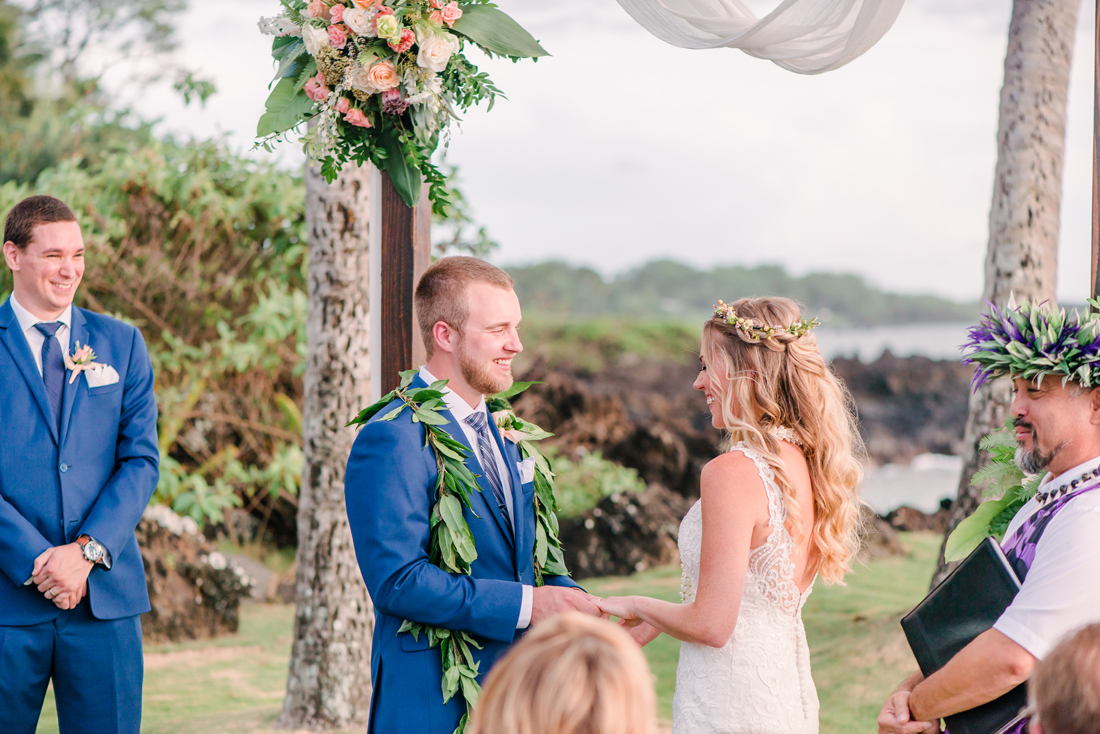 So much joy! I just love Mike's genuine smile in this one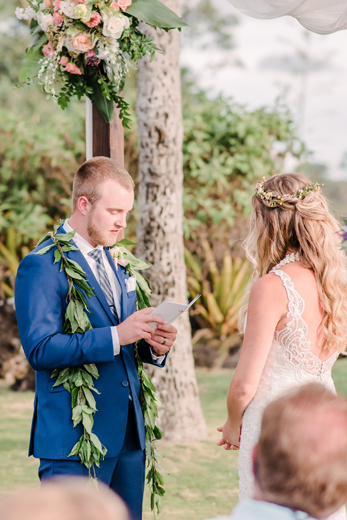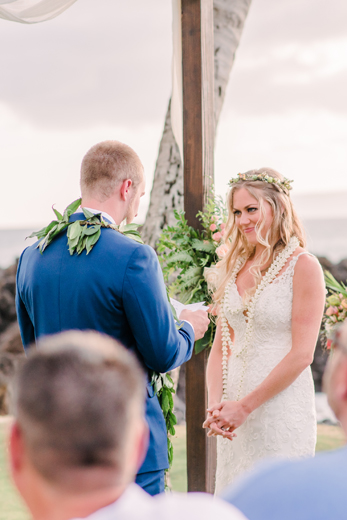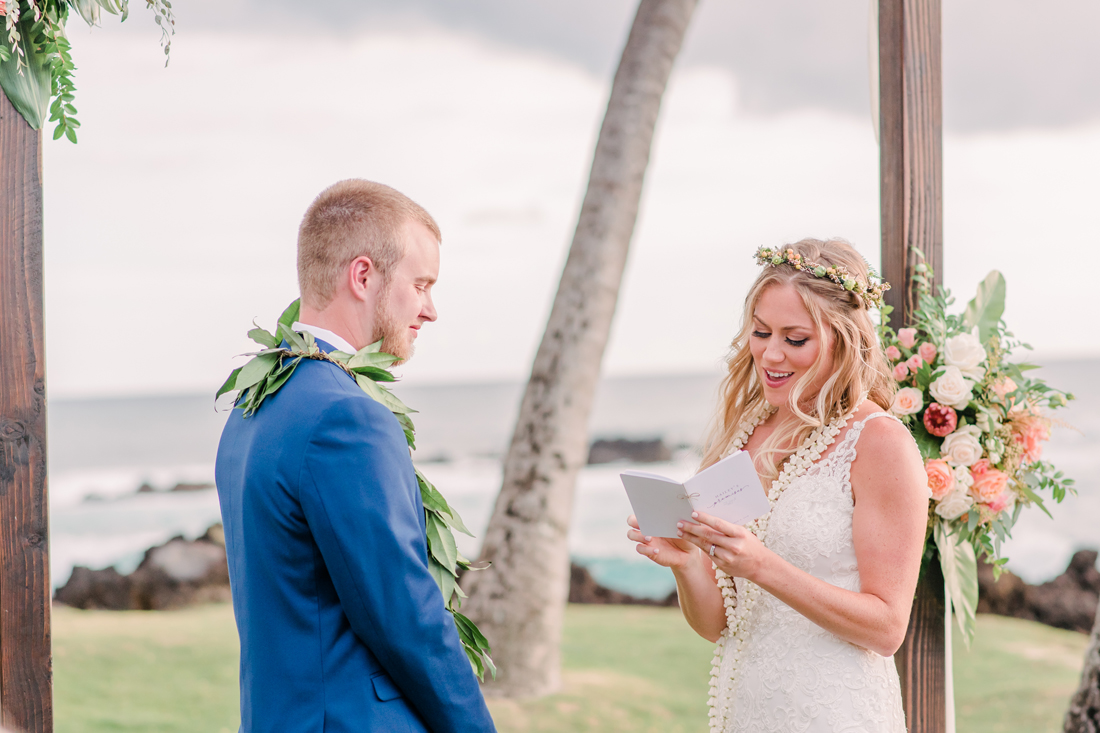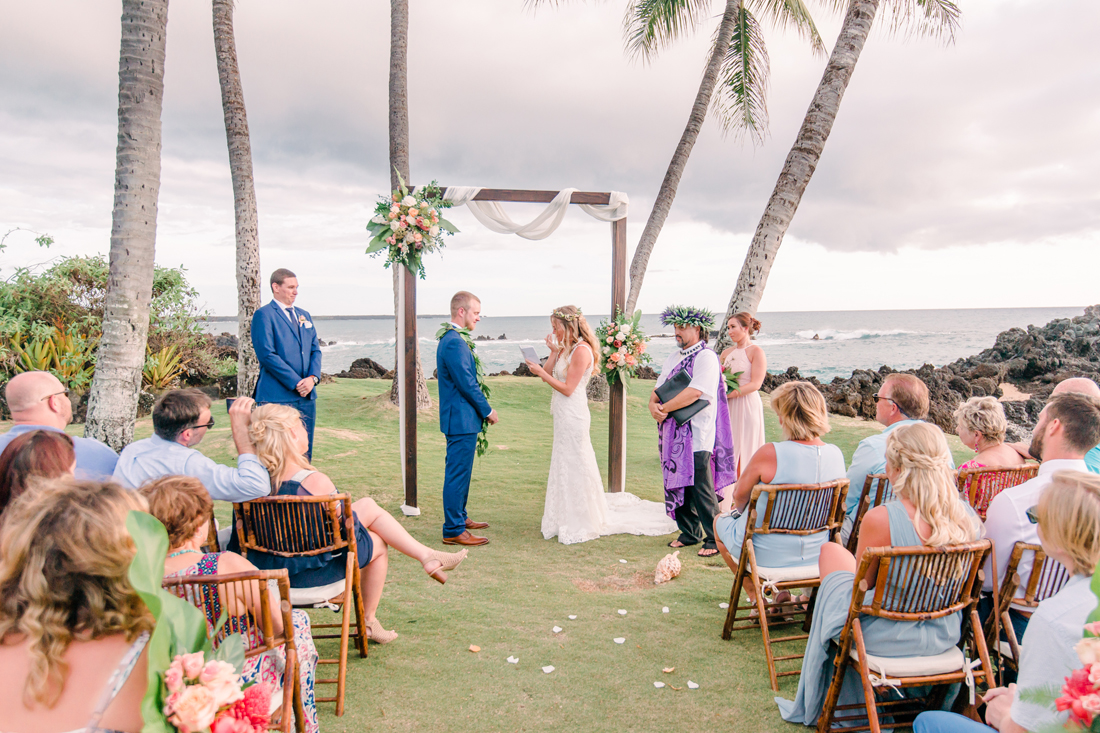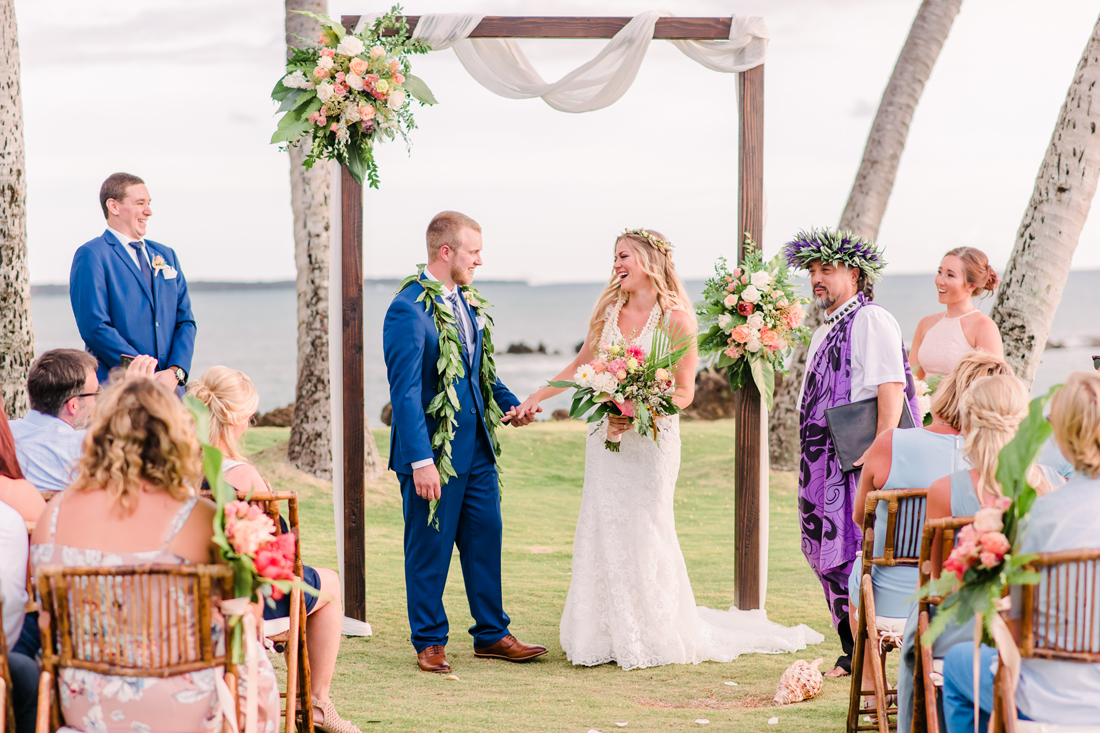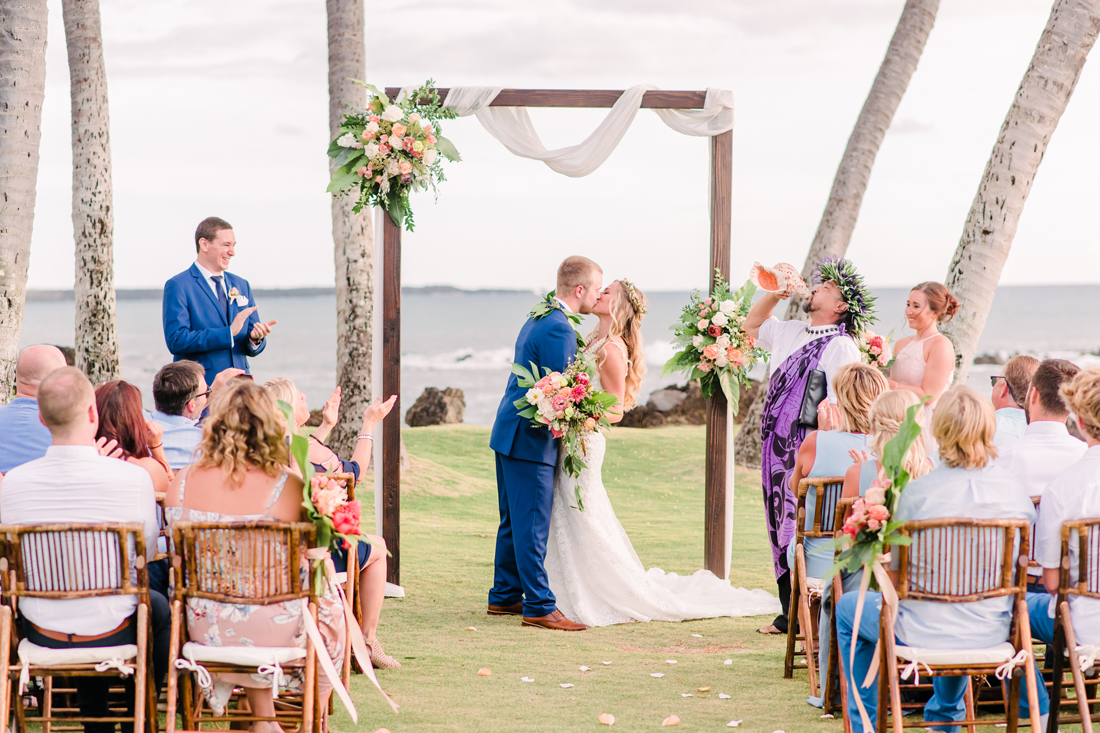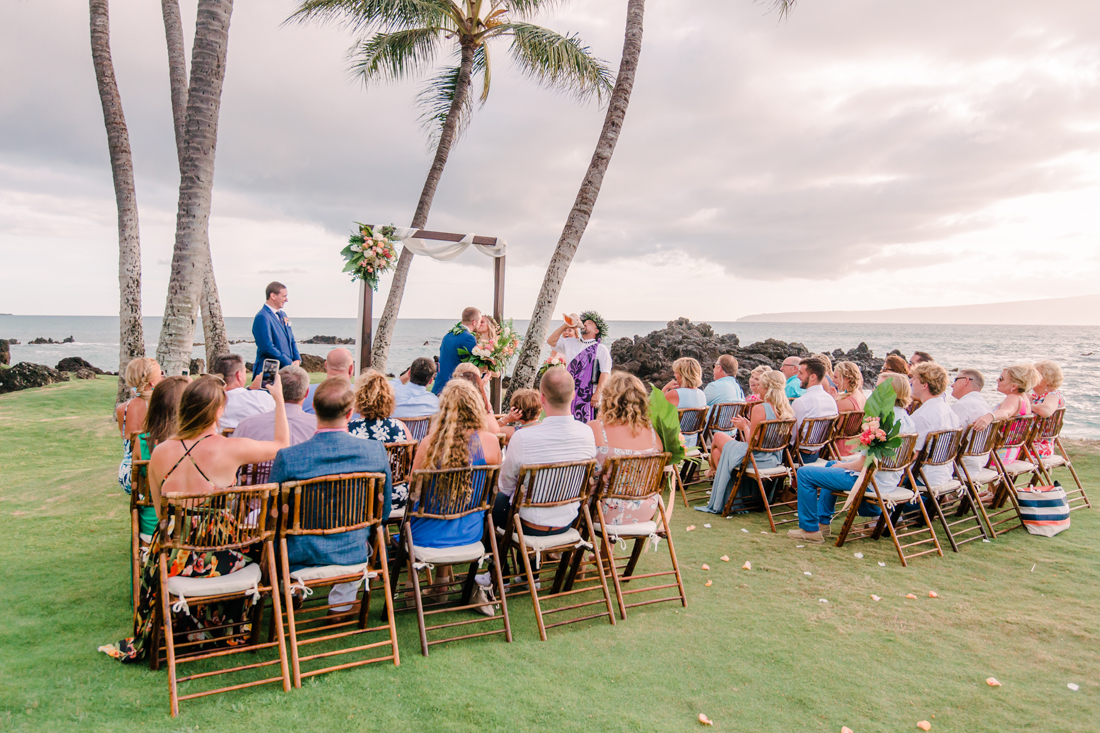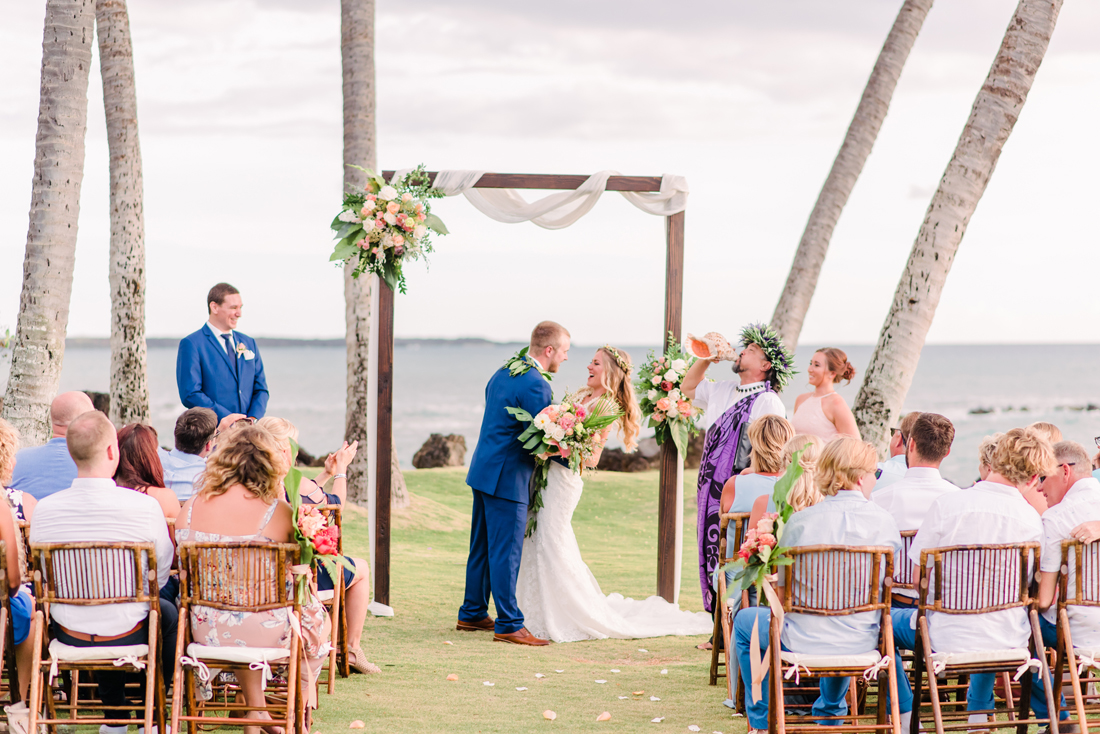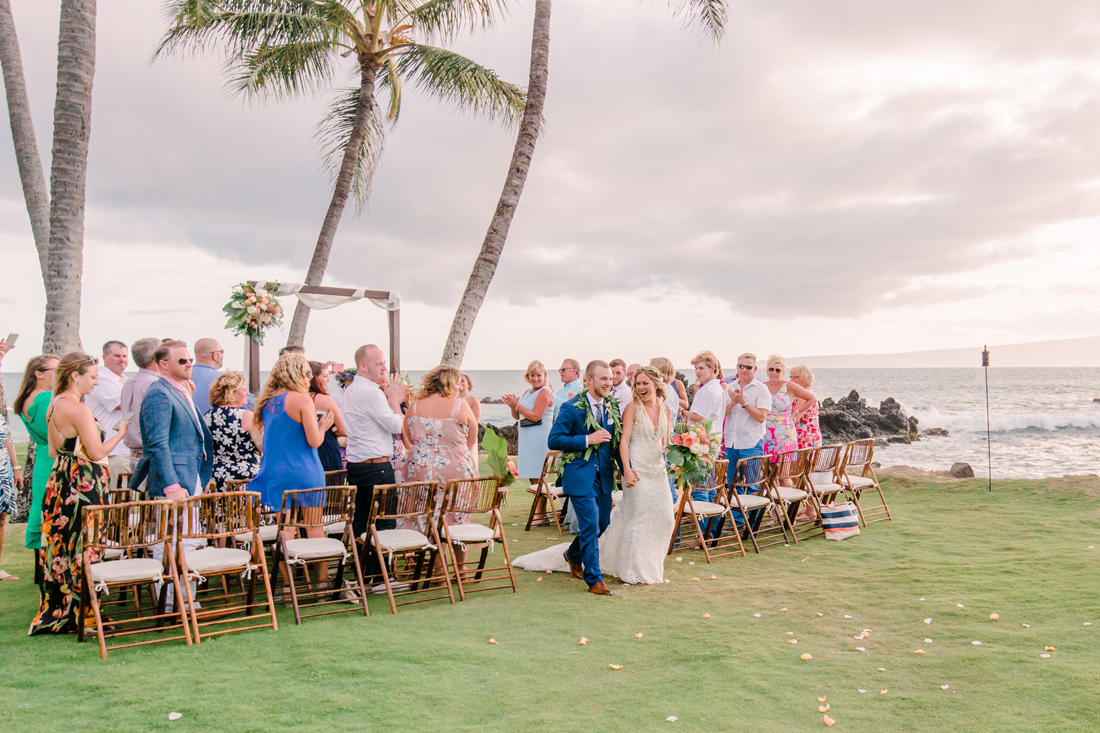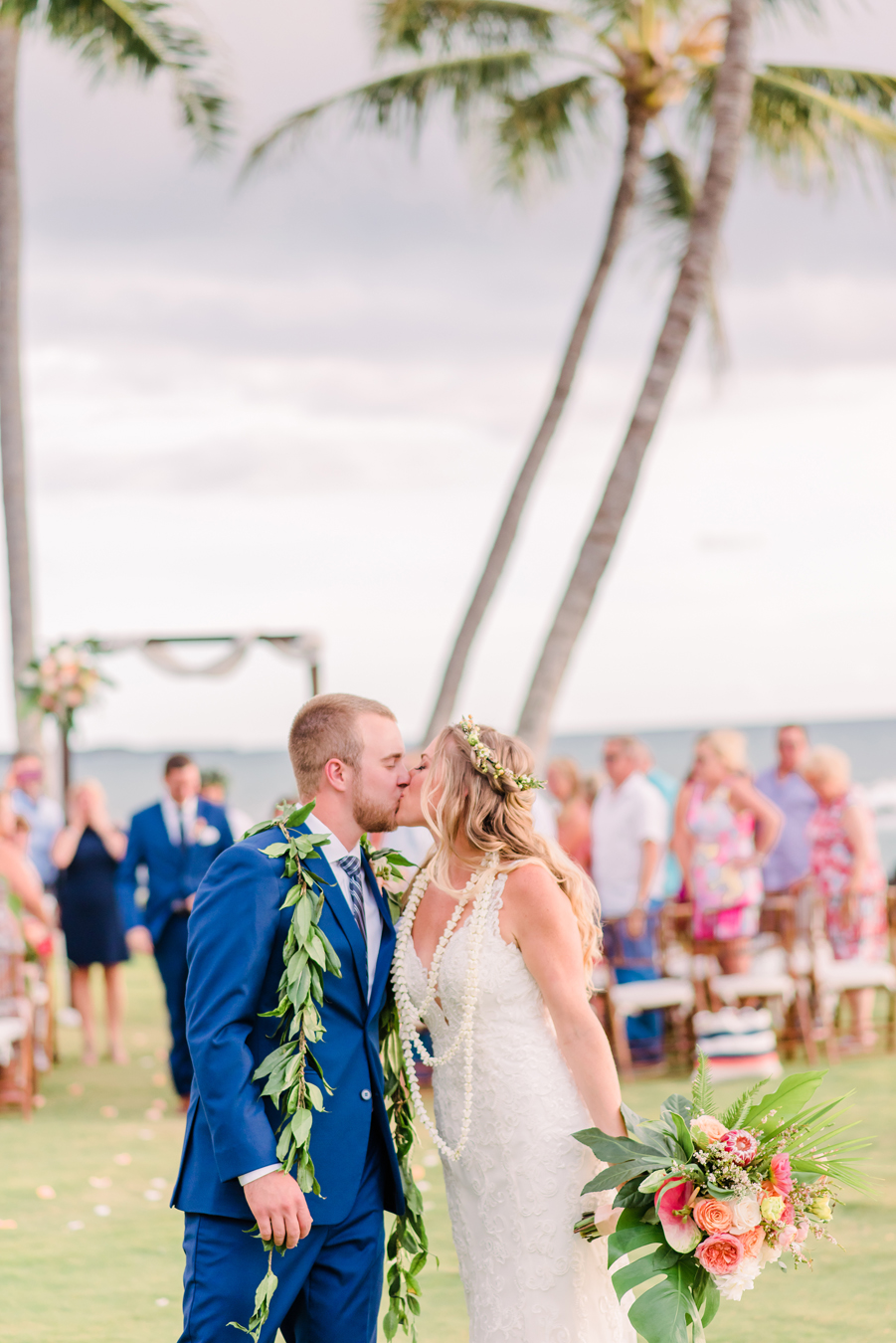 MARRIED!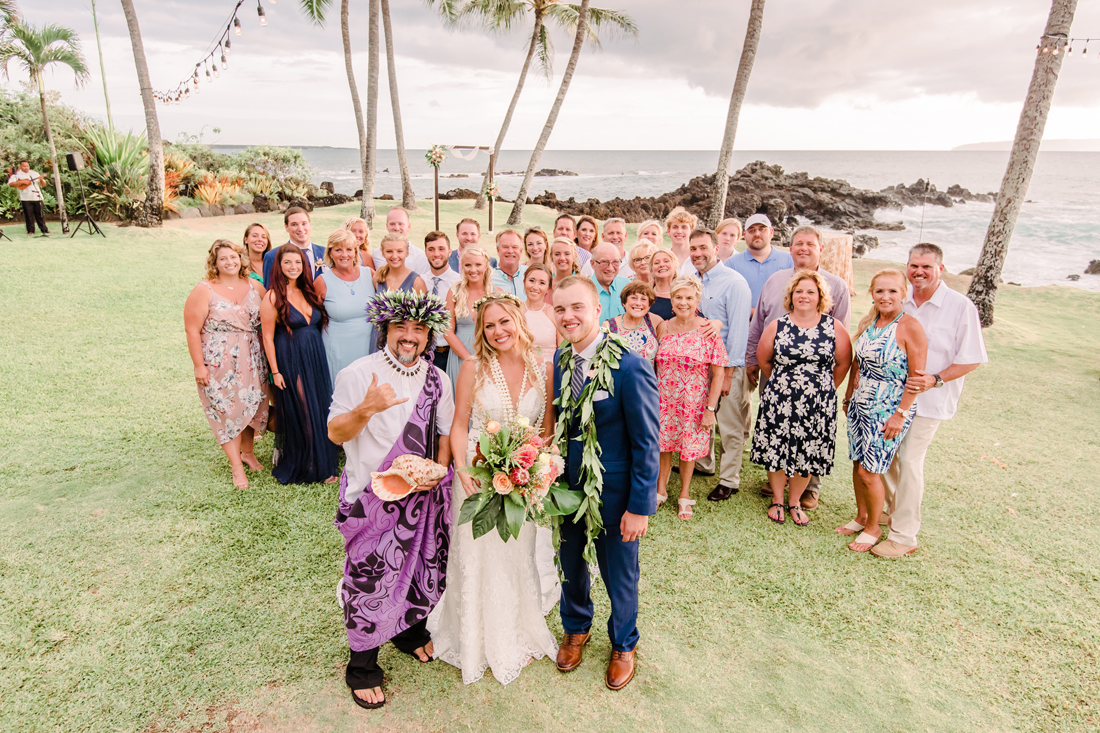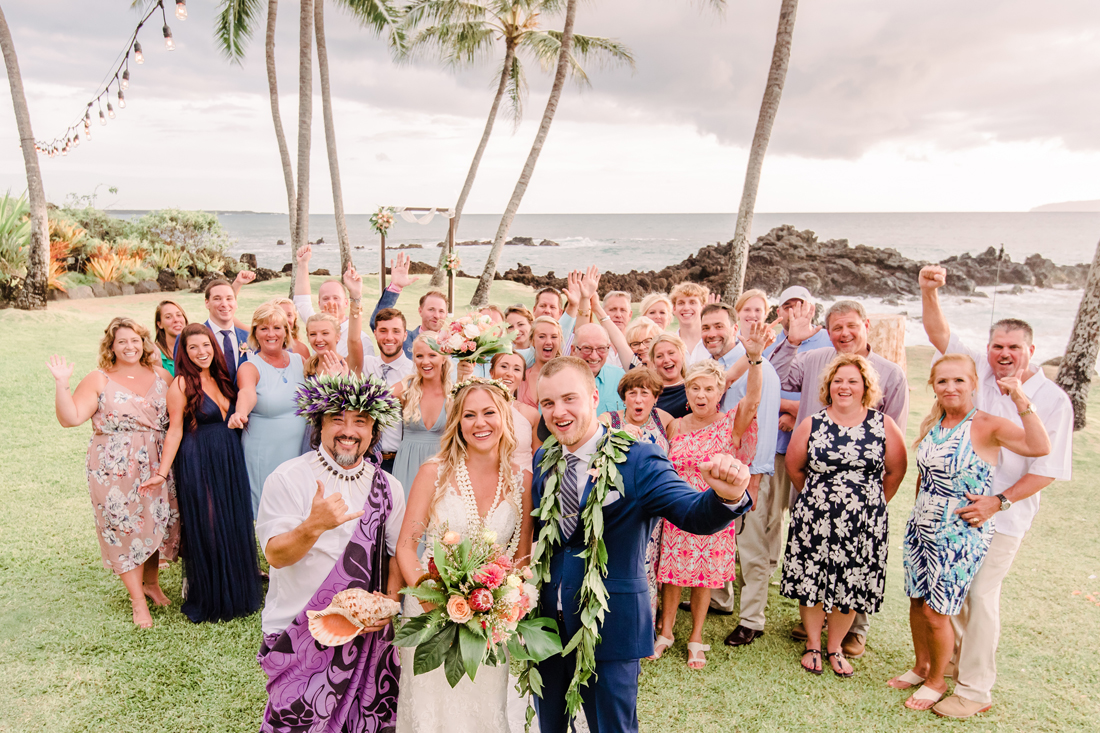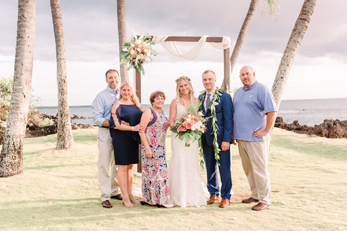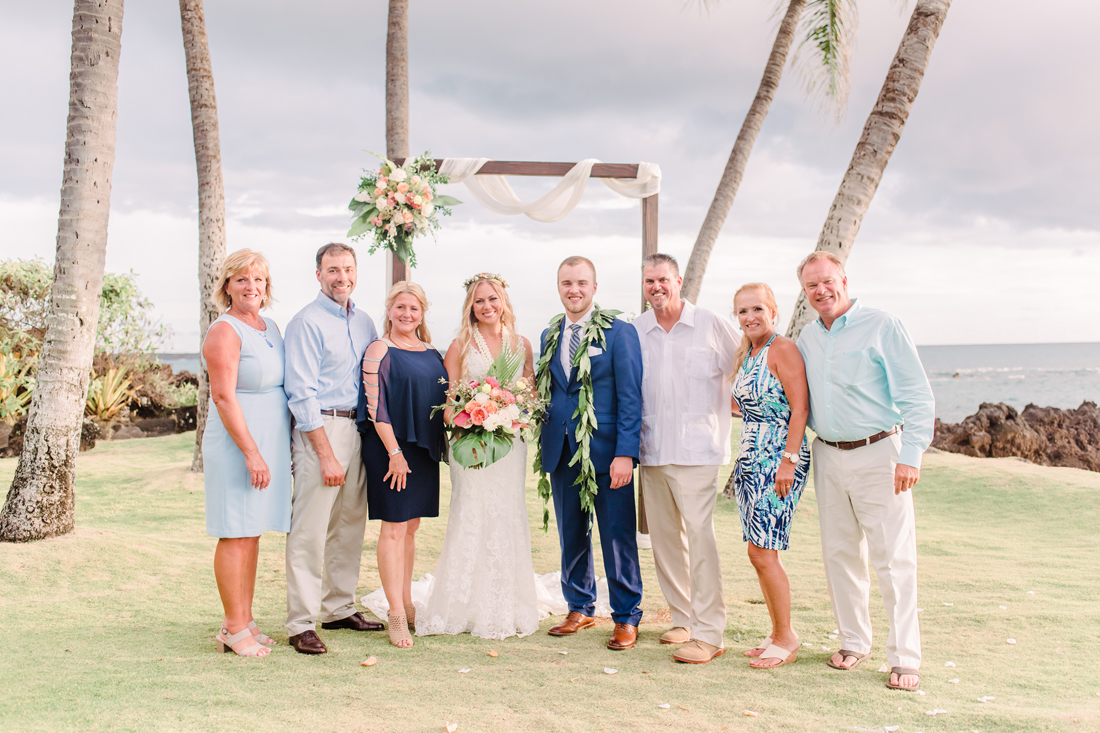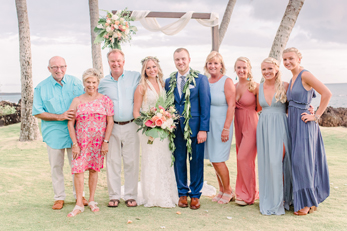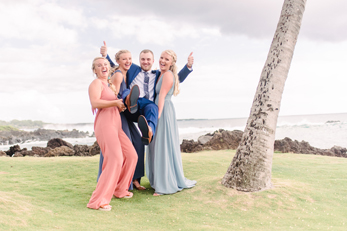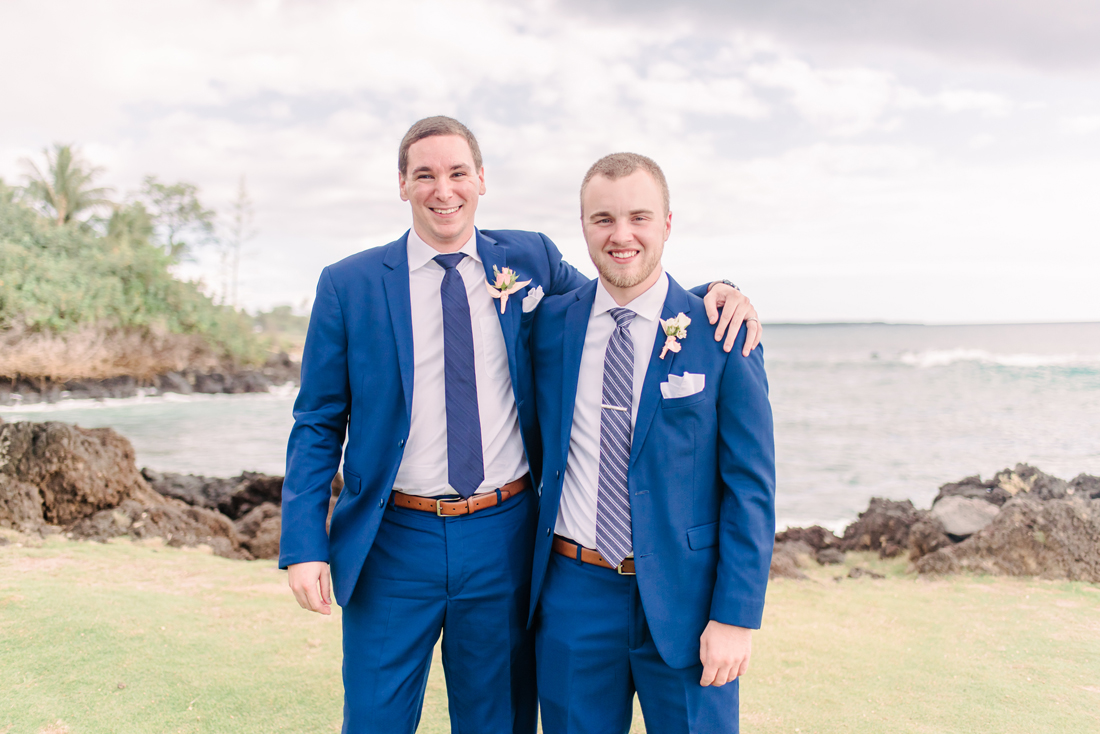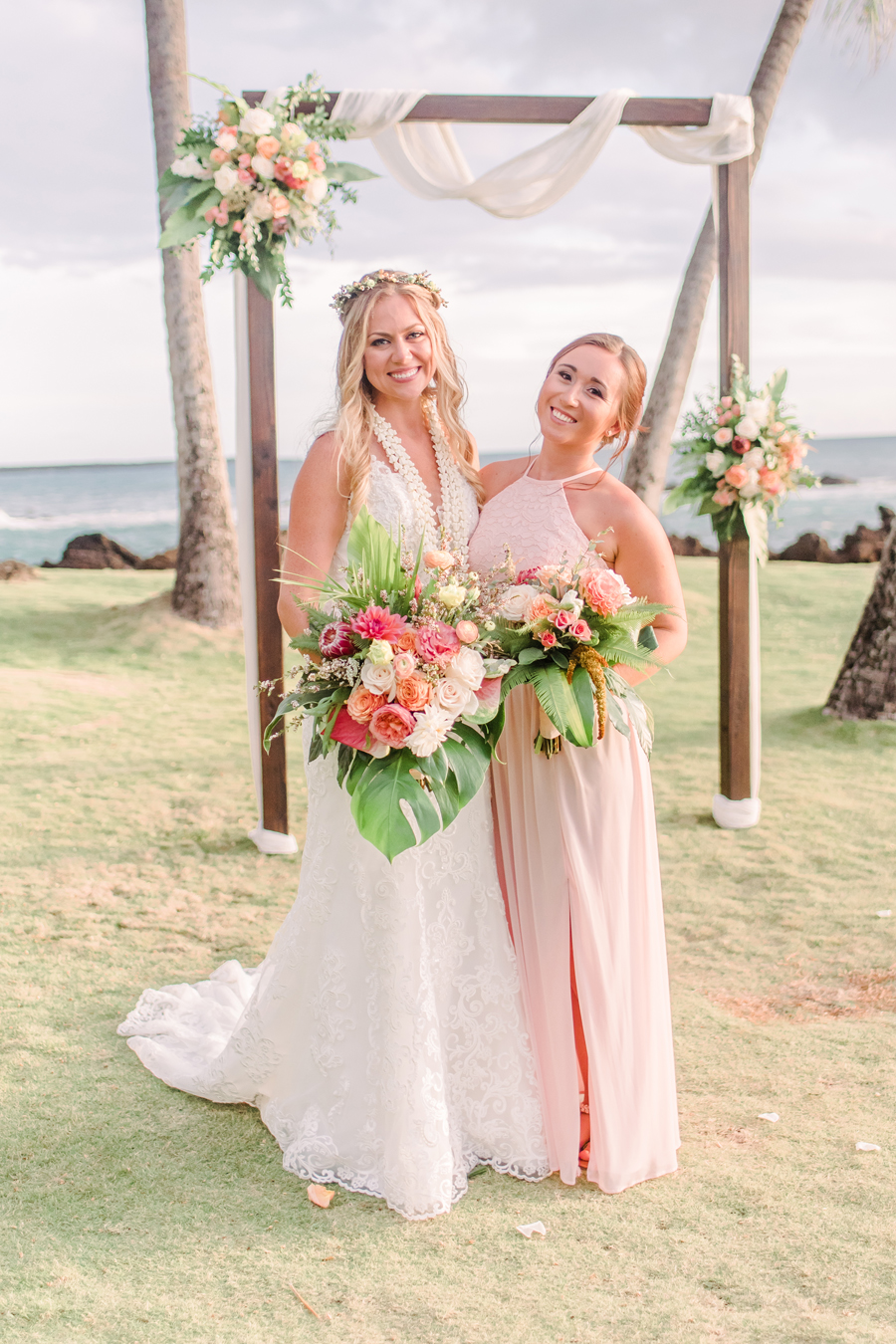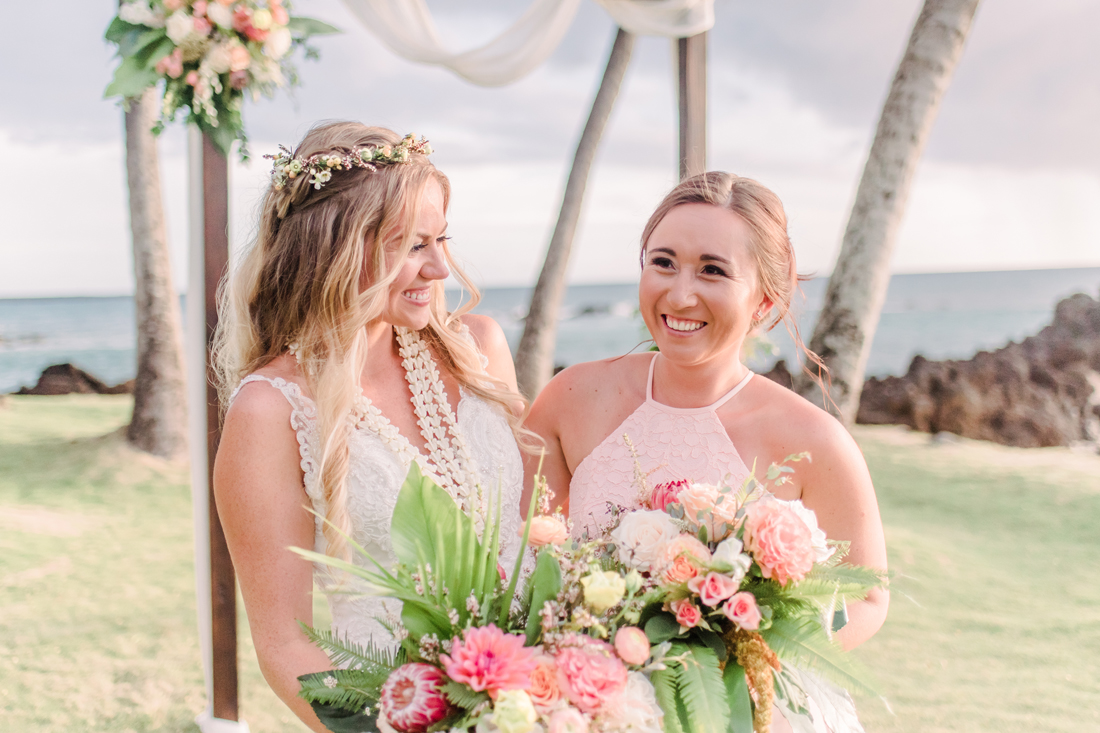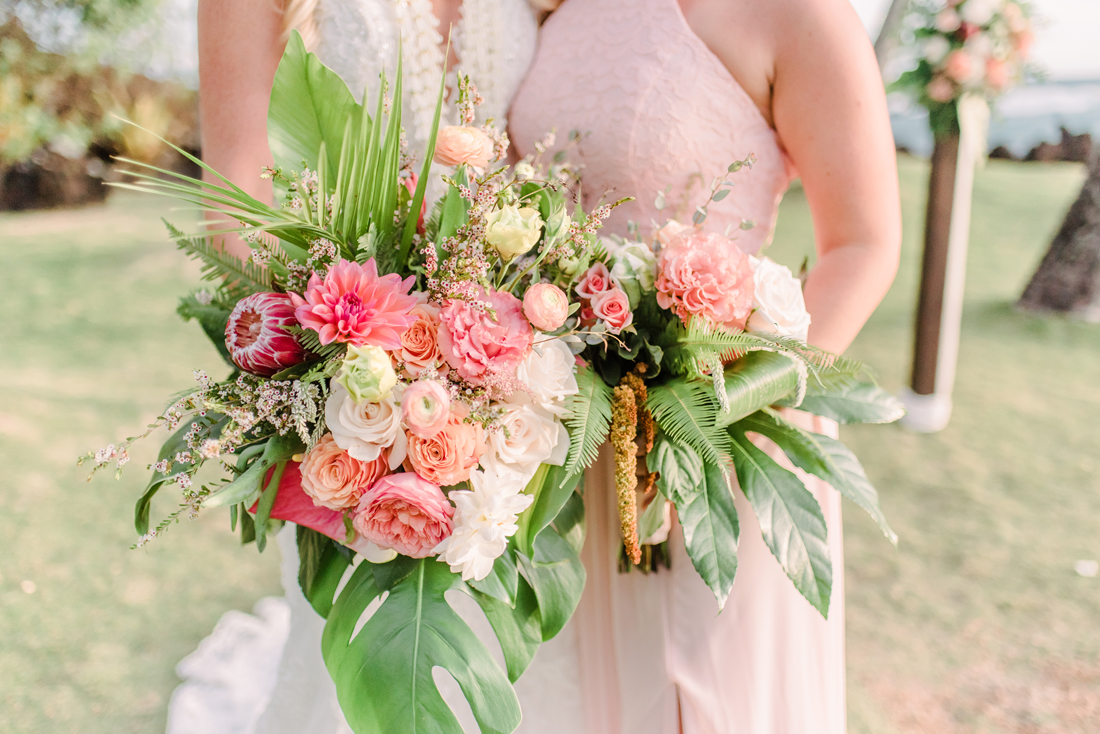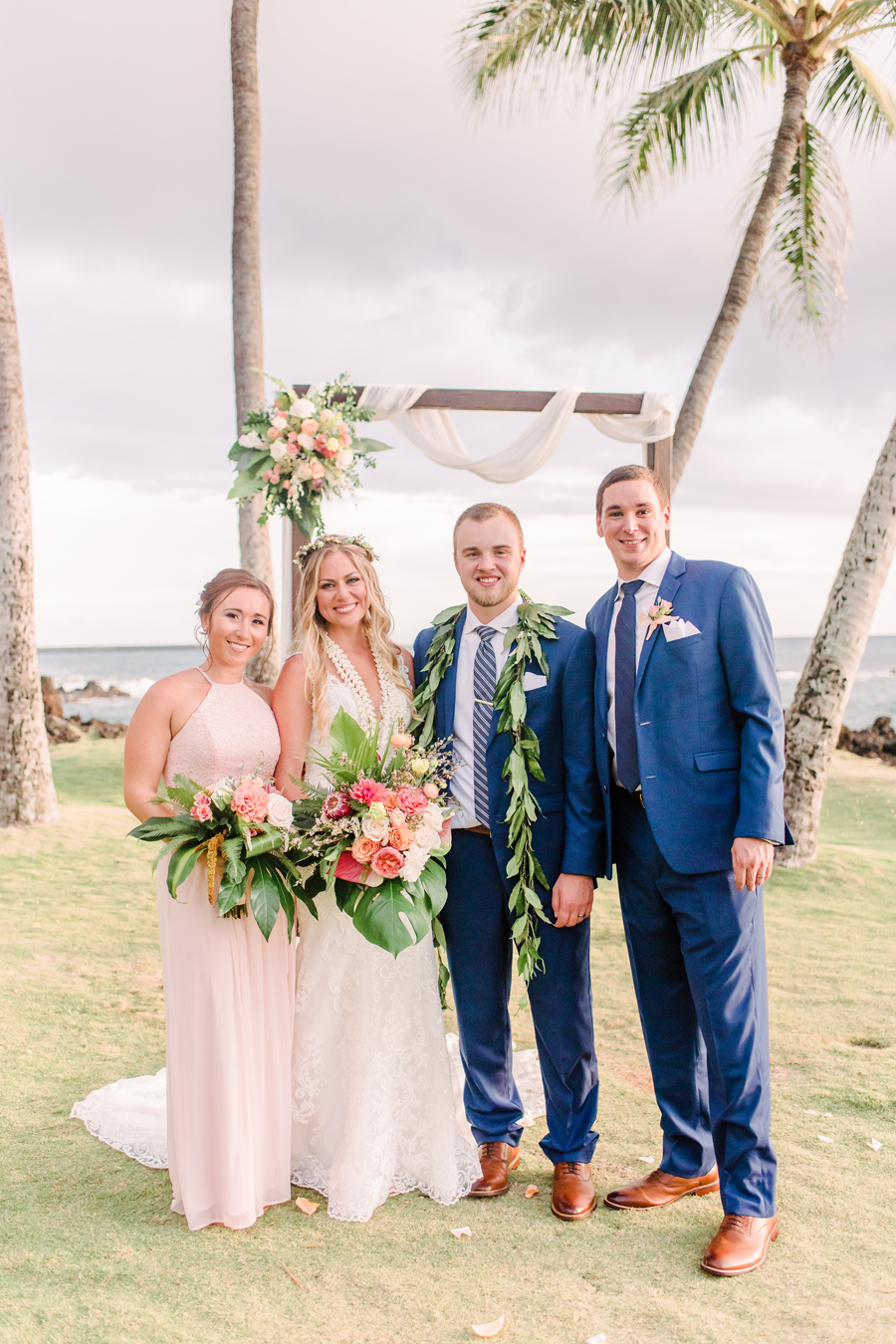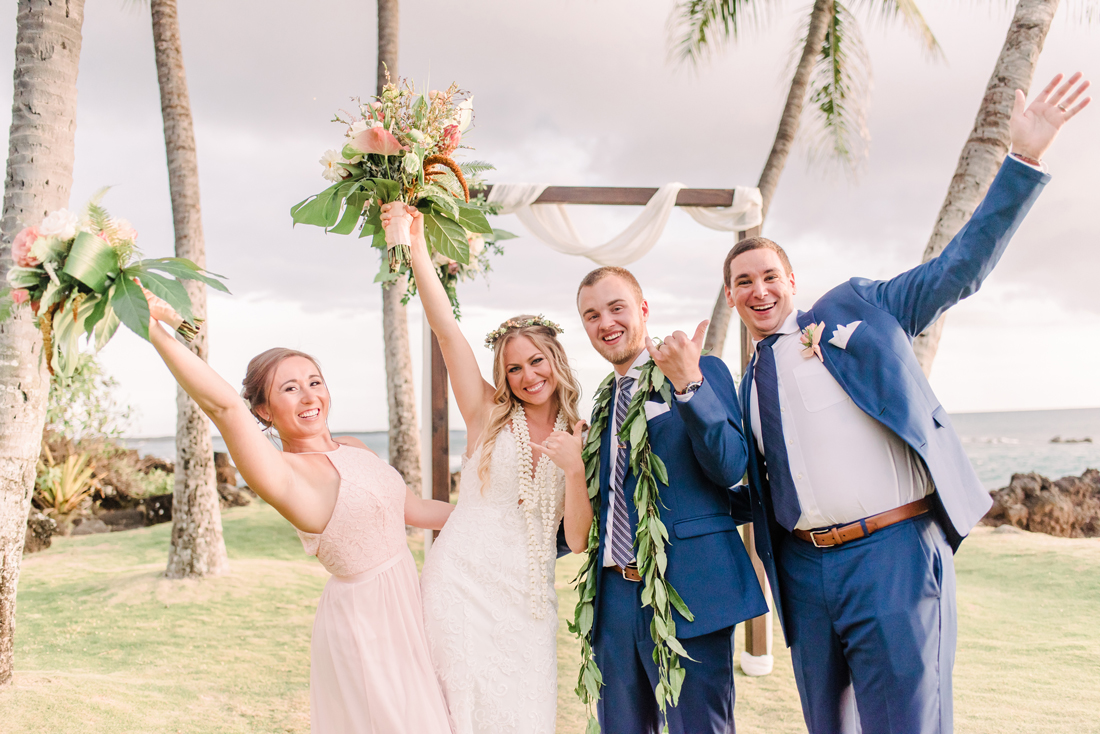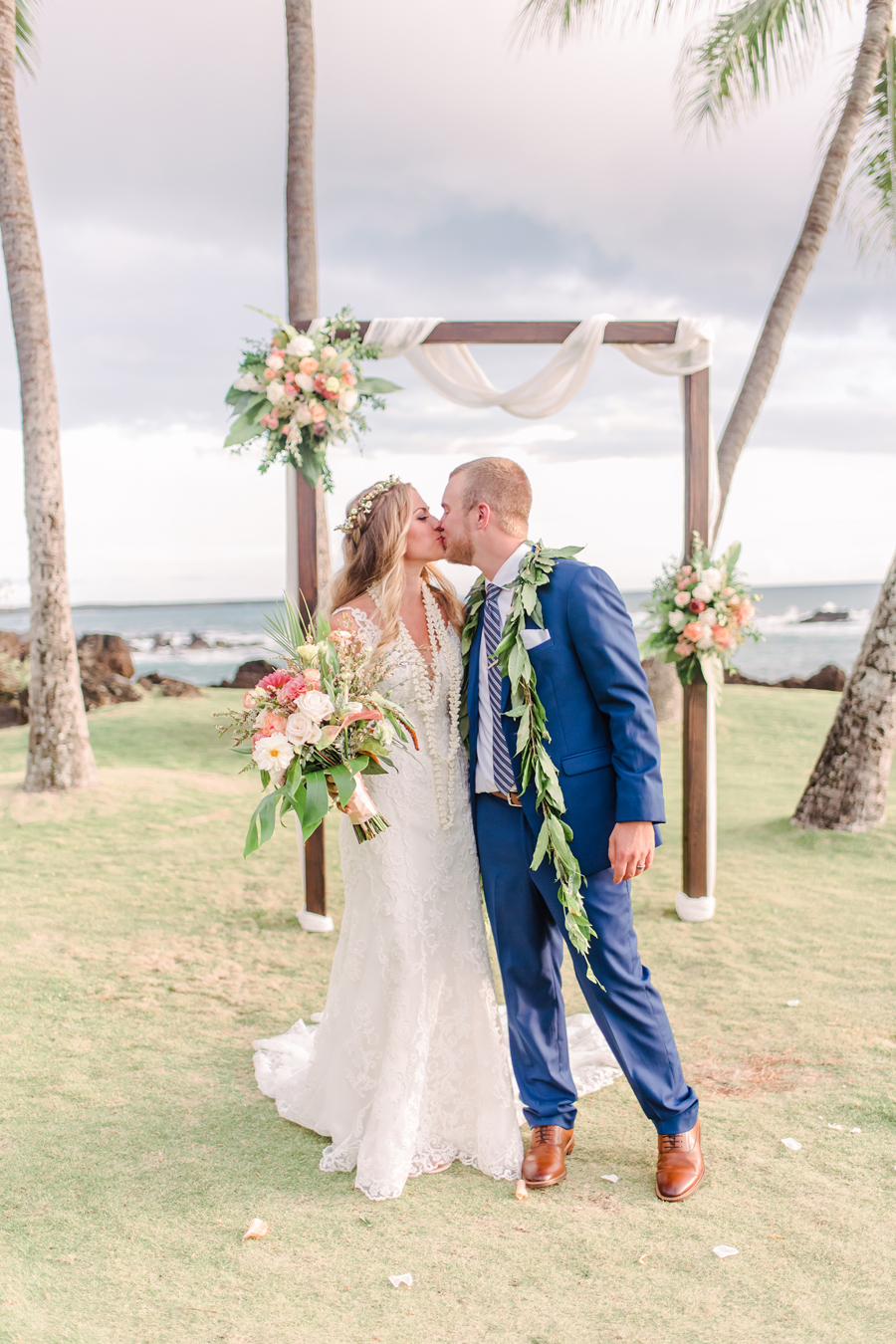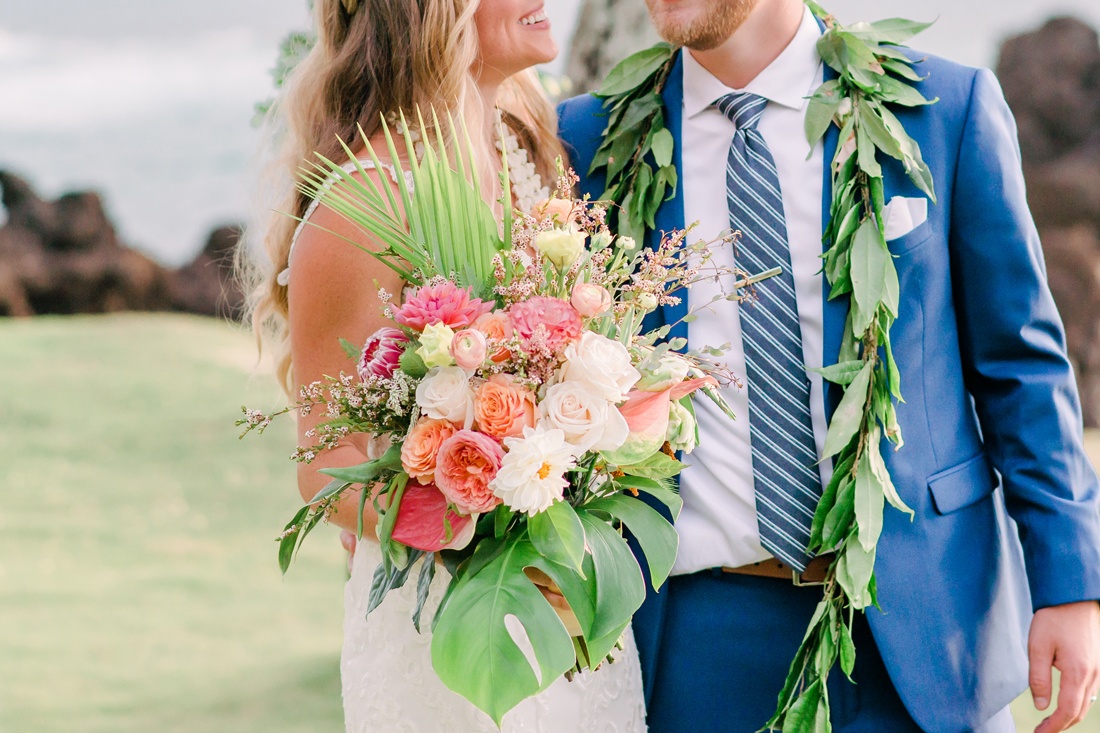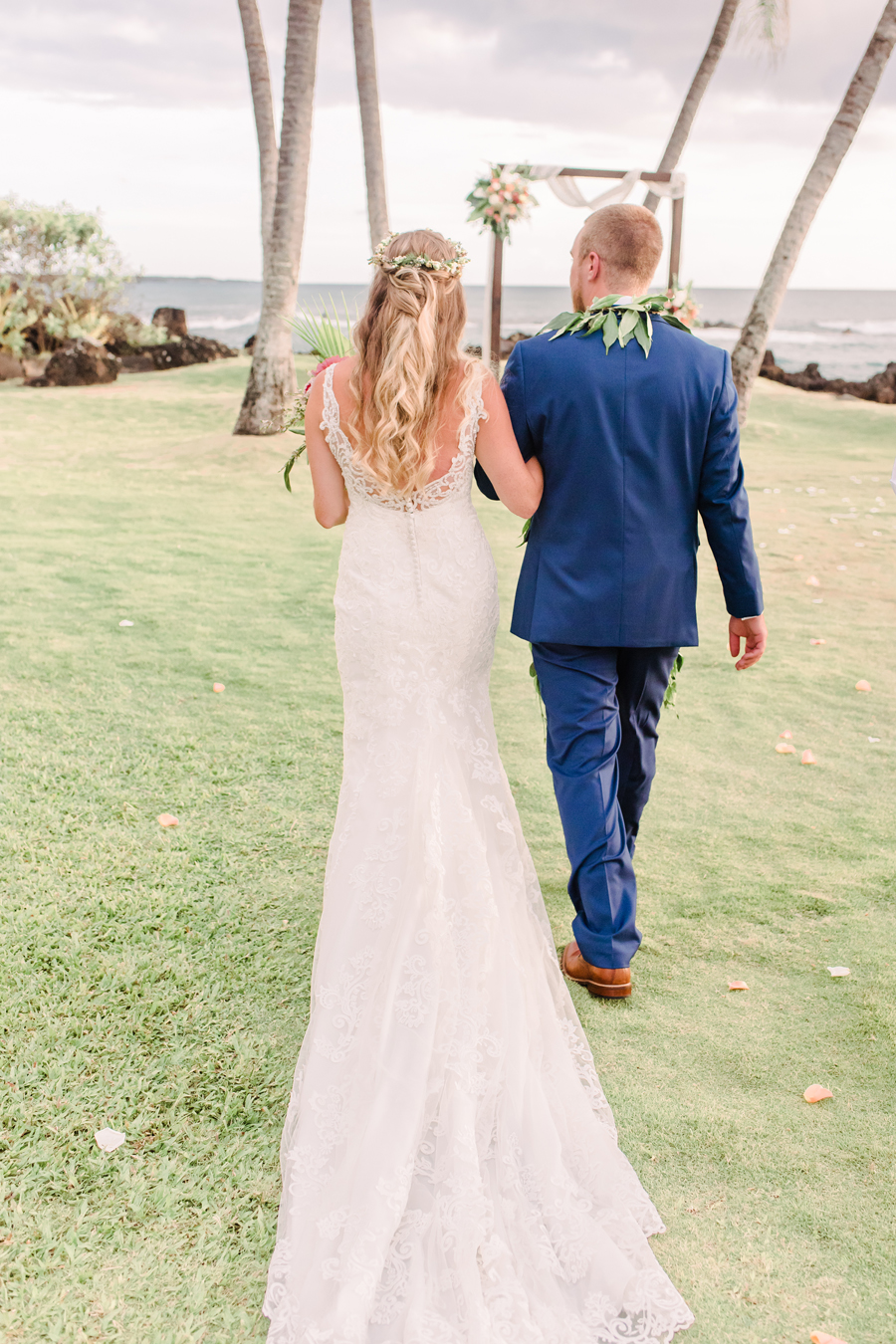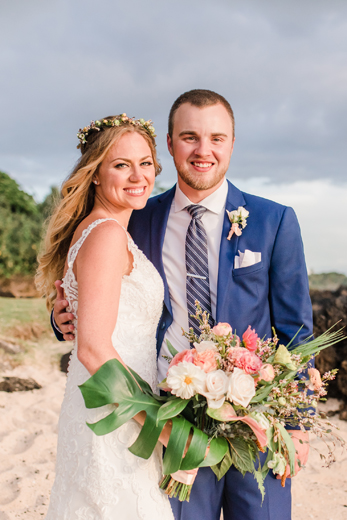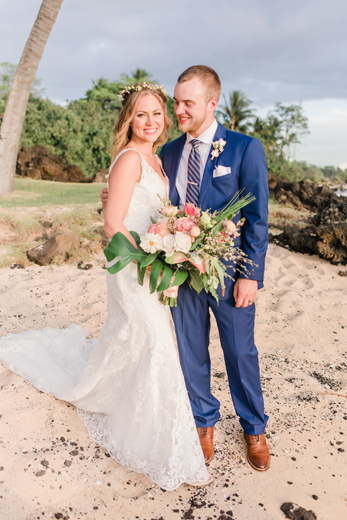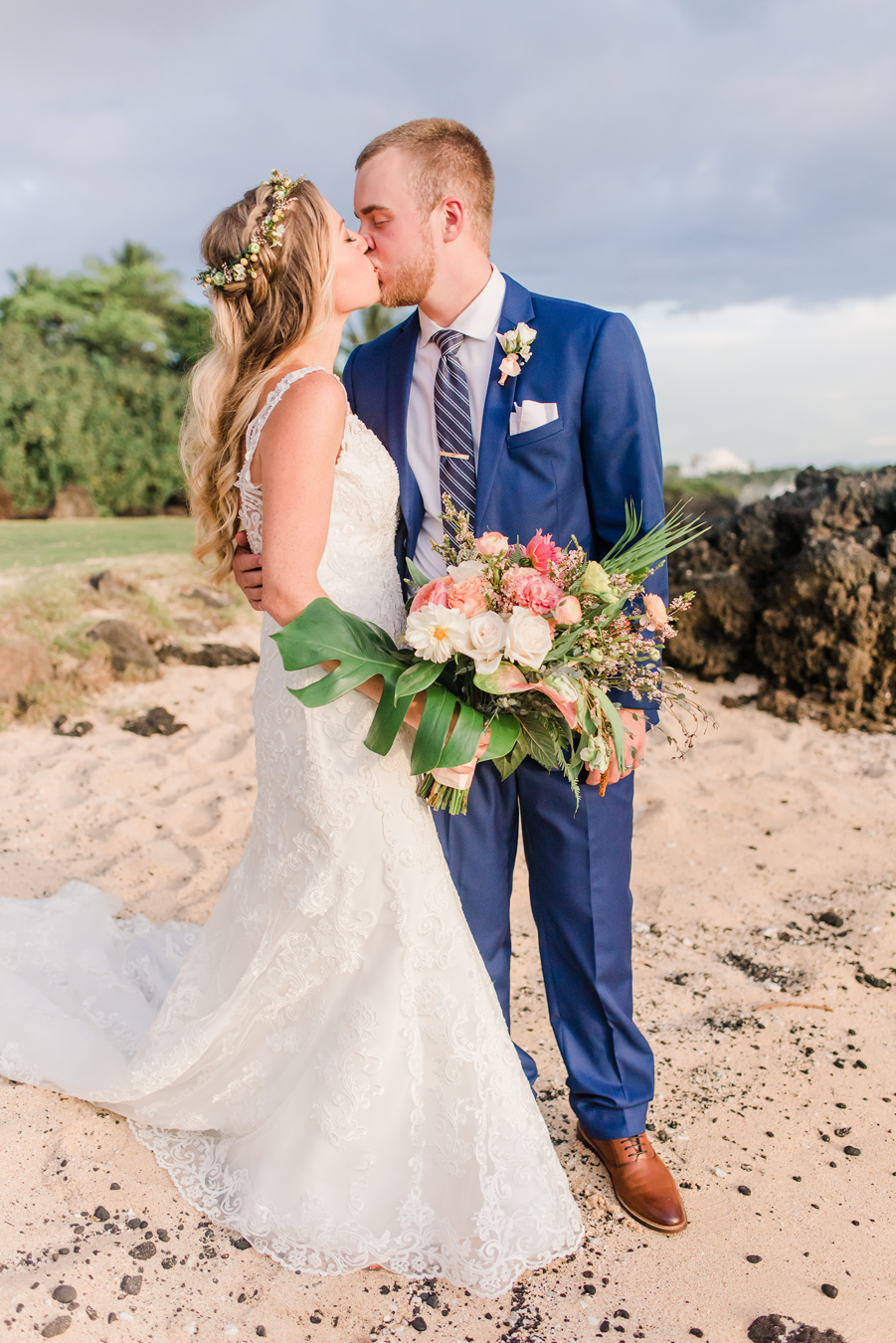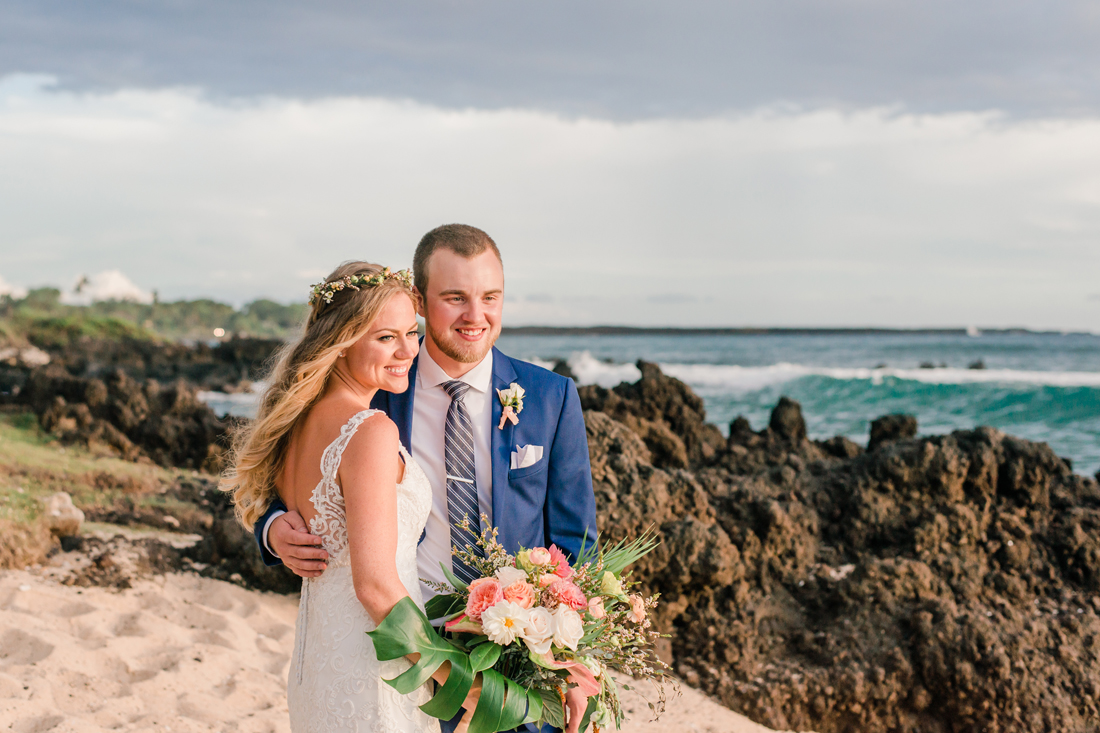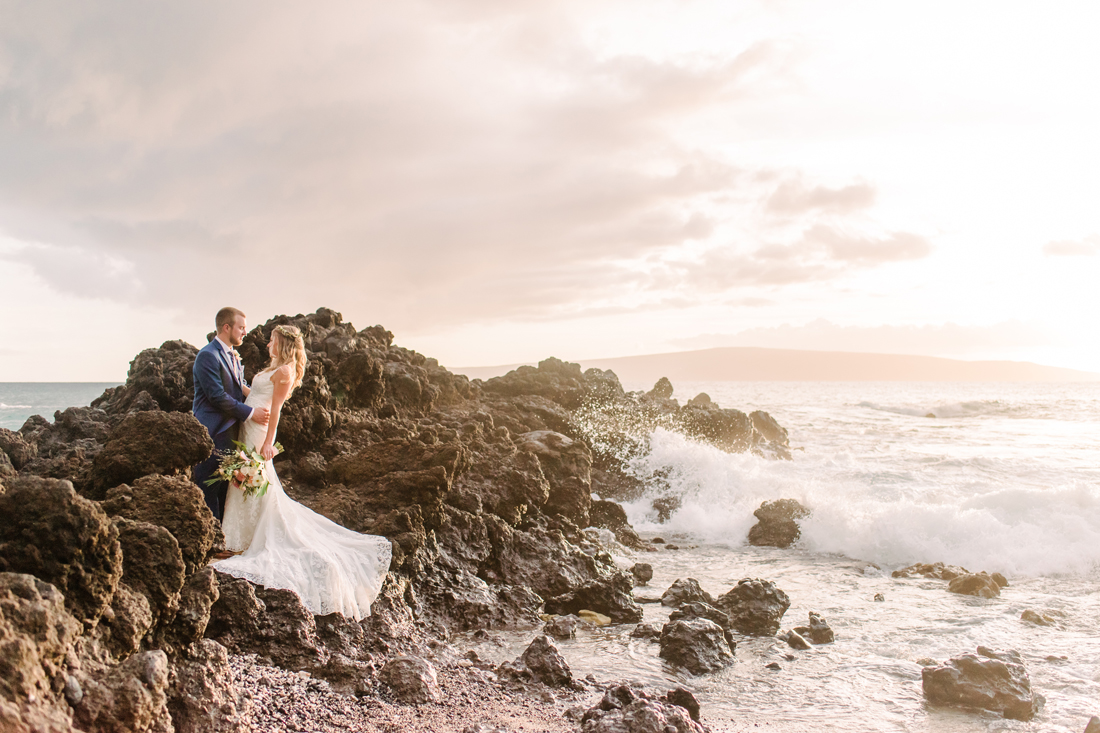 Pretty sure I could photograph here every day and never get sick of these views. So happy Mike and Hailey were up for a little adventure around the lava rocks! SO breathtaking!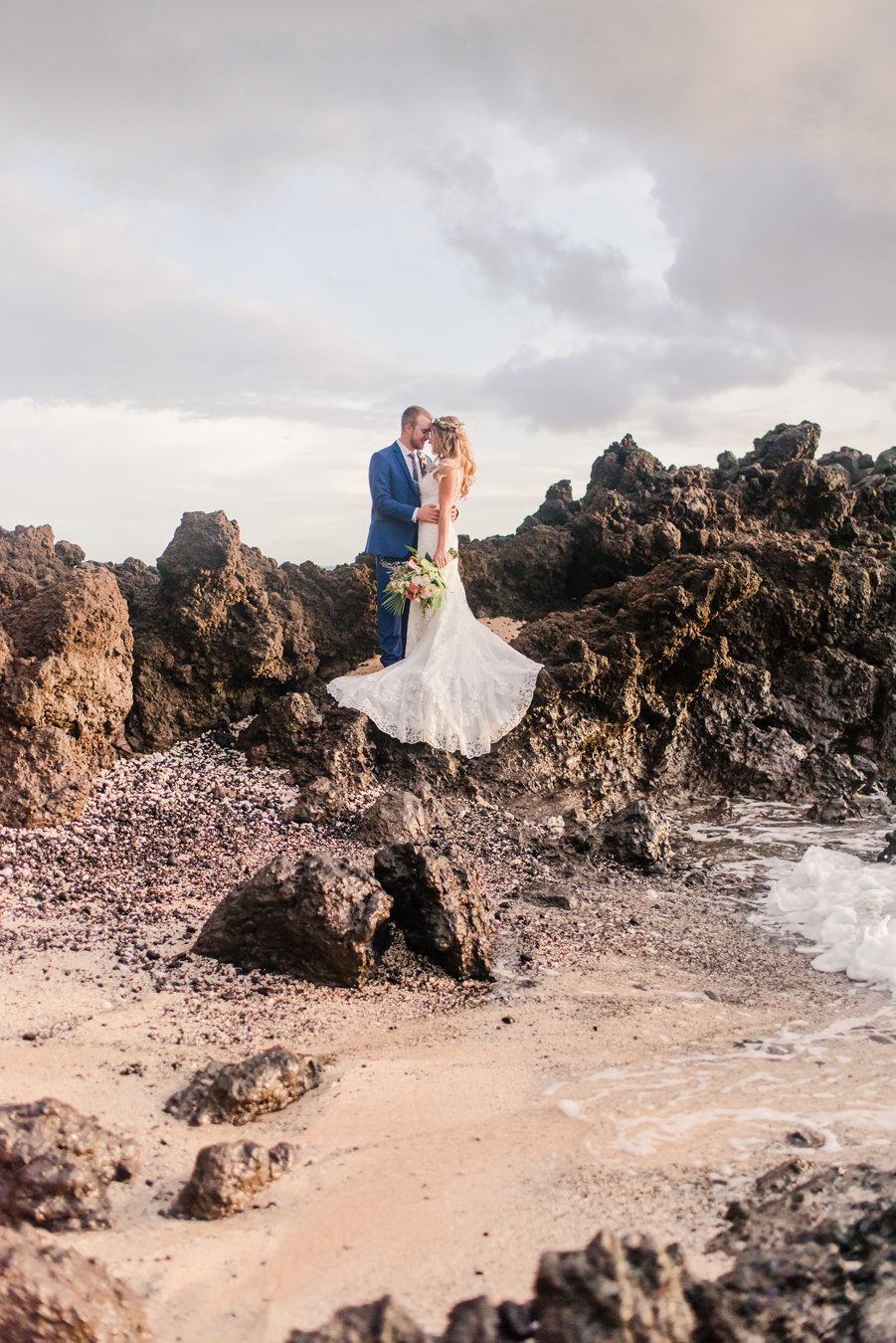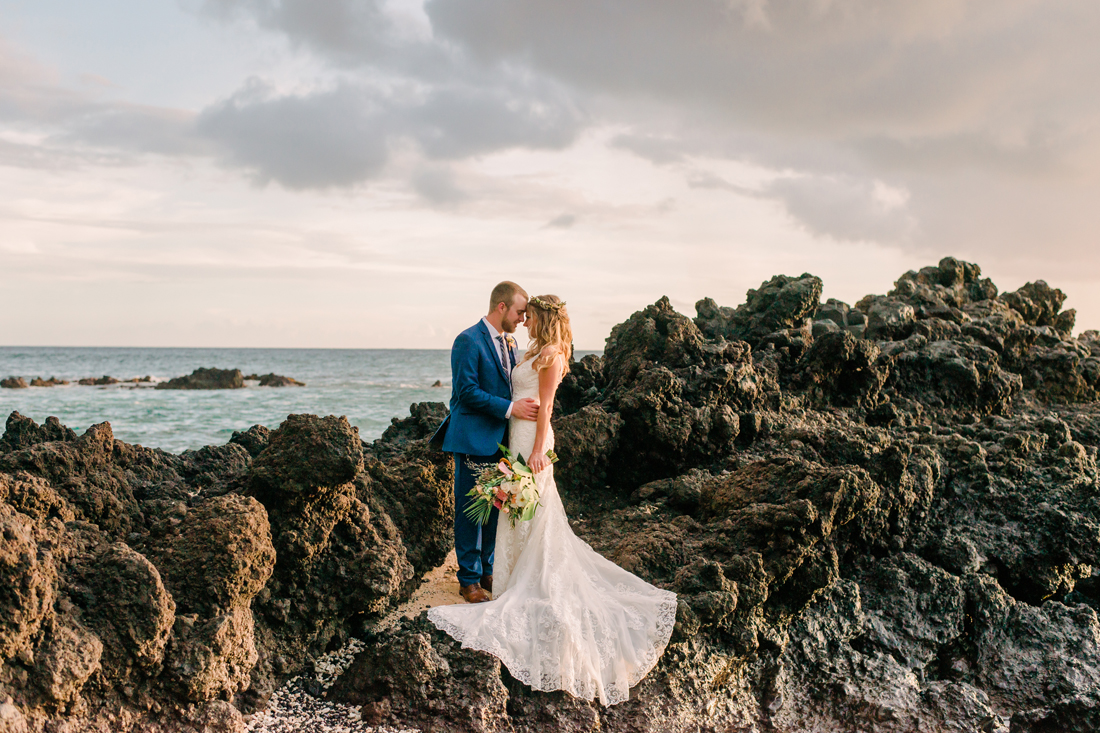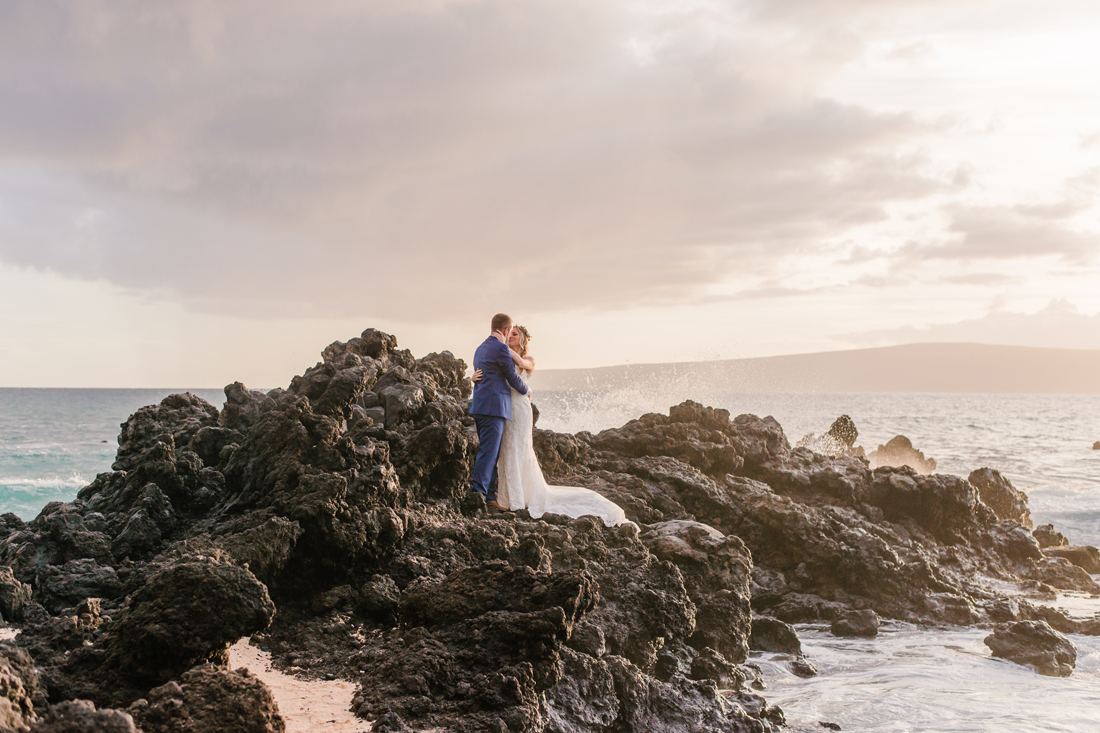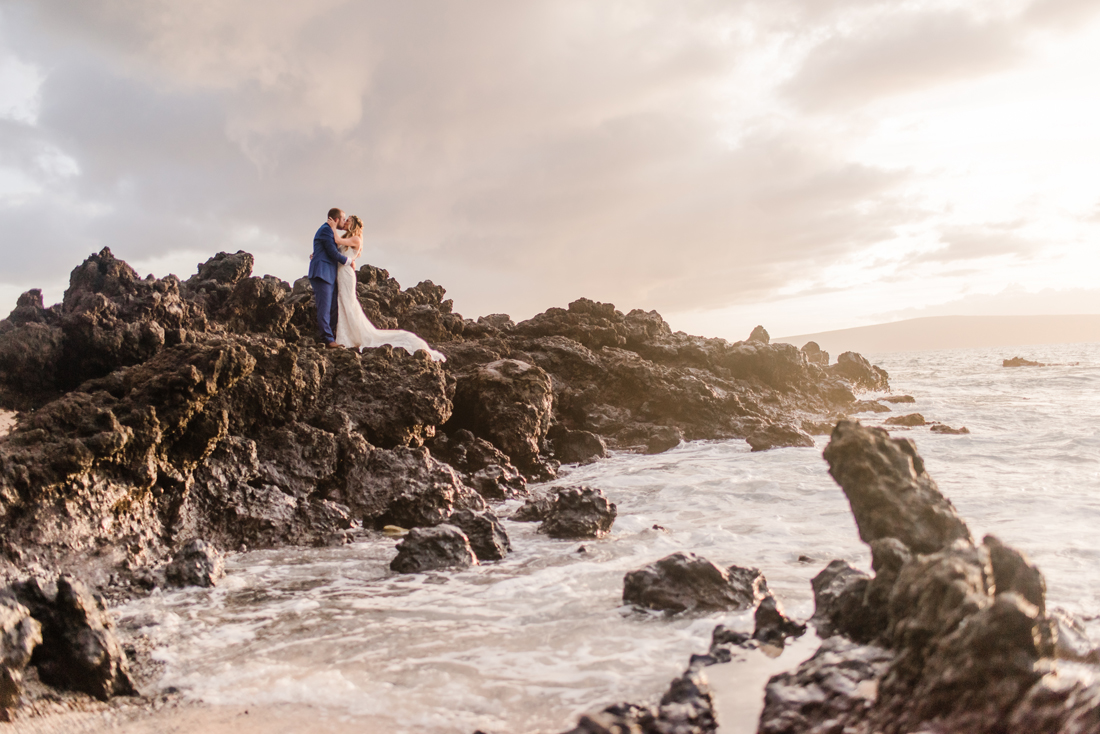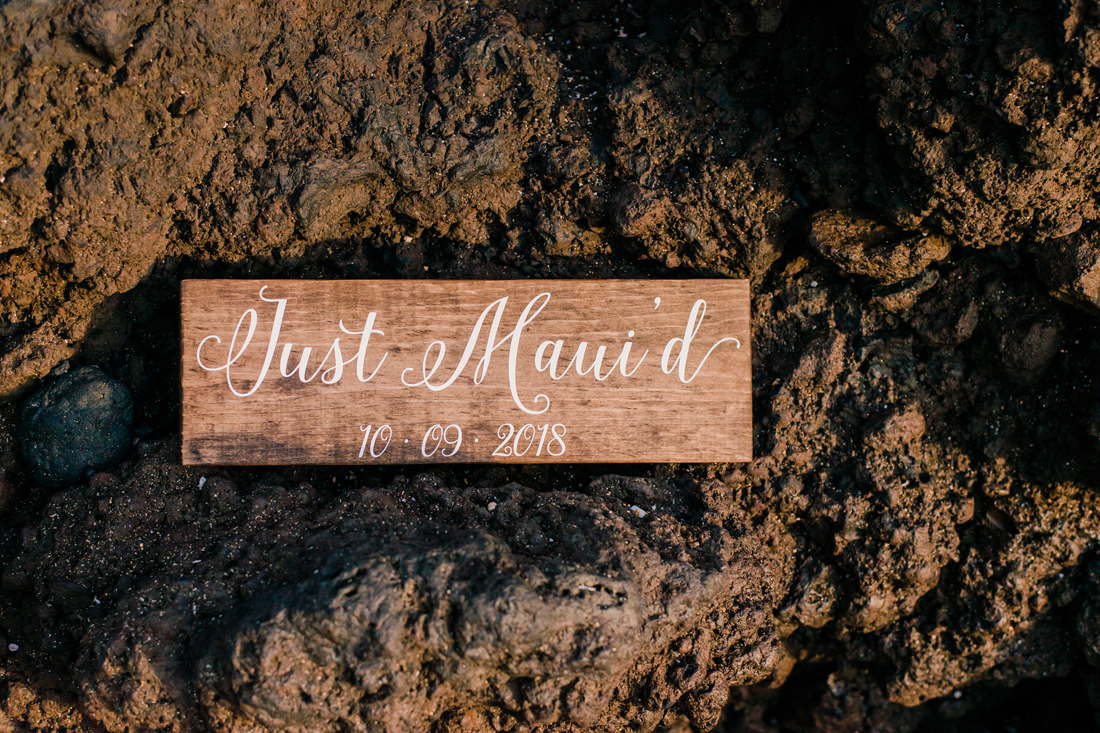 Adam actually took this shot of the sign and I just love it so much!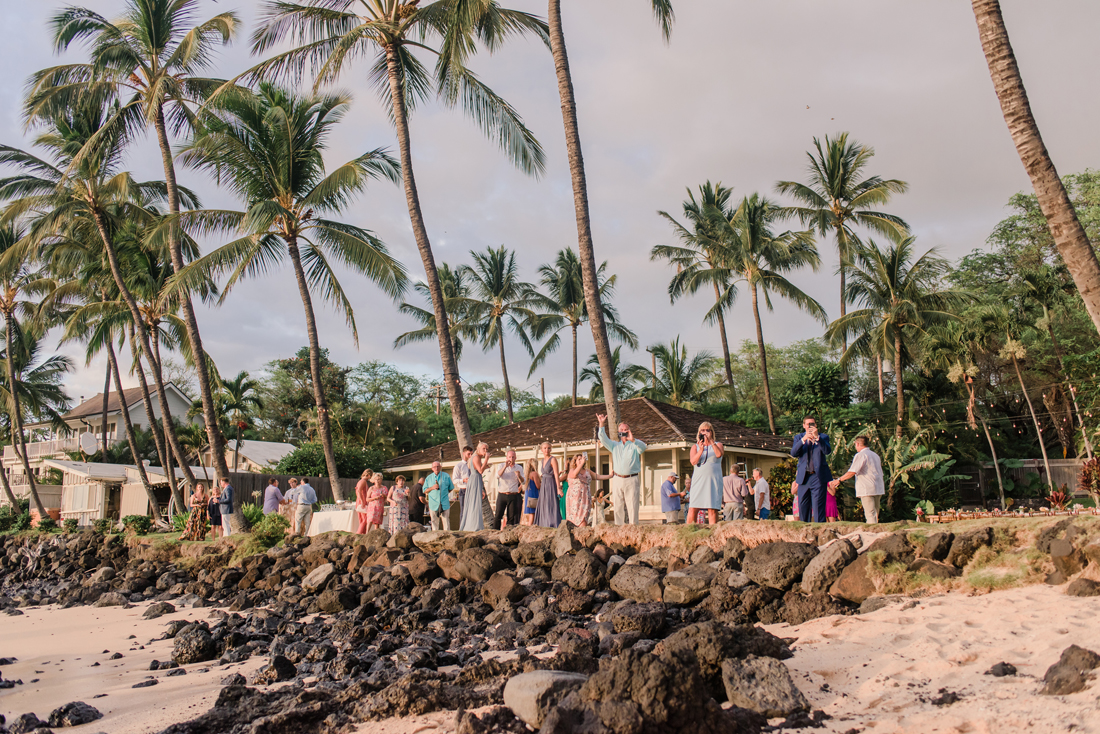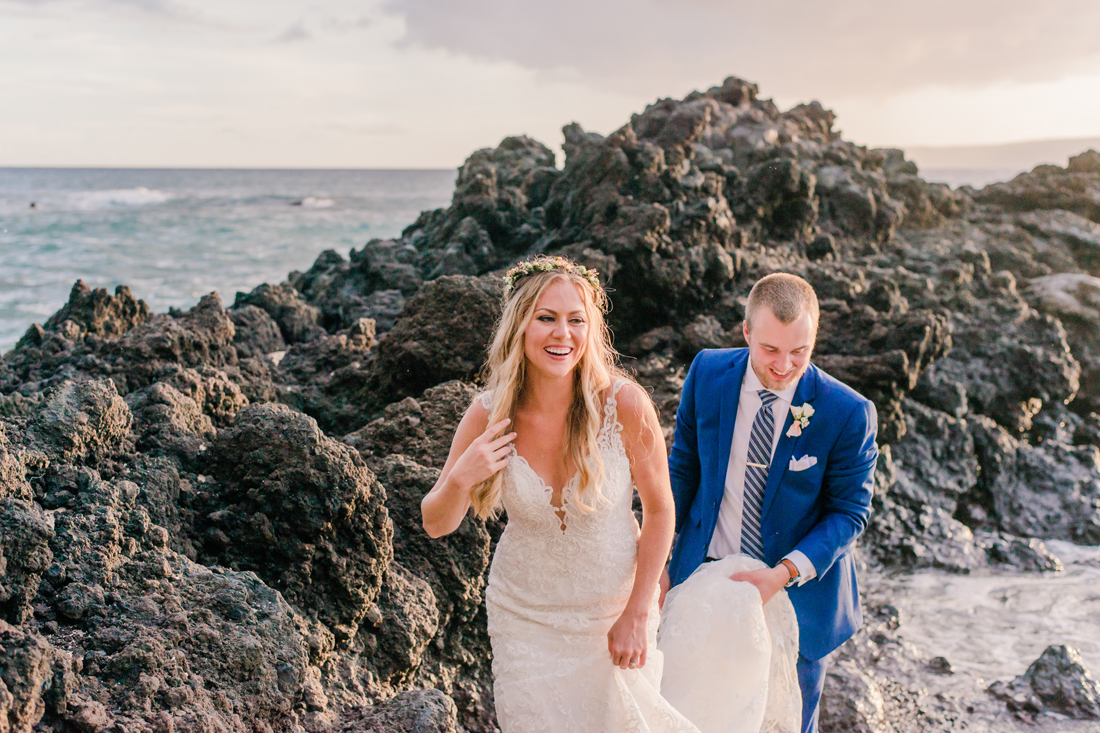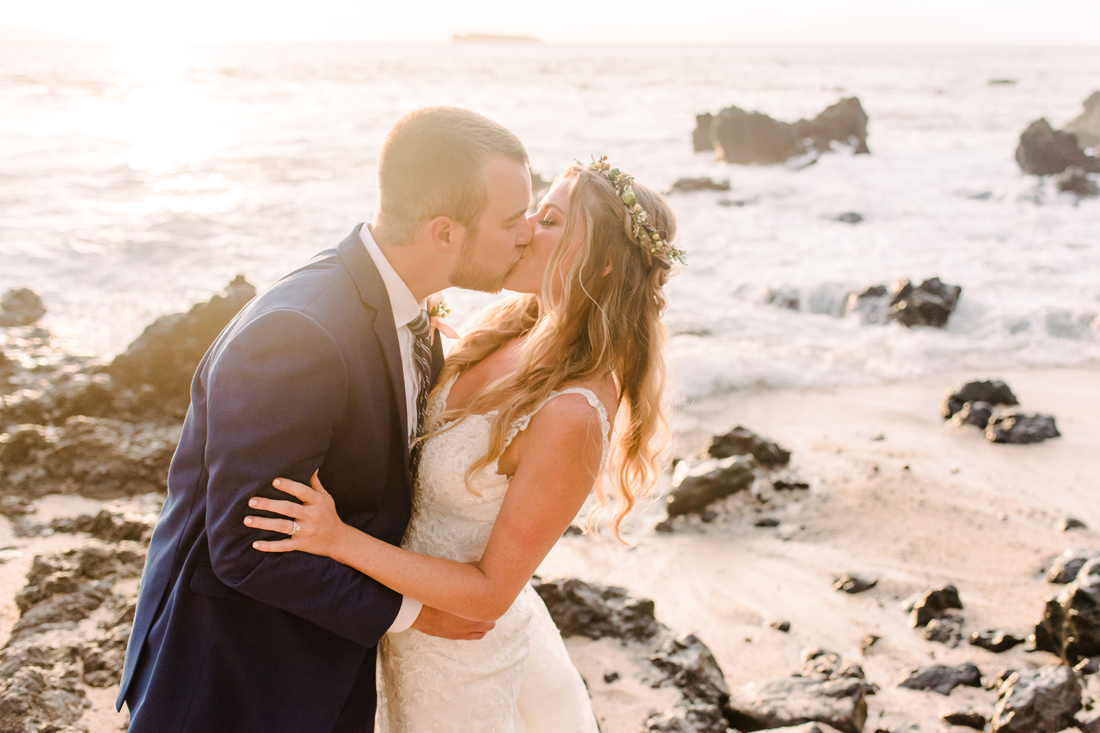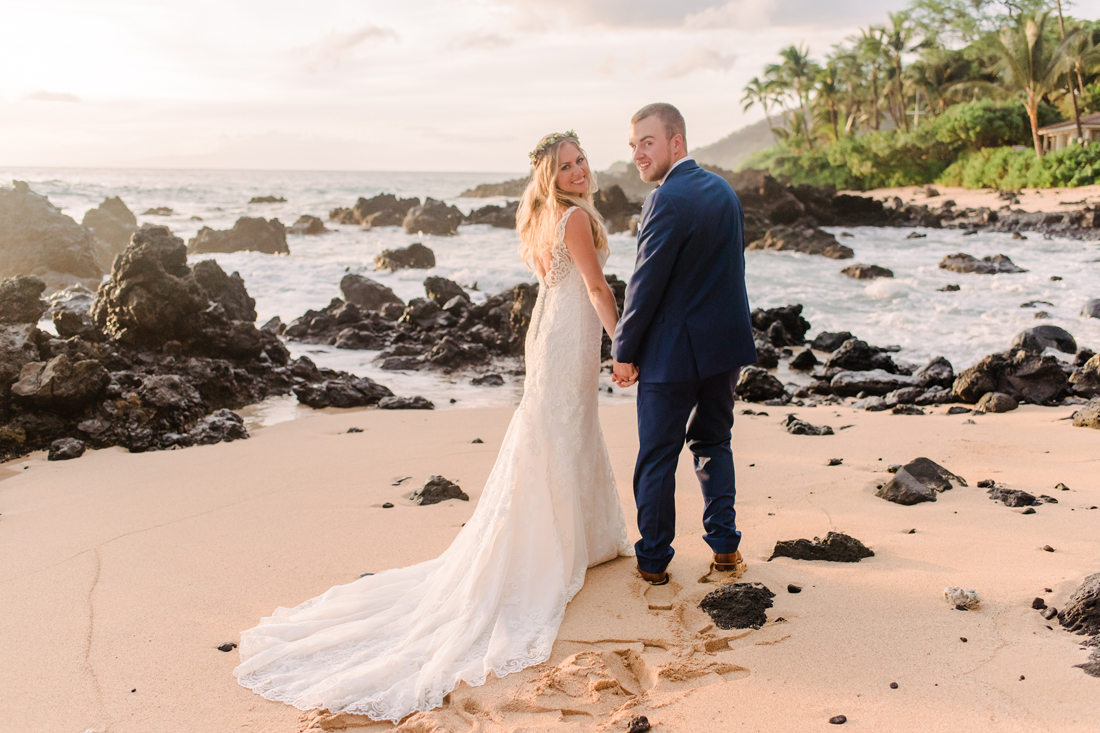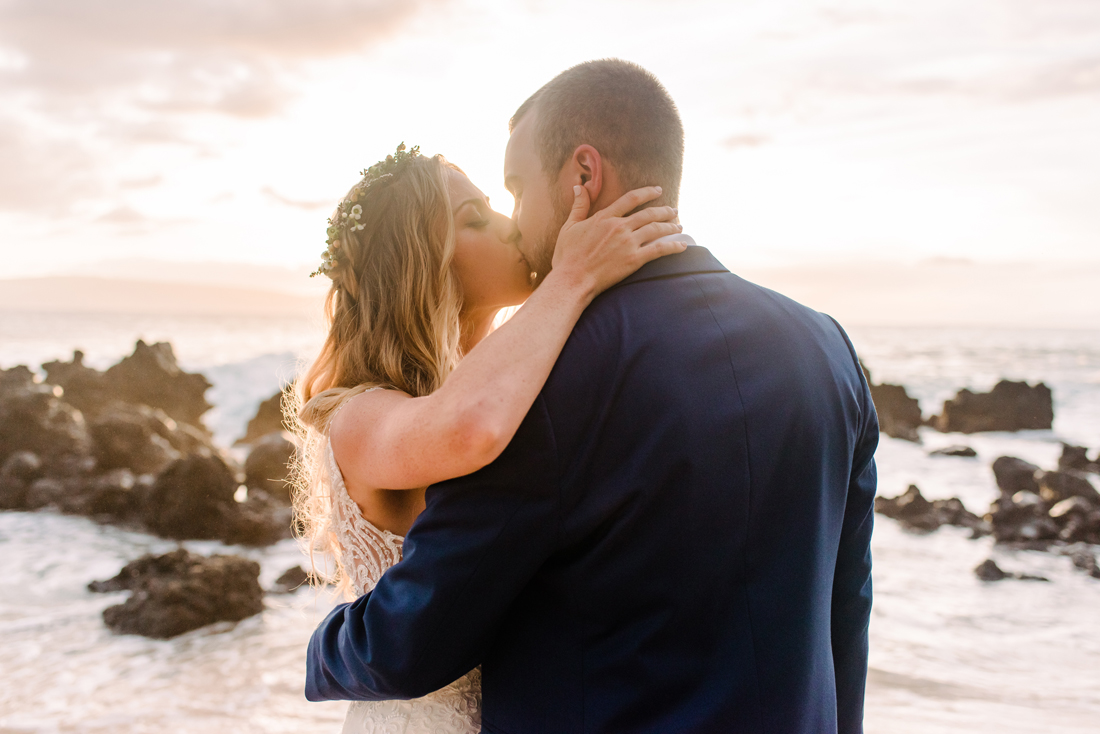 Too many favorites to count them all! AHH!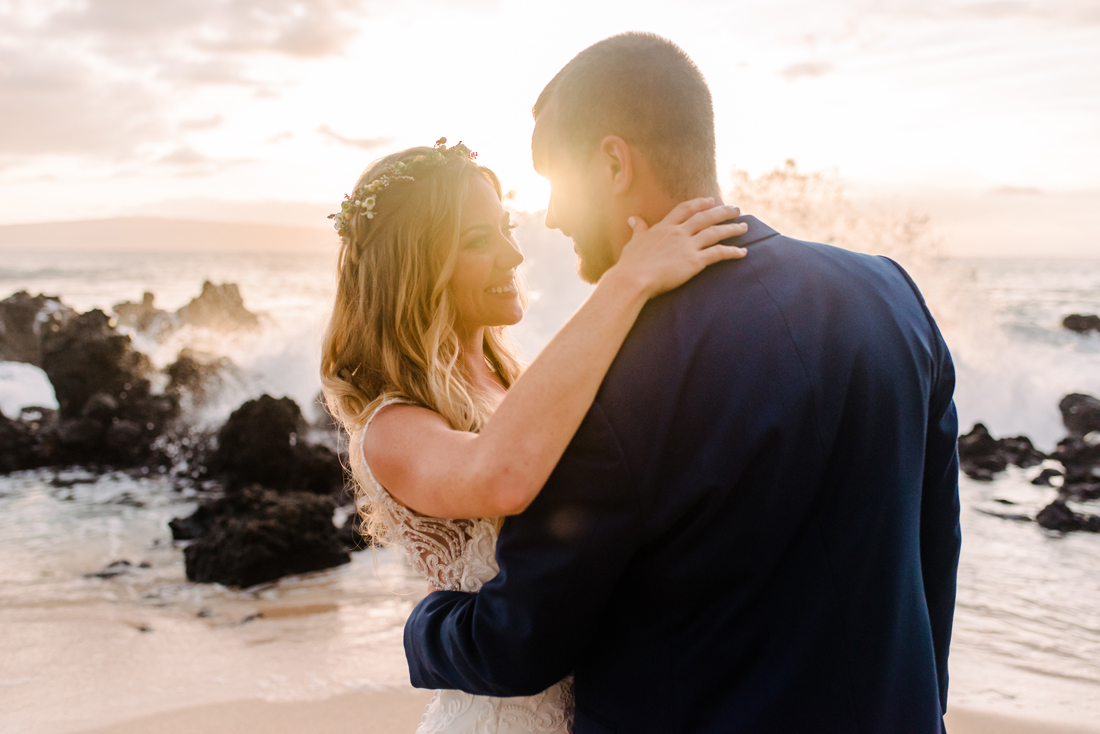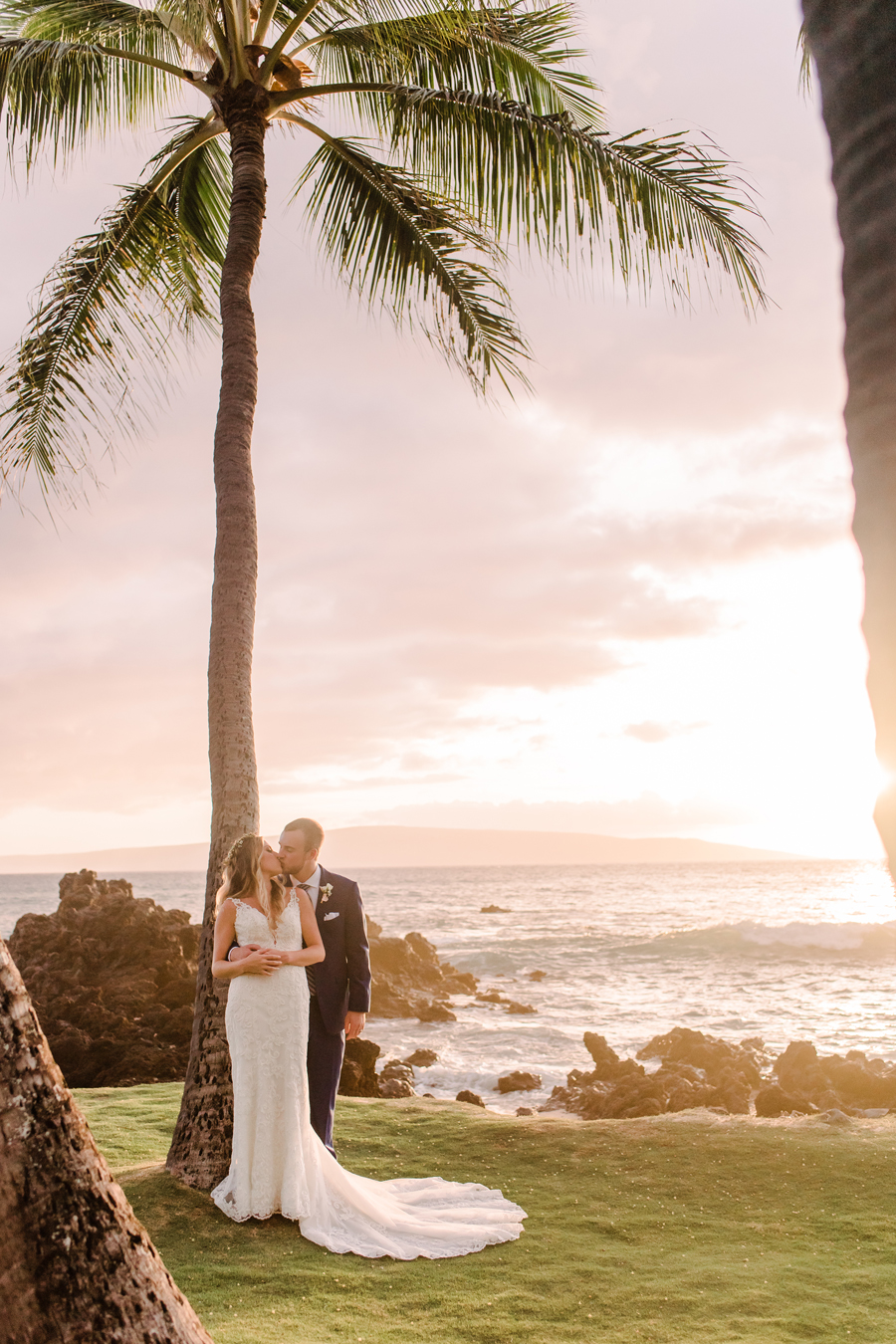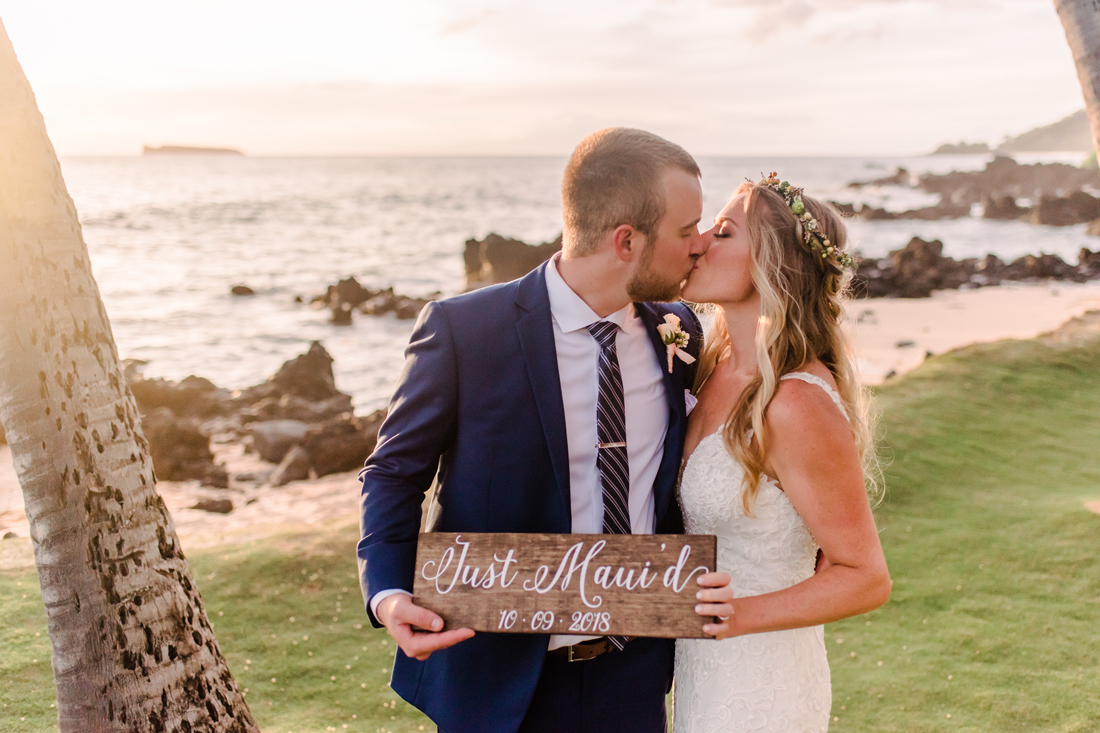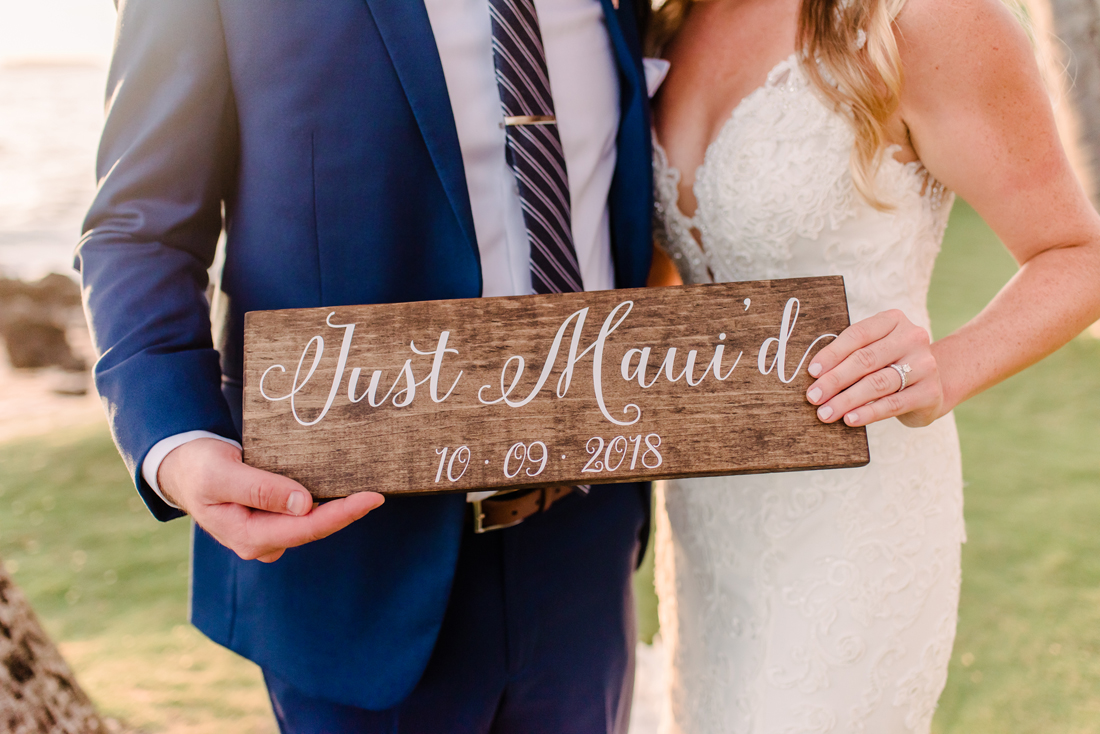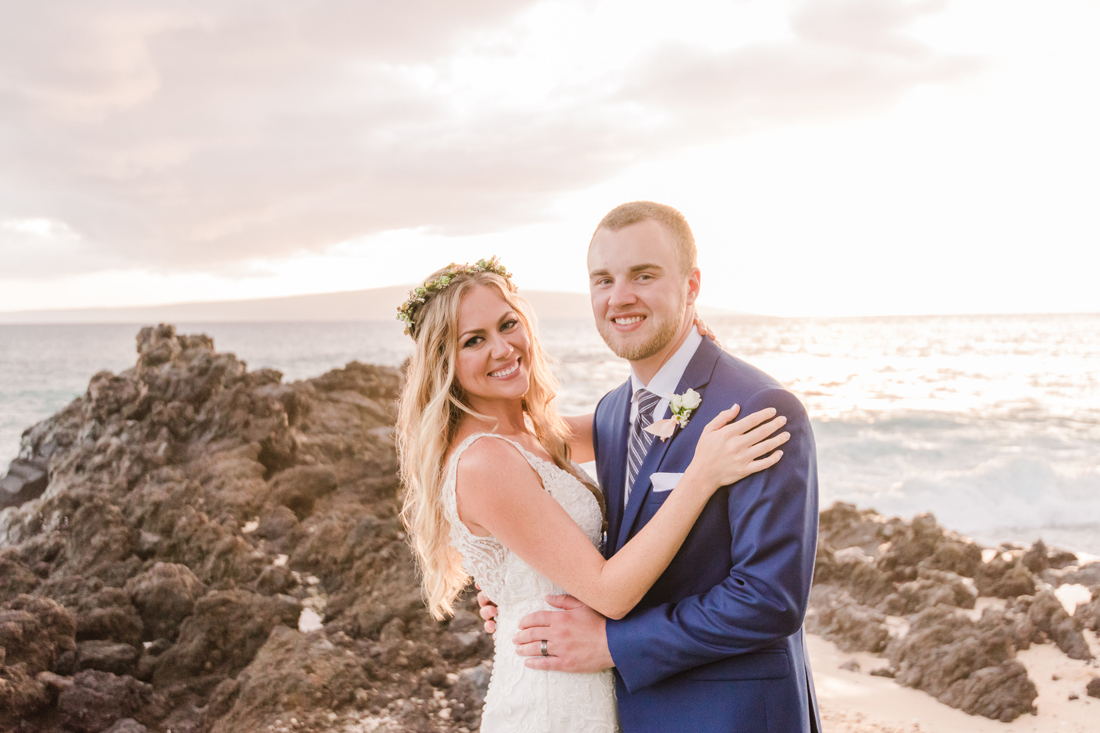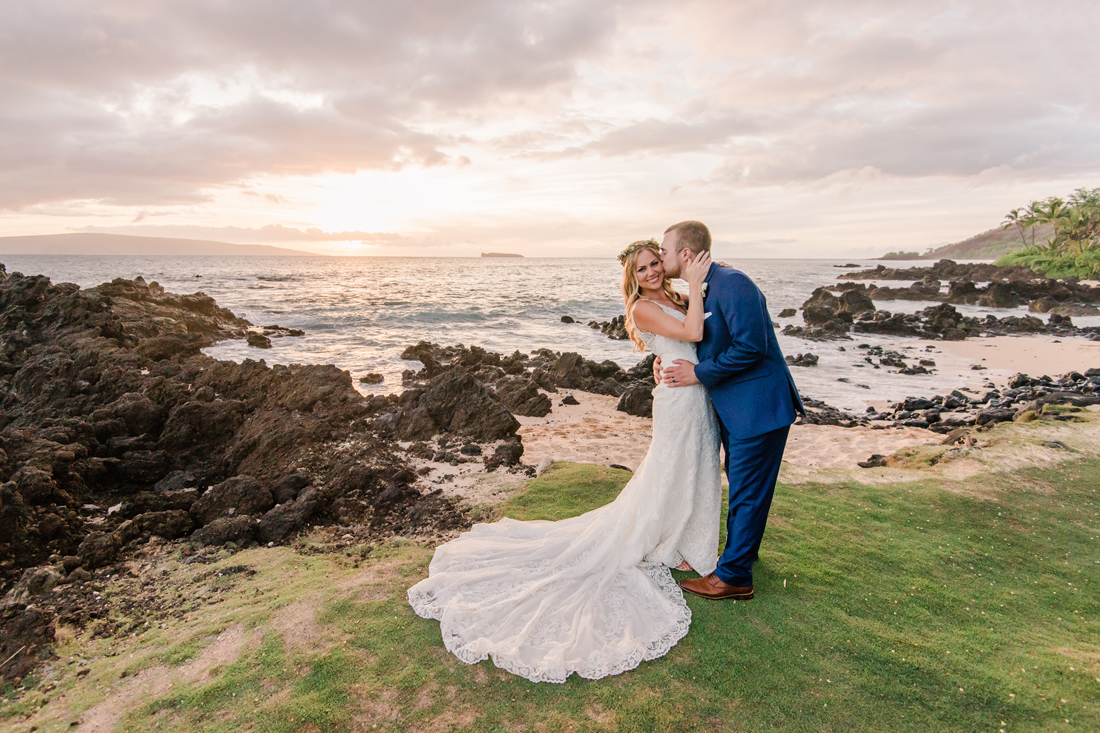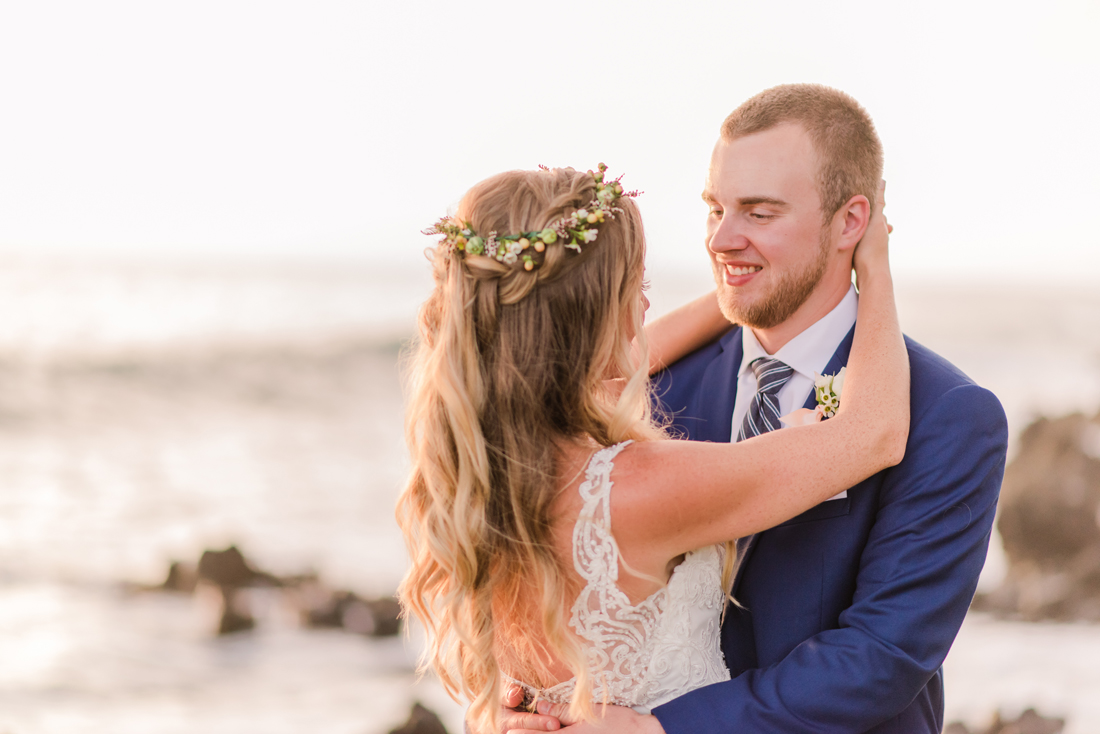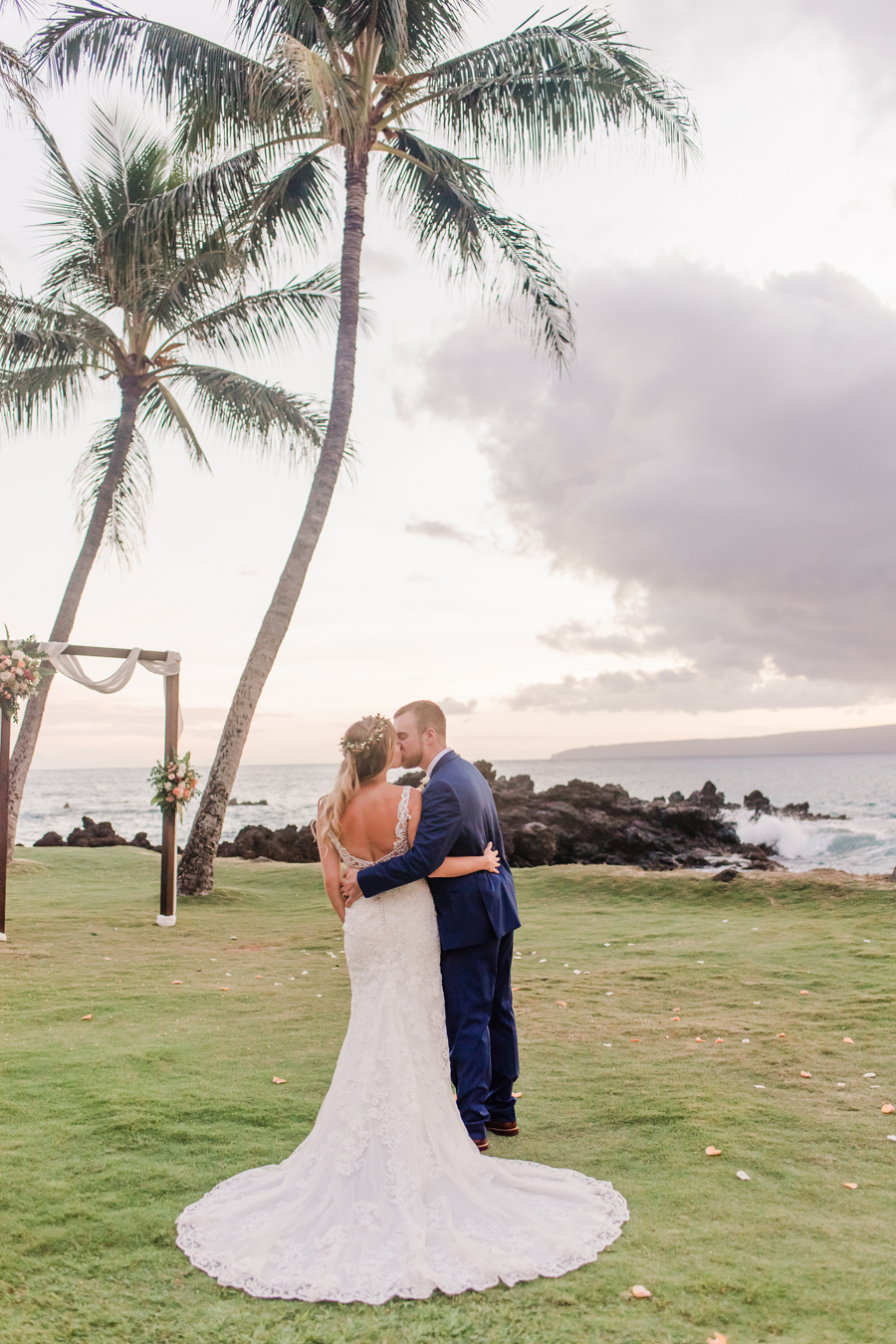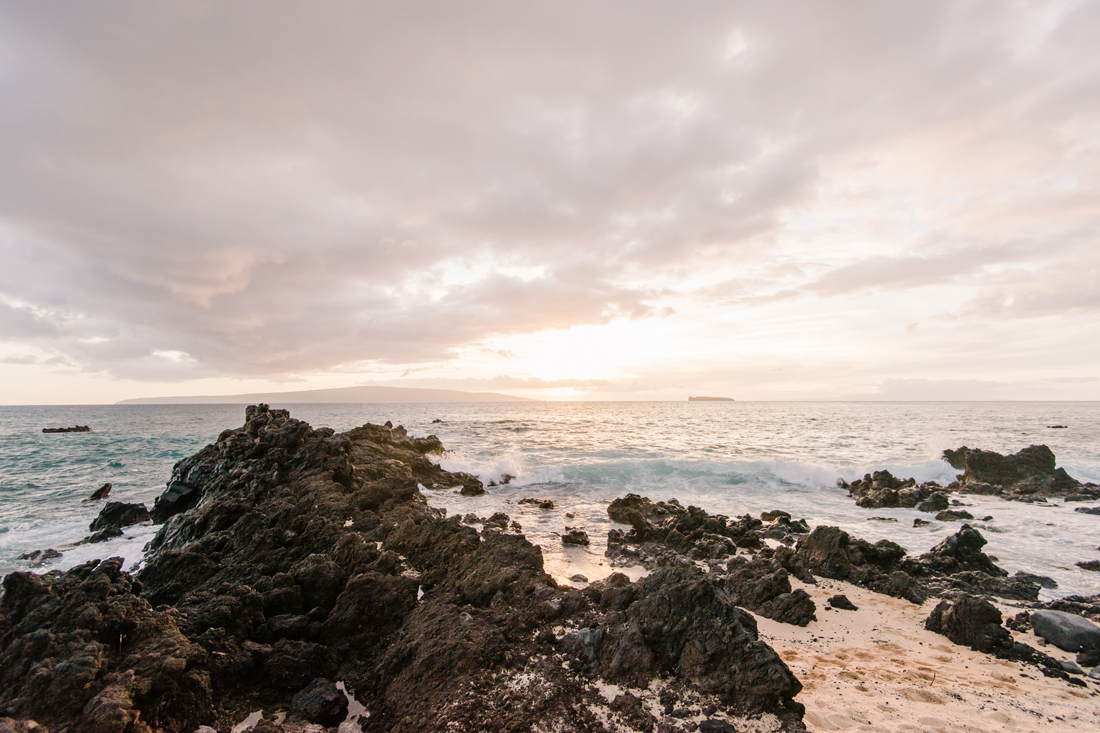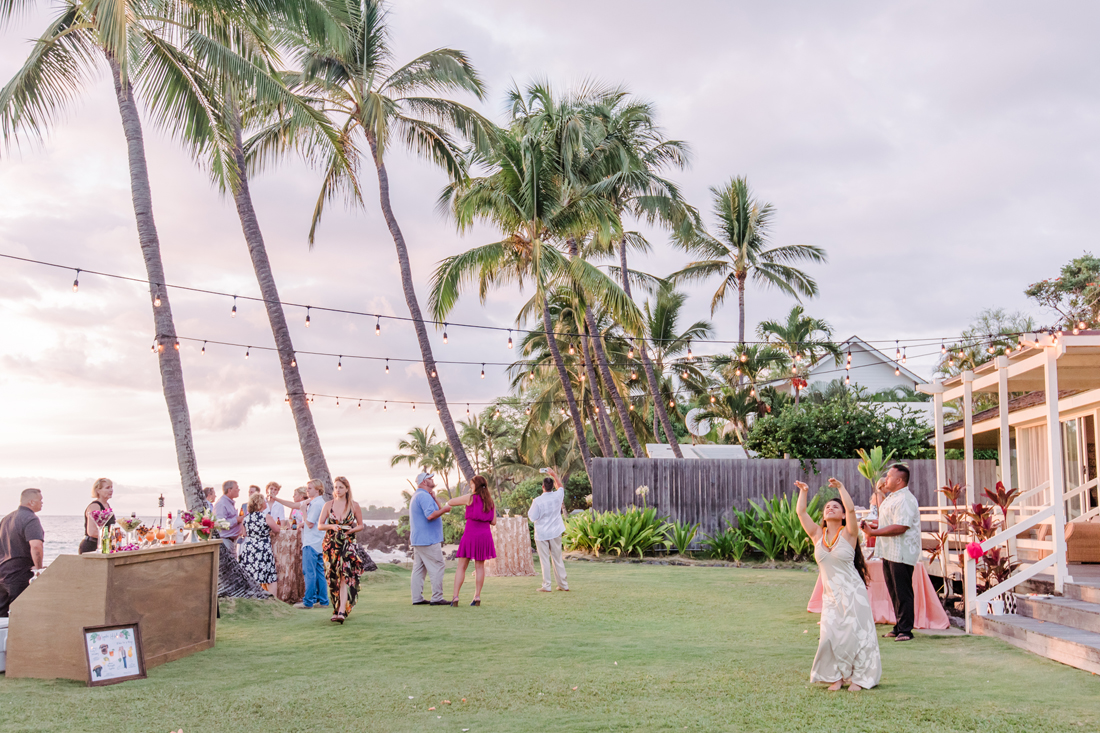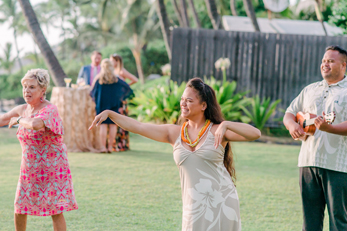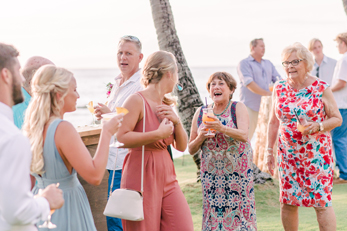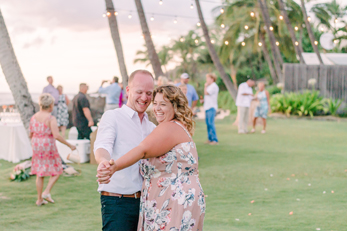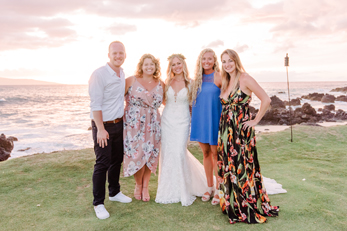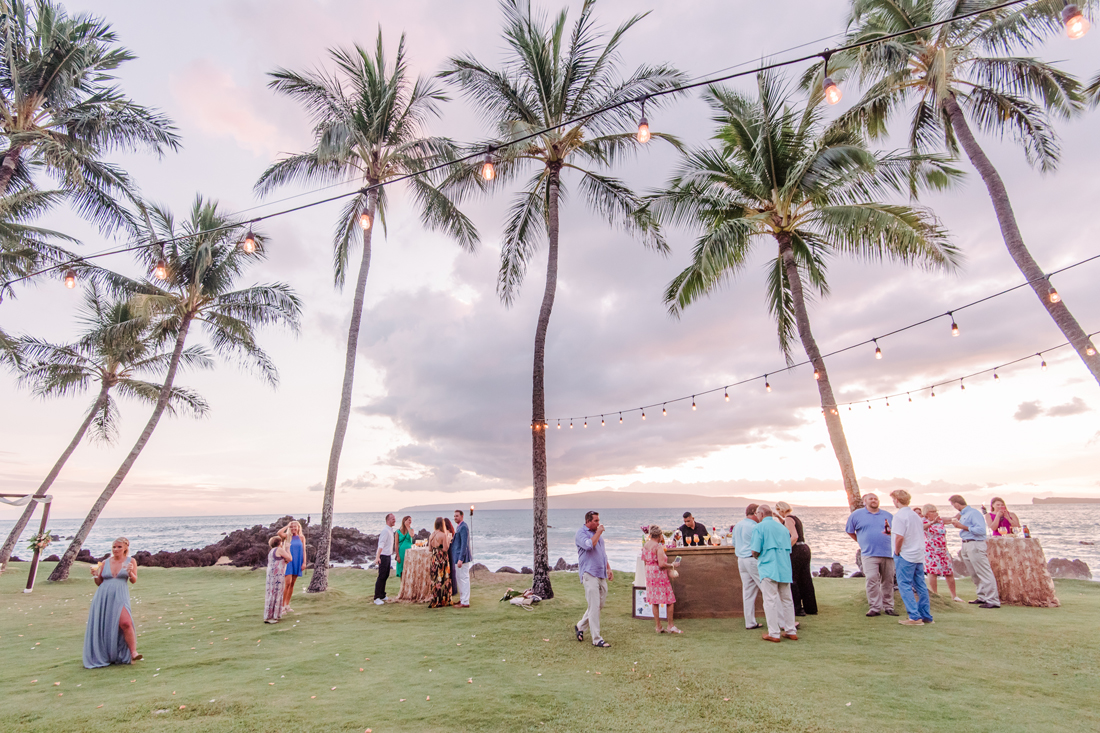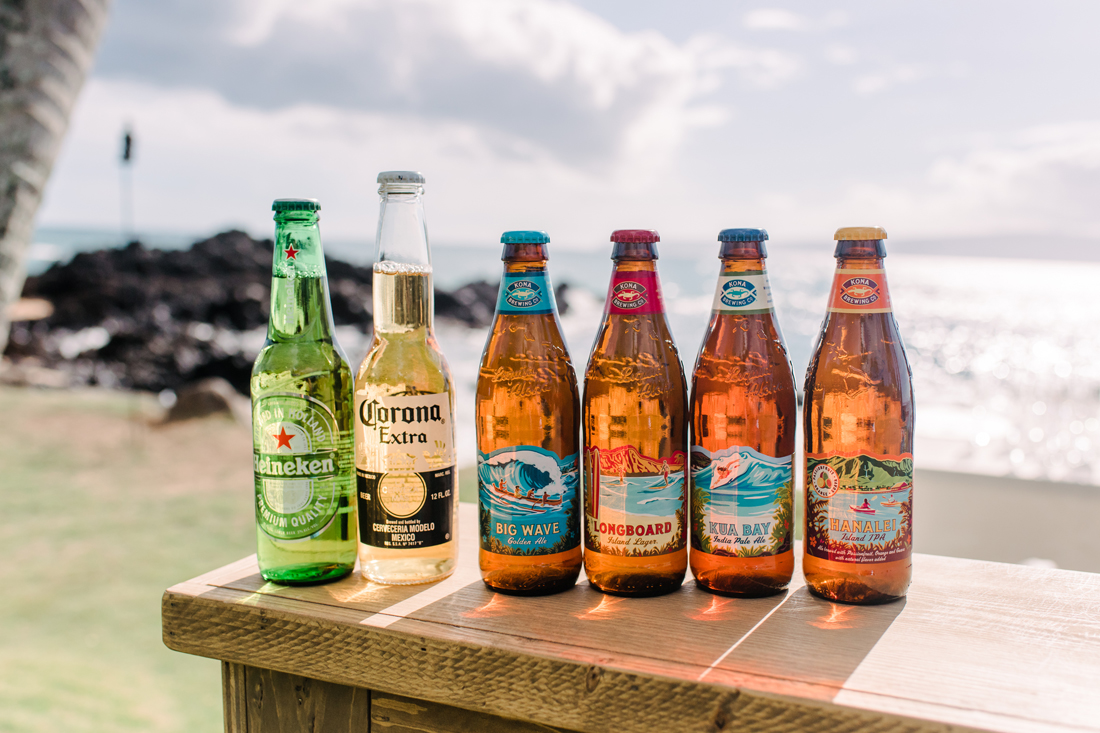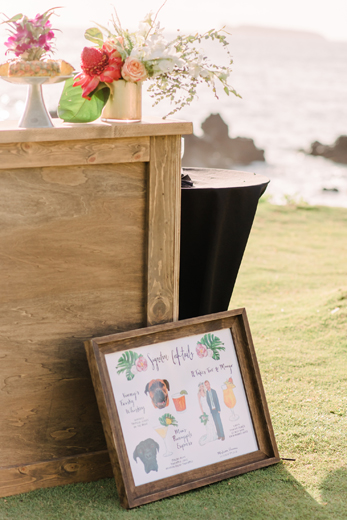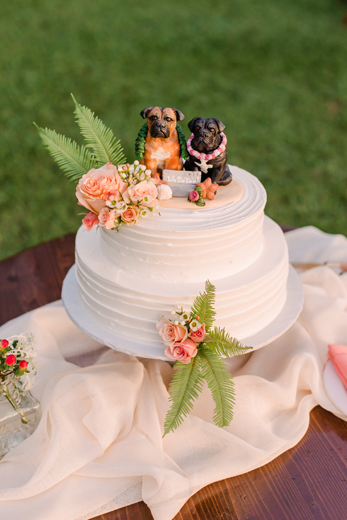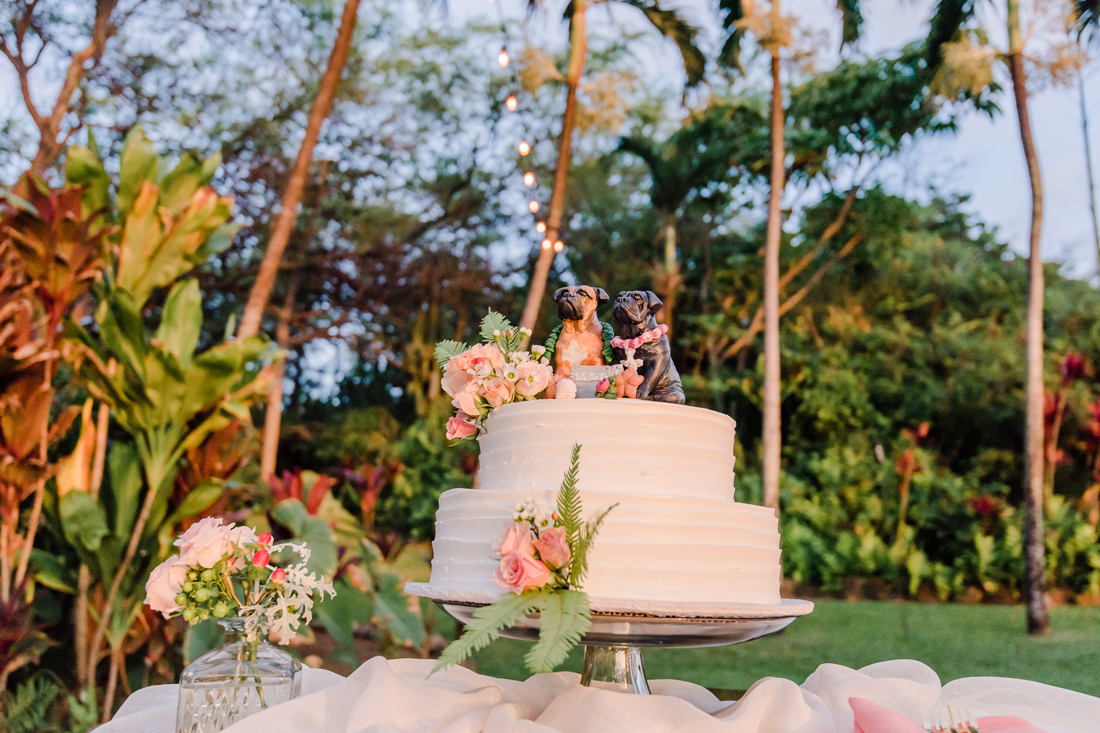 They made sure to include their sweet pups Vinny and Mia throughout the details! How precious?! Animalia Ceramics and Jes Married did an incredible job getting those faces just right!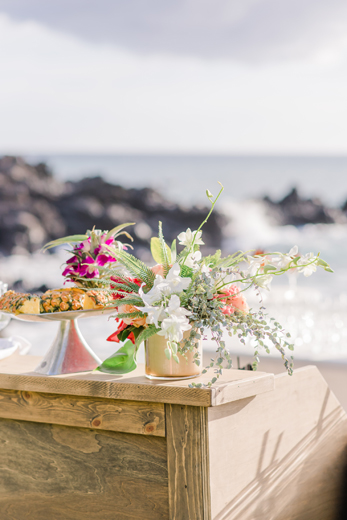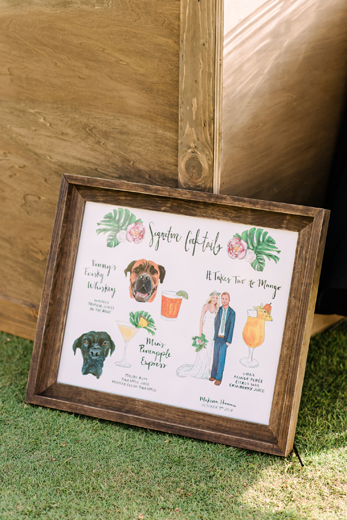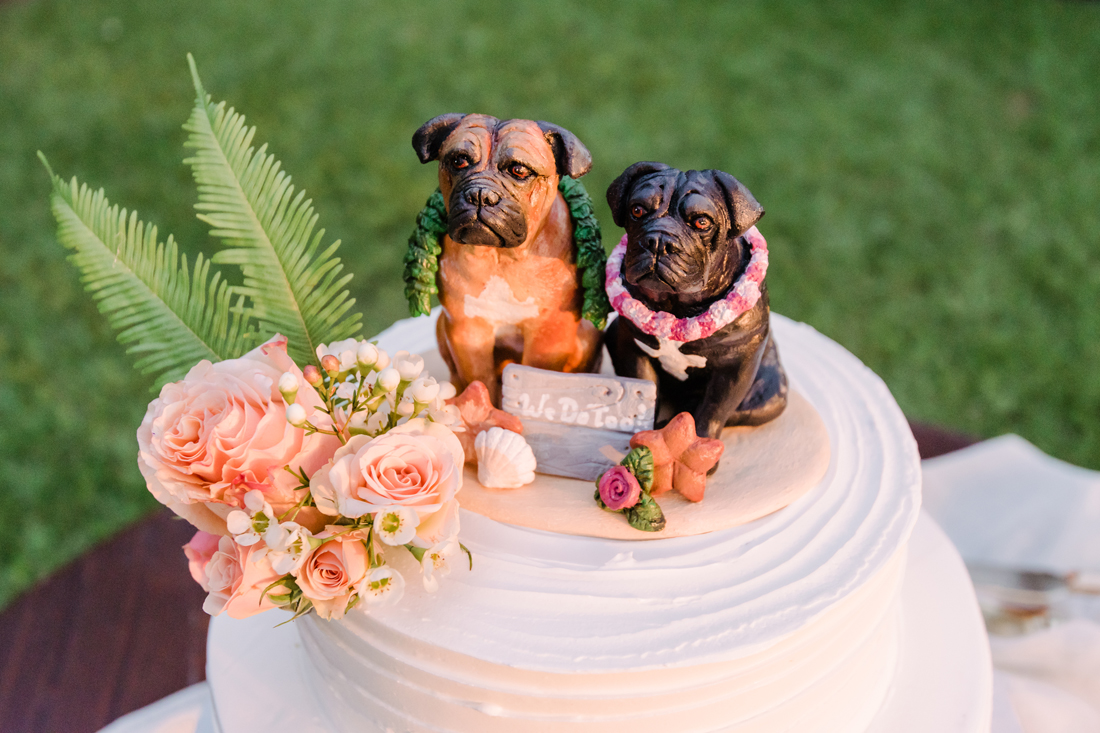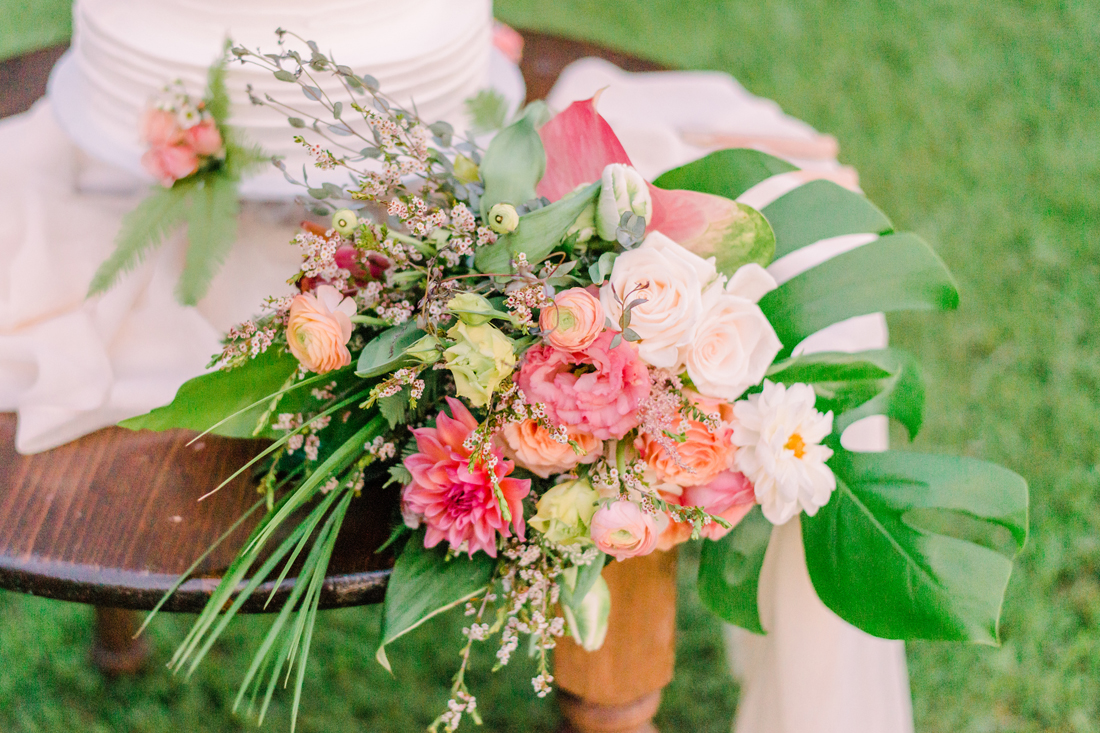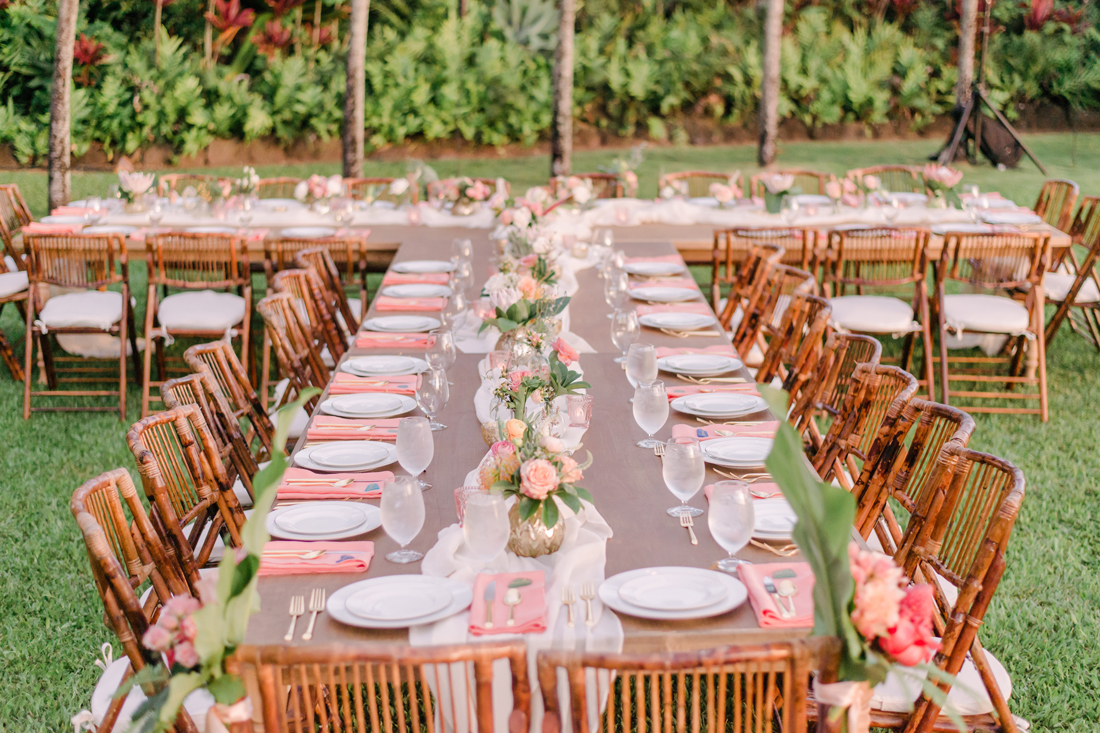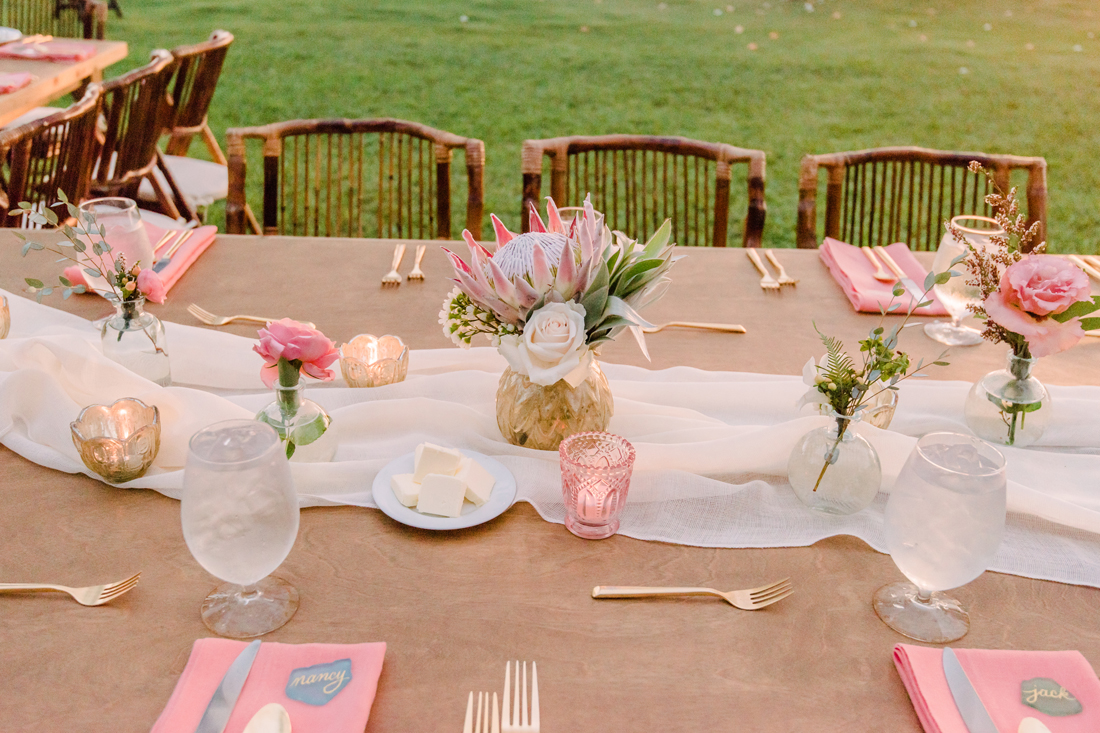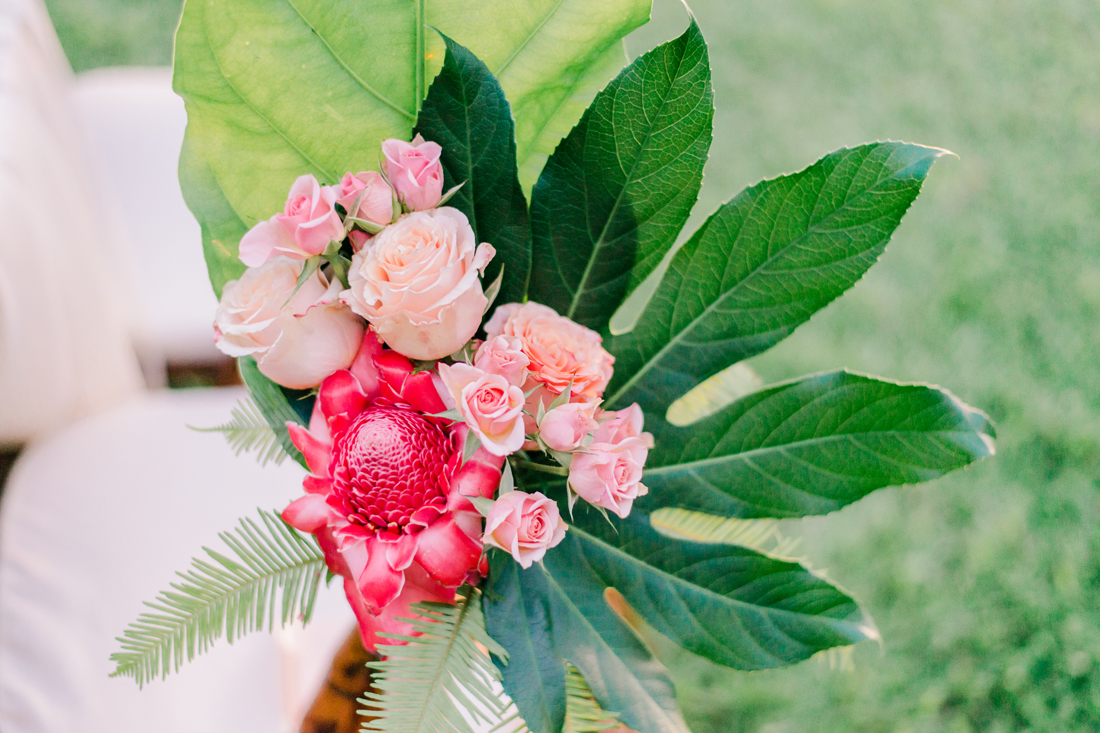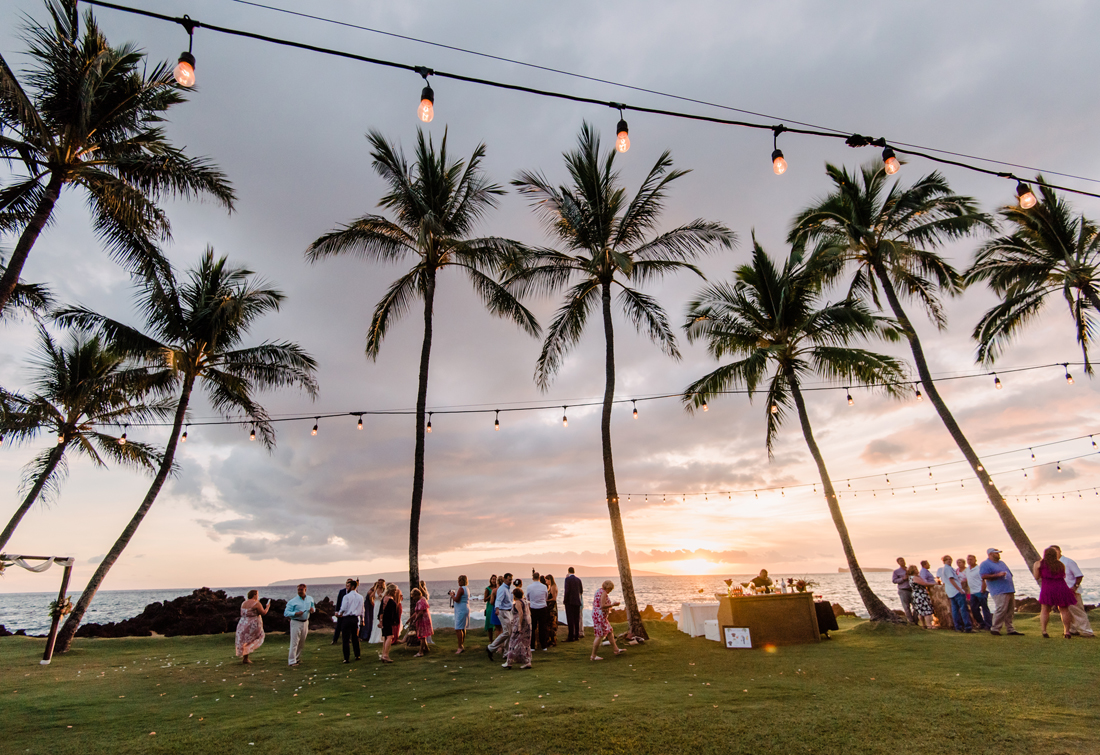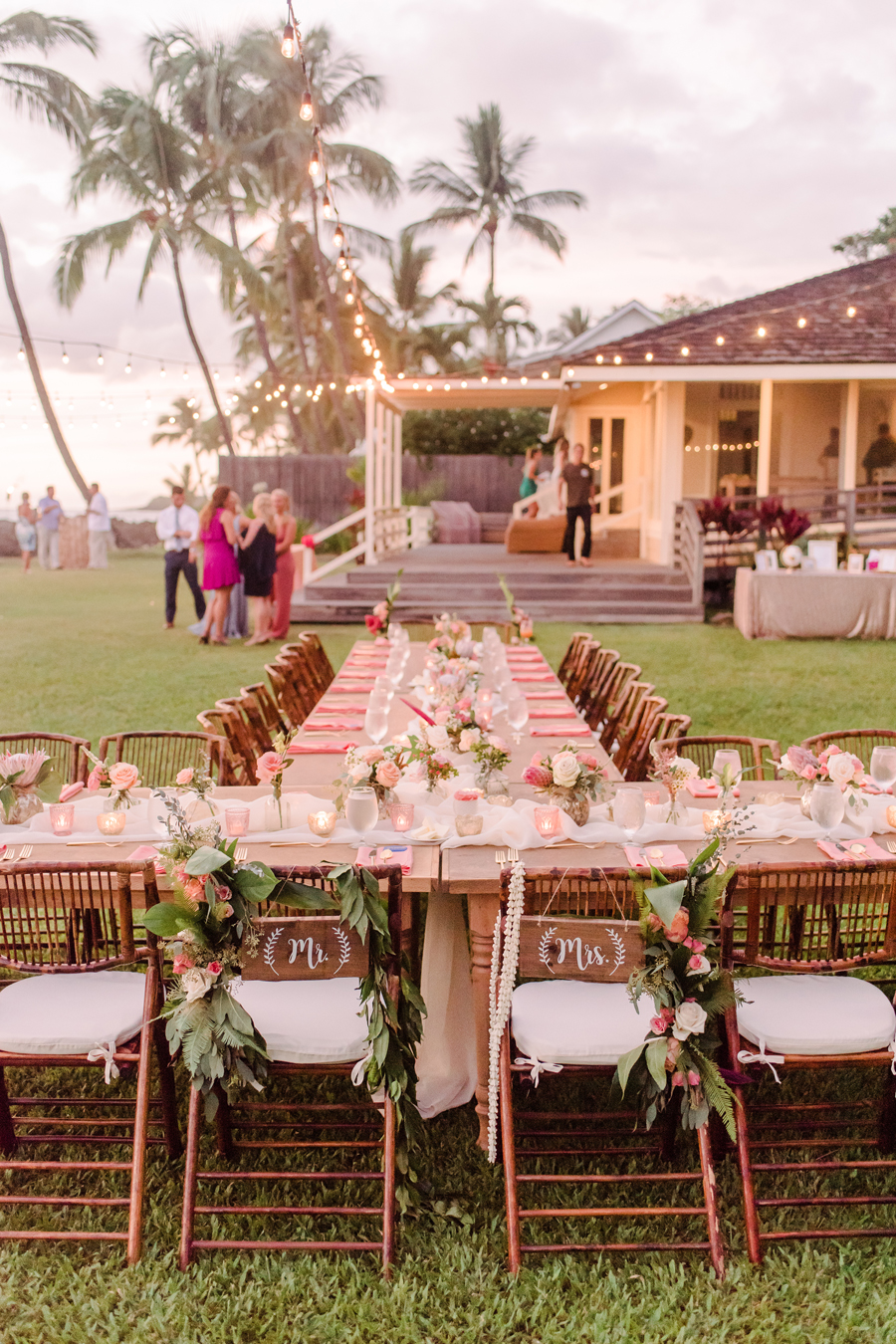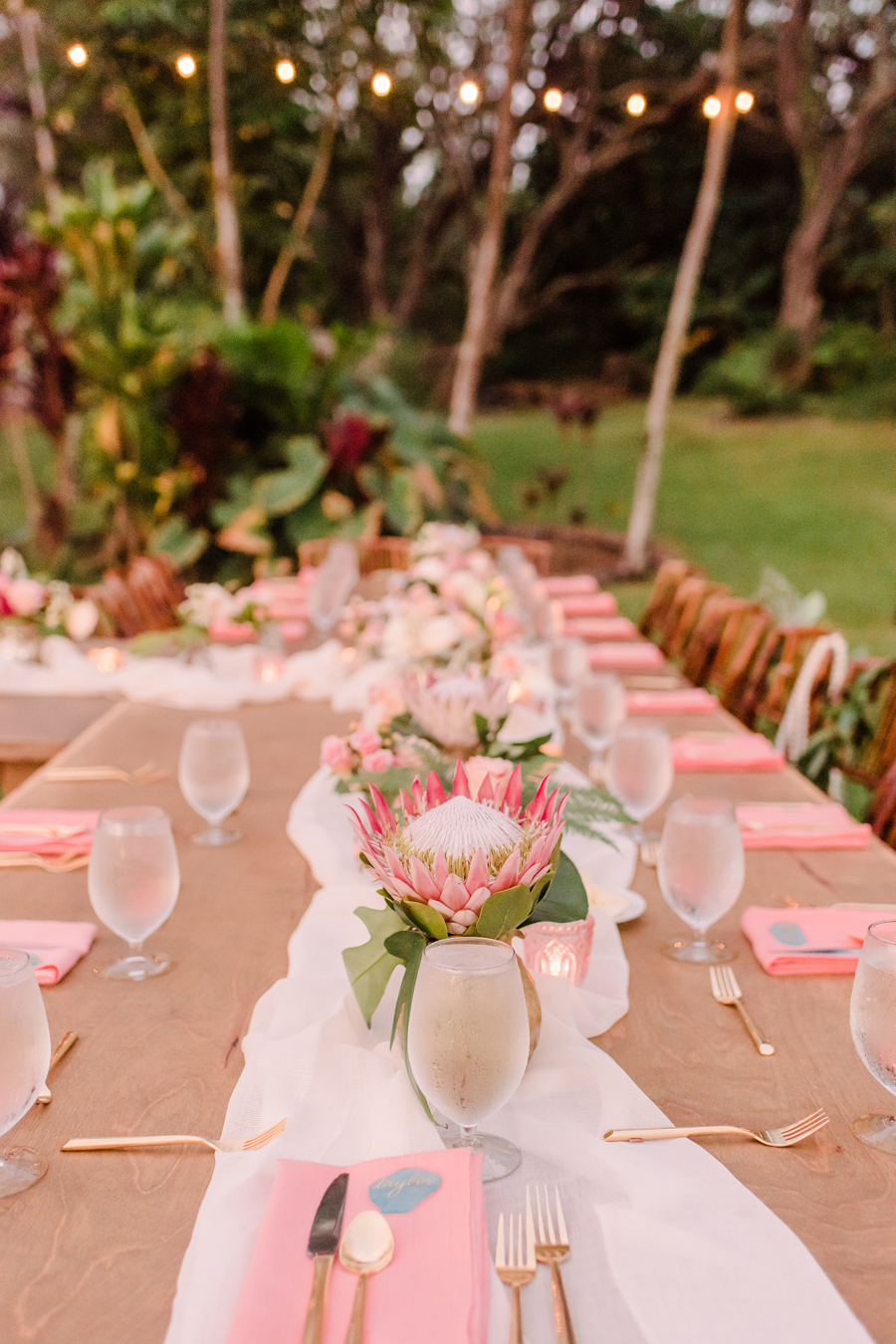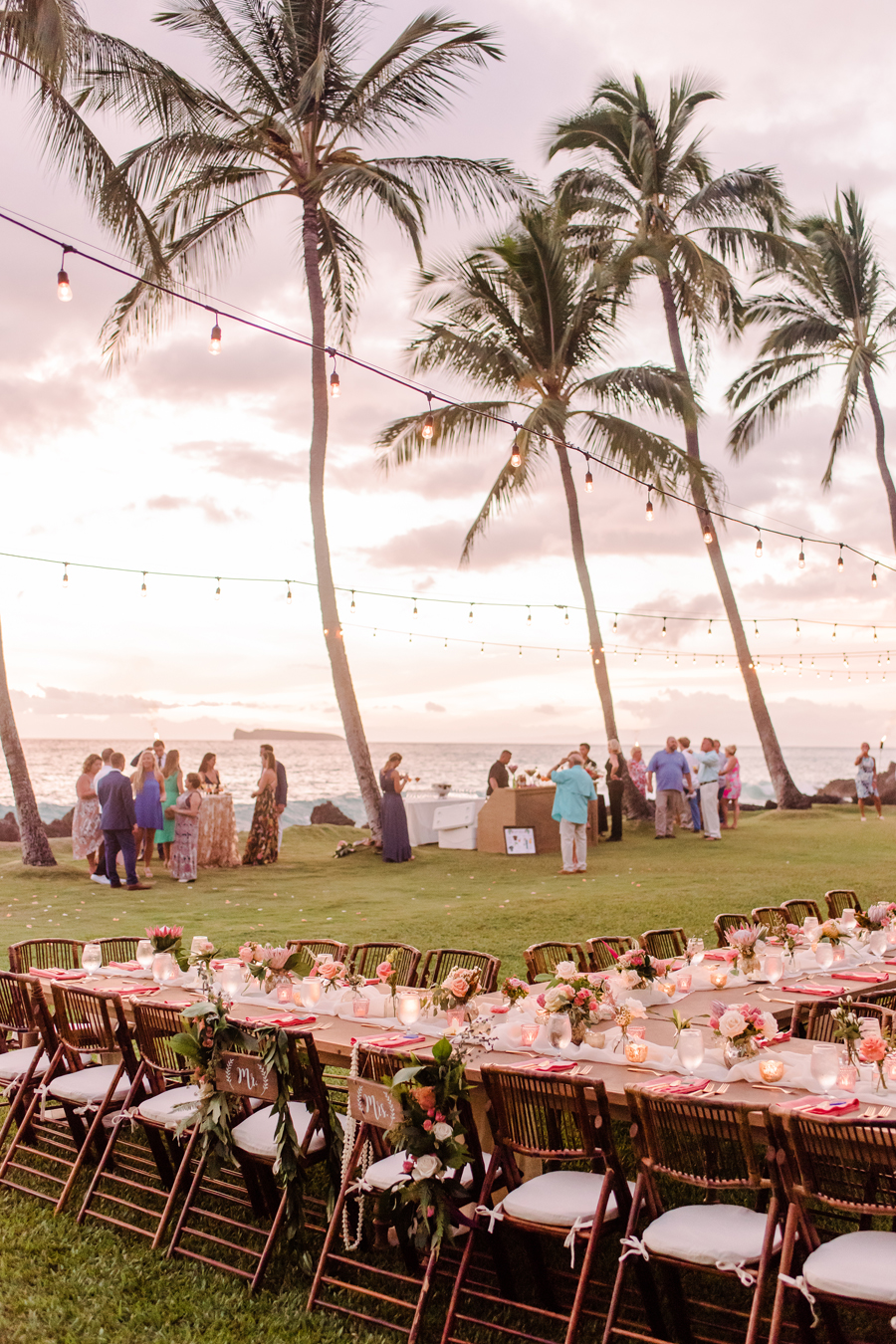 That light! What a stunning dinner view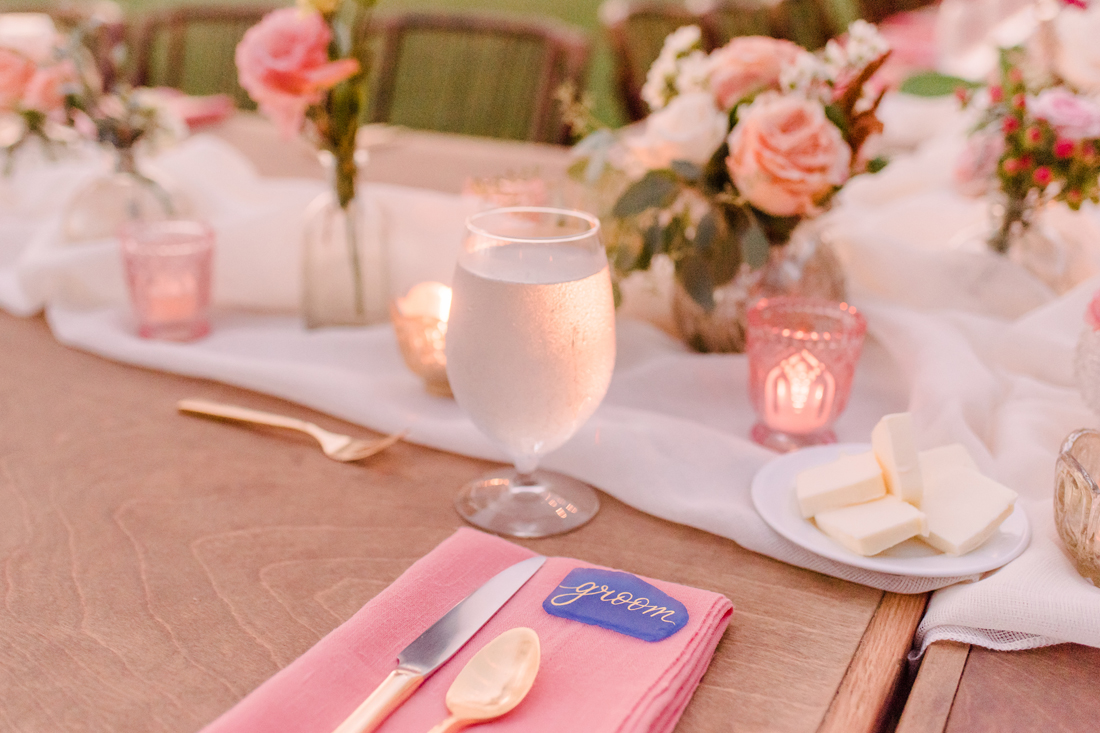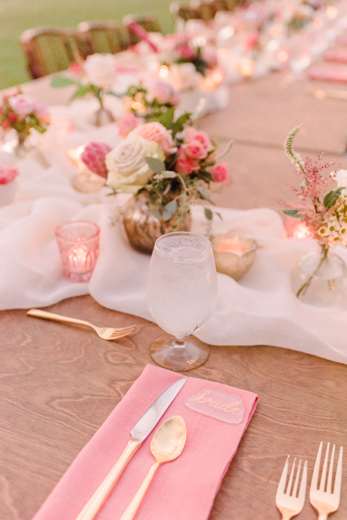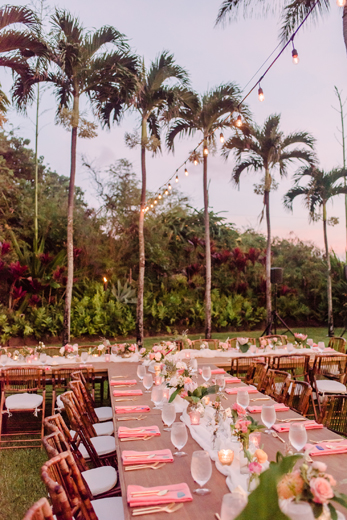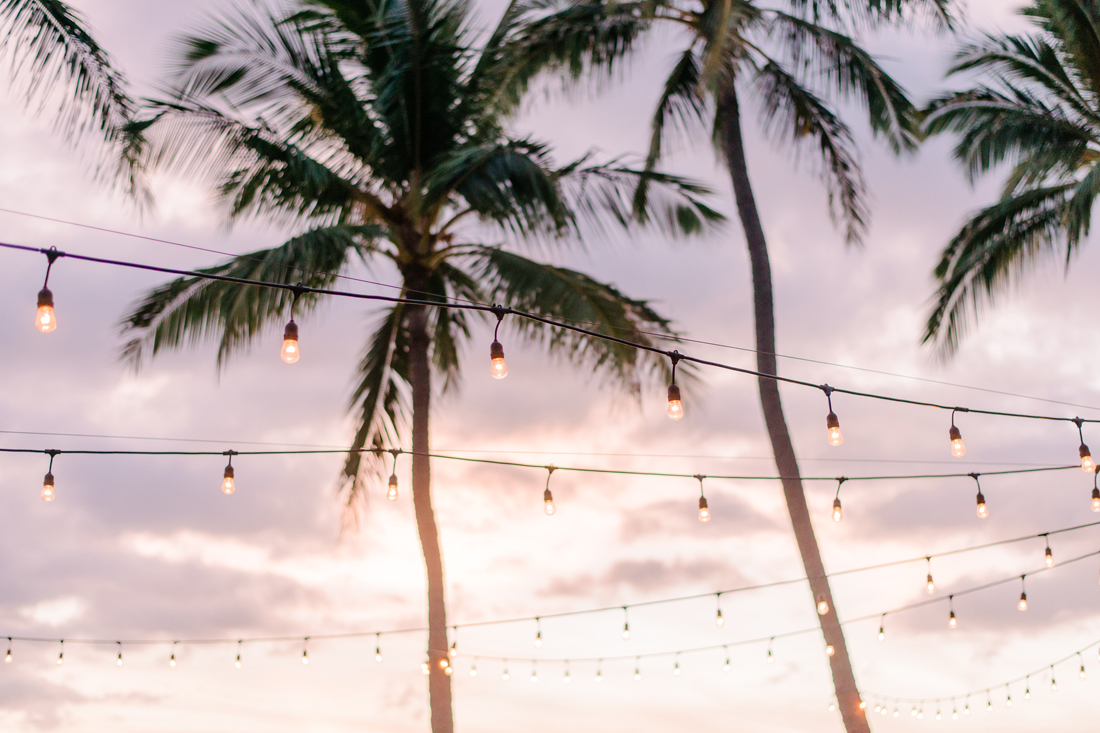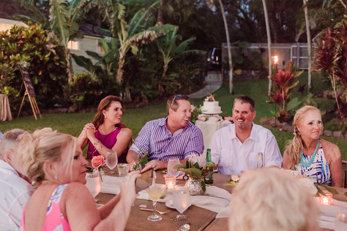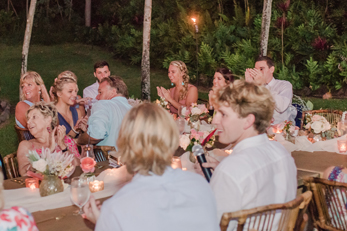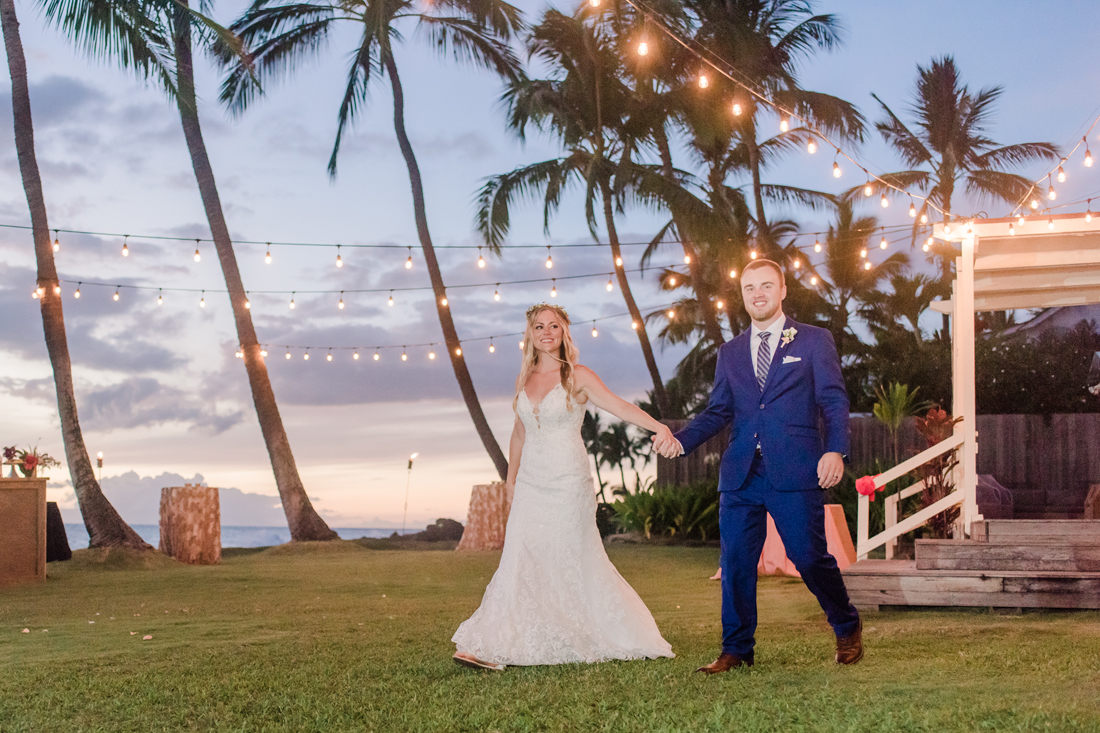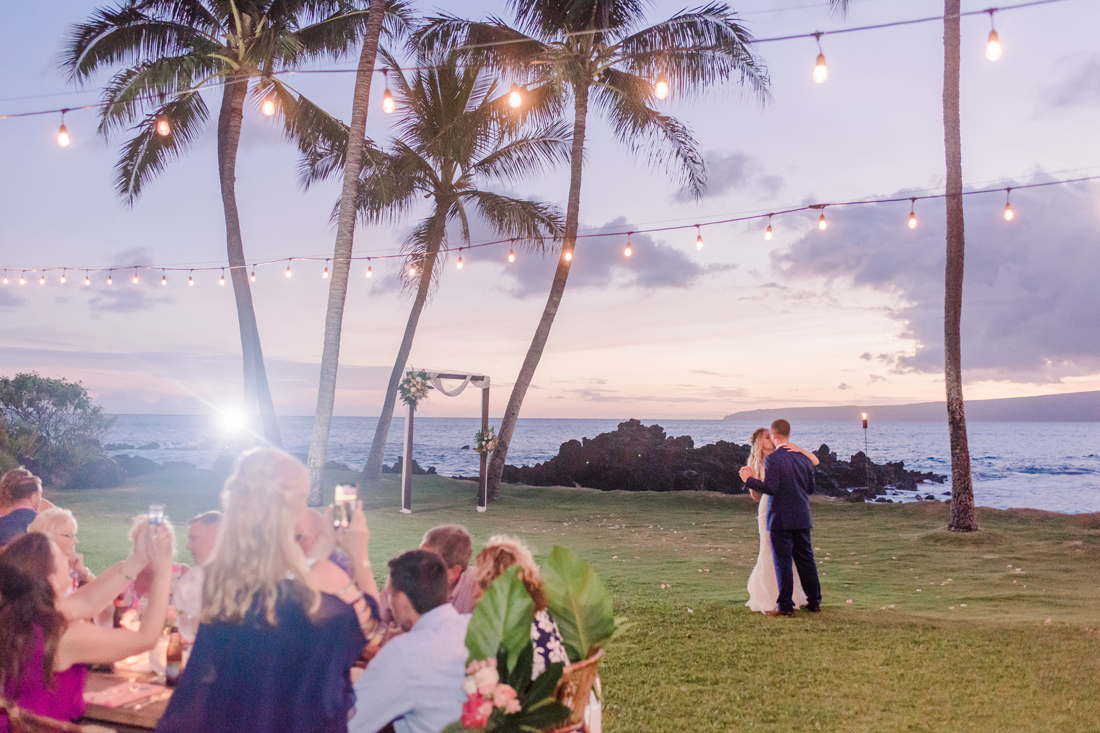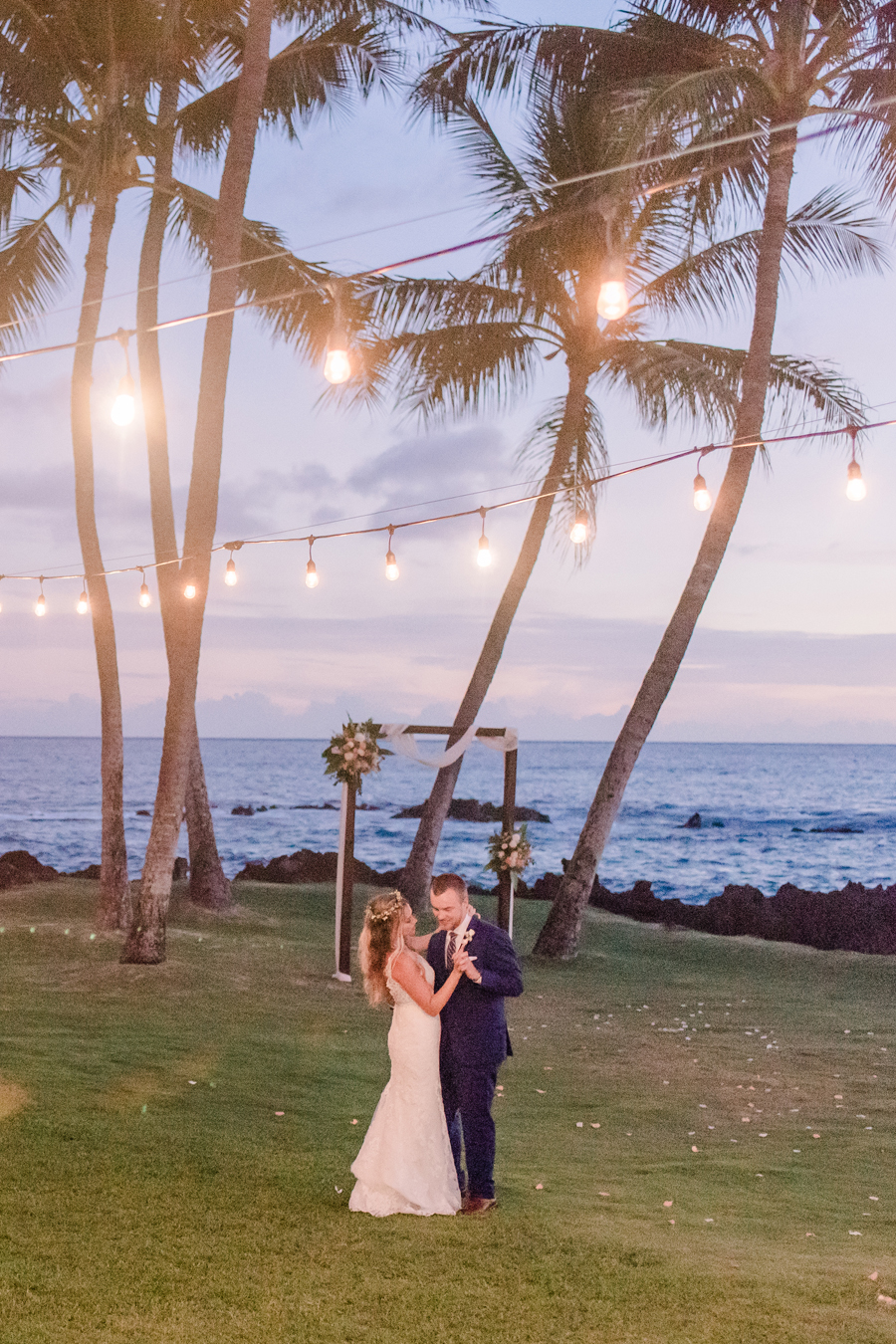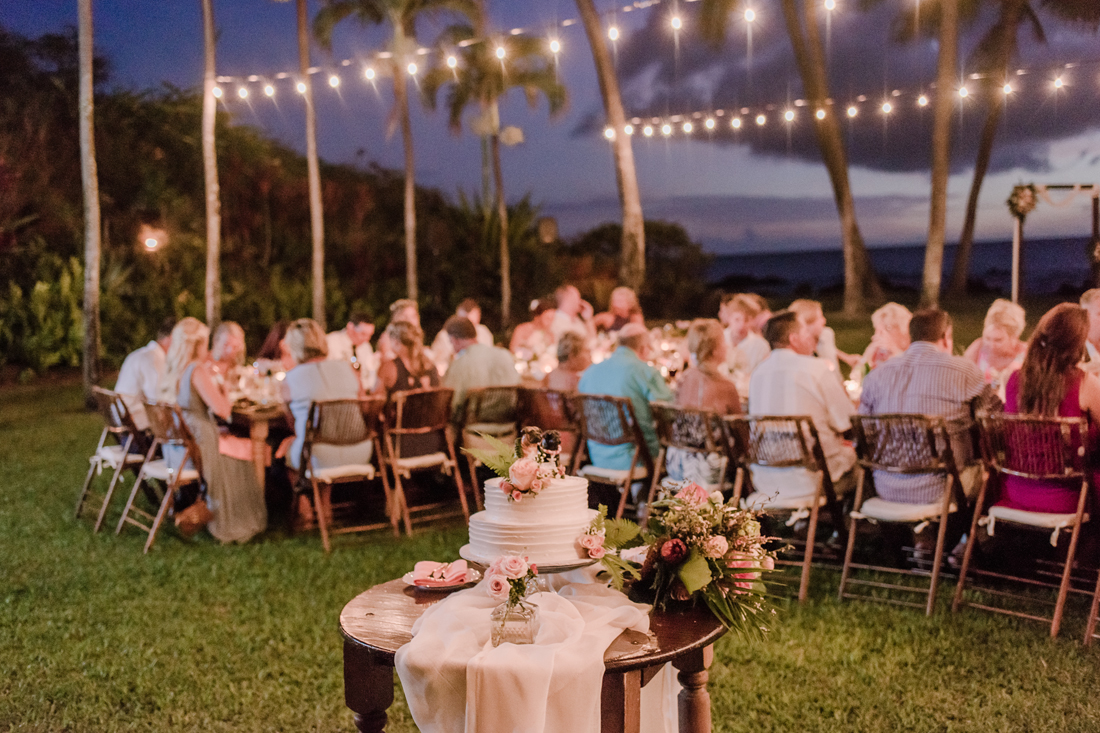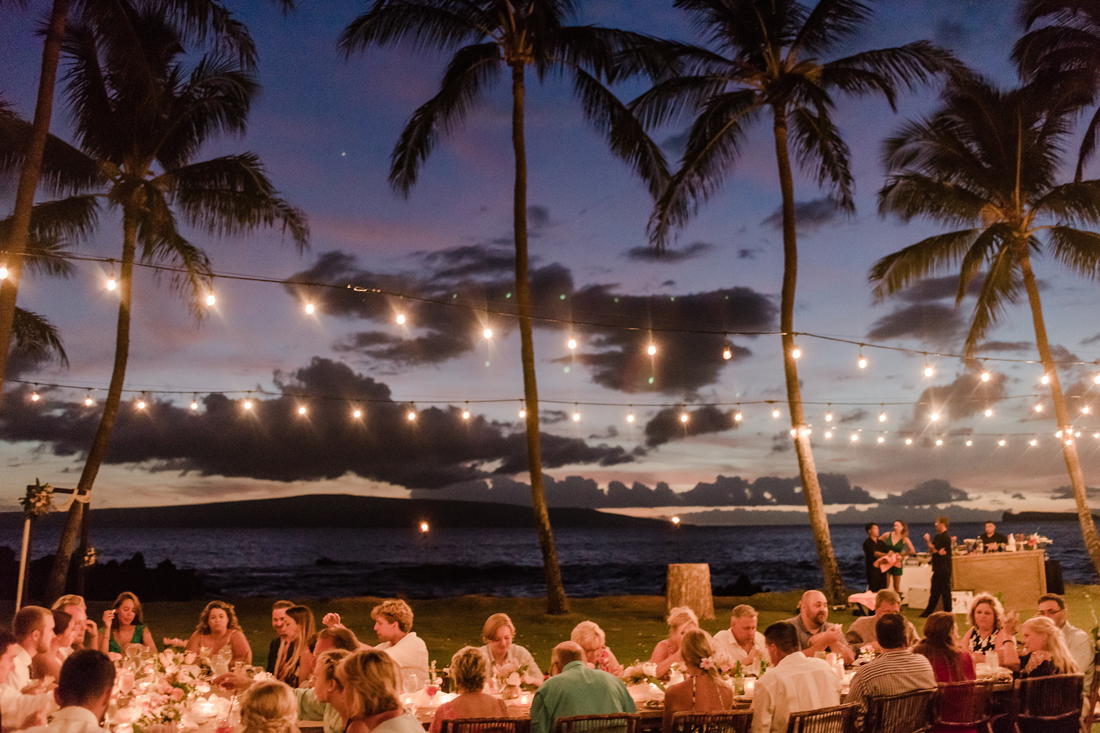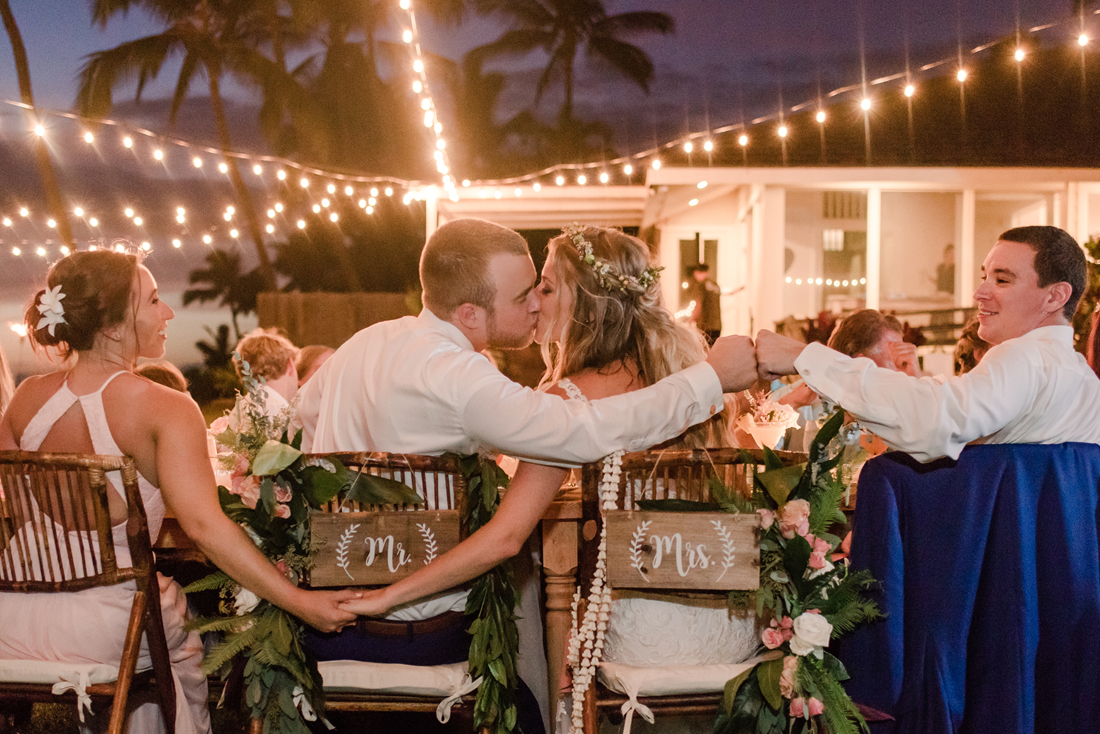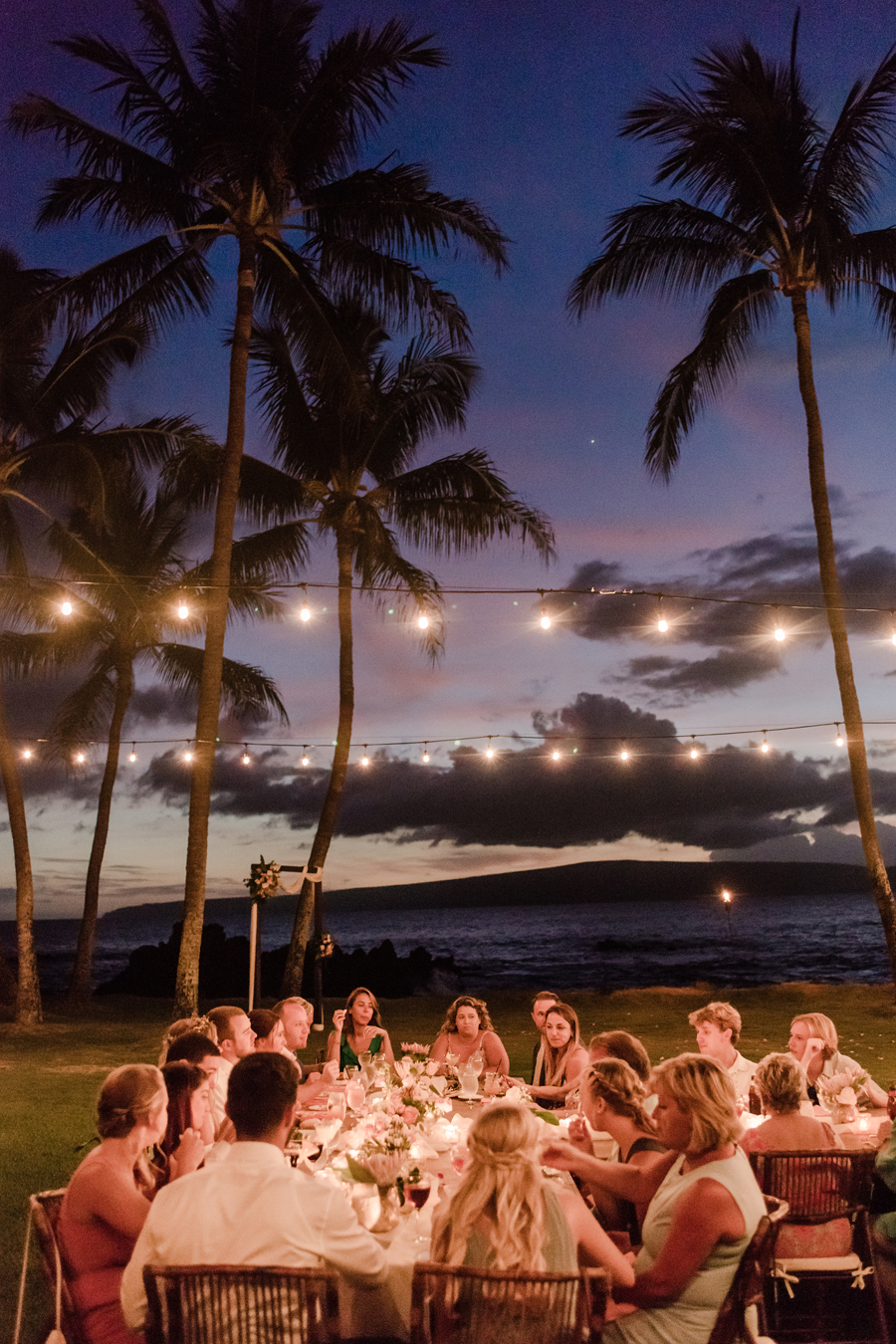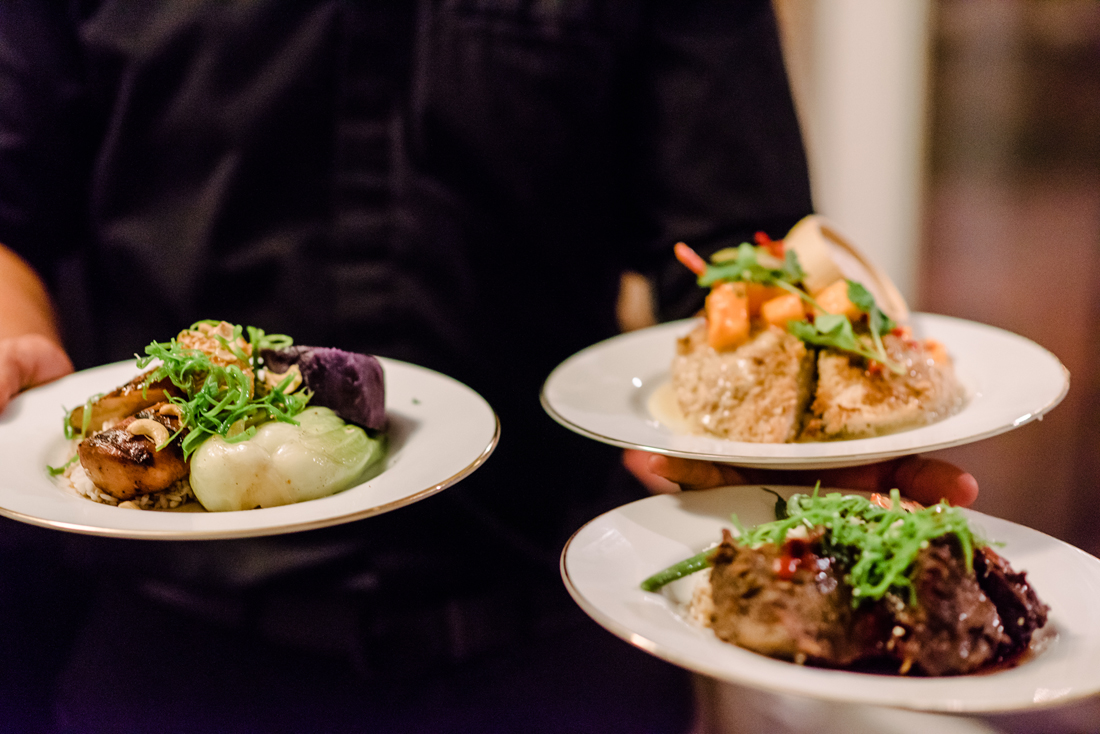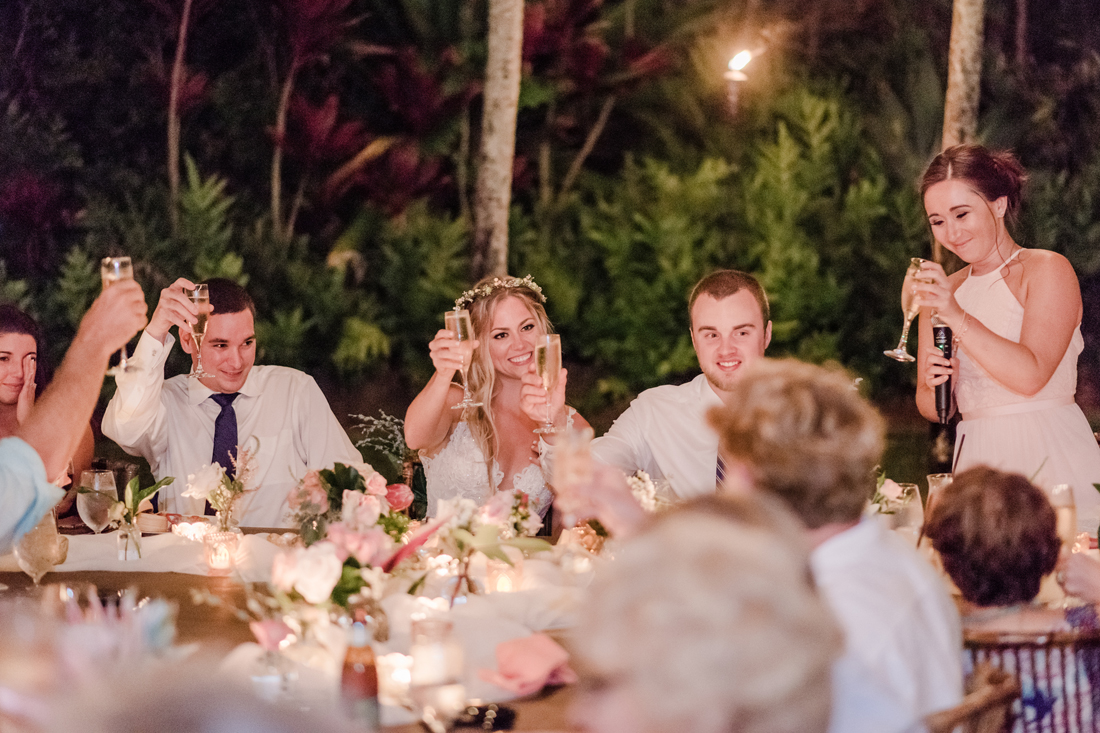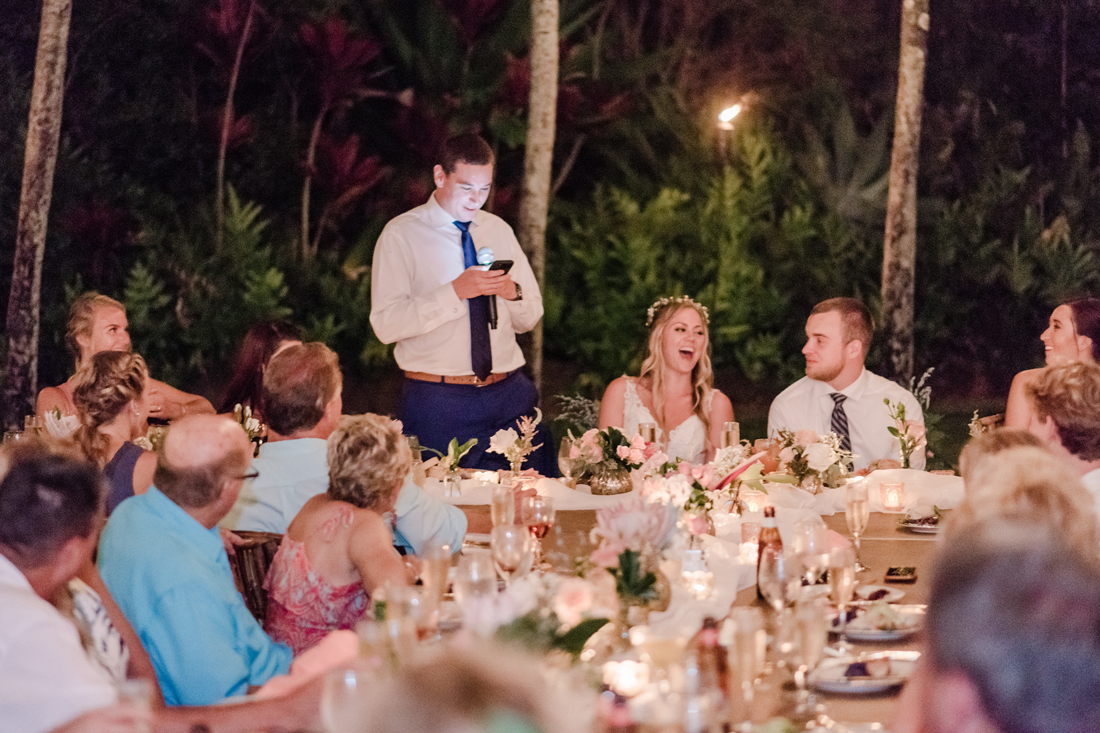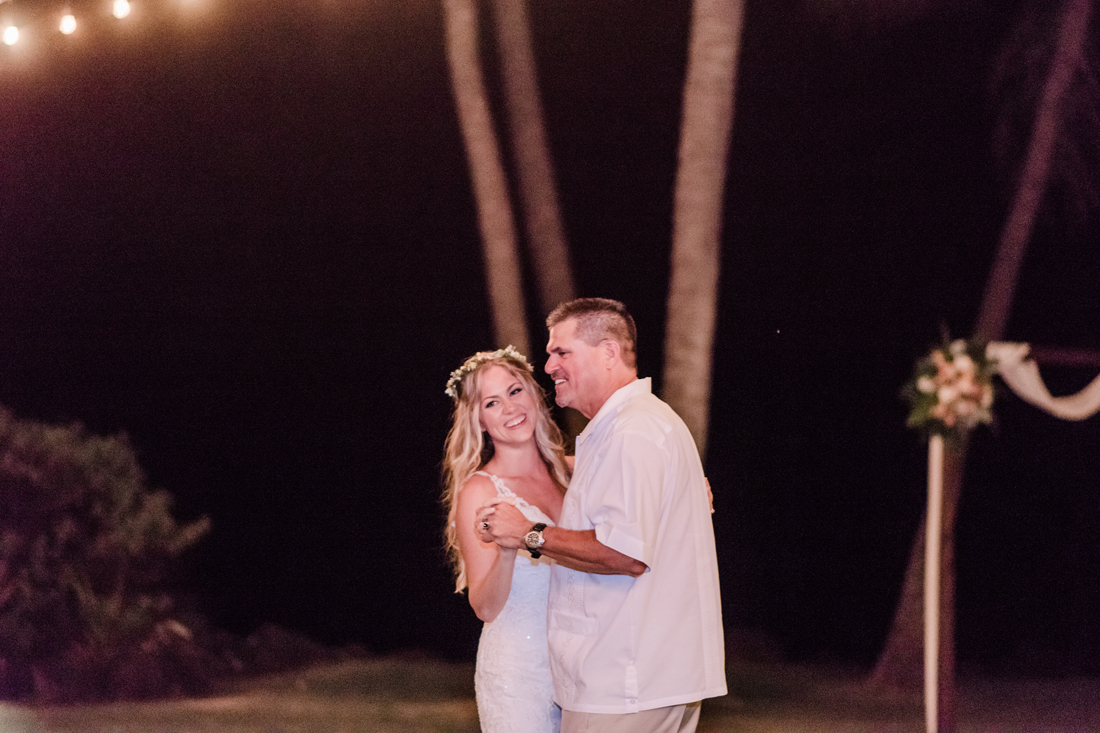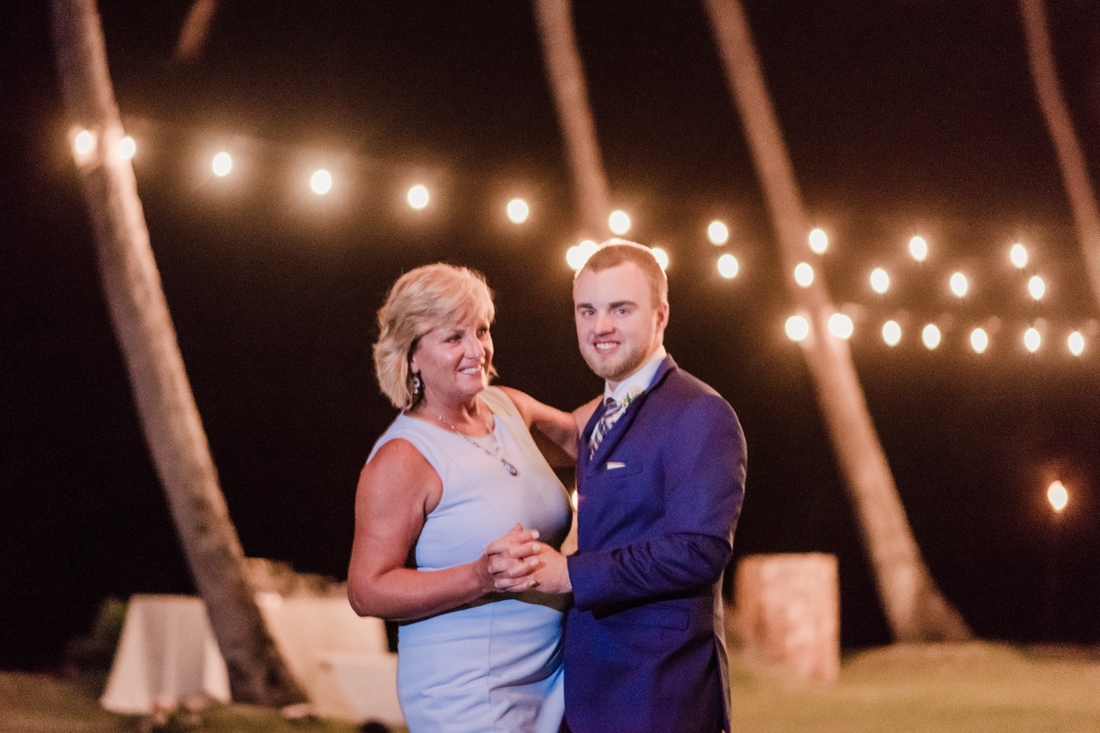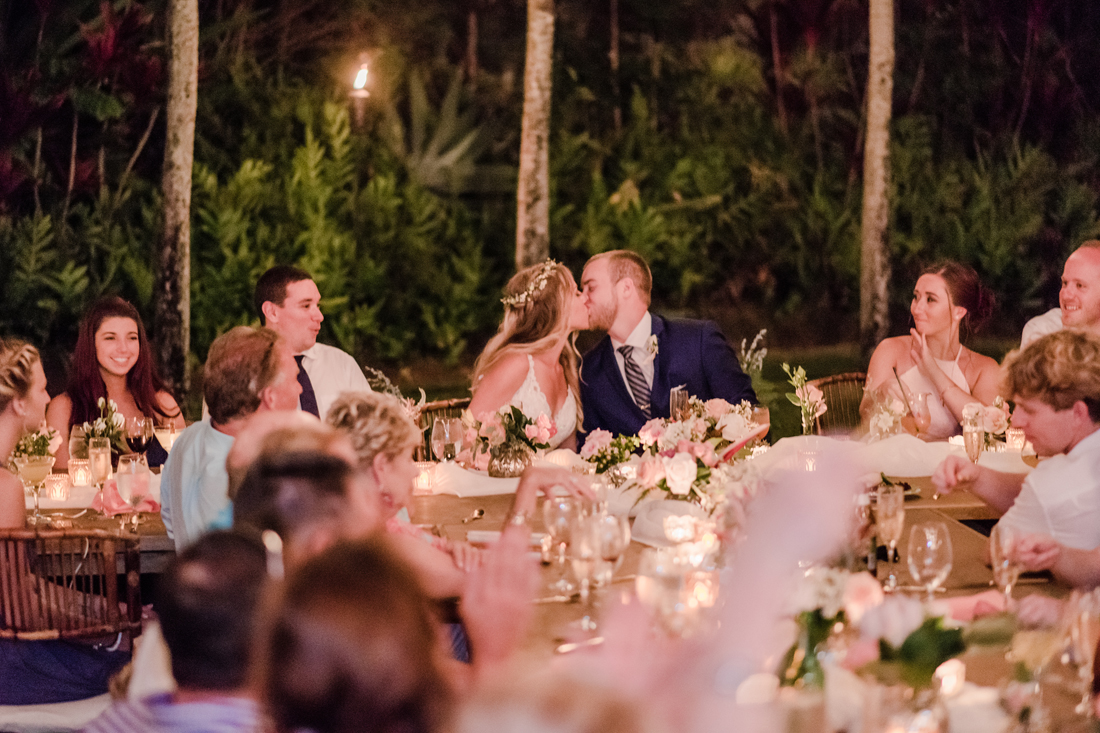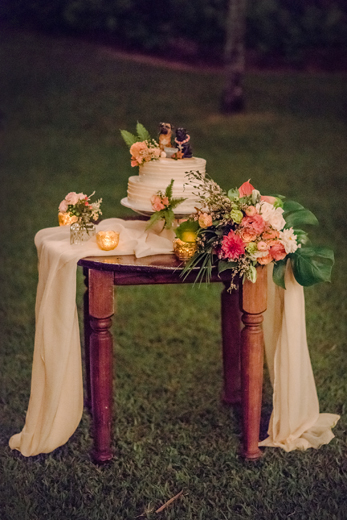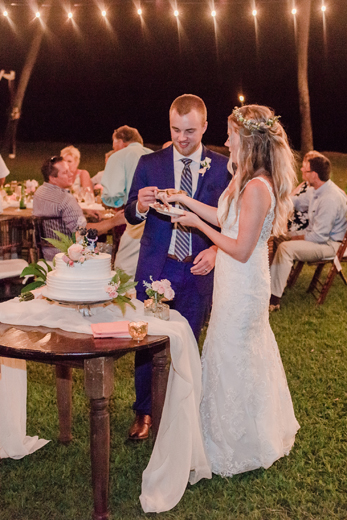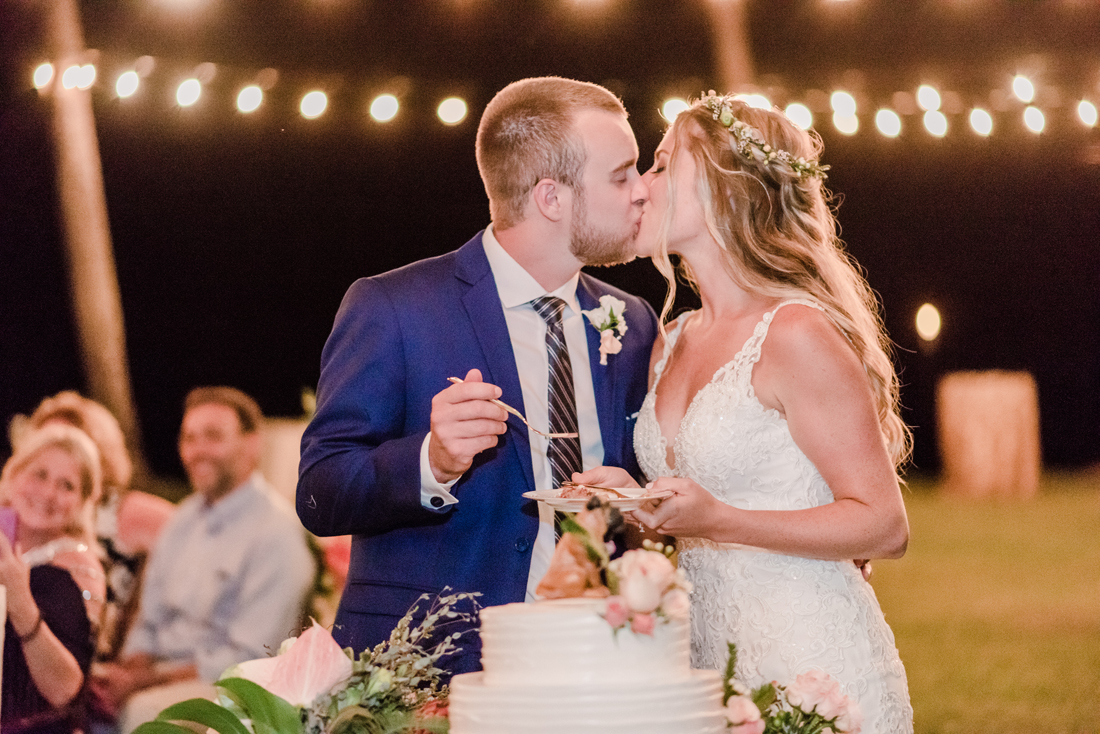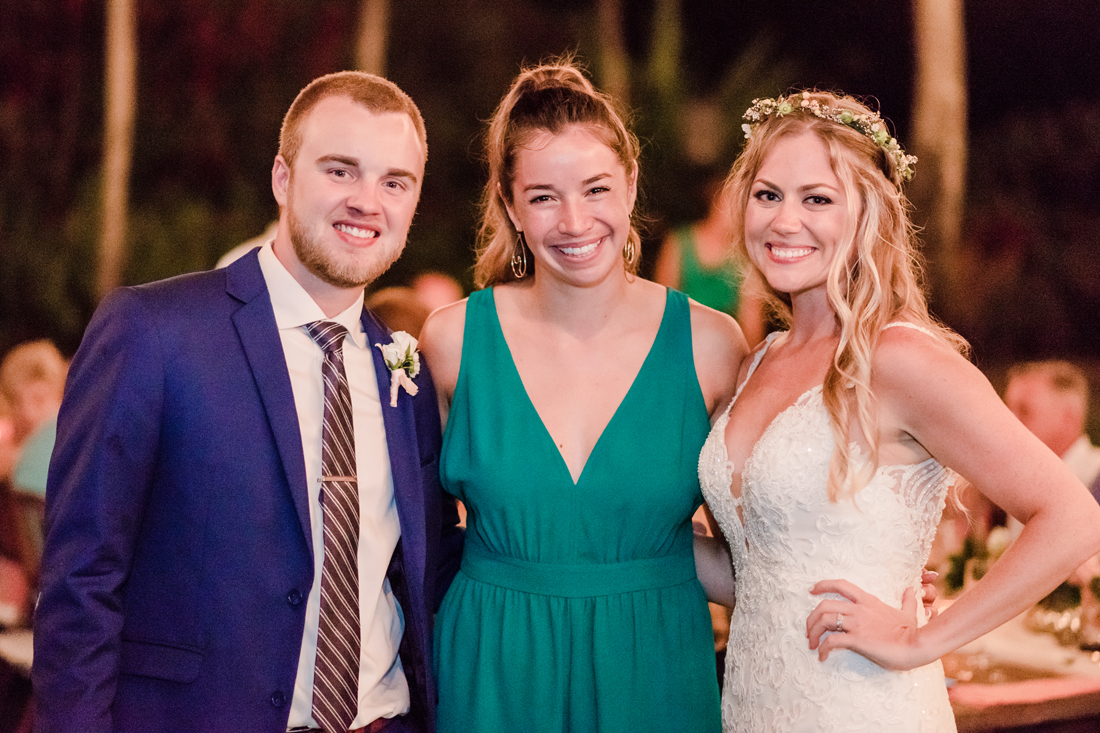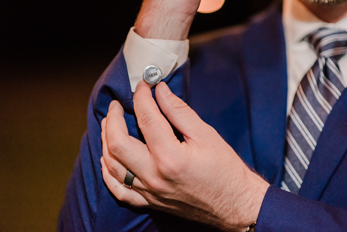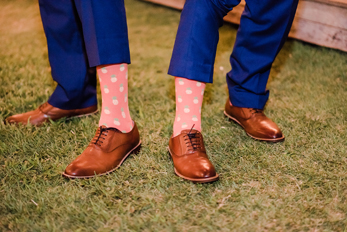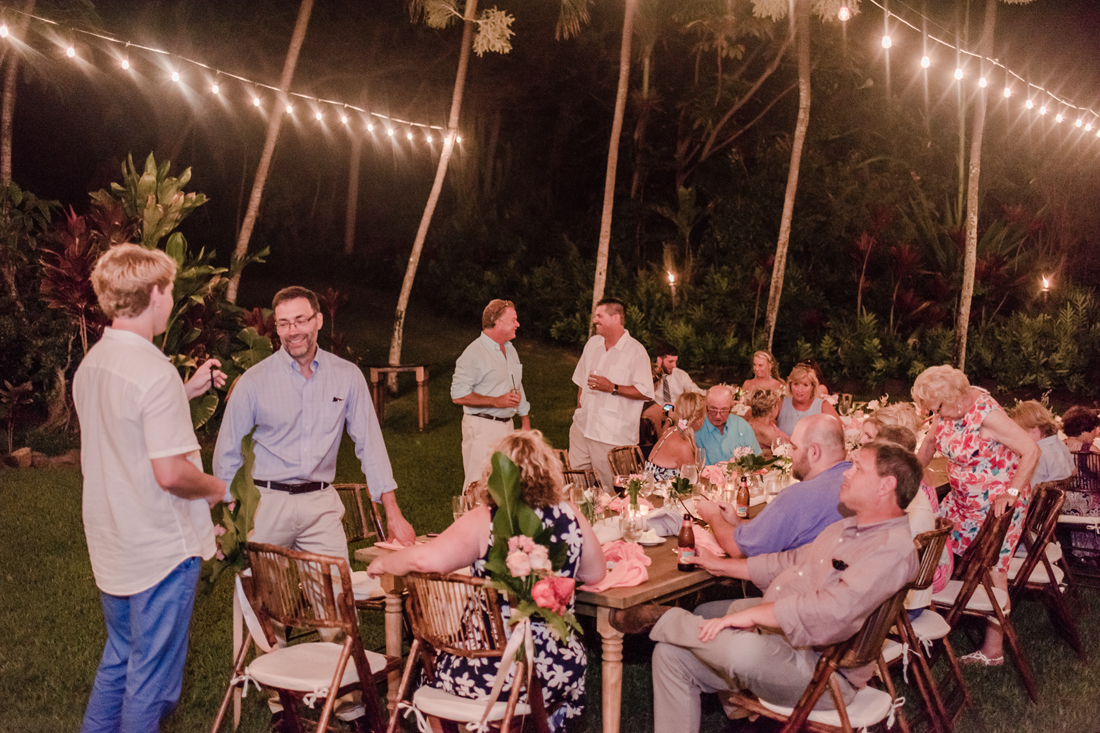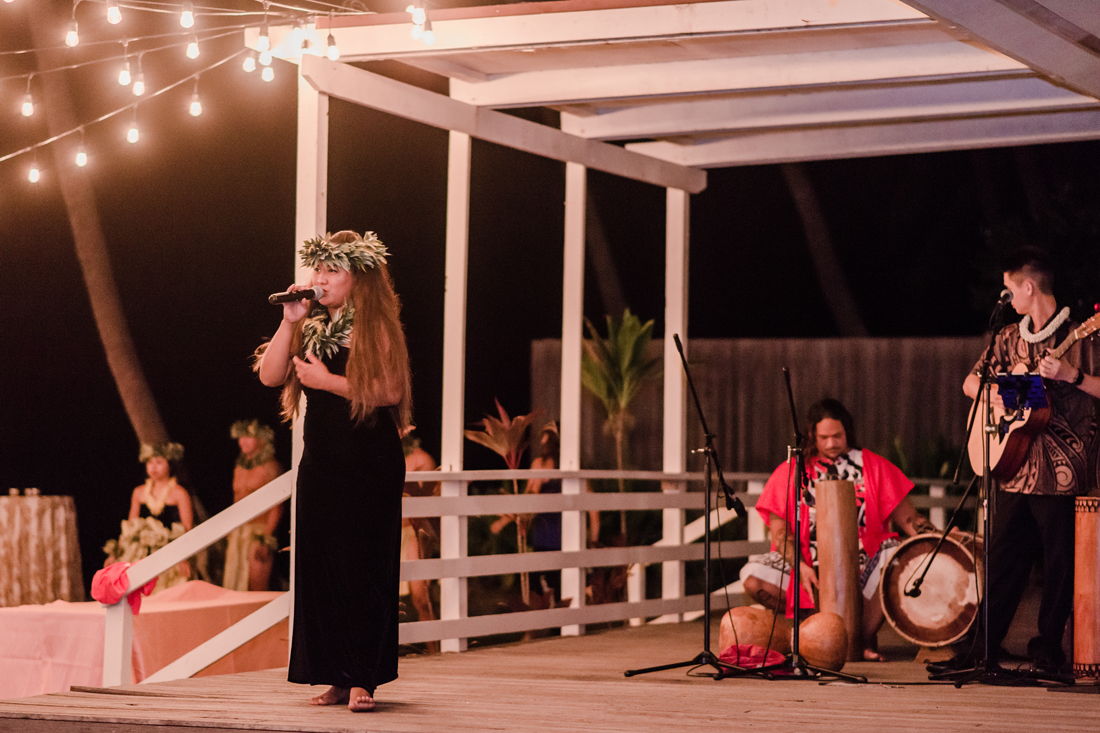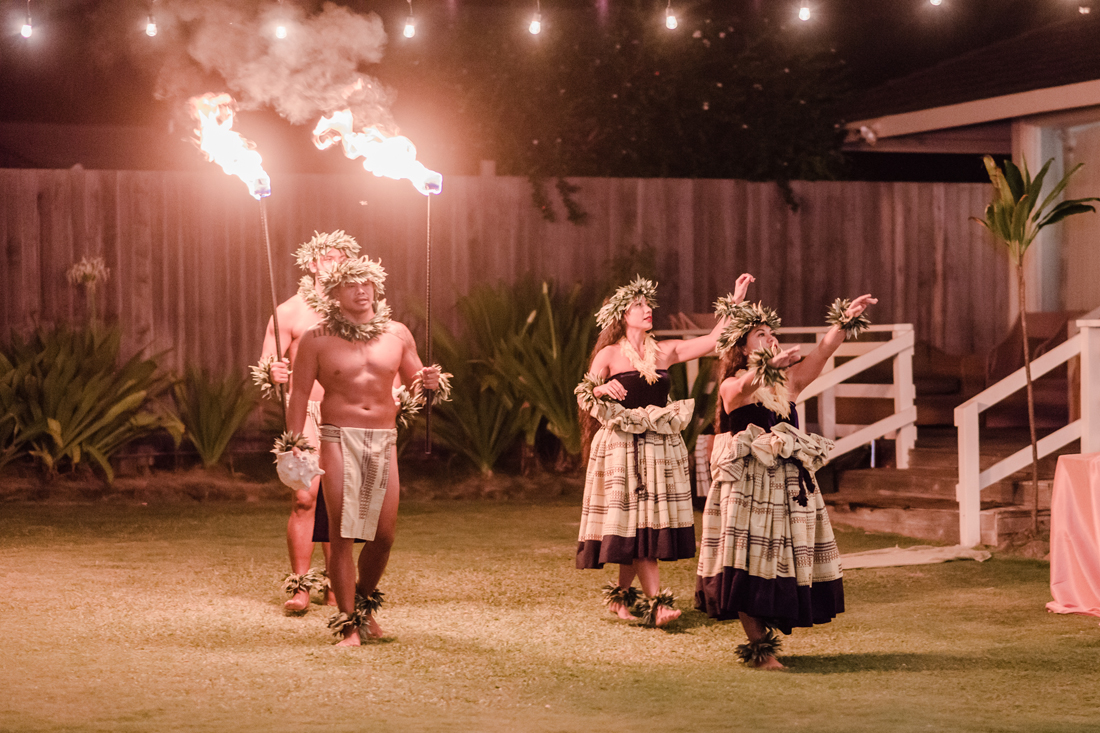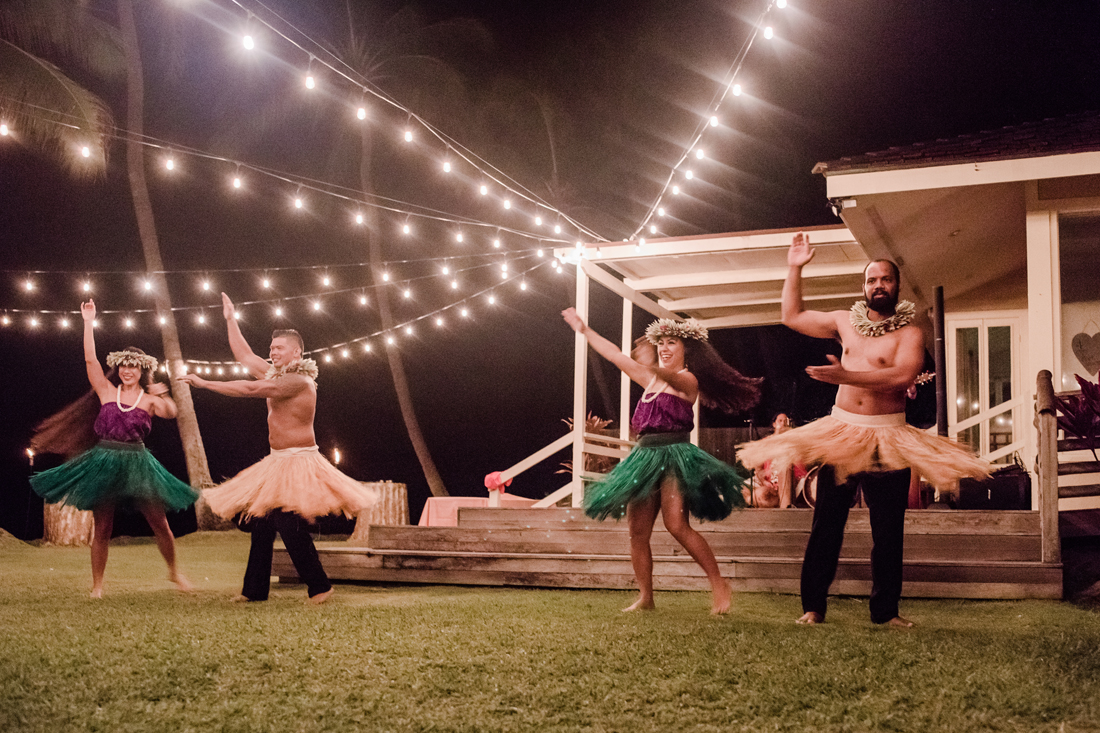 After dinner, Hailey & Mike treated guests to a luau by Manutea Nui E, who even invited everyone up to try a little hula!!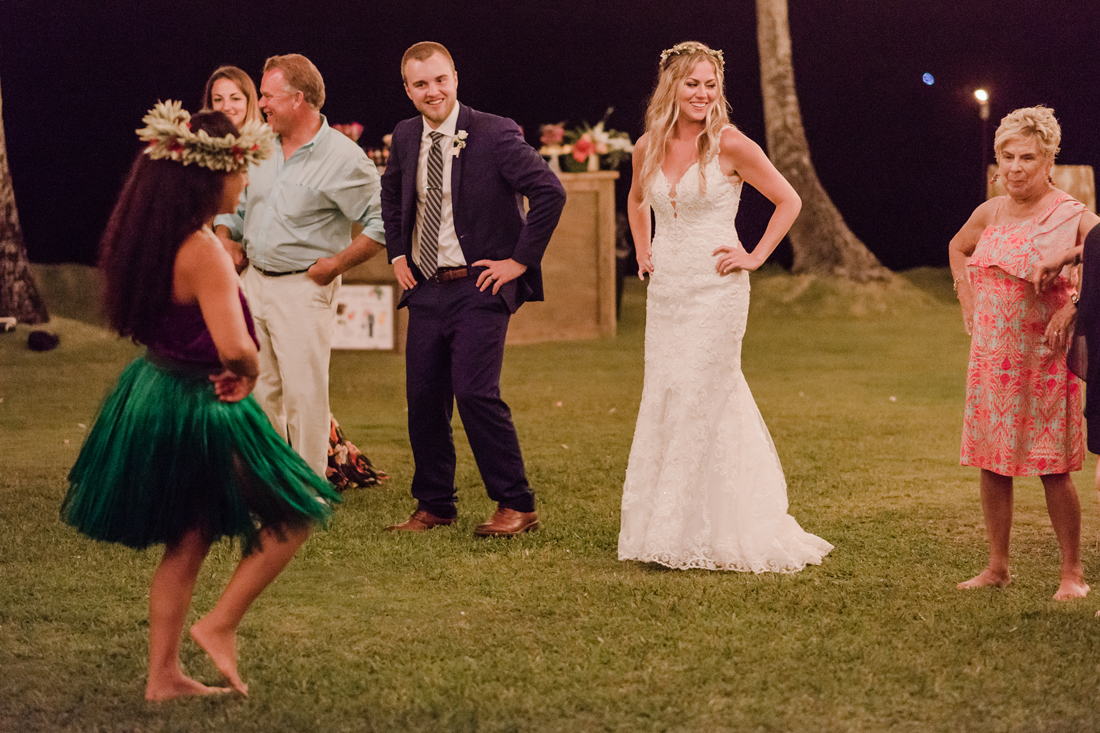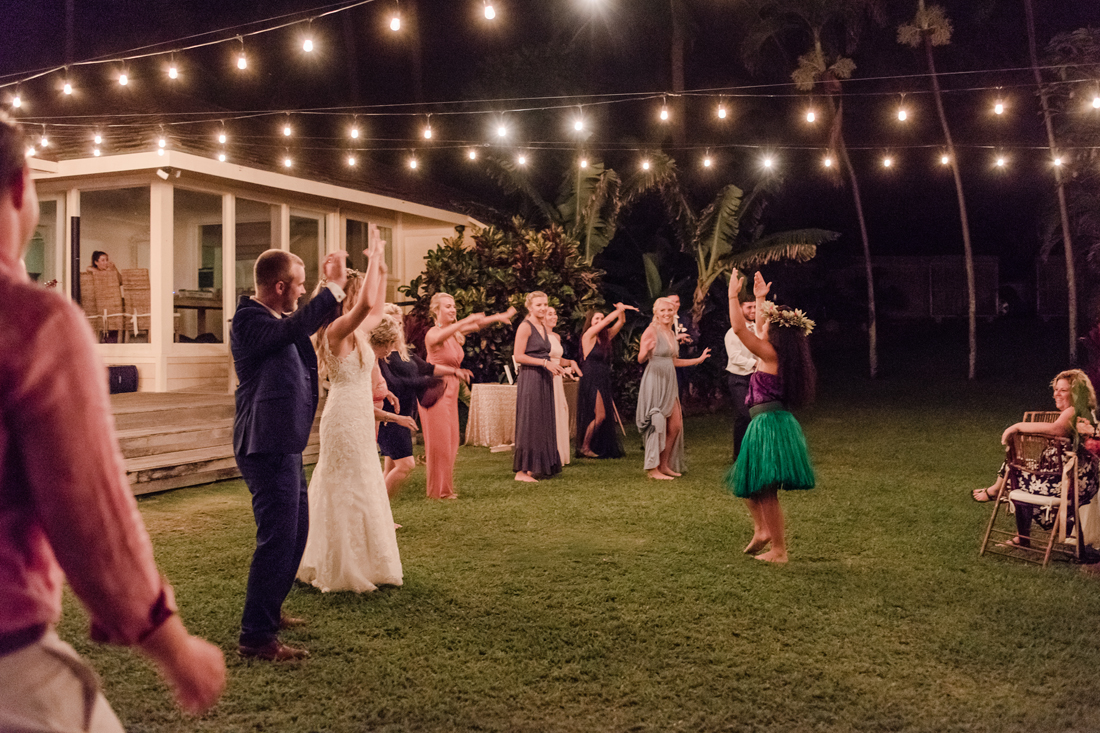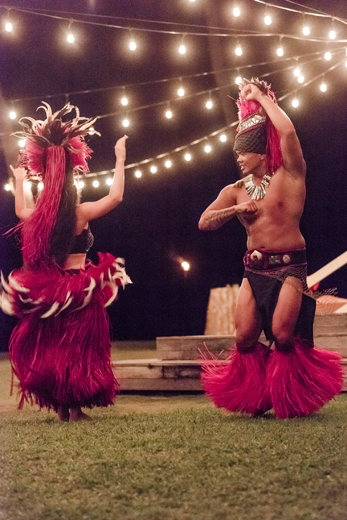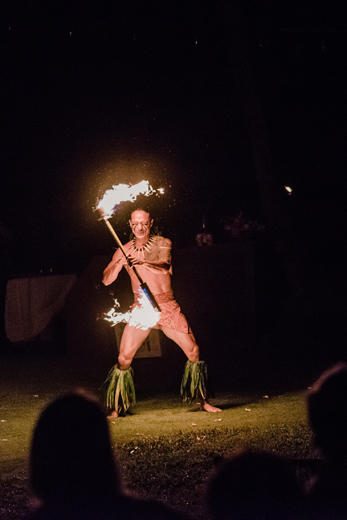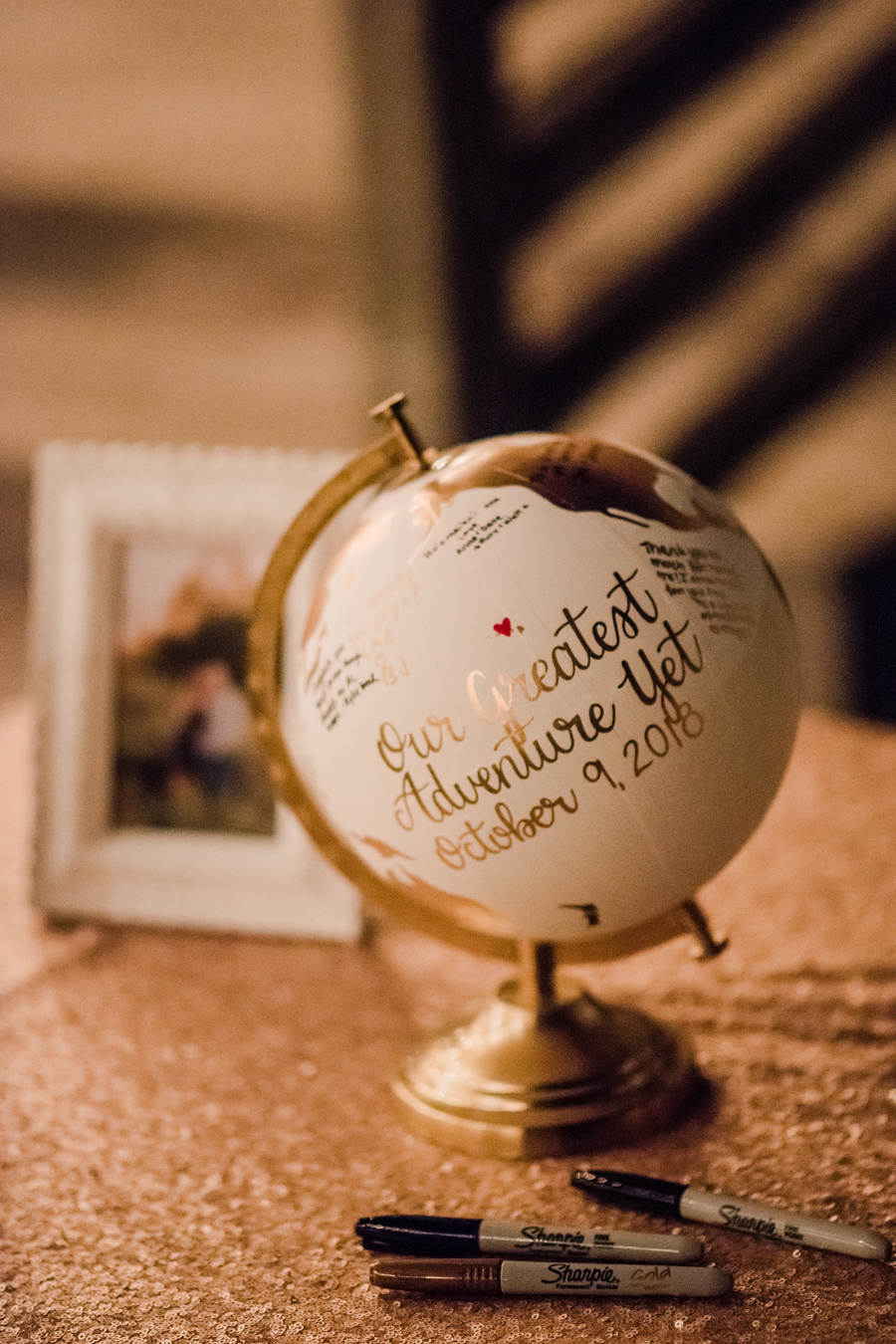 The stars in Maui just seemed so striking and beautiful, I couldn't resist this one last shot of the night. Such a peaceful way to close a perfect day.
Can't say congratulations enough to these two!! Your day was beautiful and I'll be forever grateful for this wonderful experience!! Congrats! You're MARRIED!!!!
Vendors who helped make it happen:
Venue: White Orchid Beach House Coordinator: Nani
Cater: Cafe O'Lei Restaurants
Cake: Maui Wedding Cakes, Inc.
Officiant: Rev. Kimo Kirkman
Flowers: Dellables Floral Wedding Design
Bar: Maui Bars Are Us
Hair & Makeup: Meili Autumn Beauty
Wedding Gown: Essense of Australia from Bridals by Elena and MOH dress from David's Bridal
Invitations: Zazzle
Suit: Generation Tux
Rings: James Allen Rings and Jared
Signs: Our Nest Vinyl and JesMarried
Cake Toppers: Animalia Ceramics
Globe: Consider the World
Luau Performers: Manutea Nui E