There are certain weddings (and couples!) that truly make this job an extra level of fun, and fun is really the first thing that comes to mind when I think of hanging out with Davia and Craig. As soon as they first emailed me, I could tell we had a ton in common (helloooo, cat-people for starters!!) and taking their photos around Howard County over the summer was the best experience – they make it feel like you've been friends for years! They are so laid back and just crack each other up with silly dance moves and goofy jokes, and you can tell how they are so fully able to be themselves when they're together. They are amazing! And.. they actually got married LAST year! Davia and Craig opted for an elopement in New Orleans last November, then threw an amazing wedding reception with family and friends here in Maryland this year!
And to top it all off, they have incredible style too! Davia's love of the color orange was perfectly weaved through their invitations and florals – and Kate from Love and Luster was killing it with these unique circular centerpieces!! Every bit of photographing these two is a joy, and I'm so grateful to have met them! Congratulations again Davia and Craig, SO so happy for you two!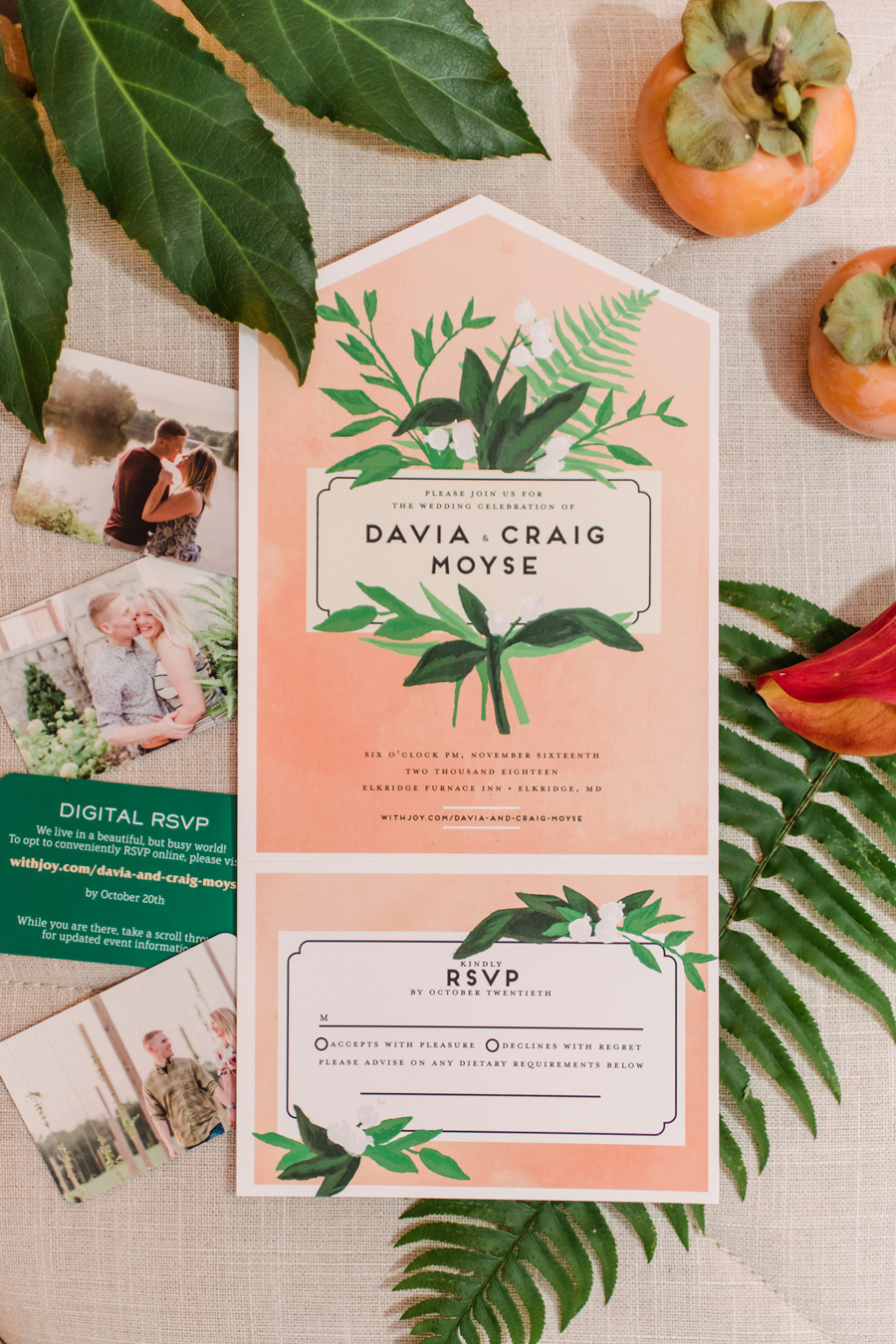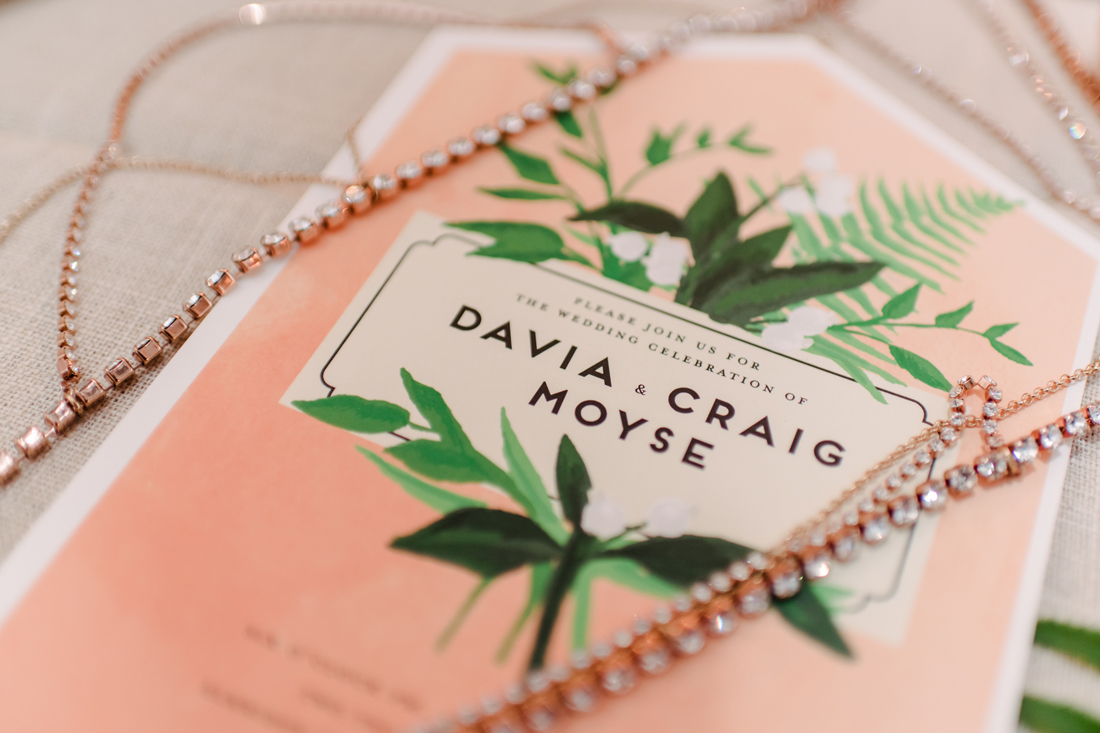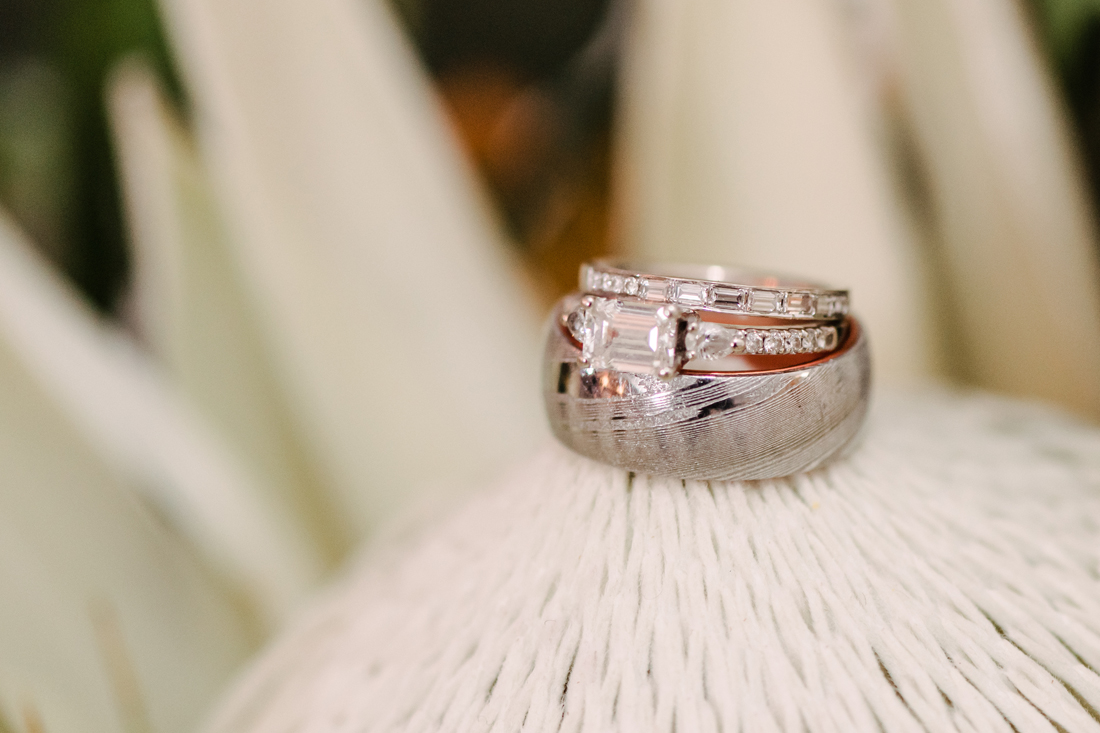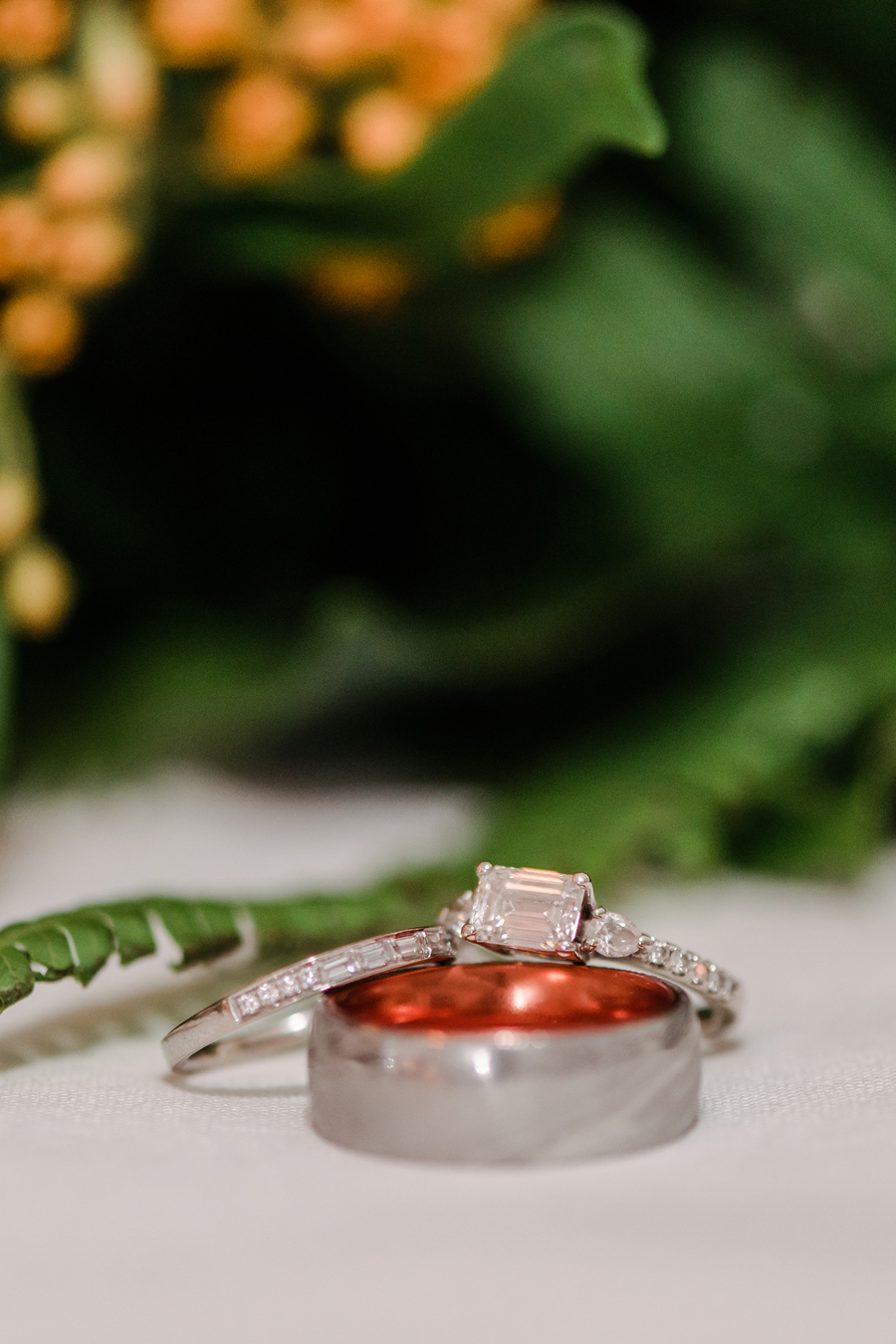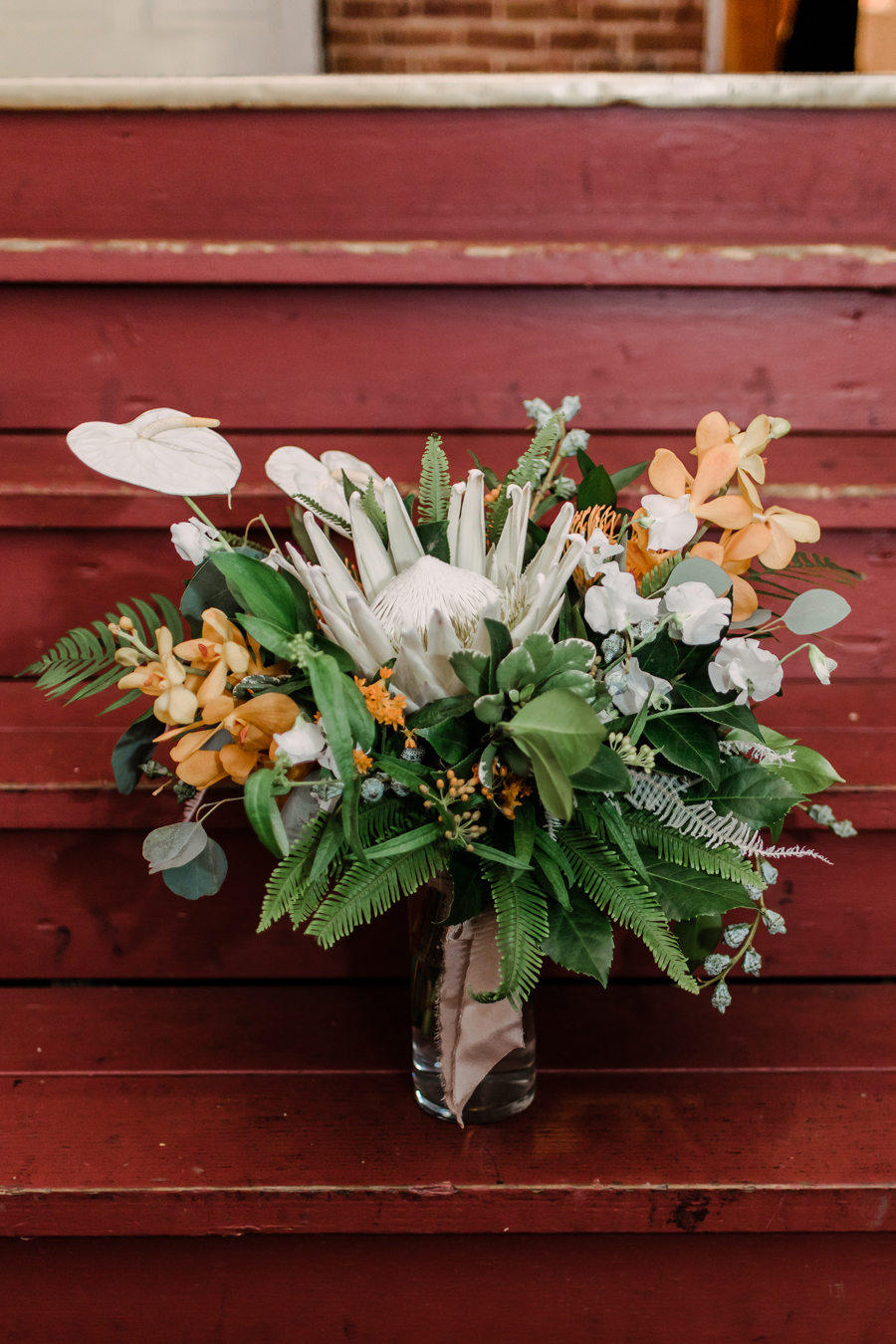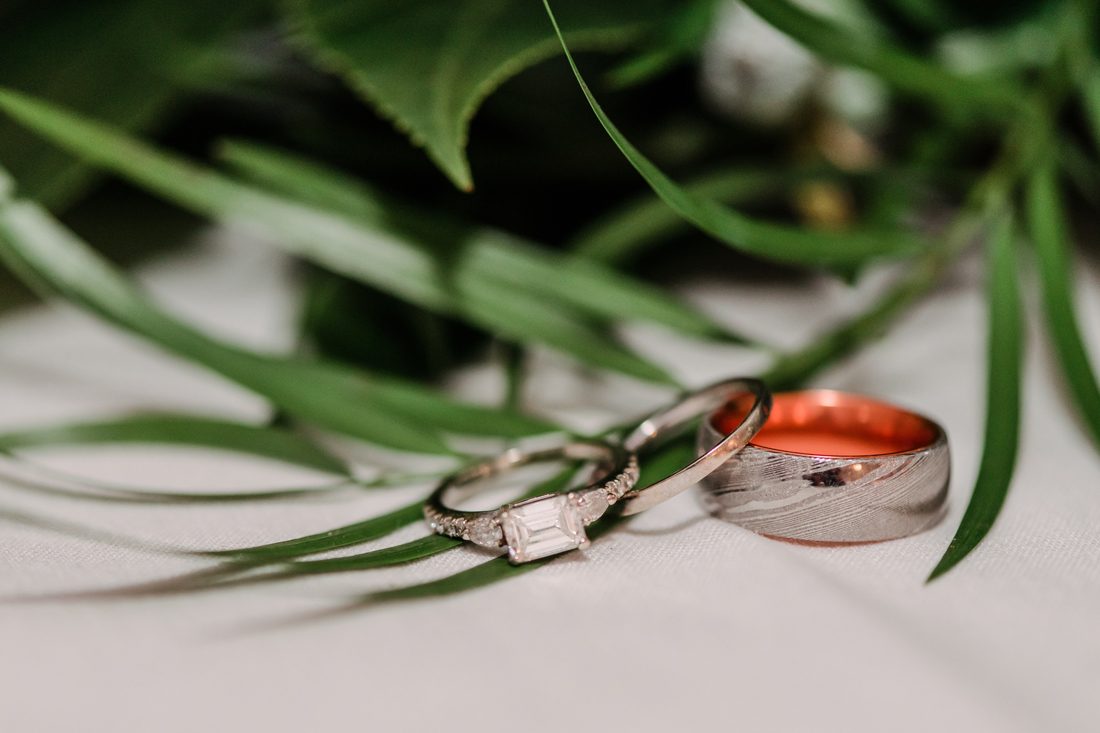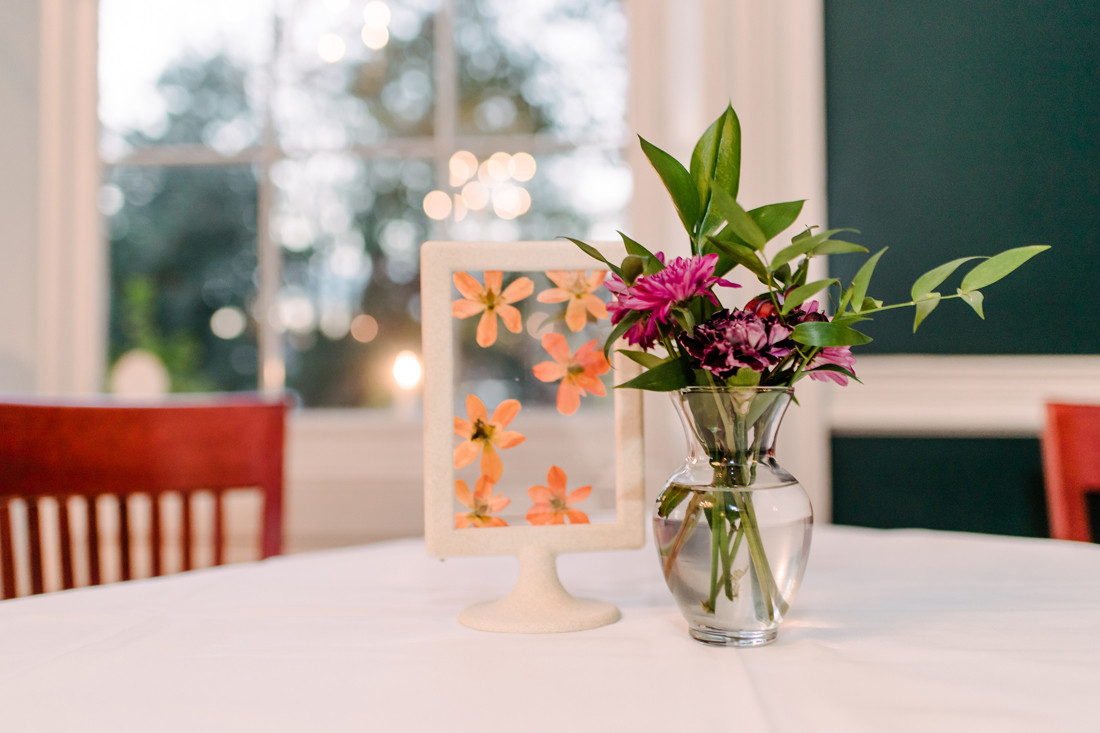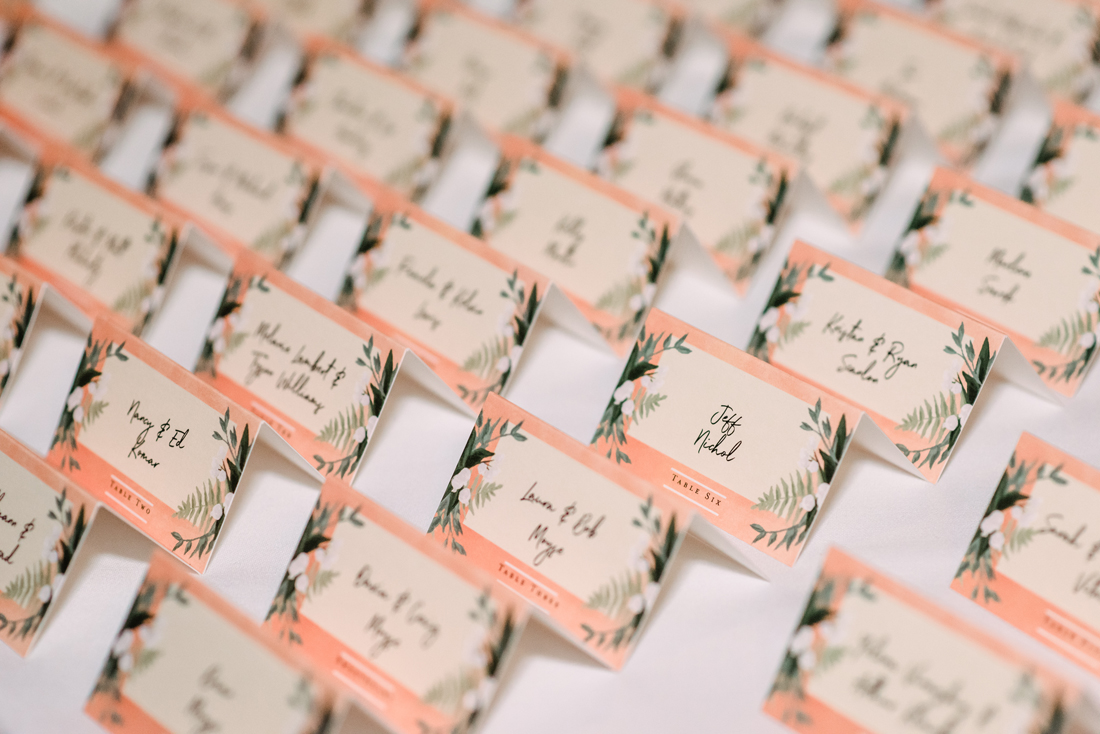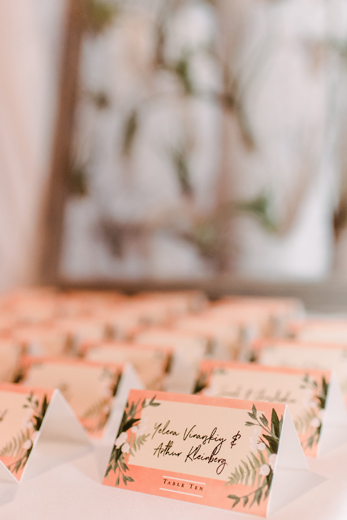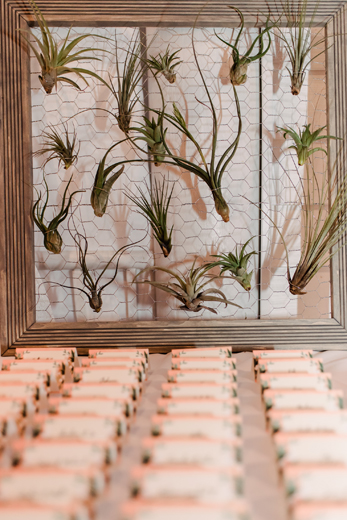 How freaking cool are all these details?! Obsessed!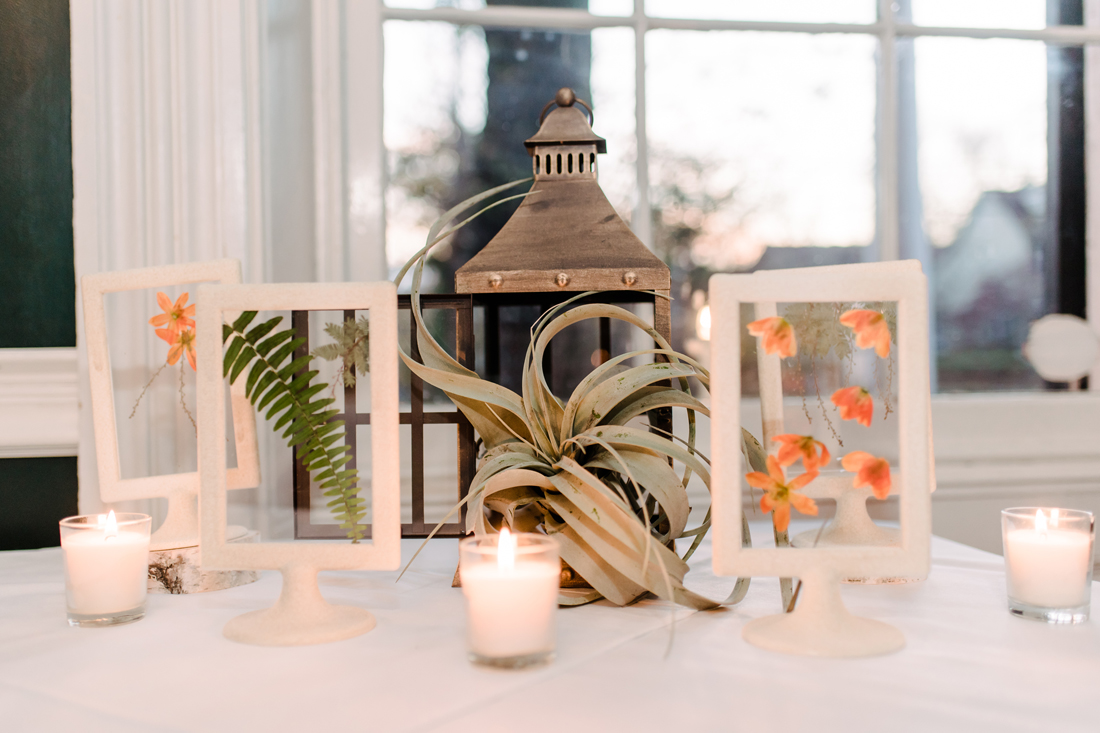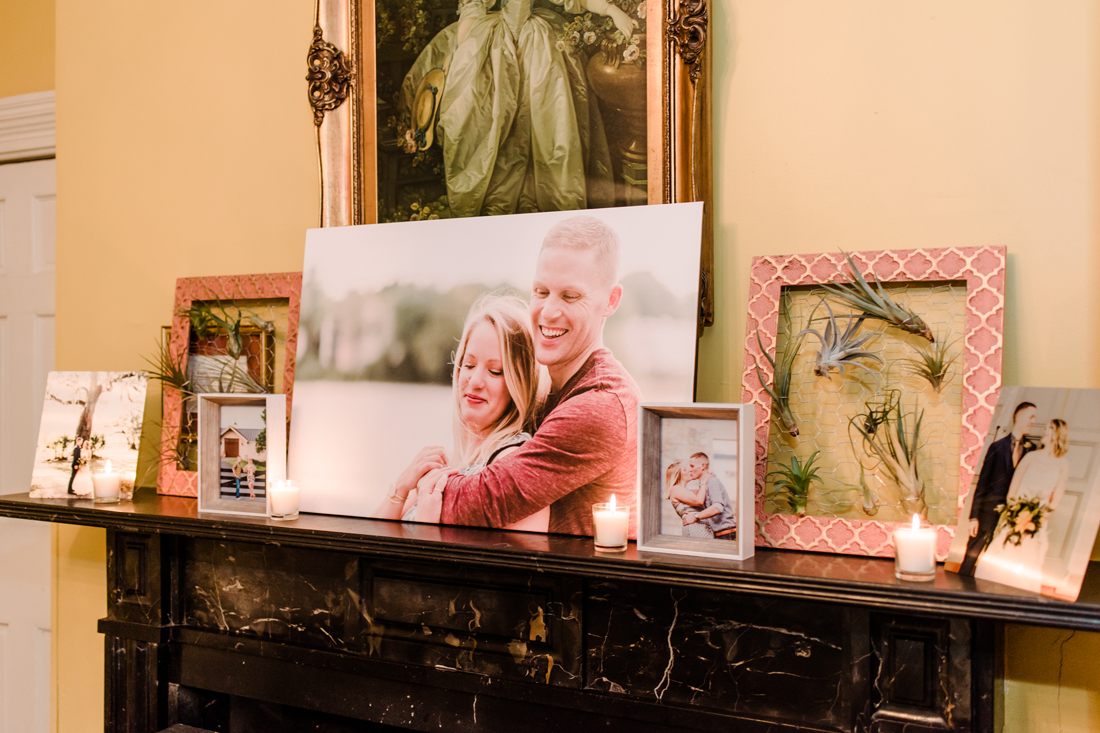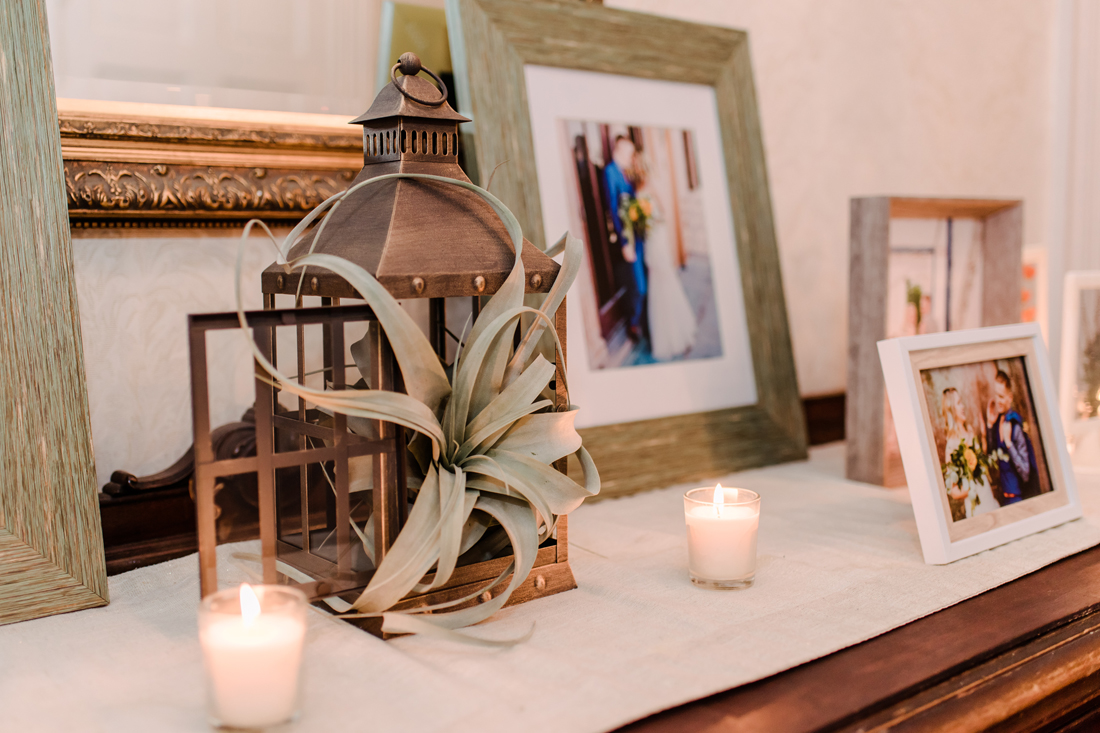 And I've never seen so many great photo displays at a wedding before! So glad they incorporated their wedding photos and engagement photos all over Elkridge Furnace Inn!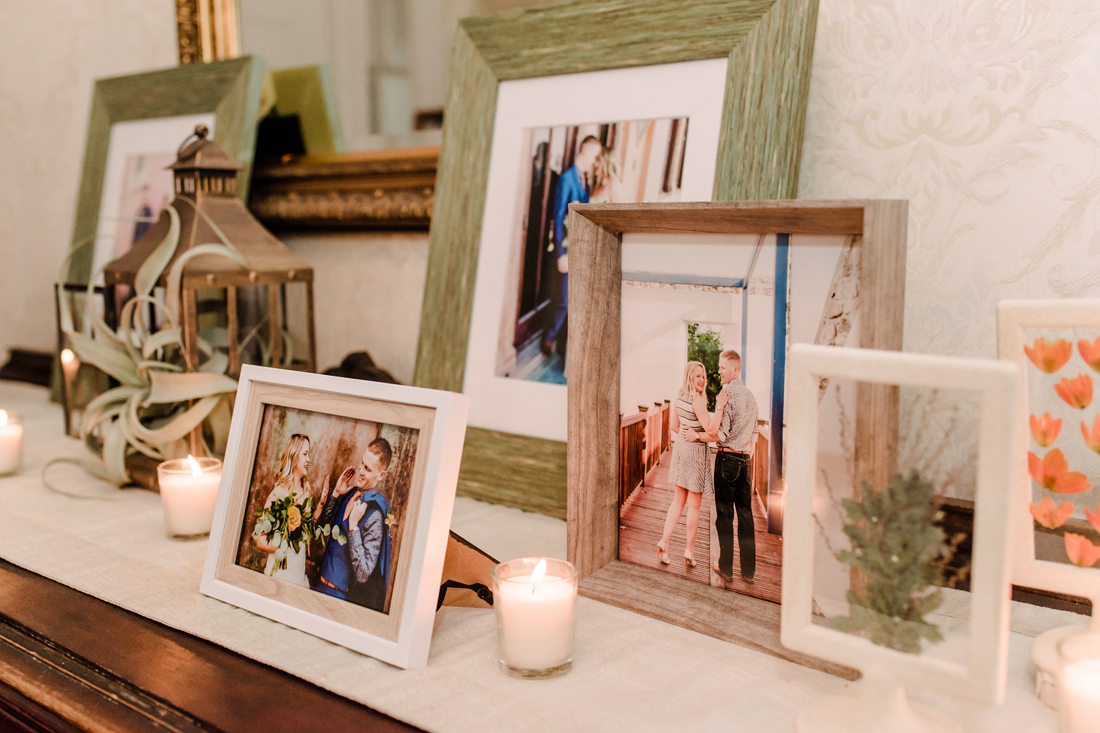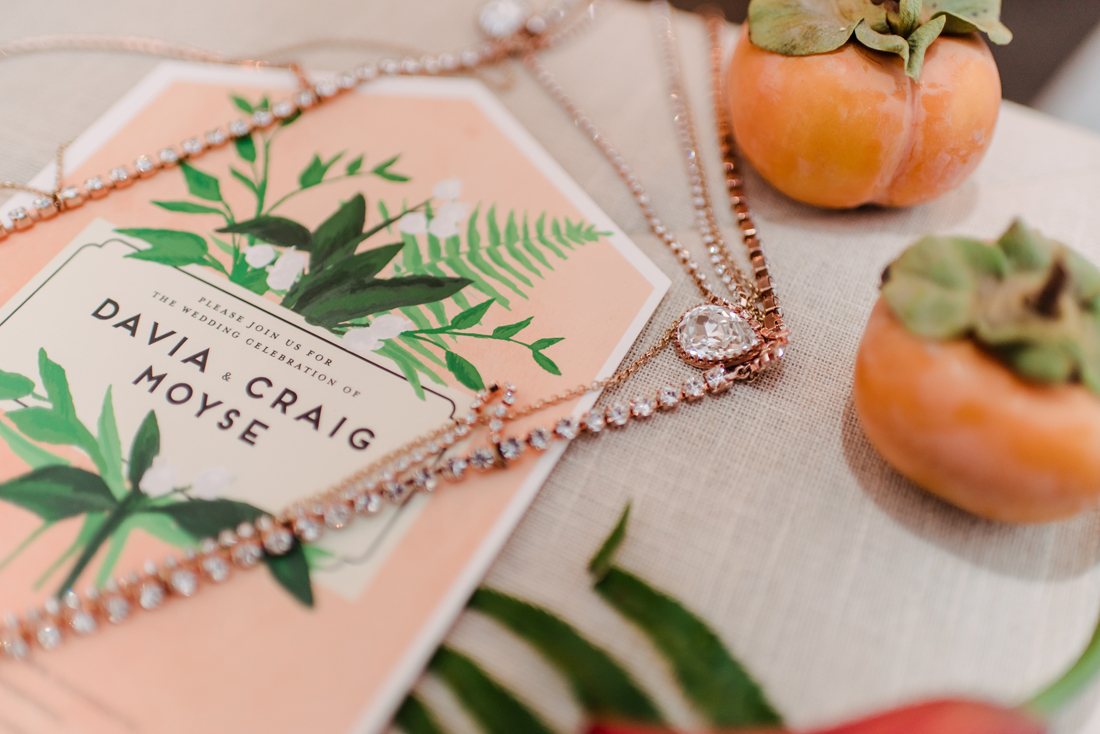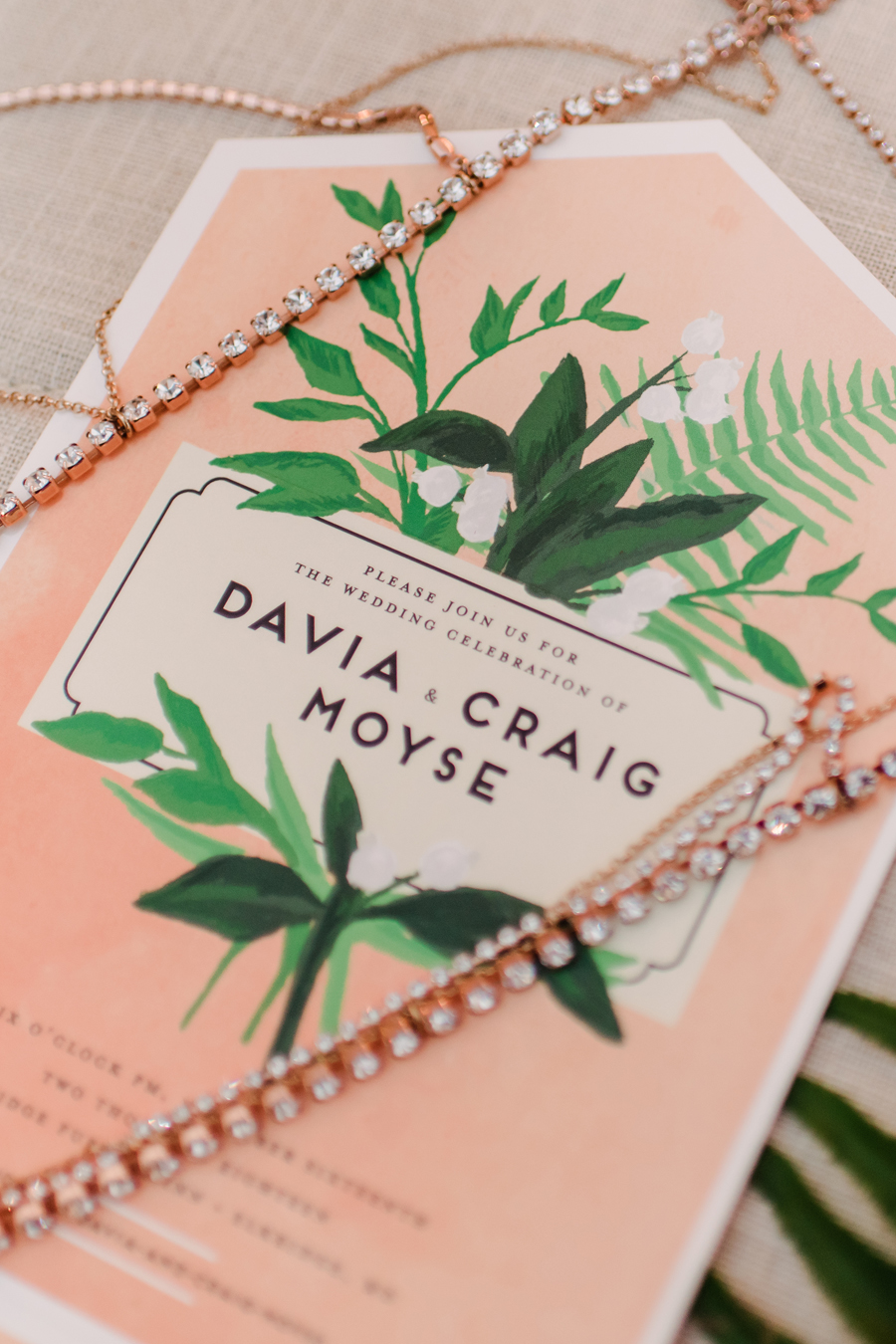 Davia wore the prettiest "shoulder necklace" from Blair Nadeau Bridal !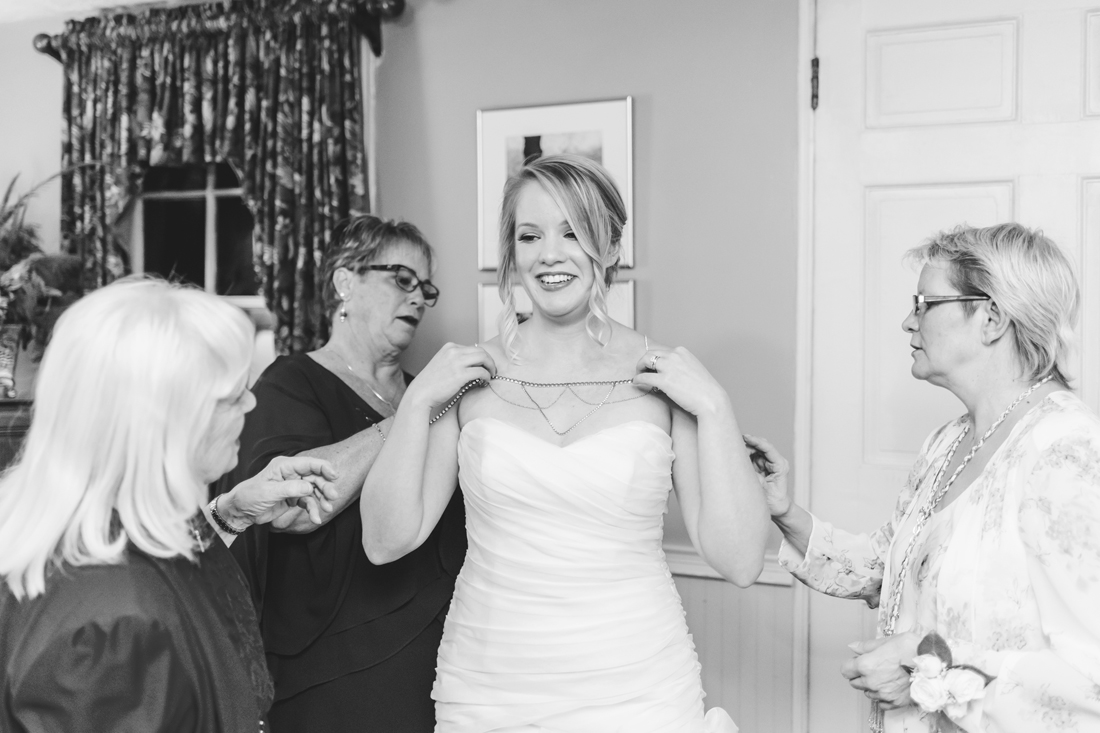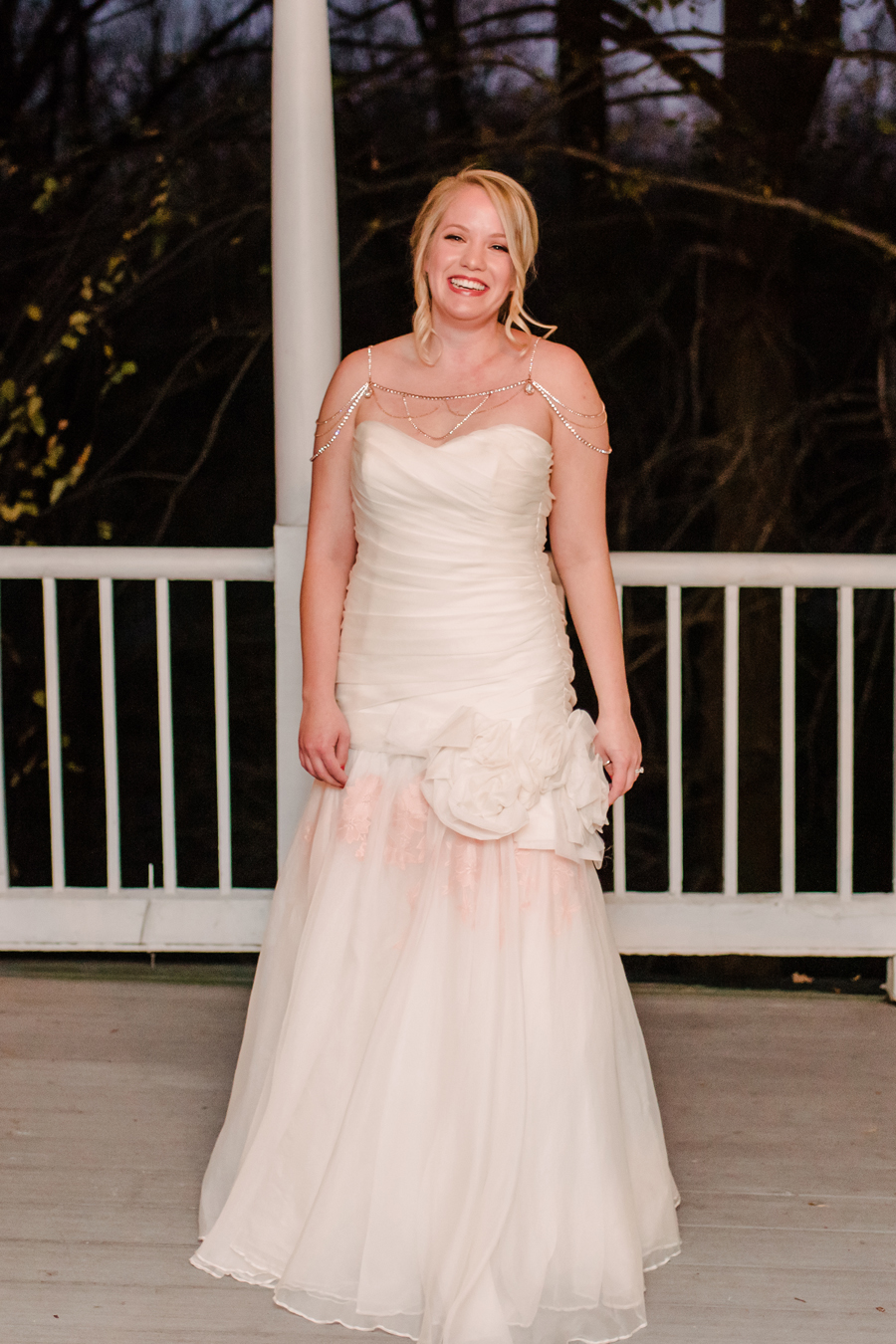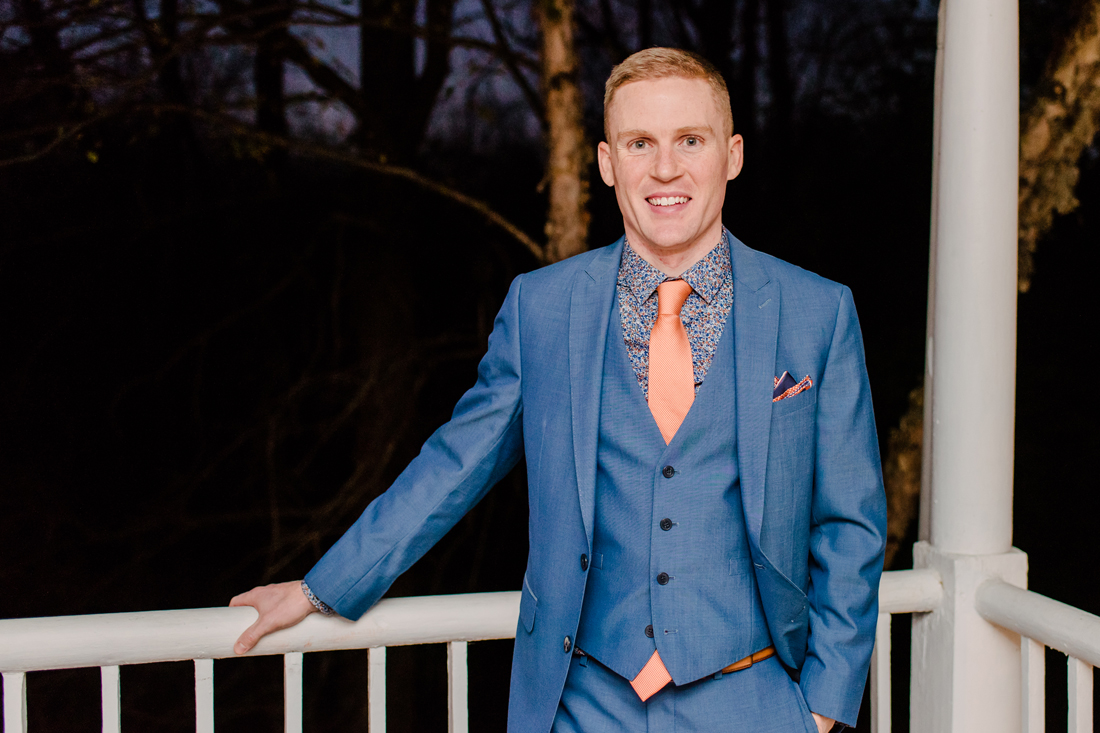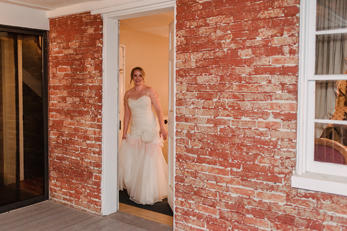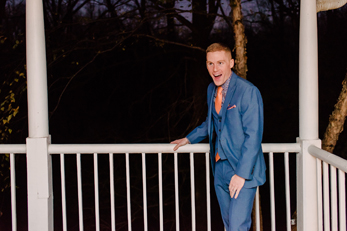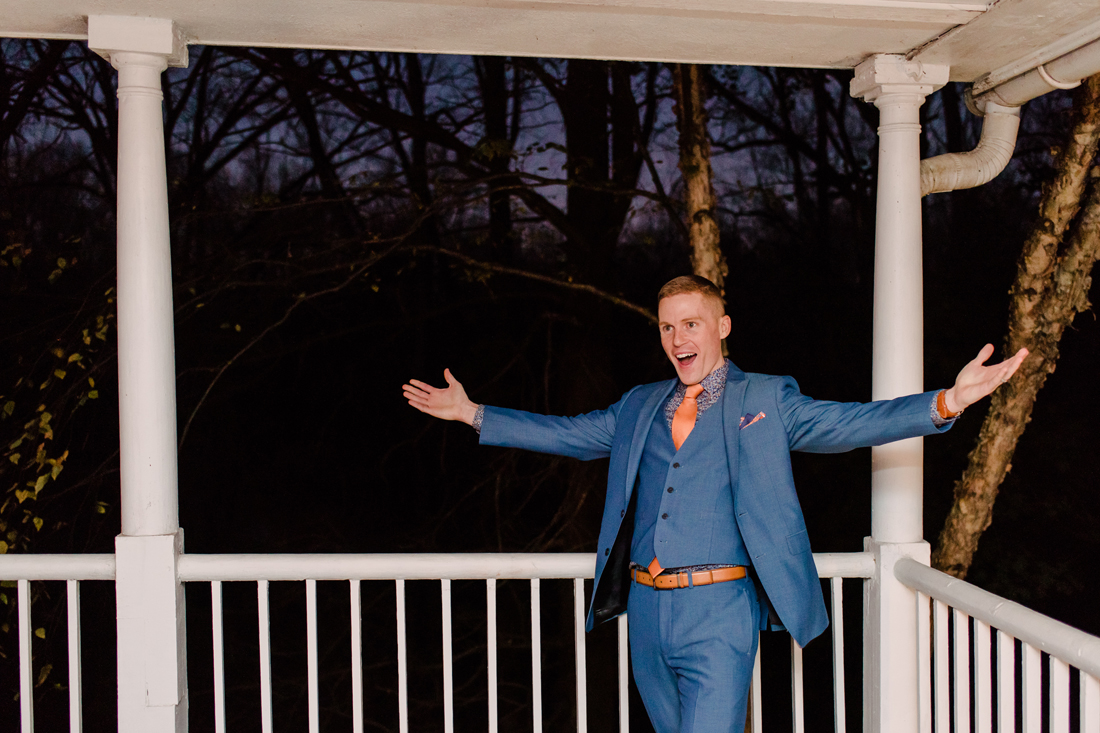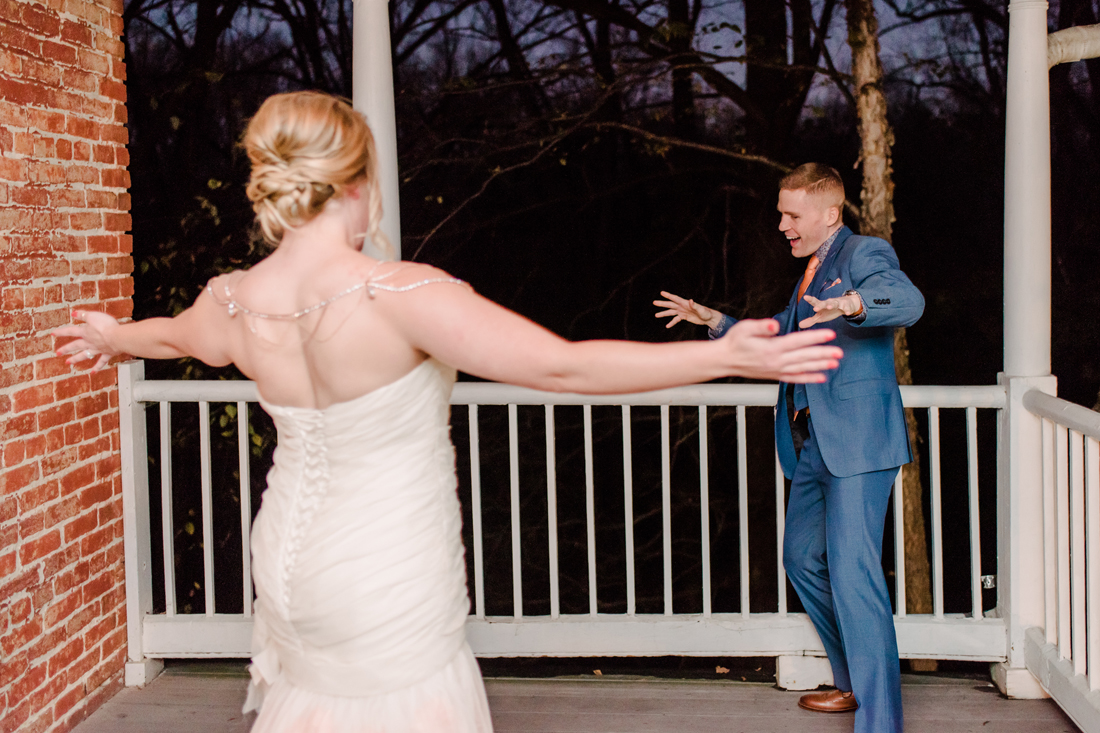 First look dance moves!!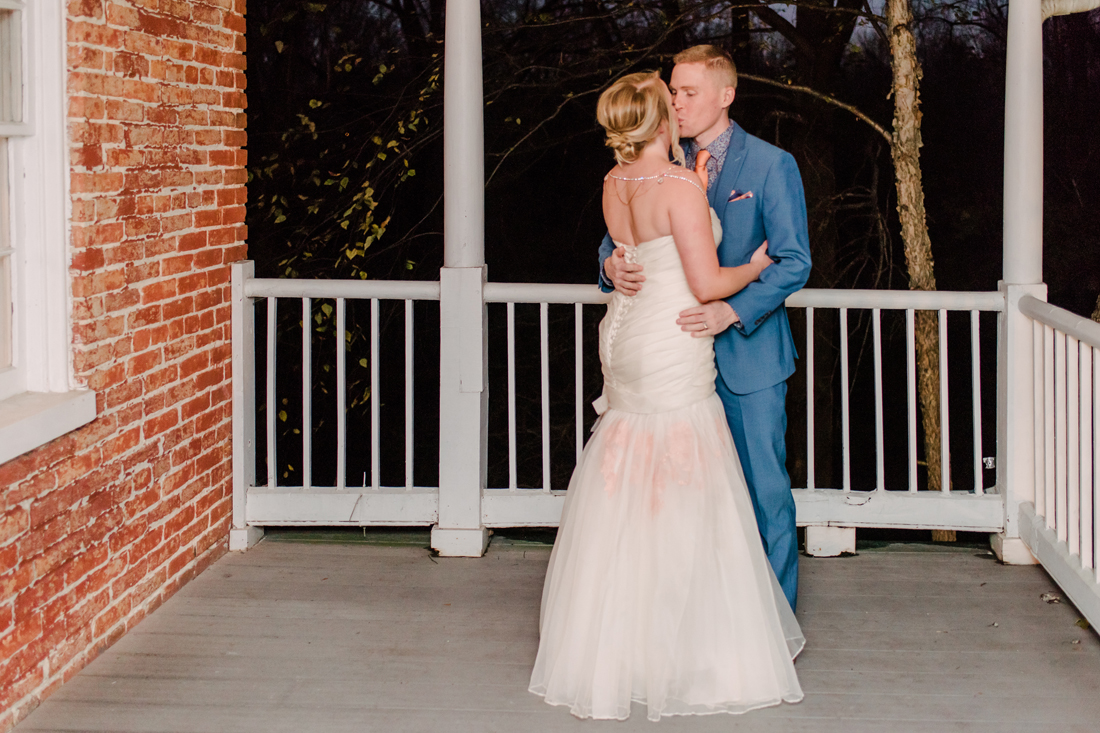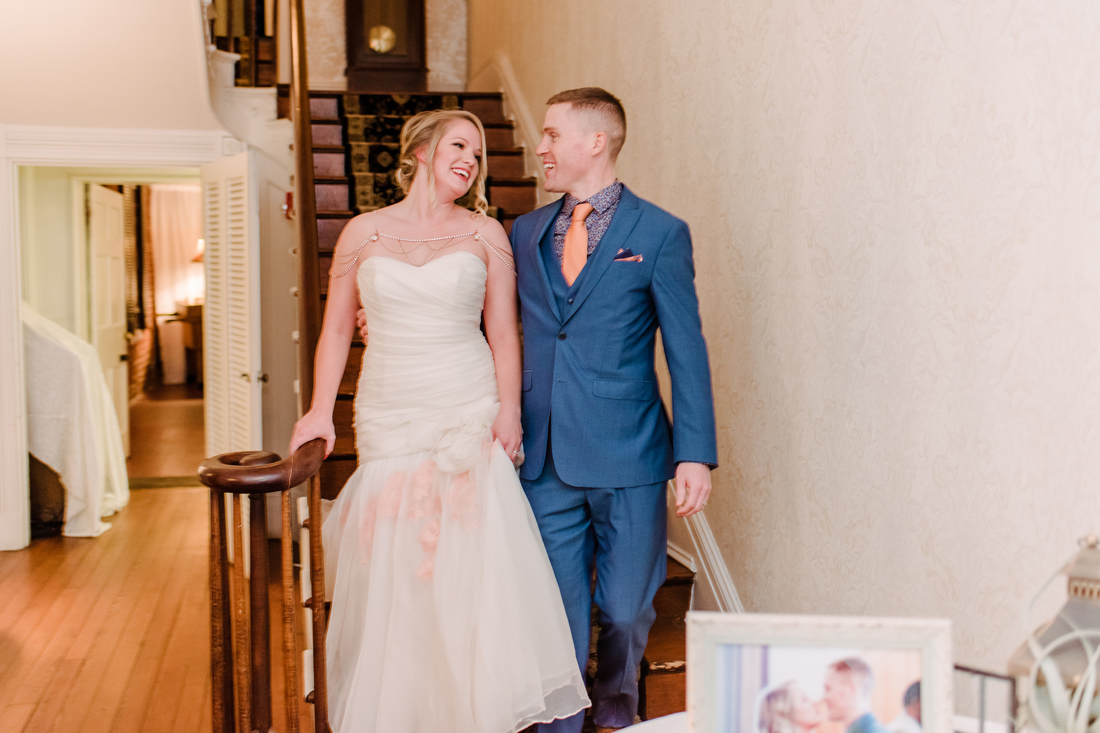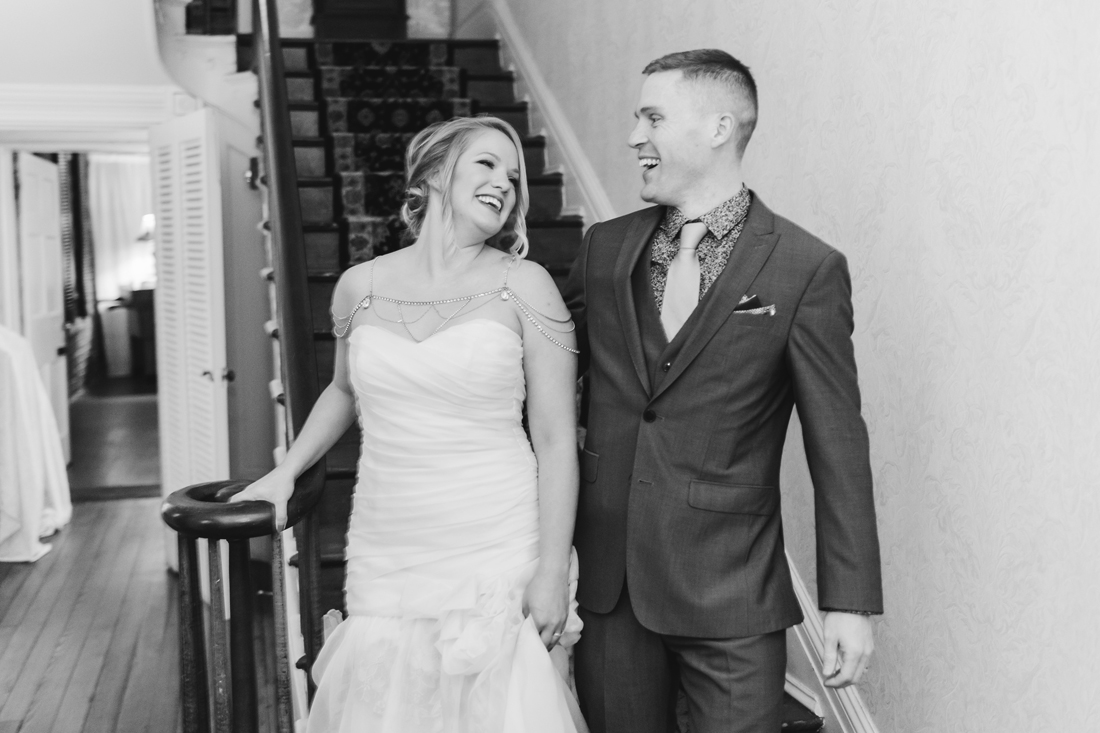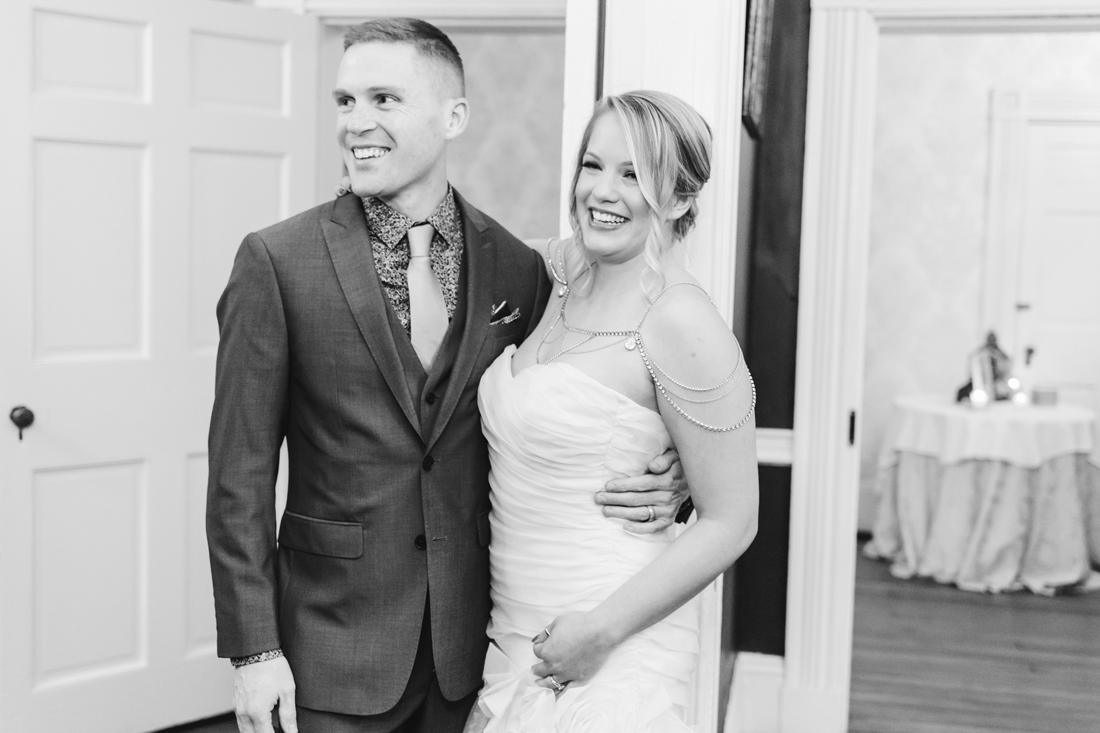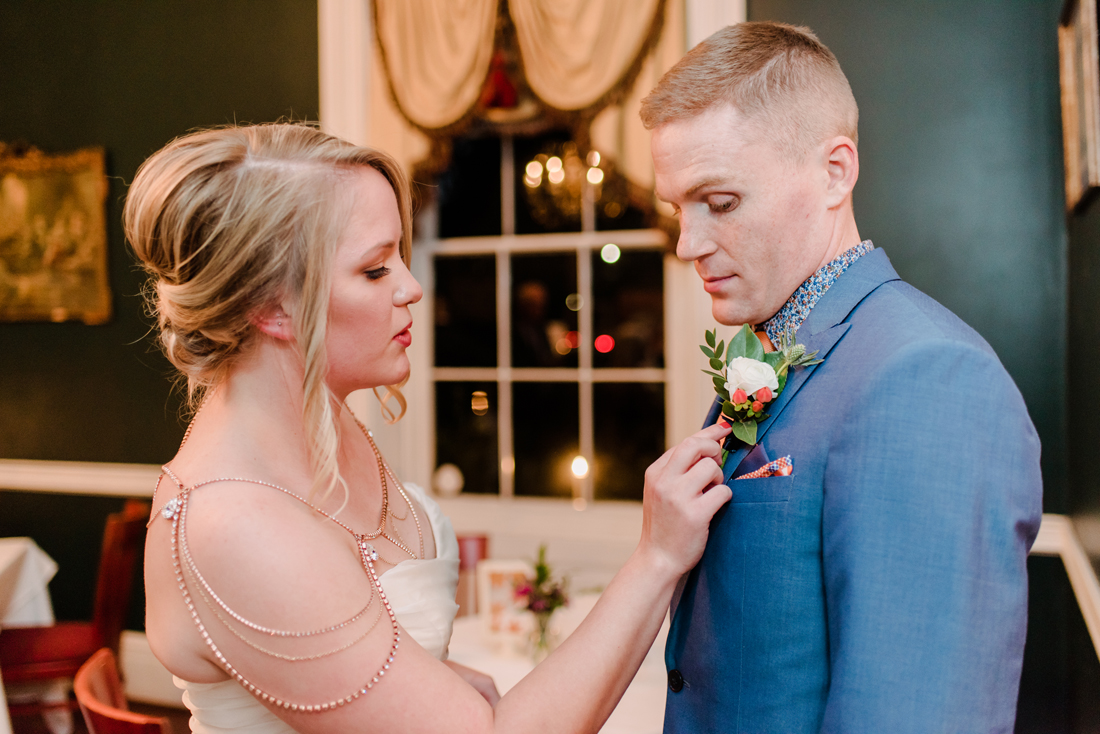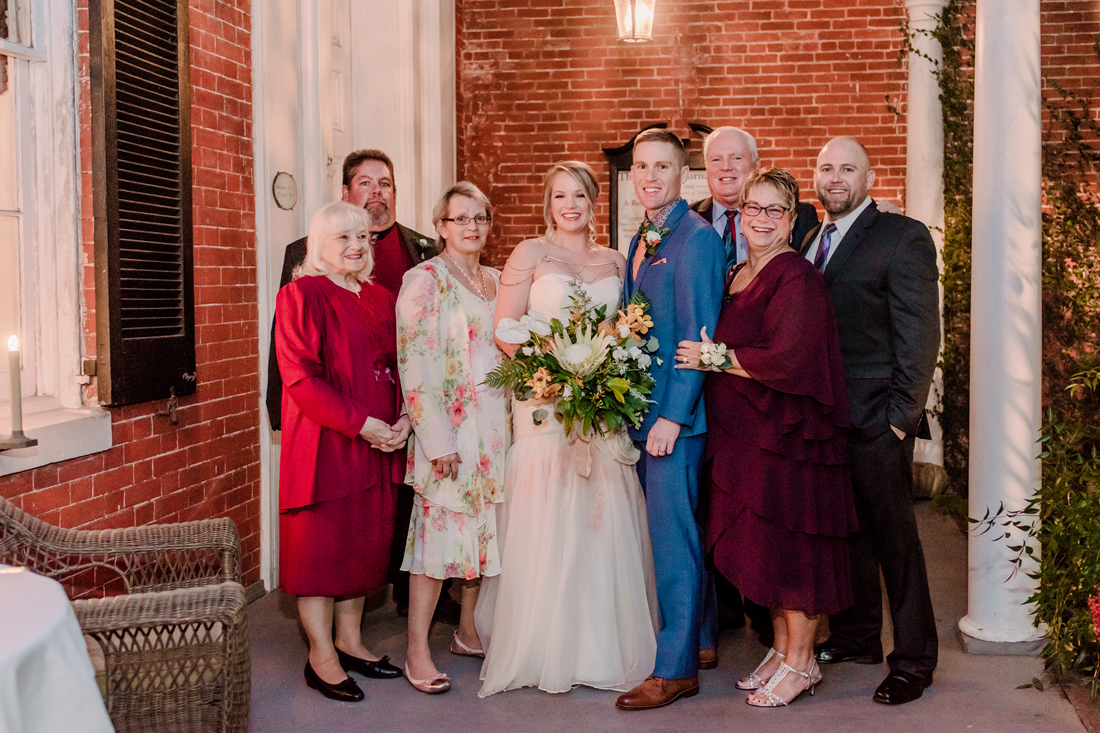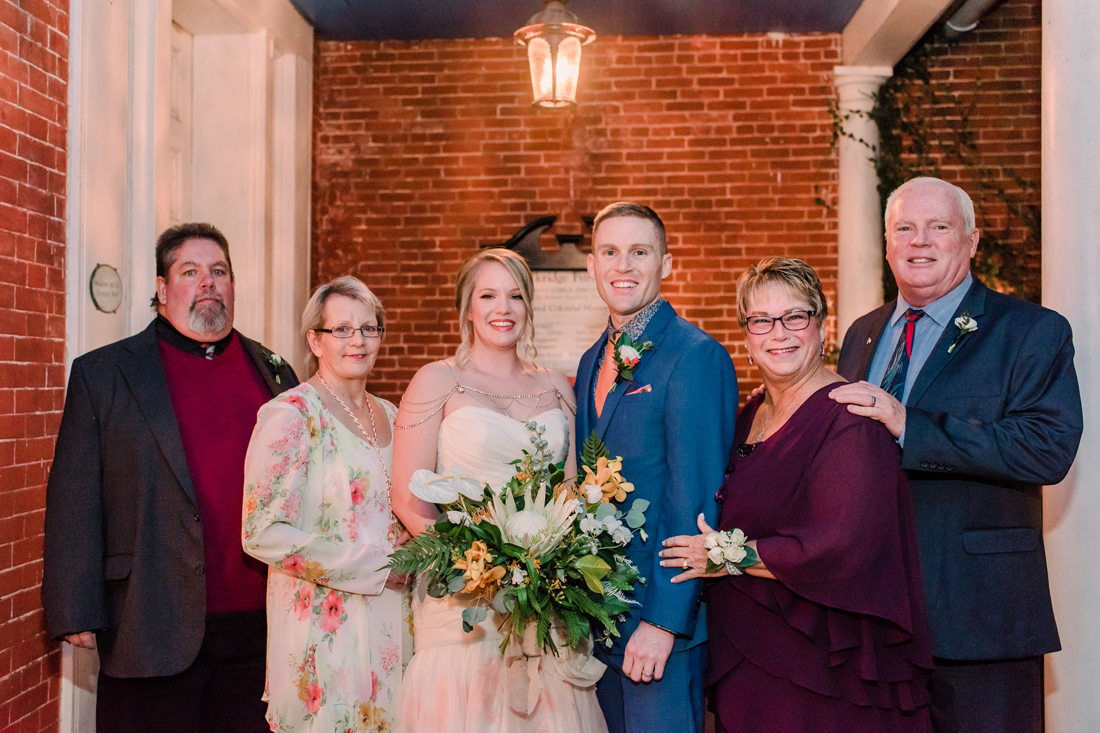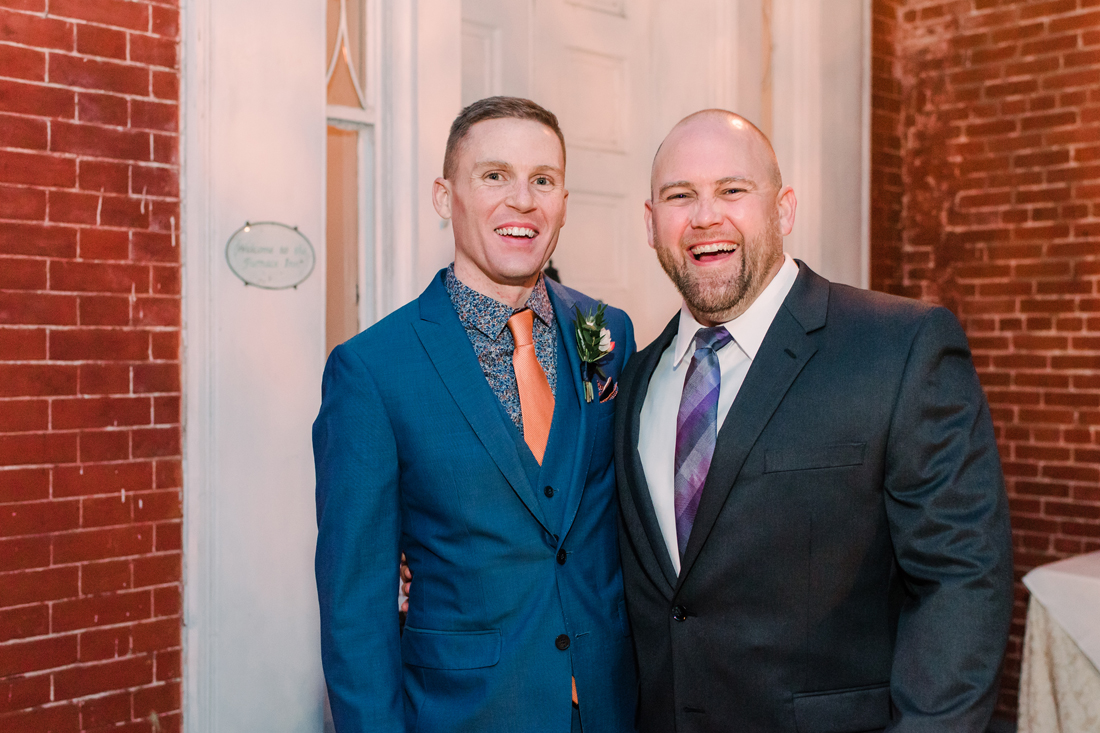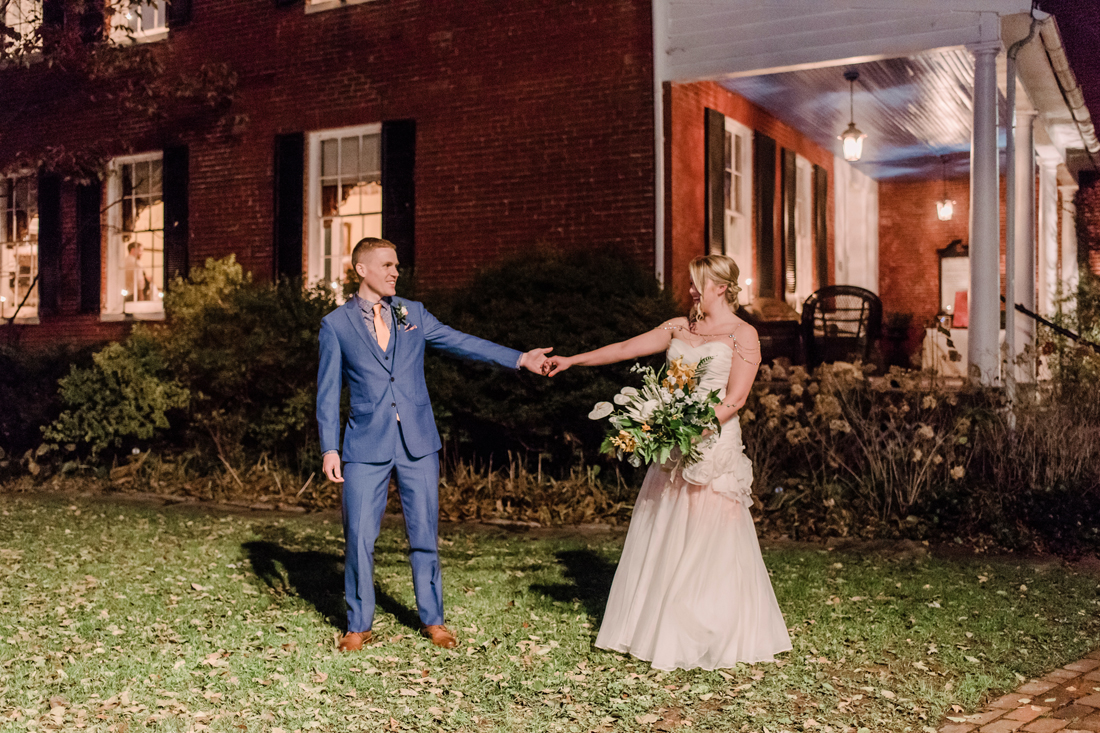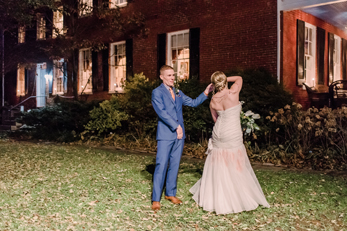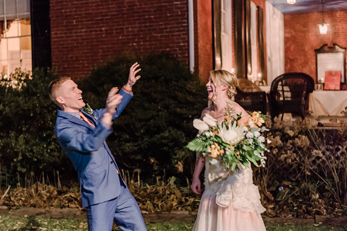 Always prepared with a new dance move!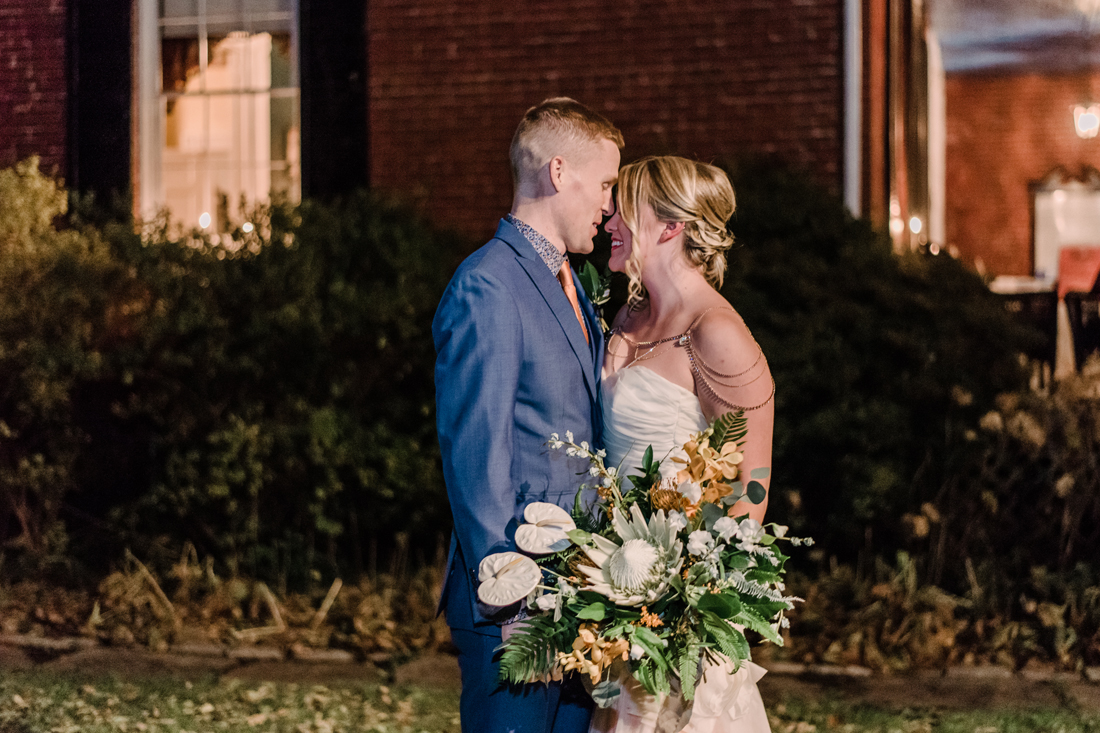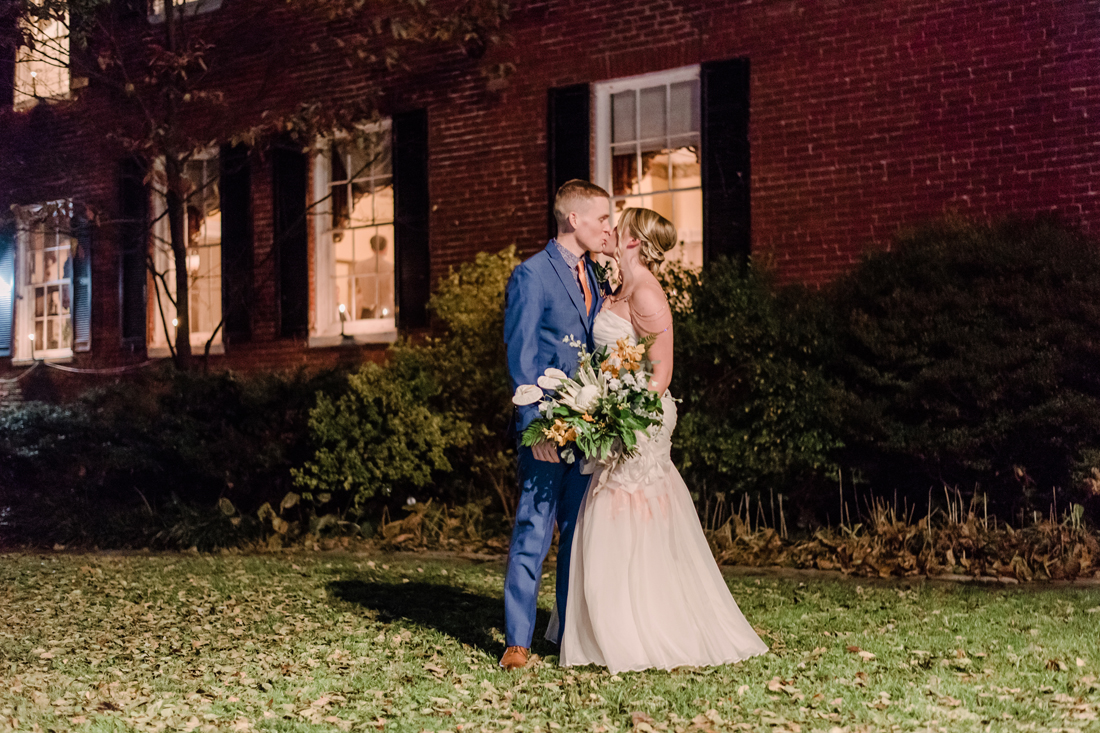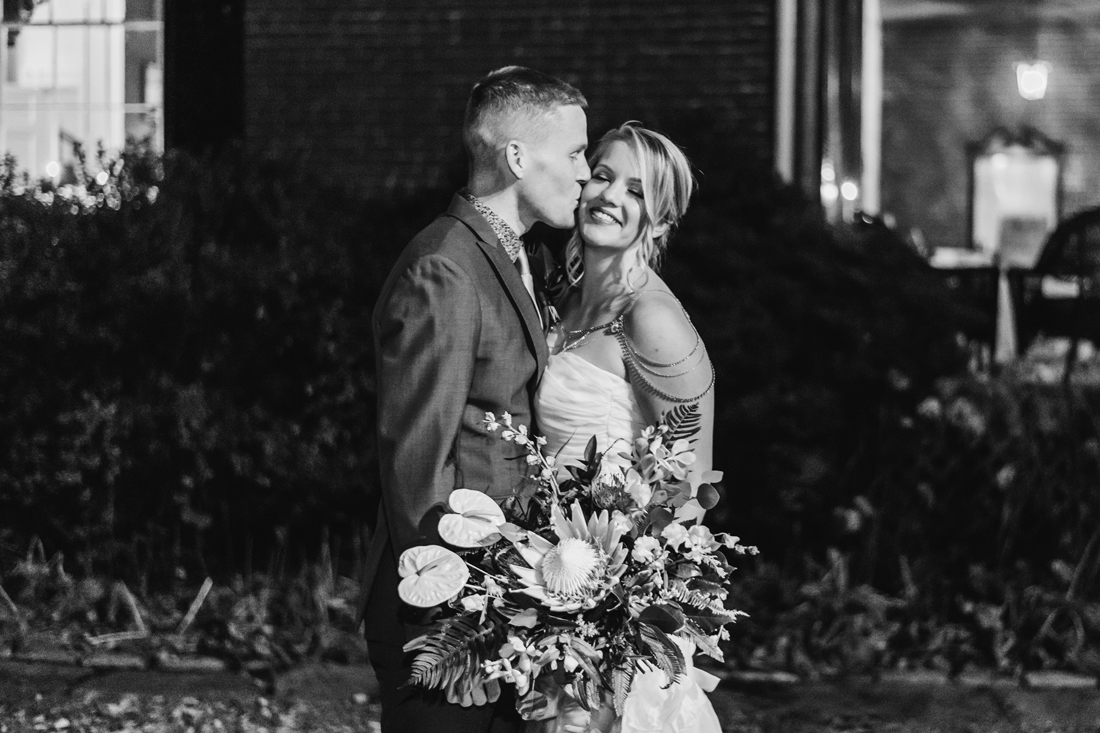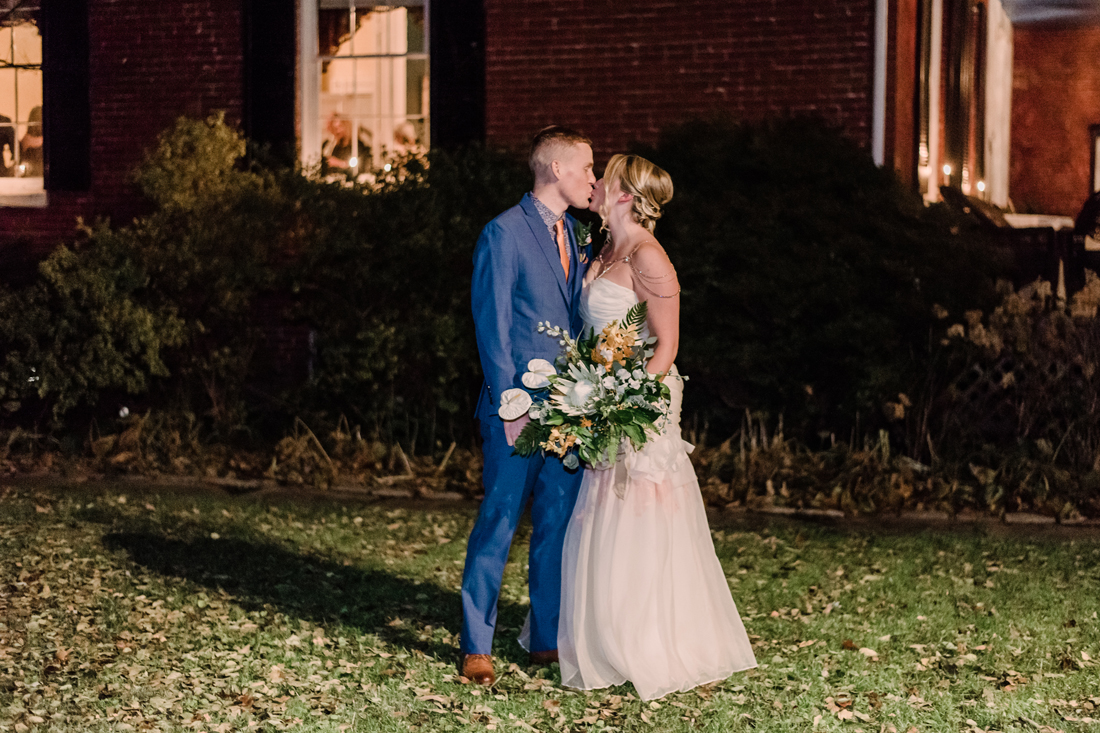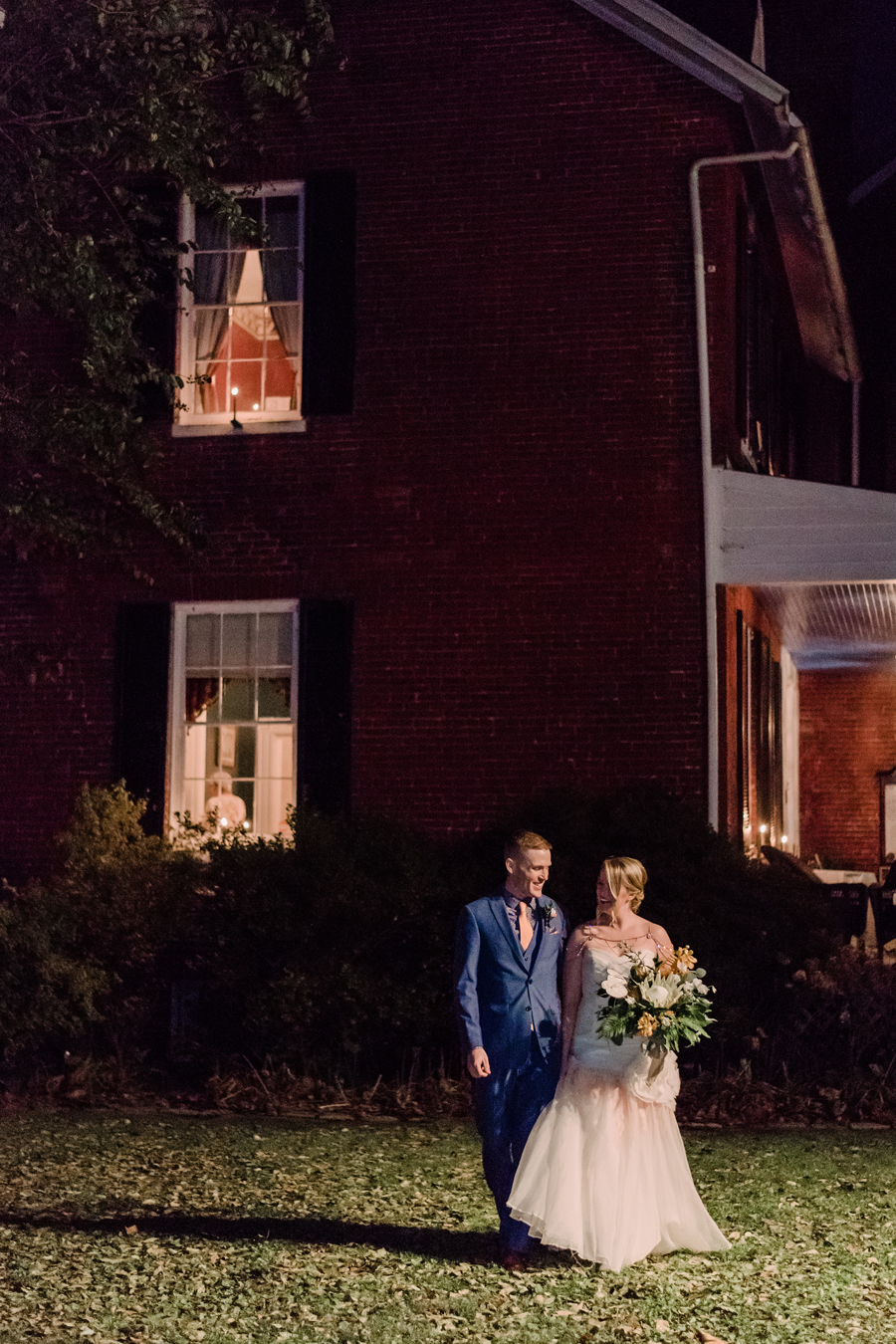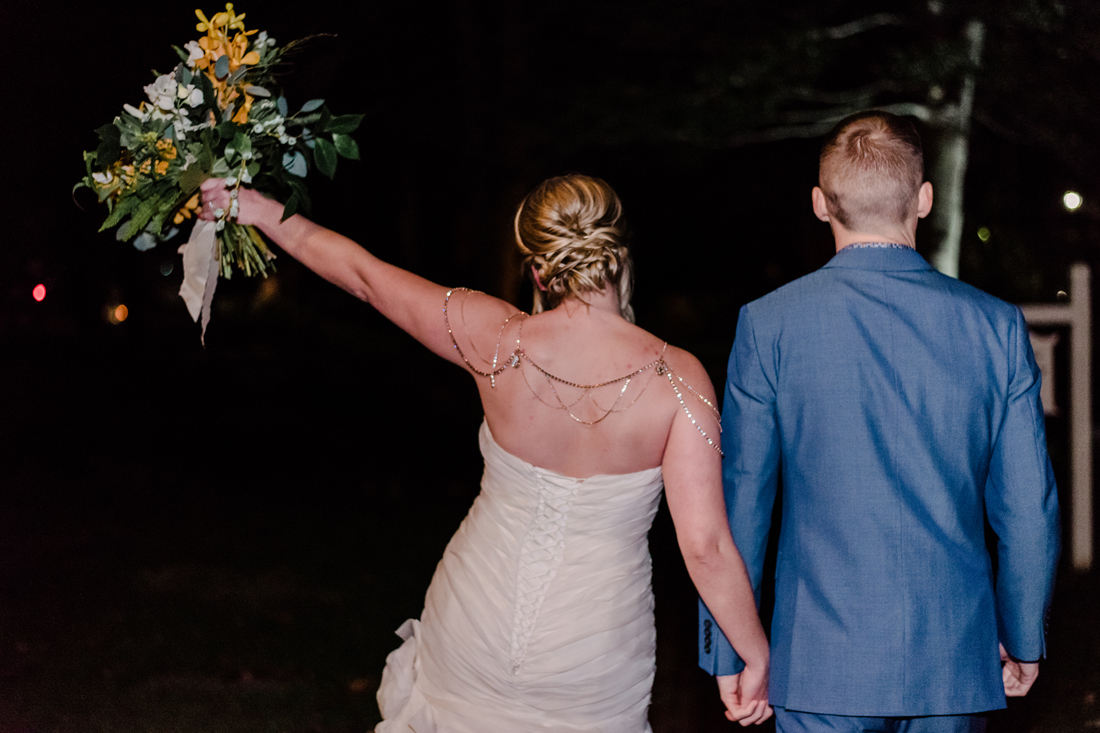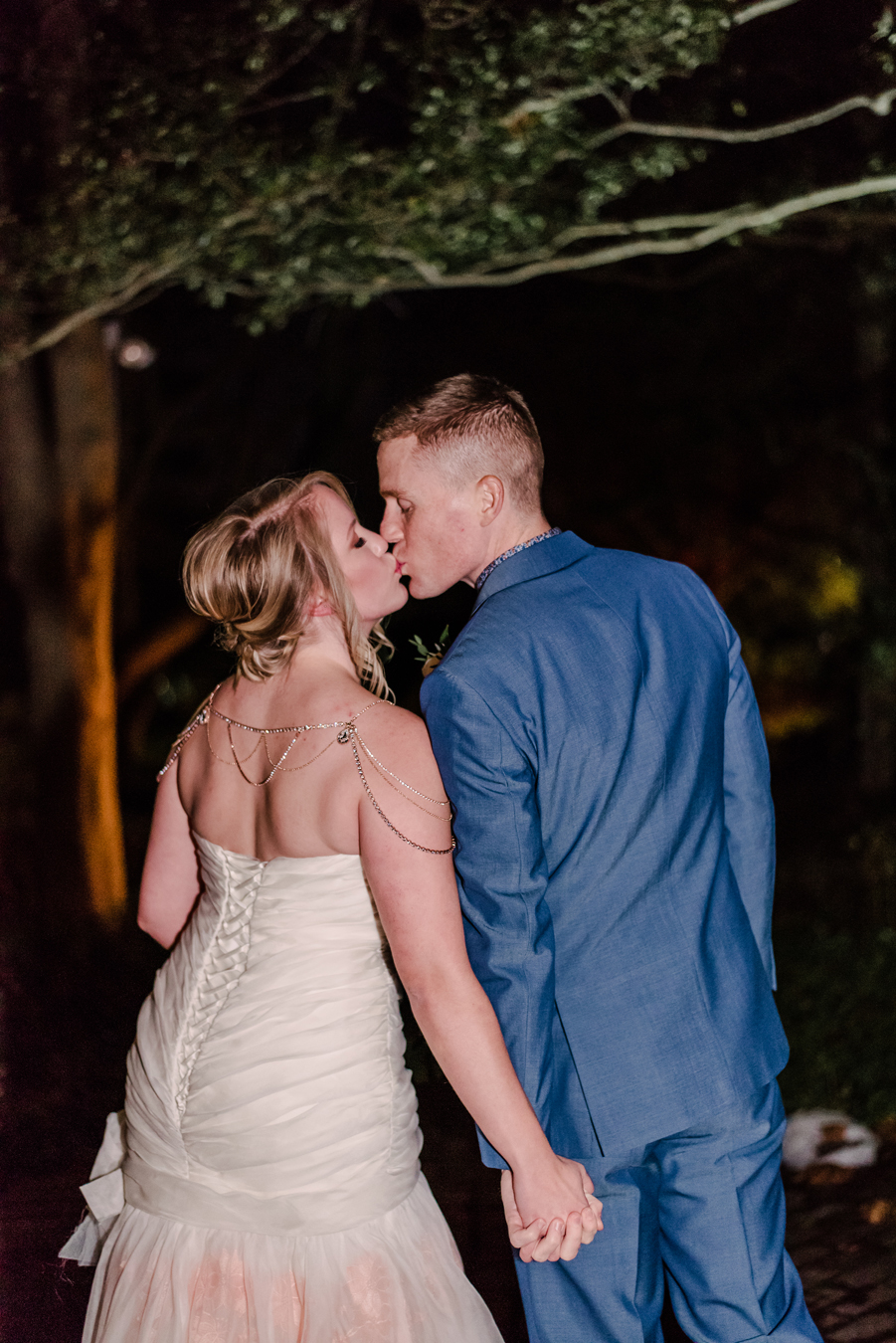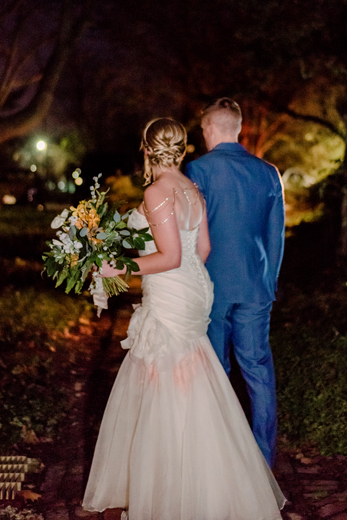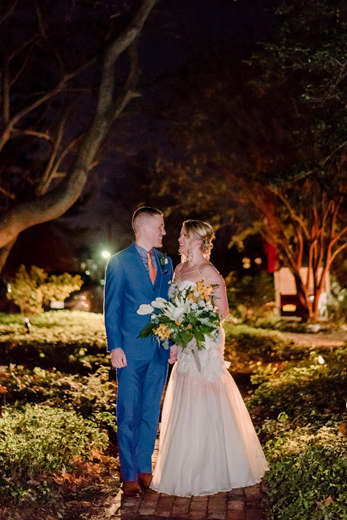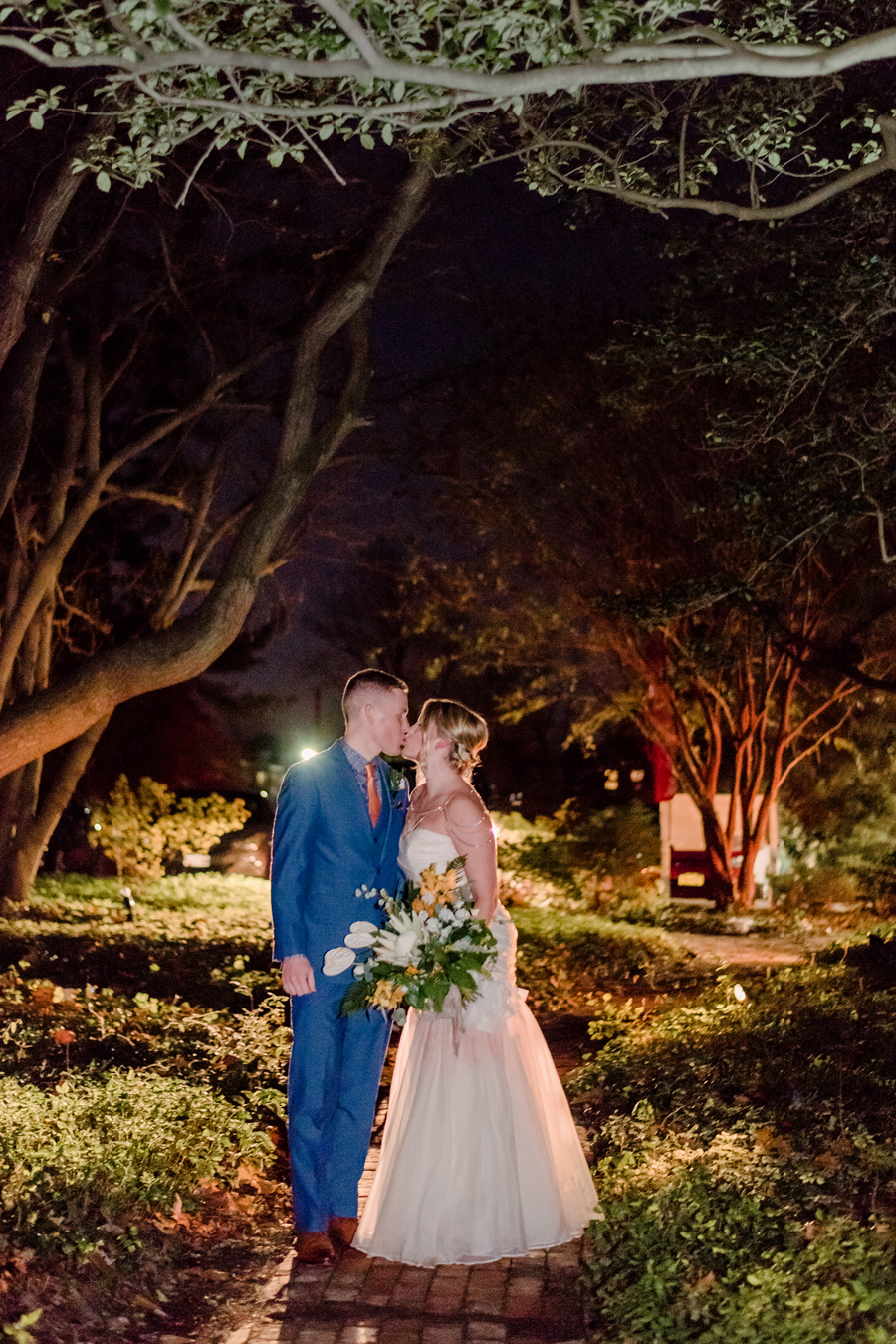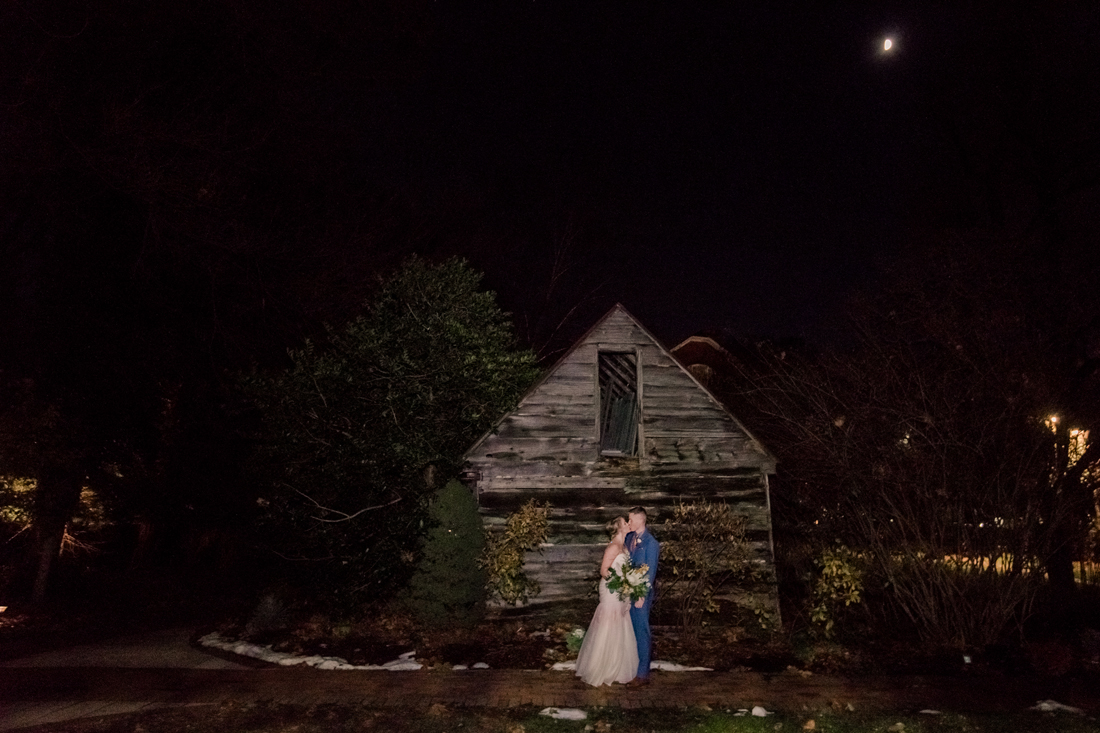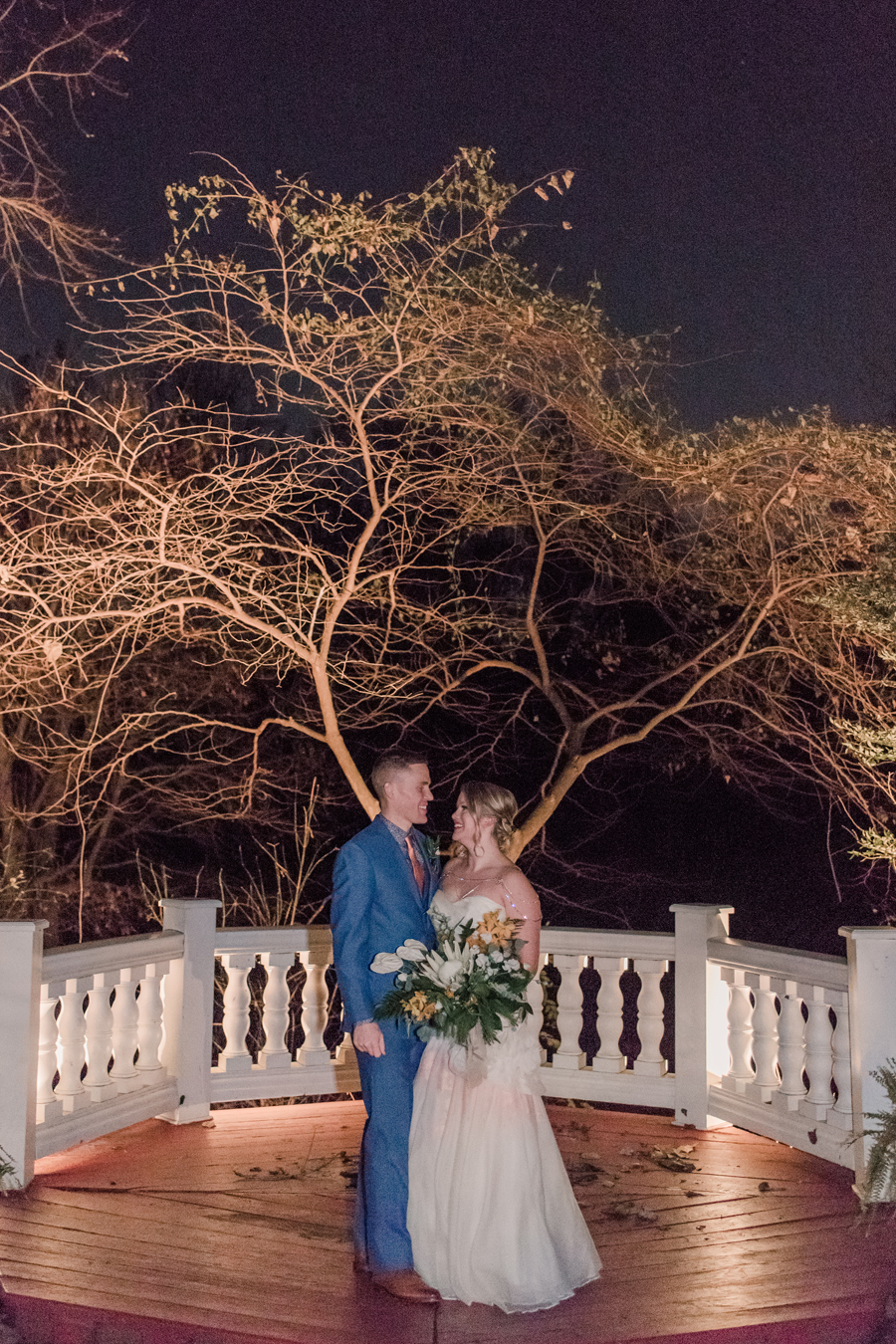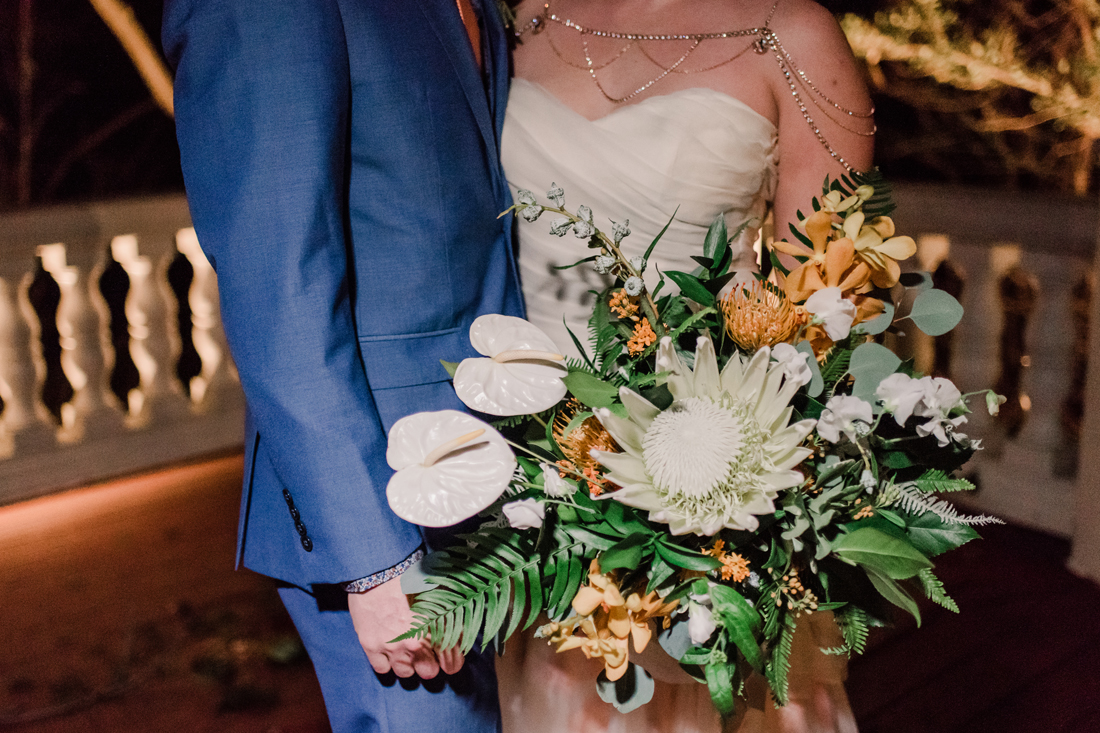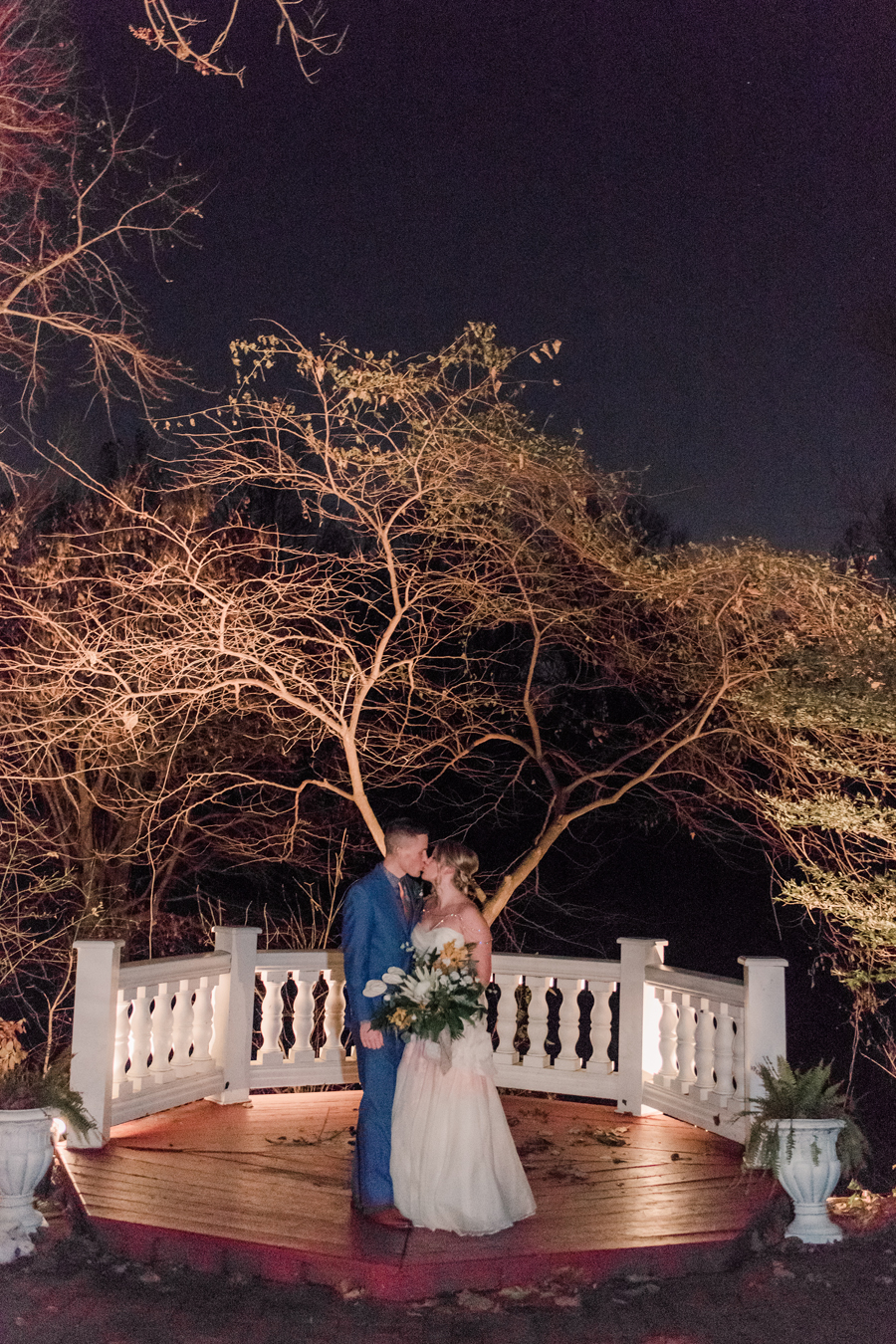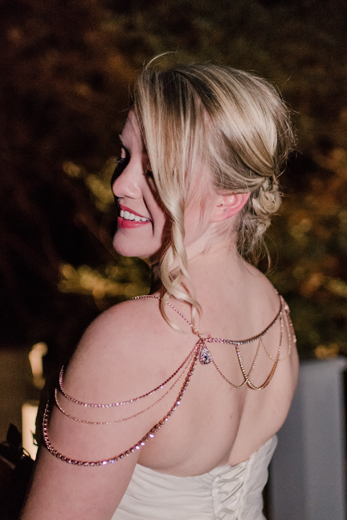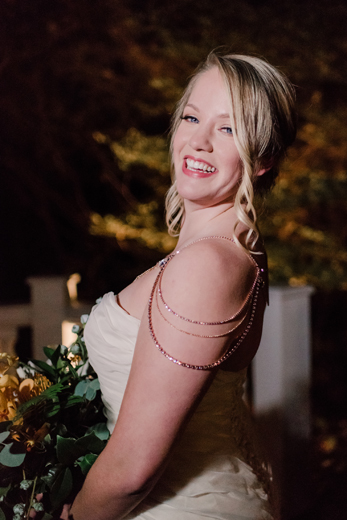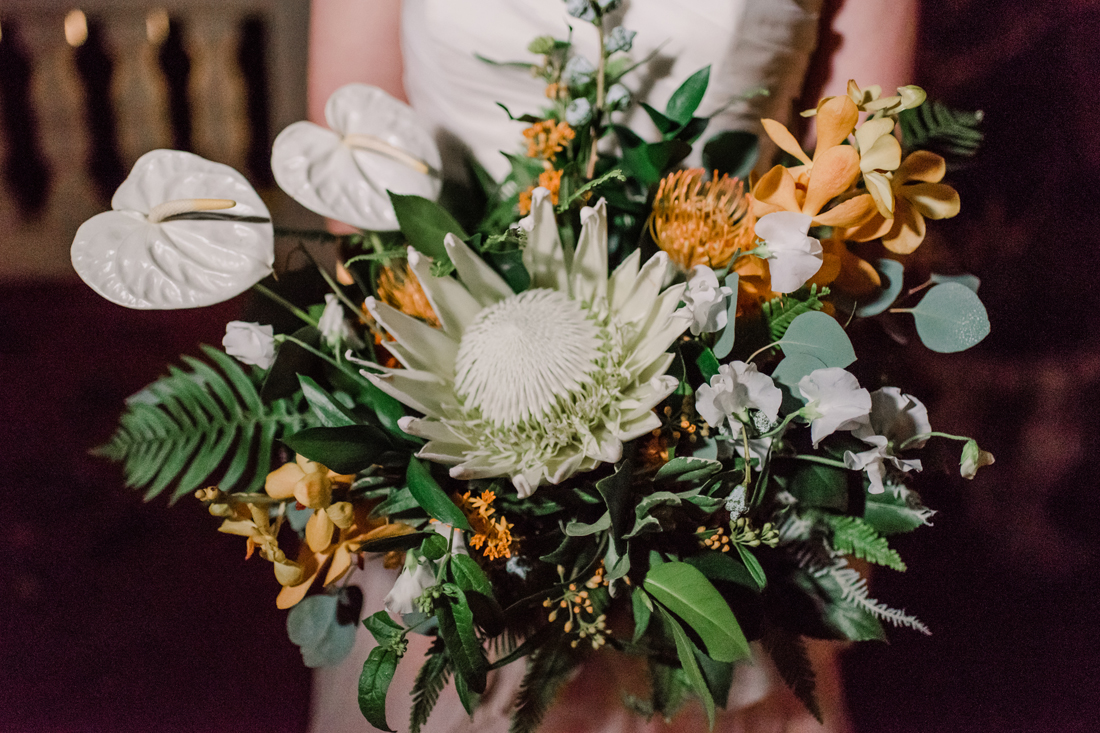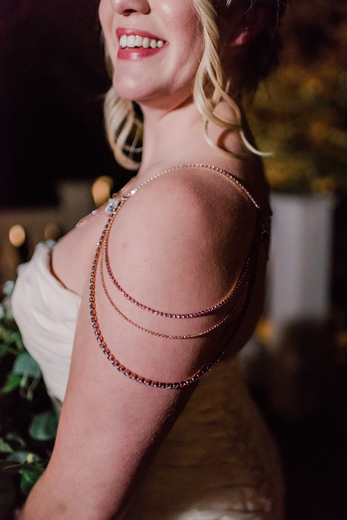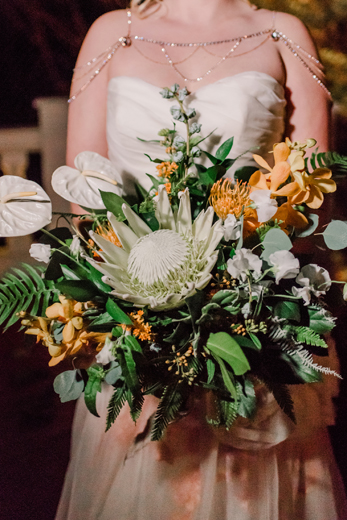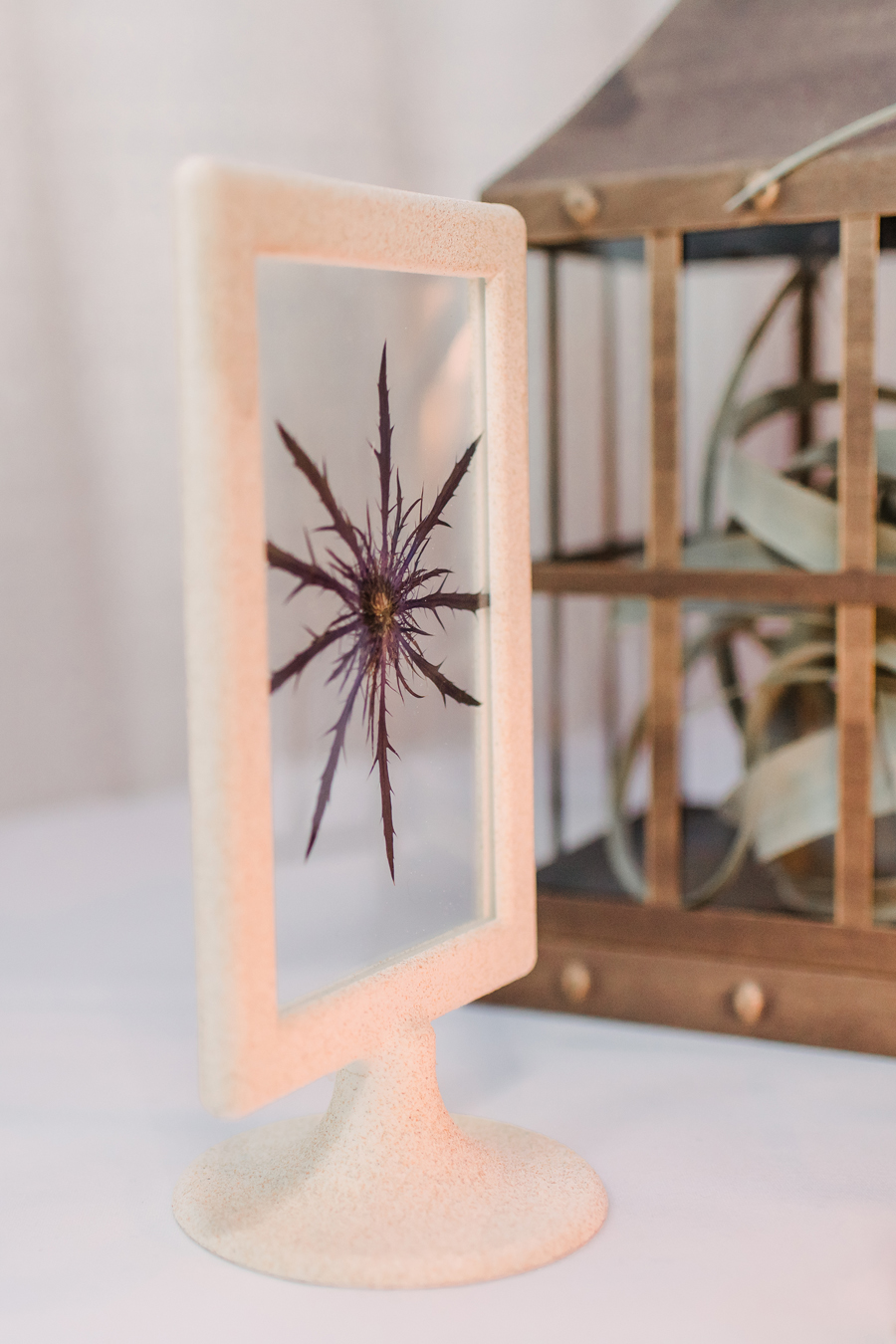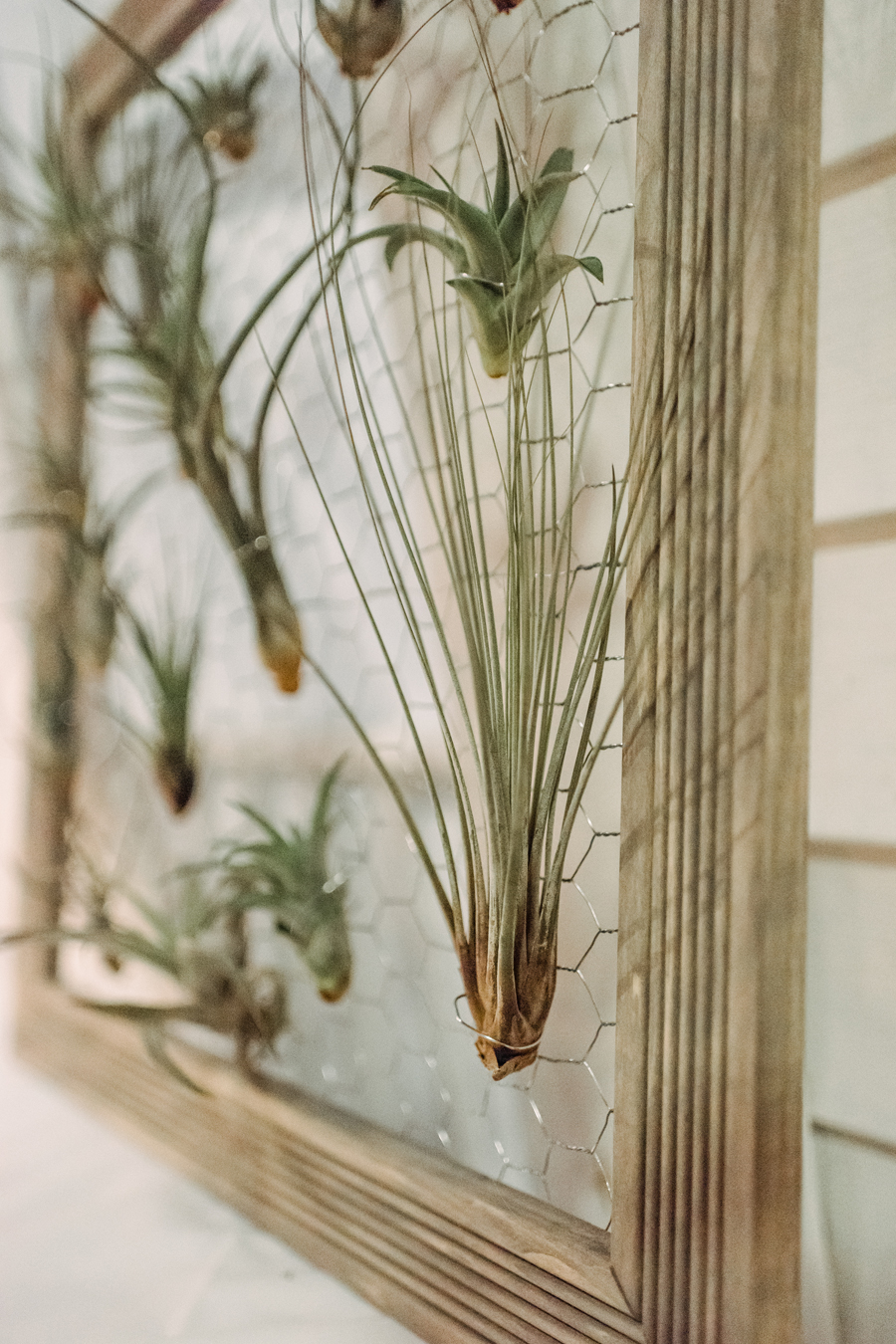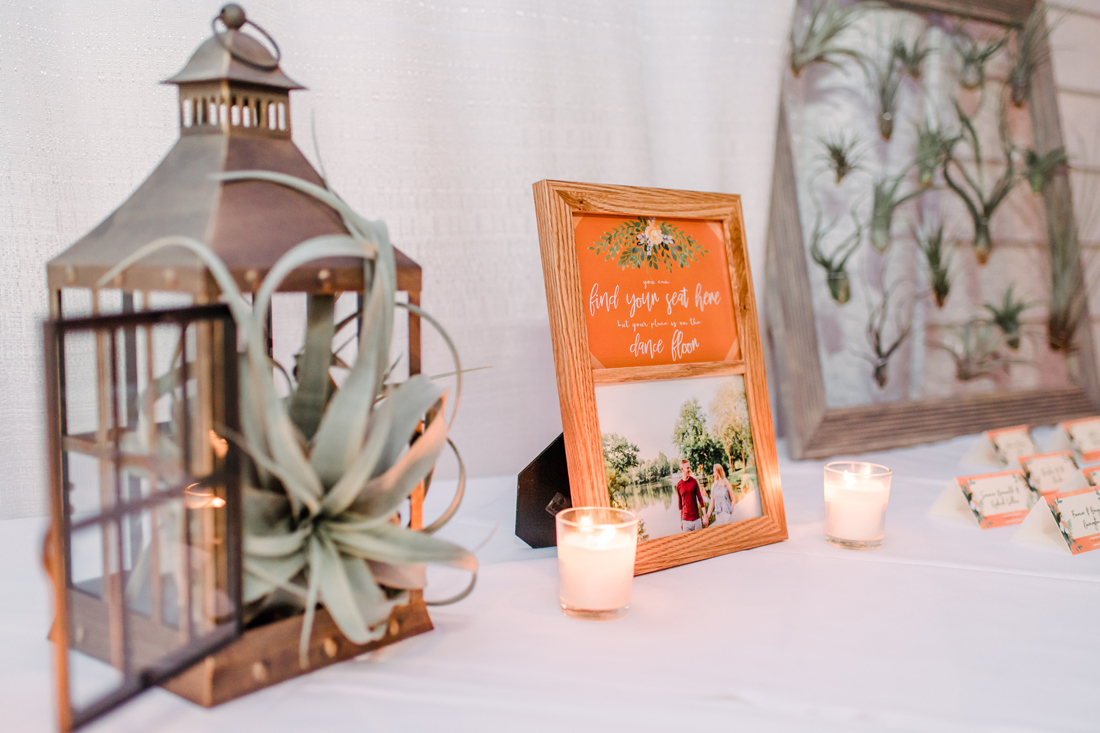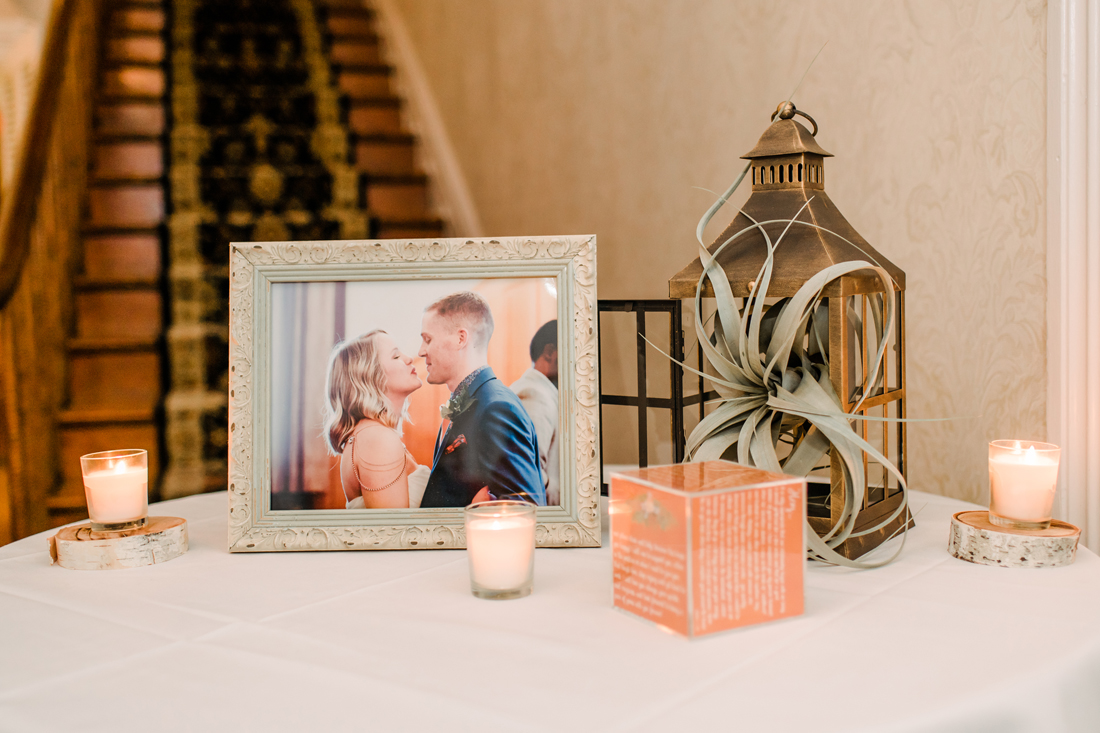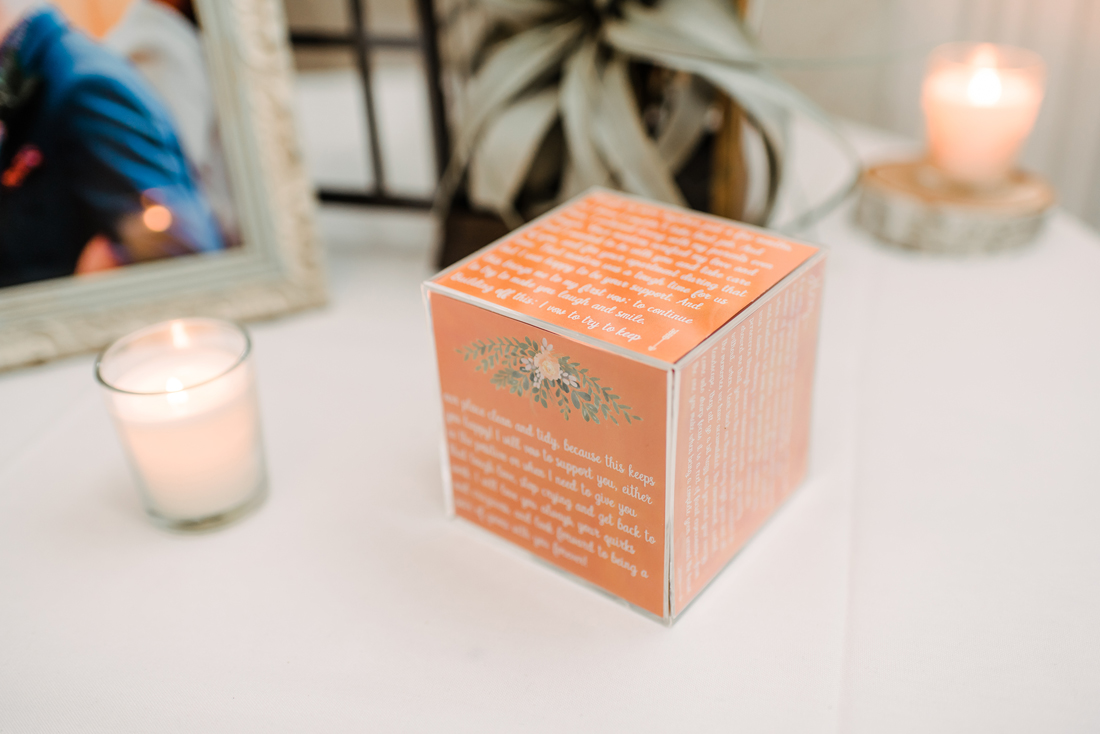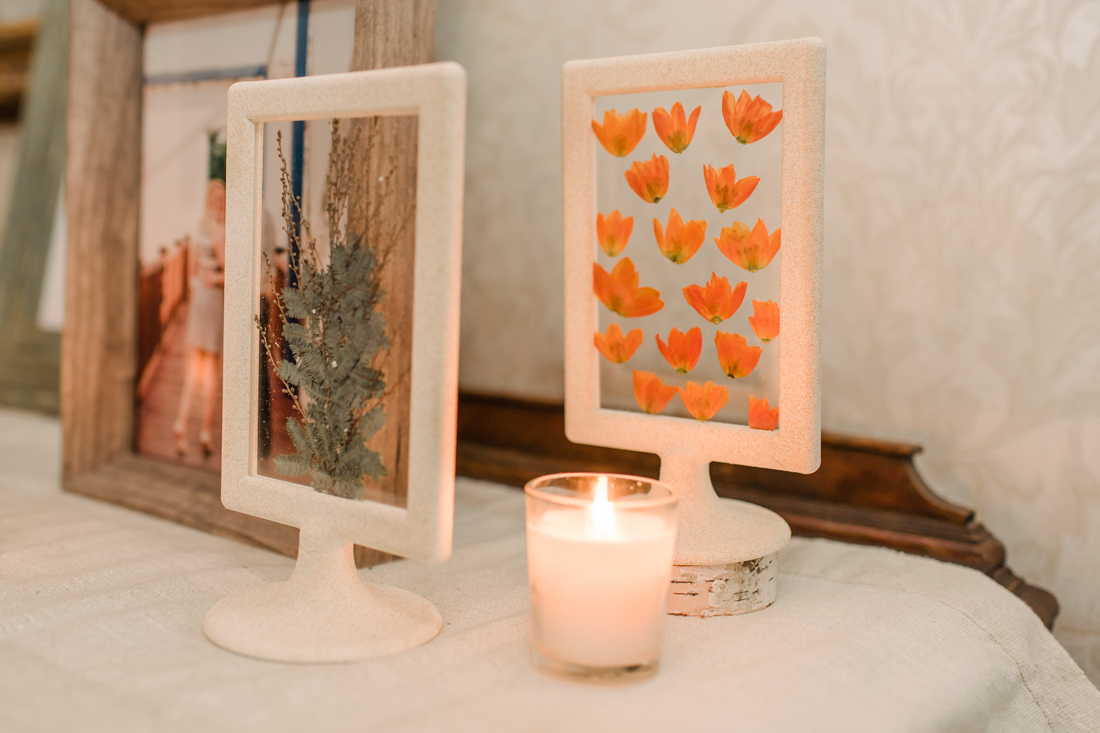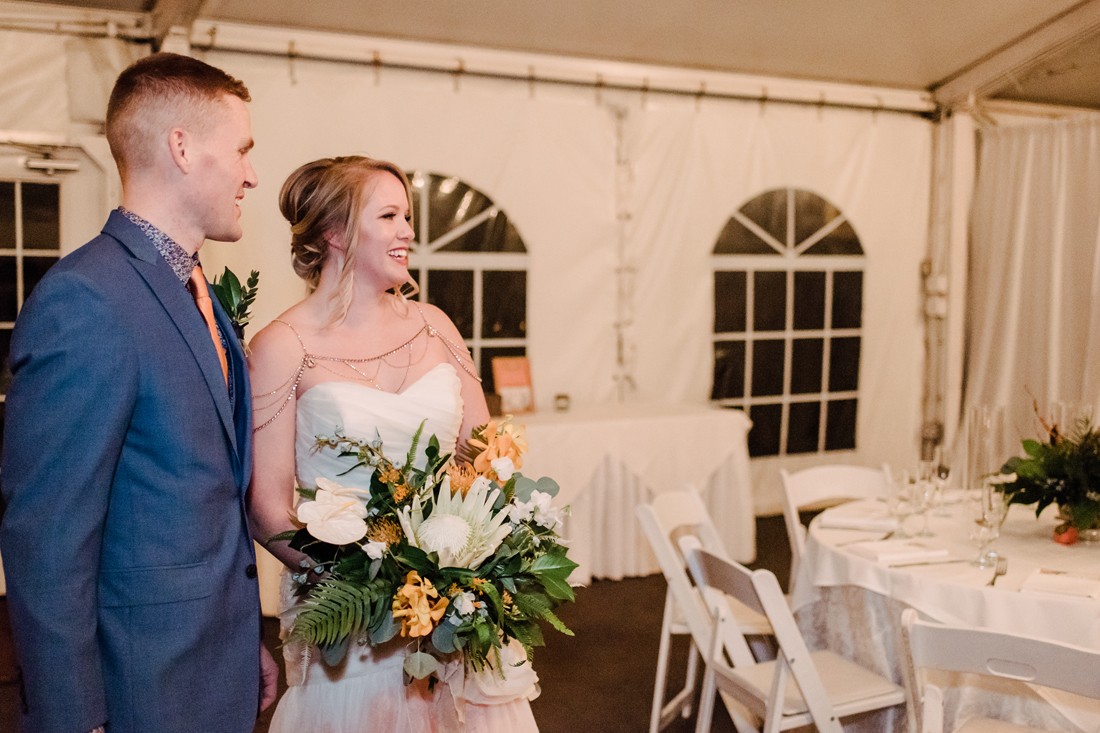 When you gotta stop and  take in that amazing reception space..!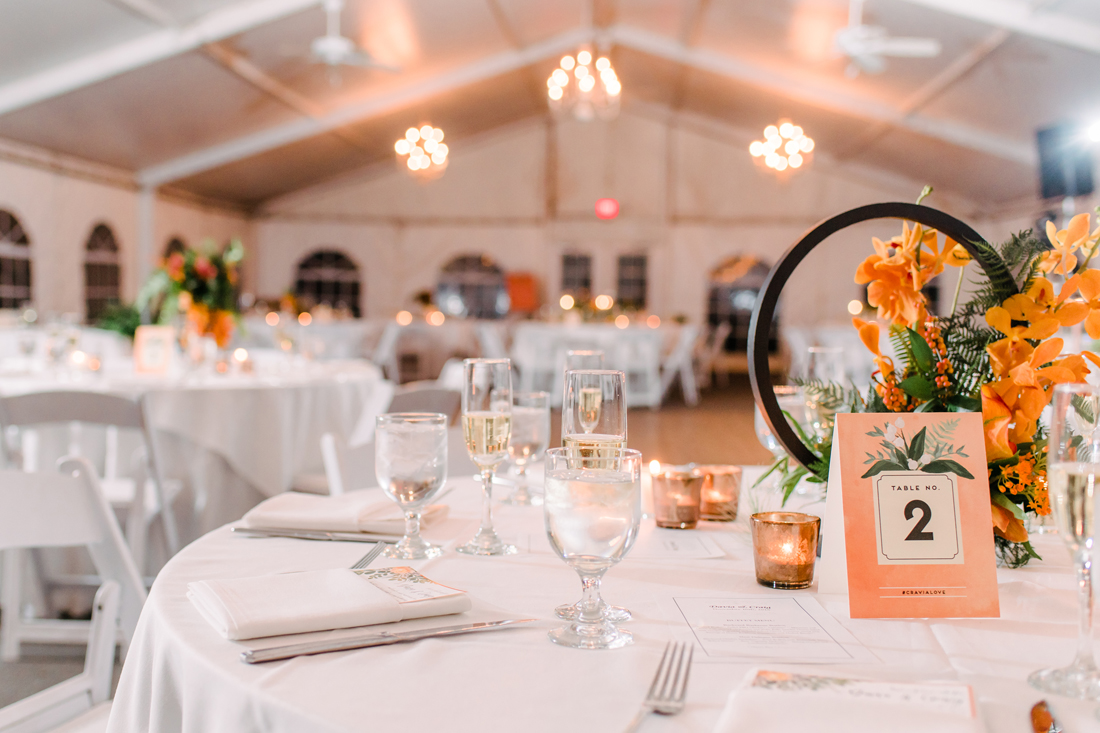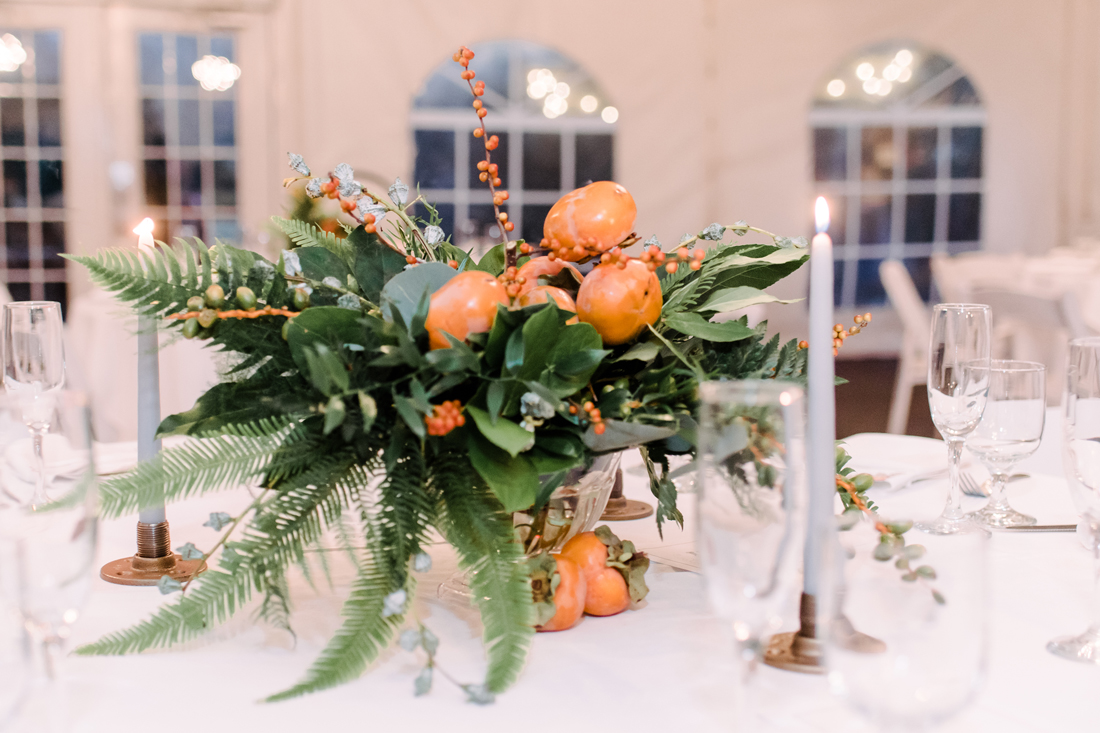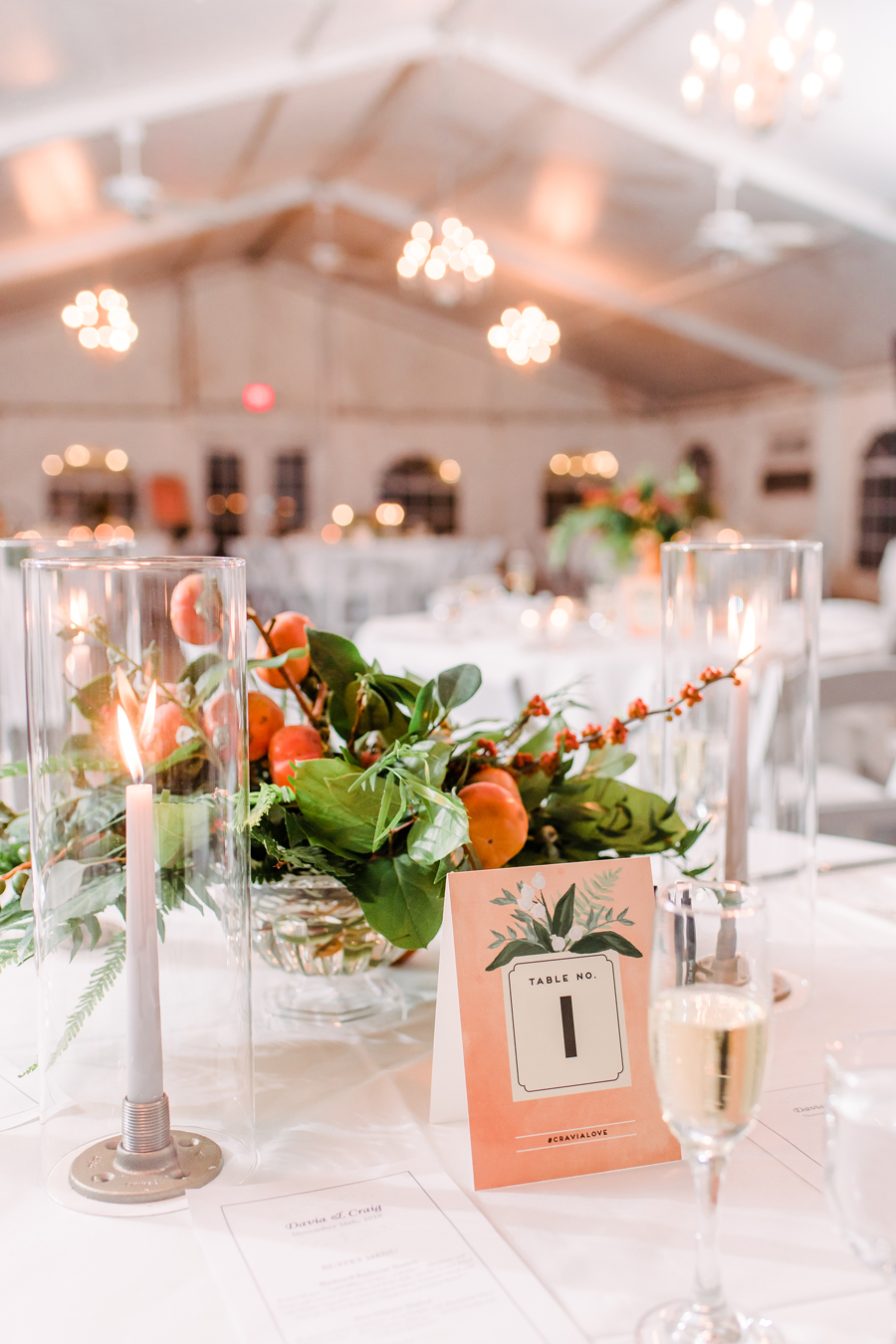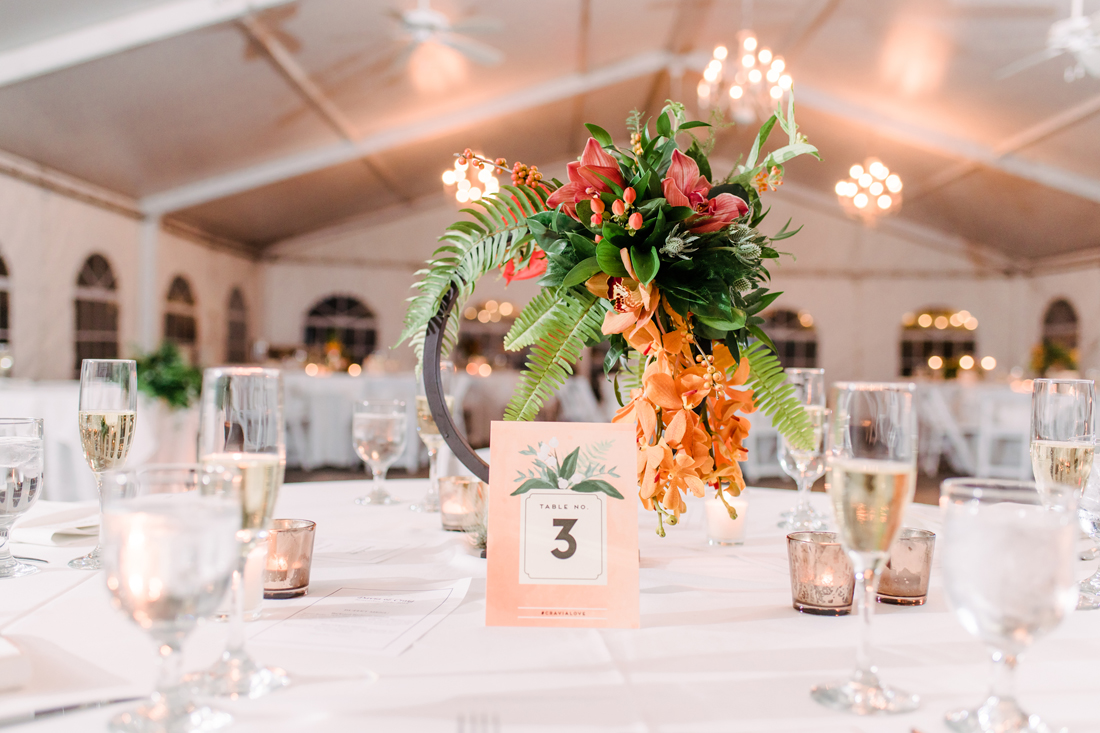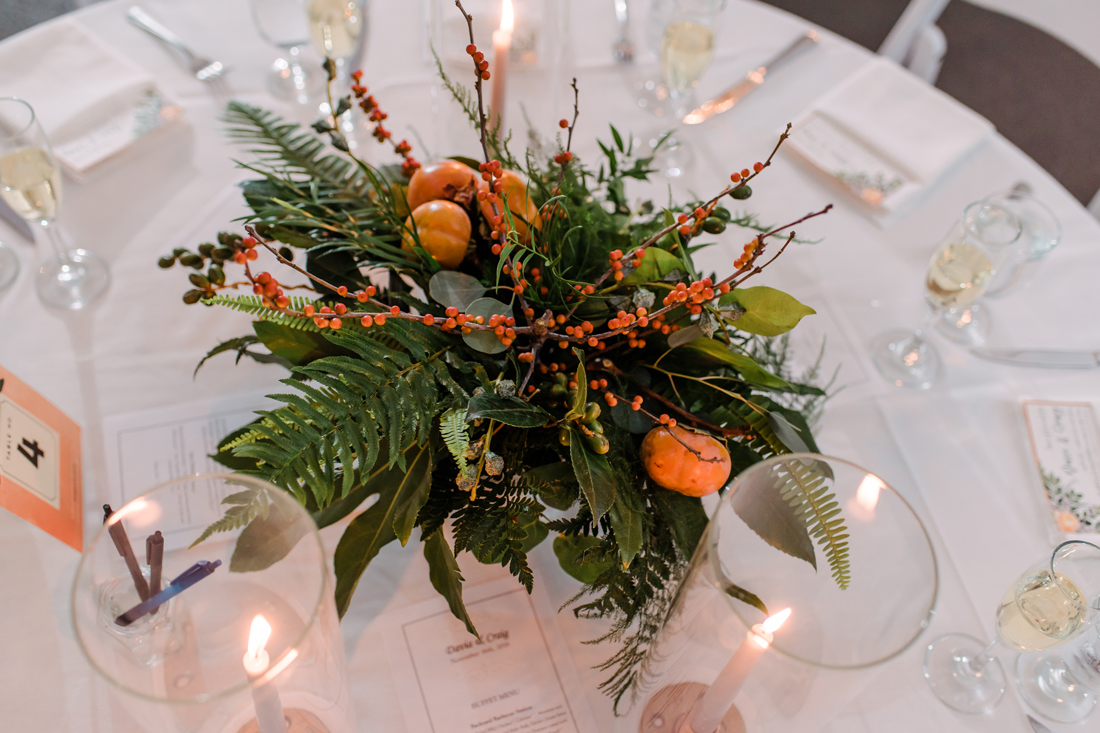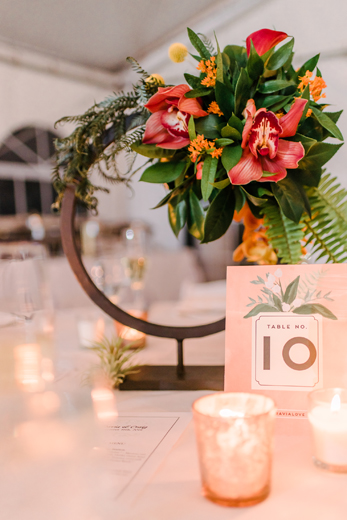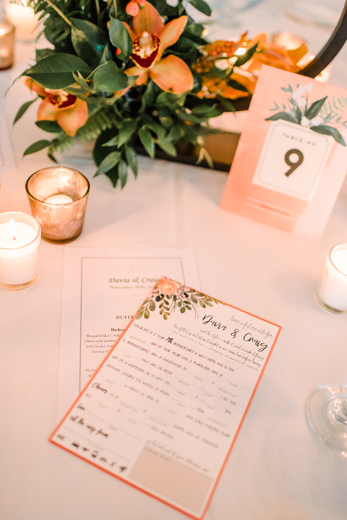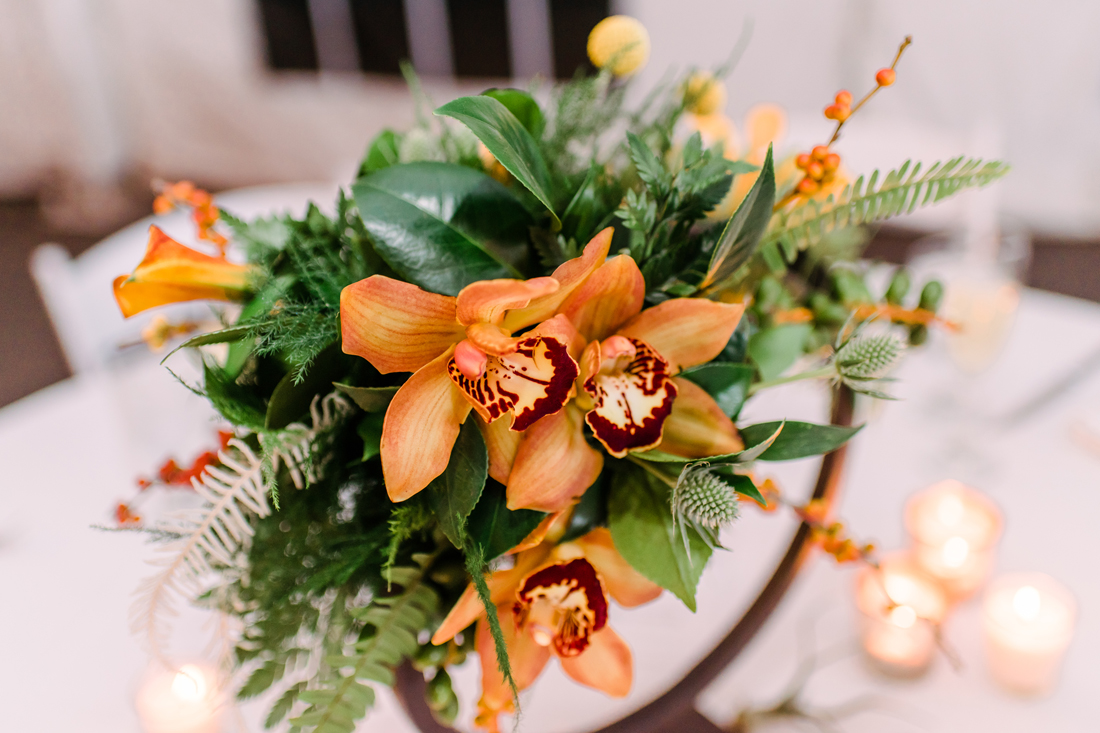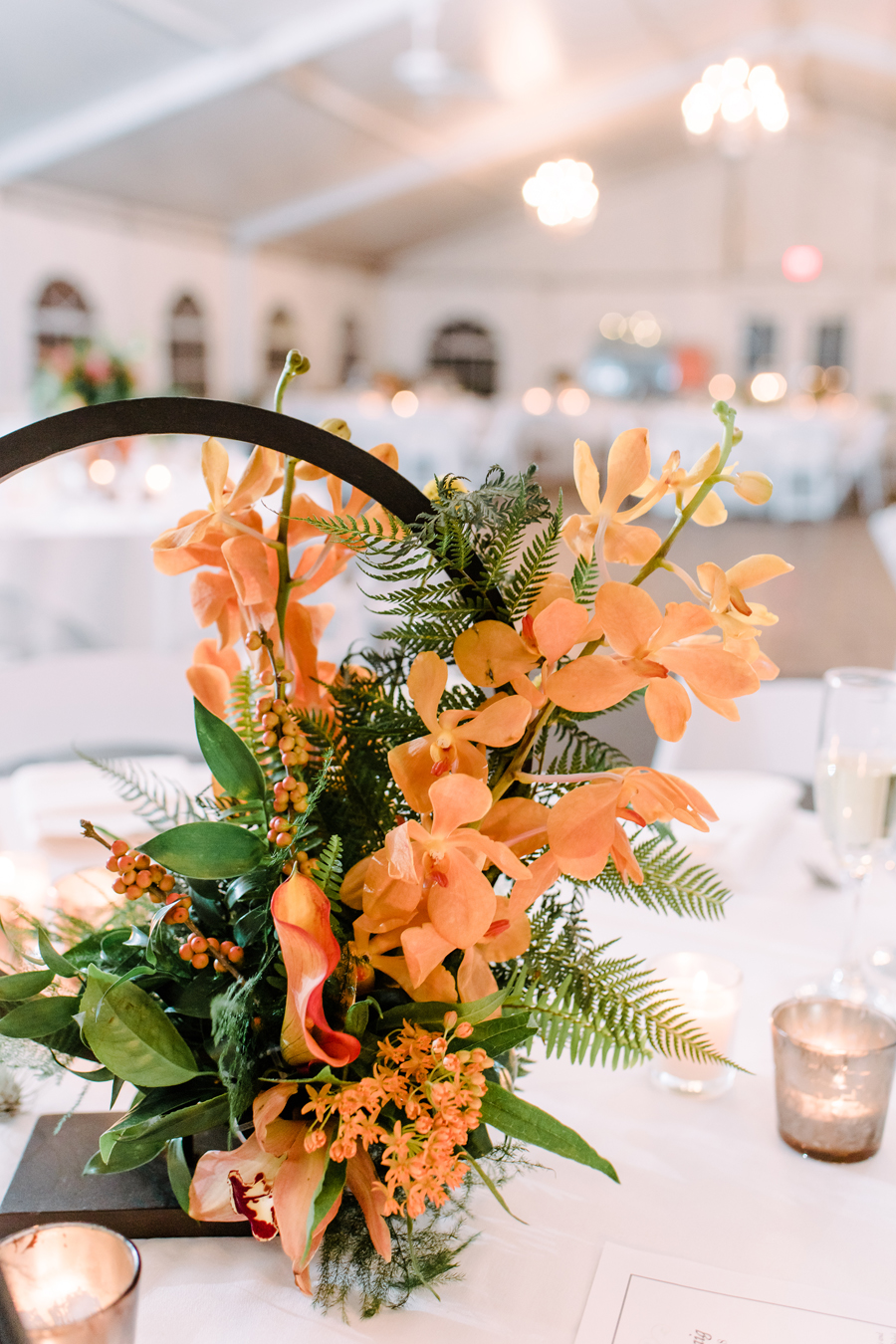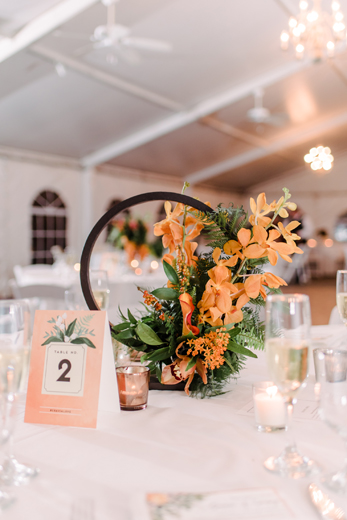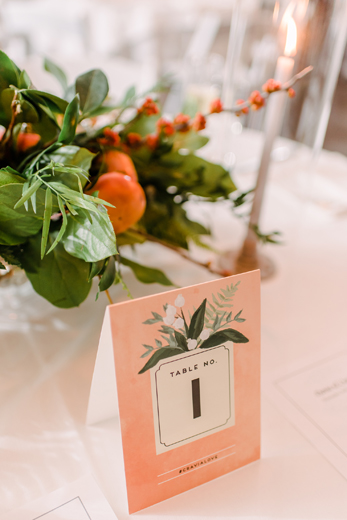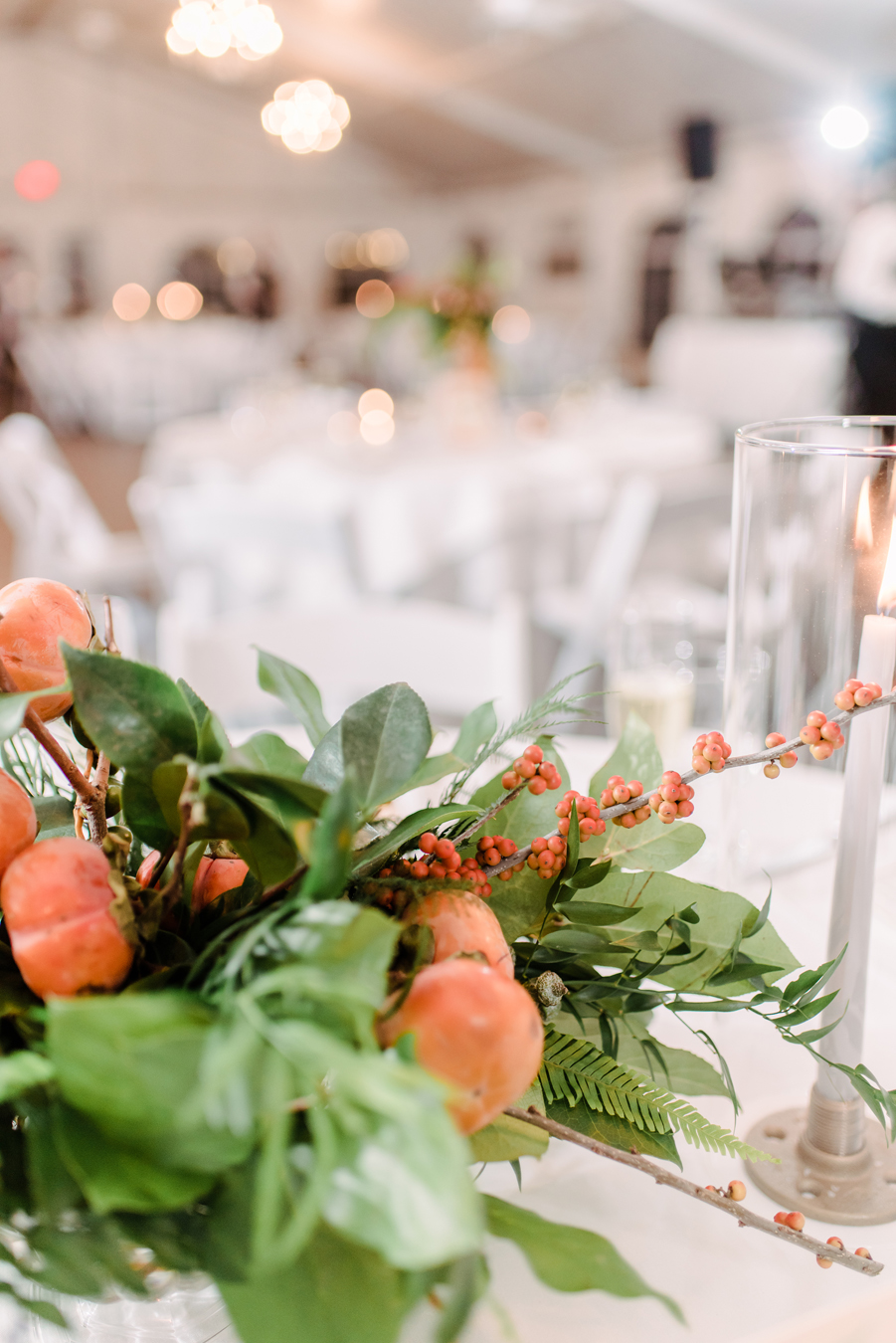 And Kate even made those amazing industrial candle holders herself! You can read more about it on BaM Co Create!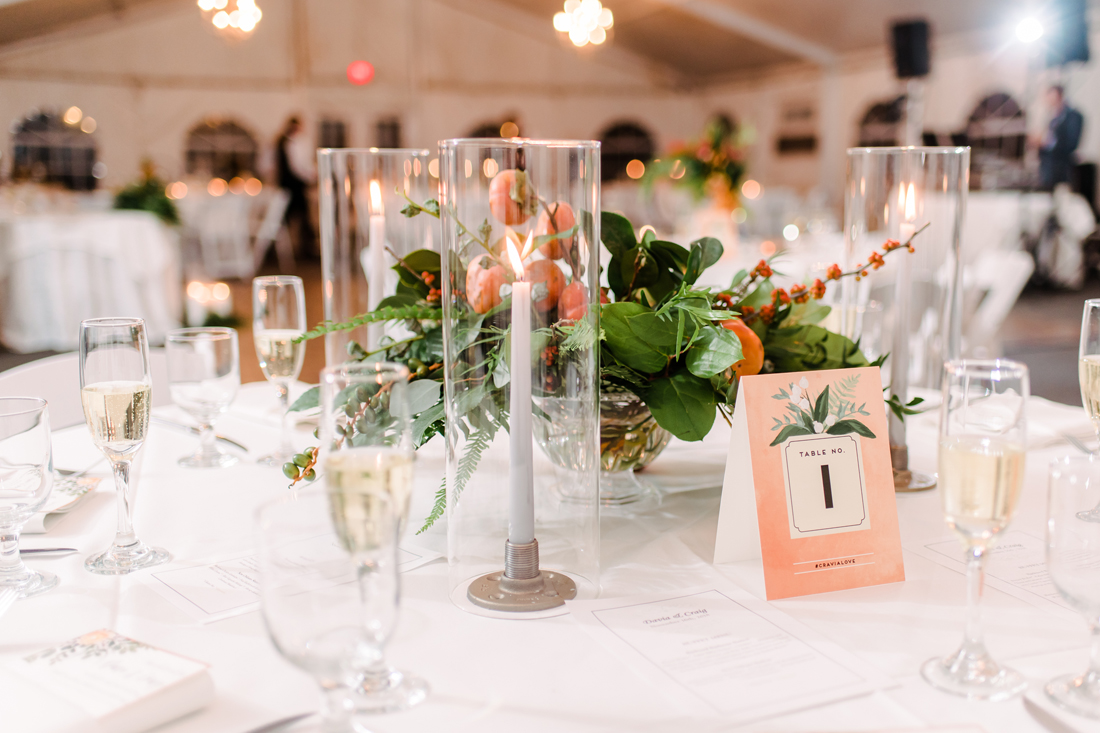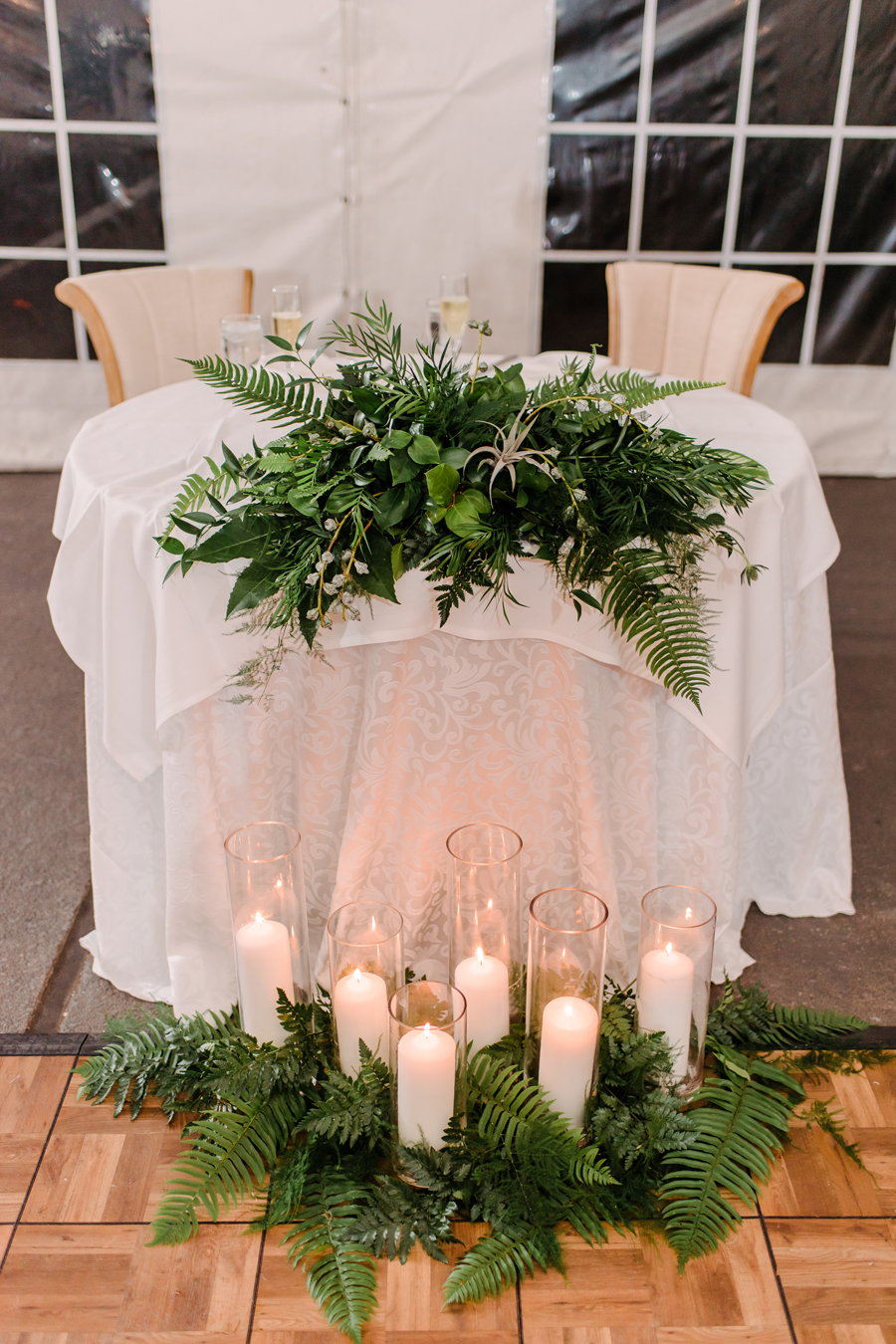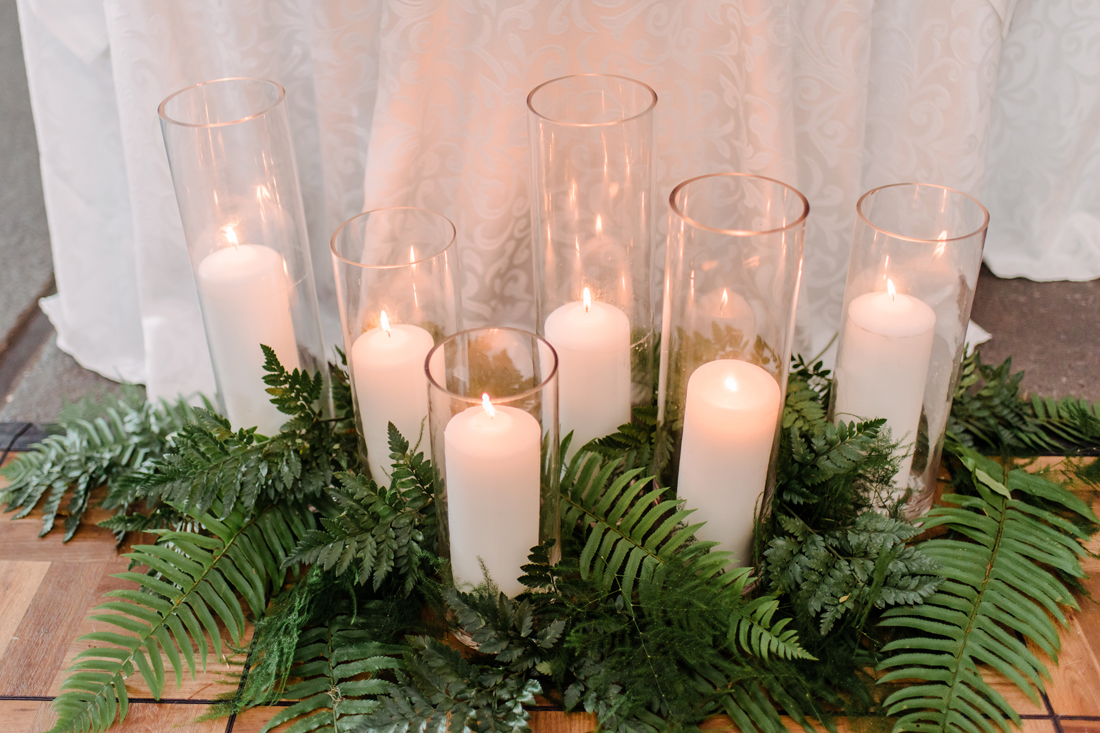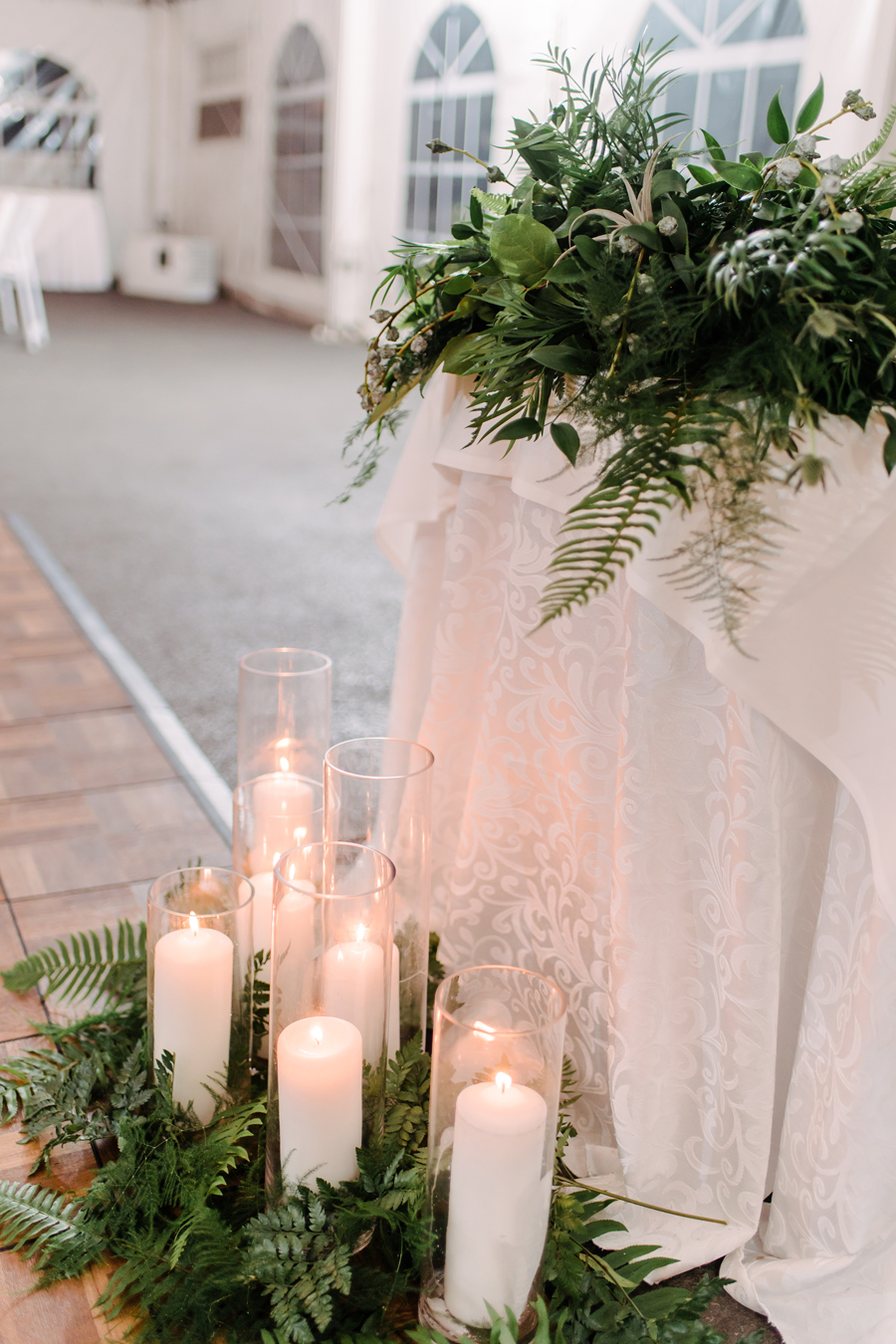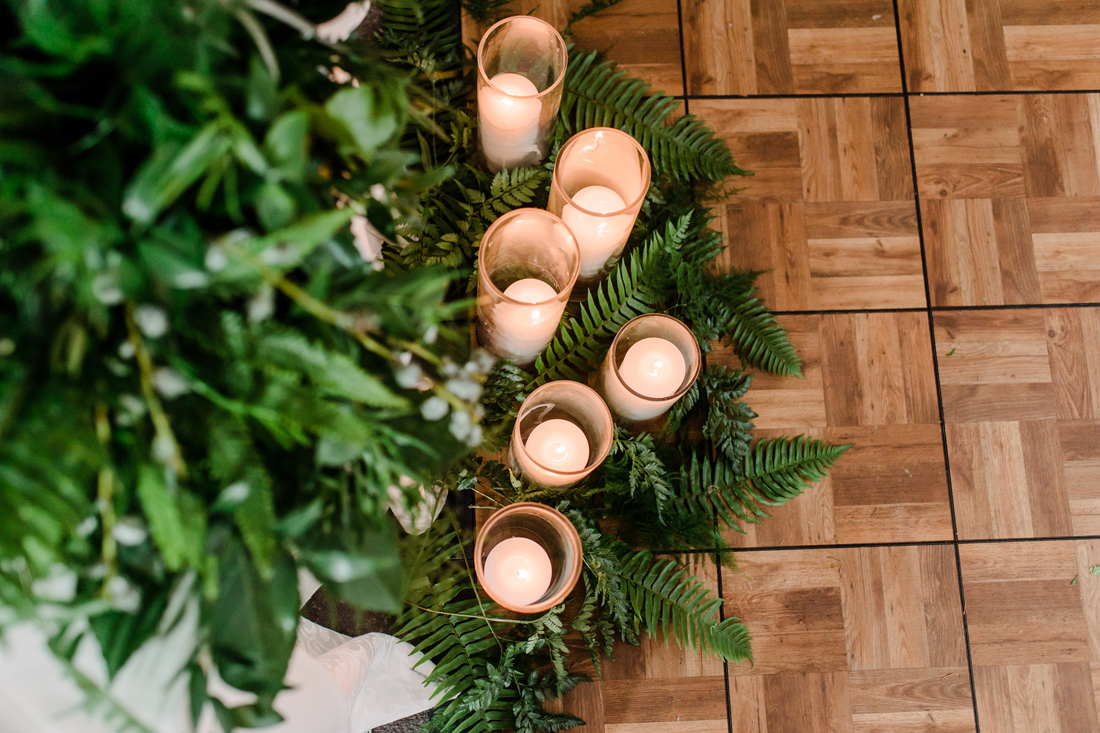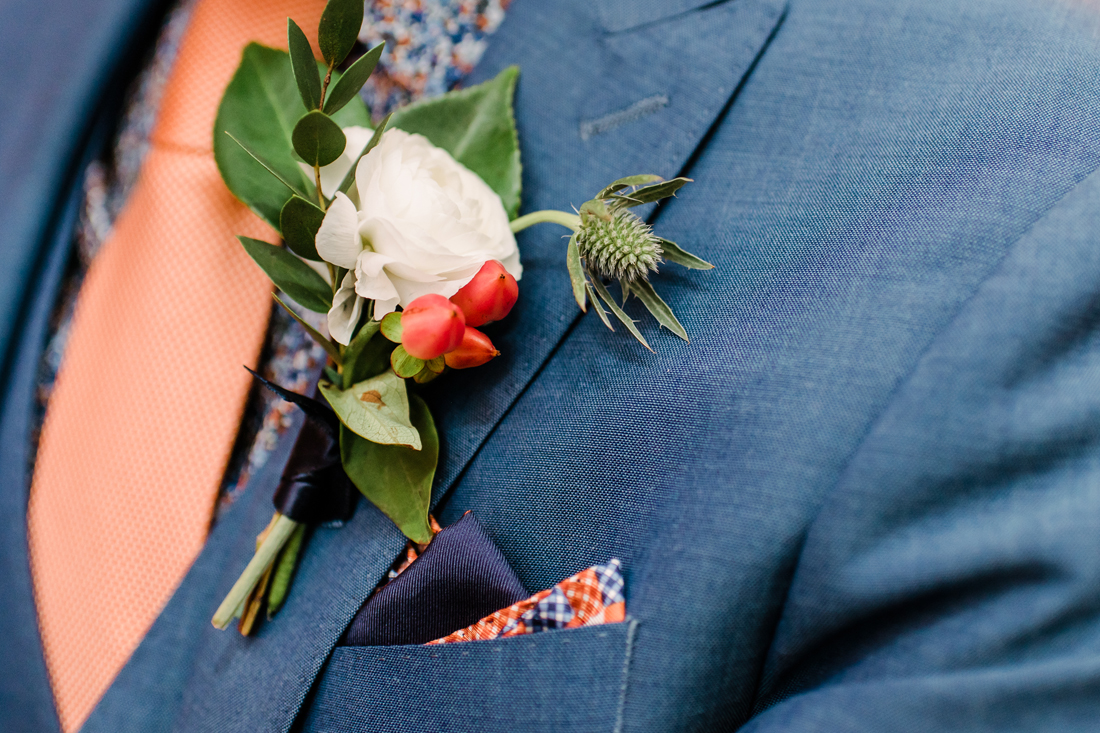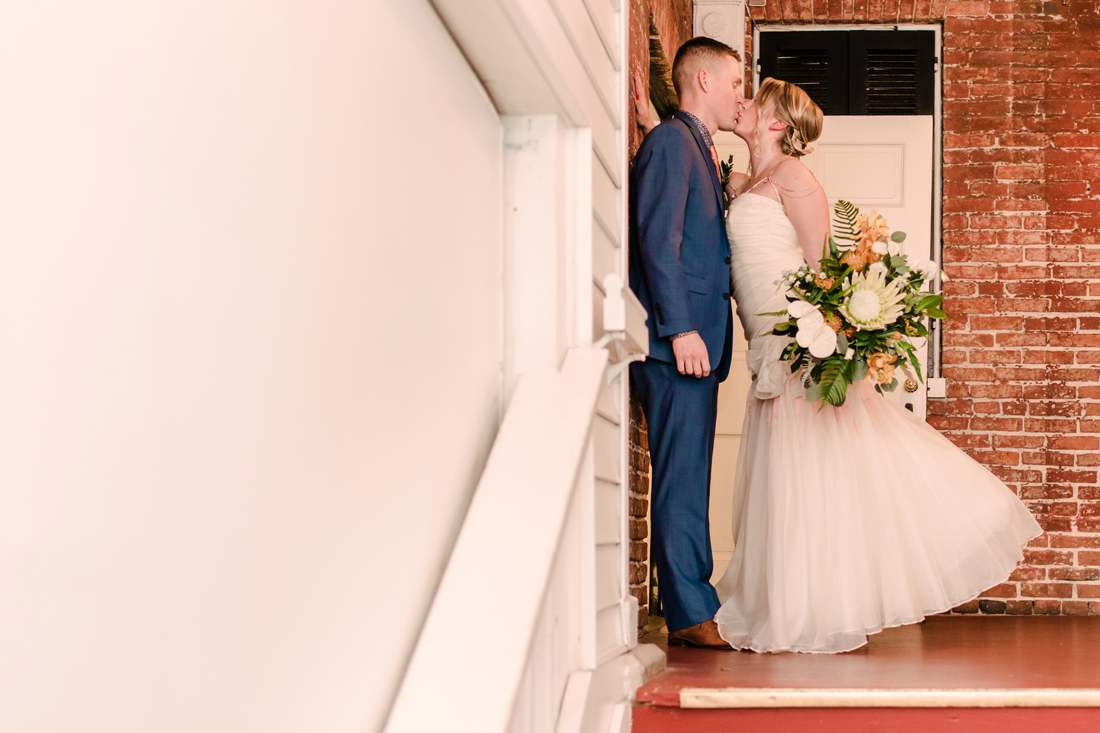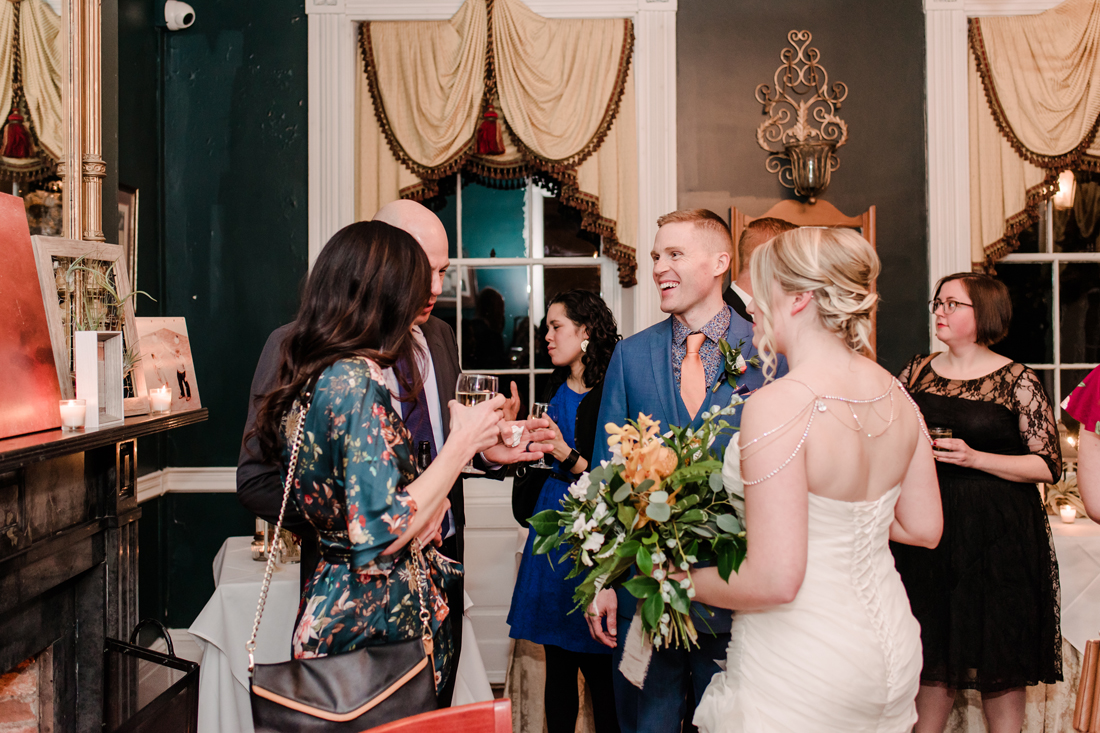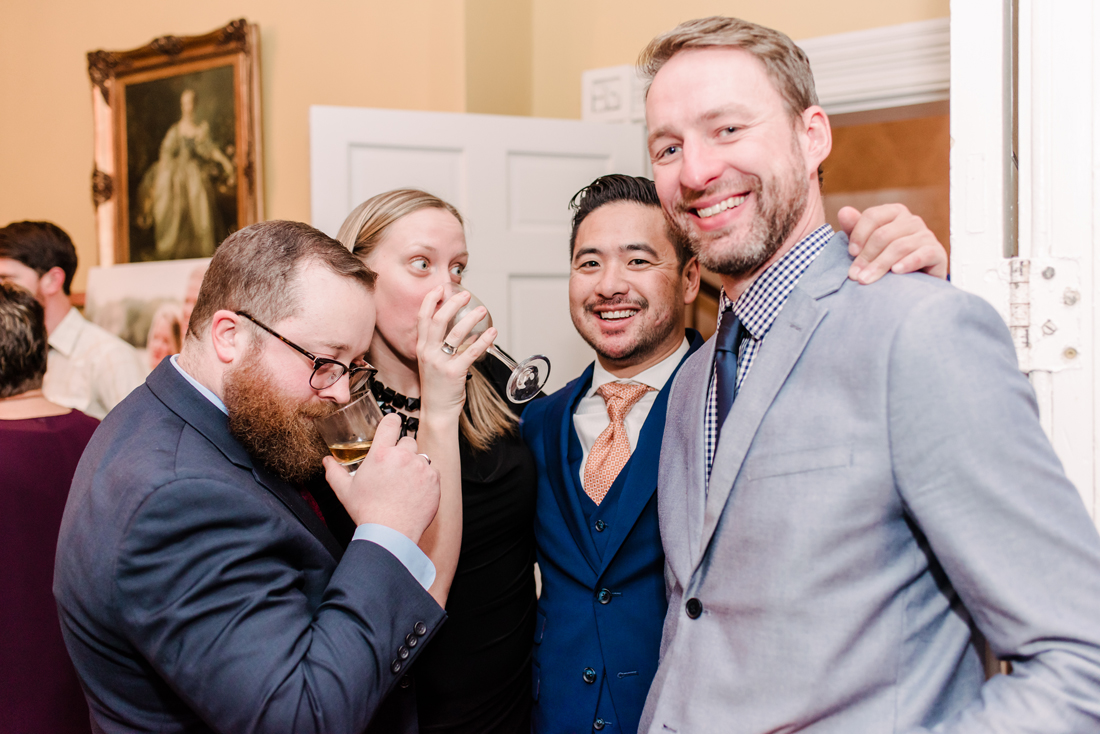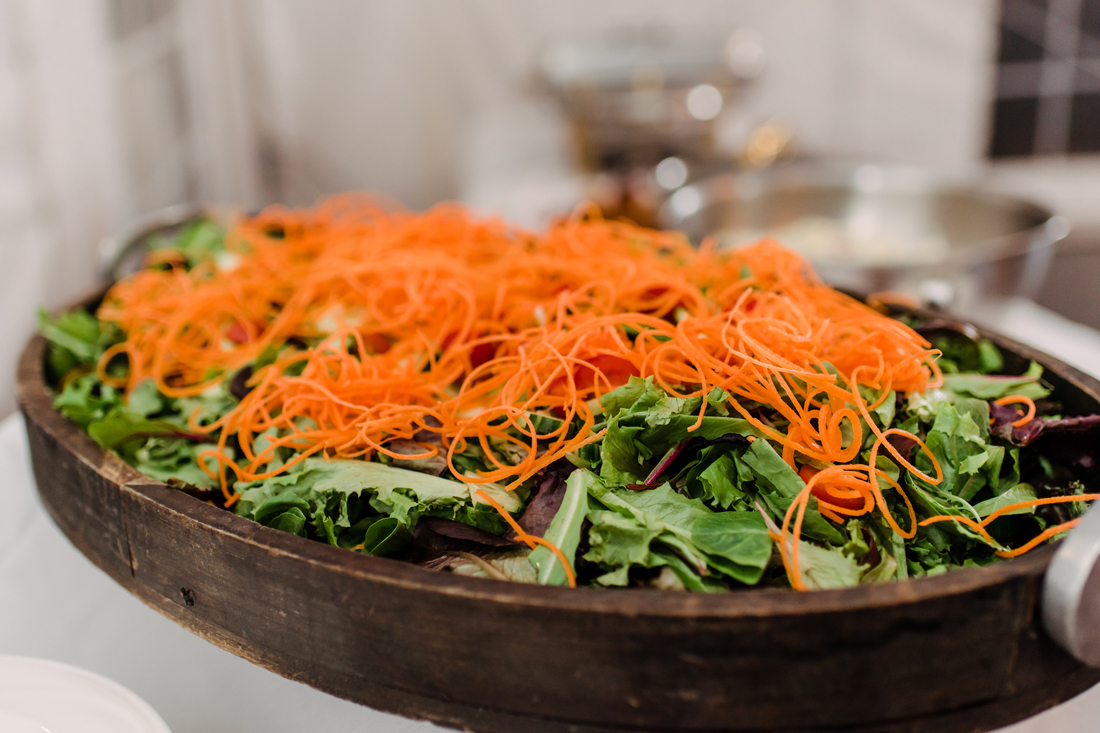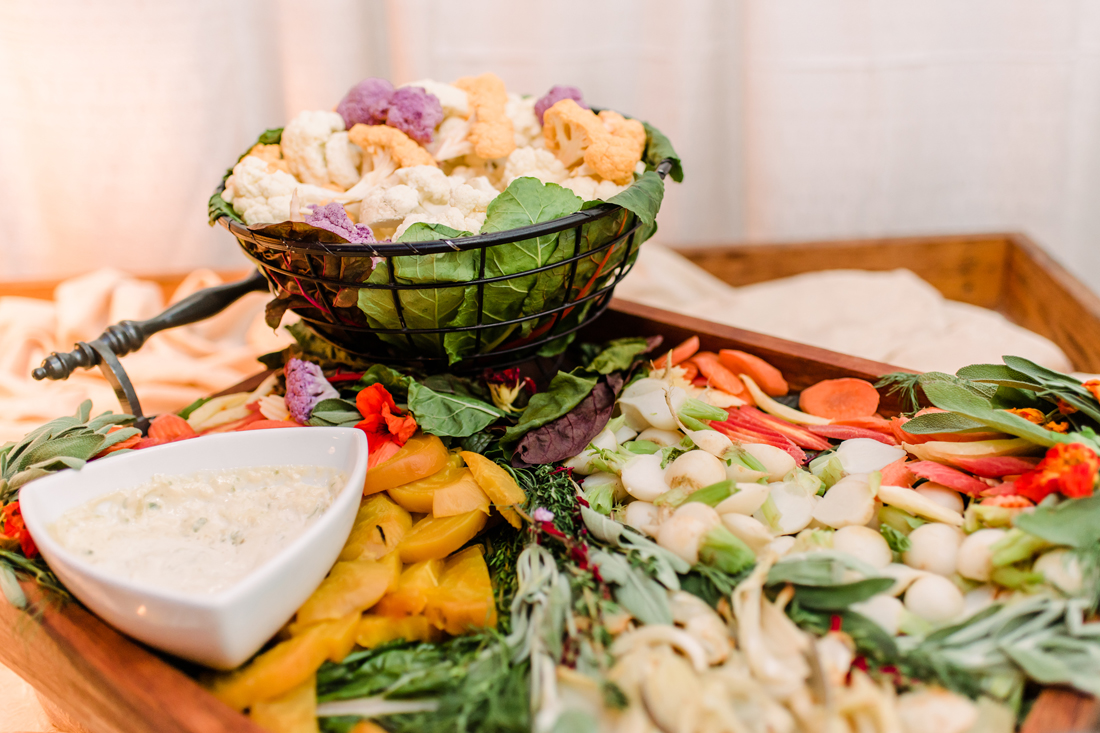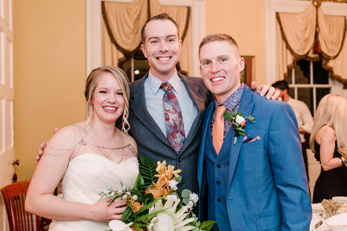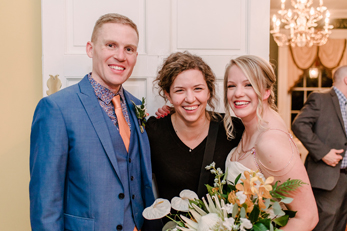 The DJ and I couldn't resist getting a photo with these two, they are just that awesome!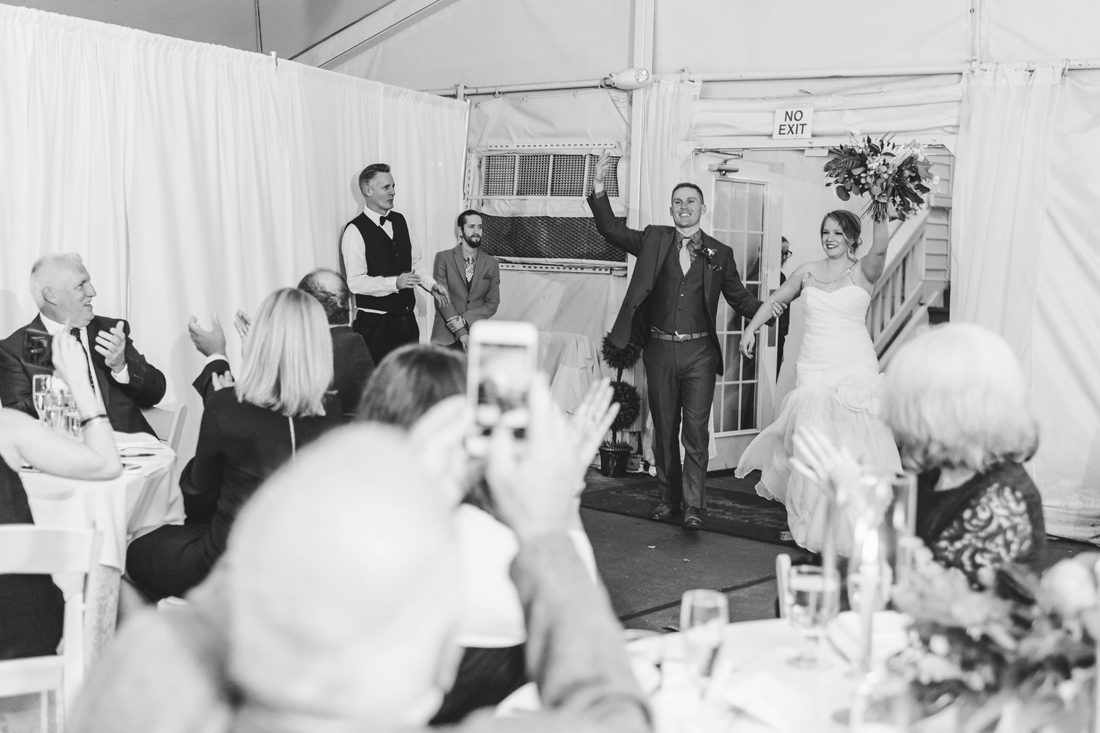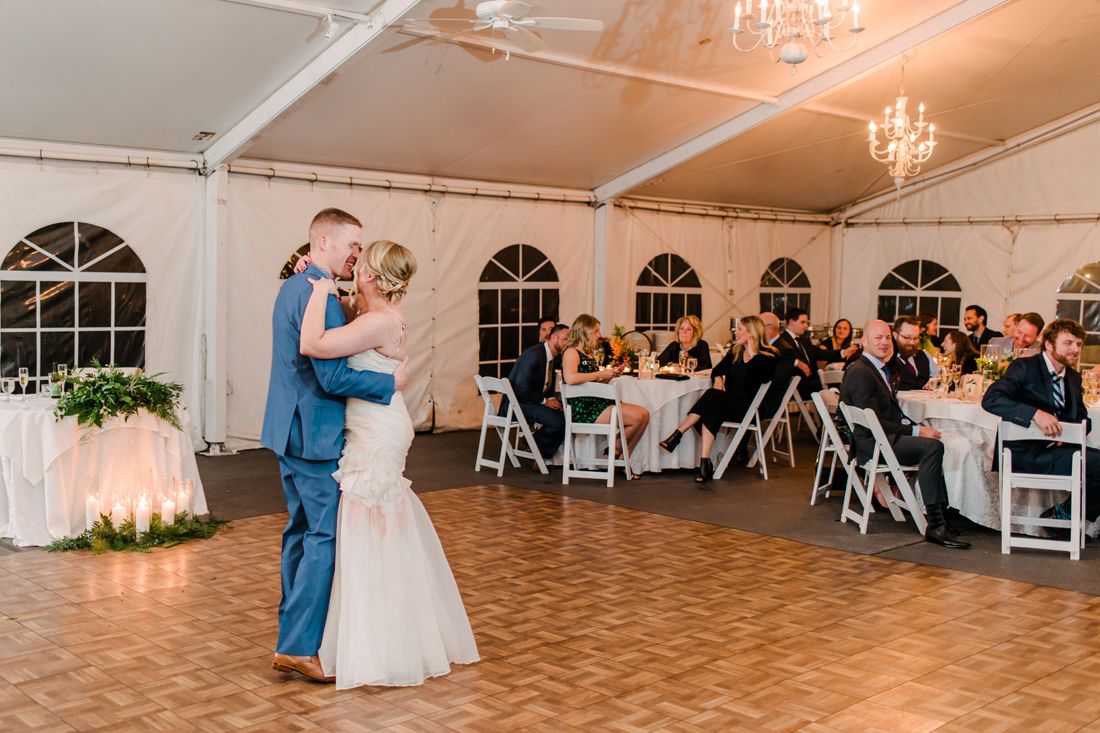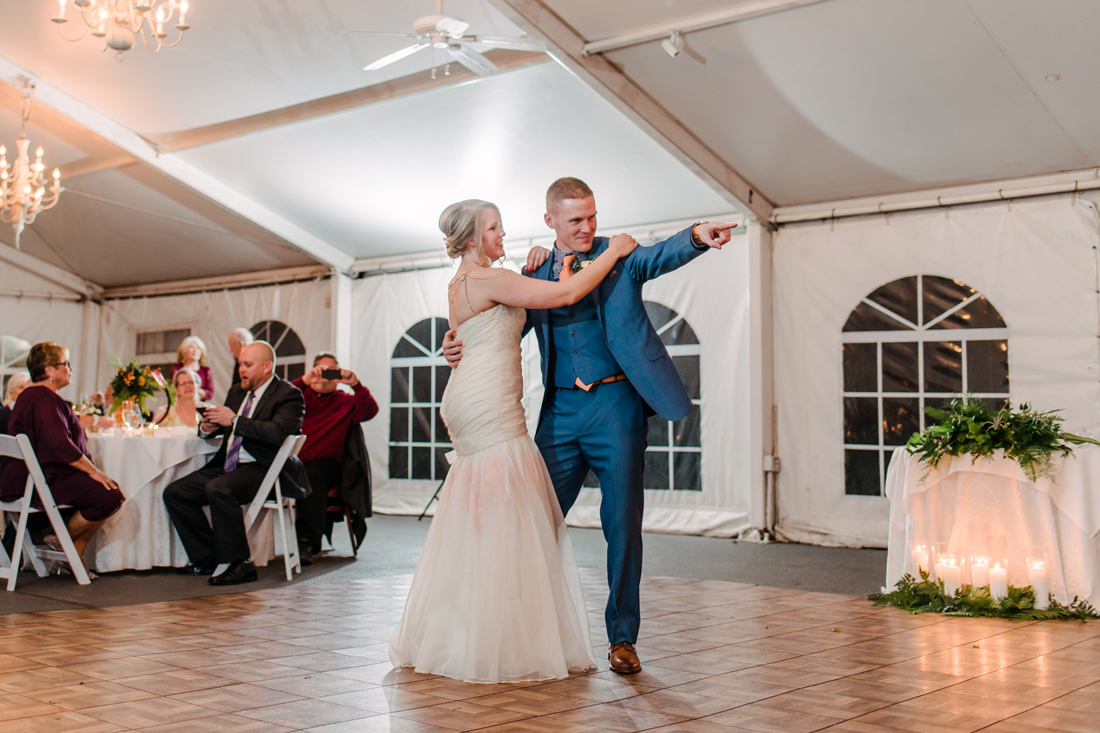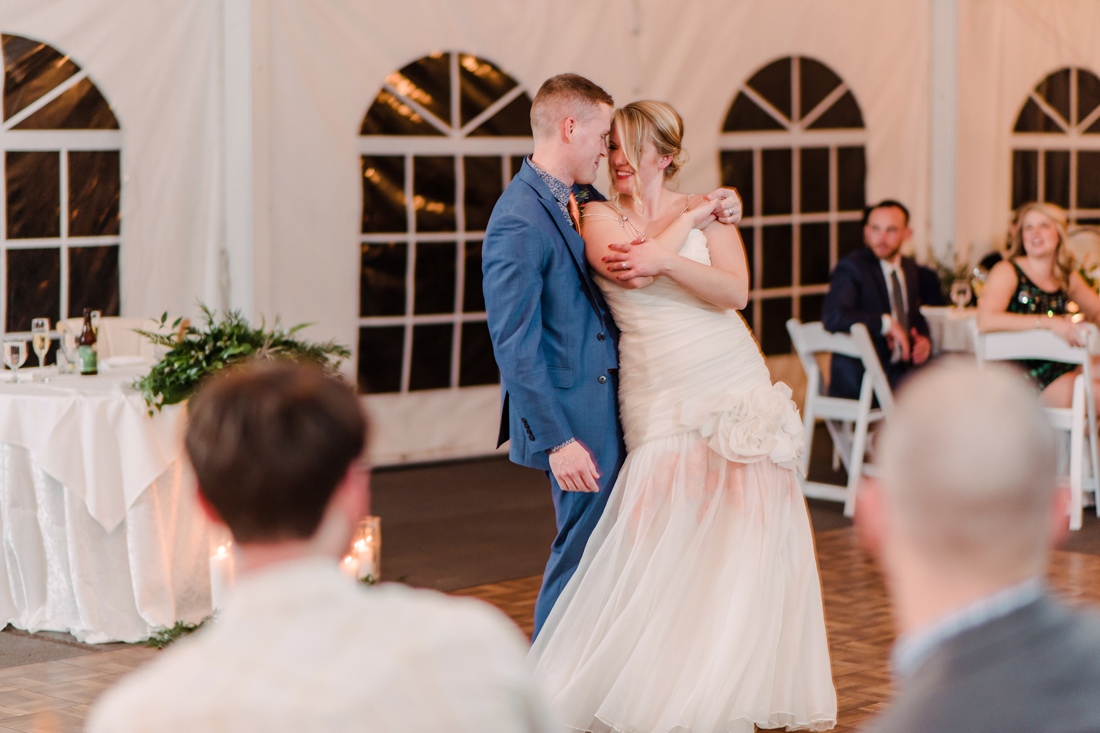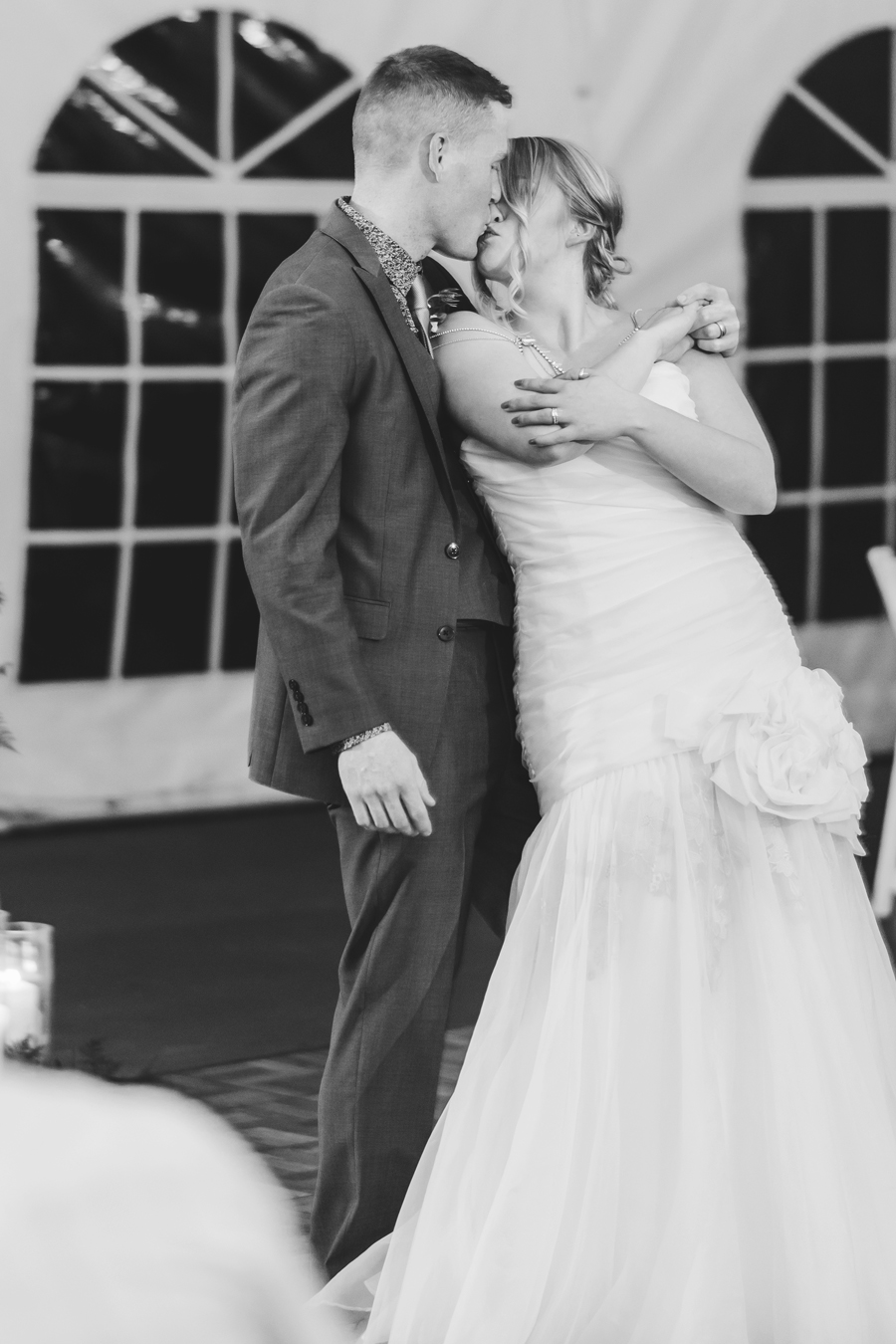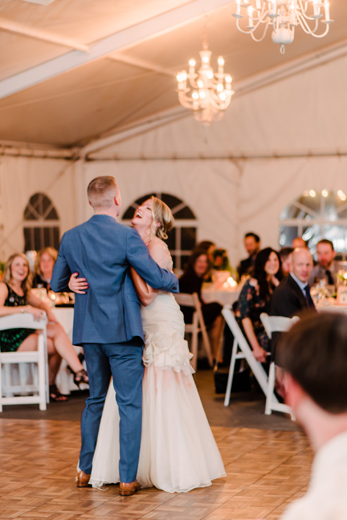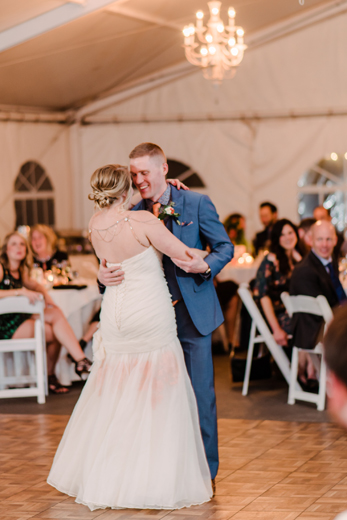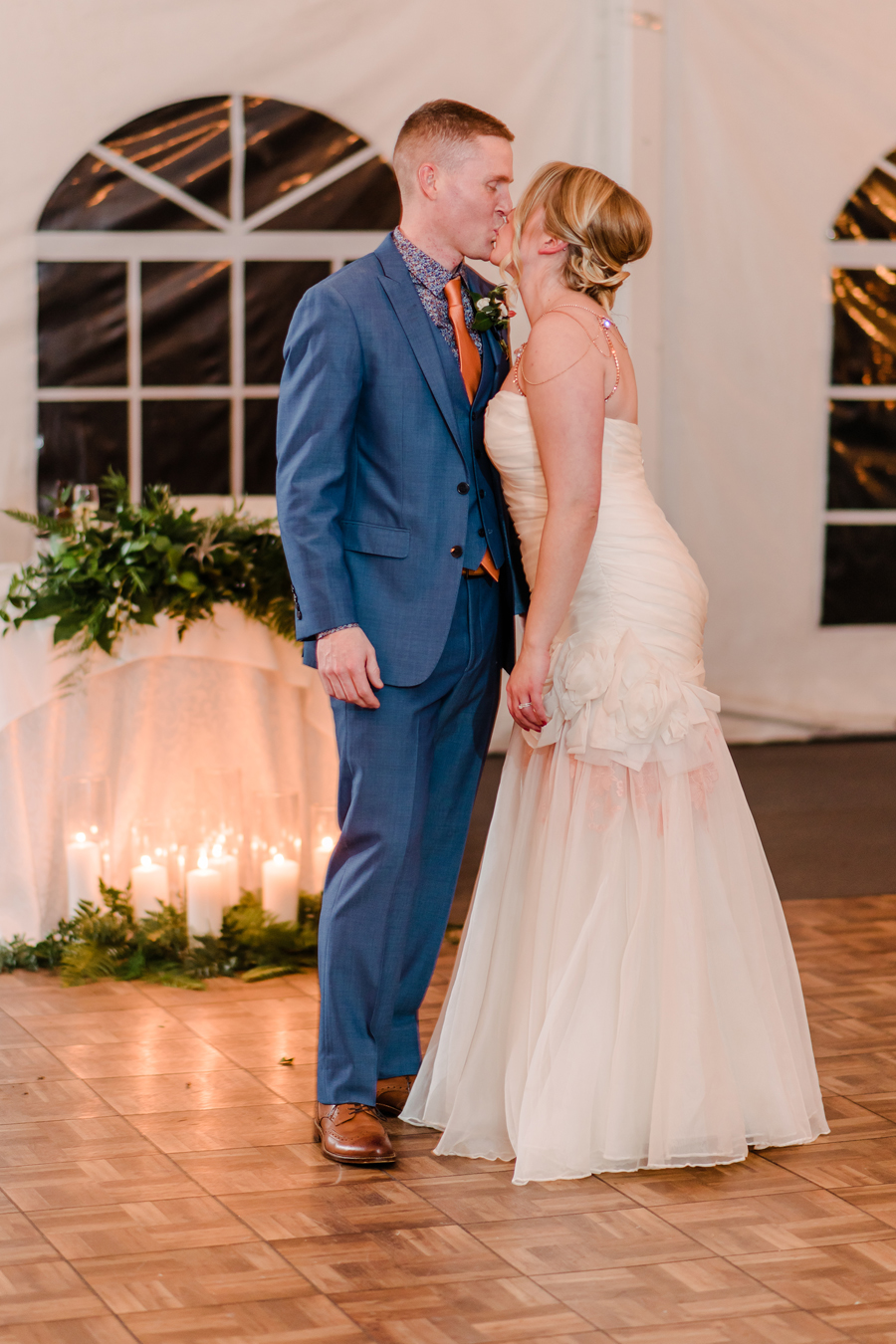 Dances and vow-toasts to each other that had the room cracking up :)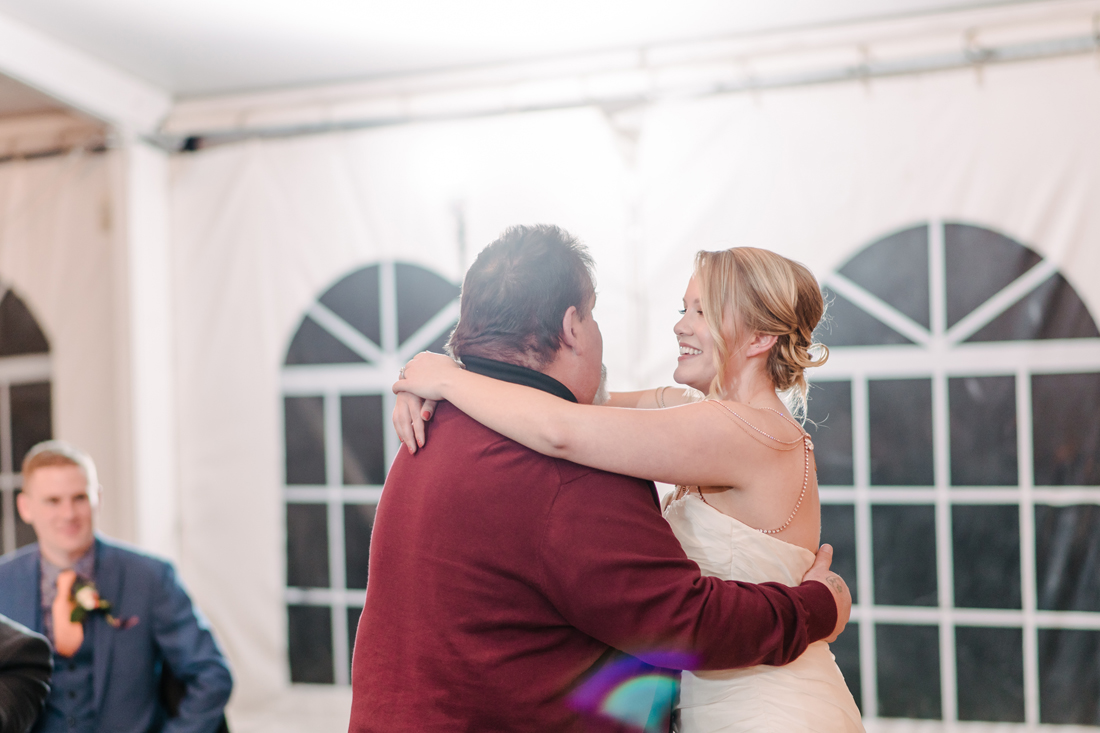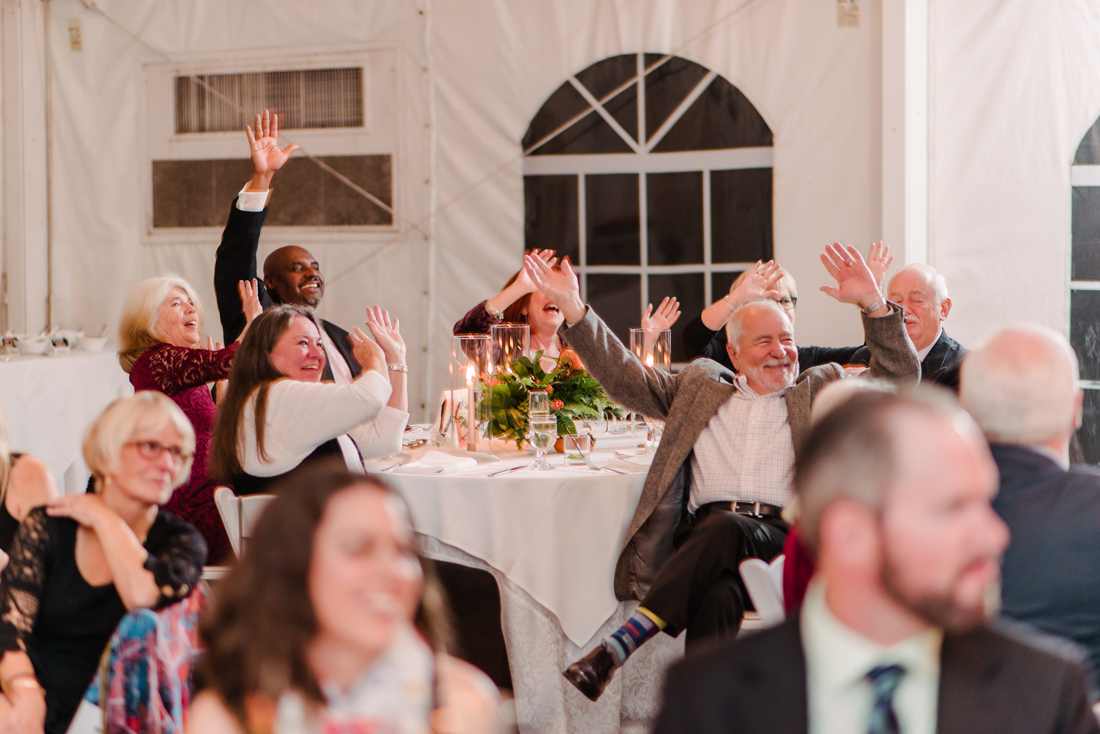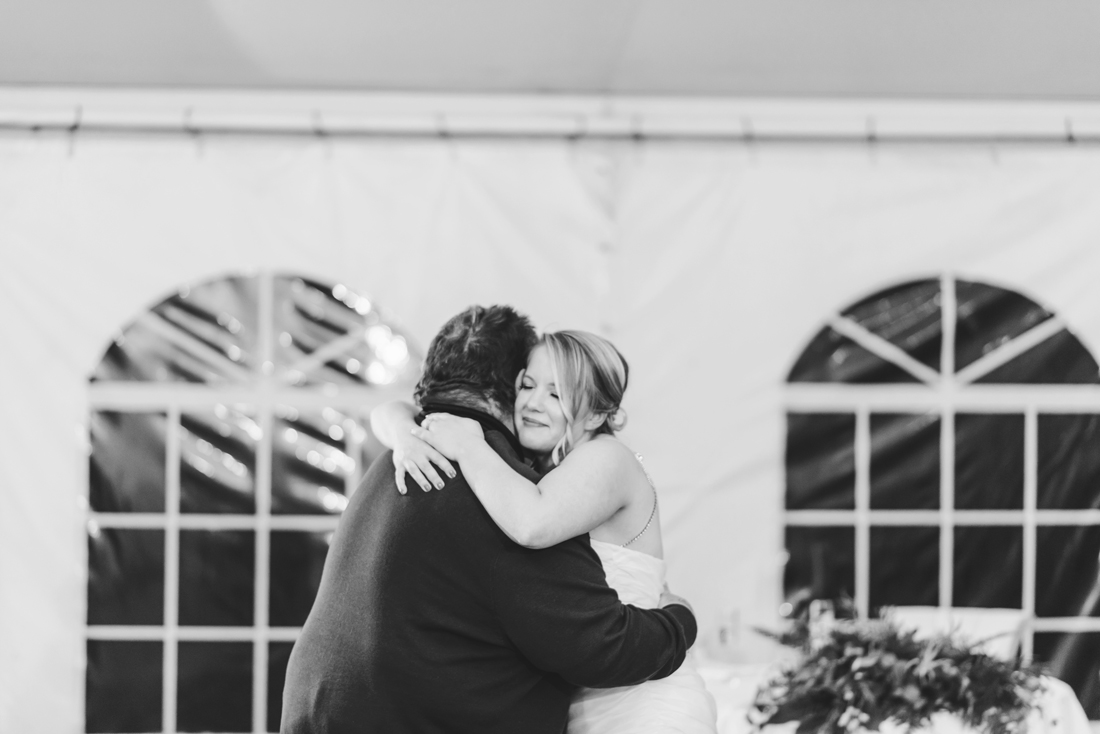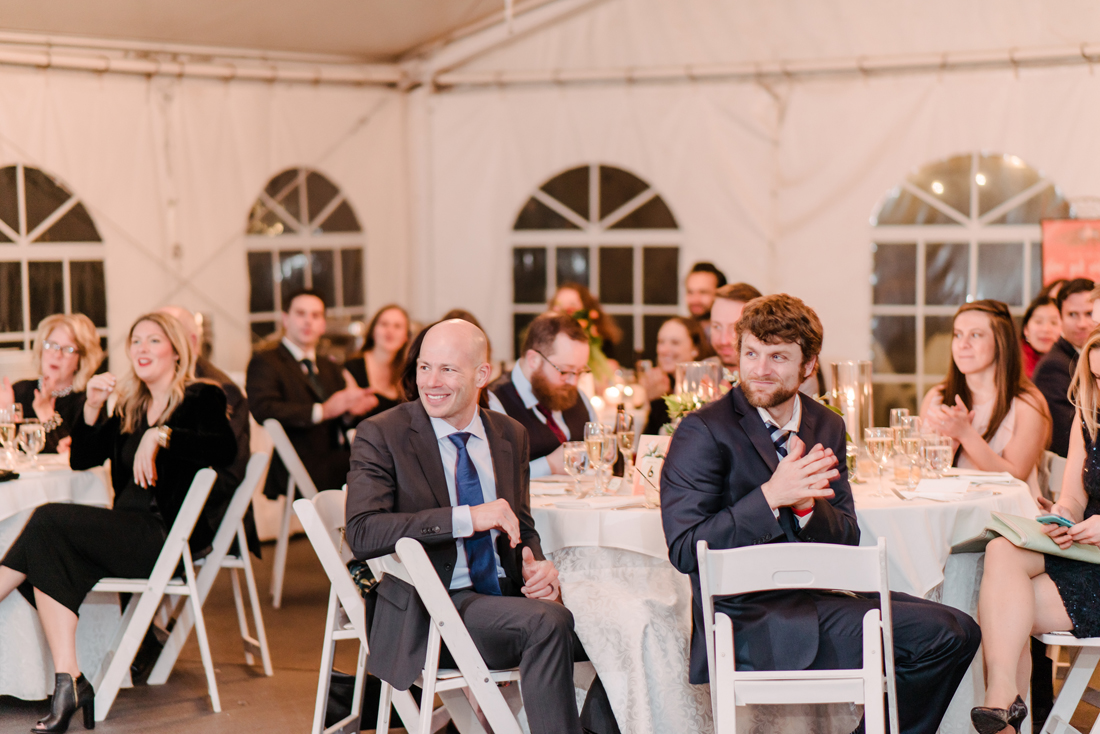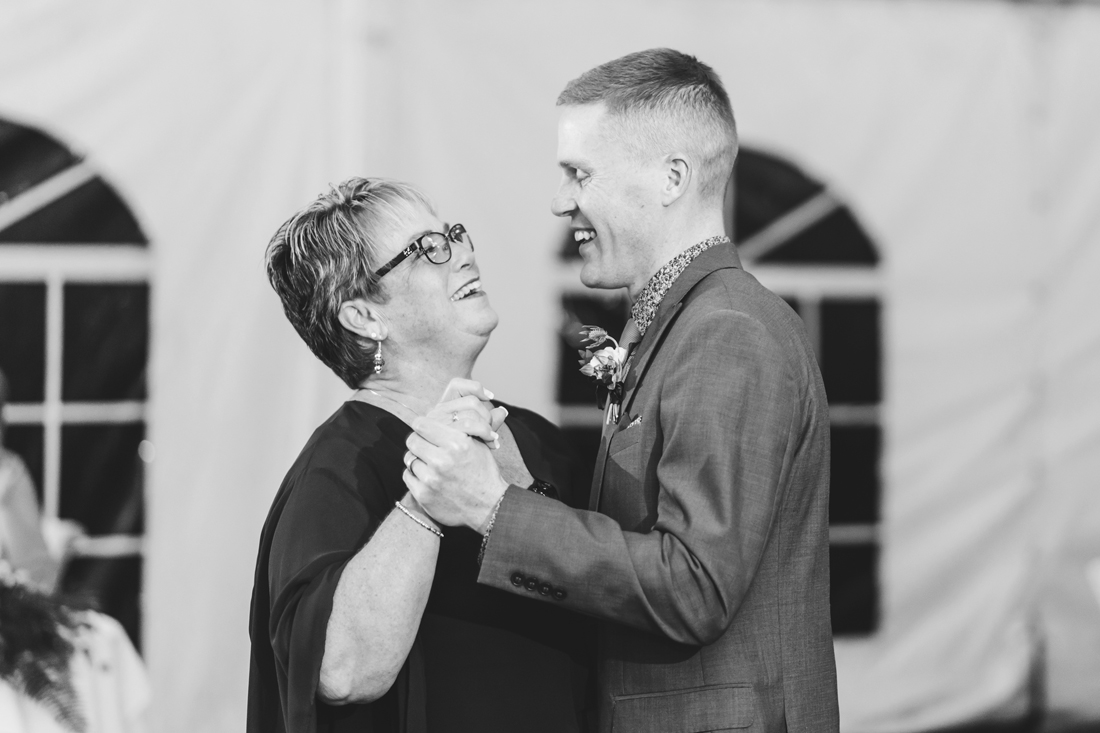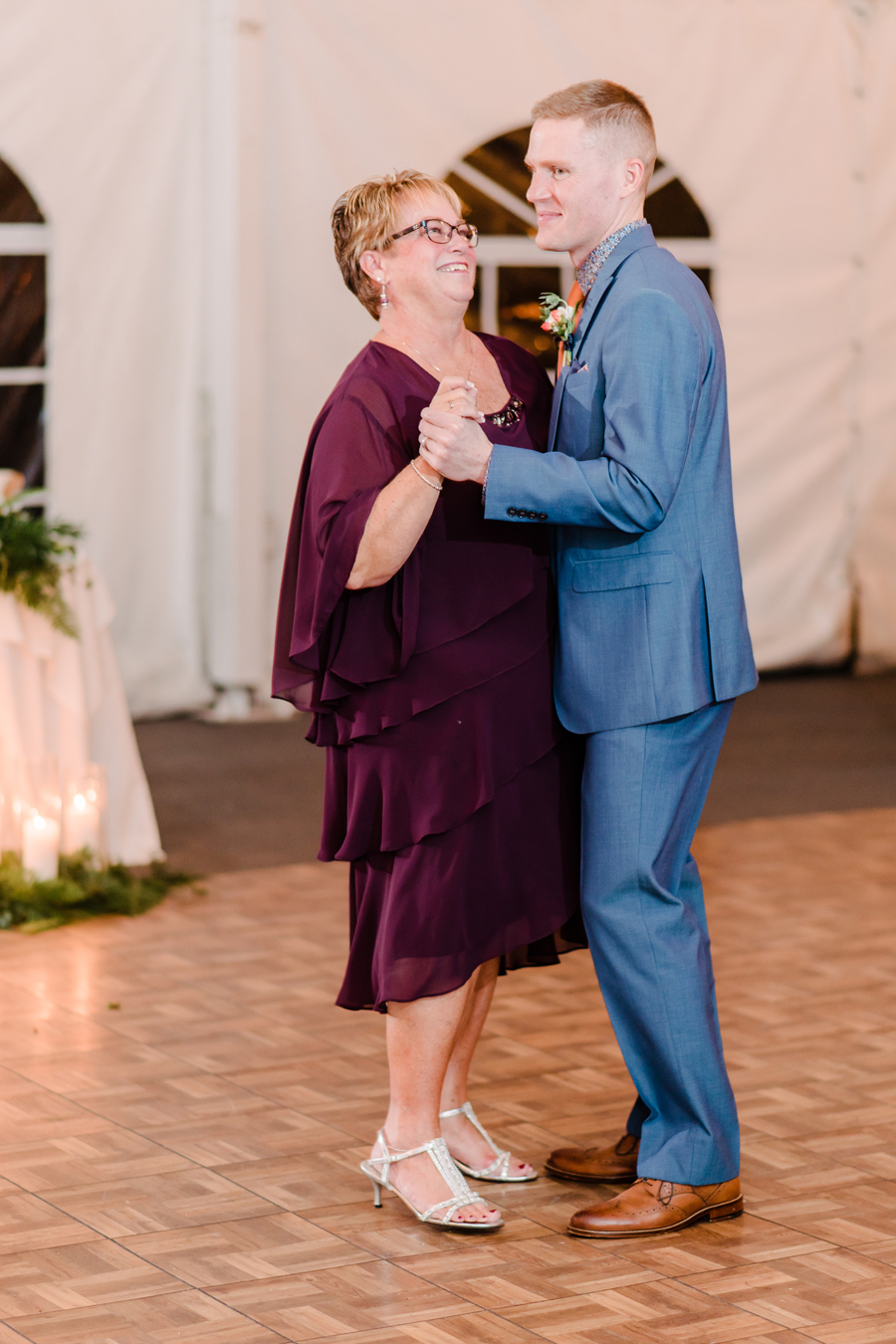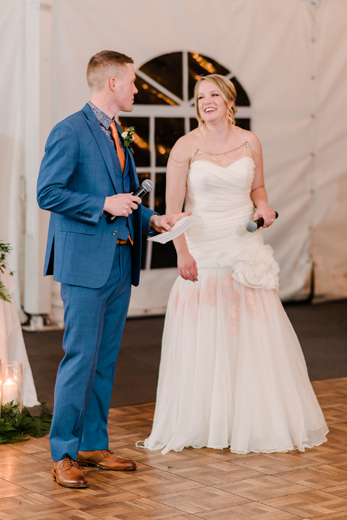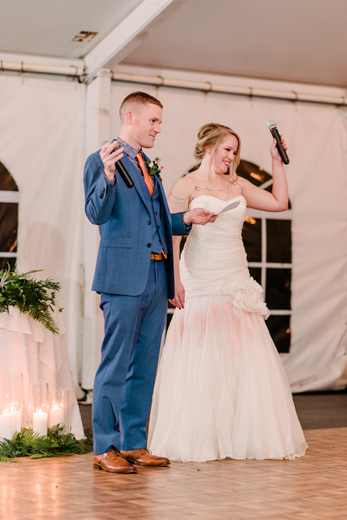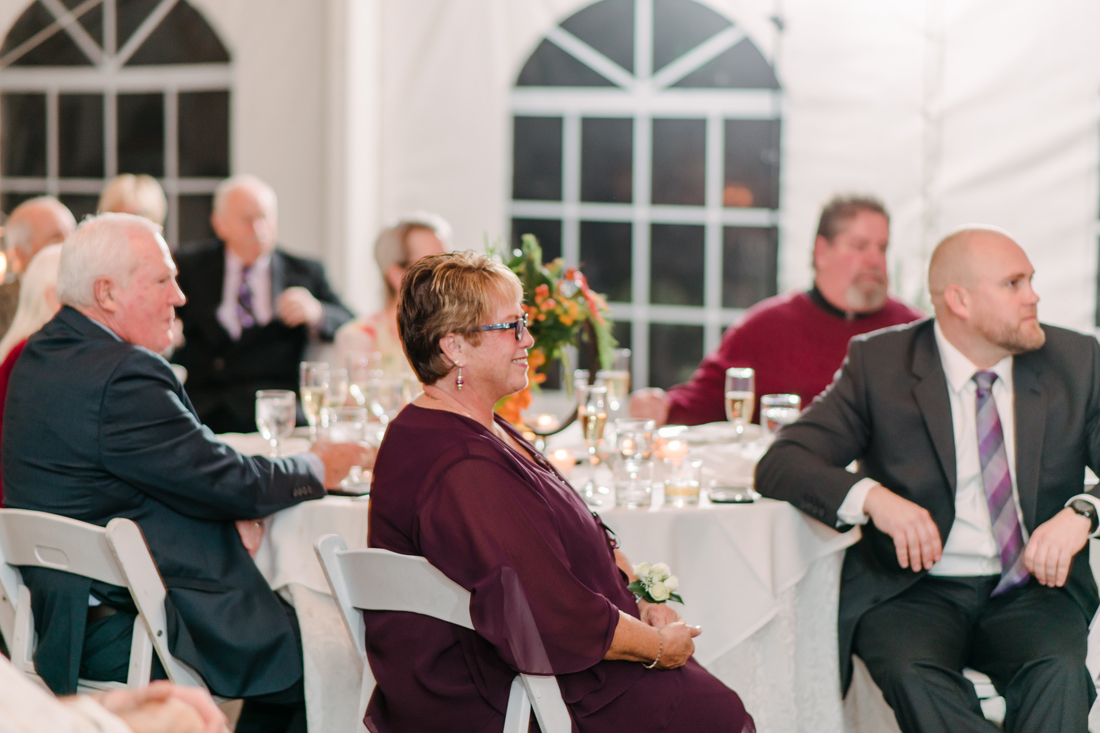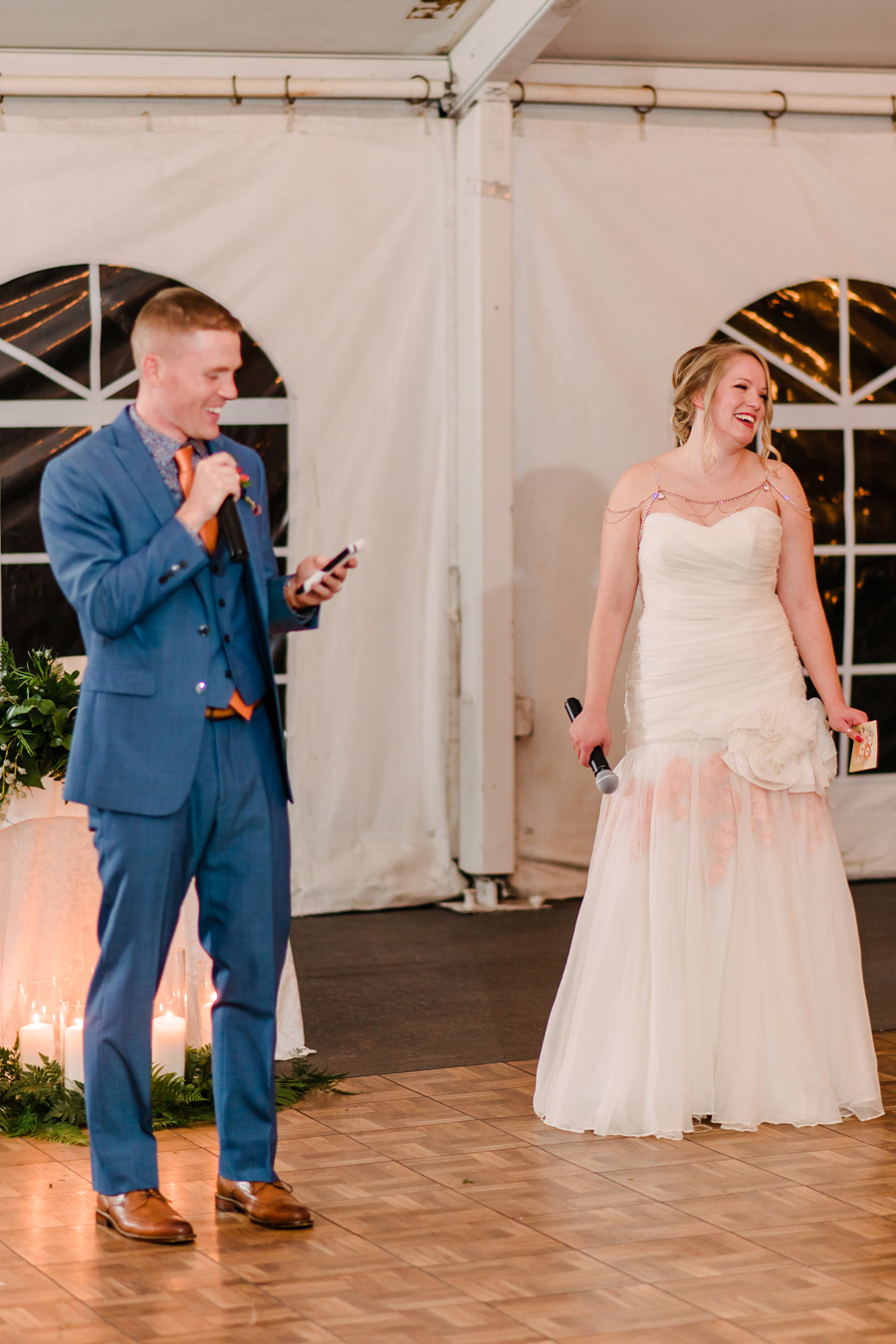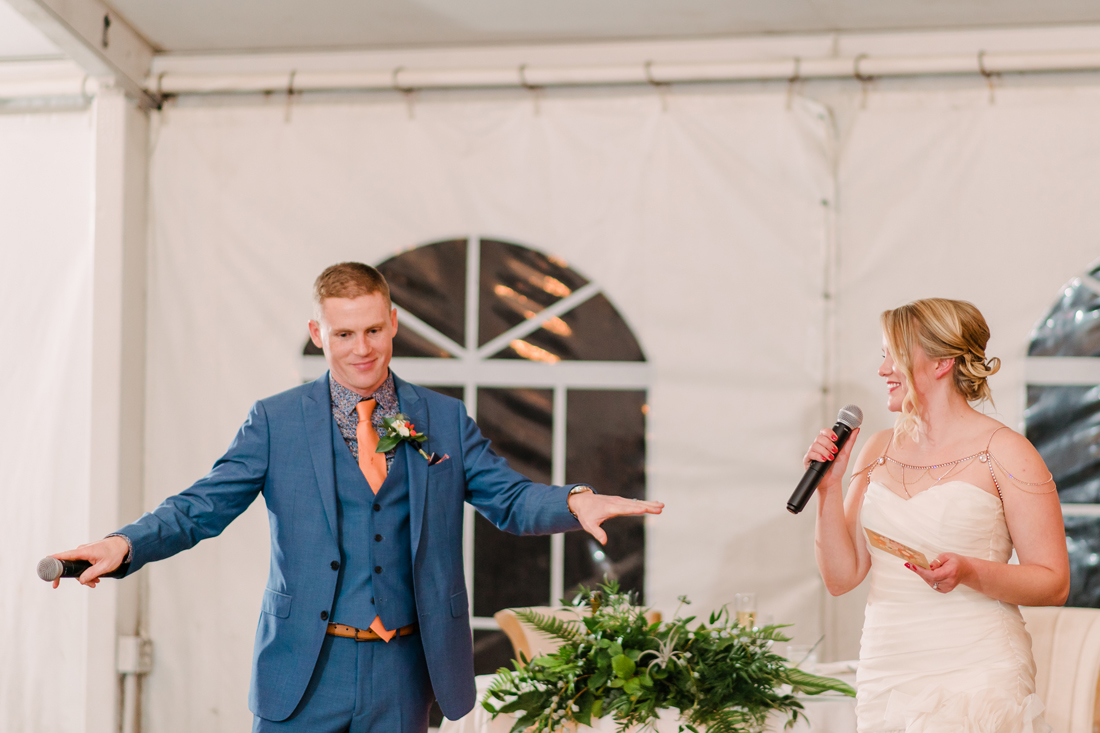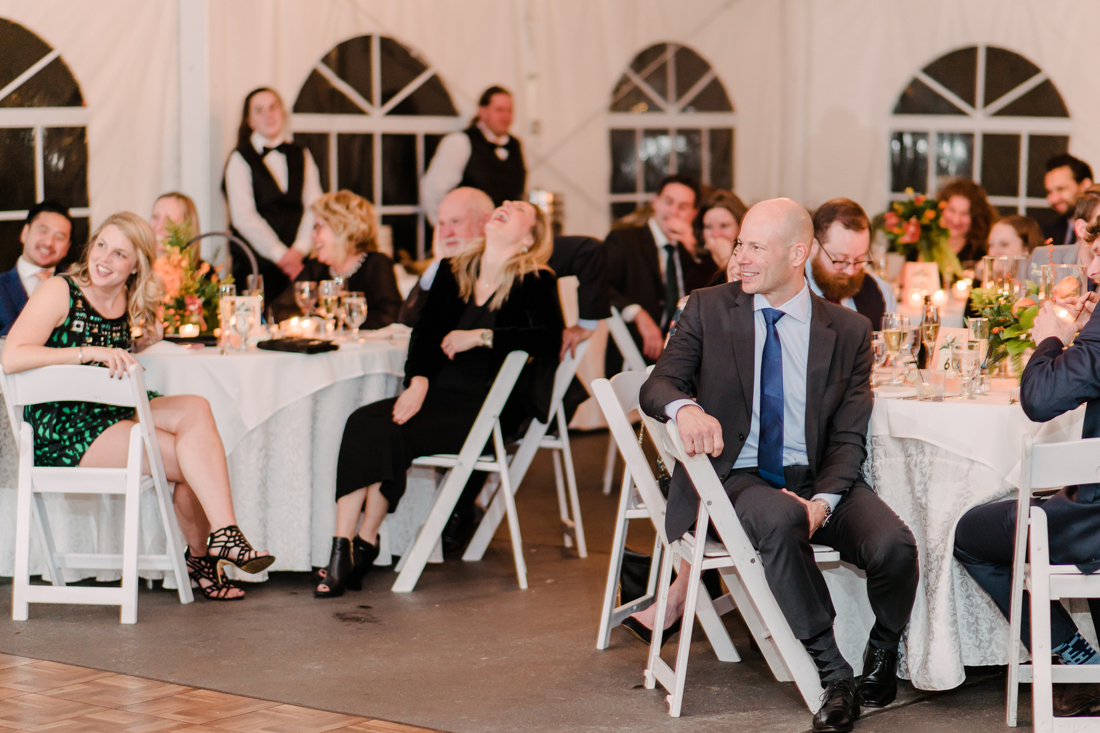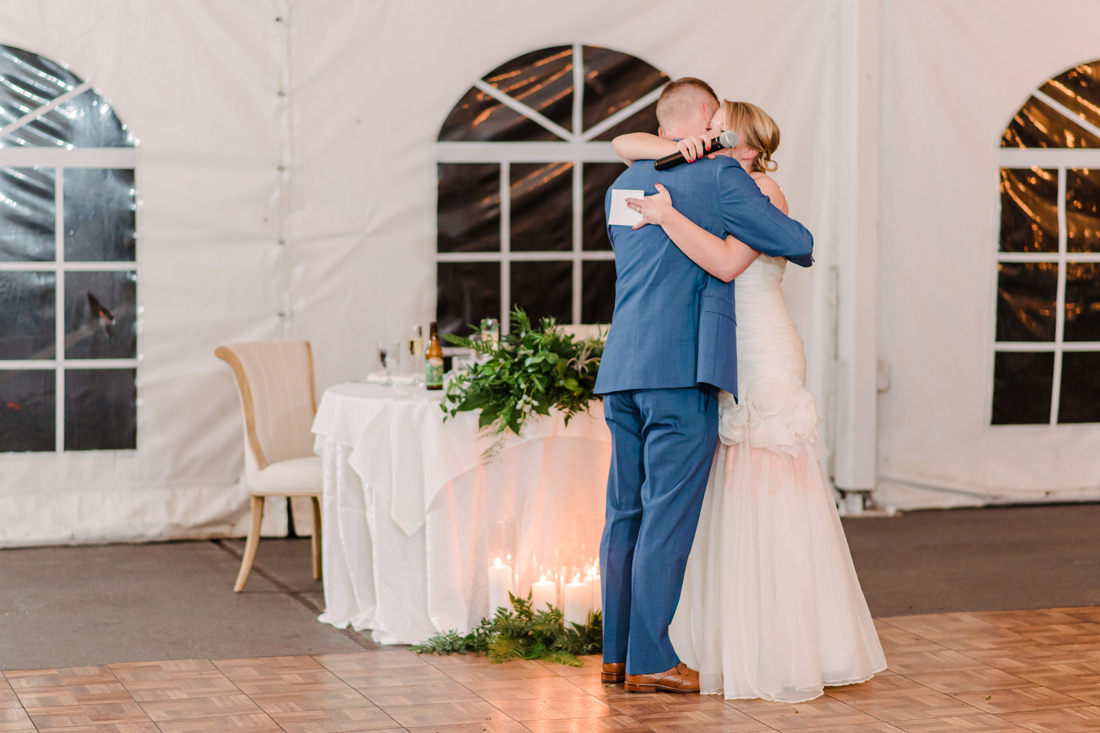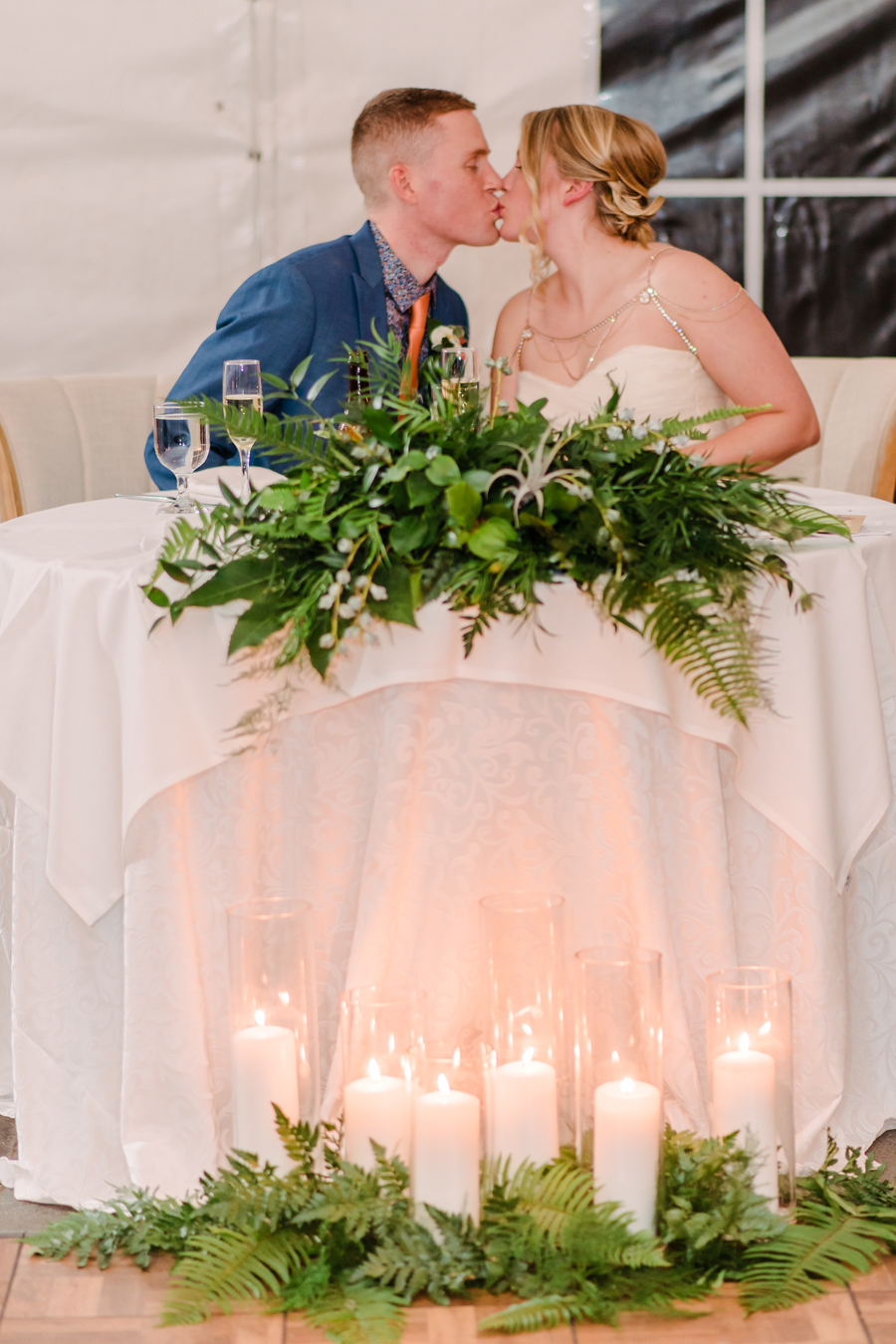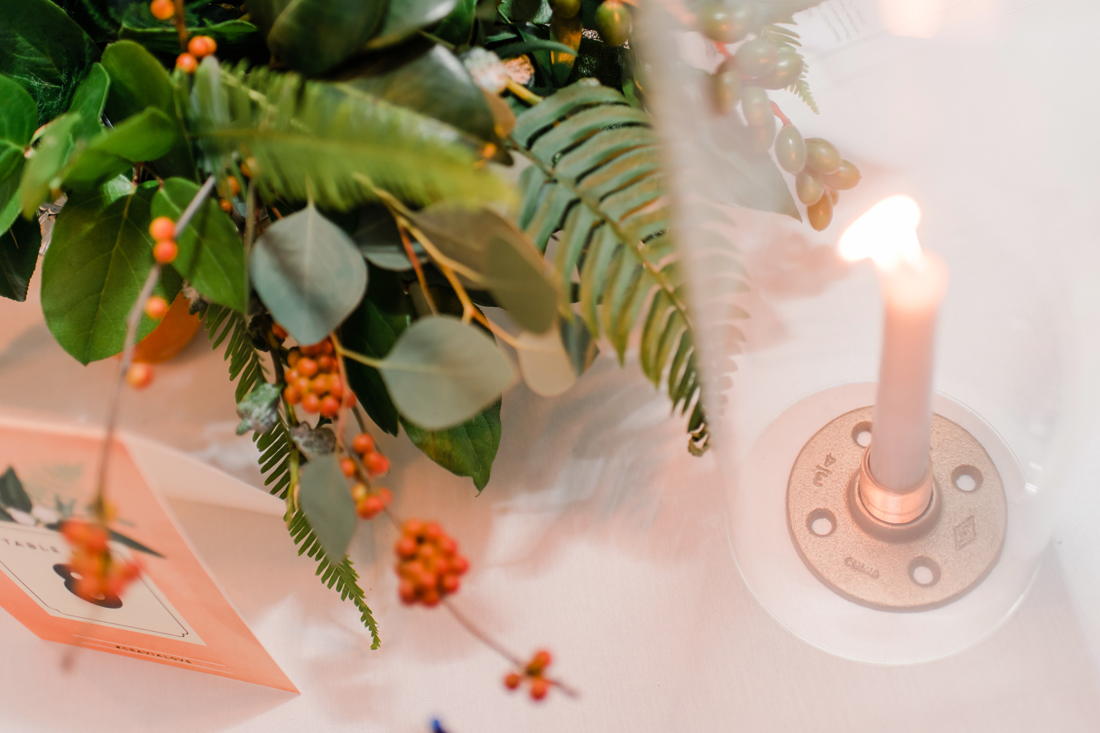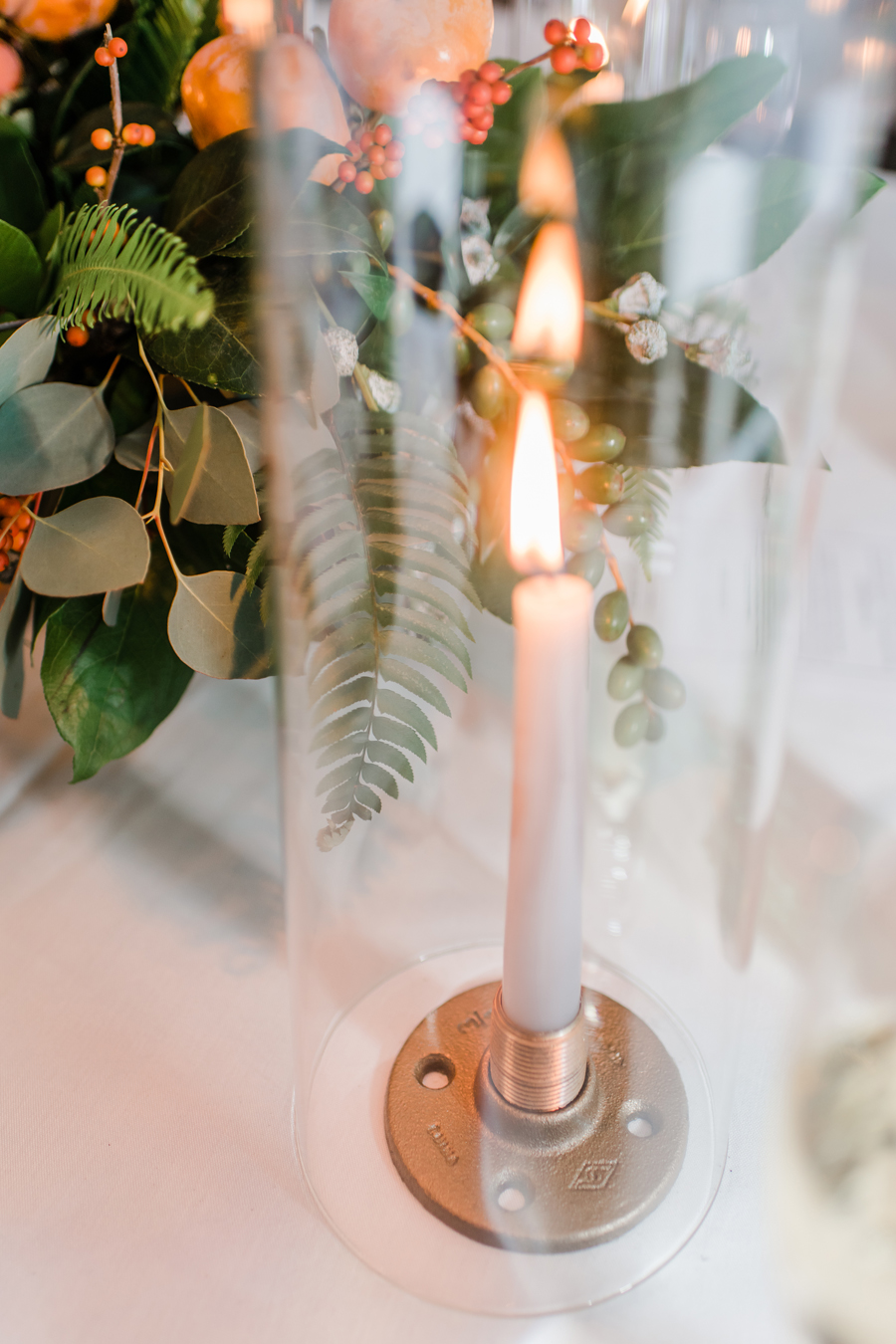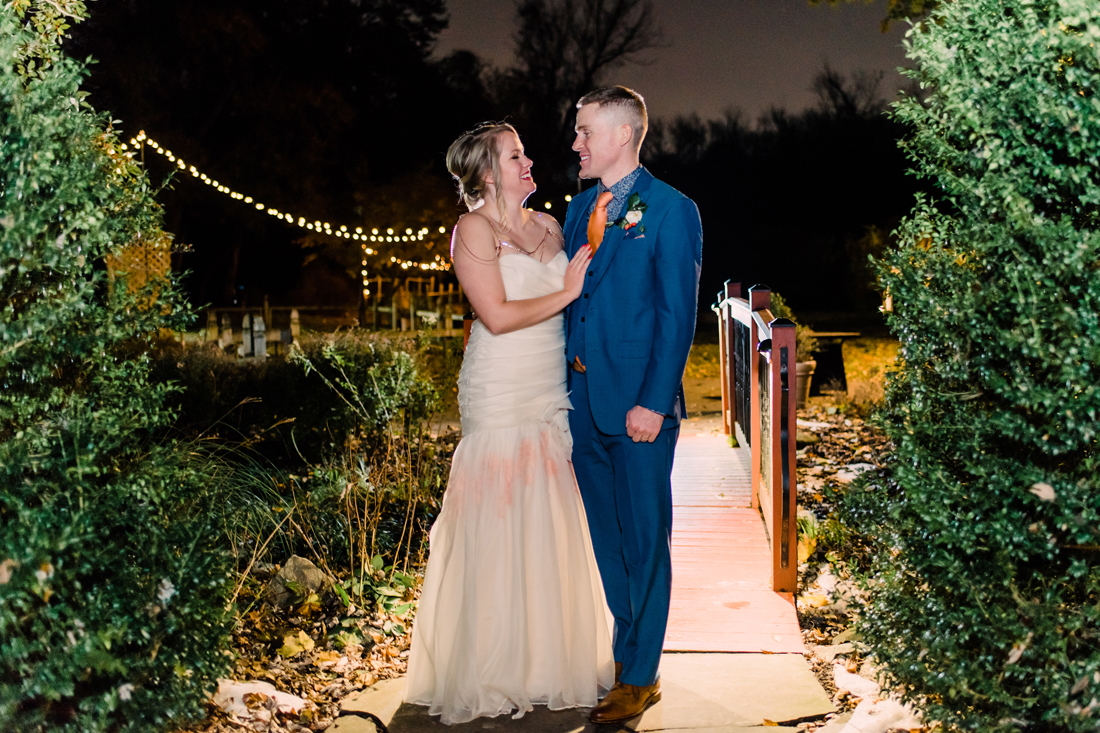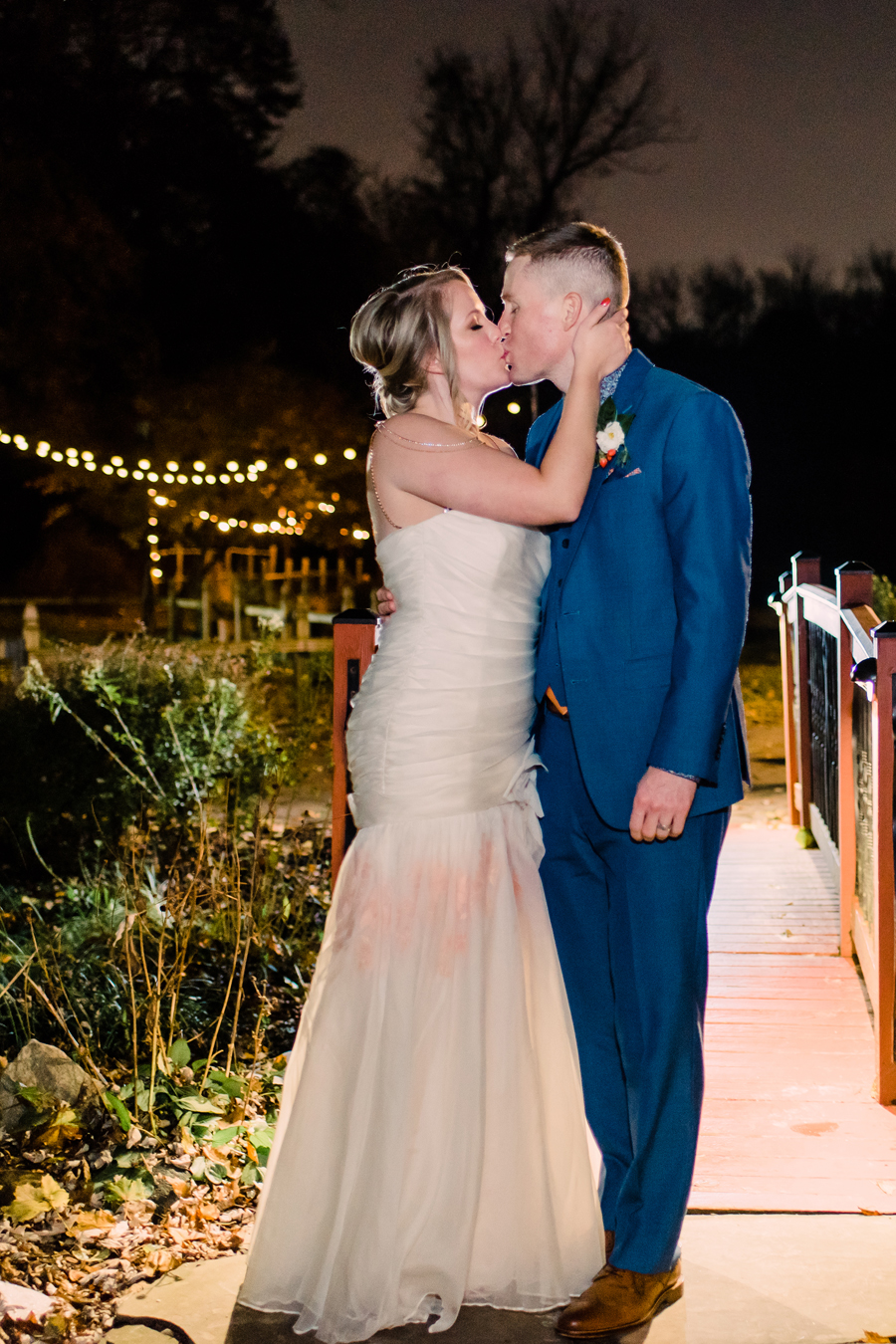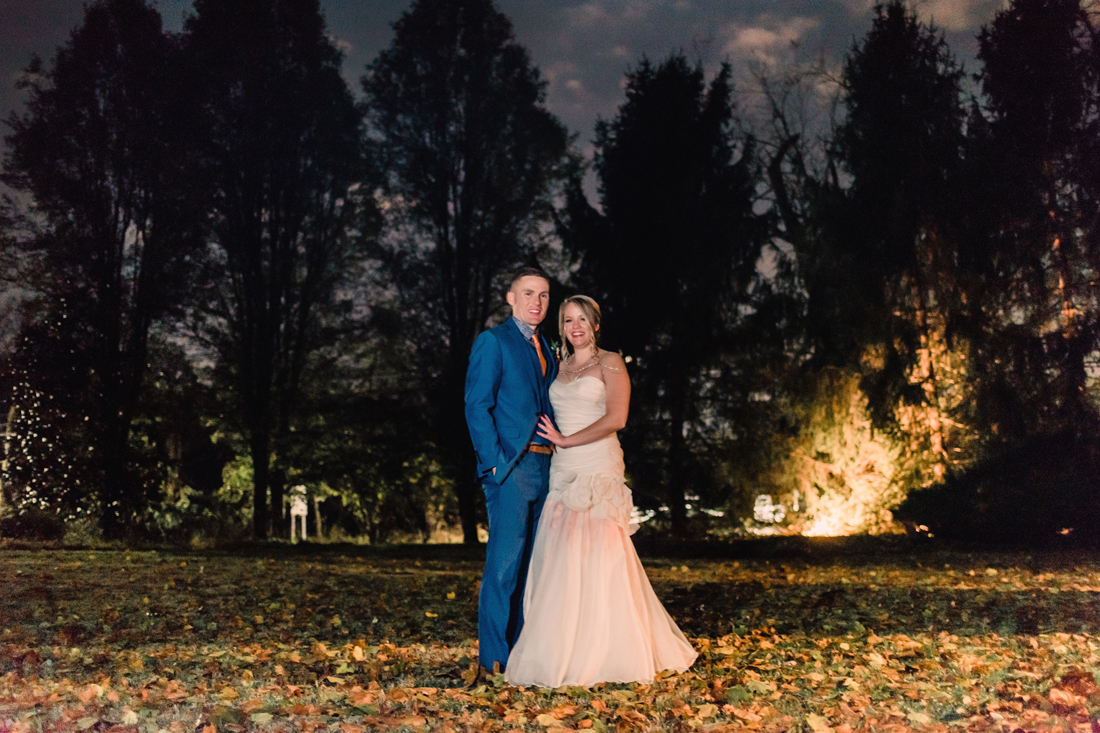 Obsessed with how beautiful this night was for these two!!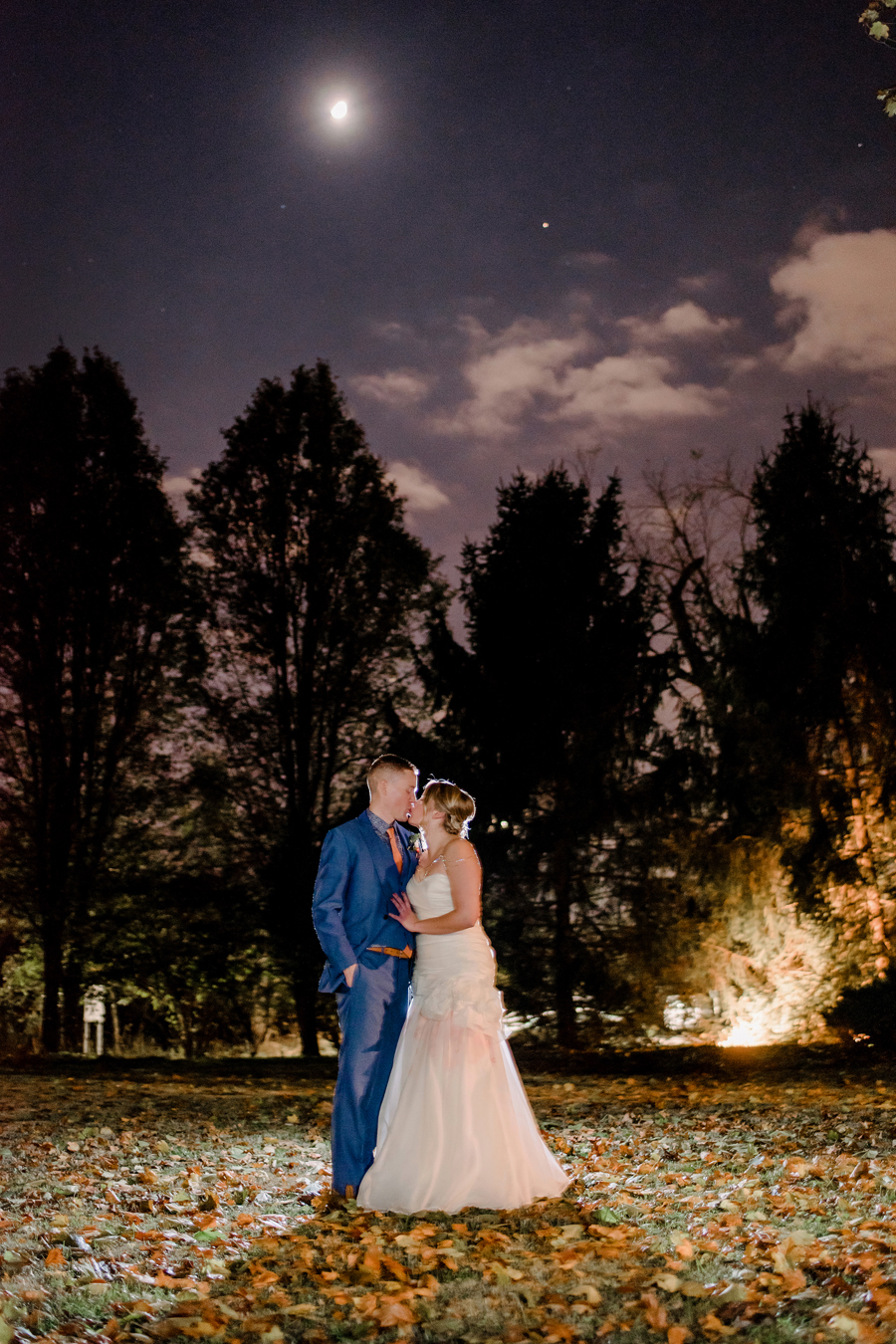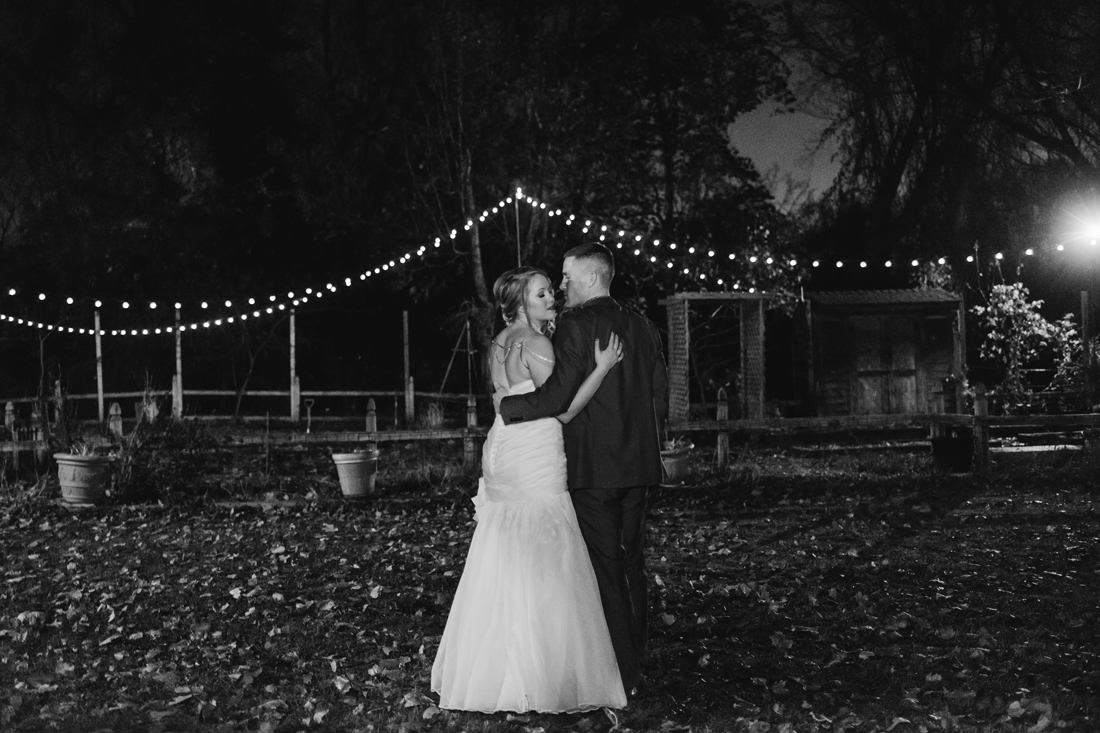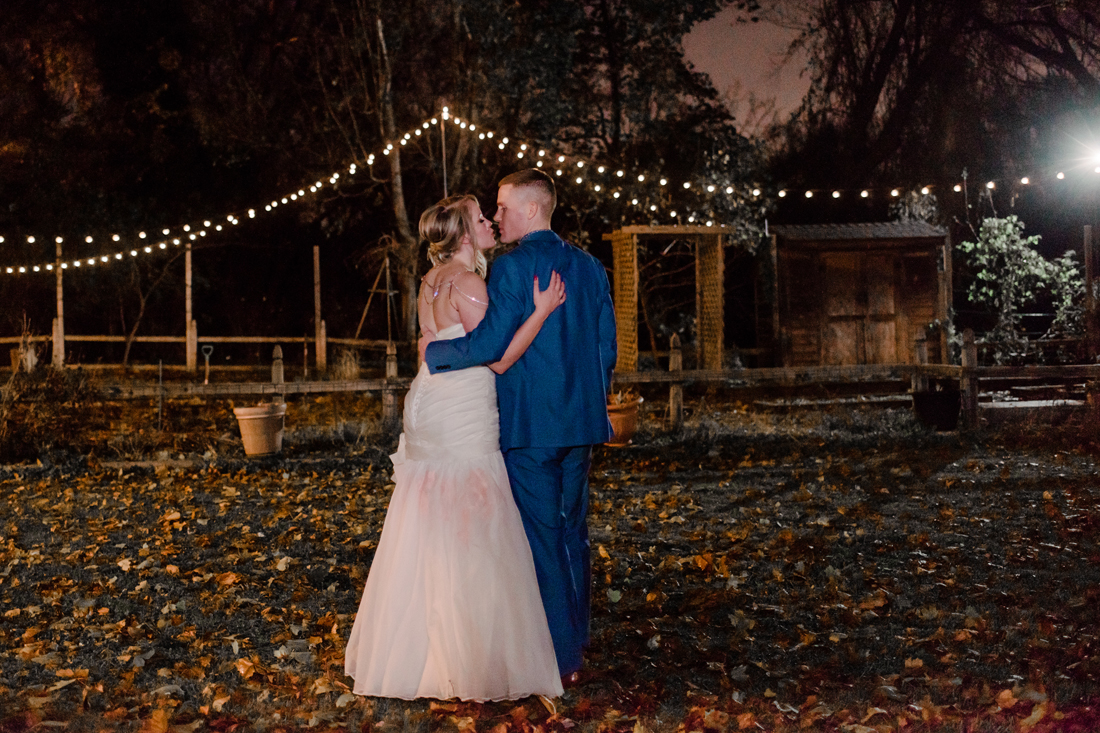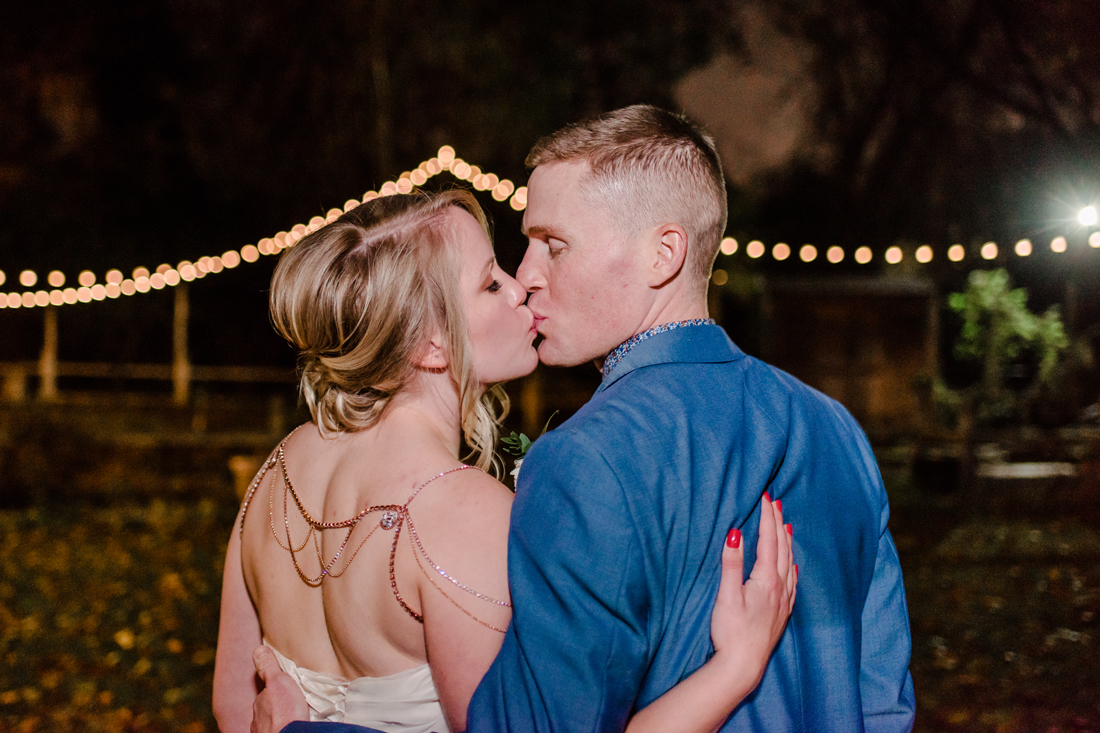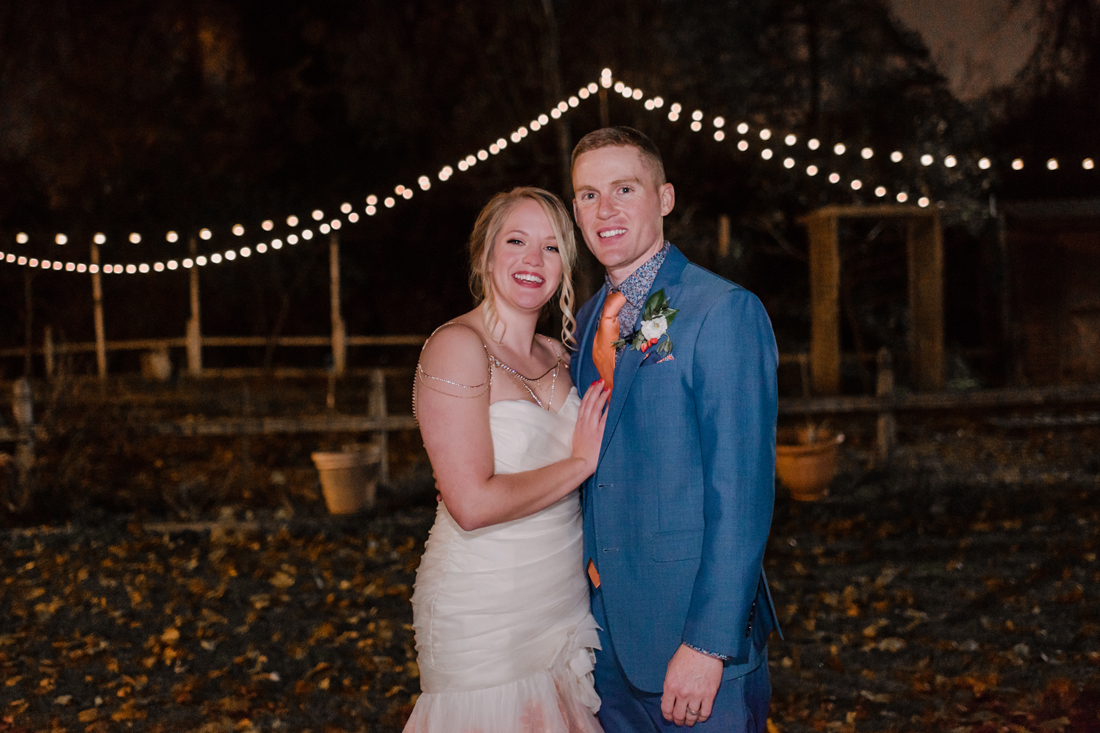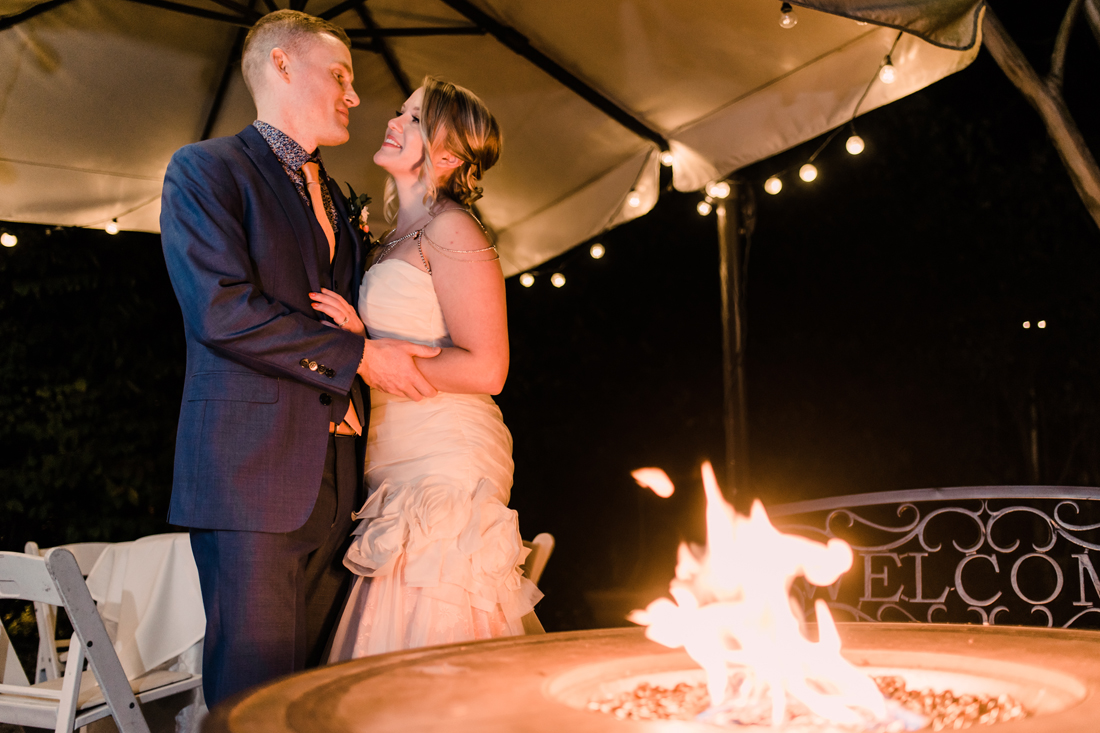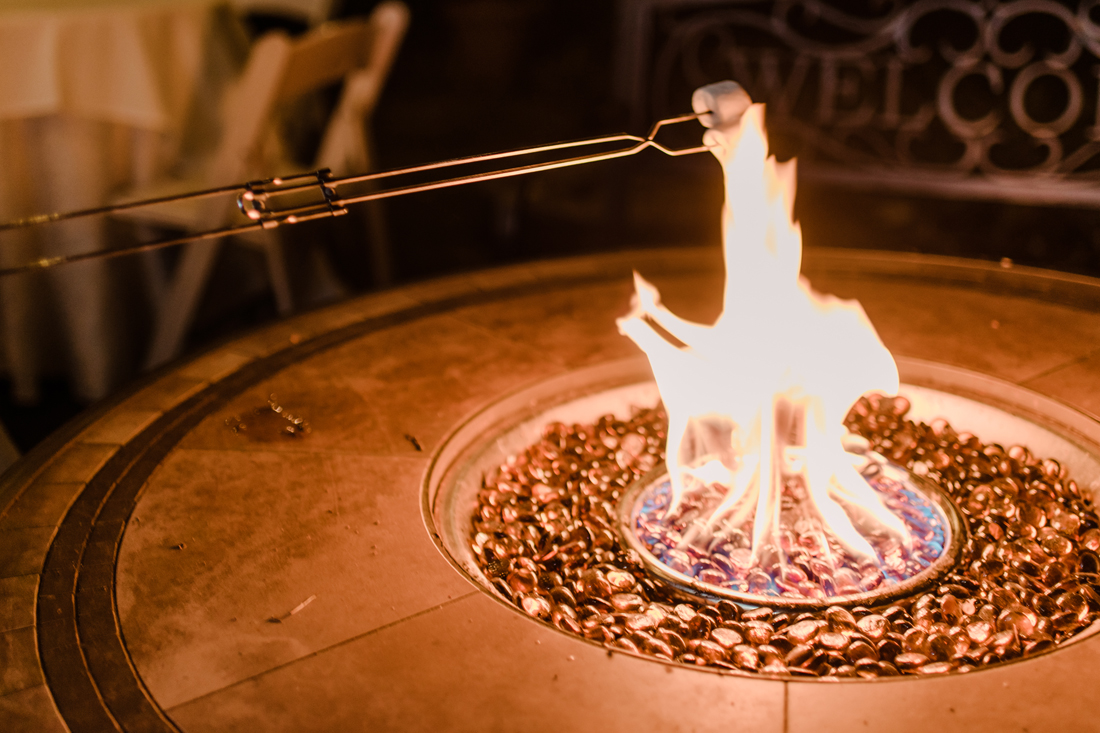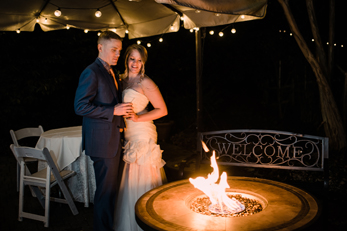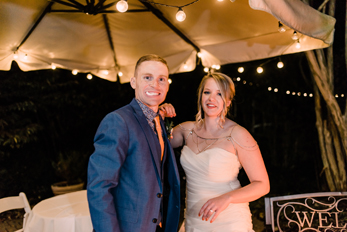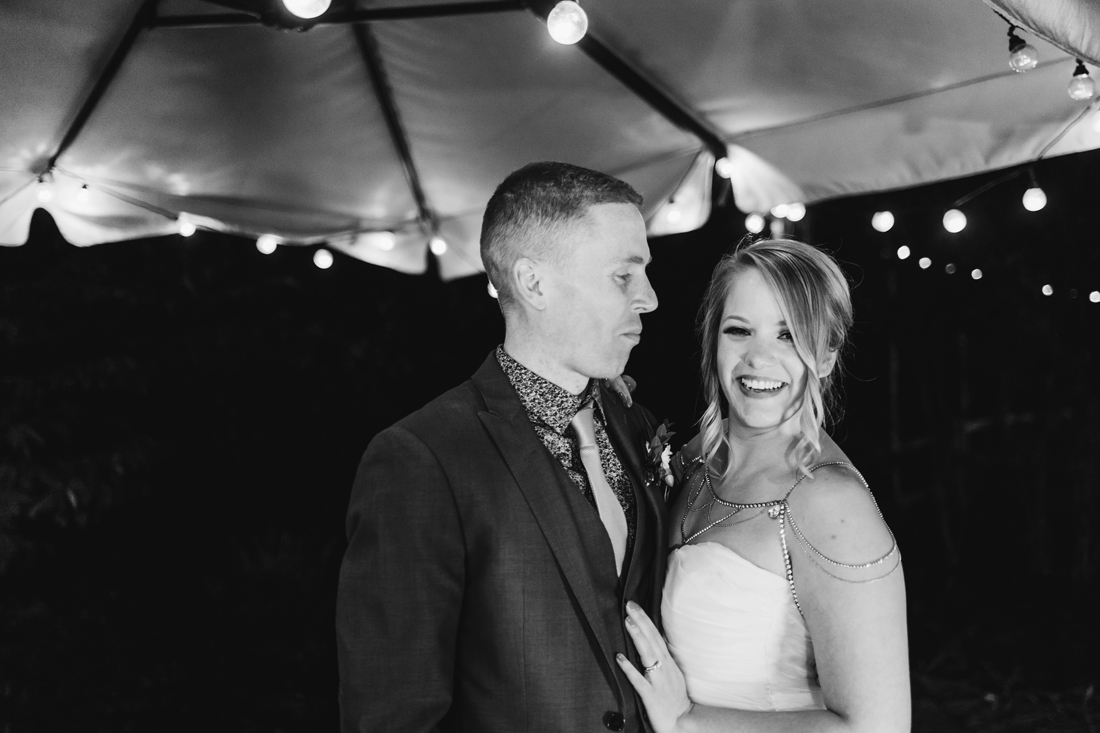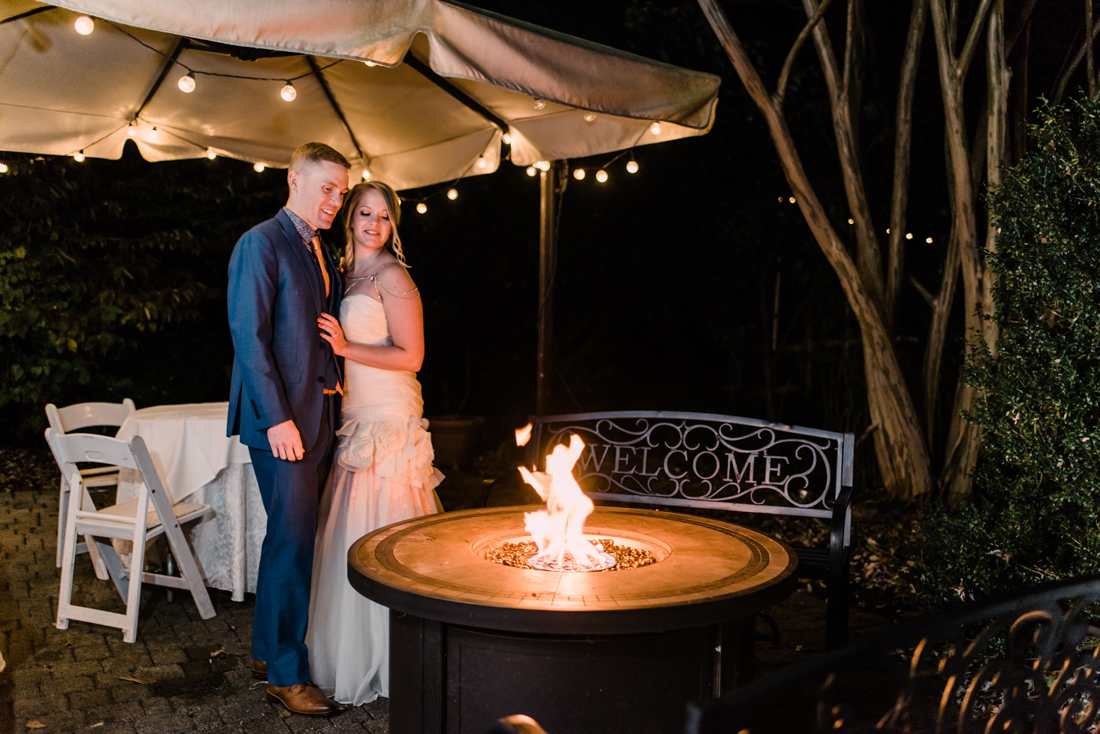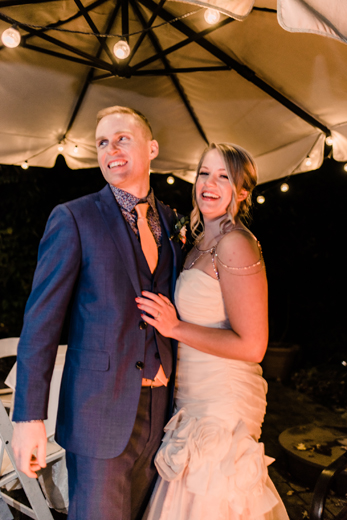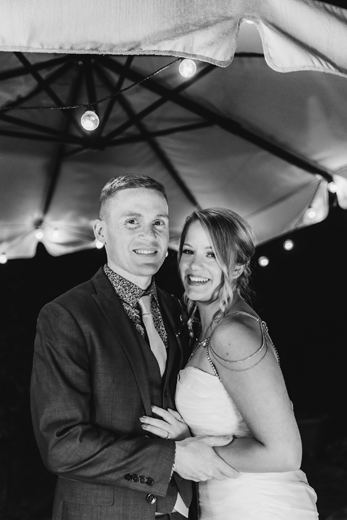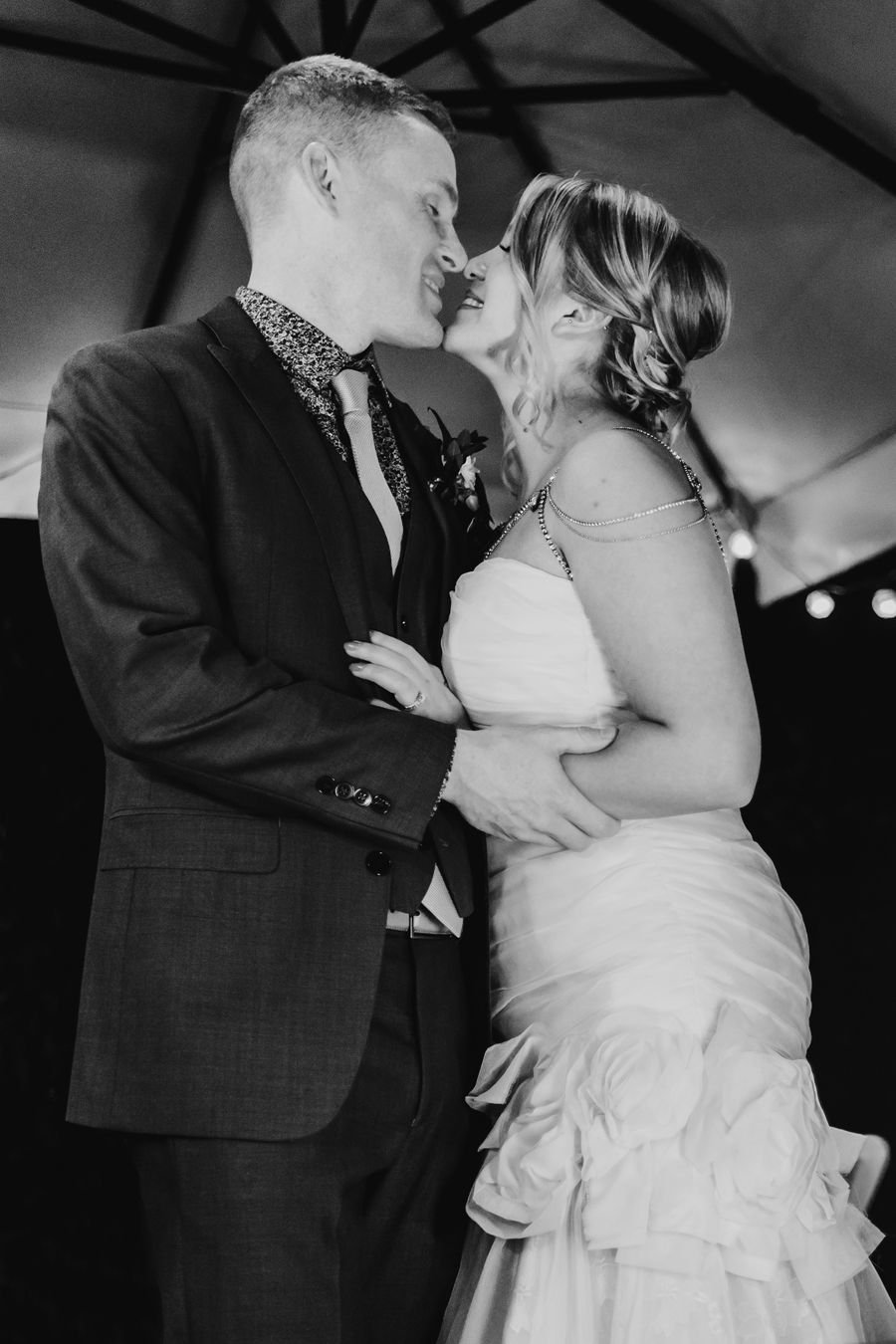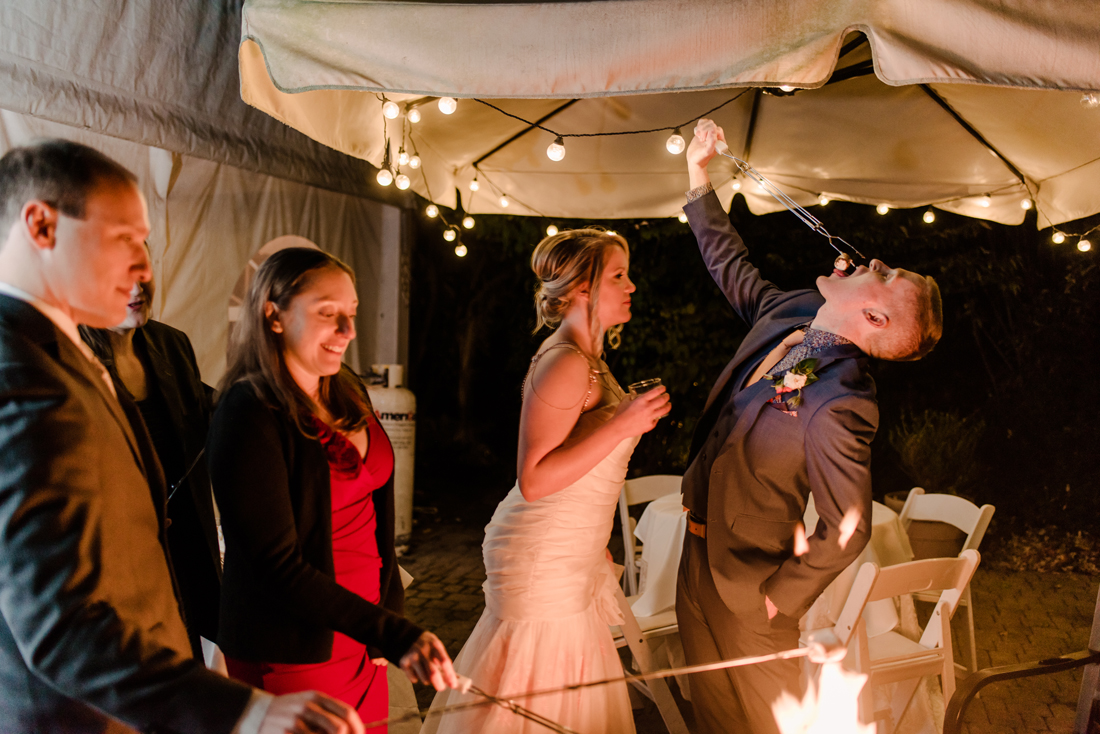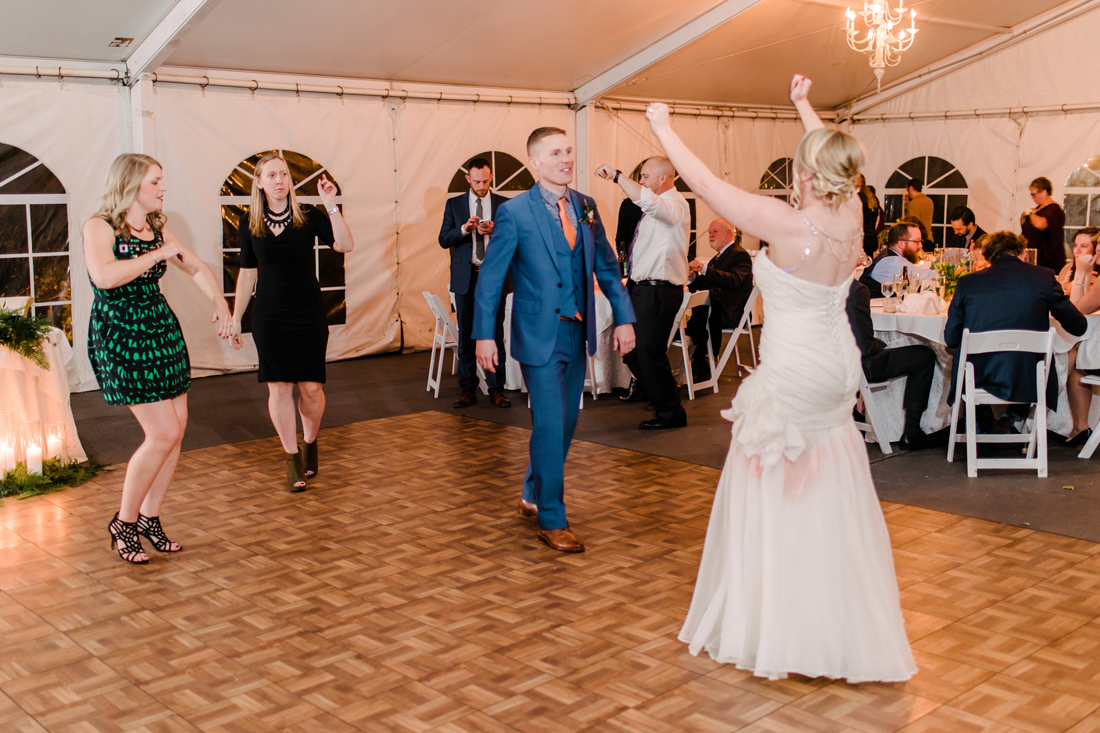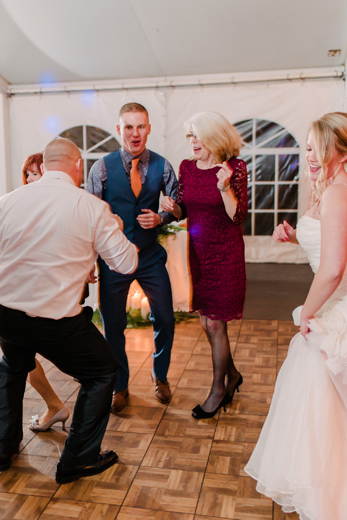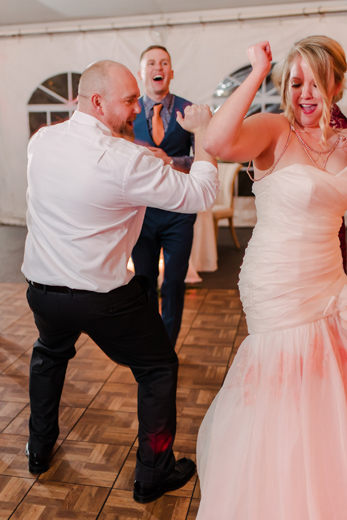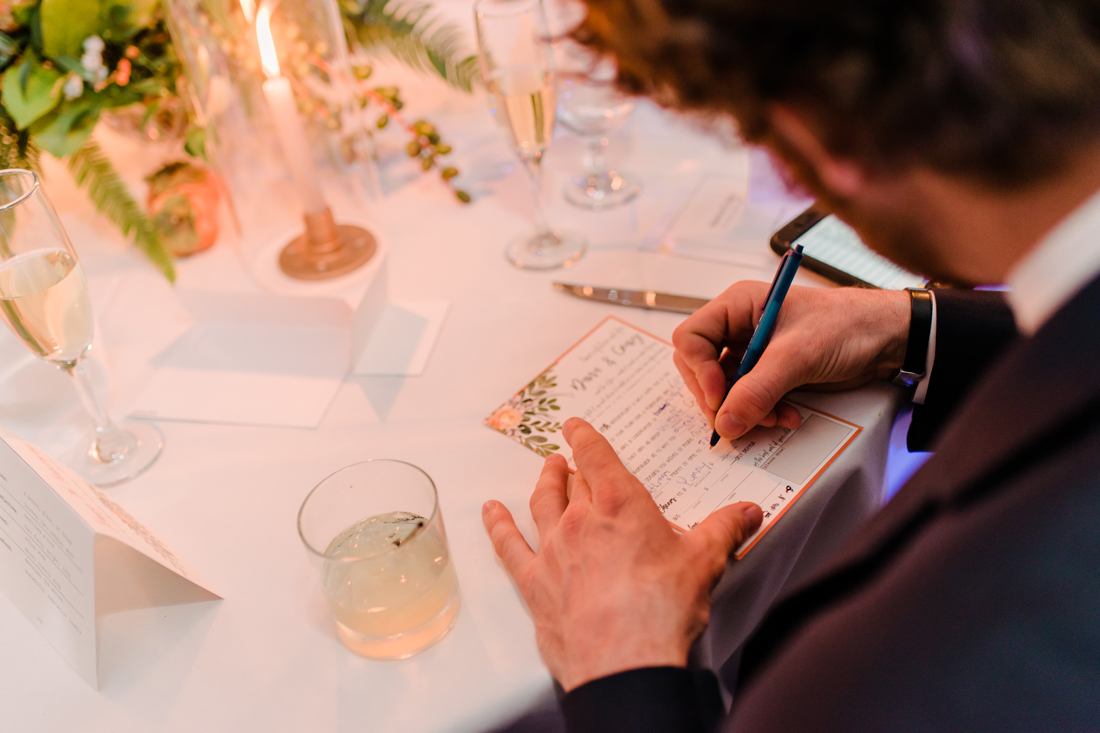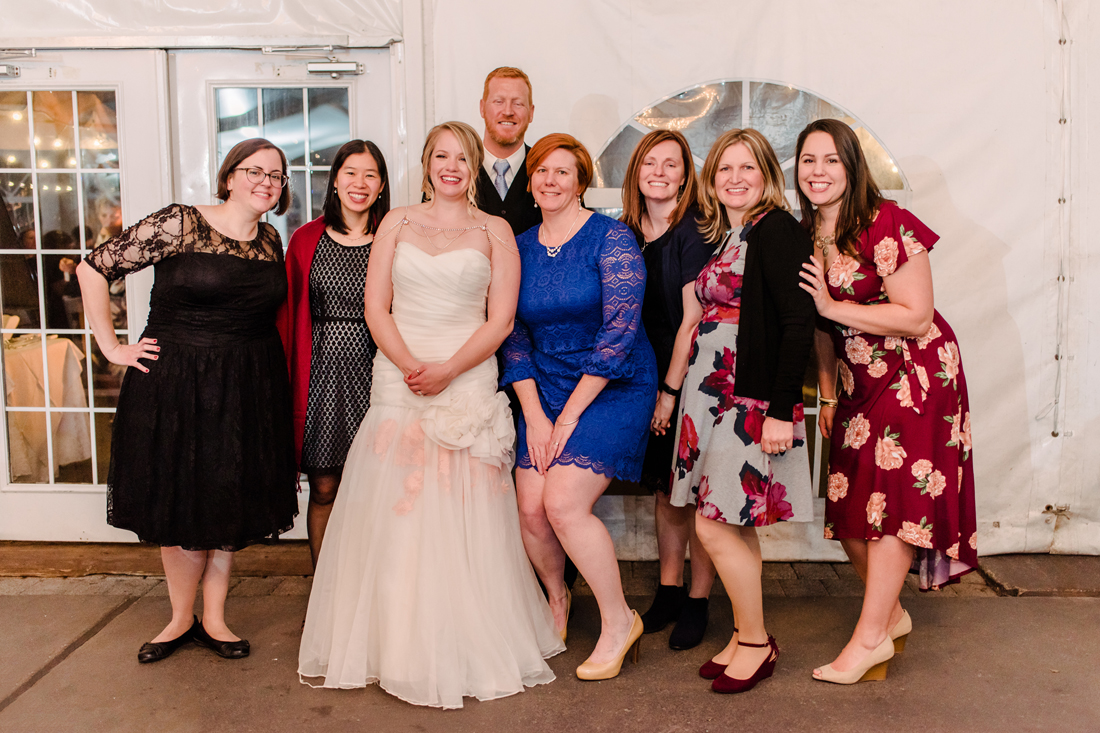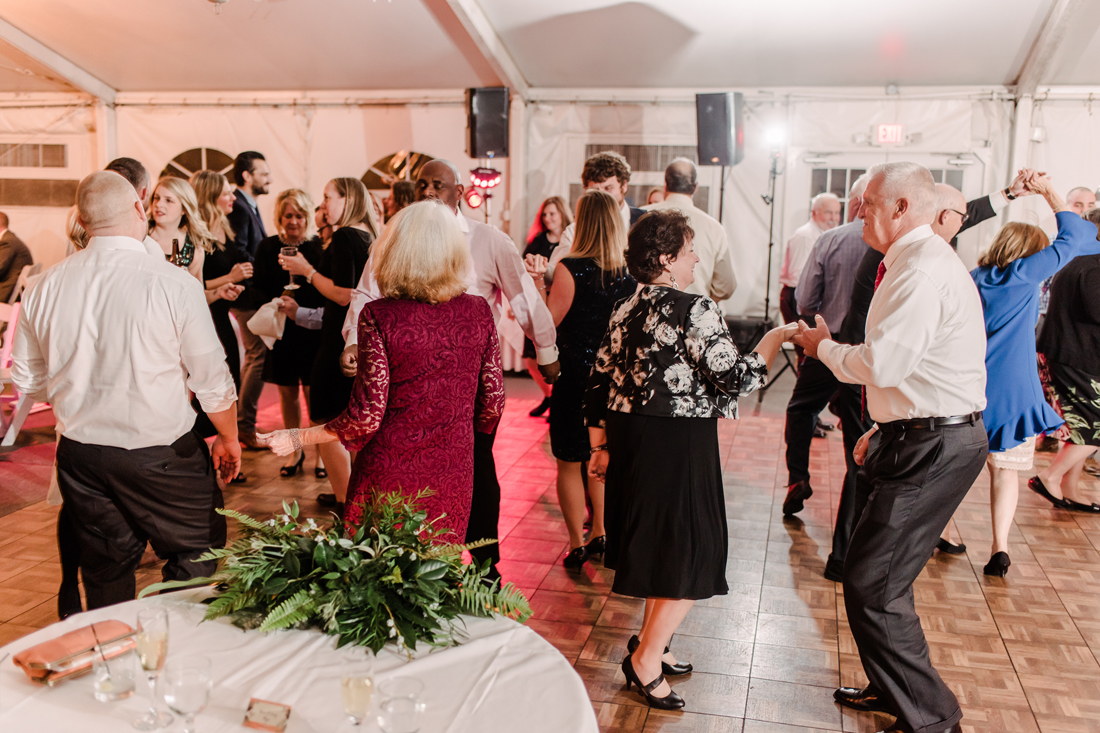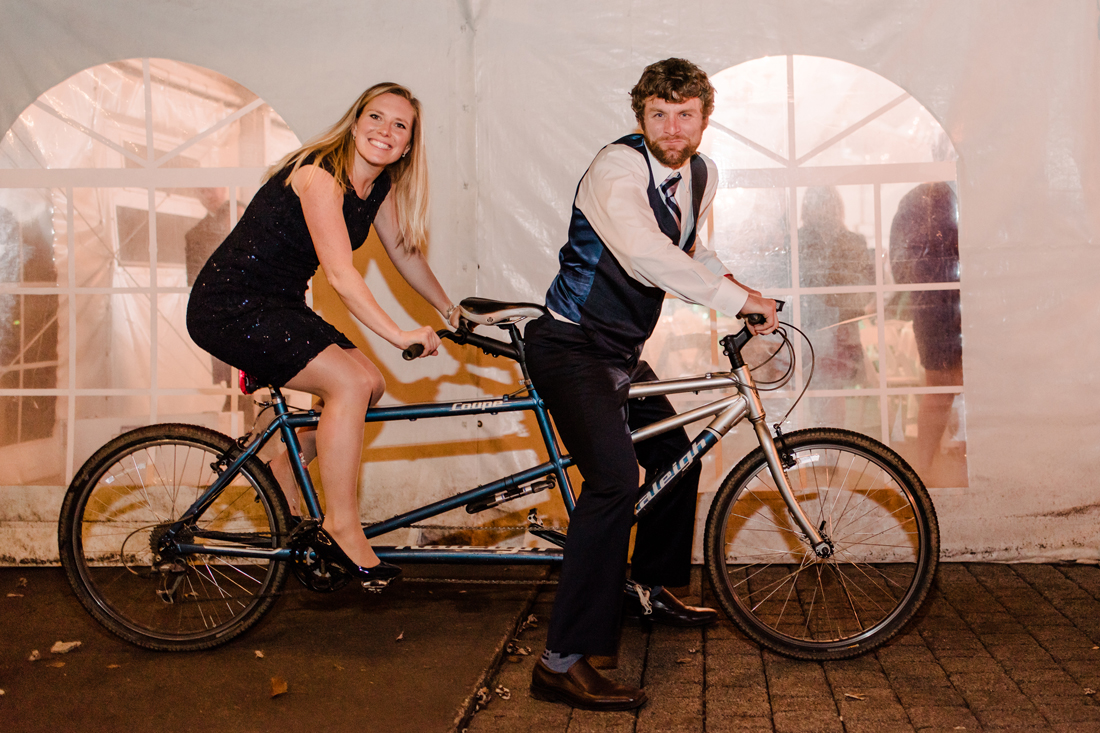 When two of your guests biked all the way from Catonsville to your venue on a tandem bike!!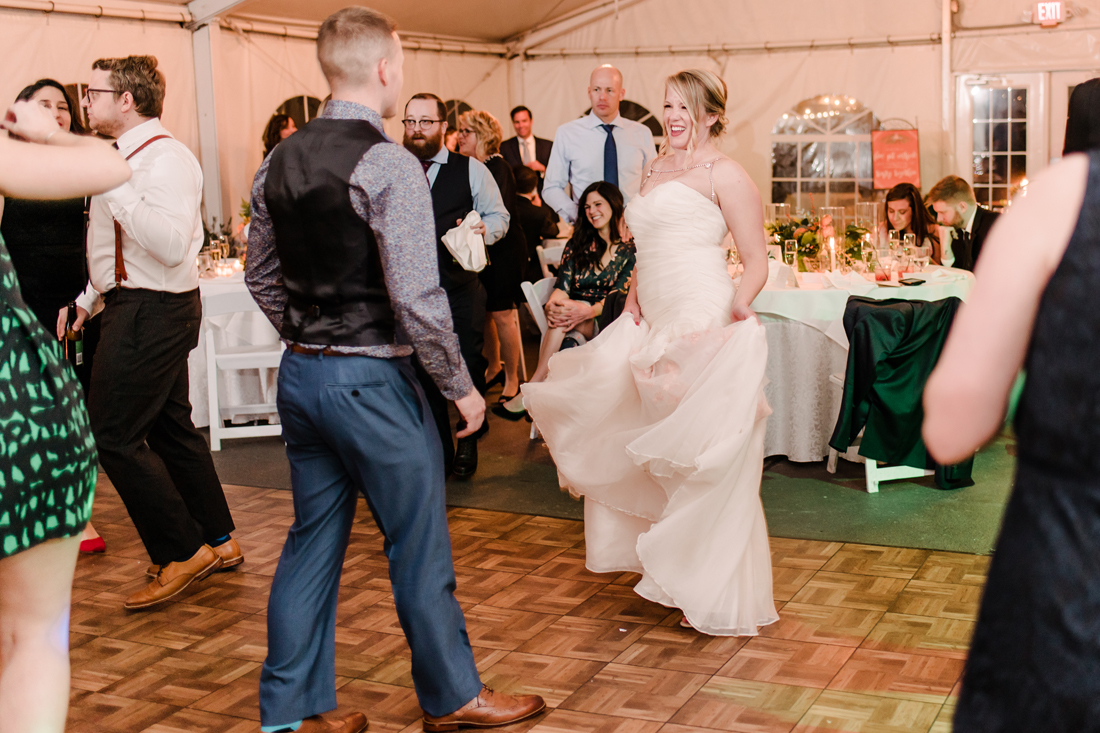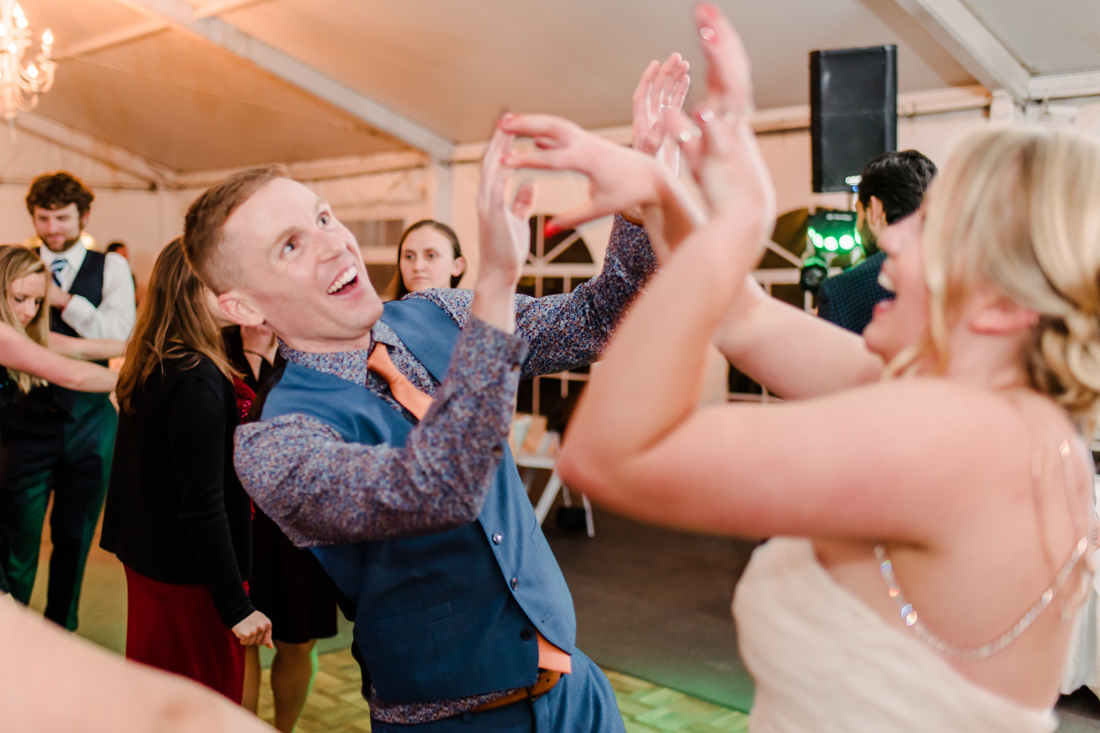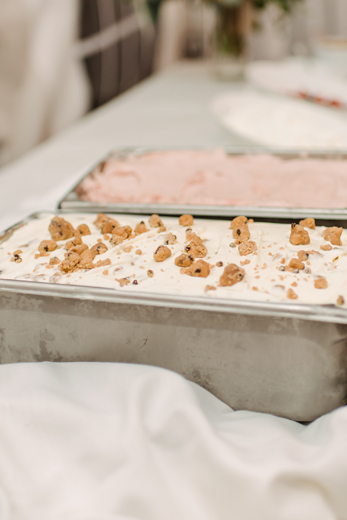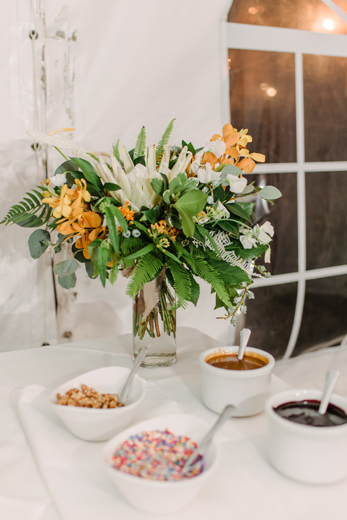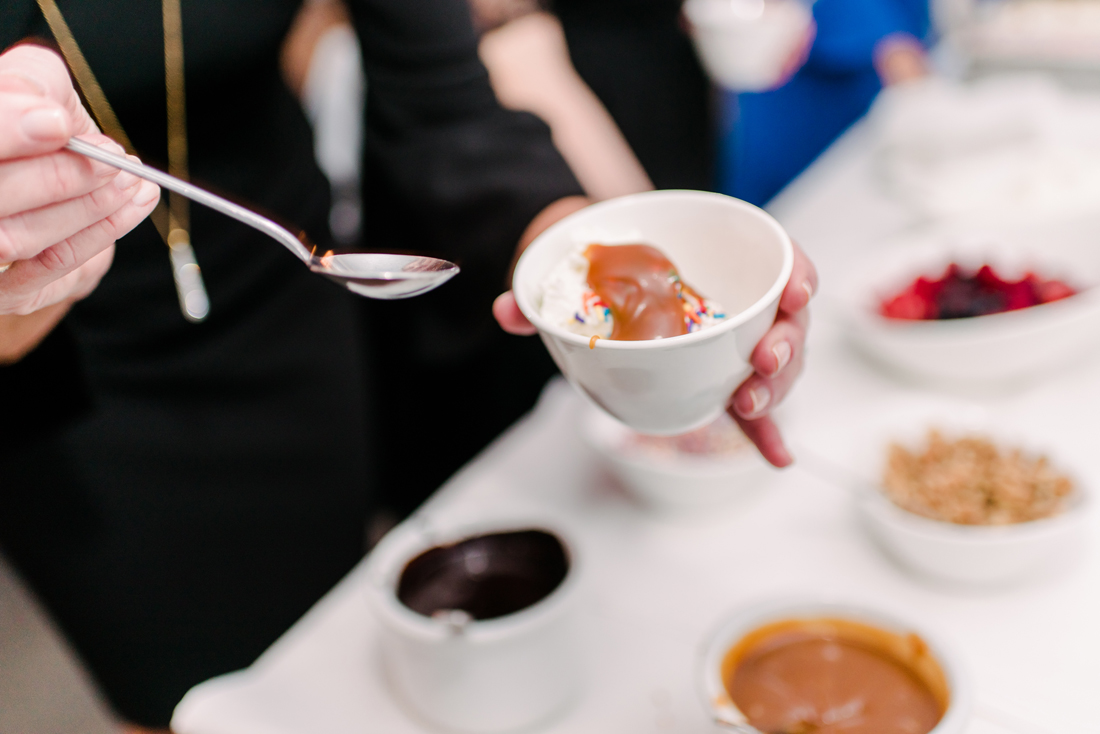 Oh and that's right, they totally had an ice cream bar!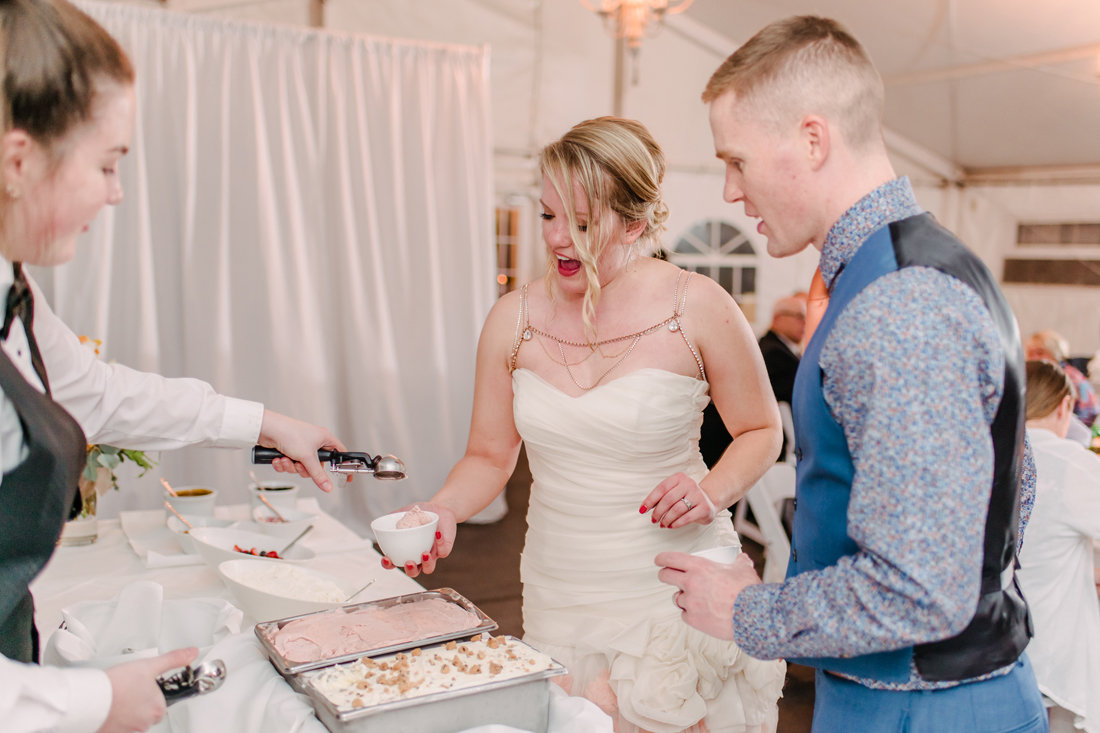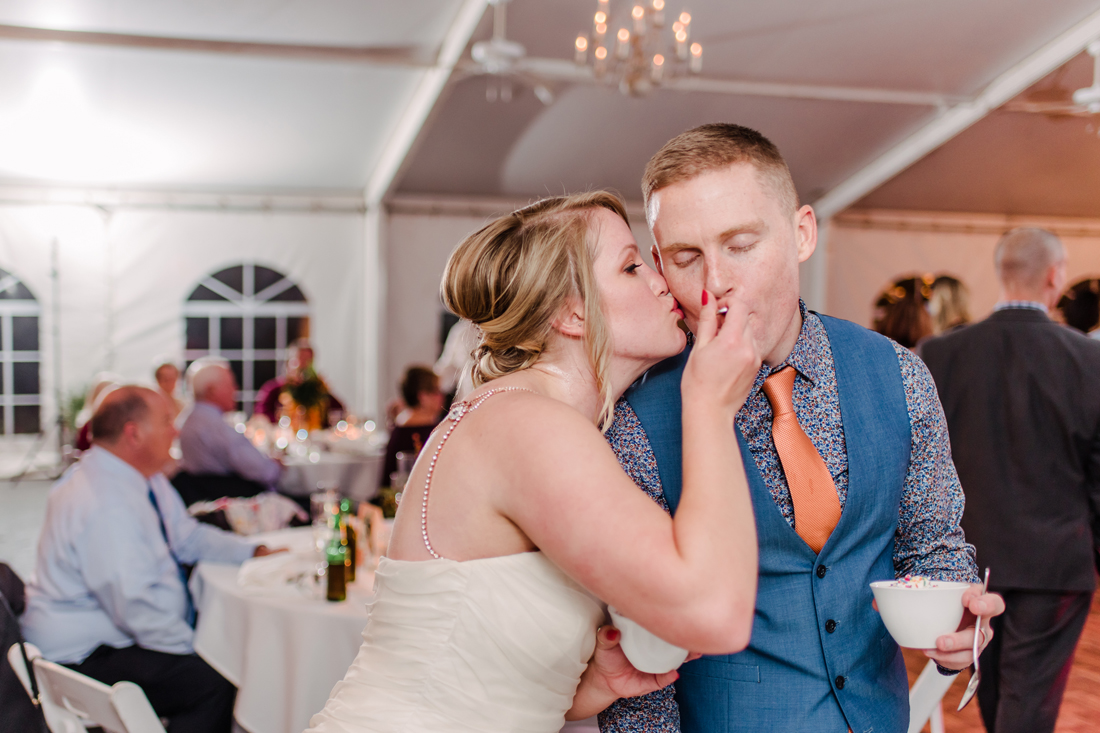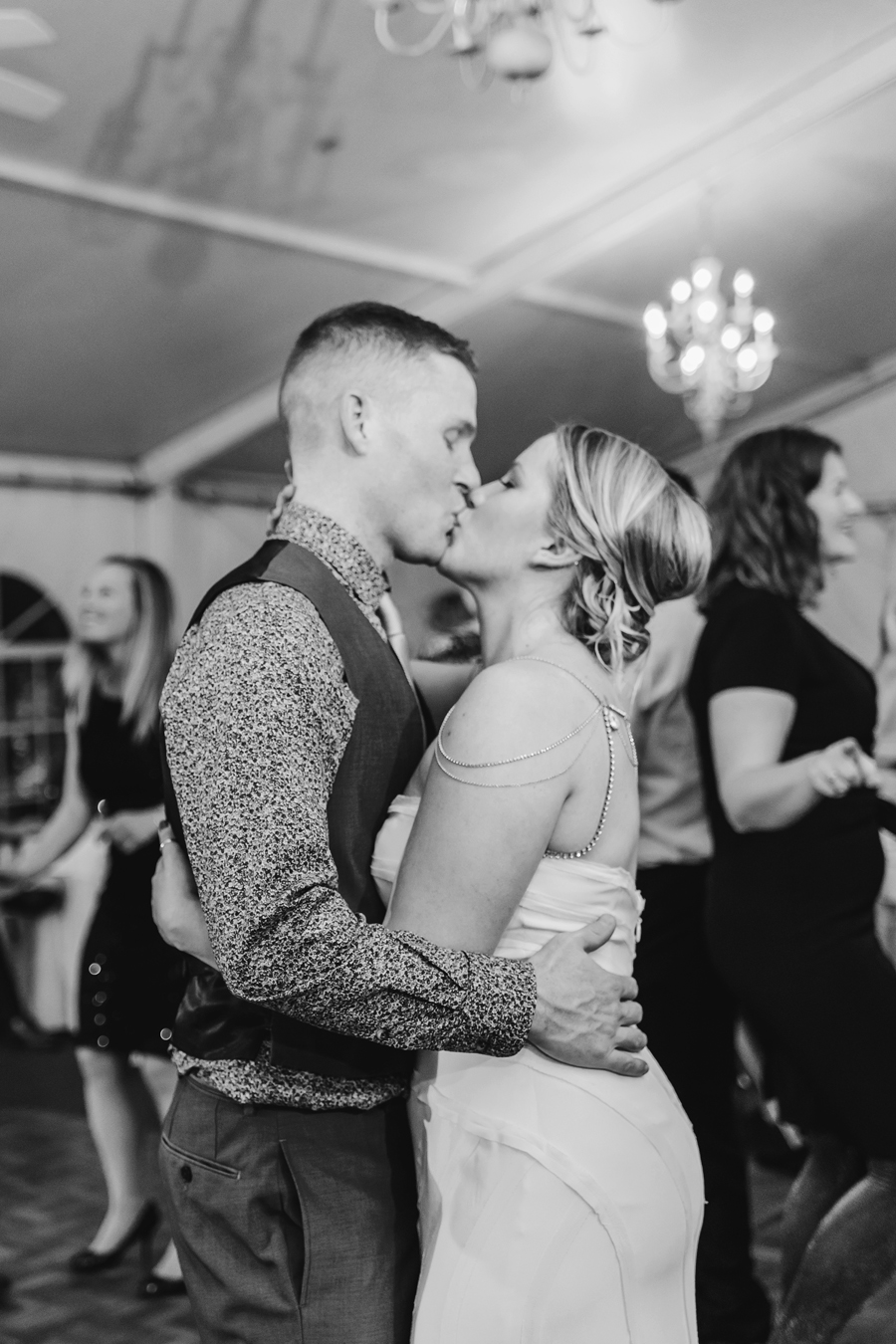 Congratulations again you two – such a beautiful day!!
Vendors who helped make it happen:
Venue and Catering: The Elkridge Furnace Inn and Garden House
Florist: Love & Luster Floral Design
DJ: Aran Keating of Ridiculous Entertainment
Hair: Meghan Brown from Looks Salon and Spa
Makeup: Stacie Snyder- Hair and Makeup Artist
Dresses: Amsale from I Do I Do Wedding Gowns and Nicole Miller from Cherie Amour Bridal Resale
Shoulder Necklace: Blair Nadeau Bridal
Paper Goods: Minted
Suit: Calvin Klein from Men's Wearhouse
Rings: John Greenan Jeweles and EMBR