This might be a new blogging record for me! But when the session was this good, there was no way I could resist editing the whole thing and getting it online as soon as possible!! (And shout out to Adam who drove us home from Philly so I could edit in the car!!)
I absolutely love that Becca and Pete have been together for a decade! As someone who was in their relationship for many years before marriage, I so appreciate the way these long-term love stories give couples the chance to grow so much together even before the wedding! And of course, it's even more of an honor to get to document these milestones for Becca, who I've known all the way since middle school art class!!
In September of 2017, Pete and his and Becca's family had the sweetest plan of how to surprise her with his proposal on the beach at Avalon NJ, and it was so much fun to be a part of! Even after so many years together, you could tell she was still so surprised and excited!! And now, with just under two months before their wedding day, we met back up for their engagement session around Philadelphia where they live. With a crazy storm rolling in into the weekend, we were lucky to shift schedules and still incorporate so many fun and meaningful locations around the cute town they call home now (Phoenixville!) + the city skyline they love in Philly! I had such a great evening getting to photograph these two. From cuddling up at Bluebird Distillery to some of the most romantic night shots ever overlooking the city at Cira Green… every single part of this session was my favorite! Becca and Pete, I am so happy for you and so glad to be a part of your celebrations! Congratulations again and can't wait to do it again in June at French Creek!!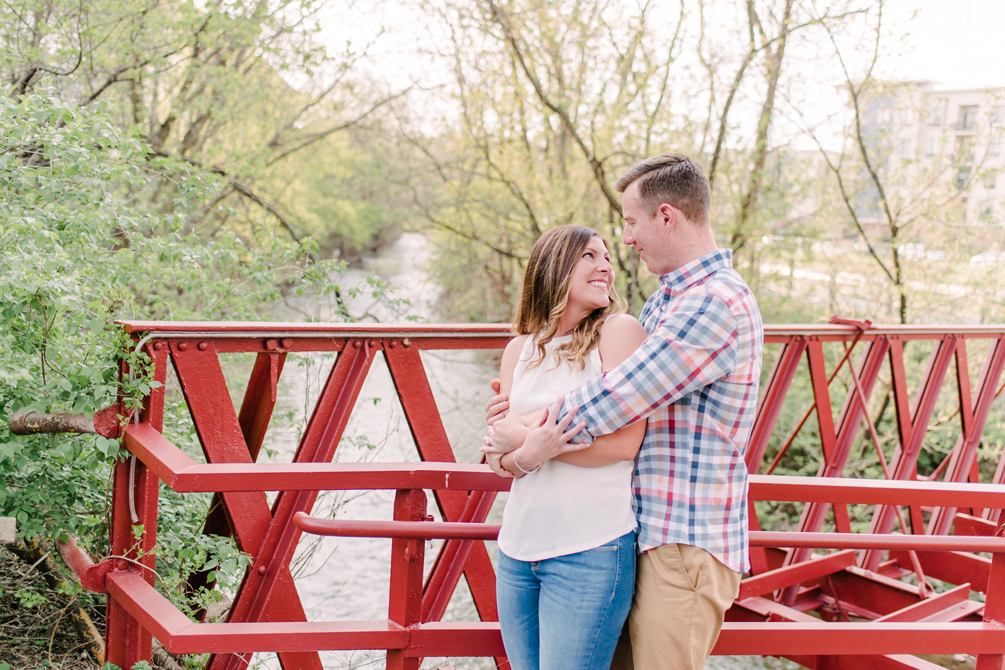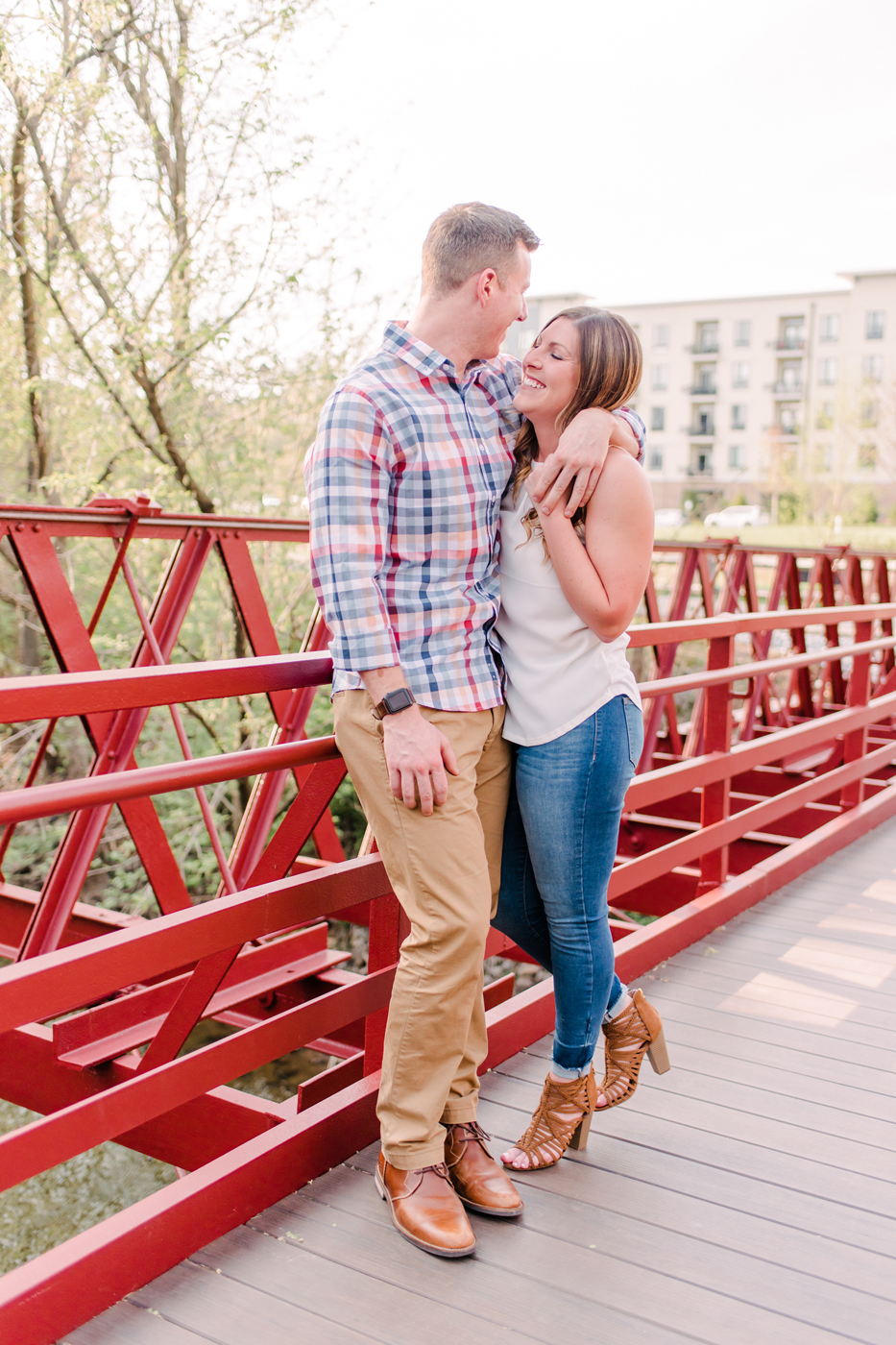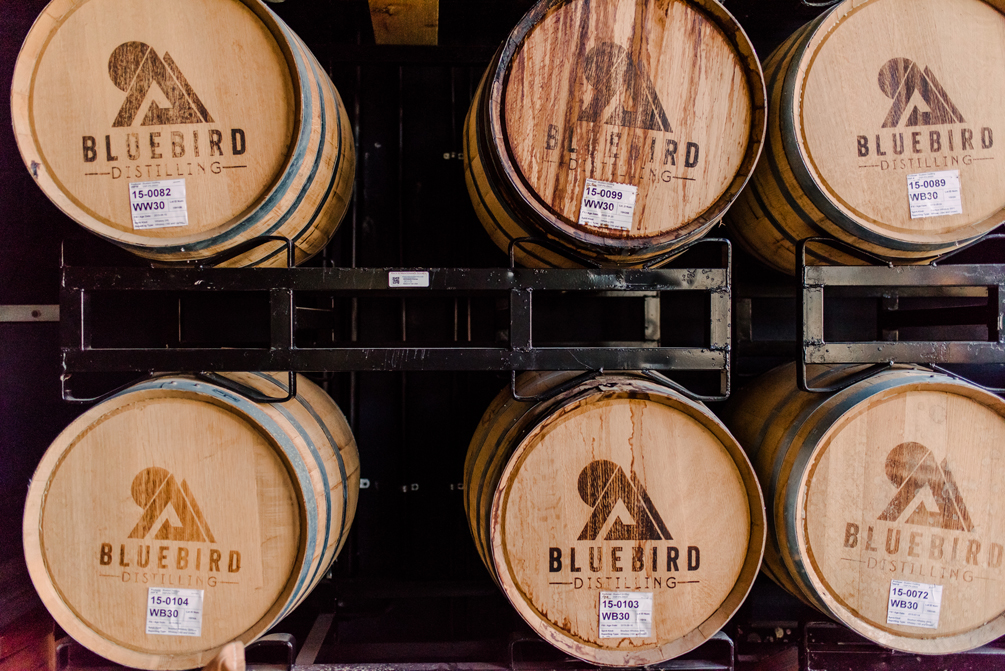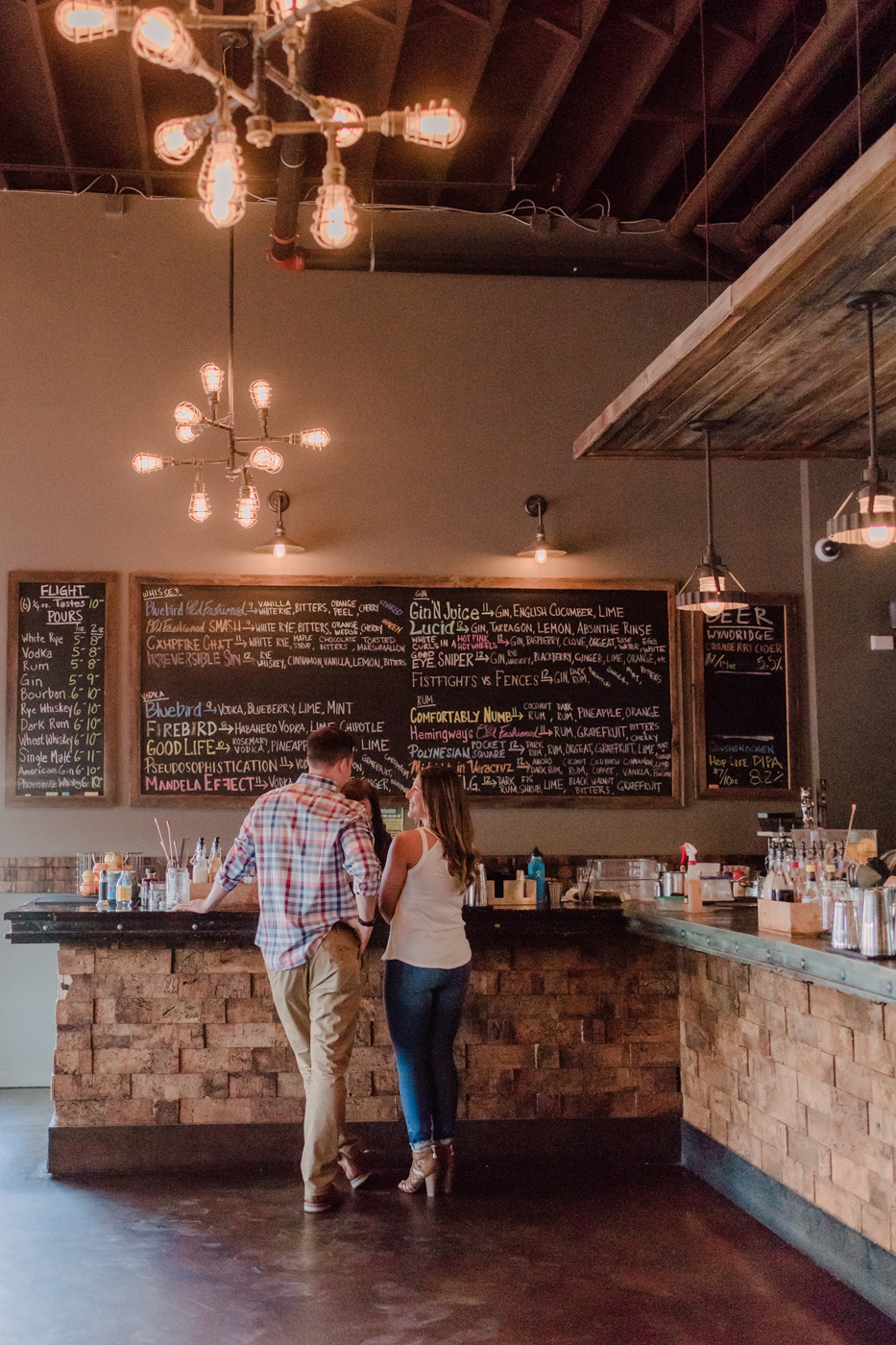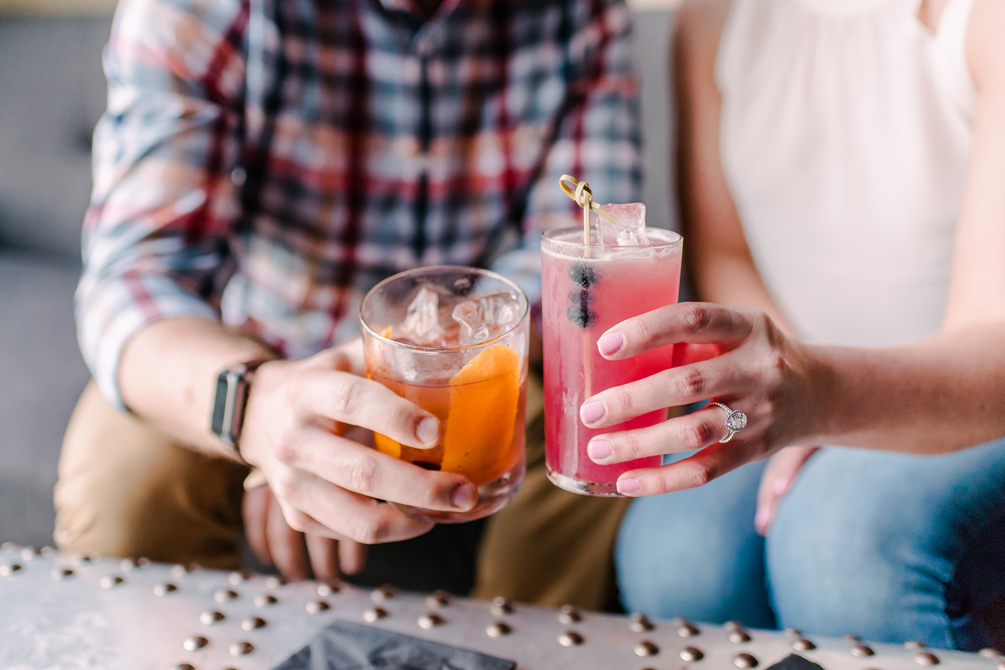 Bluebird Distillery is one of Becca and Pete's go-to spots to ring in the weekend, and it was such a cute place (with great drinks!)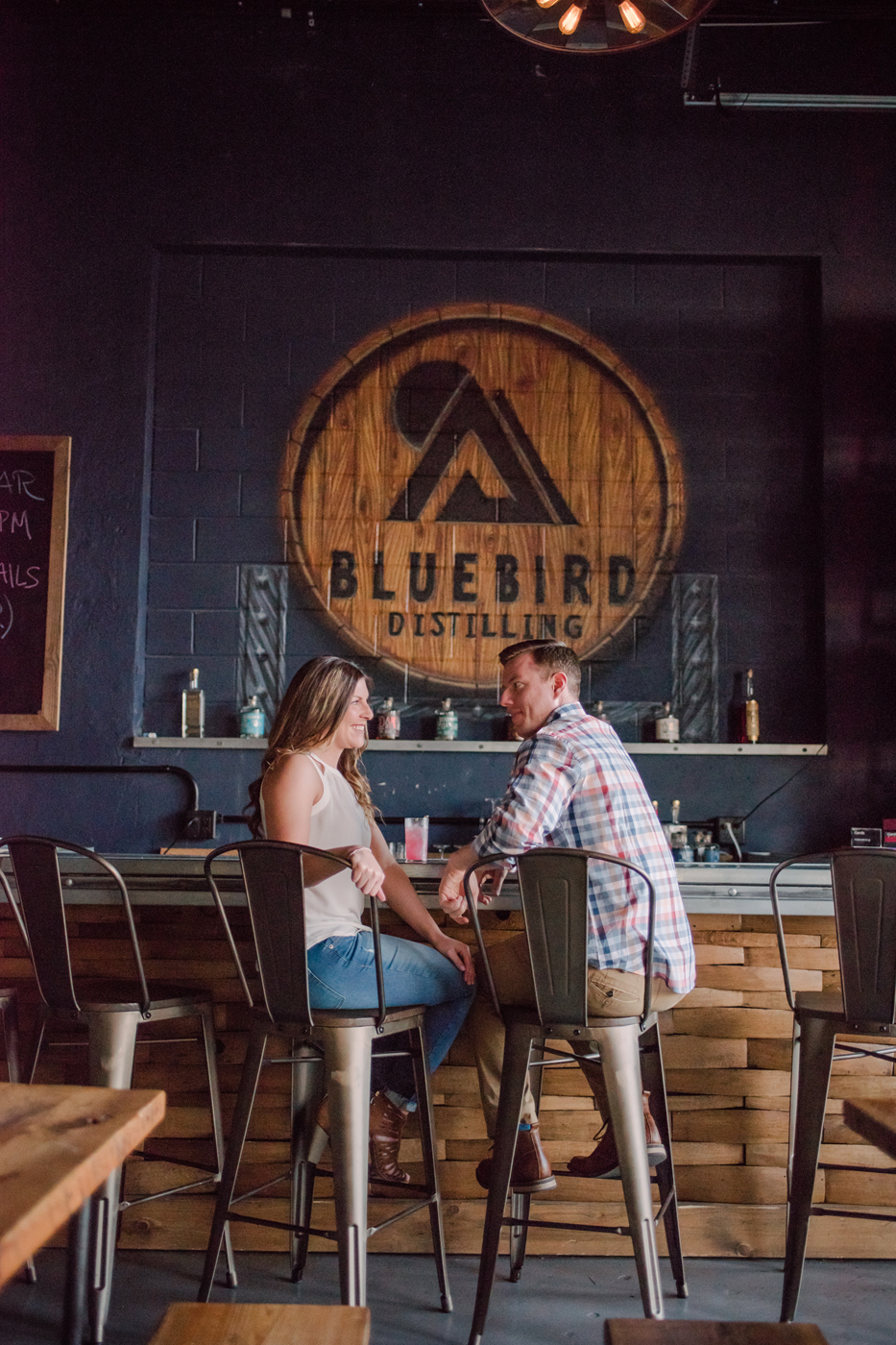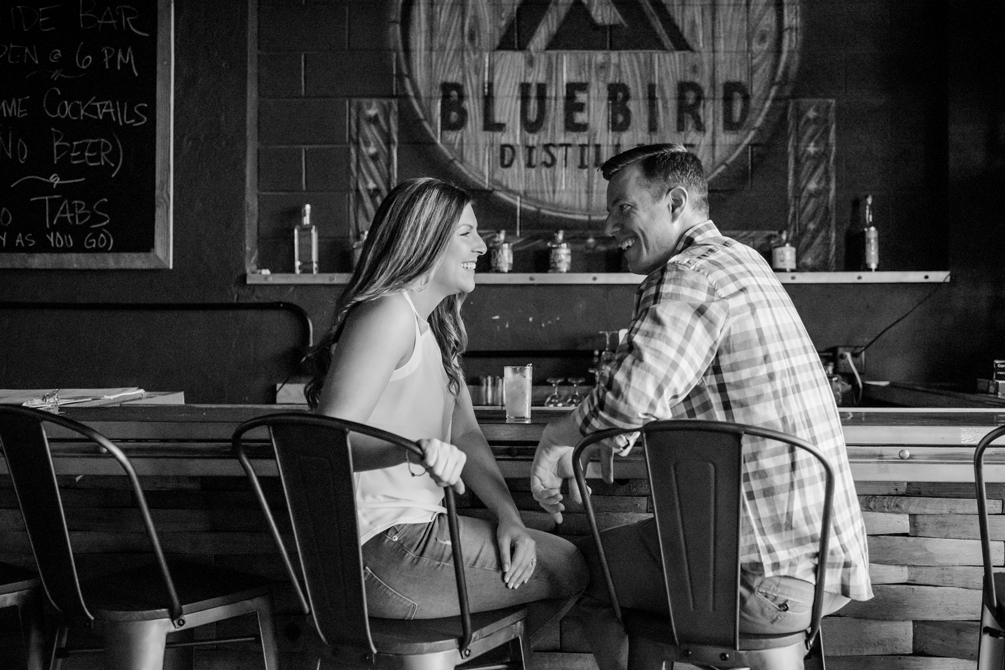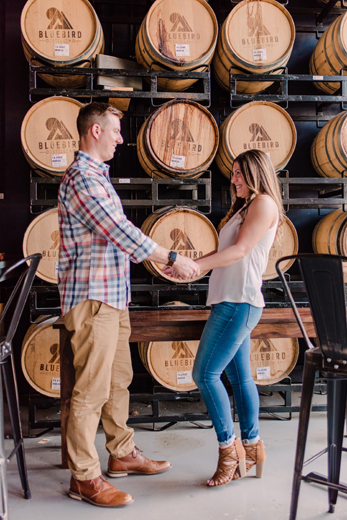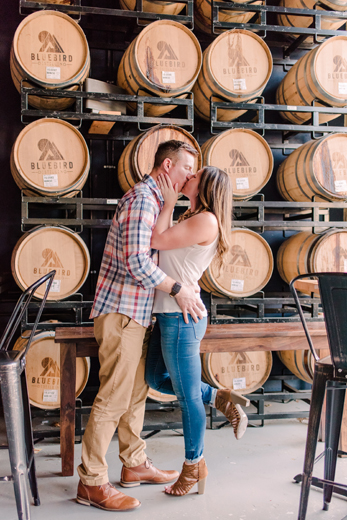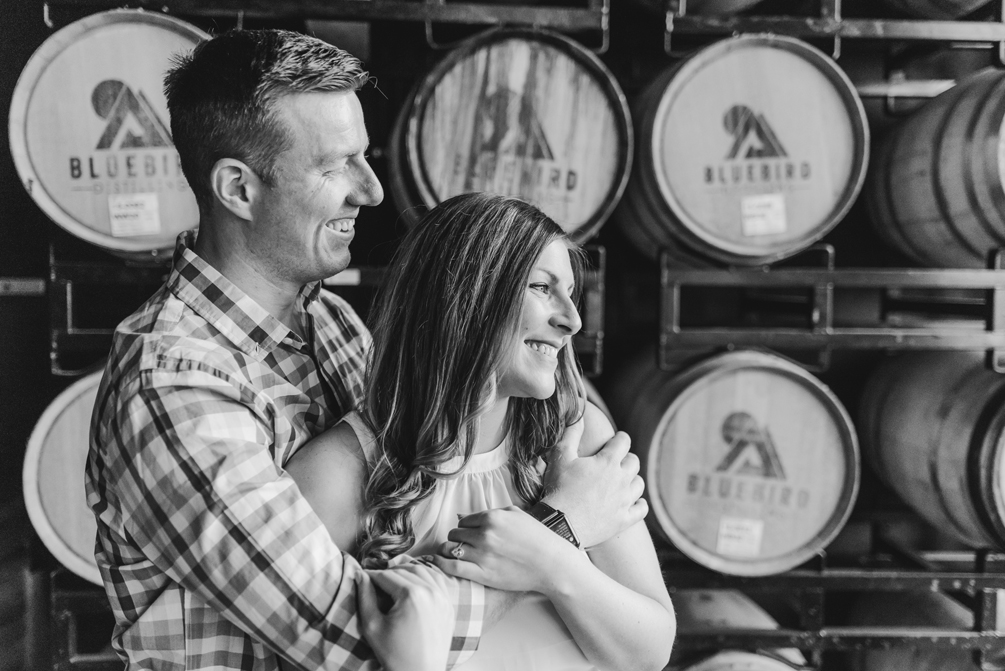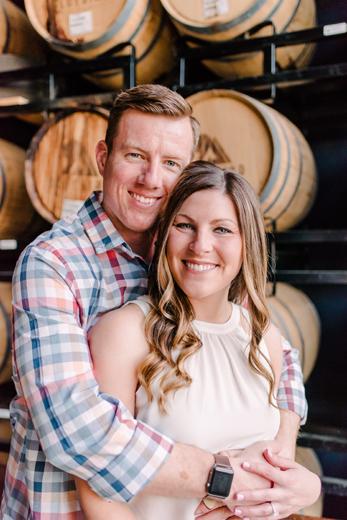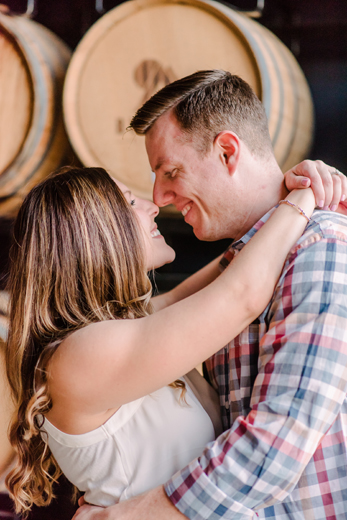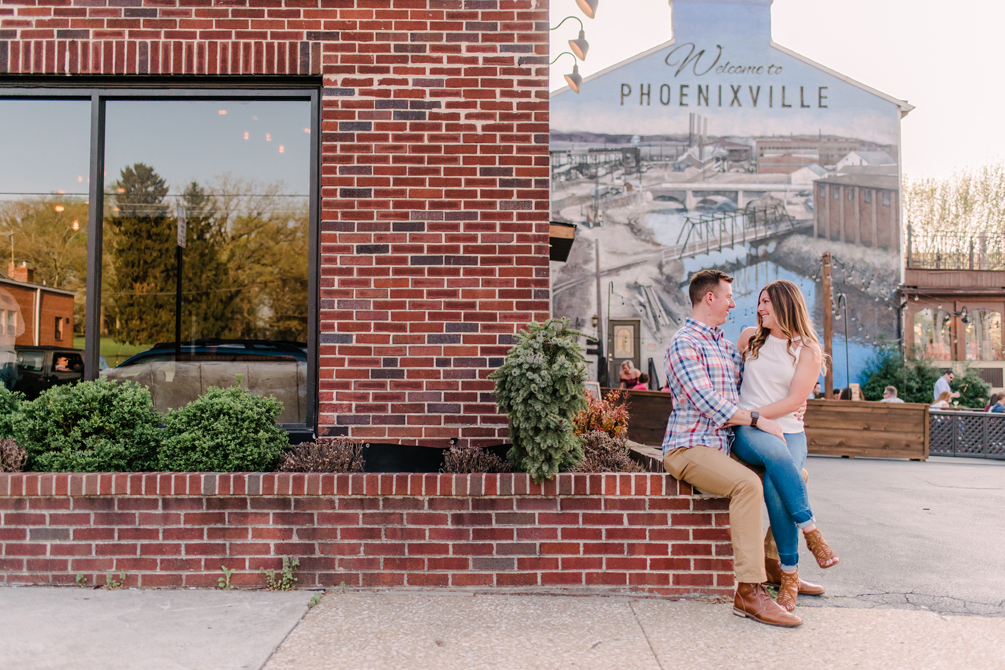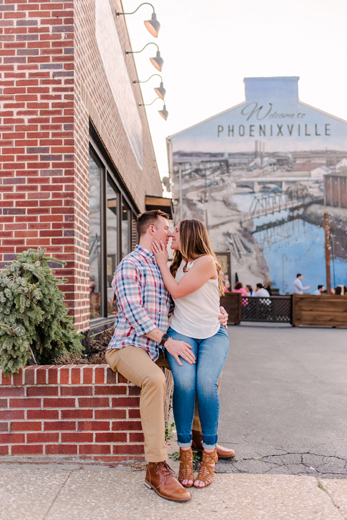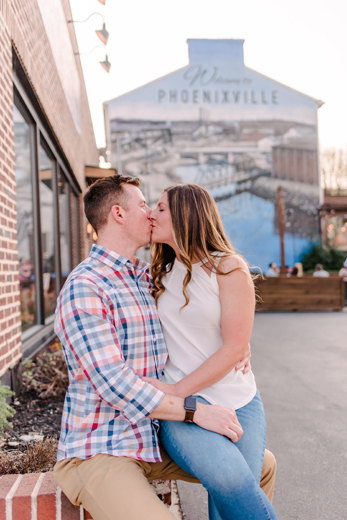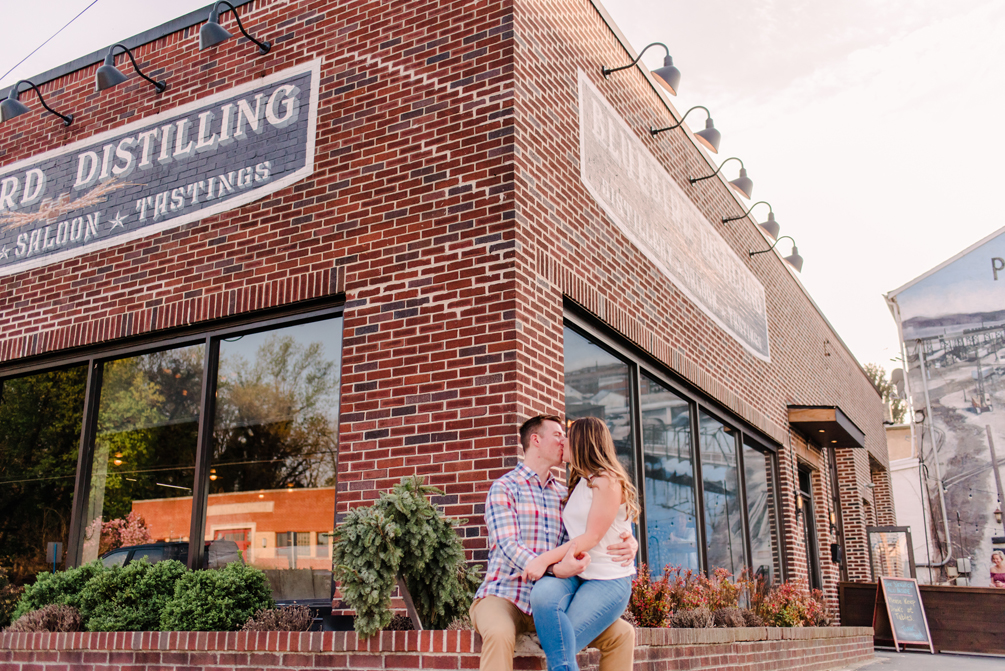 For real we got the best evening for these photos!! Obsessed with them all!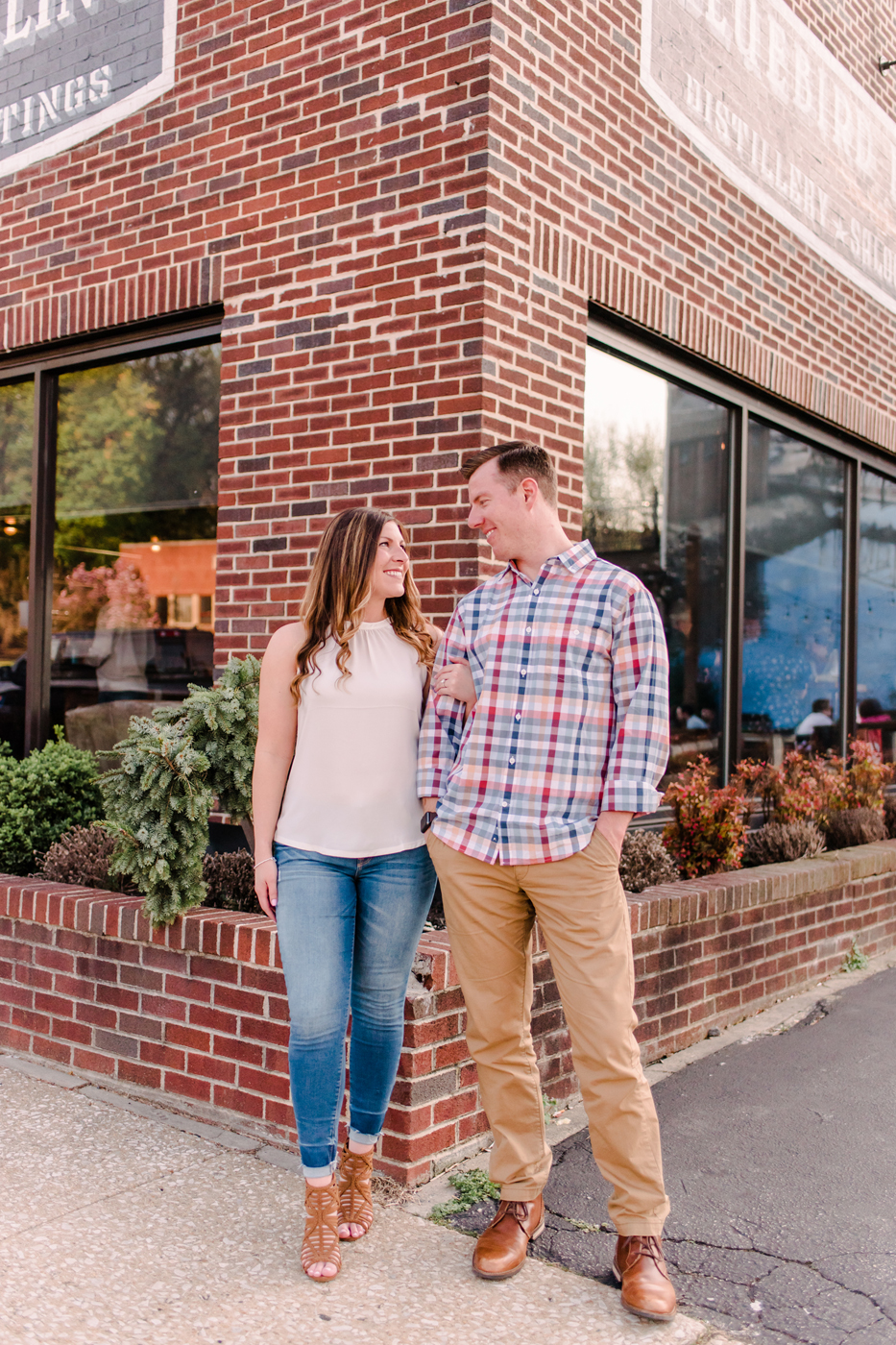 Honestly these two can be engagement session models any time! So freaking adorable!!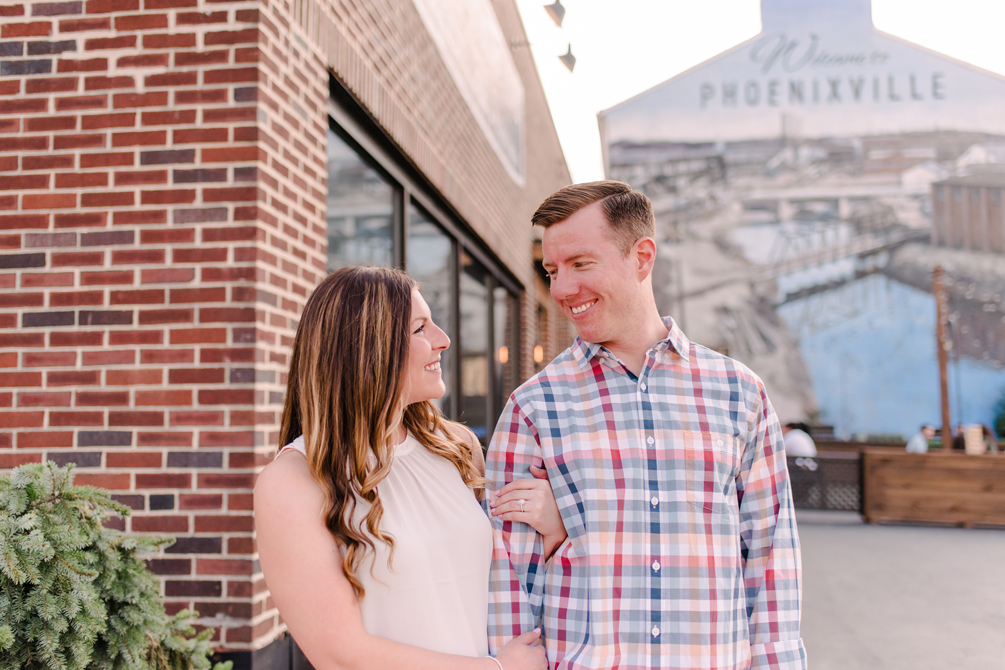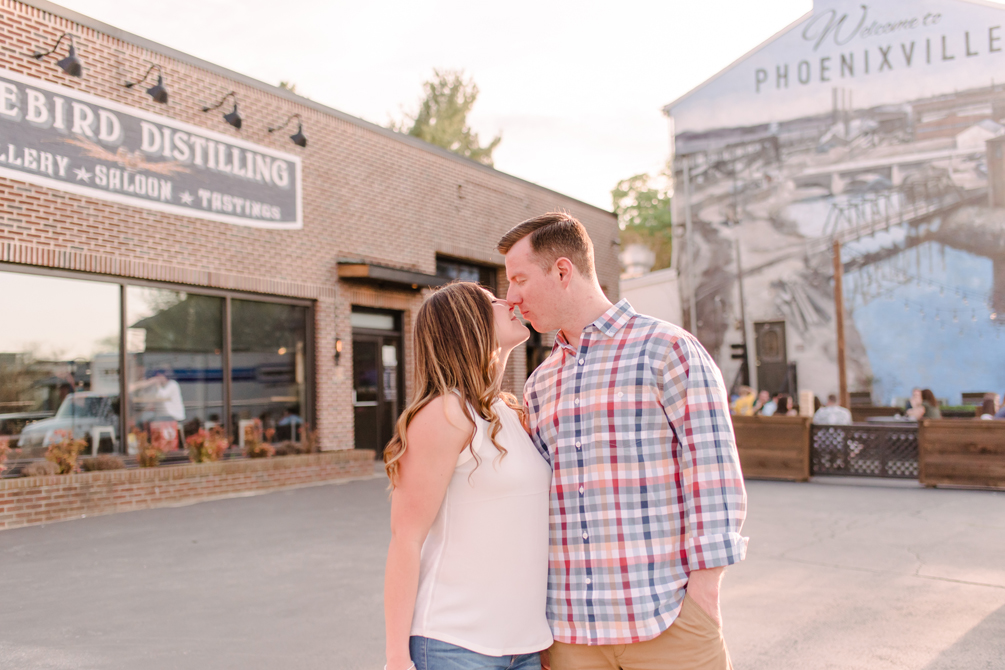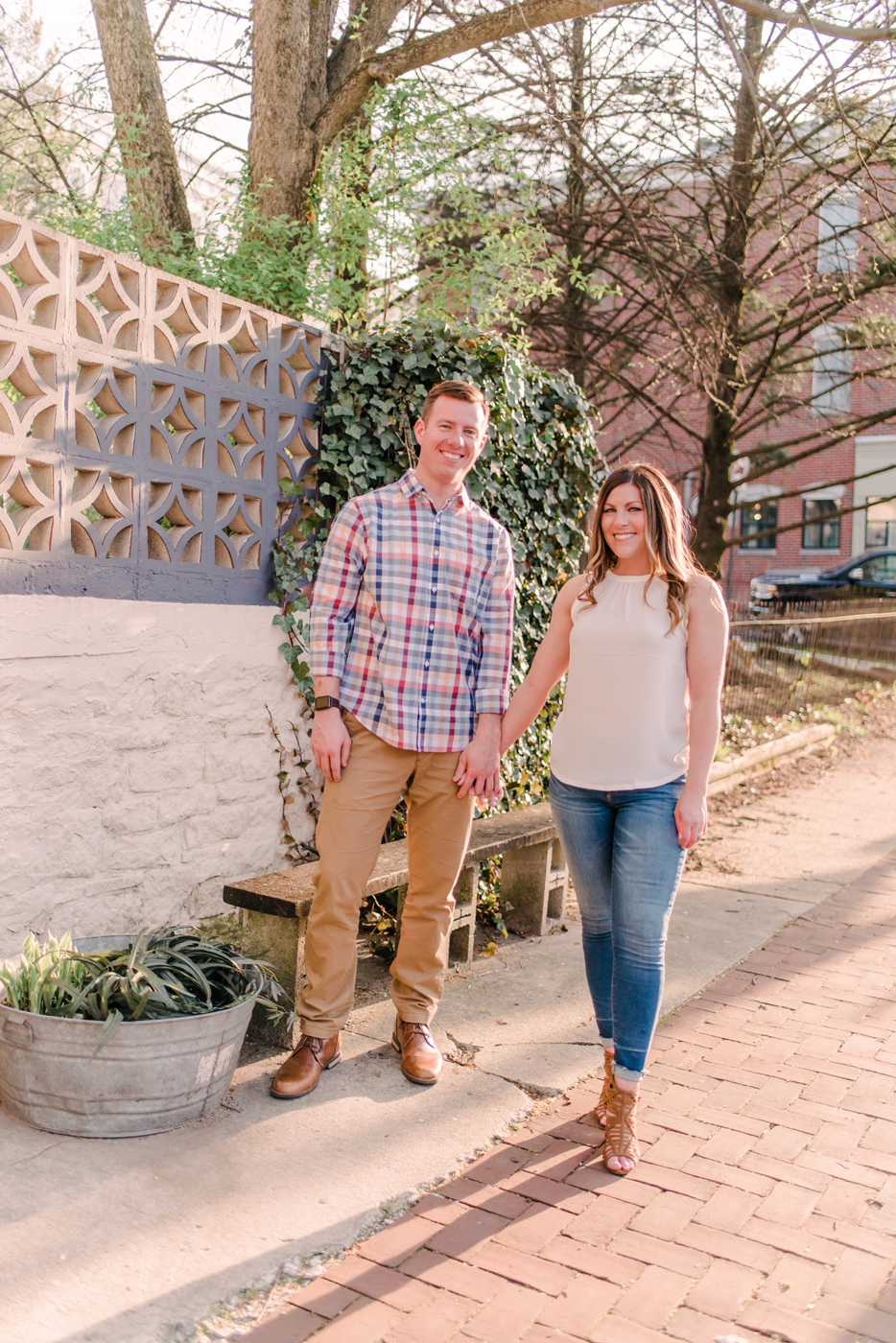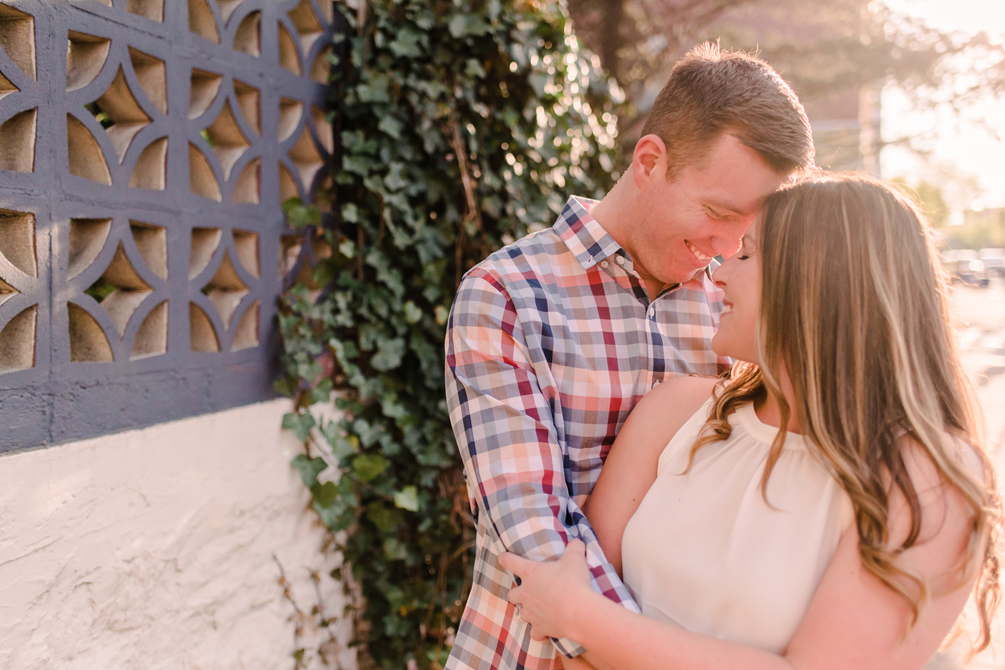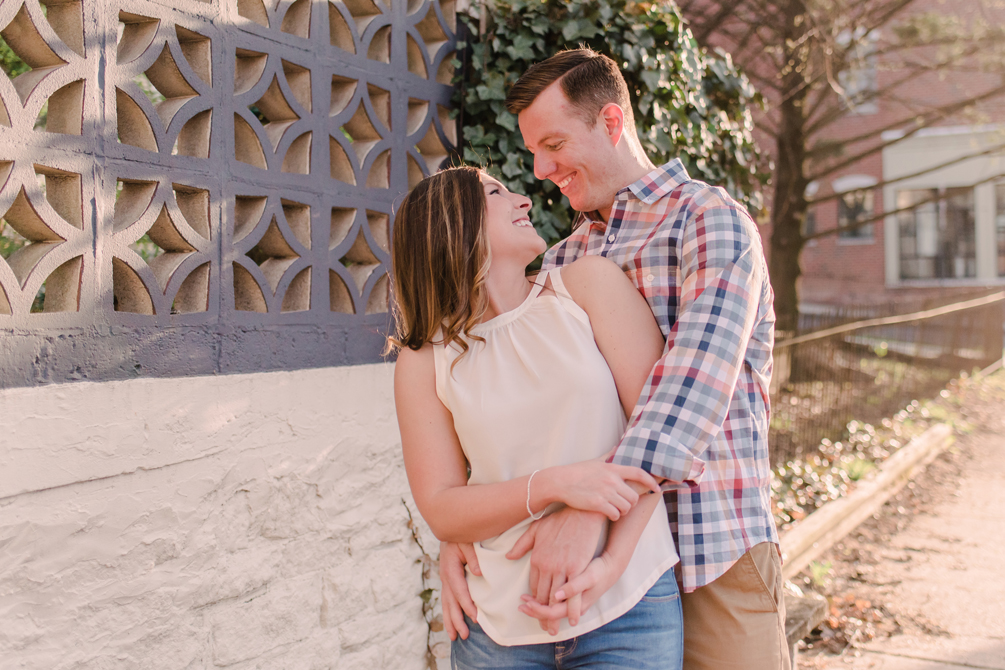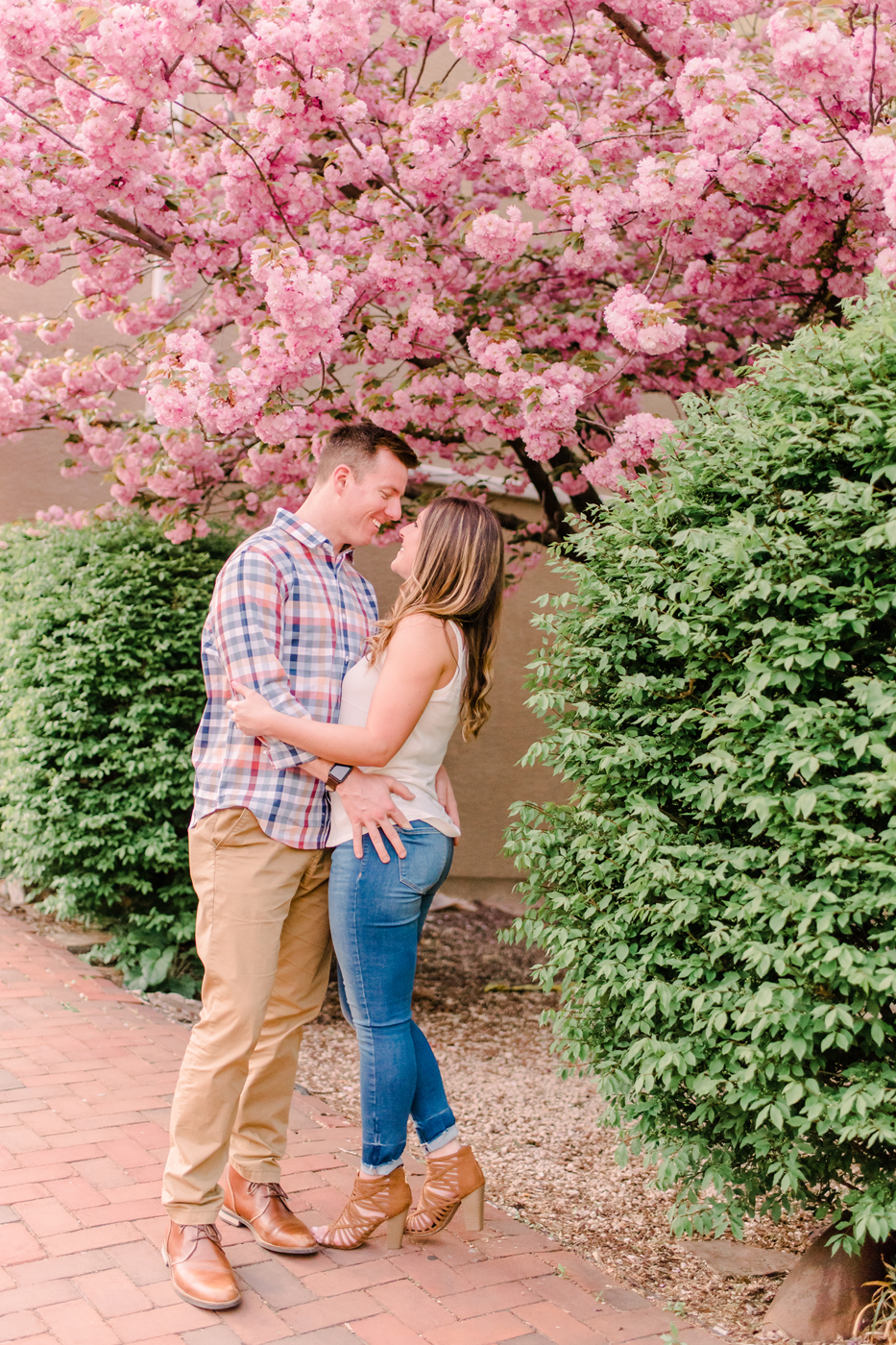 When you find a little cluster of cherry blossoms on main street!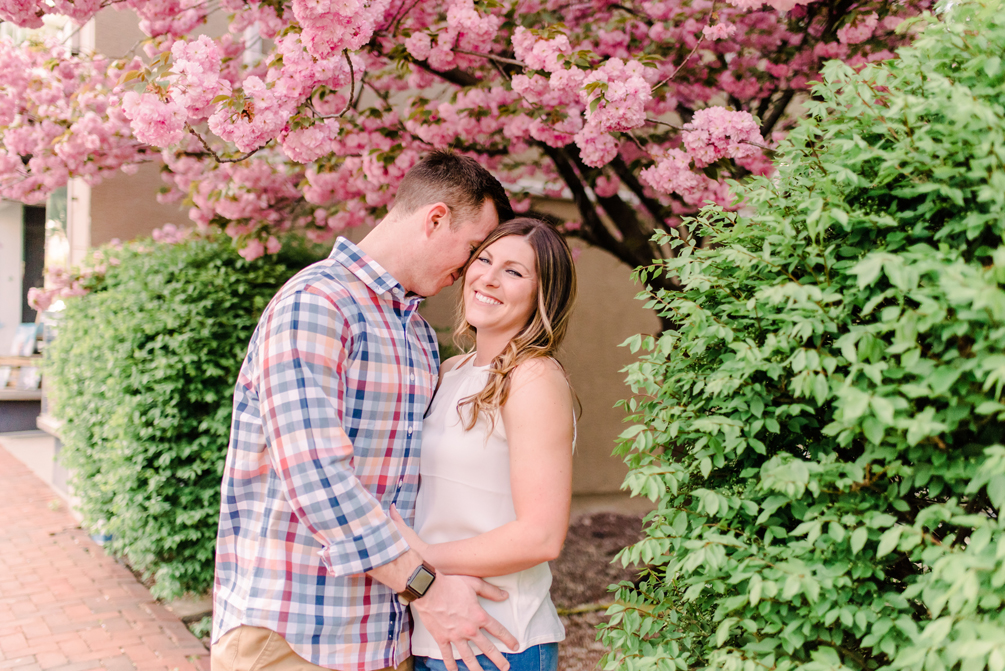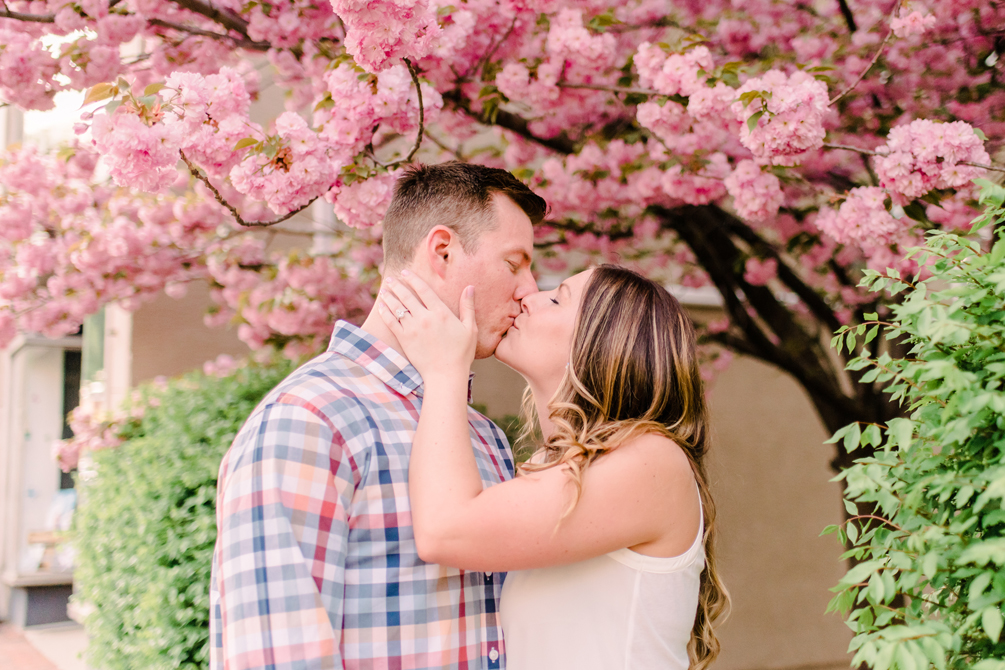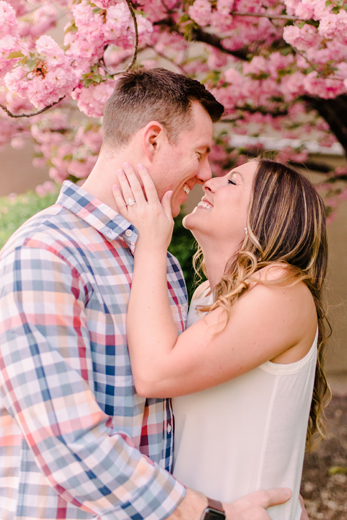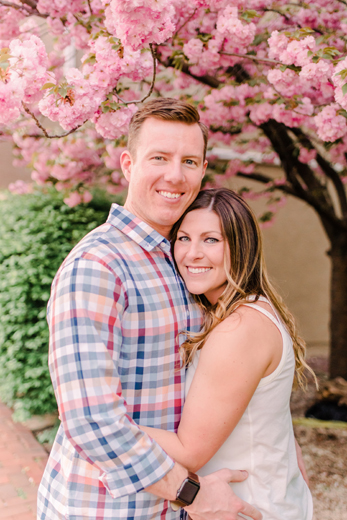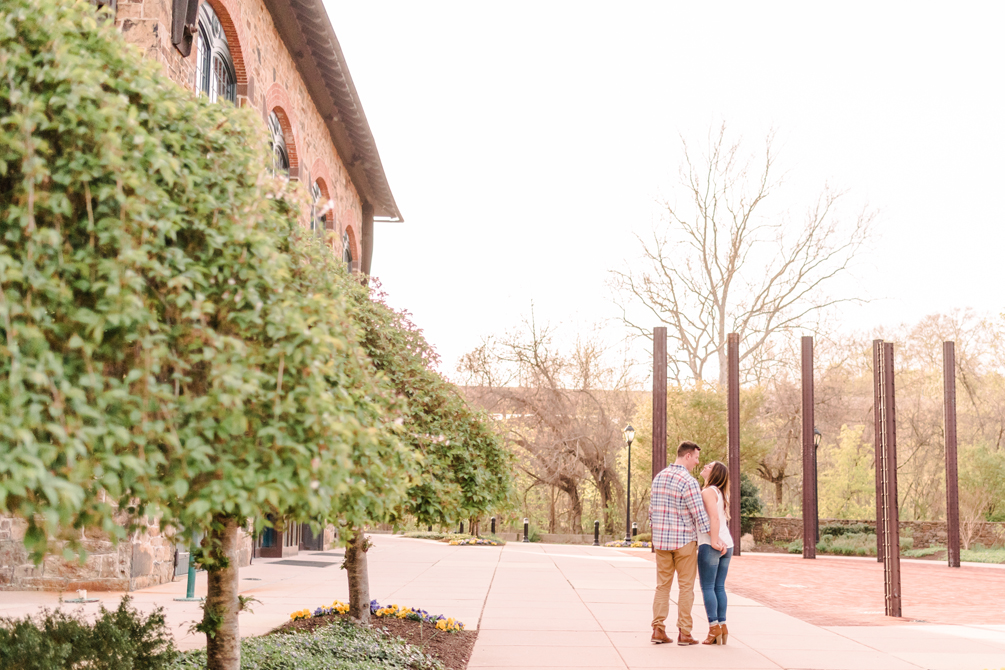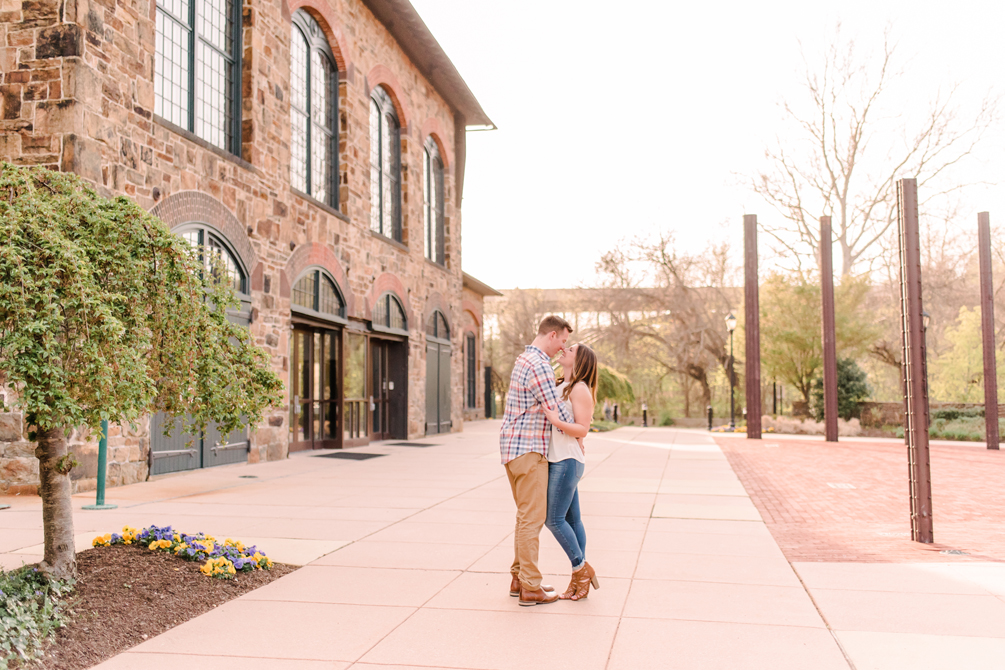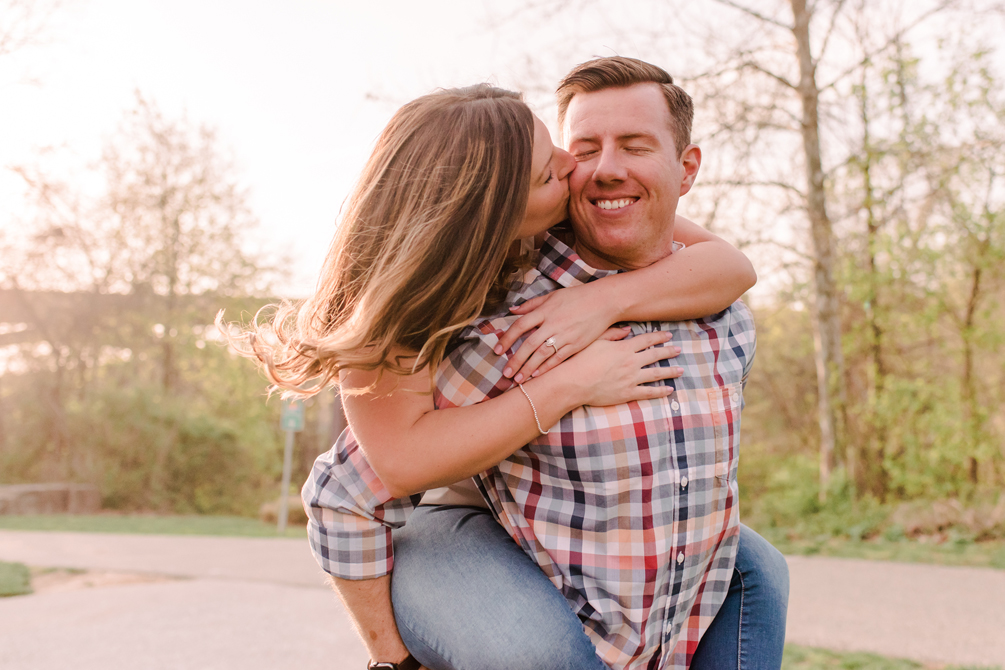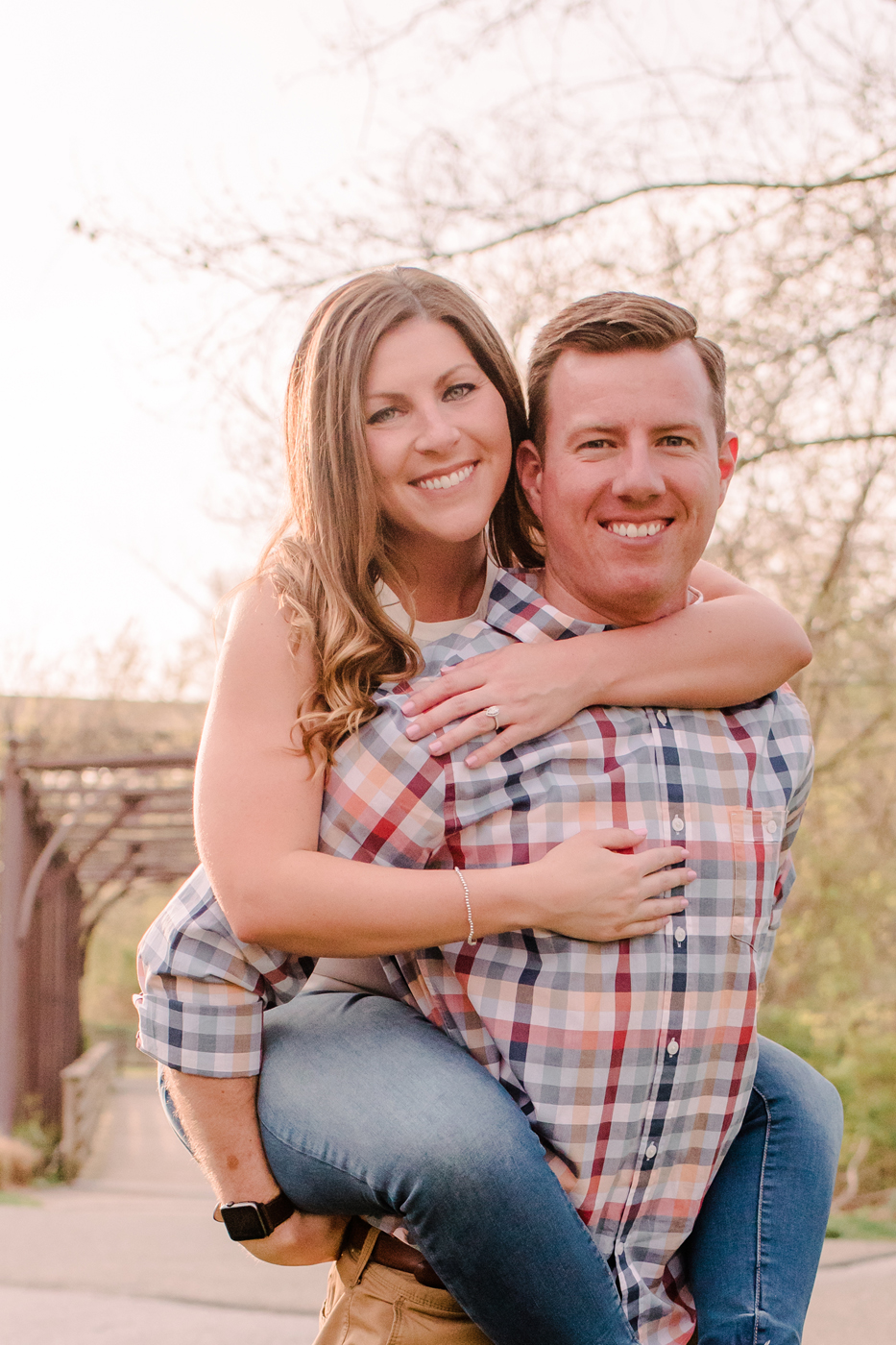 And then we headed over to the coolest new city park in Philly, Cira Green! This space was amazing and seems like it'd be the best place to hang out in the summer! It also happened to have incredible views that were perfect for these sunset and twilight photos. I can't even begin to tell you which of these is my ultimate favorite because every single one just felt so romantic and happy! Becca and Pete, you two are adorable and you were killin' it in every shot!!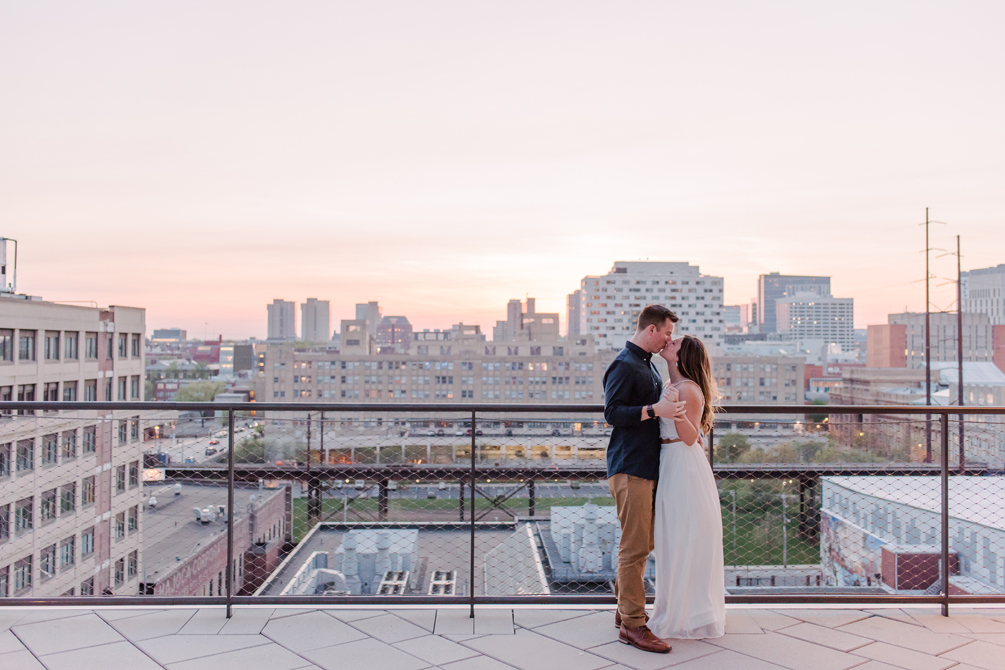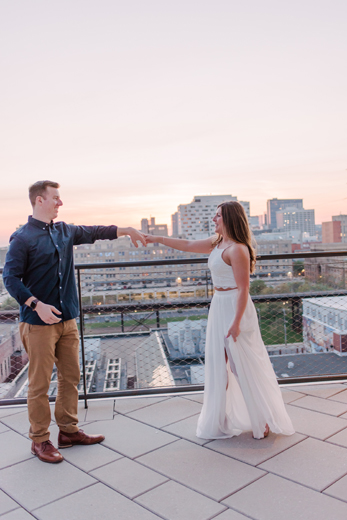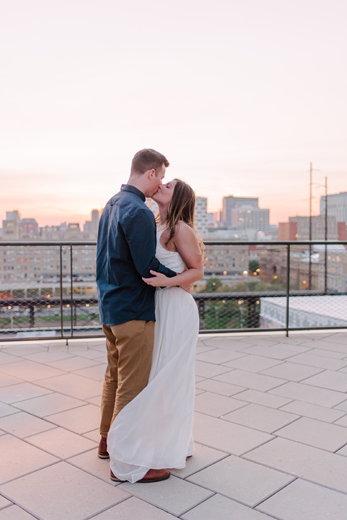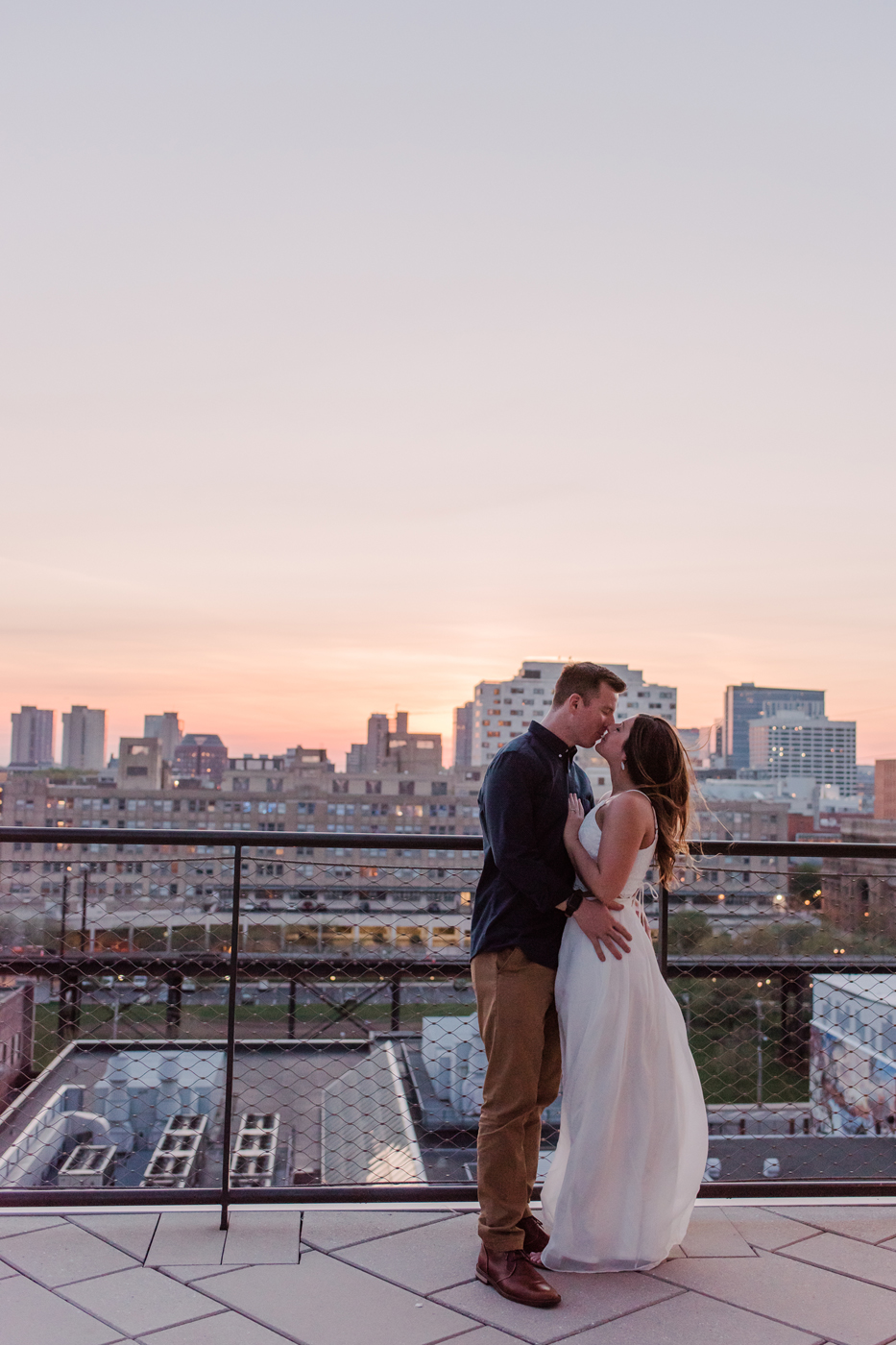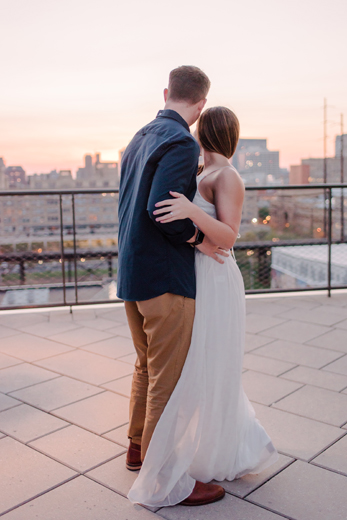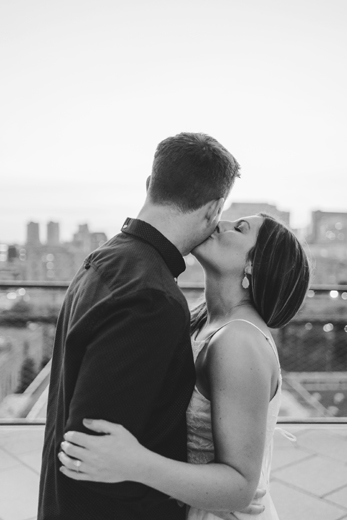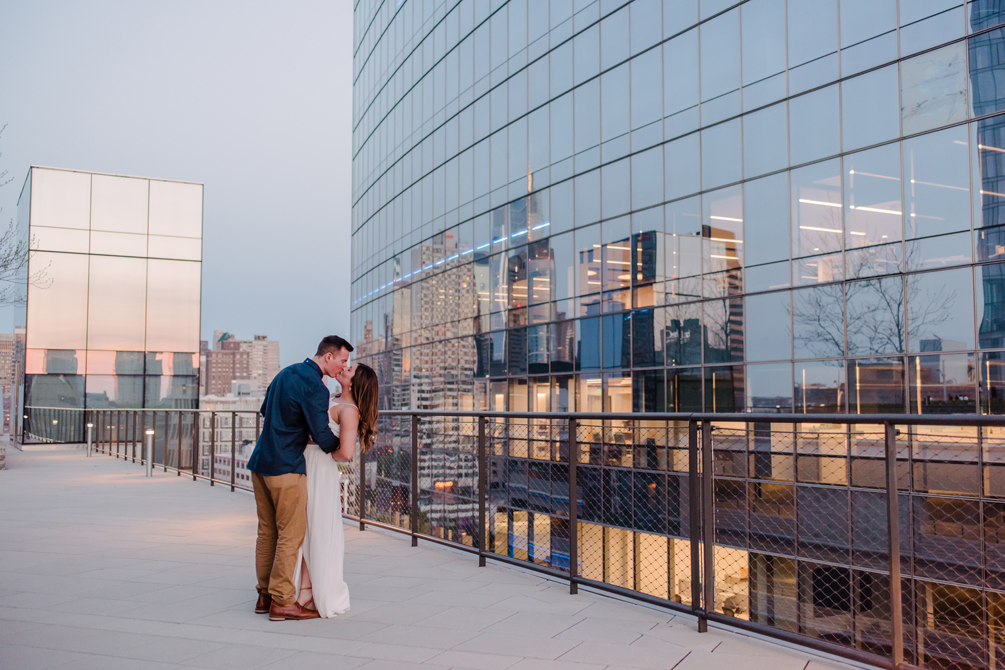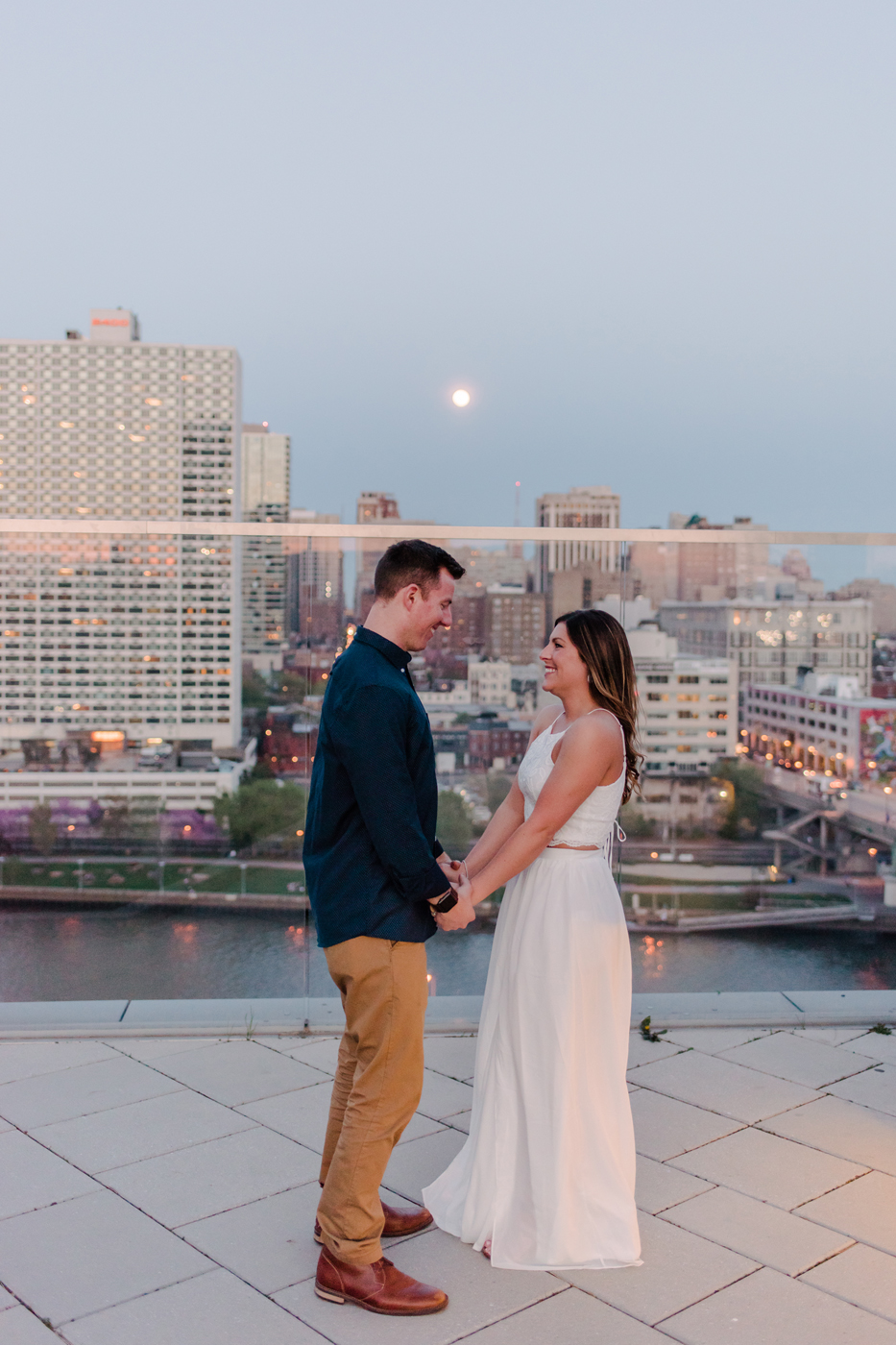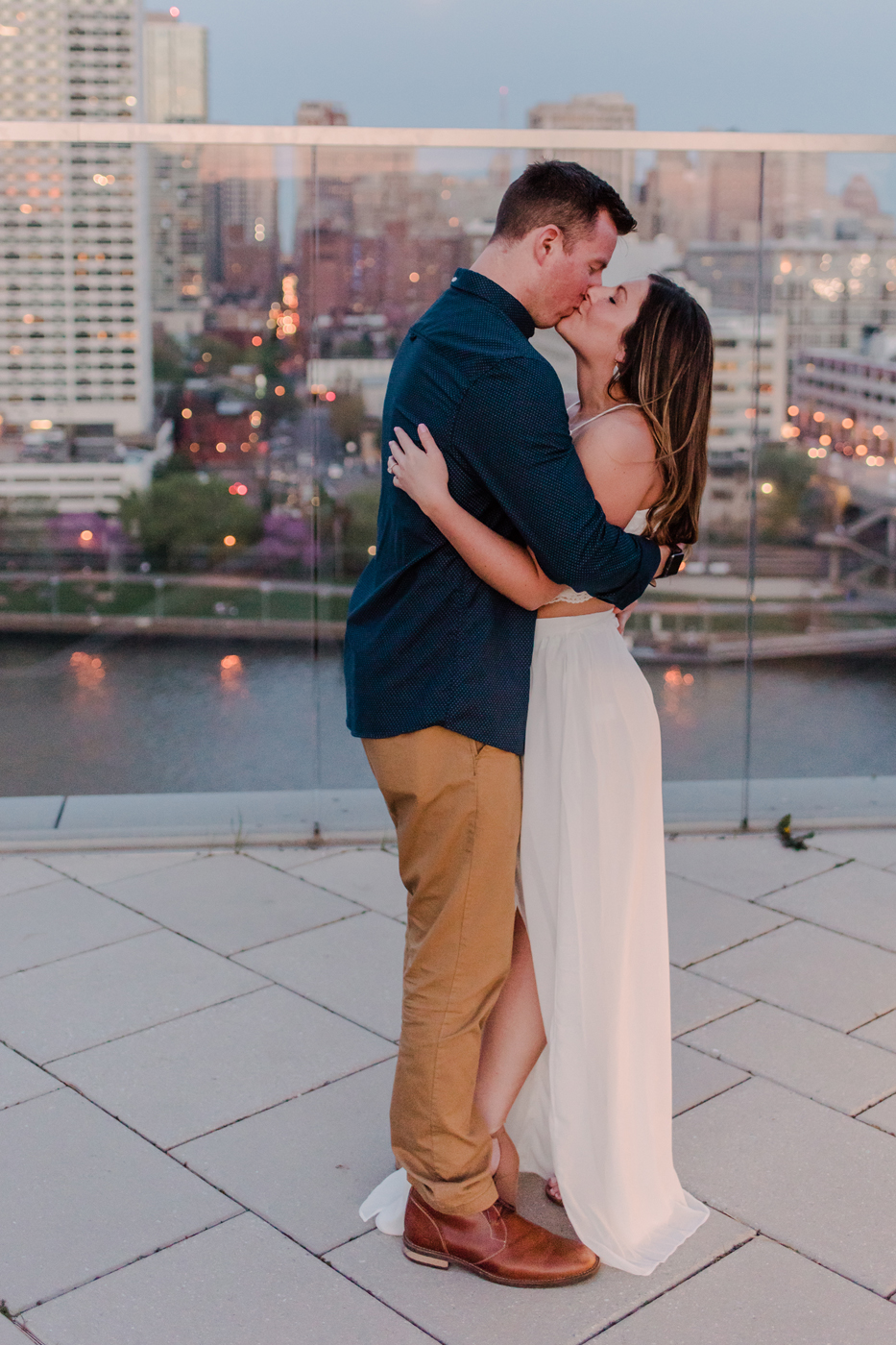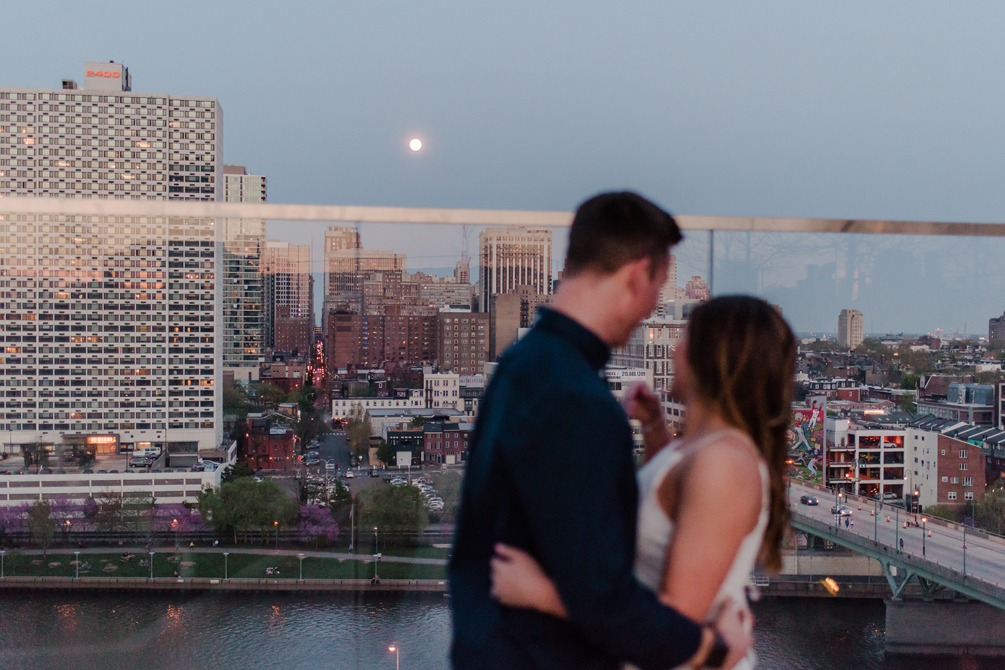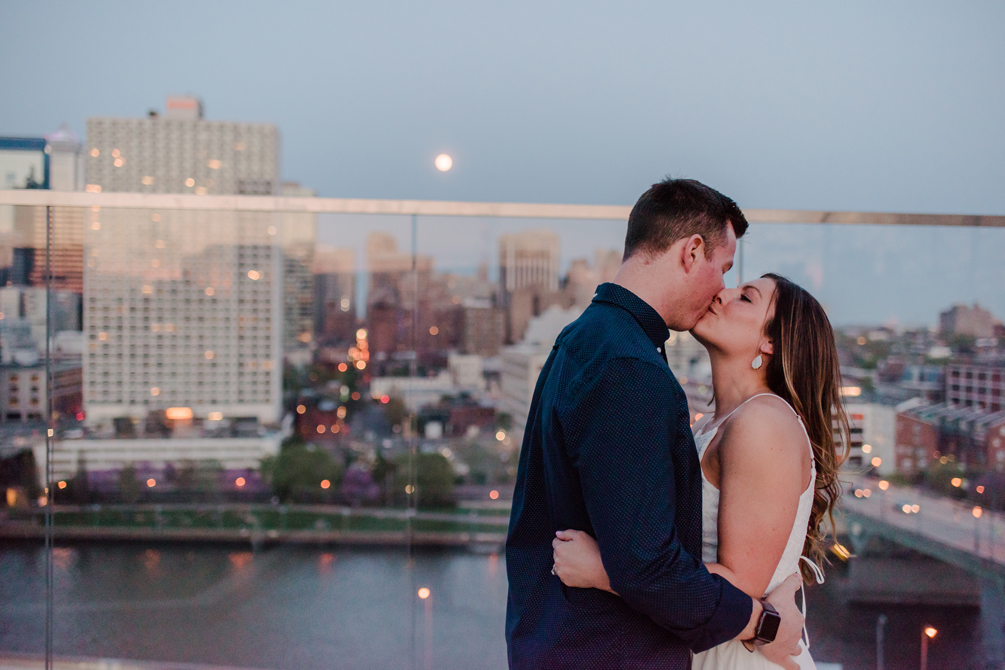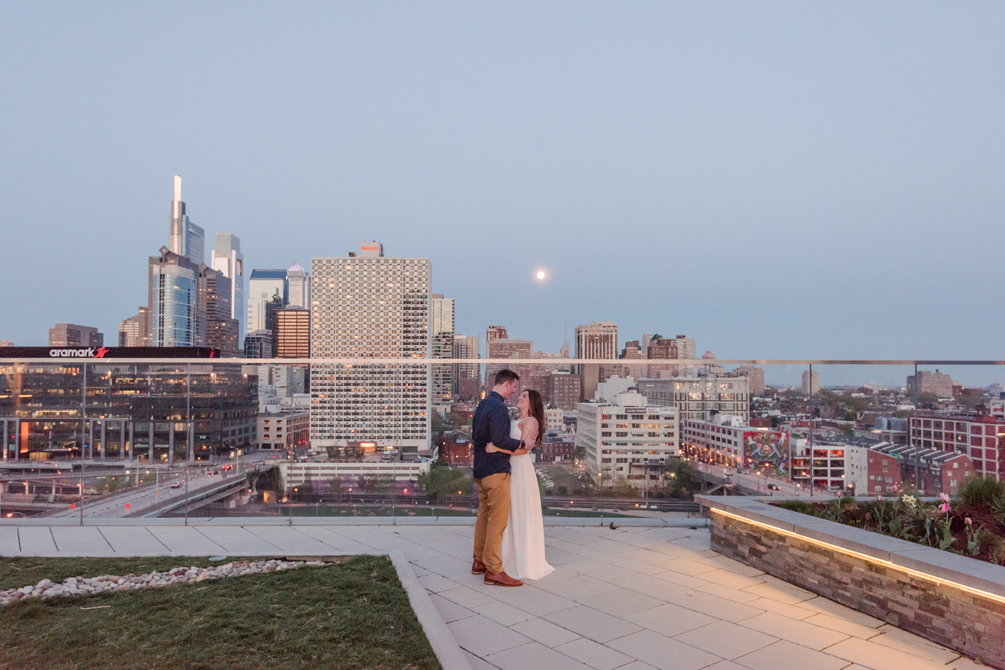 Seriously obsessed!!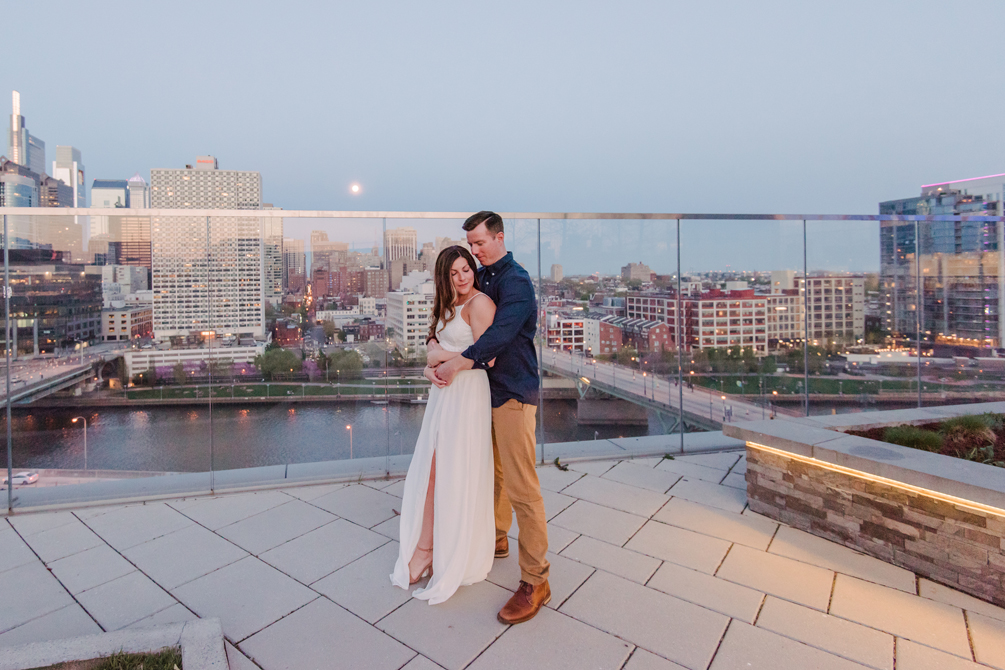 So. Freaking. Gorgeous!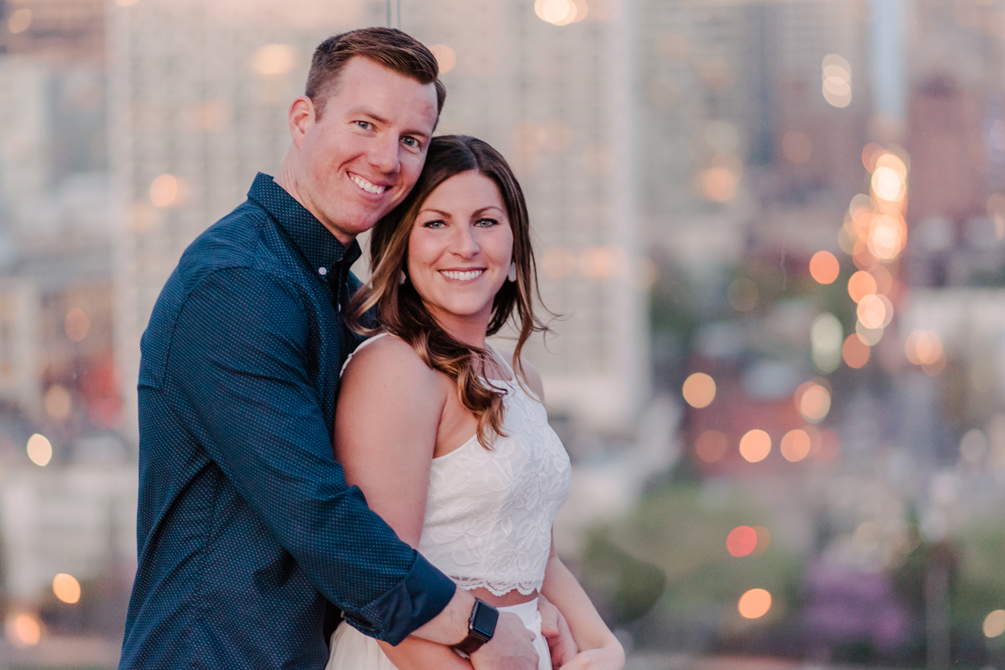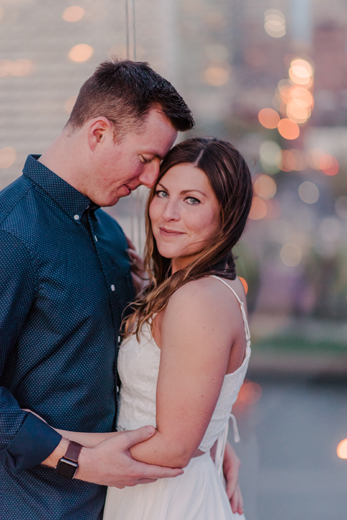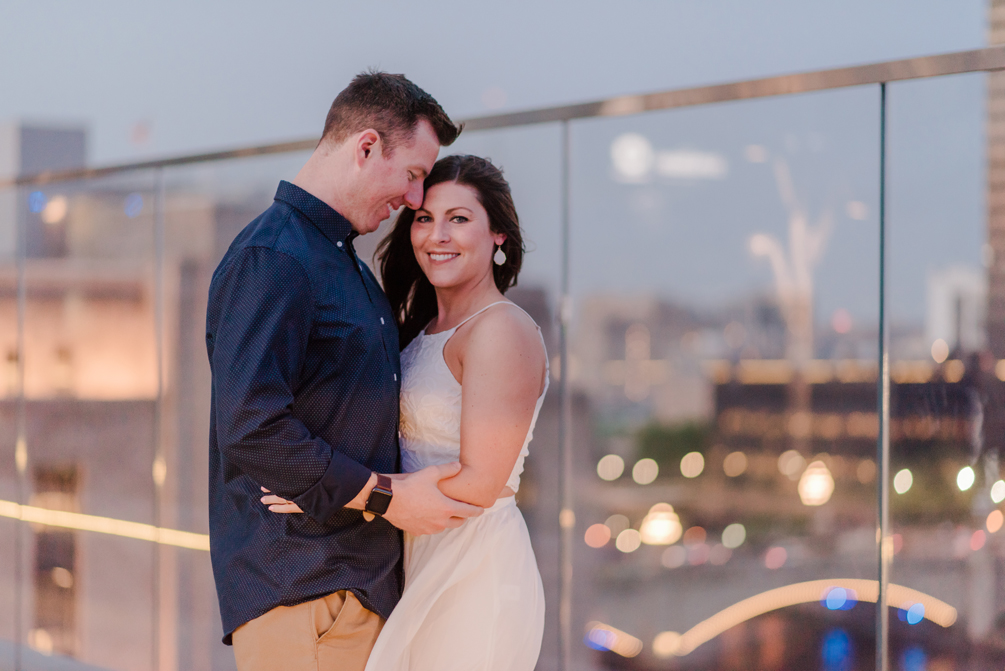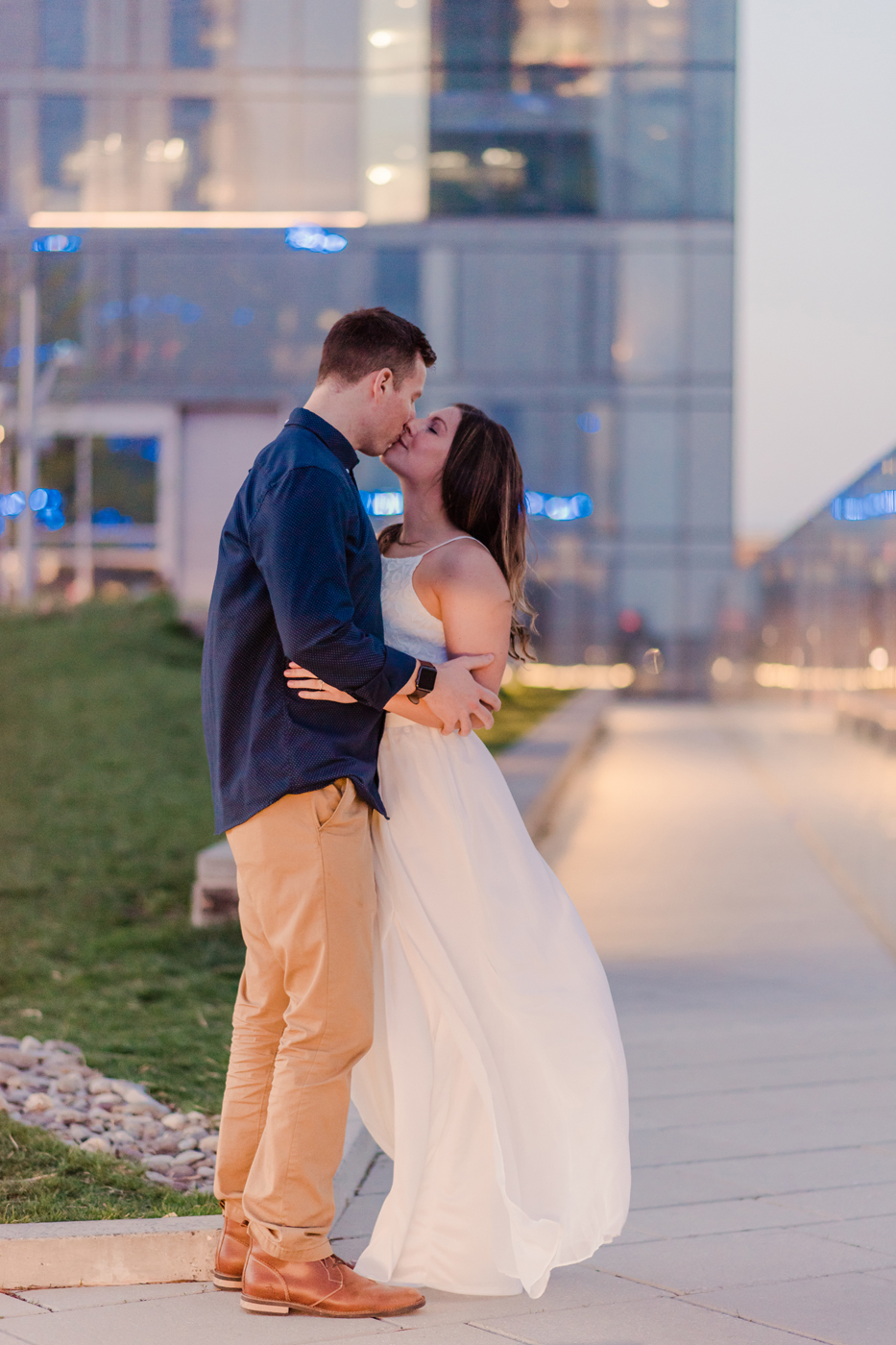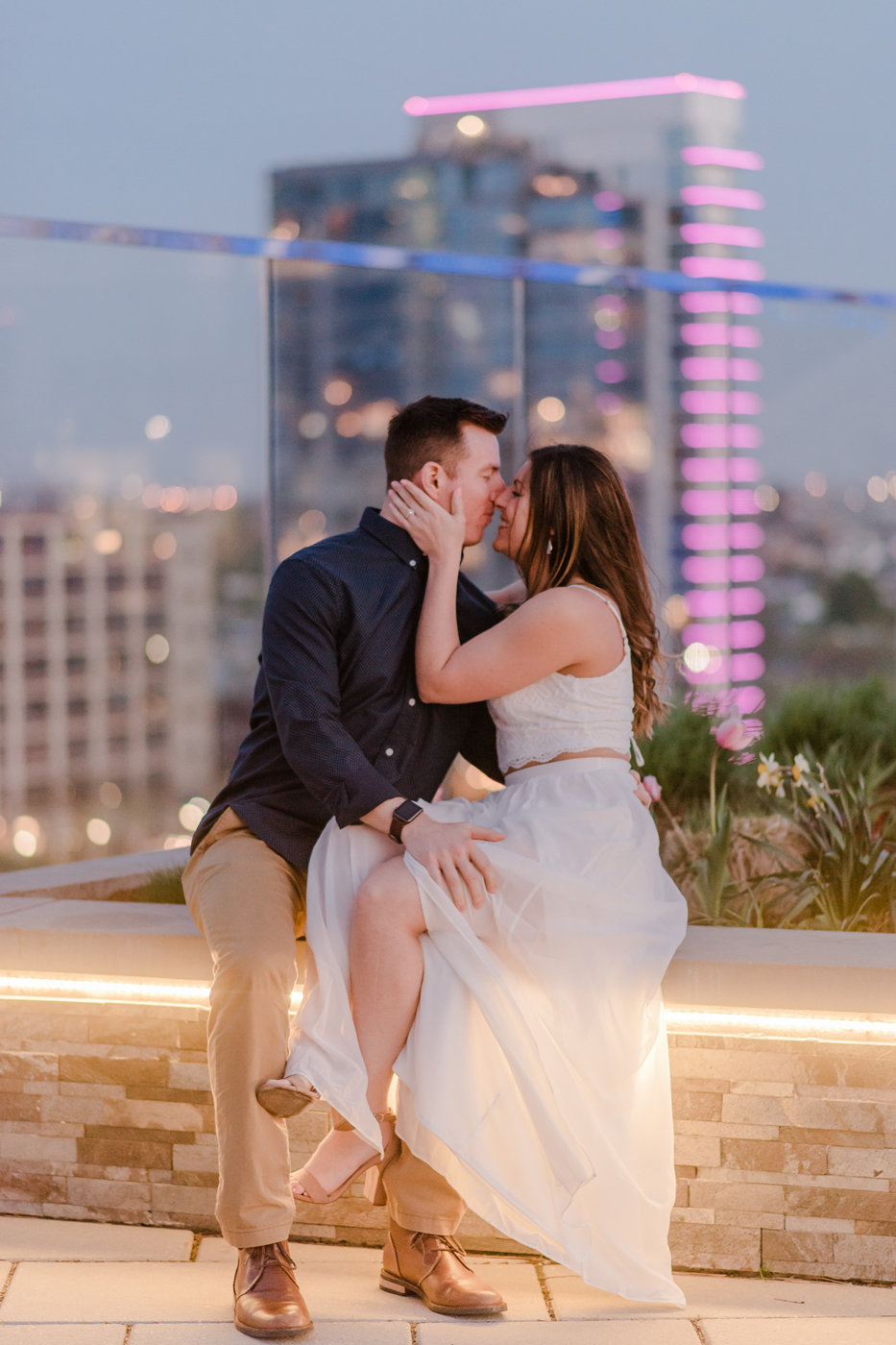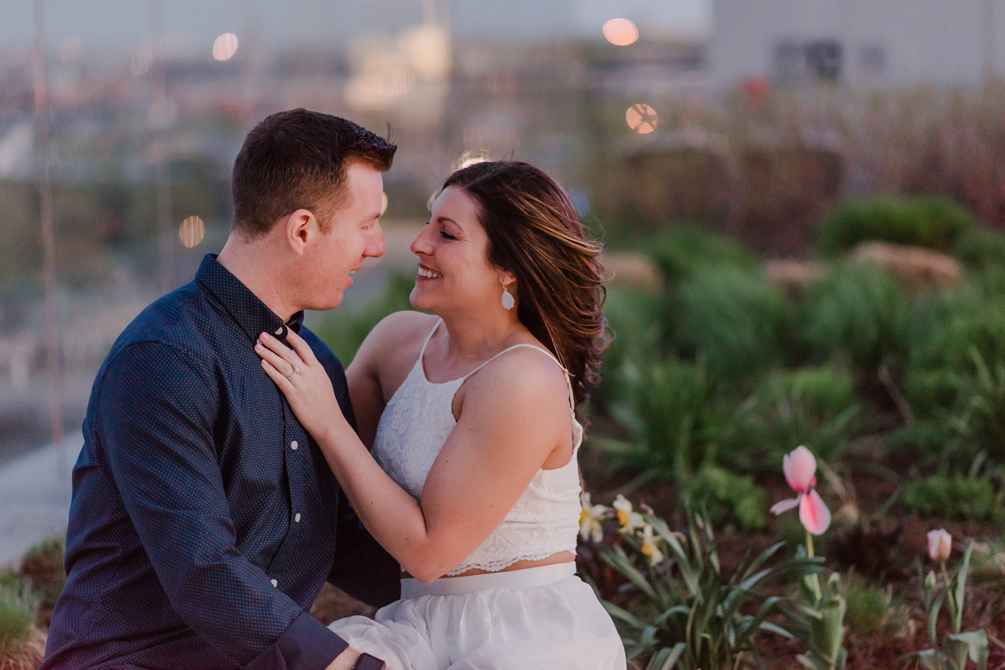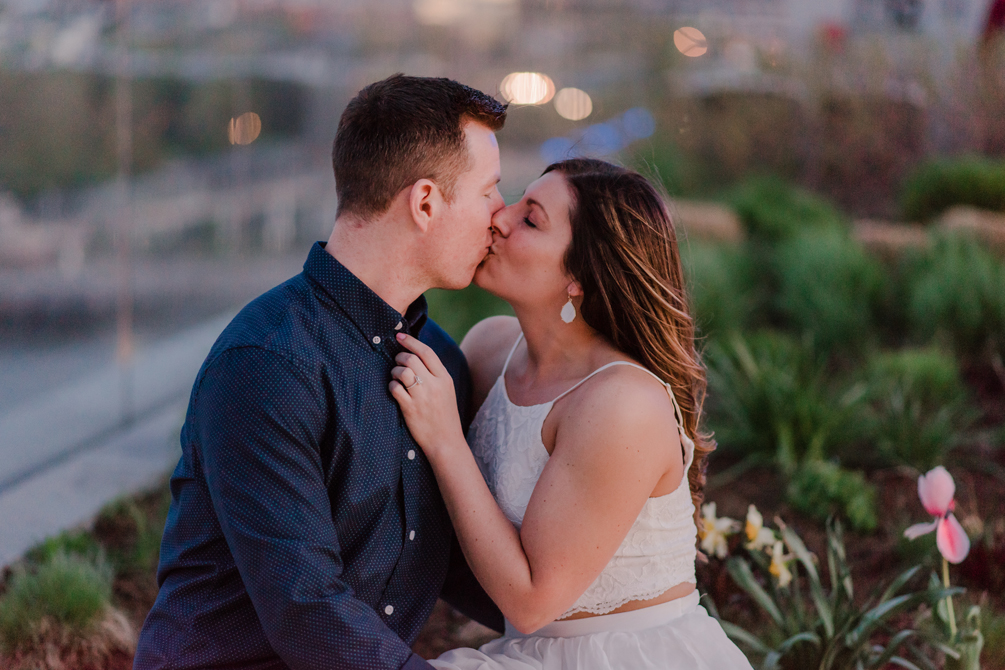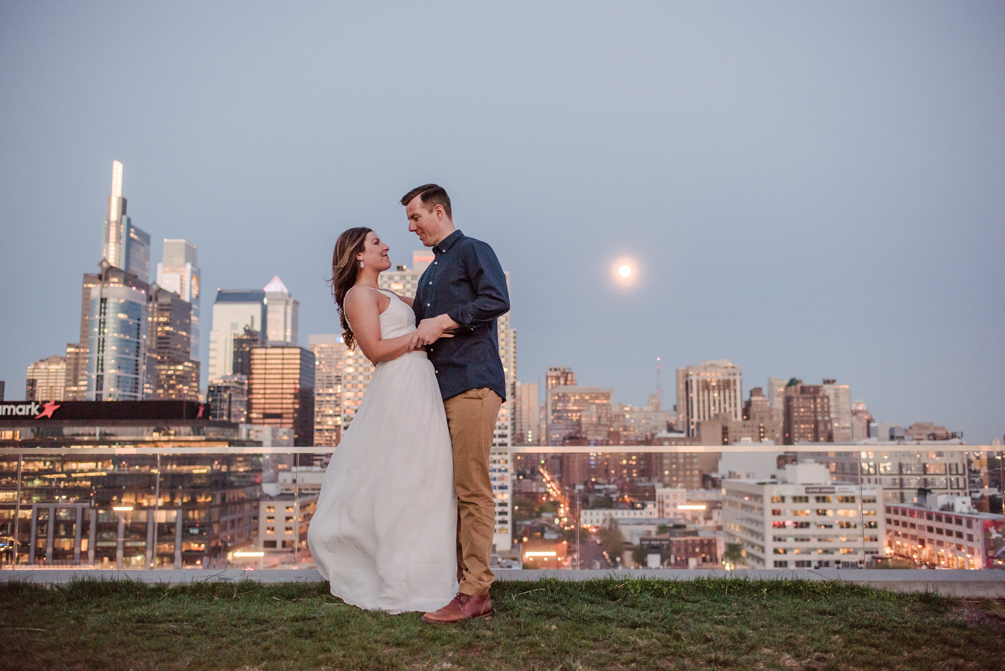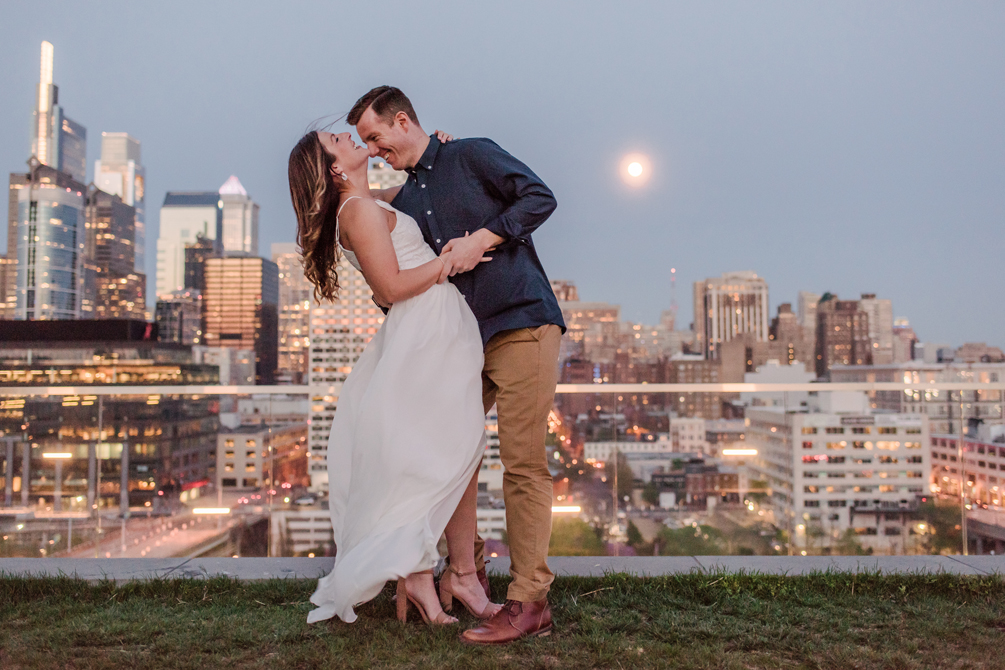 I can't get over these!! Philadelphia was showing off for us for sure!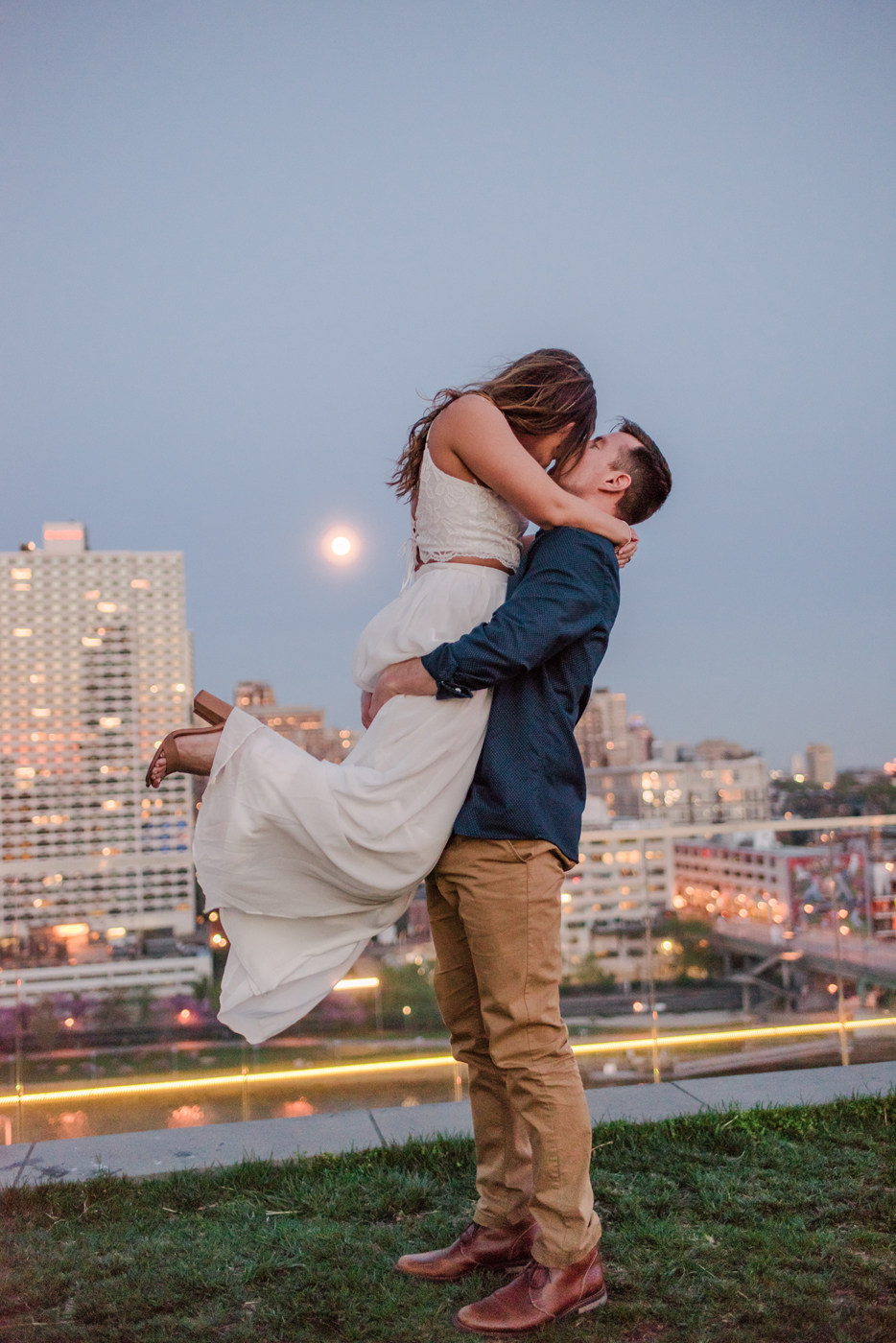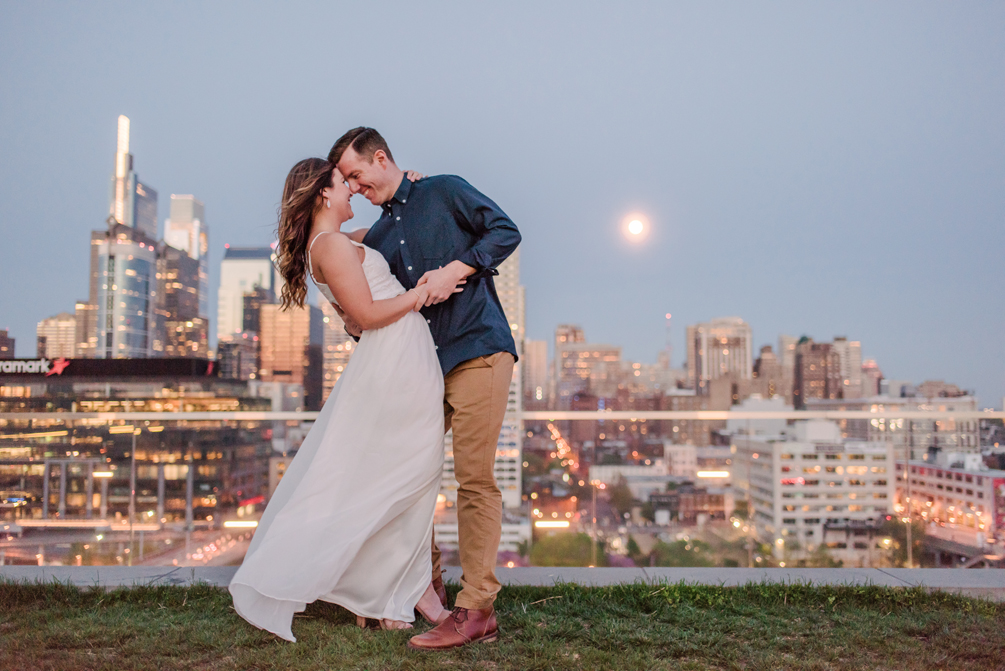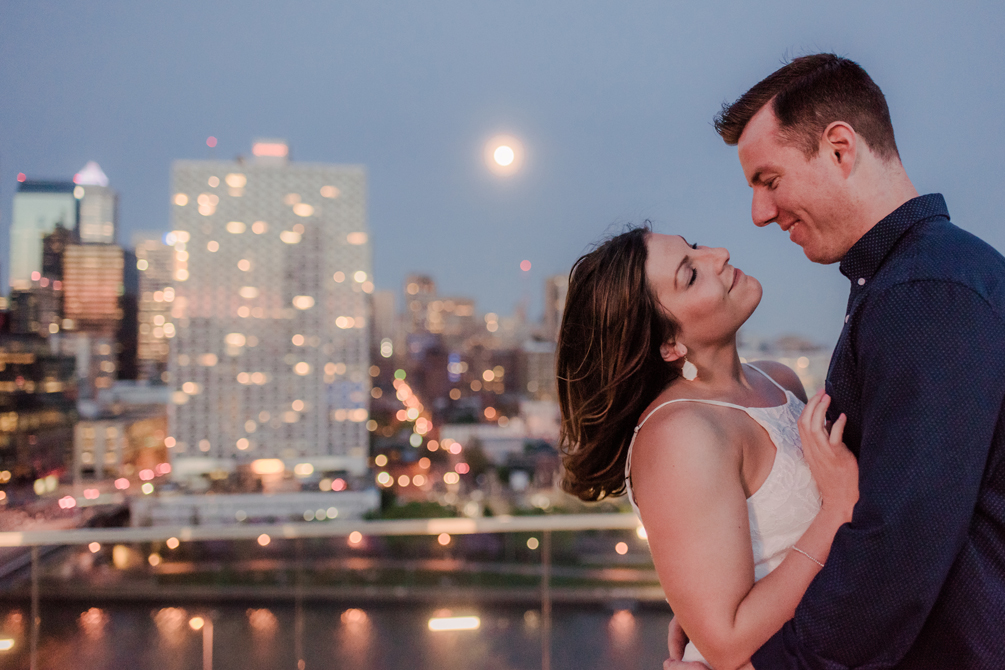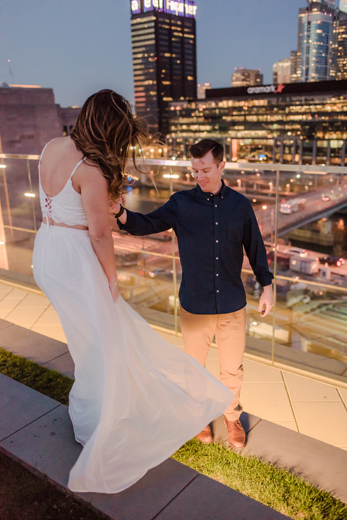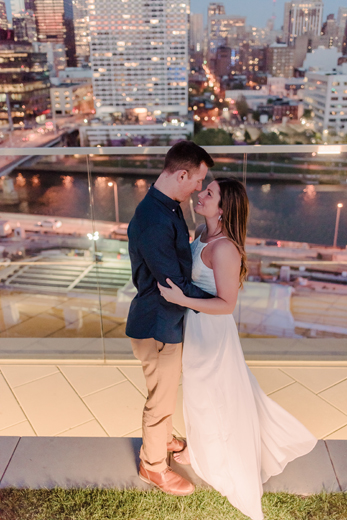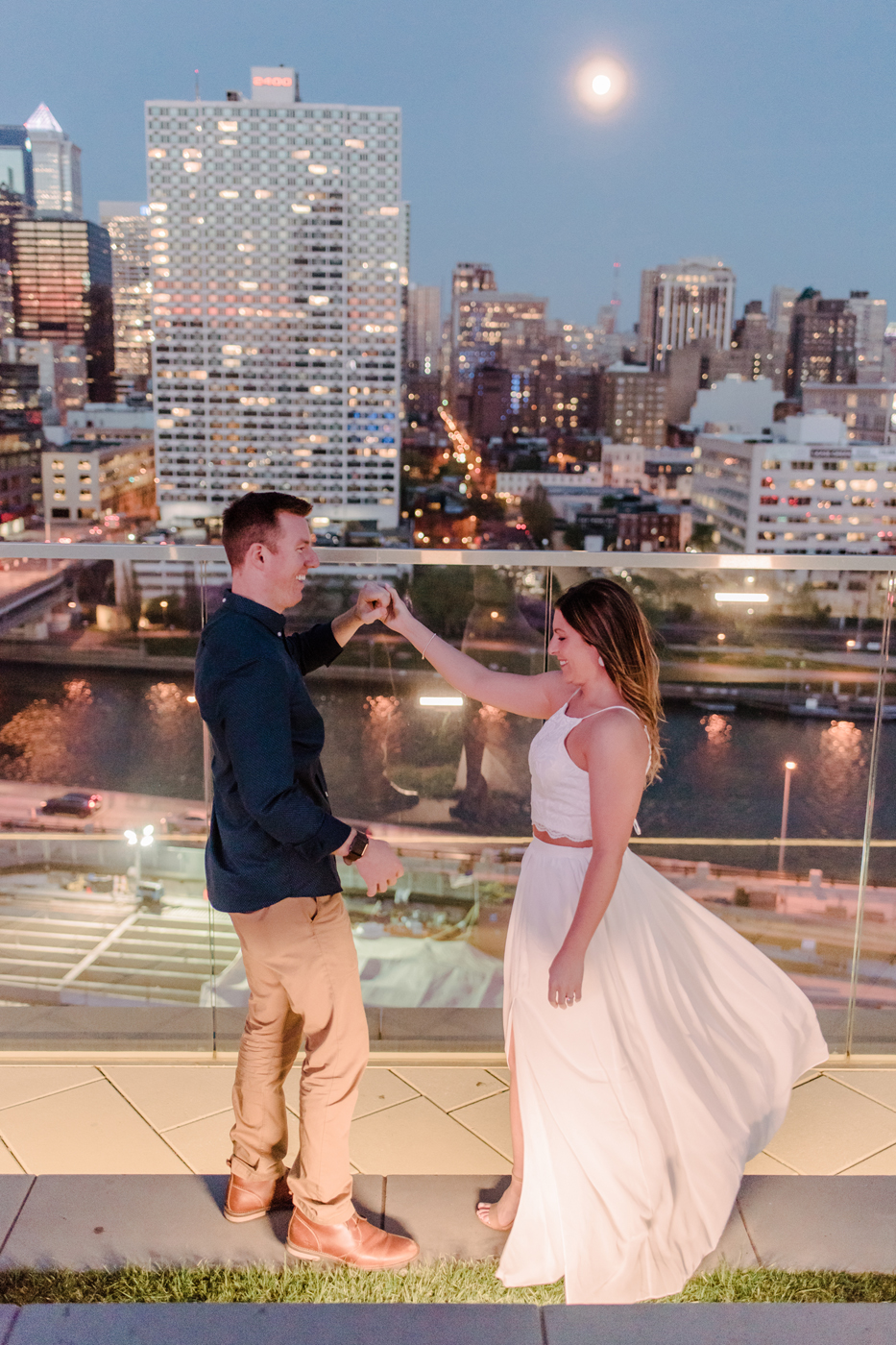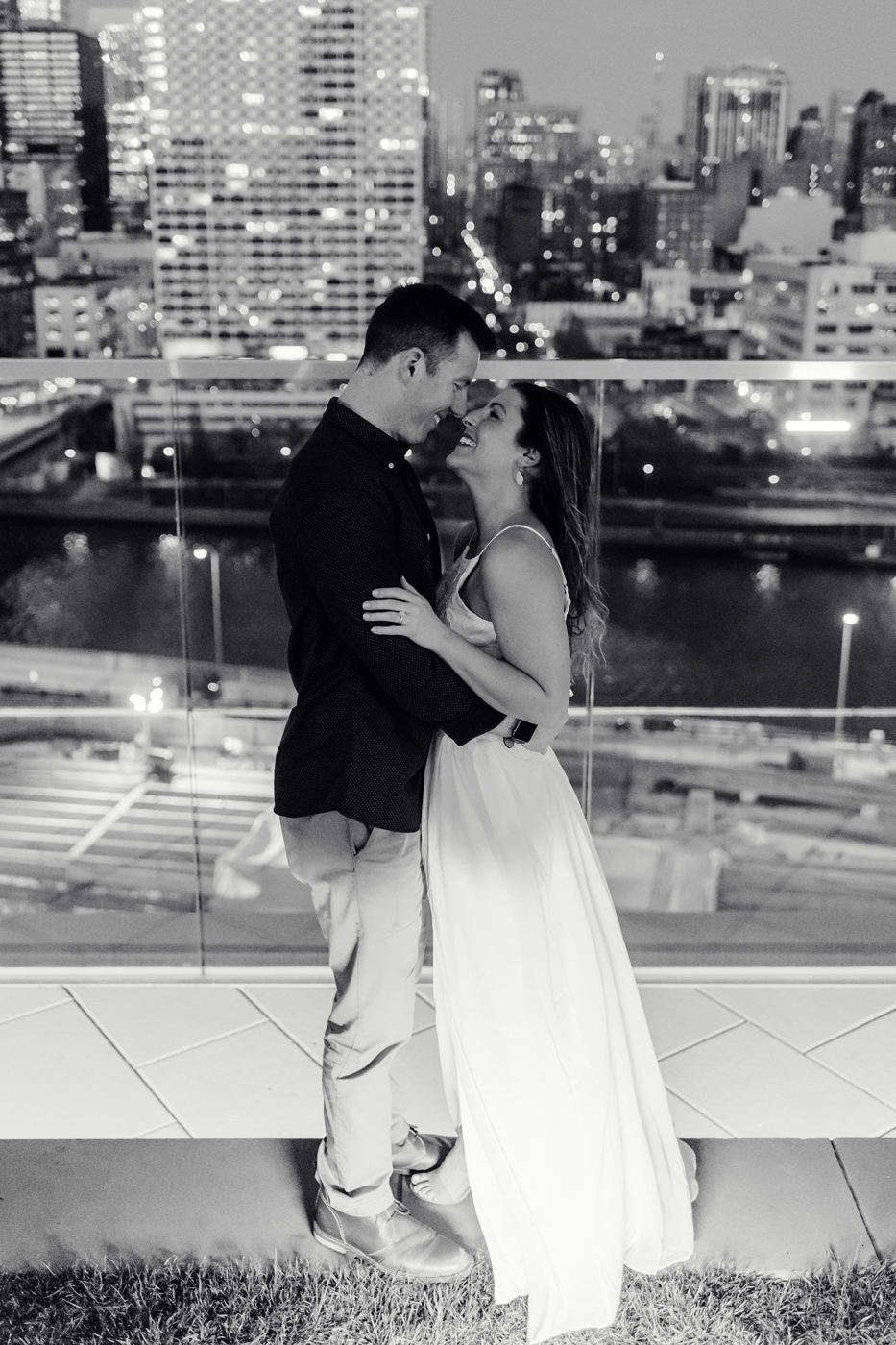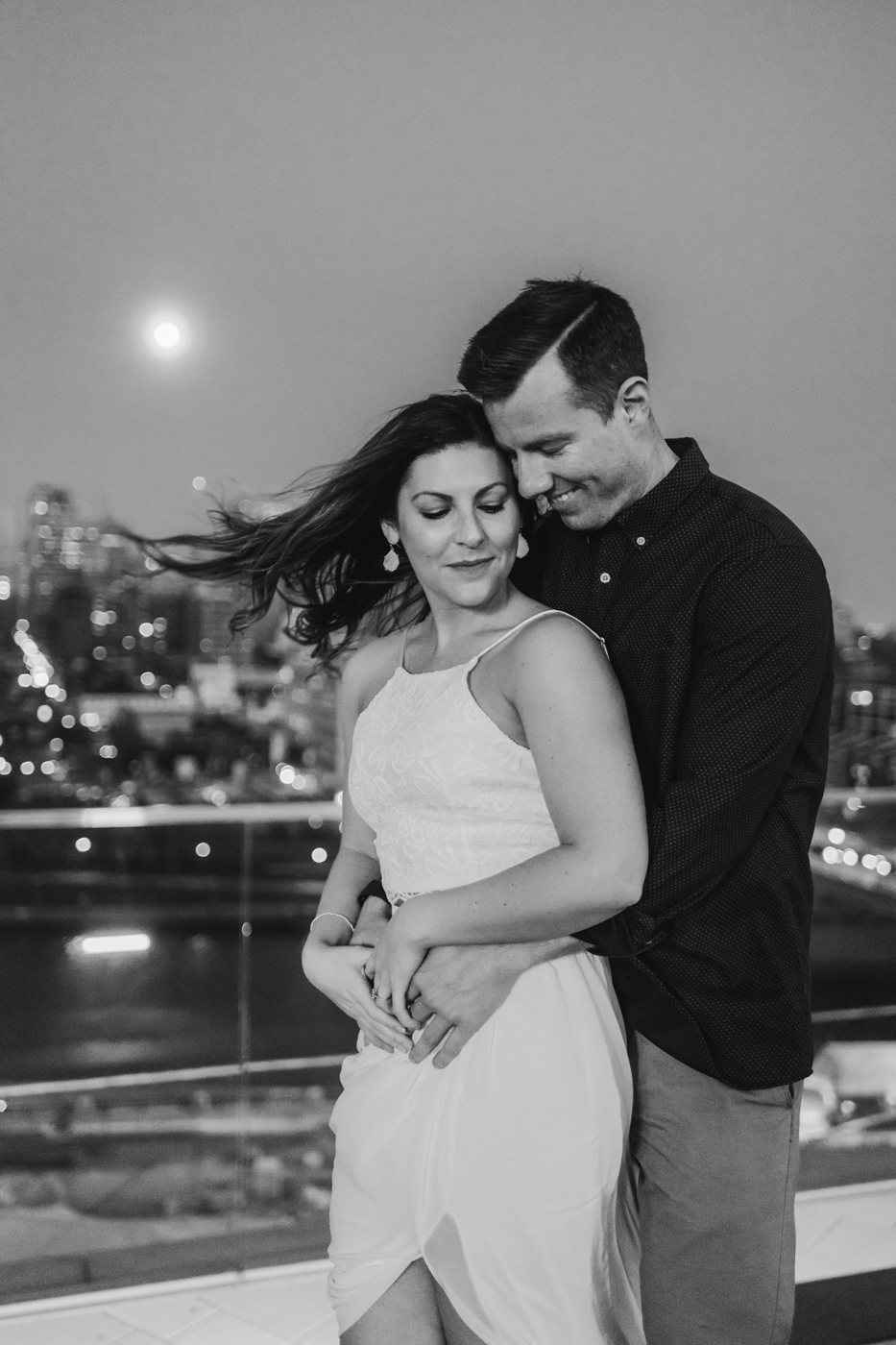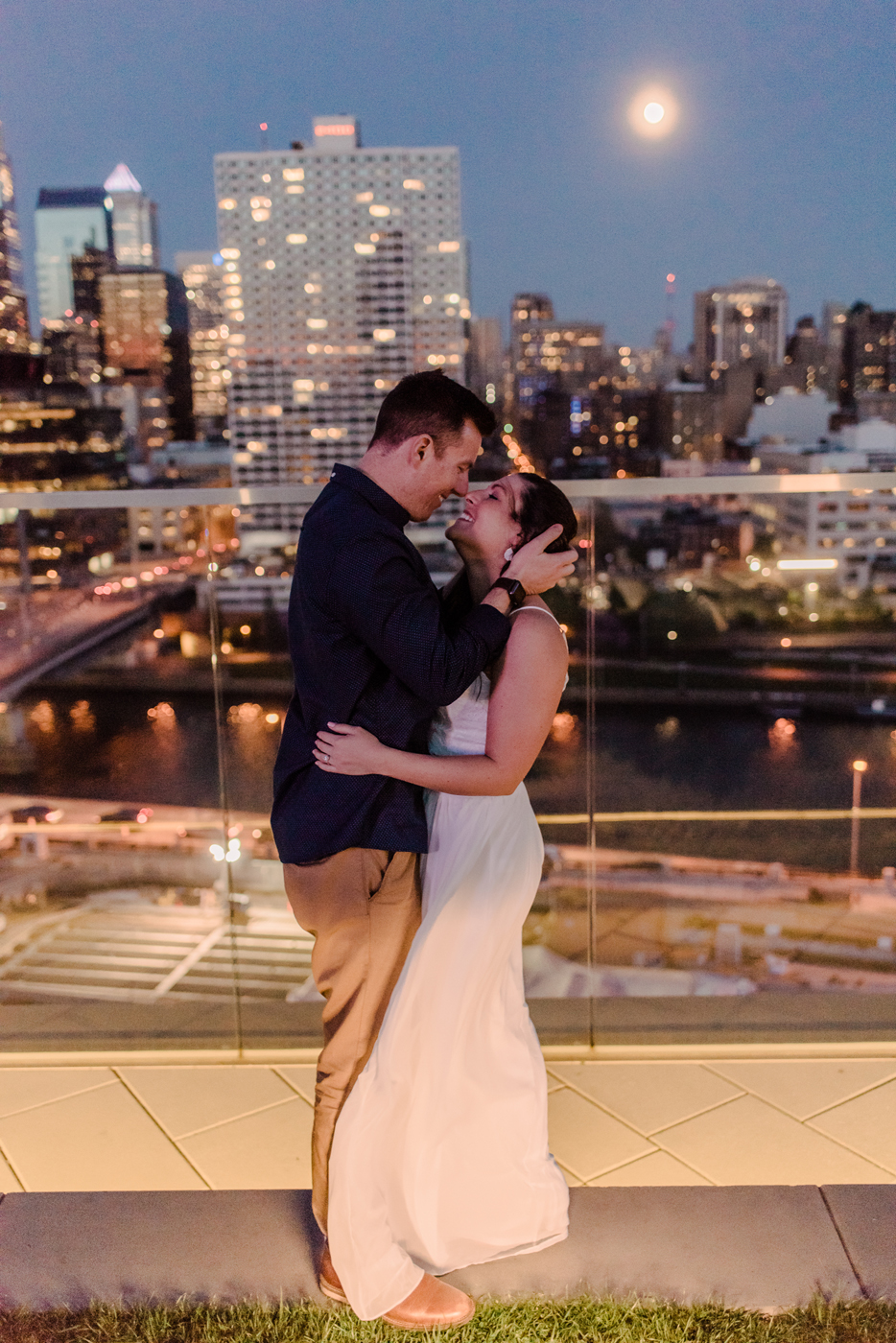 Does it even get more romantic than this?!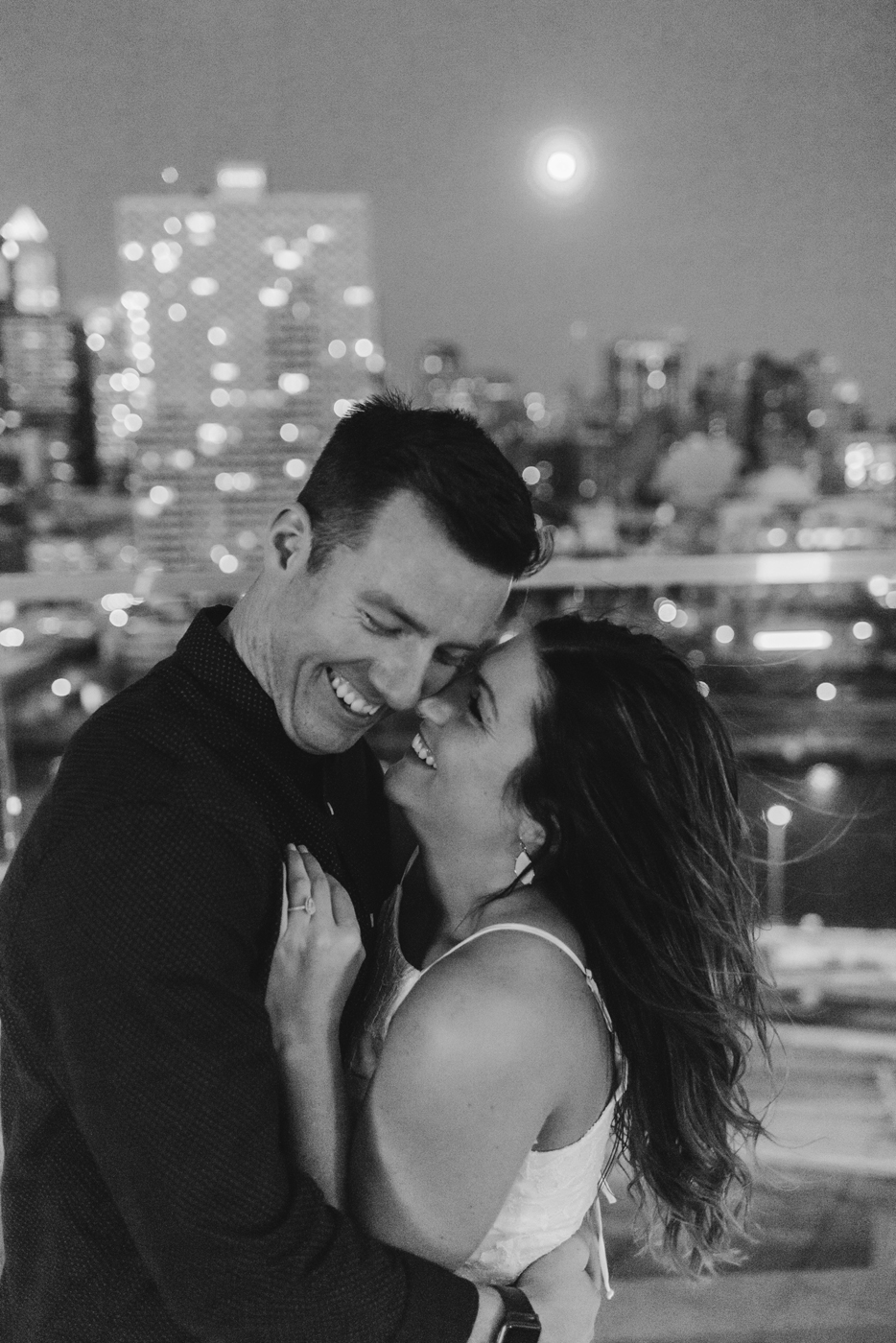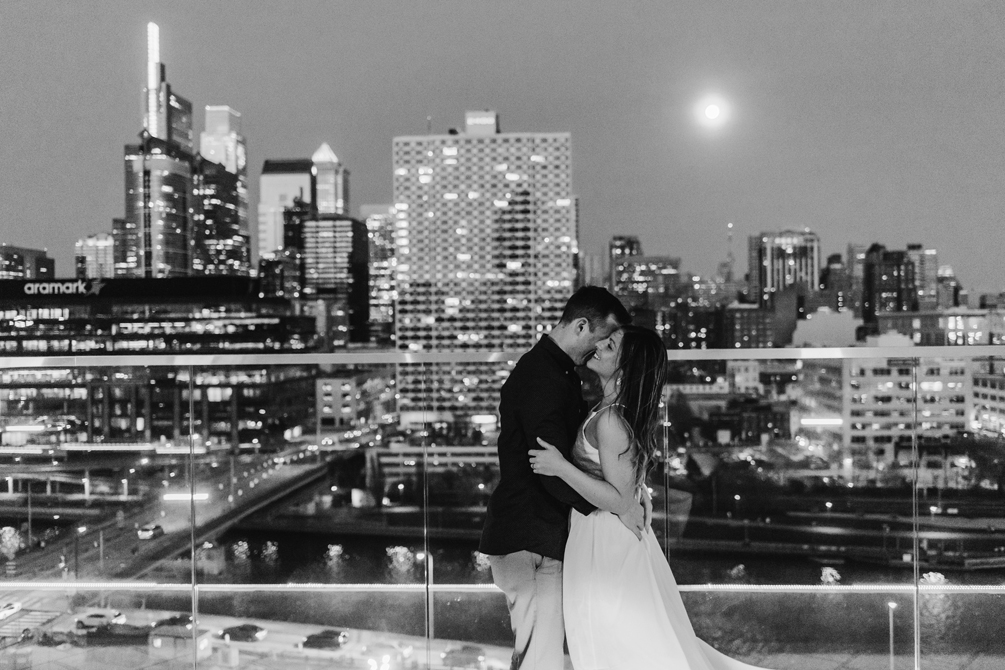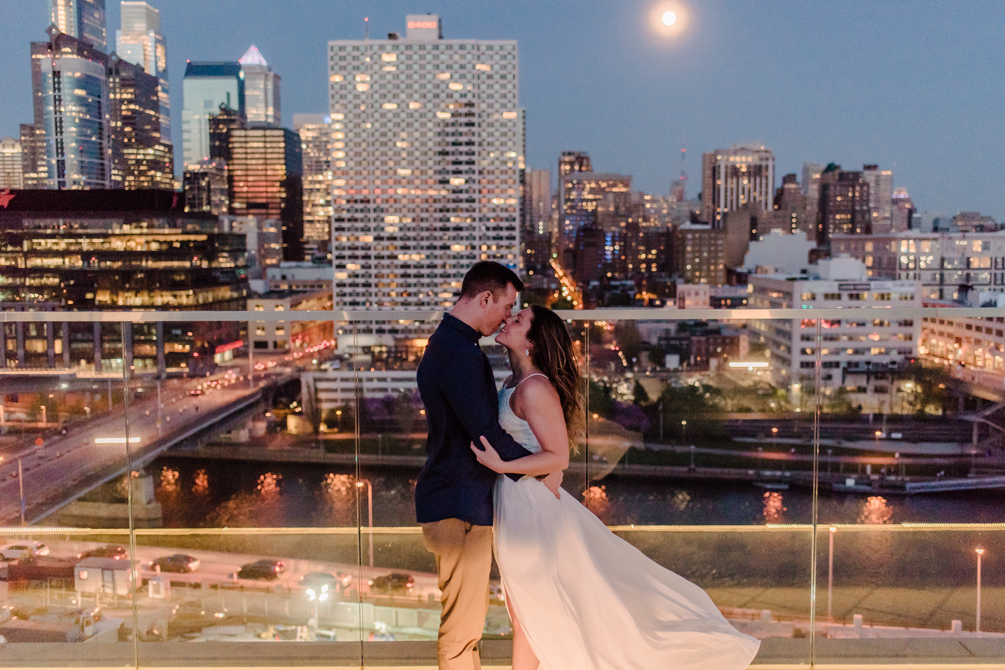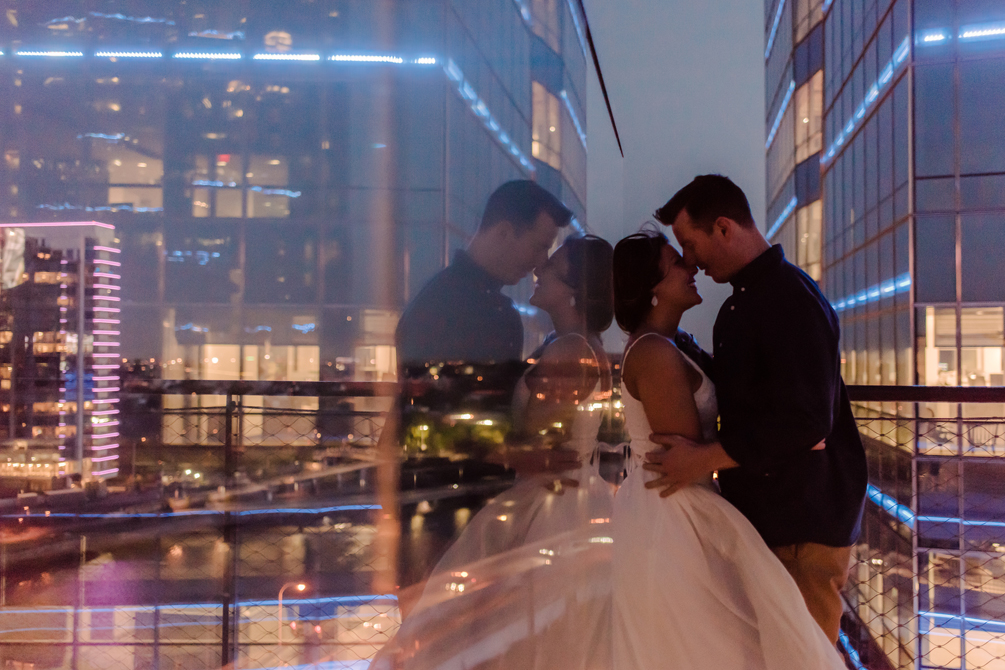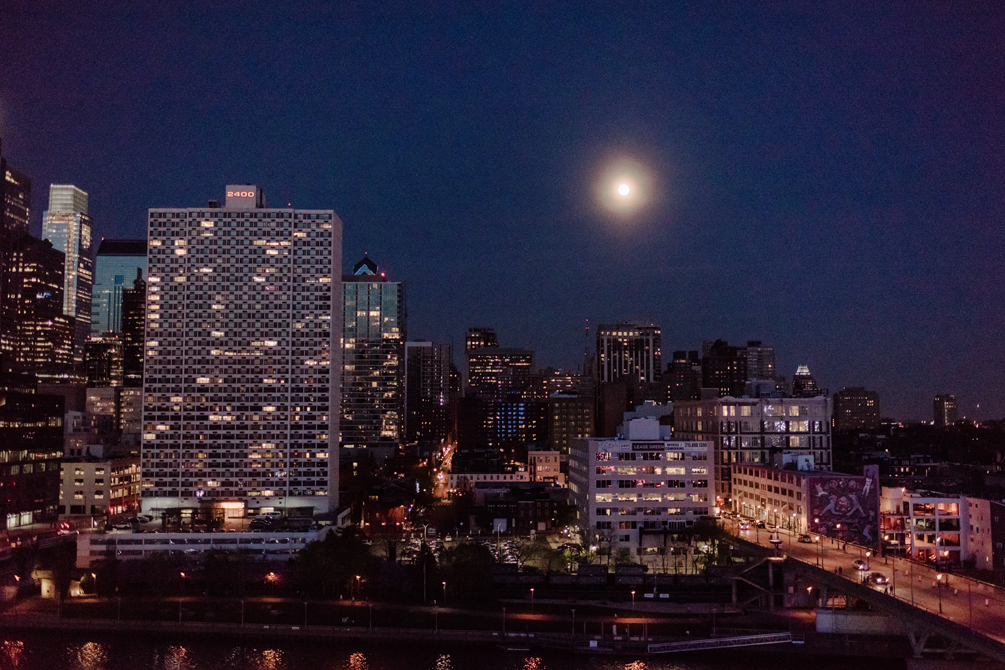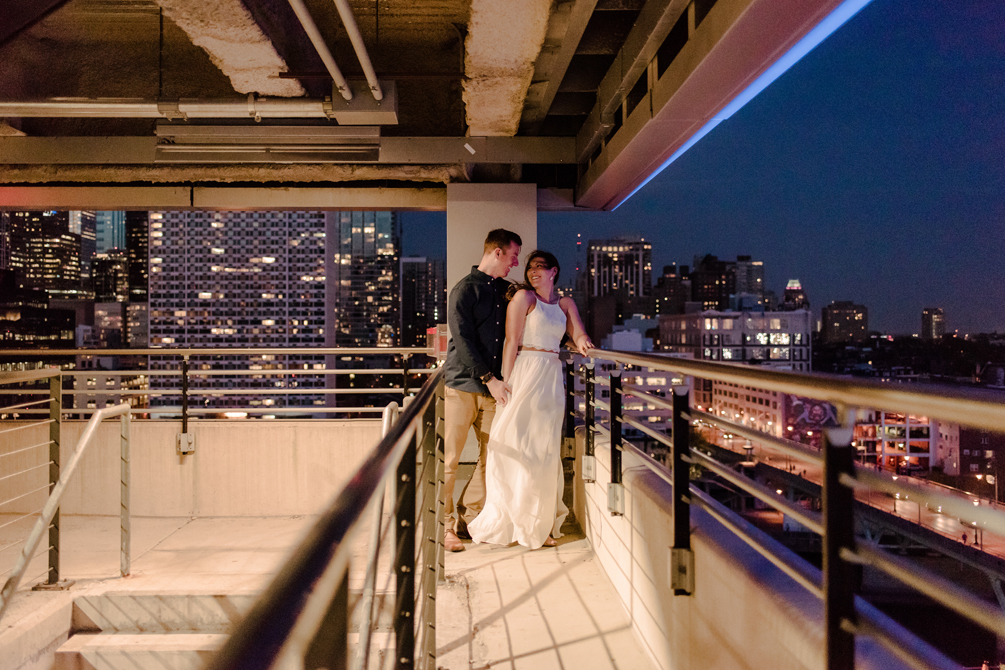 Congratulations Becca and Pete!!