Embracing alllll the coziness of this engagement session today!! Caroline and Kevin were so much fun to get in front of the camera this winter! I'm so excited to get to photograph their wedding day, and it's such an honor to get to do so after photographing Caroline's sister's wedding a couple years ago! (You can see Katie and Steve's wedding here! plus Katie did Caroline's hair for her session!). And this session had all the makings of how connected HarCo is! Caroline & Katie's dad was the principal at Harford Tech when my mom also taught there, so it's super sweet to get to be a part of these big moments for their family. We were also able to find the most perfect tree farm thanks to another Tech connection! We visited Jarrettsville Nurseries, had the prettiest glowy light, and got to capture some seriously cute and cozy shots, then we wrapped up the session at Rocks State Park nearby! Caroline and Kevin, I'm so happy for you two and can't wait to celebrate with you this summer! Congratulations!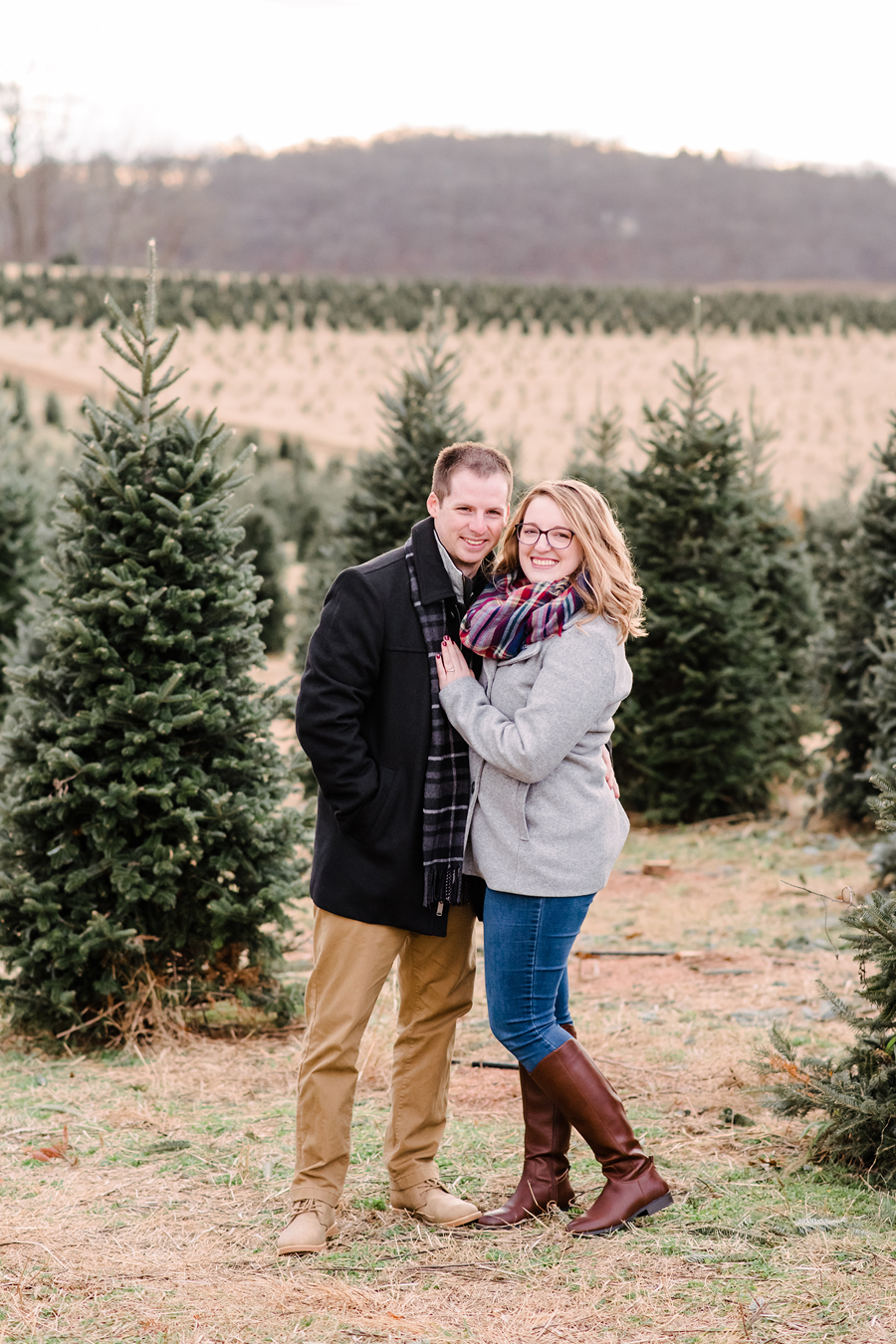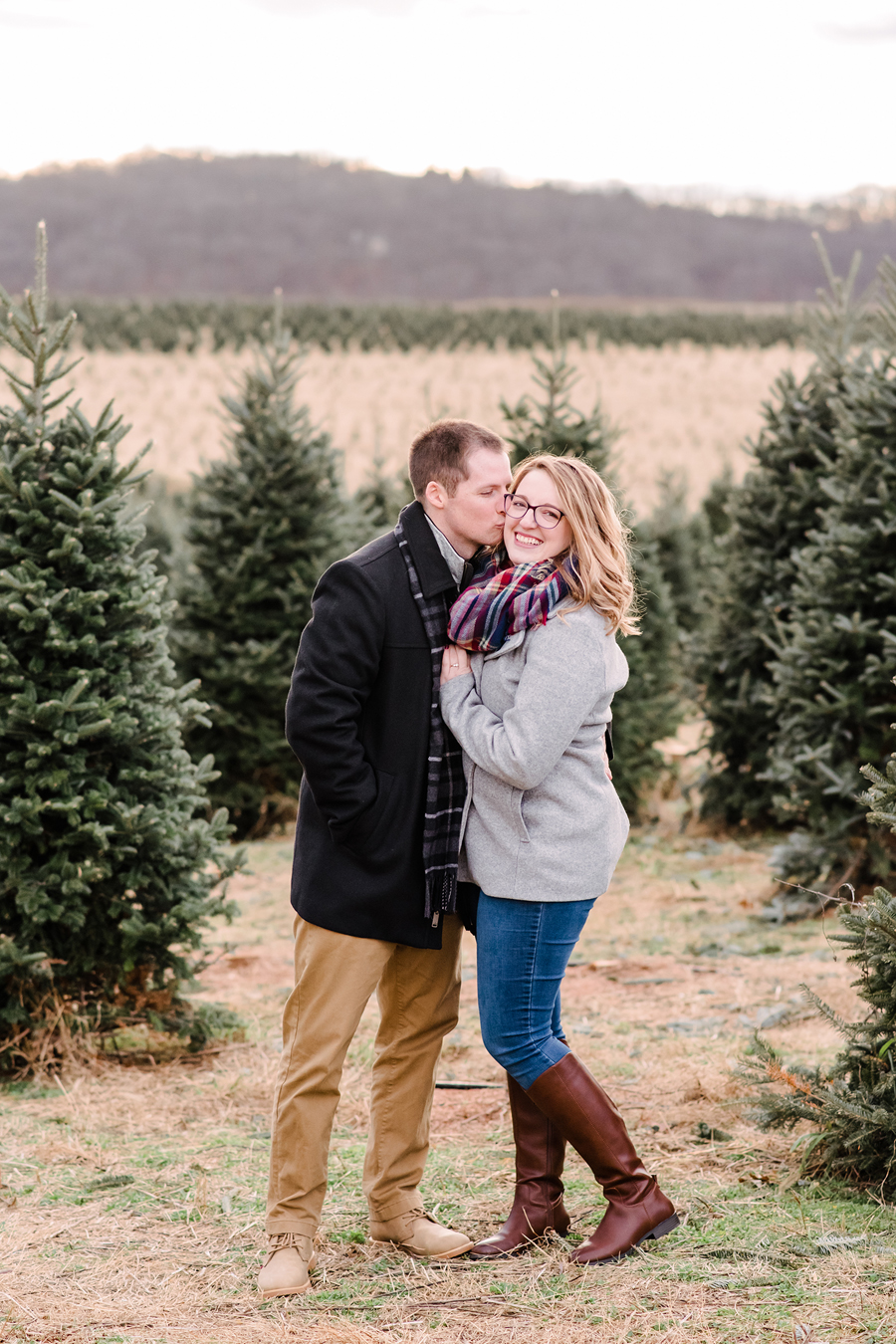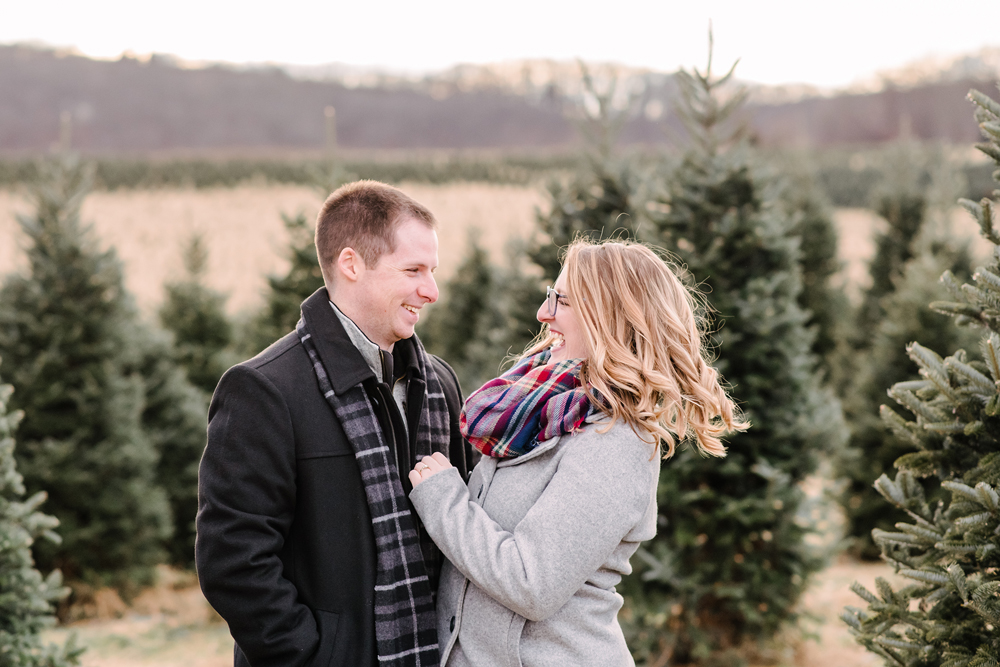 So many laughs!!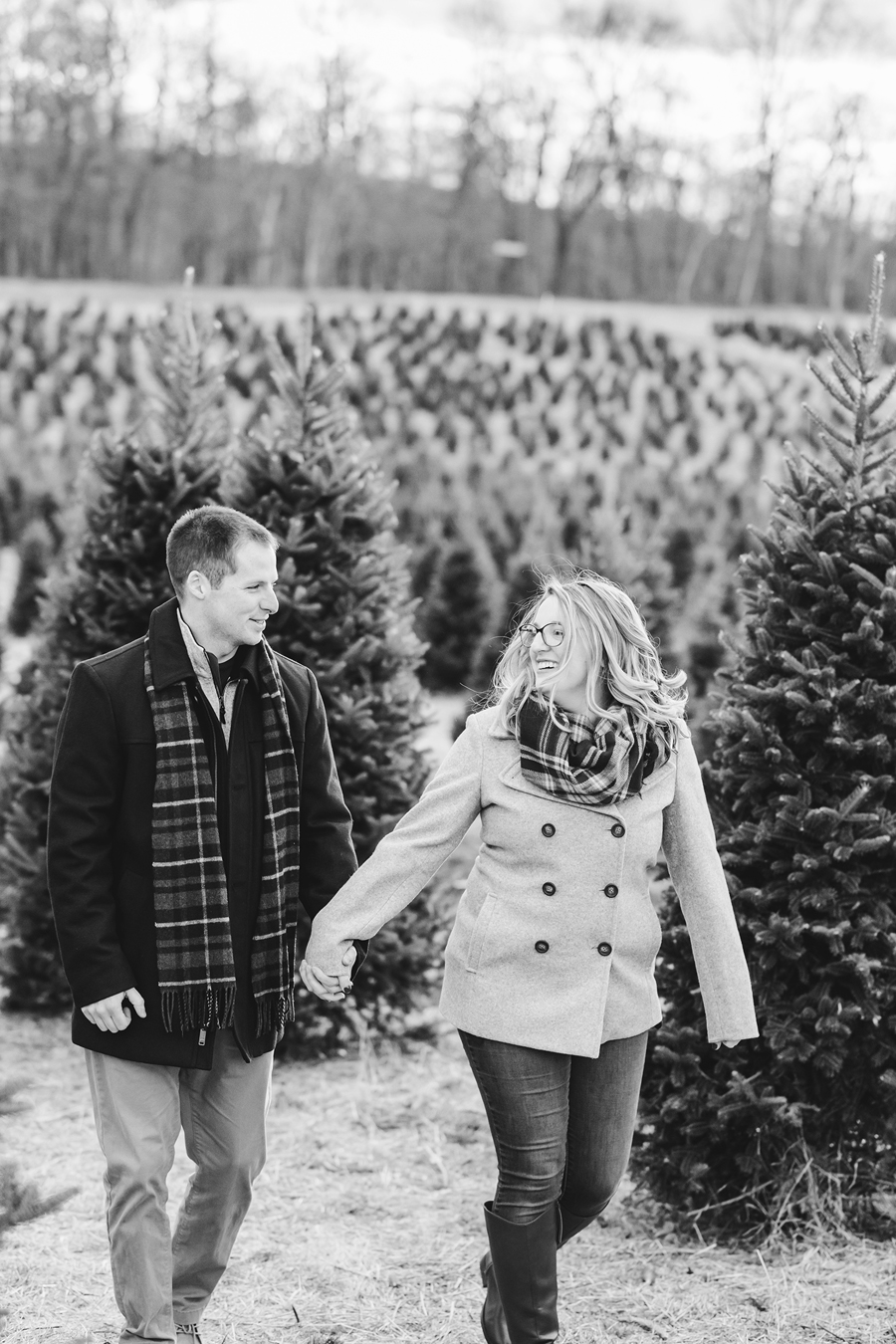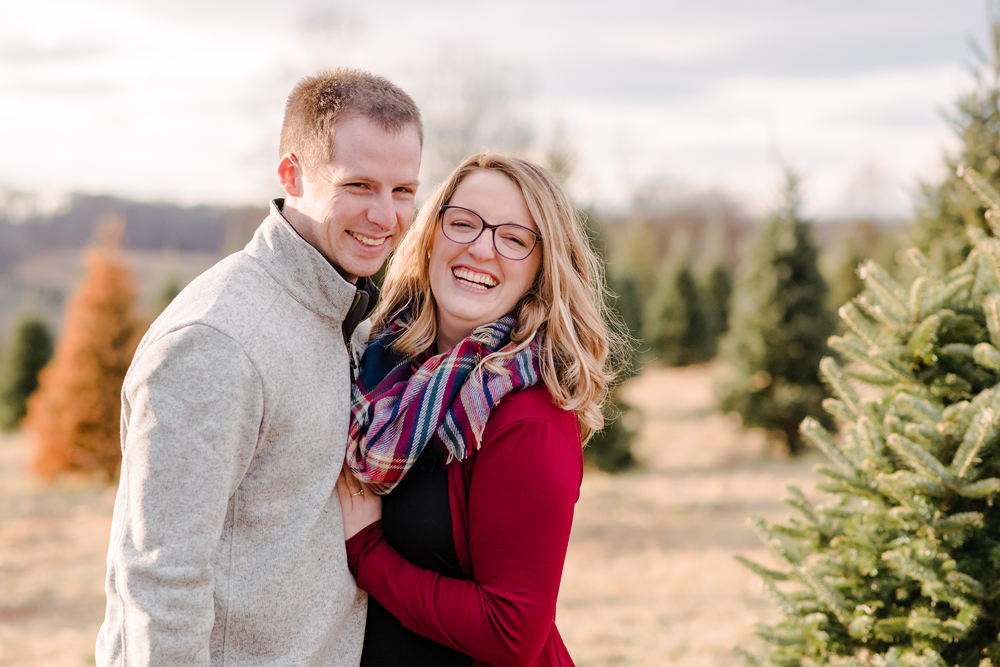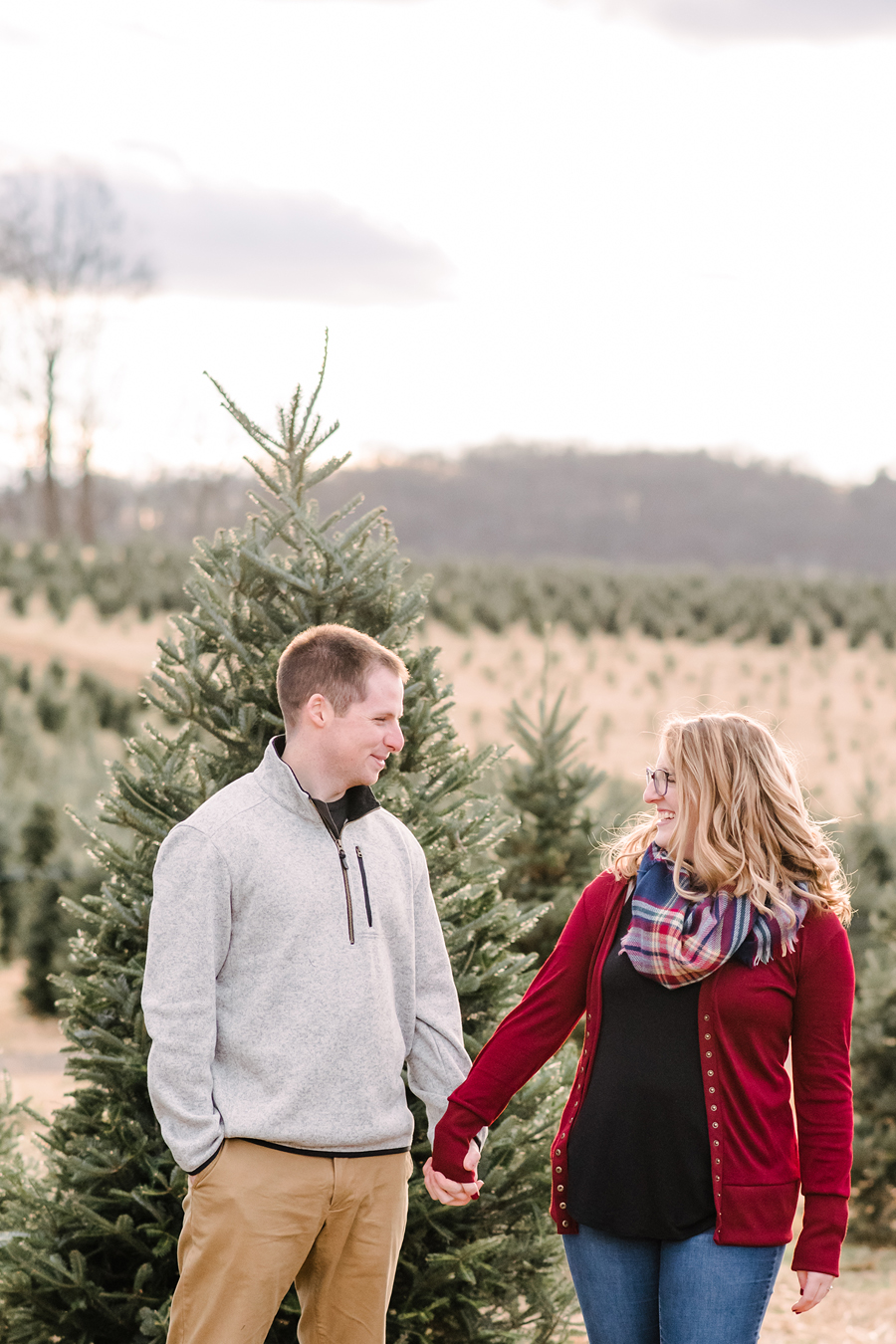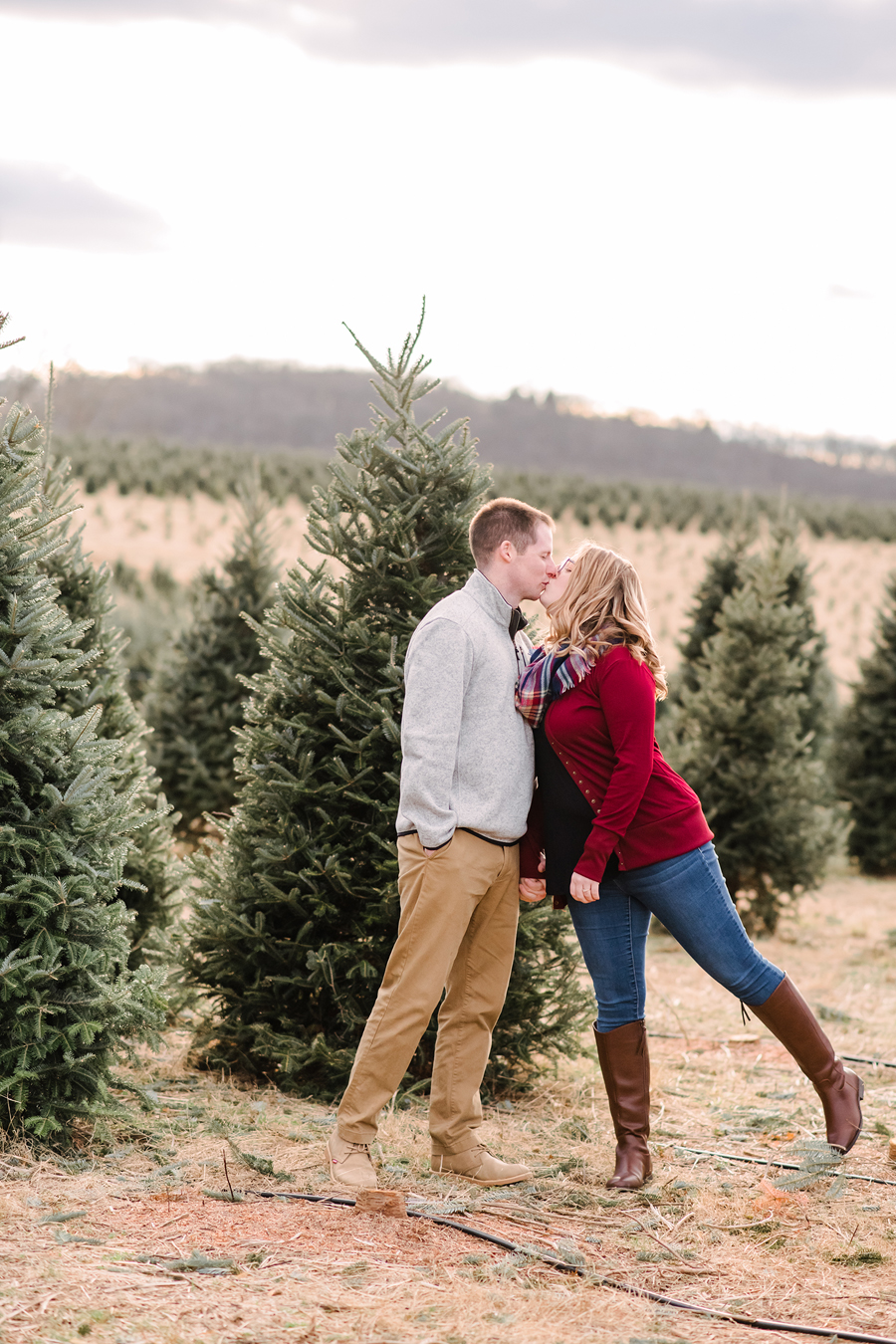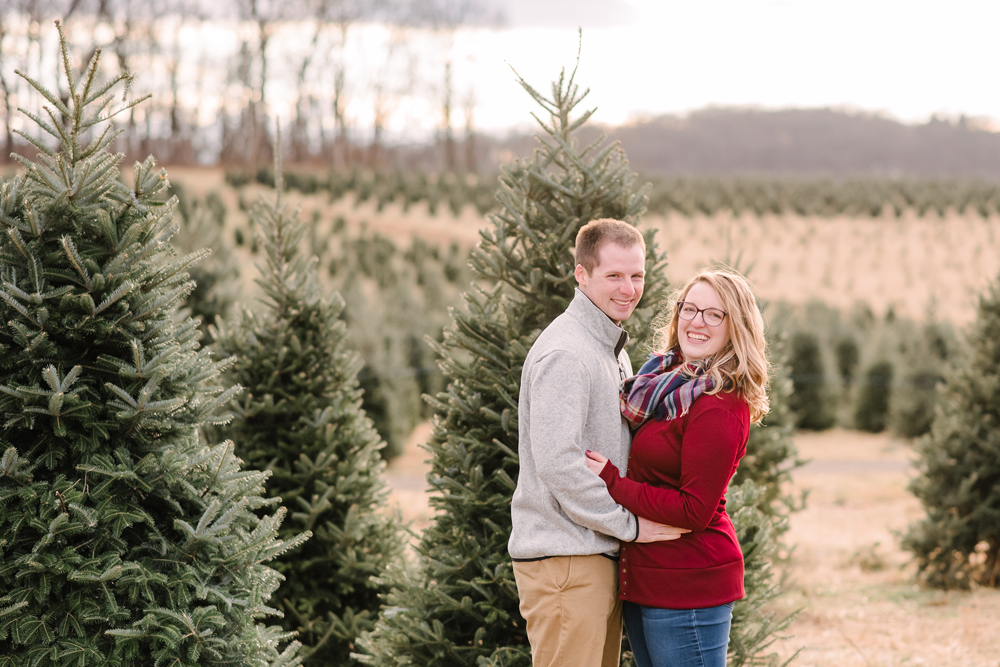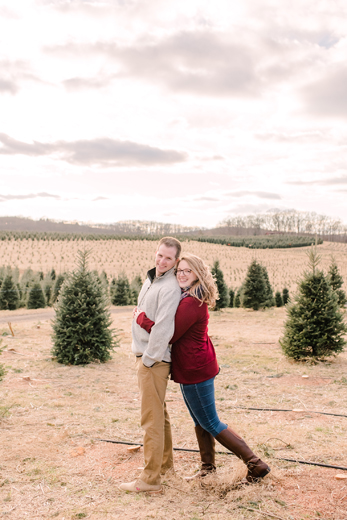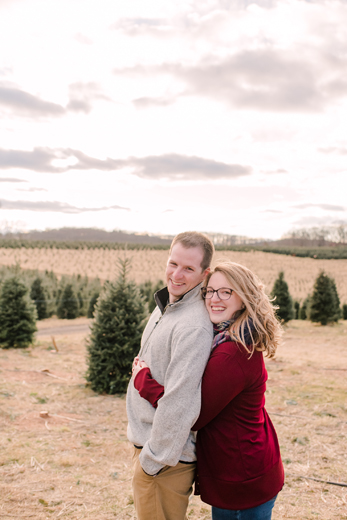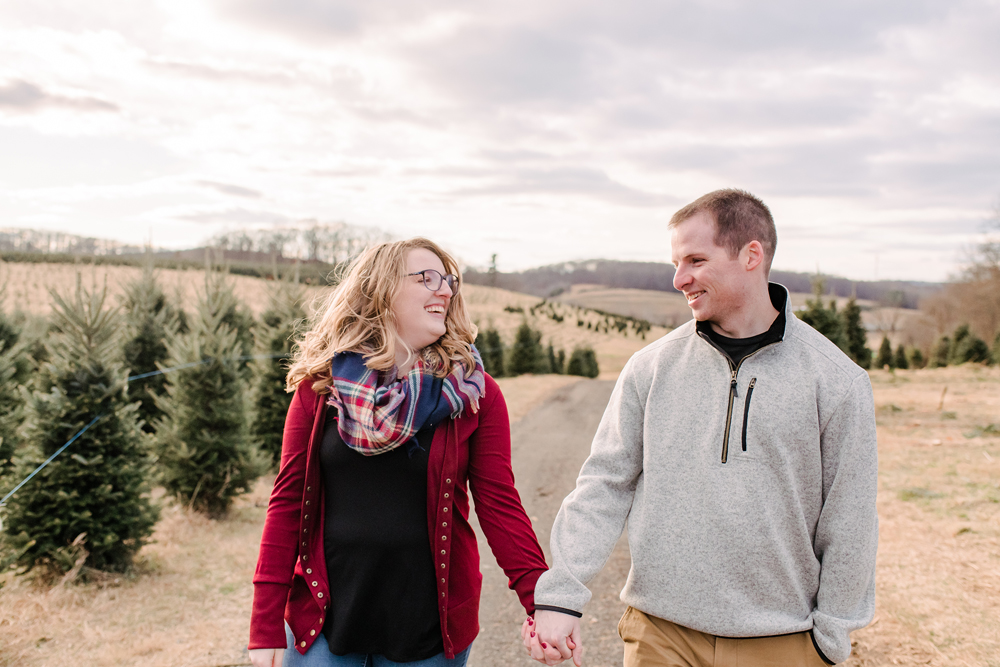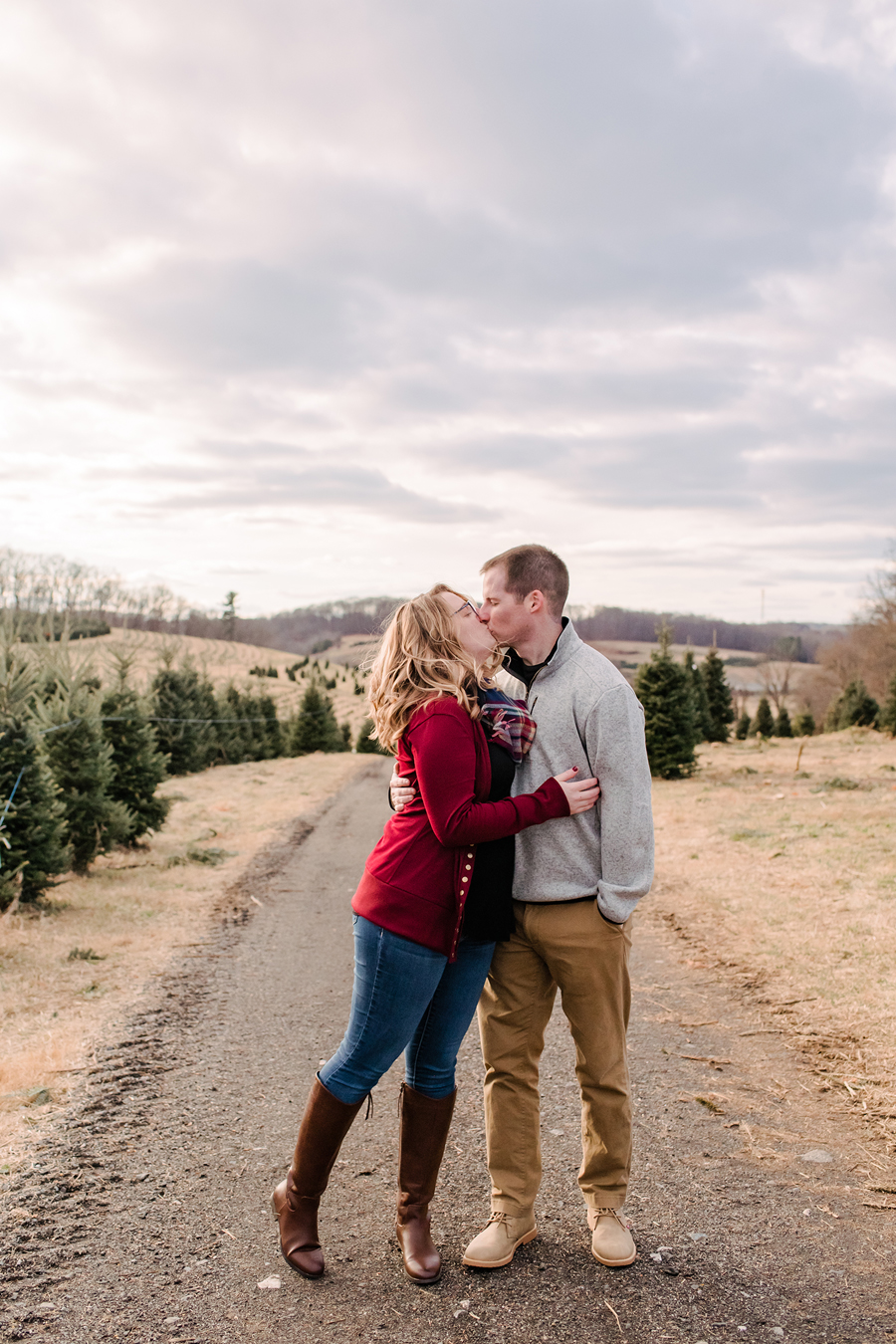 One of my favorites! It was so fun having the whole place to ourselves!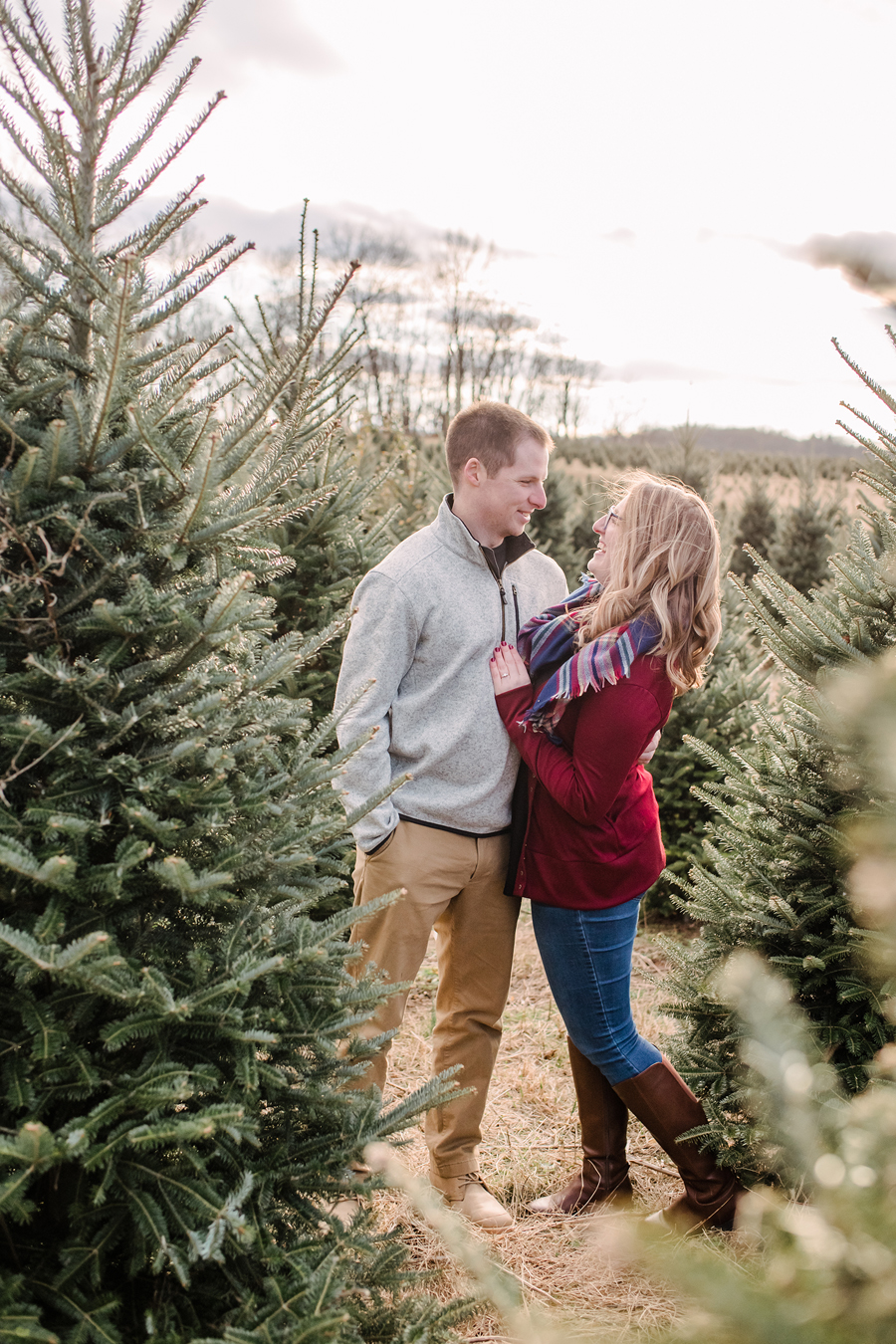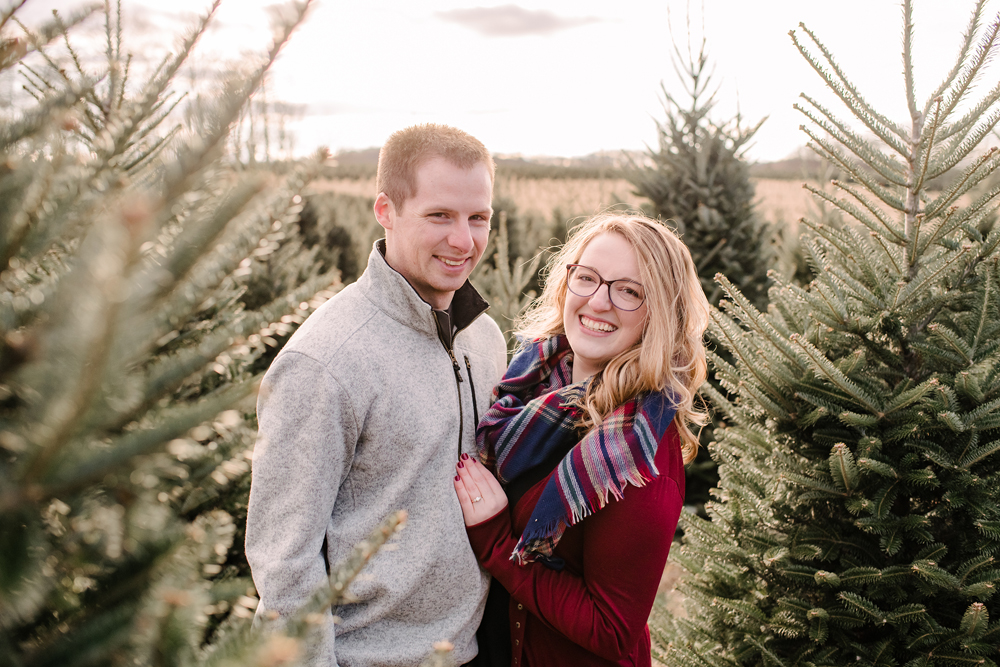 So. freaking. cute!!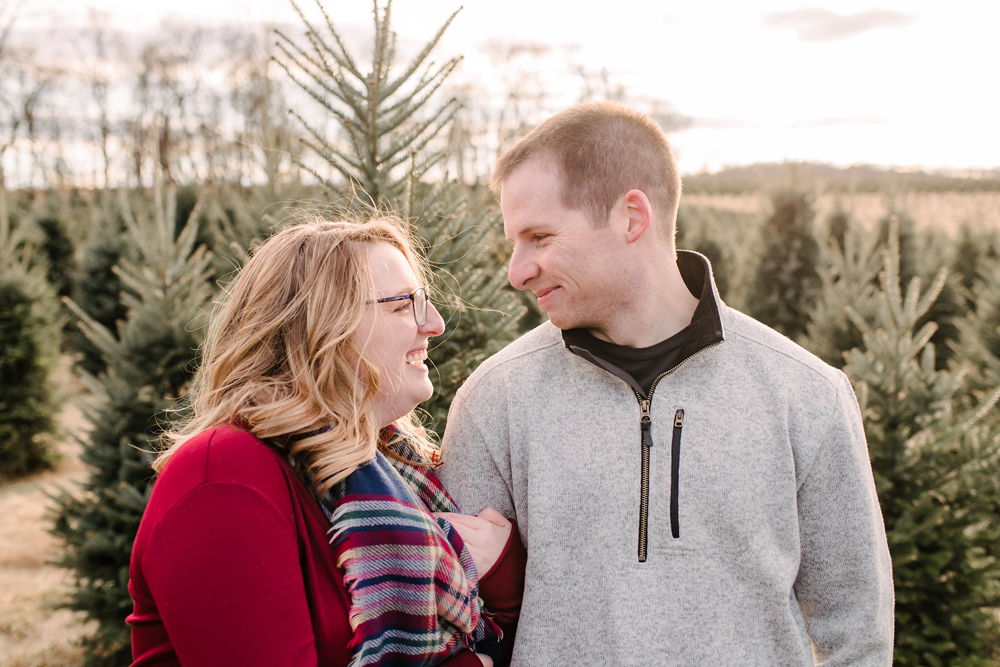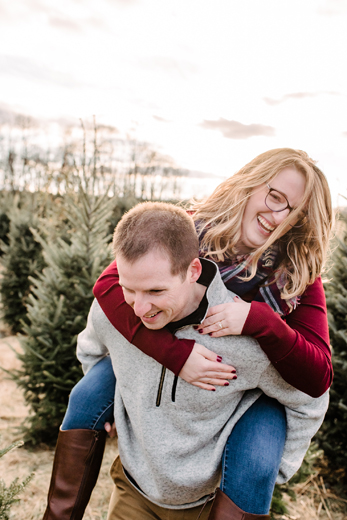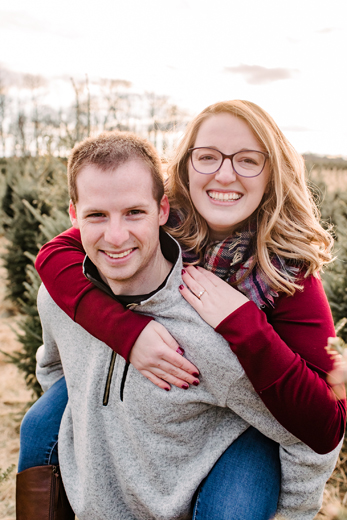 Hah! They weren't too sure about this suggestion, but it was sooo worth all the laughs and this extreme cuteness!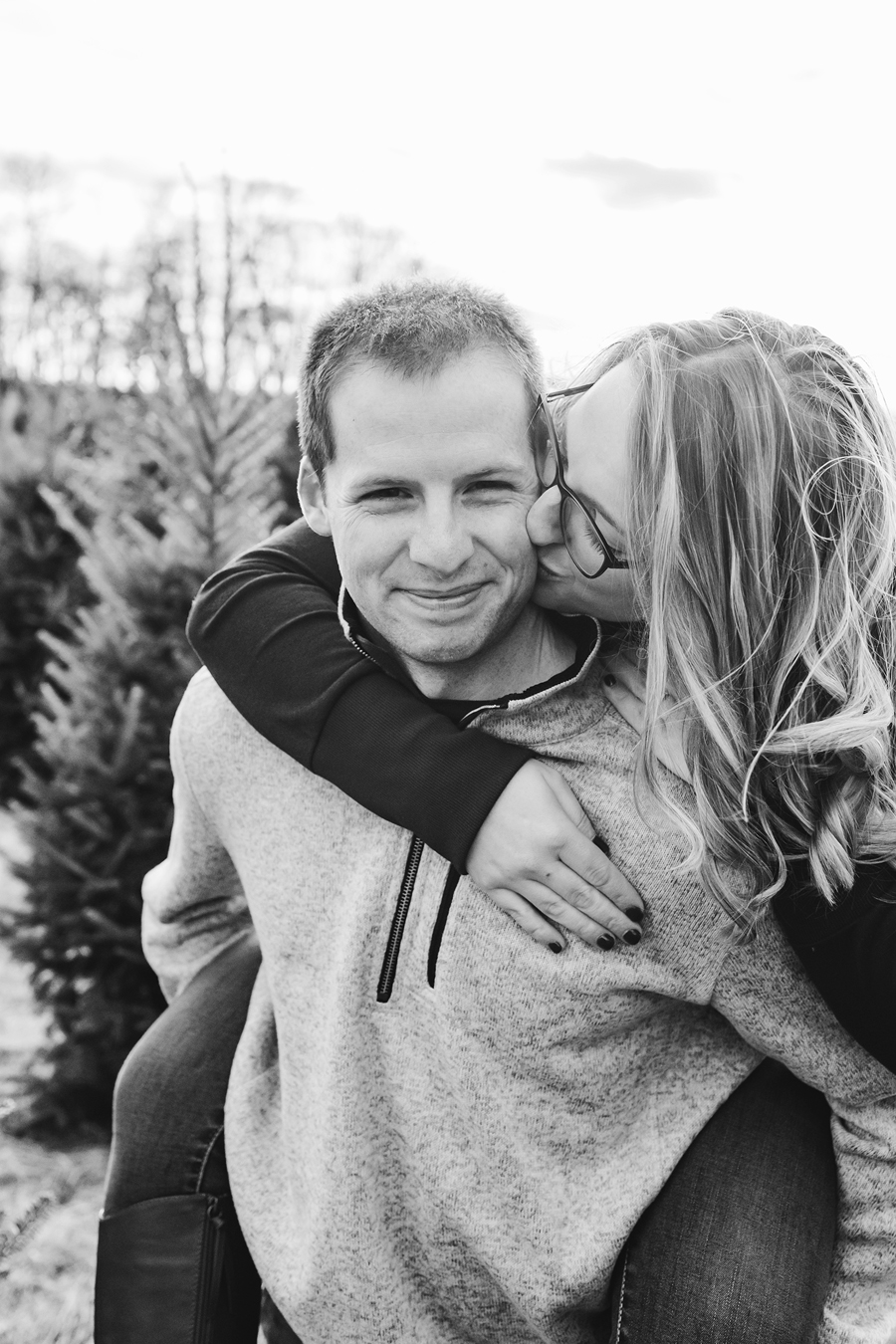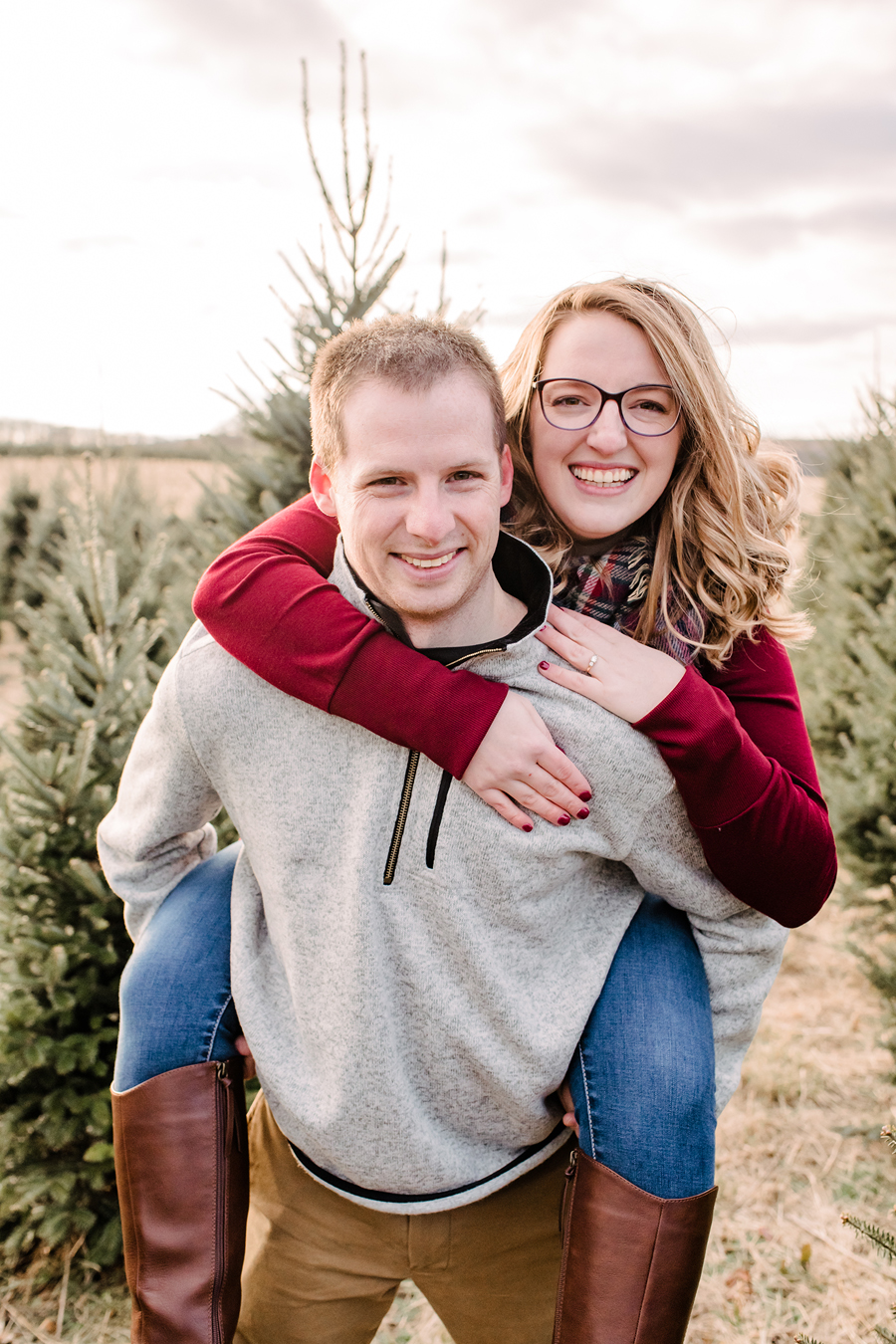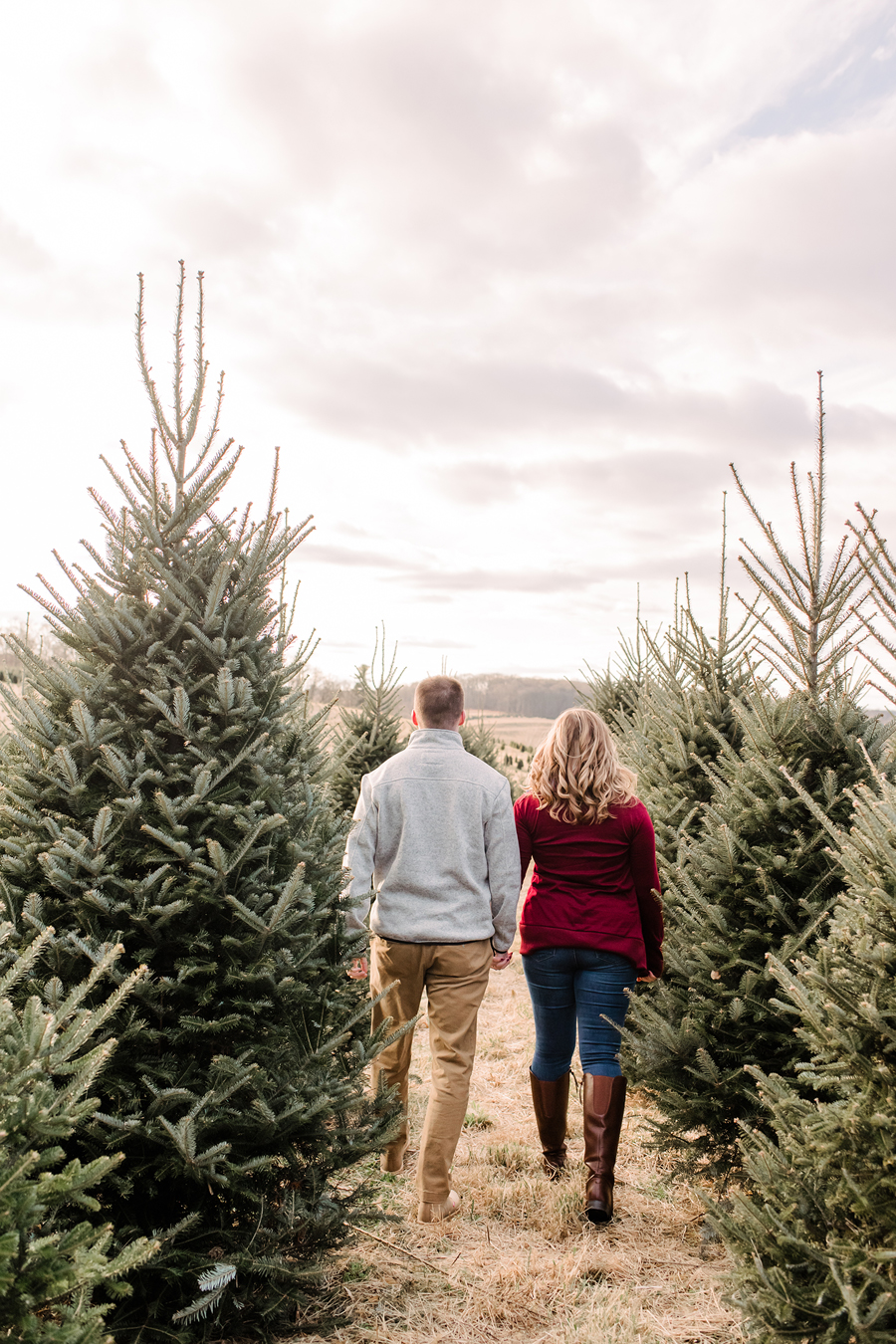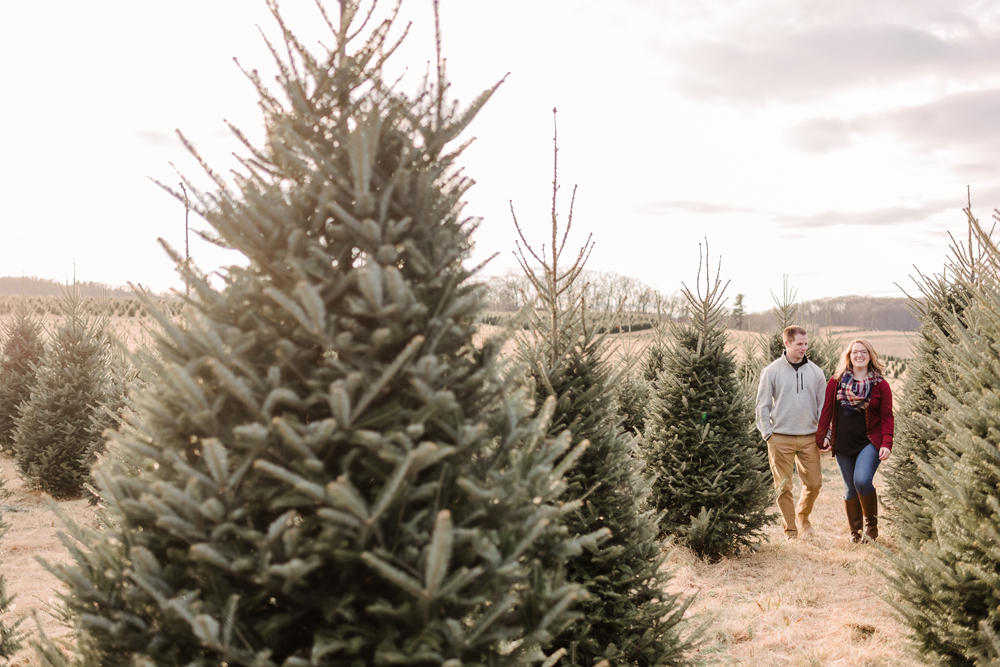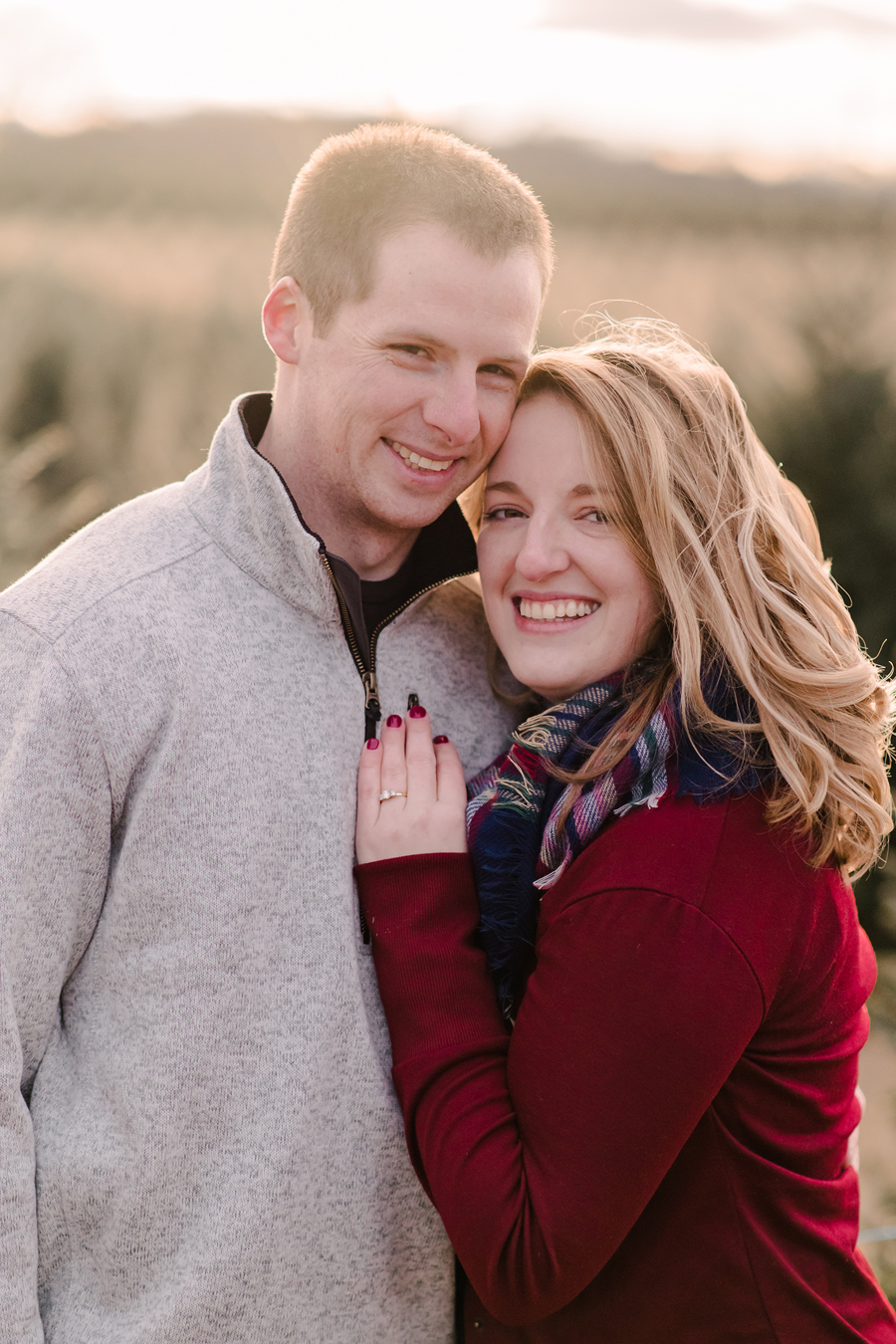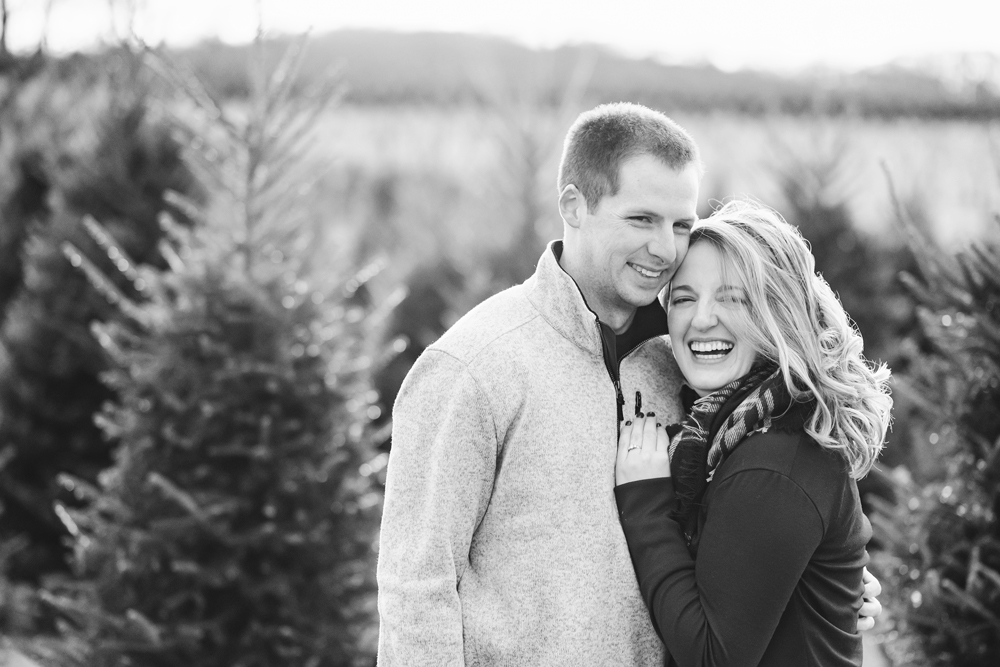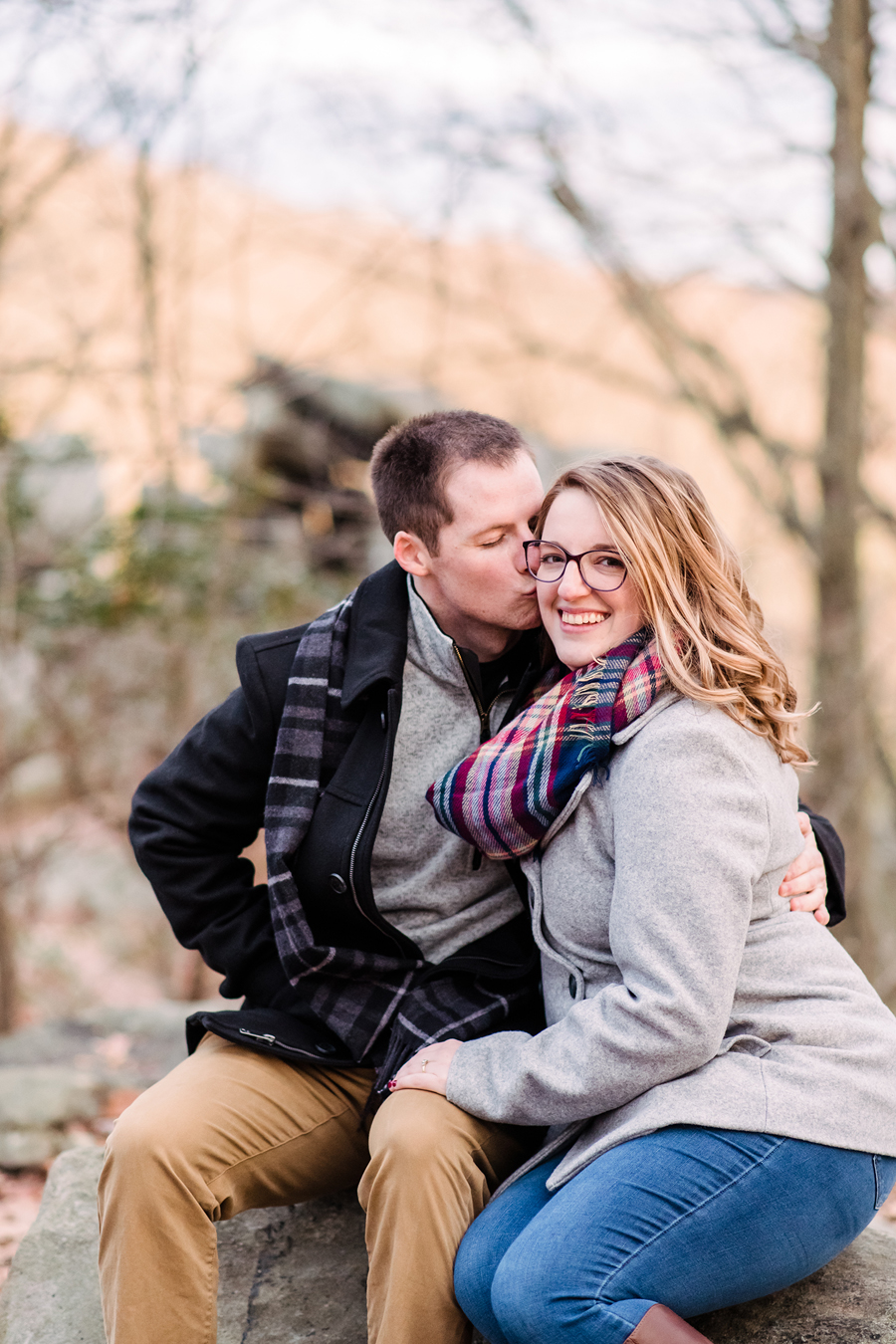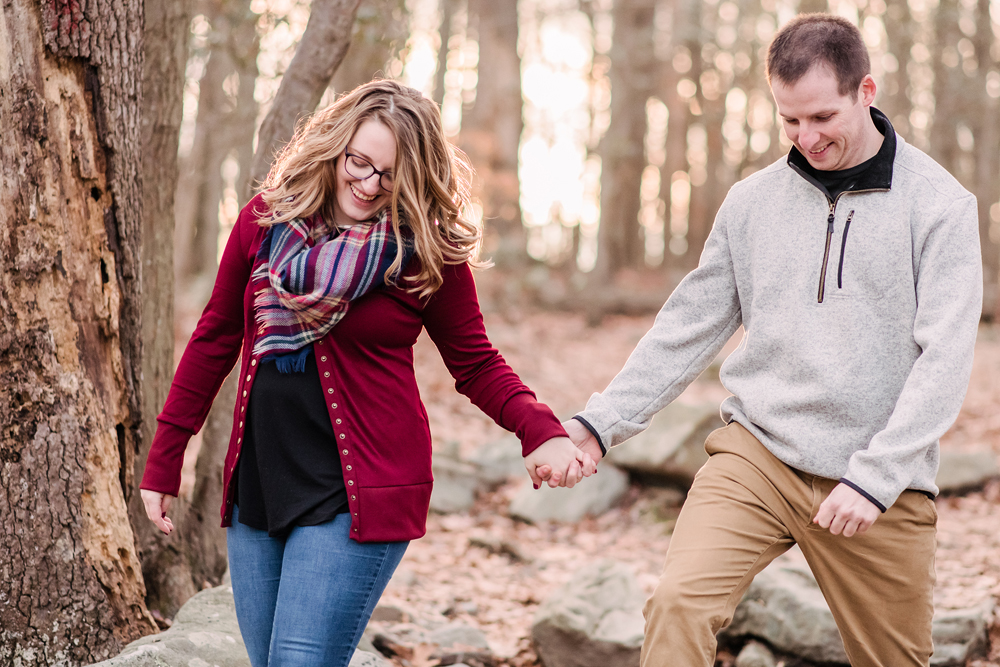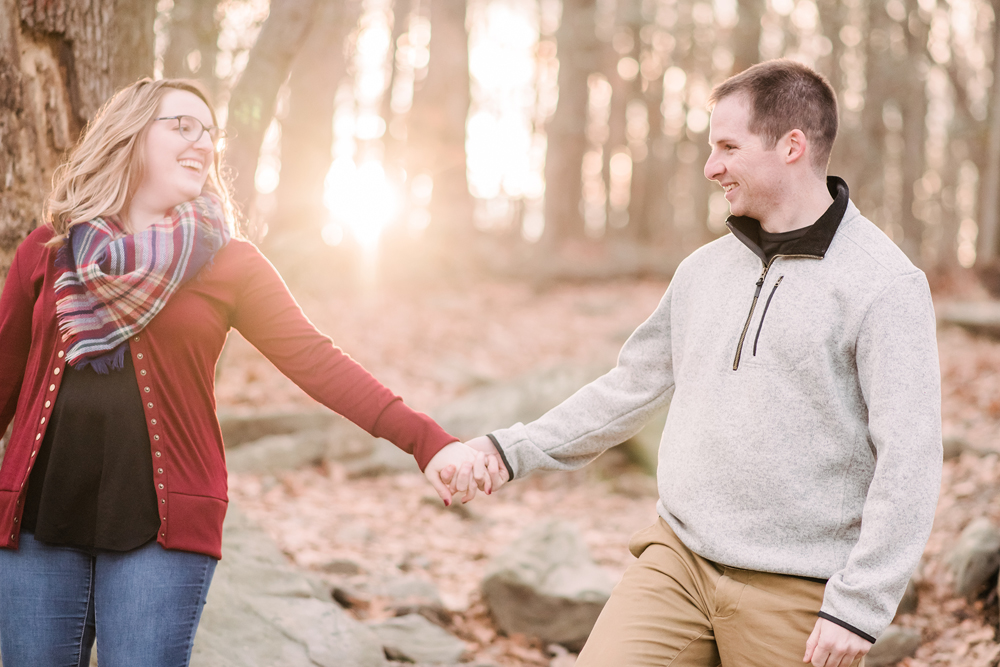 Seriously can't get over this sunset glow at Rocks!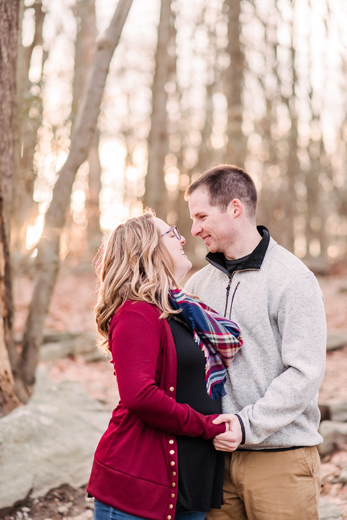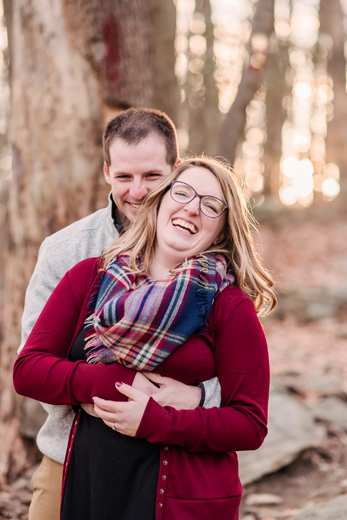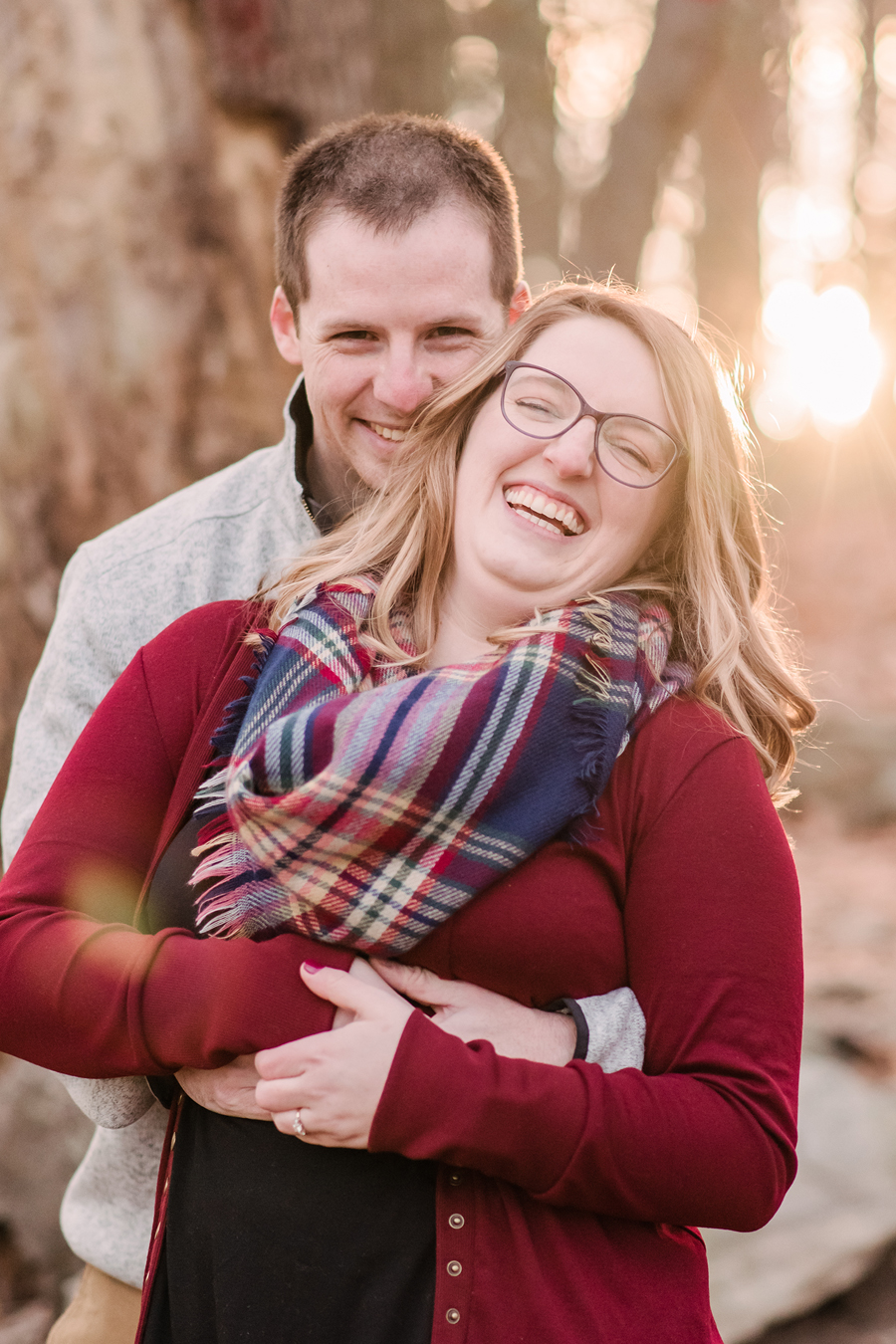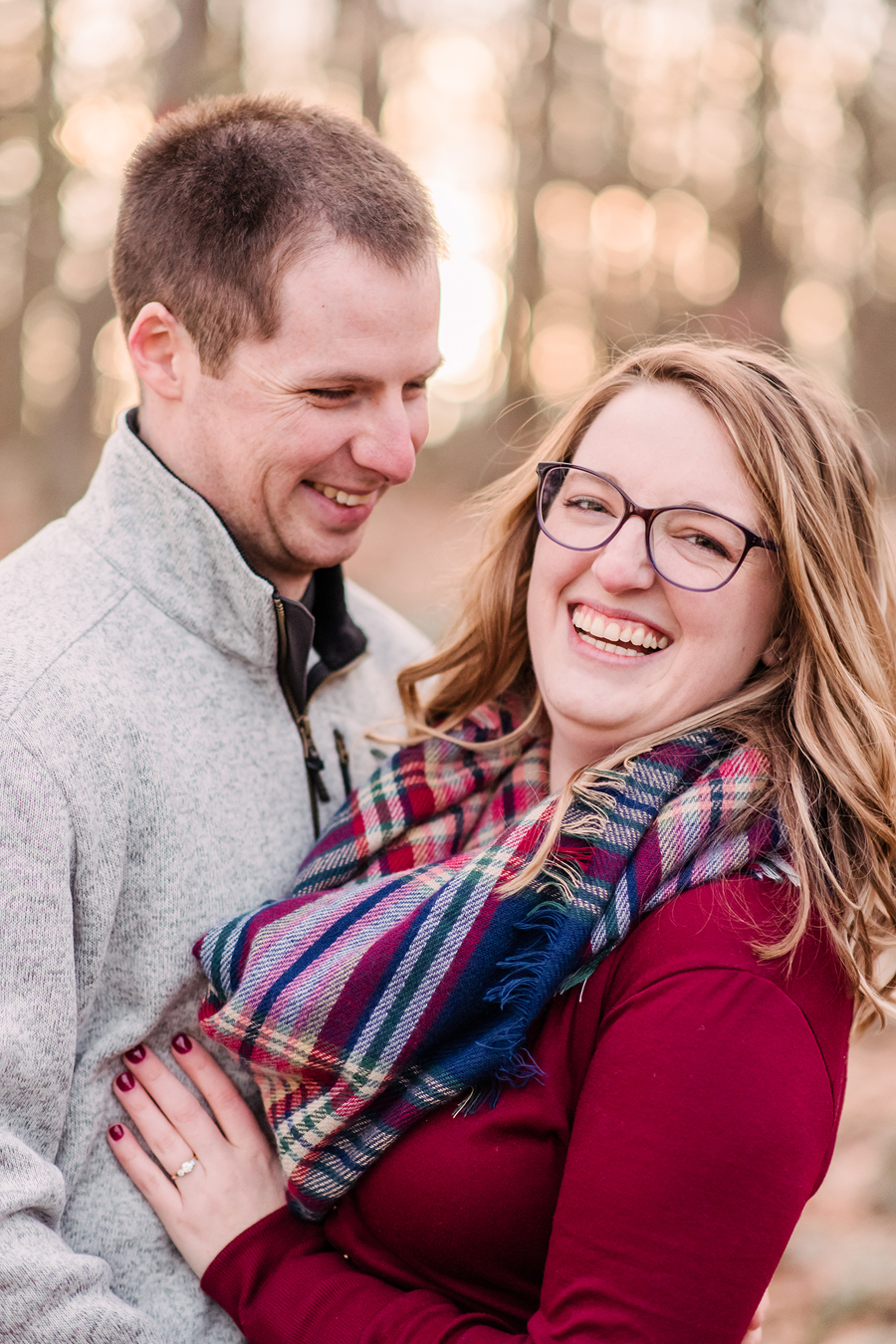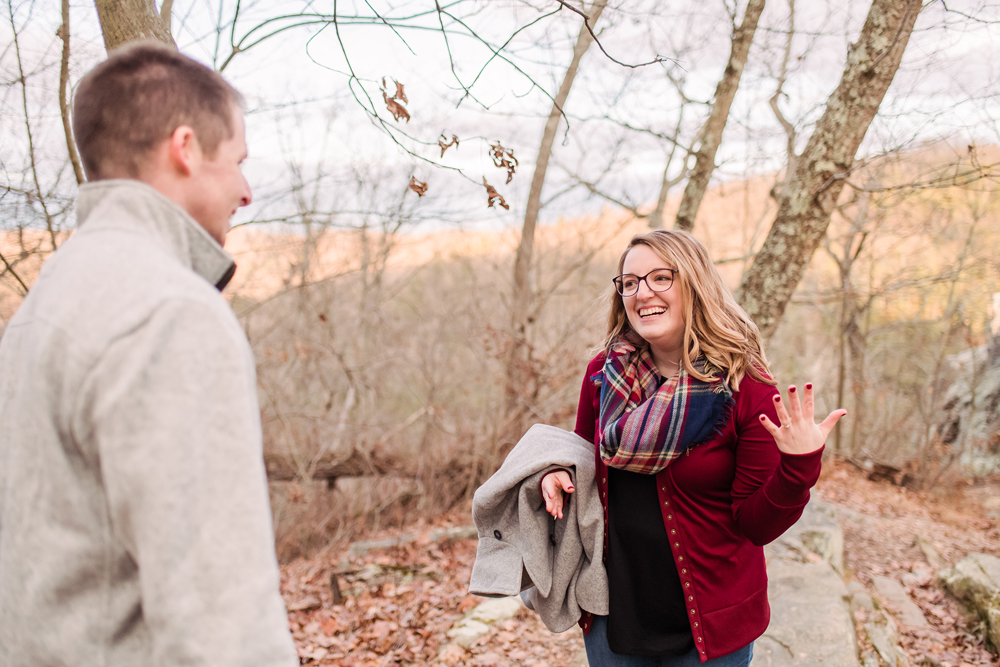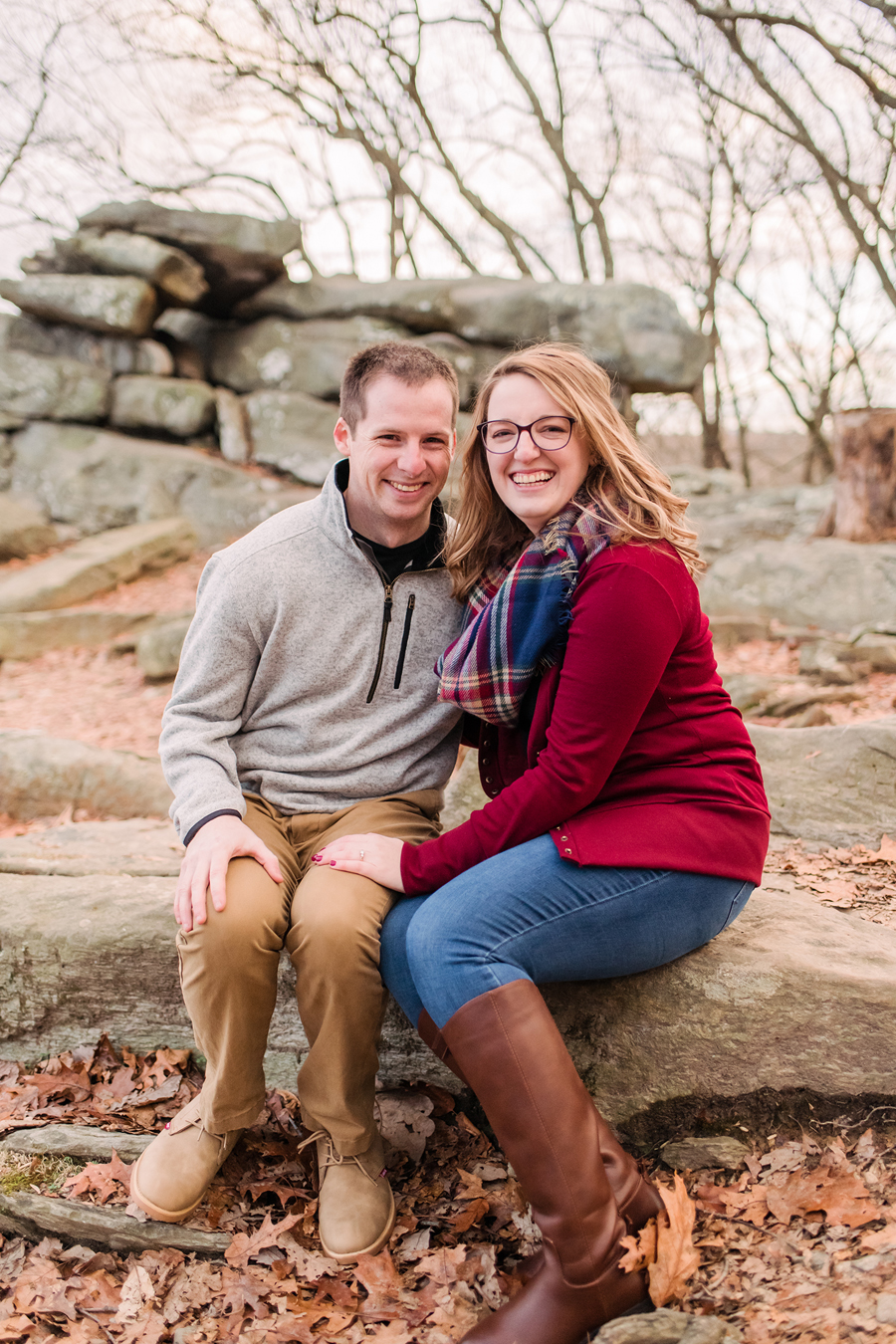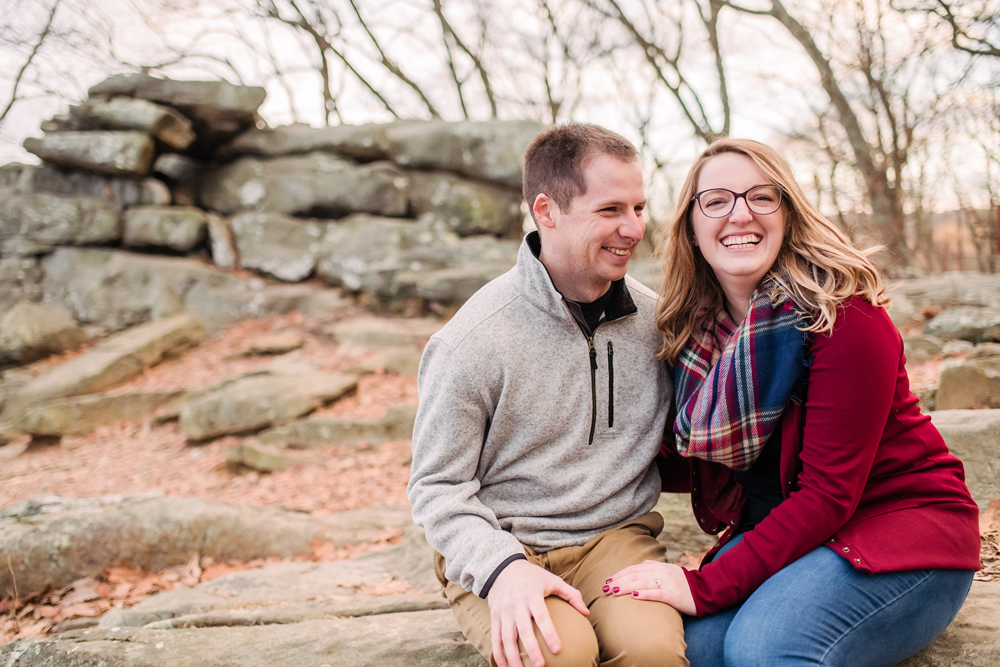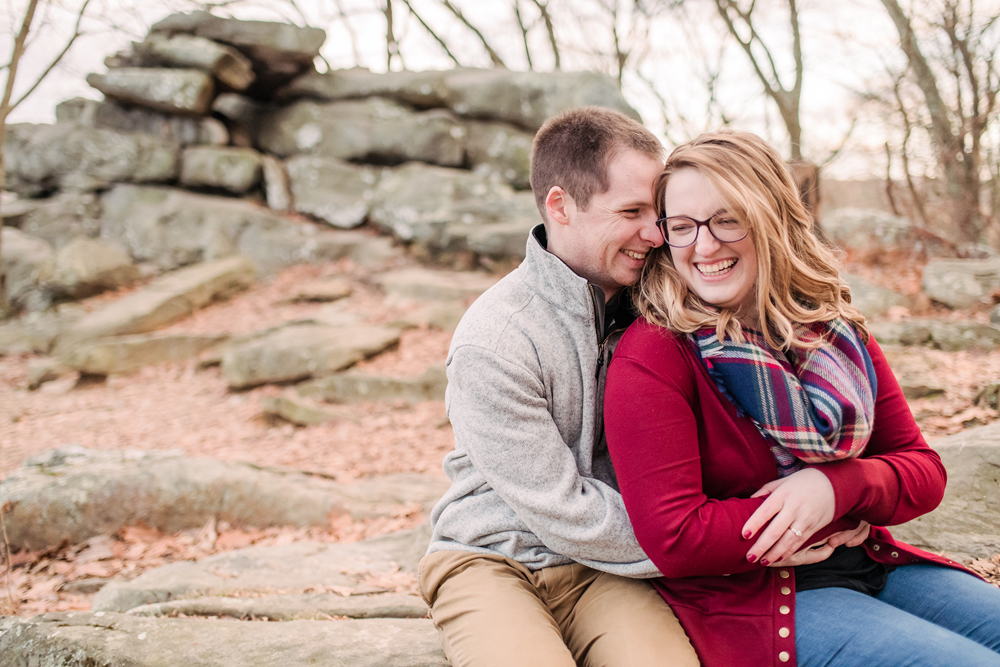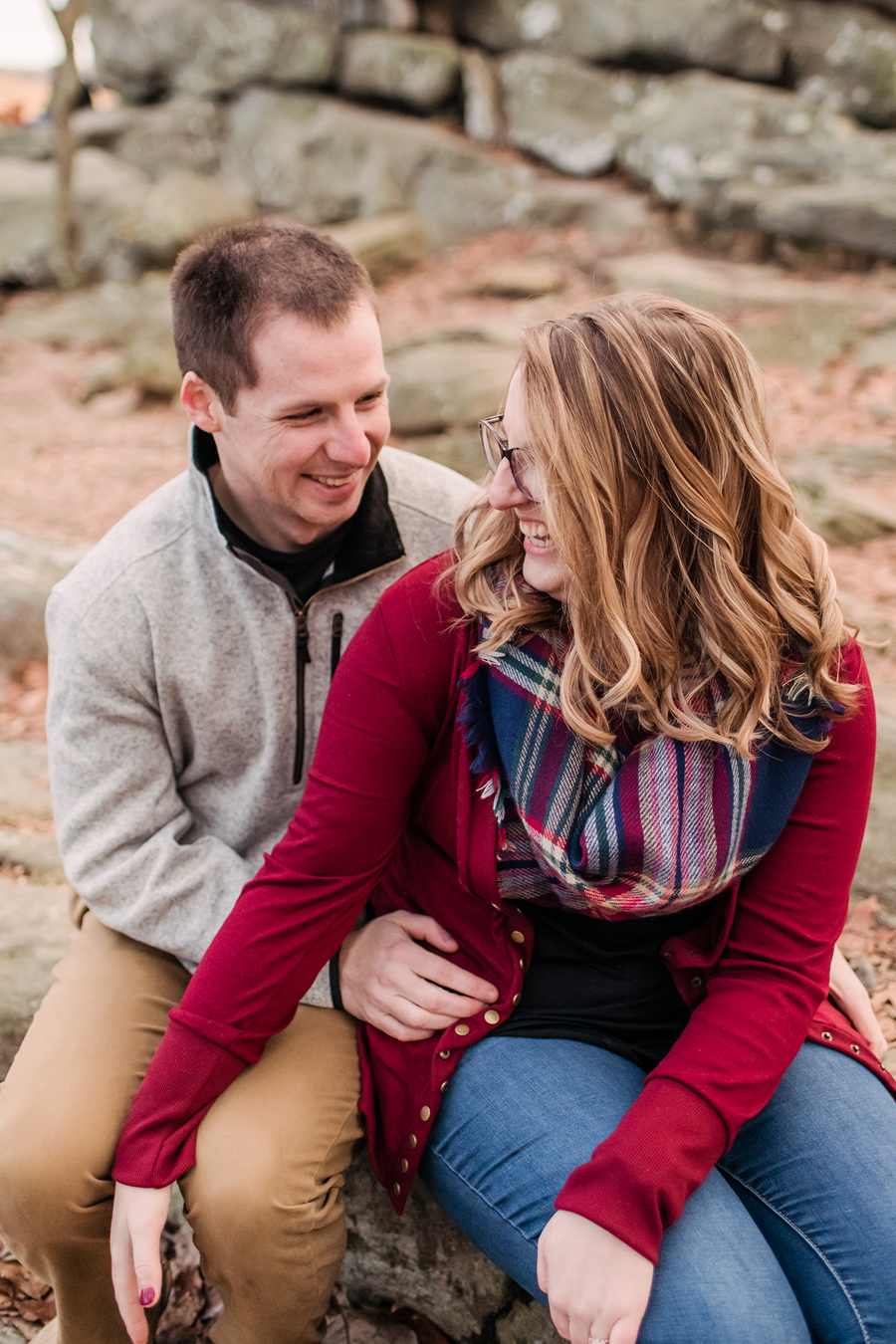 For real, these two keep each other laughing and I love it!!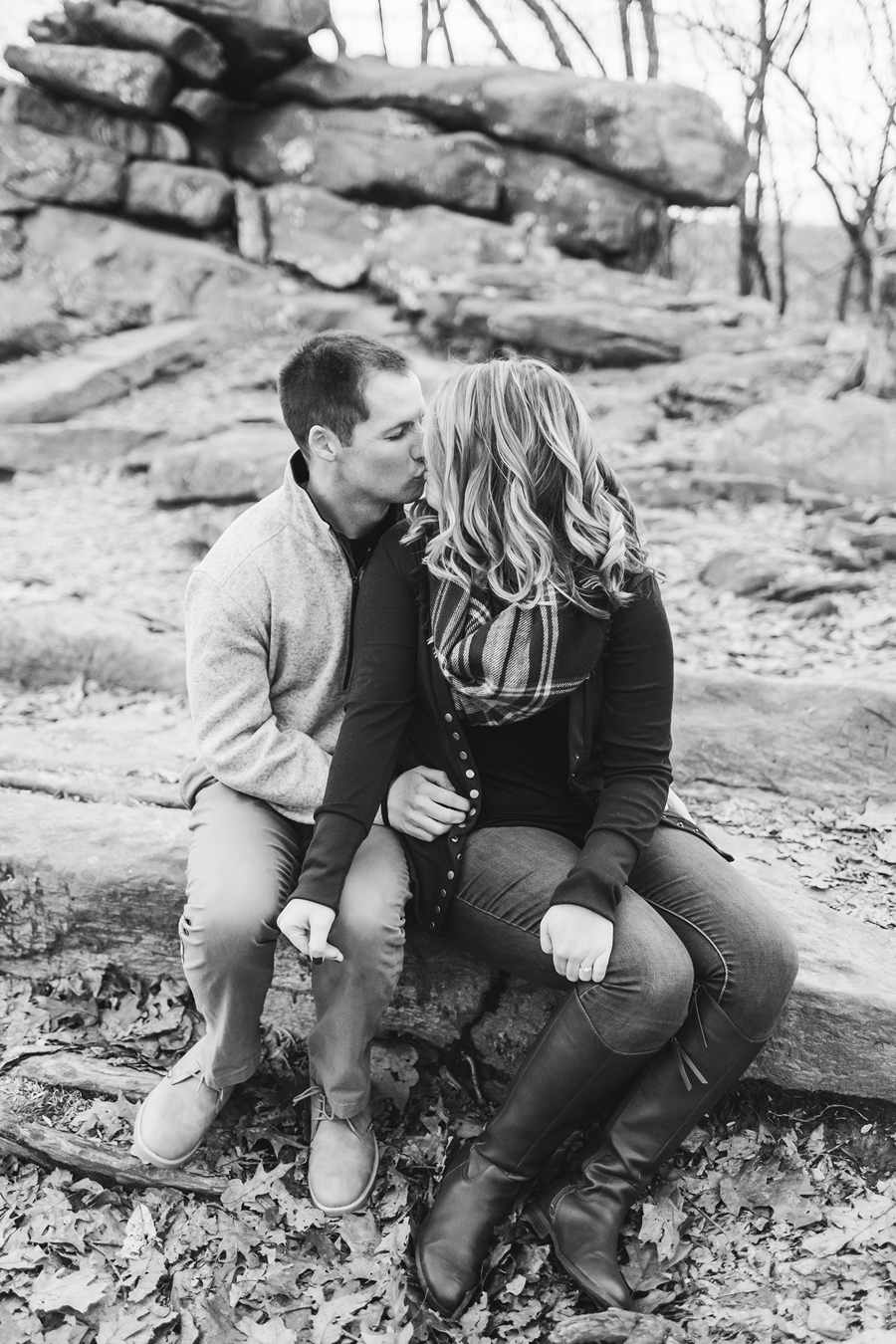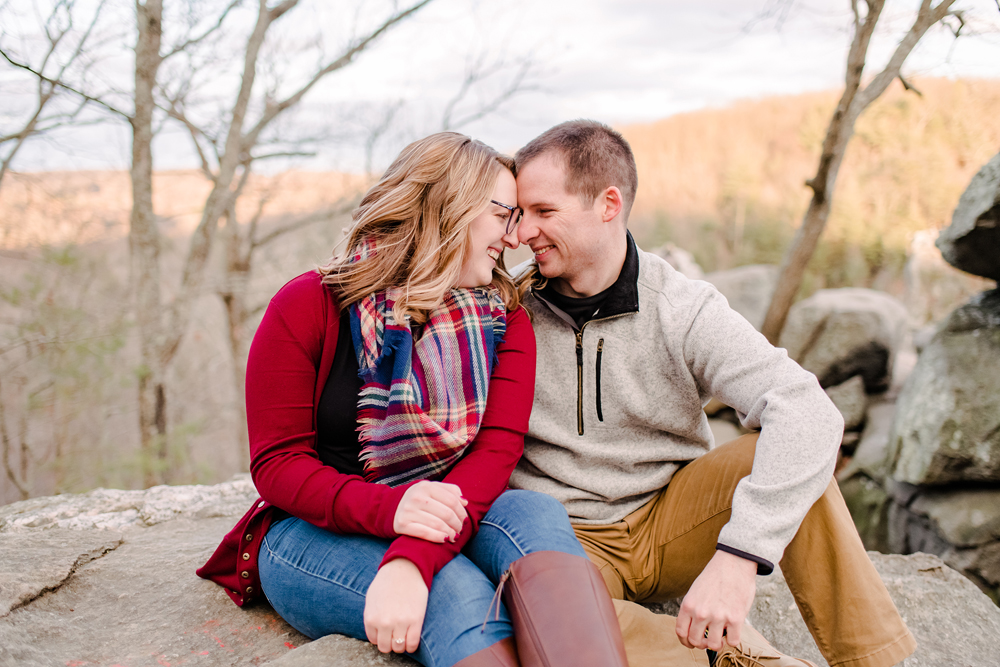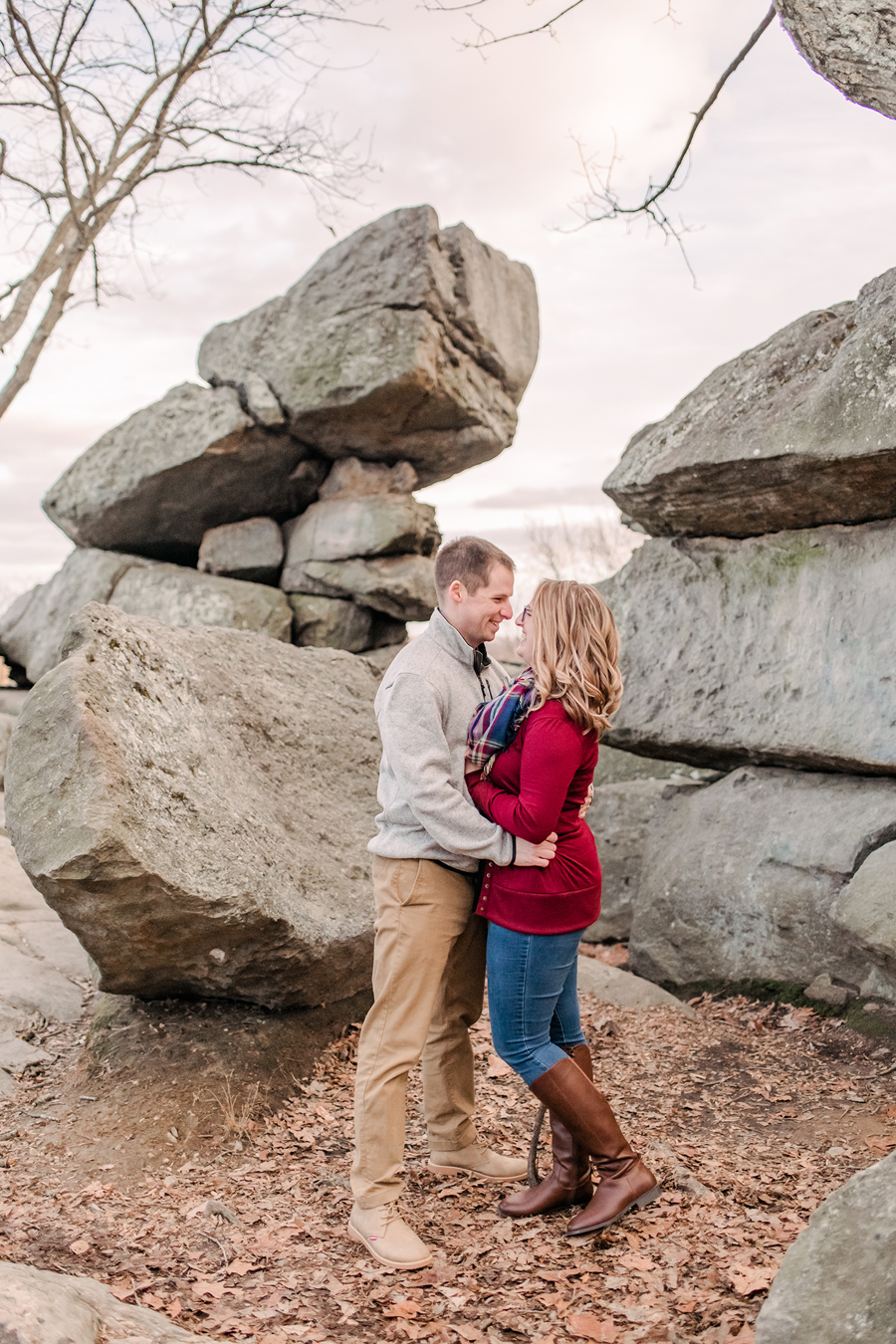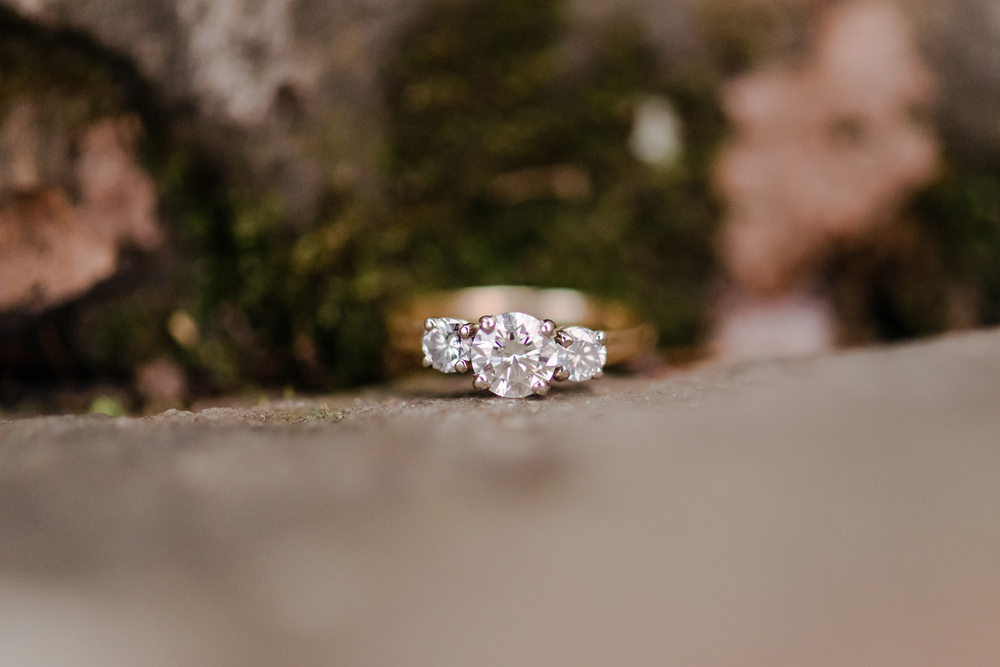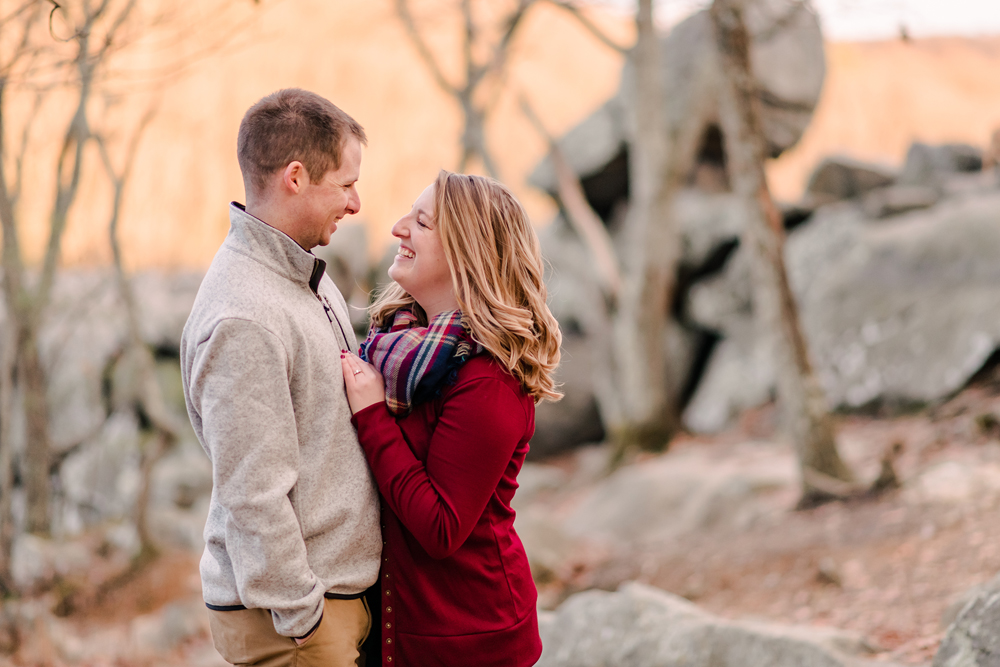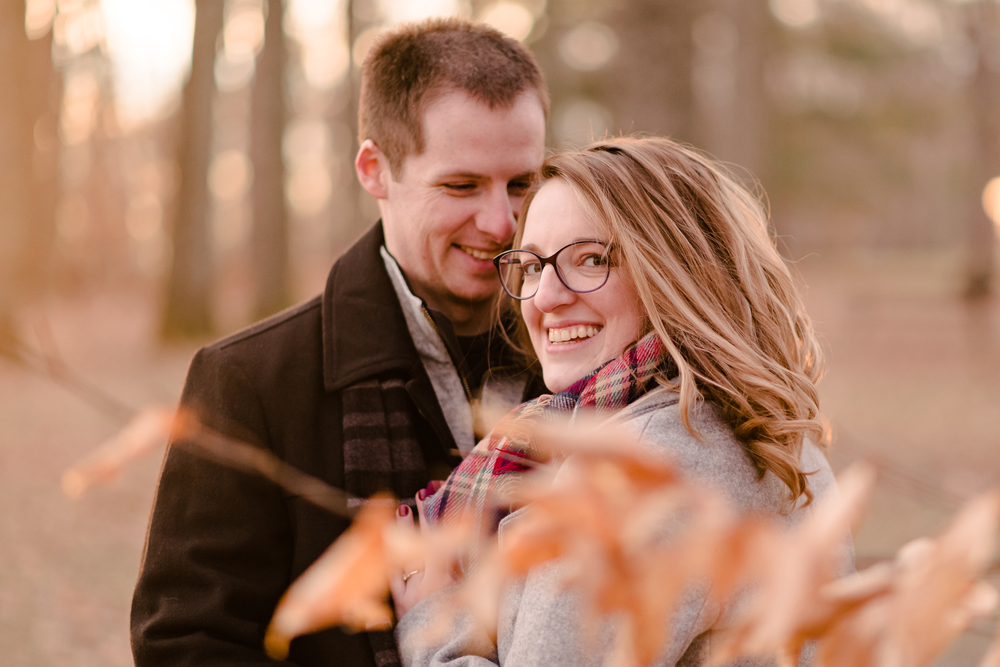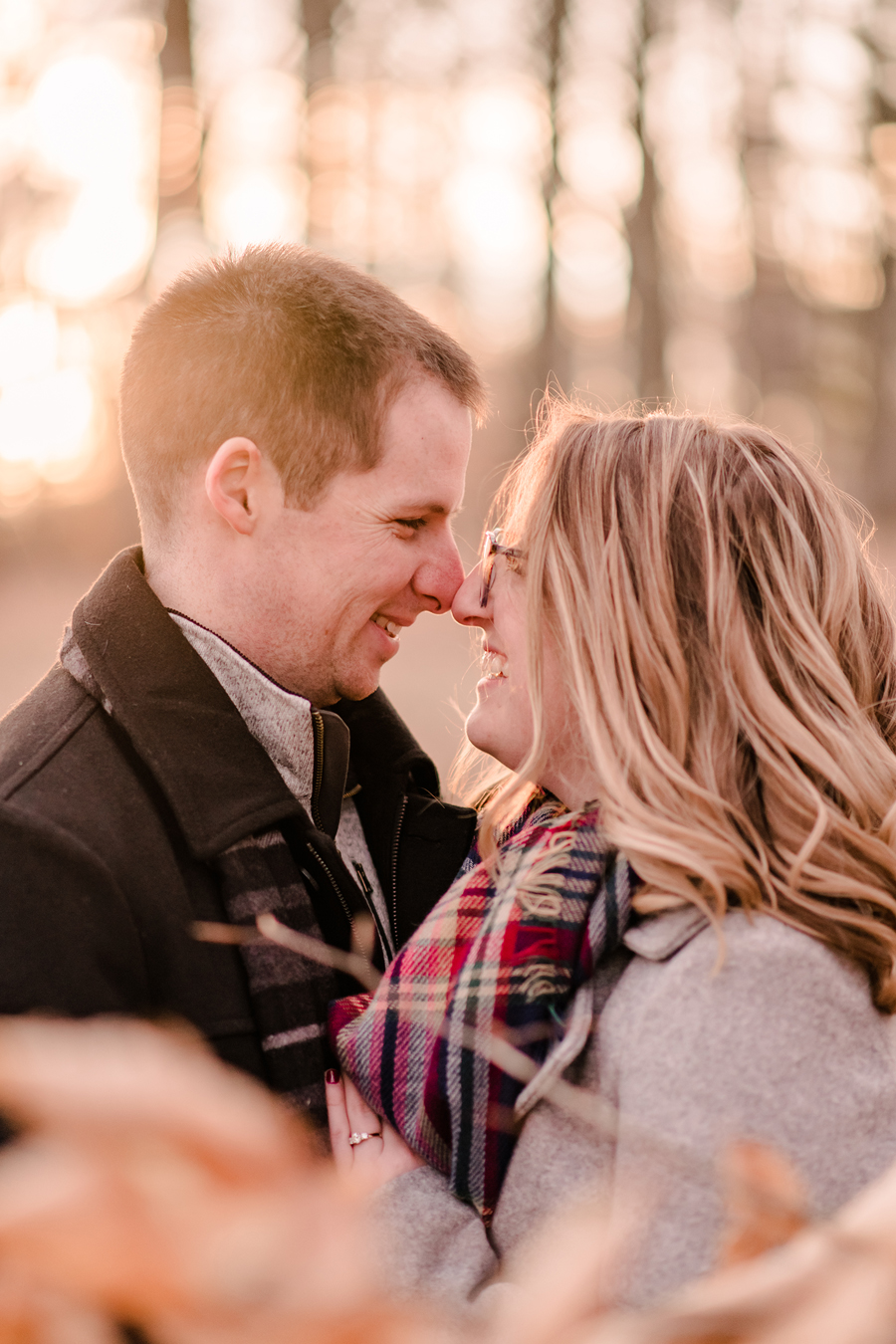 Ended with the glowiest light ever!!! Ahh! Caroline and Kevin, so happy for you two! Congratulations!!