It's Valentine's Day! I know it seems like everyone has their feelings about it as a holiday, but really, as a wedding photographer how can I resist sharing a little sweetness today?! So I'm taking the opportunity to share one of my favorite recent engagement sessions this winter!! Steph and Andy truly made this session their own and I love that so much! We visited places that meant something to the two of them, from the beginning of their relationship to where they live now! Steph and Andy are such an easy going and down to earth couple, it felt like we've known each other for years! It's been so sweet to be a part of their wedding planning already, and I know their wedding day is going to leave me smiling tons!! I'm so glad we were able to capture this moment for these two – even beating out some downpour rain that day (hey Maryland, where's the cute fluffy snow?! haha). Congratulations Steph and Andy! SO excited for you both!!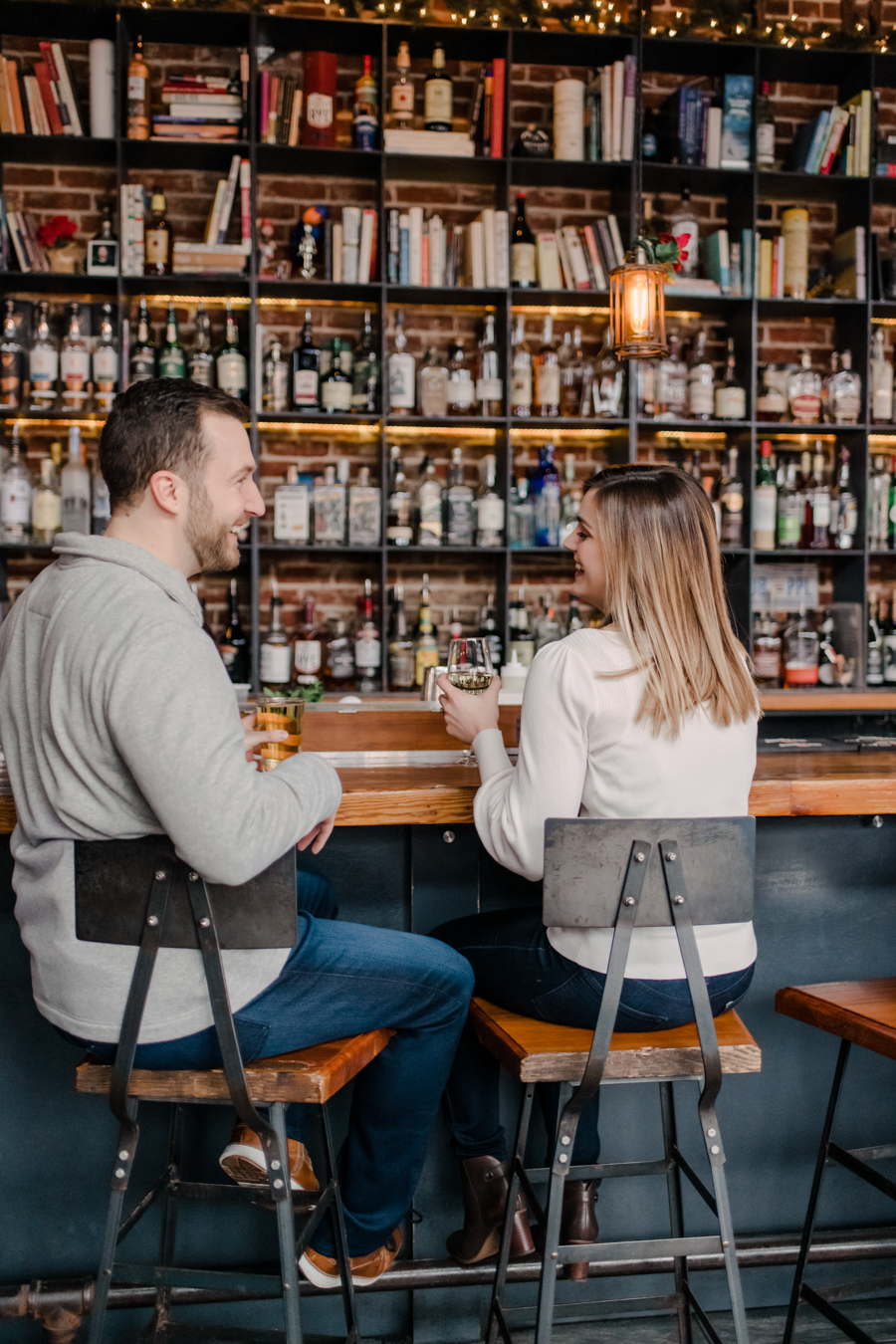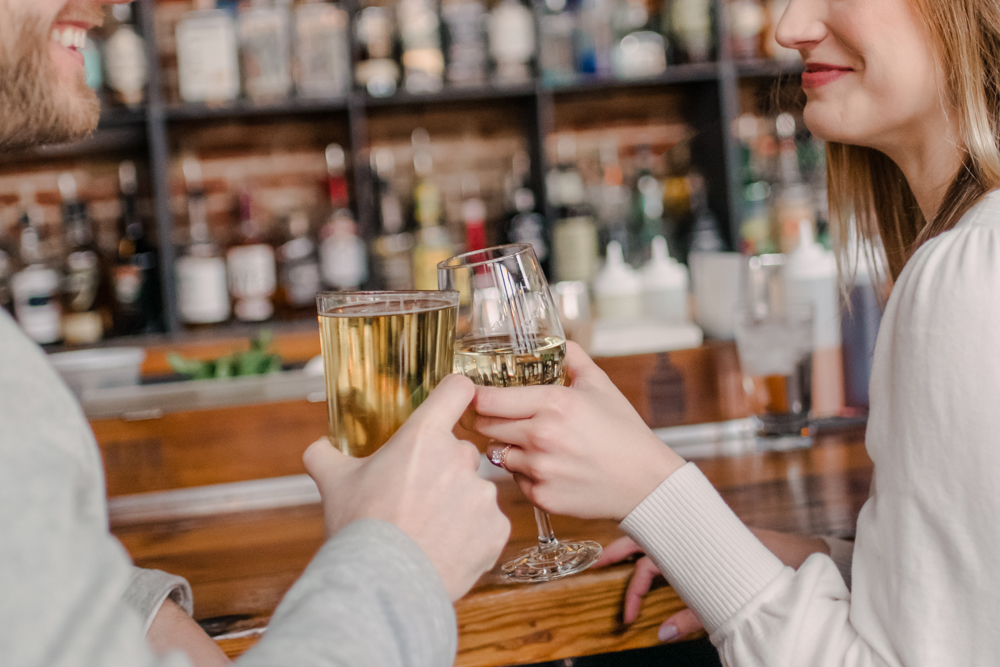 We started their session at their favorite local pub, and helped ease any nerves with a little cheers! :)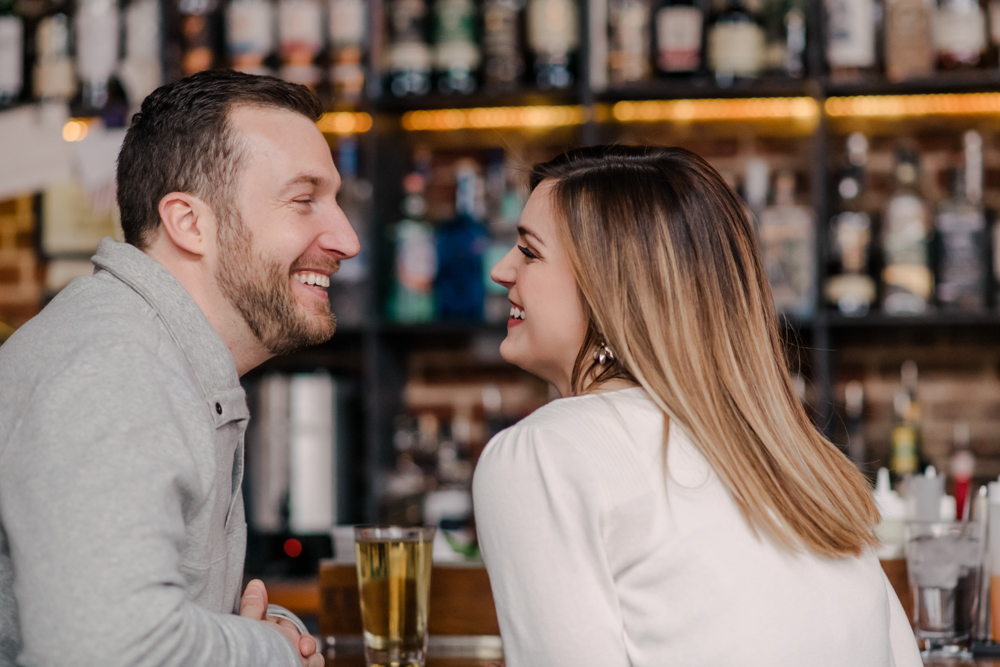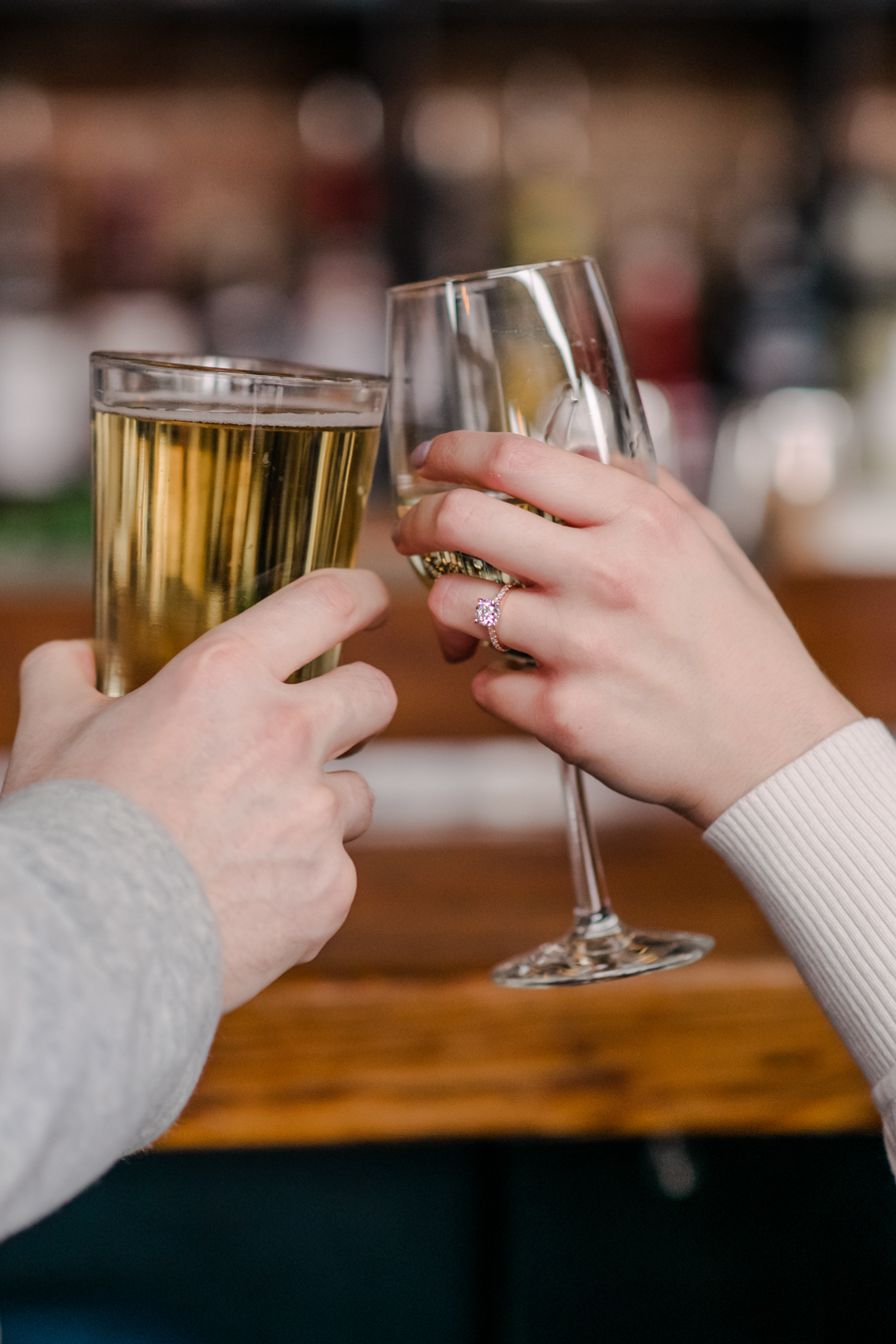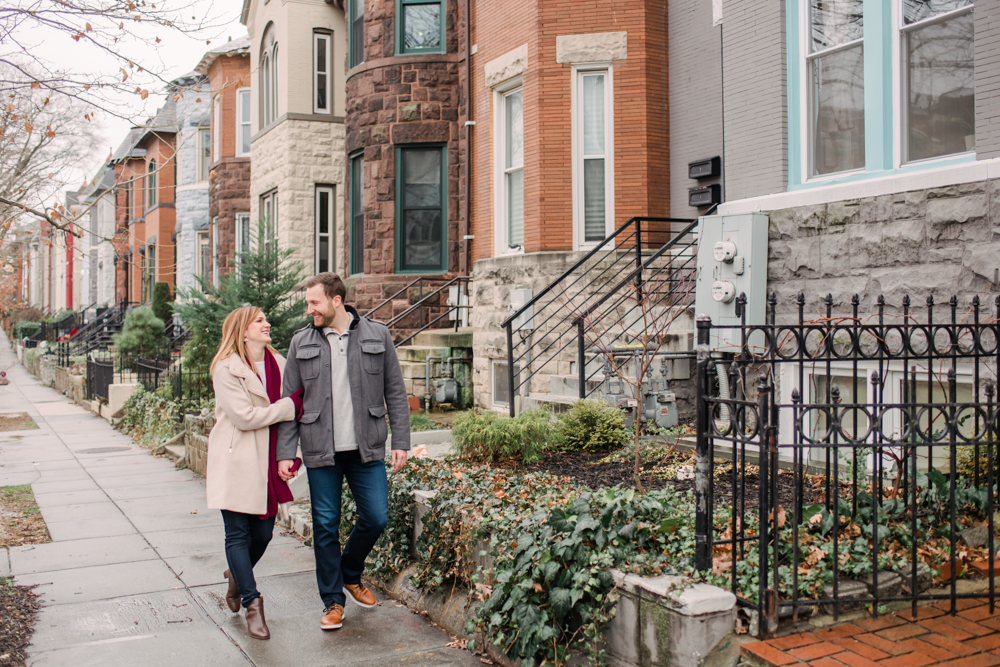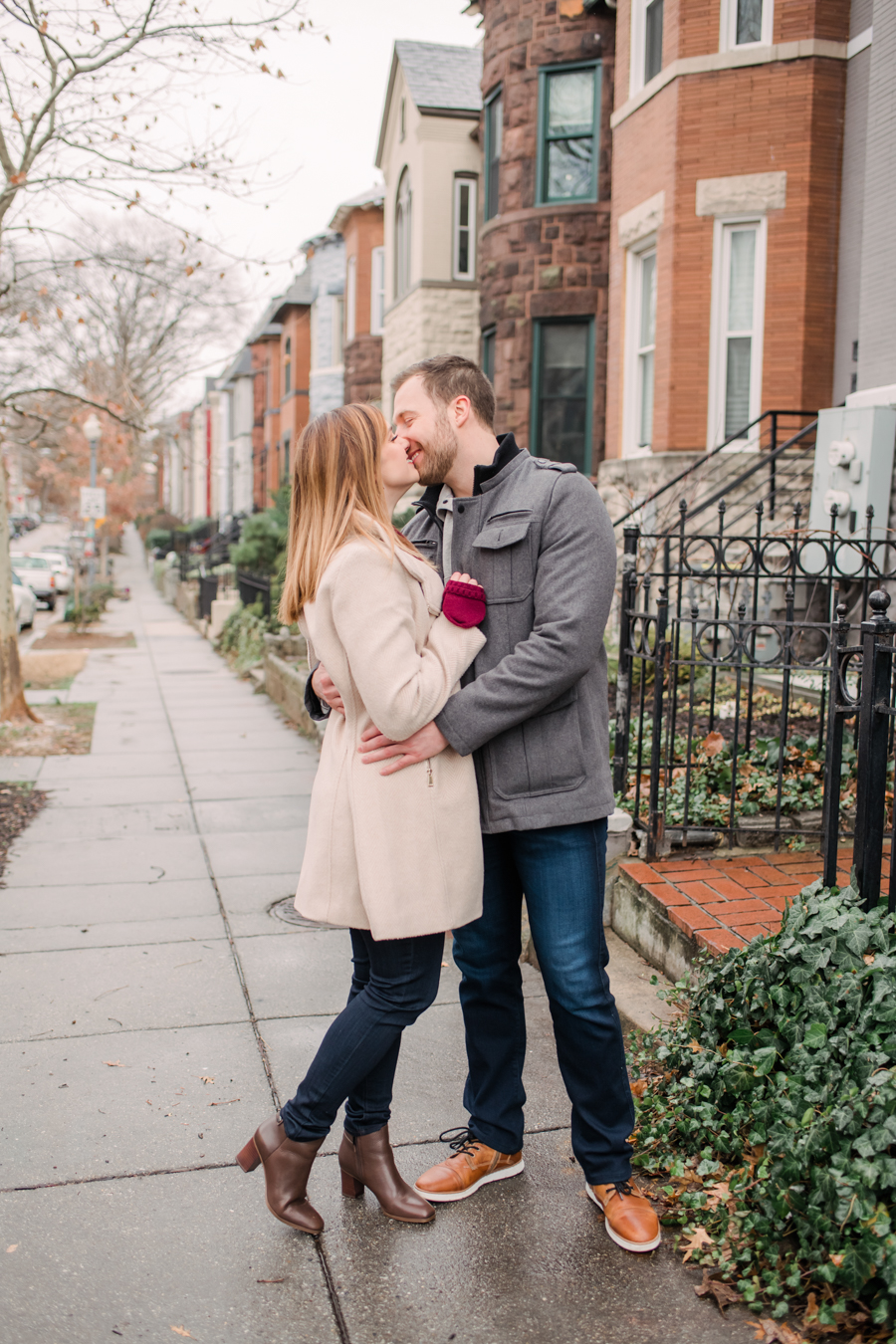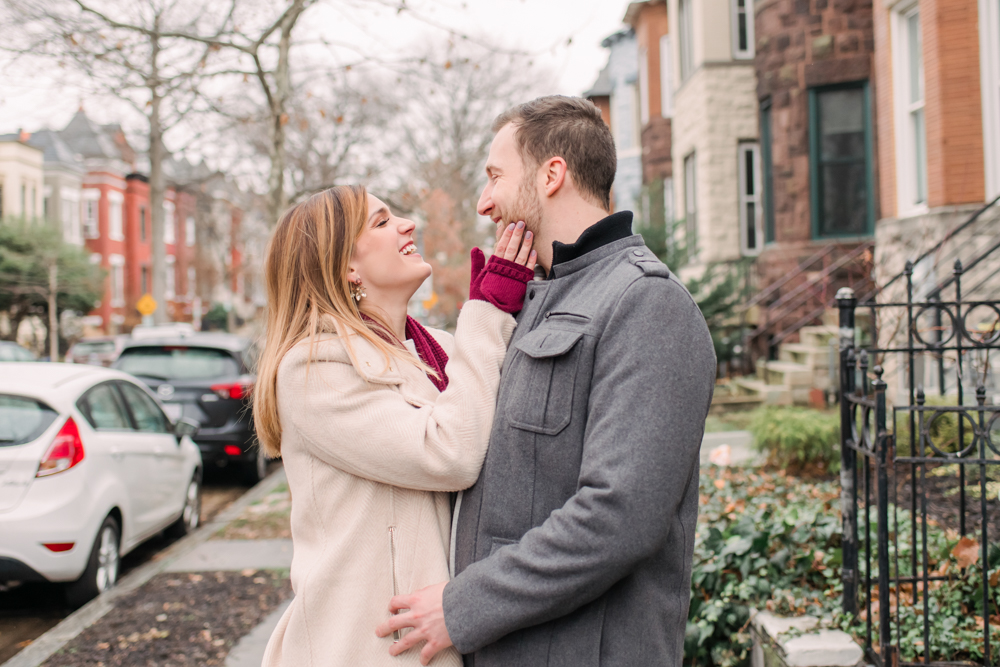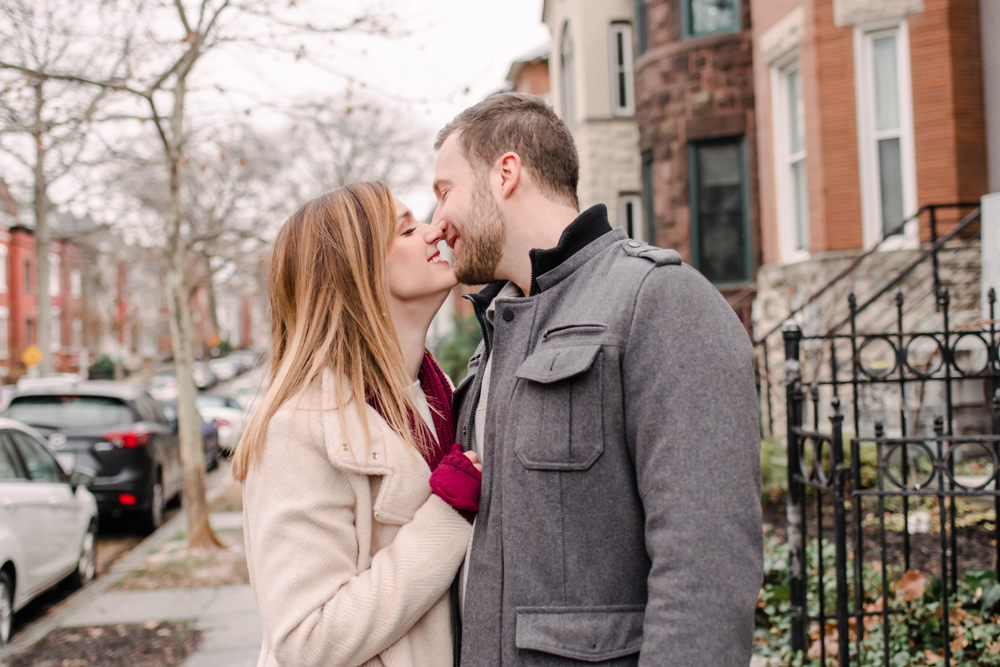 Seriously these two are so cute! And I love how they embraced having so much fun during their session!!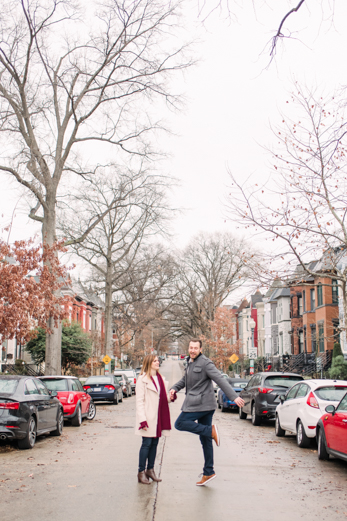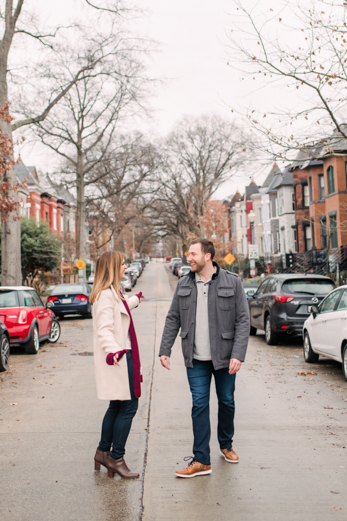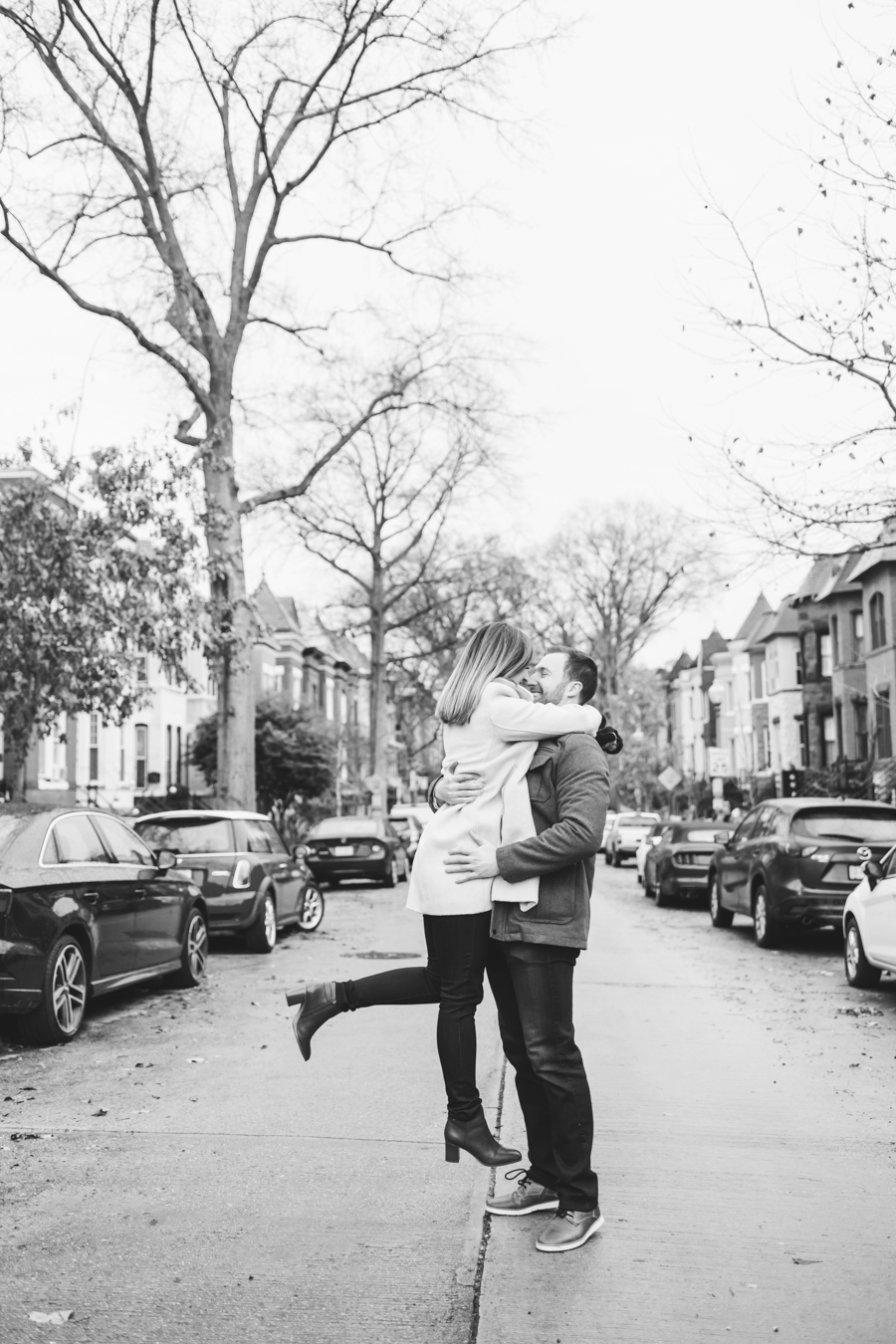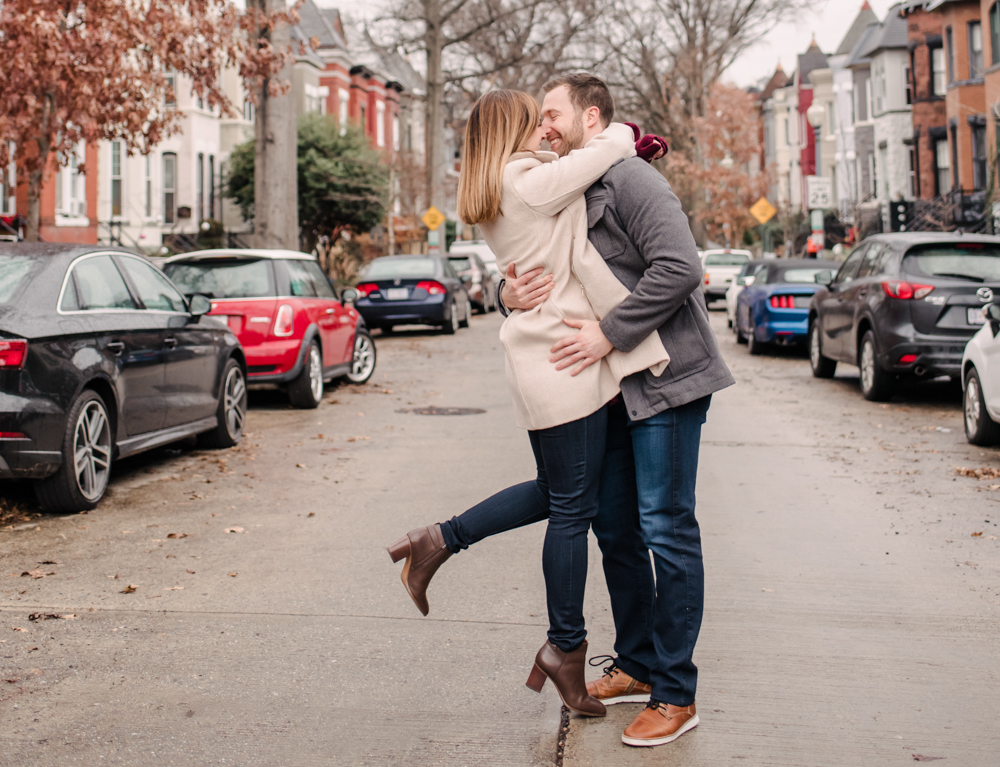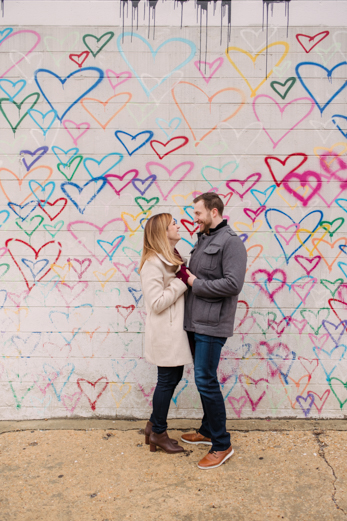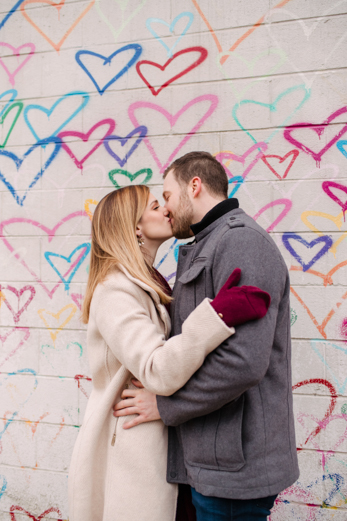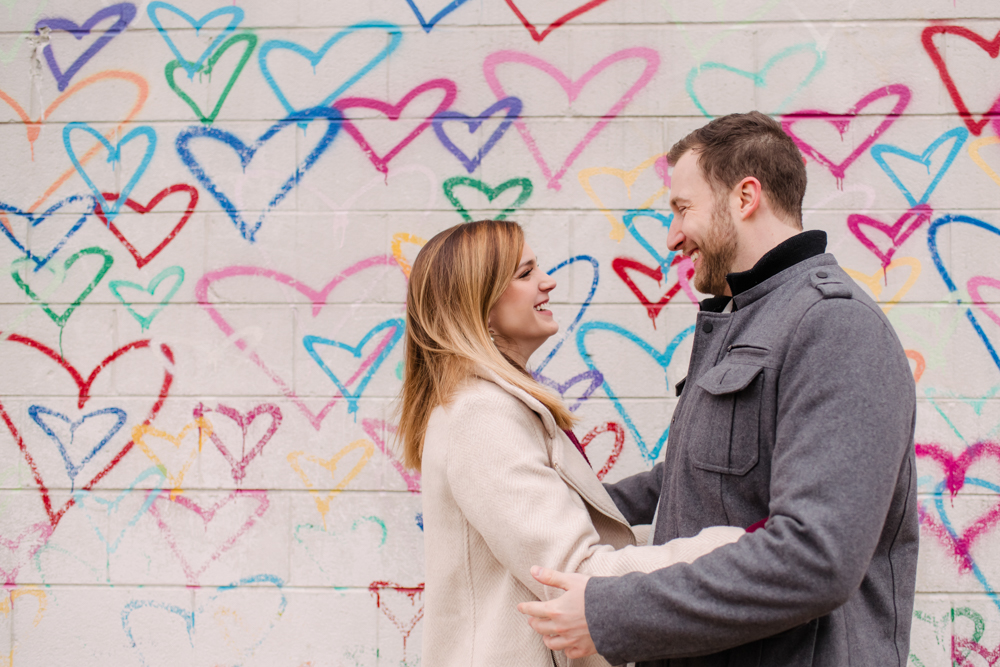 We ventured next over to this fantastic mural at Union Market! Thanks to the oncoming weather, it was nice and quiet and we had the whole spot to ourselves!!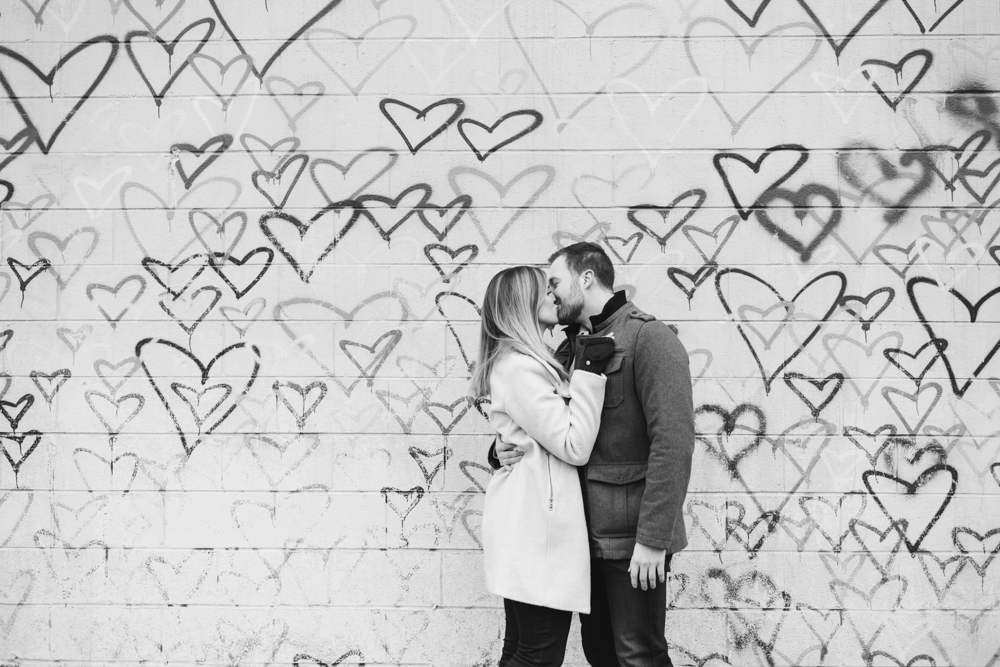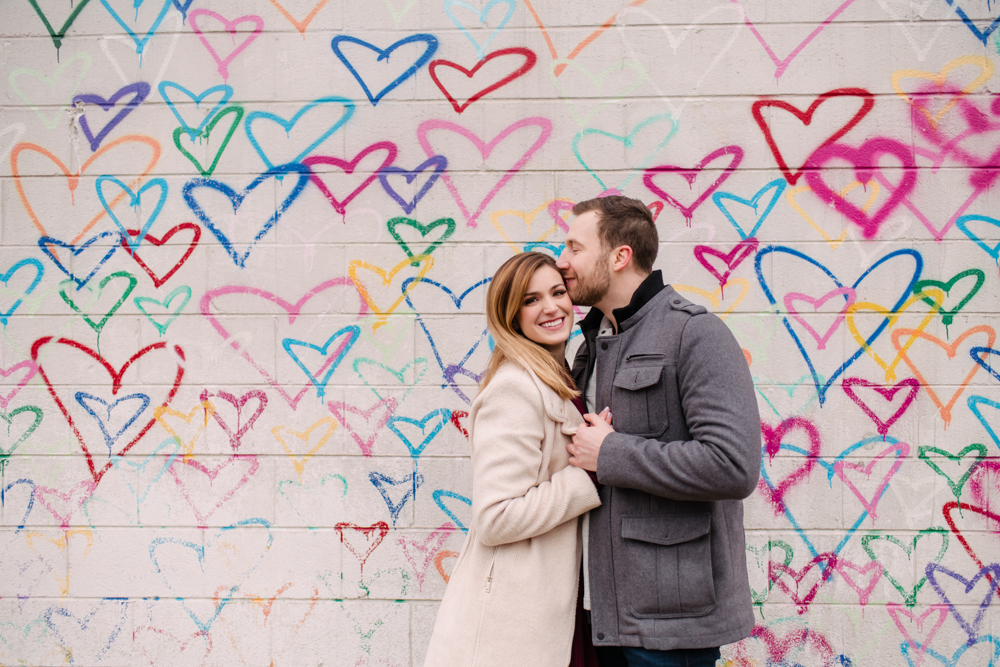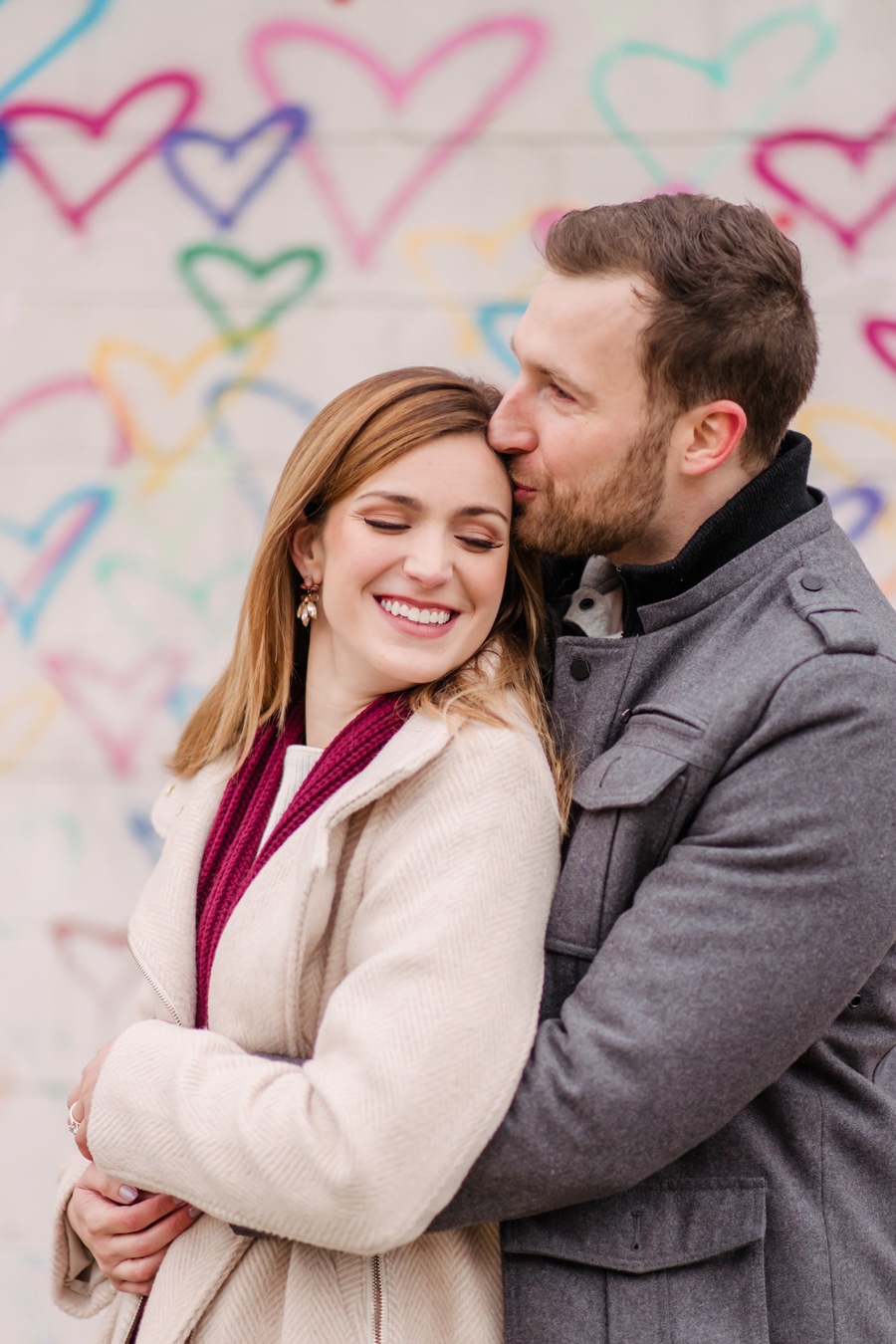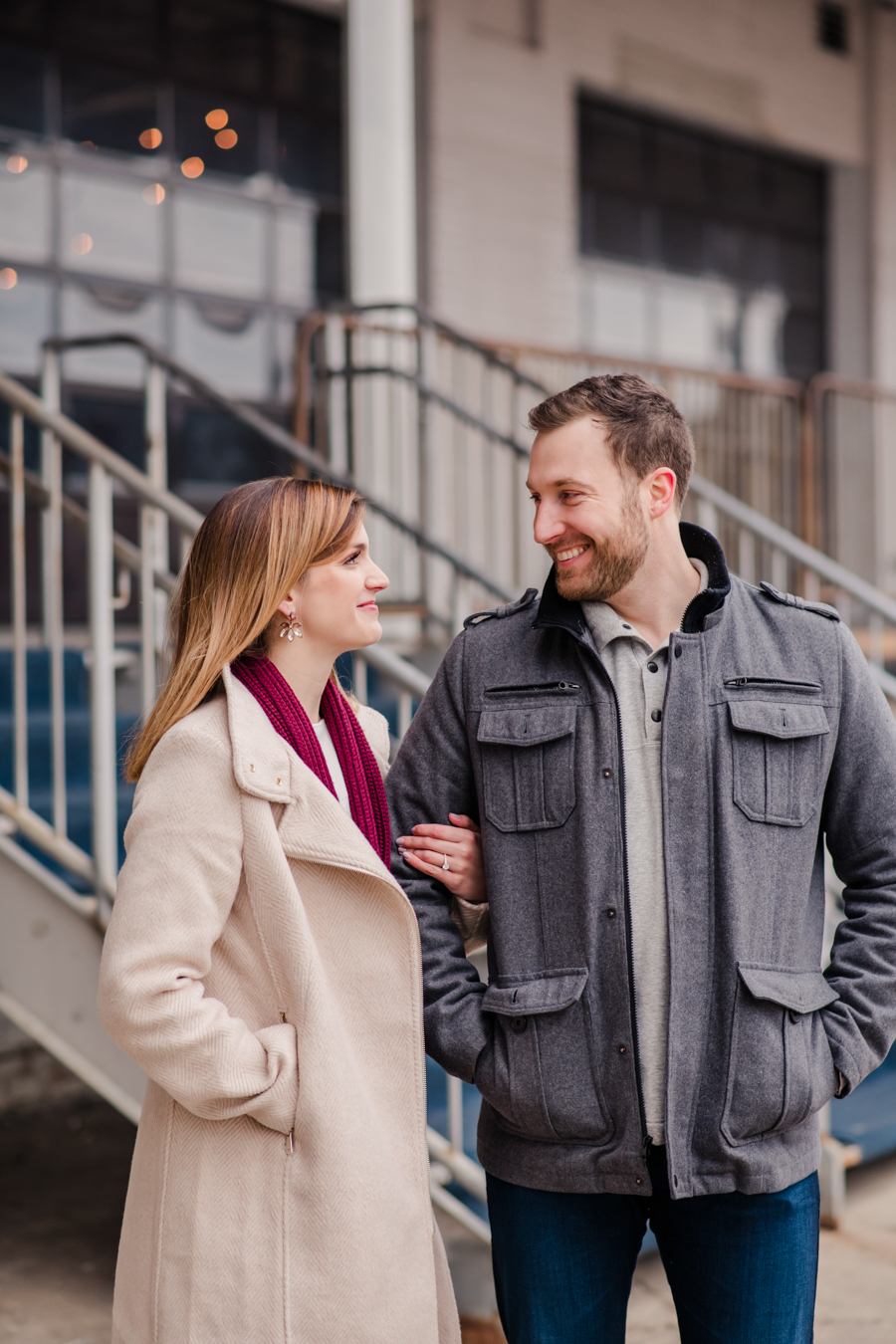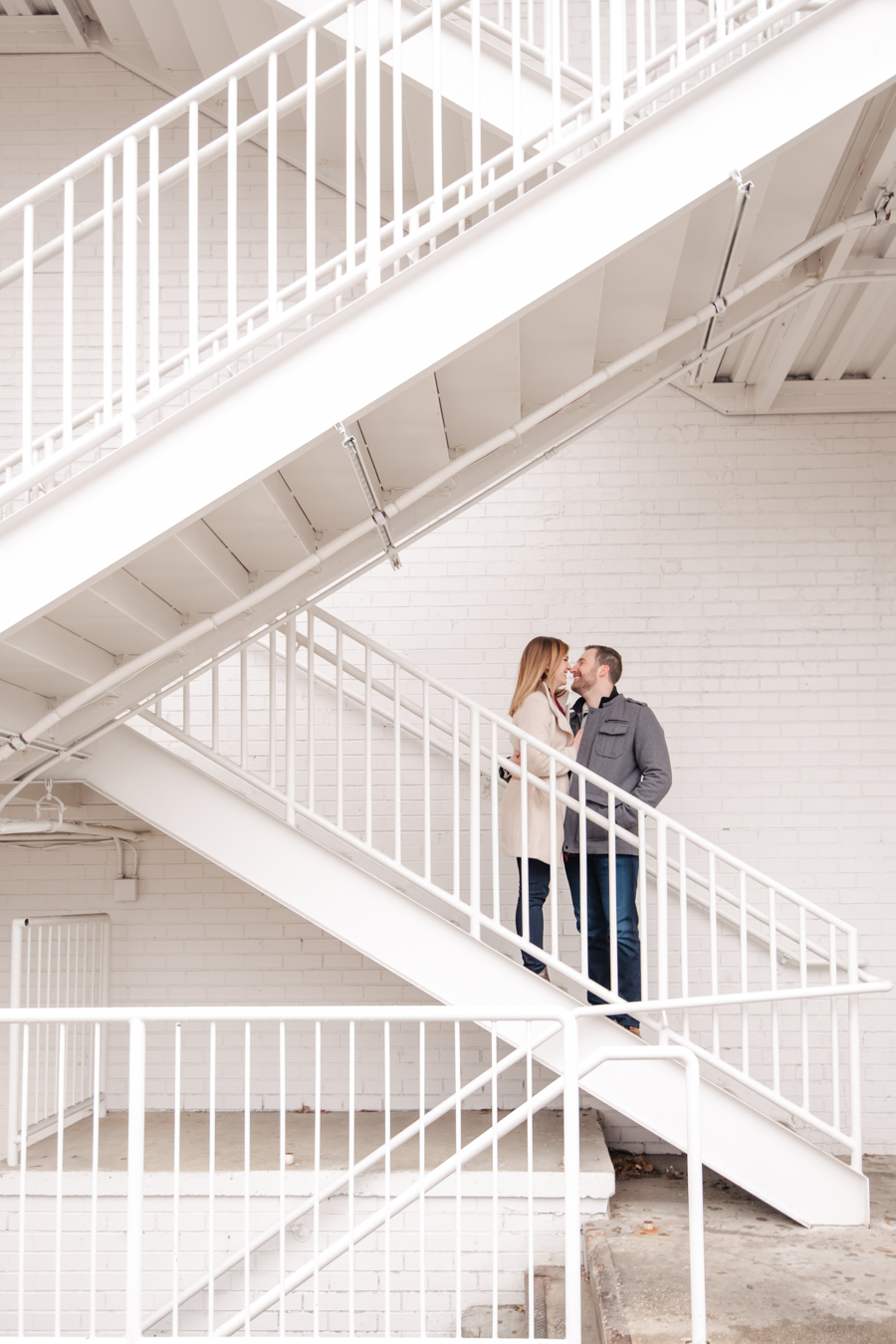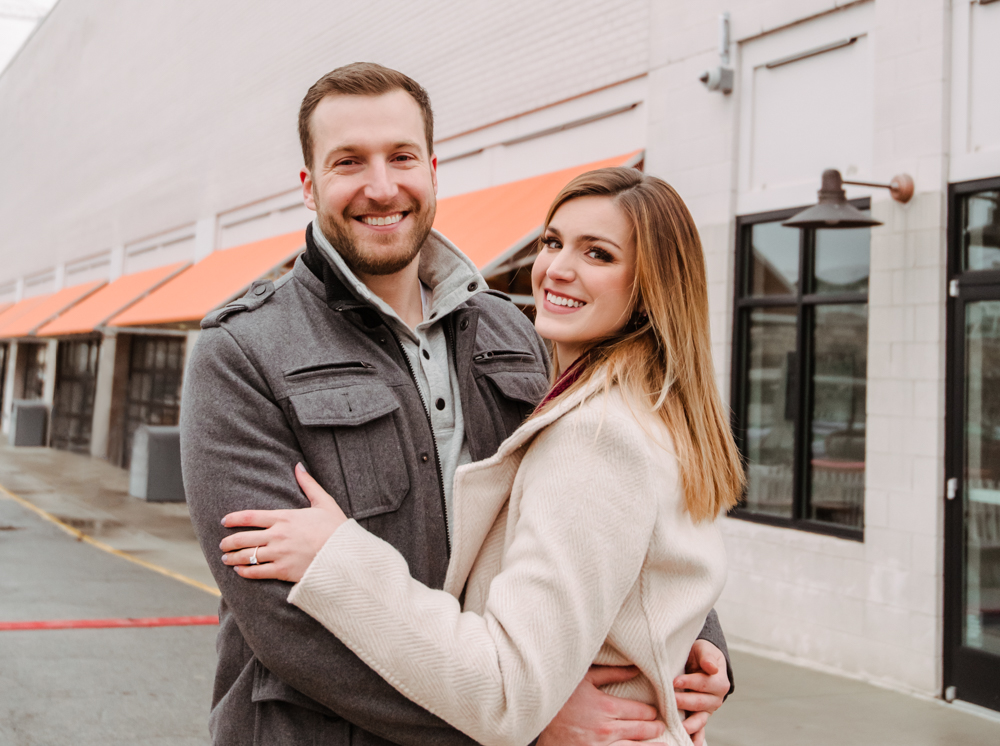 Seriously how cute are these two?! So adorable!!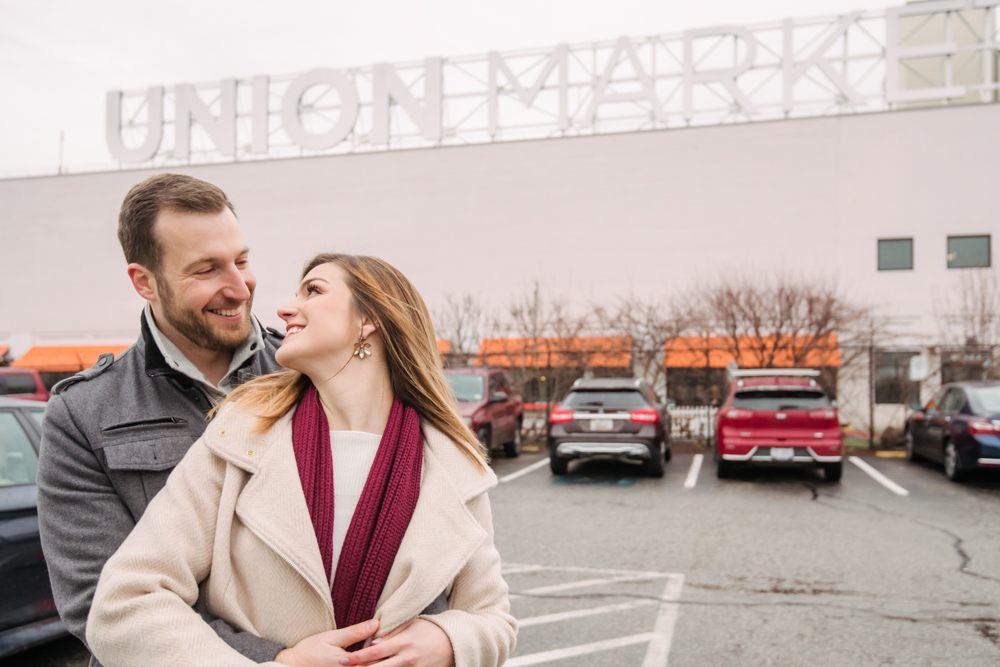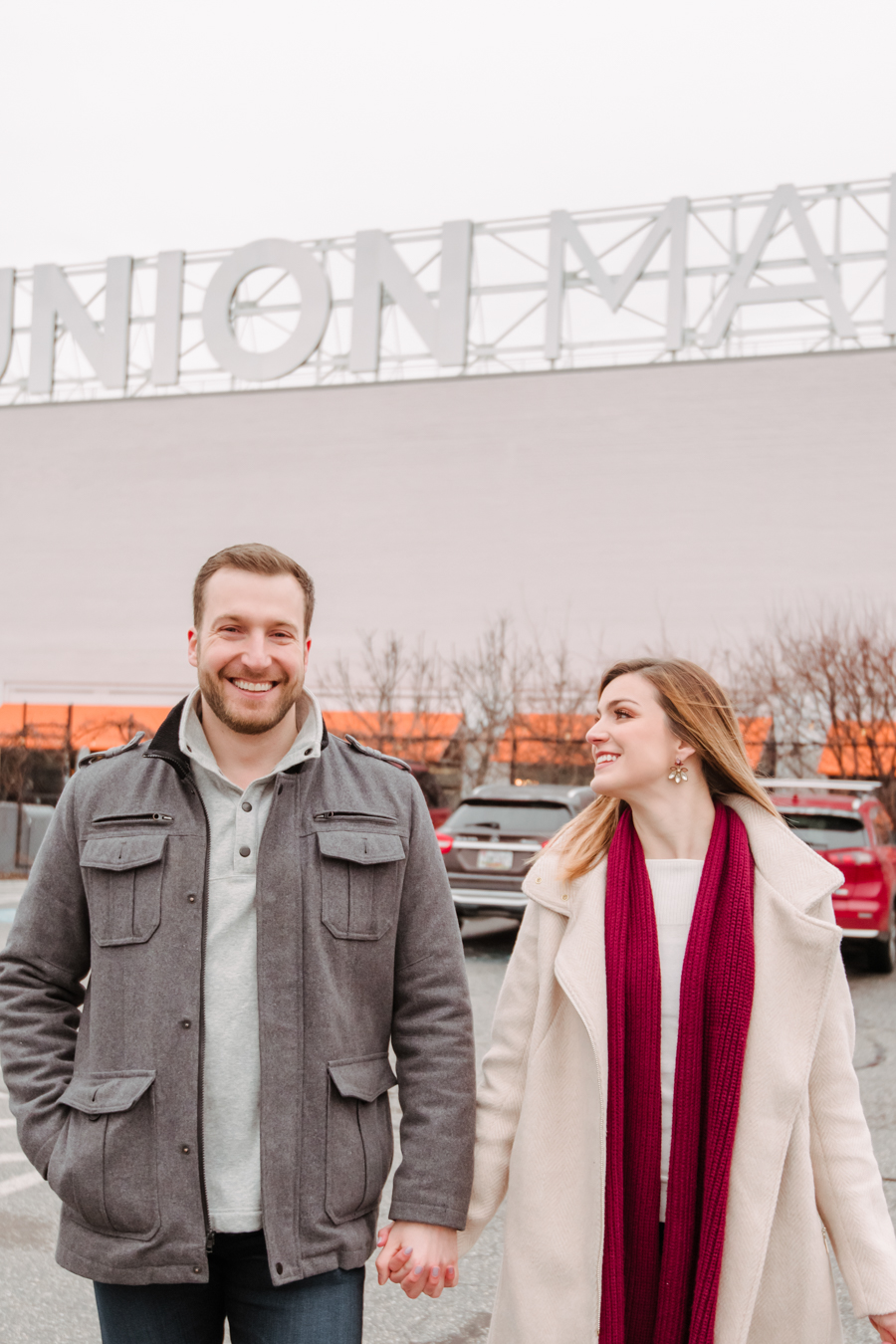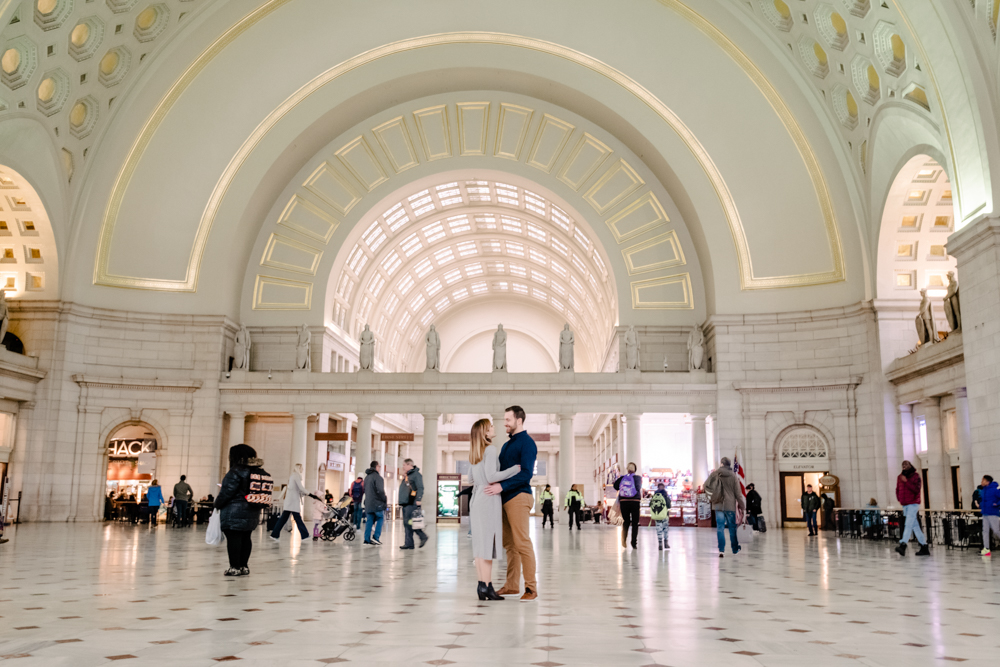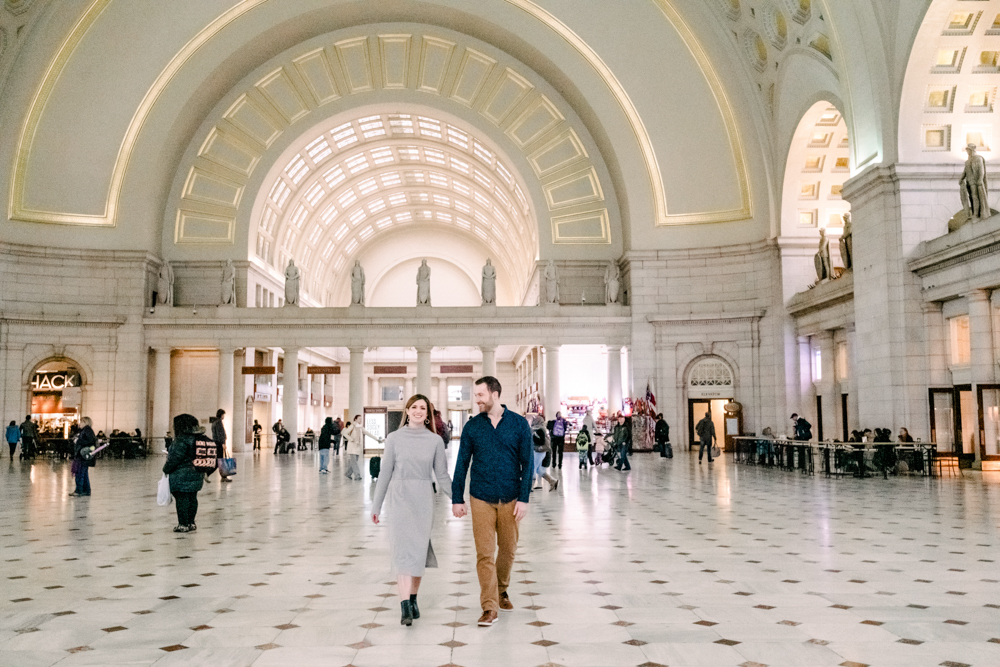 When Steph and Andy were dating, they often made the trip between DC and Baltimore, living in the two cities! So Union Station was a super fun way to throw it back to that part of their relationship! :) And it's SUCH a gorgeous spot!!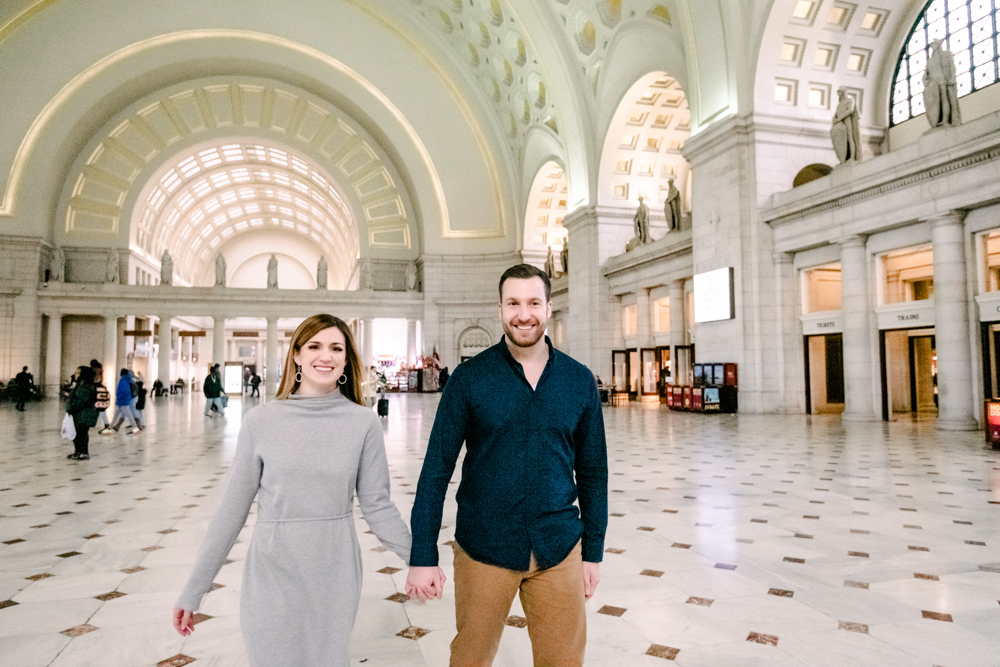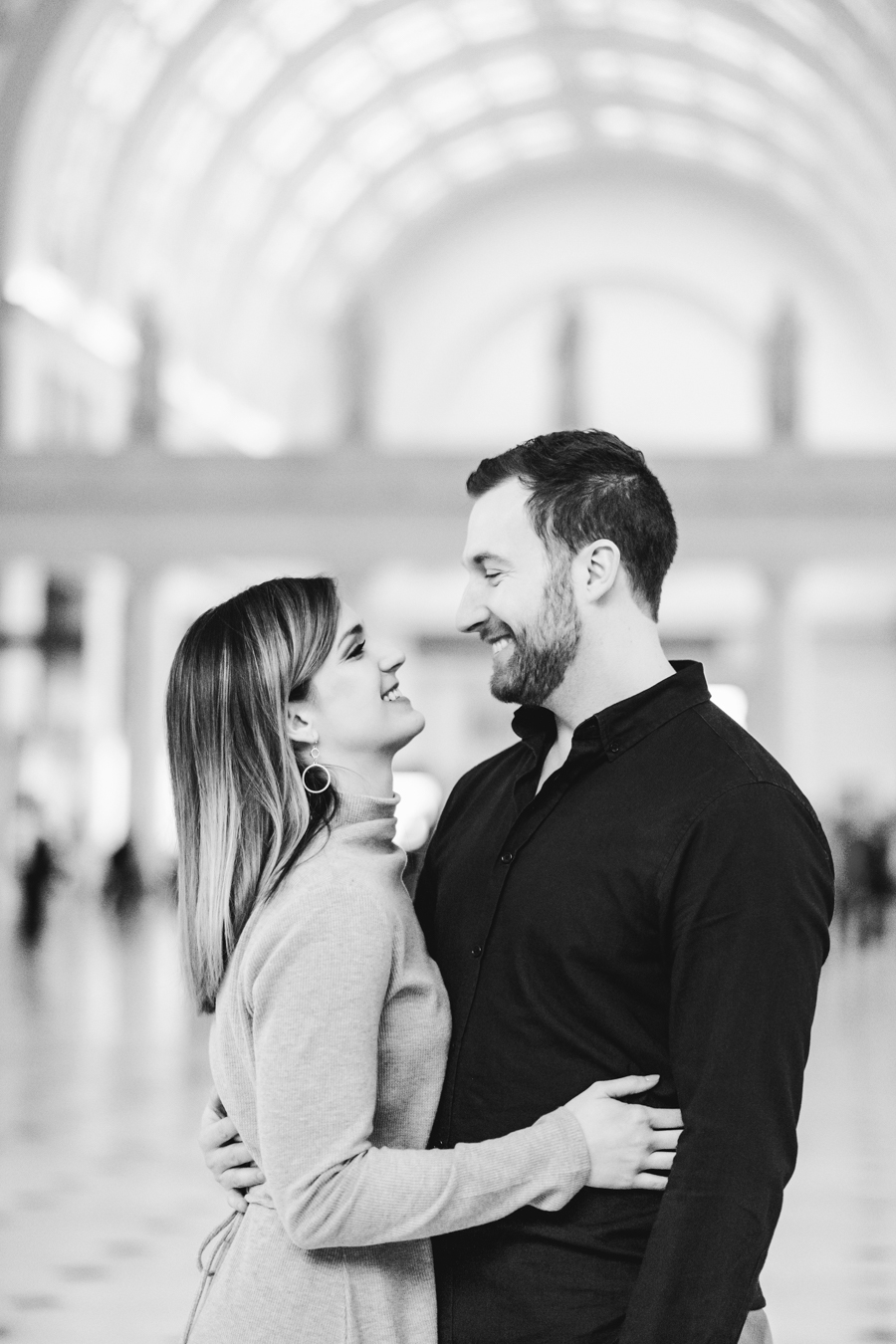 Pros at being adorable in the middle of a public space right here!!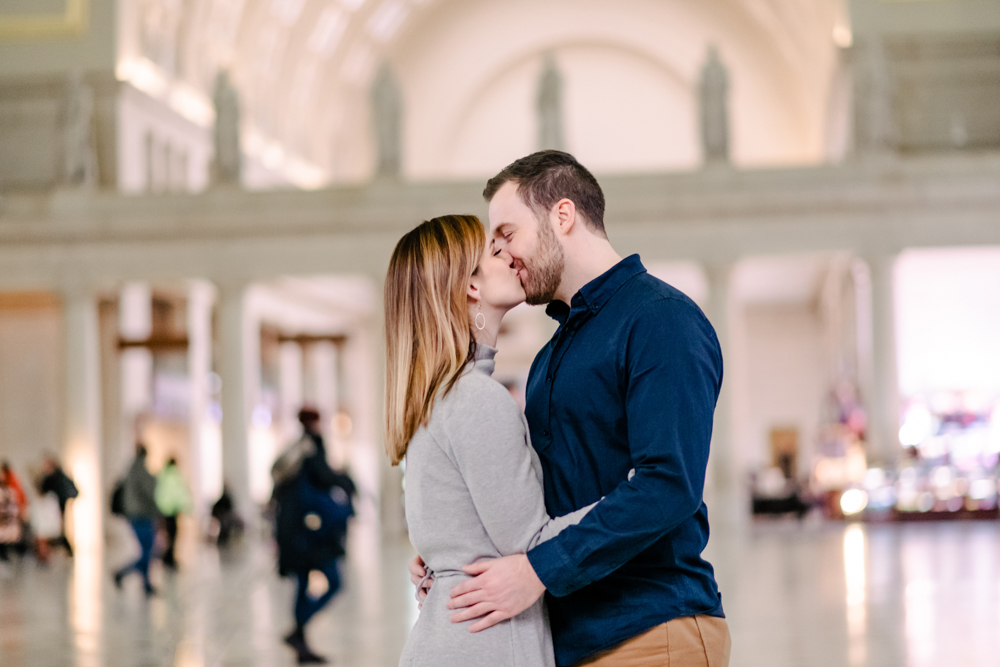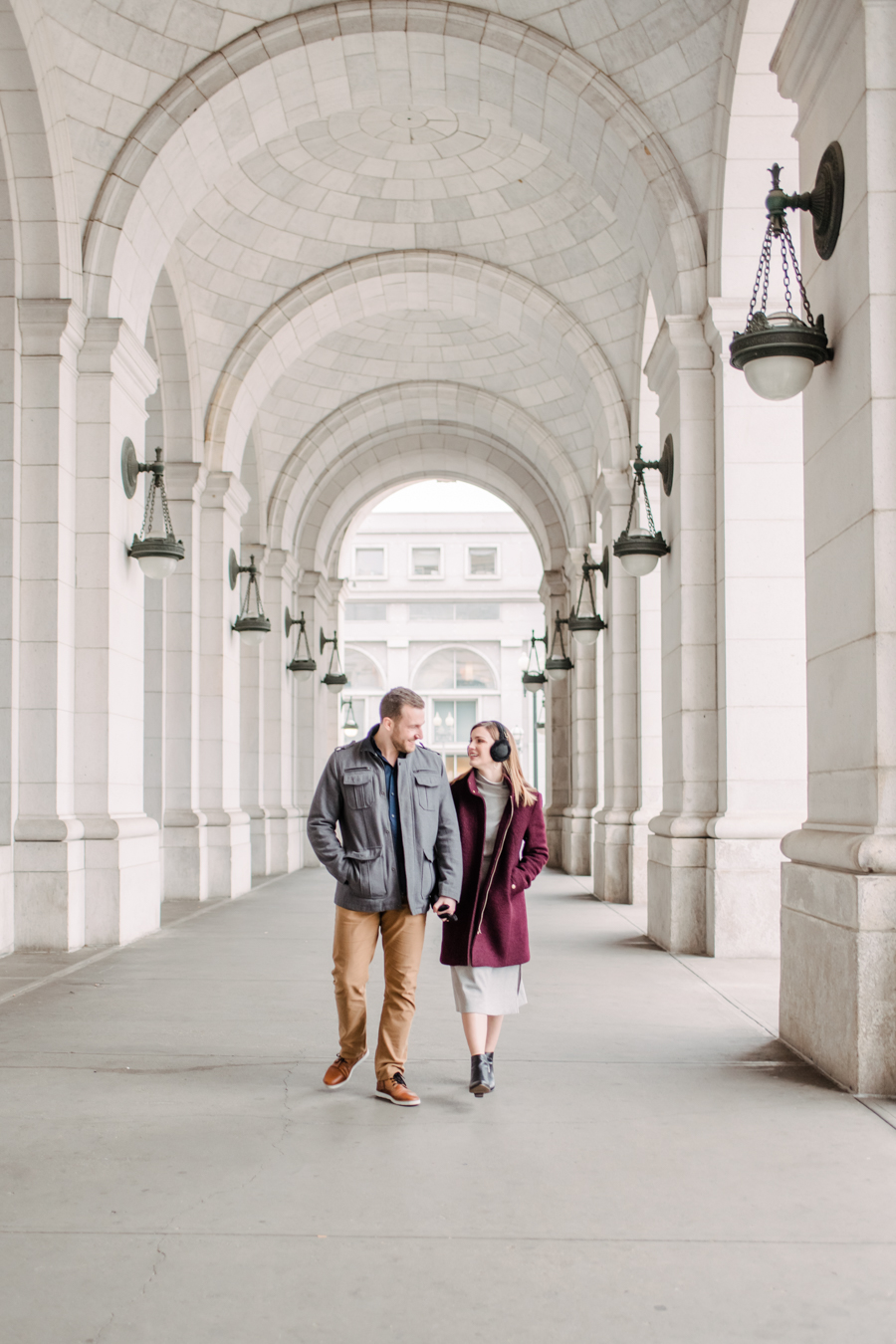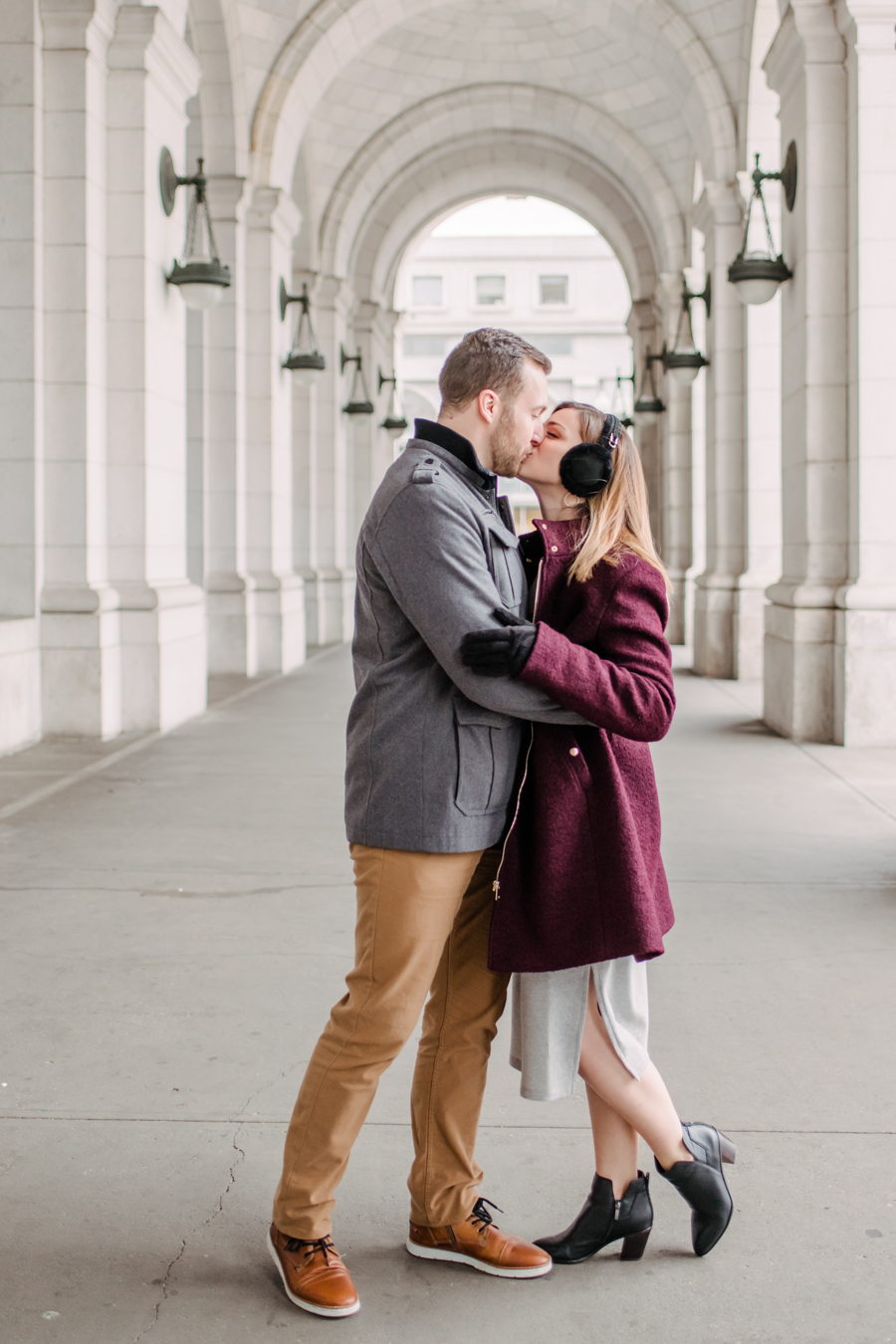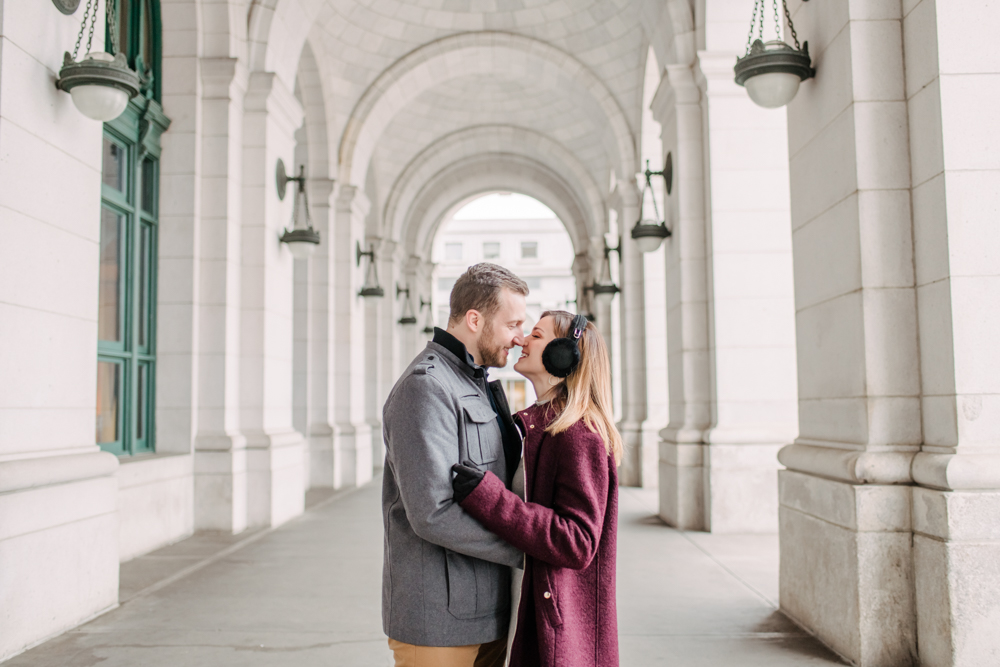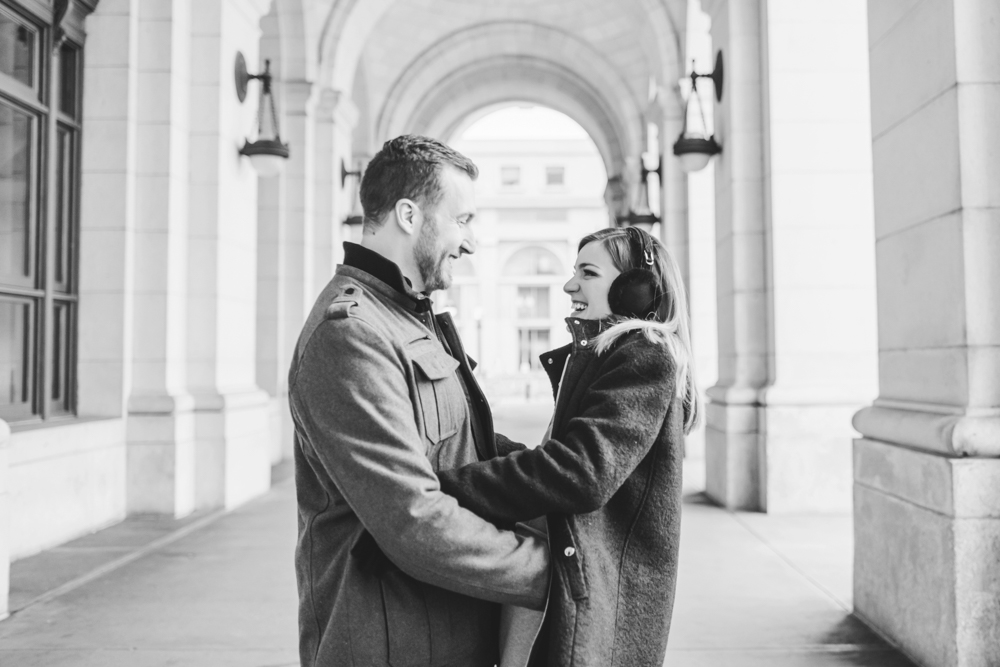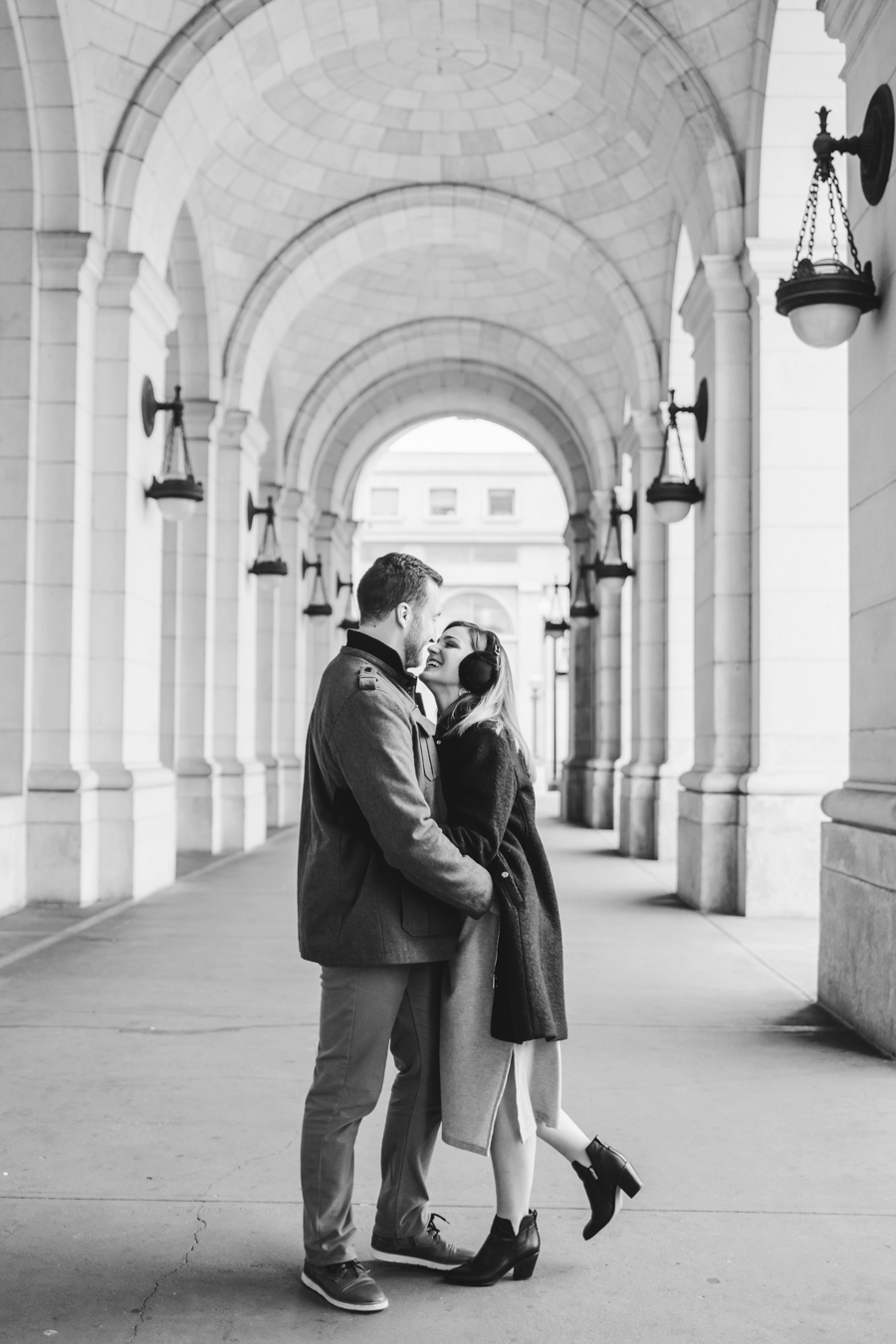 These little candid moments are my FAVORITE!! So sweet!!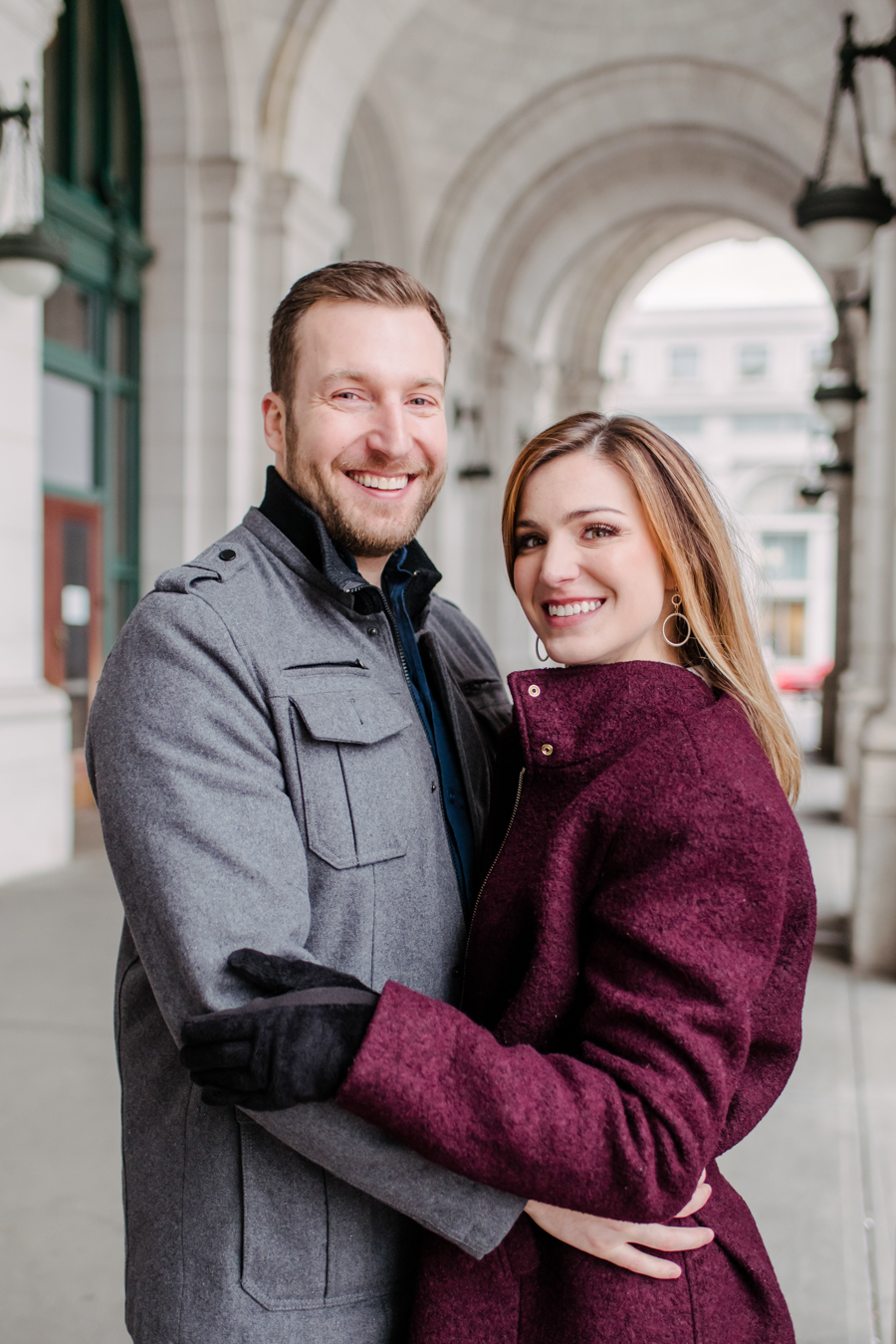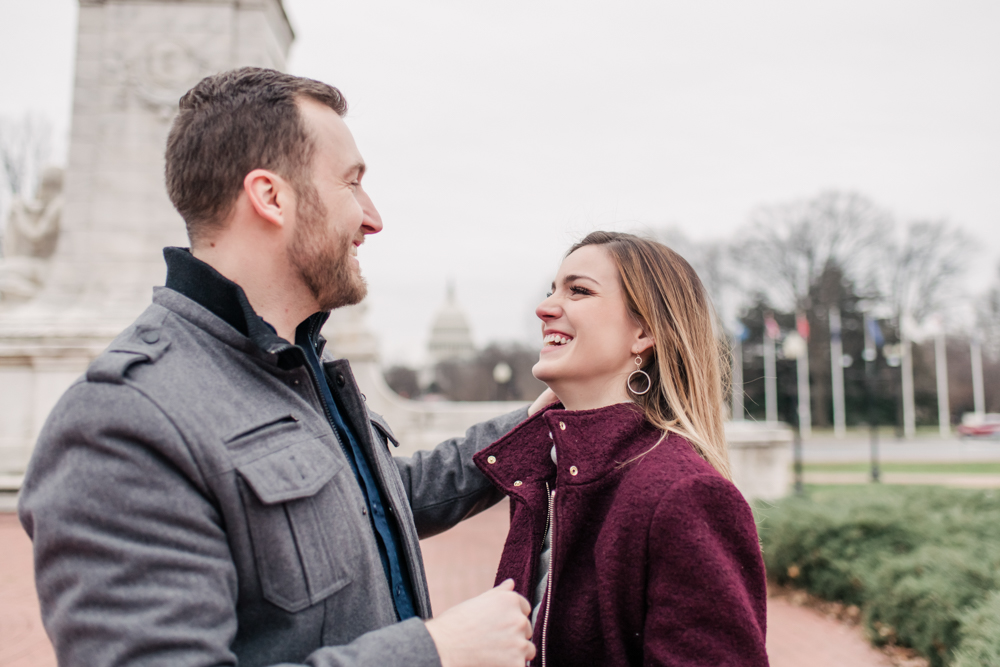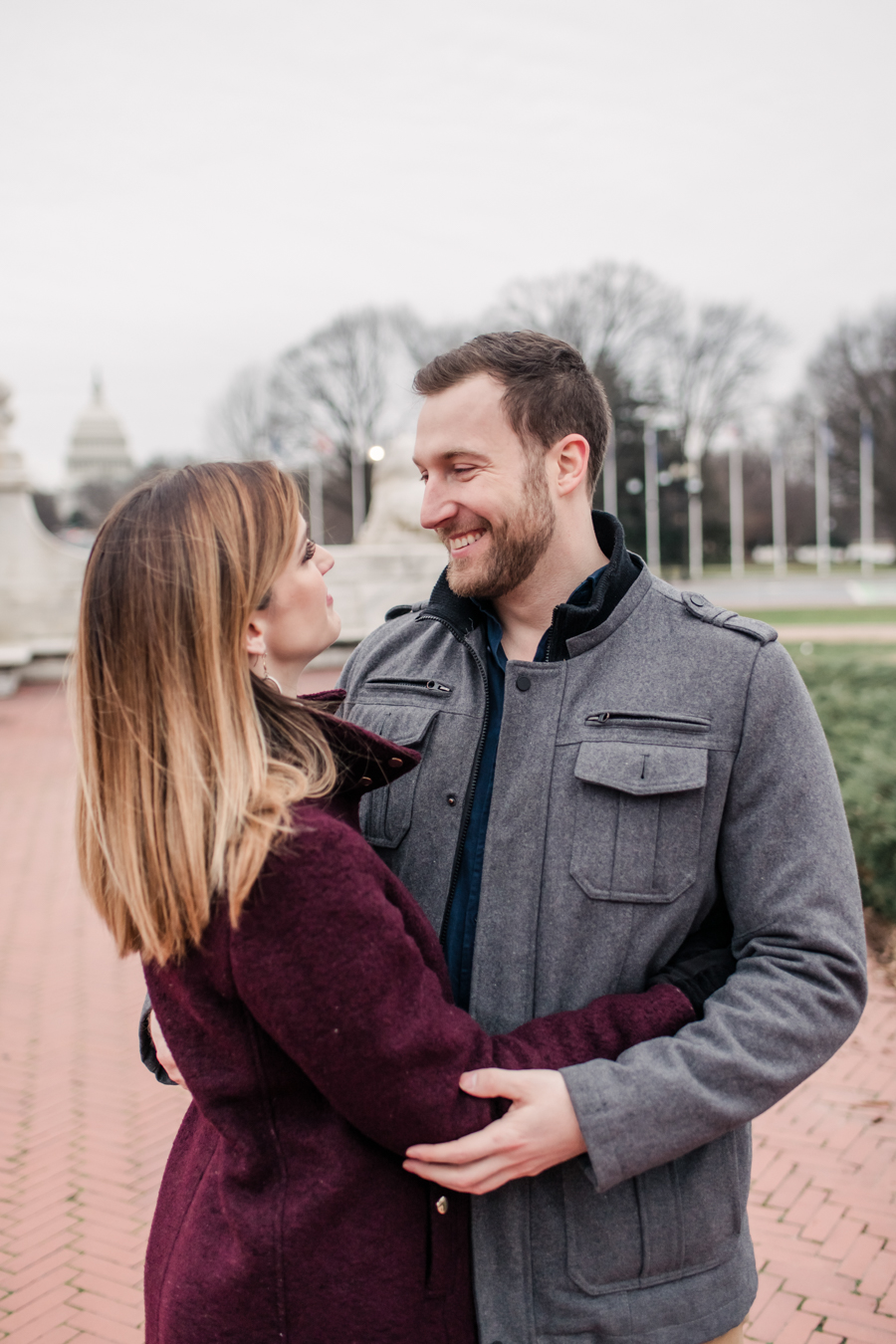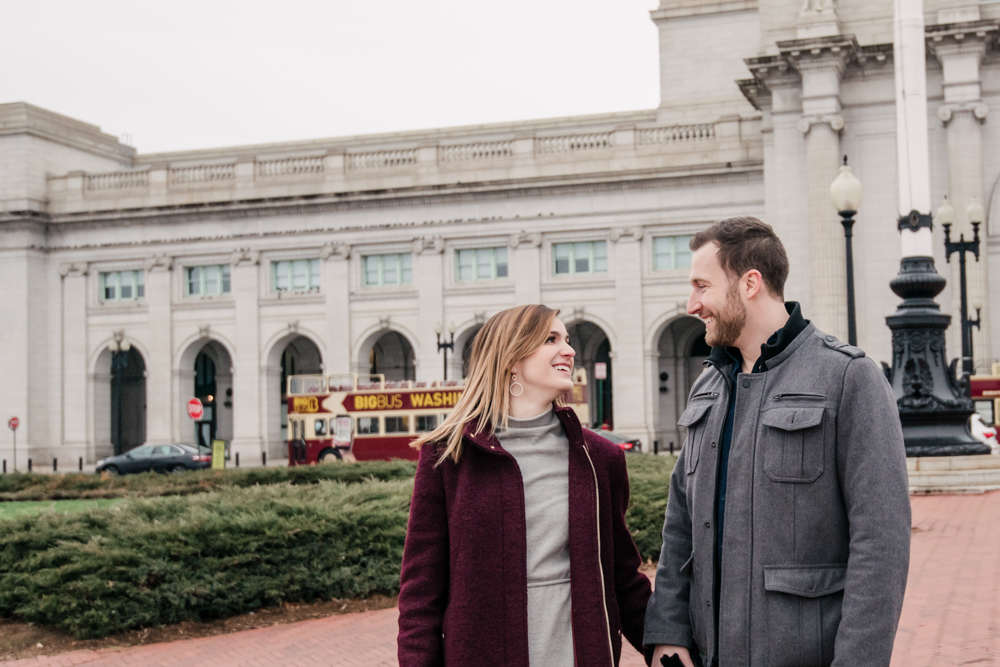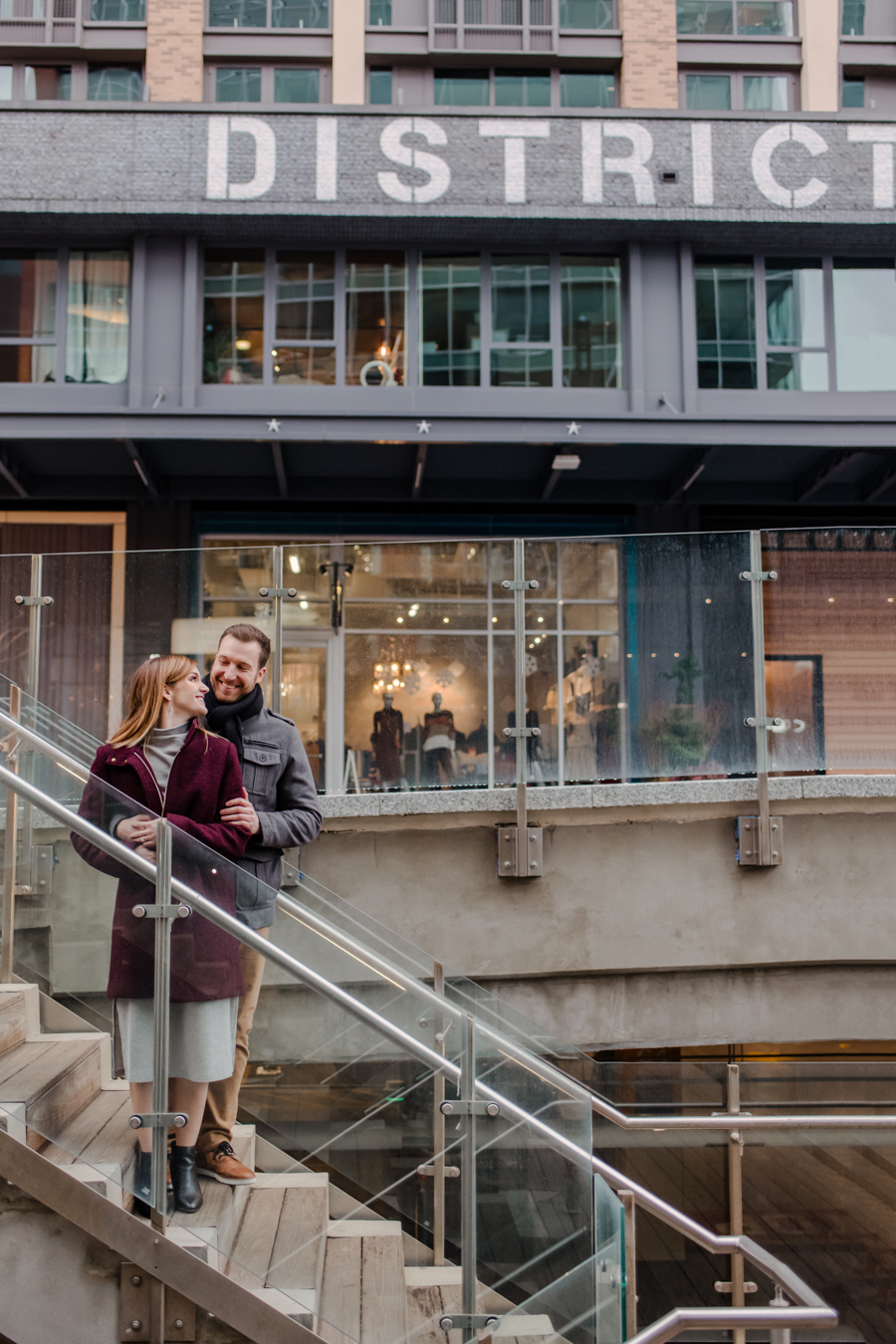 Our final stop was a visit to the Wharf! This area has SO many cool photo spots, including a stop into the InterContinental Hotel!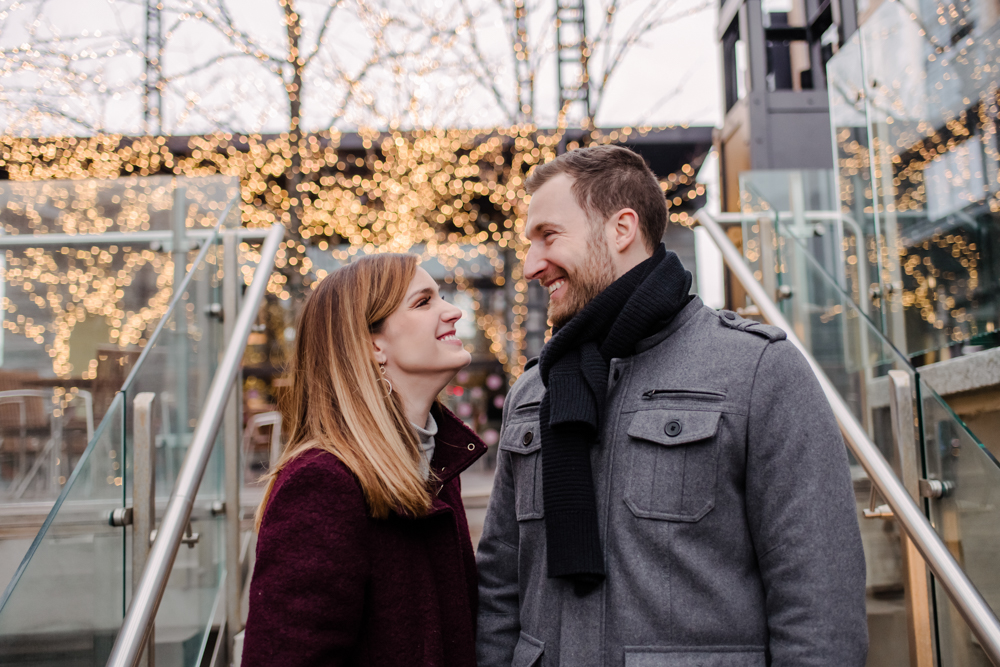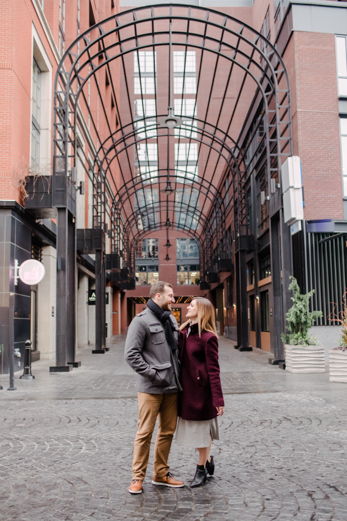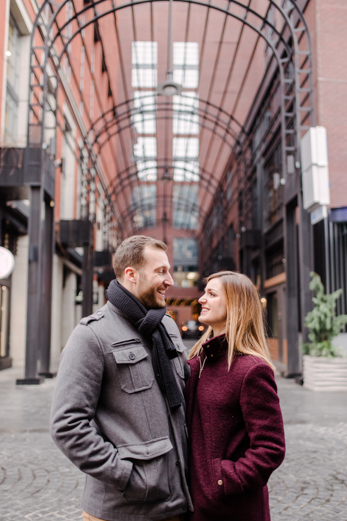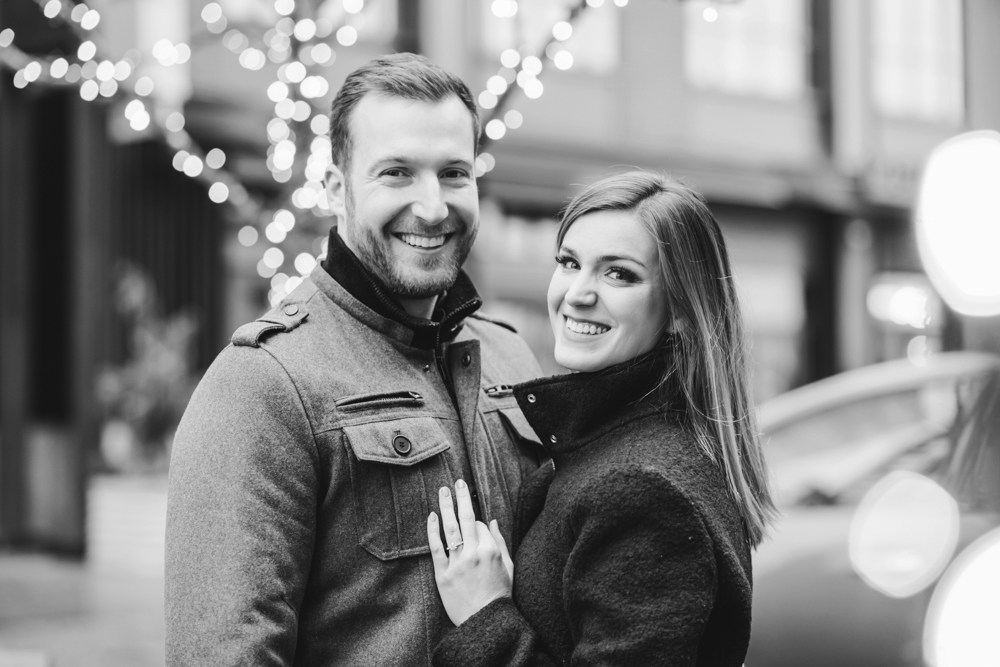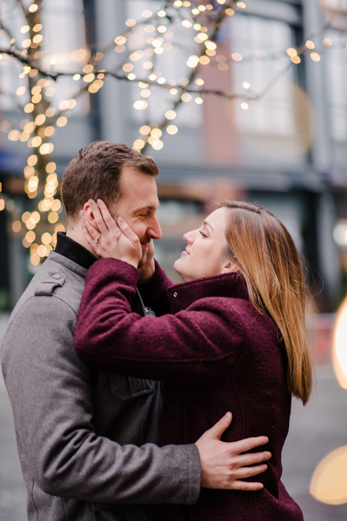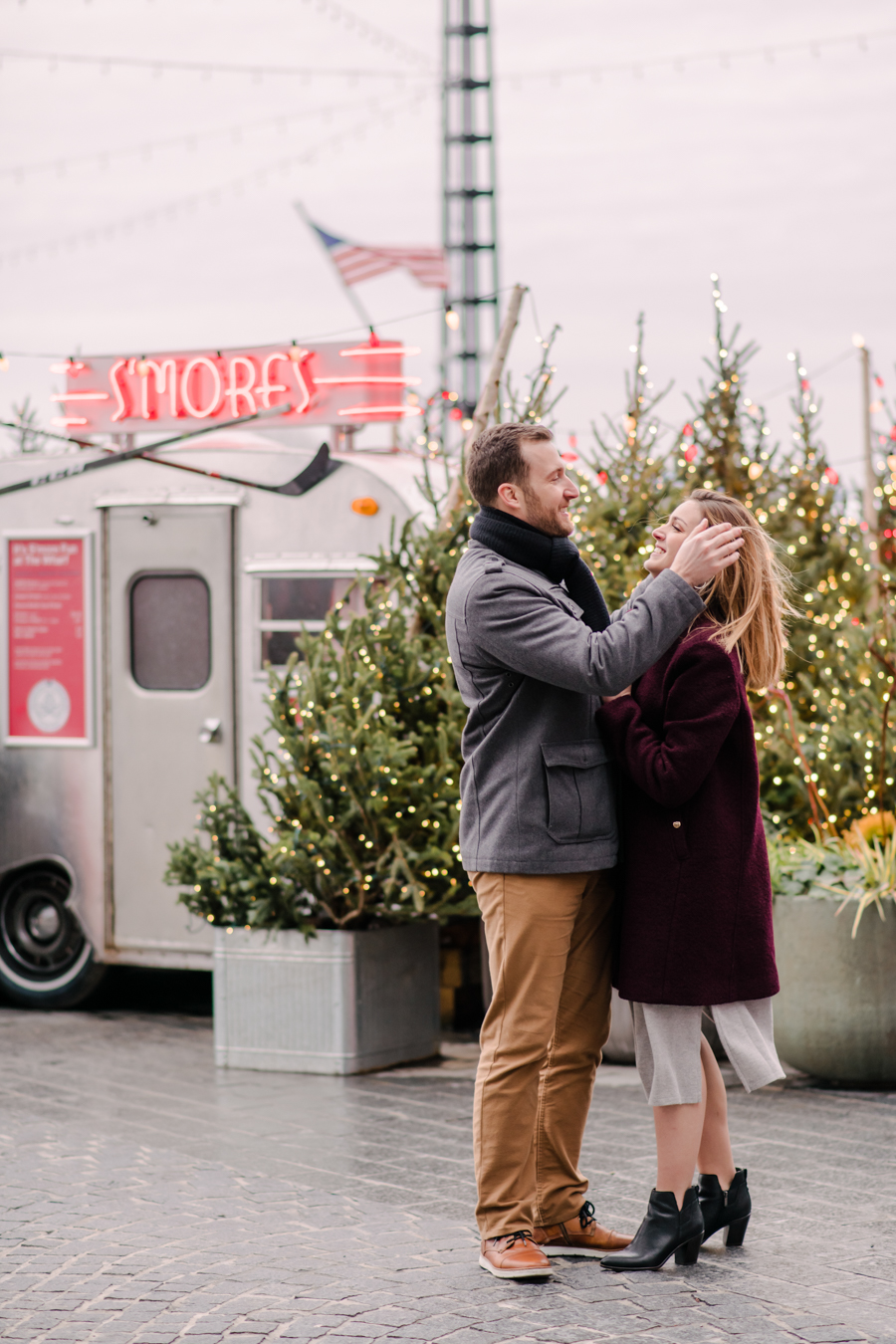 so freaking cute!!!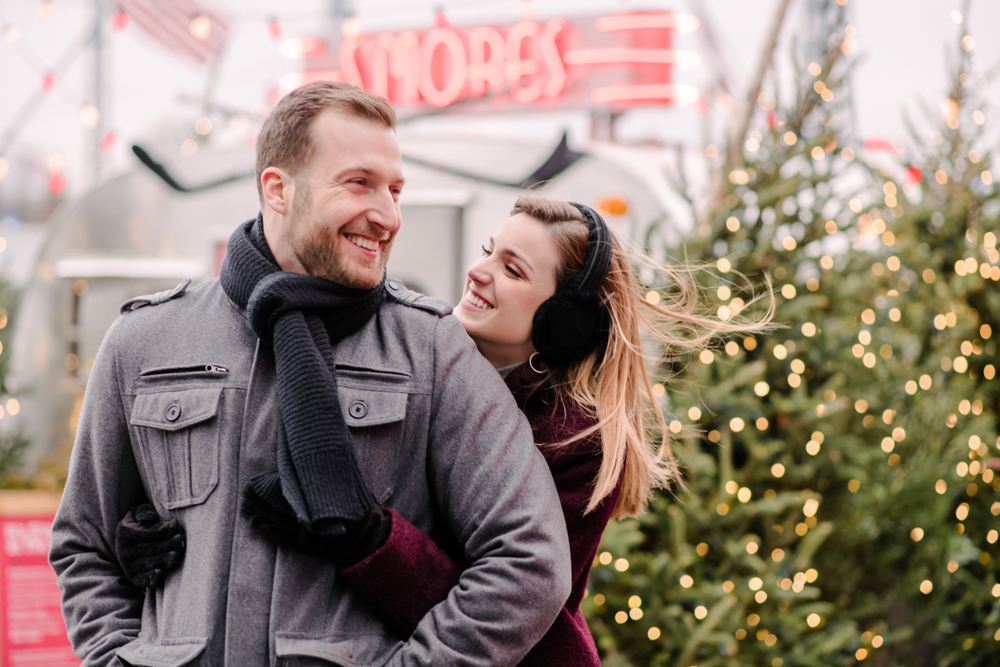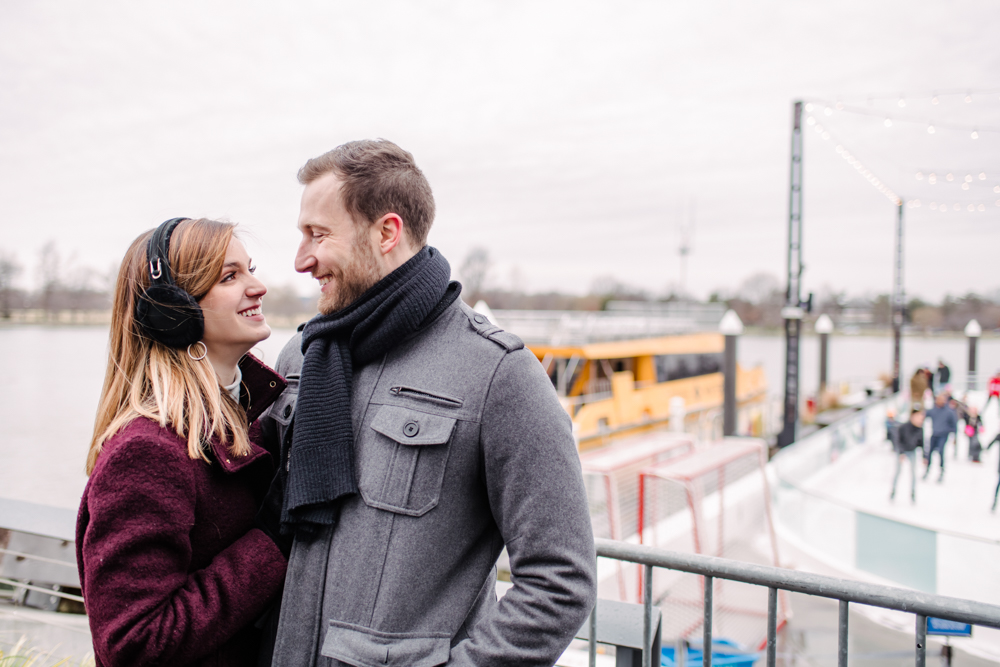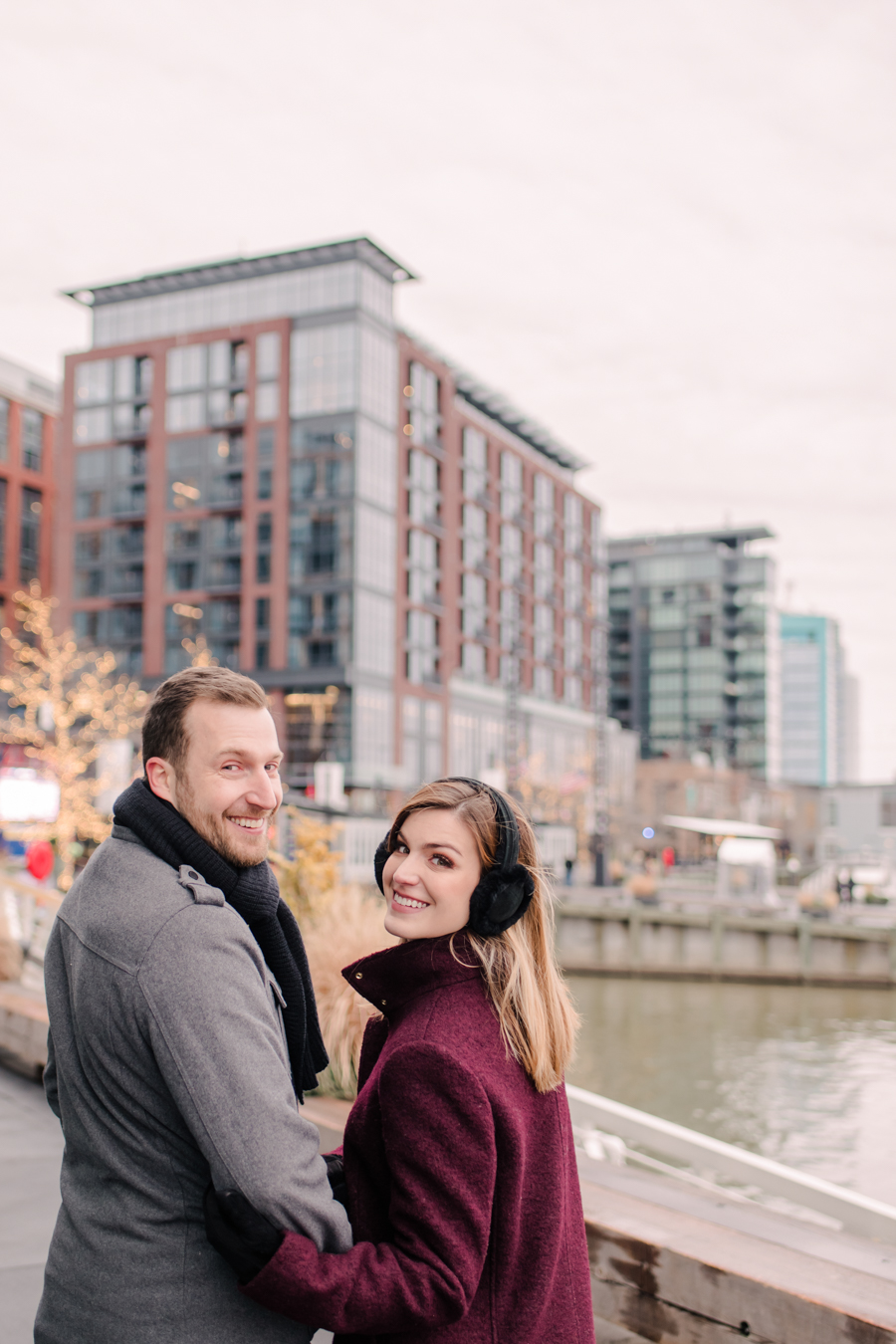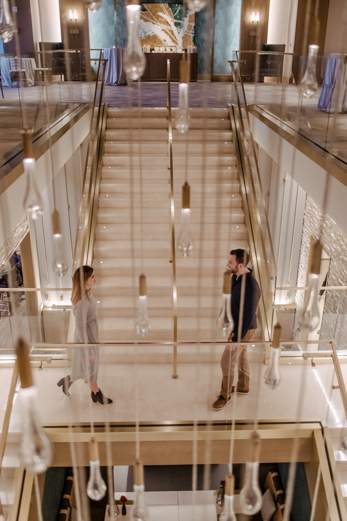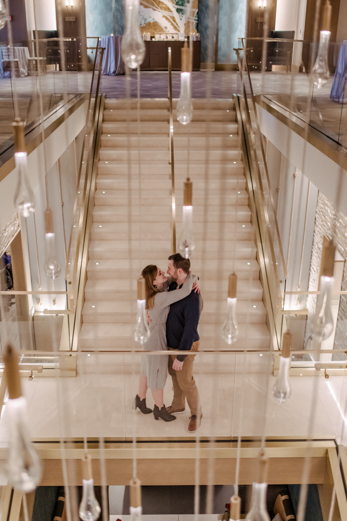 Couldn't get enough of these lights!! Such a fun place to wrap up this adorable session!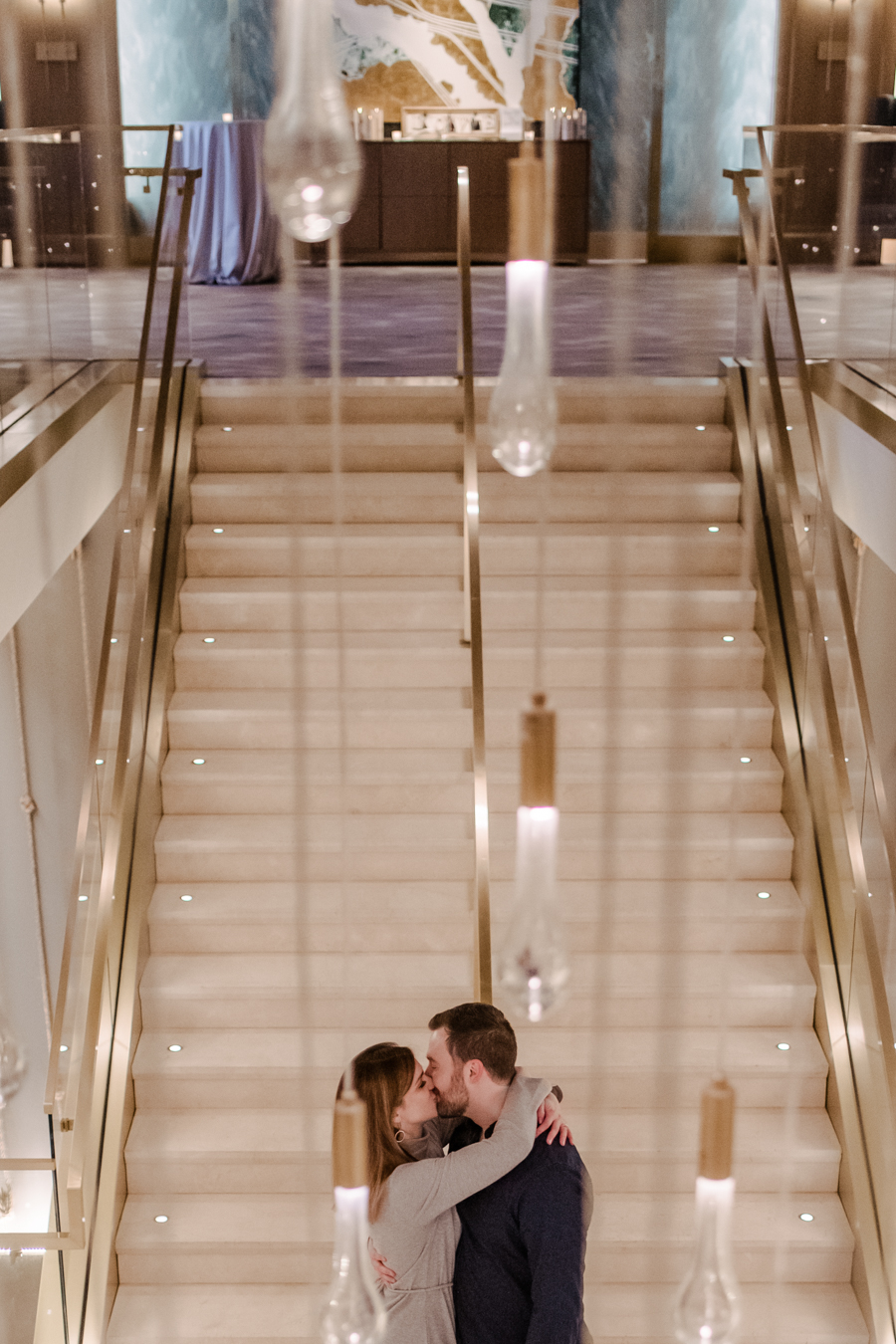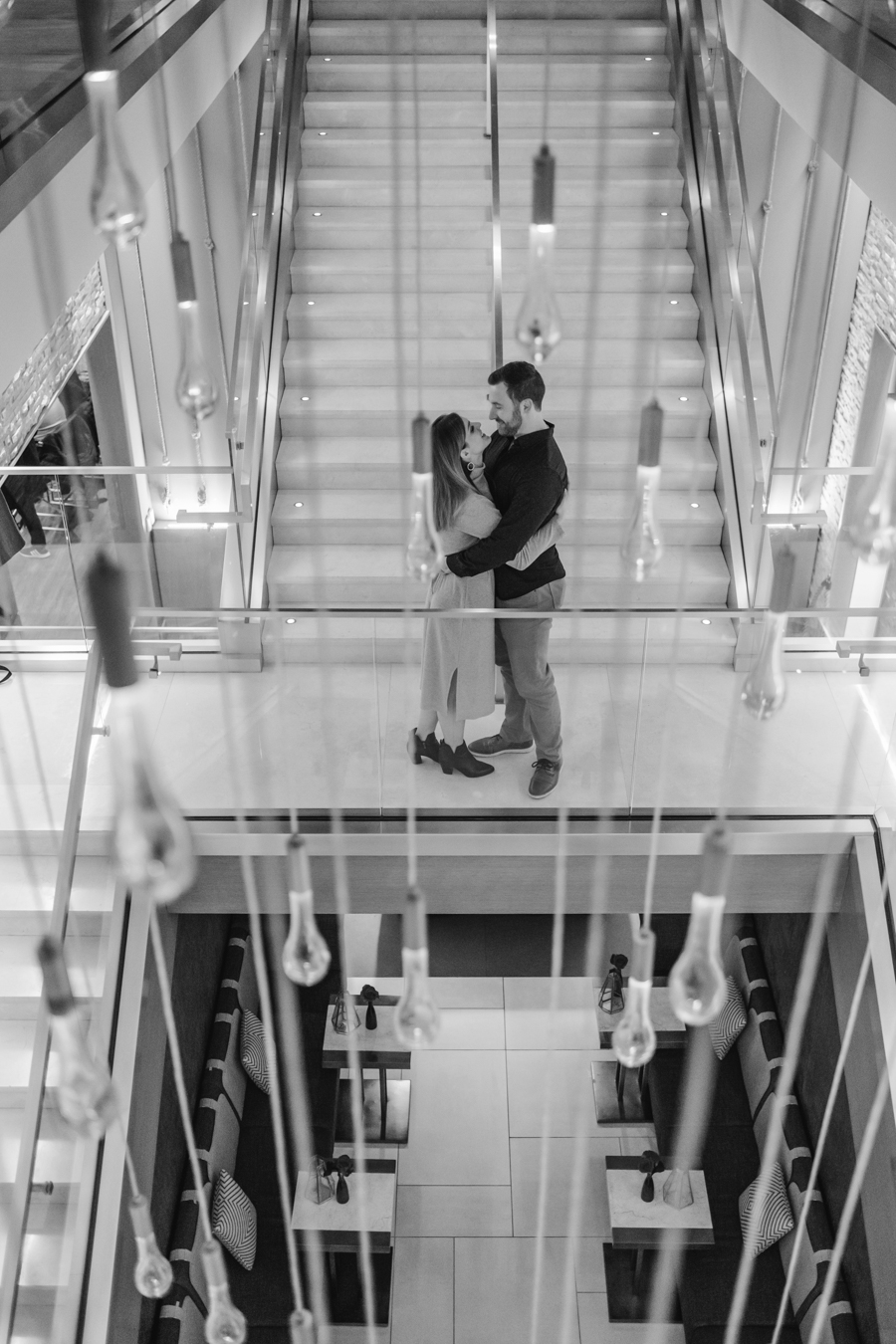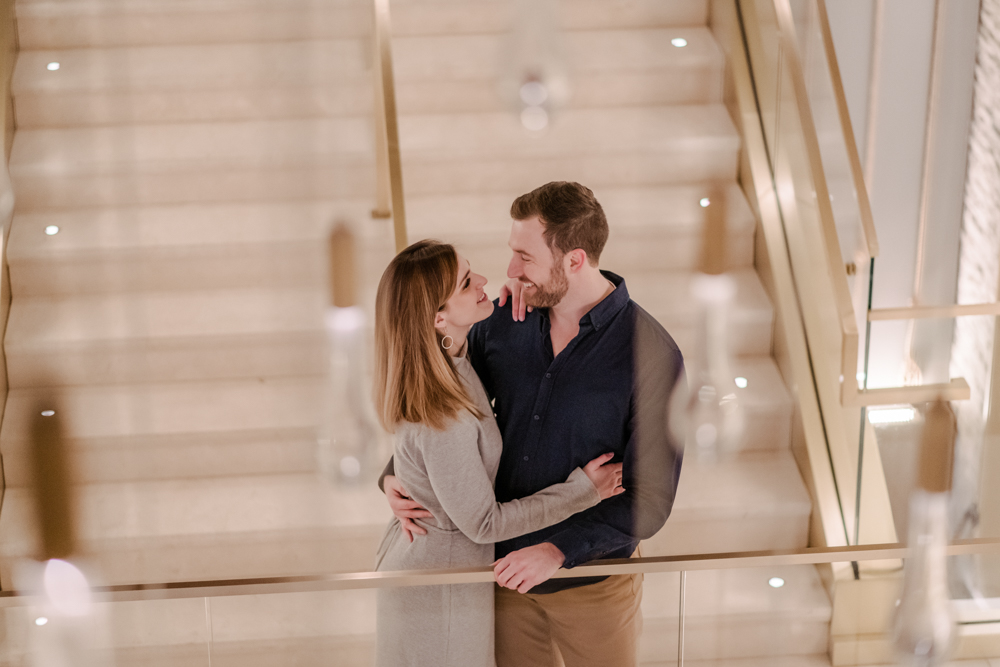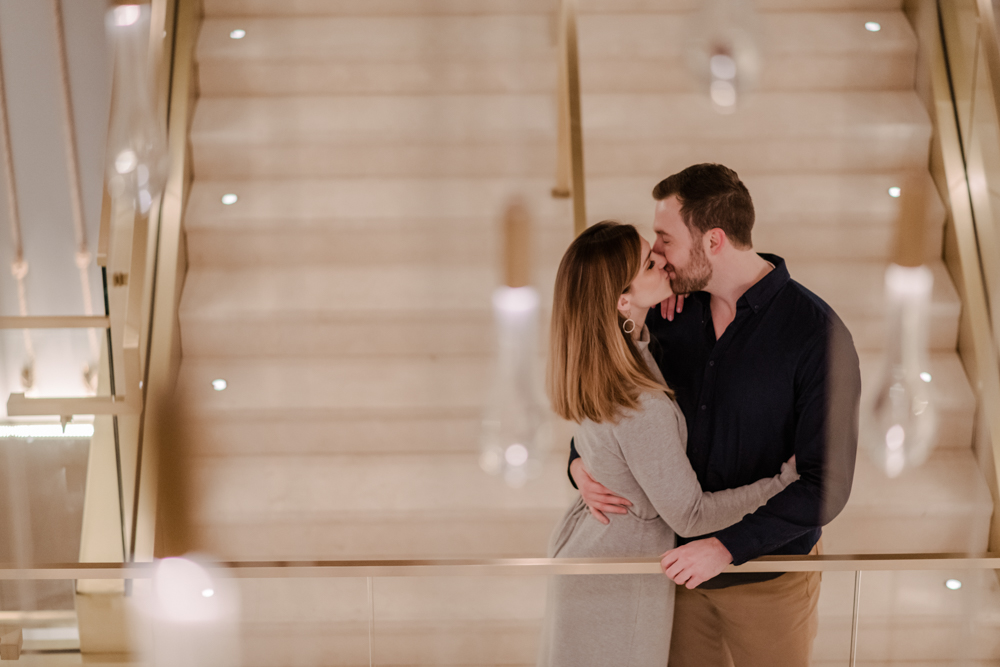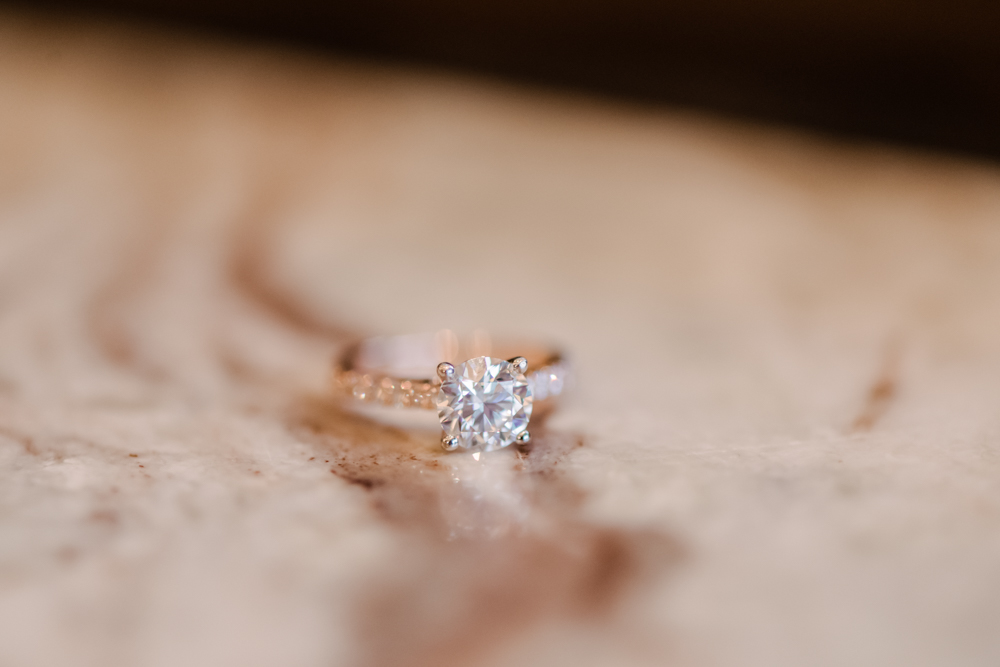 Congratulations Steph and Andy!! So excited for your wedding this year!!!
Makeup by Artistry by Kelsea
Wedding Planner: LynnAaron of Nouvelle Weddings