It's definitely time for some wholesome cute content!! It's a crazy time right now! With everything going on with this unexpected quarantine situation, my heart is seriously going out to all my couples and clients and friends who are facing all of this chaos while trying to plan weddings and events! Sending so so many virtual hugs to everyone right now!! And especially sending a million virtual hugs and thank yous to this badass bride who is also a badass and amazing nurse!!! Looking back on these photos is hopefully just what we all need right now to seriously feel the love, and to shout out just how amazing our nurses and healthcare providers are for doing their job and being so compassionate. <3 I first met Maggie in college at UMBC, playing for our Ultimate frisbee team, and instantly connected with her awesomely bright and hilarious self and am so so honored to get to photograph this amazing time for Maggie and Joe!! I know we are going to have just as much fun at their Halloween wedding as we did during their engagement session about a month ago and I cannot wait!! I mean, just look at how adorable these two are AND how precious their little babies are too – YUP they even brought their two sweet pups AND cat Otis!! <3 It was the best, and I know these two, like so many couples, are going through a lot right now and so I just want to send a huge virtual hug their way! I'm so glad that Maggie and Joe have each other as partners in this crazy life, and I am so so excited to celebrate their love at their wedding day this fall!! Congratulations you two, and thank you again Maggie for all you do!! <3 Now let's enjoy some cute happy photos of these two being the actual best!! :) Happy Friday everyone!!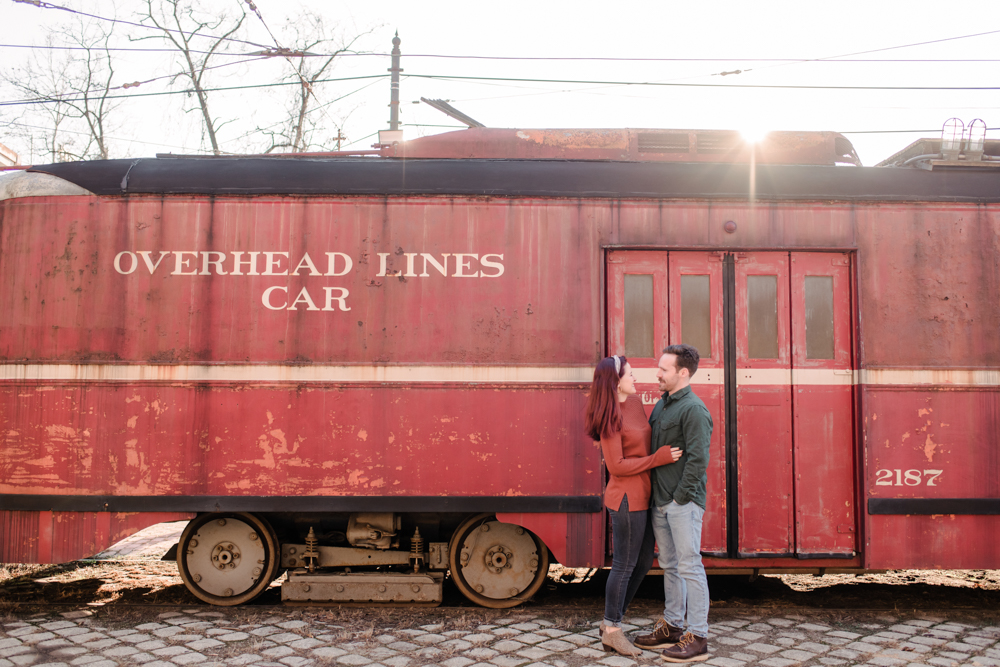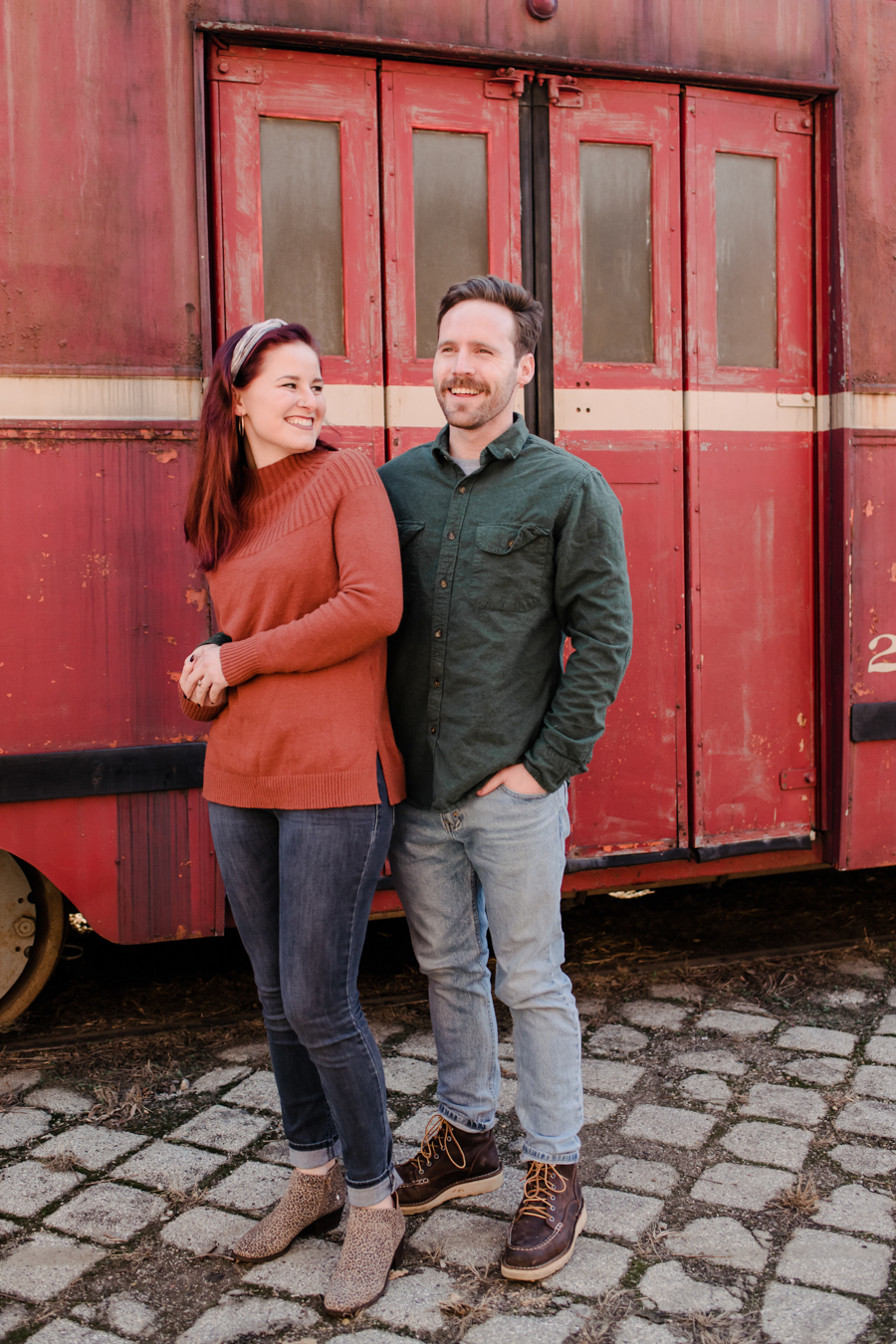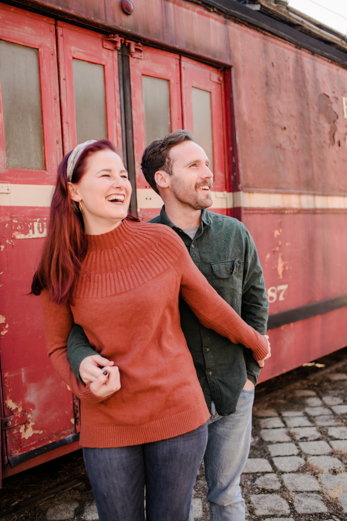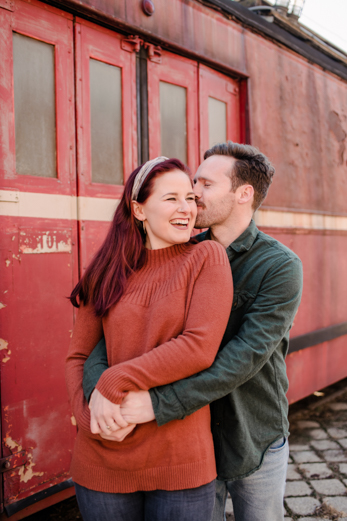 Seriously these smiles y'all are so dang cute!!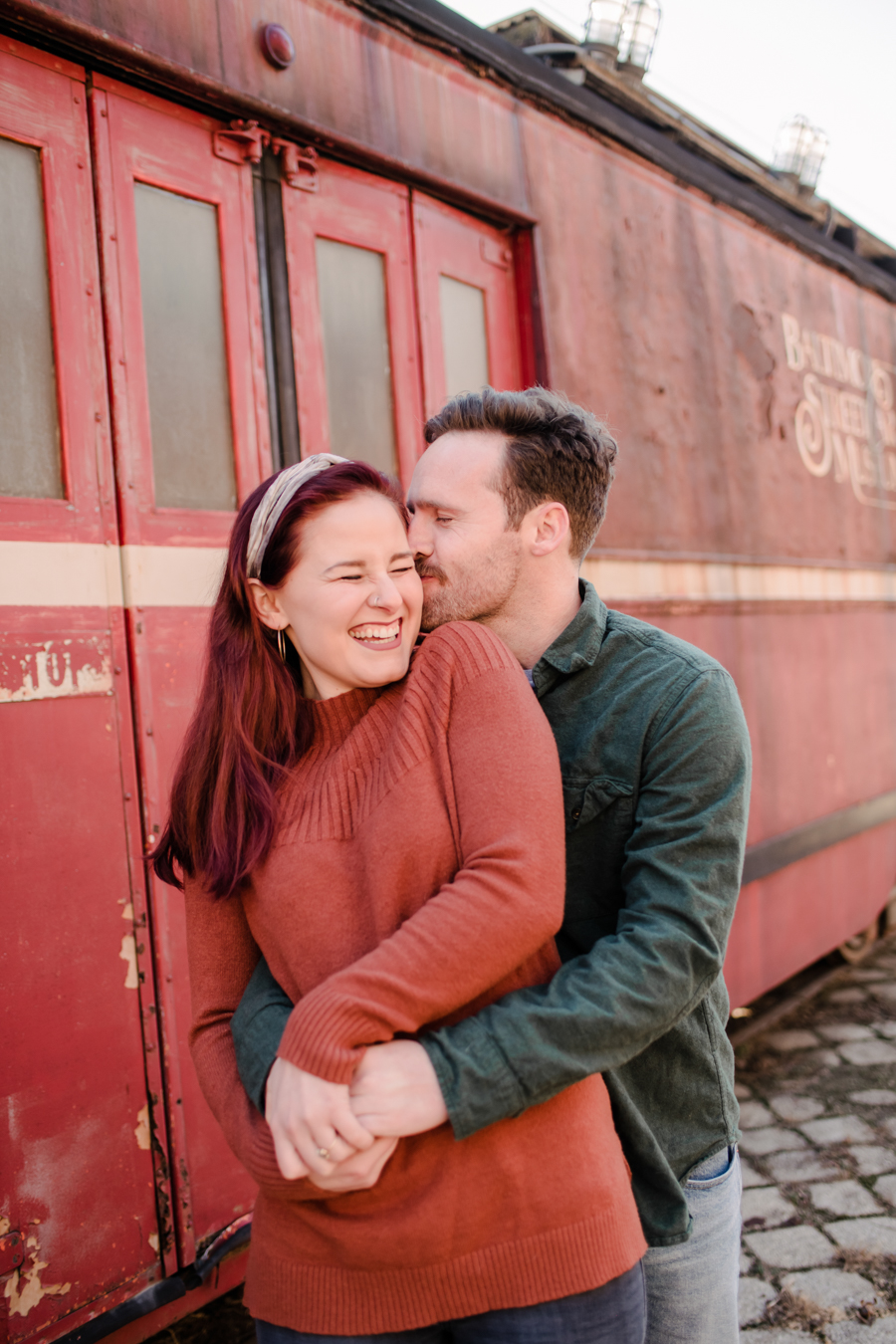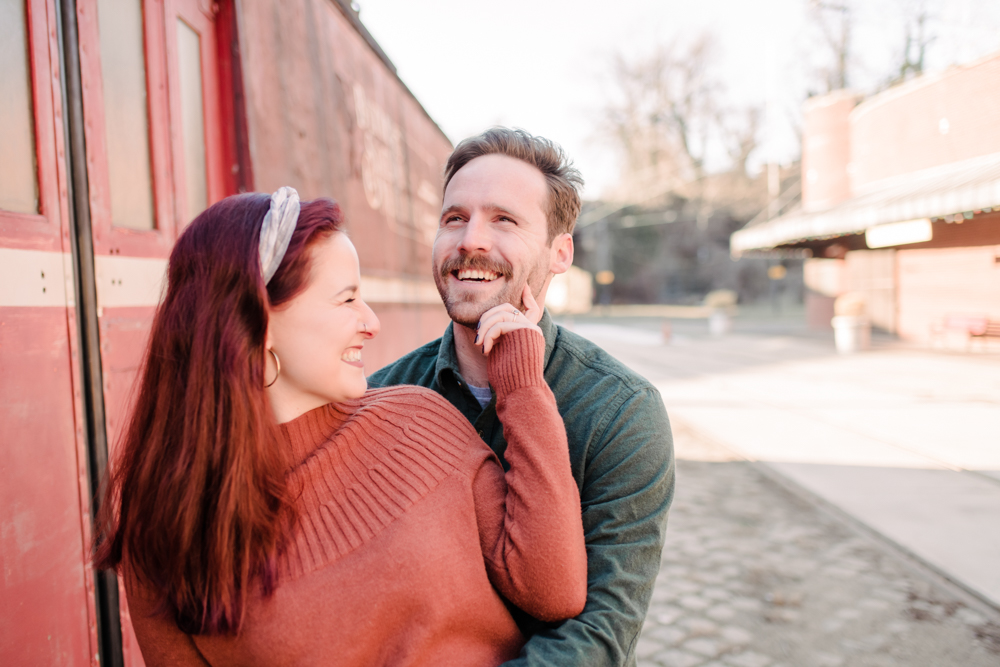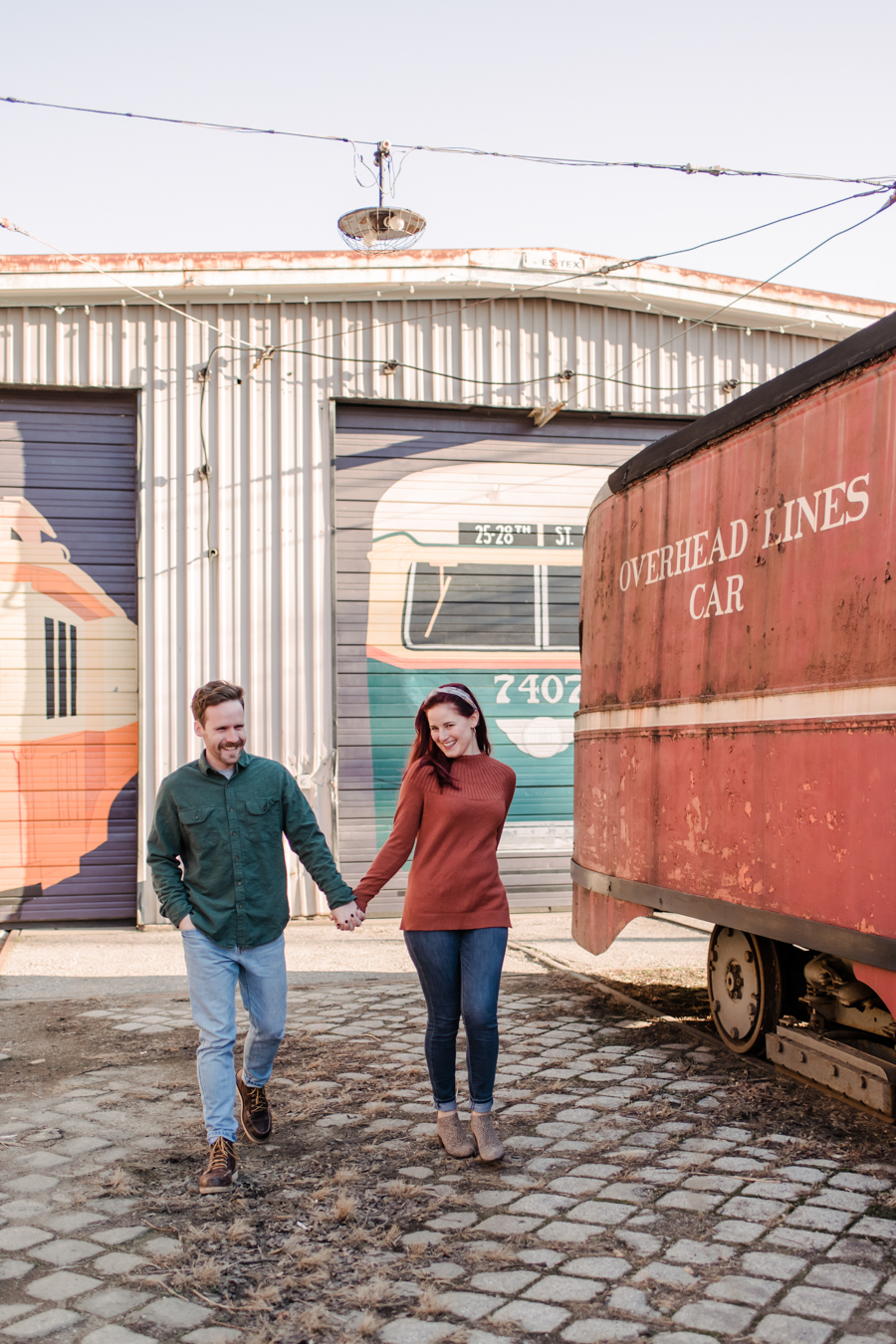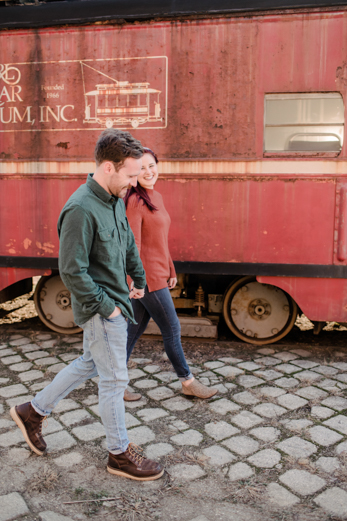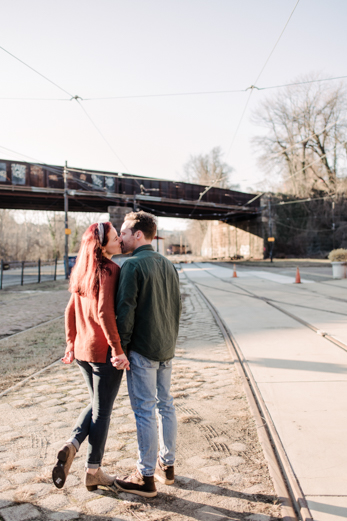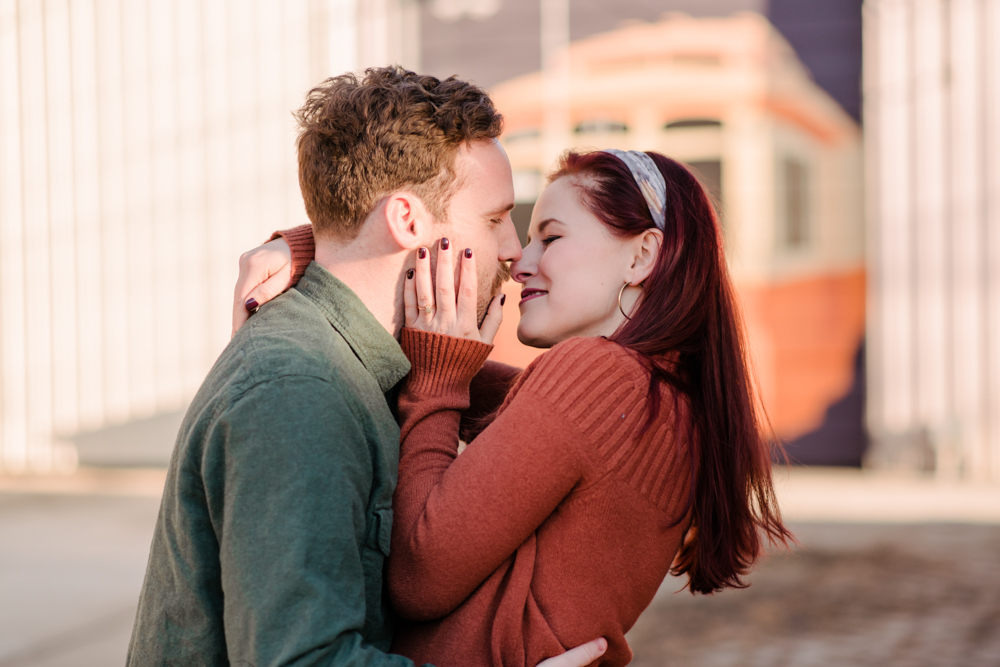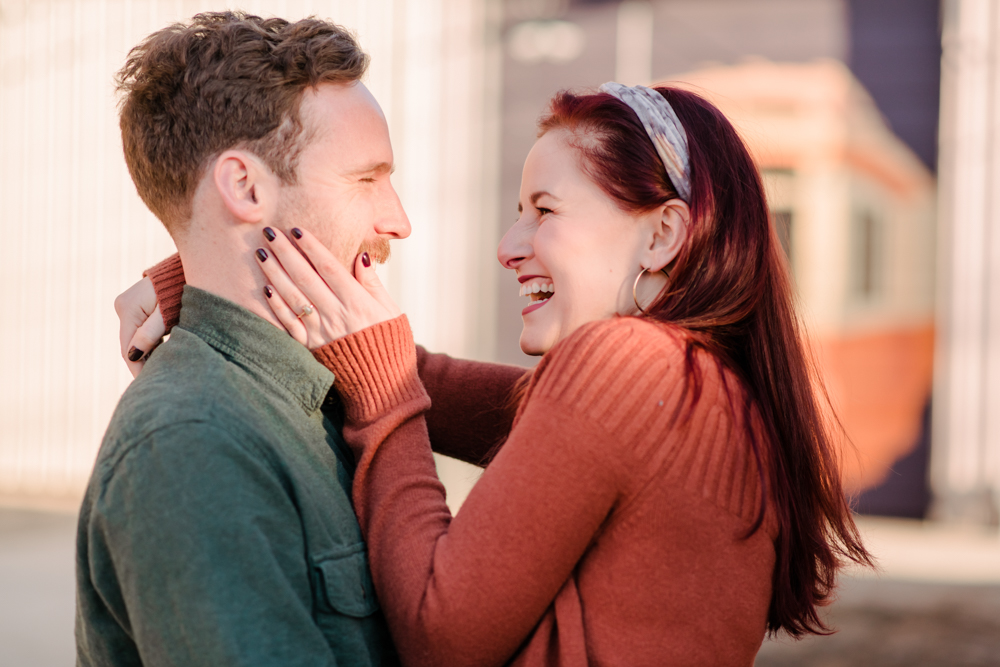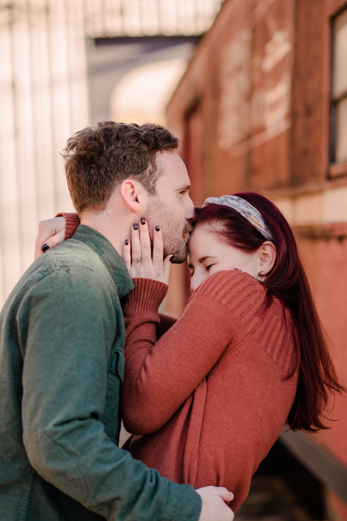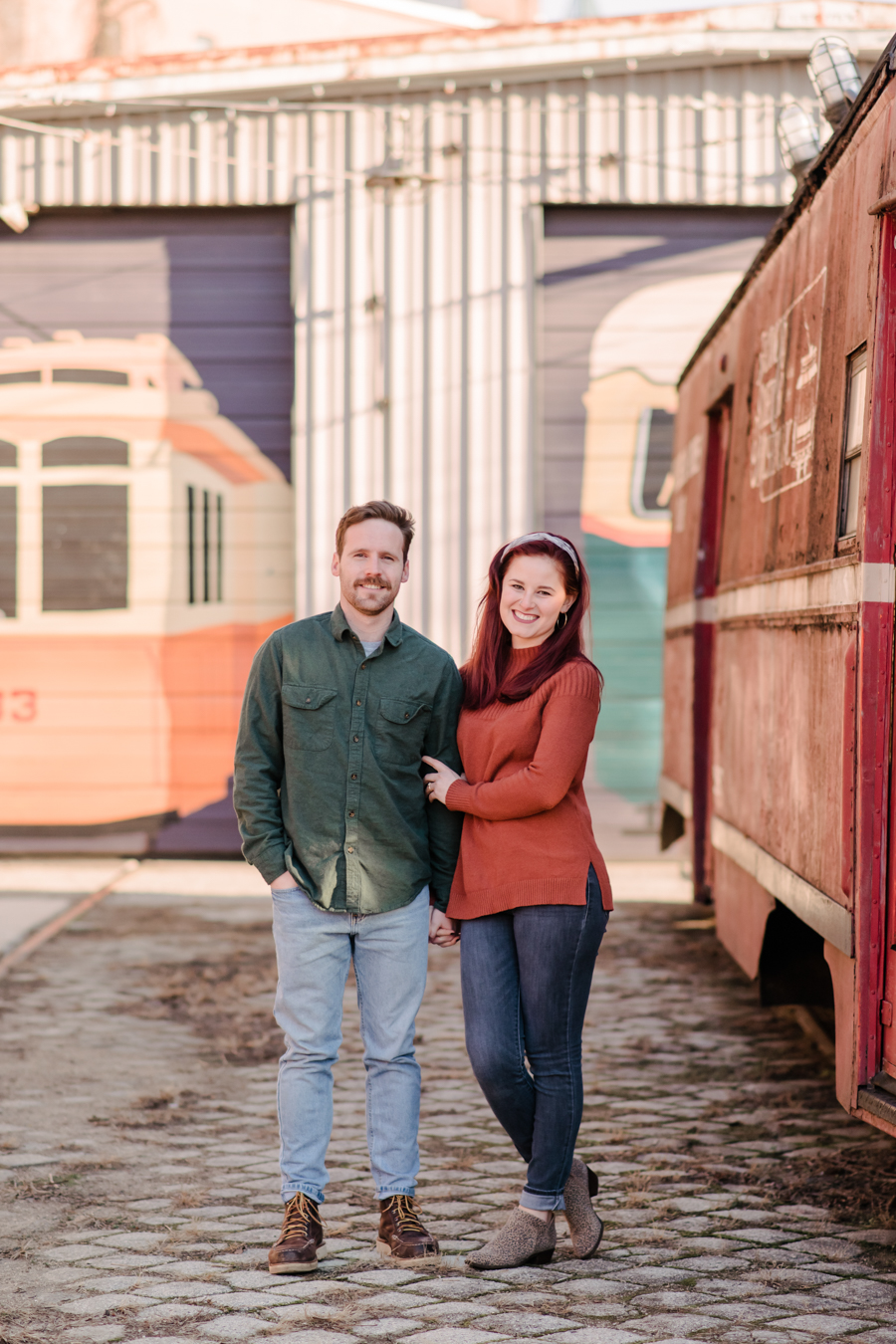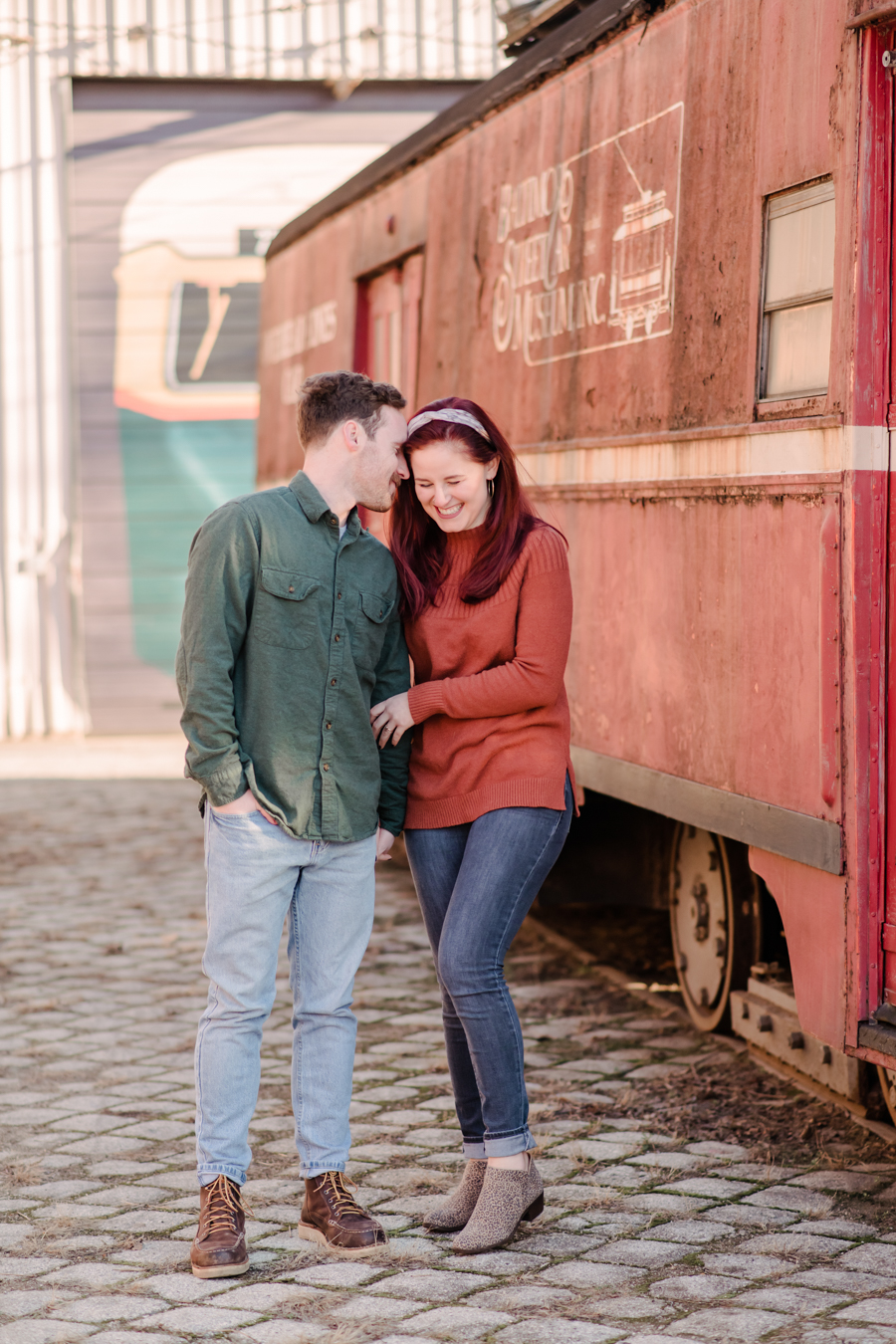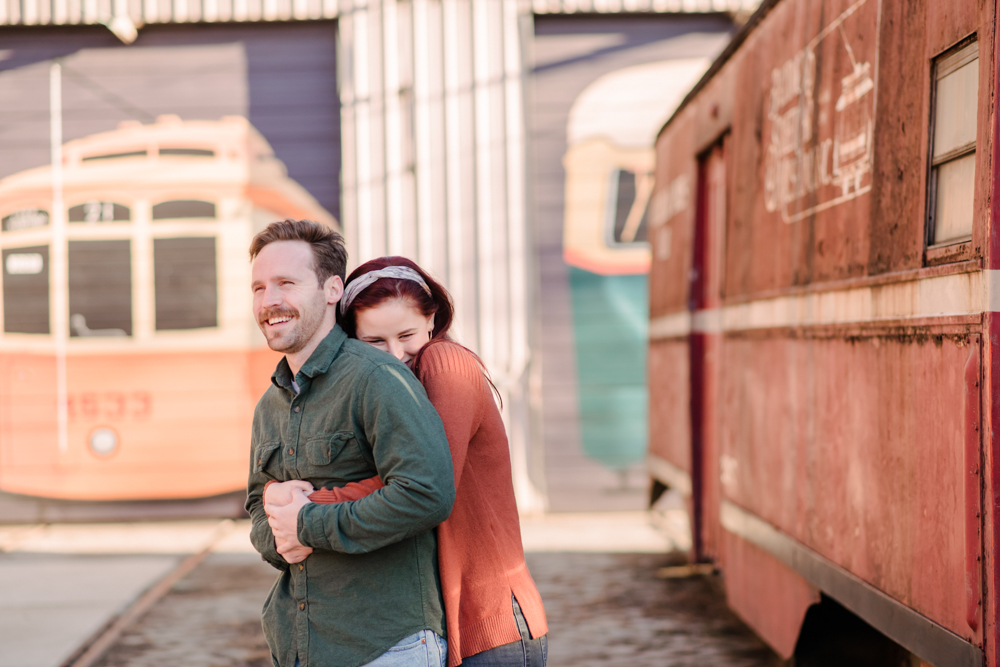 So much cuteness!! oh my word!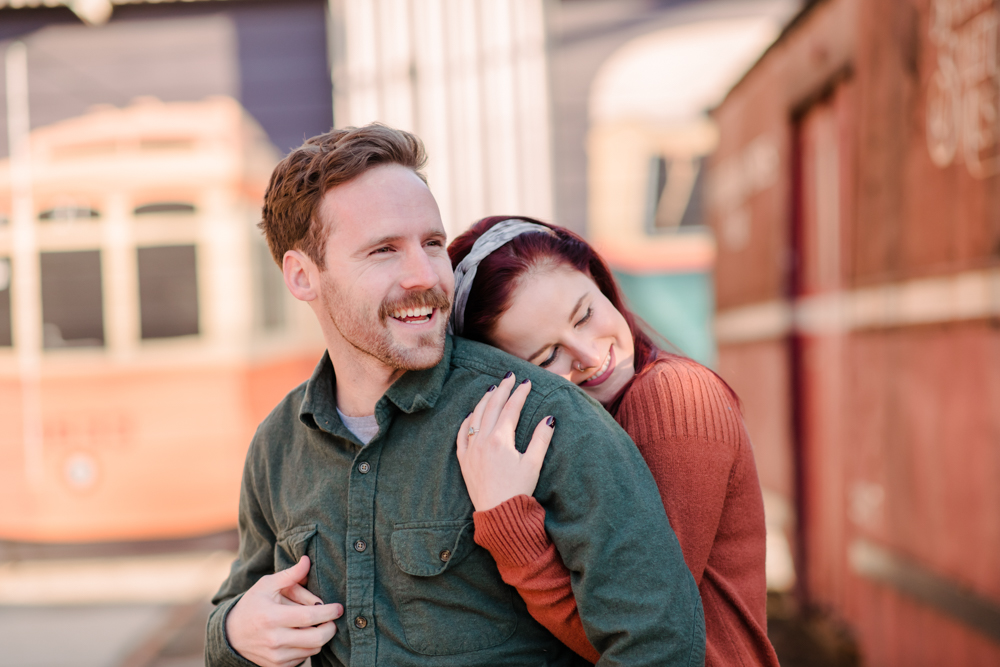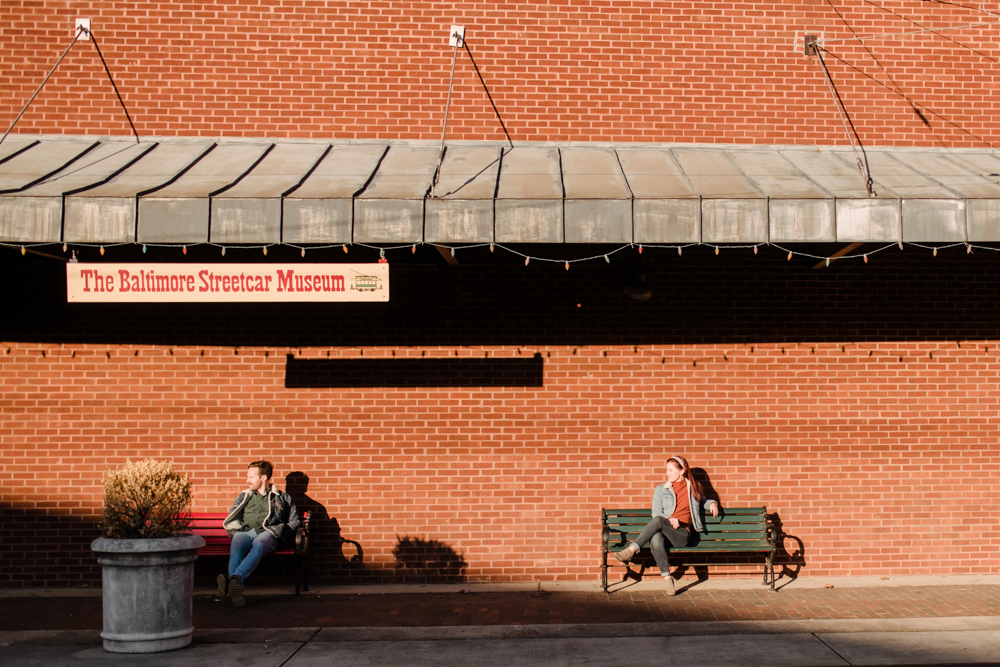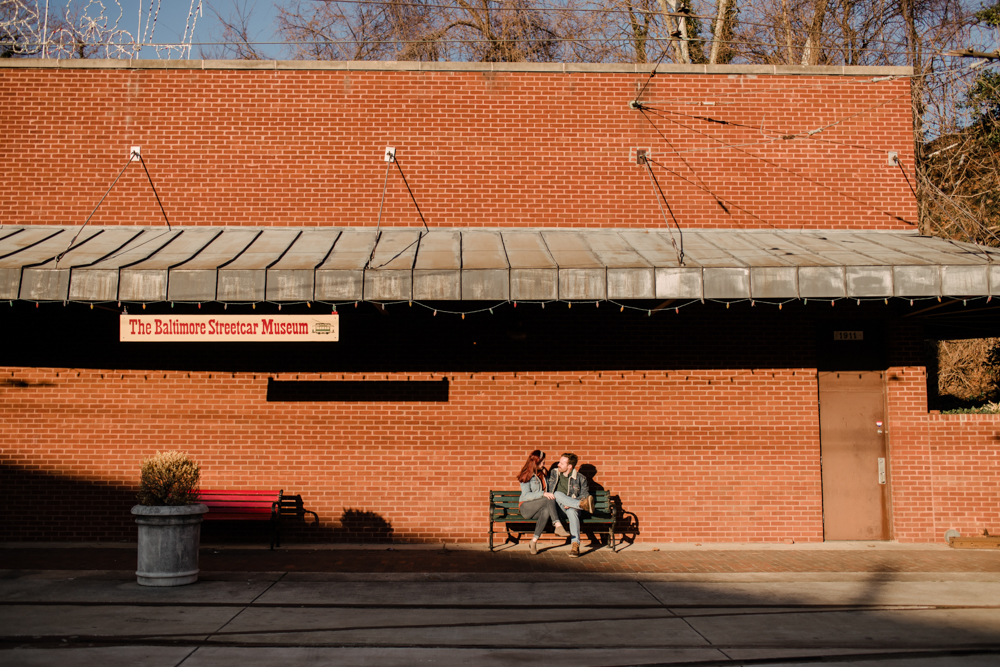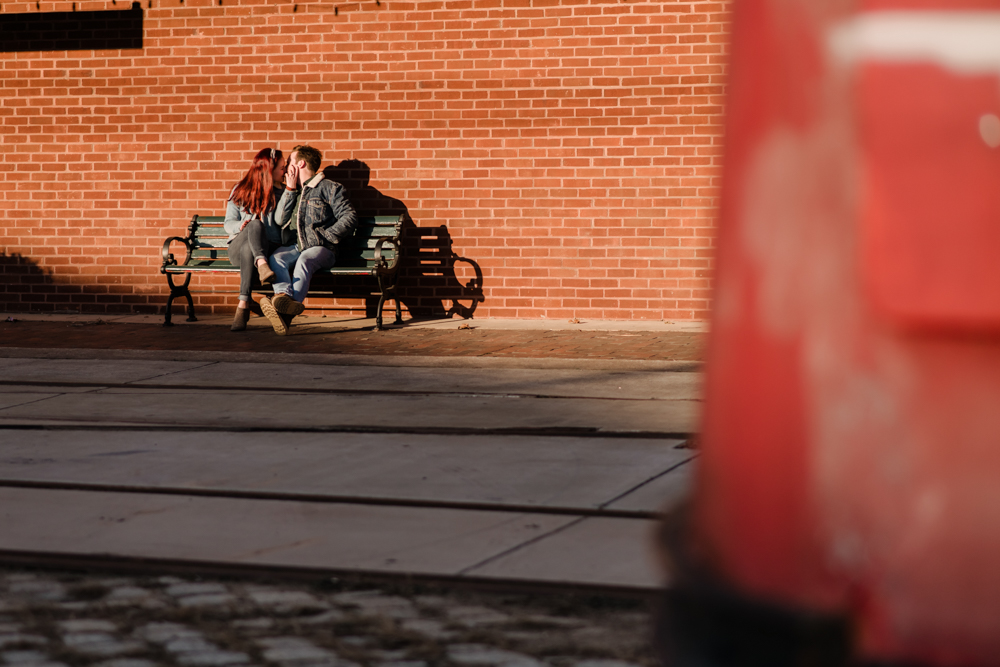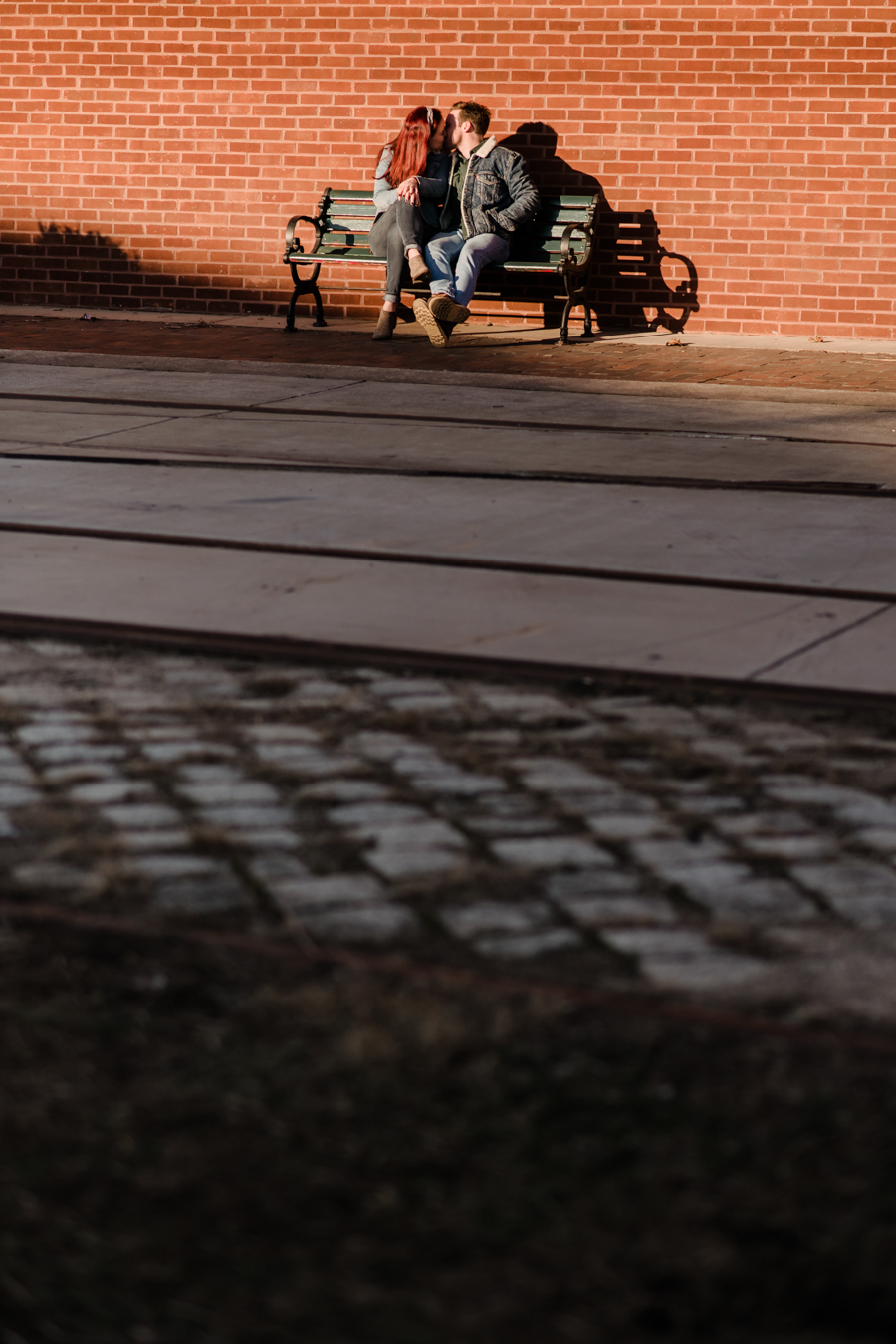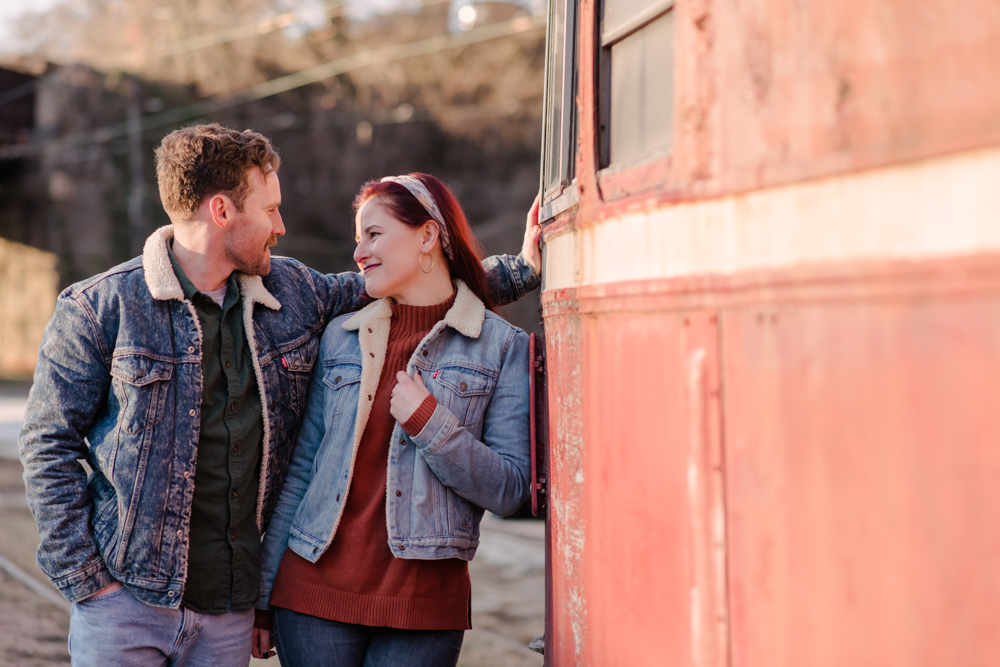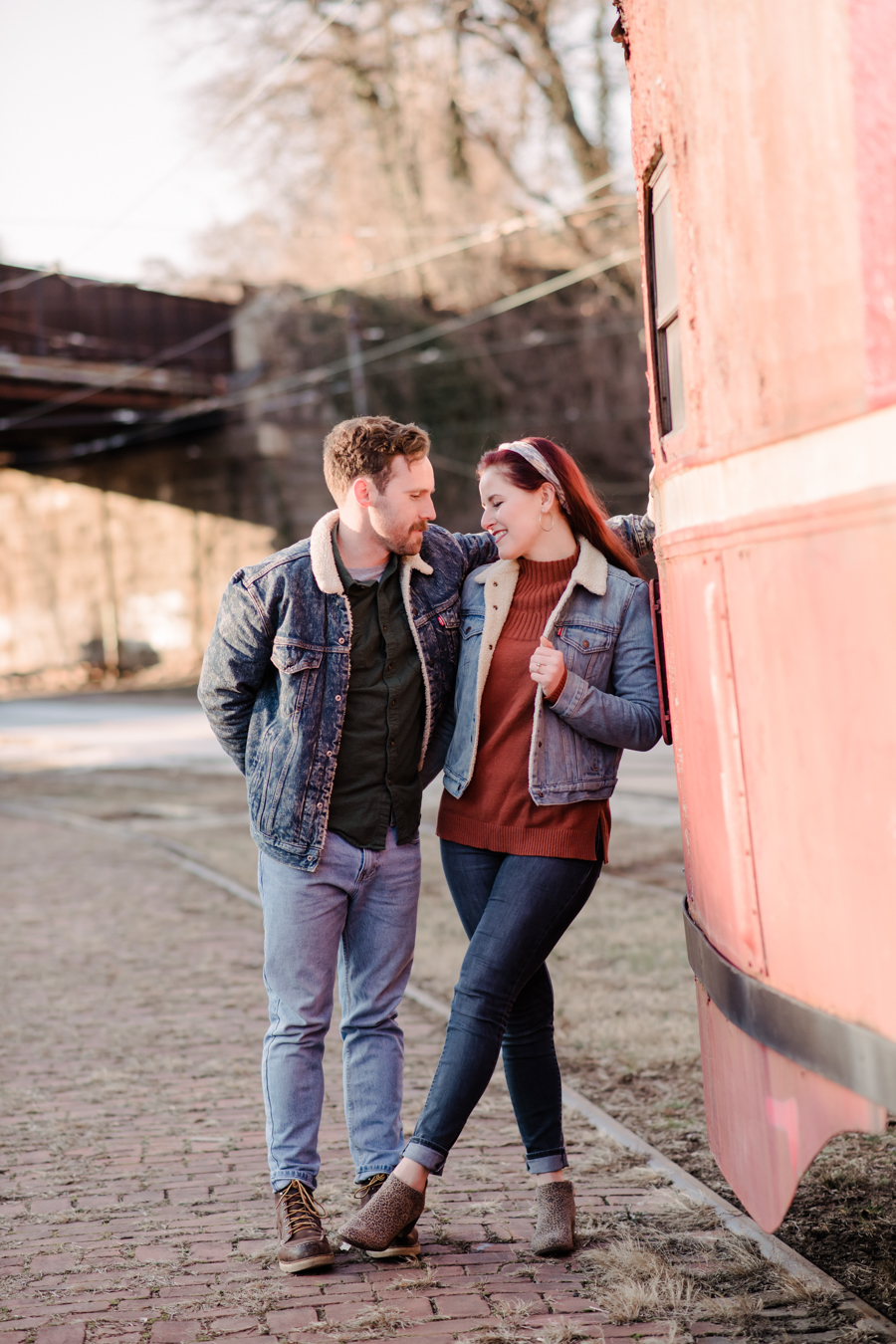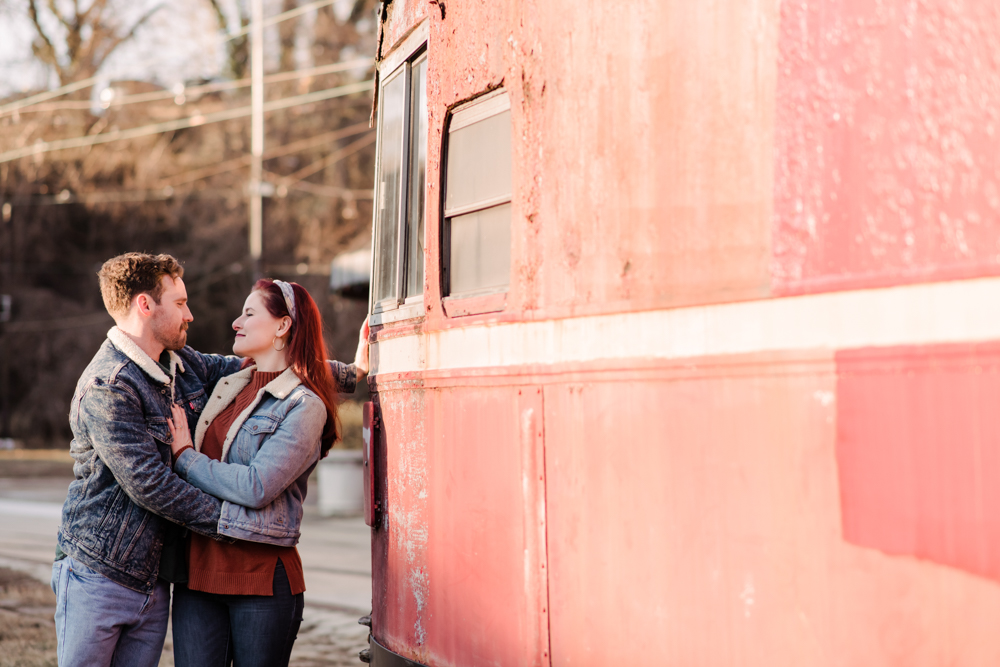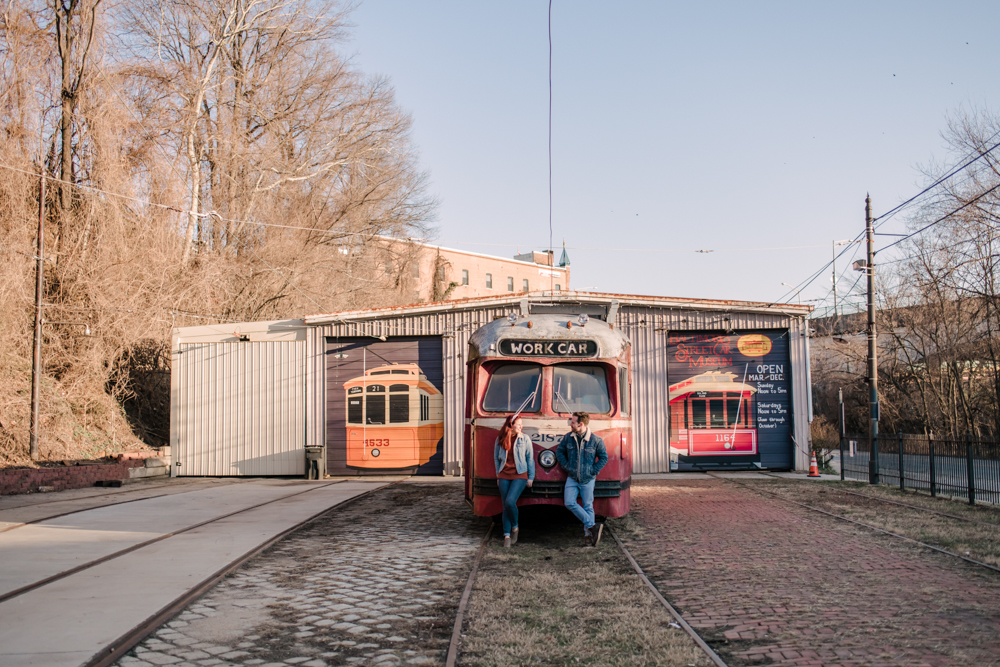 Did I mention the Baltimore Street Car museum is such an awesome place to photograph at?!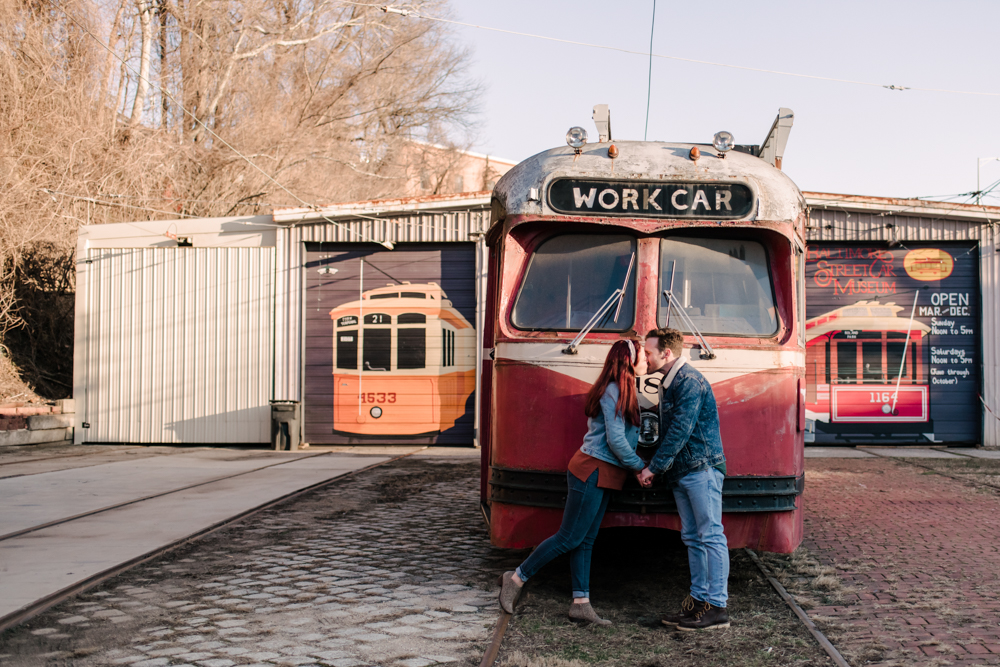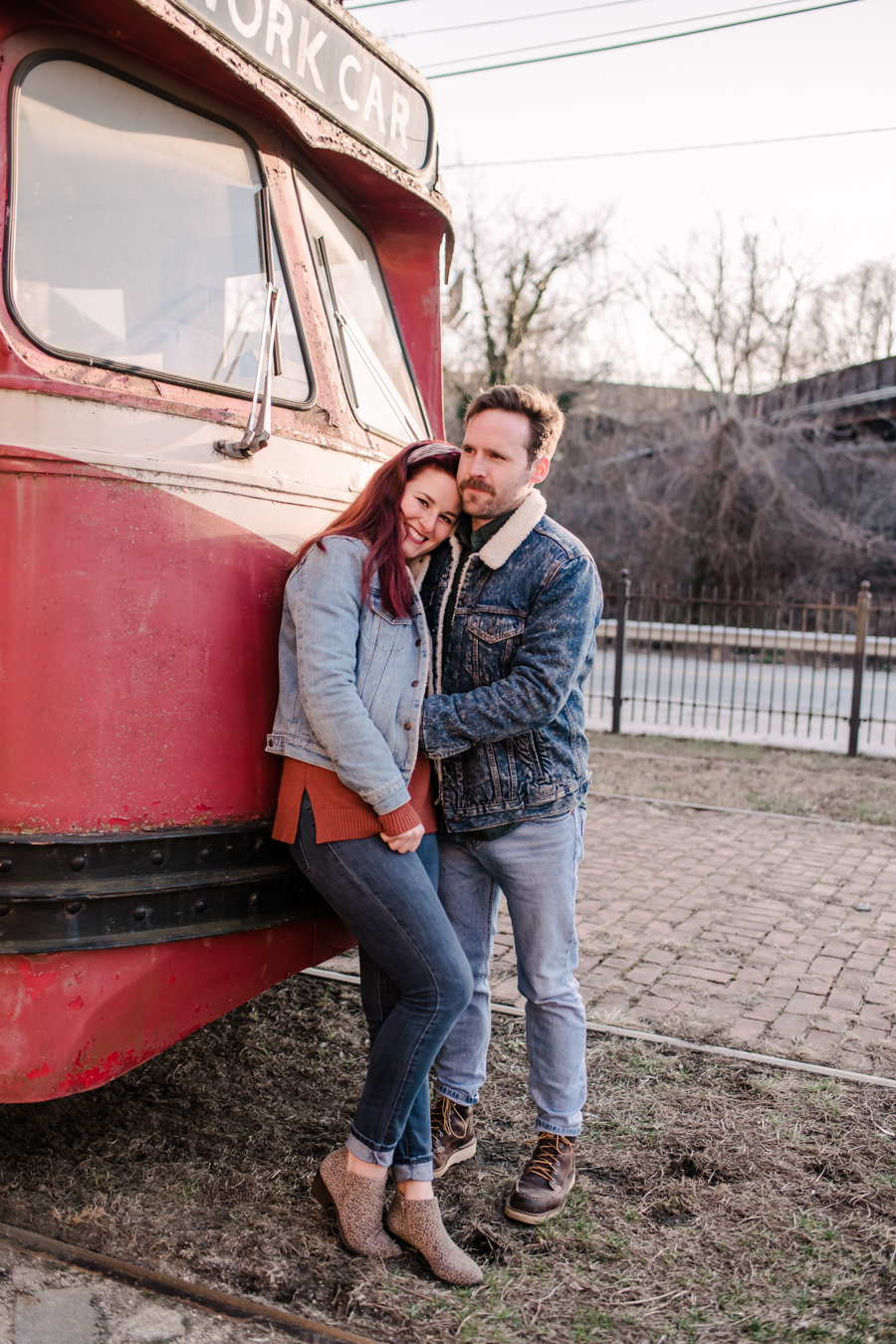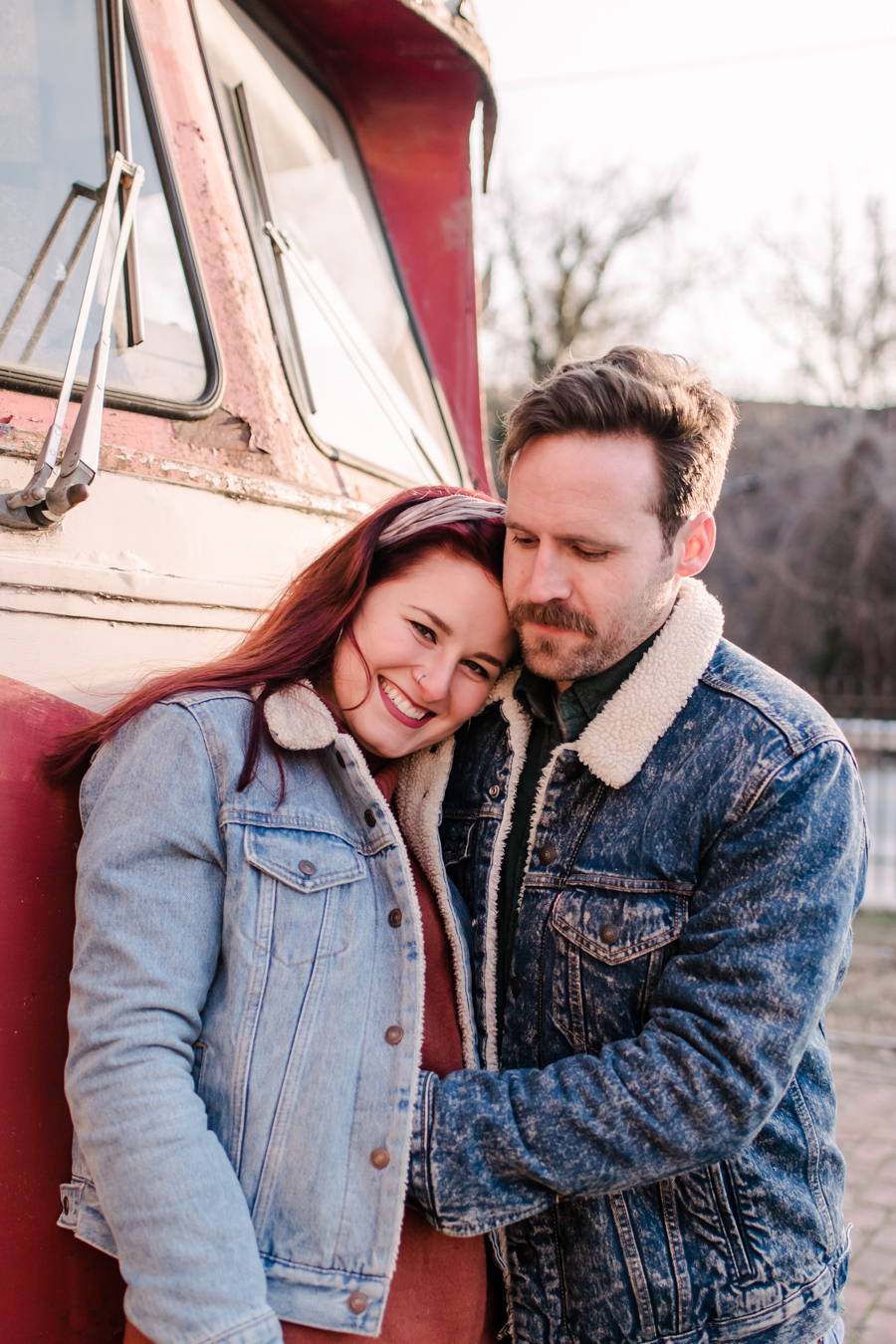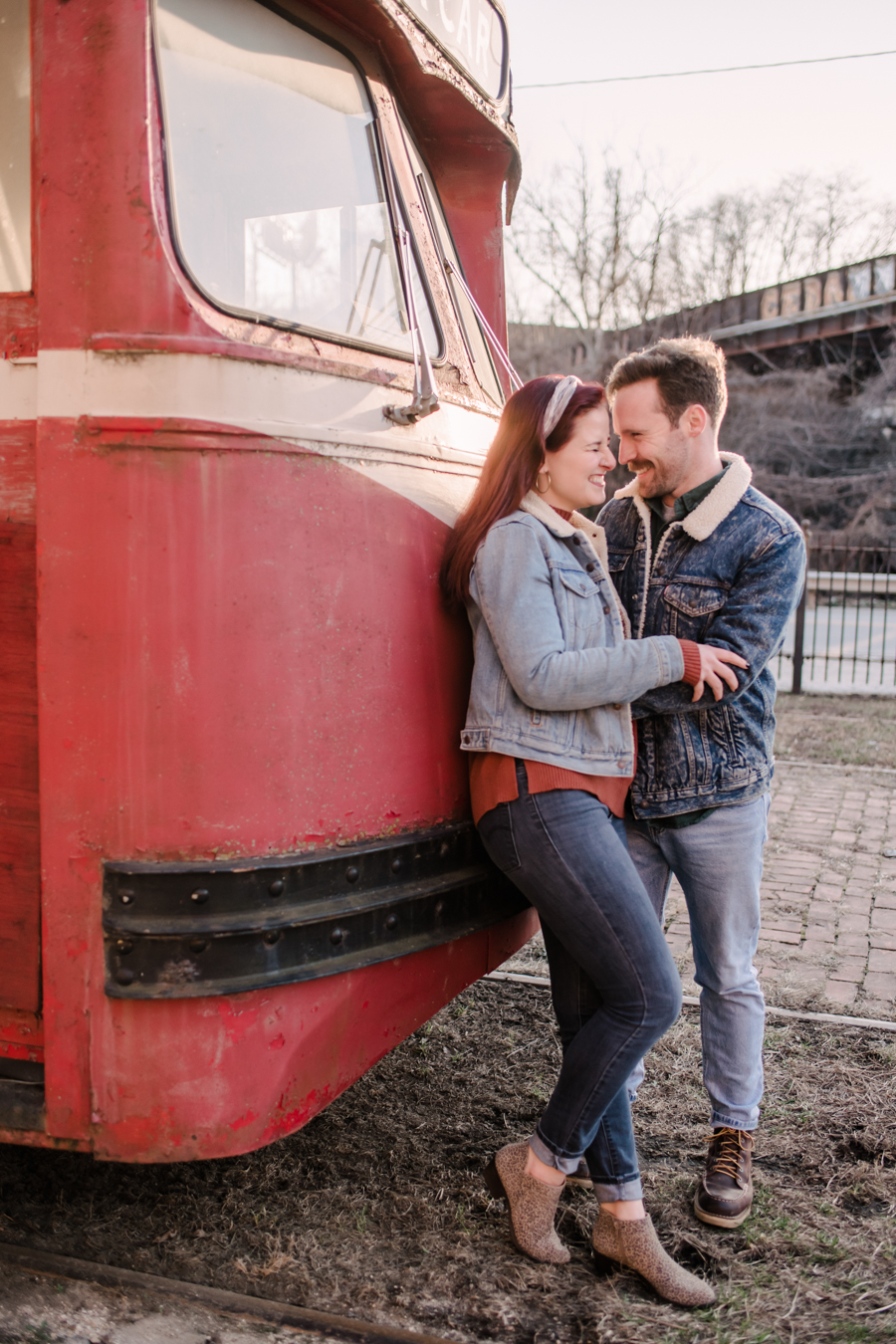 My actual favorites! The light and the cuteness!!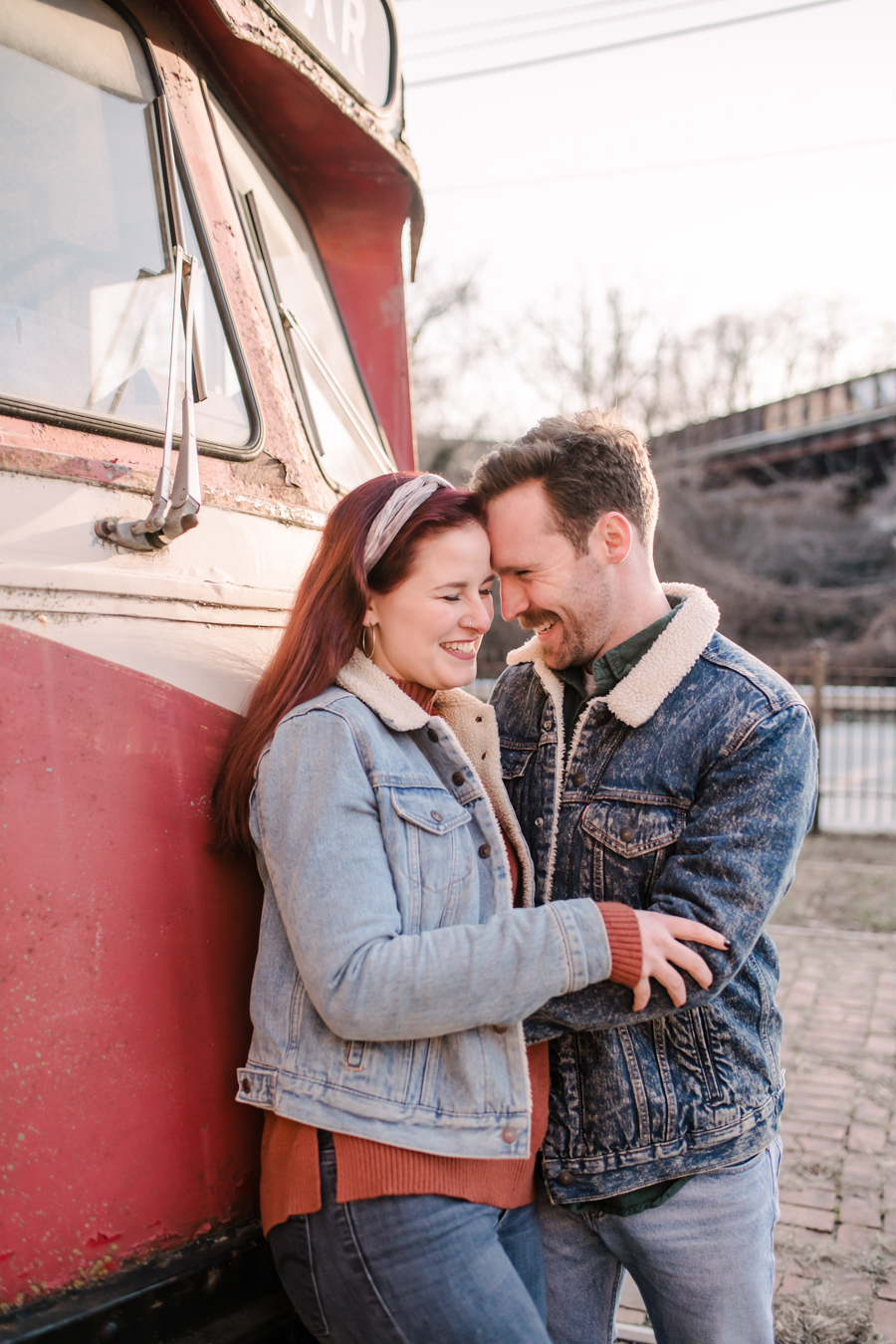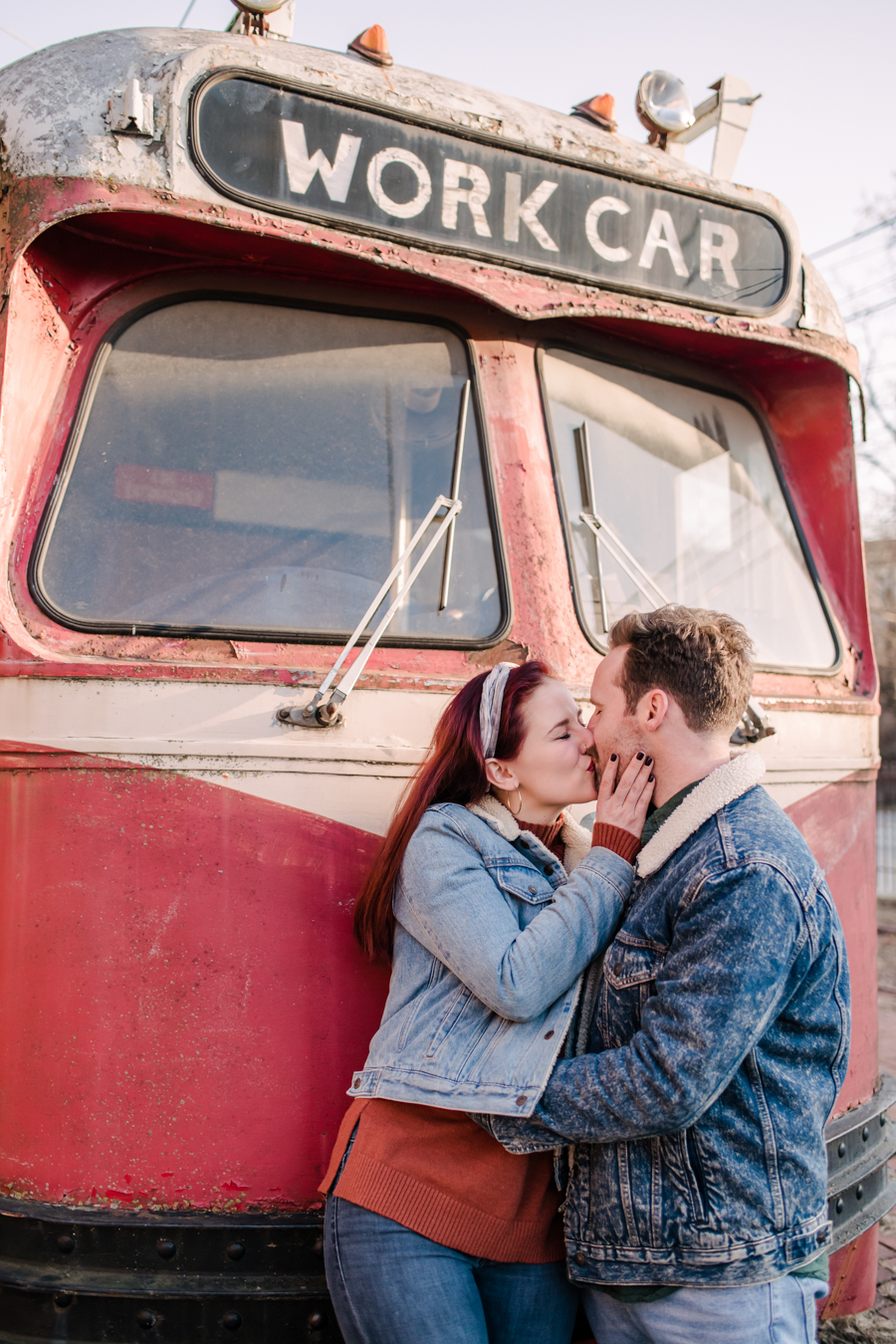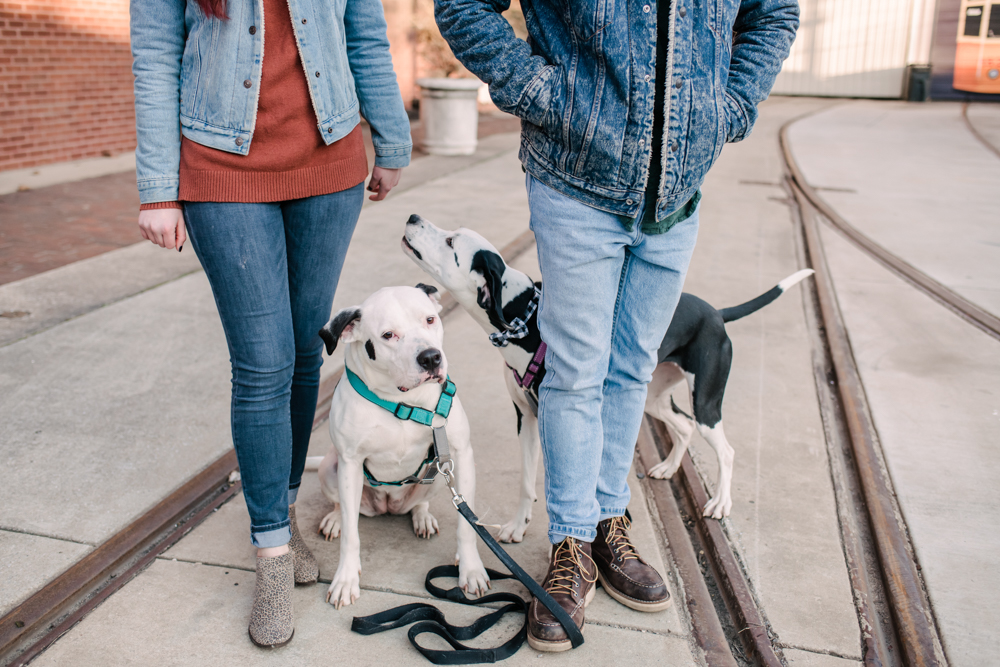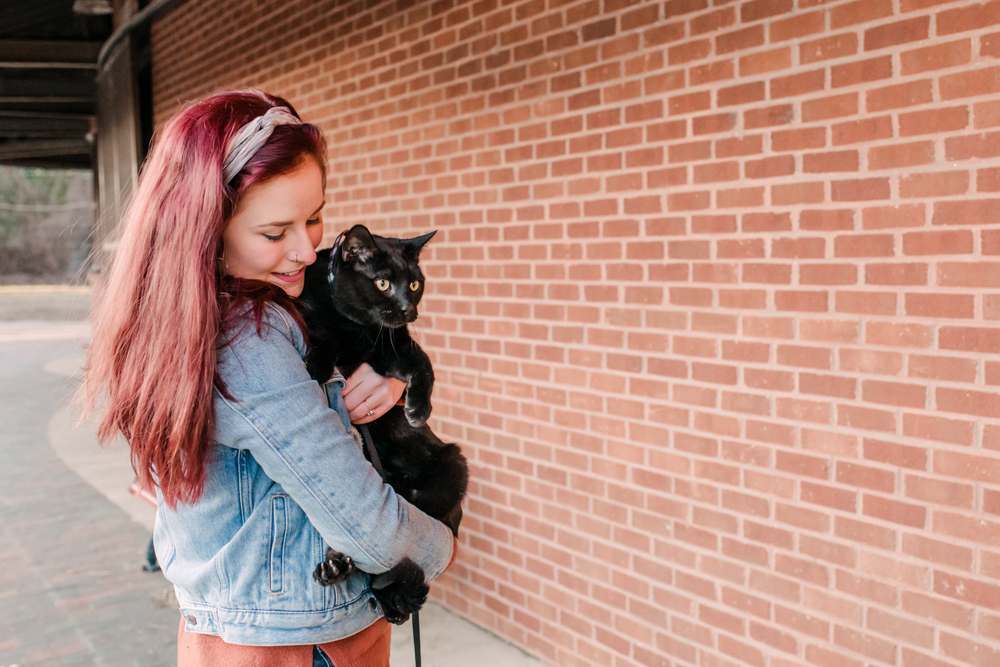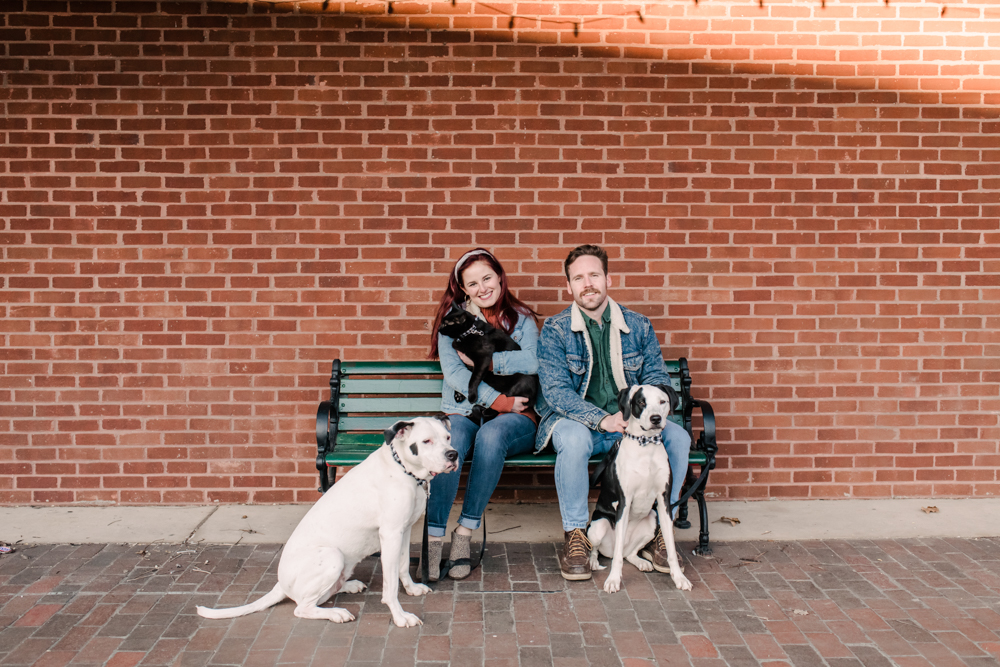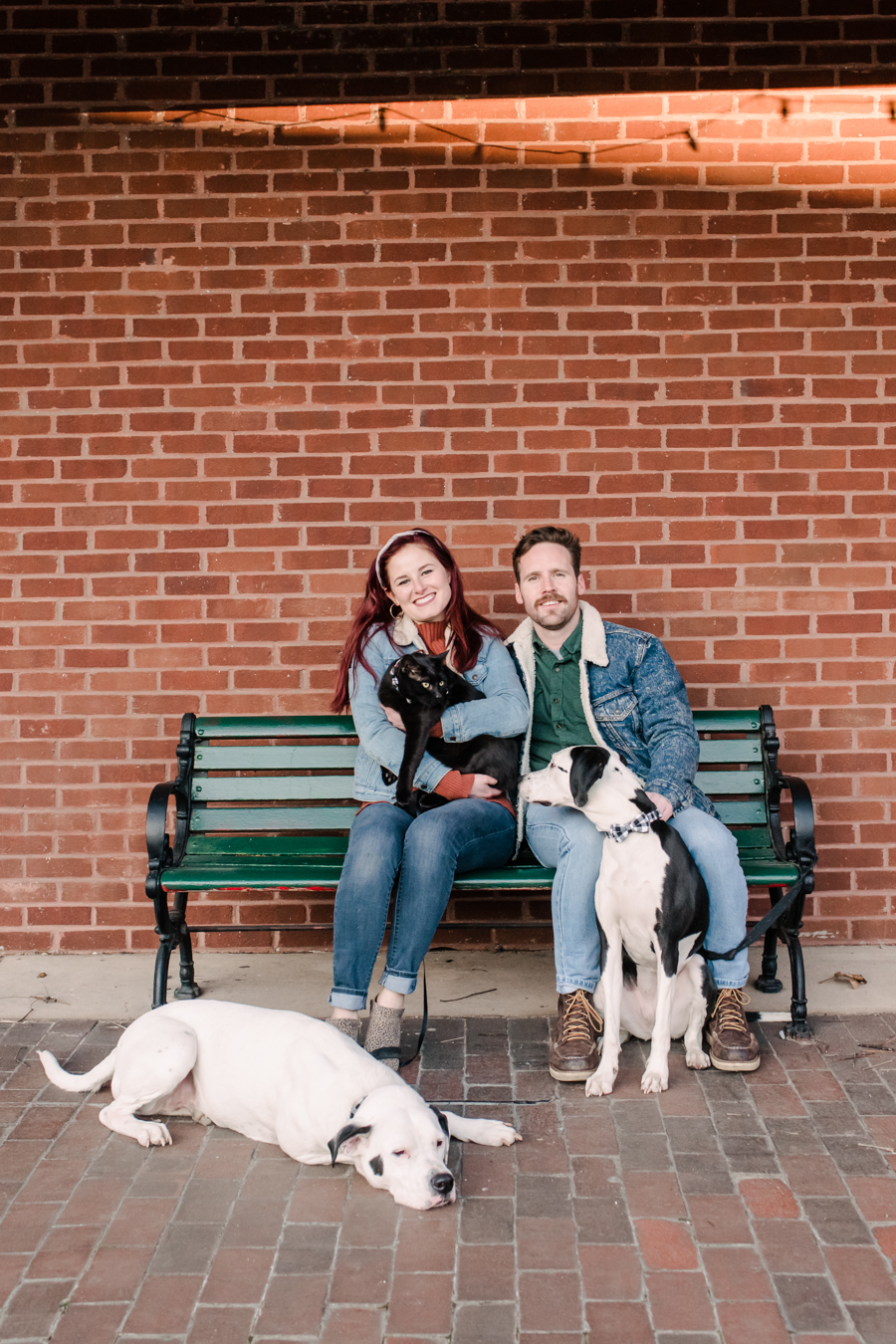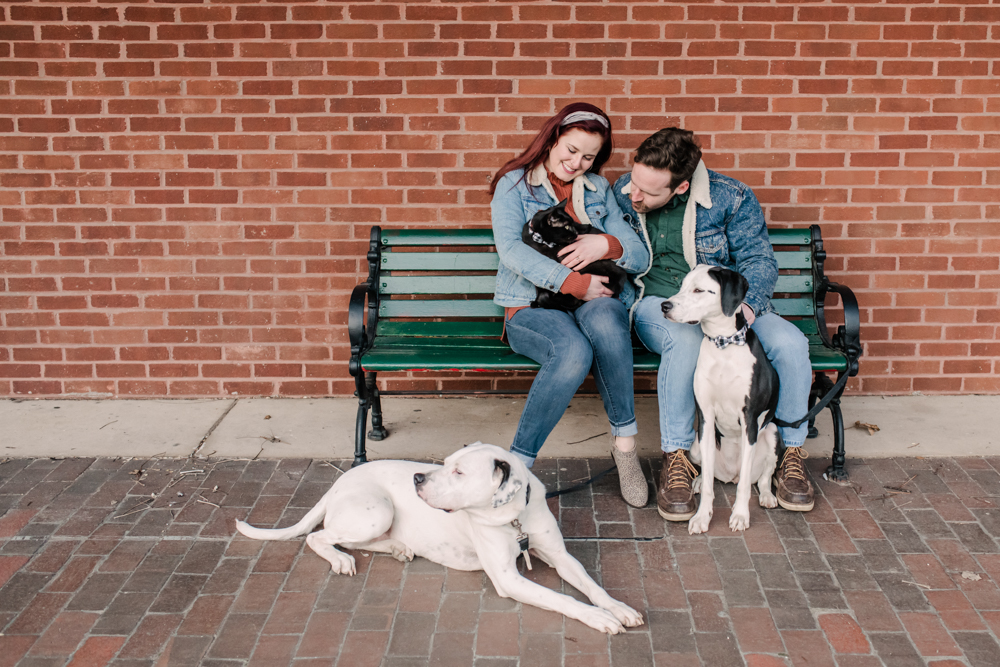 Look at this precious little fam!!!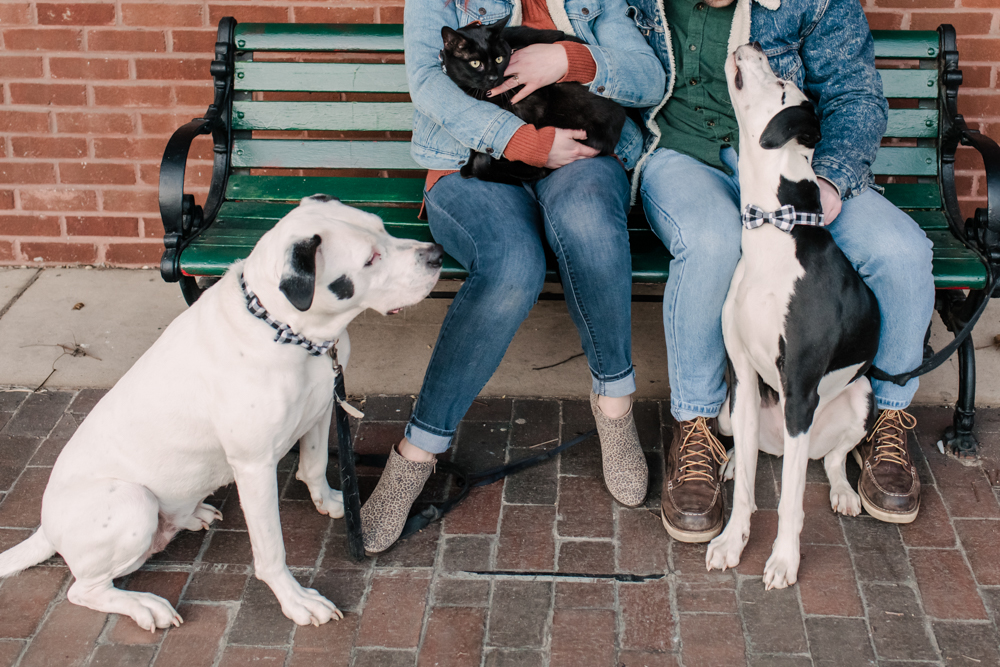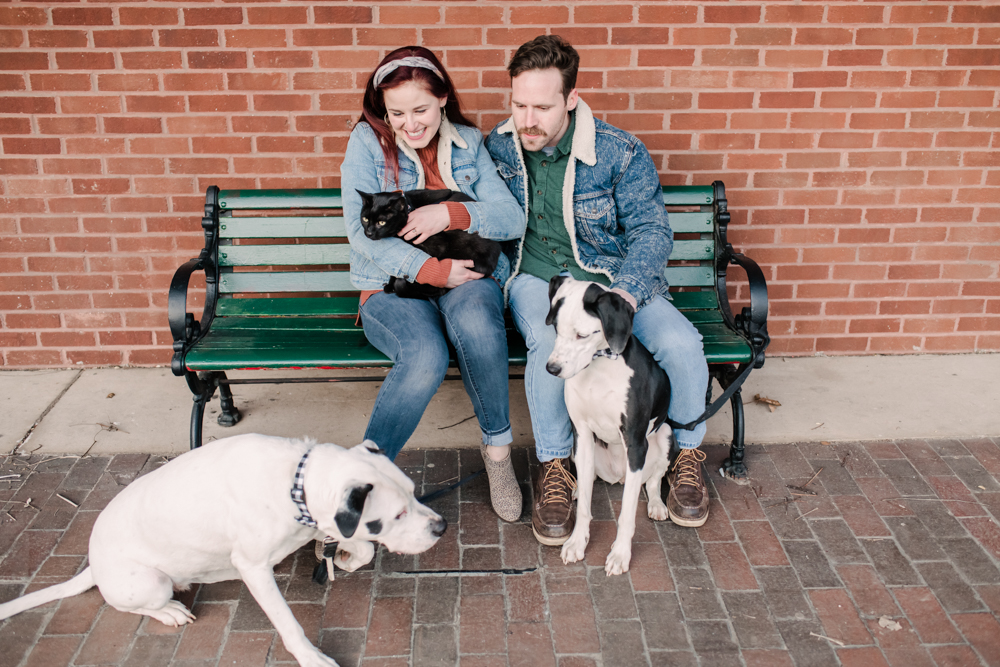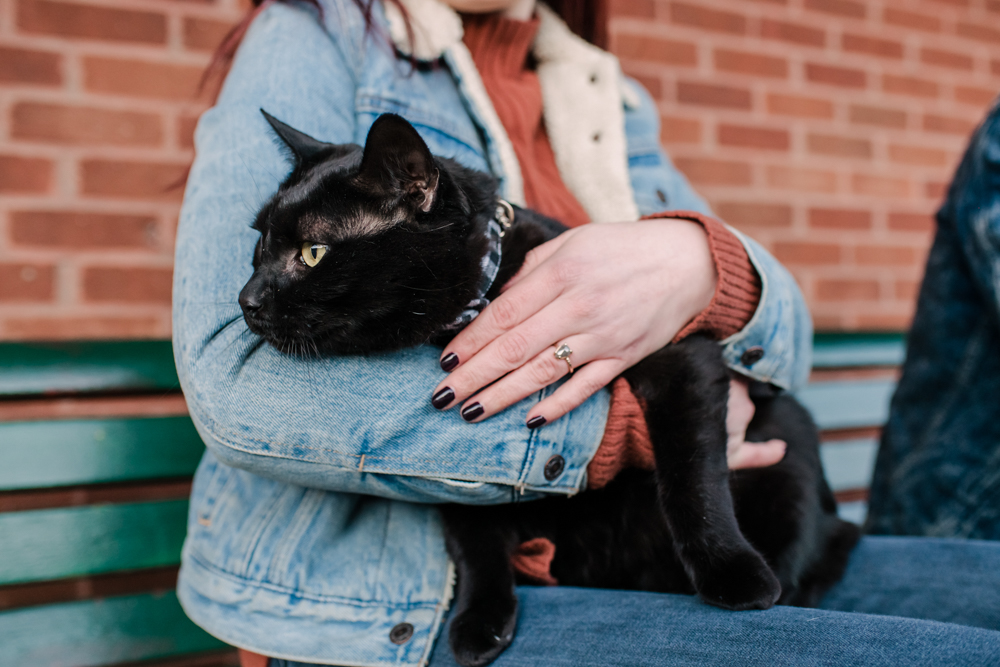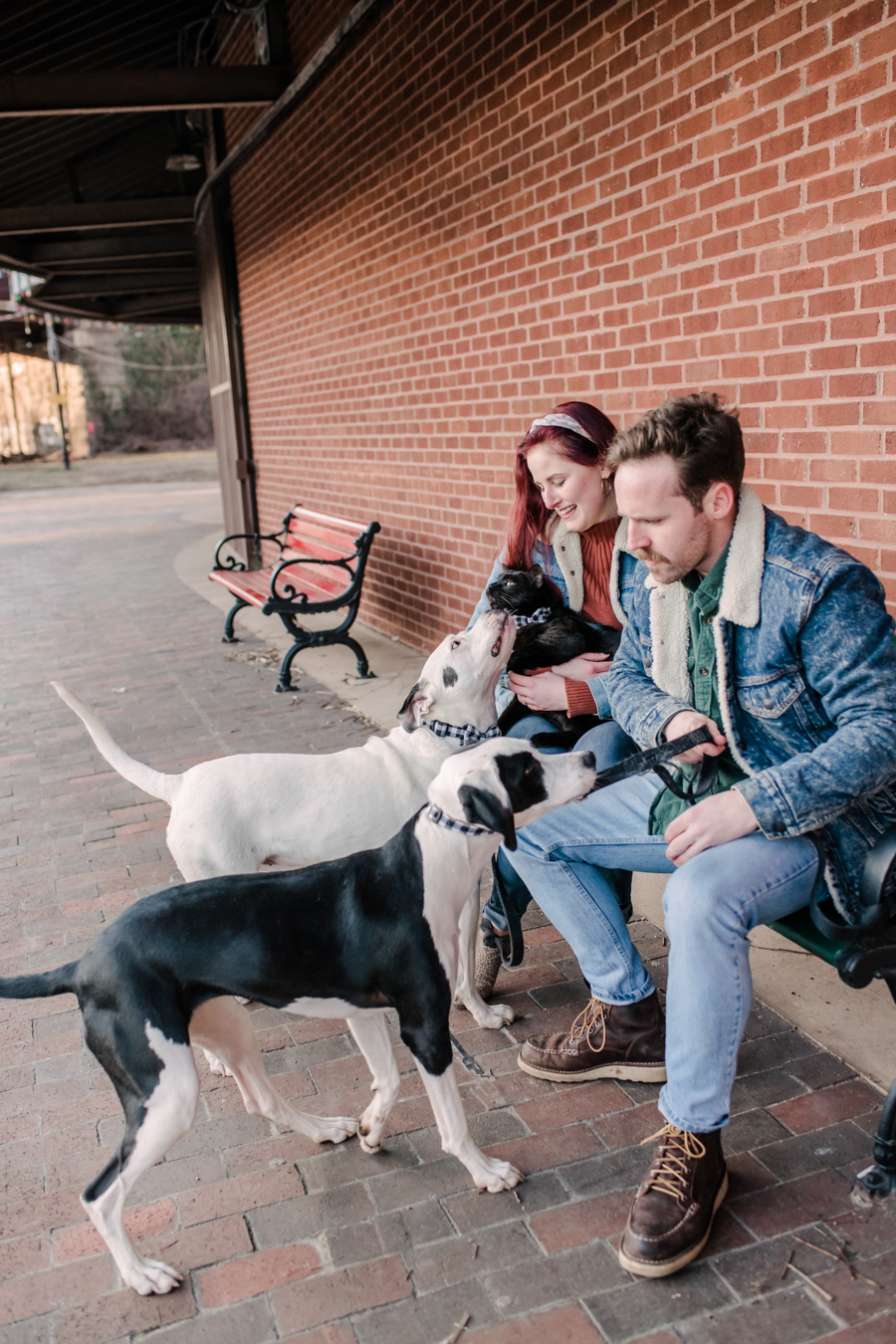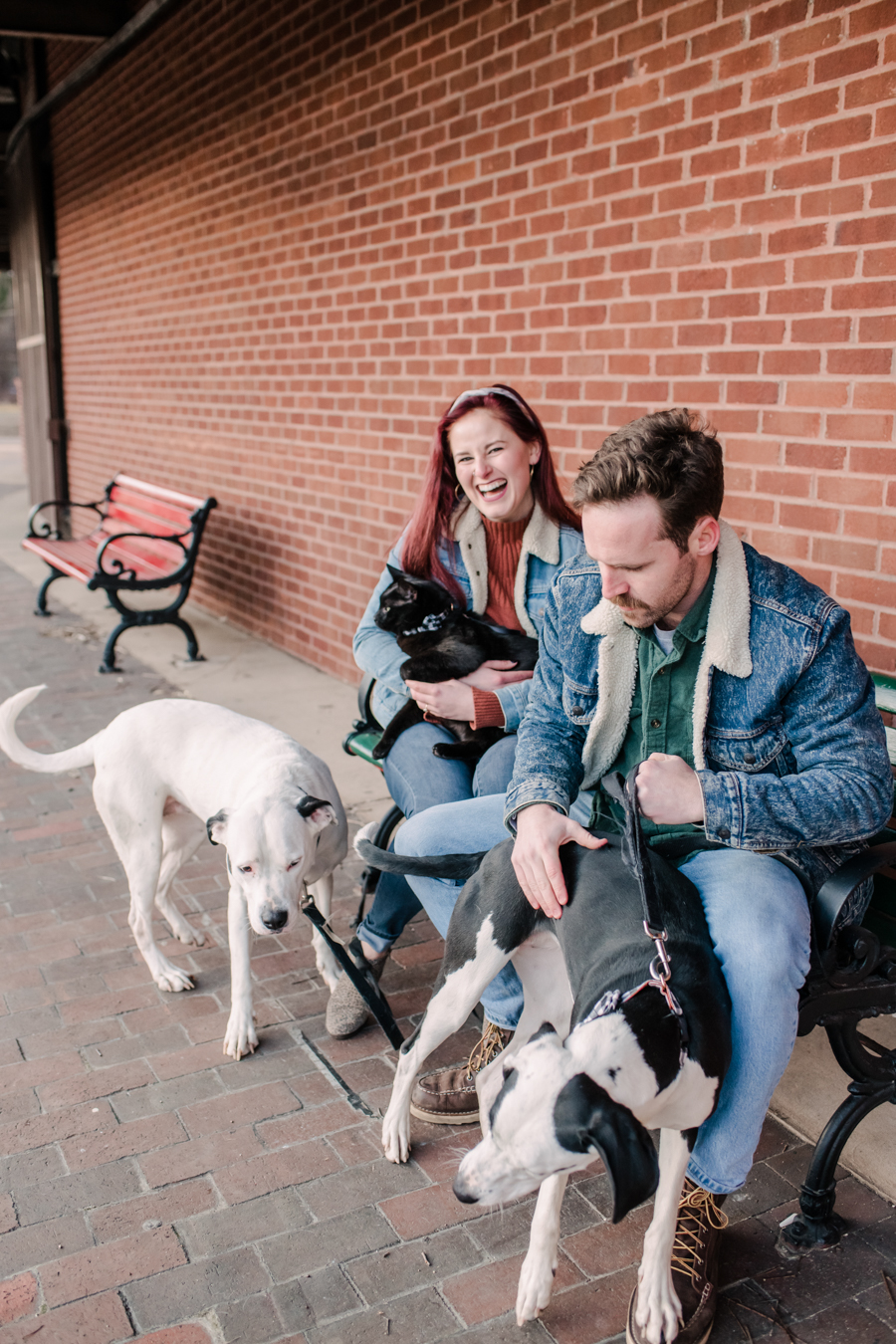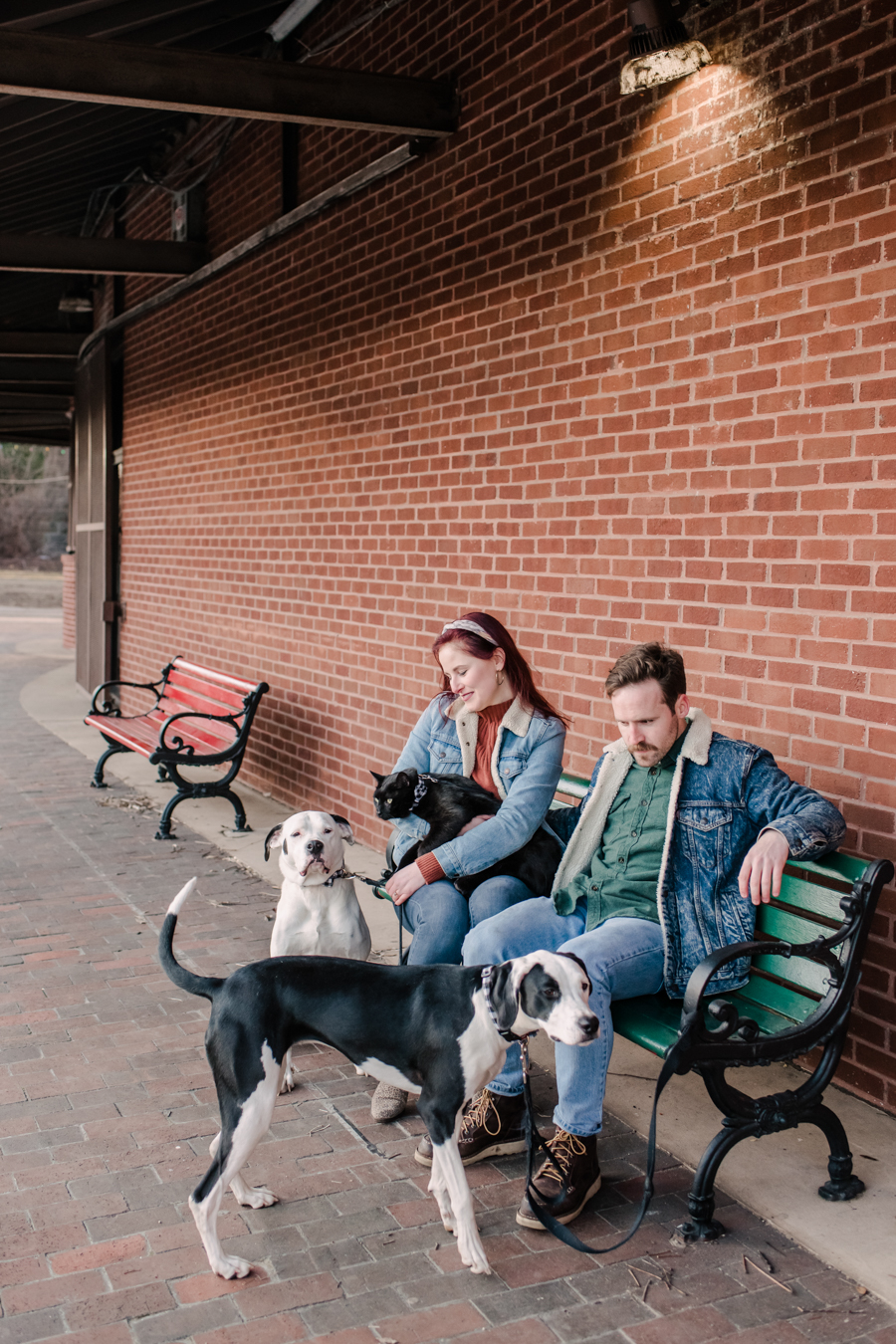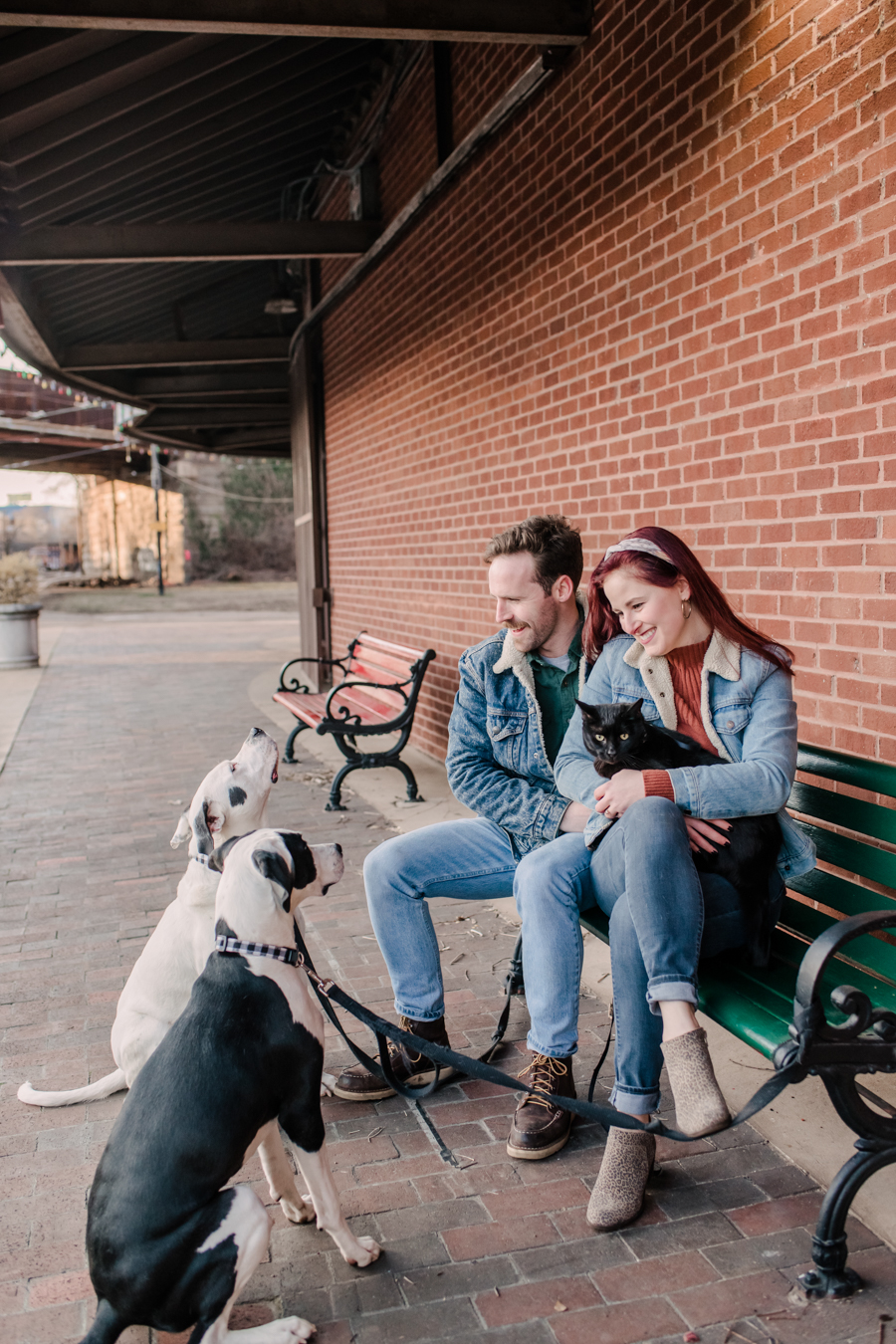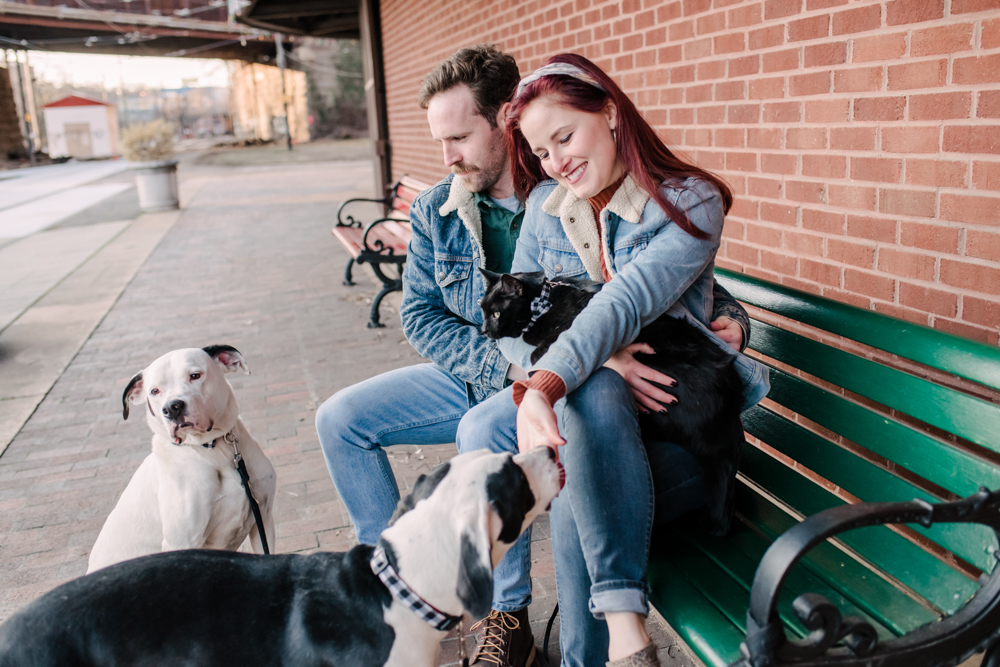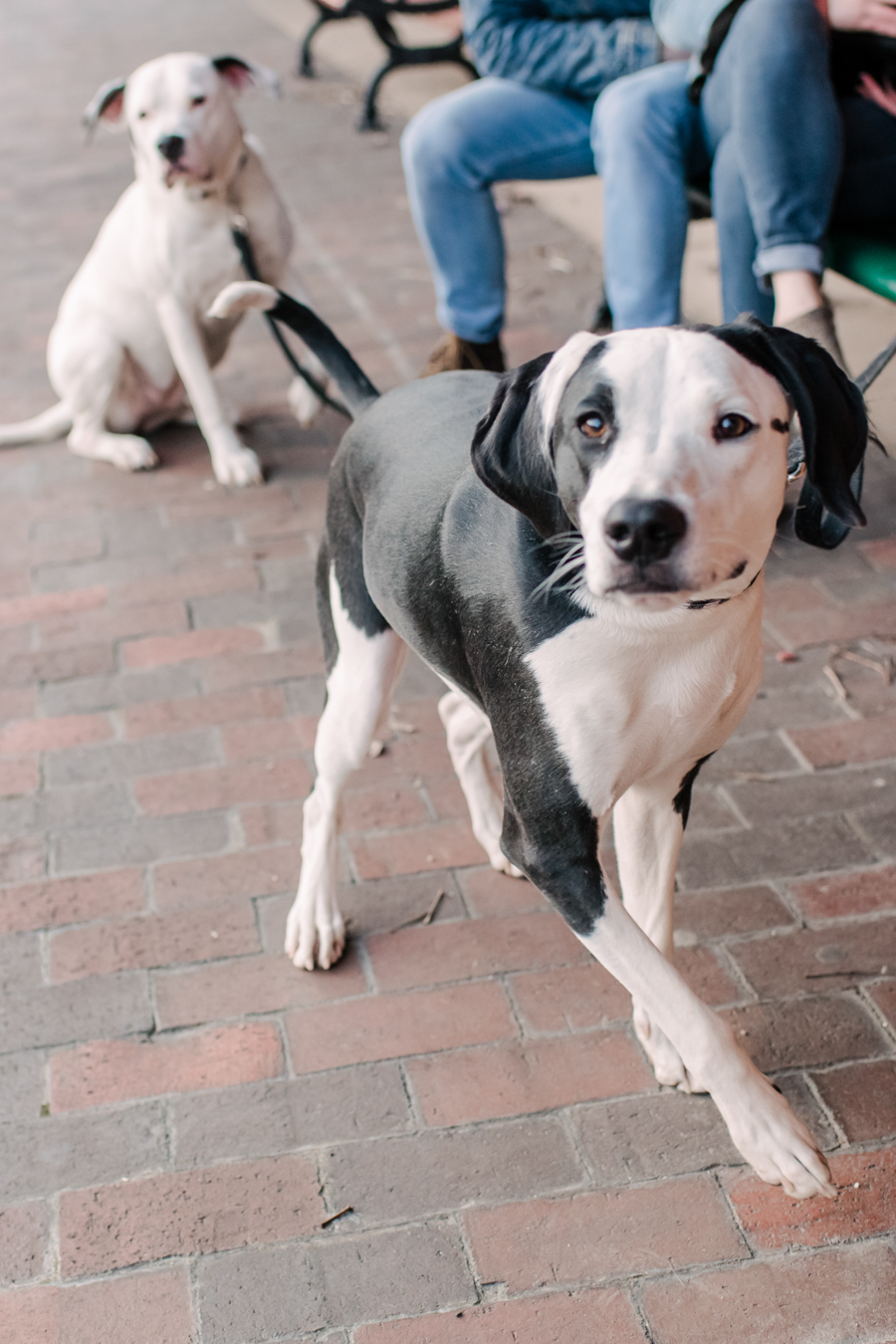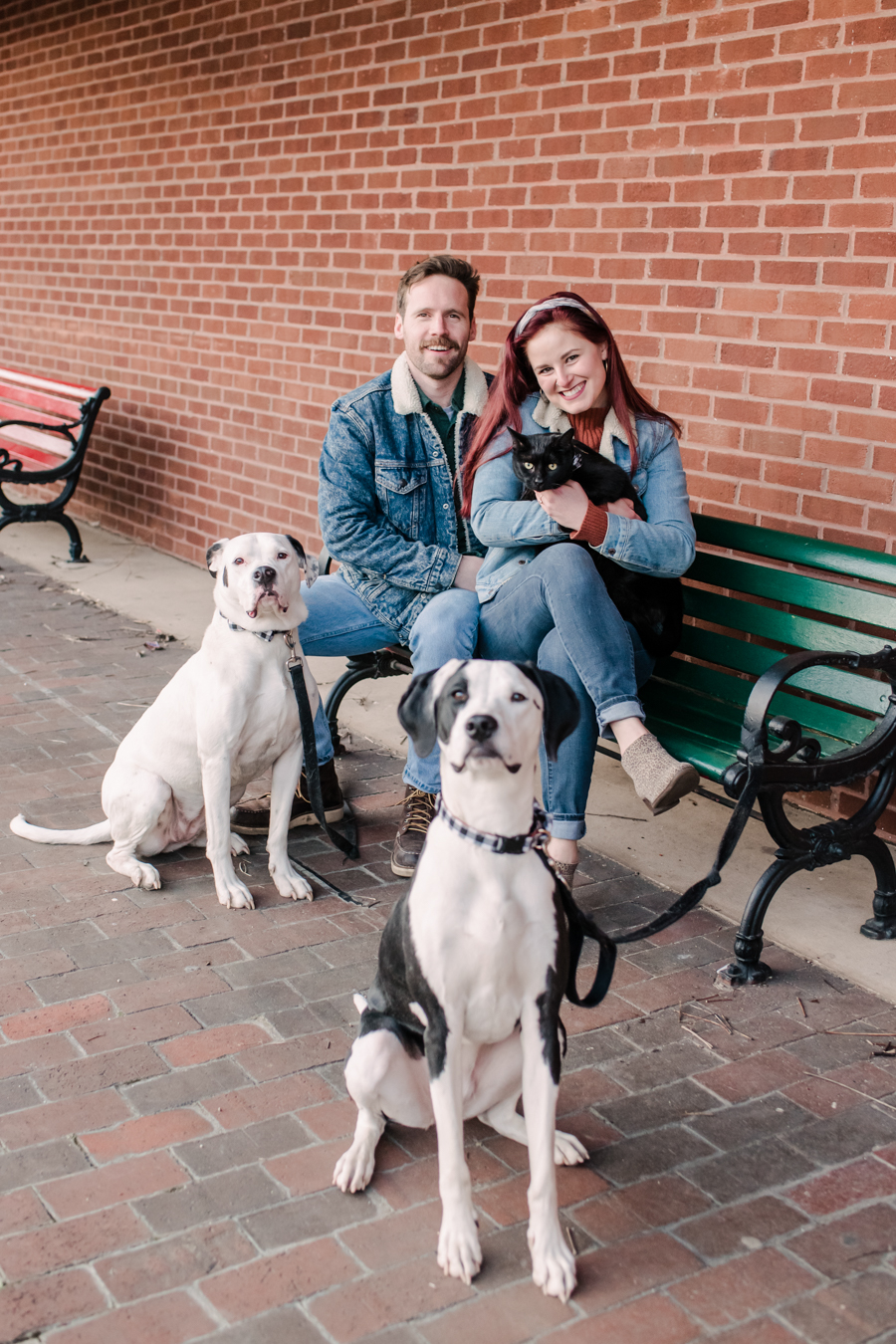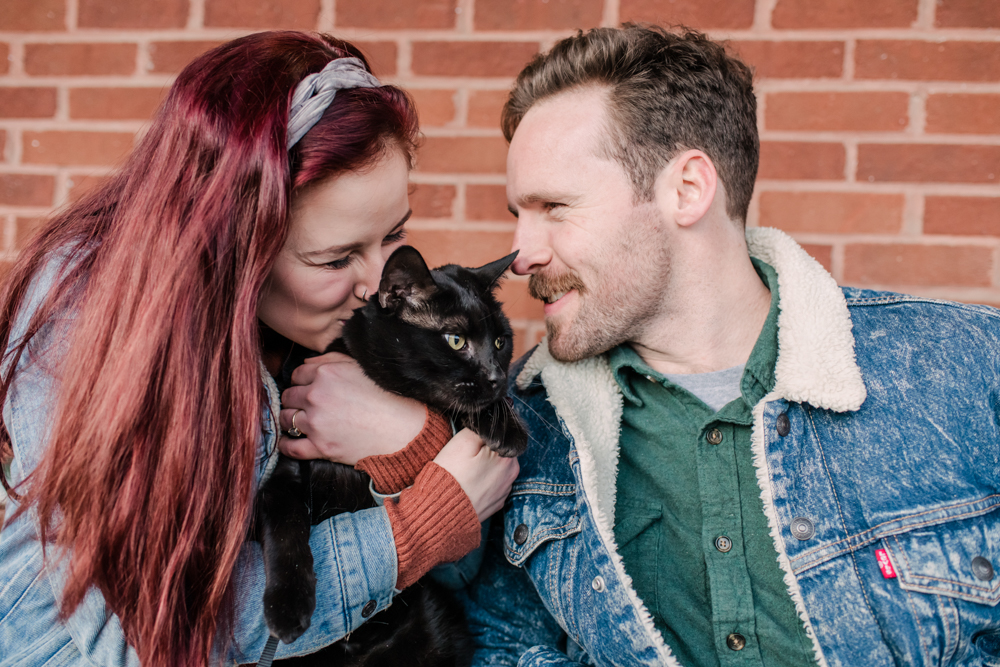 This sweet cat did SO well hanging out outside with us!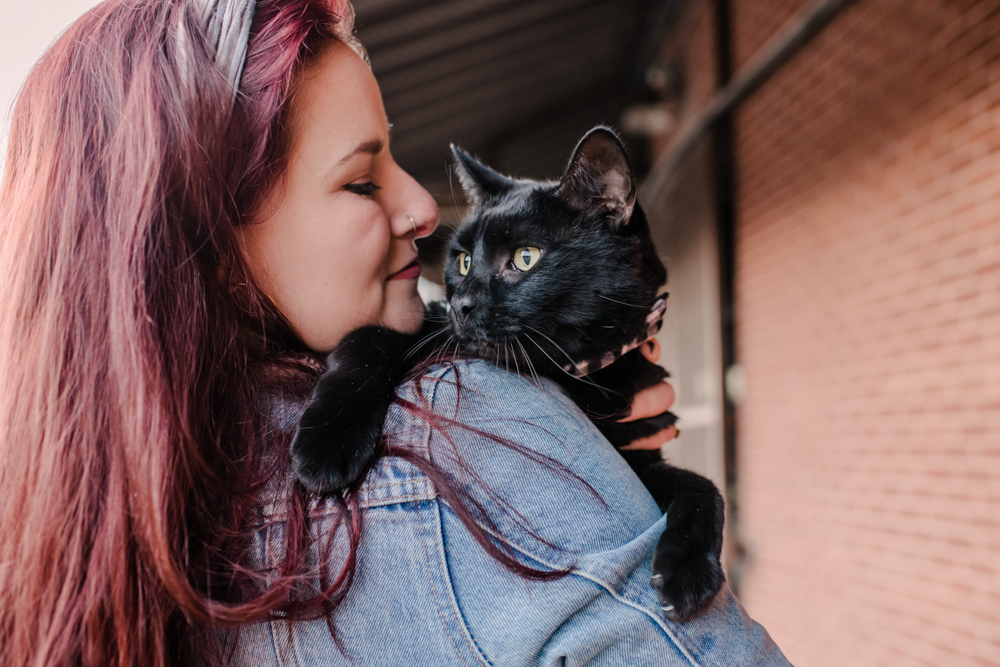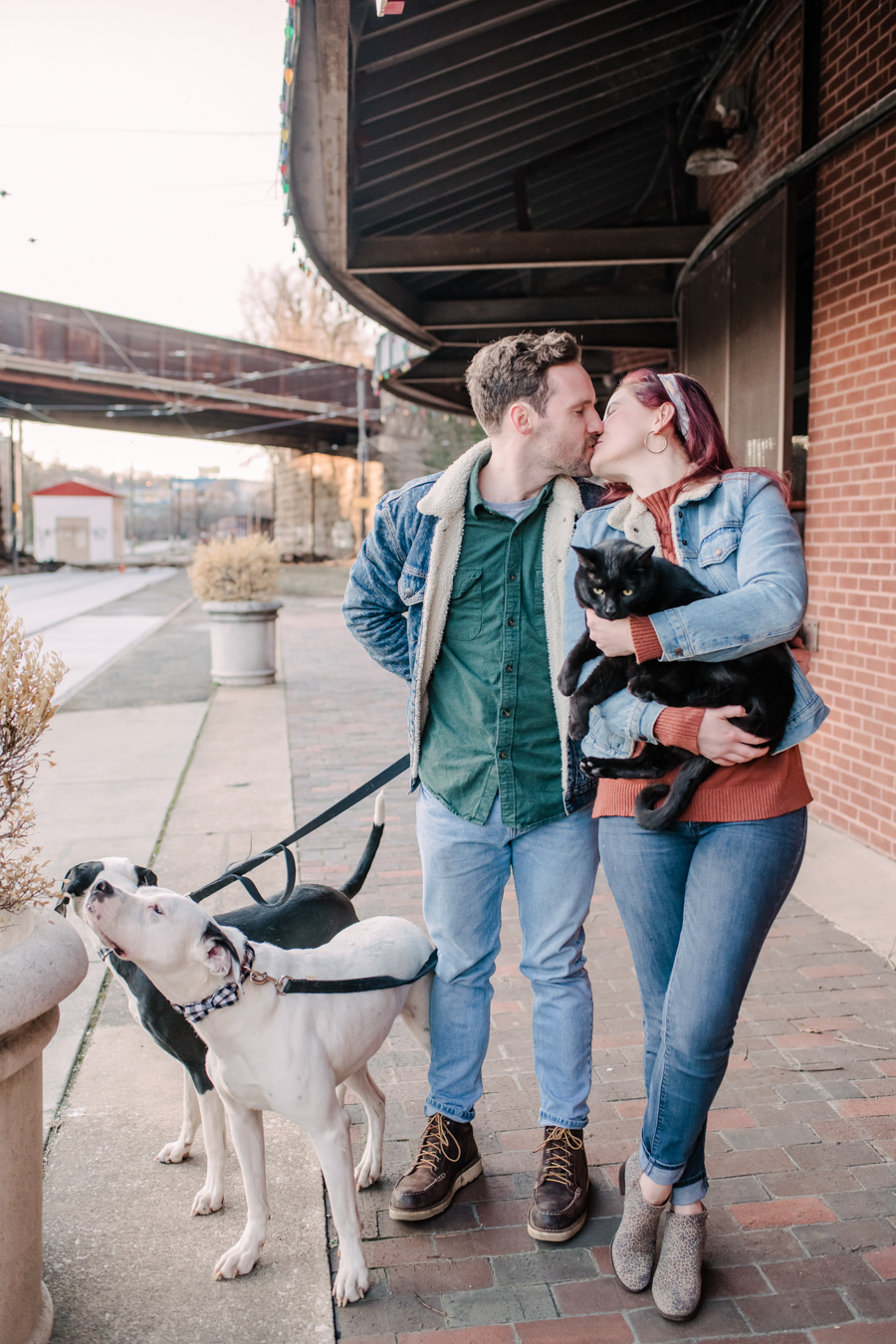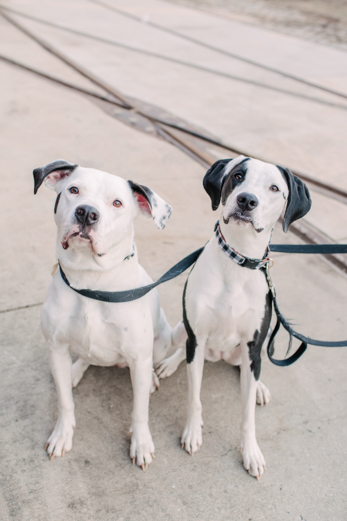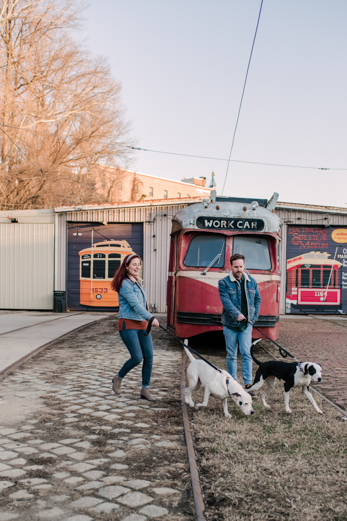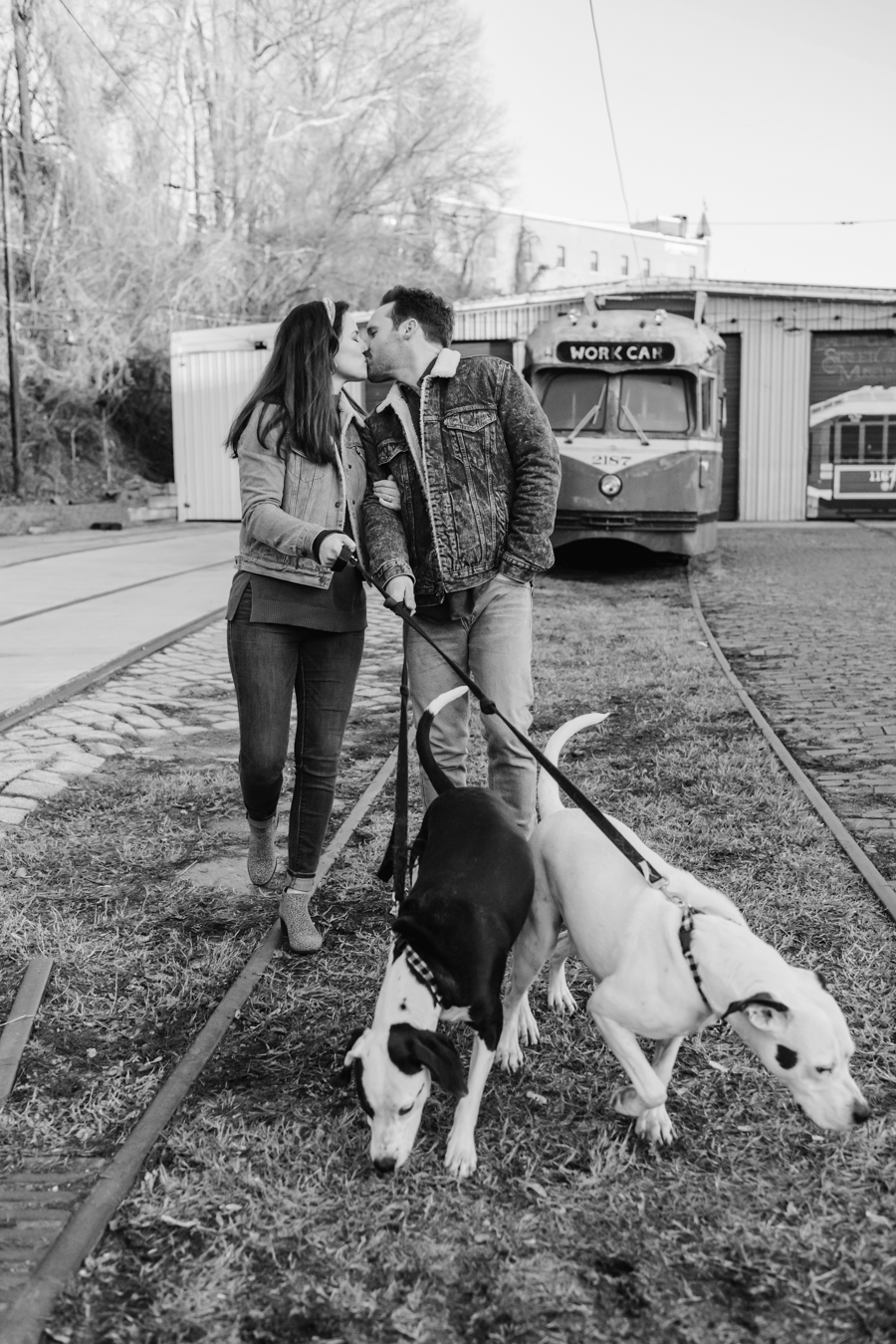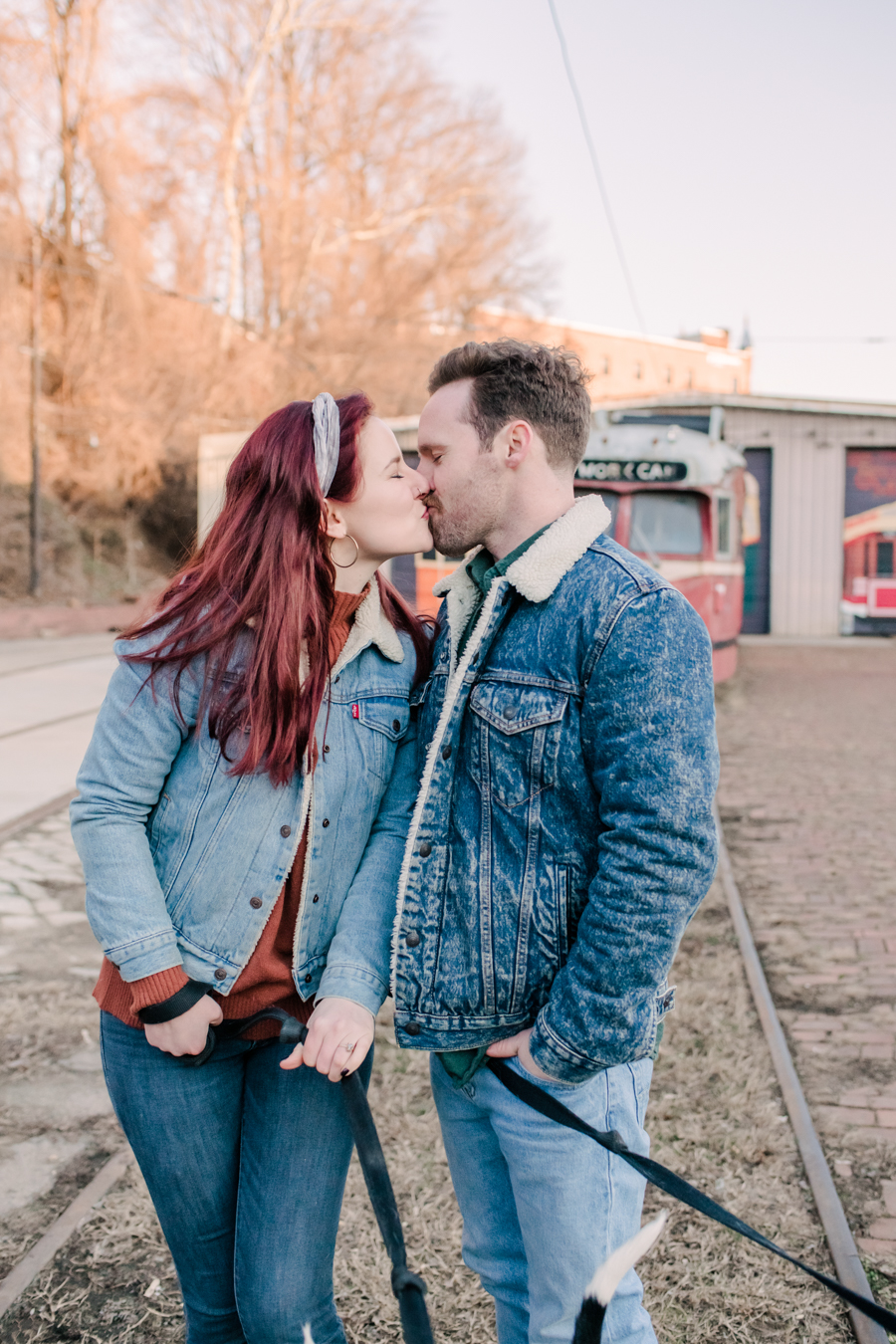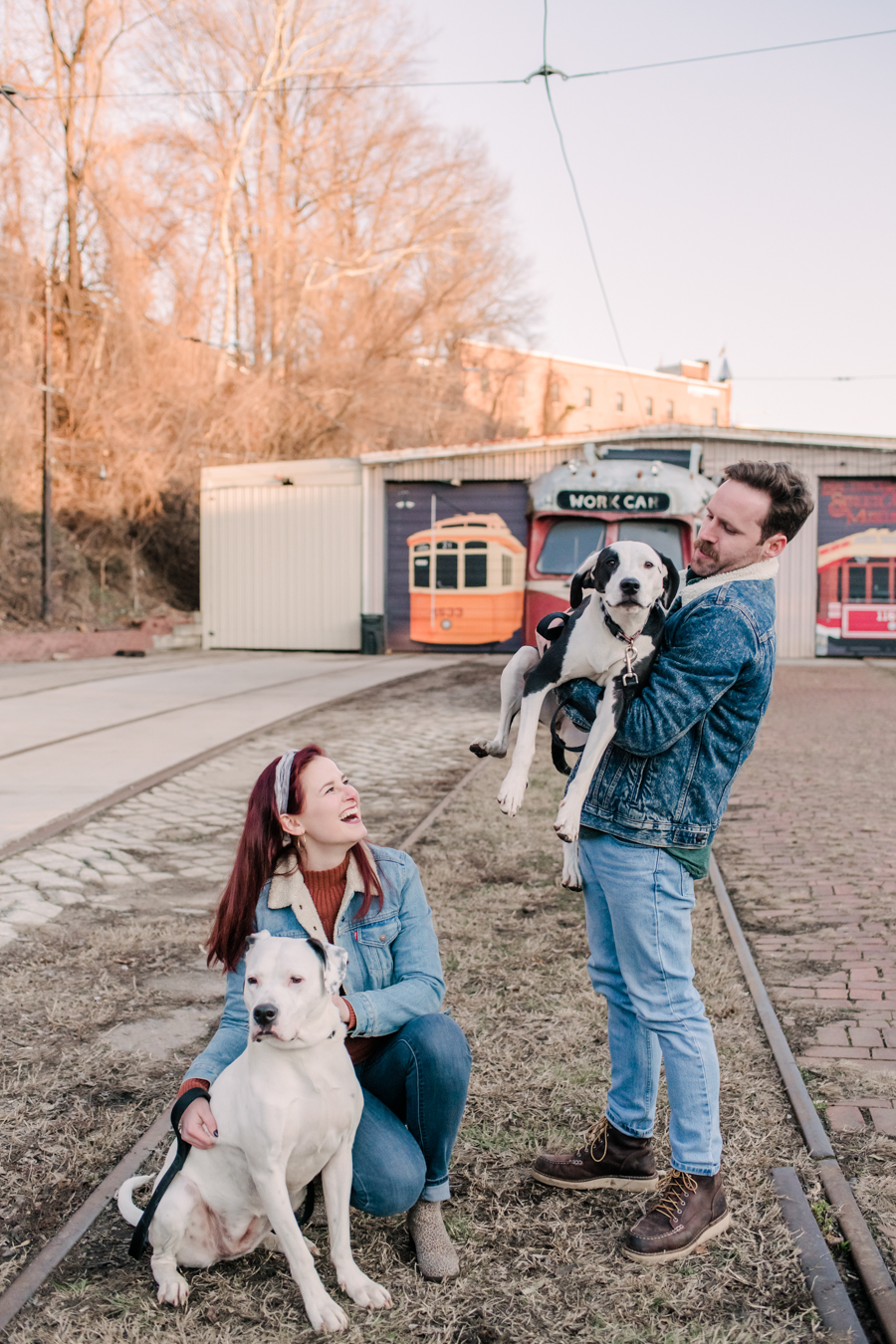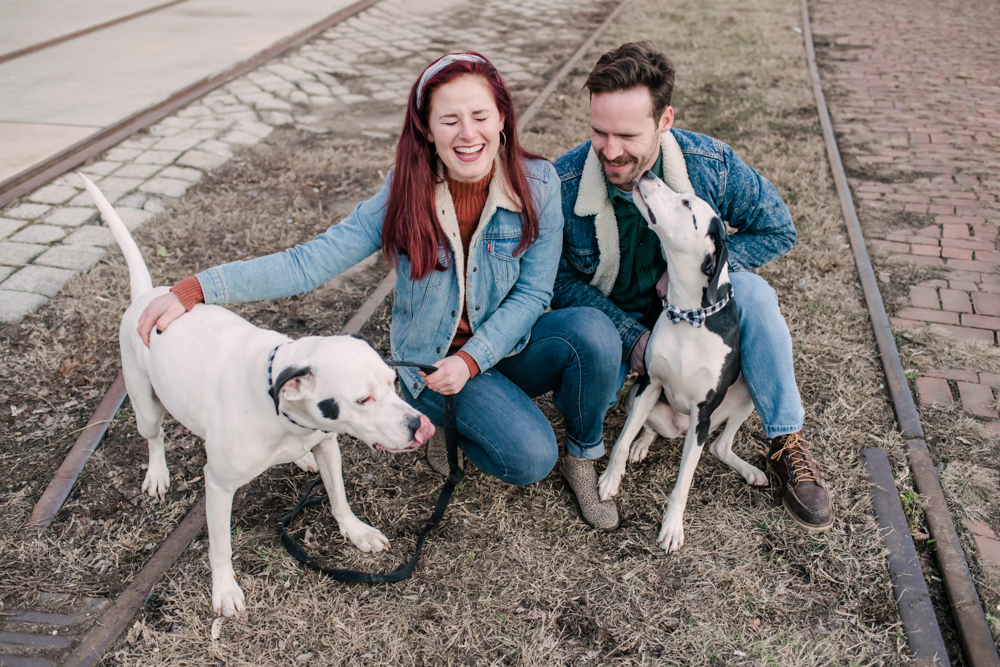 SO cute!! And obsessed with Maggie's beautiful ring!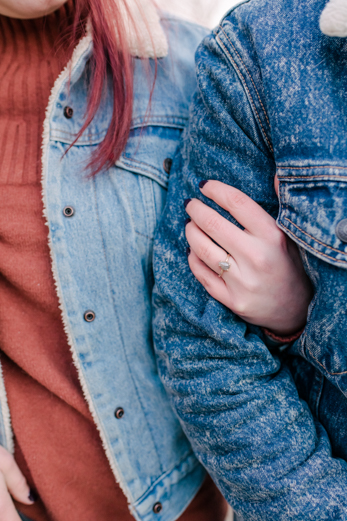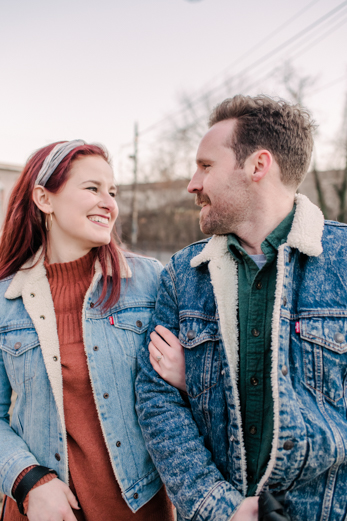 Seriously, could not be happier for you two! Cannot wait to celebrate you both and cannot wait for things to get back to normal hopefully soon! <3 Congratulations Maggie and Joe!! (and can't wait to work with Katie from Rose Gold Event for their wedding day!!)