Portraits at The Greenhouse Baltimore with Ashely Pratt
A couple weeks ago, Ashley and I started chatting about how cool it would be to do a full photoshoot session at The Greenhouse Baltimore at Good Neighbor, after we had a quick impromptu shoot there to show off a gorgeous bracelet for Mejuri and I'm so excited we were able to make this happen! We went into this with just a loose idea of what we wanted to capture, and we knew we wanted to do something a little moodier, and super creative. And damn, it felt great to do that. It's been a while since I've gotten to just simply practice, experiment, and stretch creatively! I'm so grateful – Ashley is such an amazing model (she's also modeled for our BaM Co-Create Beerchelorette photoshoot on Baltimore Weddings!) and friend and human. I'm so grateful for her expertise and just general awesomeness. We actually laughed part way through as I realized I probably wasn't giving as much direction as I could have been, but honestly I was just so impressed by the poses and emotions Ashley was getting already. It was so great to do this little creative stretch and get to take and edit portraits "just for fun," learning what we each maybe want to do more of in the future too. And the newly opened Greenhouse (just up the hill from Good Neighbor) was the perfect backdrop. So many gorgeous plants and textures and colors! Absolutely can't wait to go back and bring some home, and obviously stop by Good Neighbor too (their toasts are SO good). Anyway, hope y'all enjoy these because I had way too many favorites for just your normal "sneak peek" <3 Thanks Ashley for being up for getting creative and collaborating on these portraits!!
As with all shoots during this time, masks and distancing are in effect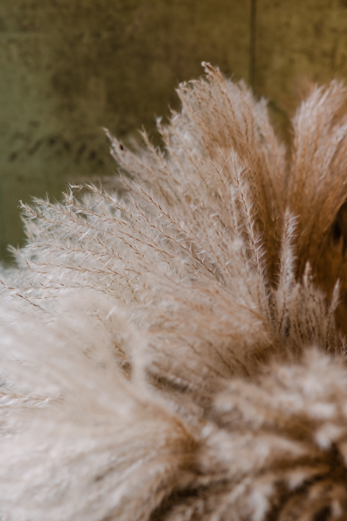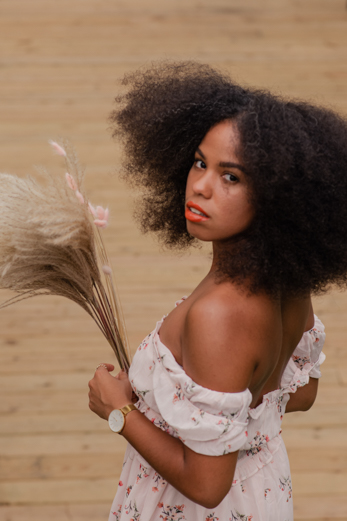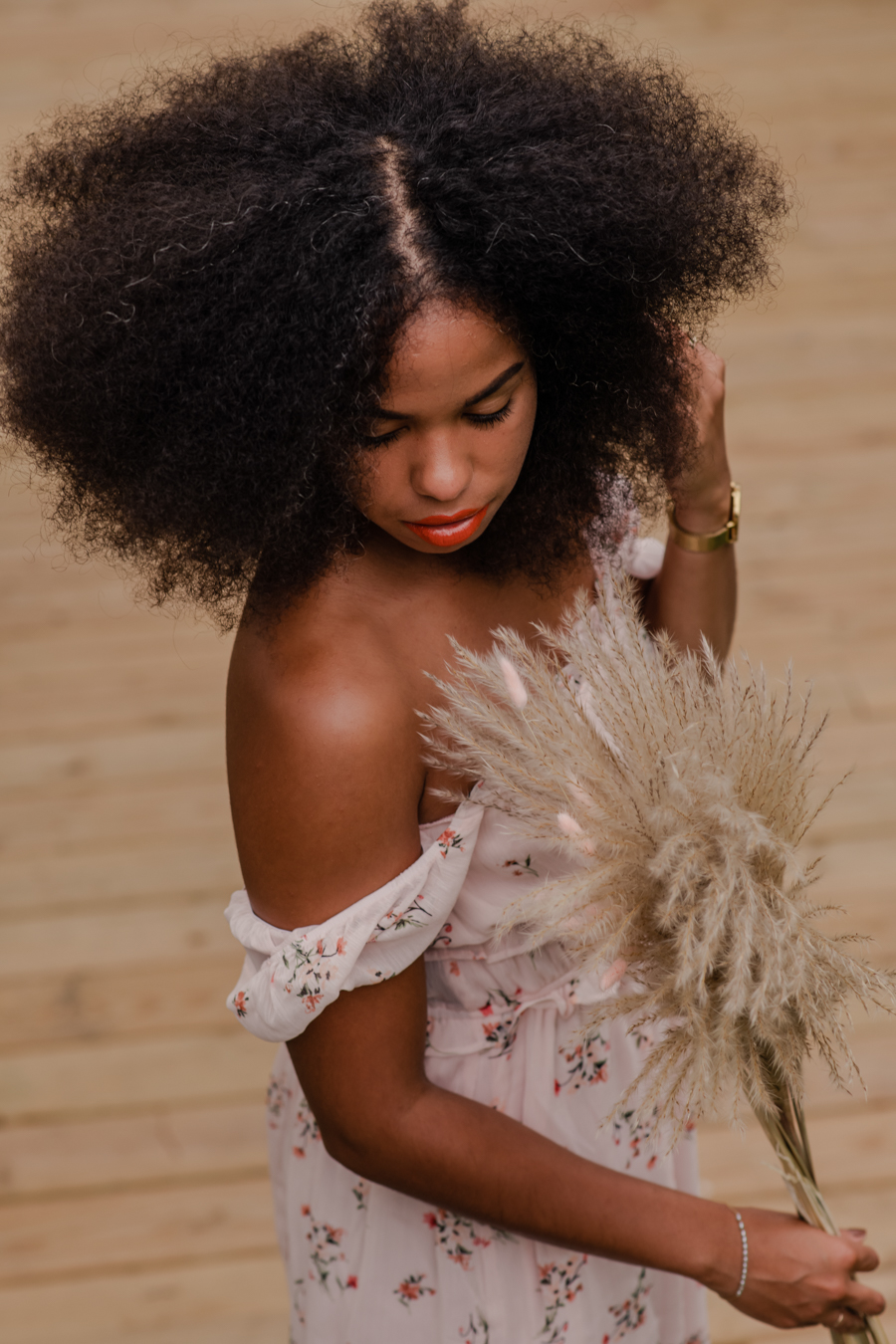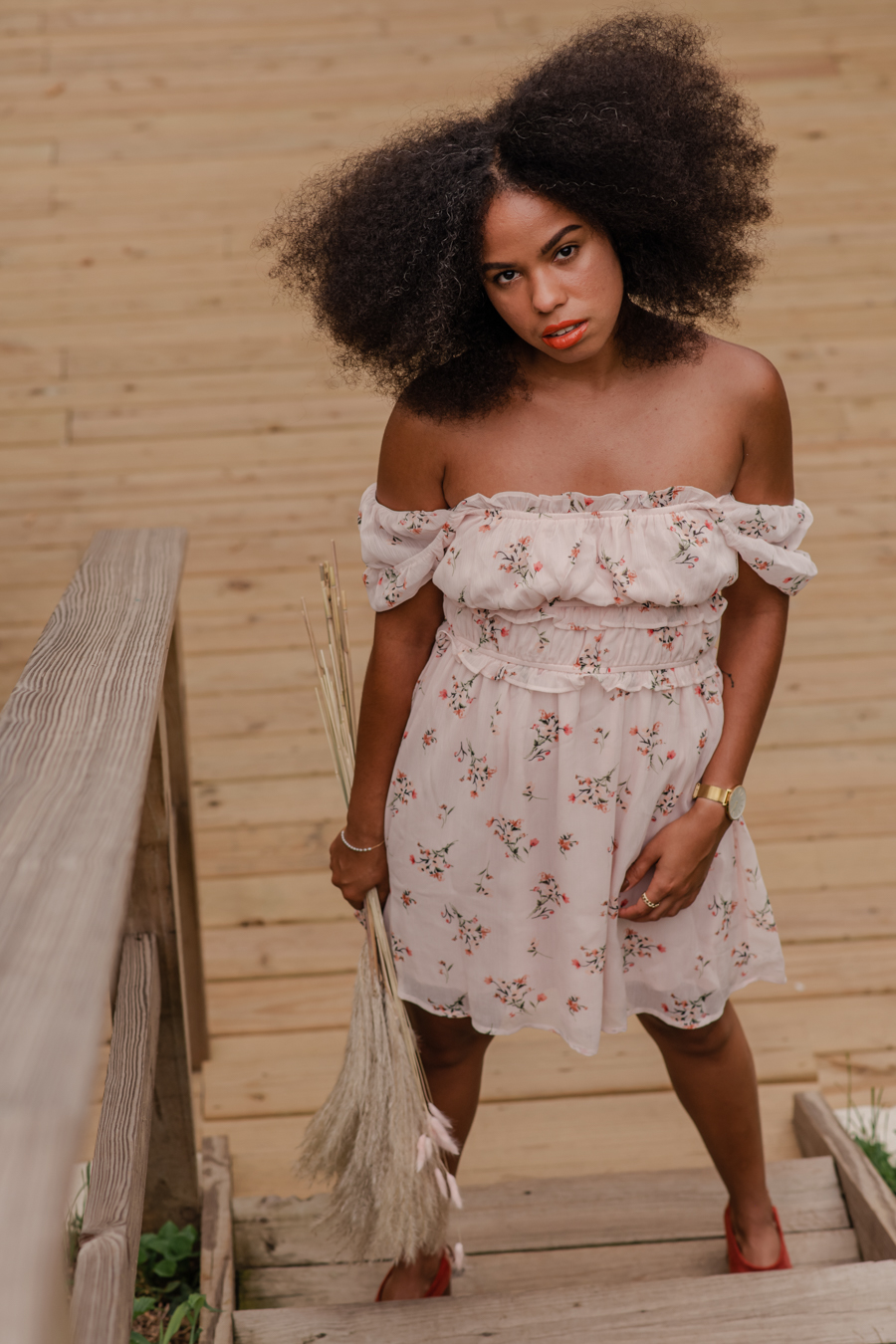 Seriously this next series.. if I could figure out how to easily add the fire emoji just know it would be right [here]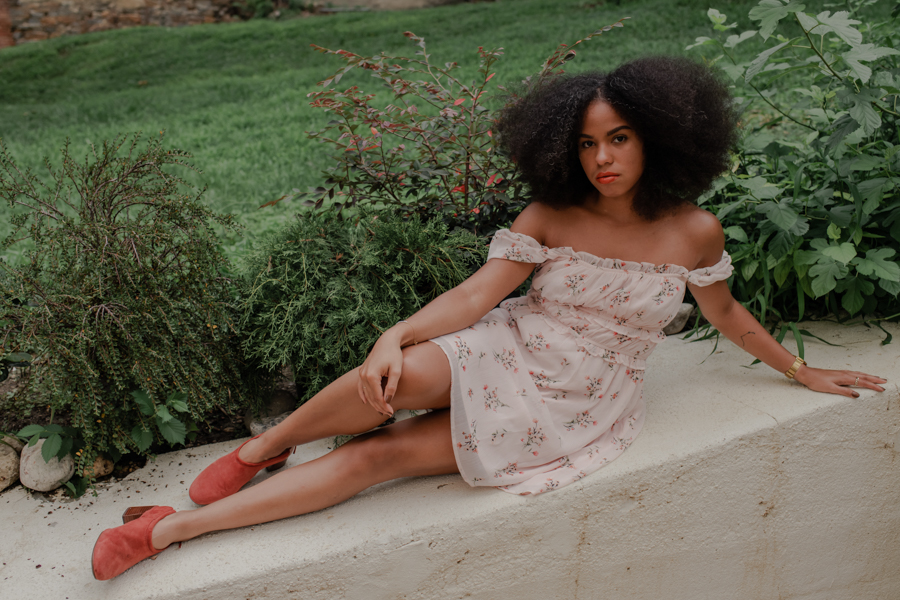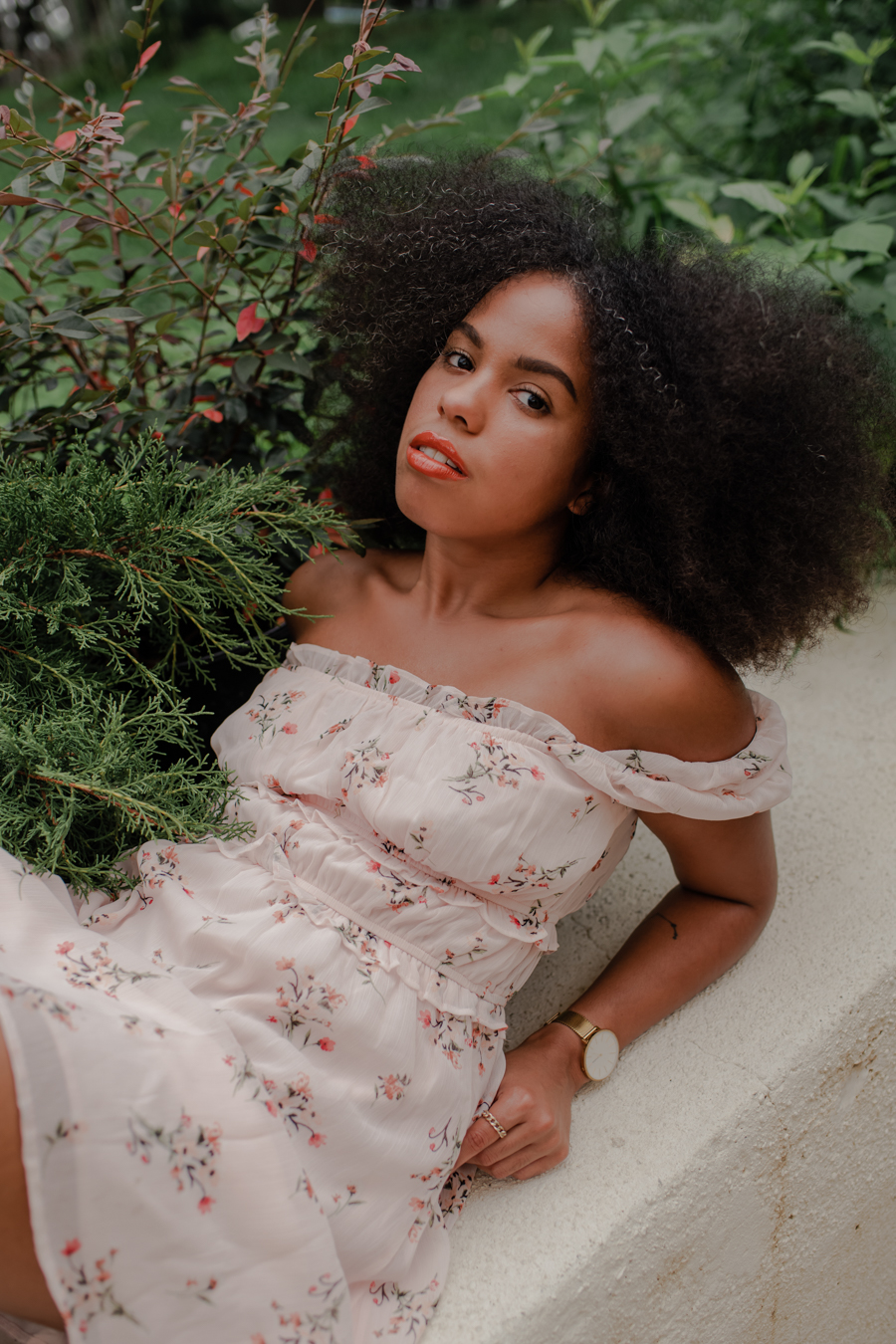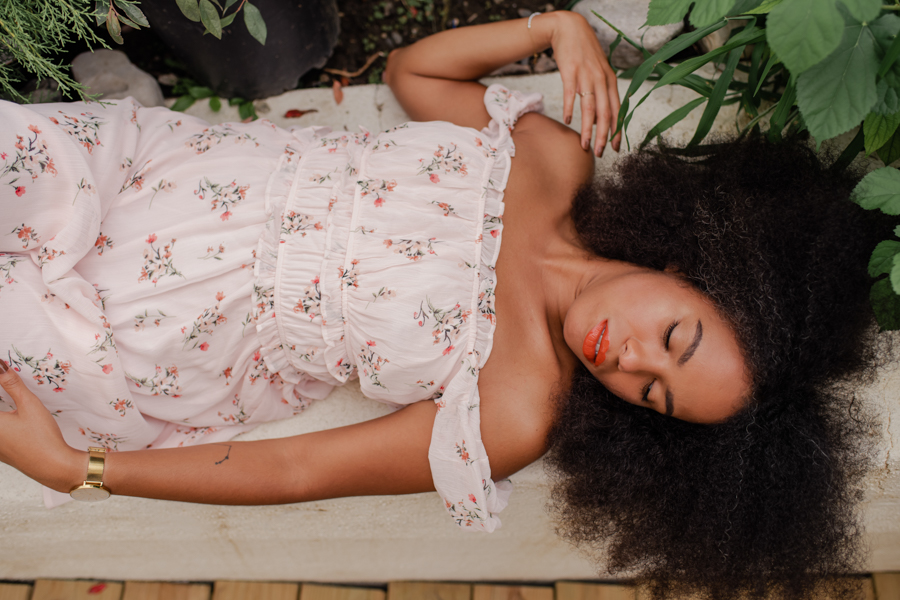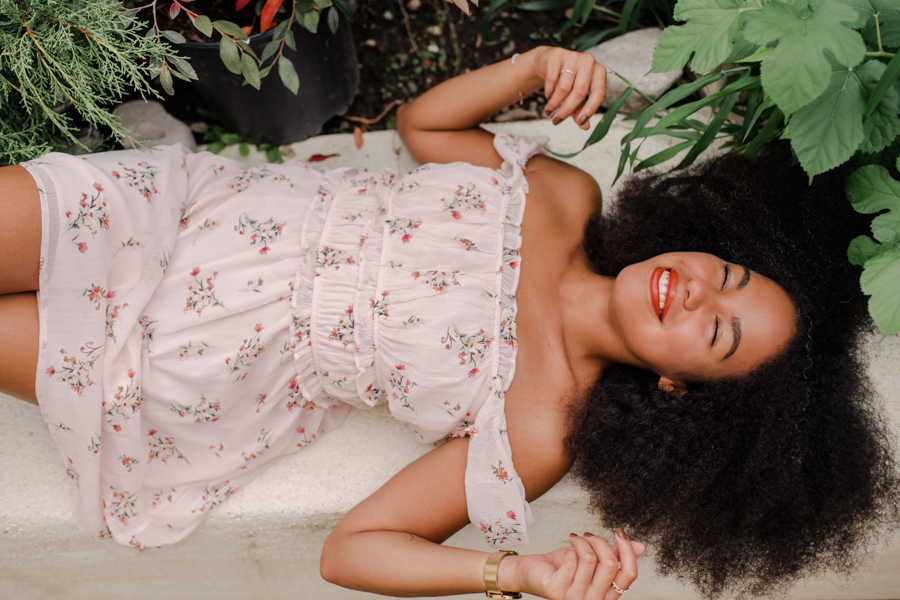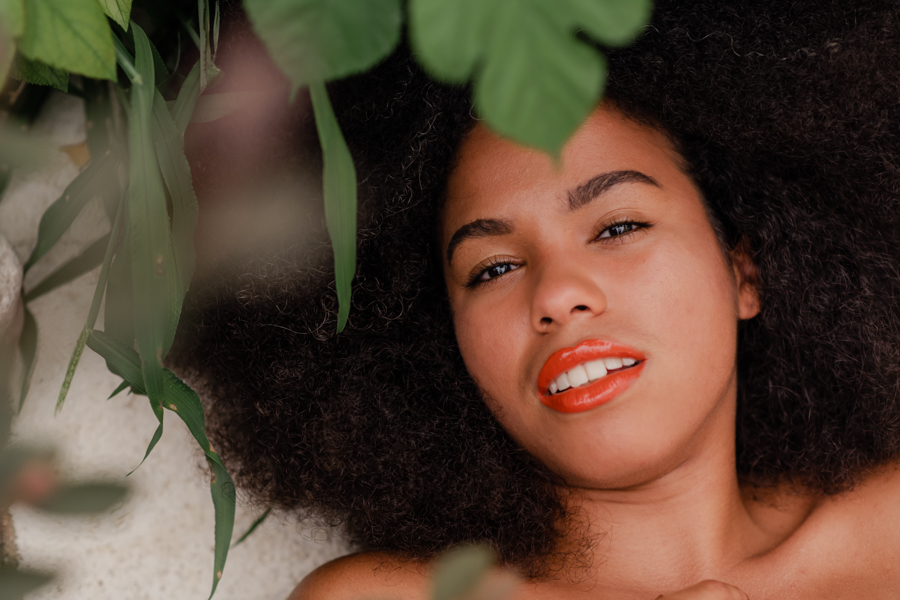 Pretty sure this is when I said "oh my gosh the light in your eyes is incredible!" just in case you're wondering what it's like when I'm photographing and you're trying to be serious haha.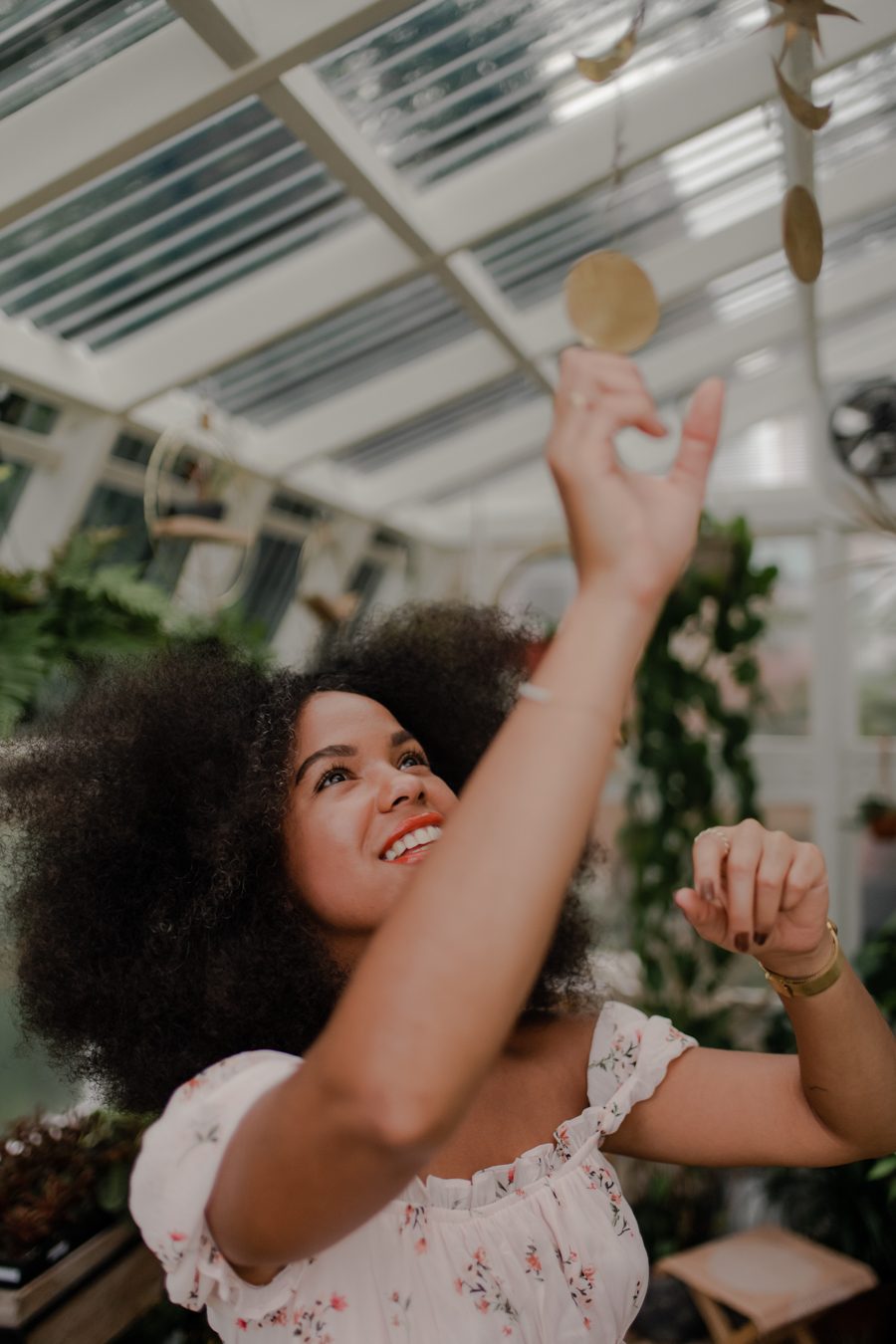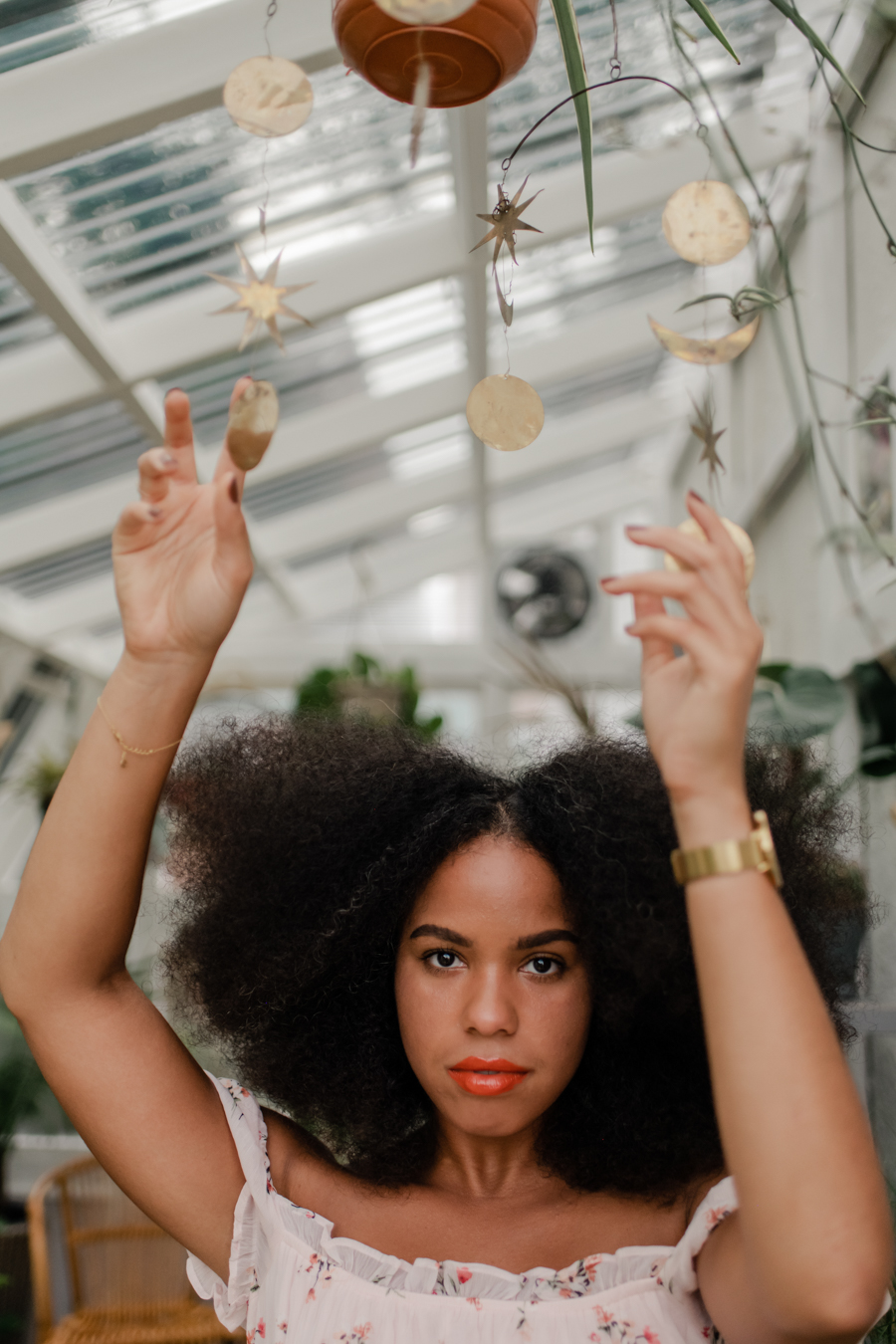 Seriously everything about these has me smiling.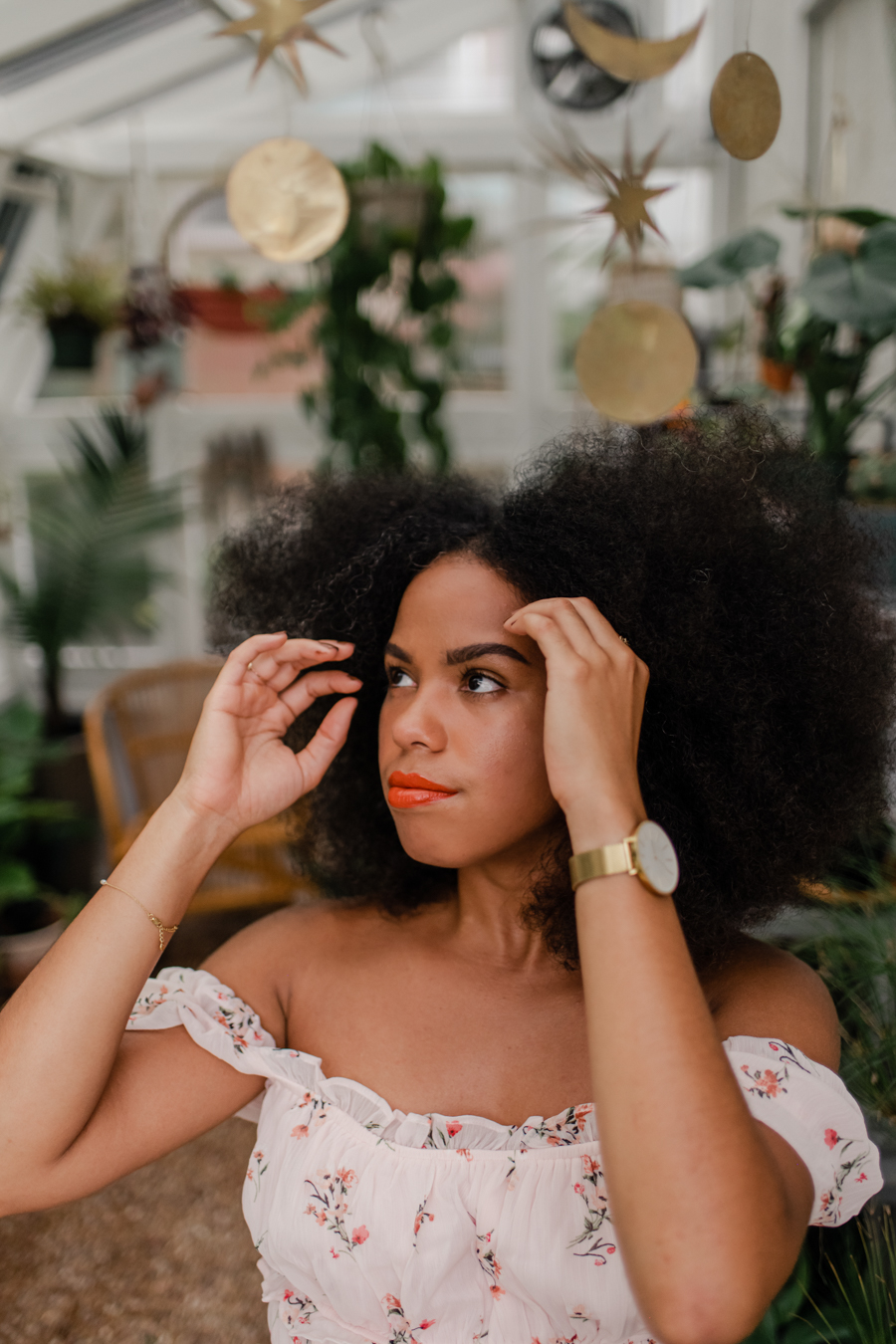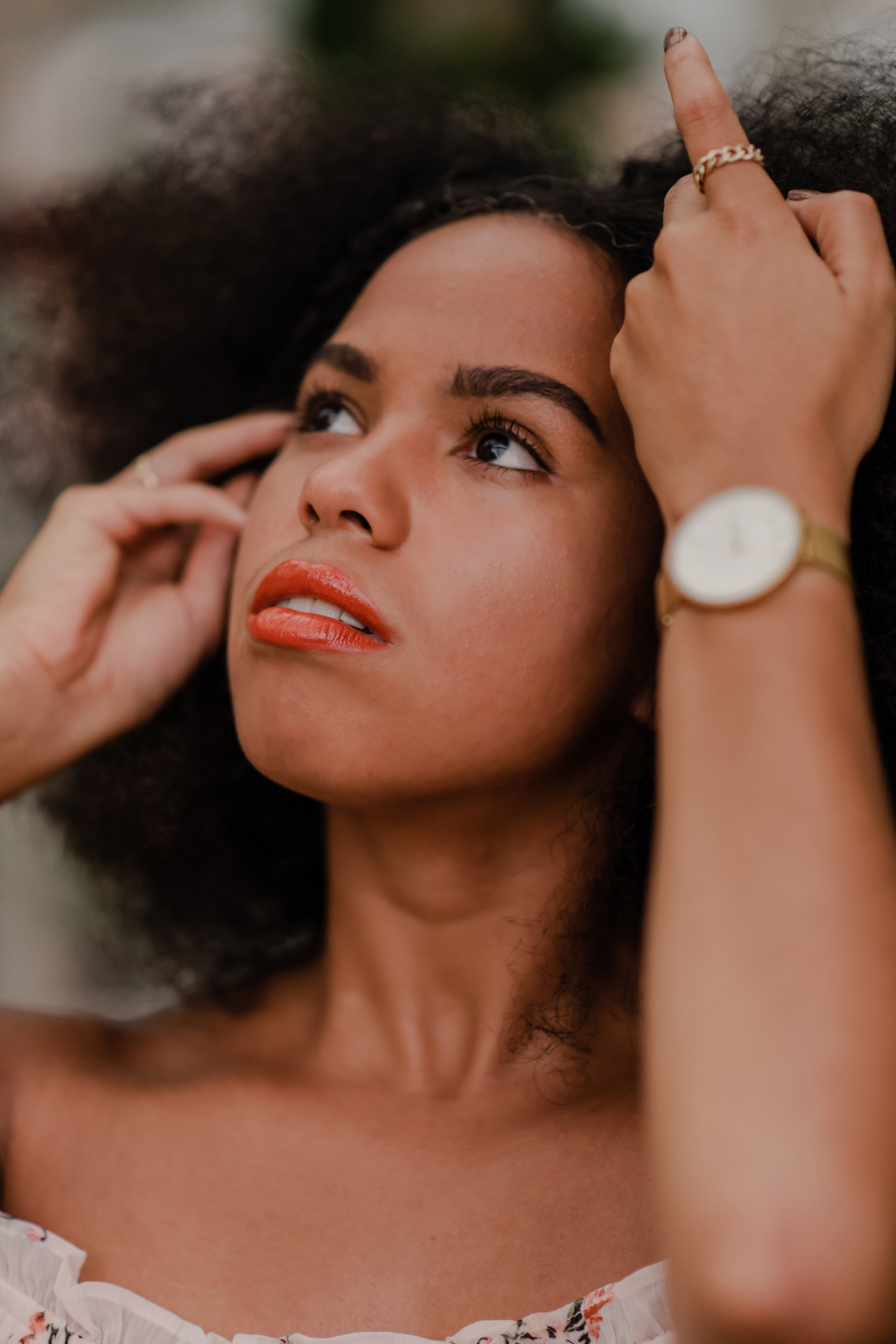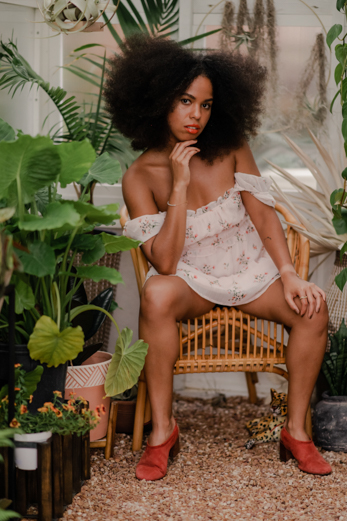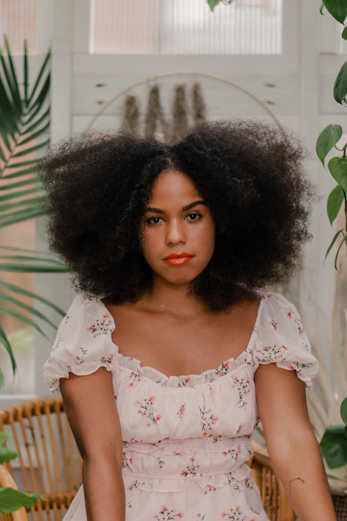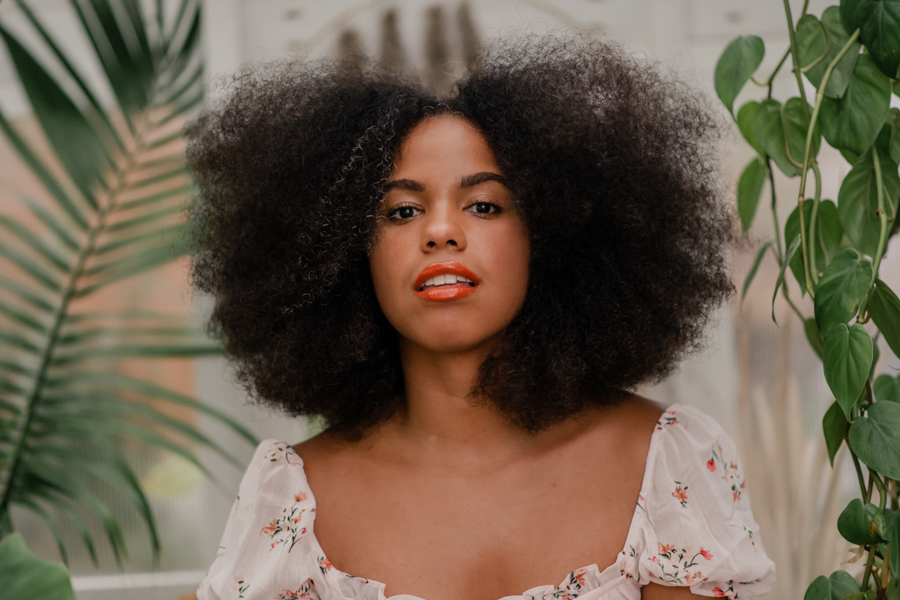 I'm seriously so in awe of how Ashley can capture every range of emotion!! So incredible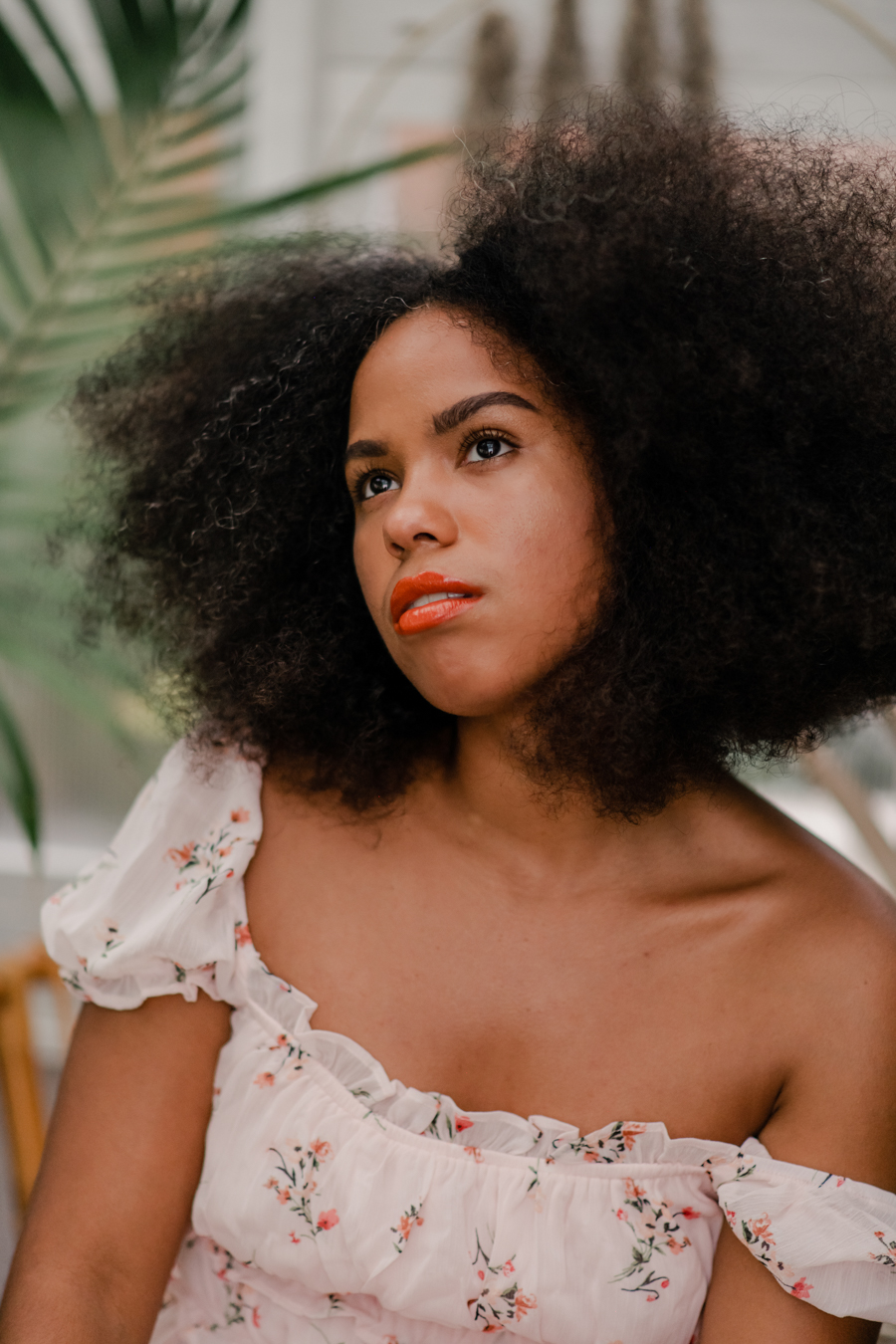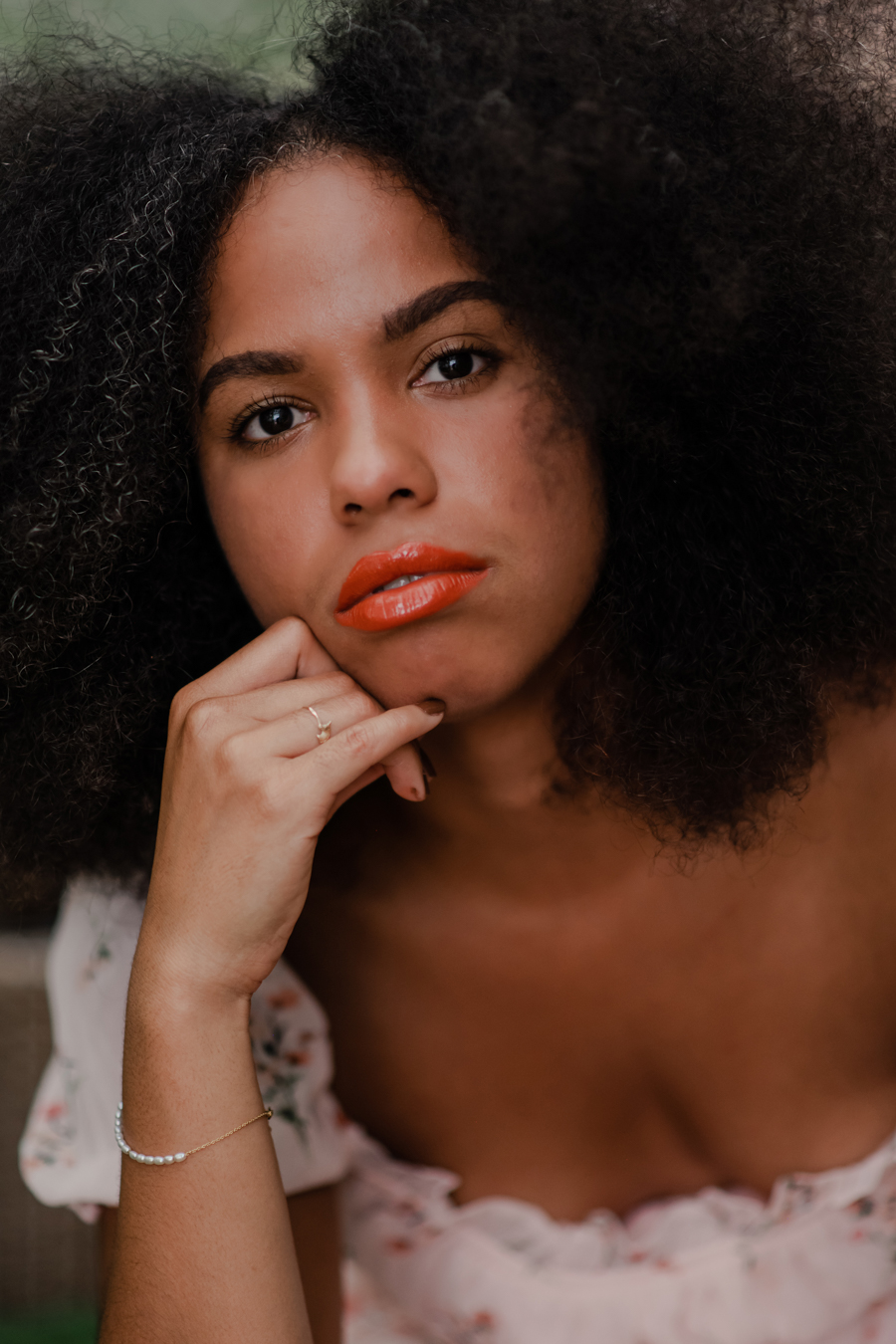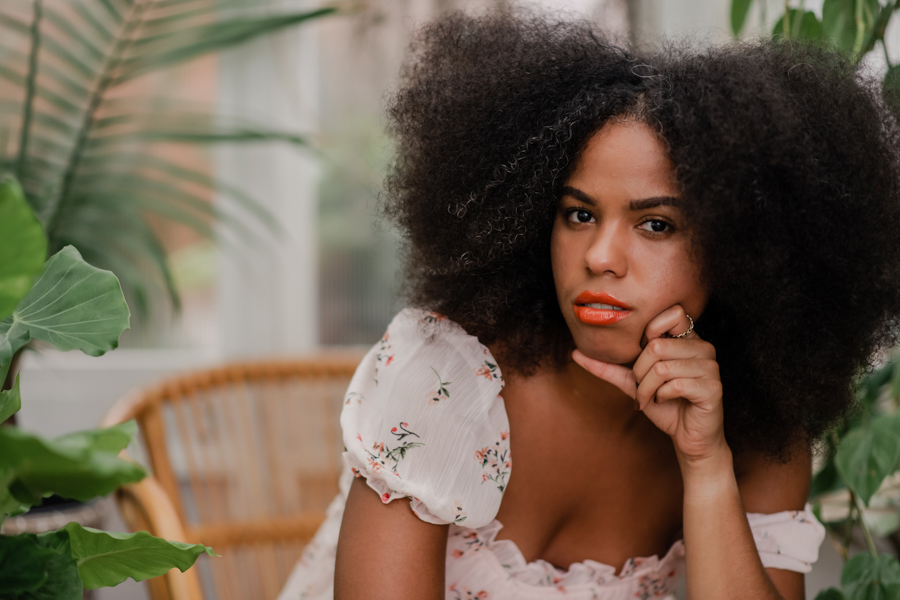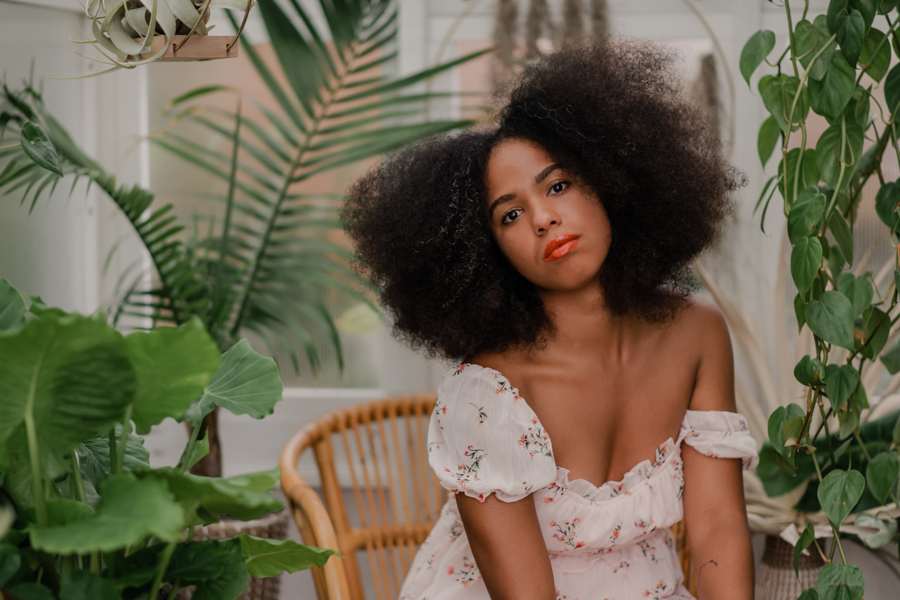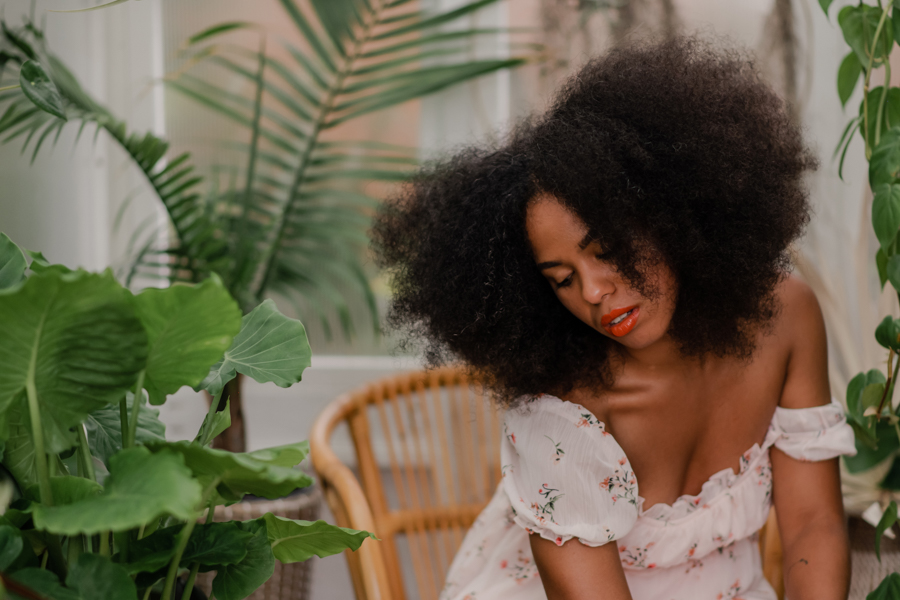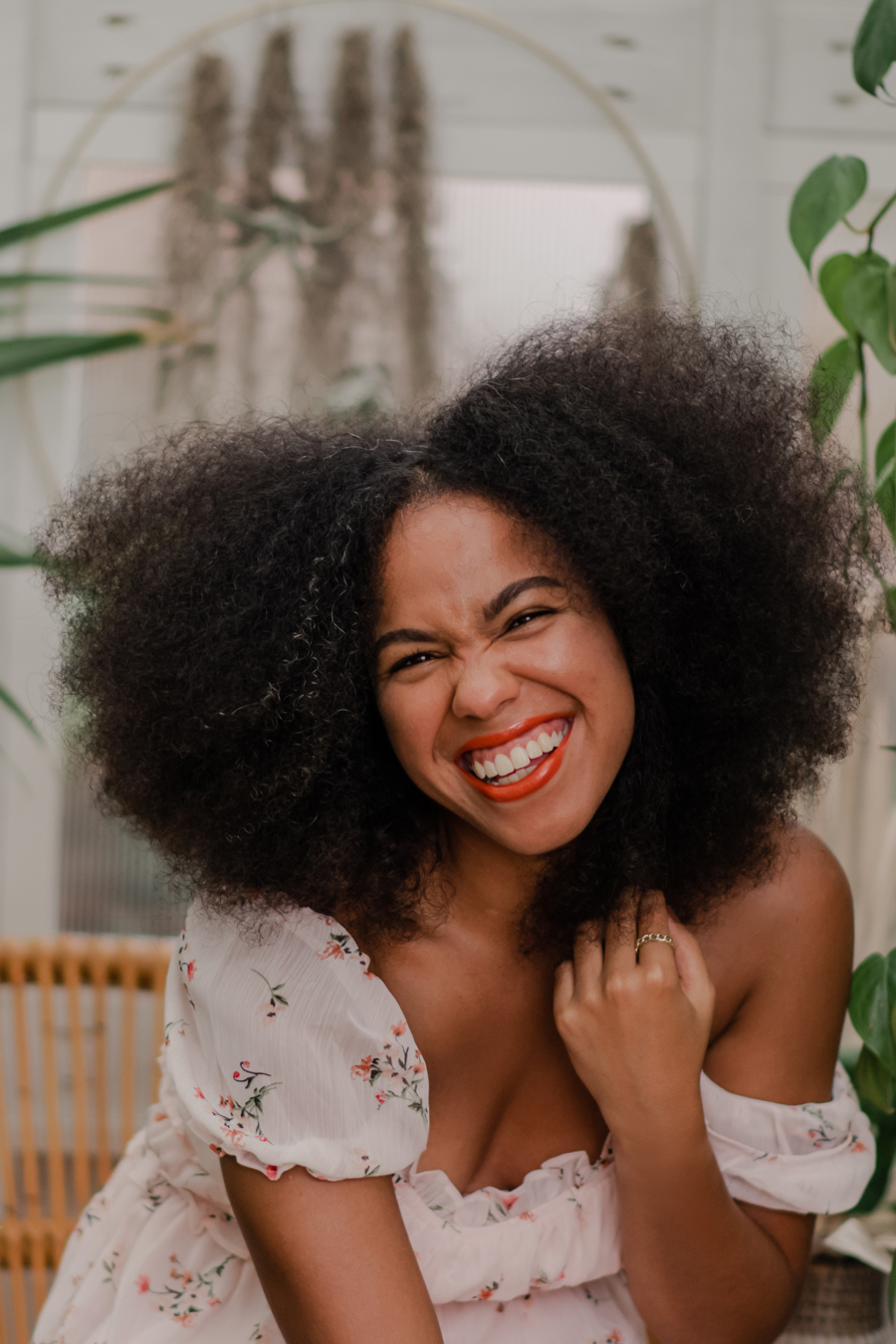 So gorgeous and happy!!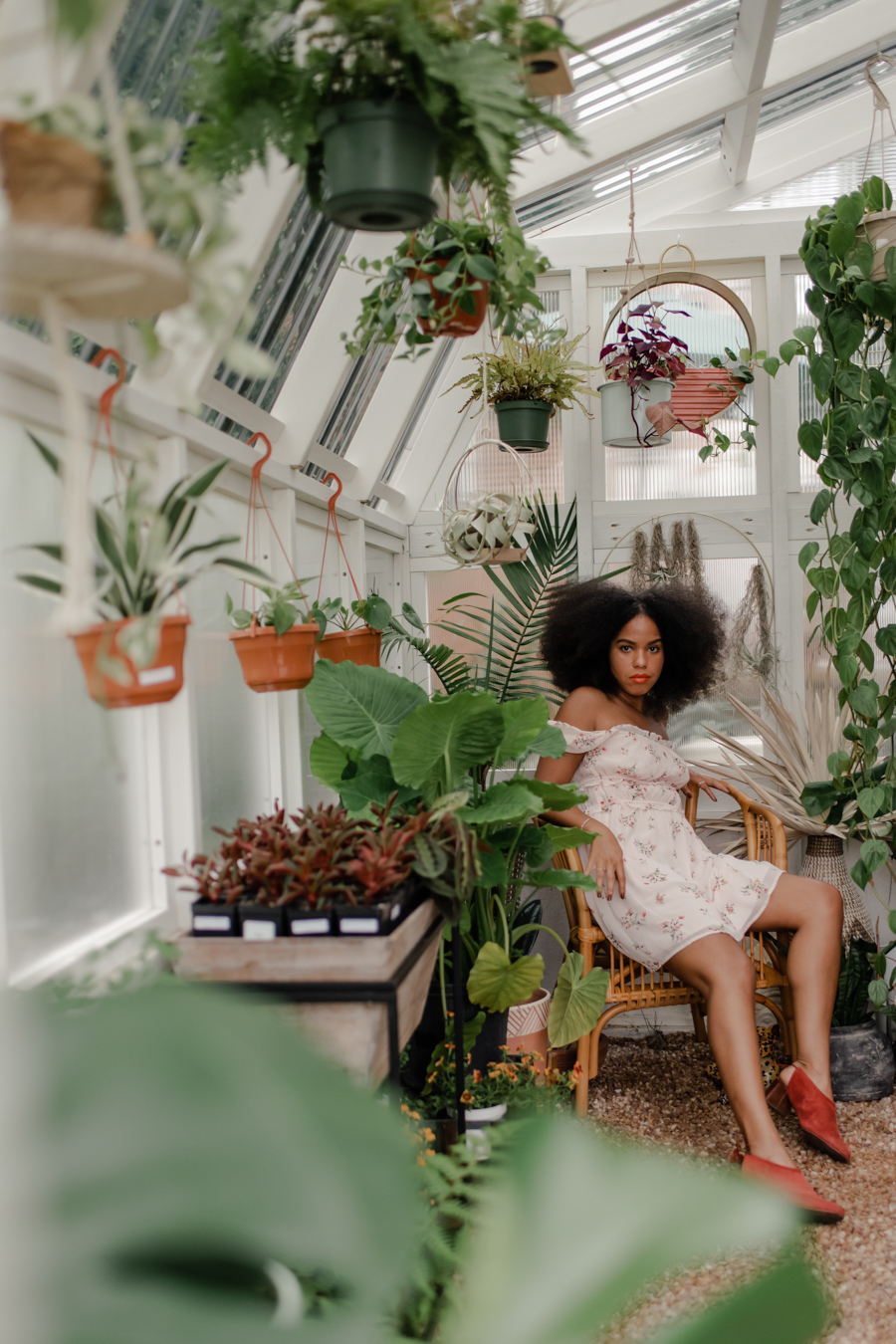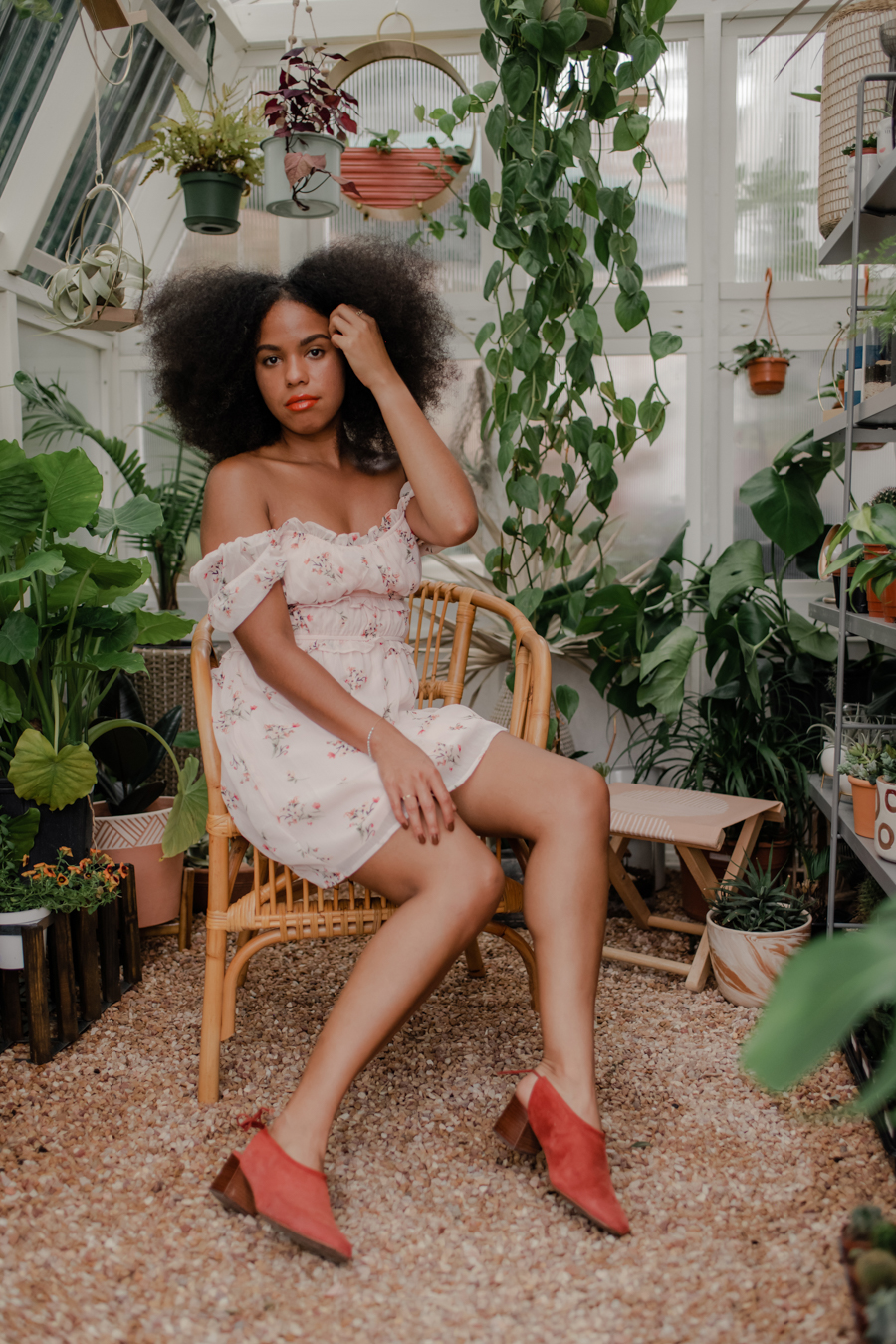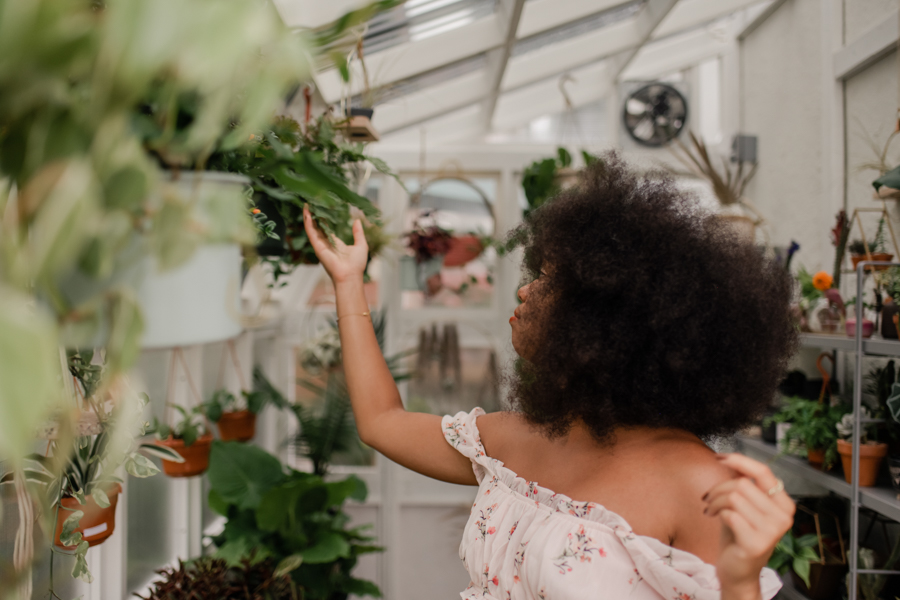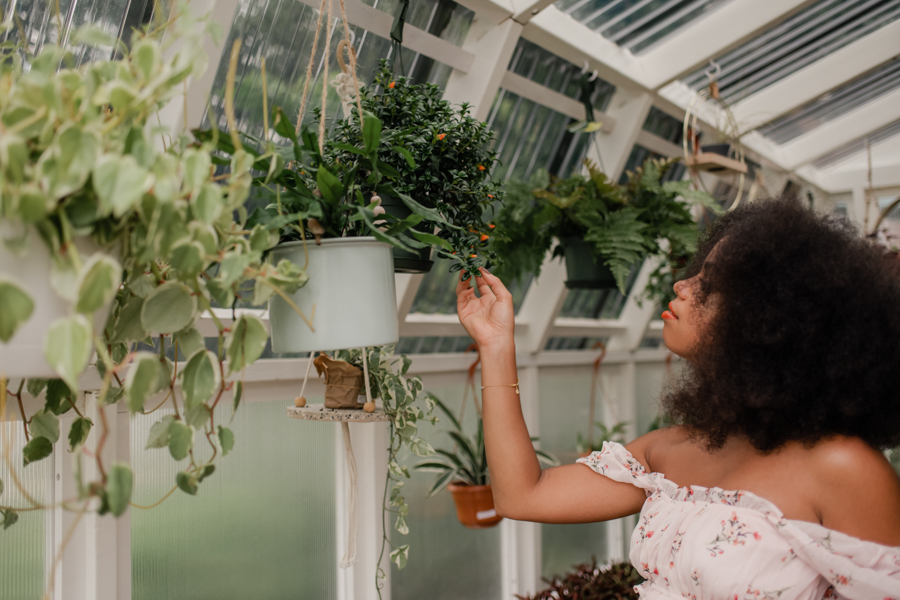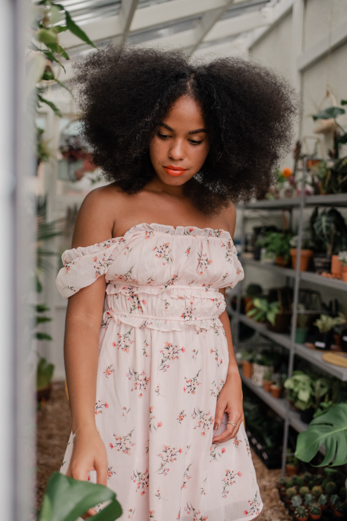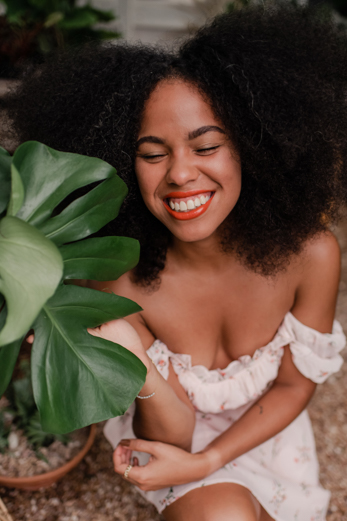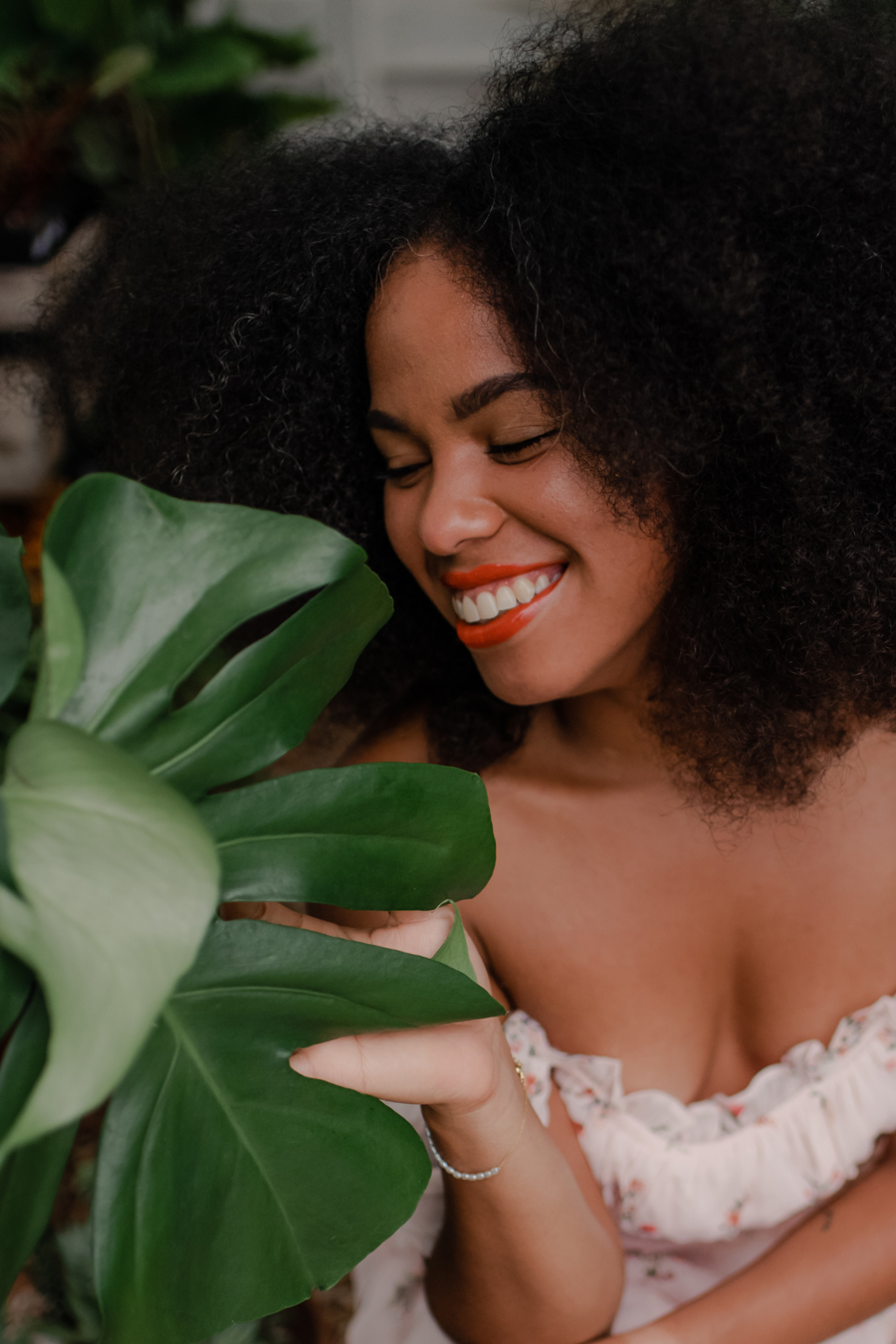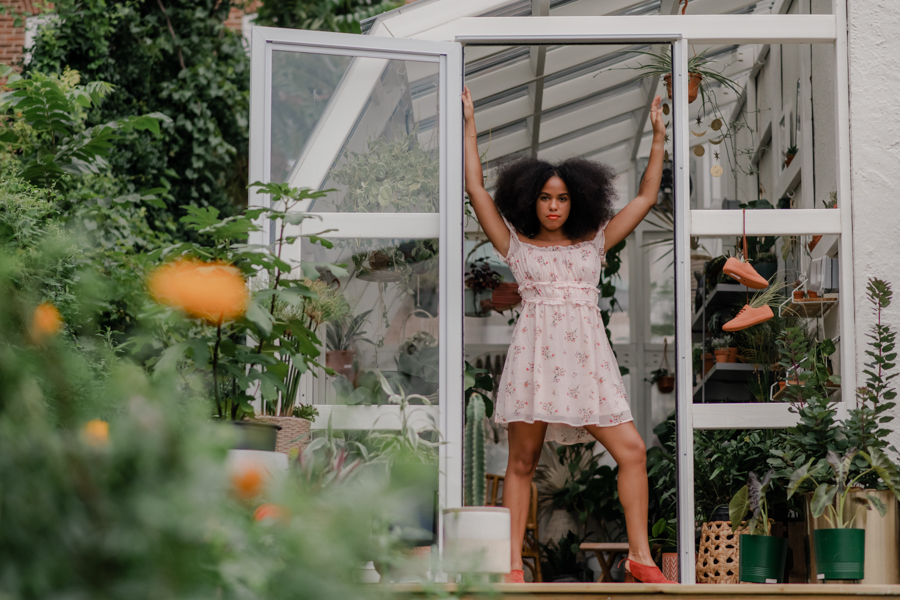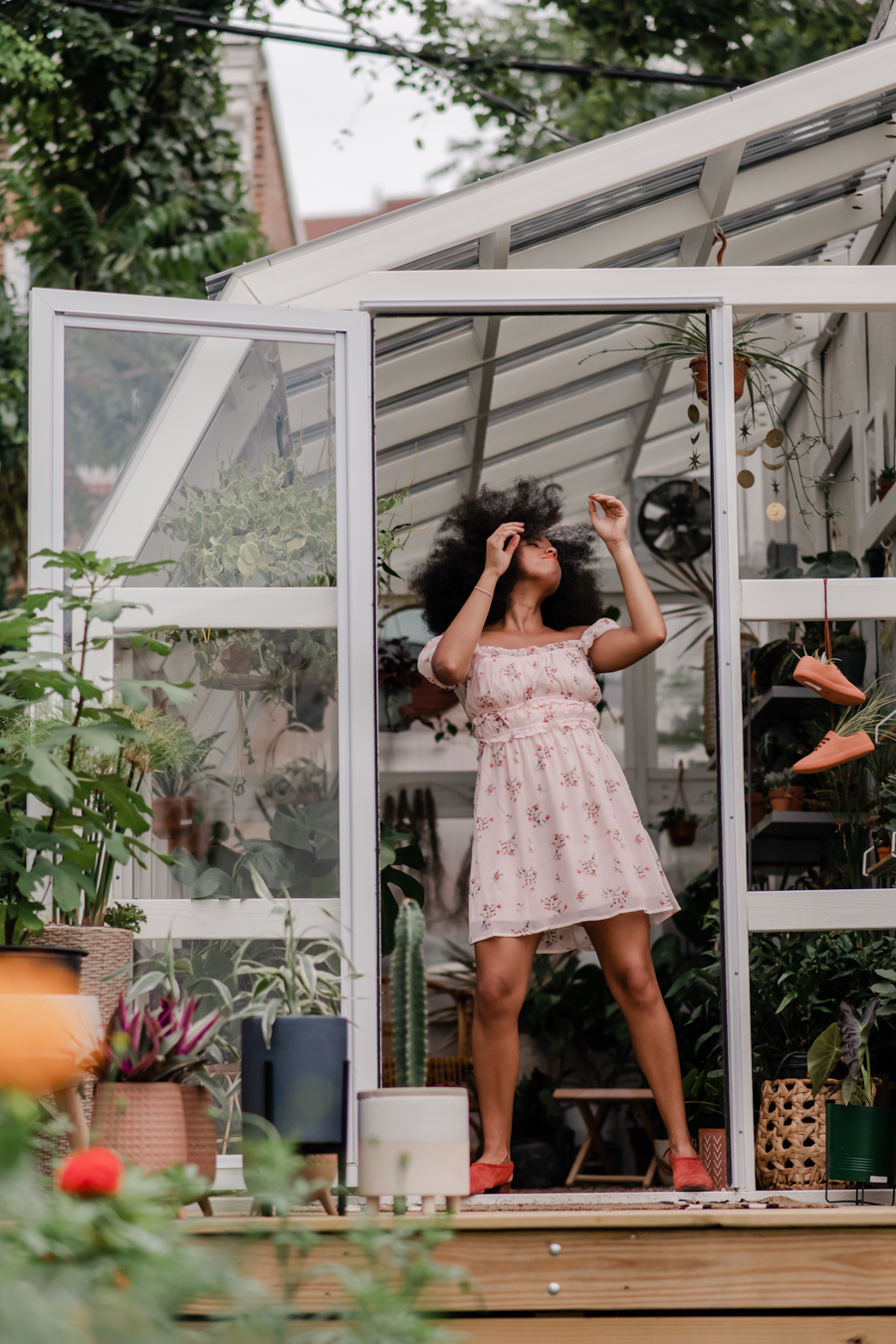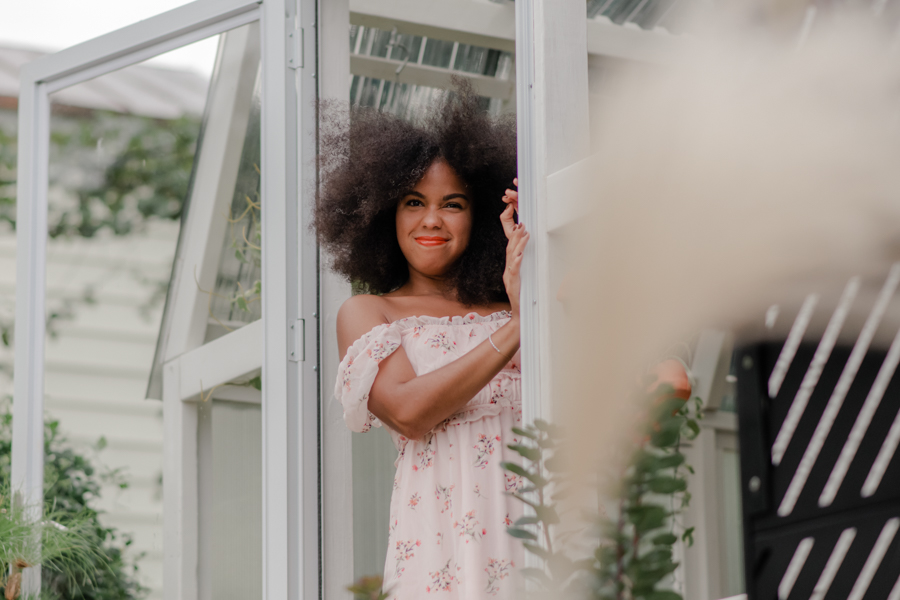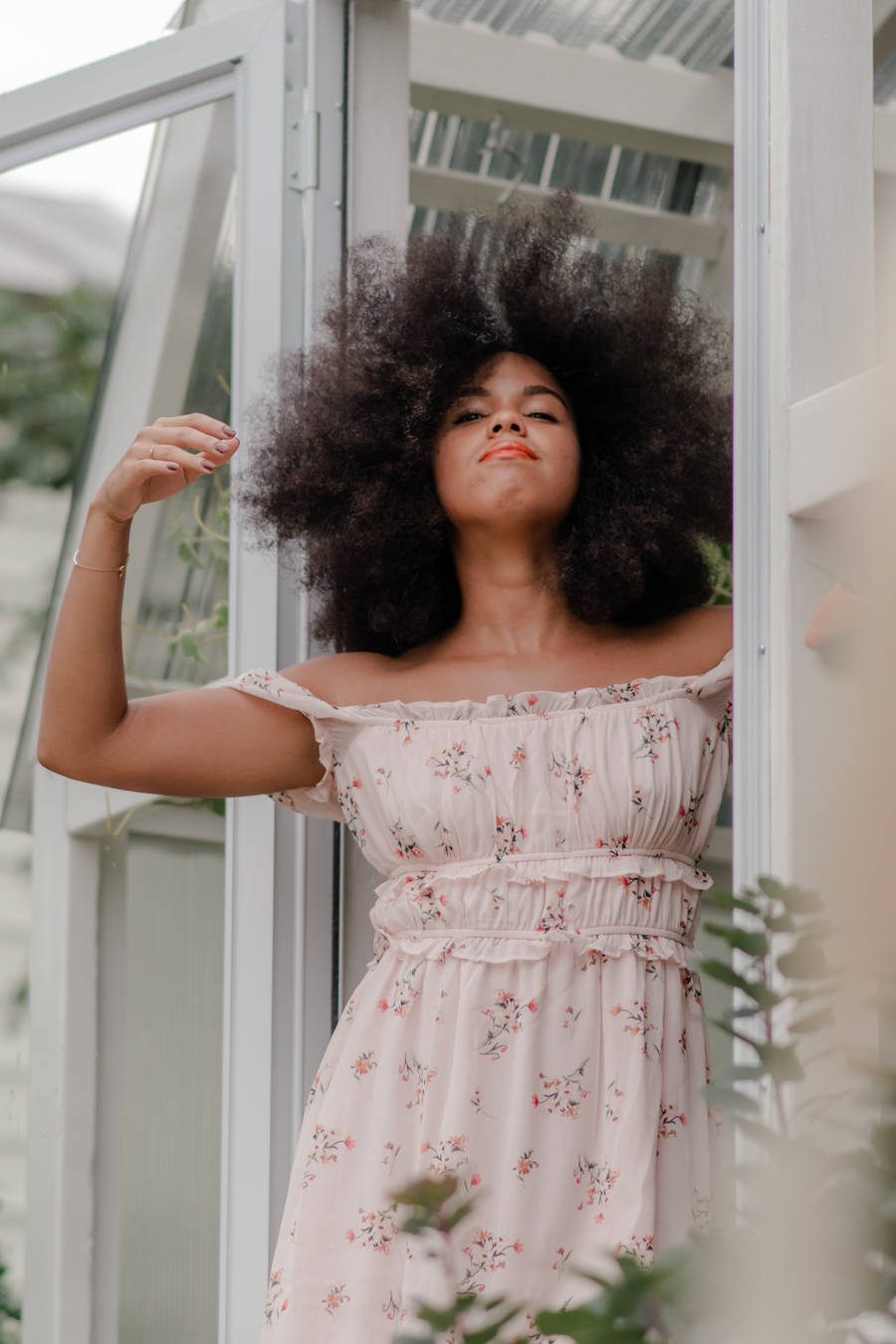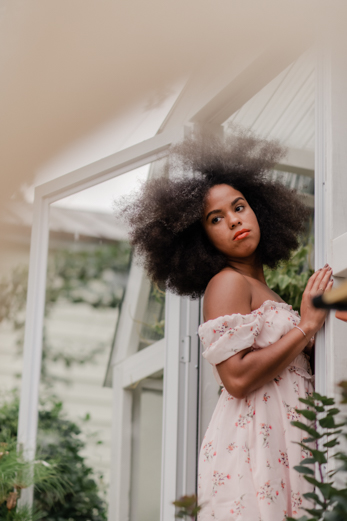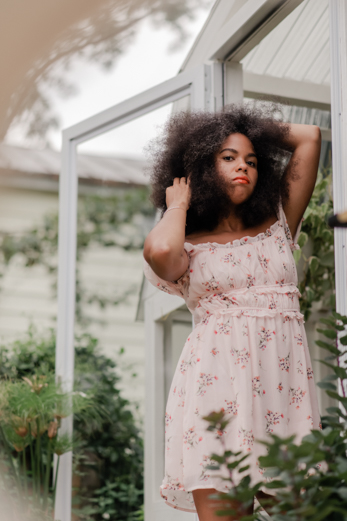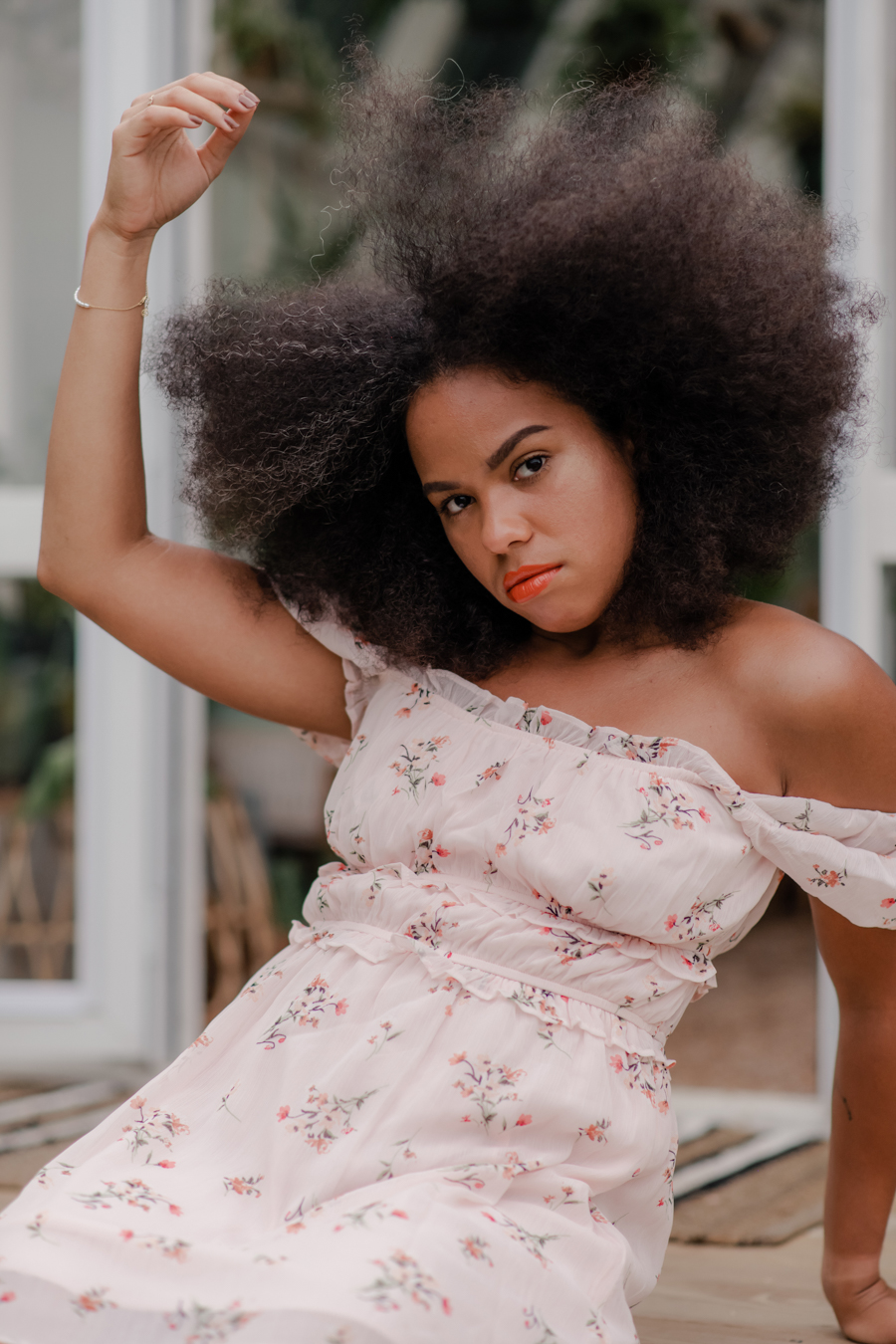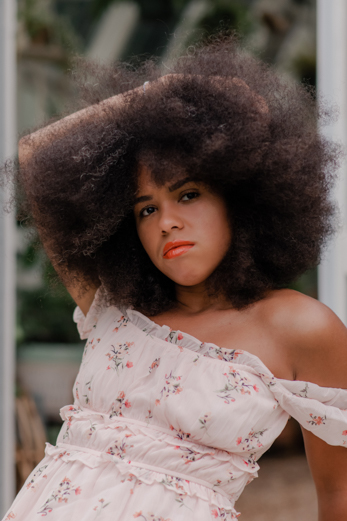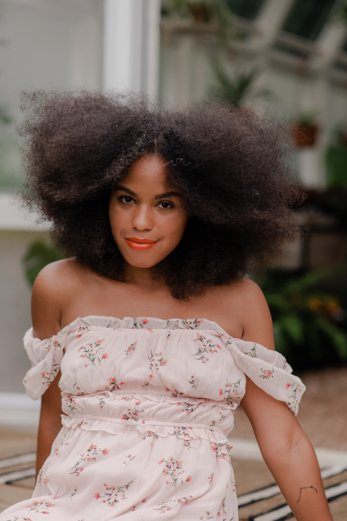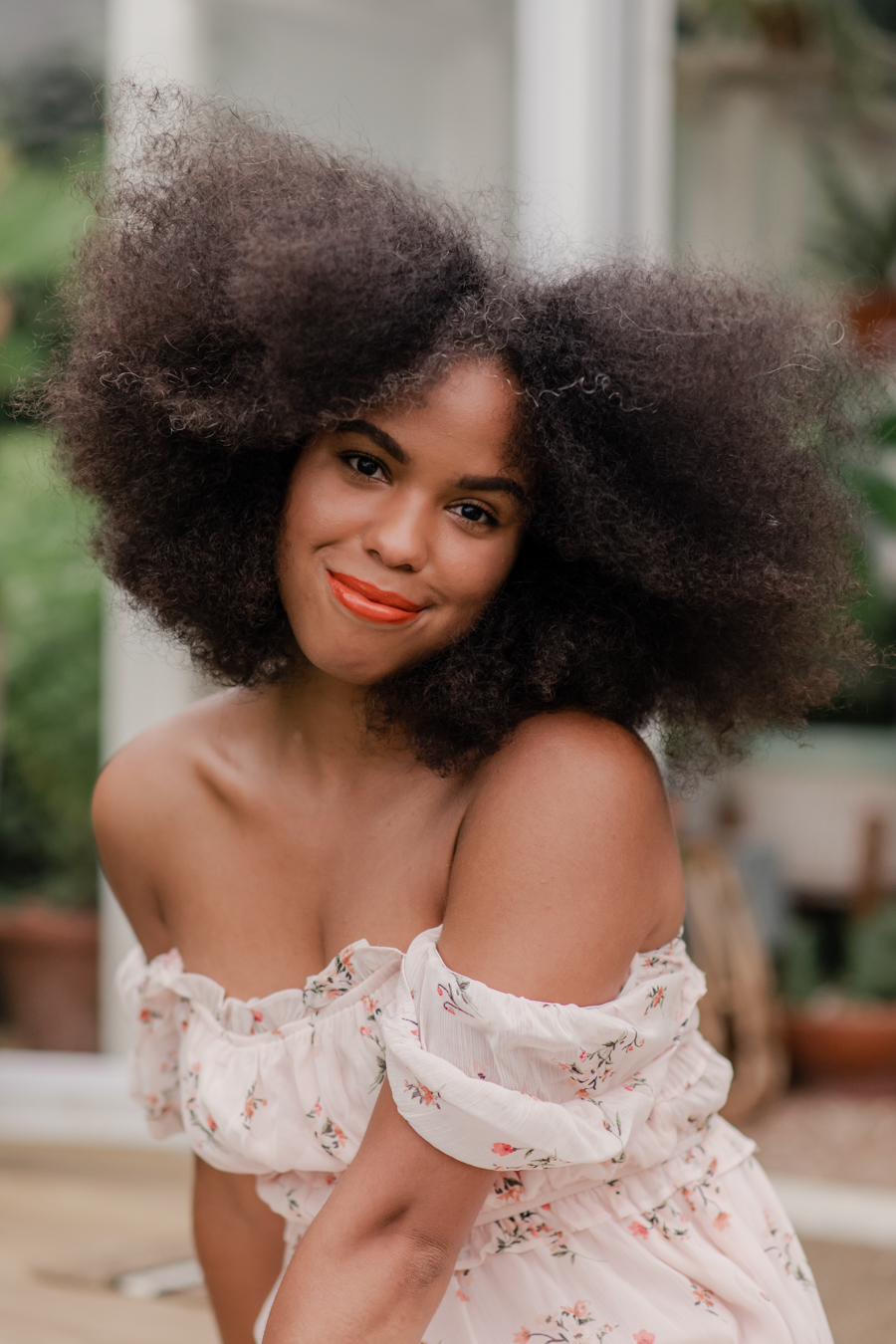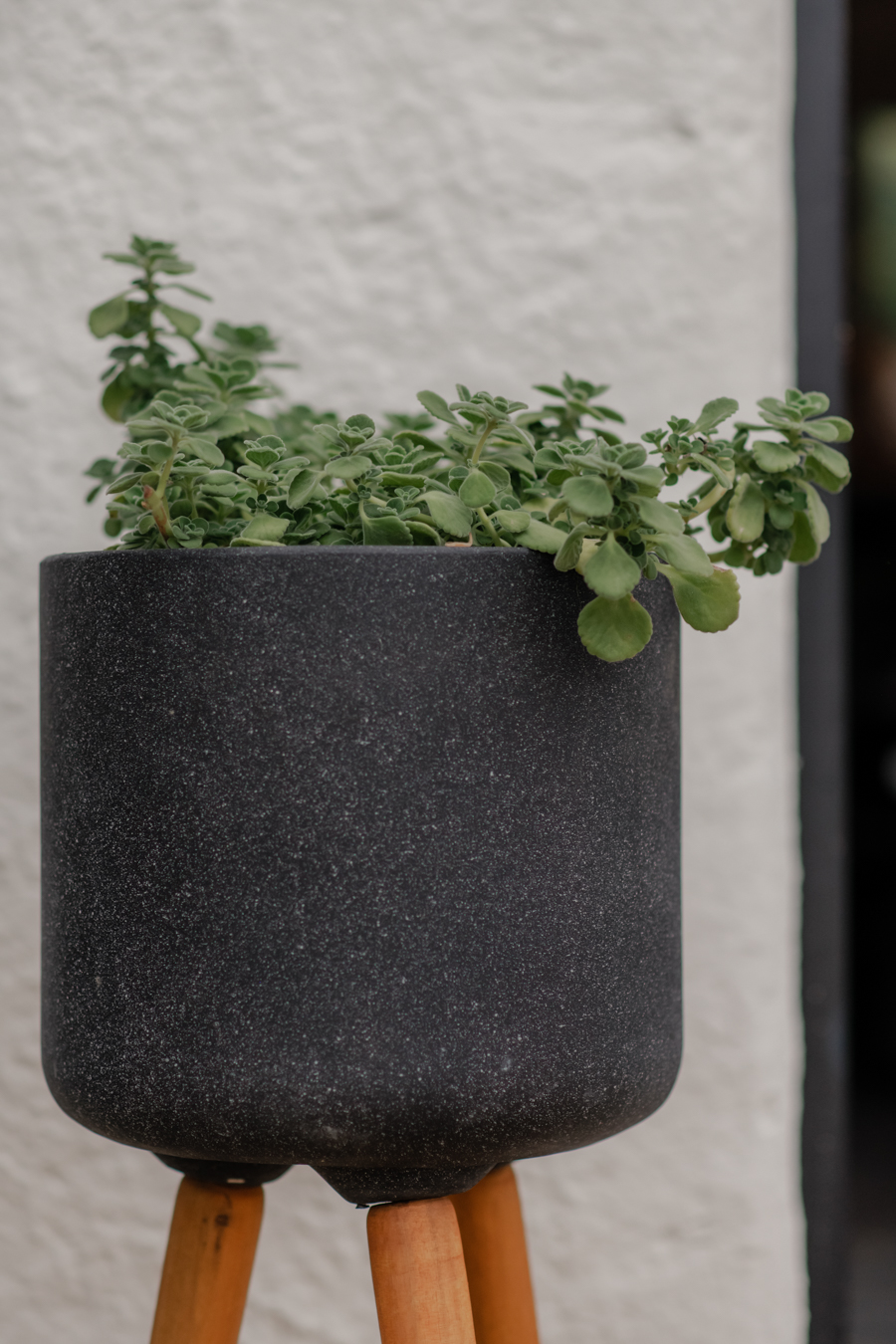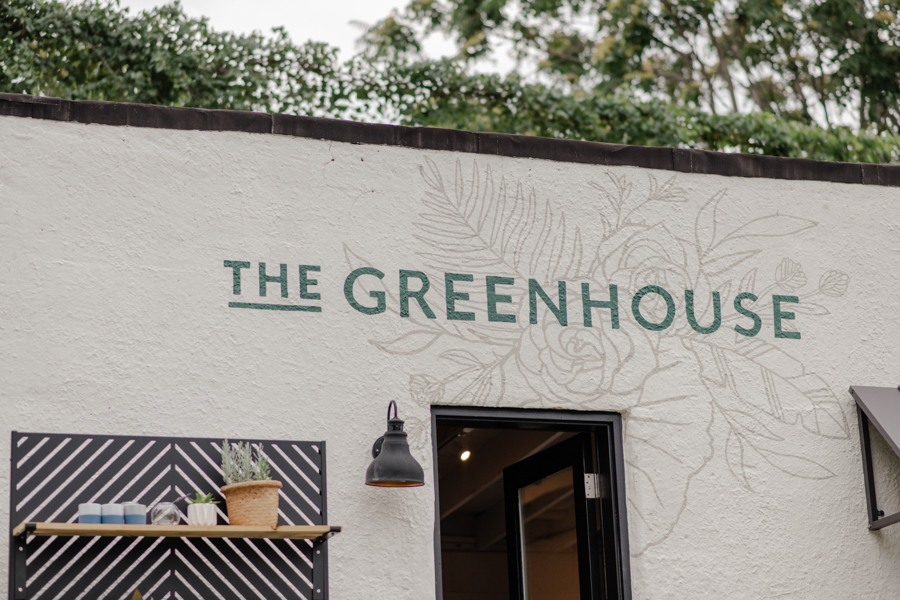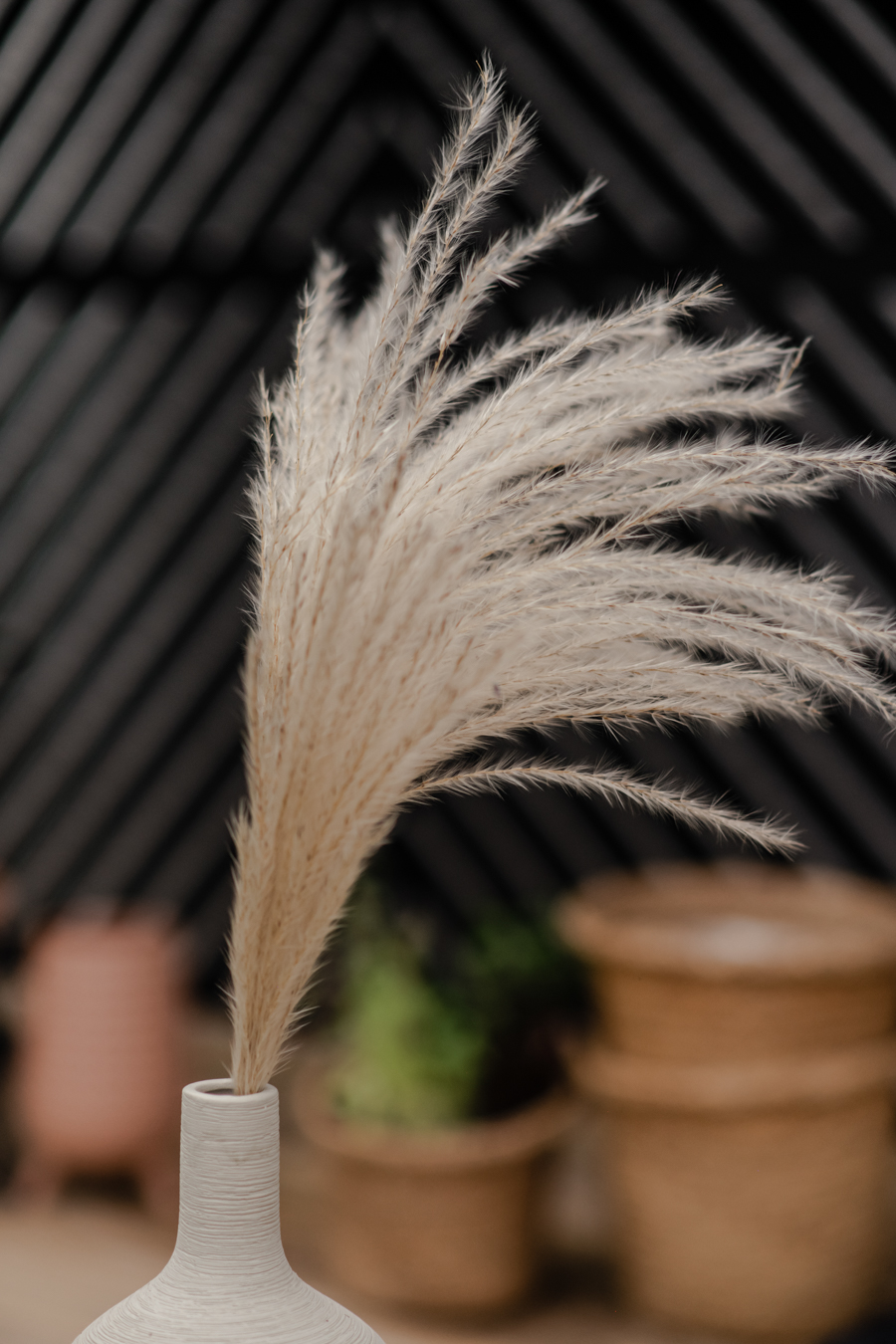 For part two of the shoot, Ashley grabbed some fun bright butterfly clips that seriously gave me all the 90s vibes in the actual best ways.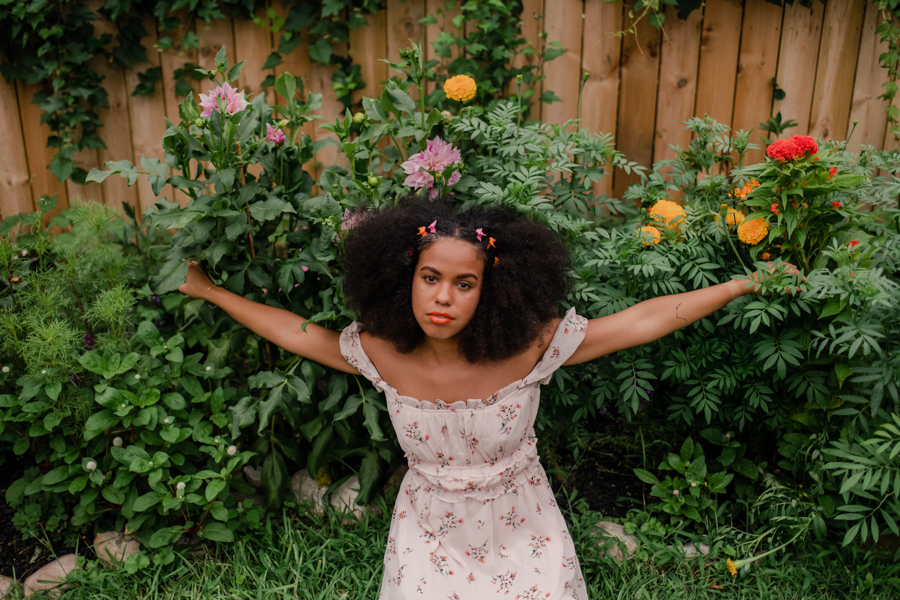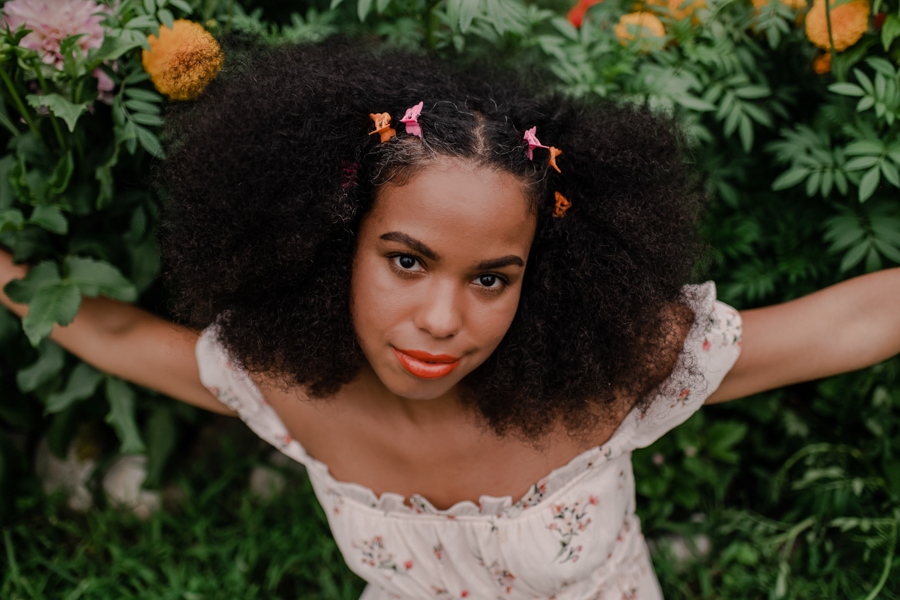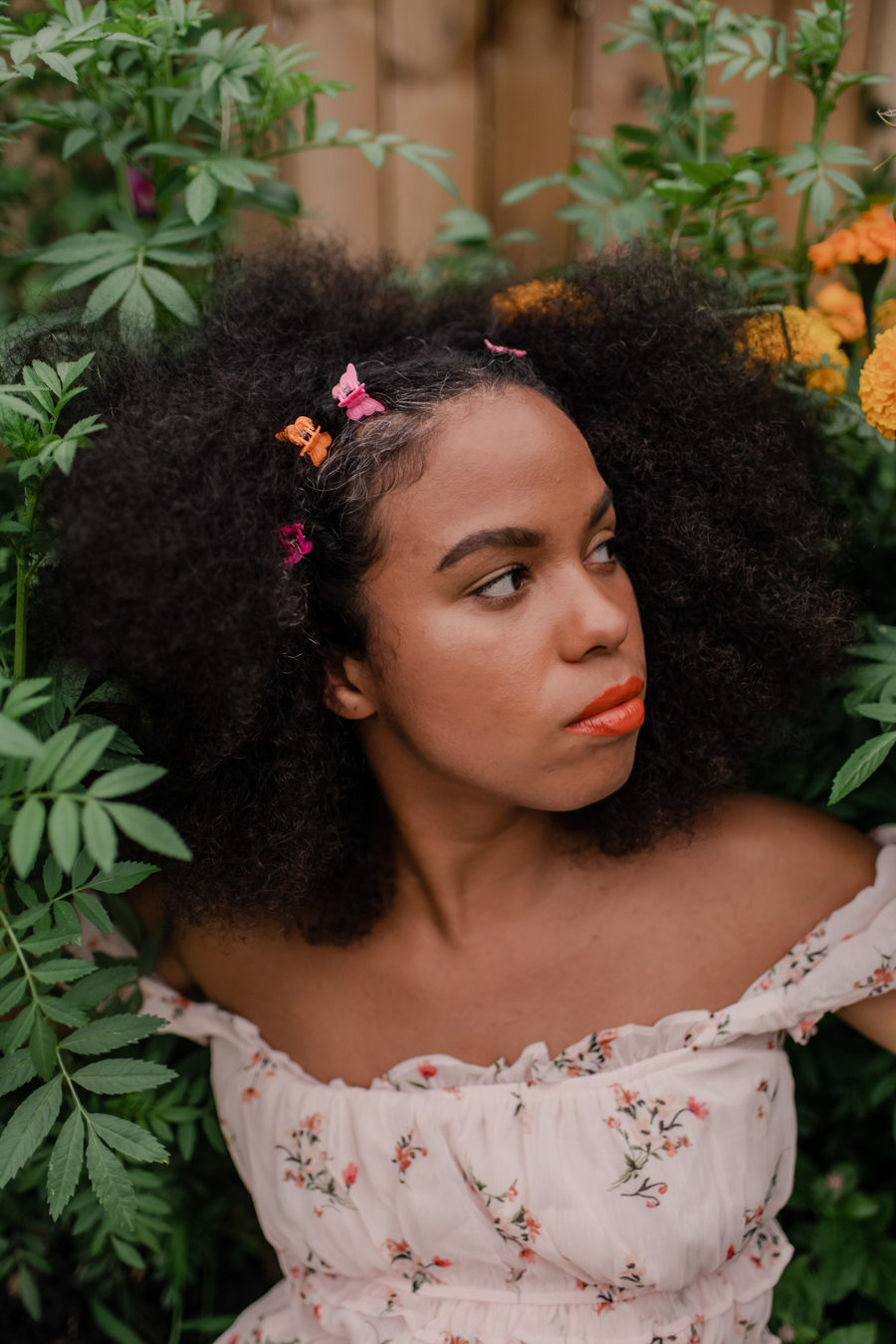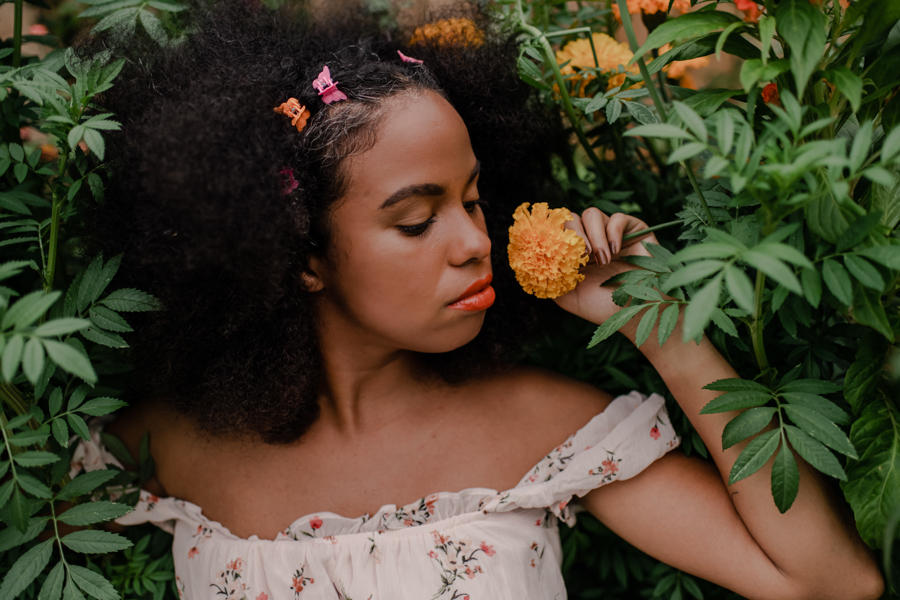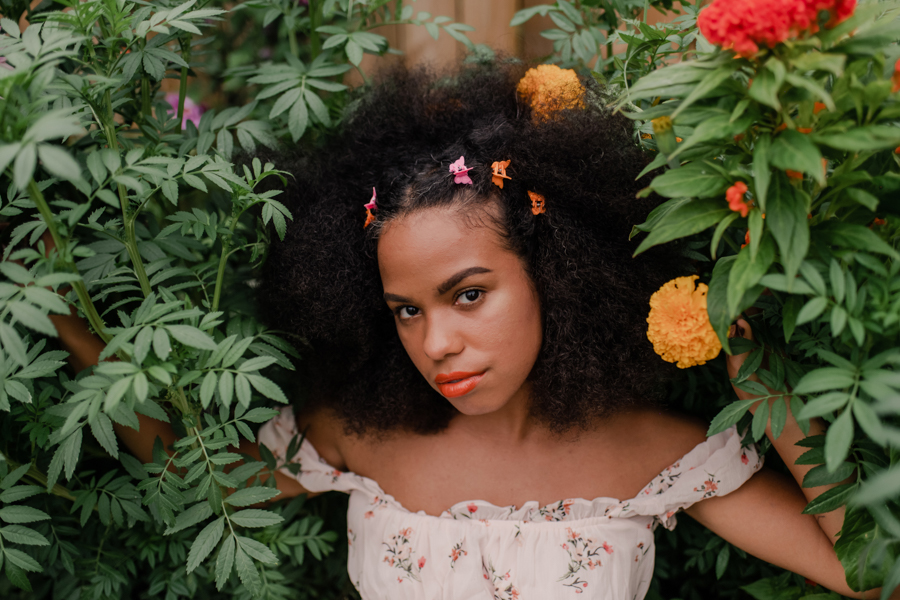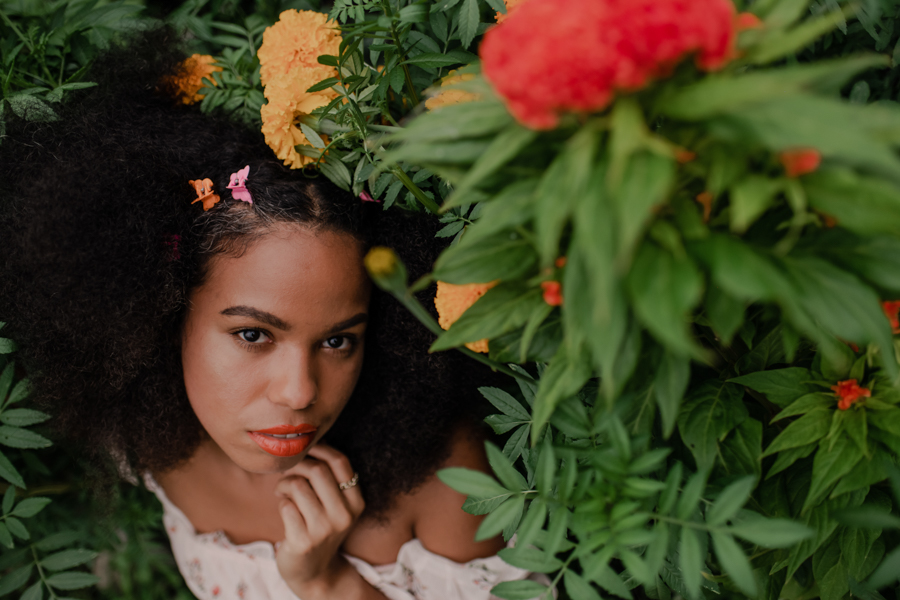 I kept getting the song "Candy" by Mandy Moore in my head while editing these haha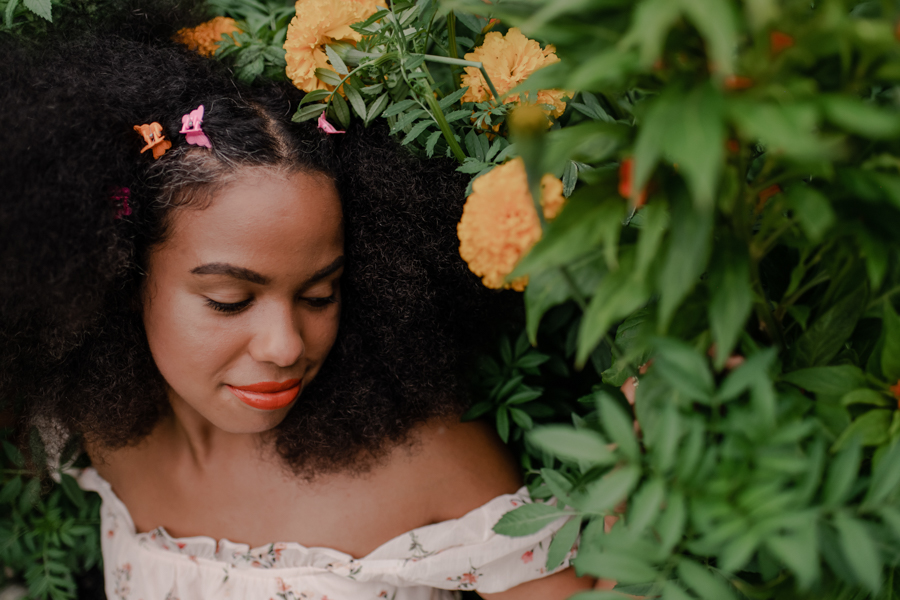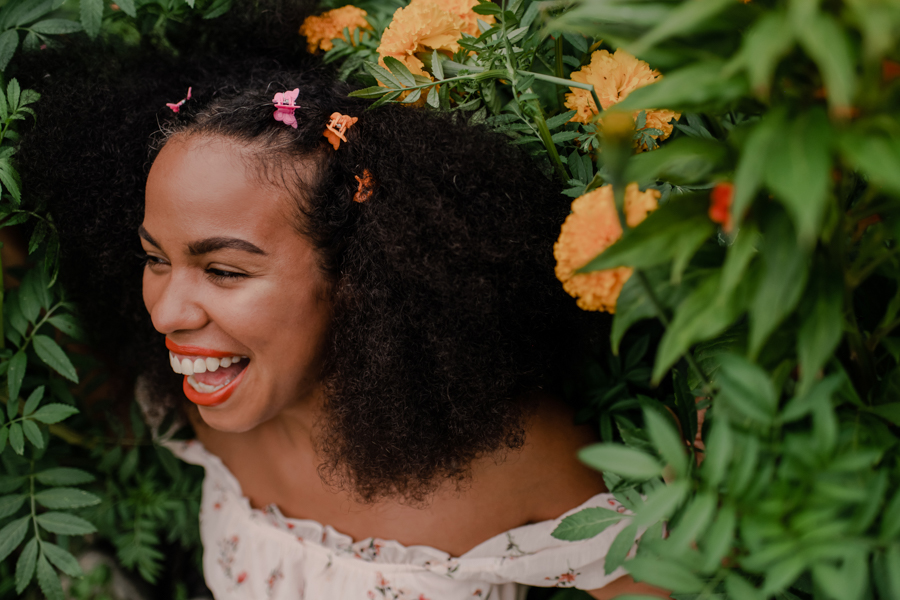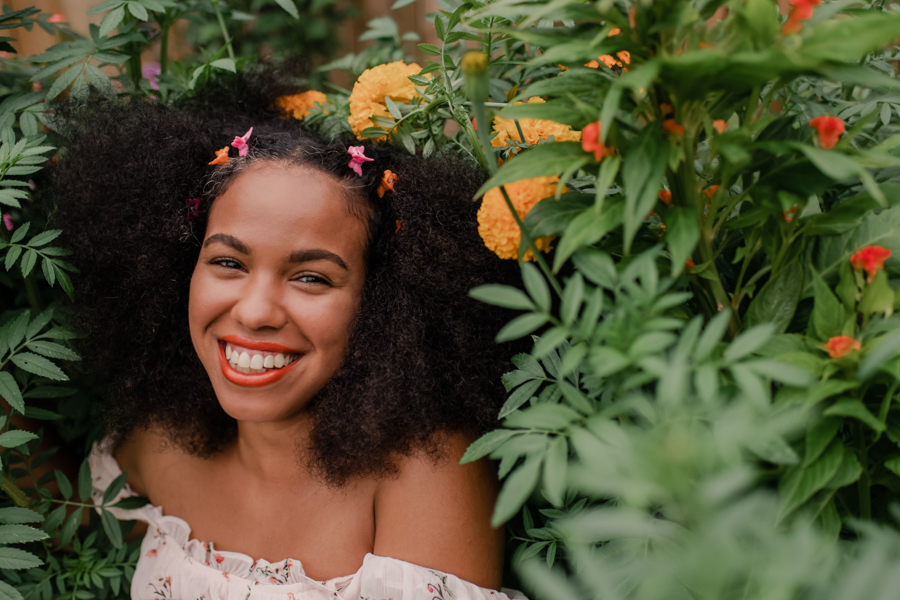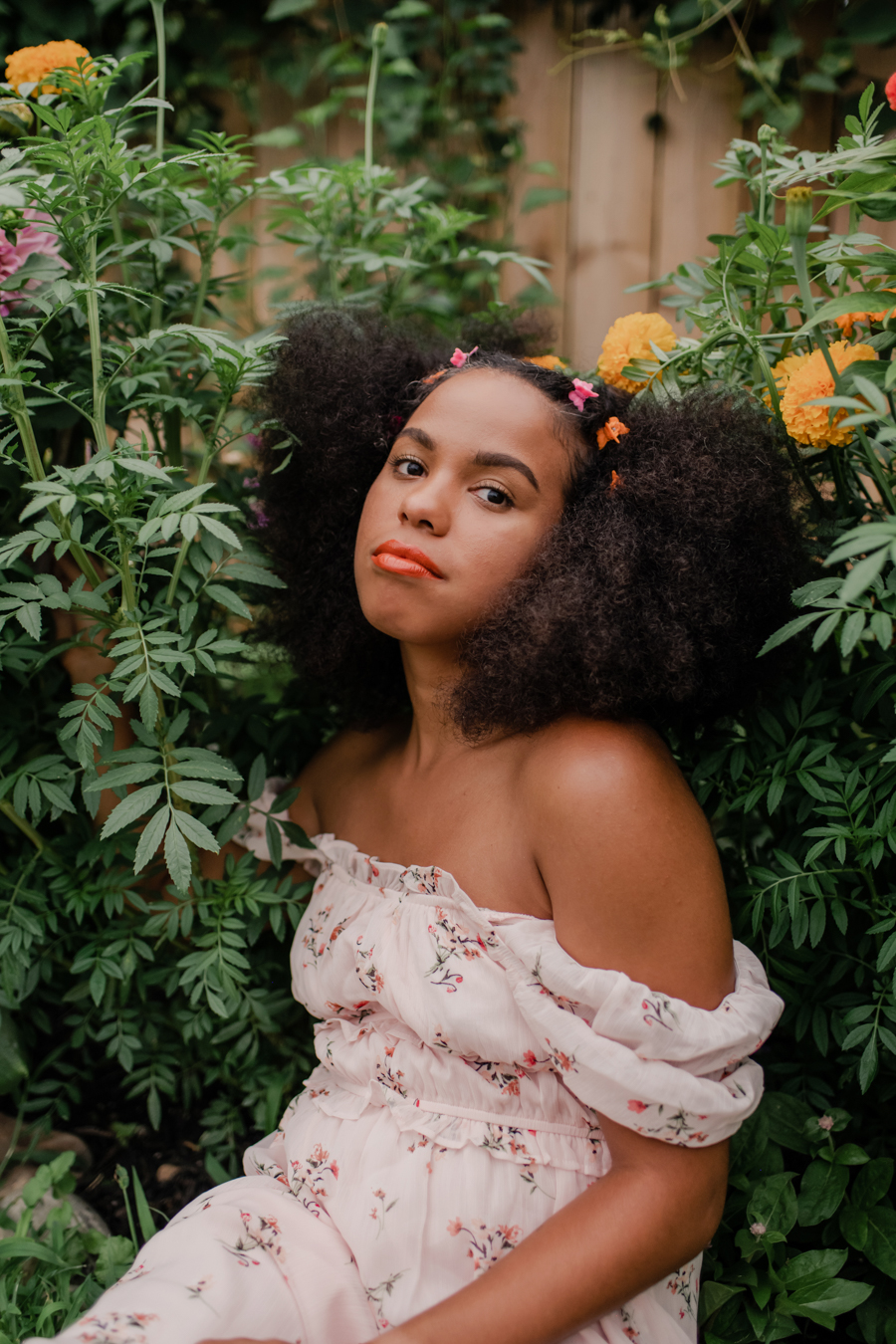 More fire emojis all around.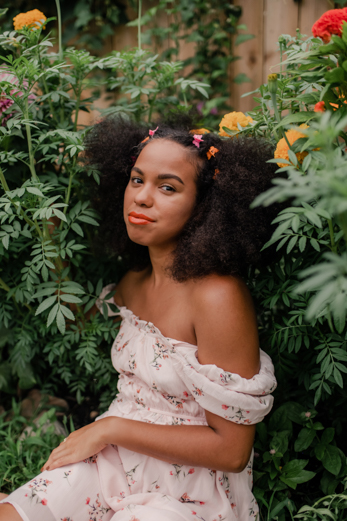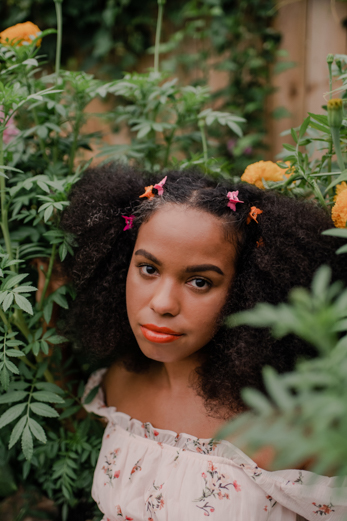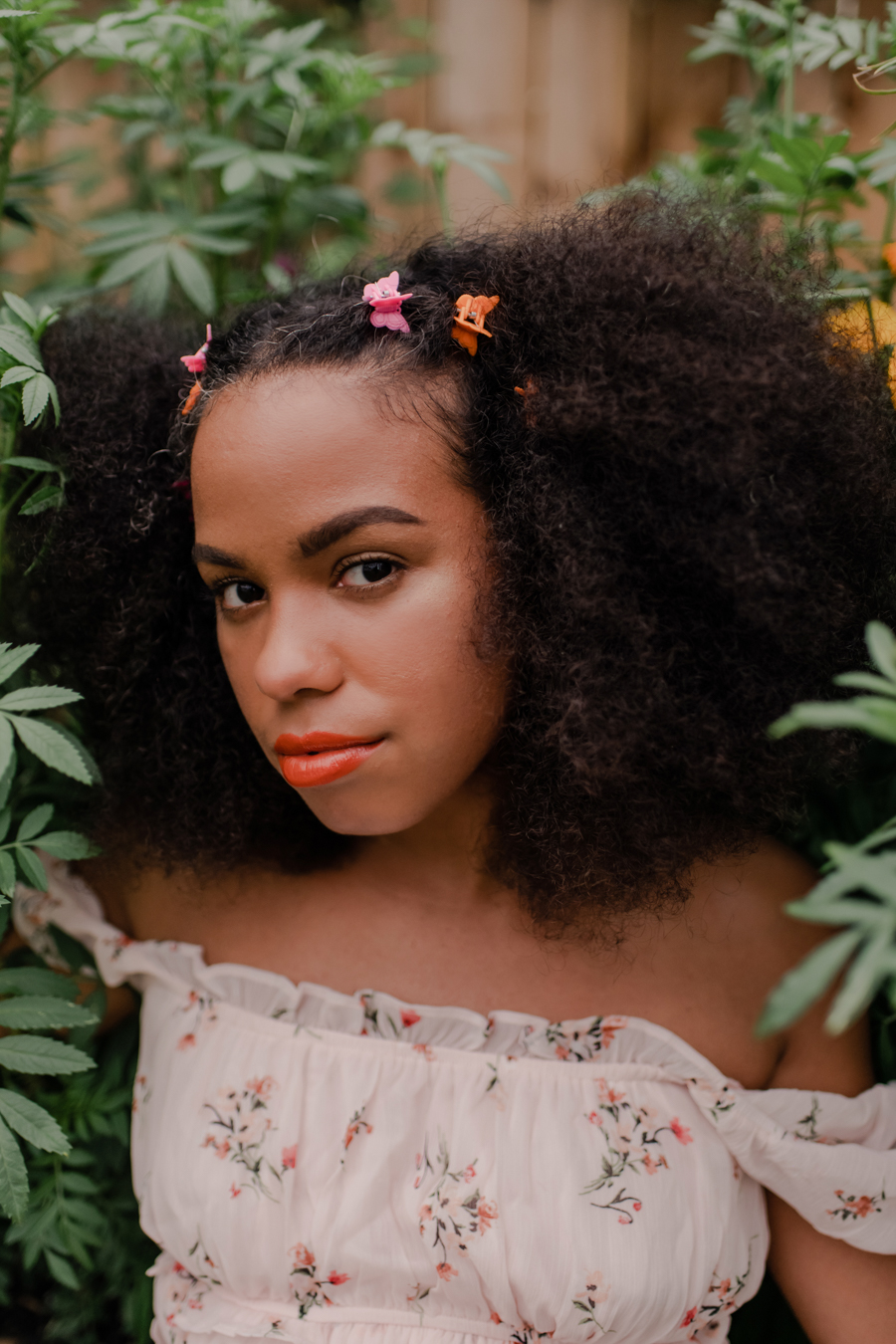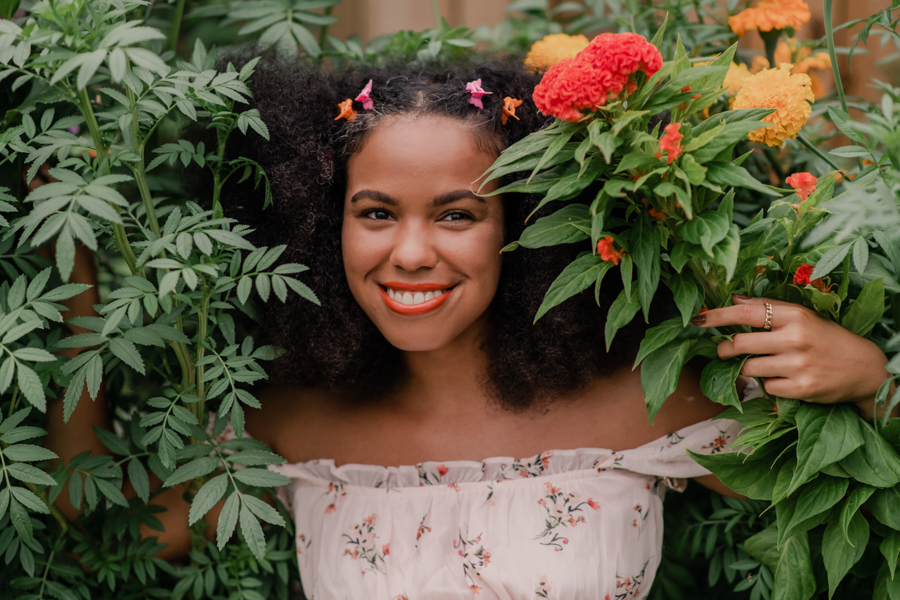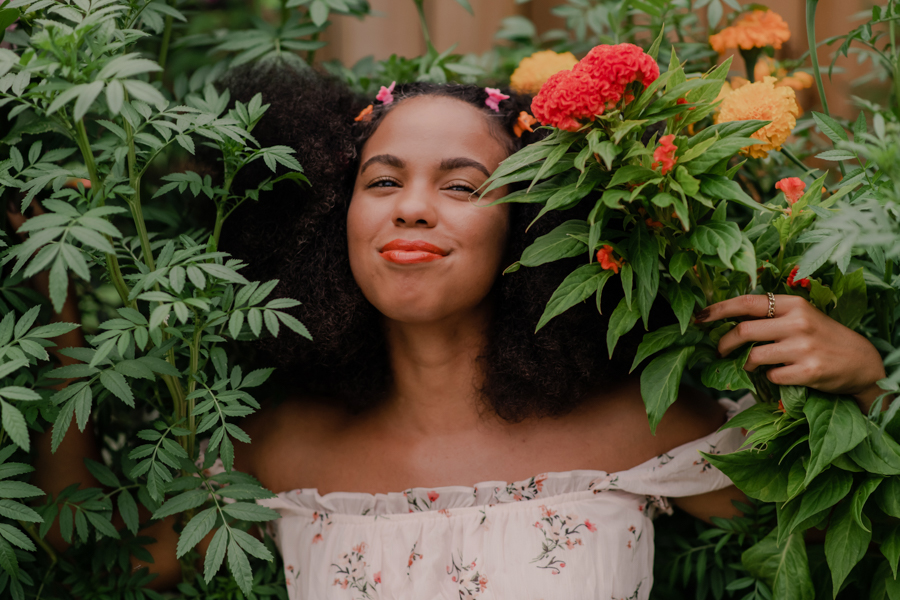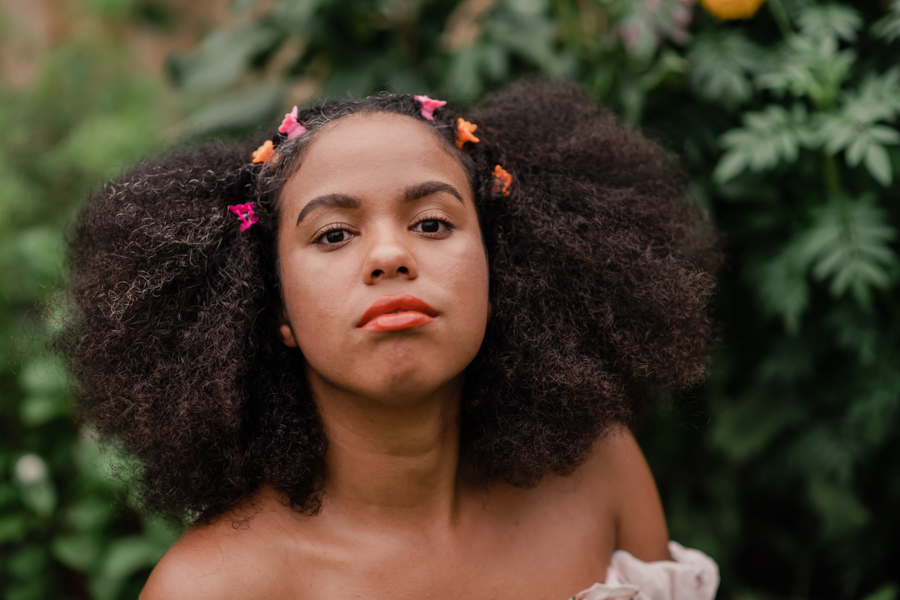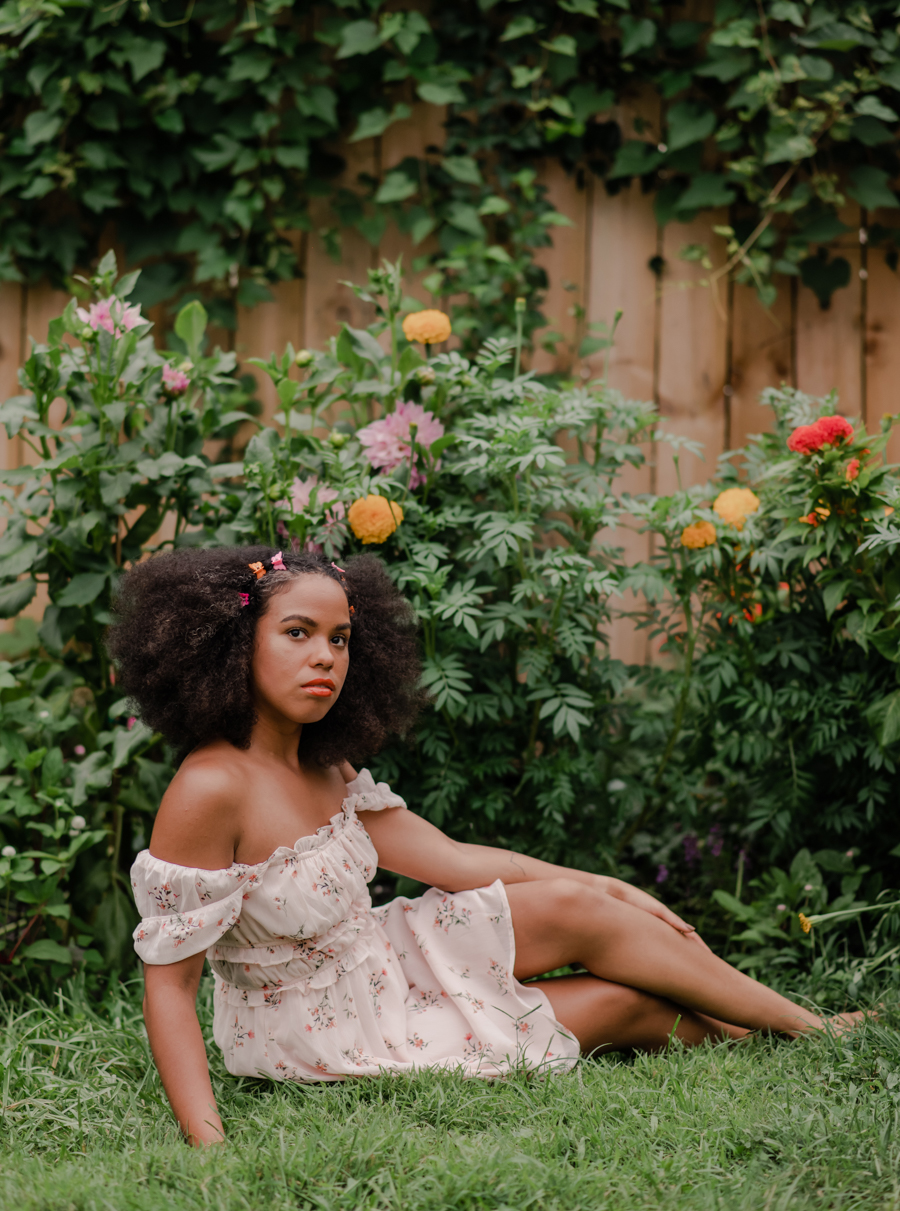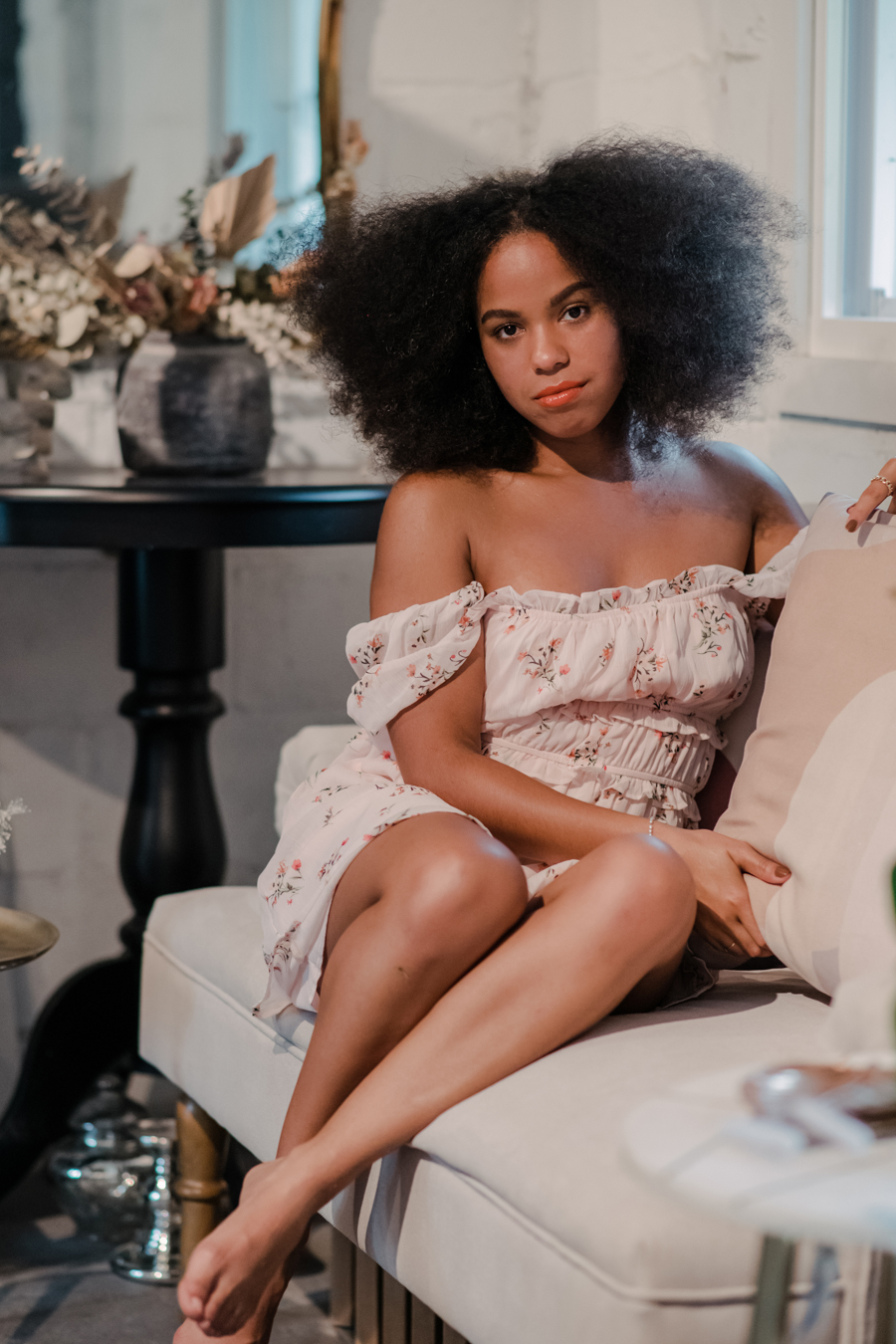 We also popped into the greenhouse's little shop/maker space and it was so cute! (And still allowed us to keep doors open and distance!) Love this aesthetic that you can definitely find inside of Good Neighbor's cafe too!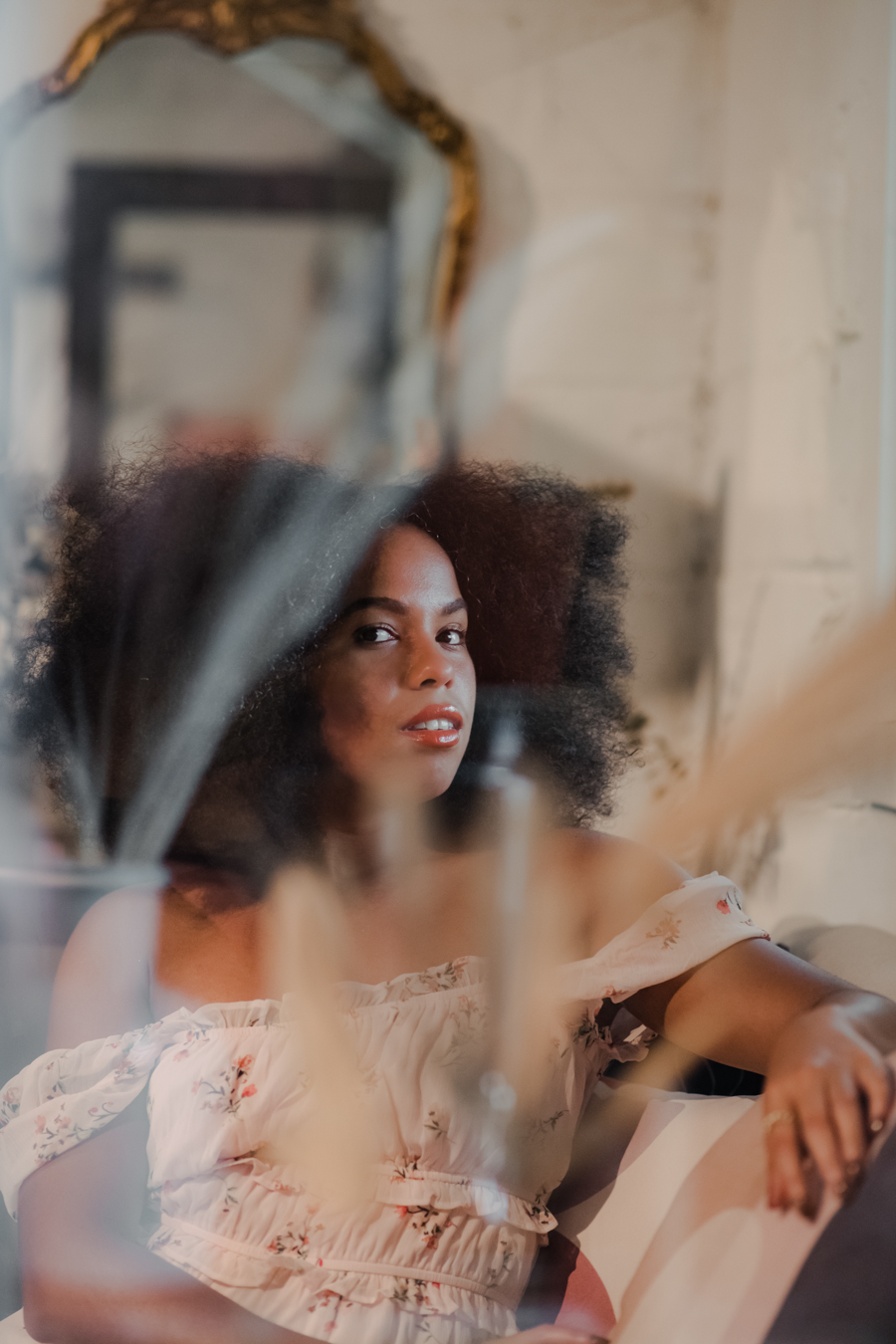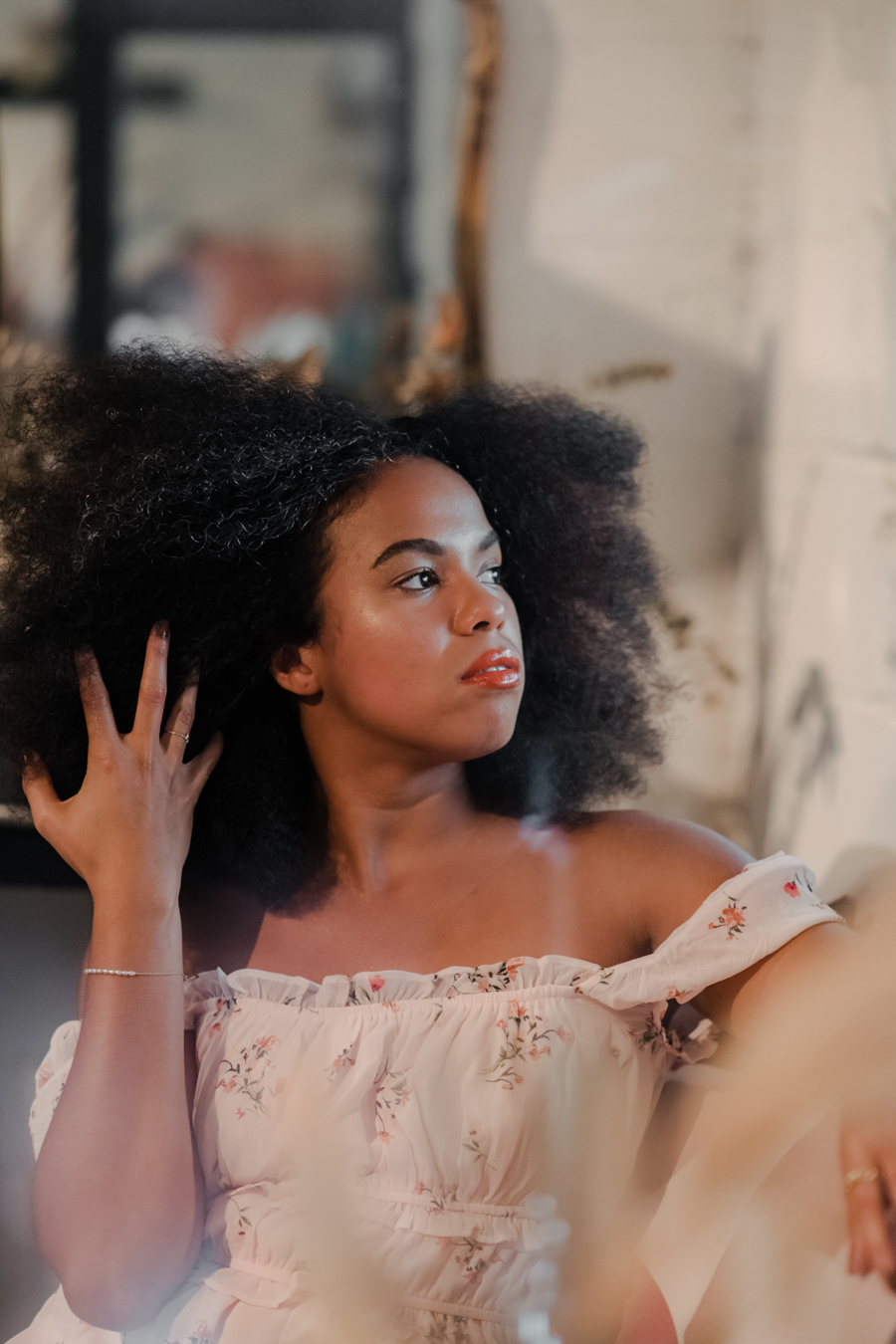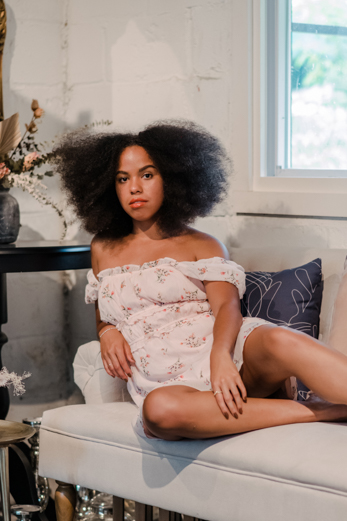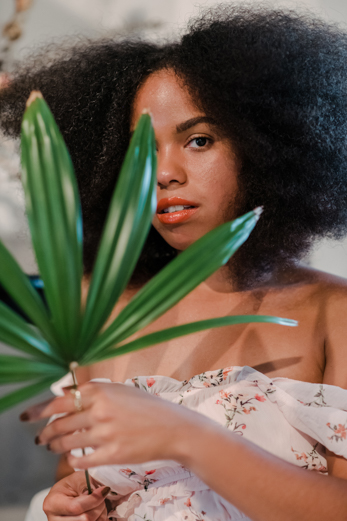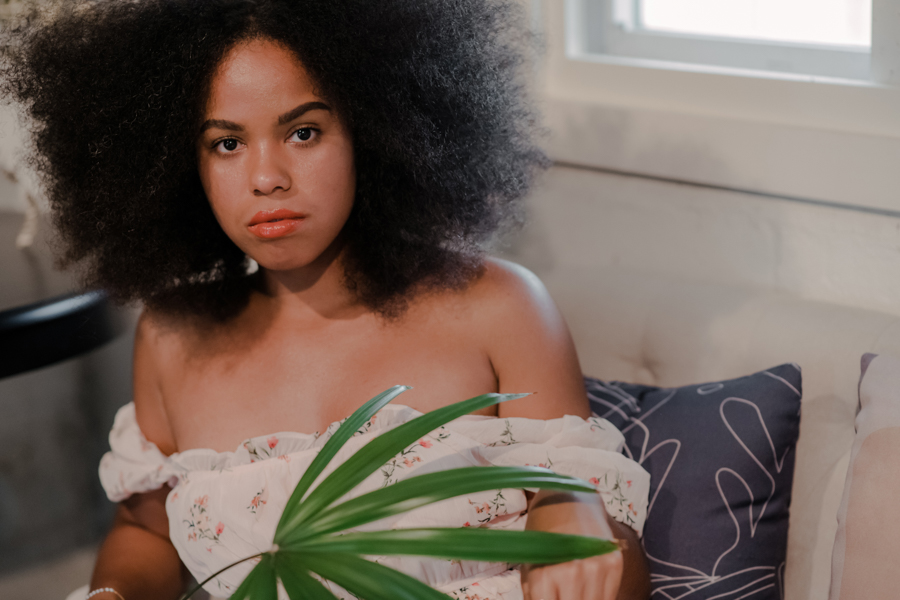 We play around with leaves and shadows and I love these and want to do so many more shots playing with shadows now!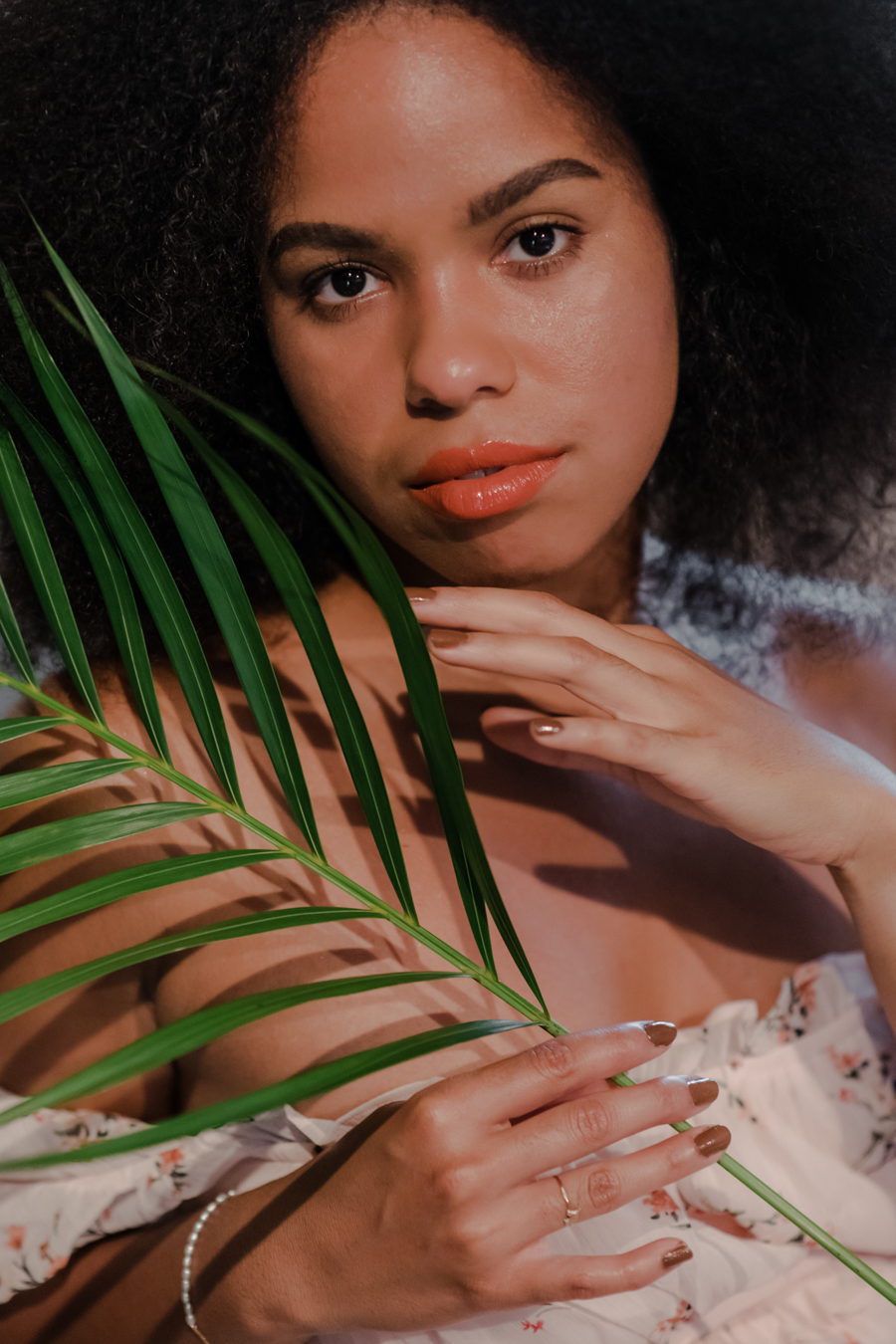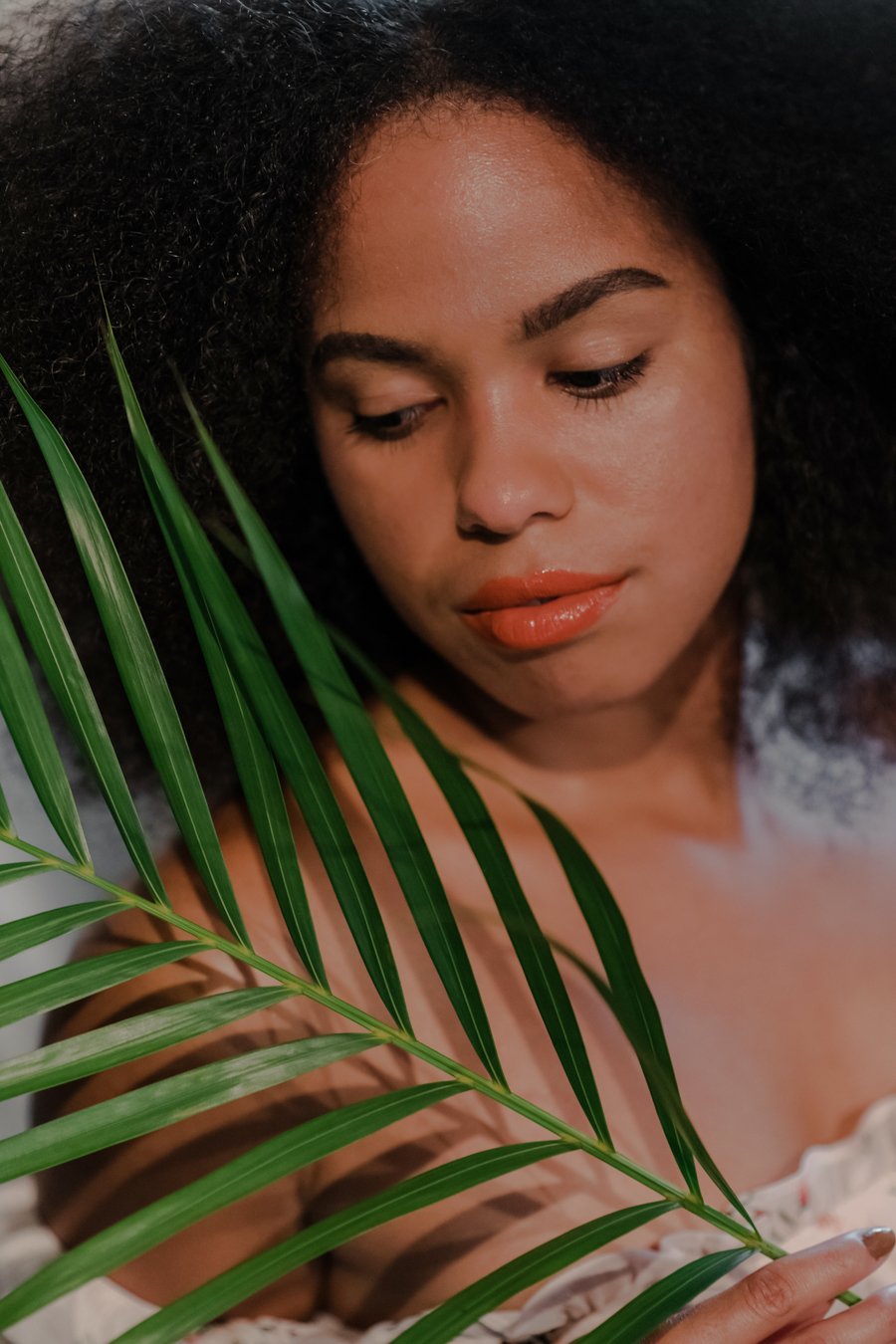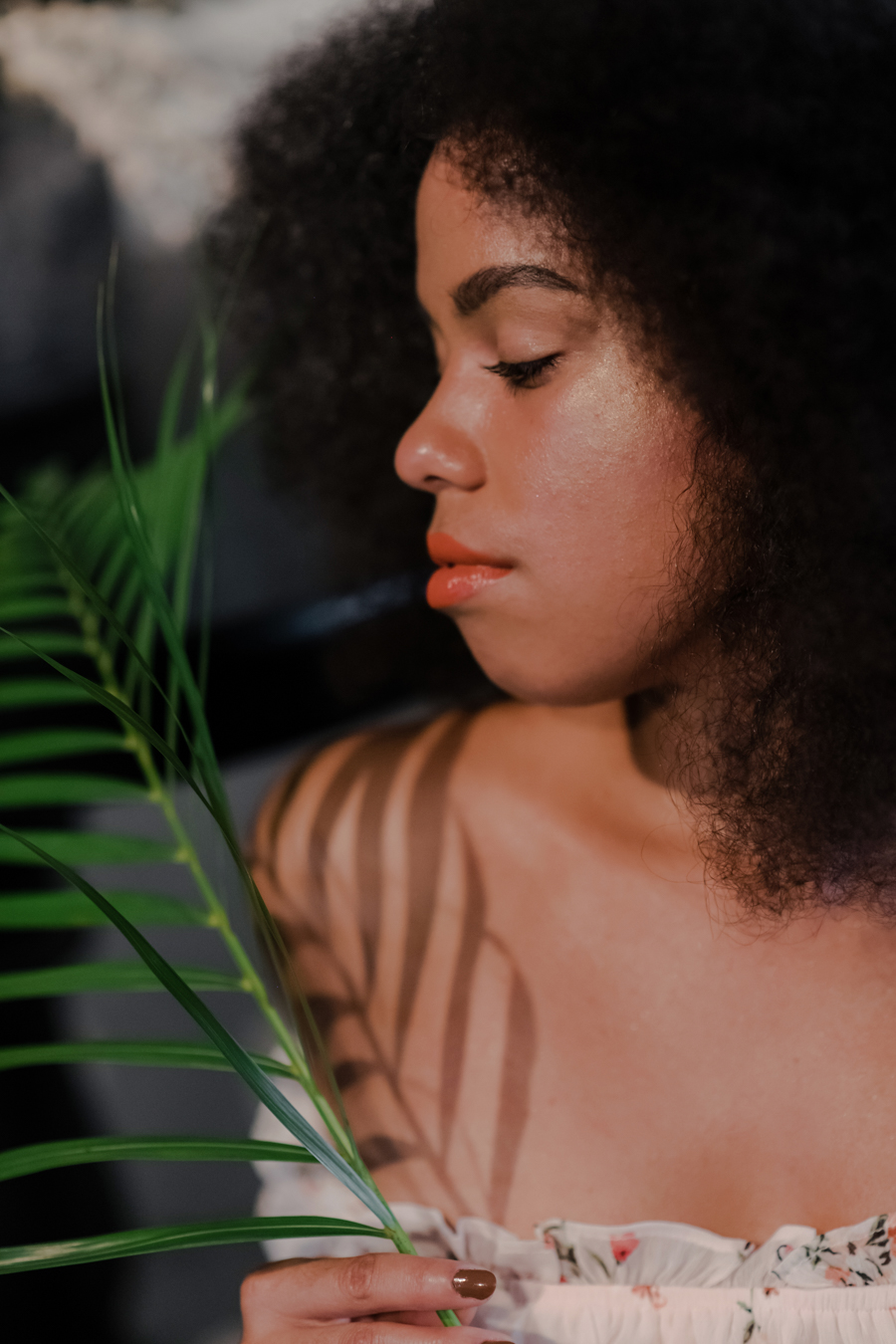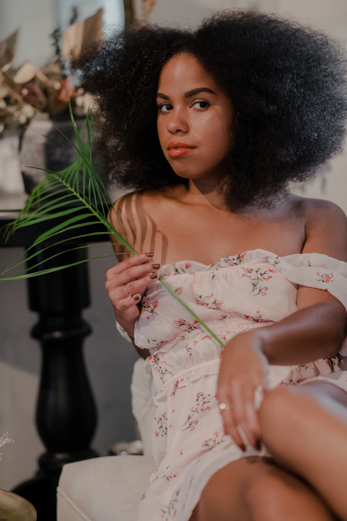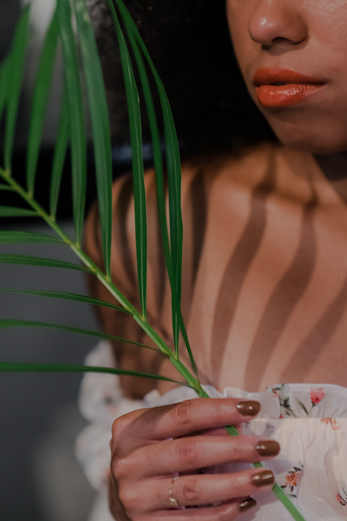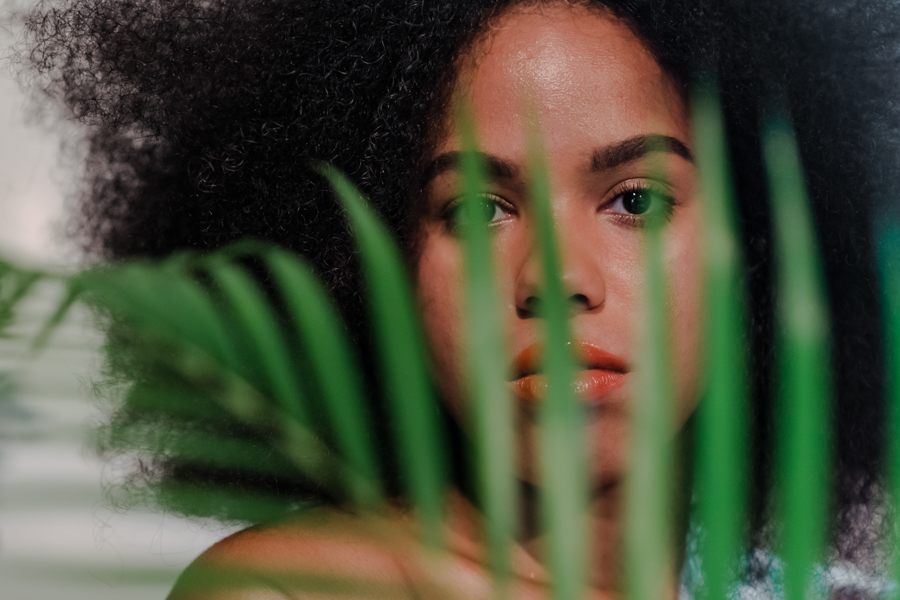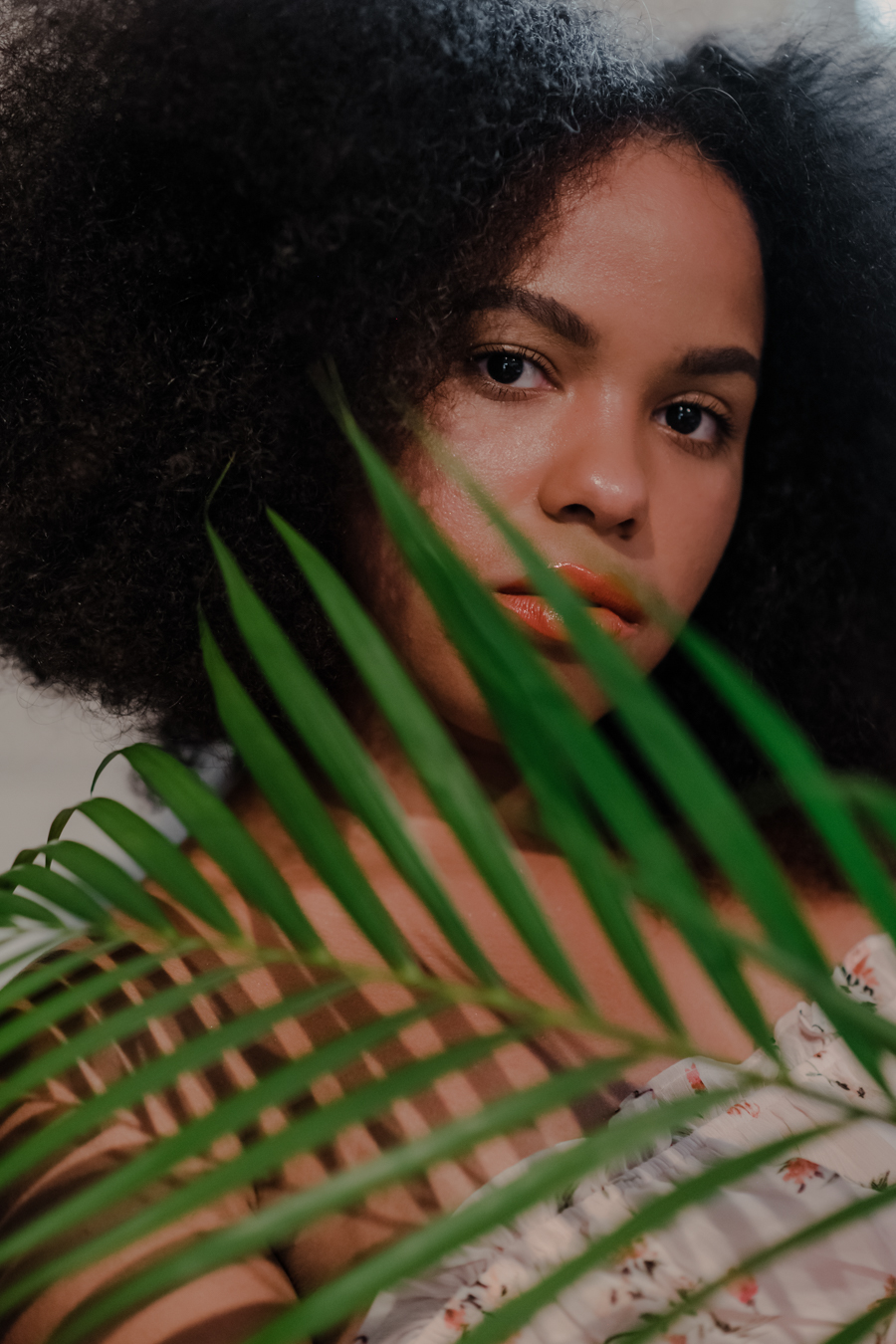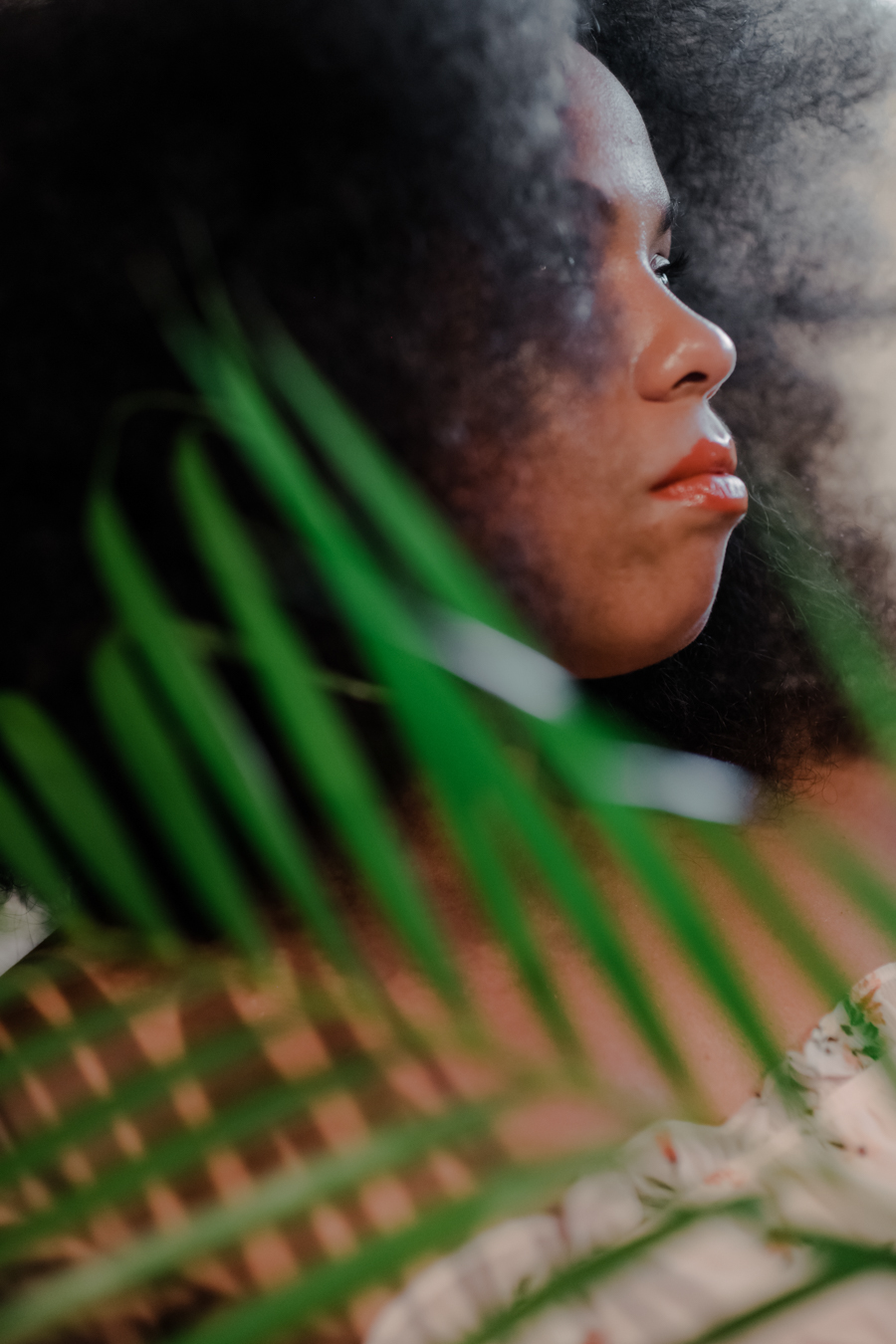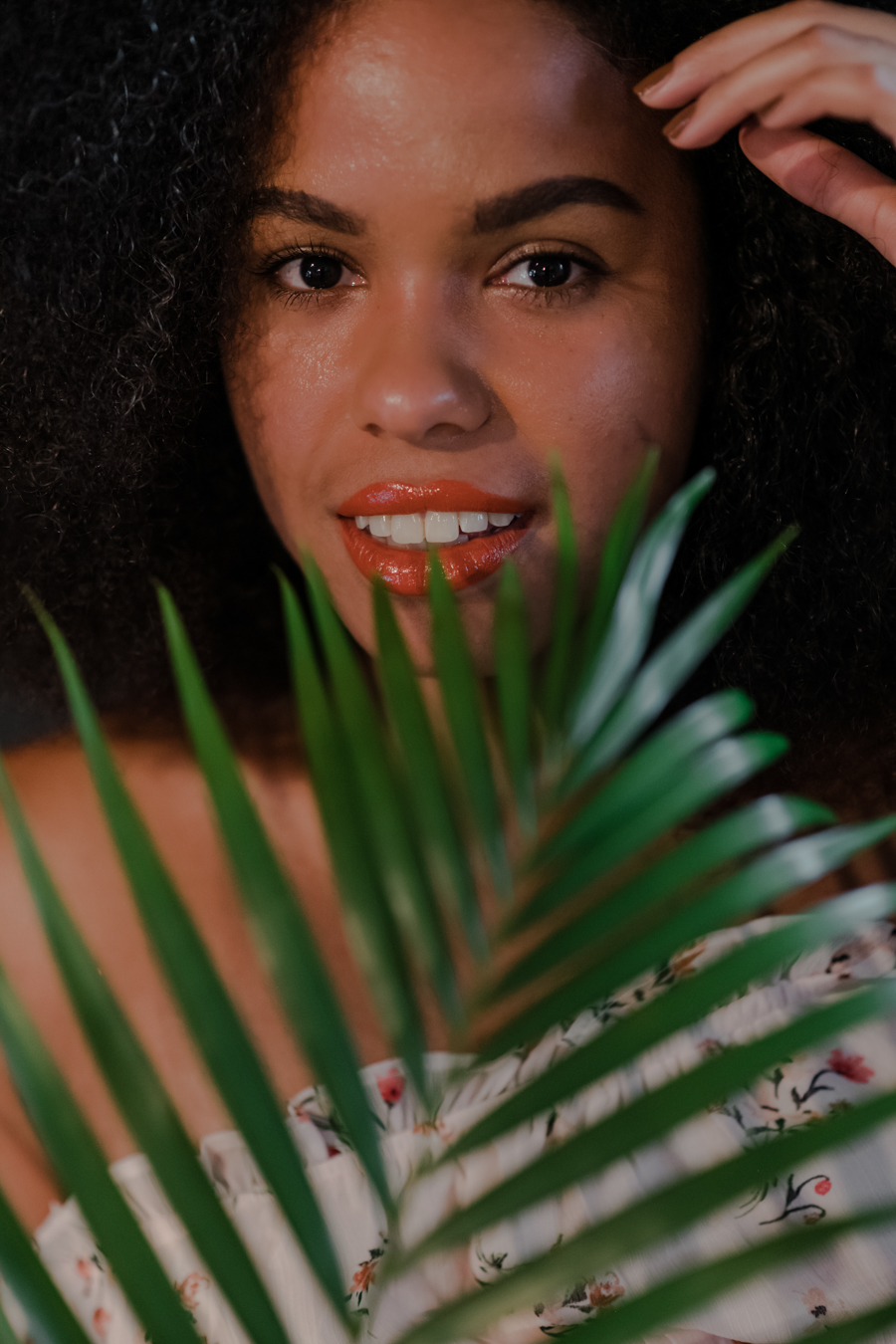 Seriously Ashley, you're beautiful and amazing and I'm so so happy we did this!! Can't wait for any photoshoots in store for the future! :)