Remember summer?! Is it too soon to be nostalgic for the previous season haha. Well I'm taking us back with Meagan and Sam's engagement session today! And okay these two are seriously SO dang cute and such naturals in front of the camera! I'm so grateful Meagan reached out (we first crossed paths at our alma mater, UMBC, when I would photograph dance rehearsals that Meagan was a part of!) – literally just a couple months into the year when everything seemed like it might be normal! We were all set to do their photos in the spring, but with balancing being in nursing school and the restrictions in place at the beginning of the pandemic, we made the call to push our photo session until August. And it honestly worked out so well. We had the most fantastic evening – beautiful weather, beautiful backdrops, beautiful couple and a beautiful sunset! I really have so so many favorites! We got a chance to stop at a ton of great Baltimore spaces including Sandlot and ending the evening at Fells Point. It was such a fun evening and I'm loving reliving it again. So glad to help you two celebrate your wedding year and wishing you the best time this winter making it officially official!! Congratulations Meagan and Sam!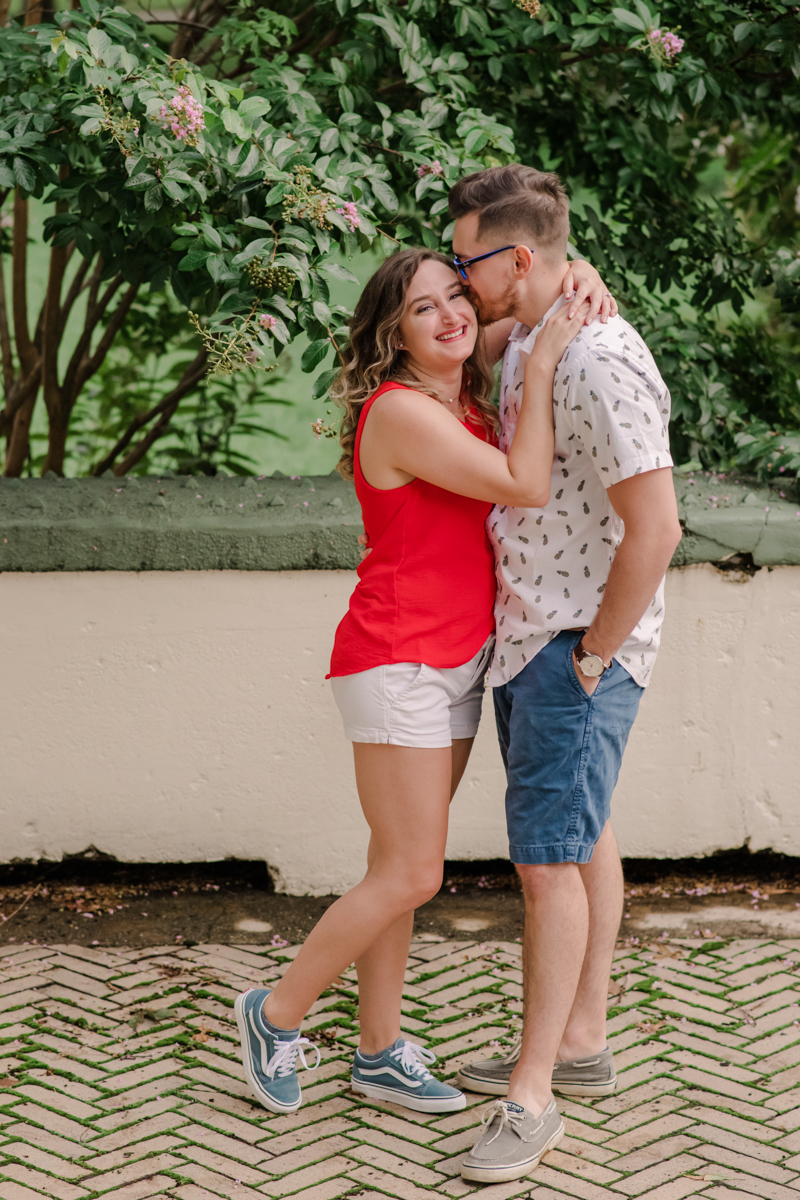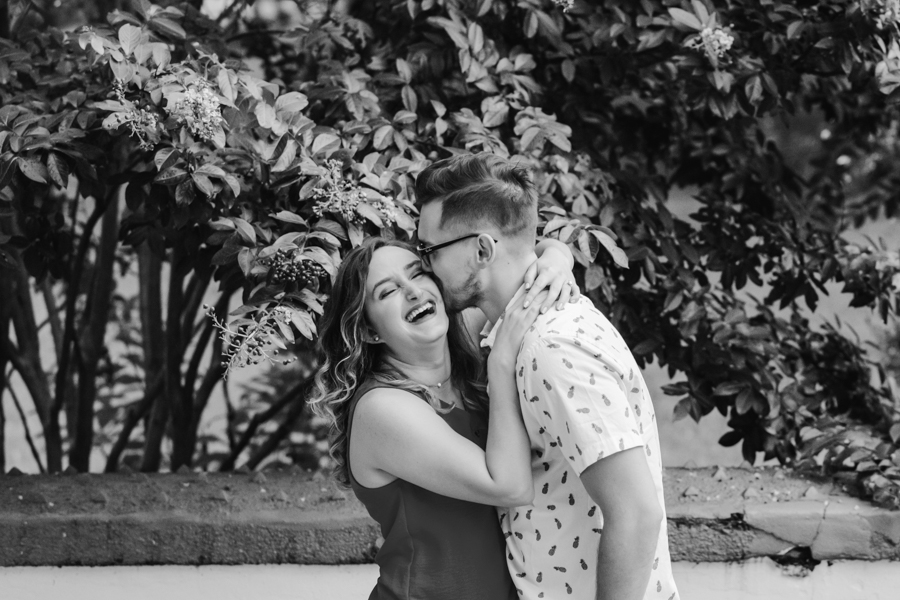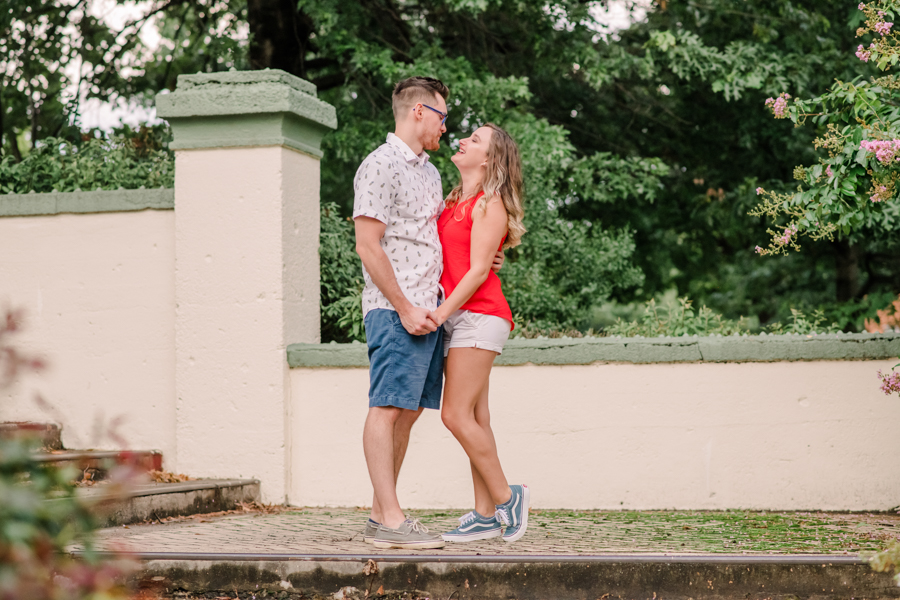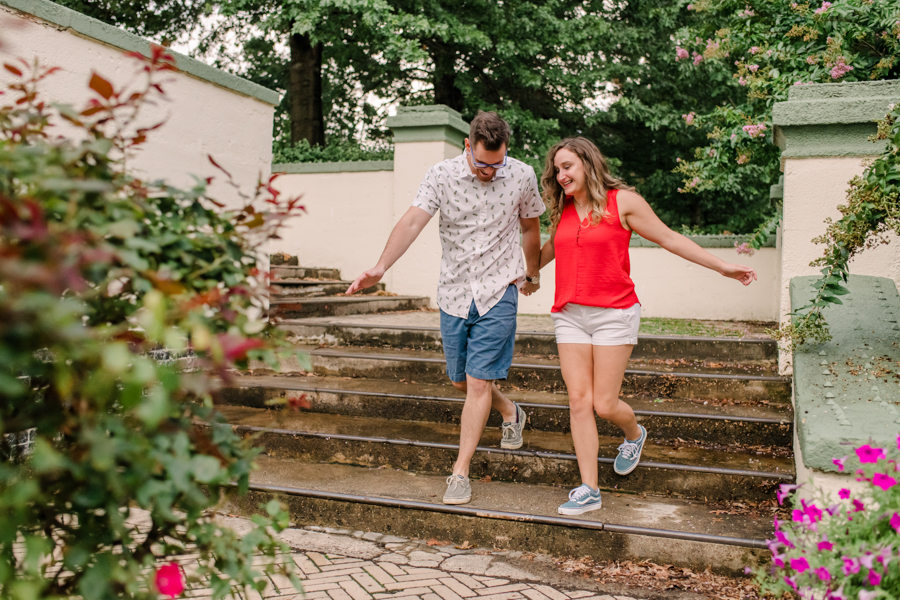 Seriously these two just fully embraced every bit of fun! LOVE IT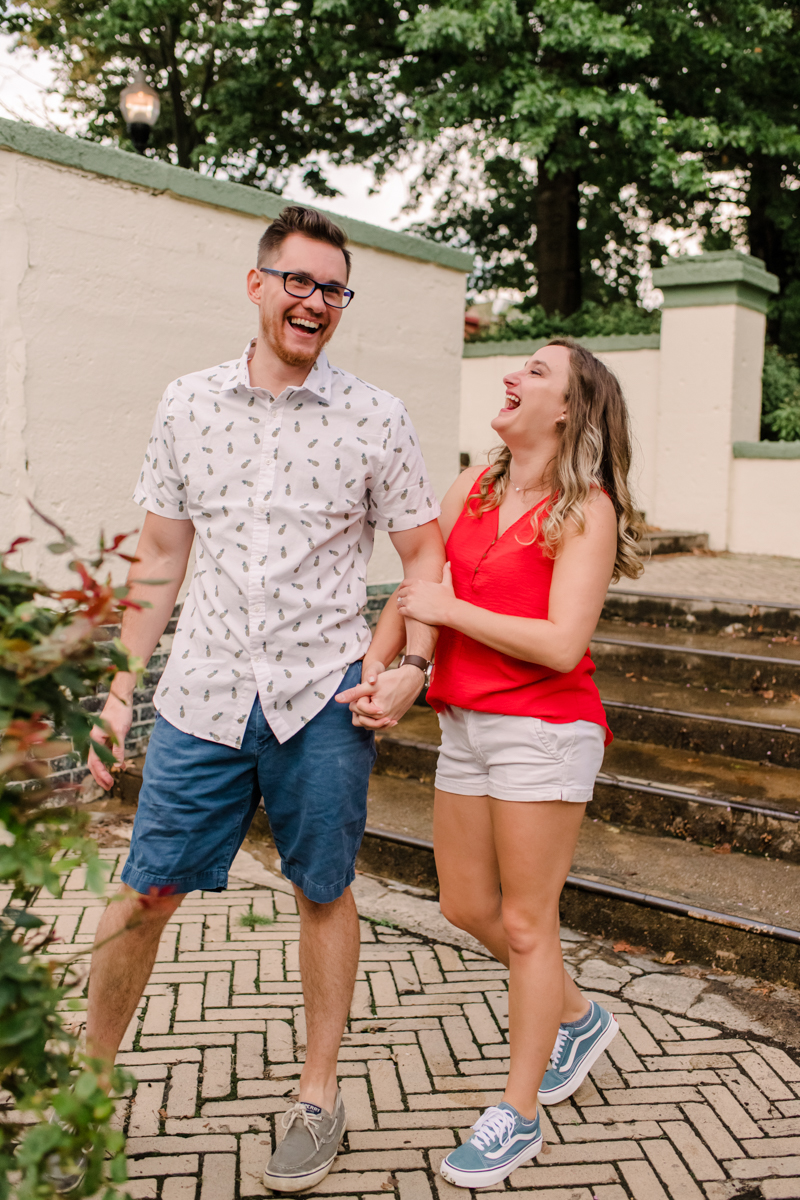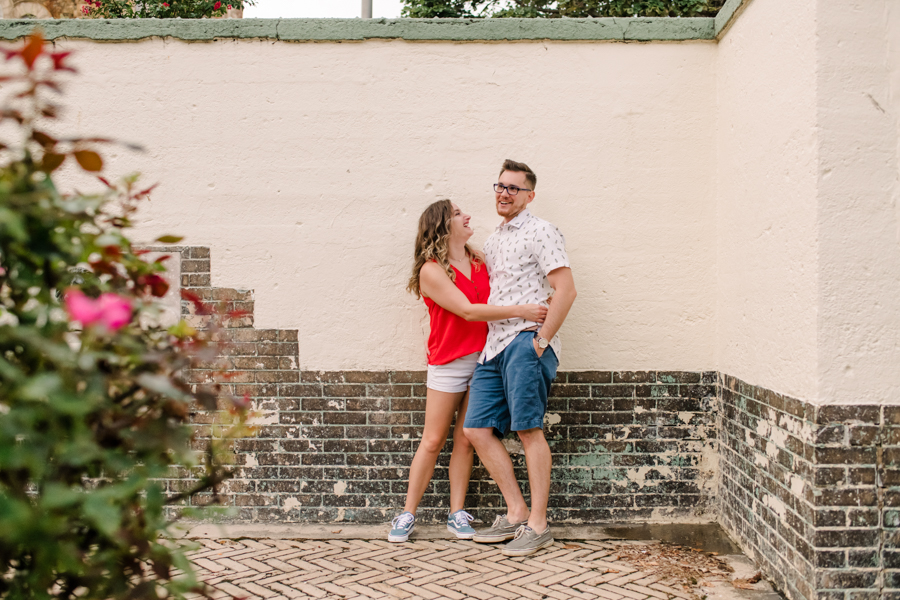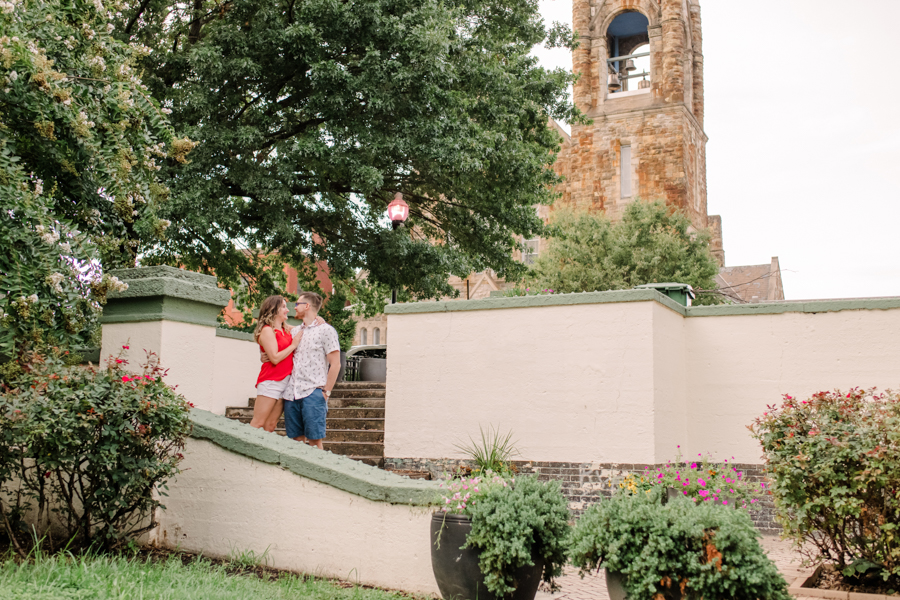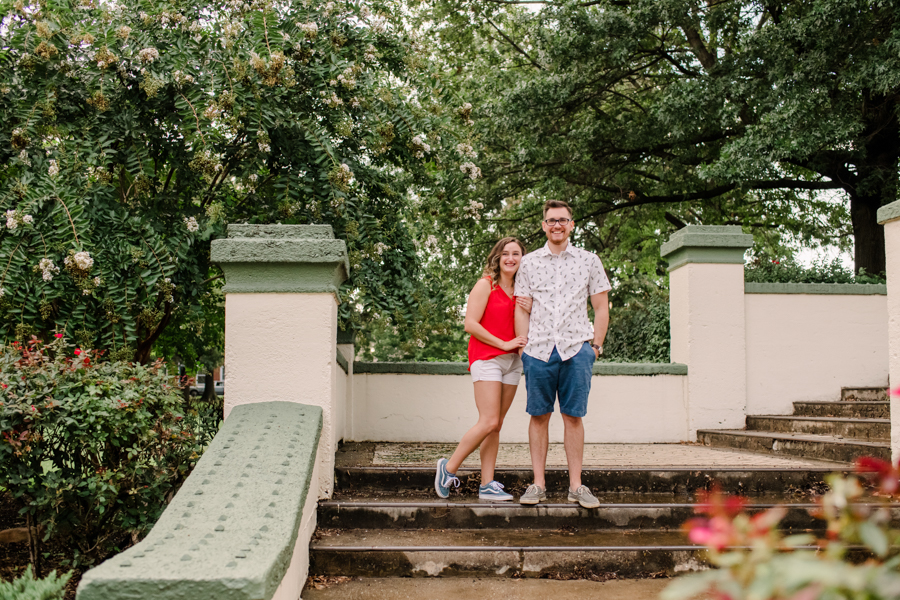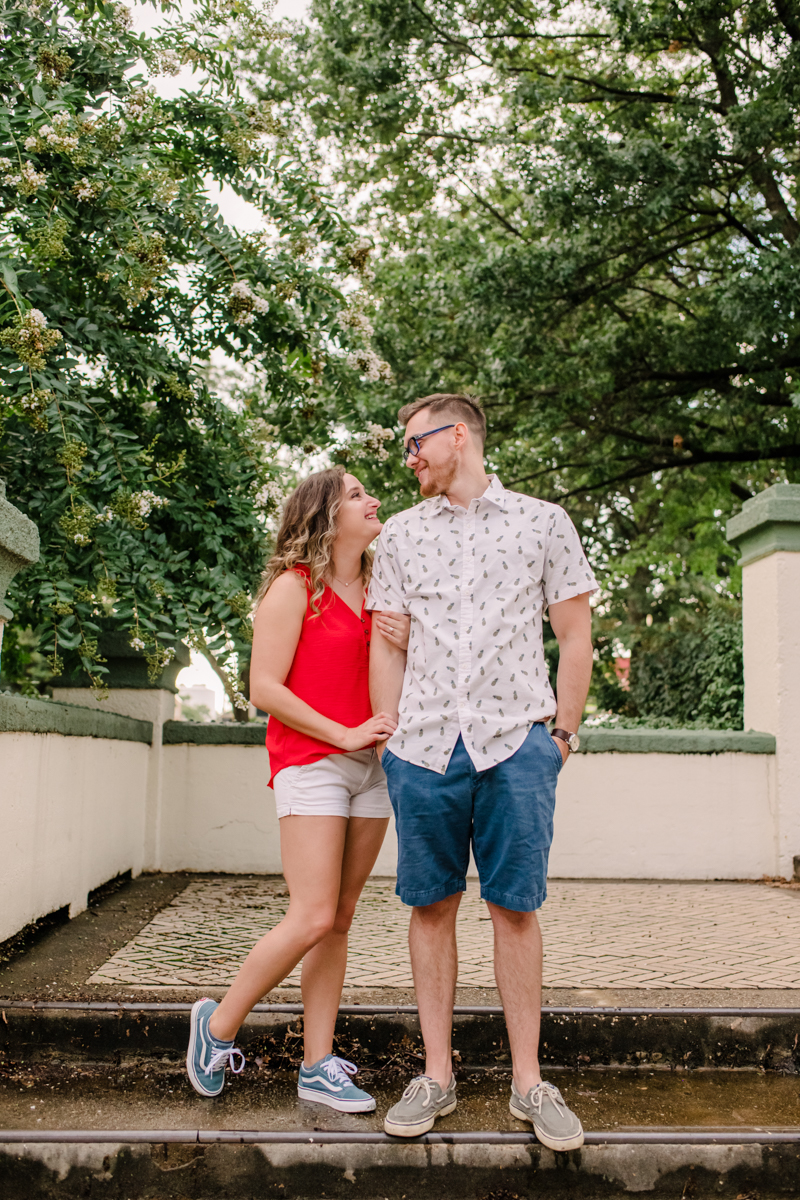 Could not have asked for a better spot to start off! Greenery and beautiful architecture galore!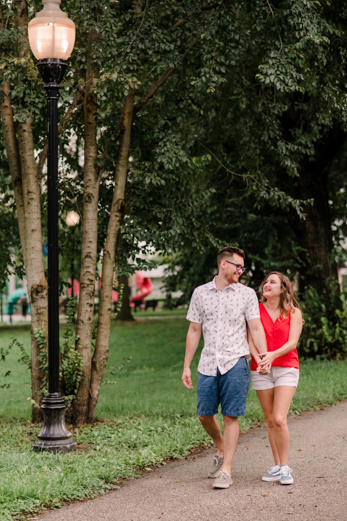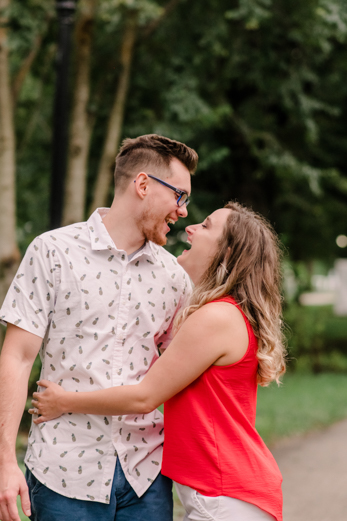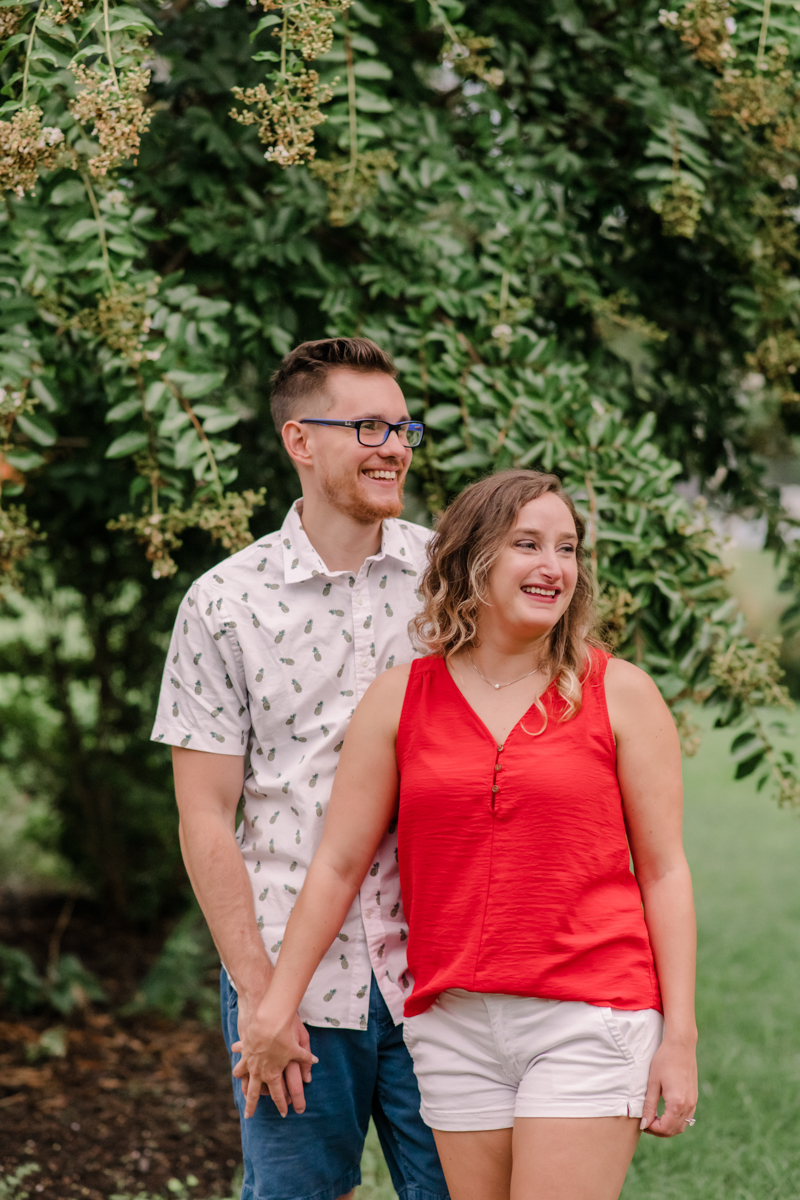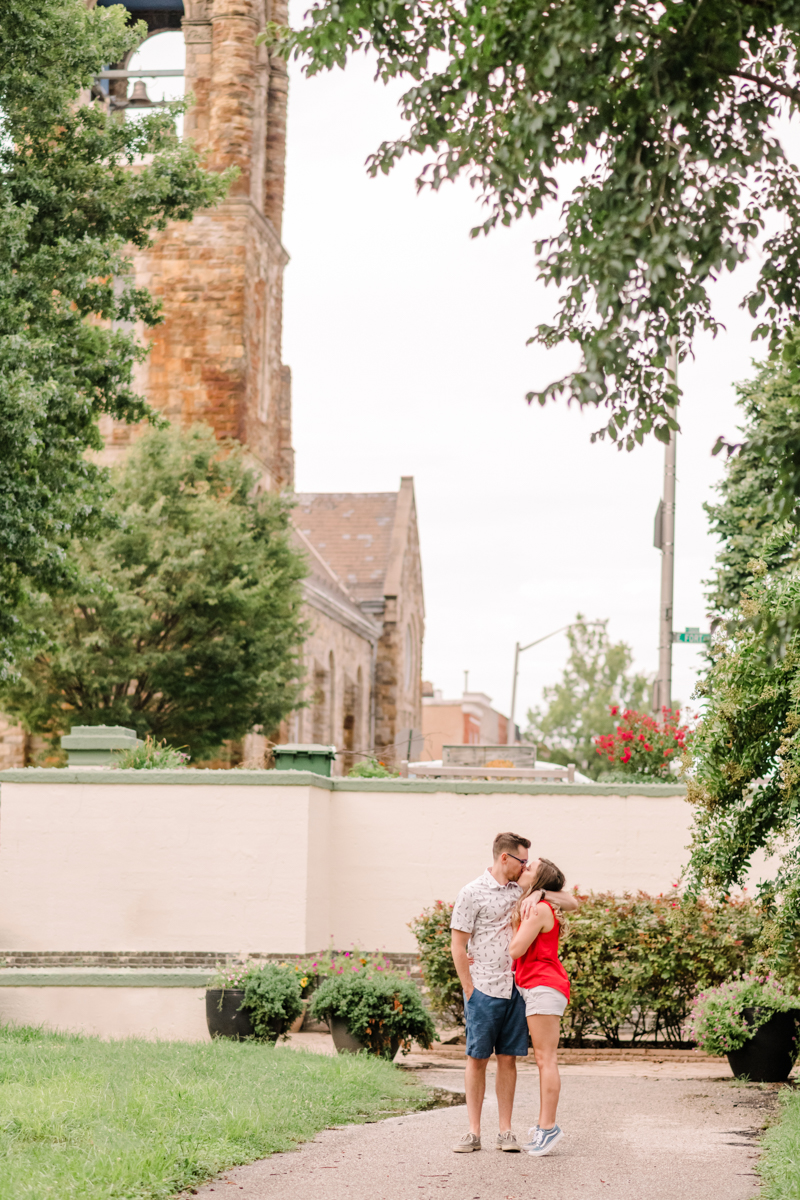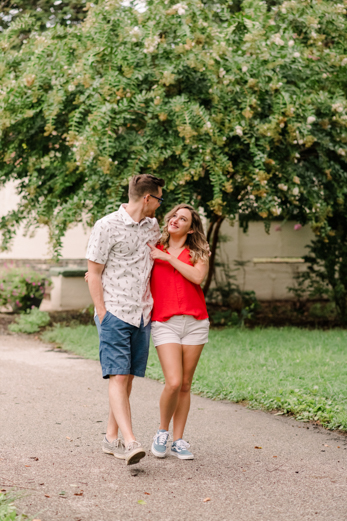 So much love!!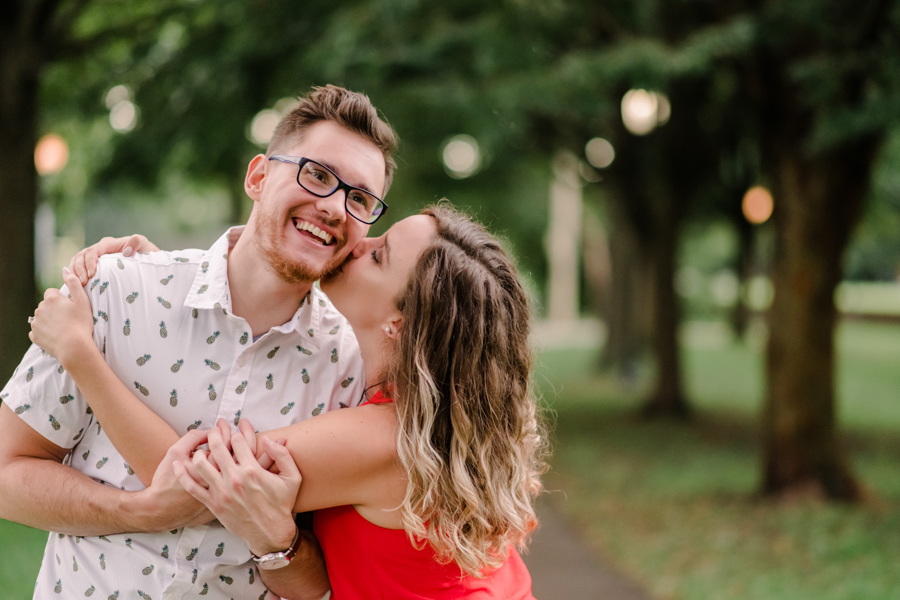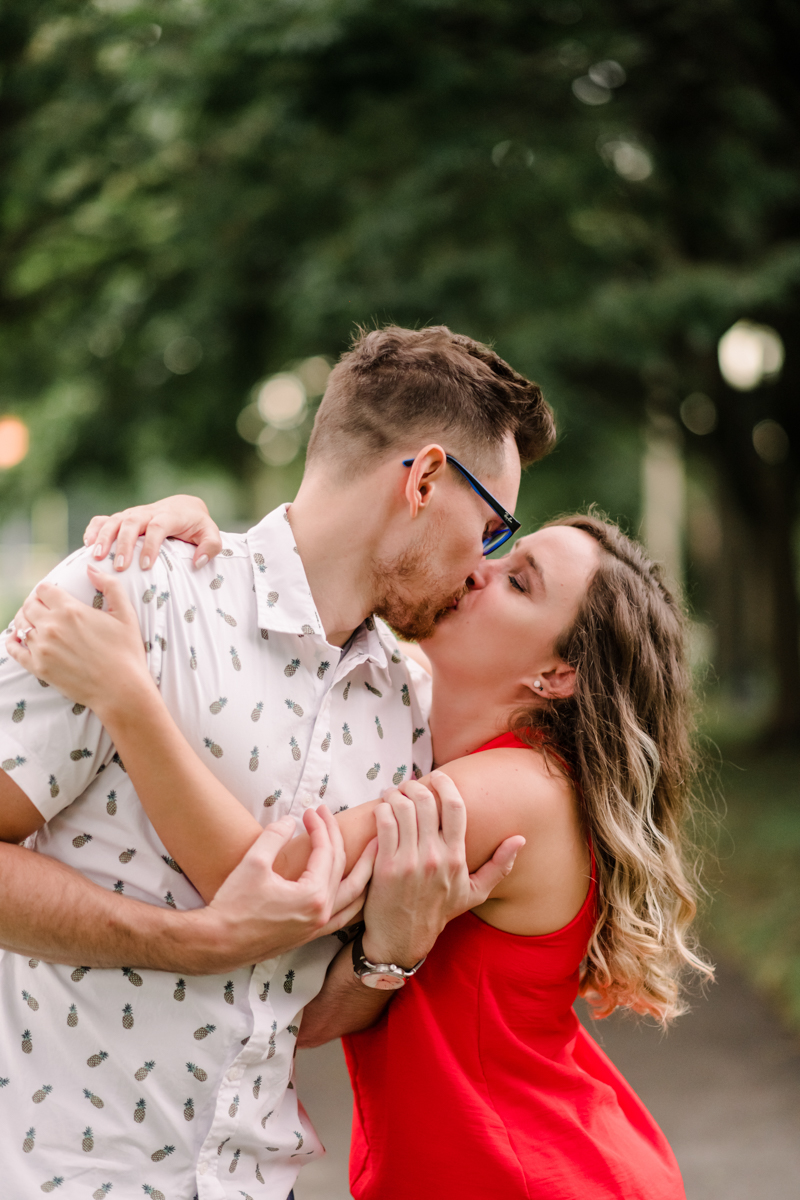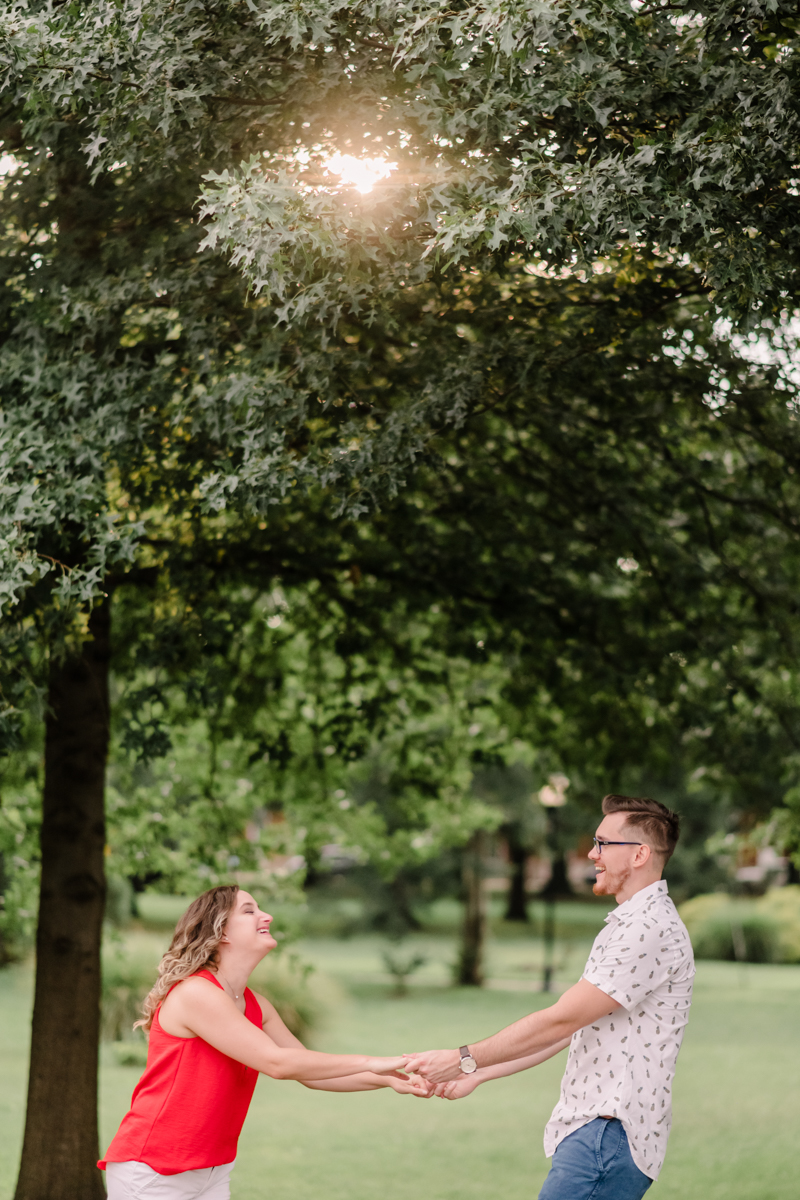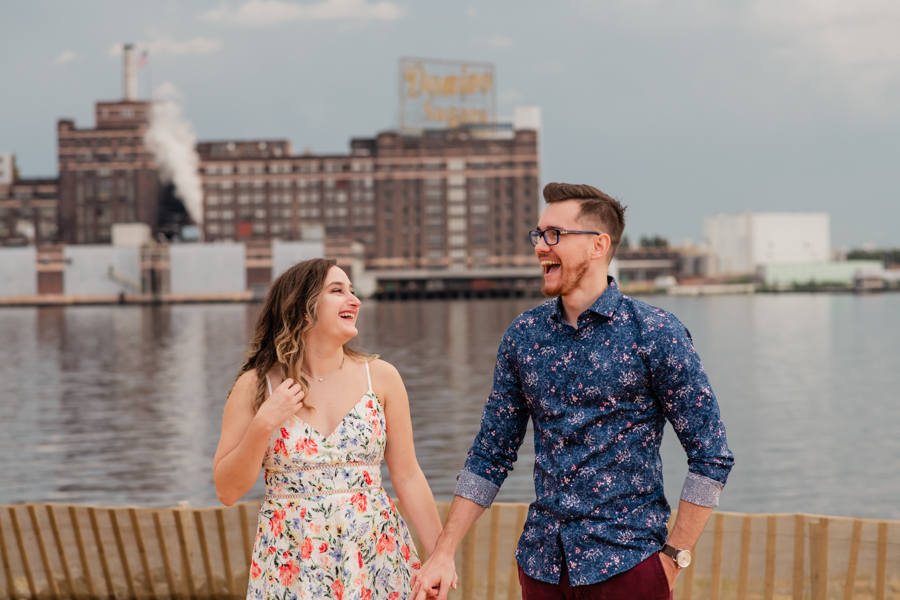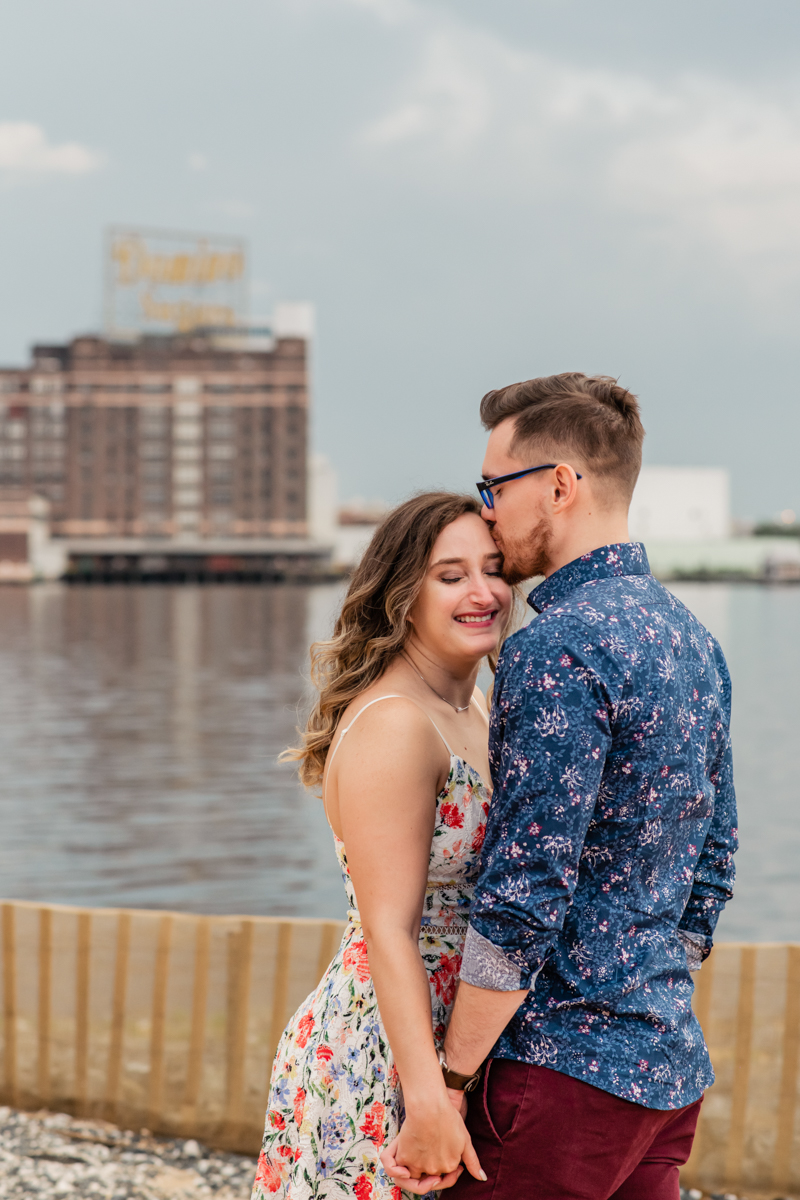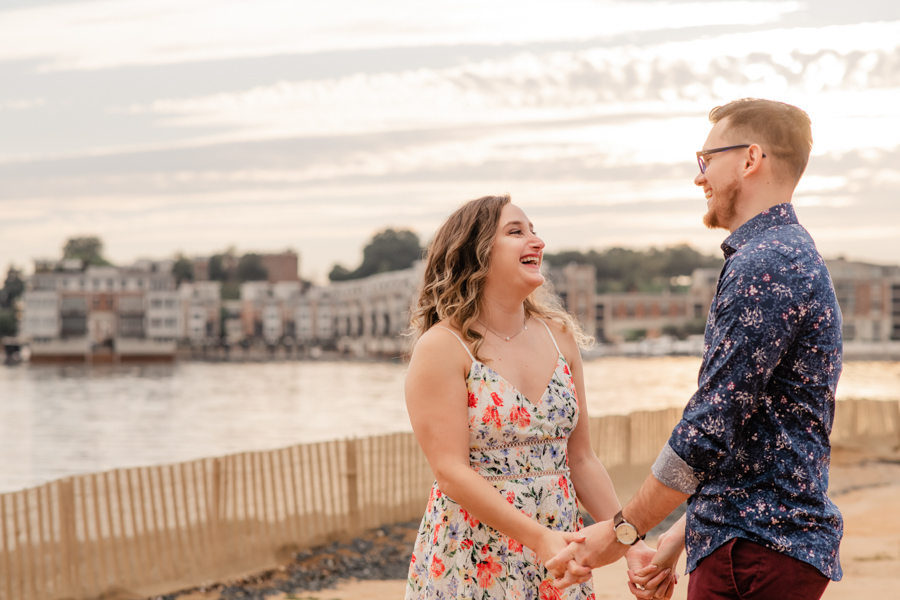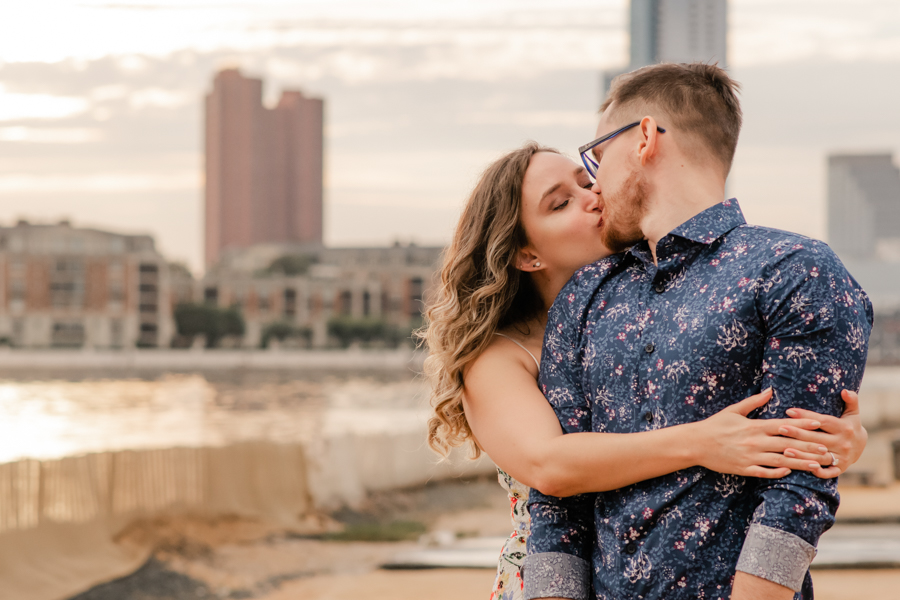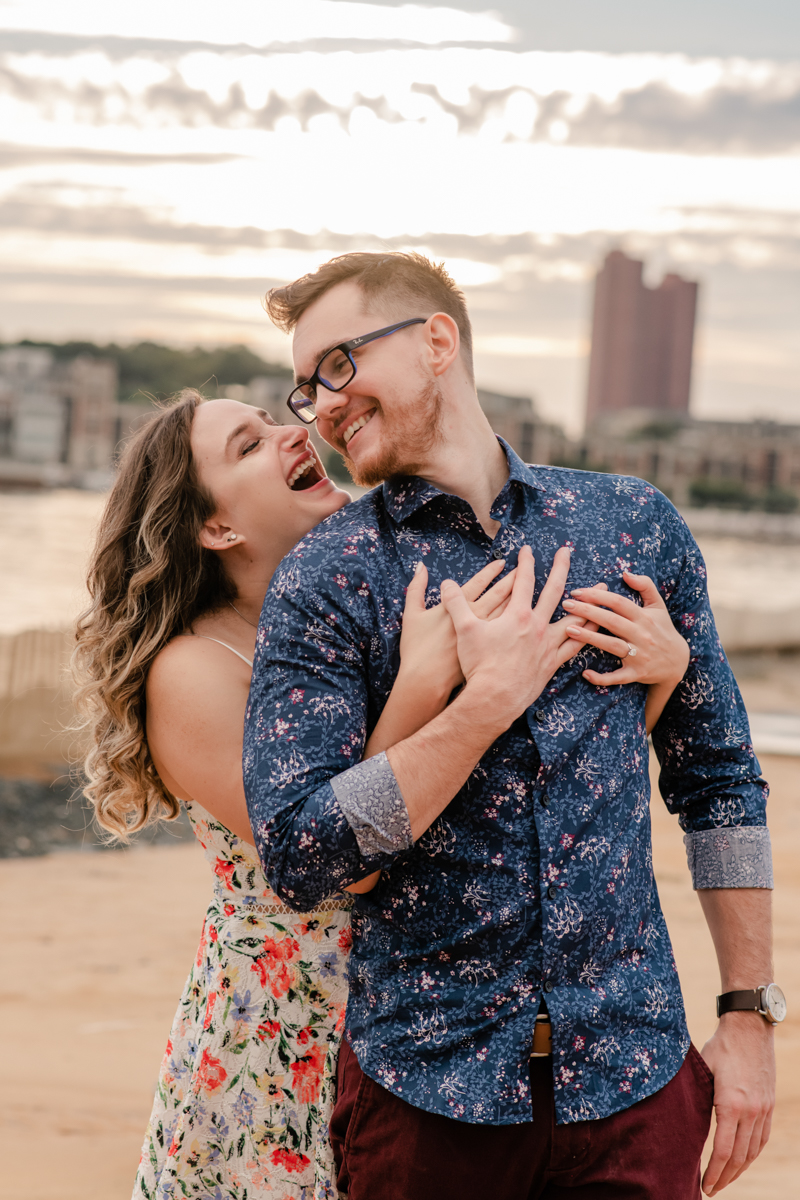 So snuggly, such a gorgeous sunset! Does it even get better than this?!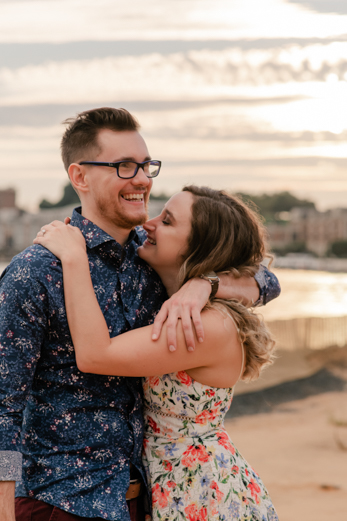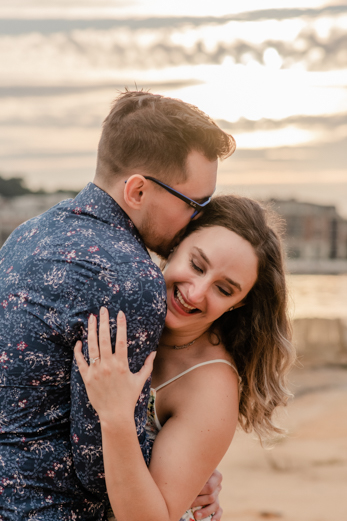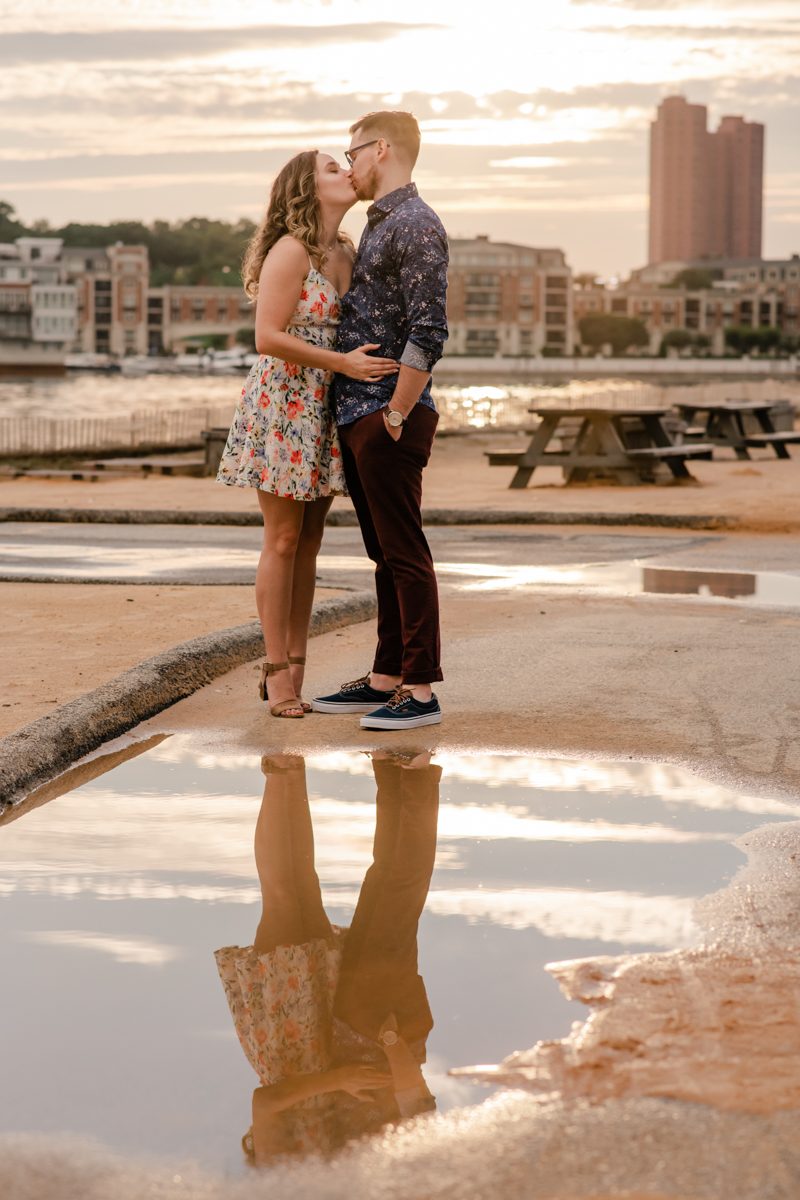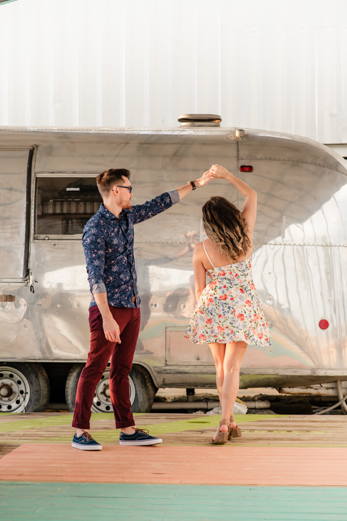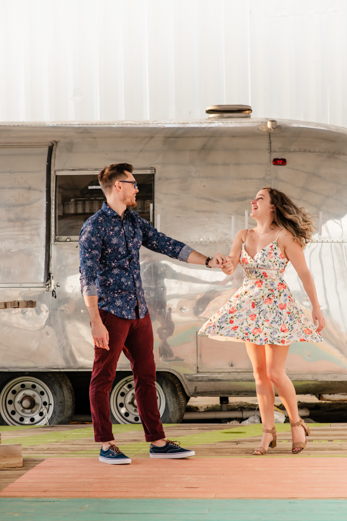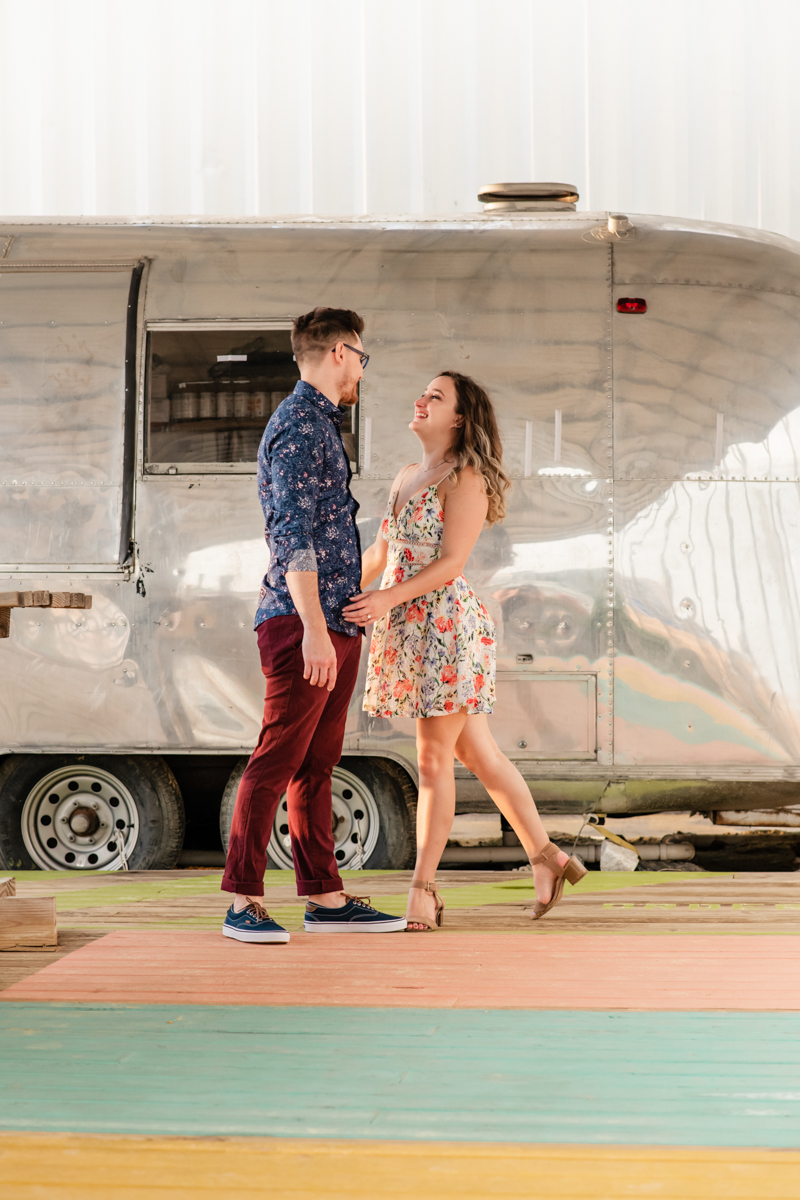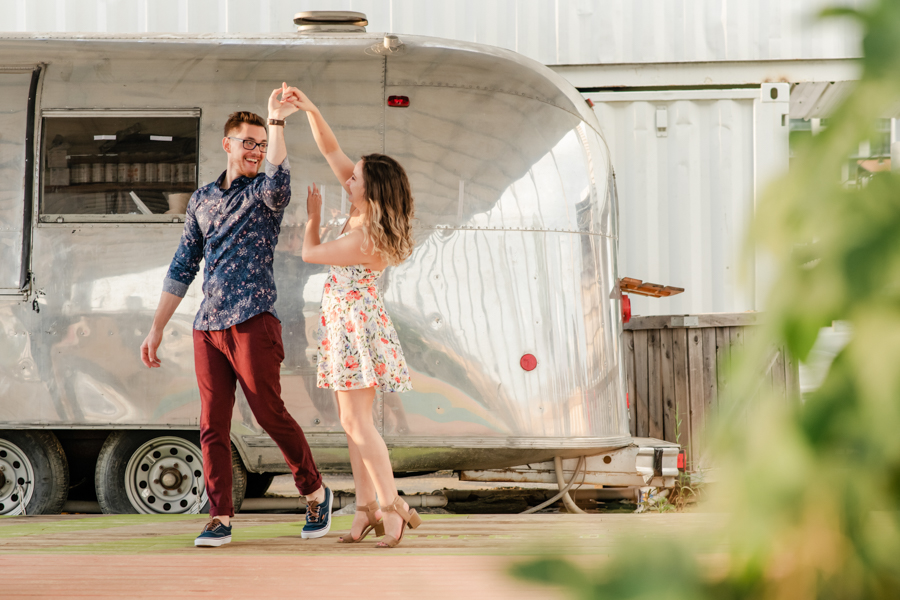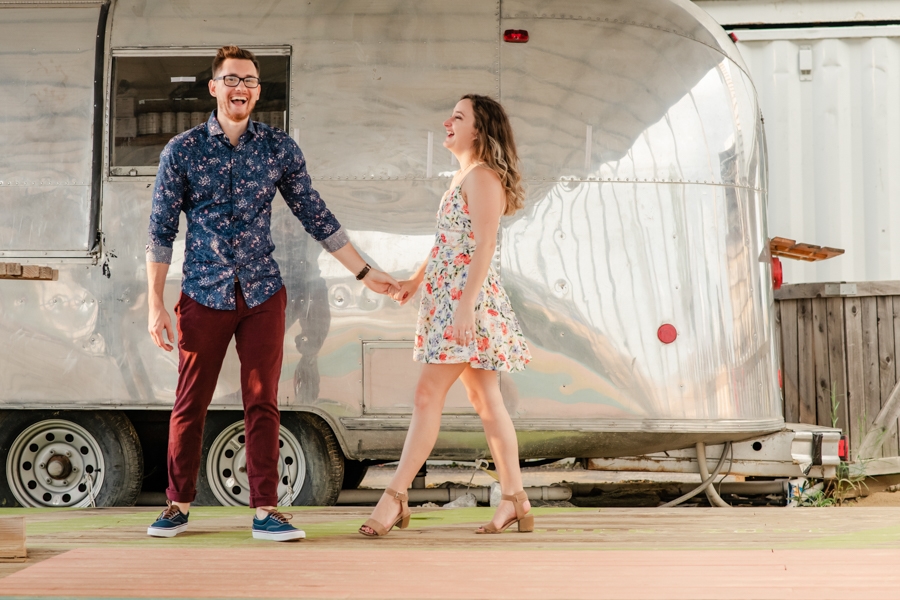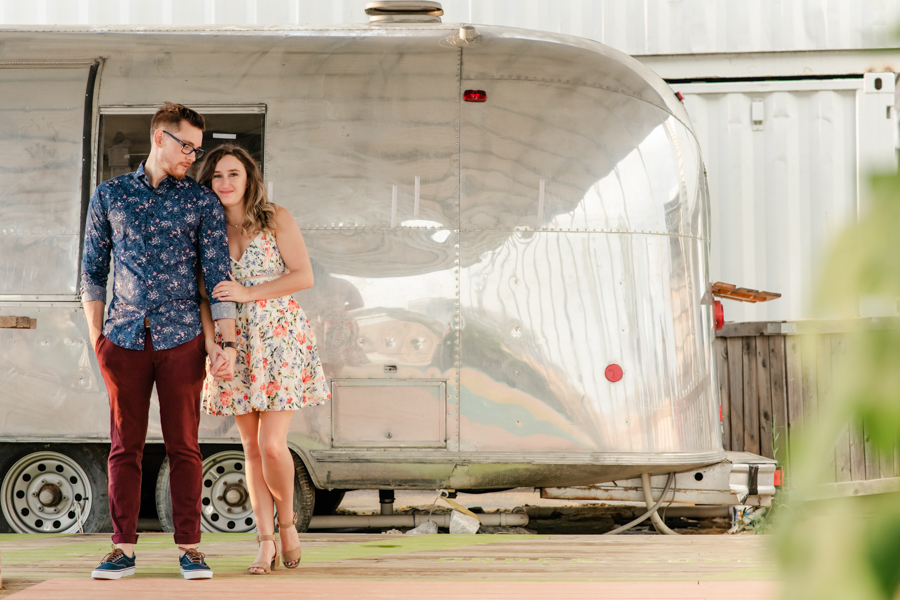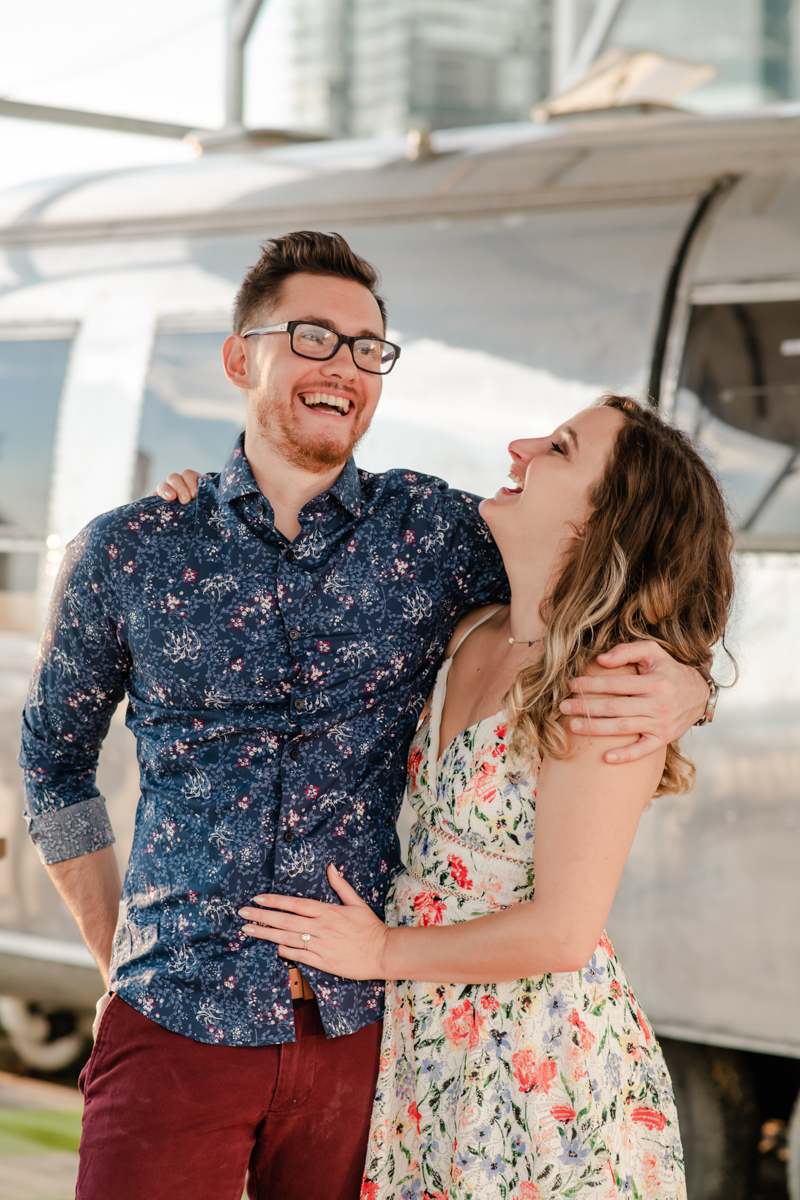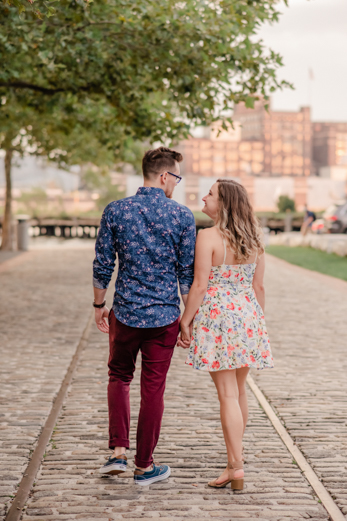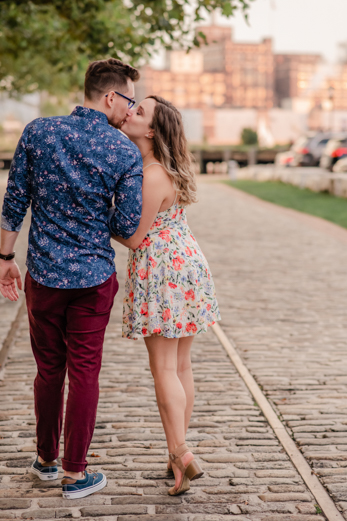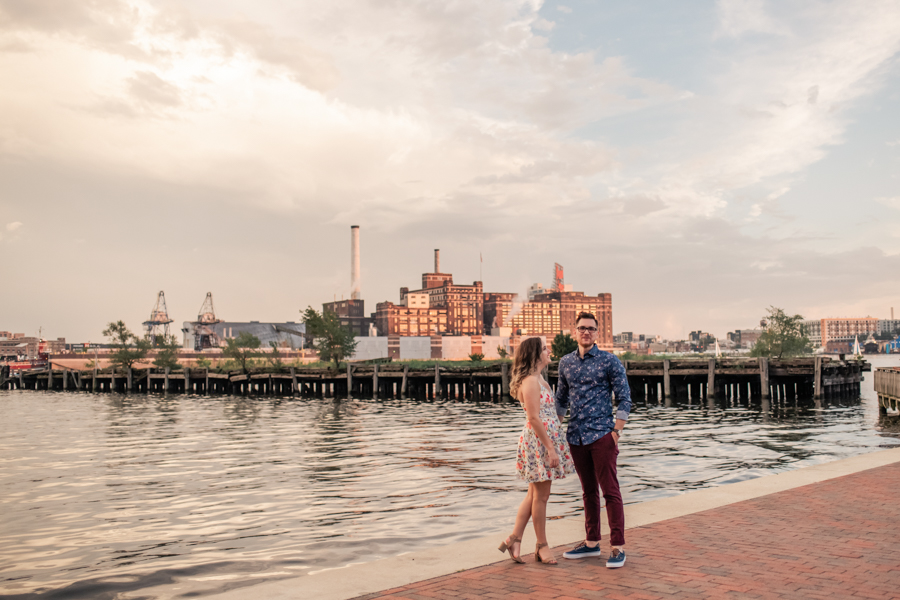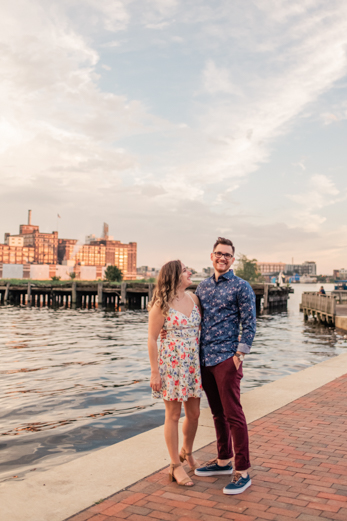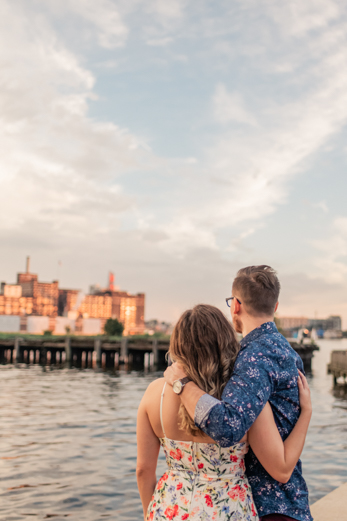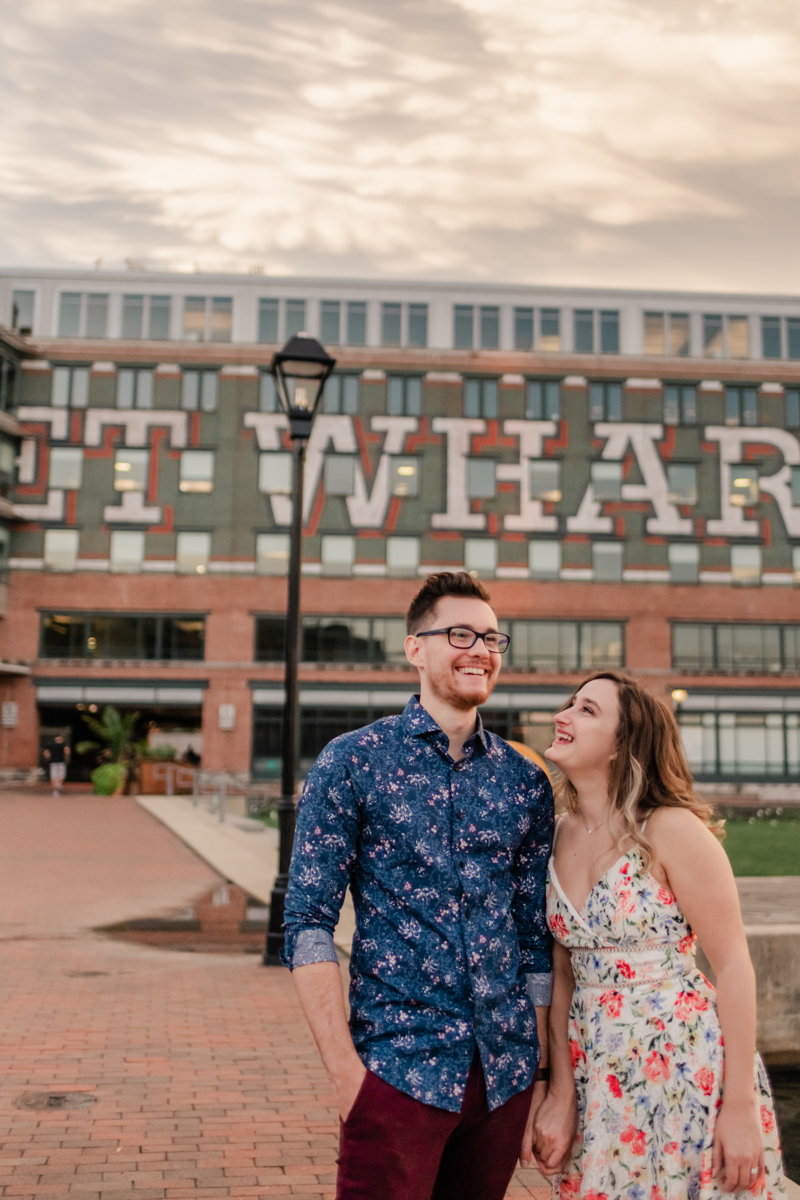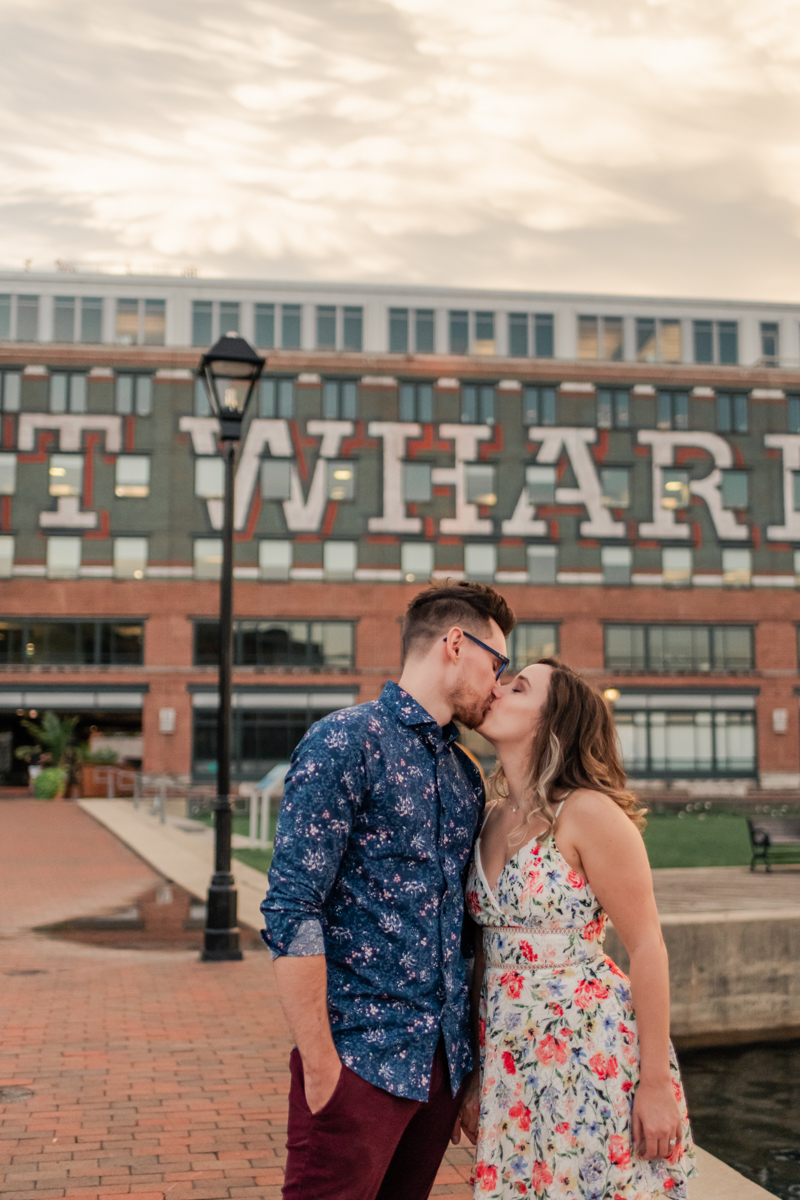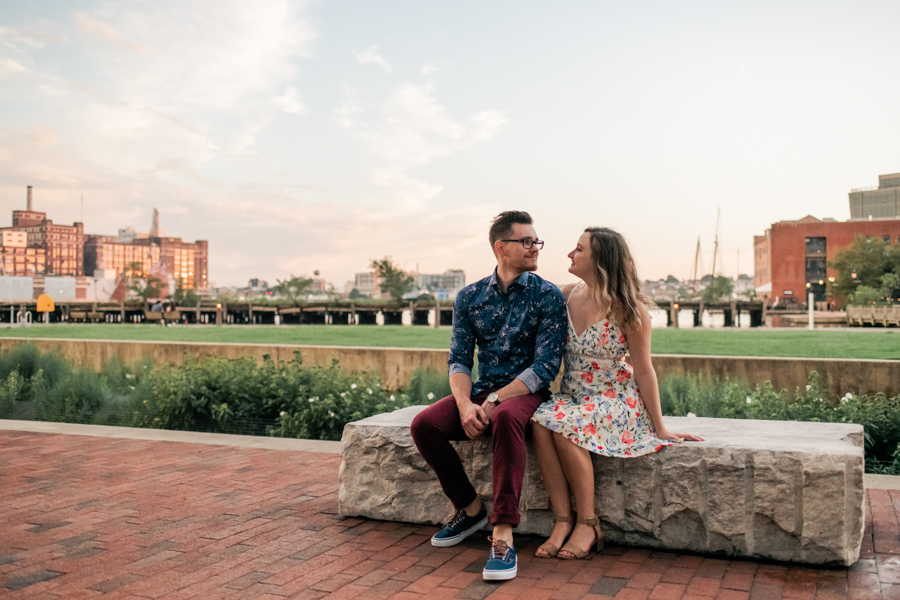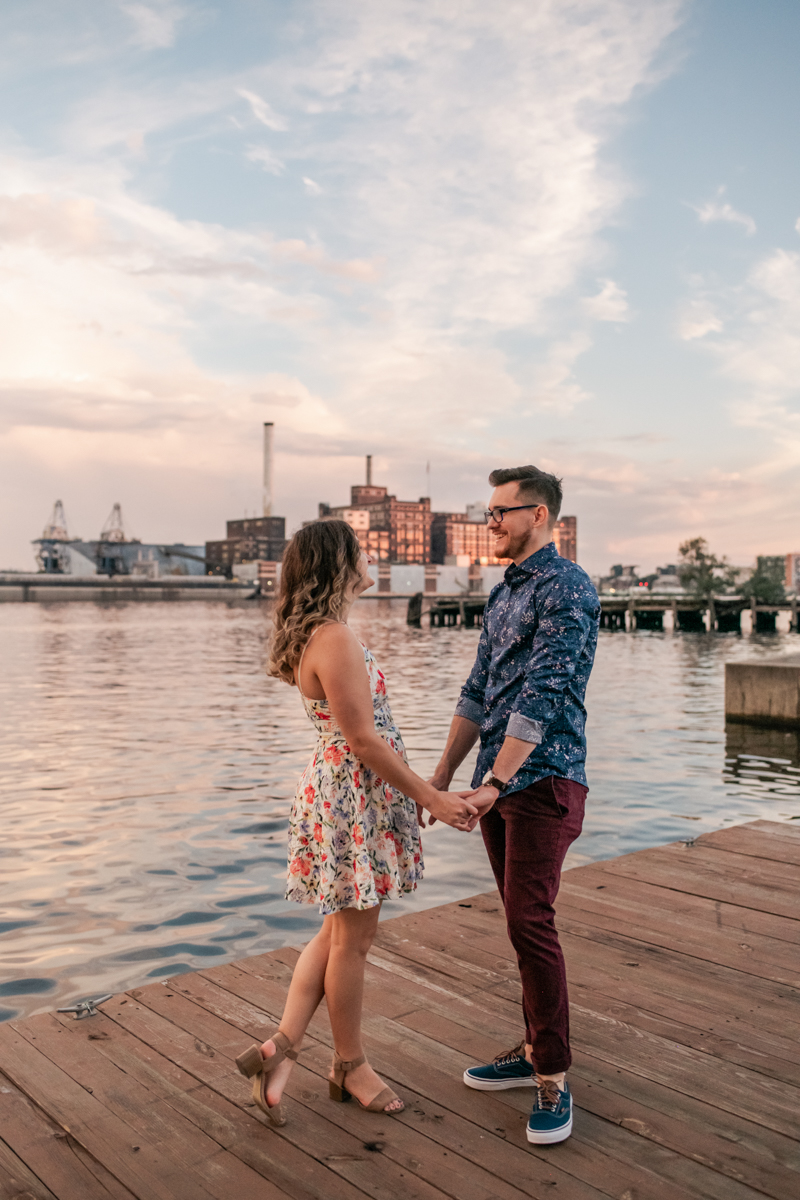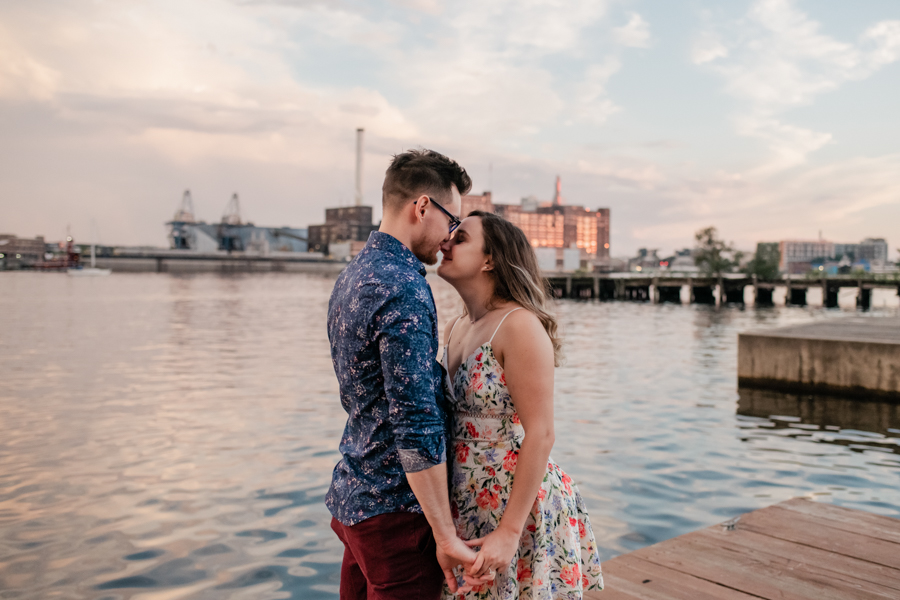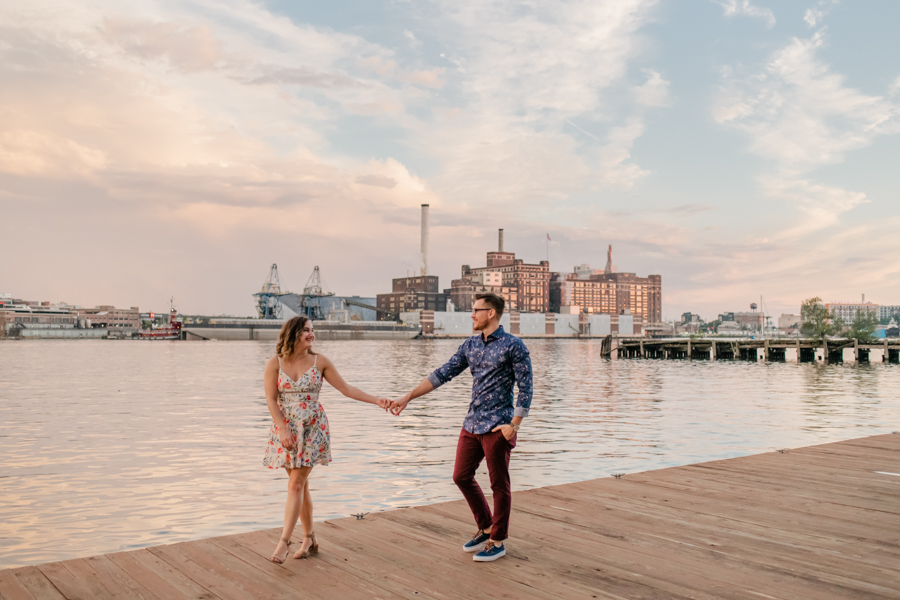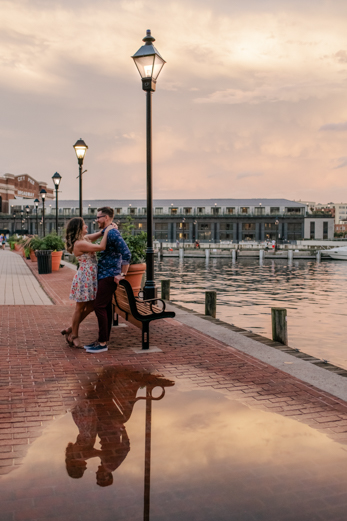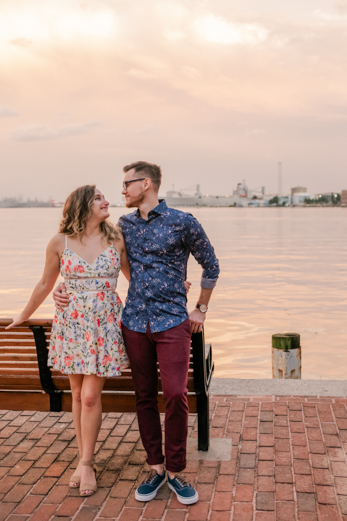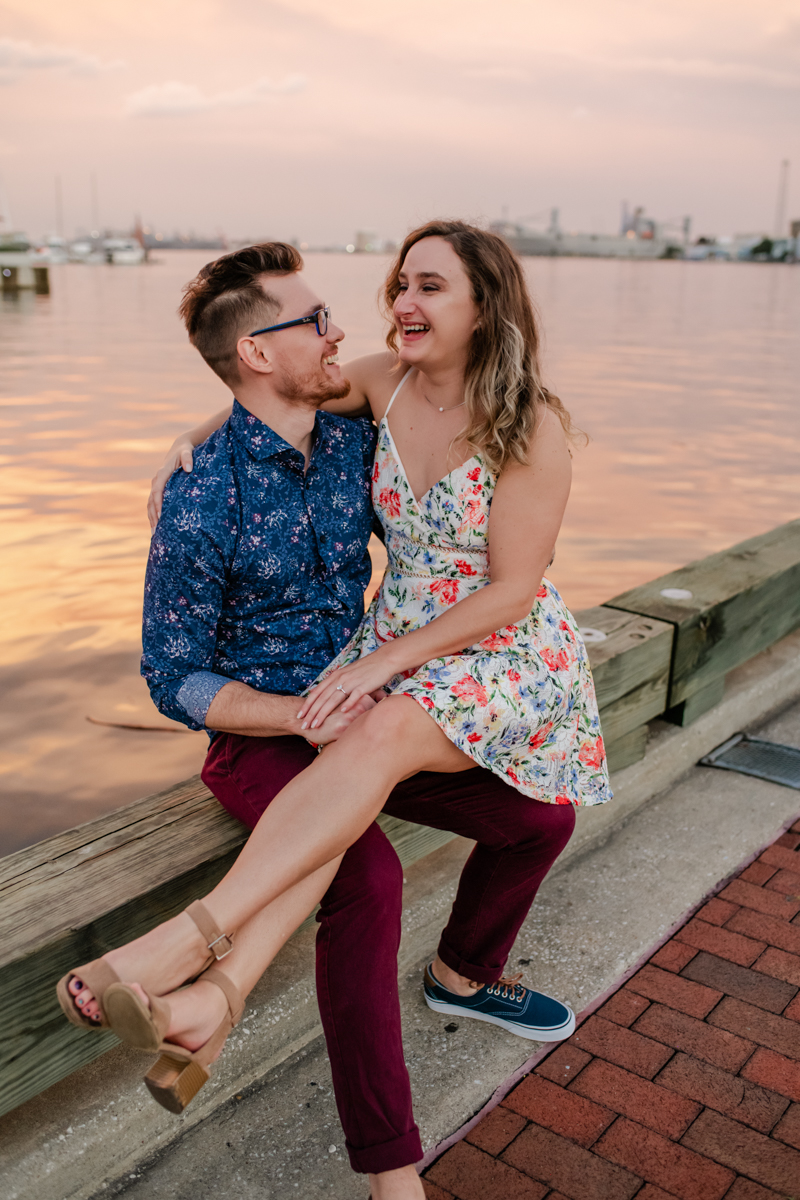 If we thought the skies were pretty earlier, we were really in for a treat by the end of the night! Can't get enough of all their smiles and cuteness against such a stunning backdrop!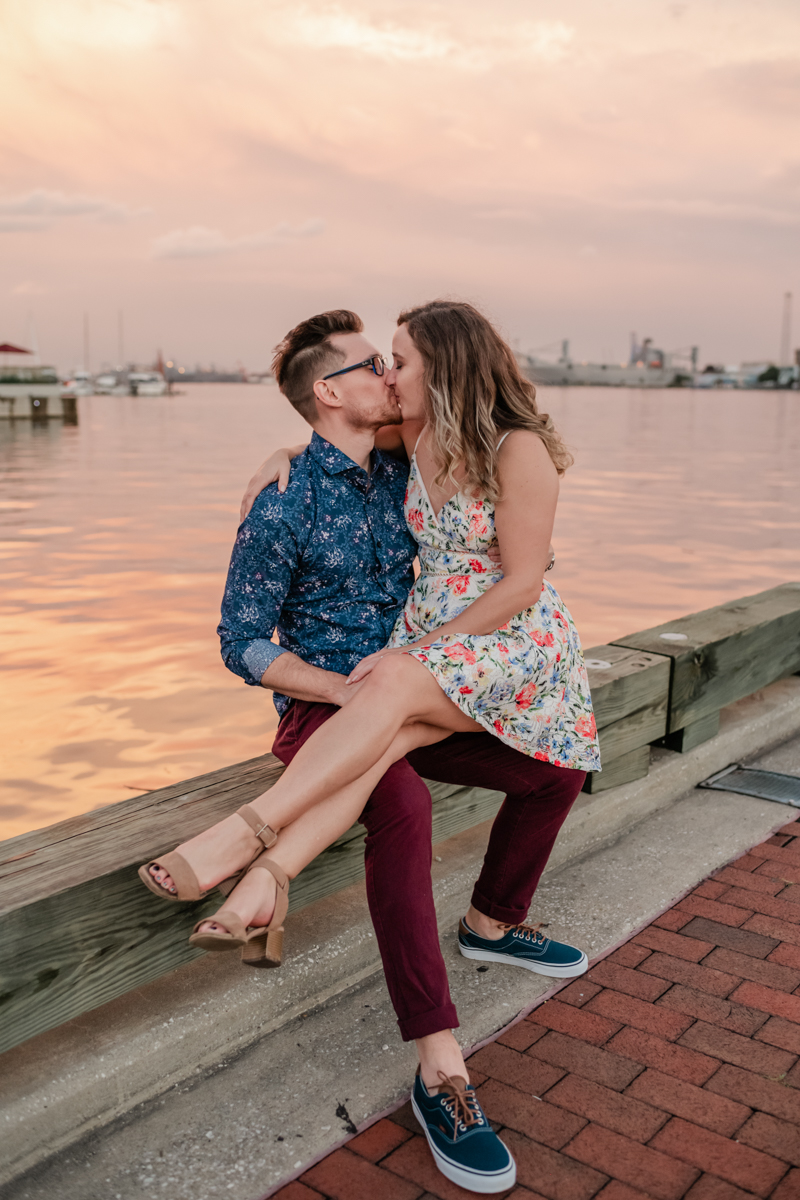 Such a favorite!!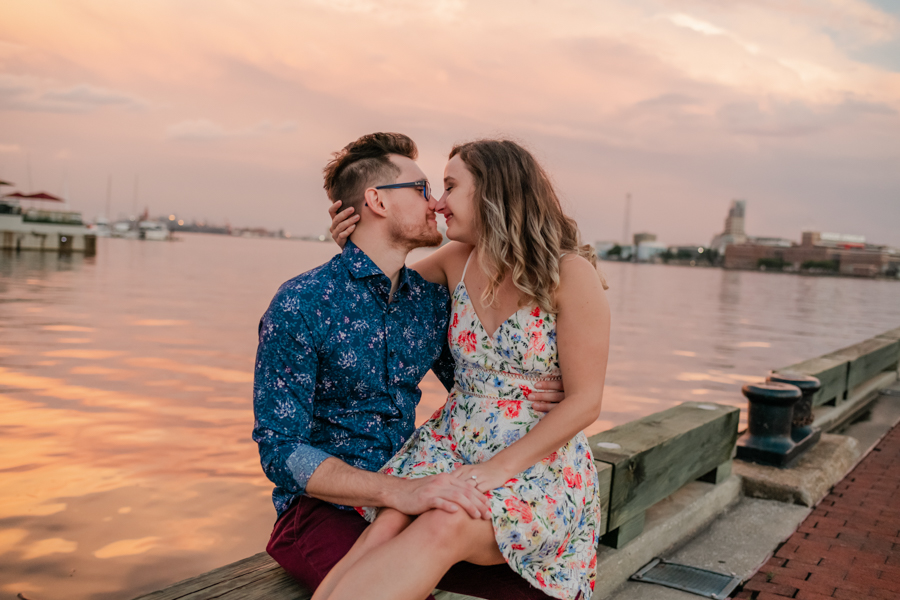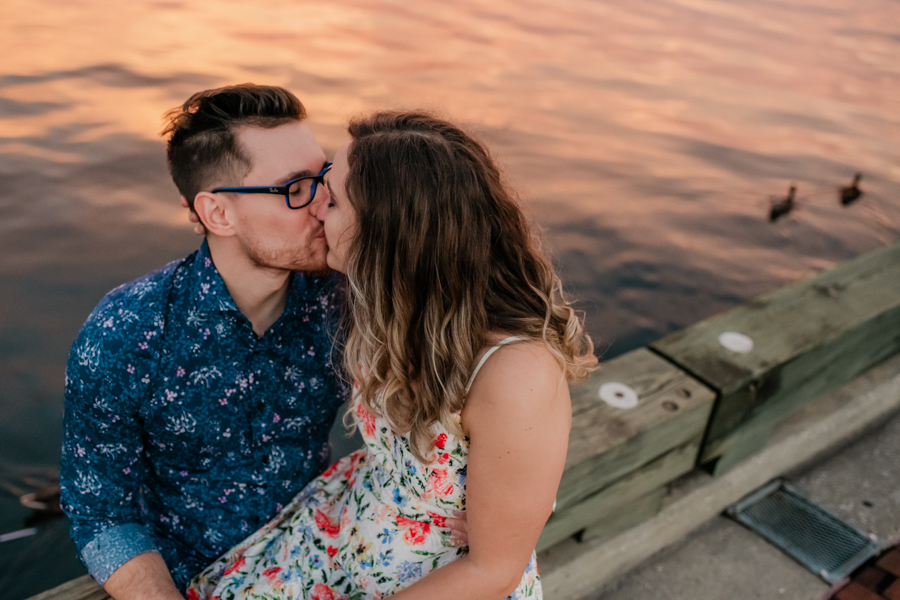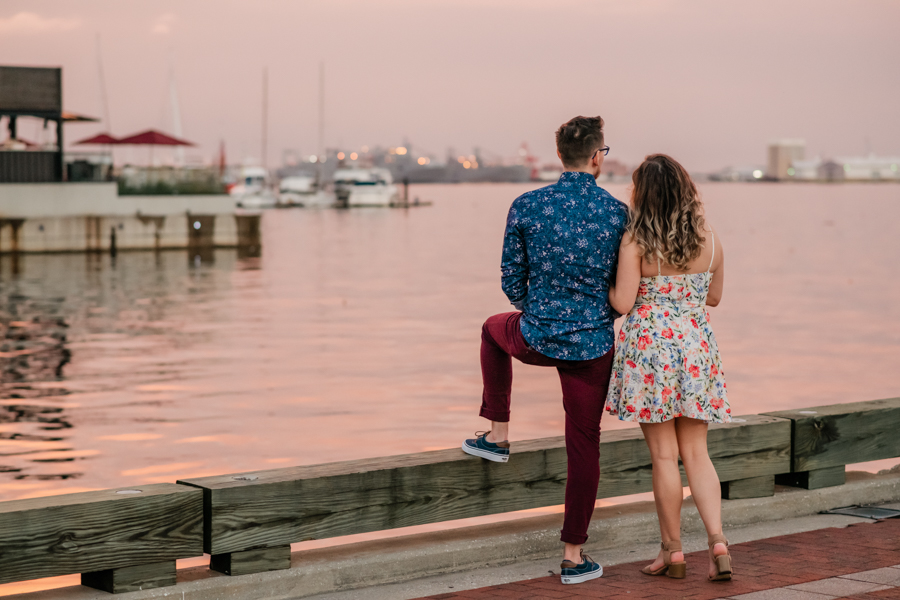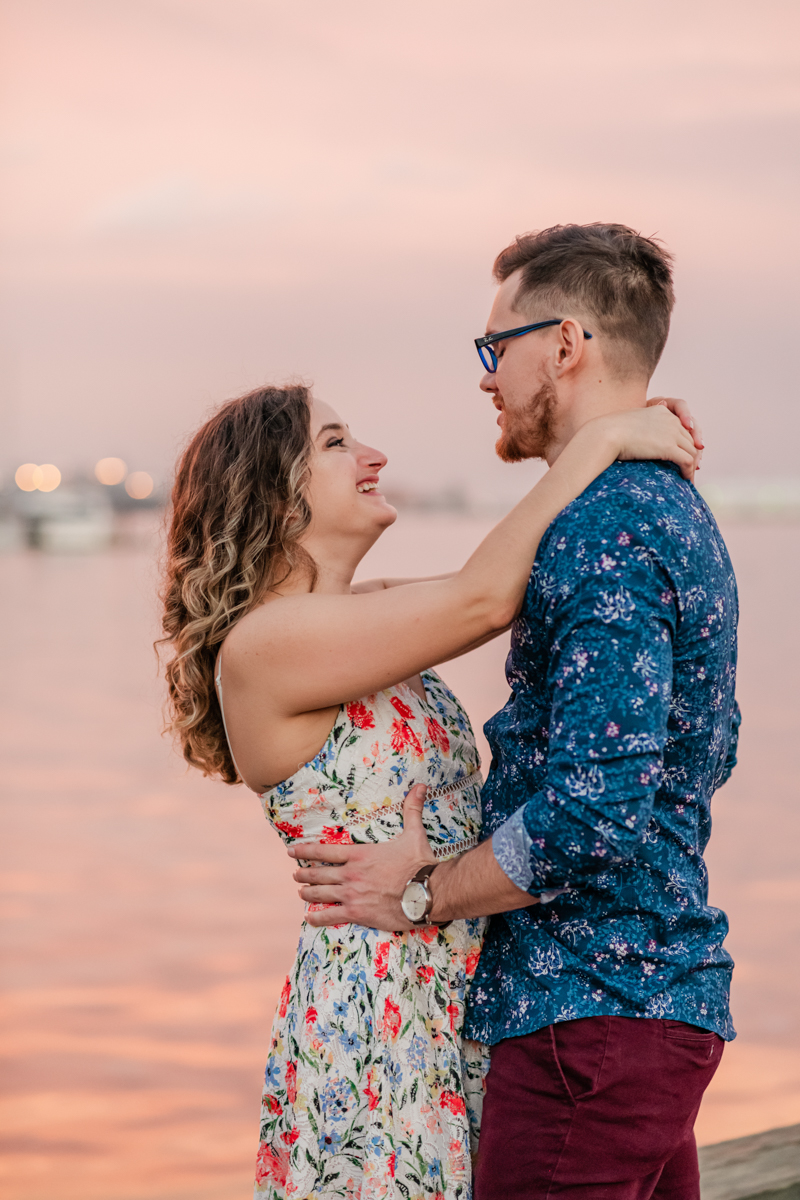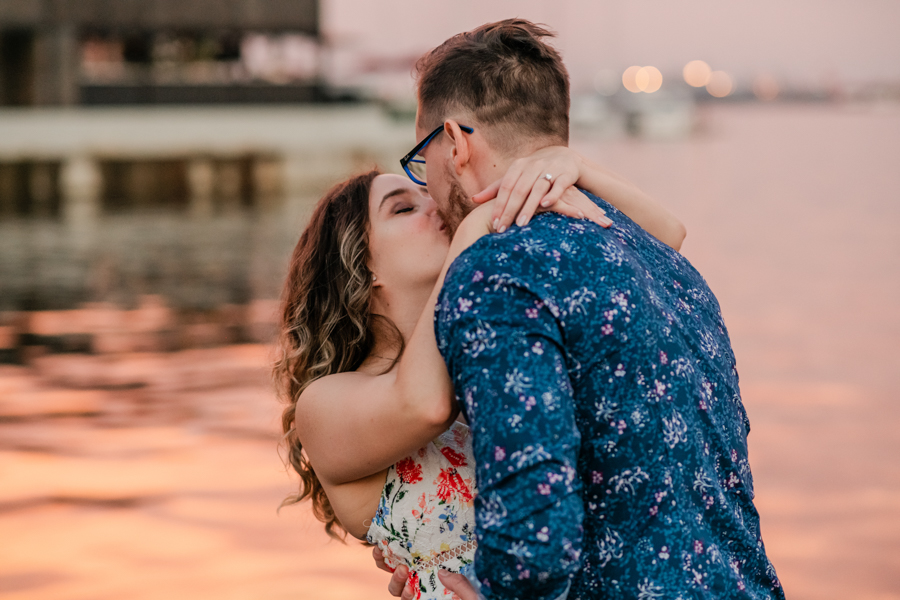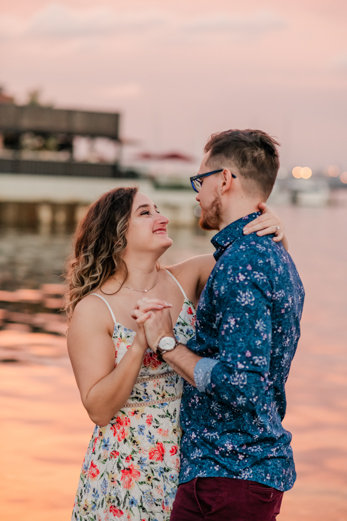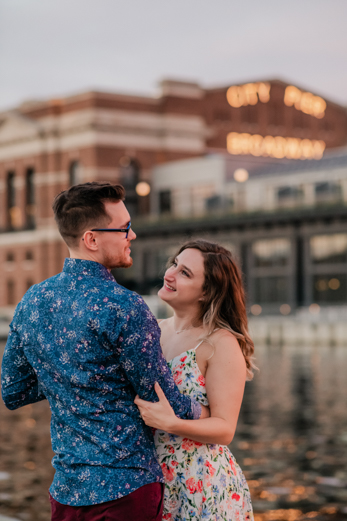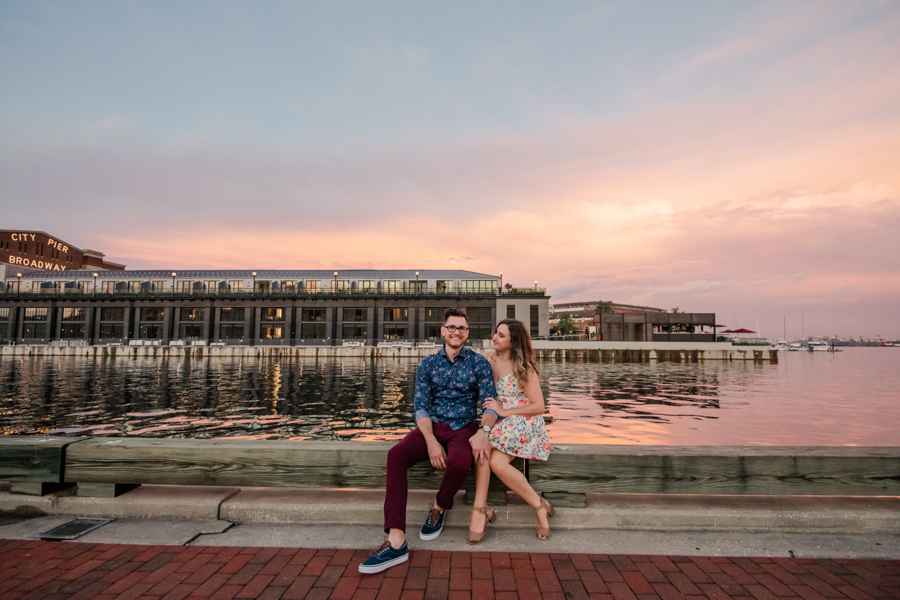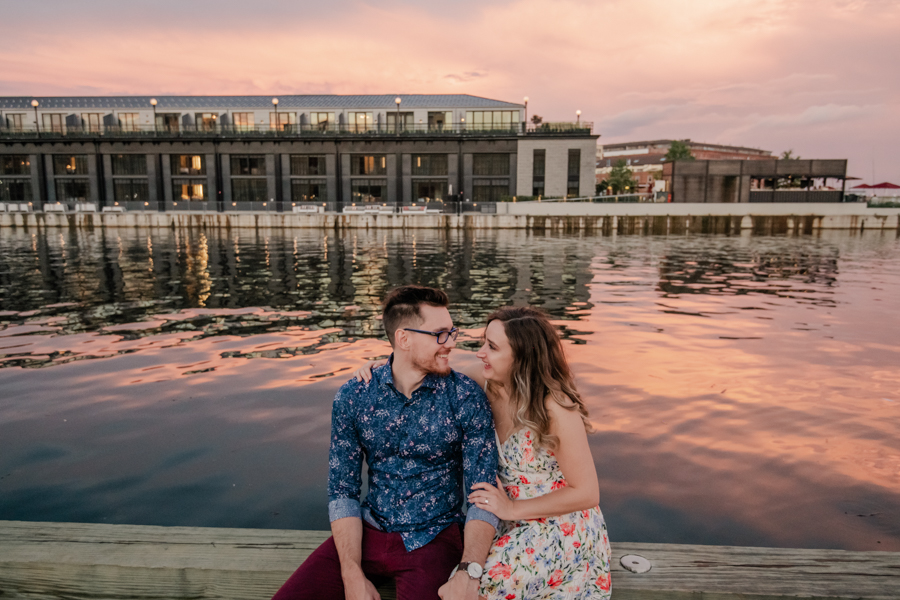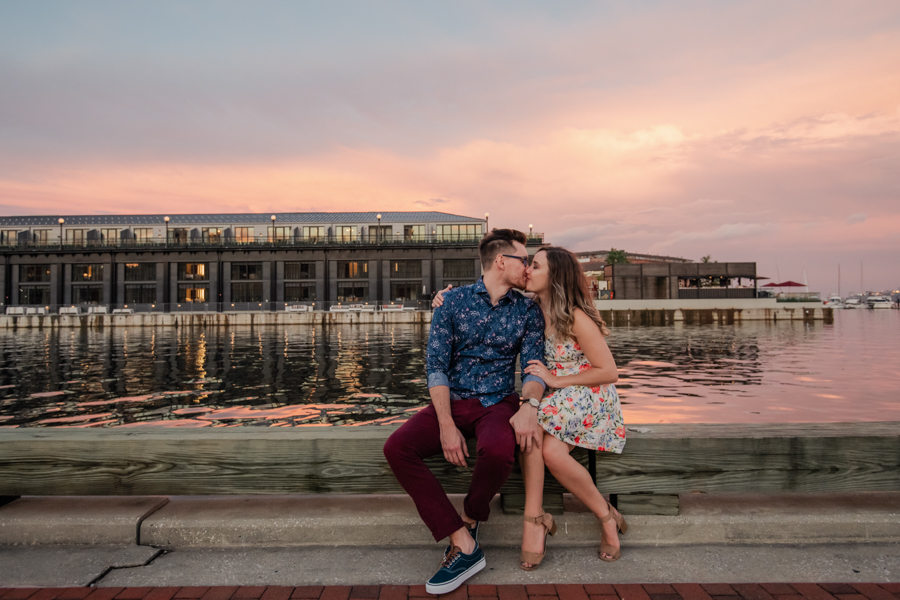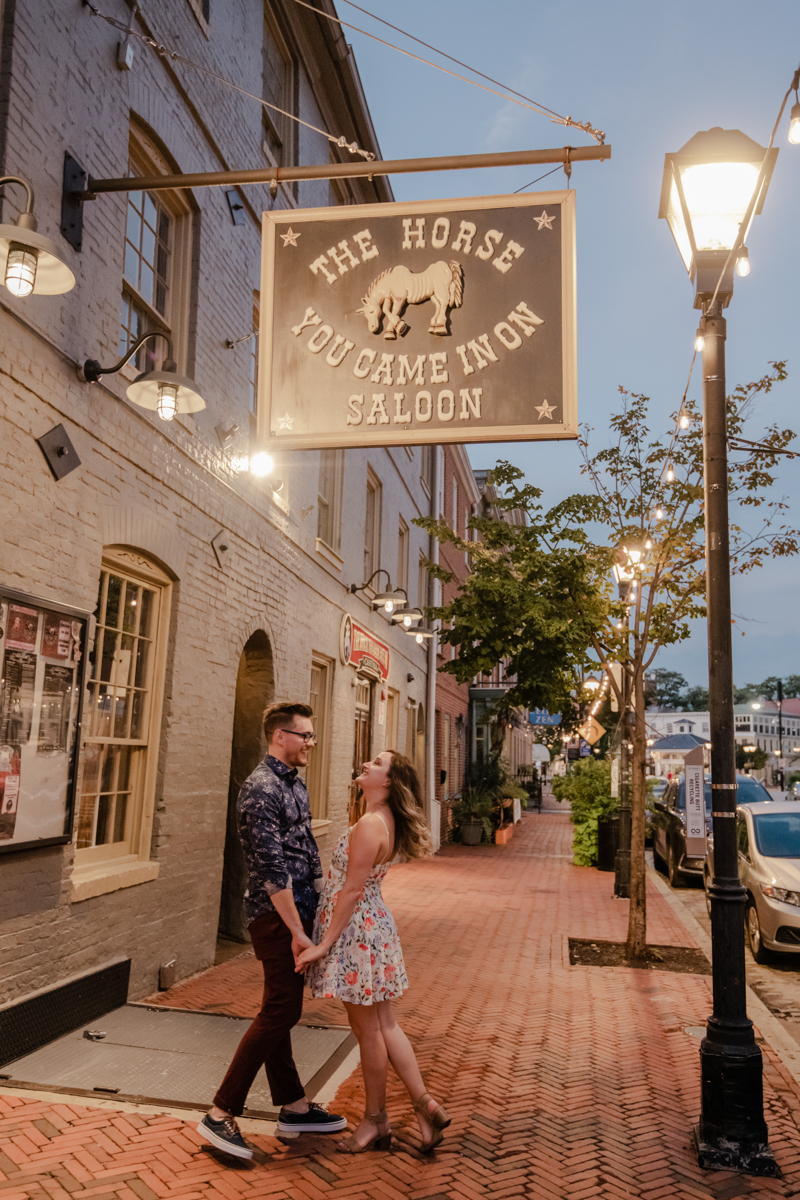 Our final stop as we headed out – the place they first met!! So fun to get to include meaningful locations like this for my couples.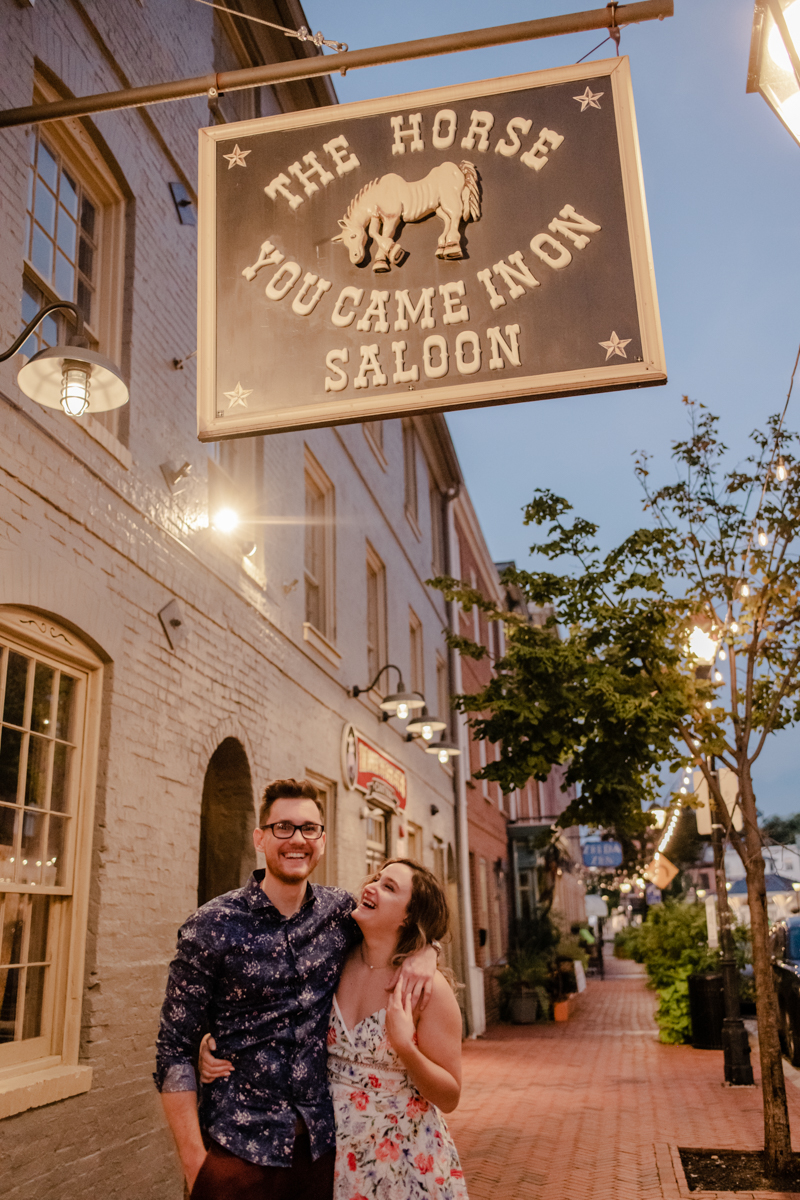 Congratulations again Meagan and Sam! What a fun evening – wishing you the sweetest wedding year!!