Elyse + Rich | National Arboretum Engagement Session DC
So thrilled to be blogging at last again, and kicking off 2022's posts with a look back at the sweetest engagement session from last year! Elyse and Rich picked the National Arboretum for their location, living nearby and having explored the grounds before. And it is such a gorgeous spot for such a cool and unique variety of backgrounds! But honestly too, these two in any location are going to make you smile. I loved checking in when we first met up to ask if they're more of a playful or serious couple to think about what kind of posing actions to give, and right away they lit up and grinned at each other (knowing fully that they are a fun couple that is willing to be loving as well as silly when the mood strikes!). Ahh I love getting to photograph couples who love to laugh and let loose together like Elyse and Rich! So adorable, so sweet, and so much fun. Counting down the days til we get to do it all again for their 2022 wedding!! Congratulations Elyse and Rich!!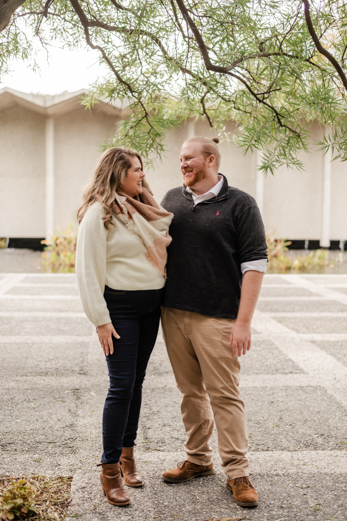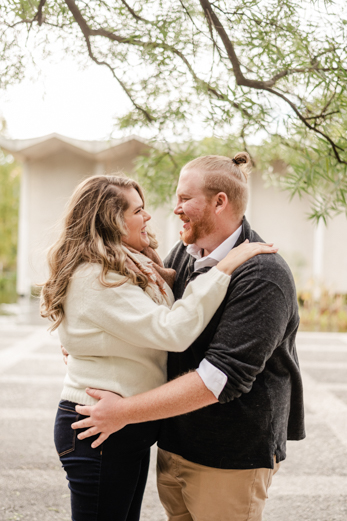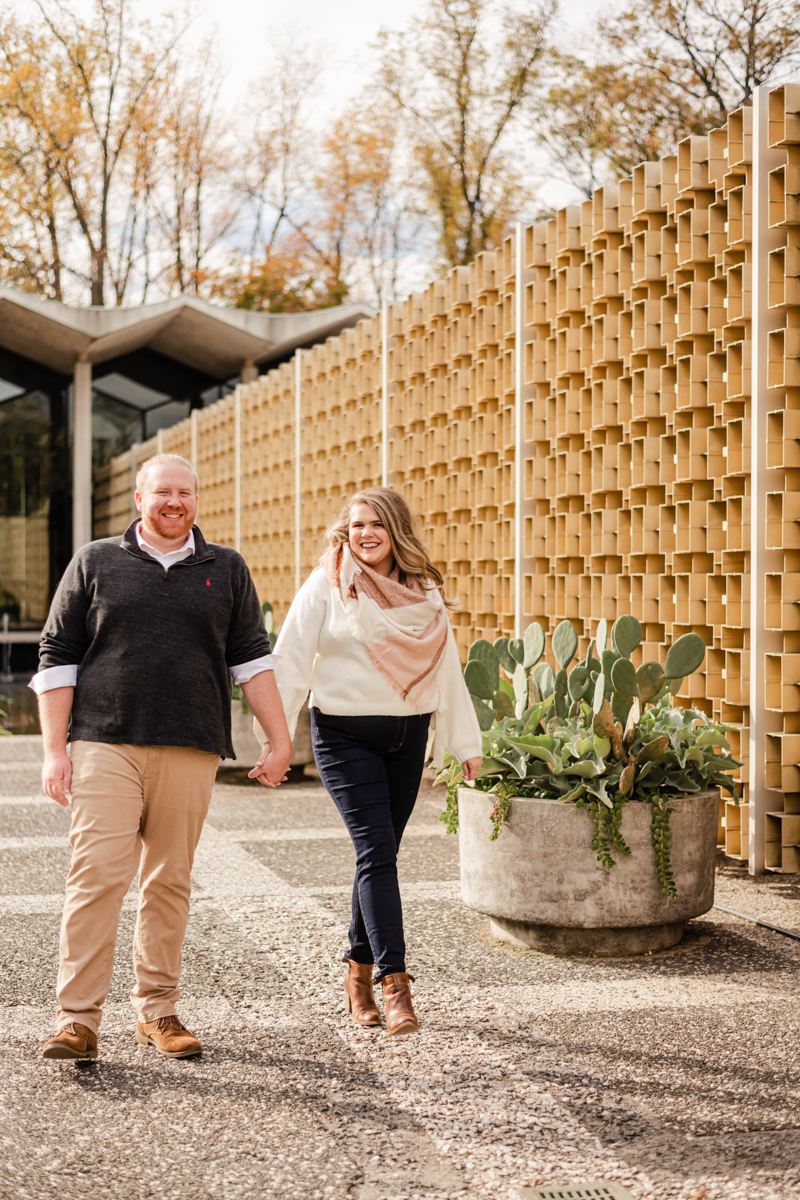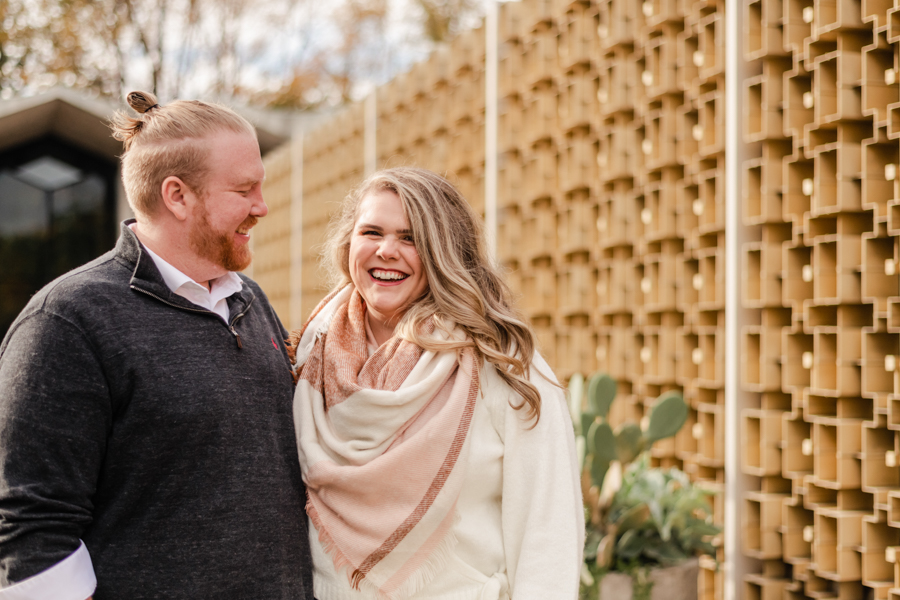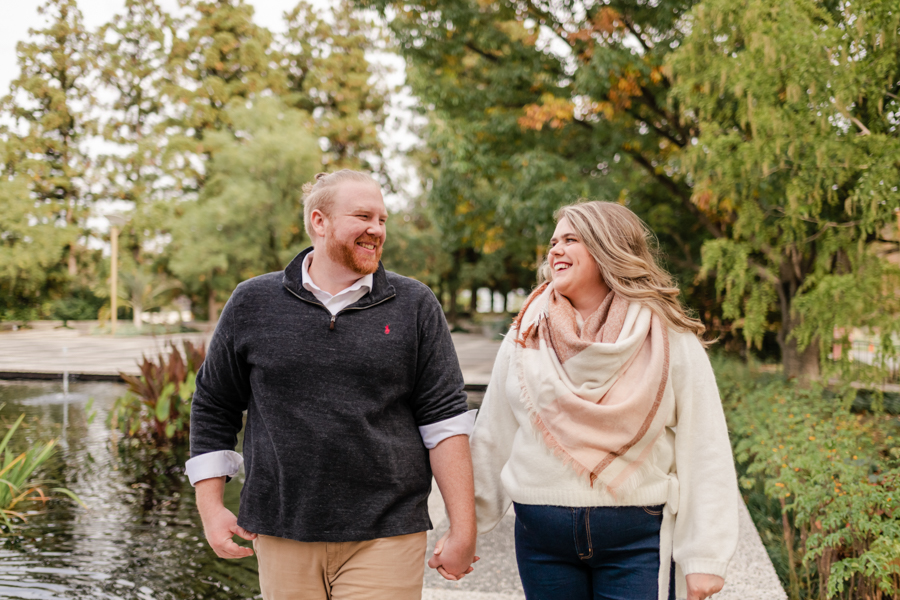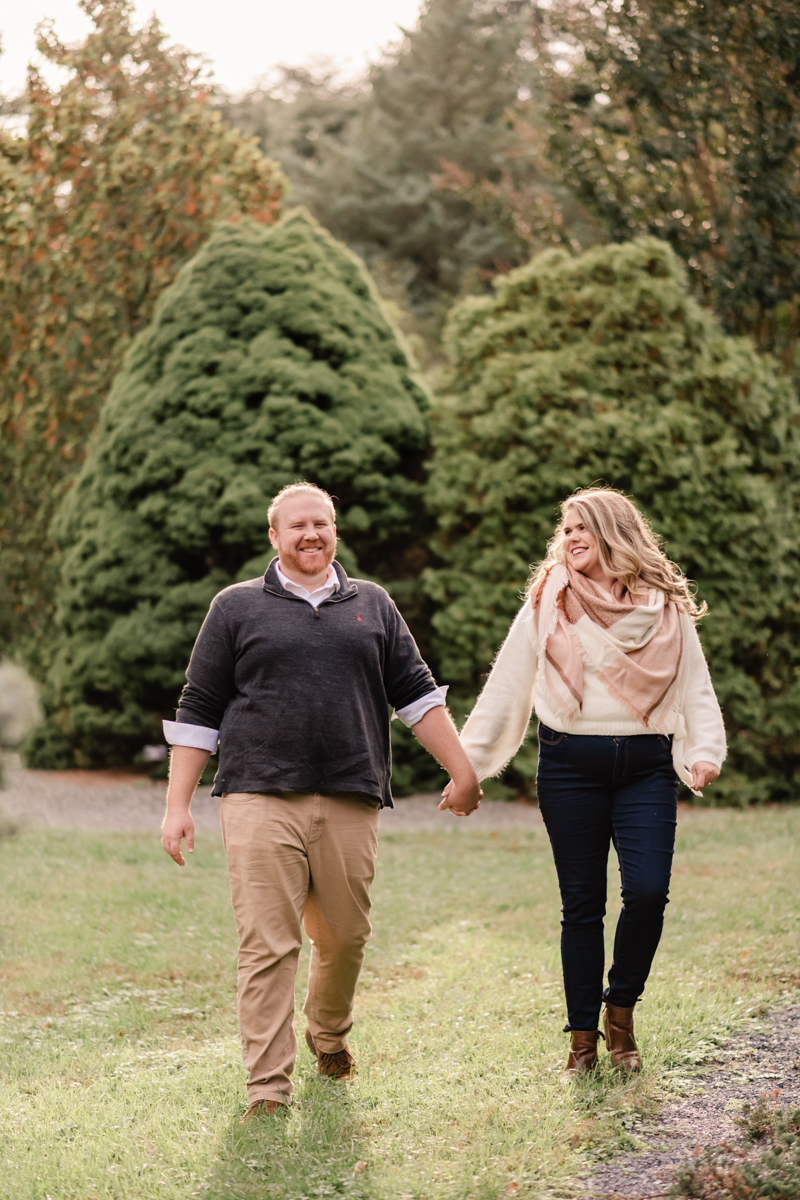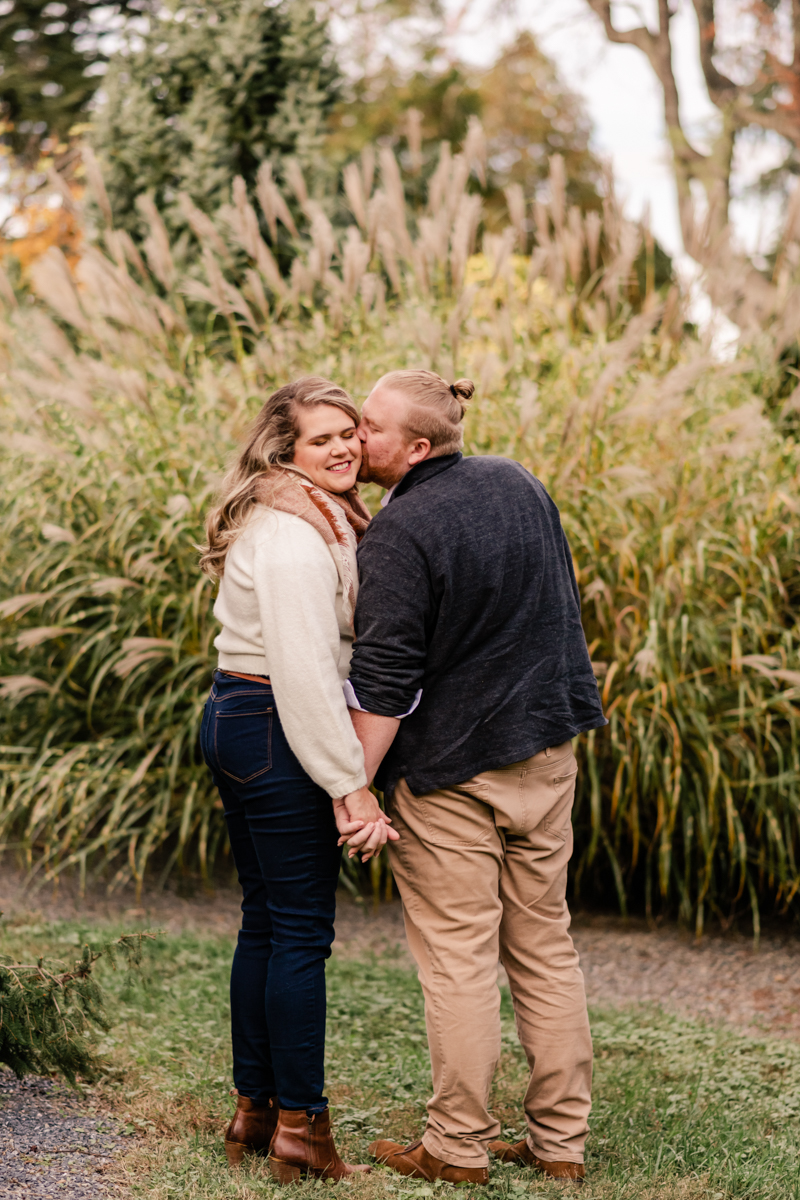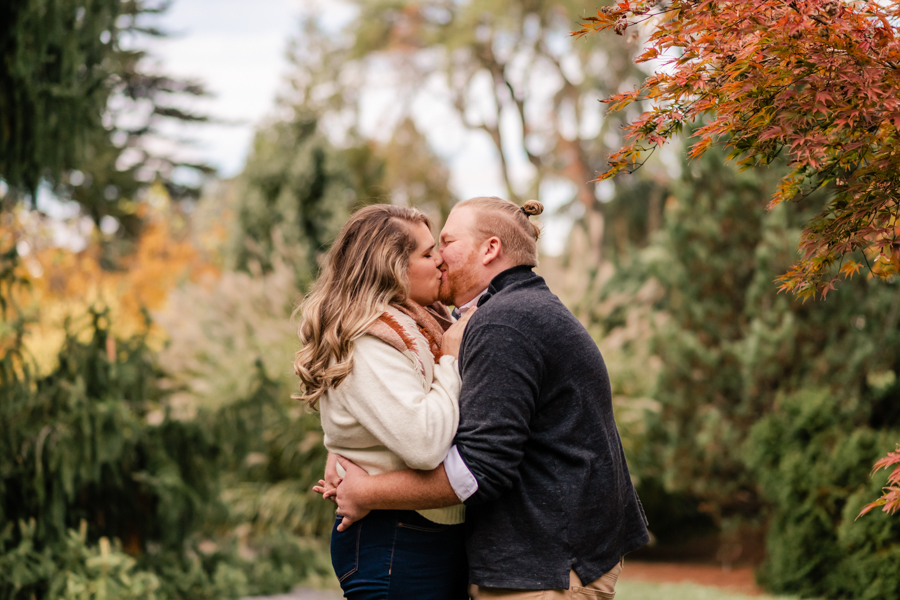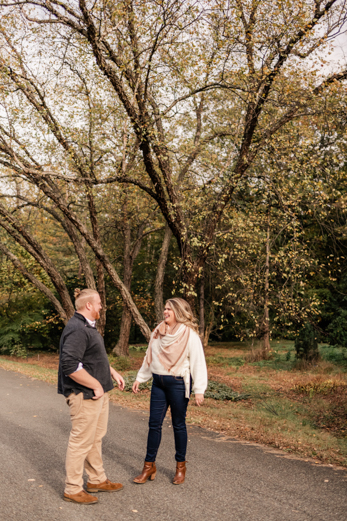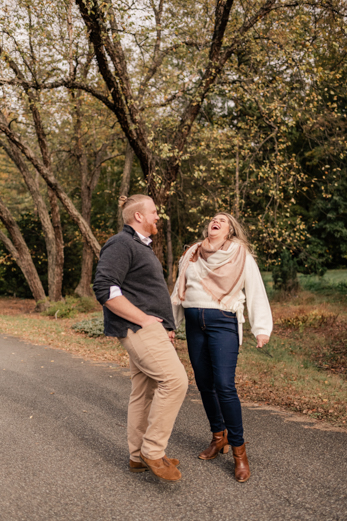 There may have been some dance moves being practiced ;)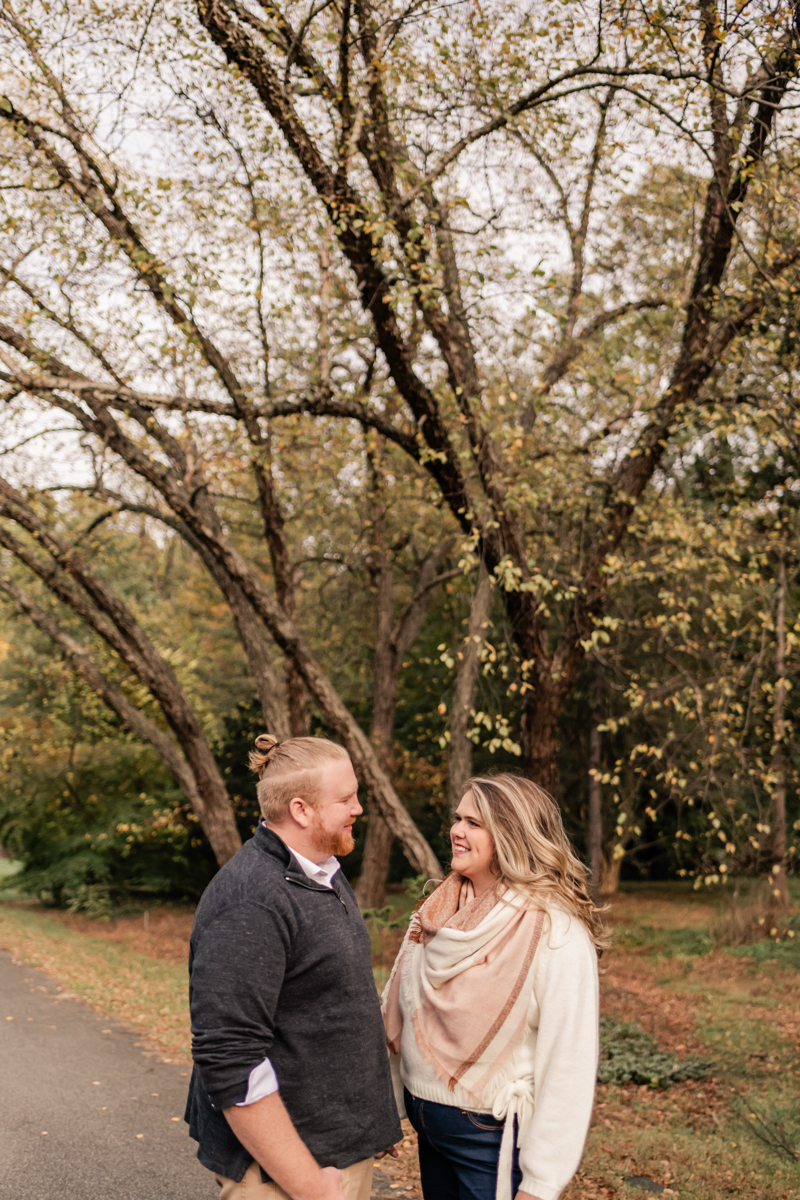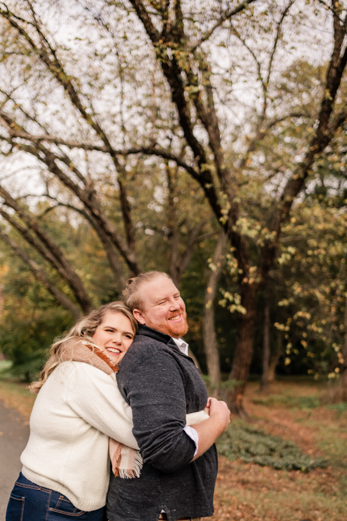 Silly to snuggly, and every frame of it cute and loving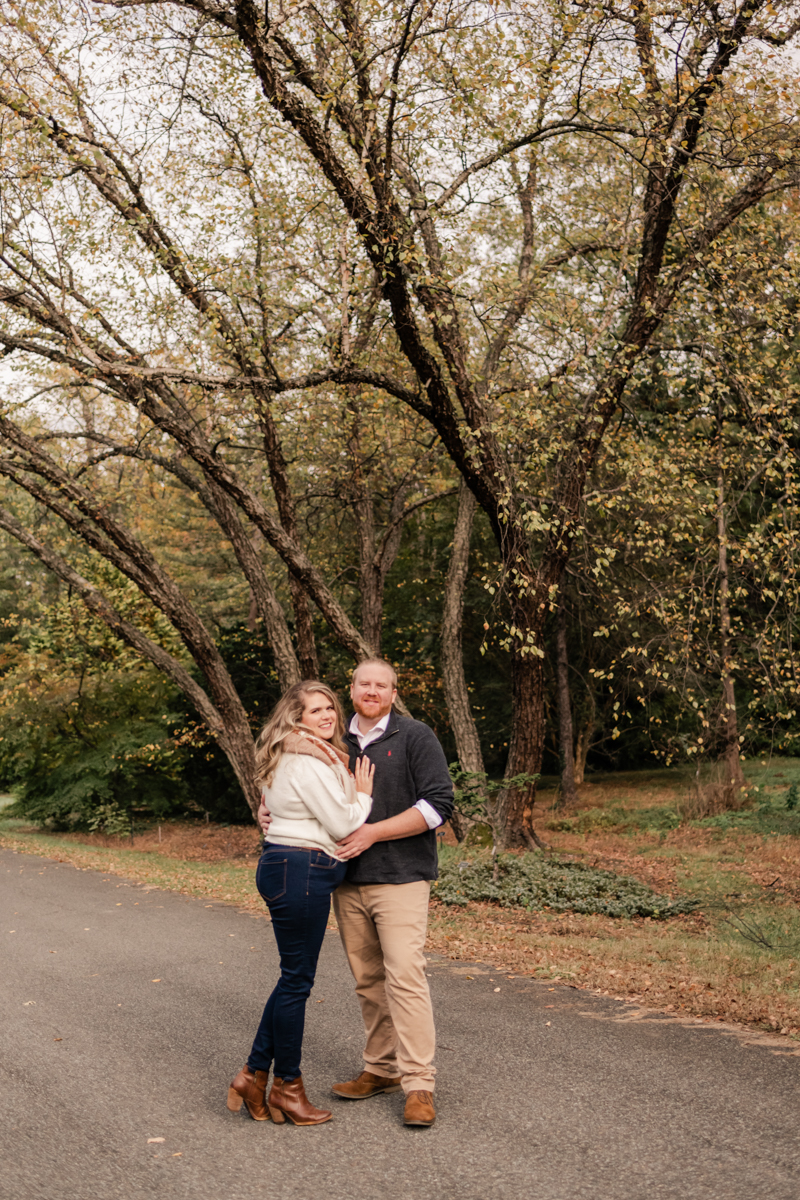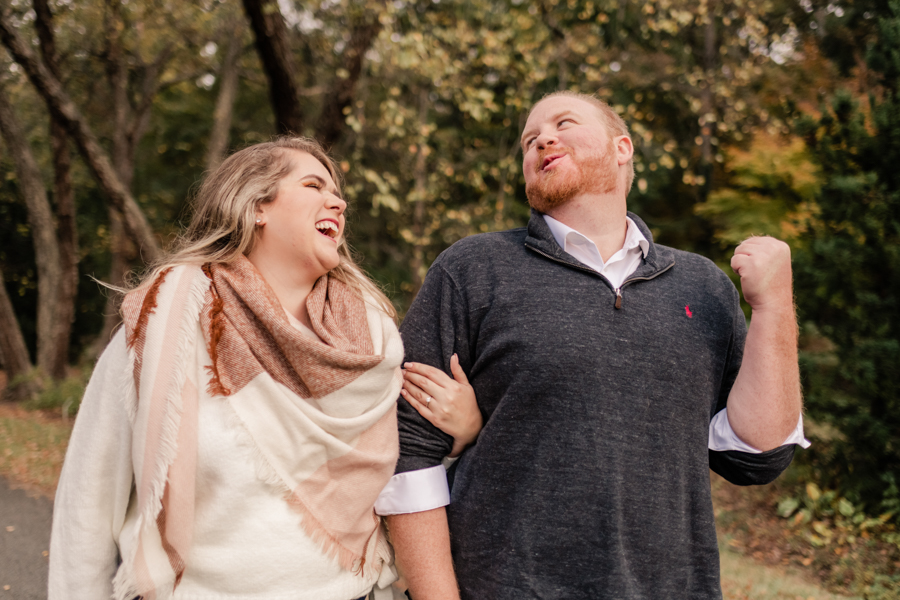 "YES!" – Rich's excitement levels on getting to marry Elyse in 2022!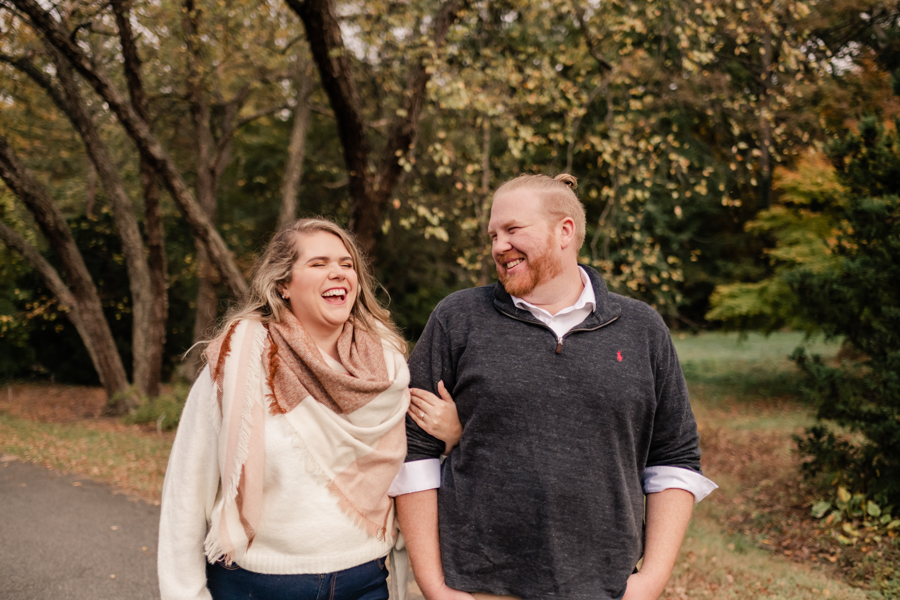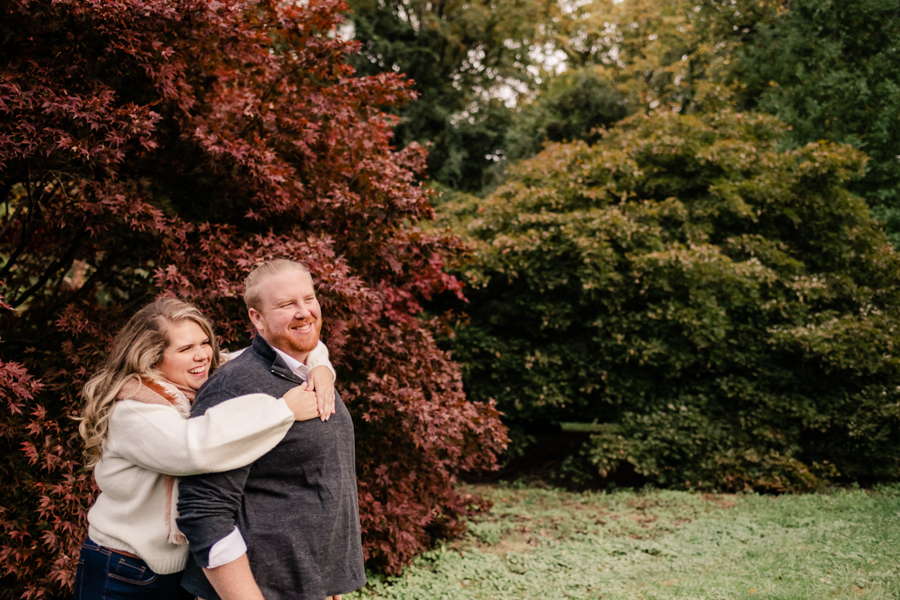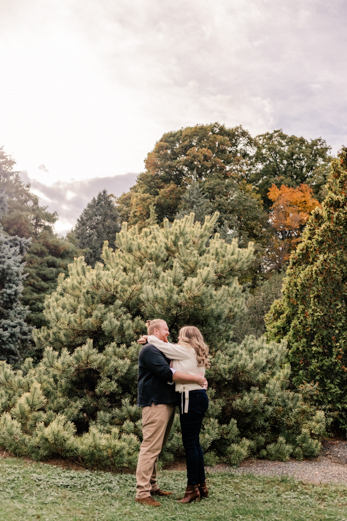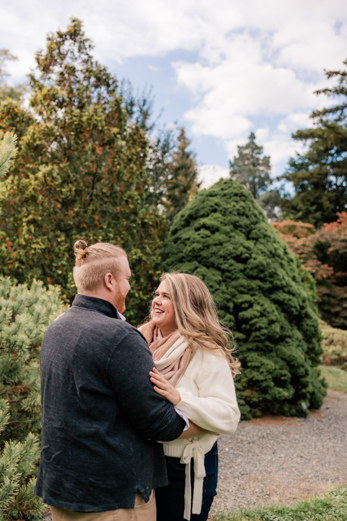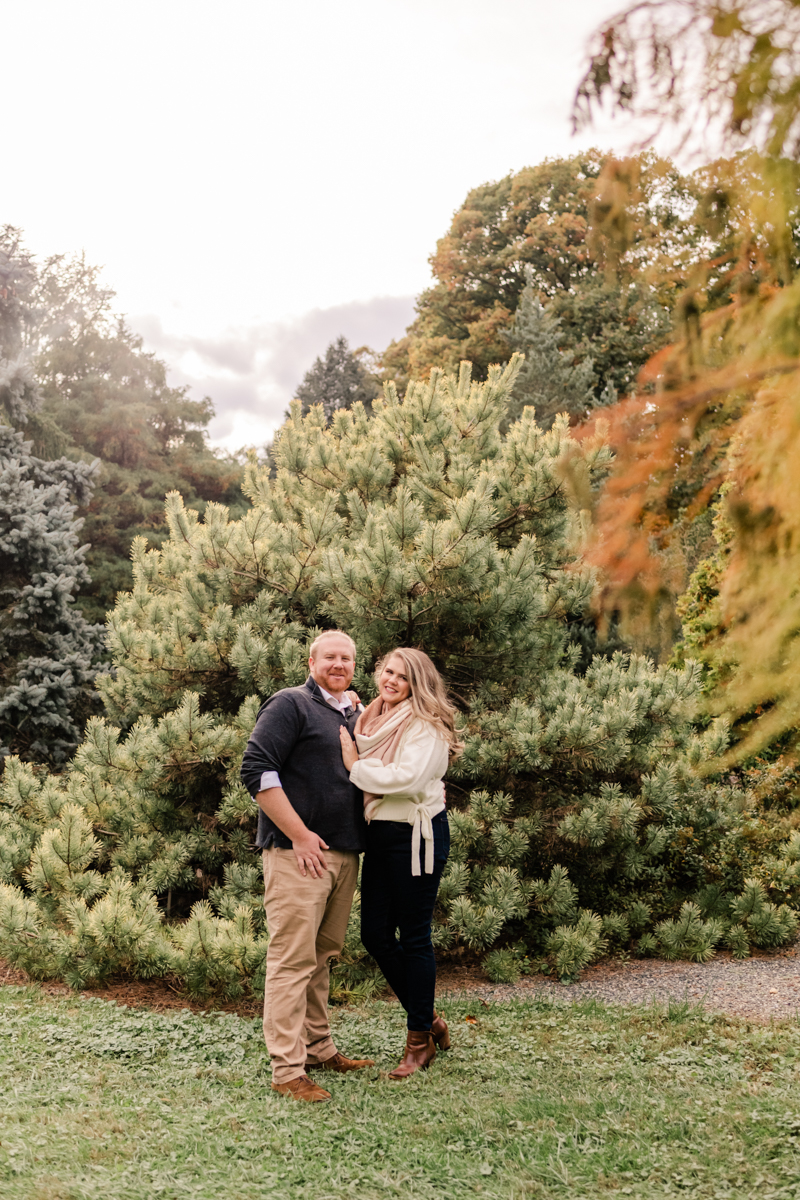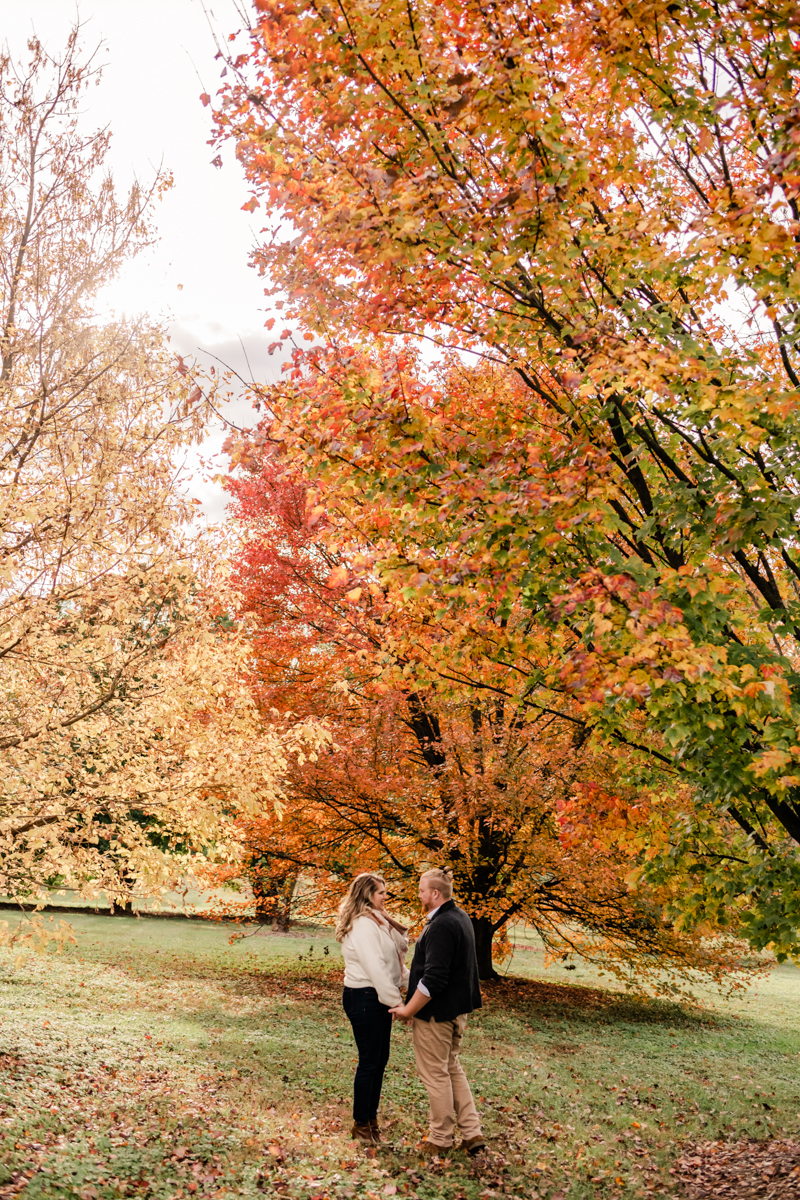 Look at these leaves!!! (Hey remember fall?!)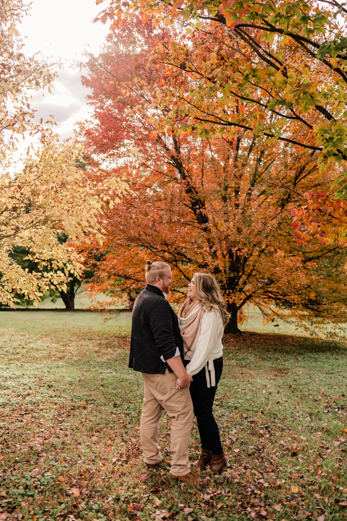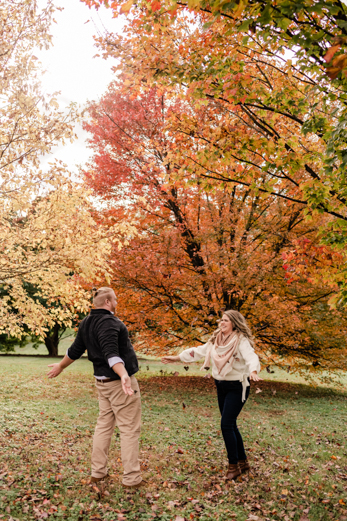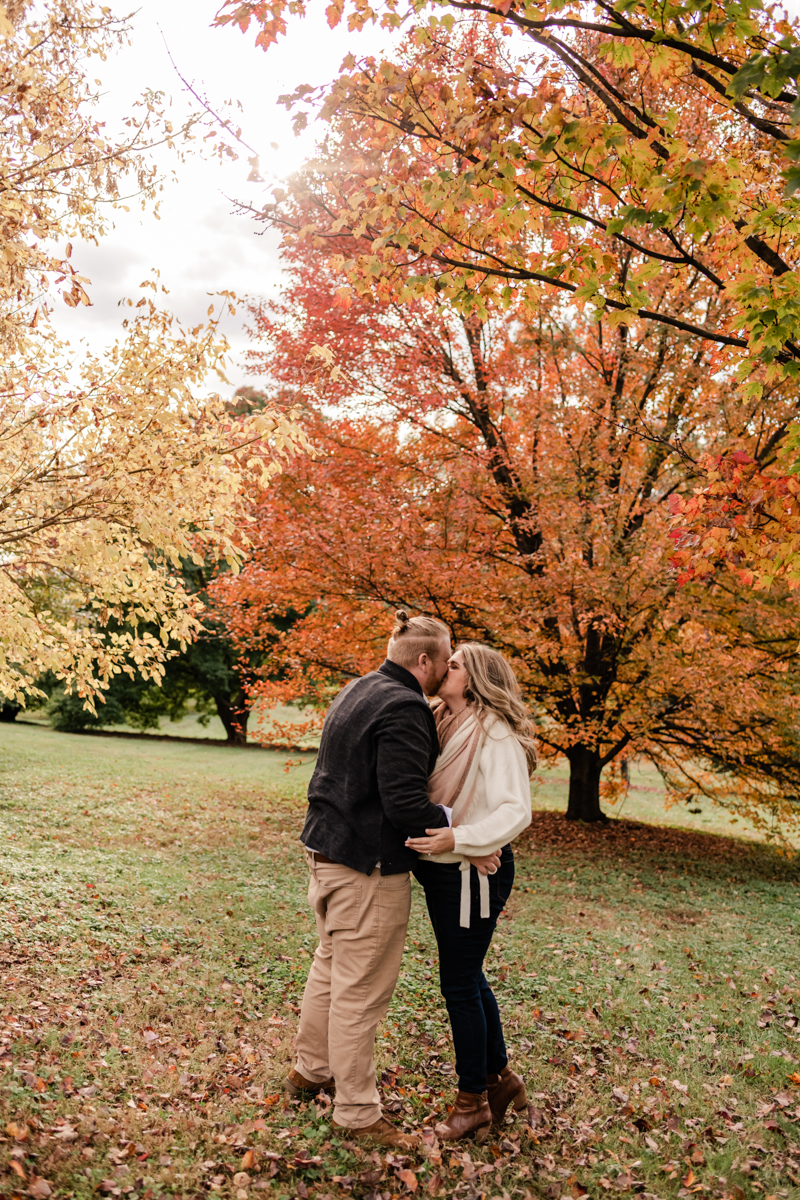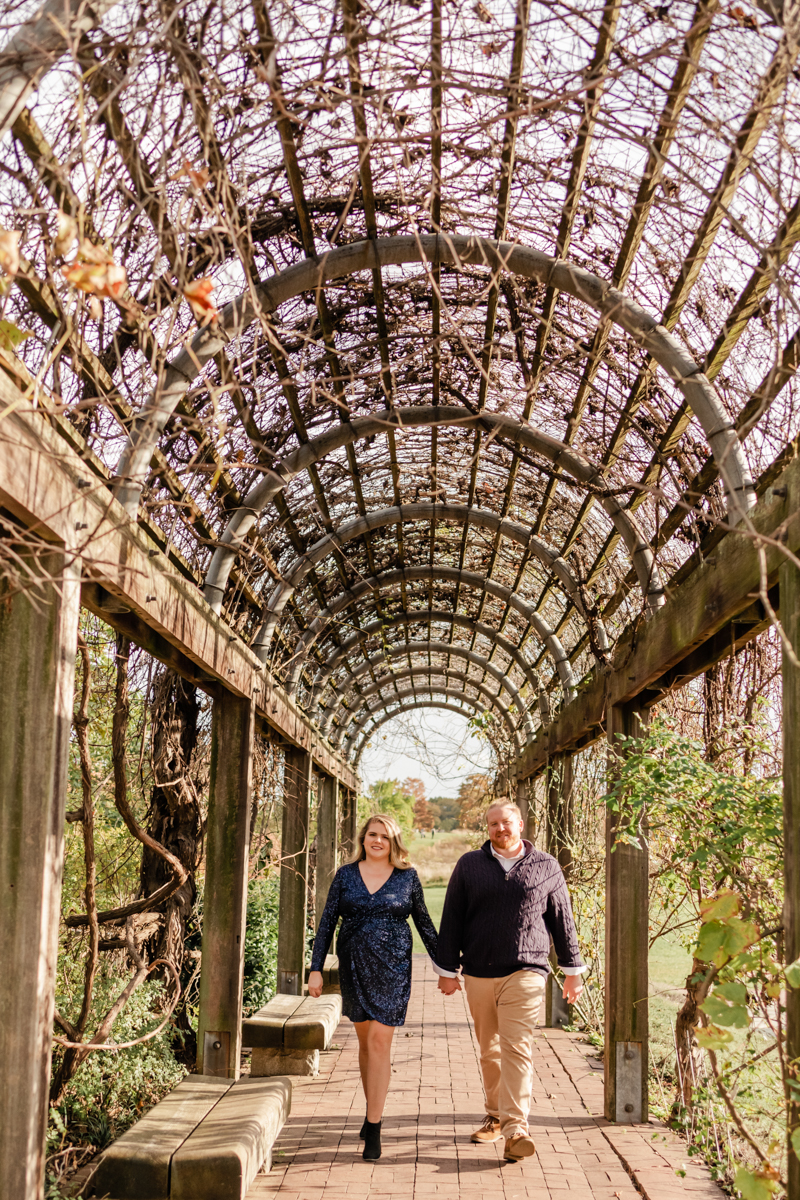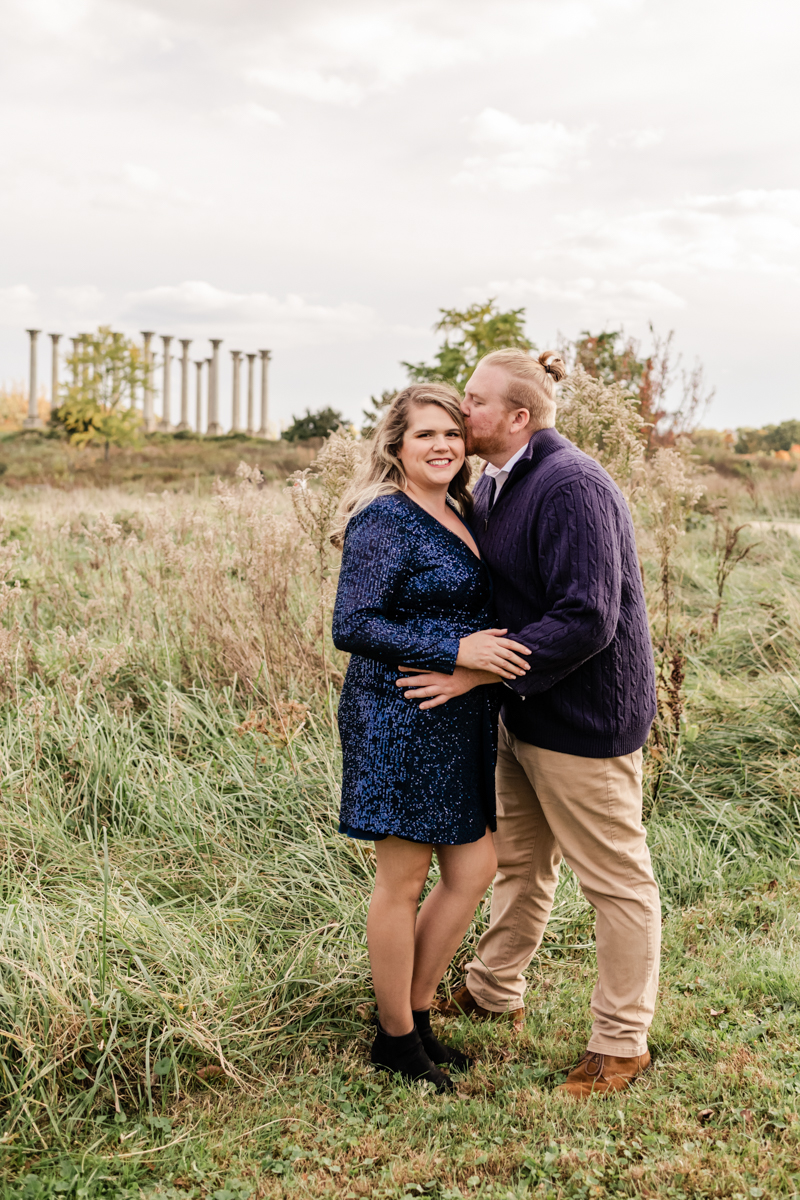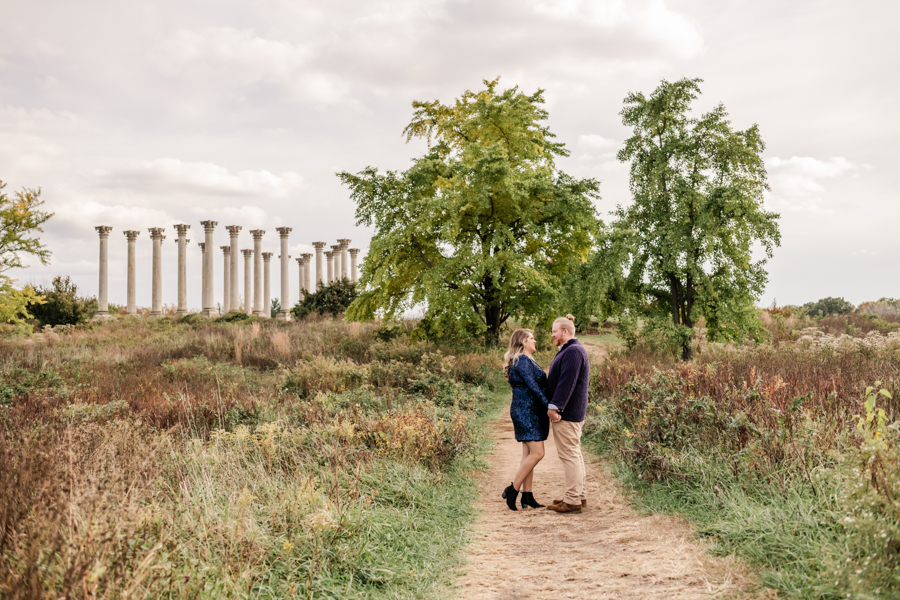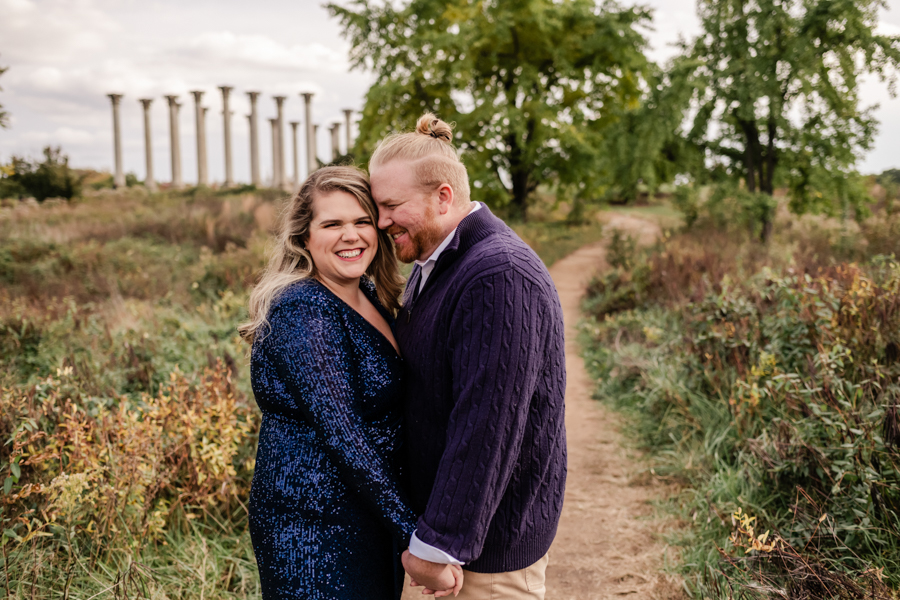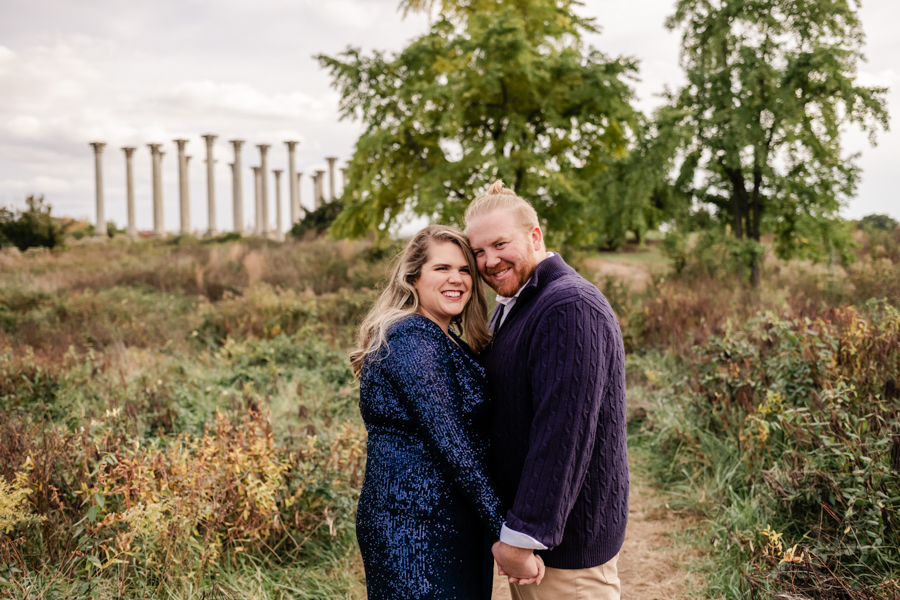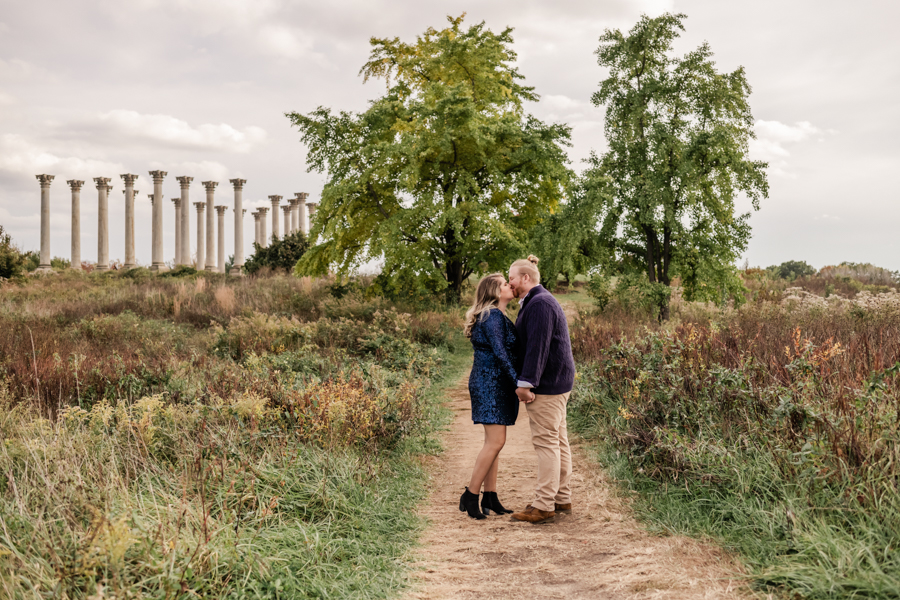 Cannot get enough of Elyse's glam dress! And these columns!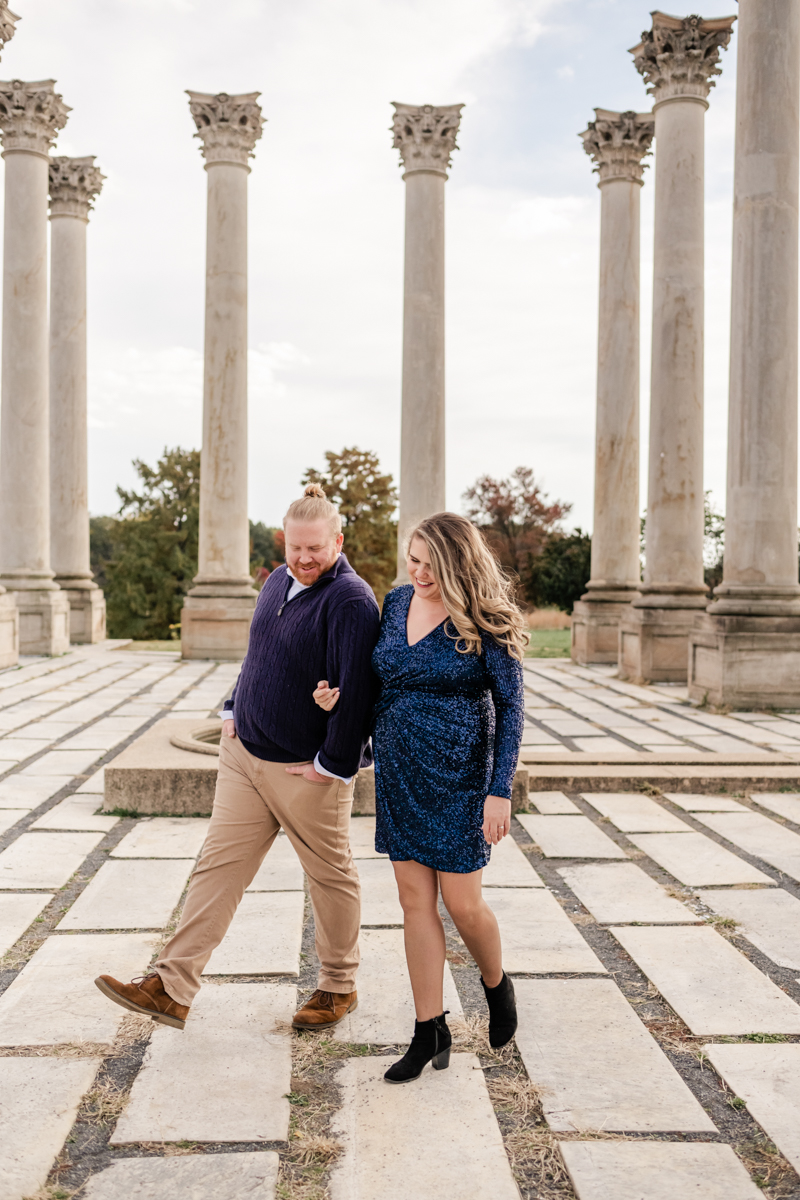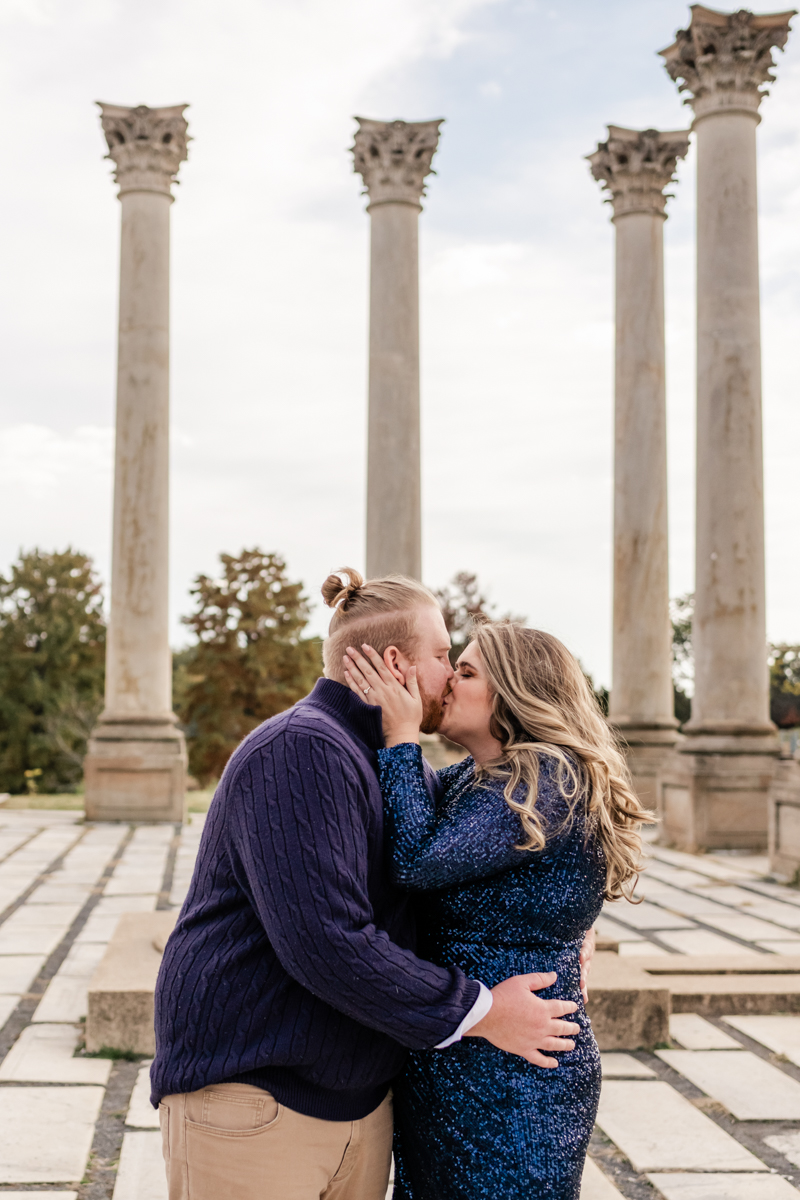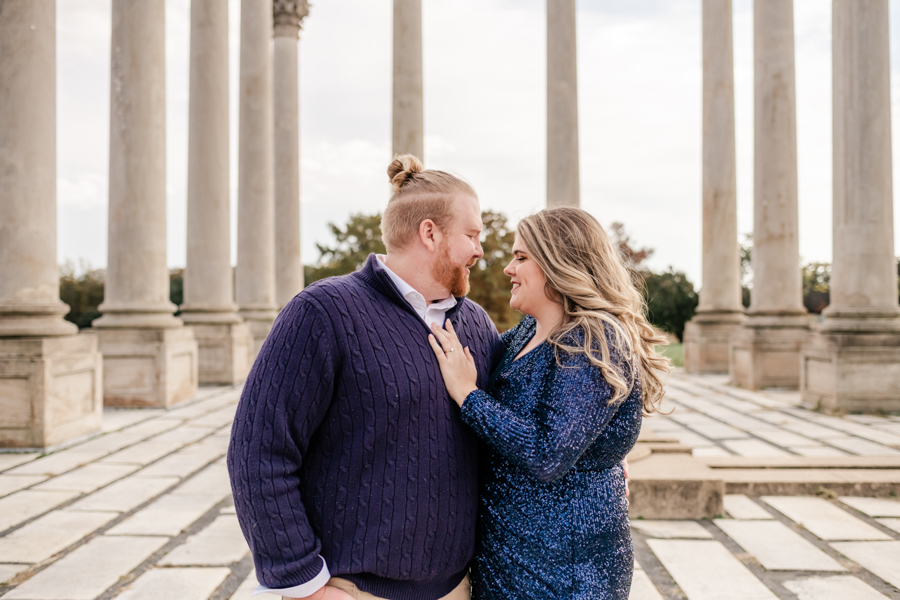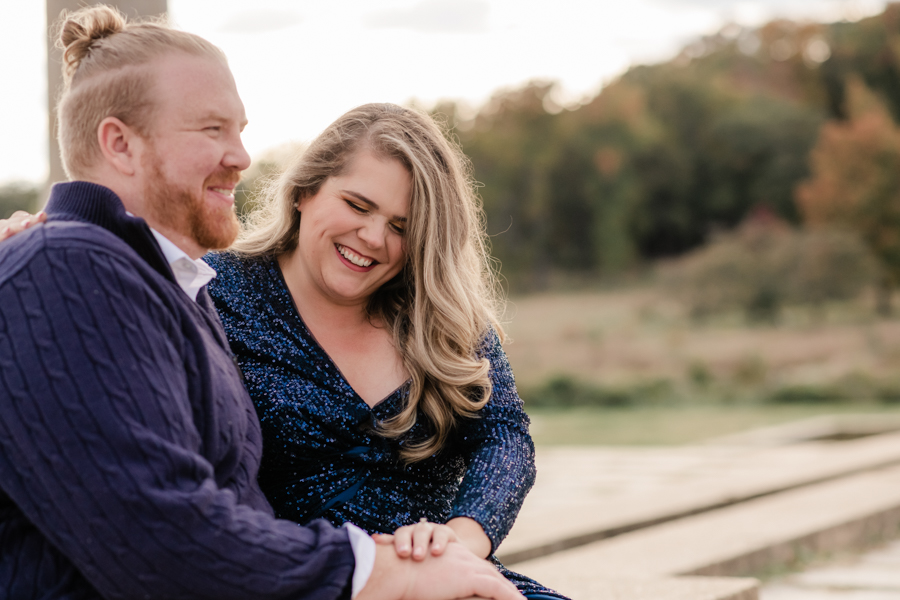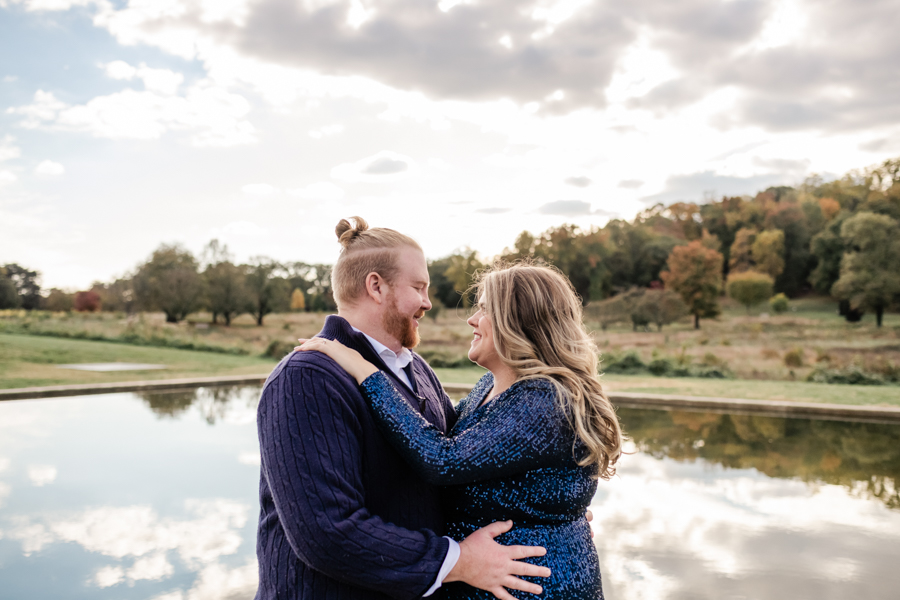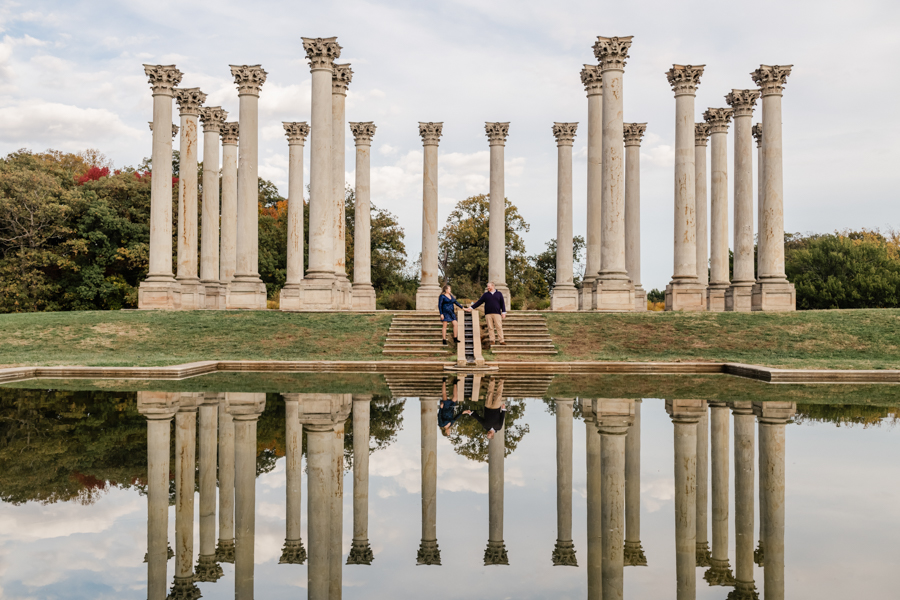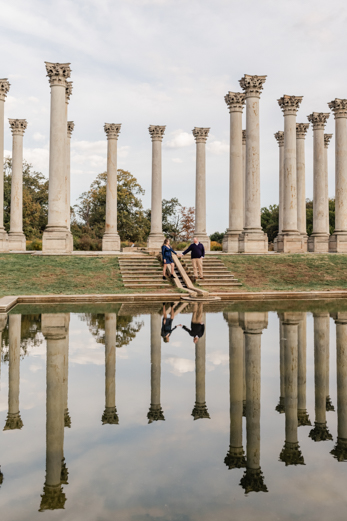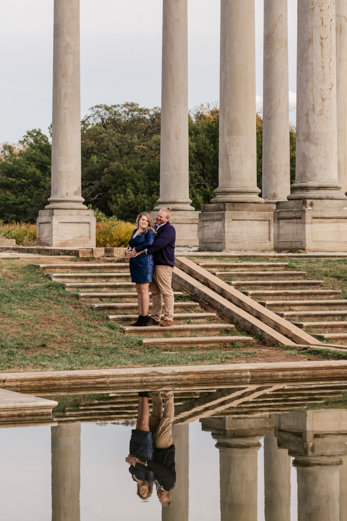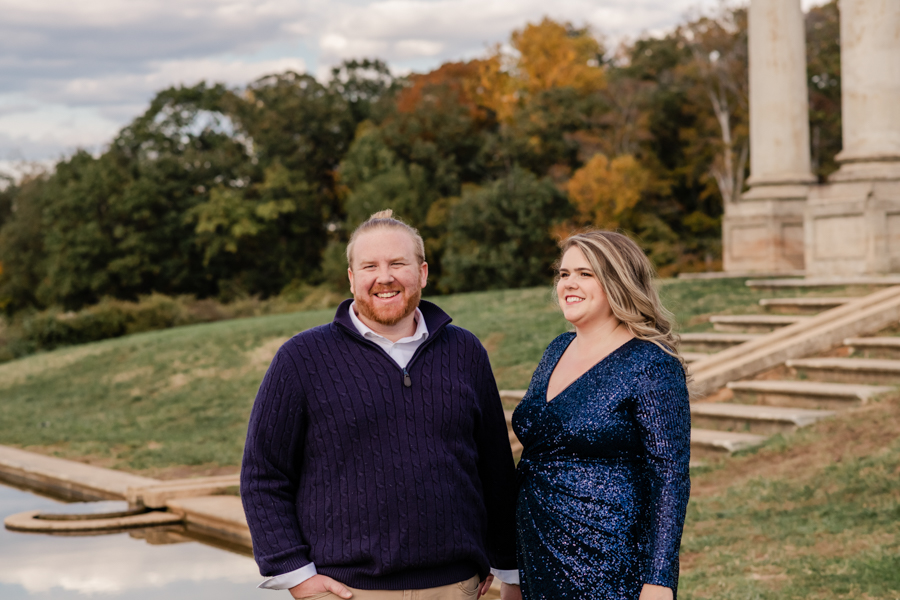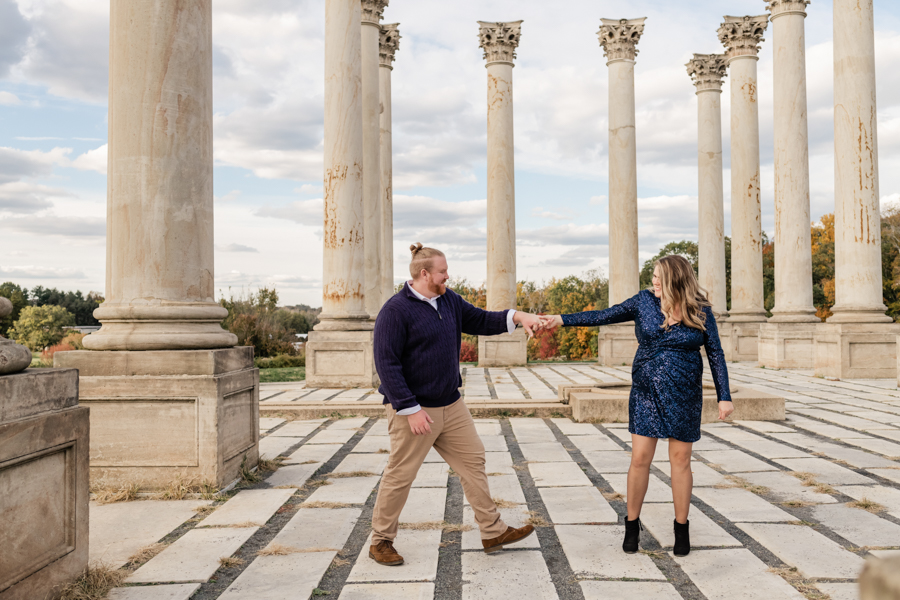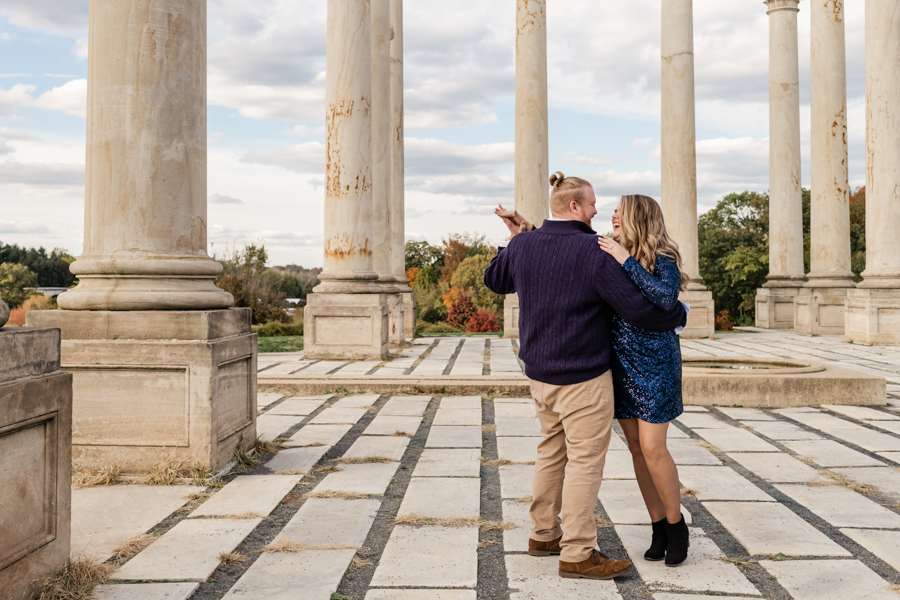 Dancing during your session is 100% always a good idea, I cannot recommend it enough! Look how cute!!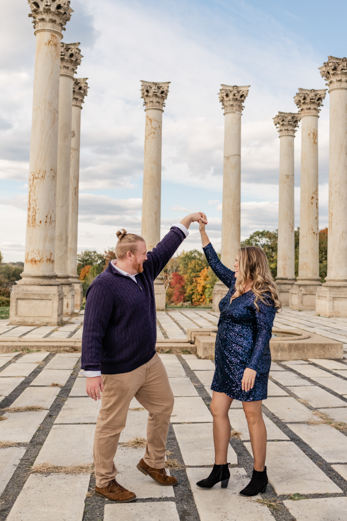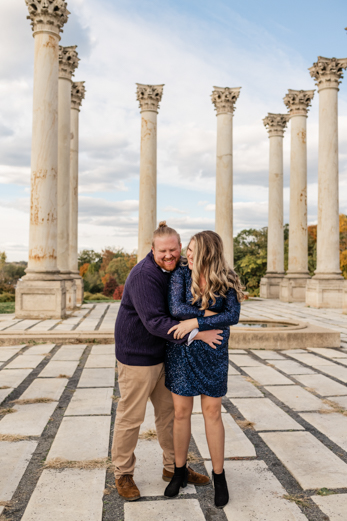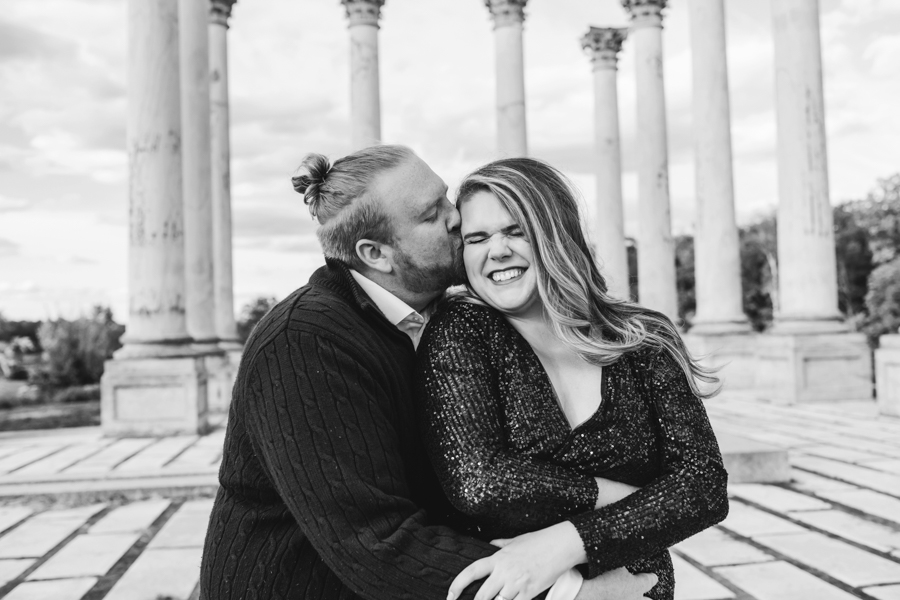 These smiles!! gah so cute!!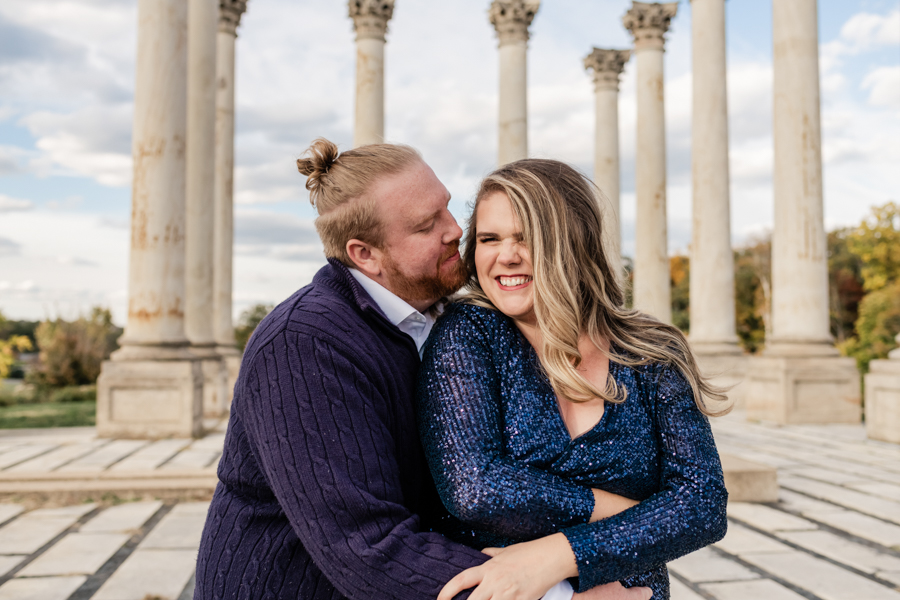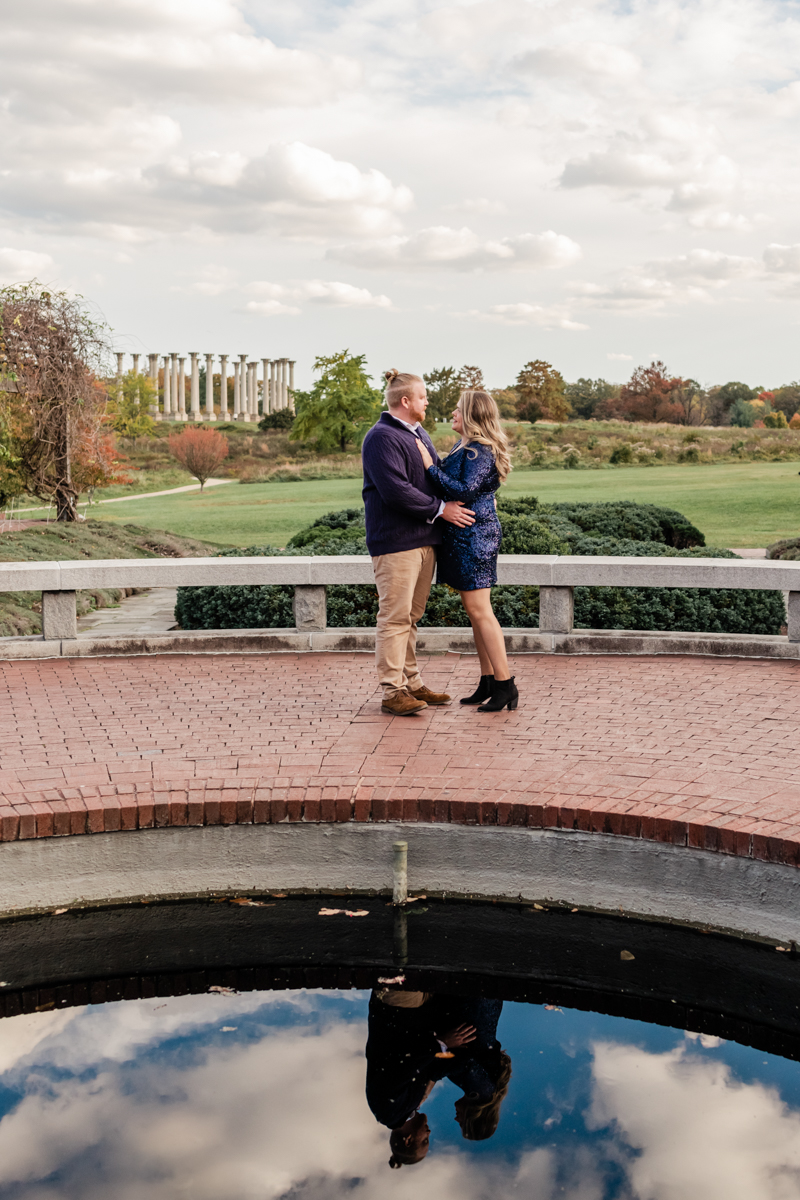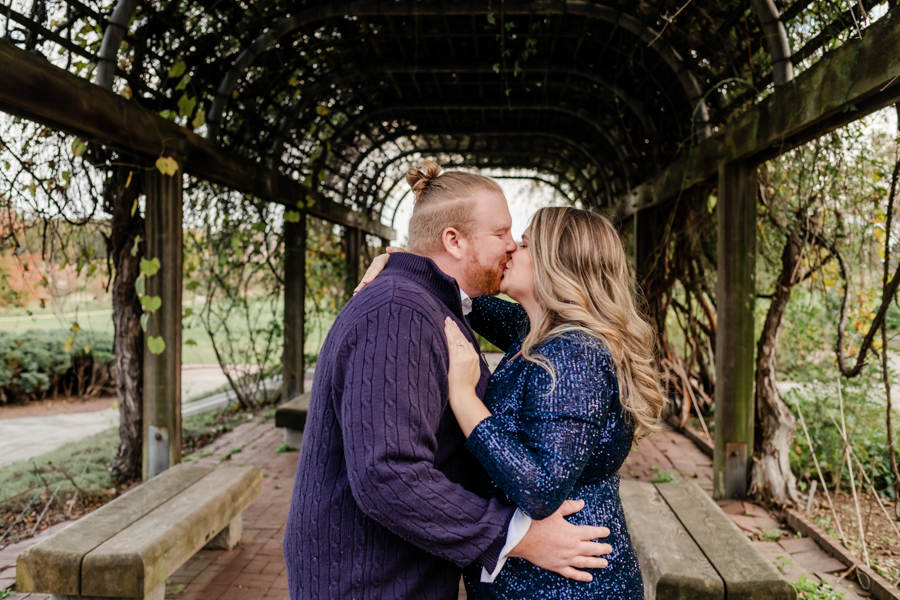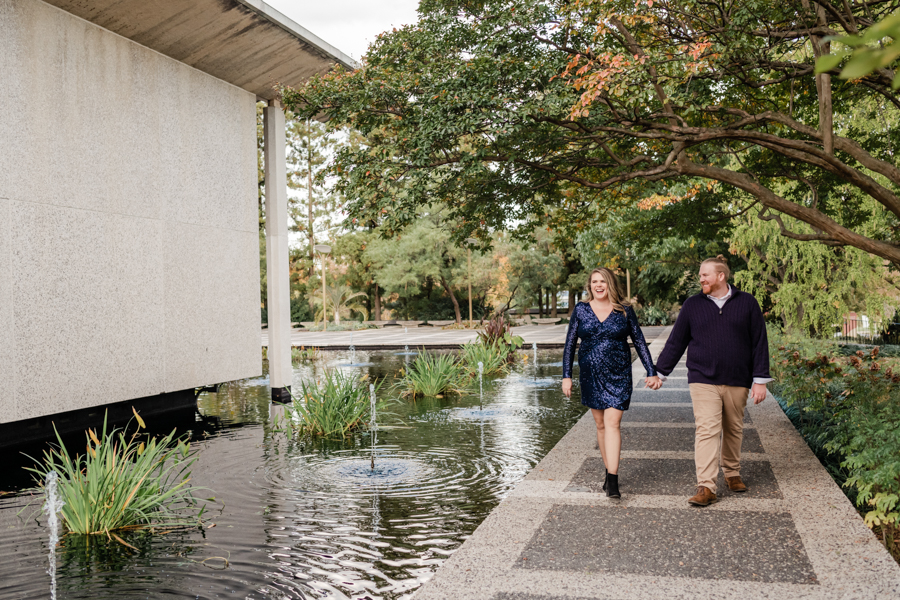 Congratulations Elyse and Rich!! Can't wait to celebrate at your wedding day!