Casey + Sam's Baltimore Fall Wedding
"We waited a really long time for this, party accordingly" – the sign on the outside of Casey and Sam's reception could not have been more fitting or better adhered to! Casey & Sam filled with that overflowing "it's our wedding day" kind of happiness and laughter all day long together, and their guests showed. up. for the dance floor!! Casey and Sam were actually one of my first couples of 2020 to have to make the difficult choice to reschedule, and after a rollercoaster of a year and then some, they were able to get married in Vegas with their closest family that fall. And a year later, we finally got a chance to give them the grand ceremony and celebration they were waiting for – best anniversary ever?! It was incredible, so many smiles, such beautiful details and views, and the mother nature even got it together and kept the rain away for us too! So happy for these two and thrilled to be sharing so many favorites from their day at last! Congratulations again Casey & Sam!
Vendors who helped make it happen:
planning: @rosegoldevent
video: @abidoodleproductions
venue: @fsbaltimore
flowers: @karen_conley_kallmyer
dresses: @kleinfeldbridal
HMU: @heatherreastylestudio
Ceremony music: @tworiverschambermusic
DJ: @mydeejay
cake: @sugarbakers_cakes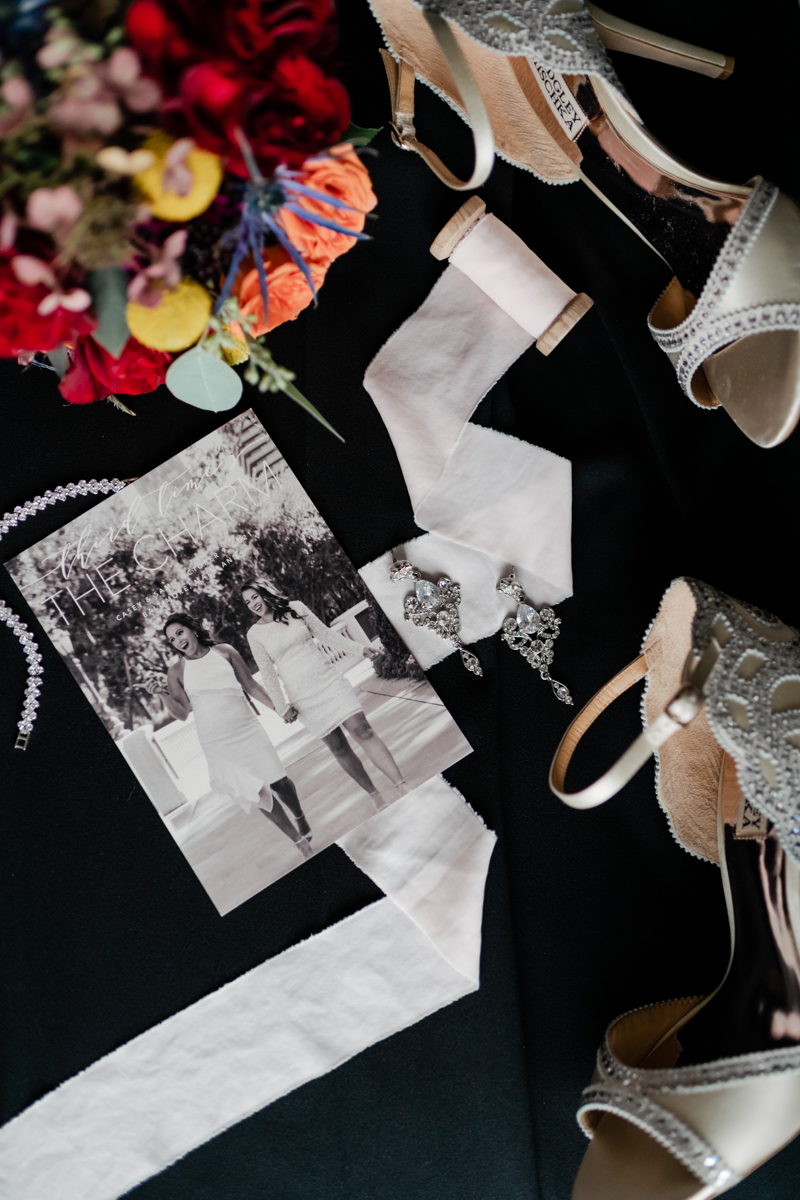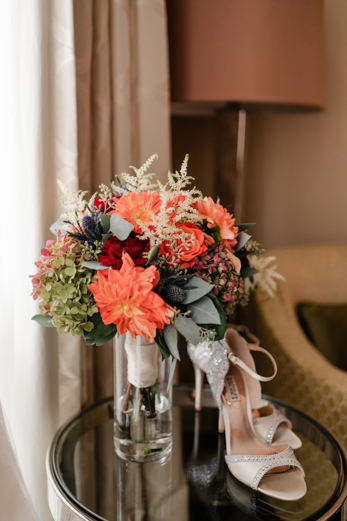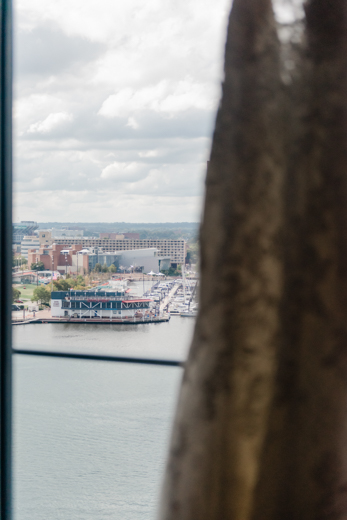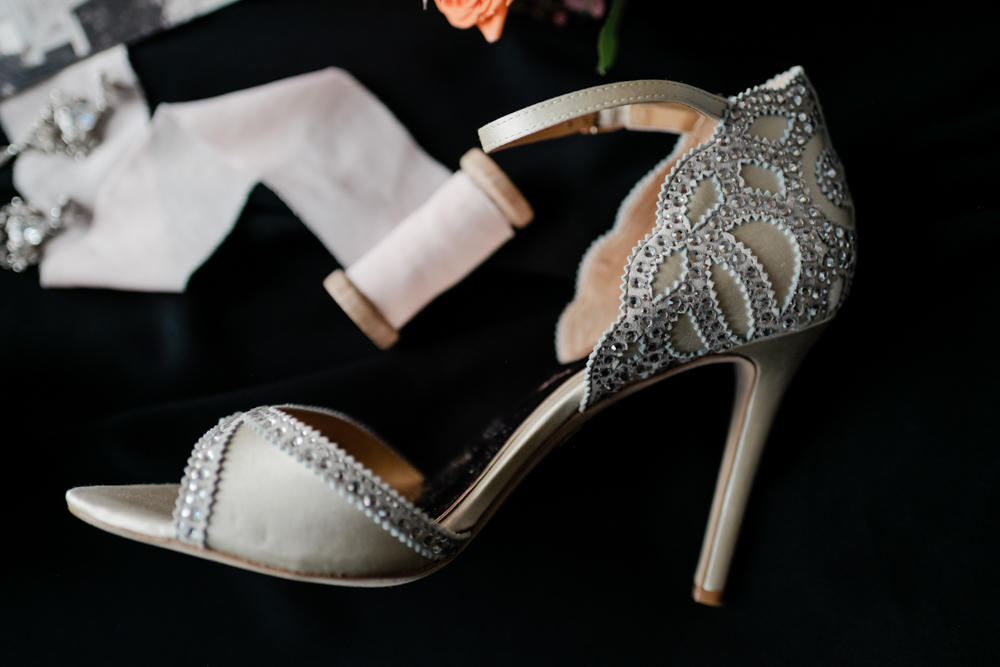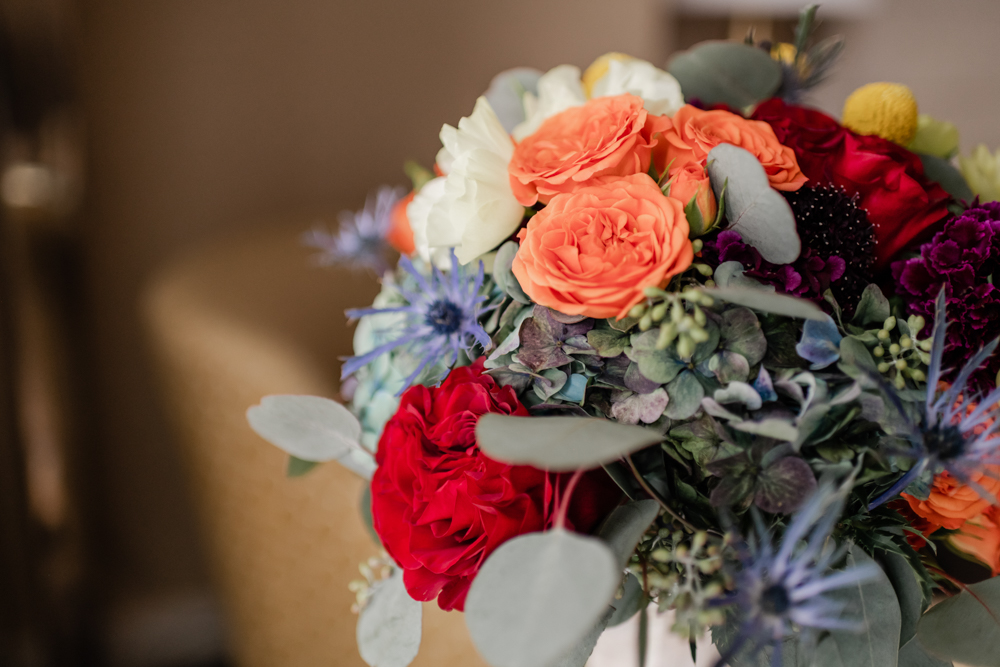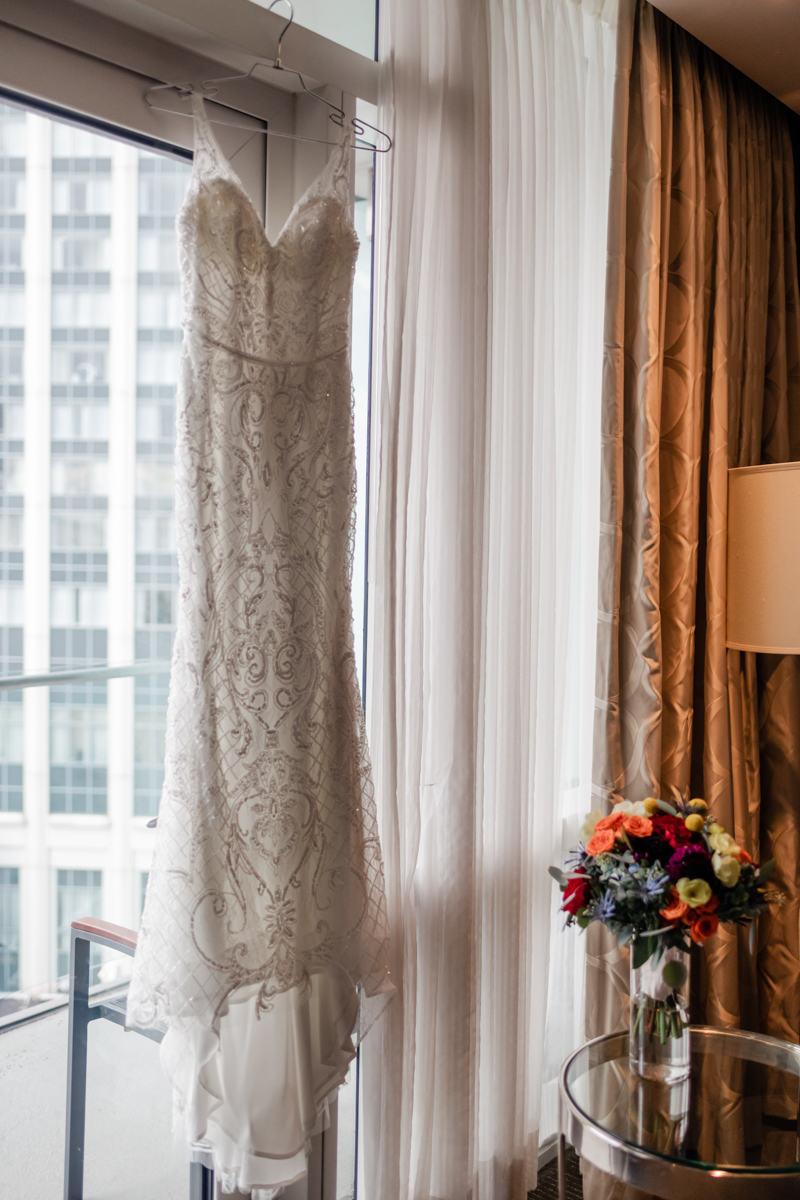 These two brides have such an amazing and elegant sense of style! Love how beautifully their dresses complement each other!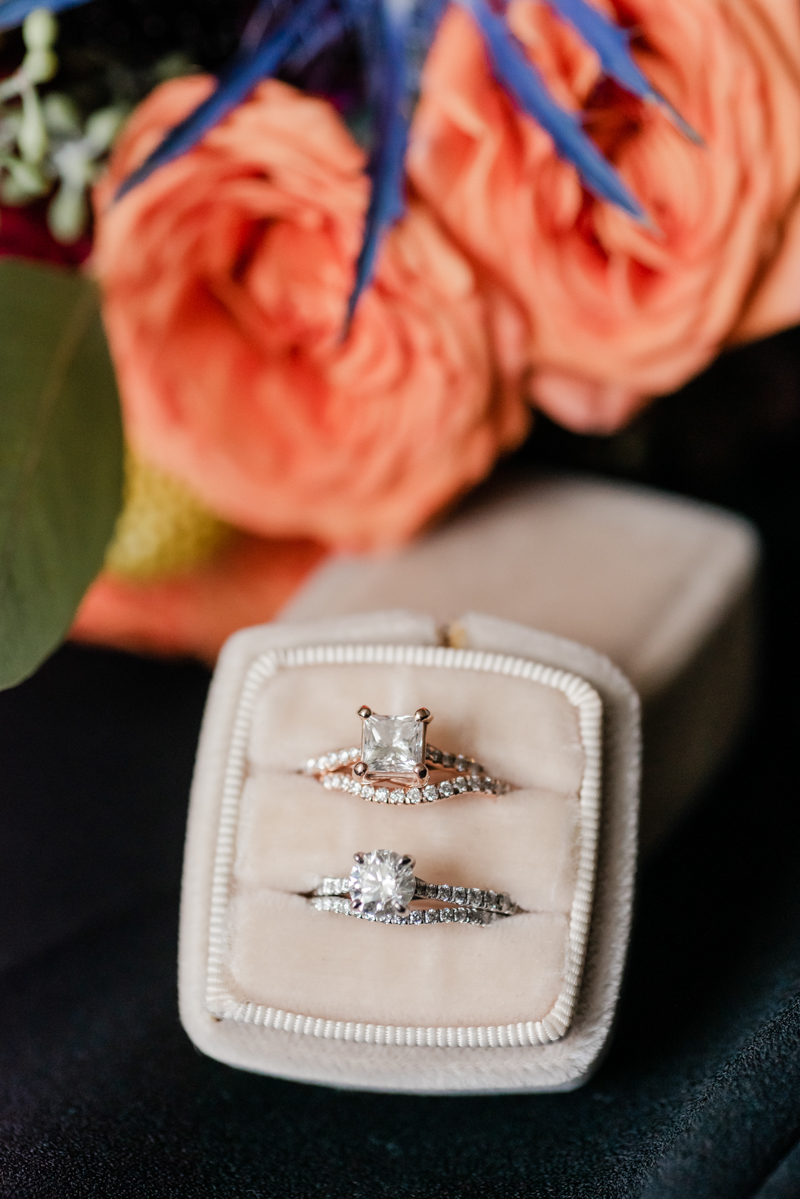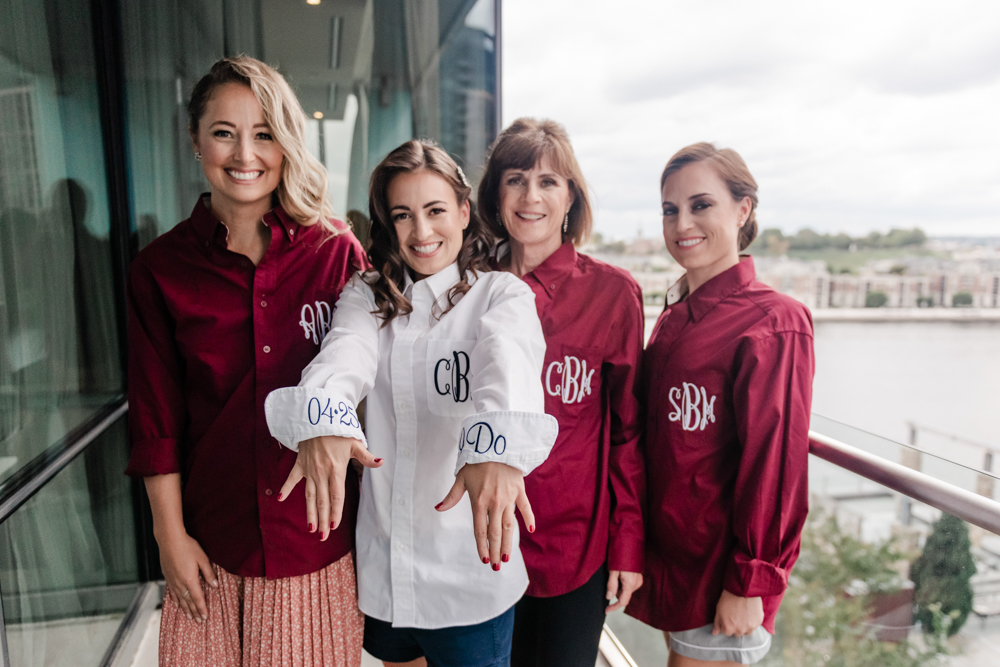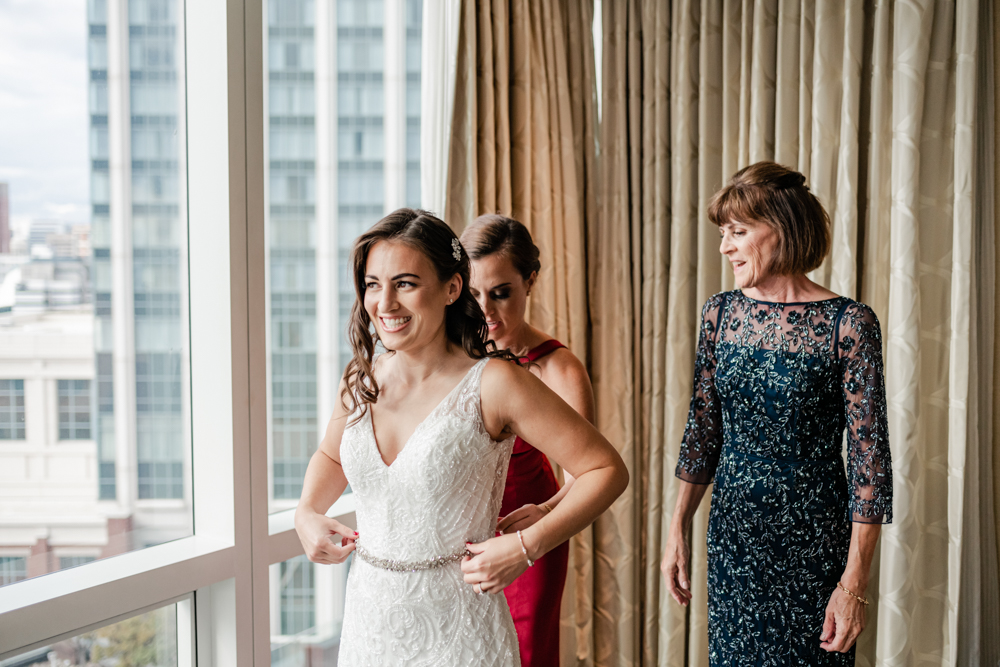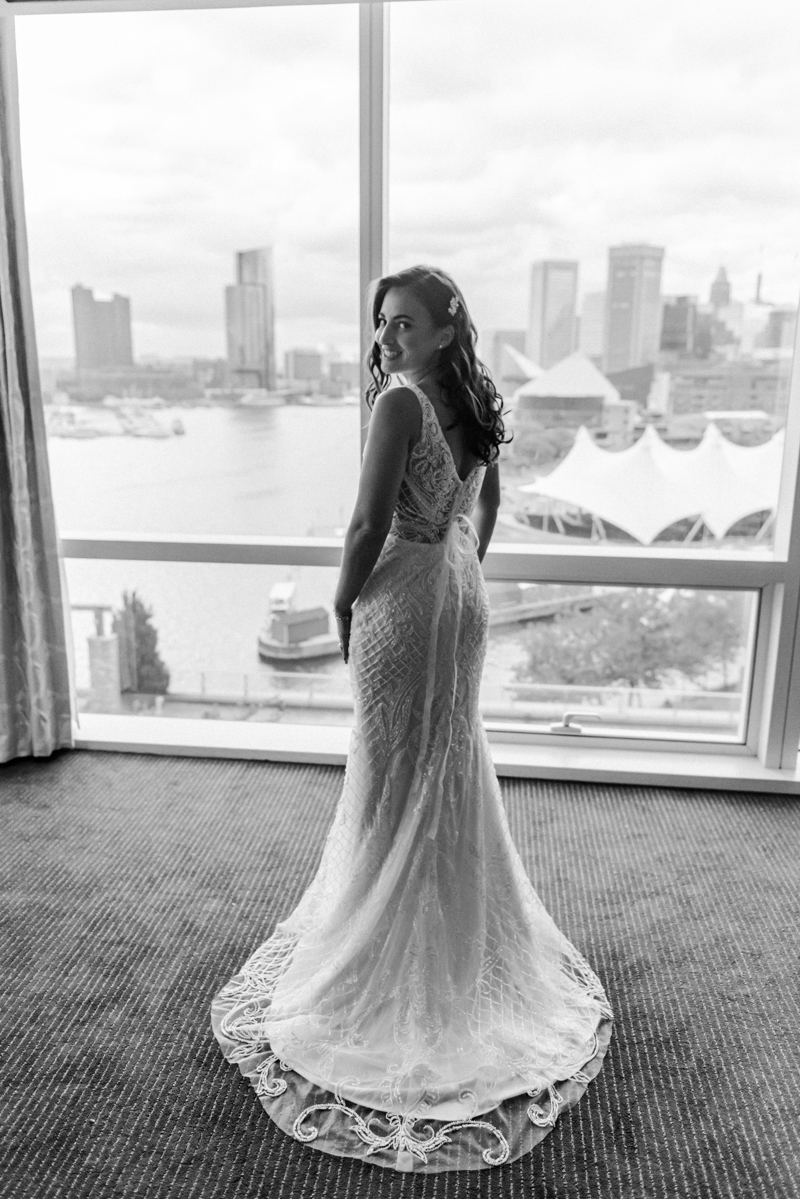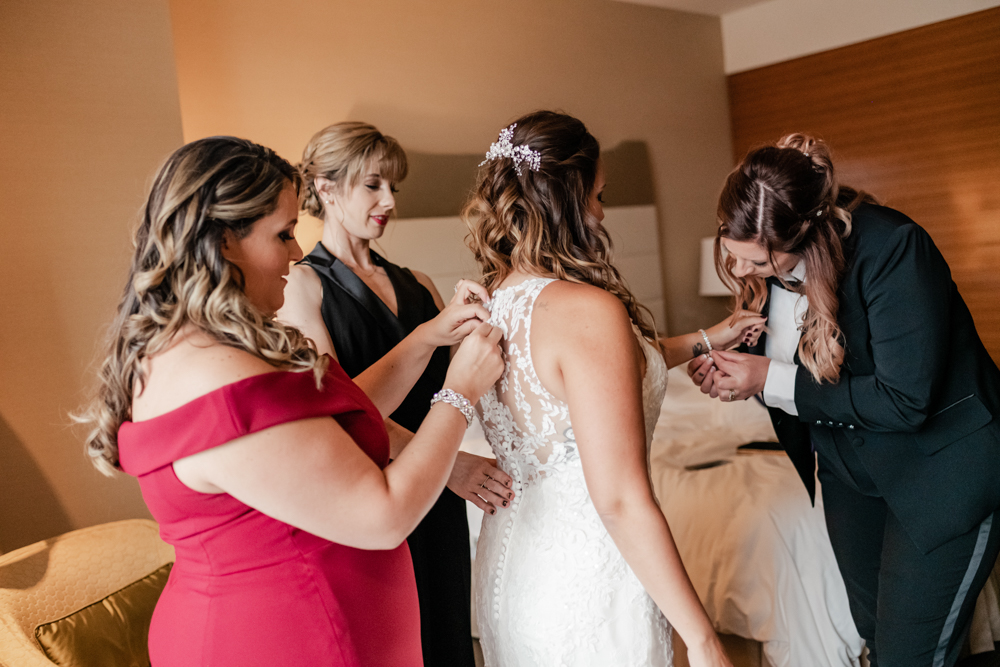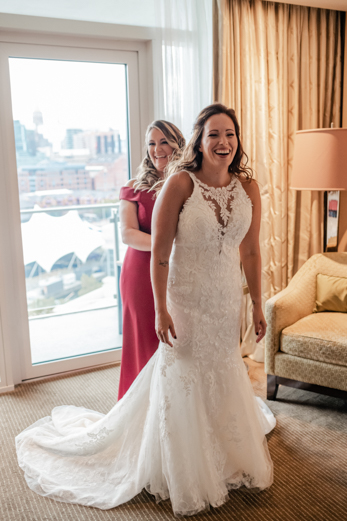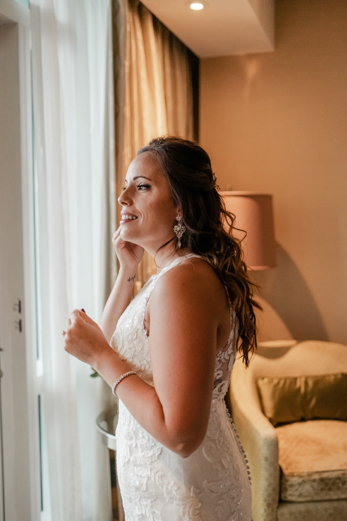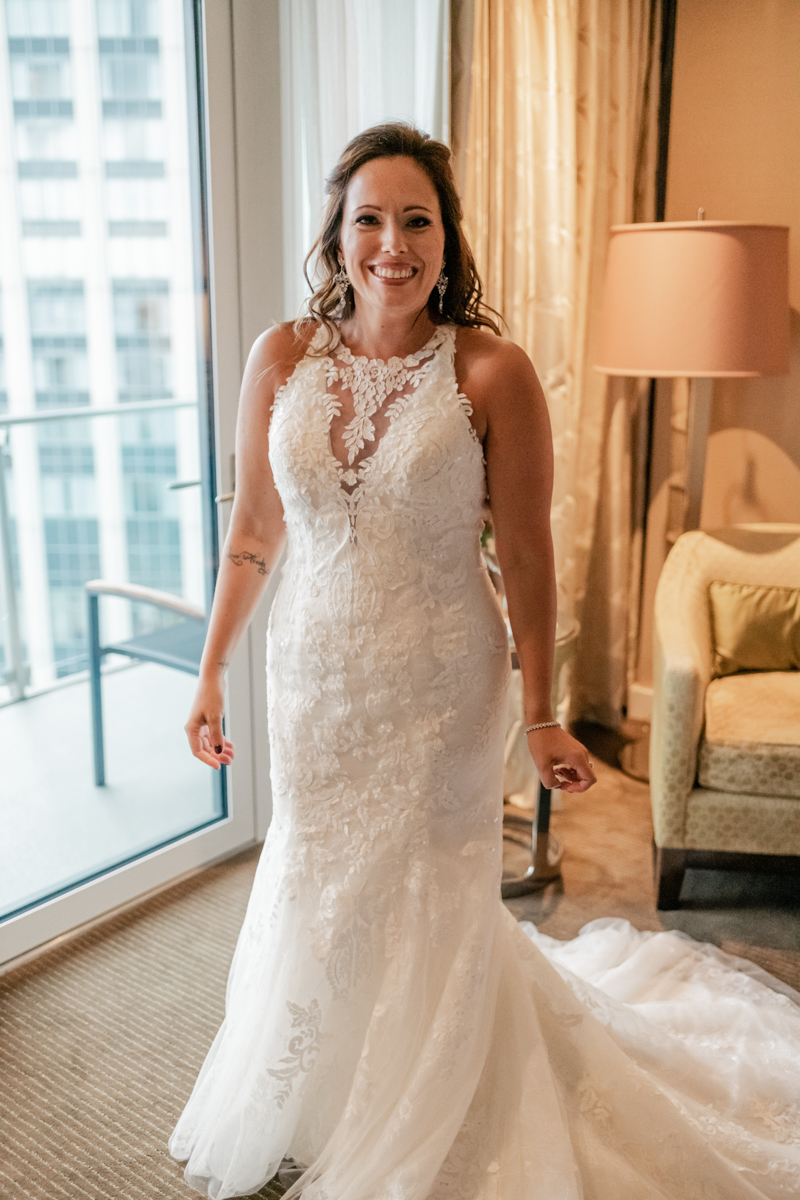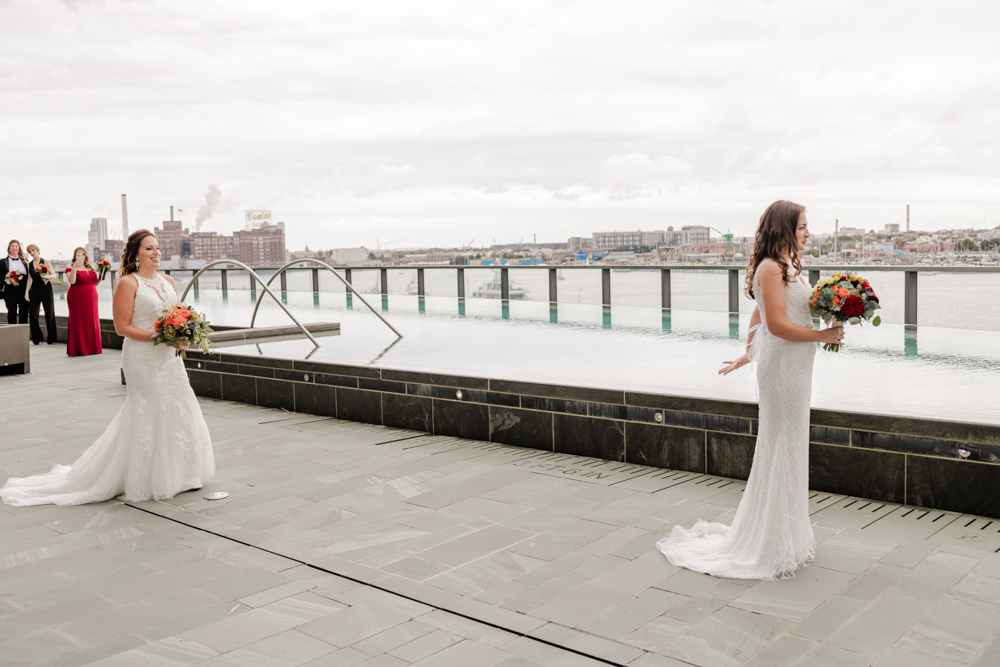 The sweetest first look!! While Sam had had a peek at Casey's dress, it was Casey's first time seeing Sam, and her emotional reaction was so adorable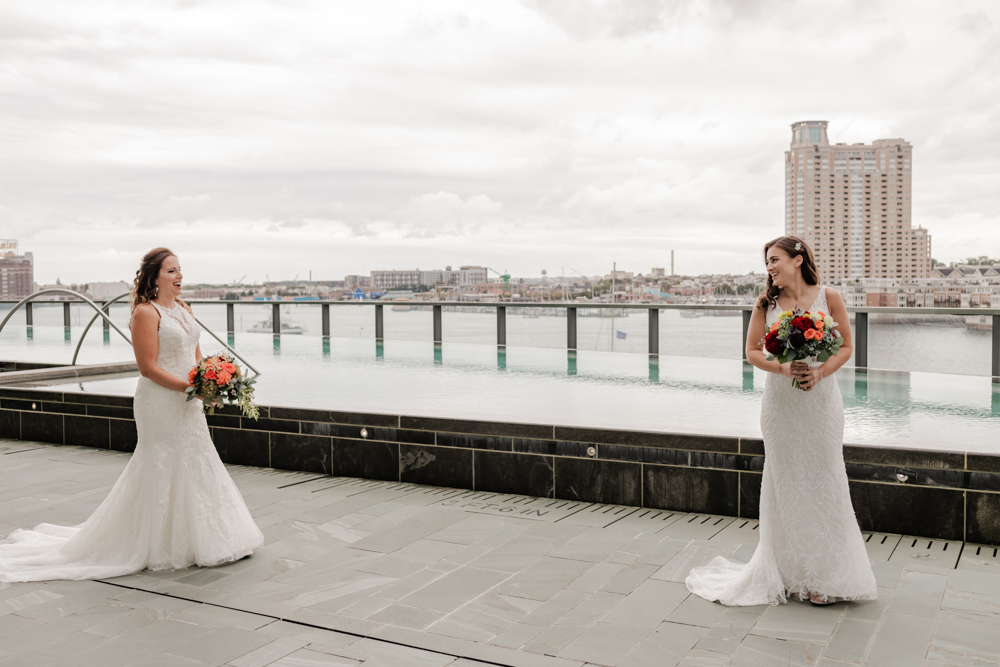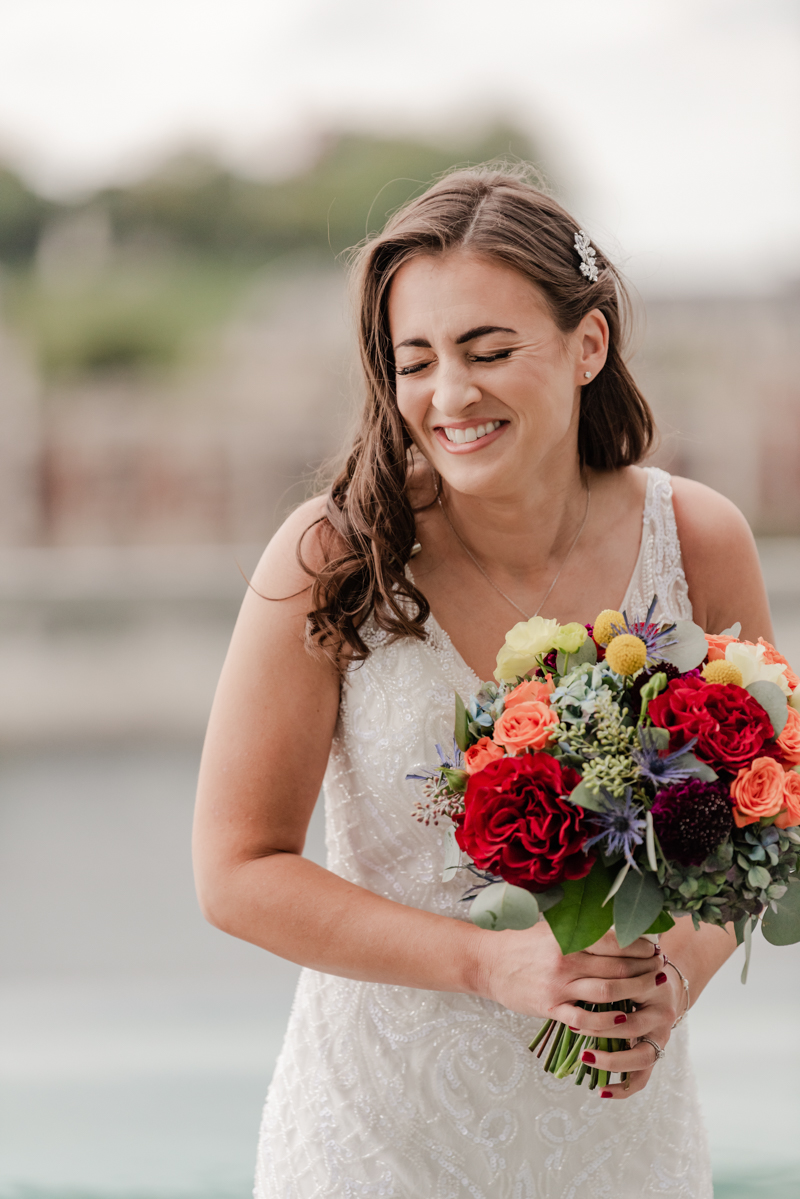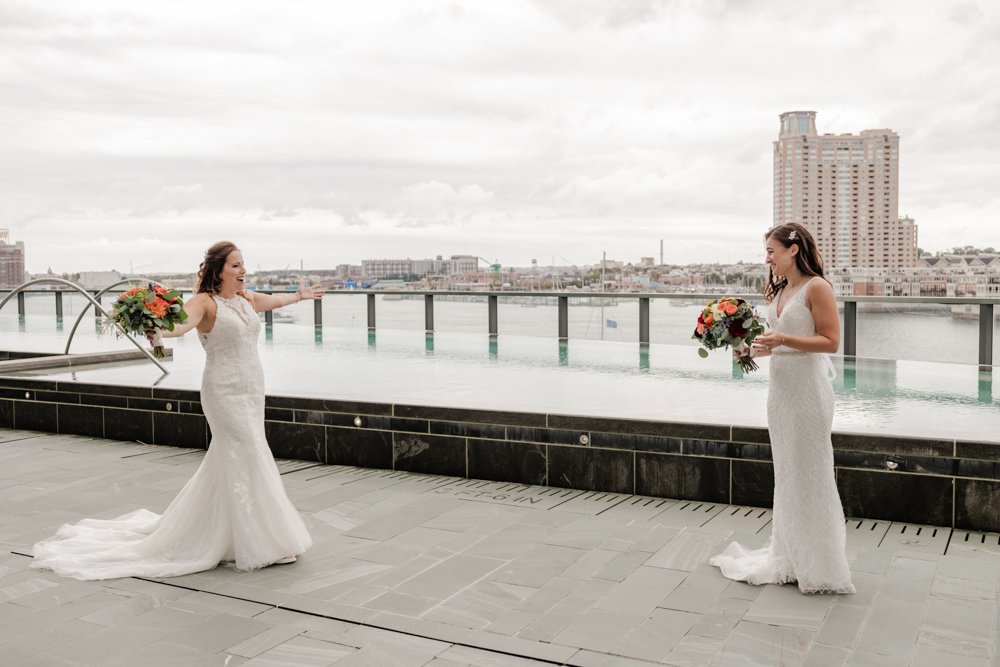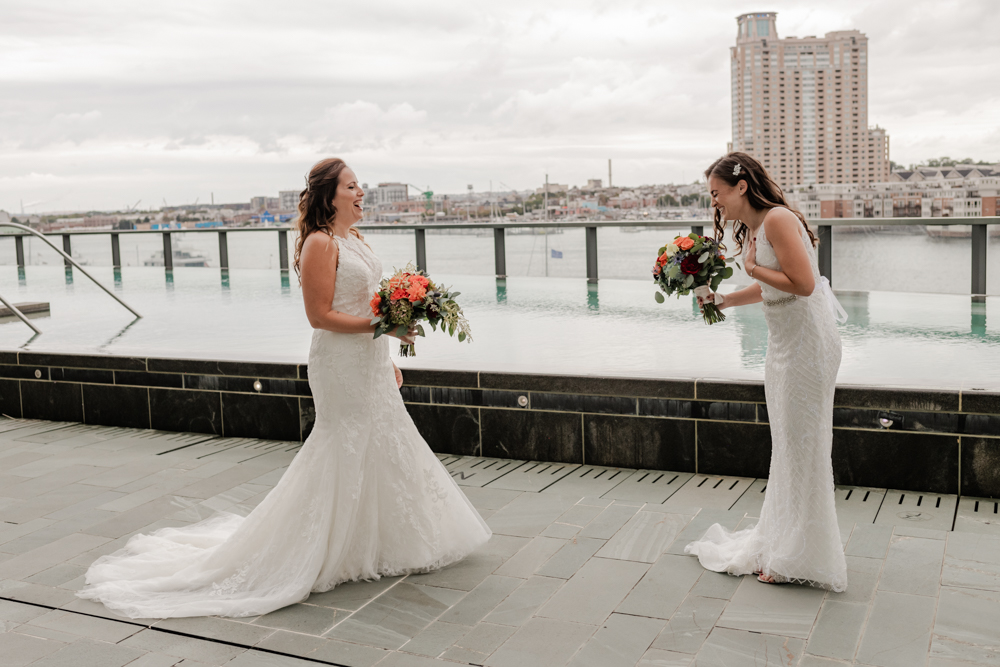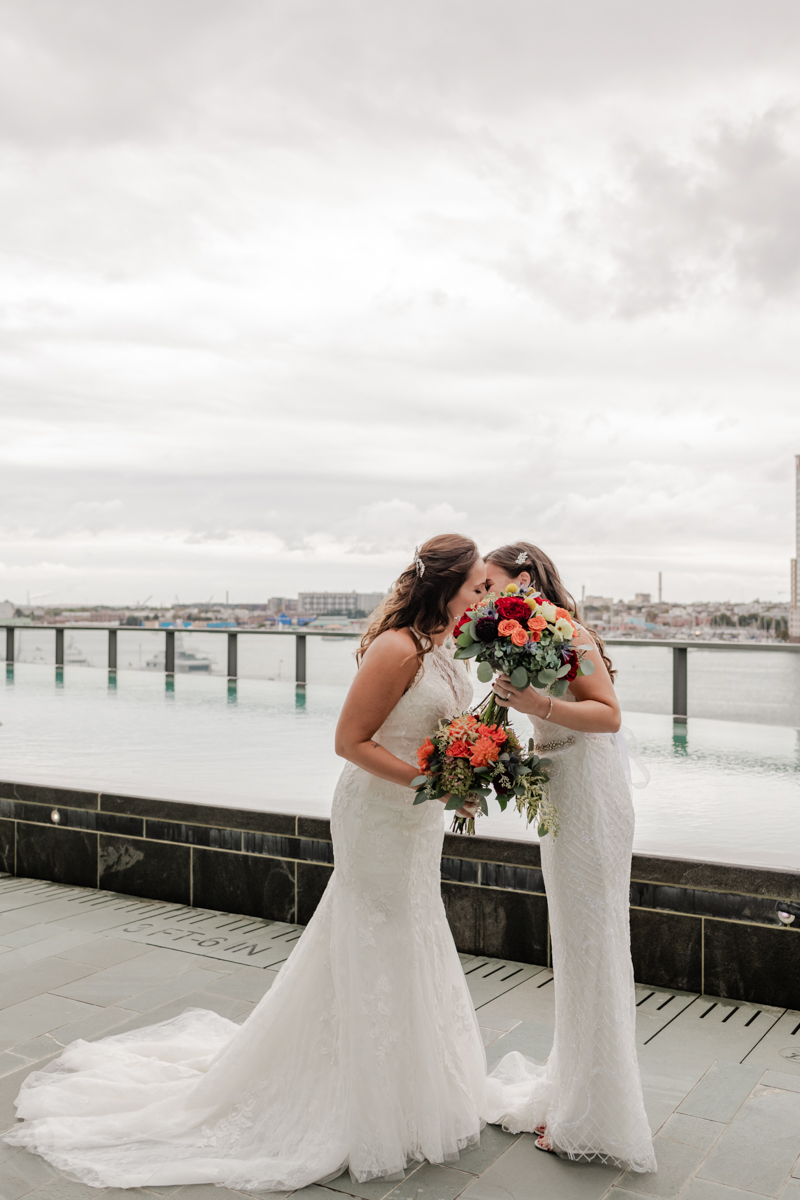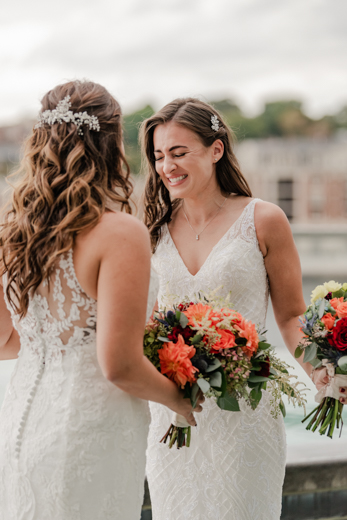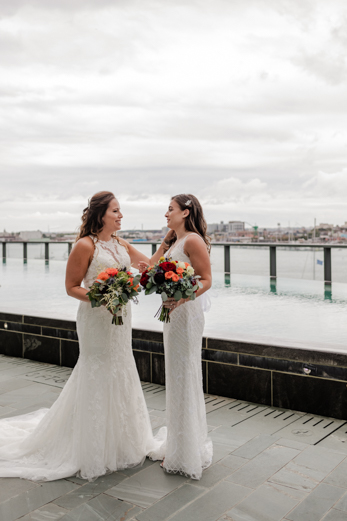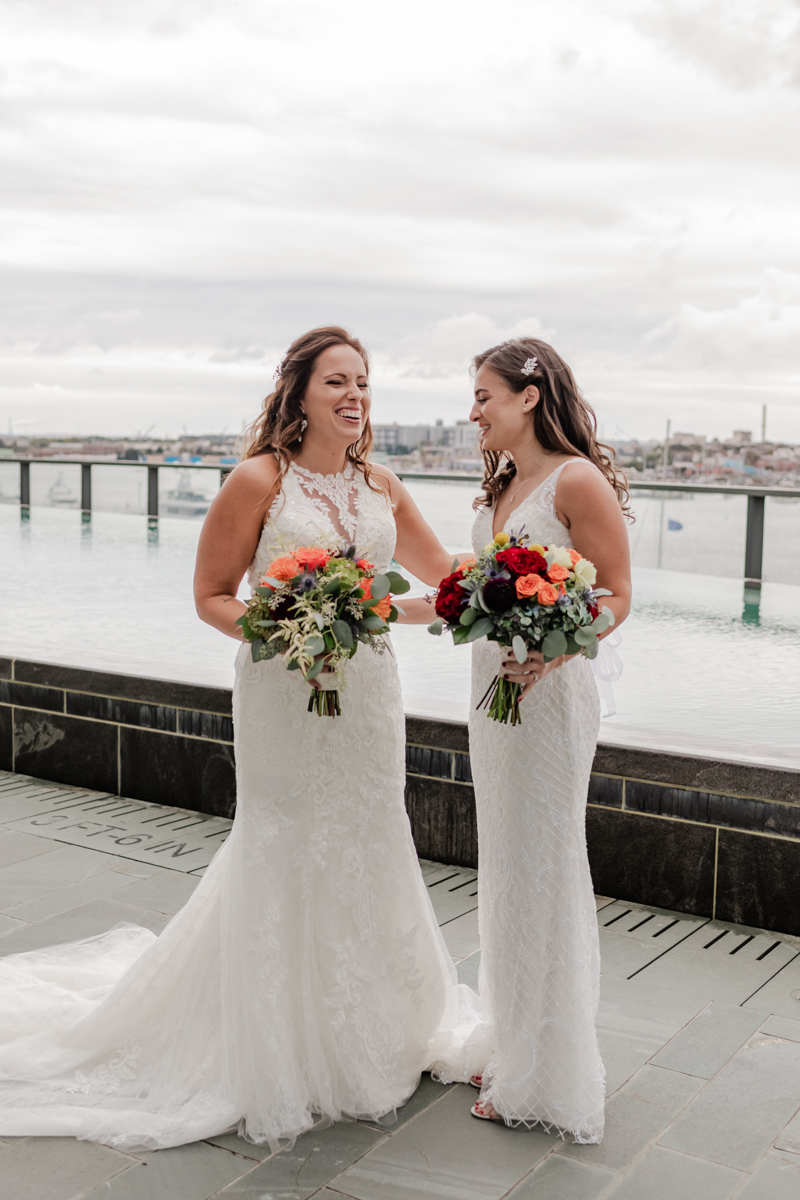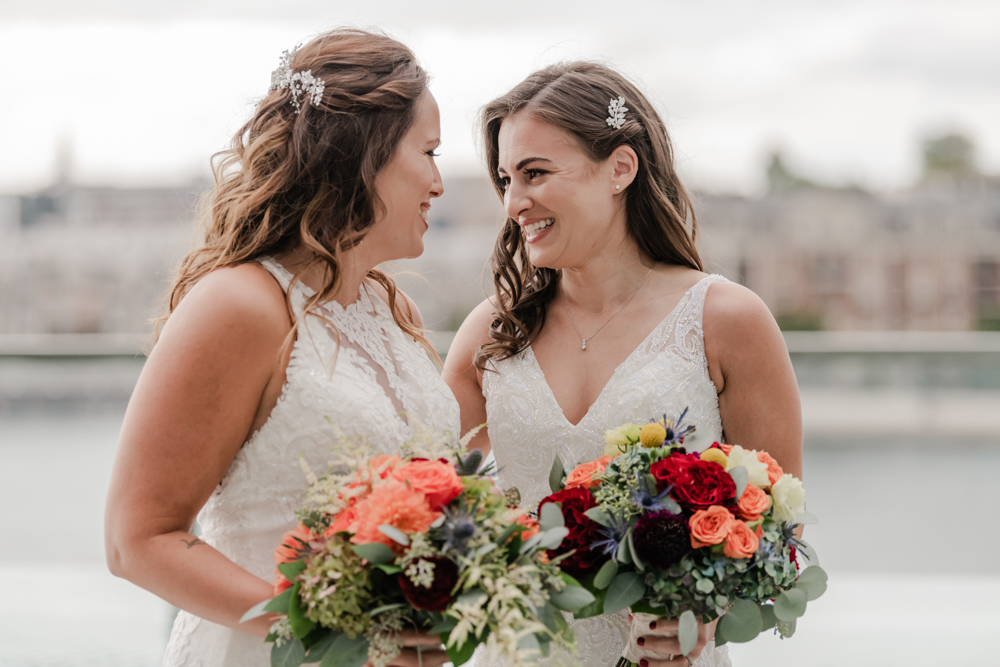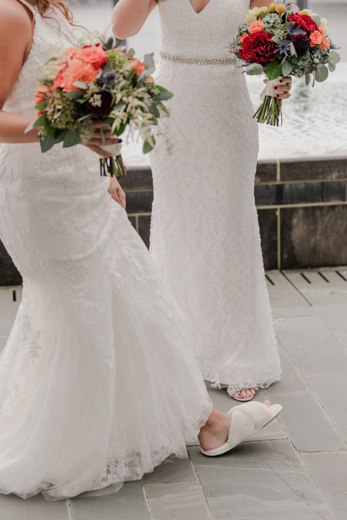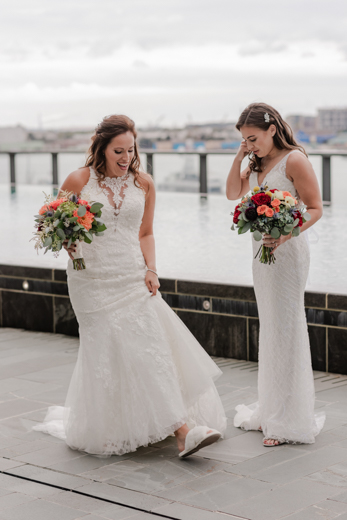 Seriously the most fun sense of humor and priorities here – save the heels for the aisle but comfort can still be styled!! hahah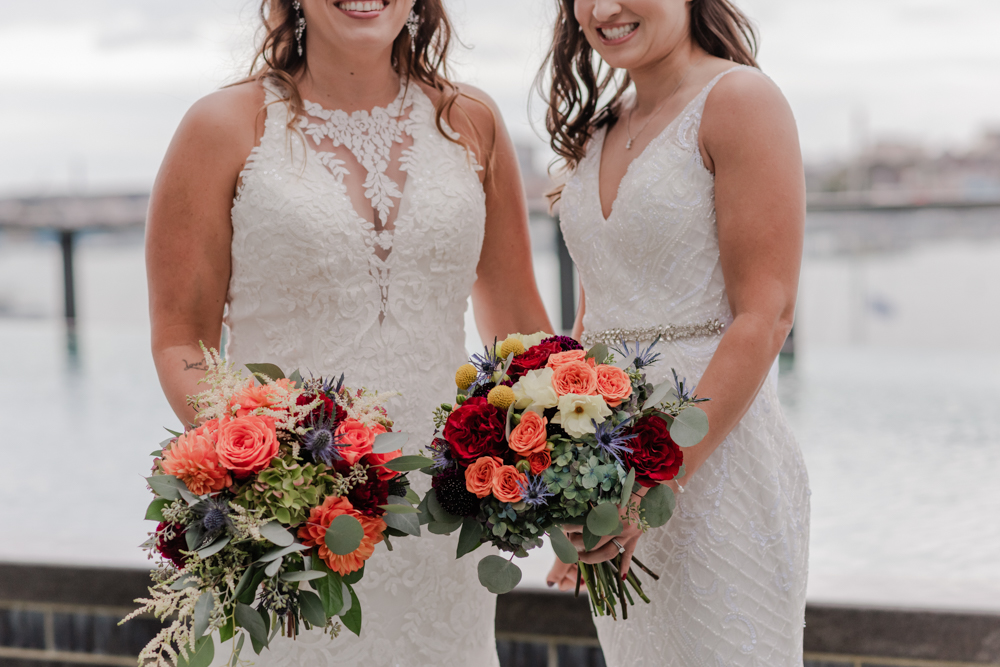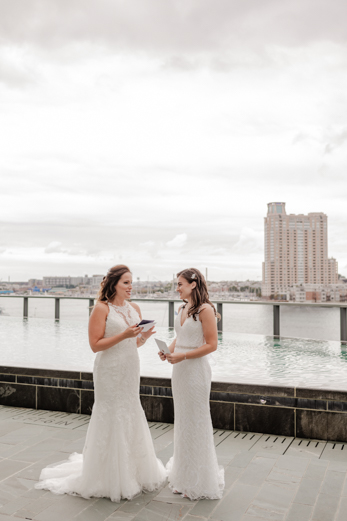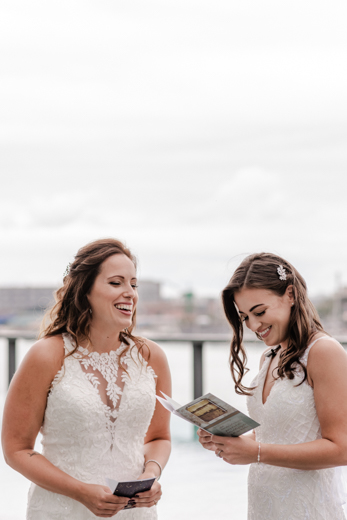 Casey and Sam shared pre-wedding notes to each other and it was so sweet to hear all the ways they value and respect and admire each other, and all their adventures together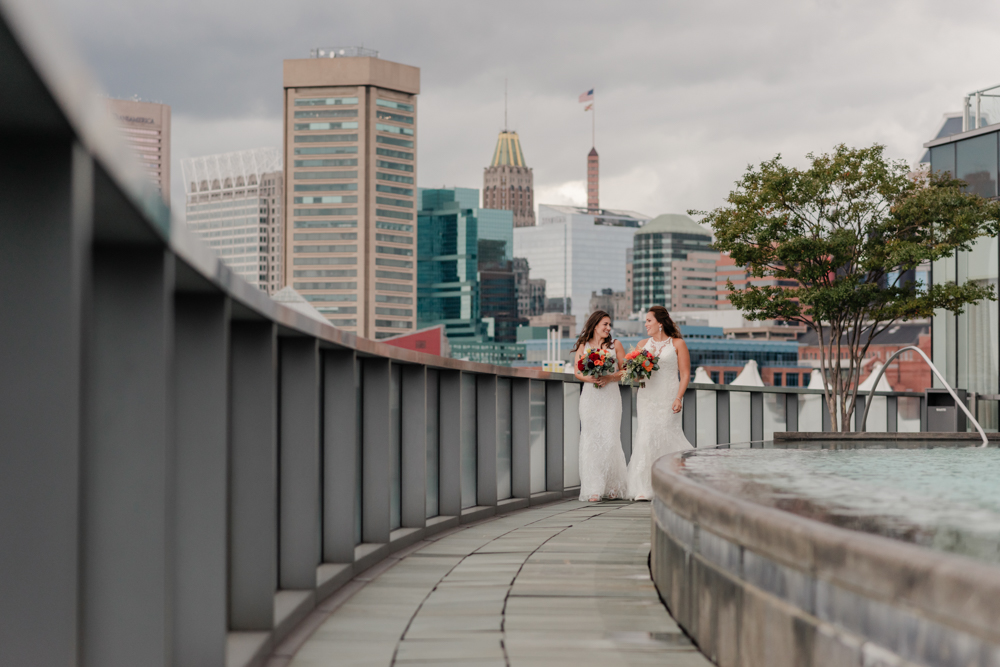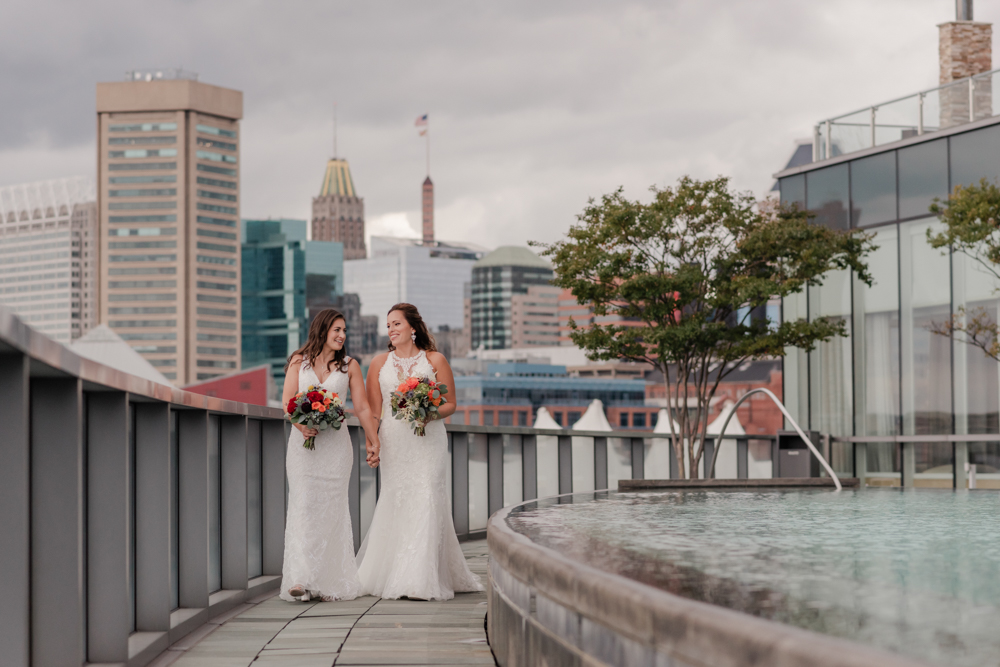 The weather that day kept toeing the line of rain but it thankfully held off and I love the way their beautiful fall bouquets were a stunning pop of color against the Four Seasons patio!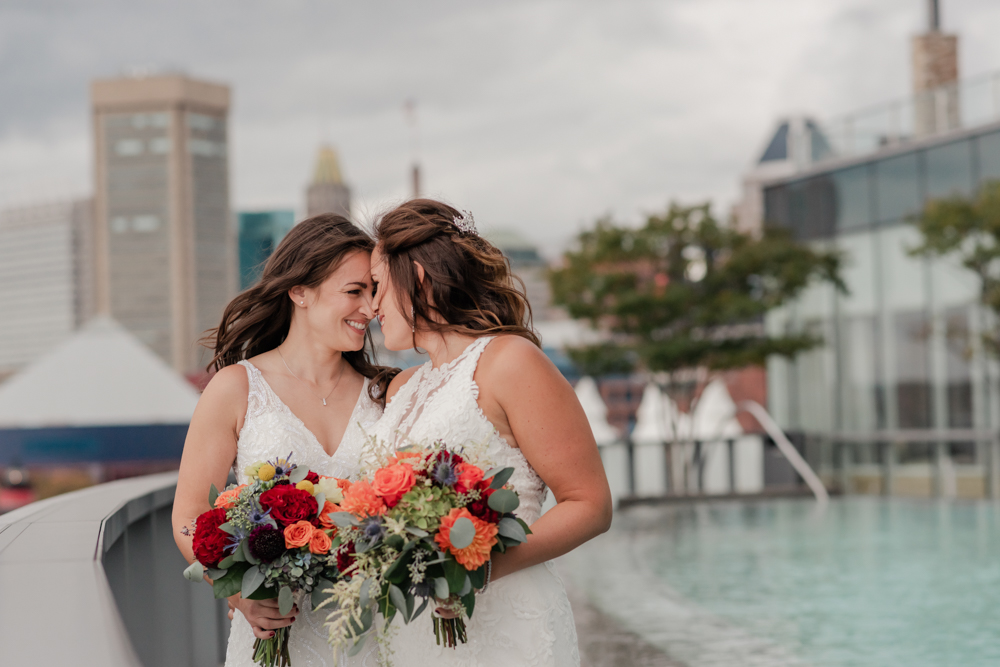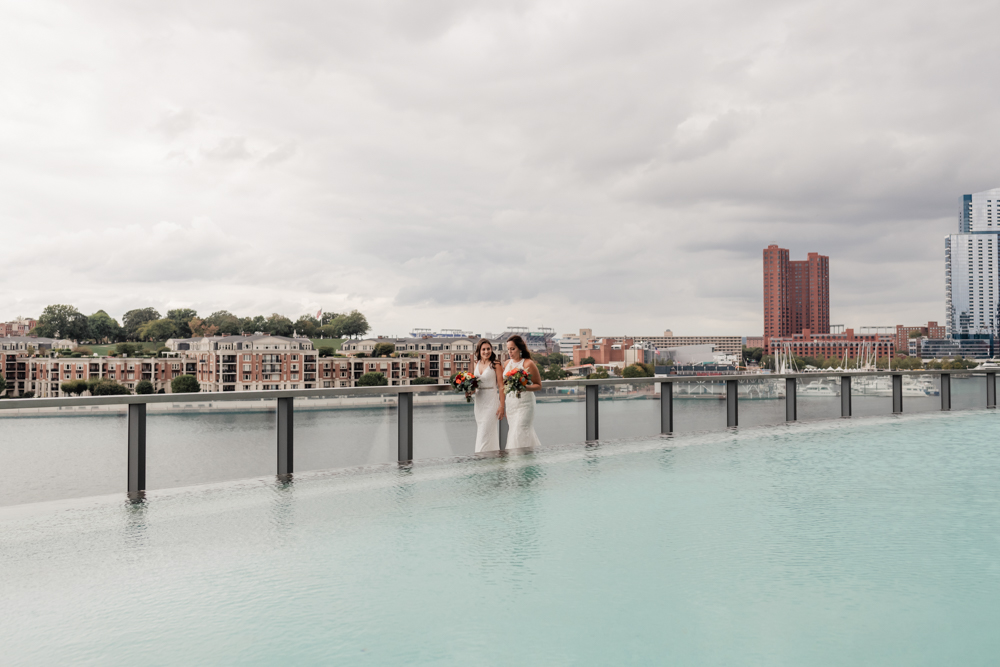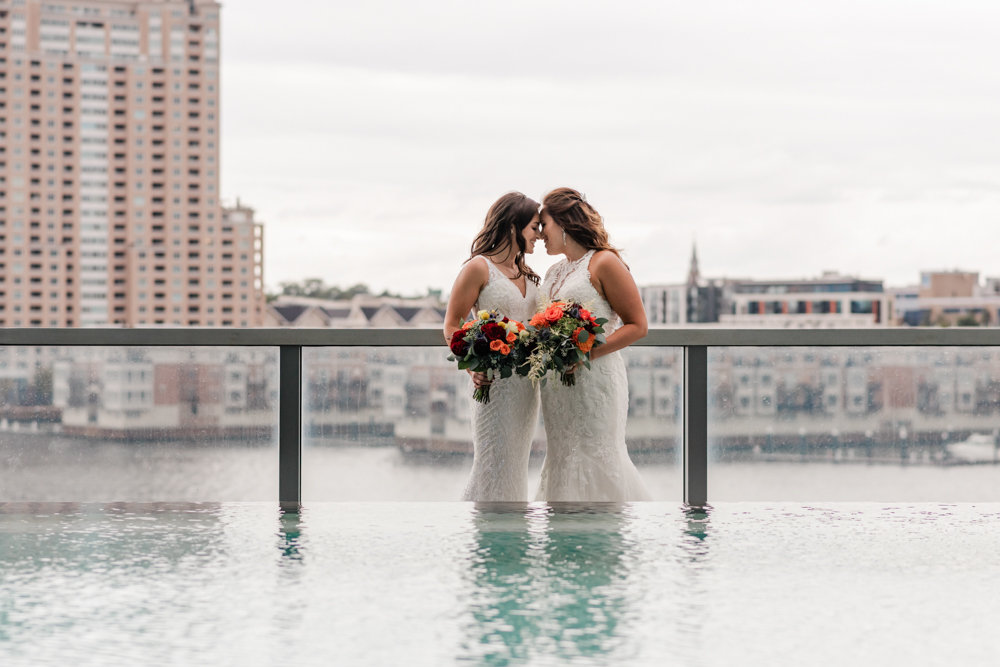 So many favorites!!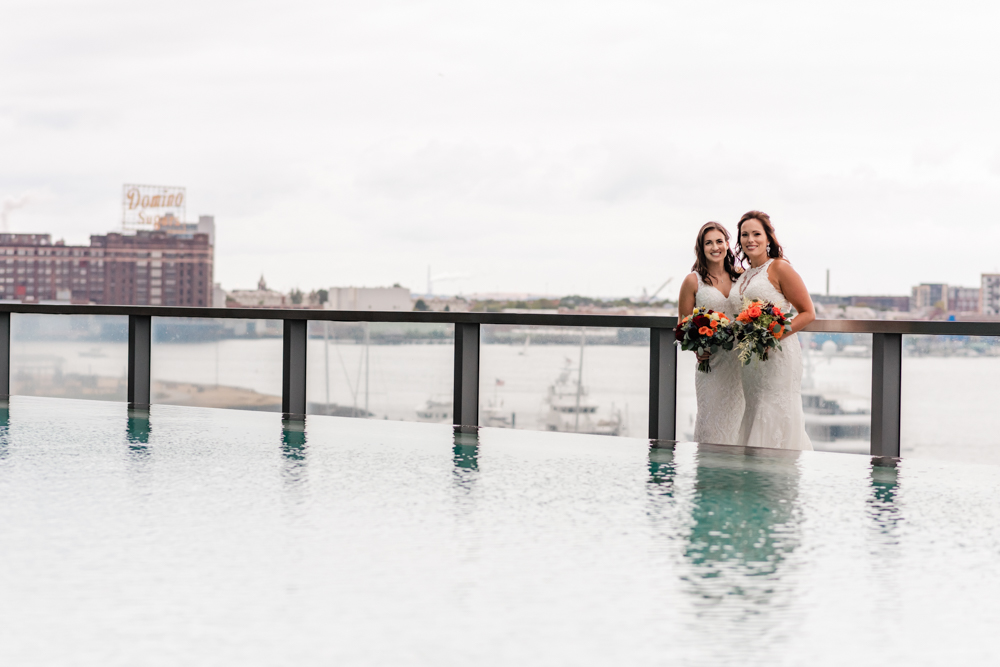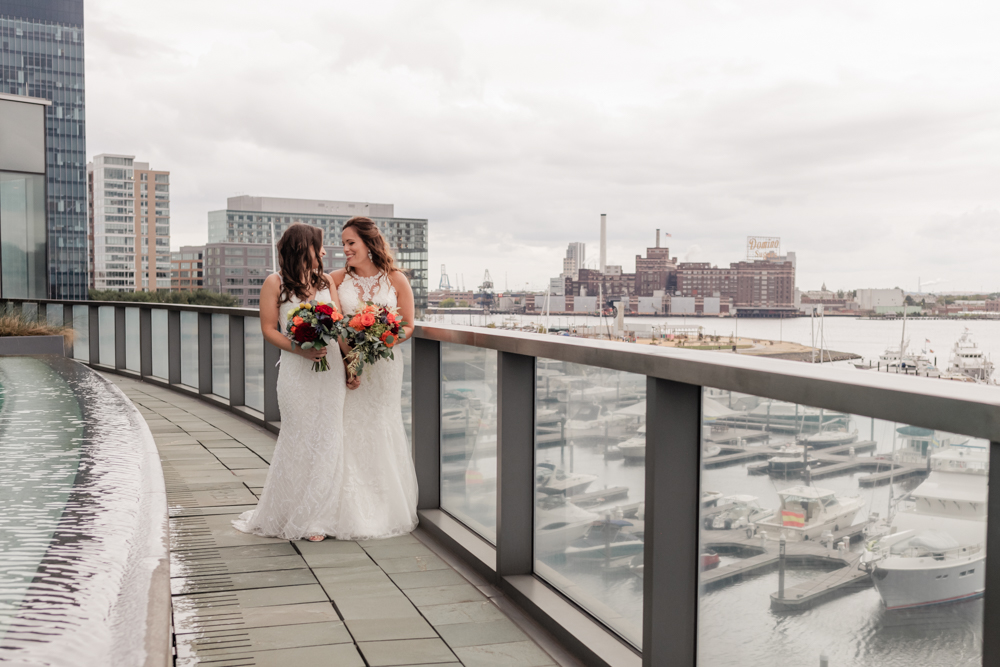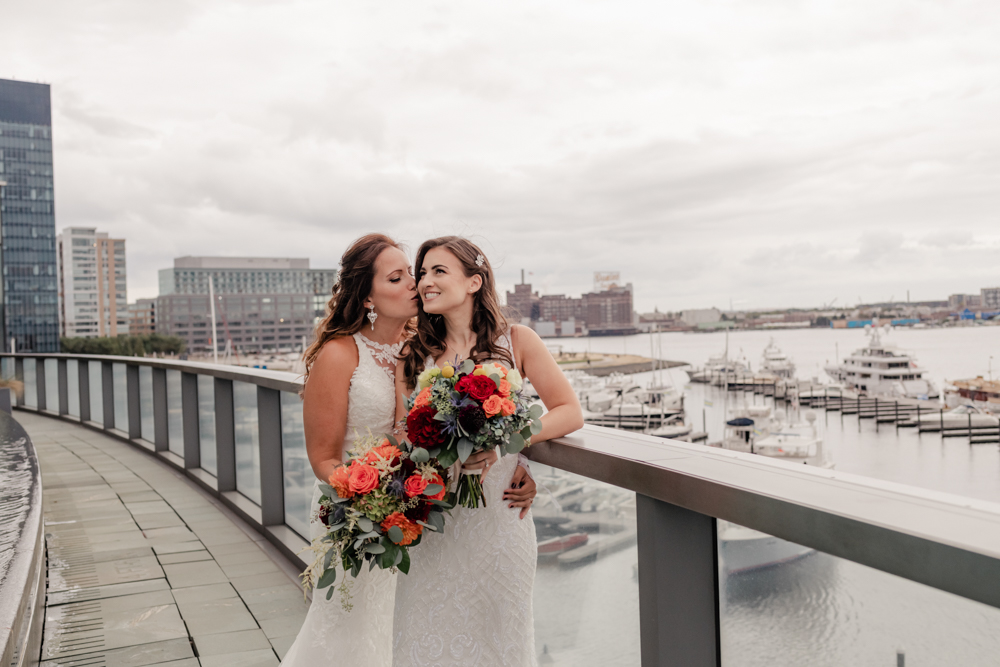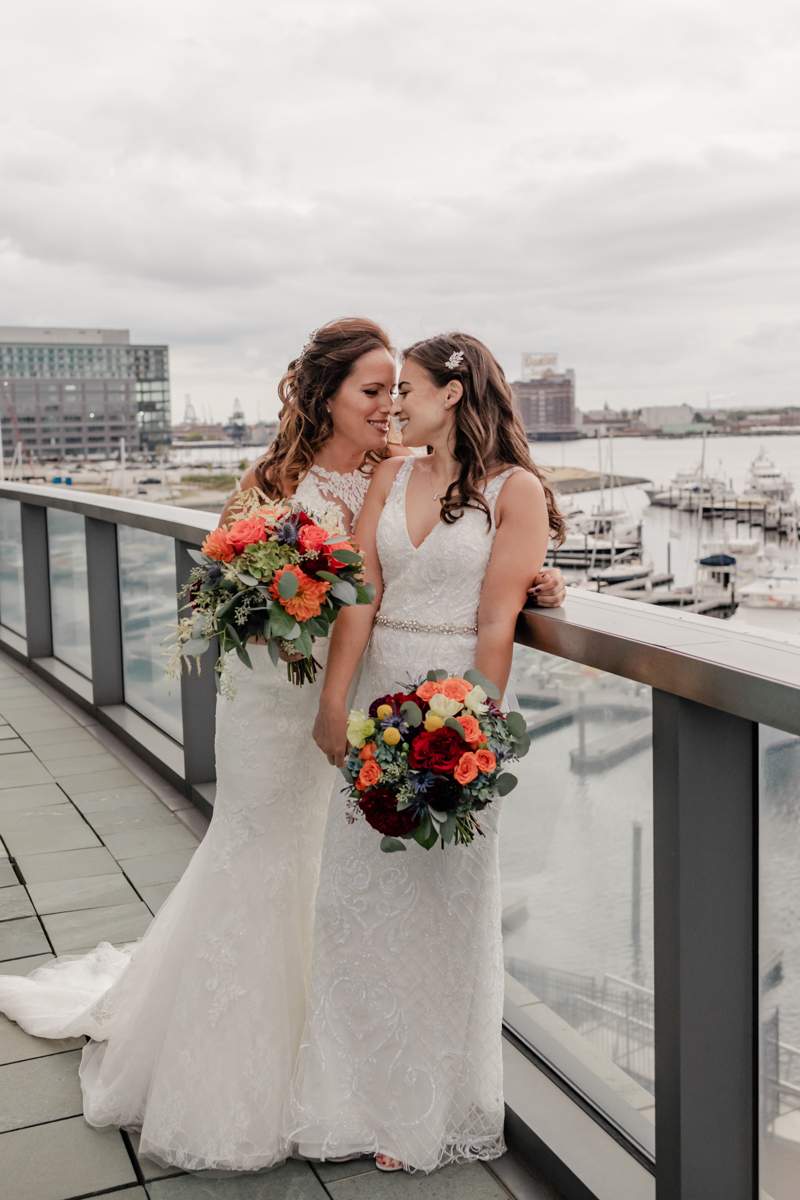 Literally the cutest – Casey and Sam could take it from romantic to silly and back again!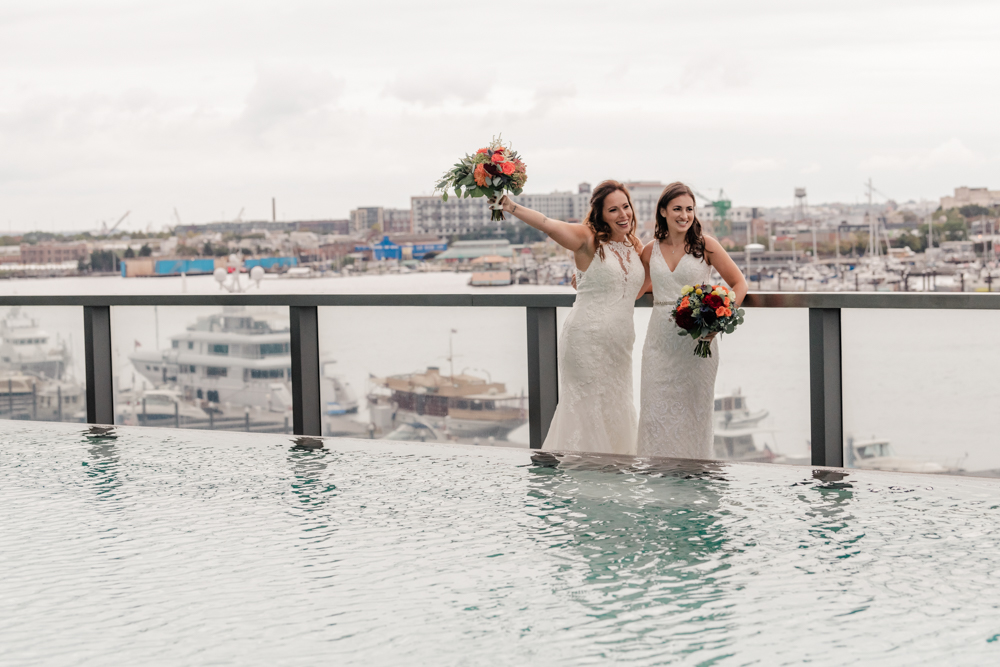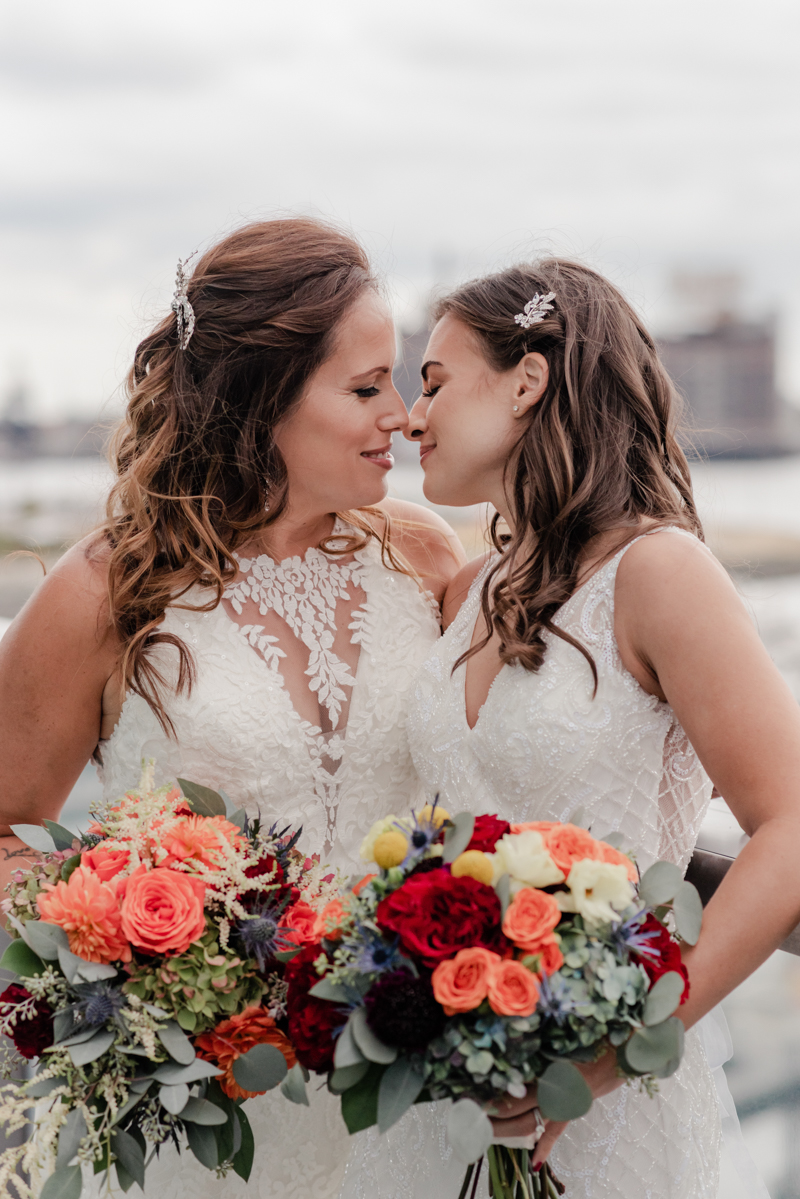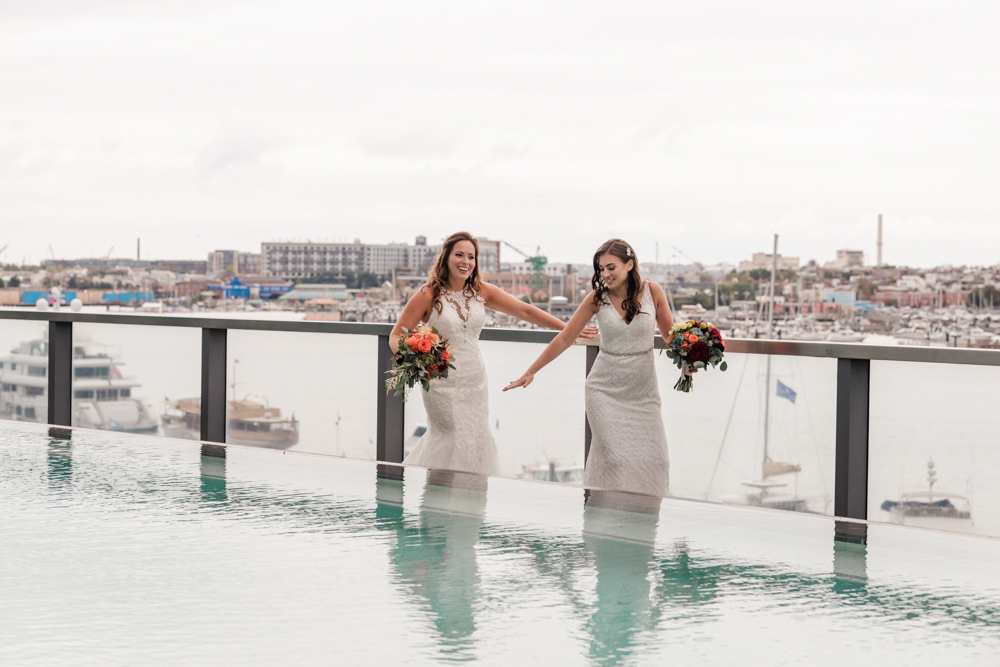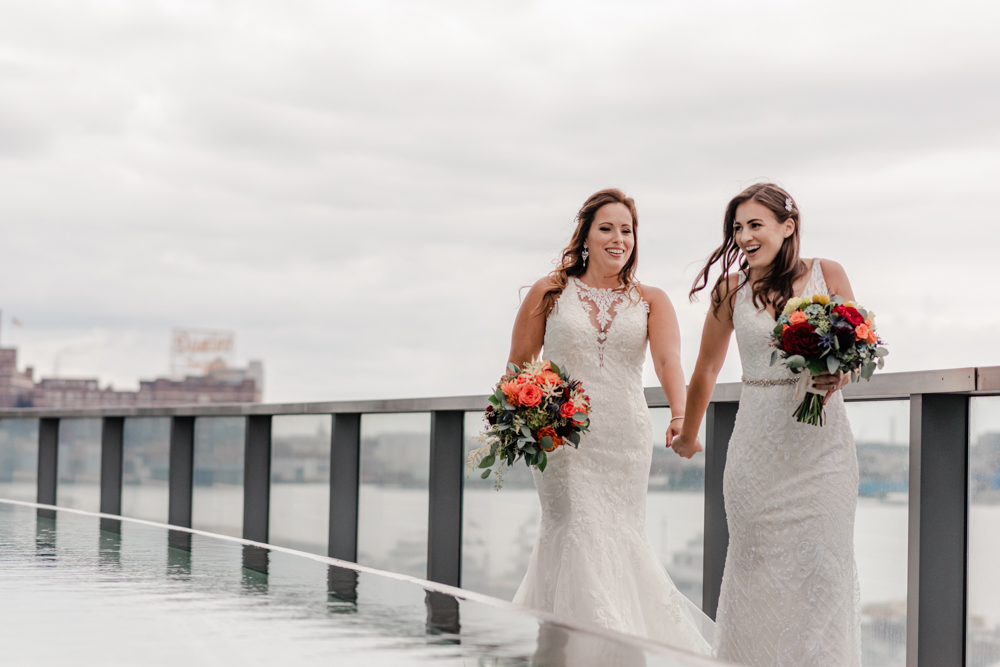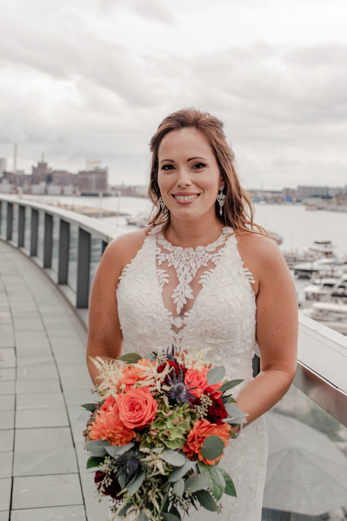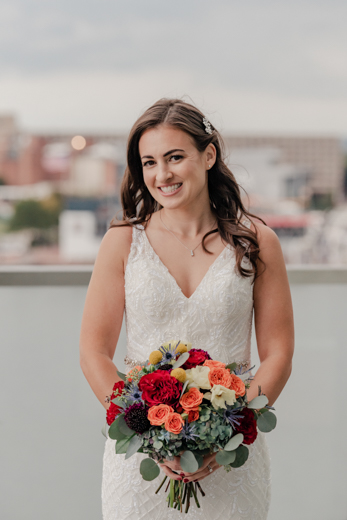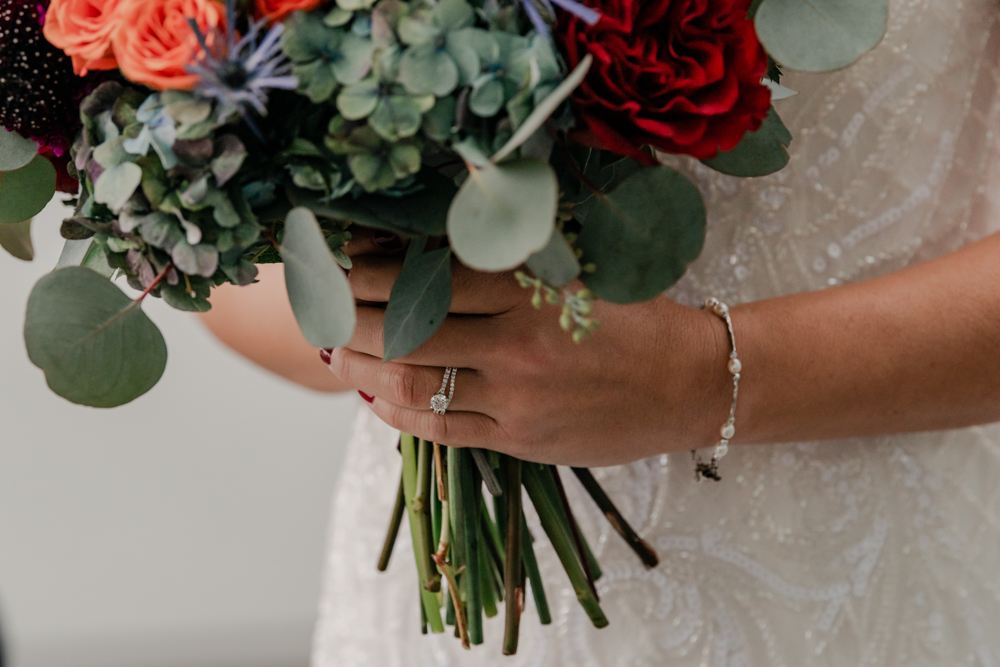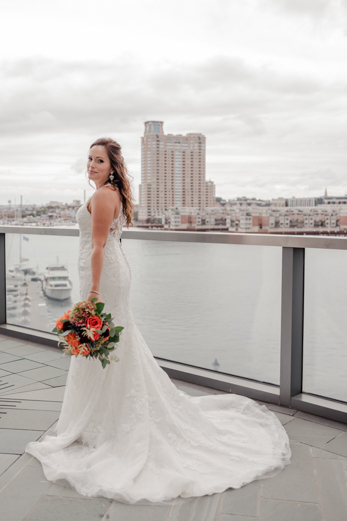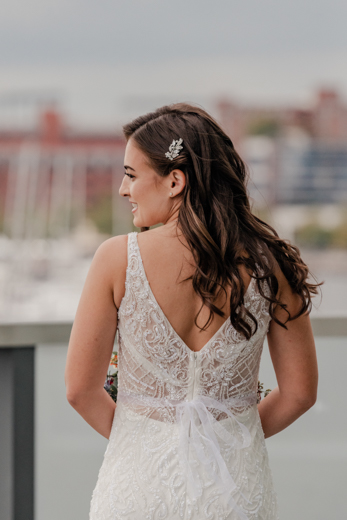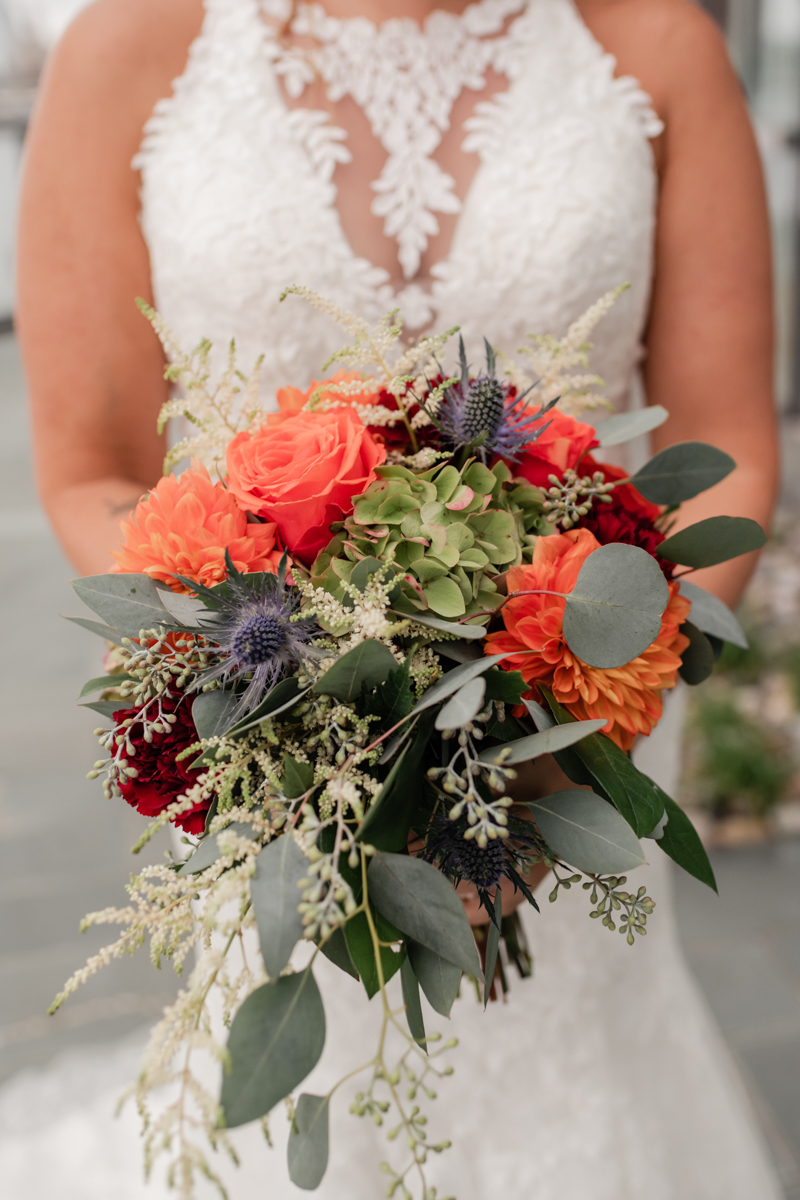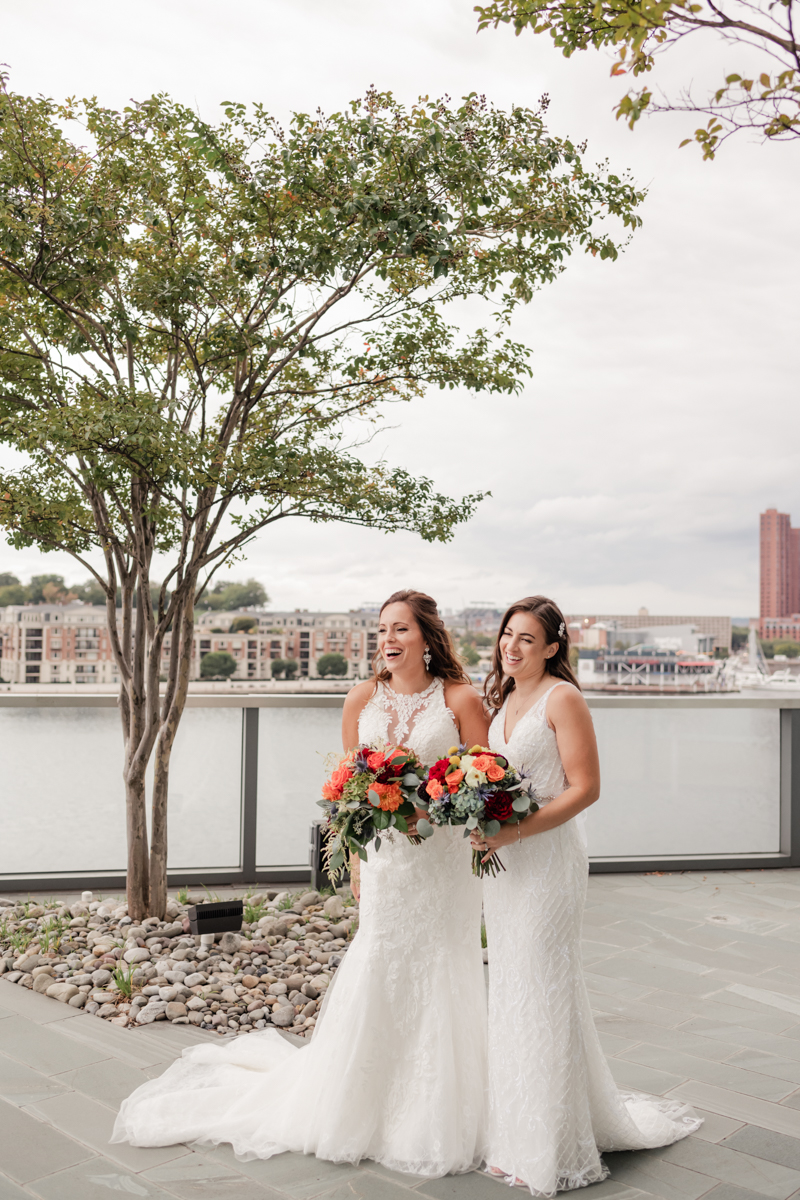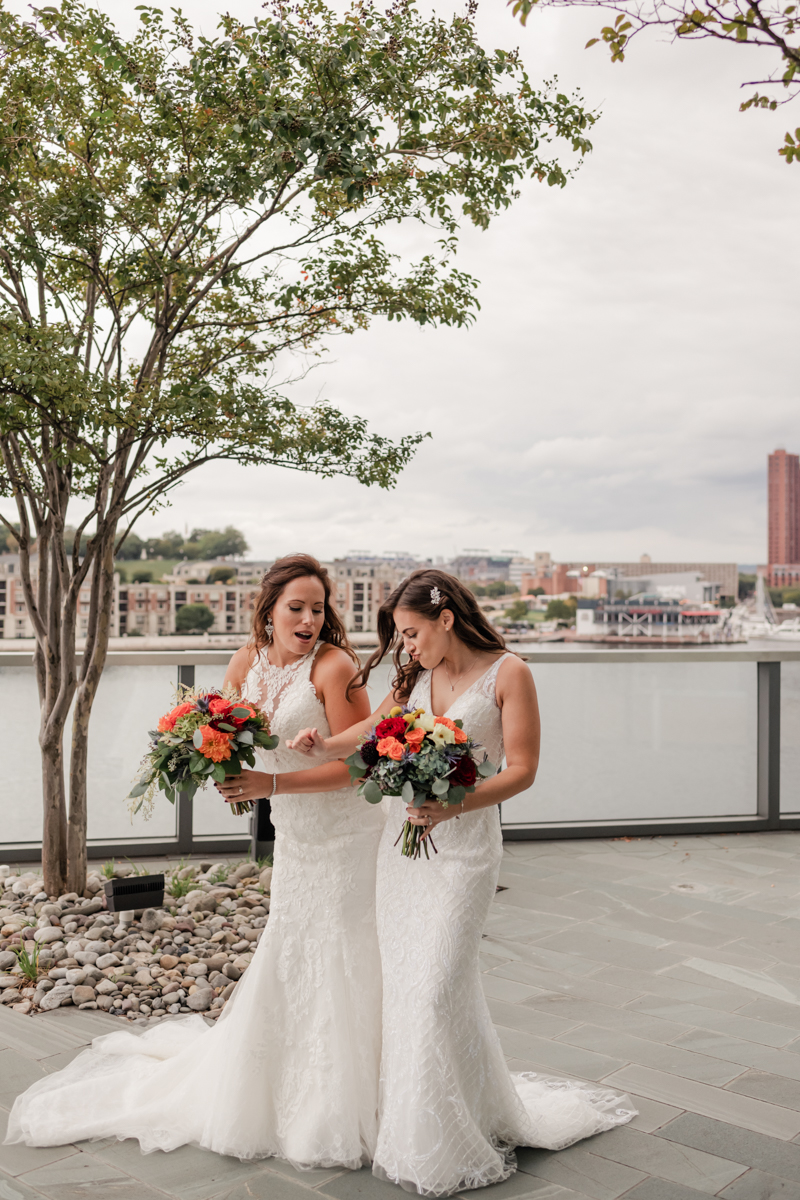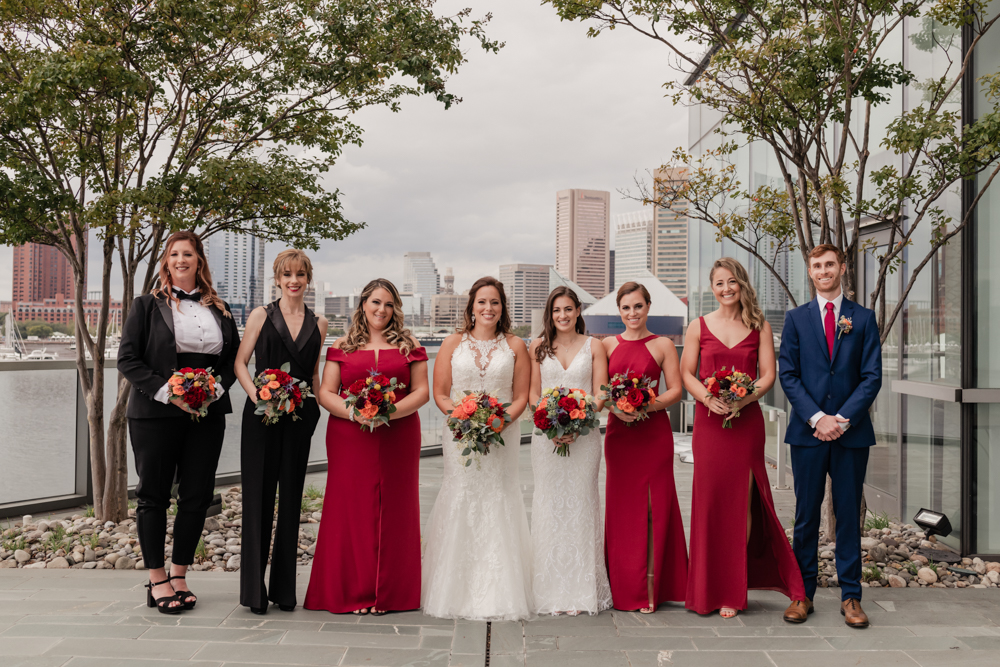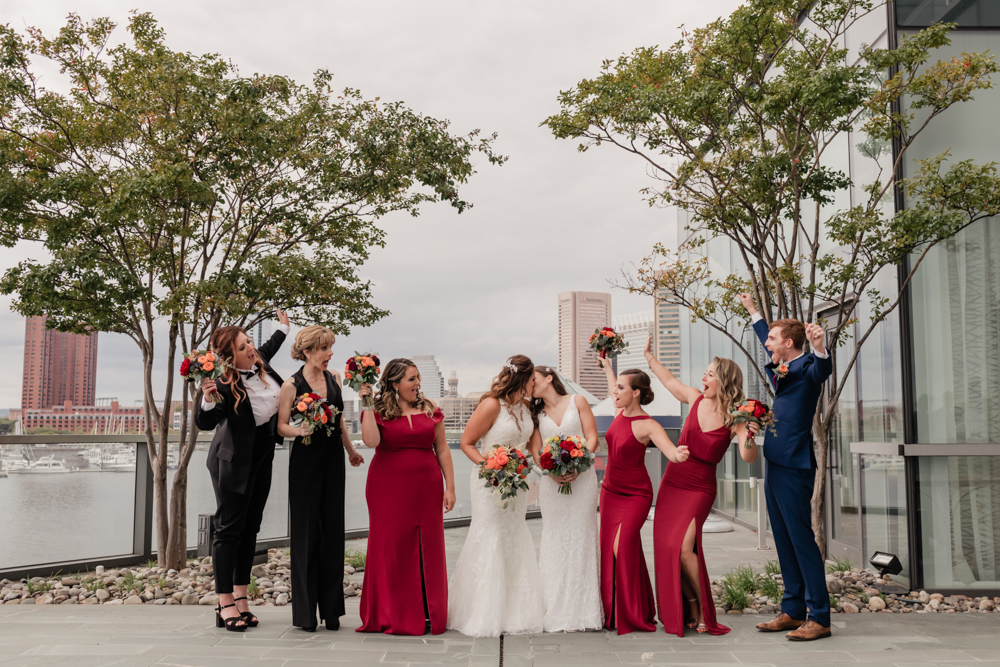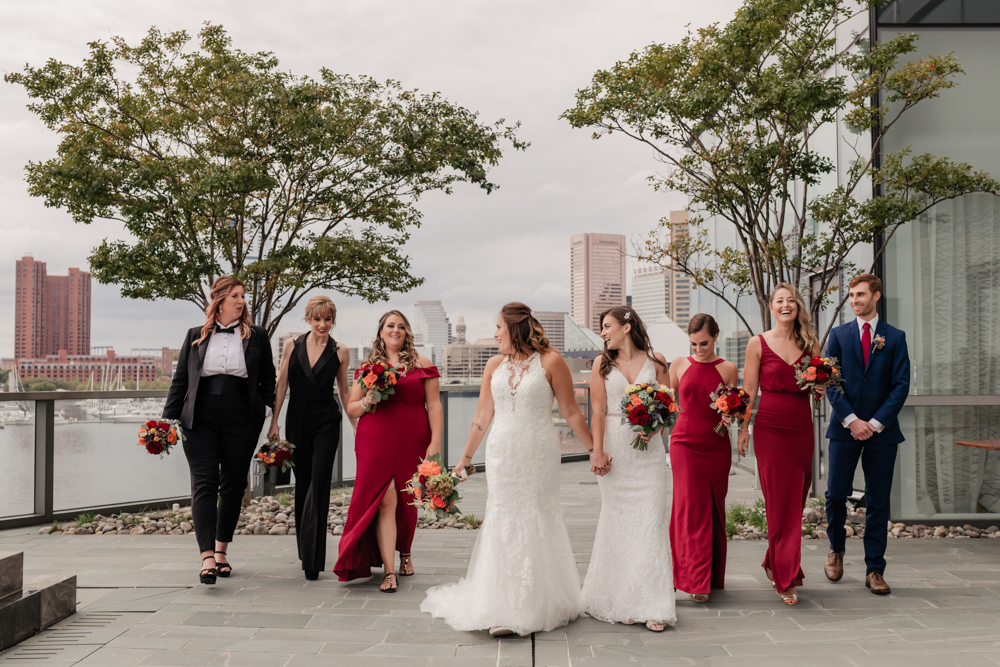 Naturally their wedding party was equally fun!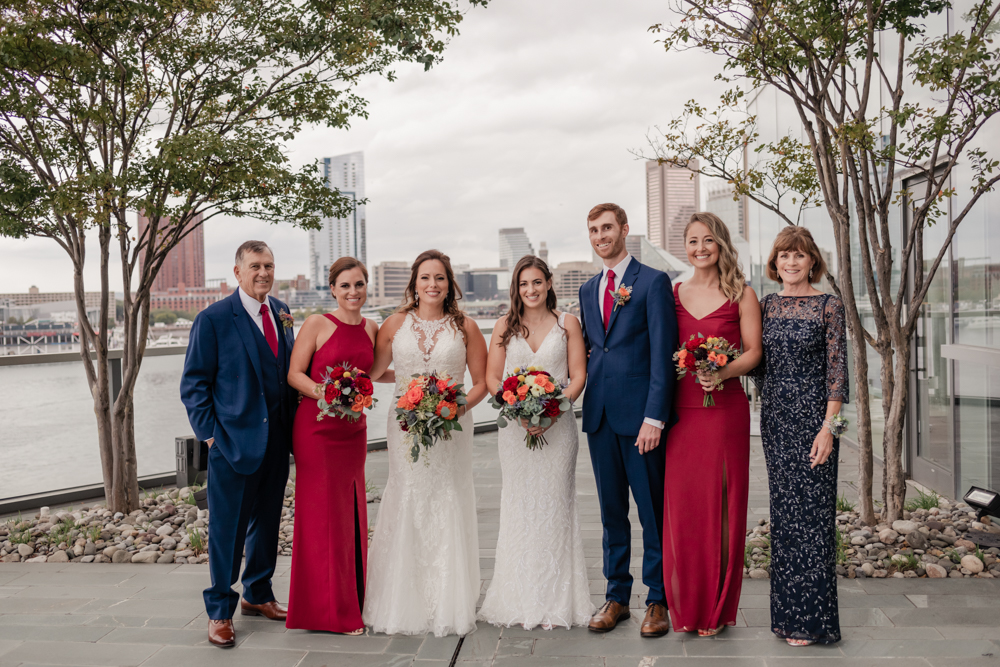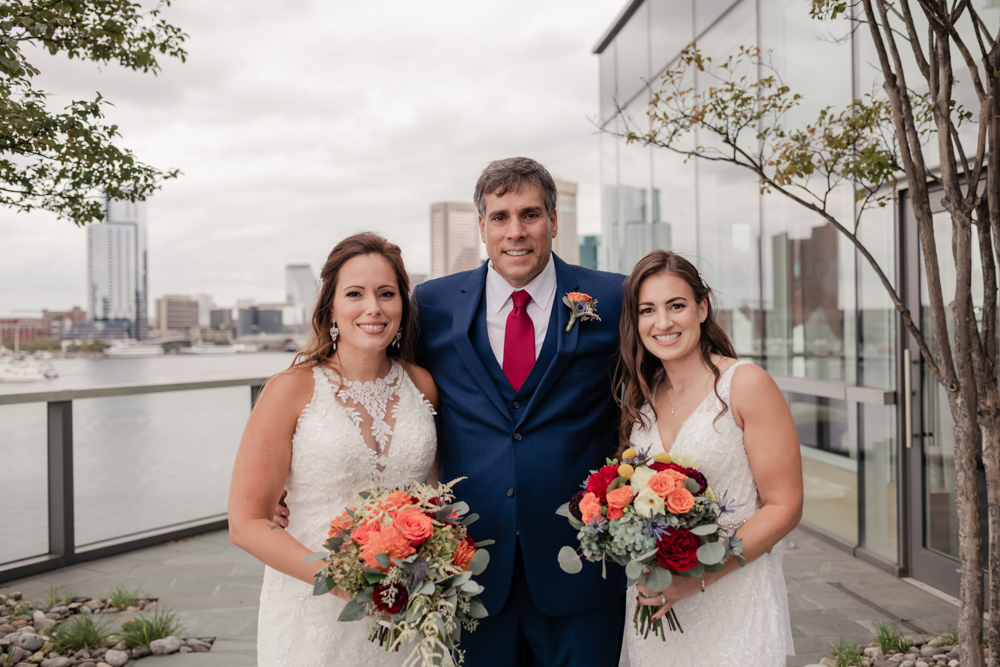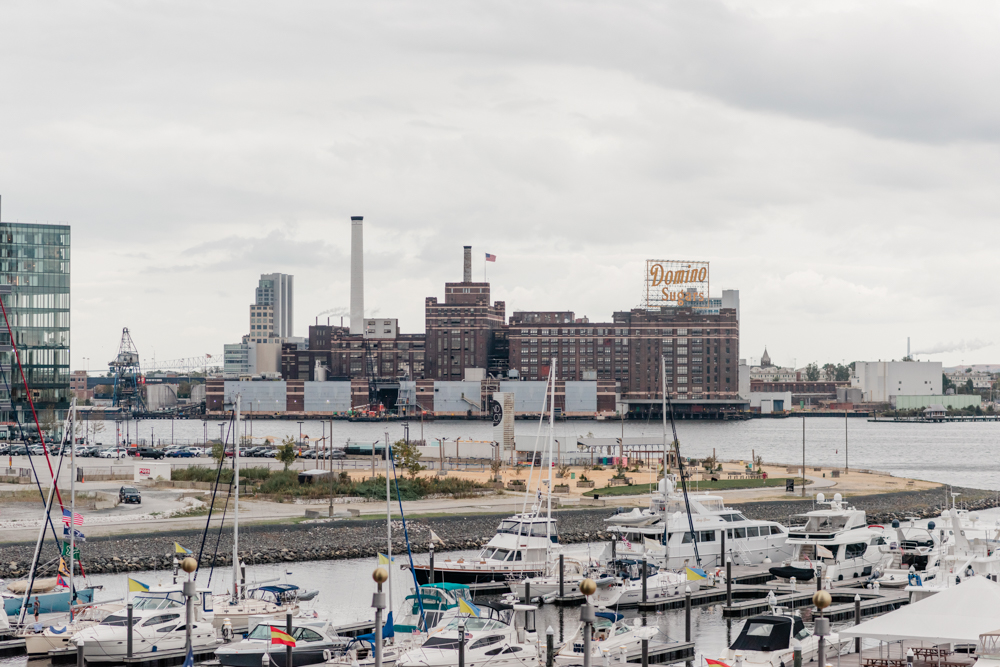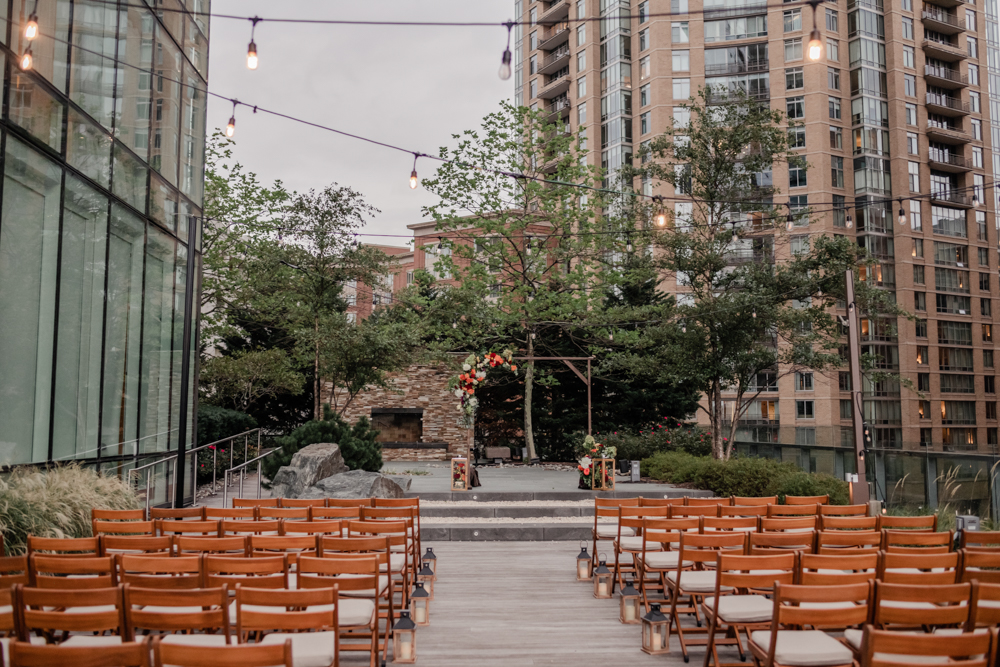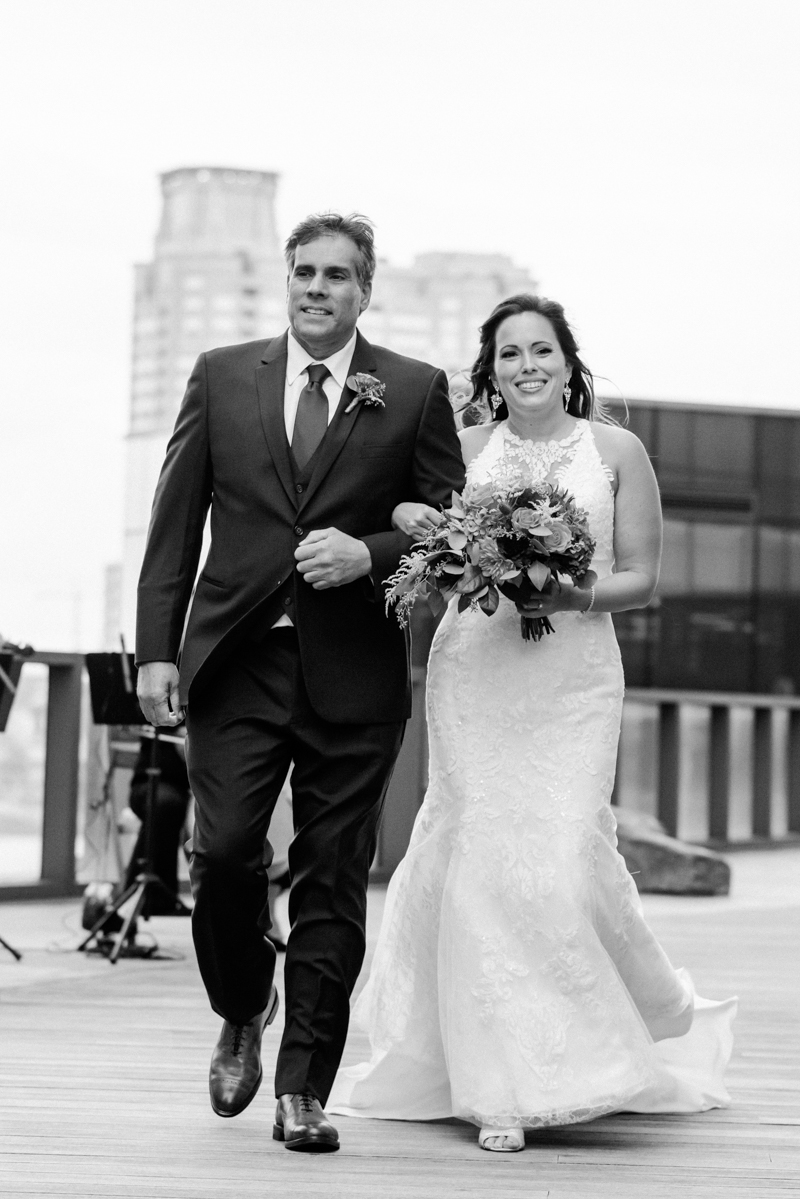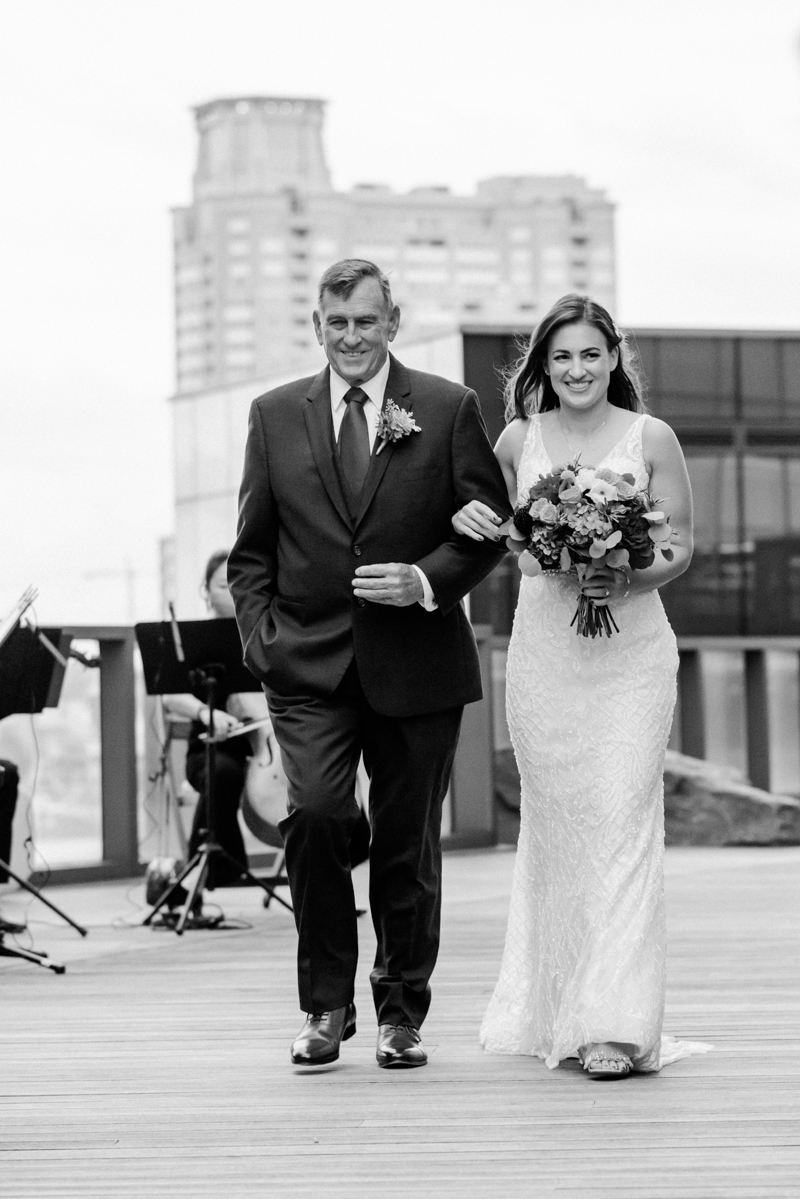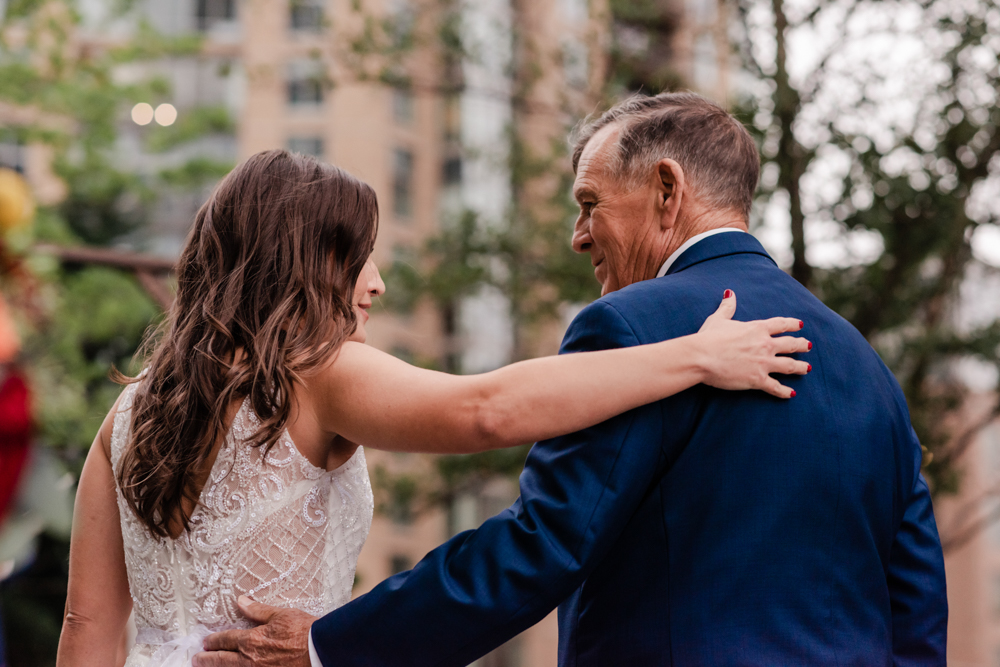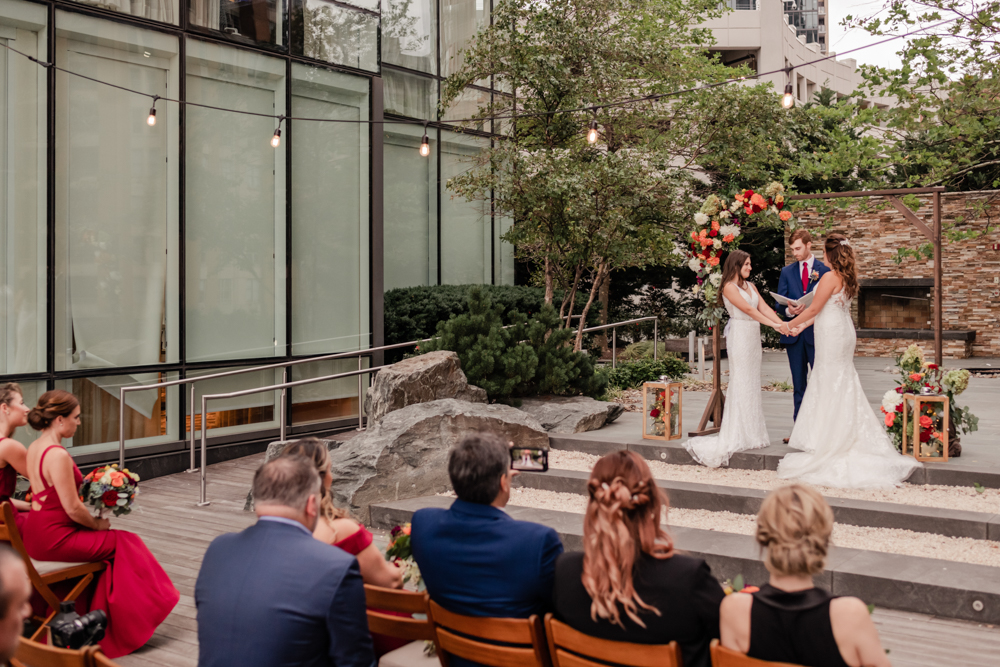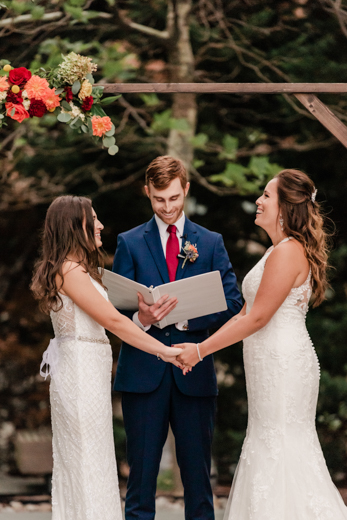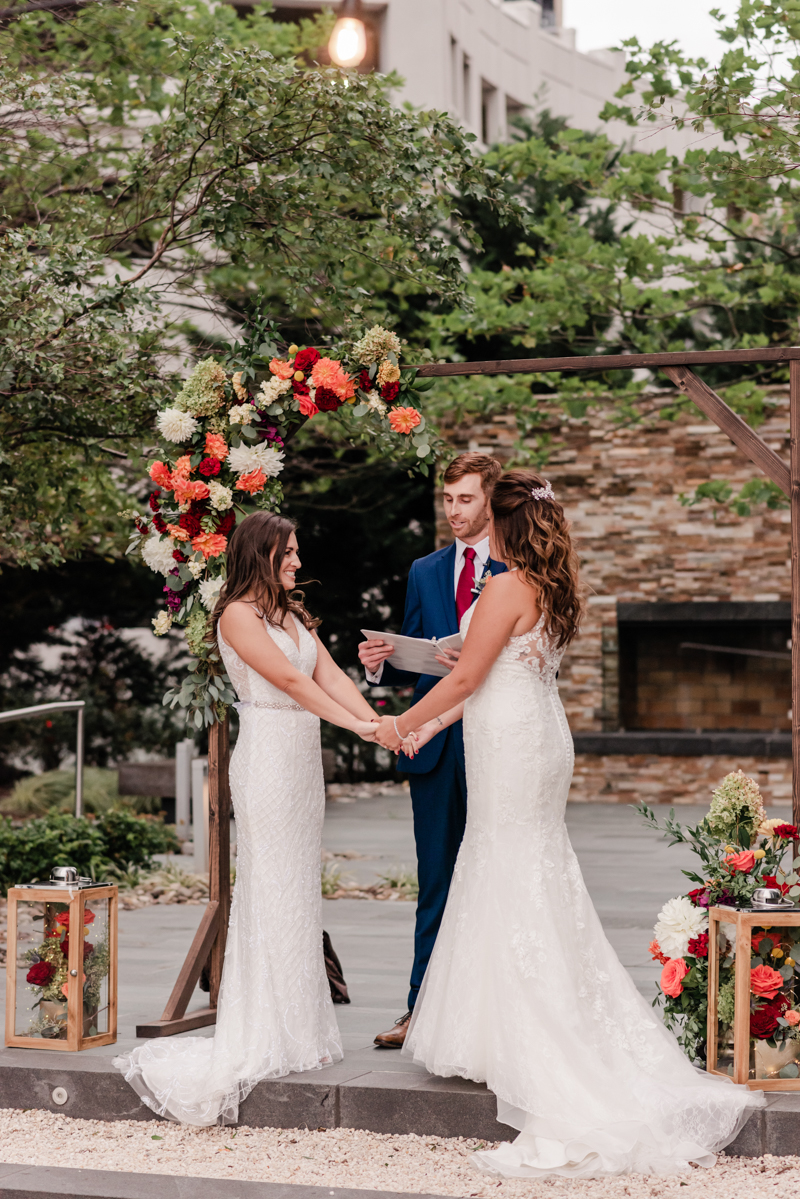 Casey's brother was their officiant and it was such a sweet heartfelt ceremony to celebrate their marriage and anniversary all in one!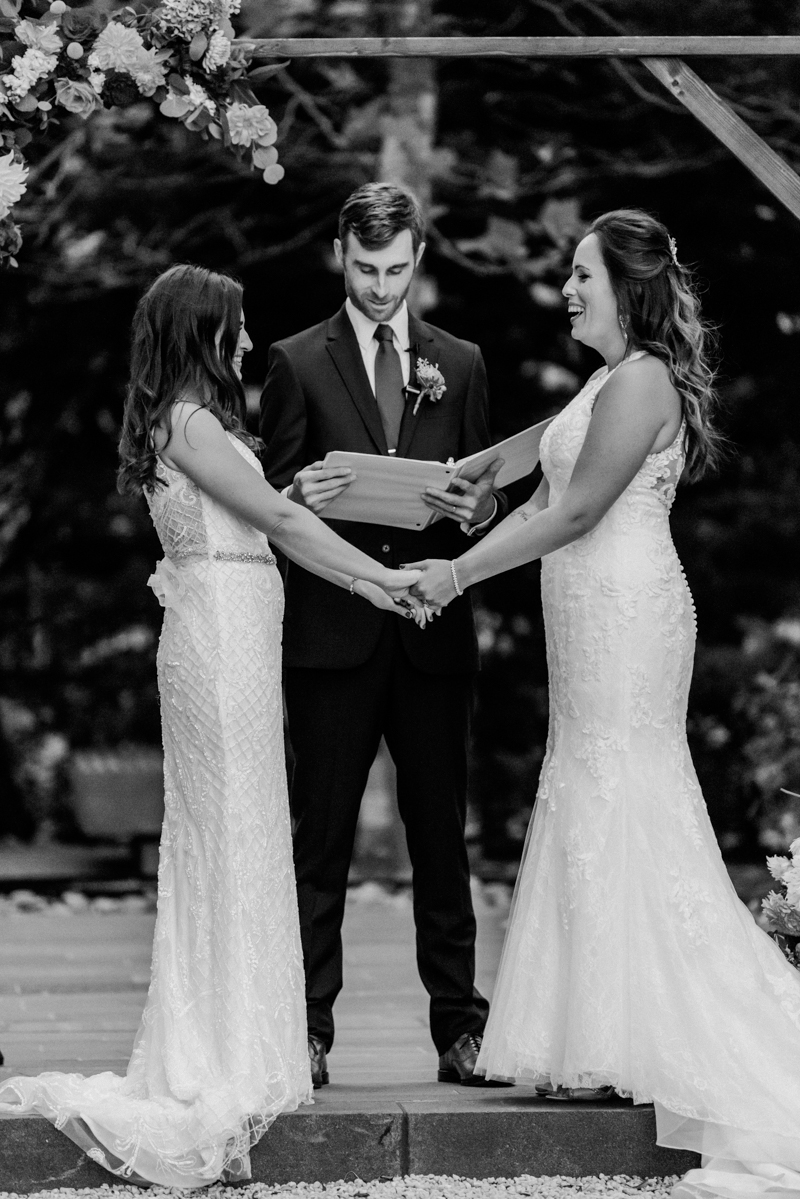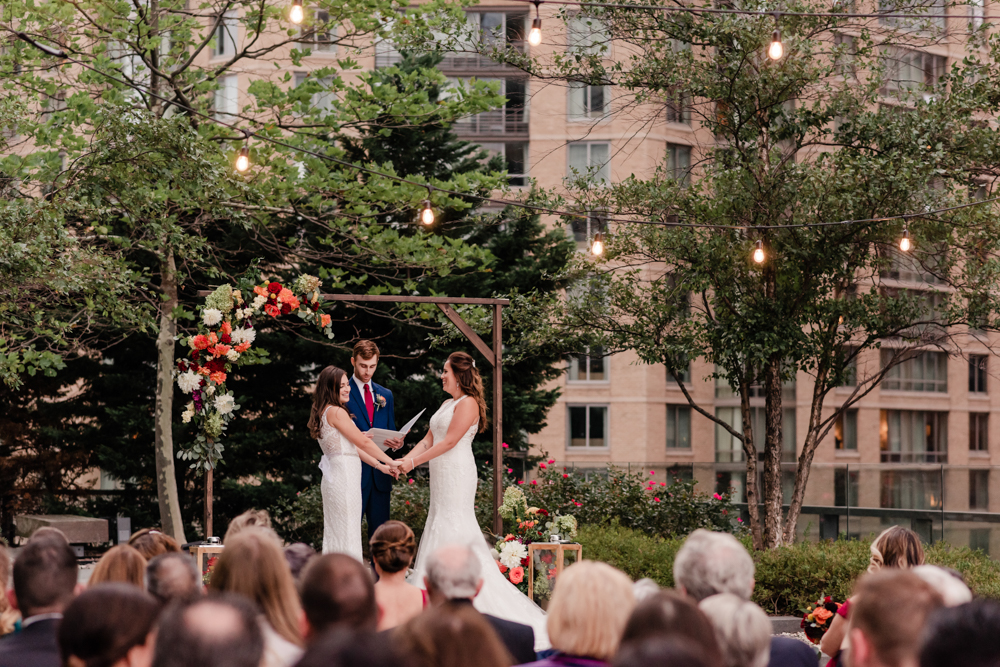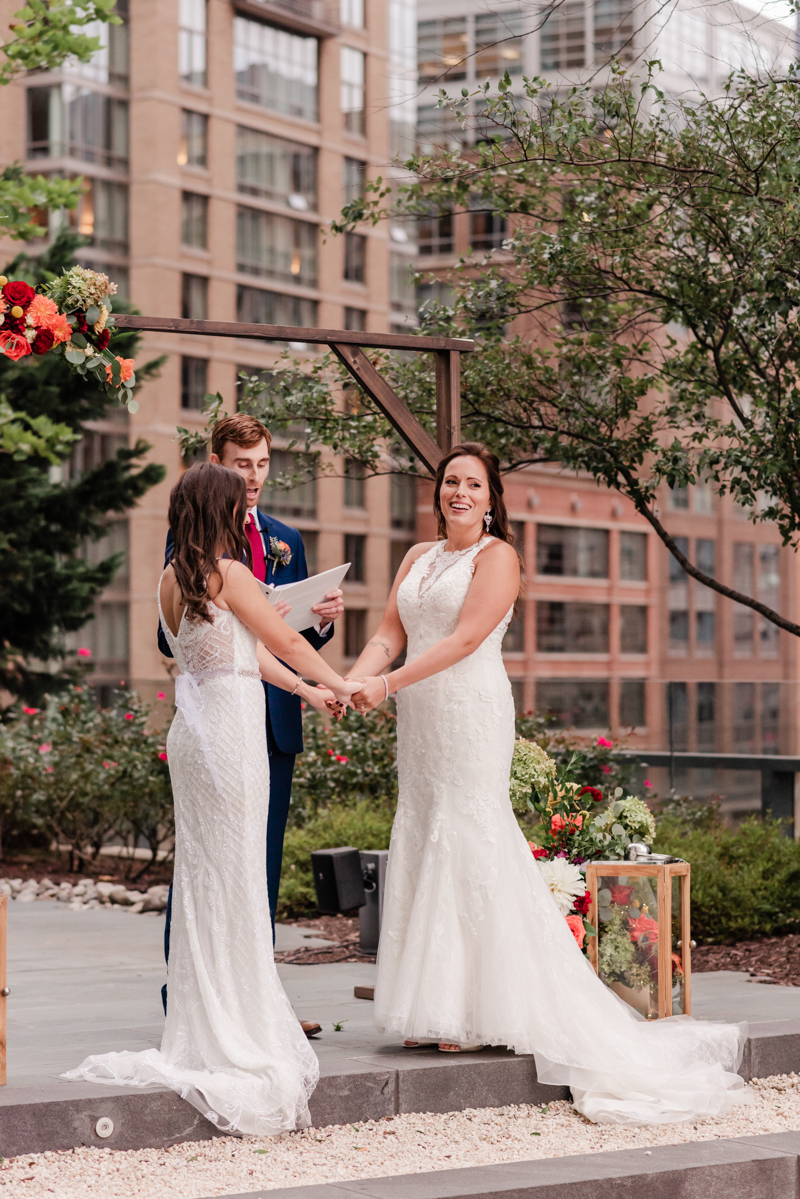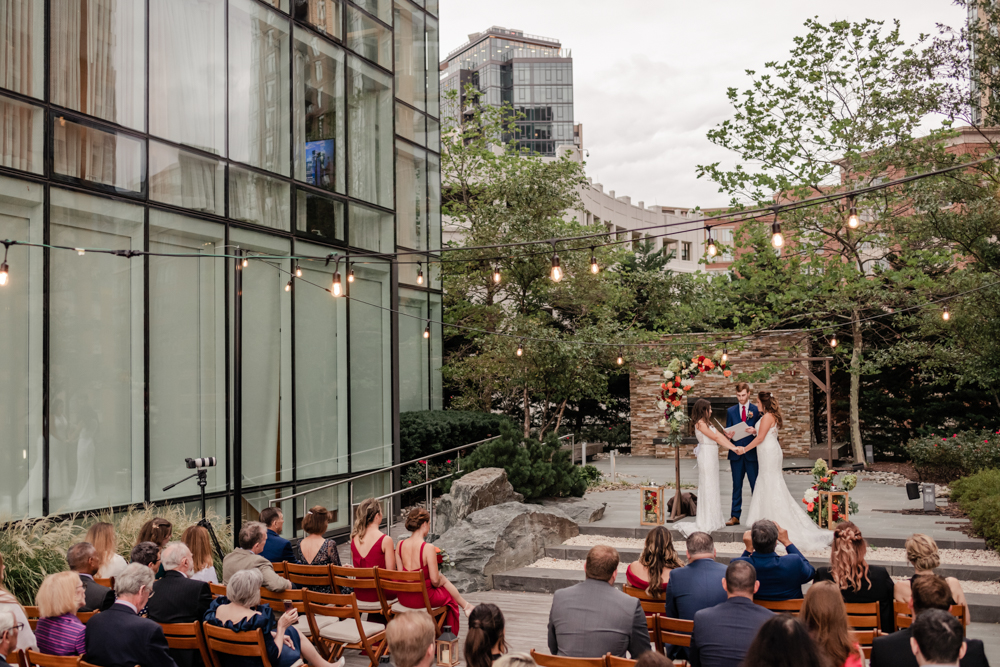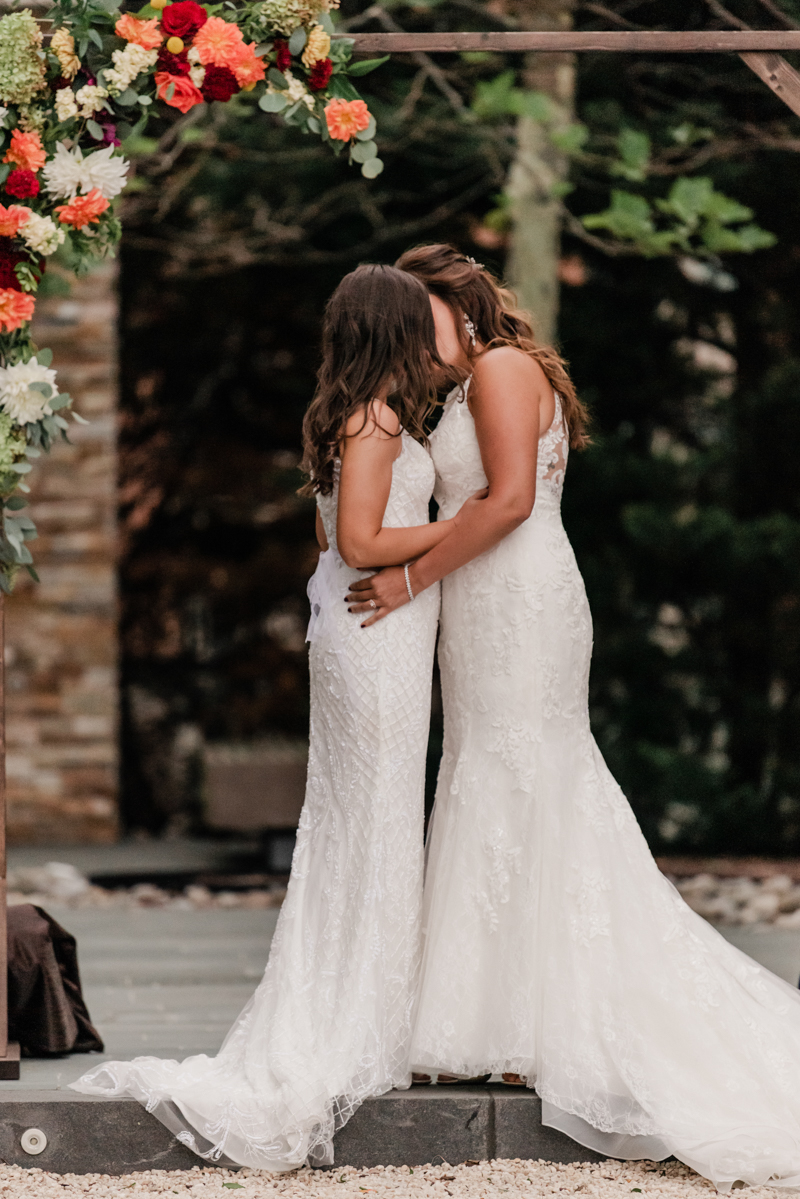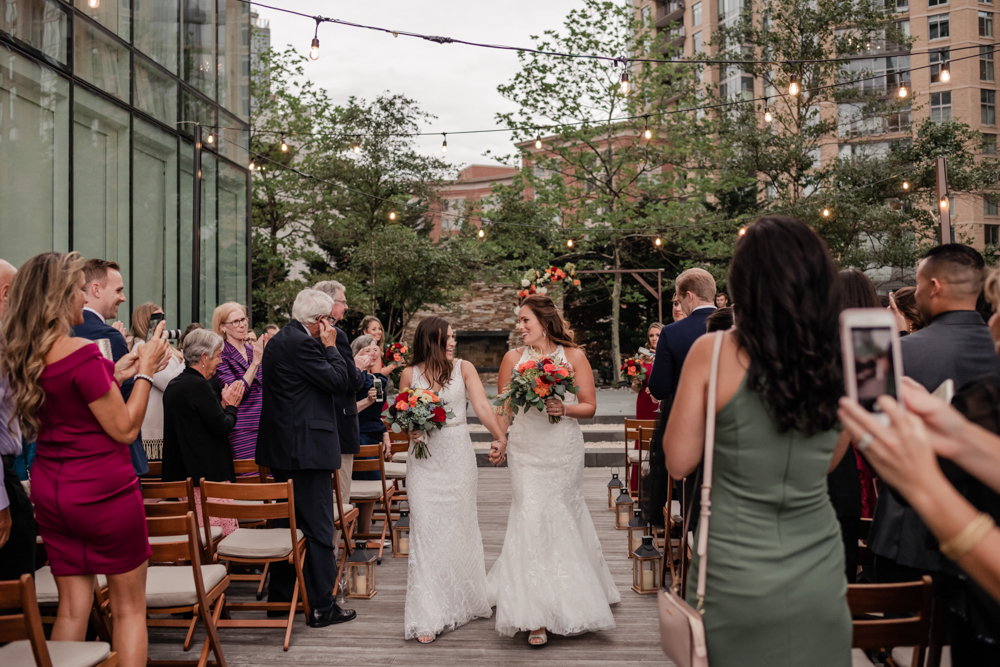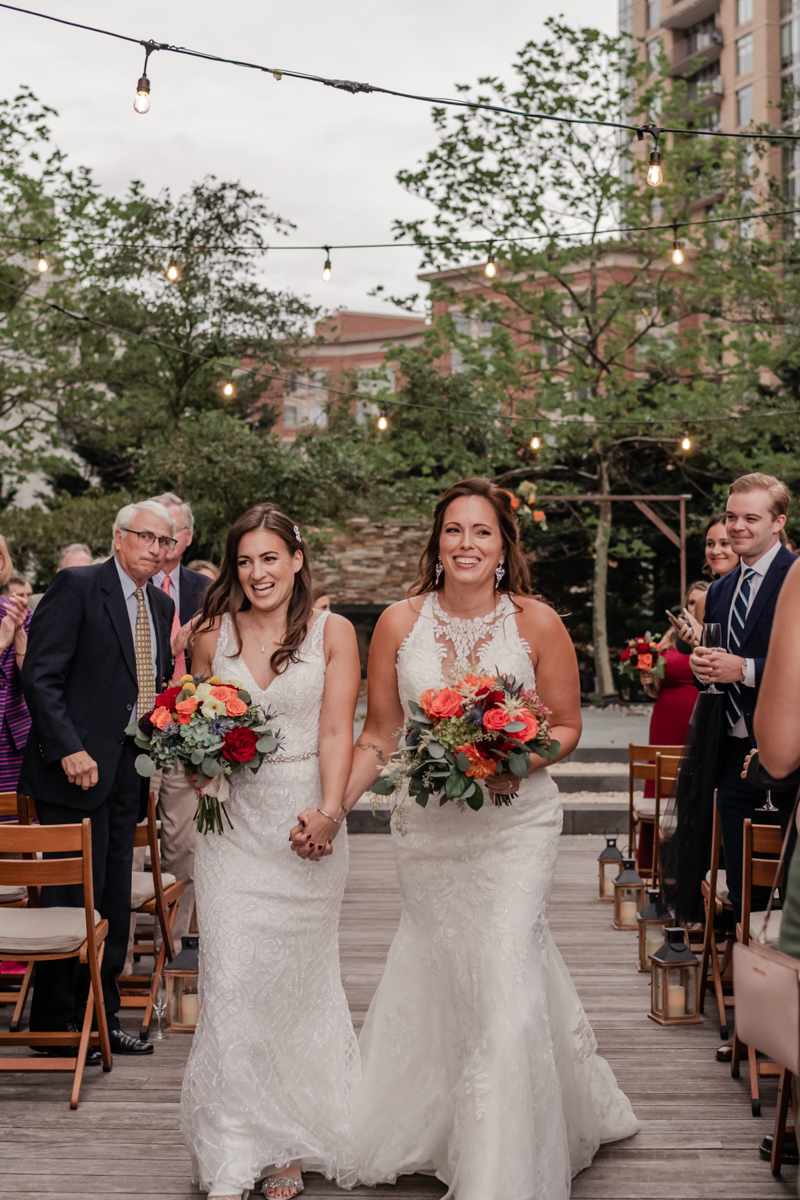 So much joy in their faces!!!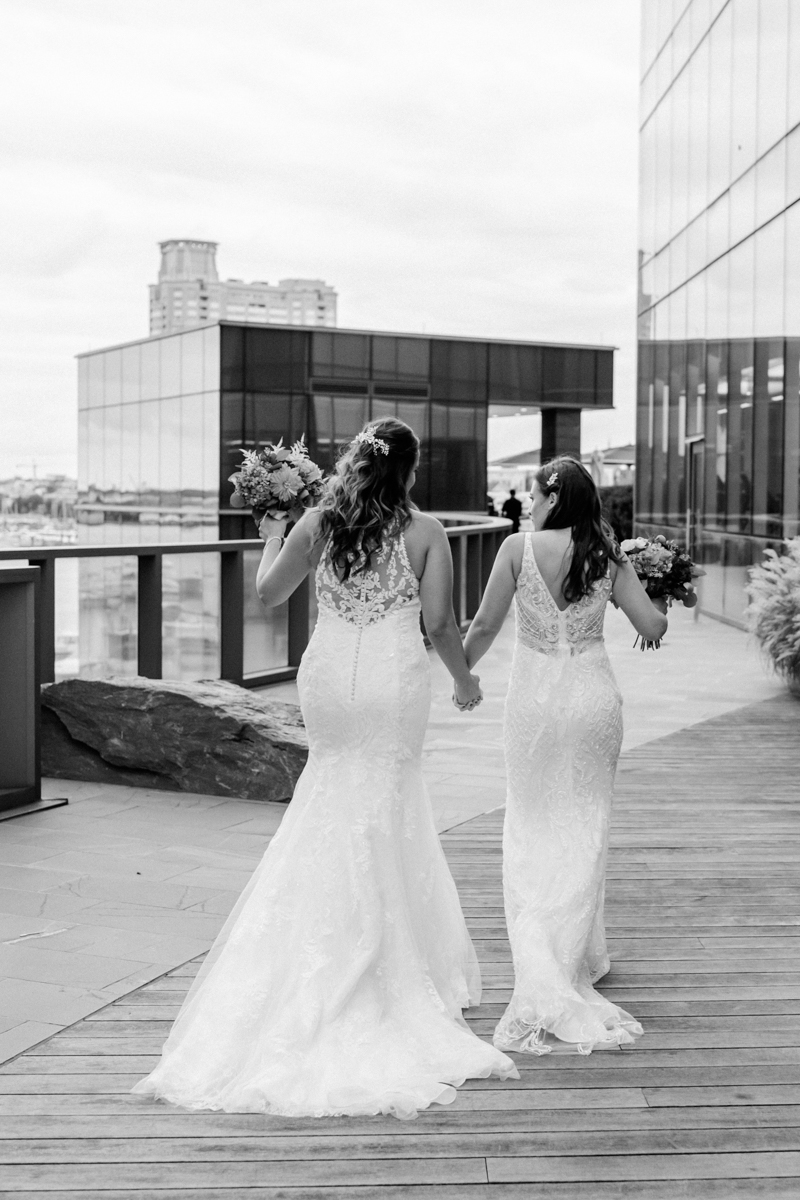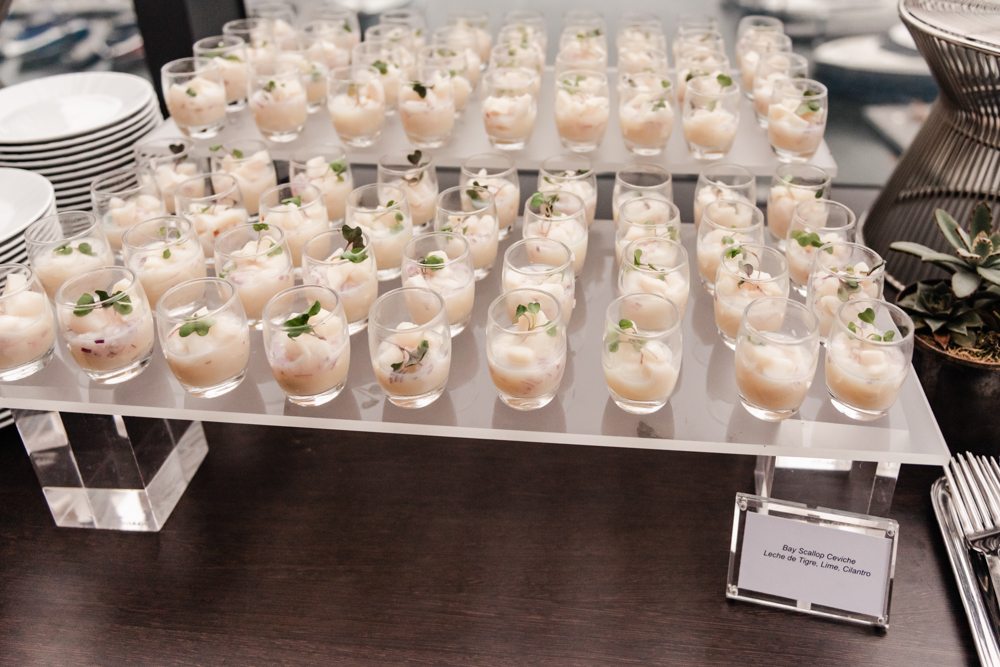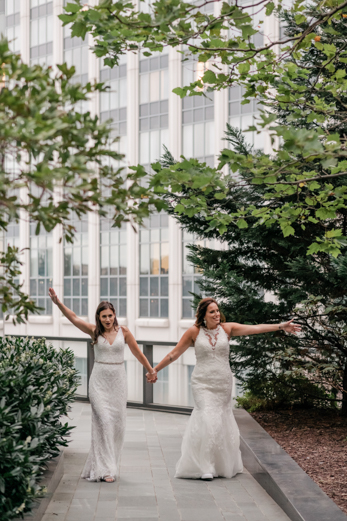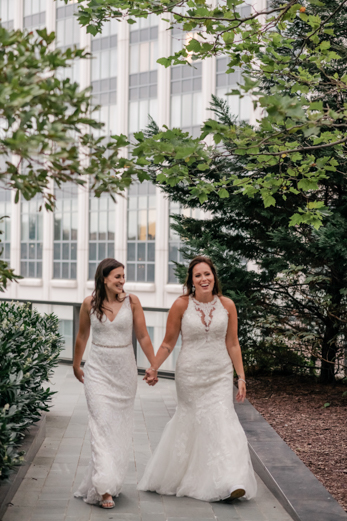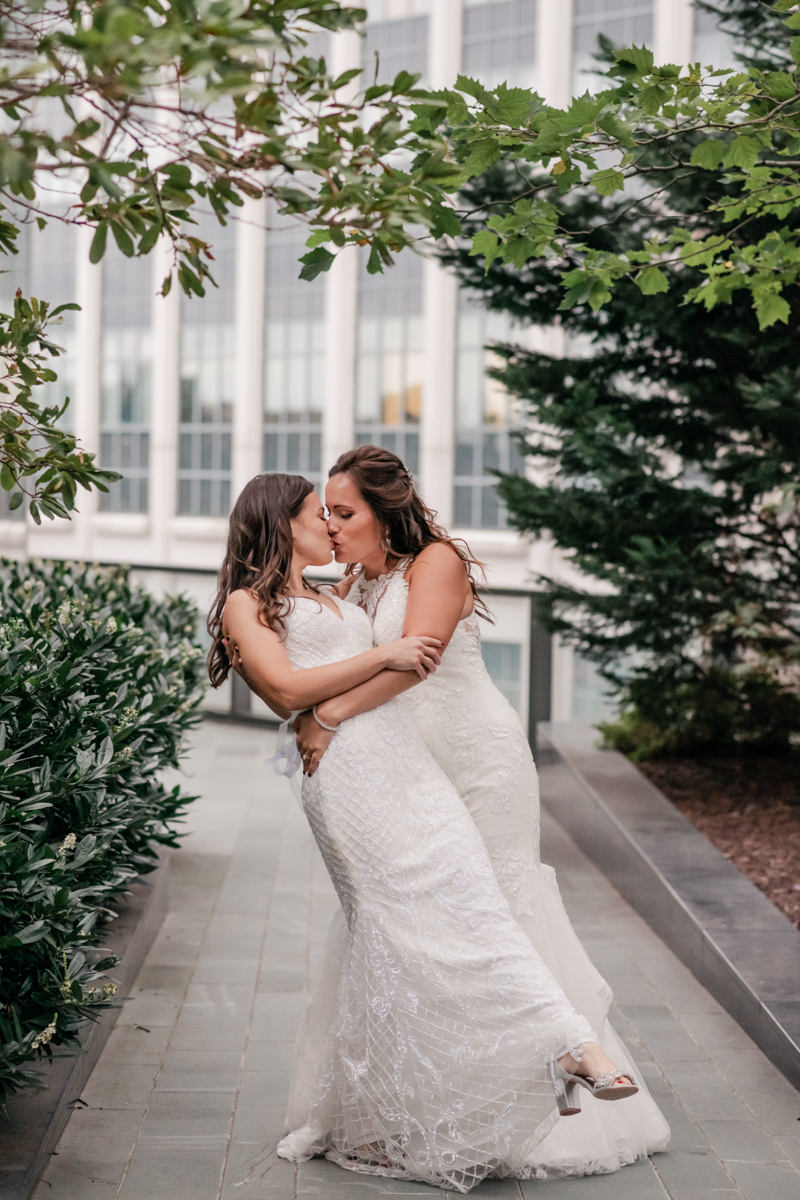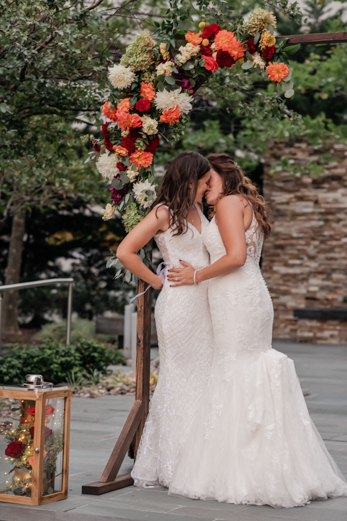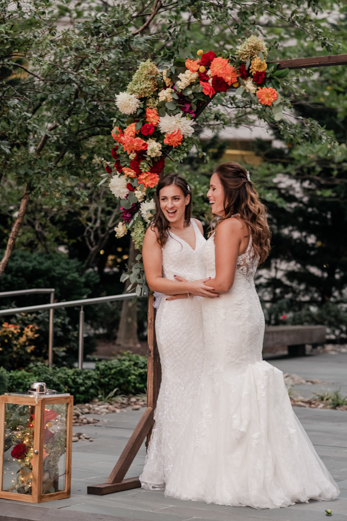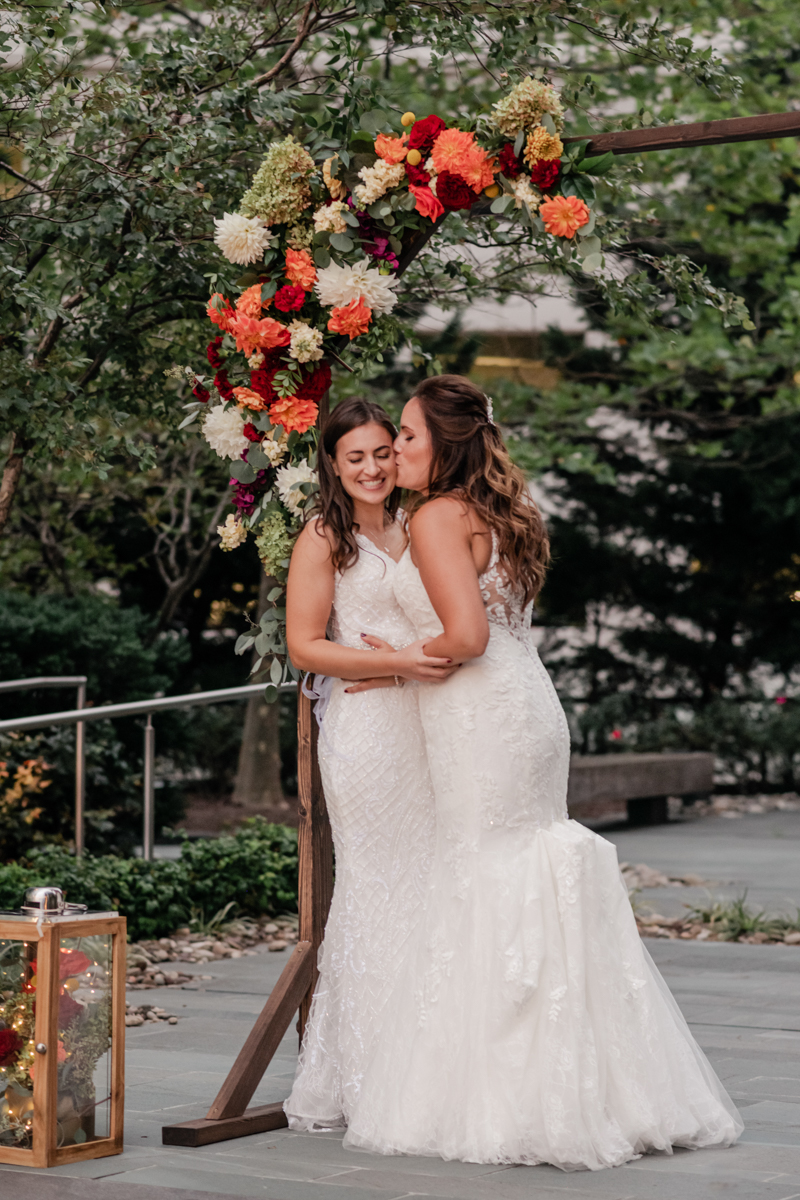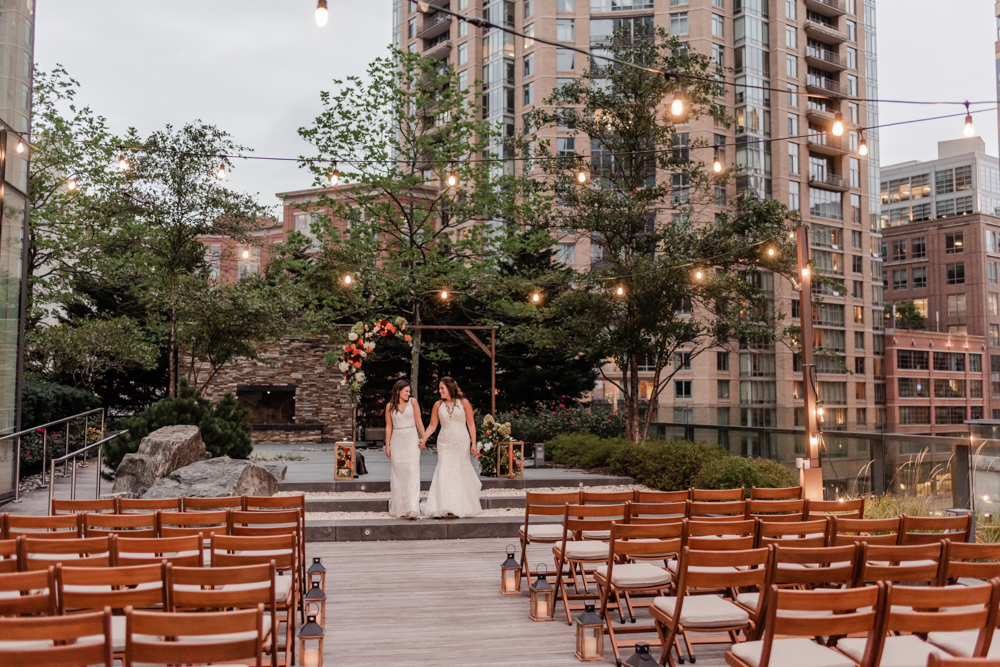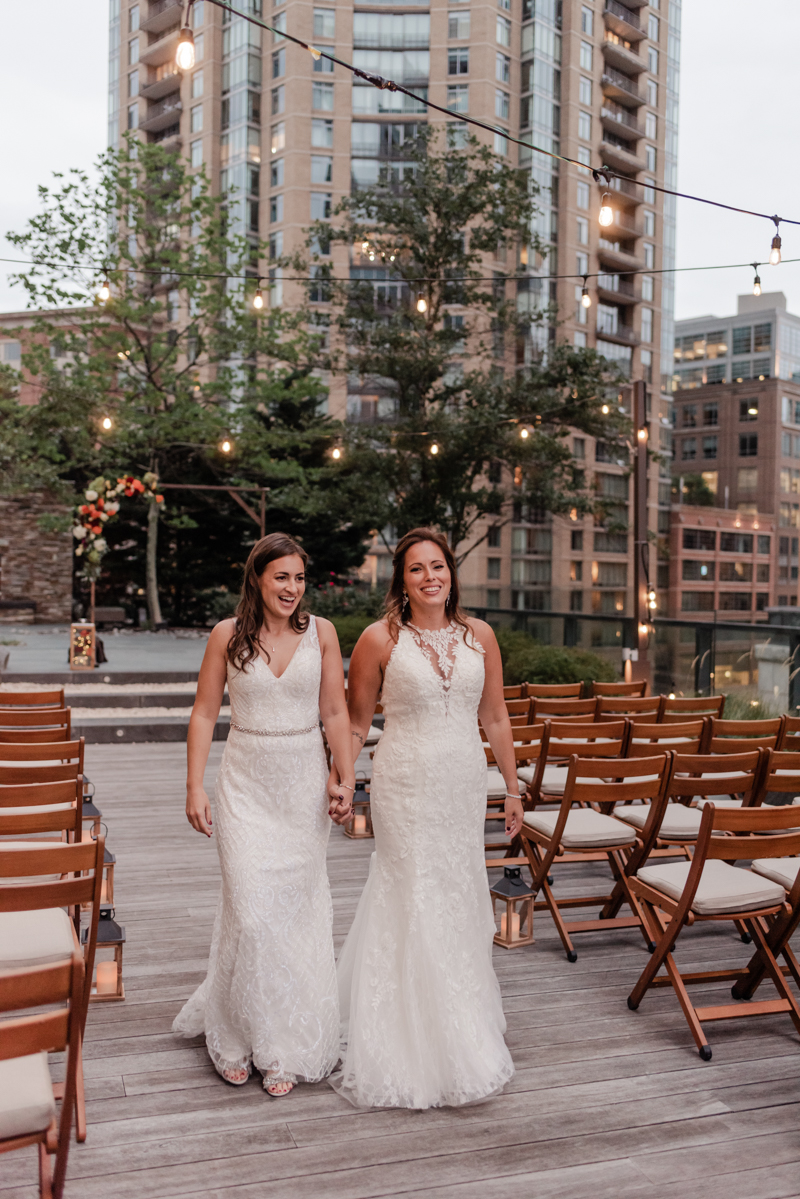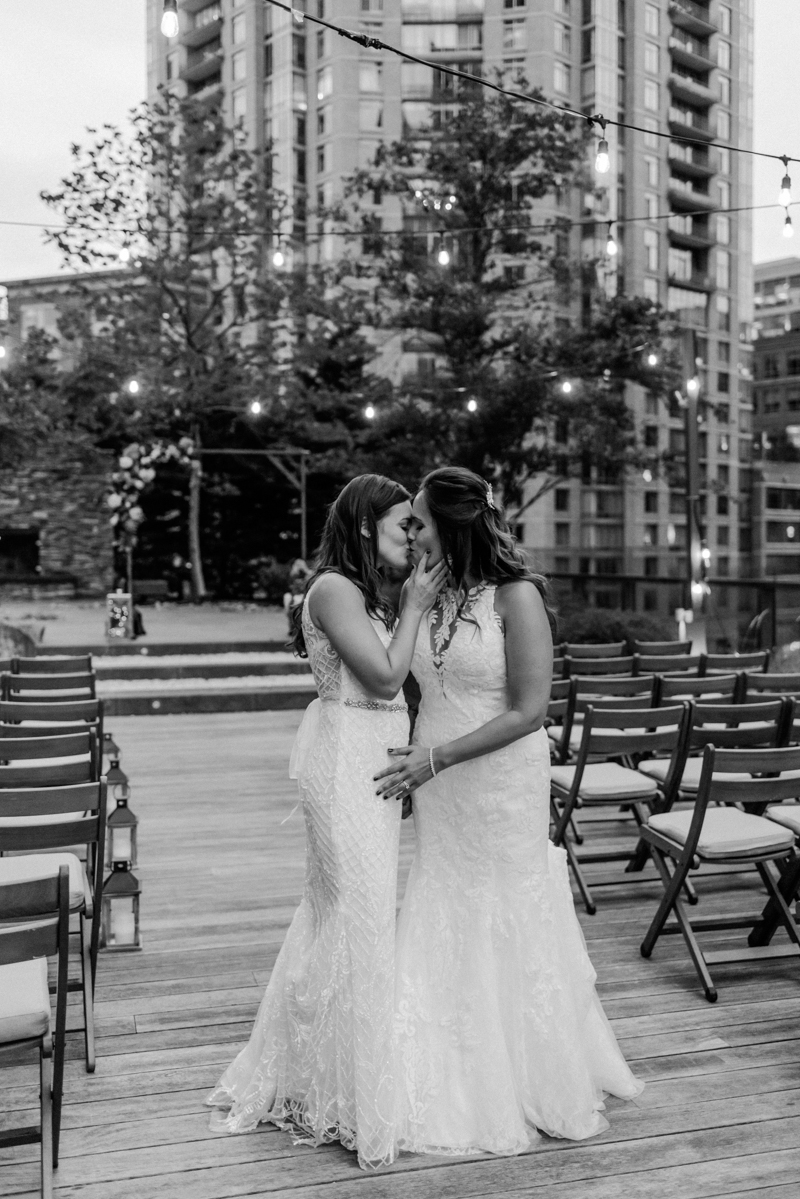 Does it get more romantic?!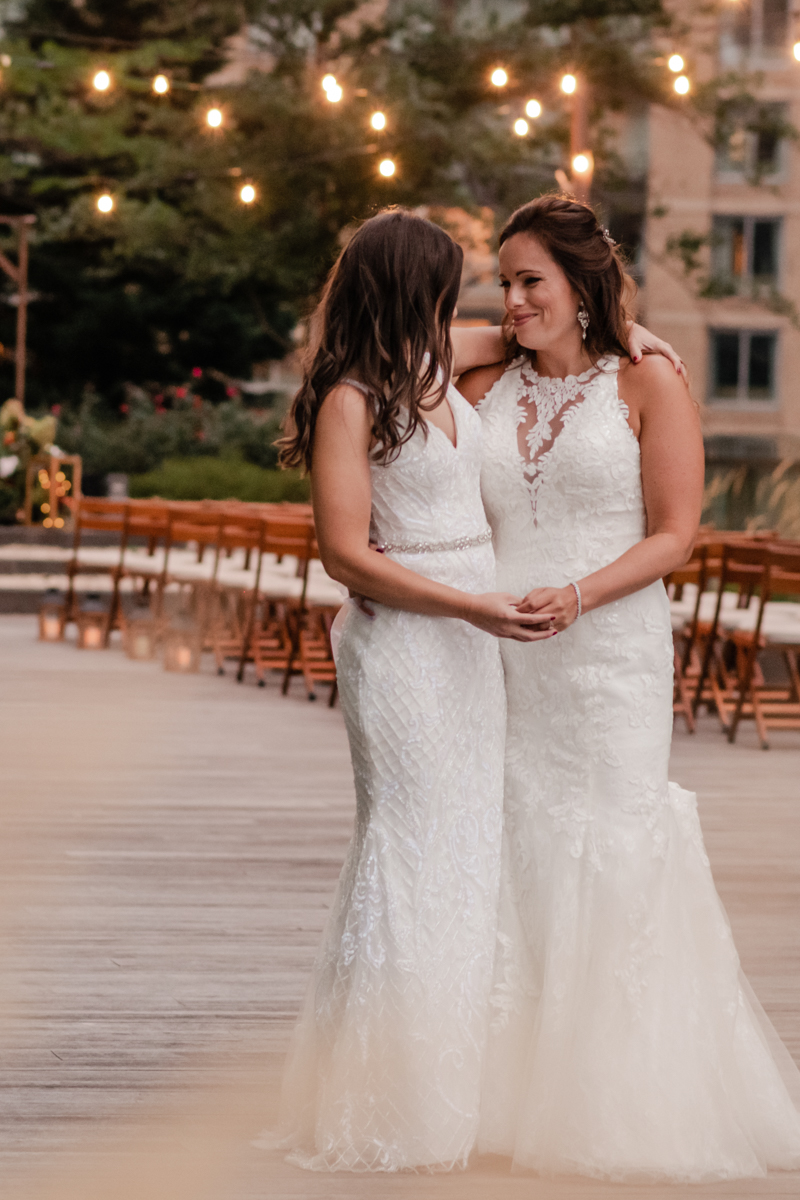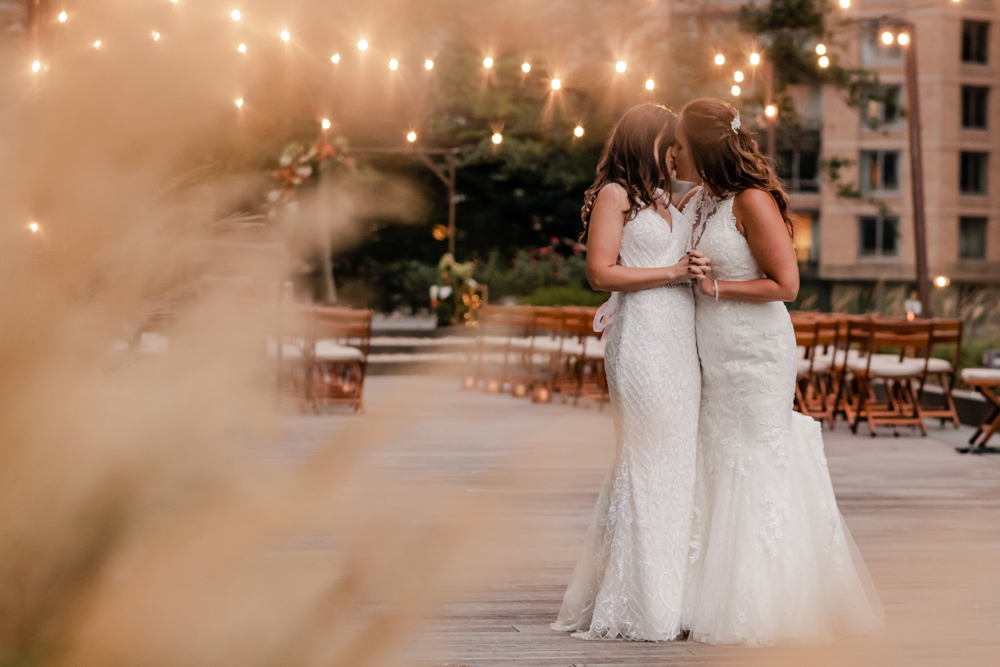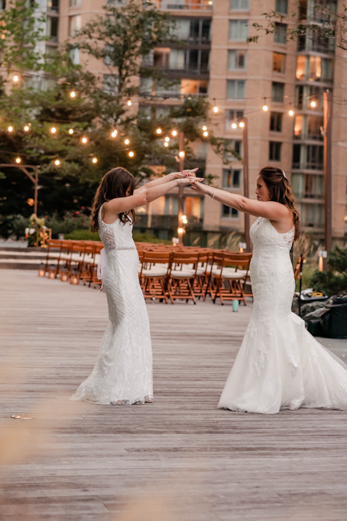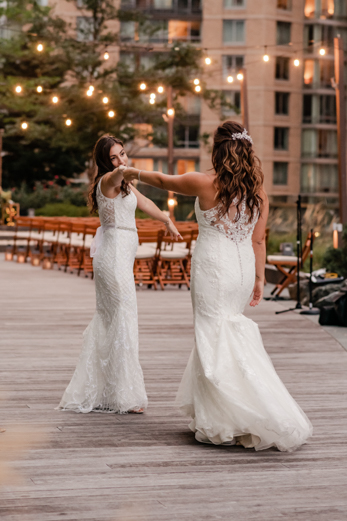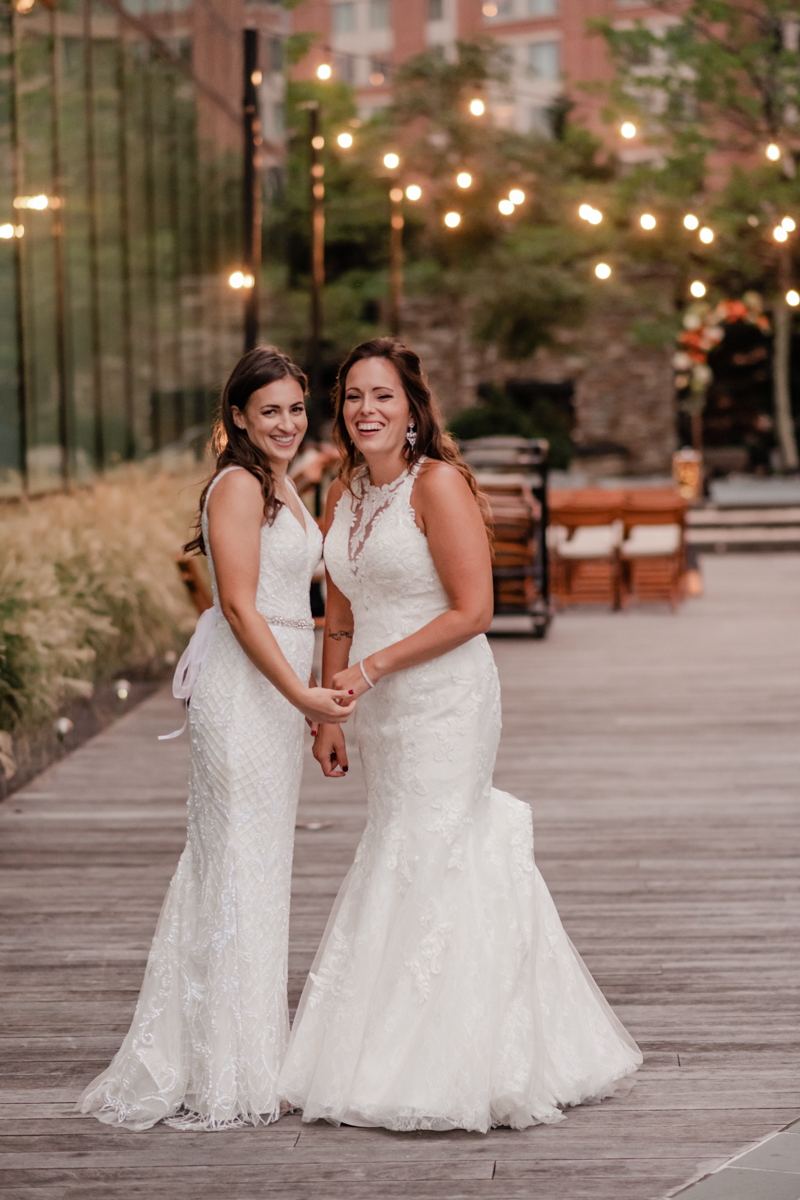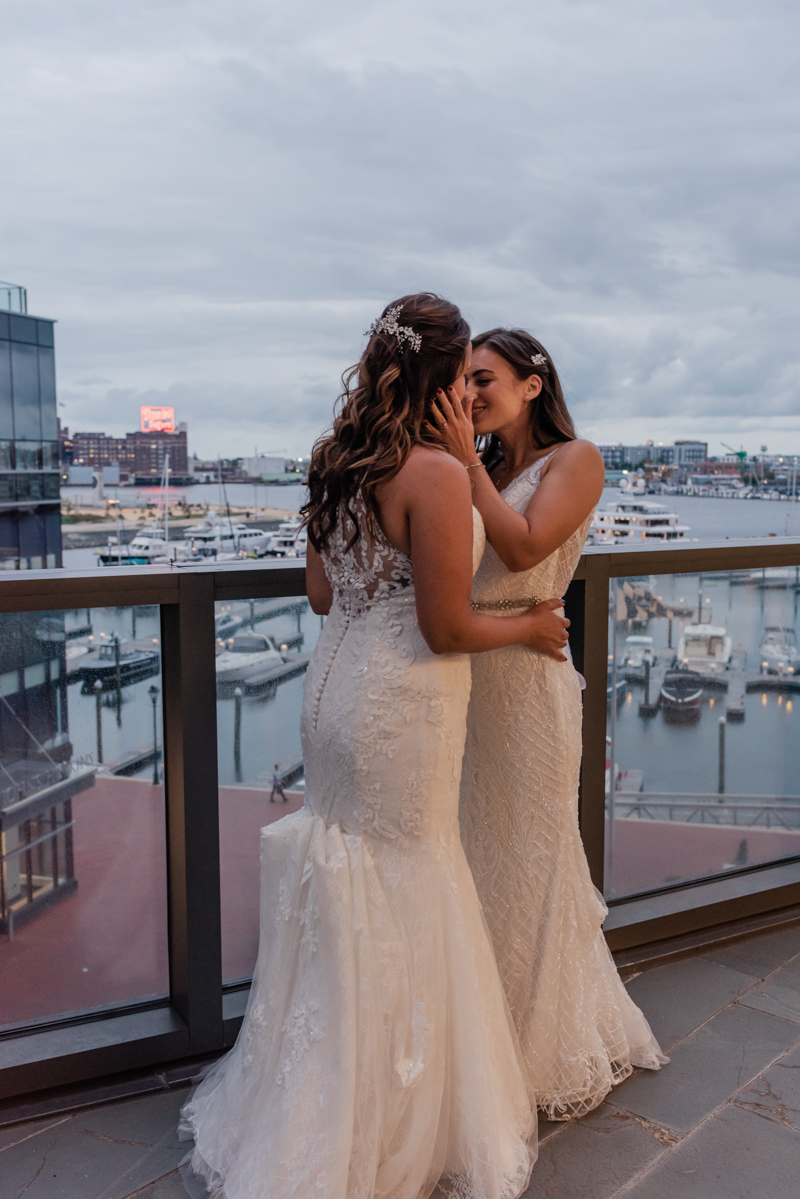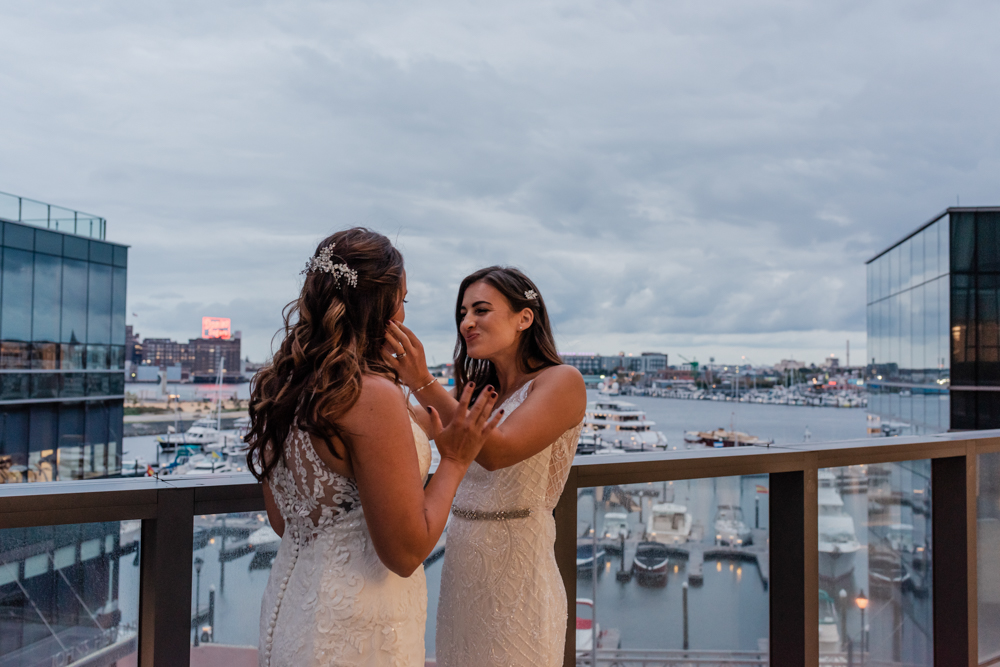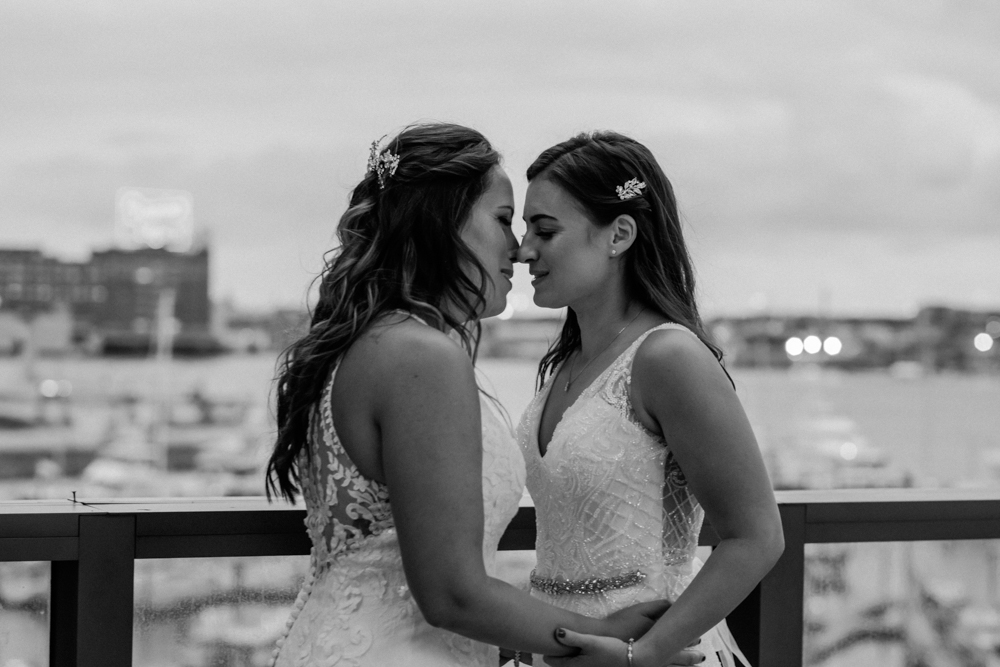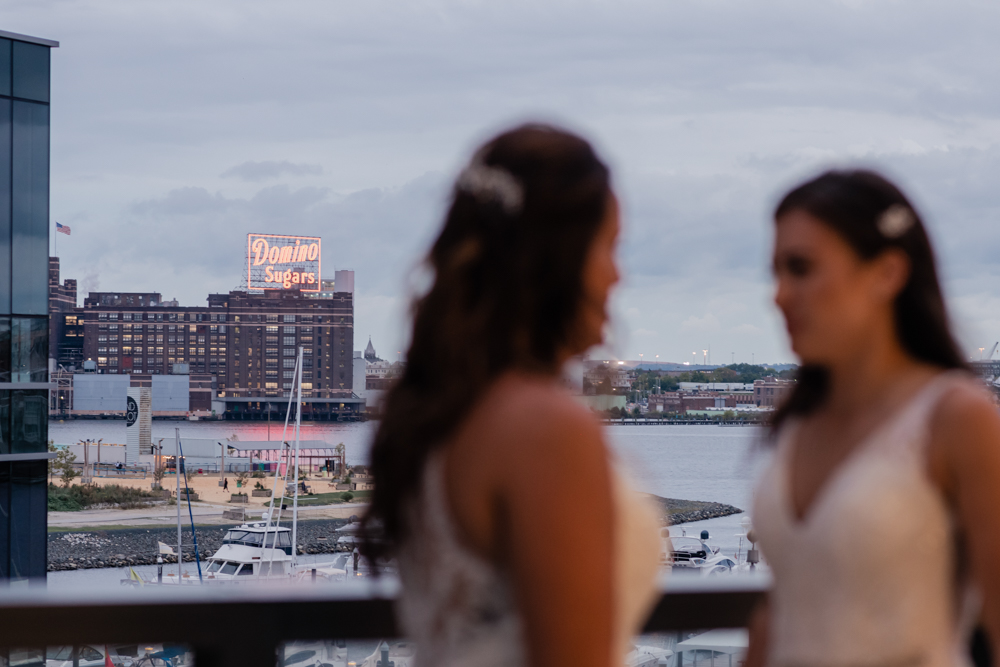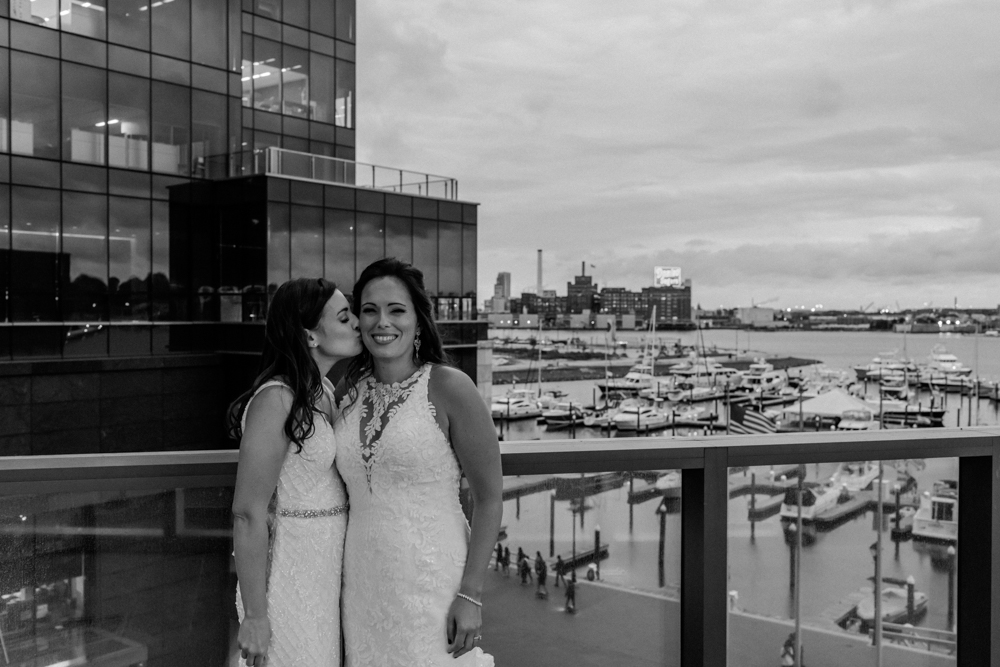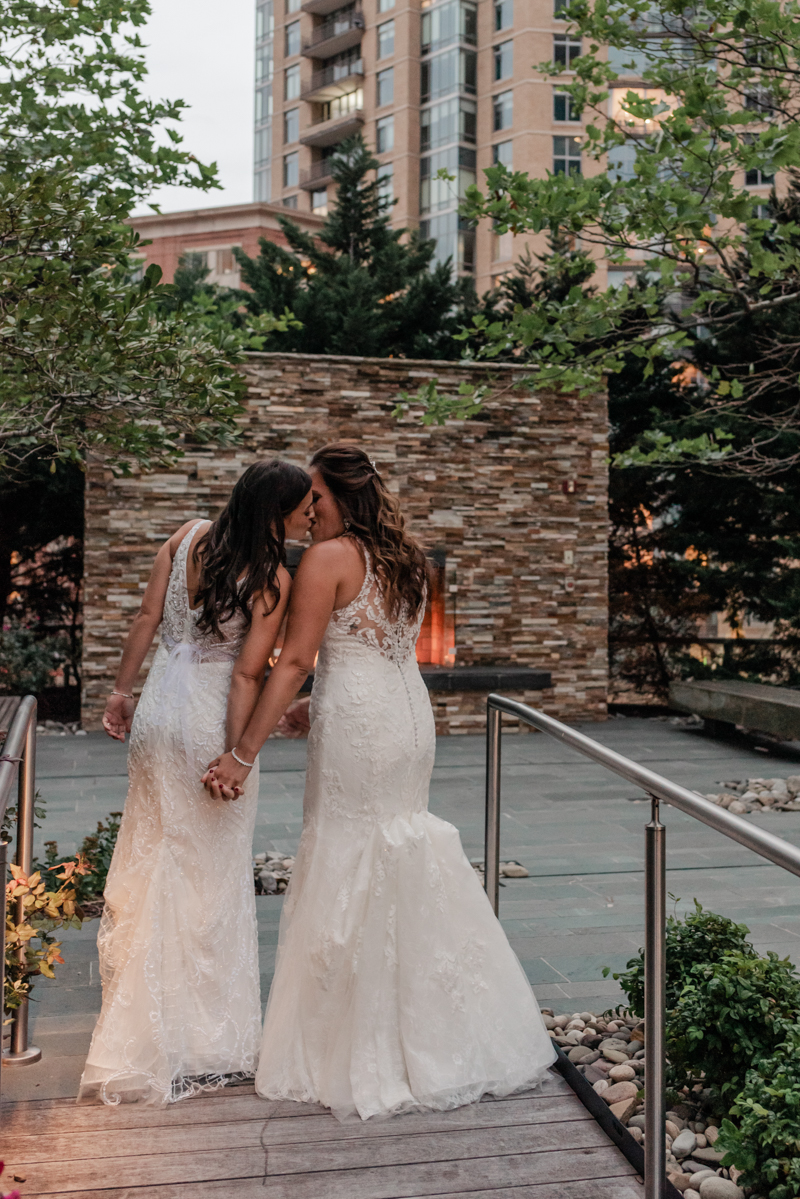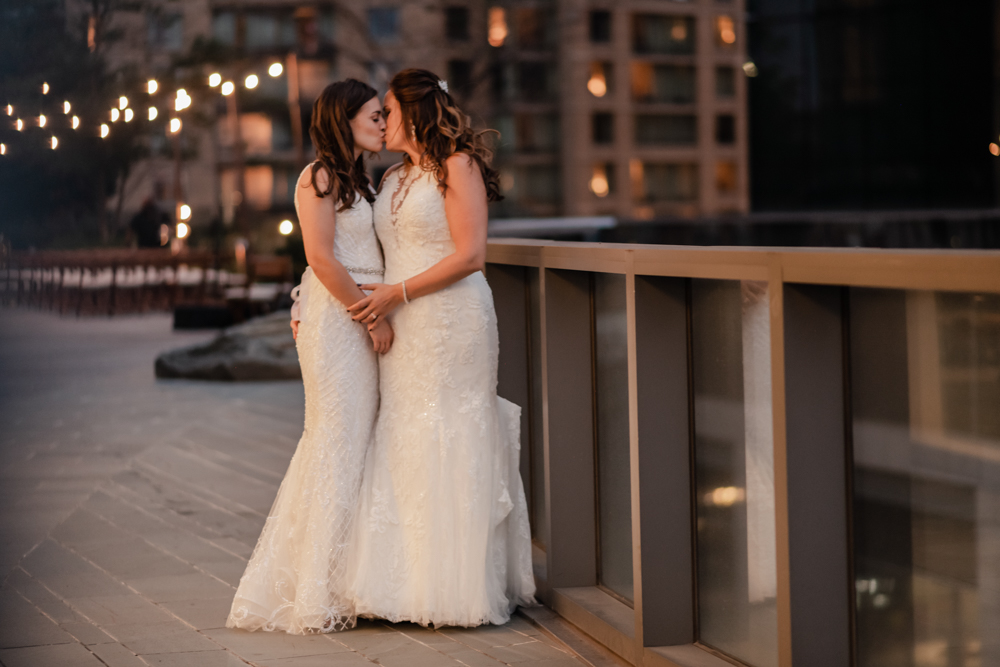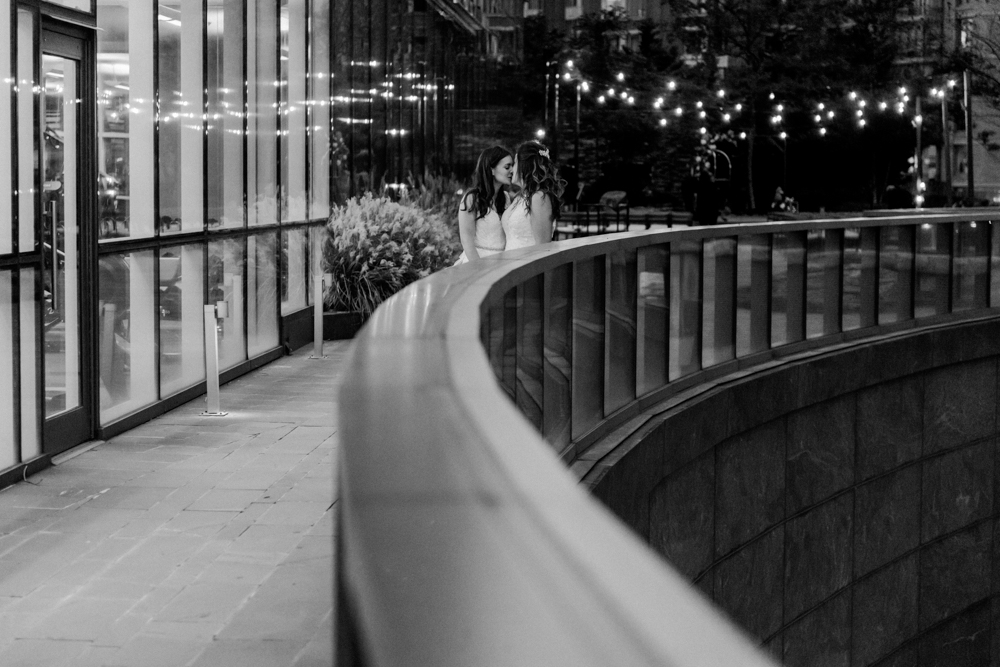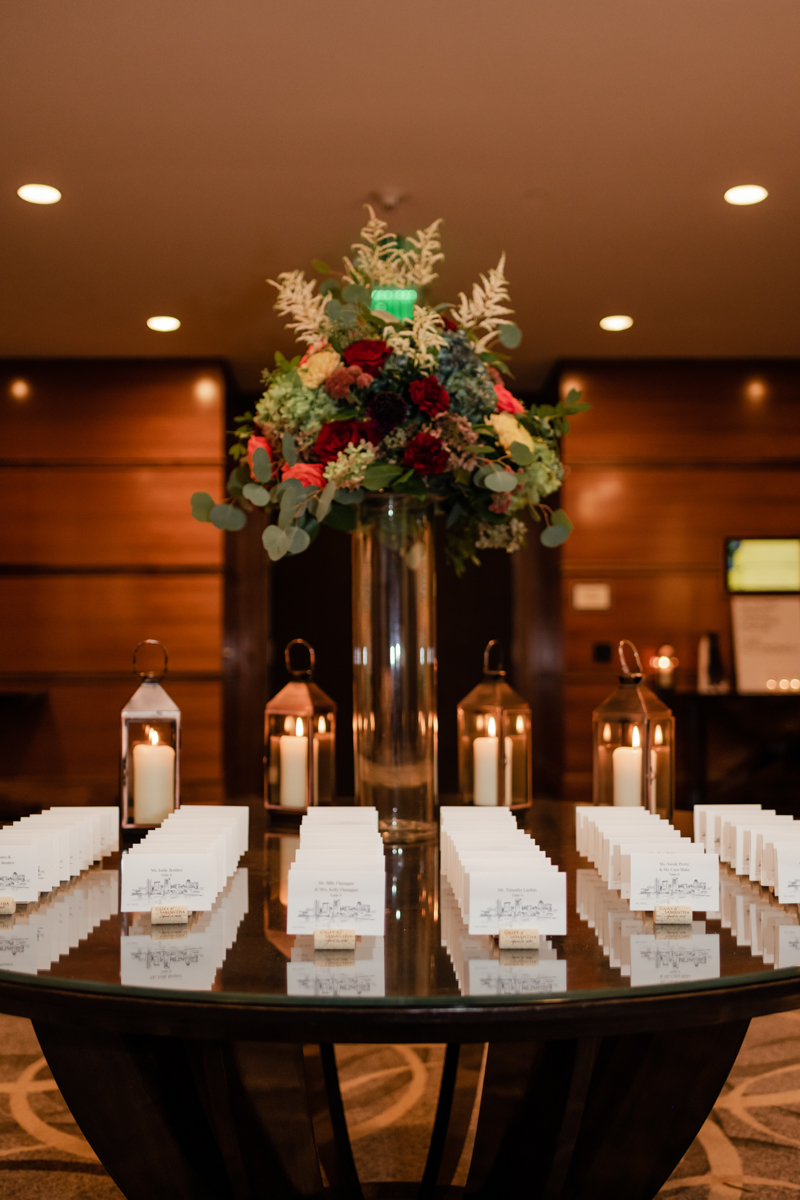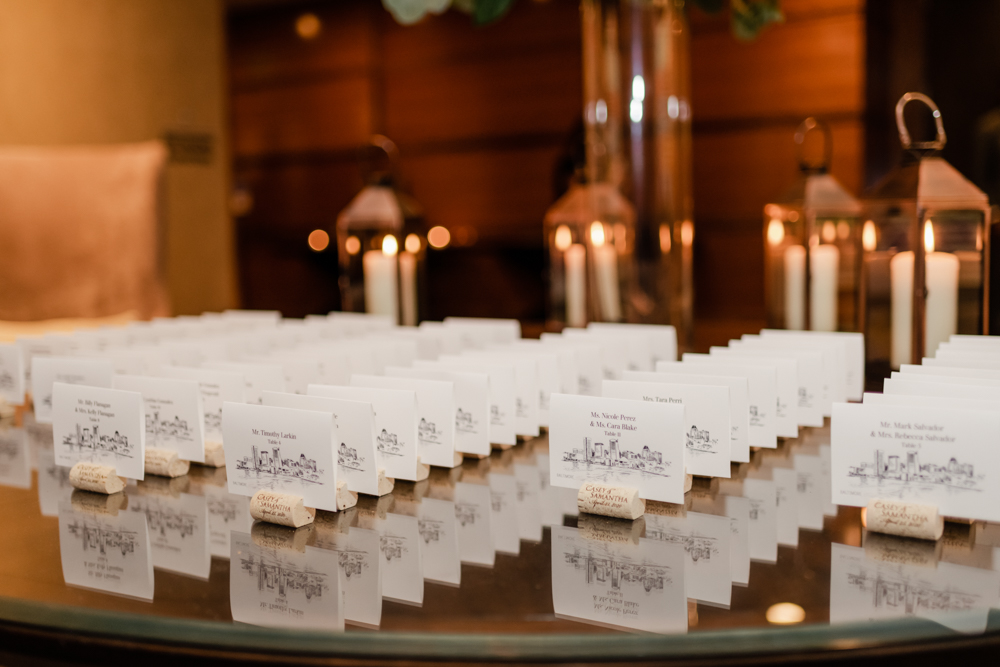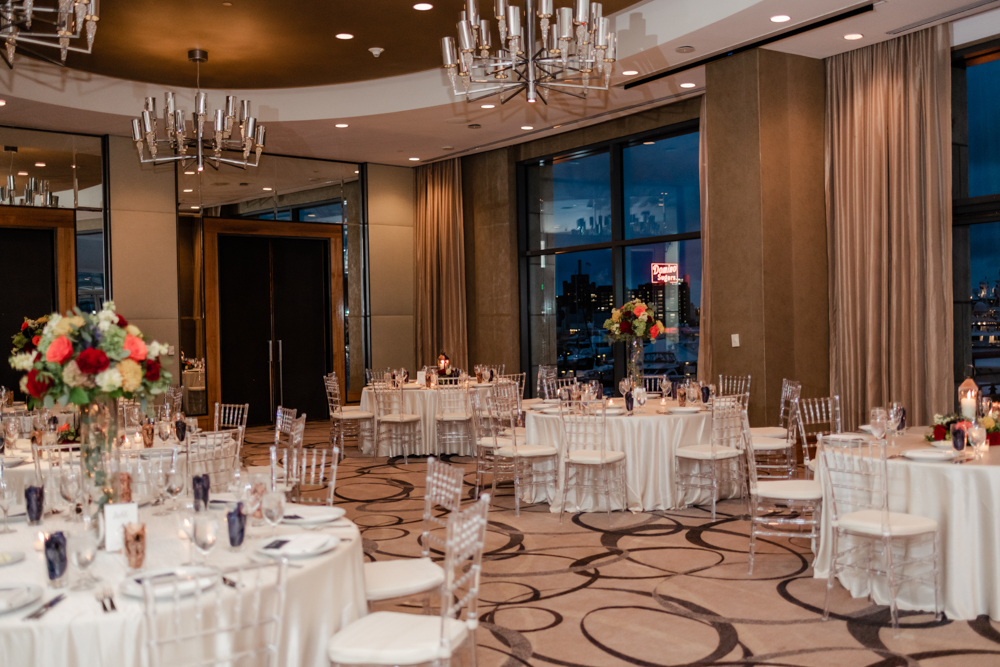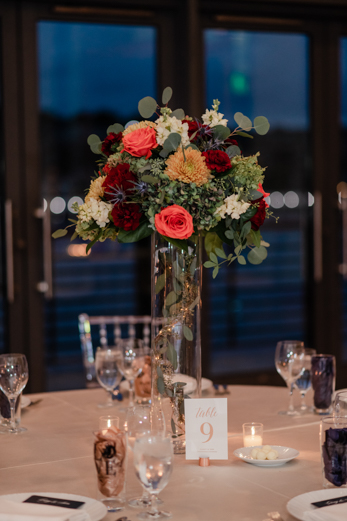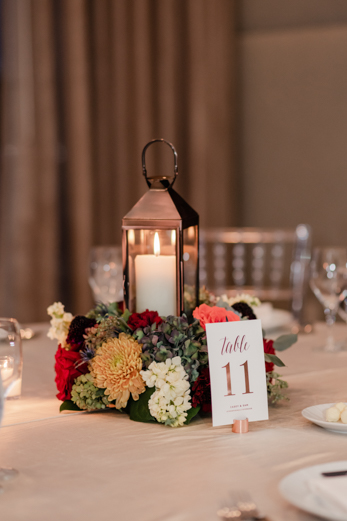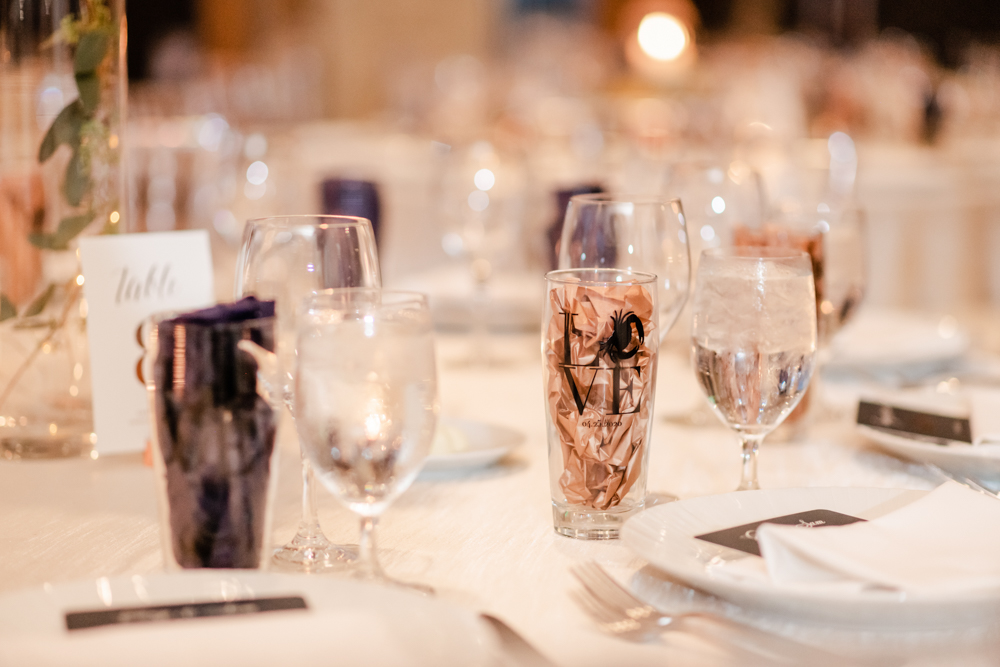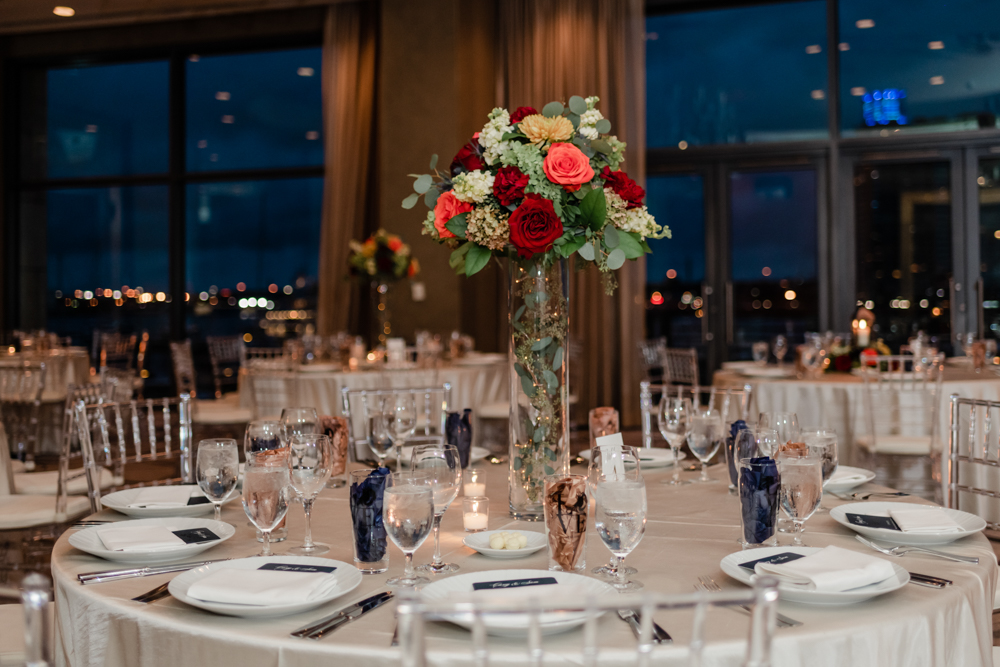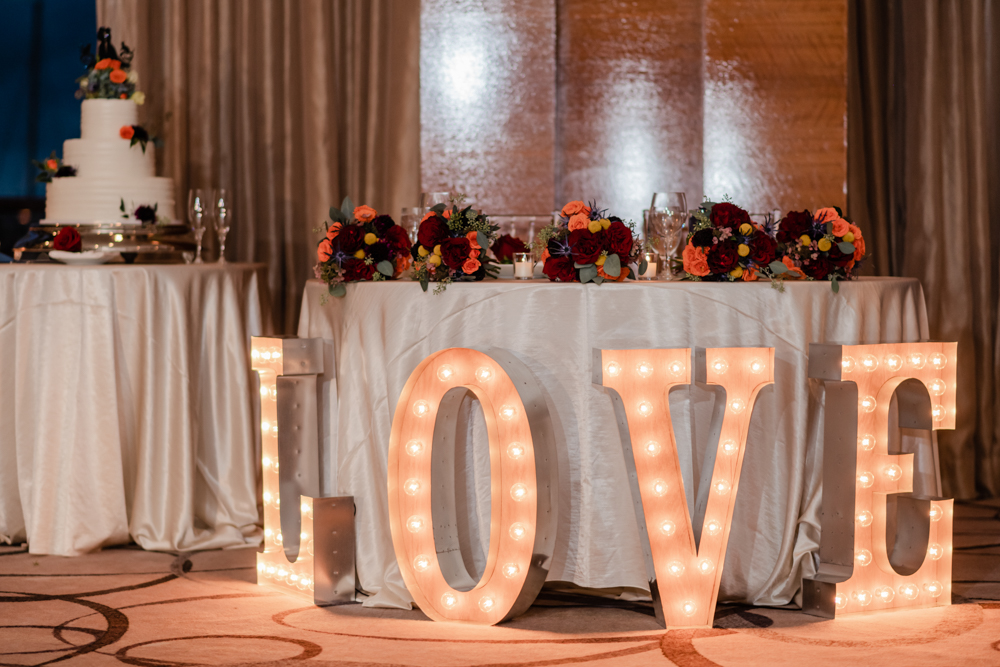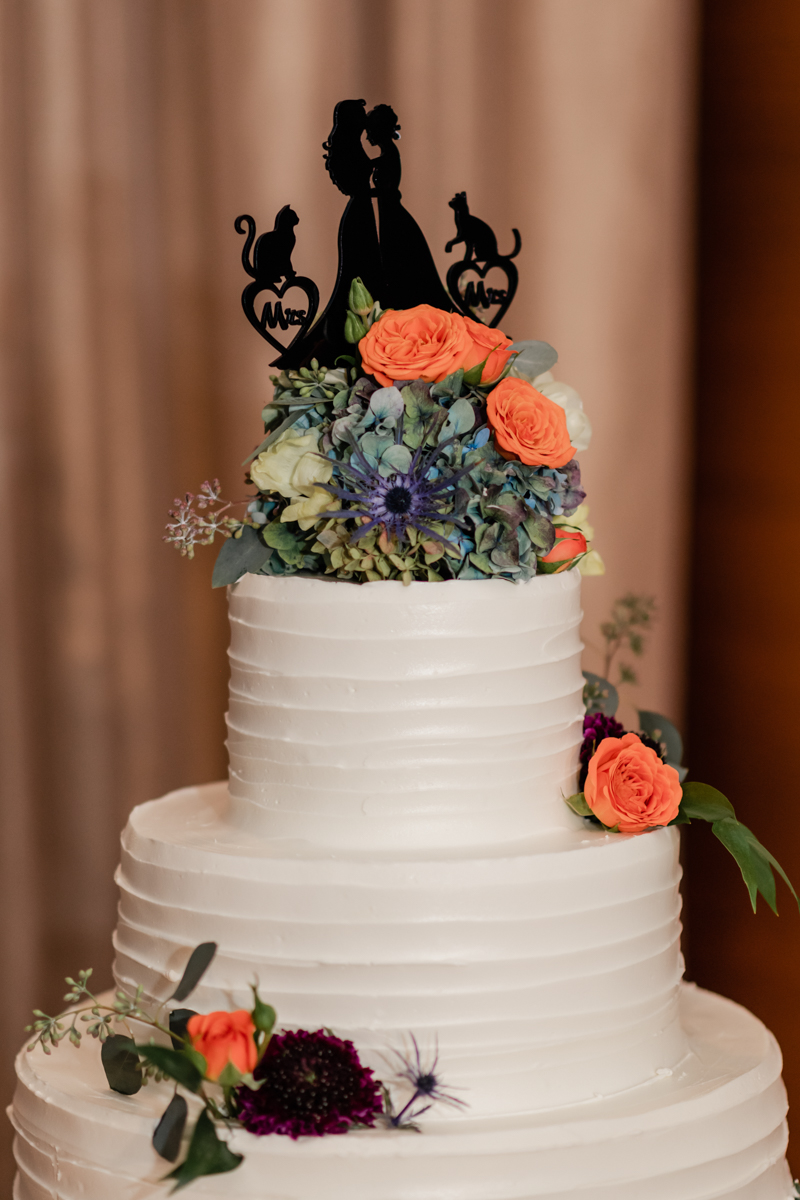 Yall know I love all the cat cameos of their two babies in the details!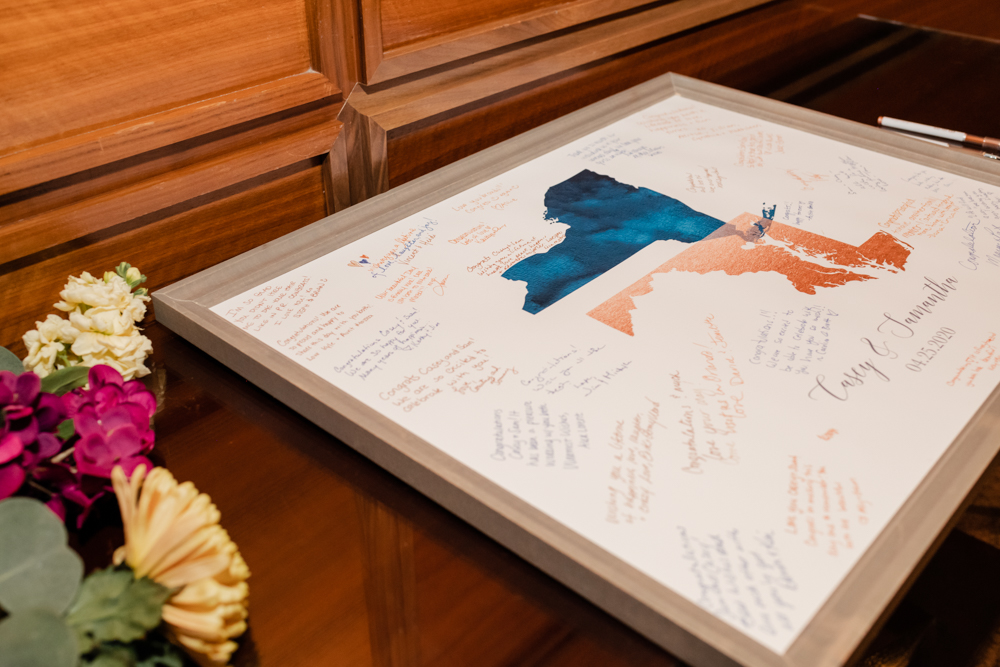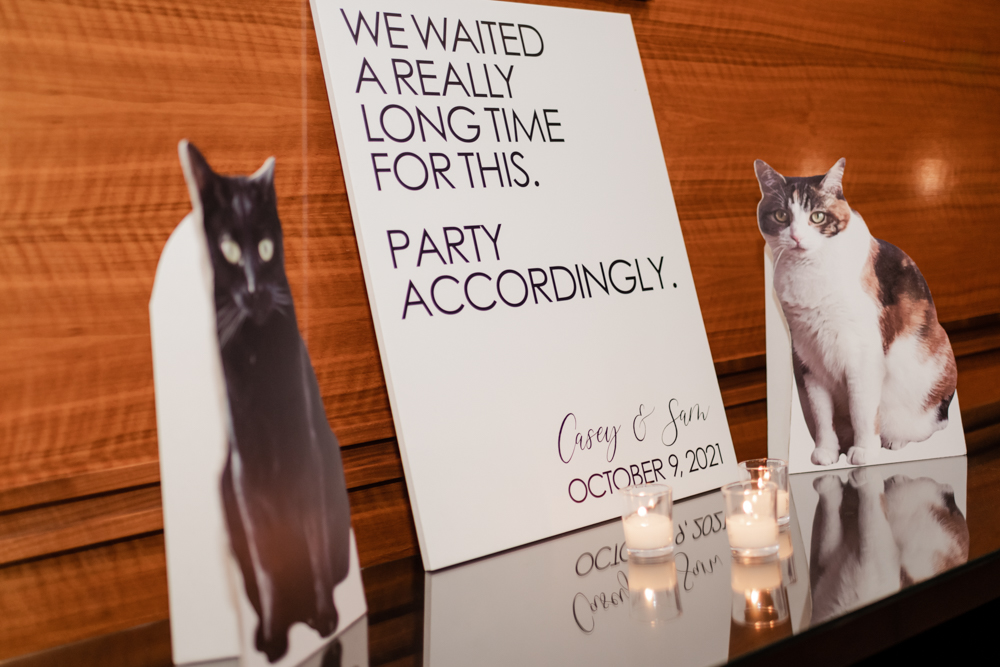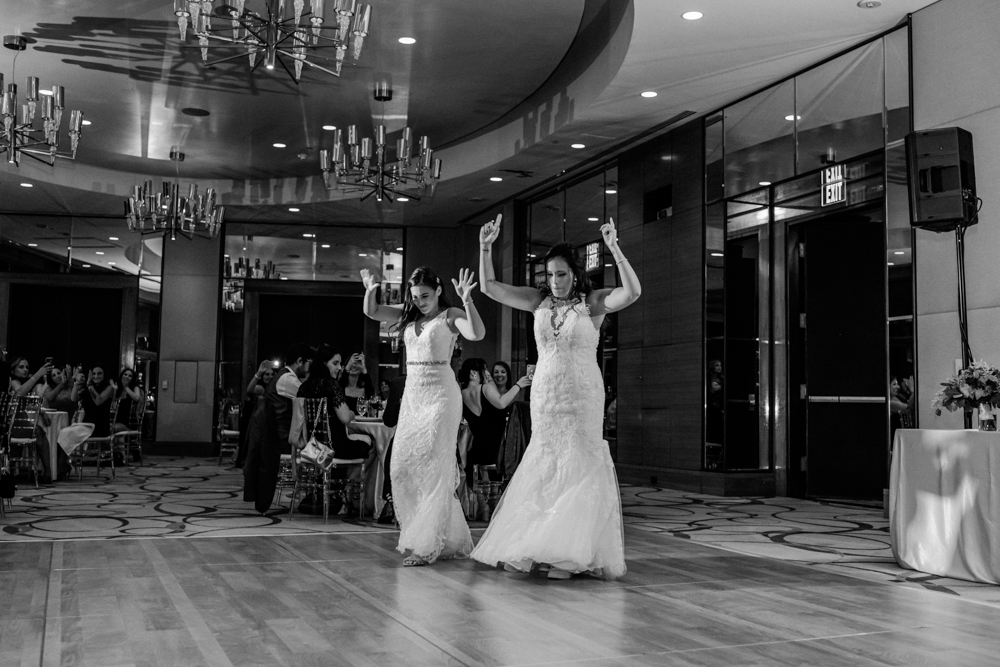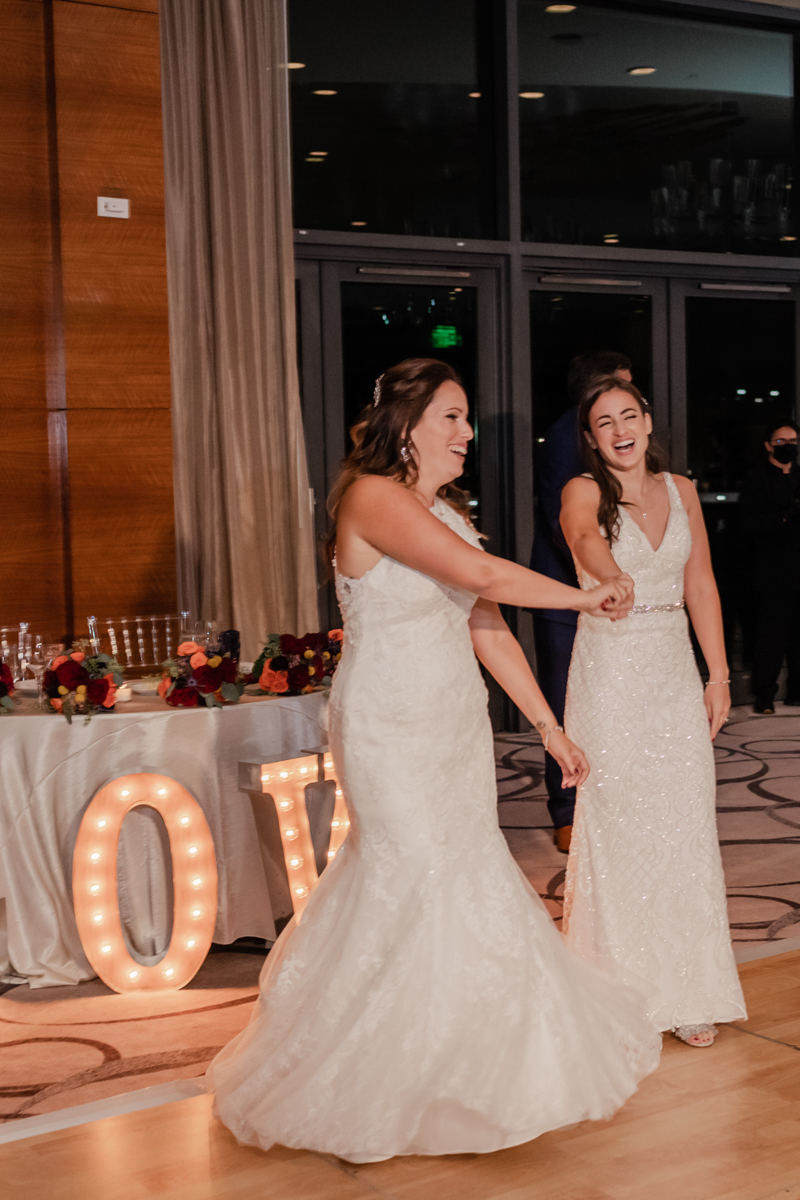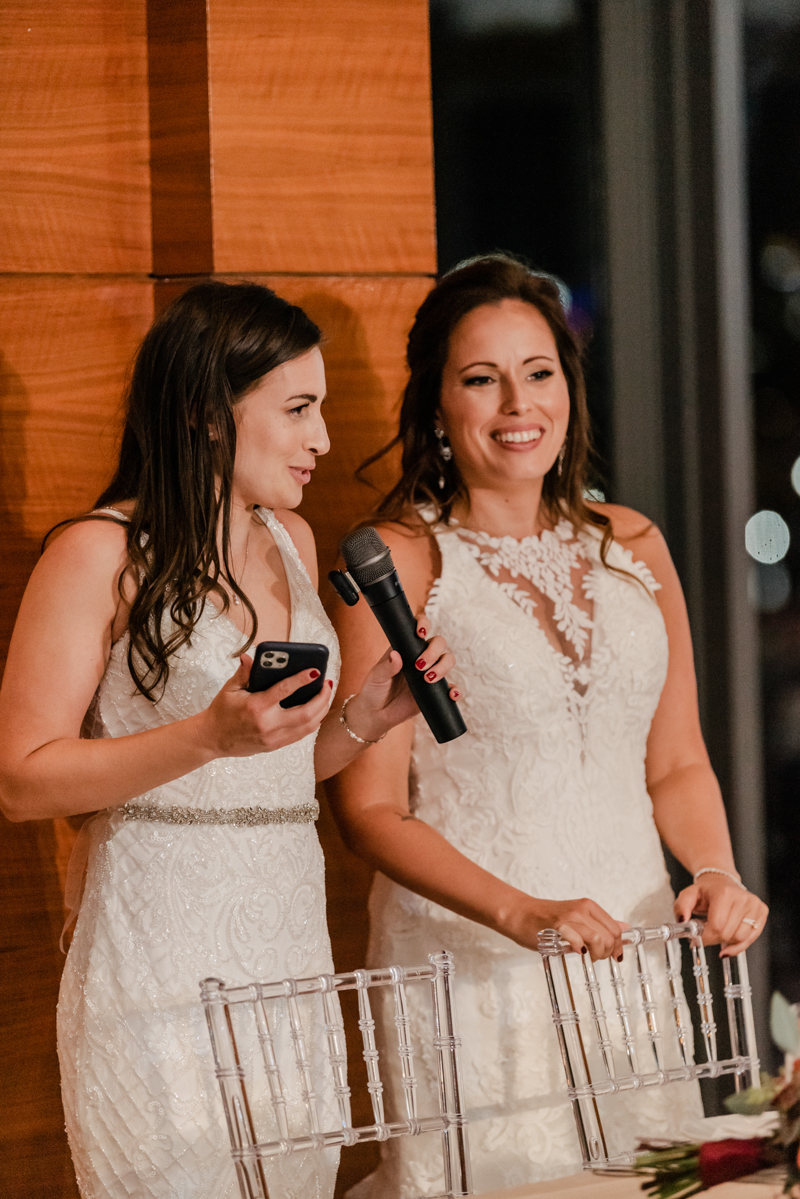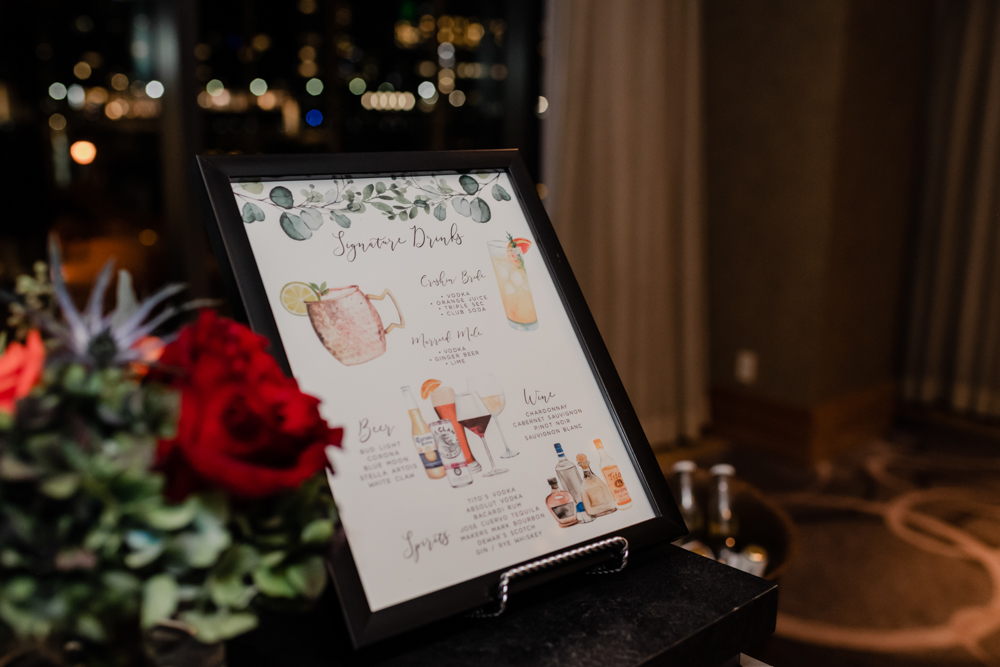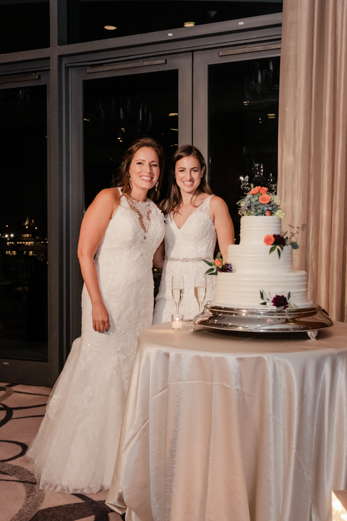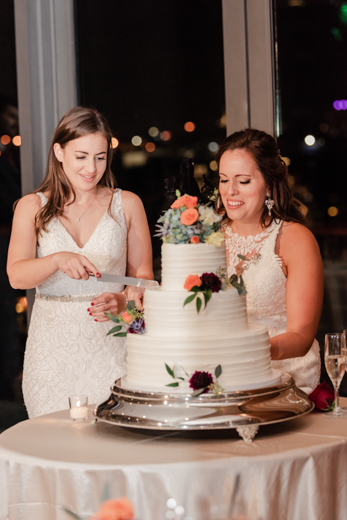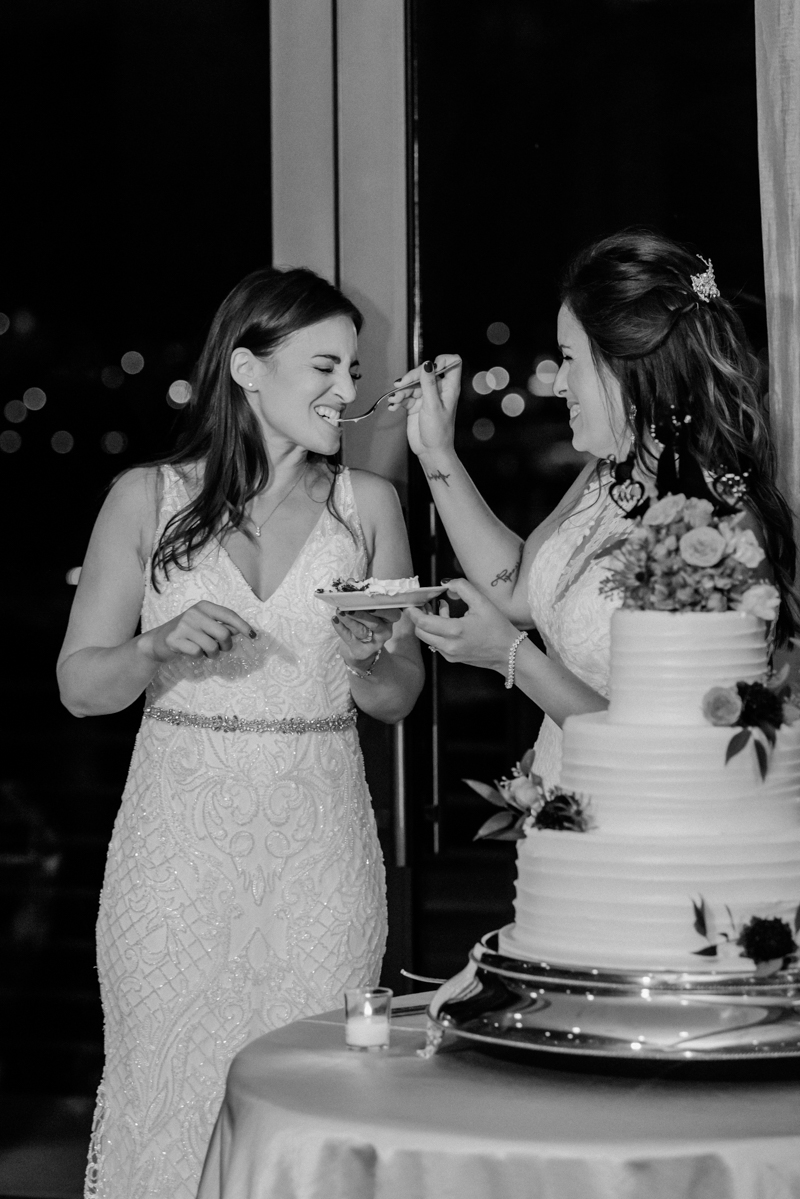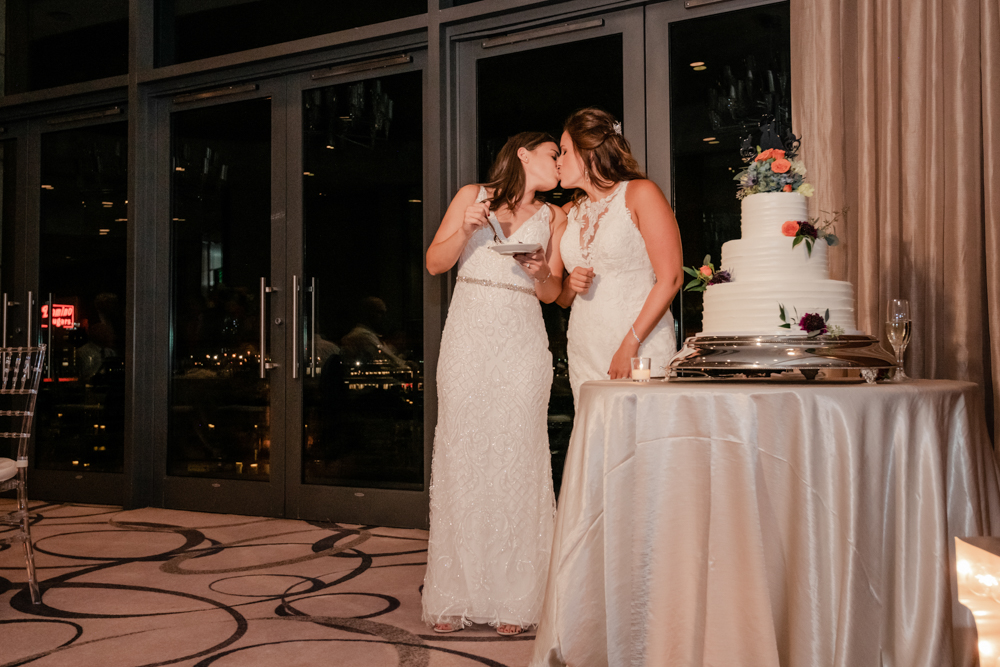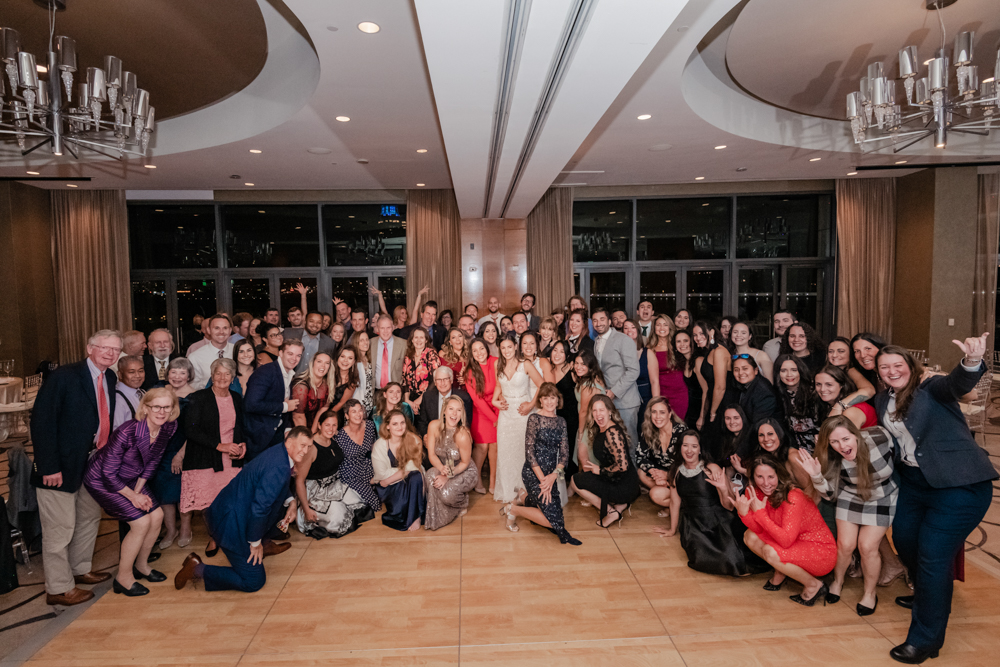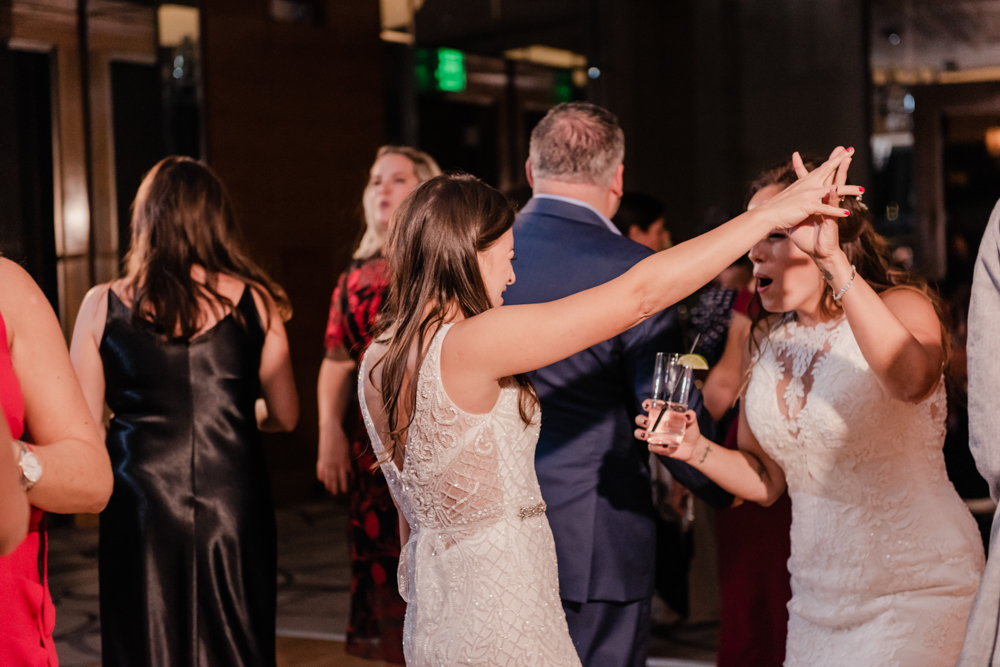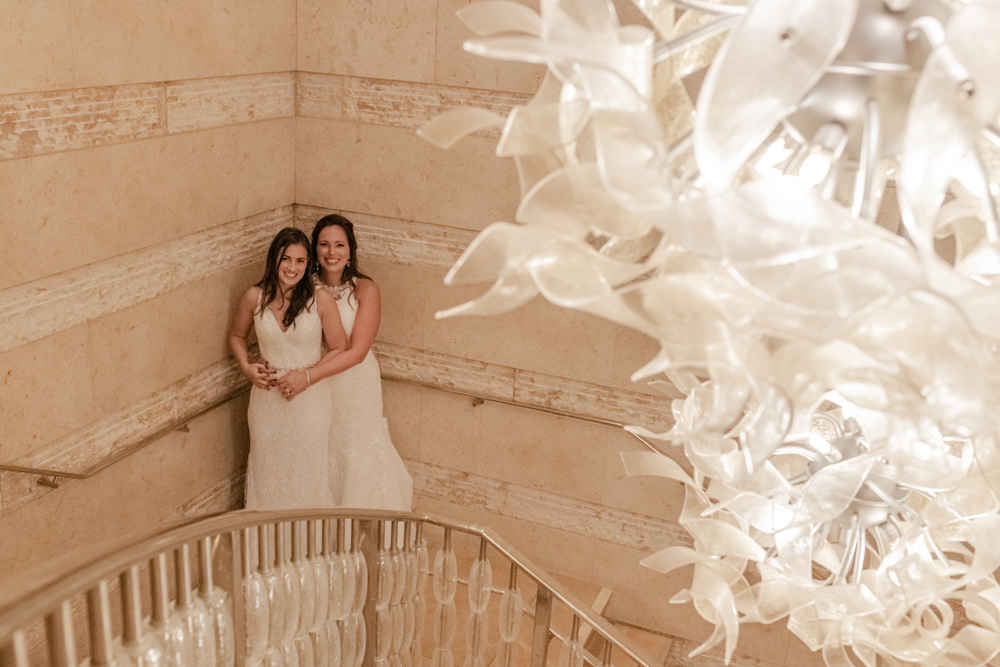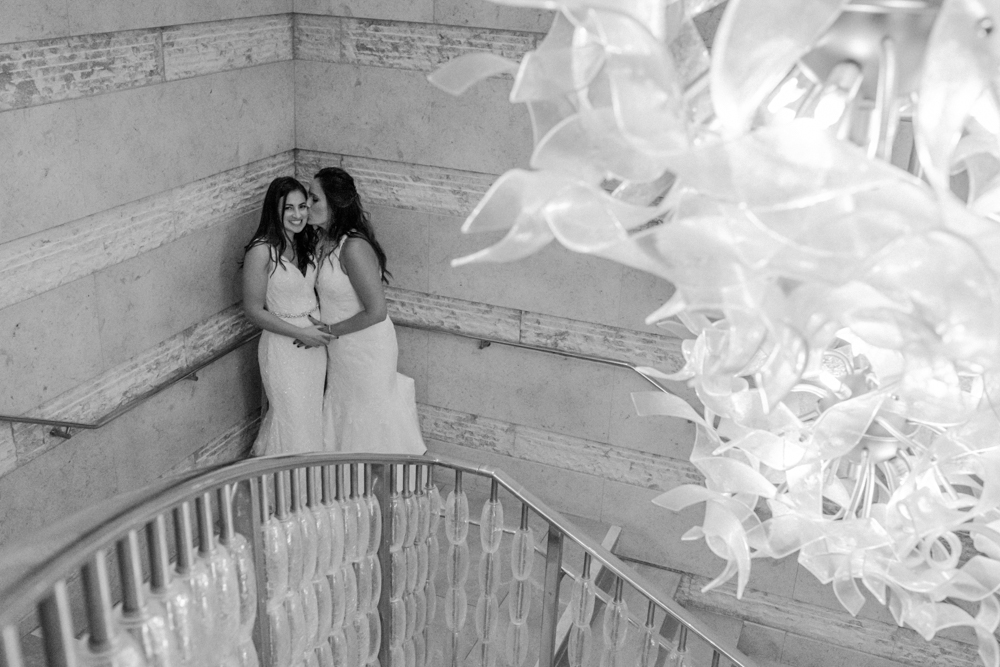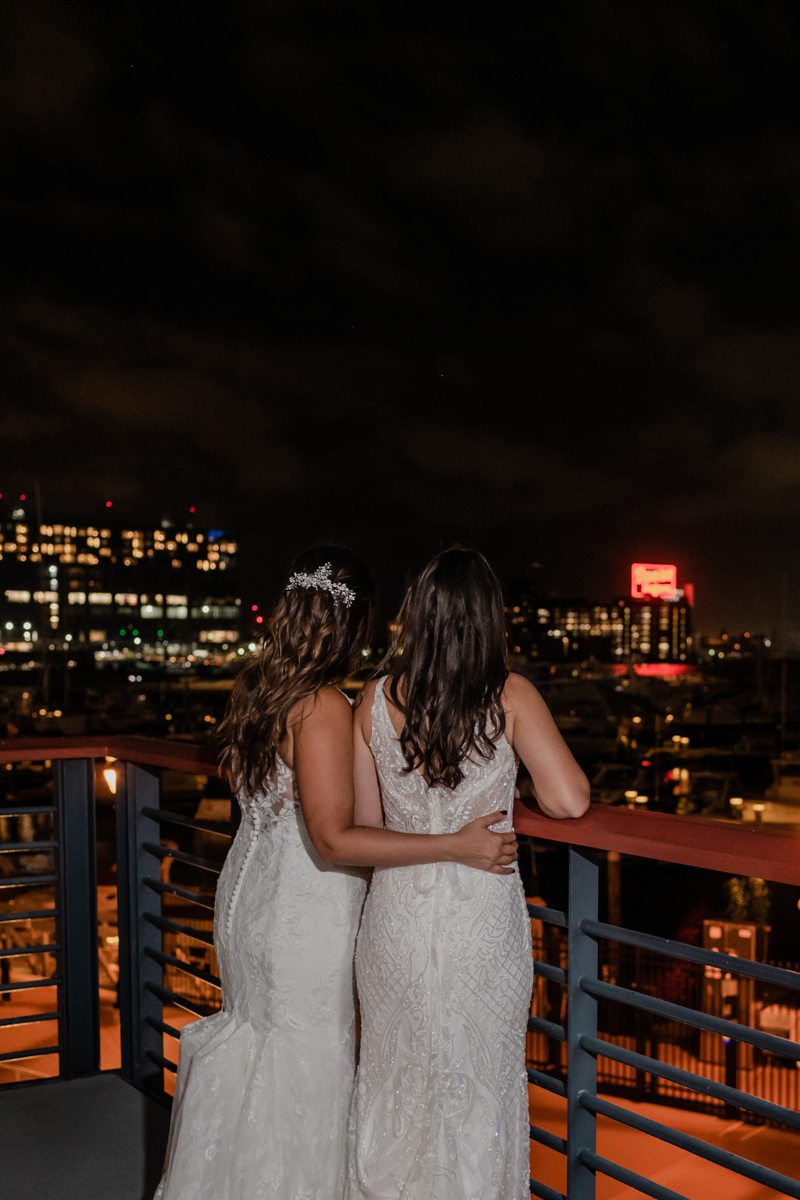 These views from the four seasons at the harbor, so great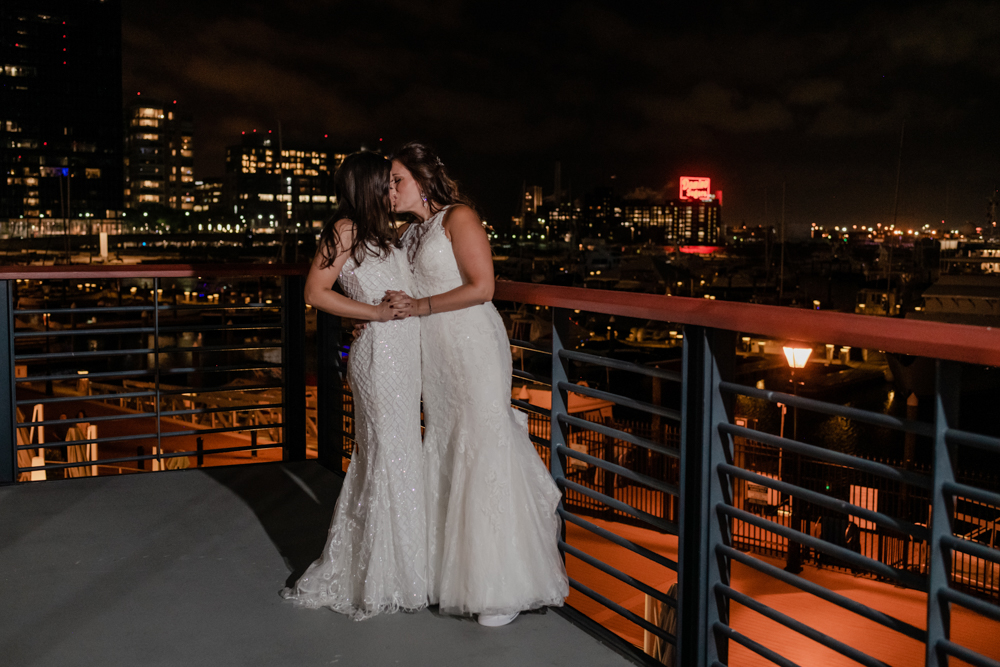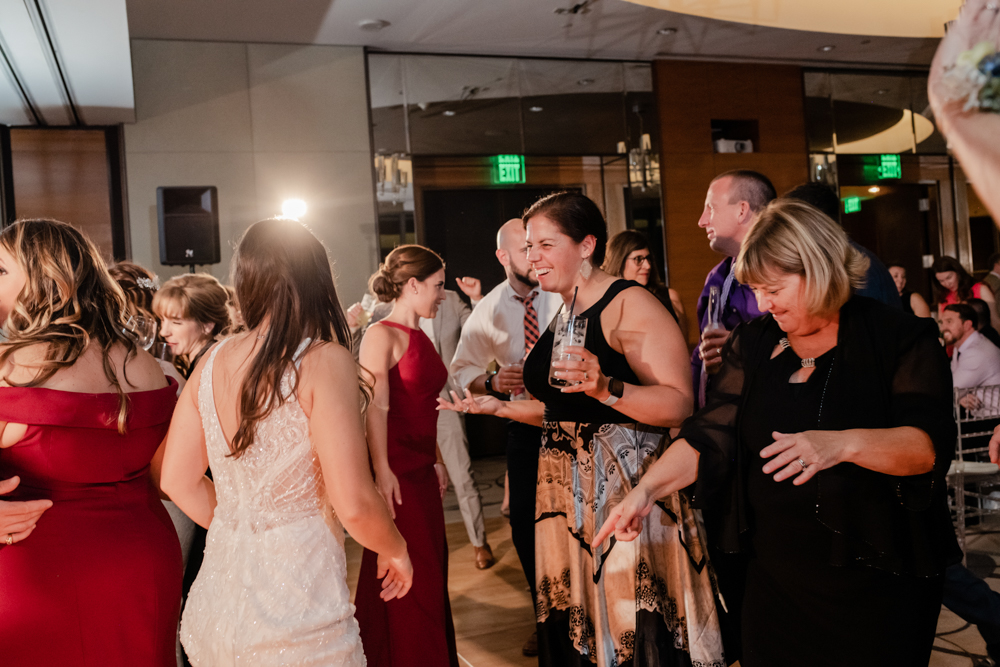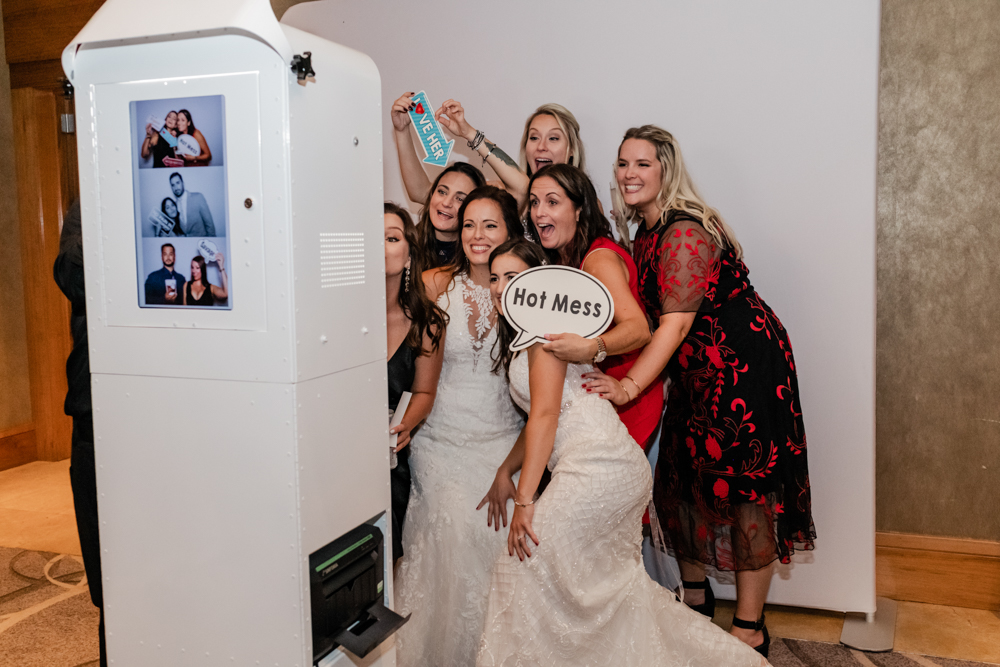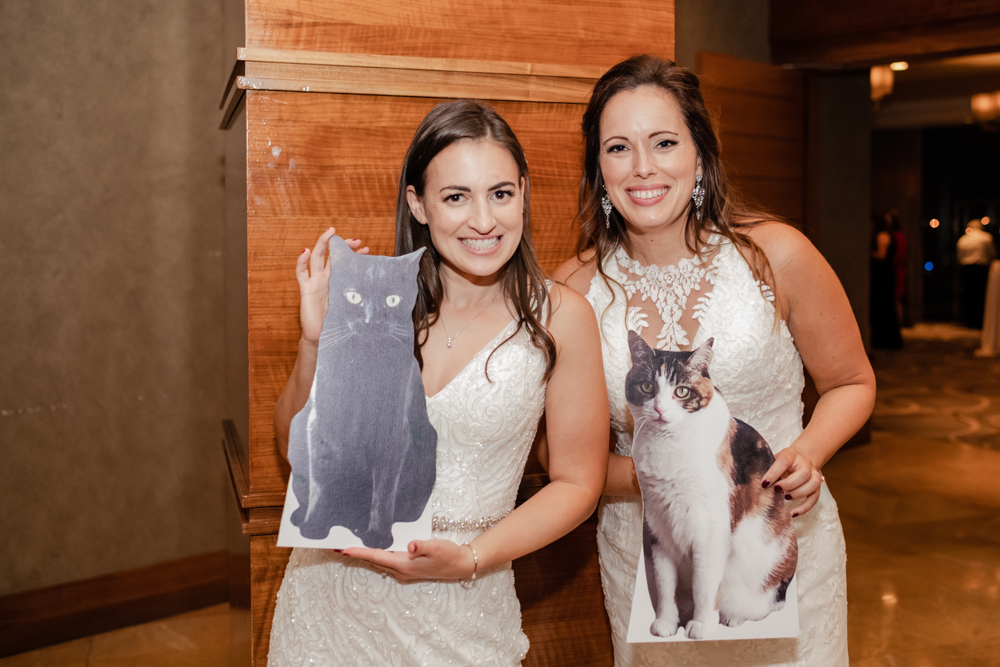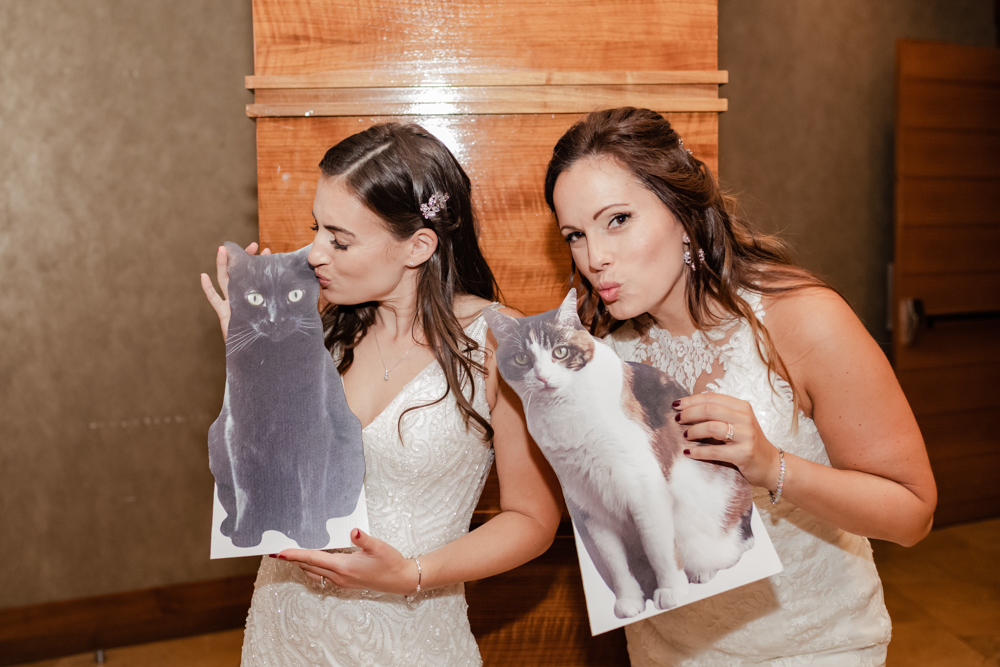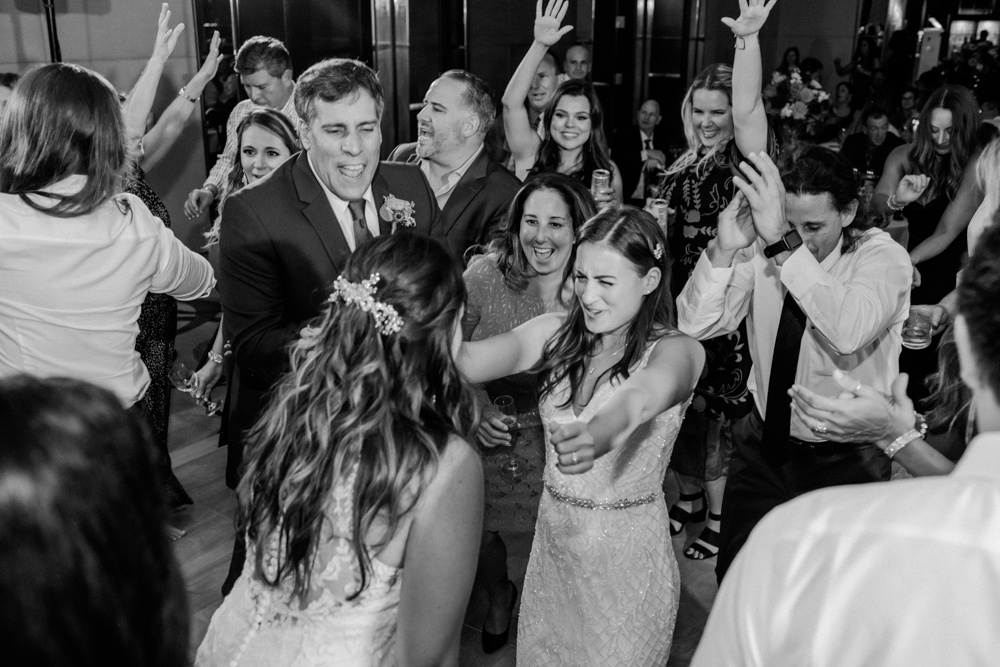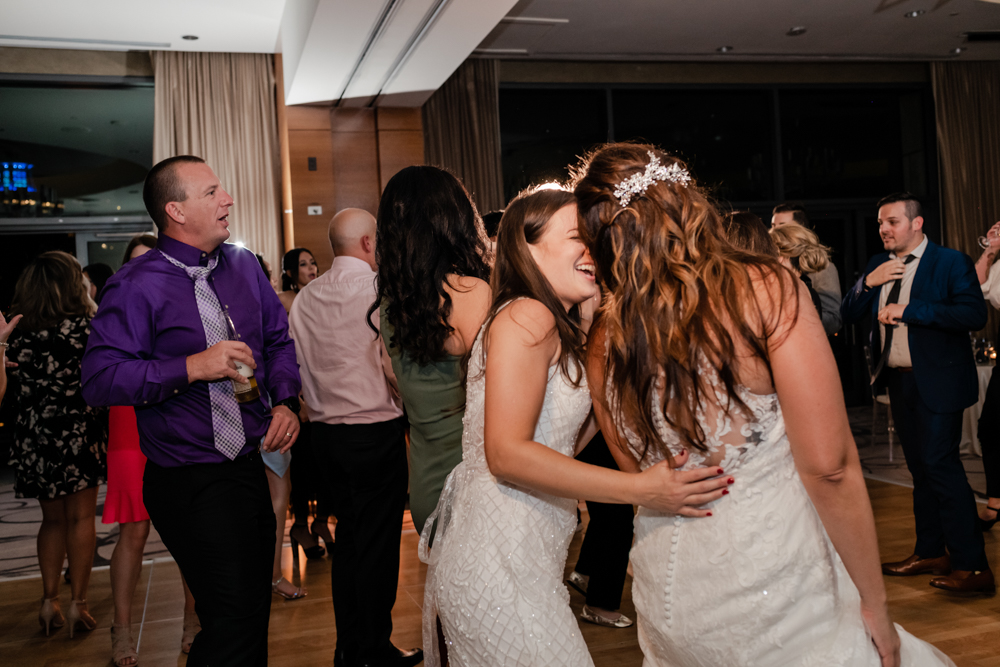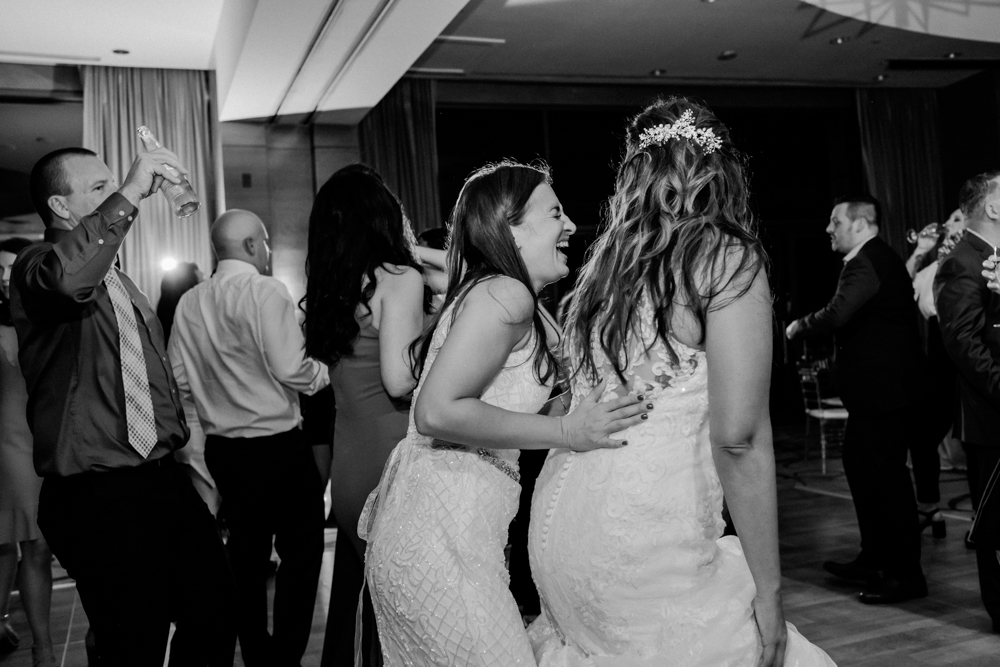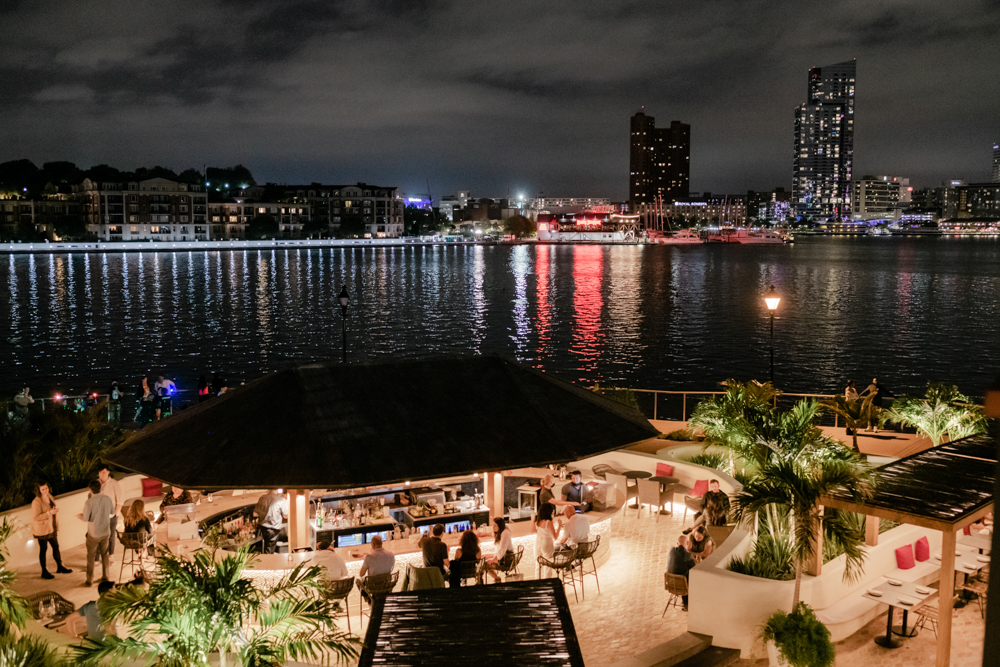 Congratulations again Sam + Casey!!!