Erika + Billy's Frederick MD Delaplaine Art Center Wedding
With just one day before the 2022 wedding season begins for me, I am so happy to bring you the happiest final blog of my 2021 wedding season!! About a year after they said their I dos (and most of the other words too in their sweetly self-officiated ceremony at Dumbarton House!), Erika & Billy celebrated their marriage with the party they had been dreaming up since pre-pandemic! It was the most perfect fall day at an amazing art-filled and fun venue! The details, day, people – all of it was such a fantastic culmination of these two as individuals and as a couple and I loved that we could help them capture it all. Erika & I became classmates and friends as art students in college which of course made it extra special and an honor to be a part of their celebrations. And it also made me feel extra happy too to see how happy she and Billy were that day. It was such a sweet blend of romantic elegance with art, some details to give cameos to their sweet cats, and glass favors made by Erika and her mom (who is a glass artist!). I just really can't stop smiling when I think back to this gorgeous fall day and how much fun everyone had getting to be together and celebrate these two at last. It was an amazing day to wrap up our 2021 weddings and it's just as fun to look back on now. Congratulations again Erika and Billy!!
Vendors that helped make it happen:
Venue: @delaplaine
Featured gallery artist: @amandamccavour
Invites bar sign, and bride!: @erikapaints
Catered: @canapescateringfrederick
Officiated by @crookedandbeautiful
Flowers: @twobootsfarm
Makeup: @bellezasalonspa
Dress tailored by: @tailoredindc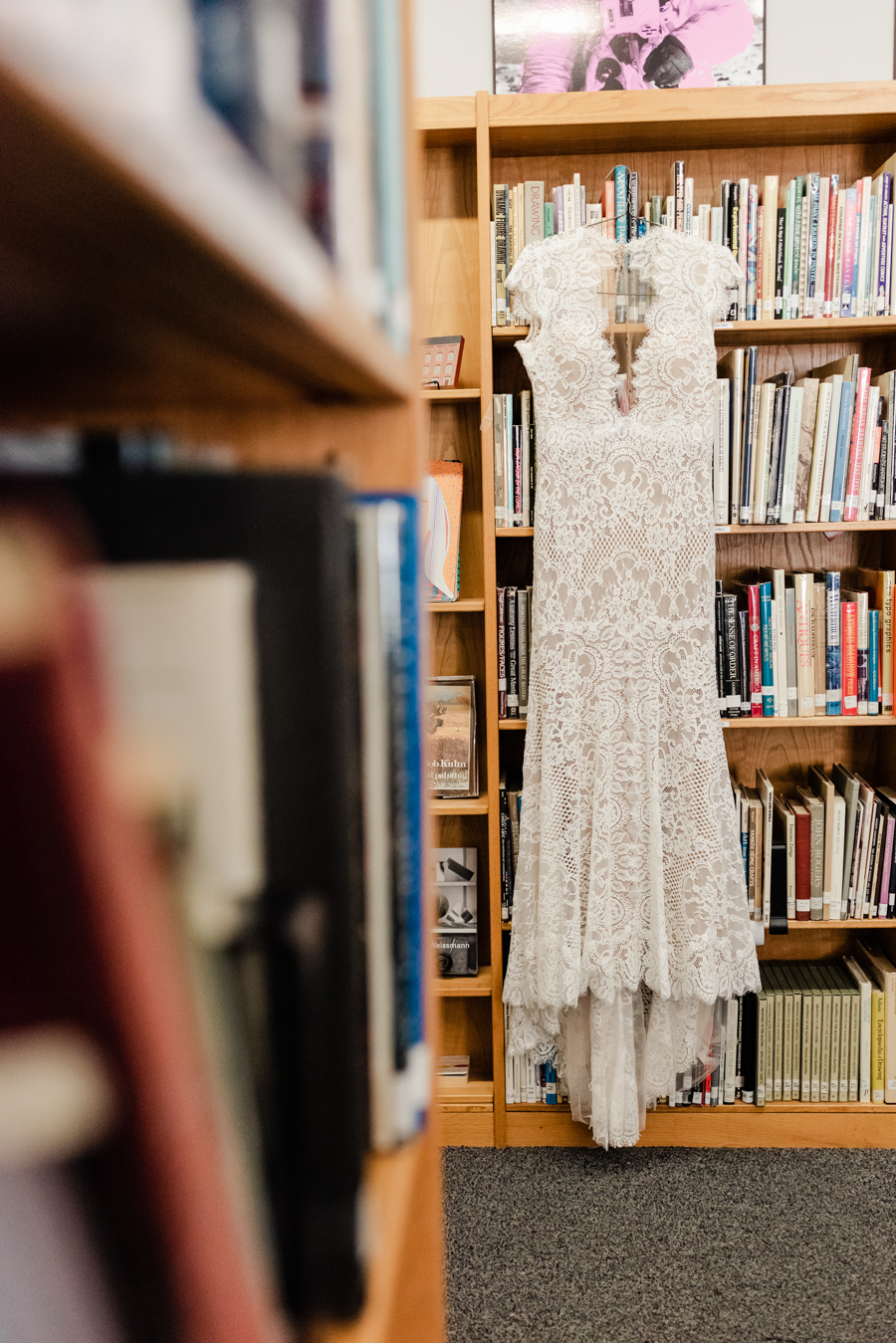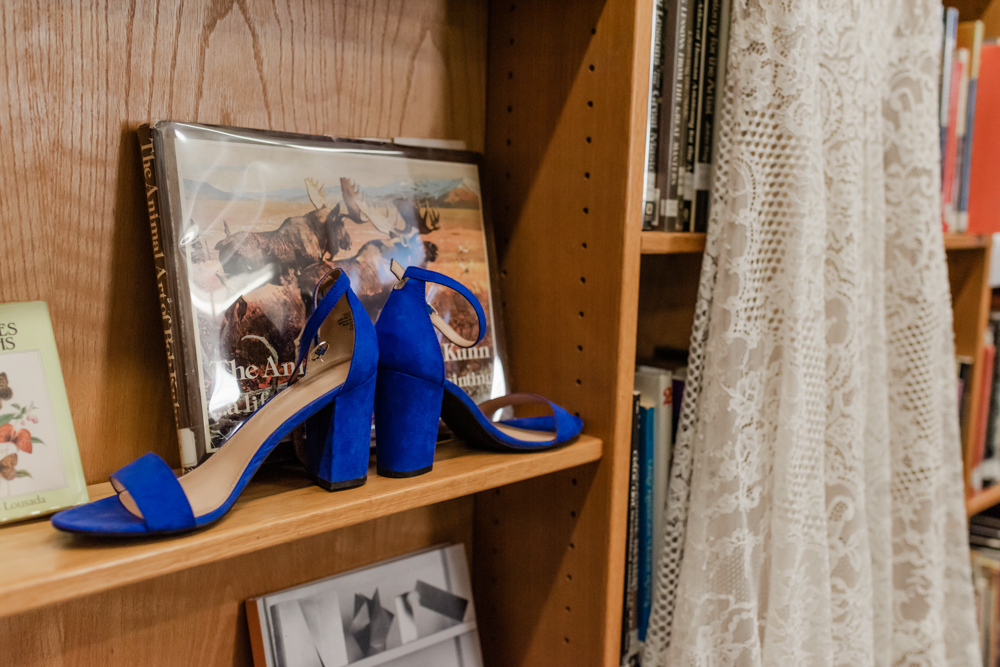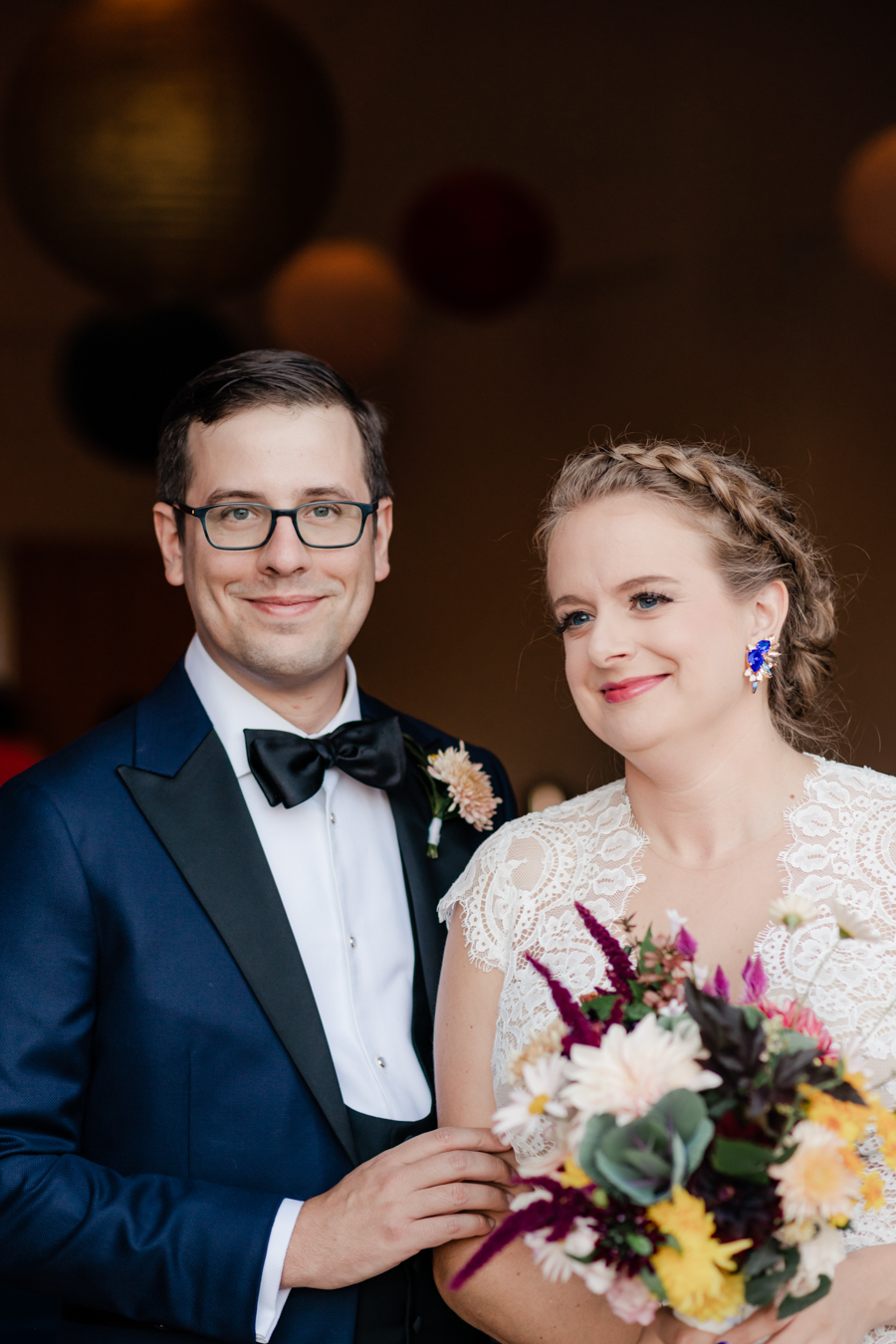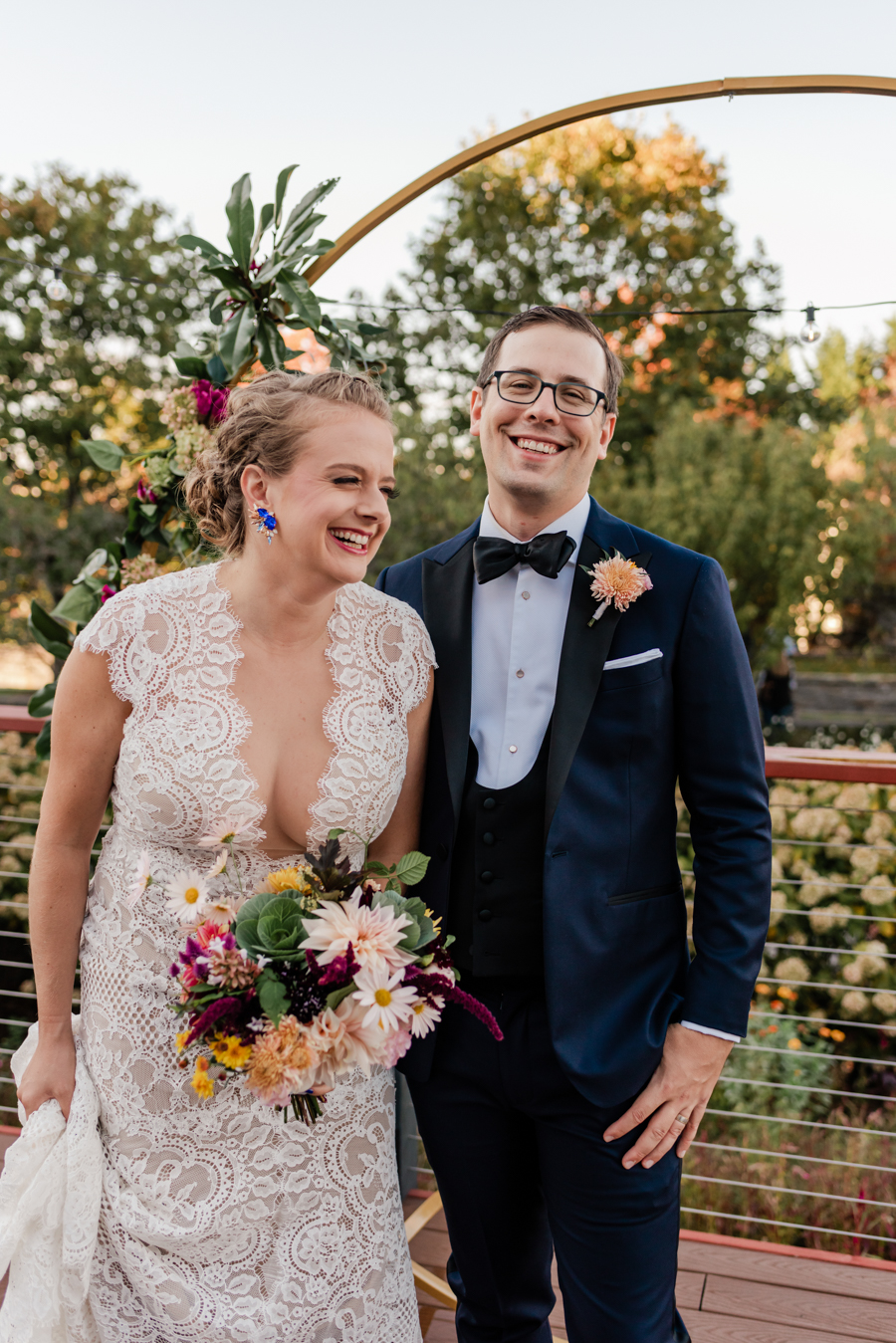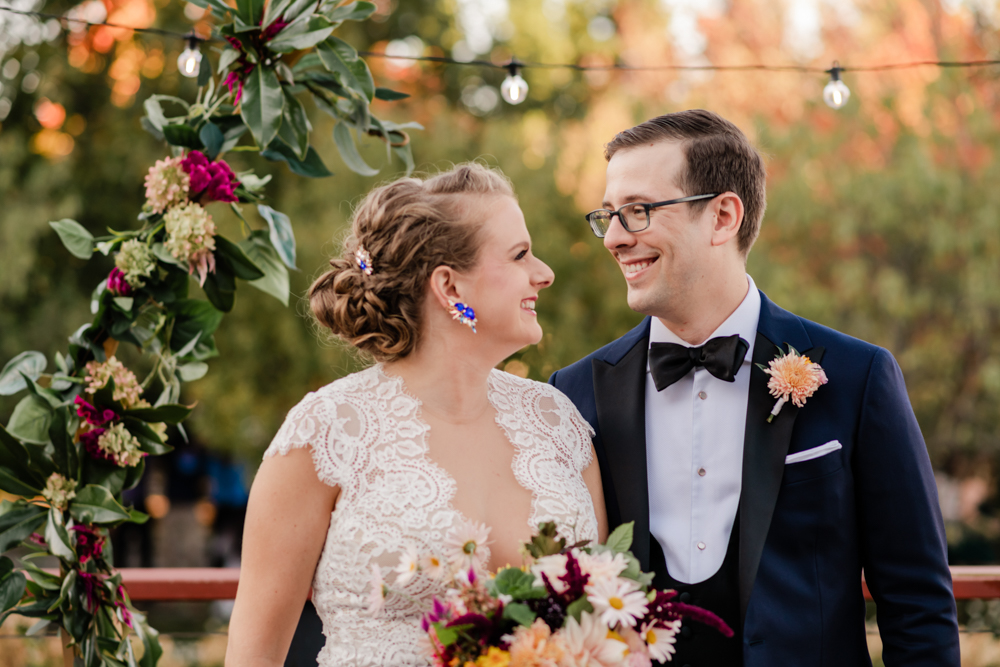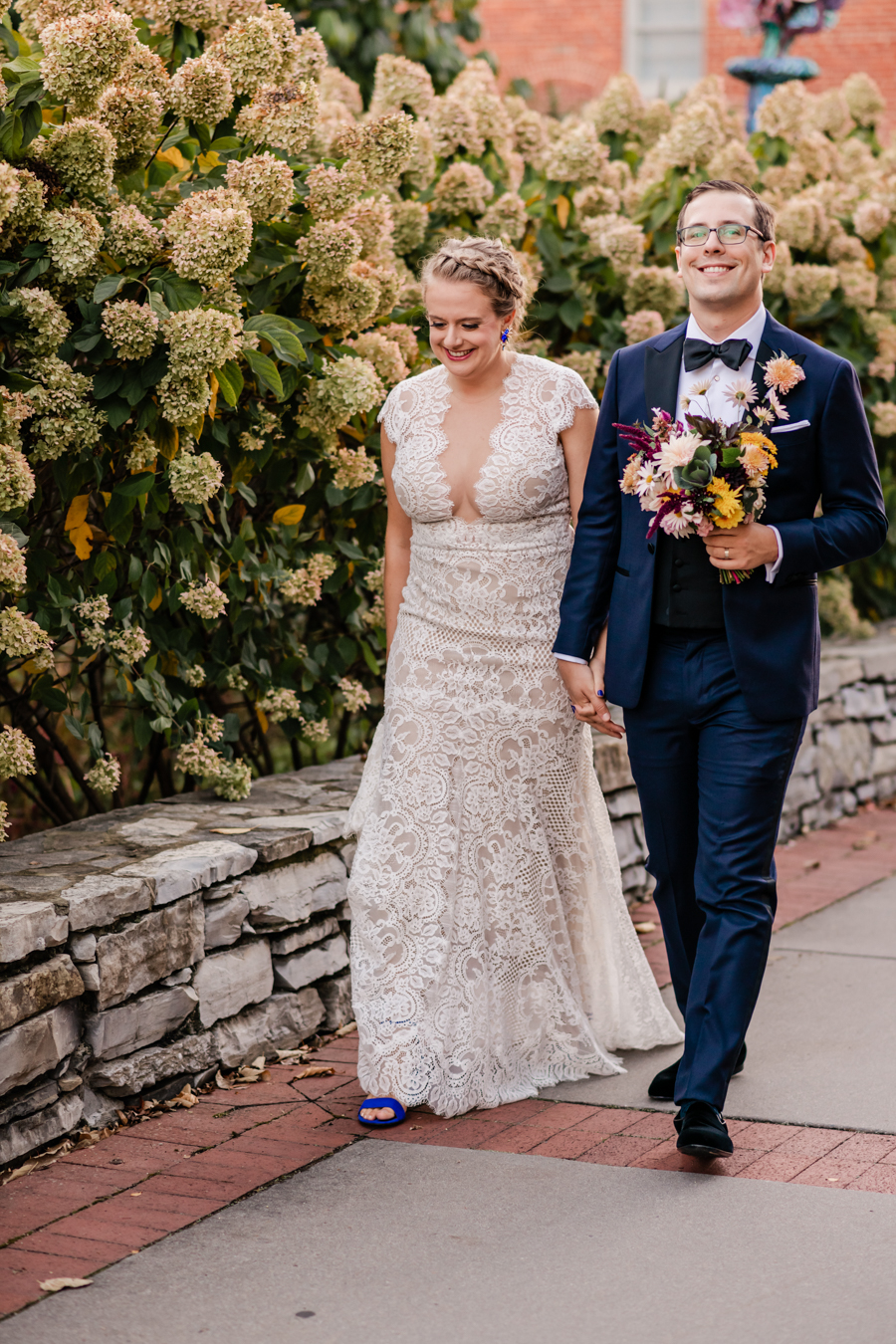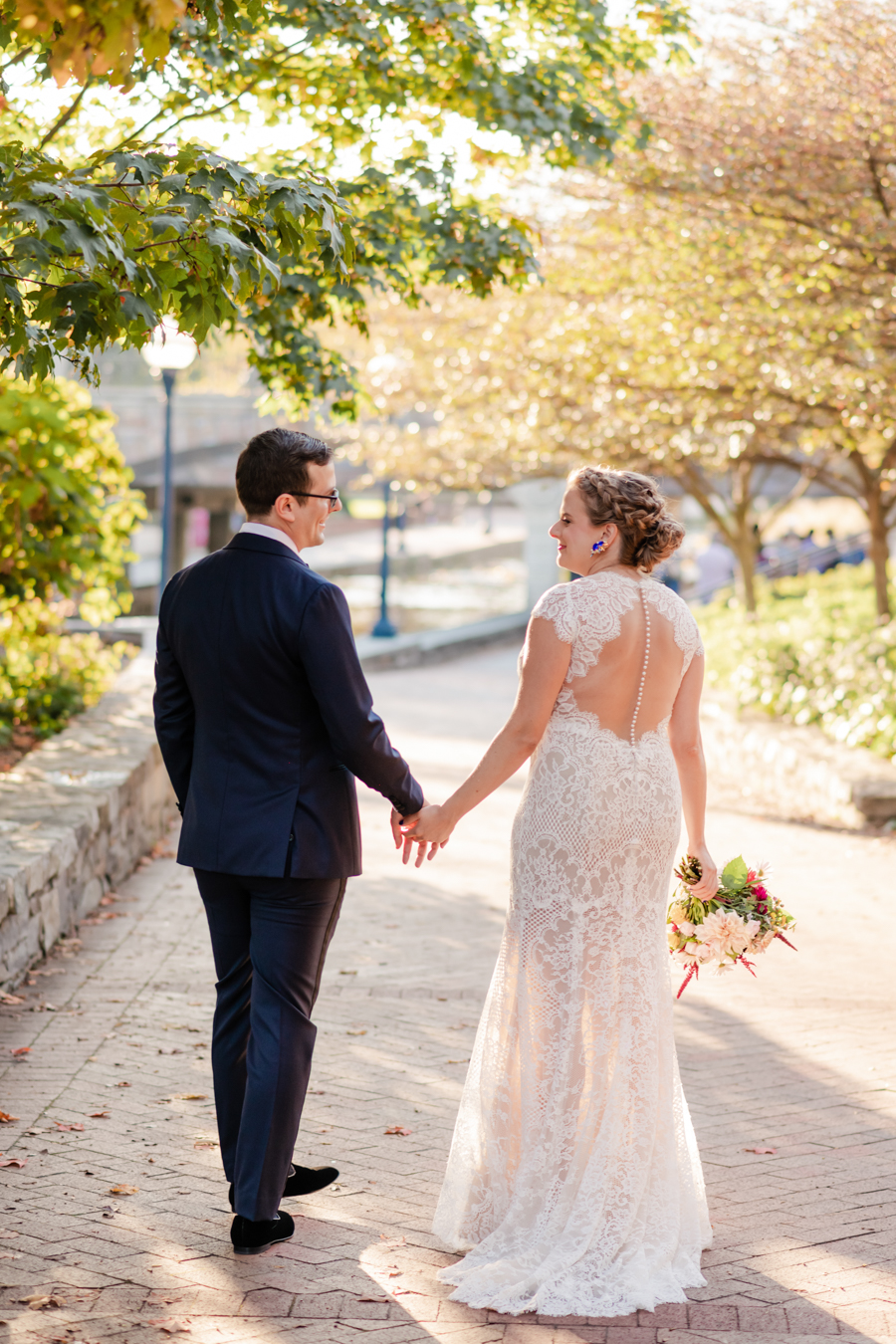 Erika's dress! This light! Their cuteness! This really was such a stunning evening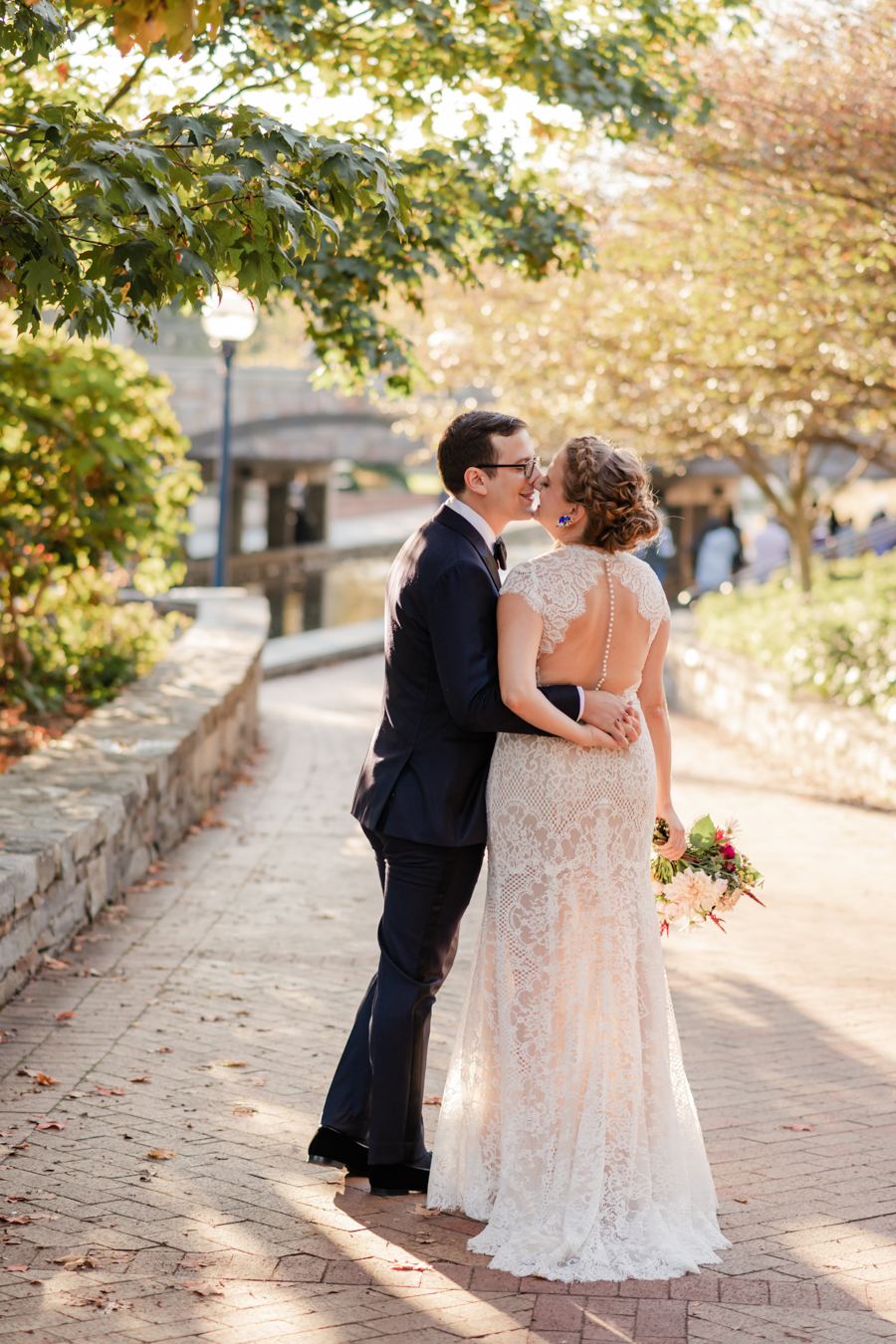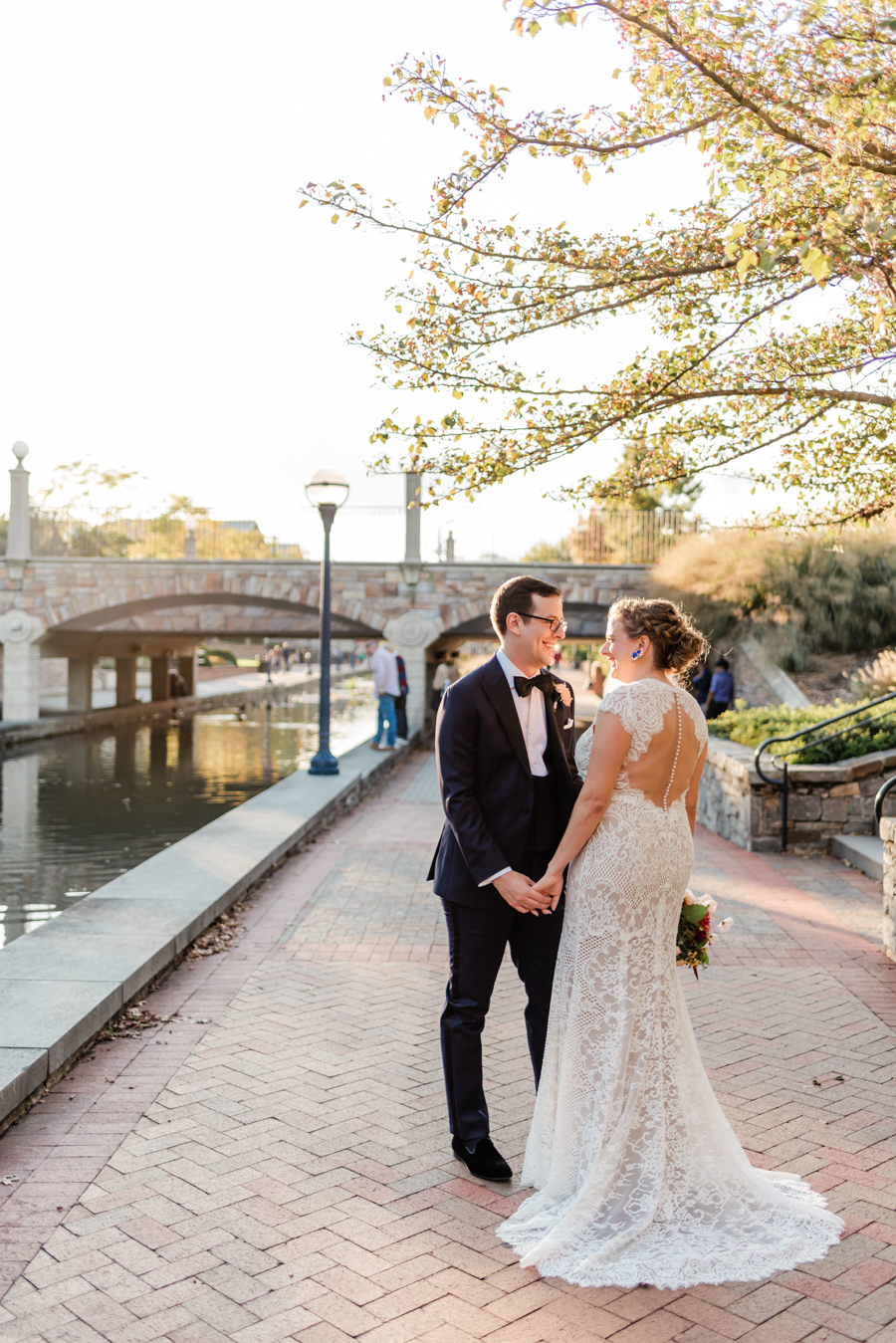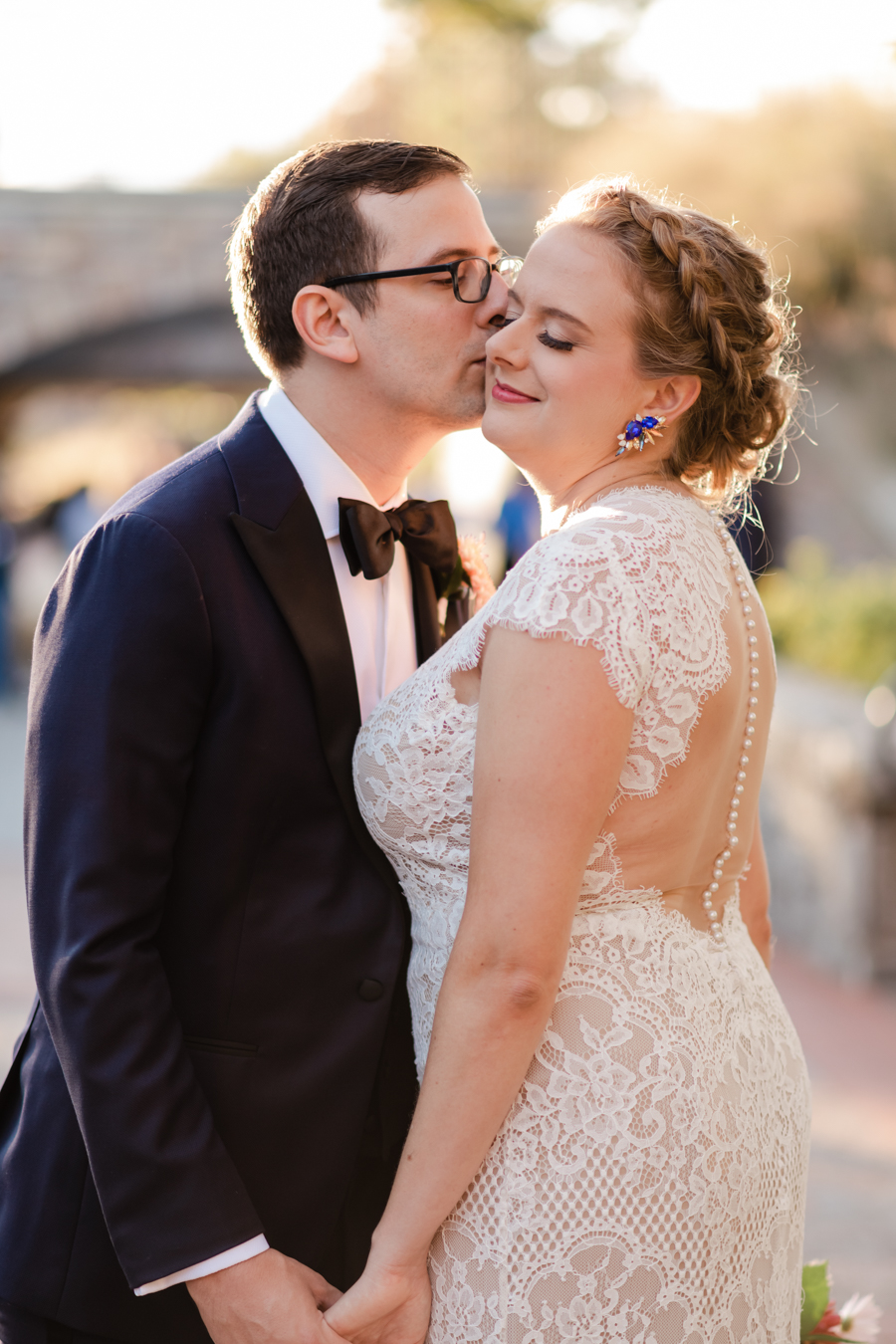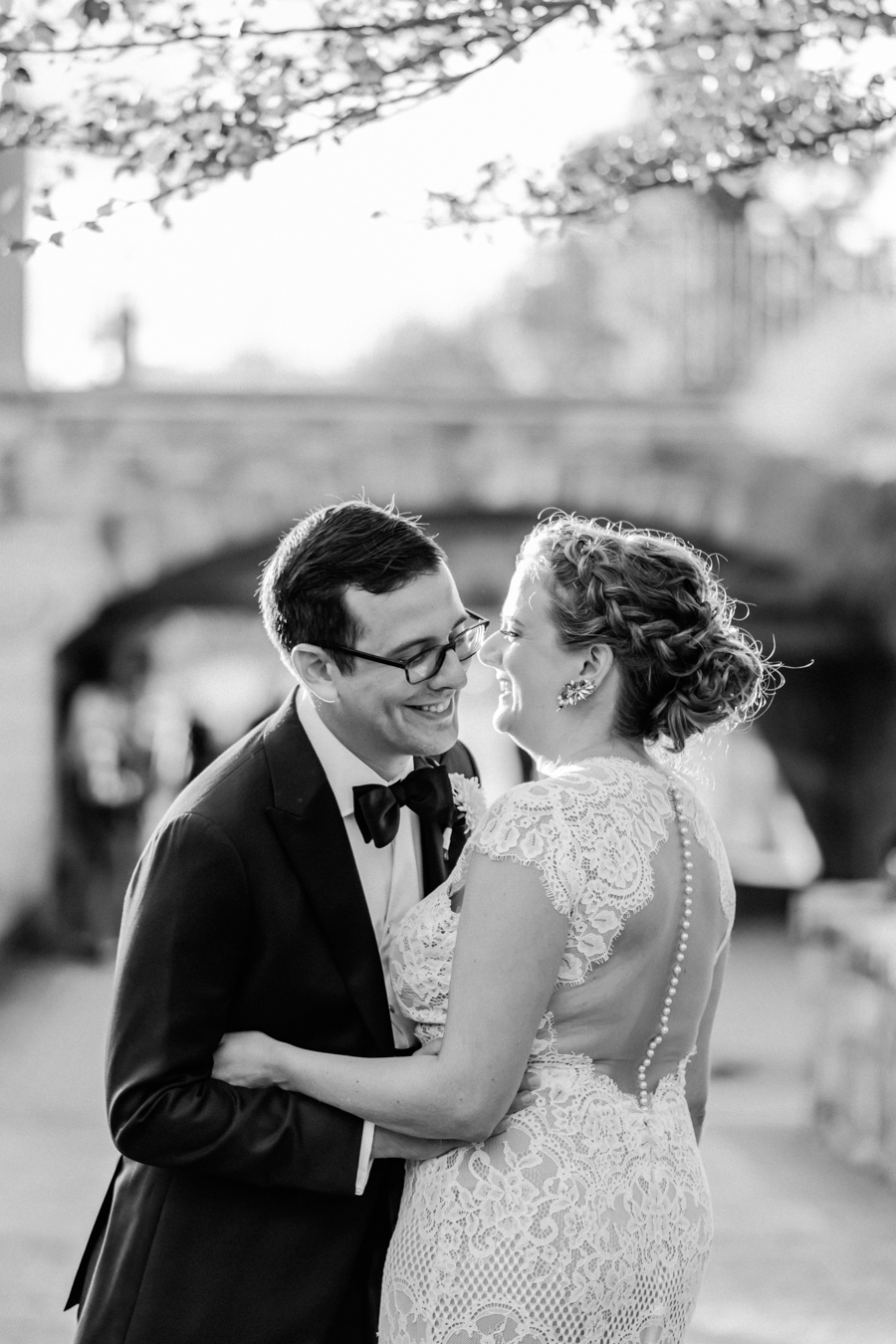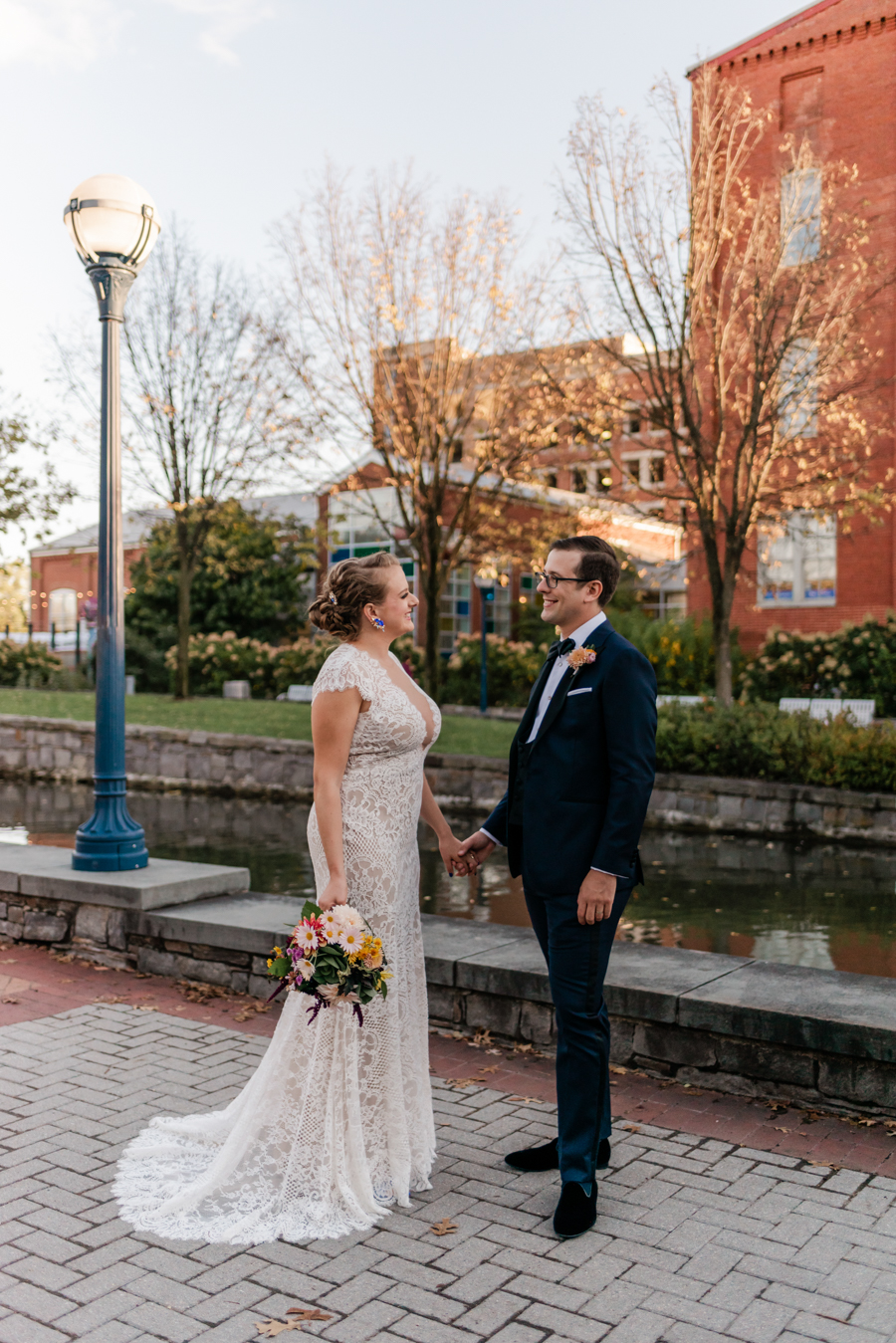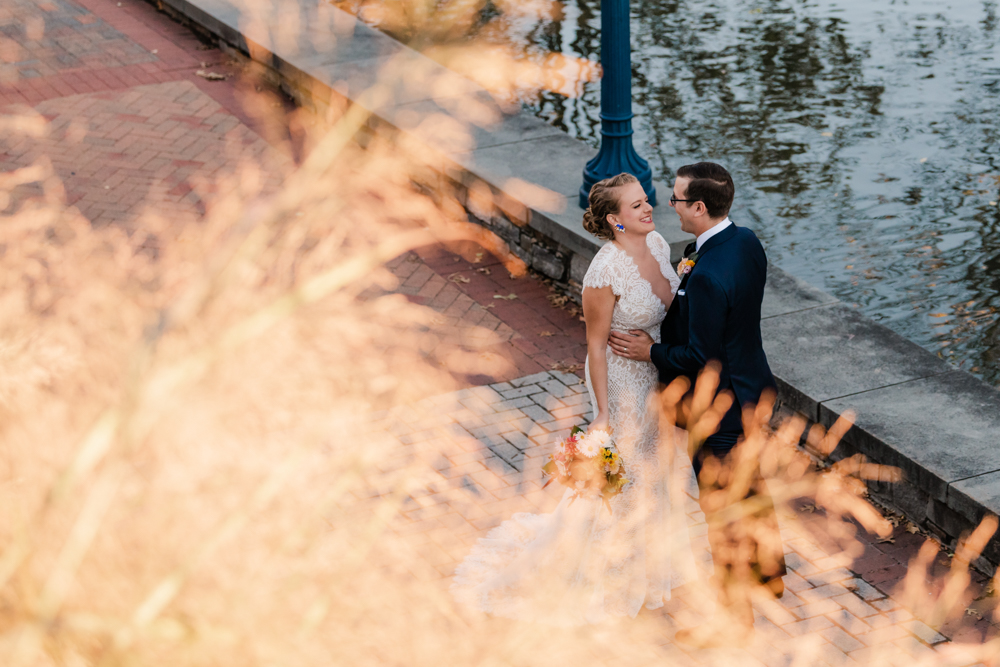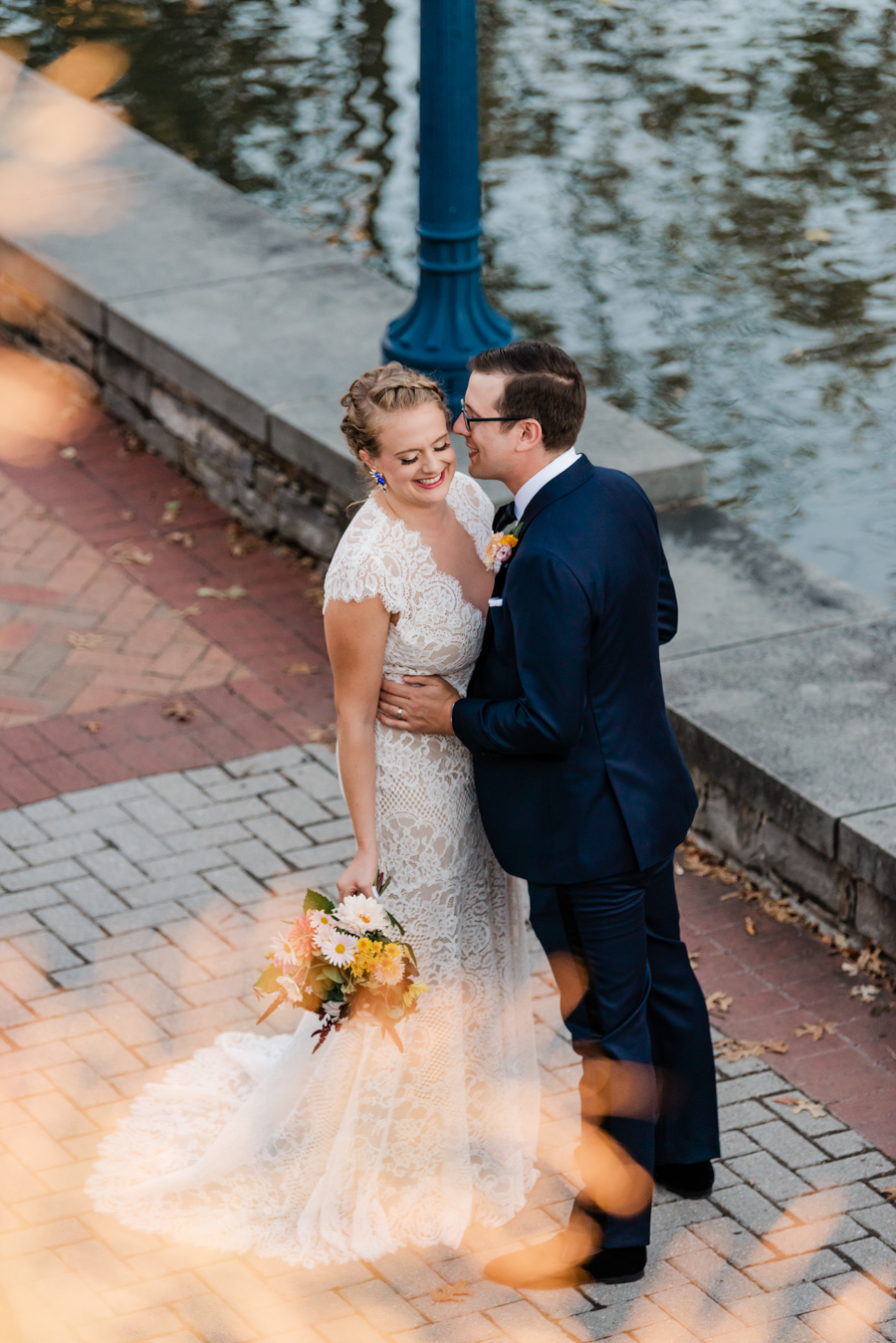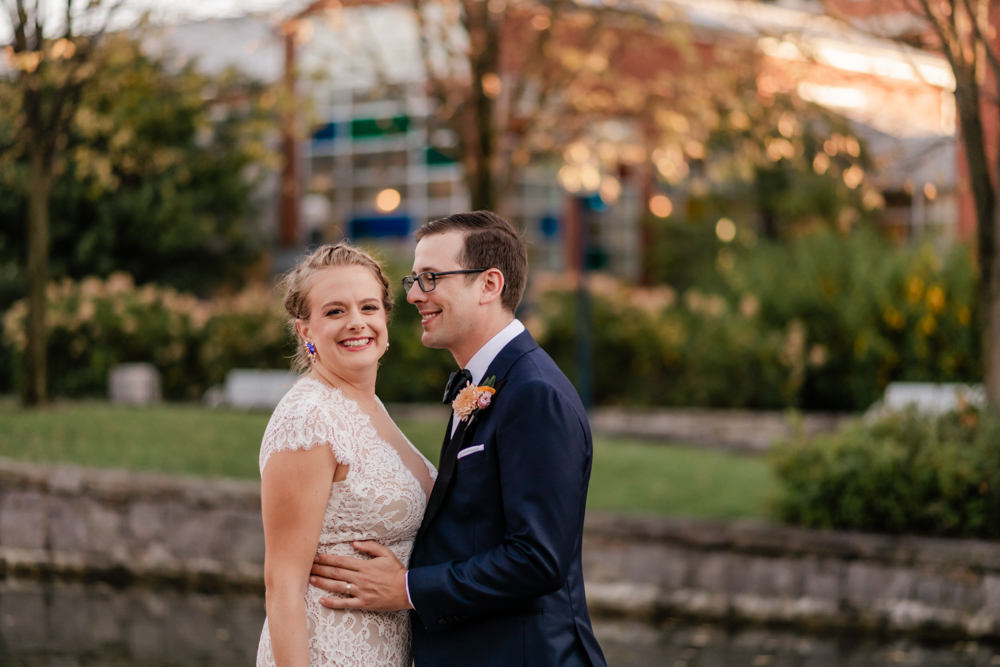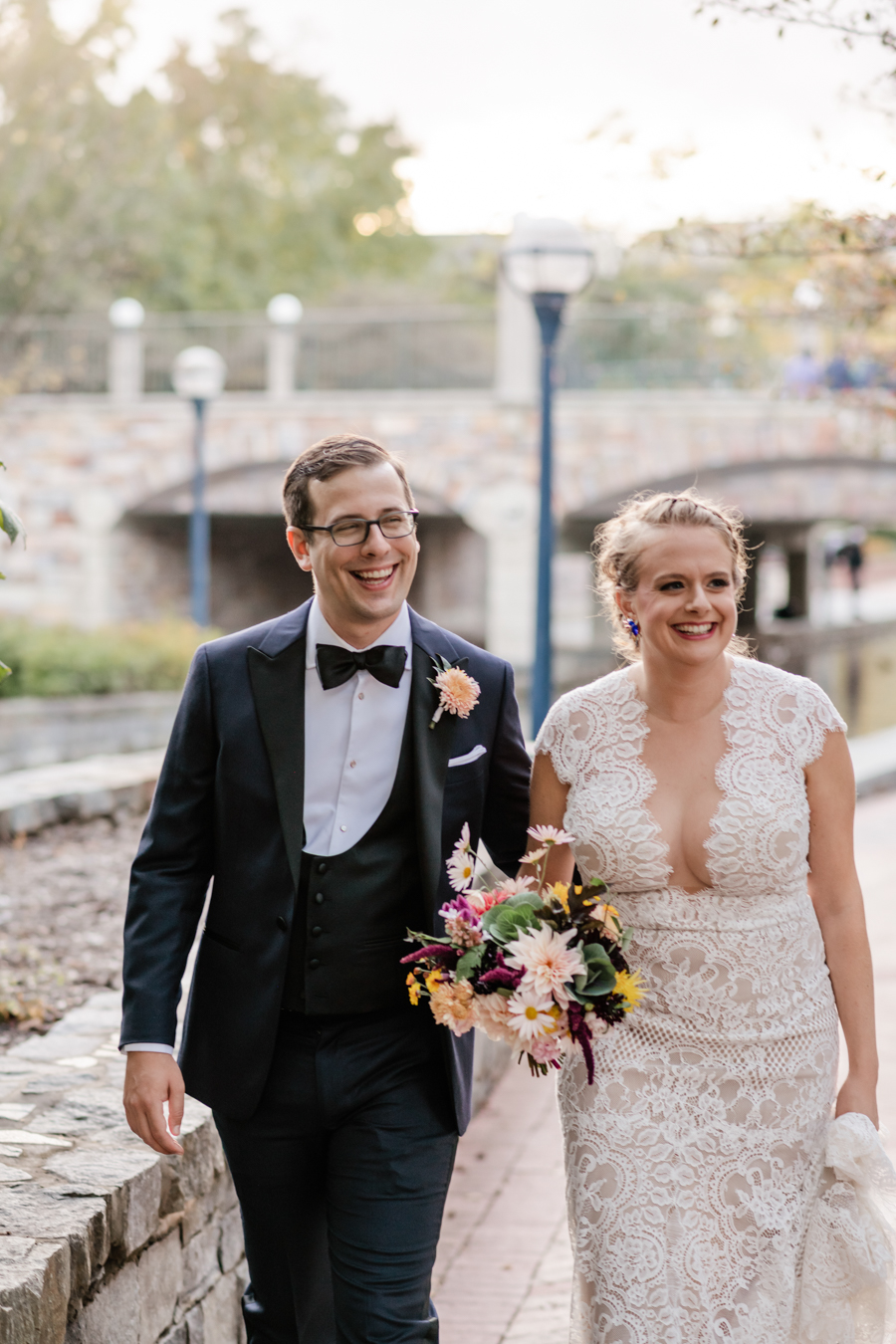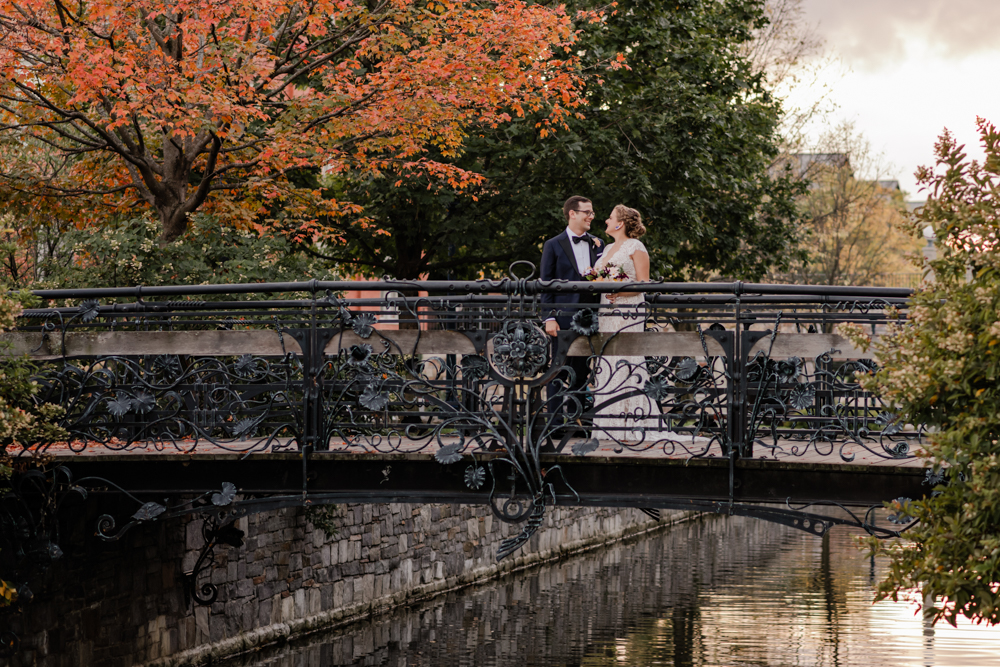 Little fall leaves peeking through – I know I know it's springtime now but it really was gorgeous! :)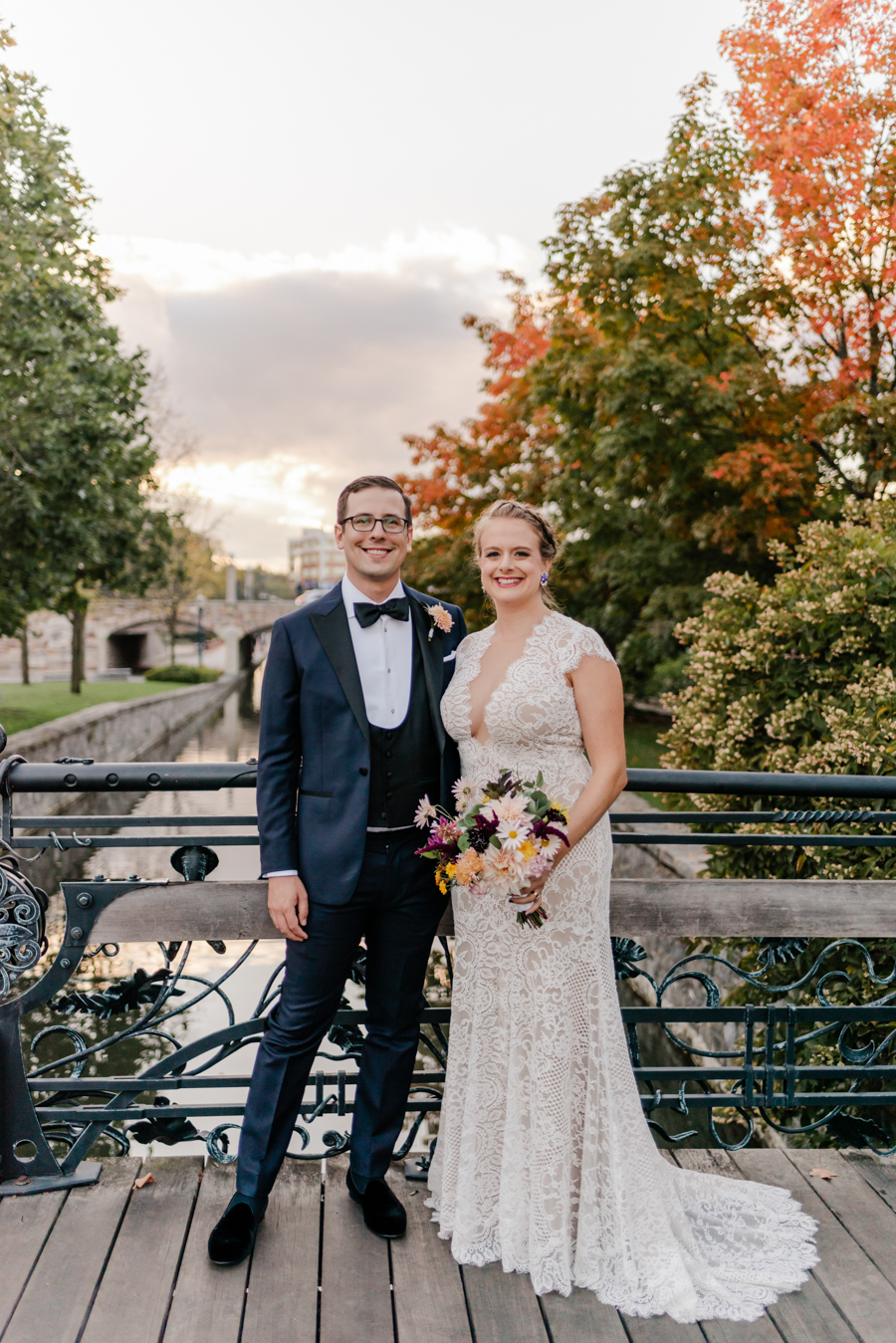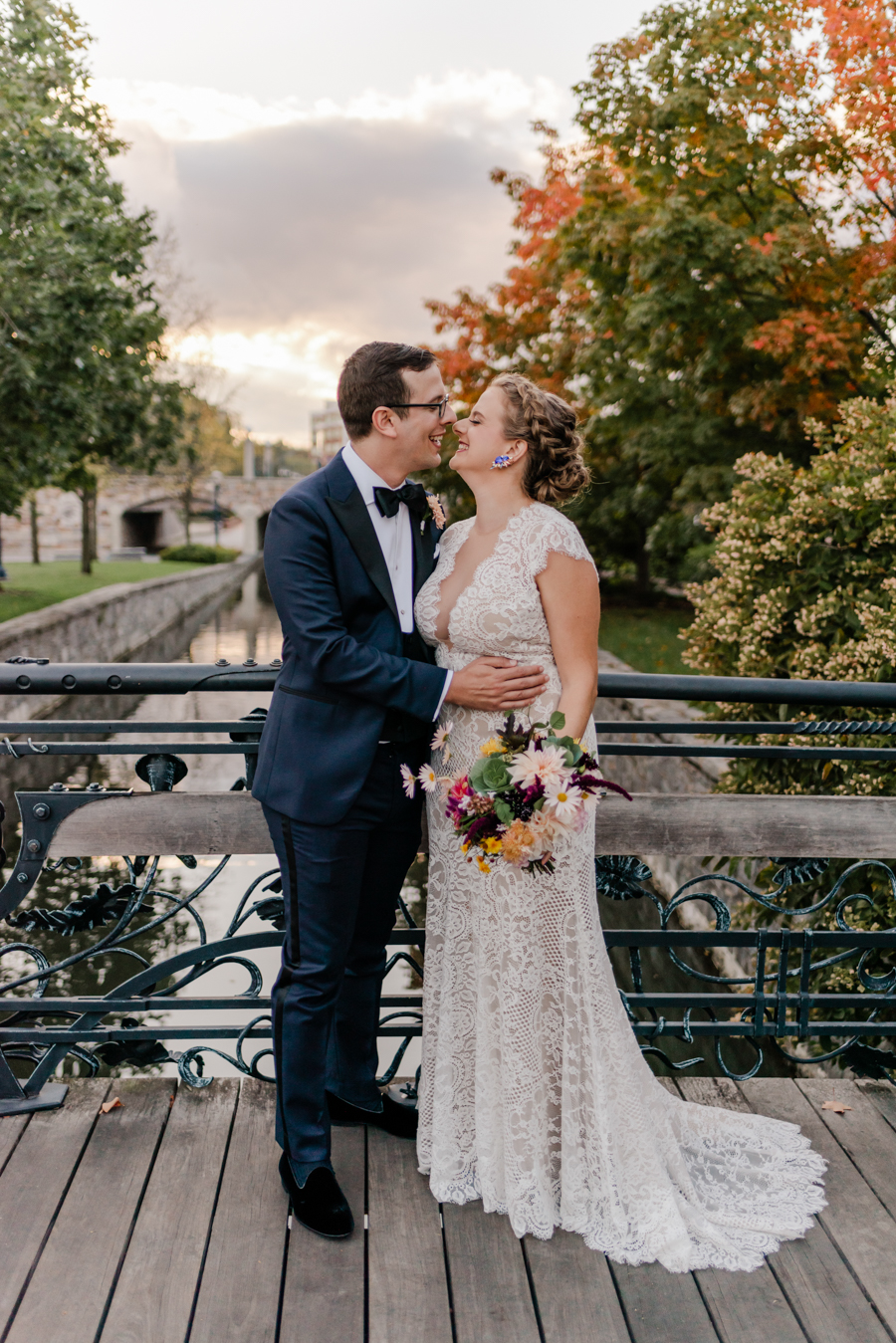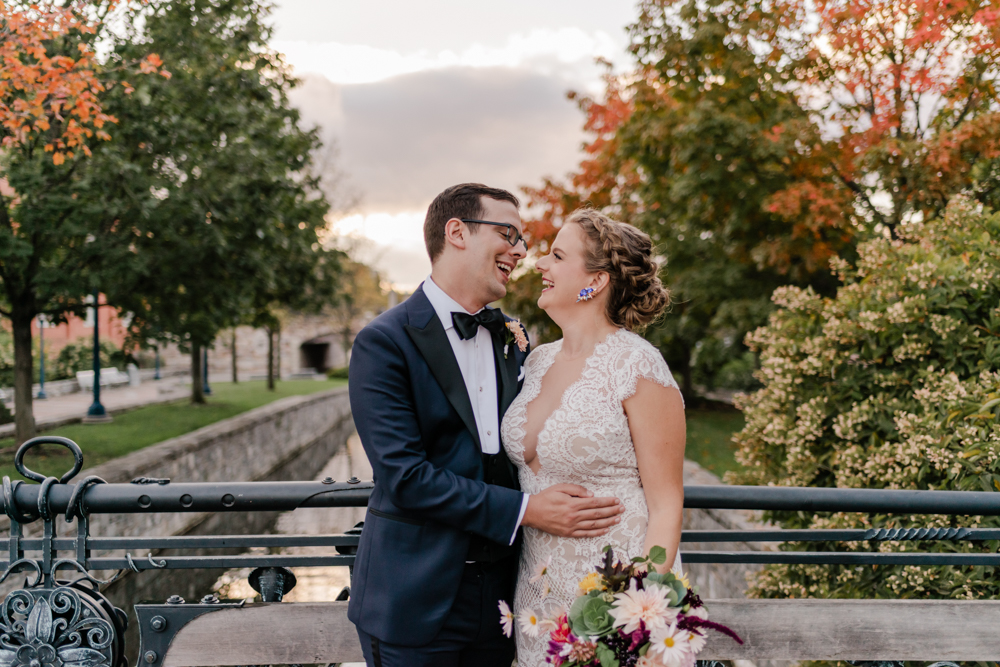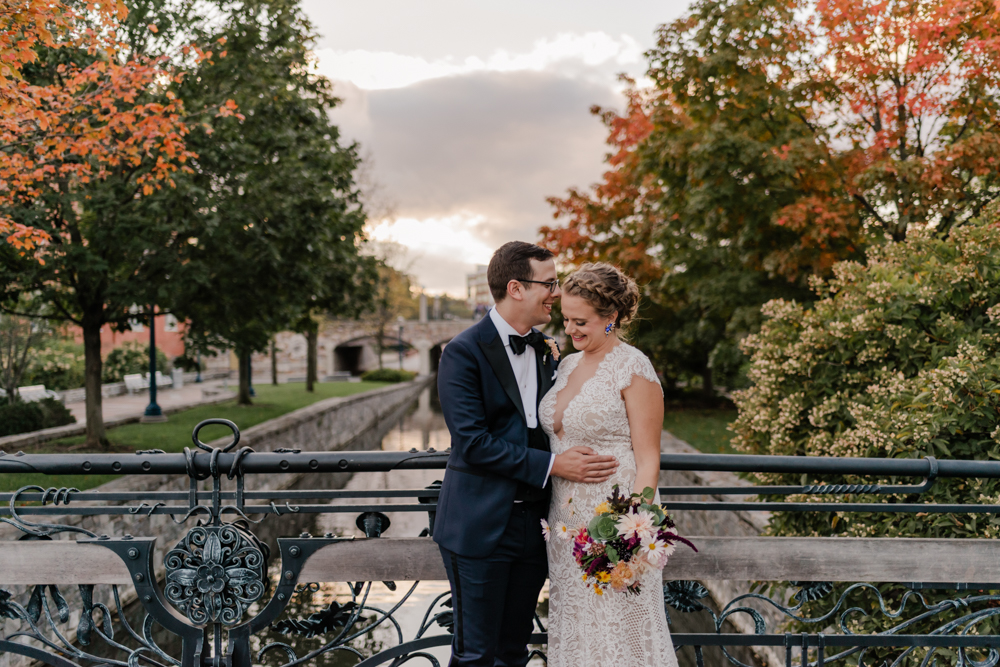 I just seriously love how much these two laugh together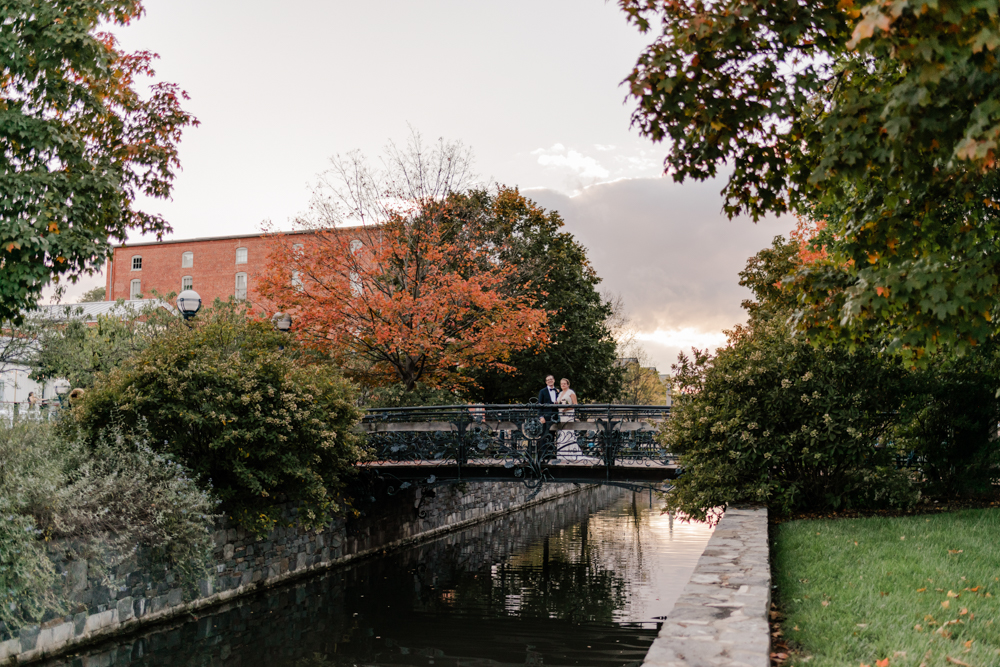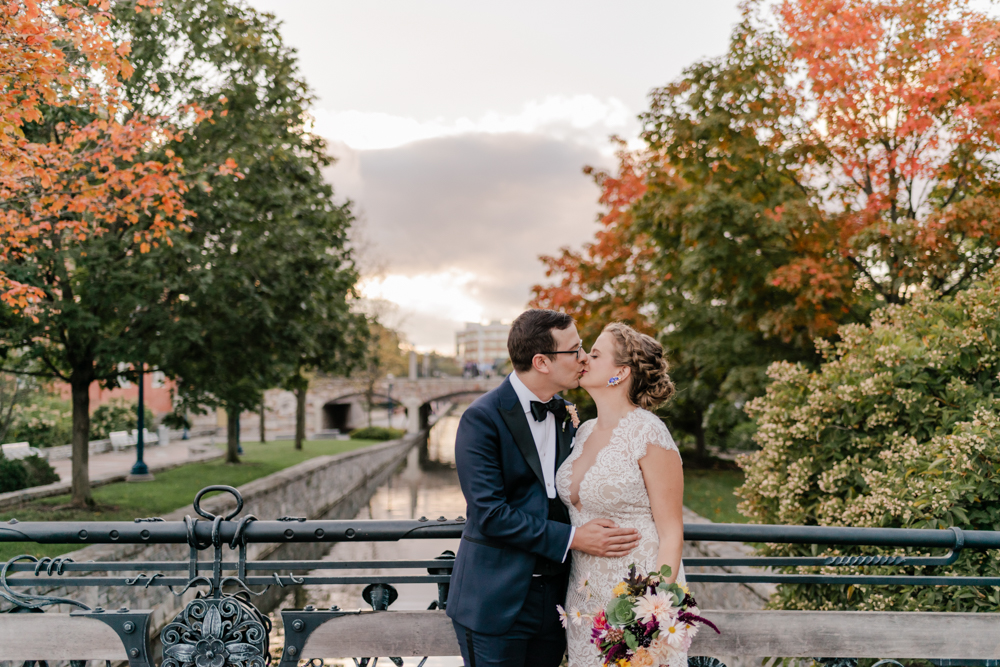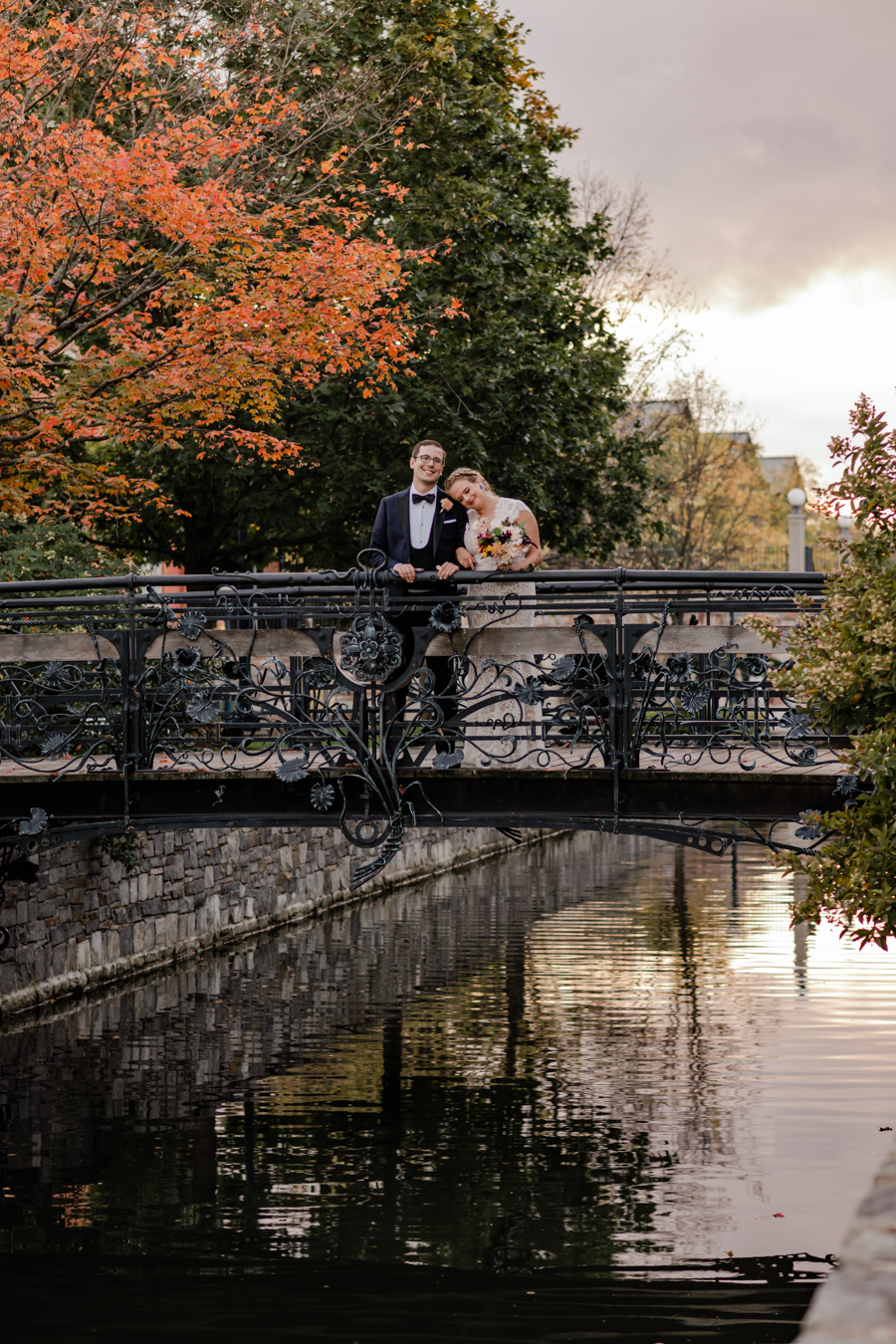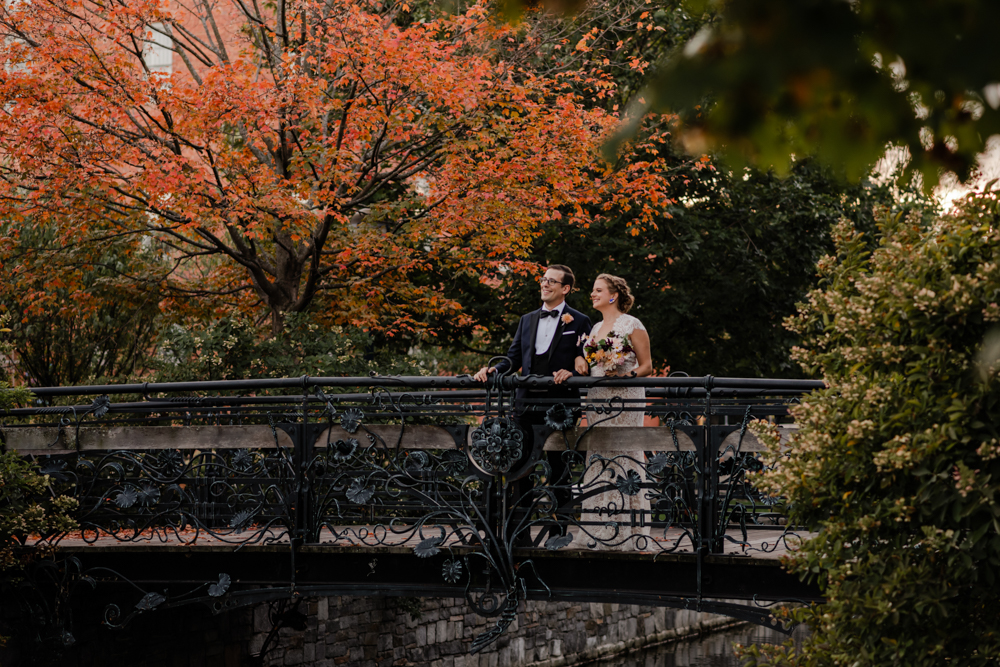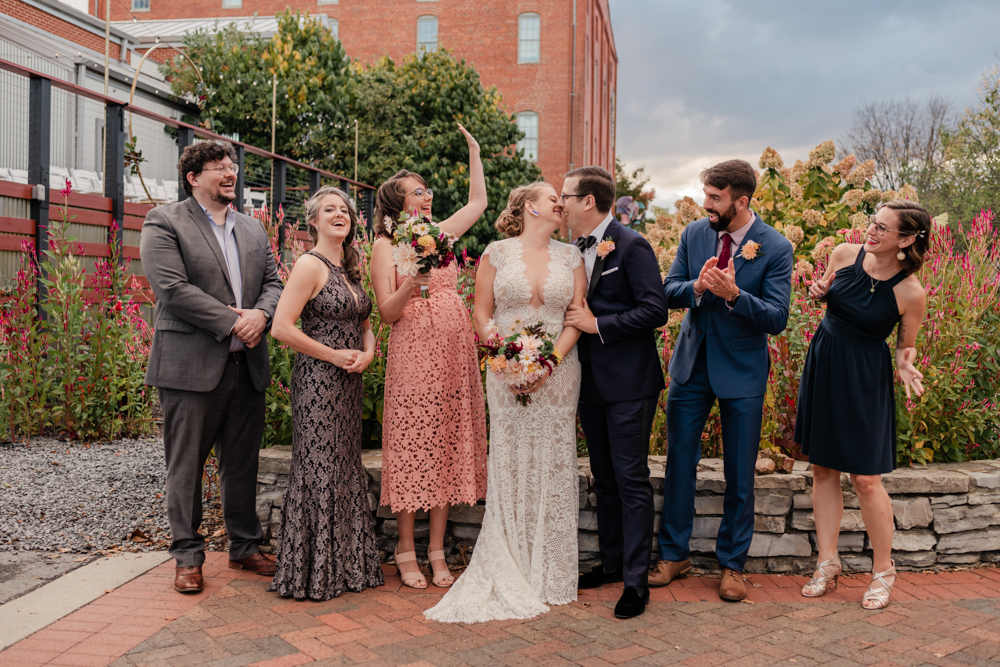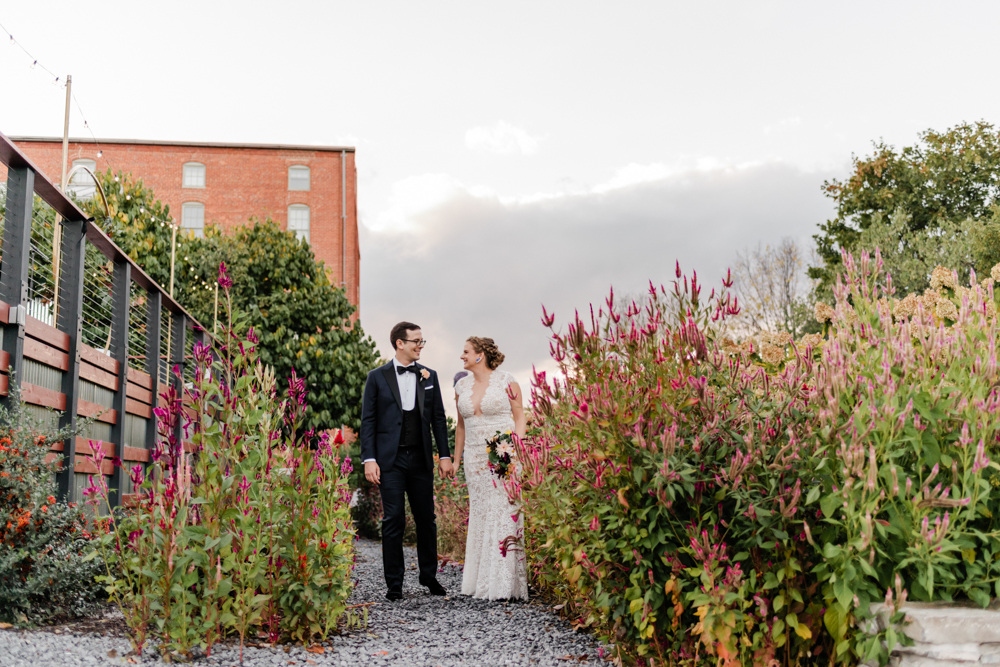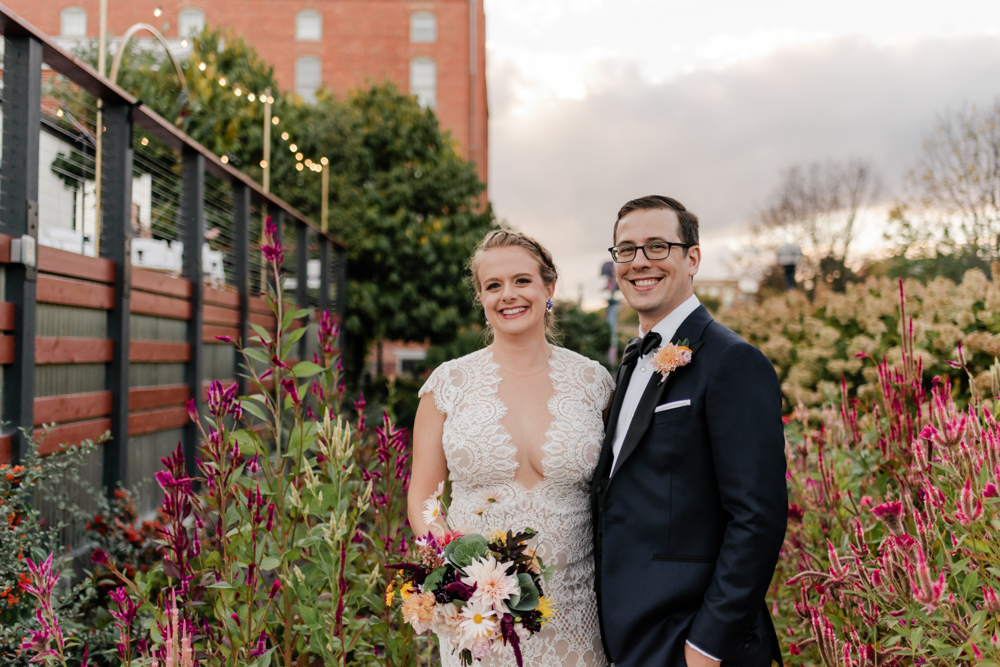 Delaplaine is in such a cool spot, right near the creek in Frederick, plus it has its own little garden! This was such a unique and perfectly artsy space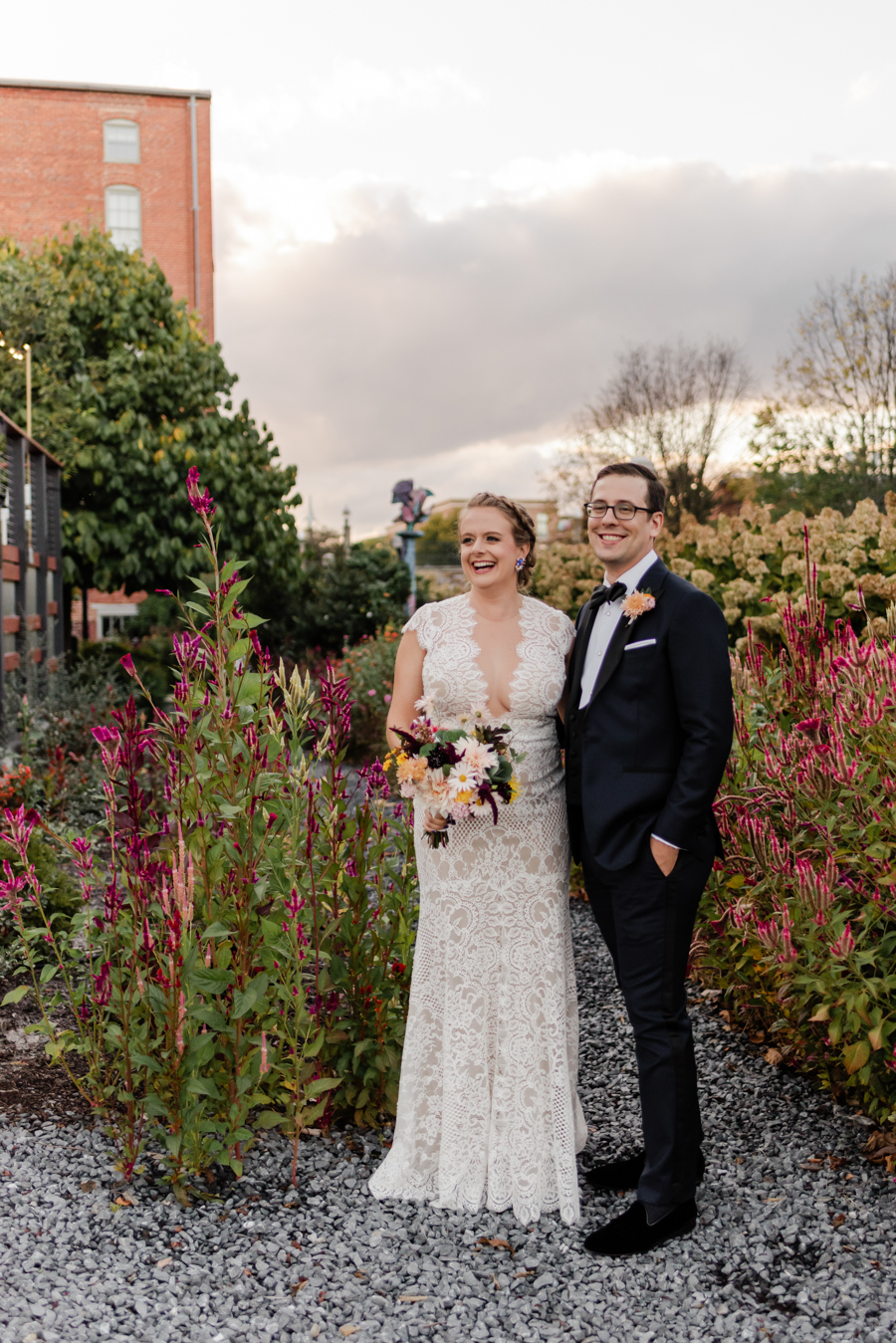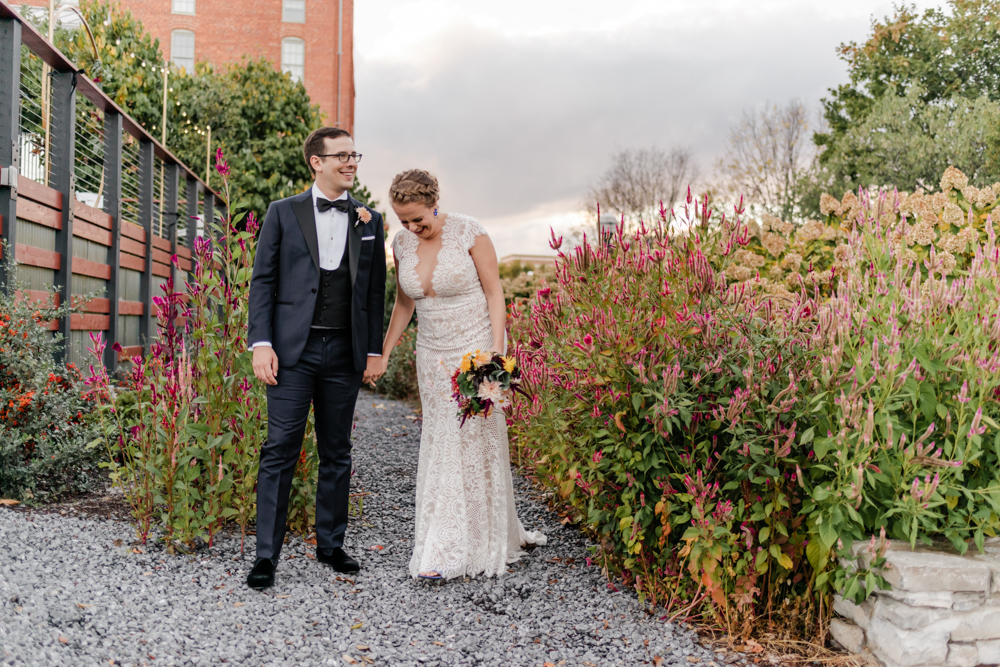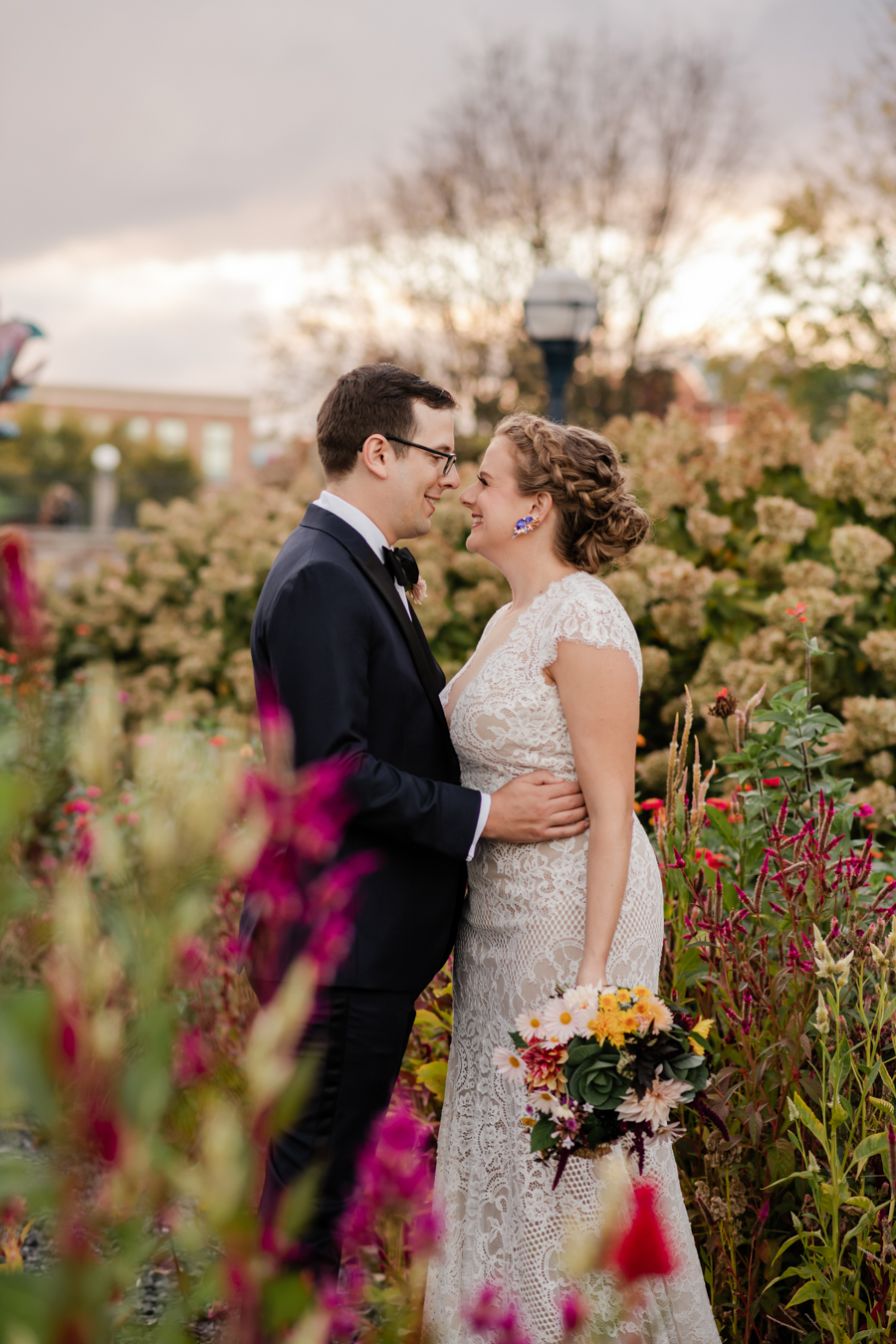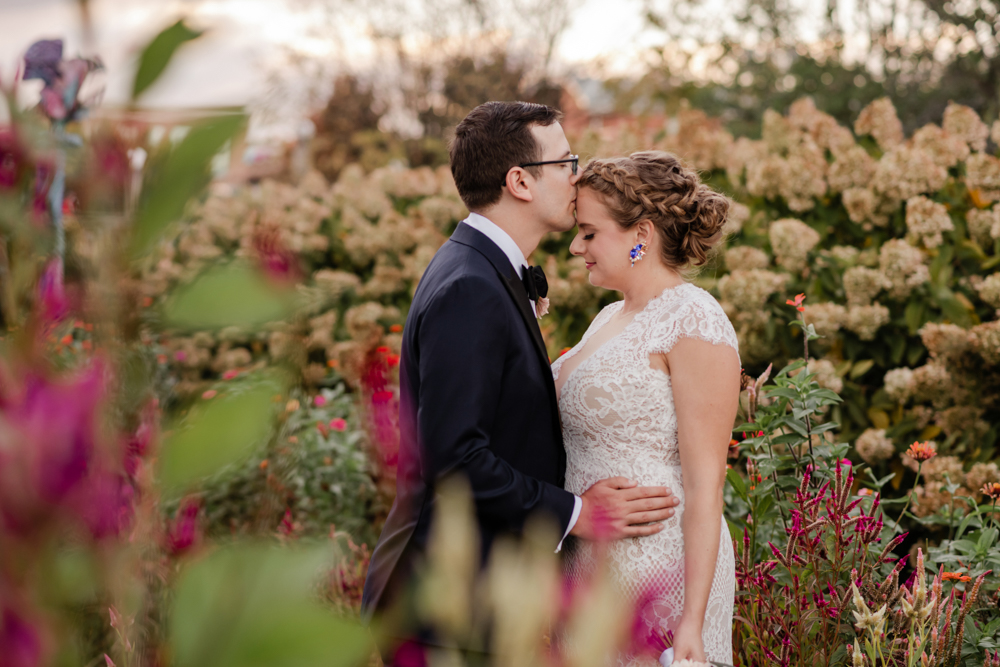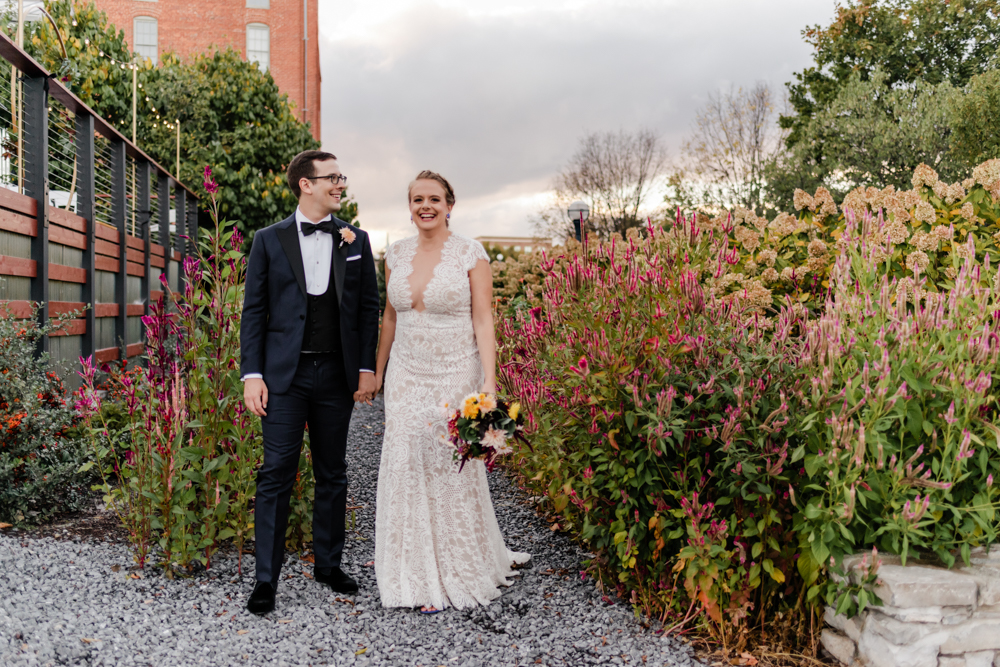 Such beautiful happy people! I love all these portraits of them so much!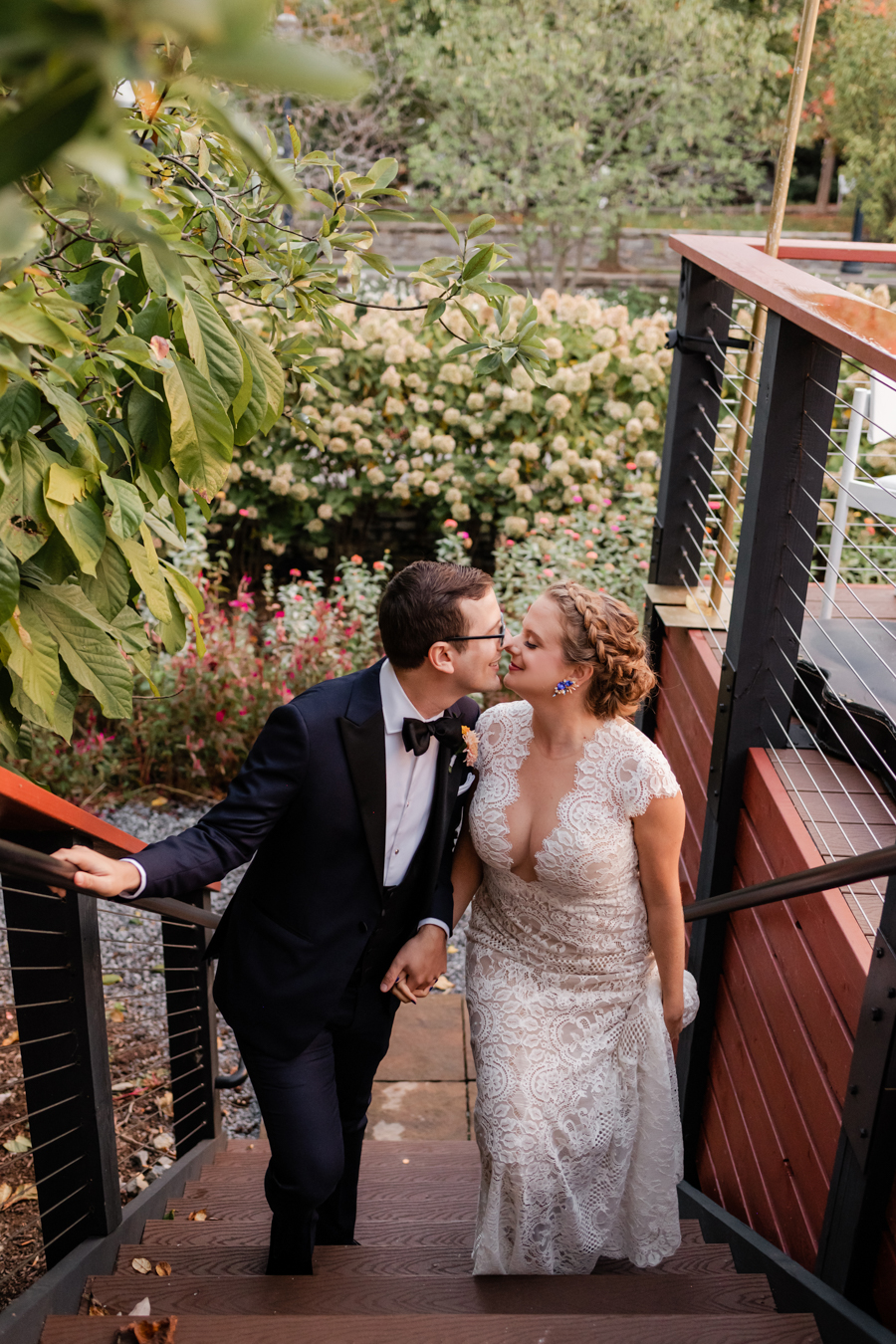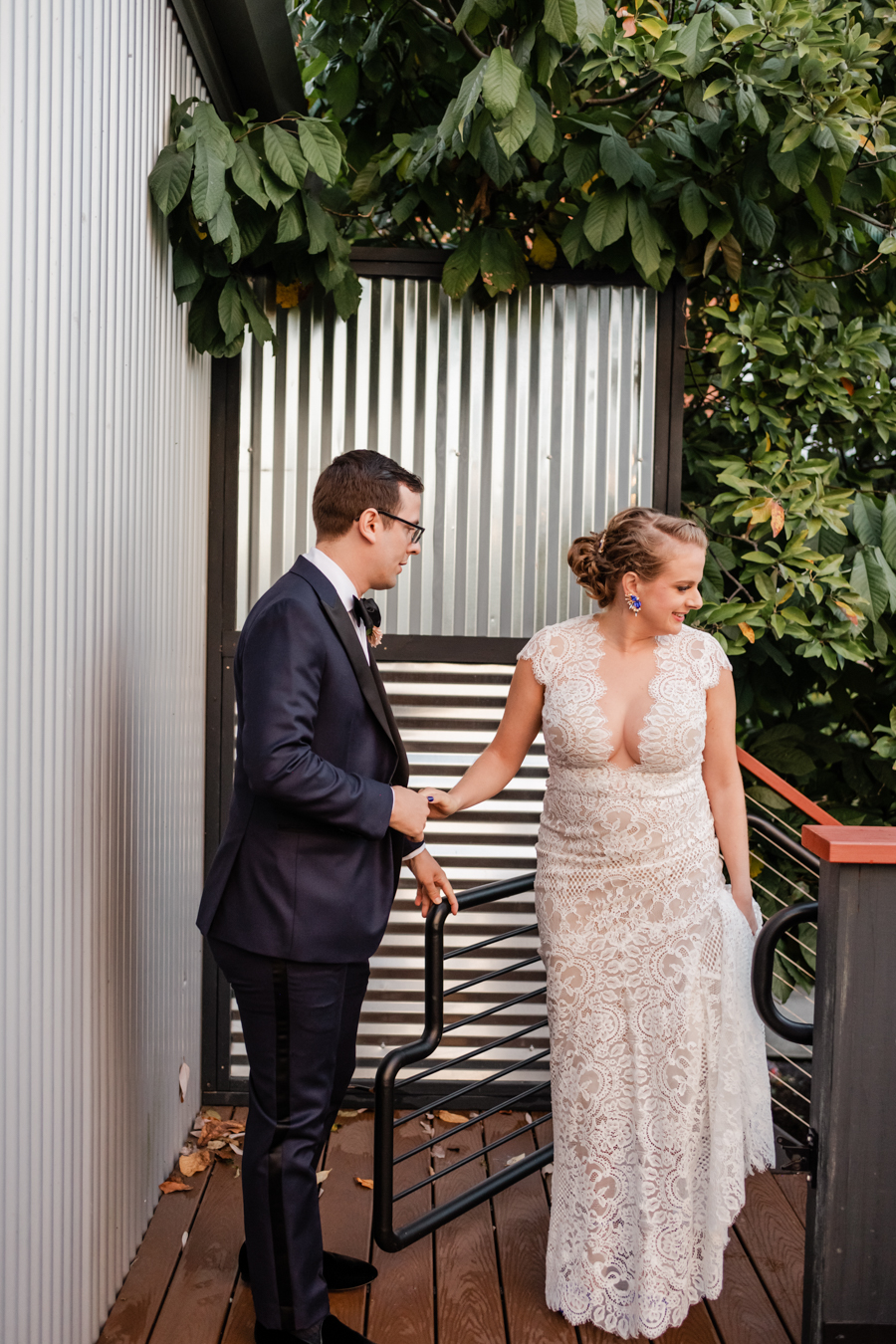 Literally every spot here was such a fun photo op to get creative! And they were able to use the actual gallery space for cocktail hour (and some really sweet pre-ceremony photos). Make sure to check out more from the featured gallery artist at @amandamccavour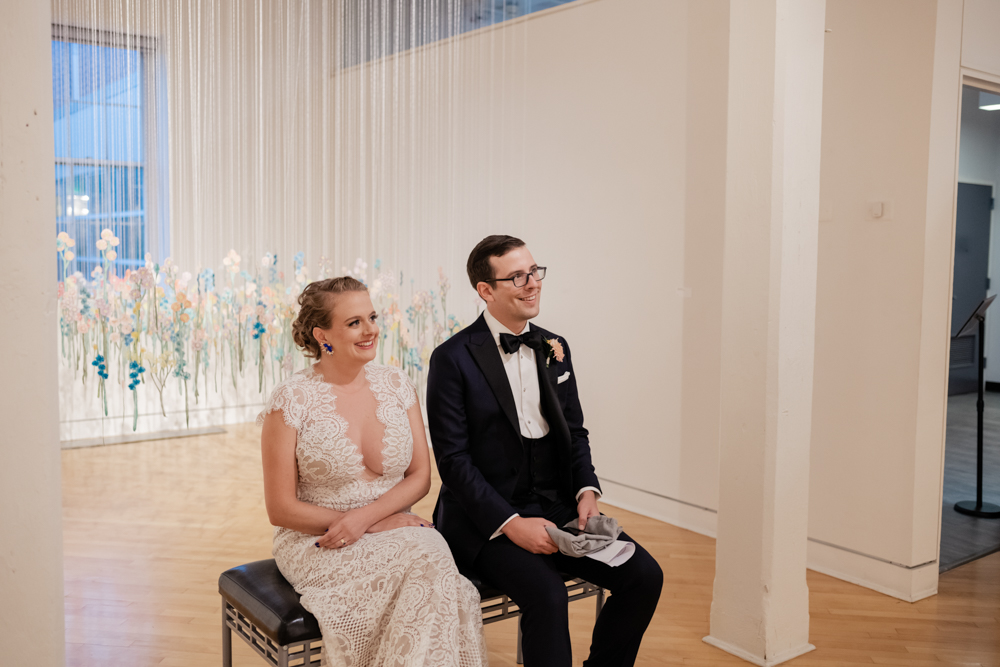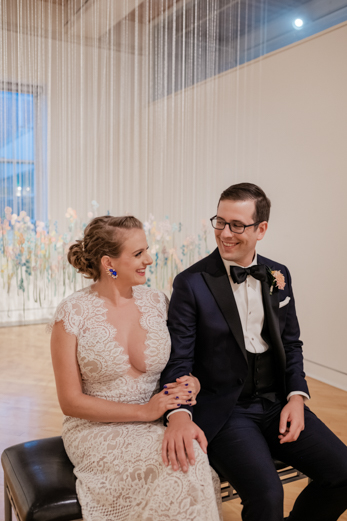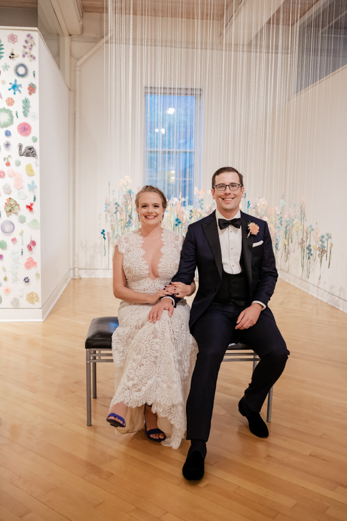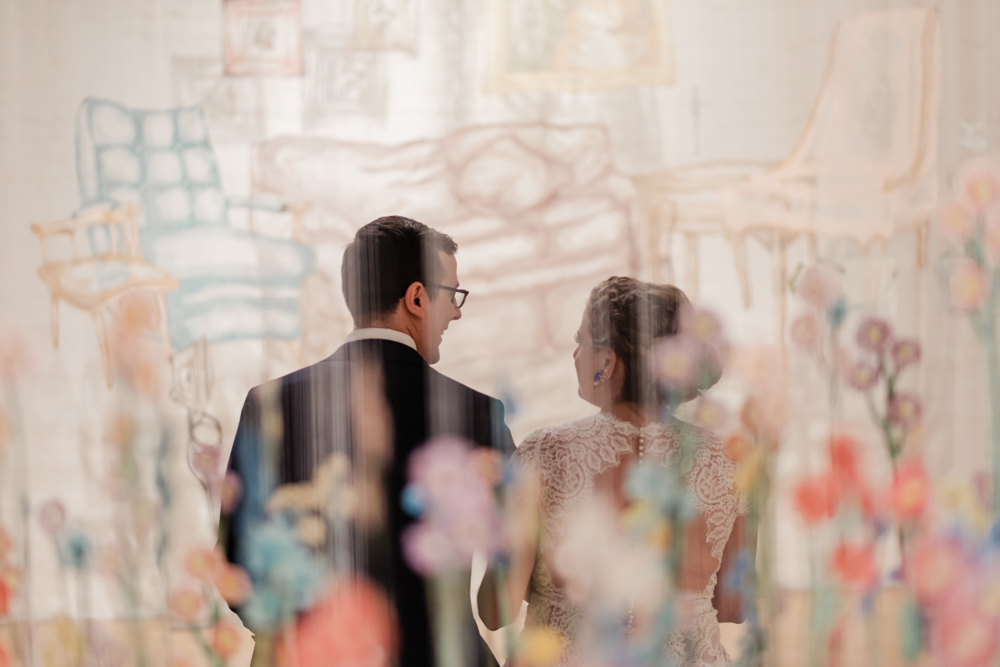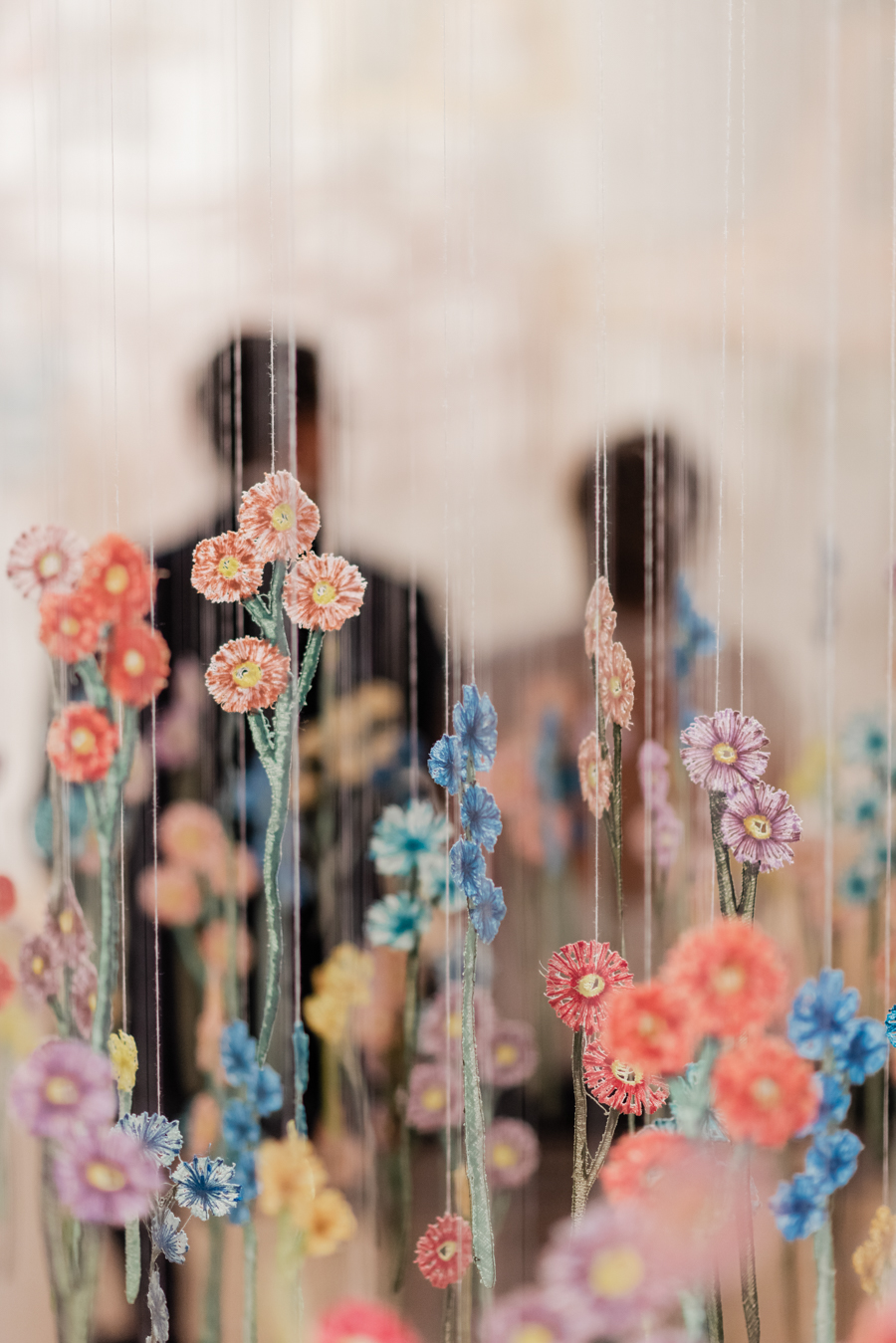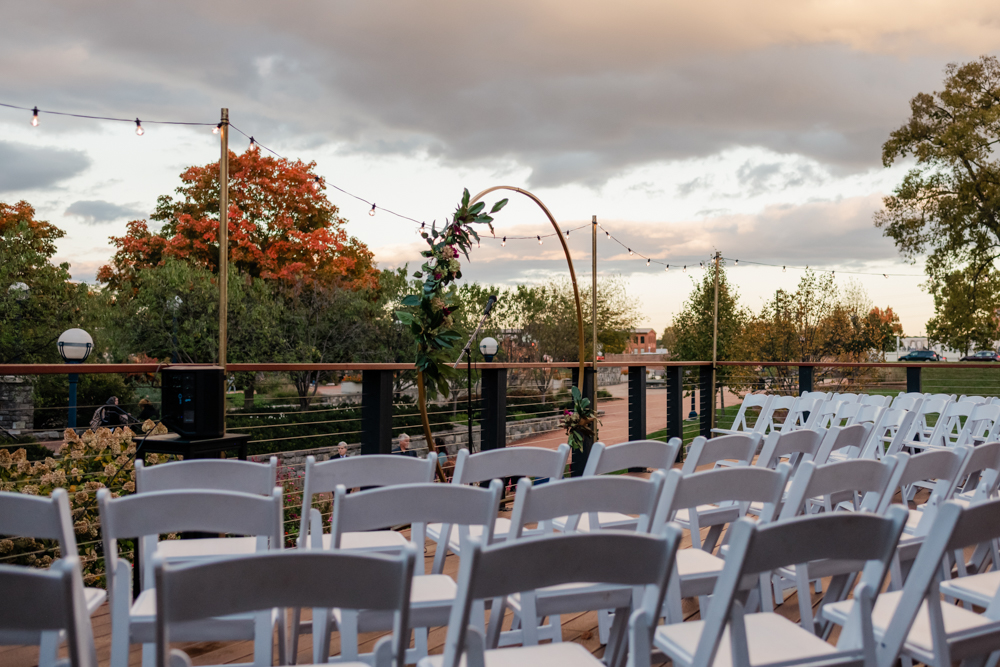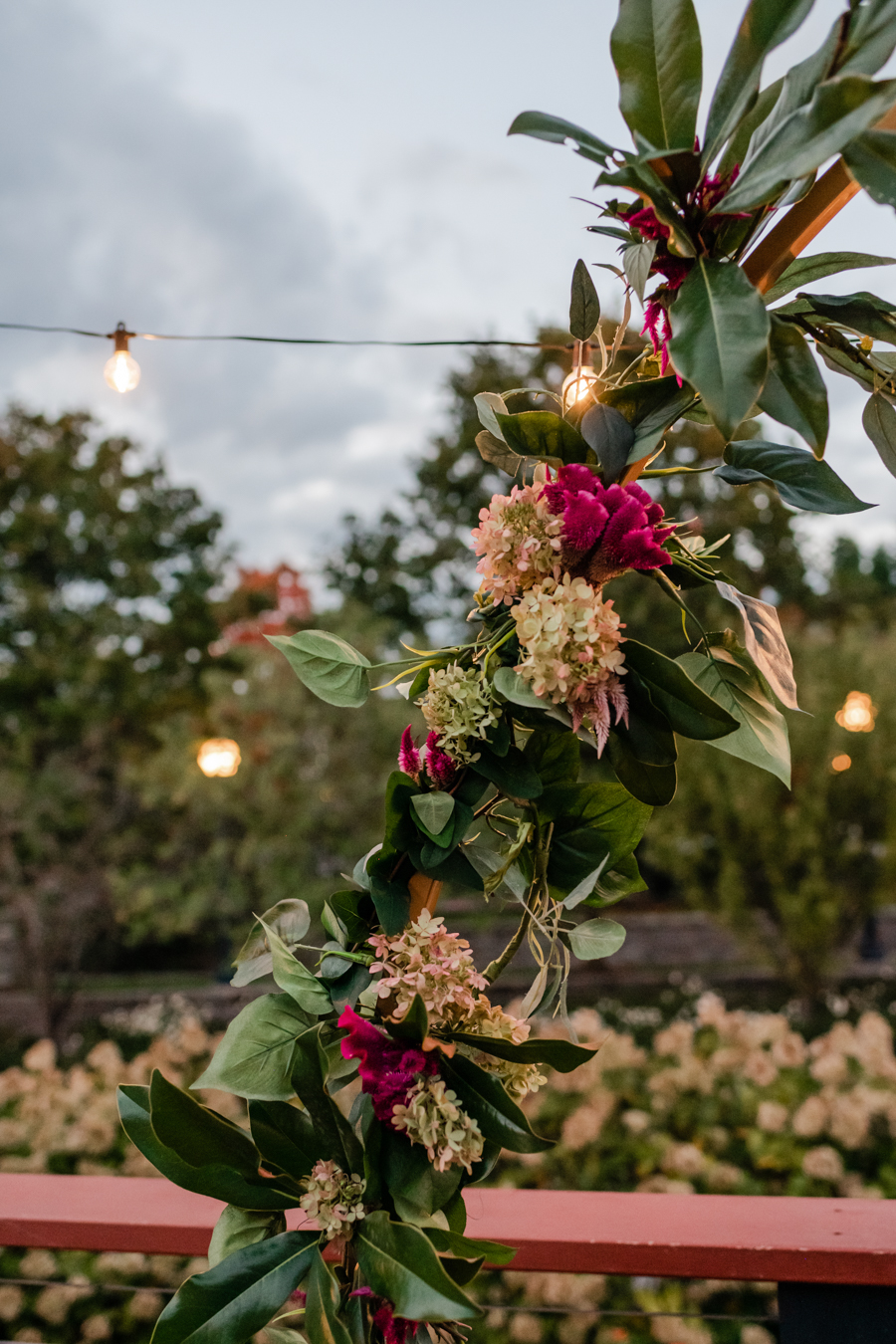 Okay I'll say it, I think evening ceremonies are underutilized! This was such a beautiful ambiance with the string lights and felt so intimate and personal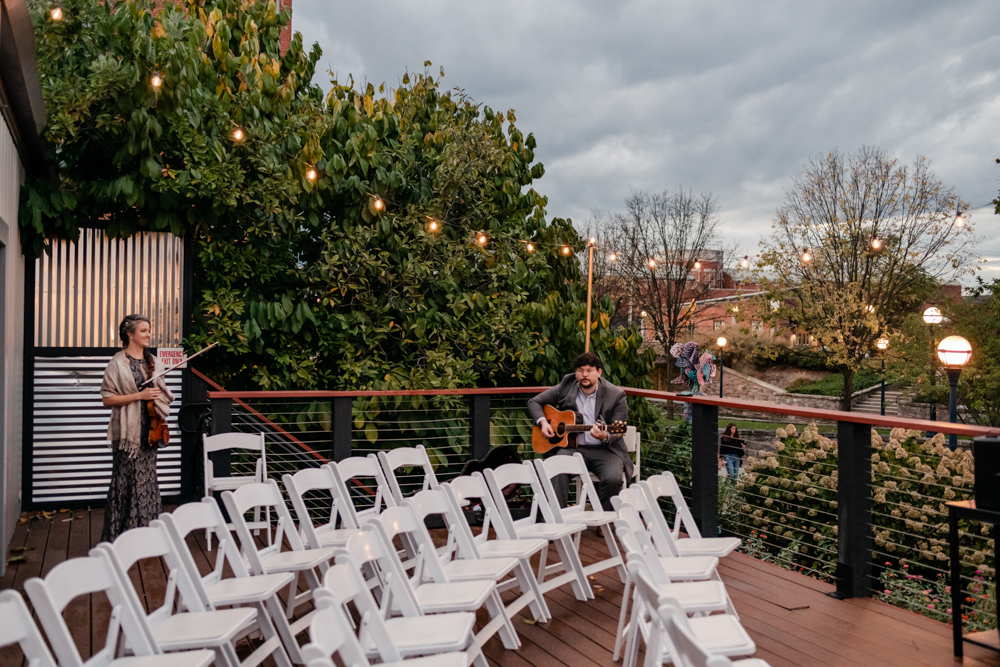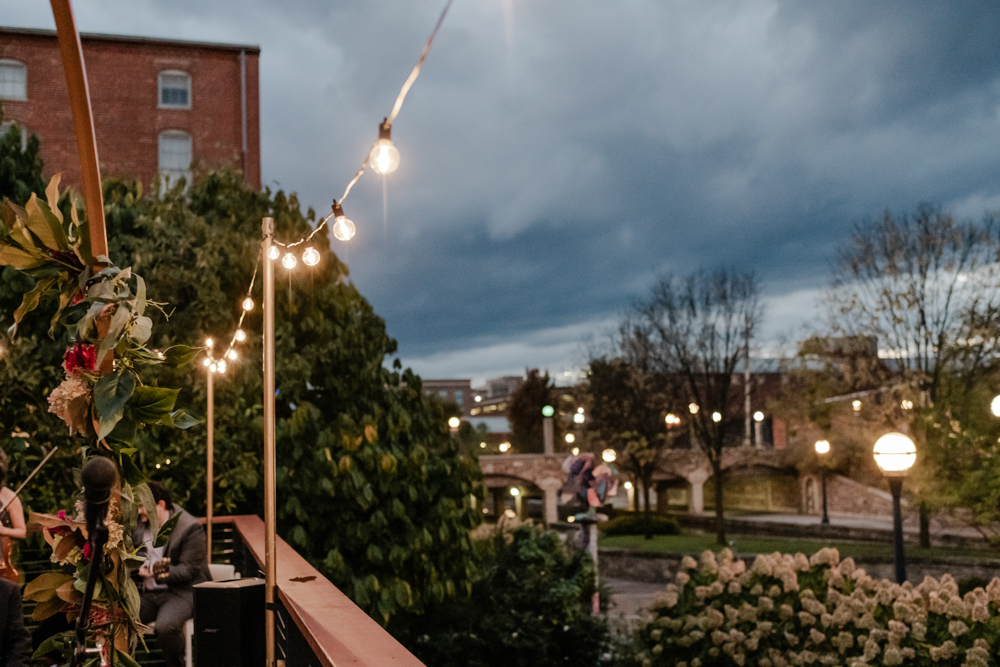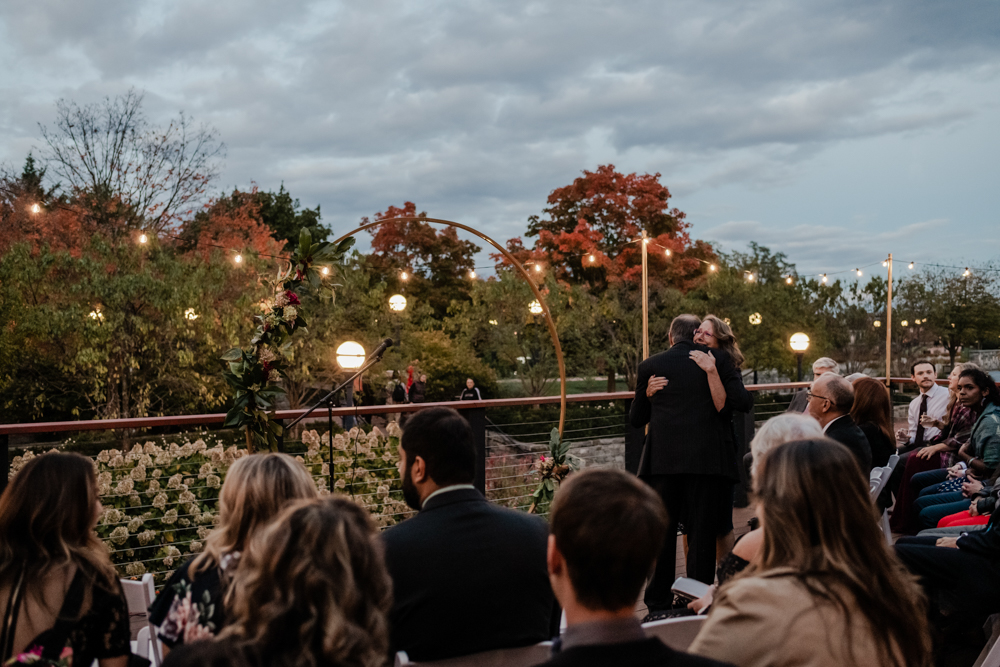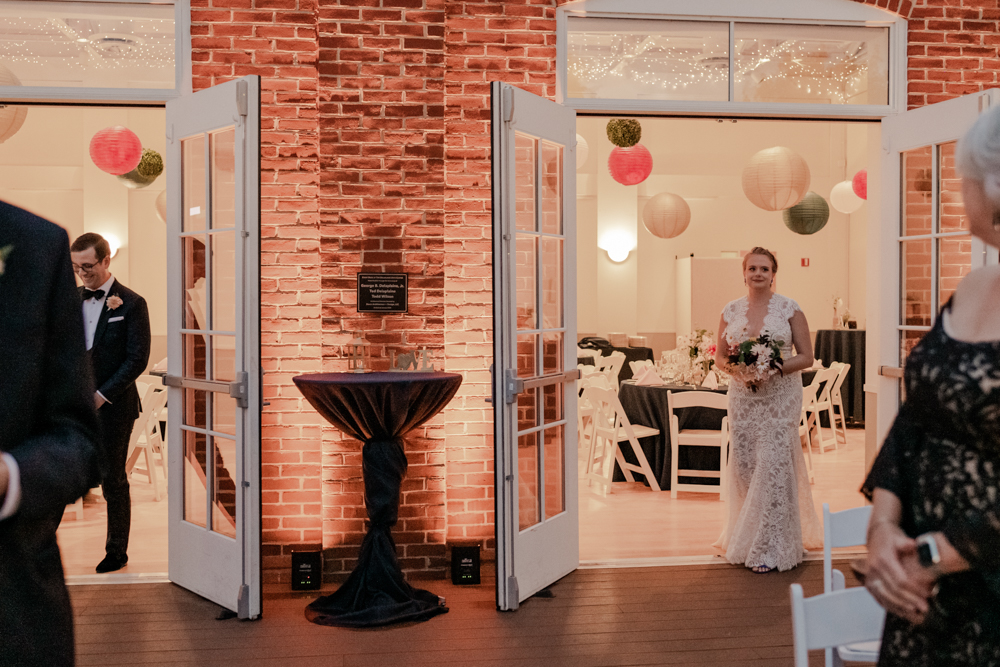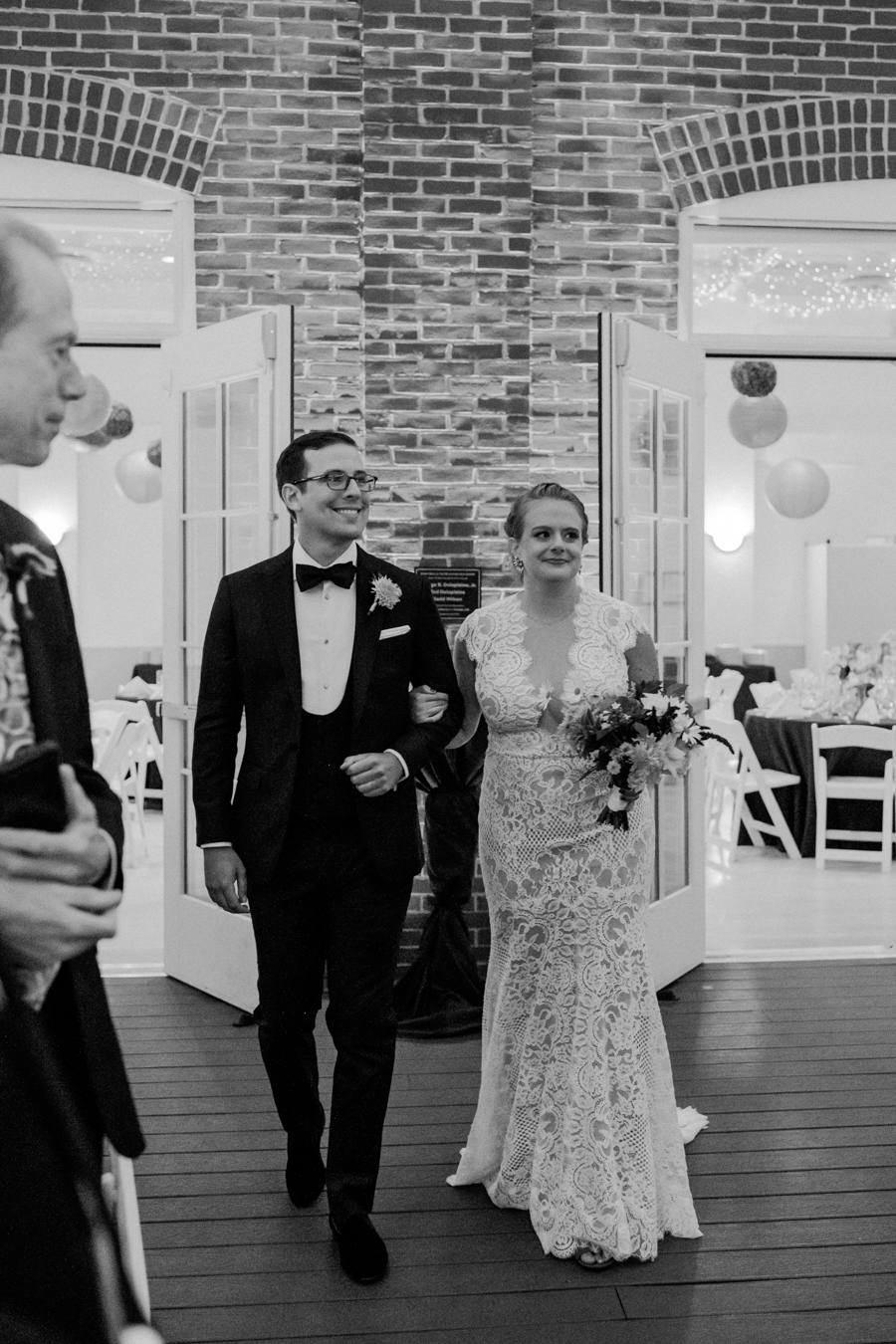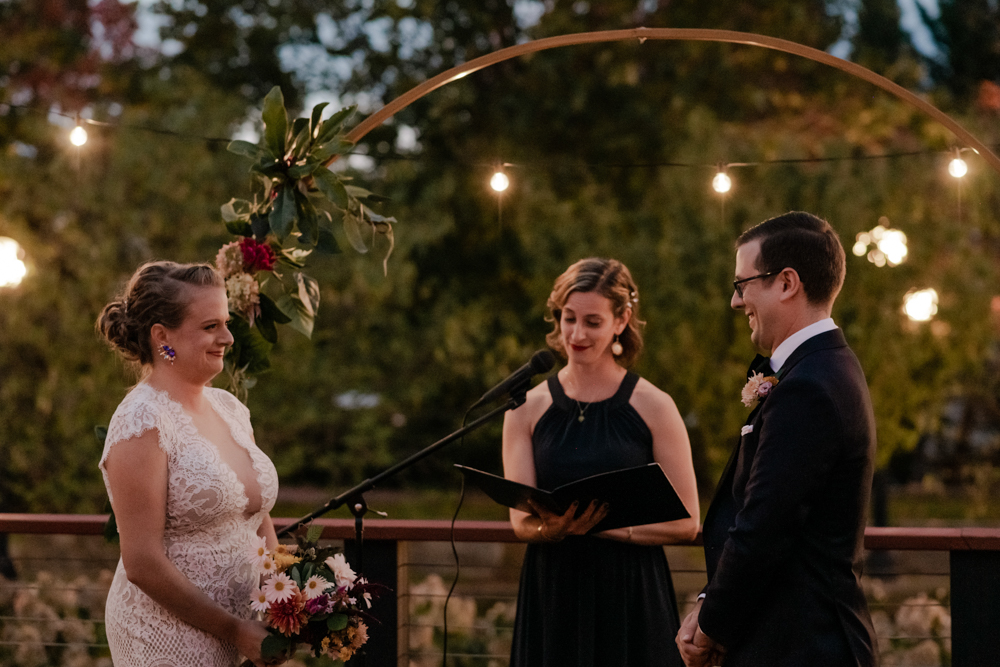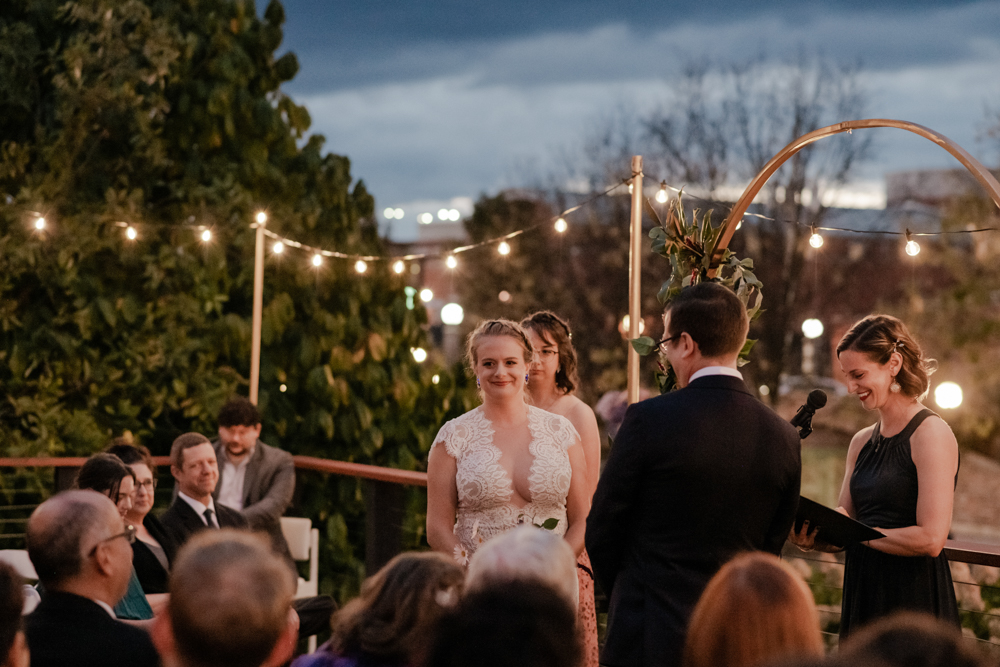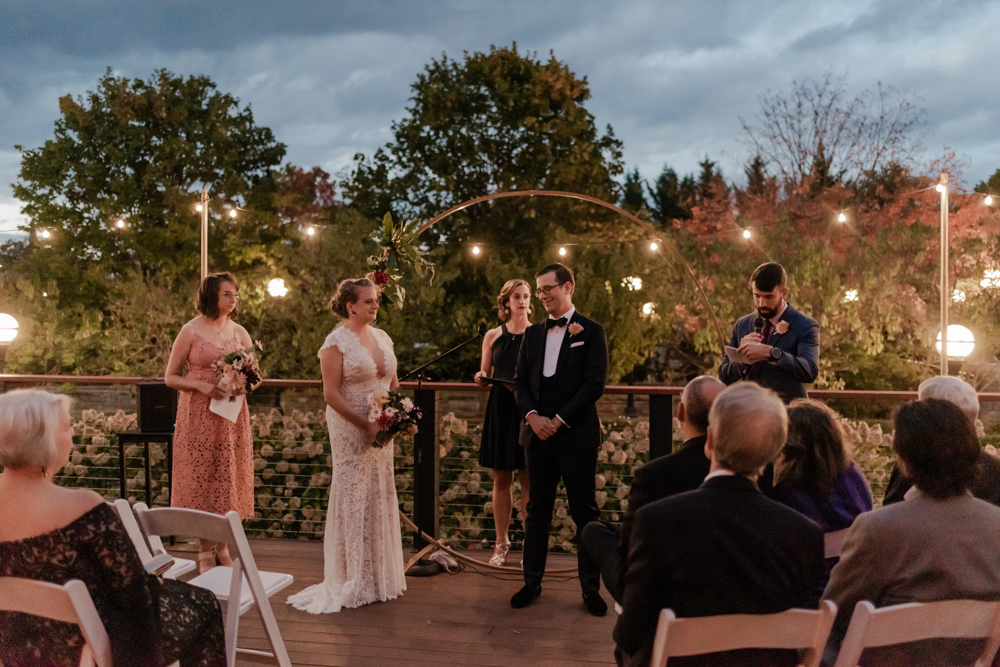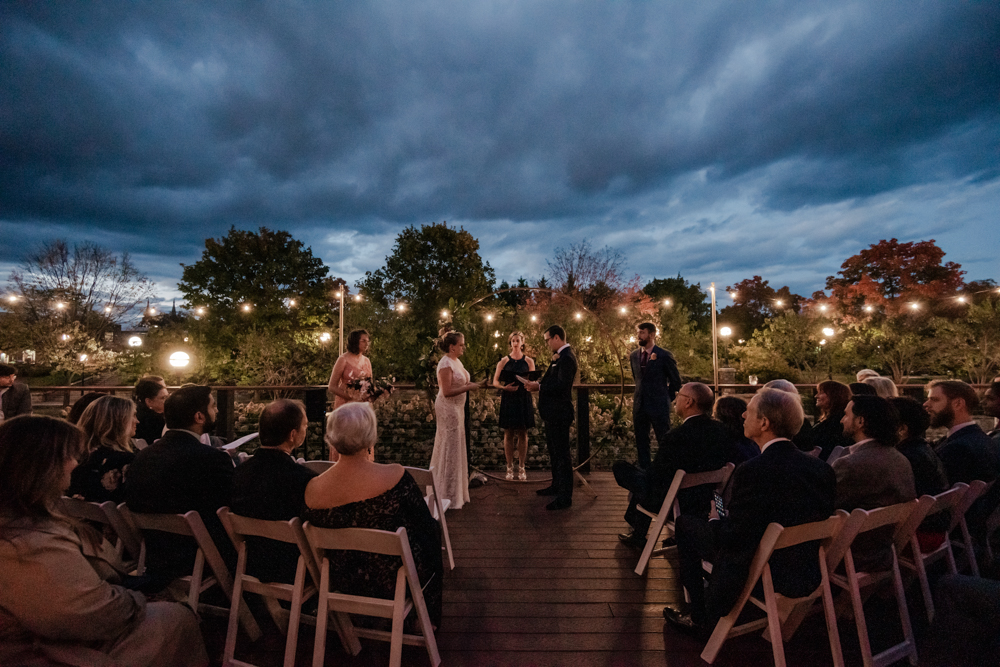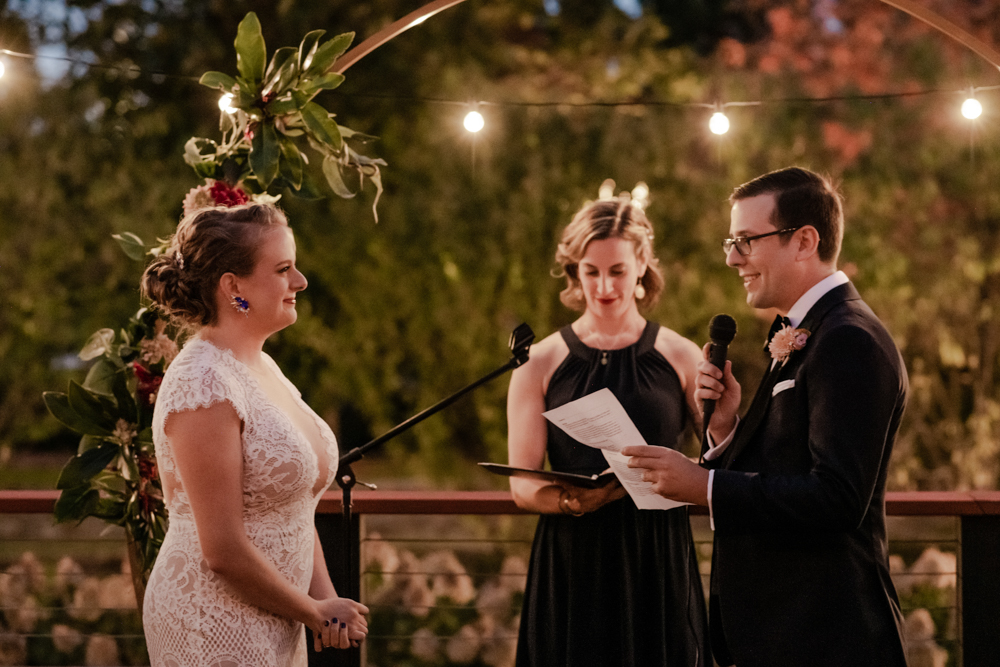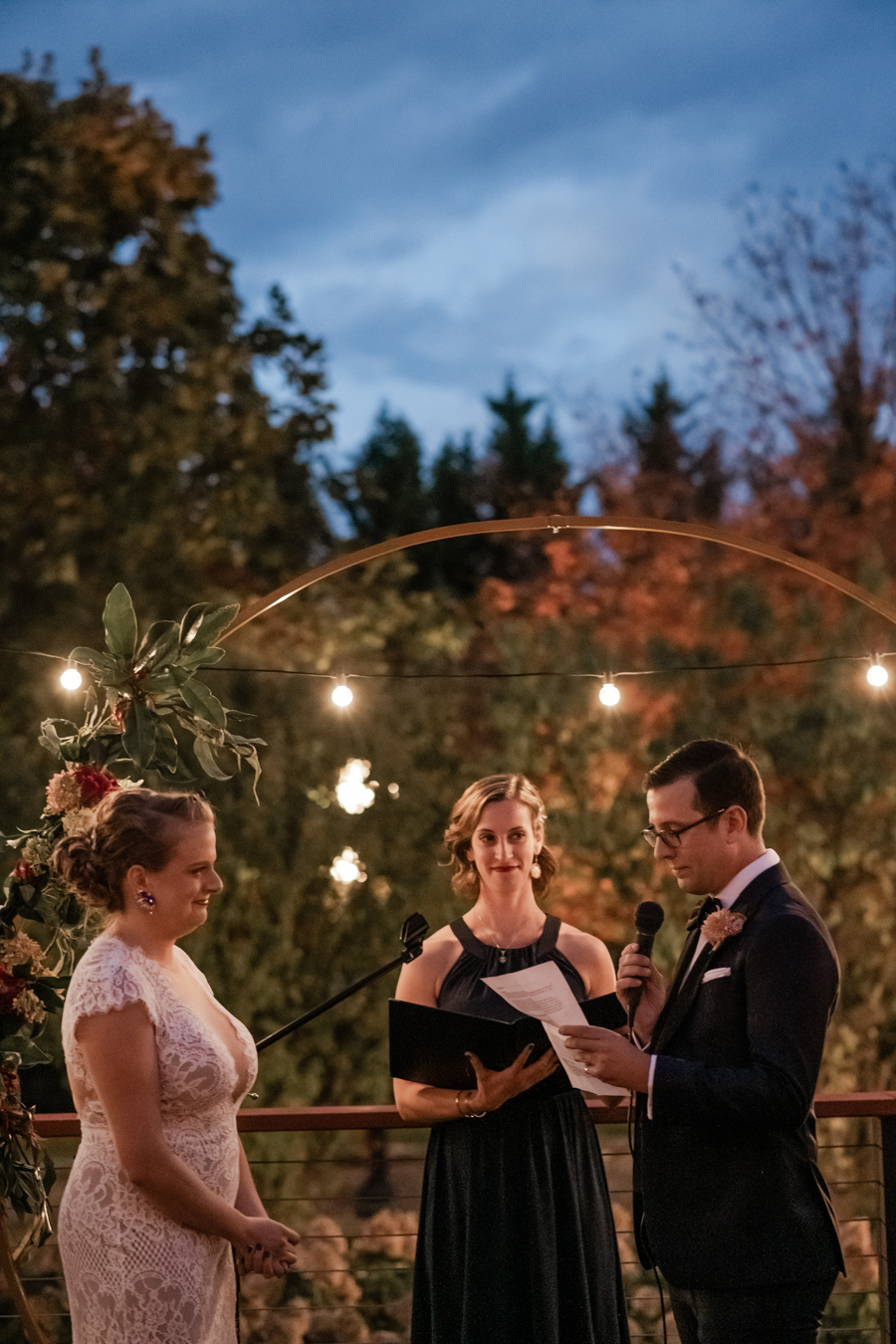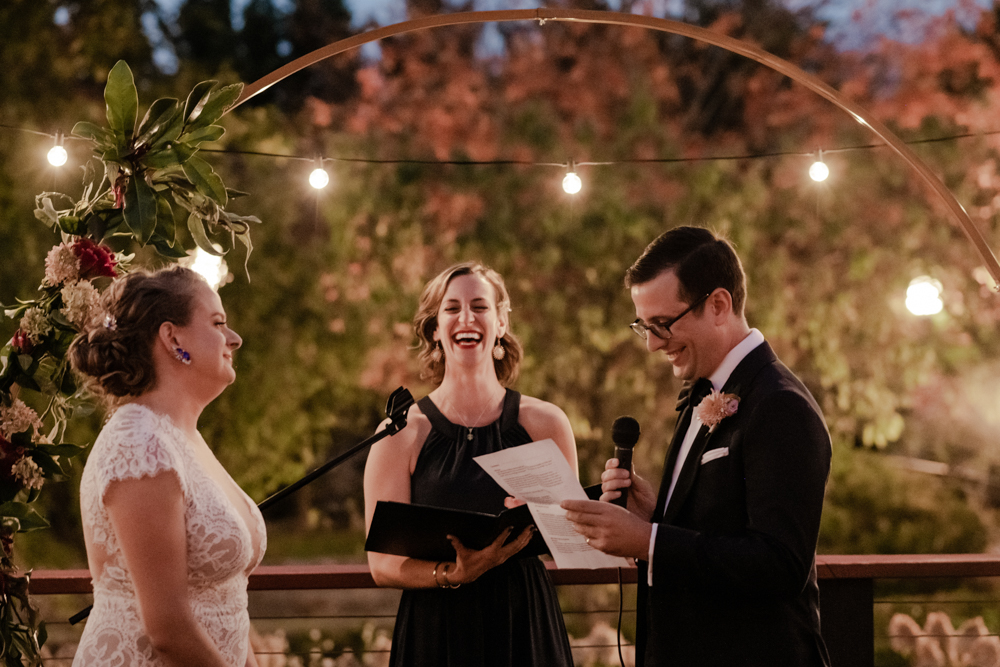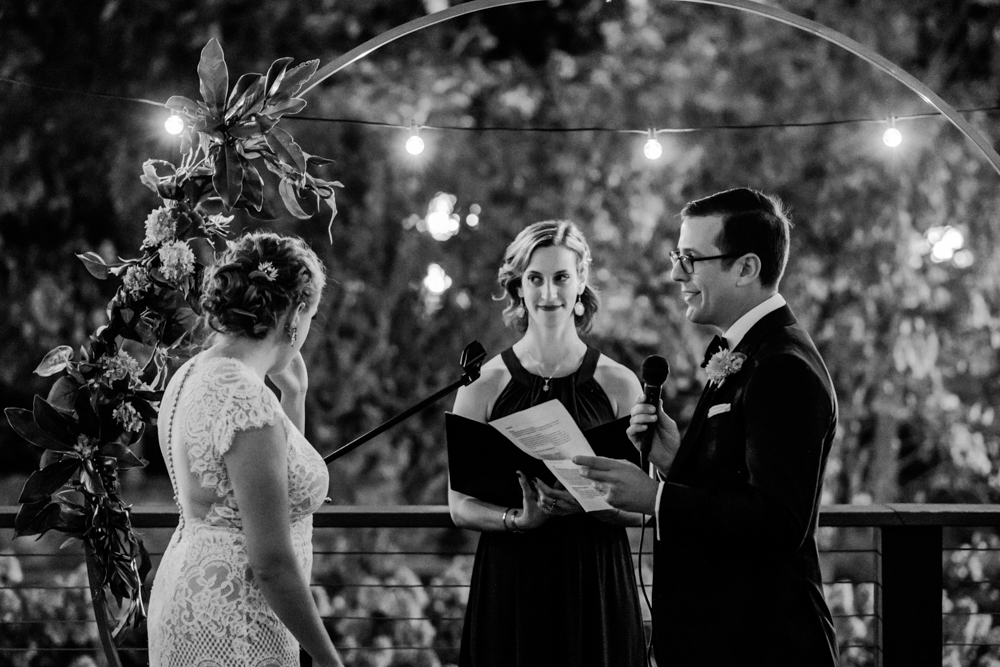 So many emotions! awww so adorable! And their 2021 ceremony was officiated by their friend (and our mutual friend!) Monique who did an incredible job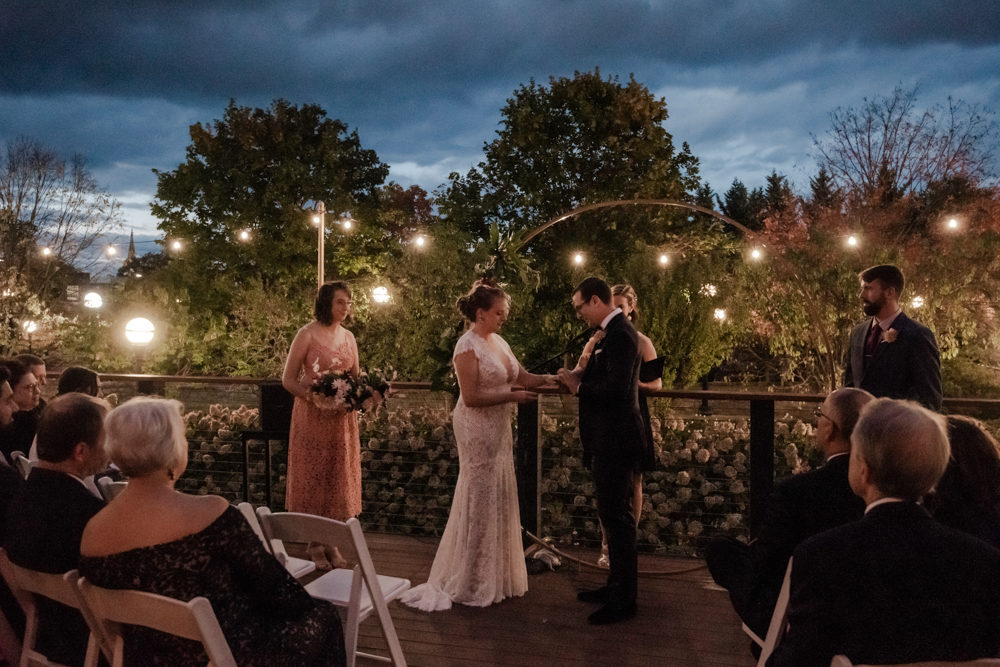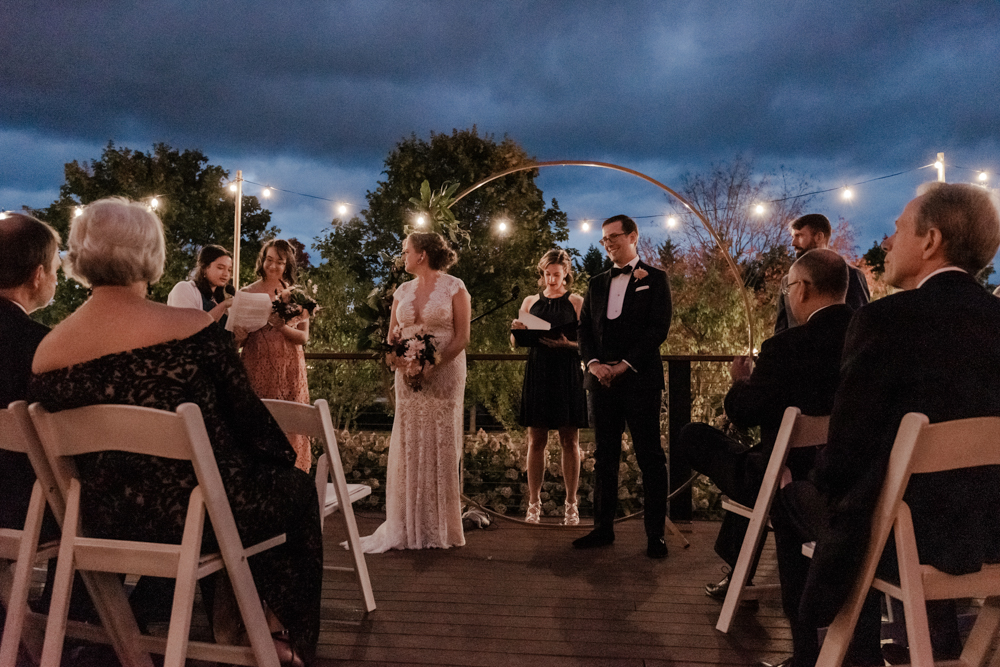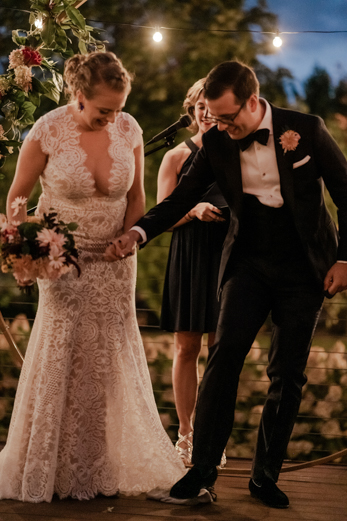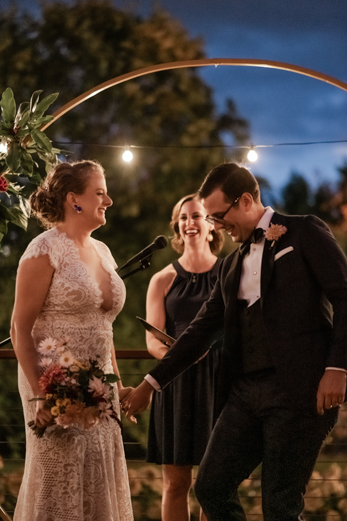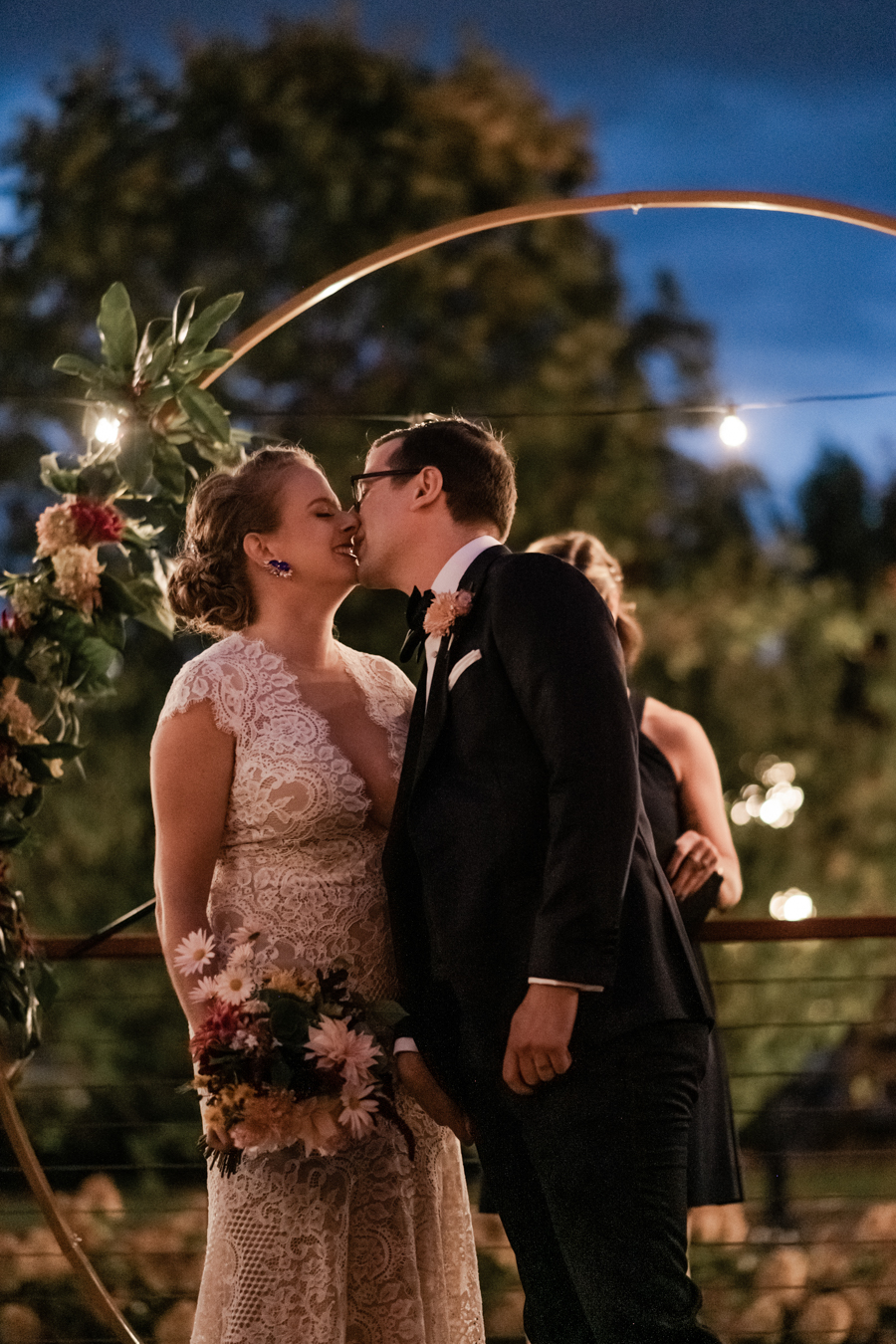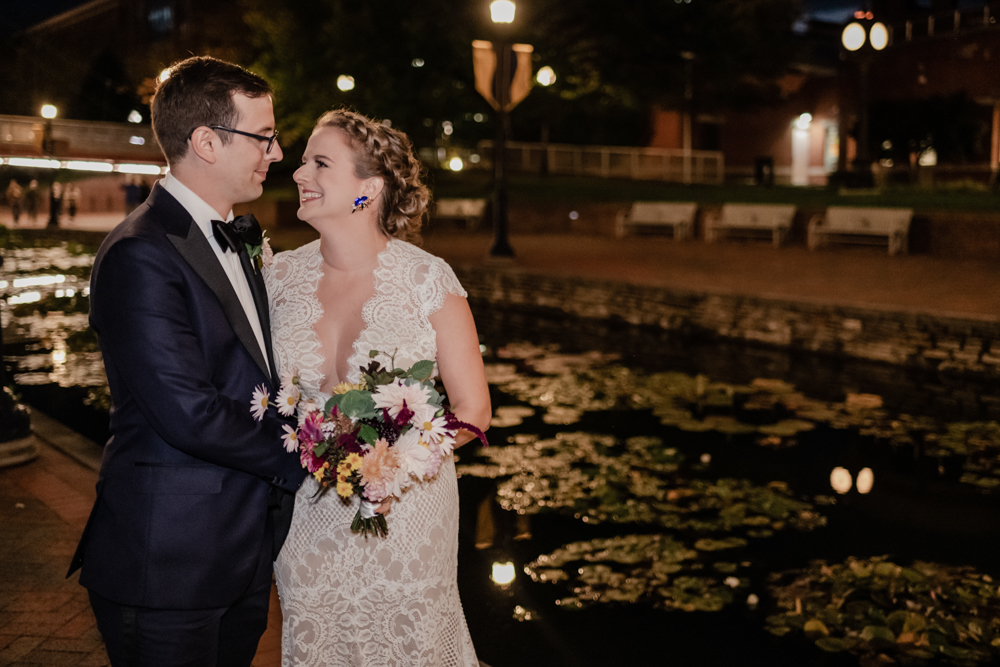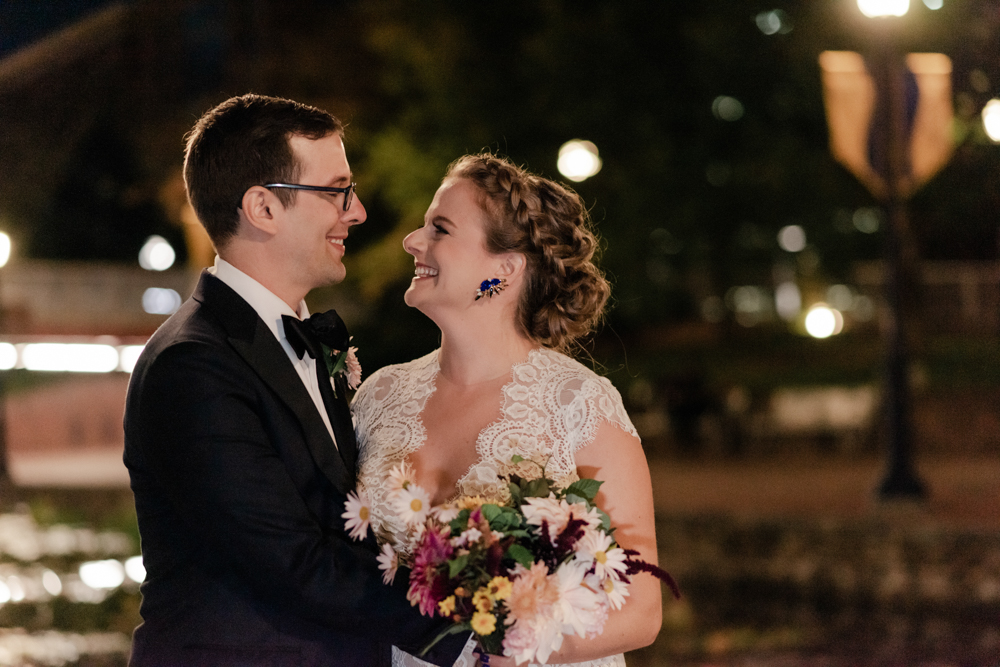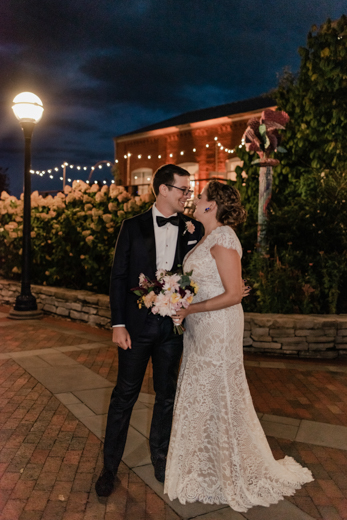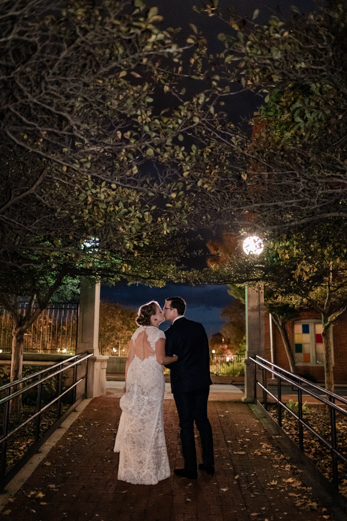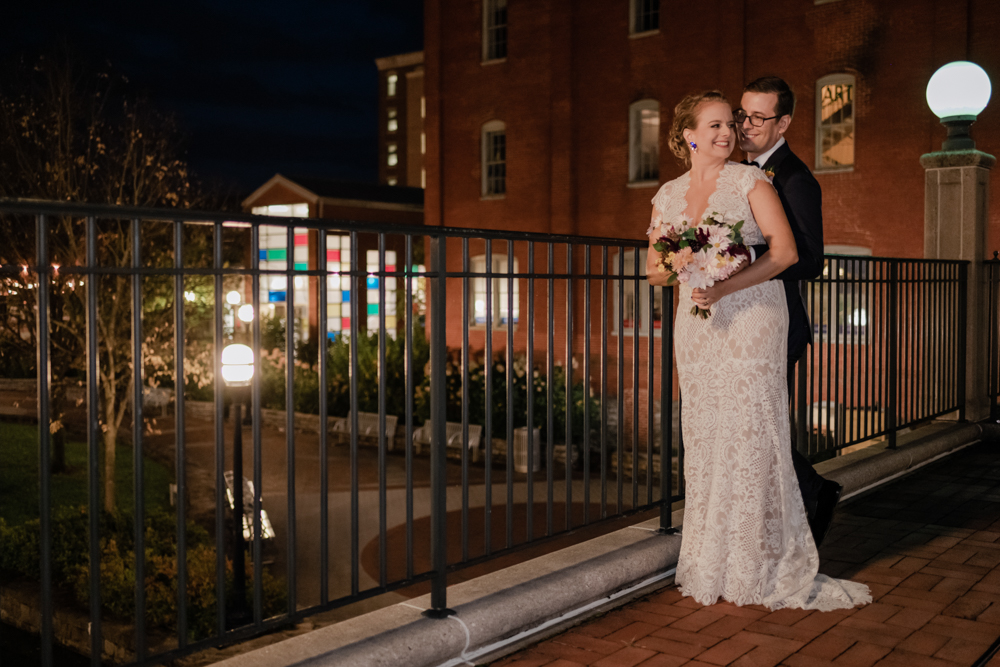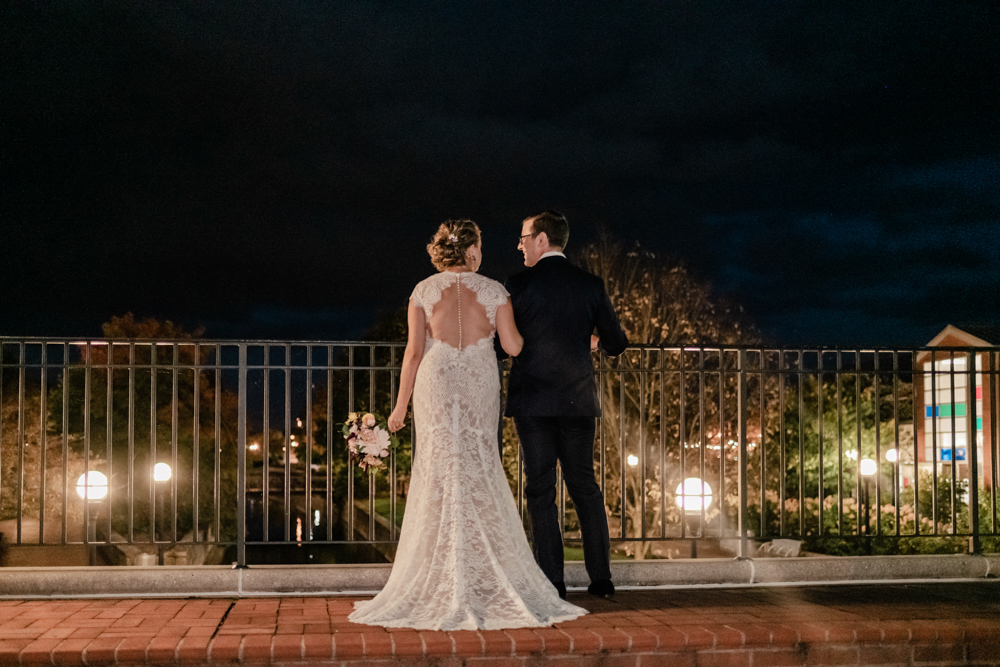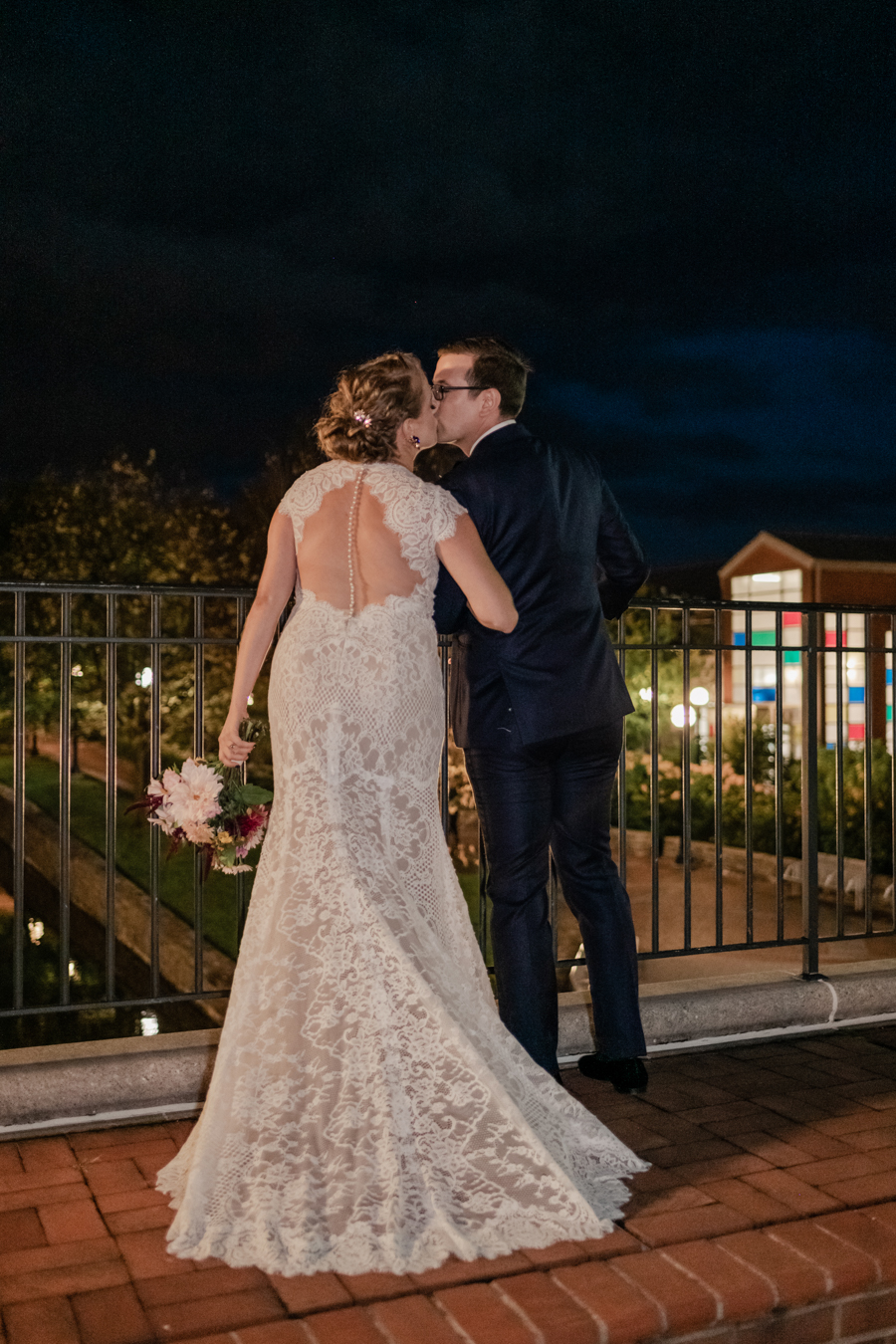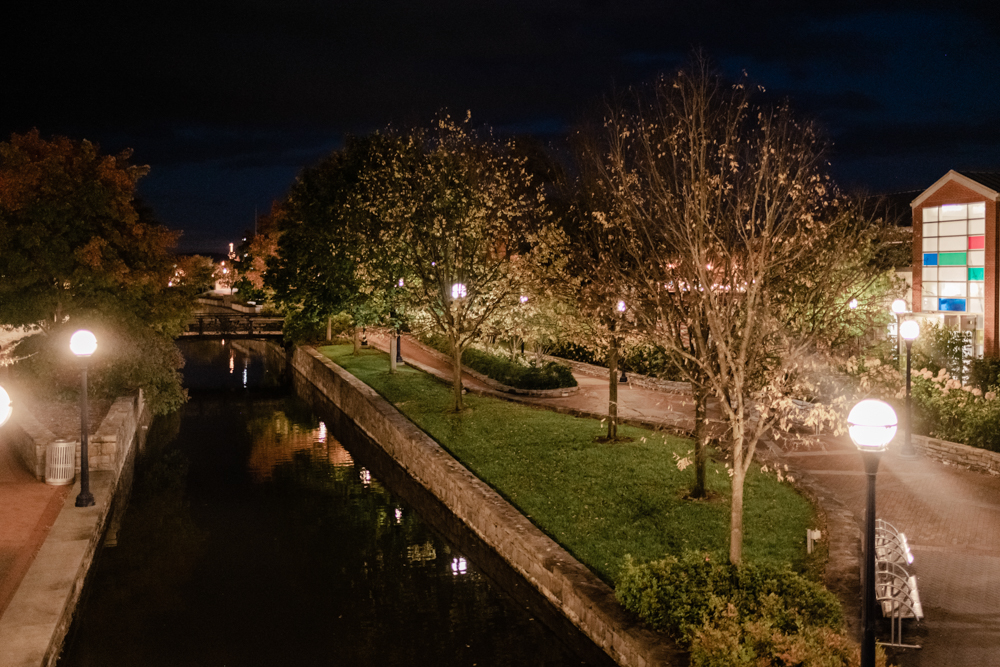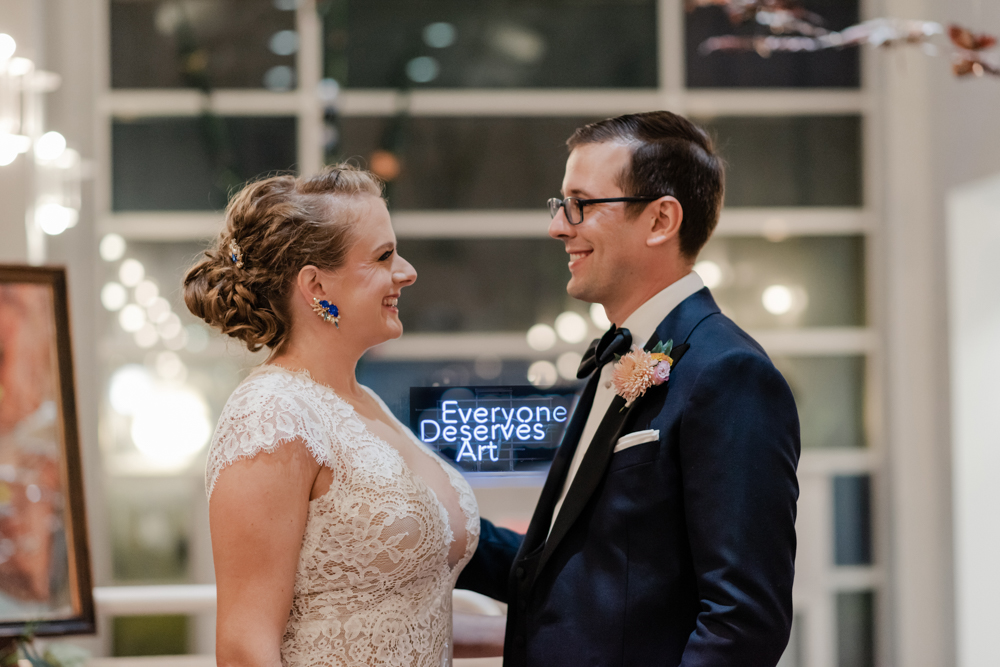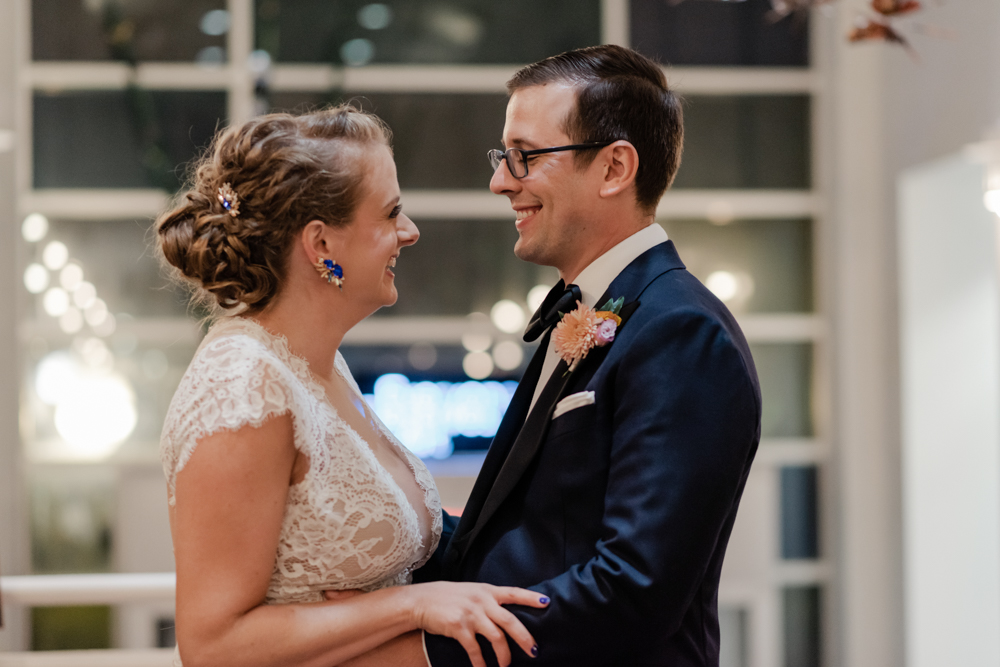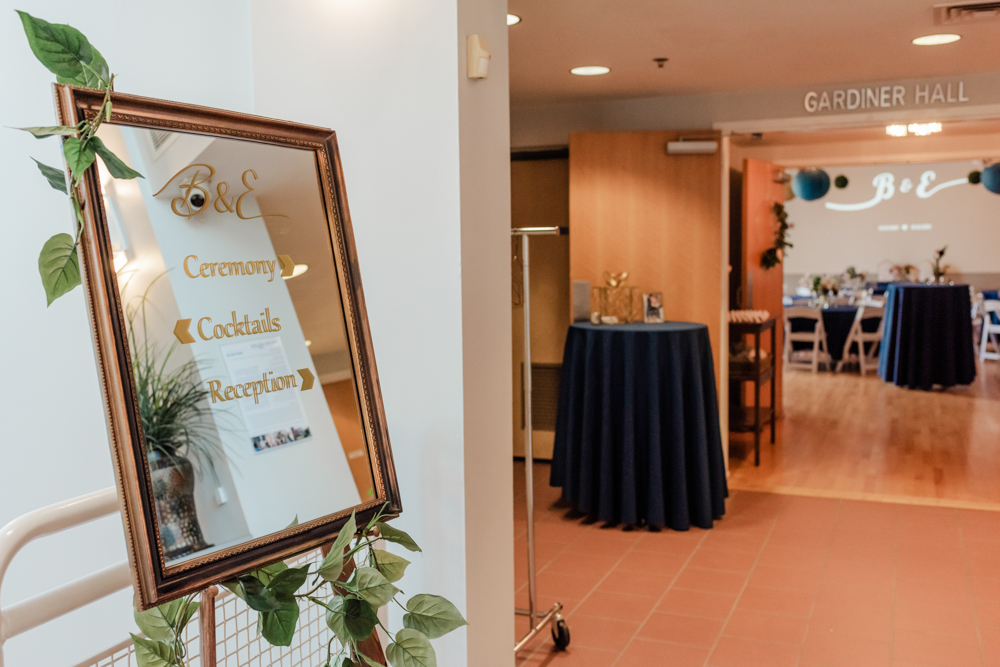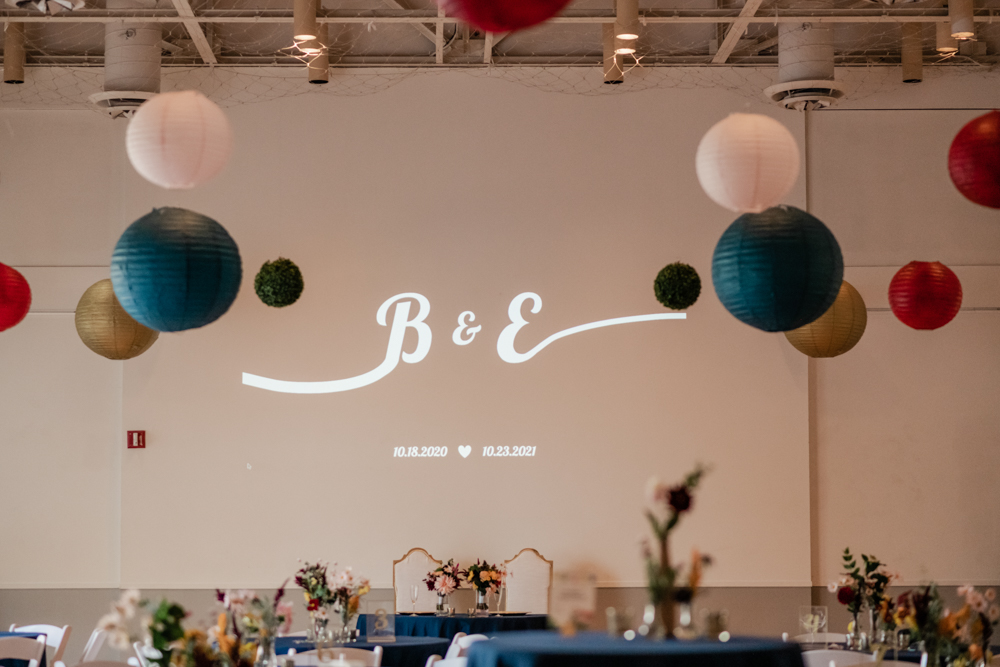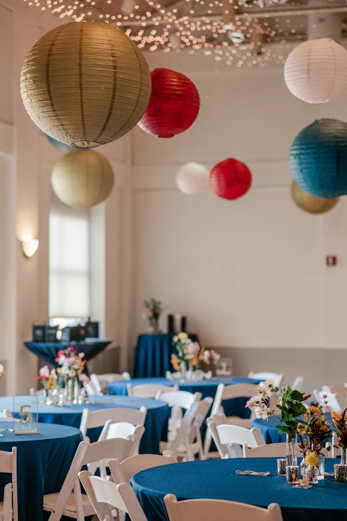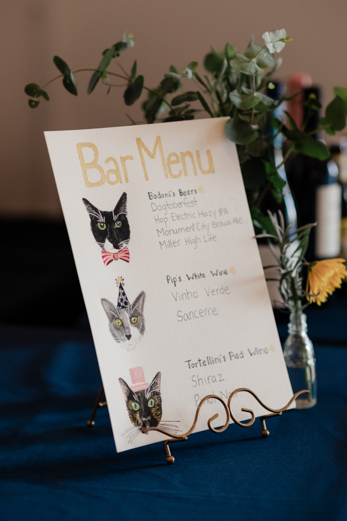 Cat-themed menus and handcrafted favors! Their details were amazing!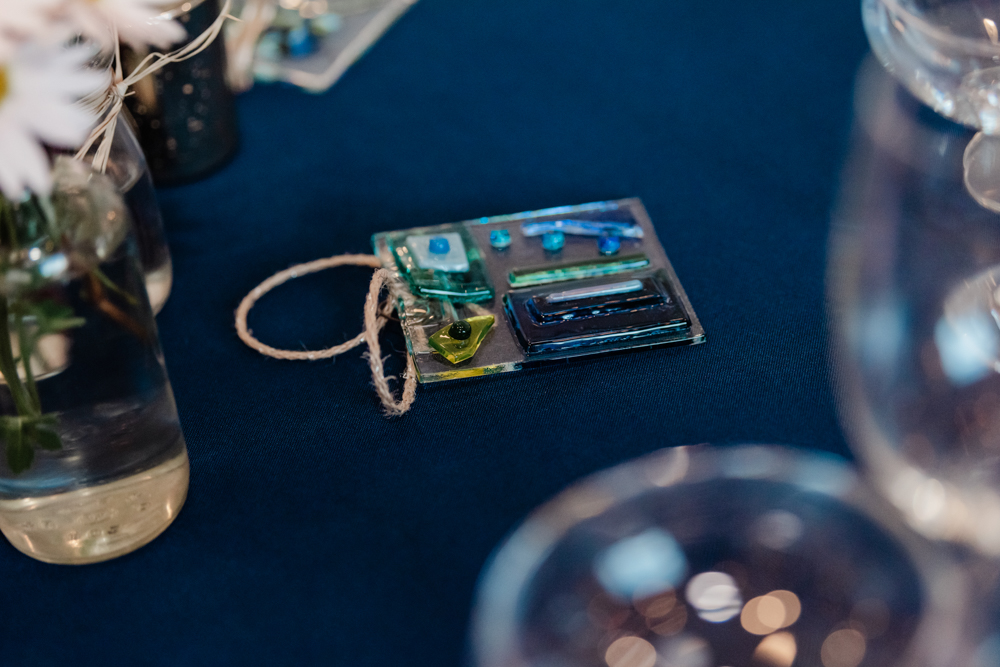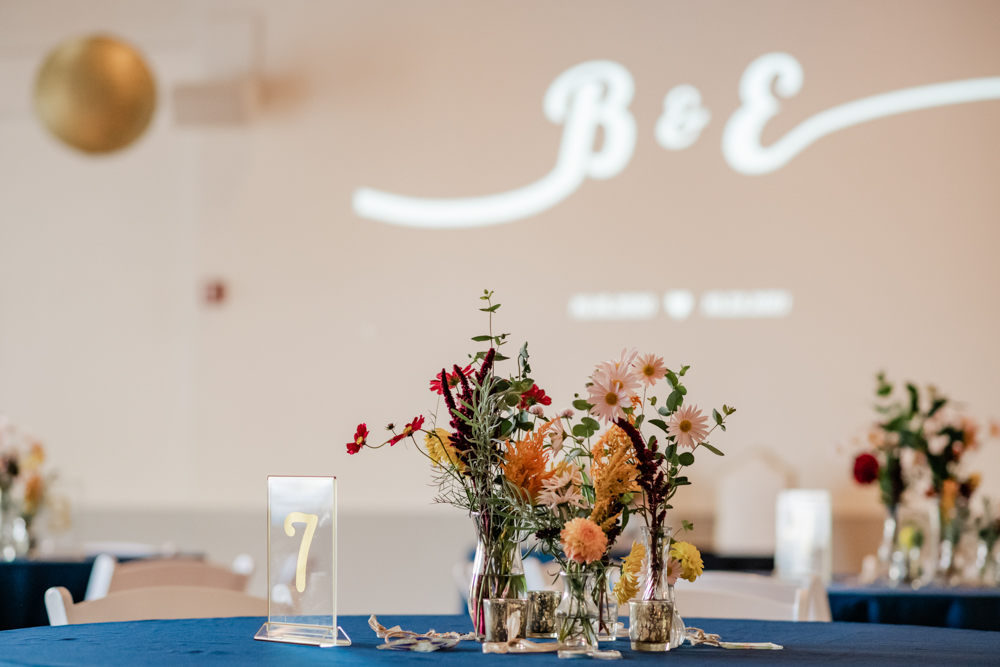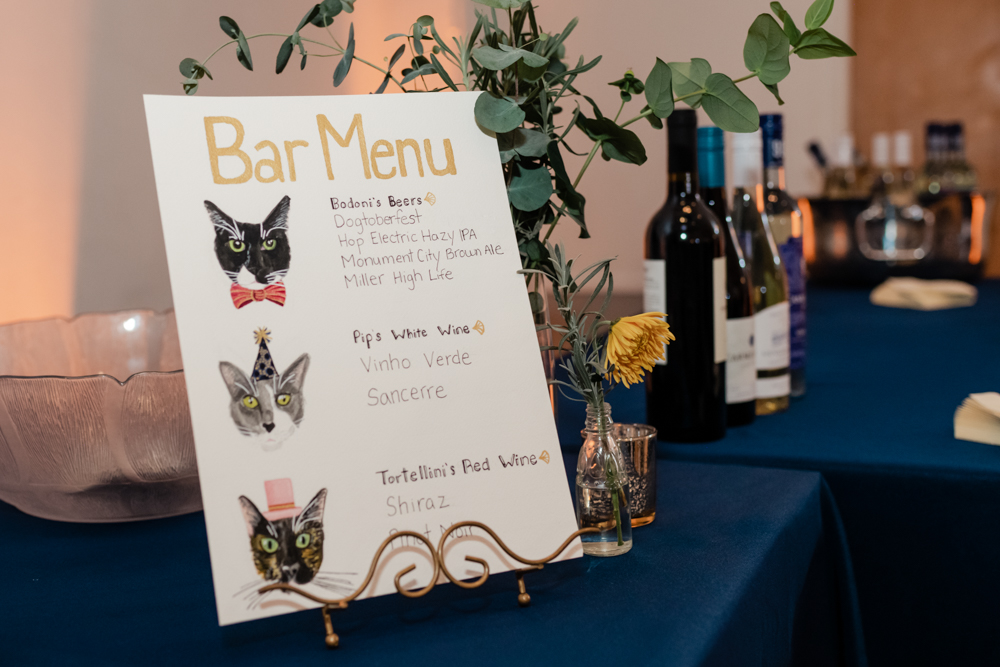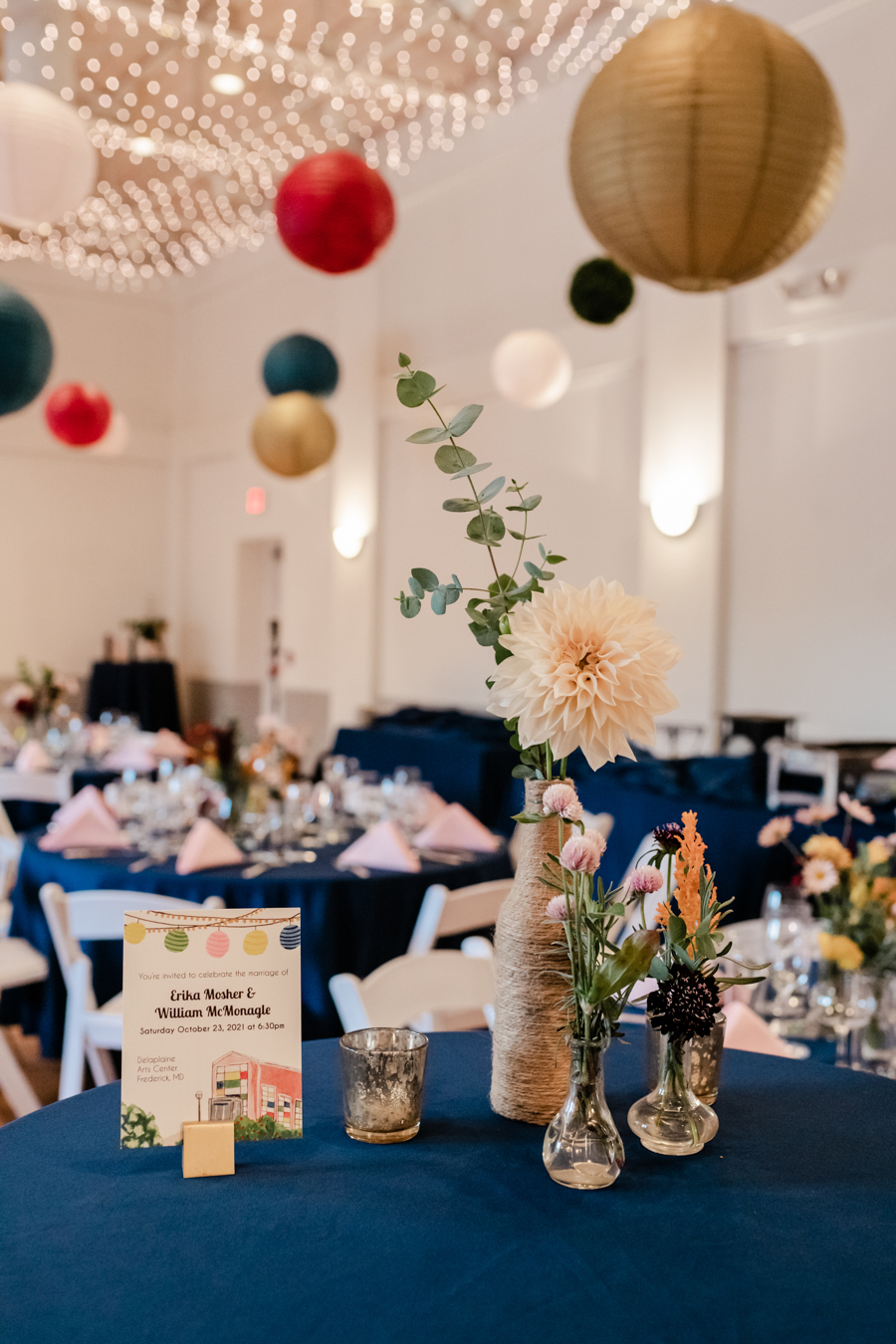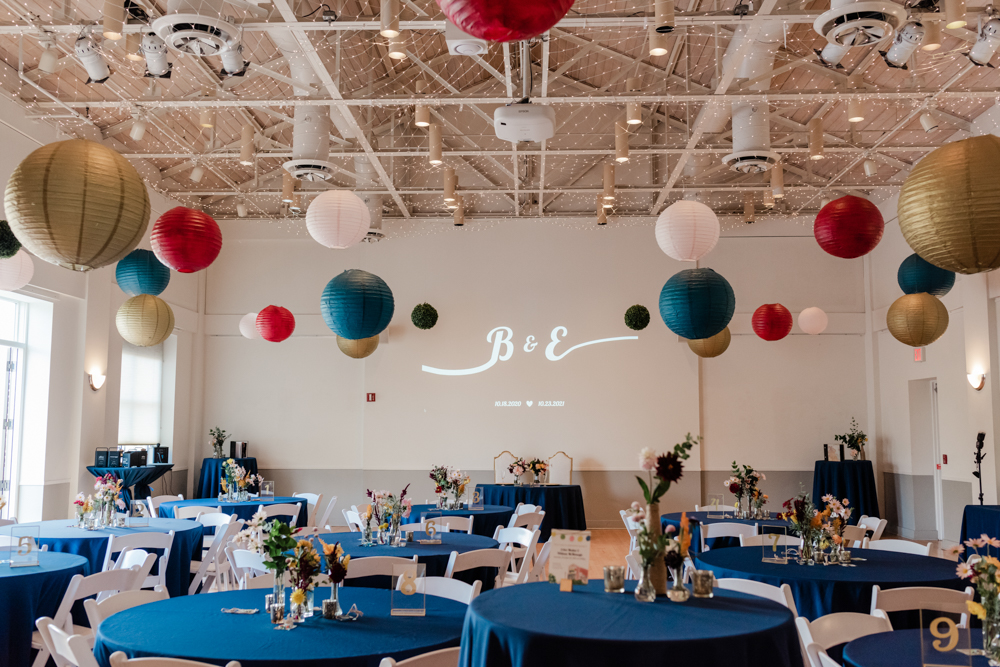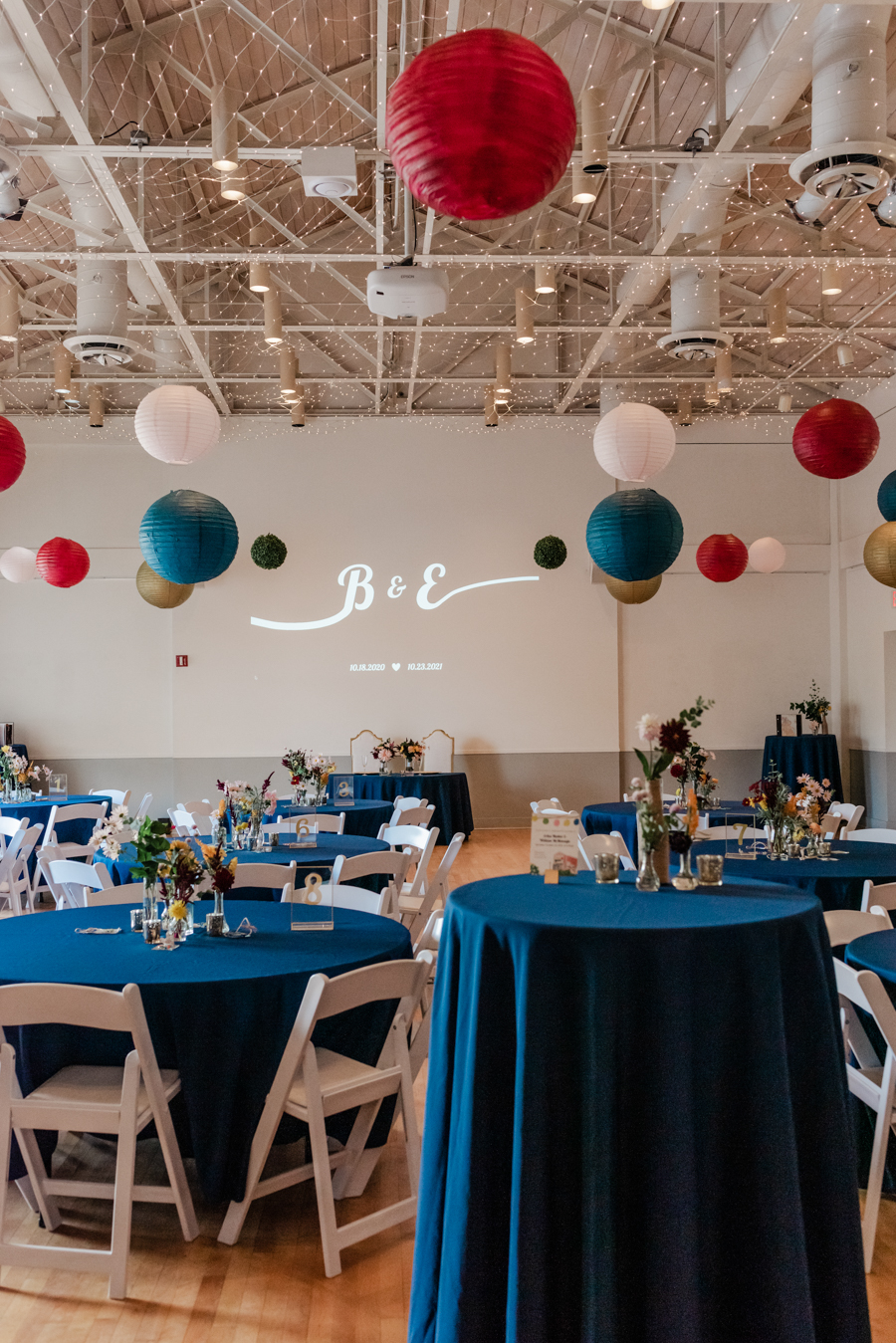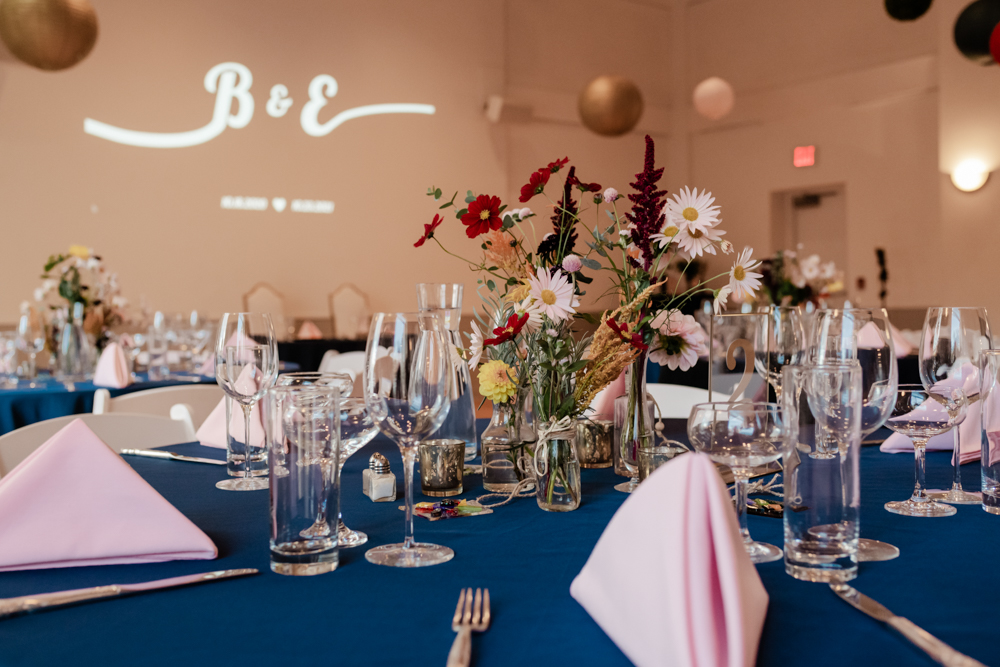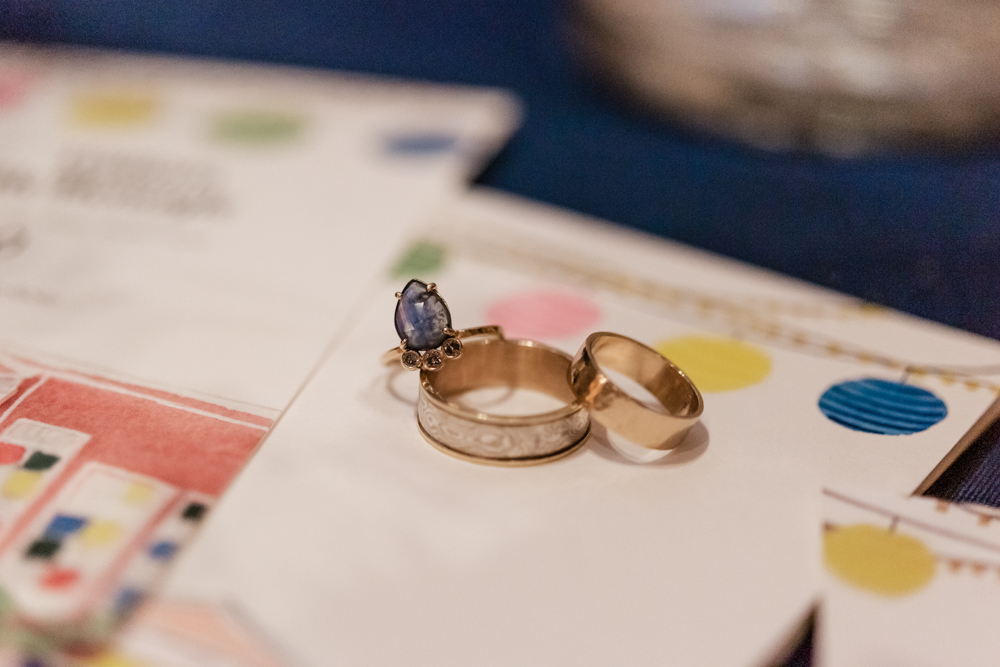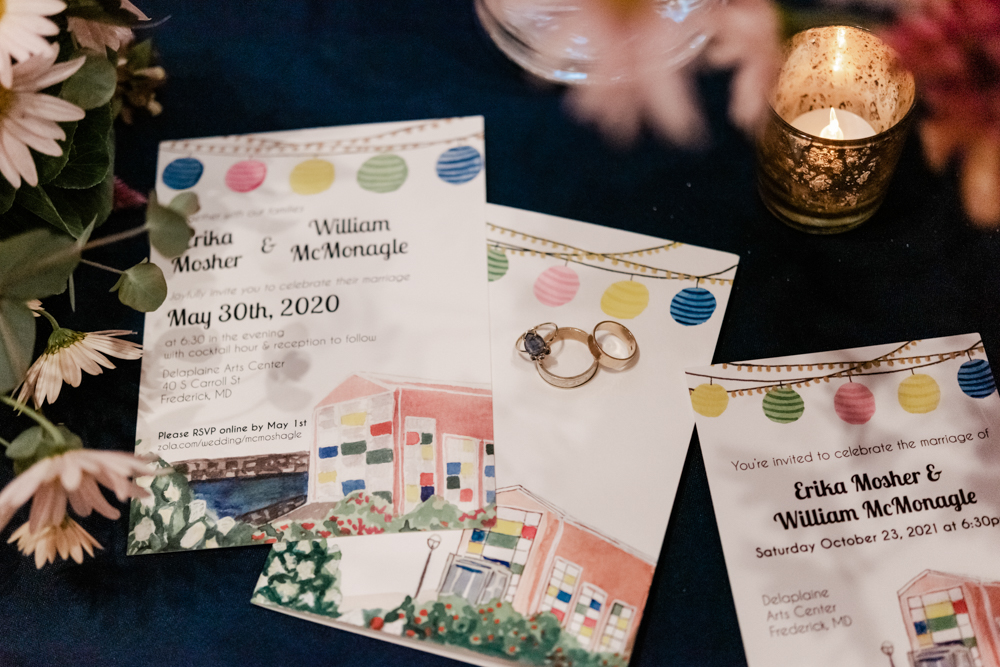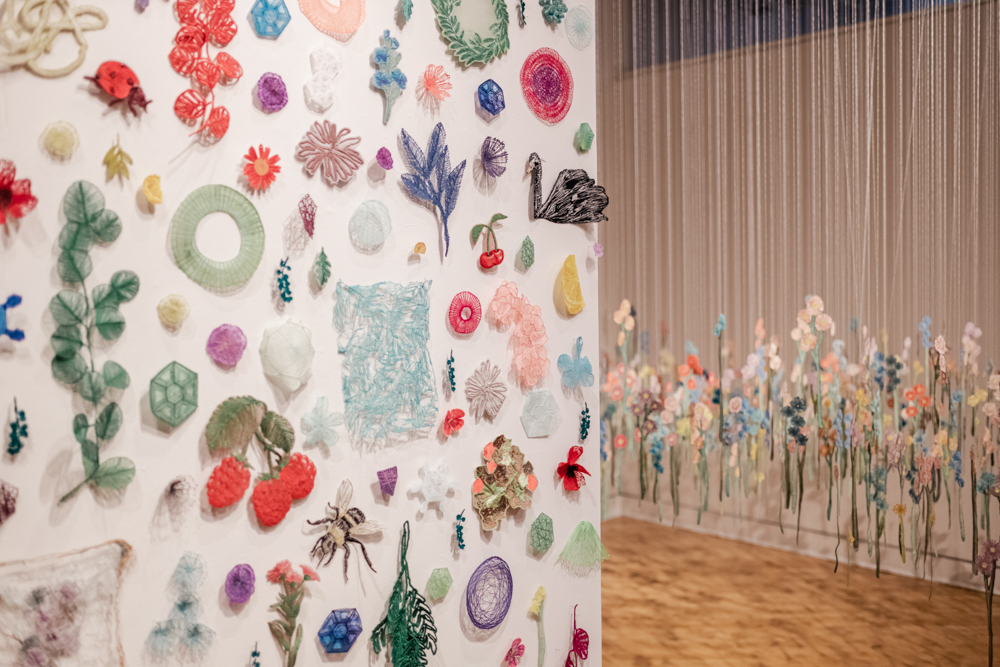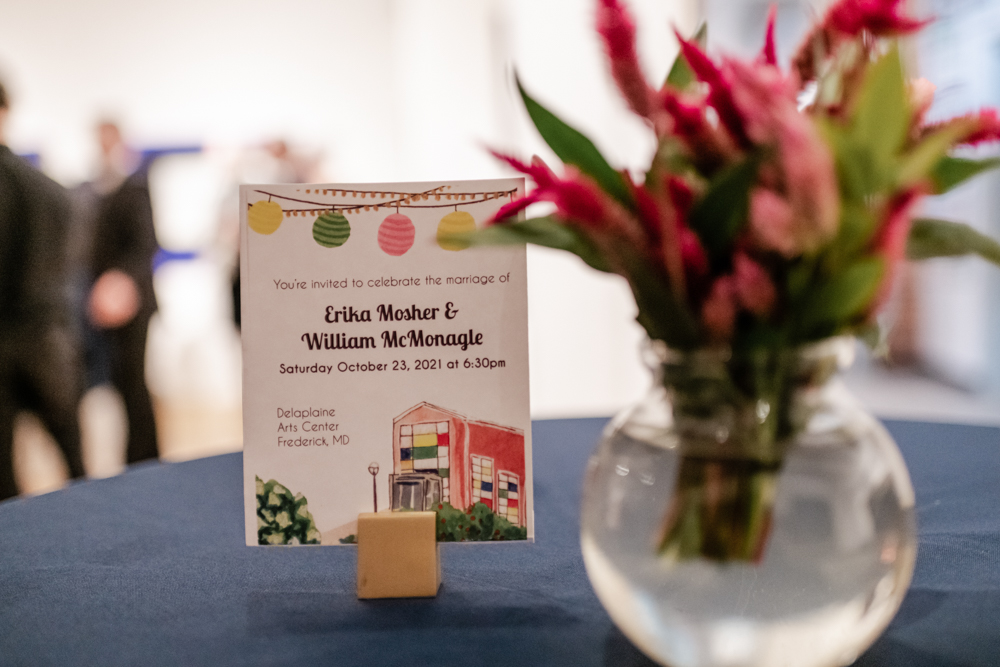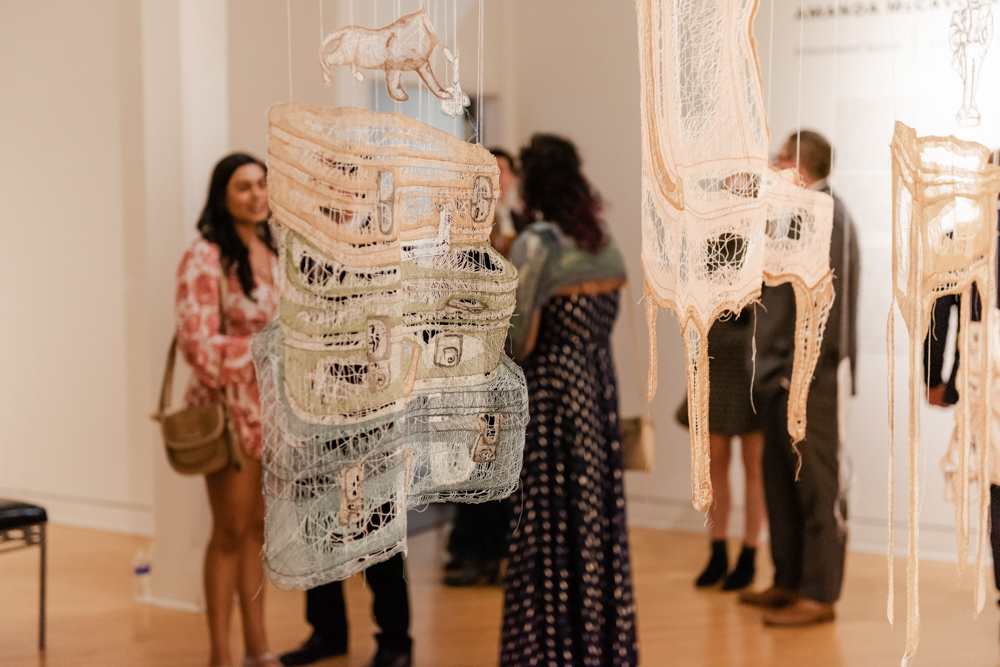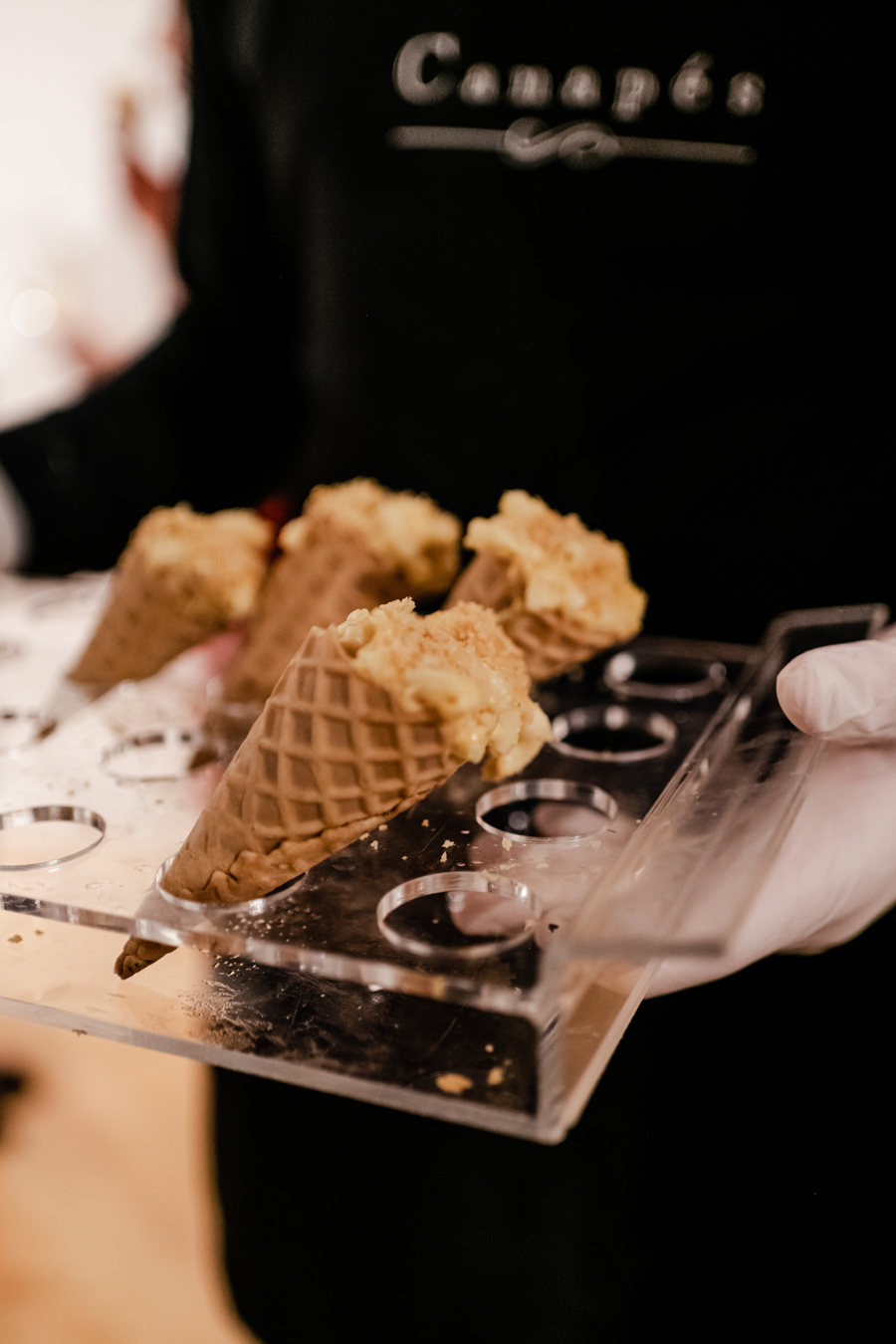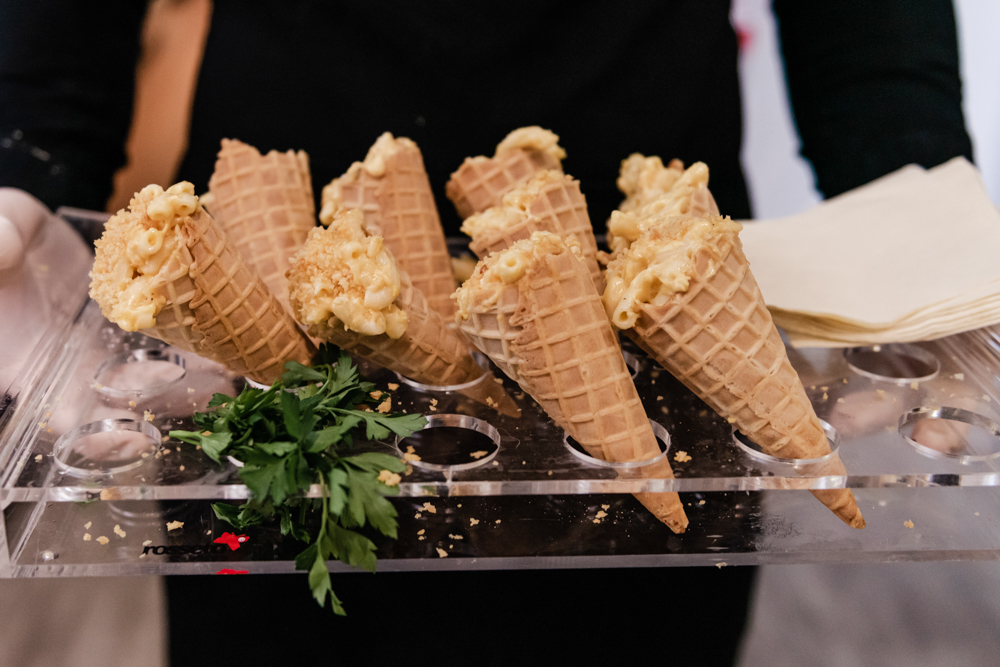 Can we have a moment for mac & cheese cones???? SO GOOD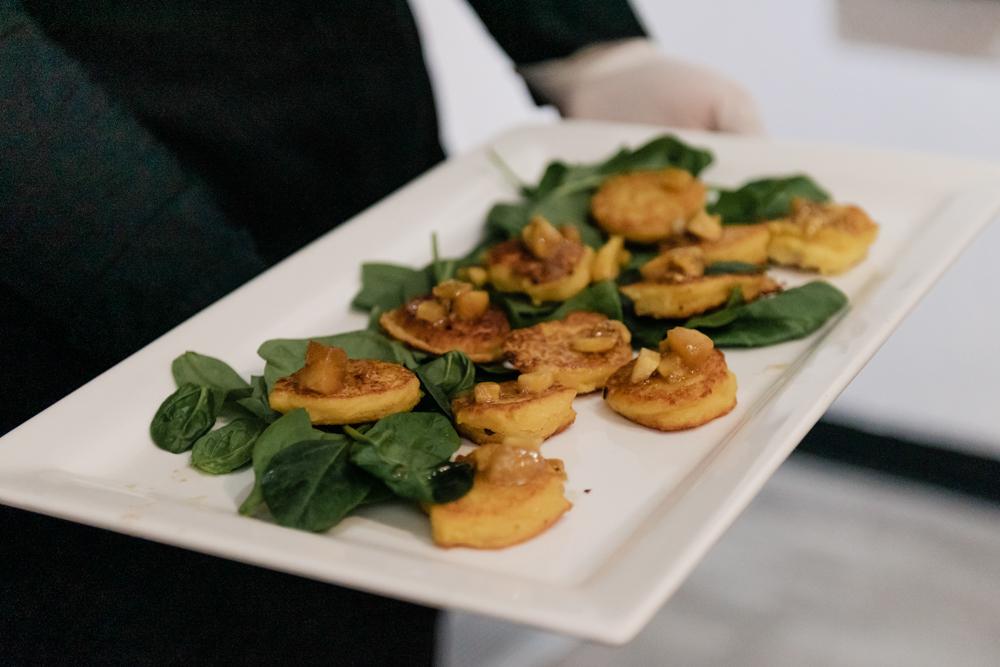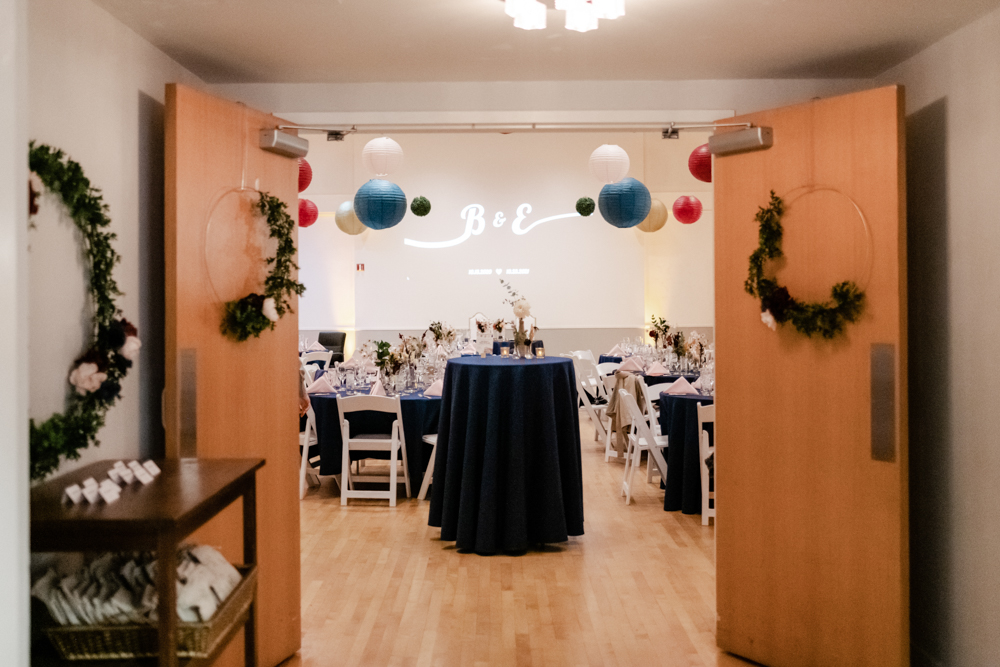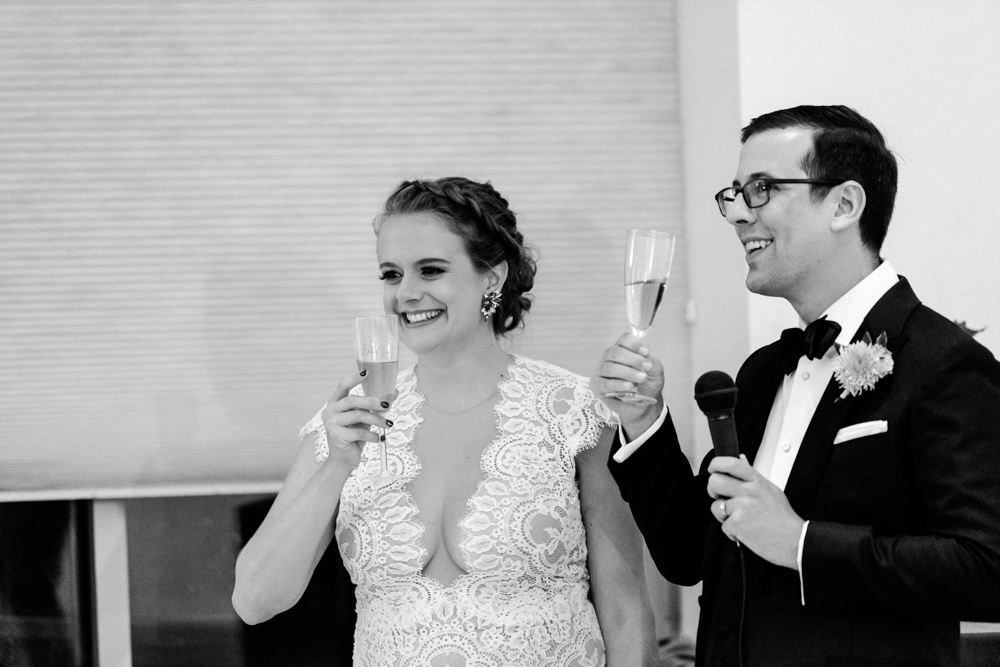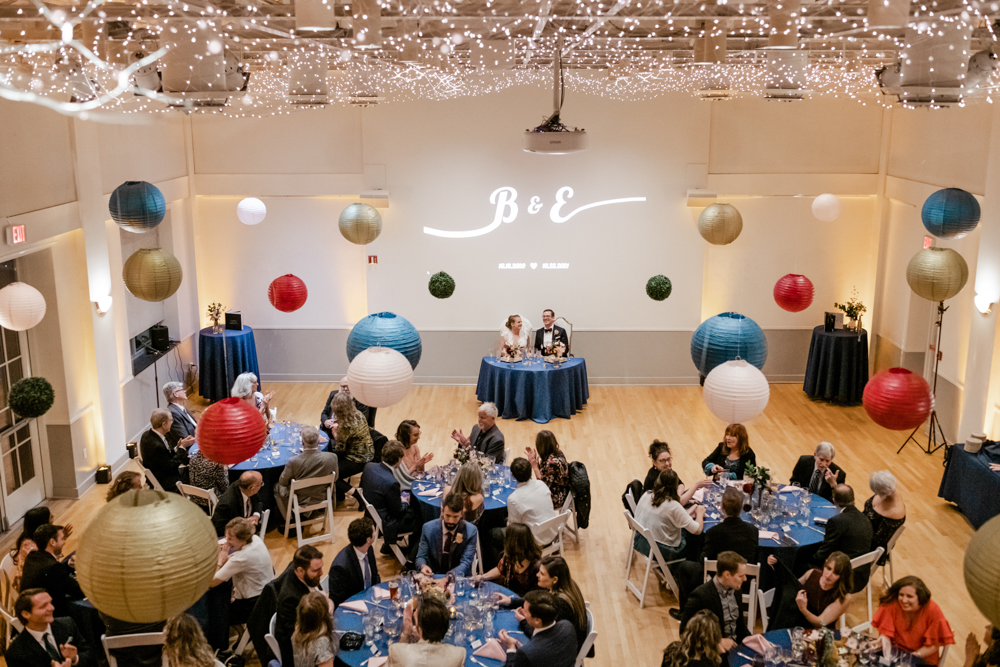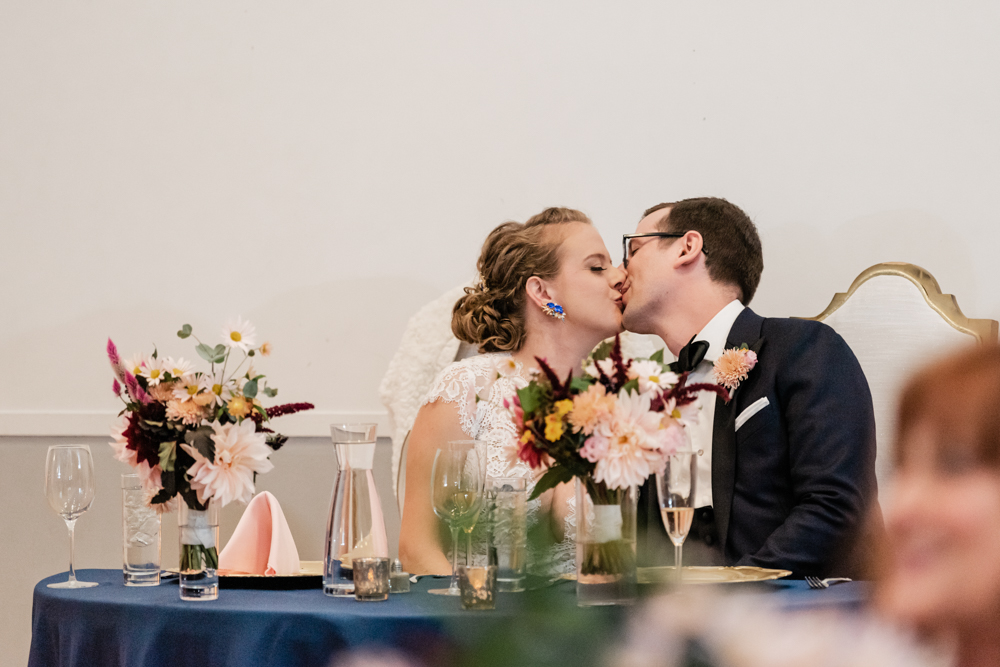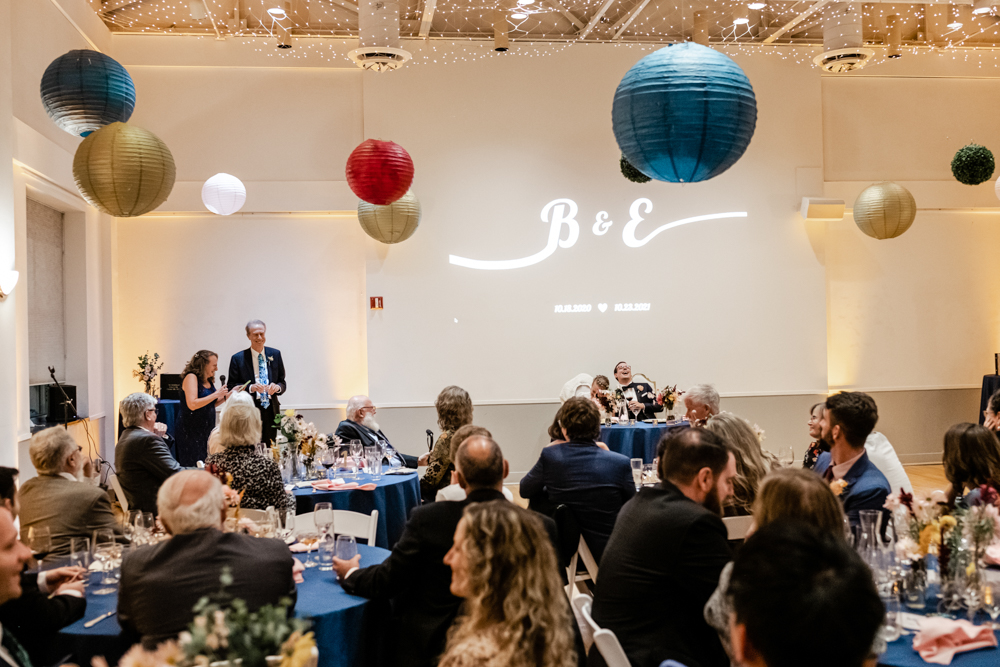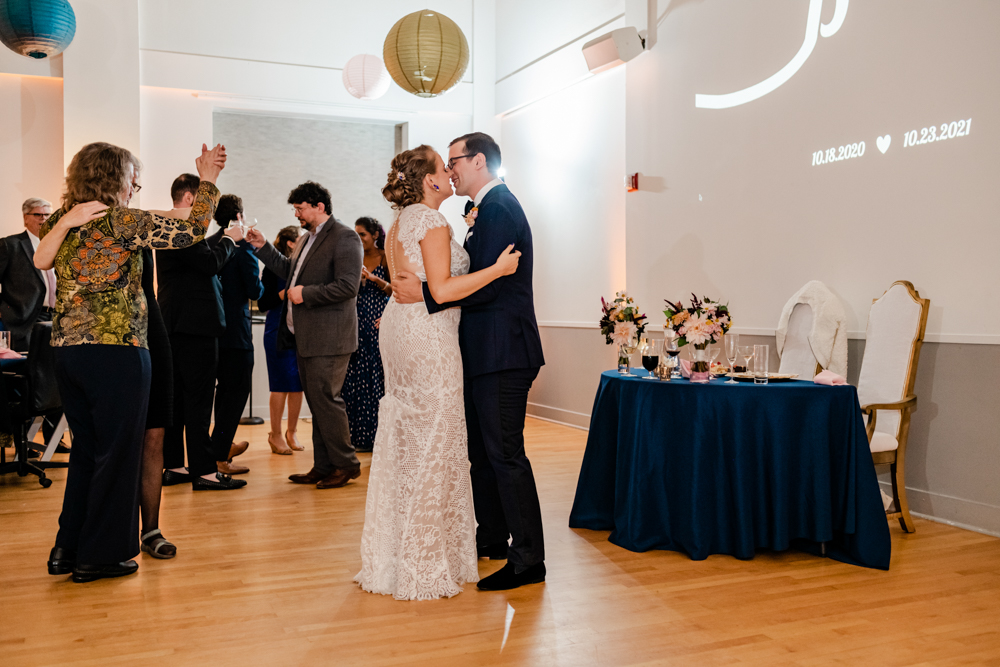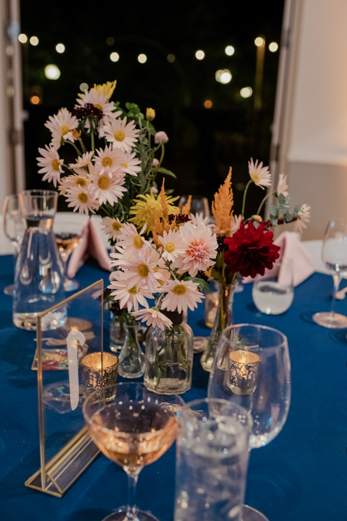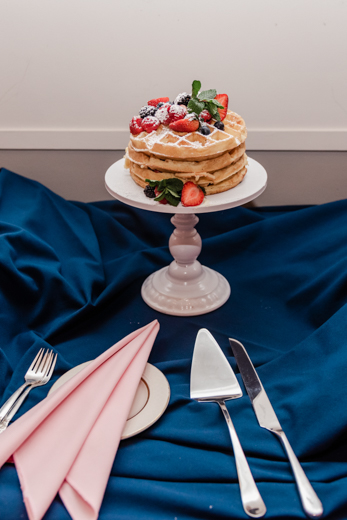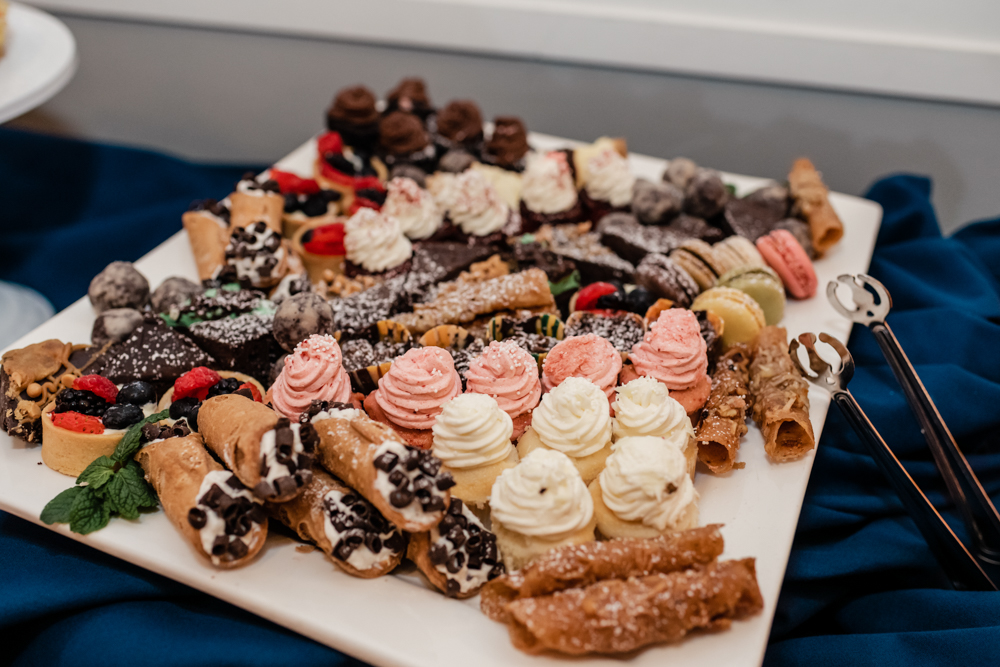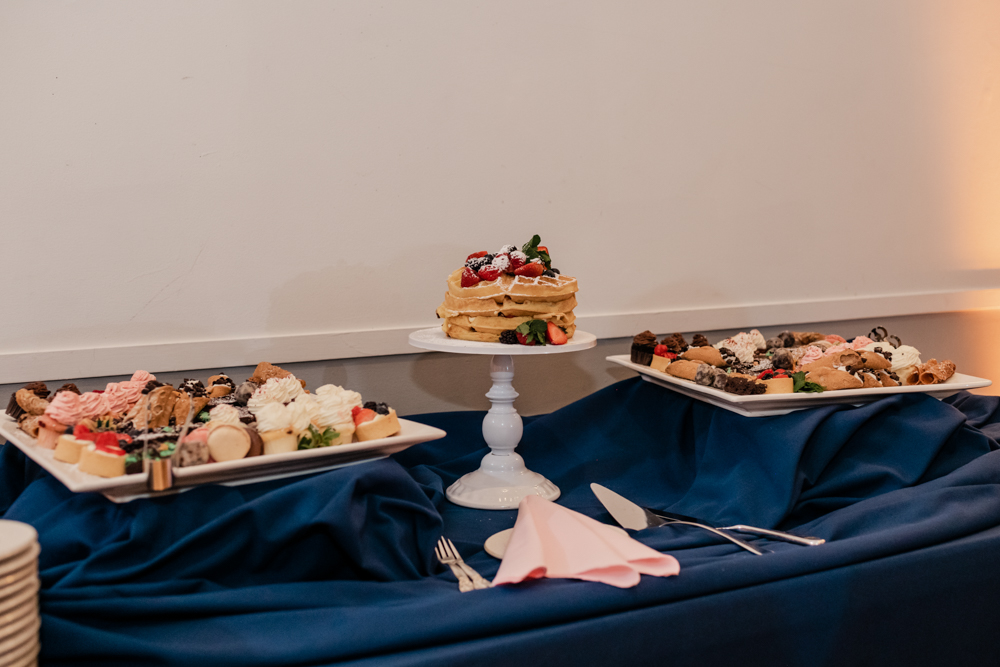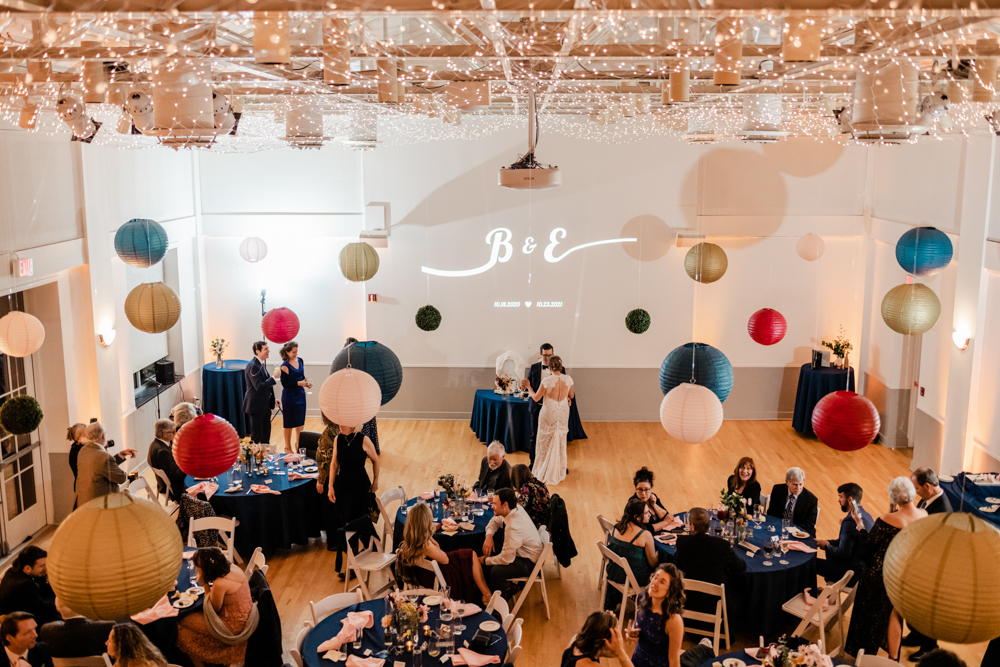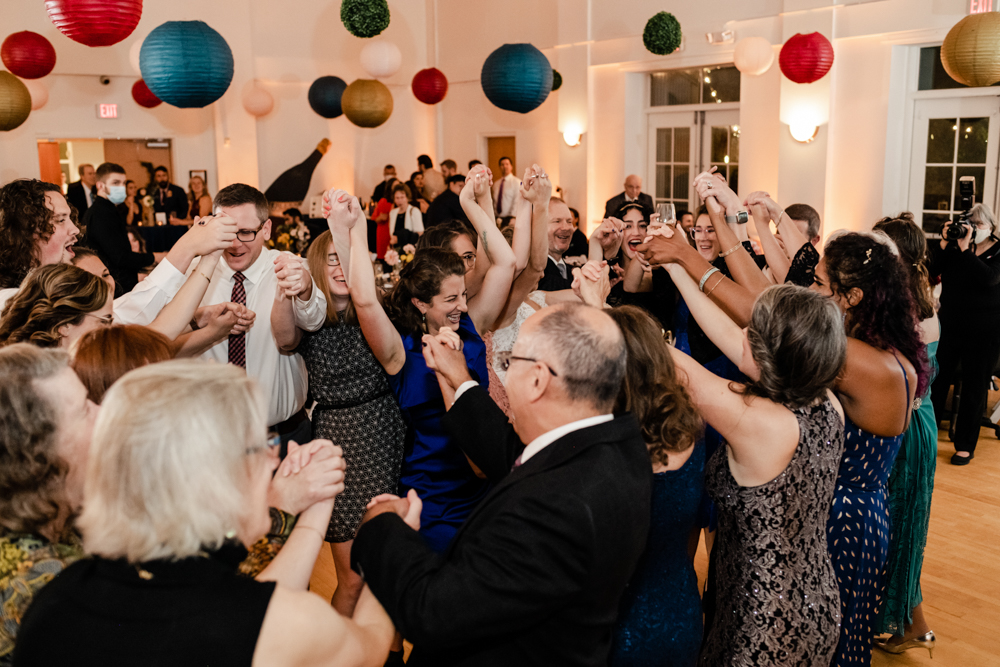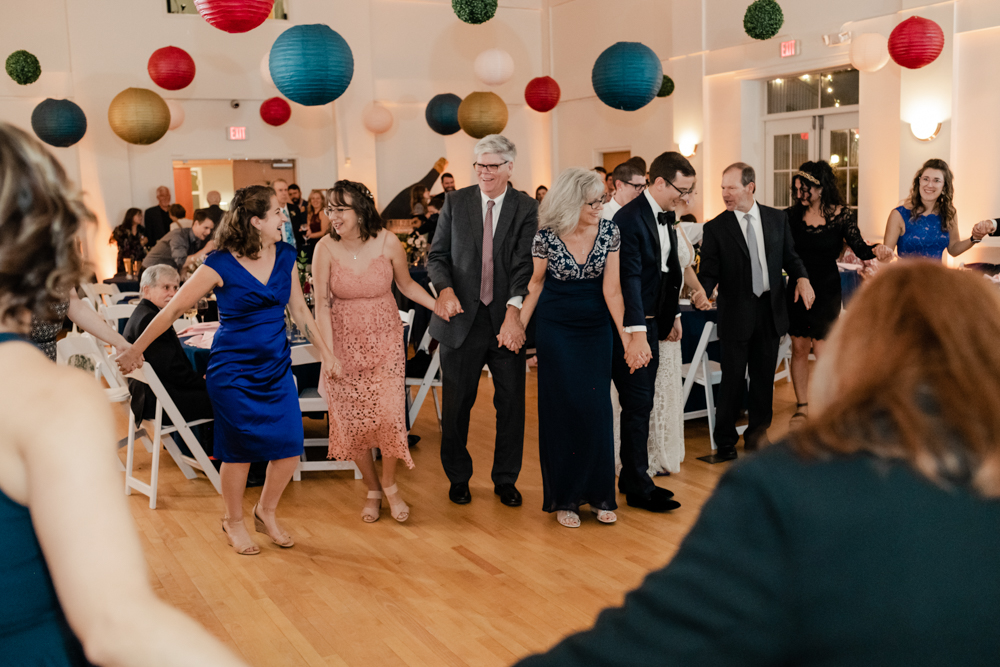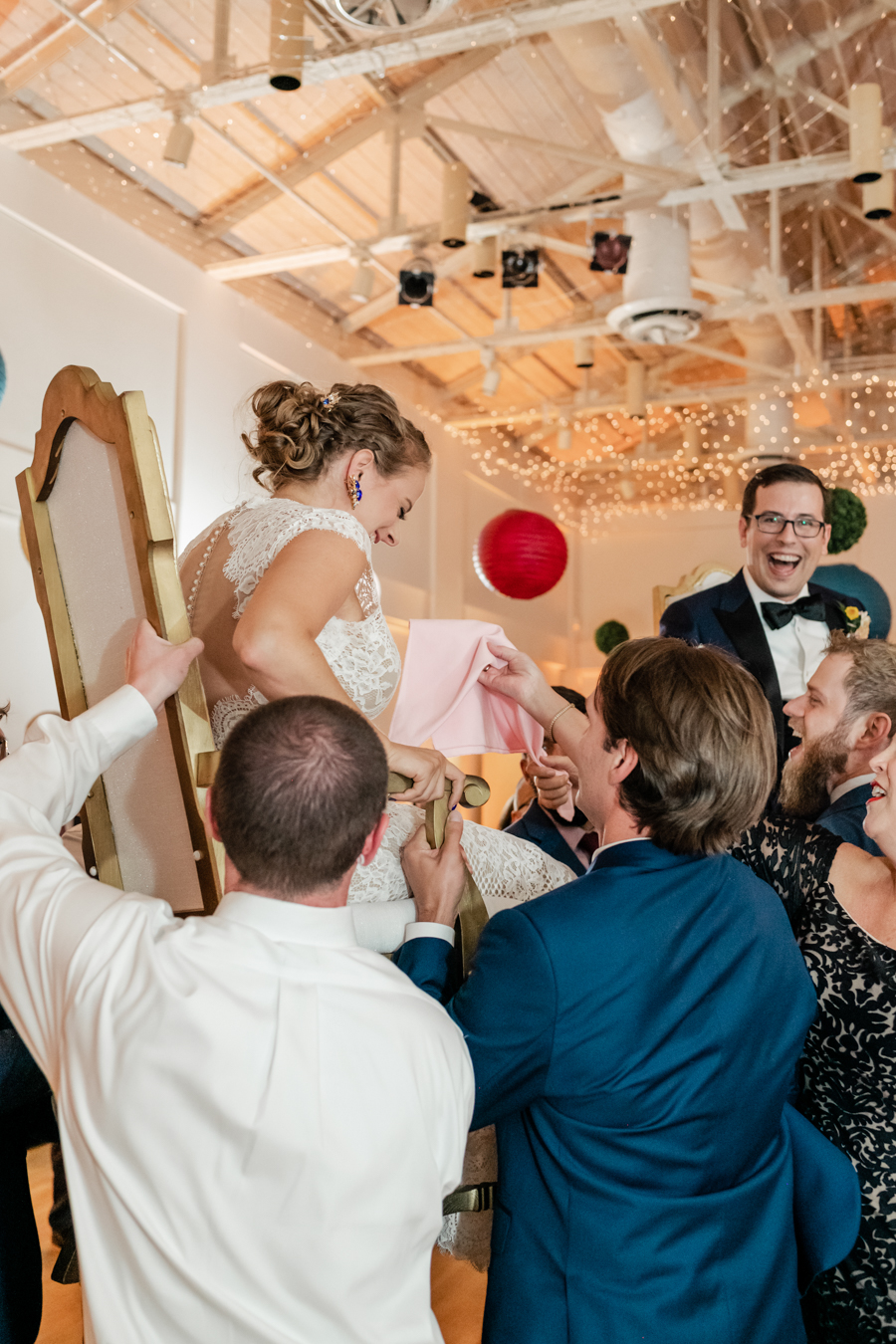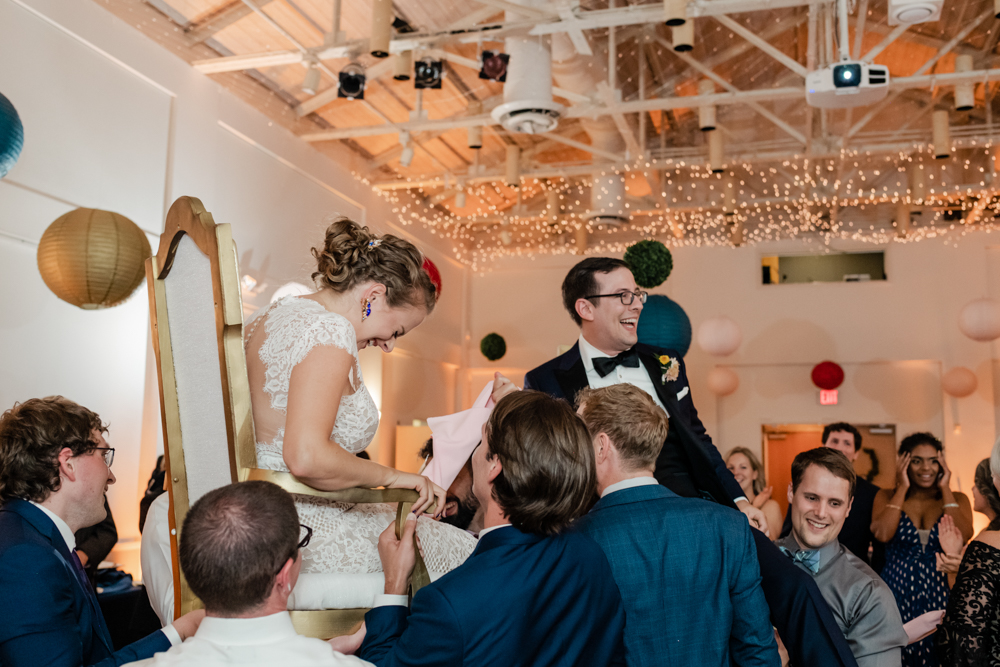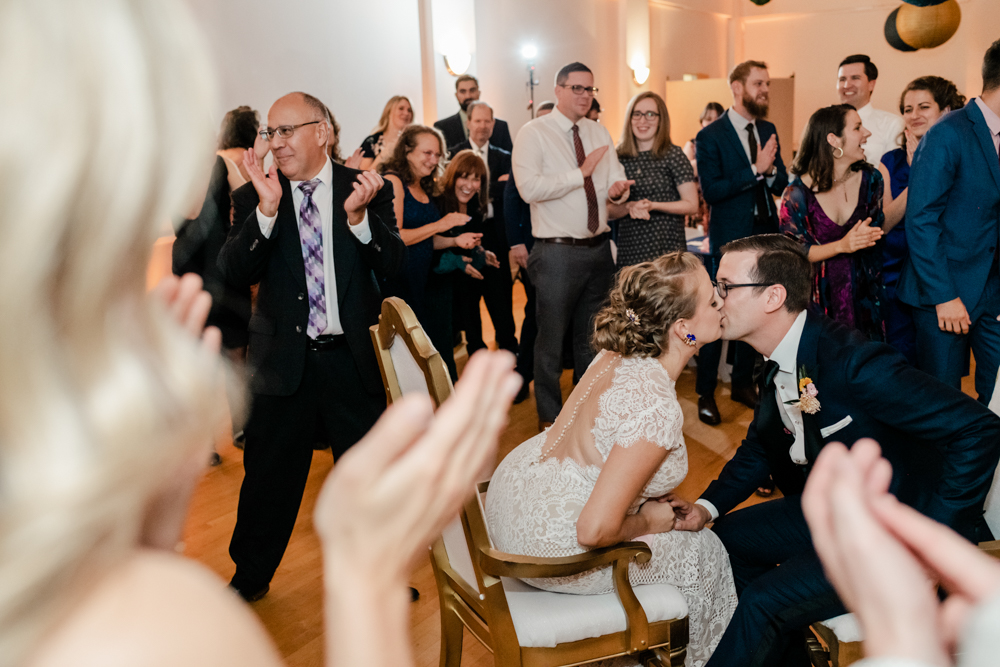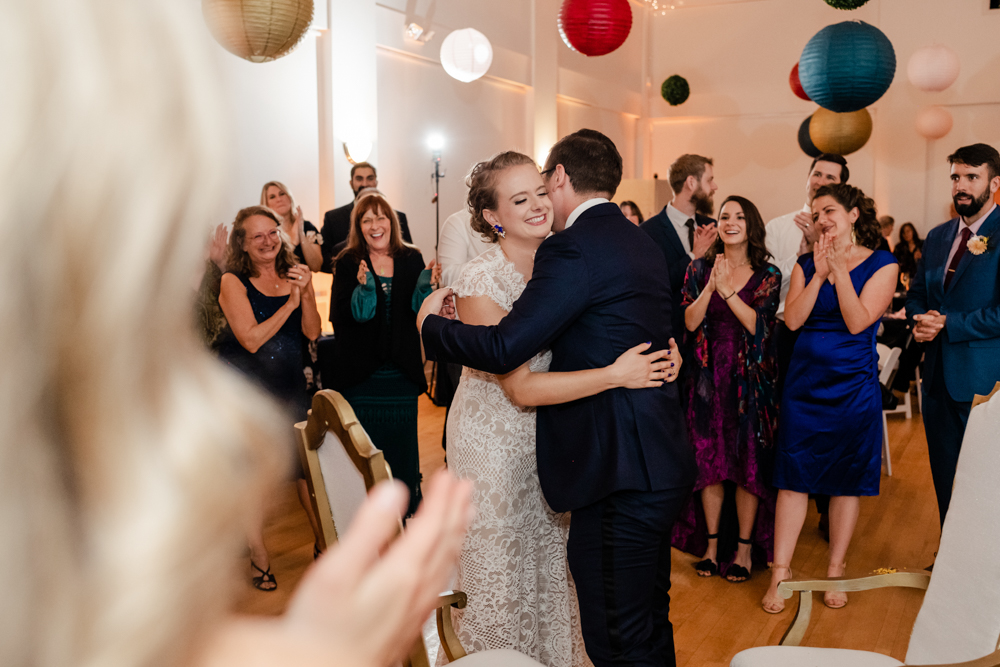 Congratulations again Erika & Billy! Such a perfectly unique and beautiful celebration for you both and I'm so glad we could be a part of it!!