Stevie + Jordan's Intimate Wedding at Revival Baltimore
Stevie and Jordan are the kind of people you feel immediately and totally welcomed in by and it has been so much fun getting to know them, even if it's only been a short period of time leading up to their day! After some coincidental near-misses of meeting, the two eventually made a match on the east coast..just in time for the pandemic to hit of course. So with friends and family across various states who hadn't had the chance to meet yet, their laid back and fun intimate ceremony was an extra special day for everyone to celebrate together, reconnect, and get to know each other. Their connection to Baltimore led them to hold their ceremony at the gorgeous Revival Hotel and we truly got the most perfect summer day. And seriously, how fun is their style?! Stevie's sparkly sequin dress and red shoes! This STUNNER of a cake! Plus absolutely one million adorable laughing photos during their portrait time that I'm certain you won't be able to look at without smiling. Congratulations you two!!
Vendors that helped make it happen:
🏙 @revivalbaltimore
🍰 @cakemaestra
Dress by @marchesafashion alterations by Wendy's alterations
👠 @jewelbadgleymischka
Suit @josephabboud
💐 @fleursdave
Makeup: Ally at @synister_beauty
Invitations Zazzle
💍 @champaignjewelers @helzbergdiamonds @manlybands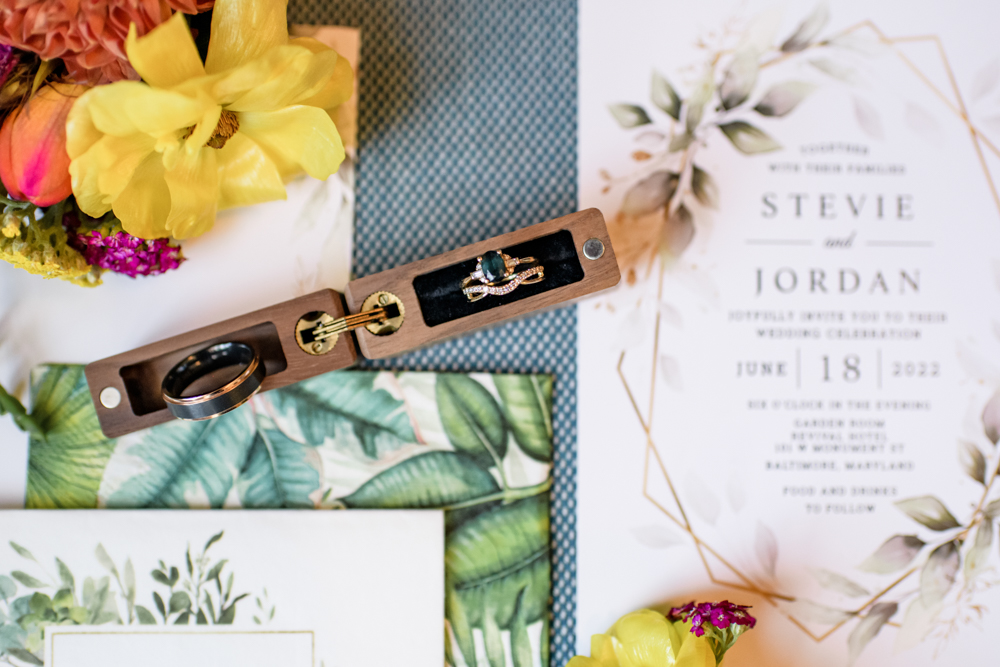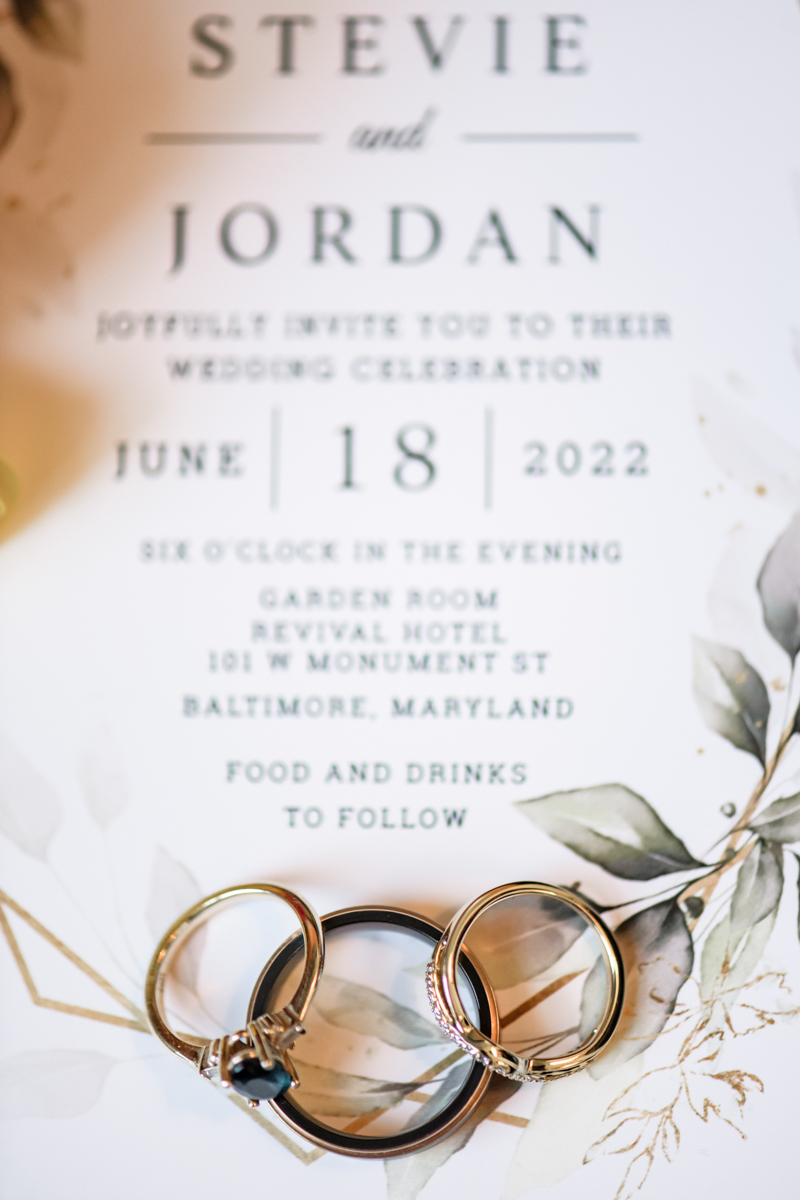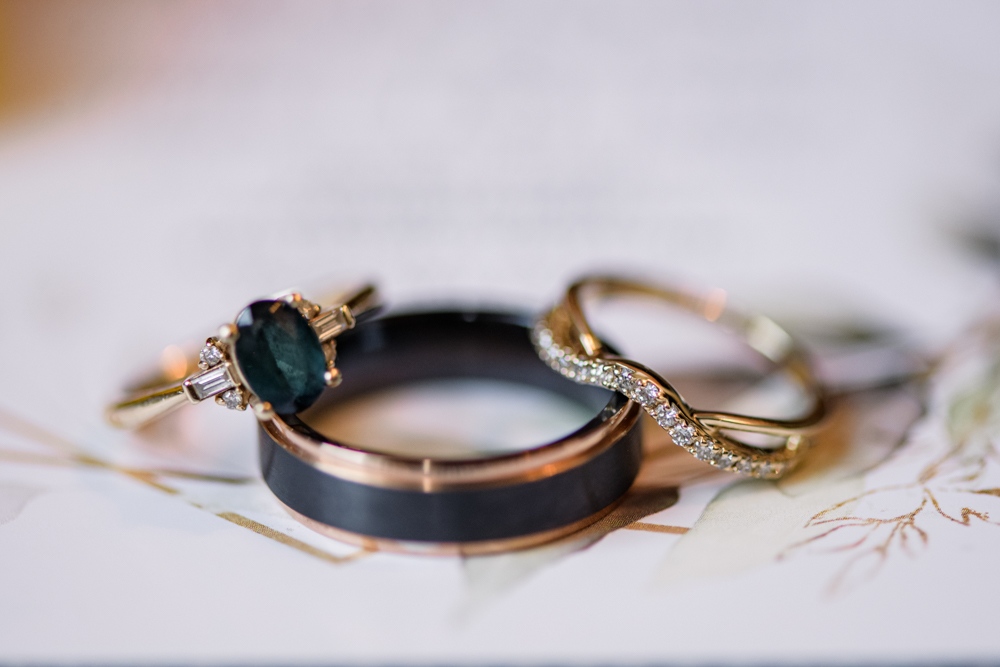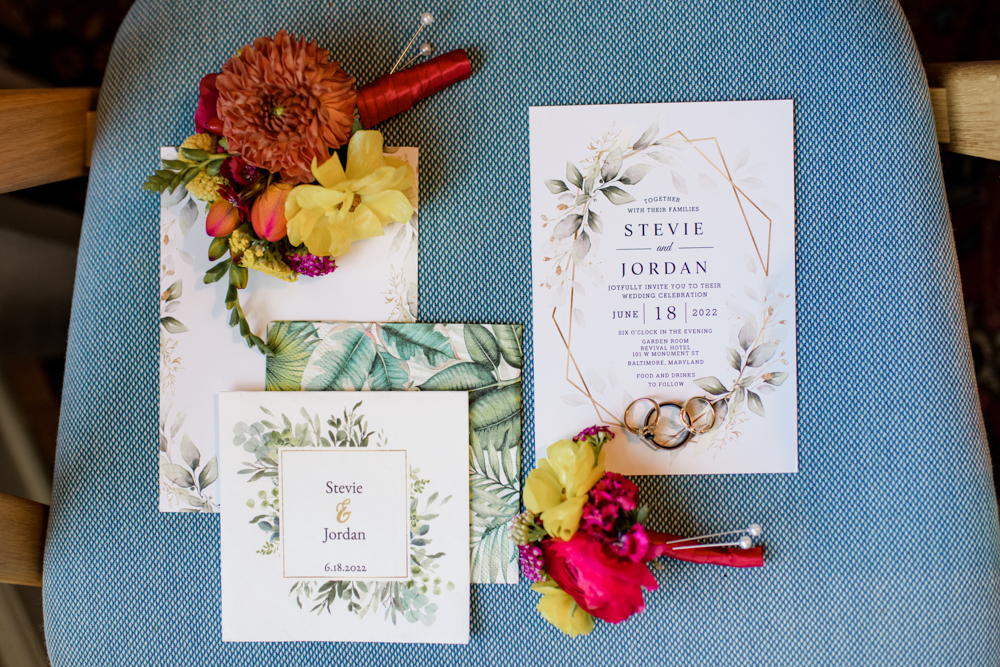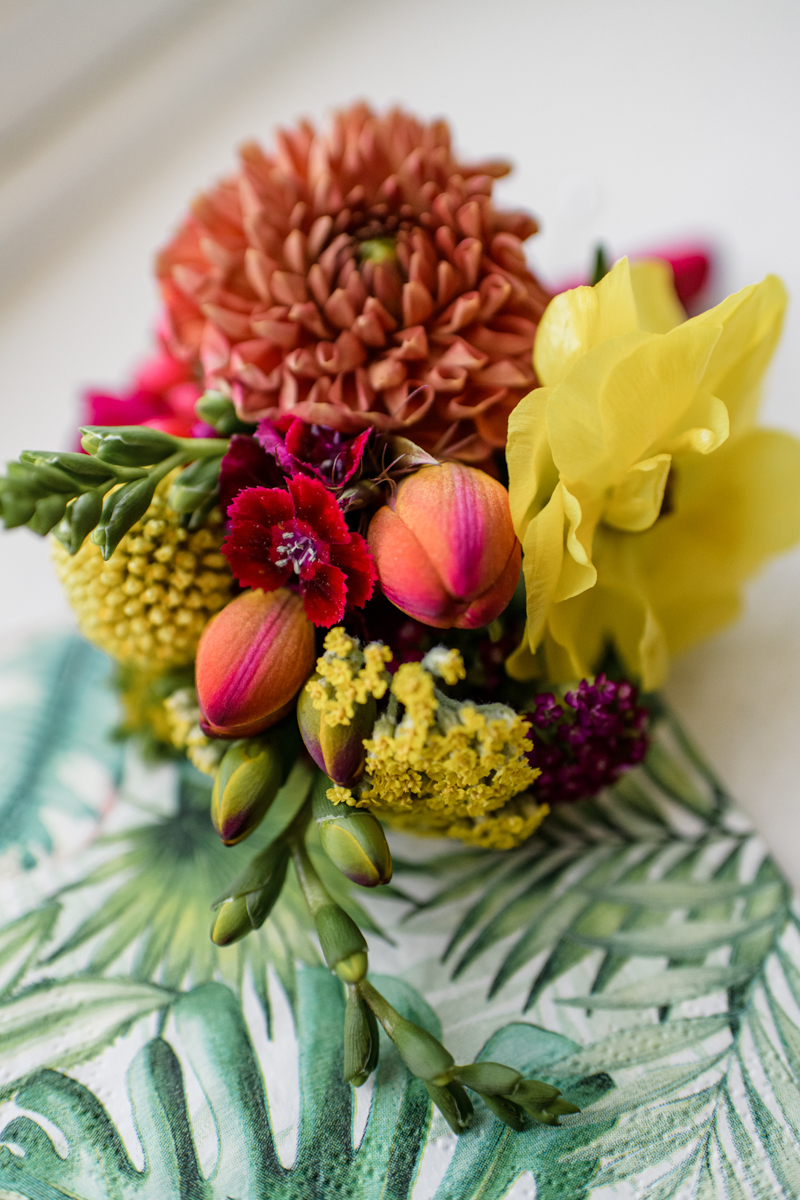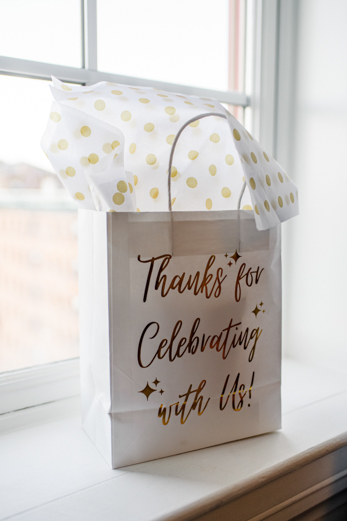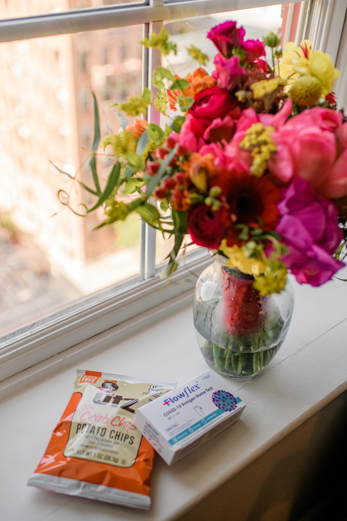 Wedding during a pandemic welcome bags look a little different huh?! lol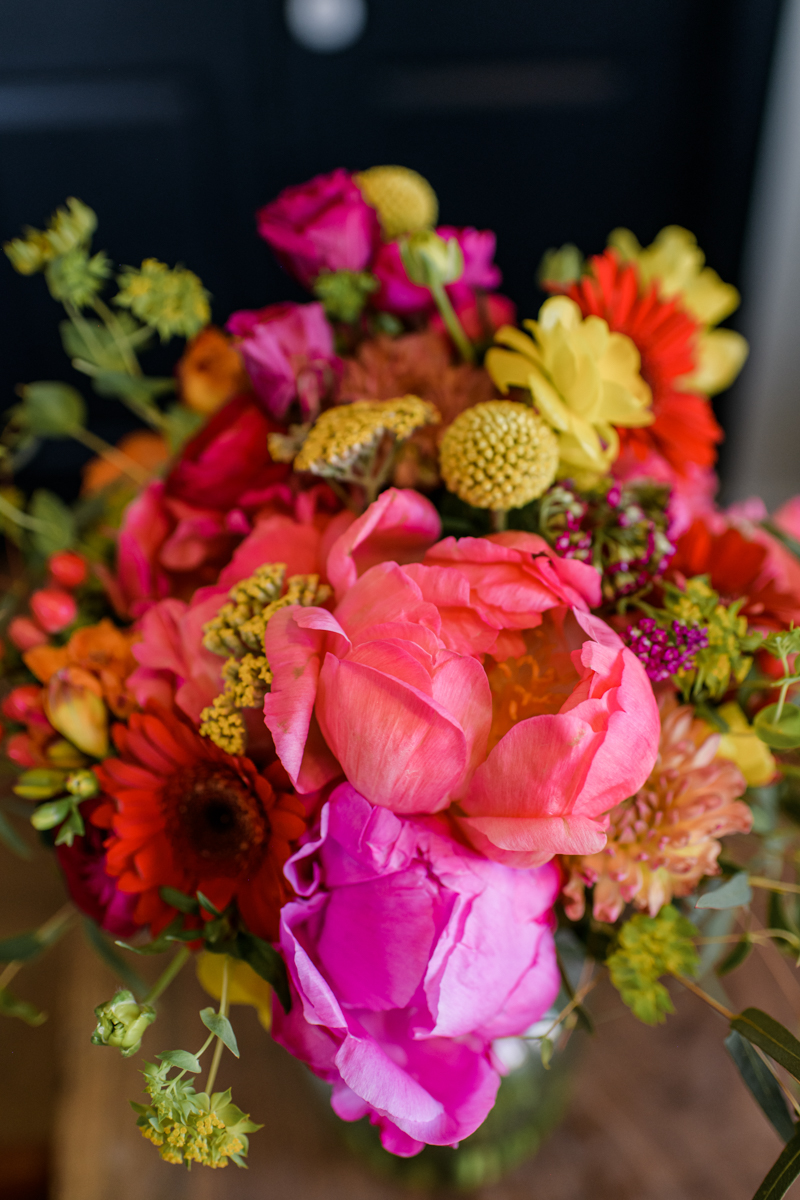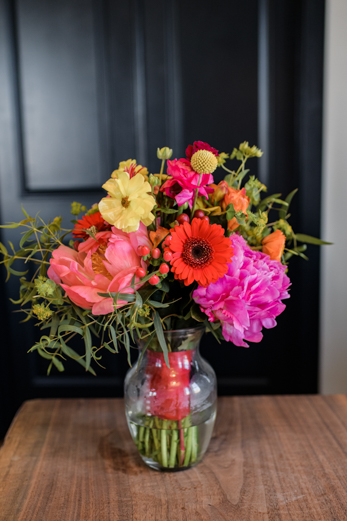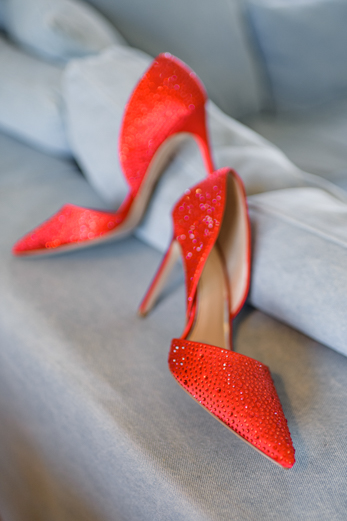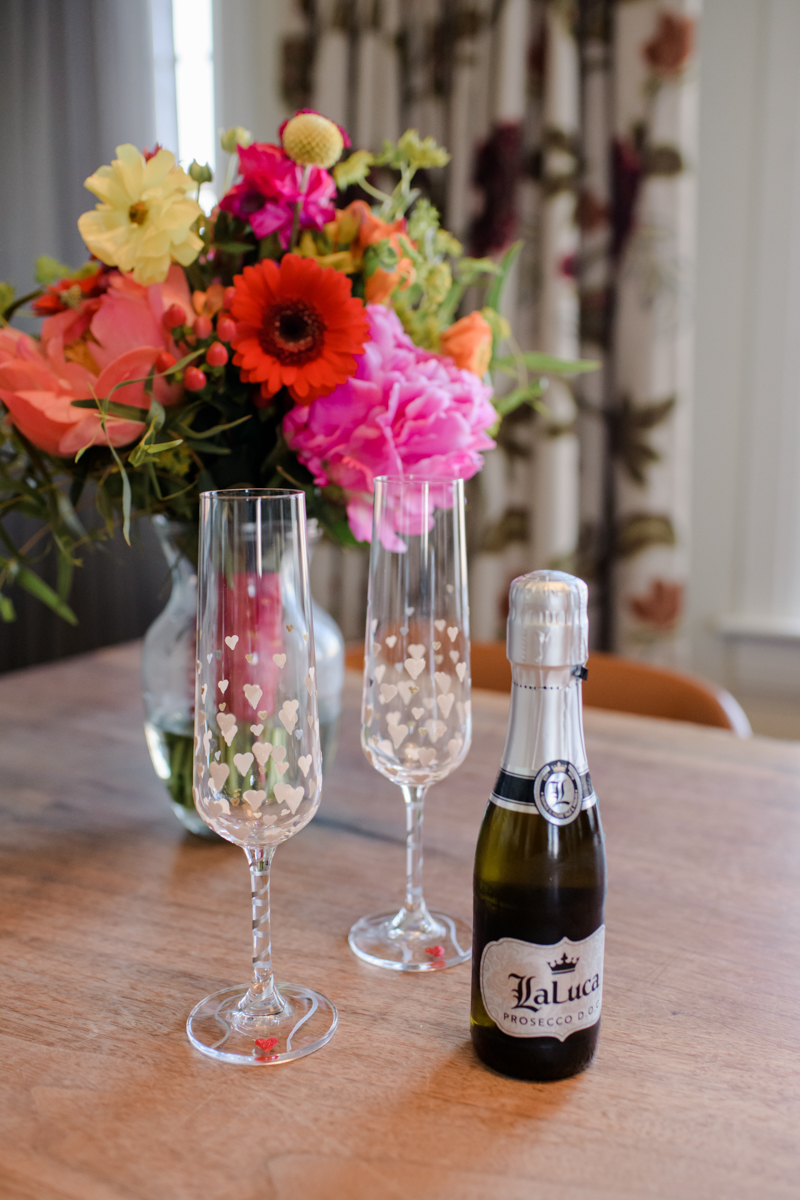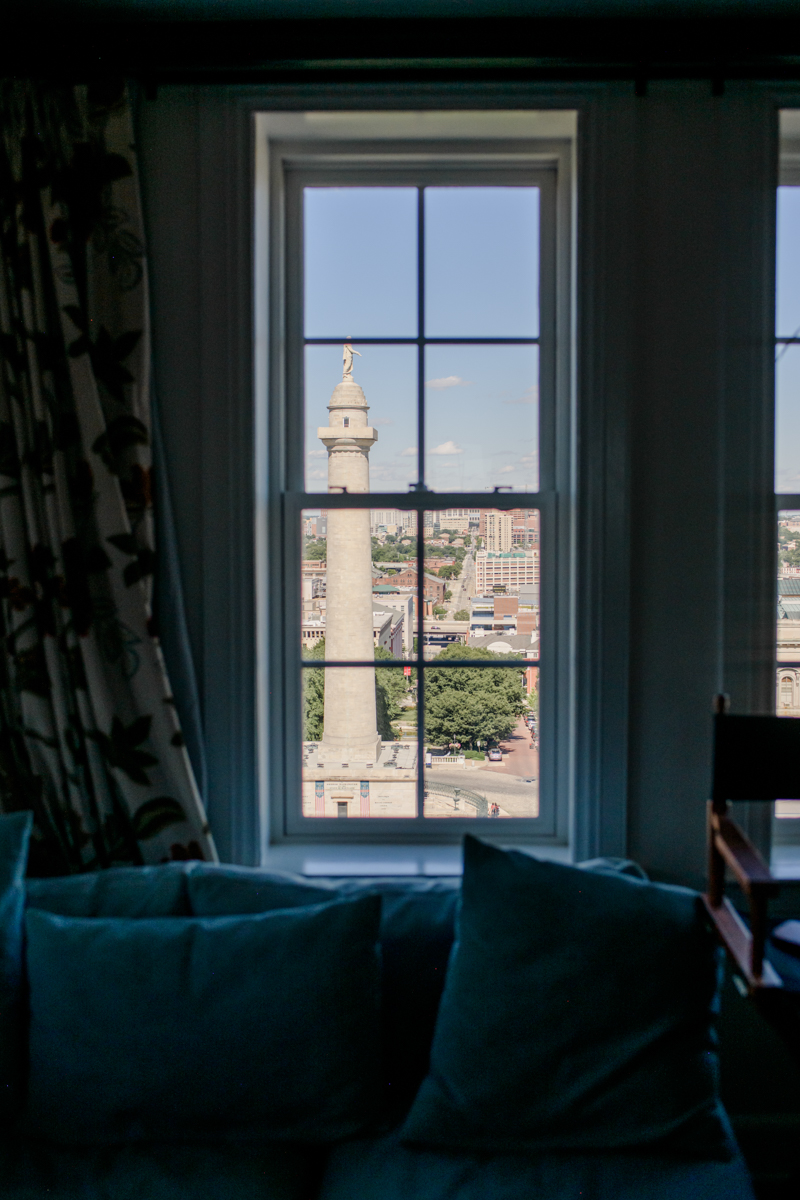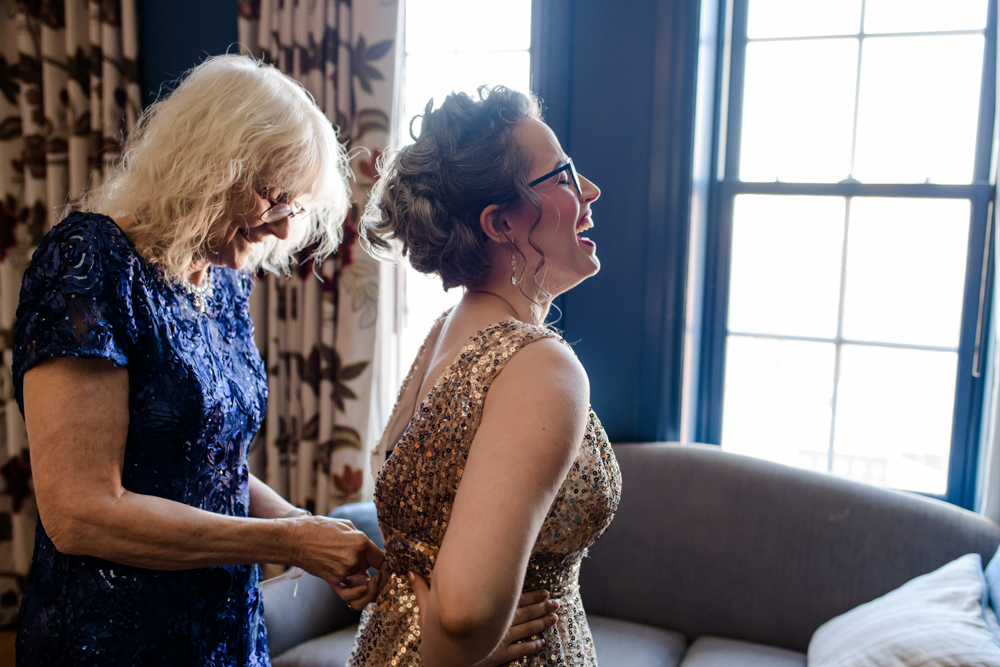 This dress! Seriously so so so fun!!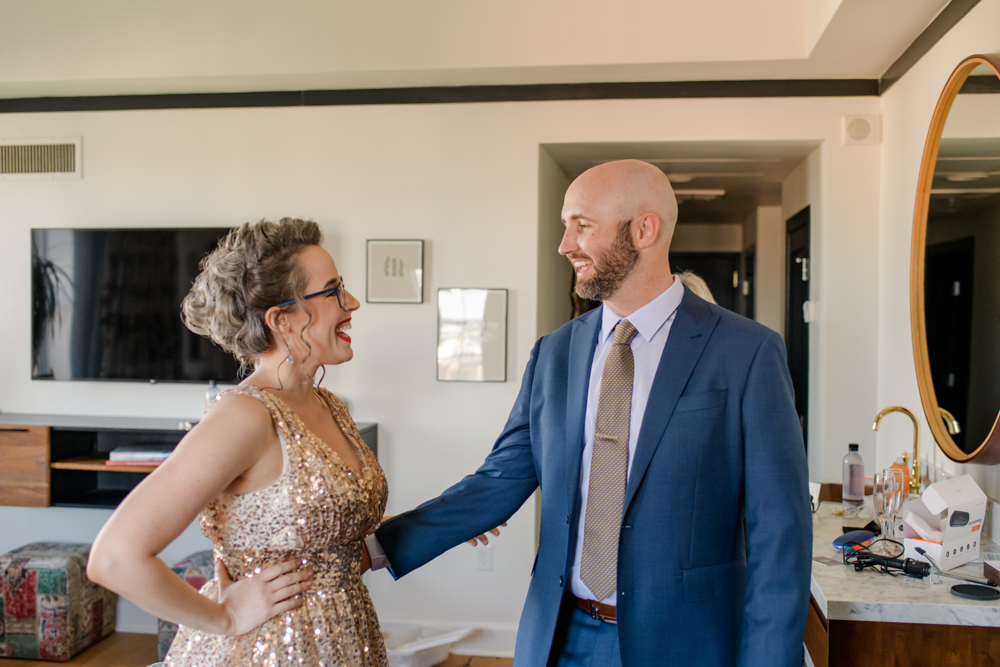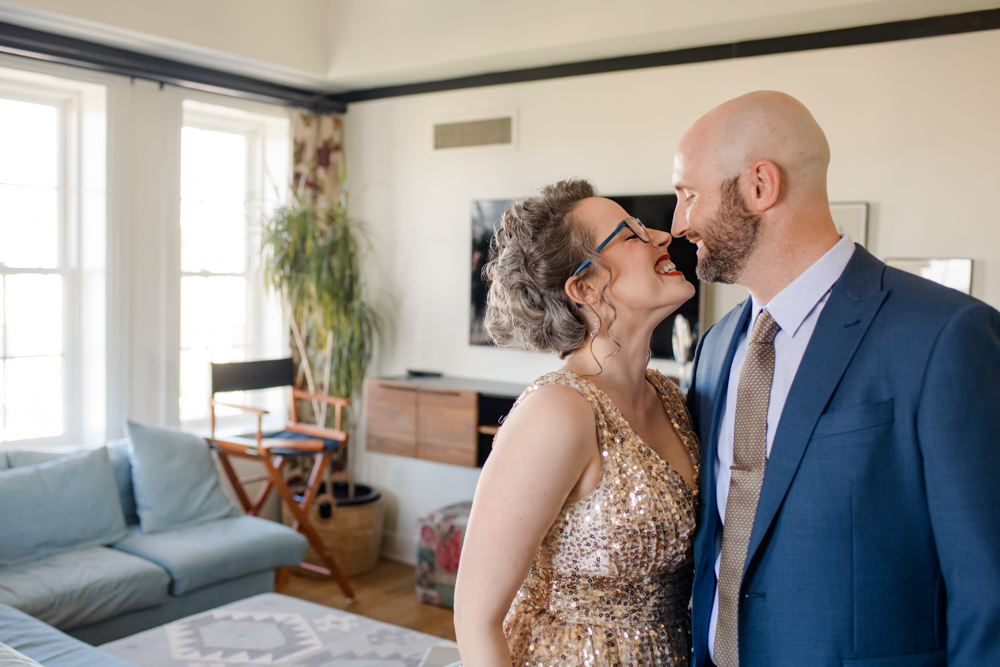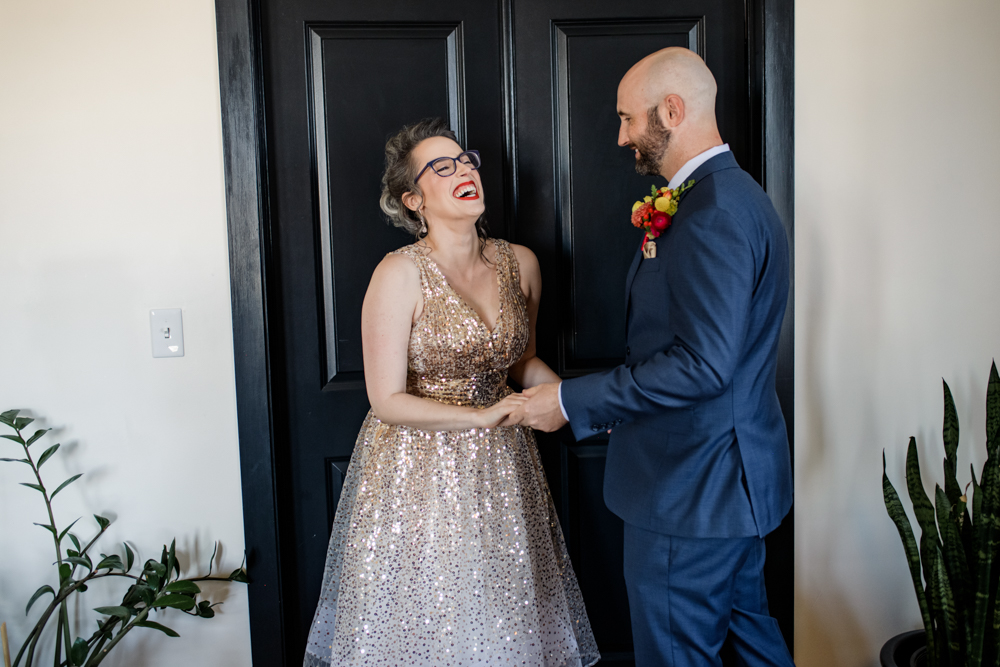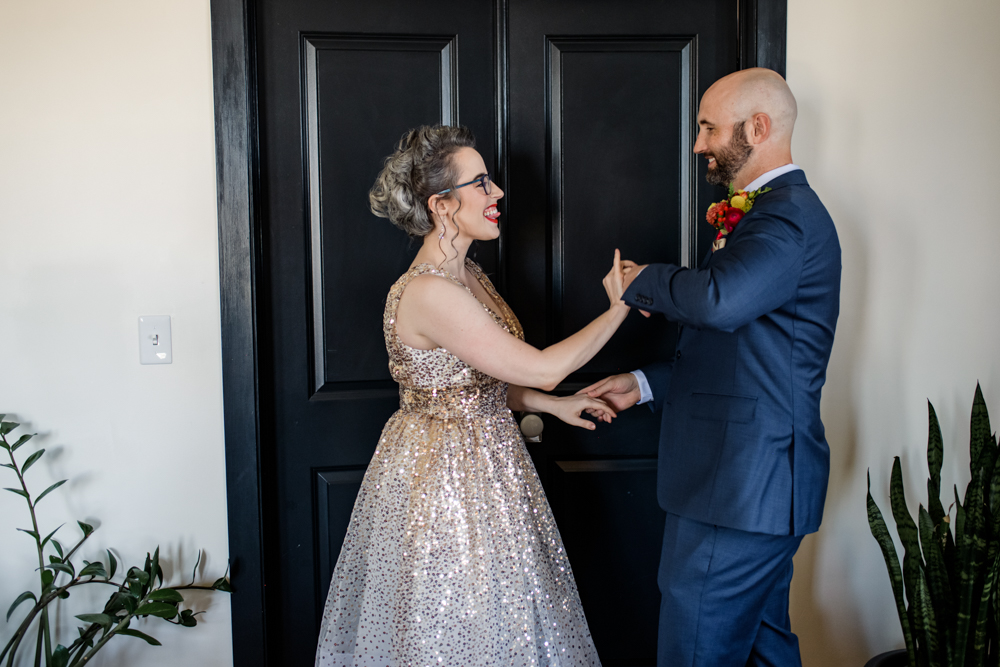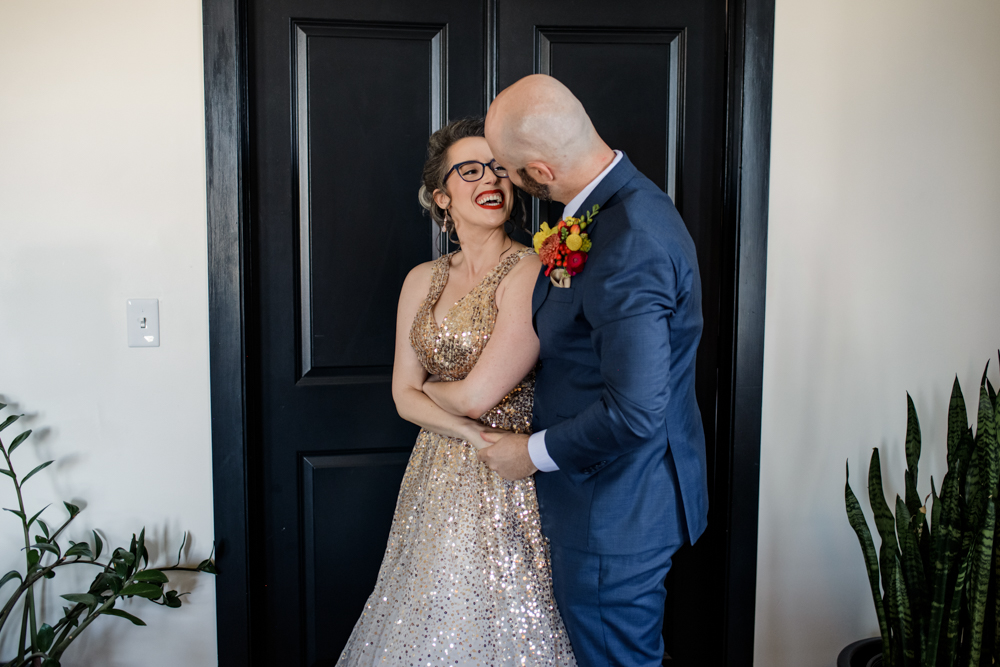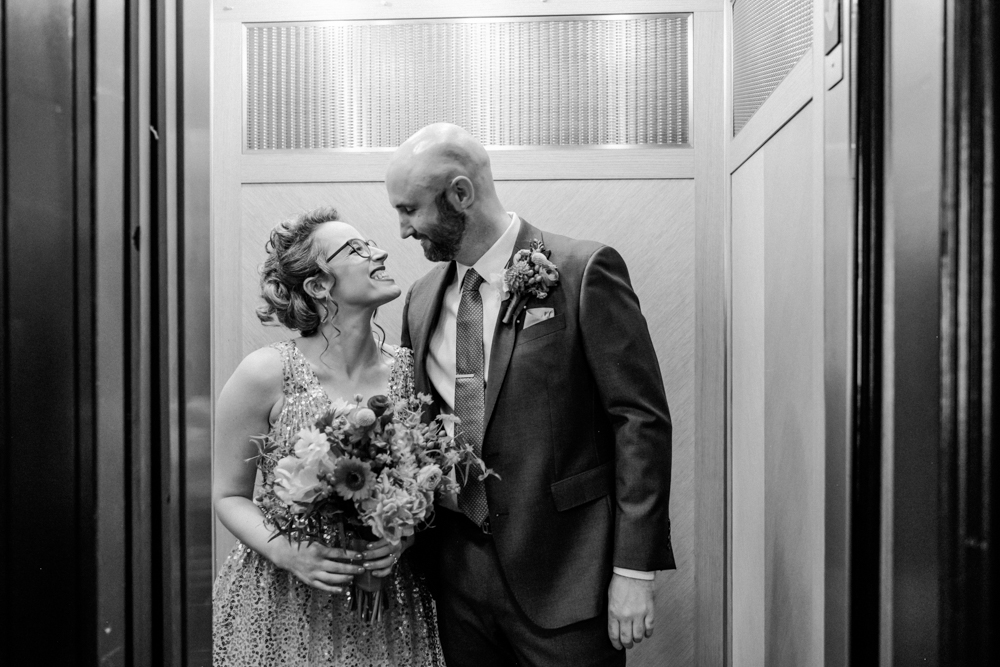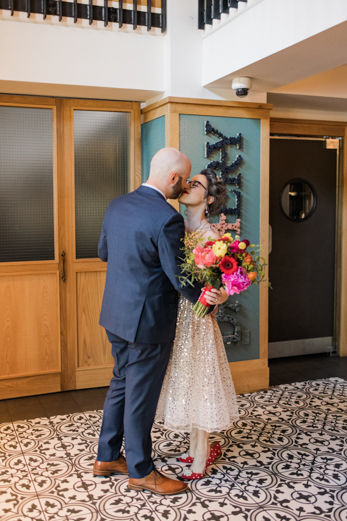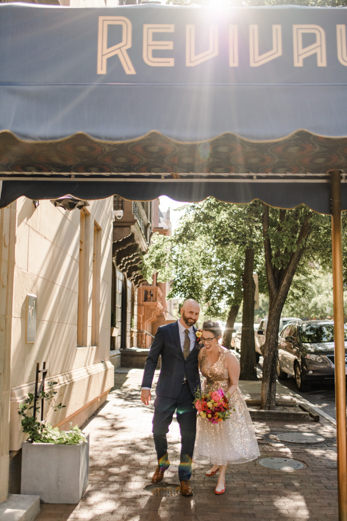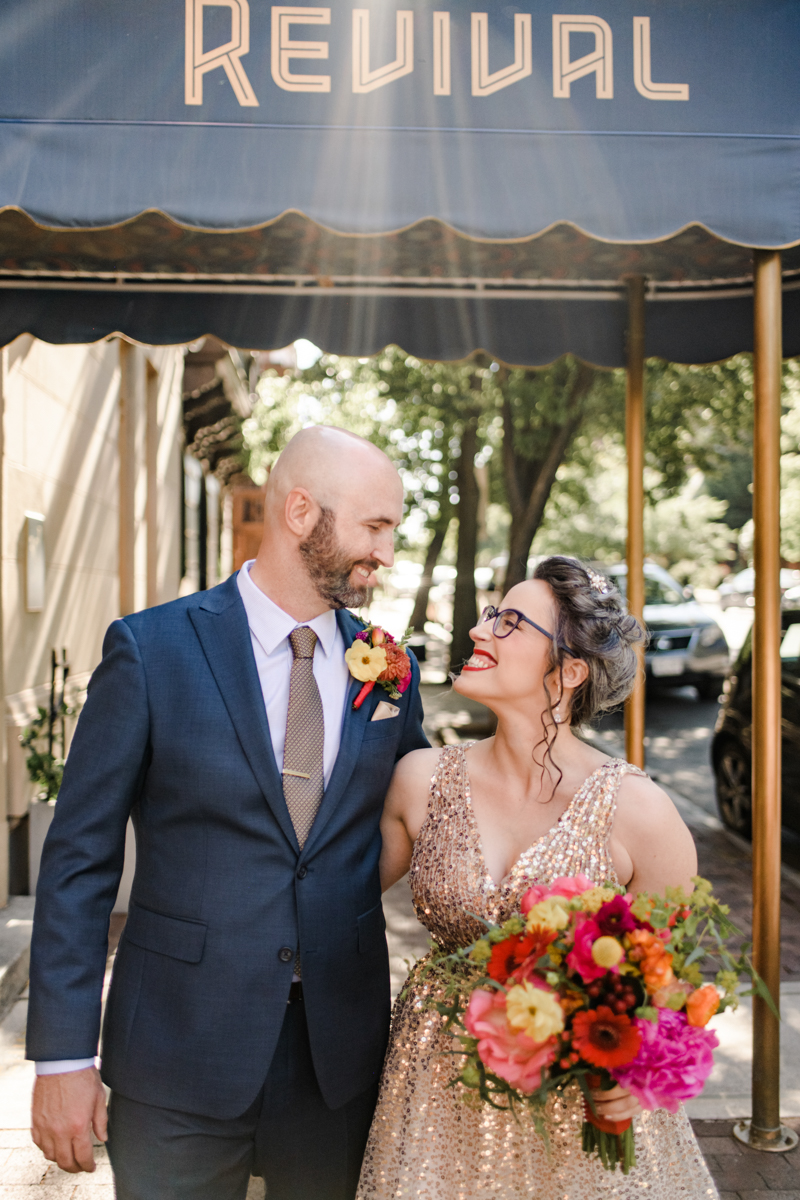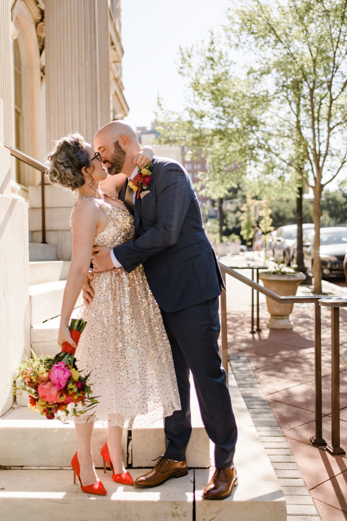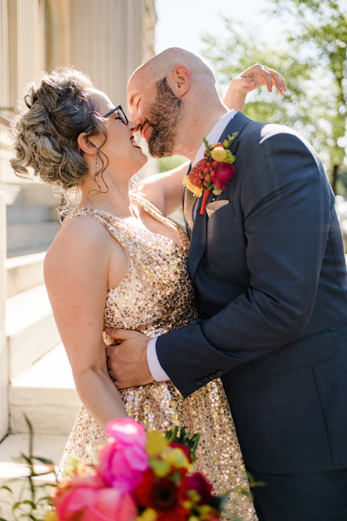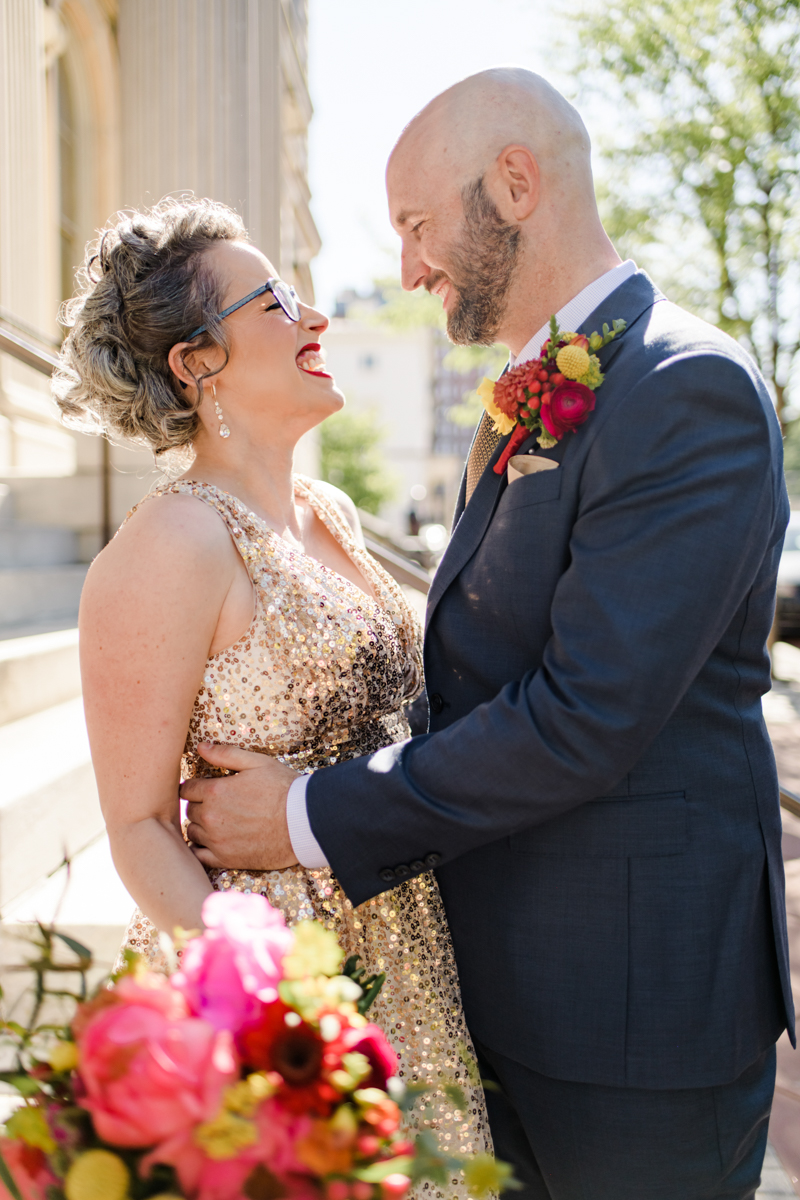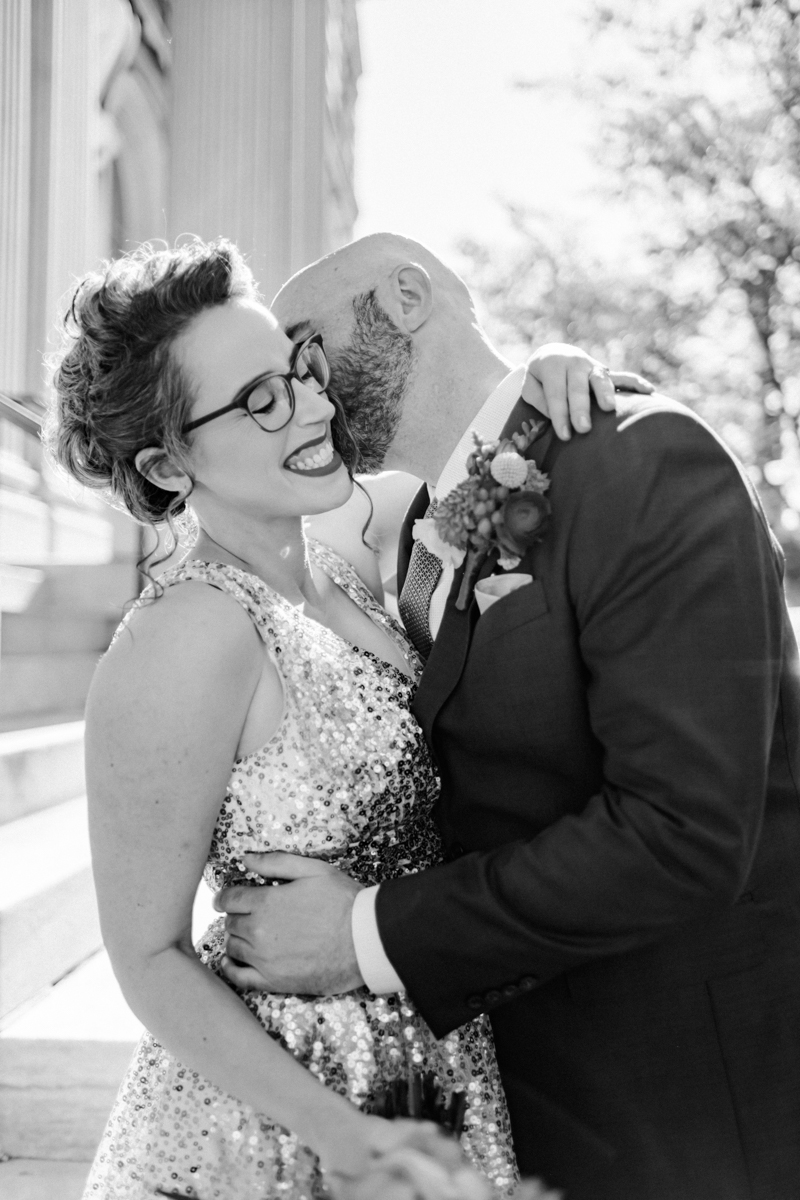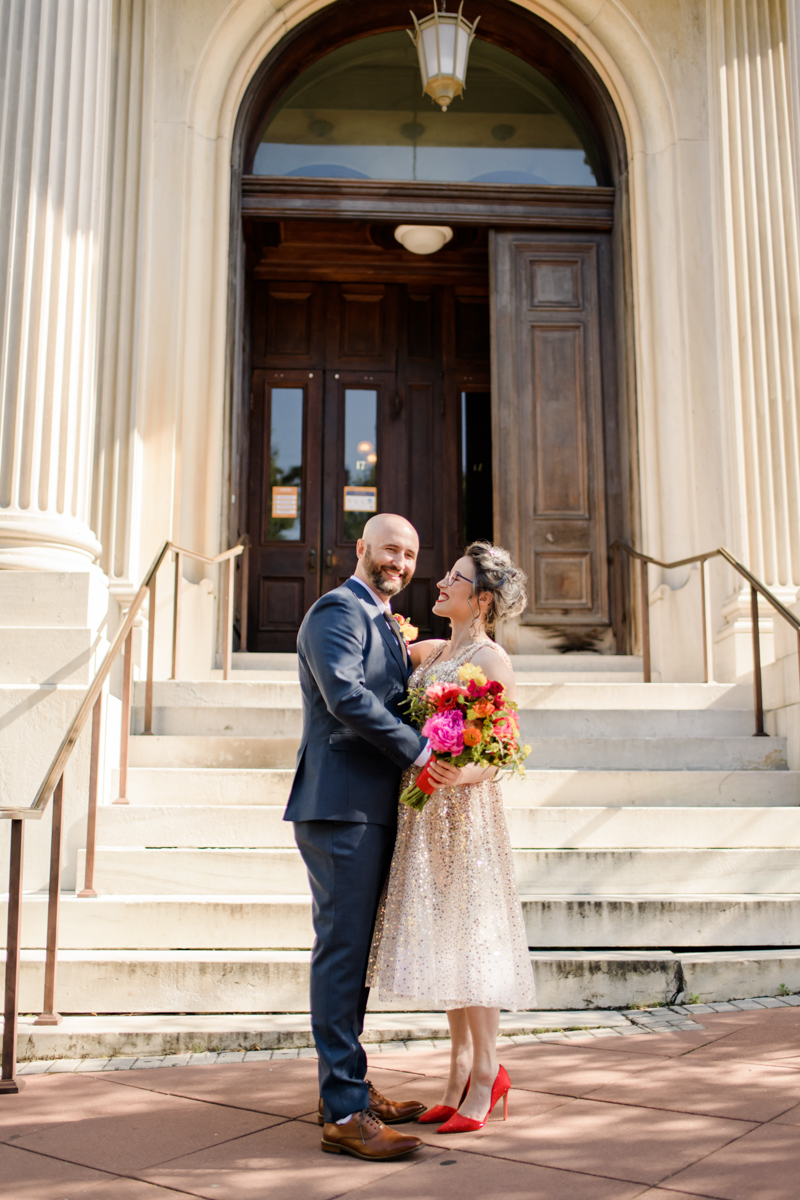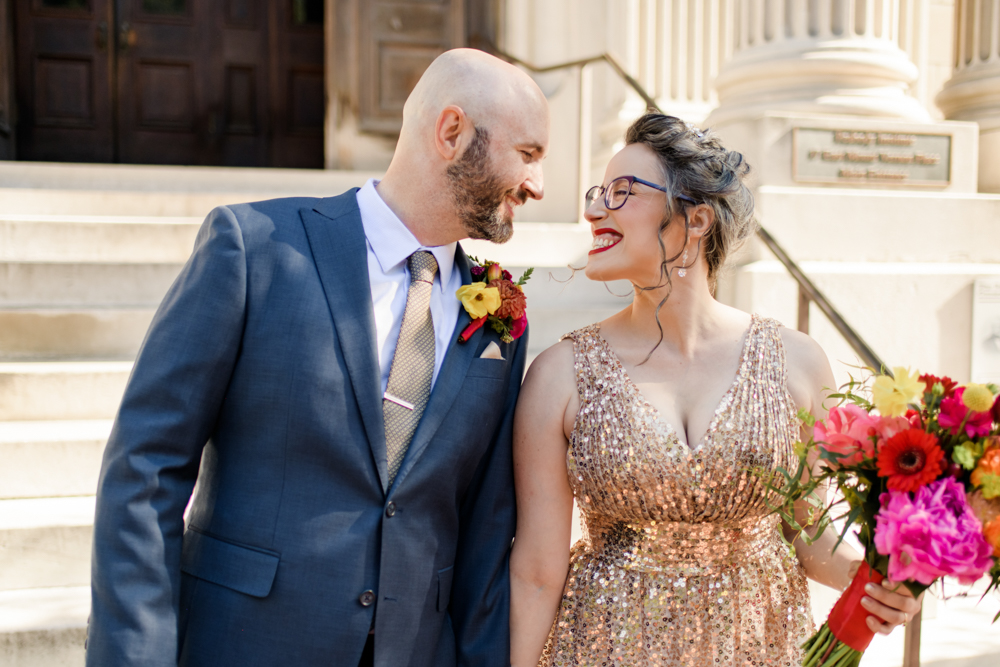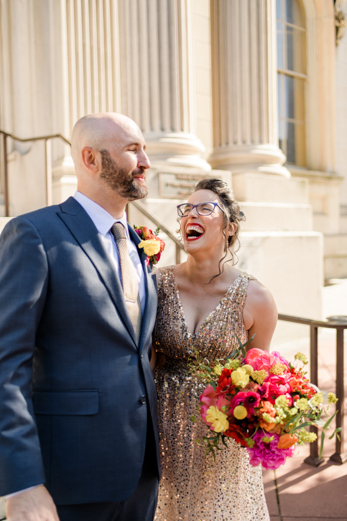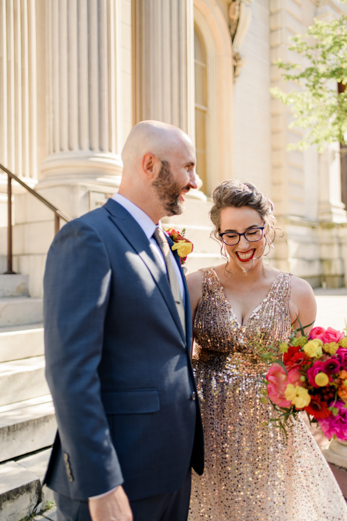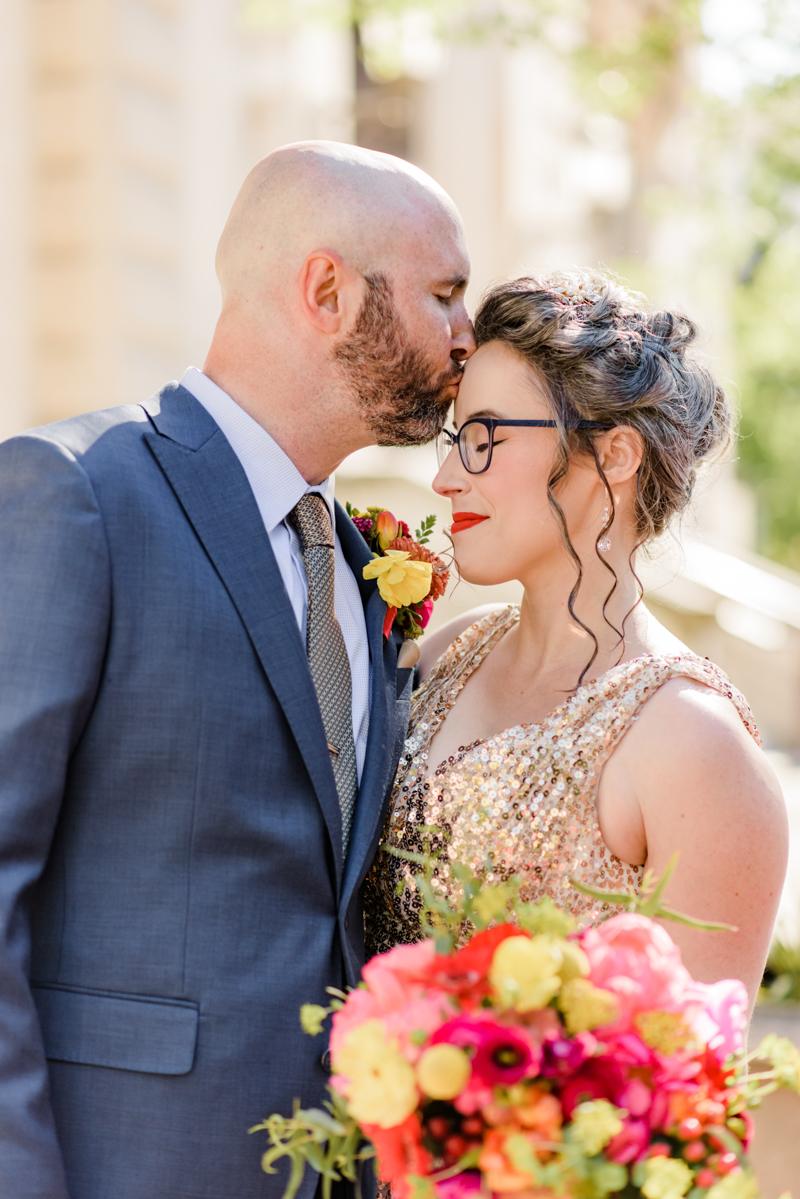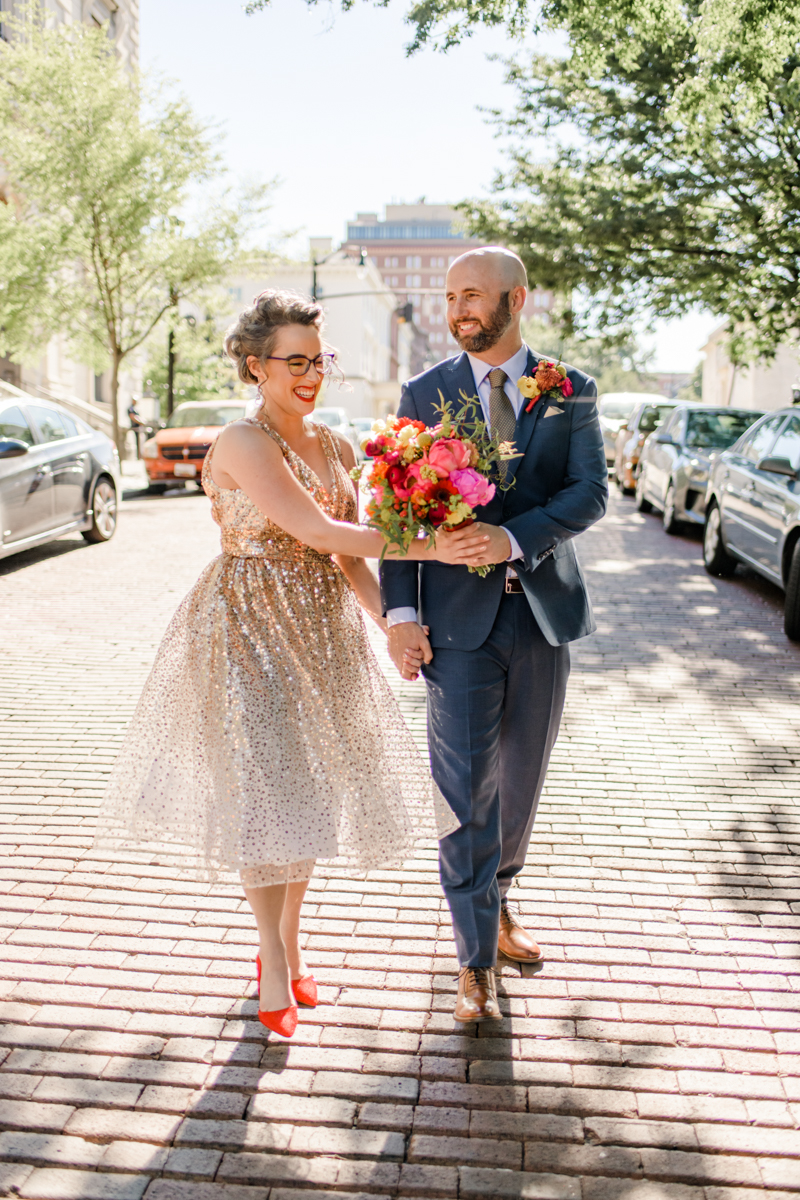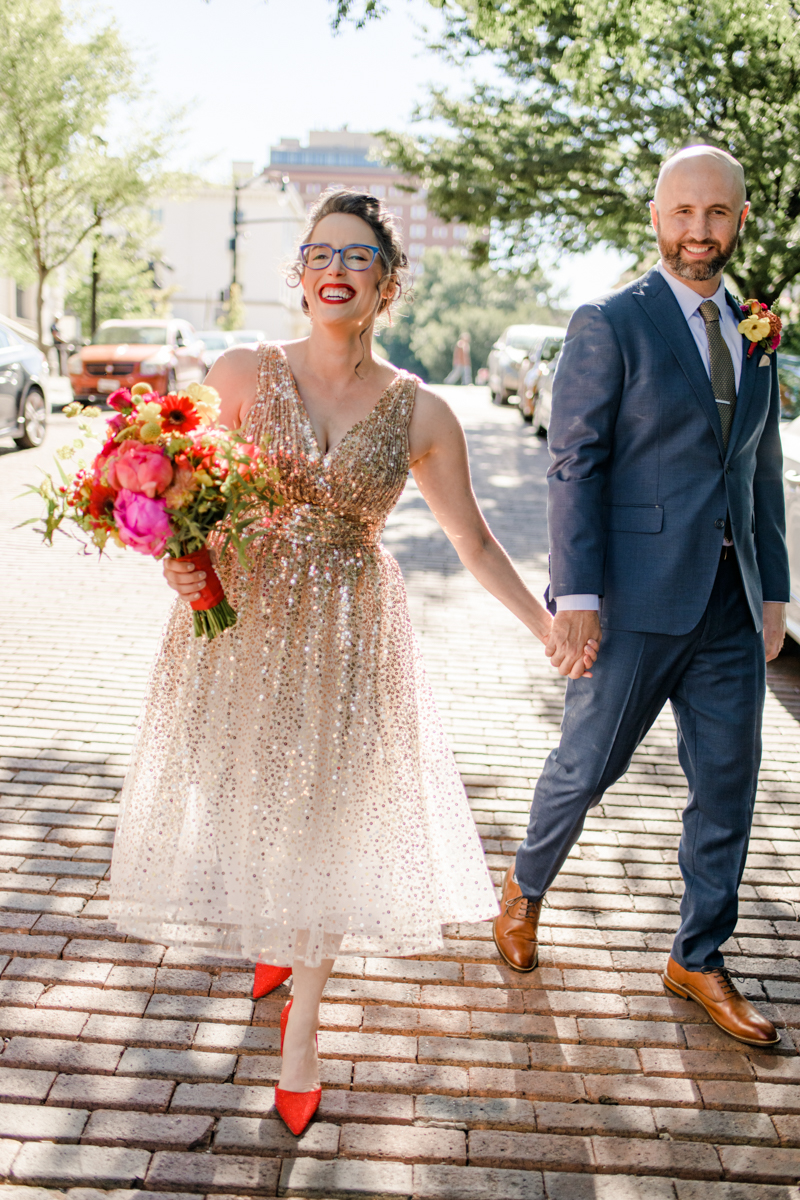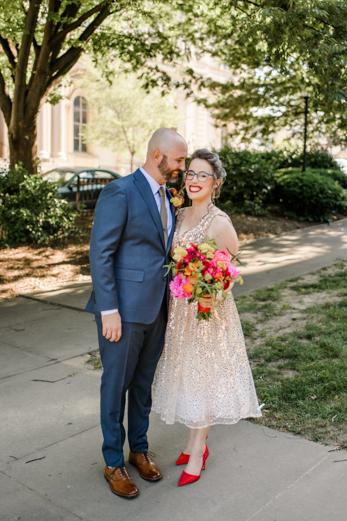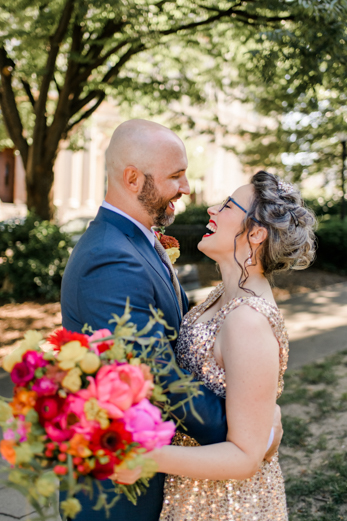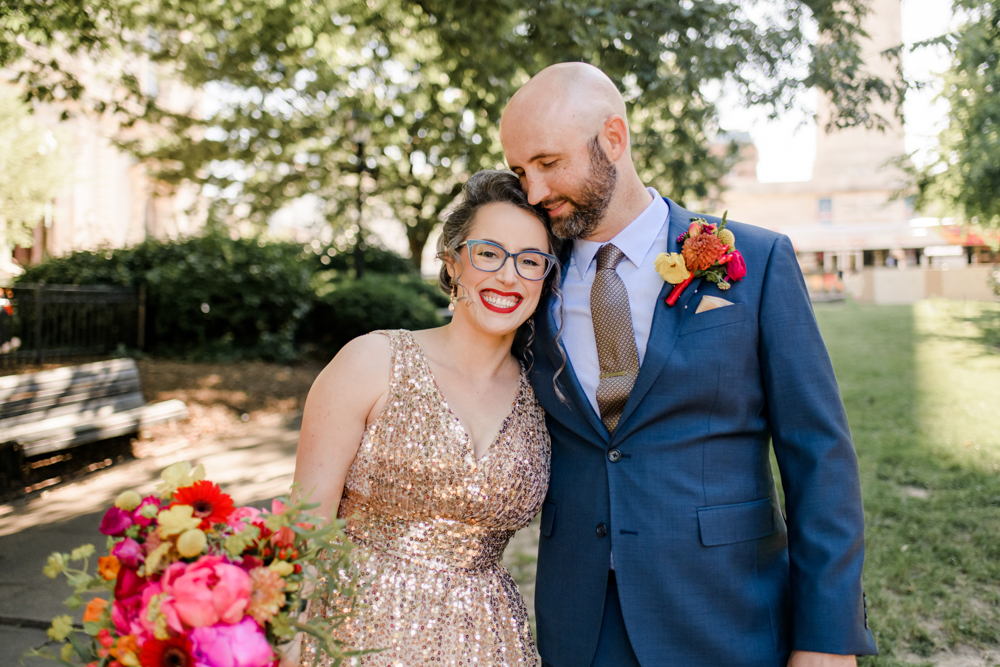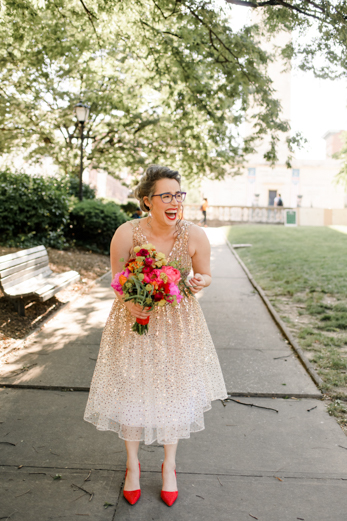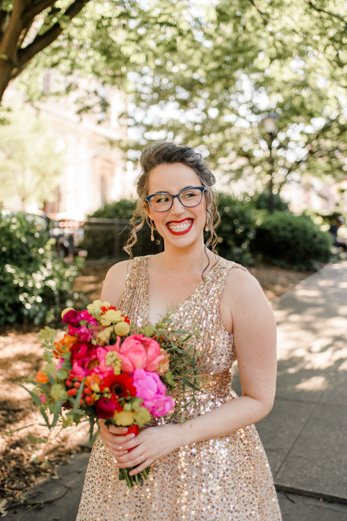 Sorry I'm not sorry about how many laughing photos there they make me so happy! You two are adorable!!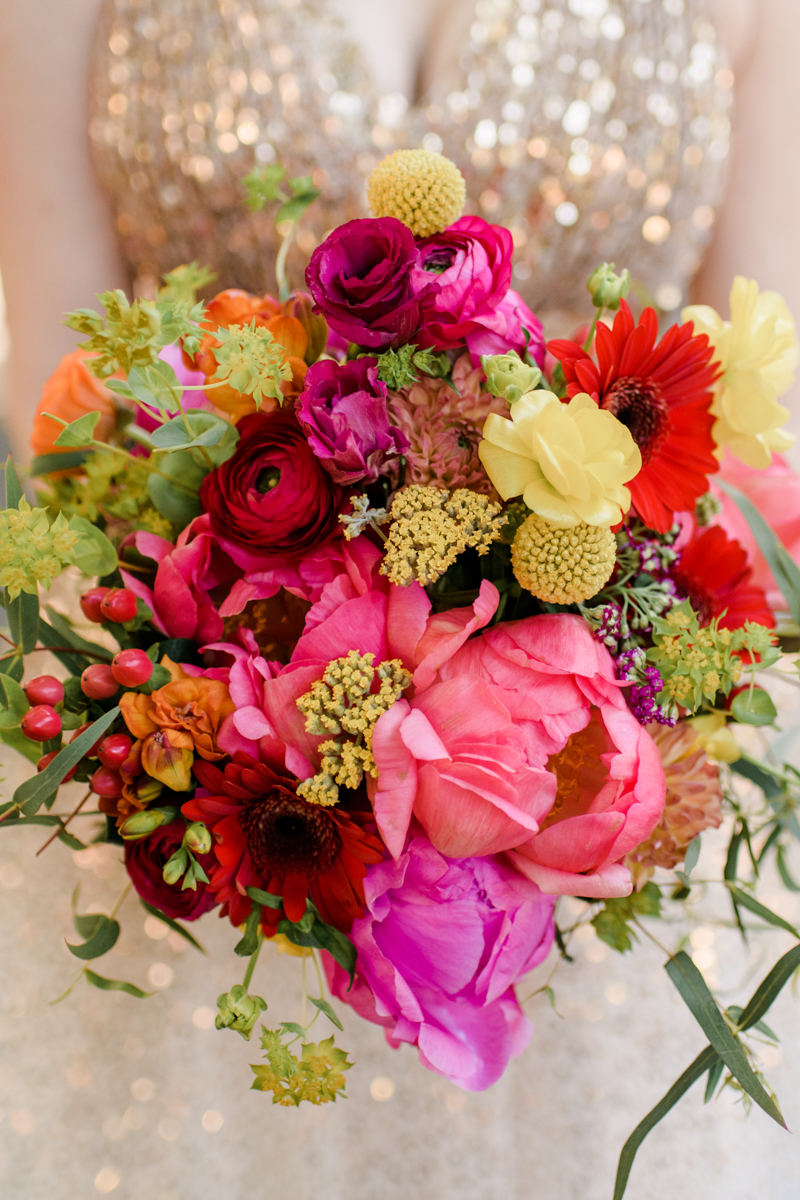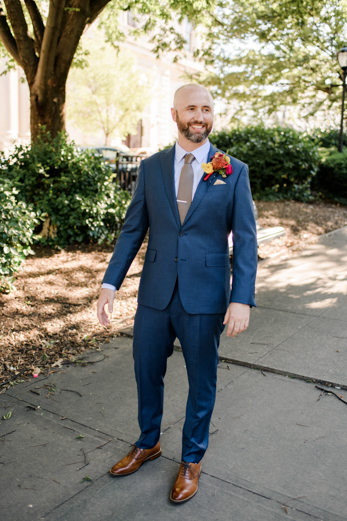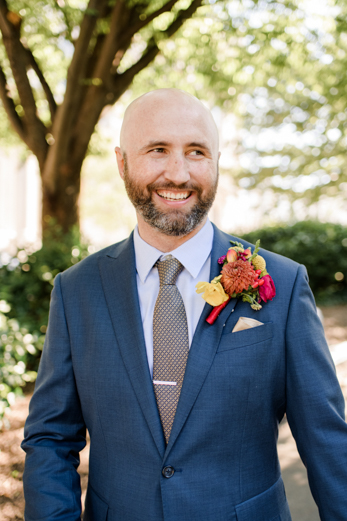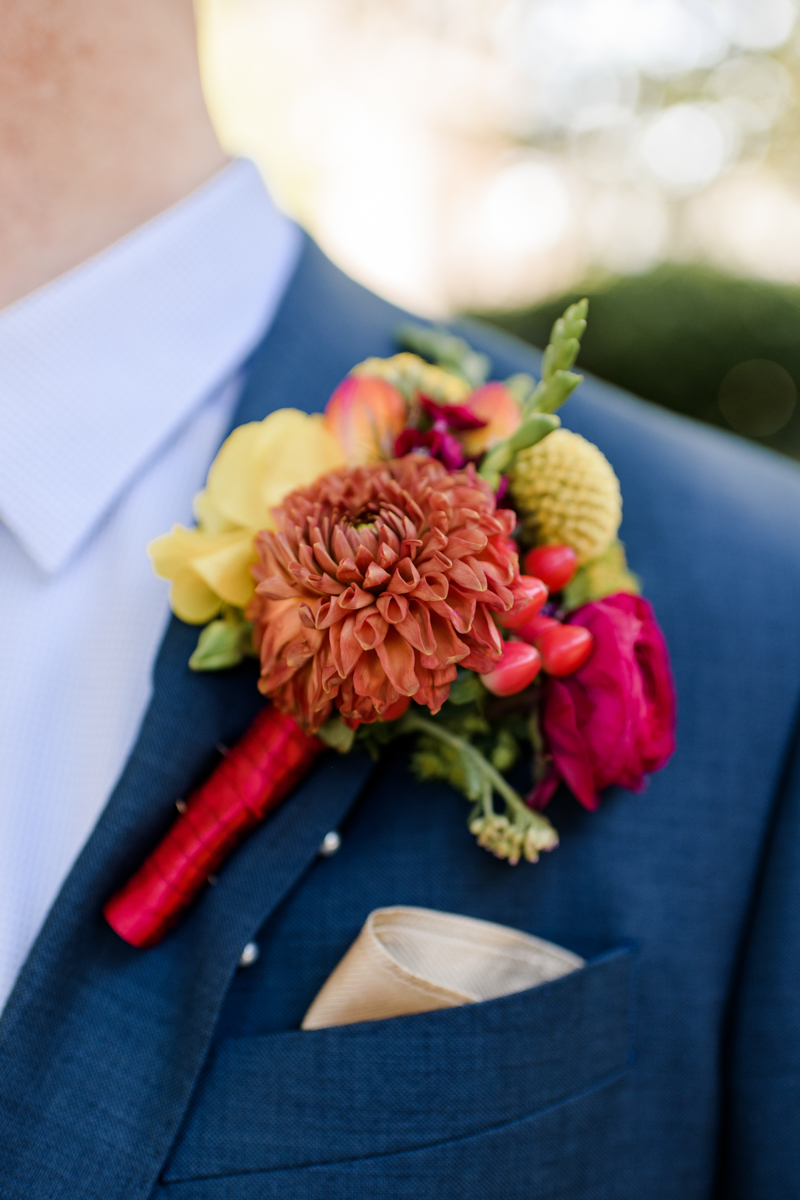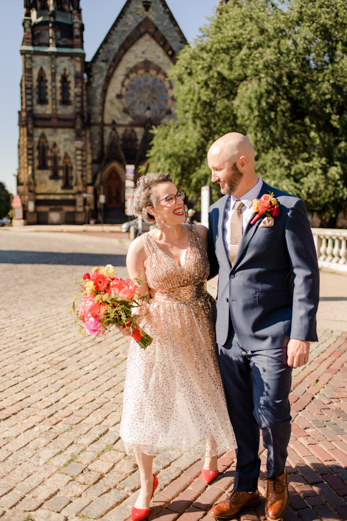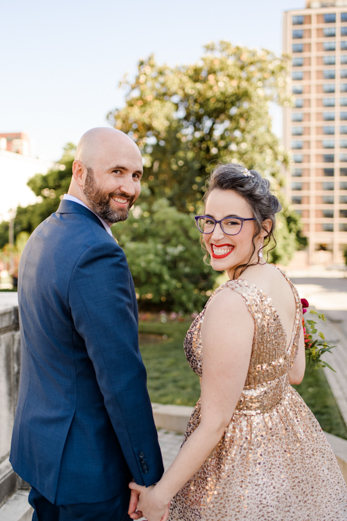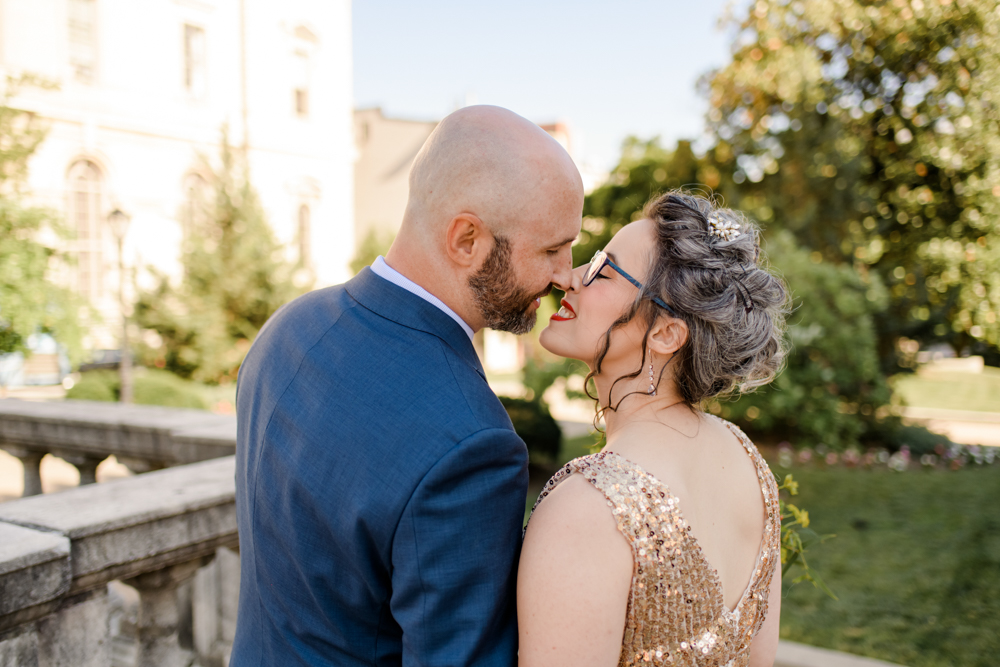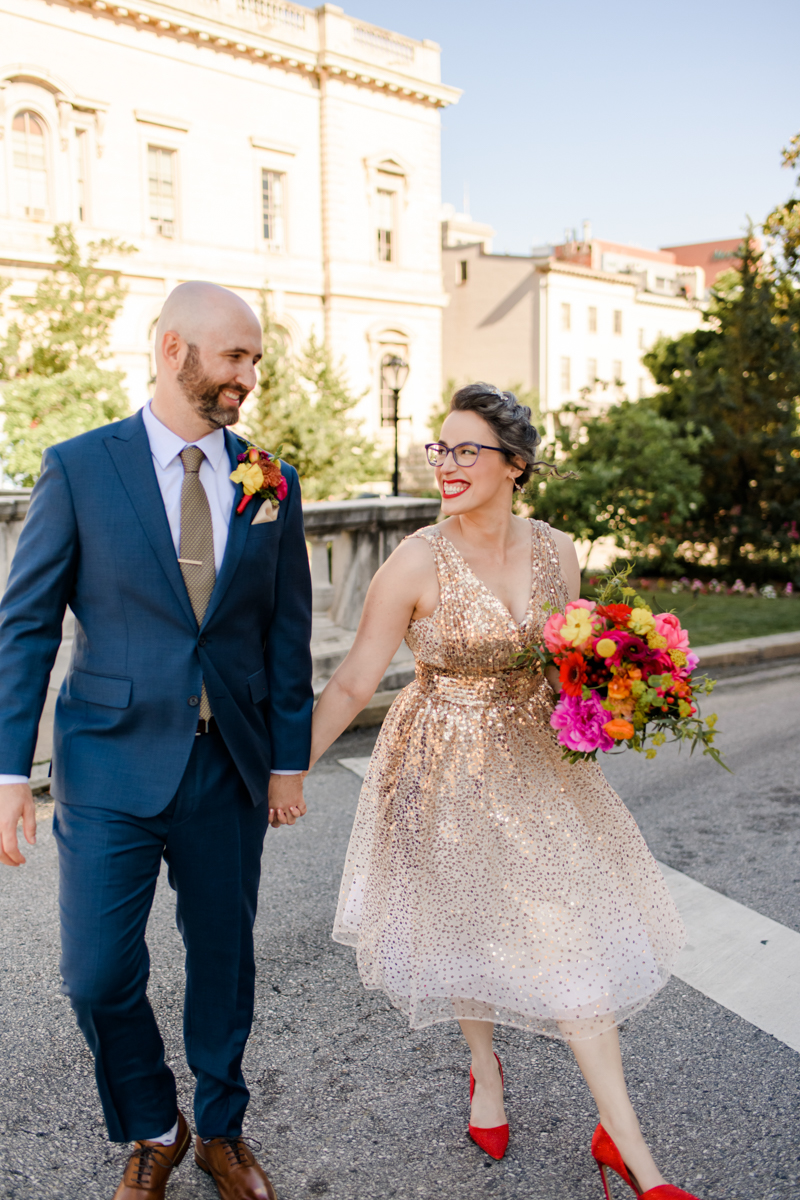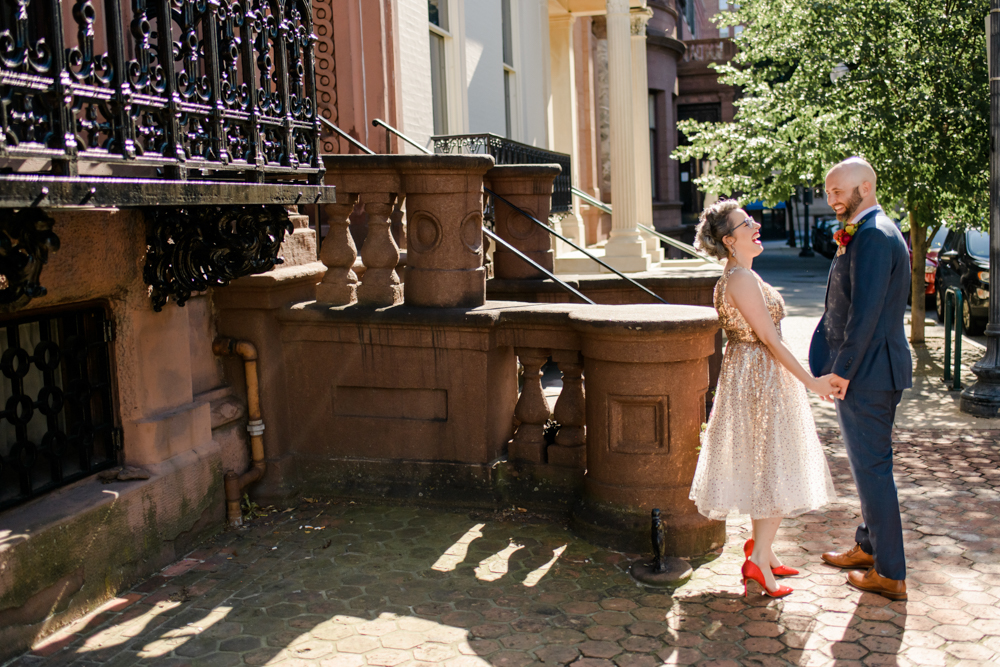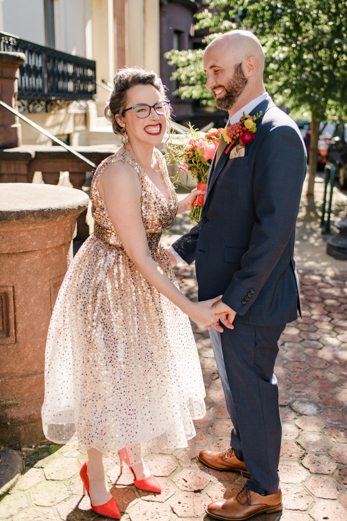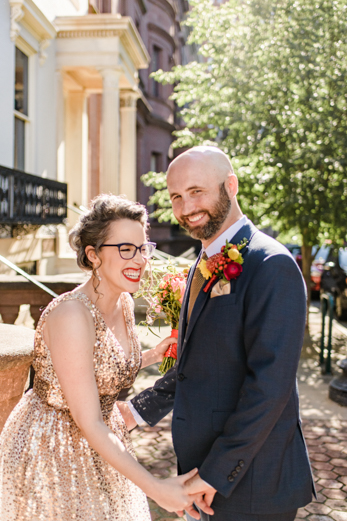 Me: Okay sneak up behind Stevie like she's making you your favorite meal!
Them: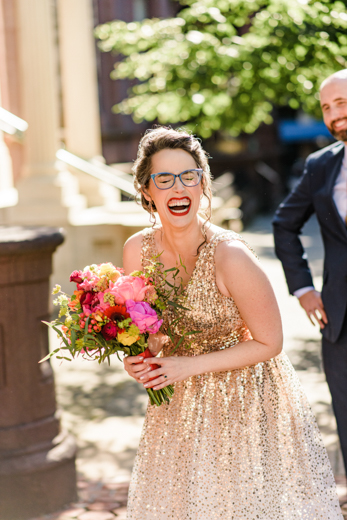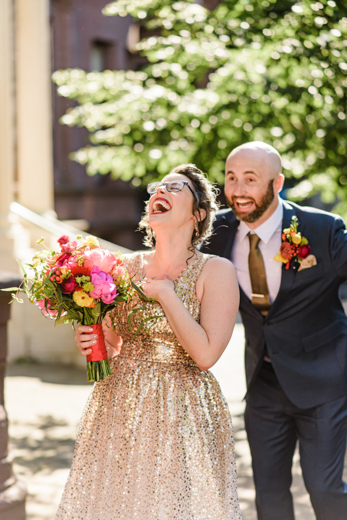 Nailed it!! hahaha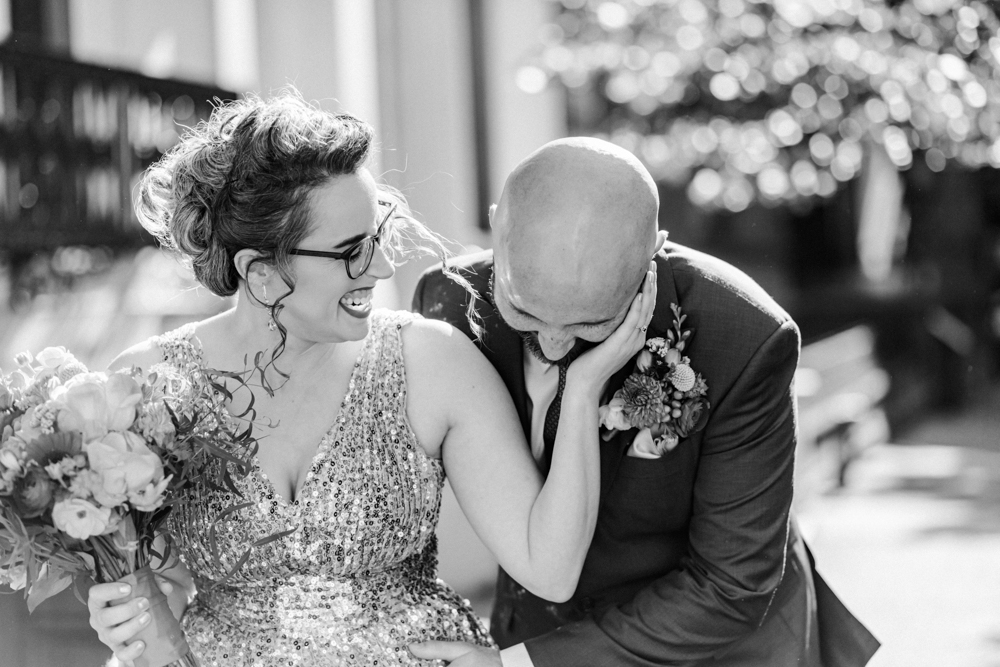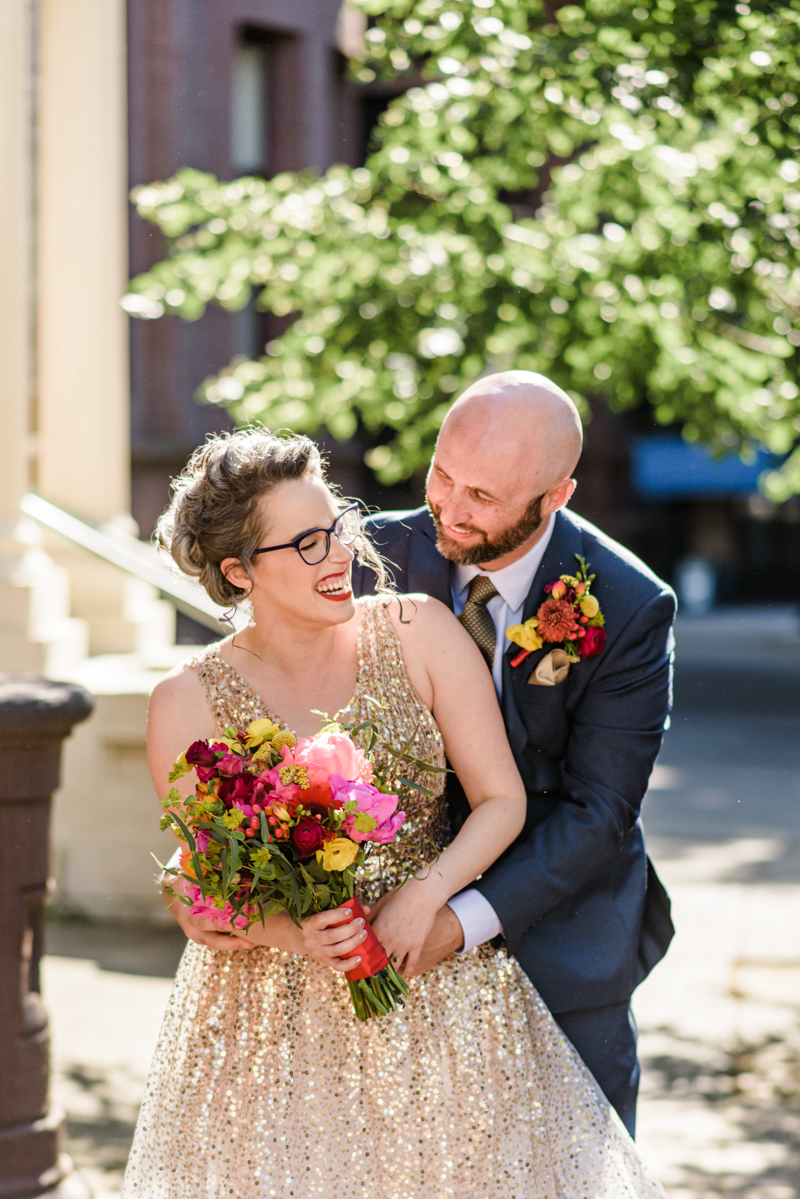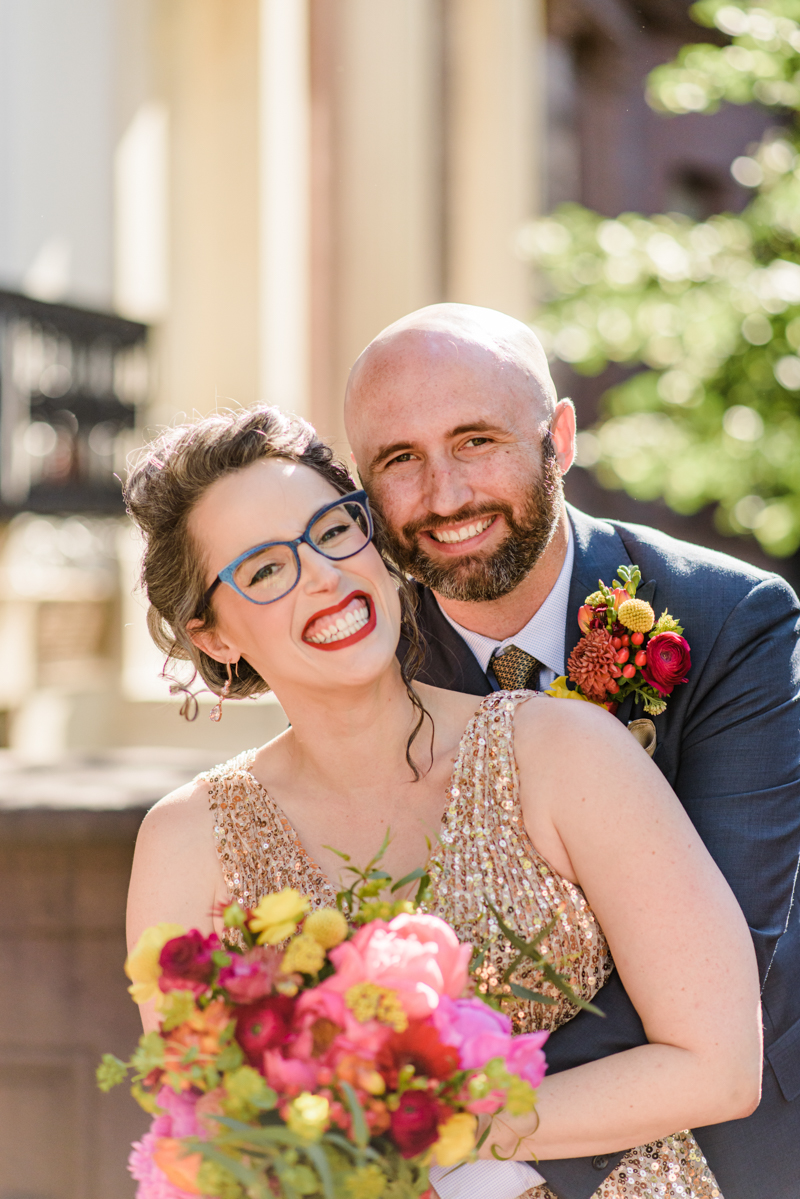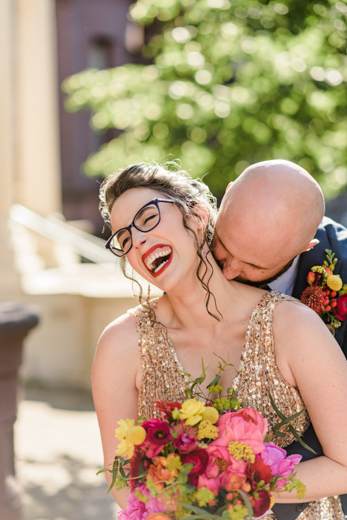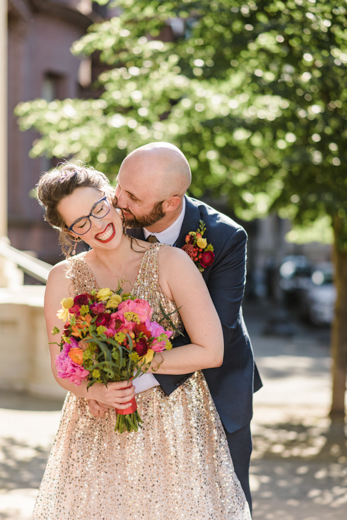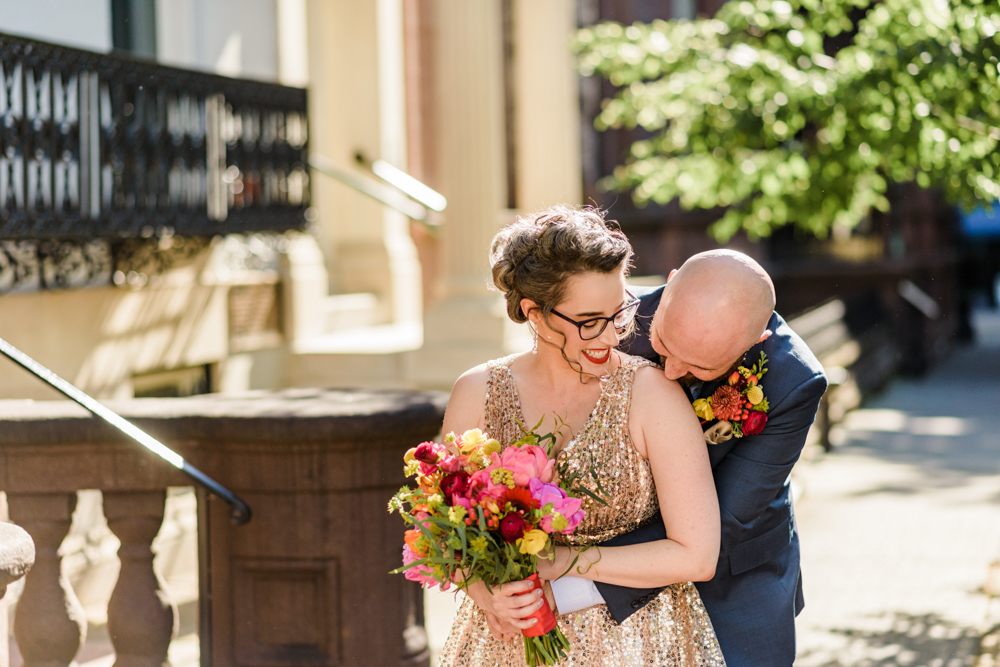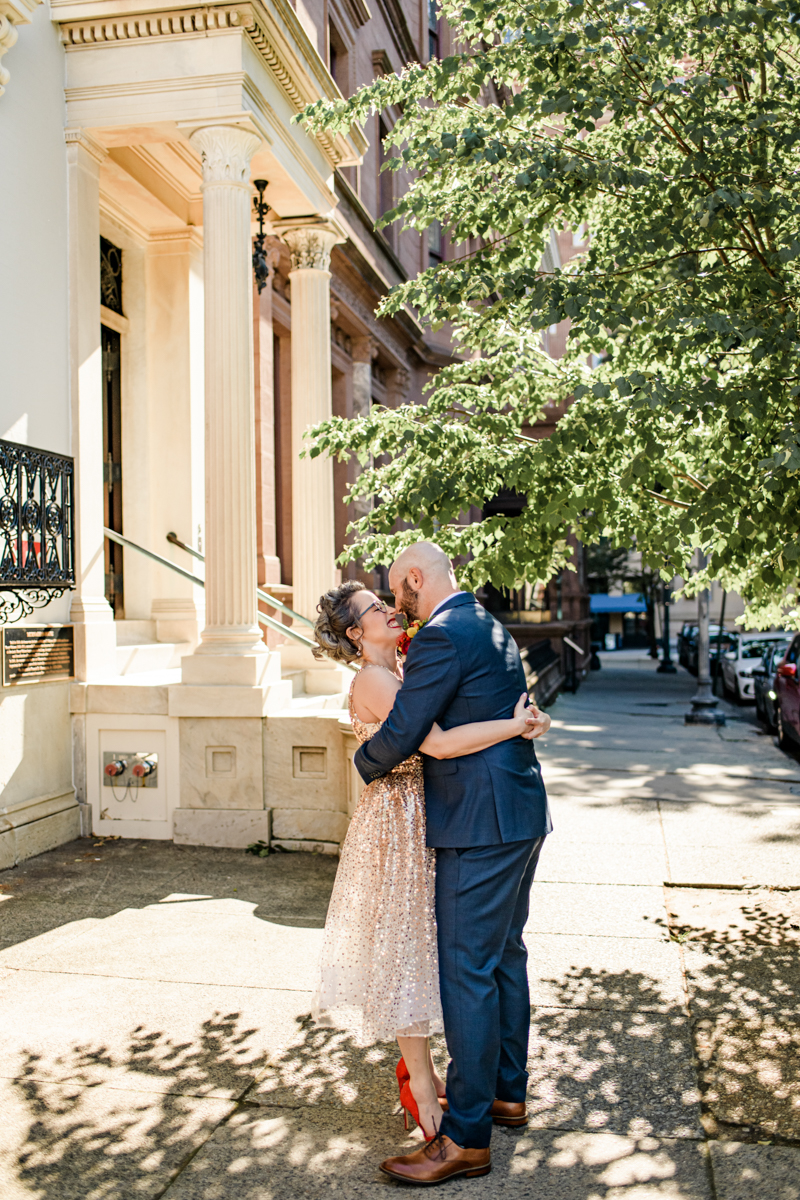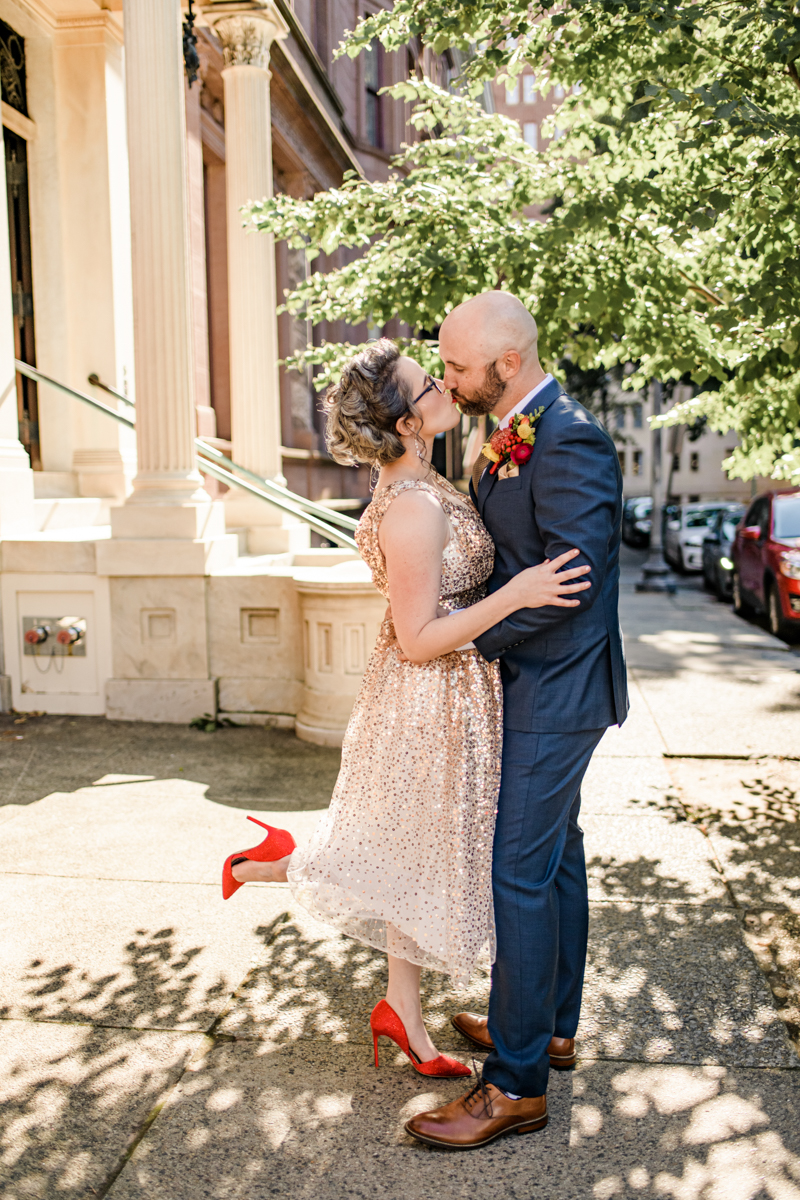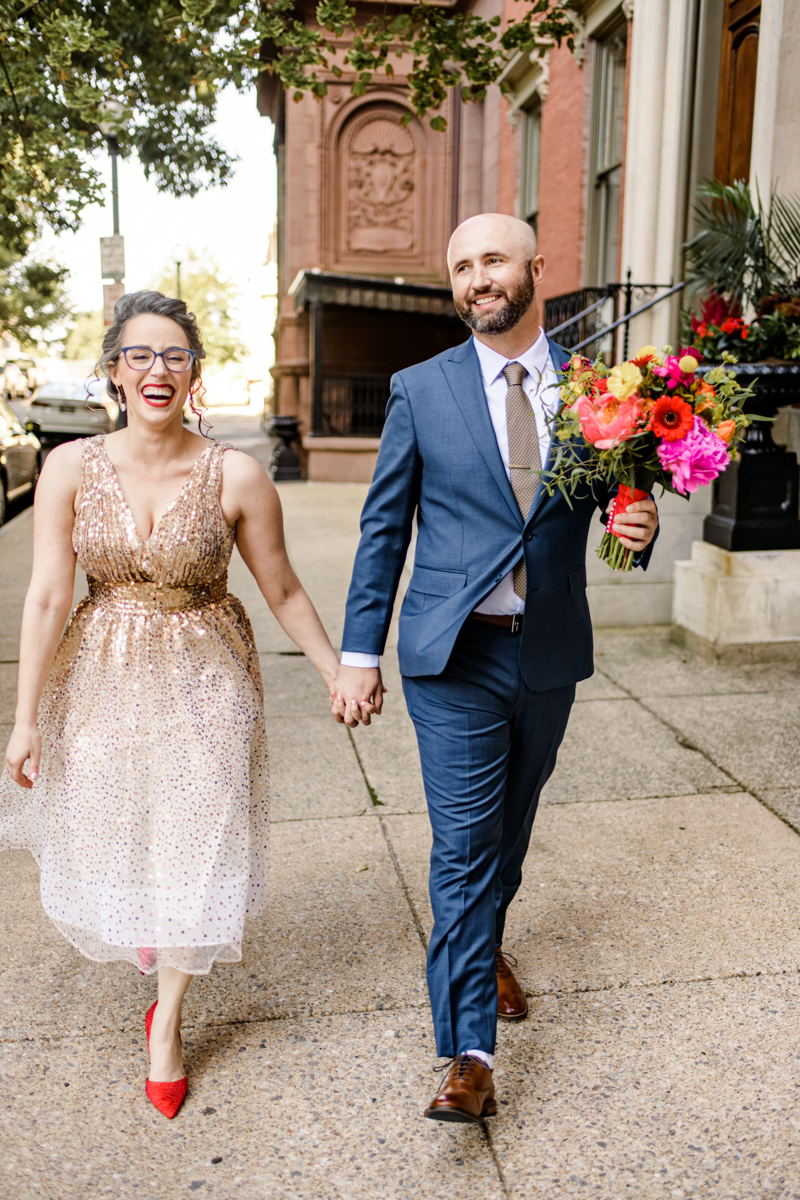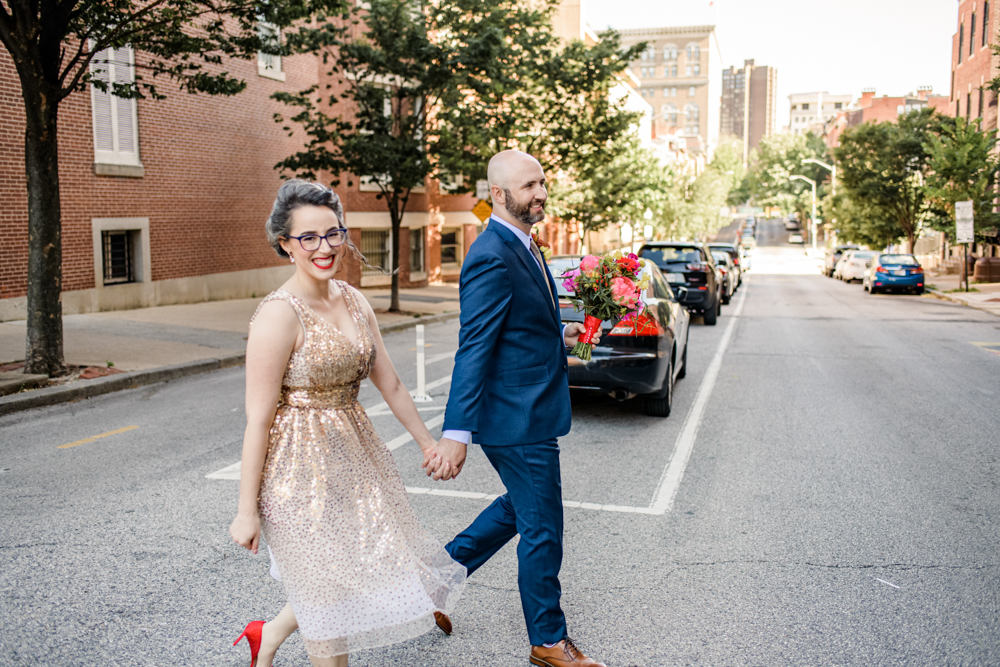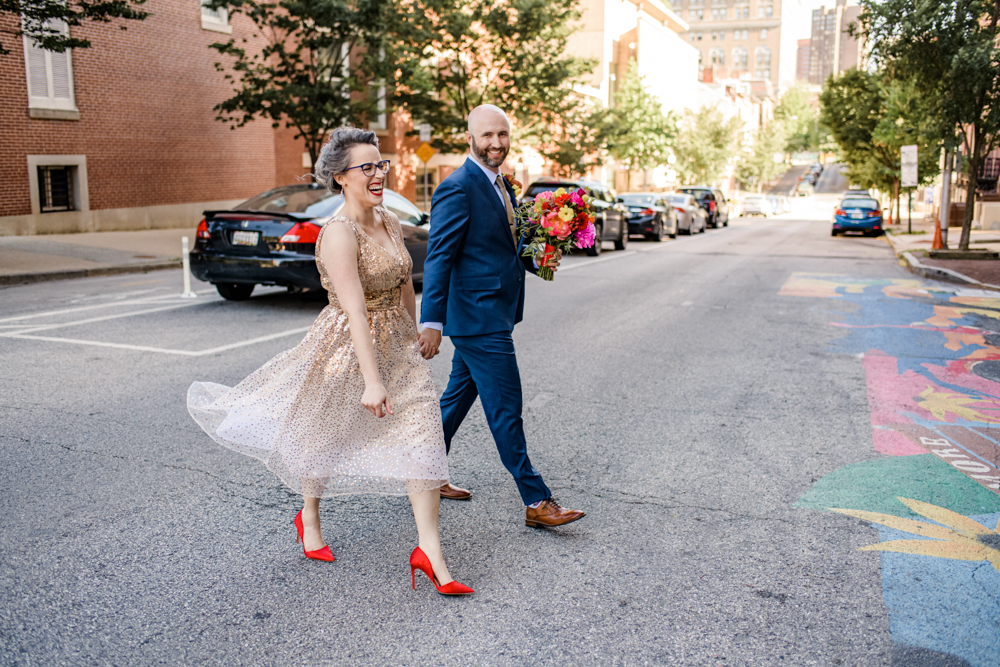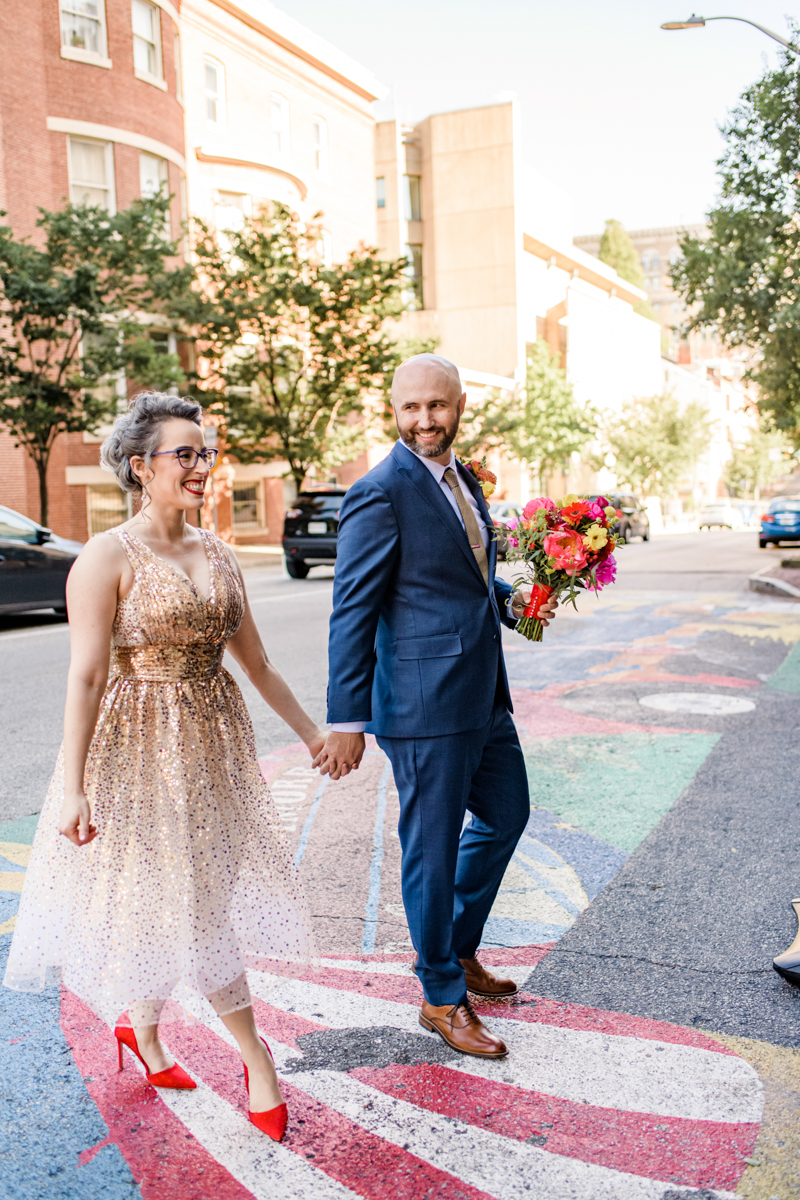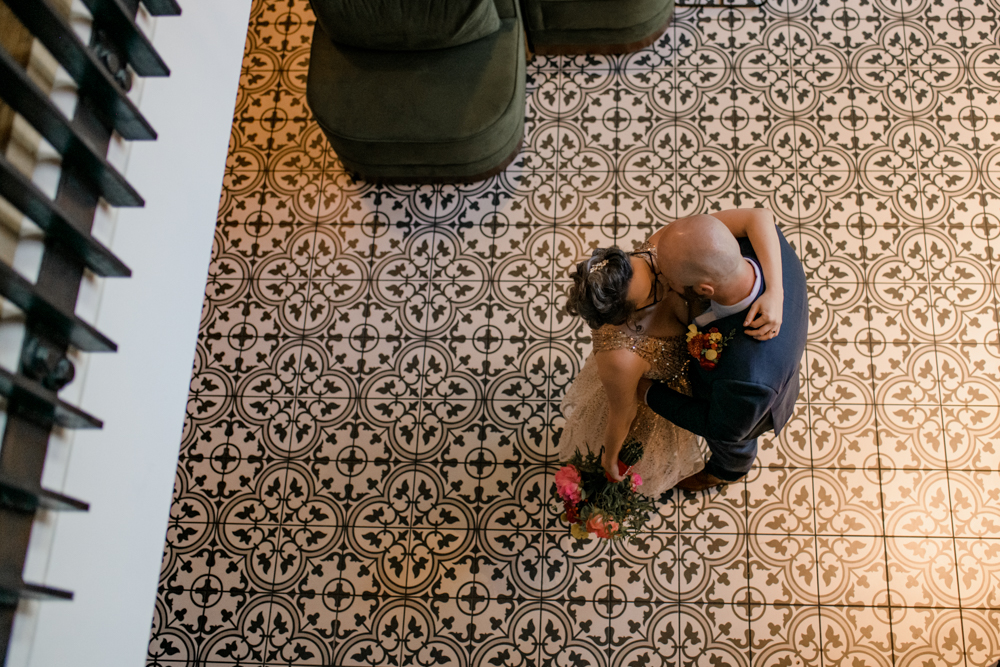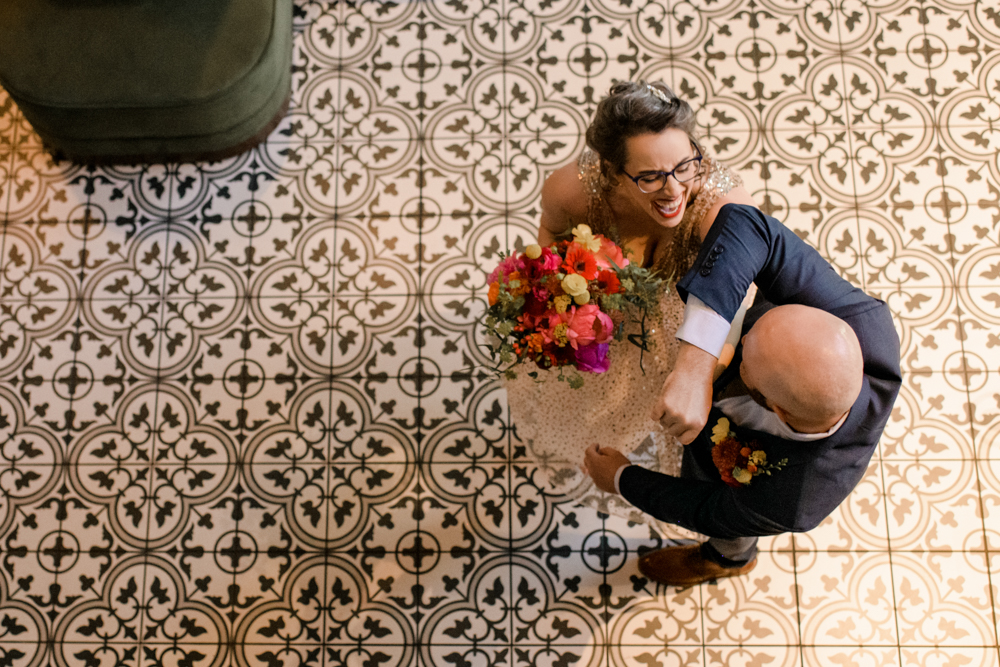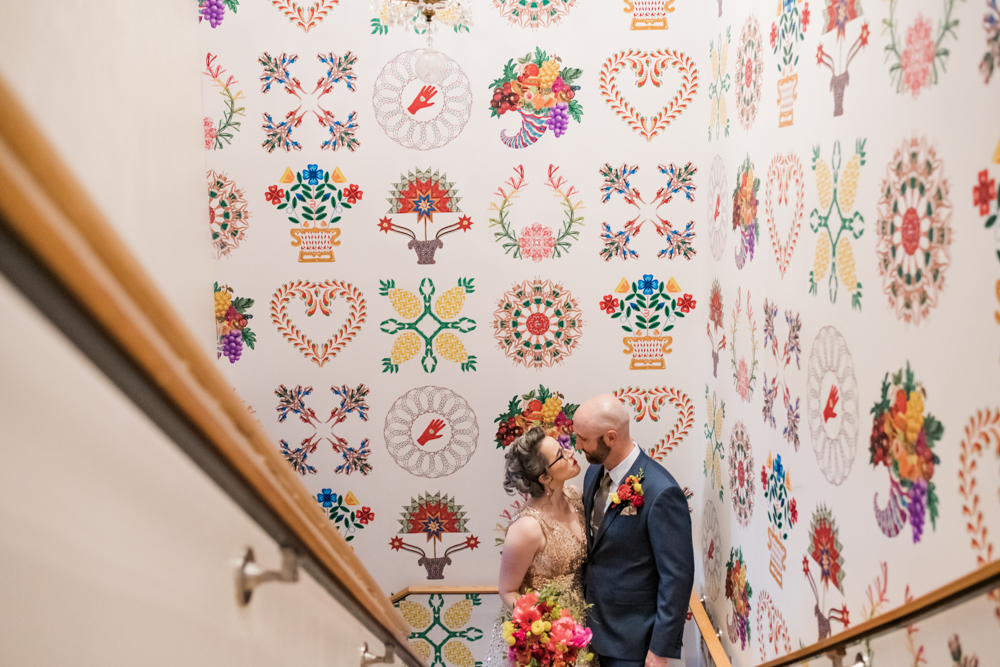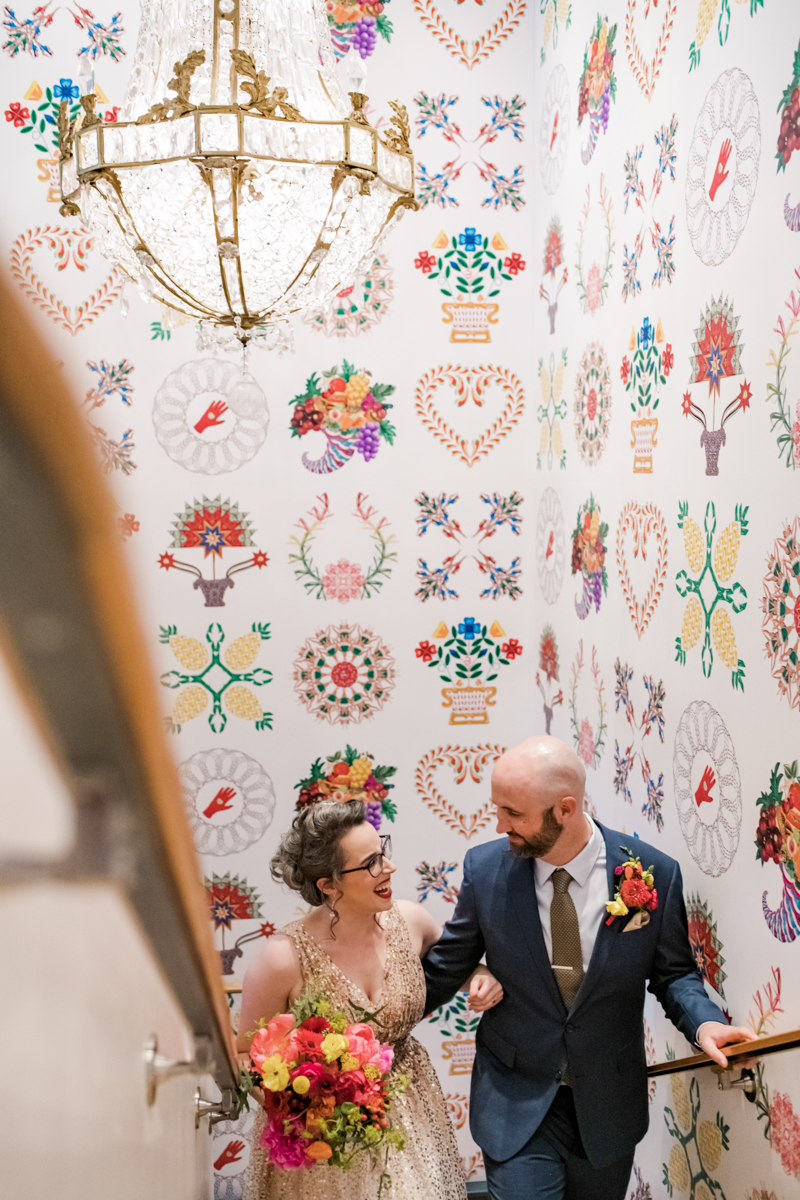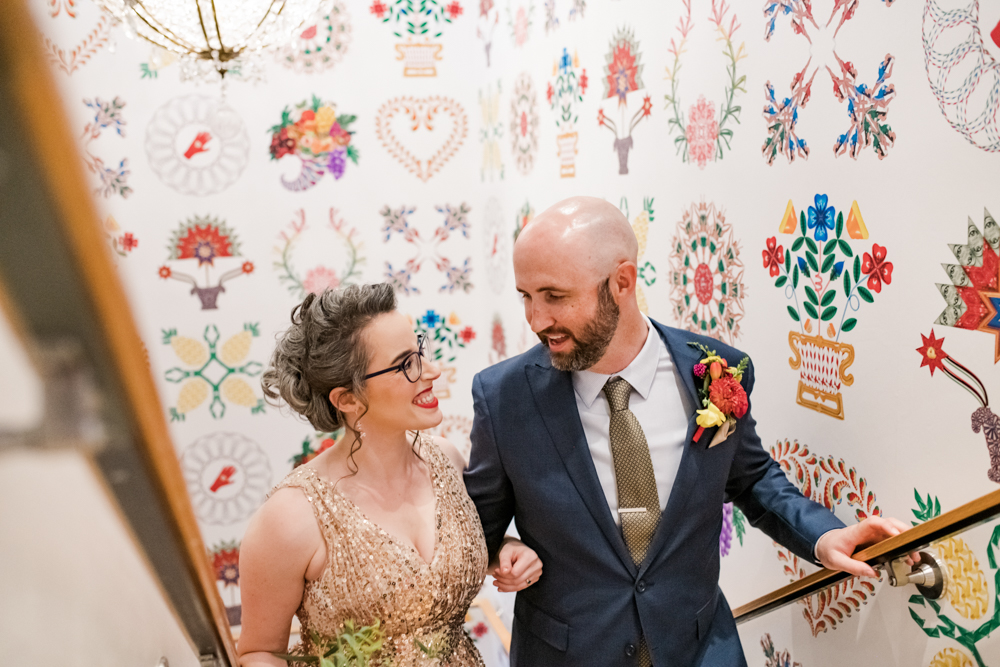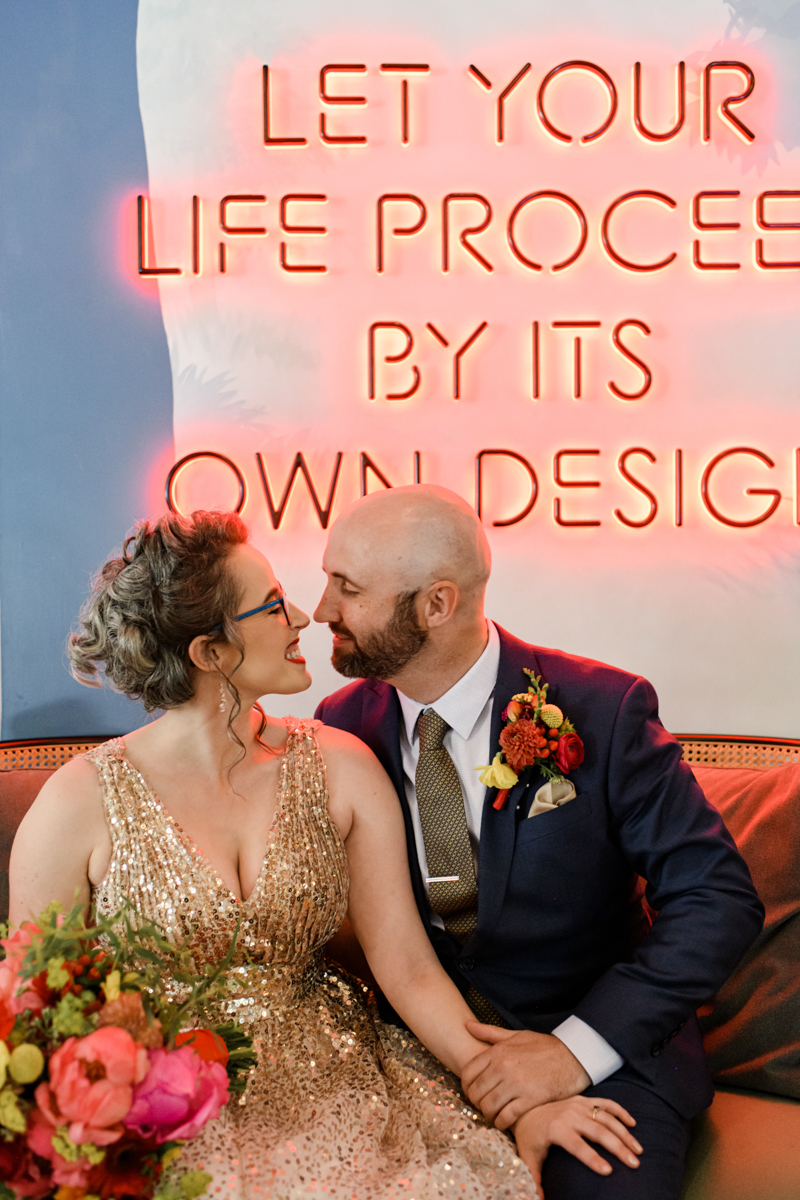 There's truly no shortage of pretty spots to photograph around Revival. Ahh and these two are so romantic and cute!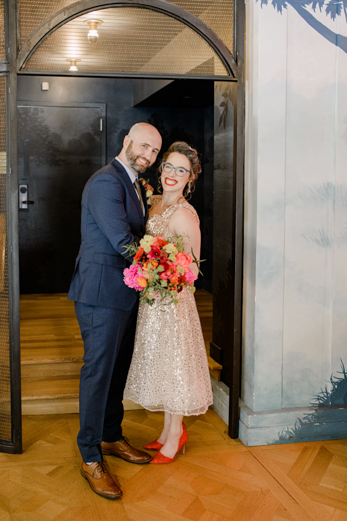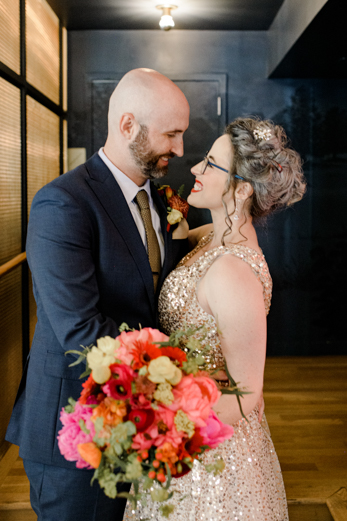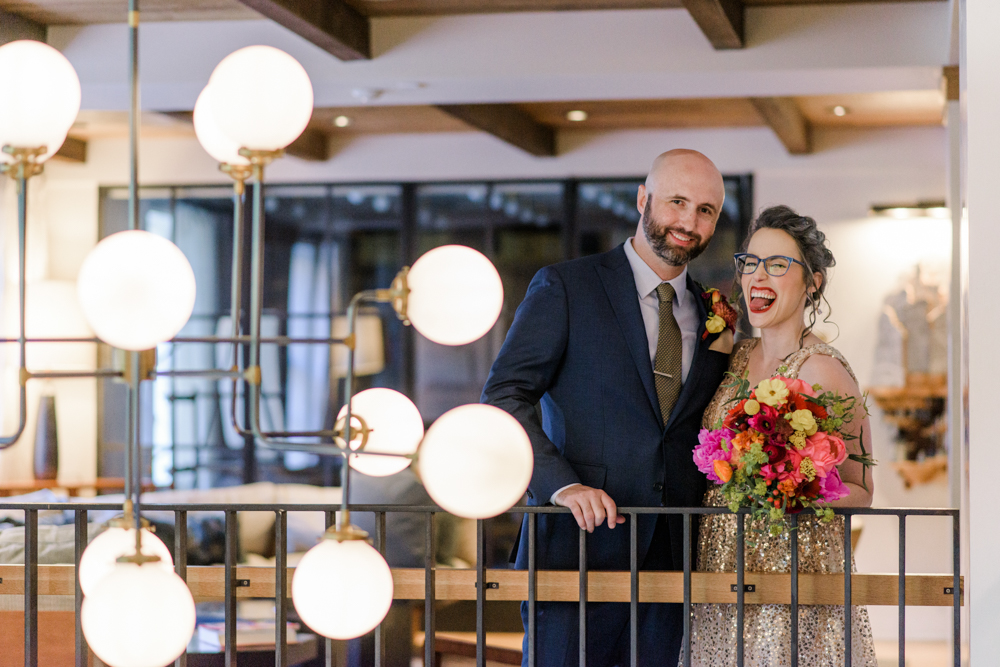 These crack me up, and I'm pretty sure this energy is why someone asked if Stevie and I had known each other for years, this is 100% a reaction that I would have to a camera too hahah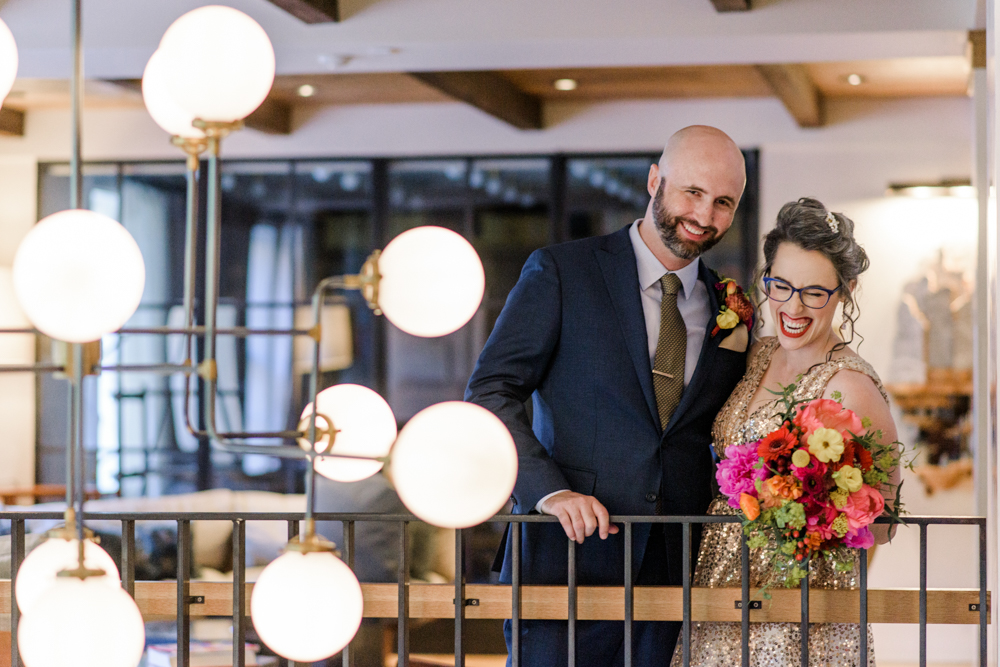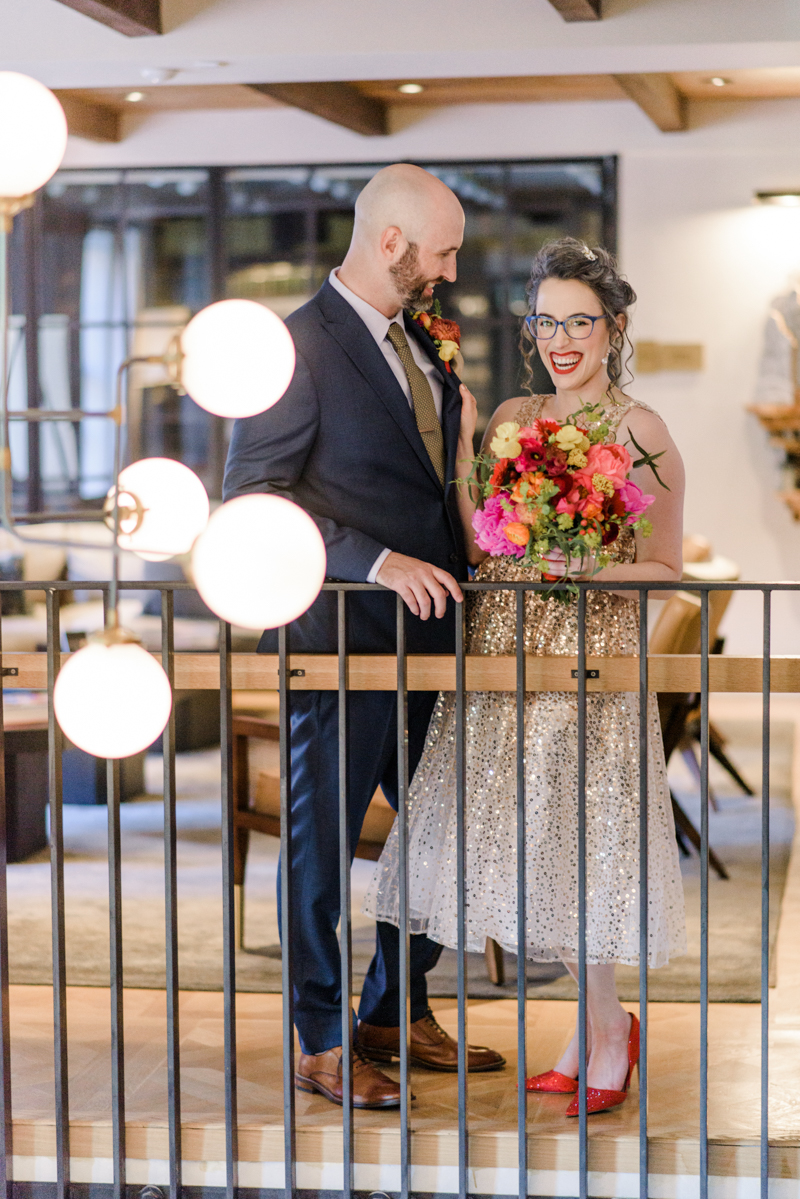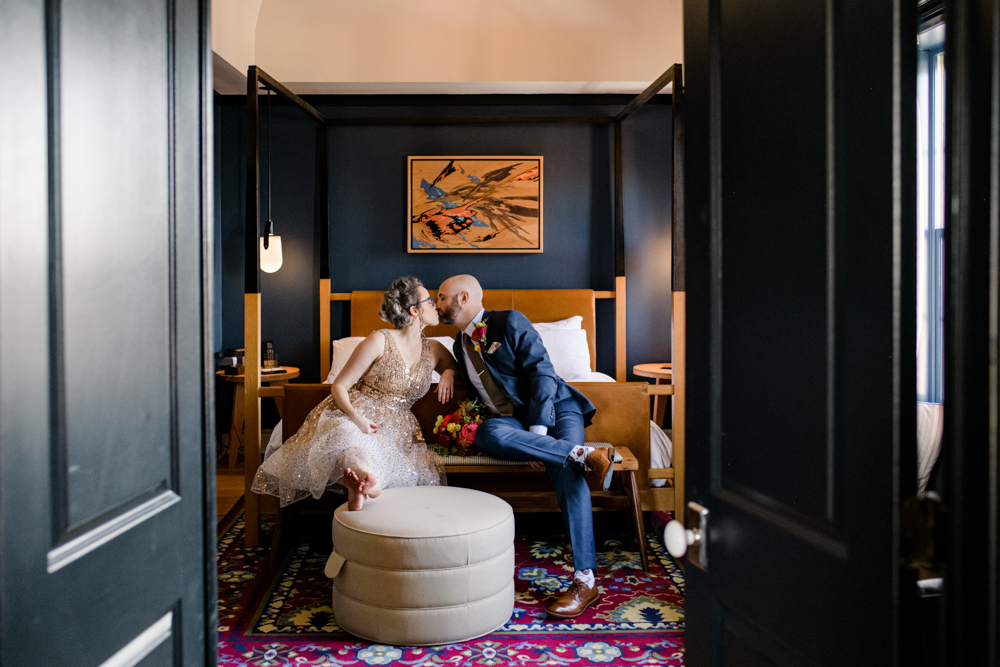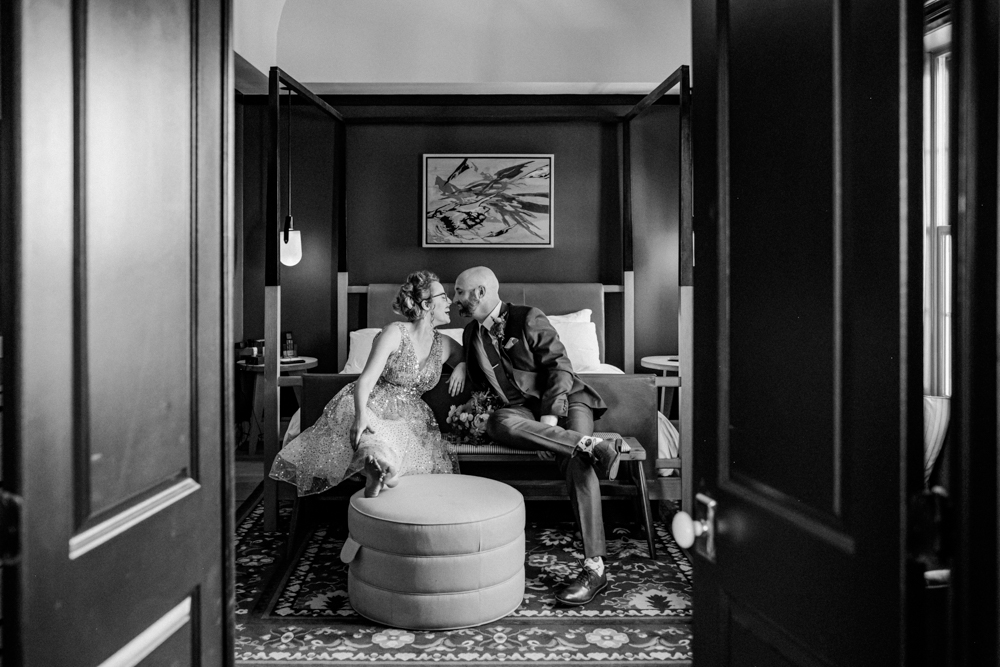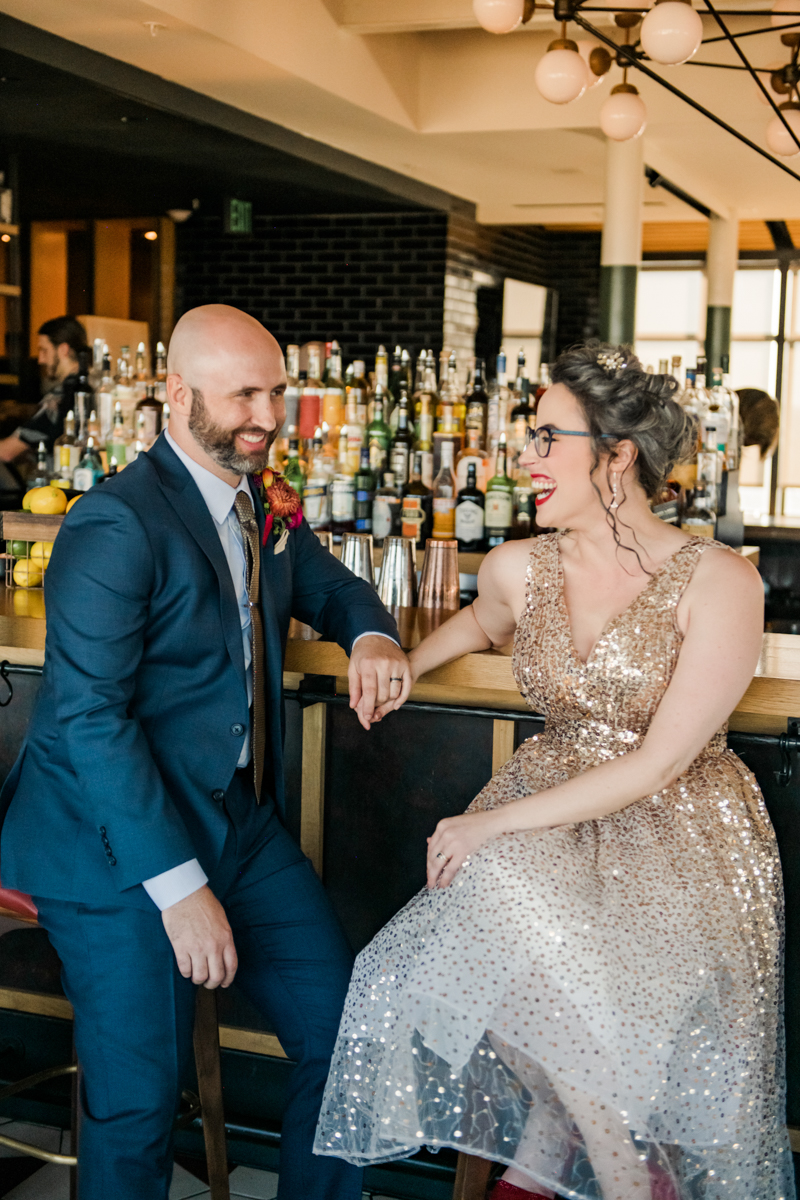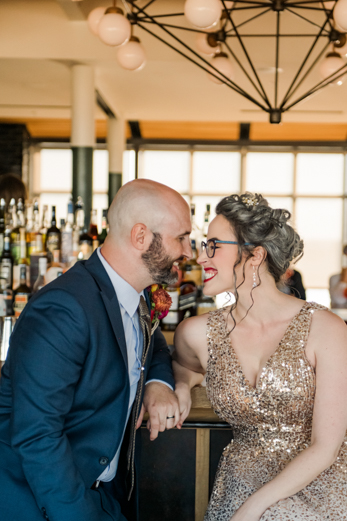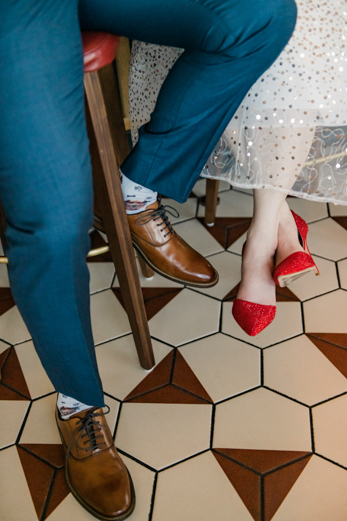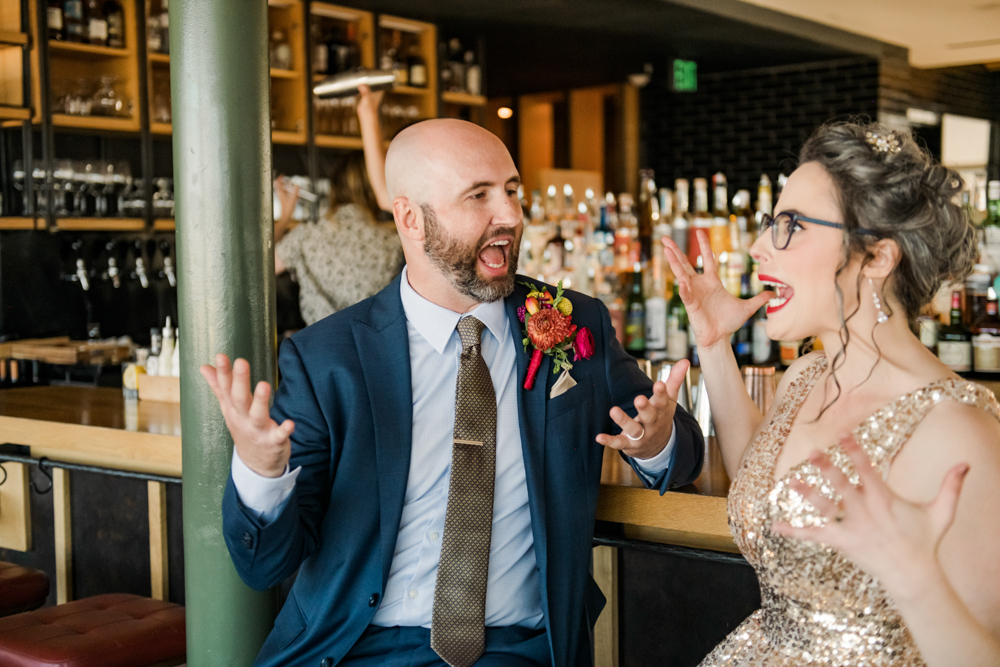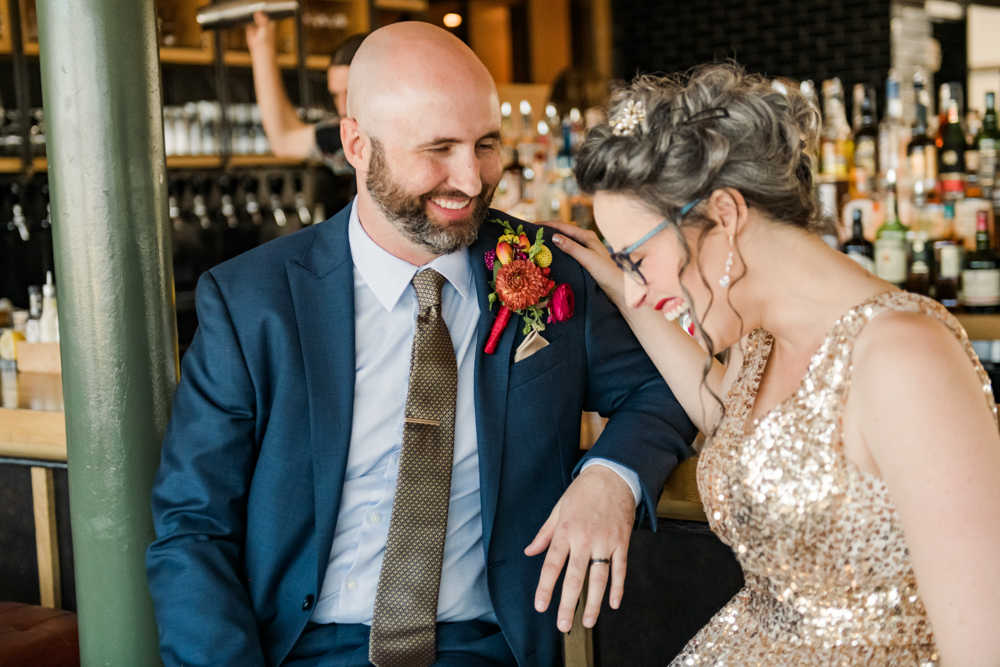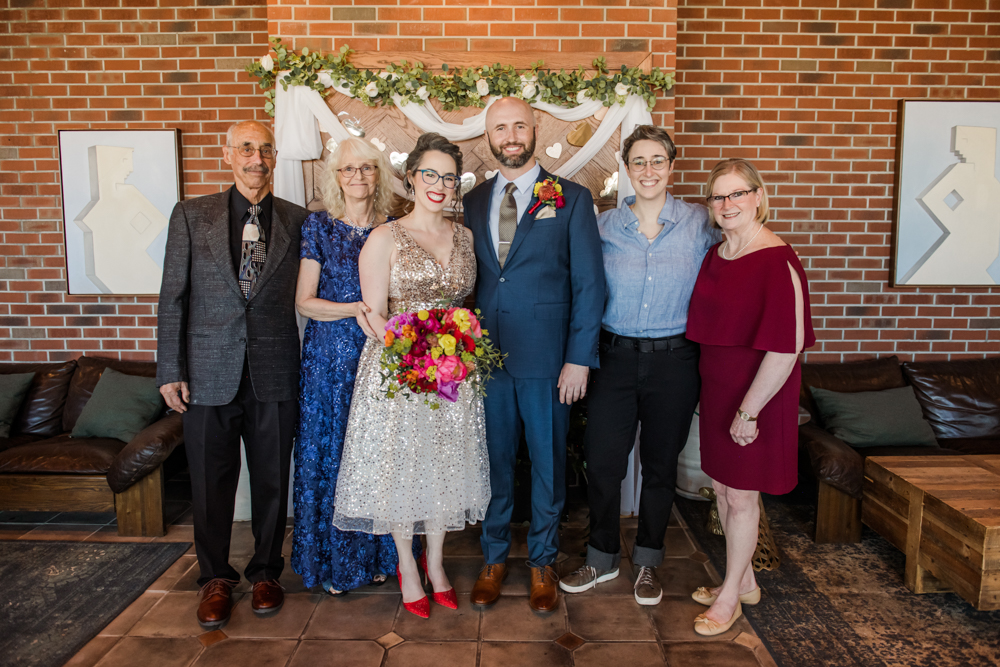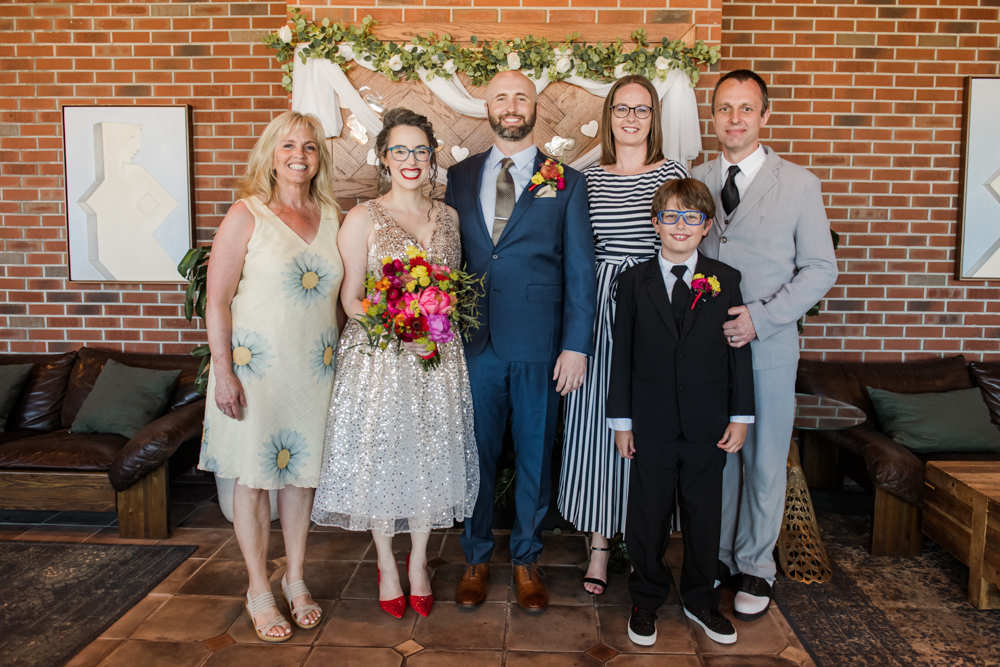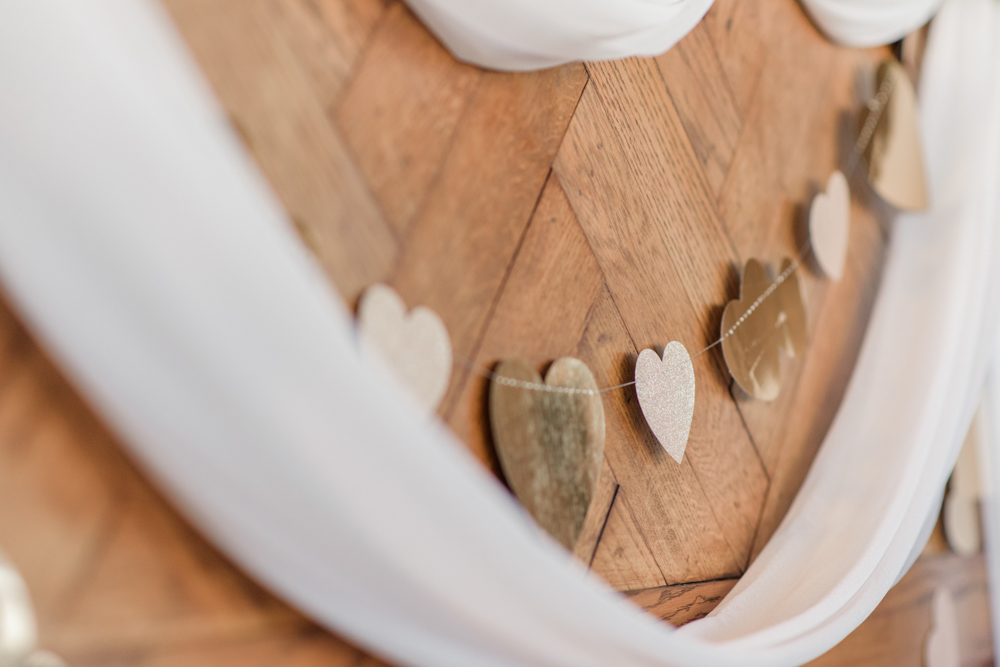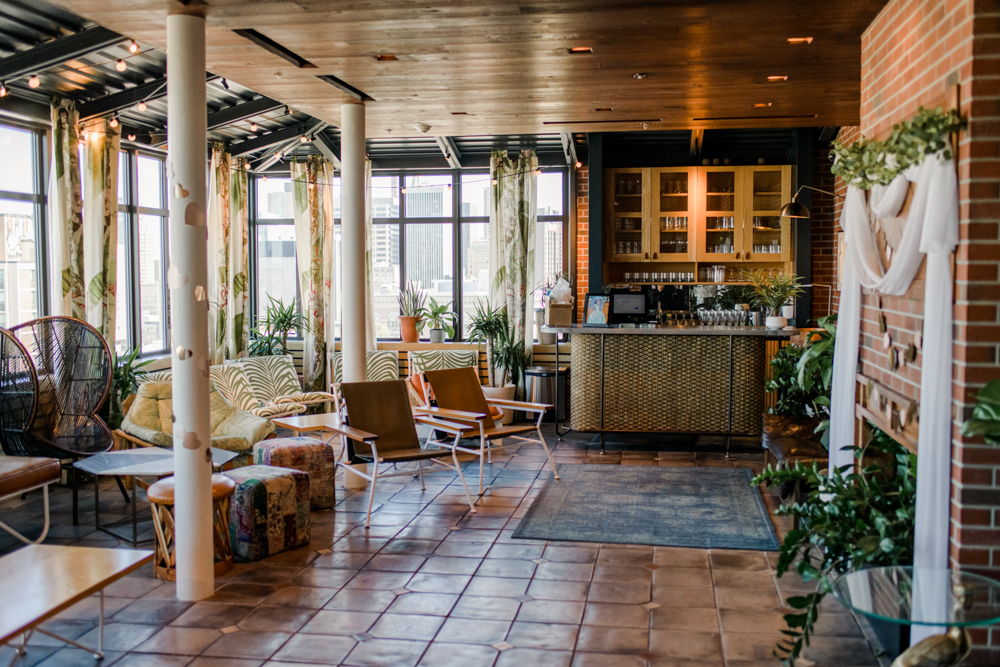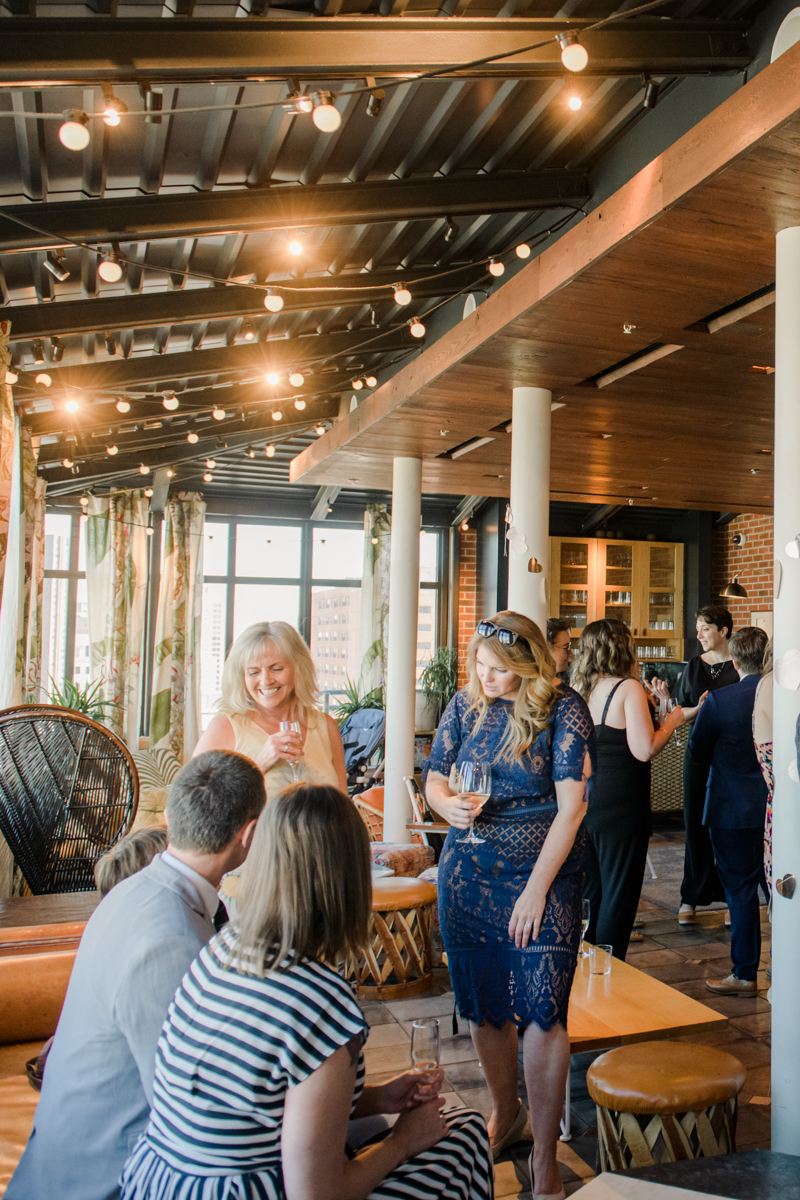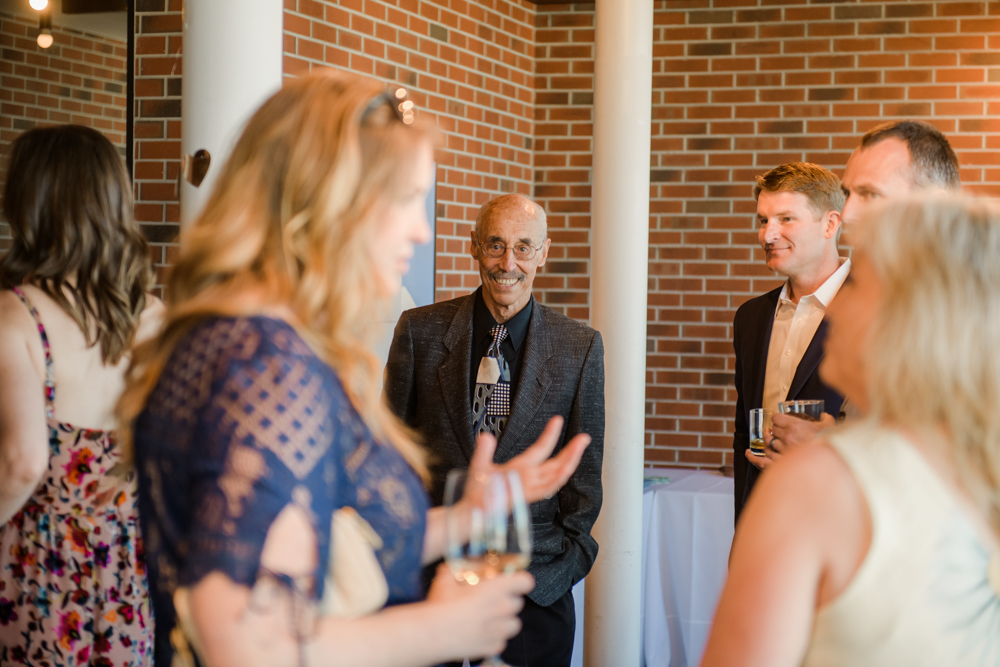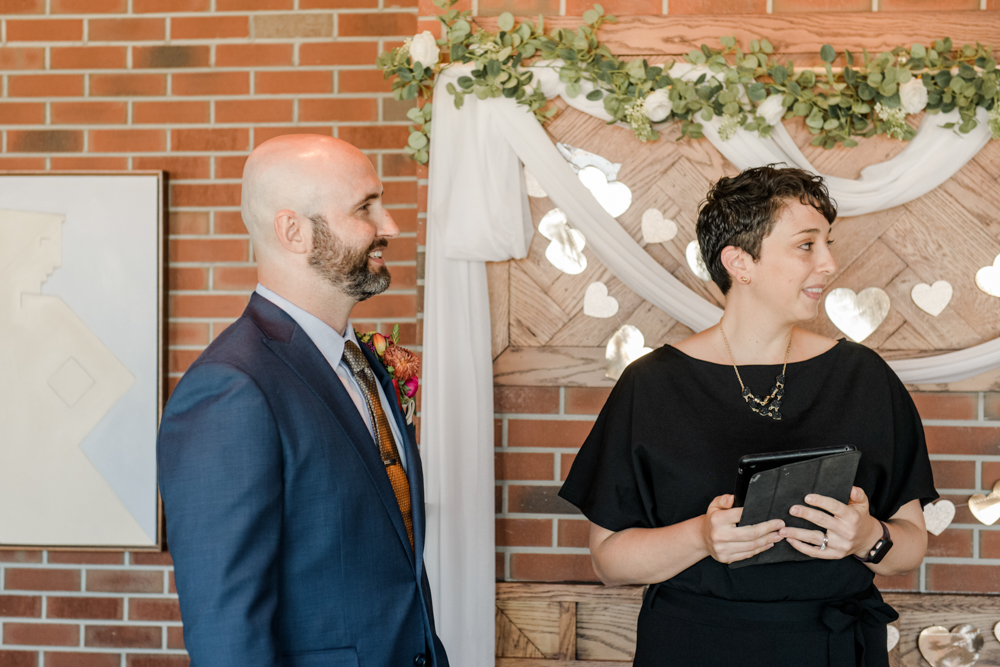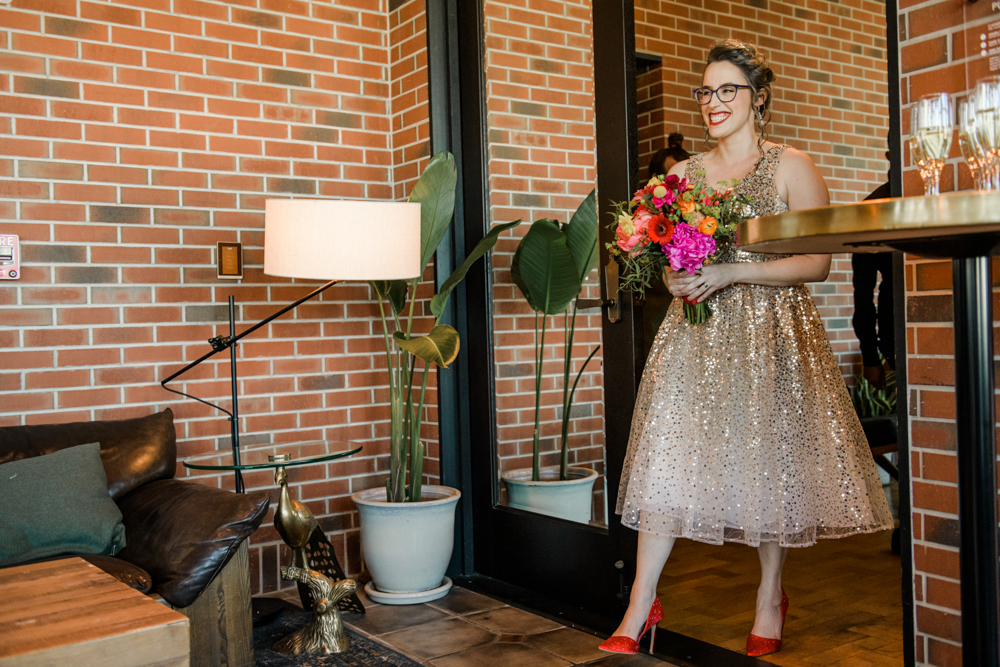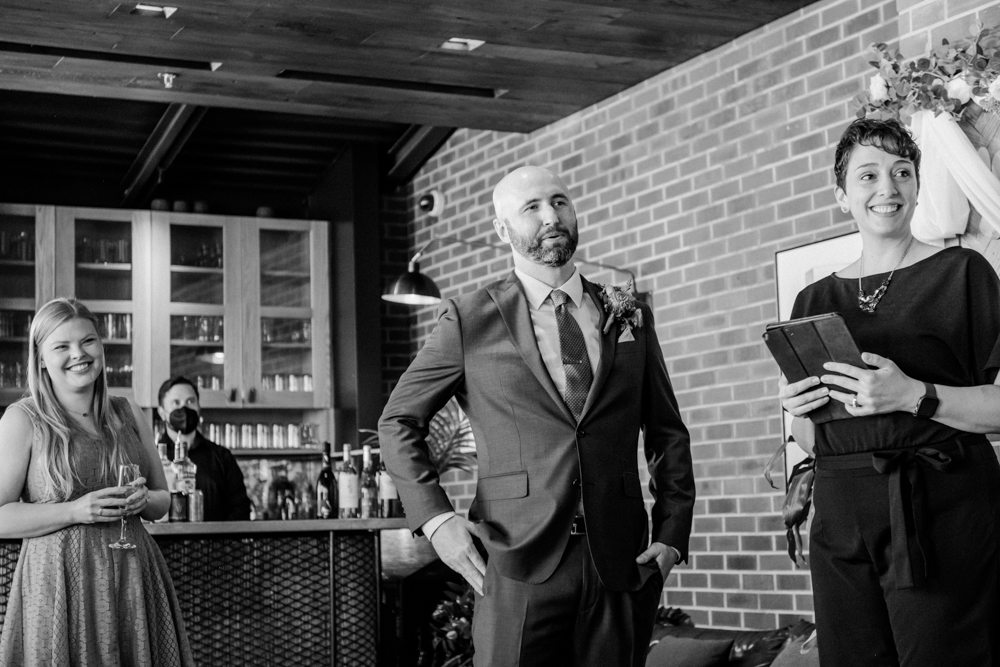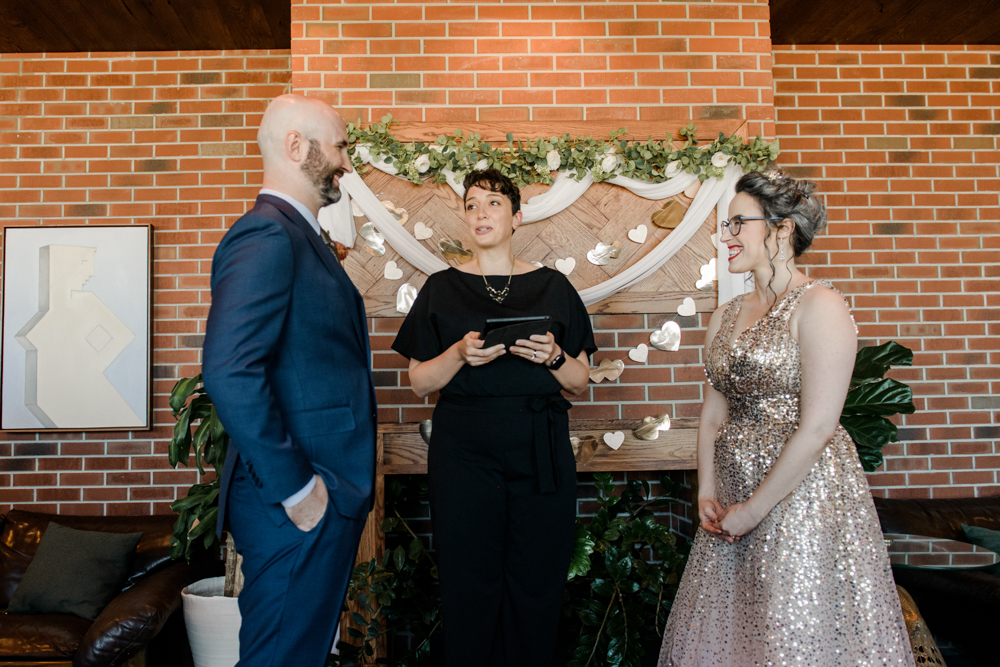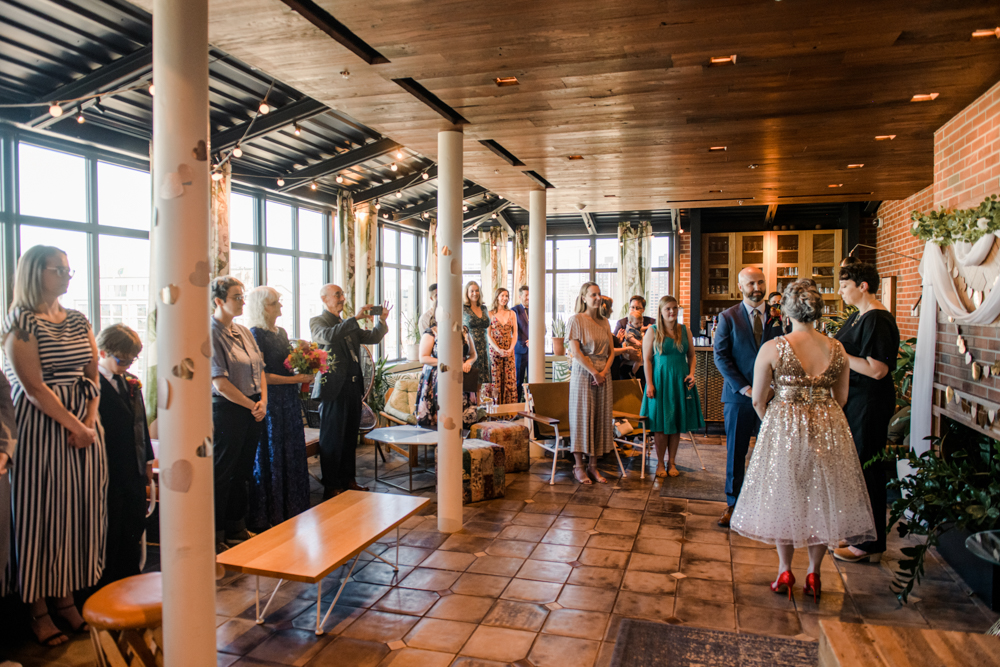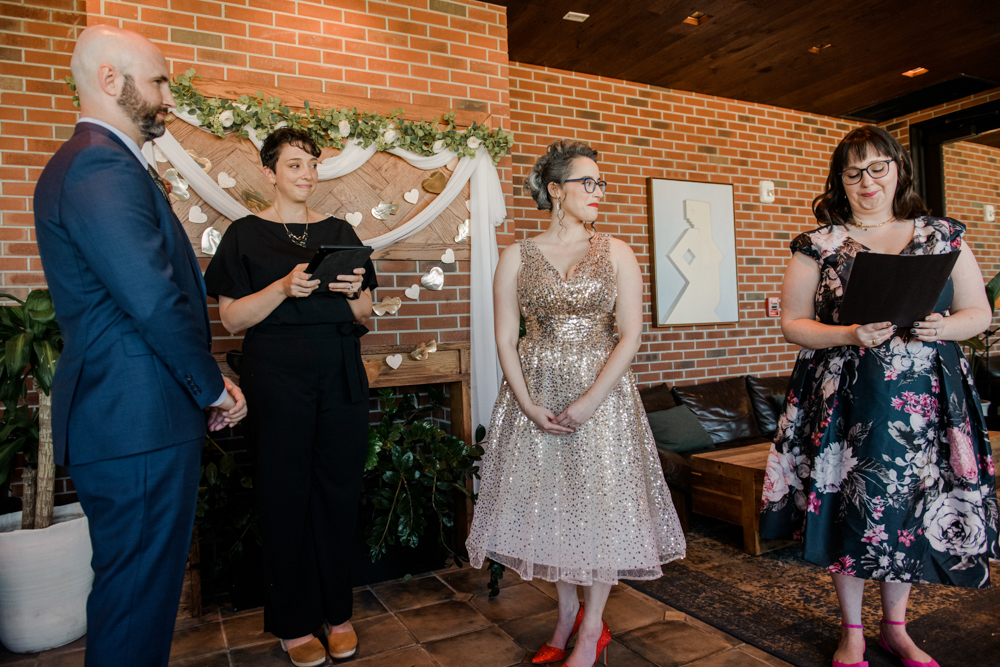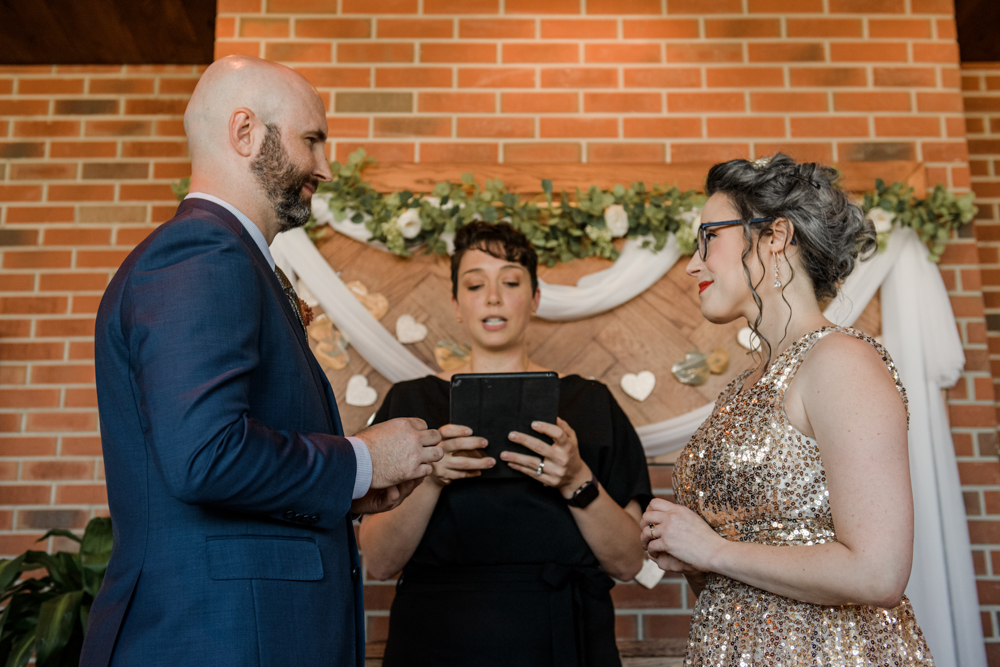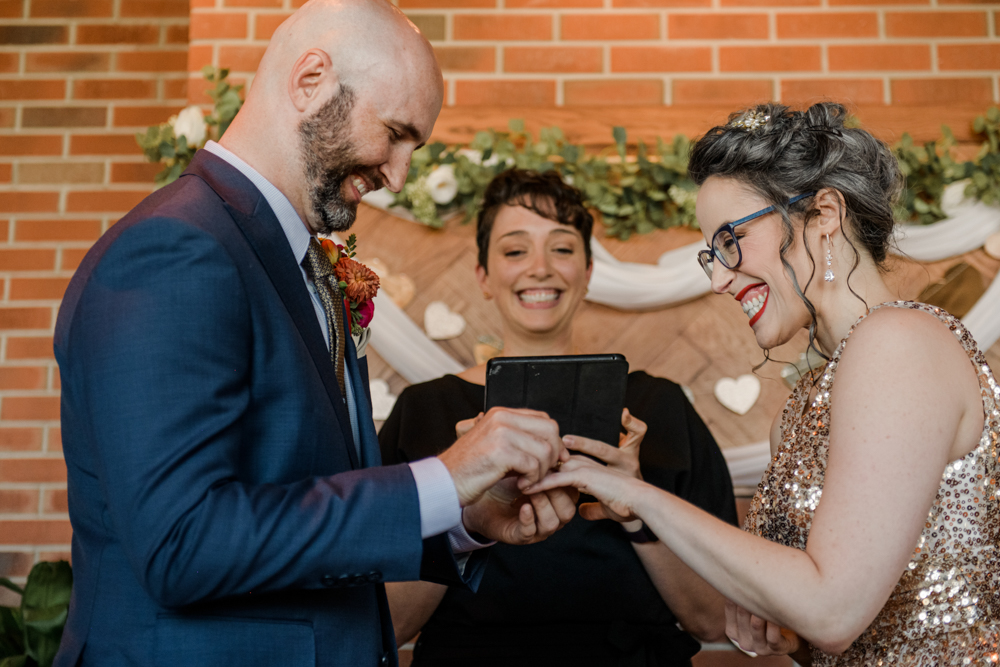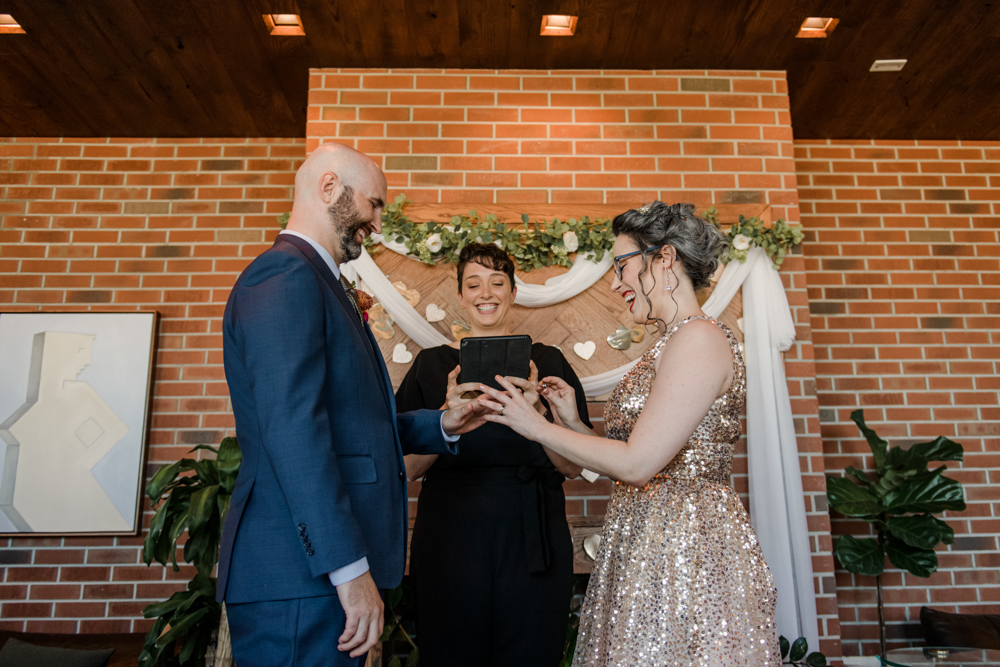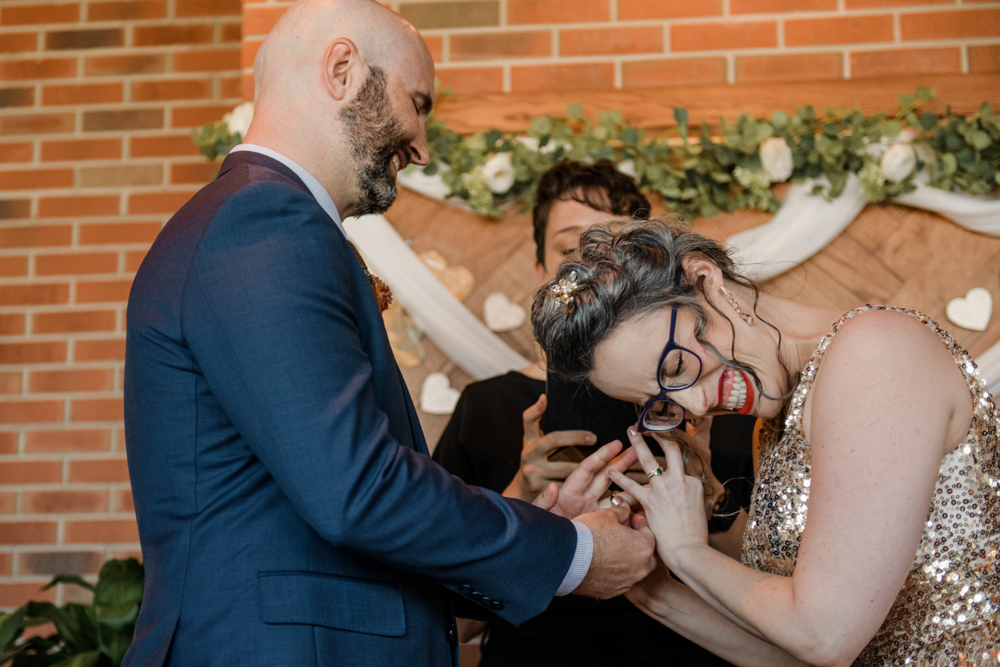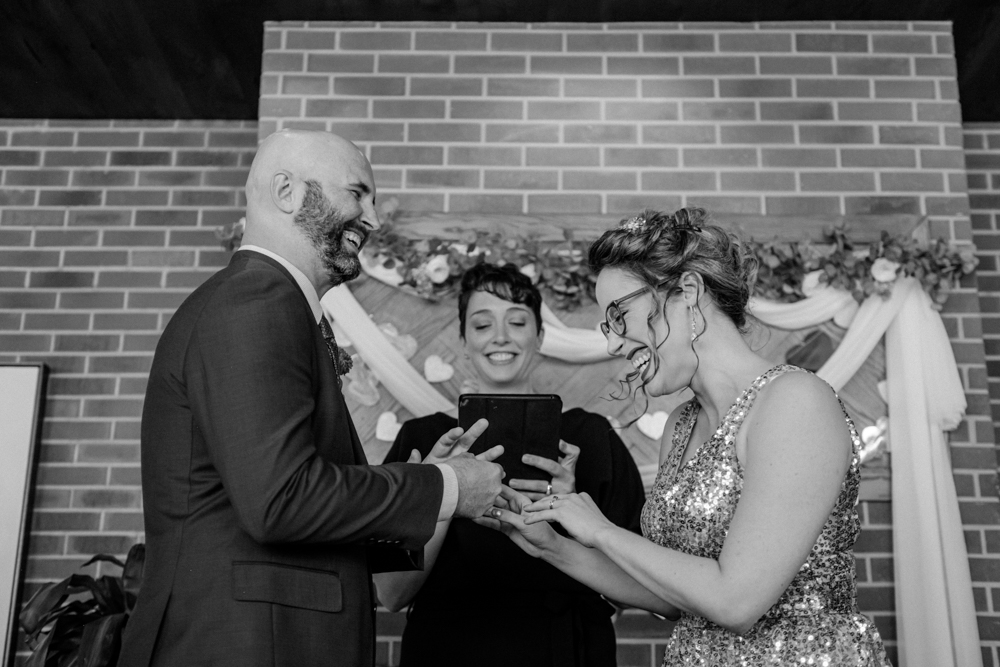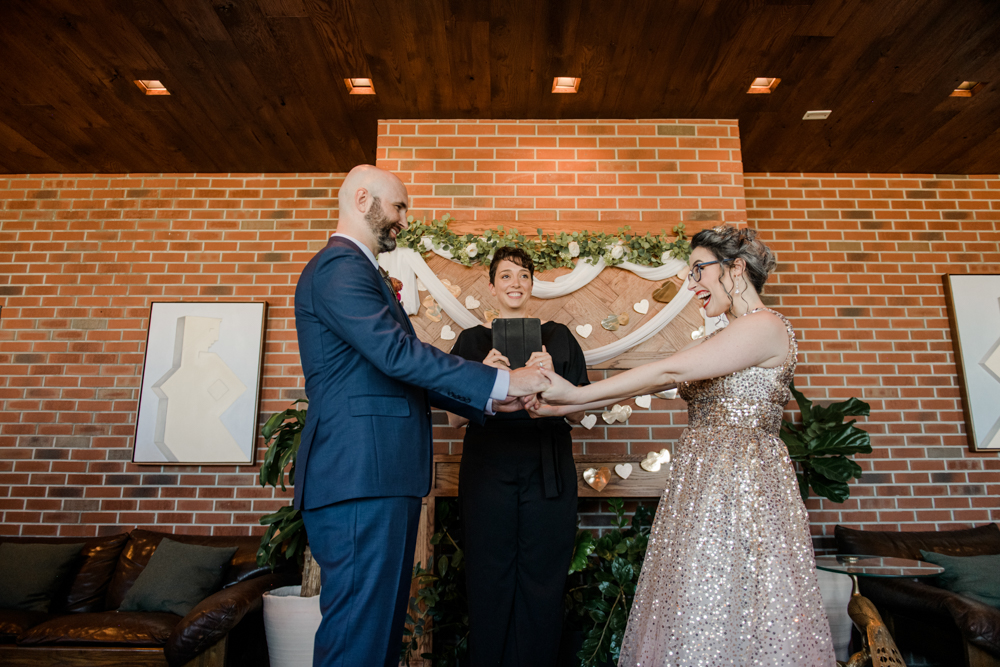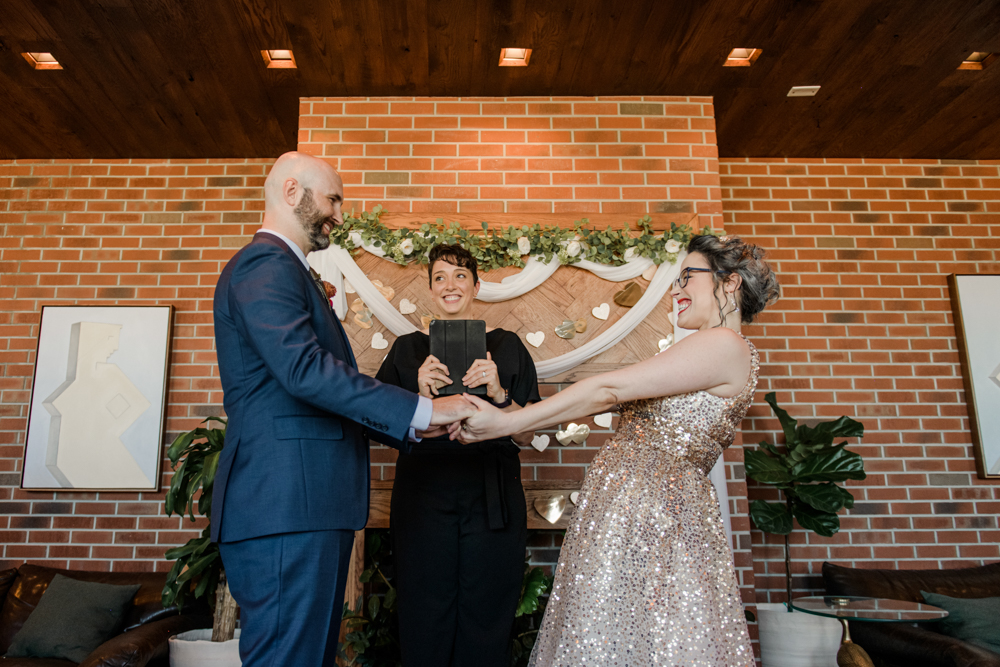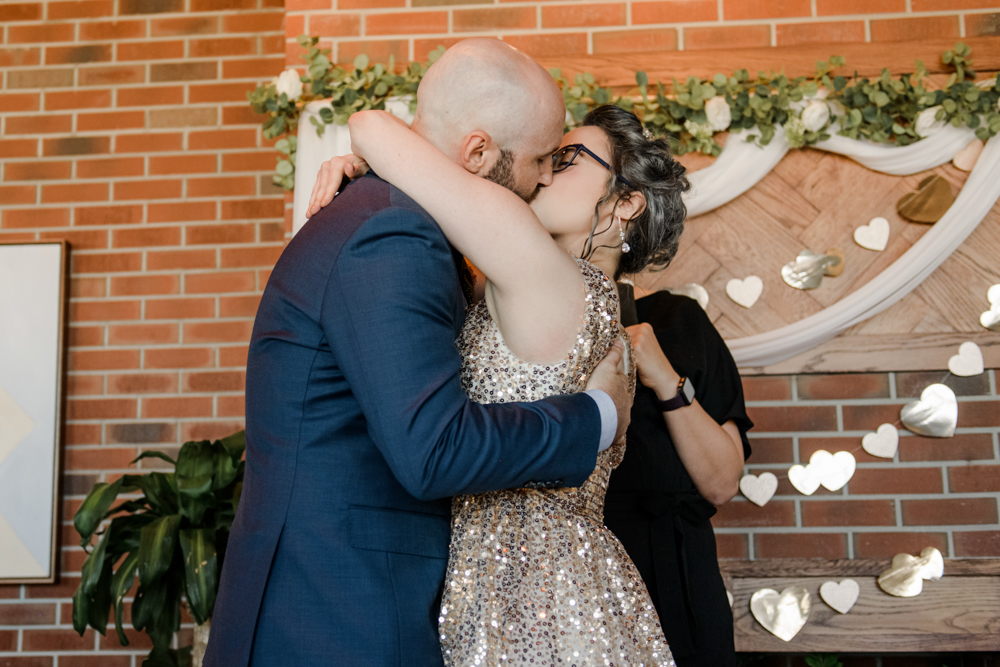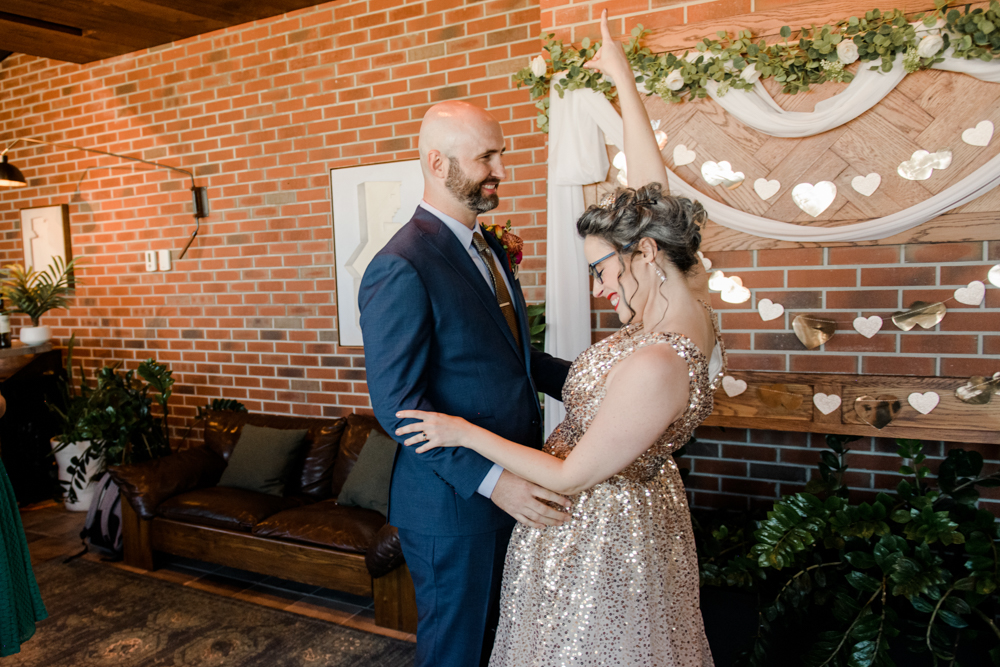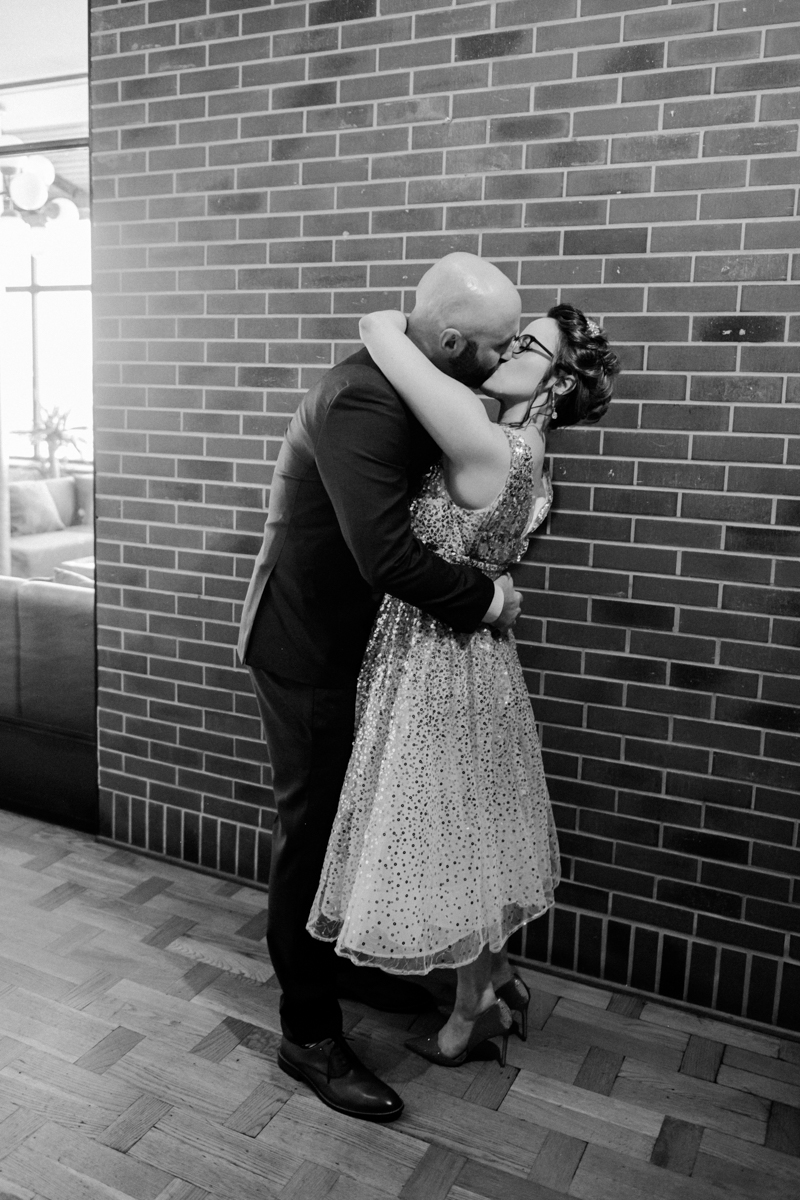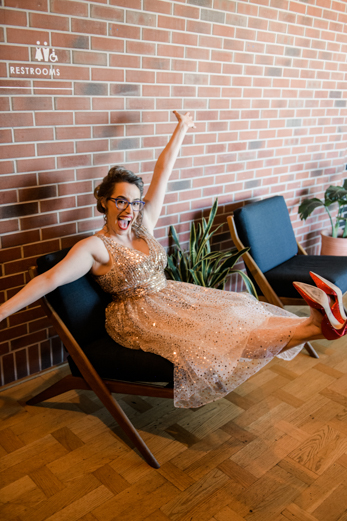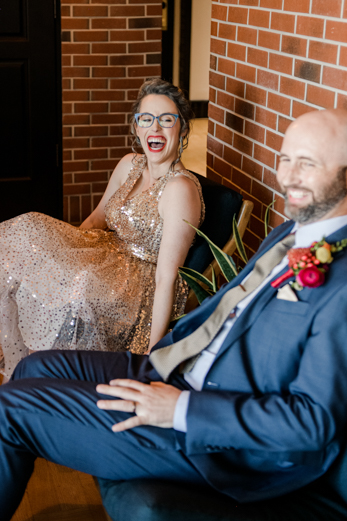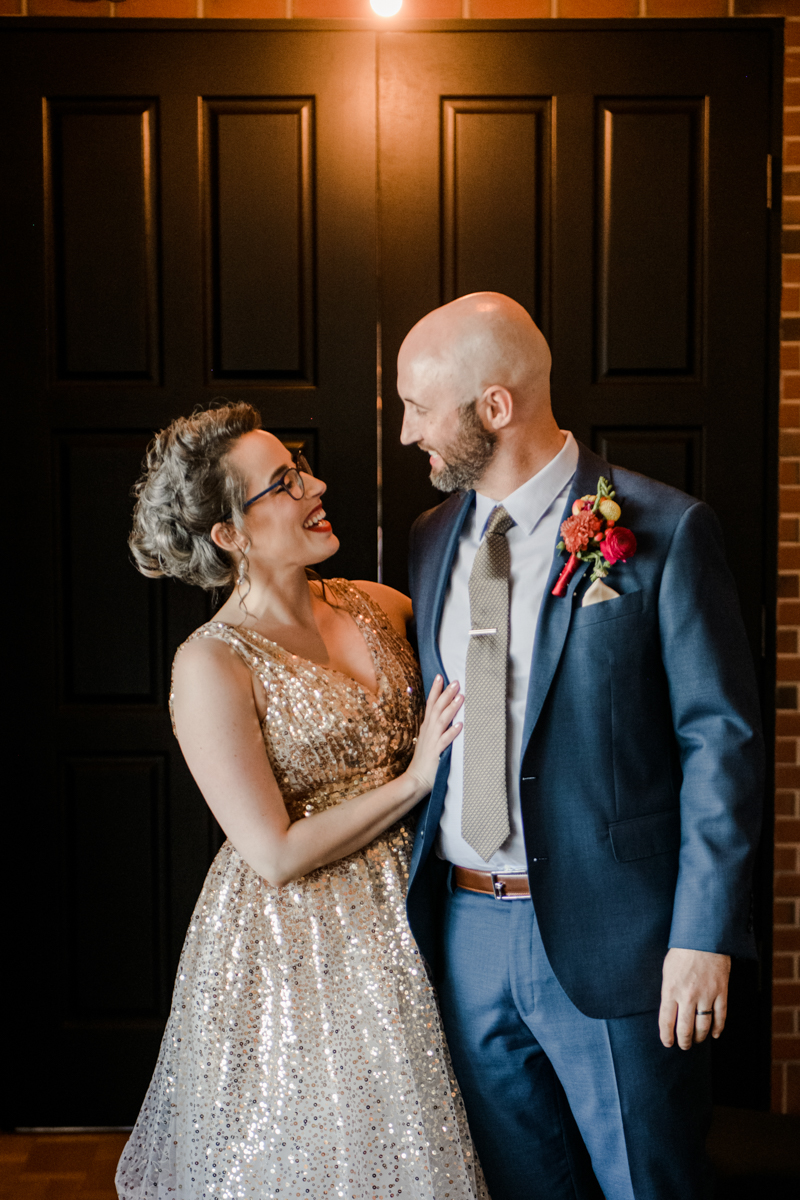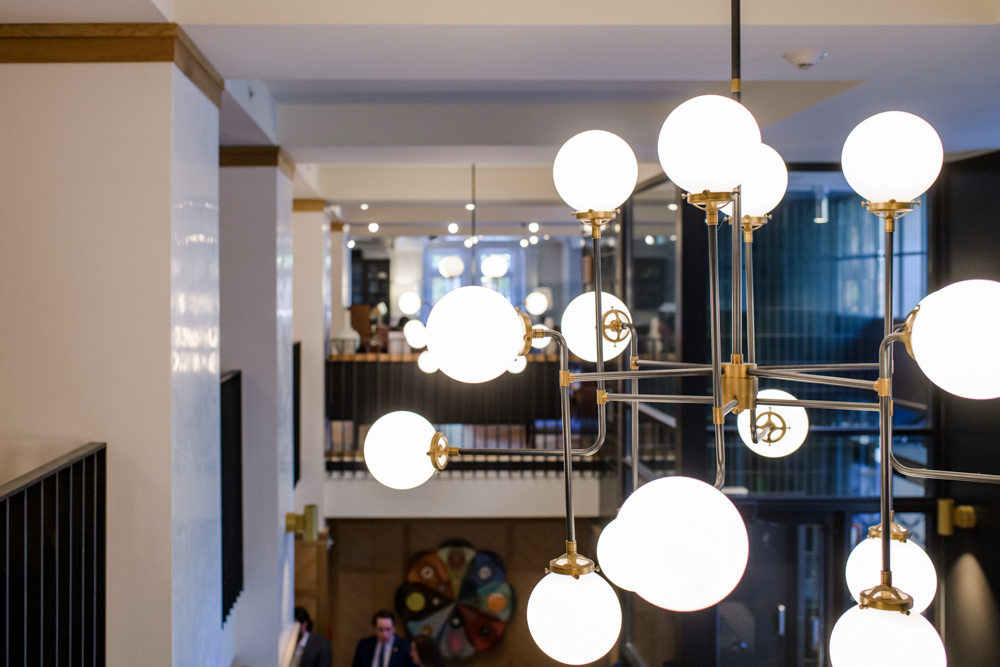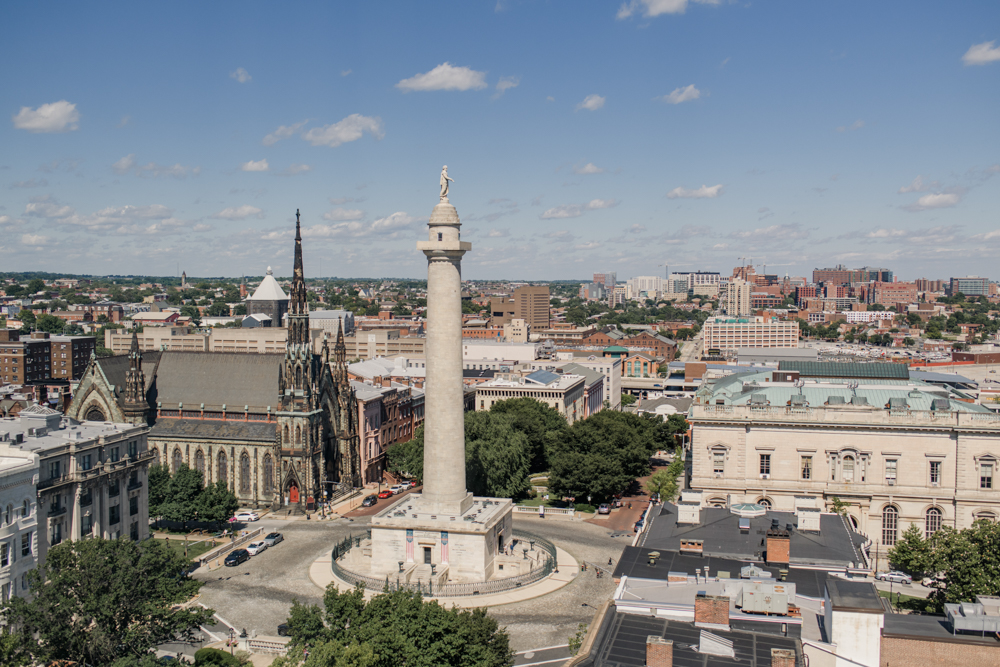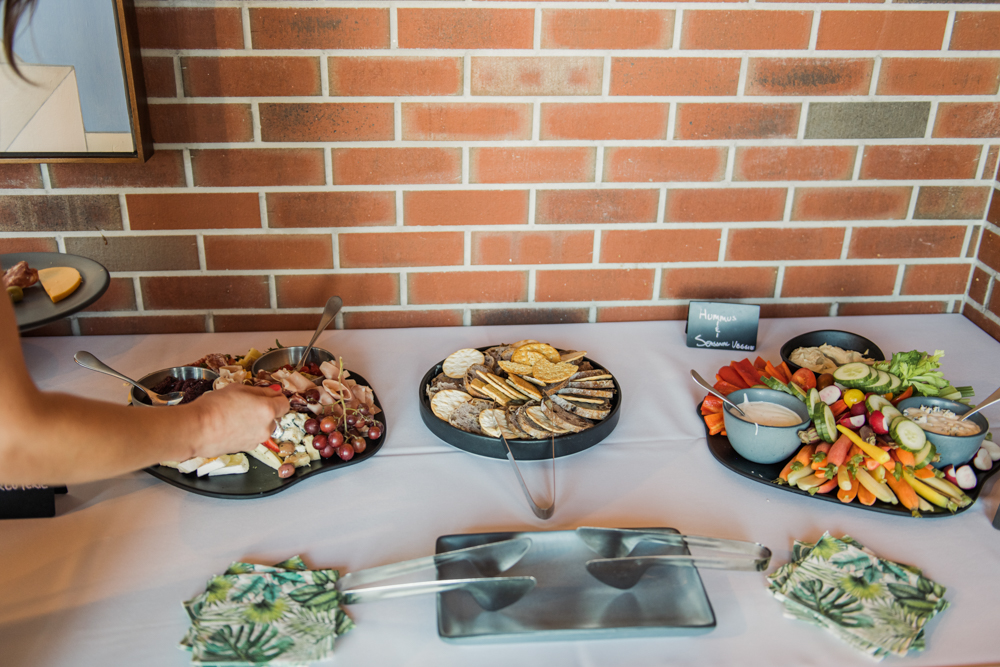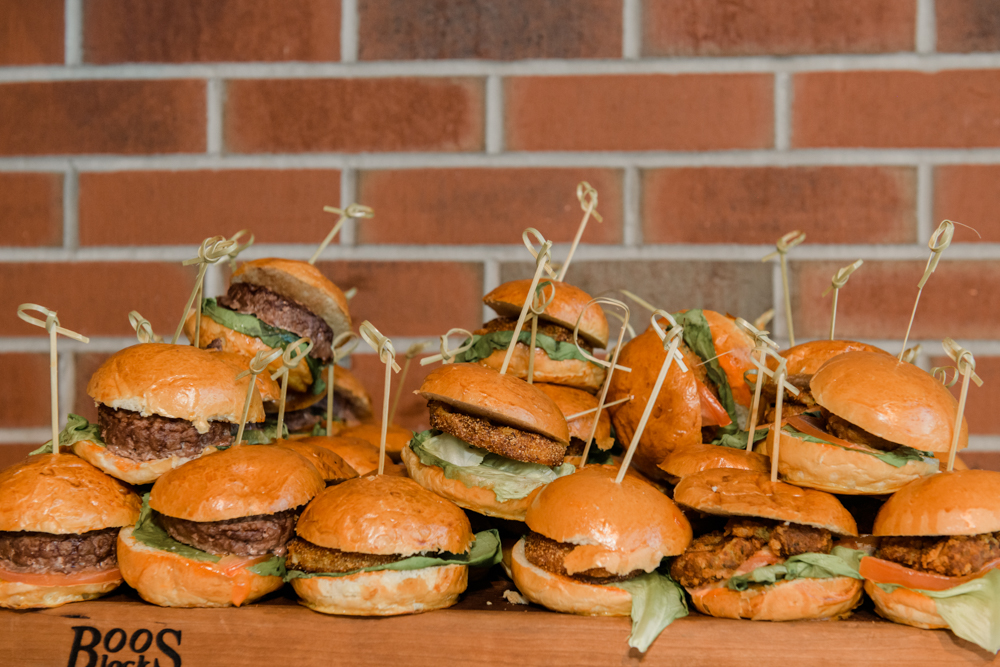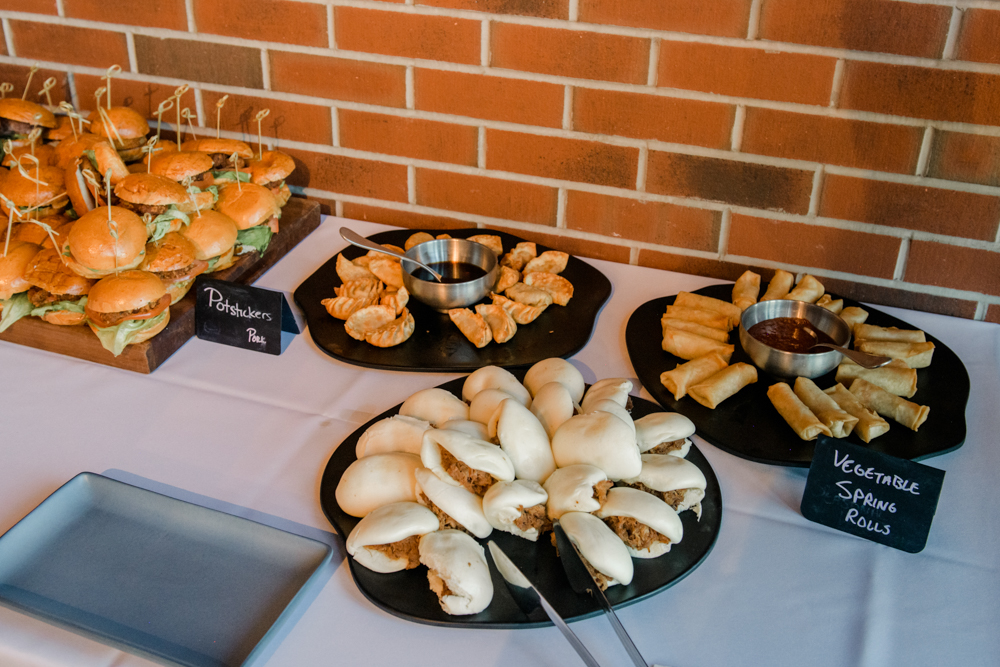 Still not over how beautiful this cake by Cake Maestra was! SO cool!!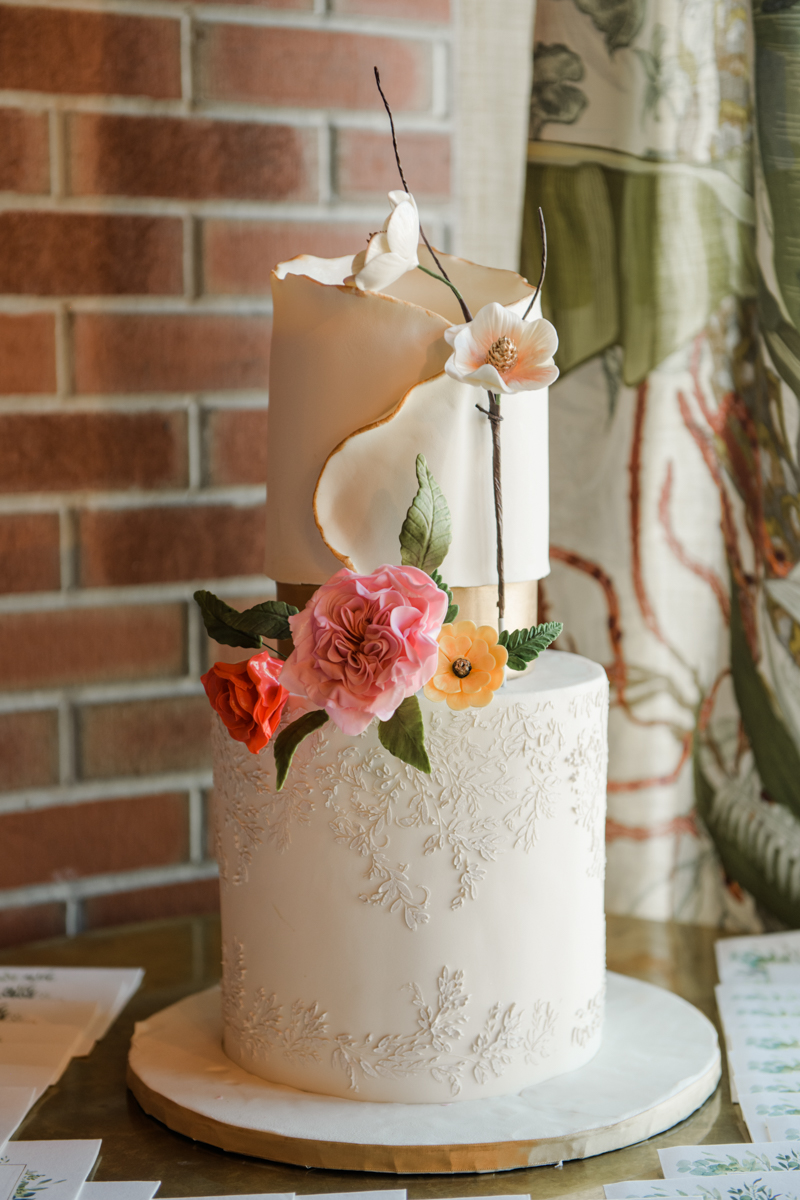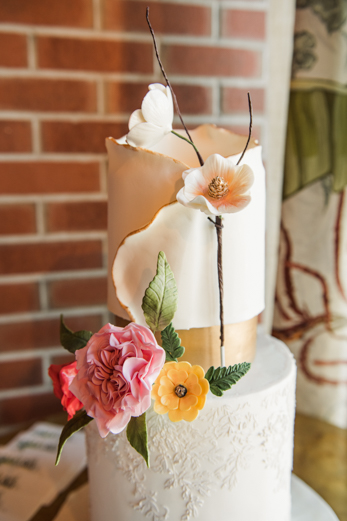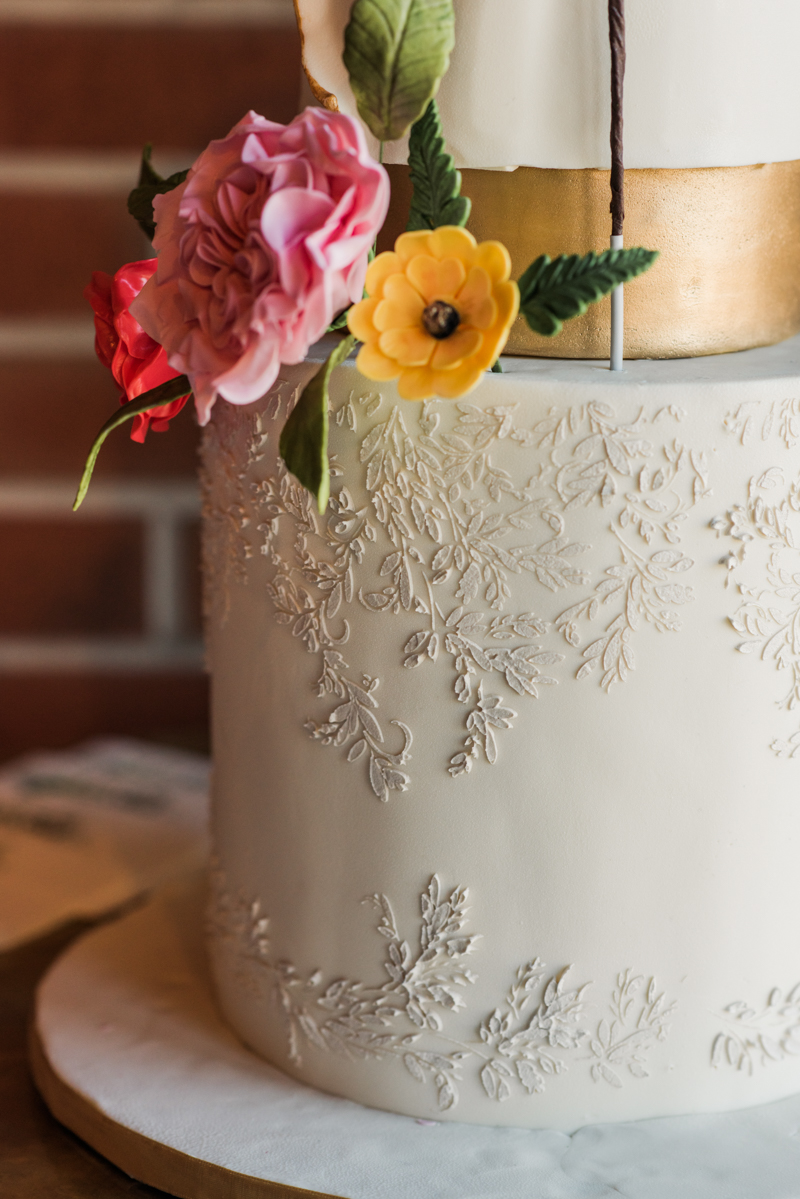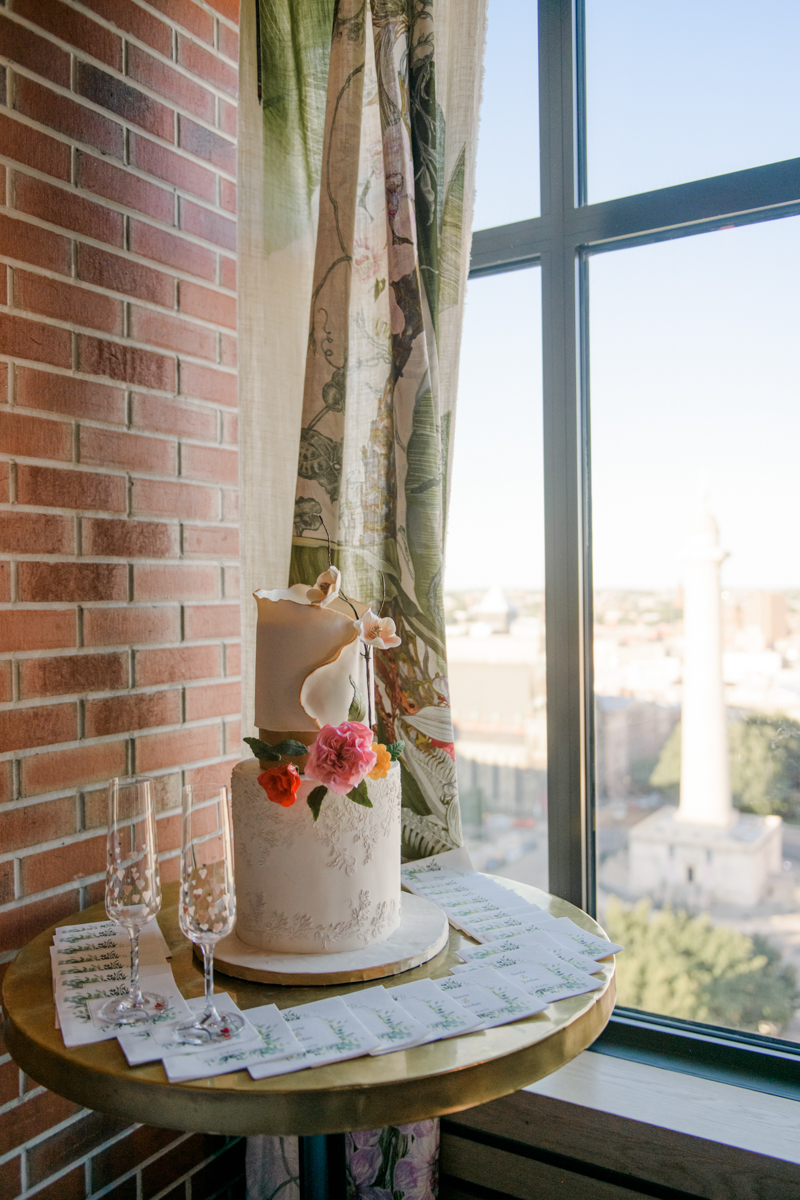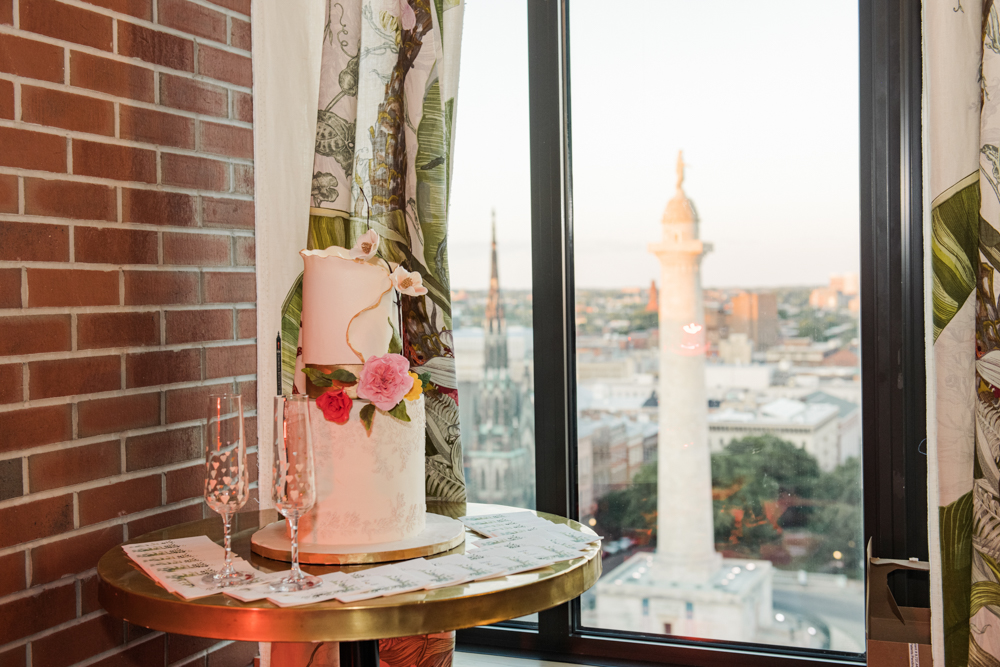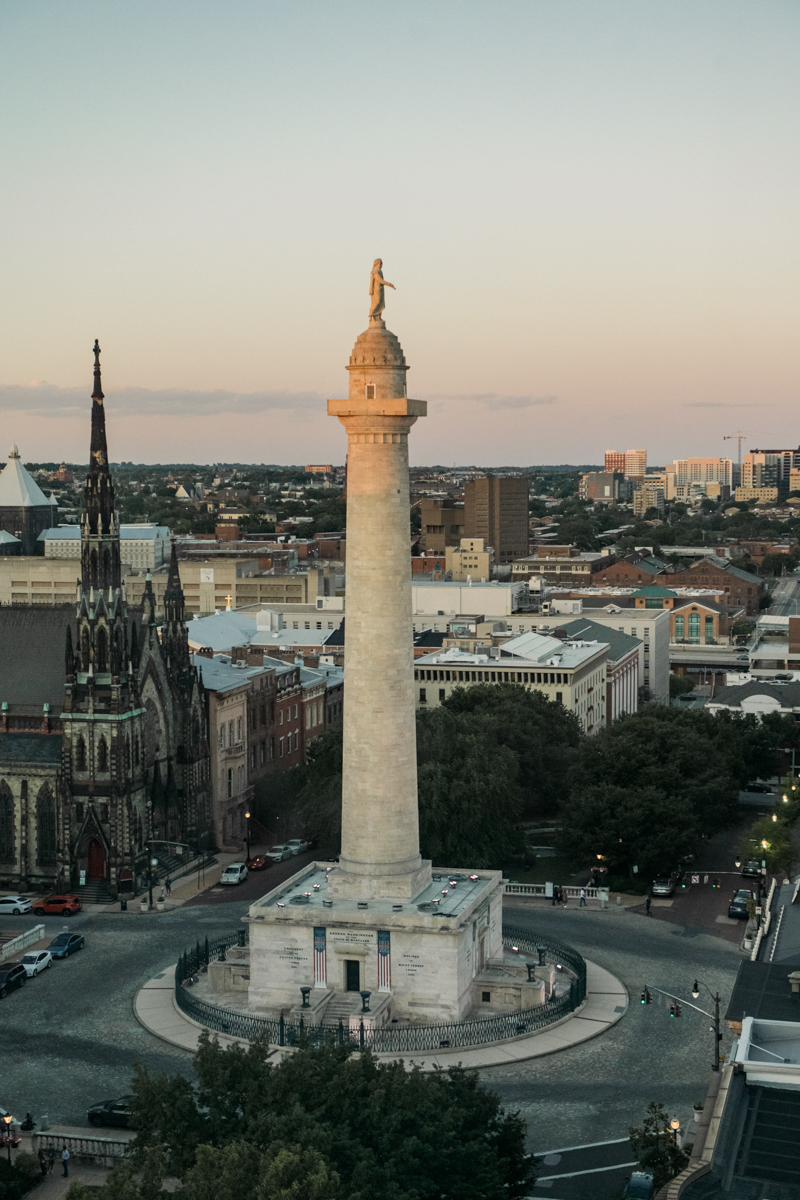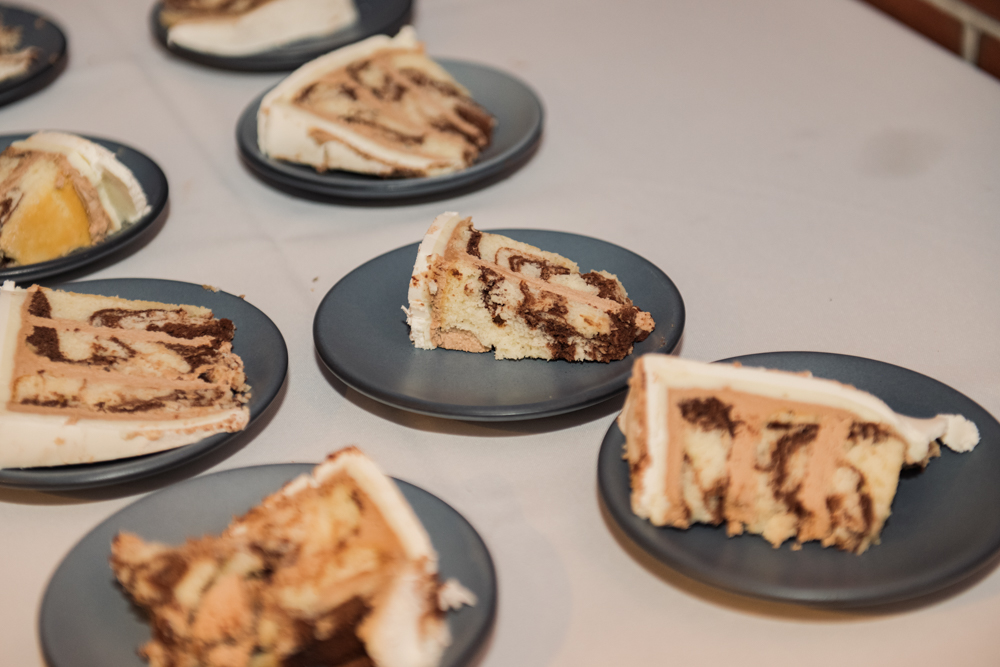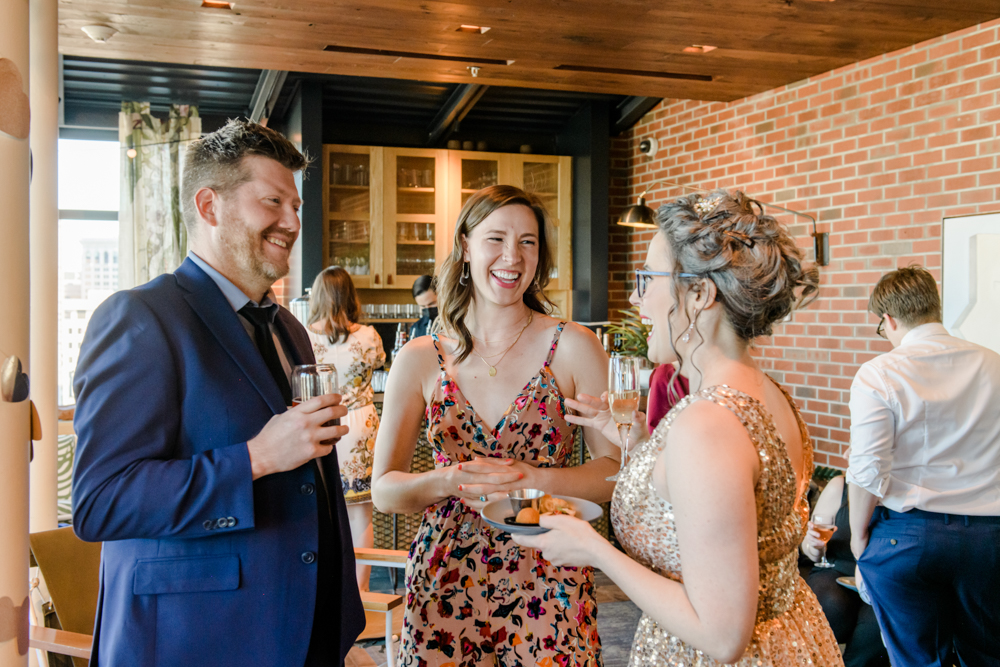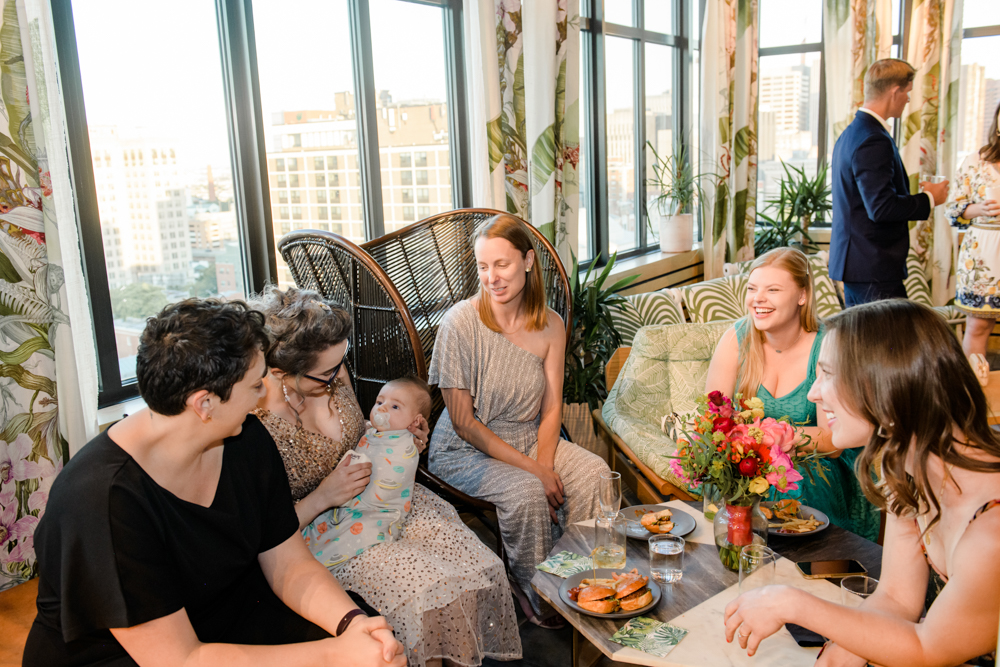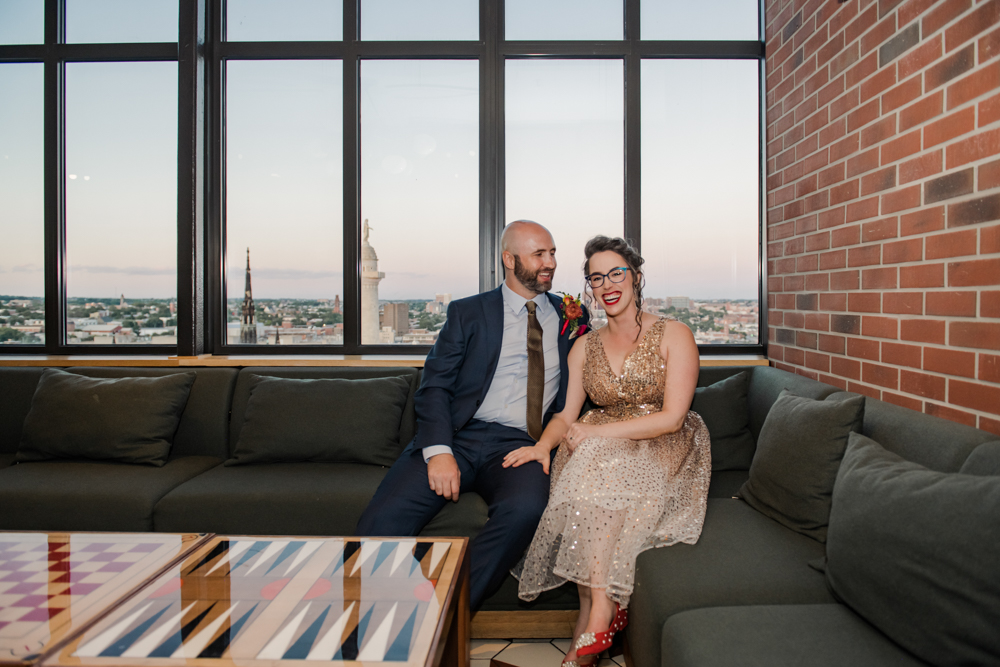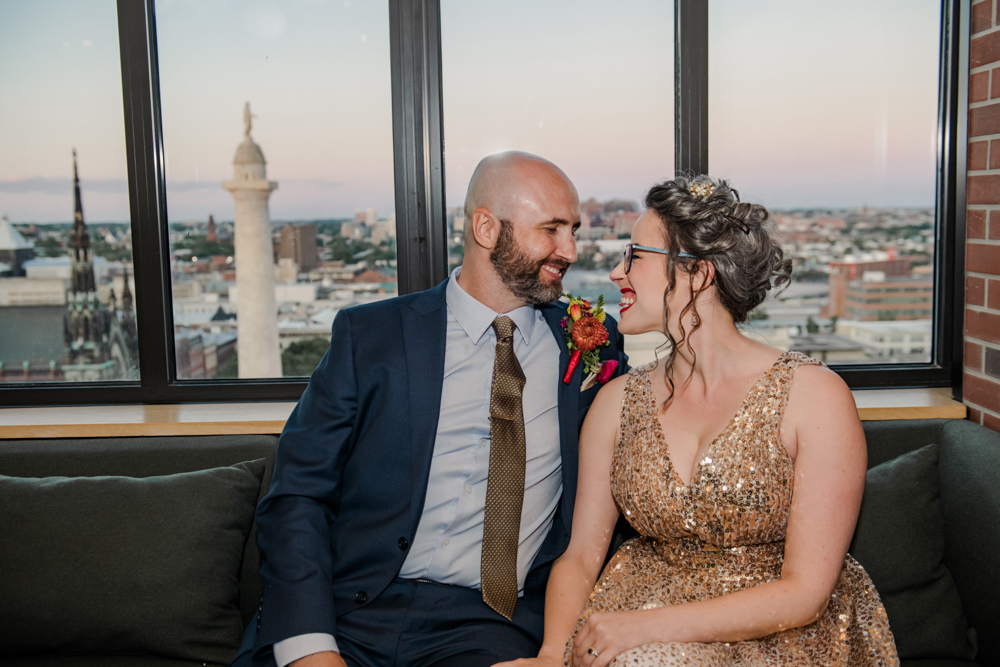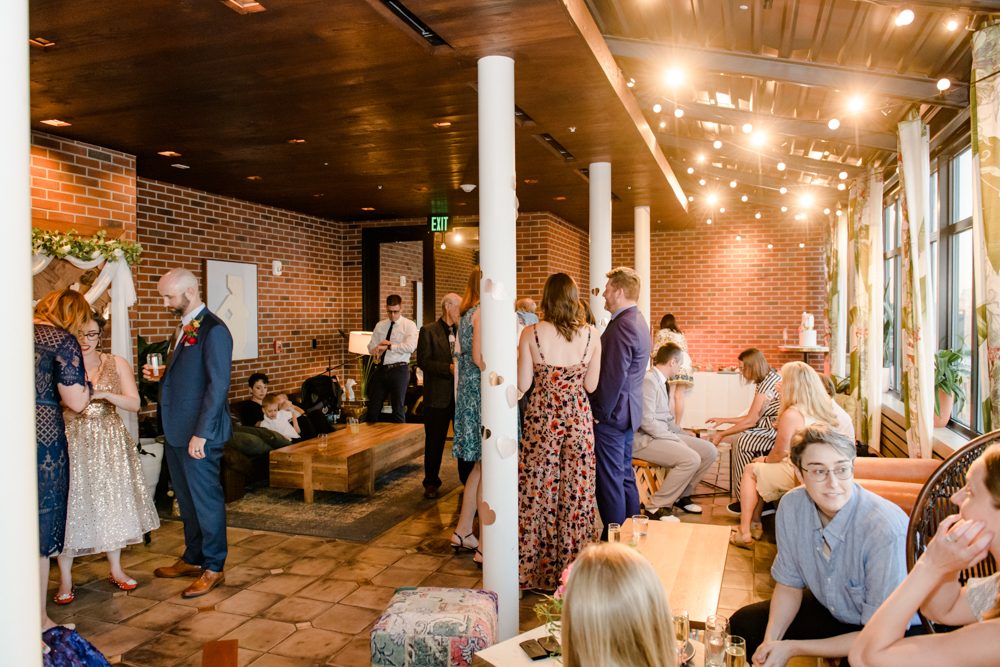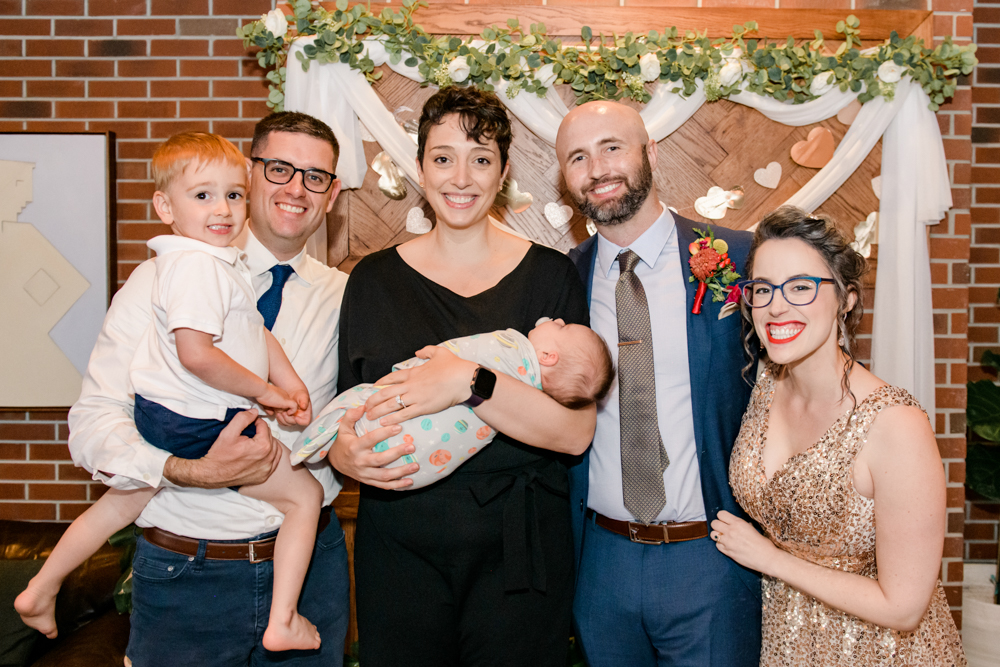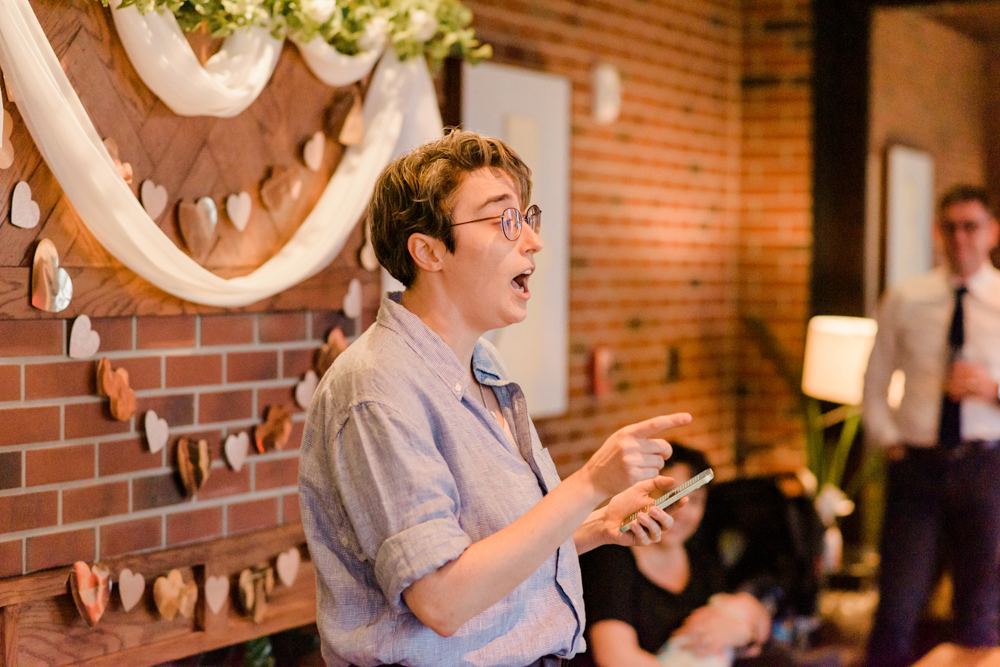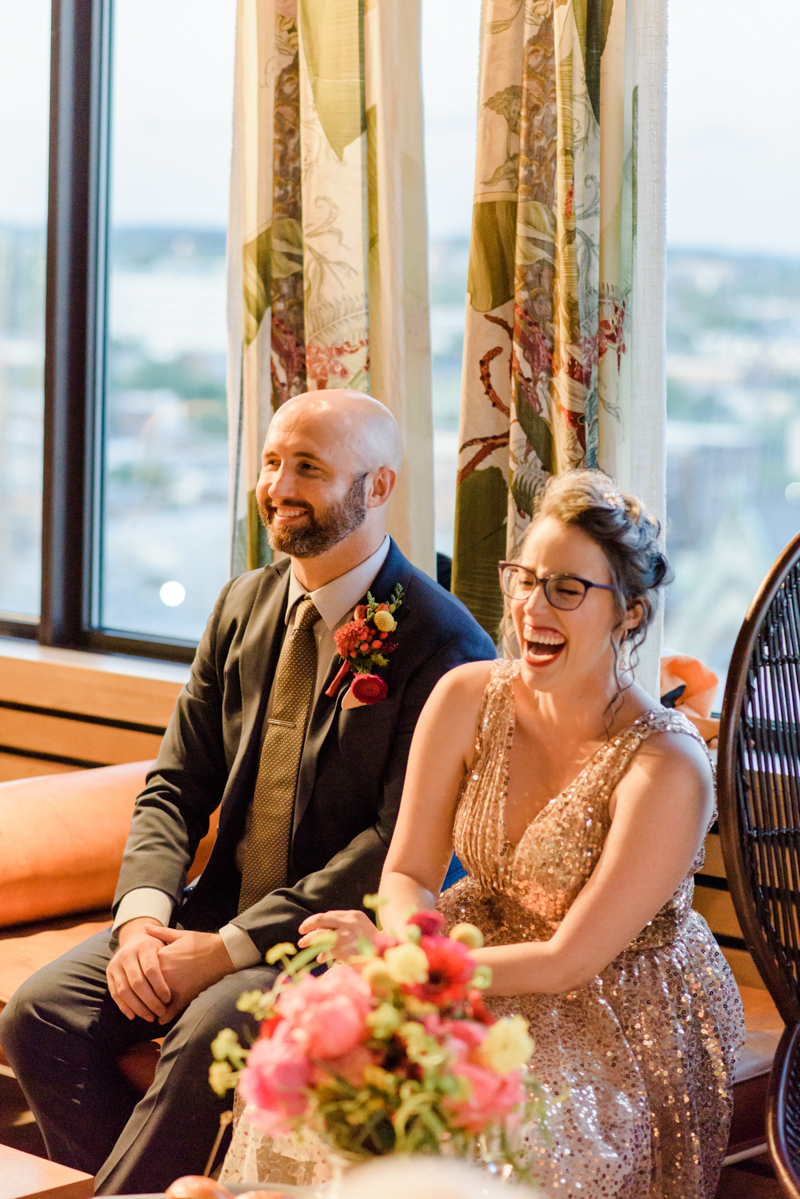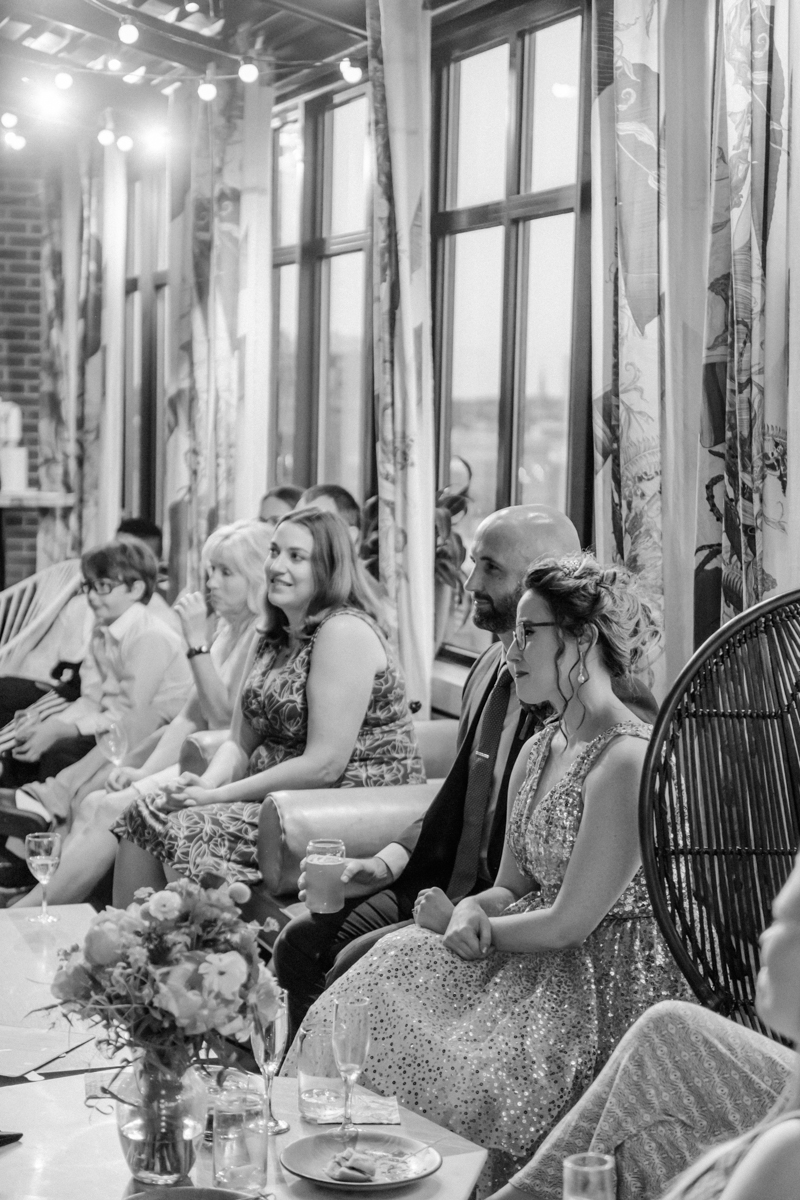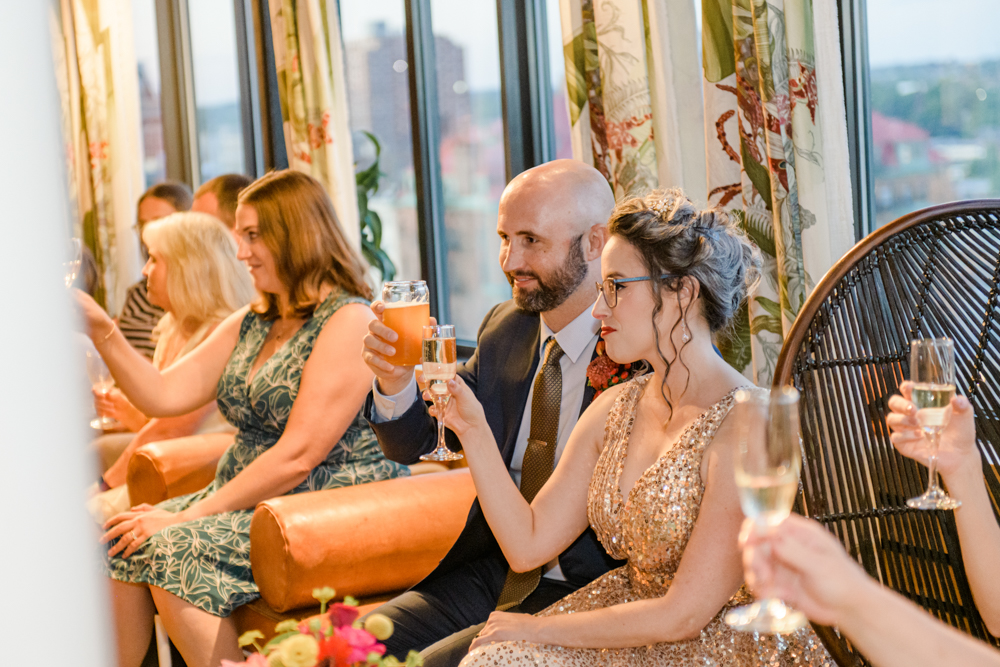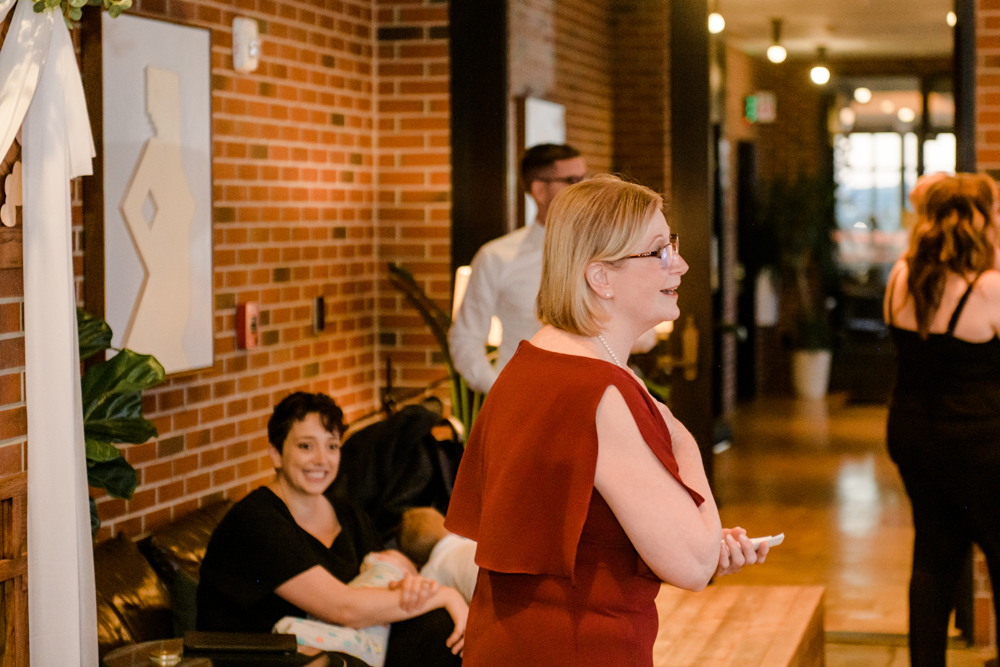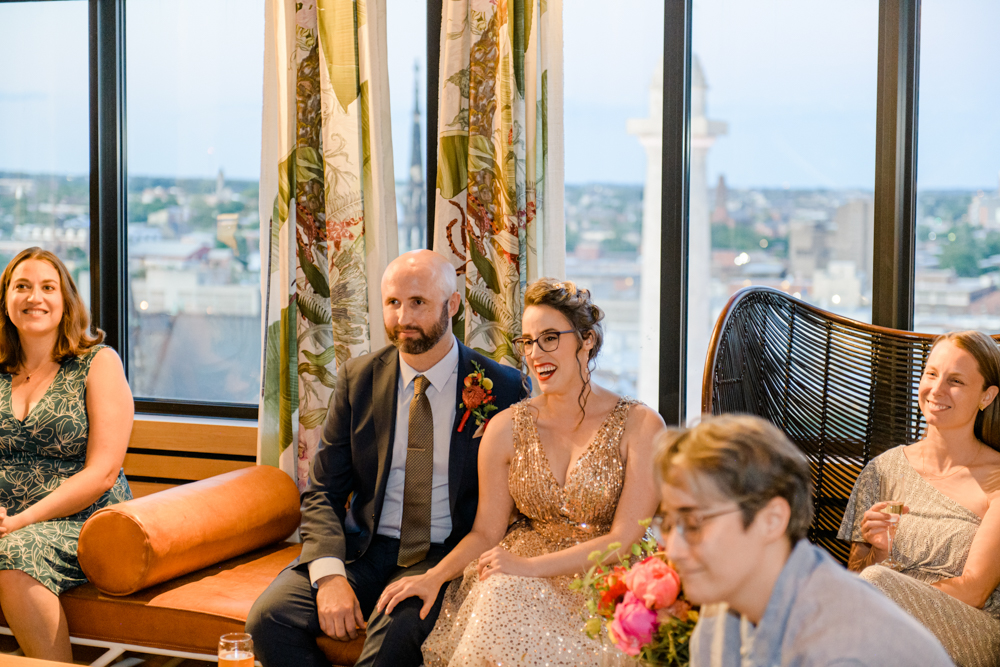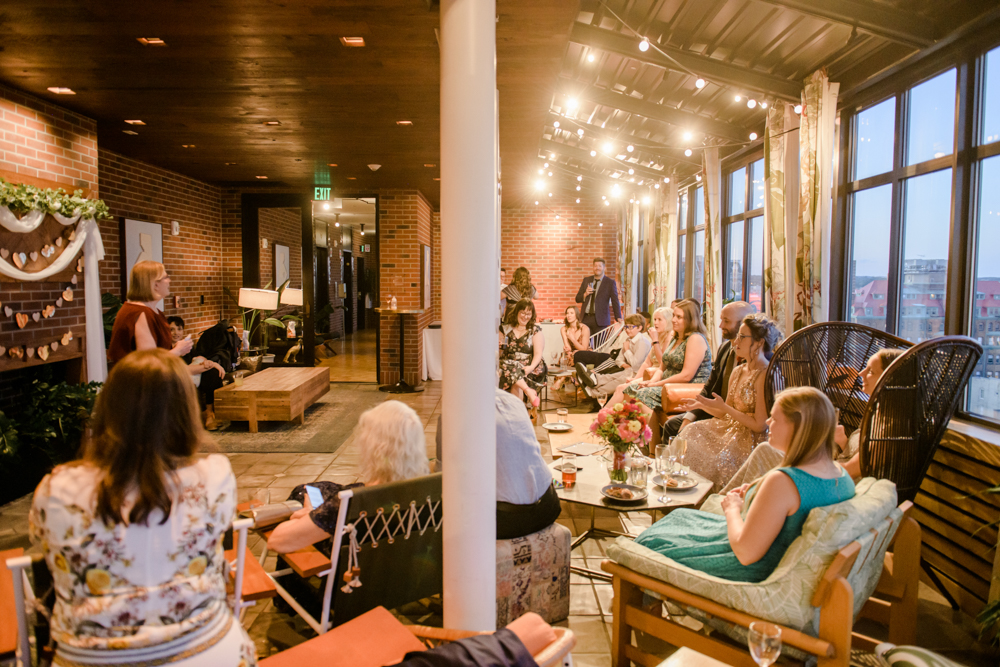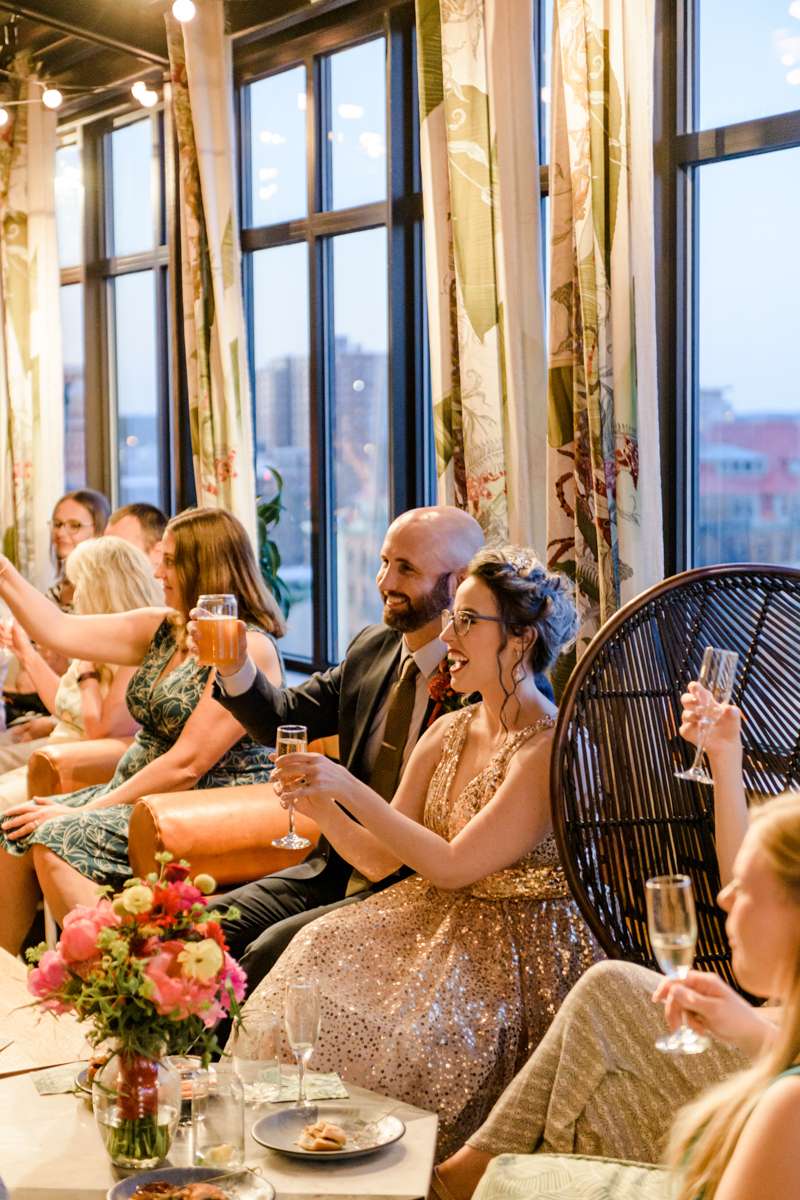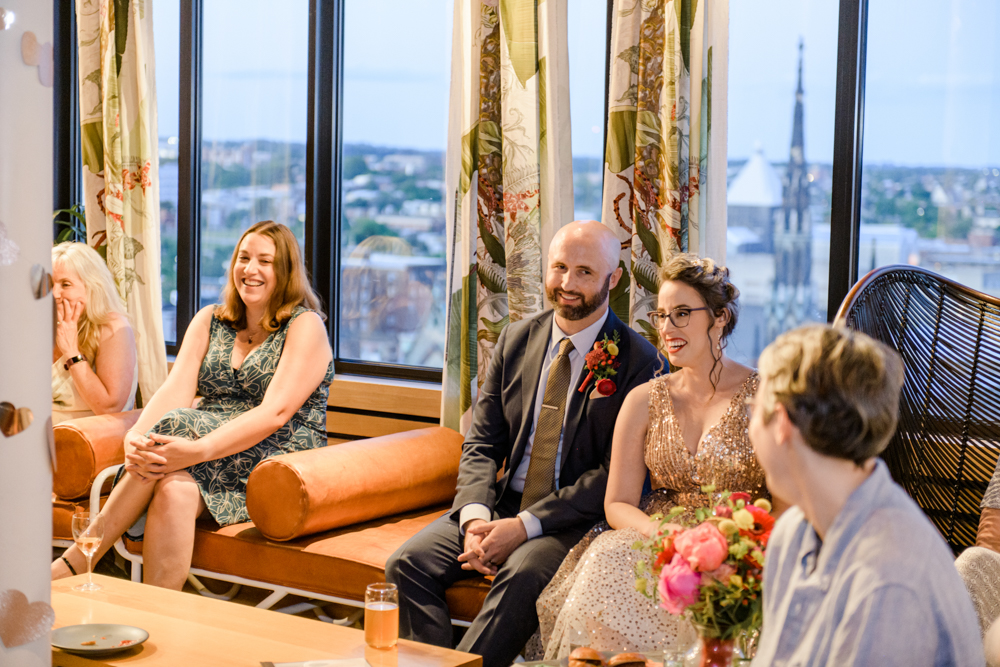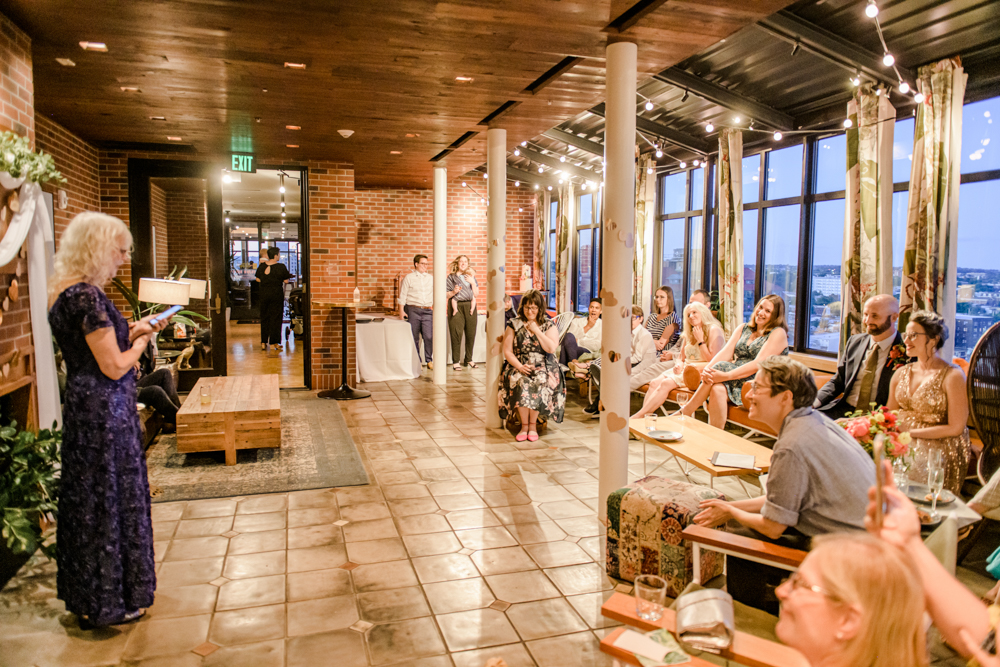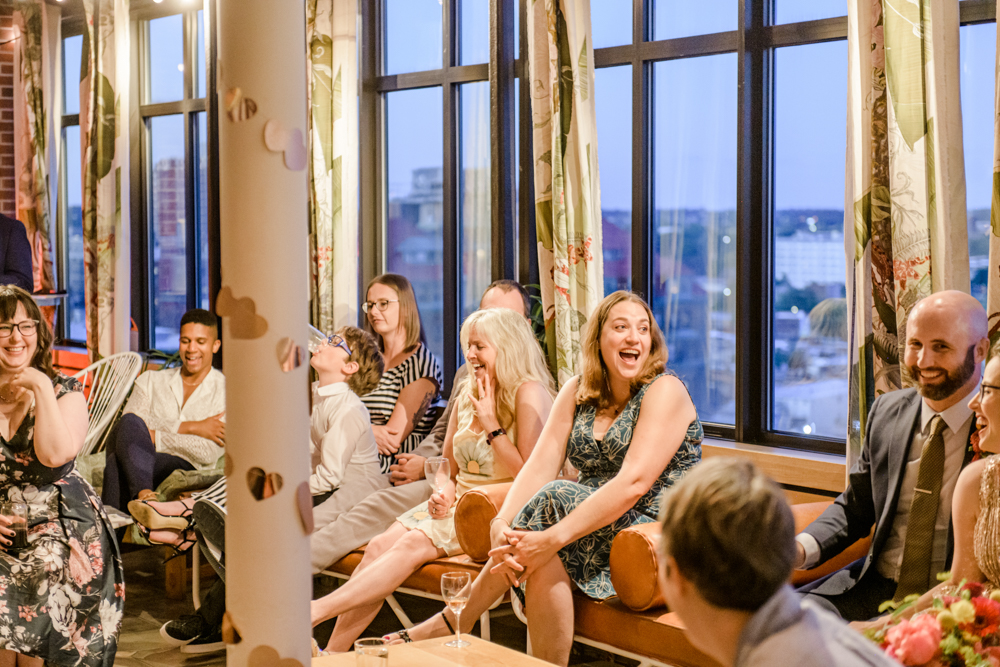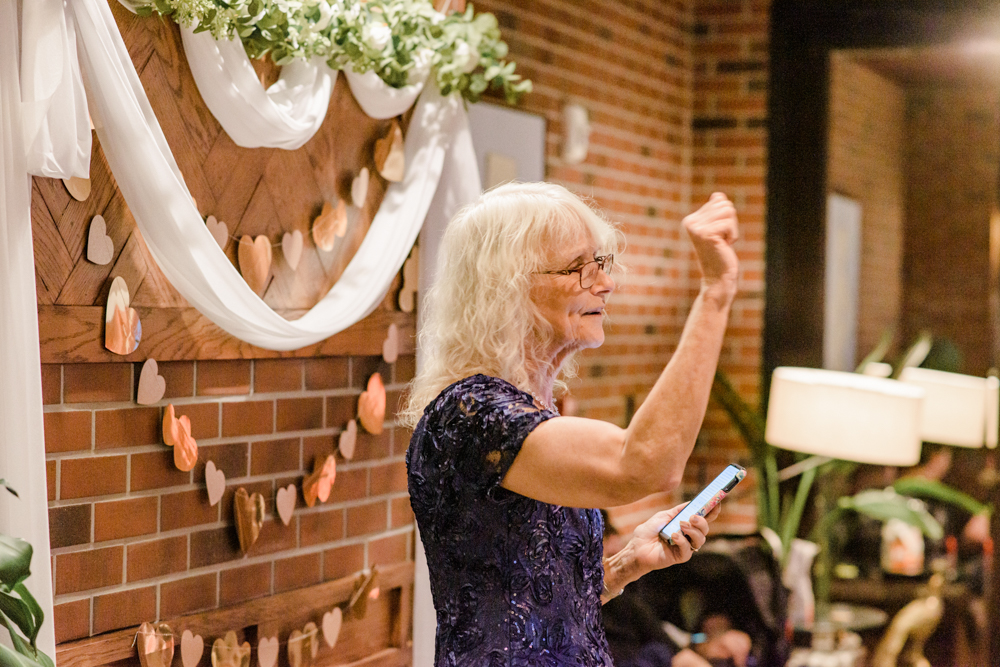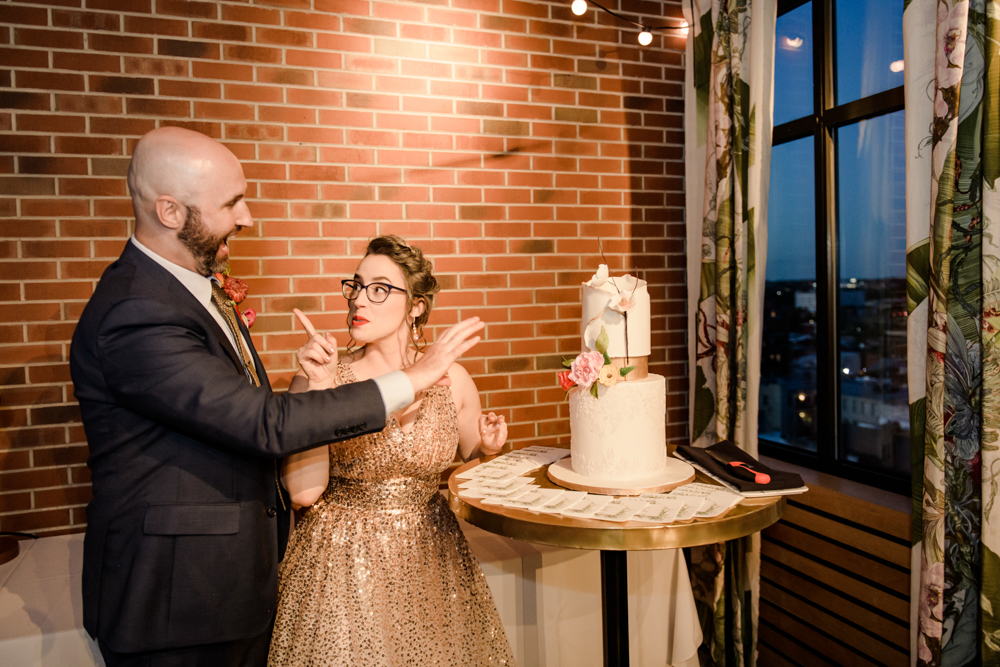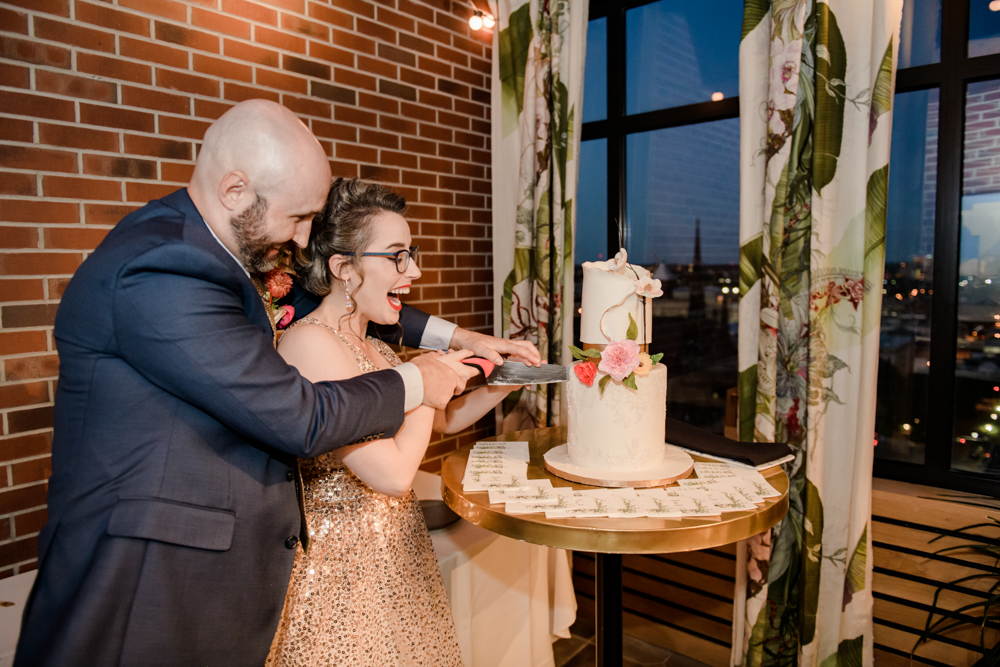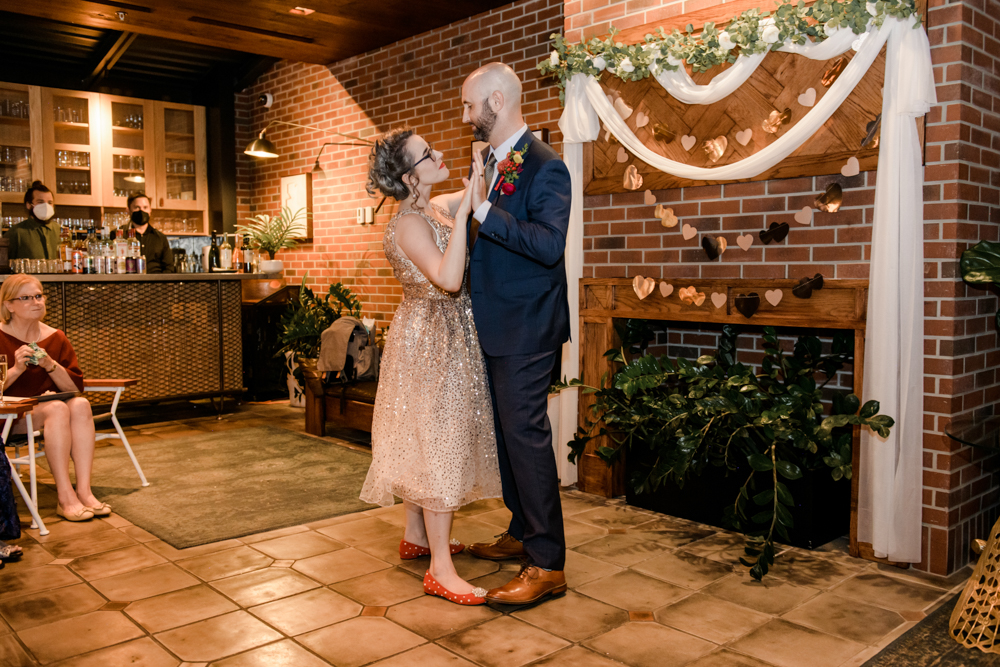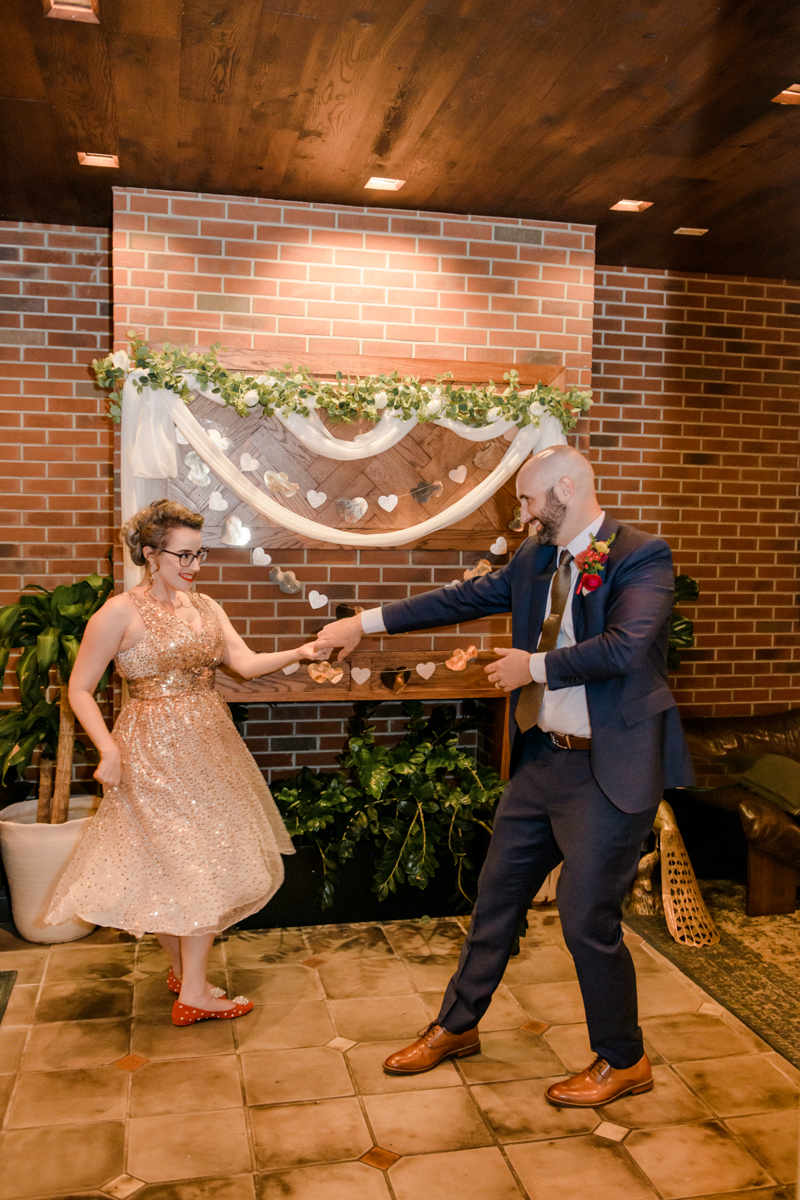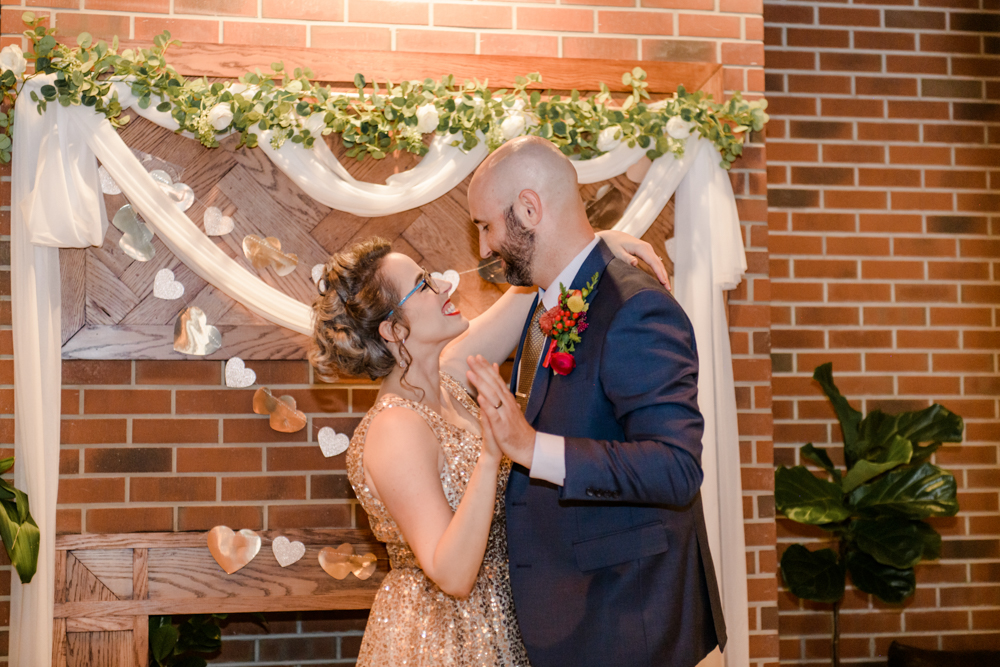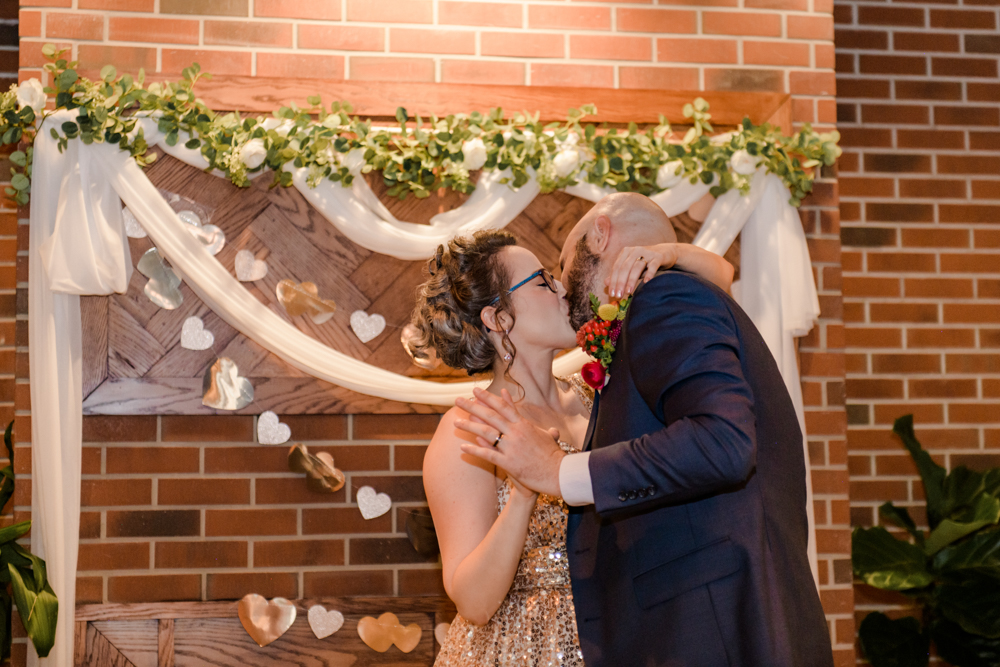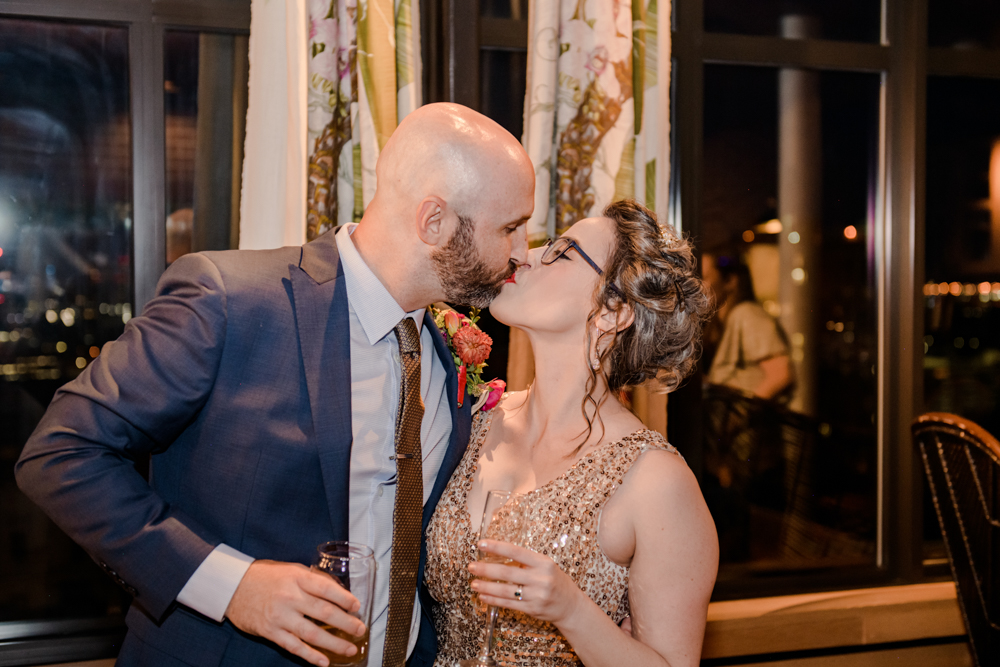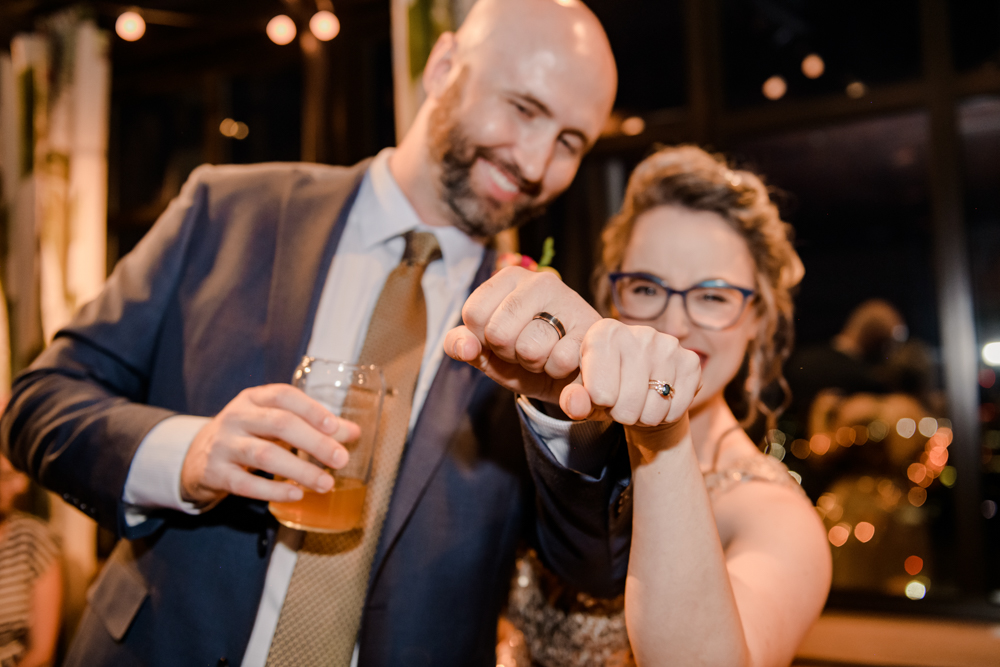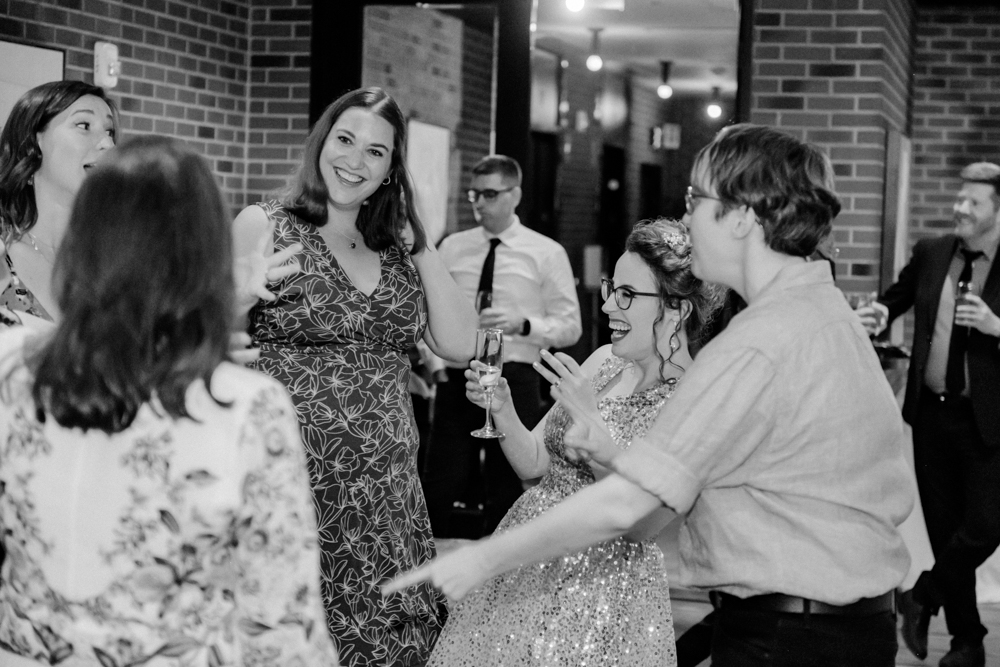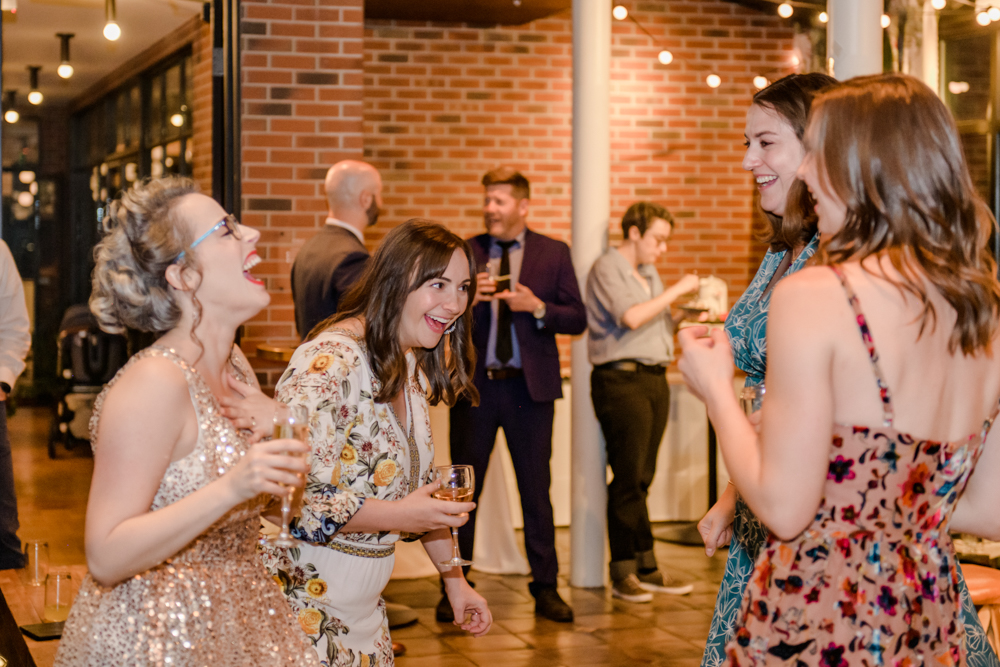 Congratulations again Stevie & Jordan!!