Josh + Julie's Summer of Love Wedding | Rustic Summer Wedding in Fawn Grove, PA
The way that Josh and Julie look at each other, every time they look at each other, is amazing and filled with pure love. Taking photos of these two on their wedding day made my heart so happy! There was a looming threat of rain, but fortunately instead of a downpour, we got some crazy awesome skies and an outdoor ceremony as planned! I love all the summery details and the rustic, boho style. Josh and Julie are absolutely perfect together – I'm so happy for the two of them!! They even had a blue grass band as their music! And one of the coolest parts of the night… FIREWORKS!! :)

Yes of course I had to take a photo of this cute farm cat, which happens to look a lot like my Zoe! ;)
sooo many beautiful details! They worked hard to create a stunning DIY rustic wedding!

So many emotions as Julie finished up getting ready – so many happy tears! & I love this next one, Julie you are so beautiful!

Seriously, the way that they look at each other! It's perfect!!

Such an incredible spot for the ceremony

I can't get enough of these two together :) And I had a great time with some fun poses with the bridal party!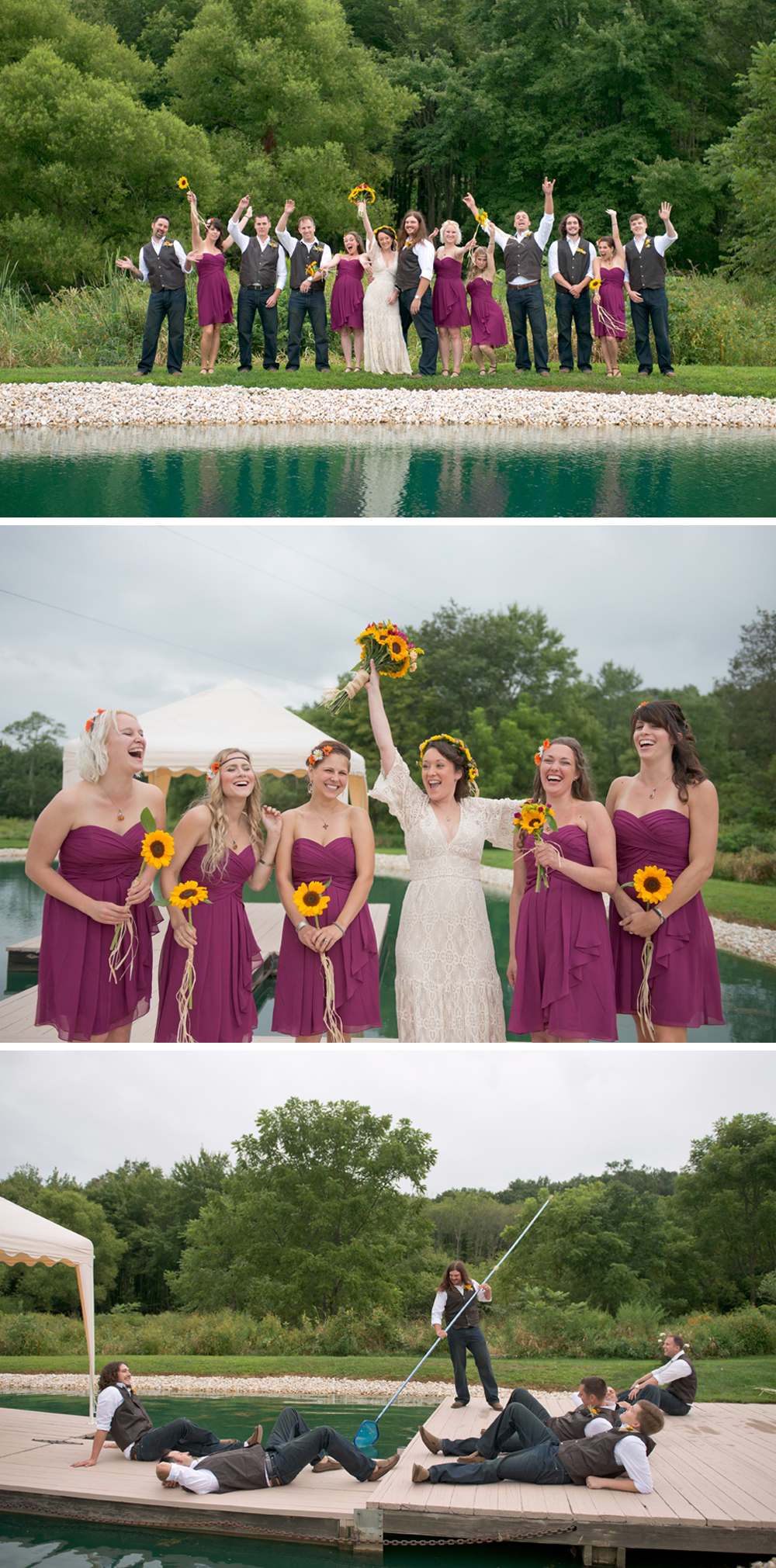 Don't forget to skim your pond! ;) hahah
Ahh these two. I adore all of these!


Josh and Julie have such a great time on the dance floor! So awesome :)


Oh hey! One more awesome part about this wedding! Josh is Zack's brother! Remember Megan and Zack's engagement session in Avalon? :) So happy to hang out with these two during the wedding!

Yessss! One of my favorite parts of the night! To be fair, this is a little chronologically out of order but I couldn't resist ending the post with some FIREWORKS!! Such an awesome show!
Thank you Josh and Julie for having me photograph your wedding day! Wish you two so much happiness and love! Congratulations again!! :)
::
Ceremony & Reception: The Duke Farm, Fawn Grove PA