Links I Like: Overcoming Comparison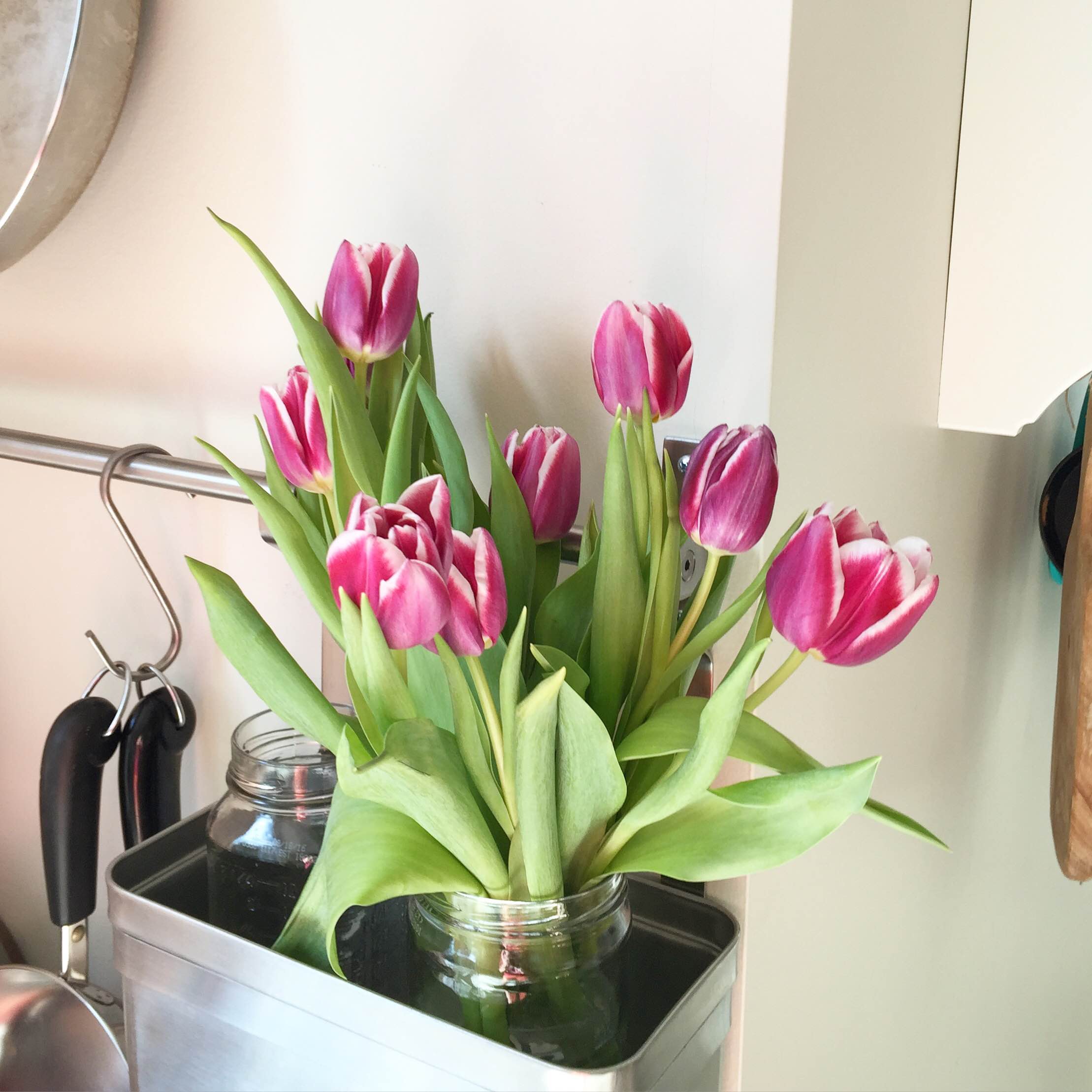 If you can't tell by the title, this edition of "links I like" is going to get a little personal. But before I get too deep into some of what's been on my mind this week, here's a little cuteness + a little food-love
We received an amazing spiralizer as a wedding gift from Adam's Aunt & Uncle, but somehow it never occurred to me that it could be awesome for breakfast.. that is until a few weeks ago when friend & coworker Candace prepared the most delicious sweet potato, egg, avocado, and goat cheese breakfast bowl for me and our other friend & coworker, Katharine! She introduced us to Allisanda, maker of the Inspiralizer, and there was some serious drooling over the recipes in this book! With it finally being a slower weekend and having time for a big breakfast, I decided to surprise Adam with my own adaptation (aka totally winging it) of what Candace made based on one of the recipes. Let's just say, it was so good that the only picture taken was from the prep since as soon as it was done, it was inhaled!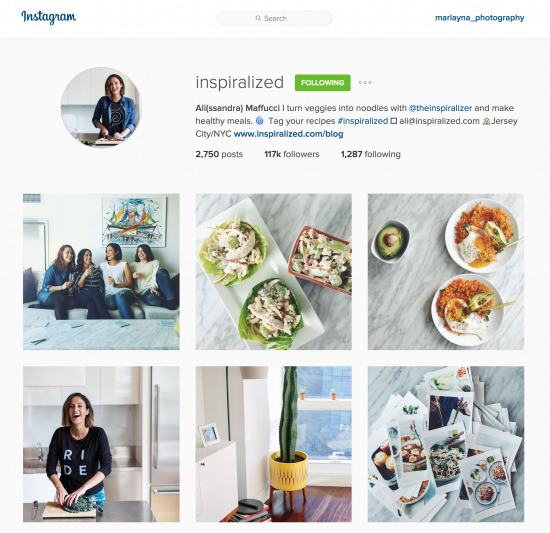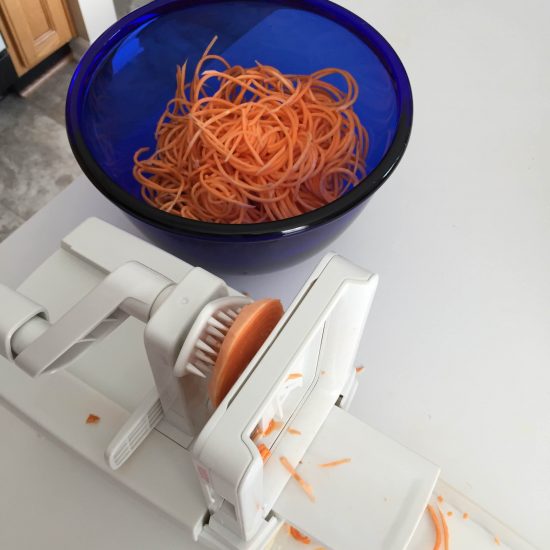 This is definitely just here because it's ridiculously cute. This video got shared a few times on my facebook feed this week and there is something so adorable about it's little face and it's silly jumps.  I'm pretty much okay with no more snow though.. bring on spring weather, please!!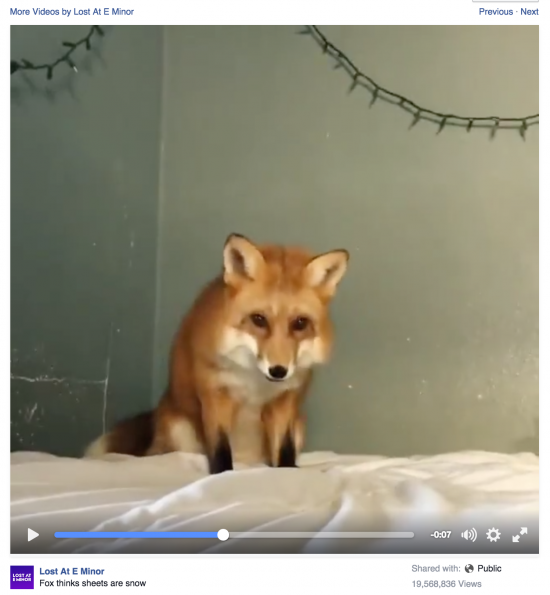 I knew as soon as I saw the title that this might be just what I needed to read. I've joined several photography groups on Facebook, and yesterday another wedding photographer shared their own post that just seemed to hit so much of what I've been mulling over myself. It was such perfect timing, because lately I've been agonizing over the idea of overcoming comparison. I love the community-based movement that exists now, but it can still be SO tough to get over the internal comparison, and feel like the work you're doing is as meaningful as someone else's. I look at other photographers' Instagrams and wish I could make my feed more consistent. I look at others' websites and wish I could get that new design. Most of all, I wish I could blog more often instead of these funny little off-season spurts! I'm sure I can't be the only one doing this too.
When you start looking around at the awesome things others are doing, it can be inspiring and paralyzing simultaneously. Oh I would love to start a series with photo tips, I would love to submit work to blogs & magazines more consistently, to do more projects for fun/art's sake, and to just generally devote more time to behind the scenes business stuff. But for me, I have a full time photography job on top of my full time photography business. Sometimes it's tricky unrealistic to balance it all. One of the biggest things that resonated with me from my experience at Creative at Heart, was that every time you say "yes" to another wedding or another session, you are saying "no" to spending time with family and friends, and other aspects of life than can be so fulfilling and necessary. And I felt that so hard last year. Even when I was able to stay on top of the editing during weeks and weekends that were constantly full, it meant cutting back in other places in my life that I really missed.
Sometimes it feels a little bit like that joke they say about college-life, "you have sleep, study, or party – pick 2." Except now it's kinda like "sleep, eat well/go to gym, spend time with husband, see family and friends, run business (photograph, blog, submit, answer emails, etc), still go to work each day, and also try to do laundry more than once a month (ha shameful I know!!) – okay now pick 4." Let's be honest, sleep is usually the first to lose that battle!
I know there are many entrepreneurs looking ahead to a day they leave their 9-5, but I'm actually not personally looking to do that. I love my photography work at UMBC, and that I'm contributing to something bigger, with good goals and good people that want to do awesome things. AND I love my business and the couples that become friends – I love getting to capture moments and preserve emotions from some of the most important days to the sweetest seasons of life. Being able to do both right now is one of the most amazing things. So I've been trying to be better about blocking off time on my calendar and learning it's okay to say I am not available every single weekend. It's hard though! But it feels necessary right now.
"The one thing, the ONLY THING that matters is whether or not we are making our clients happy and giving them the best experience we possibly can."
All my doubts about blogging cool tips for other photographers, or updating my website, or submitting more often (and overcoming the rejections!)… this quote helps remind me what the real priorities are in my business. If finding a way to balance everything means my couples receive their photos within a month but it takes another six before the blog post goes up ;) then I will learn to be okay with that. It's always been my philosophy to spend the time I've set aside for business to delivering photos and a lot of care to my couples, and this was a good reminder that that is perfectly okay!
Because when I get that email that starts off with "We LOVE our photos and how you captured our day!!!", or when a nervous couple becomes comfortable in front of the camera during the course of their session, or especially when I've connected with a client in a way that they become a friend too – THAT is the part that I love and that is why I do this. I know how important it is to have those family portraits, and how great the feeling is to see a photo from your day that makes you want to hug it because it encapsulates all the emotions.
So if you've stuck it out through all this, and you're feeling like you're not doing enough – whether it's in photography, in another business, or in some other aspect of life you've enjoyed but are struggling in, I would say to remember why you're doing the thing in the first place and what you love most about it. Are you doing that part enough and in a way you still enjoy? Because that's what matters. And gradually, and when possible, we can start to incorporate the other pieces too.
We'll get there, and for now we have to remember we are doing enough.
I'll end with one more excellent quote from Kent & Stephanie's post:
"We had to stop comparing ourself to others. We had to stop adopting every business tip we came across. We had to stop stressing about whether or not people were pinning or accepting our images. Because we're going to be REALLY honest. Doing that hurt our business more than it helped. We were lost in a sea of what other people were telling us we had to do and how our pictures had to look, and ultimately we were confused and were giving inconsistent images and experiences to all of our clients. We were changing too often. Sound familiar? If so, take a step back and think about what is important to YOU and why your clients hired you in the first place. The people we're getting our information from are obviously very successful and we should definitely heed their advice! If it makes sense for our business. We cannot, nor will we ever be all things to all people, ever. We are each UNIQUE and CREATIVE individuals. Celebrate your uniqueness!
Shoot to please your clients. Shoot to please yourself. Don't play the comparison game. <3″