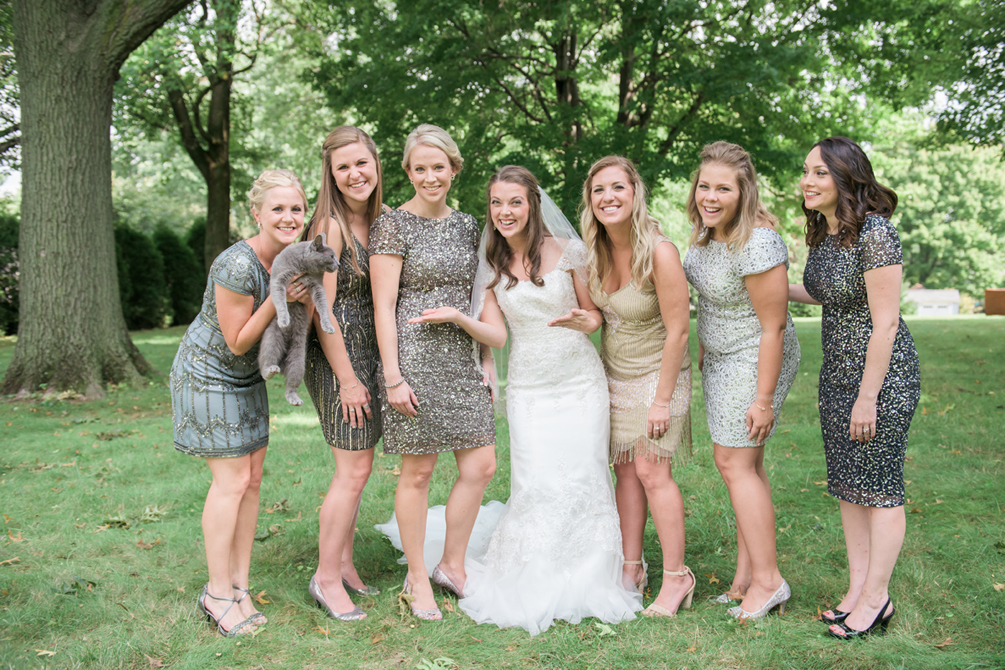 First thing you should know about Logan & Marco: They are two totally awesome & fun people who have the best and silliest sense of humor (their engagement session was the best preview of how much fun this was going to be!). Getting to photograph their wedding was the best!! I mean for starters, can we just talk about the fact that Logan's family cat decided to make a little cameo during portraits with the girls?! DREAM MOMENT RIGHT HERE. haha But seriously, getting to celebrate with these two on their wedding day was a dream in itself. The sparkly neutral dresses Logan envisioned for the girls was so fun, and Logan was the most stunning bride! I'm not sure if there was a dry eye in the church when Marco teared up as Logan walked down the aisle. Logan's dad was beaming with bride and love as he told me how he knew these two were a perfect match for each other and it's so easy to see. This is a couple that shares so much joy, fun, and humor with everyone, and after experiencing some of the most hilarious toasts ever, I think I know where they get it from ;) The toasts had everyone busting out laughing as memories were shared with friends & family, and at the core of it all was so much love for these two. Oh, and one of the other coolest parts of their wedding? I even got a road trip to Ohio with my mom (& second shooter) out of it! :)
Logan & Marco, I couldn't be happier to say congratulations on such a beautiful wedding and marriage!! Thank you so much for having us there to celebrate alongside you all!! I tried to pick just a handful of favorites to share today, but there are SO MANY that I love! :) Many many congratulations!!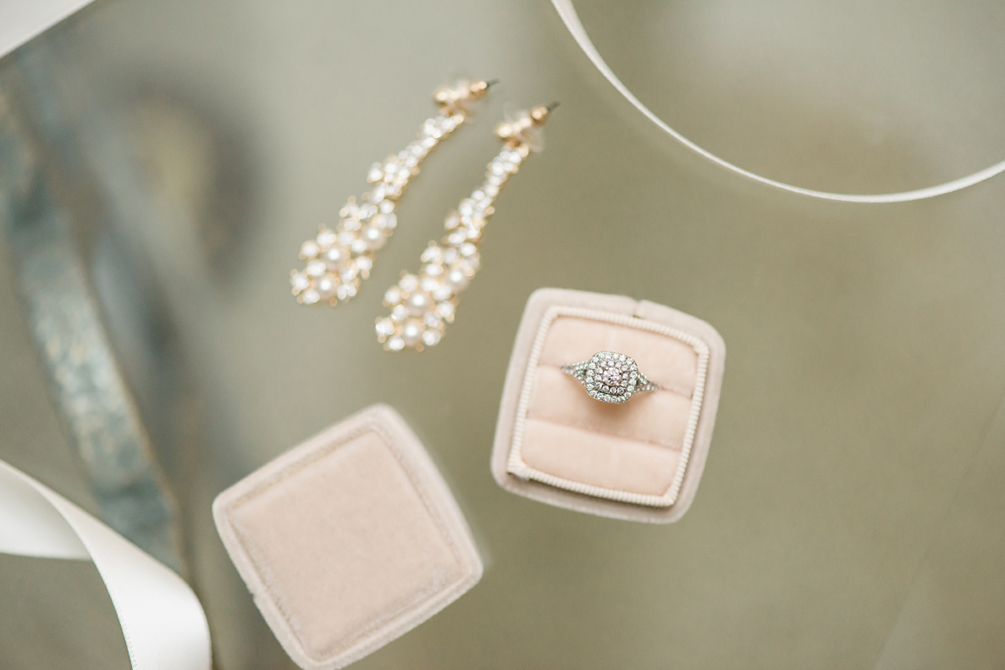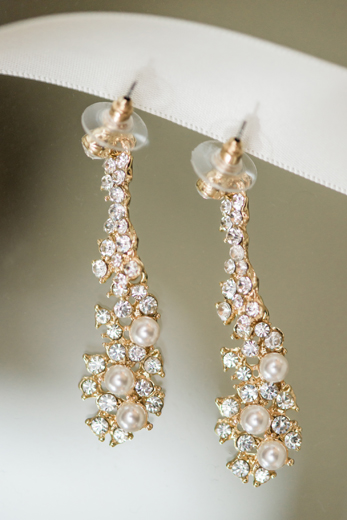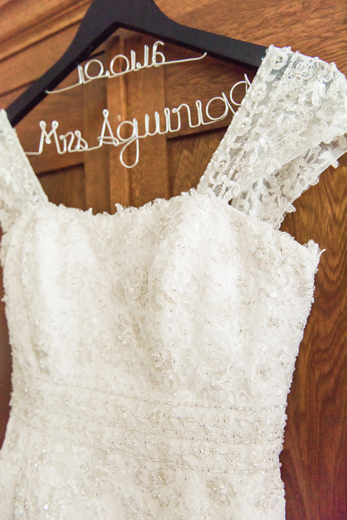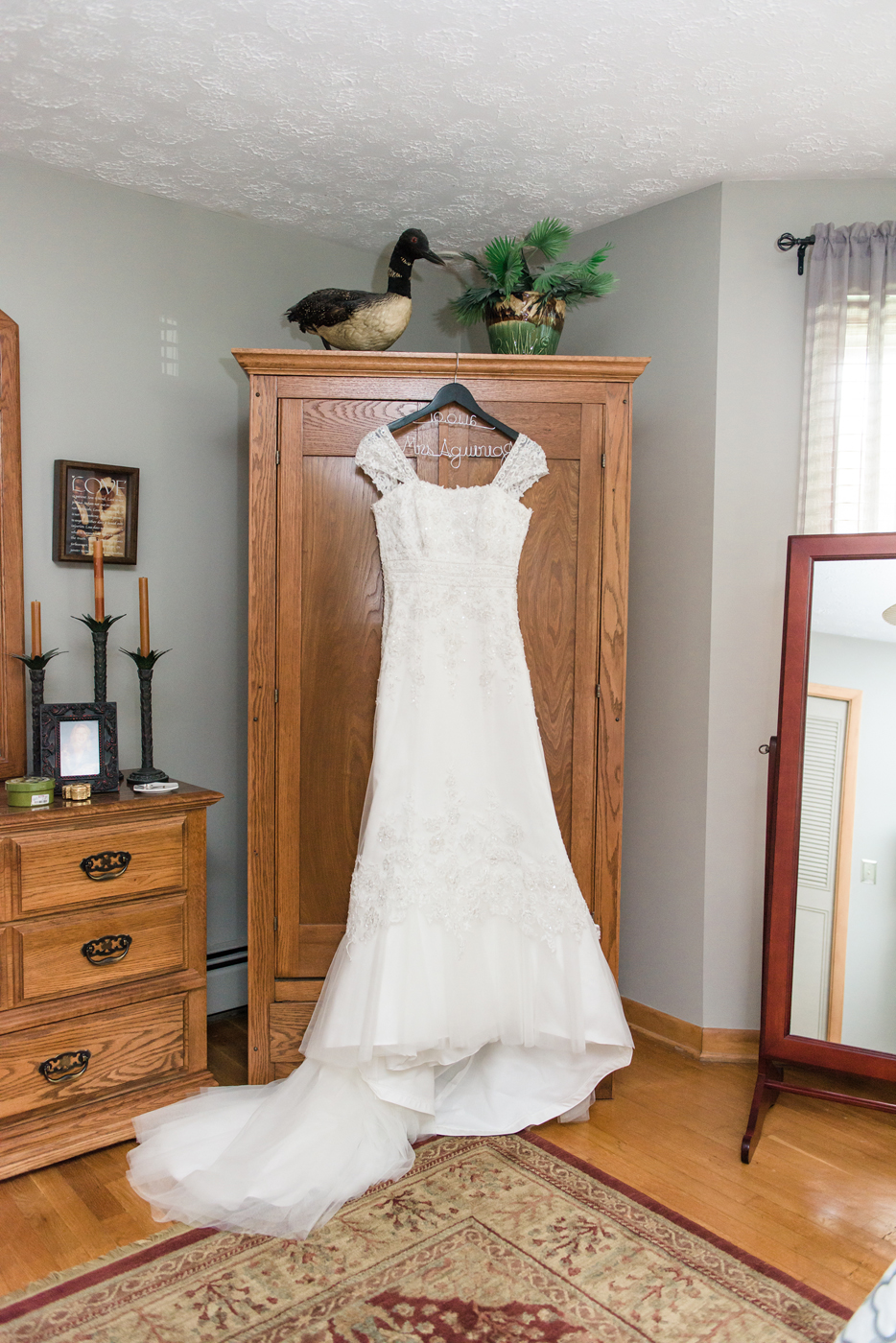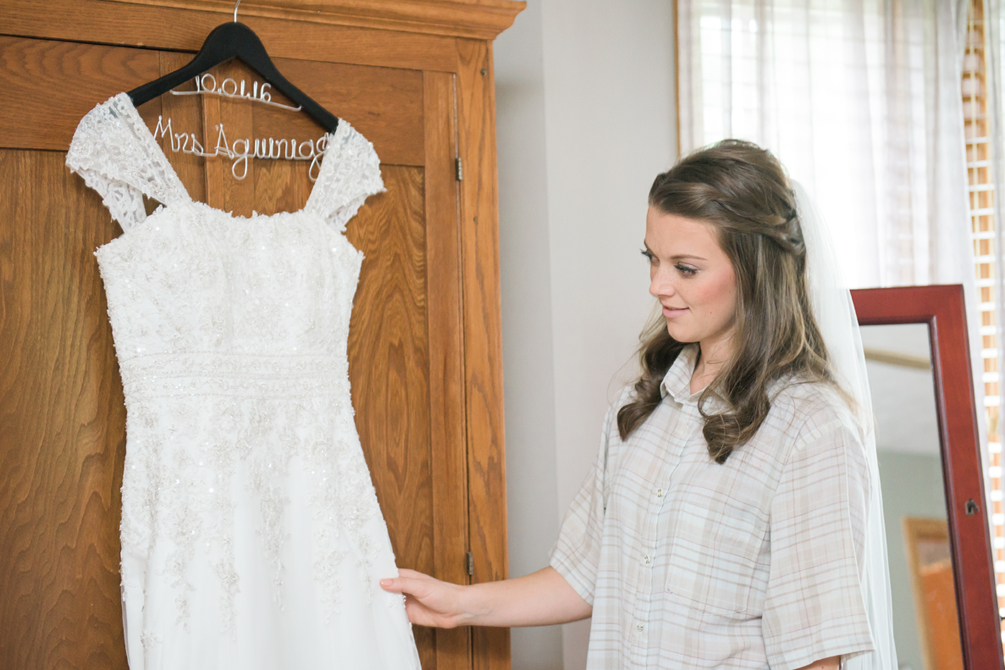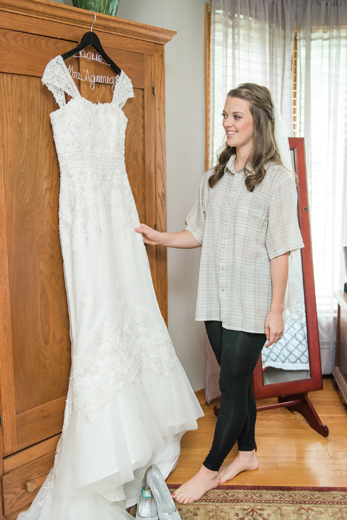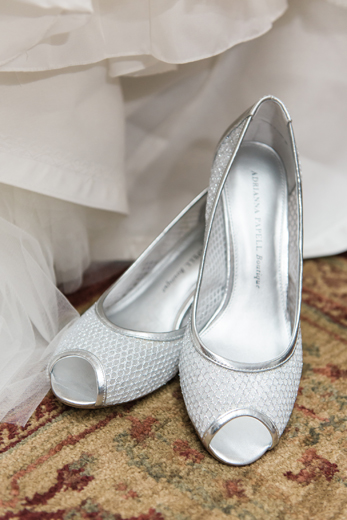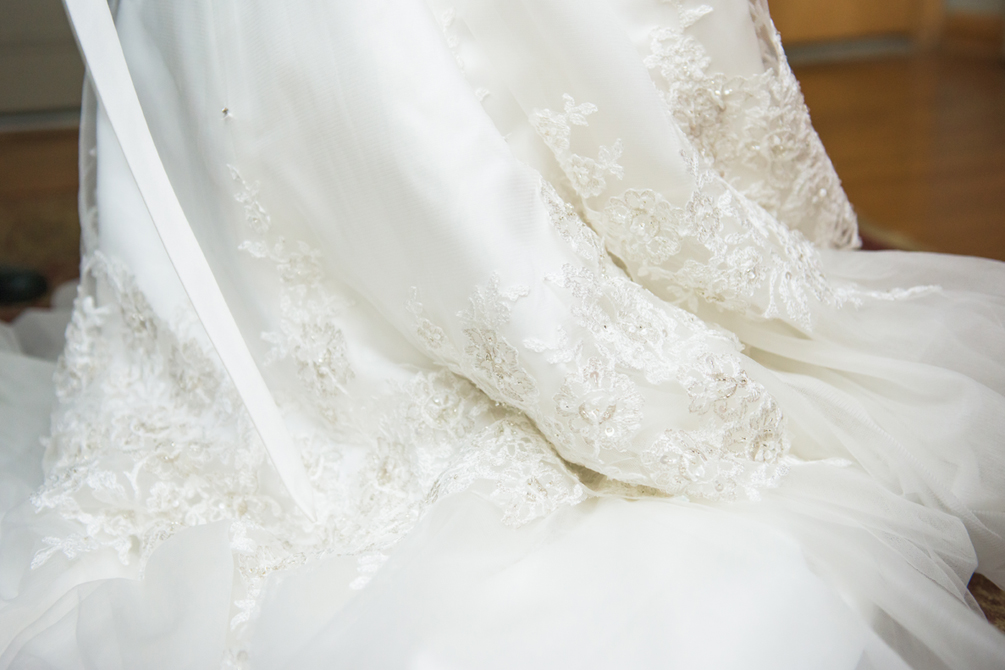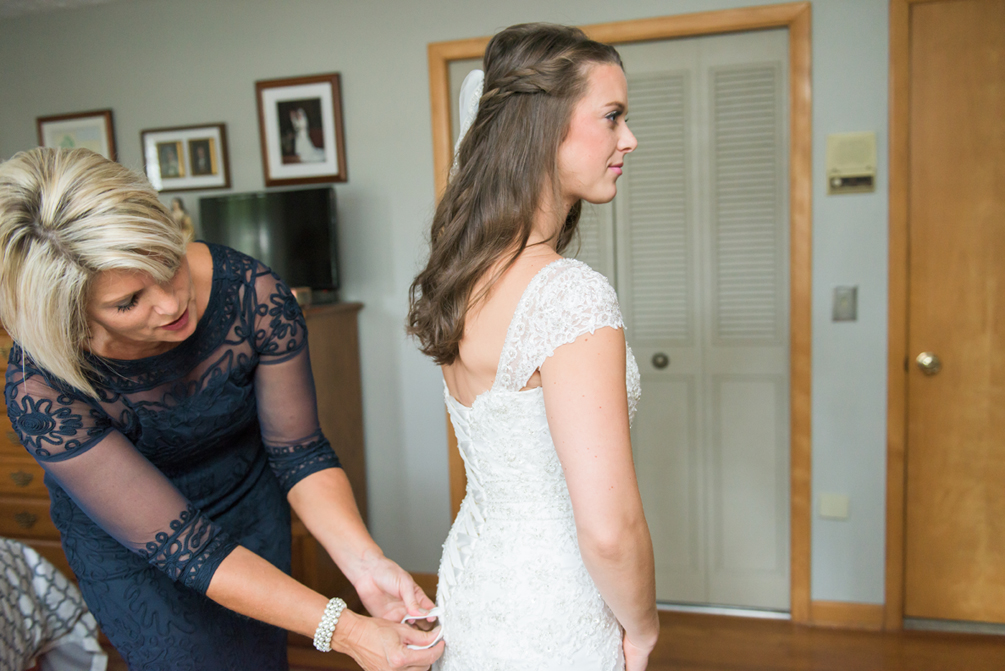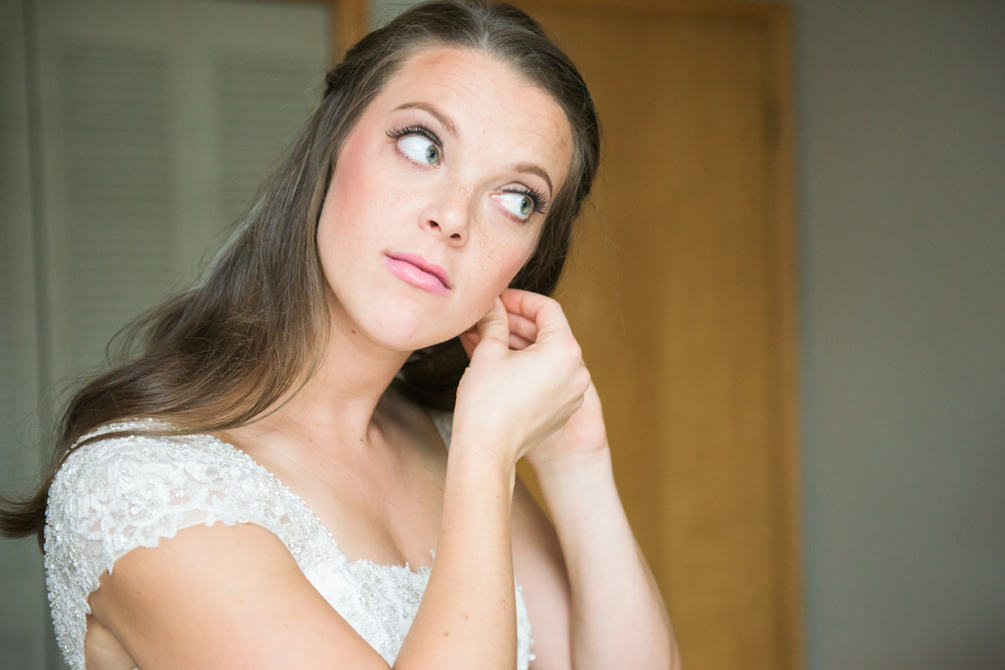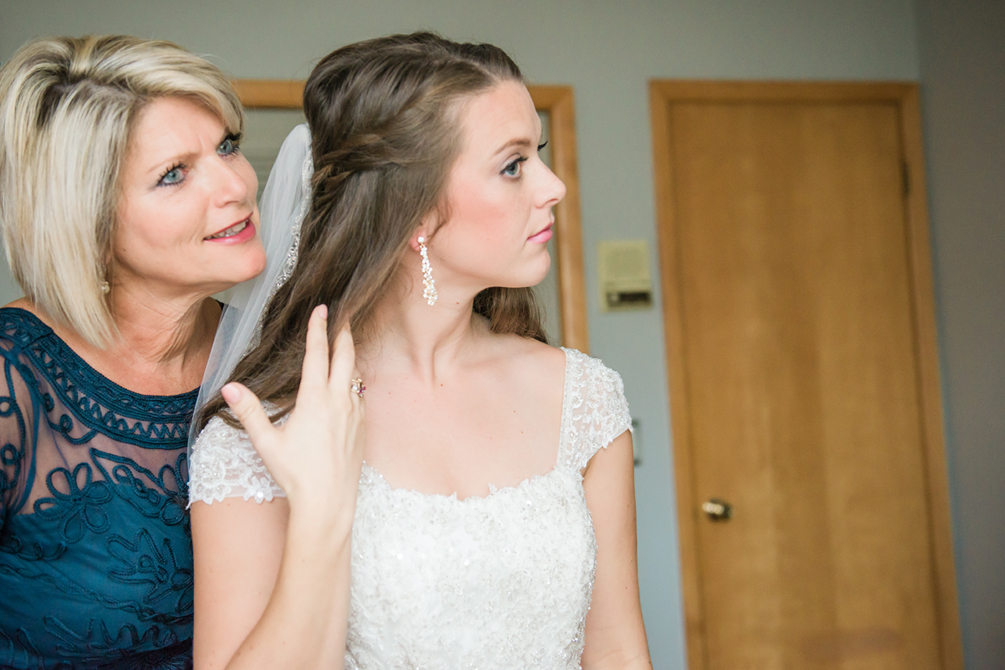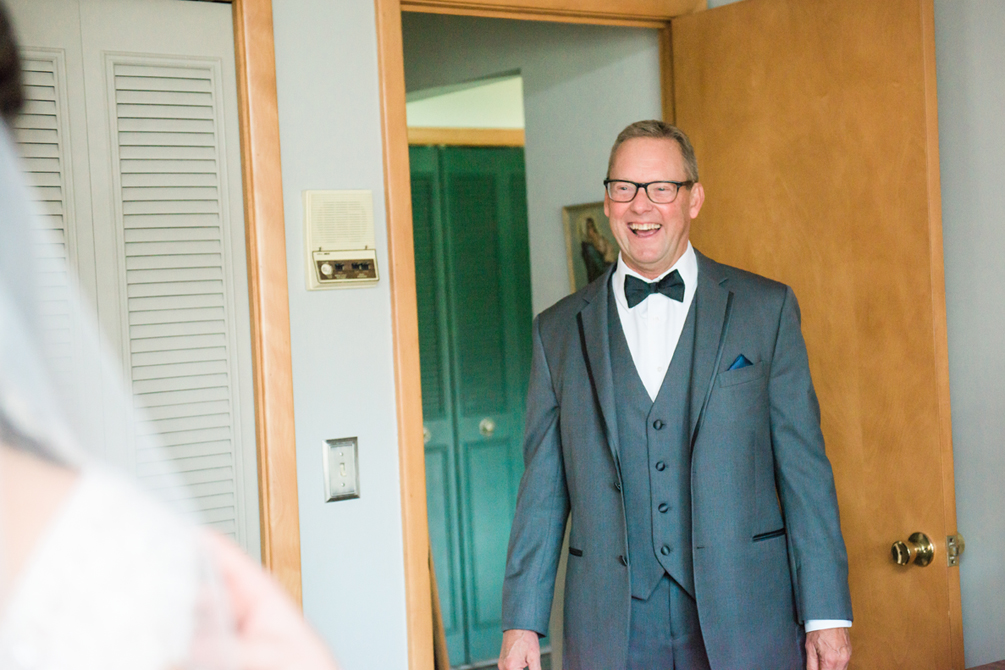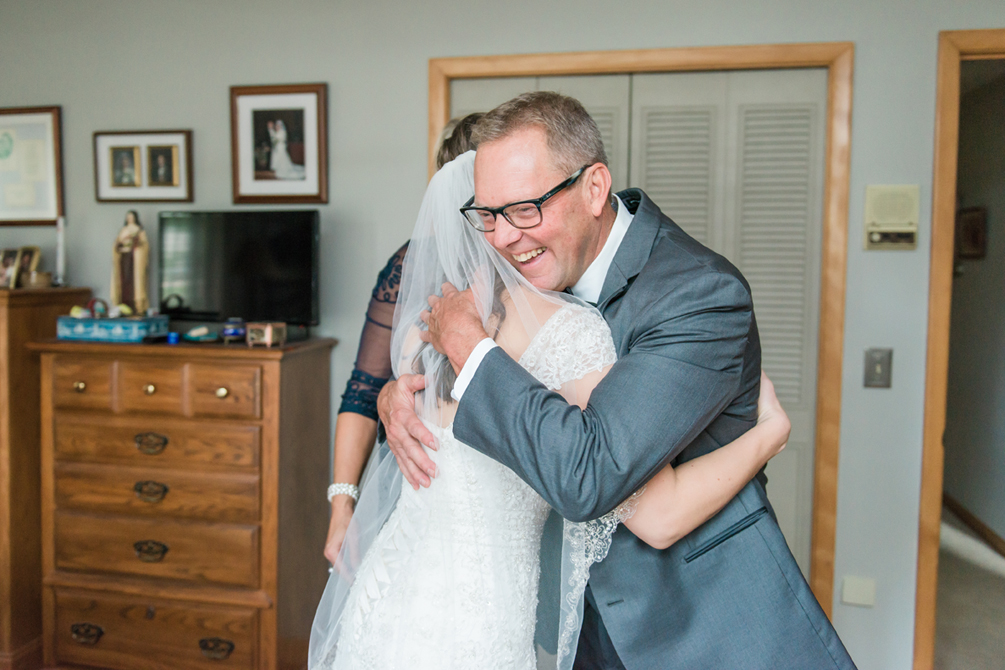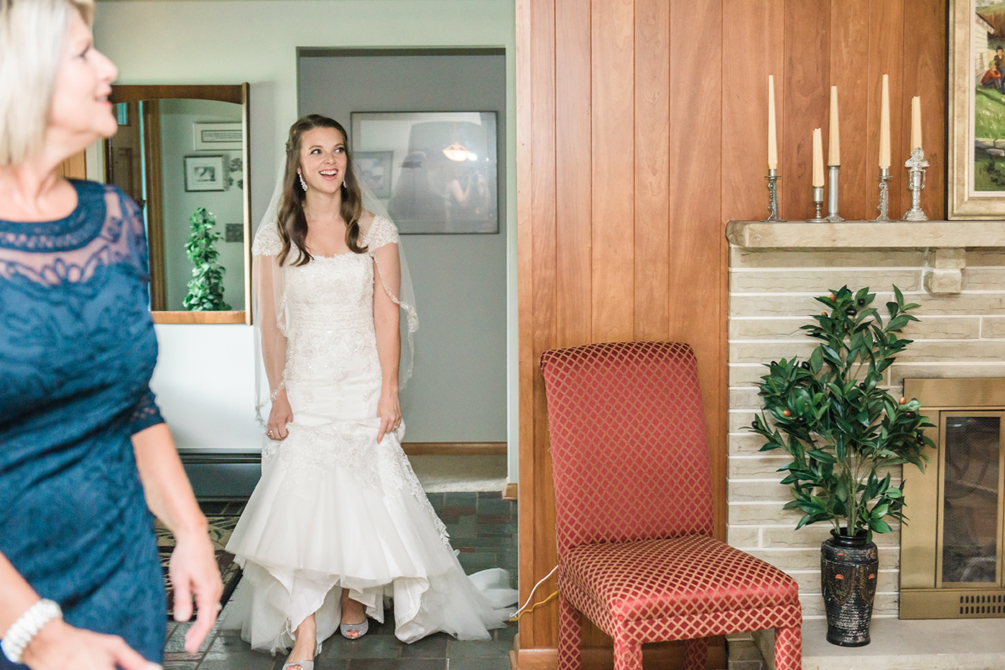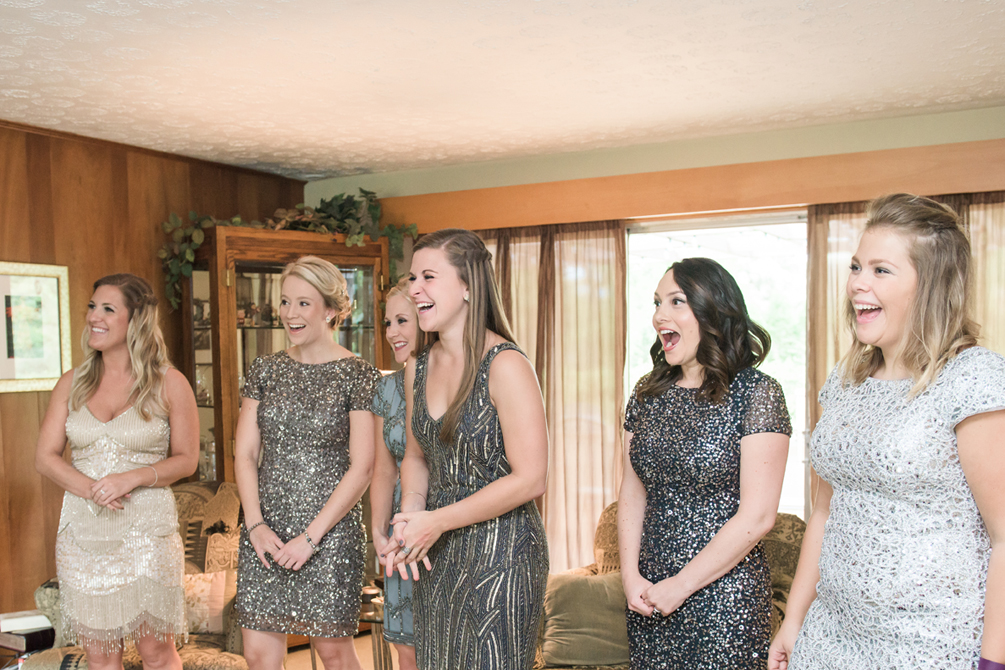 Everyone's reactions to seeing how stunning Logan was in her wedding dress was the best!!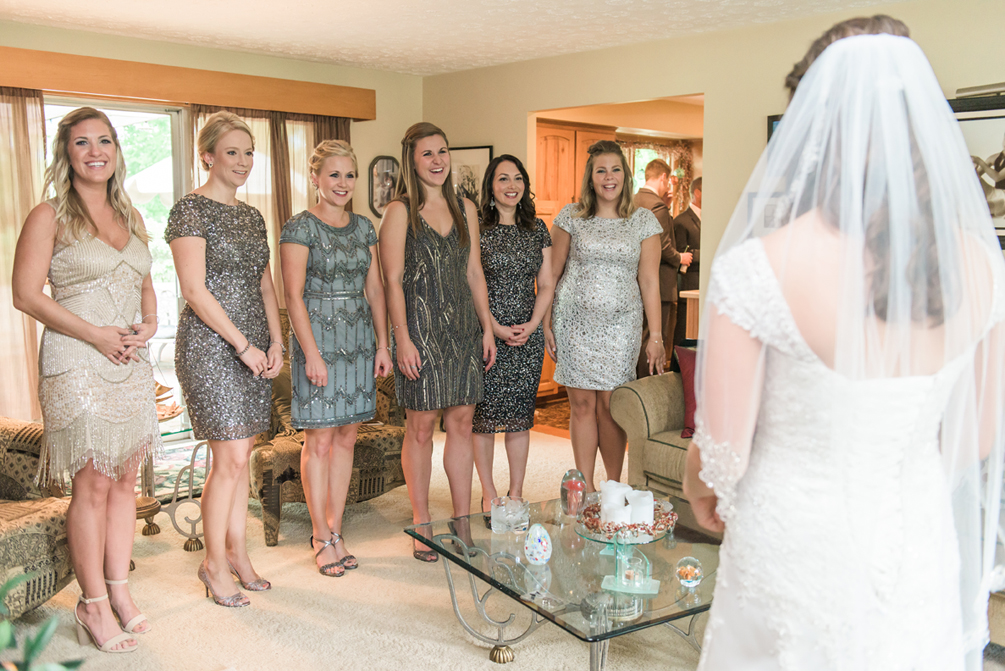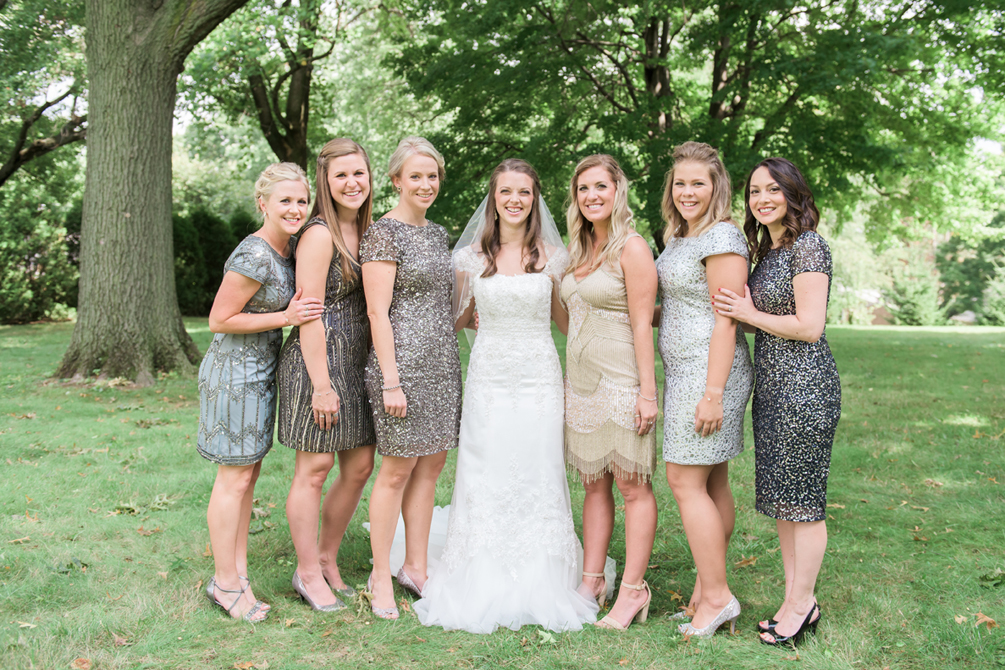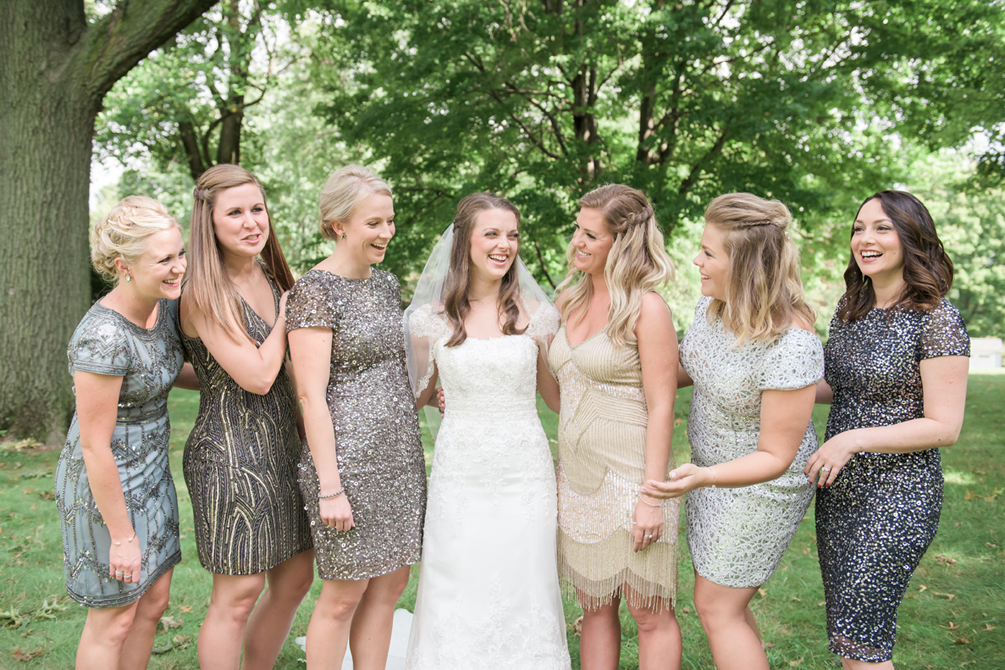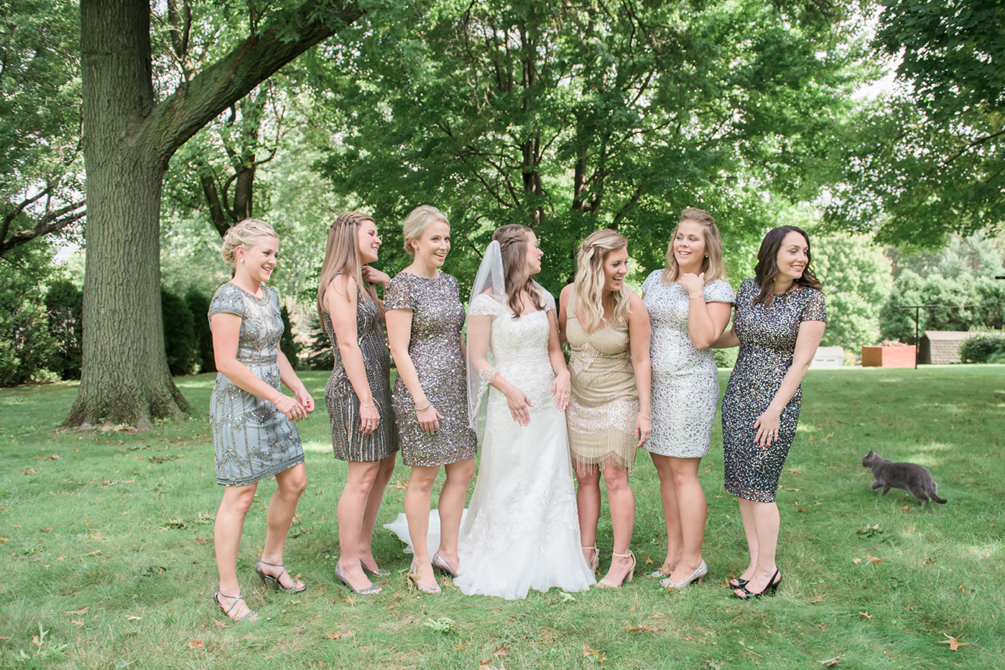 "OH MY GOSH YOU GUYS IS THAT A CAT" – me, when I see any cat ever, but also apparently even during a wedding day.. hahaha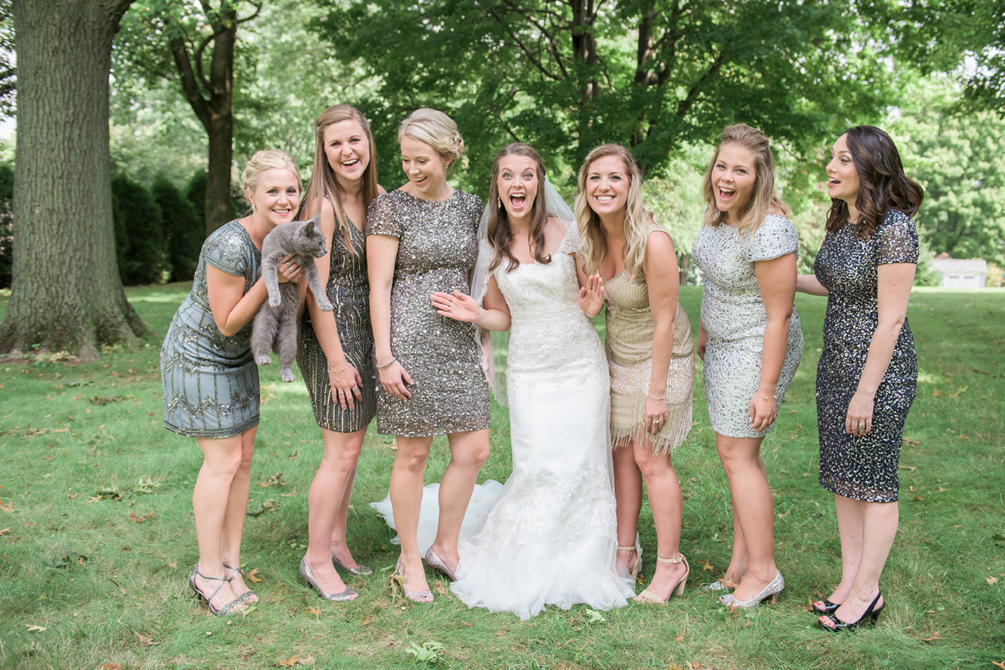 You all are THE BEST. hahah Also I really appreciate that the cat matches the color scheme ;)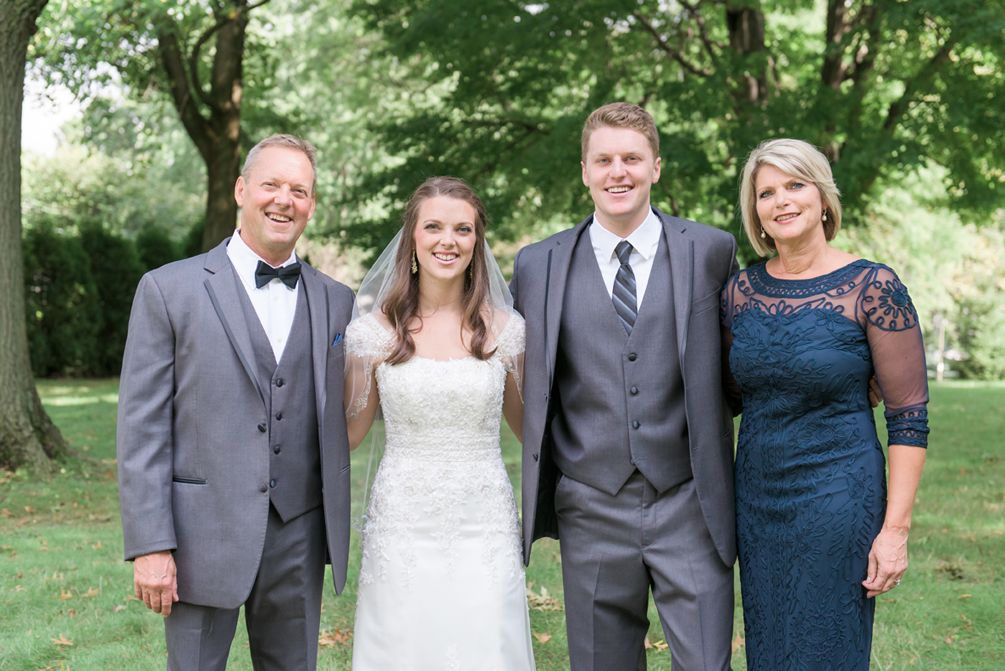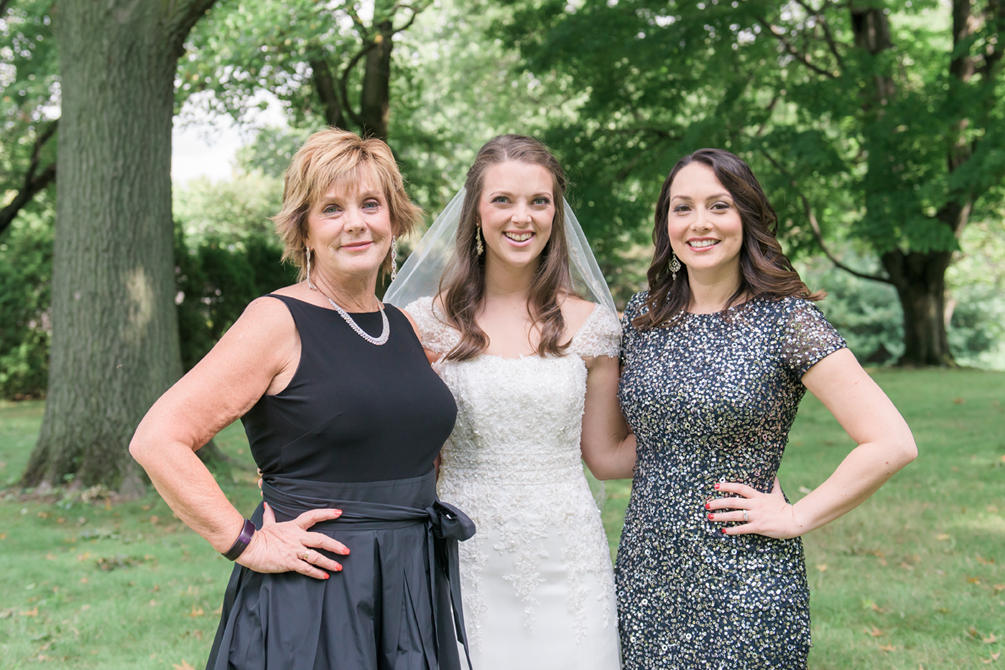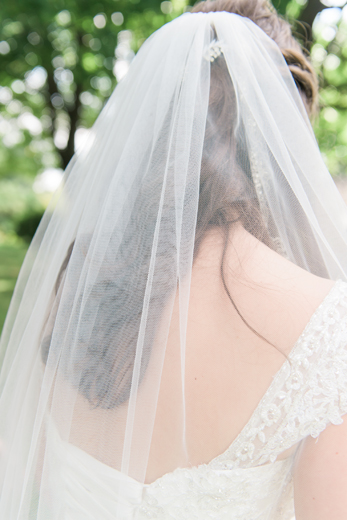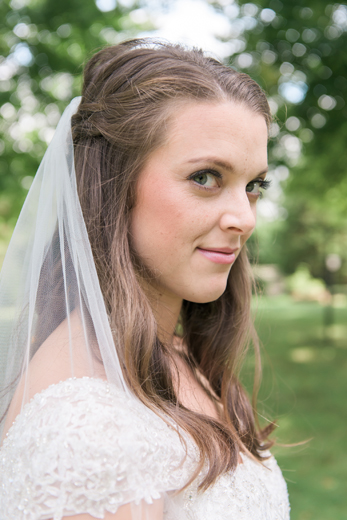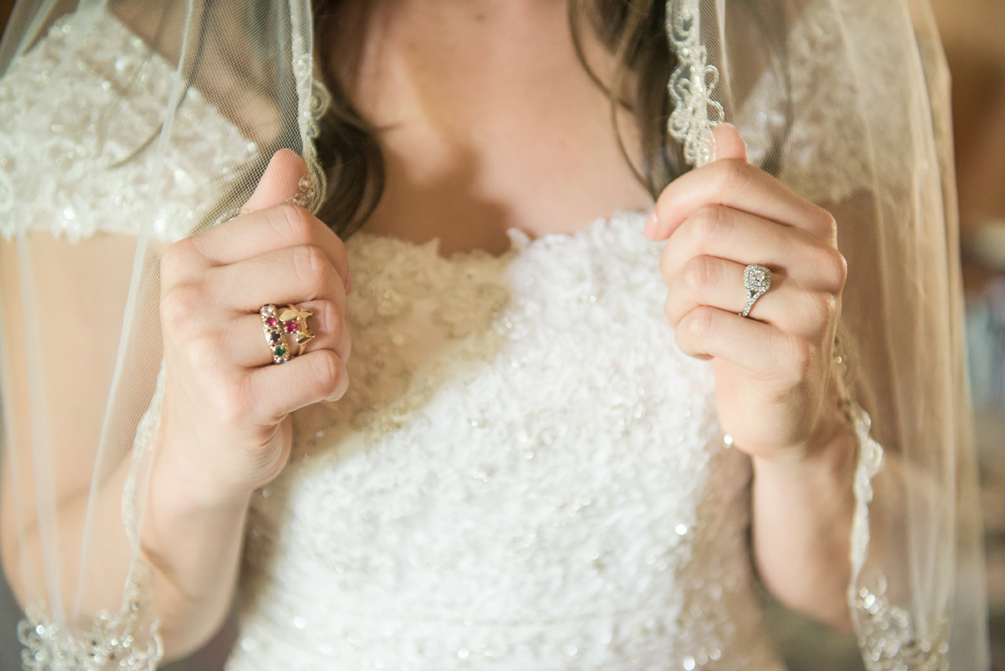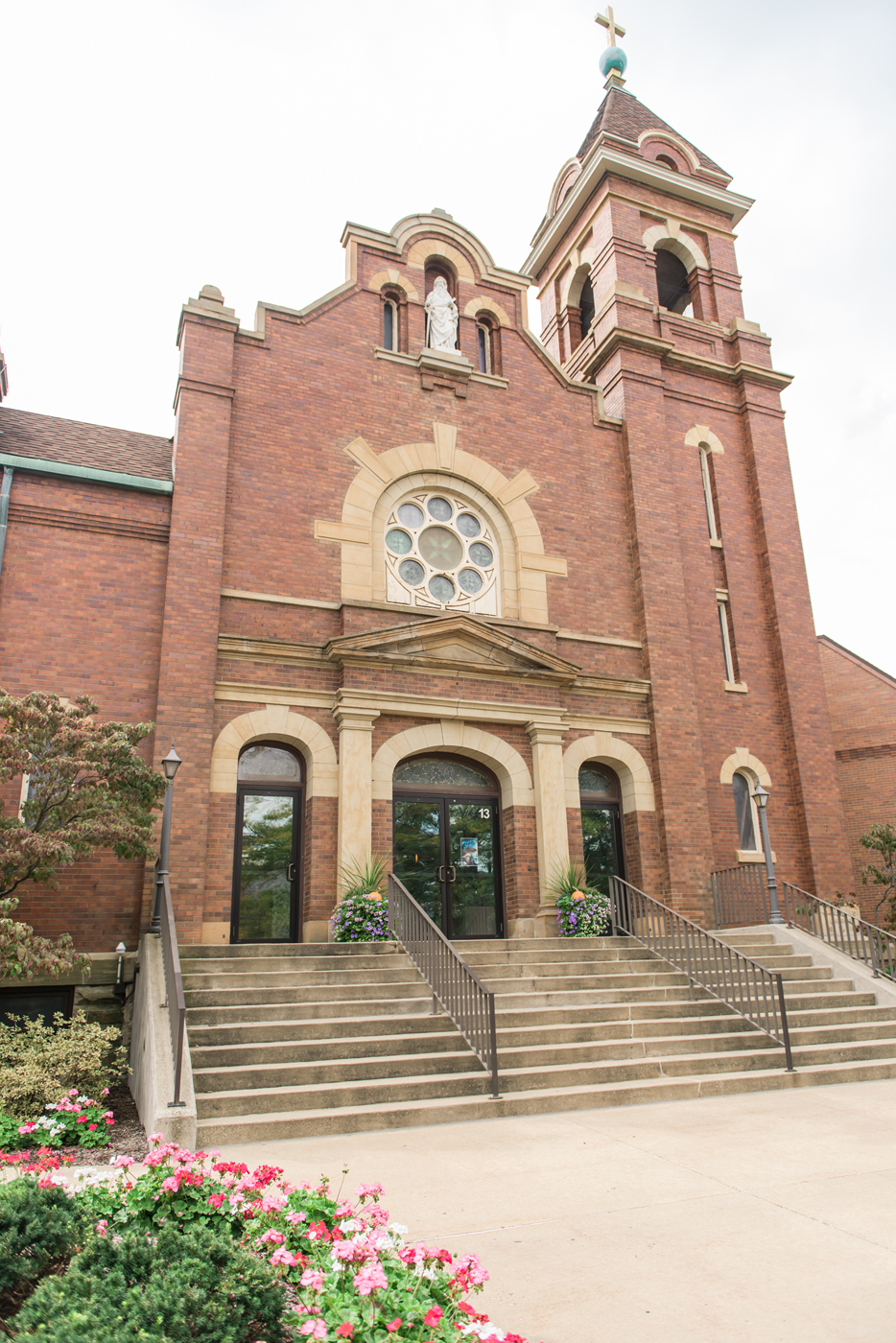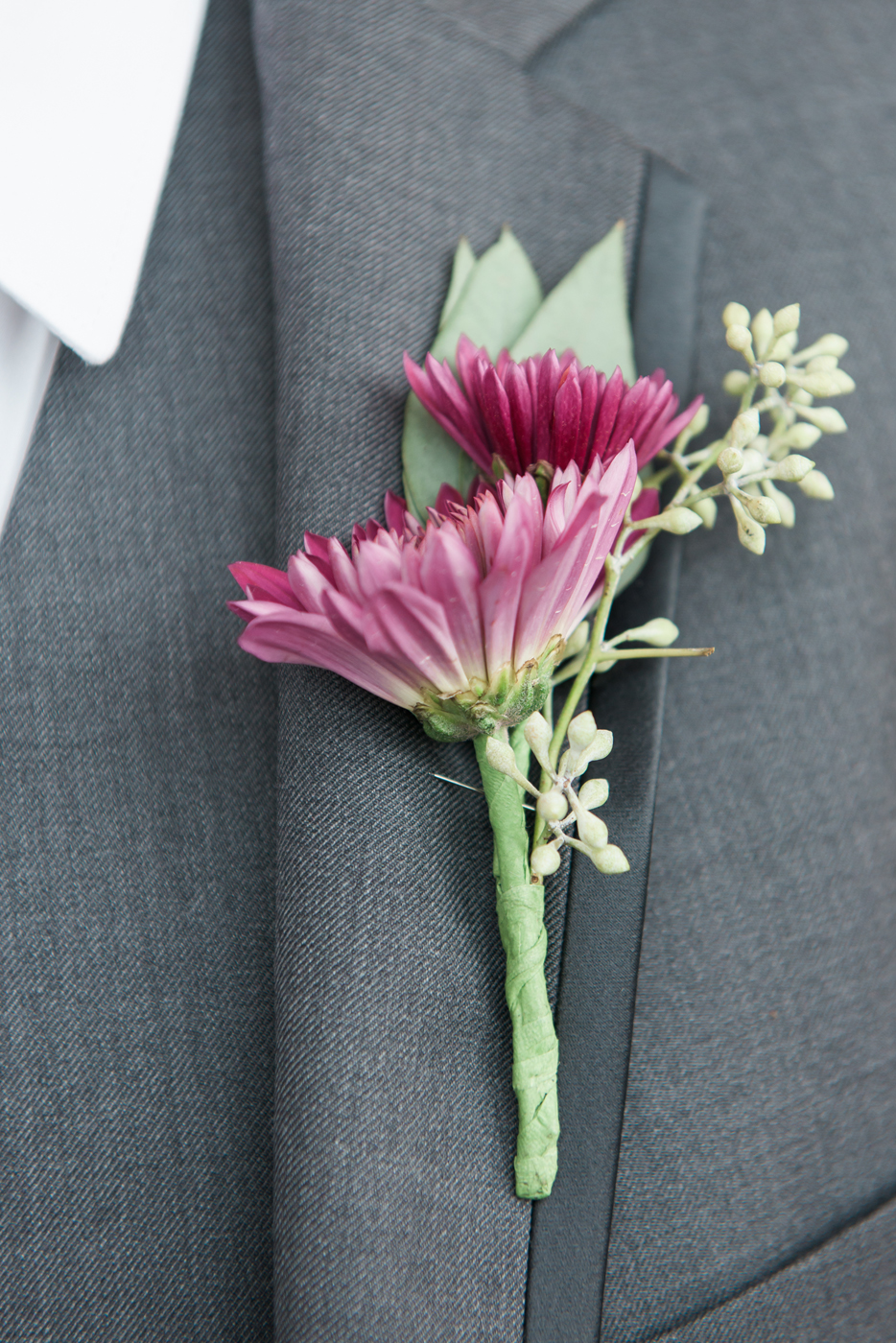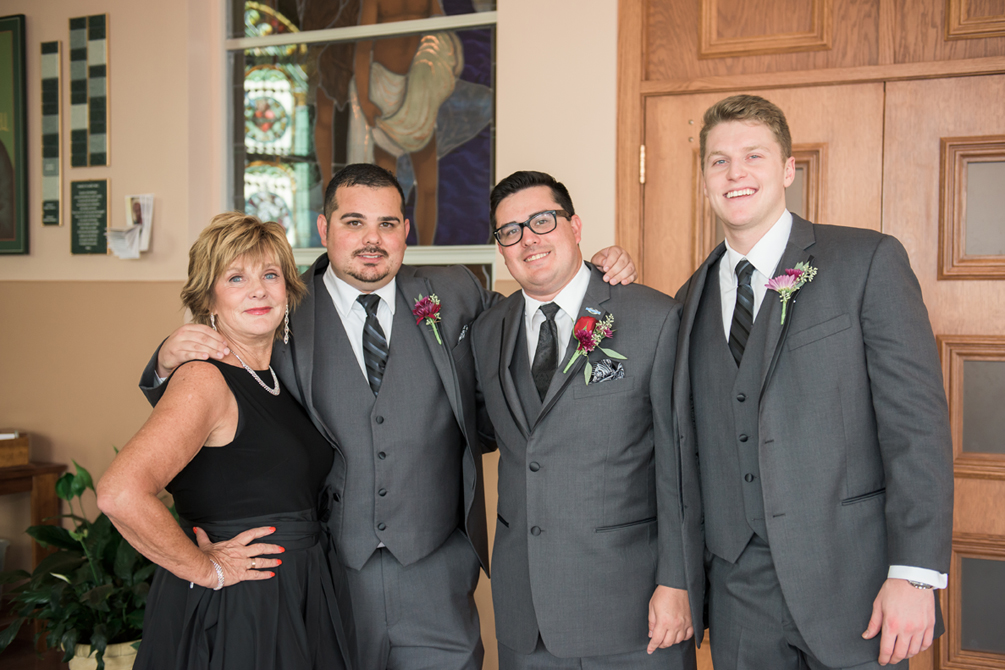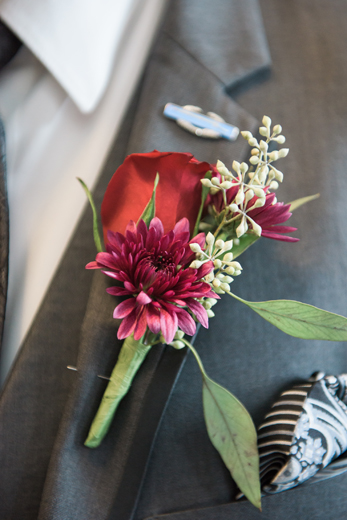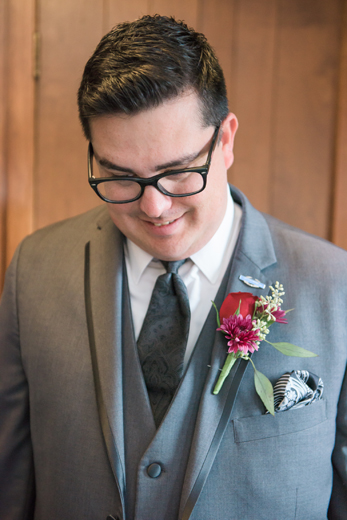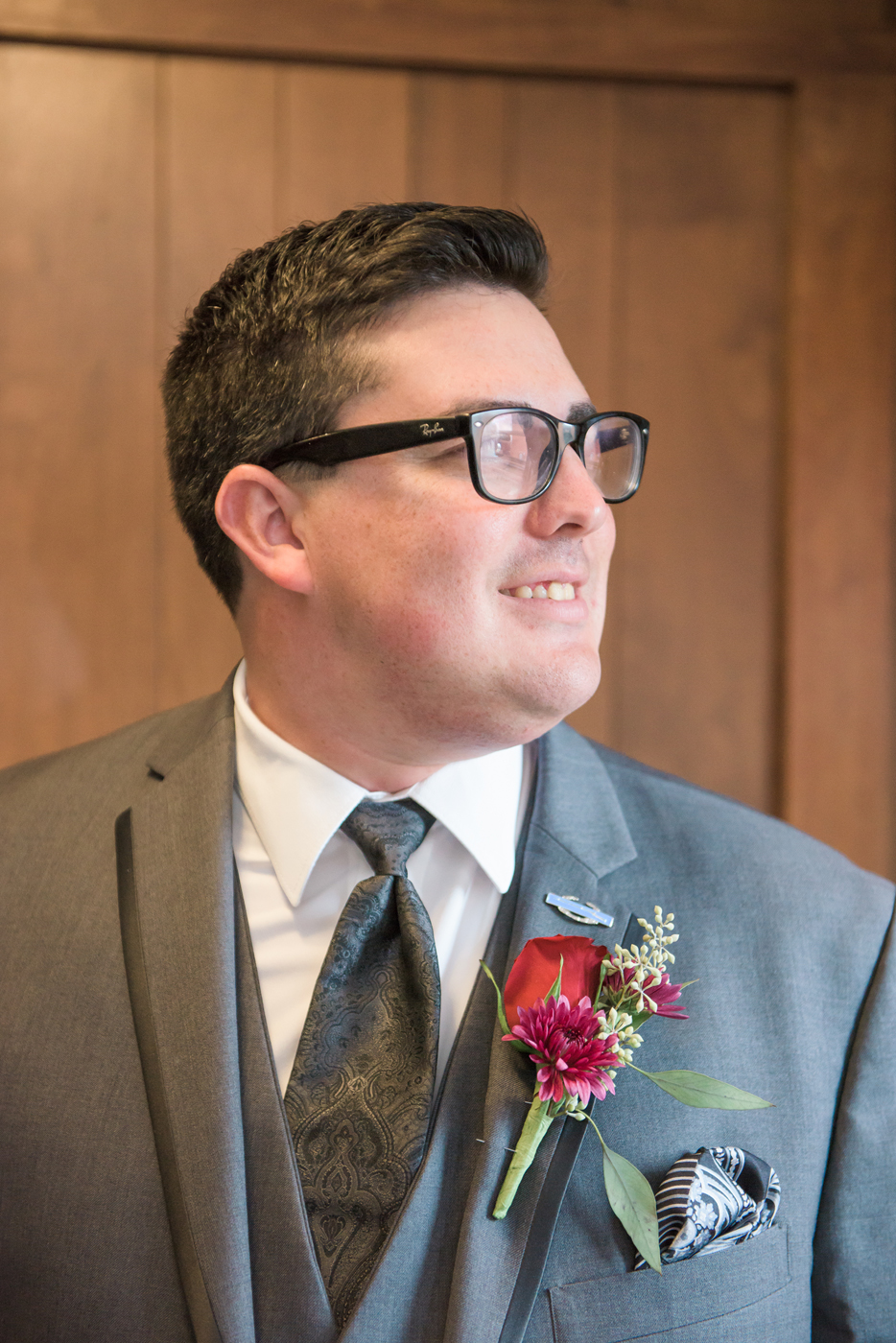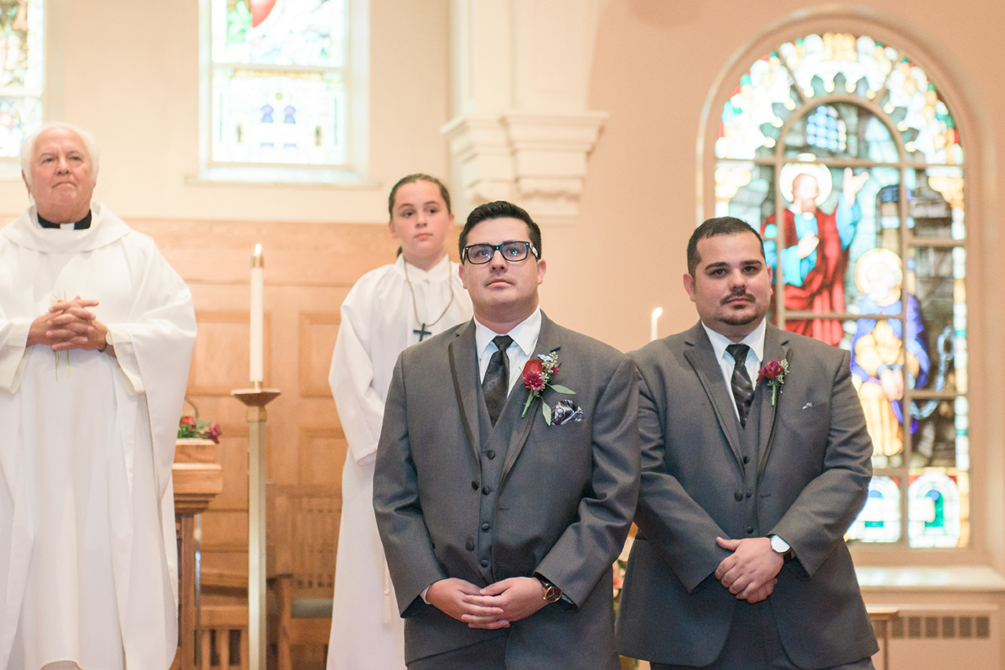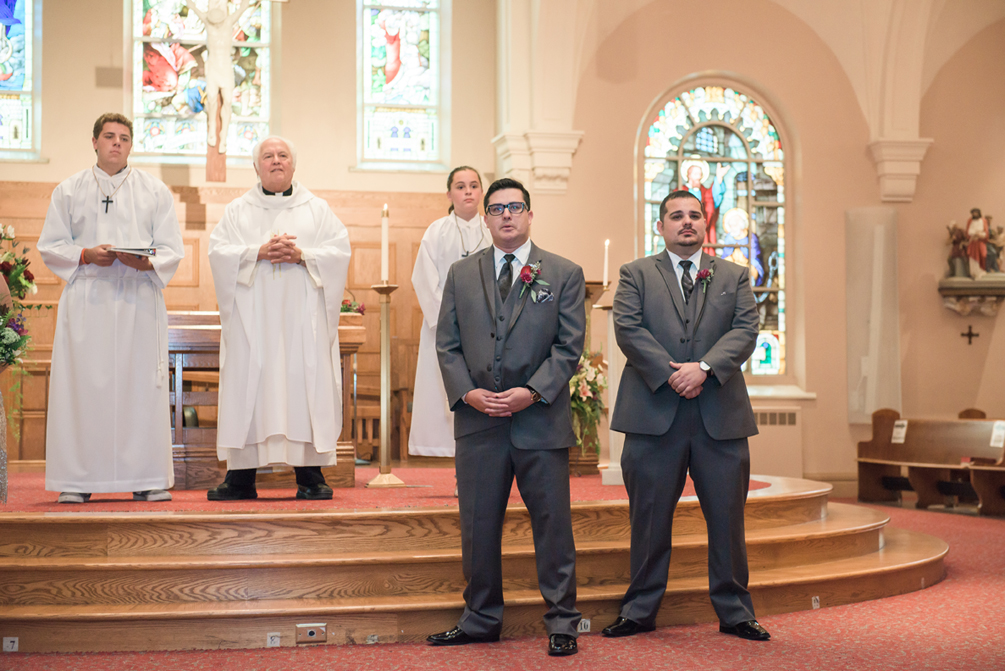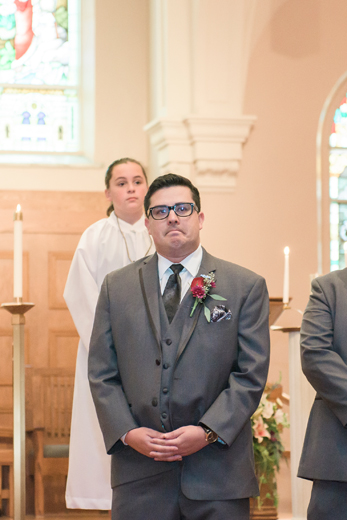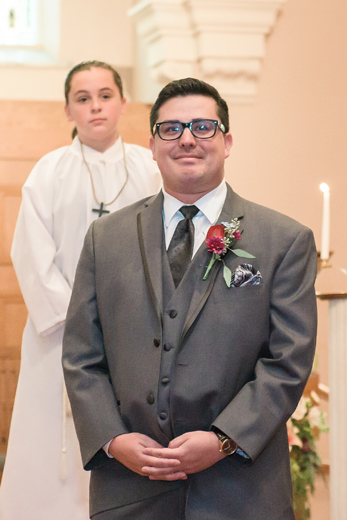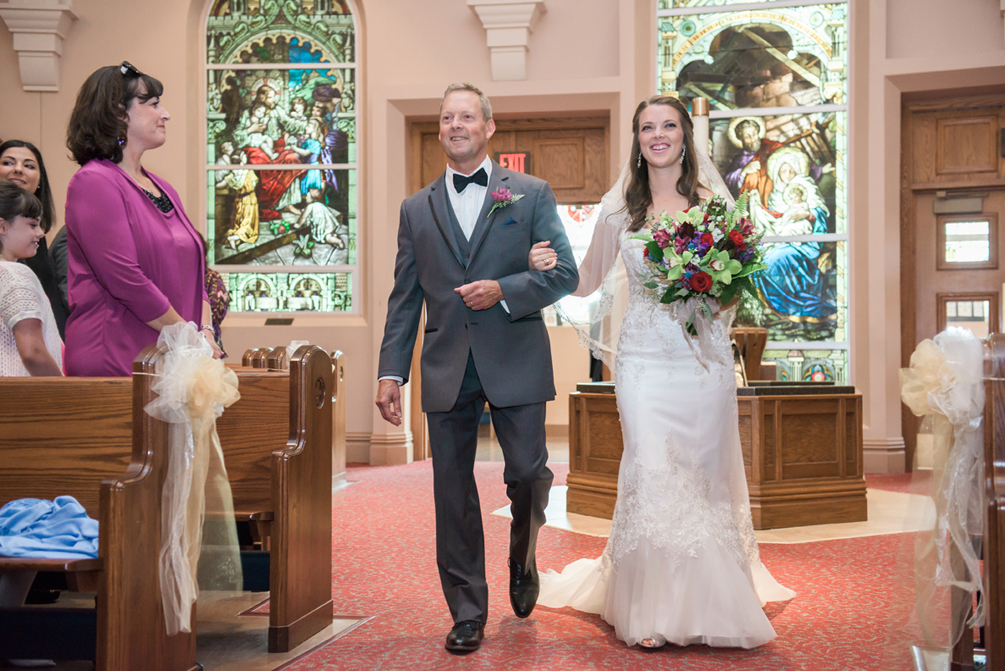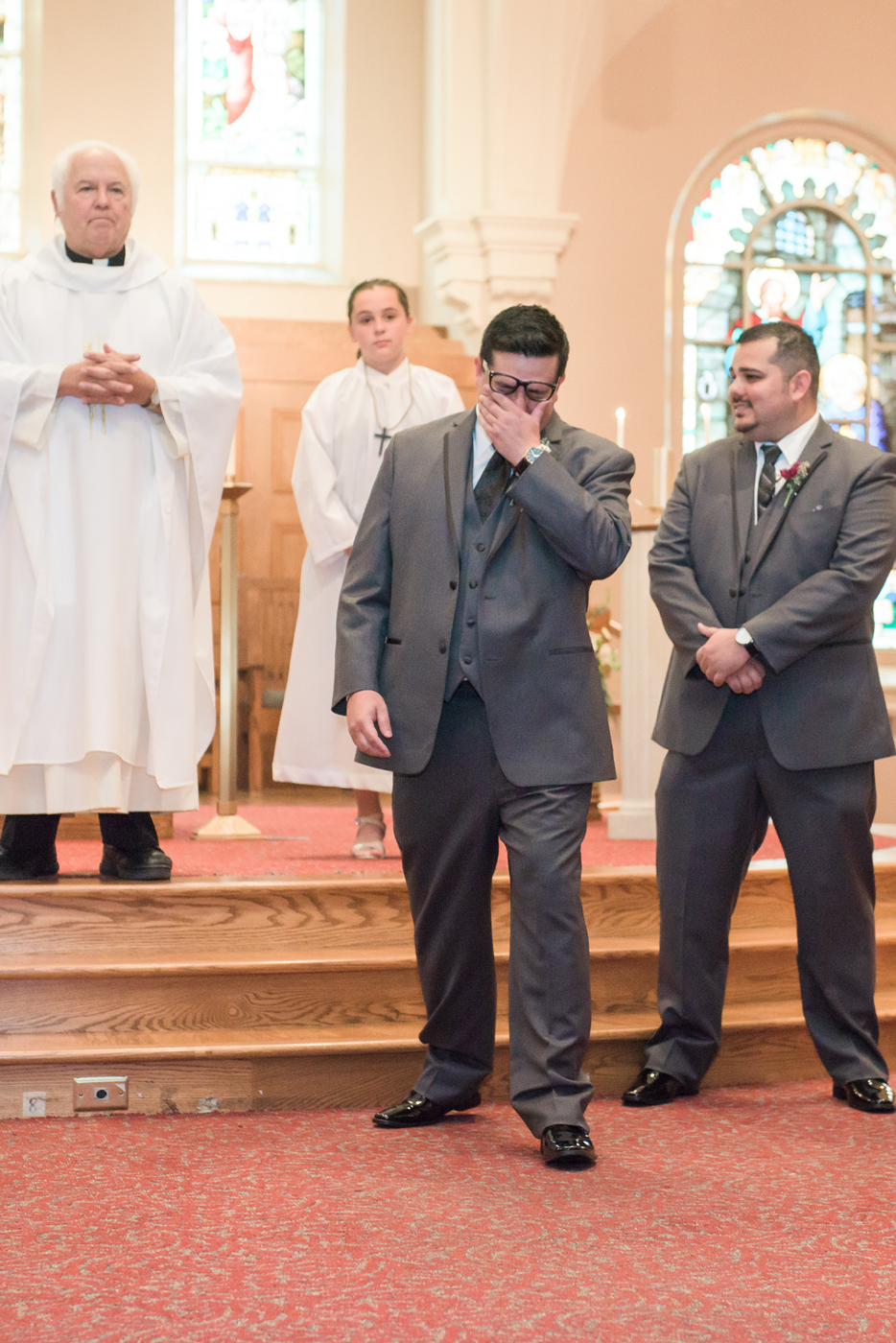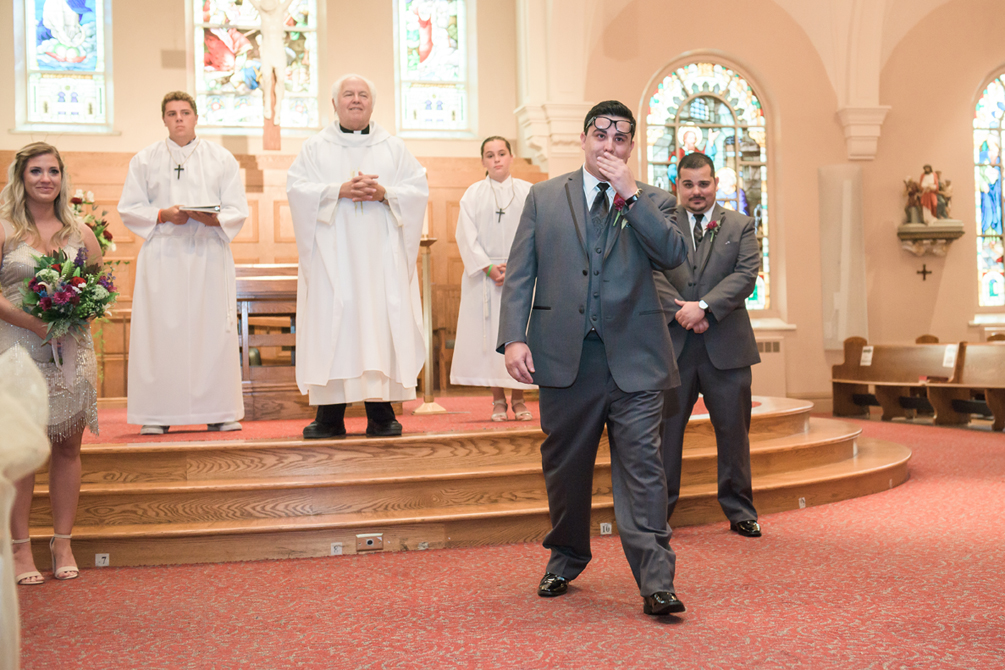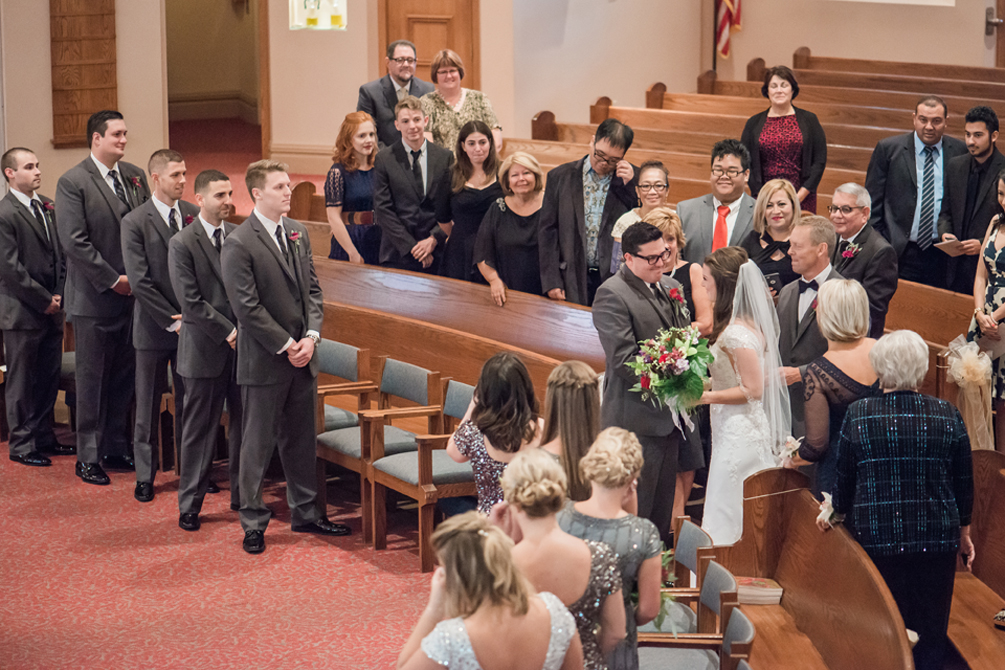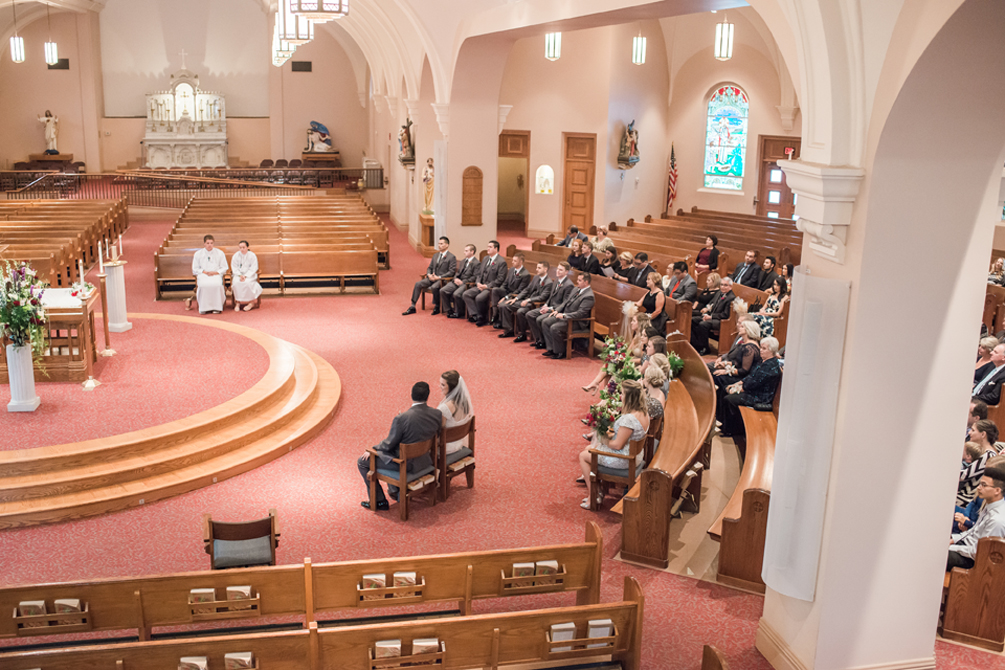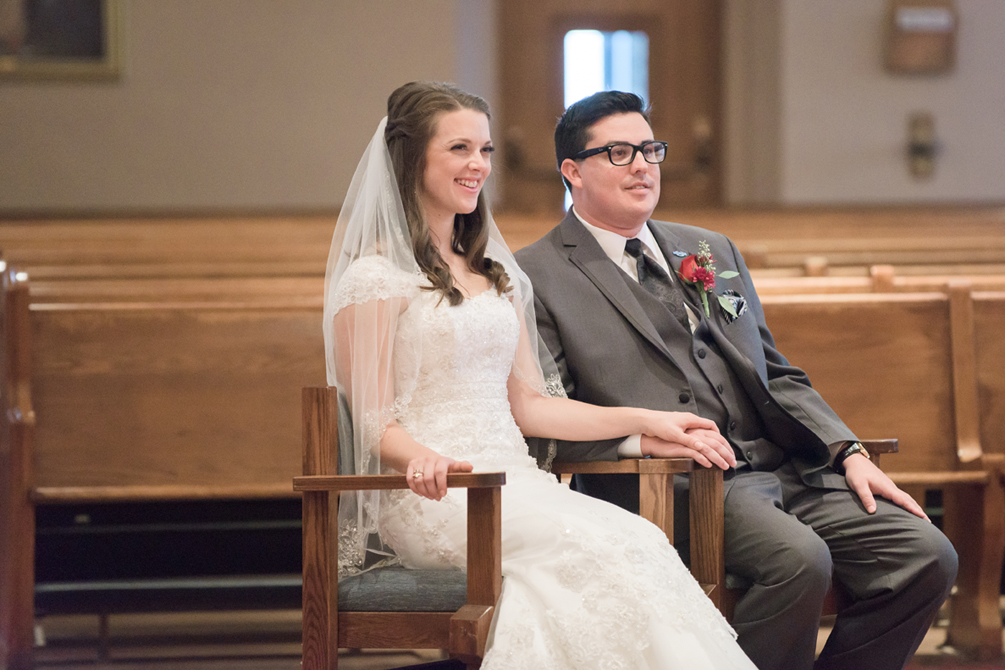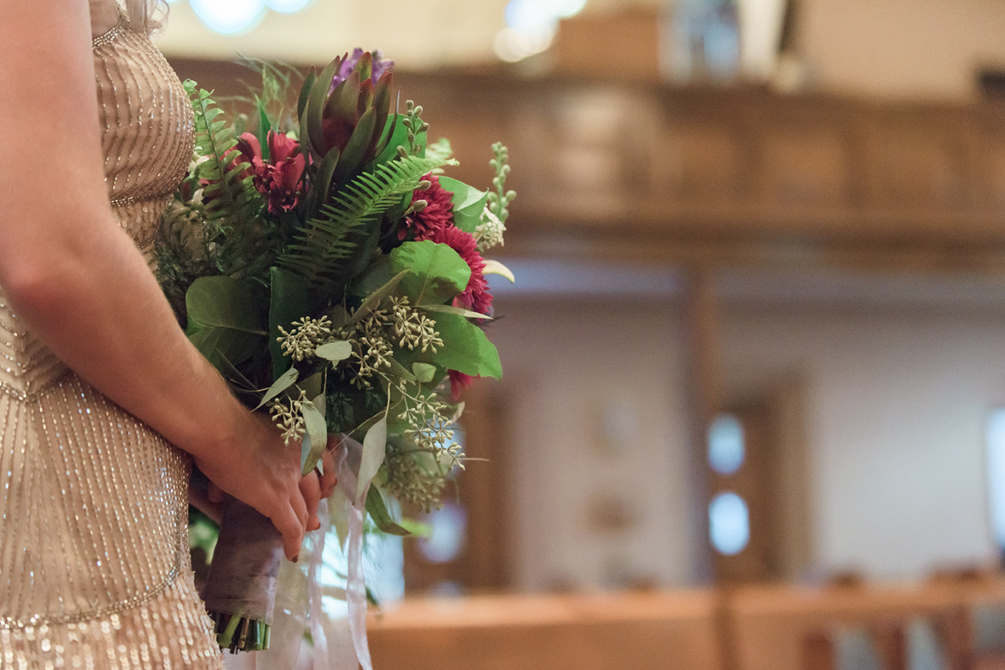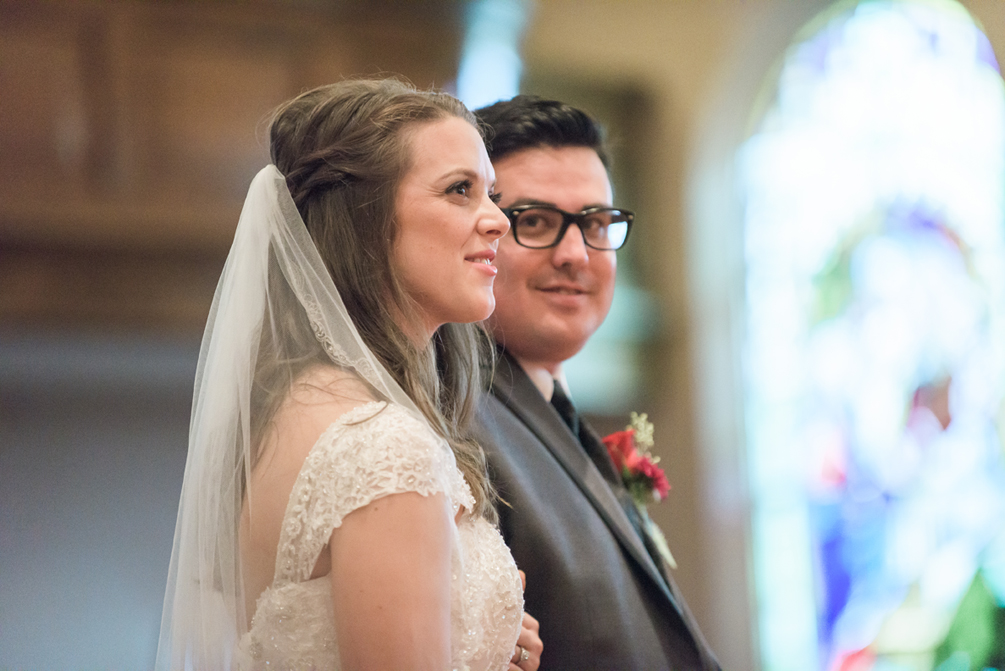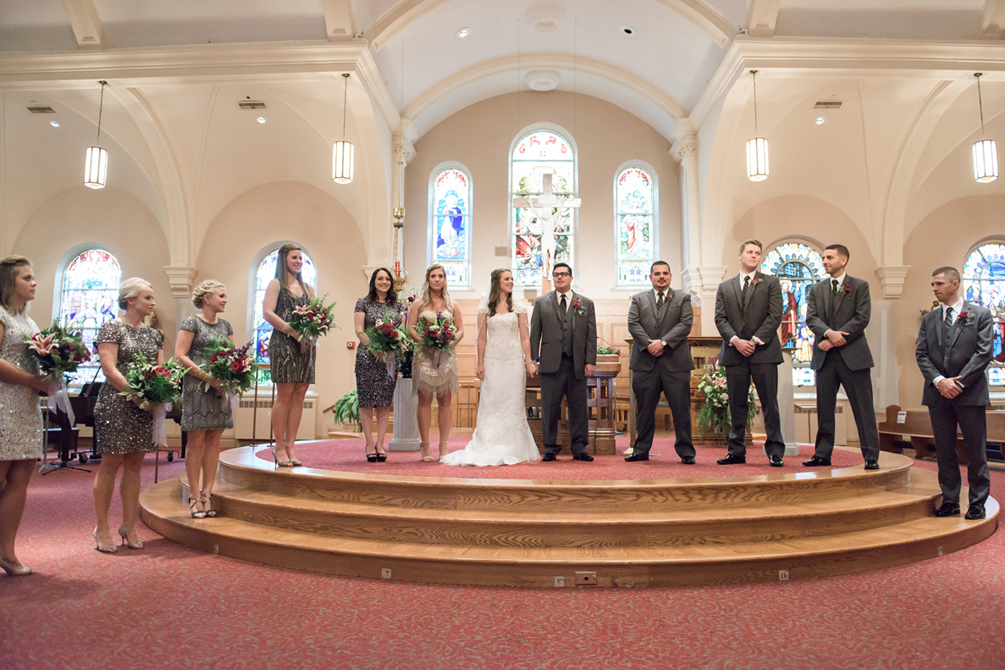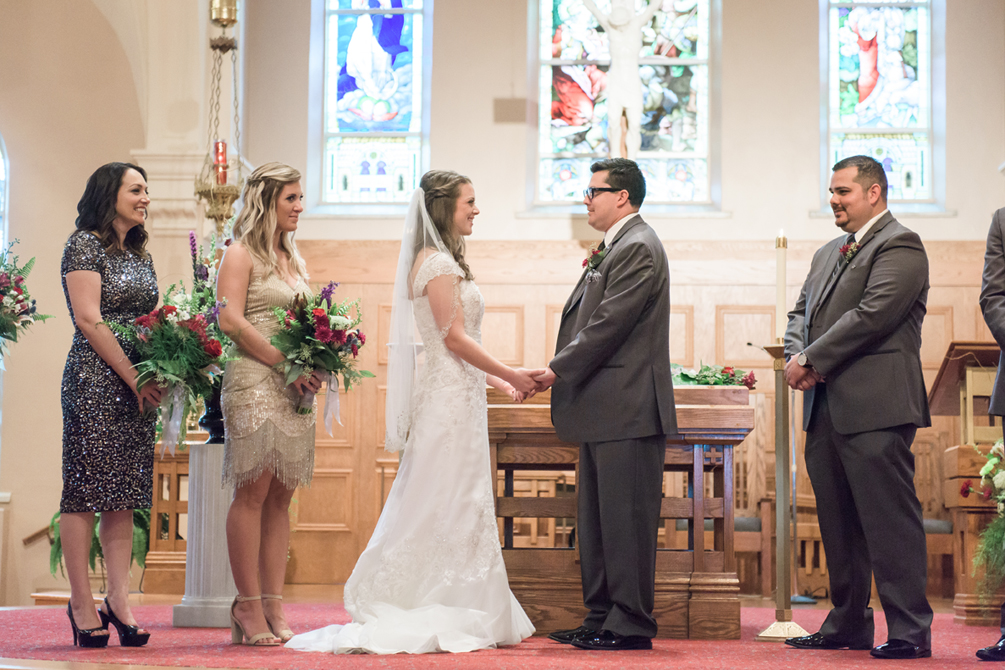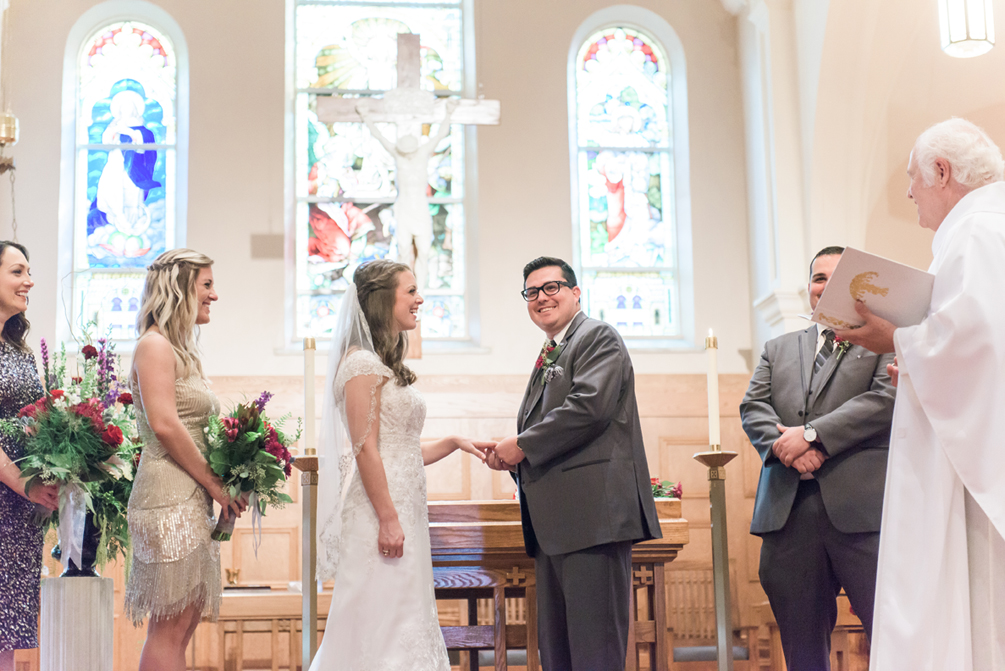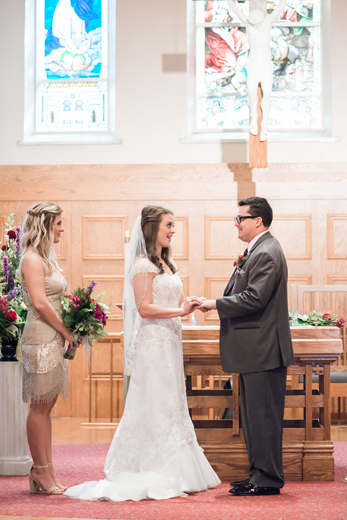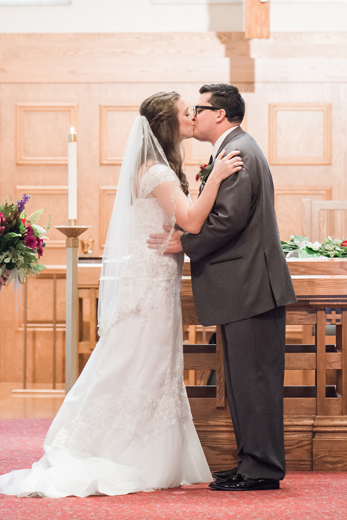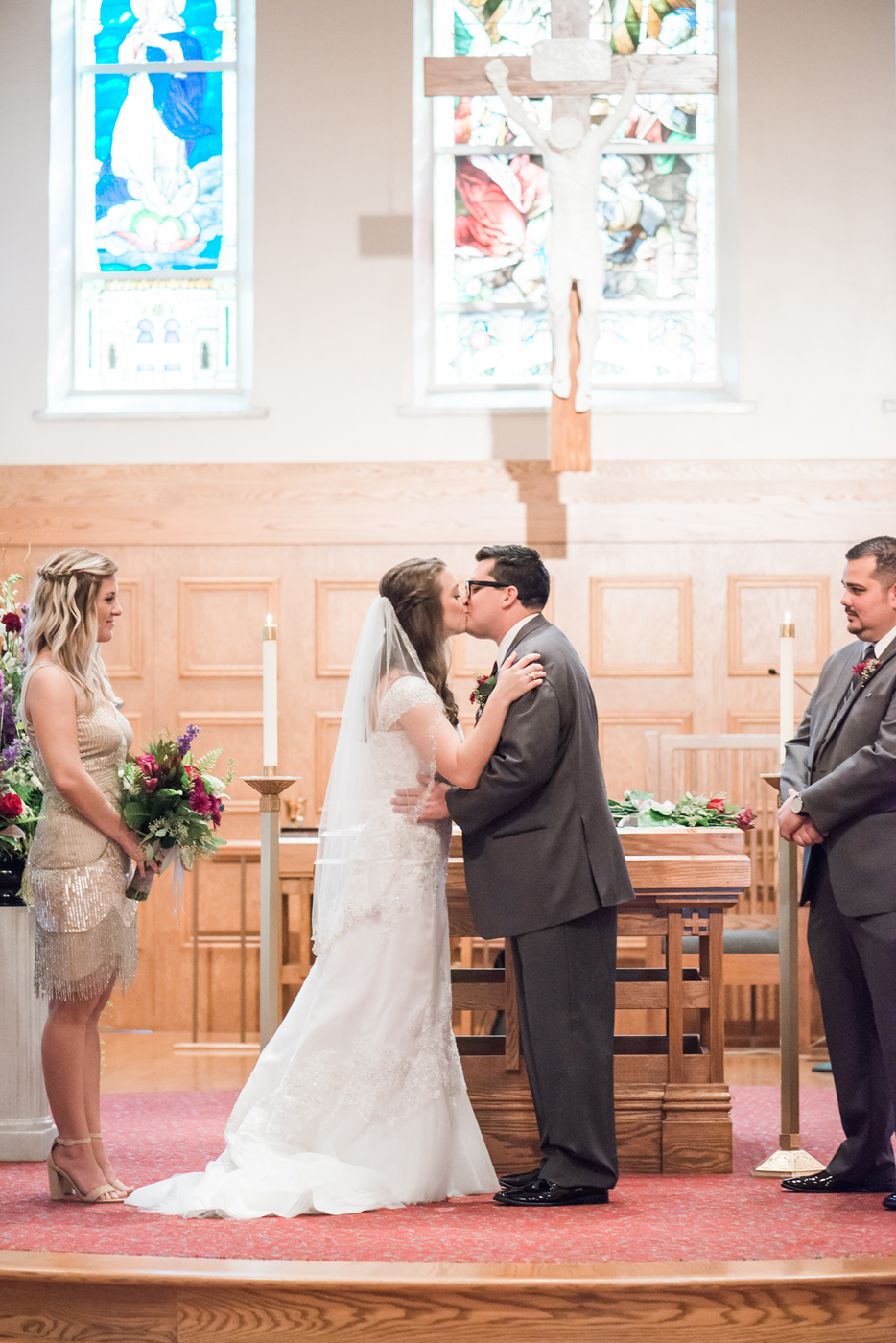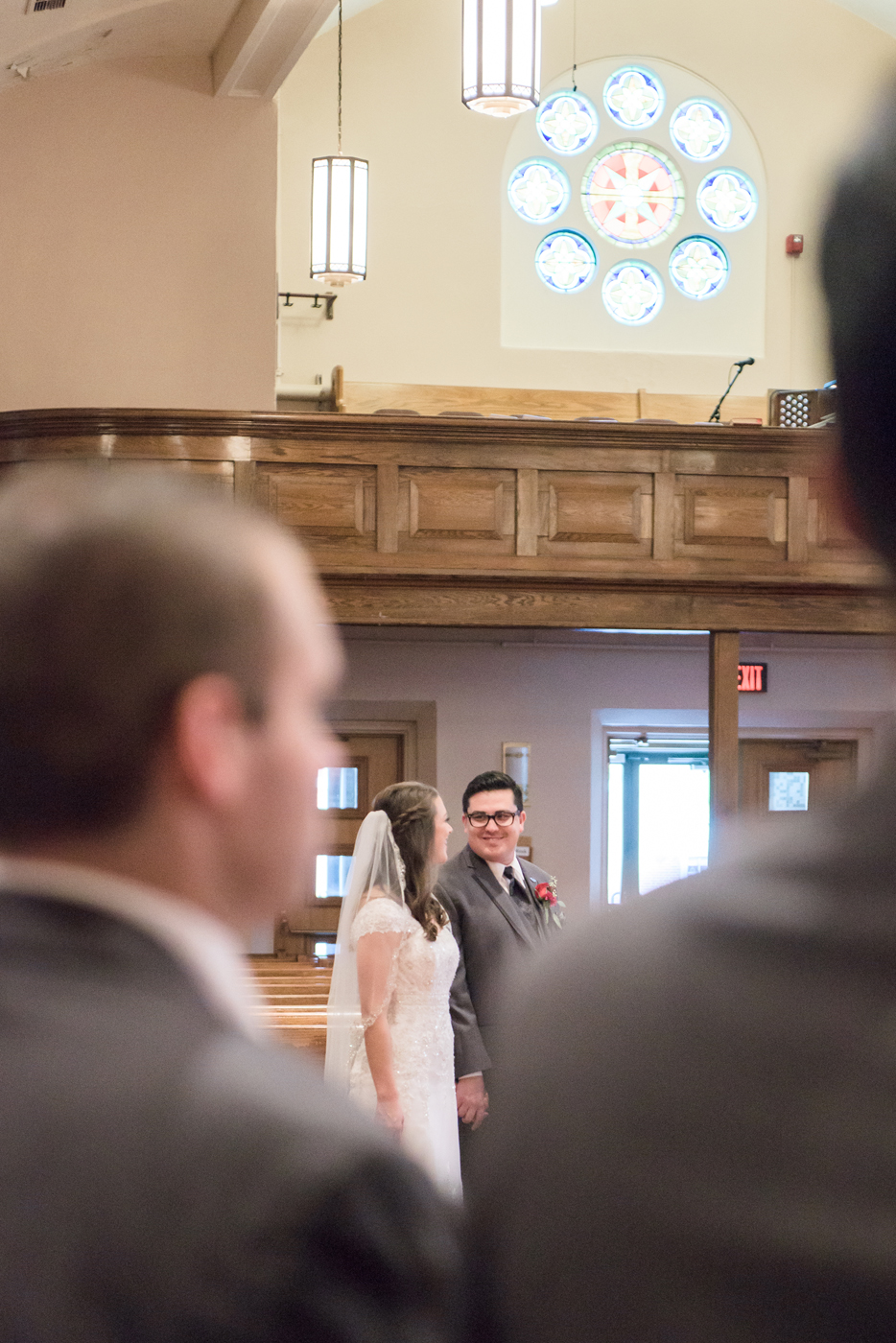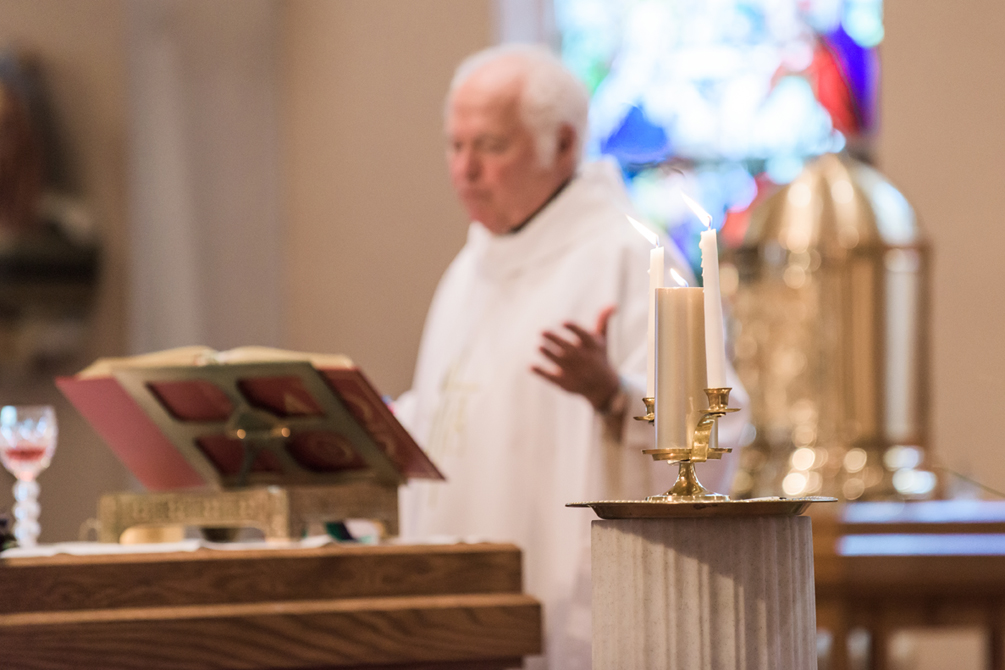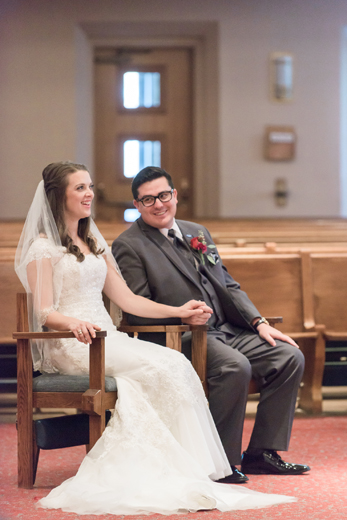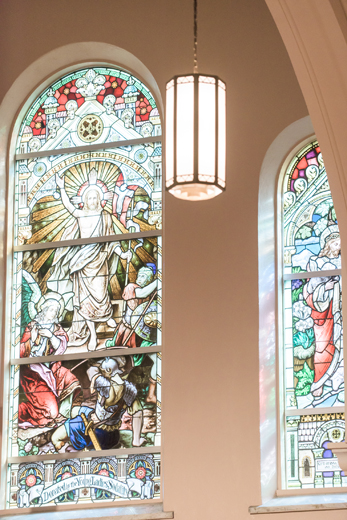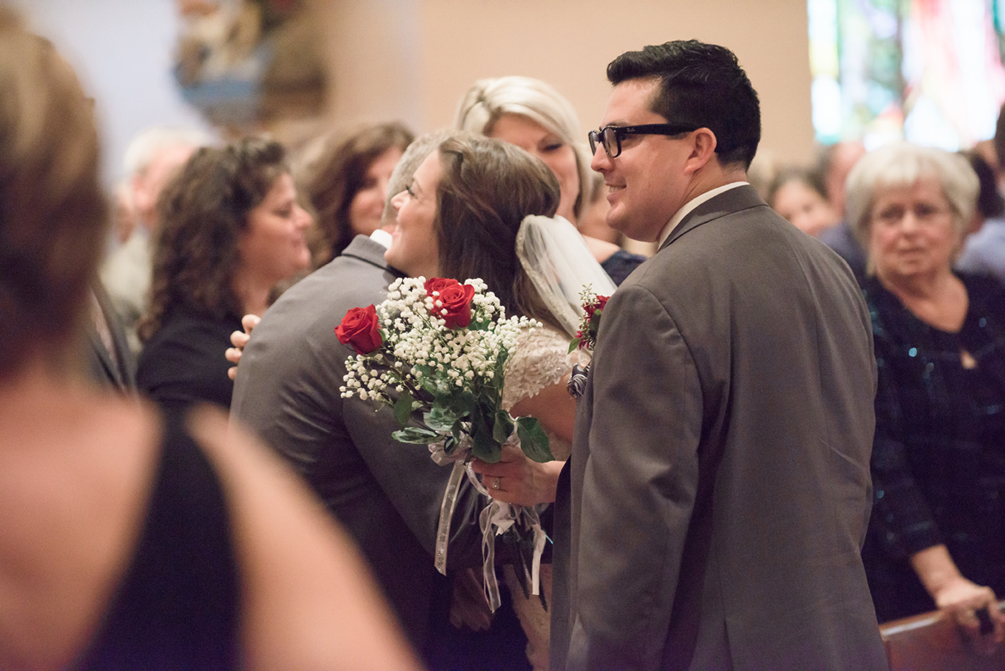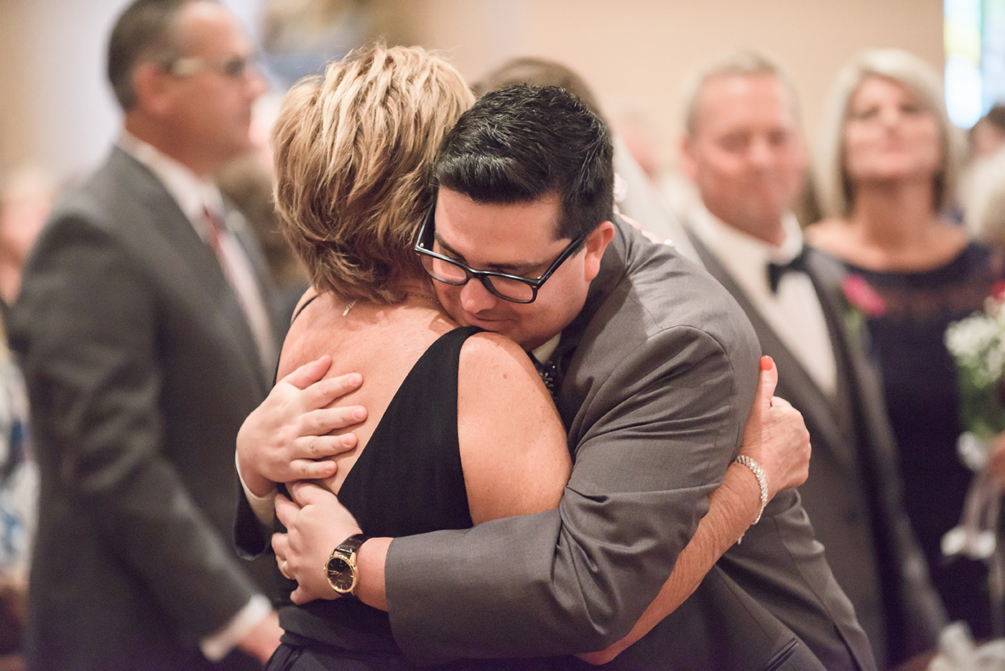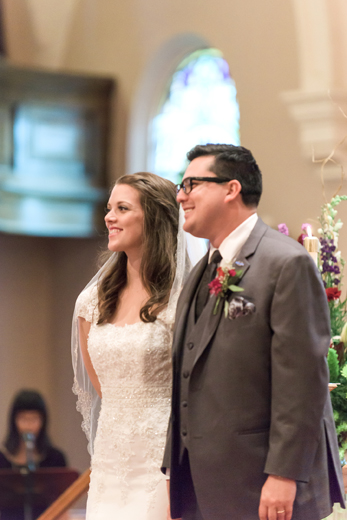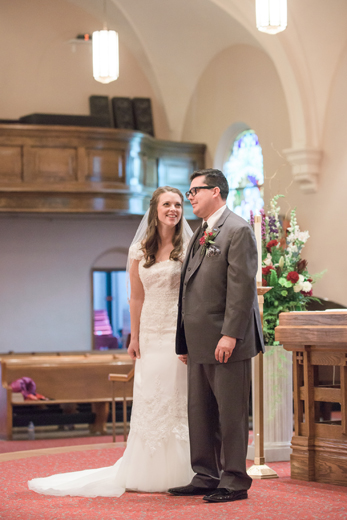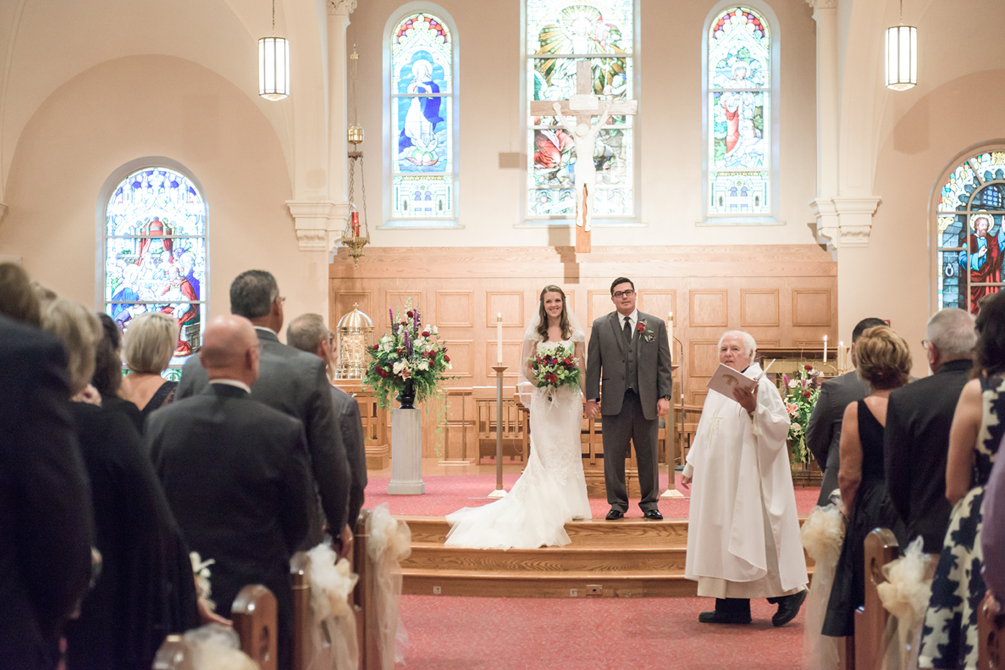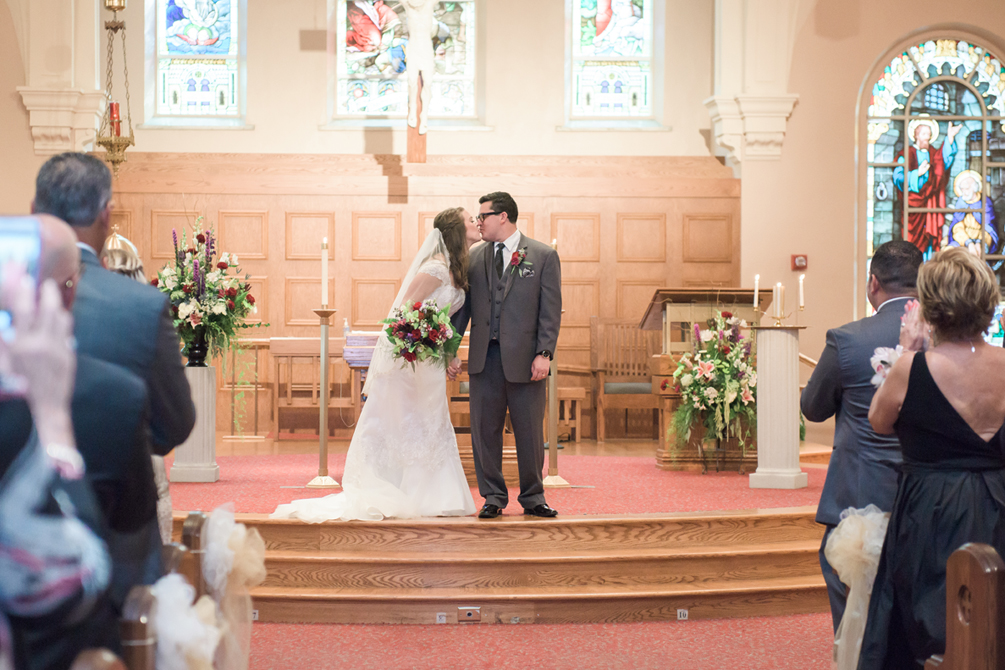 Married!! :)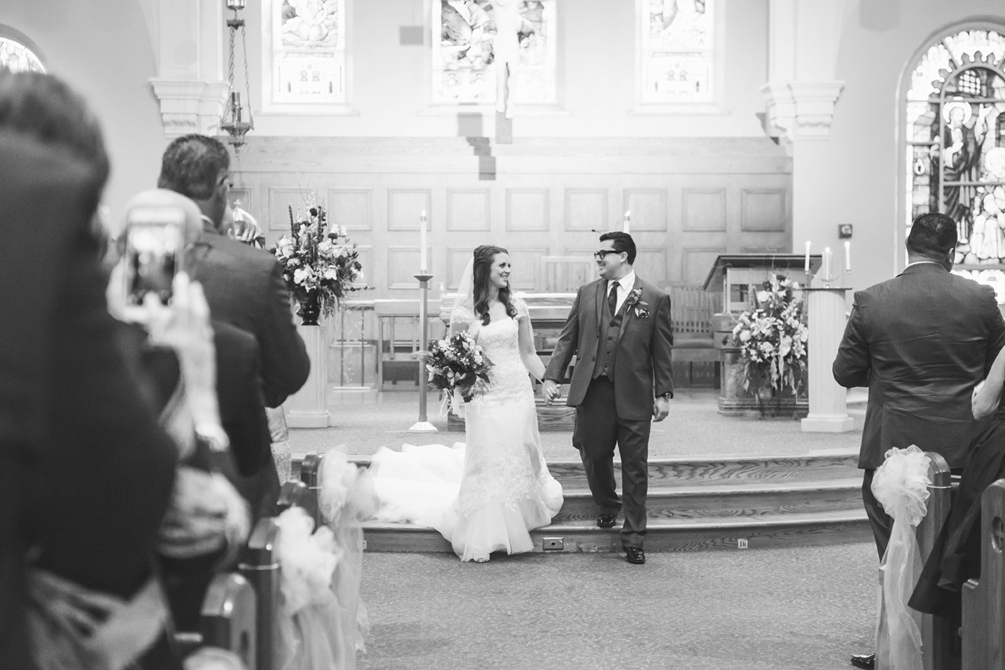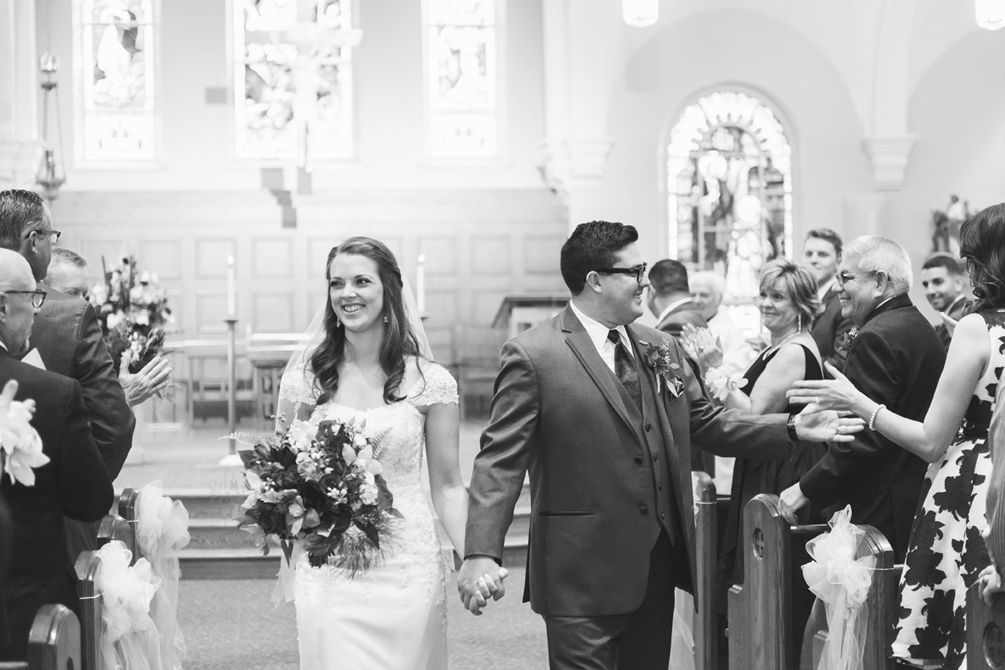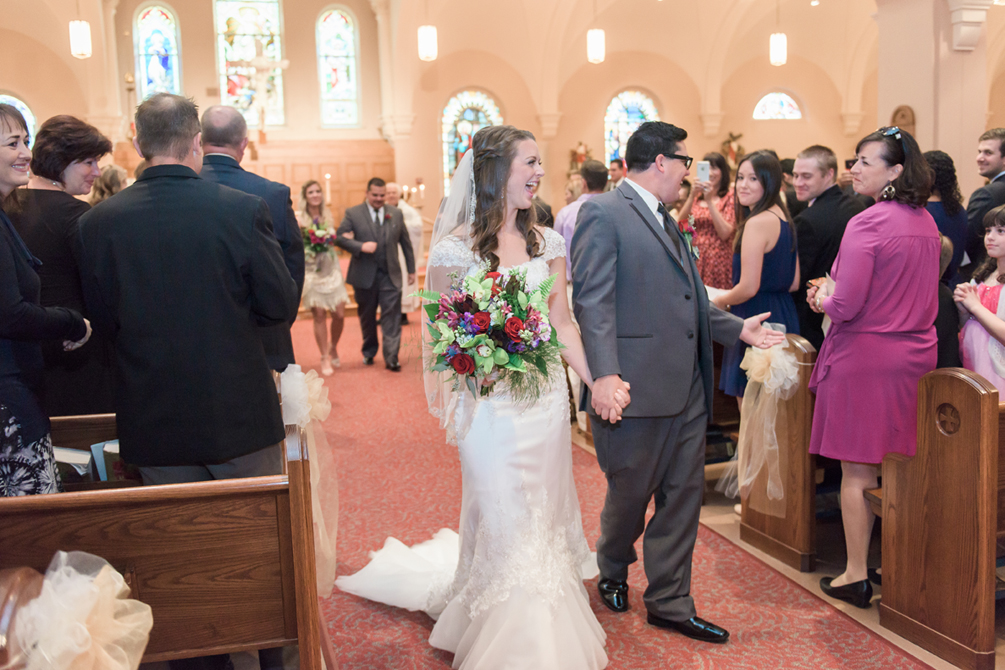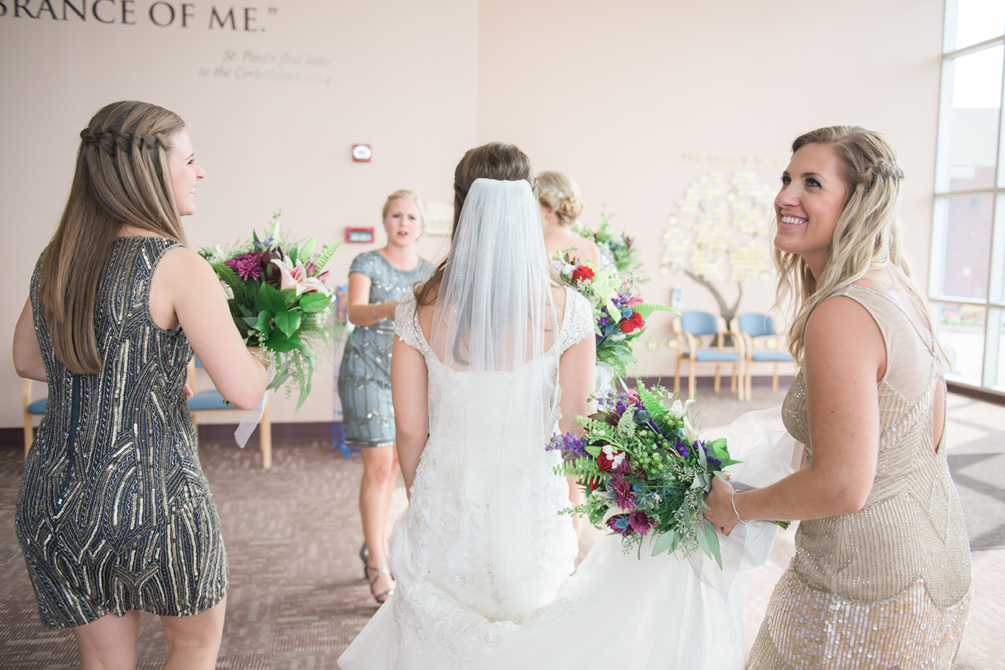 The bubble exit from the church was so sweet and fun, I'm pretty sure I could photograph with bubbles all day long :)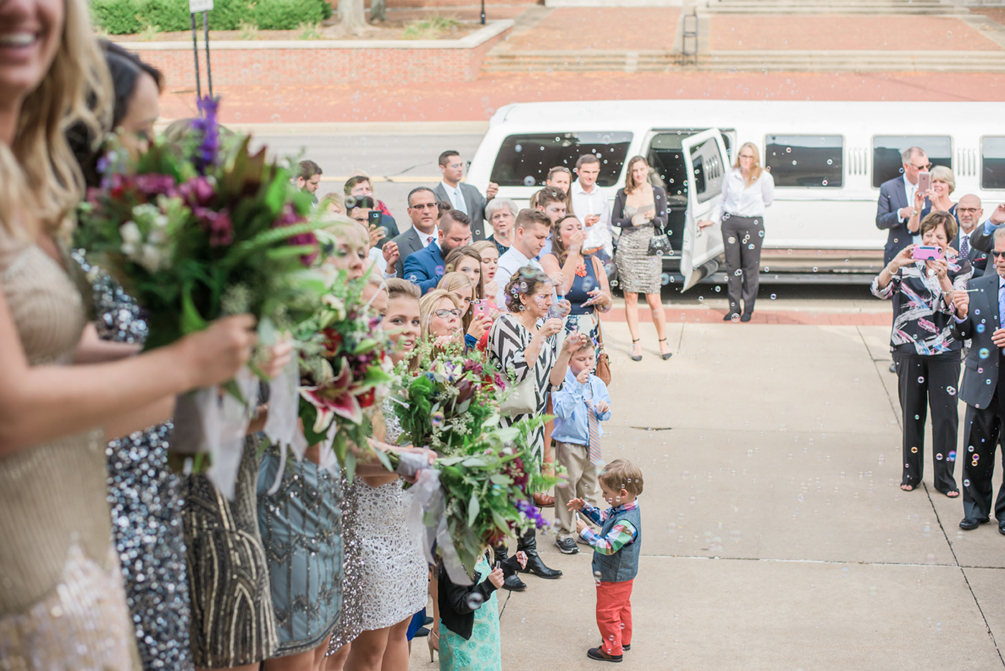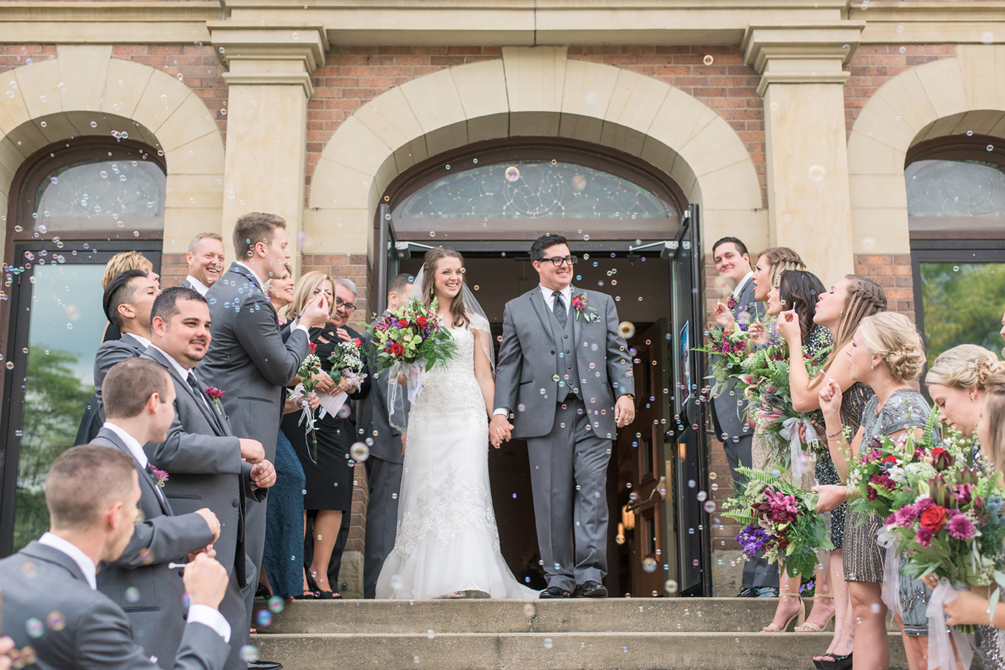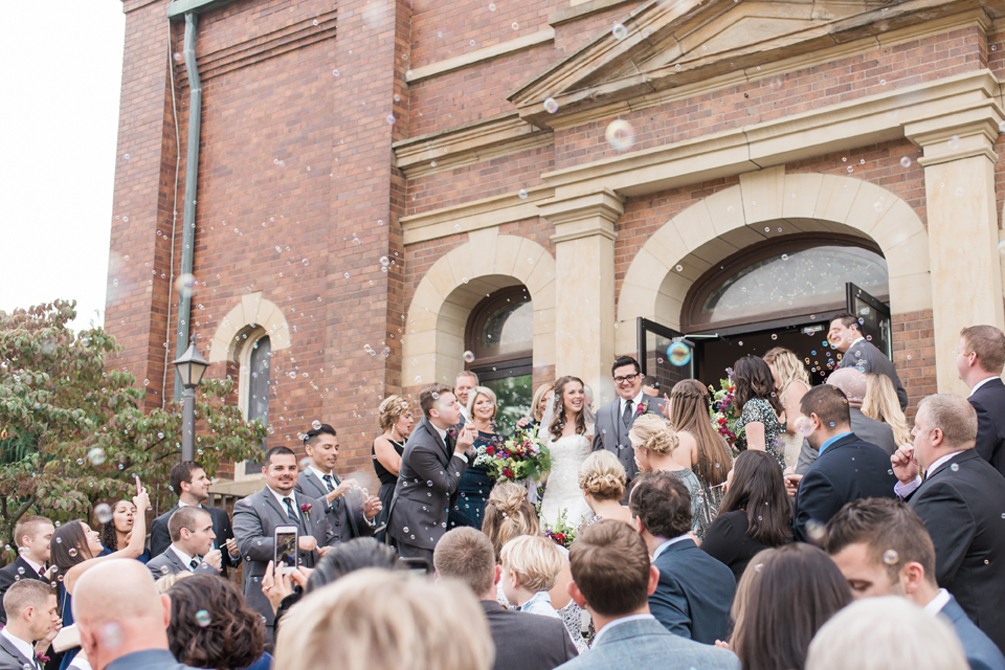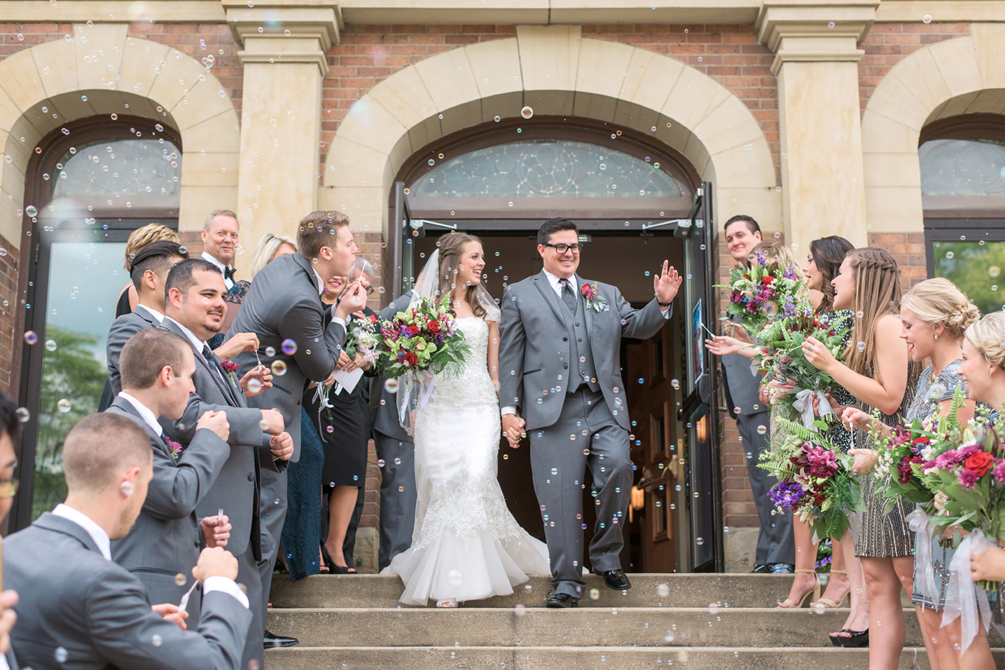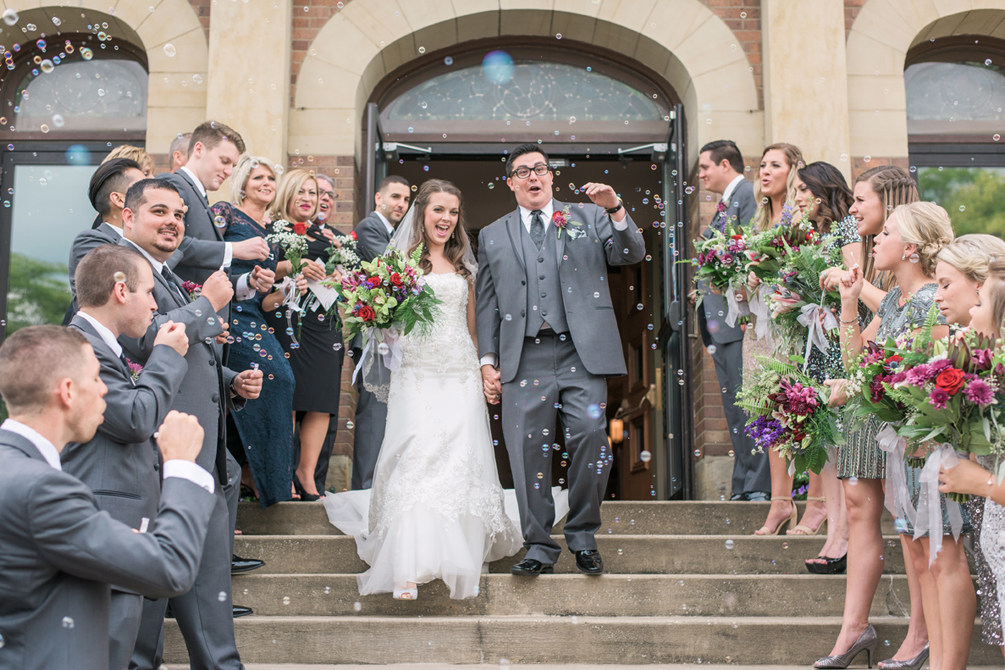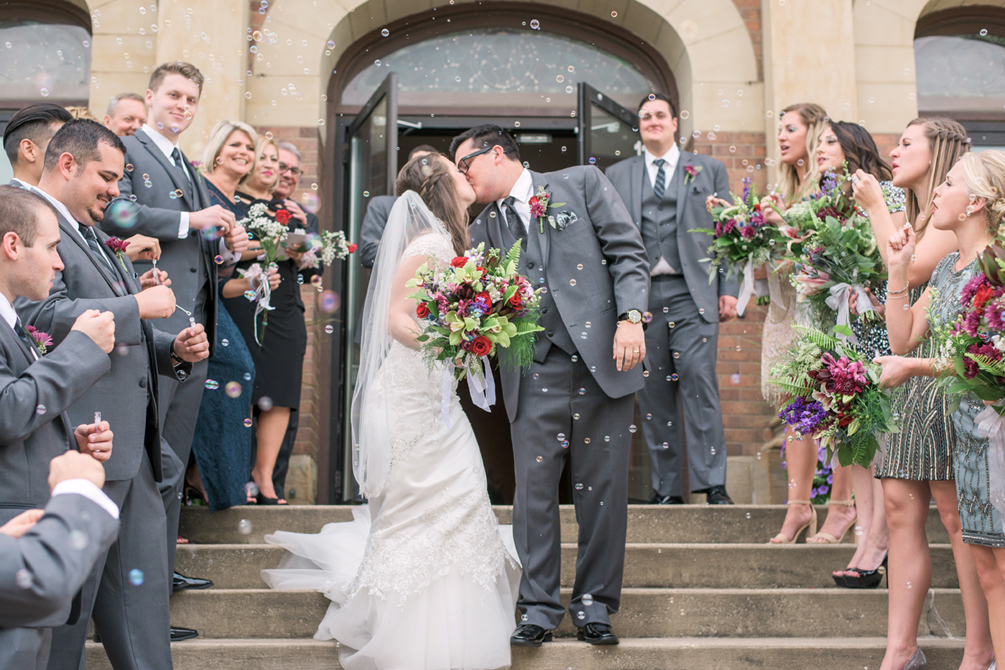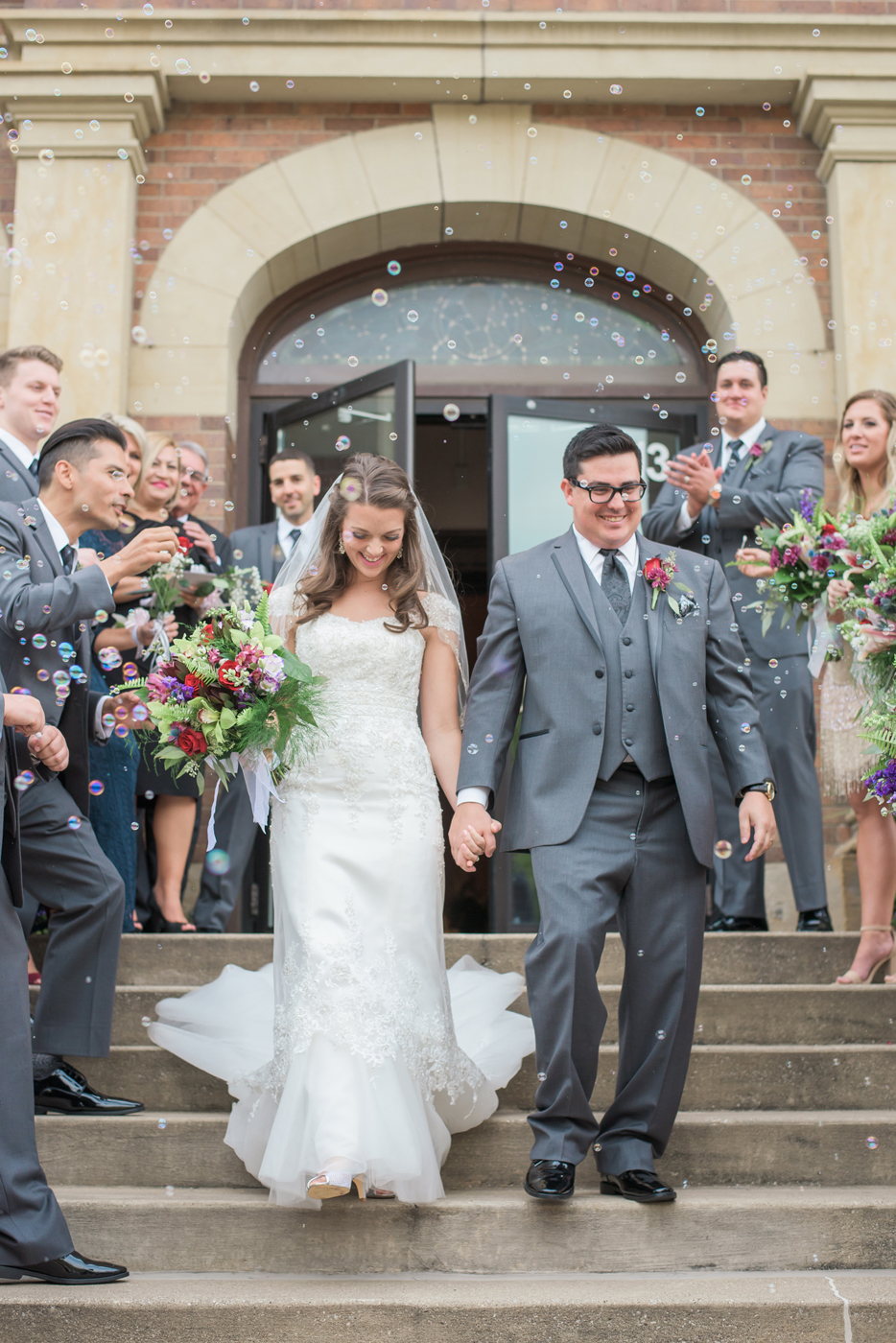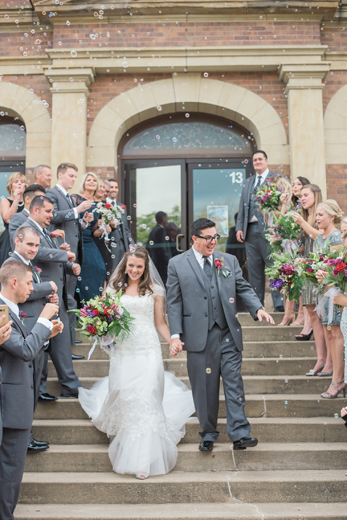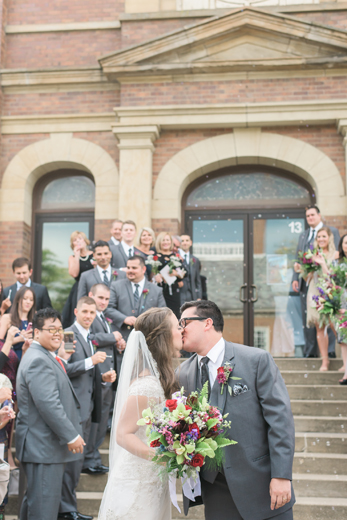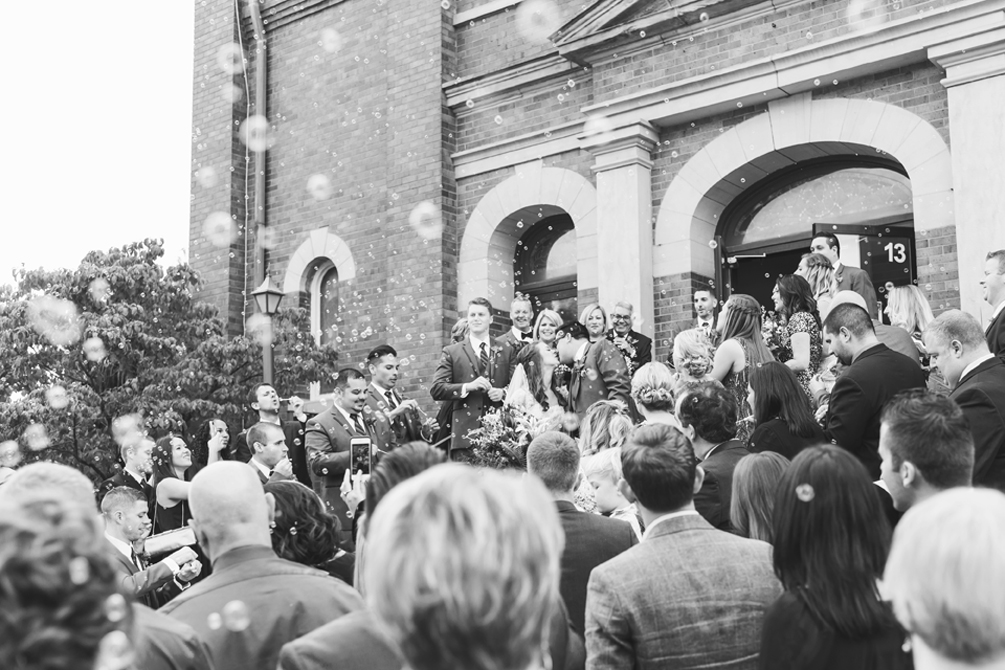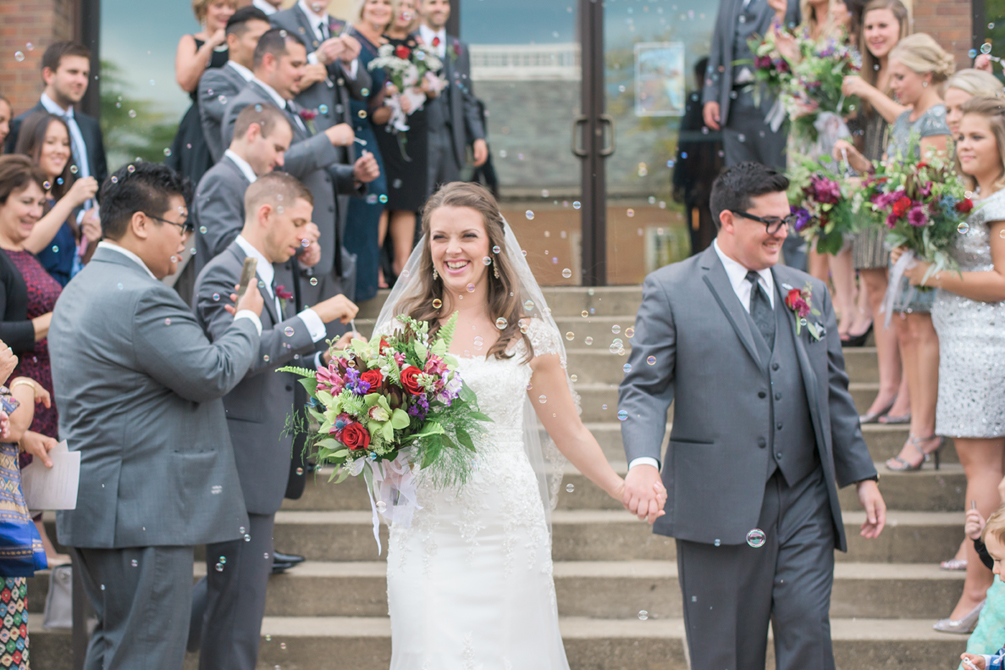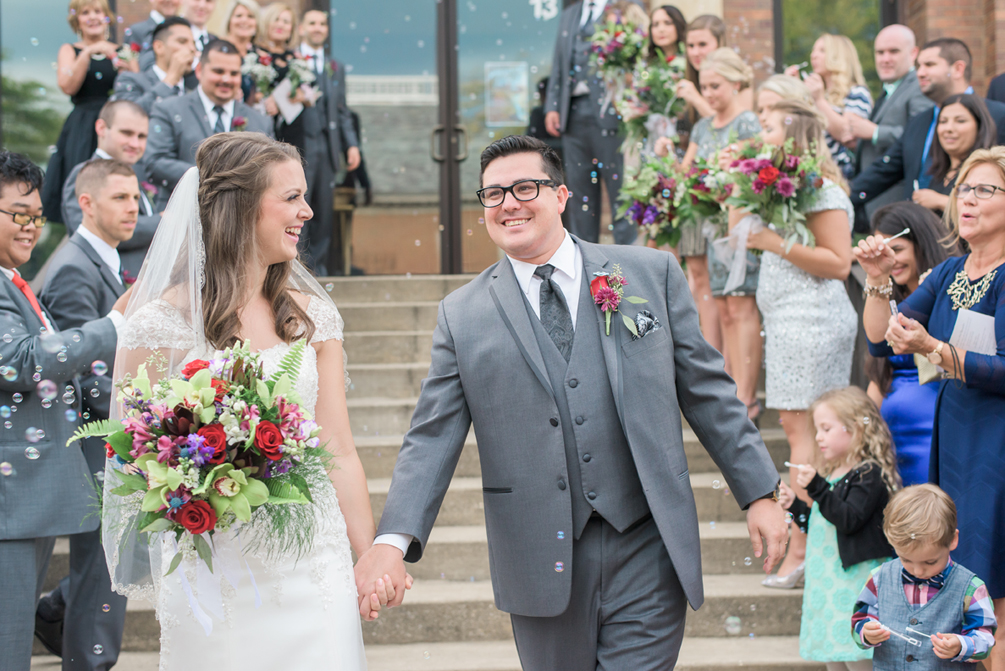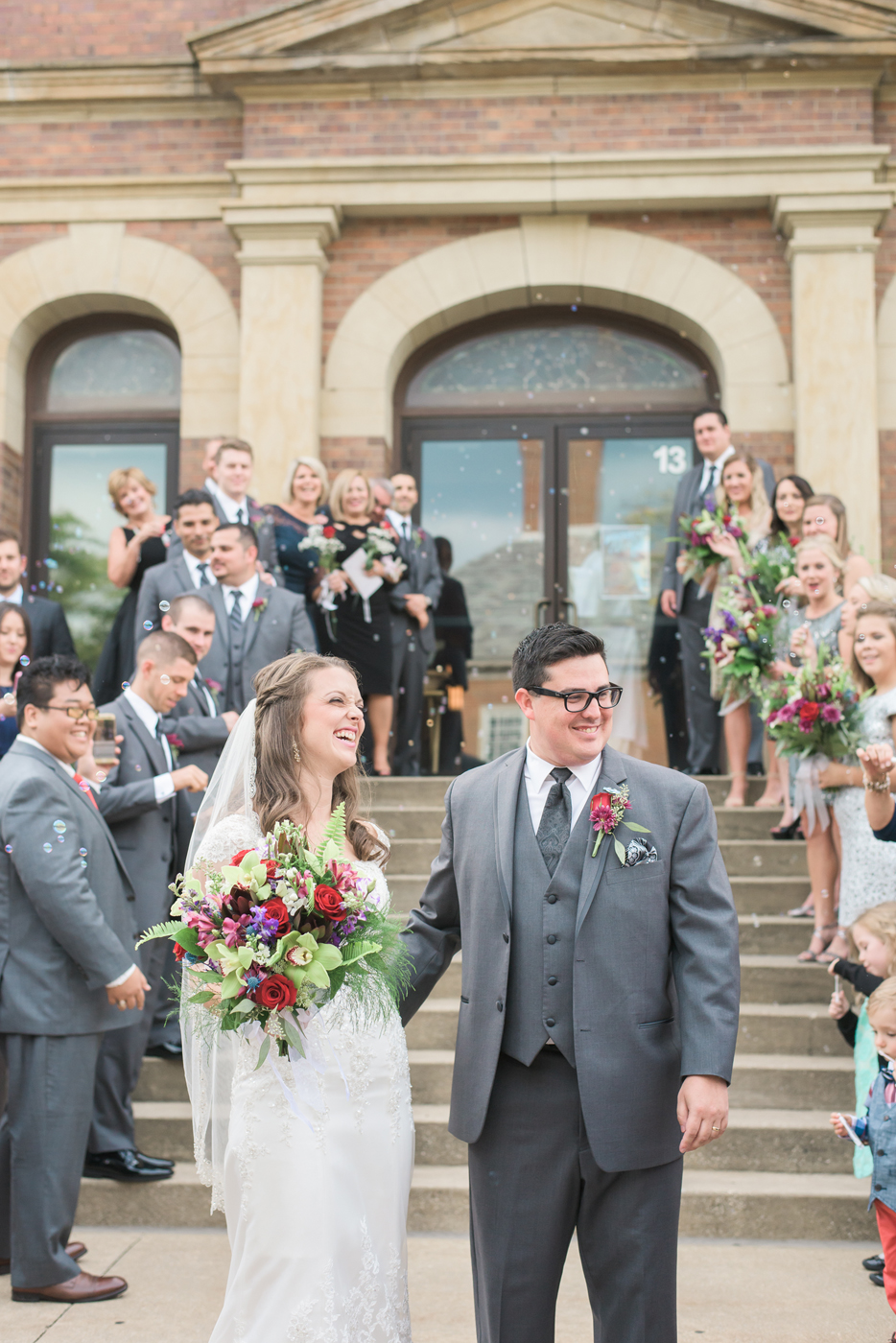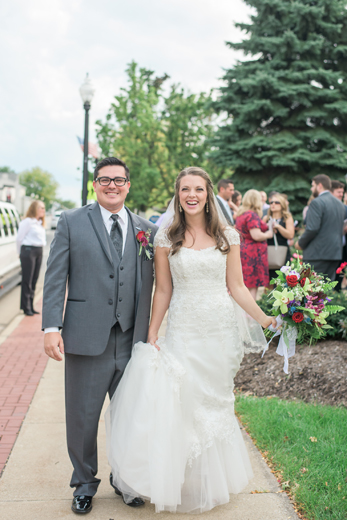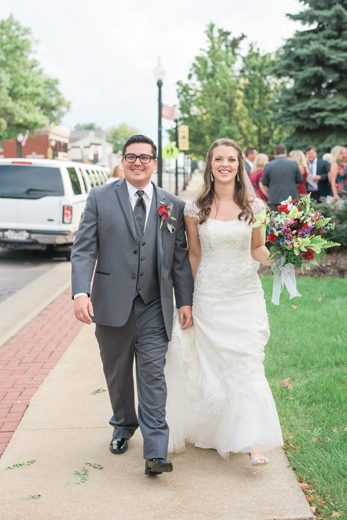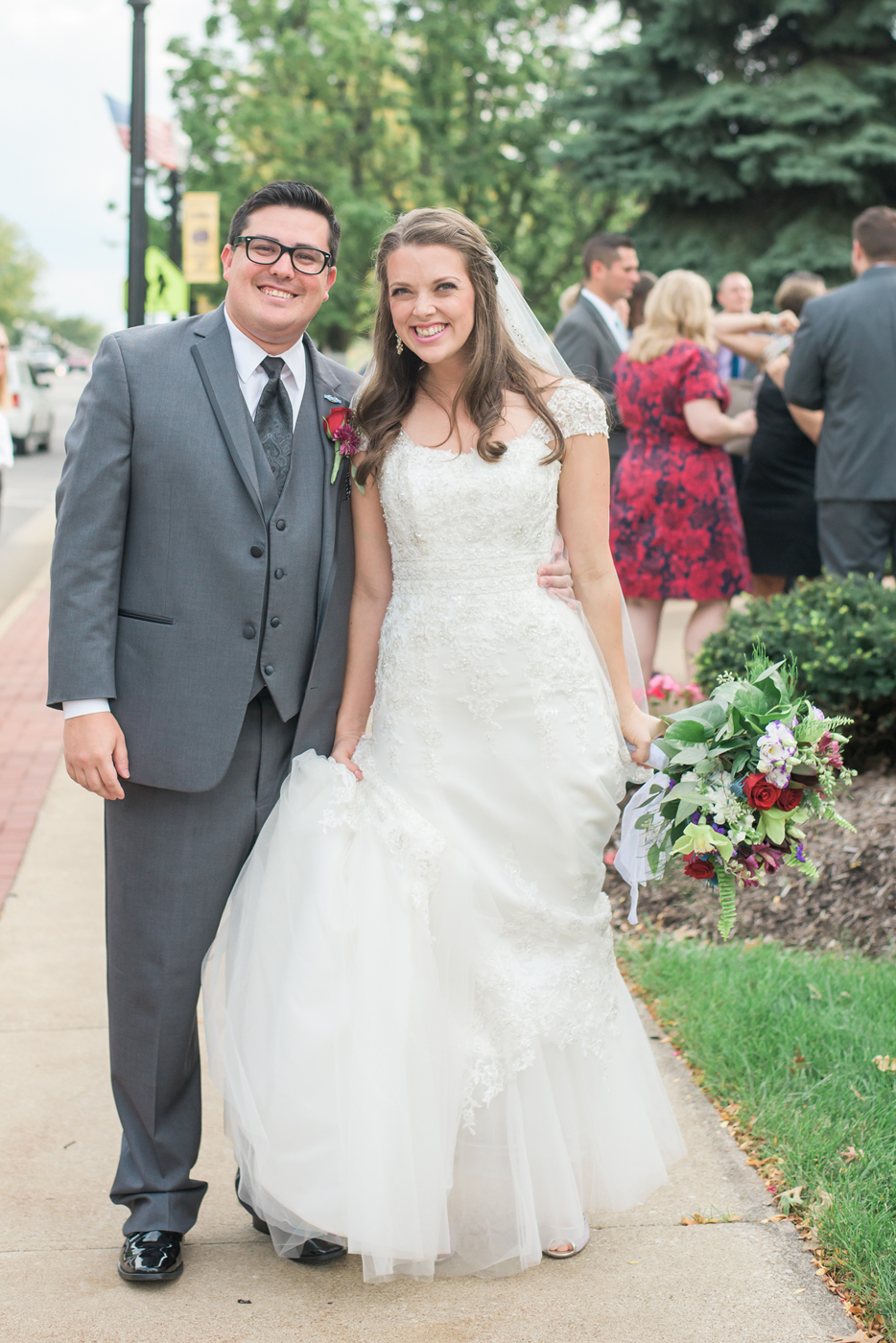 Oh my goodness you two! So gorgeous and happy!!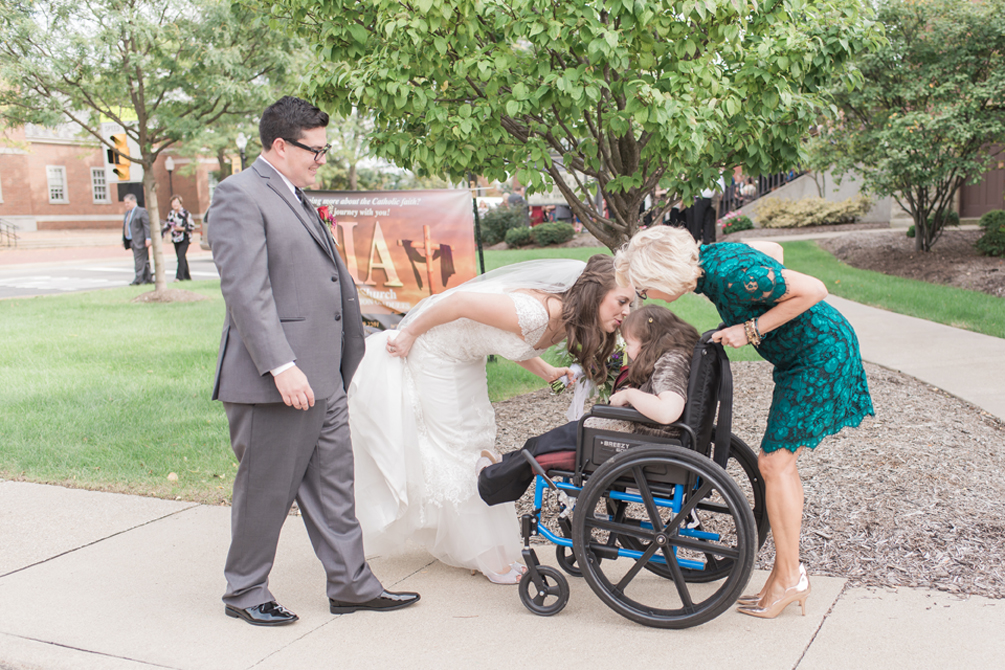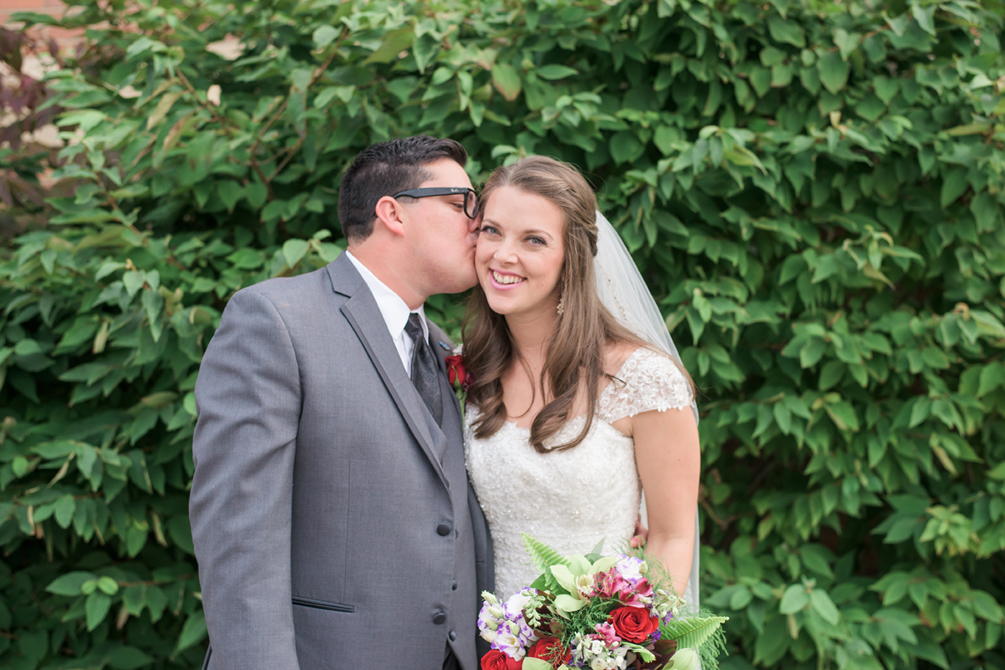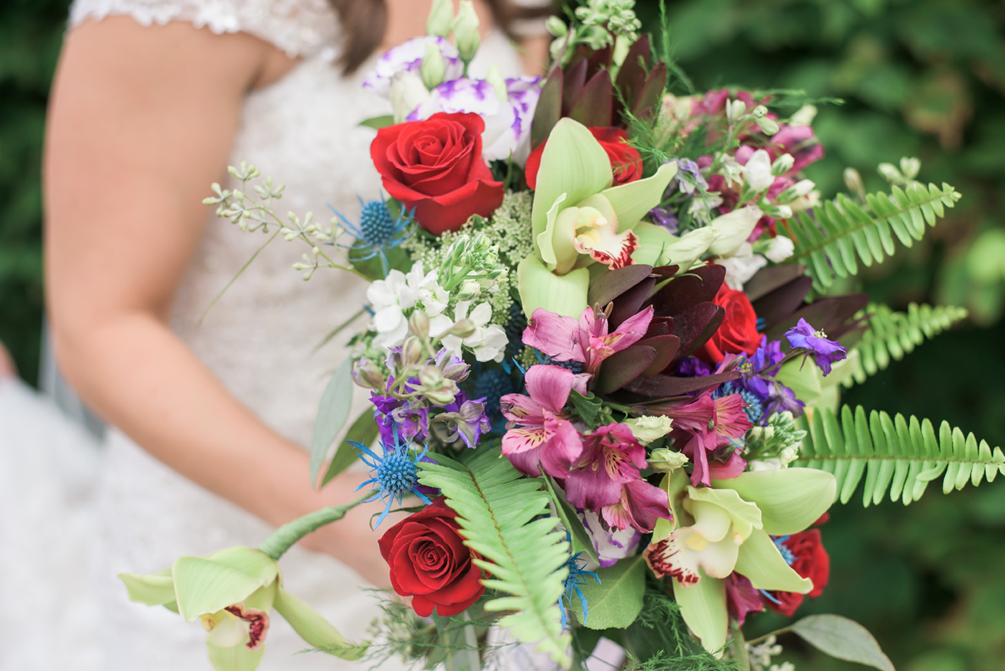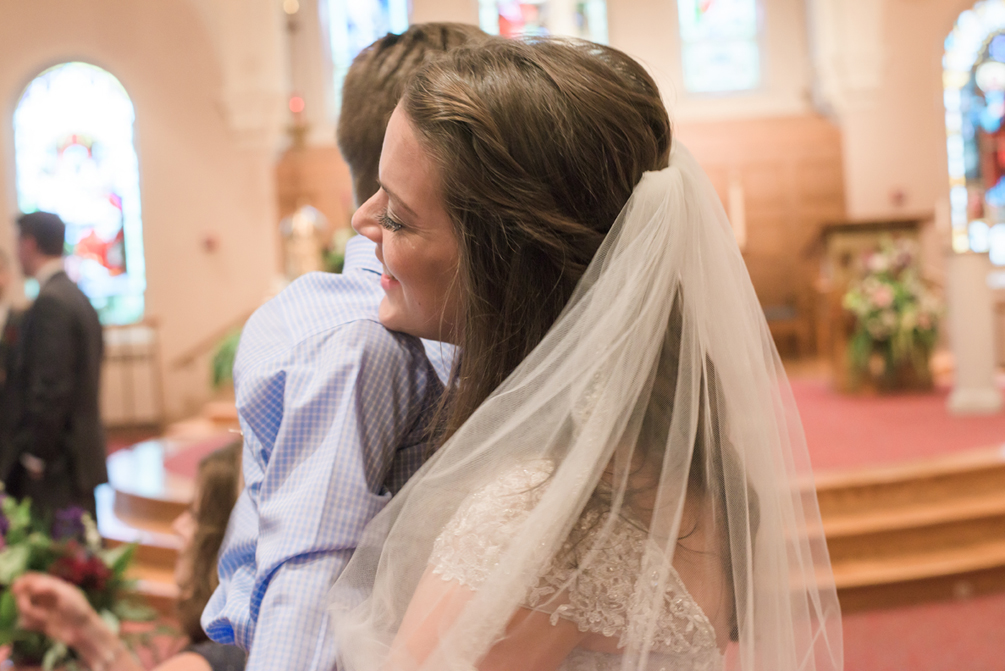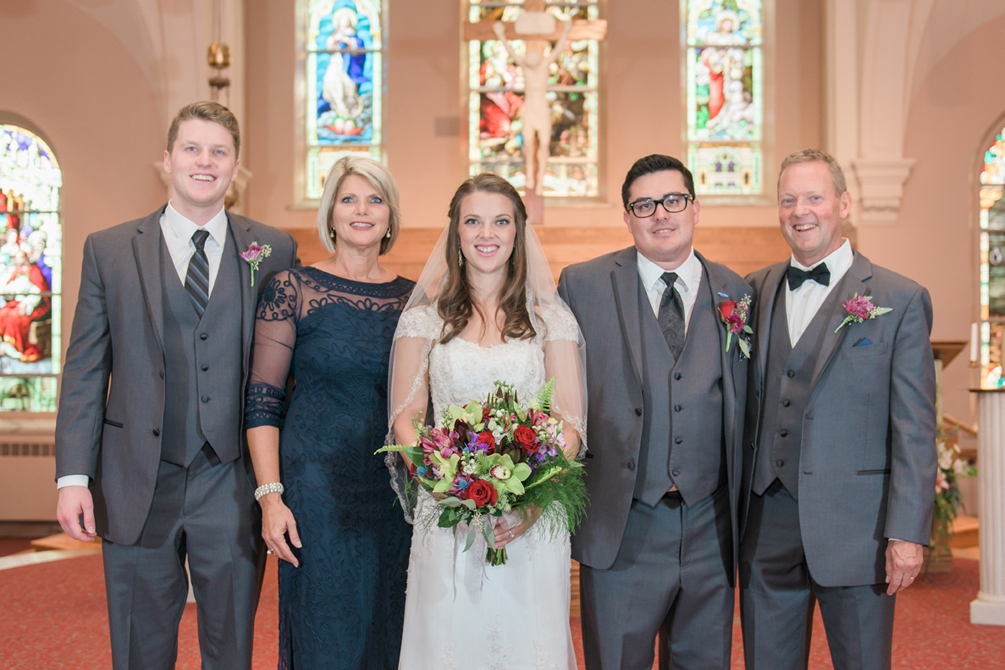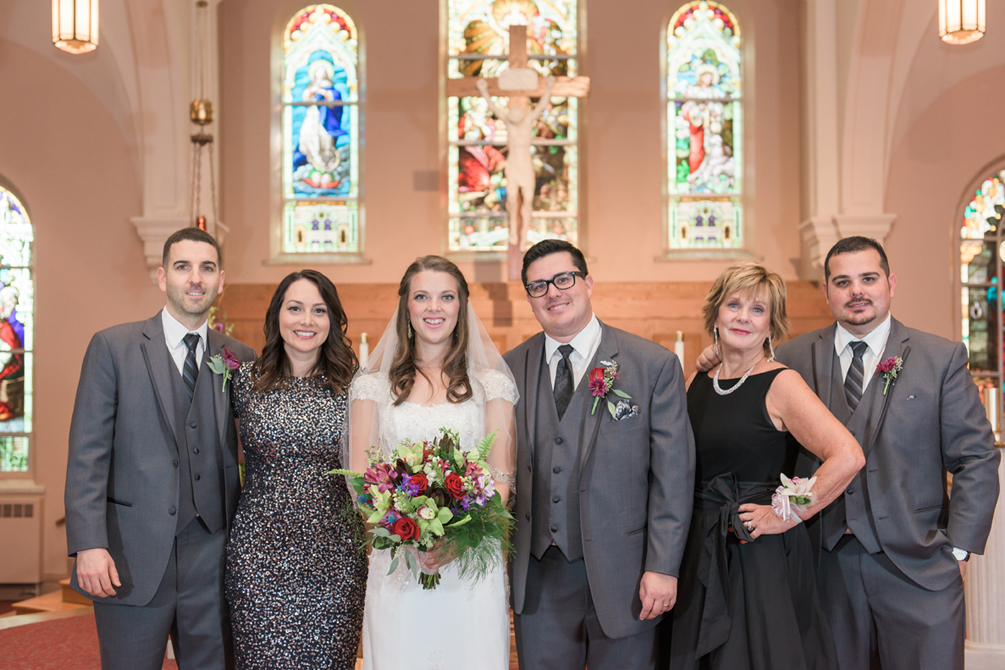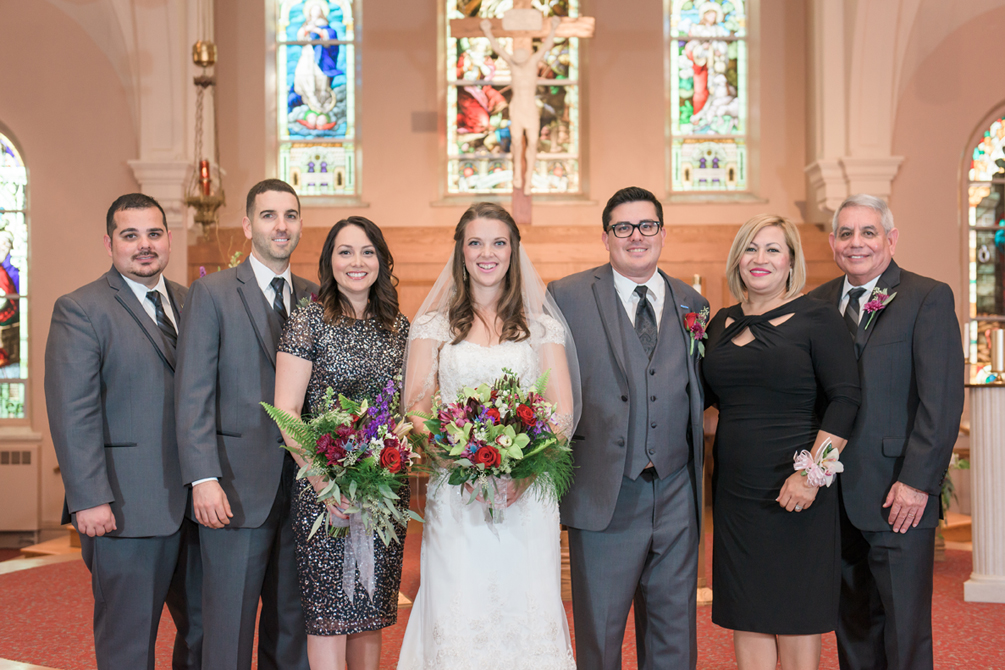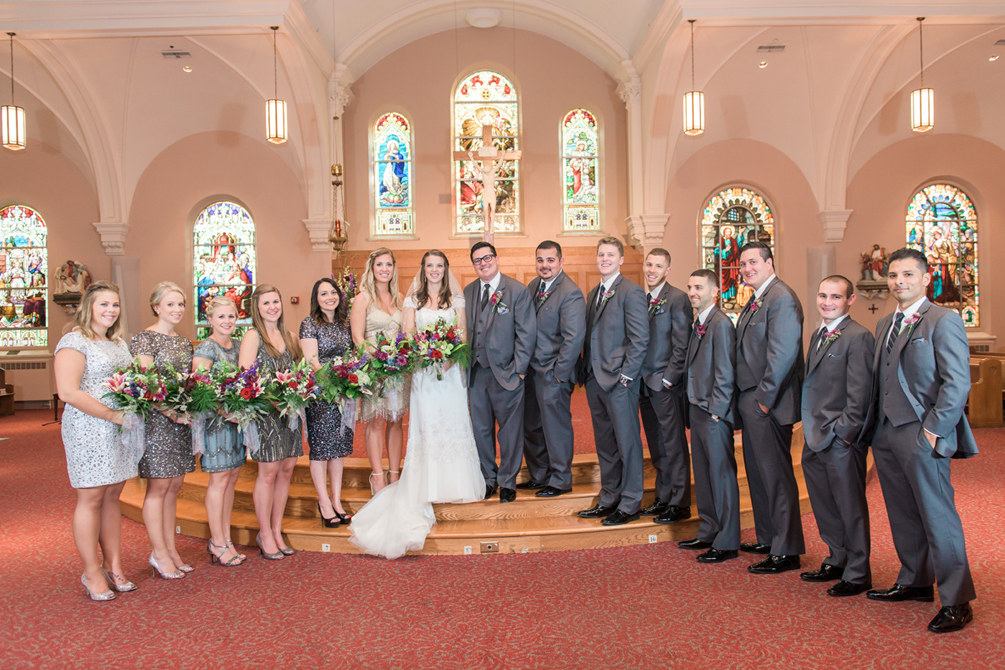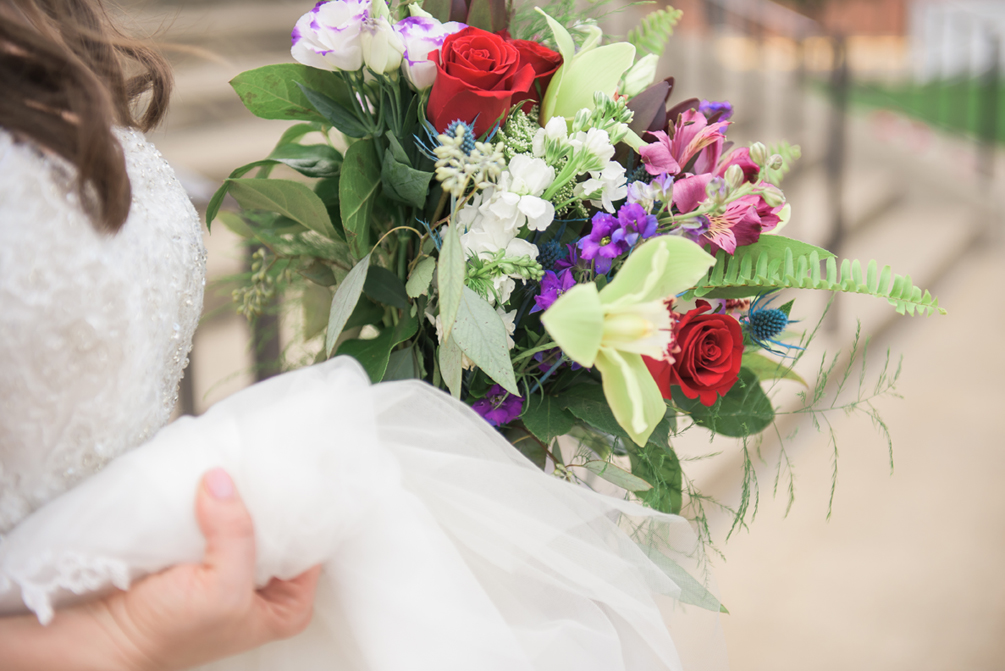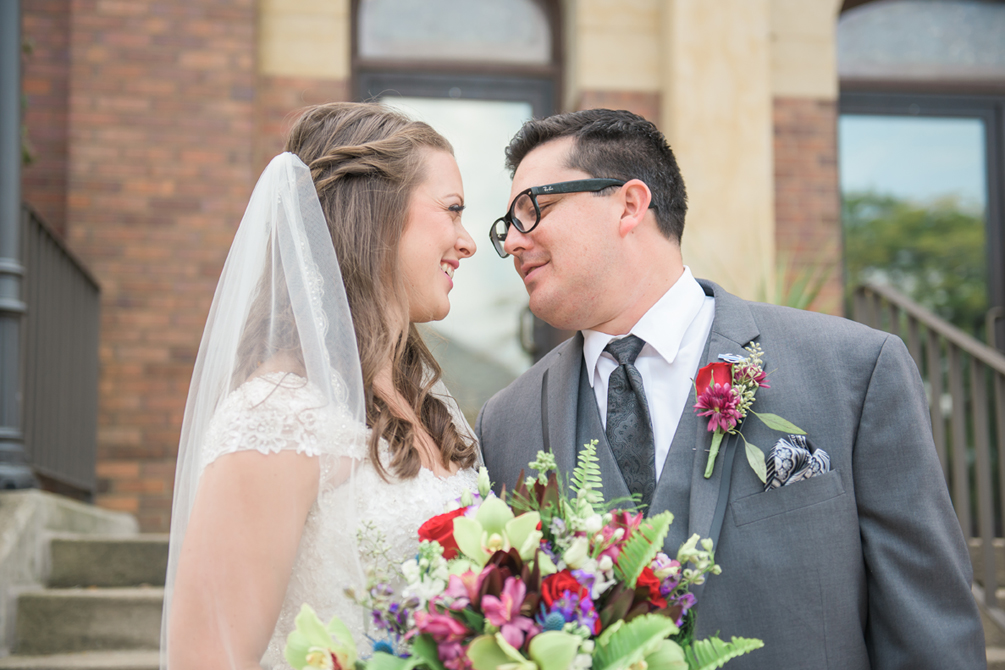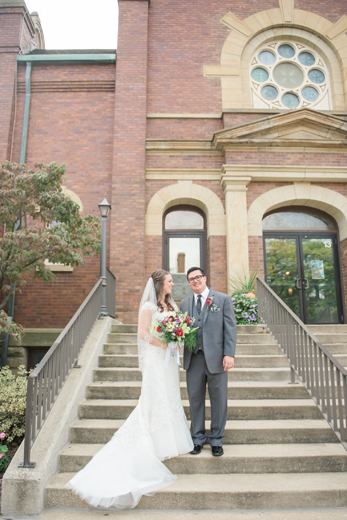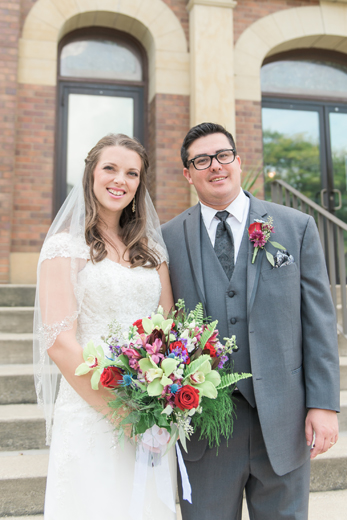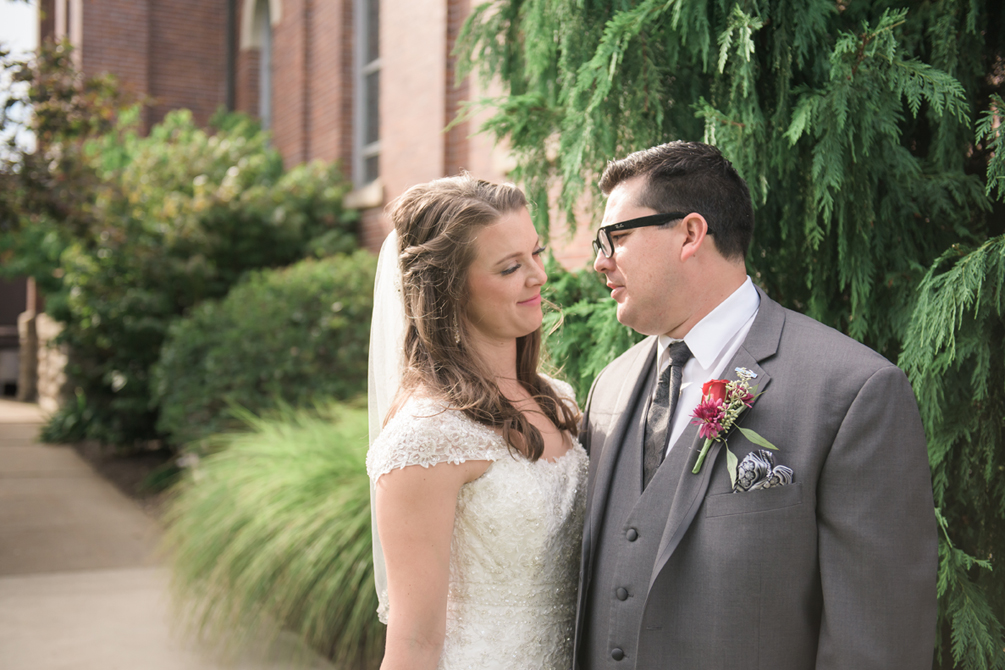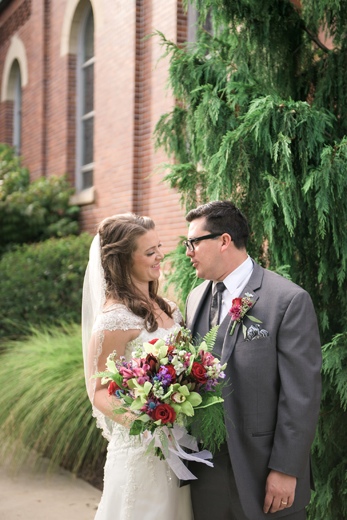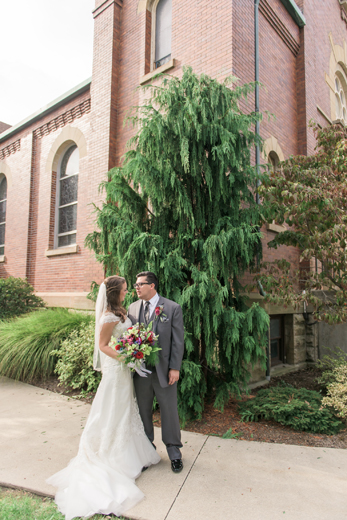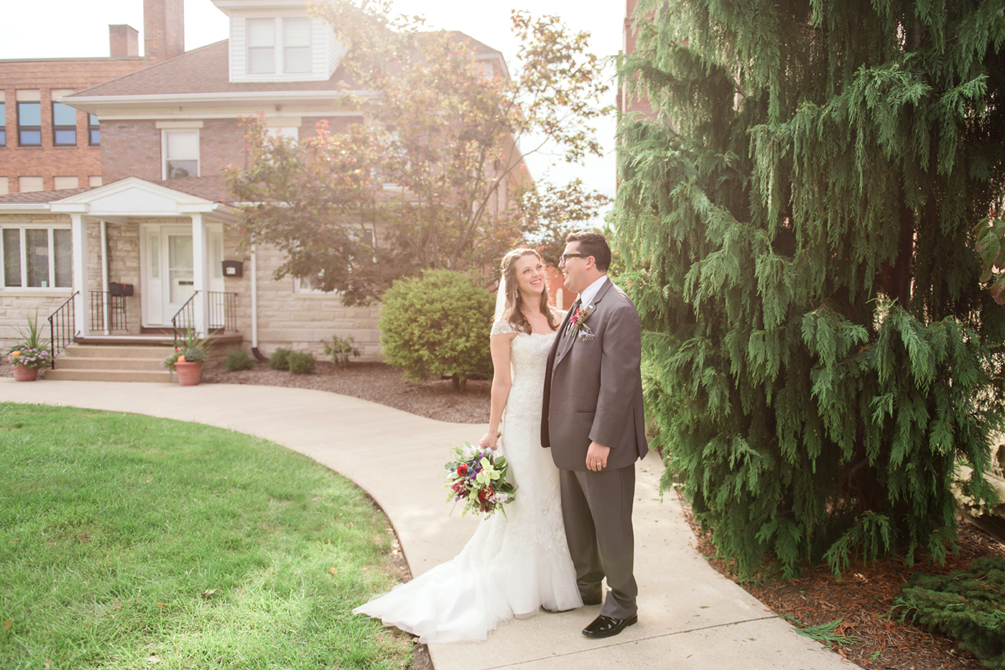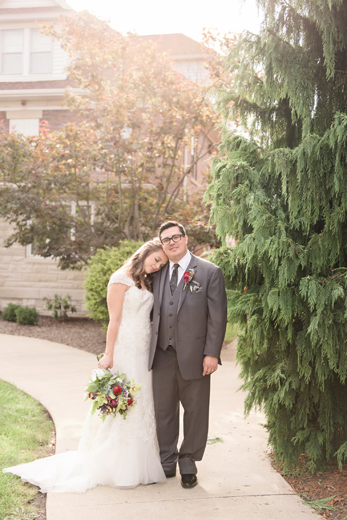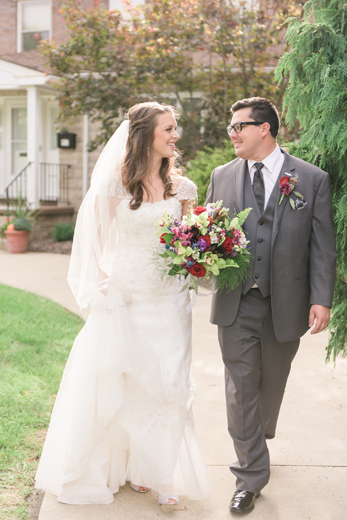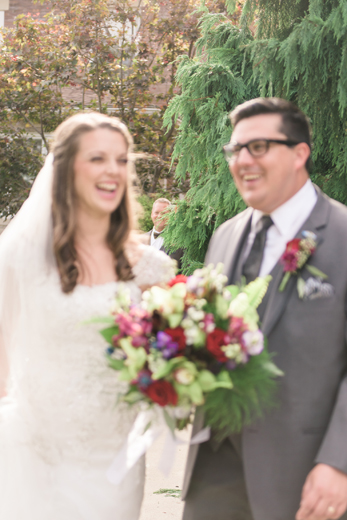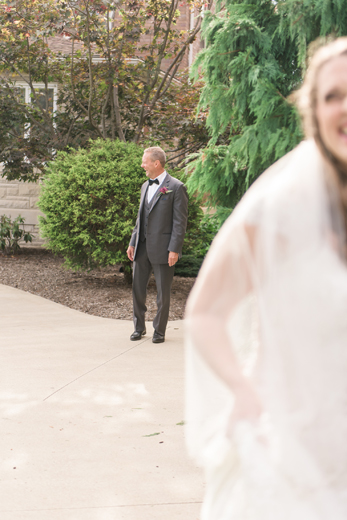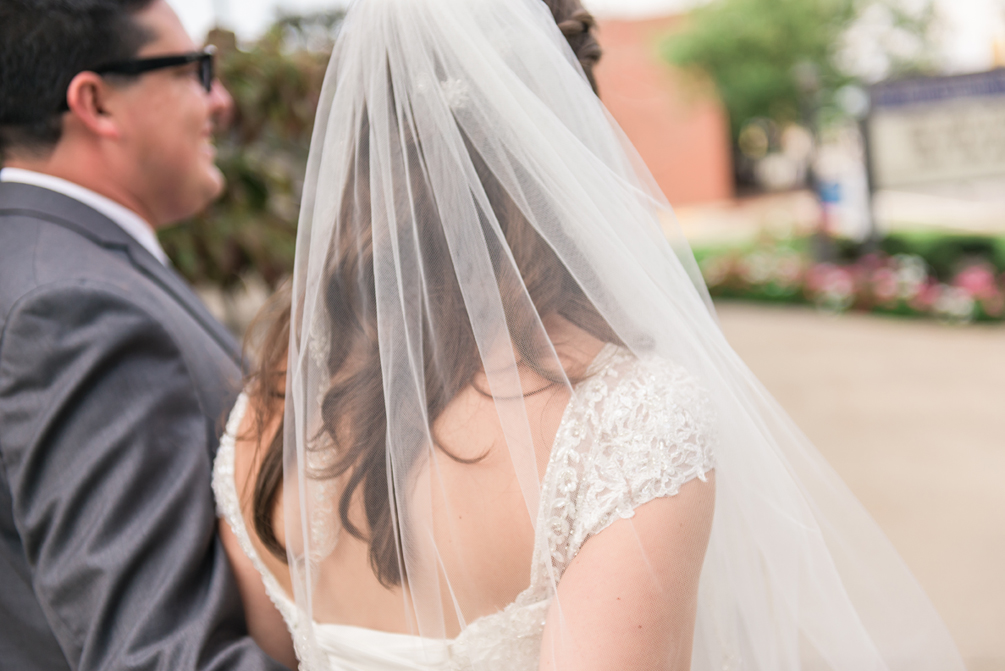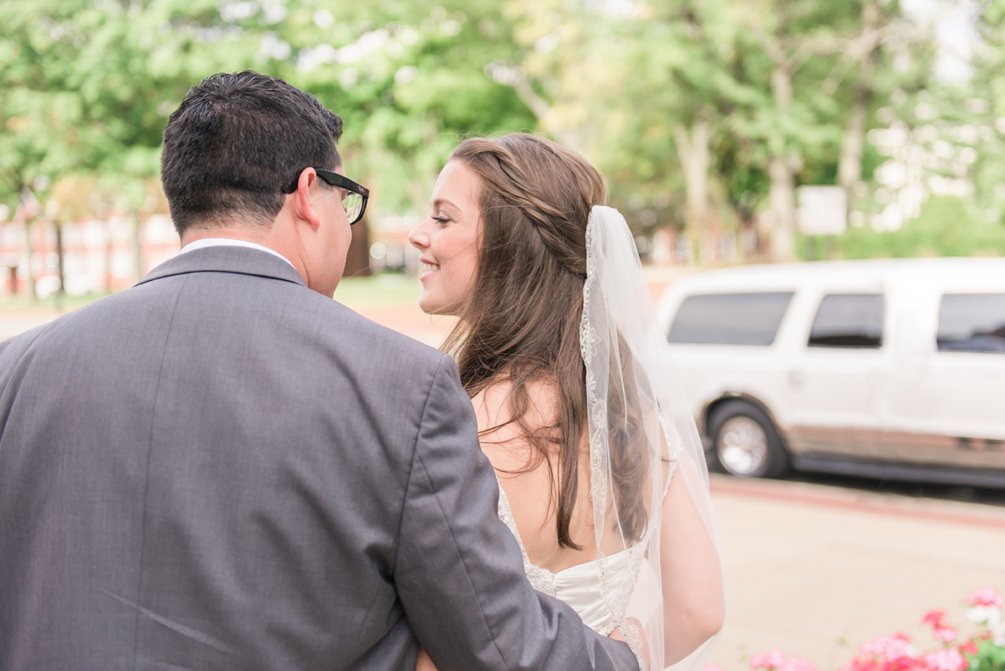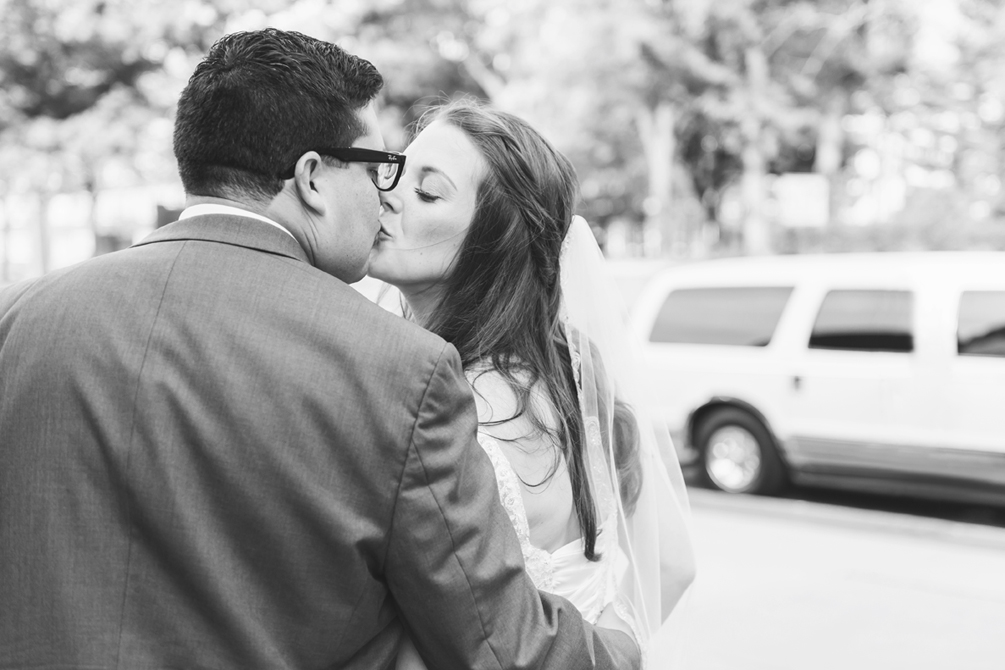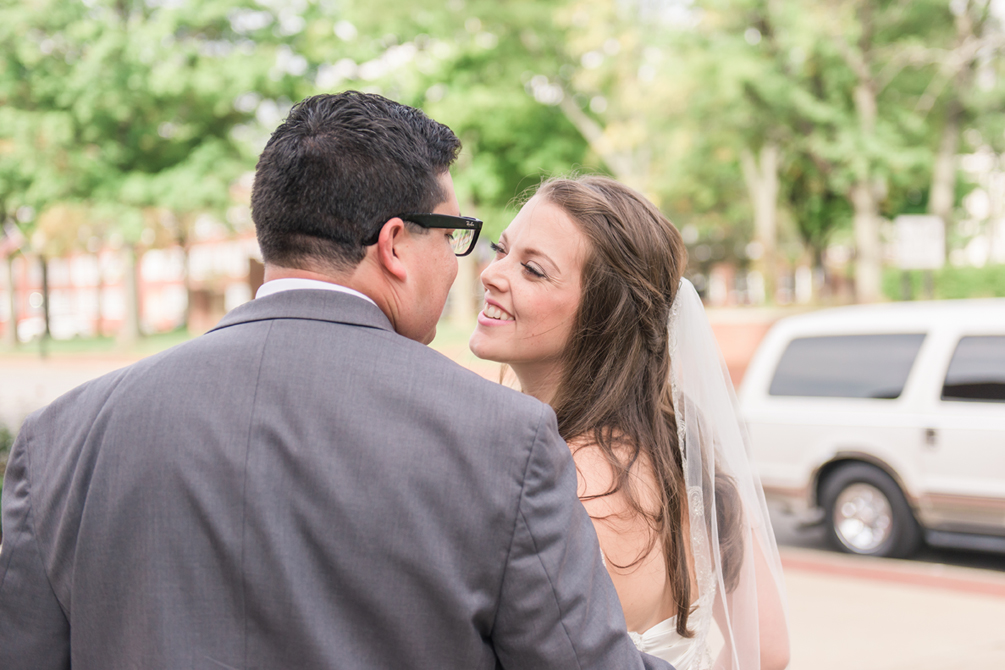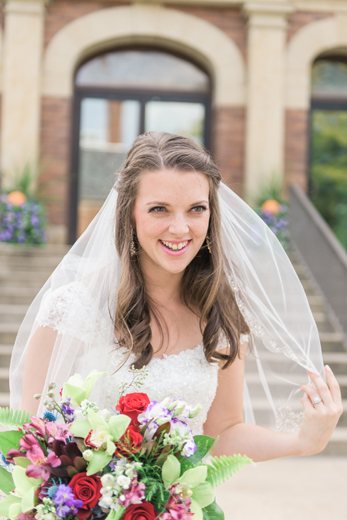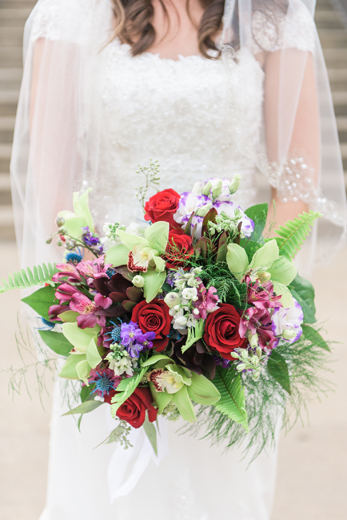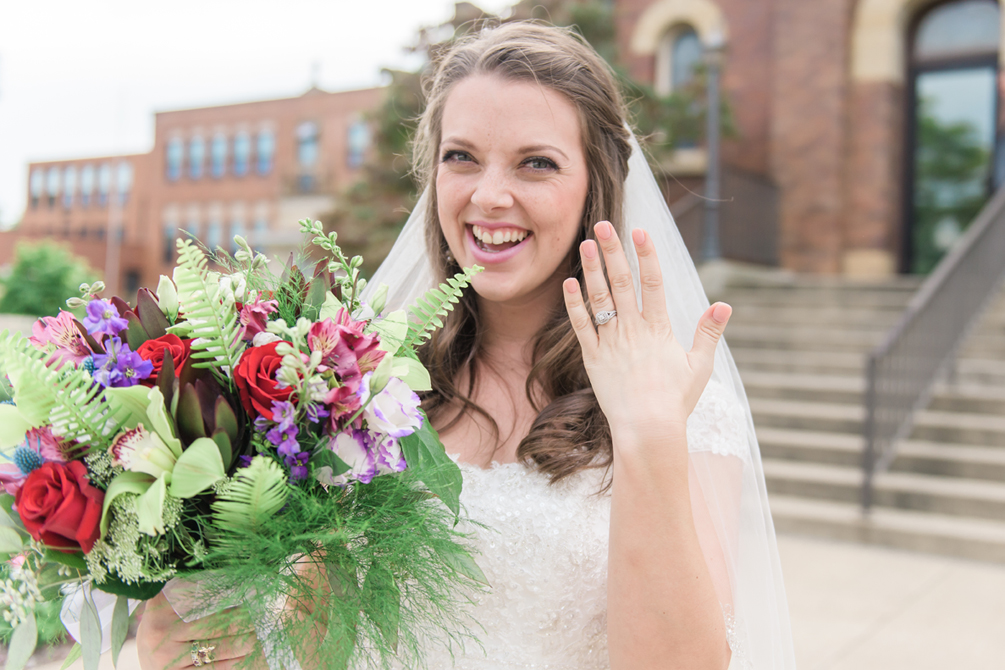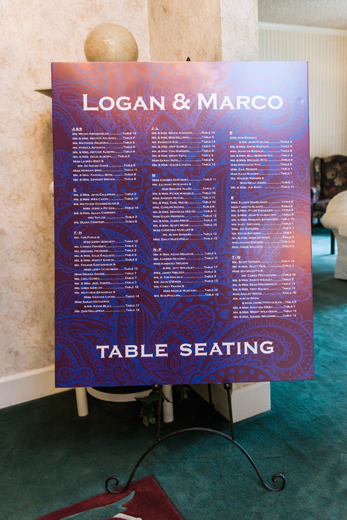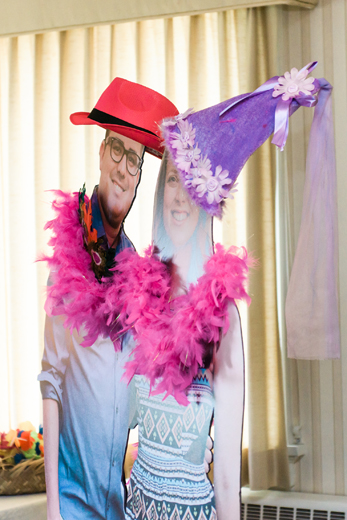 Logan's dad has his own sign business, which equals some of the best wedding displays! I may have gotten REAL excited when I saw their engagement session cut out for the photo both! :D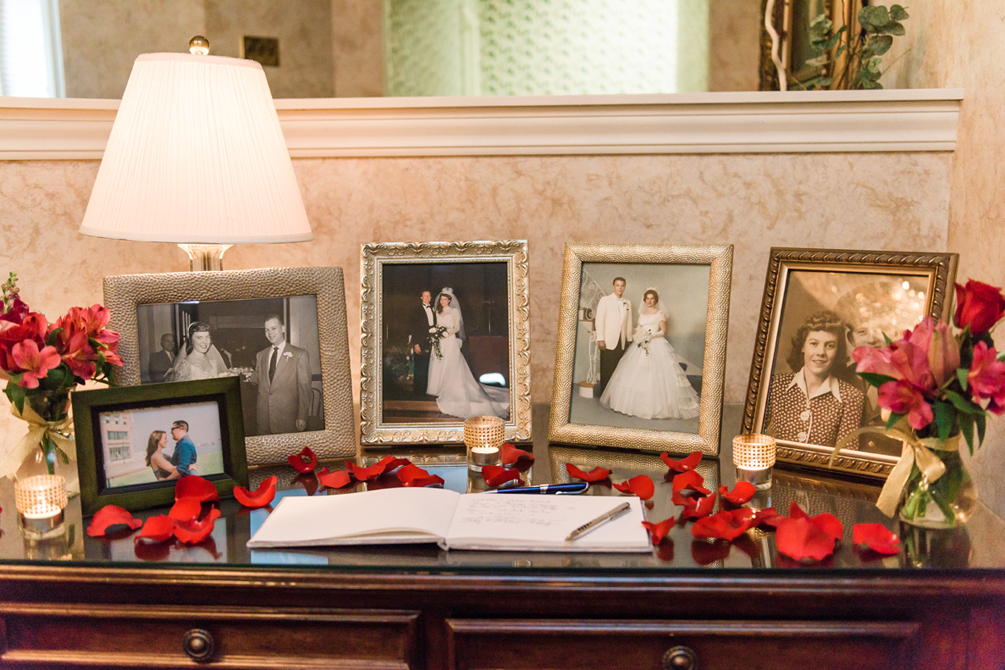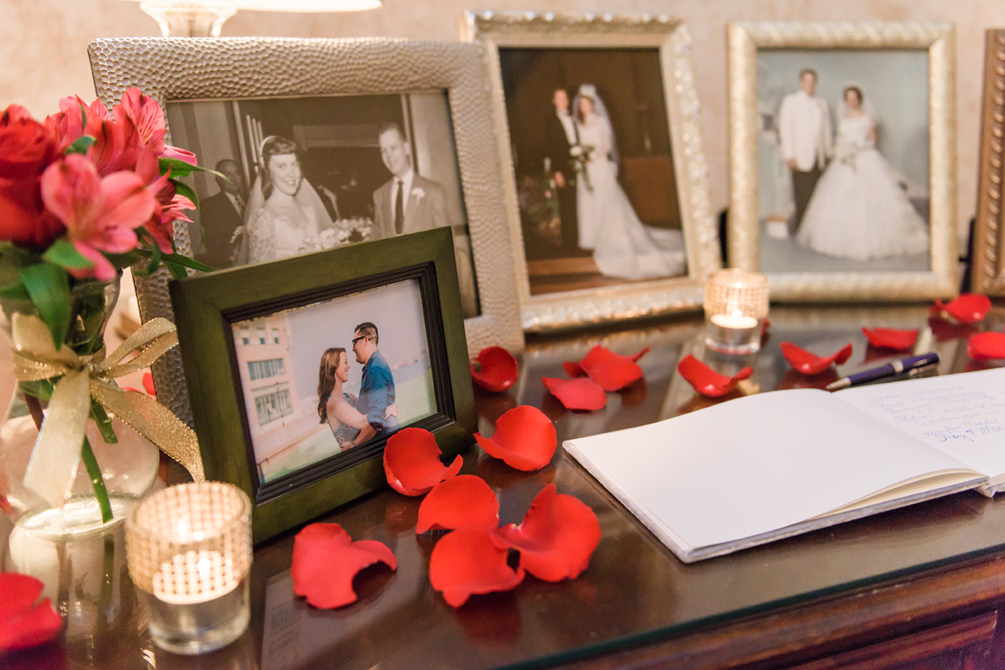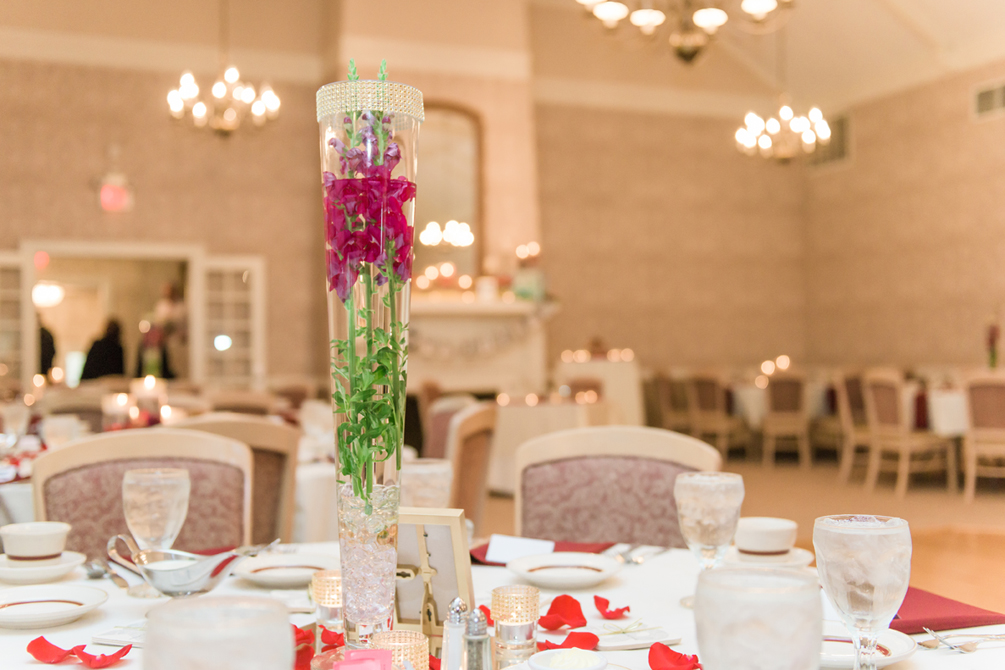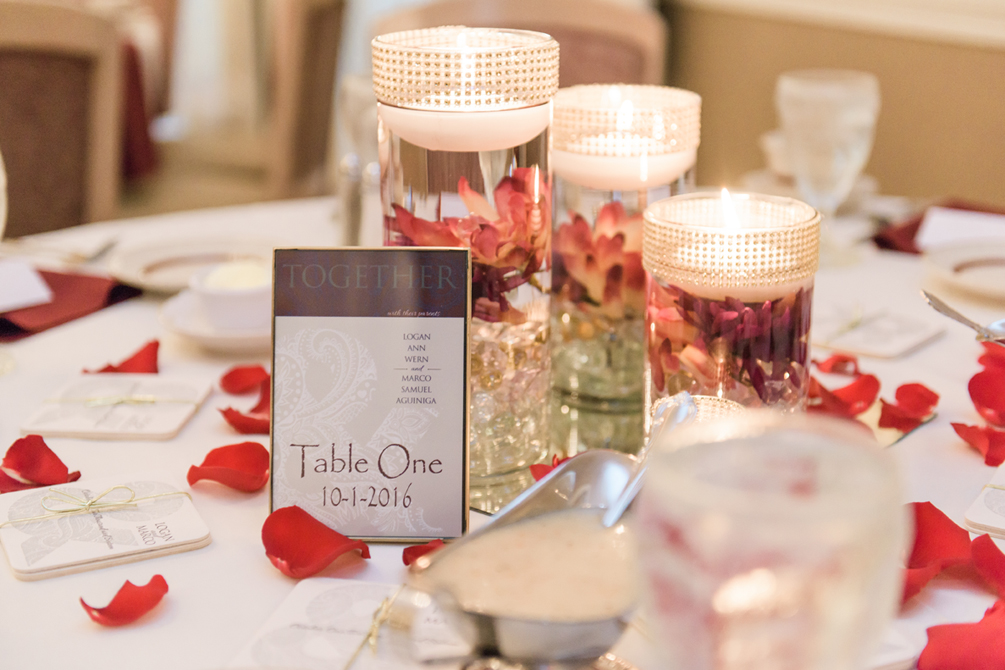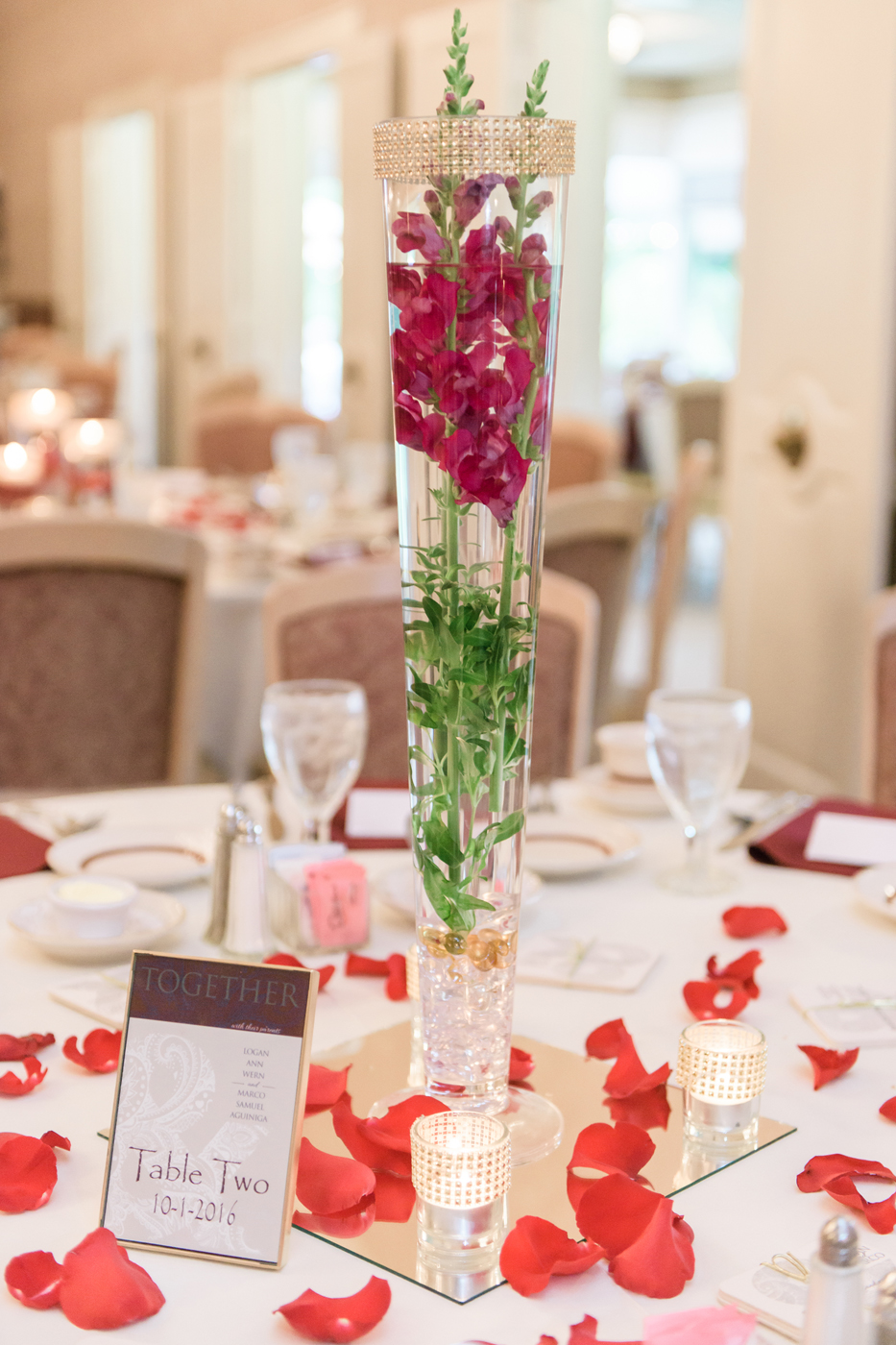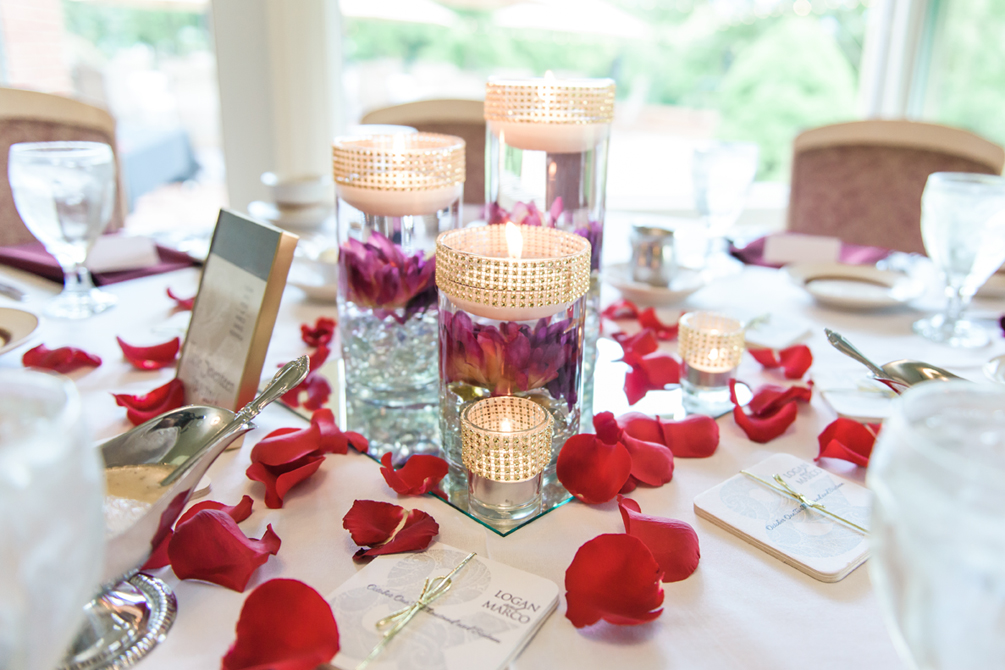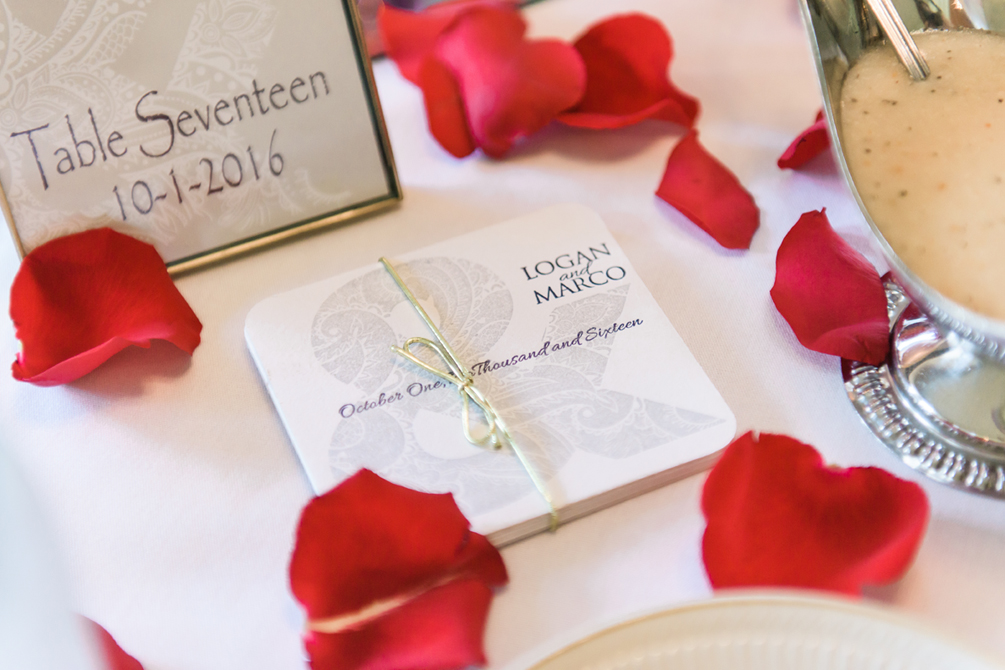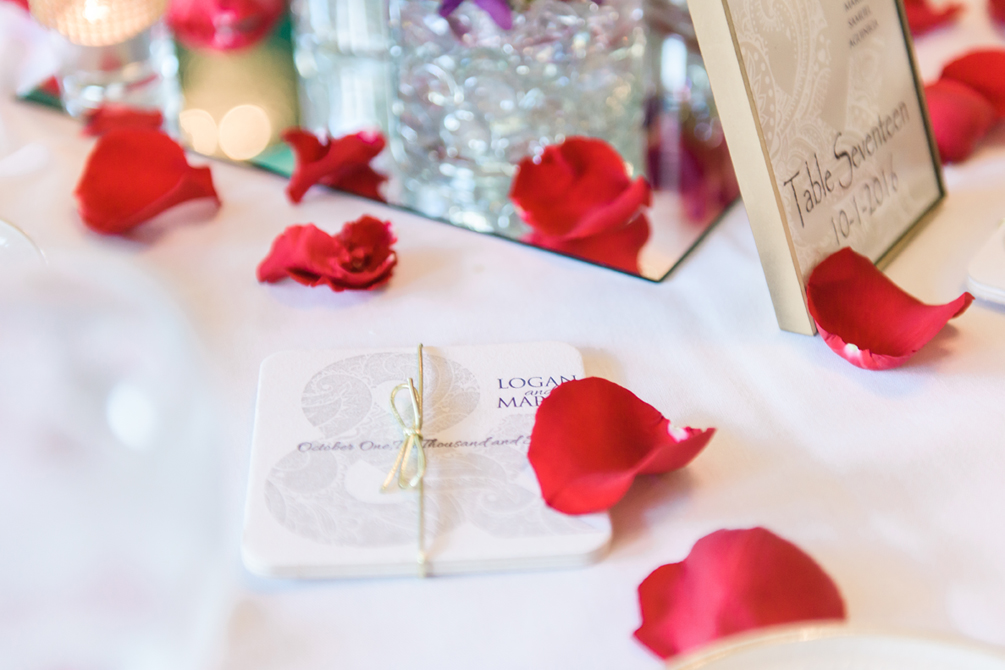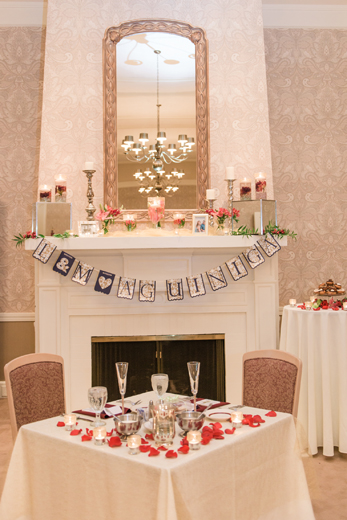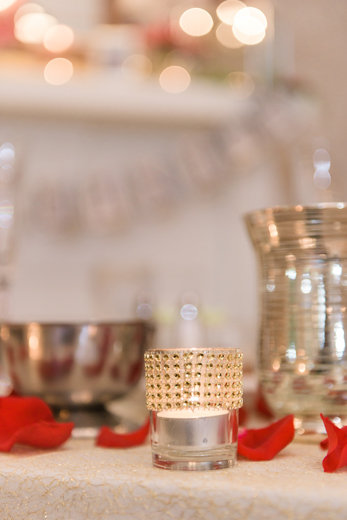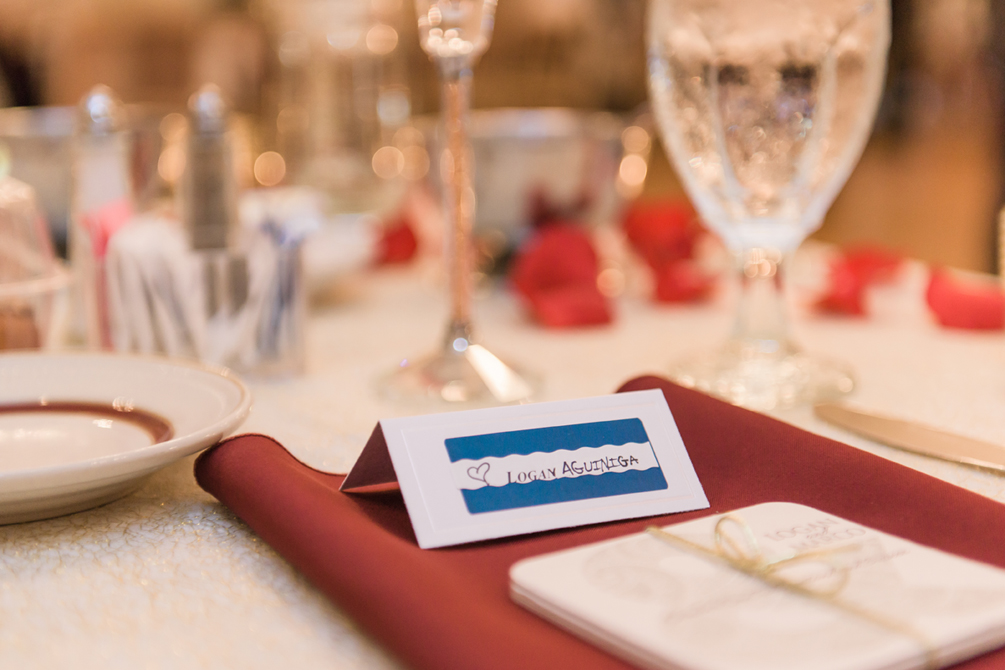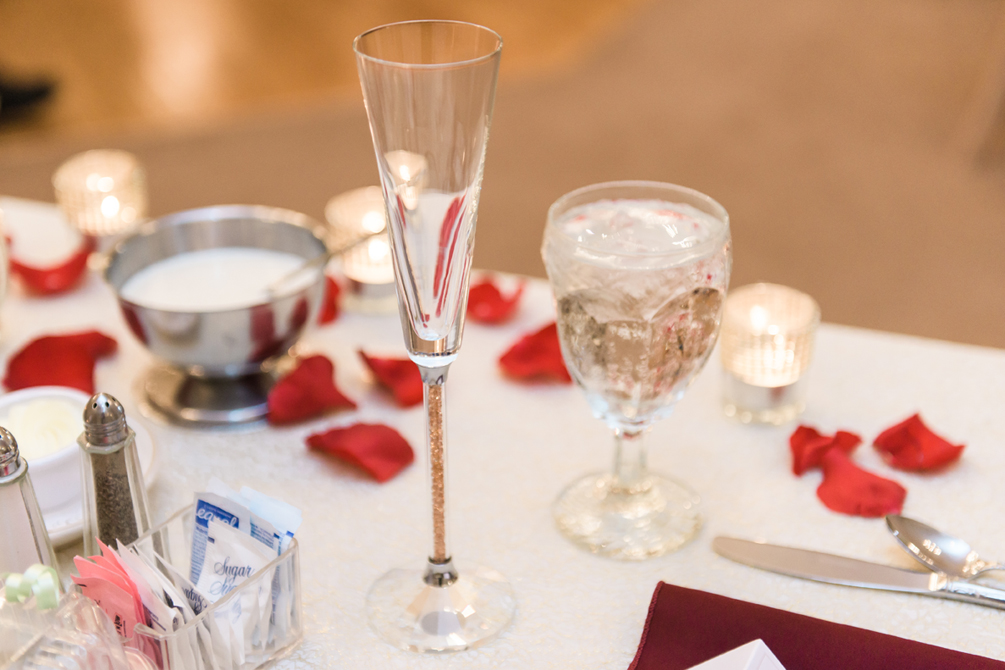 Oh yes, DONUT HEAVEN HERE. Instead of a wedding cake, Logan & Marco opted for Peace, Love & Little Donuts and all I can say is… I'm drooling just thinking about them. We were able to try donuts and they were SO DELICIOUS! Pretty sure I need to take another trip to Ohio just for more donuts ;)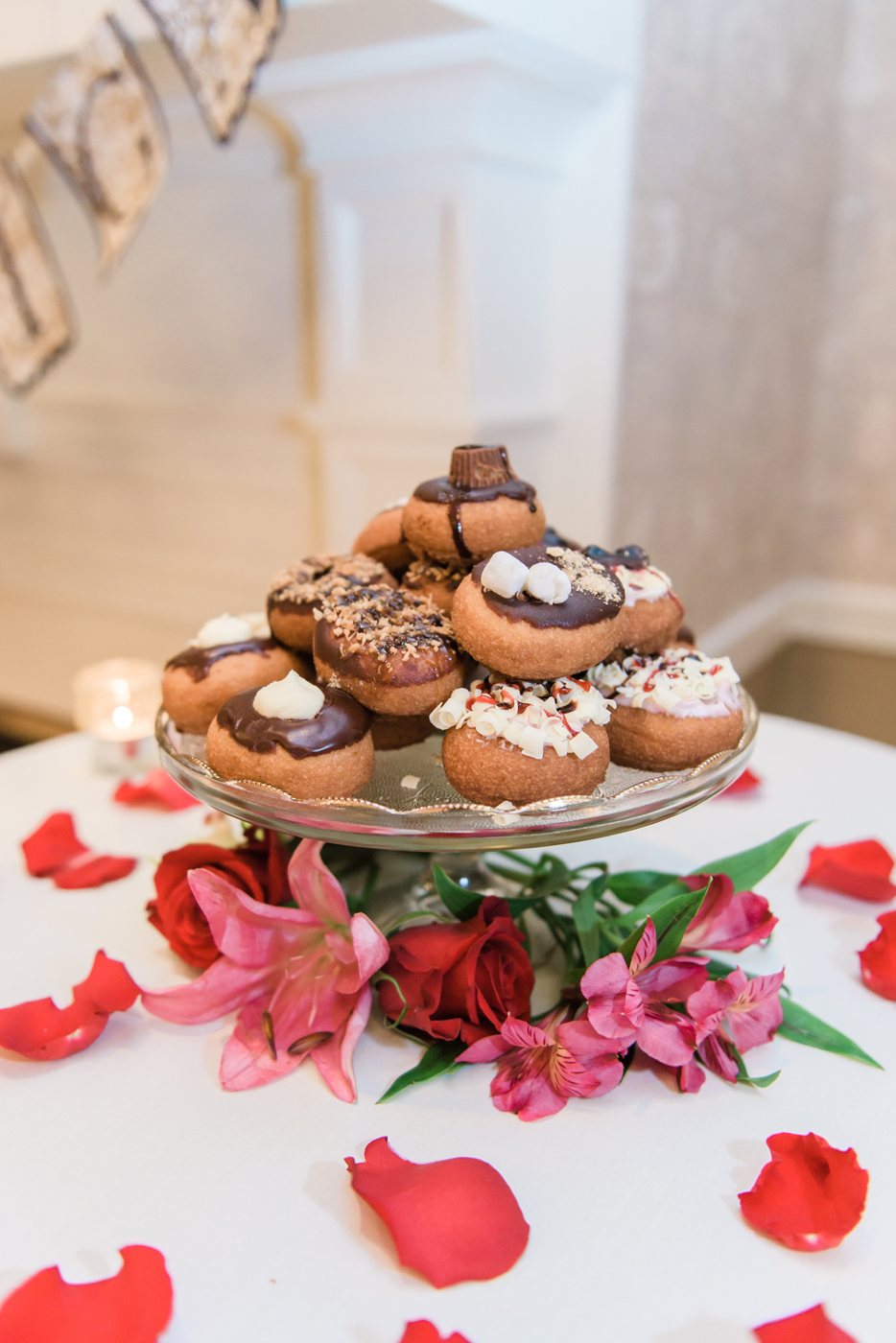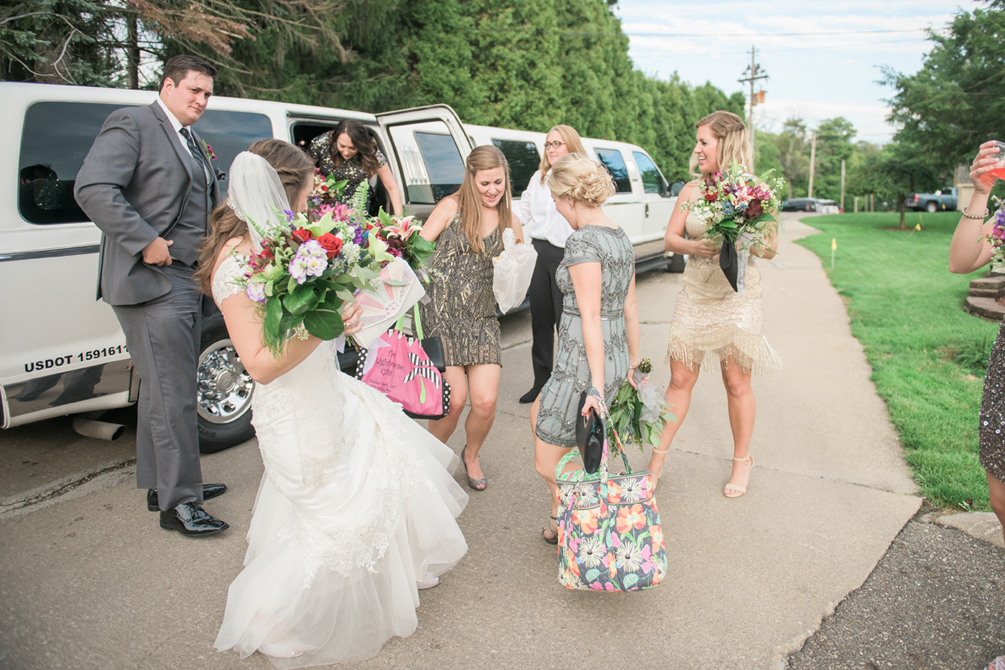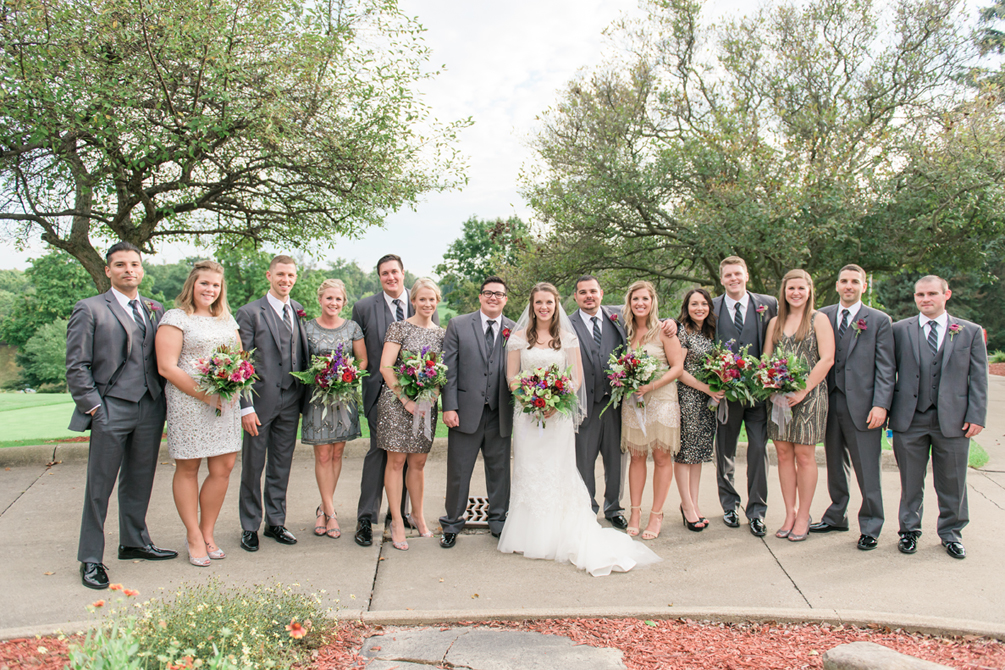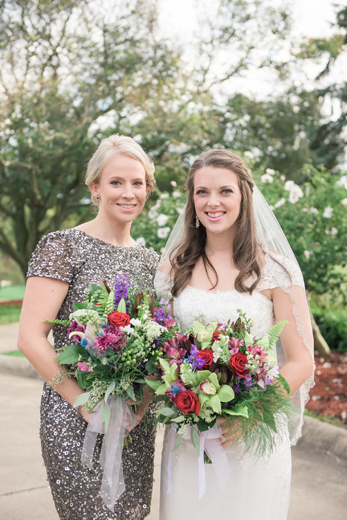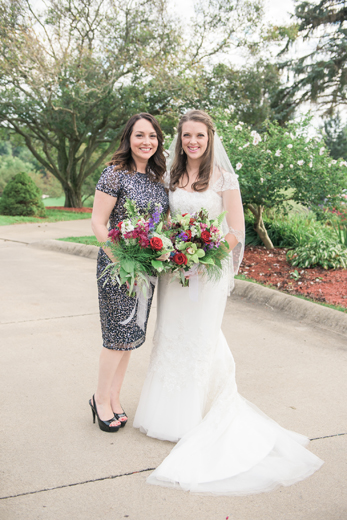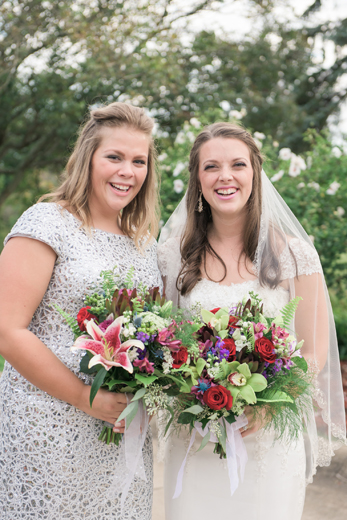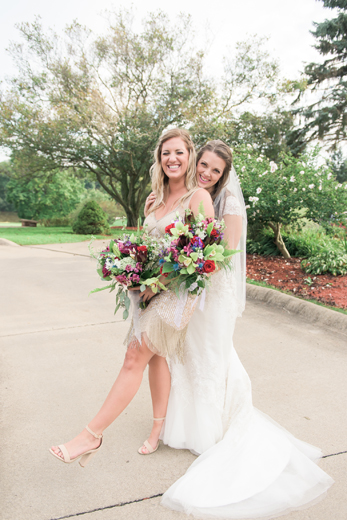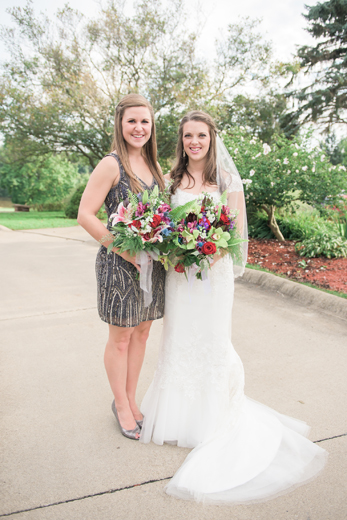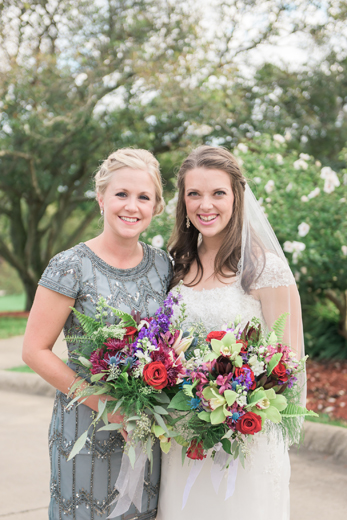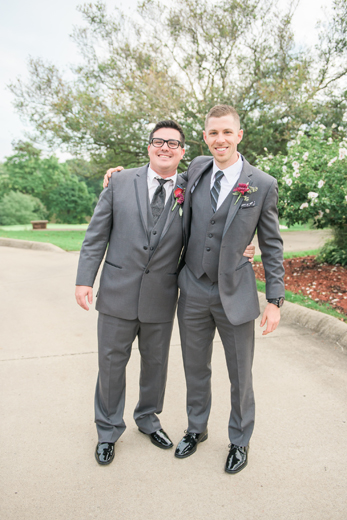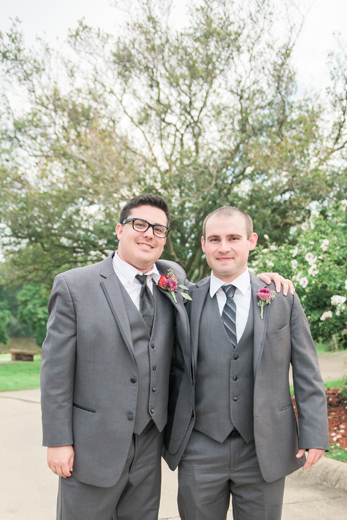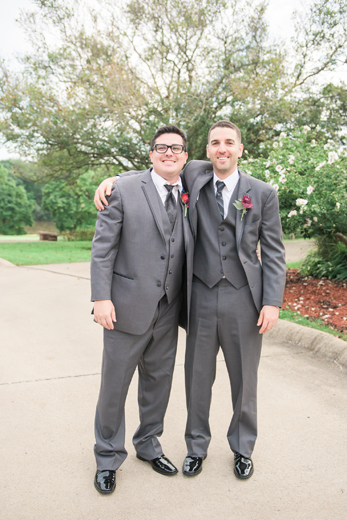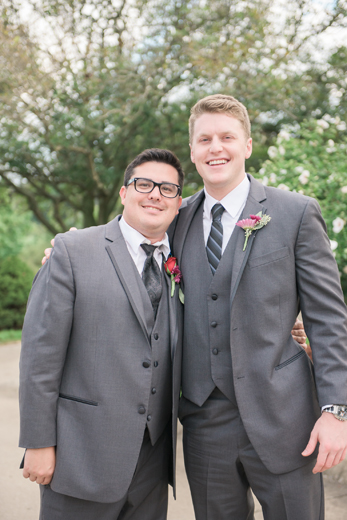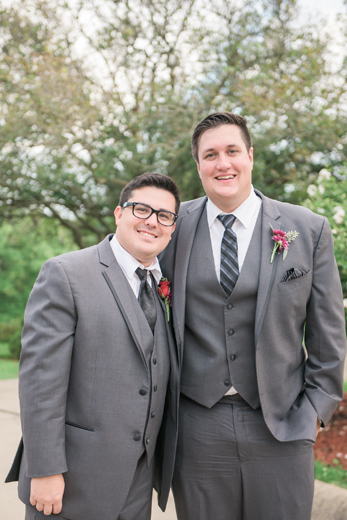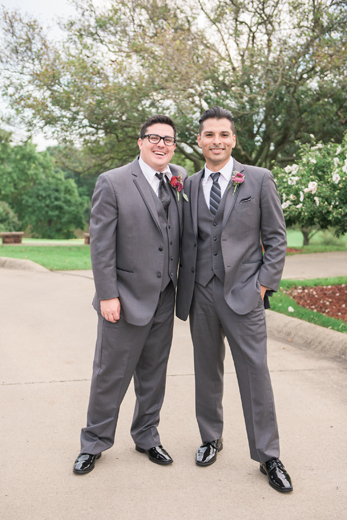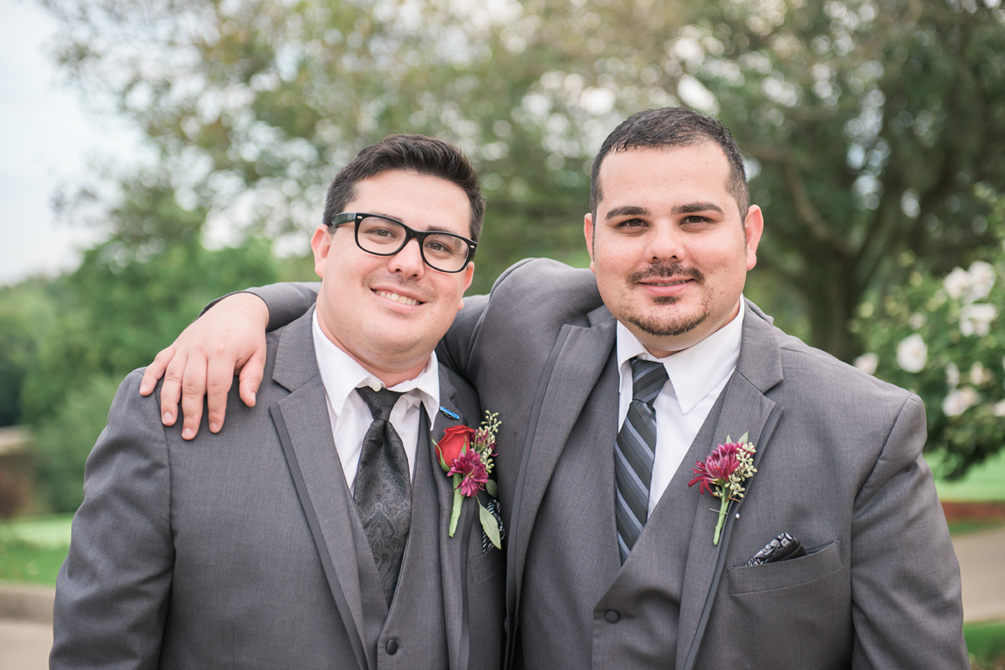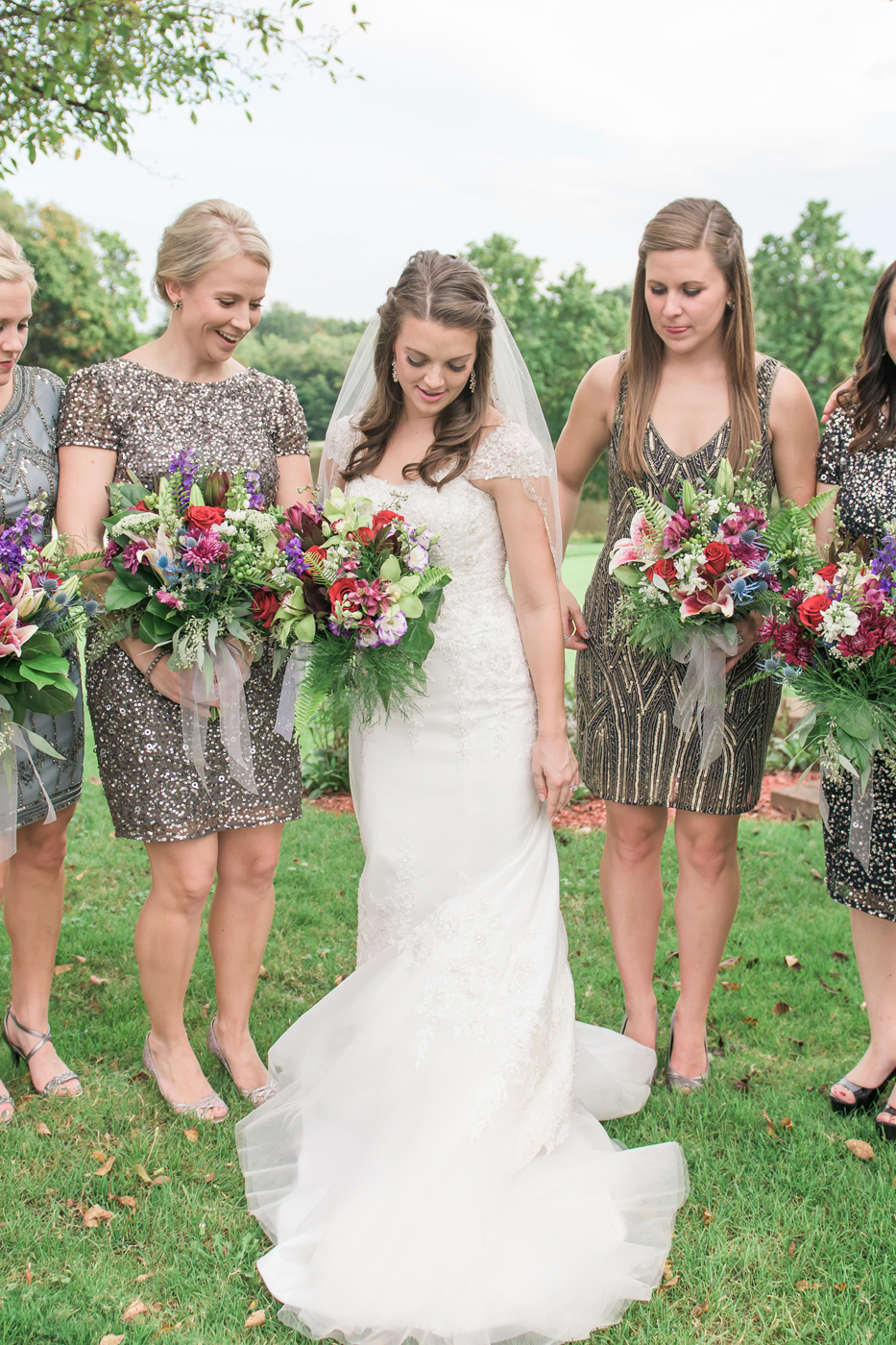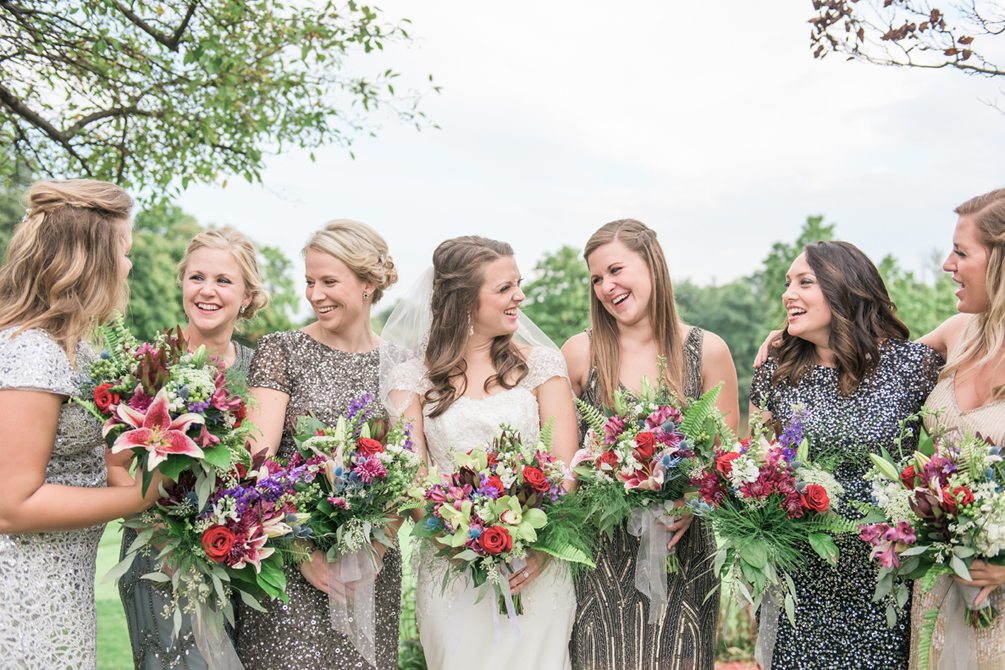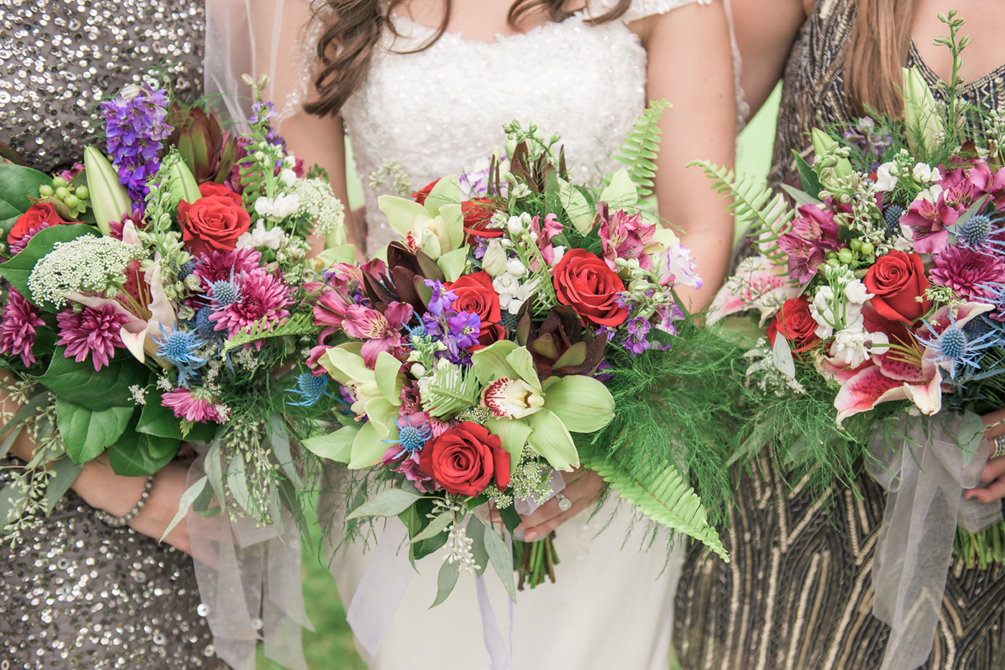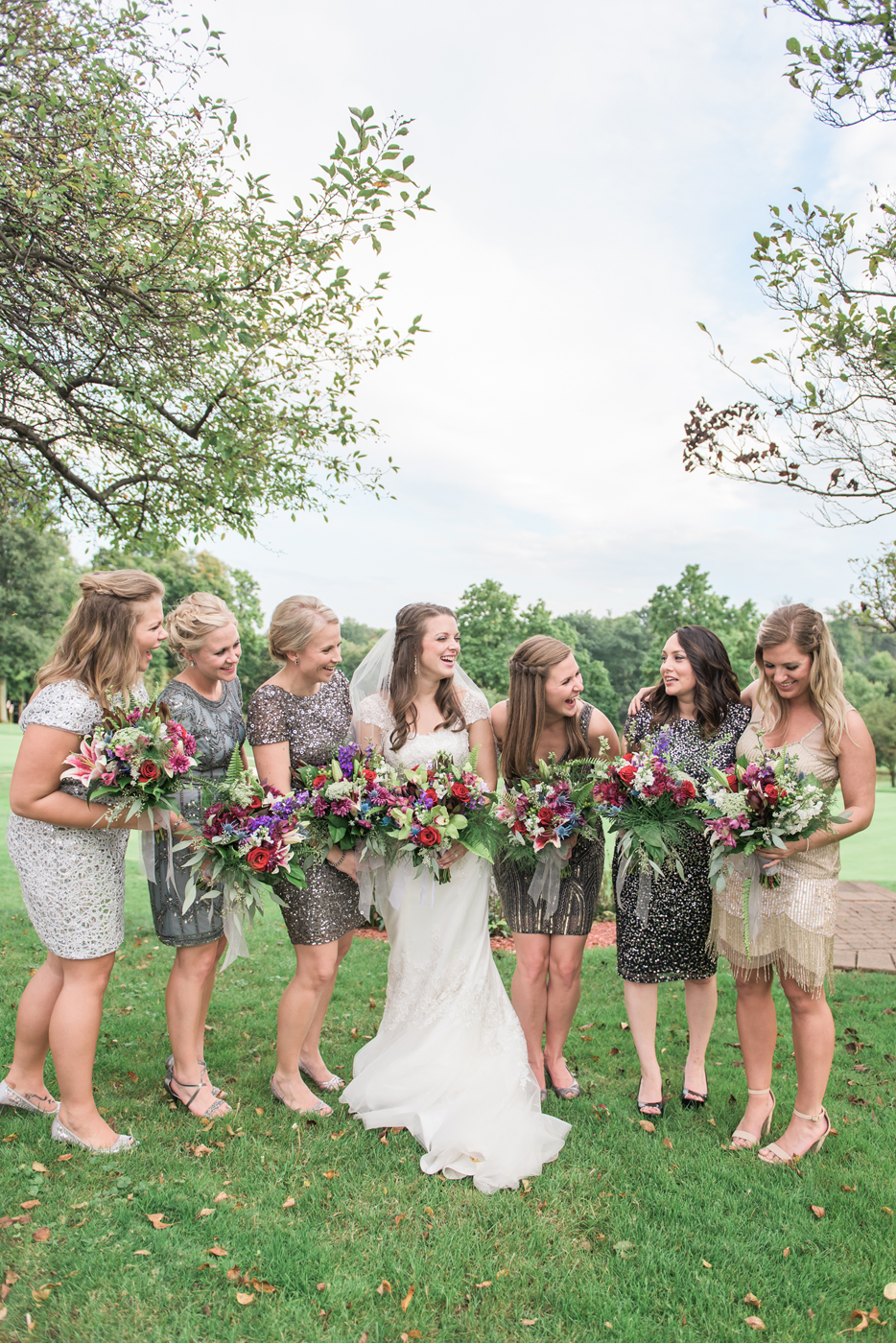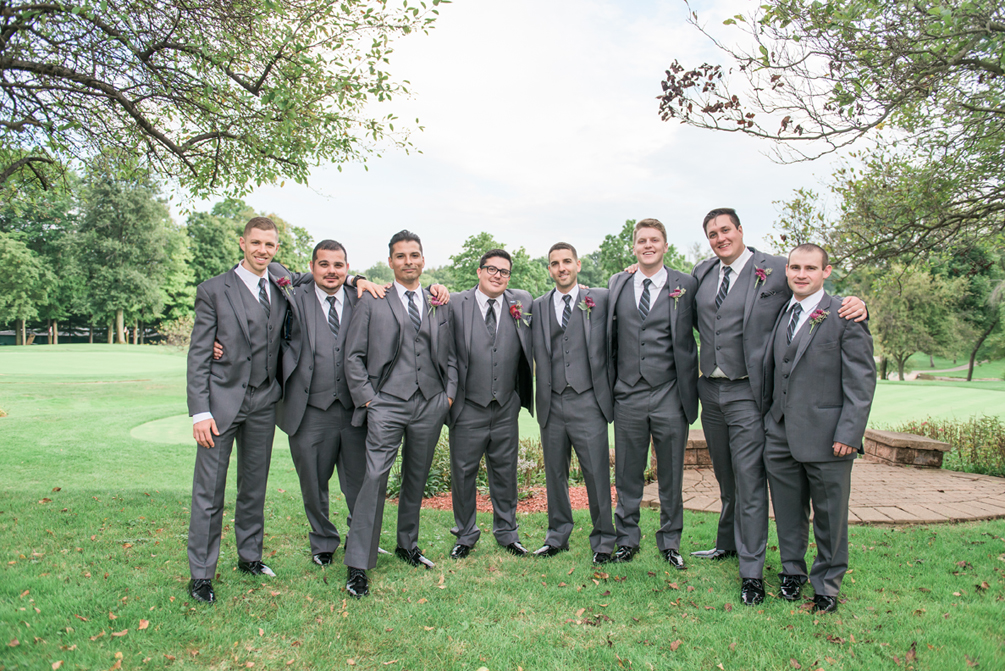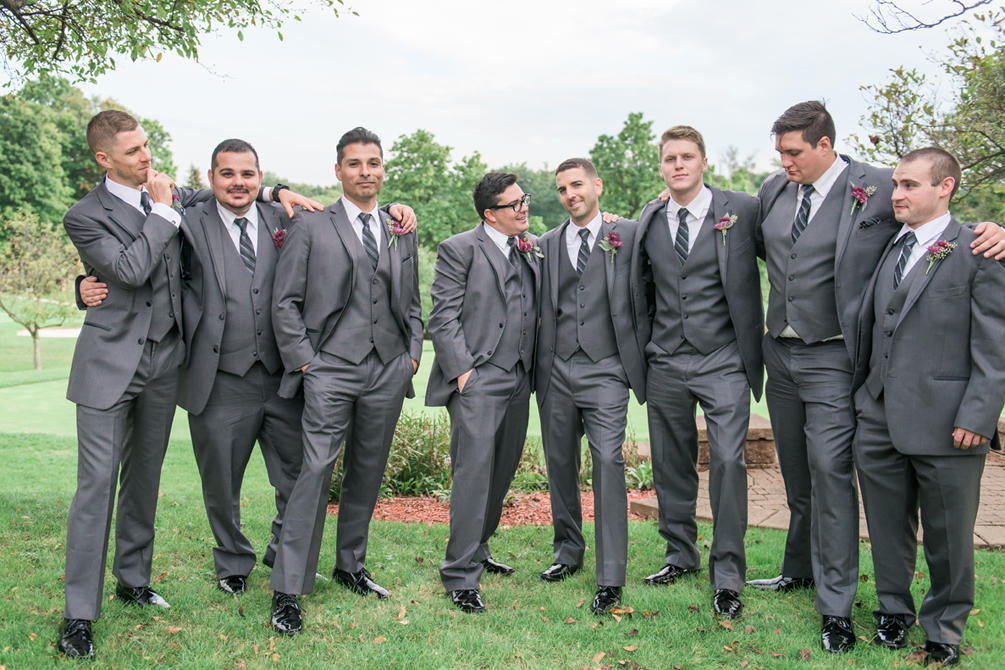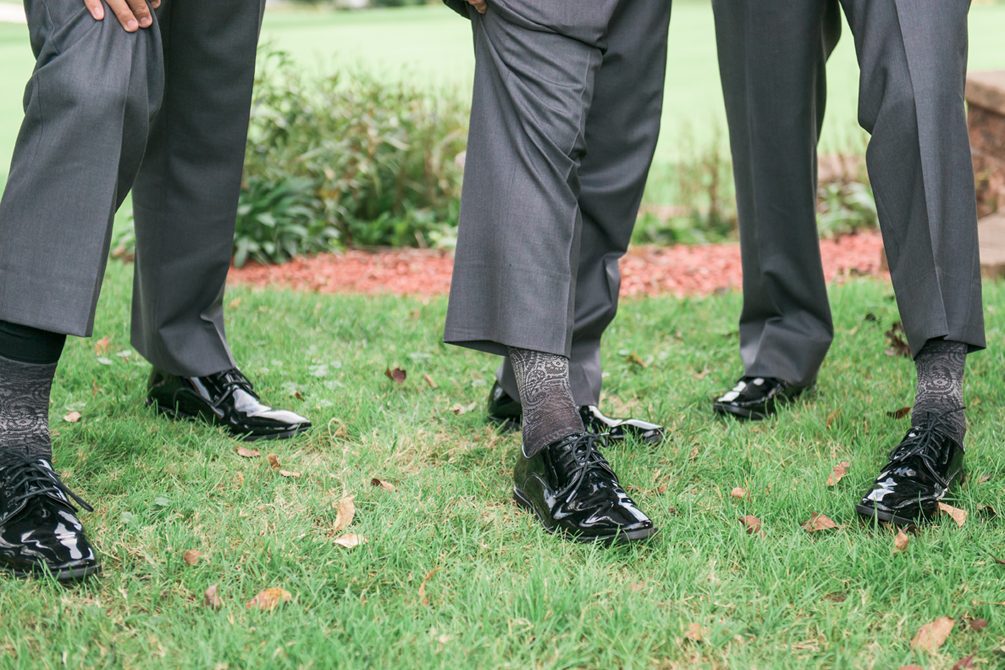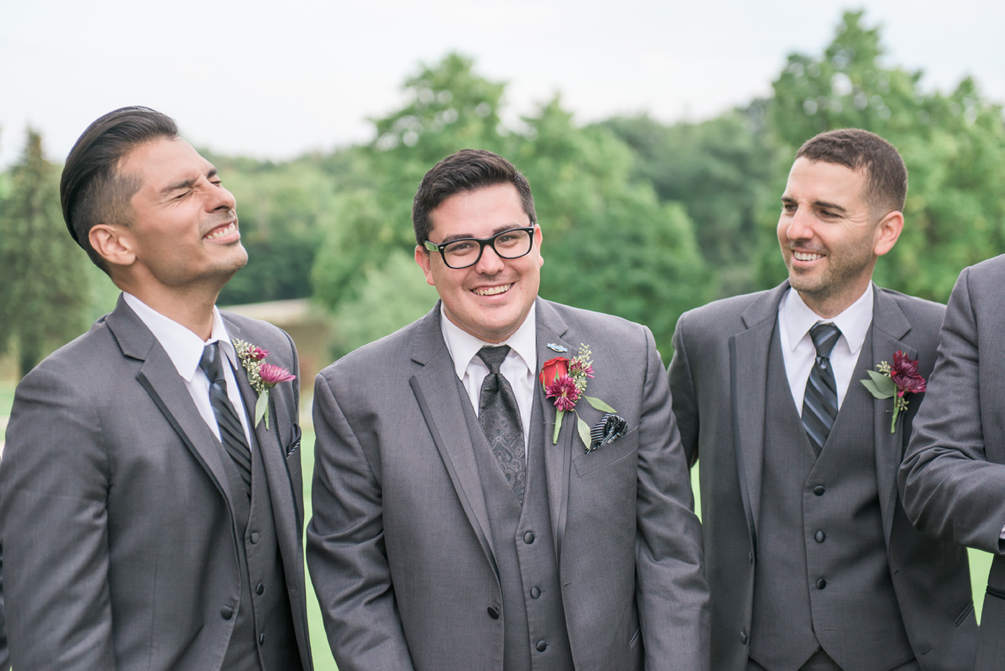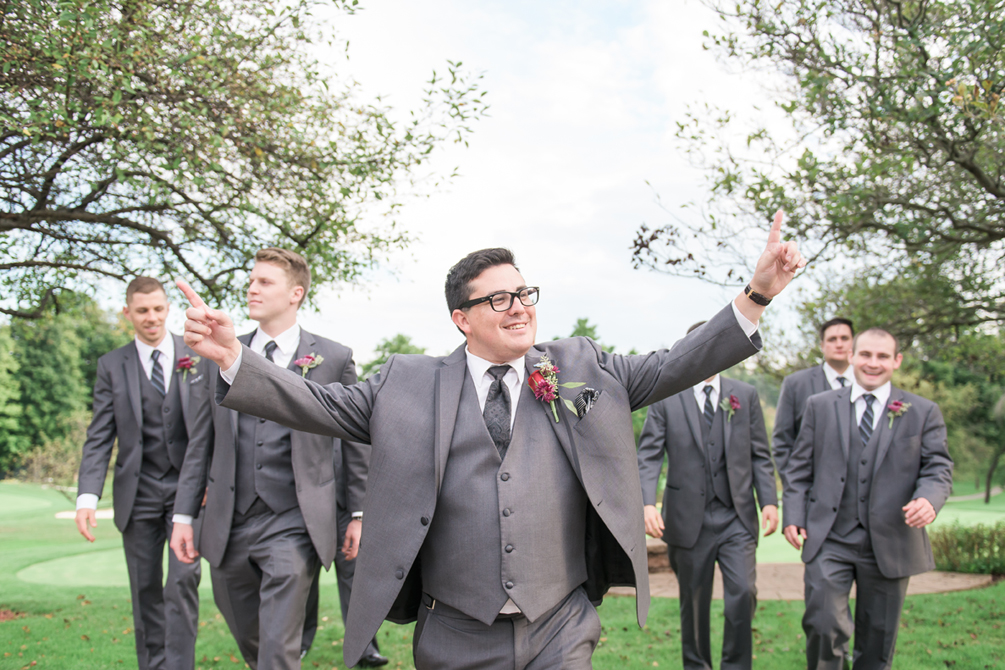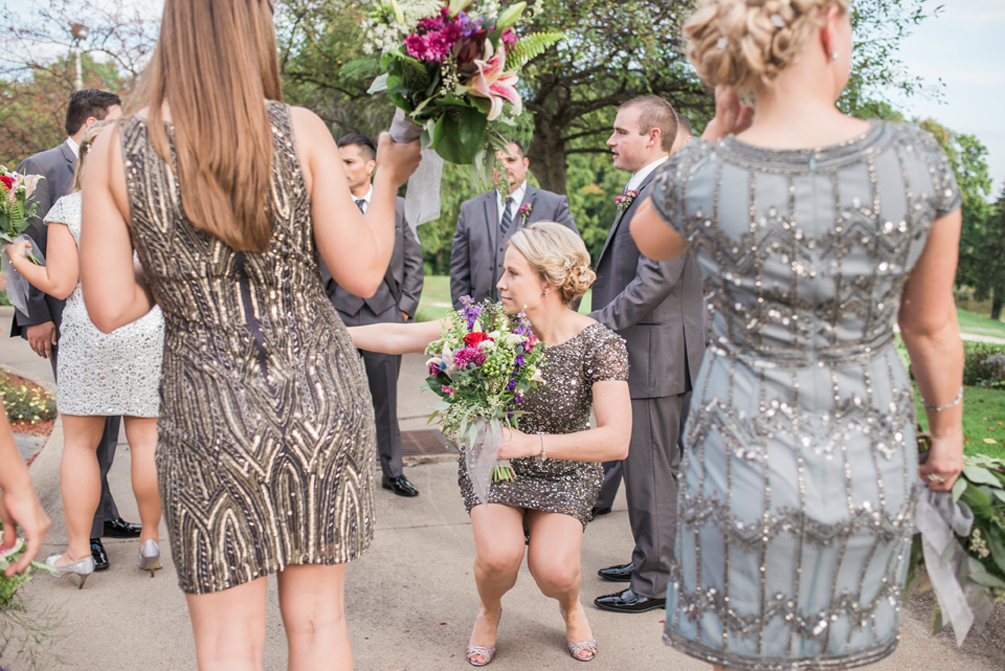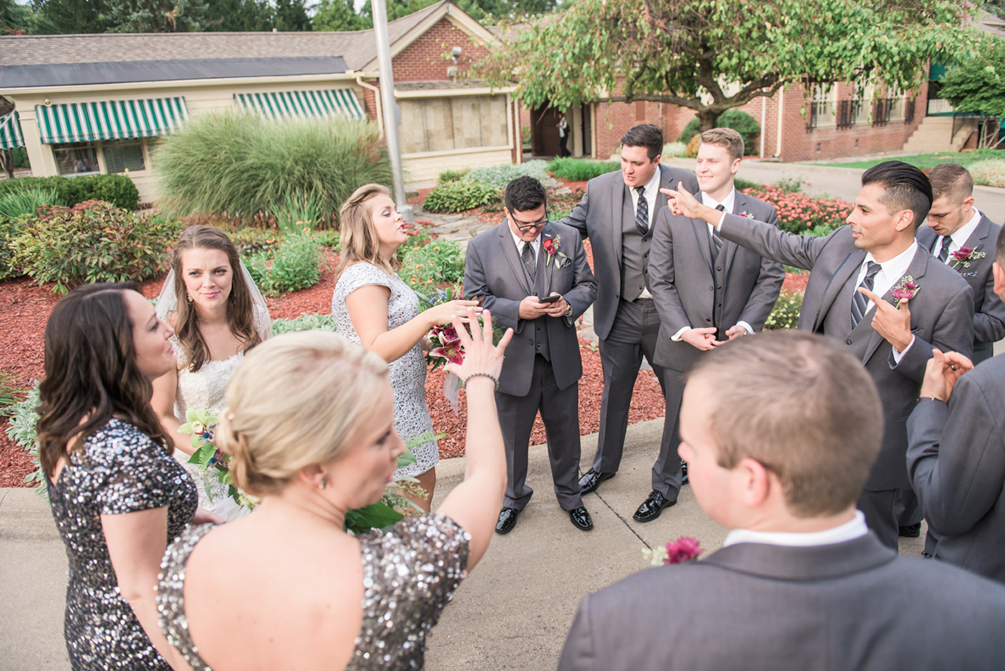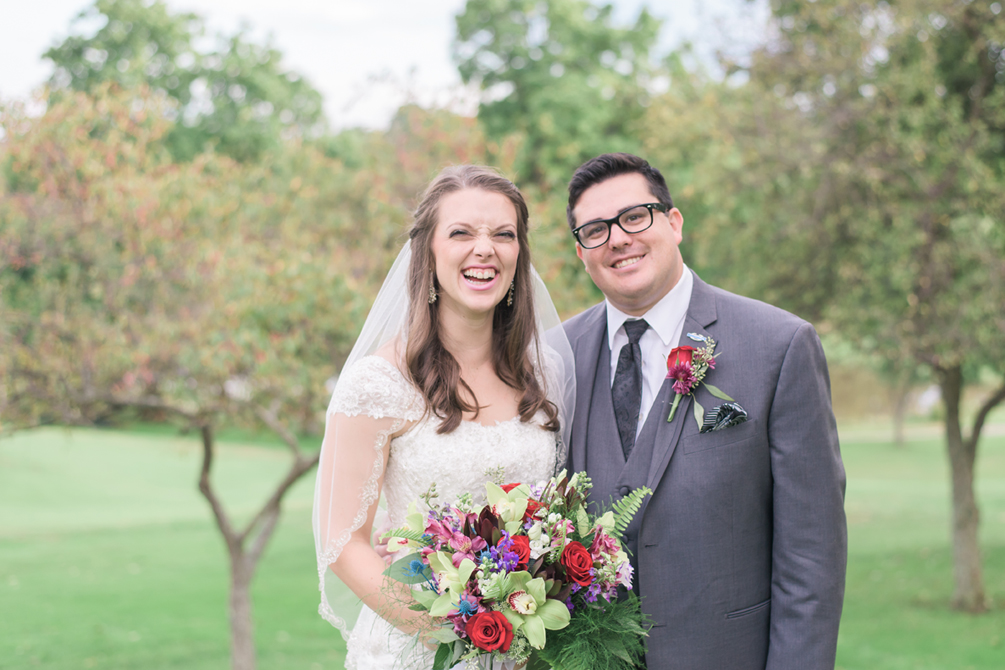 Can we just talk about how perfect this couple is right here?! Lookin' so good you two!!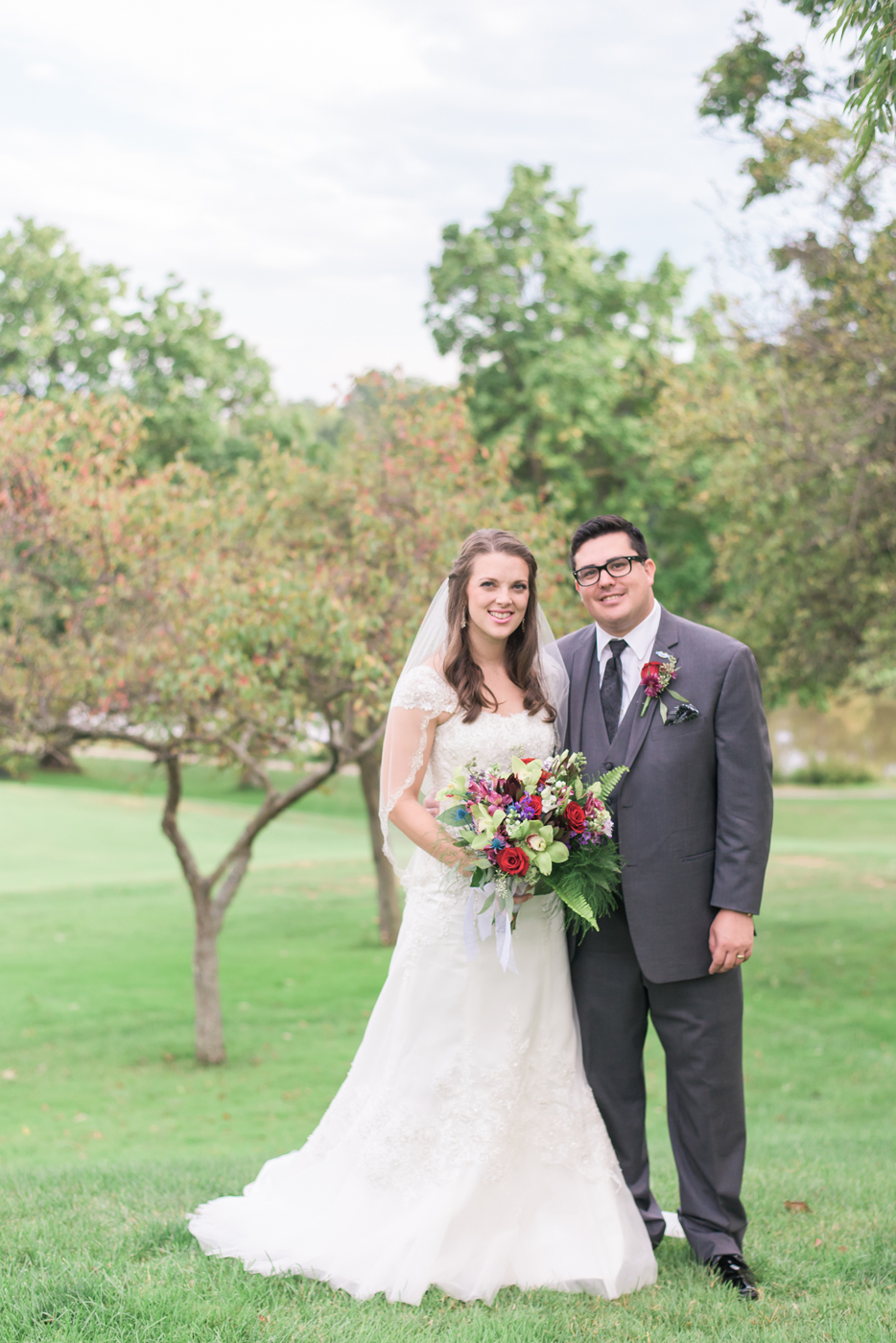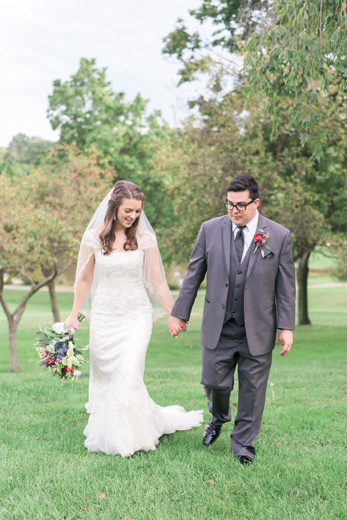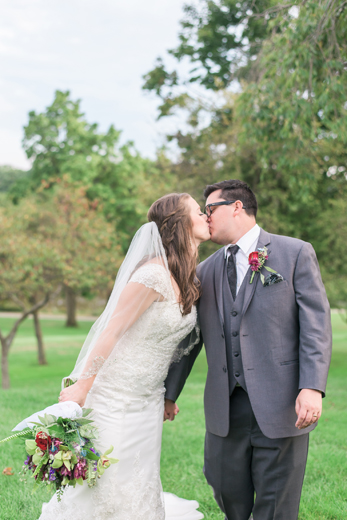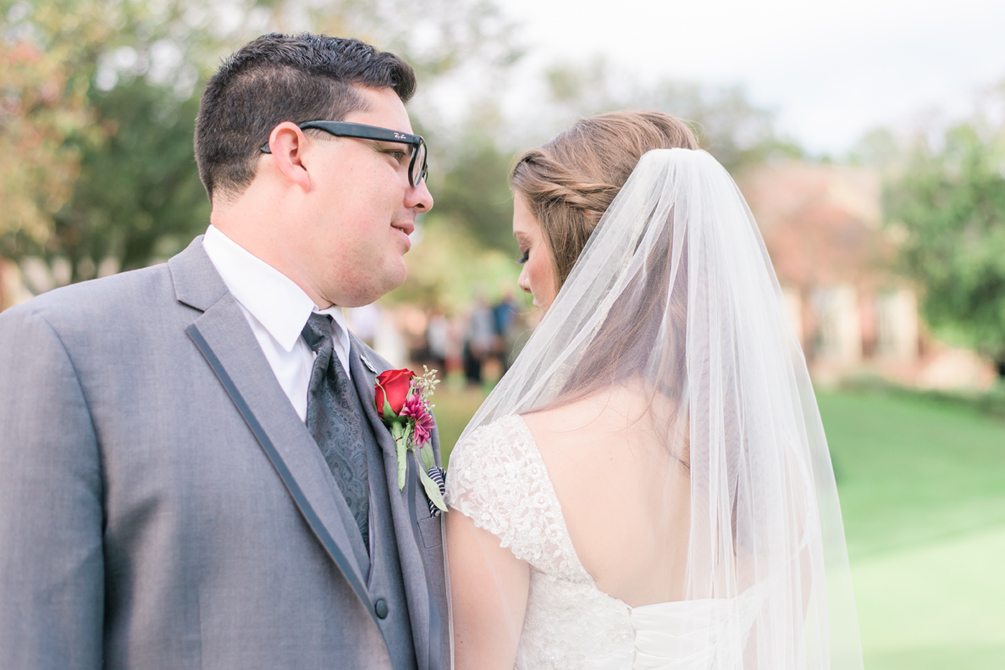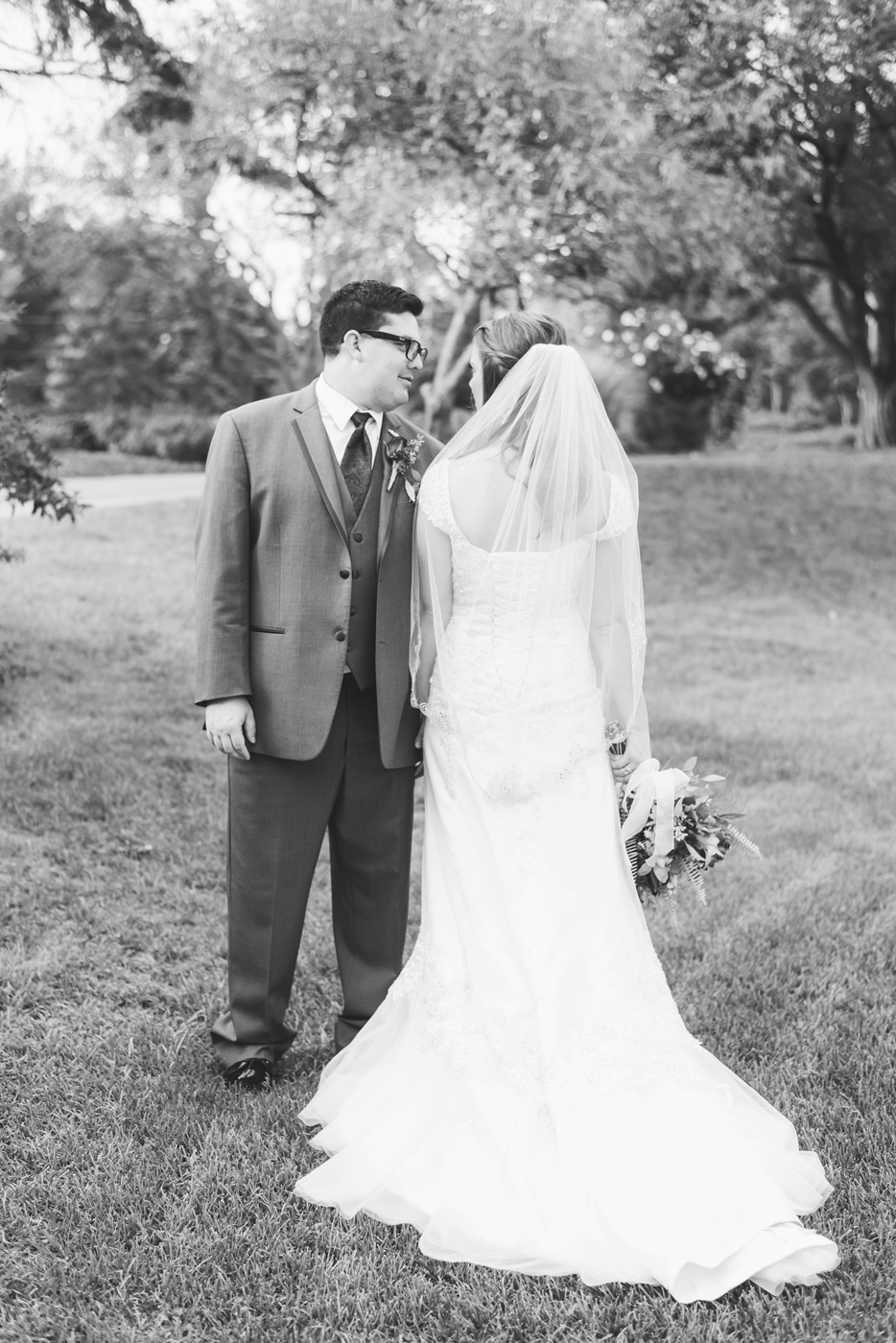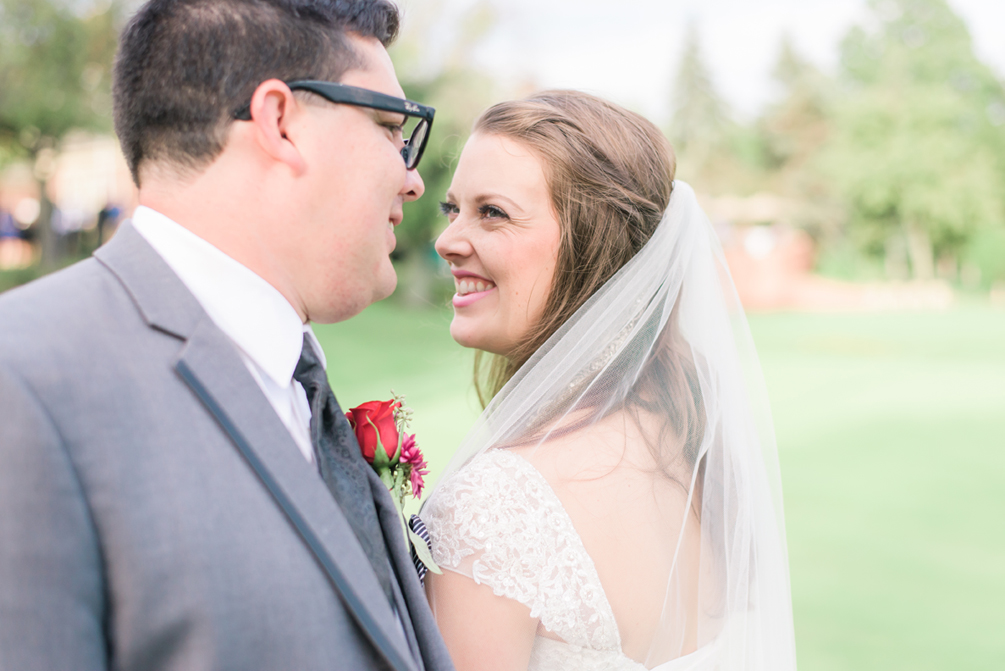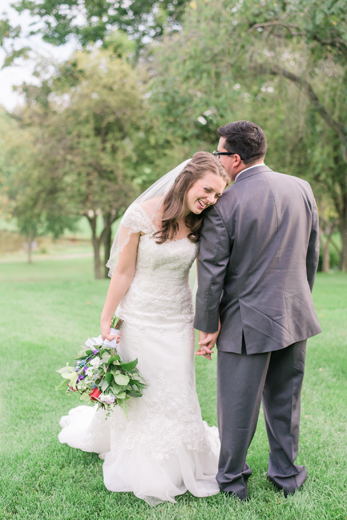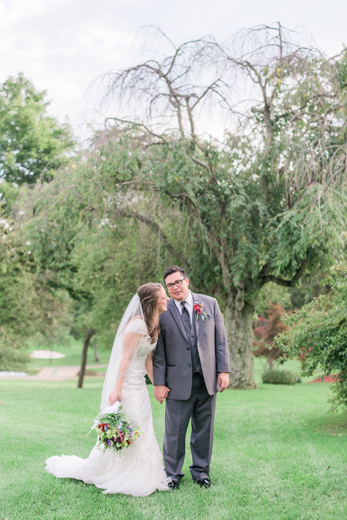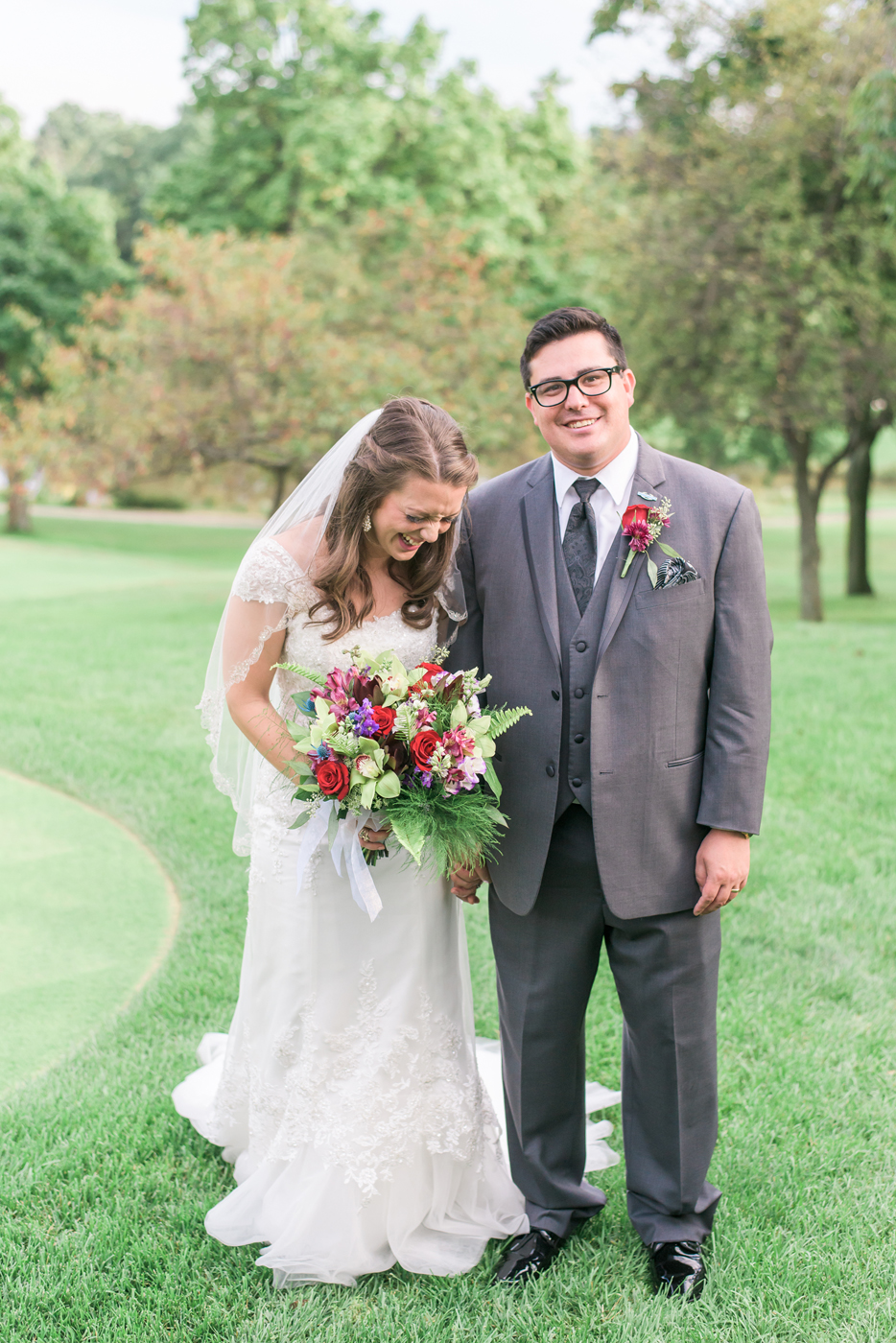 Just making little jokes for the cutest laughs ;)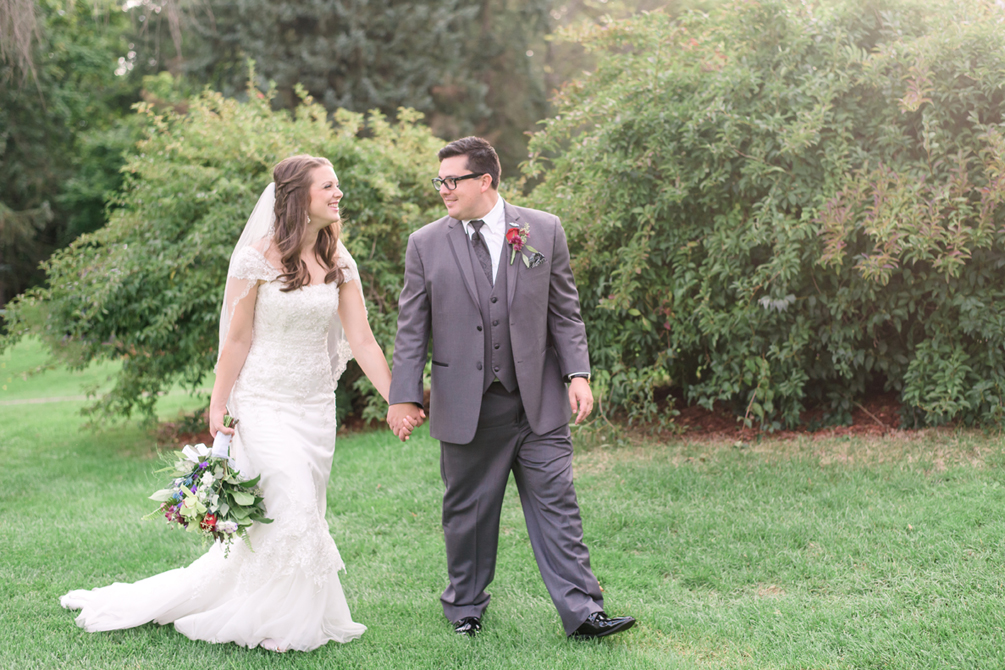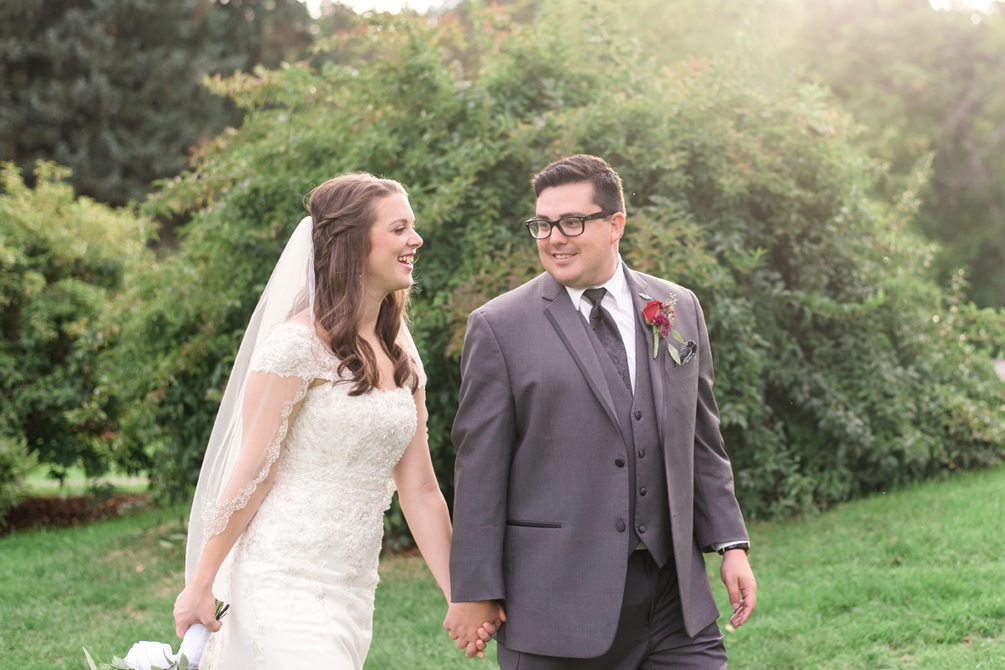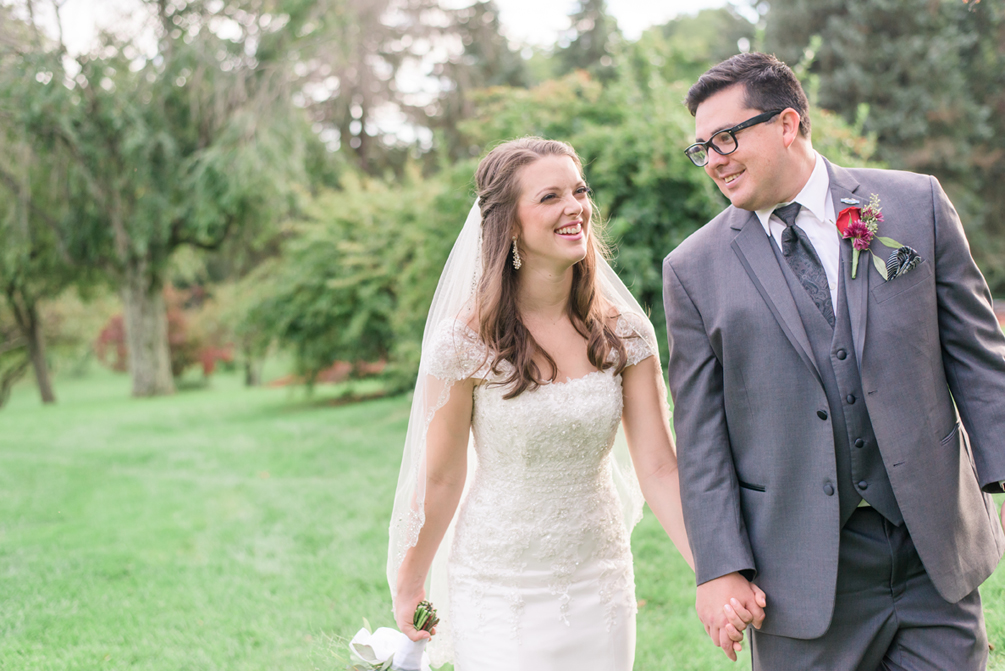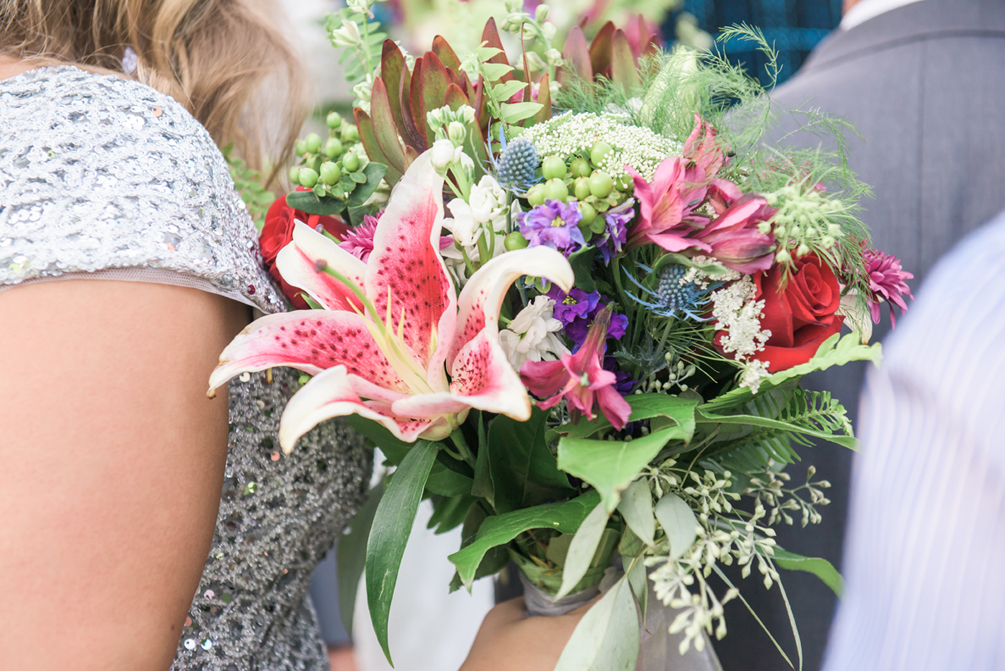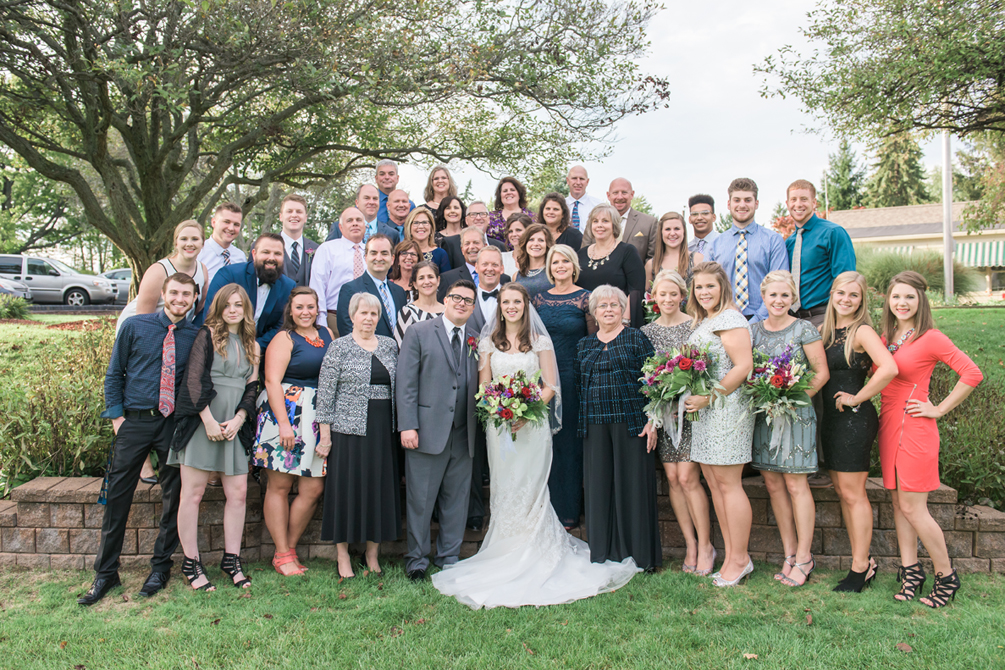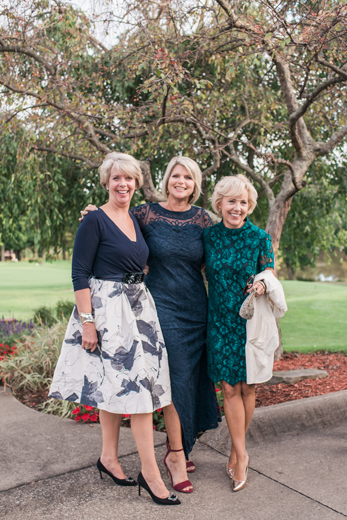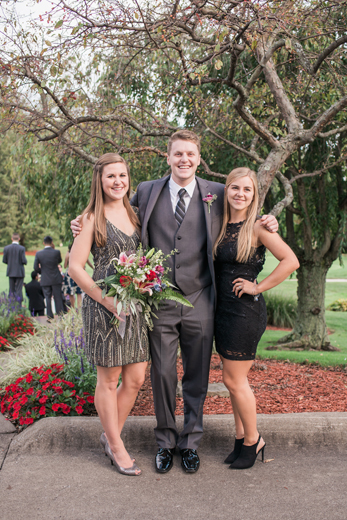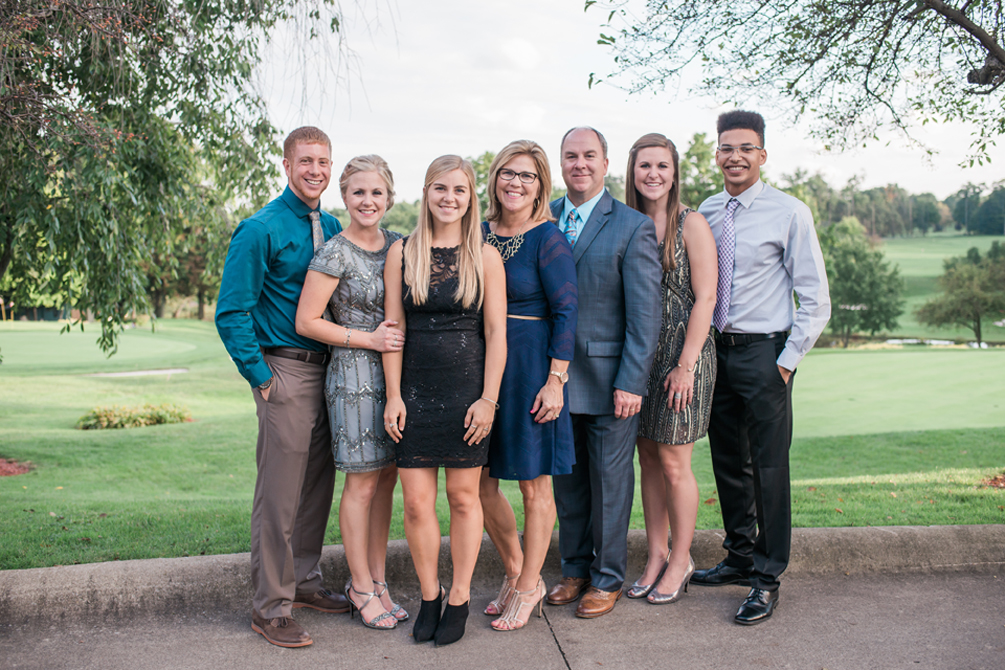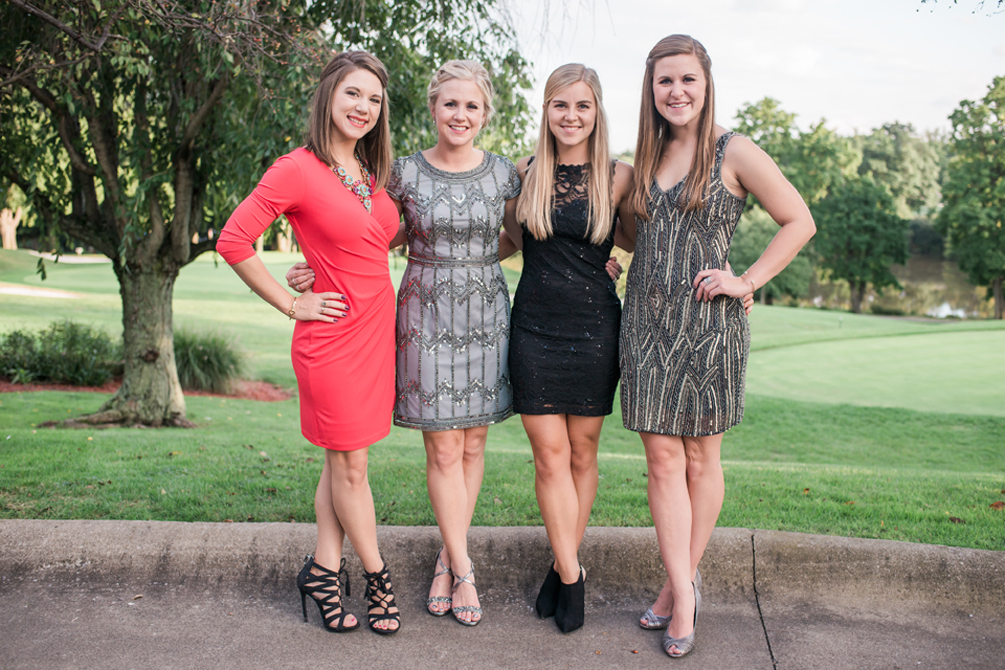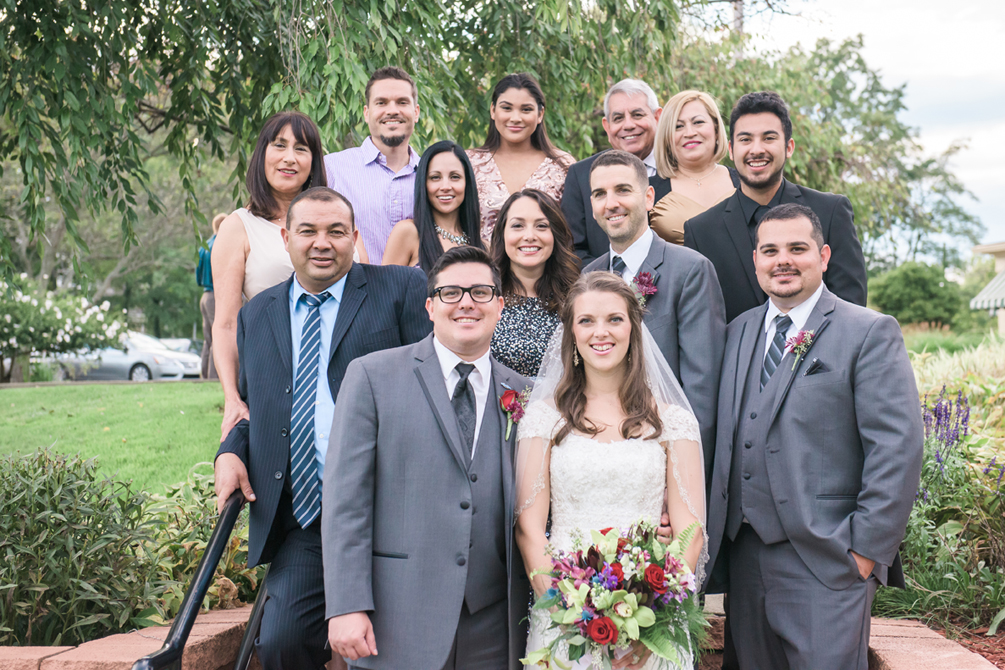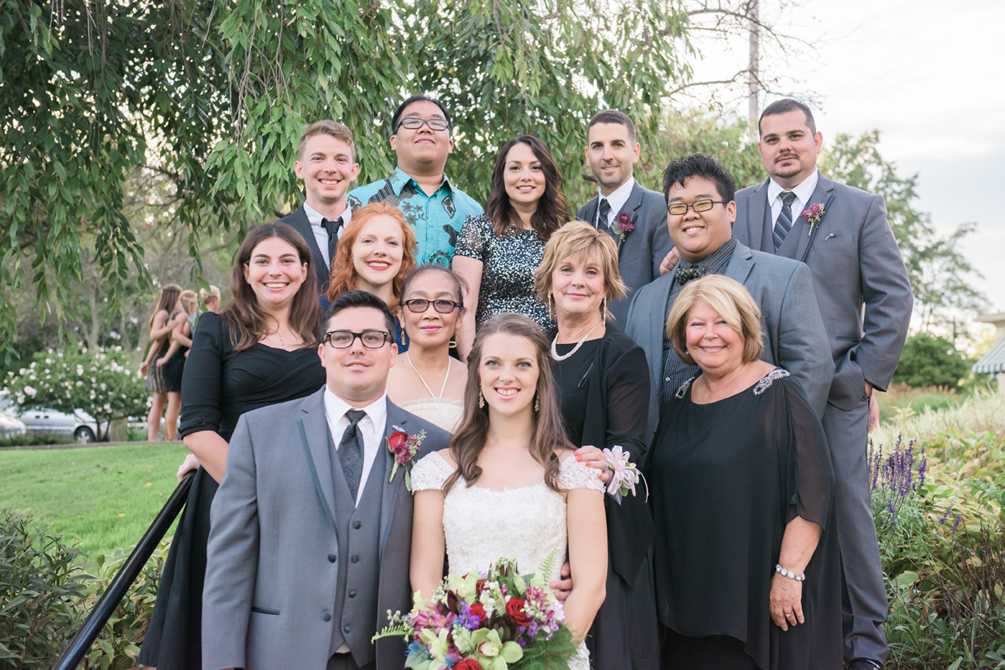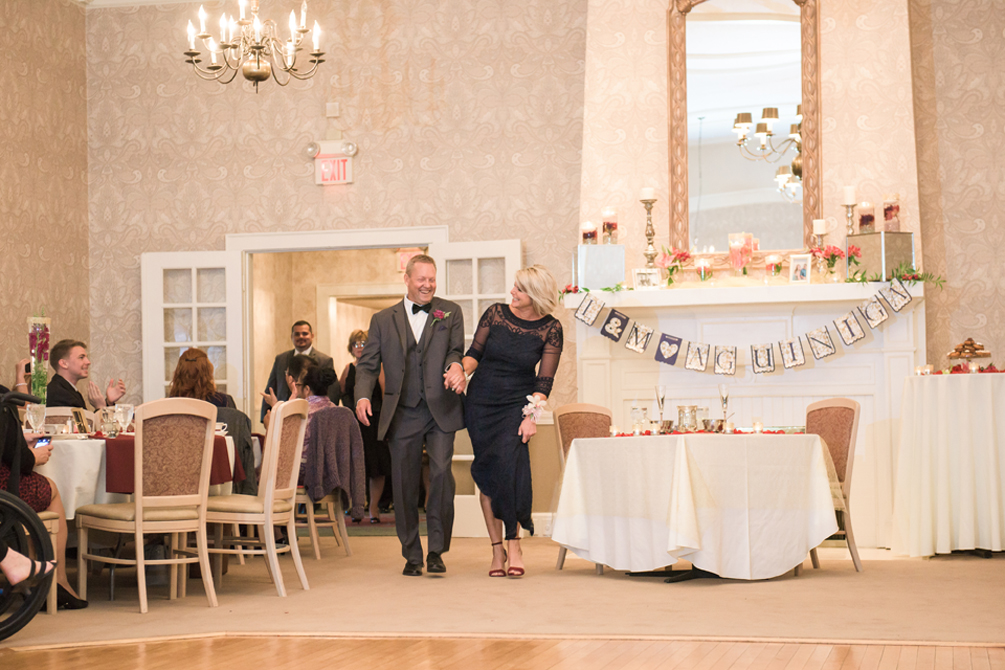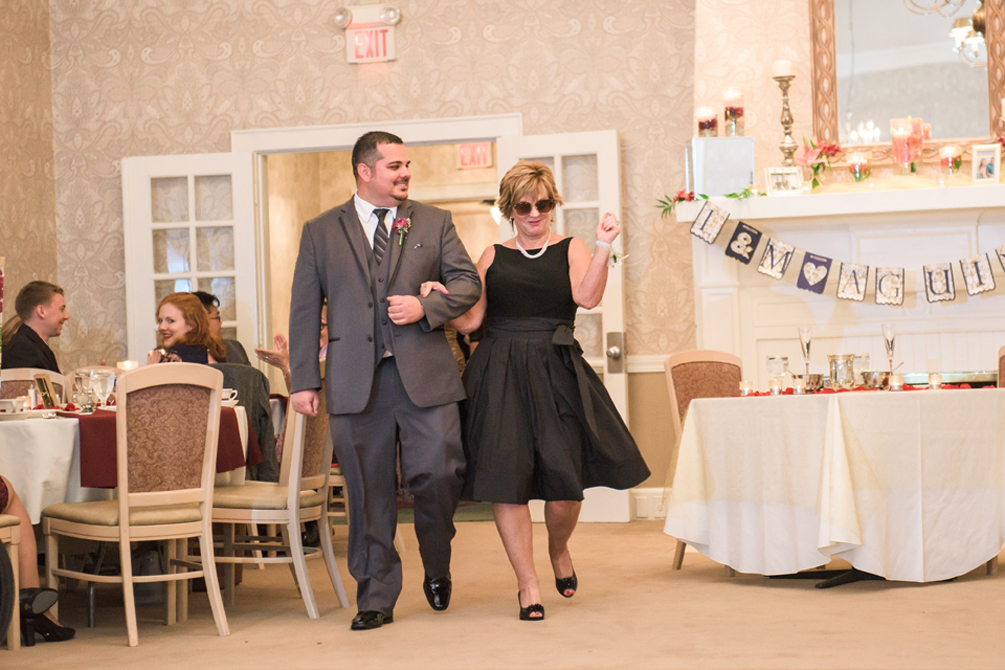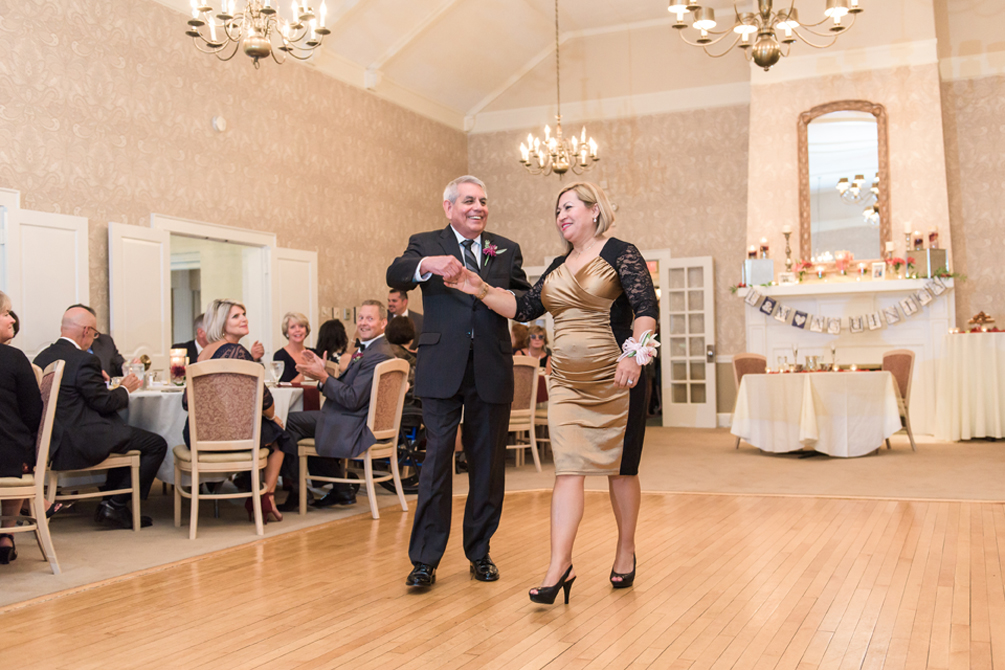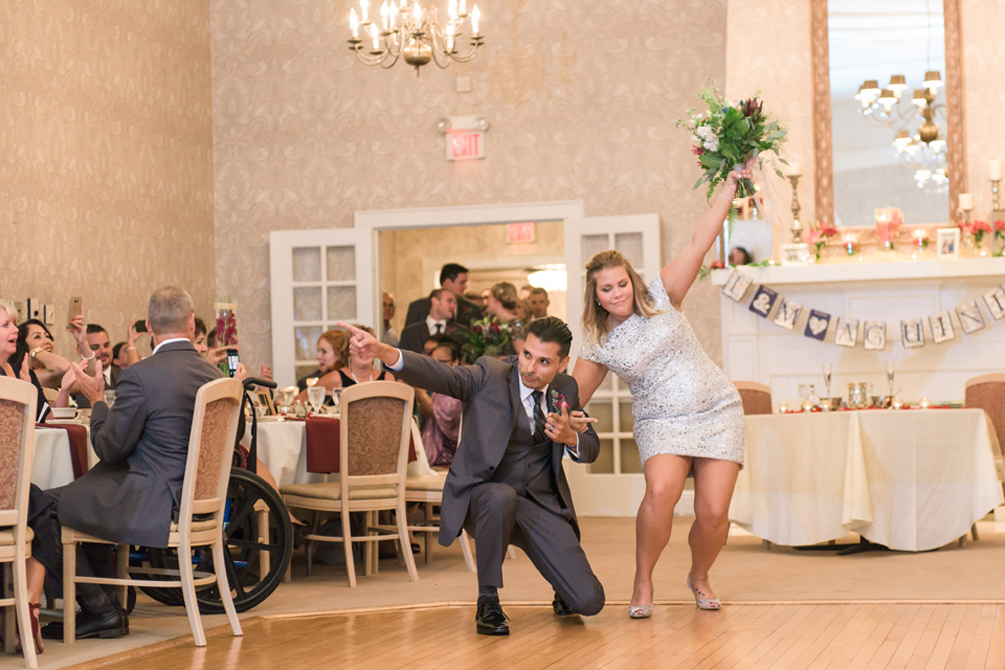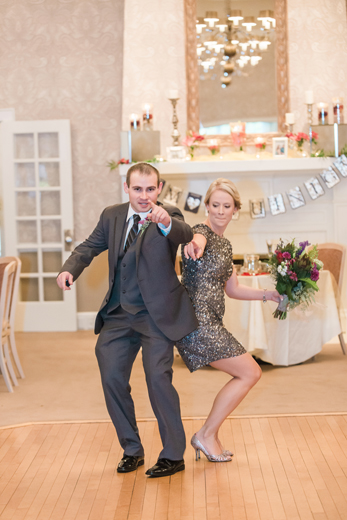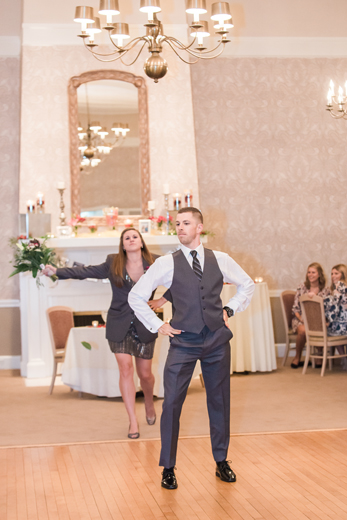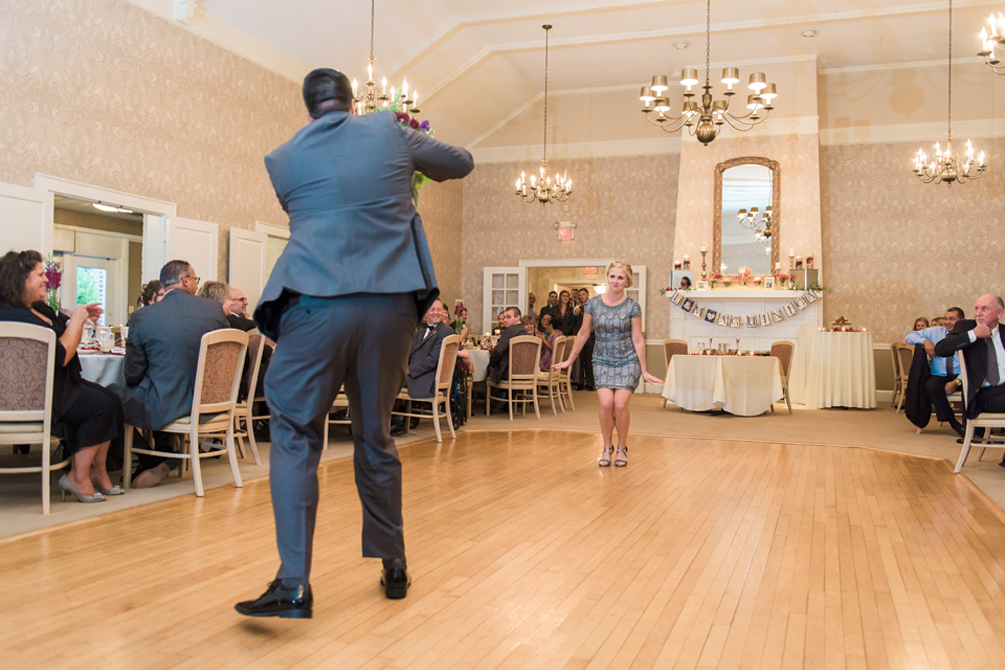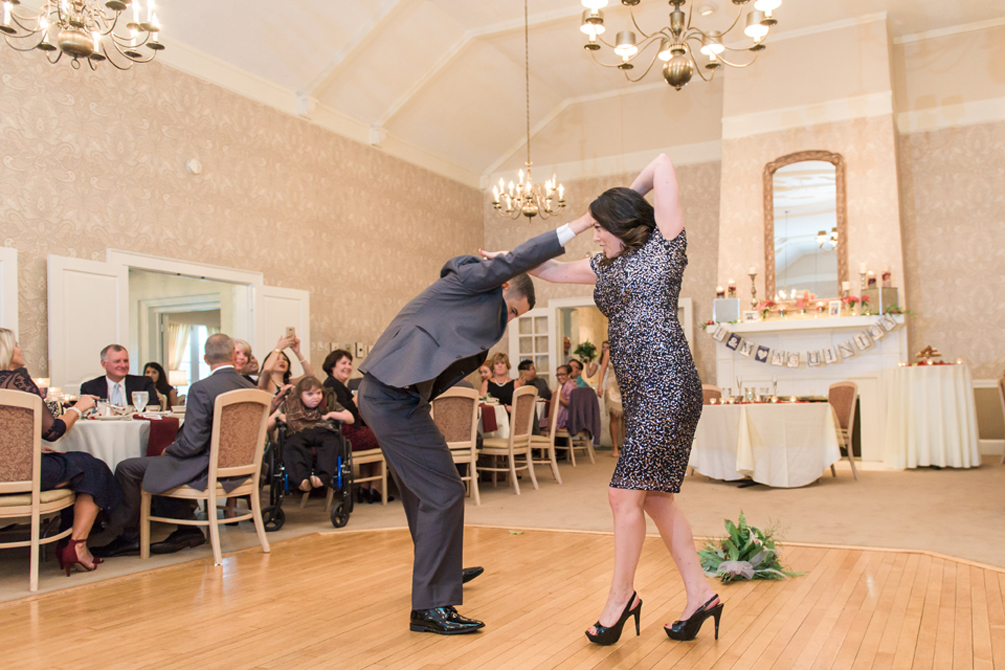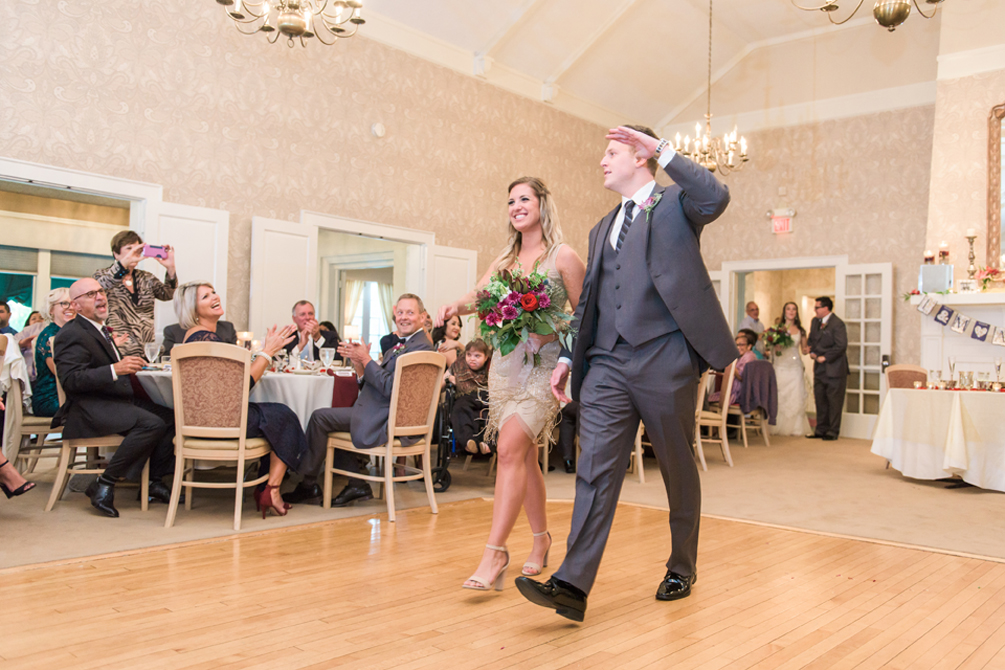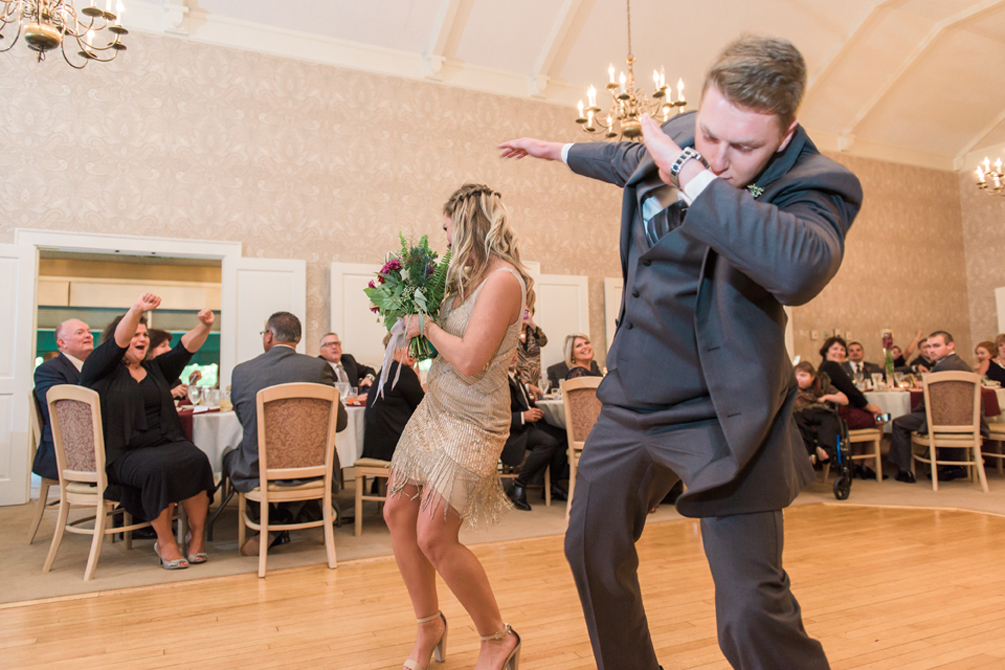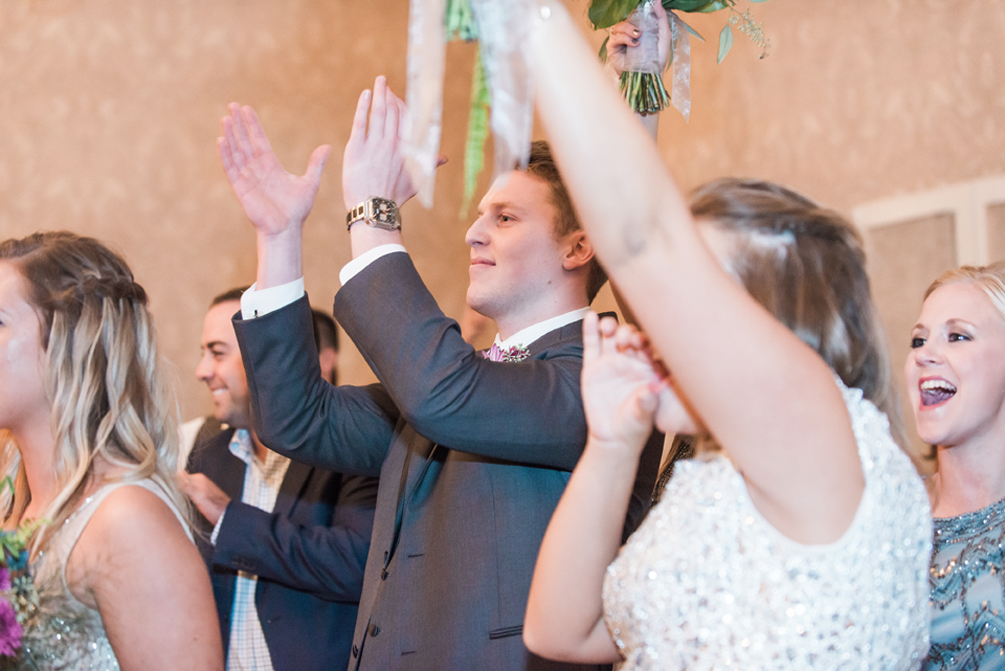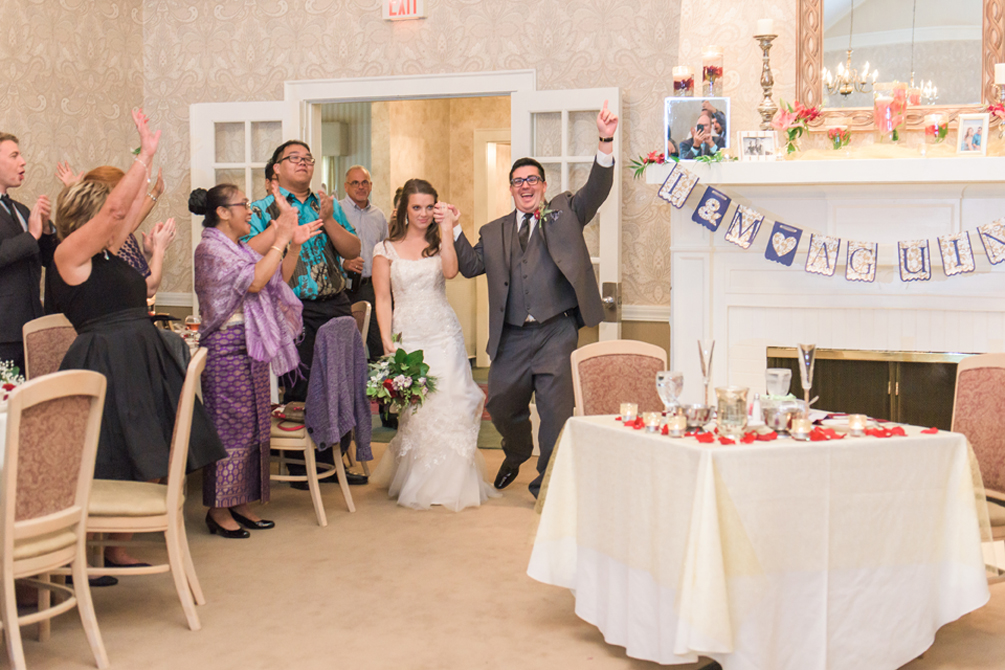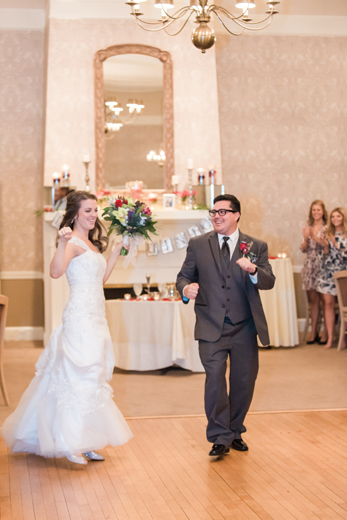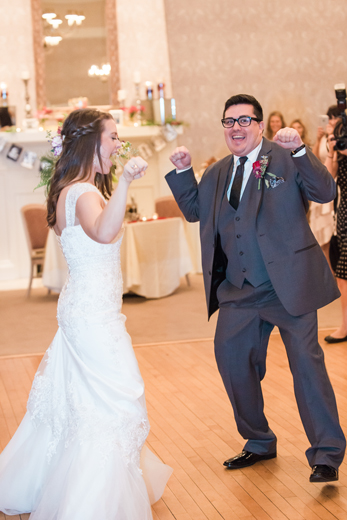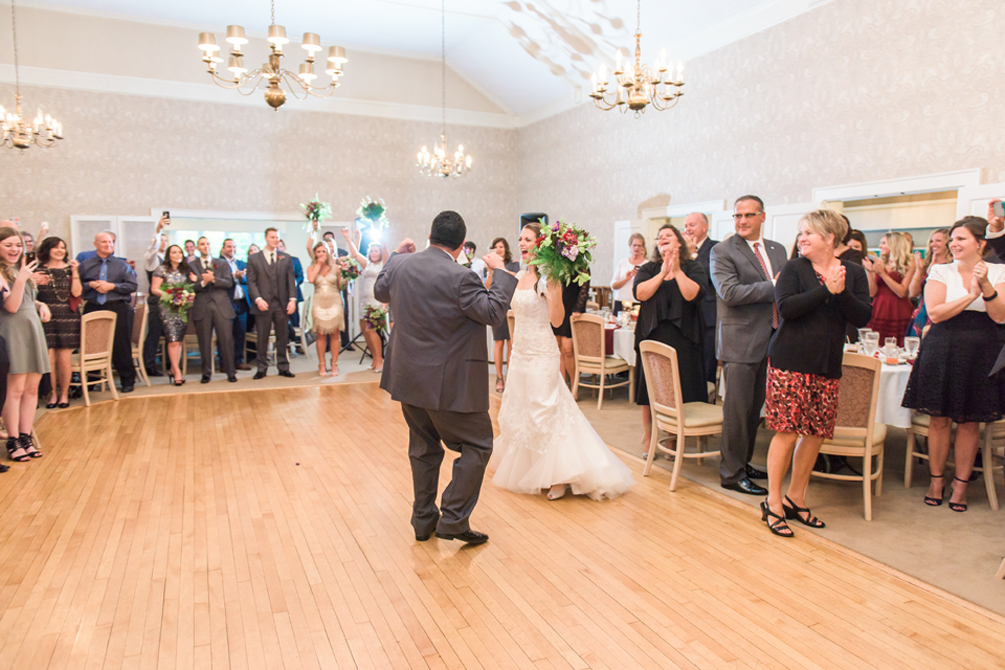 And this is the level of pure excitement that comes from being announced to Justin Bieber's "Baby" ;)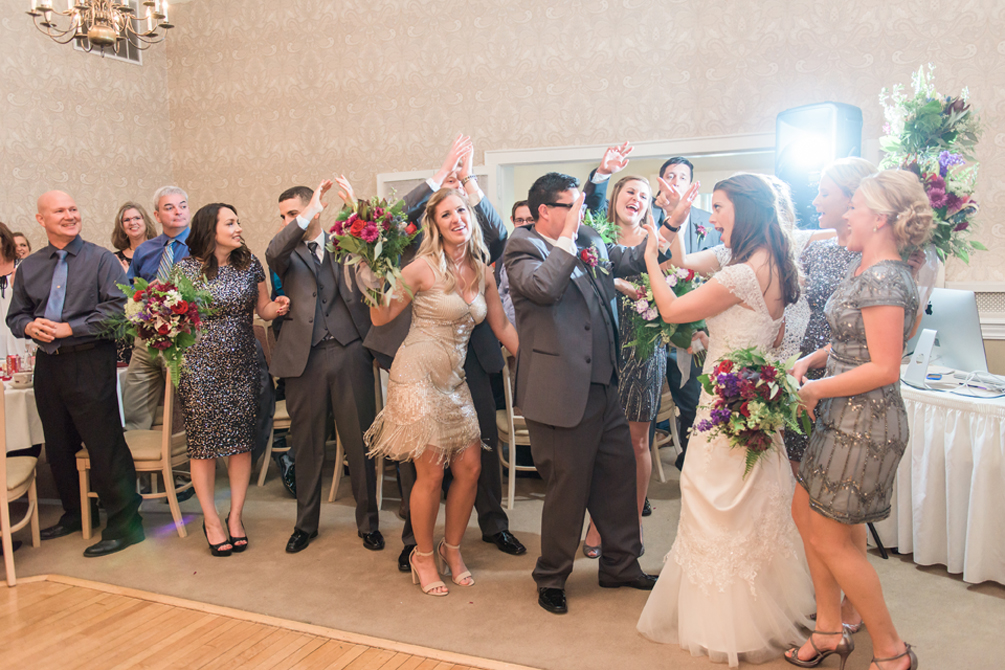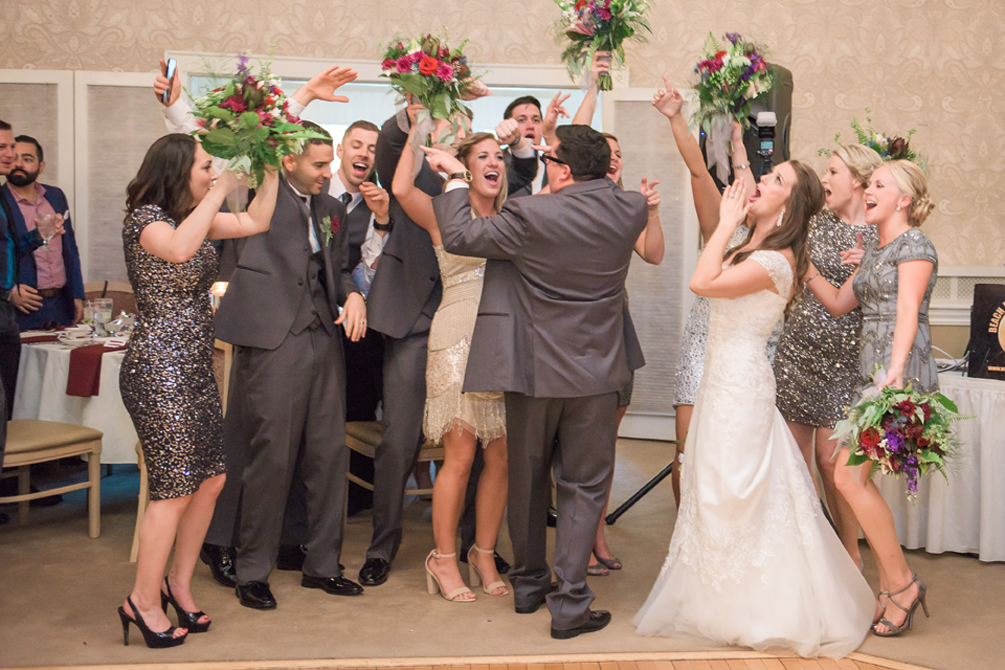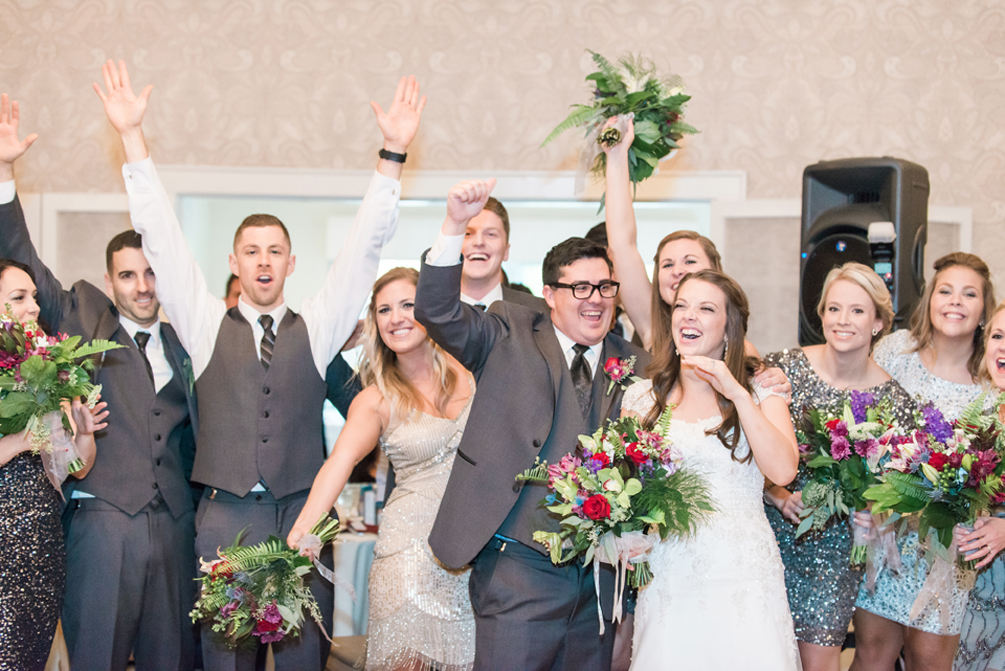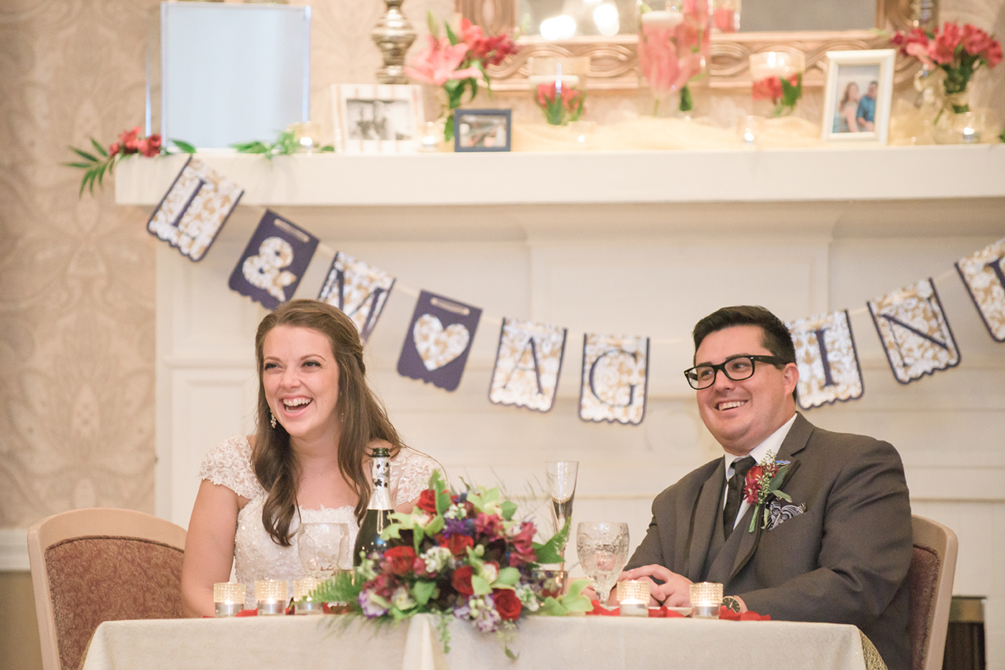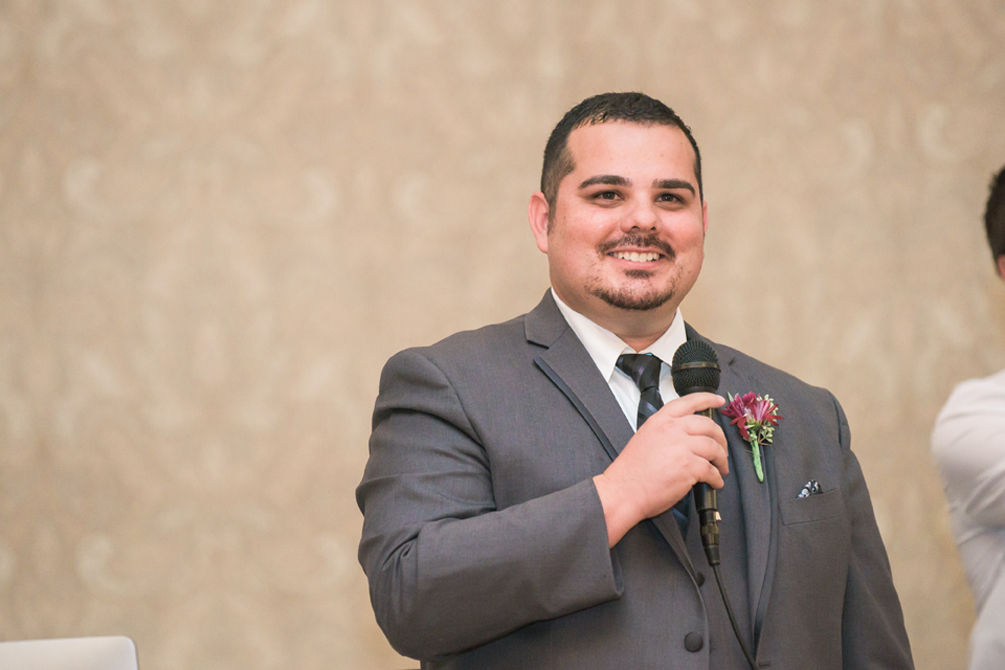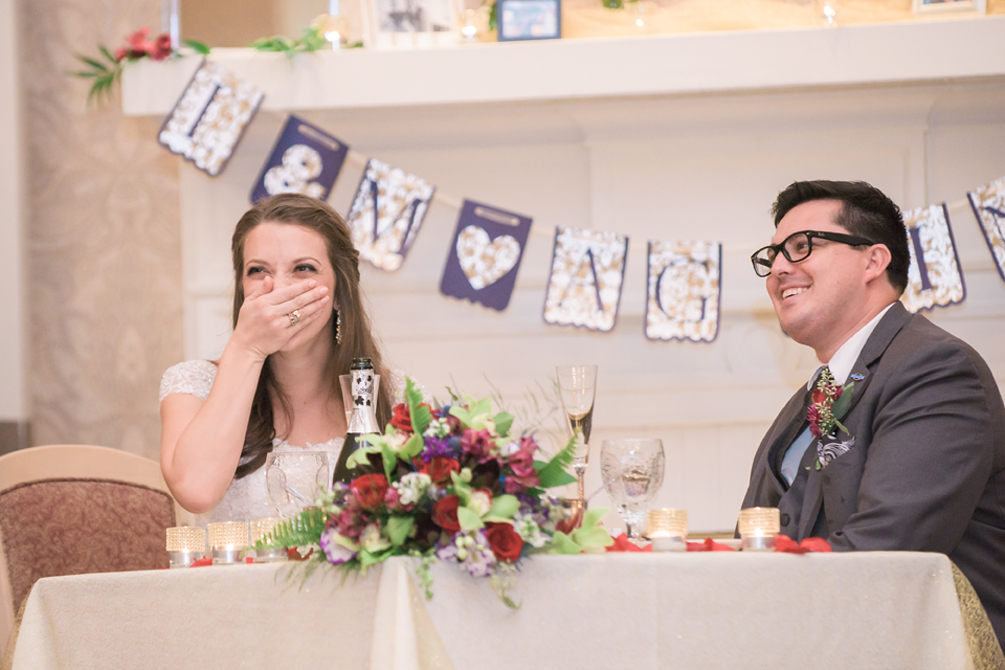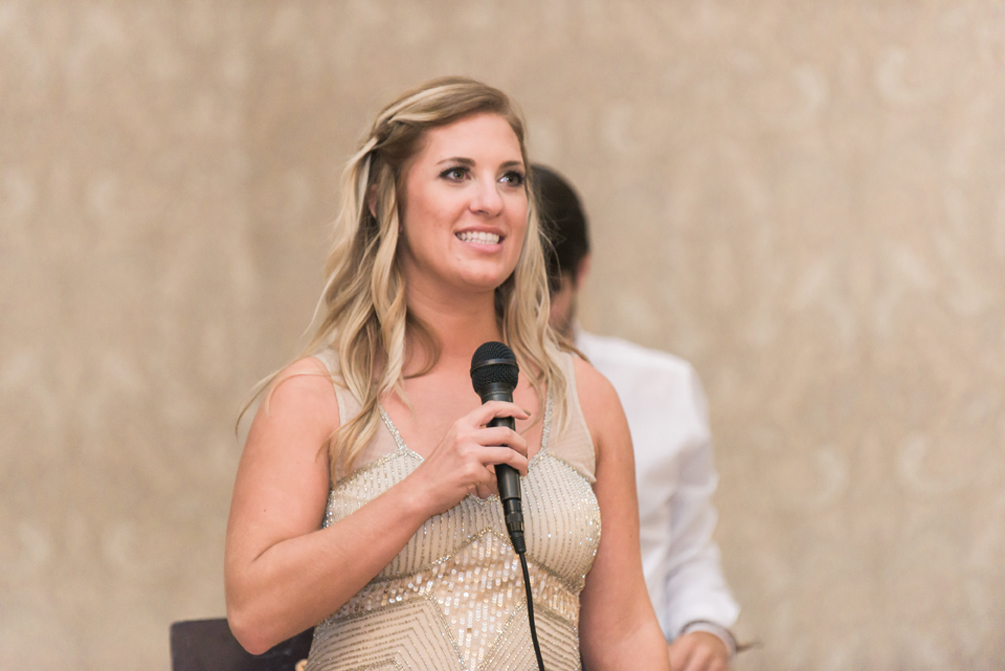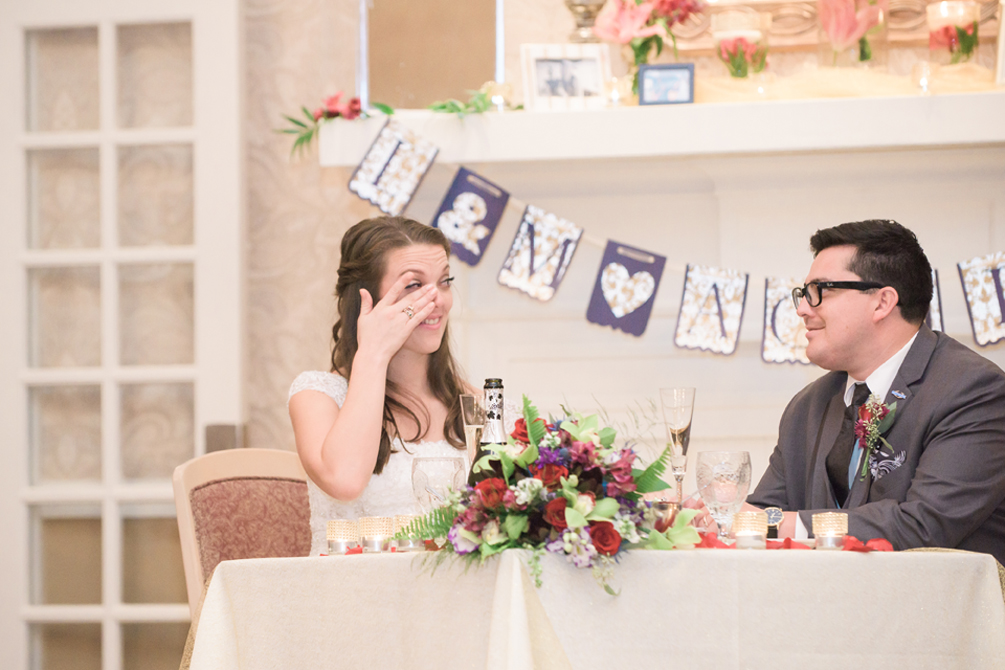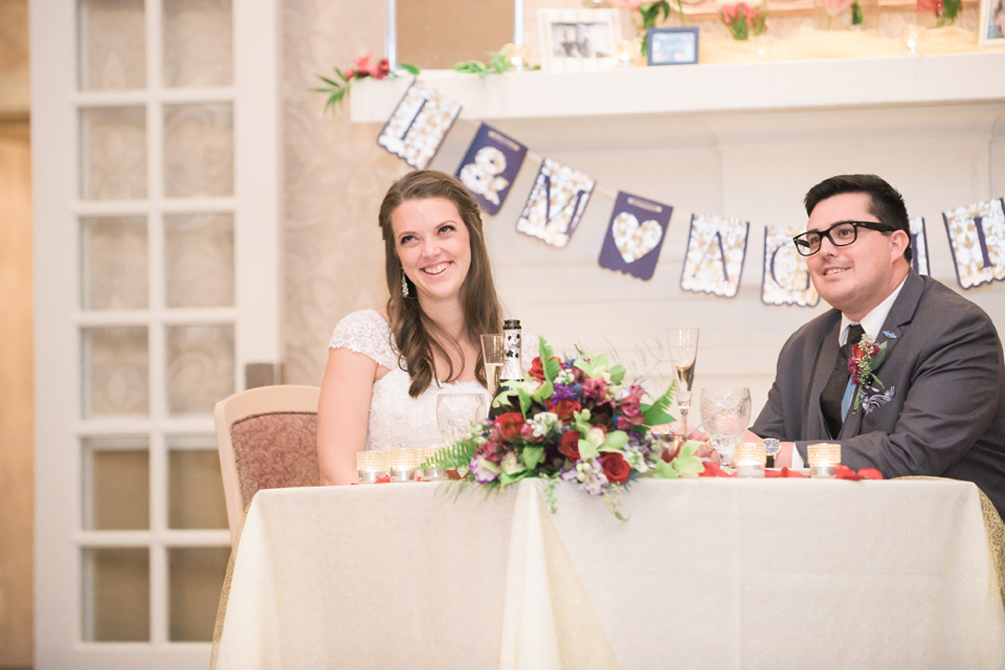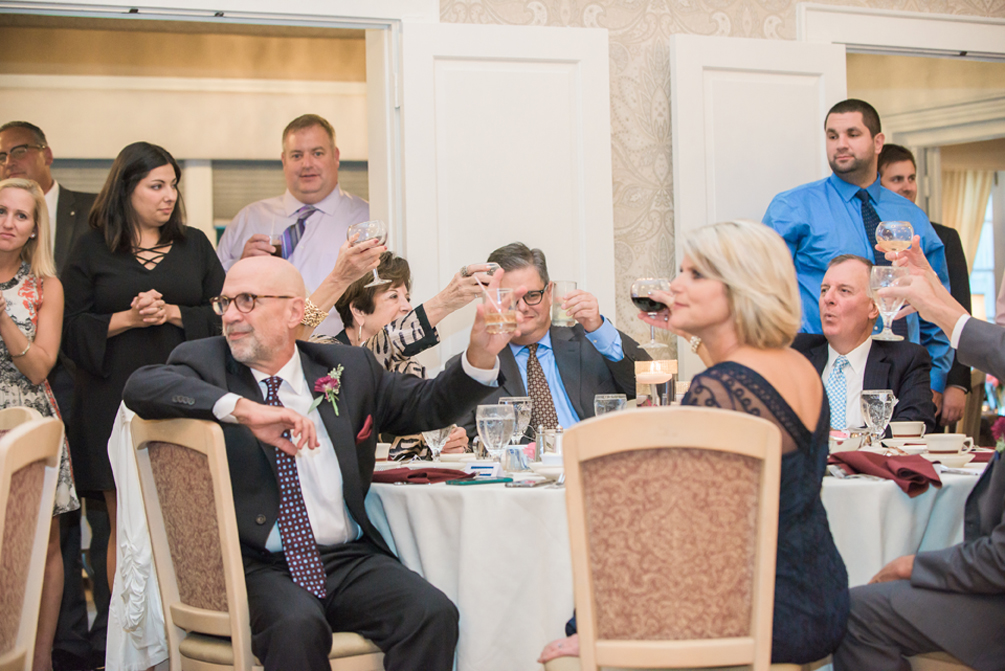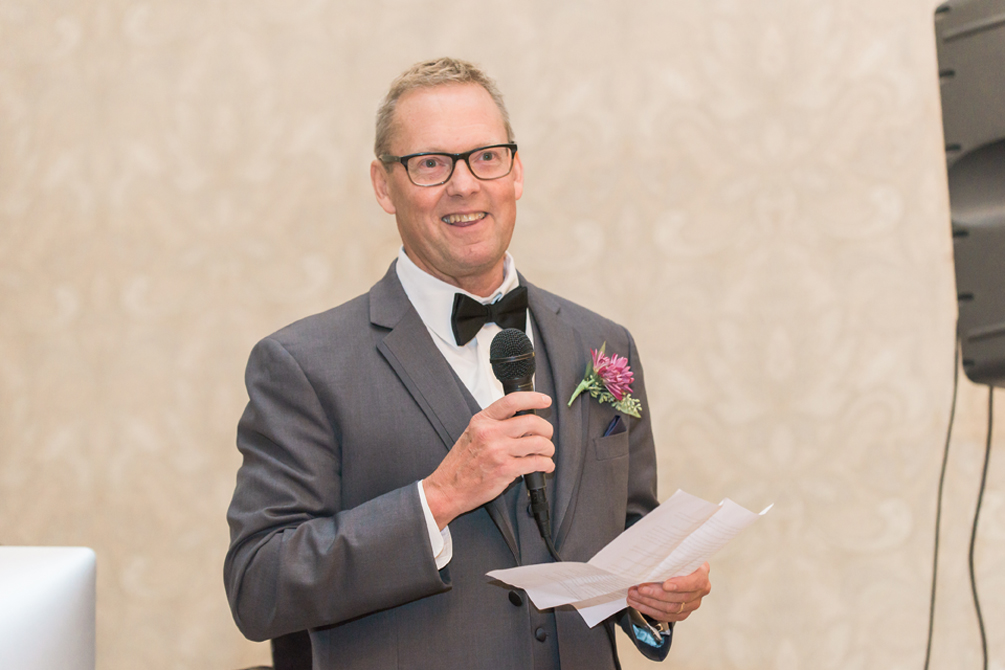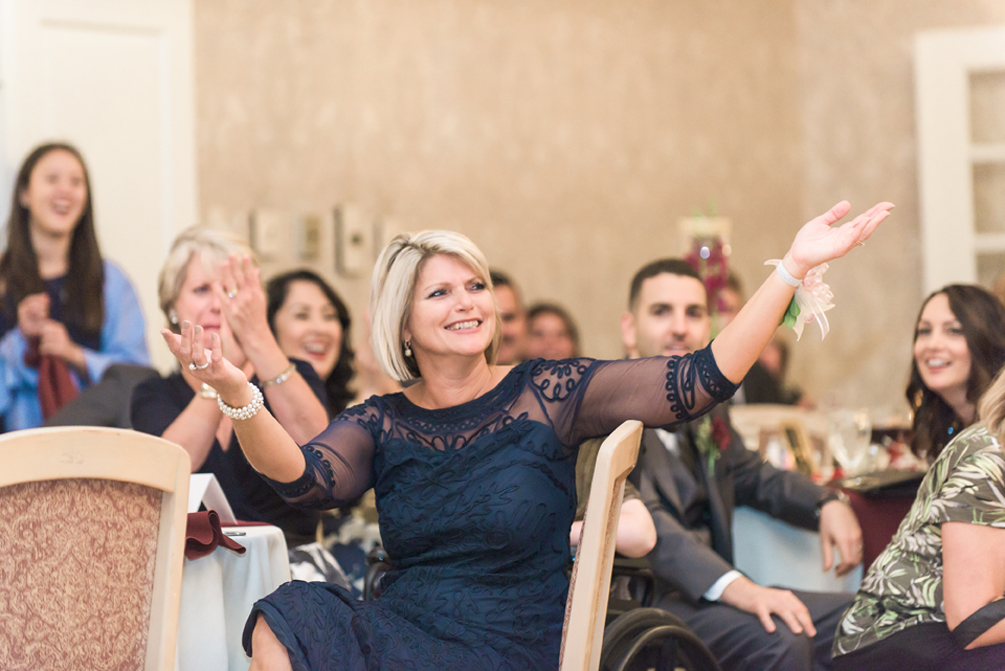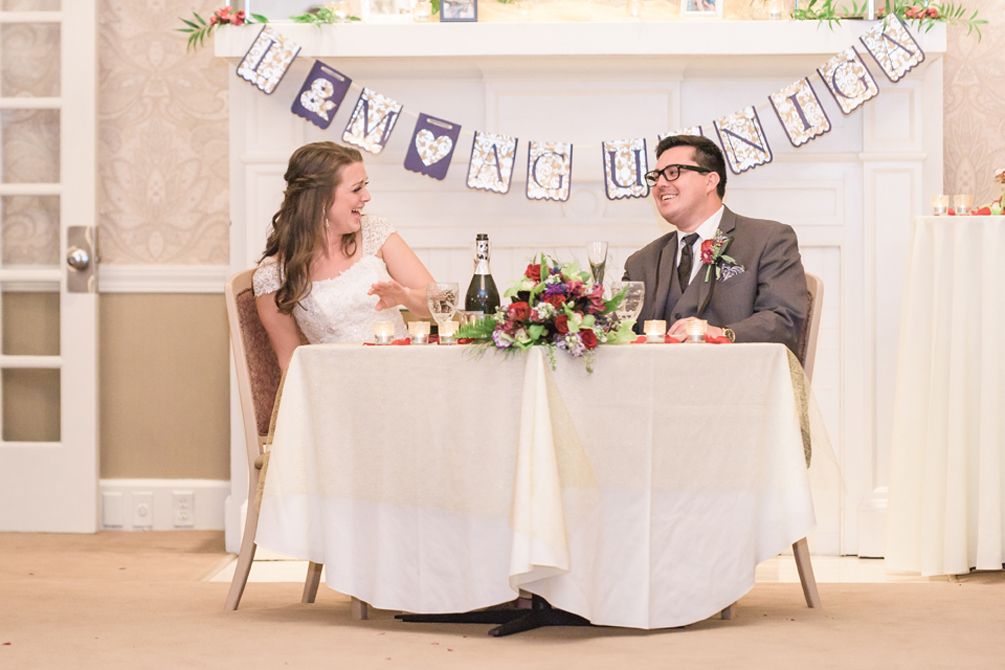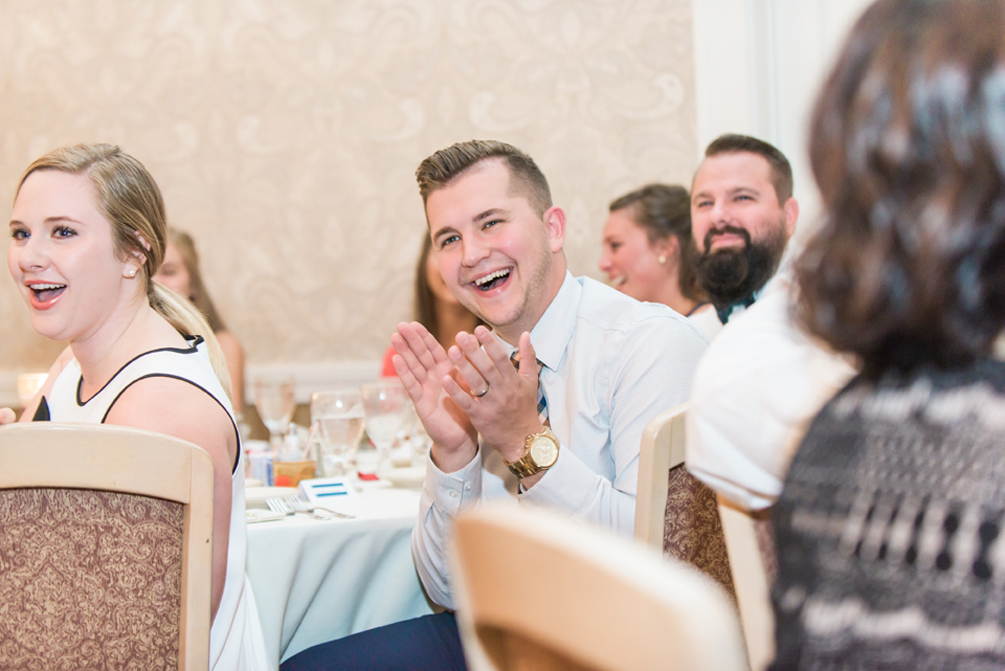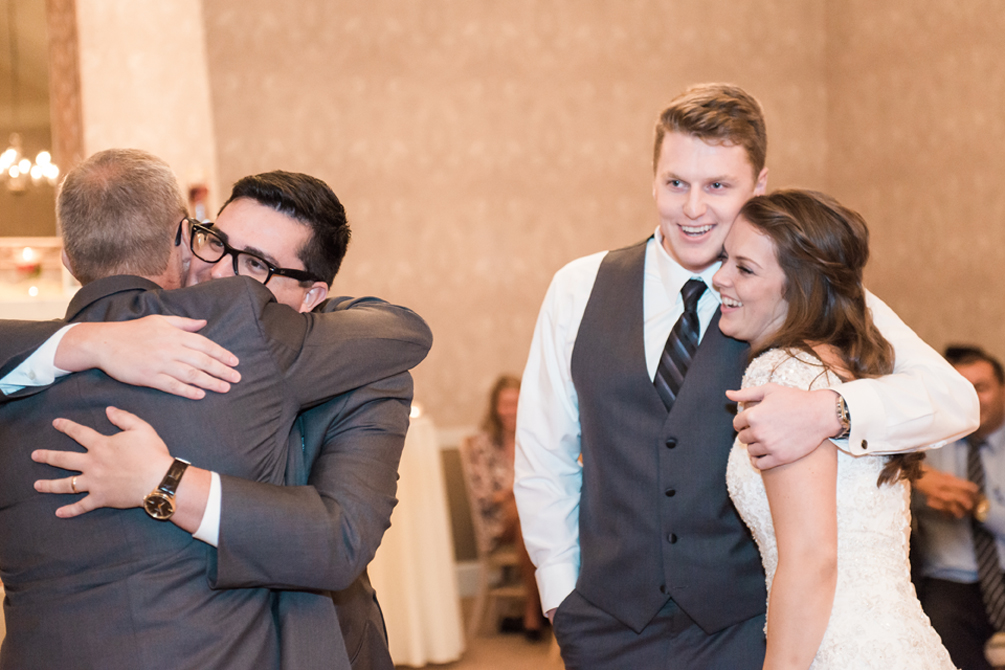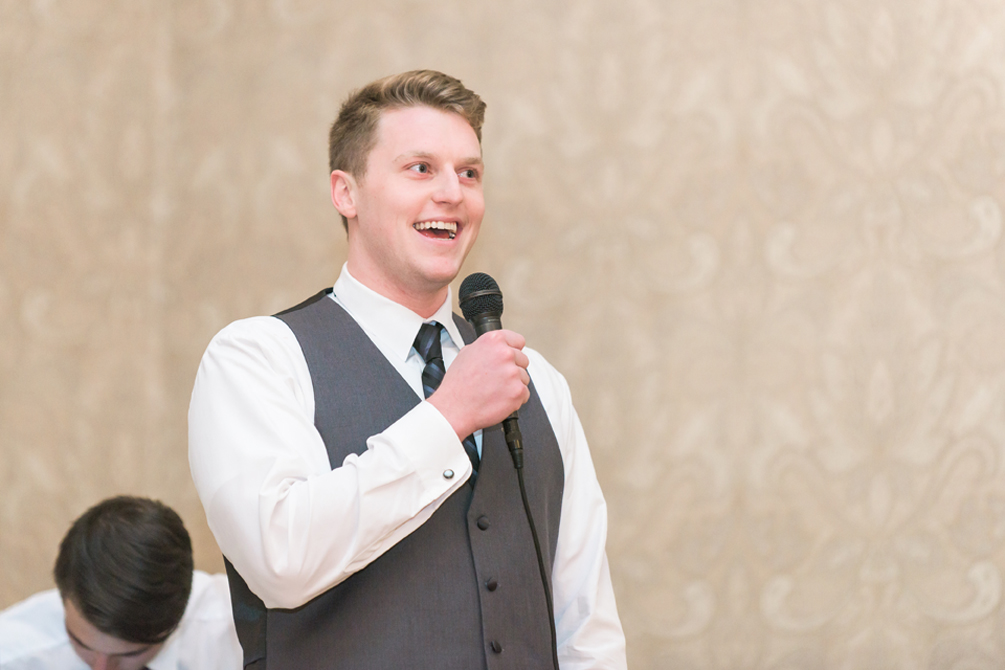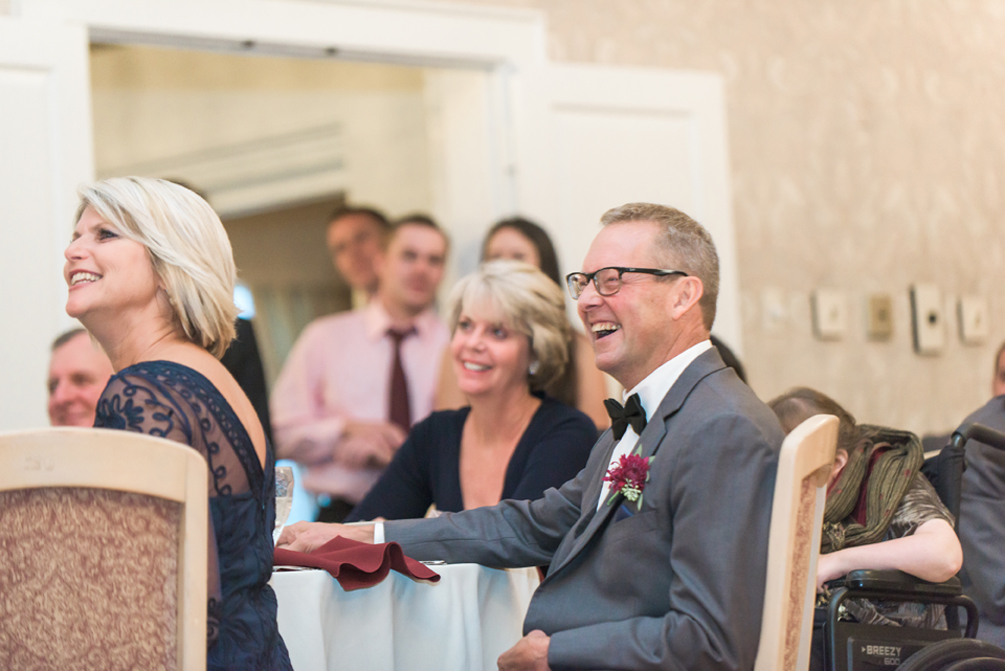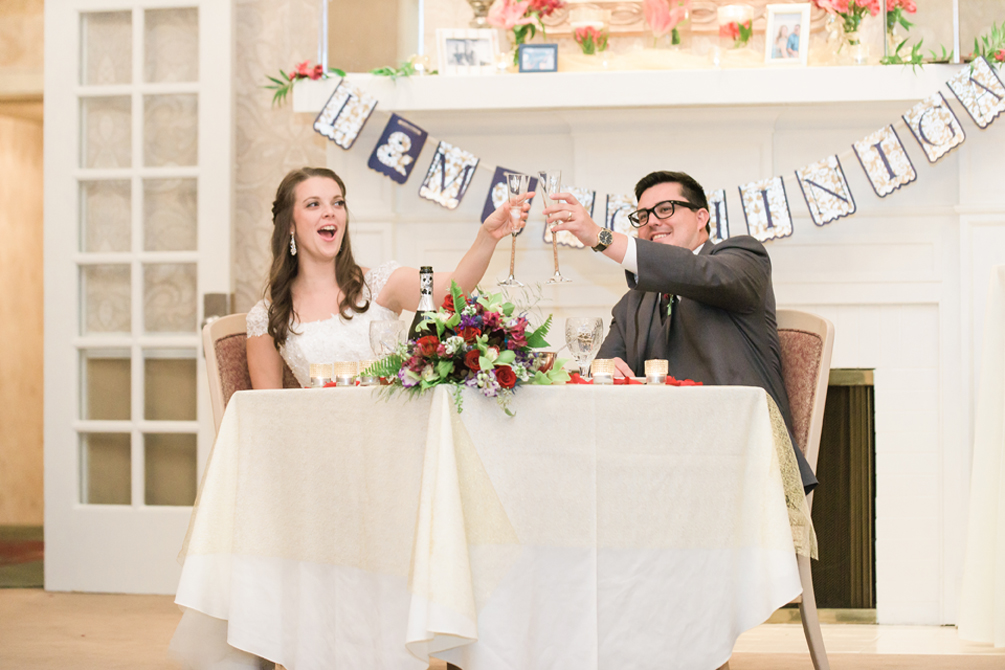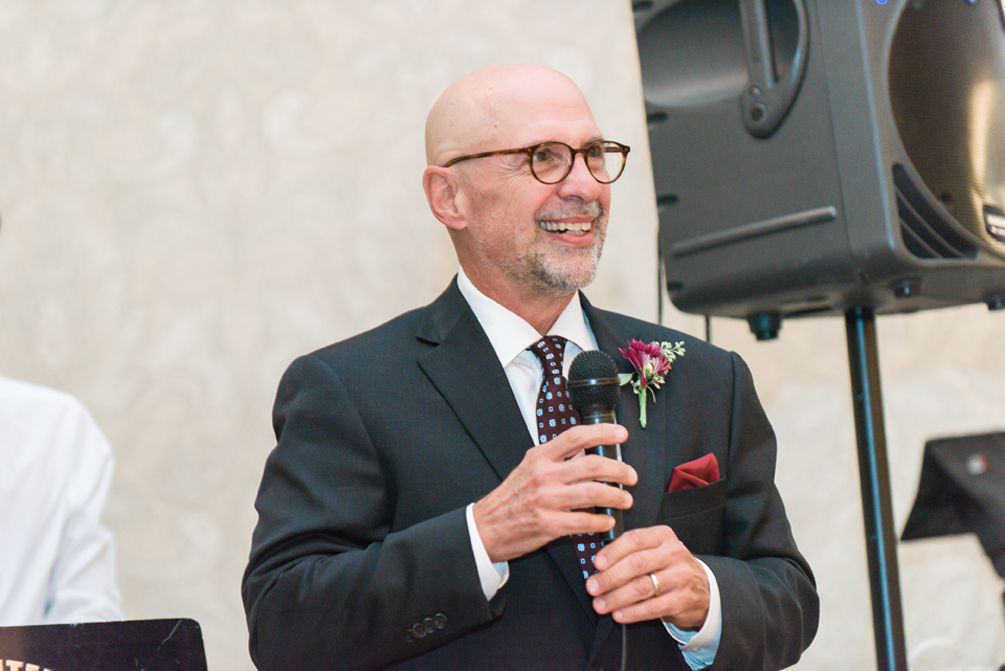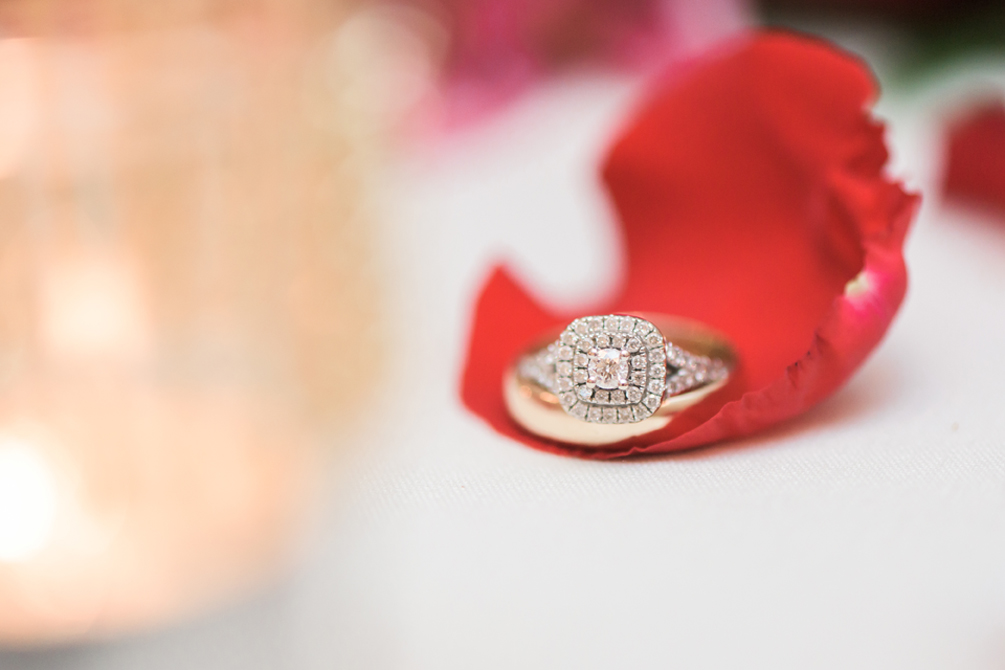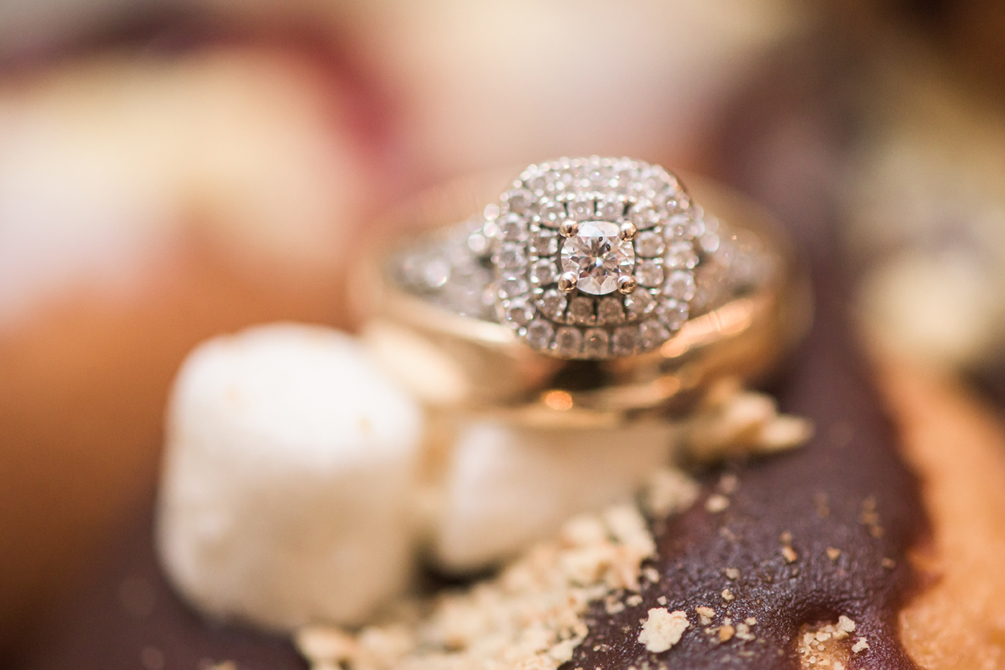 Ahh how gorgeous are these rings? & Being paired with those donuts is a winning combo in my book ;)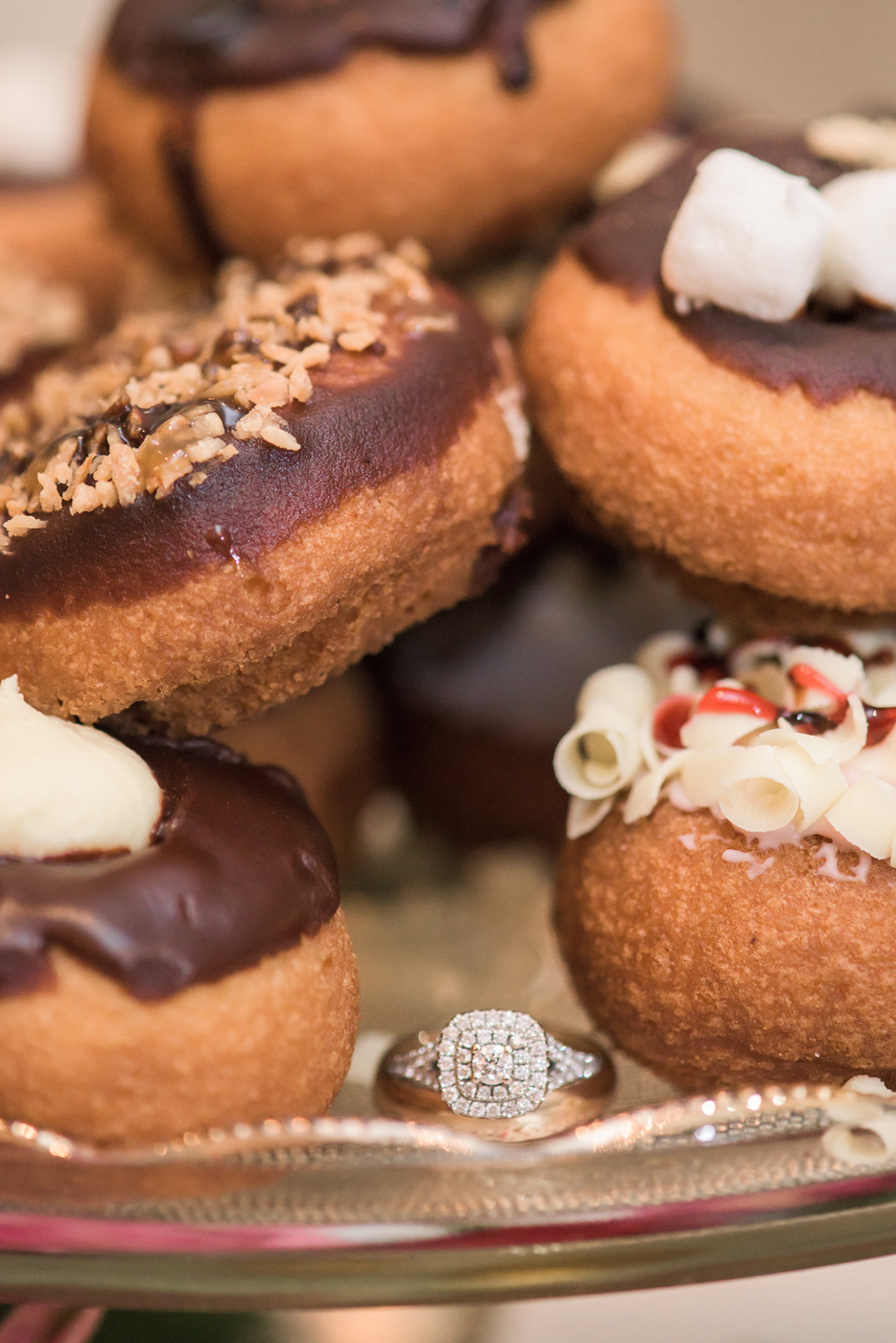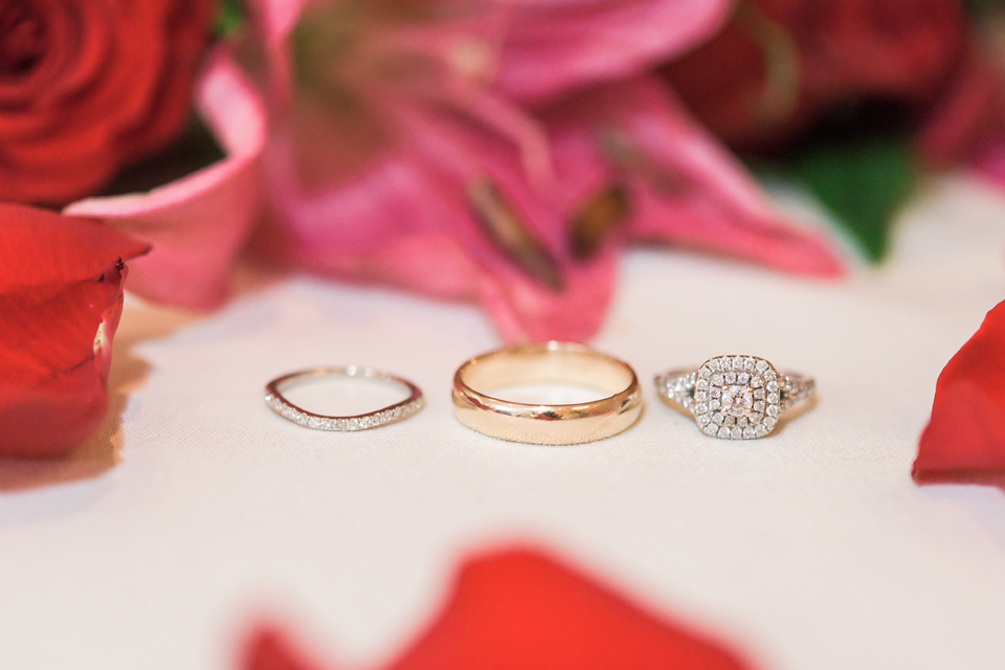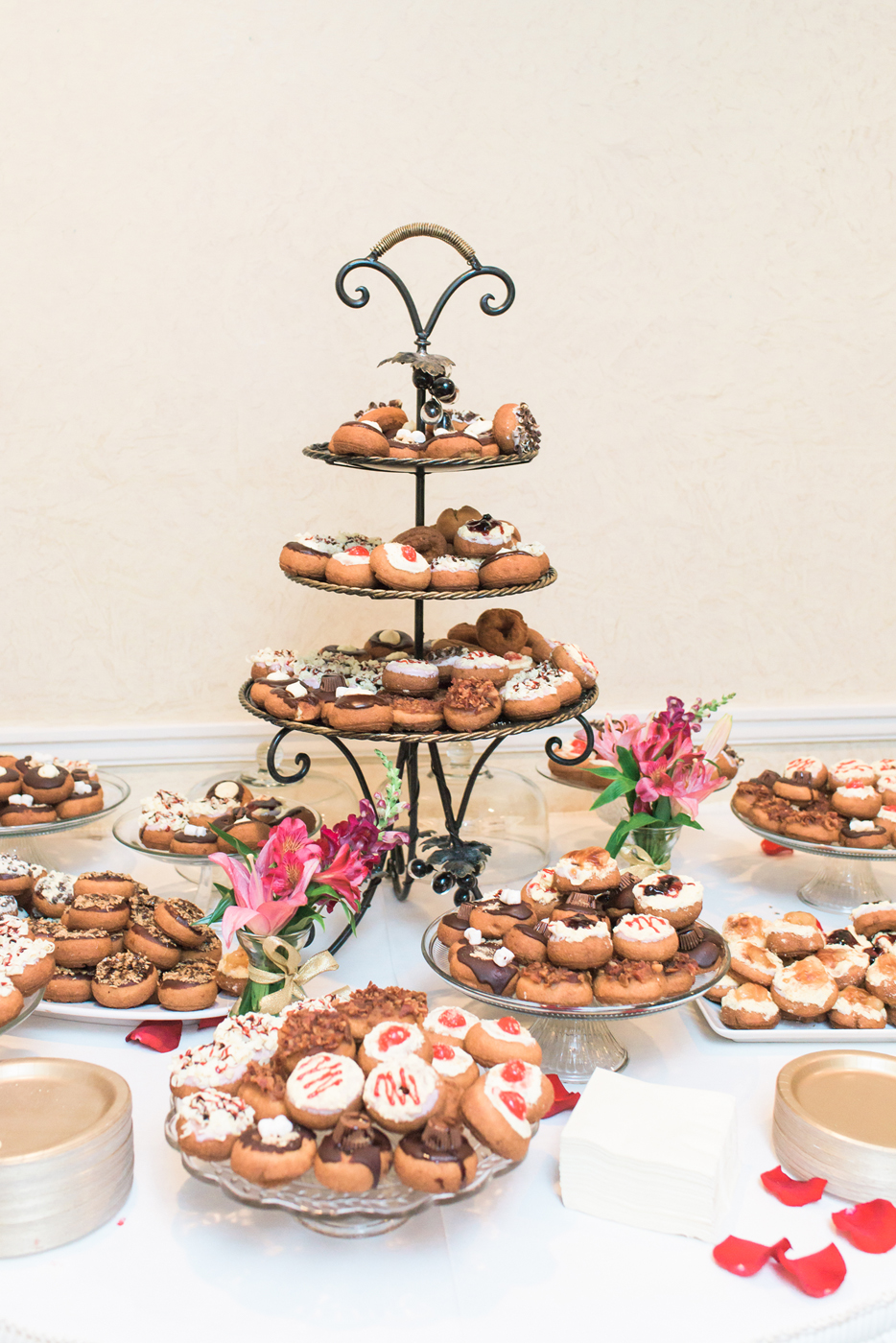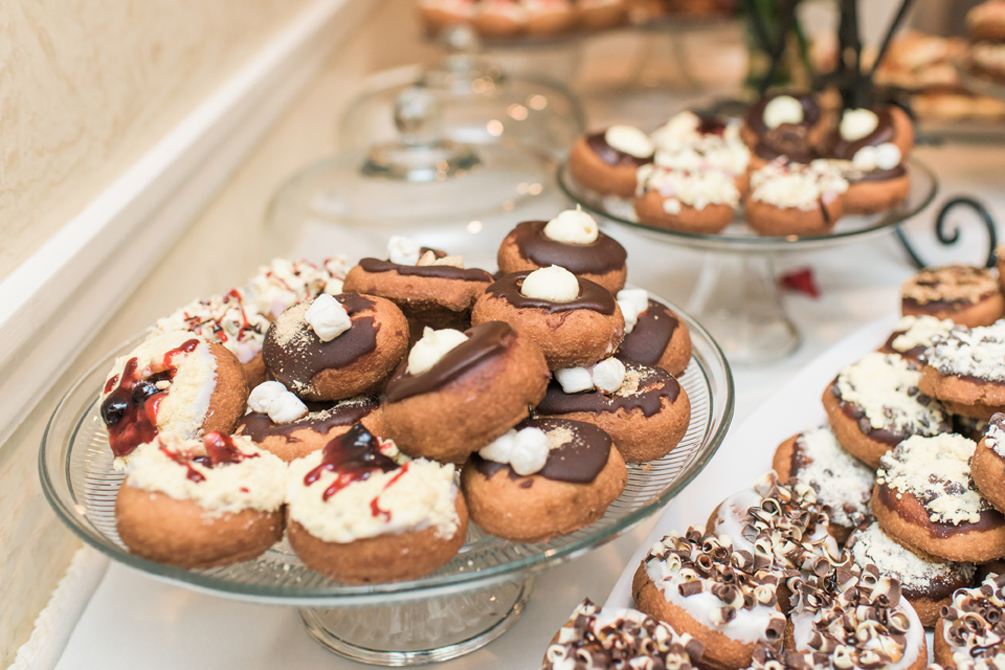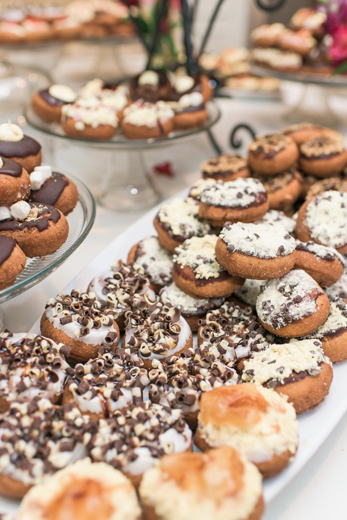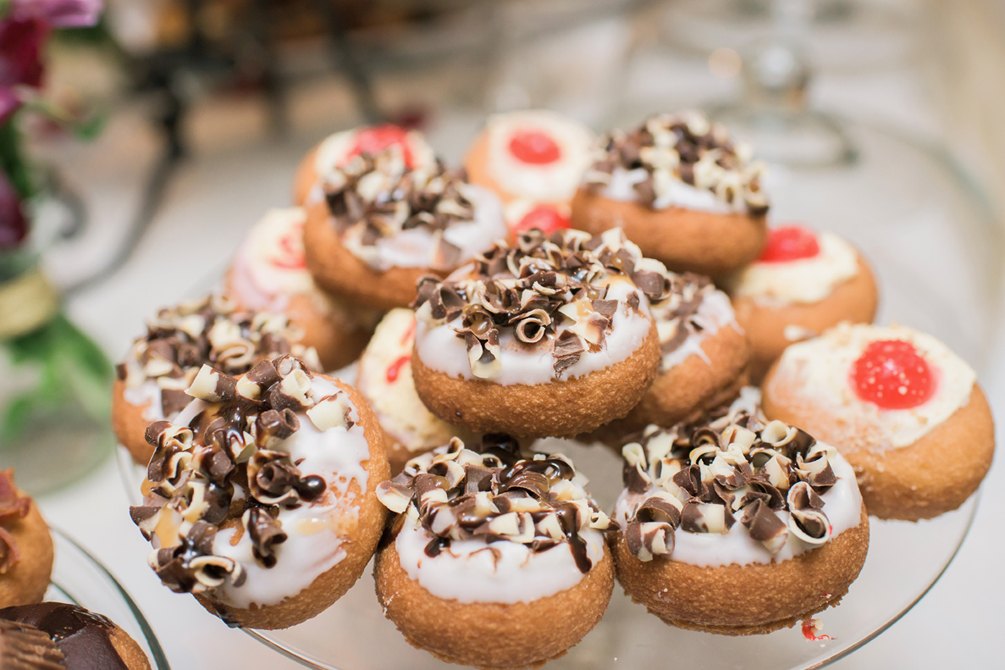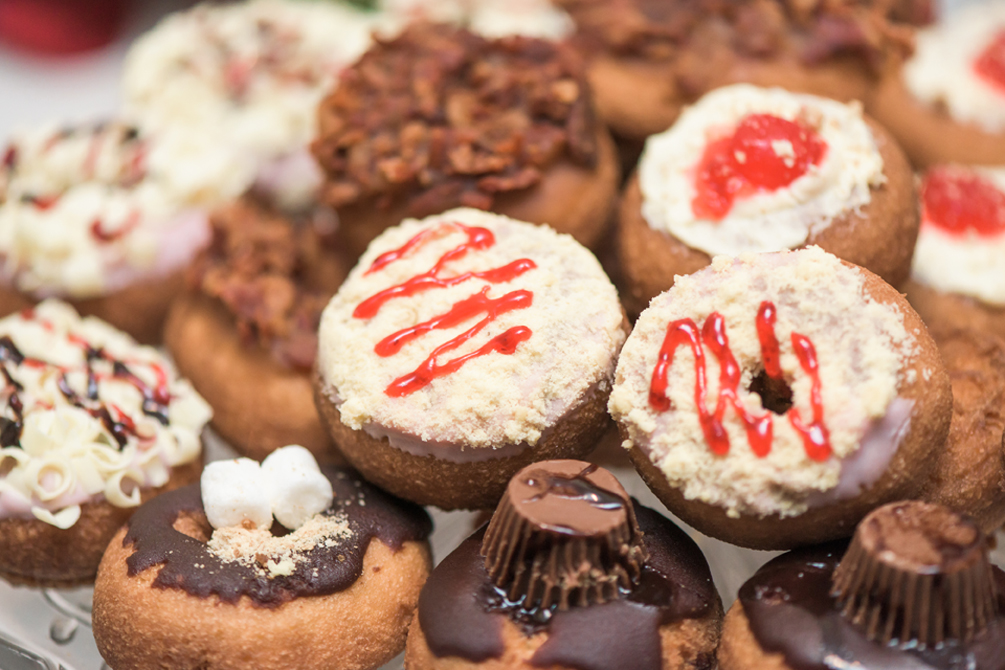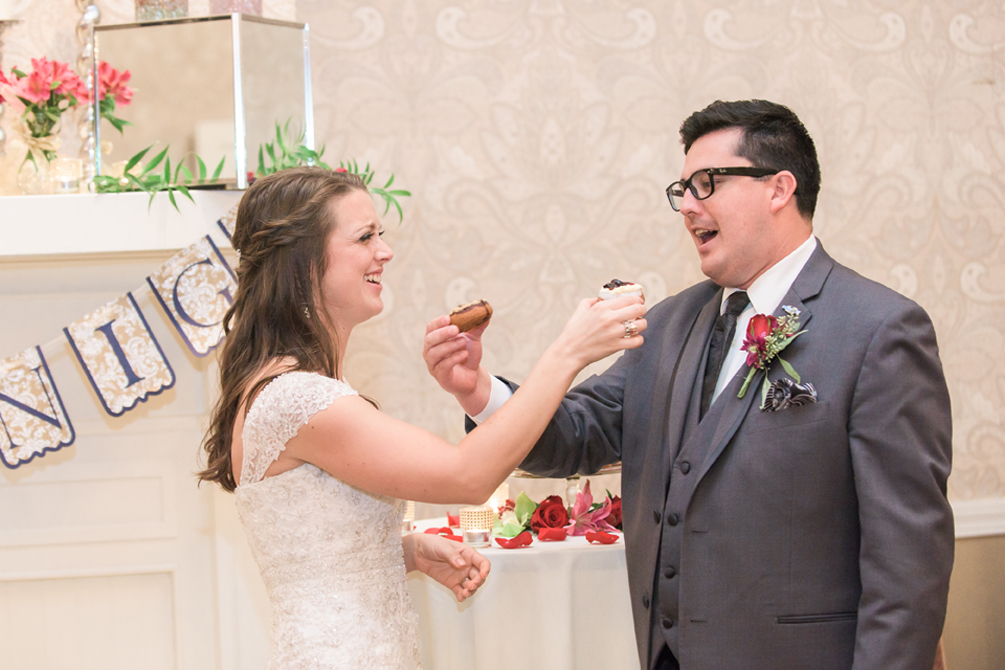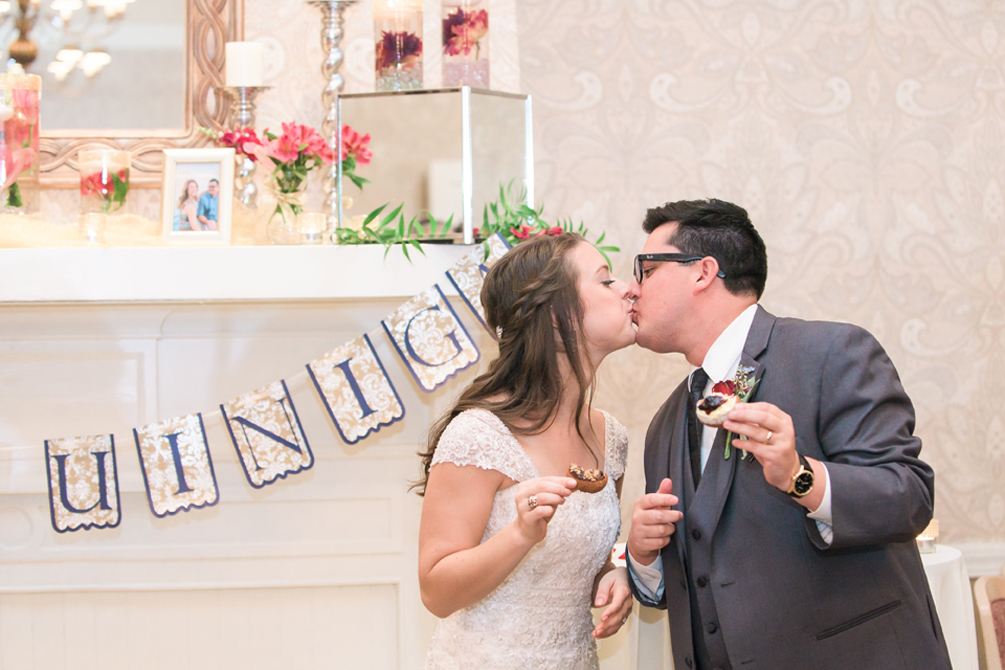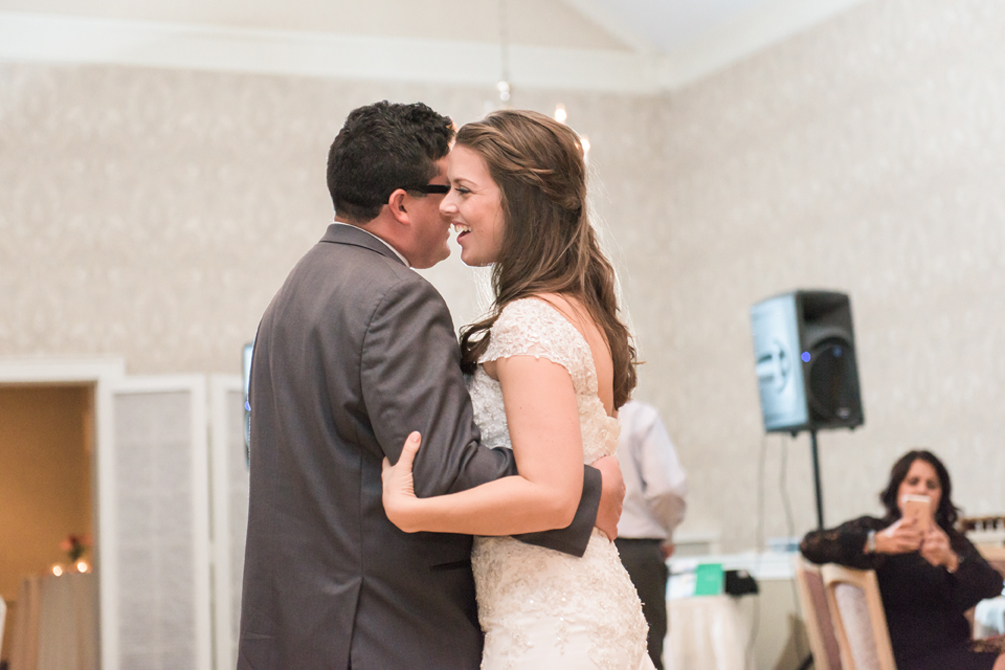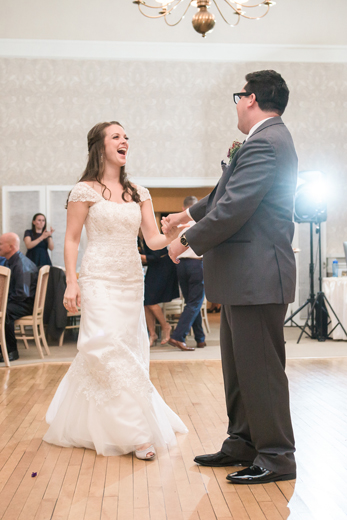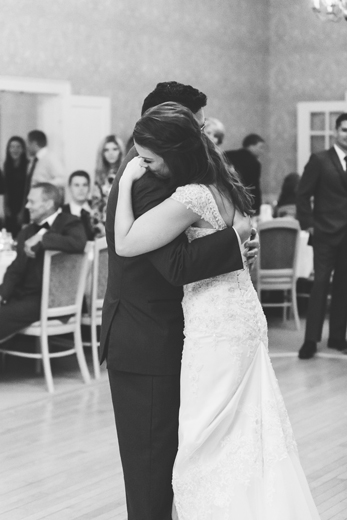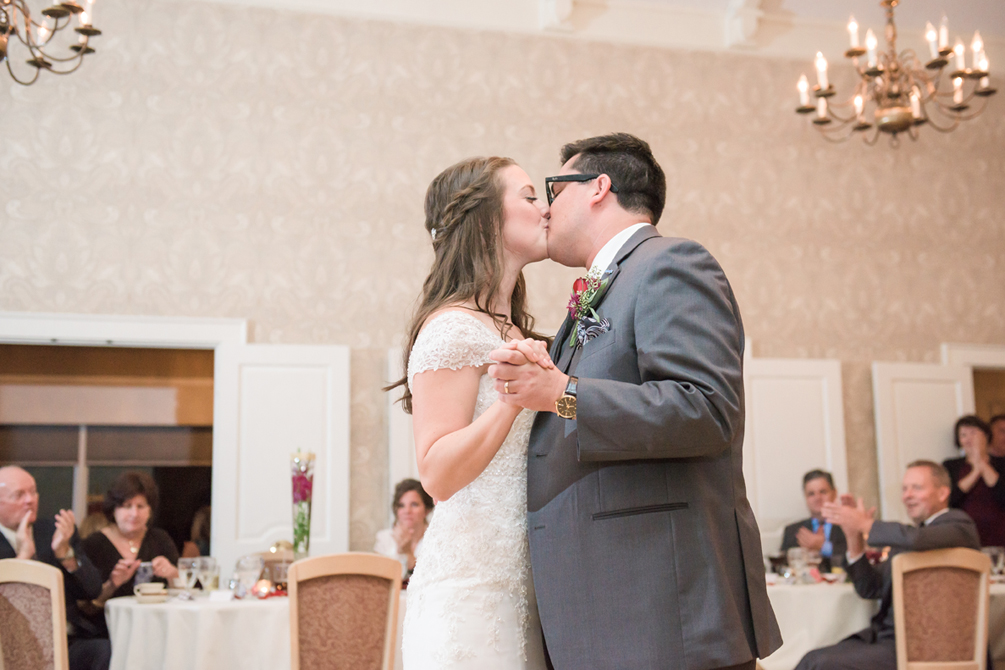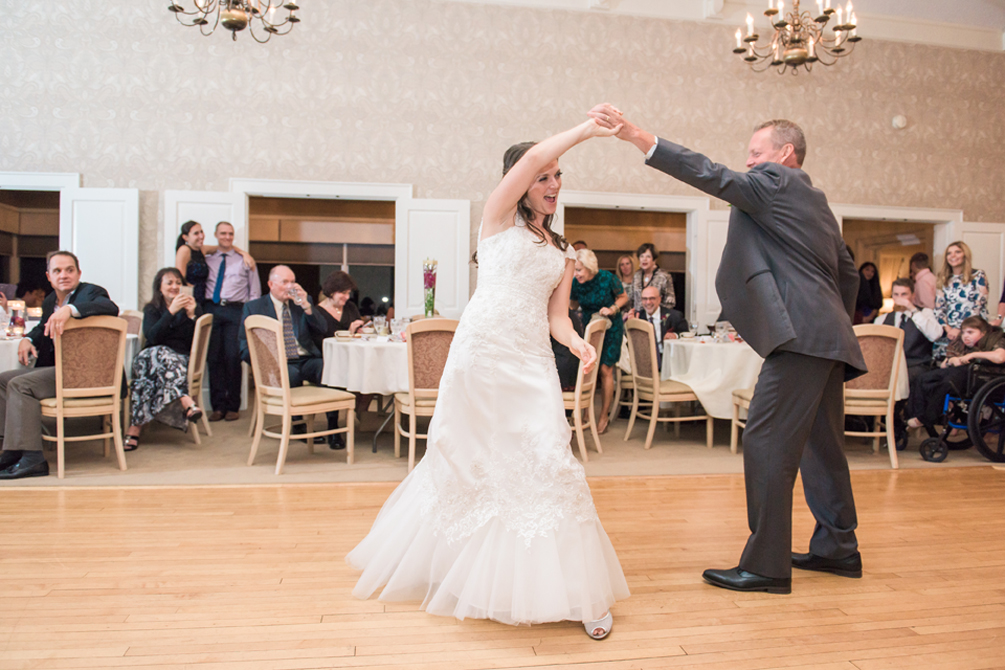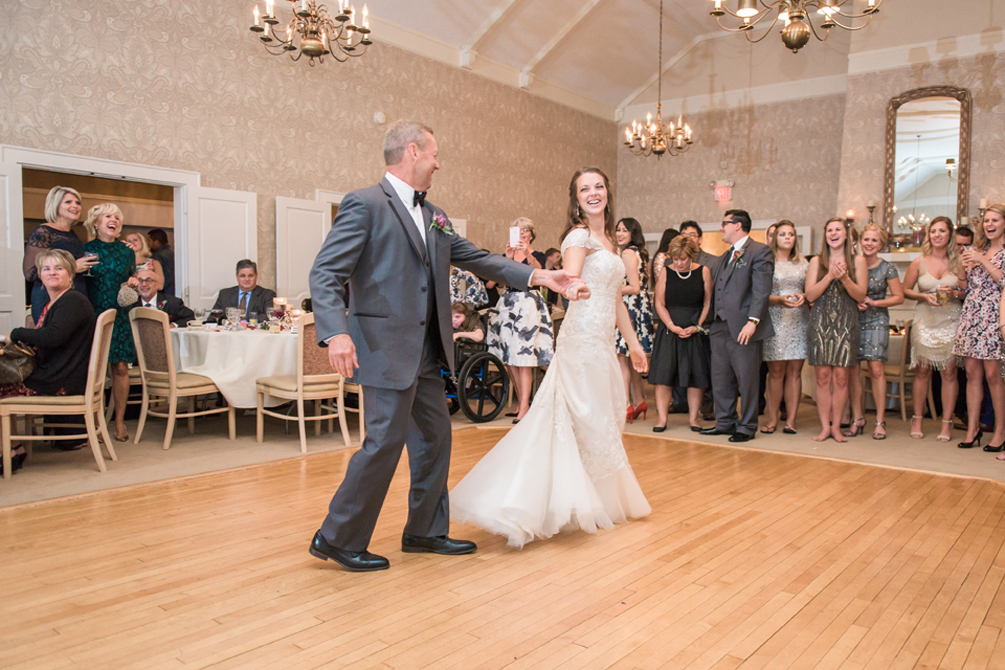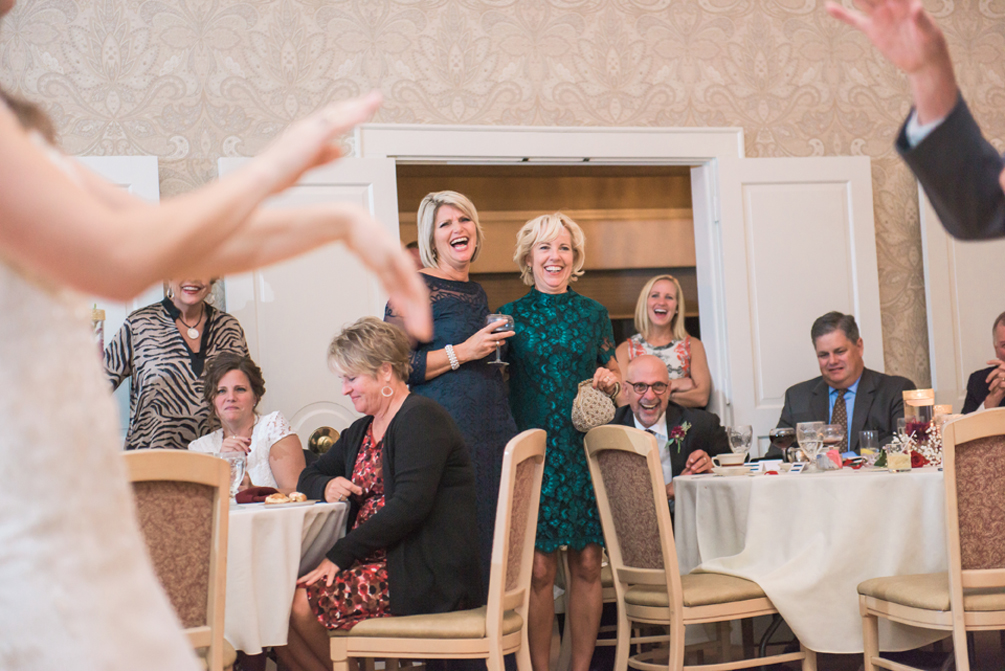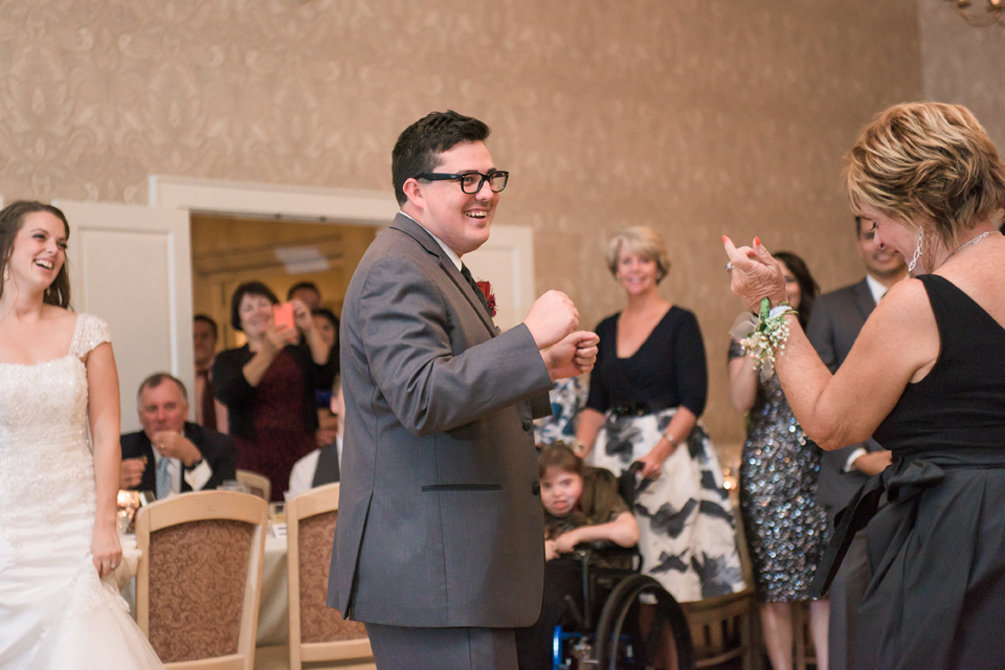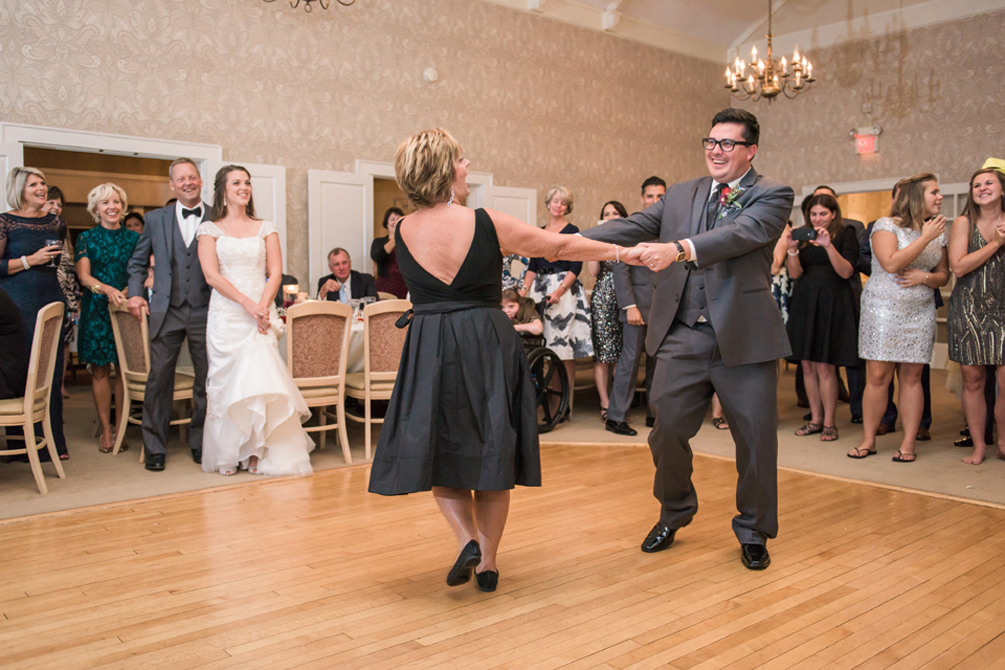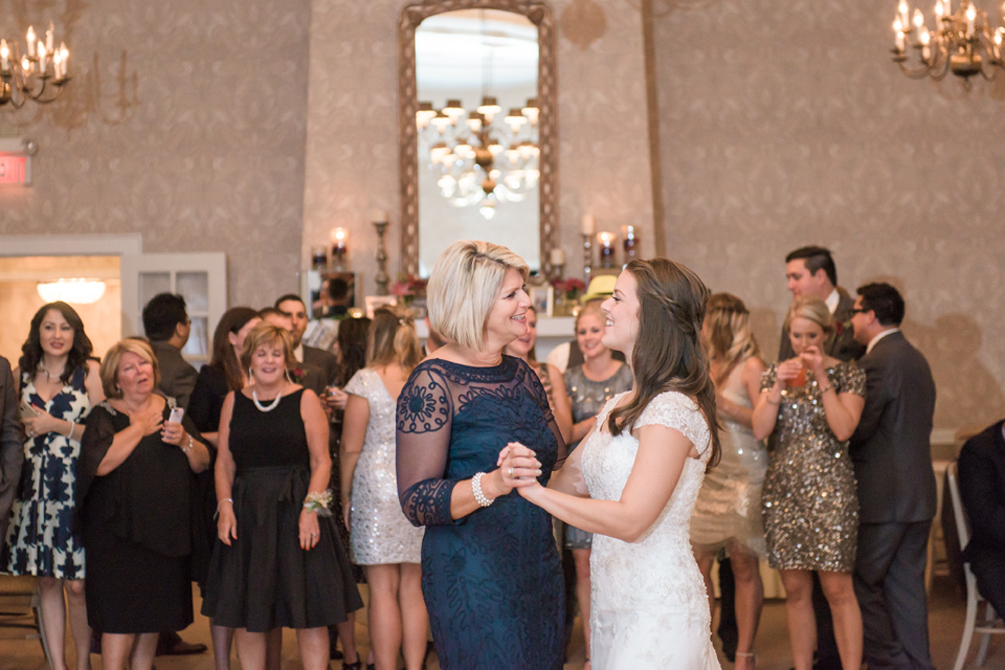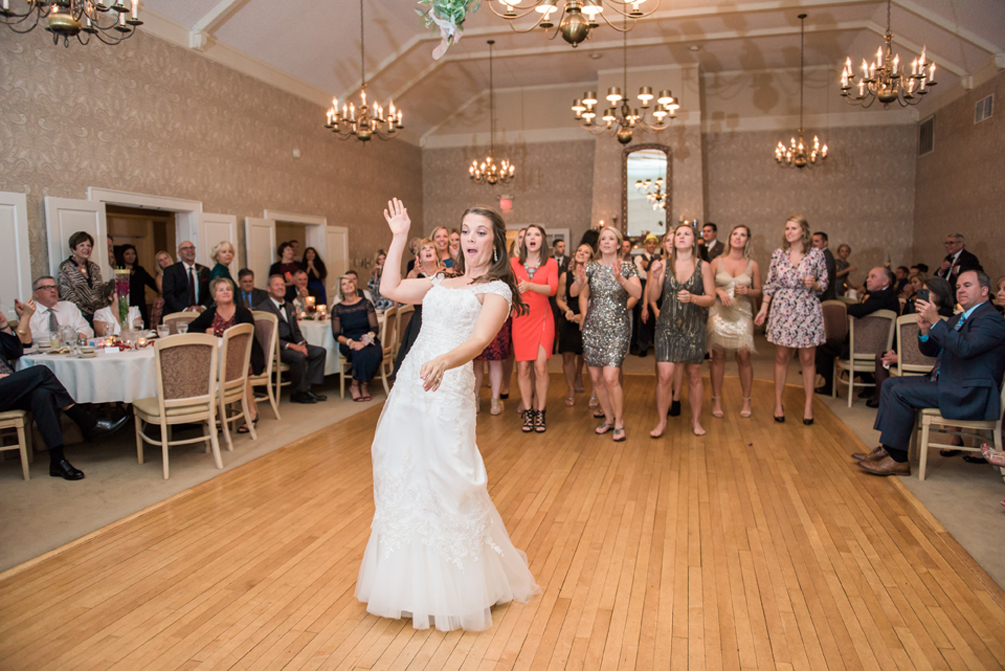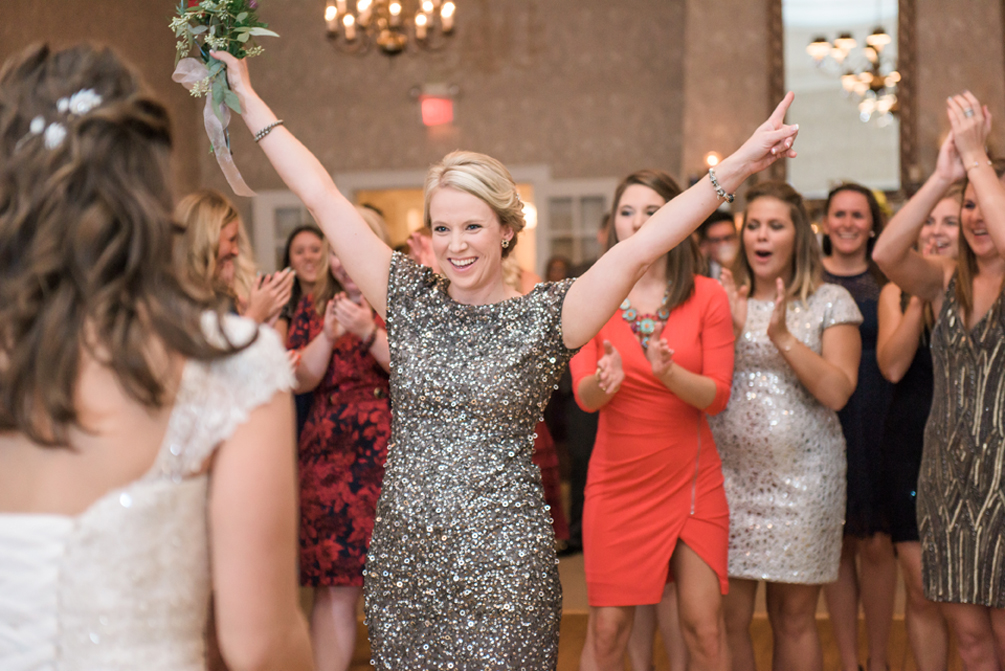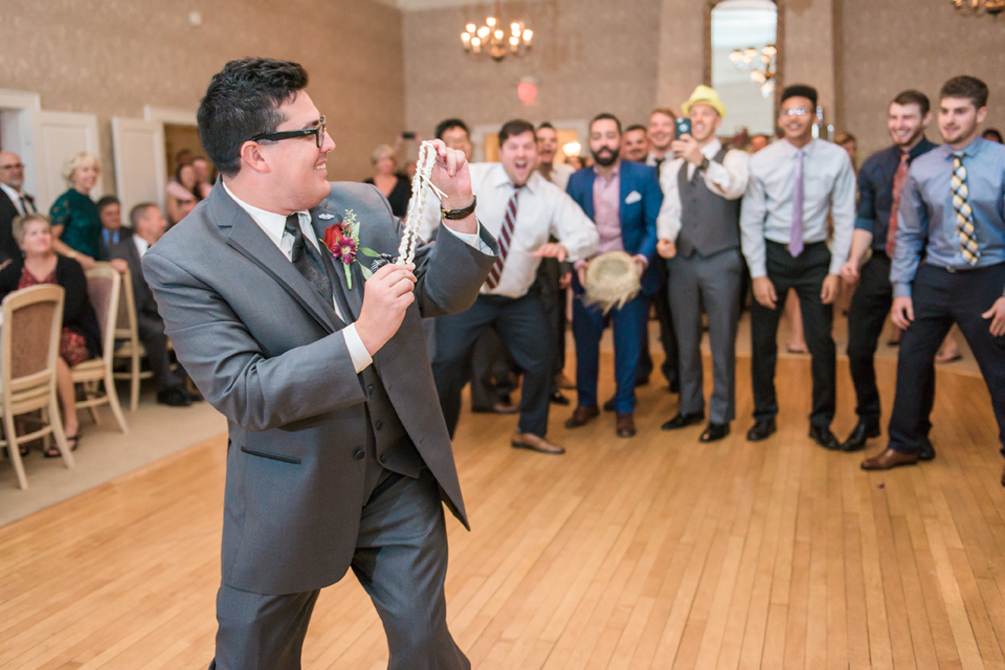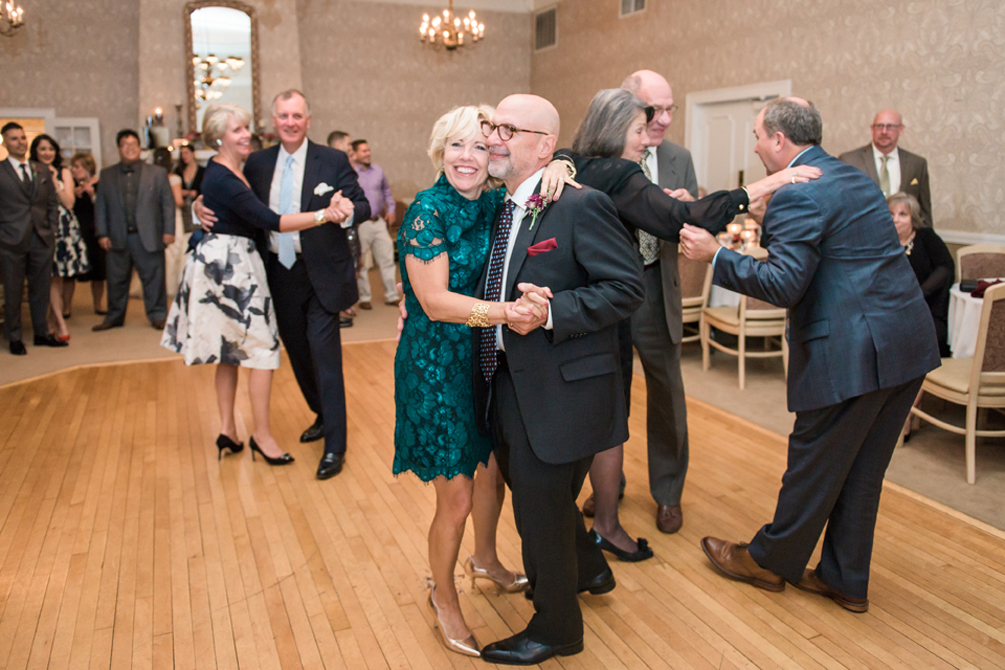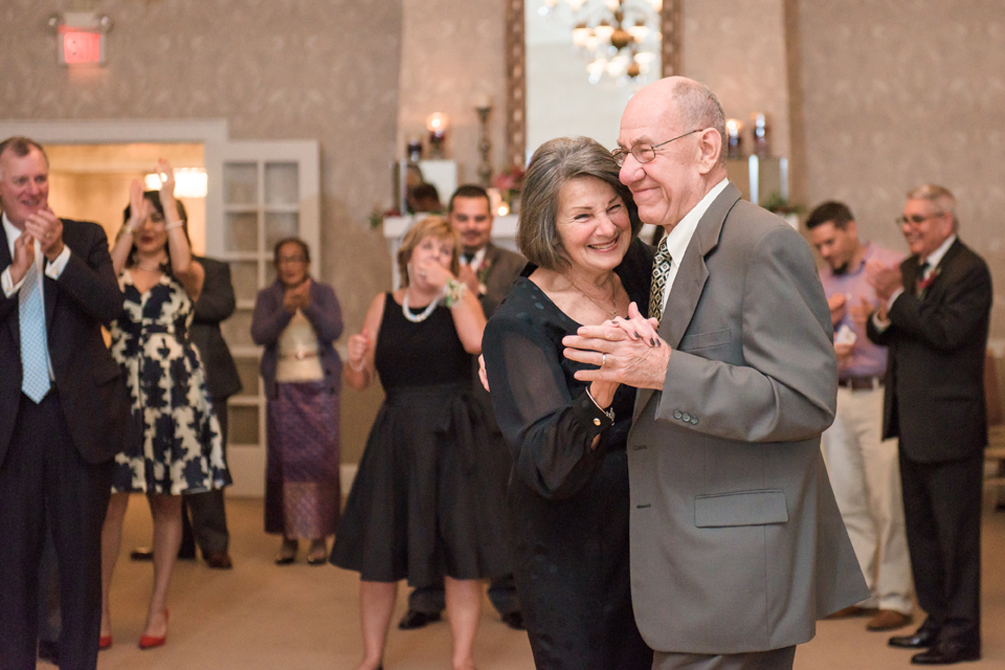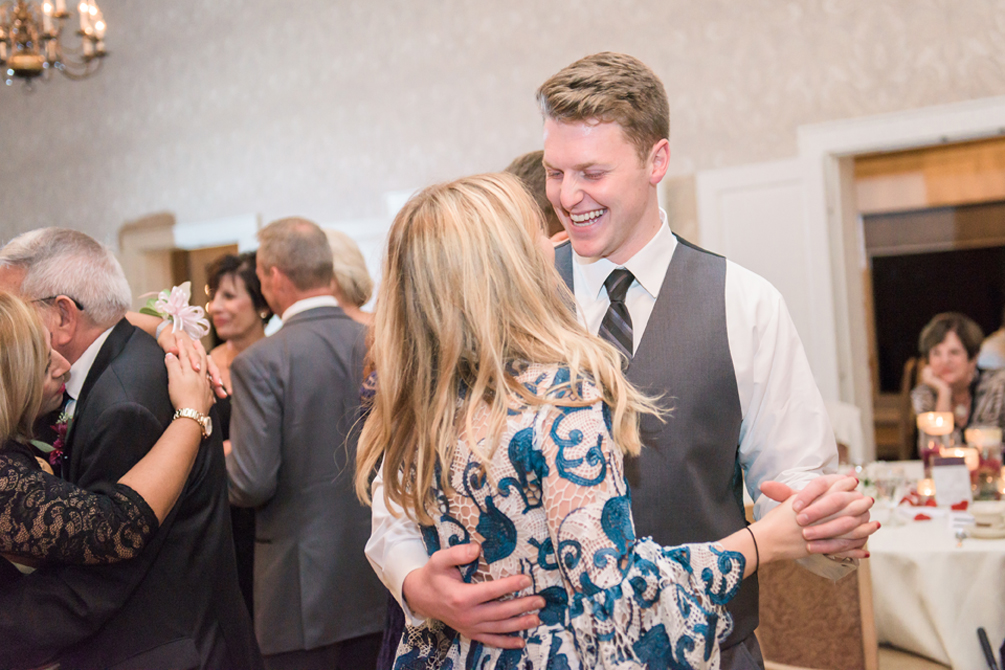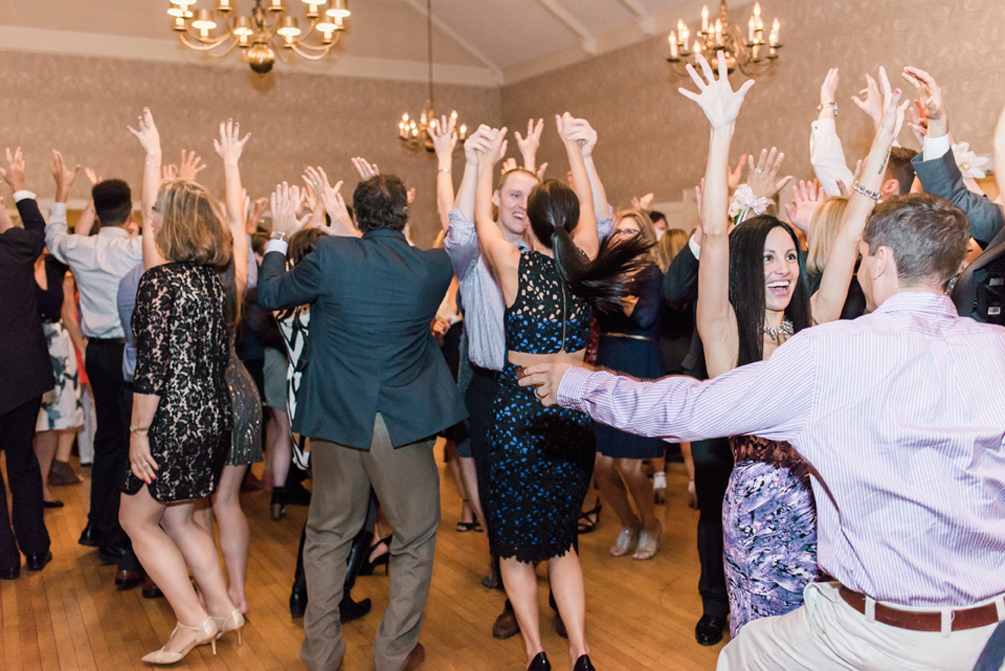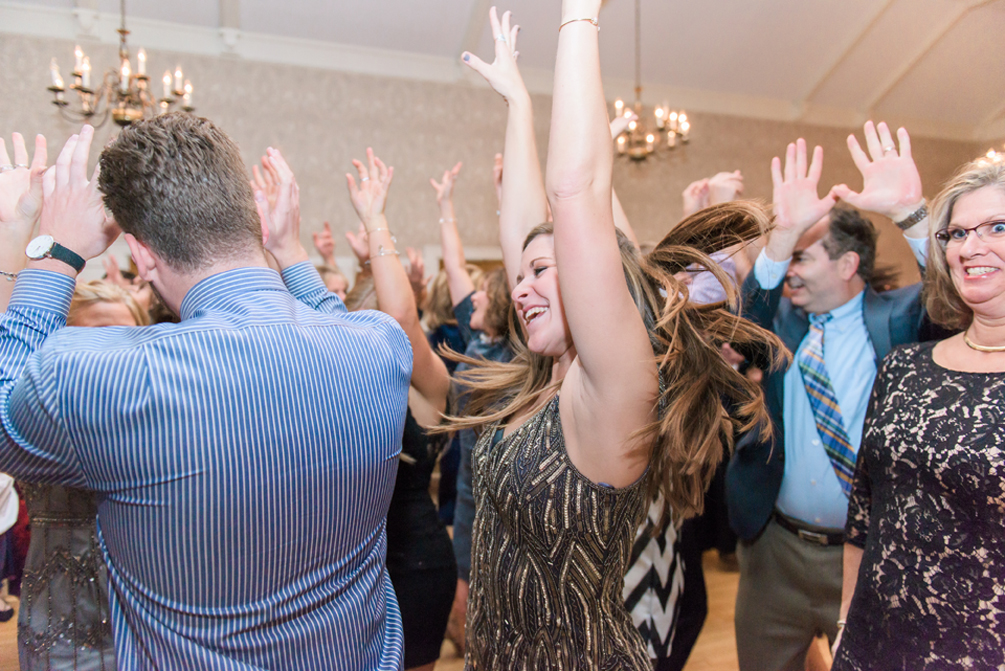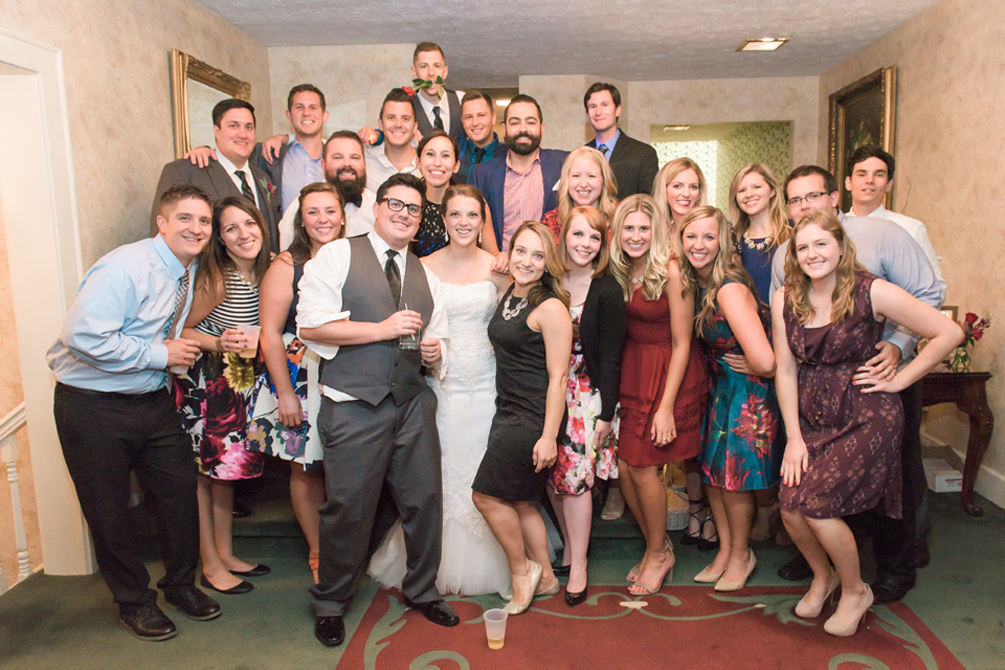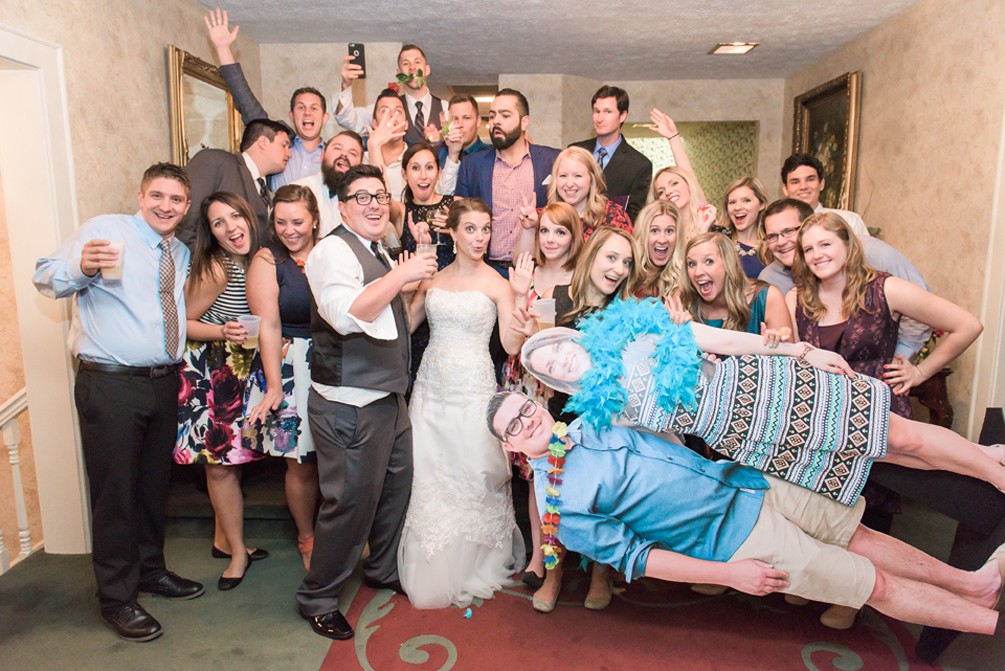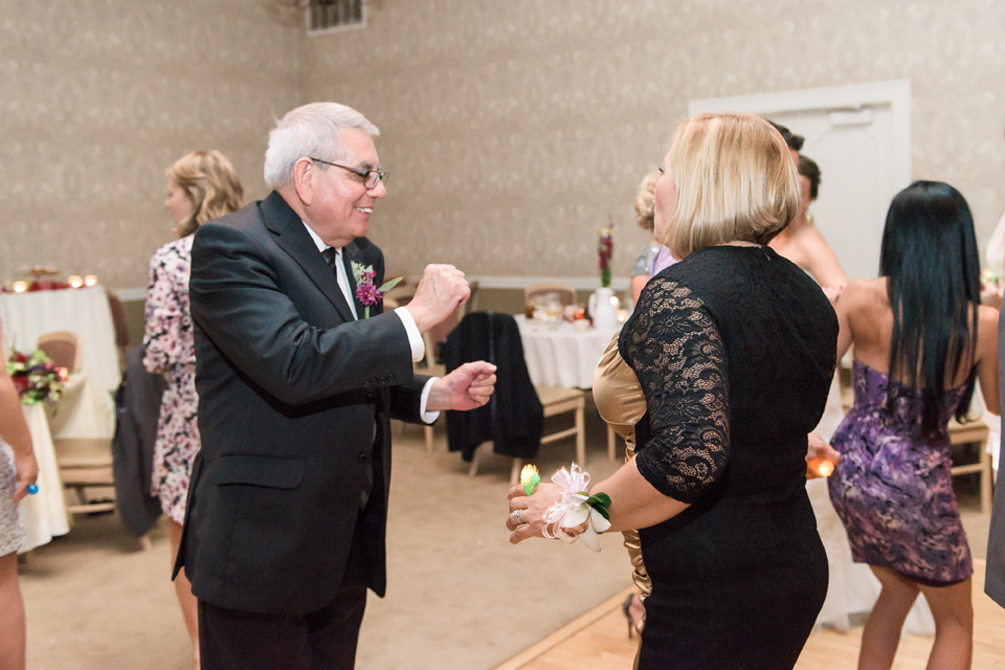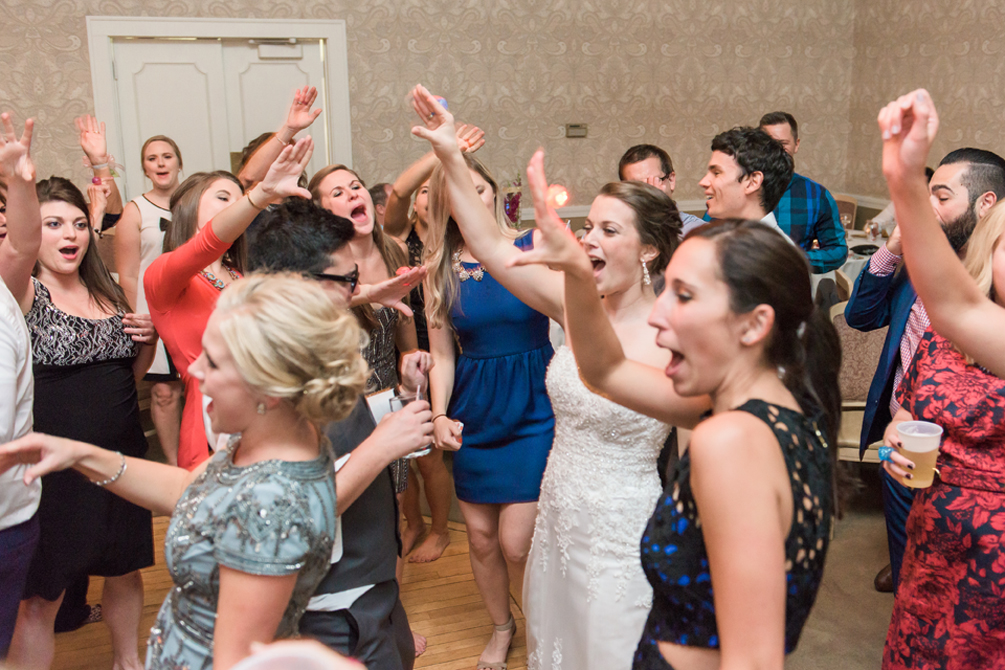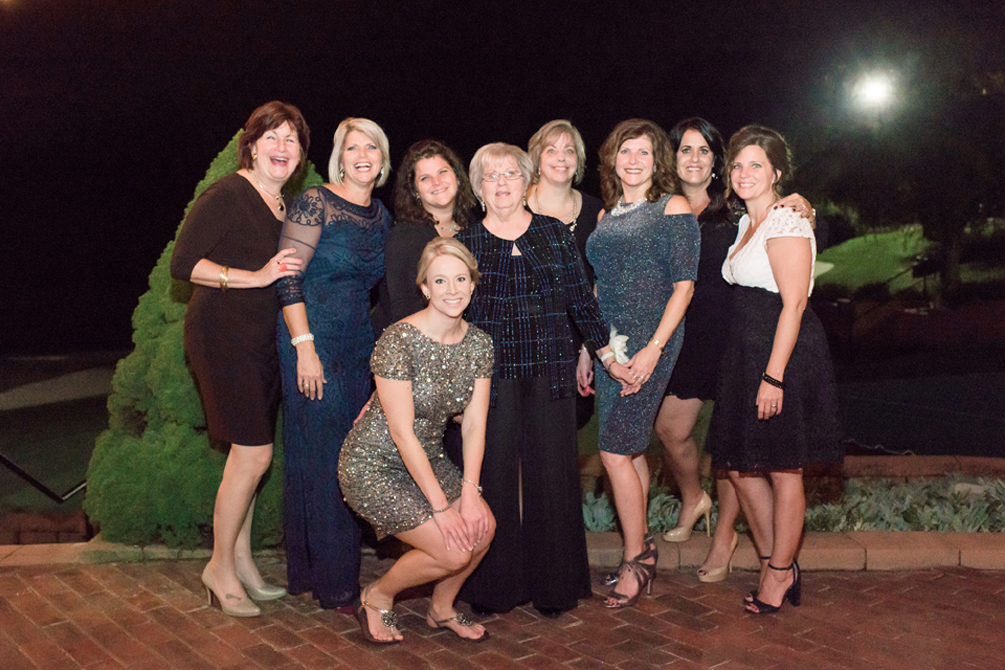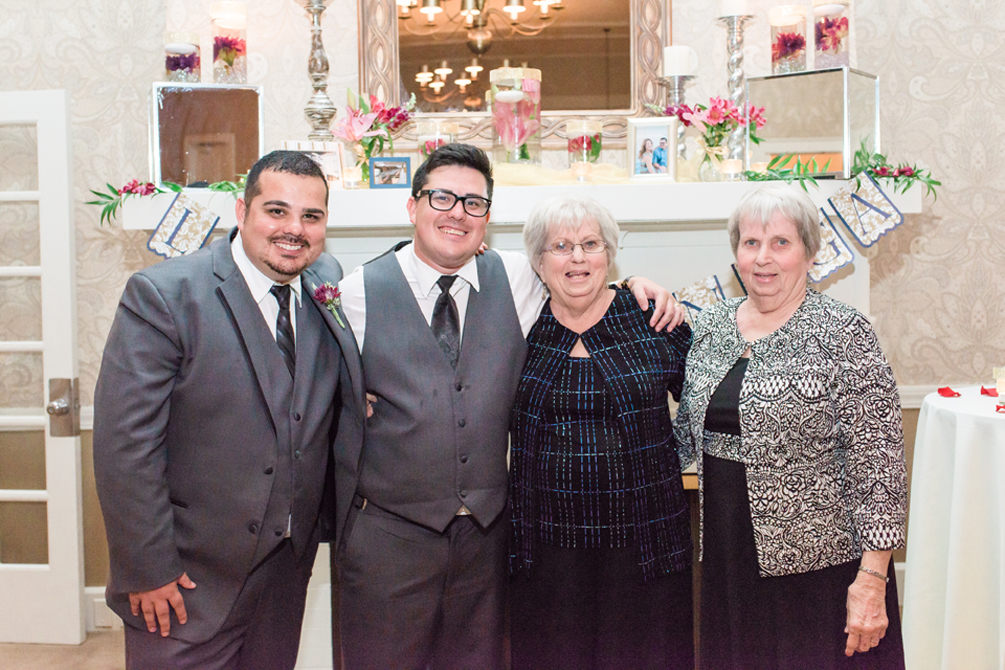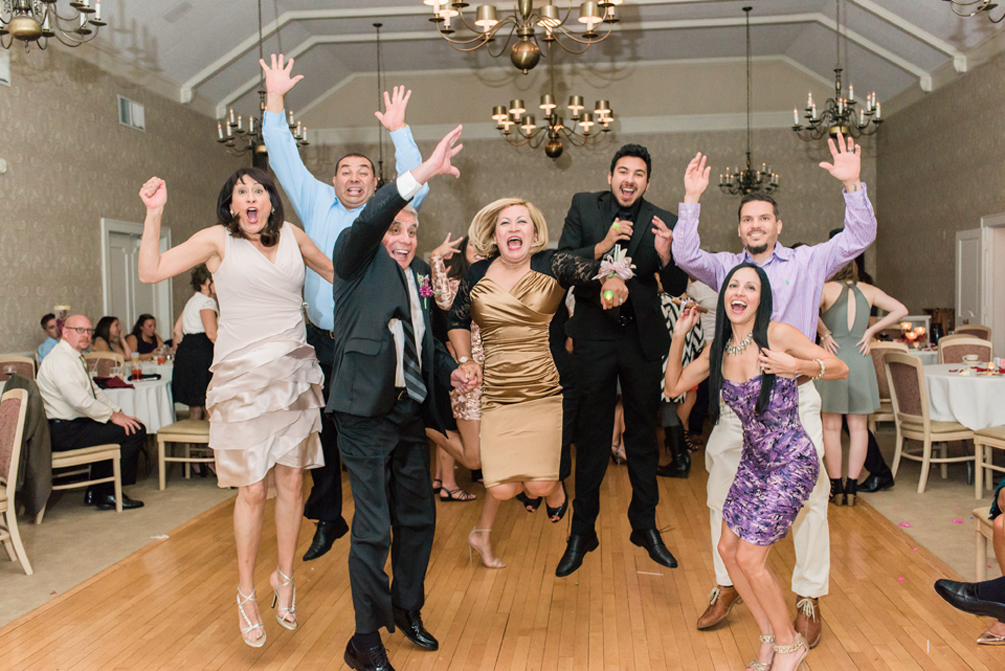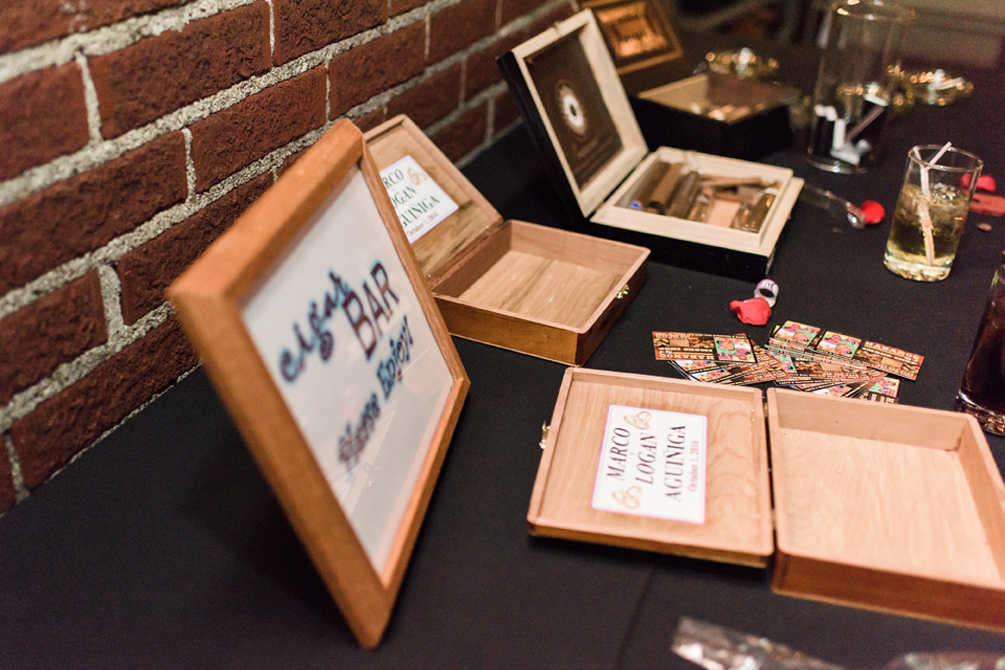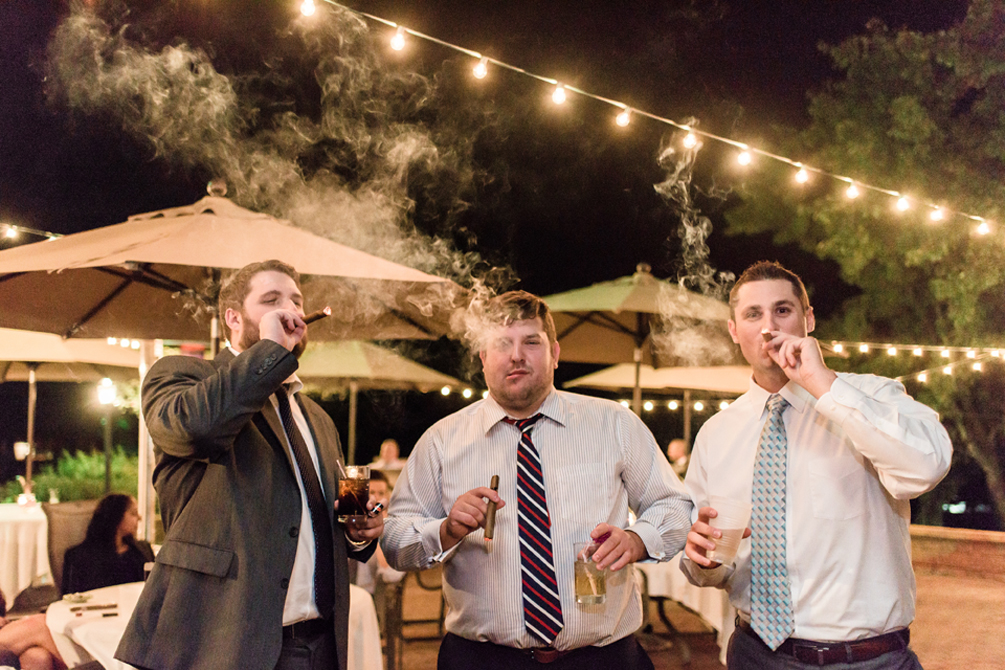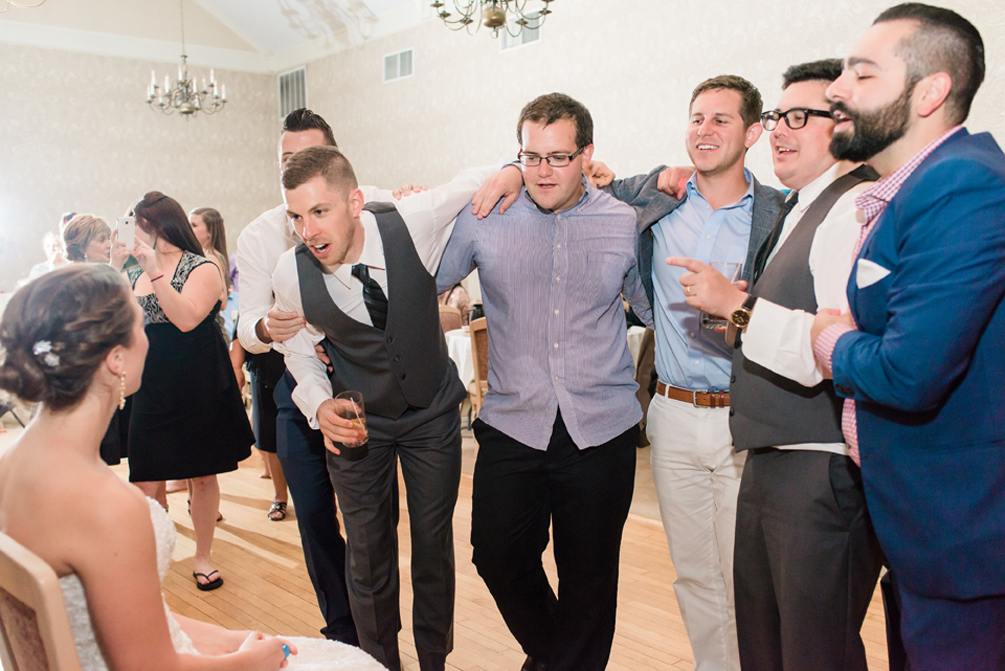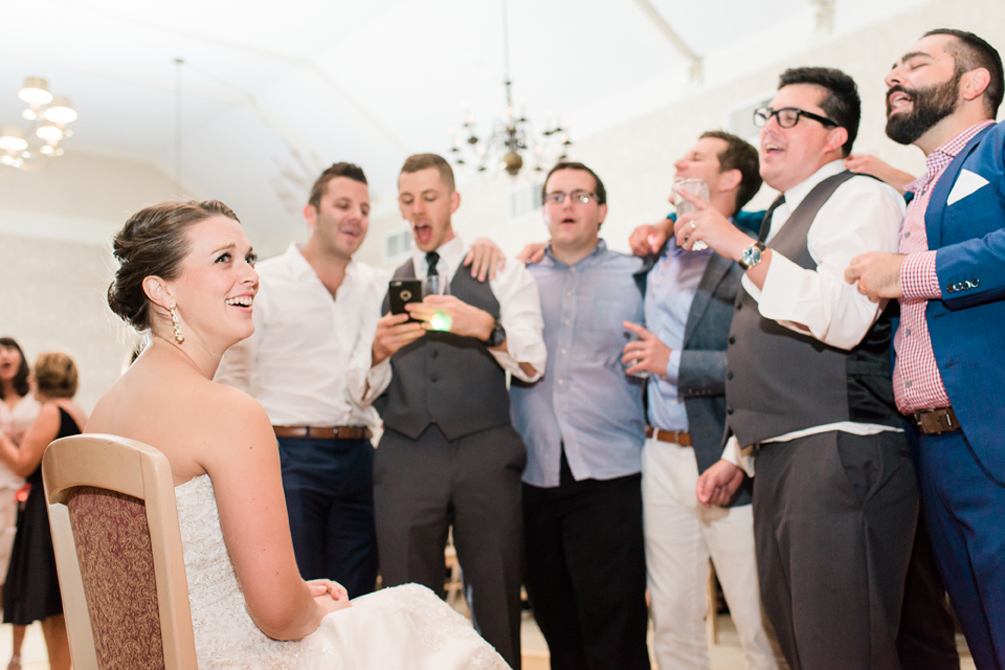 There was some serenading ;) Logan clearly enjoyed it haha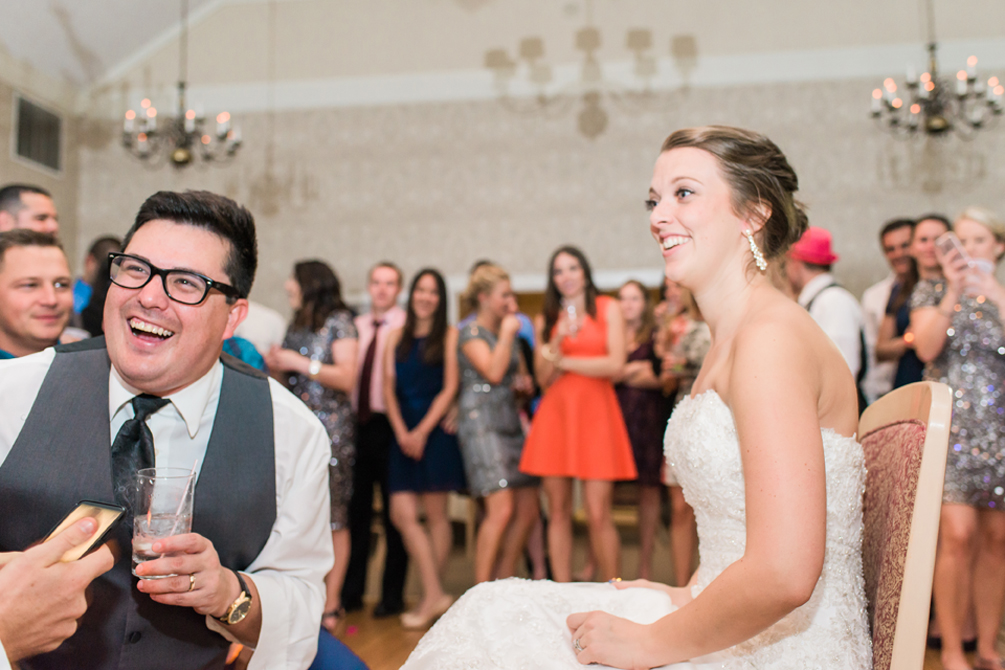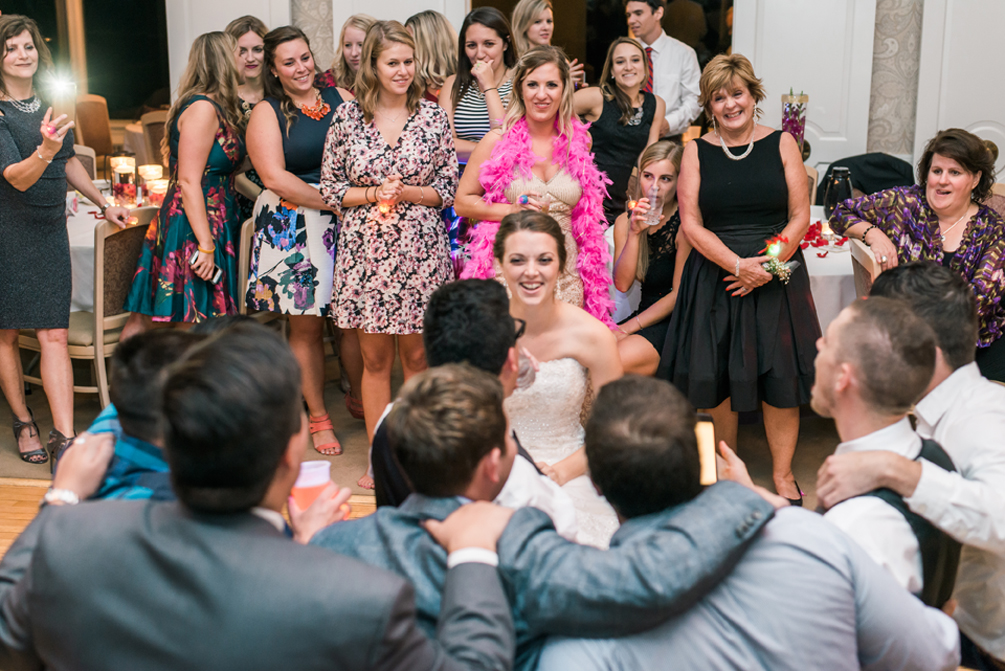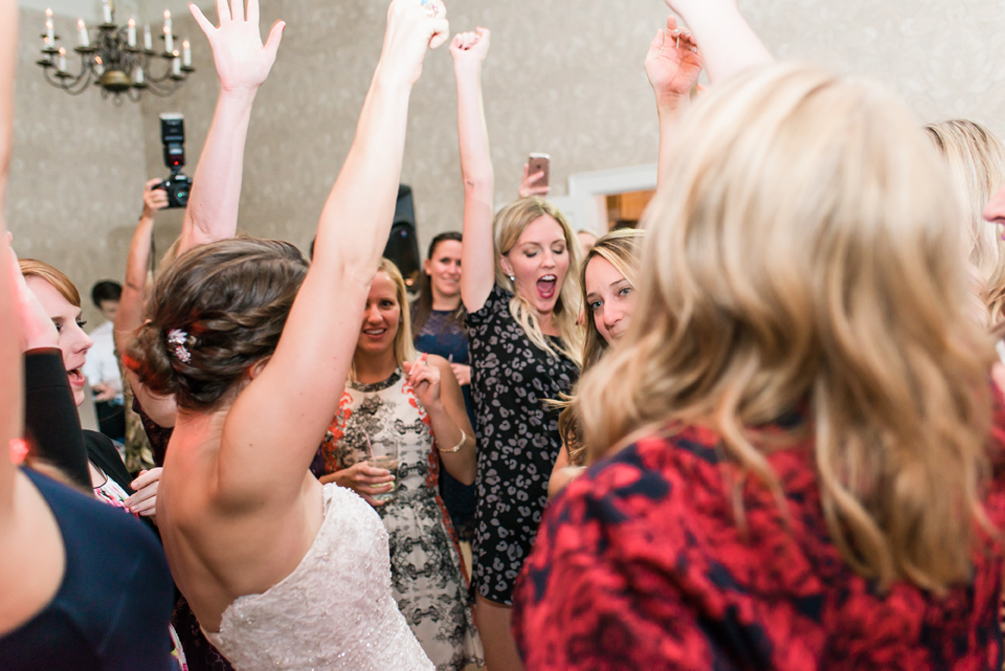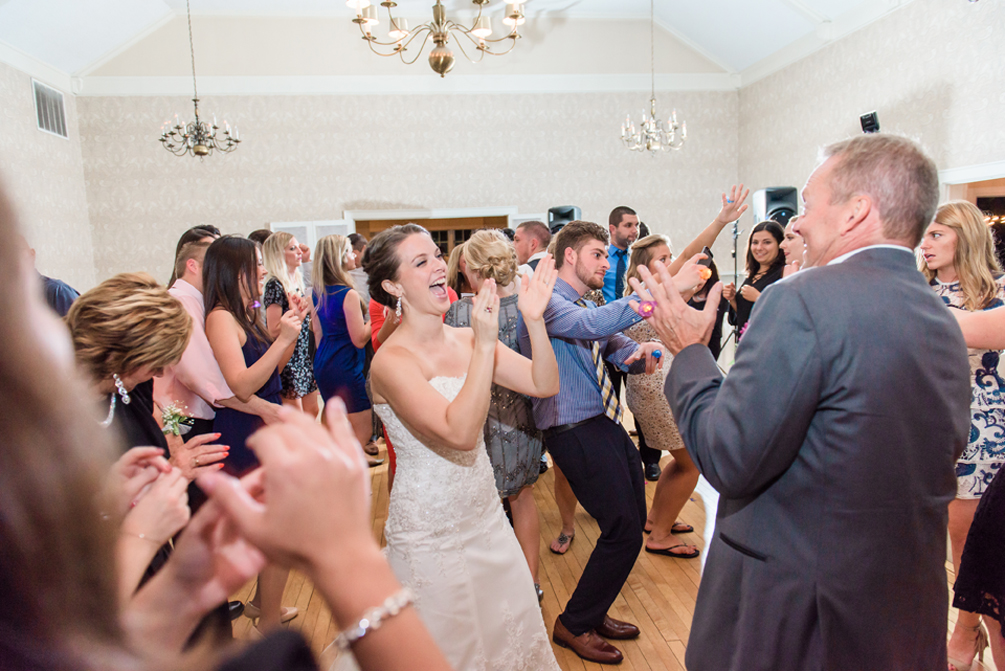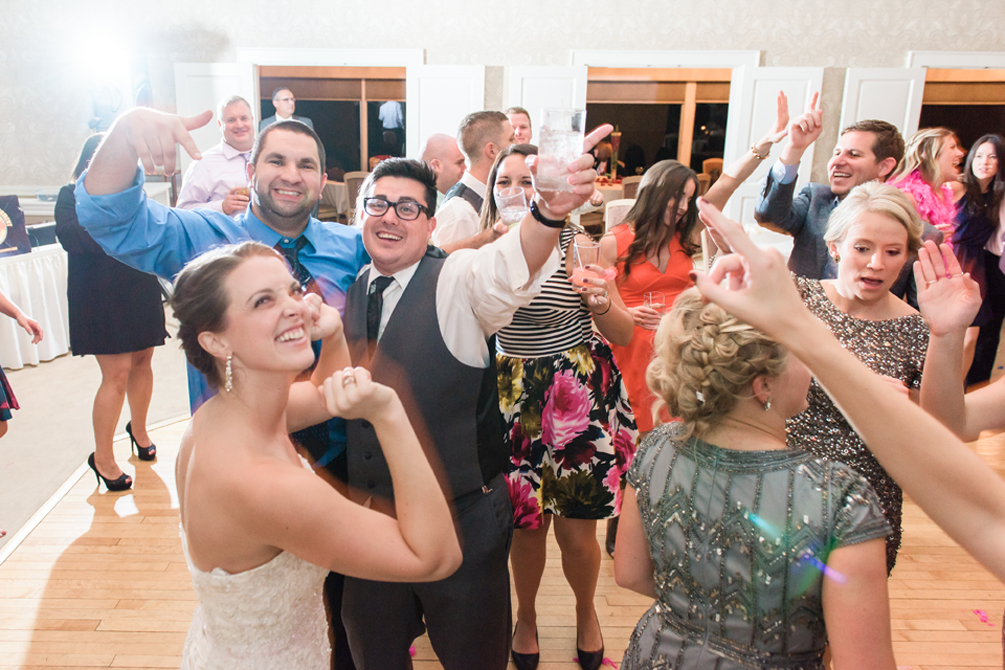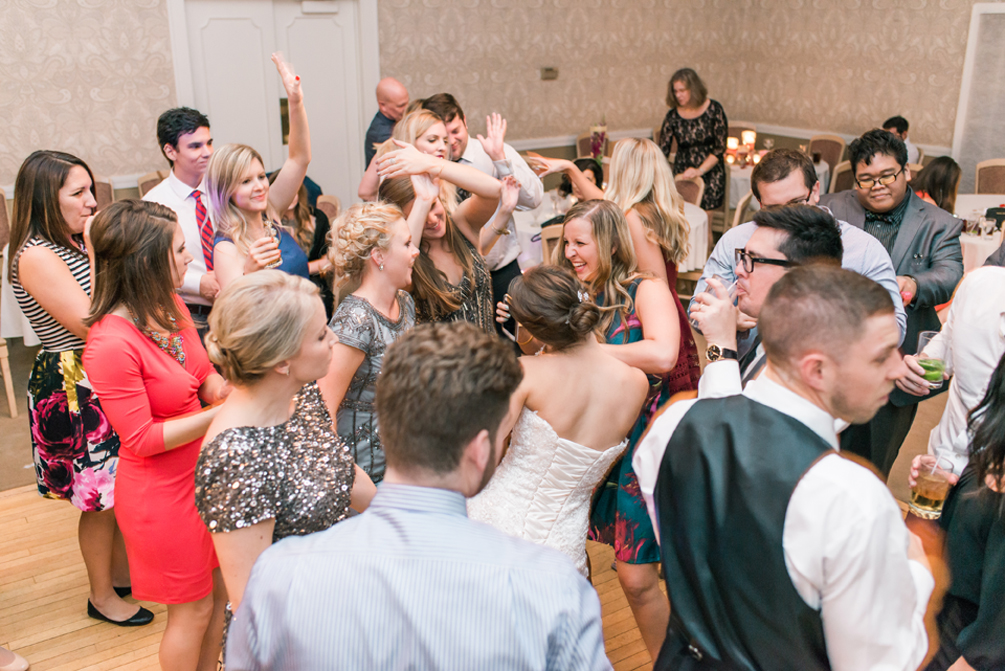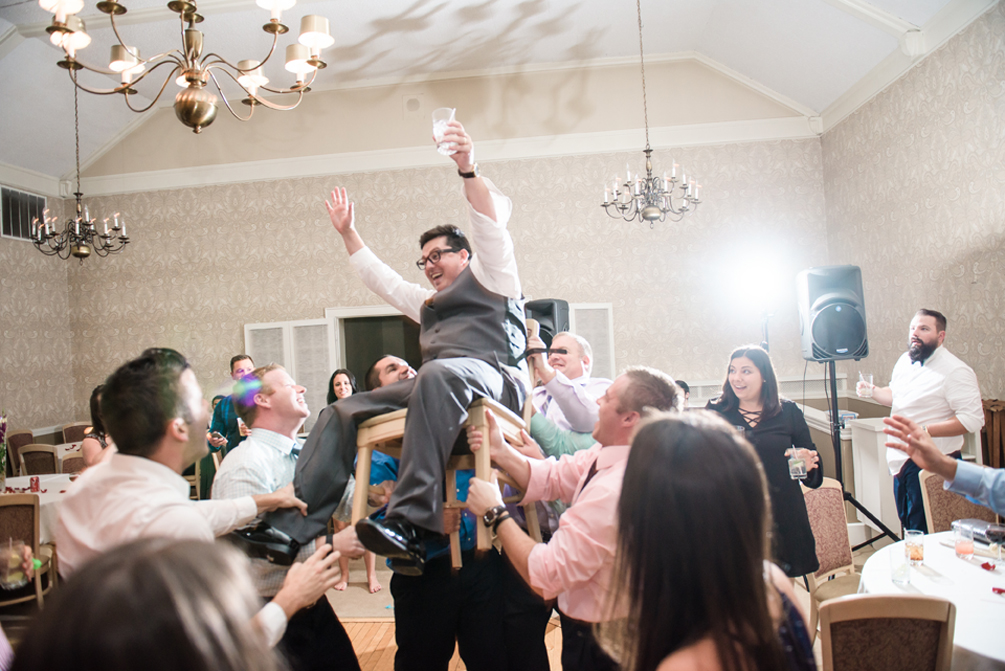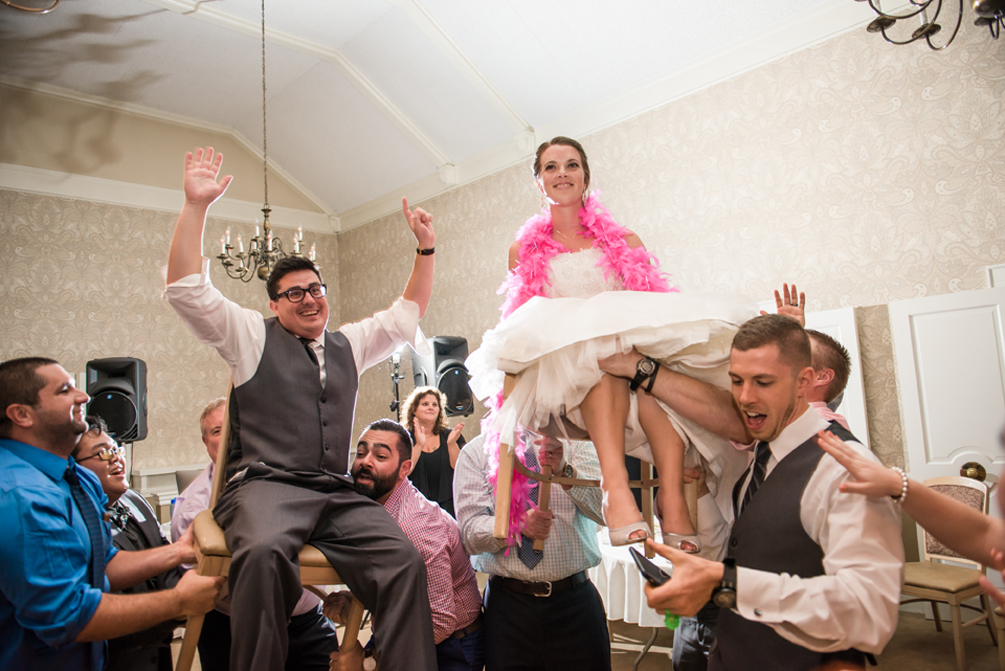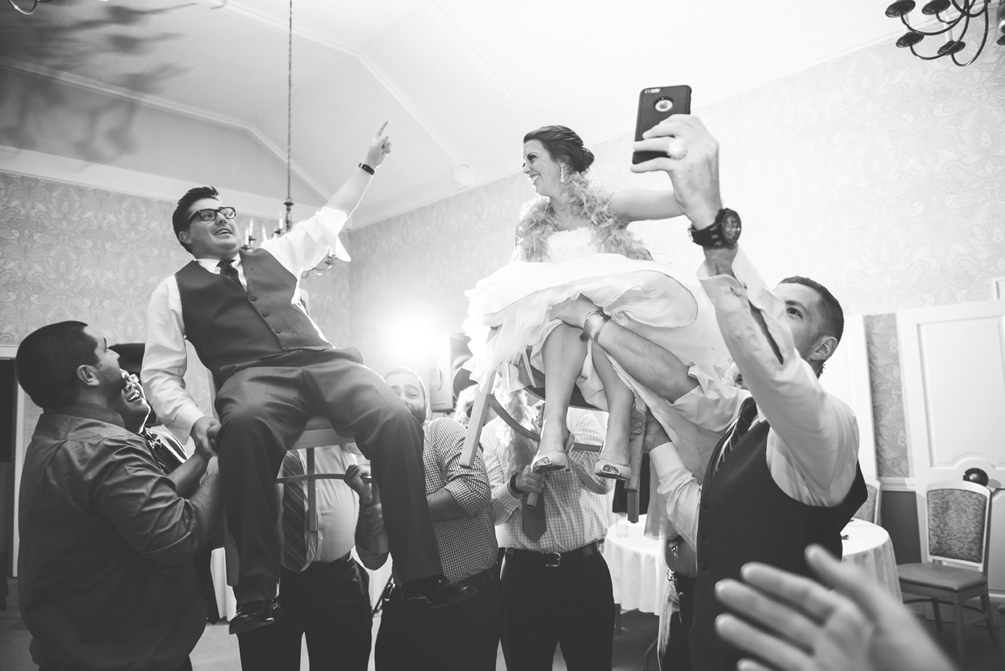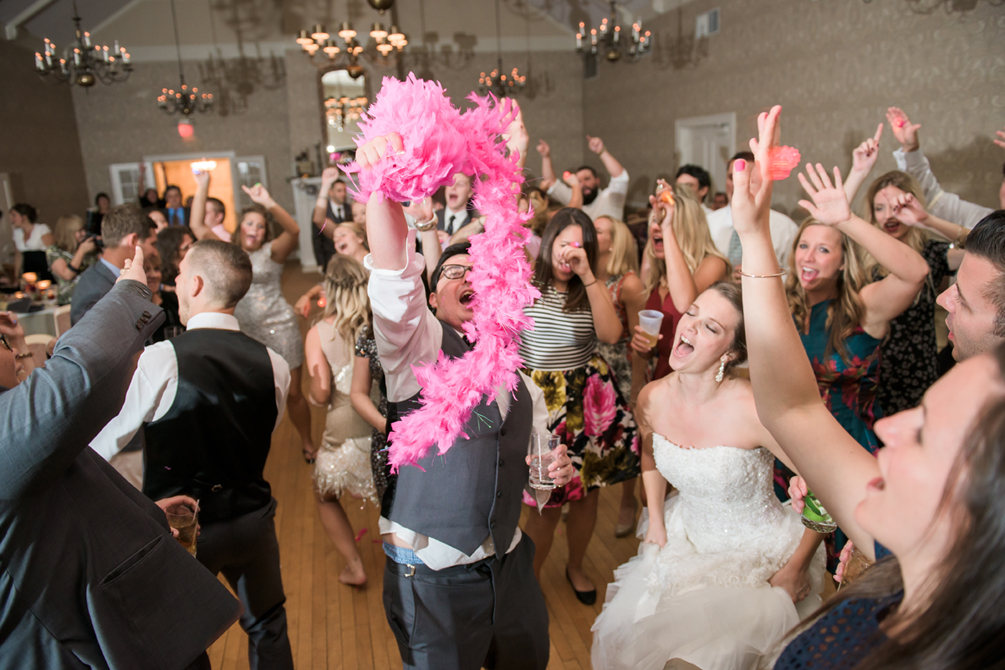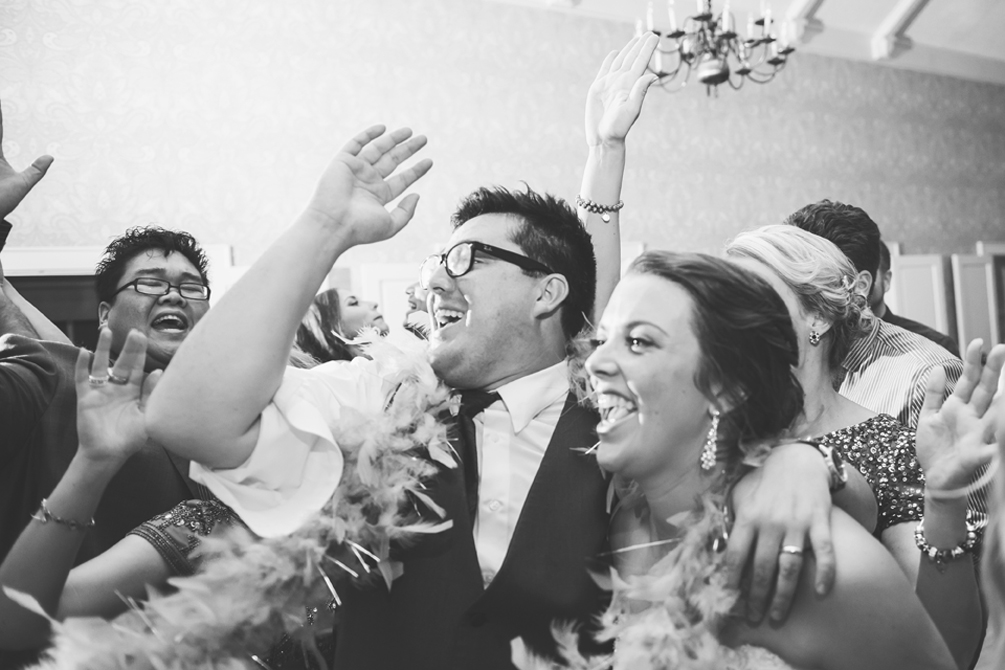 CONGRATULATIONS LOGAN & MARCO!! So so happy for you two and wishing you many many years of love and joy! Thank you for having us!!
Vendors that helped make this day so sweet:
Ceremony: St Paul's Catholic Church in Canton, OH
Officiant: Father James A Clarke
Reception & Catering: Alliance Country Club
Dessert: Peace, Love, and Little Donuts
DJ: Beach Boyz Entertainment
Flowers: DeHoffs
Hair & Make Up: Designer Hair Studio
Dress: Abbott's Bridal and Formalwear
Suits: Men's Wearhouse
Invitations: Sally Wern Comport
Rings: Monica Jewelers