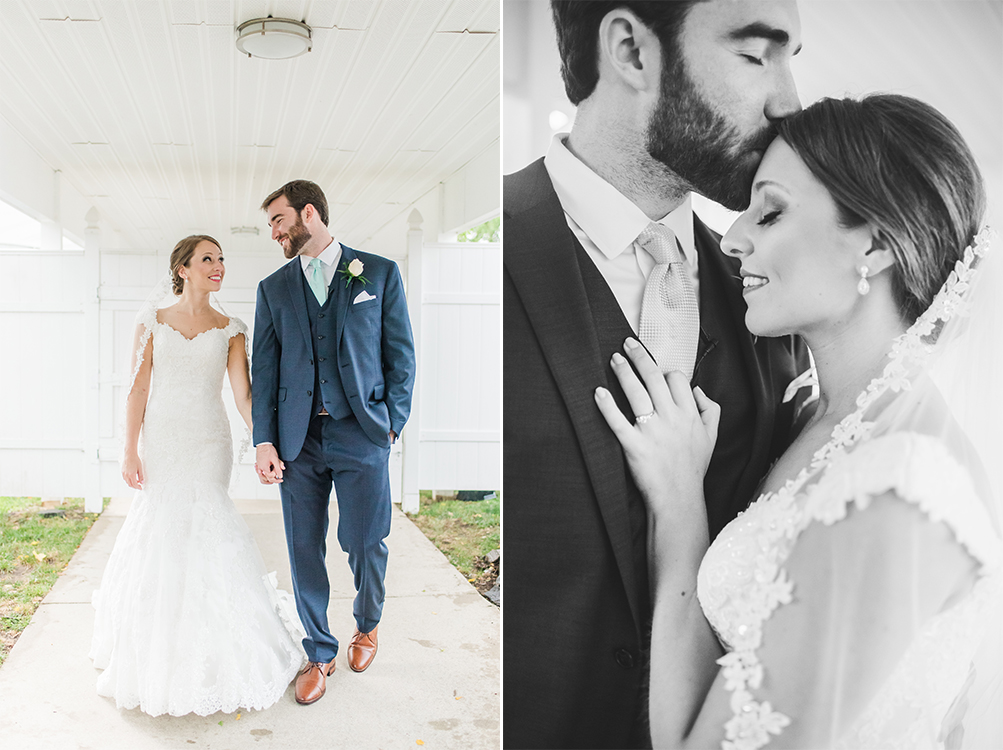 GUEST POST!:
You guys, I'm so excited about today's post! Remember Molly & Nick's gorgeous wedding day from July?? Well, Molly had so many great insights about what it's like to be a "rainy day bride" and offered to share them here! I LOVE all the tips she shared (and am so honored to have been their photographer!!) They are so sweet and we hope that these tips will help other brides who are looking to best prepare for the possibility of rain on their wedding day.  & PS. I love getting to share this little guest post – so to all my other brides, if you're interested in sharing a perspective about your own wedding – I'd be thrilled to get to share more in the future!! :) Thank you Molly!
*
True Life: It rained (a lot) on my wedding day
Advice from a Rainy Day Bride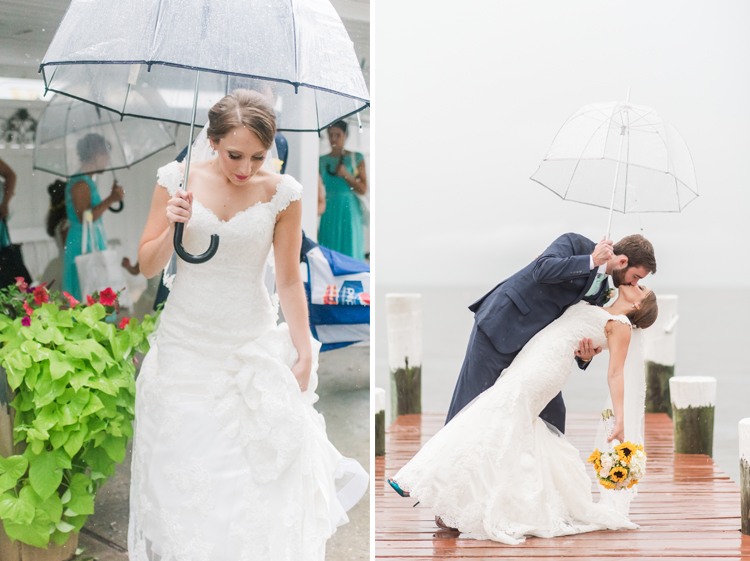 A beautiful, bright, turquoise, and sunflower wedding on the water in July: that's what I had always pictured. A downpour, thunder, lightning, and umbrellas: that's what I got… and I am still alive to tell the tale! The week of my wedding, the weather forecasts were changing constantly. I am not exaggerating when I say I had 12 different weather websites open on my phone, and I refreshed them probably every hour. I was scouring Pinterest for advice, new photo ideas, and umbrellas (thanks, Amazon Prime!) After getting my wedding photos back from my incredible photographer, I had the idea to create an article to try to help all of the other rainy day brides deal with the emotions they may feel.
Start thinking about Plan B early
If you are still in the early stages of planning your wedding, seriously consider the rain options when looking at your venue. If you have already picked your venue, try to imagine what your day will look like inside. Imagine it from beginning to end: where will you park and arrive, where will you do you first look (if you choose to do one), where will you get bridal party pictures done, where you will wait before the ceremony, where you will go after, etc. etc. etc.! If you are like me, you will feel a whole lot better about the details like this if you have thought about it, even once. No one at your wedding knows what it was "supposed" to look like. It will all be perfect to them!
Communicate with your vendors about each of those details. I had to make sure my florist knew which archway to decorate for the ceremony, and where to put all of the flowers inside of the venue! Make sure your photographer and videographer know where to expect you when you are arriving.  Make sure your DJ knows where to set up the sound system and speakers. But the best piece of advice I can say about all of this is, let someone else help! My Mom and Maid of Honor were invaluable in this coordination process. I didn't even have my phone with me during my big day, so that helped! Note: as you can see, my reception tables were set up next to my guests during the ceremony!  (I wasn't thrilled …  But I lived)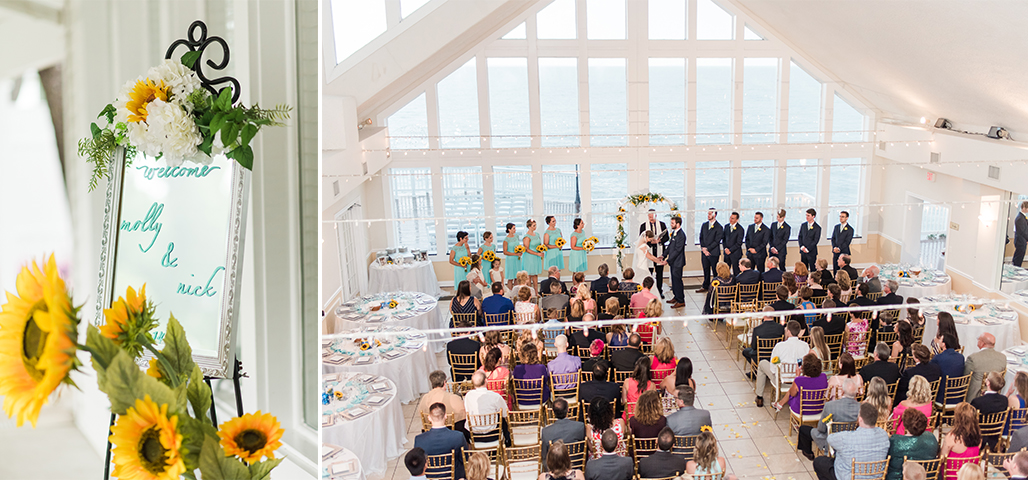 You will probably freak out
There was a moment in the limo on the way to my venue with the rain slamming against the windows where I got very quiet, and all of my bridesmaids noticed. "Are you okay?" they asked. I wanted to say yes, but I was disappointed. I felt like a total brat. My family and friends had spent countless hours and dollars creating this incredible day for me, and here I was pouting about the rain. We had been working for two years to make this wedding perfect for us, and I thought the rain was going to ruin it. Well here is some advice for you: let yourself feel disappointed, if you are. It is your big day; you do not have to pretend to feel anything you aren't feeling. Sit in that feeling for a minute, because I swear, the disappointment will pass.
Trust your vendors
You chose your photographer, videographer, DJ, florist, etc. because you like their work! They are professionals. If they think you should go outside for some pictures, then go outside! (Note: if there is a hurricane or tornado right next to you, then maybe consider staying inside…) My photographer brought umbrellas but be sure to ask yours if they have some, and how many! I was hesitant to get my dress wet, and my hair ruined, but some of the pictures we took outside with our umbrellas are my favorite from the whole day. Also, I was lucky enough that there was a slight clearing in the rain during our reception. Be flexible! As soon as my photographer told me it stopped raining, I grabbed my hubby and ran outside to capture a few stunning sunset shots. Sure, I missed a few songs of the reception, but it was so worth it! Shout out to the incredible human that is Marlayna, of Marlayna Photography fame. (Side note from Marlayna: AWW thank you so much Molly!!!! <3)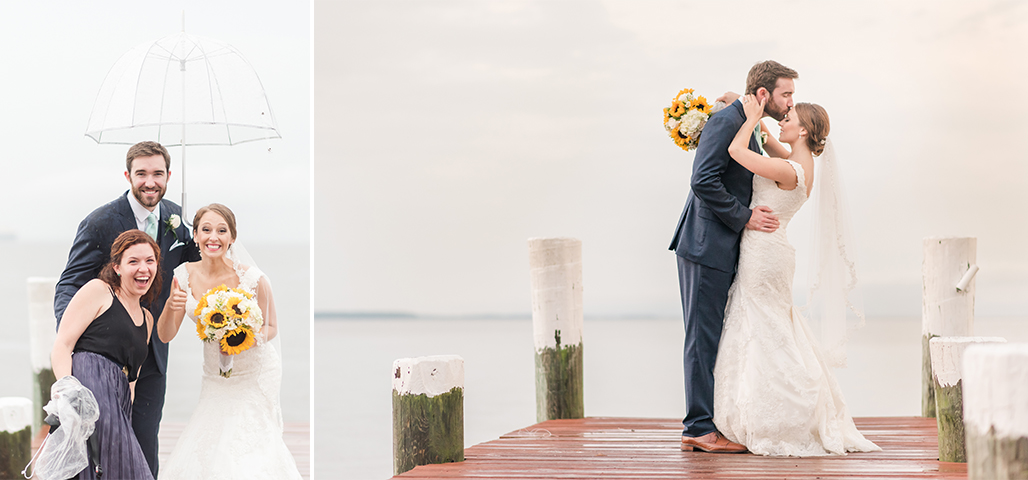 Trust your friends and family
Let them distract you. The morning of my wedding was sunny and warm. As soon as the limo arrived at the hotel, the skies opened up. I heard something and looked at the window, "Is it raining?" I asked. "No…" one of my bridesmaids lied as she hurried to close the curtains, and turned up the music. I am lucky enough to have a Mom who is also my best friend, who knew that I needed to be distracted. Turn up the music, dance it out, and let it all go. You chose your bridesmaids because they are the most important ladies in your life. Listen to them, appreciate them, and thank them when it is all over.

Your hair will probably get ruined
Yep, it pretty much fell as soon as I walked out of the limo. I chose an up-do for my hair, because I wanted to show off the back of my dress. Conveniently, my hairstylist is my aunt, who was also one of my bridesmaids (Shout out to Jenn Riley at NVS Salon in Bel Air!) I had her following me around with bobby pins, and hairspray most of the night. That being said, there will still be stray pieces of hair that will probably stick to your forehead and drive you crazy. Oh well. I don't think anyone even saw the back of my hair! I ended up wearing my veil all night because I knew I would be picking at my hair if I could see it. Plus, I felt like a total princess!
And the bottom of your dress will be a hot mess at the end of the night too. Mine was totally black! Oh well, just go get it preserved if you want.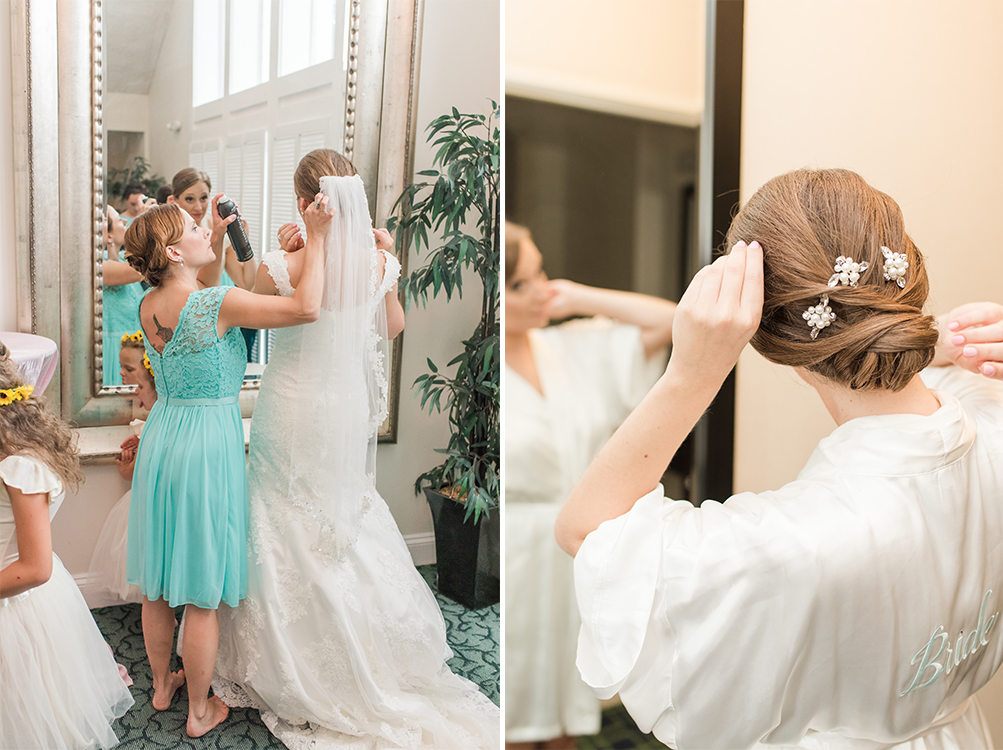 Have the best spouse ever
For me, the first look was the most important moment of my day. While our first look didn't happen on the beautiful beach where I wanted it to be, it was perfection. When I got out of the limo at the venue I was wet, and cold, and shaking. All I wanted to do was to see Nick. I cry every time I look at our first look photos, because it was exactly what I needed to calm me down. Seeing Nick, hugging him, letting him talk me off the edge, these are moments I will never forget. He is the best. Remember that the person you are marrying is the best. They will know what to say when you don't. They will know if you need to cry, or laugh, or have a drink. Trust your spouse to help get you through, because at the end of the day you are both getting married!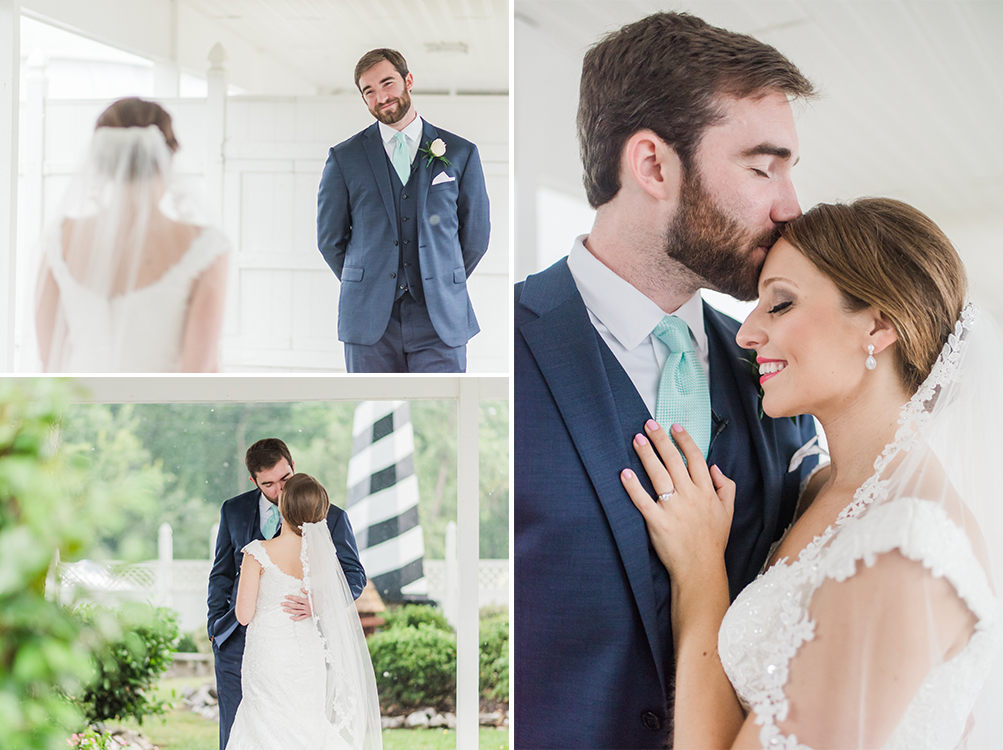 Think of it fondly
You will learn a lot about yourself, you will probably get some incredibly romantic photos, and YOU WILL BE MARRIED! I always scoffed when people said "Rain on your wedding day is good luck," but as a rainy day bride survivor, I now know it's true! Every time it rains I think about the look on Nick's face when he saw me for the first time, our first kiss as husband and wife, and all of the incredible memories we made that day.

From one Rainy Day Bride to (potentially) another,
CONGRATULATIONS!