The best part about working my way back through 2018 wedding blog posts is that I get to relive these sweet days again, including this wedding for the Weathers!! Funny enough, when Leigh and Matt and I met up to do their engagement session, we were literally all checking our phones constantly because there happened to be a TORNADO warning in Annapolis that day!! Yet by the end of the session, the skies cleared up and we had a gorgeous sunset.
So maybe with the last name Weathers, it should be no surprise that we were greeted with our fair share on their wedding day too. Yet despite the little bit of rain, these two kept their cool because they knew at the end of the day they'd be married and that's all that mattered! Plus.. the Liriodendron has the perfect covered porches that made holding their sweet and intimate ceremony outdoors a breeze.
Leigh and Matt also opted to do a first hand hold instead of seeing each other before the ceremony and it was the perfect moment for them to exchange their personal vows together and maybe even wipe away a few tears ;)
It was a beautiful day celebrating these two, a little good luck rain and all!  Congratulations again Leigh & Matt!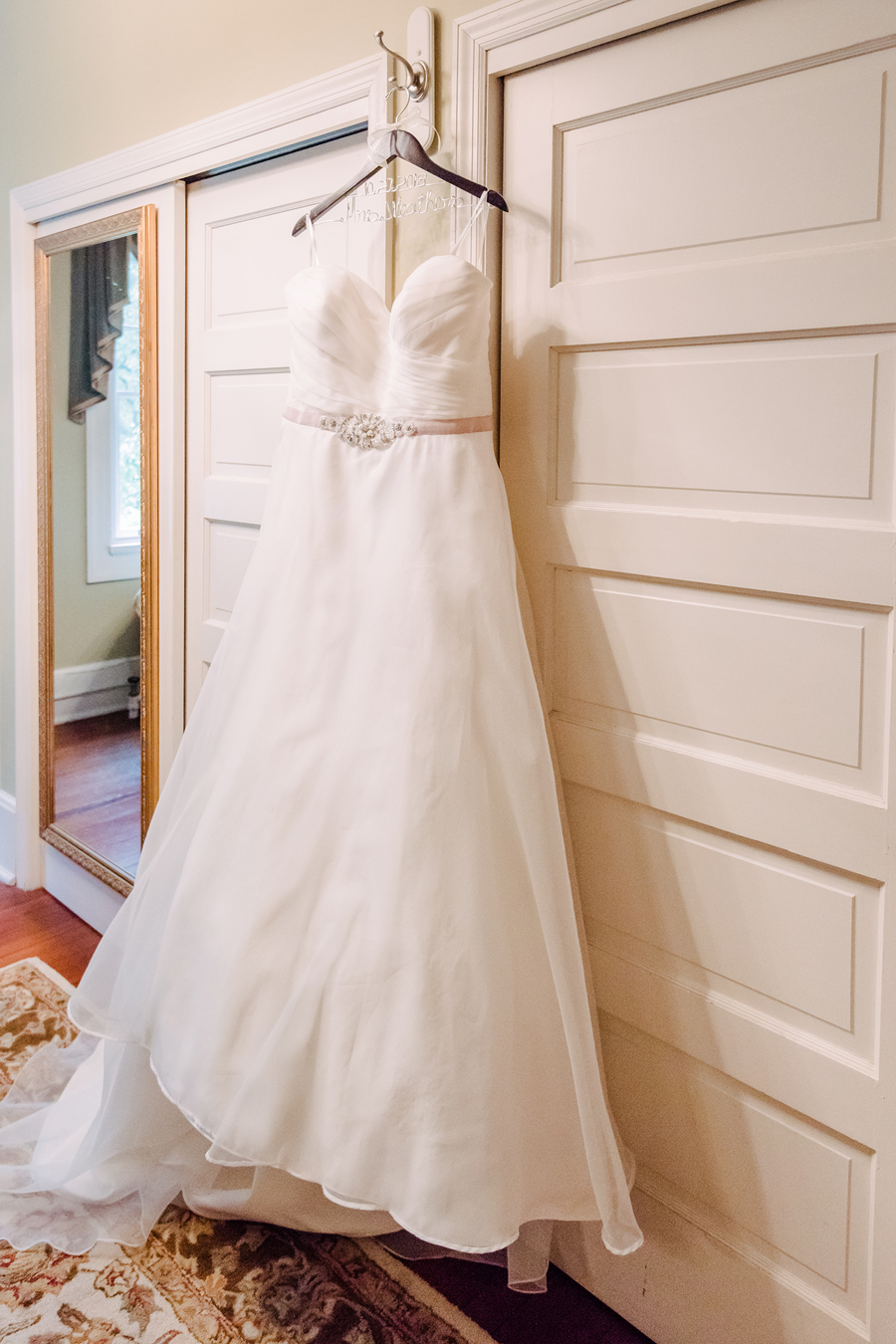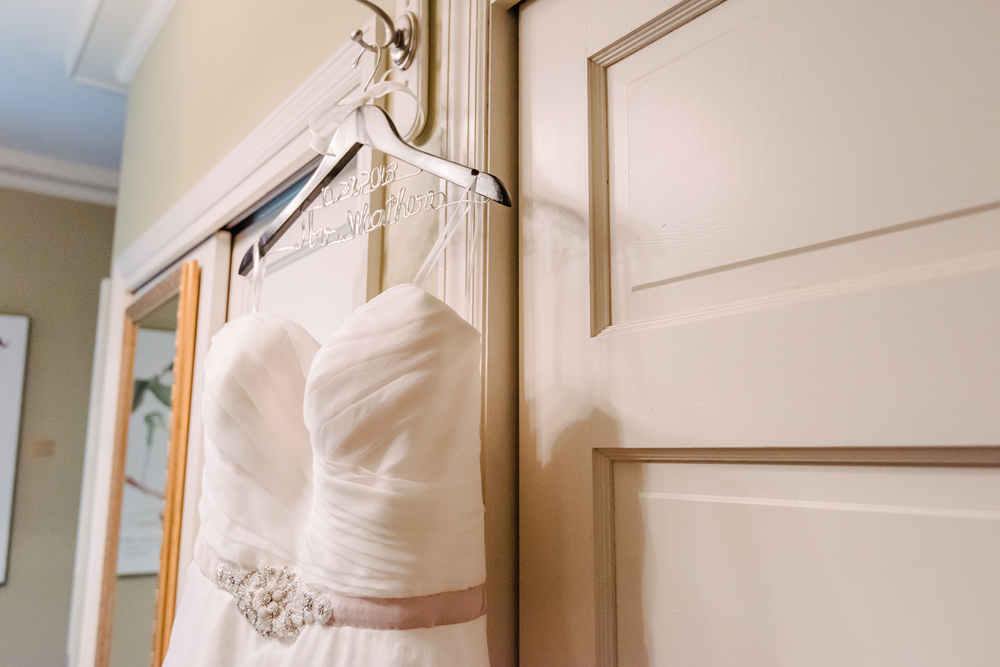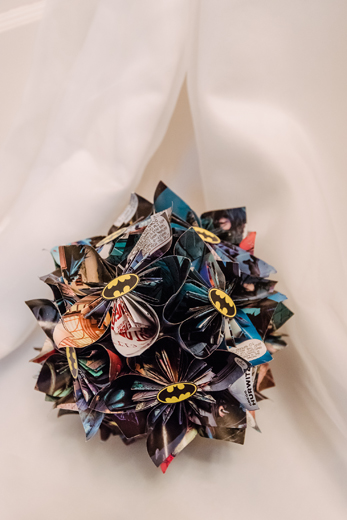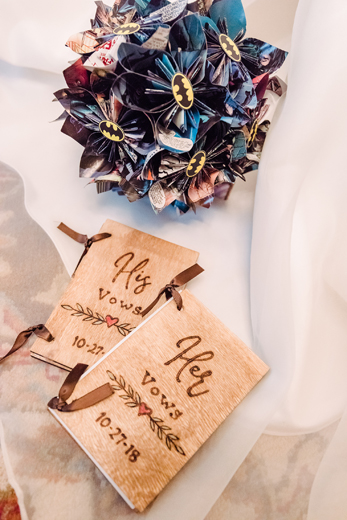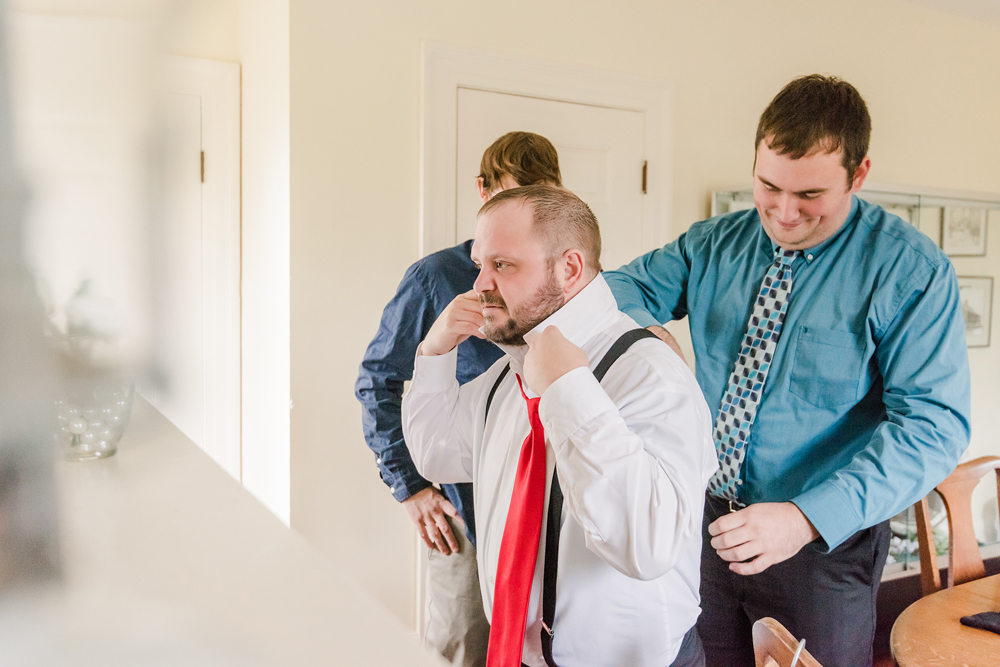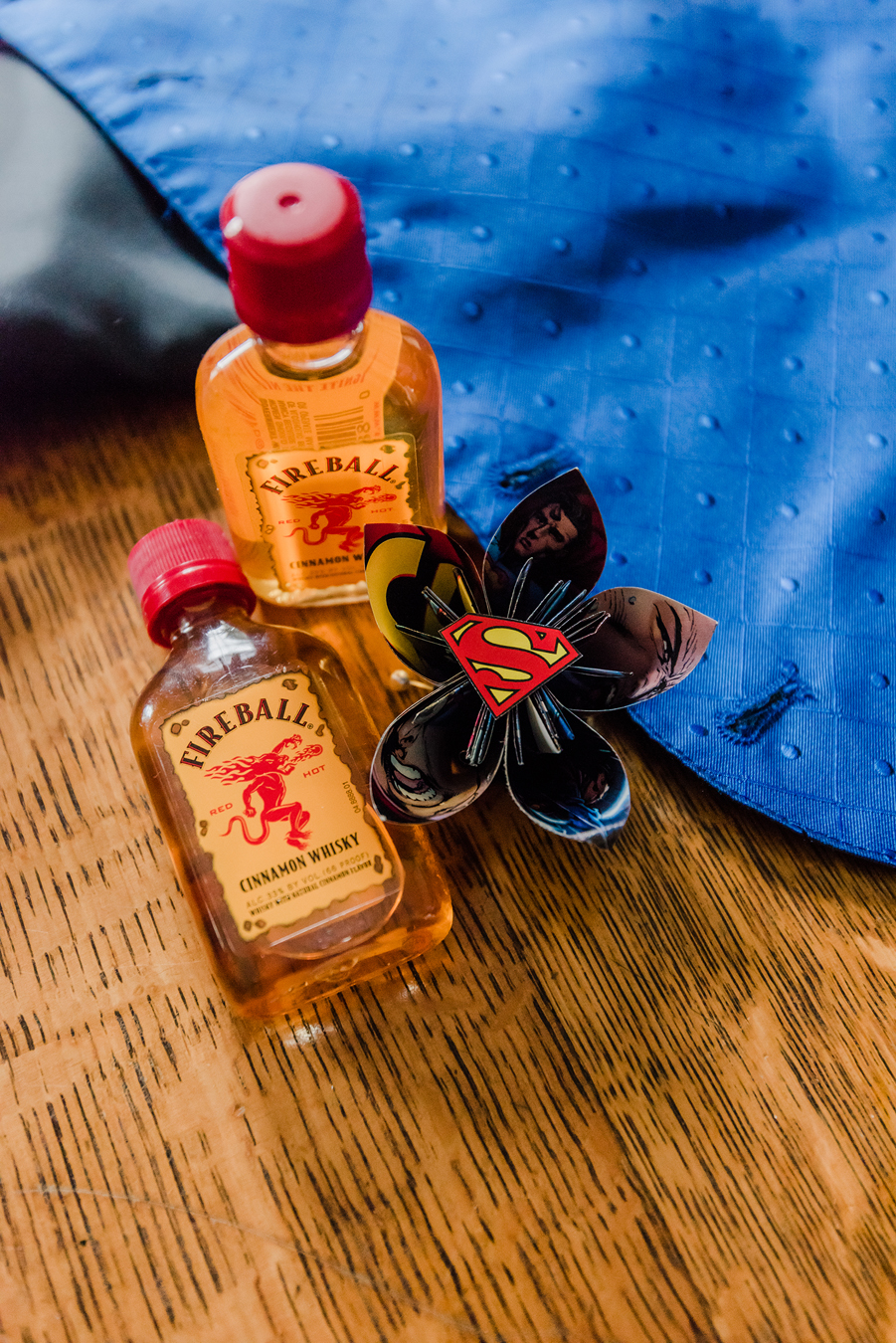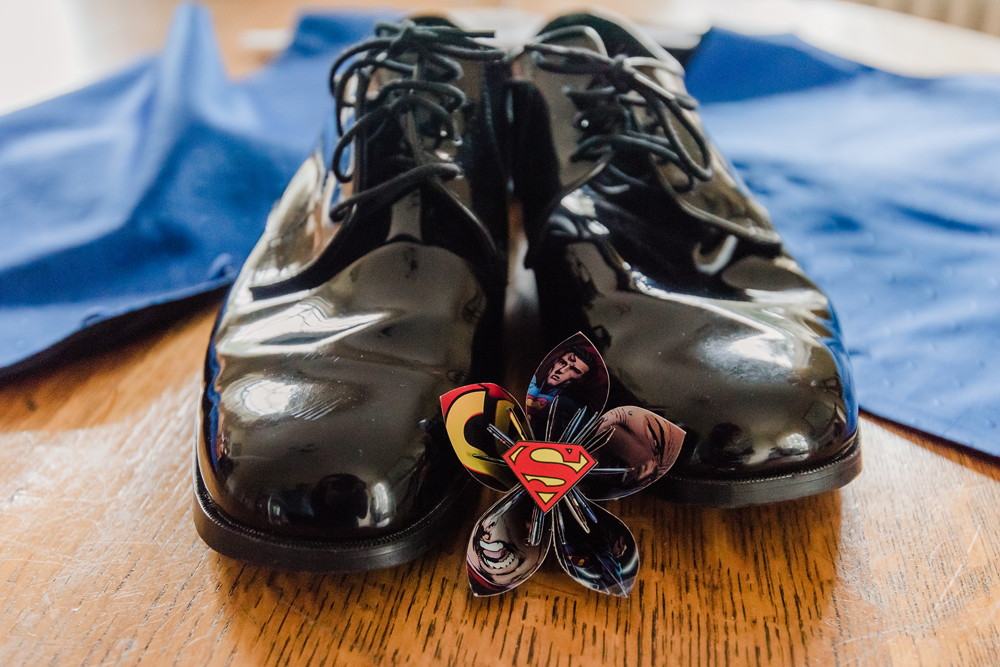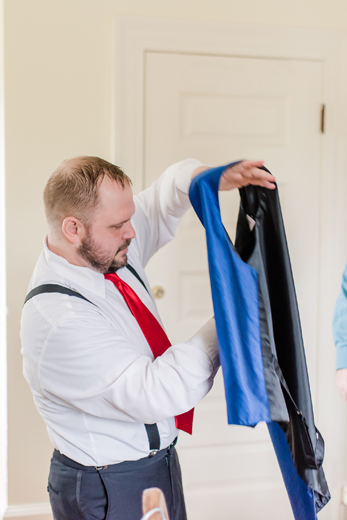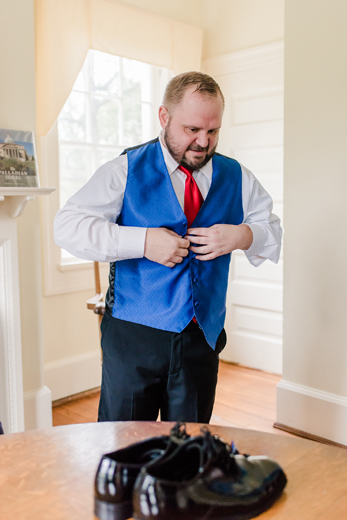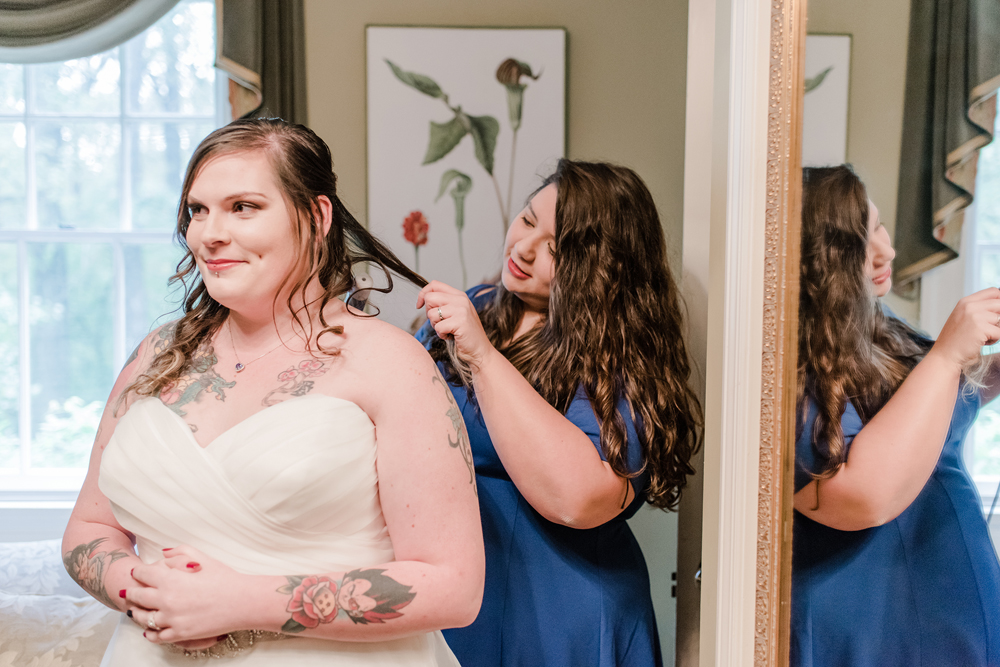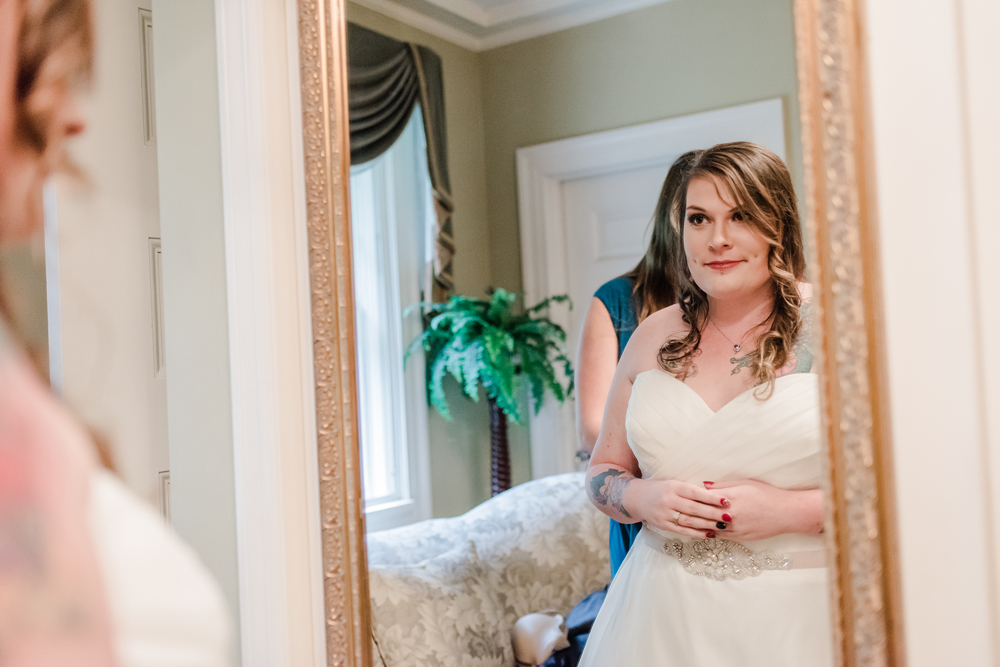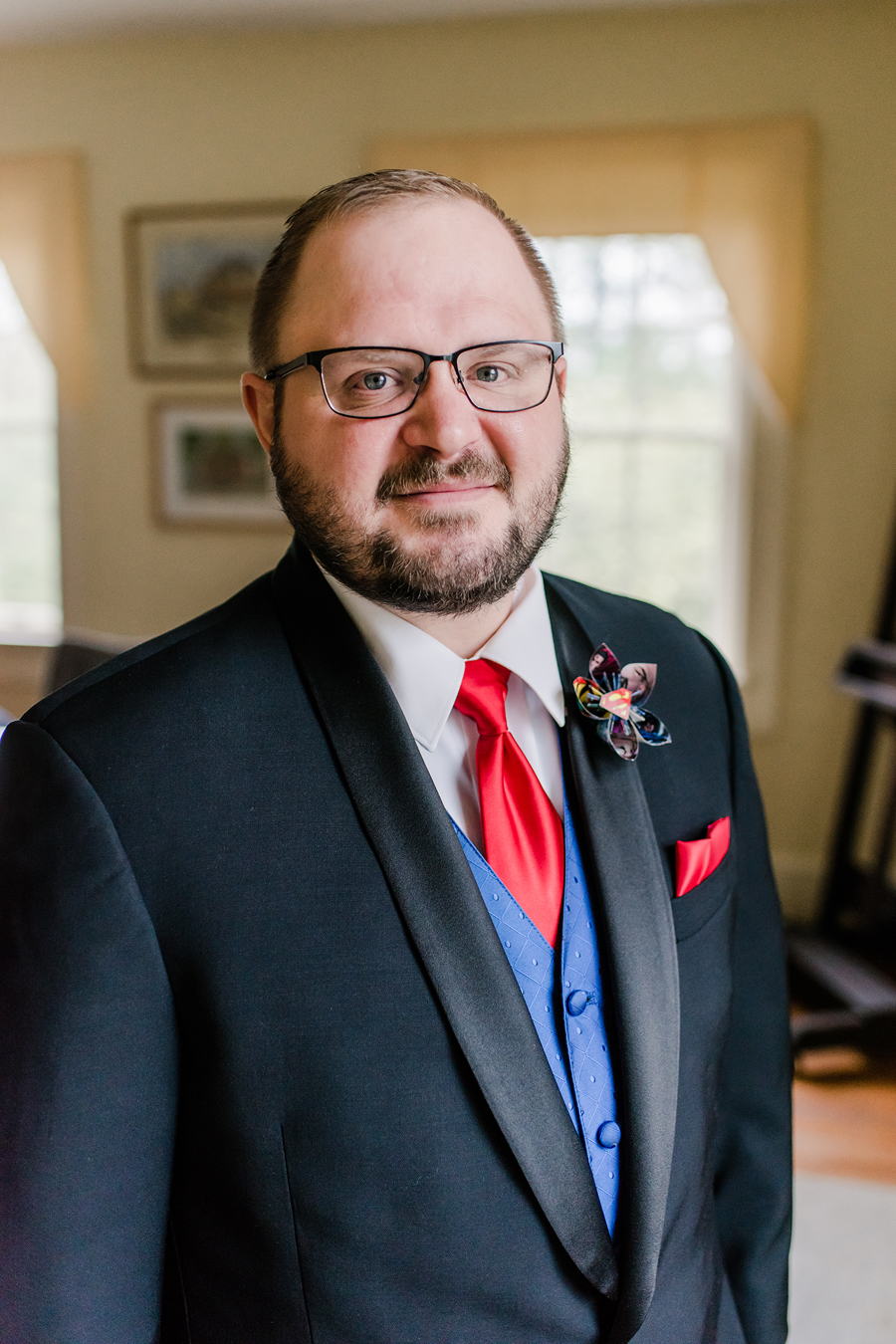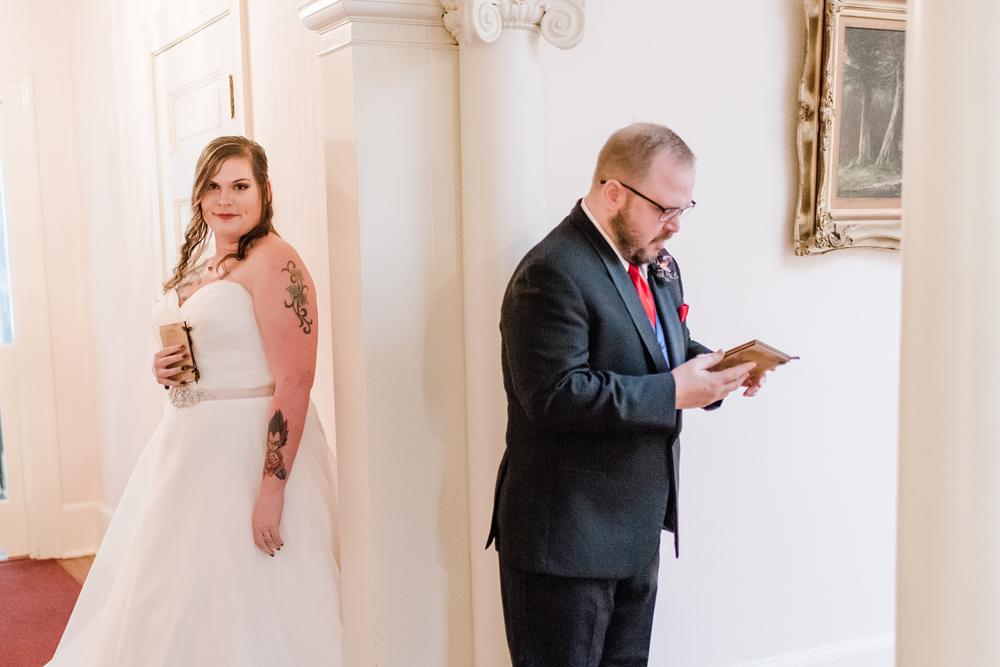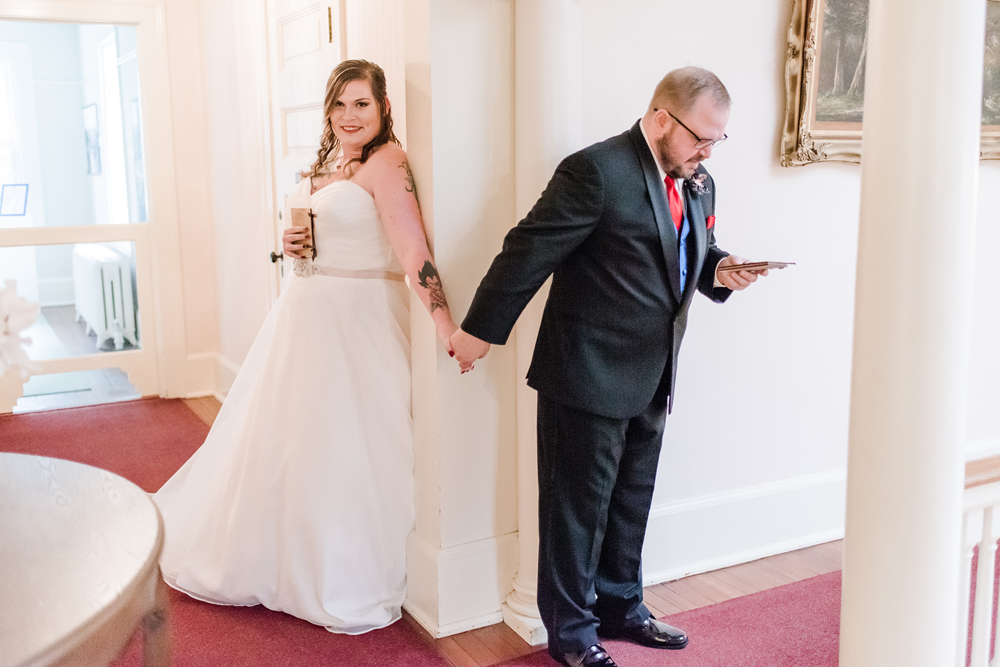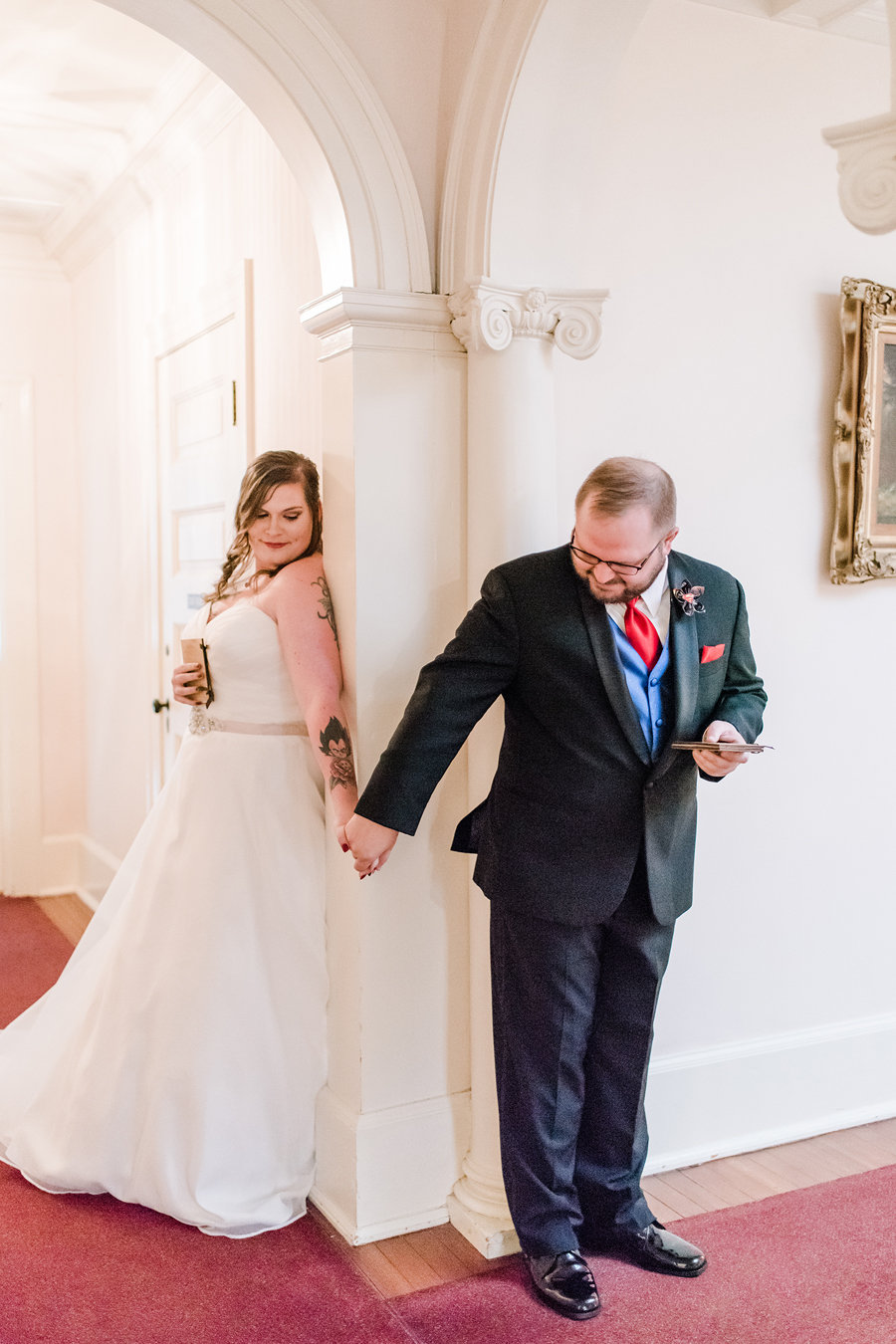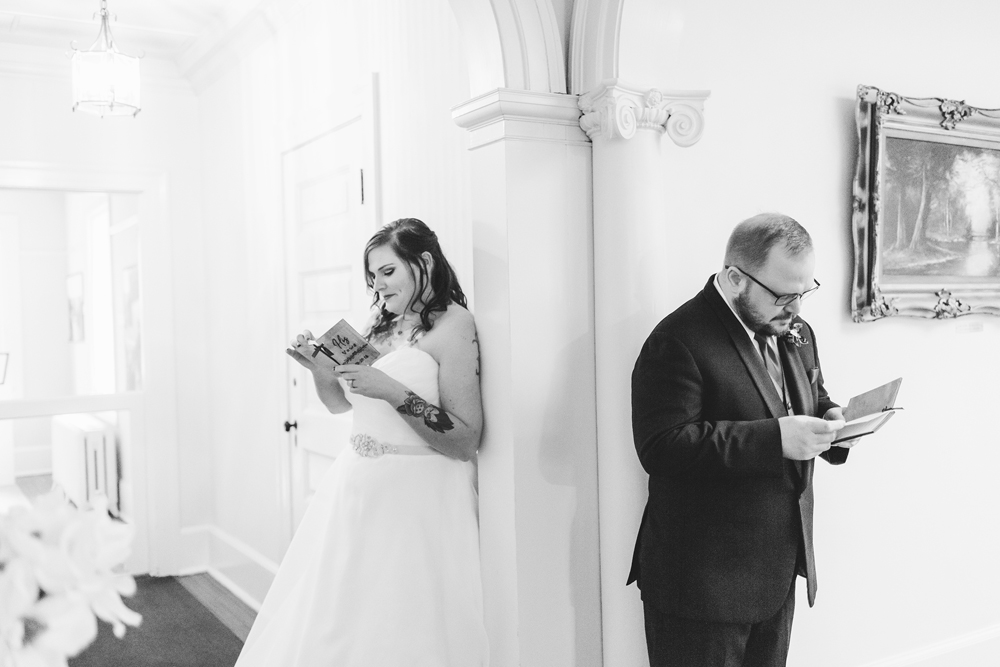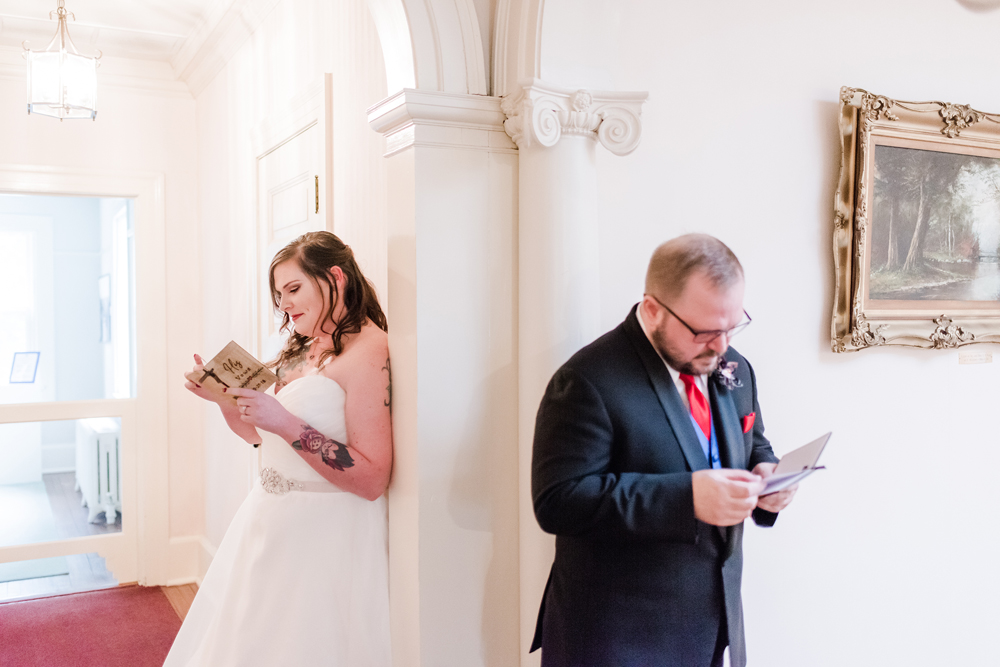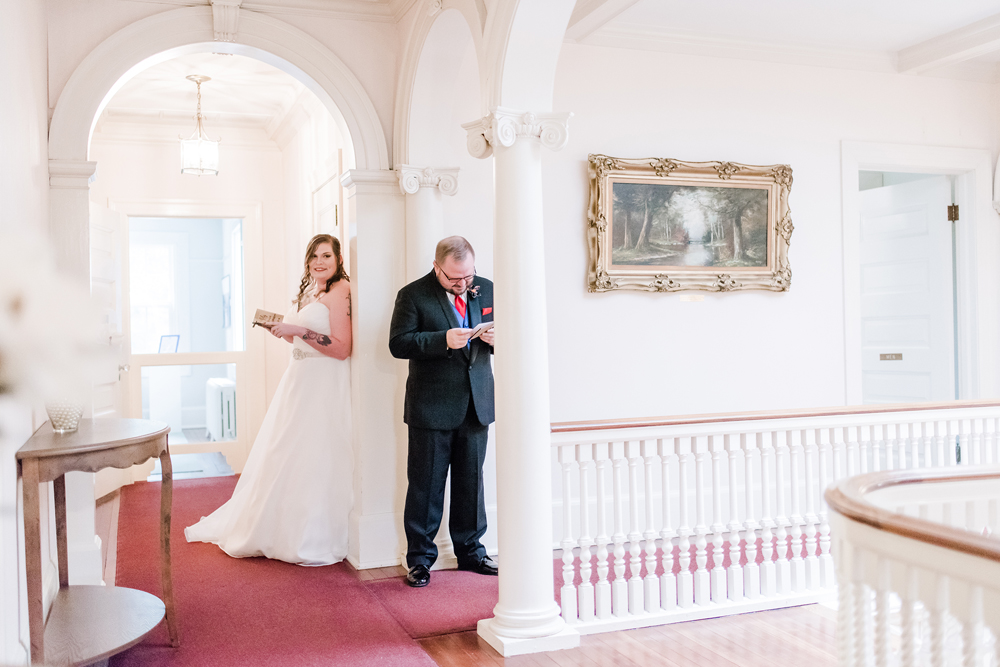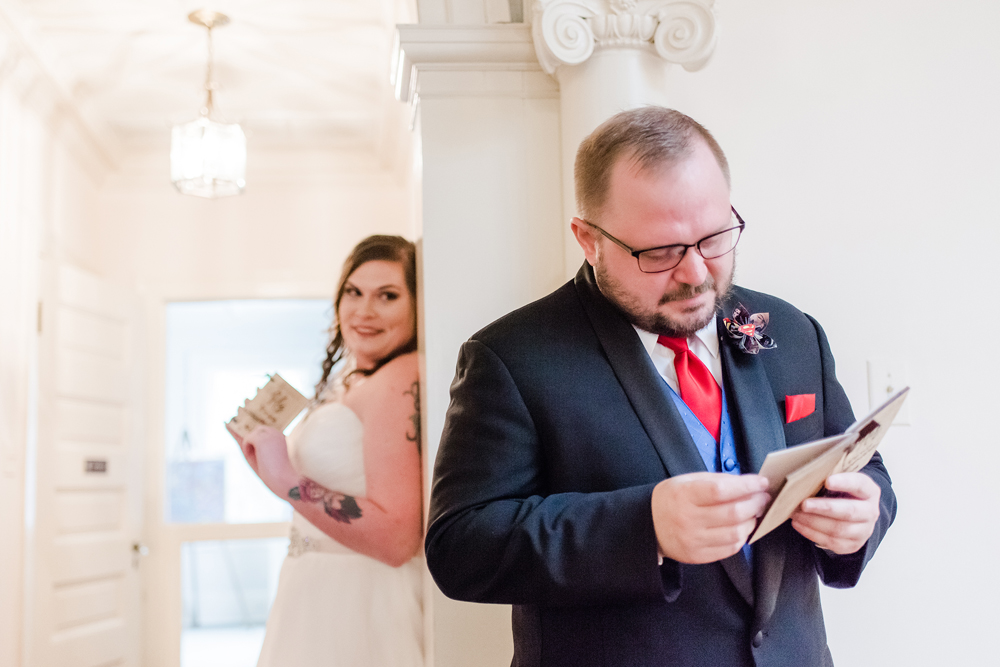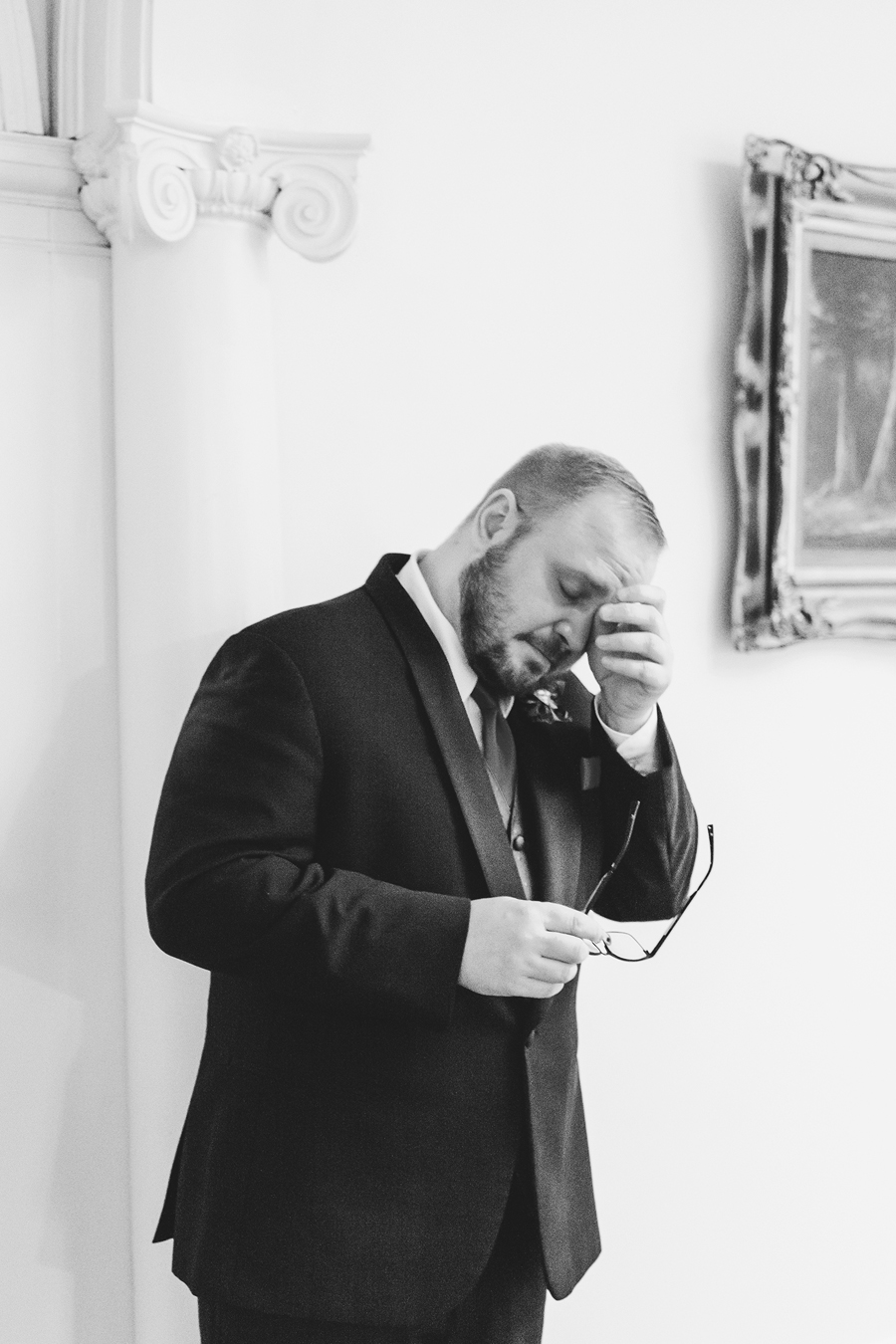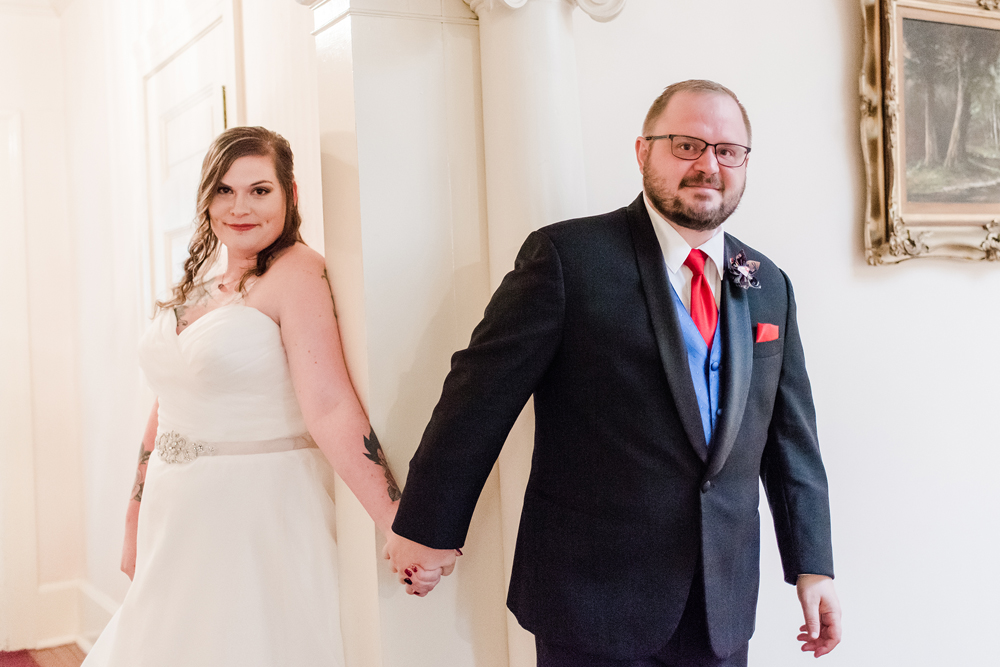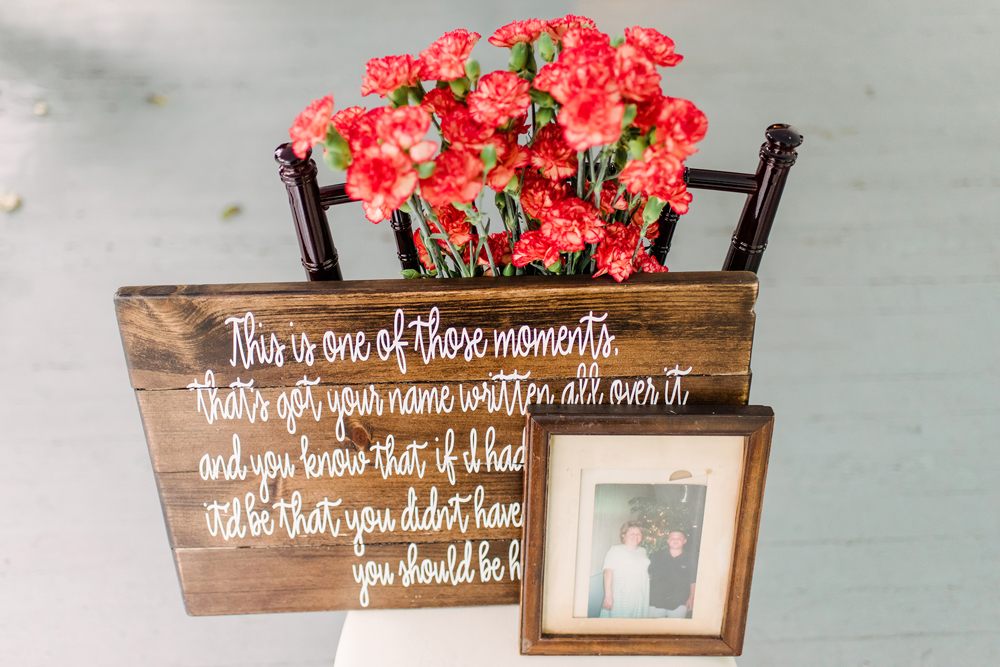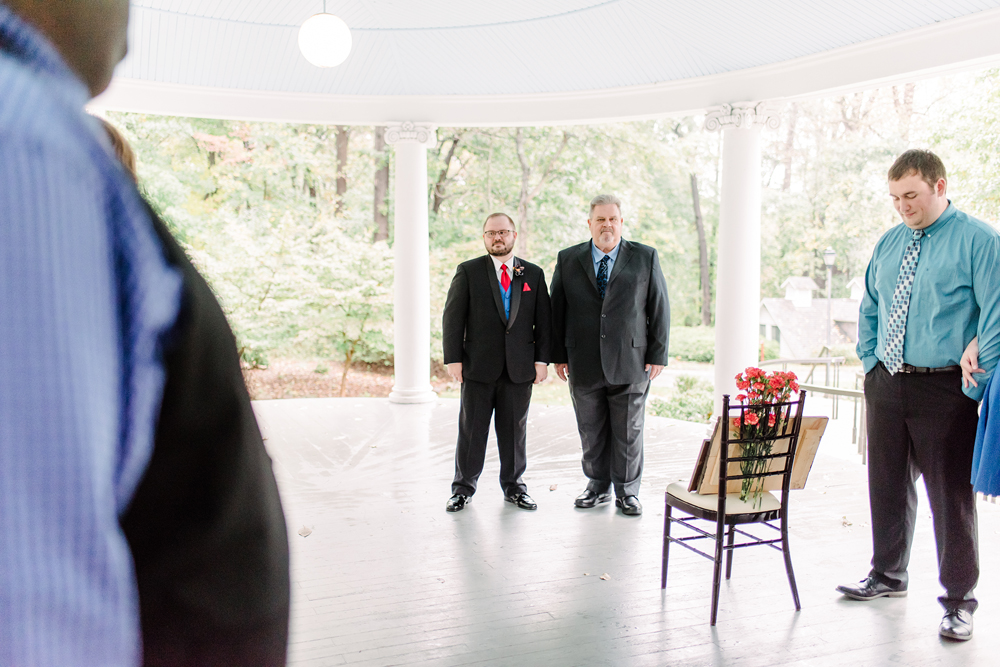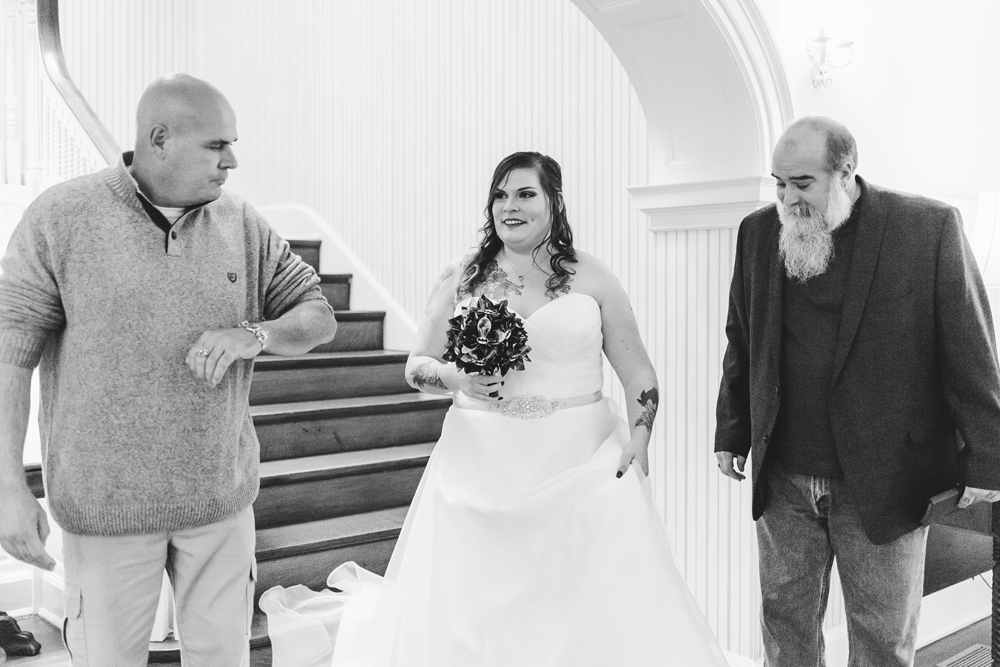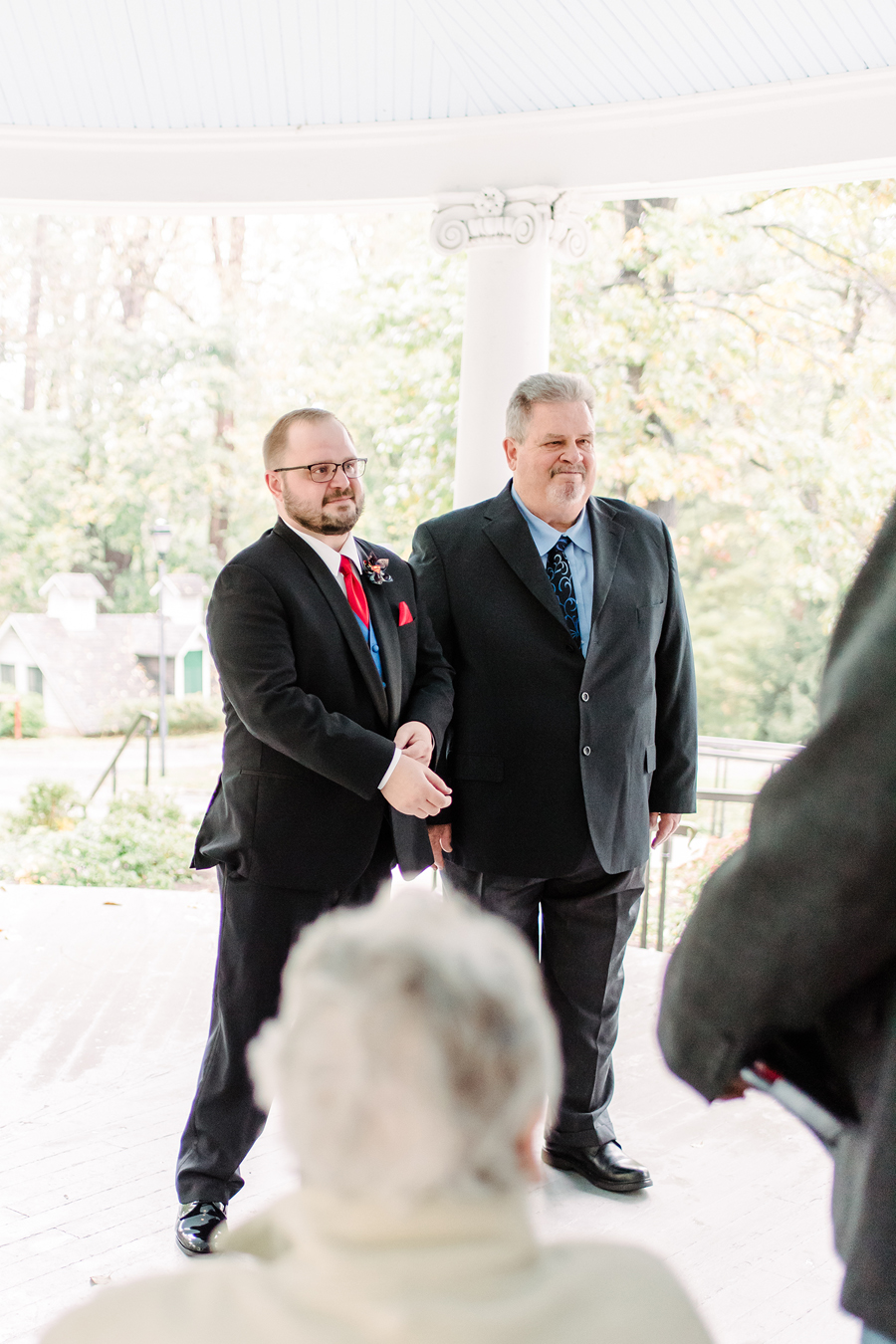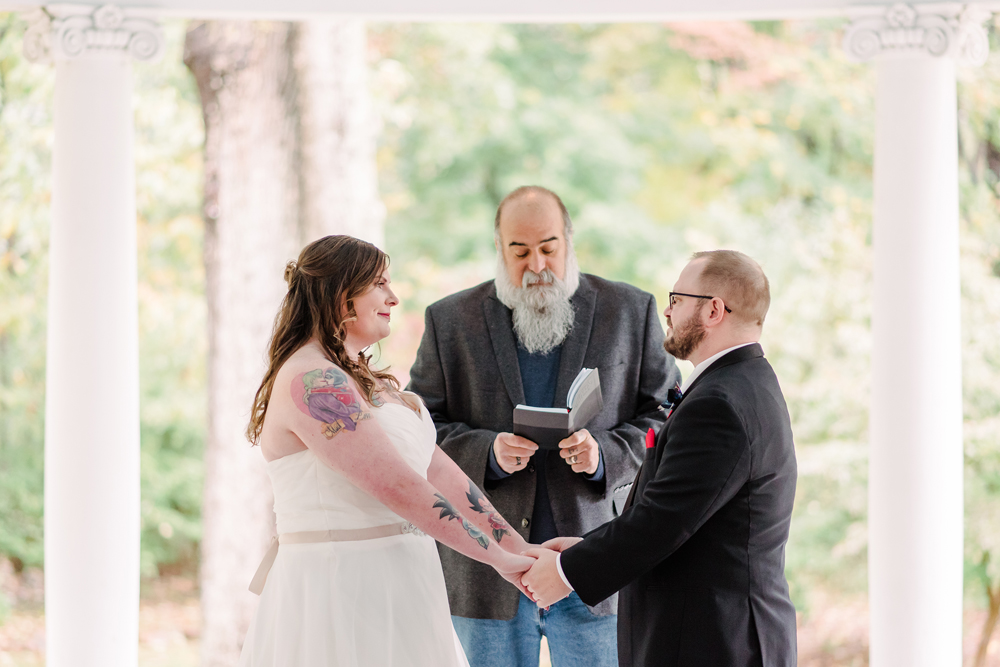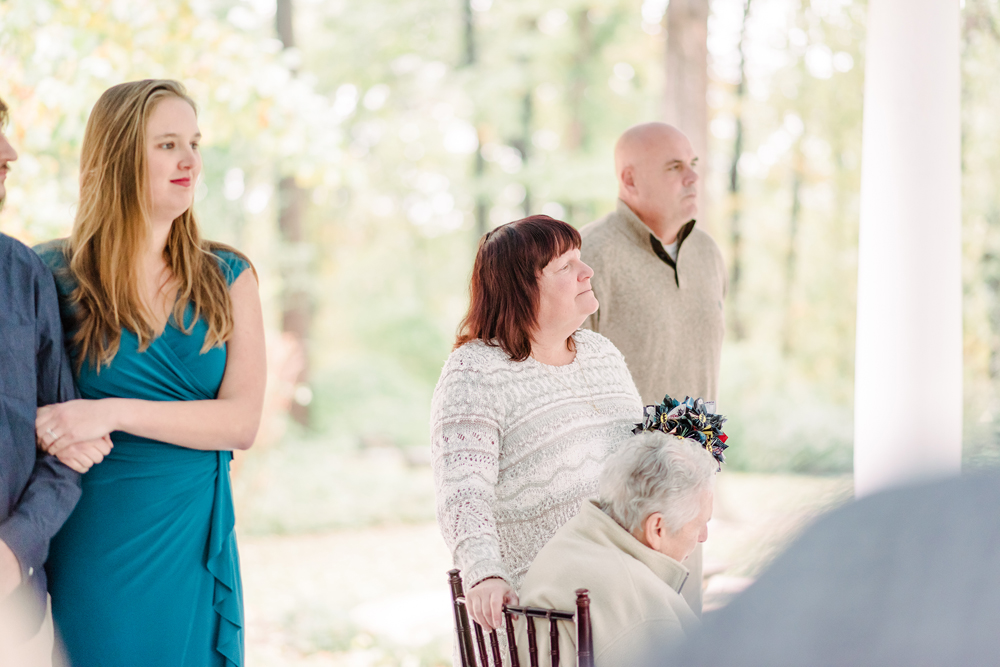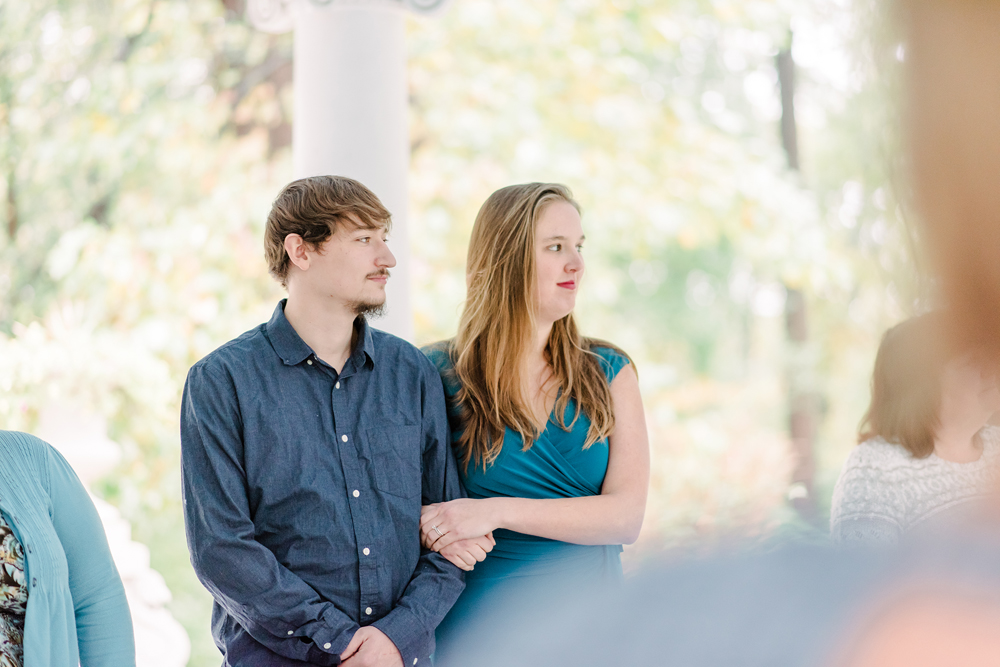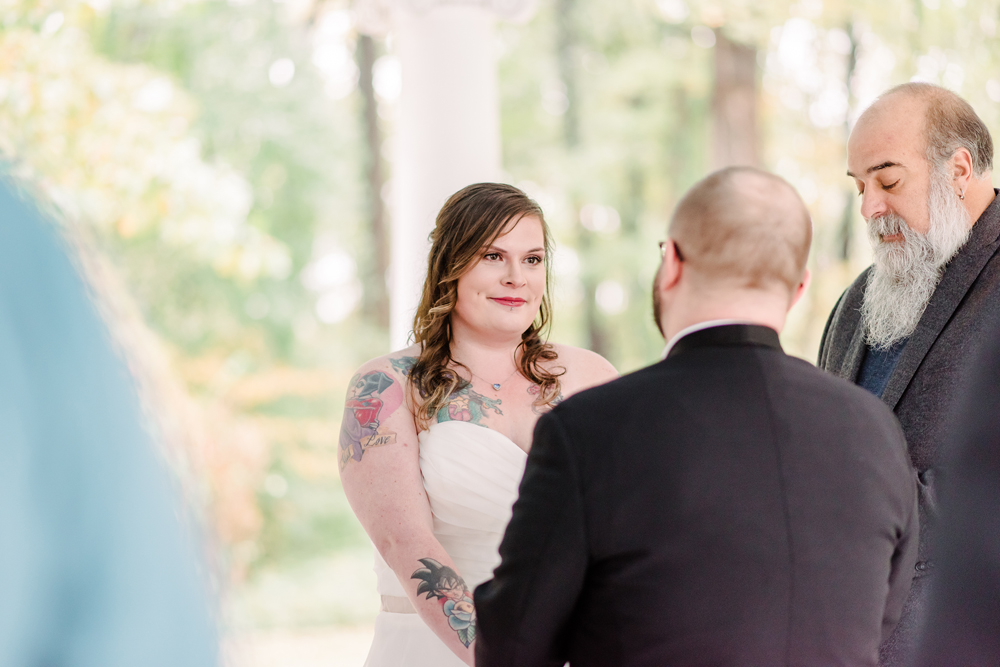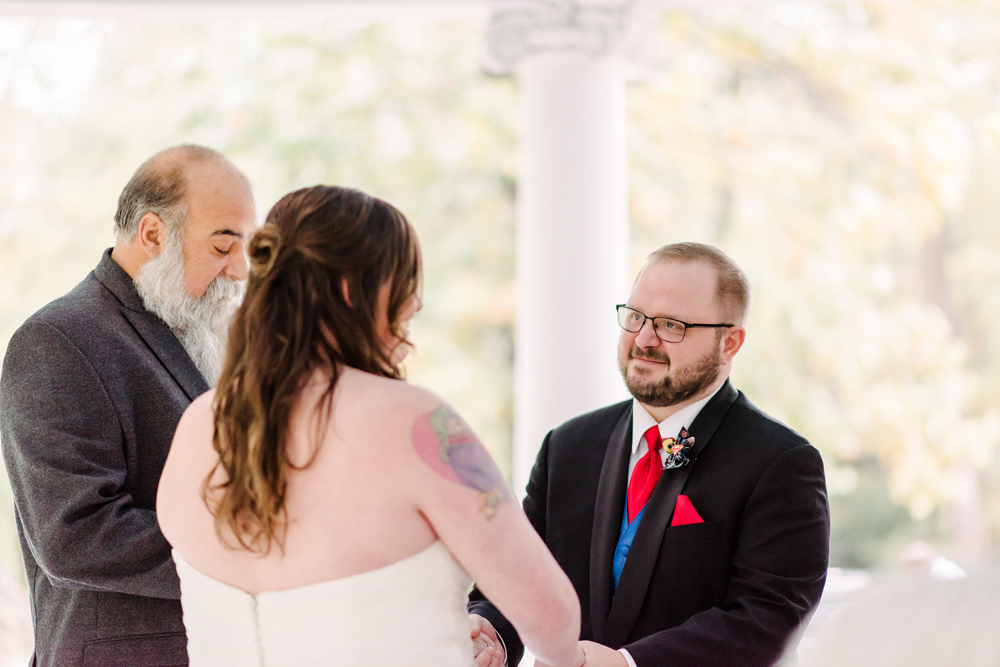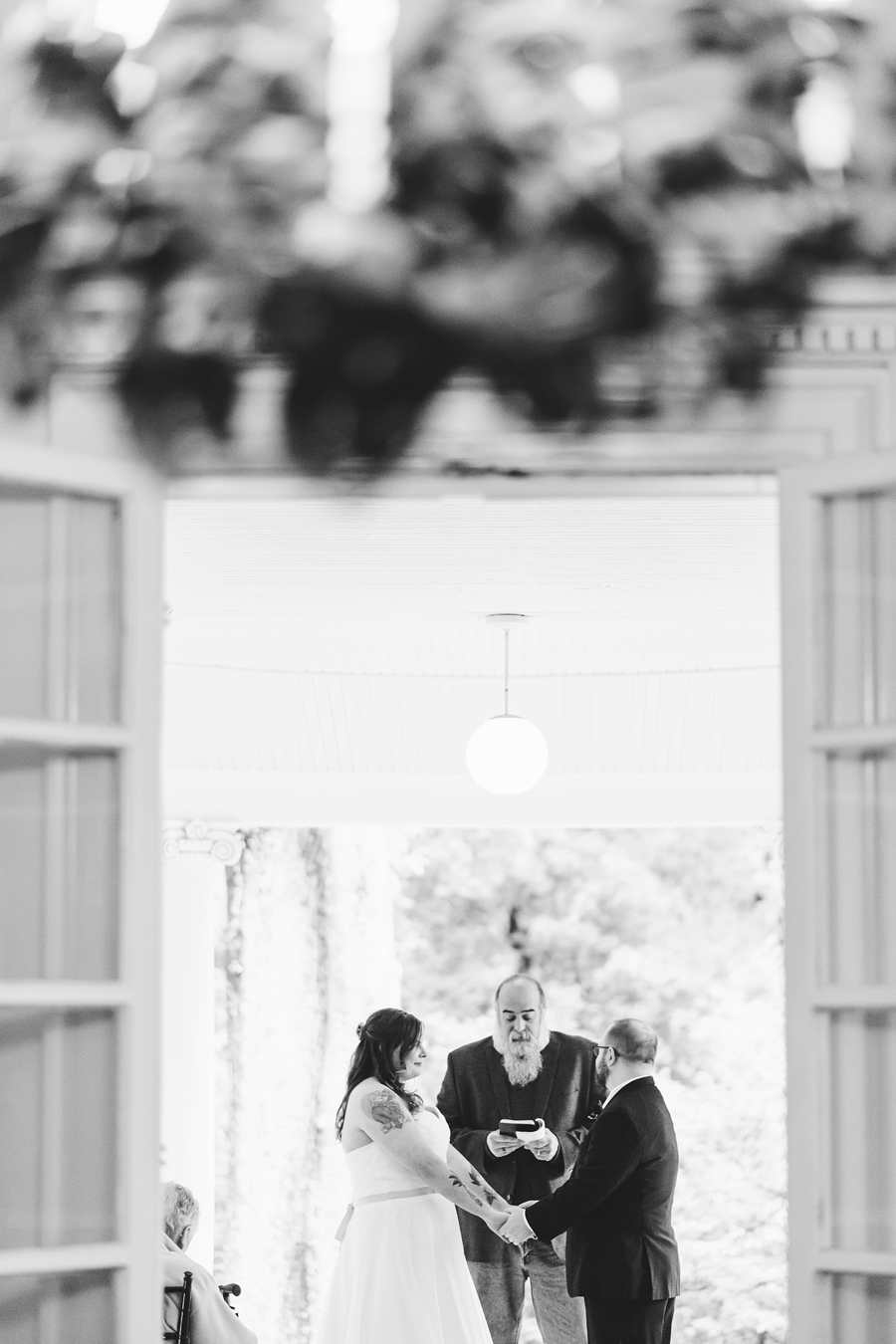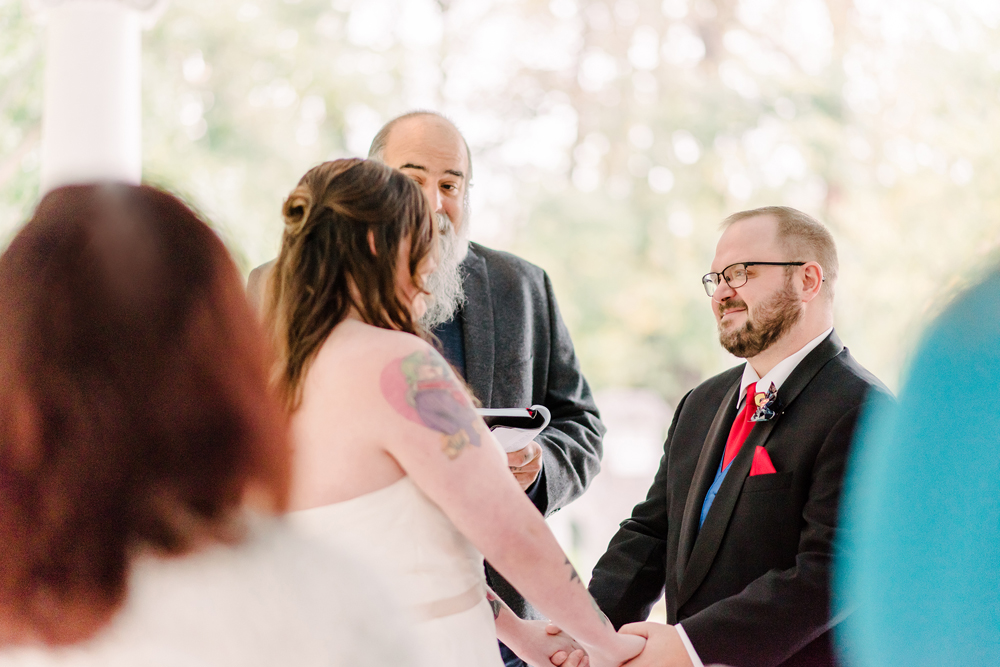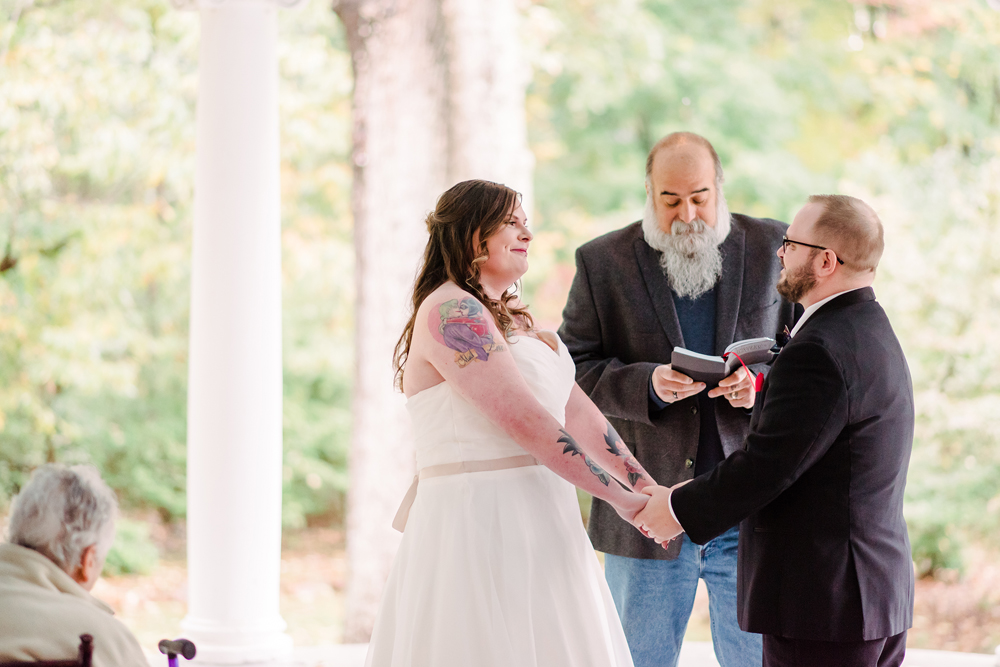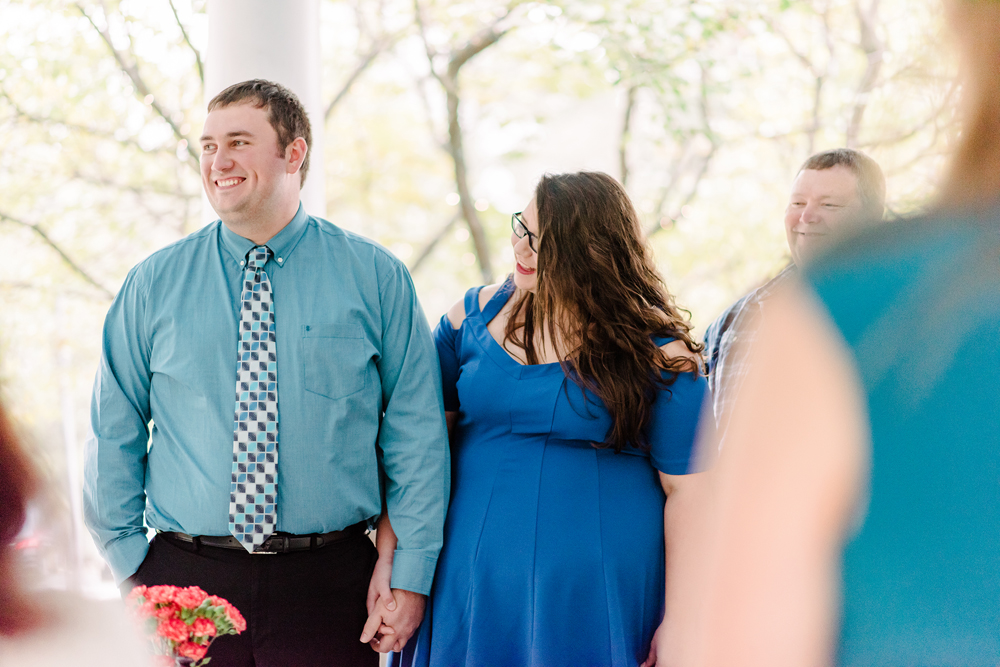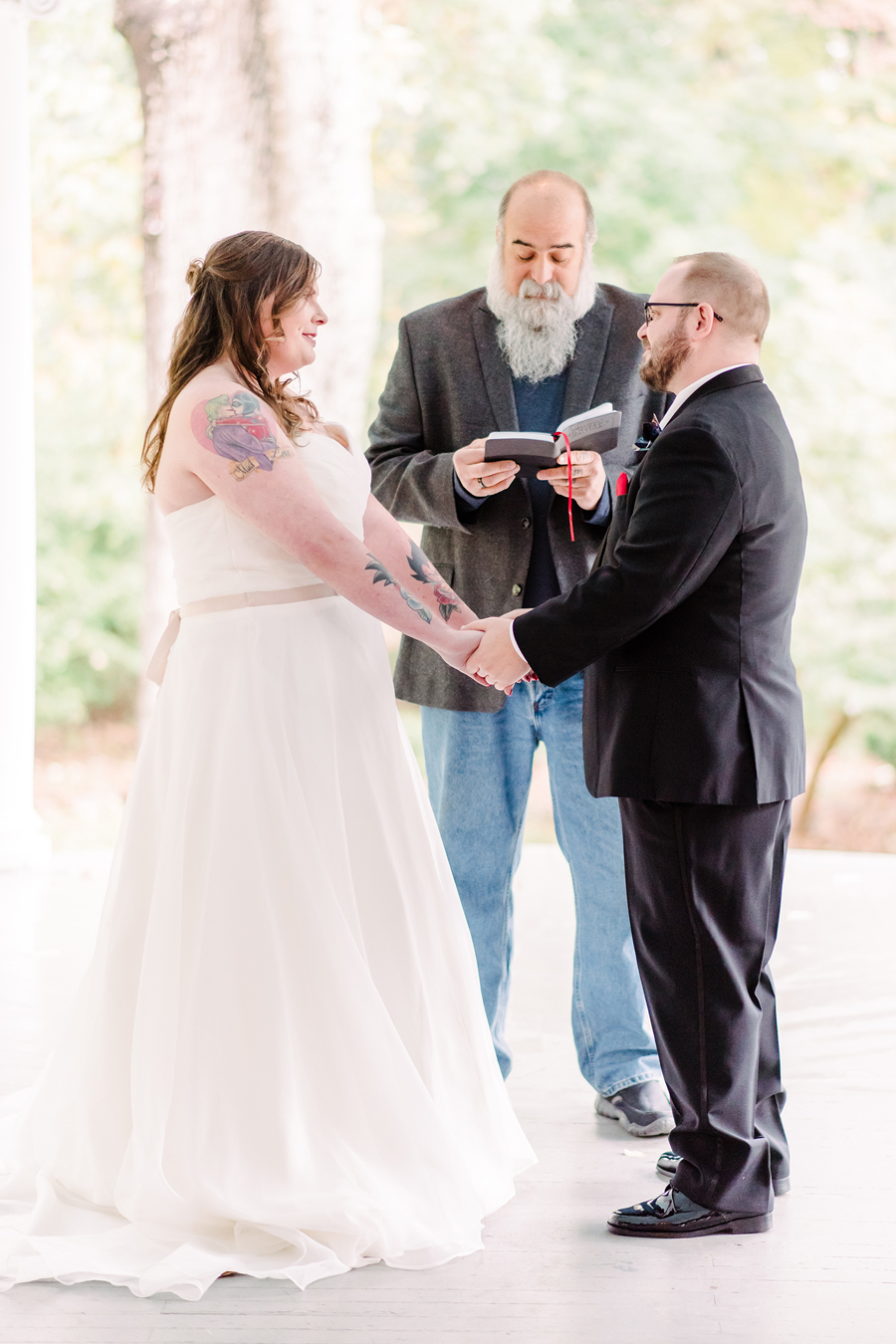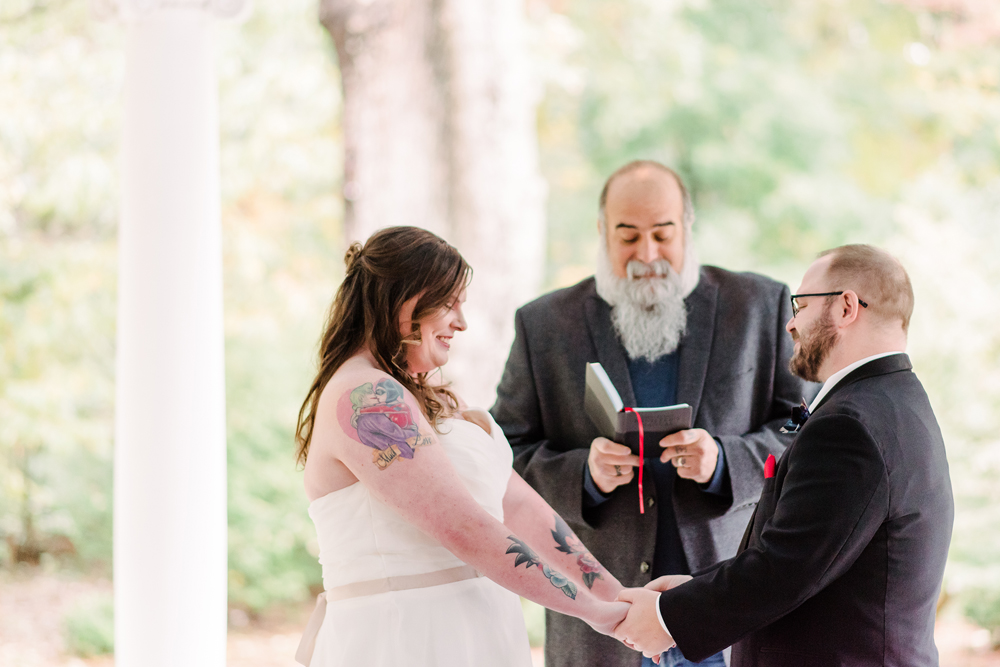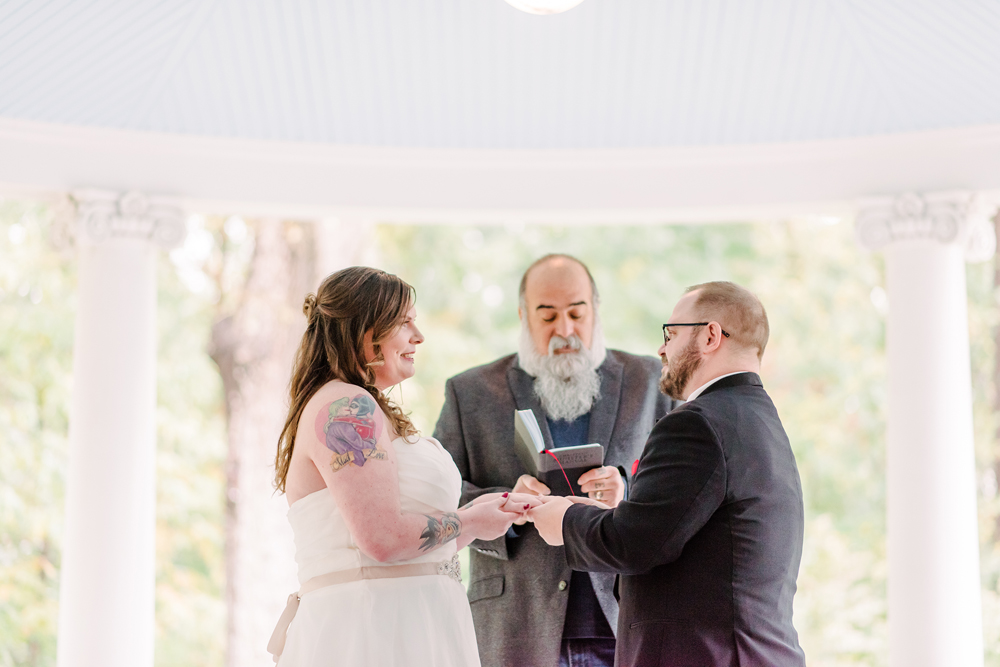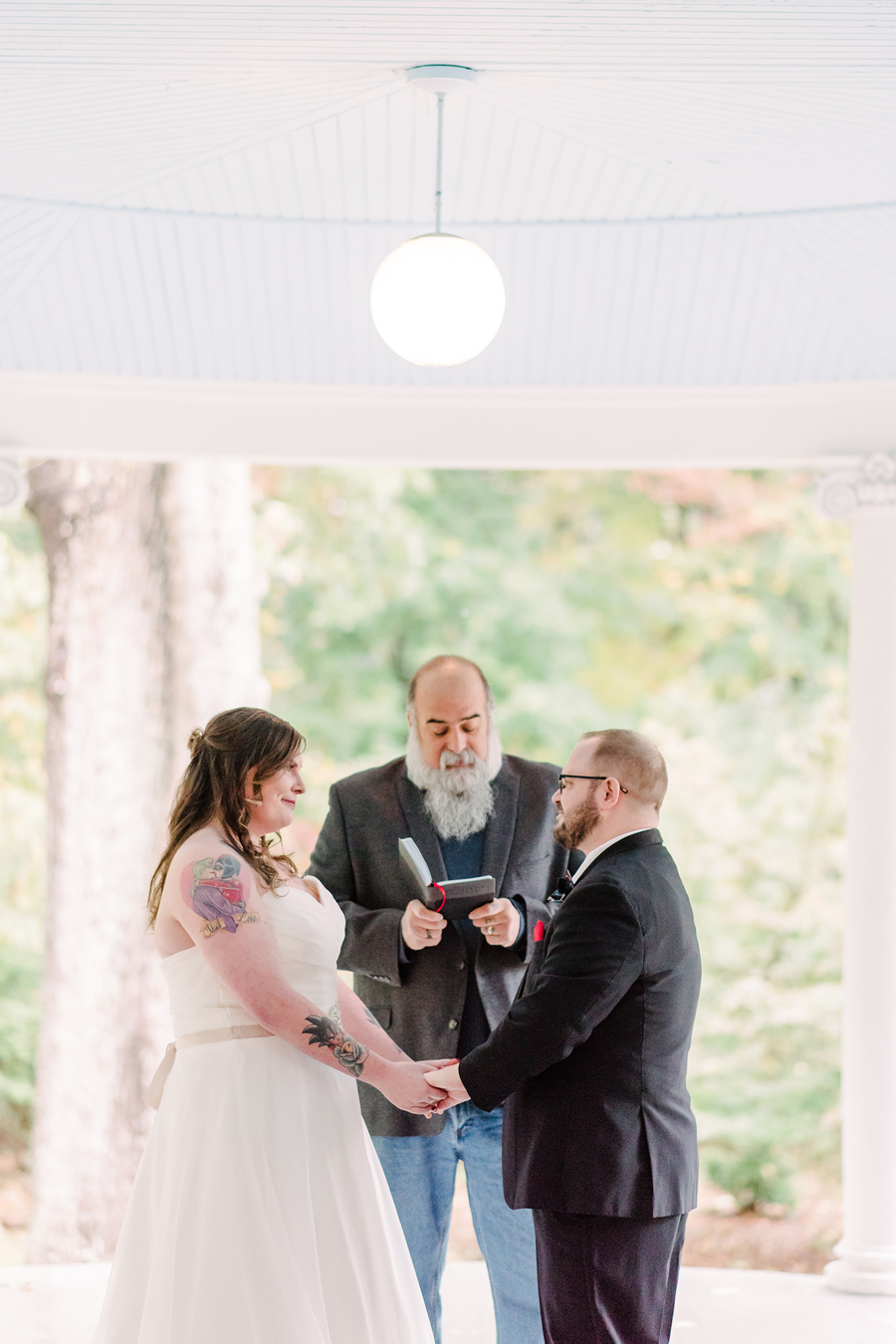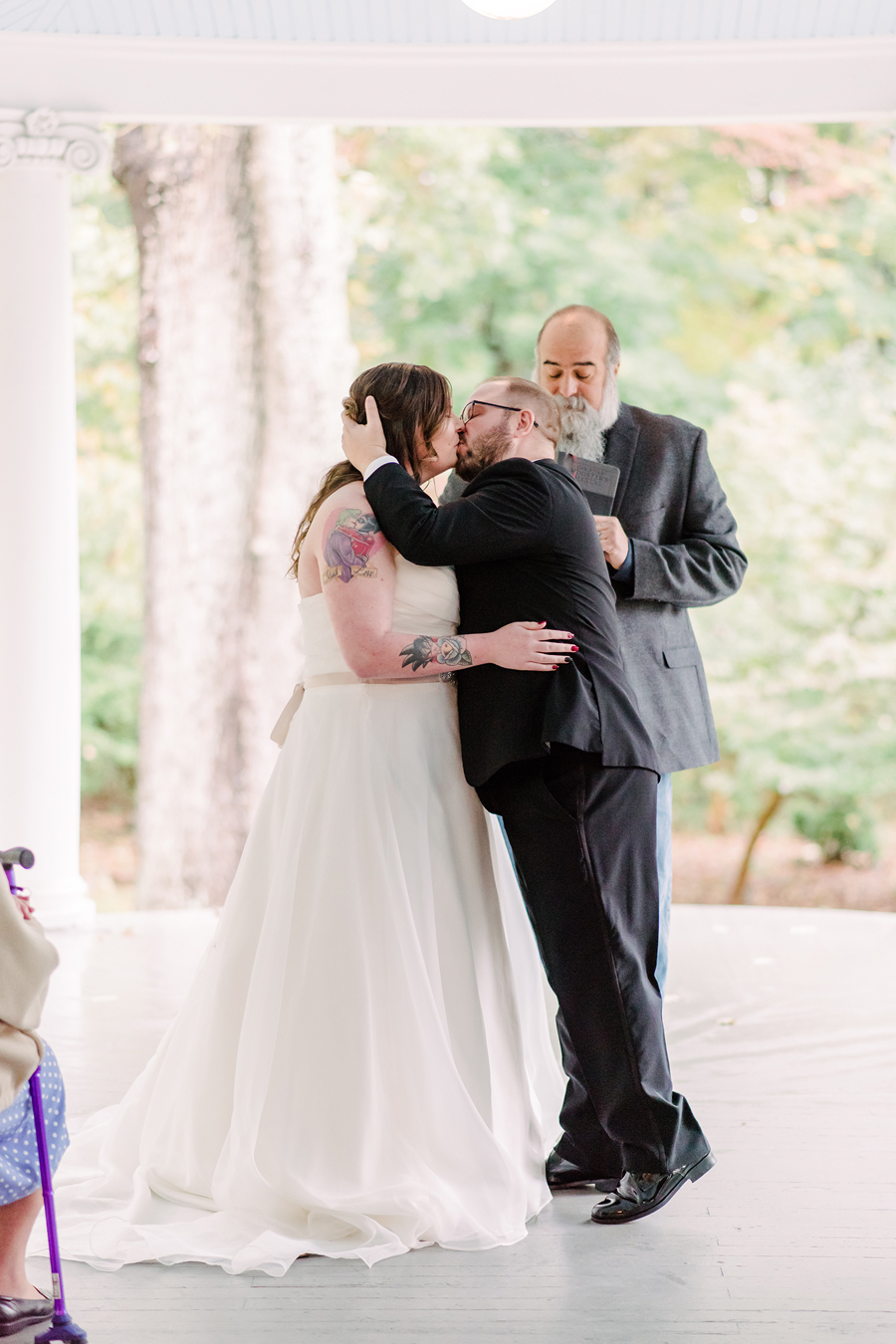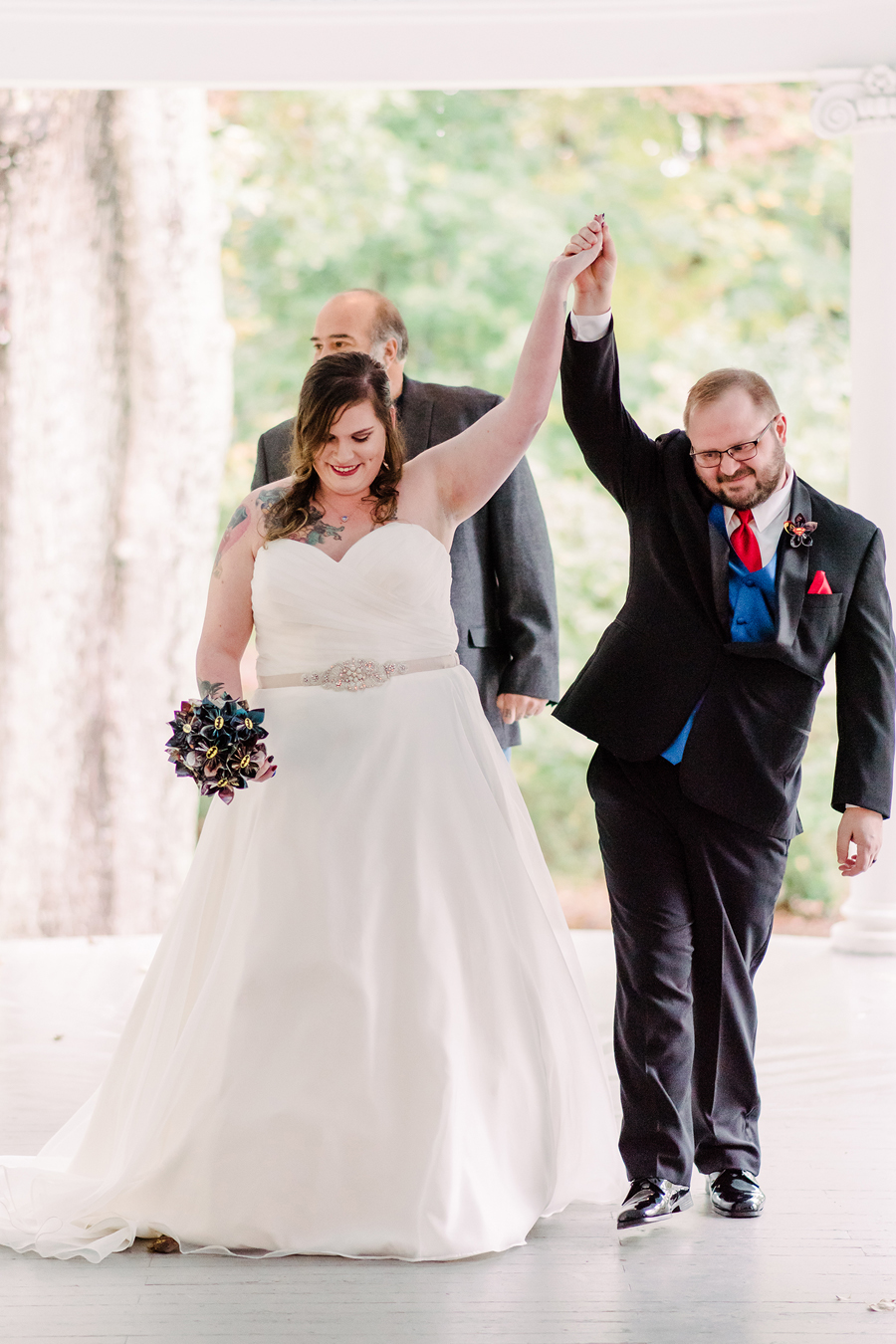 Married!!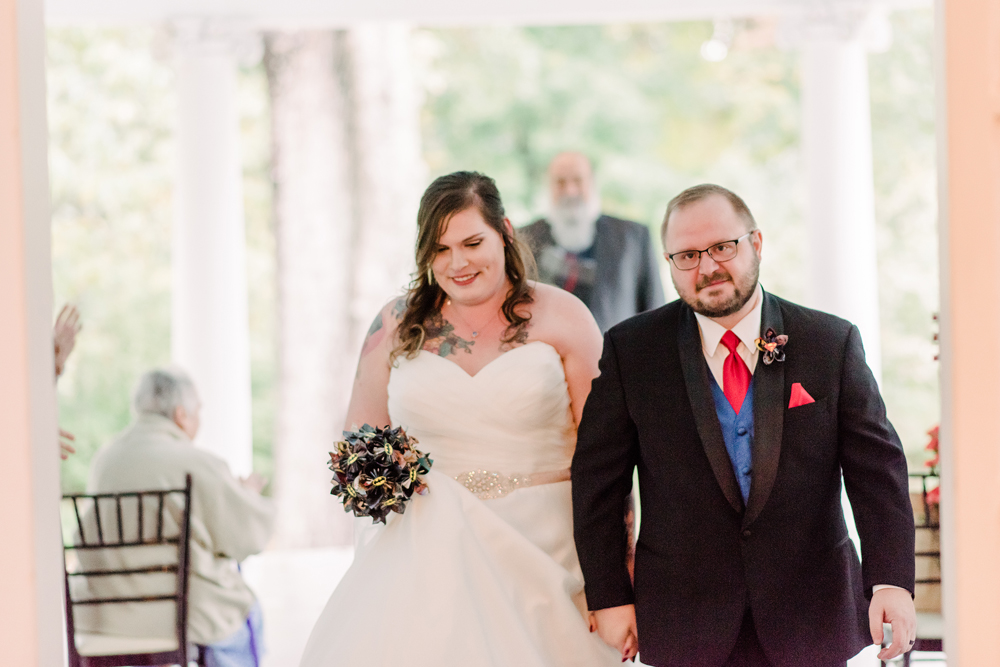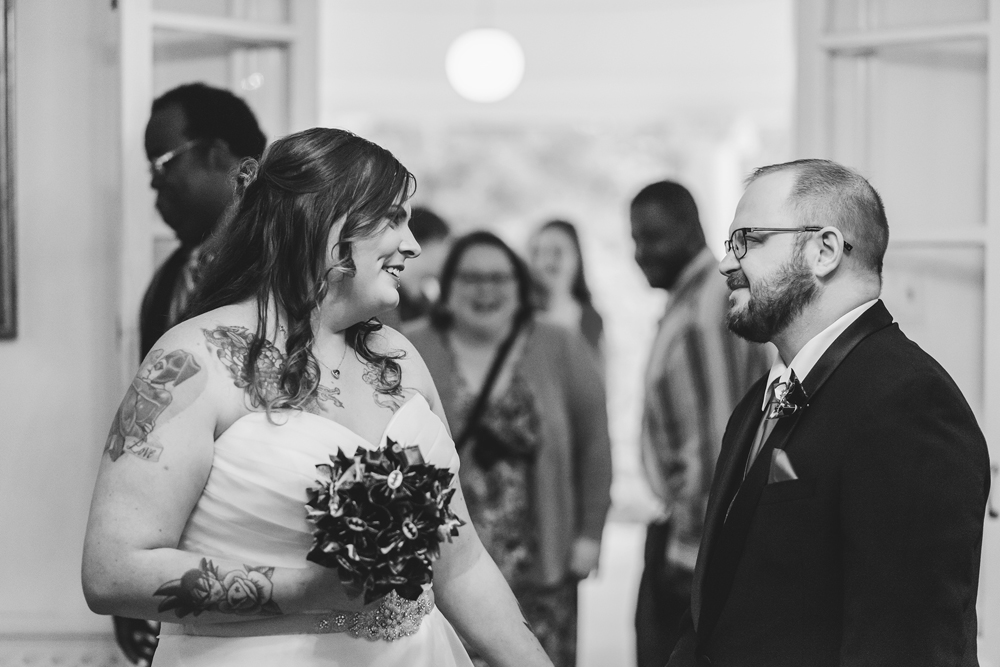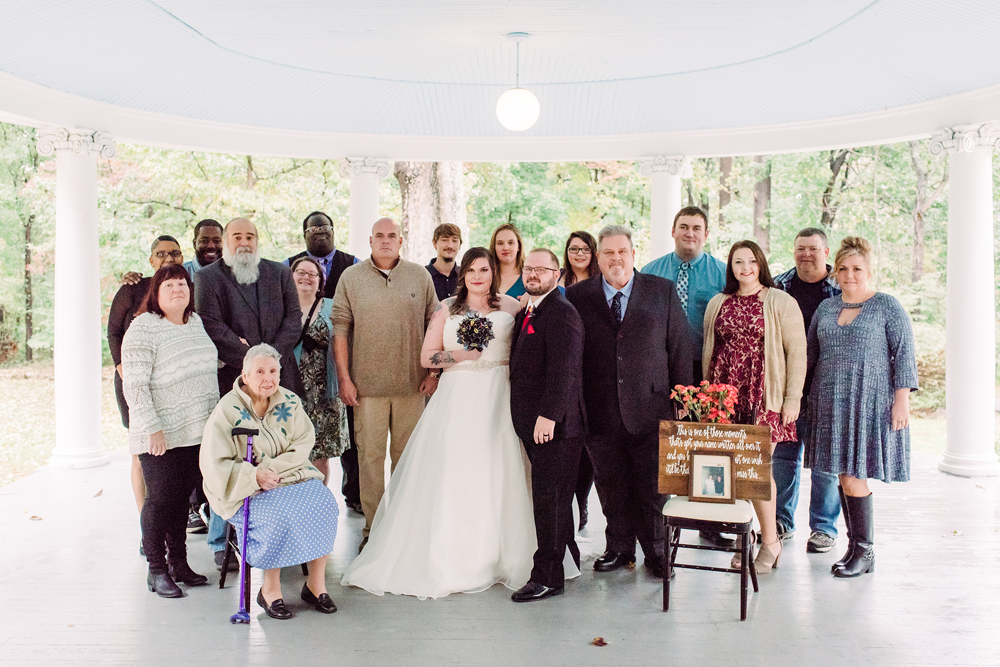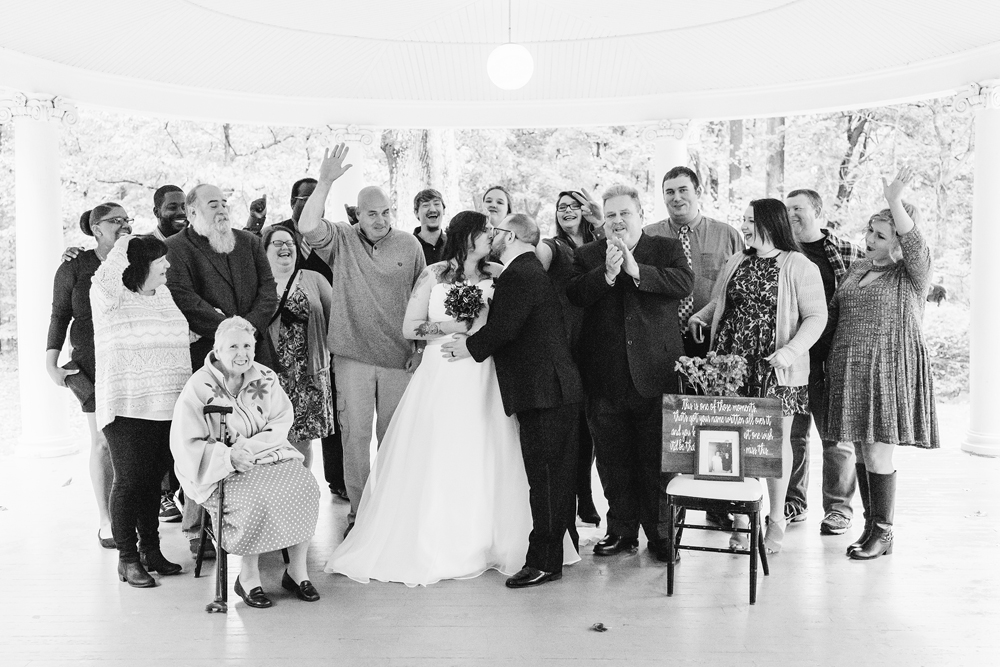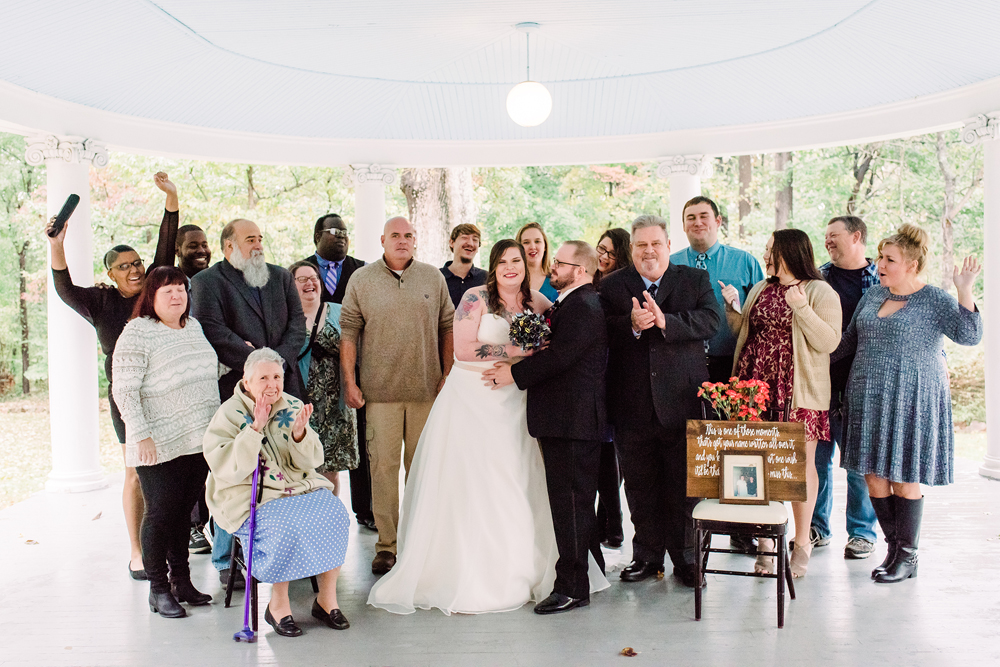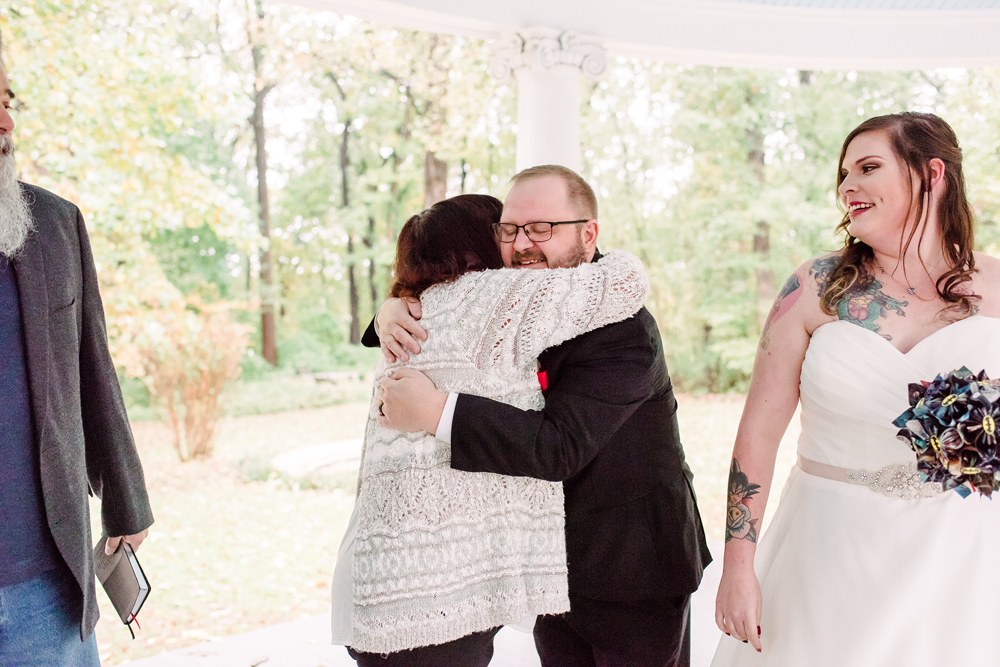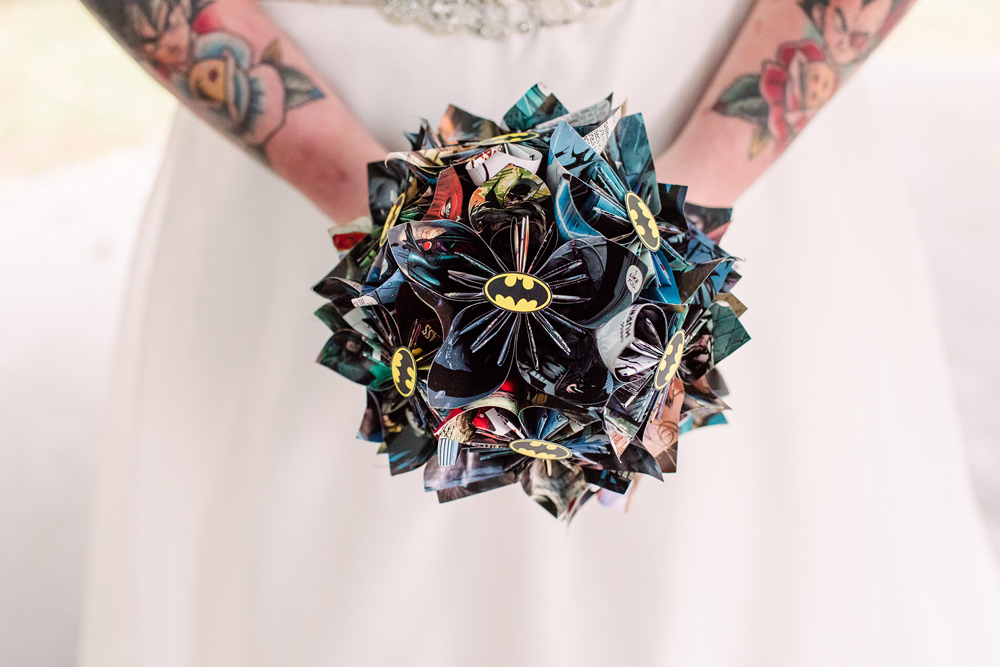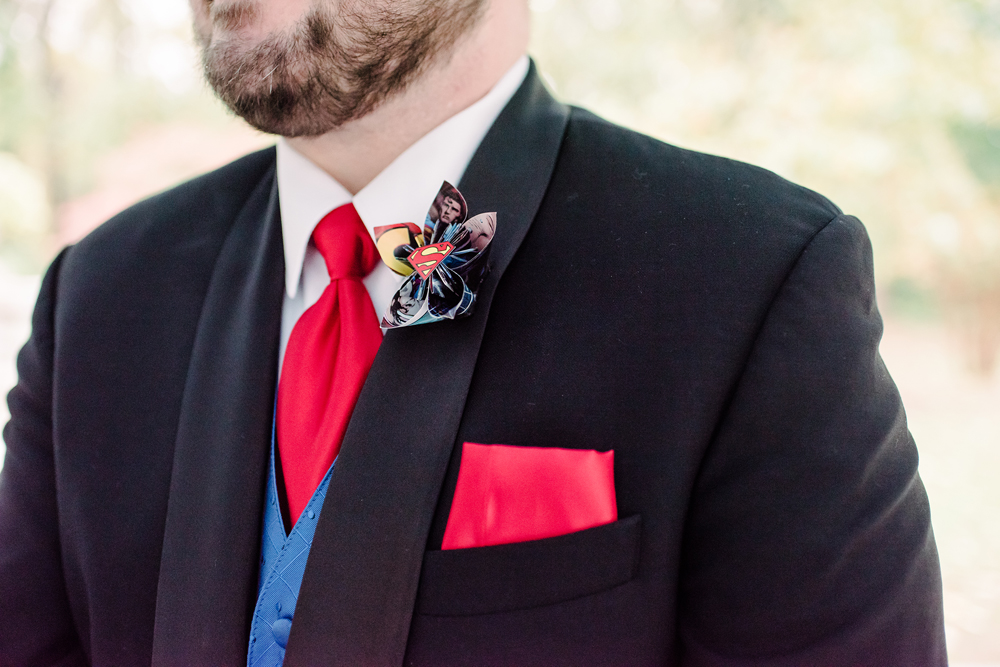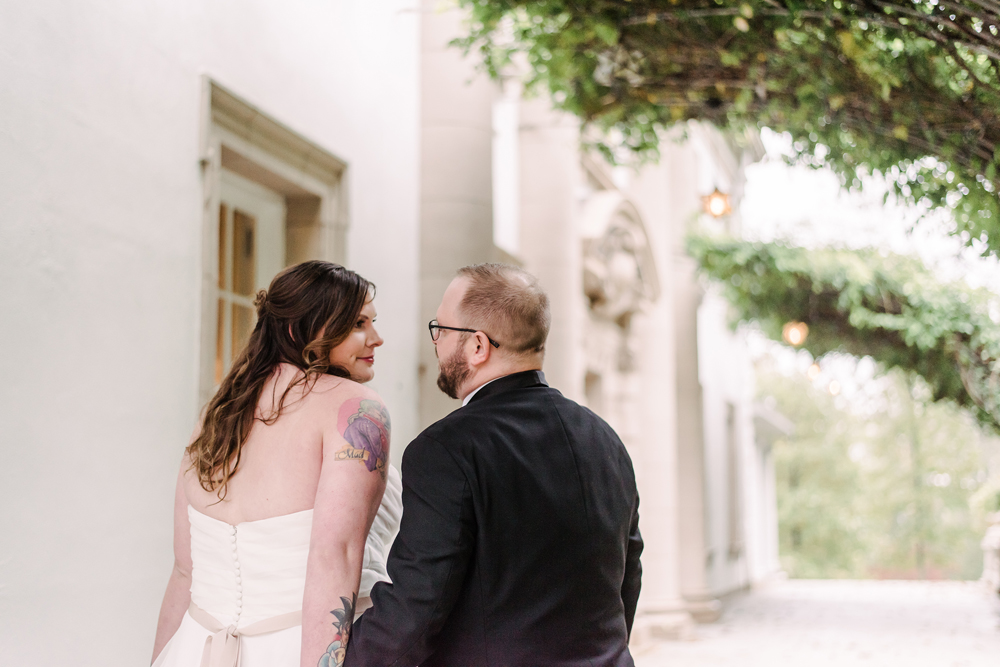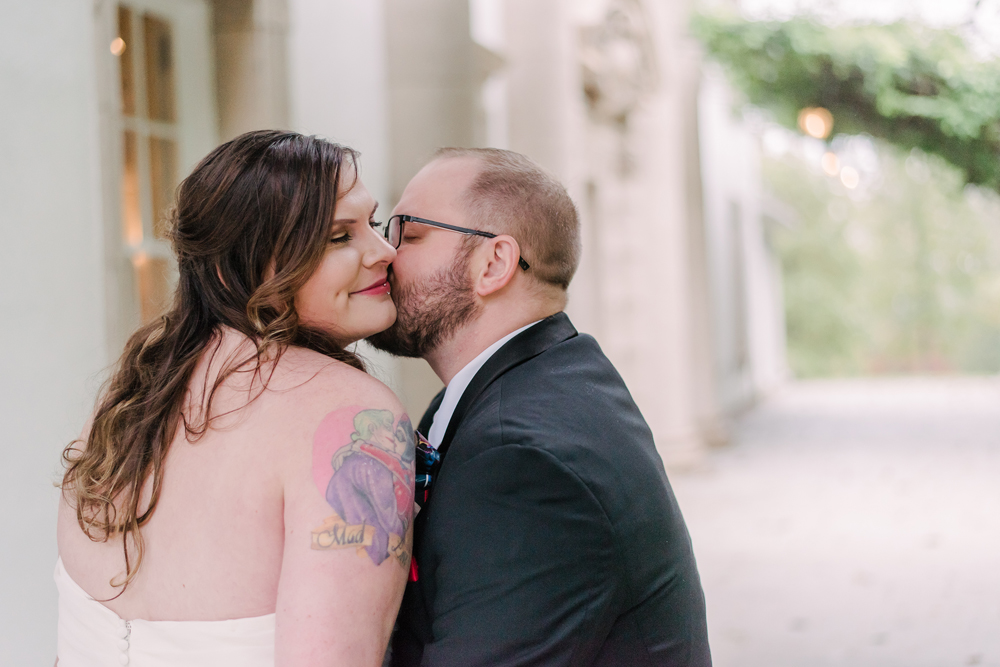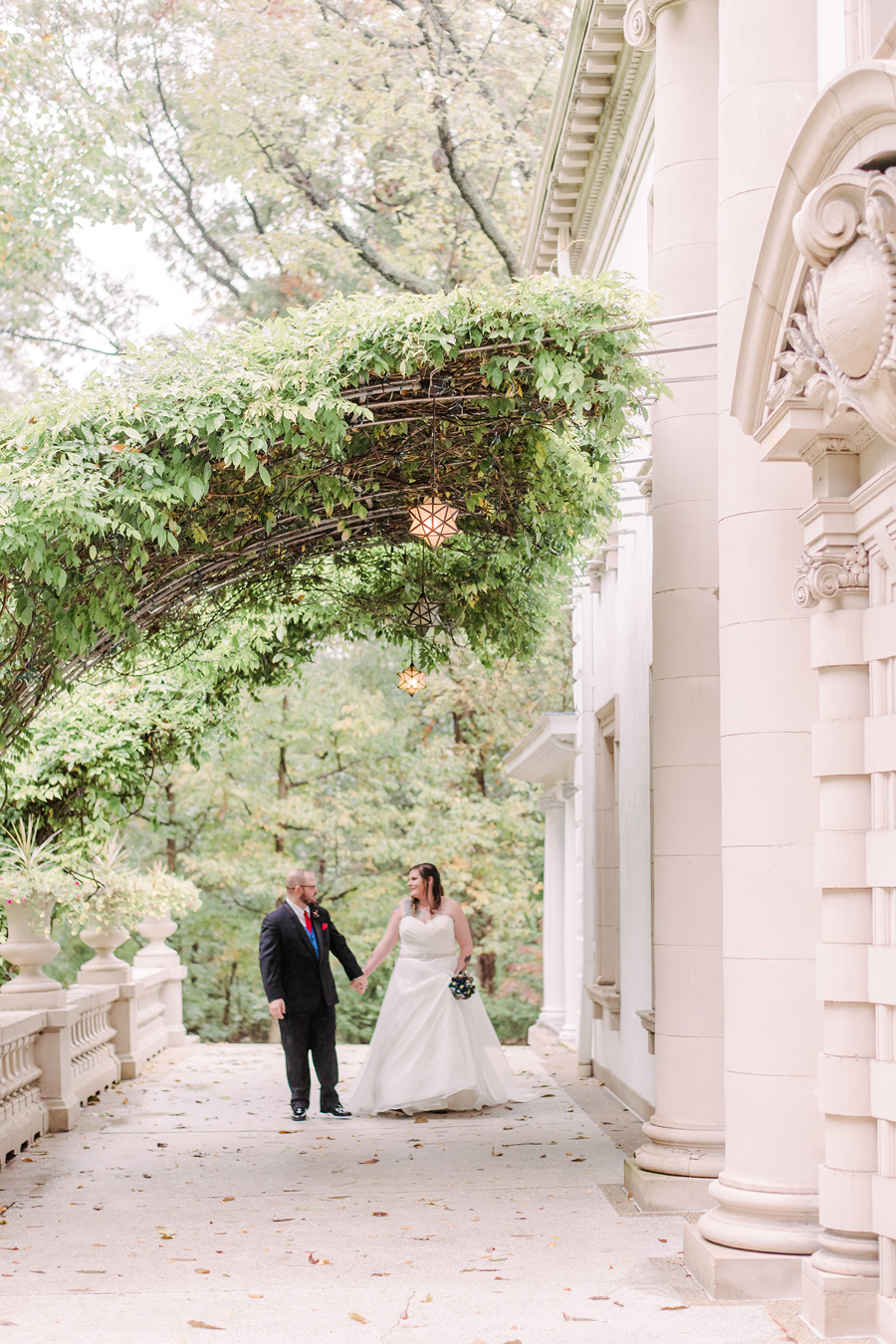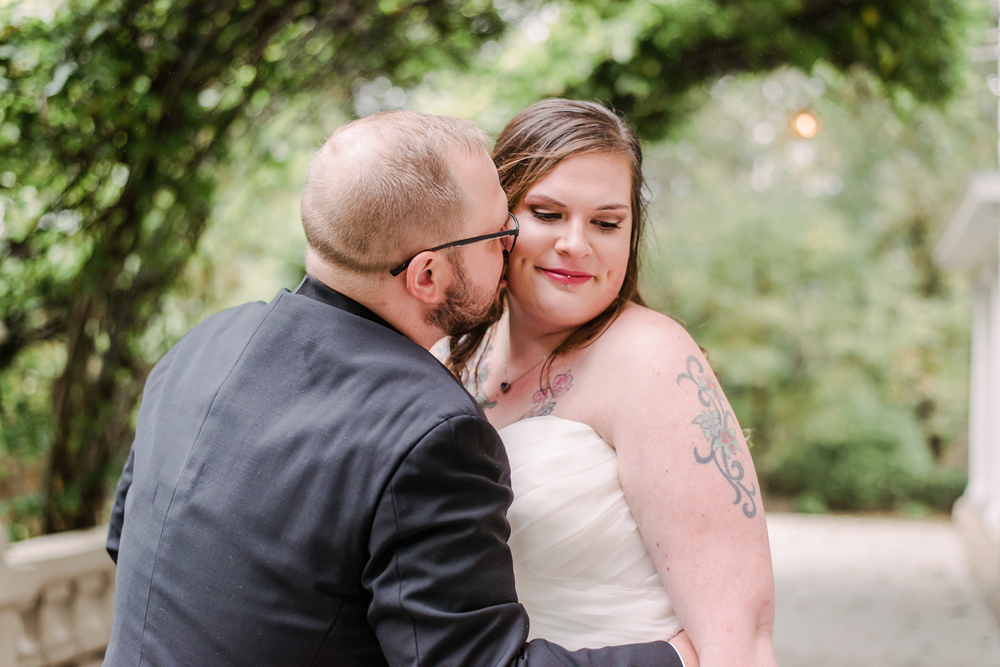 Obsessed with all of these and how happy these two are together!!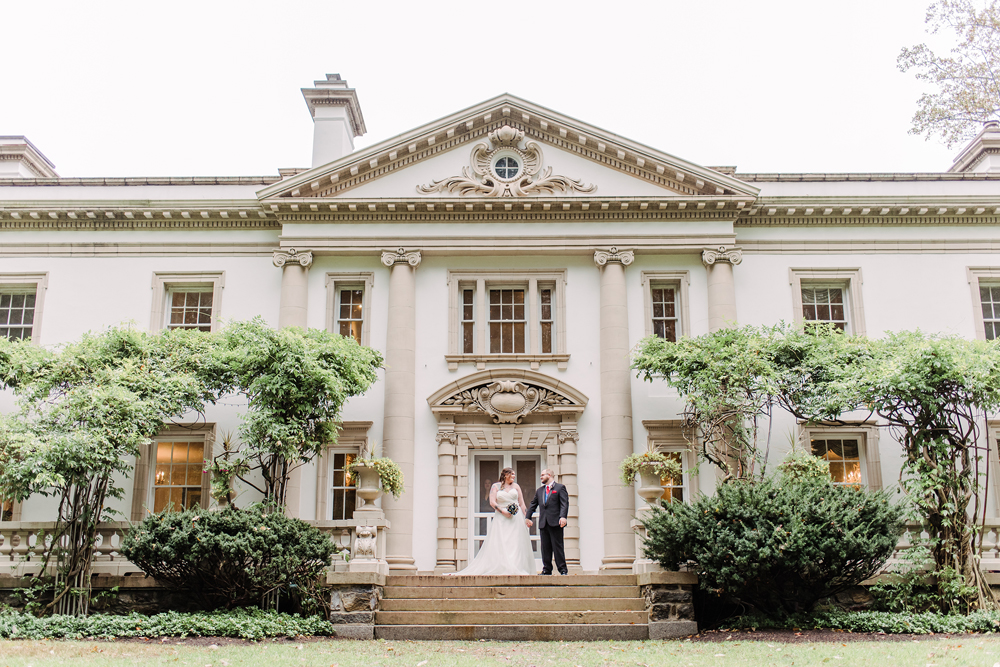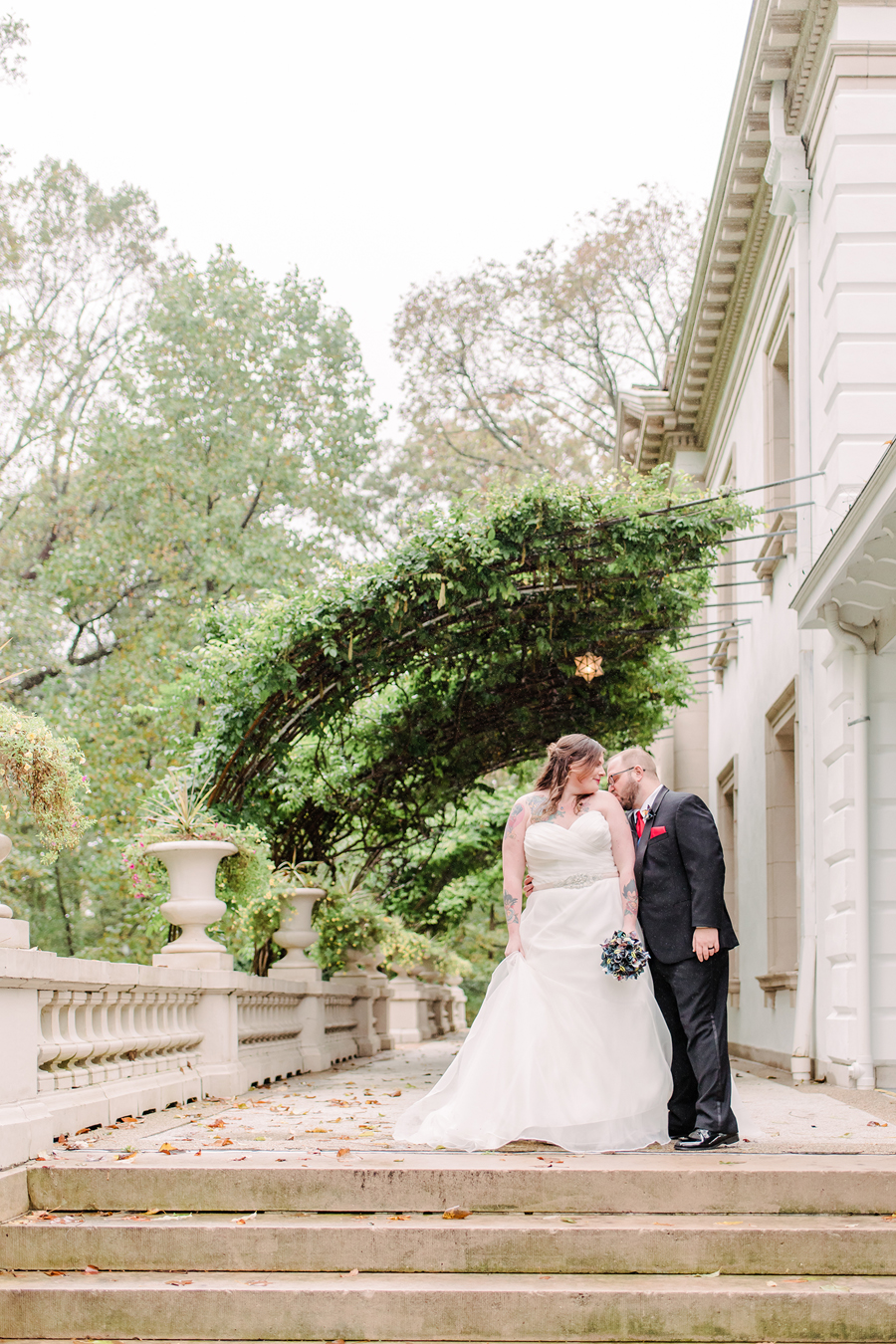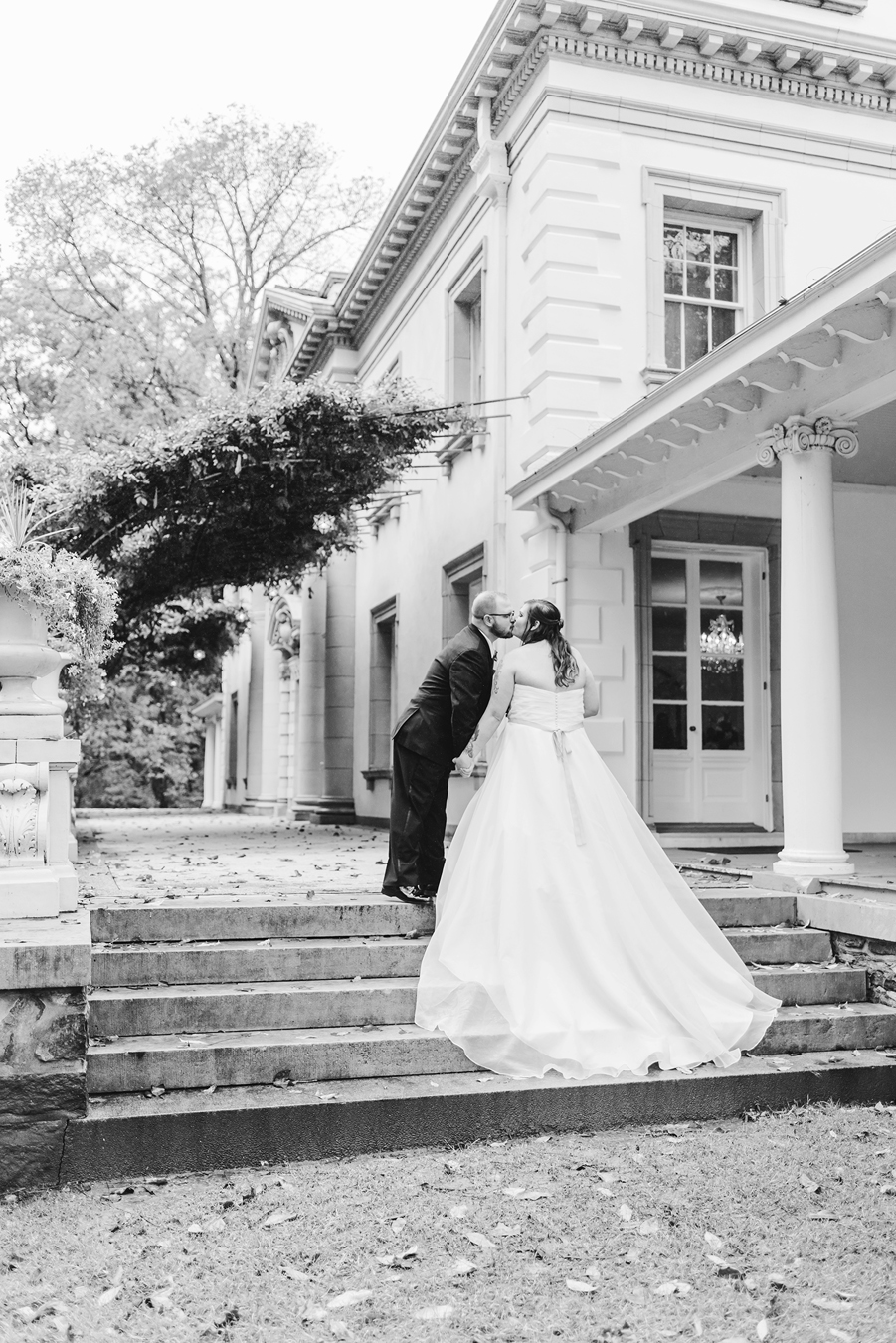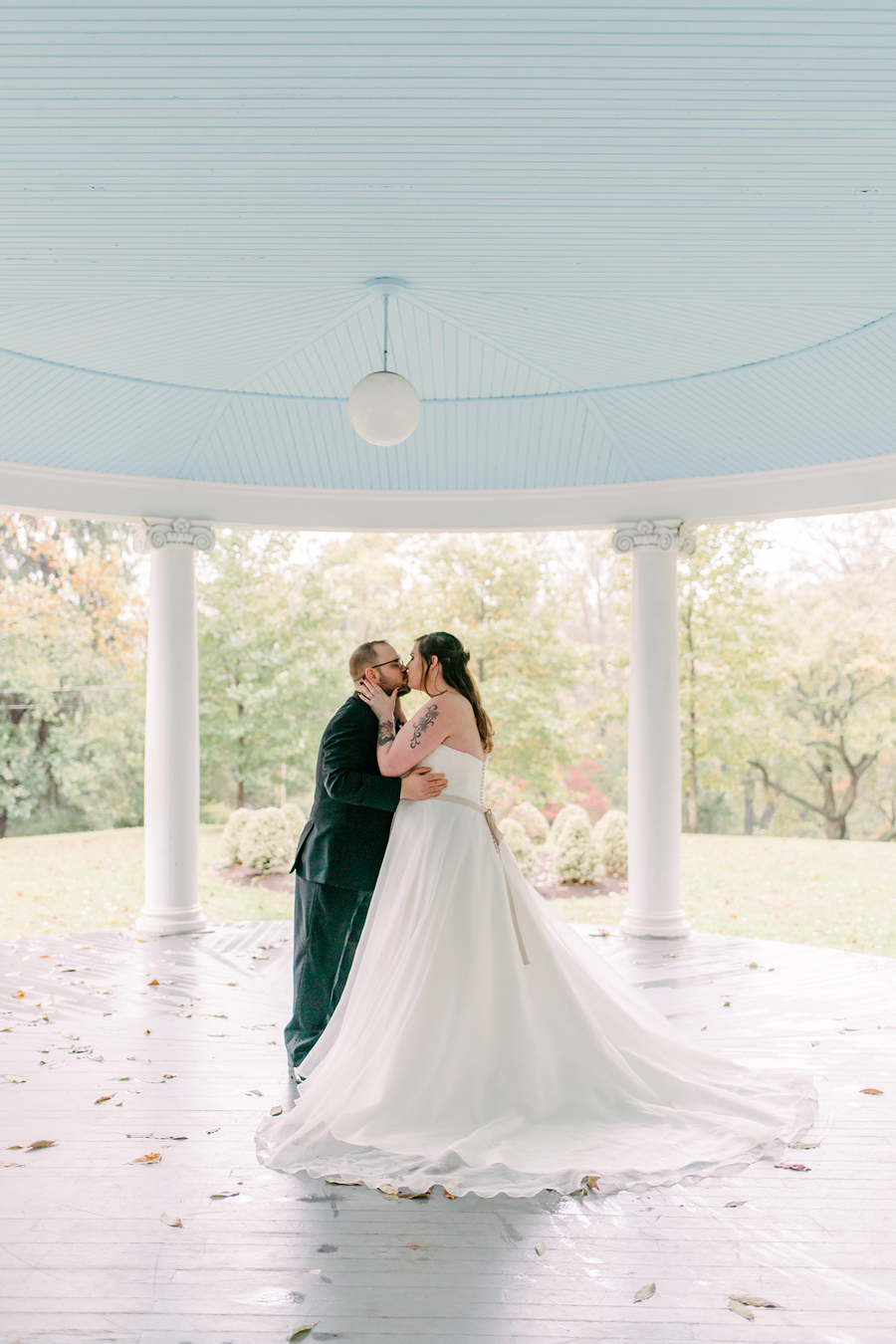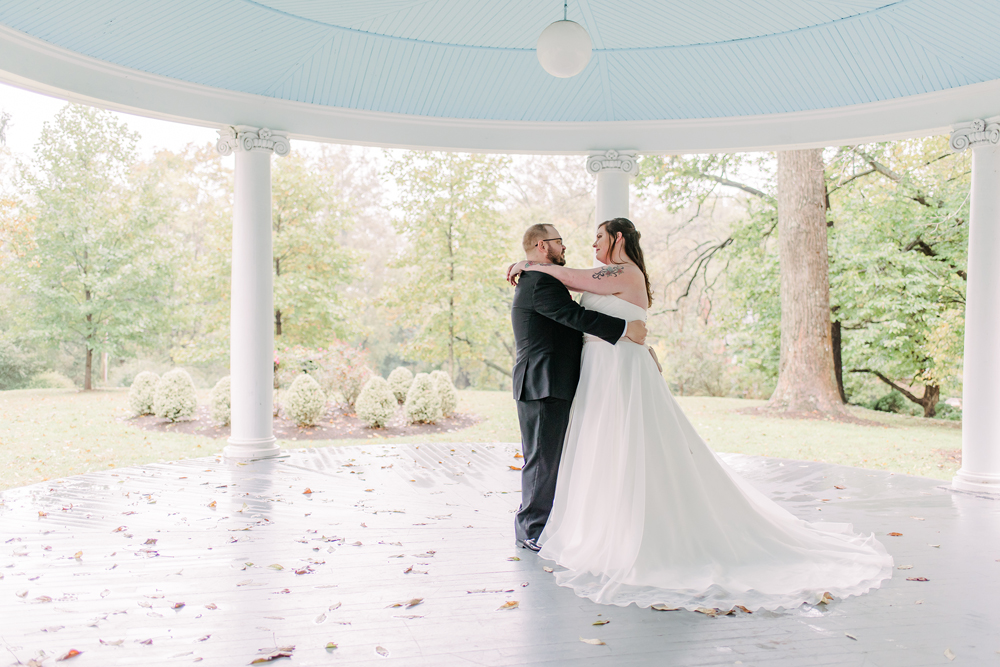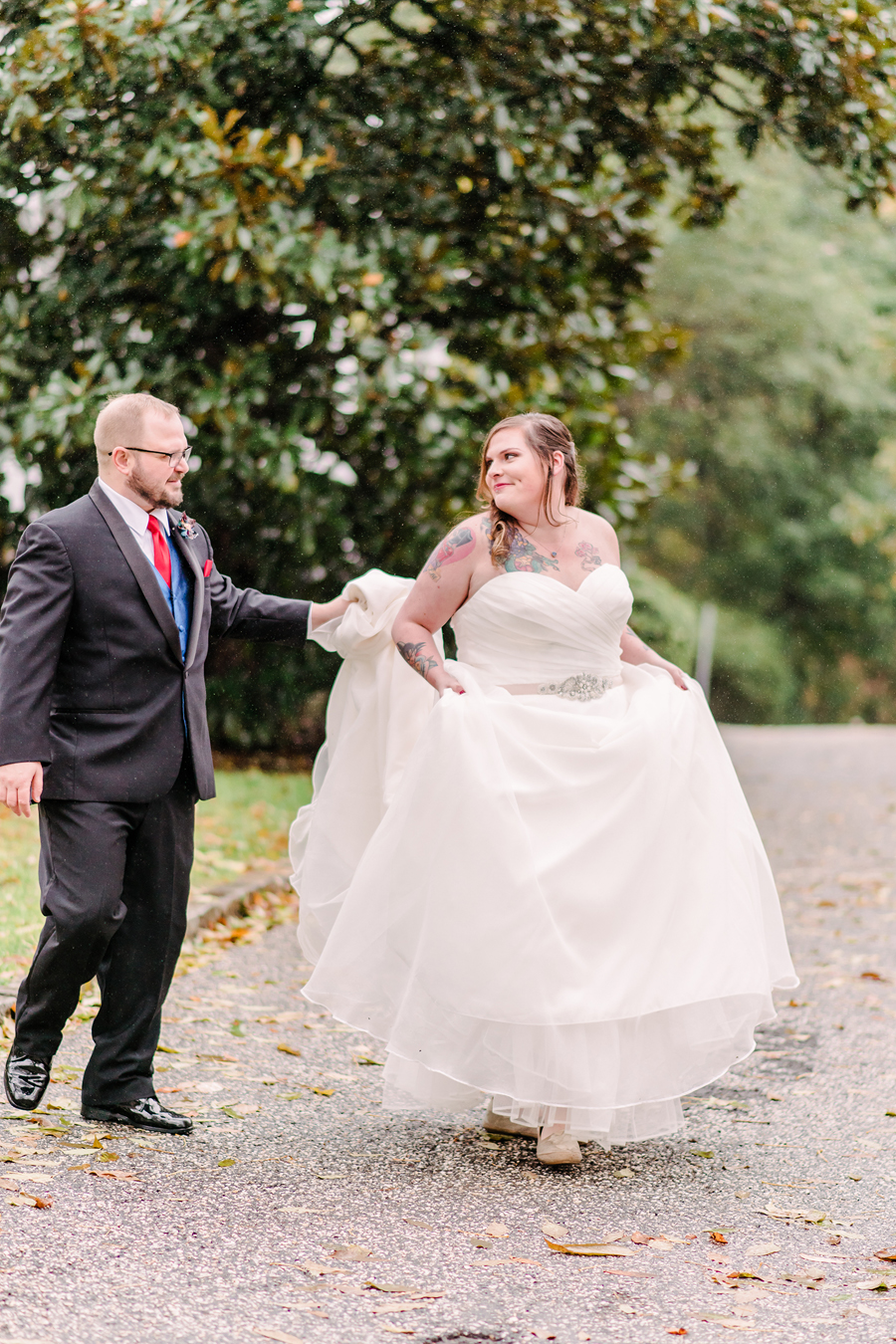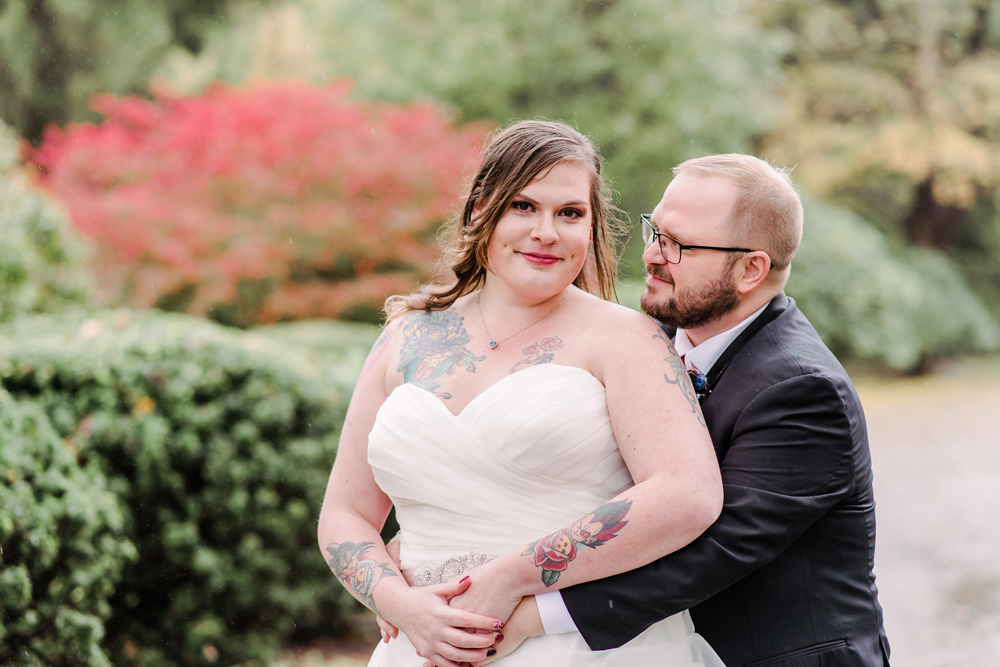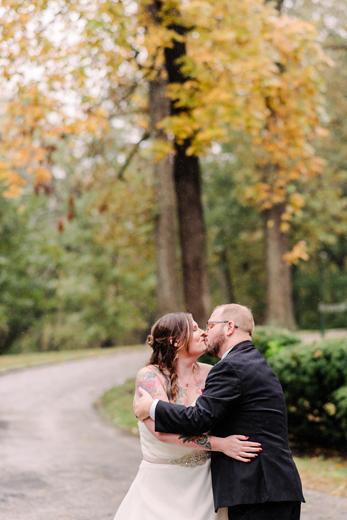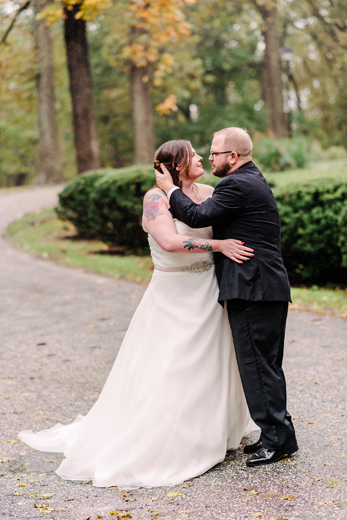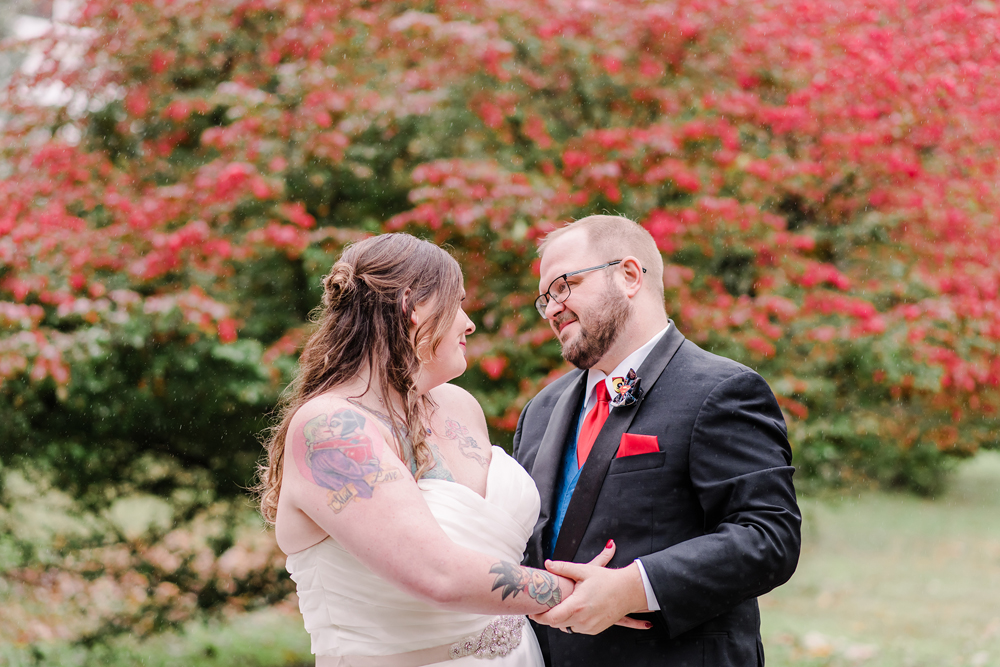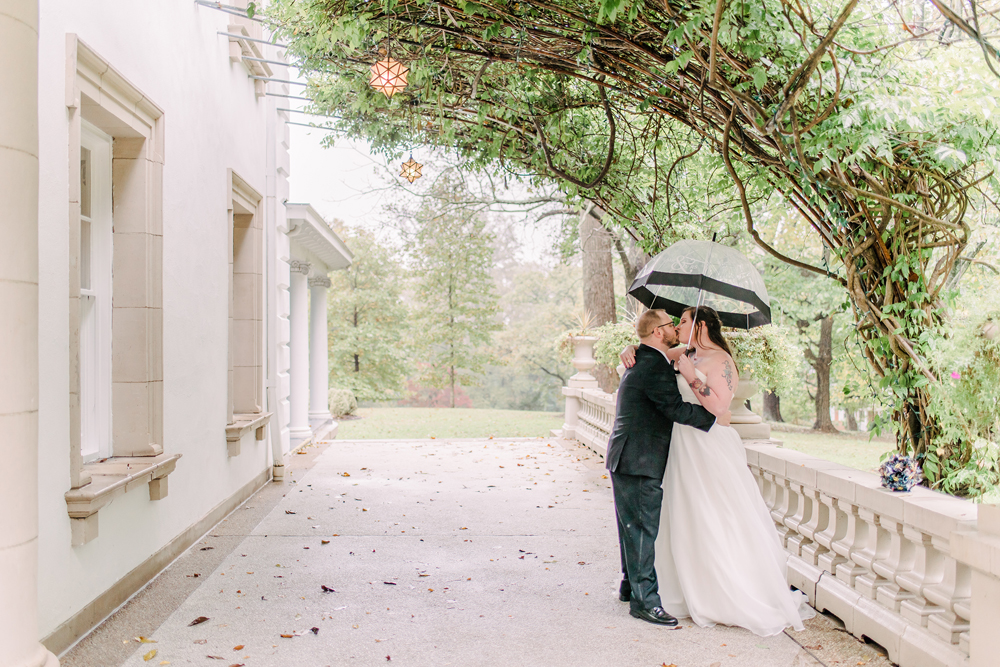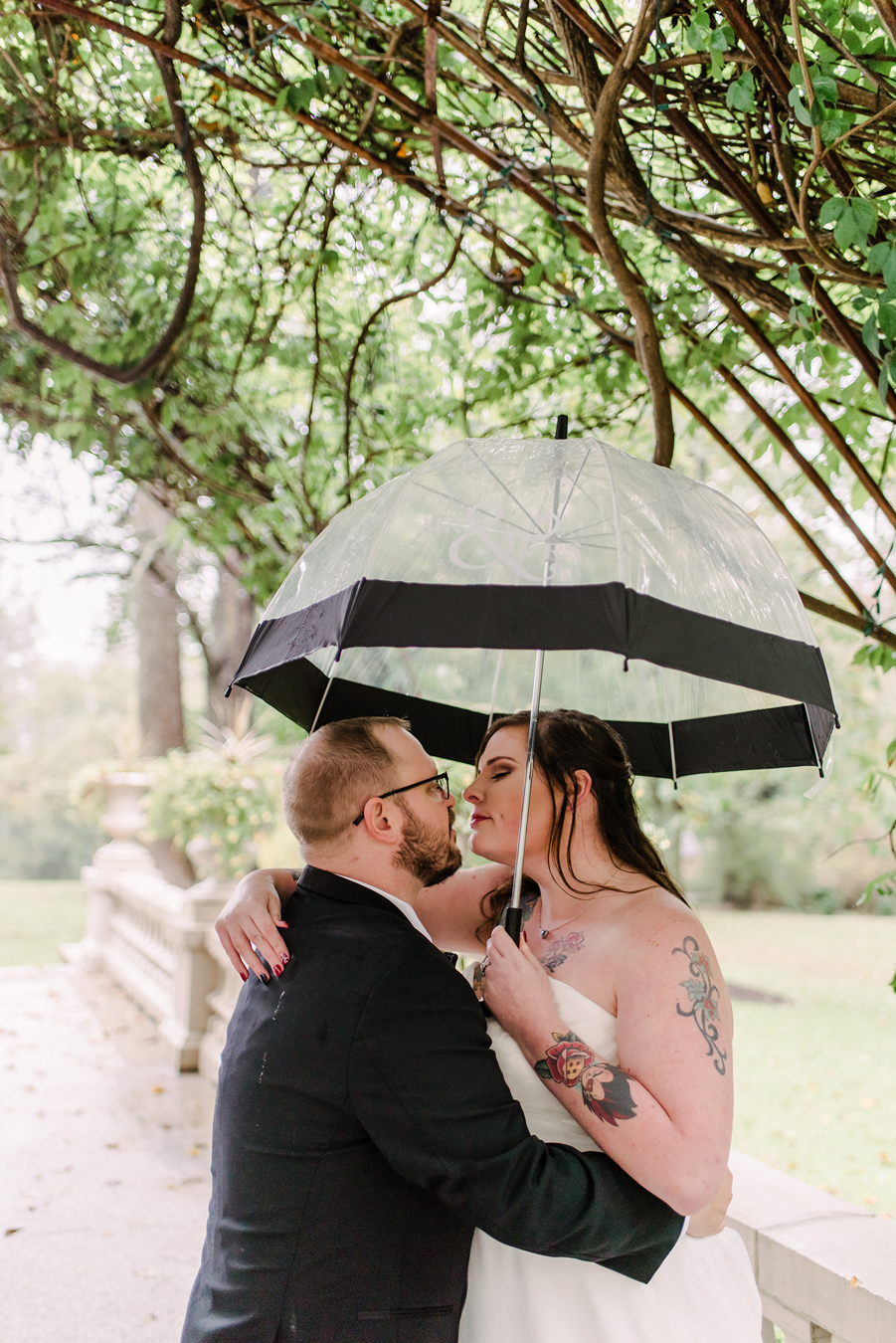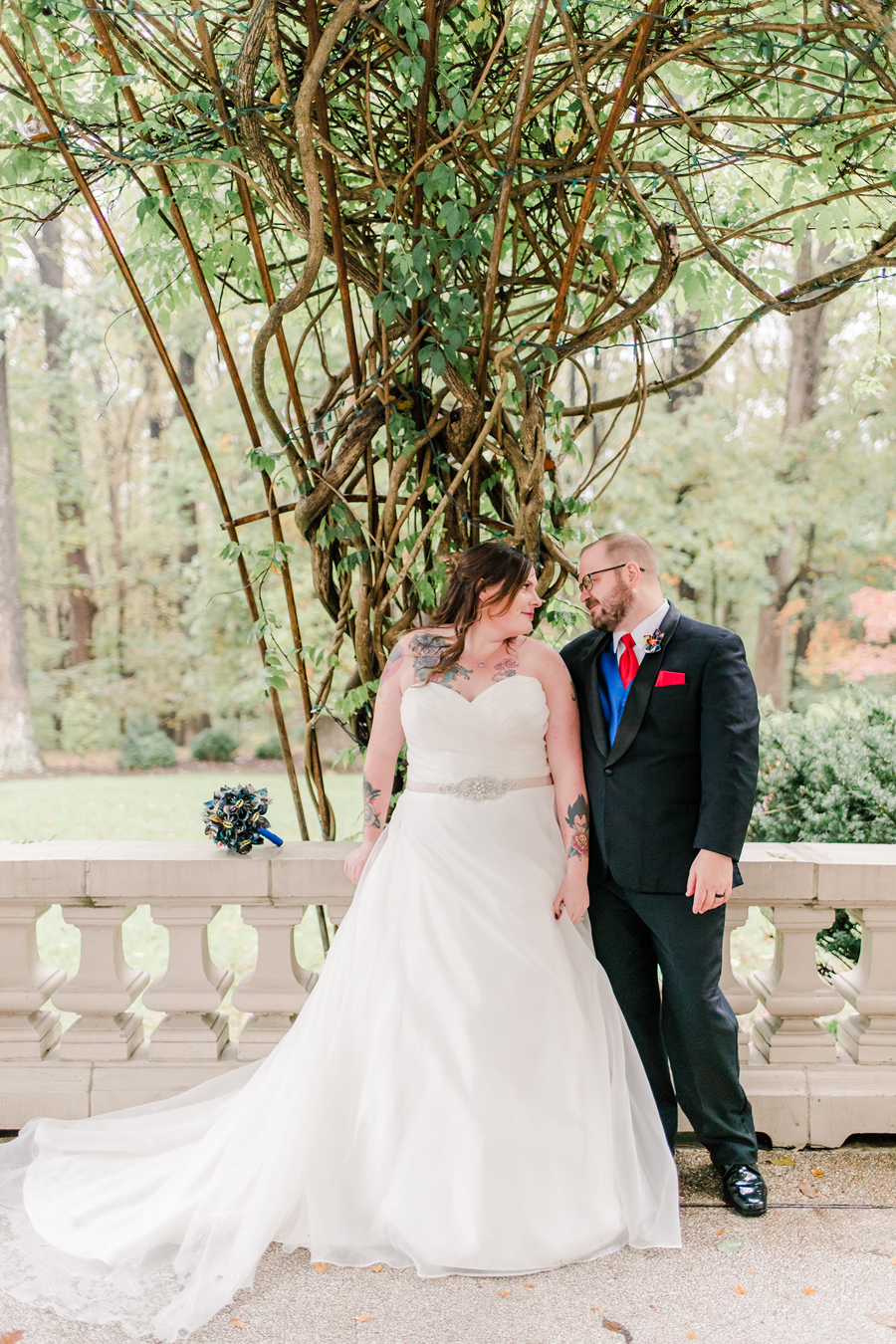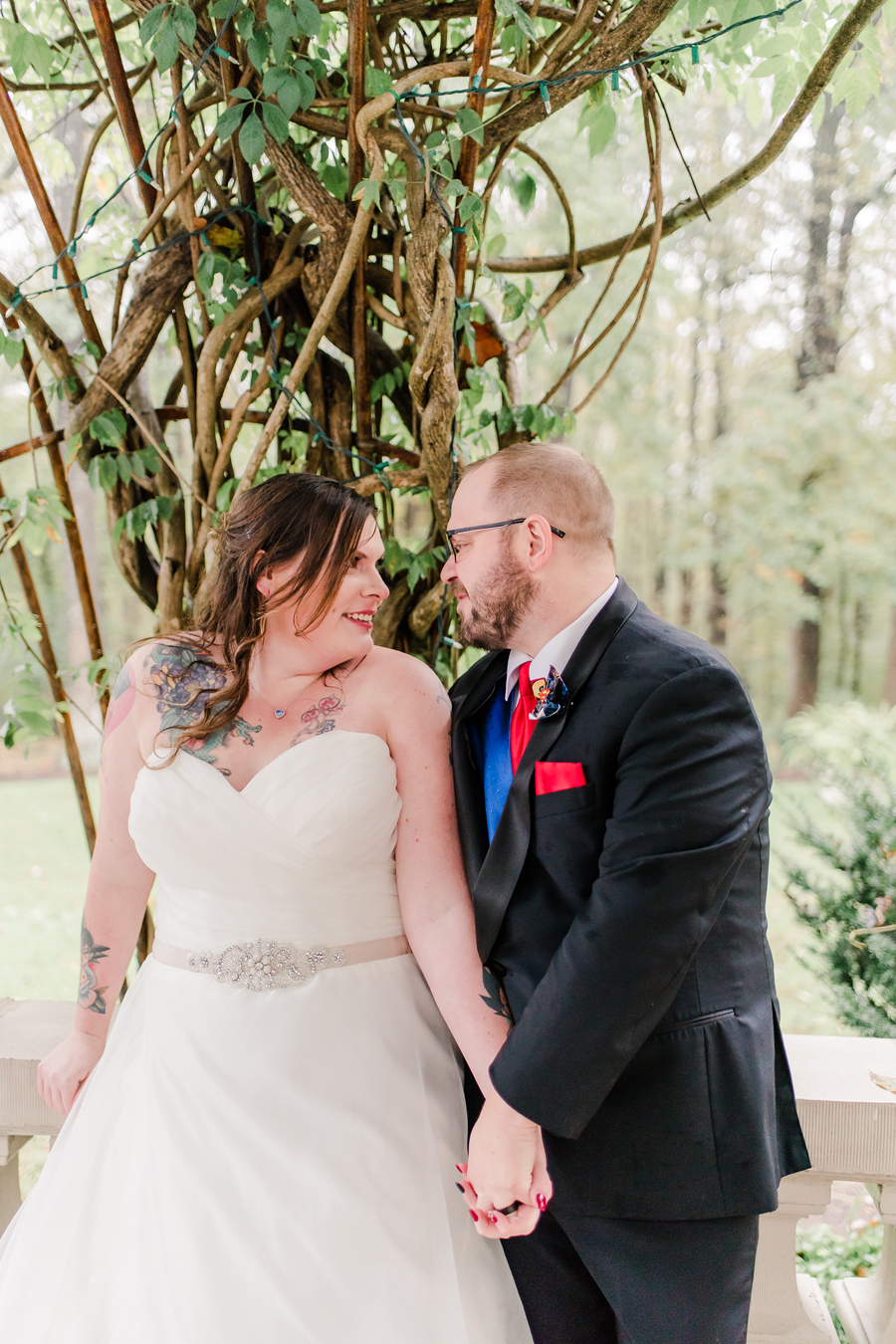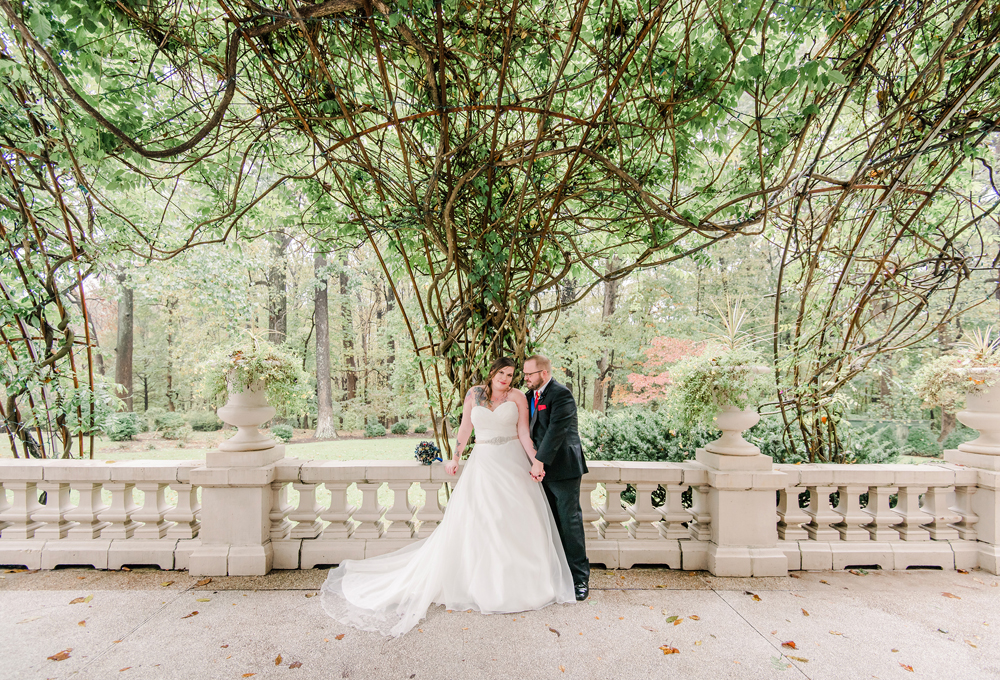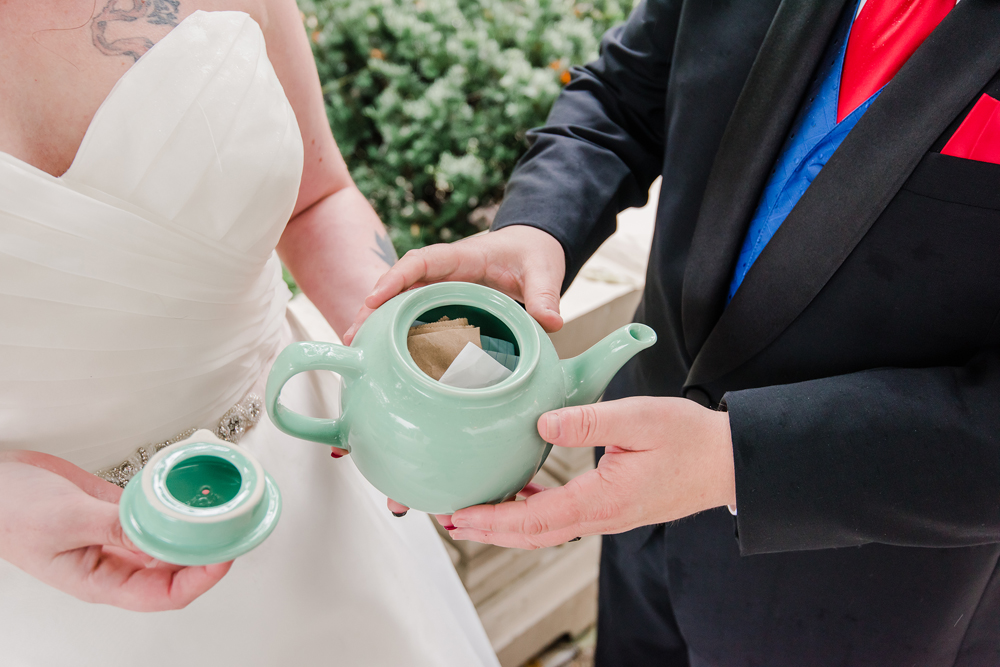 The teapot Matt used to propose to Leigh :)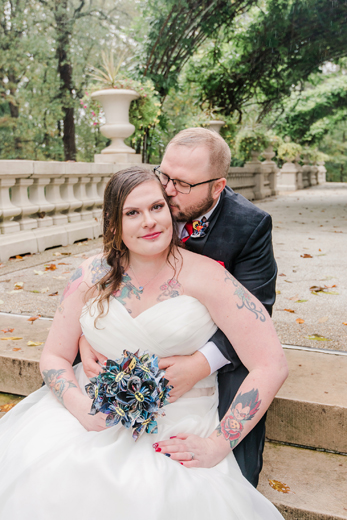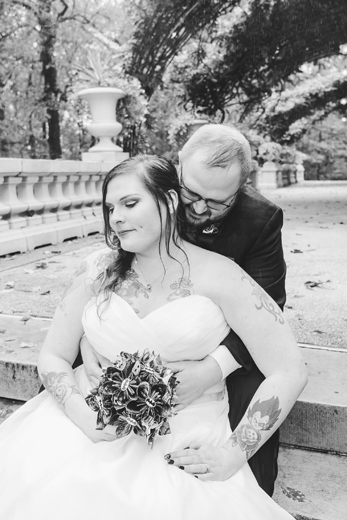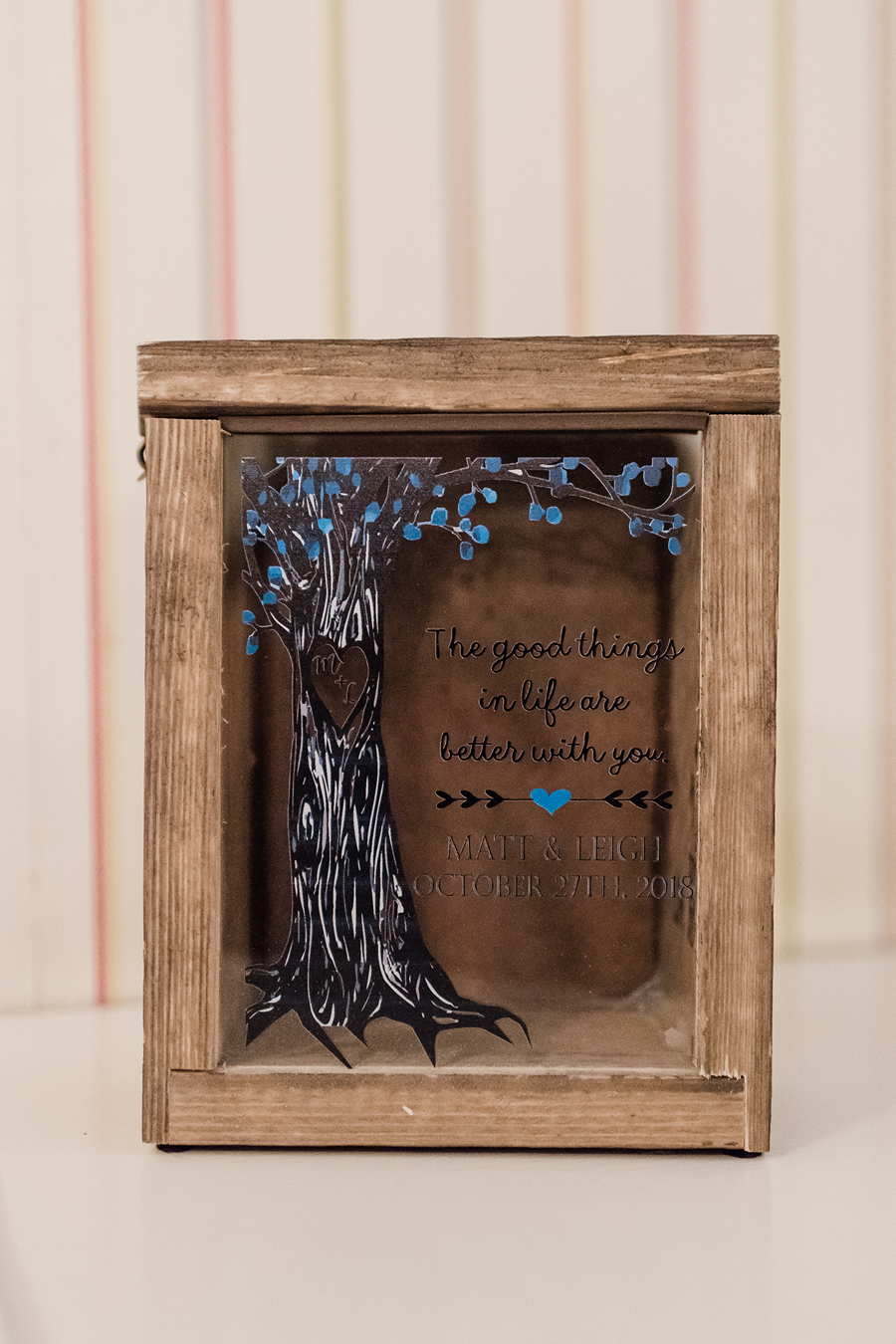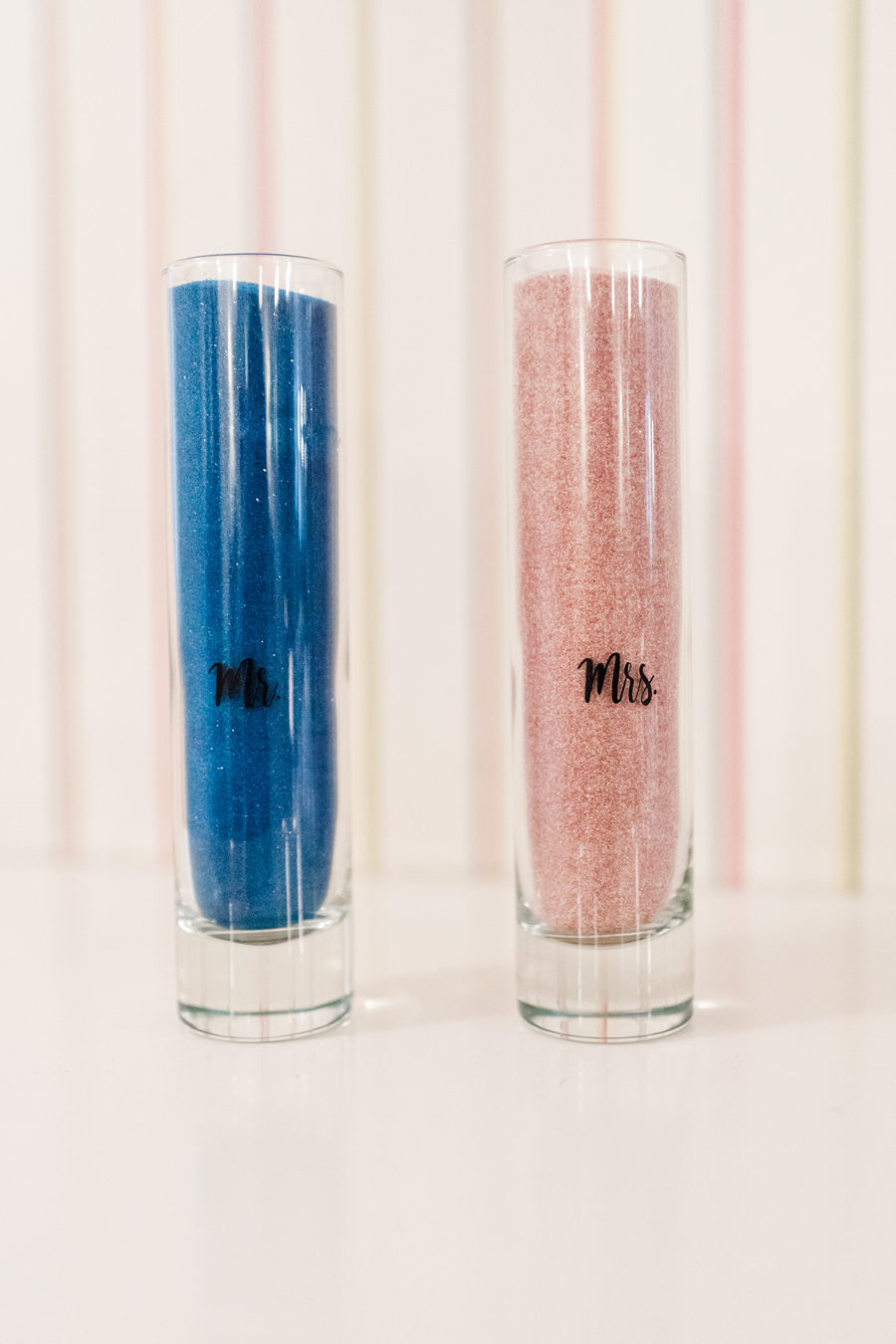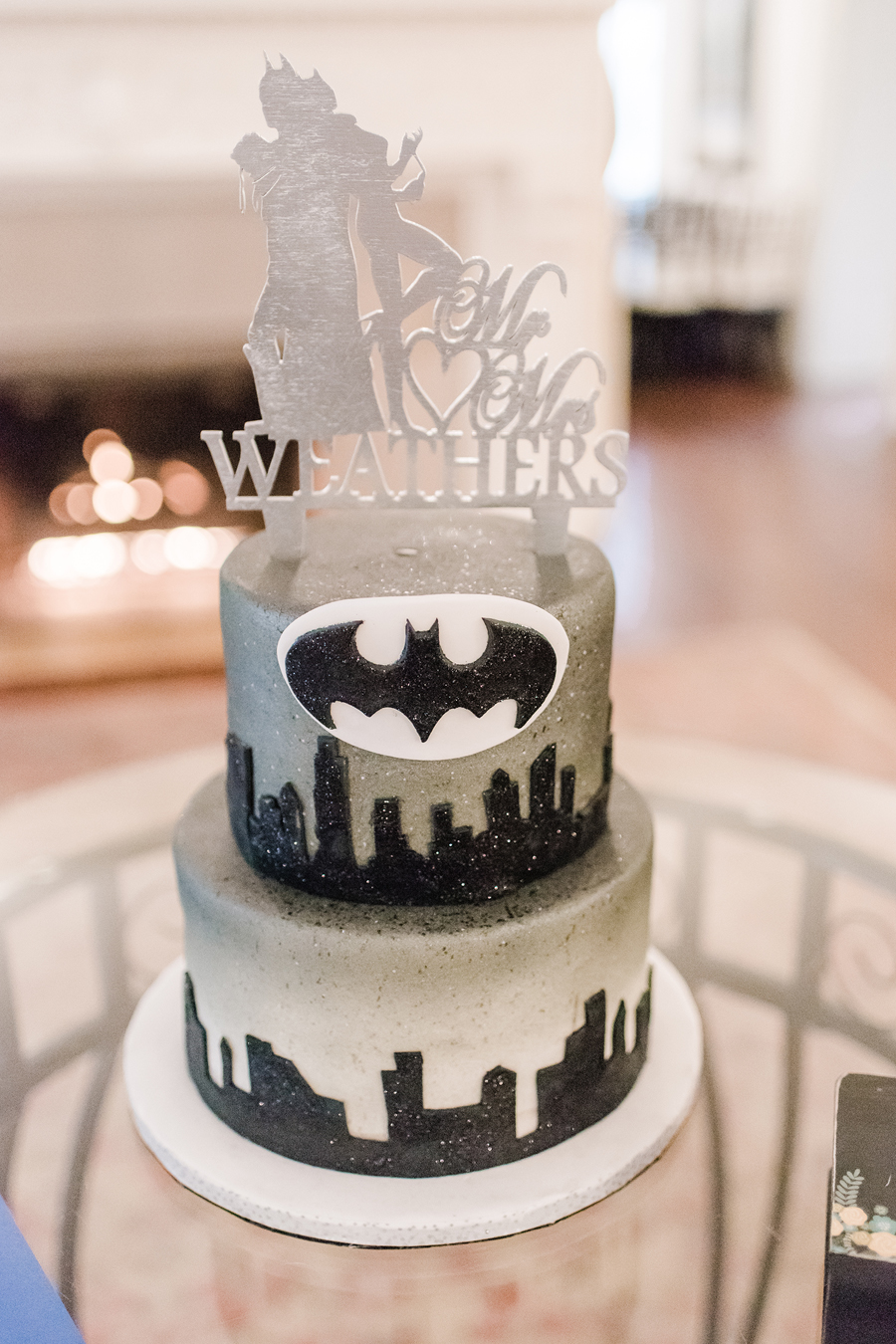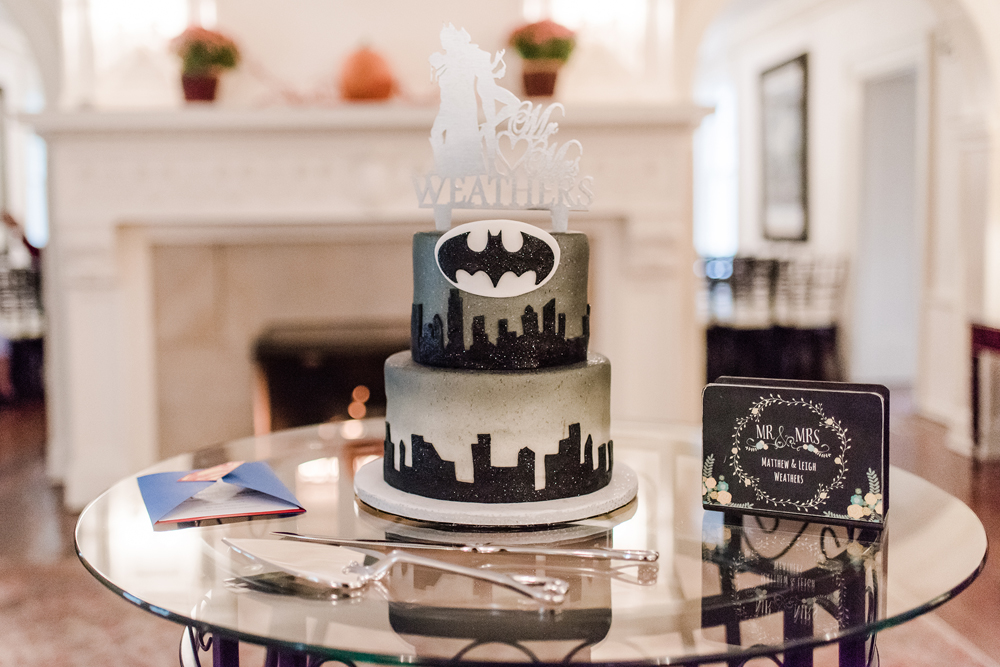 Fun fact: these two have a little fan rivalry going… So Batman Vs Superman was easily incorporated into their details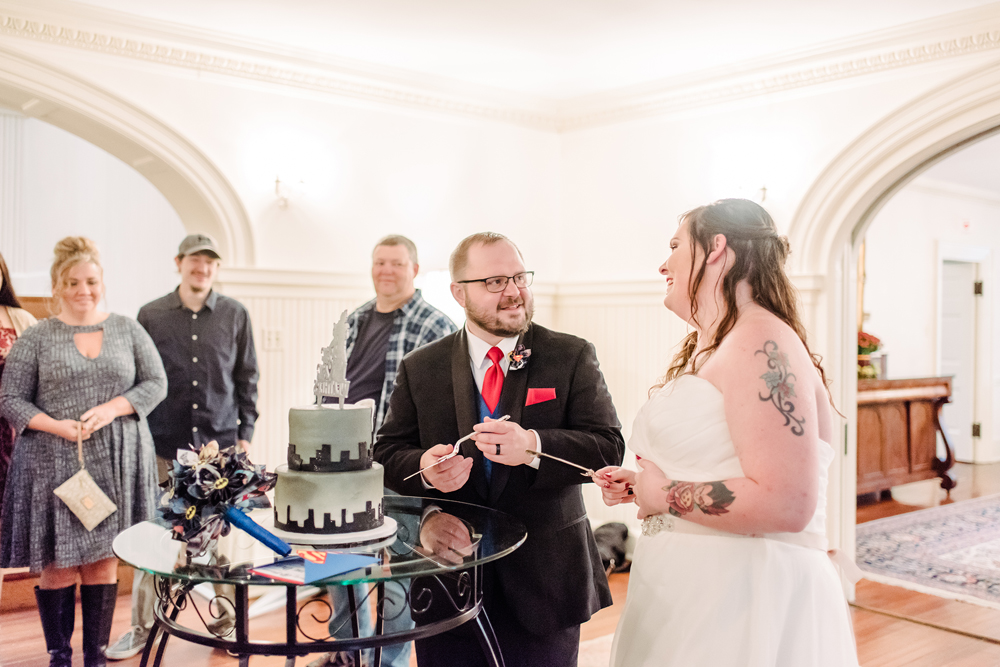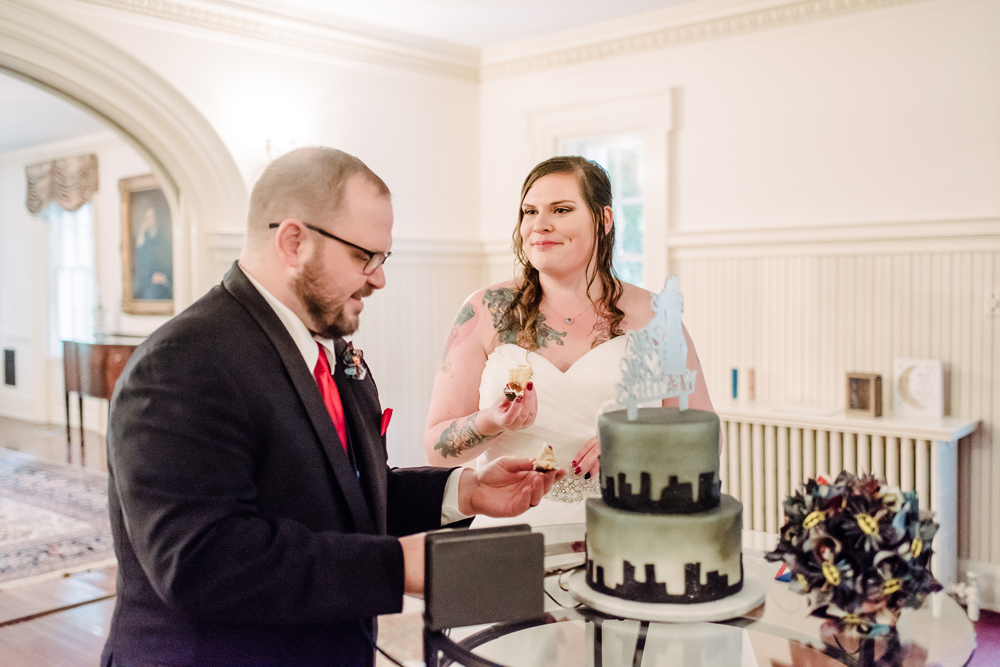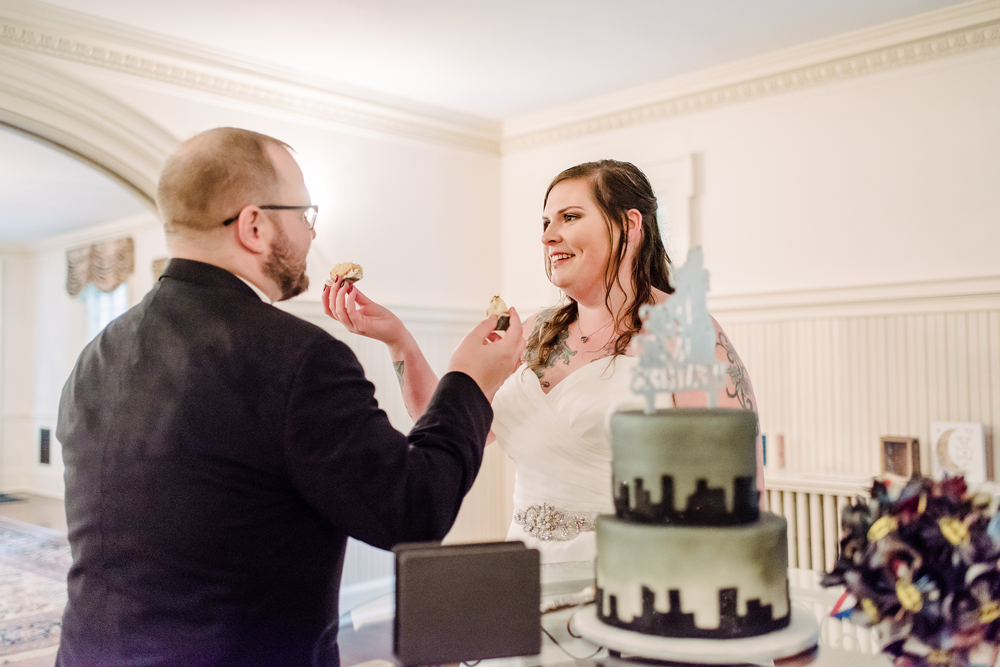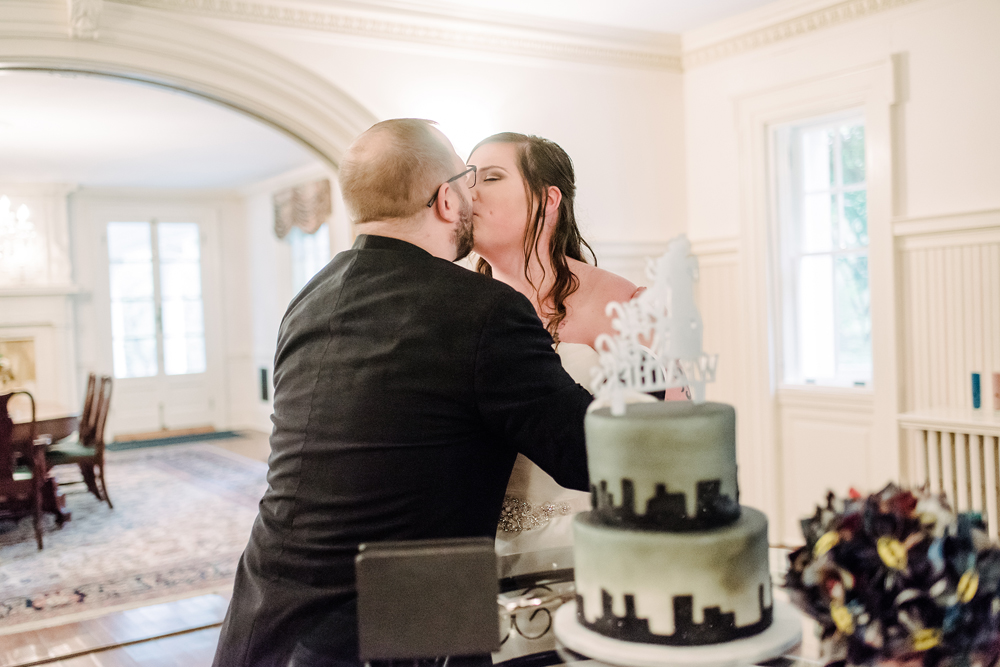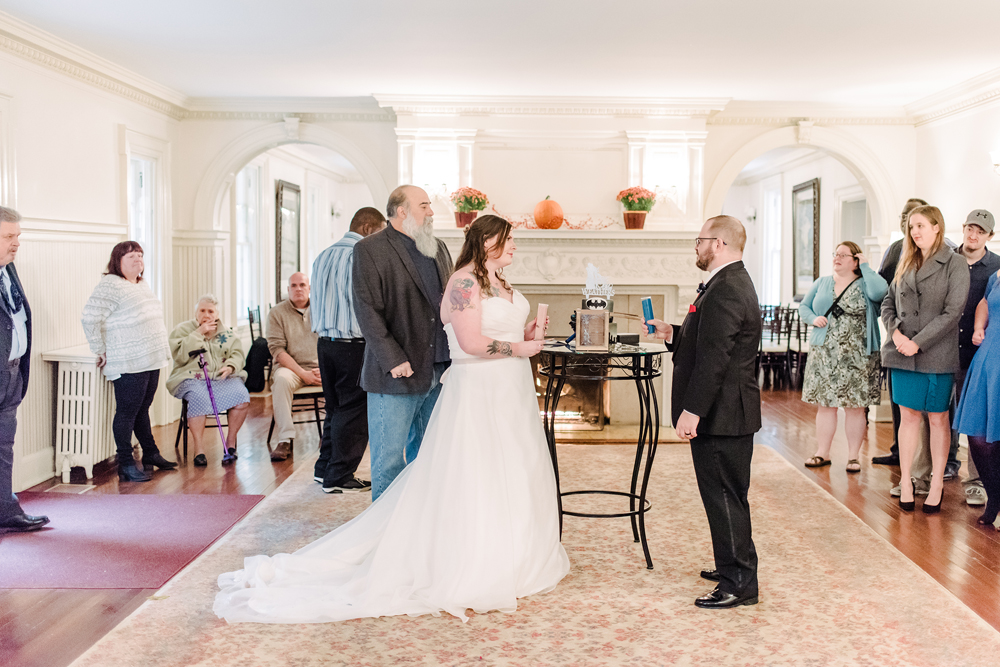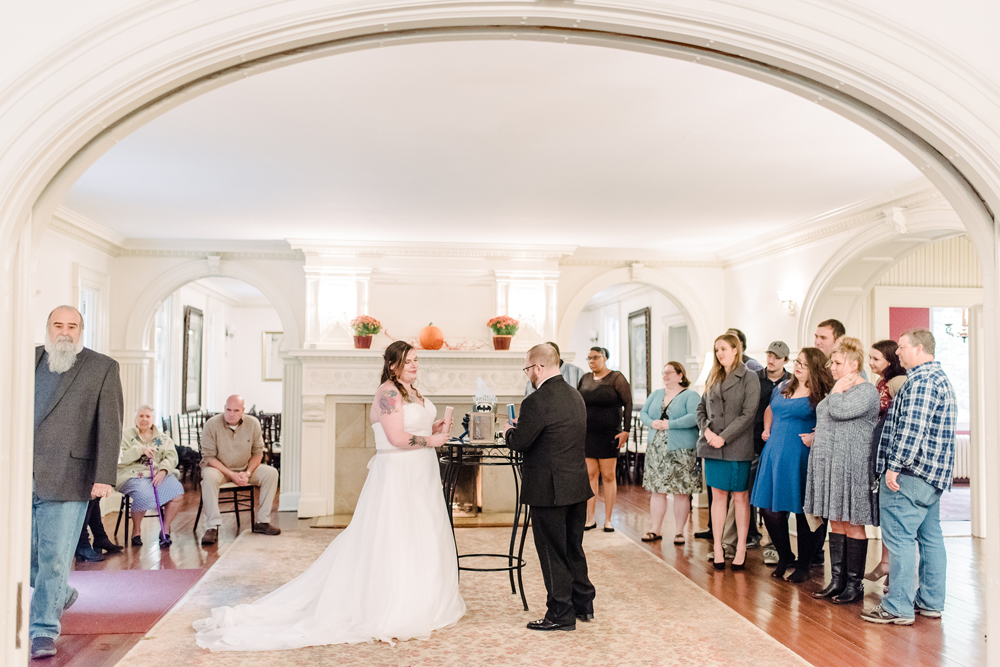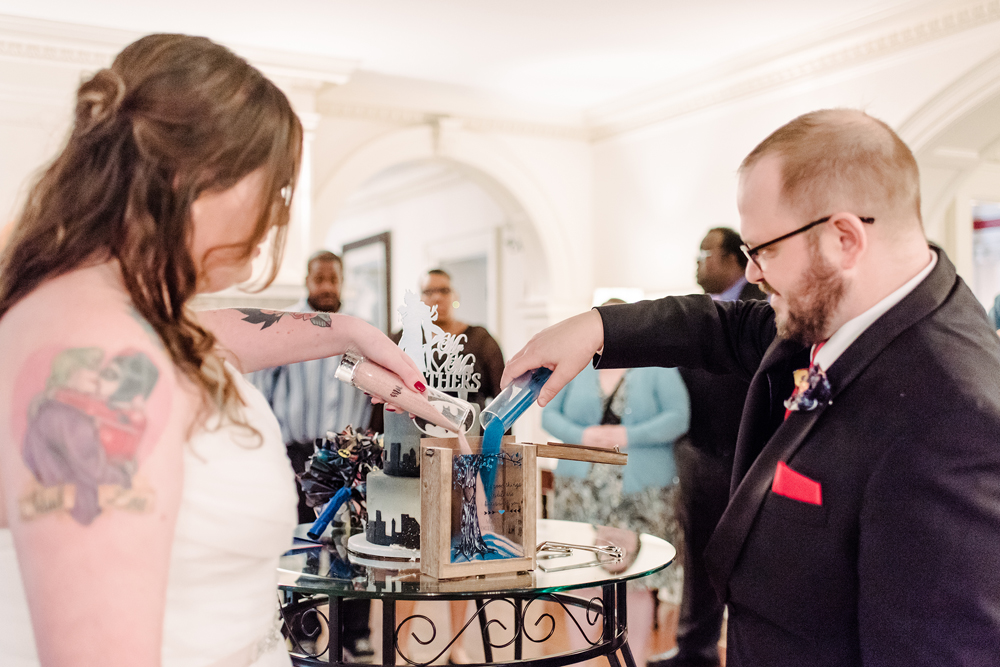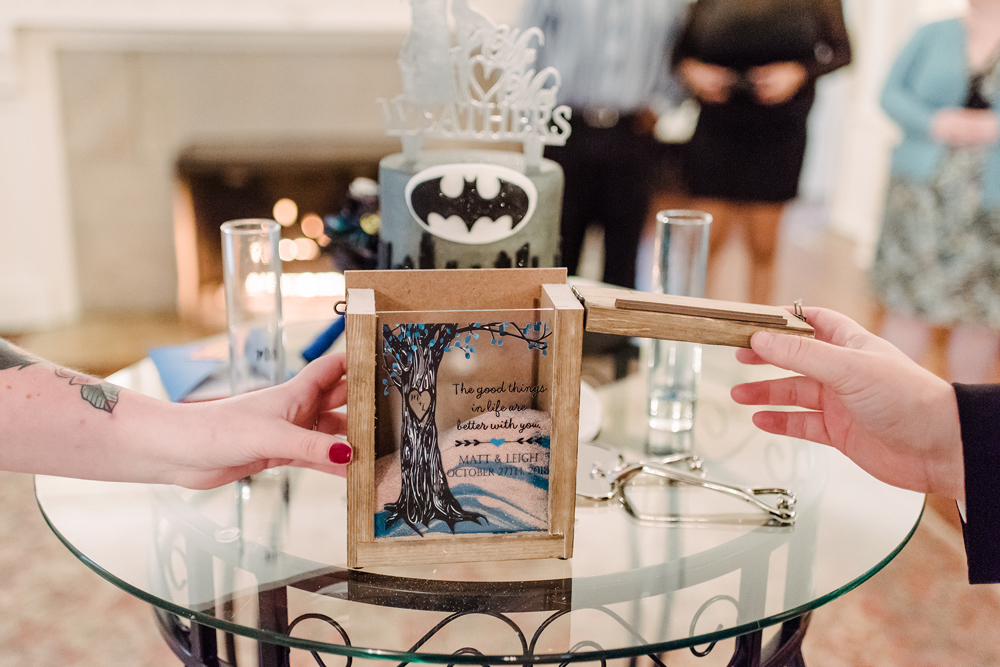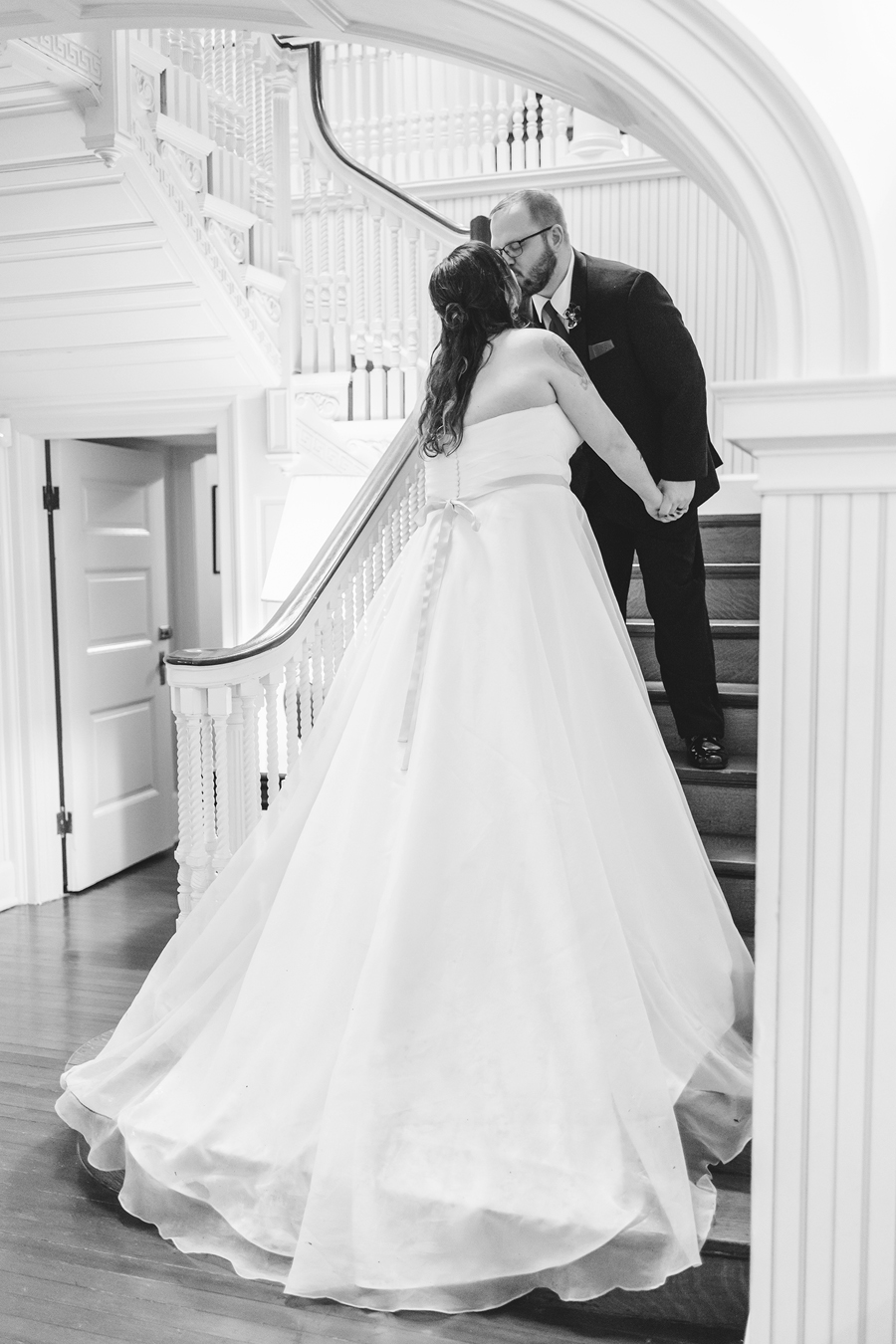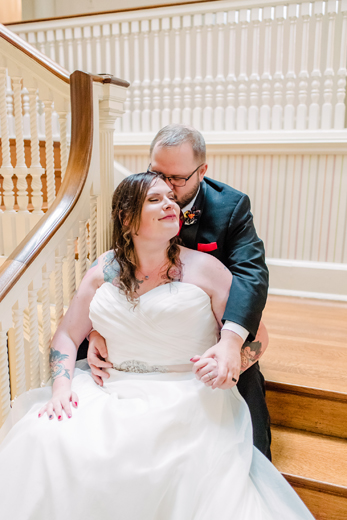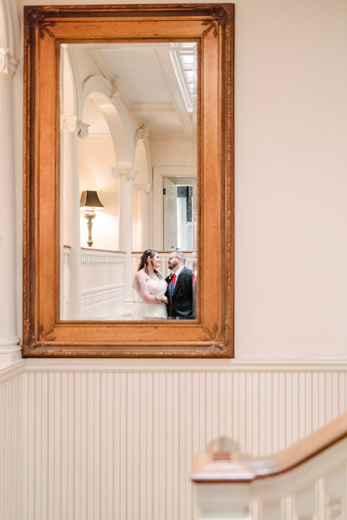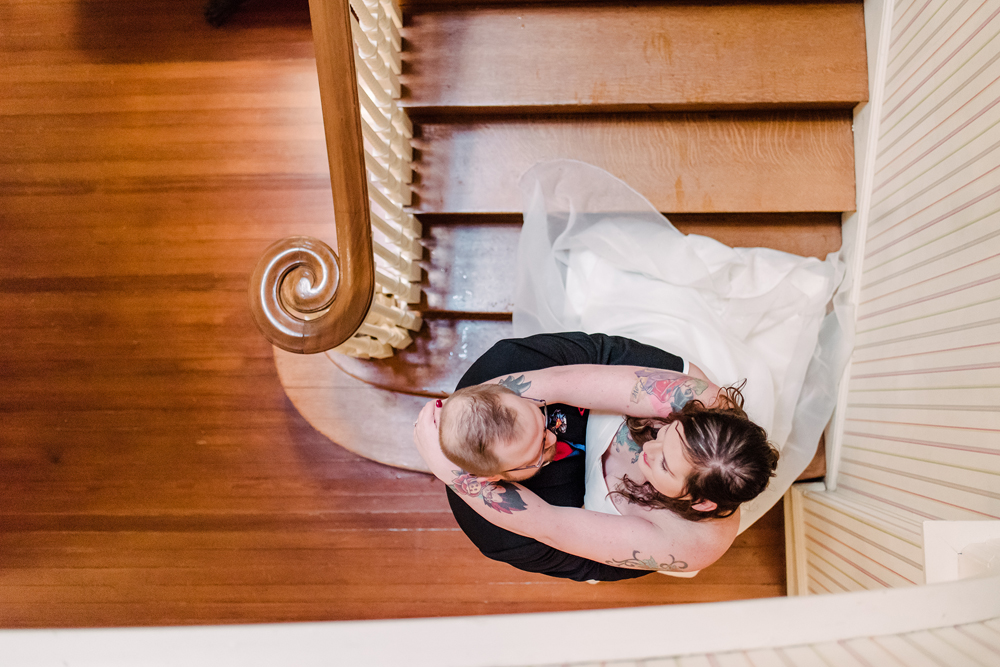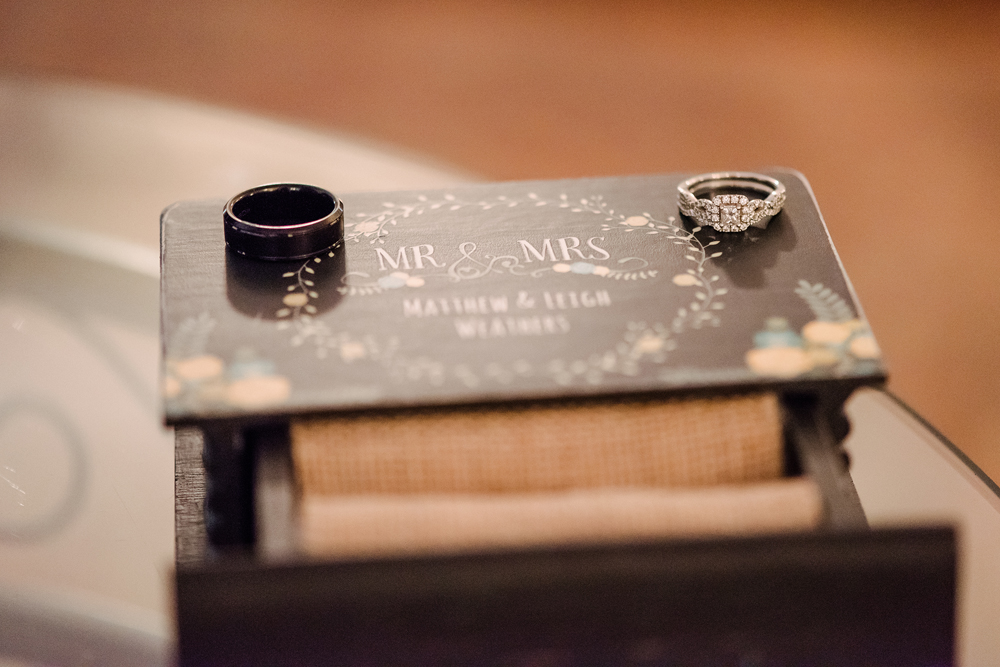 Congratulations you two!