Every time I look through Chelsea & Jon's wedding day again, it's a treat. These two have the best smiles and laughs, and when they're together they literally are beaming with joy!! Oh and speaking of beaming… wait until you see the portraits we got at sunset!! OBSESSED! When we took their Harper's Ferry engagement session and had the most gorgeous sunset, I thought it'd be pretty hard to top, but fortunately they really seem to bring out glowing skies! Really, every moment of Chelsea & Jon's celebration was filled with so much happiness and enthusiasm for celebrating – my favorite moments are how much Chelsea's smile and laugh can light up a space, and how personal (and perfectly sweet AND hilarious) each toast was, plus sneaking away at the end of their reception for one final twirl under the greenhouse filled with lights! Such a magical day and I'm so thrilled we could help capture it! Congratulations again to Chelsea and Jon!!! Happily ever Henry, indeed!!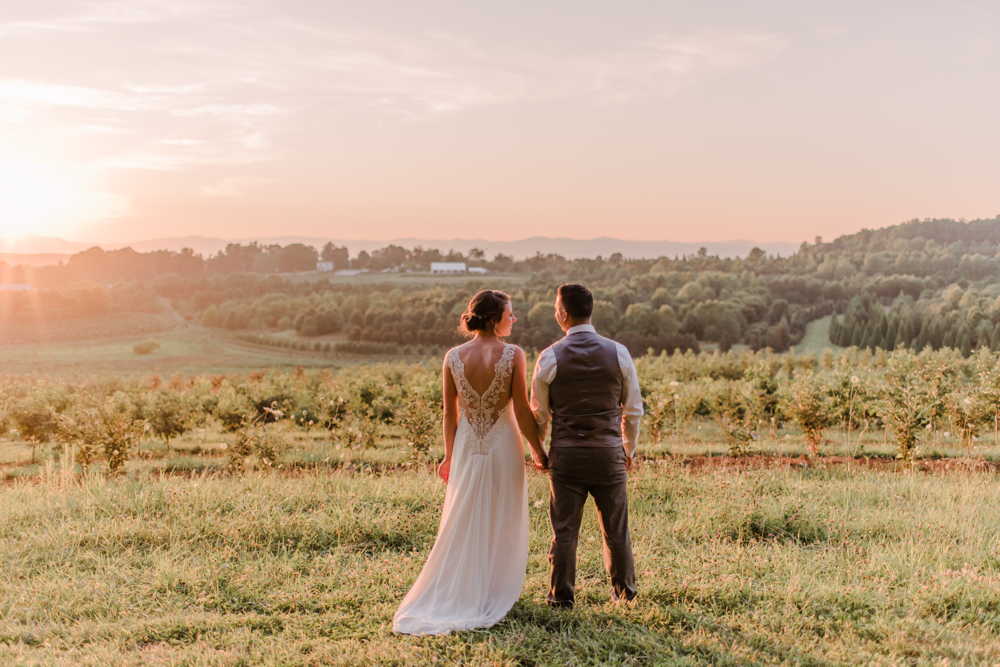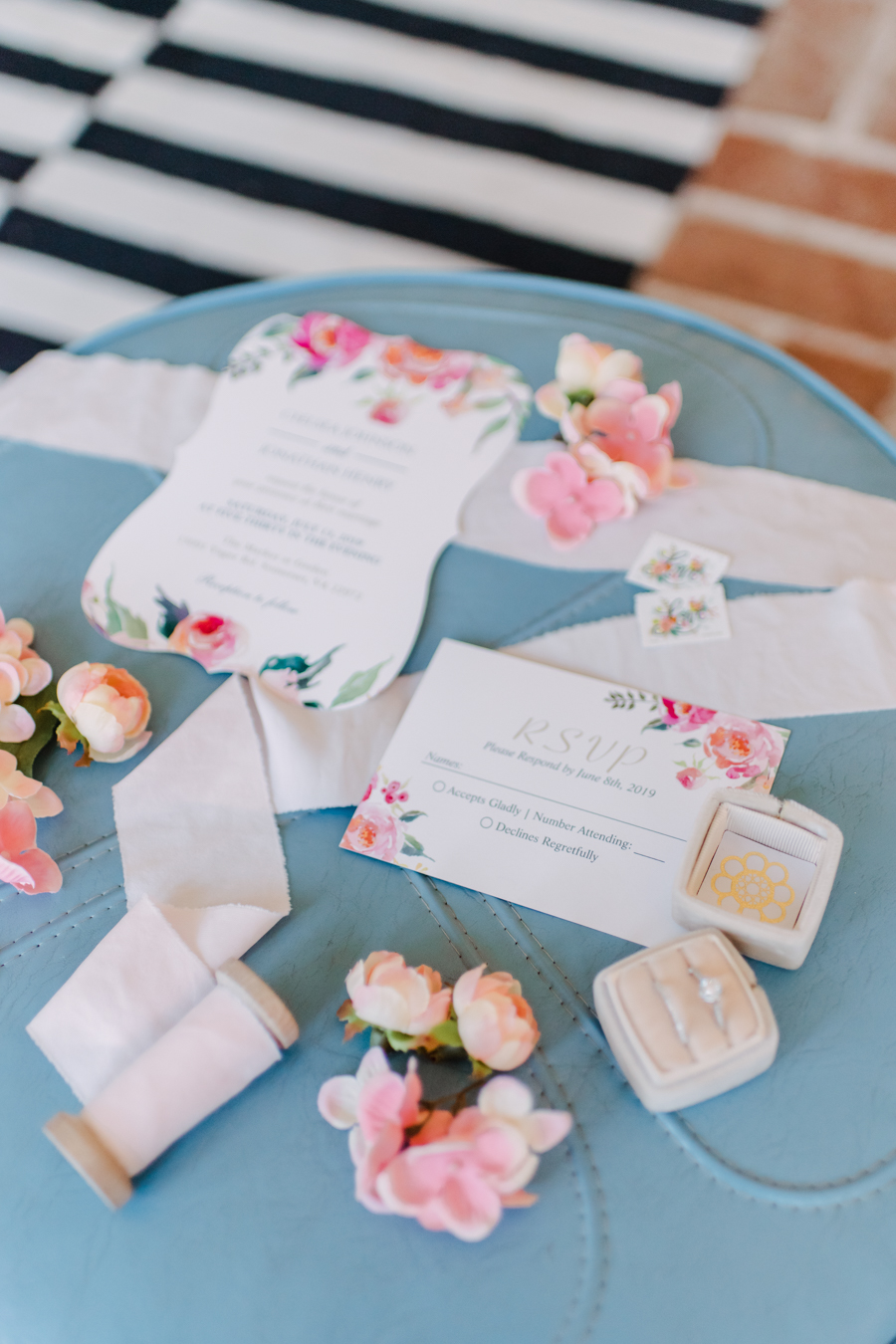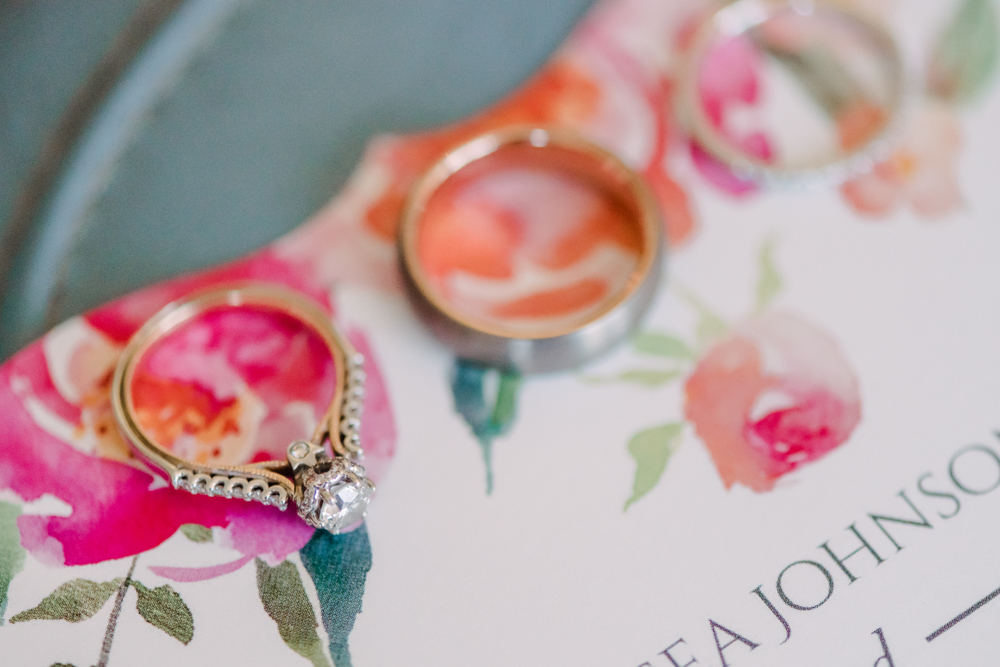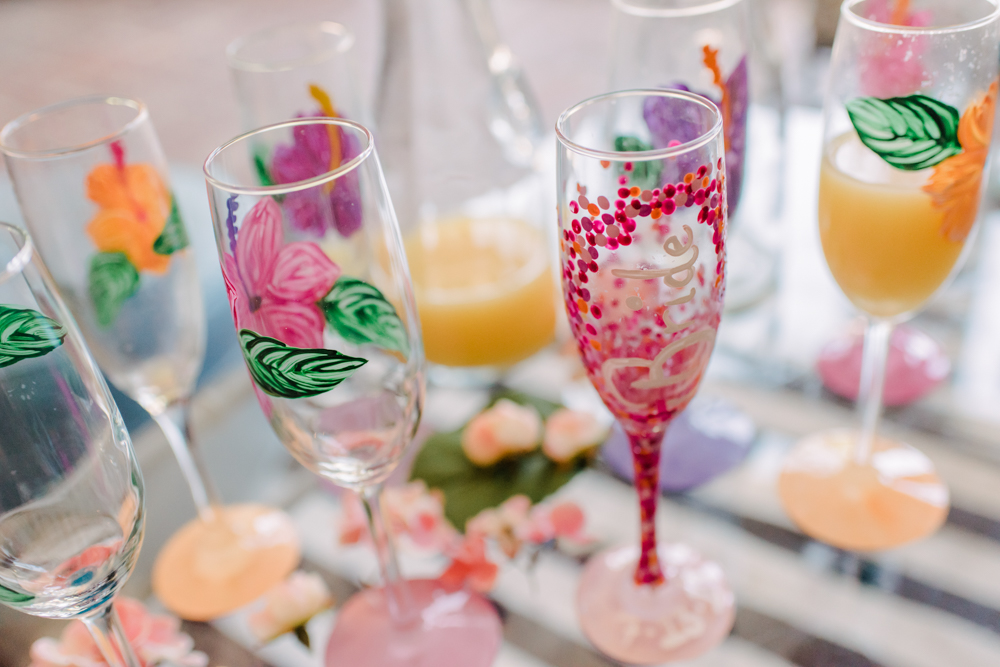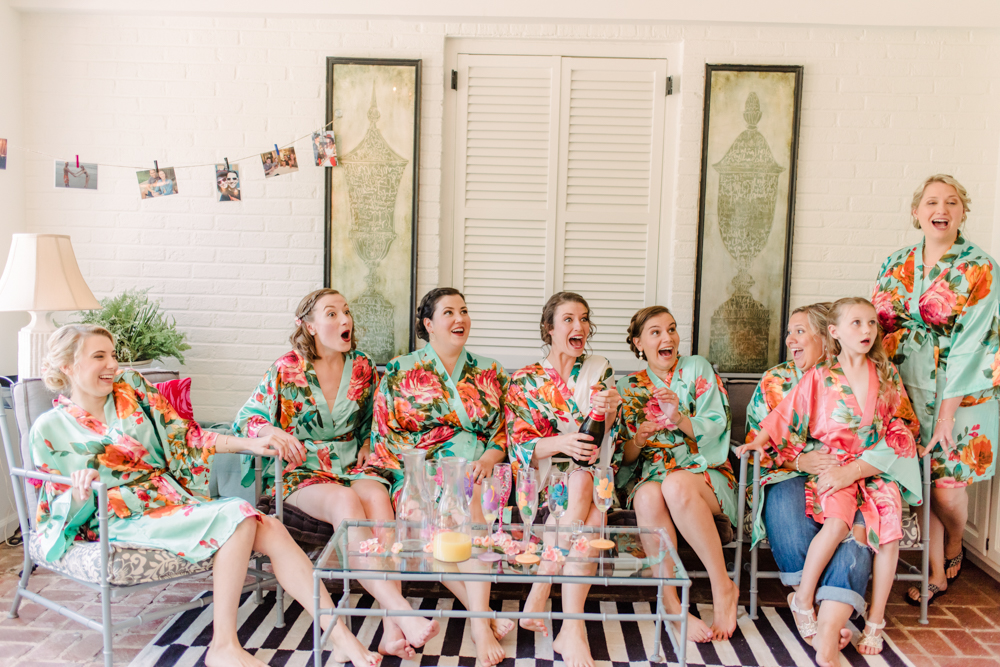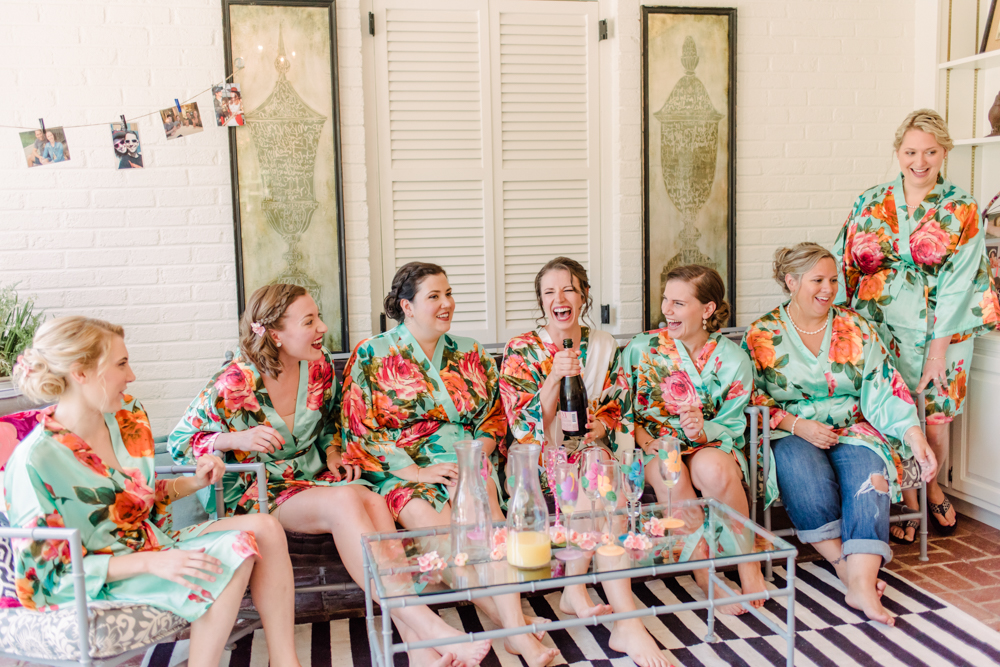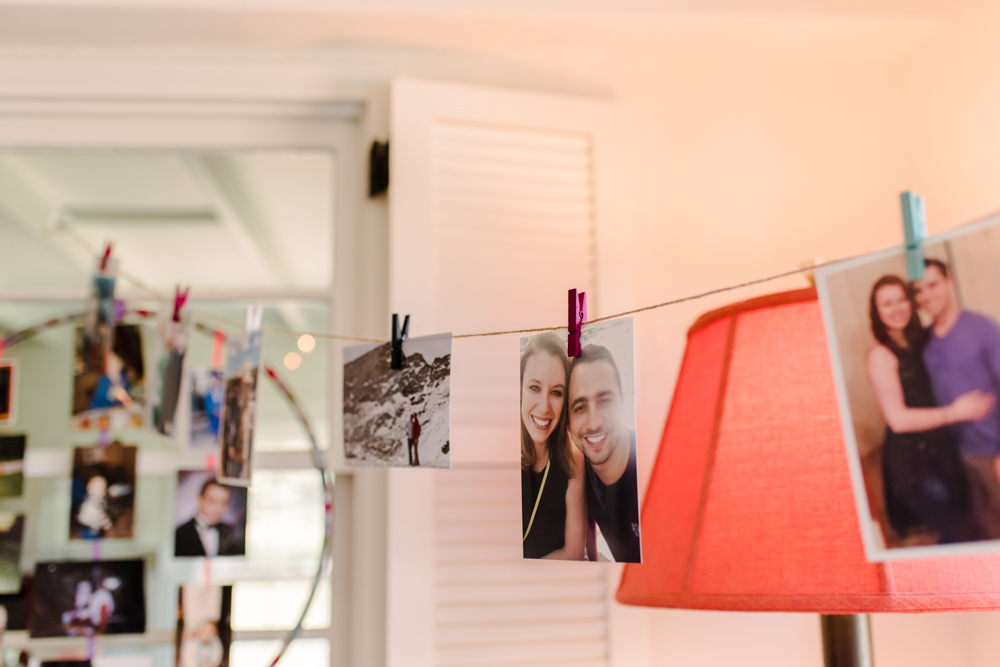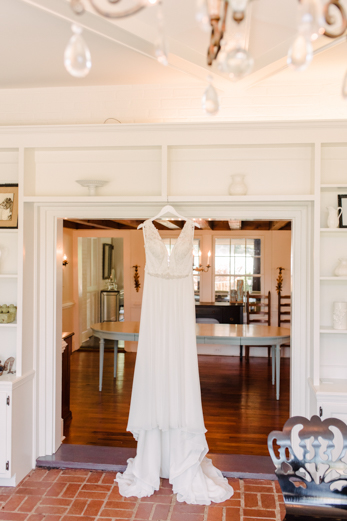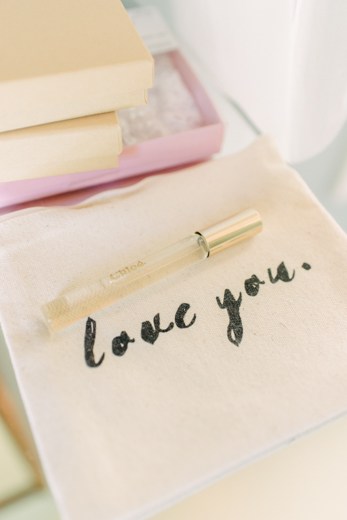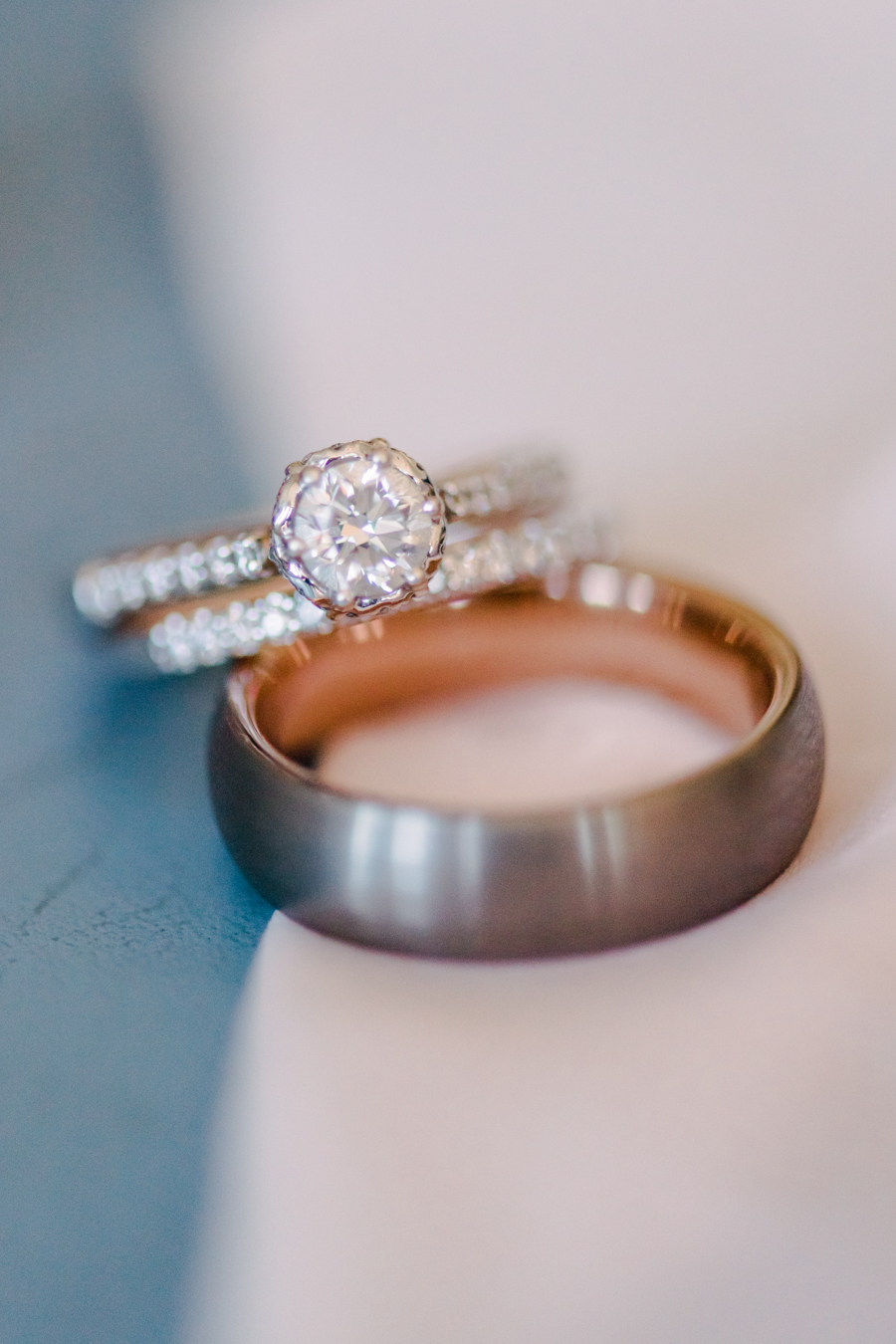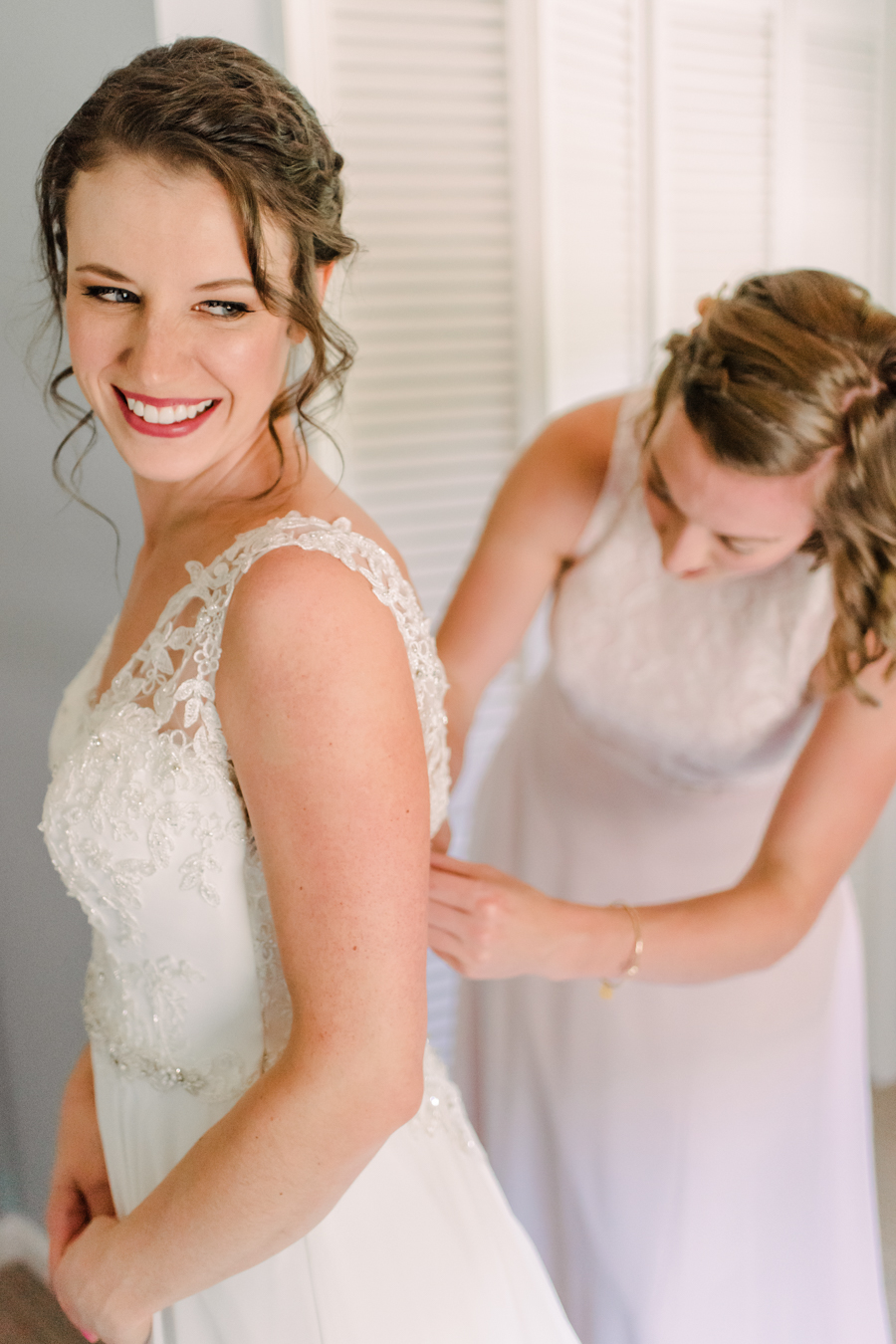 Chelsea you are stunning! Such happiness!!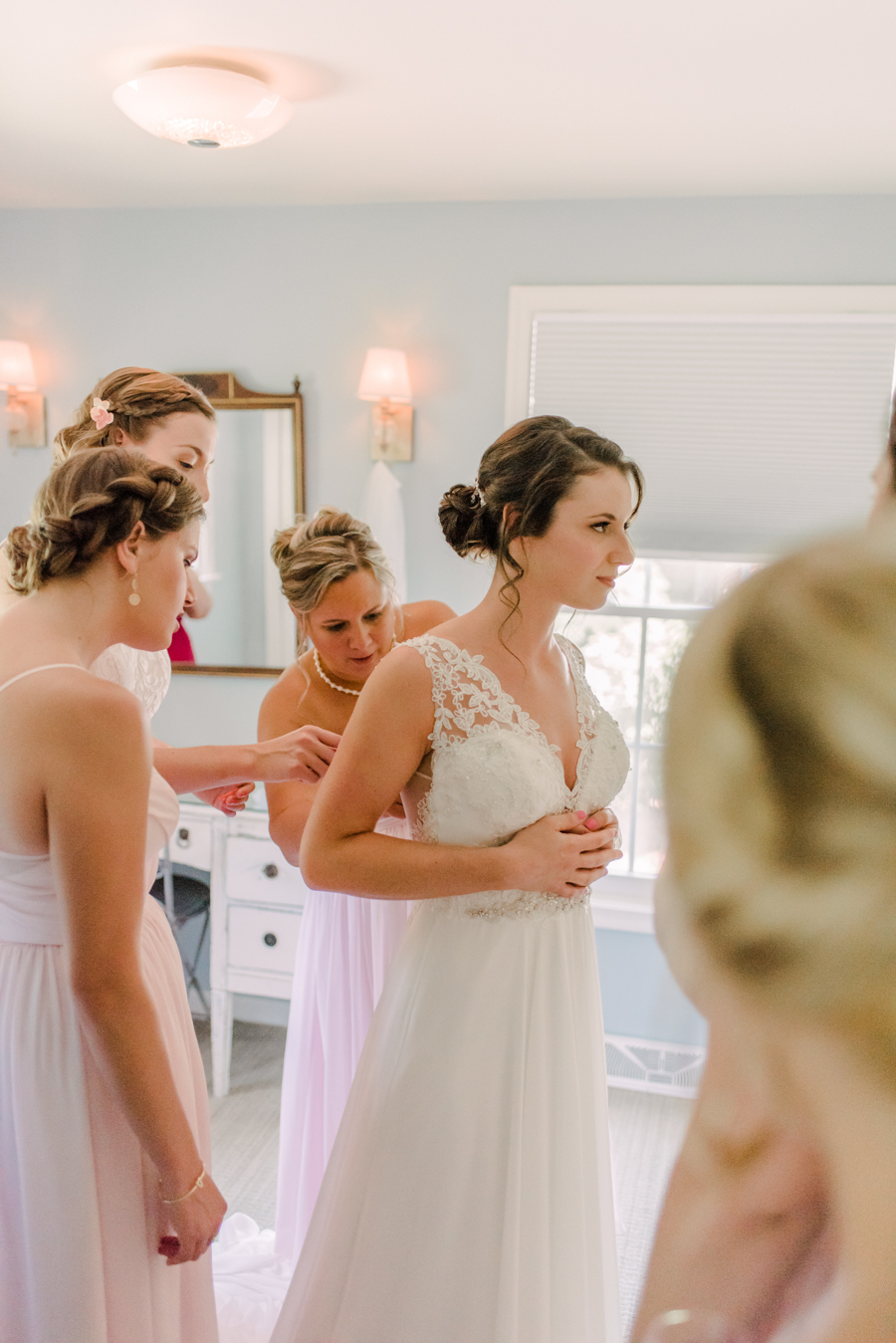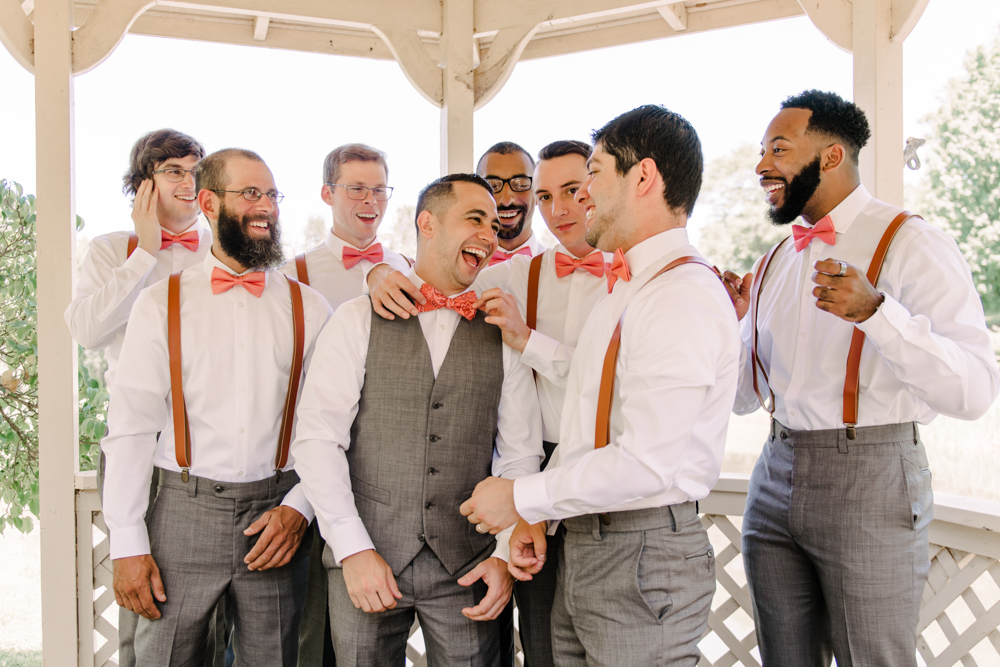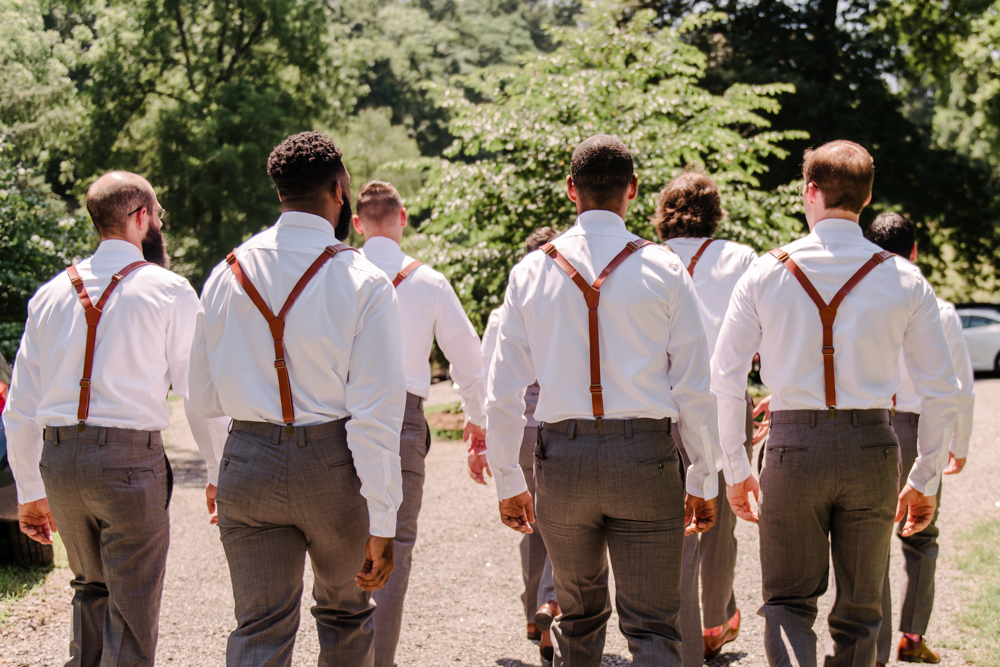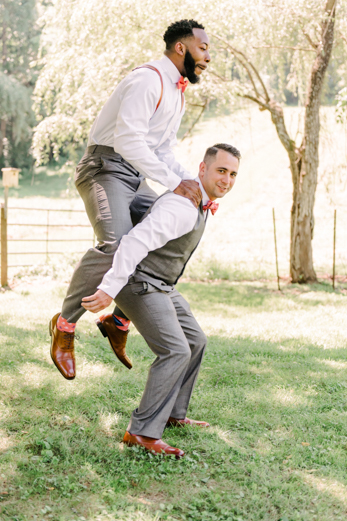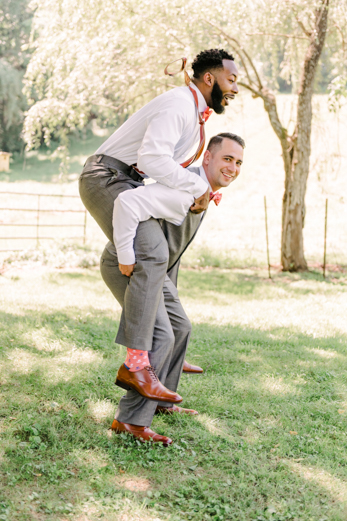 I had to post these on instagram when I was editing… there's nothing that cracks me up more than selecting photos and getting to see what the other half of the wedding crew was up to!!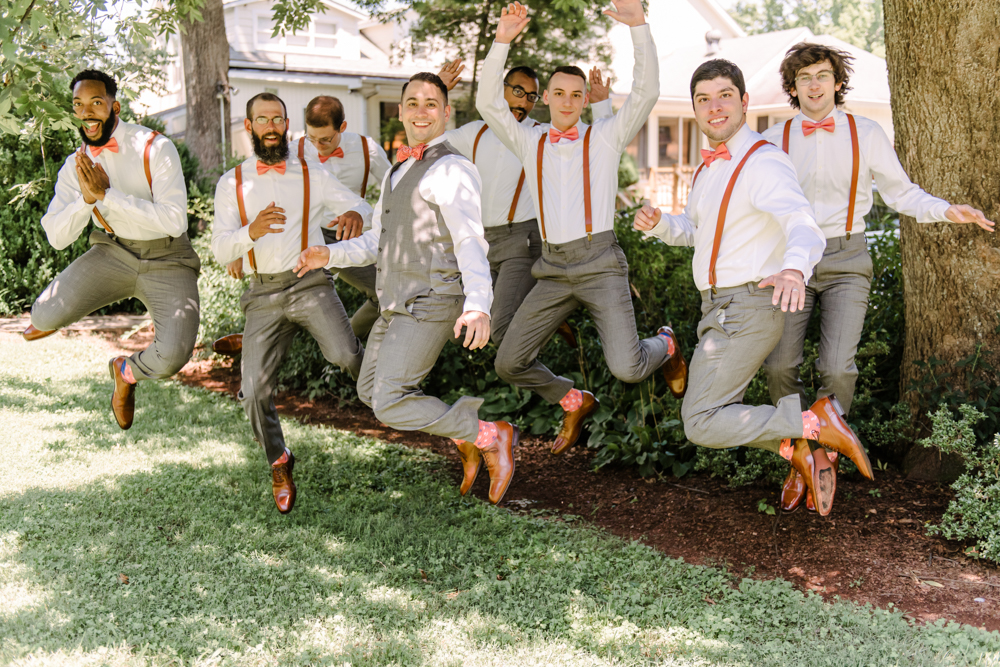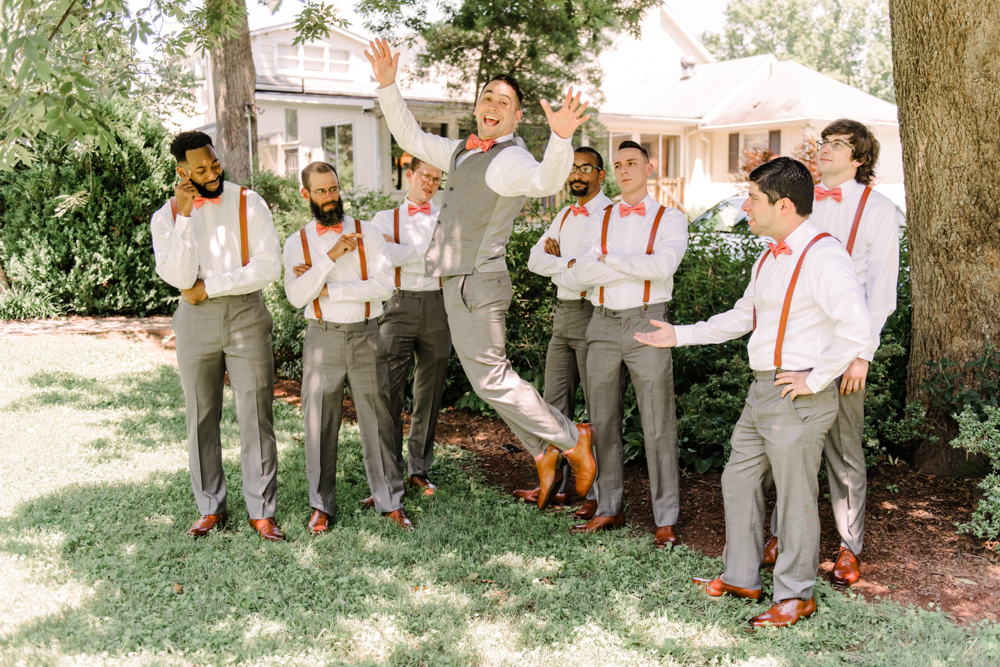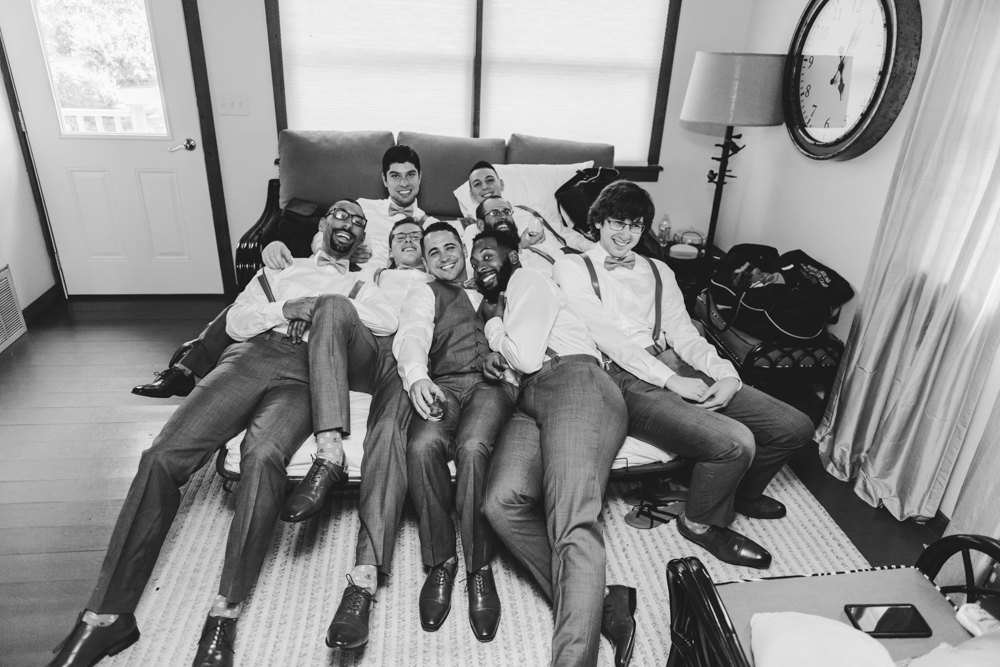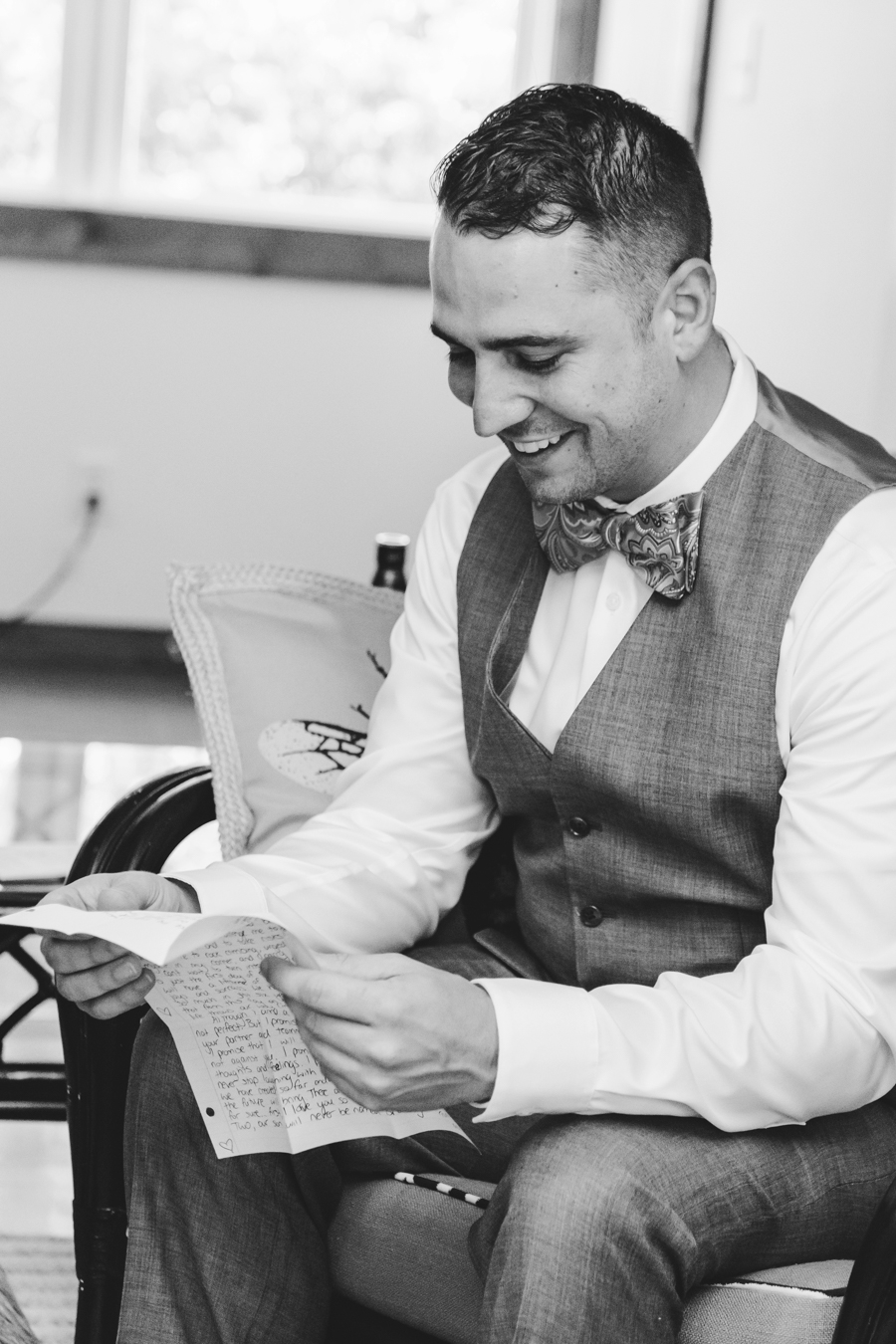 Because Jon and Chelsea needed to take the same bus over to the venue (but would not be doing a first look ahead of time) they devised this hilarious plan to blindfold Jon! Which… only resulted in one minor bonk to the head getting in the bus… haha!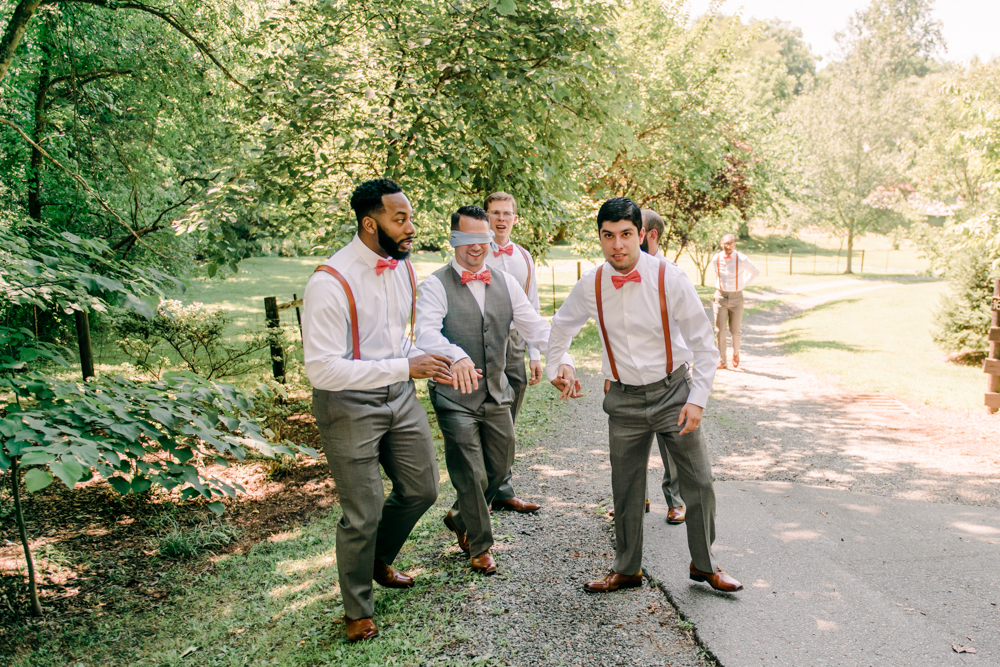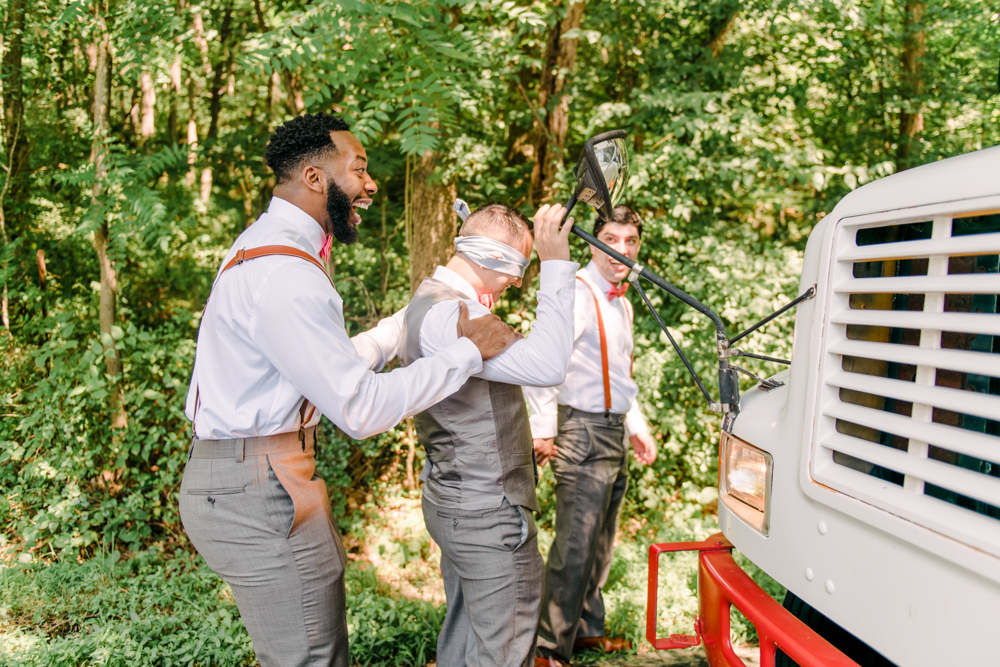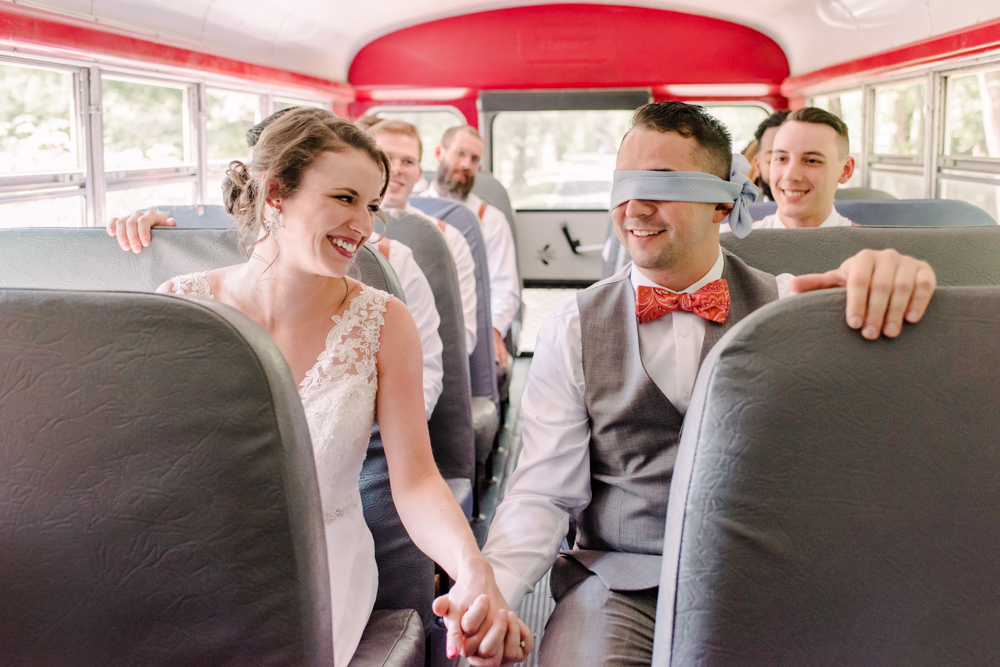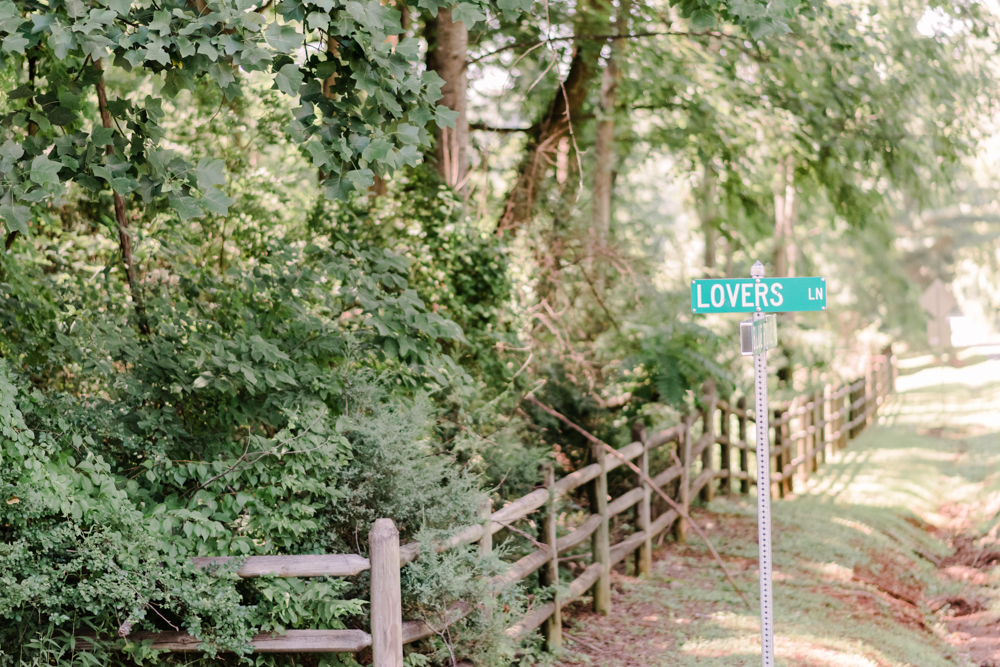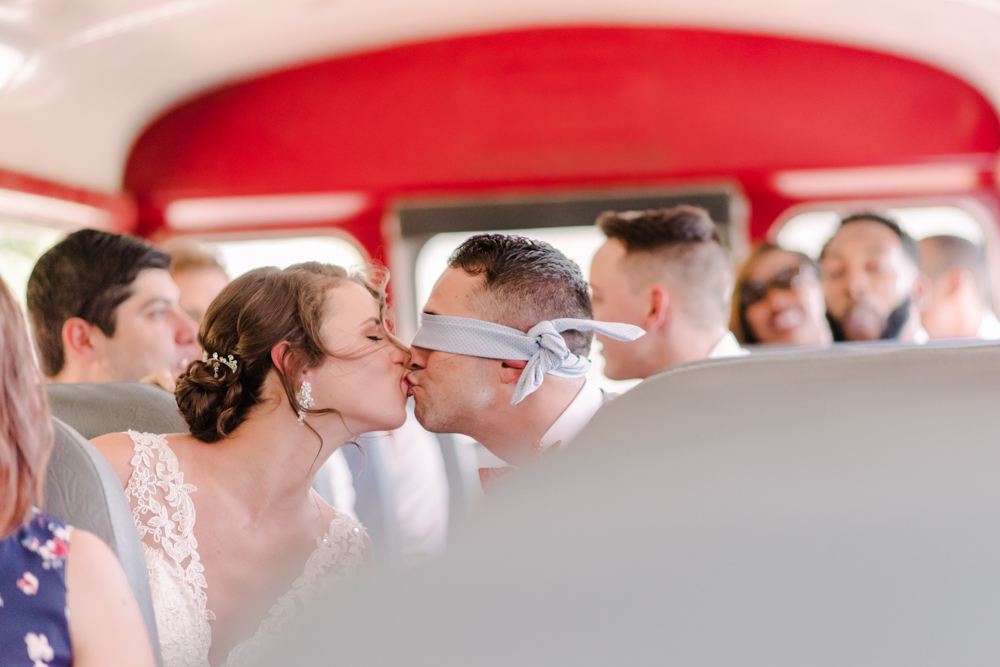 So. freakin. cute!!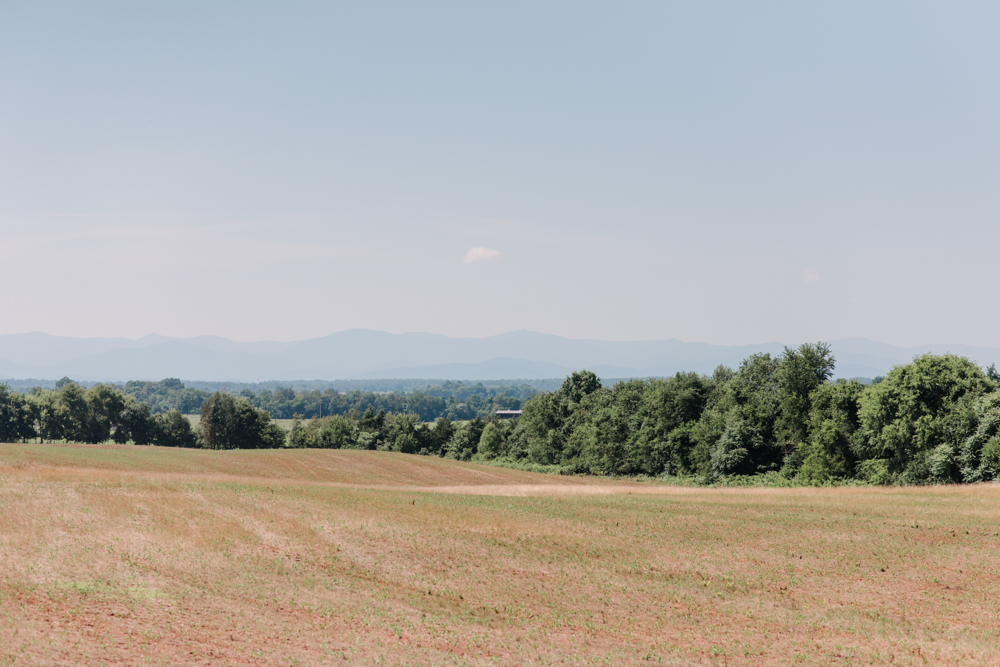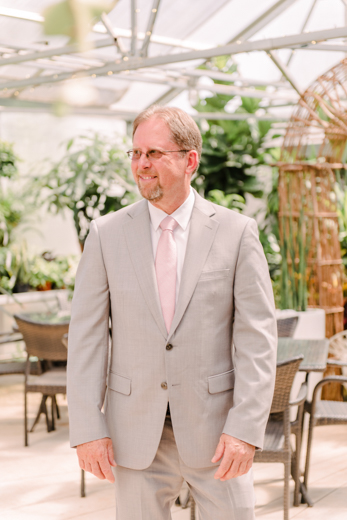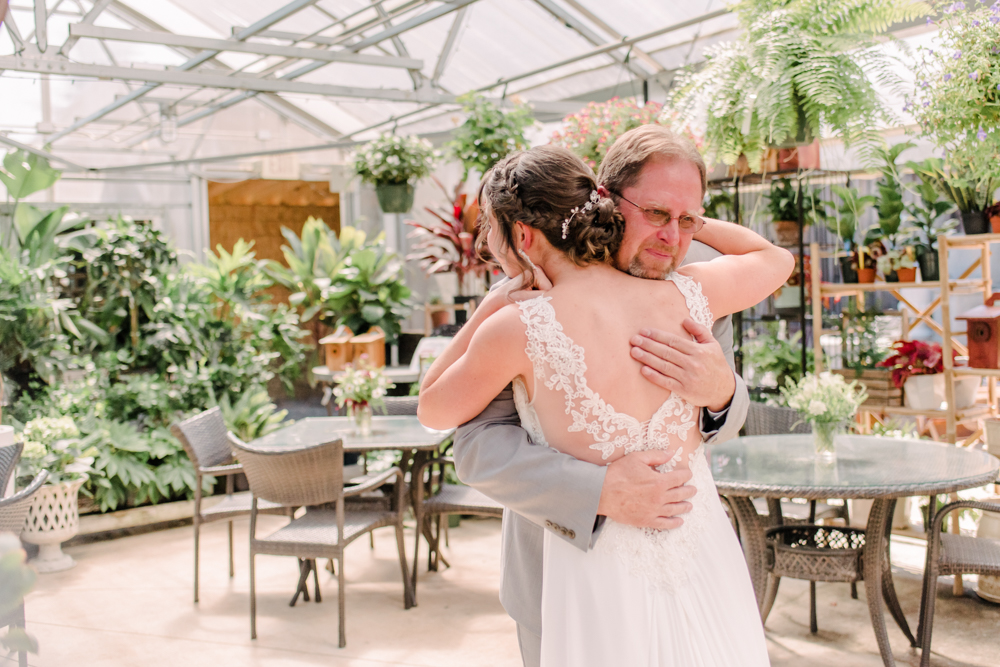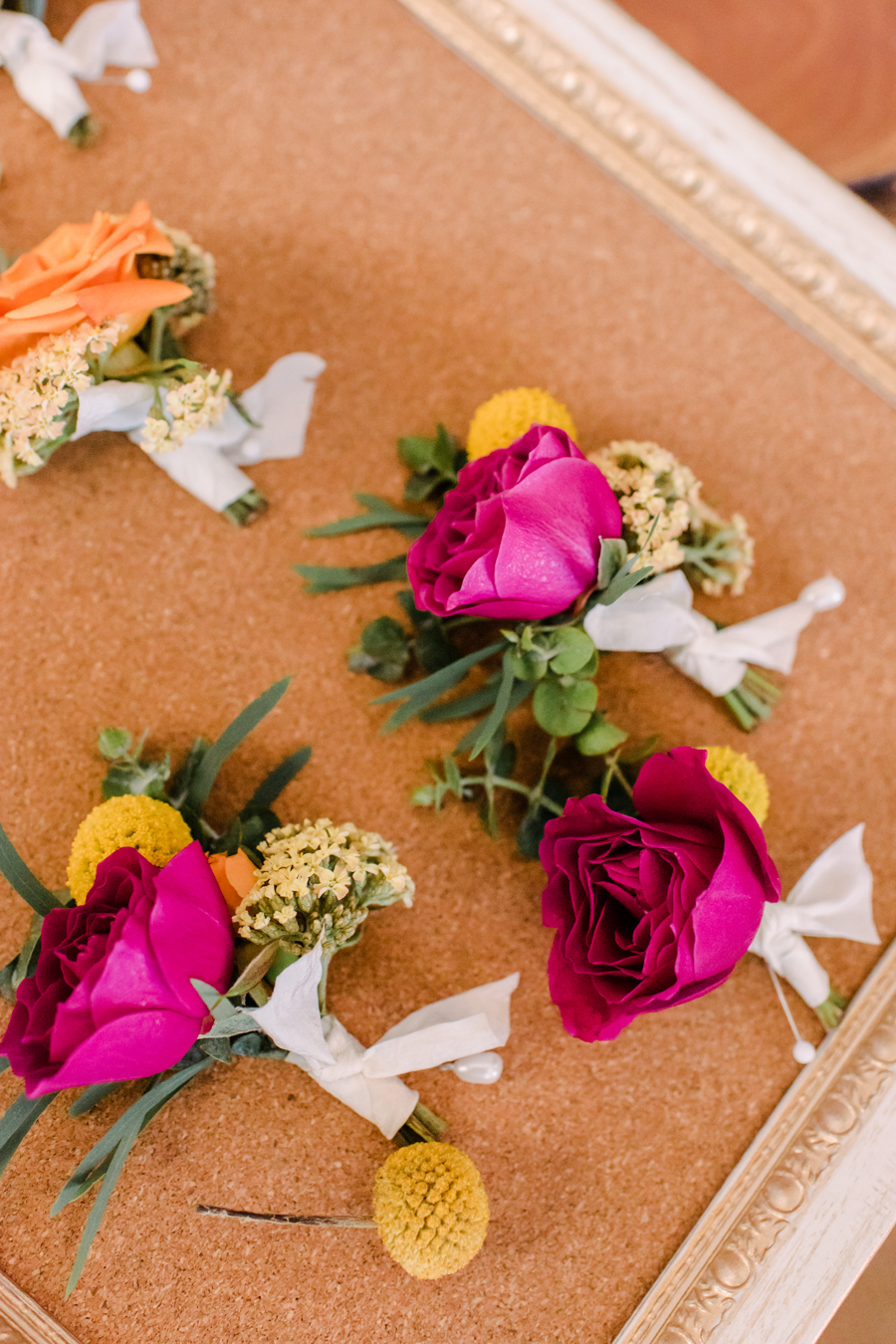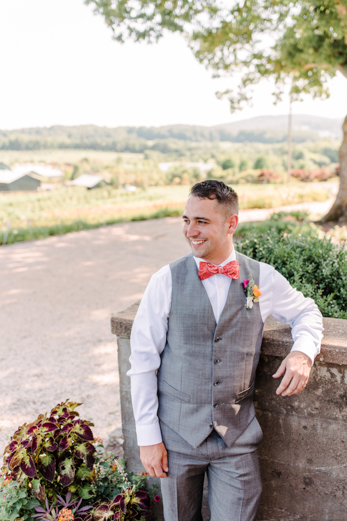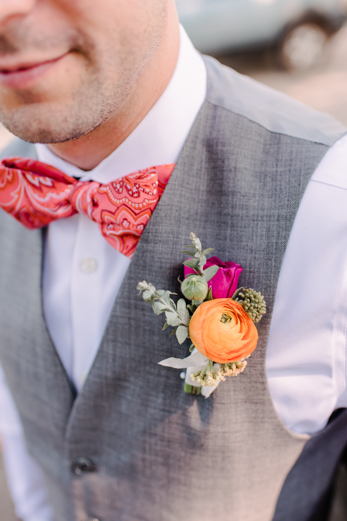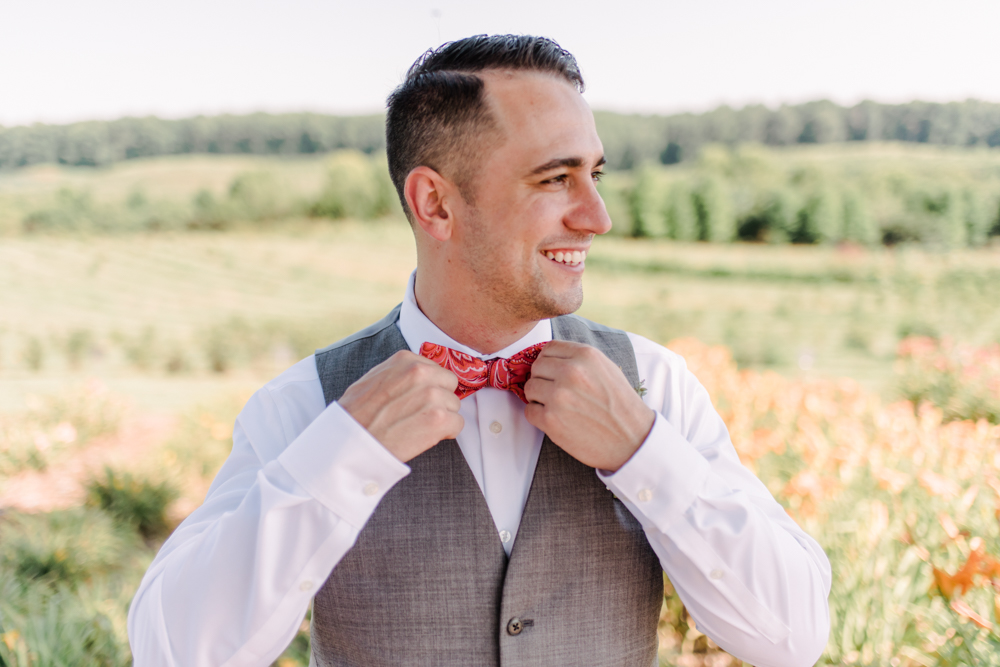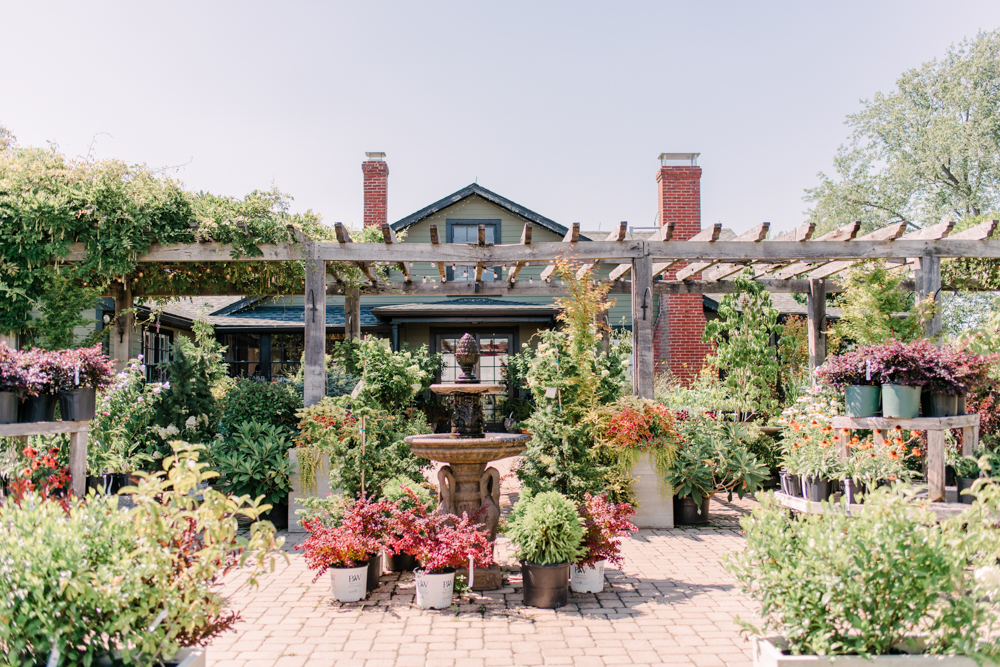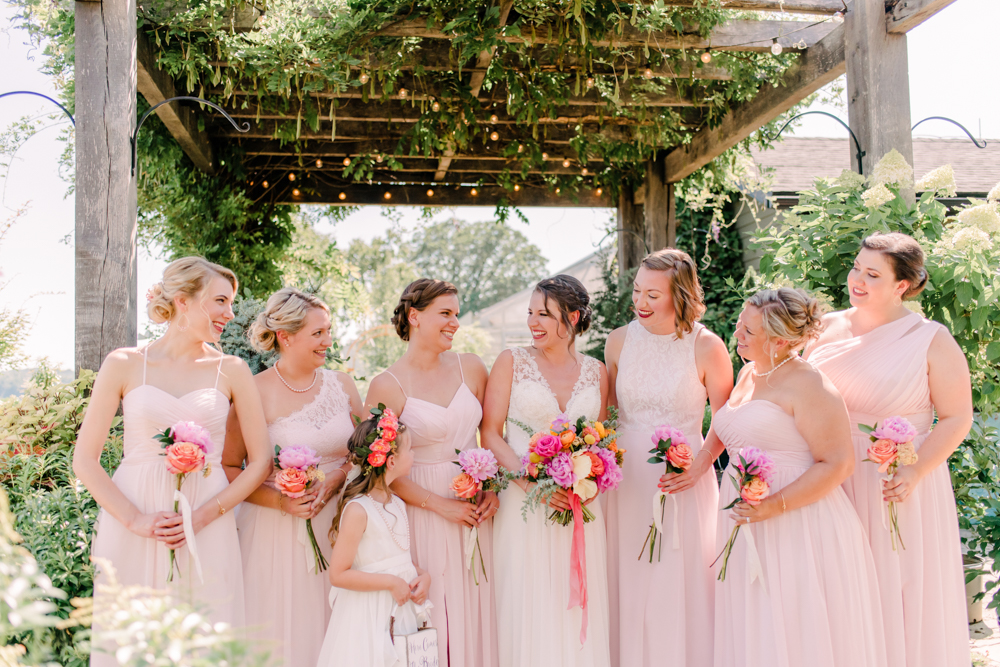 Utterly obsessed with these vibrant florals! Such beautiful bouquets and centerpieces by Brousseau events!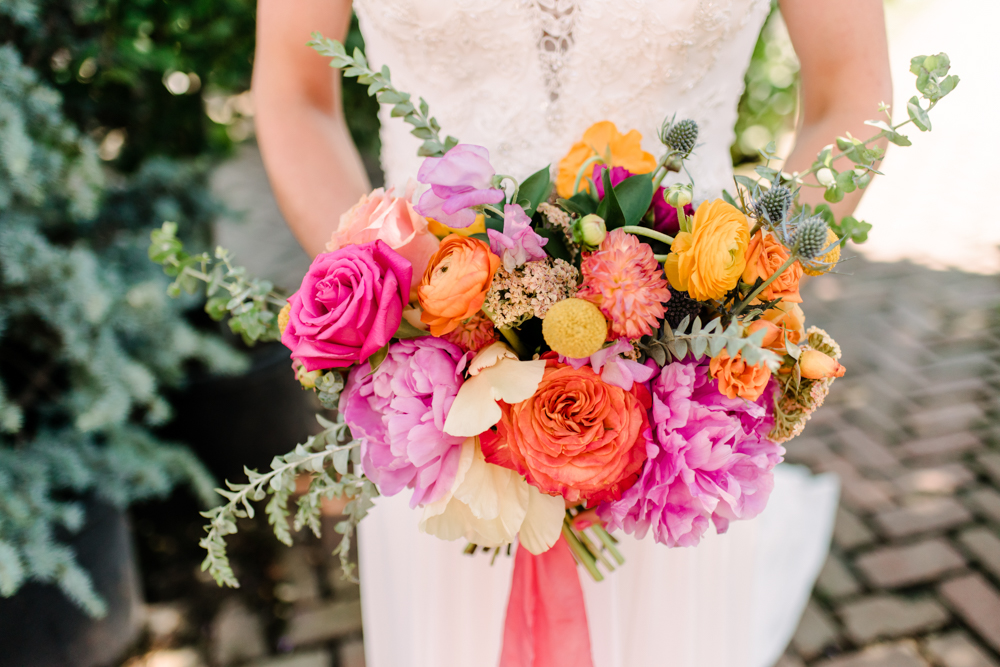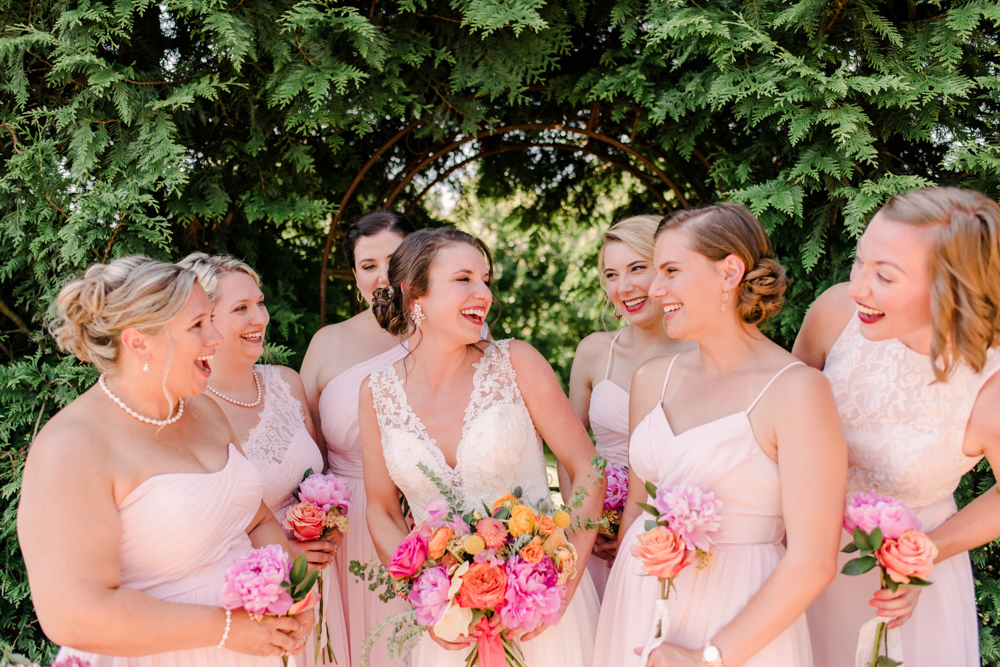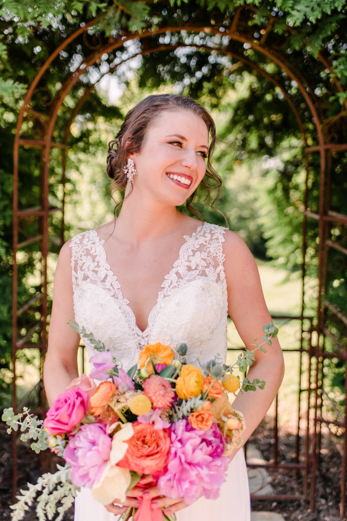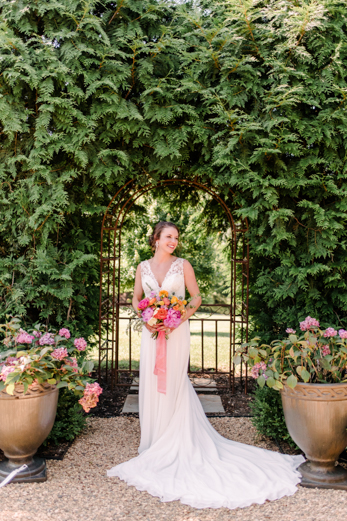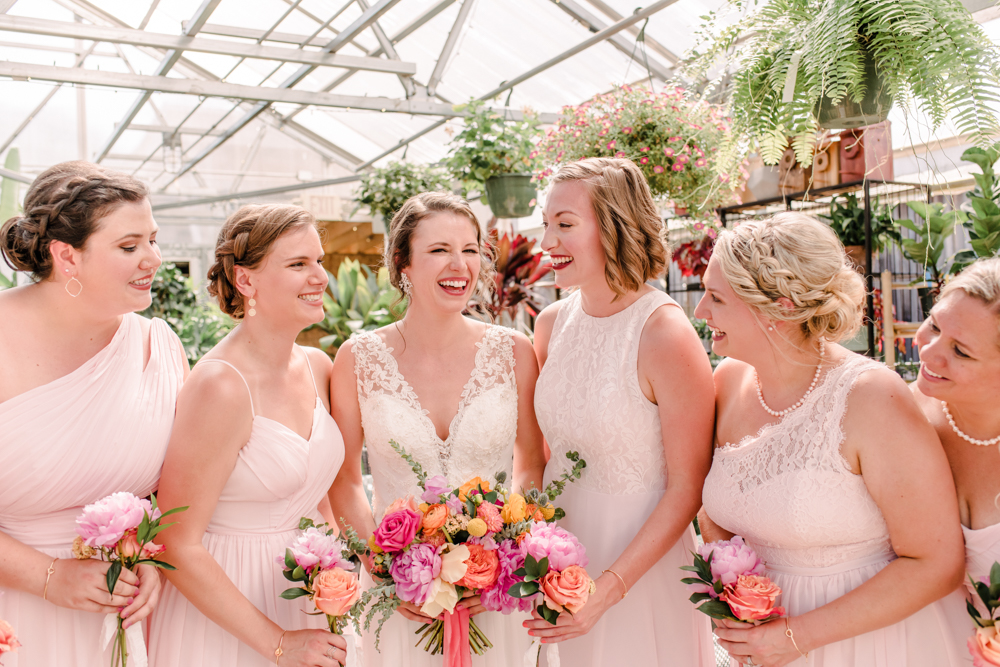 SO MUCH HAPPY!!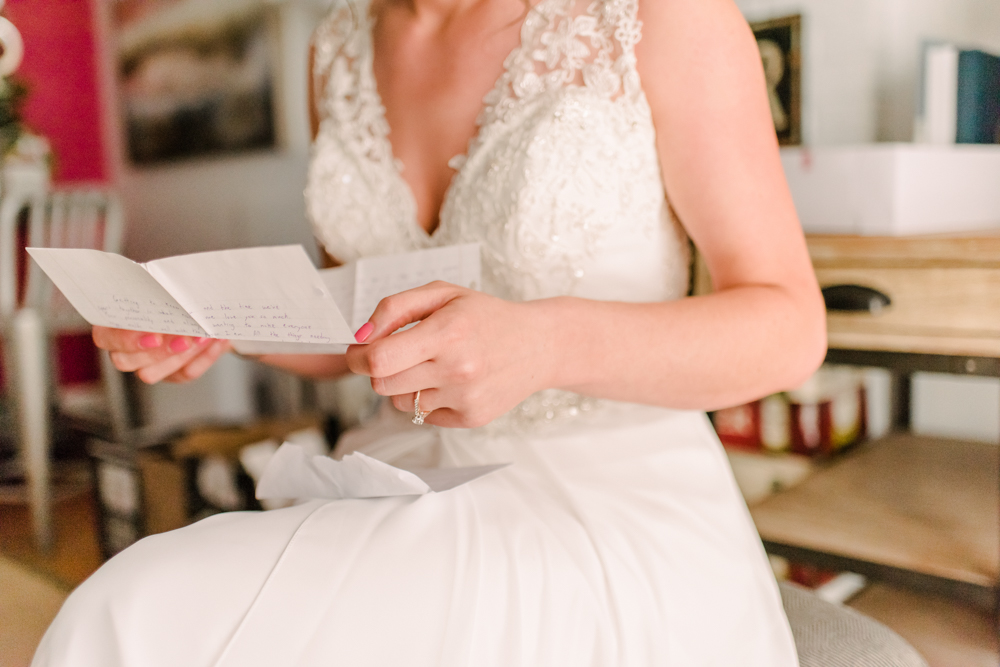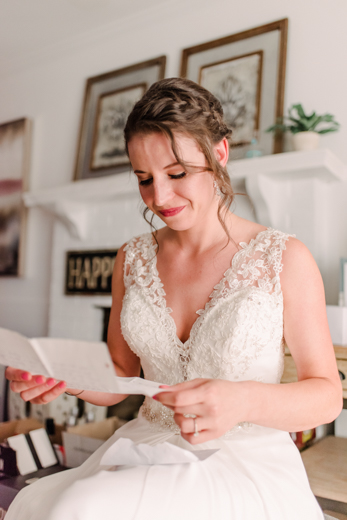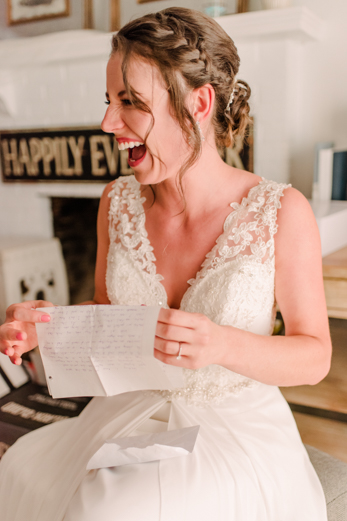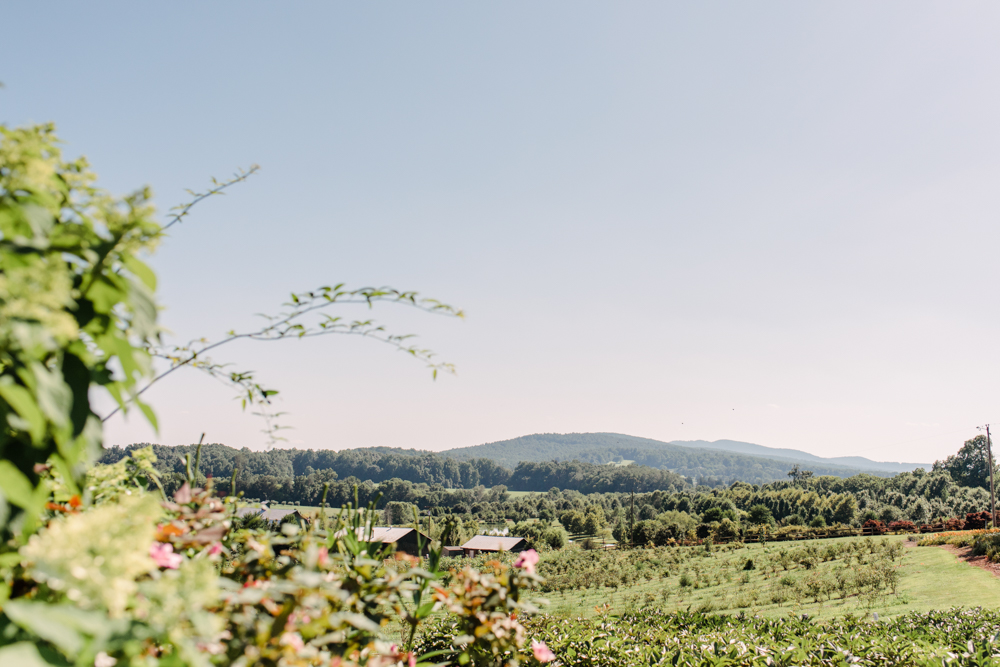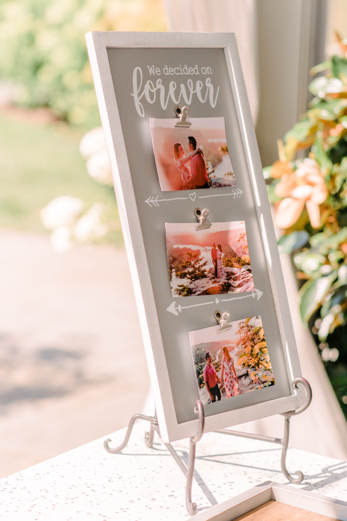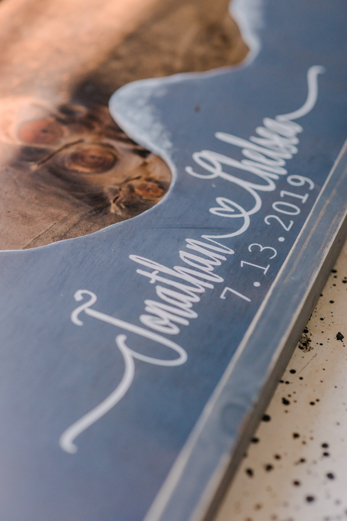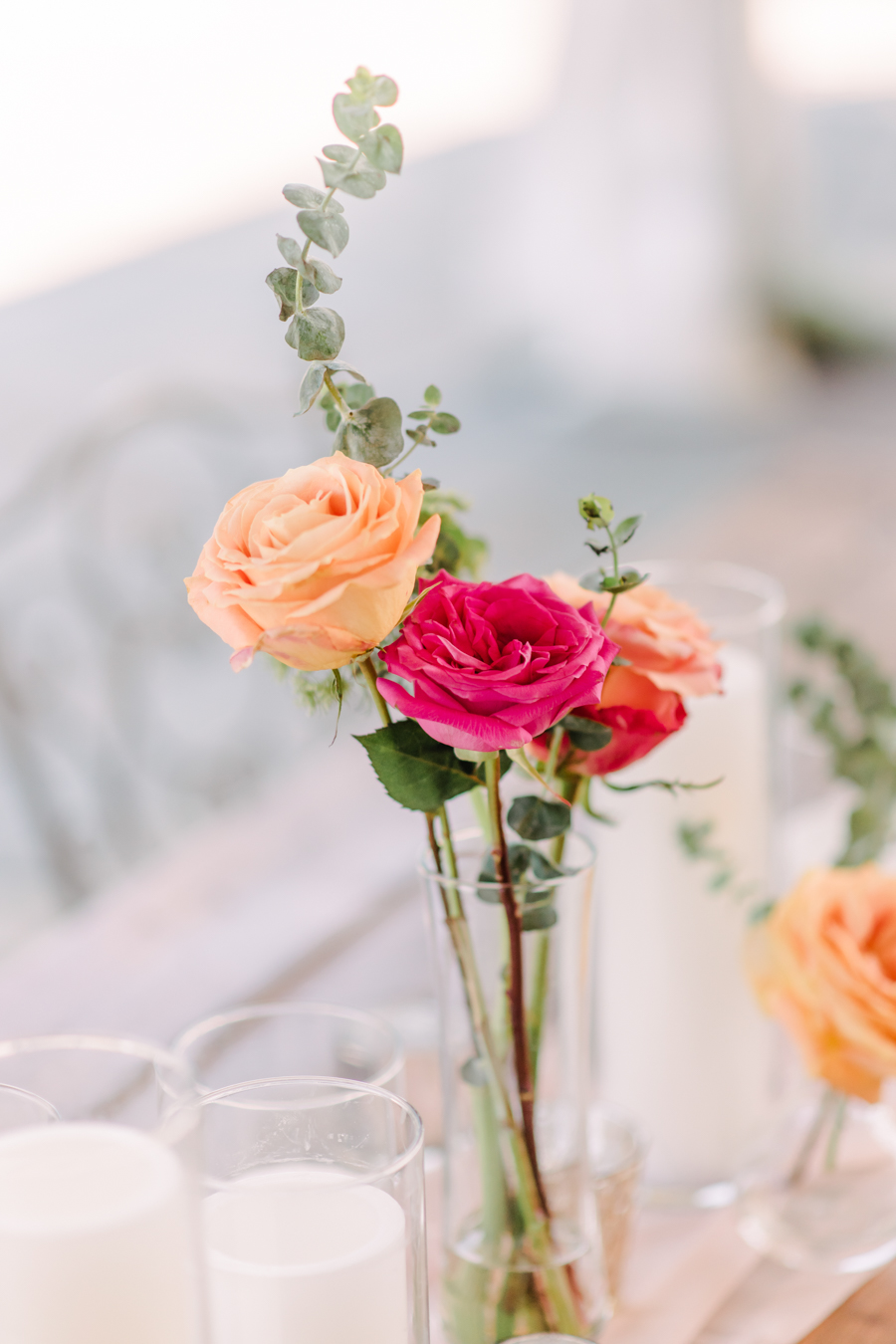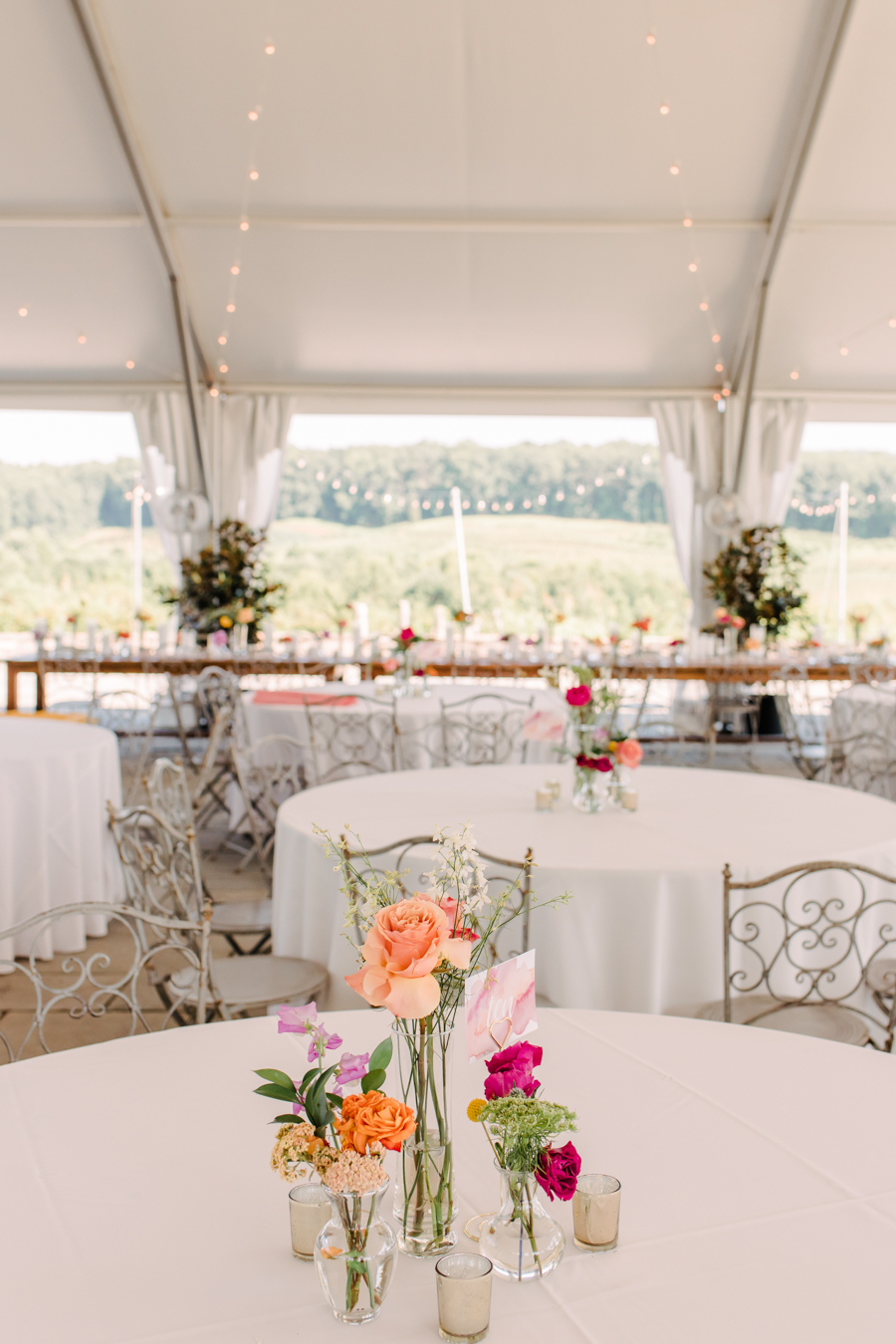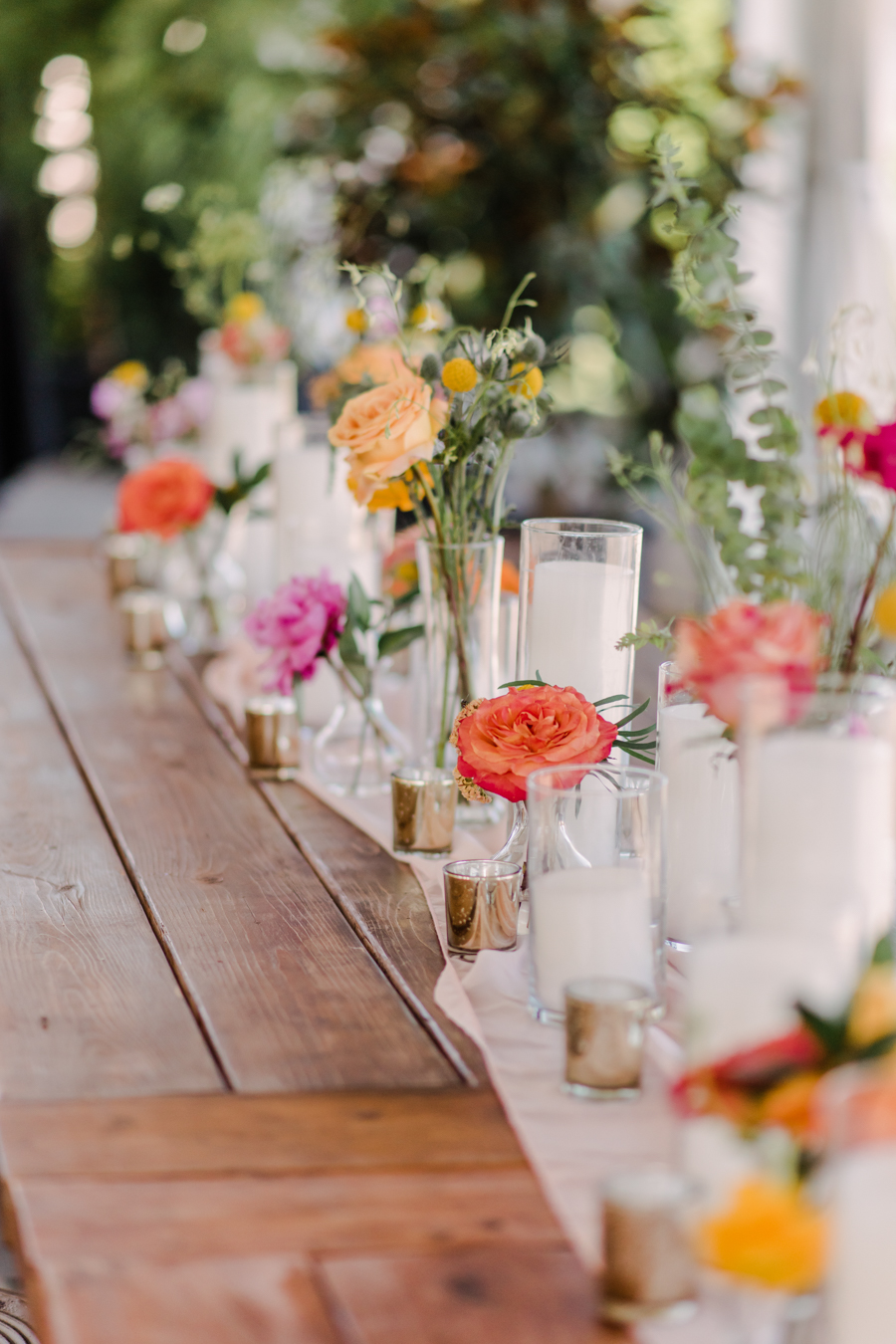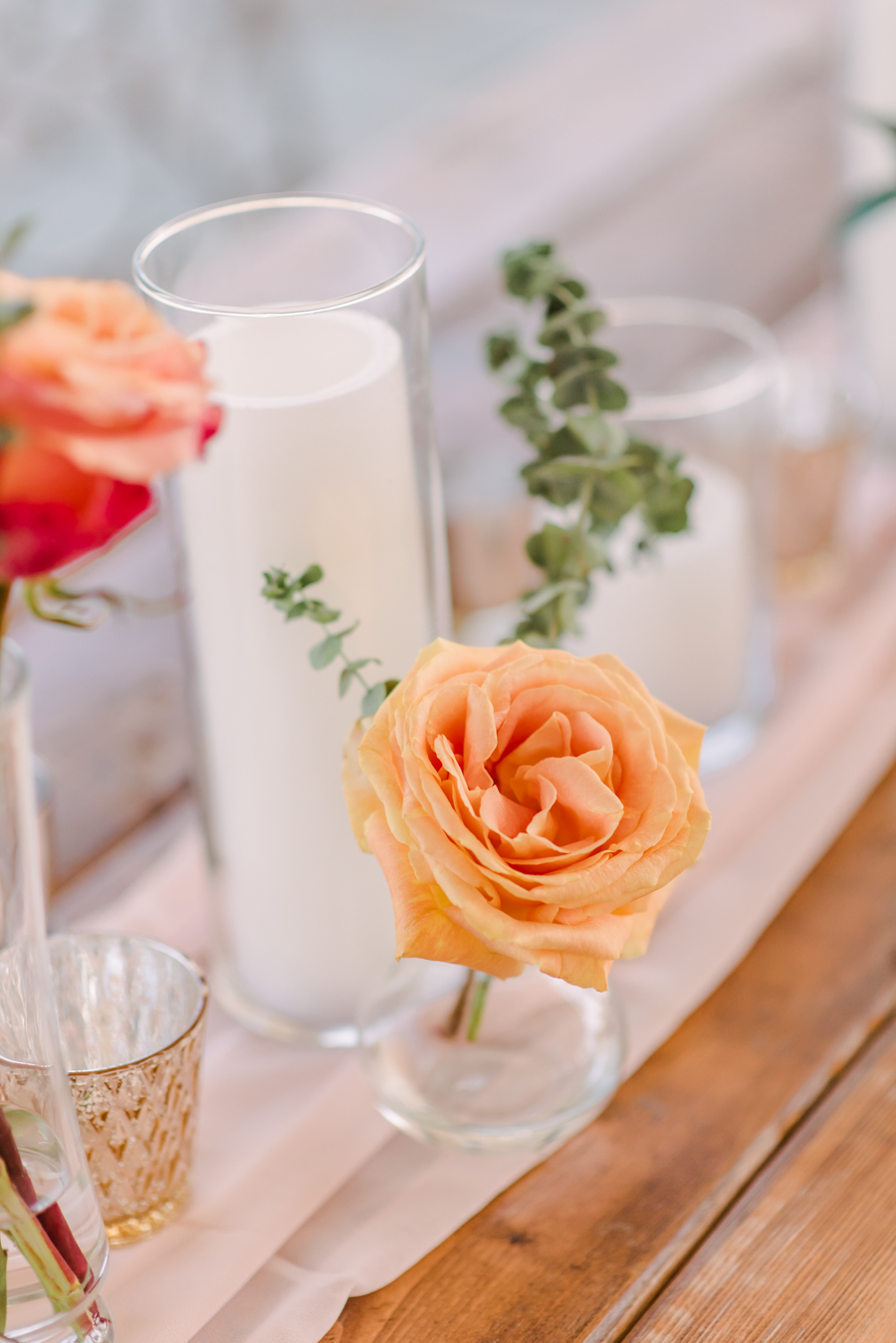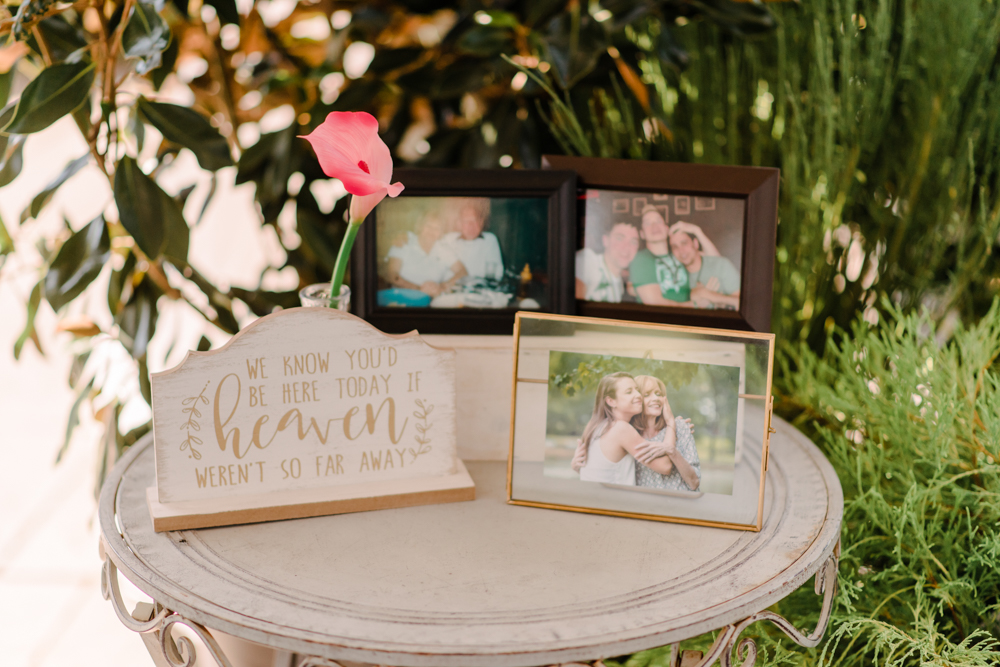 Love these colorful, simple, yet stunning centerpieces!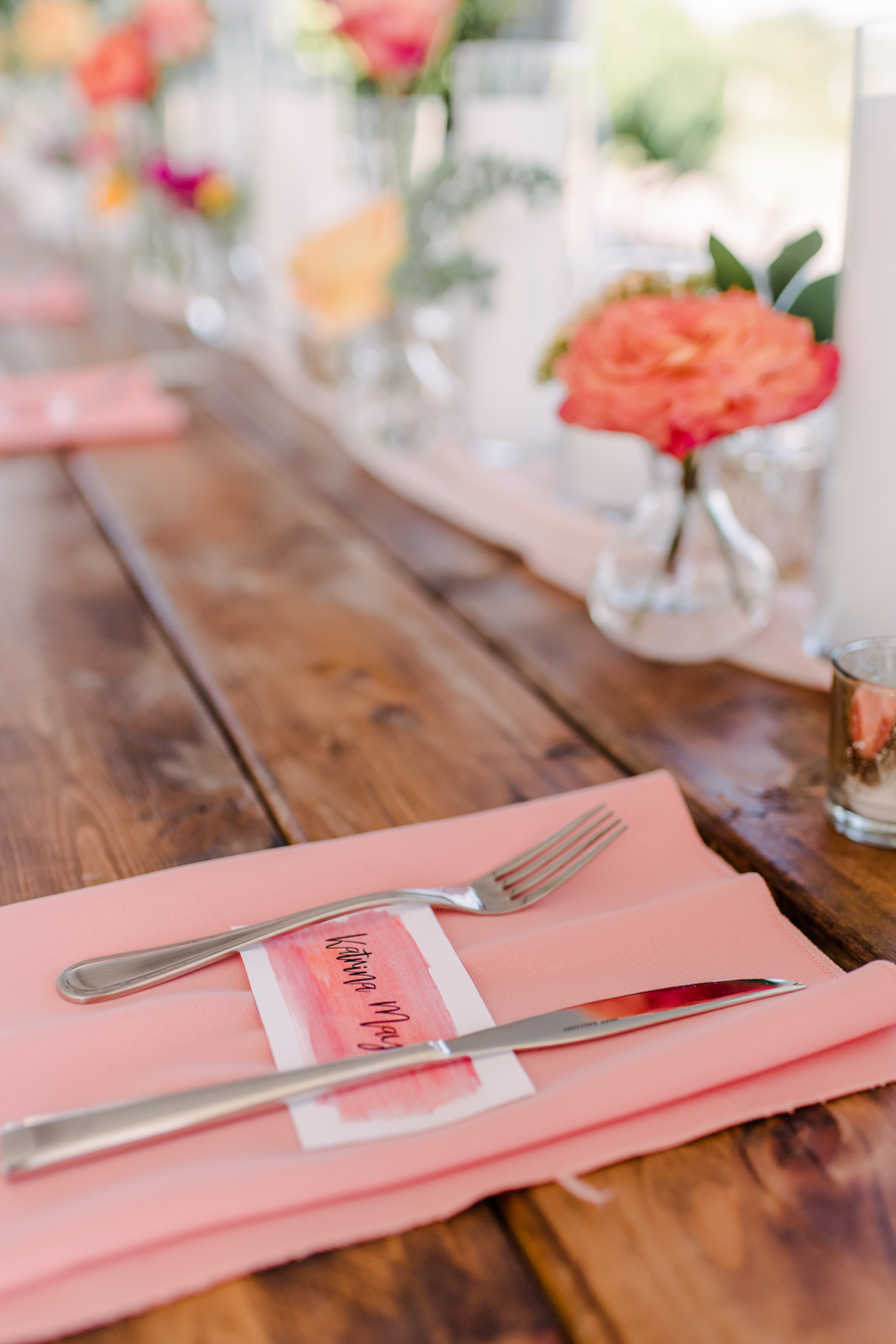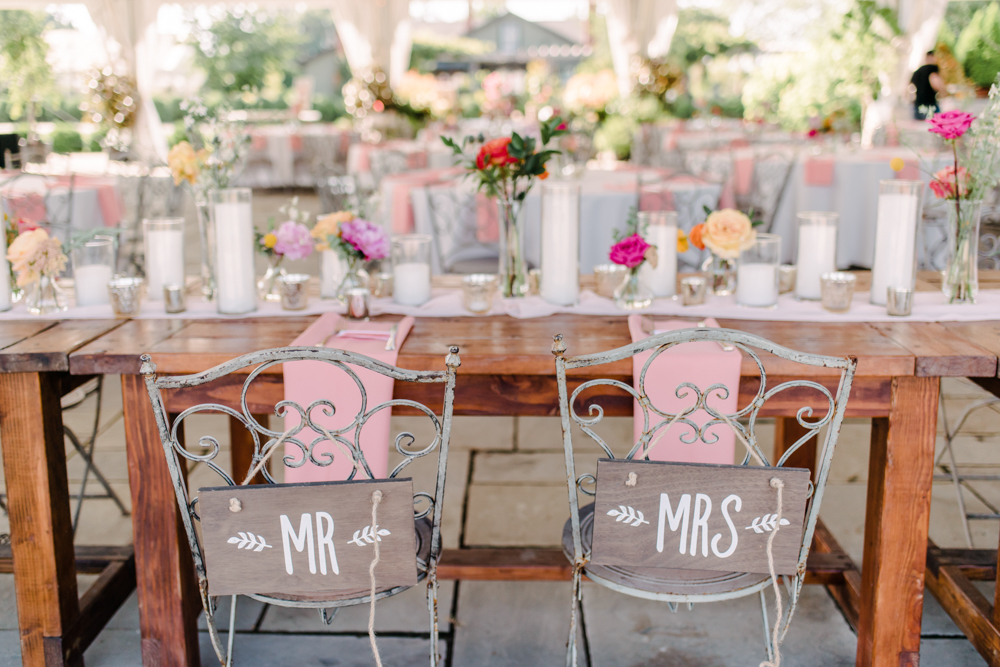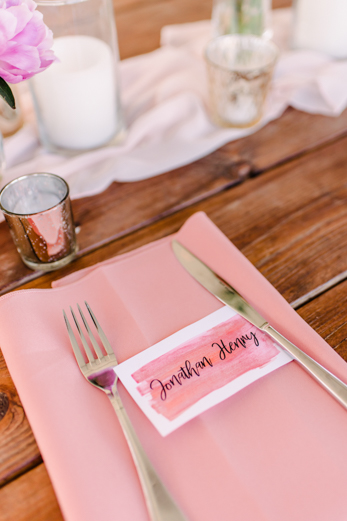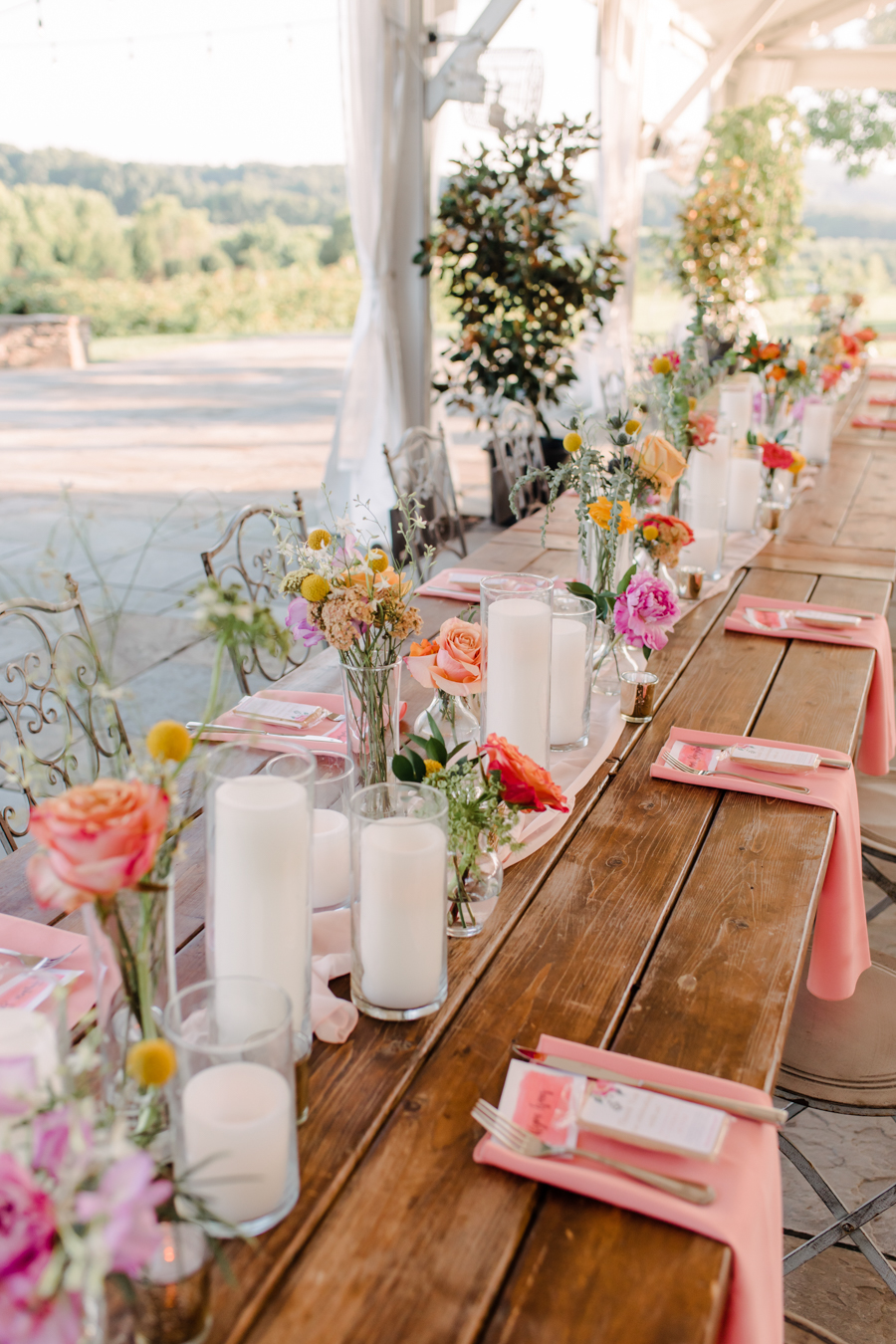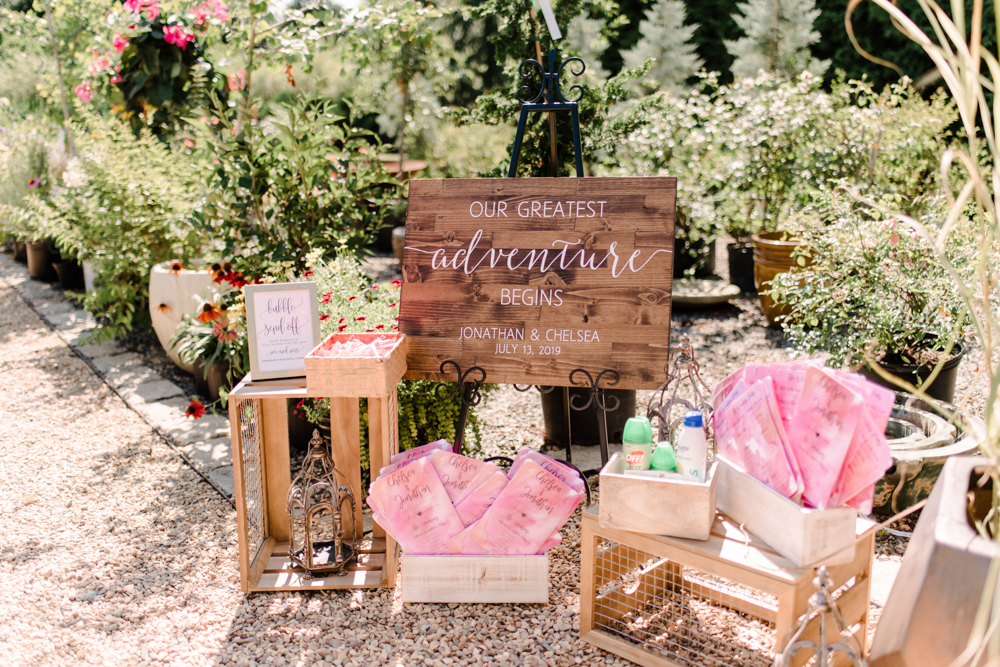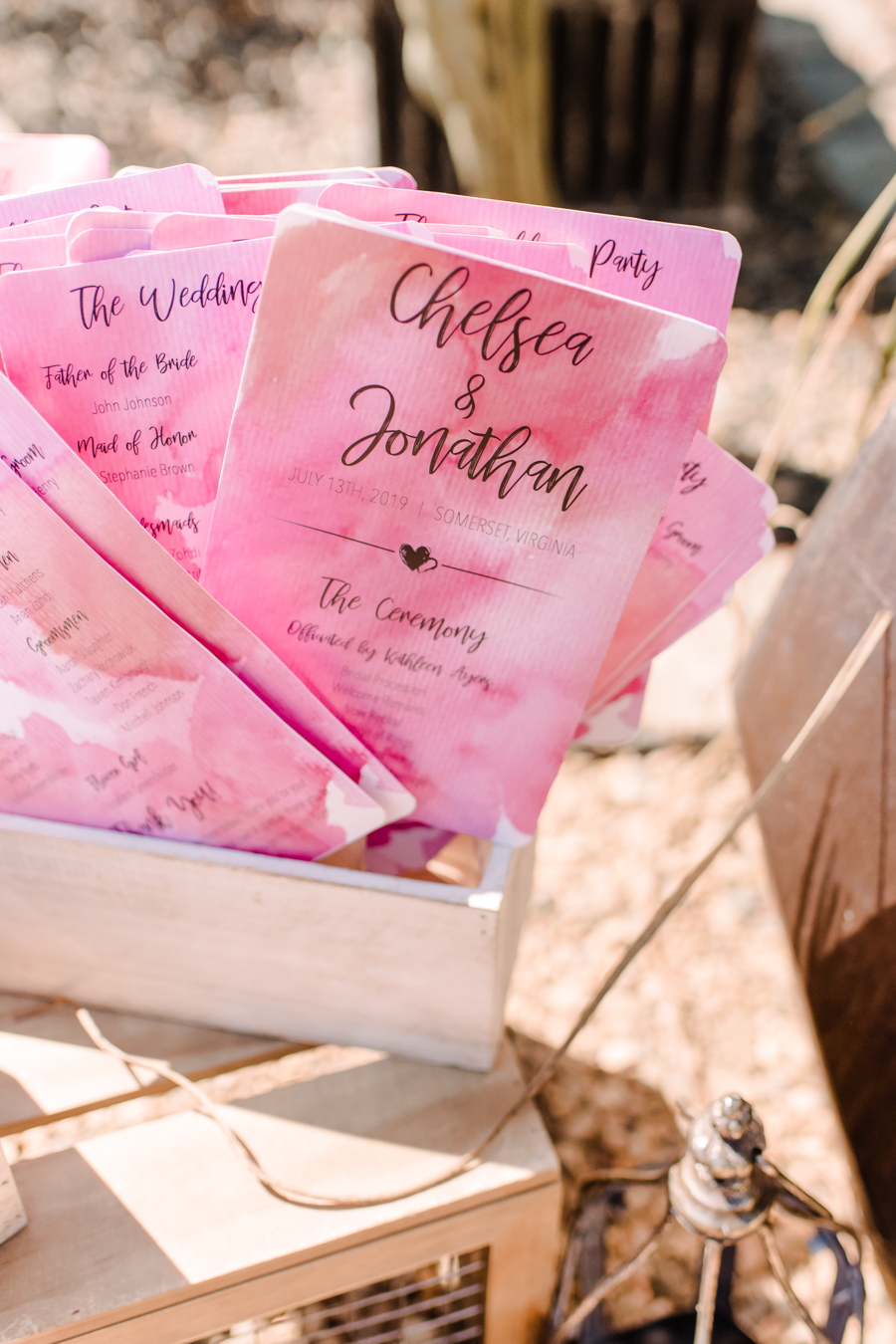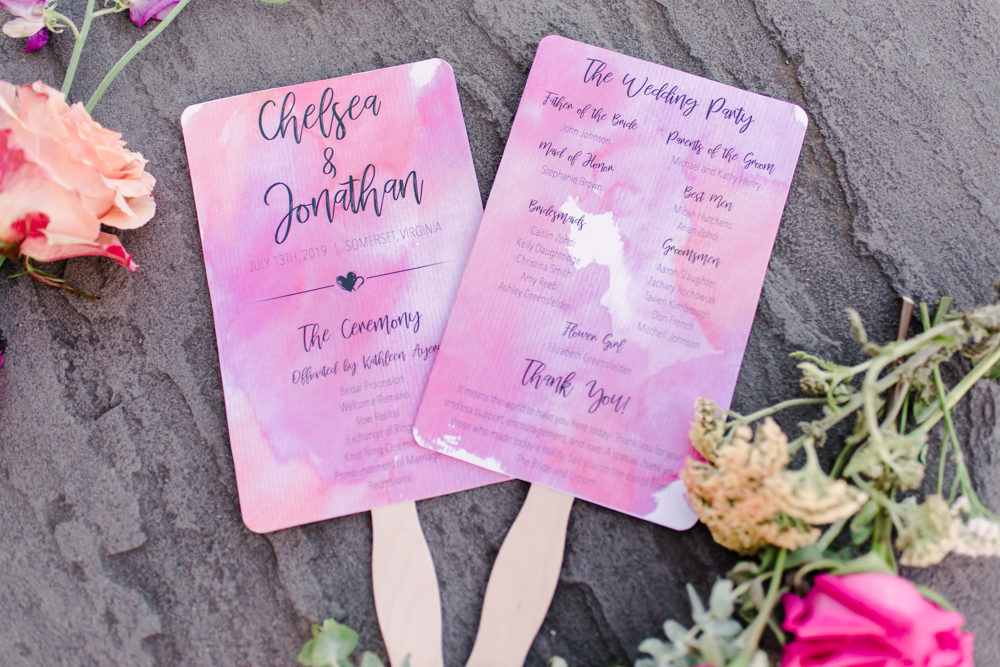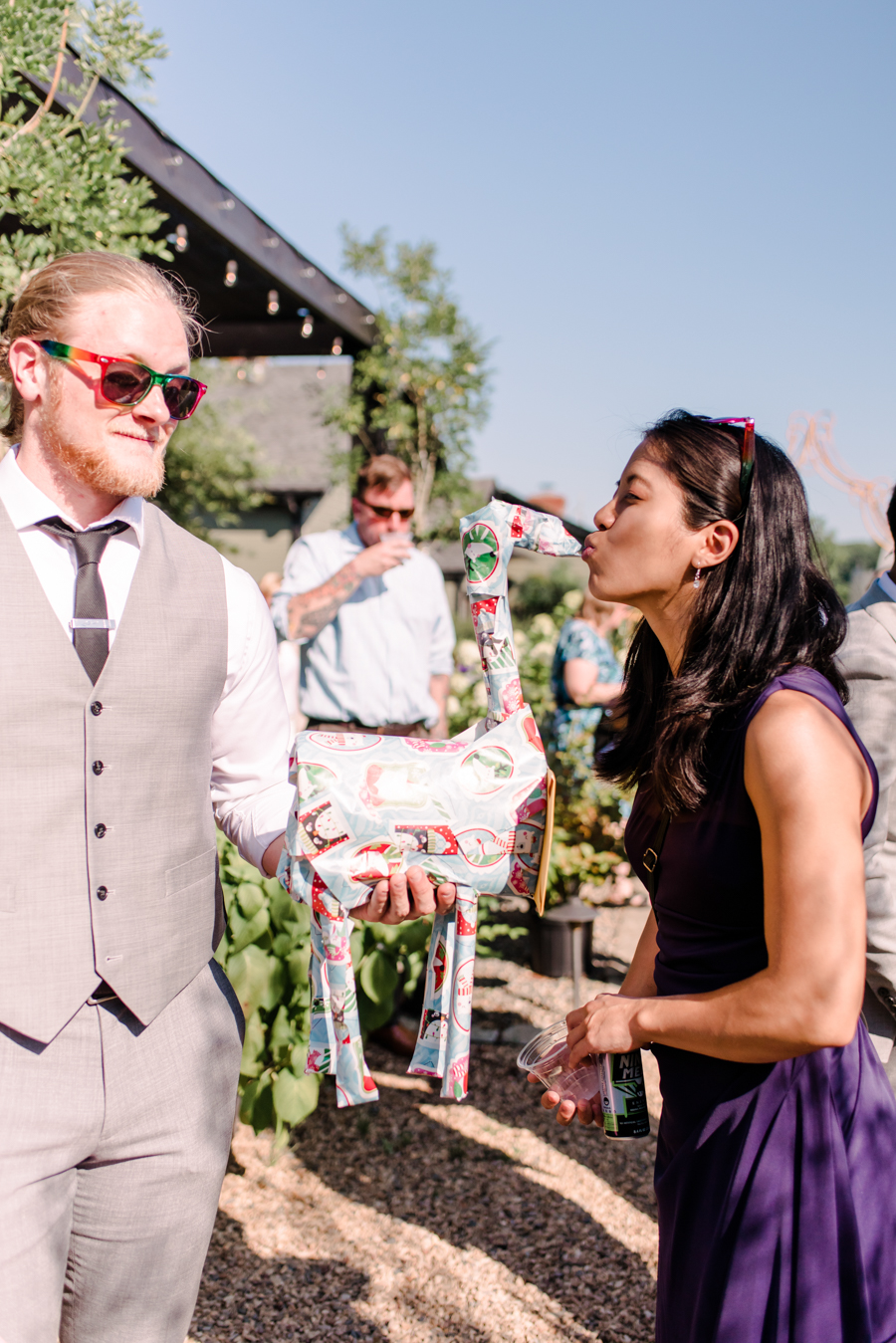 I even got to run into my pal Becky (who arrived with the most adorable gift!)!! Hooray for UMBC alums!!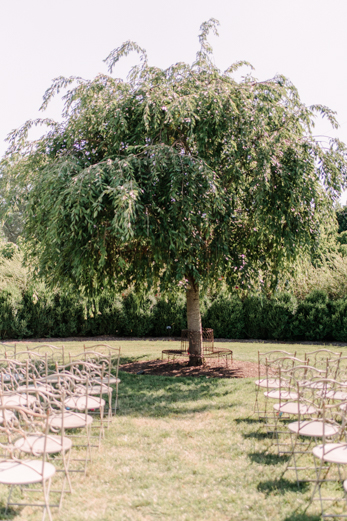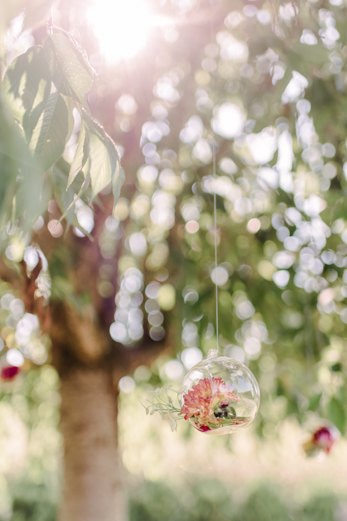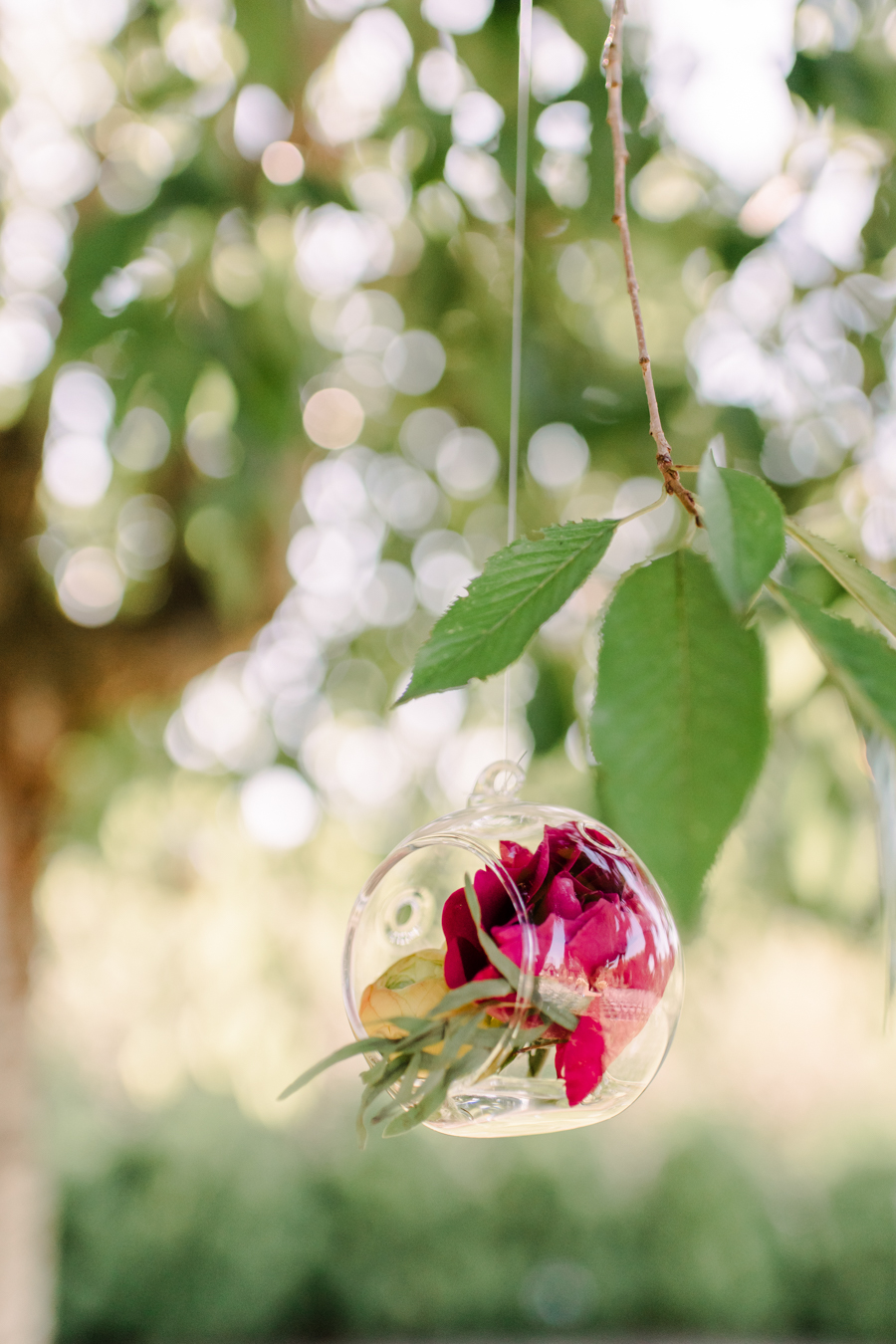 Love this idea for decorating this tree! These clear globes with flowers inside were the perfect touch!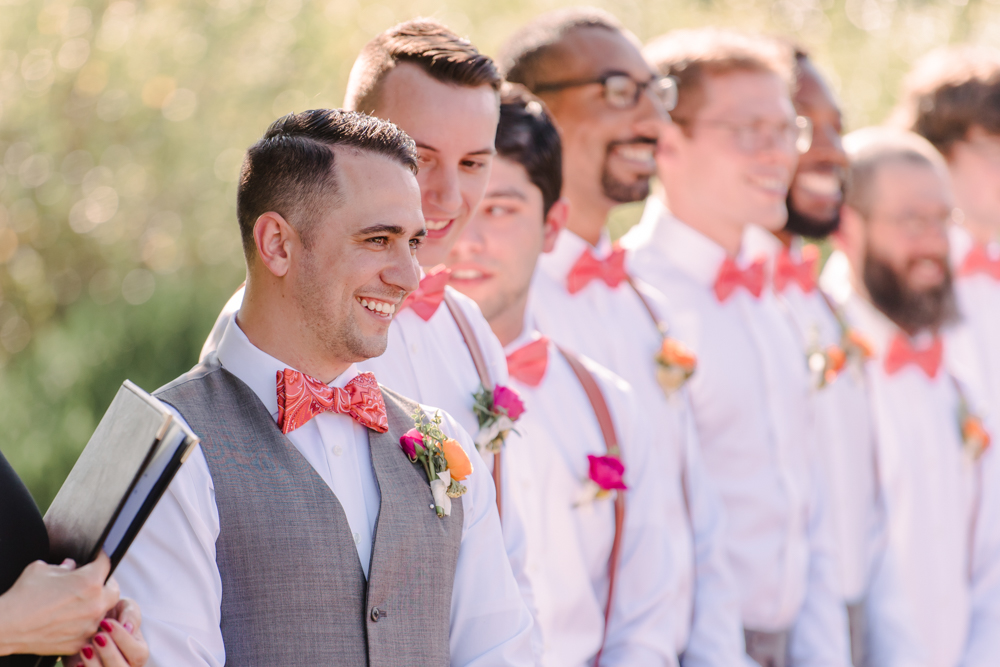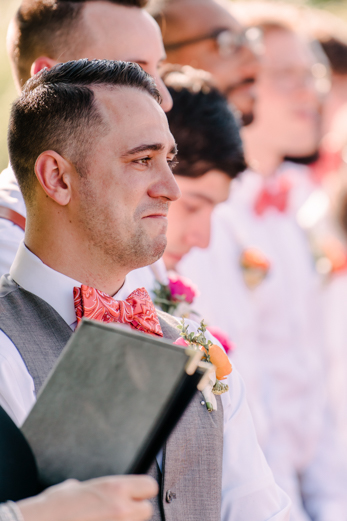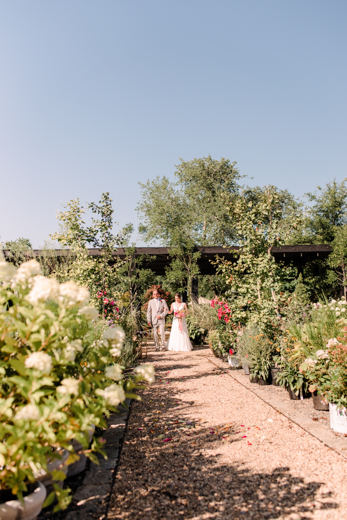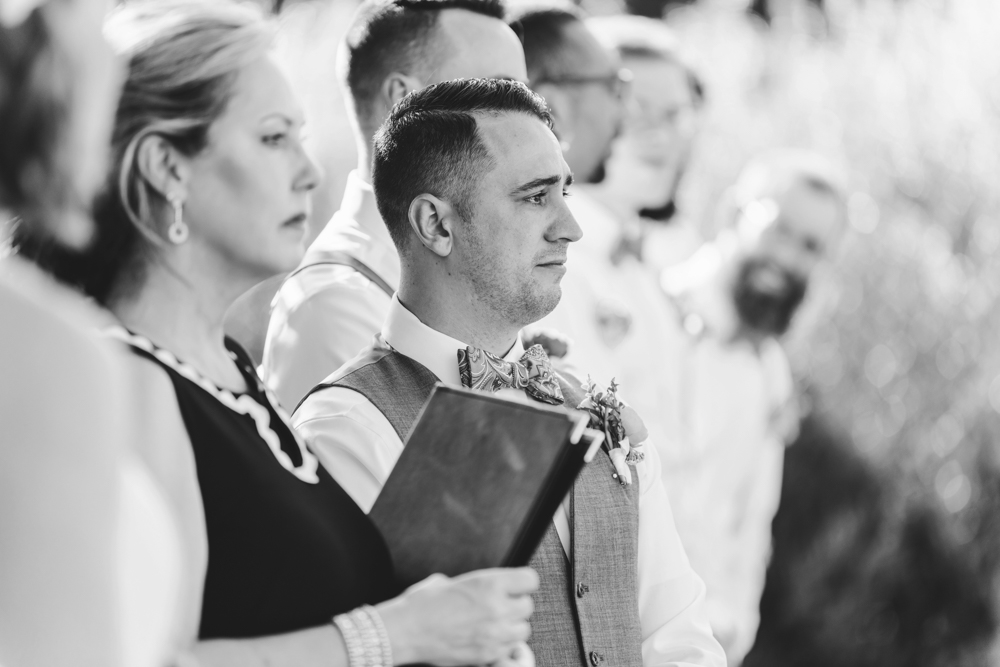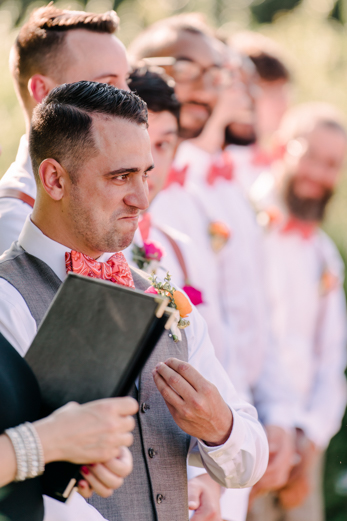 Jon telling Chelsea to hold it together (or maybe telling himself??) is everything!!!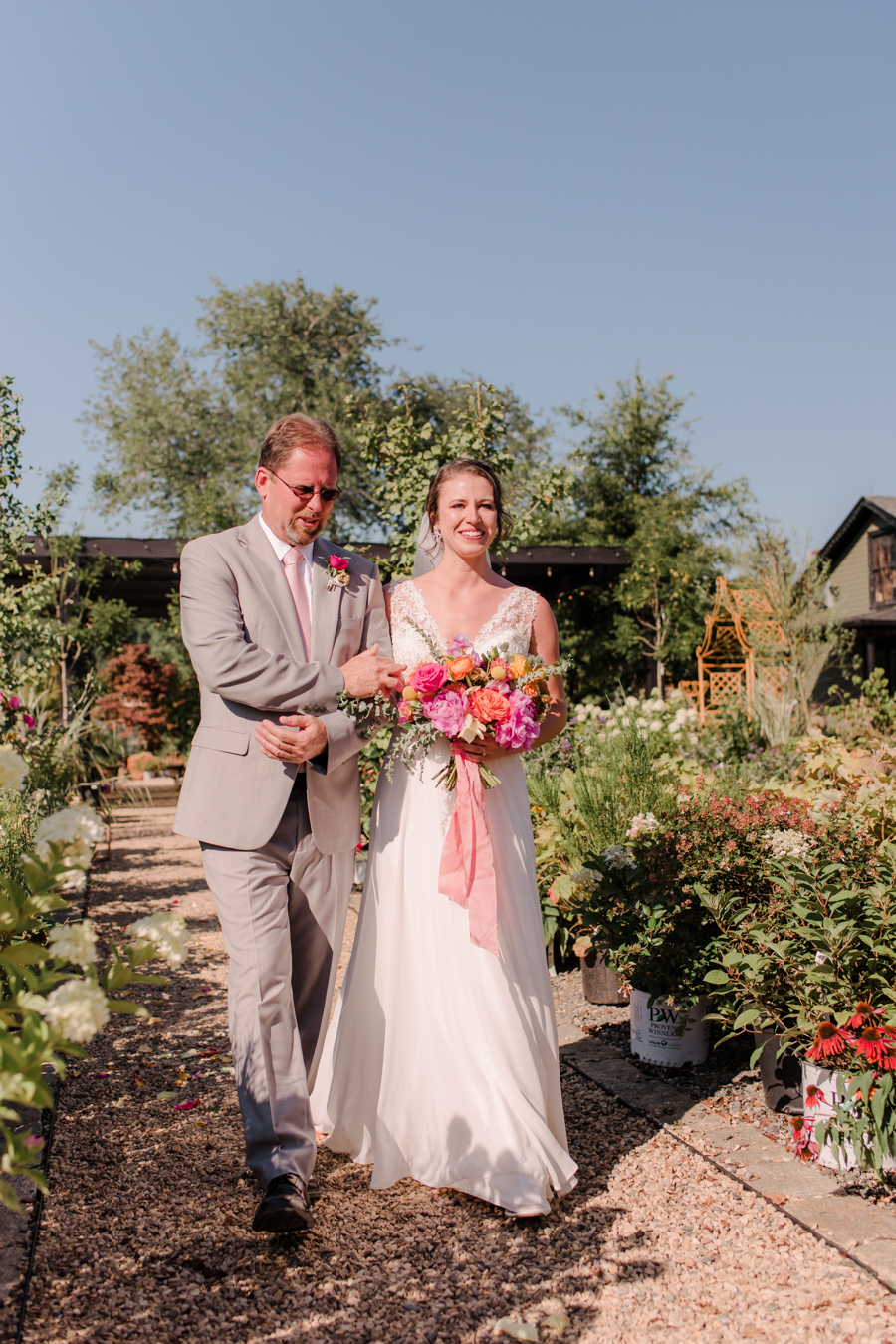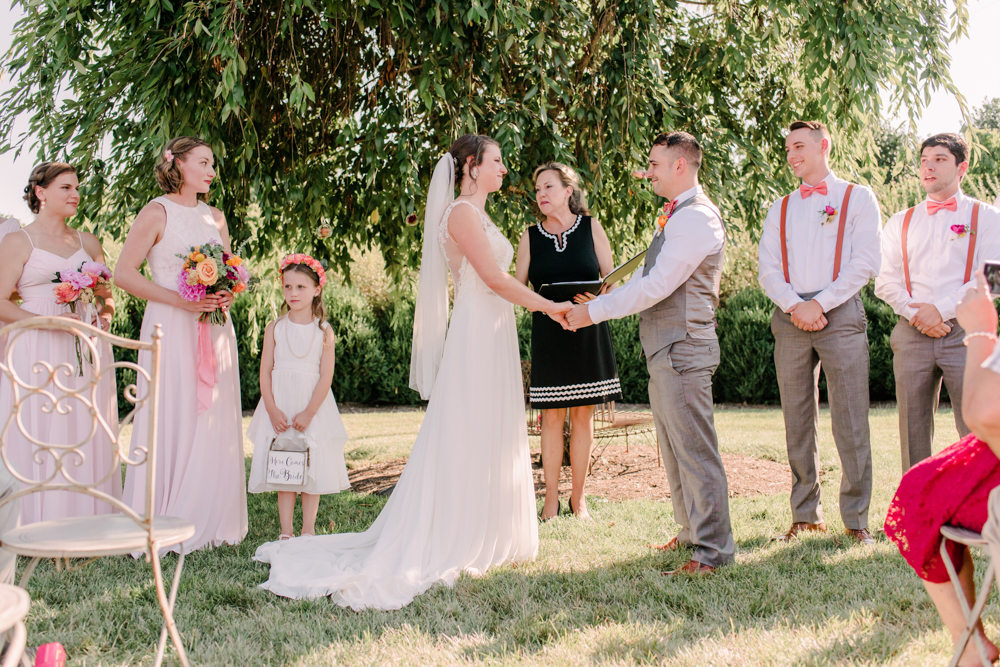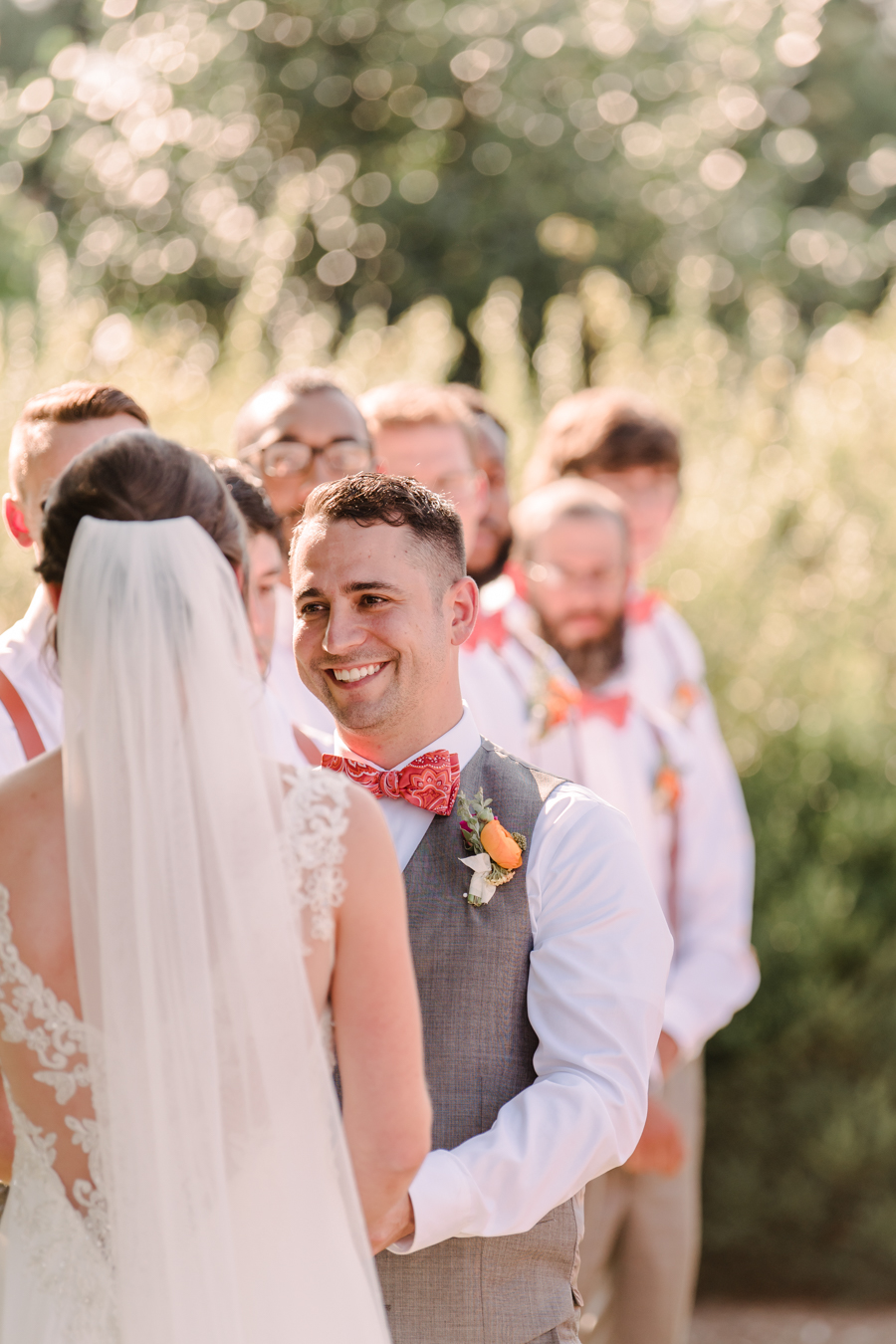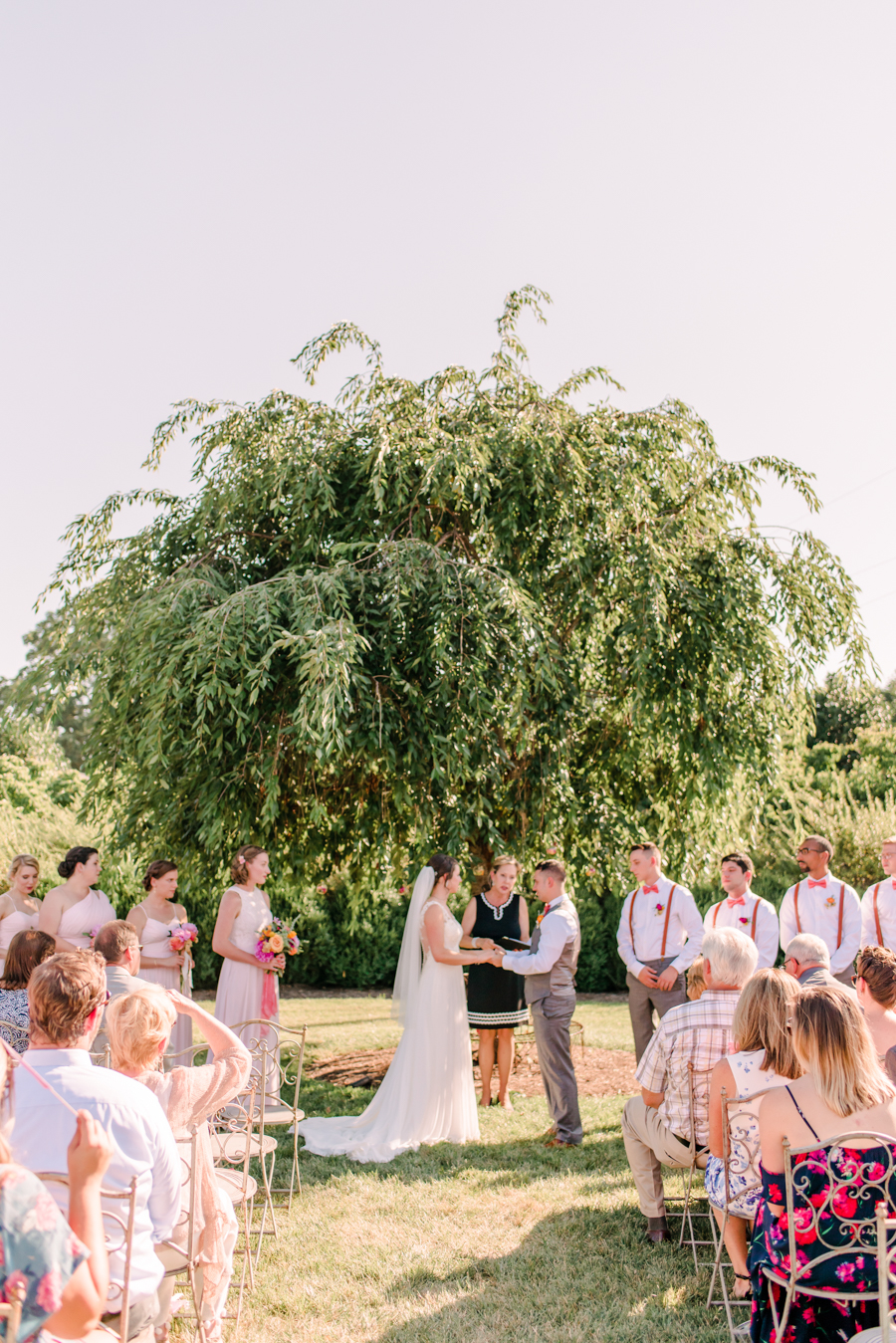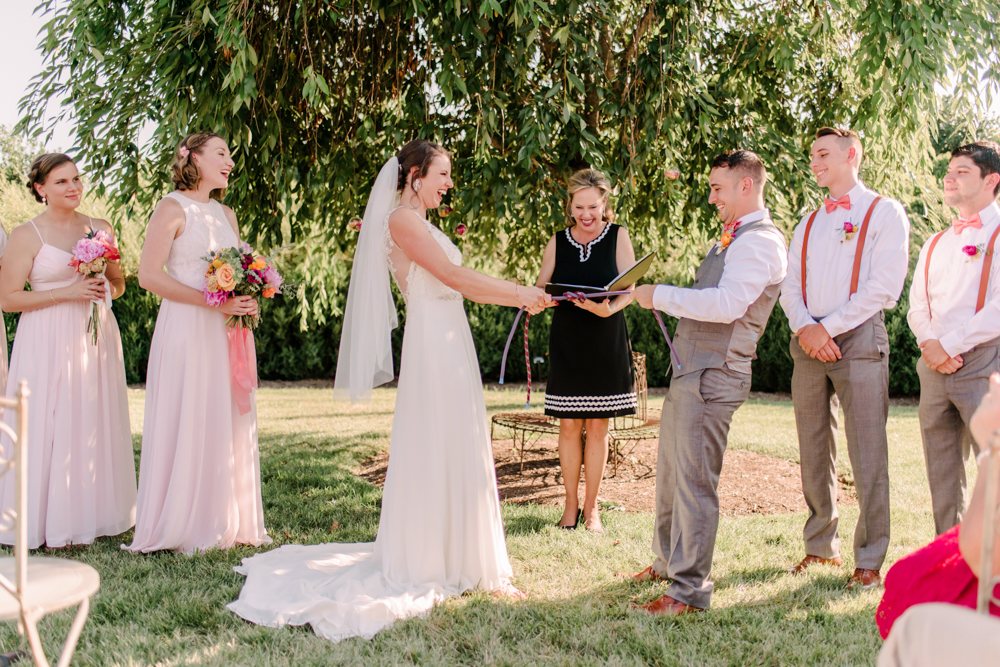 Tying the knot… and married!!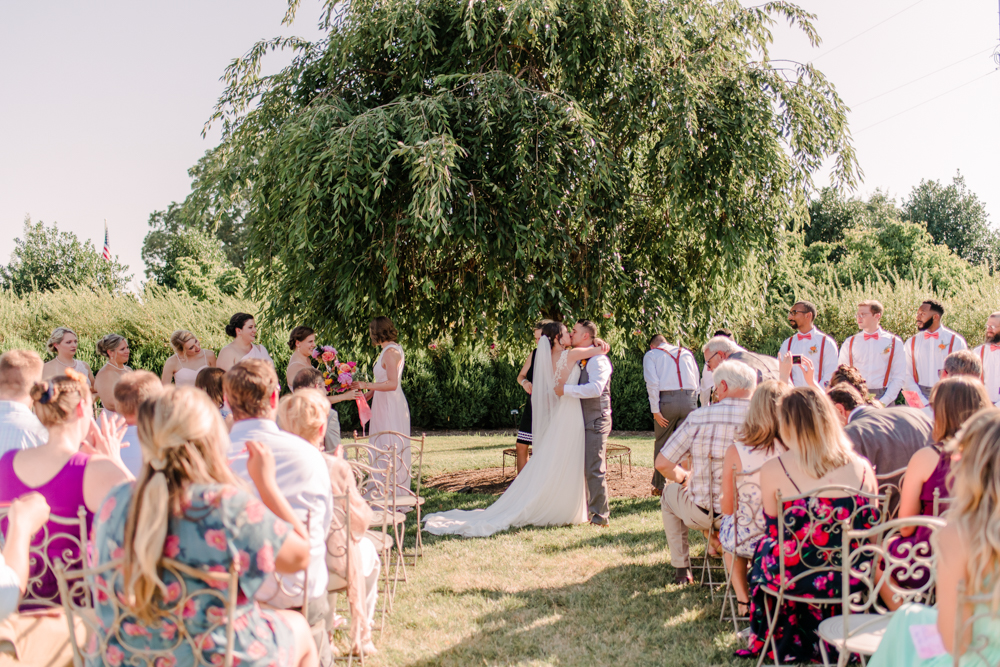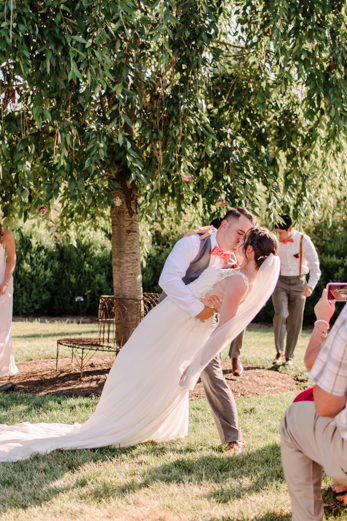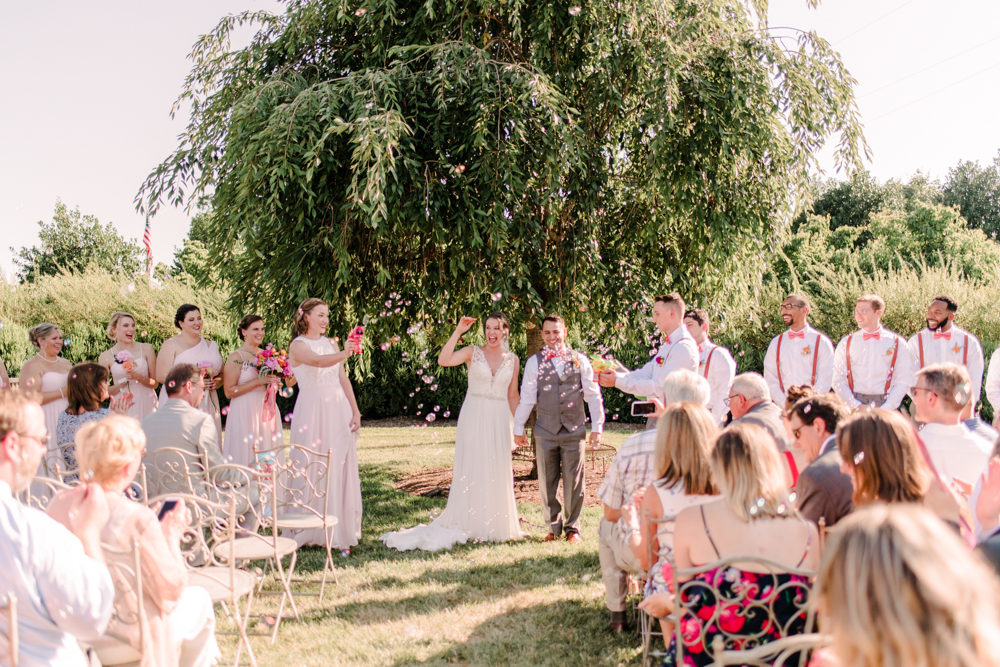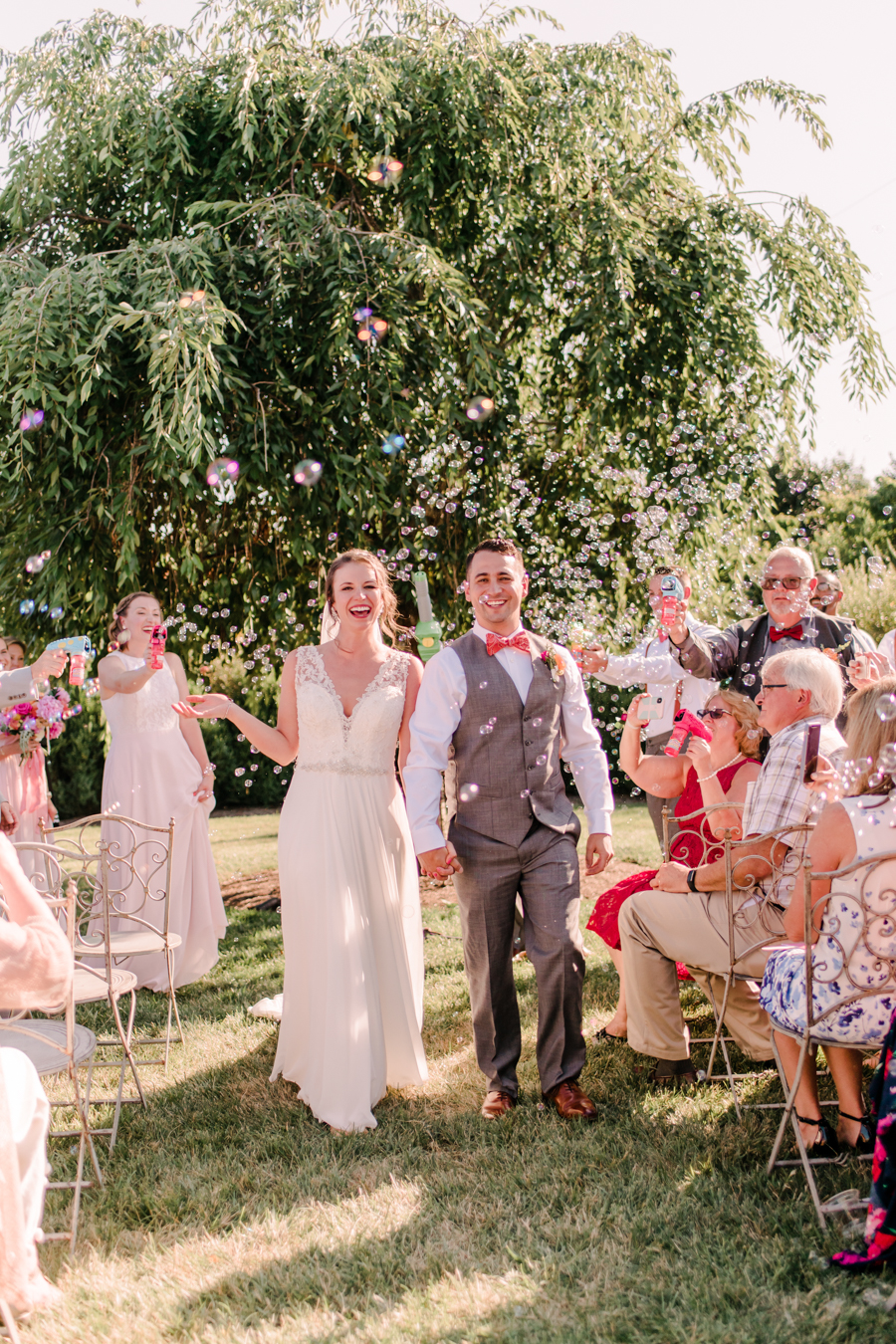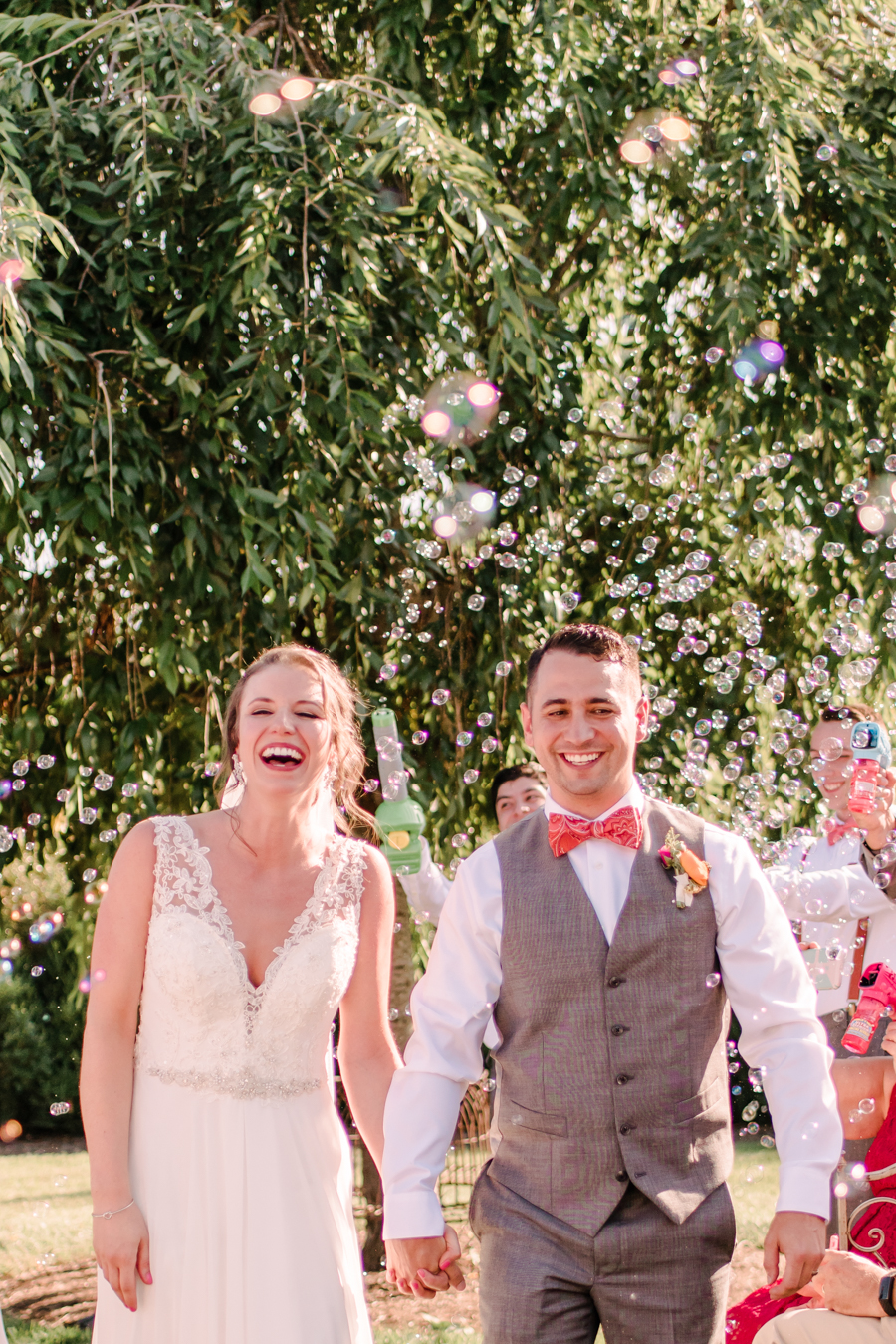 Bubble exits forever please!!!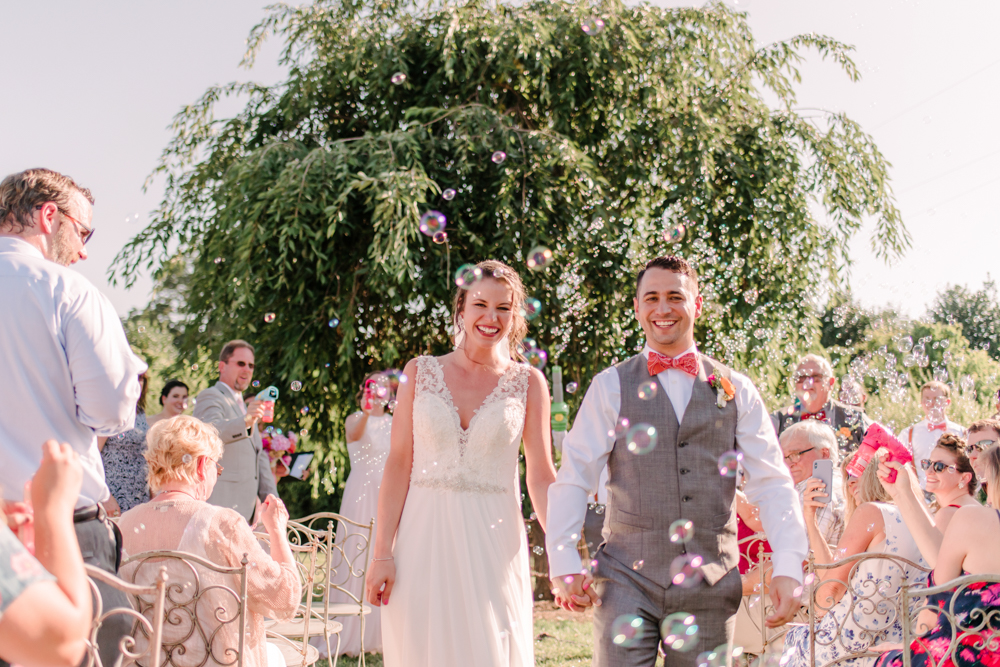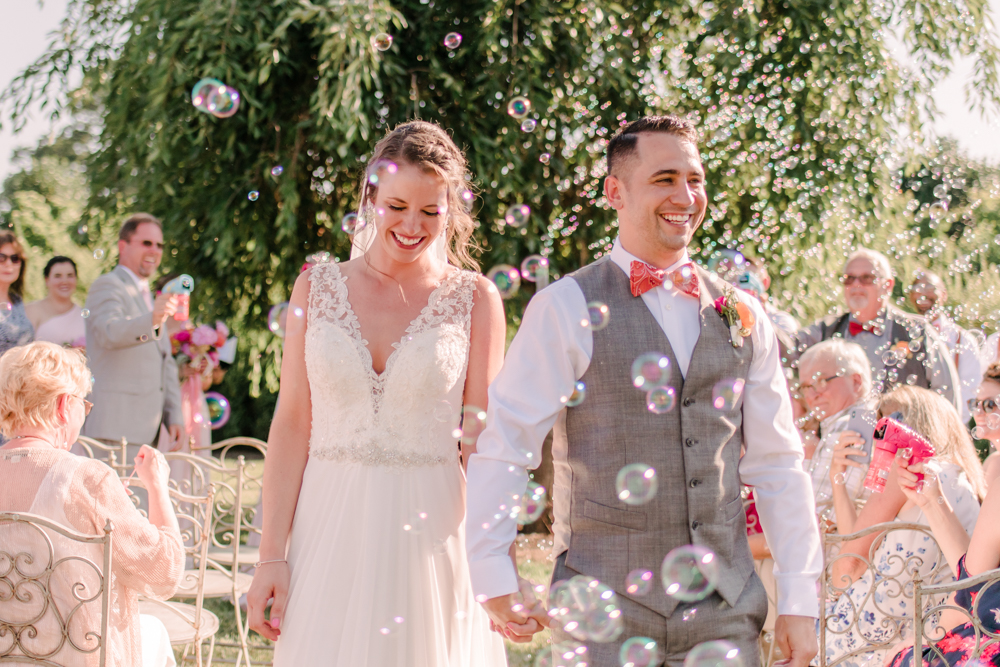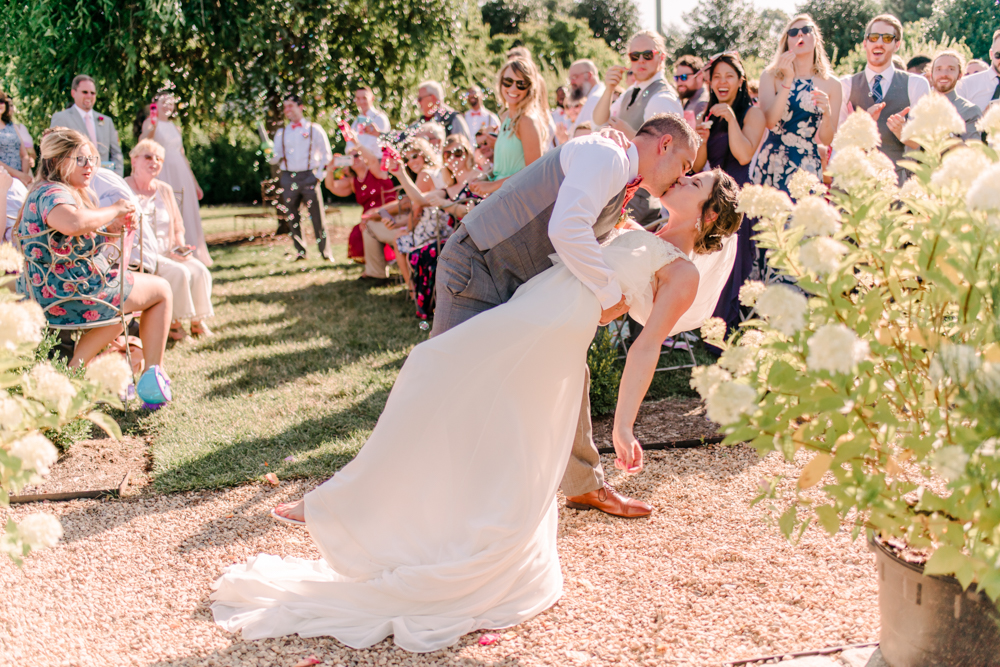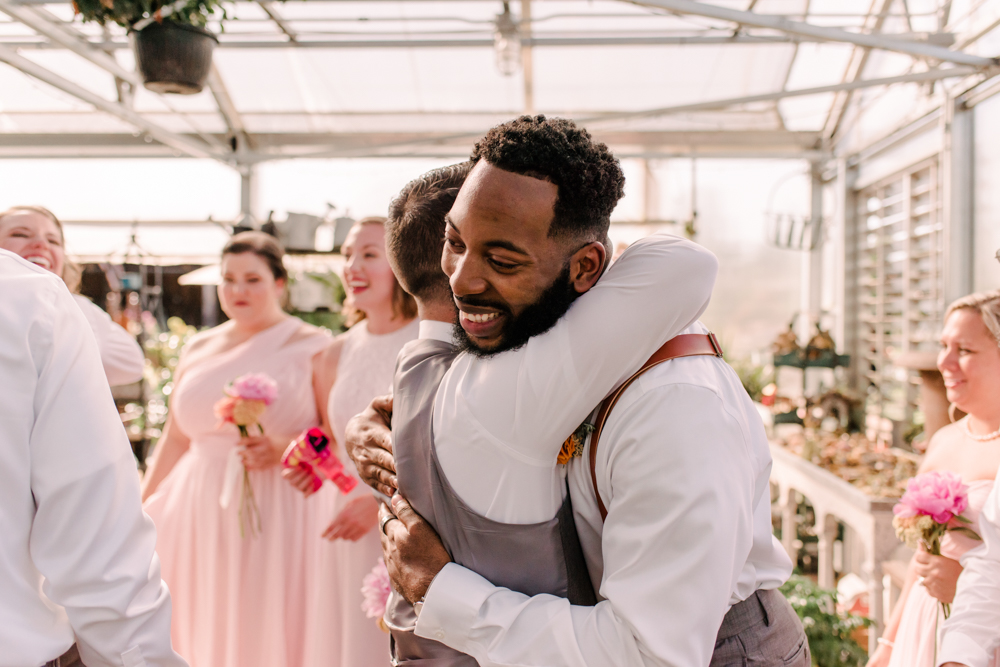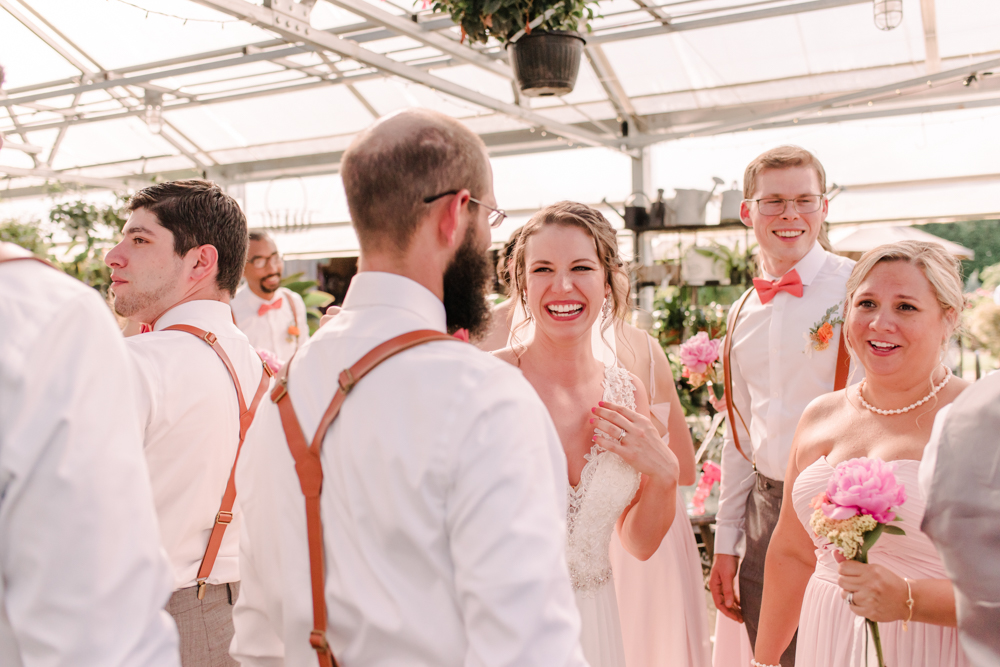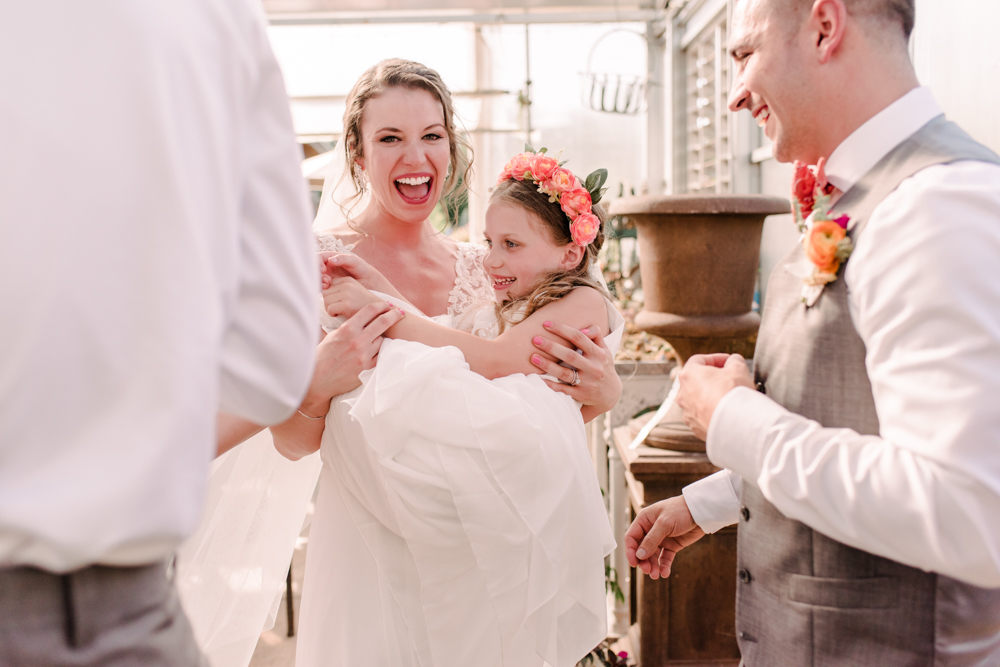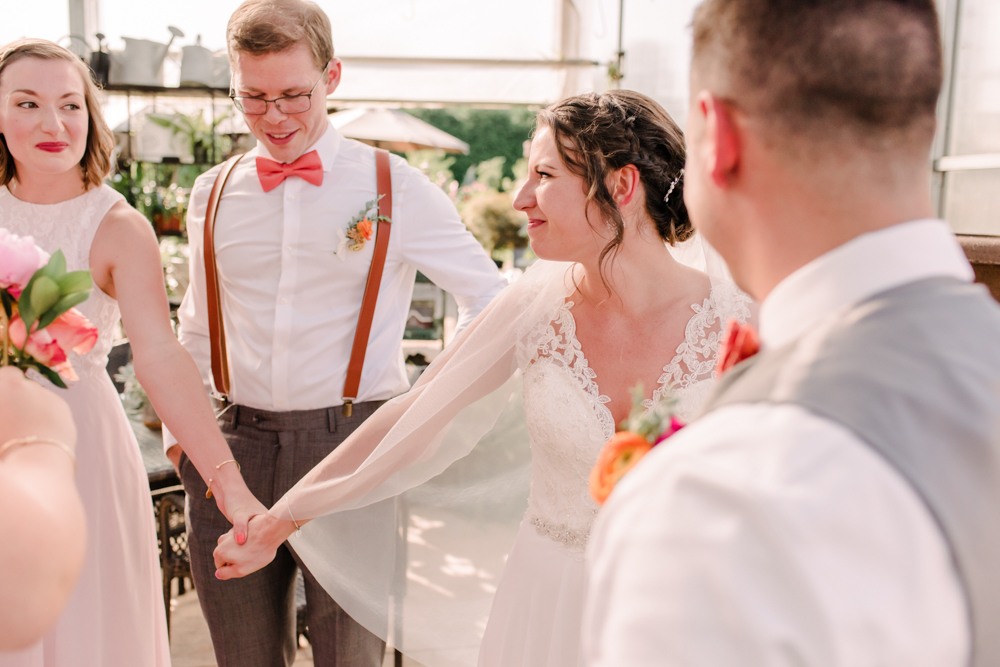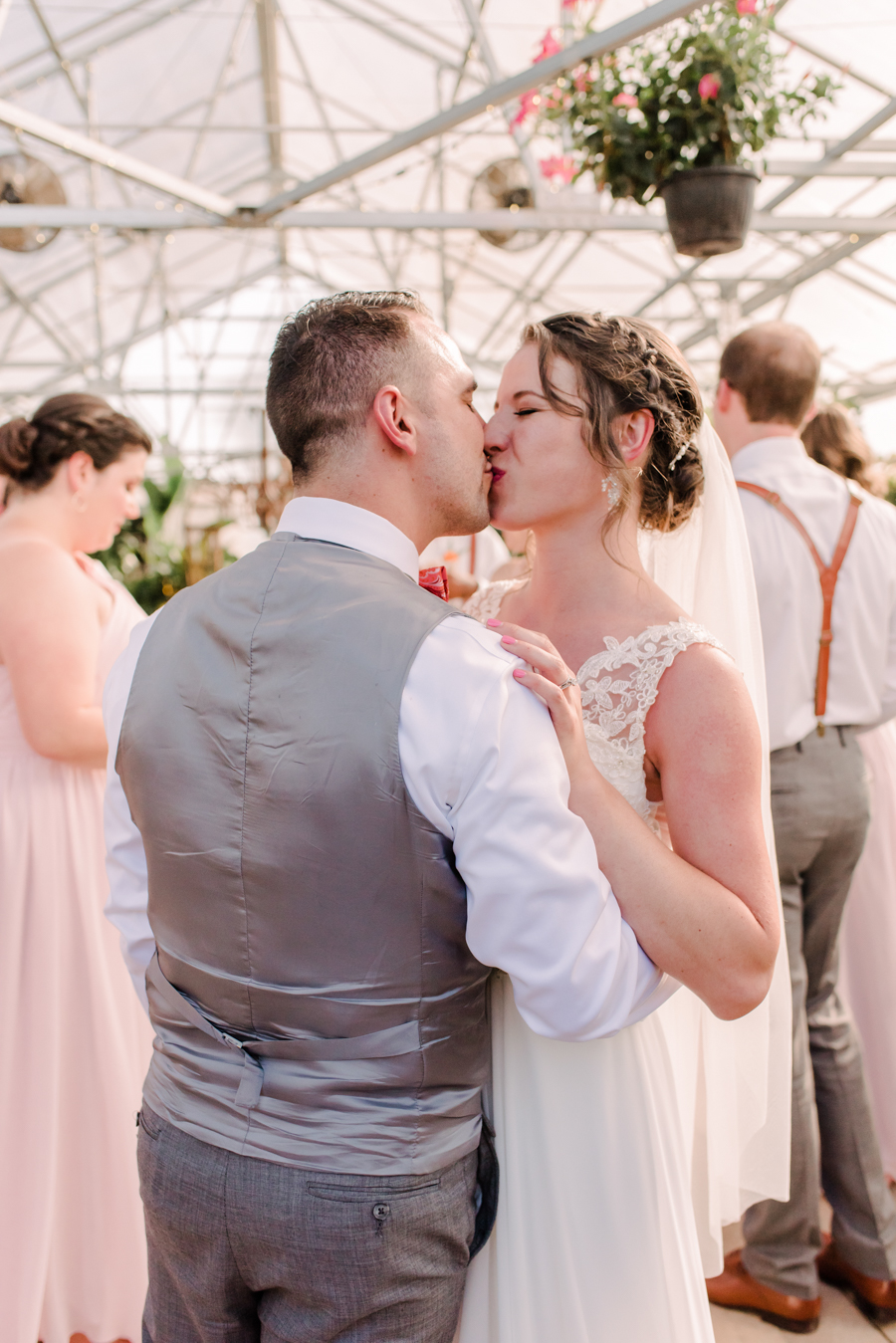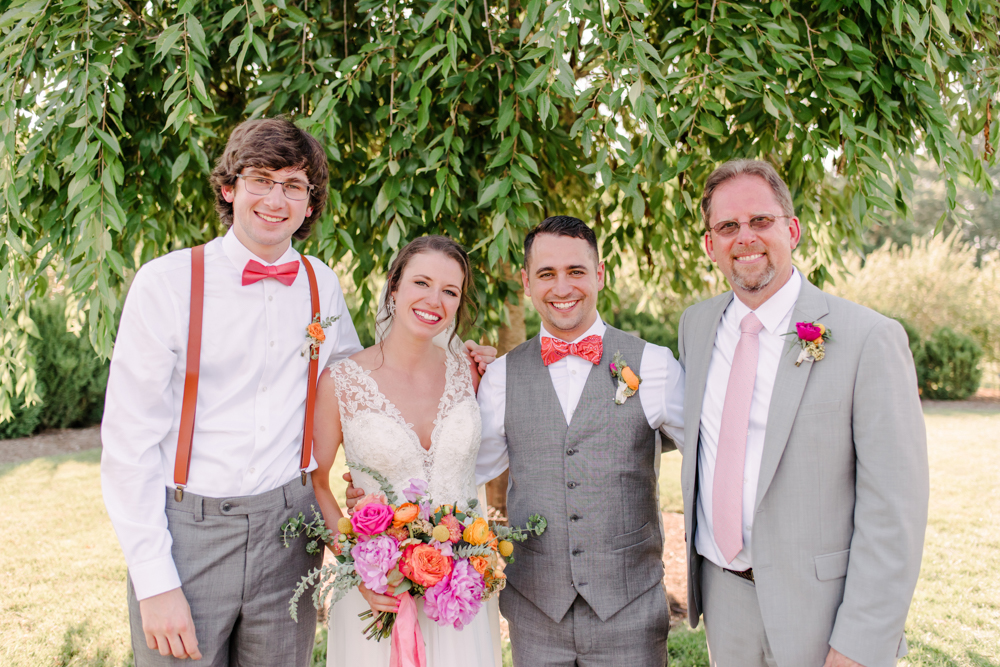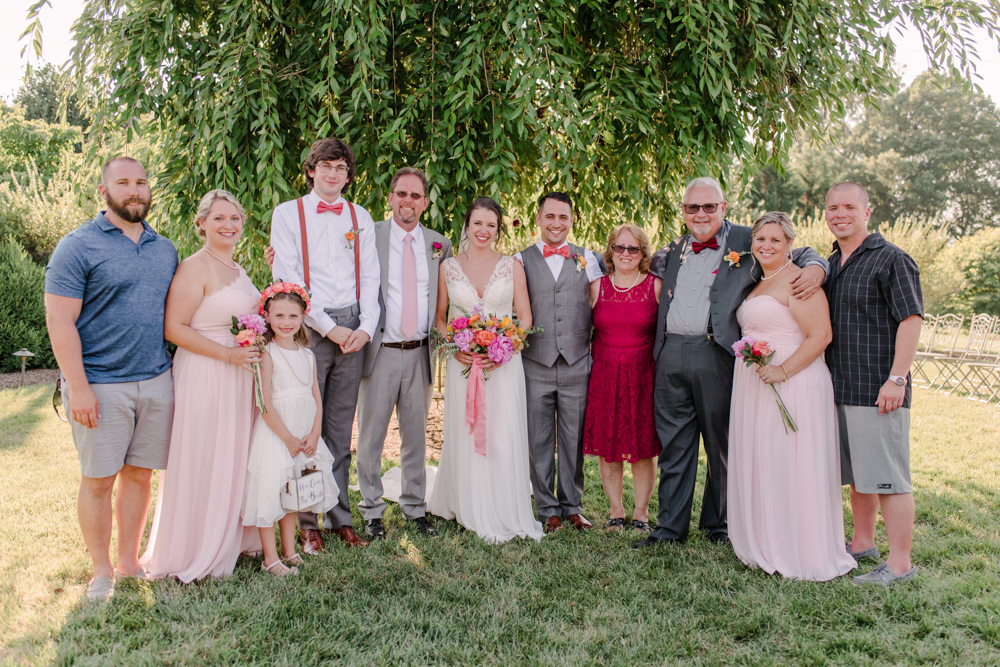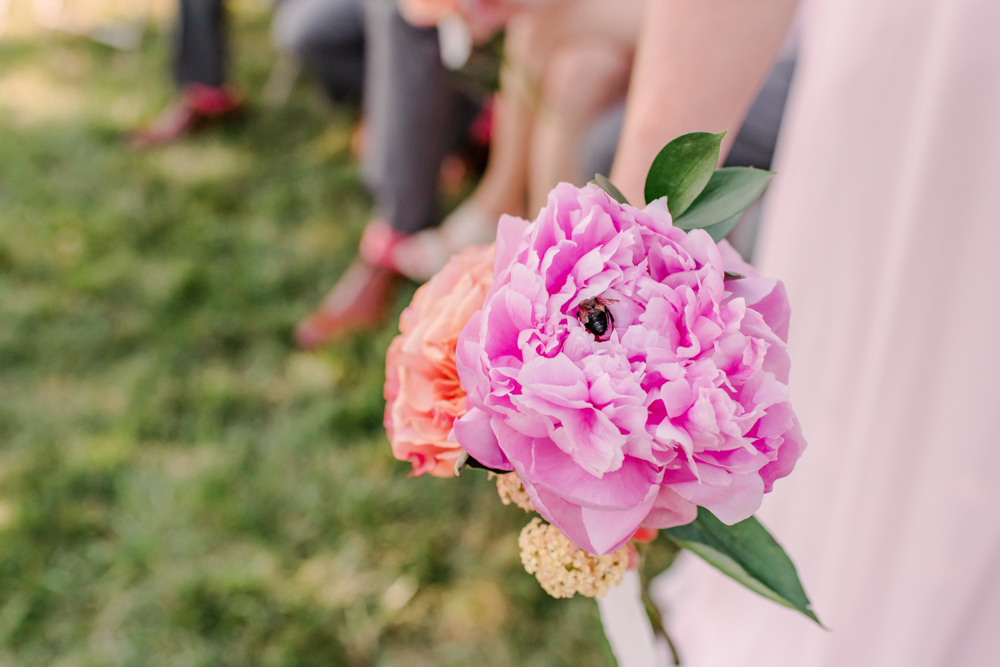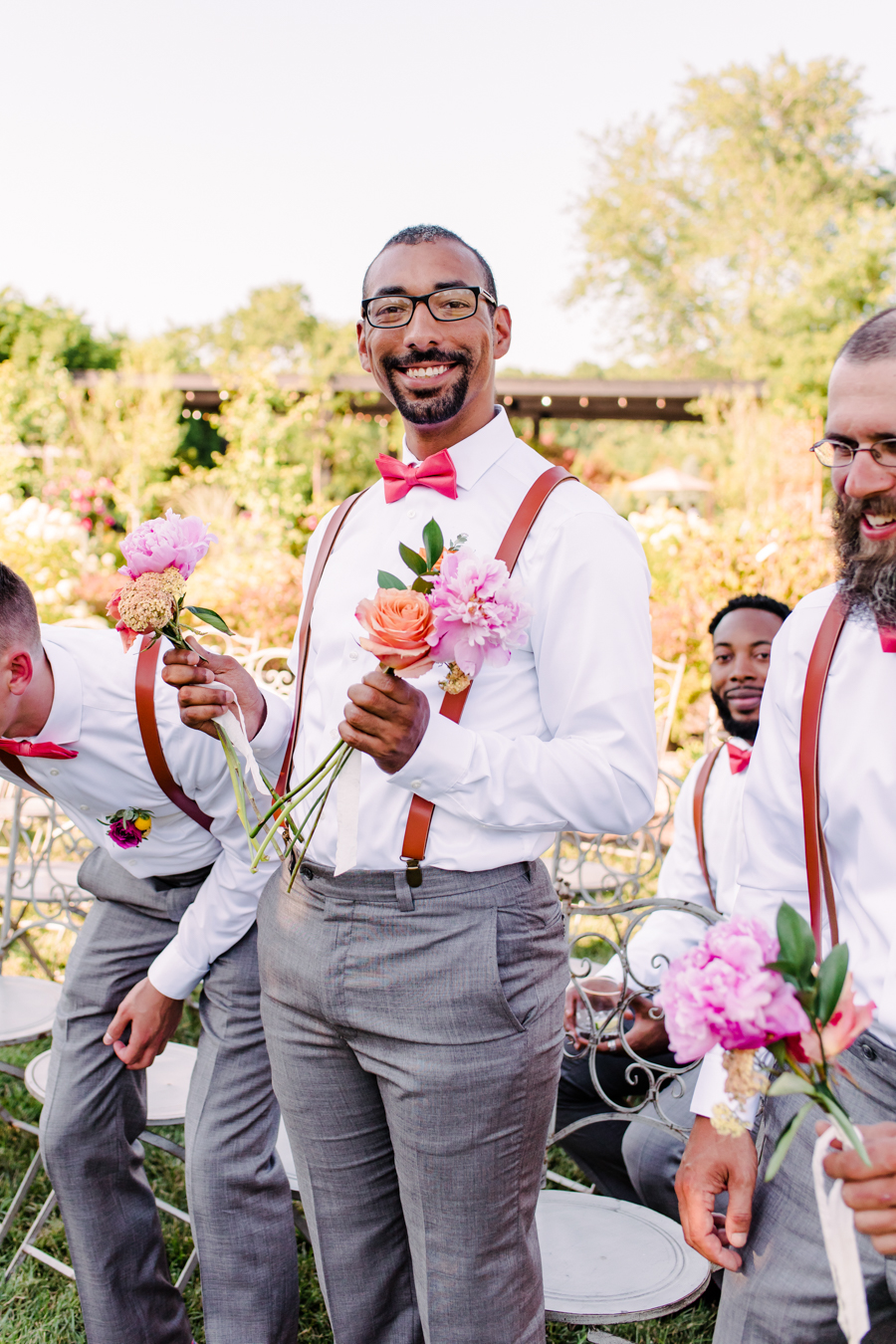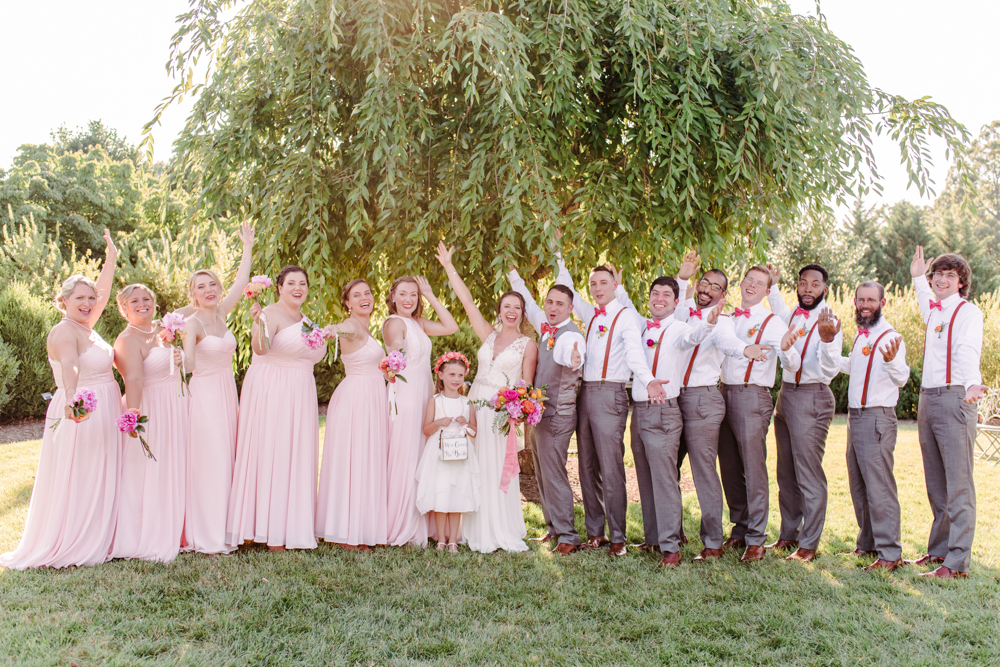 This crew was fantastic! And even put up with Jon barrel rolling out of their hands! haha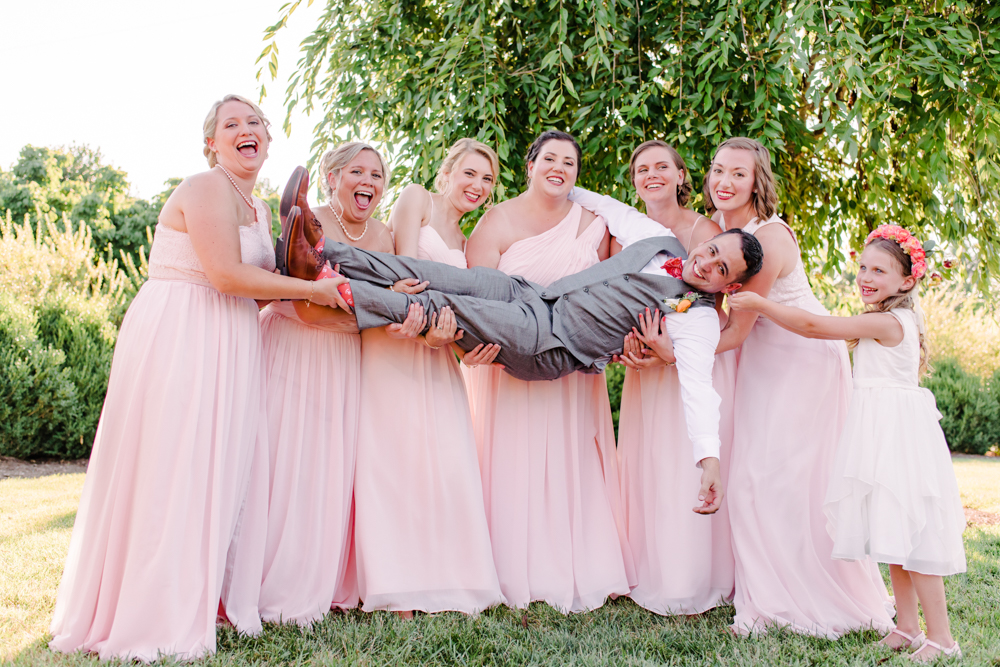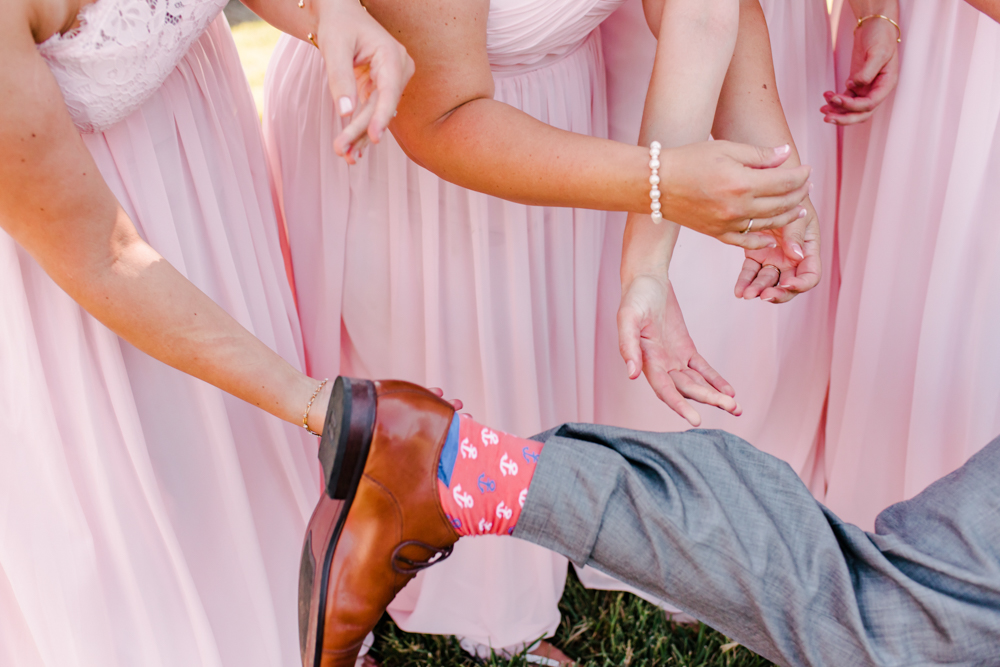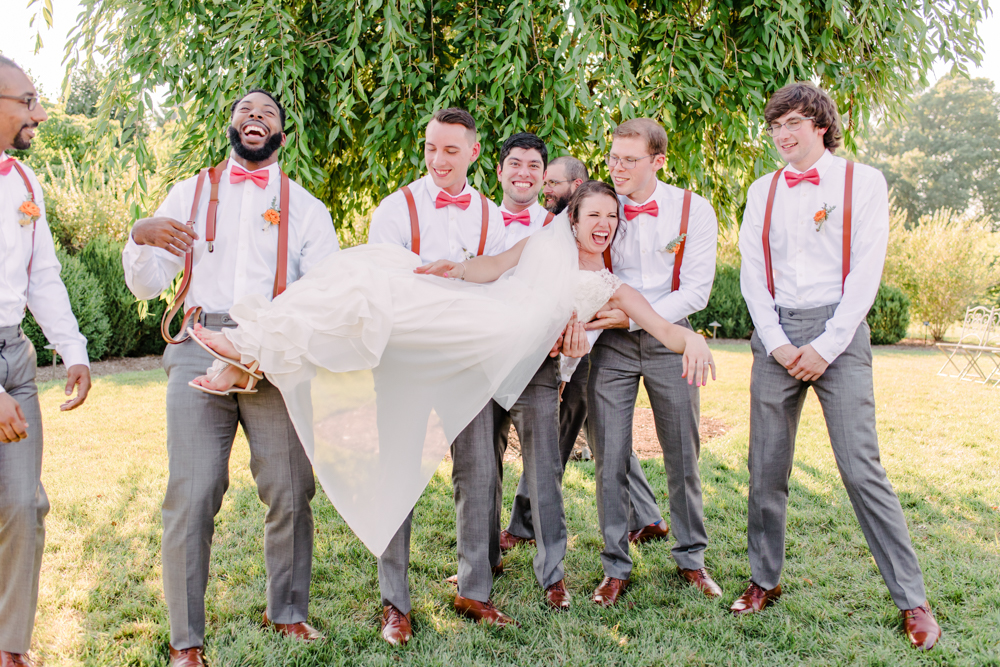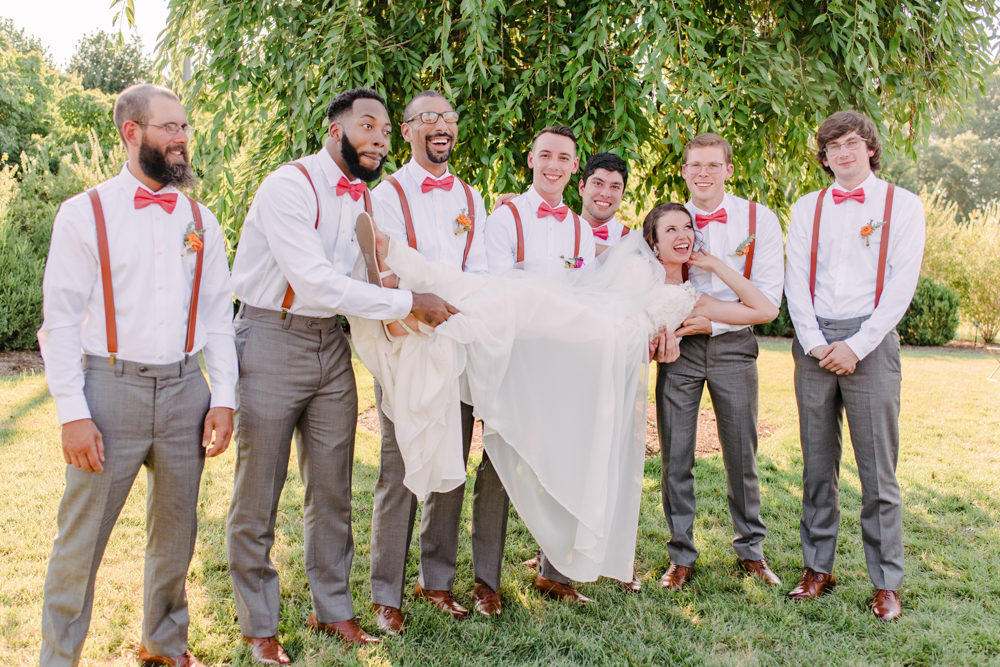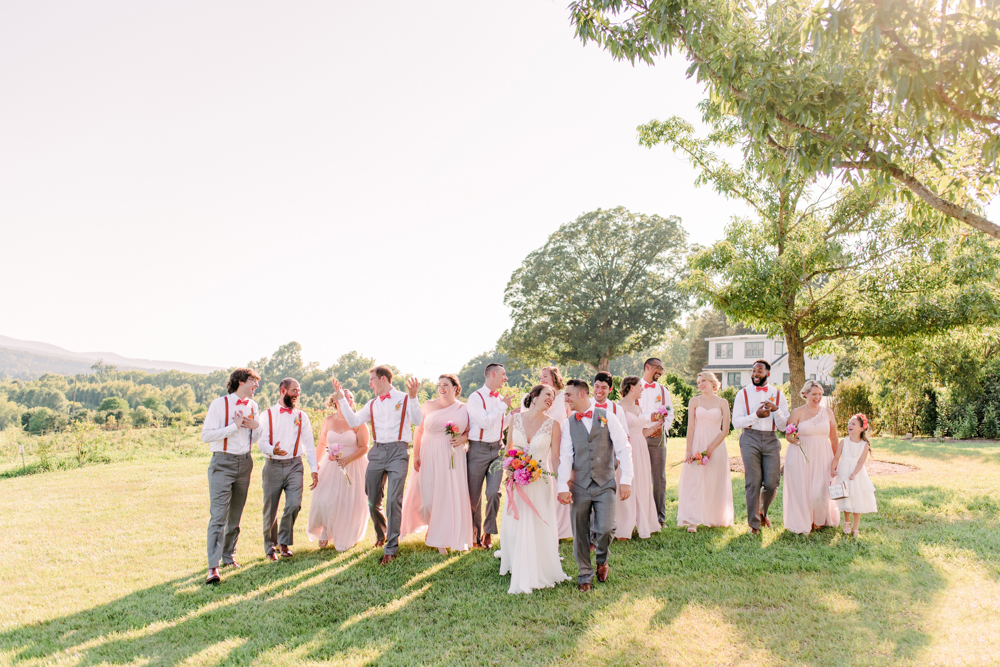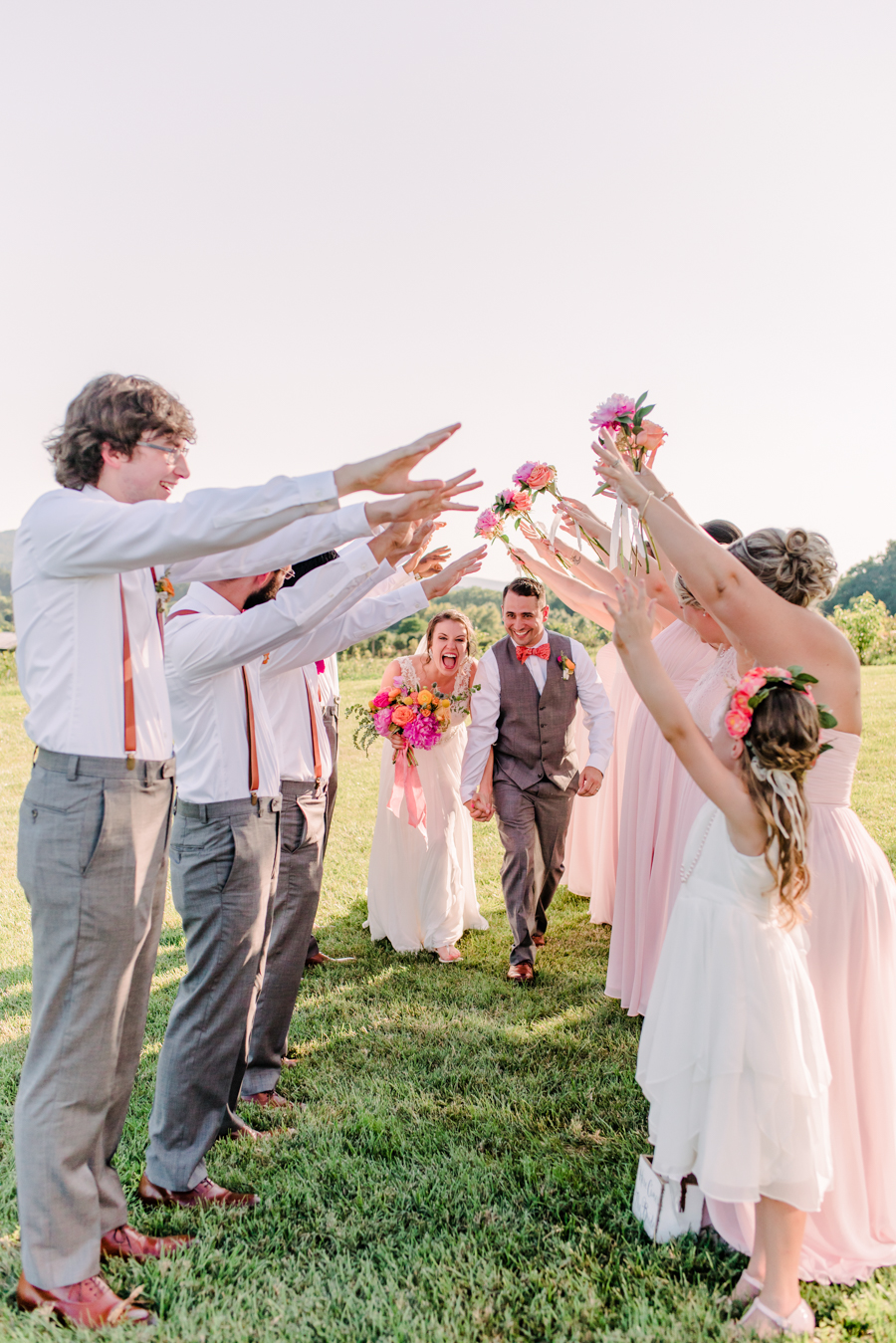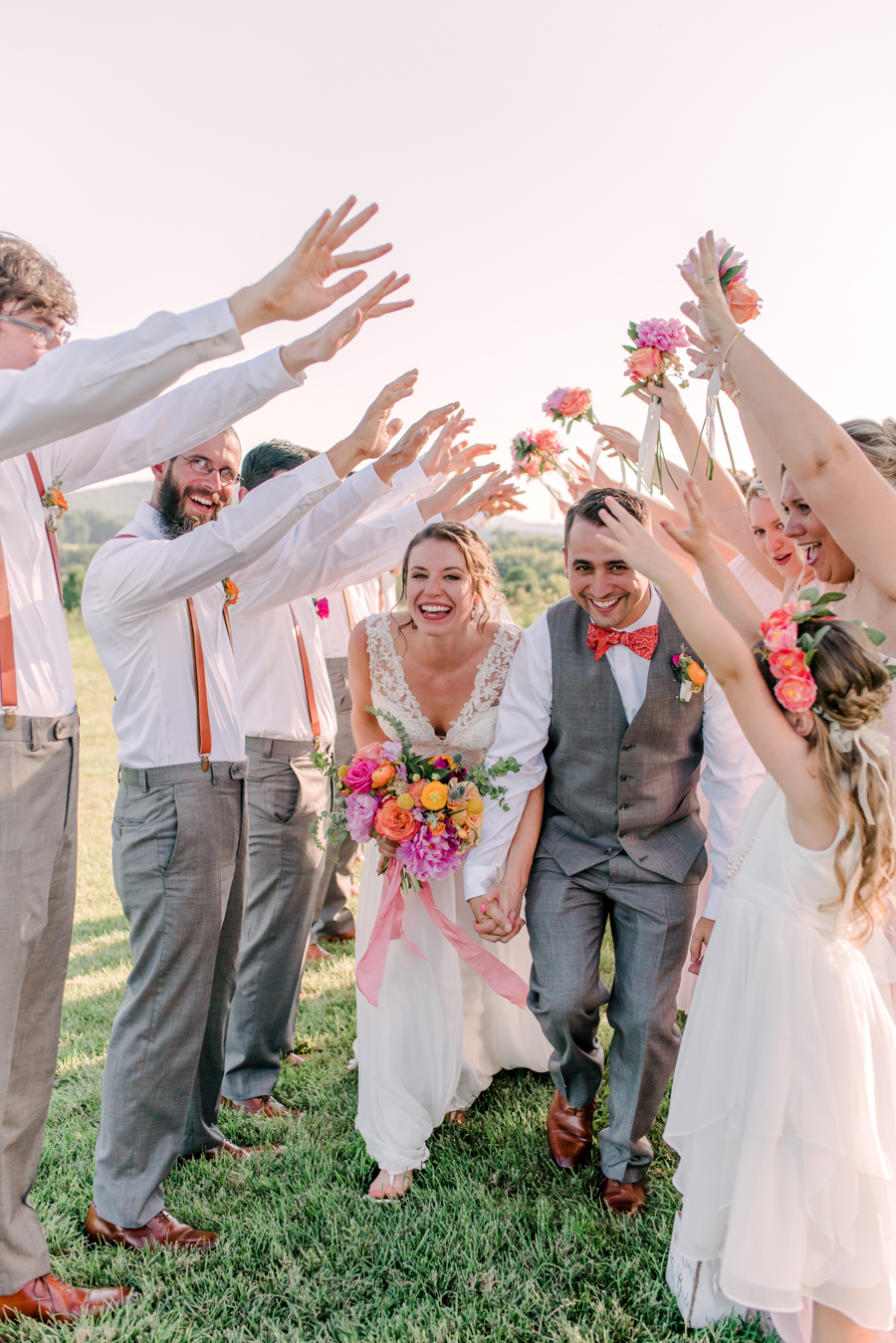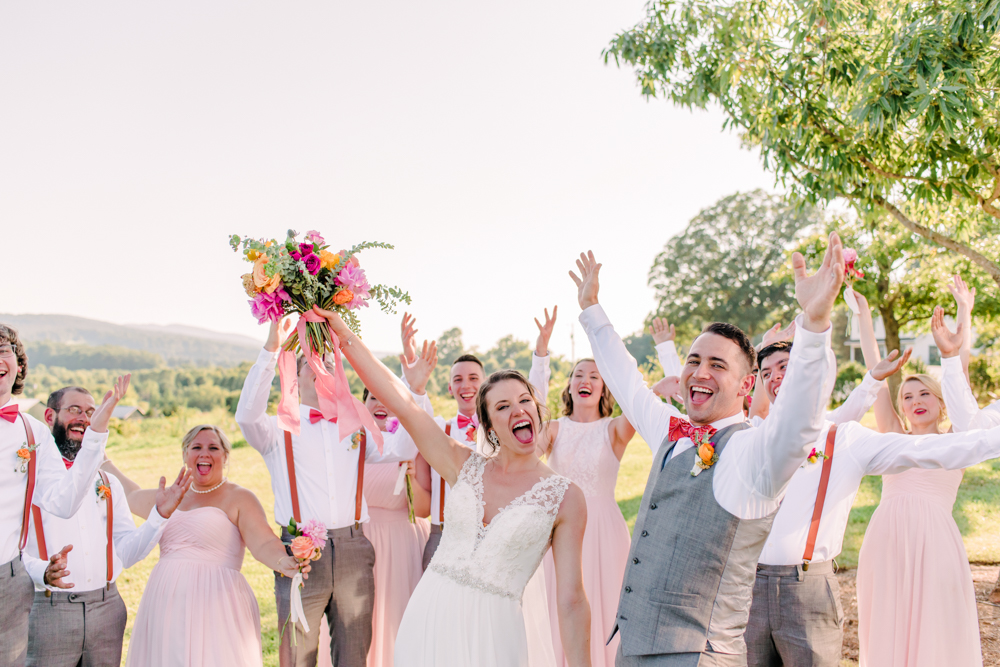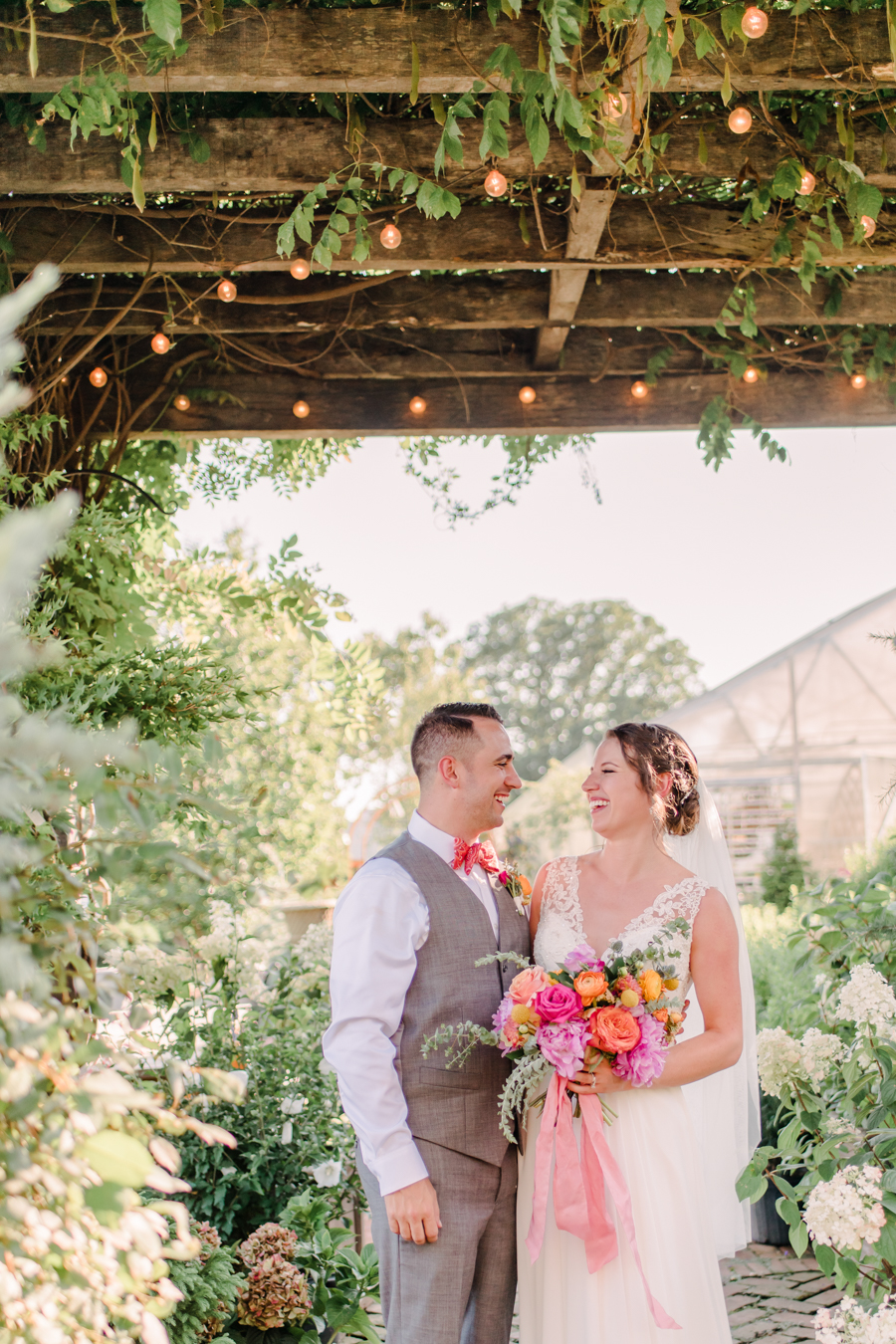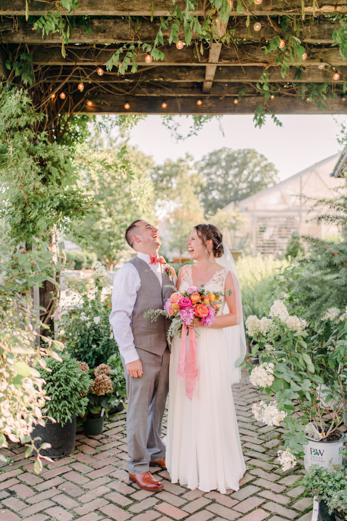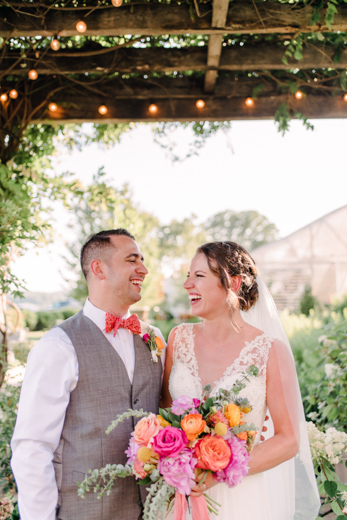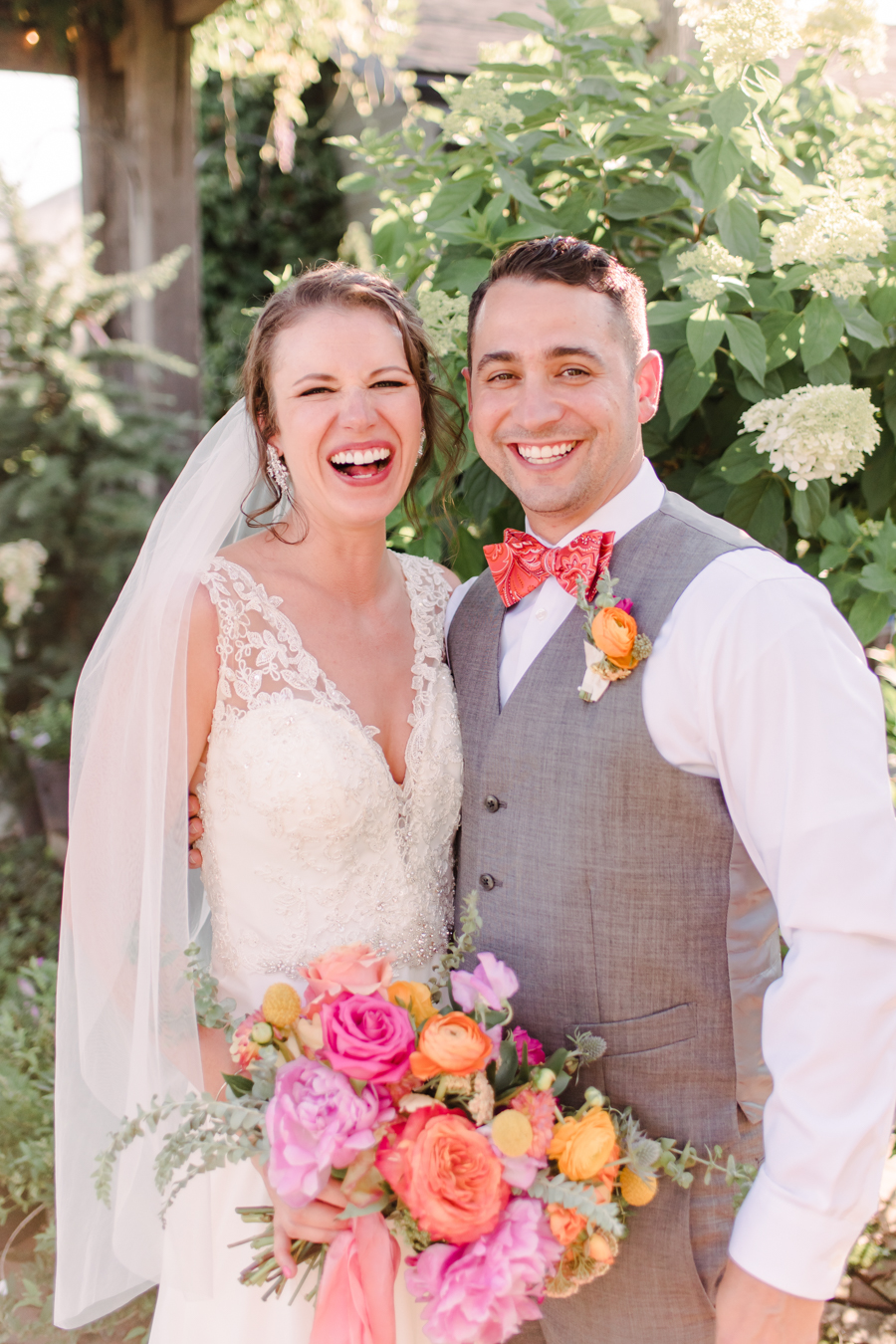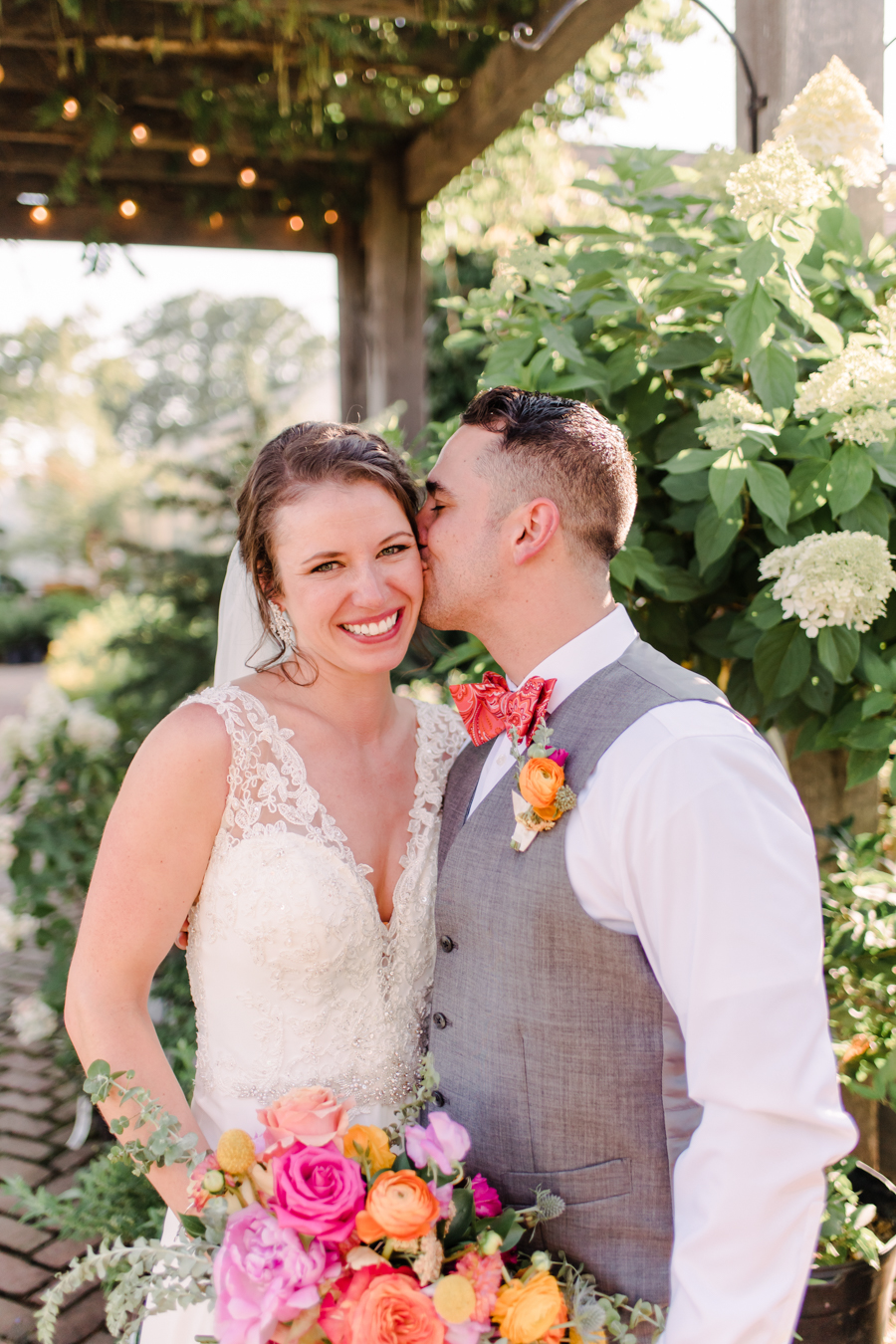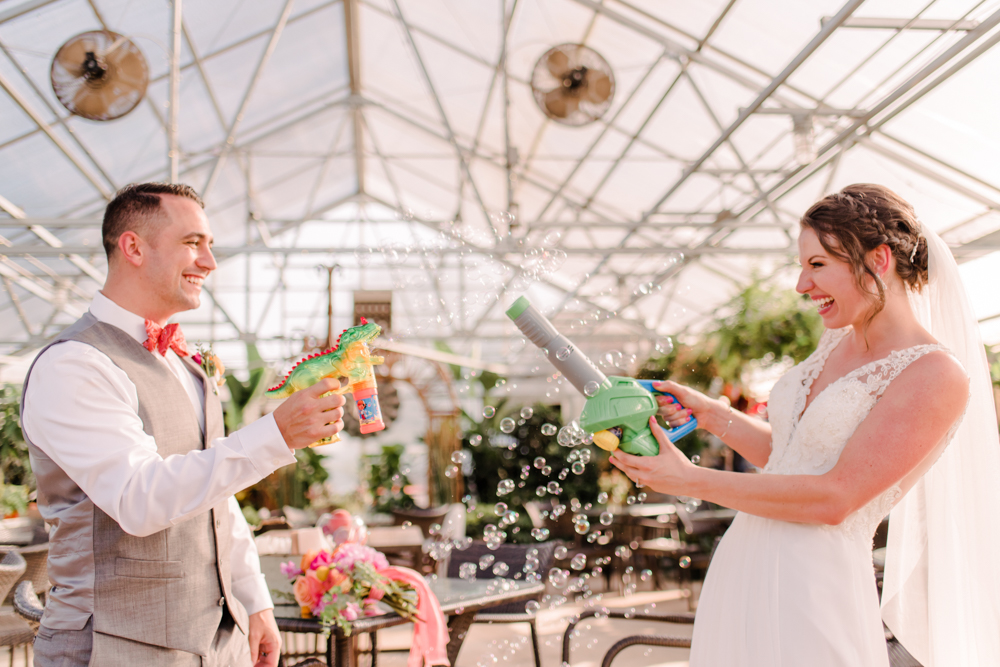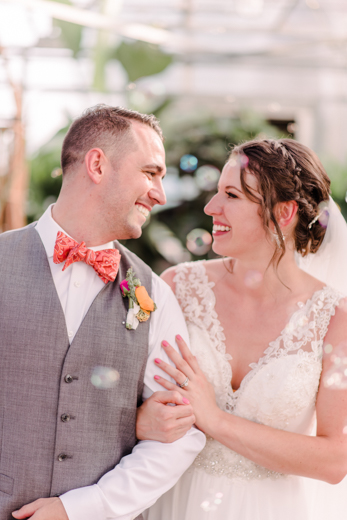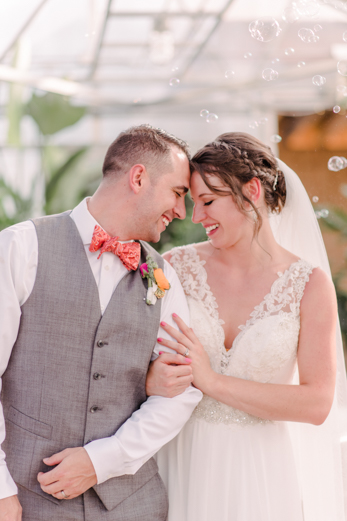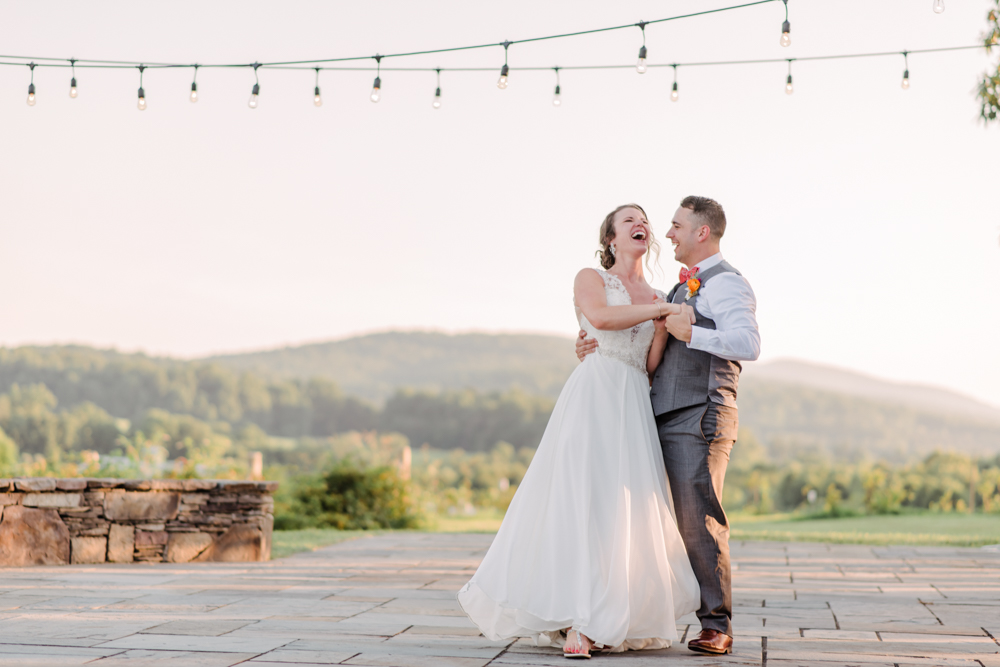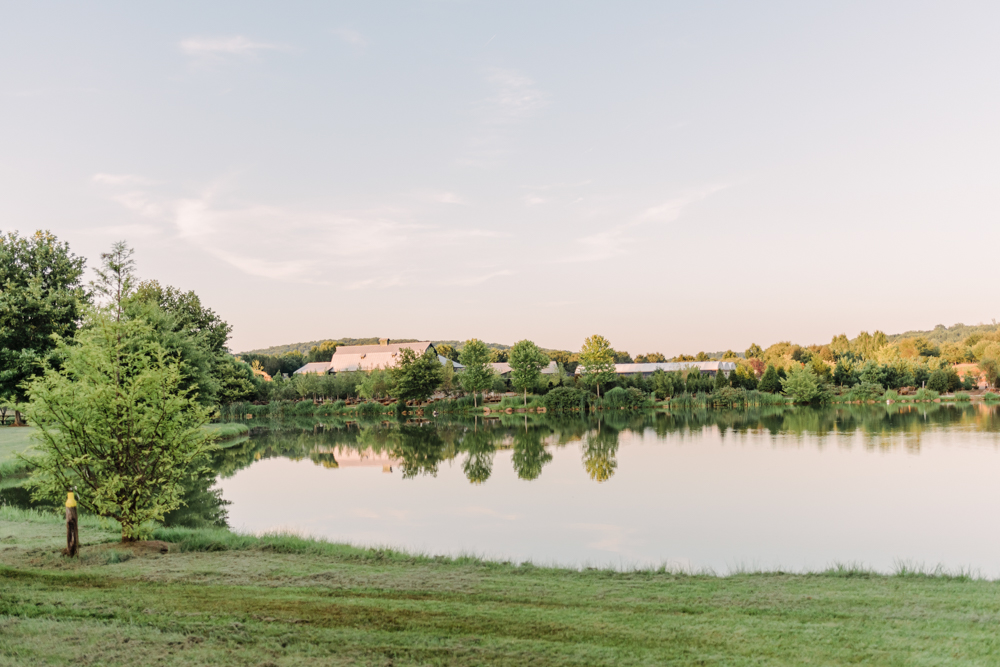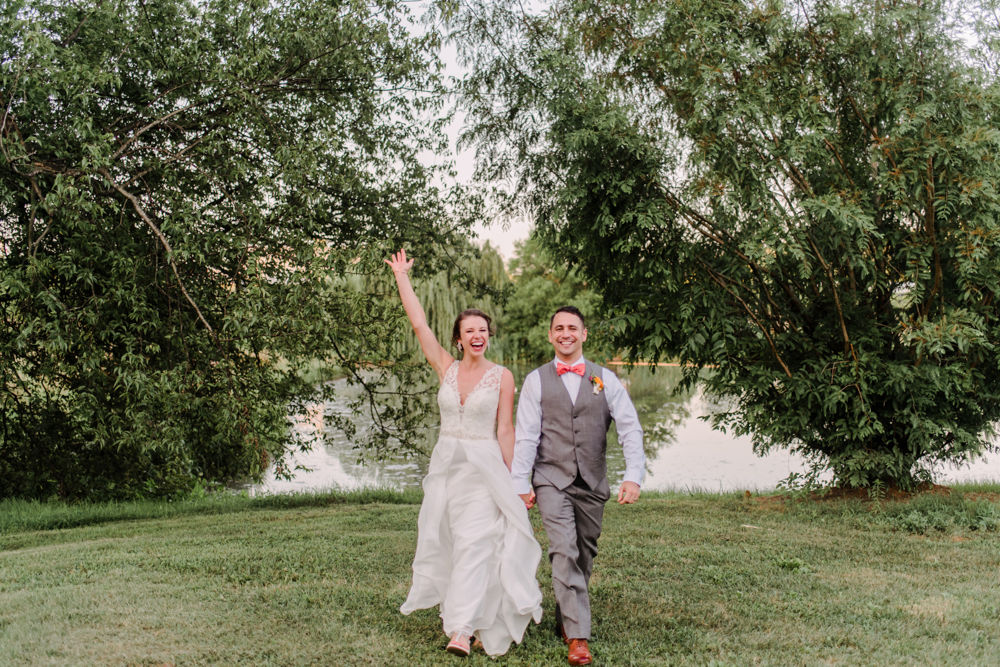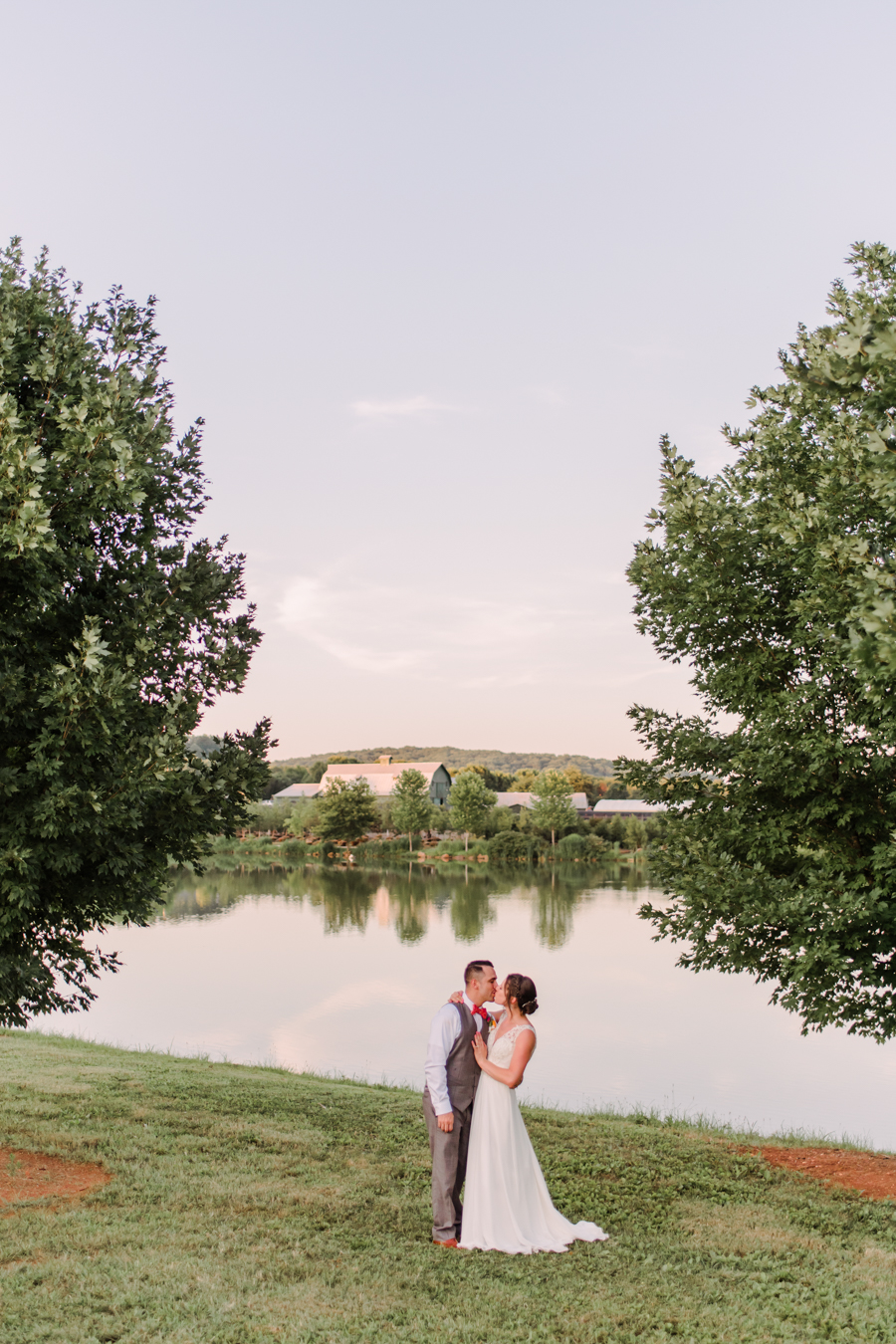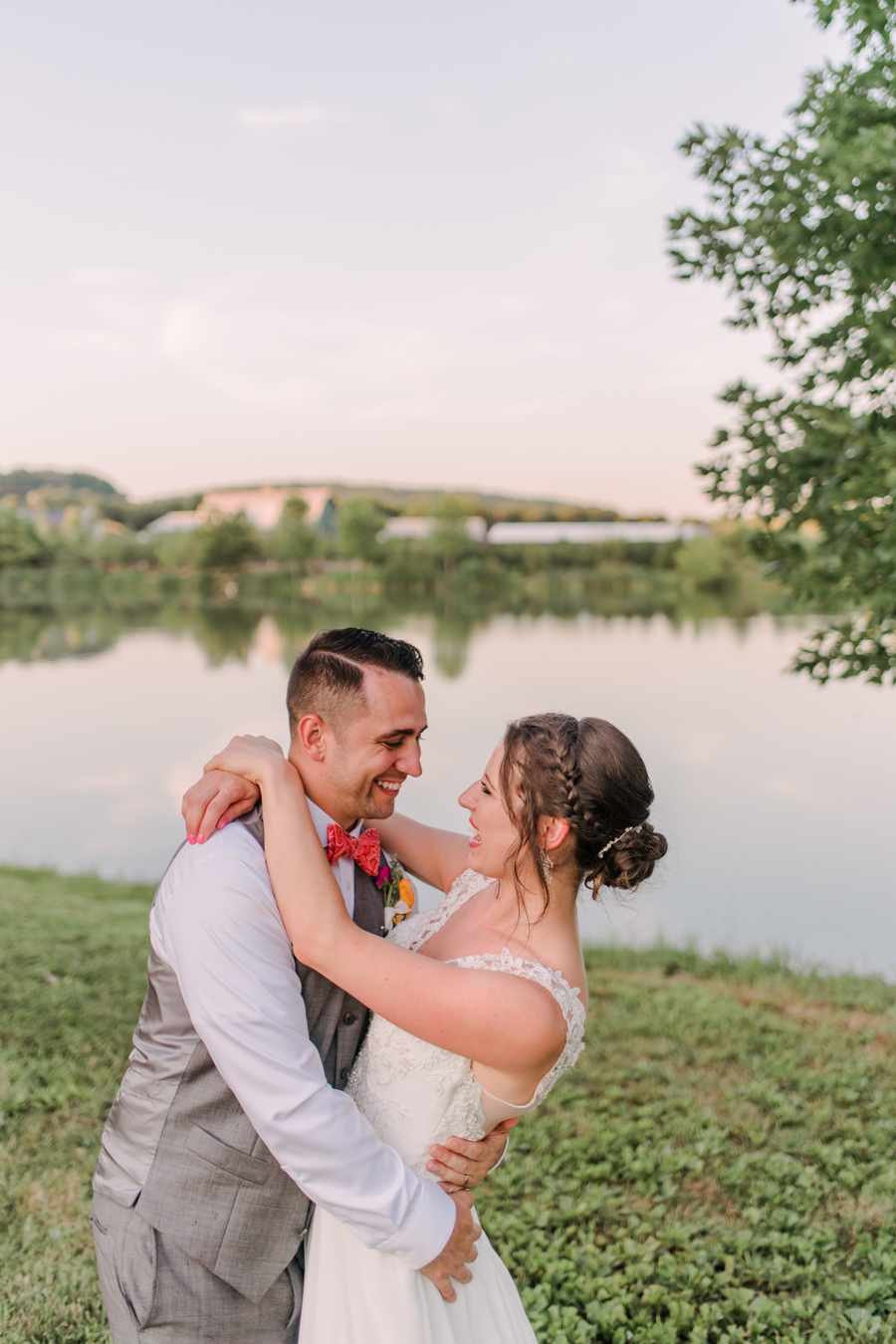 When we were at this lake, I thought we hit the jackpot for portraits…. then we went to the top of the hill!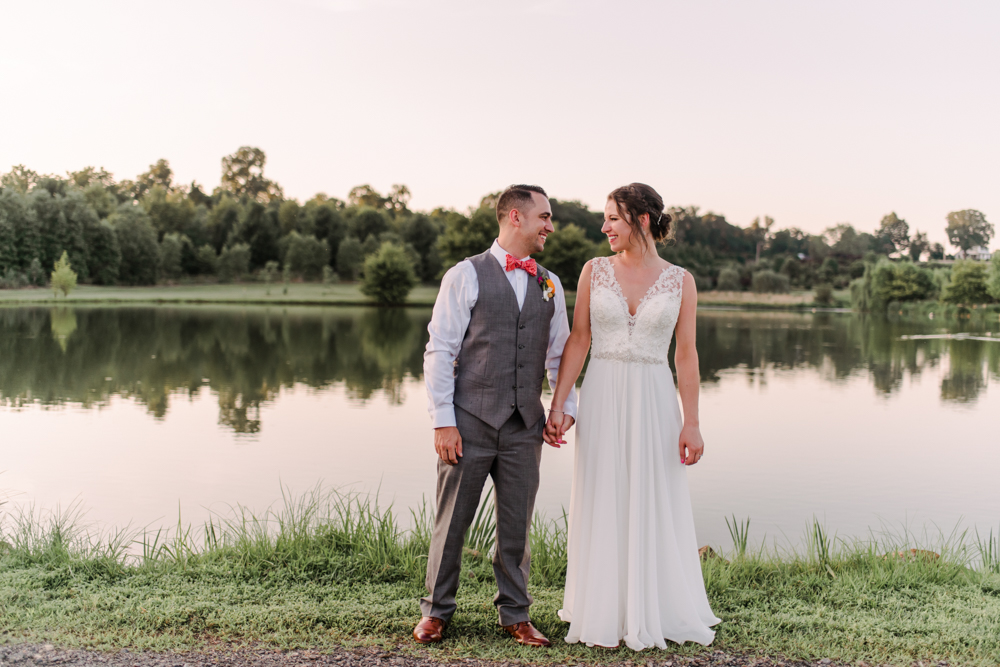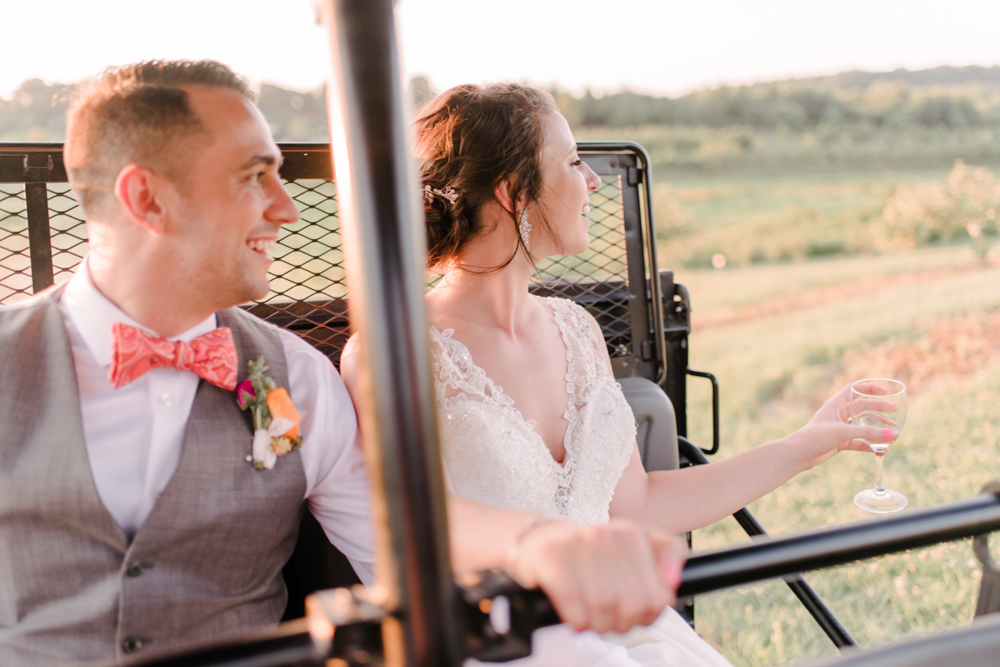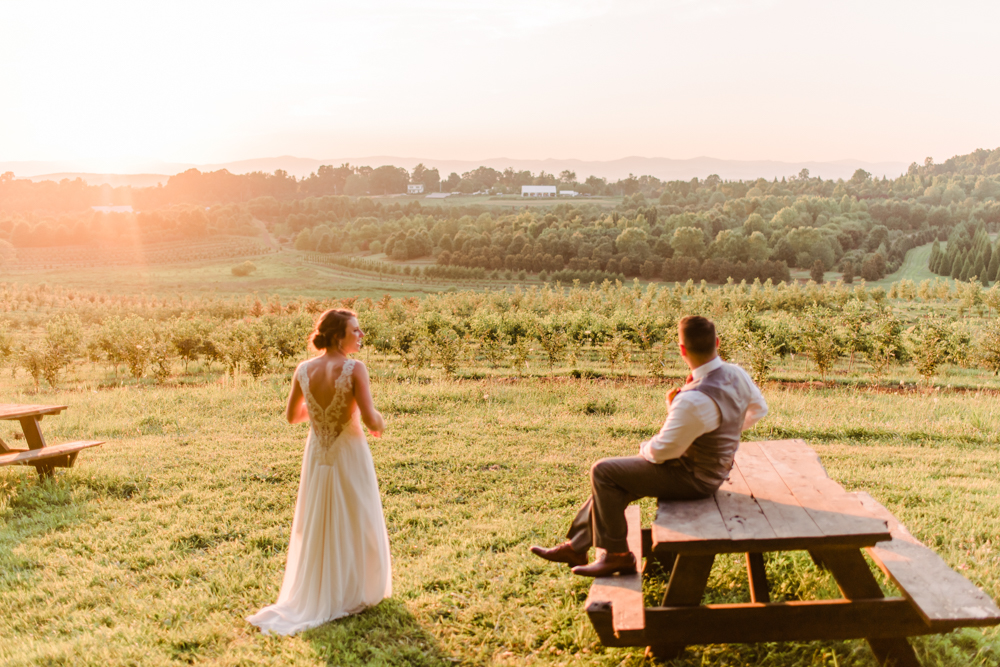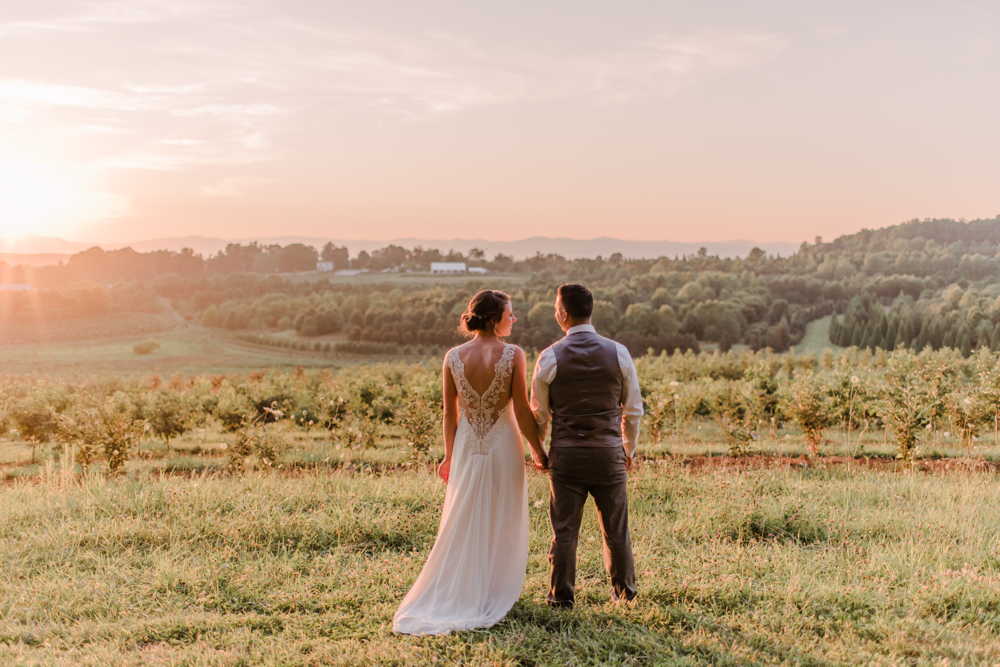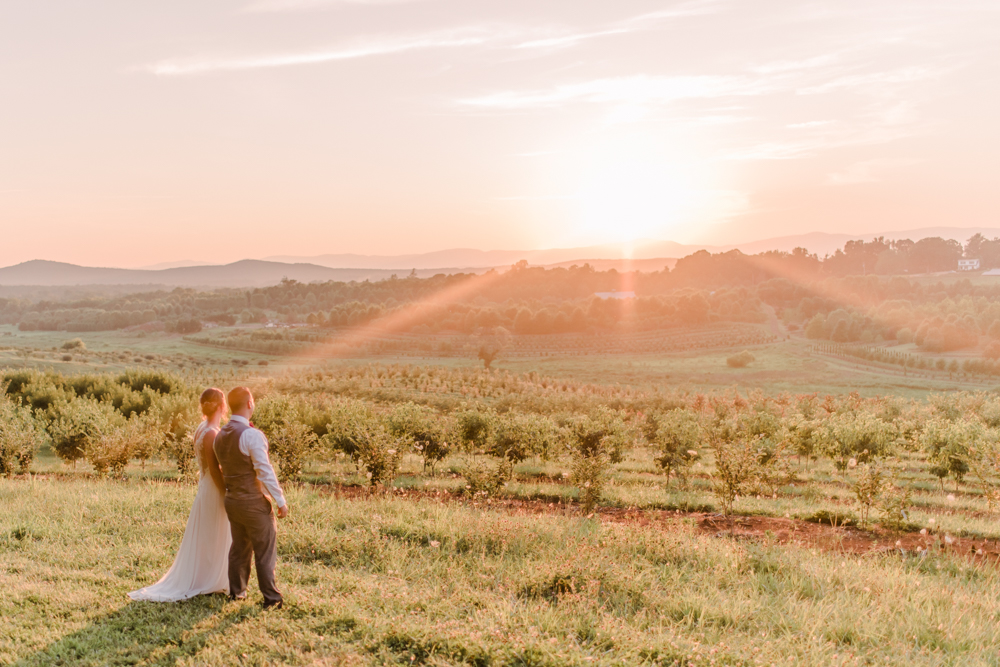 Unreal. Absolutely breathtaking!!! This venue is simply incredible yall. In fact, I'm so obsessed with this venue, I completely convinced a friend of mine to check it out for her own wedding (success) and I cannot wait!!! I'm so grateful we could get a golf cart ride up here to take it all in!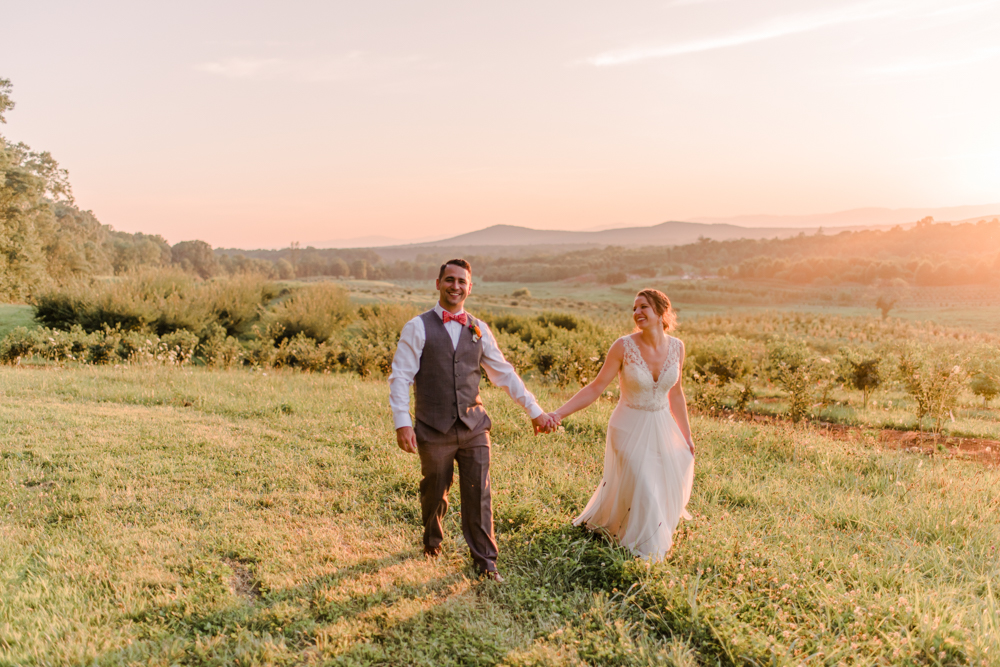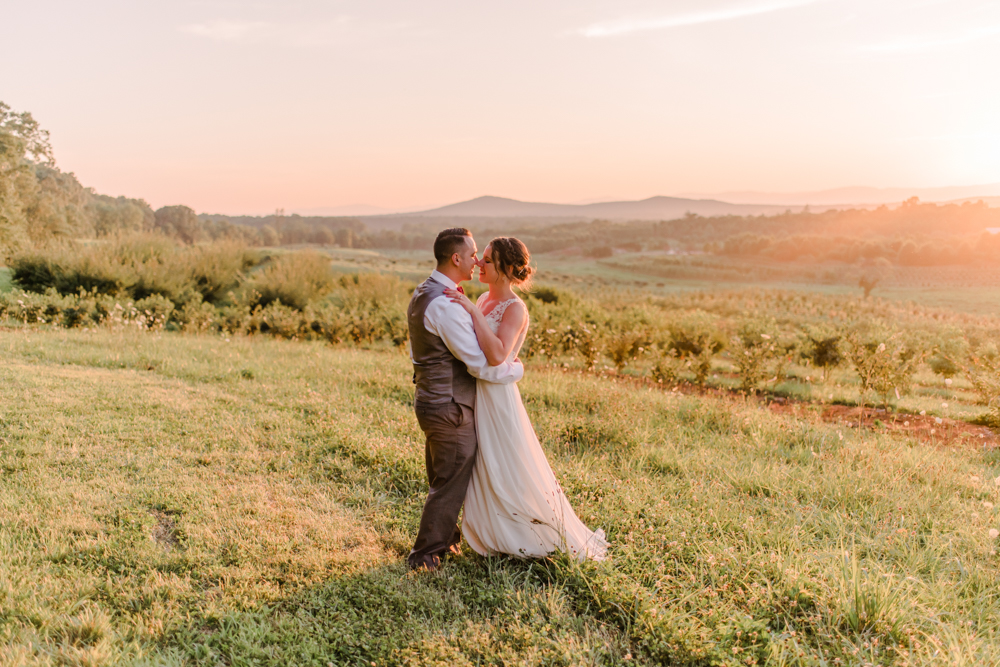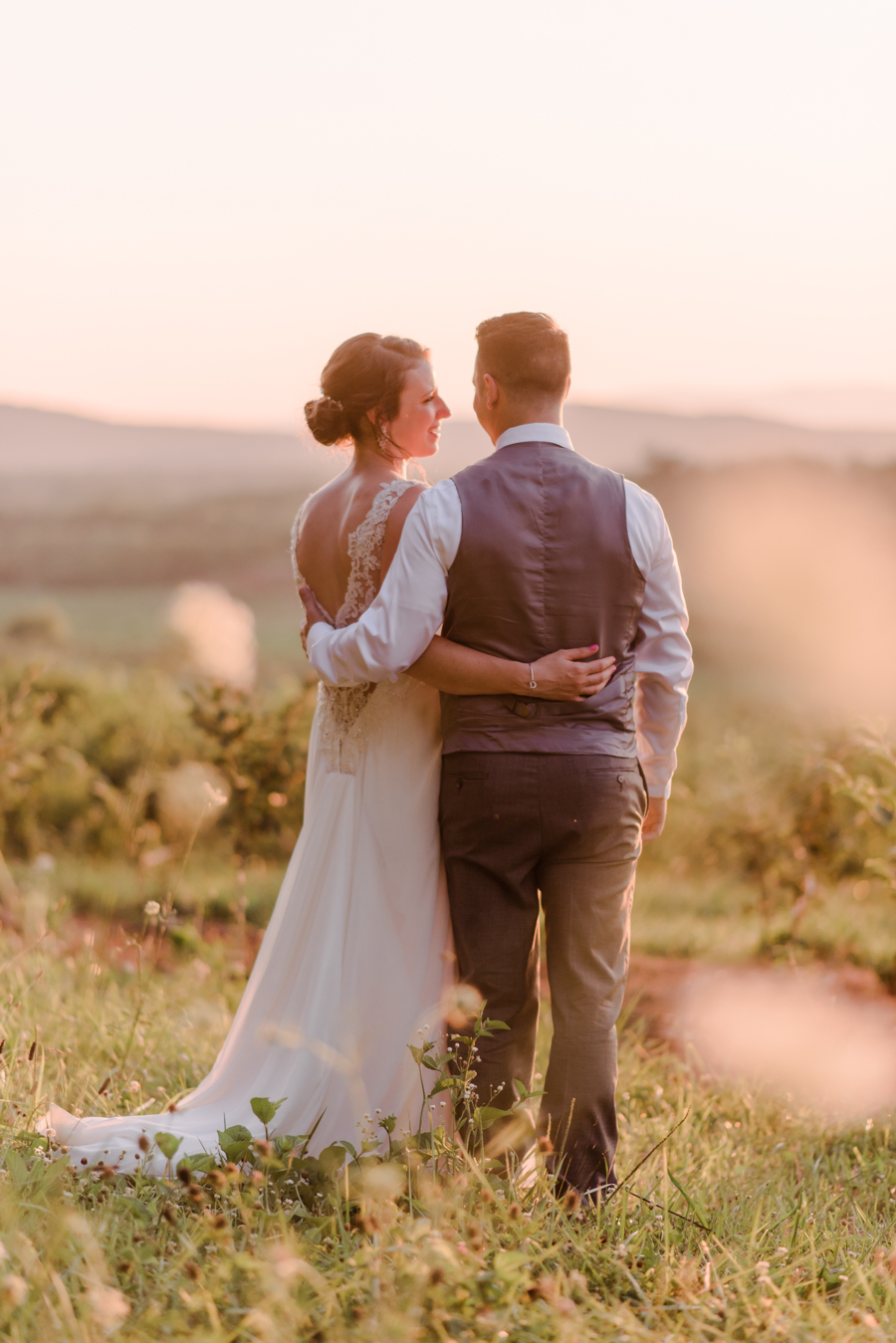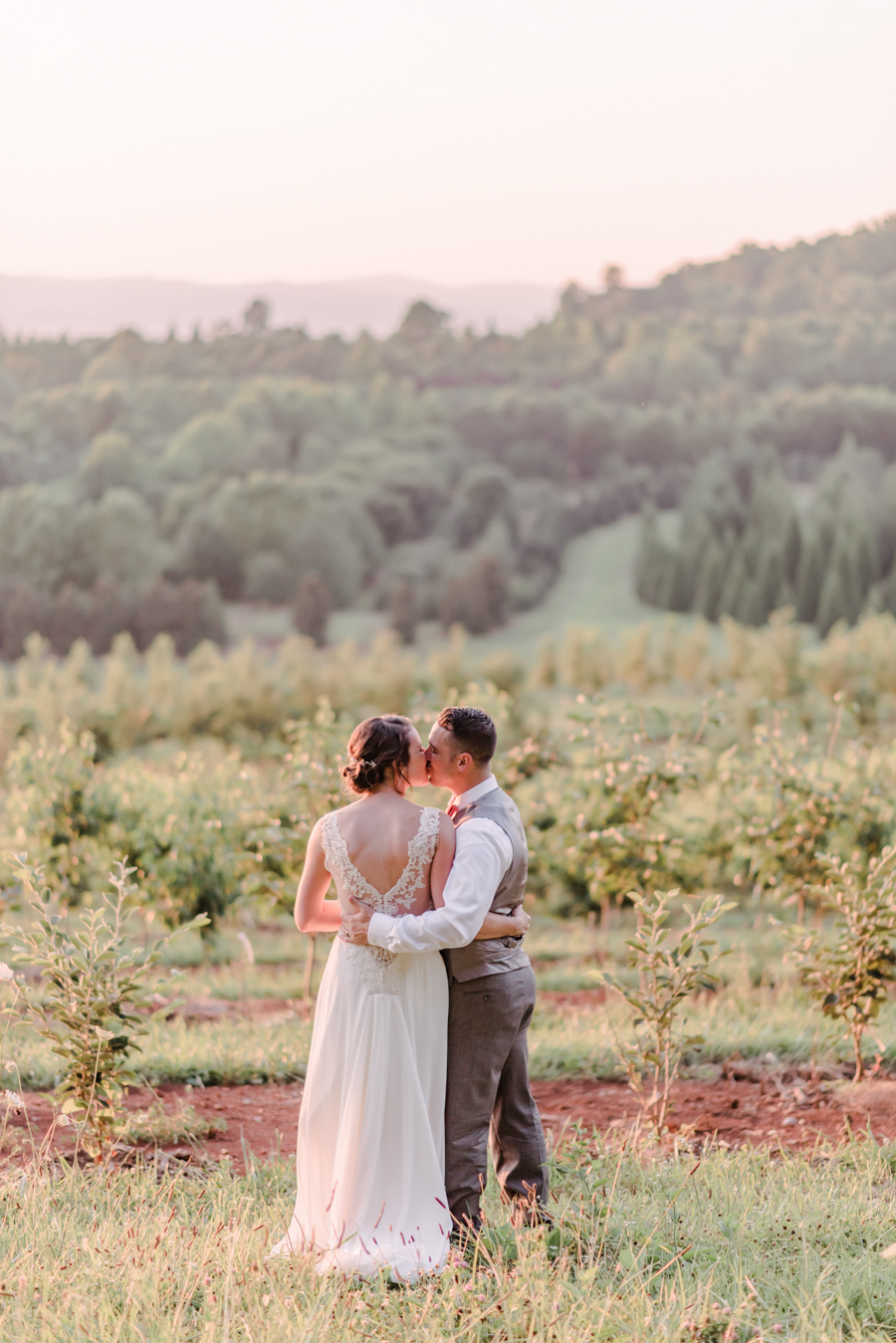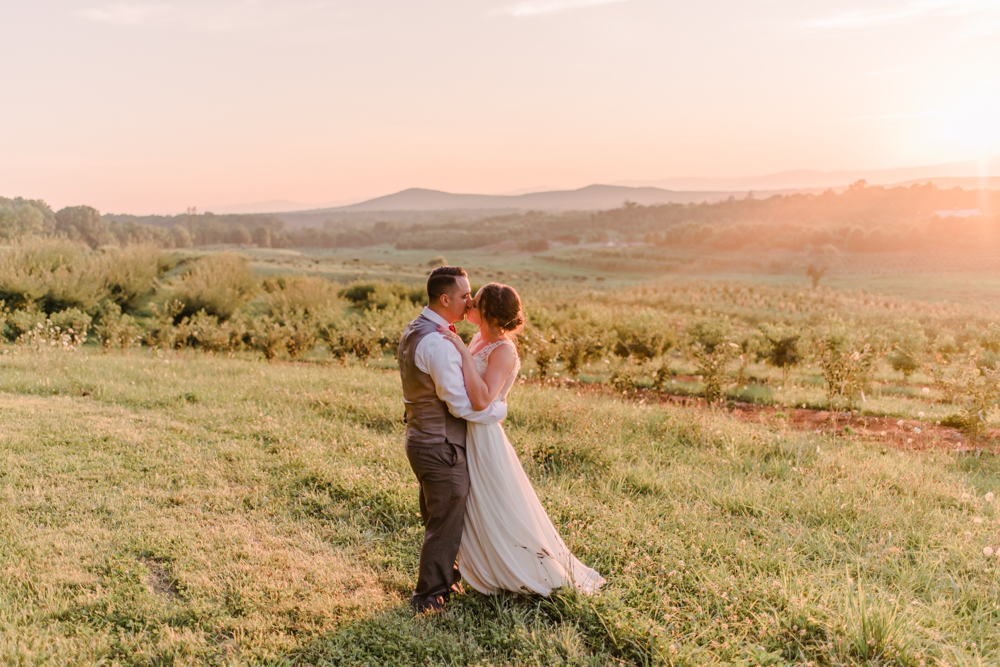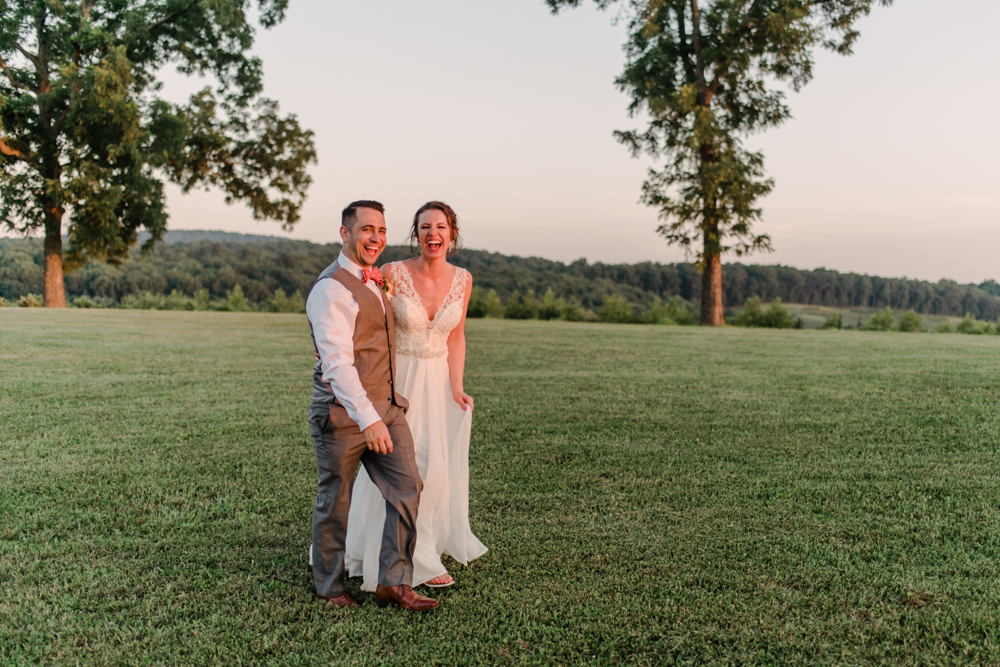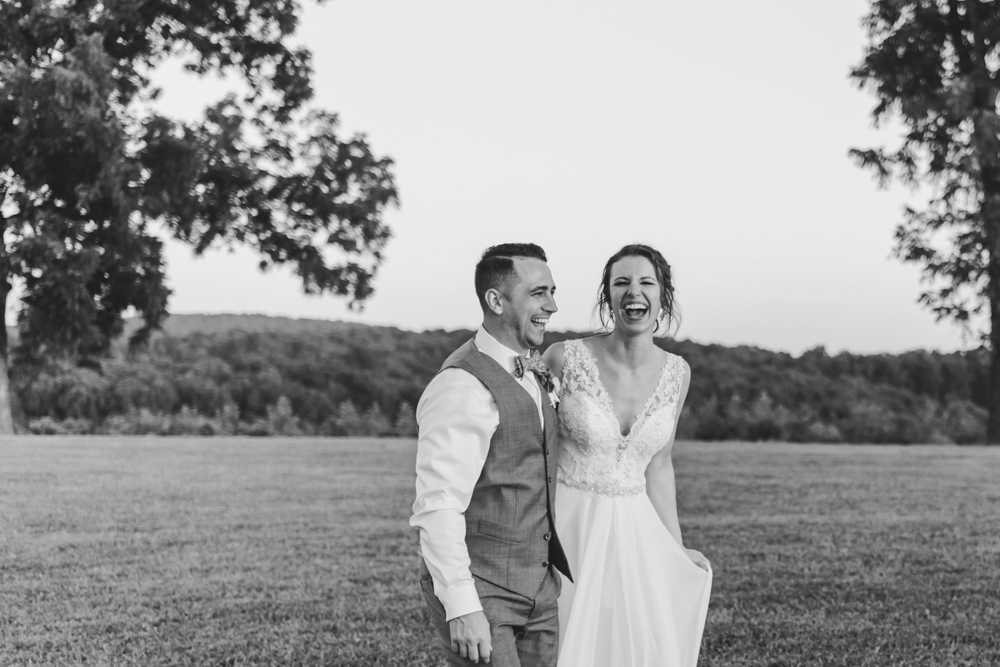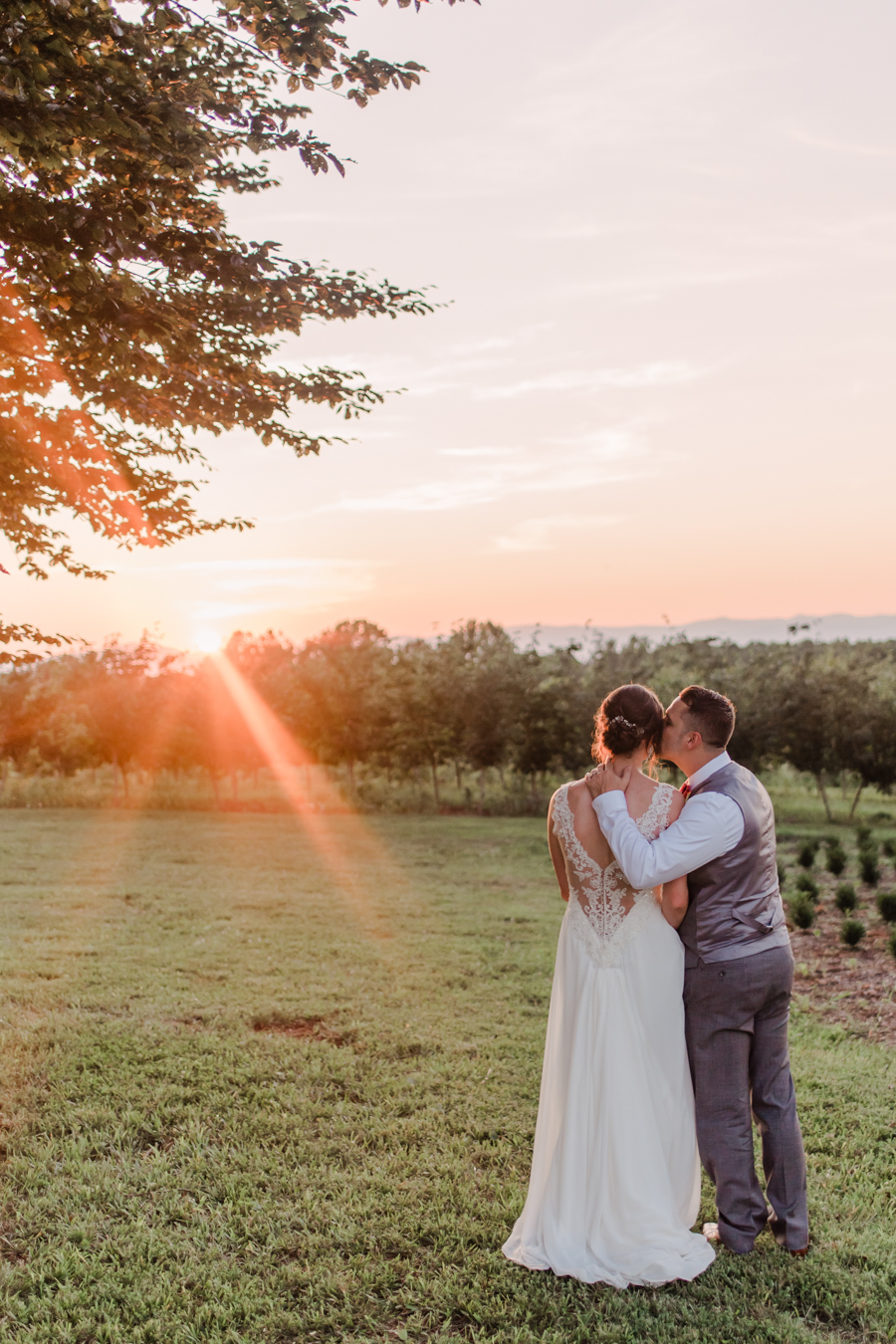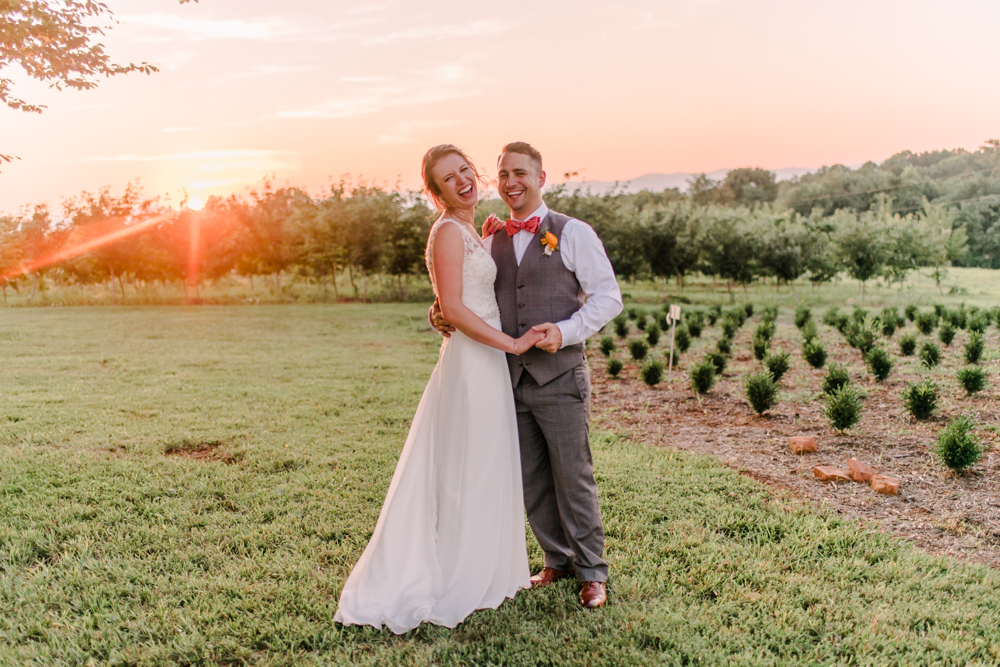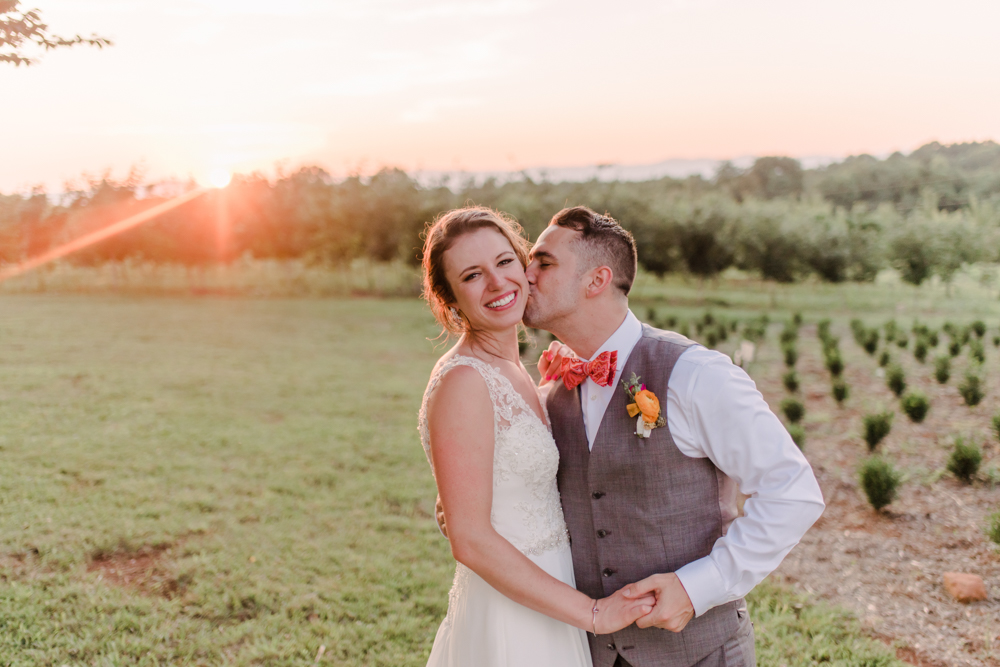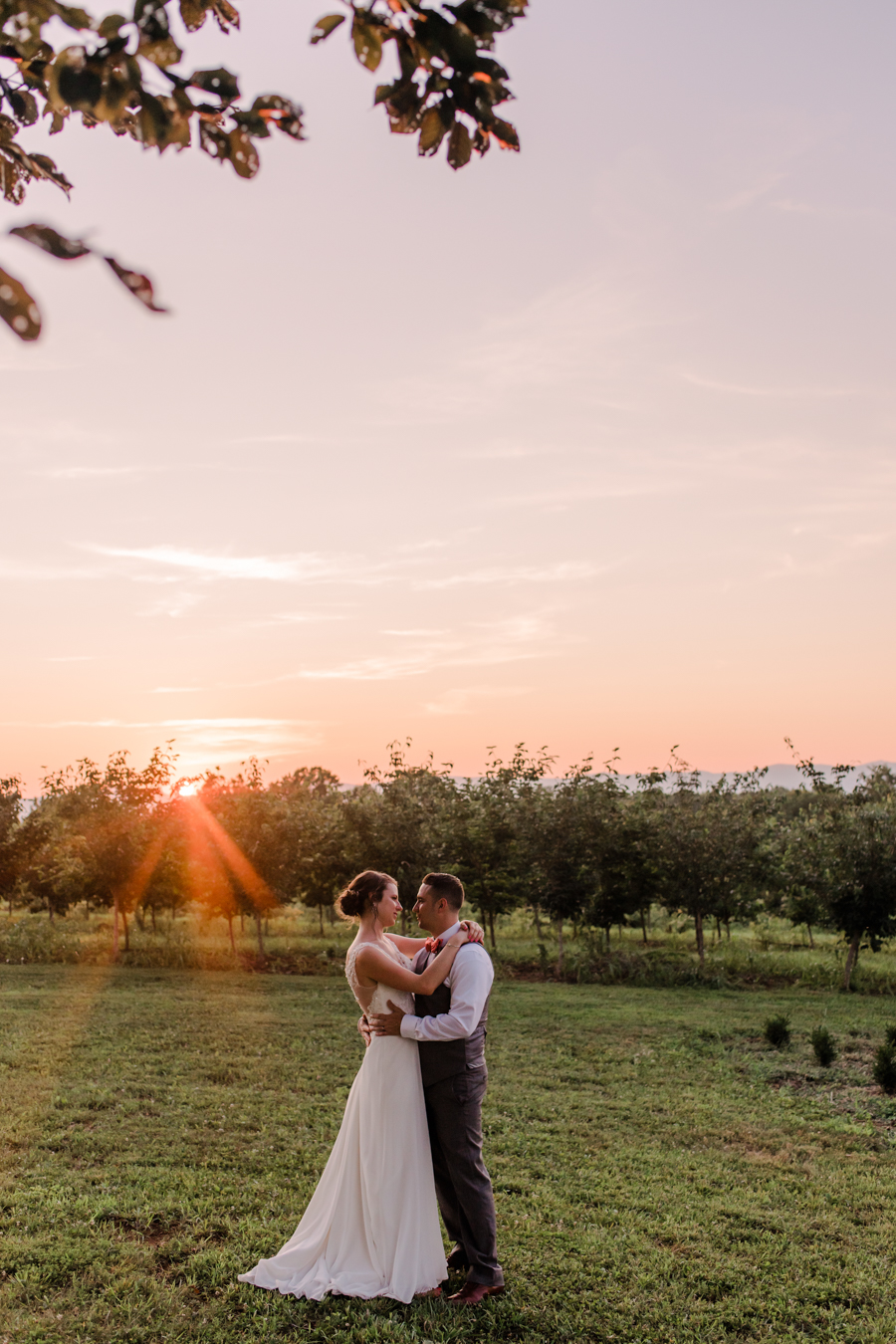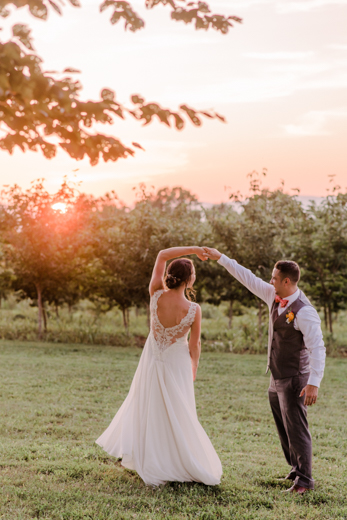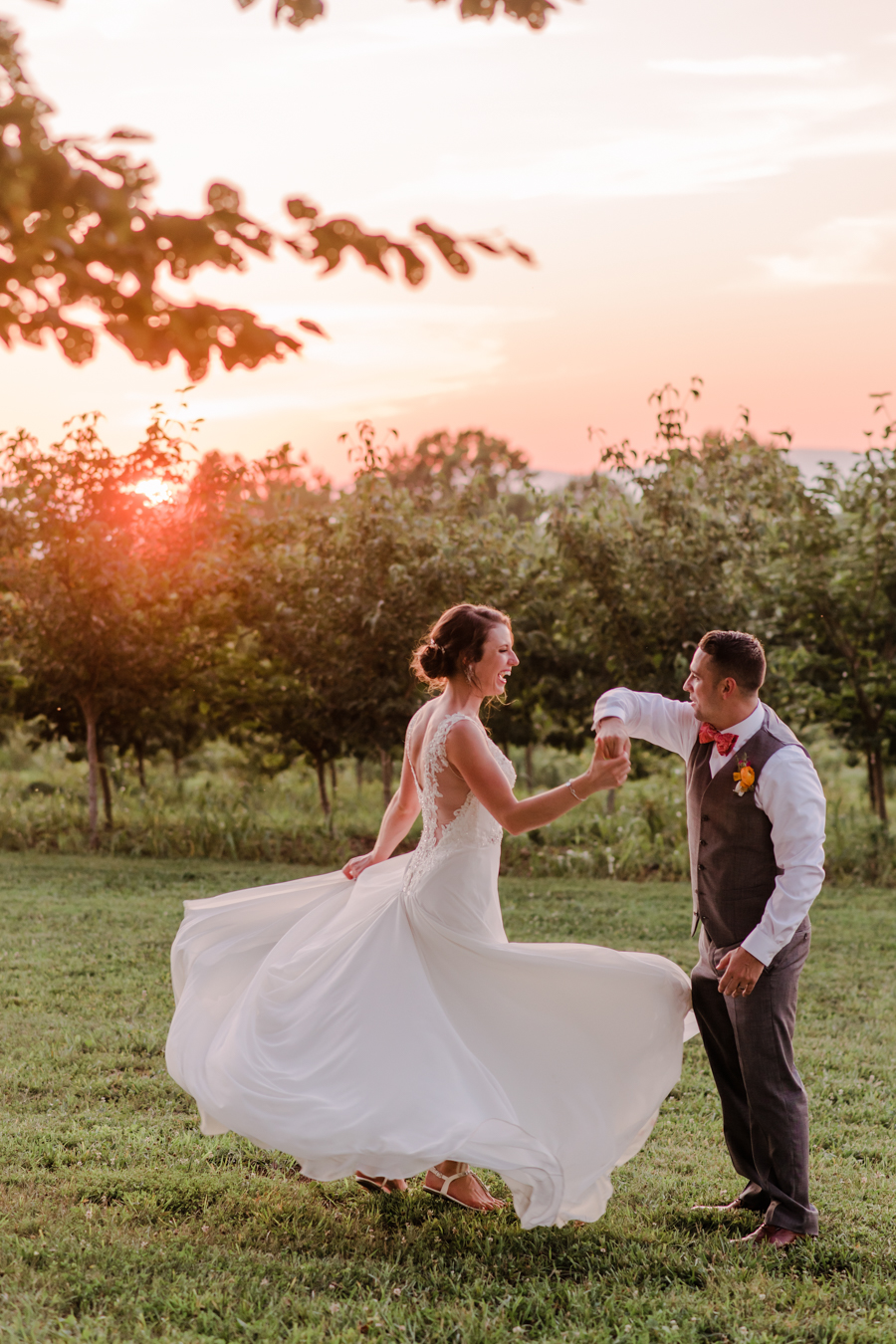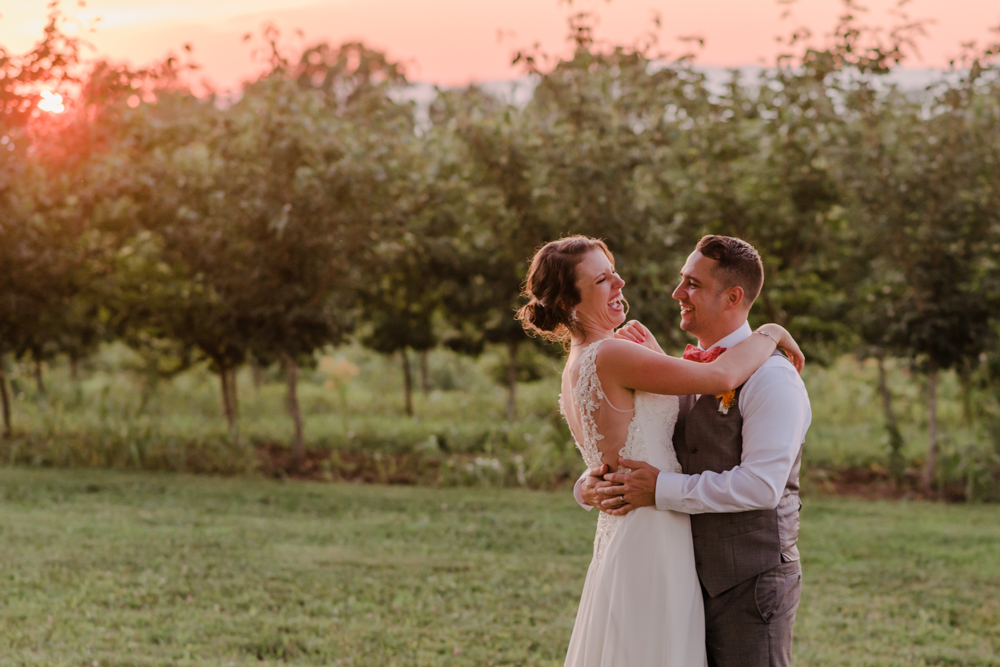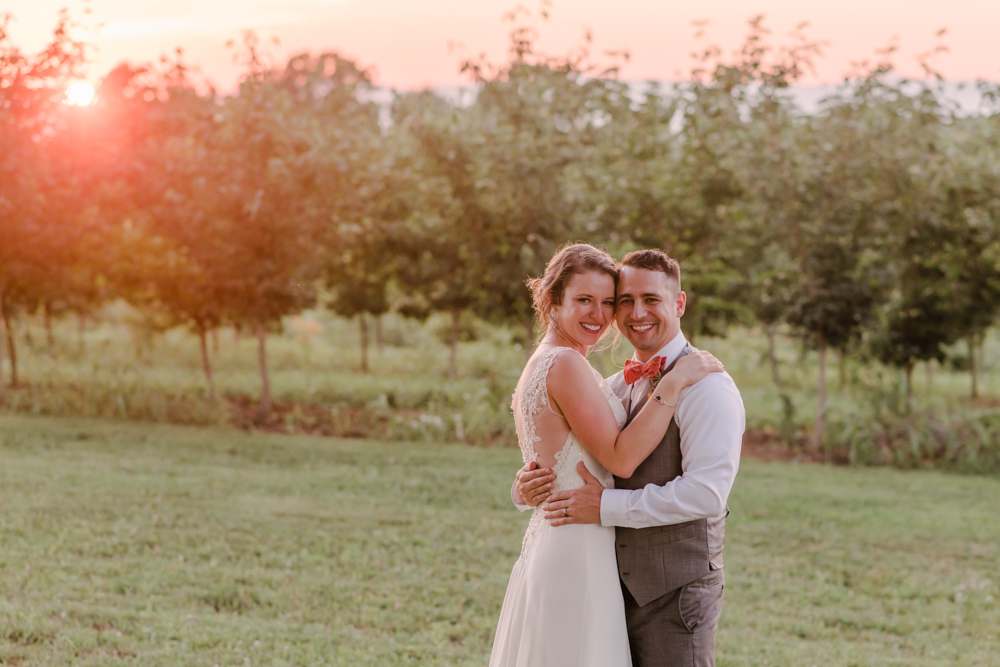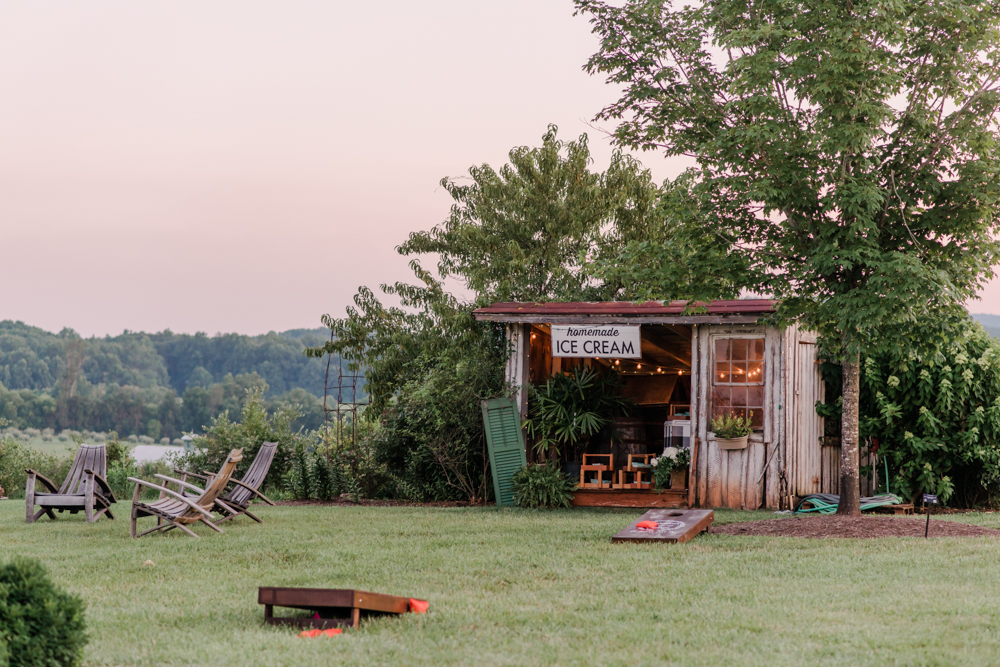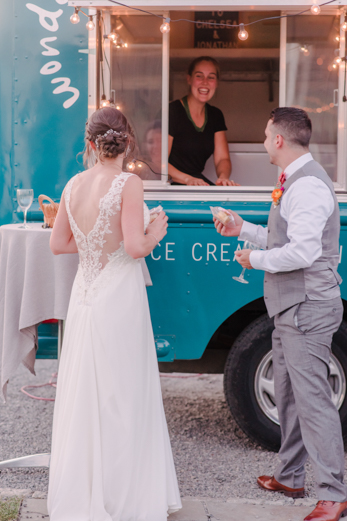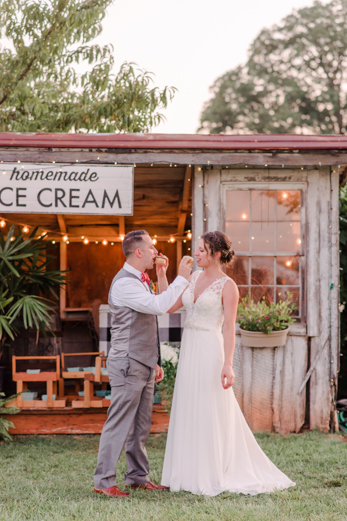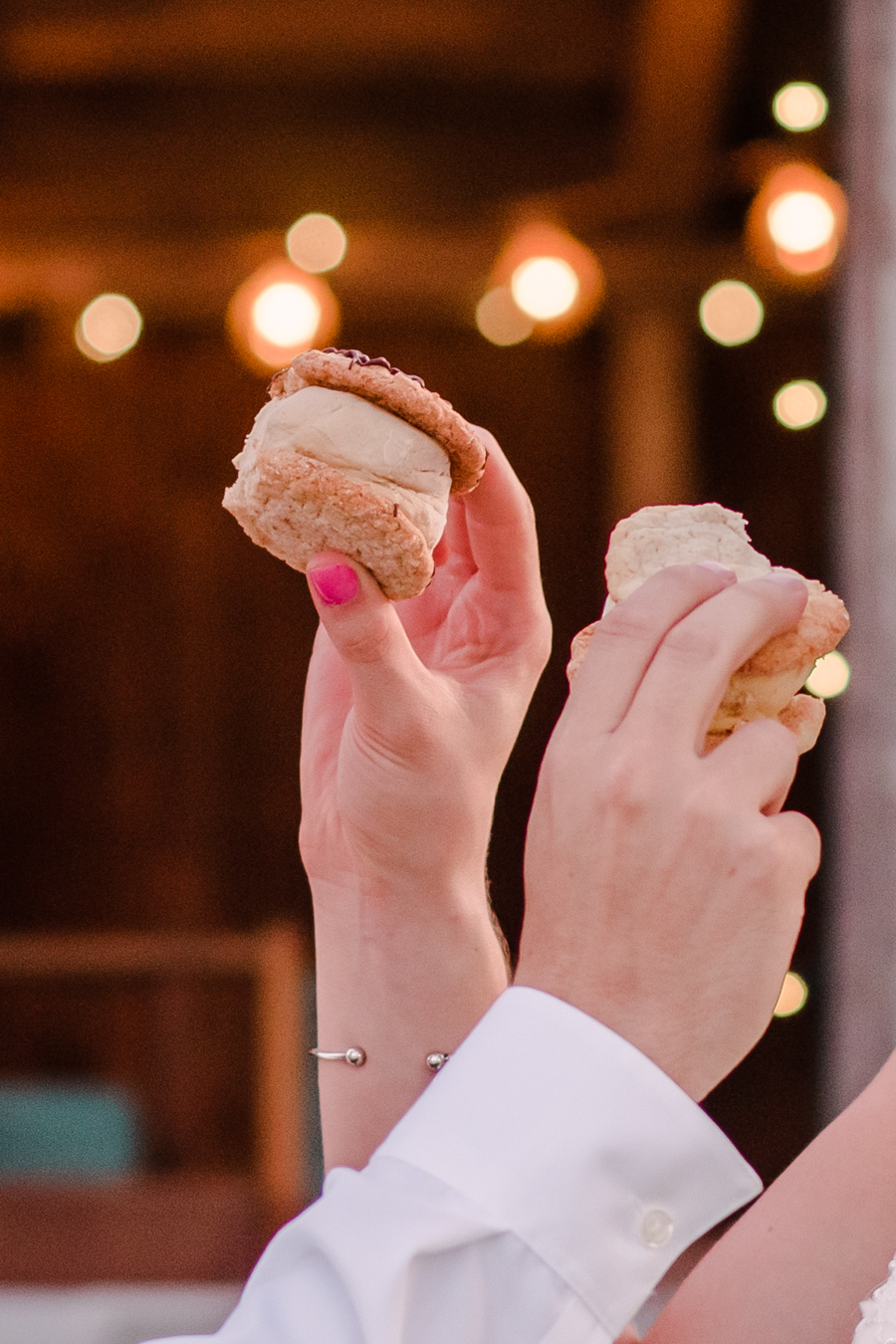 Oh yeah, they even had an ice cream truck!! Perfect summer treat!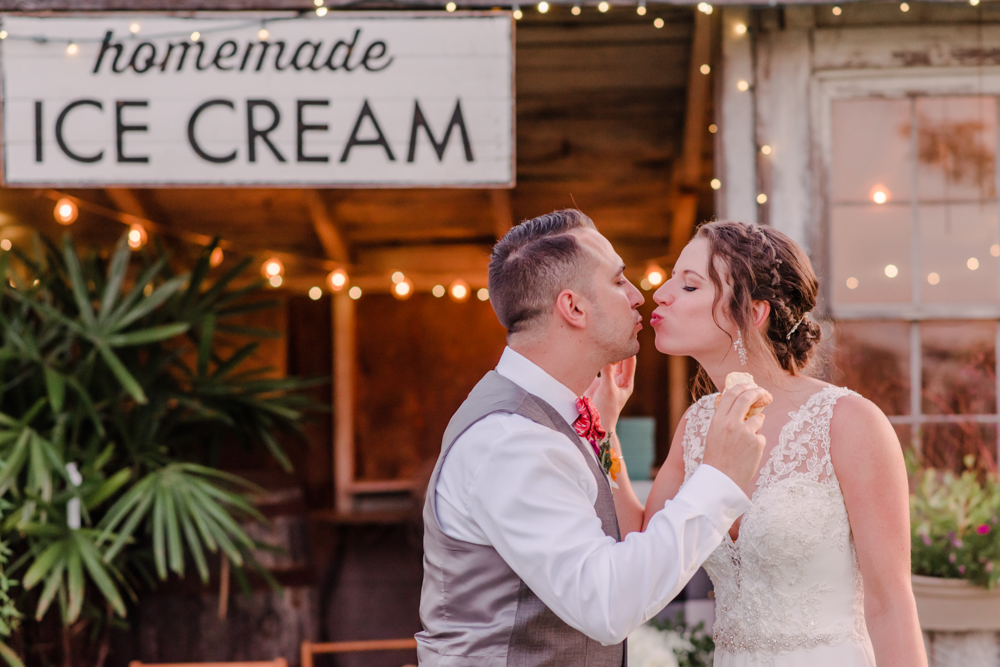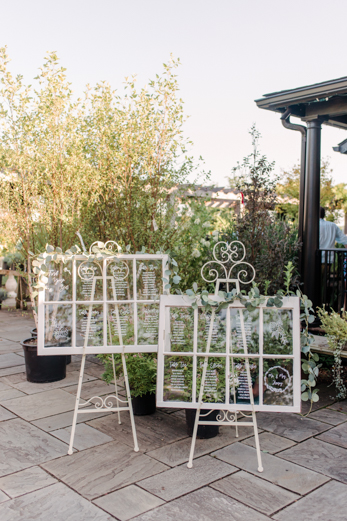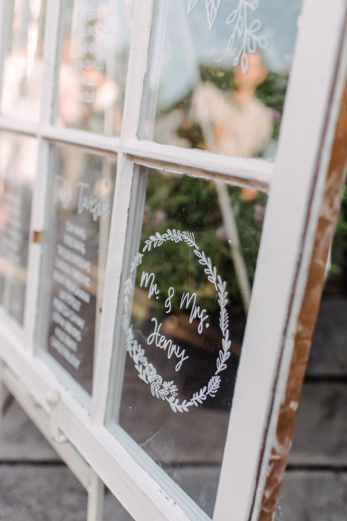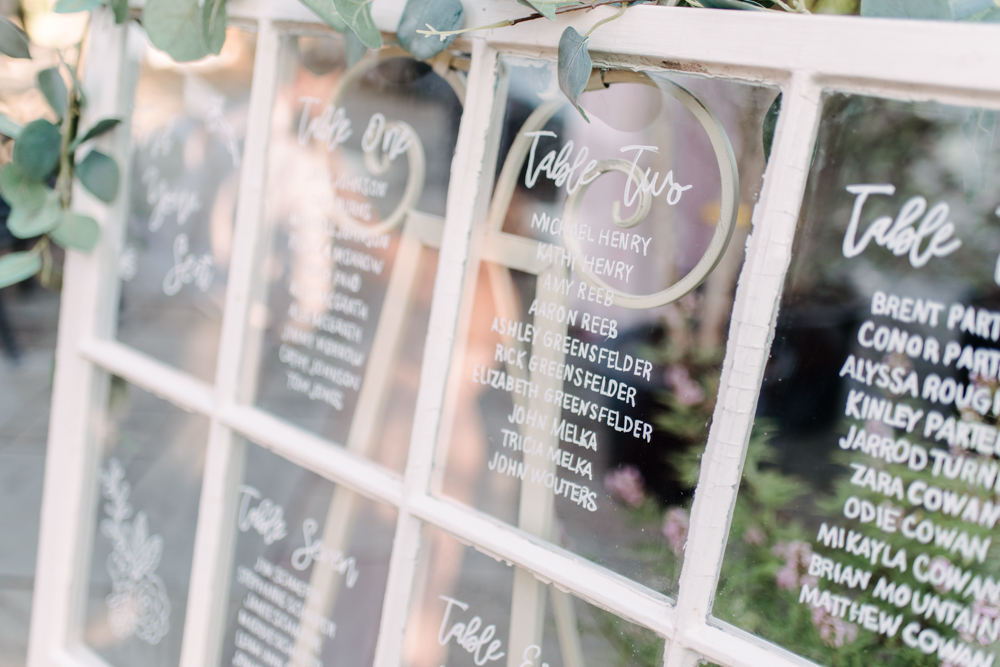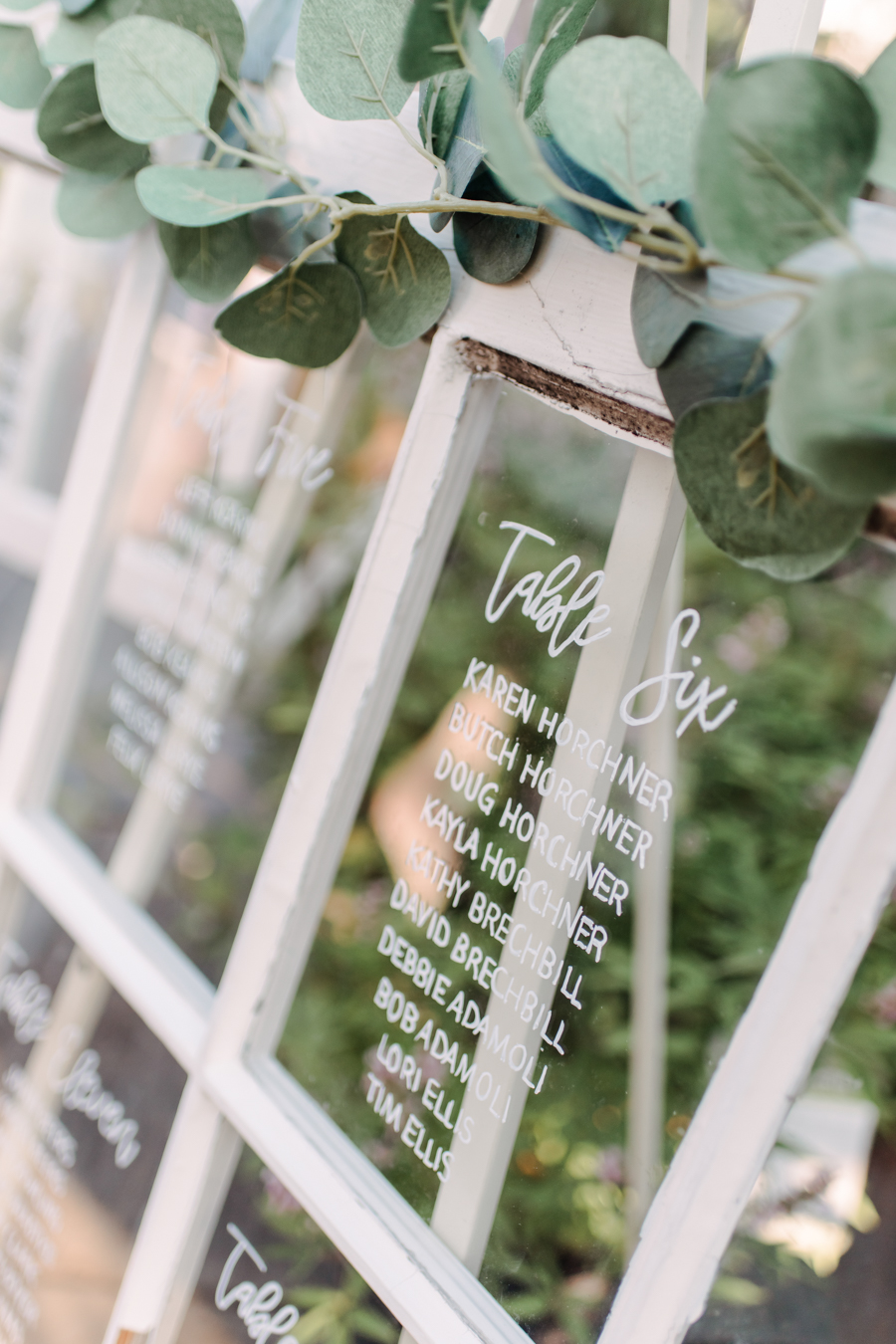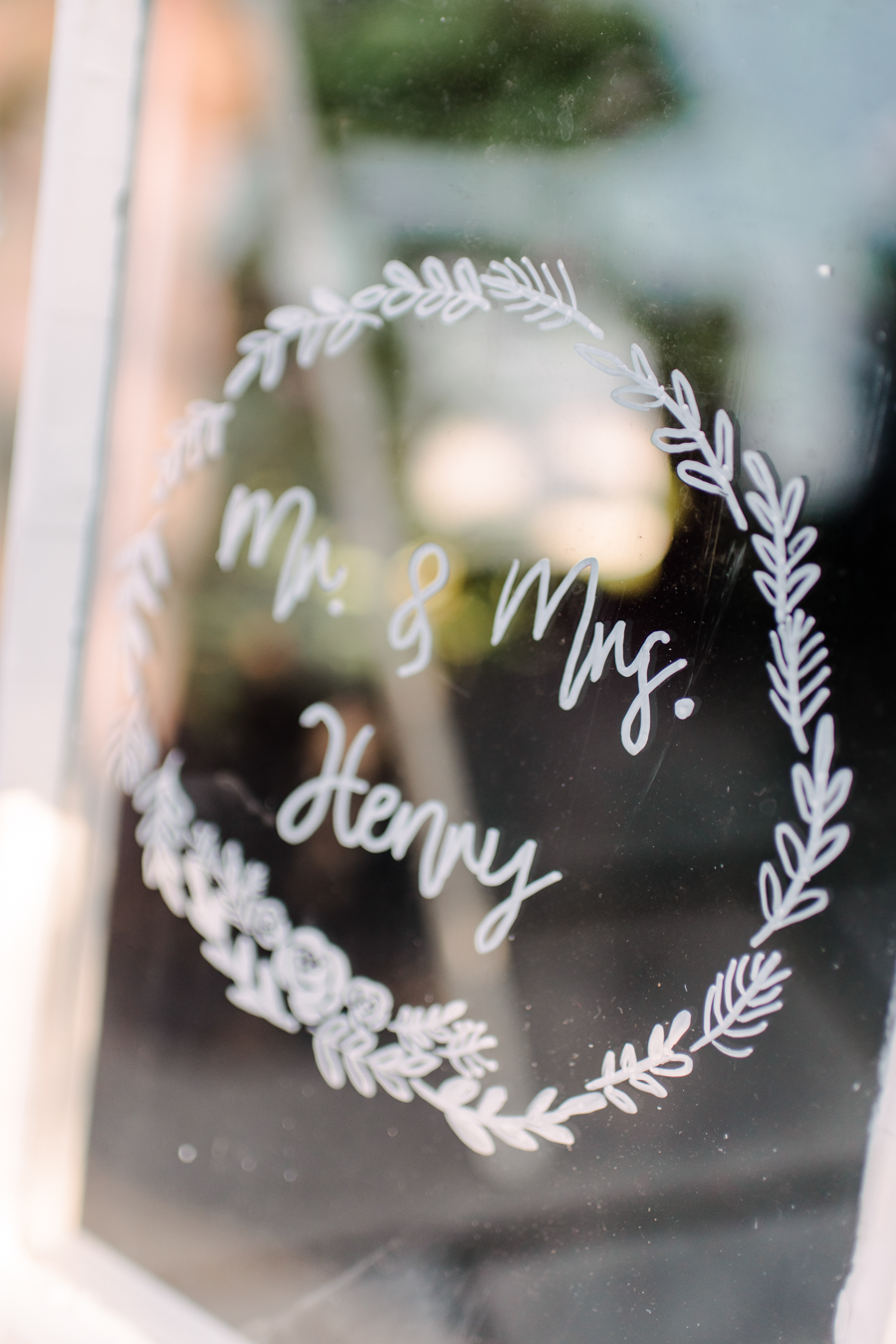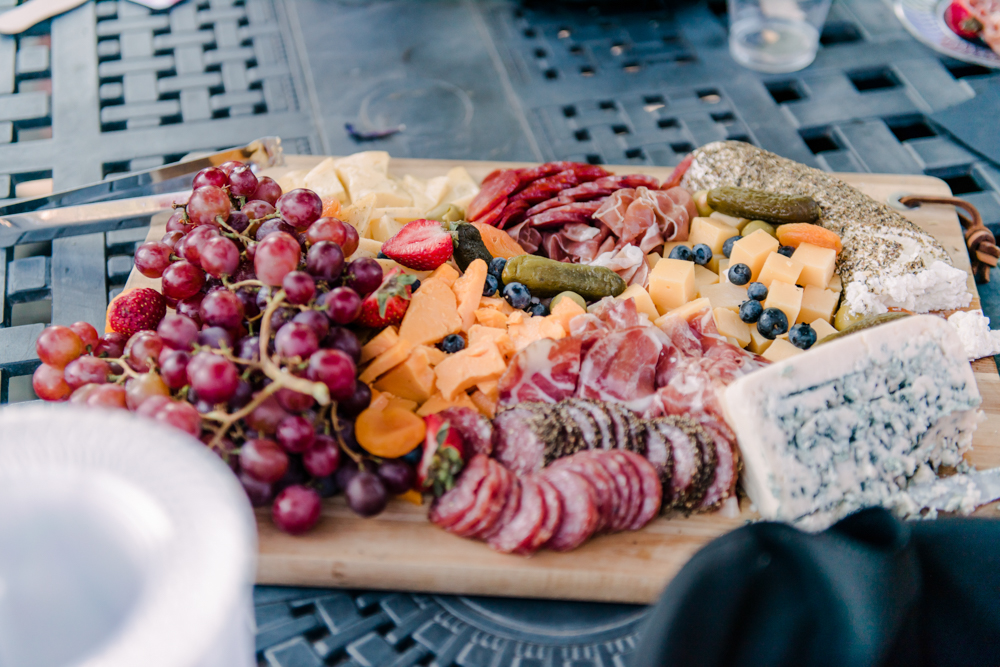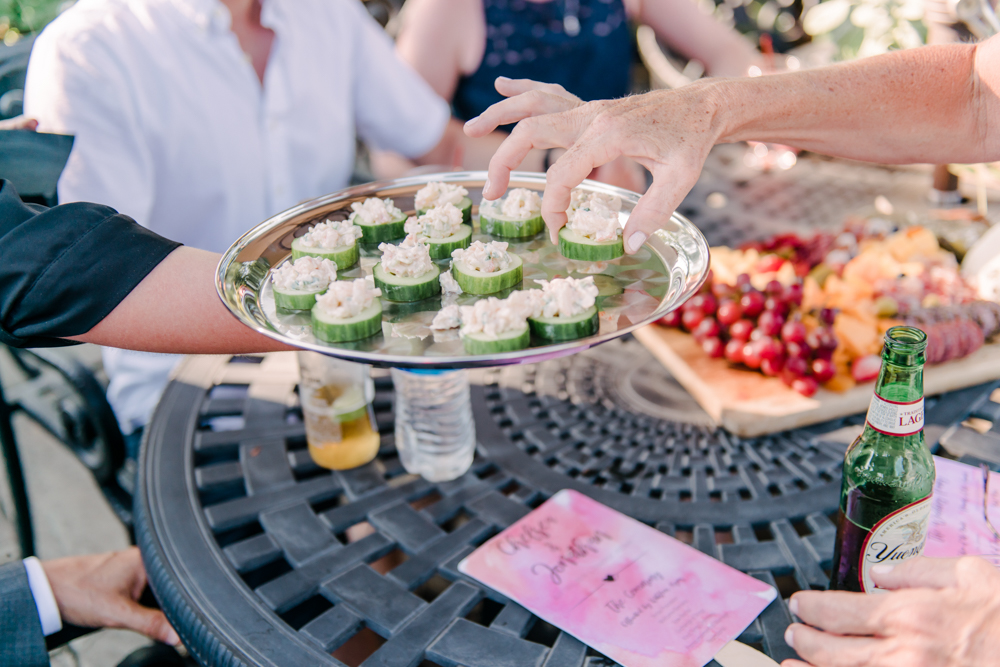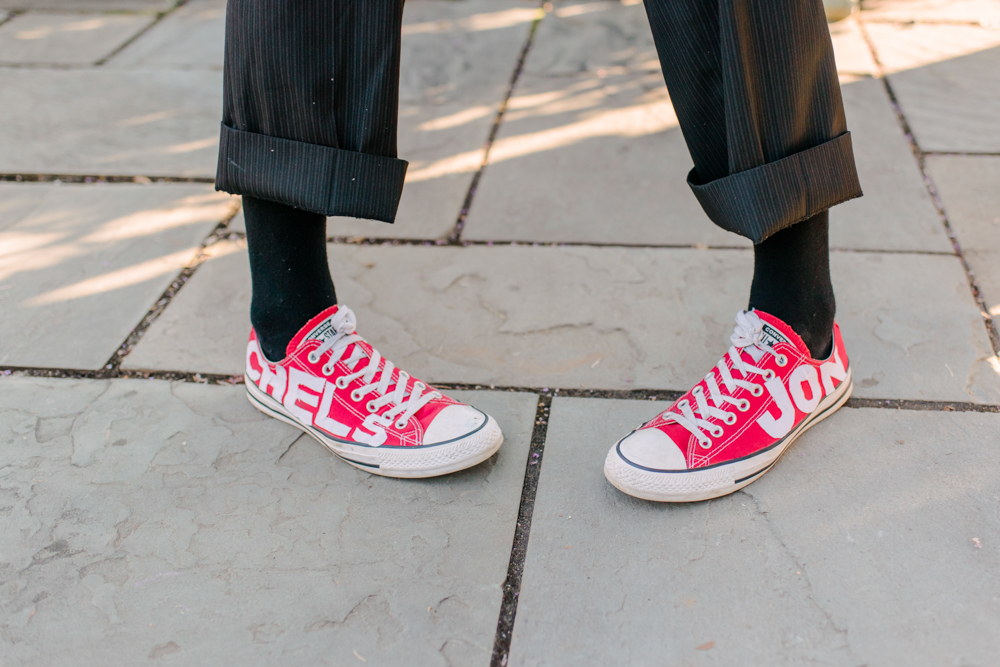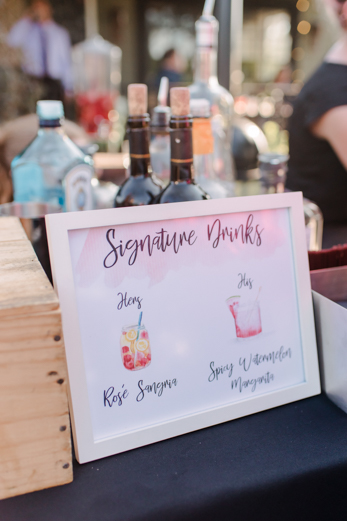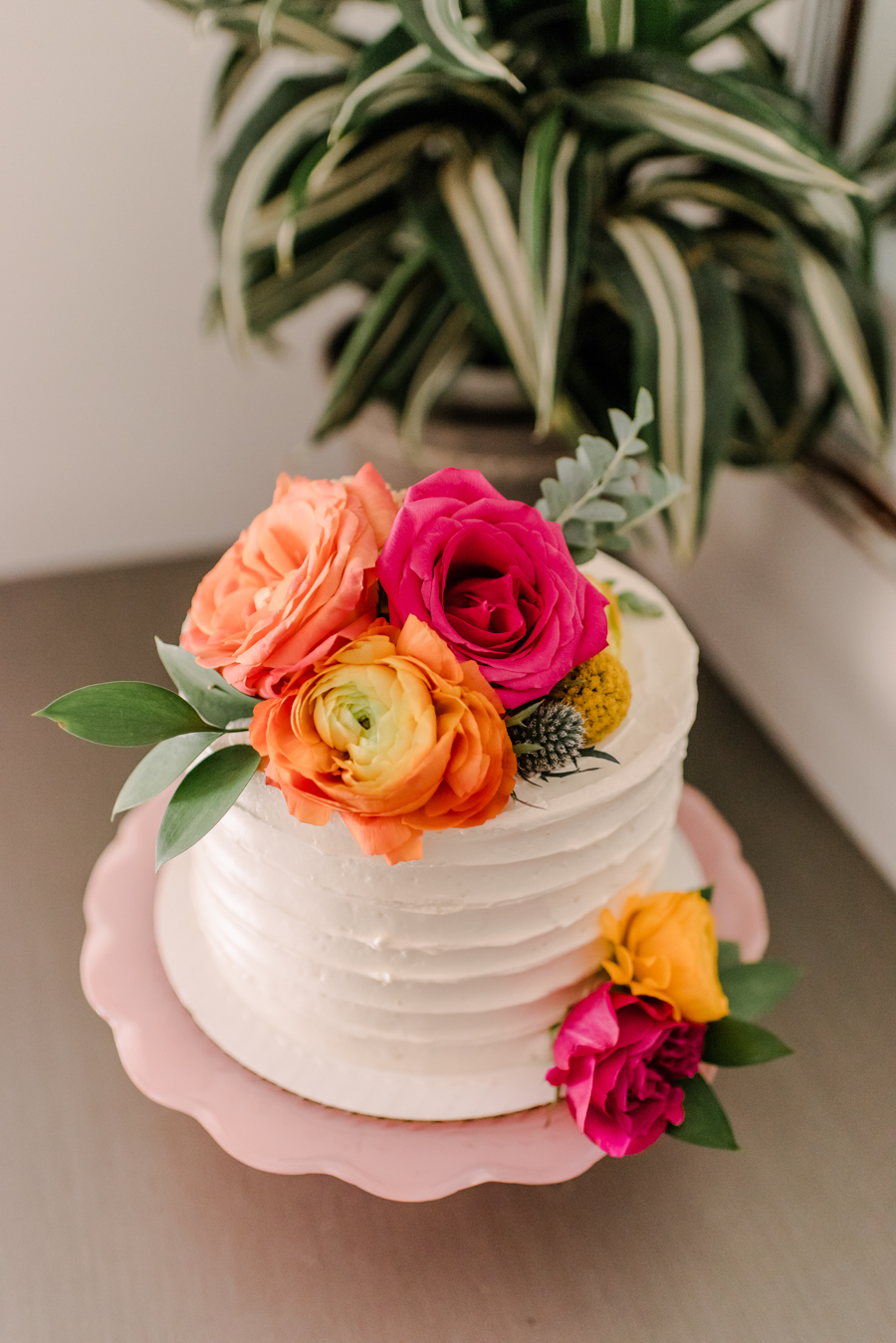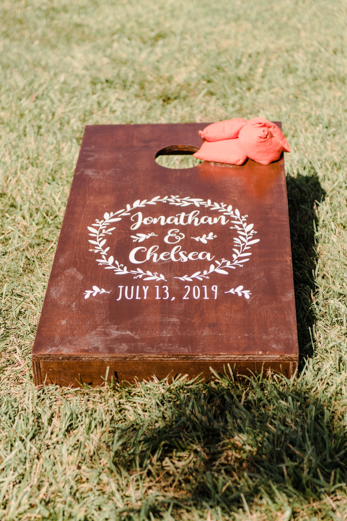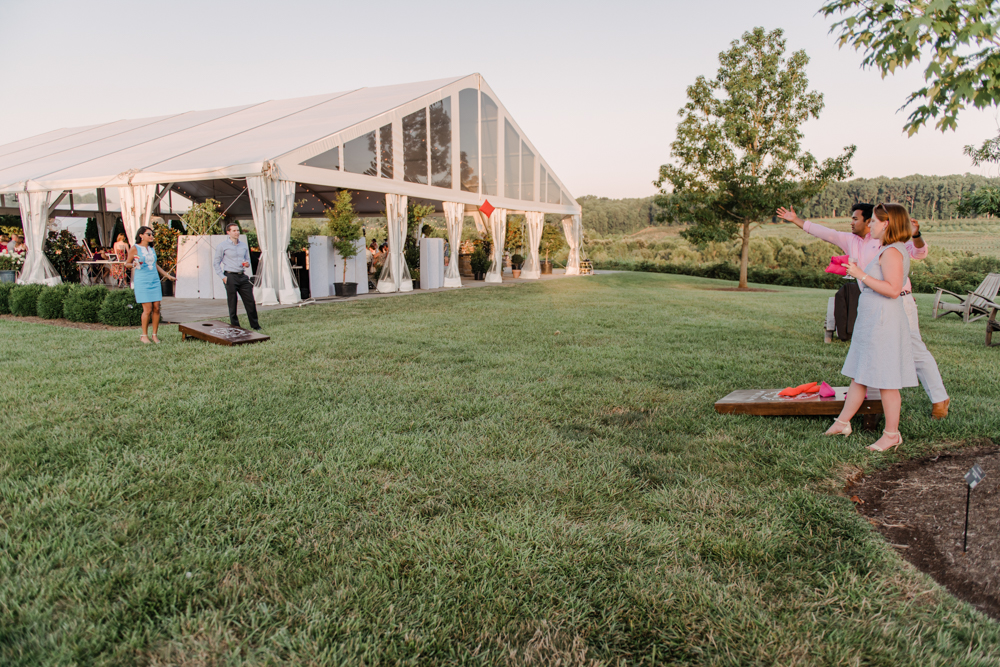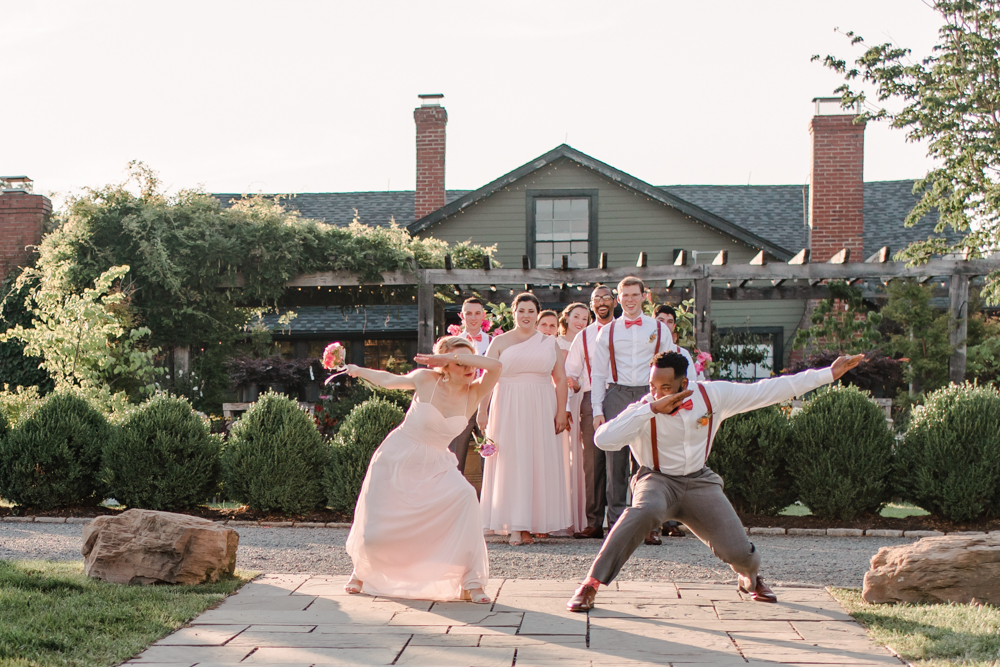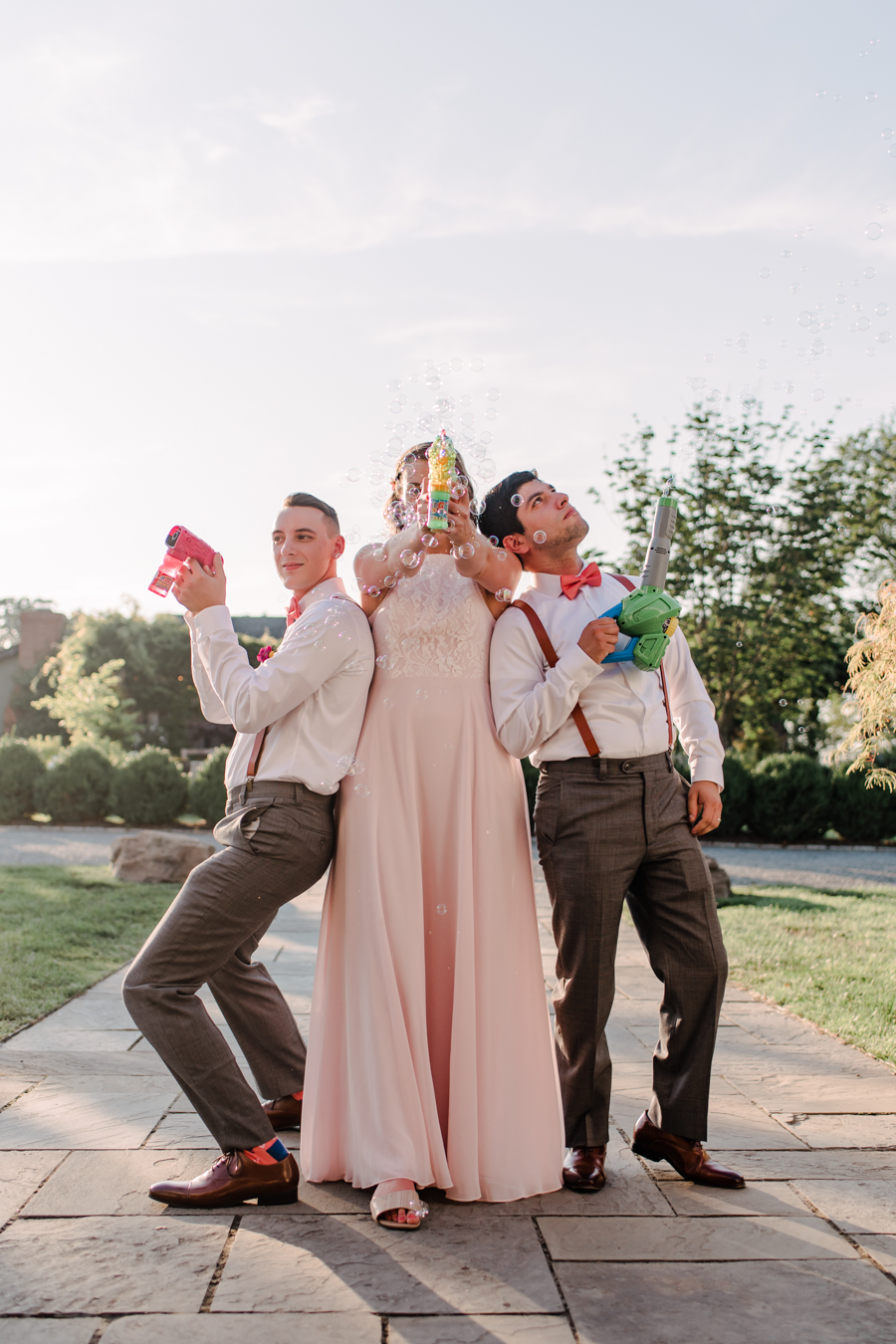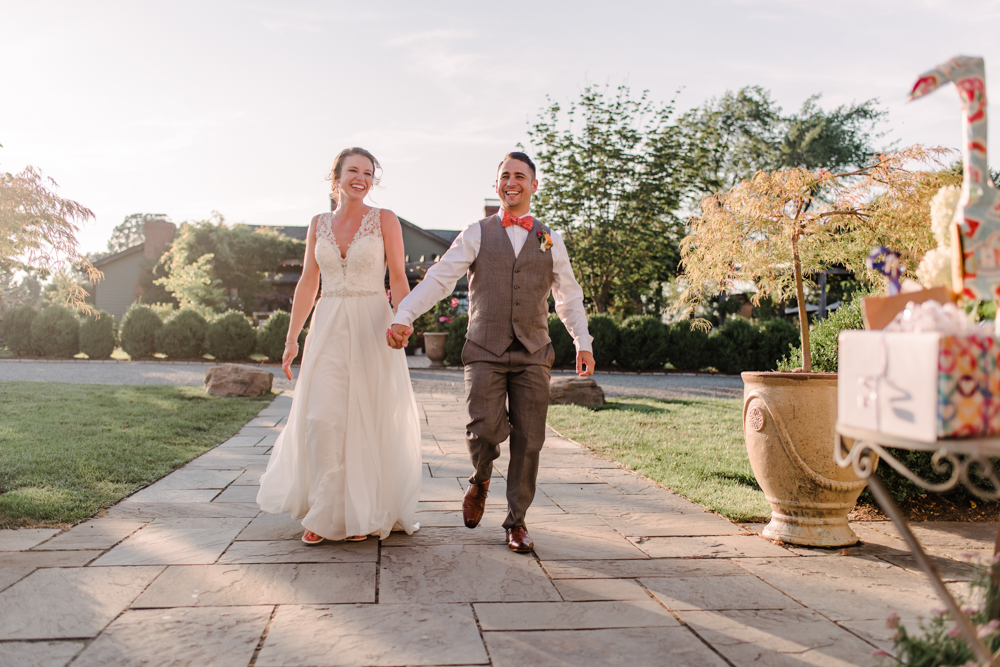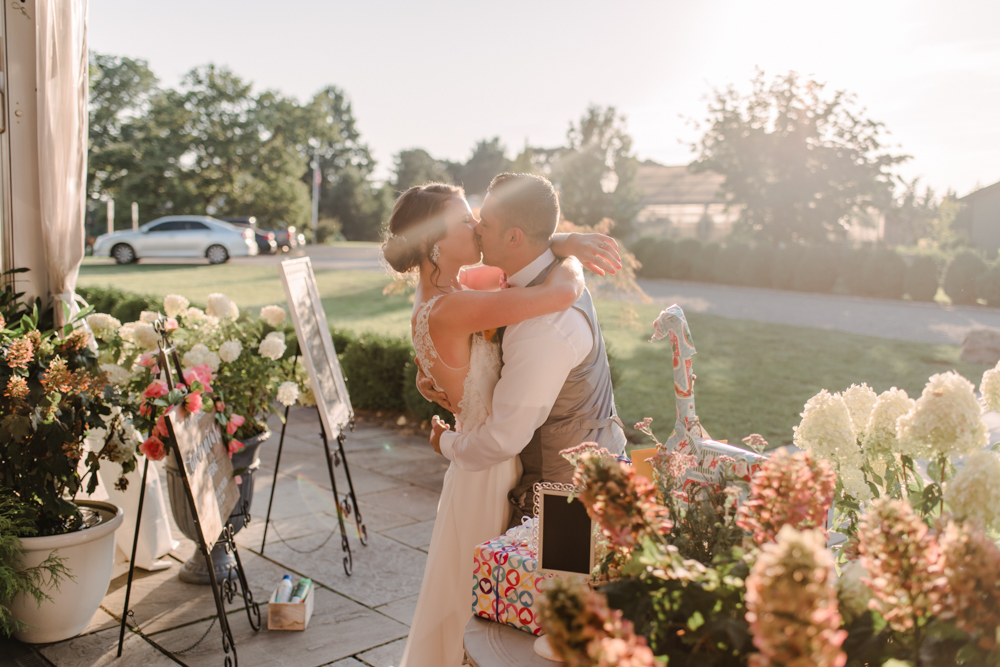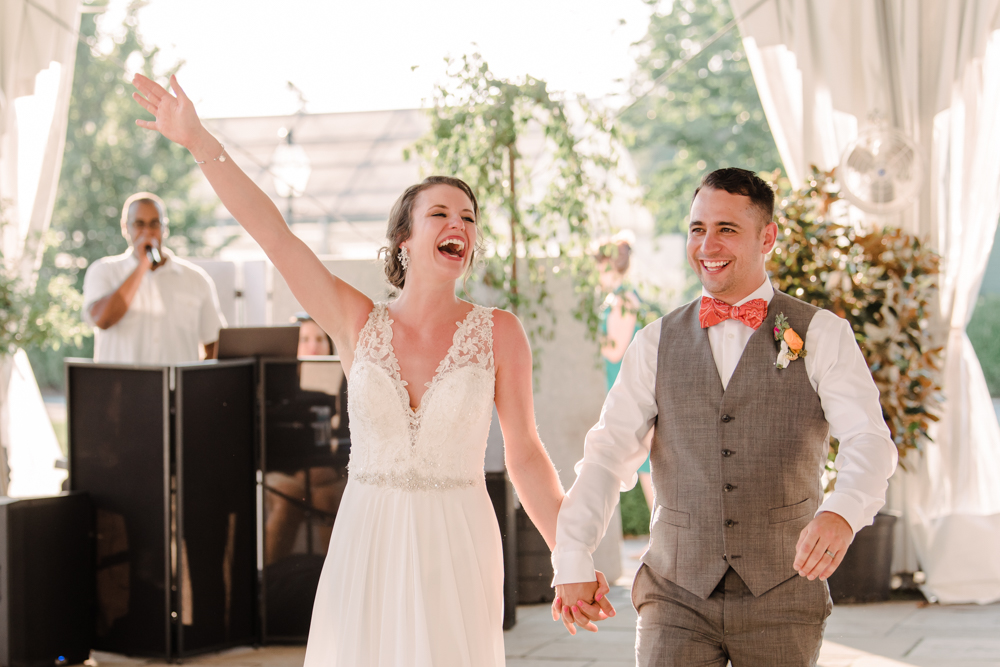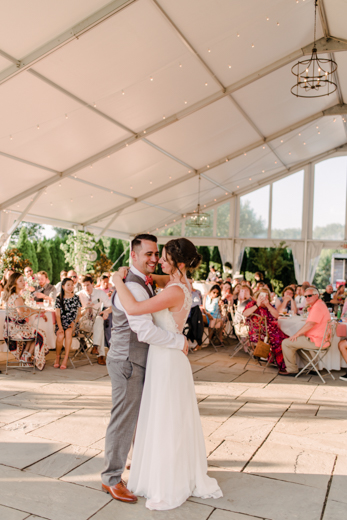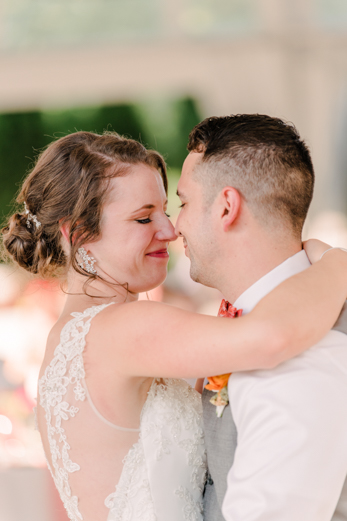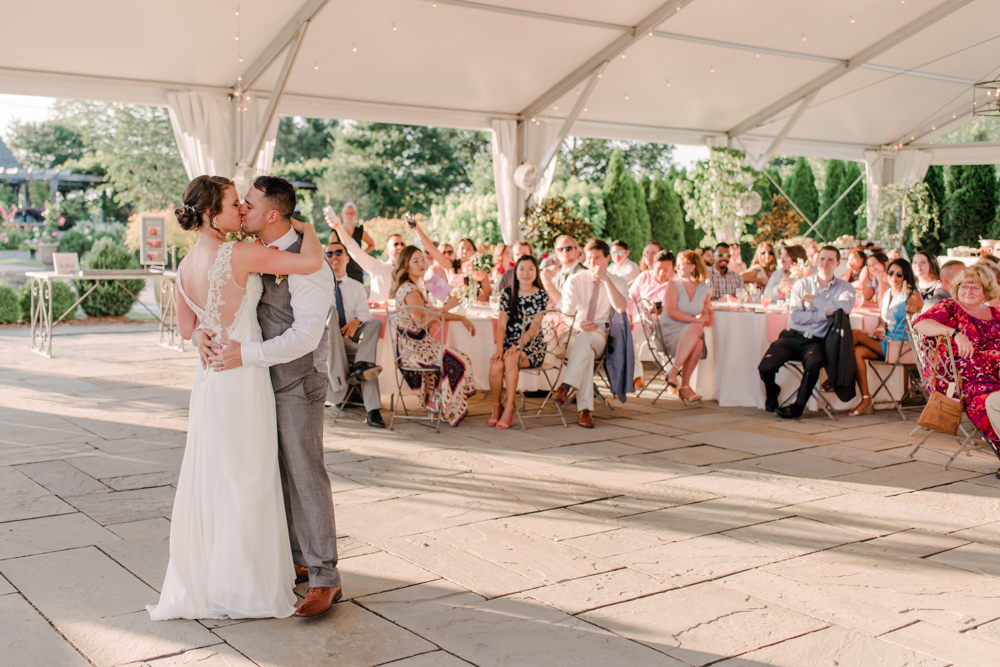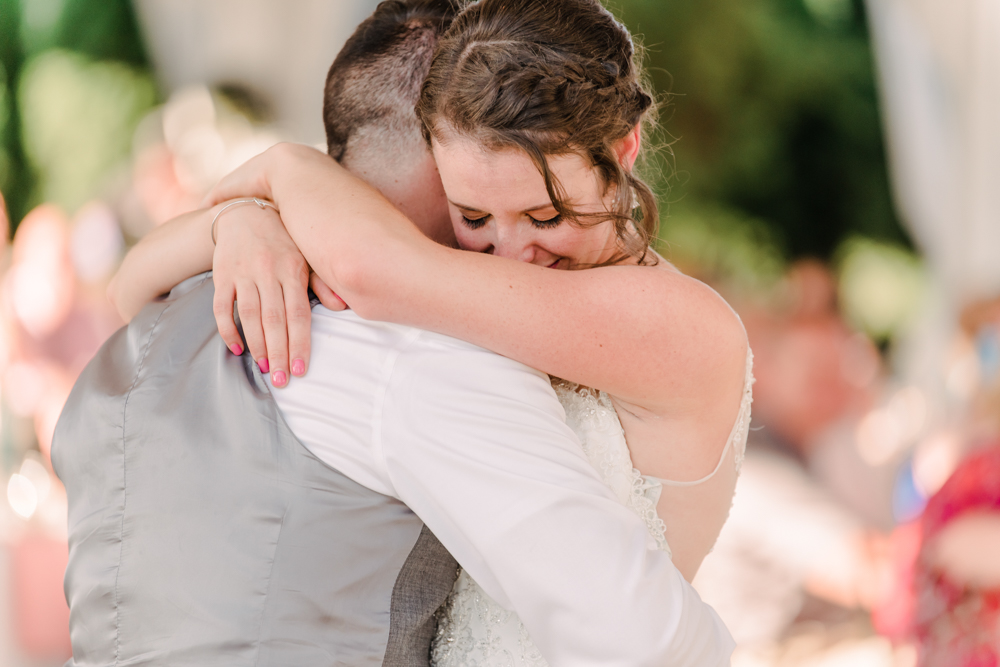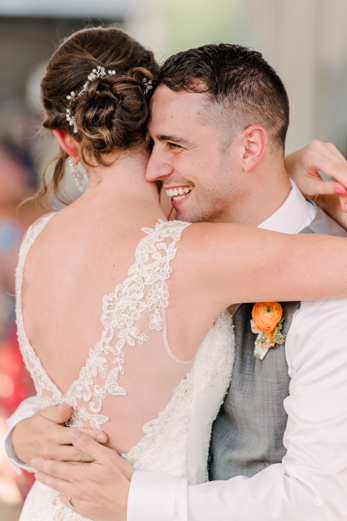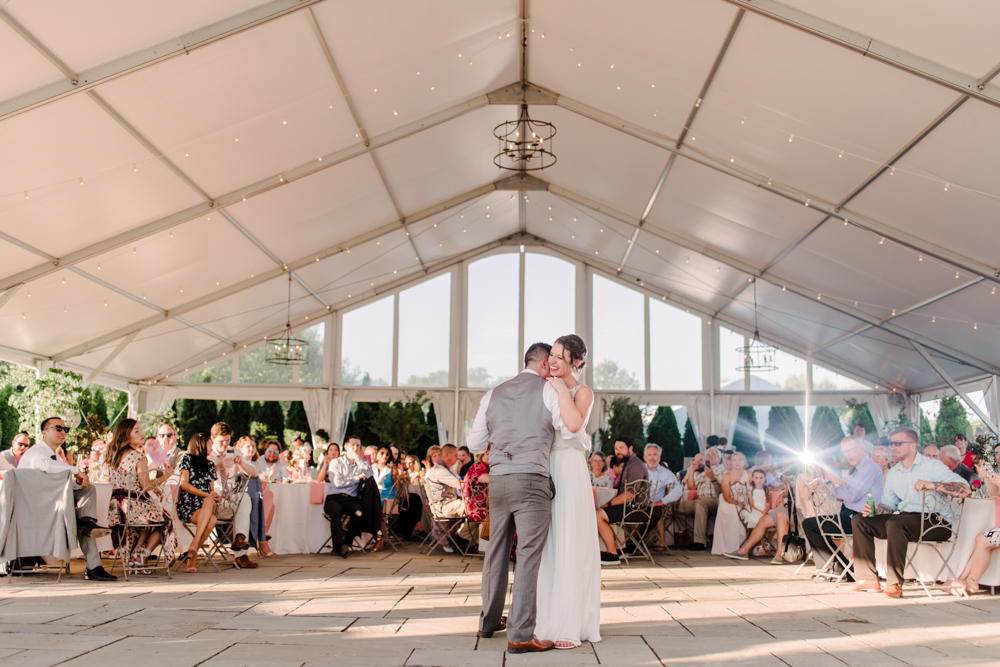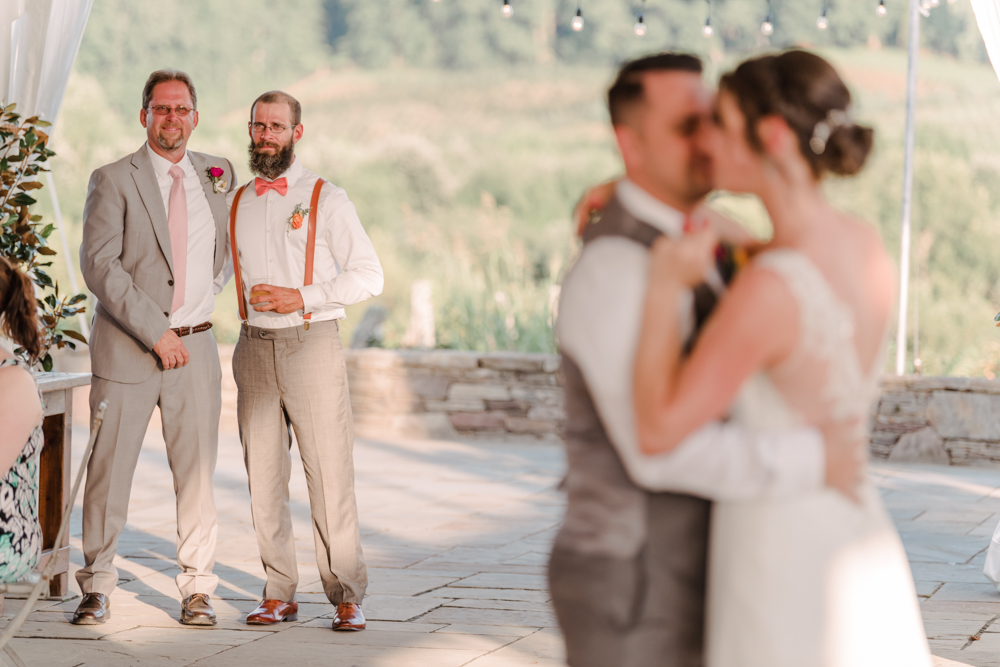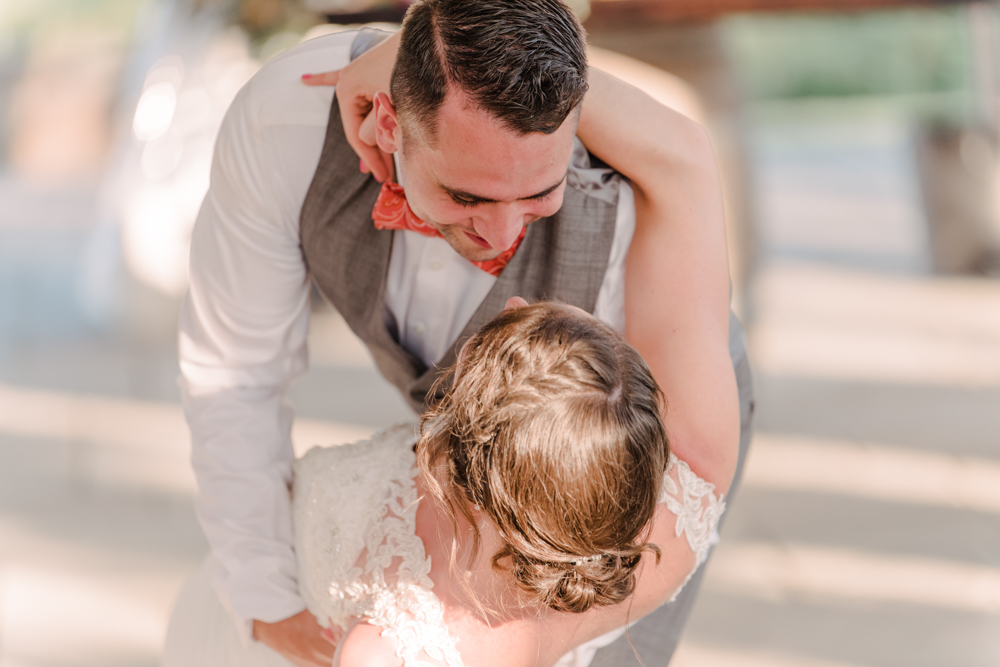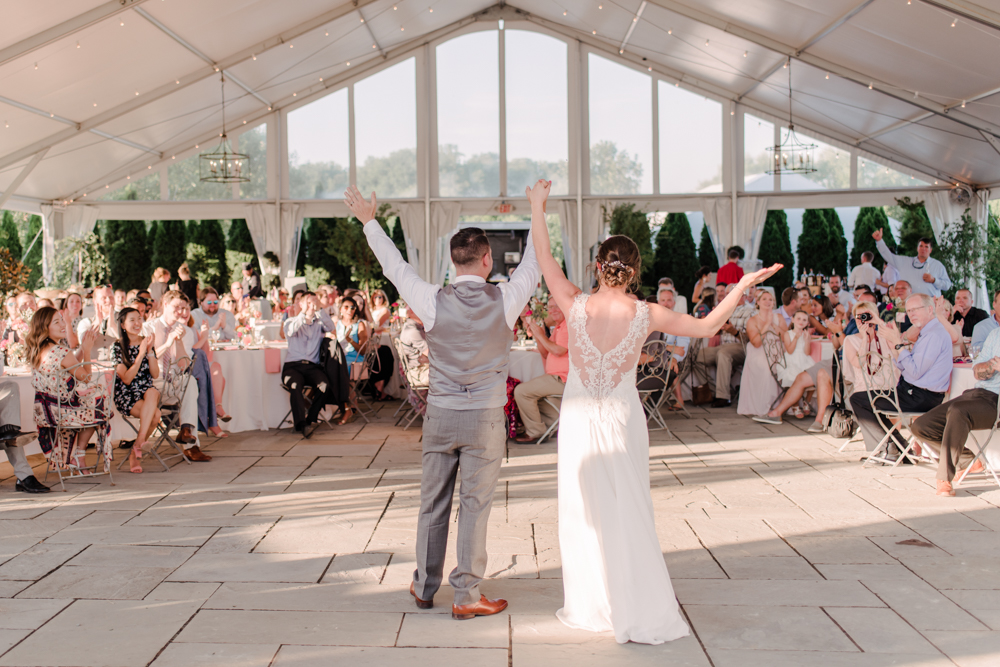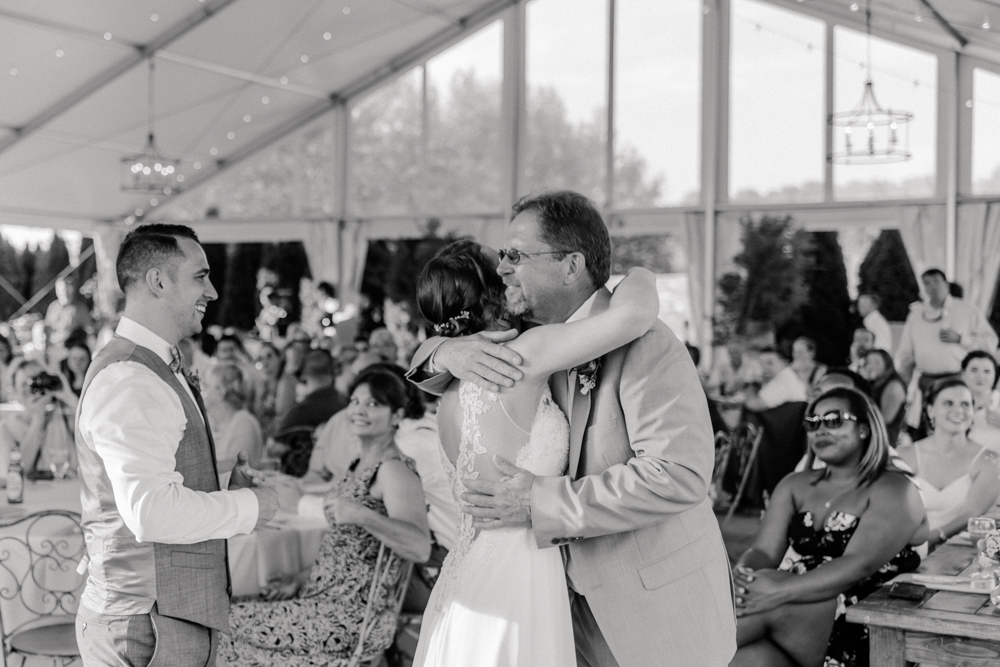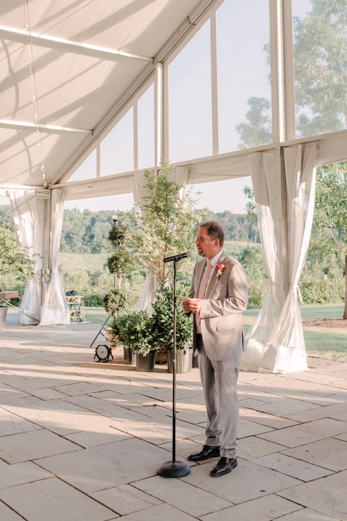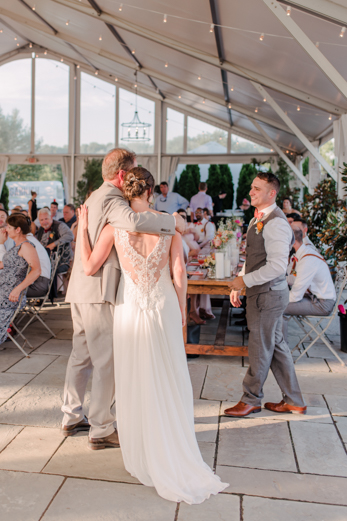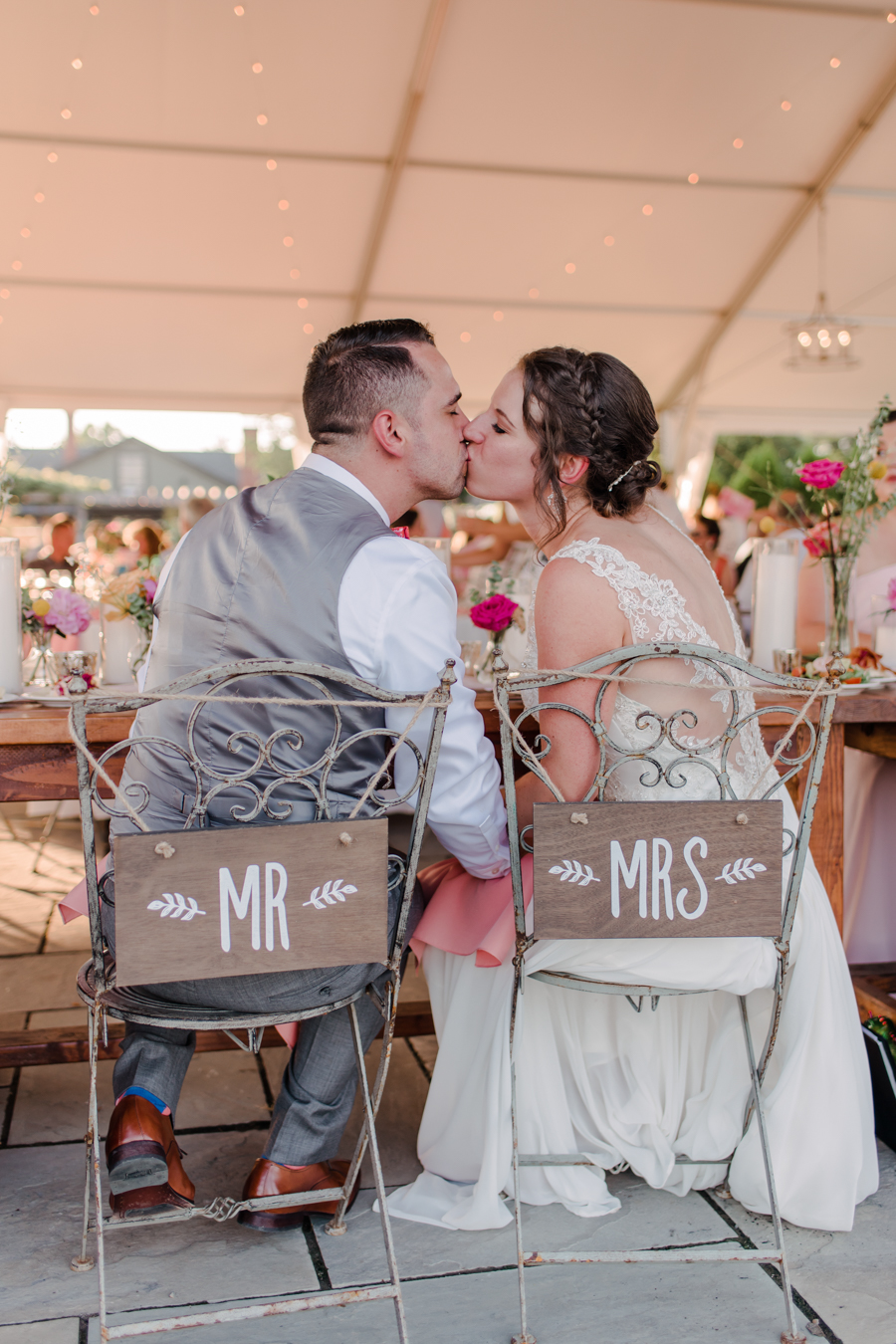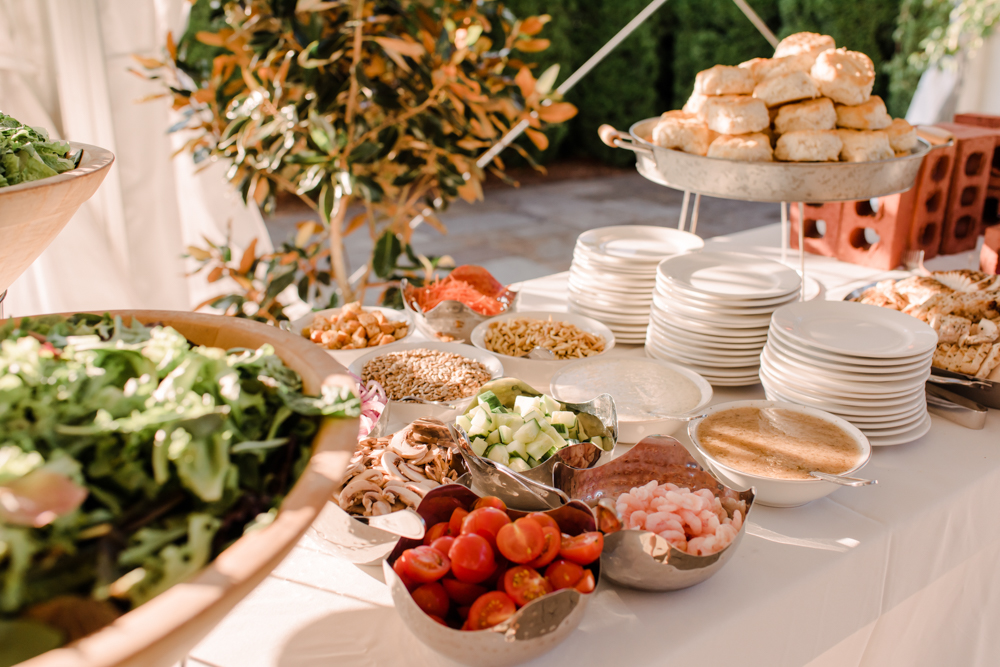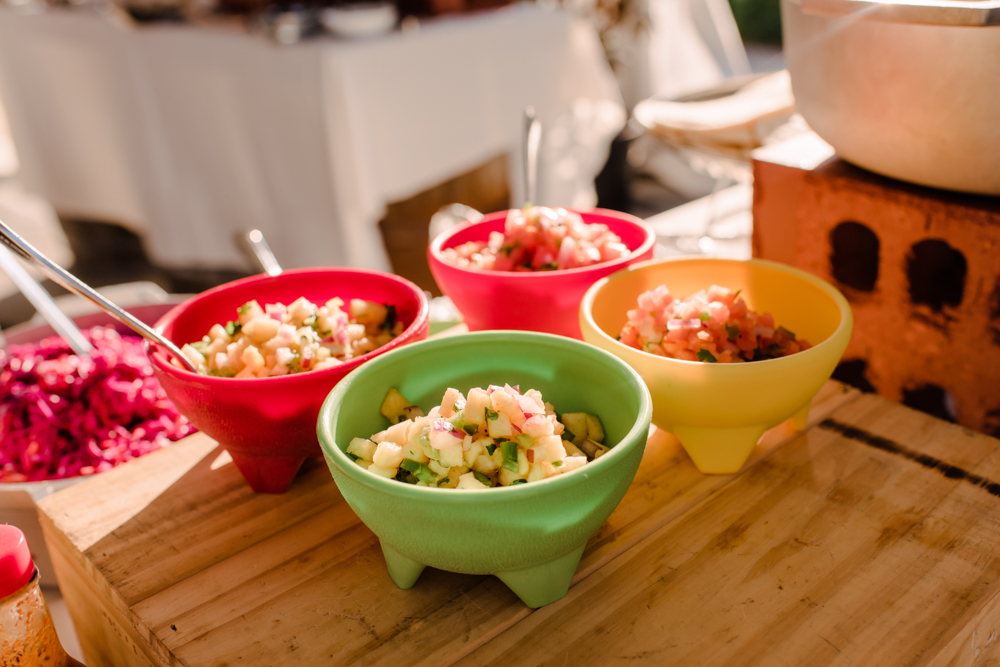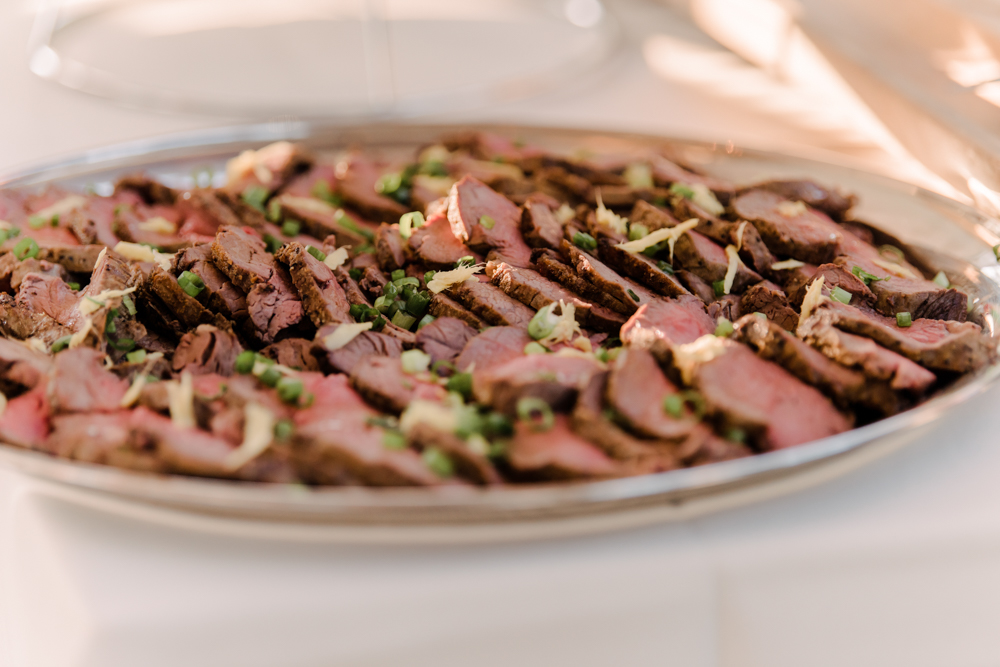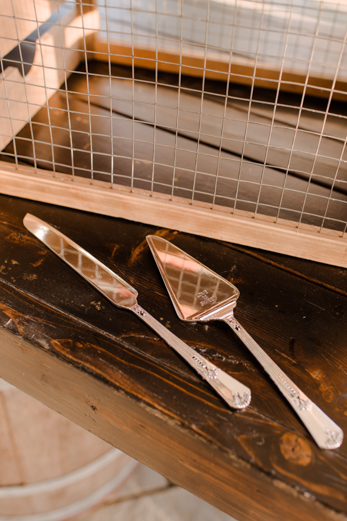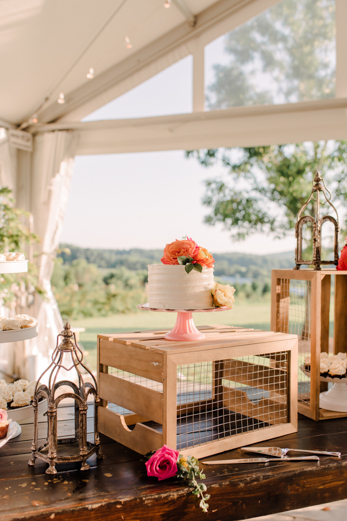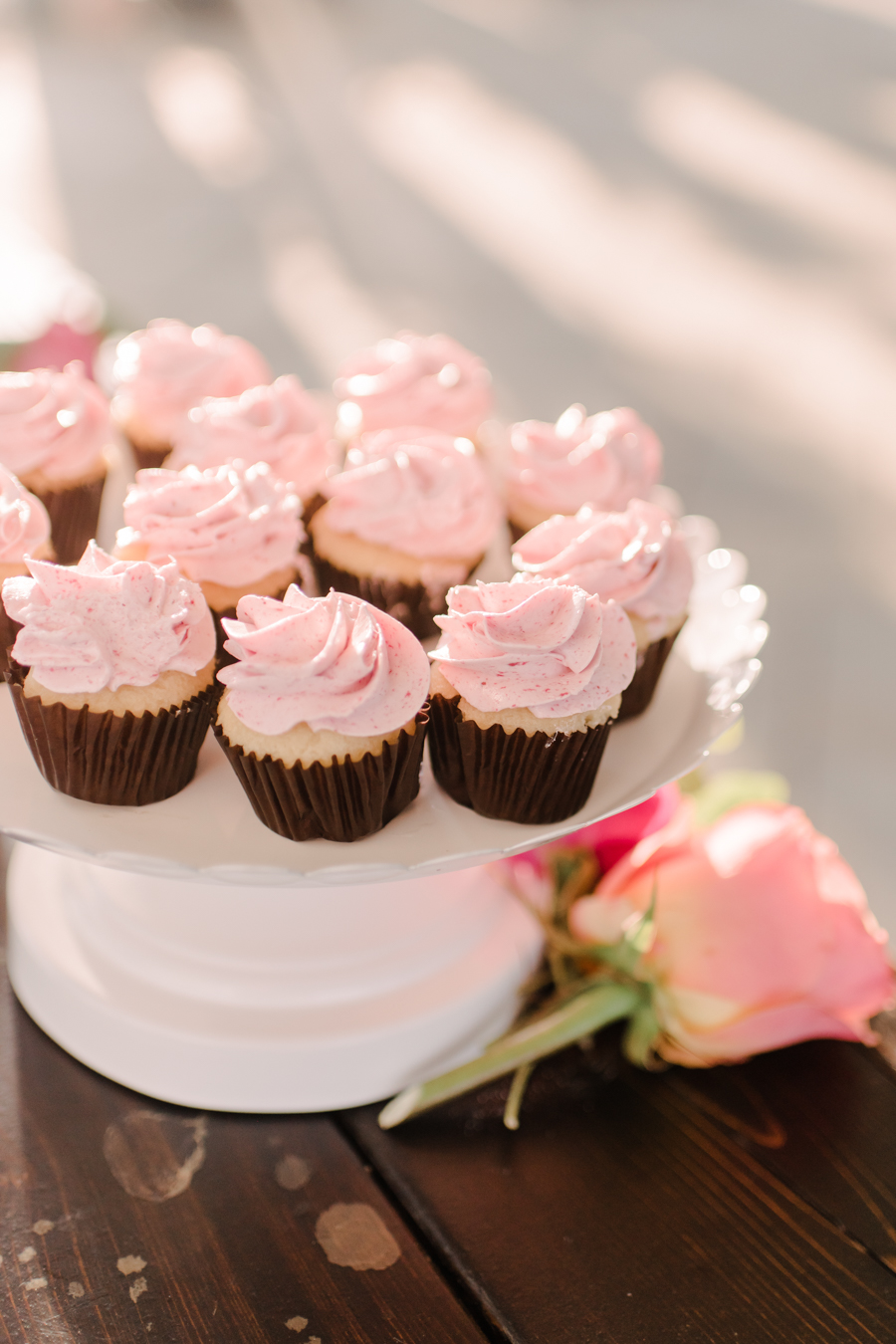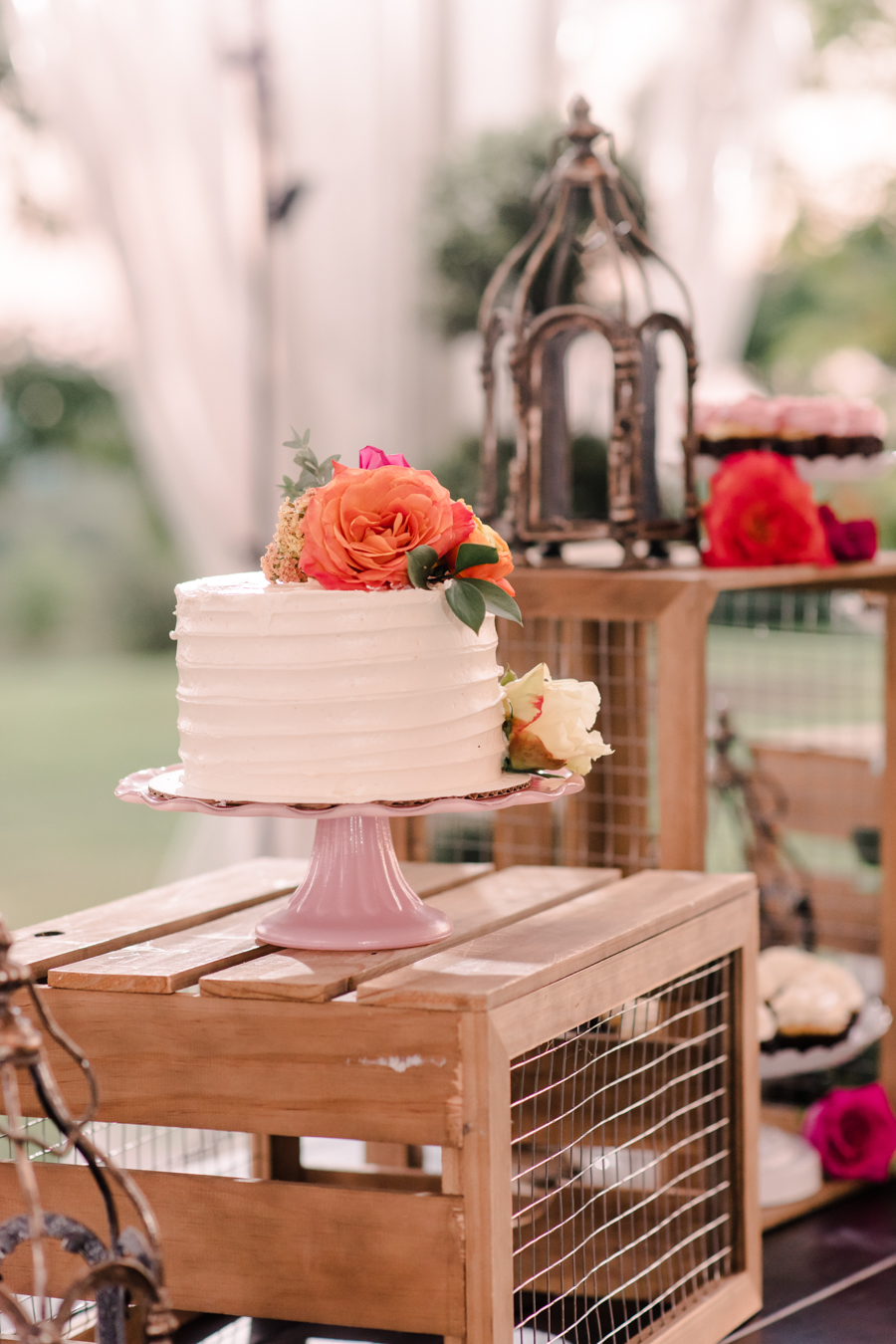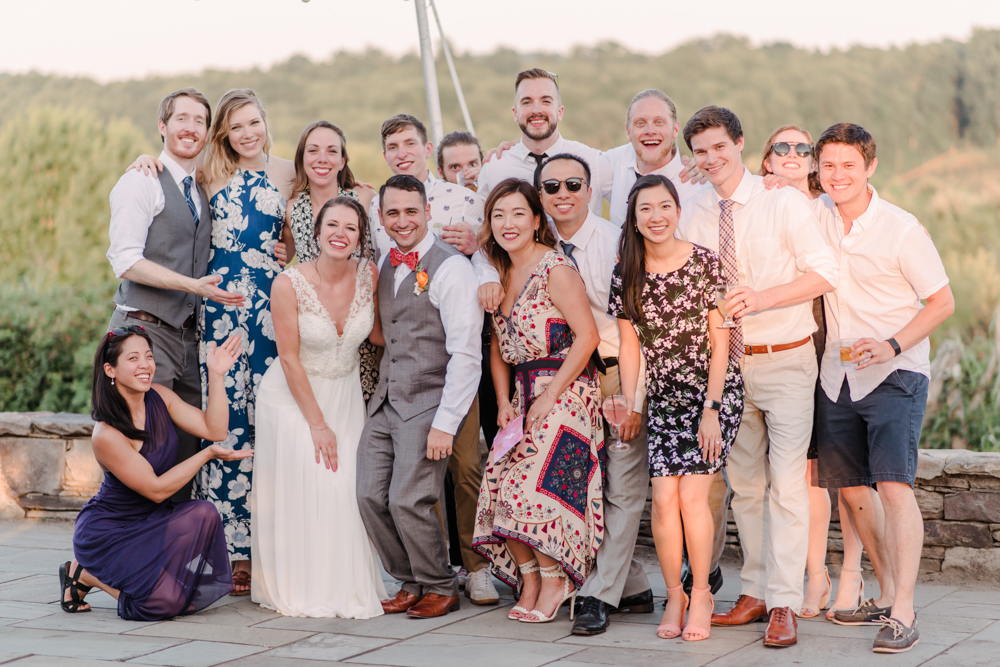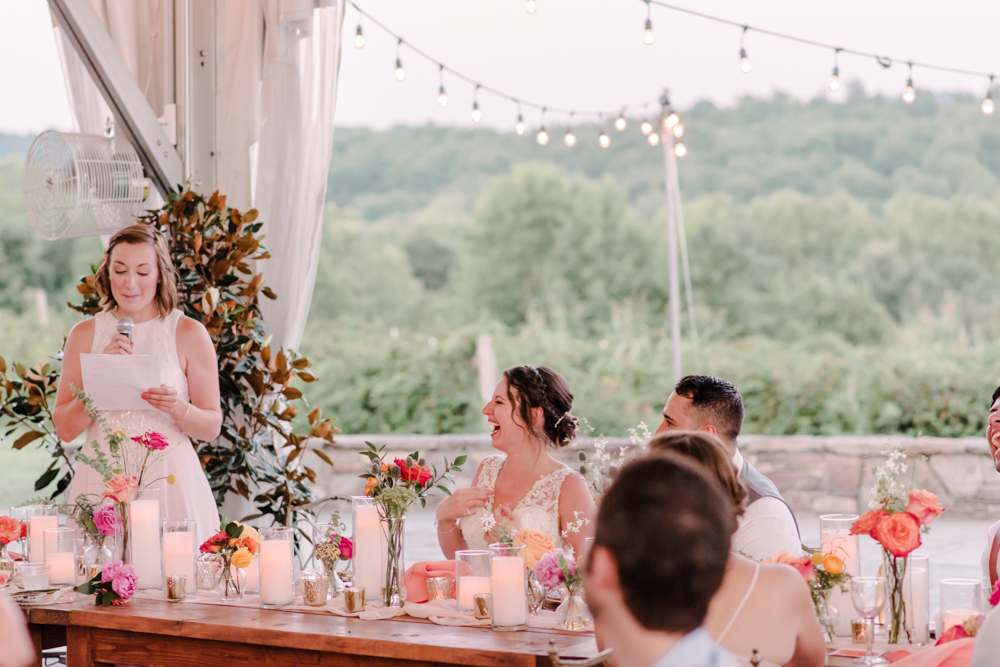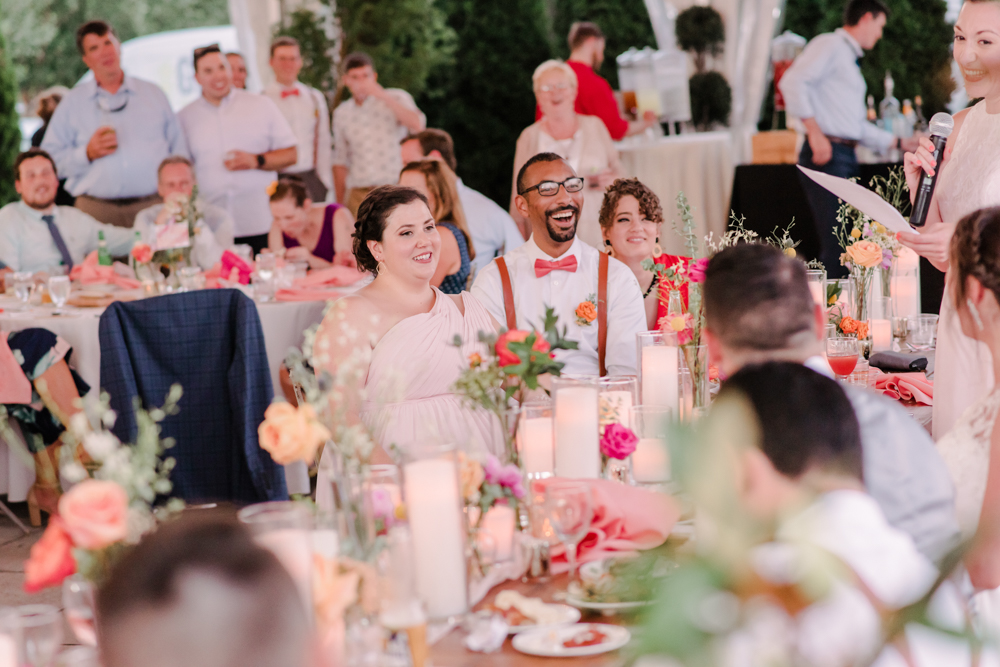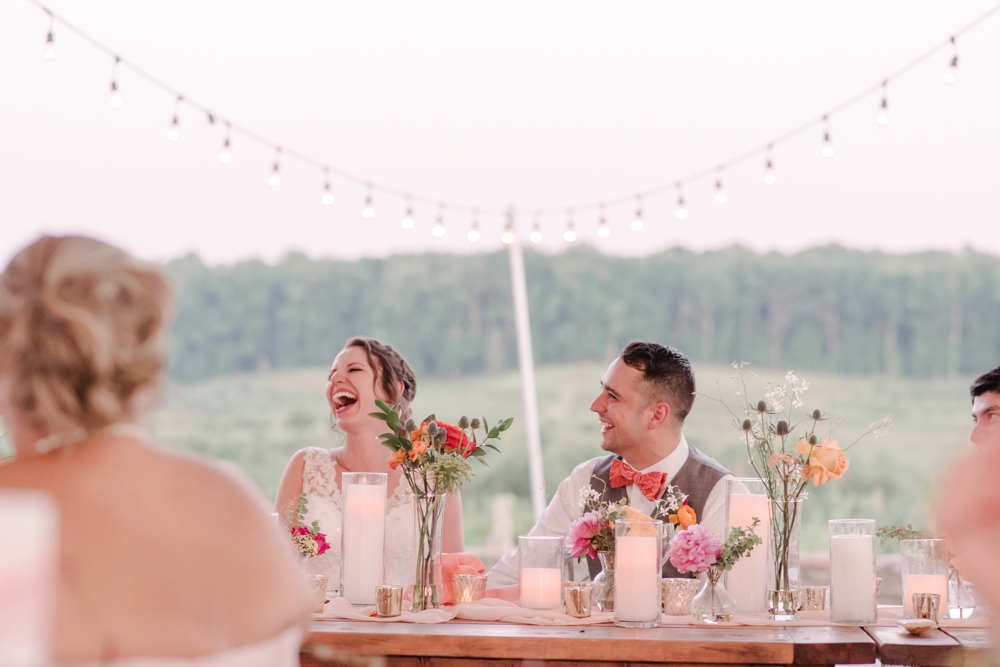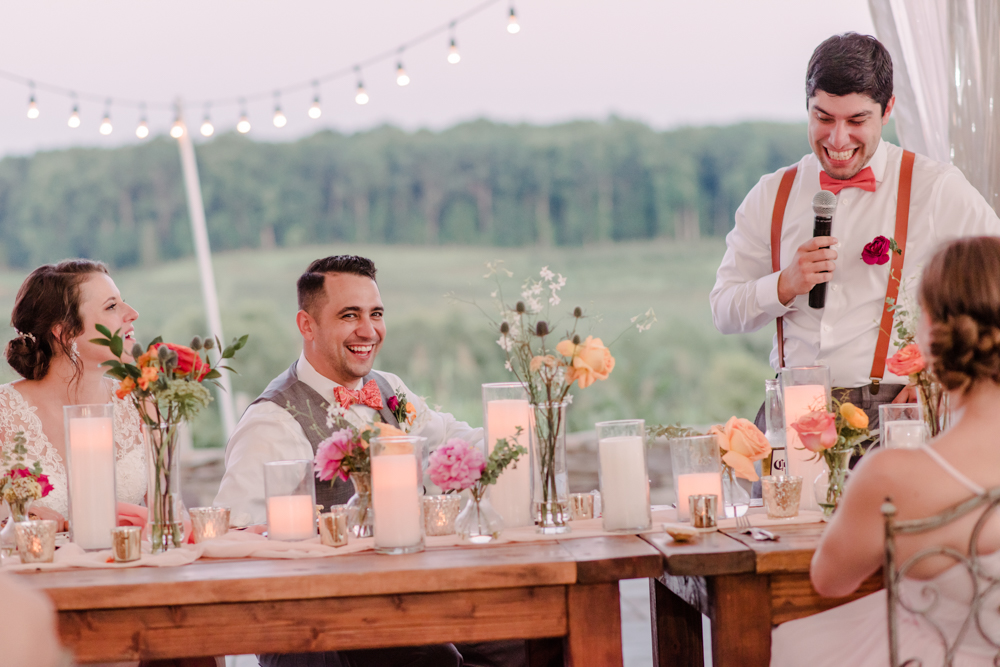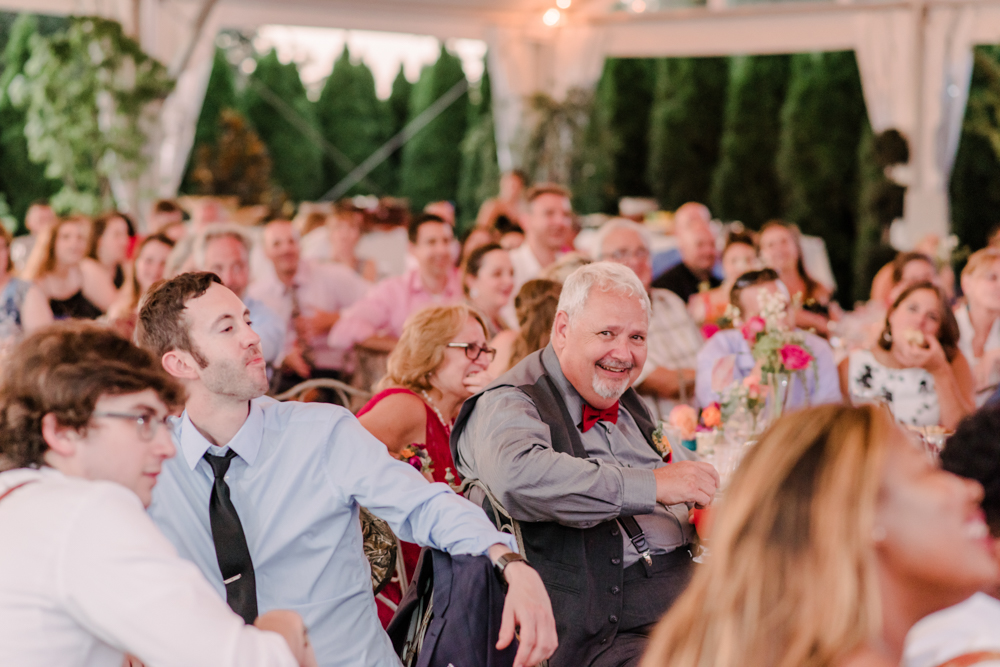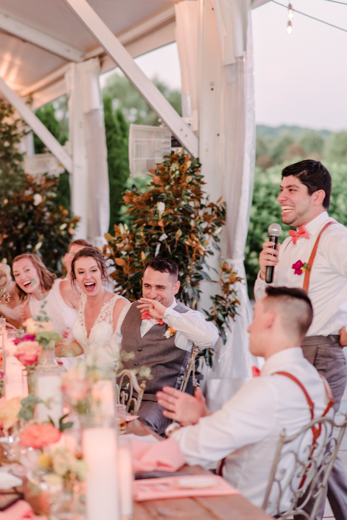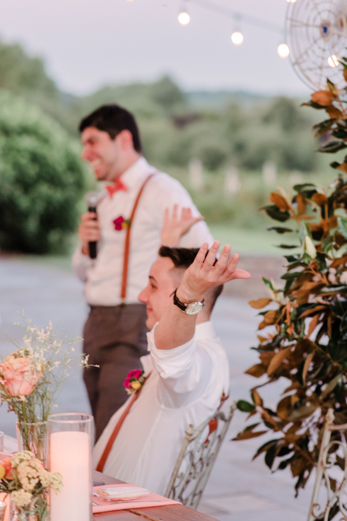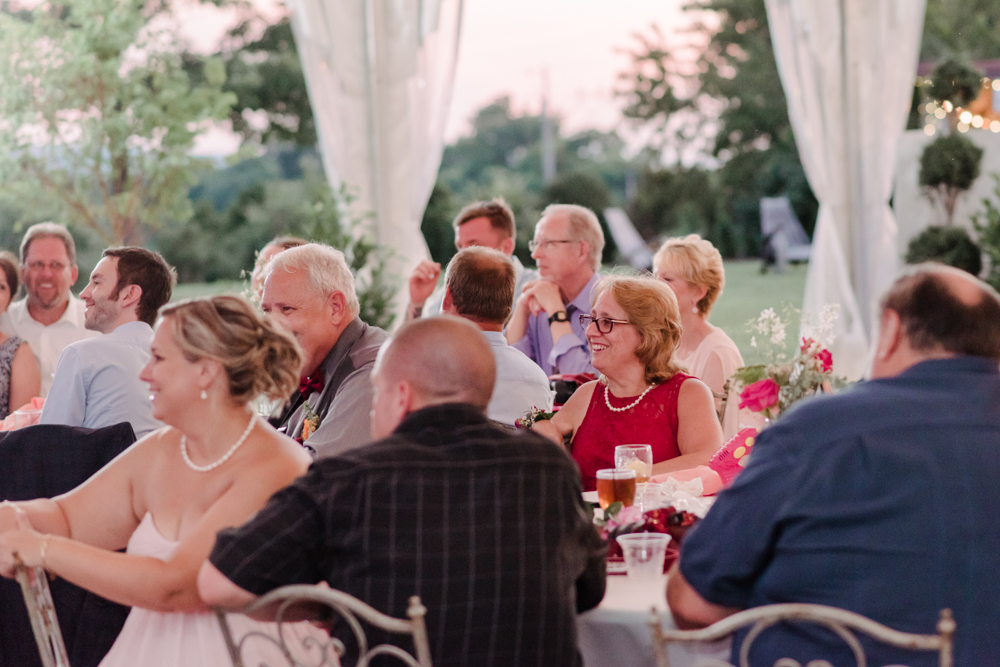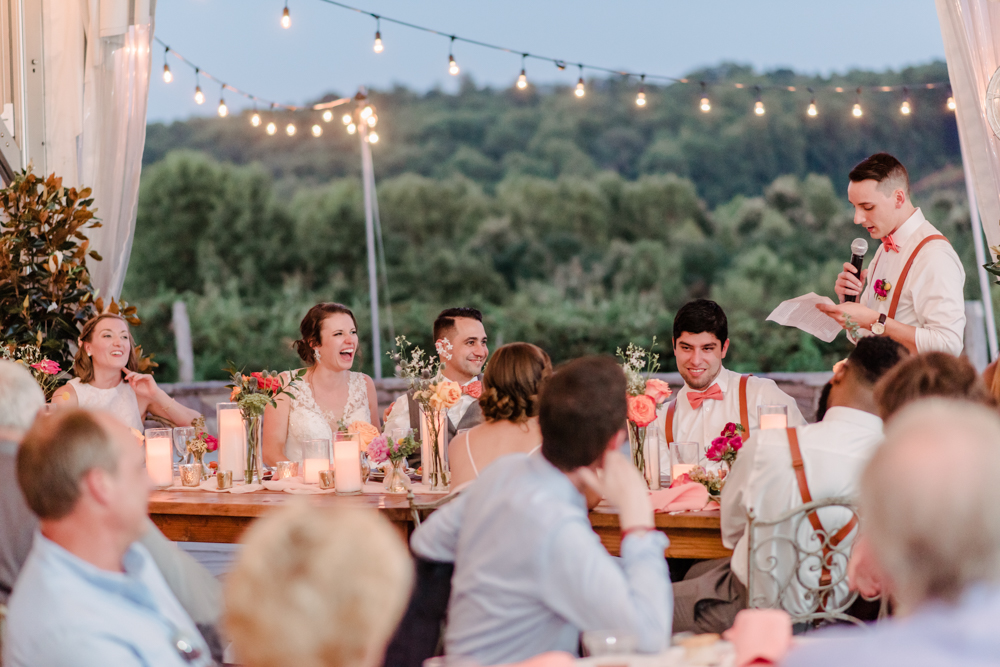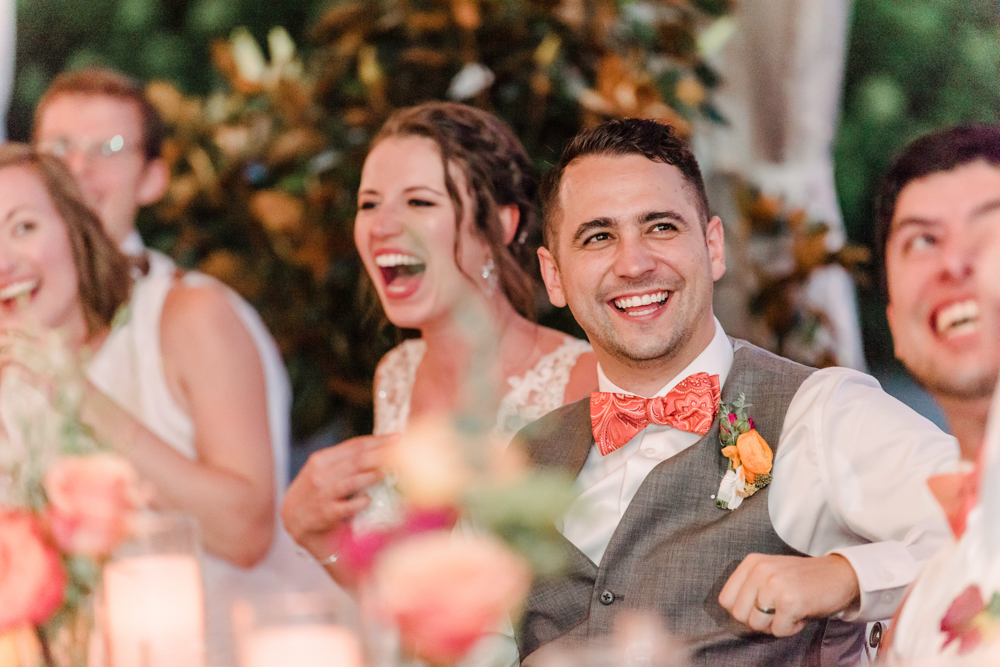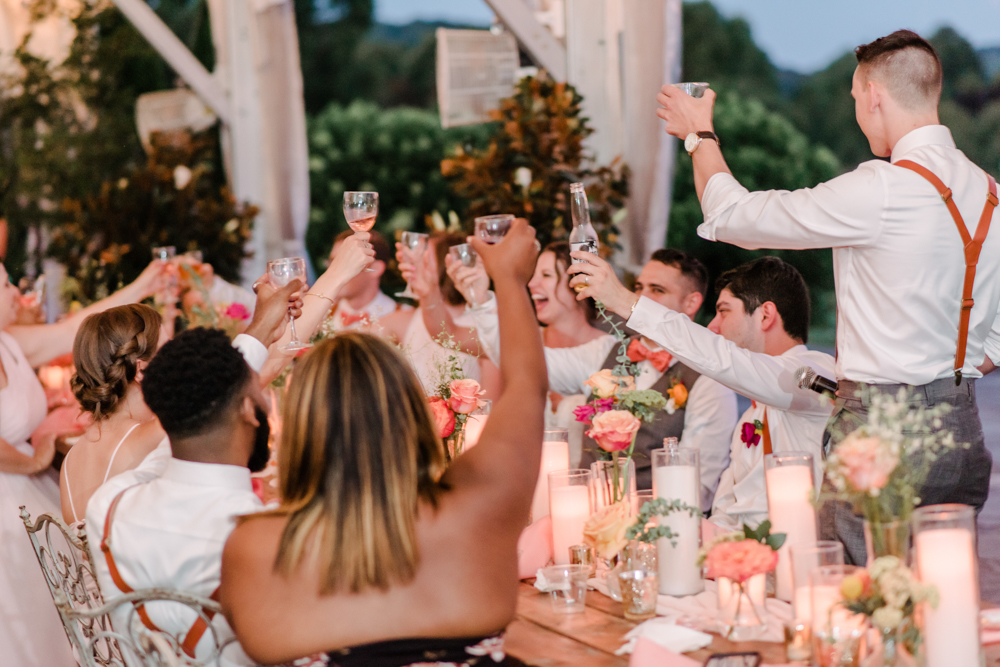 Each toast was excellent, and the final one even ended with a coordinated song playing… the Dos Equis – Greatest Man in the world theme song!! haha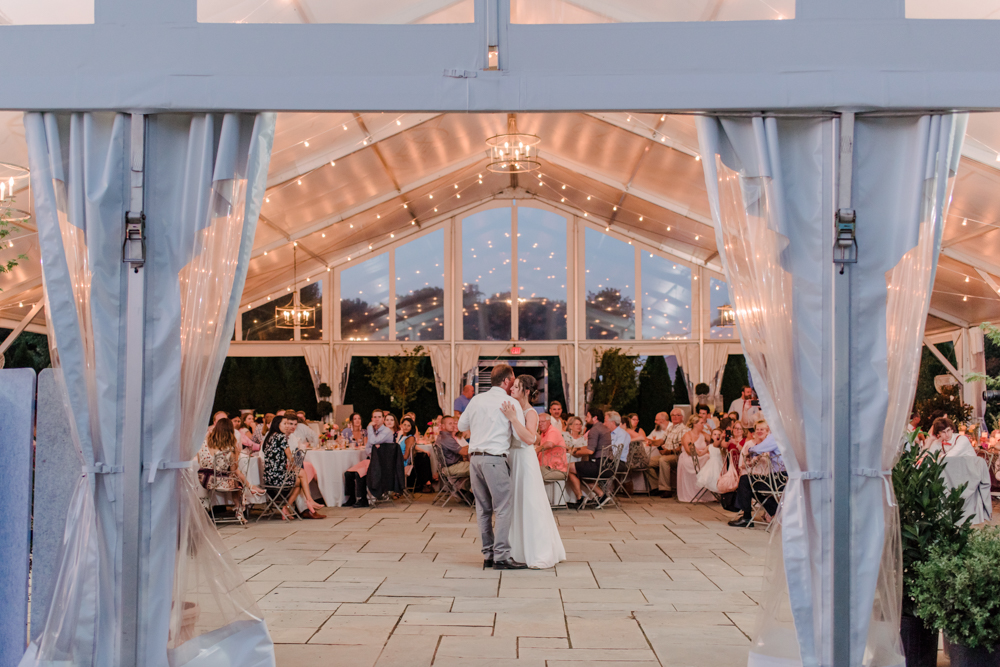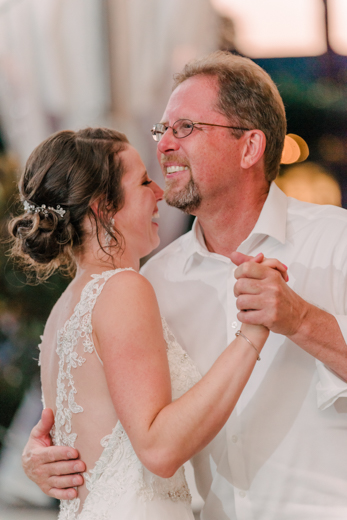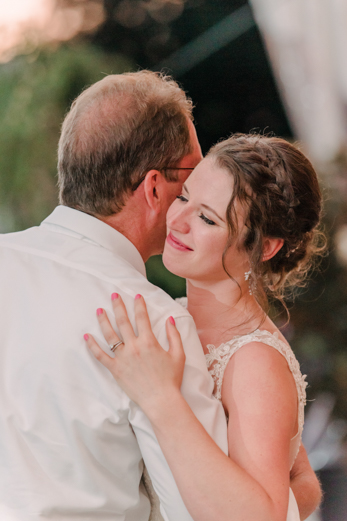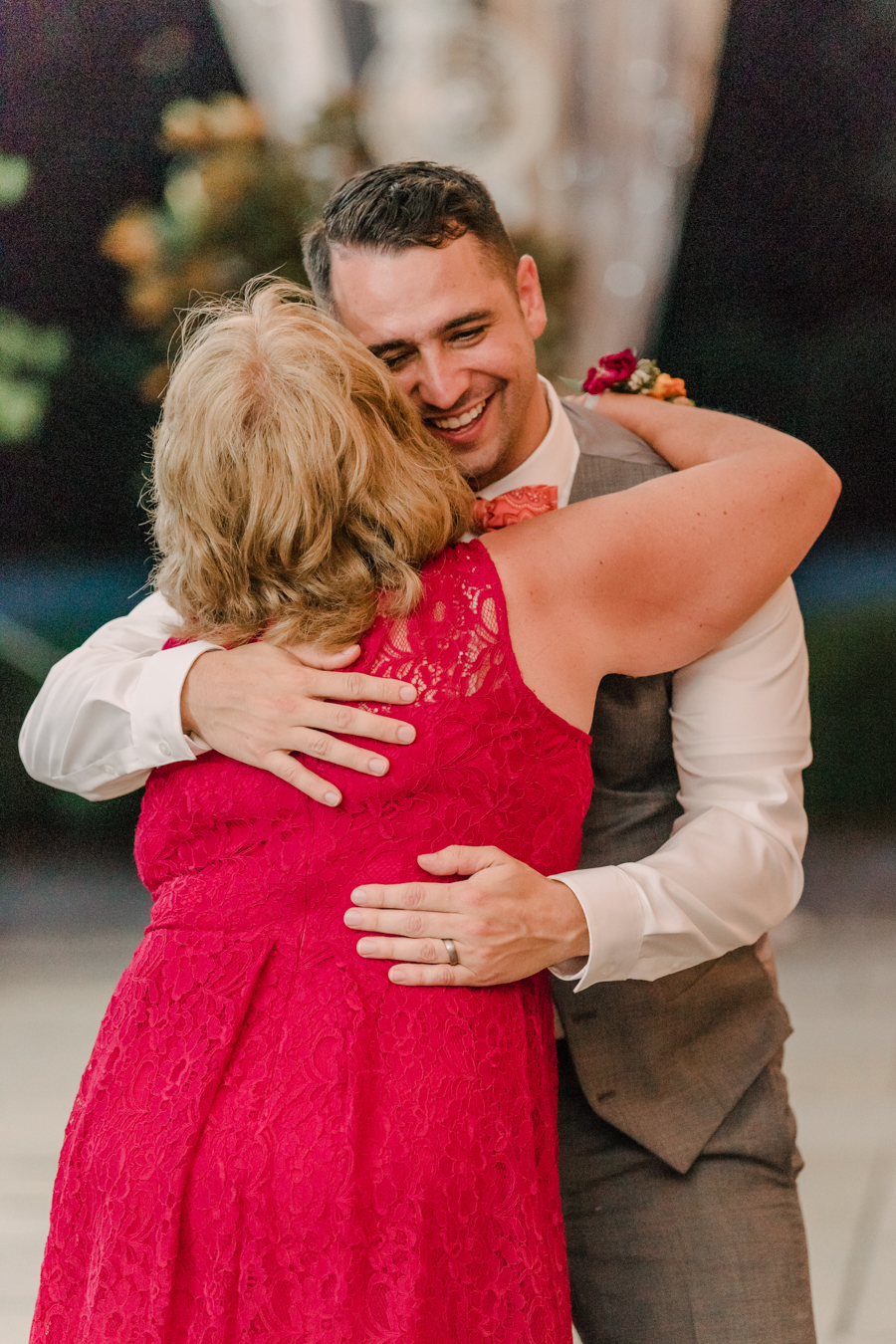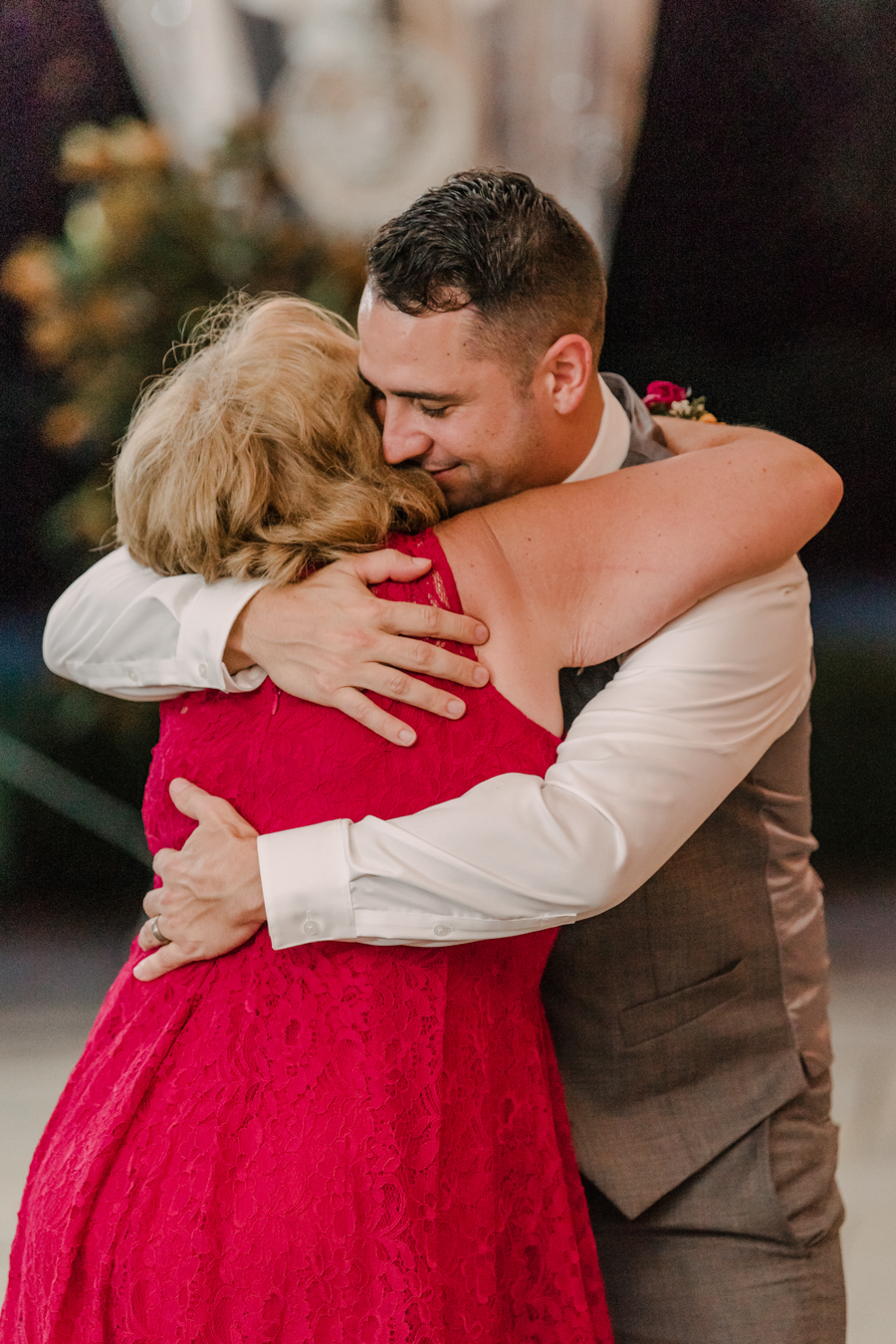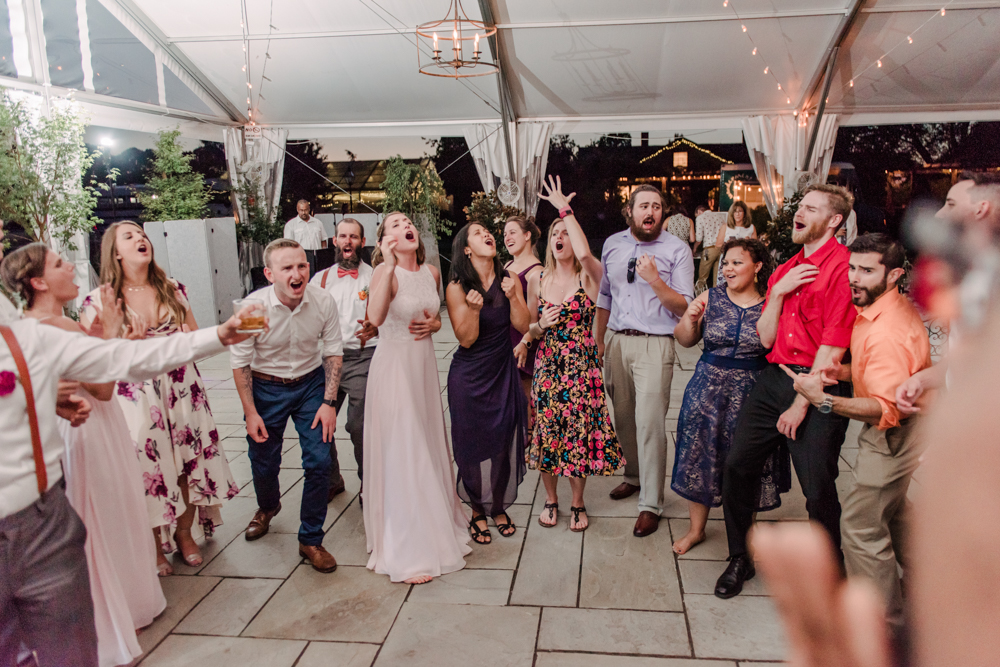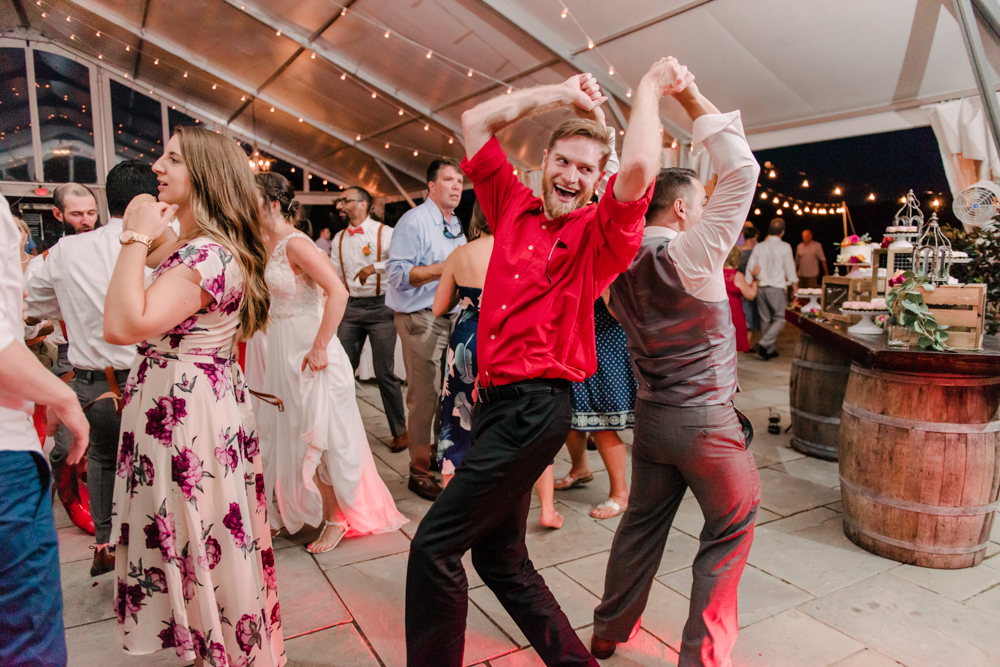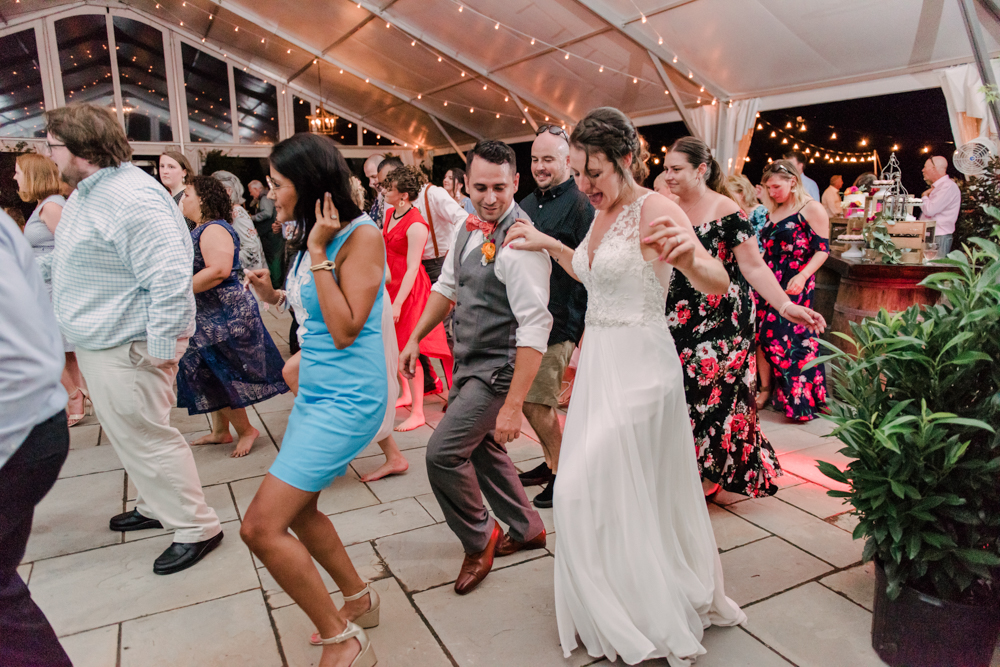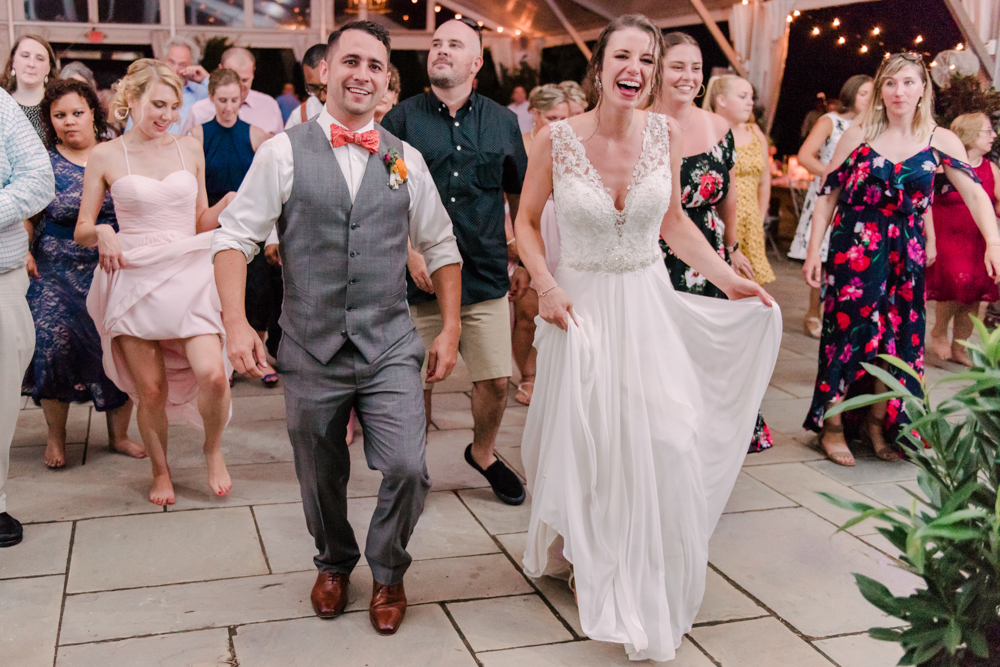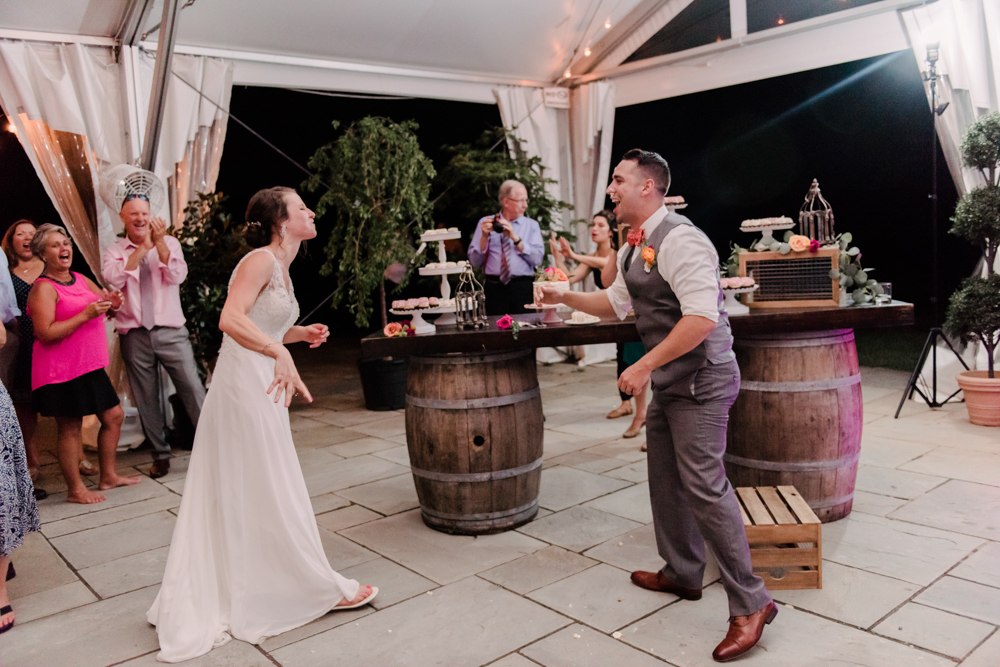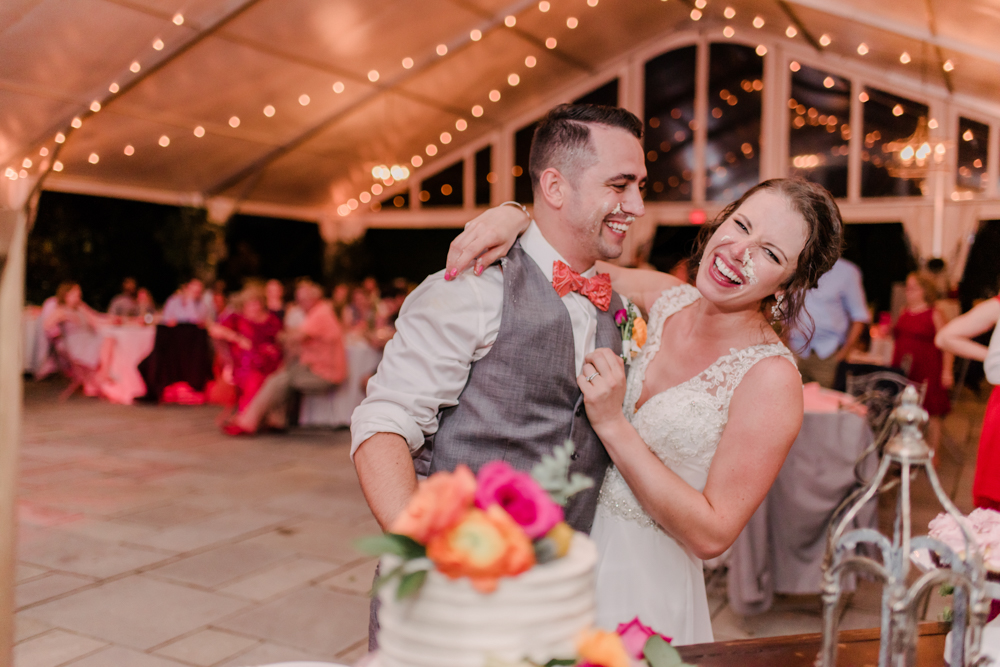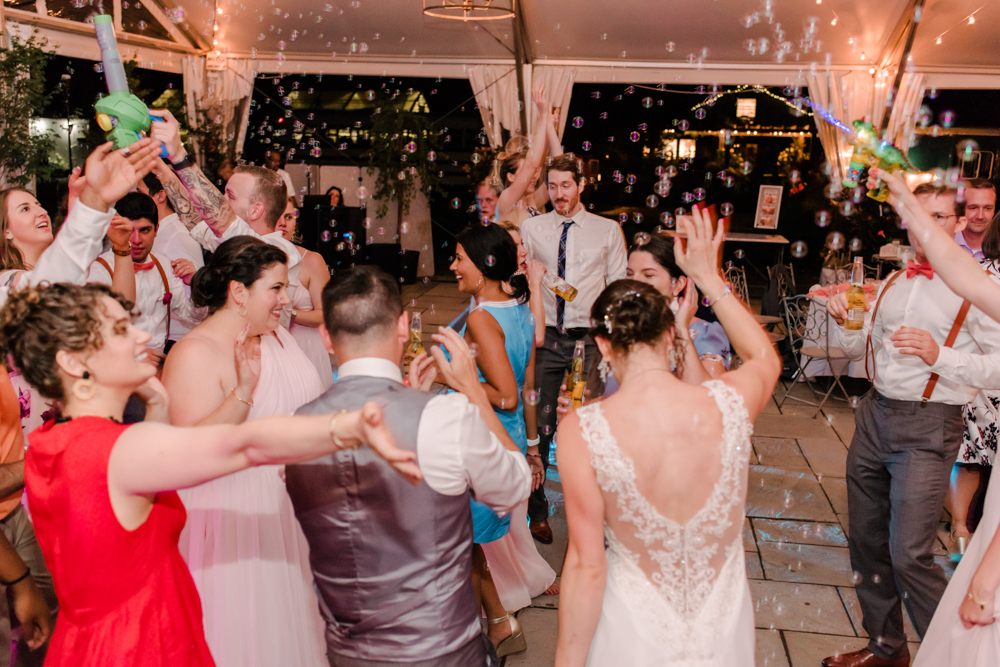 This crew knew how to celebrate!! But I couldn't help but sneak Chelsea & Jon away one last time after walking by the greenhouse at the venue and seeing it all lit up…..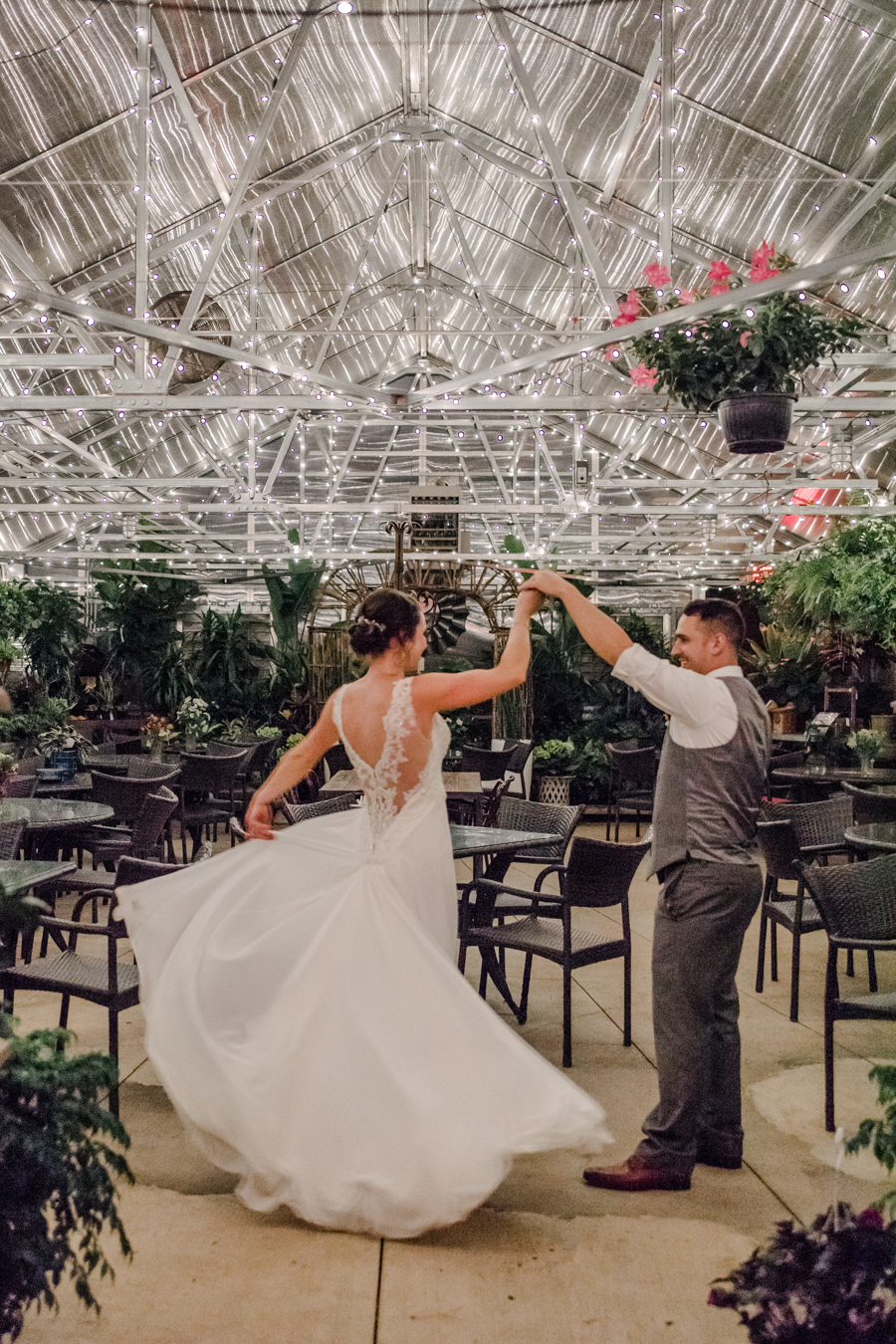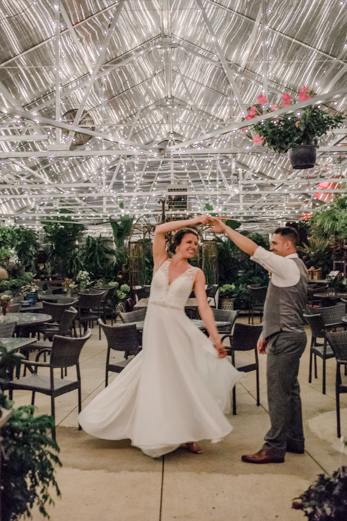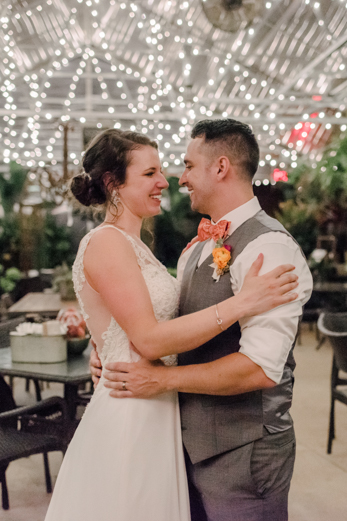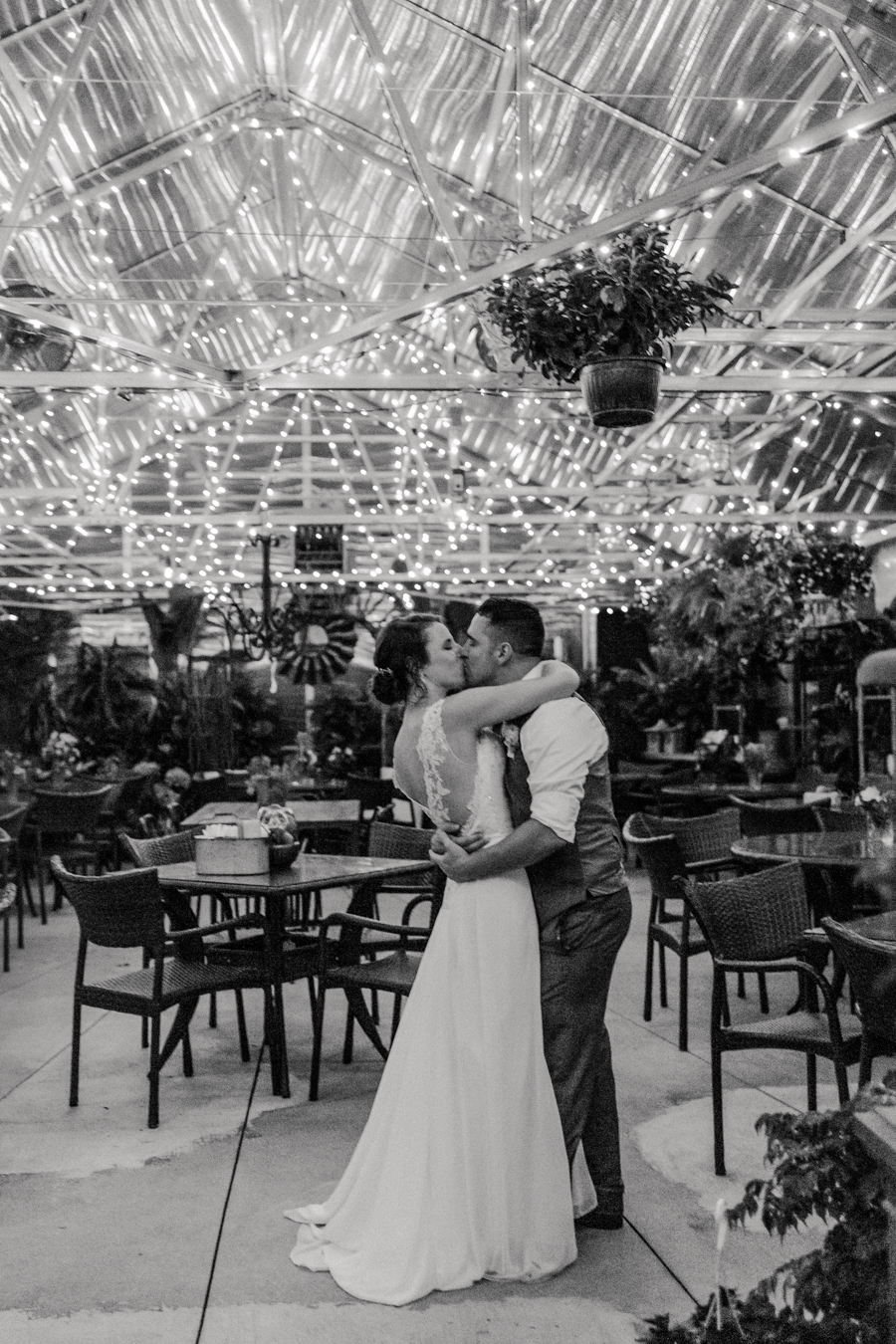 Congratulations Chelsea & Jon!! Your day was incredible and I hope you always feel this much joy when you're together!!
Vendors who helped make it happen:
The Market at Grelen
Garnish Rva
Cake by Sweetfix
2HYPE MUZIC CREW, LLC
Kathleen Ayers, @Virigina Wedding Vows
Brousseau Events
Brousseau Events
@Bridal Glow by RheaClare
Gown: Sophia Tolli from Amanda Ritchey Bridal & Beauty
Bridesmaids: Azazie
Zazzle
Men's Wearhouse
Engagement ring – Verragio from J Brown Jewelers
Ice Cream Sandwich truck from Wonderment Bakeshop & Creamery